Belle's Catering had an idea to do a catered luncheon with some fabulous local wedding pros as the lucky guests at the historic venue, Leslie-Alford Mim's House. I was fortunate enough to photograph this beautiful navy blue and pink afternoon, designed by Viva L'Event and accented by the wonderful invitation and menu of One and Only Paper.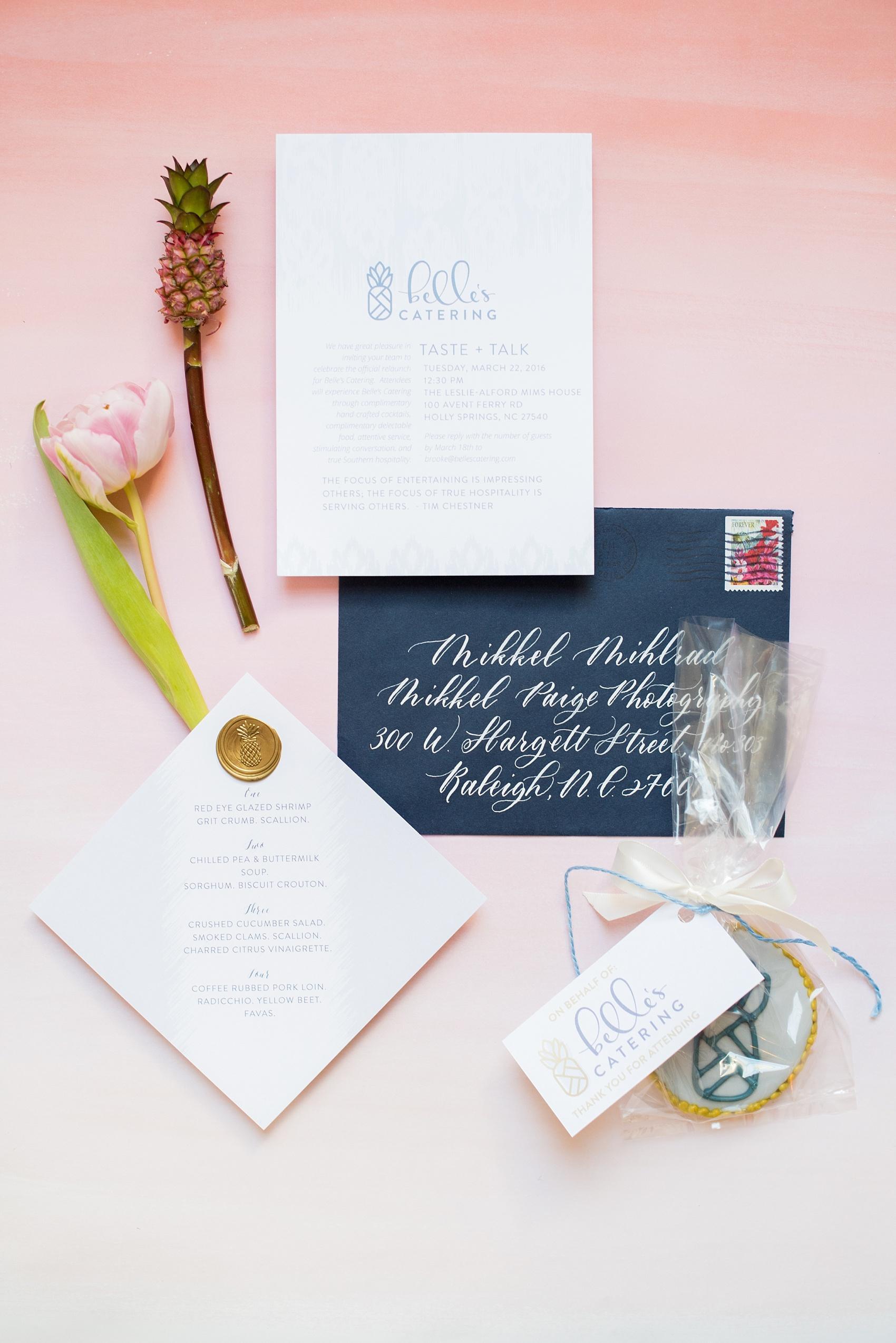 As an added bonus, it was featured on Inspired by This today! Check out the wonderful feature here.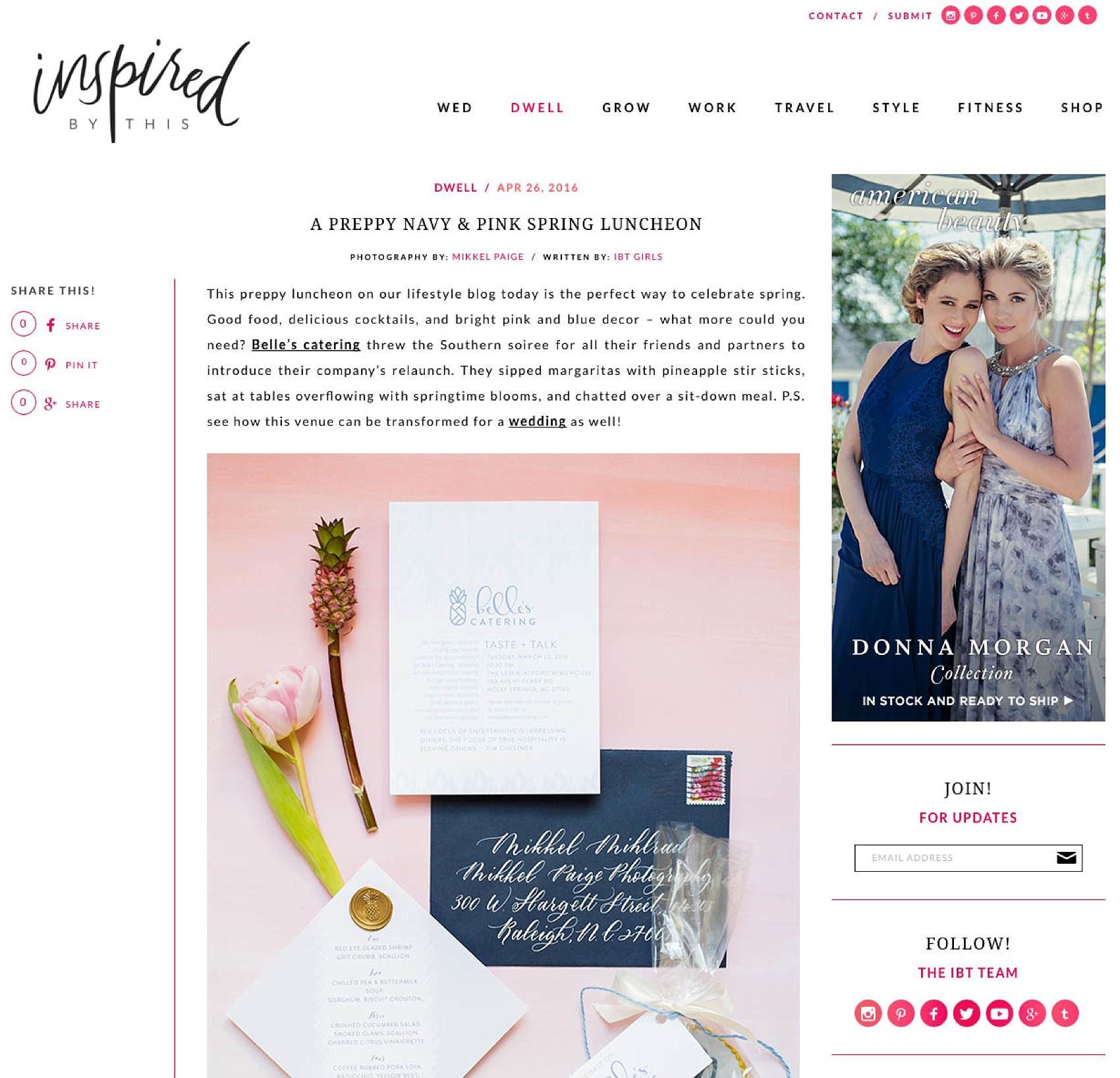 I love the spring color palette. The Blue Thistle flowers and mini pineapples Stephanie of Viva L'Event chose in her floral design were perfection! Pink blossoms added just the right amount of contrast to the softer blues and whites. Each place setting was jazzed up by a sprig of mint too. Not only was it colorful but it smelled delicious!
This drink is to die-for, y'all! It's a "Belle's Must-Have Margarita" and it IS must have! I love the sweetness of the pineapple syrup with the bite of the chipotle salted rim. I'd make these at home…but I think I'll just look forward to them at Belle's events!
There's Brooke and Kaitlin of Belle's Catering, a wonderful pair killin' it on the rebrand and personality behind the brand. Kaitlin even had an adorable pineapple charm necklace on from Moon & Lola.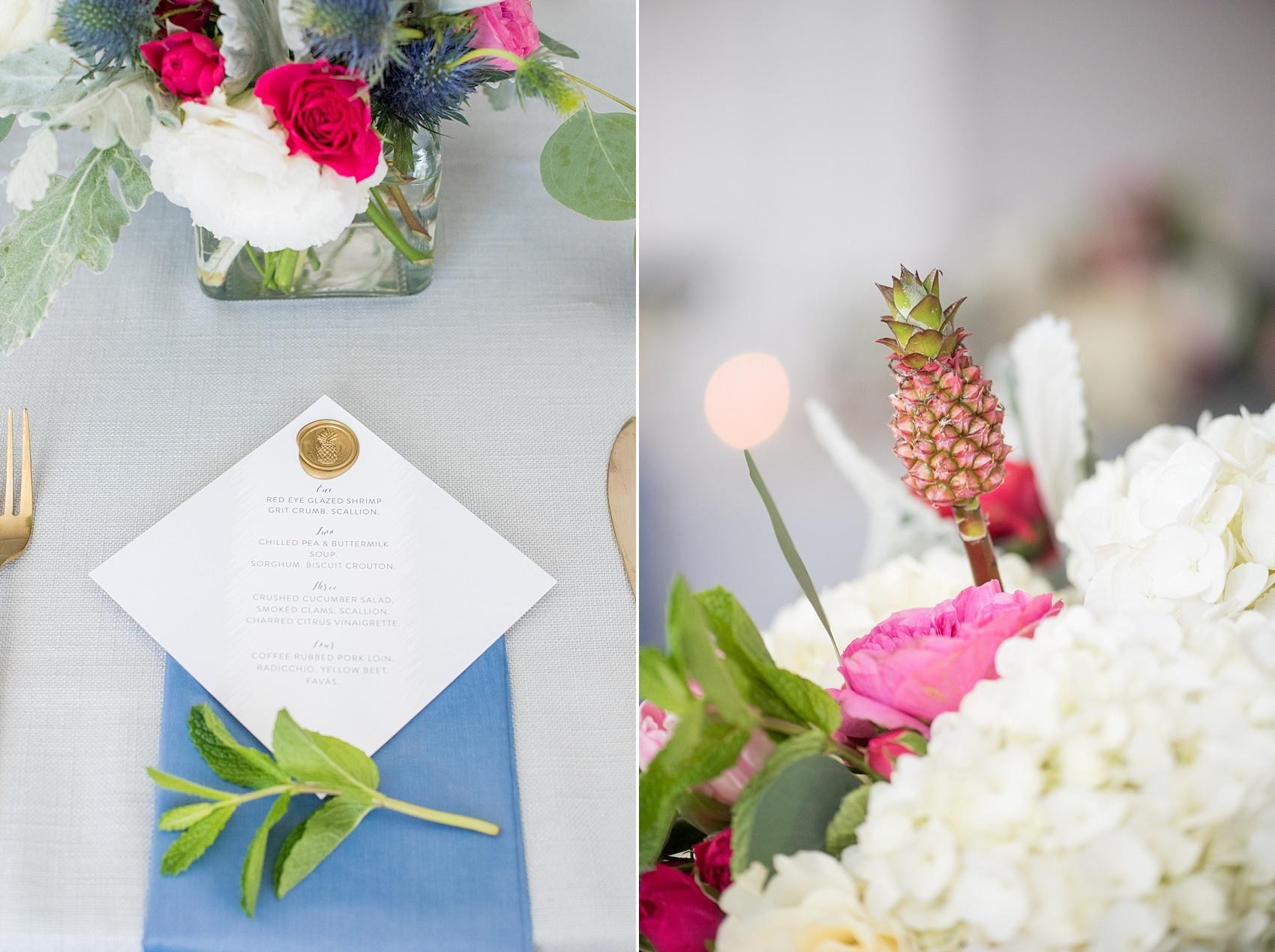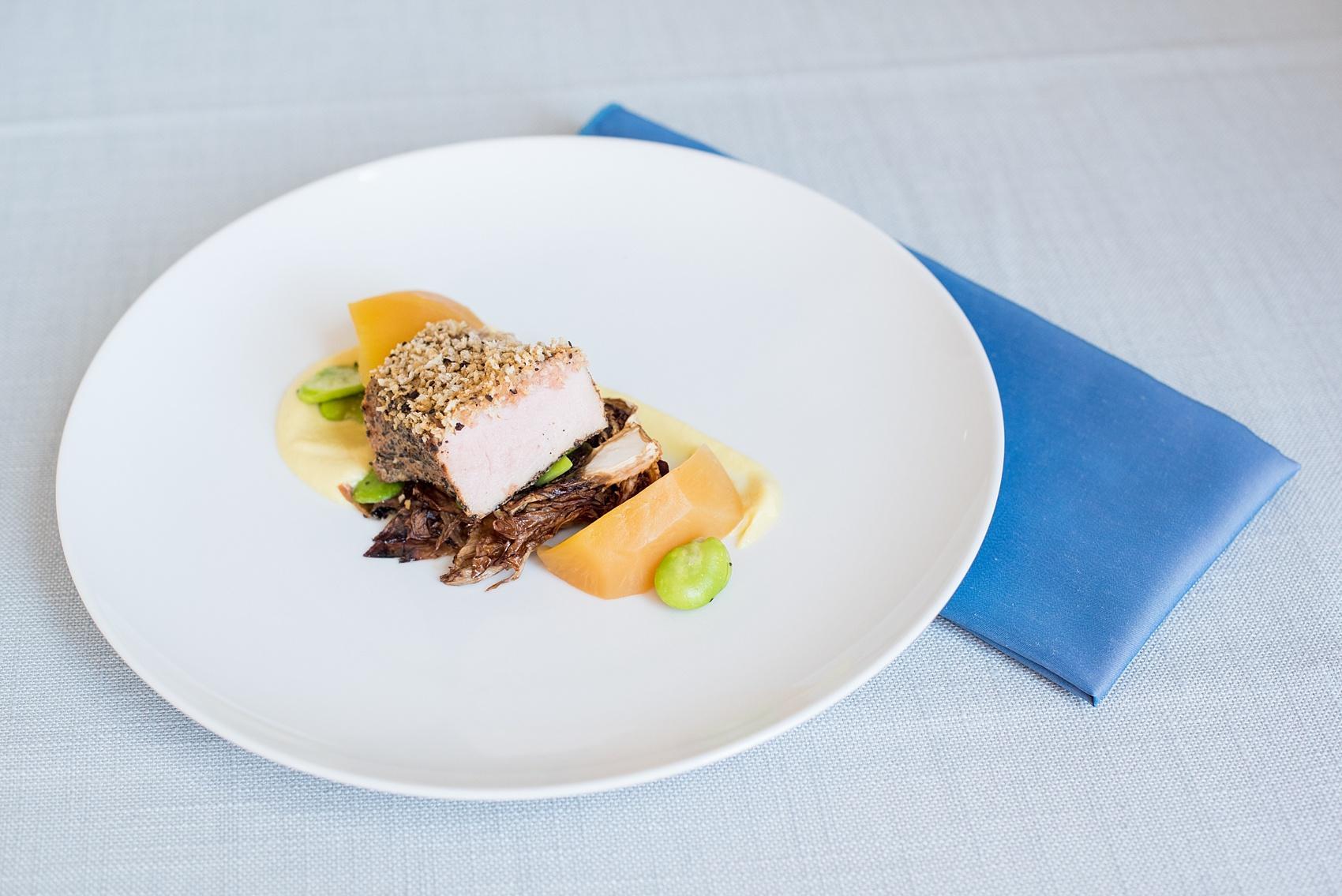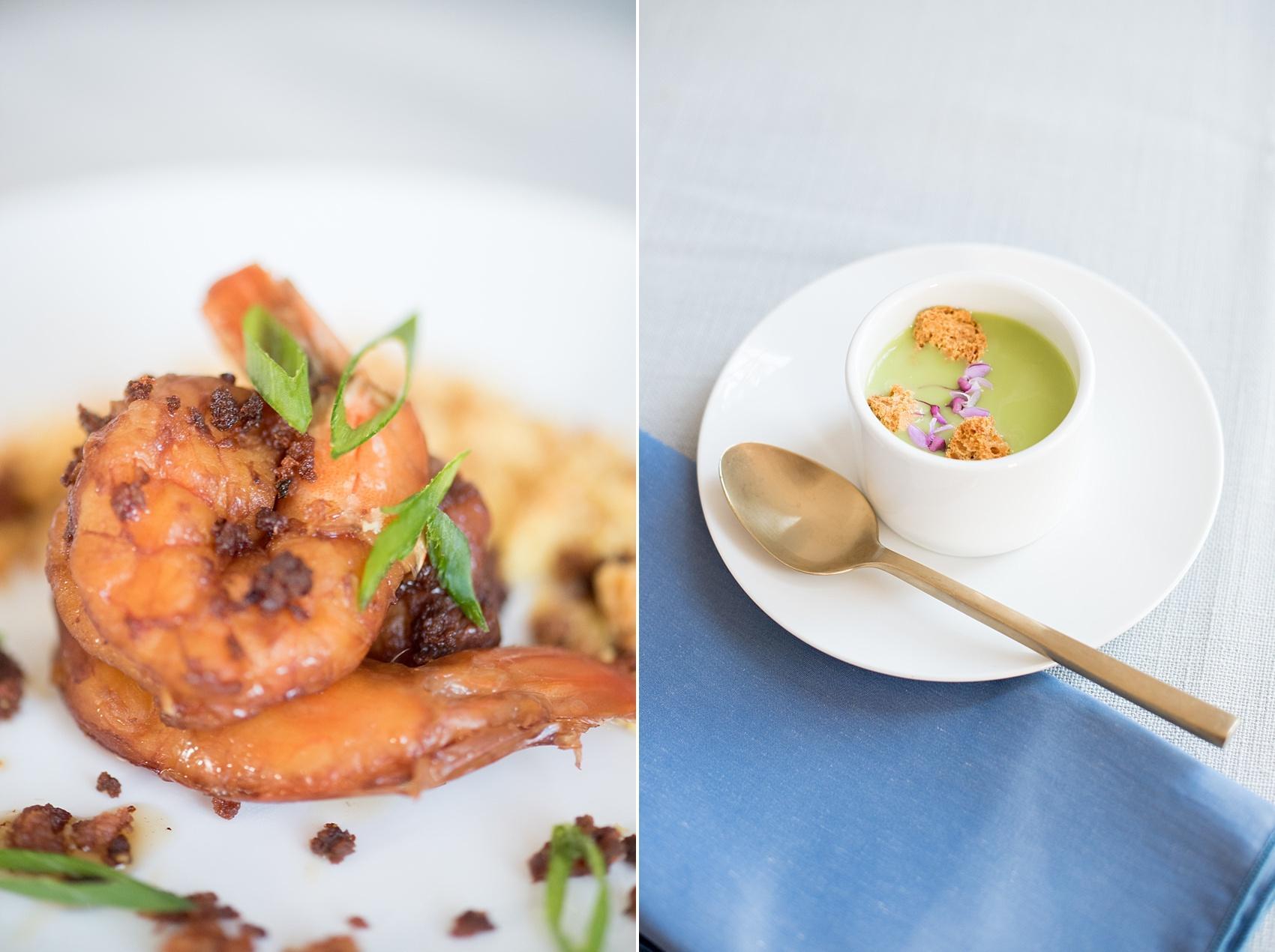 The main event was, of course, the food from Belle's. I adored the shrimp 'n grits twist with yummy grit crumbs and a cold pea soup perfect for a warm day.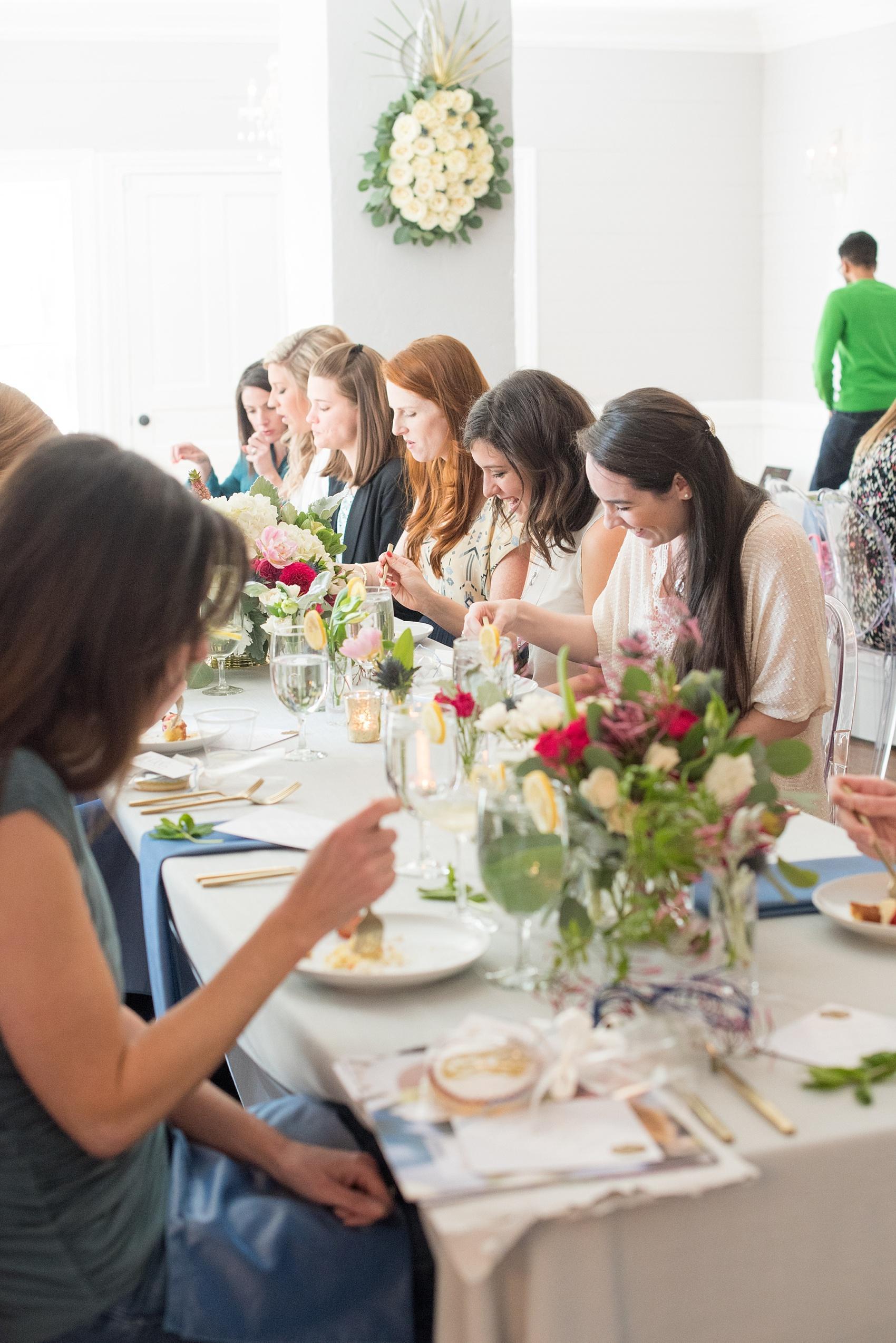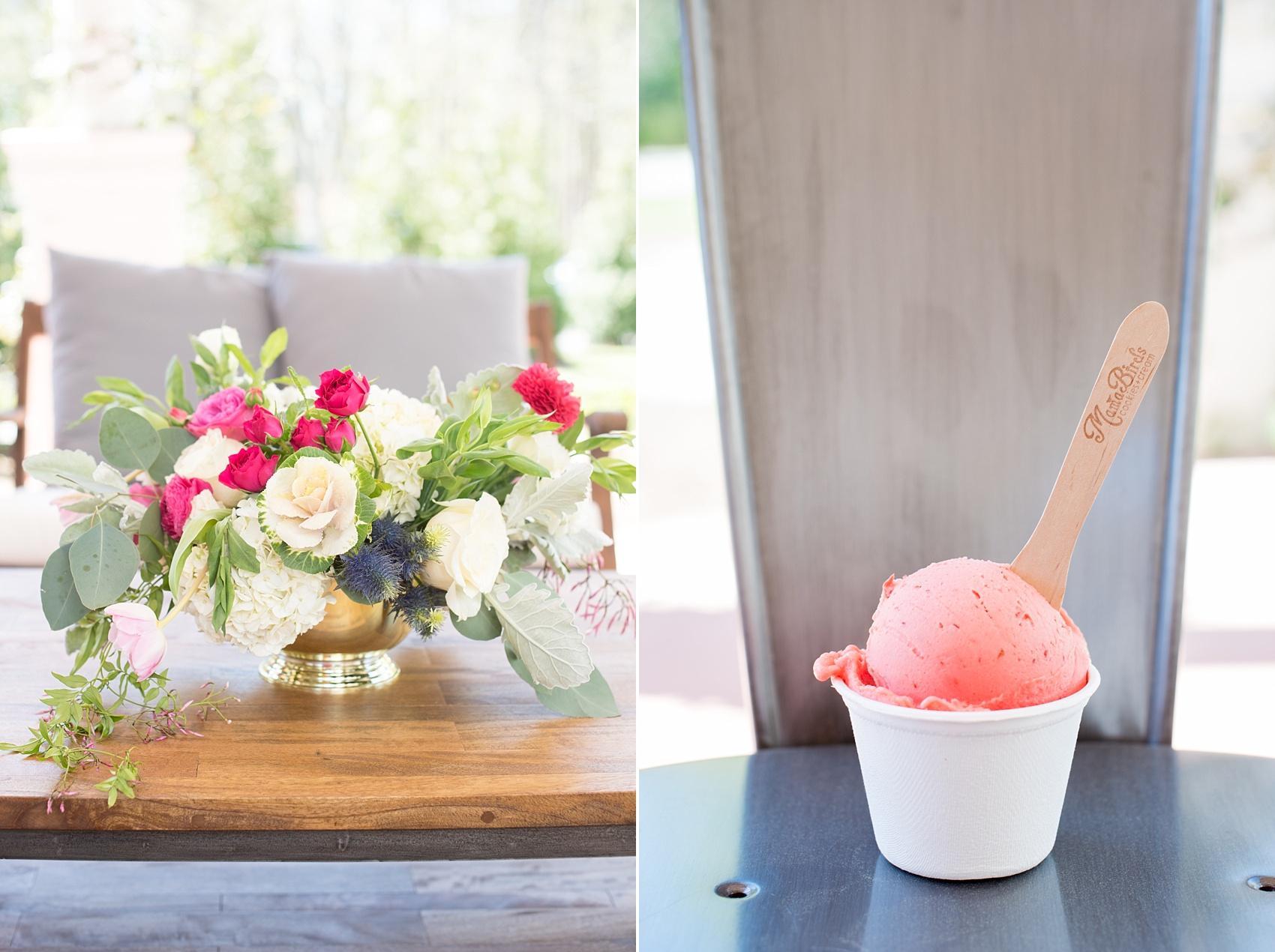 To top it off we were treated to dessert from Mama Bird's Cookies + Cream to compliment the take-home favor cookies from Cupcake Bite NC!
Host and catering: Belle's Catering / Event design and Florals: Viva L'Event / Calligraphy and stationery: One and Only Paper / Venue: Leslie-Alford Mim's House / Linens: CE Rental / Music: DJ Rang / Makeup: Perfection by Patricia / Cookies: Cupcake Bite NC / Ice cream: Mama Bird's Cookies + Cream
Happy Tuesday!