Crisp autumn air, warm navy blue, a fun-loving wedding party, hints of the Boston Red Sox and sweet smiles from ear-to-ear were all a part of Gina and Sean's Molly Pitcher Inn, fall waterfront wedding day. I'd been looking forward to November 9, 2013, since they first enthusiastically contacted me to provide the photography for them. Sean, a self-proclaimed shy guy who is loyal through and through can instantly put a smile on Gina's face, a caring and hard working woman whose beauty constantly shines through.
When I walked into the room Gina, her mother and her bridesmaids were getting ready in at the Molly Pitcher Inn I couldn't help but have a huge grin on my face! I was SO excited to see them and to meet her best friends, especially her sister Christine who befriended me on Facebook after Gina and Sean's engagement session (which I totally loved!) – and whose wedding I photographed a few years later in South Carolina, on Daufuskie Island.
Their details and smiling faces were second to the love felt at their wedding, which was beautifully documented in their Molly Pitcher Inn wedding album.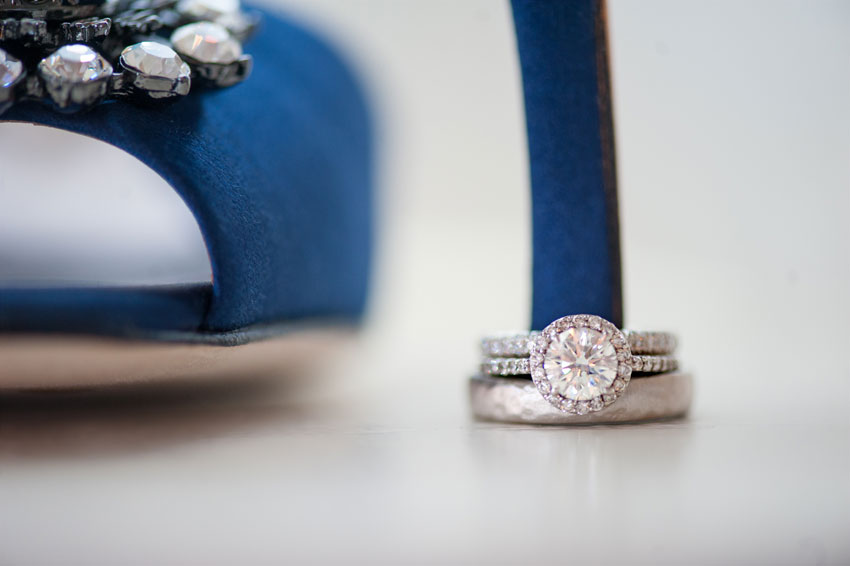 Sean is from Cape Cod, Massachusetts. Needless to say they're huge Red Sox fans. I love the little team touches that infiltrated their wedding day from Gina's garter to Sean's cufflinks and even their best man Ryan's speech to the happy couple. (His speech contained a lot of memories of him and Sean spending money two college kids didn't have going to baseball games.)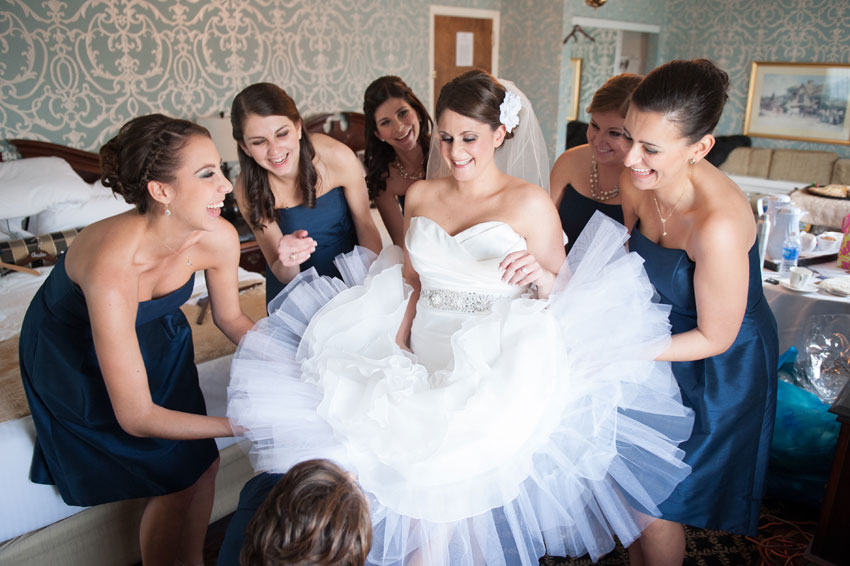 The above is one of my all time favorite photos! I knew it would be immediately after I took the photo. Below is a special heirloom purse and handkerchief that were Gina's grandmother's.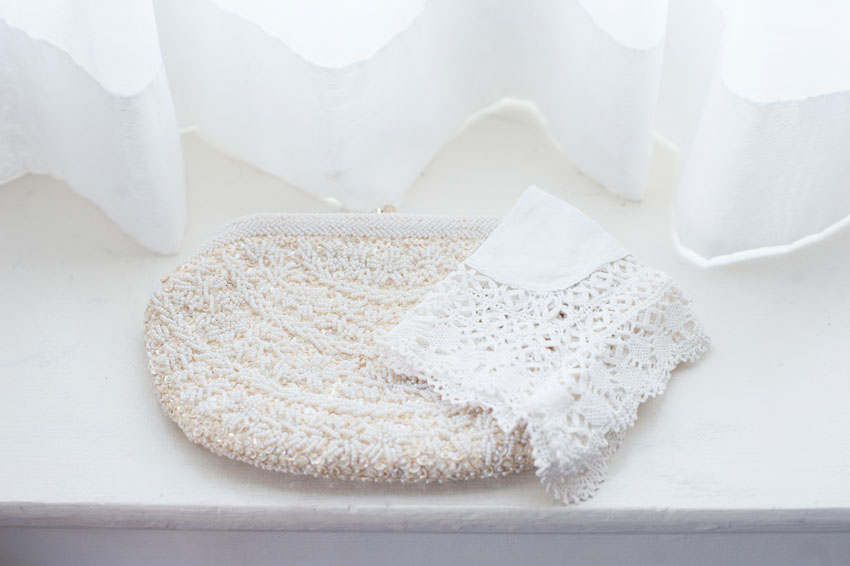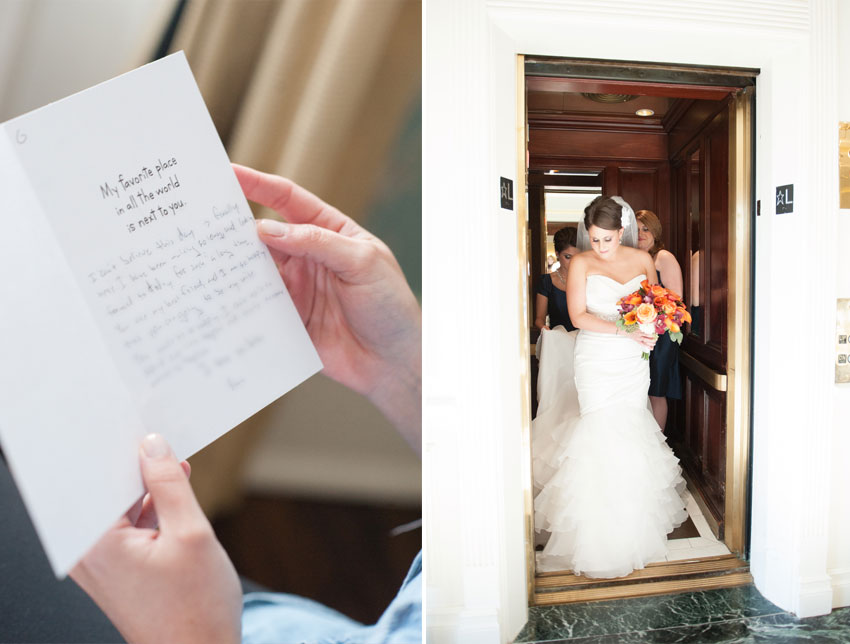 After reading cards they gave one another and a little cheers of a shot of whiskey they were on their way to their first look…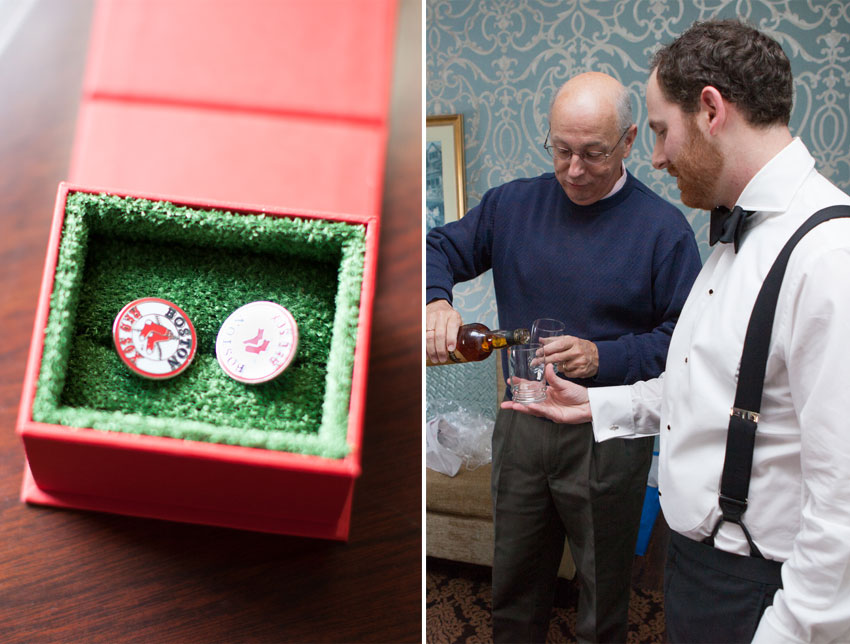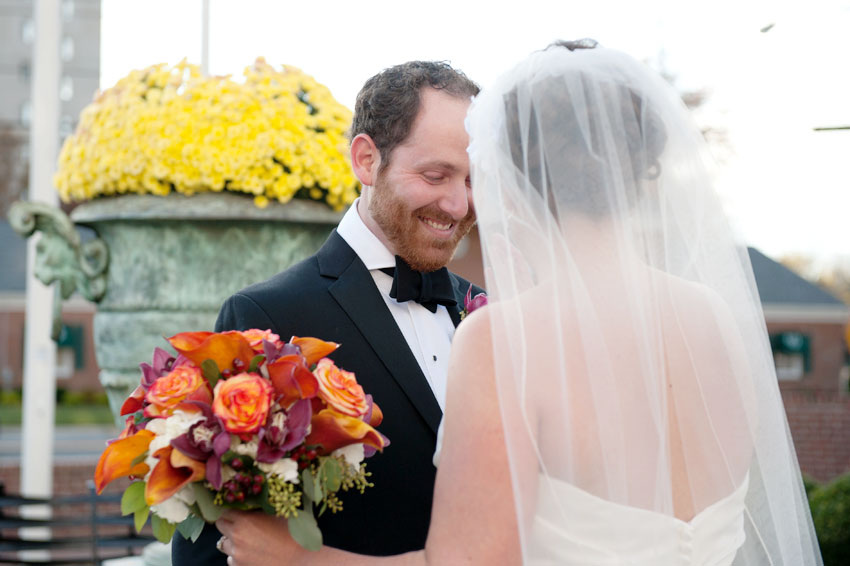 Gina was most looking forward to when Sean would see her for the first time. Sean's not always a man of many words but his smile levels usually seem to reveal what he's feeling inside. His enormous smile upon seeing Gina said it all.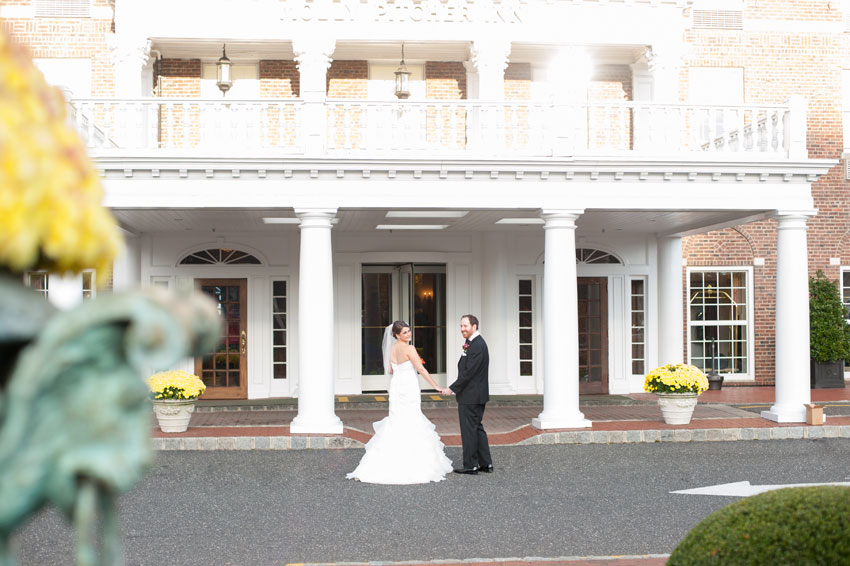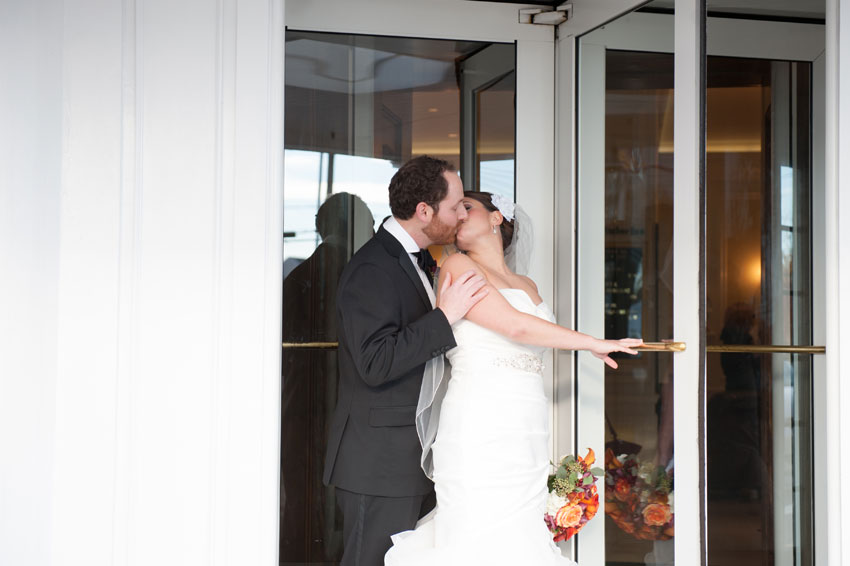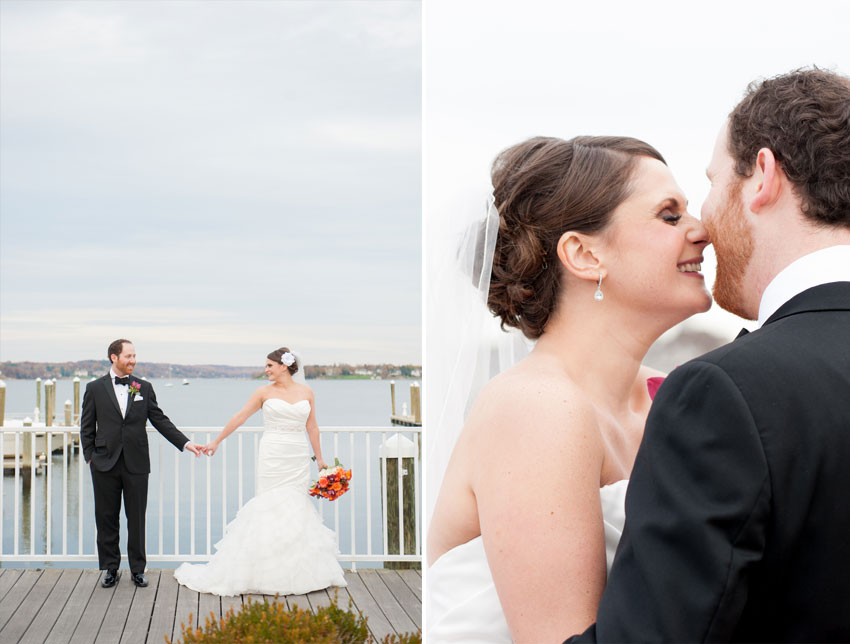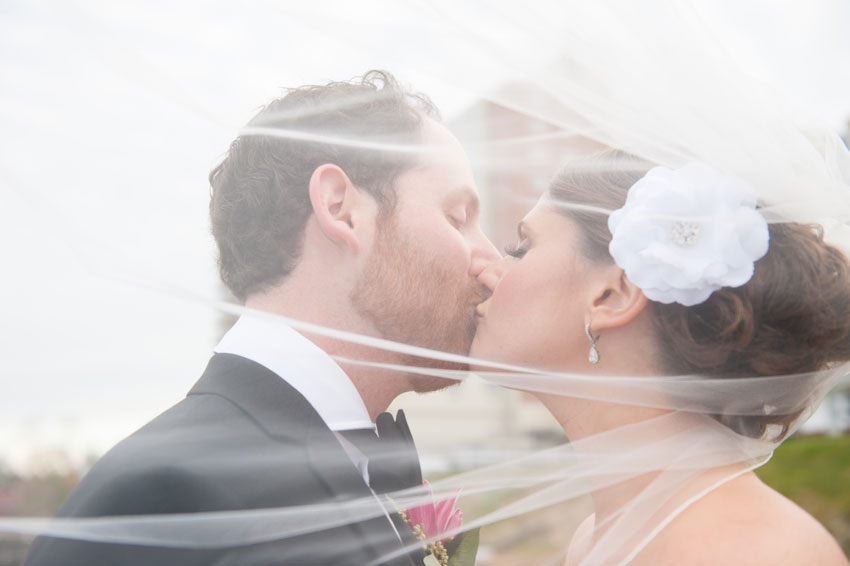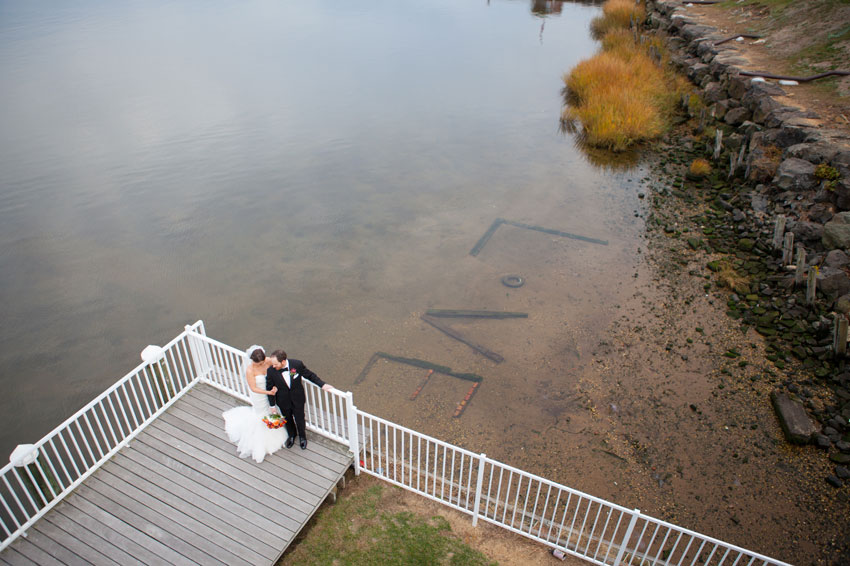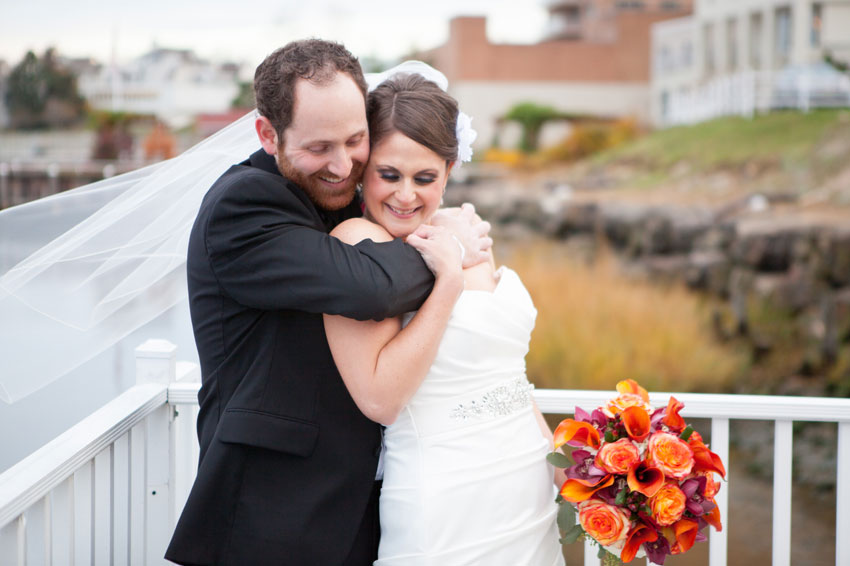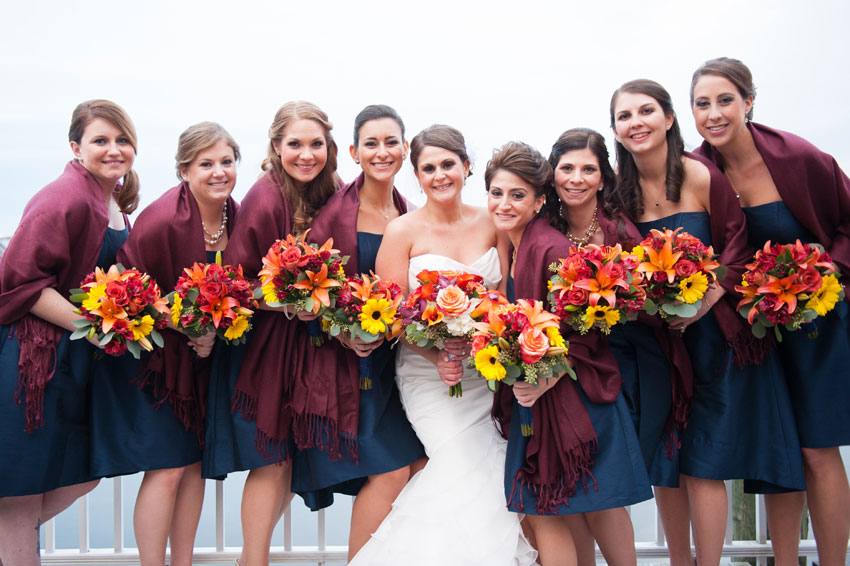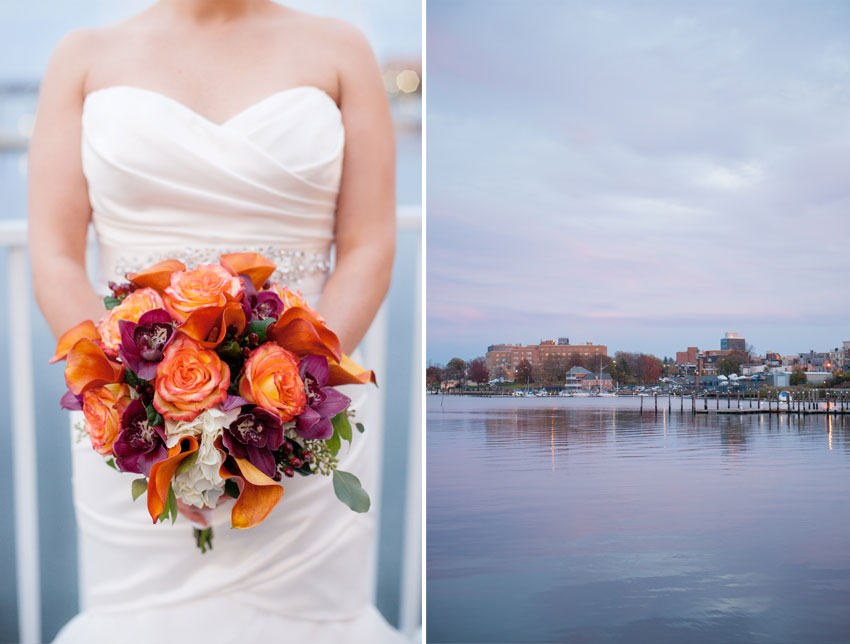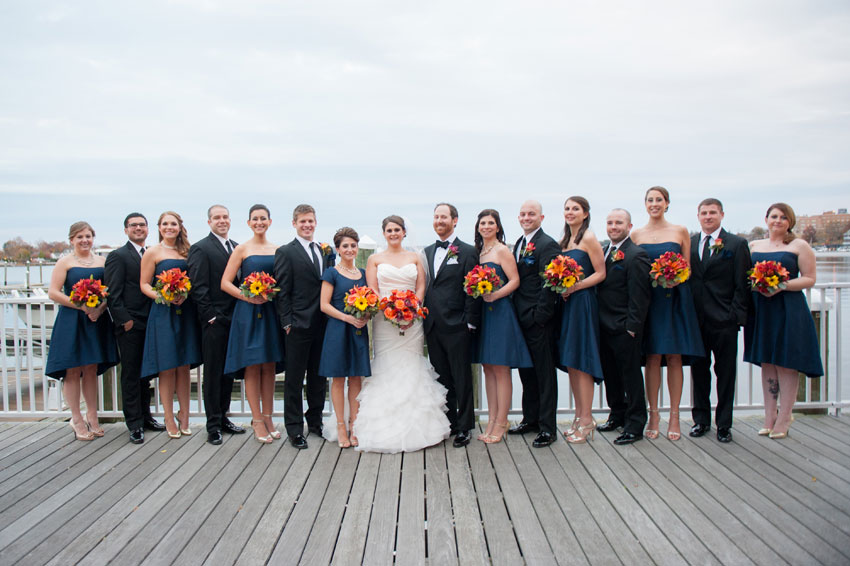 There were touches of autumn all over the room from the leaves and gourds on the escort card table to the cranberry colored ribbon on the cake.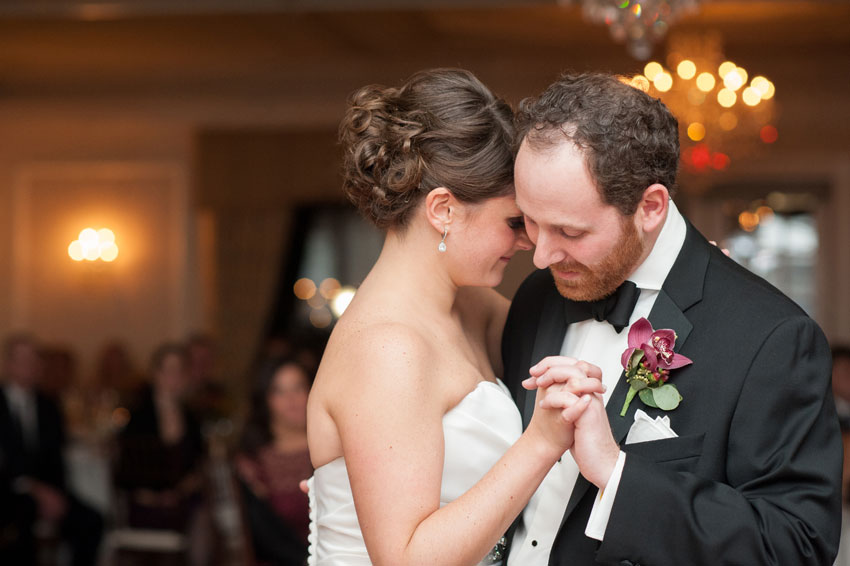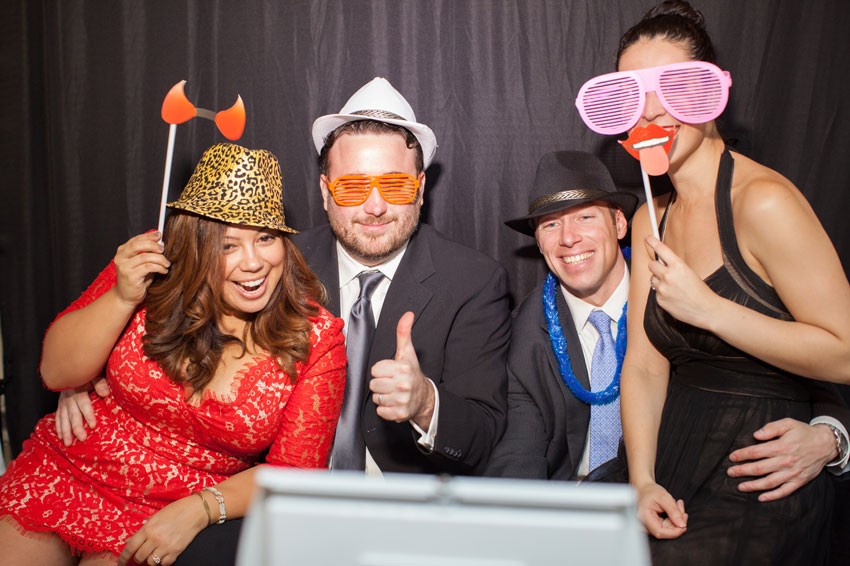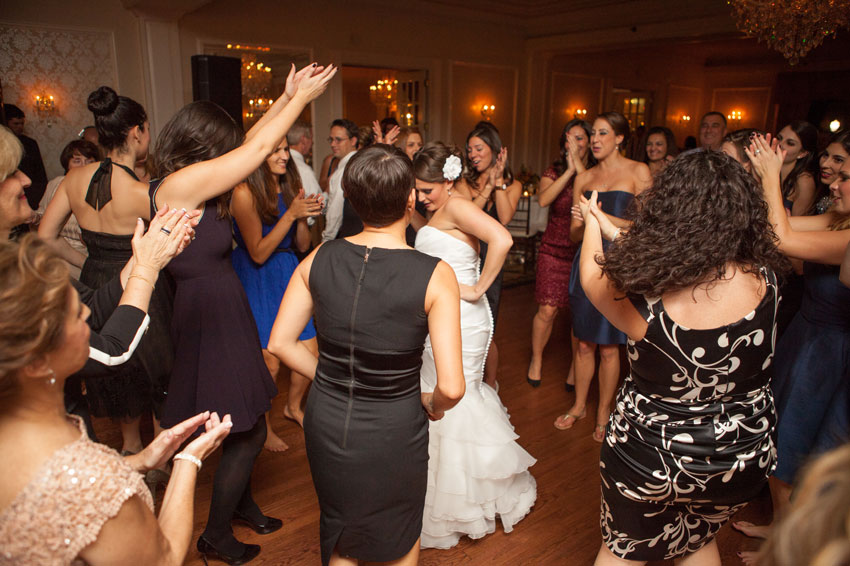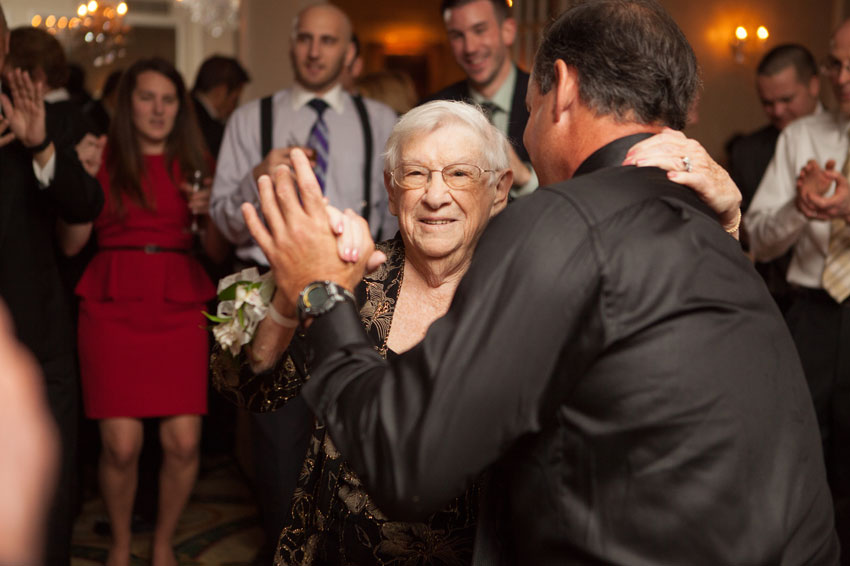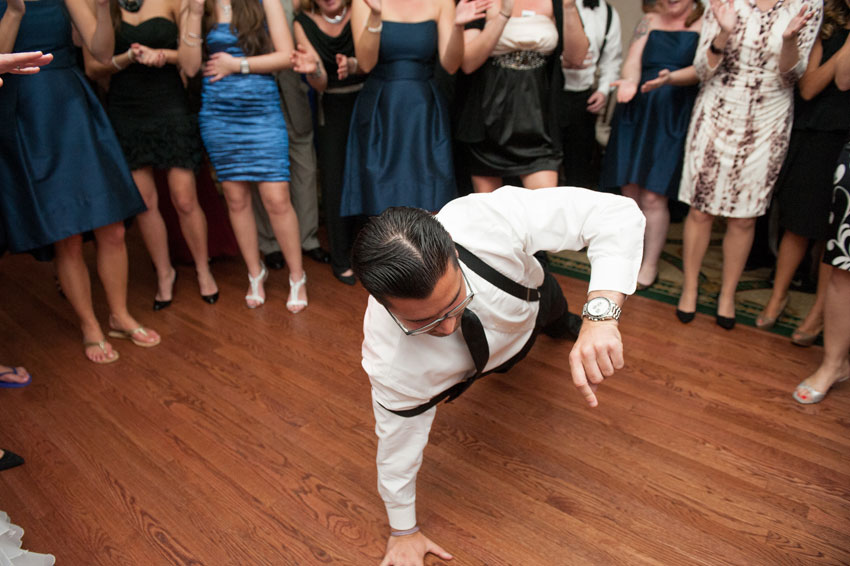 I was in awe of Chris's dance moves, a groomsman and actually a future groom unbeknownst to me at the time. I ended up photographing his and Erin's wedding within two years of Gina and Sean's Molly Pitcher Inn wedding.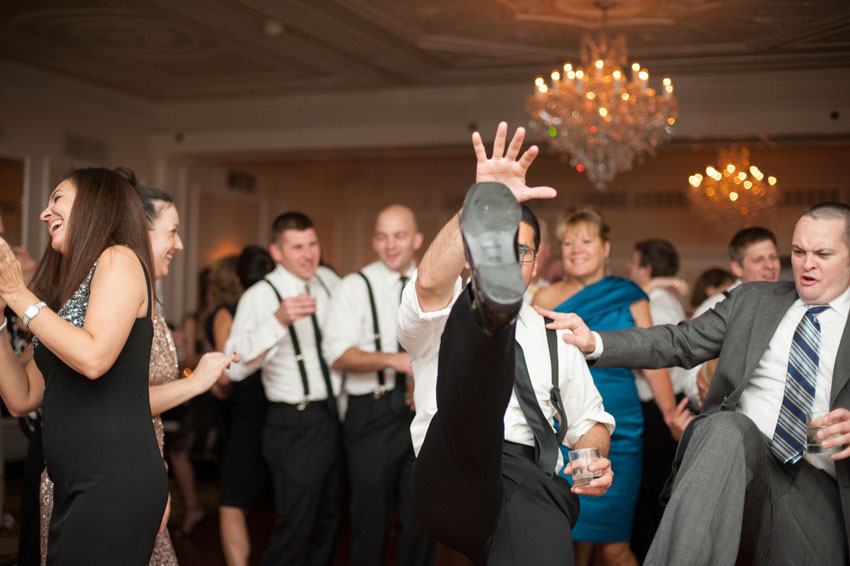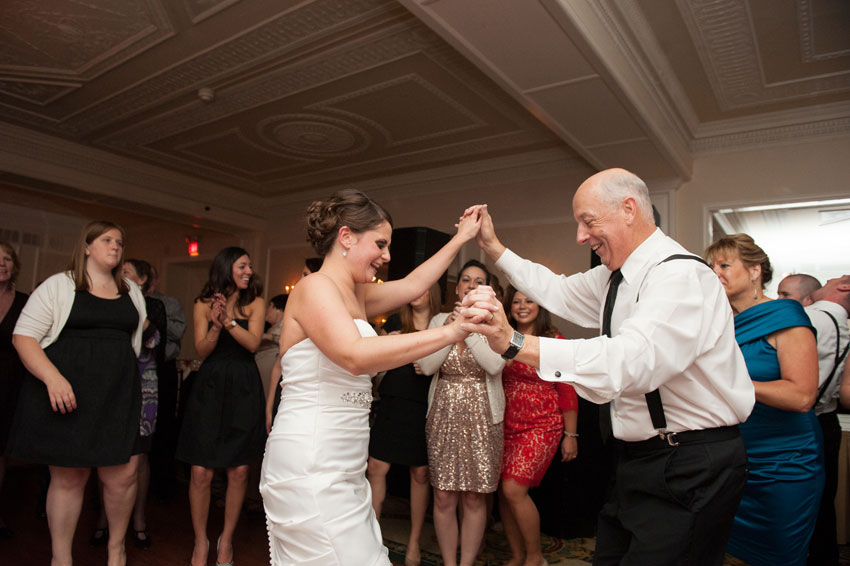 Gina danced with her new father-in-law before her and Sean cut their cake for some finishing sweetness for the evening!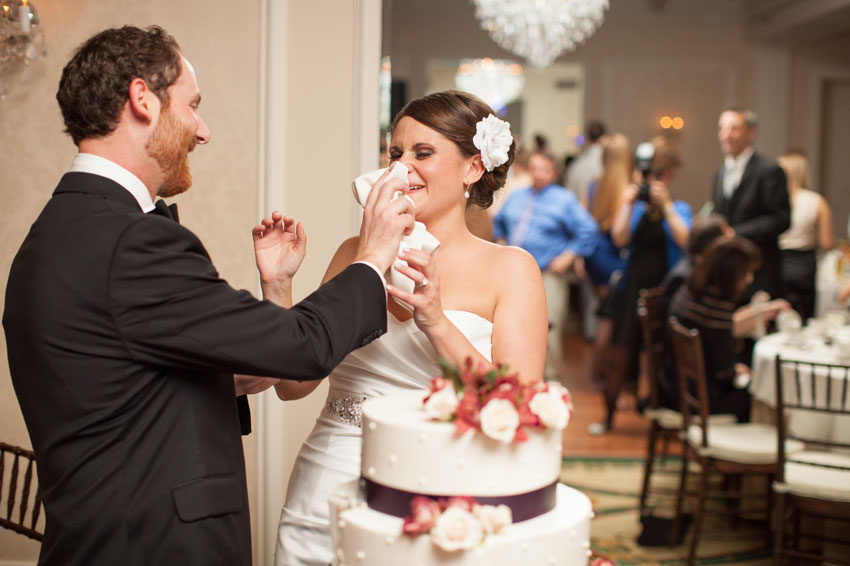 A huge congratulations to the newlyweds, Mr. and Mrs. Higgins!
Venue: Molly Pitcher Inn | Florist: Precious Petals Too | Cake Designer: Ye Olde Pie Shop | Ceremony and Cocktail Hour Musicians: Manhattan City Music | Reception DJ: Elite Entertainment | Makeup Artist: DeeVa Beauty | Hair Artist: Glen Goldbaum 72 | Wedding Gown: I Do I Do | Bridesmaids Dresses: Hearts for You Bridal | Tuxedos: Mens Warehouse | Rings: Ken and Dana Design | First Dance Song: Into the Mystic, Van Morrison | Wedding Guest Mason Jar Sign In Poster: lemonANDlimeStudio | "Mr. and Mrs." sign: Gingerbread Romantic | Red Sox Garter: Garters by Kristi | Wood Table Number Holder: Bear Witness Studio