Summer never looked so good as when Alyssa and Ethan were in front of the camera on a sunshine-filled June day for their Maryland photoshoot! Their summer engagement photos are filled with their laughter, radiant love, Alyssa's elegance, Ethan's blue eyes and a lot of smiles. We had a fun time roaming around Piney Run park, from their trails, to lake, and gazebo.
It was great to capture this time in their lives months before their wedding about a year later, in Durham, North Carolina.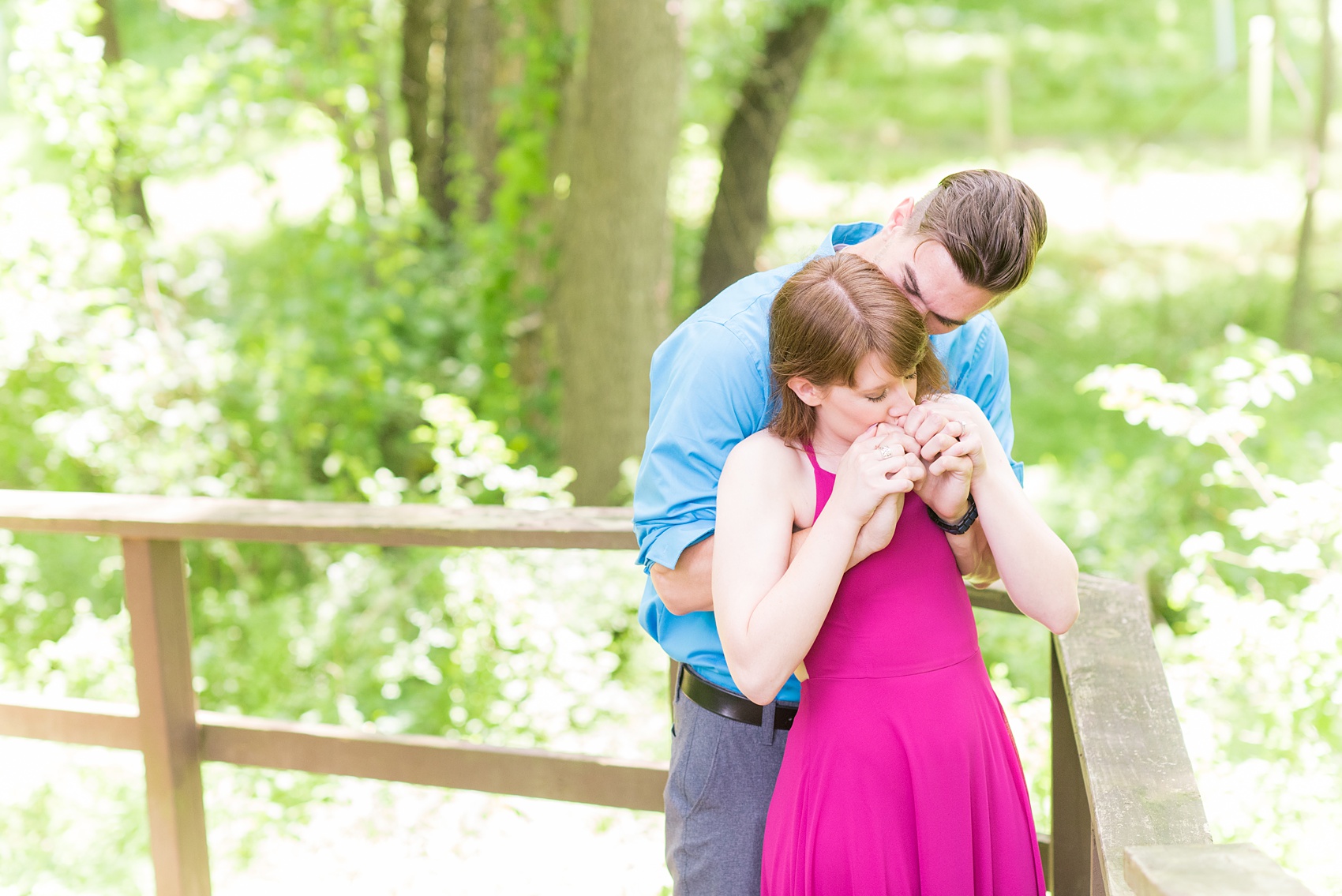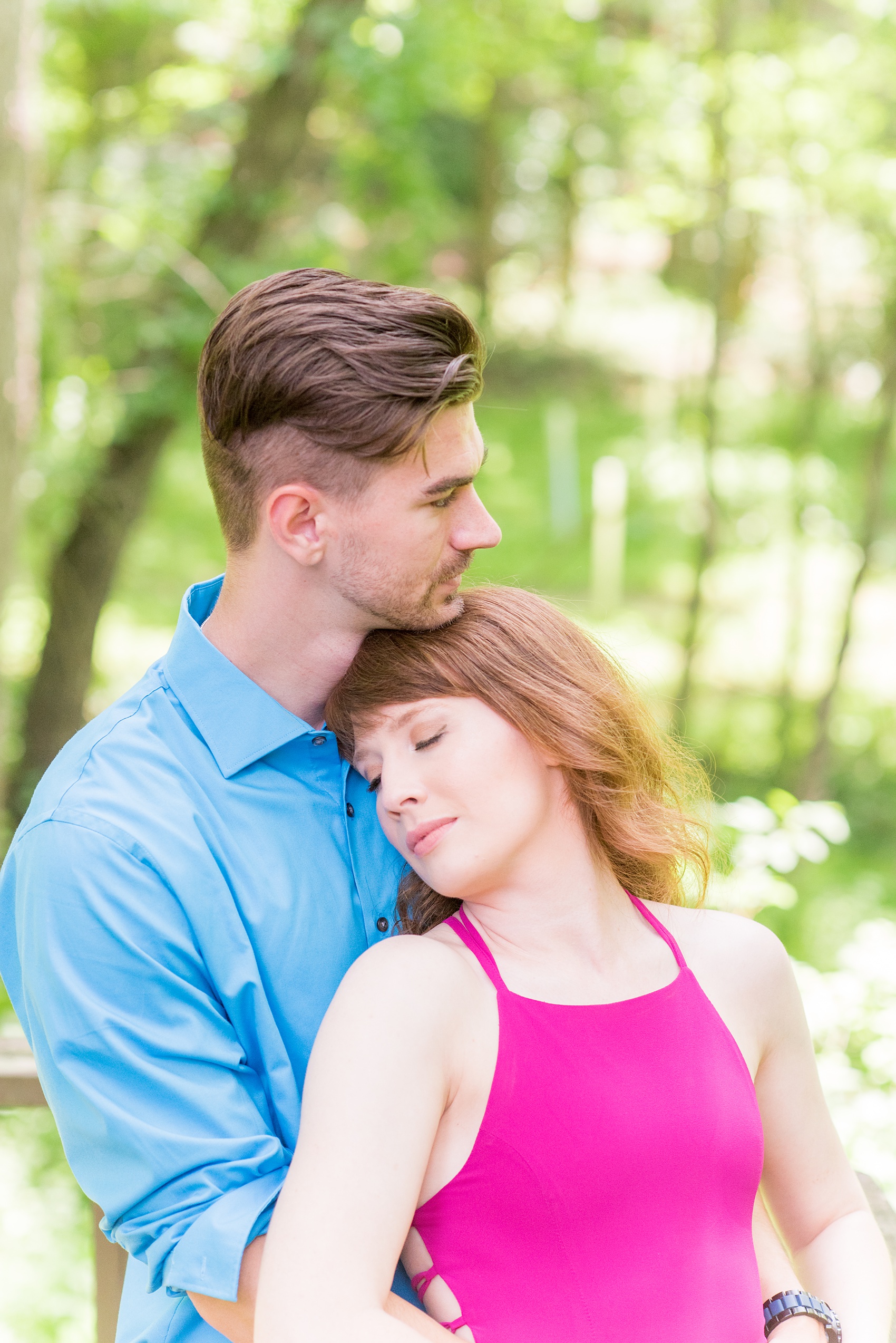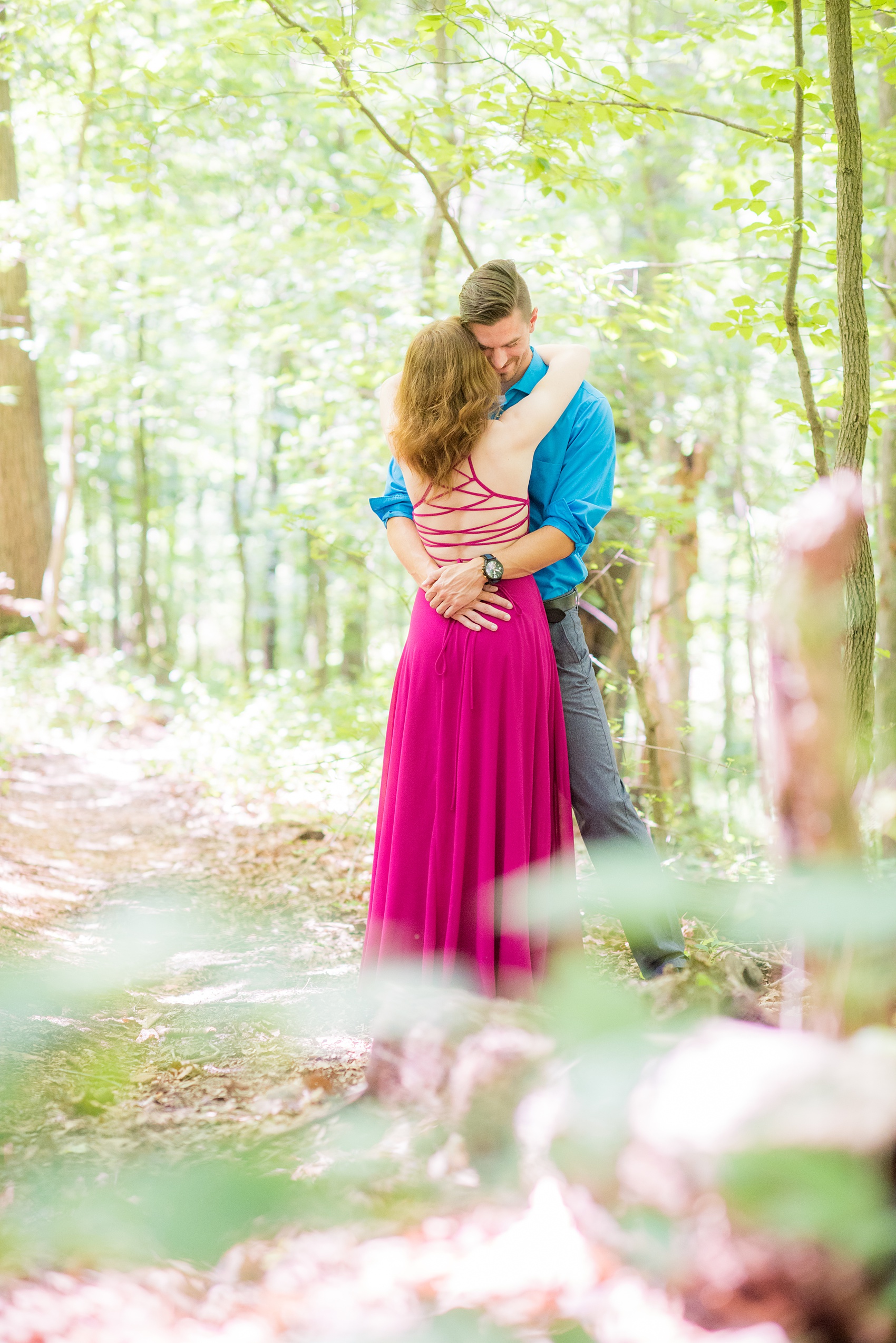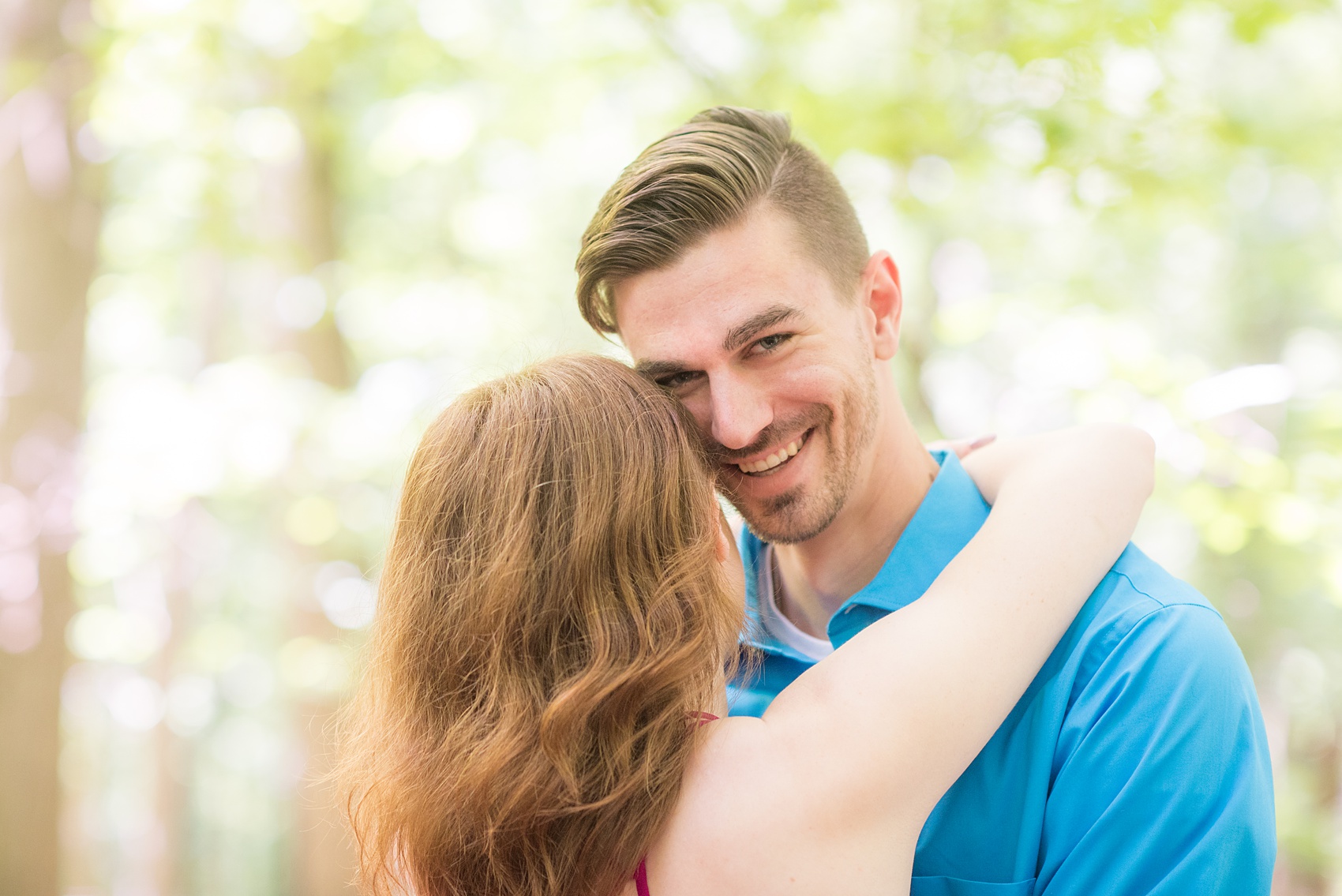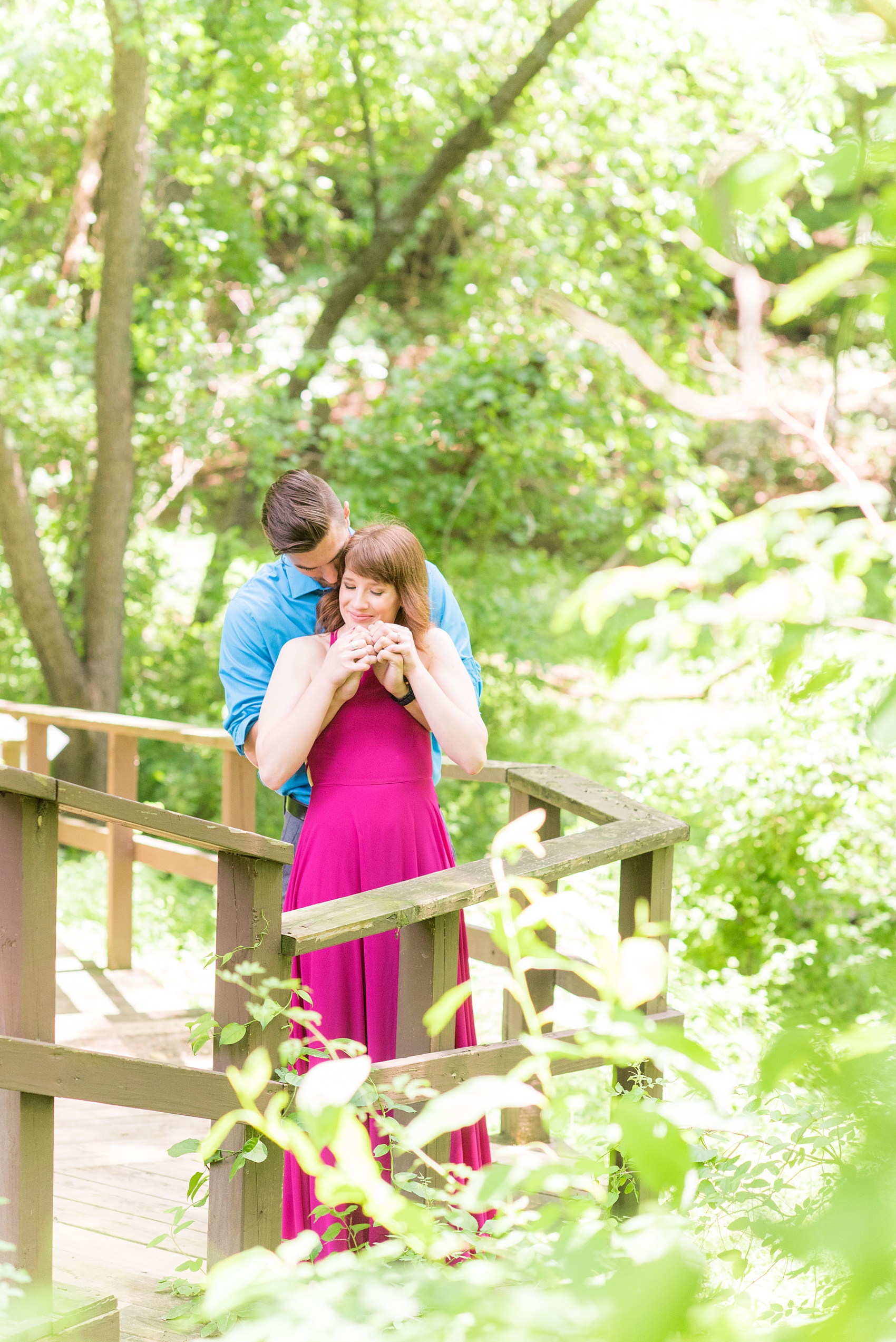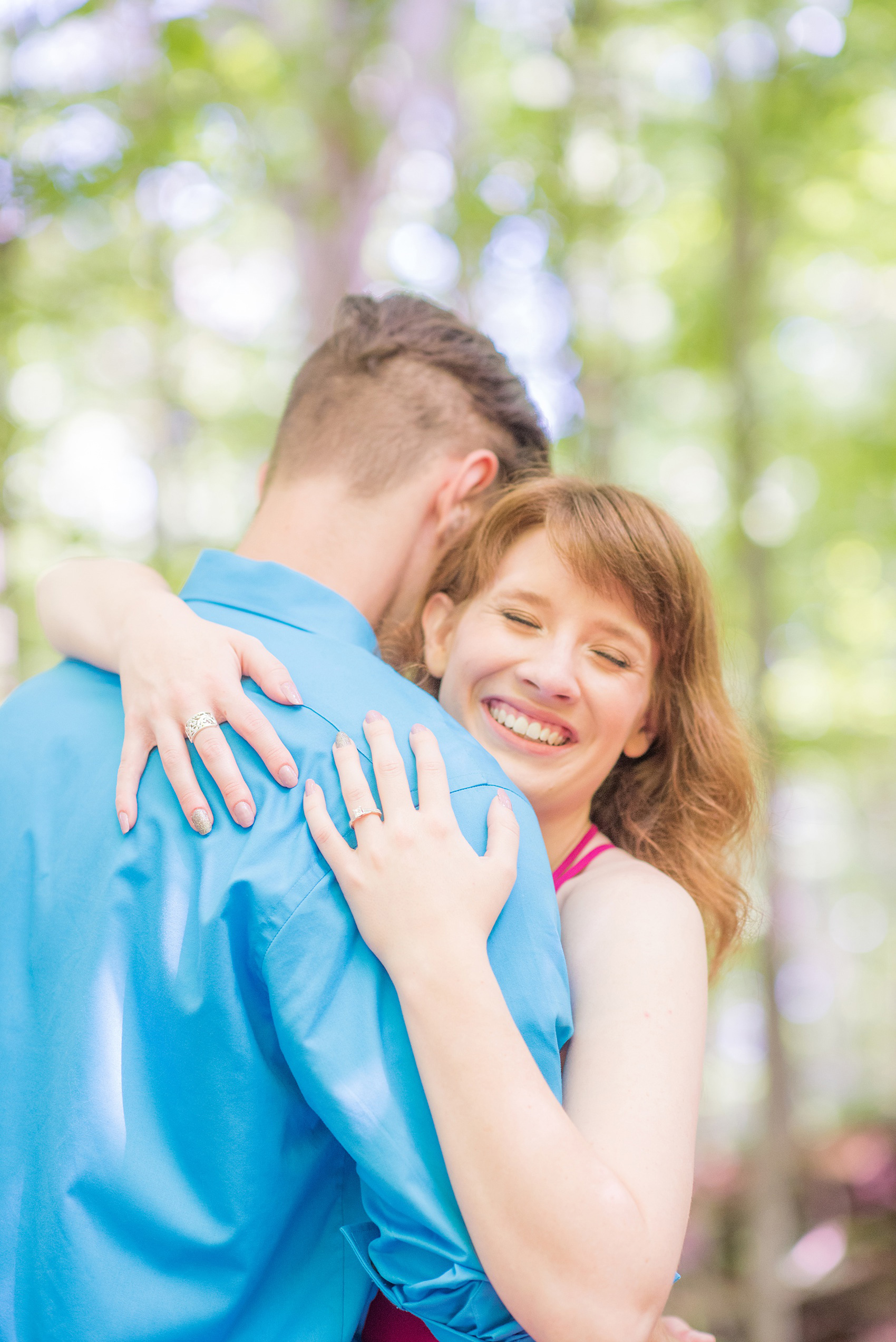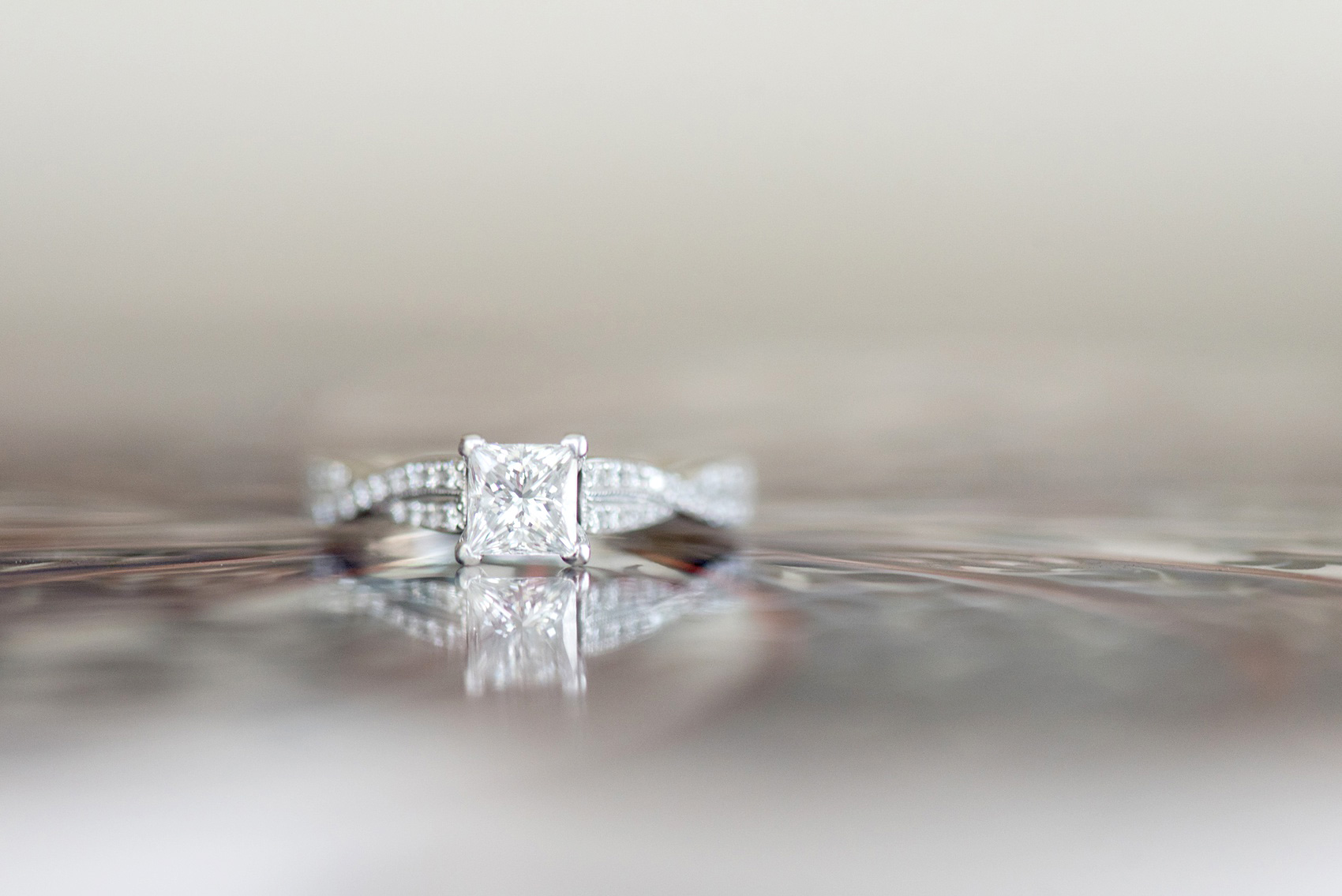 Alyssa has such a unique ring! She mentioned she wanted something unique – different from the solitaire and eternity band settings she often sees – and Ethan hit it out of the park! It's a two toned gold design, with white gold visible to anyone looking at this beauty on her ring finger. But inside is a cool unique yellow gold twist you can see when she takes it off! The square center stone is surrounded by a twisted band of intertwined diamonds. Ethan saved for it during his last year of college and proposed after one of Alyssa's dance performances!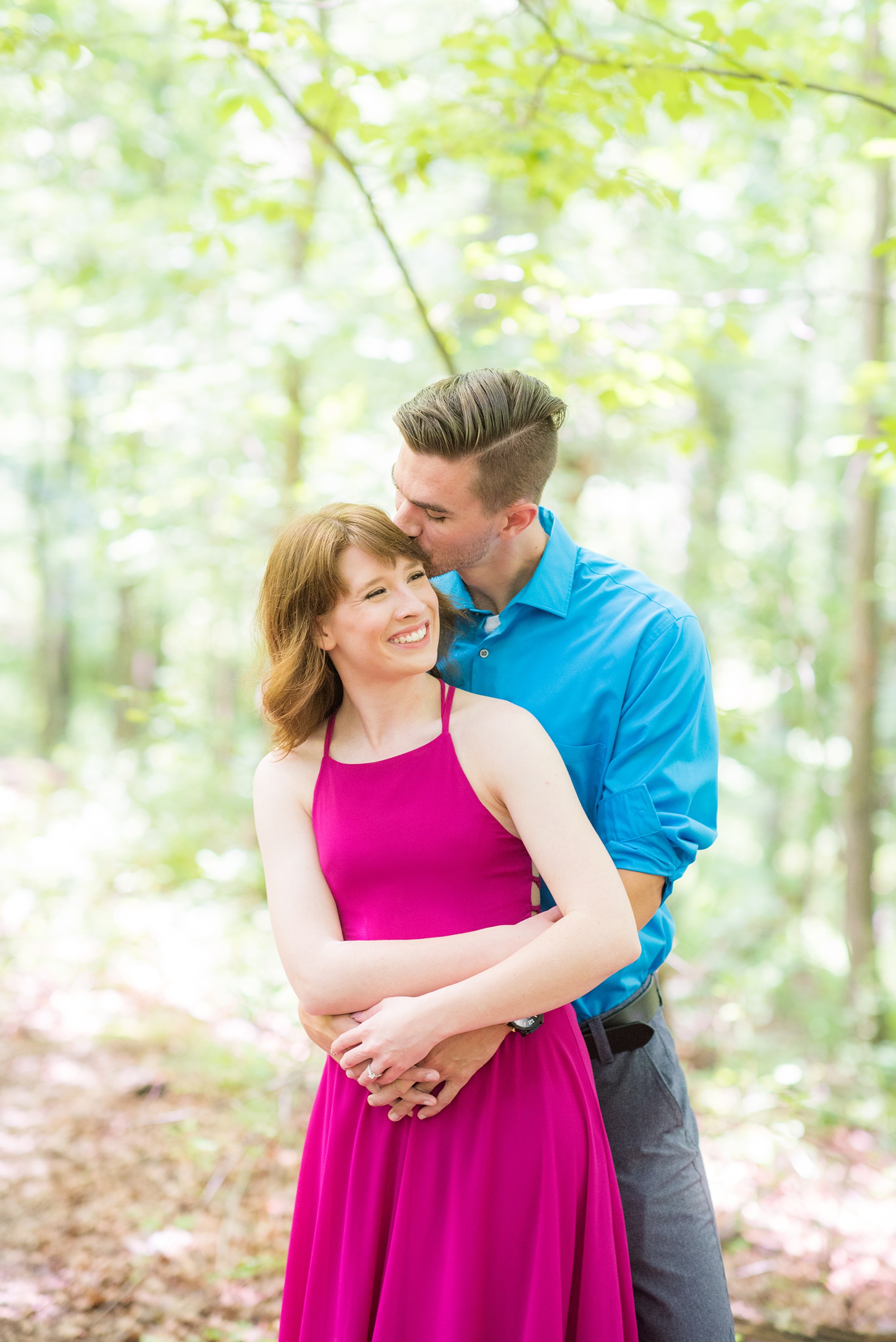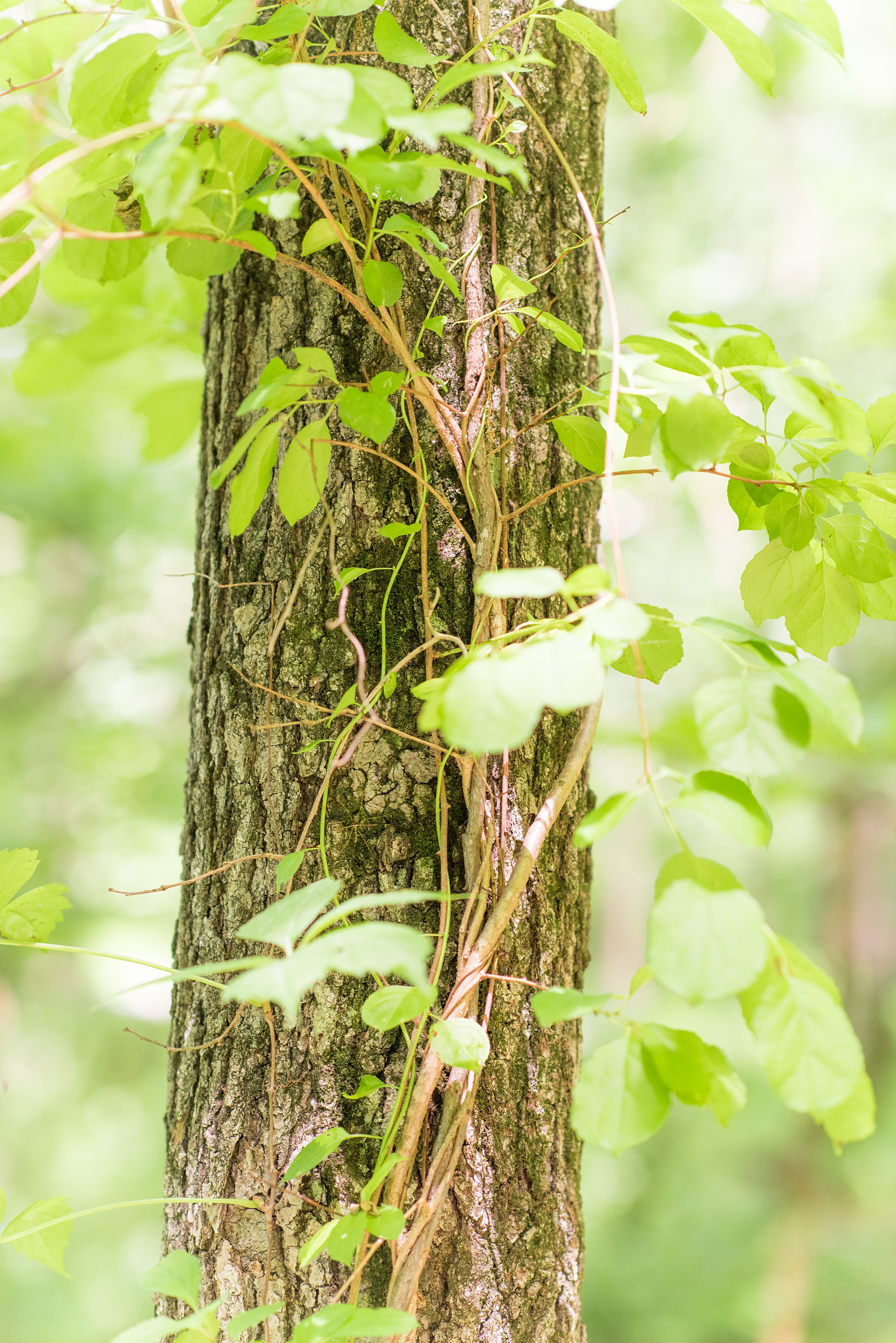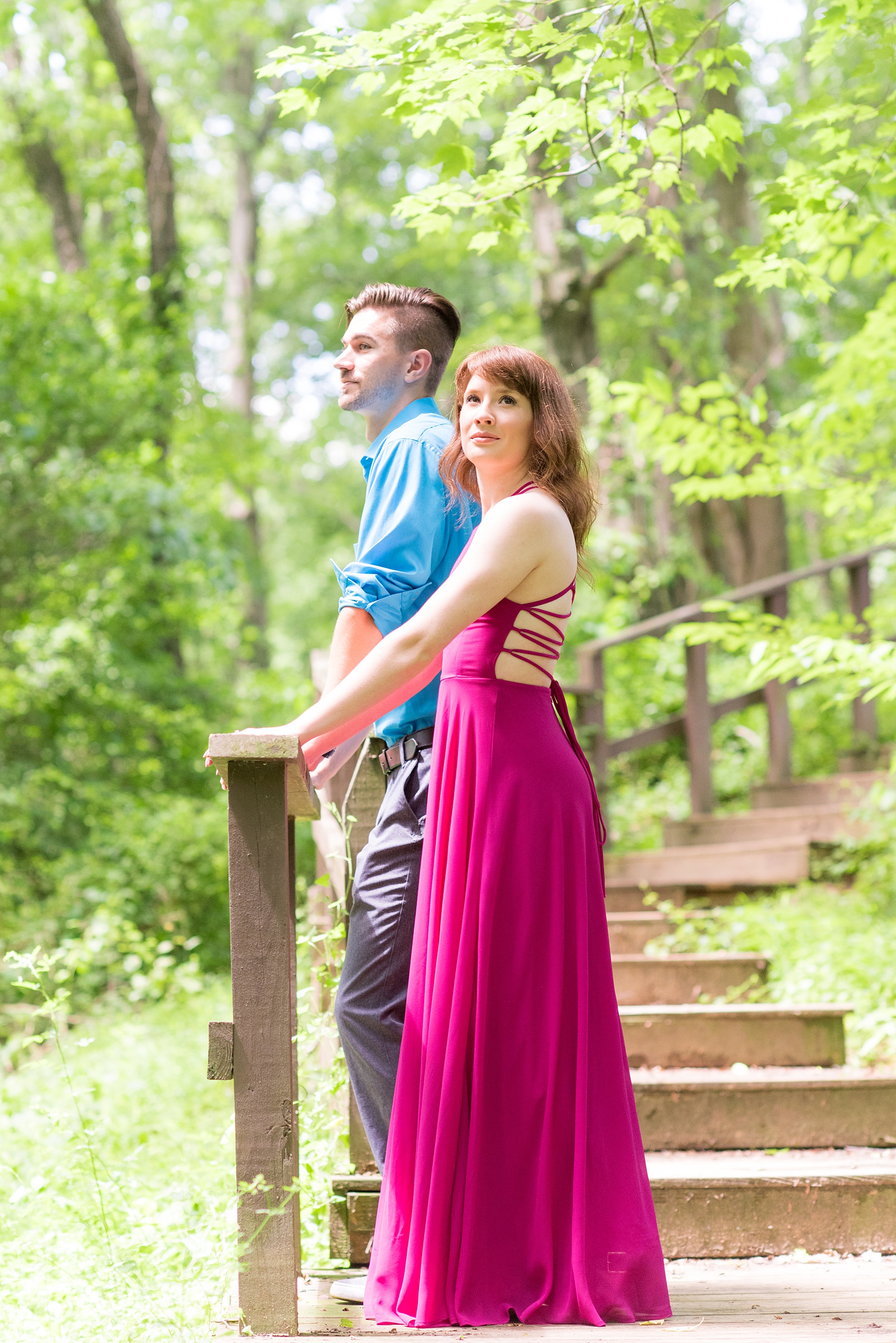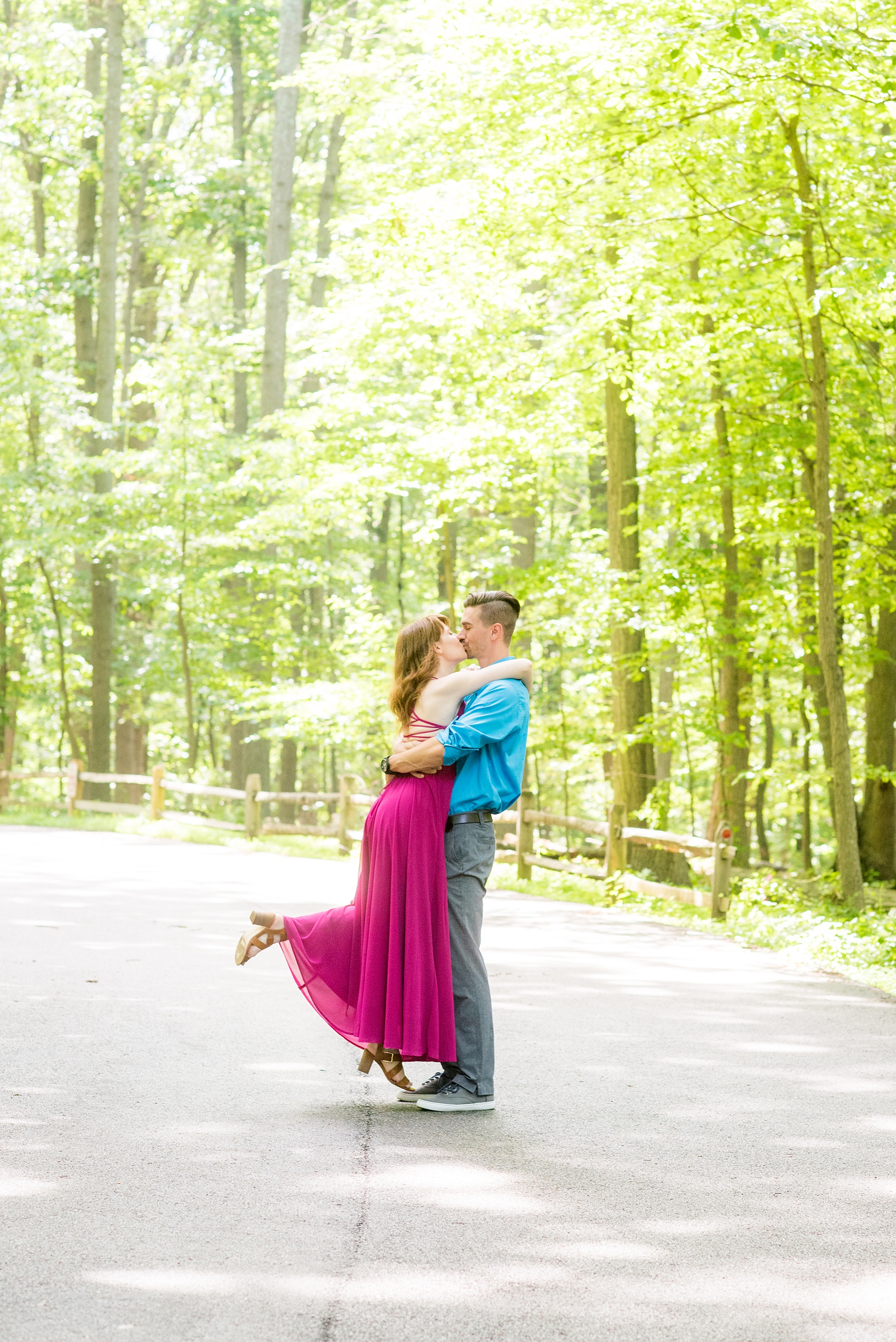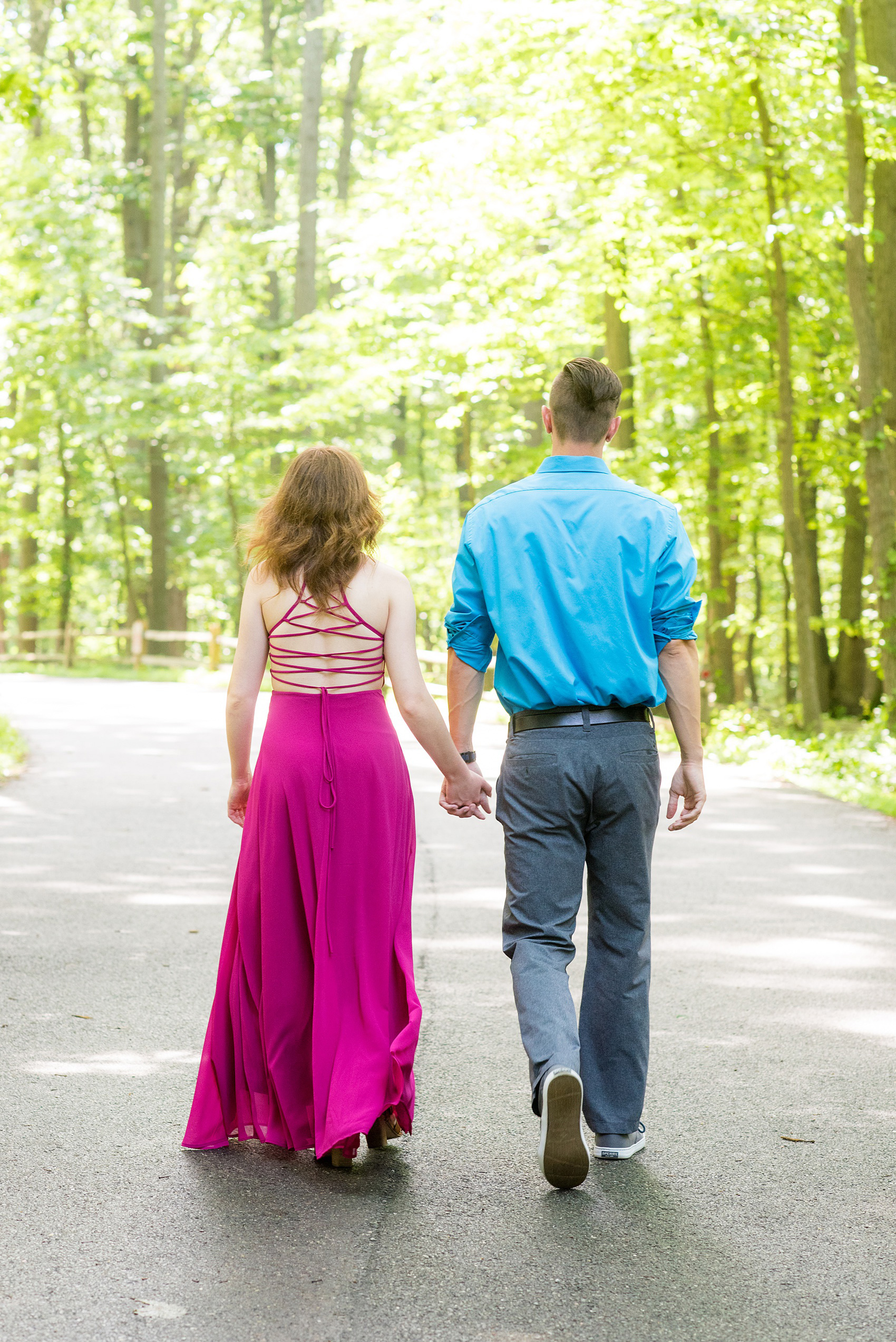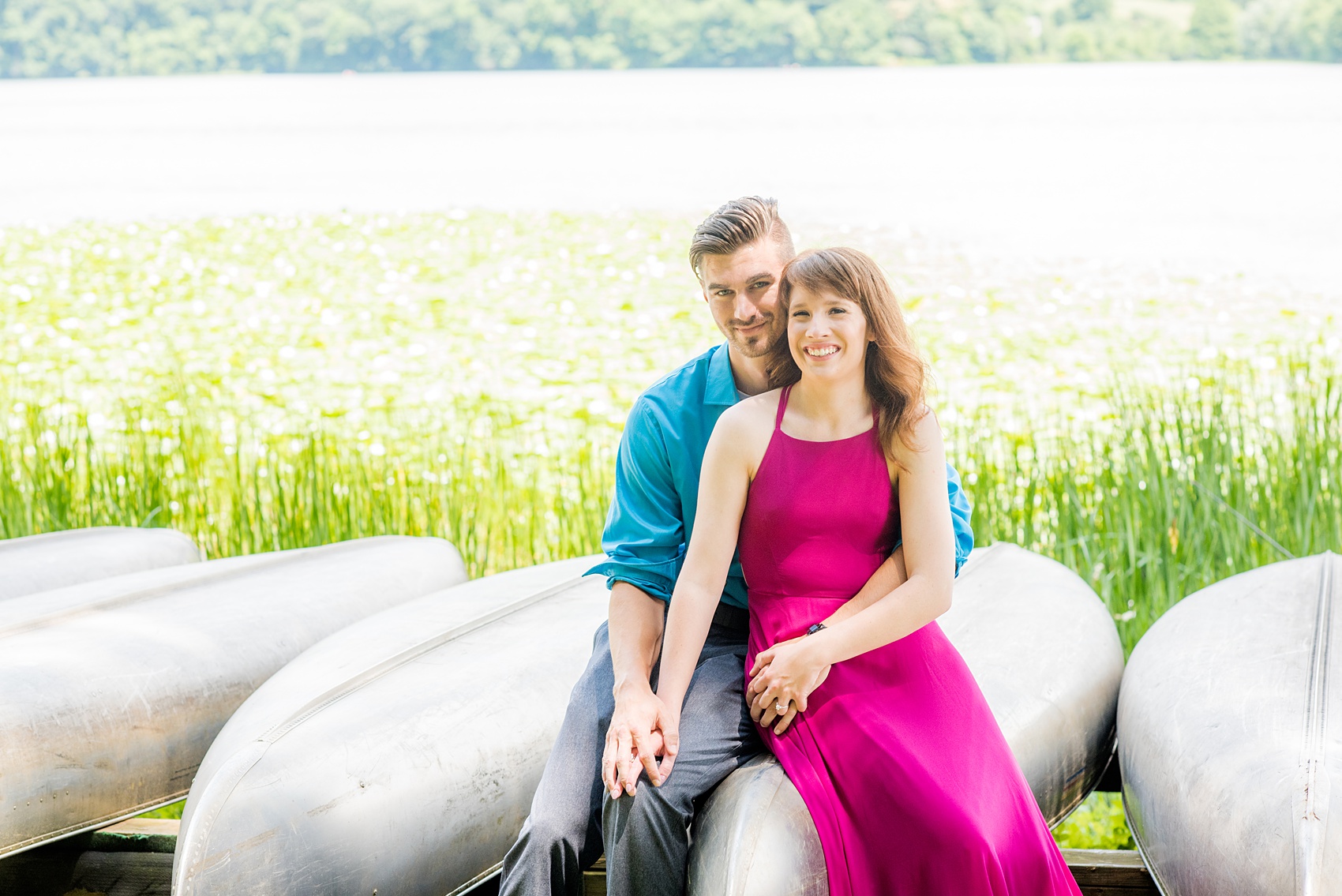 I captured part of their session in their home in Maryland in more casual outfits. Then they changed before we headed to the park for the remainder of their summer engagement photos. Alyssa wore a beautiful fuchsia pink gown with a criss-cross lace up back. Ethan's blue shirt was the perfect compliment to her dress with grey pants. I loved their semi-formal attire choices!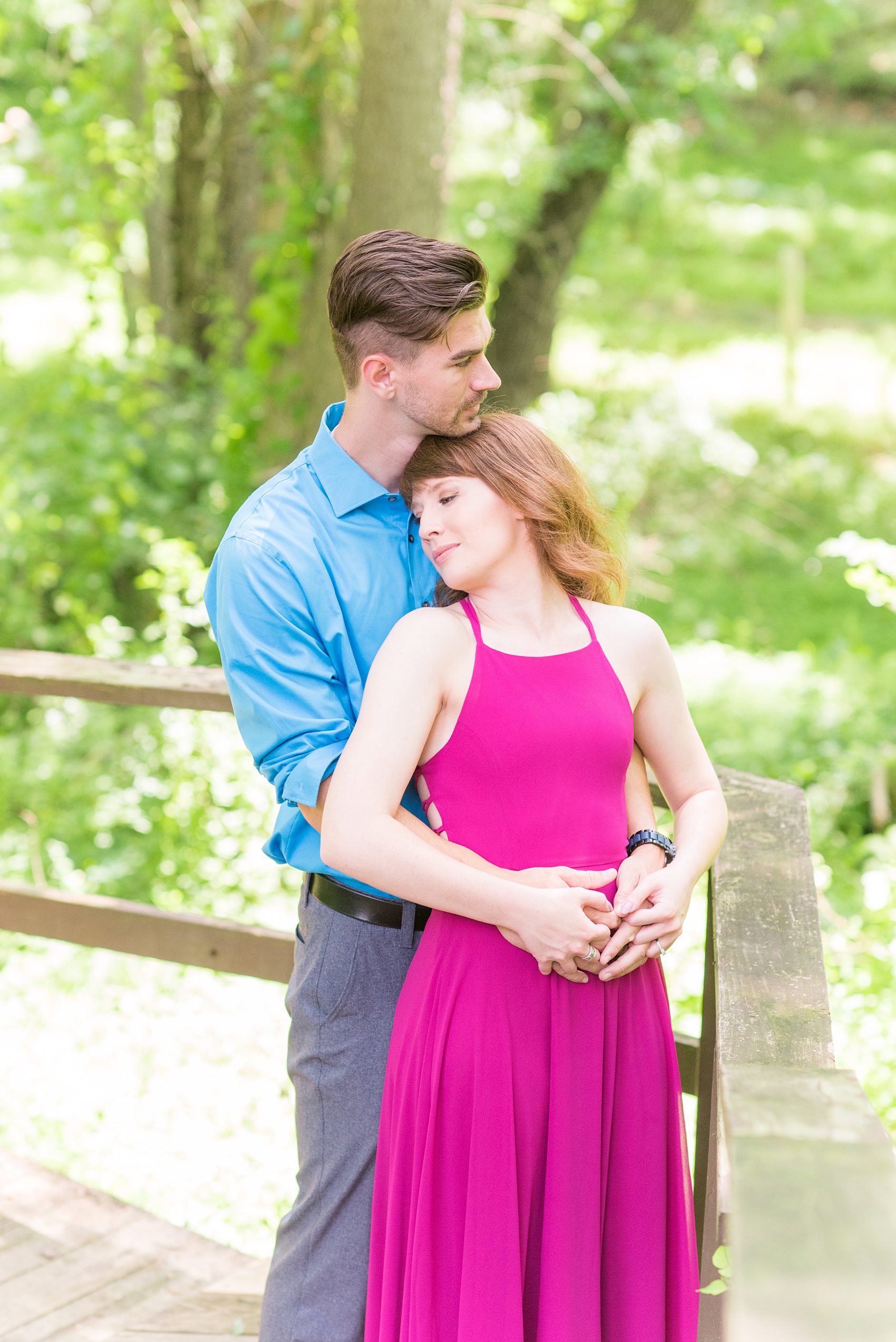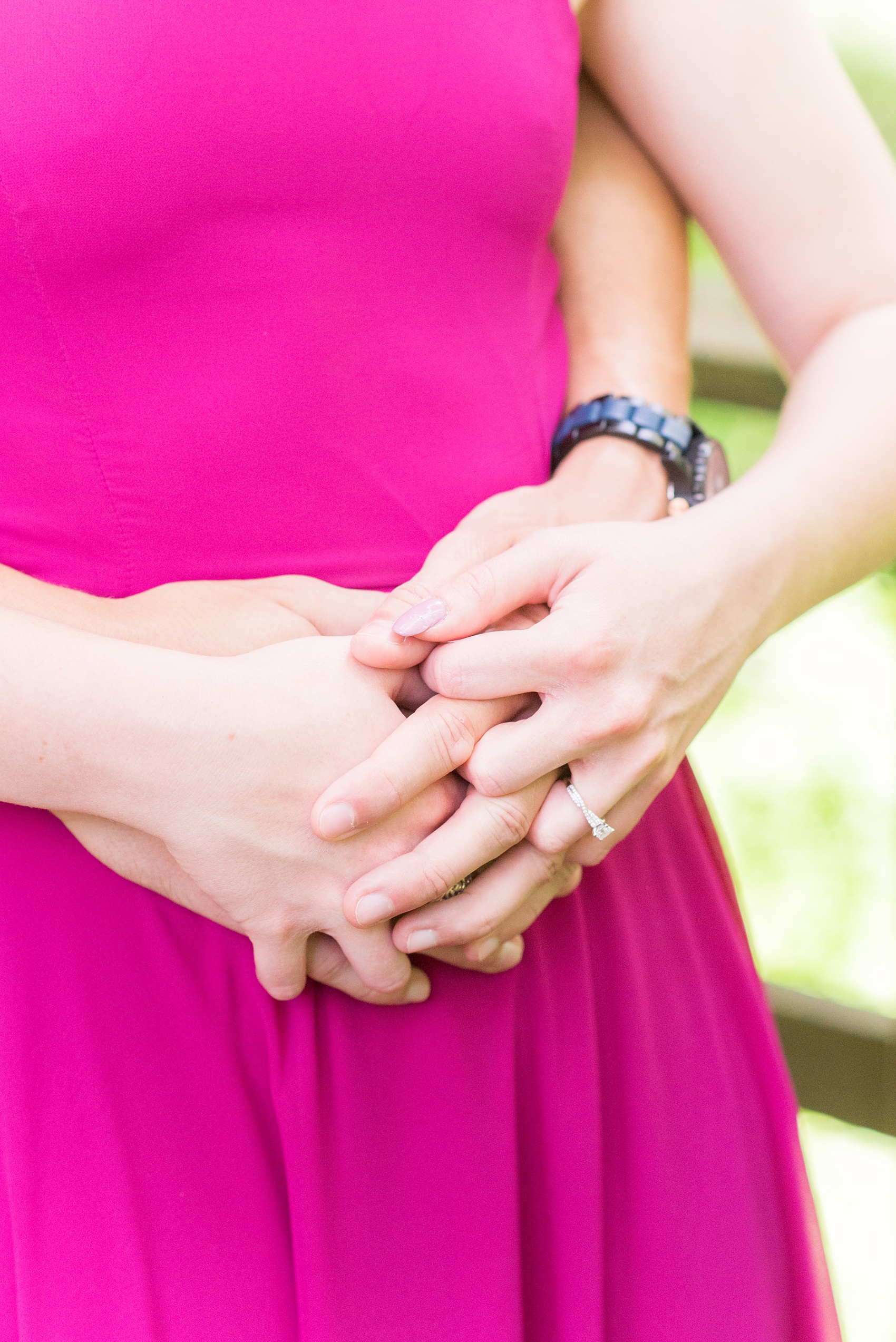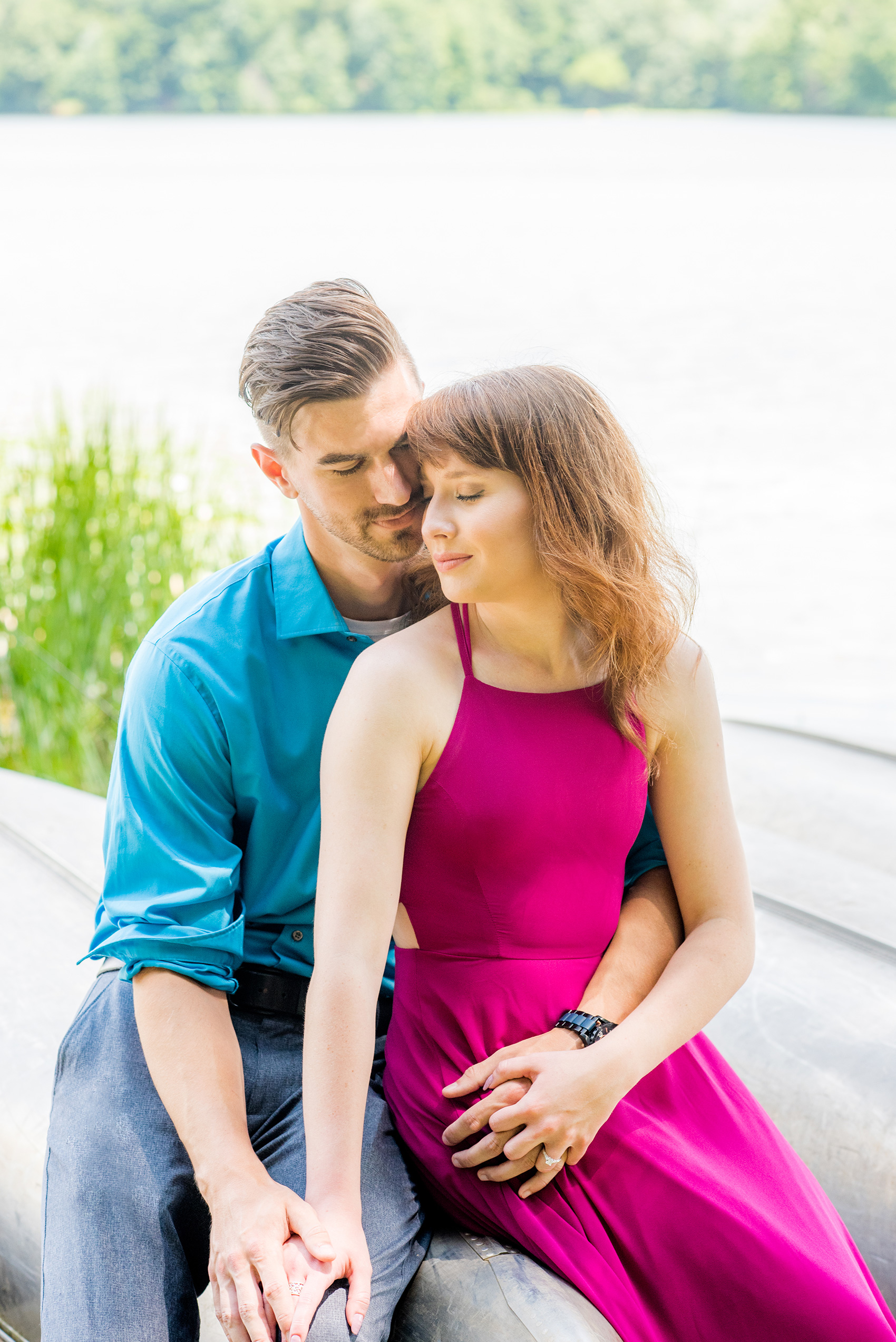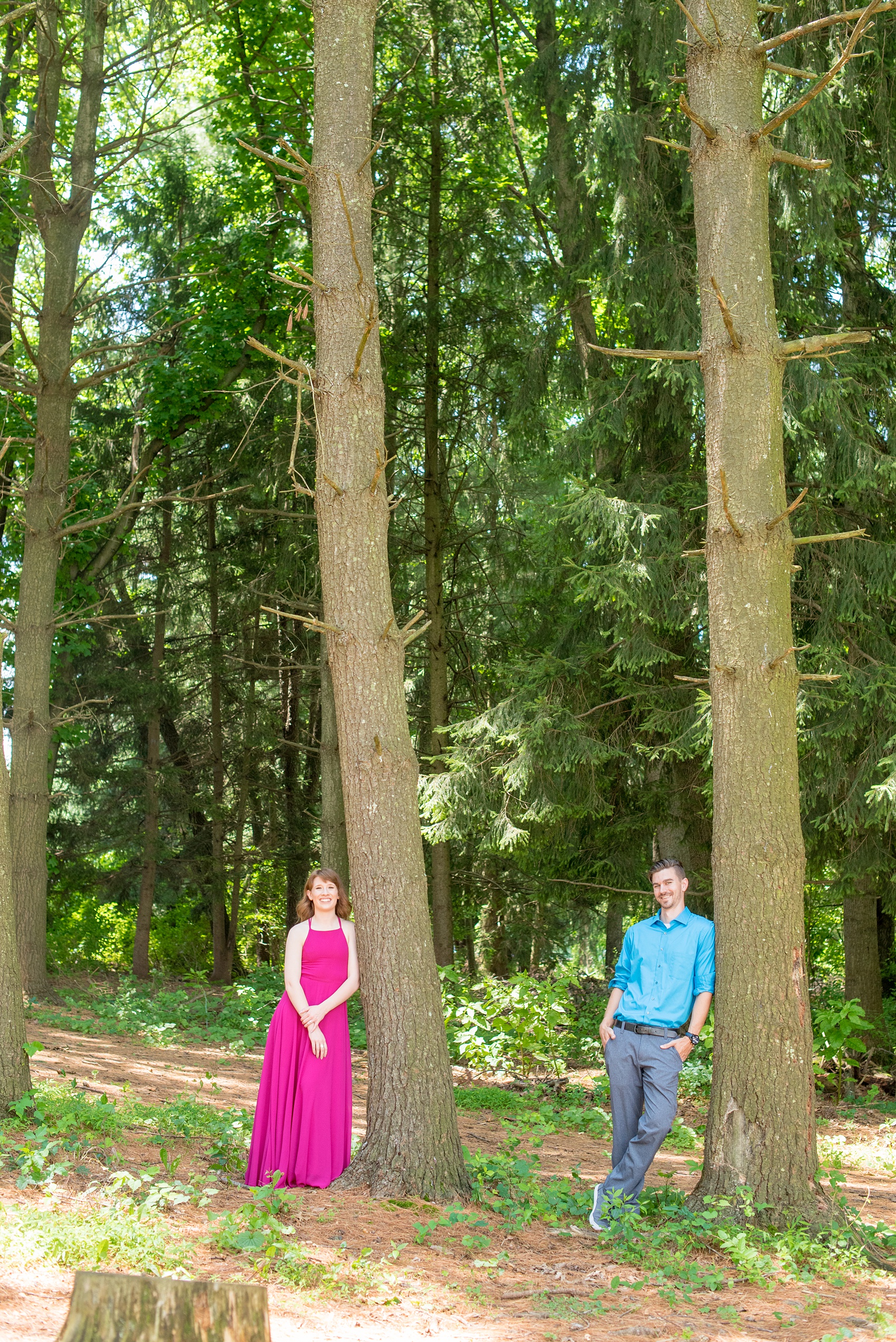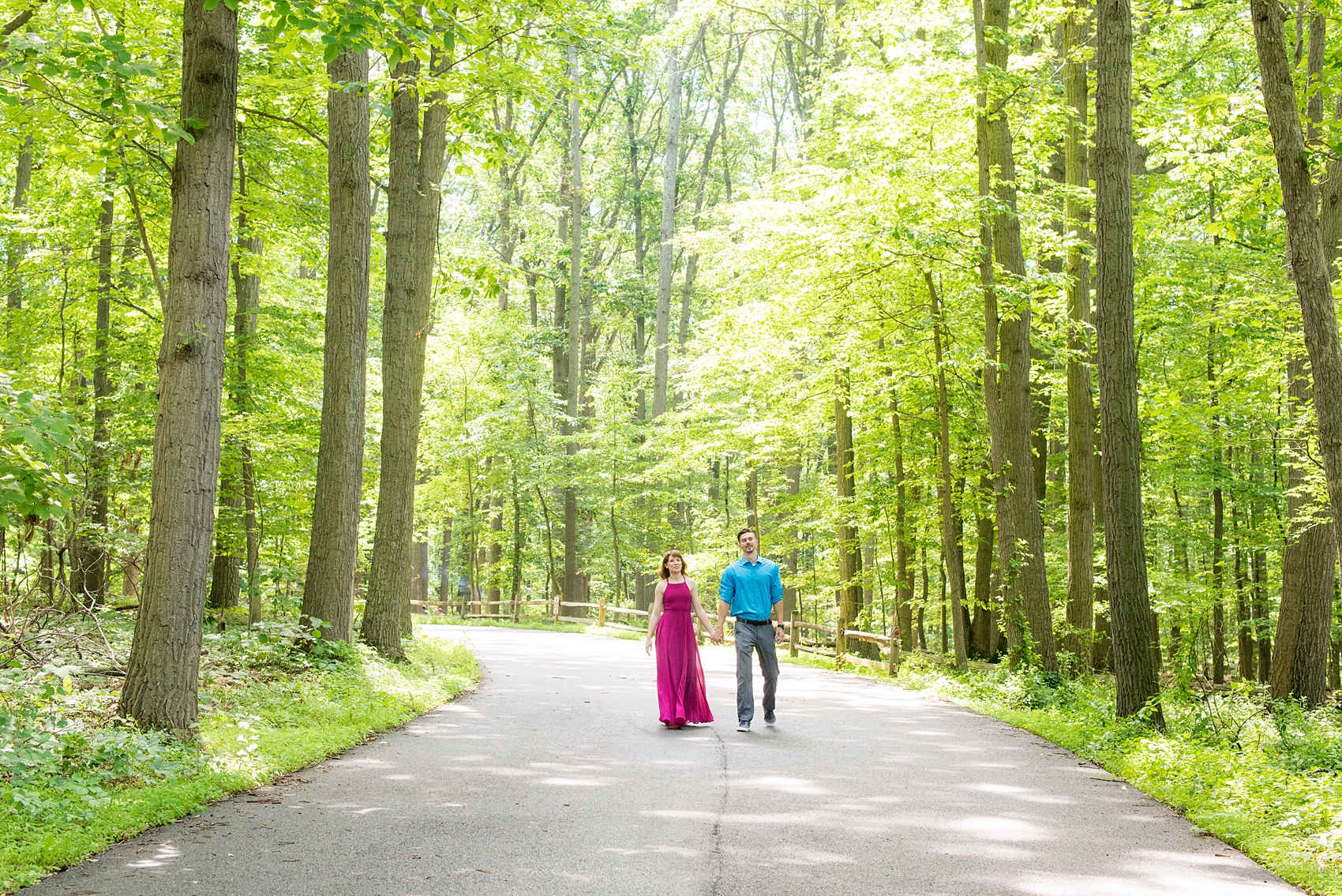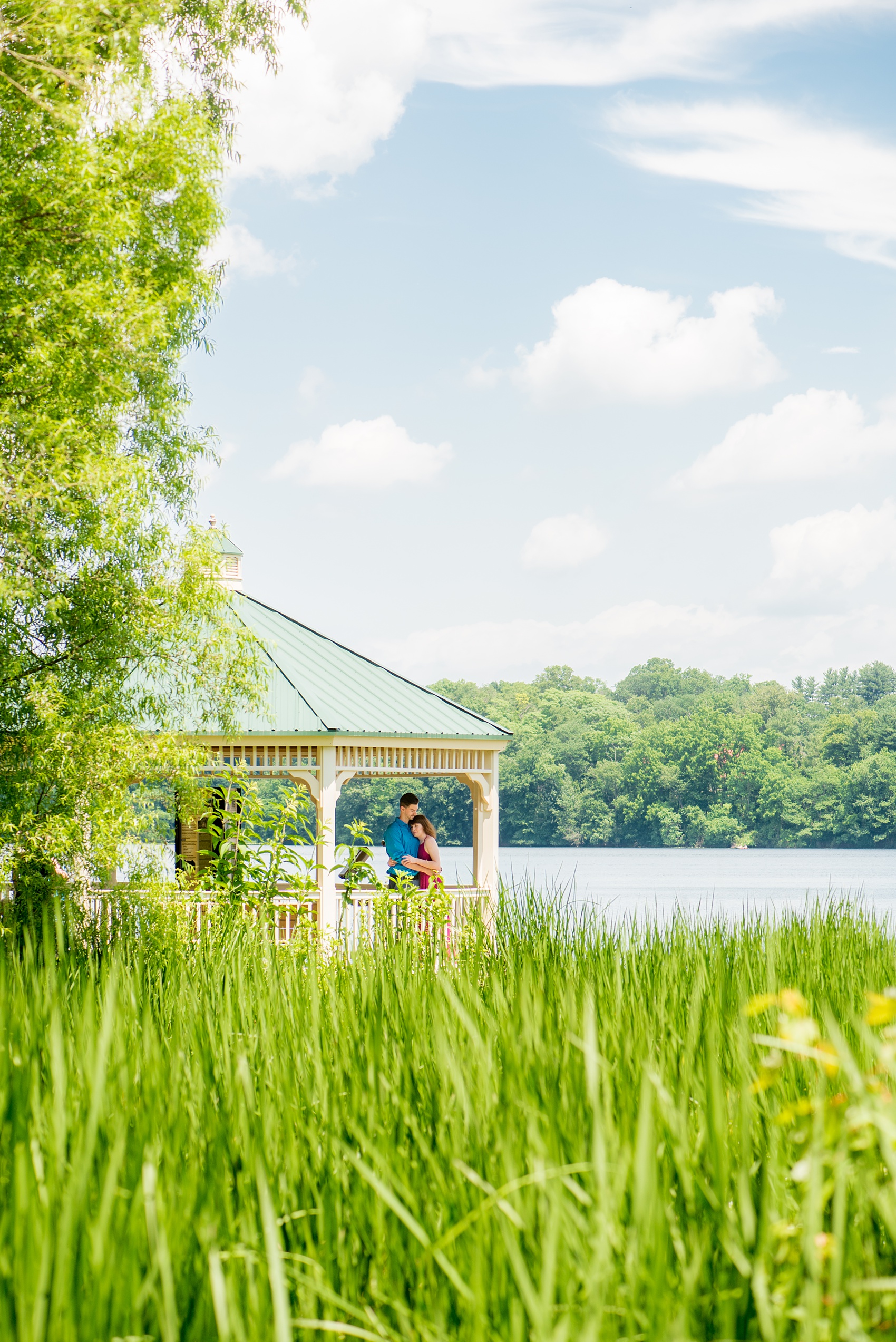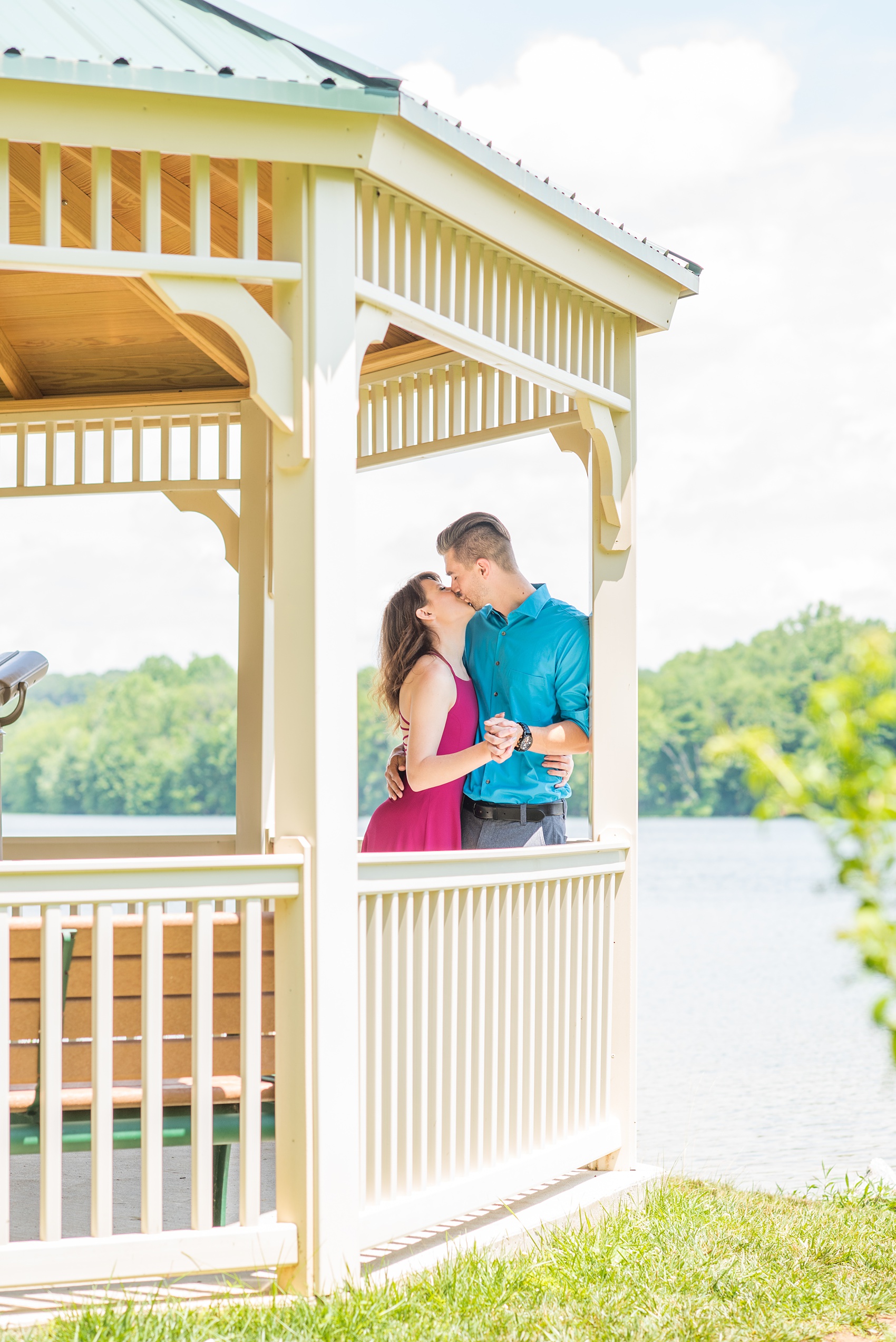 I'm so looking forward to this couple's wedding with Viva L'Event and The Rickhouse next summer! Woohoo!
Looking for more engagement session inspiration? Also check out:
Don't be shy if you want us to capture your engagement session, anniversary session or wedding! Contact us – we'd love to hear from you!