Sometimes the most spontaneous shoots work out best! Samantha and I coordinated her and Cole's engagement session at Hillsborough Riverwalk, in Hillsborough, North Carolina, about a week before it happened. The area was at the height of its summer temperatures and we were concerned about the heat, carefully watching the daily and projected forecasts. We lucked out; in the midst of 90 to 100 degree weather we had a cloudy, overcast afternoon shielding us from unbearable heat, providing relief at about 80 to 84 degrees that day! It may have been humid but they took it in stride and you'd never know it from their amazing photos.
Some of my favorites from their session are the images with the Stick Art in the background you see below, created from branches (by artist Patrick Doughetry). We also had fun photographing them inside the sculpture as well. Its lifespan is approximately two years, dependent on weather and braving of the elements. That makes it extra-special we were able to utilize it to help capture this time in Samantha and Cole's lives during their Hillsborough Riverwalk engagement photos.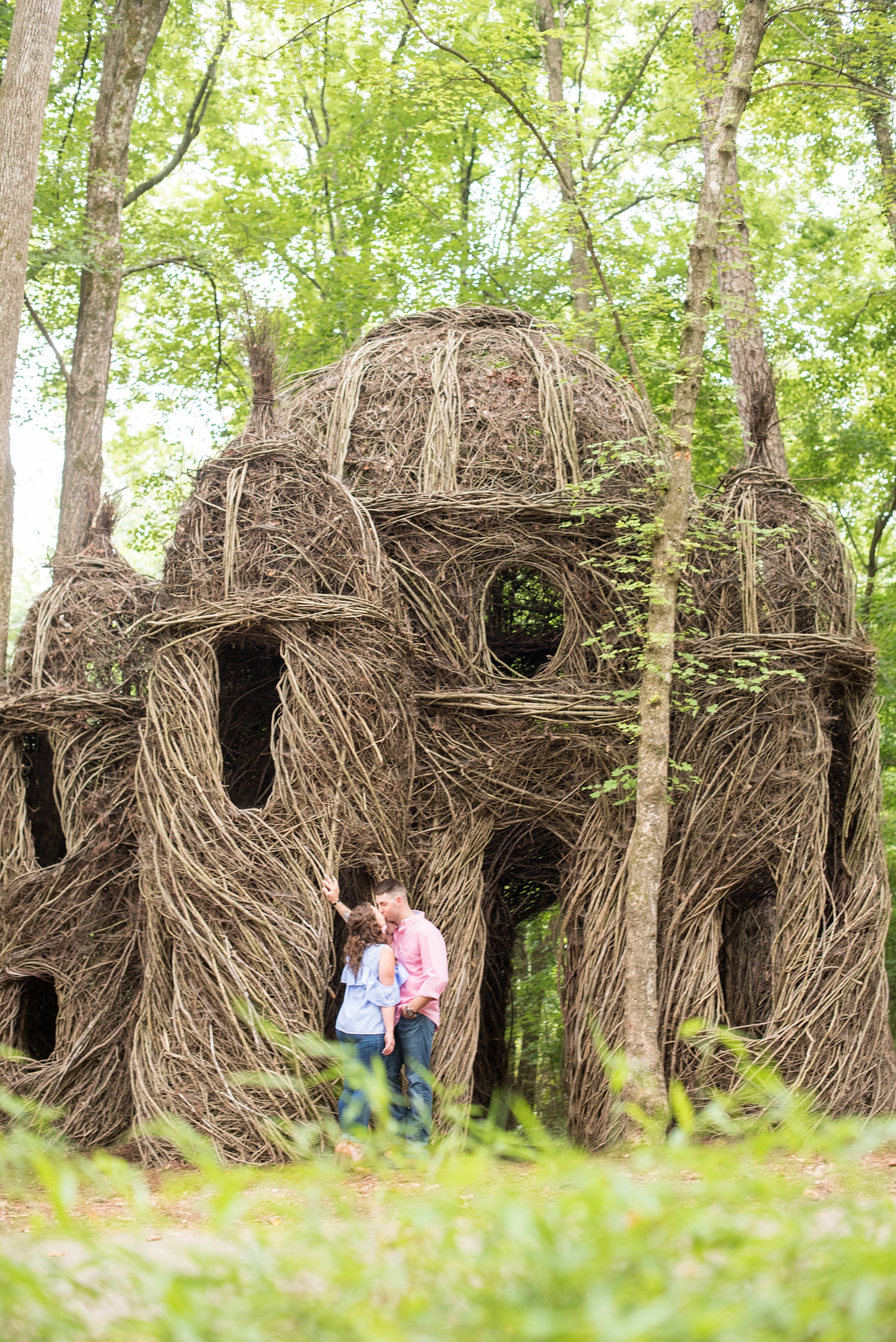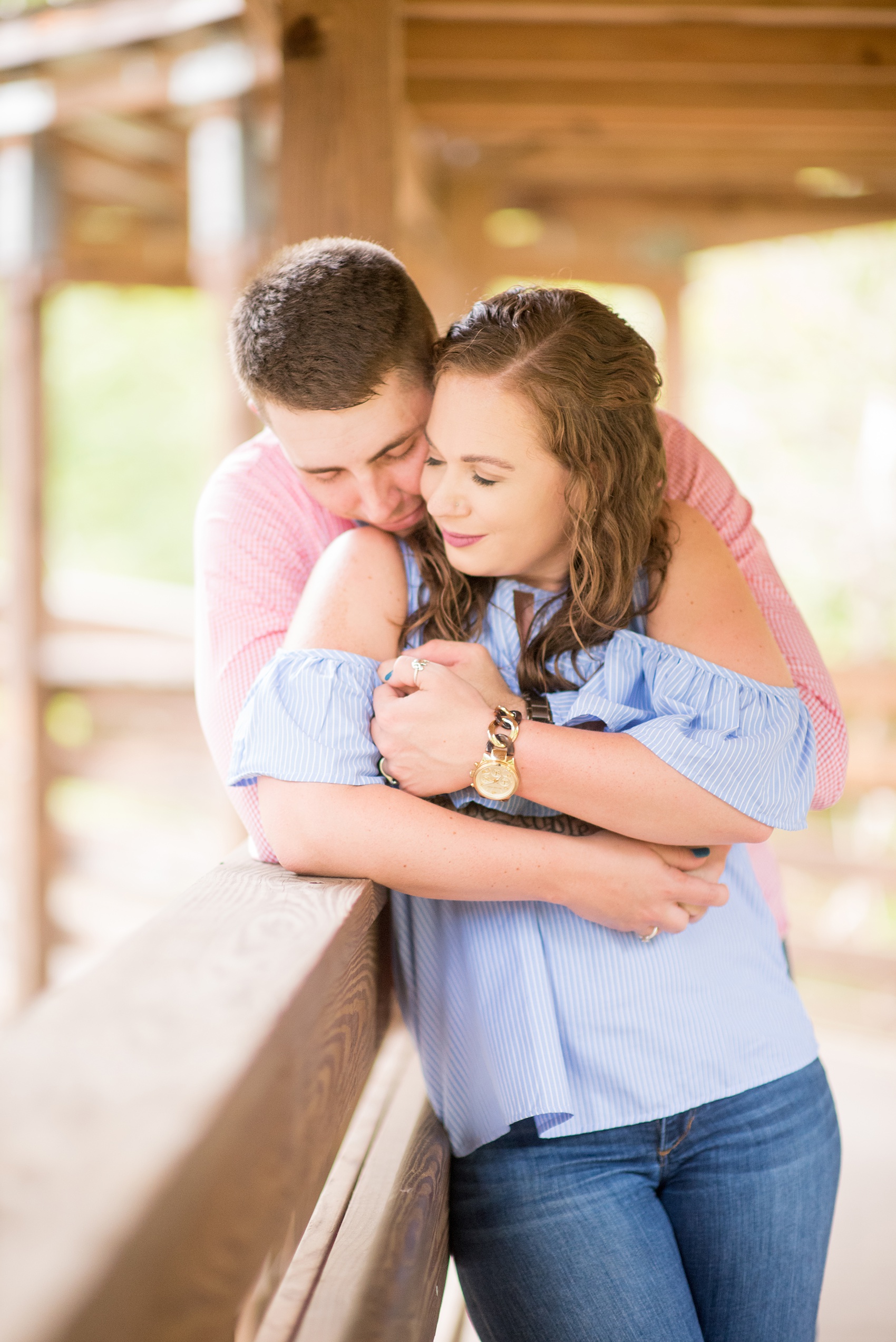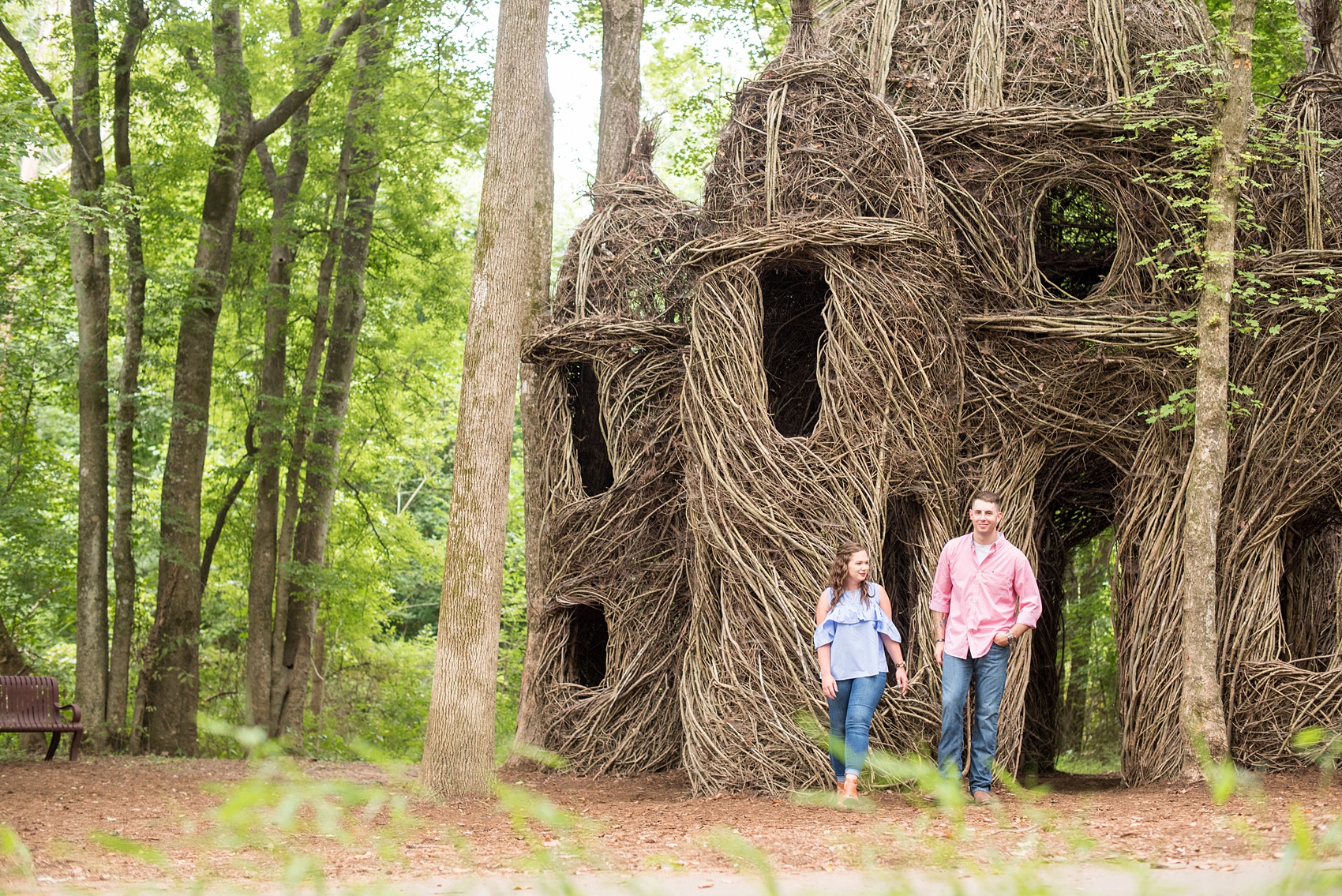 Samantha perfectly paired their outfits. She wore a flirty peek-a-boo shoulder white and blue striped whimsical shirt and jeans. I loved her brown shoes too! Cole, a proud military man, wore a red and white plaid top, jeans and boots like a true southern gentleman. He admitted that he wasn't exactly looking forward to engagement photos (which I find is sometimes the case with grooms) but you'd never know it from these photos. They were both great in front of the camera. Even Samantha's round diamond engagement ring in a halo setting was camera-ready.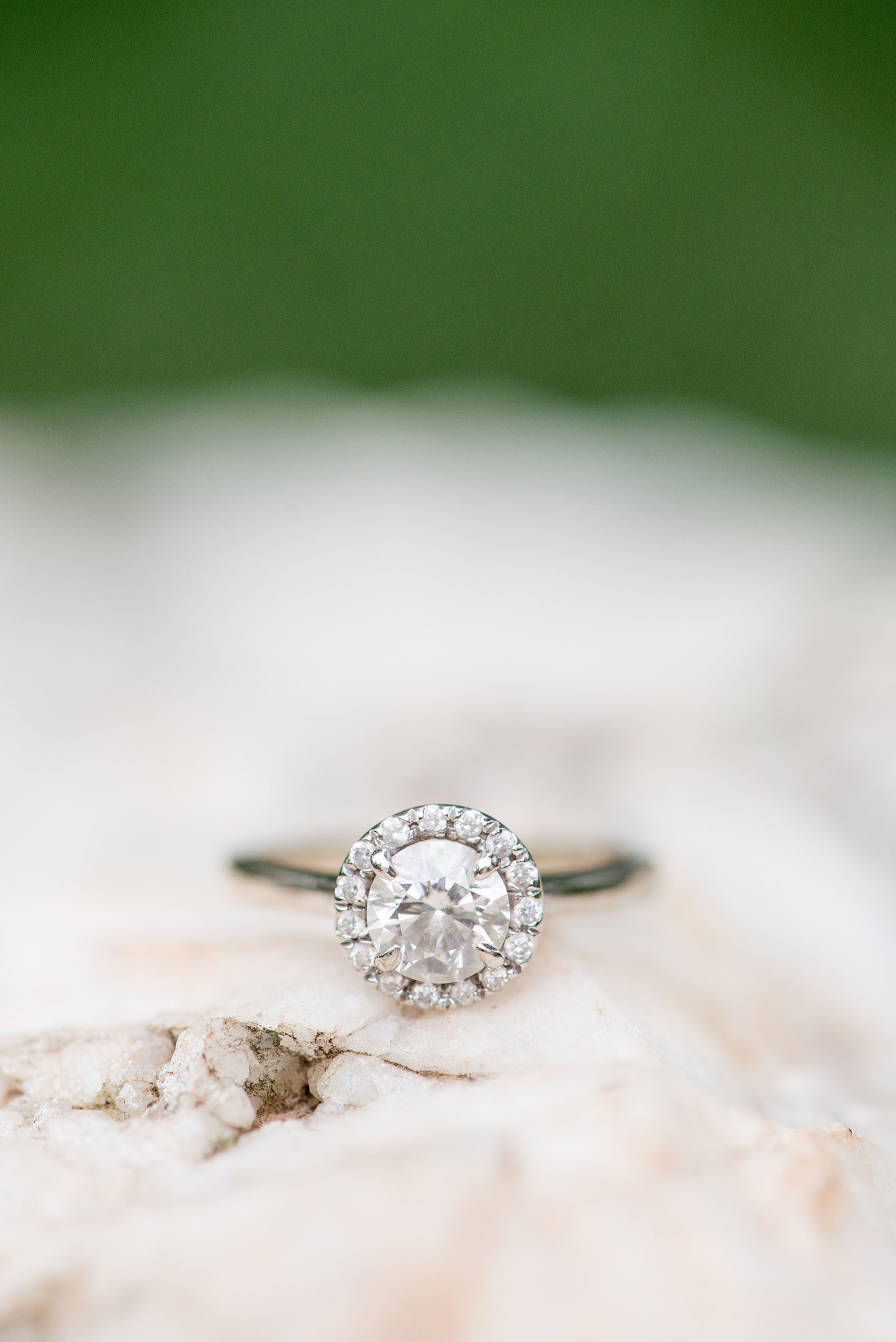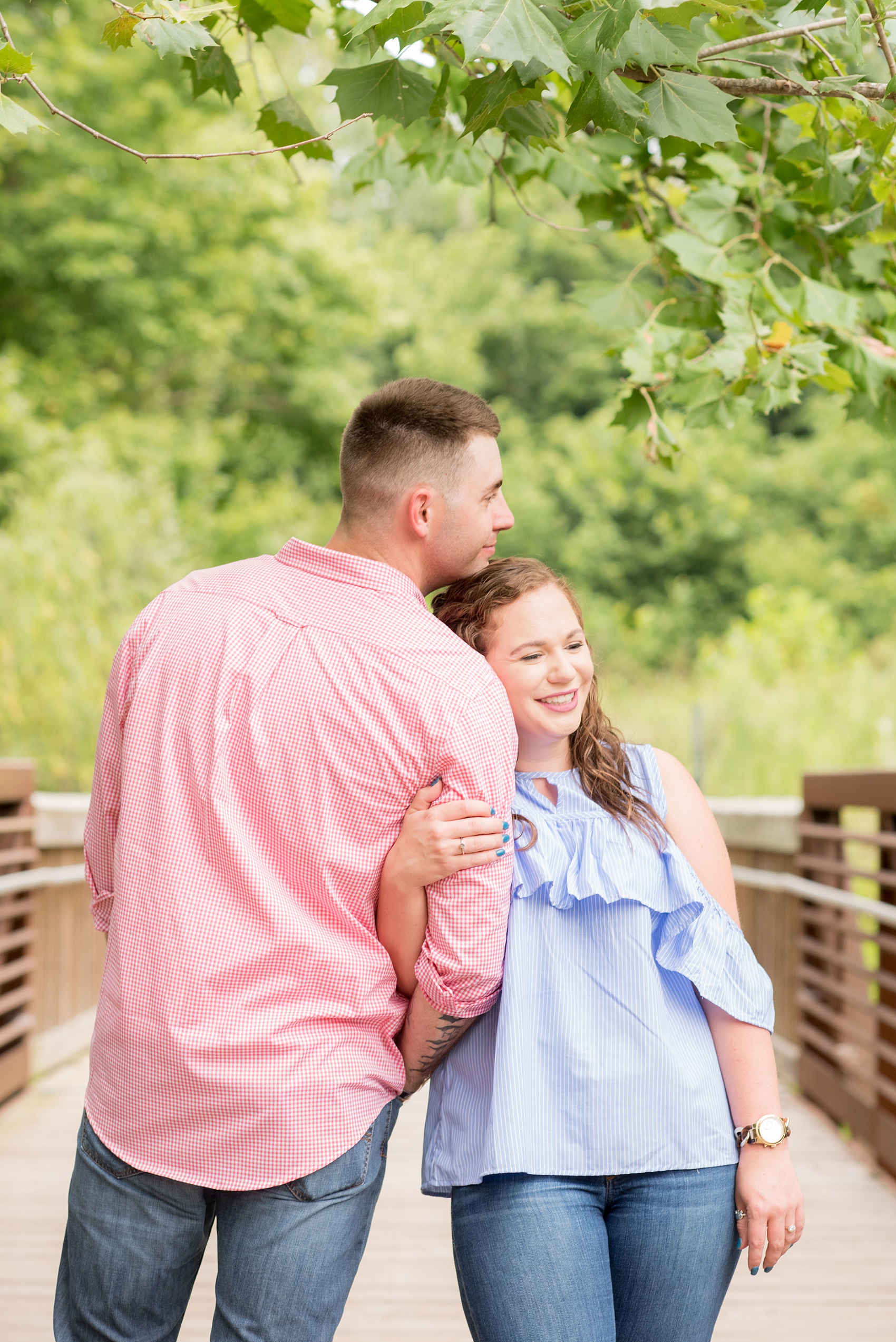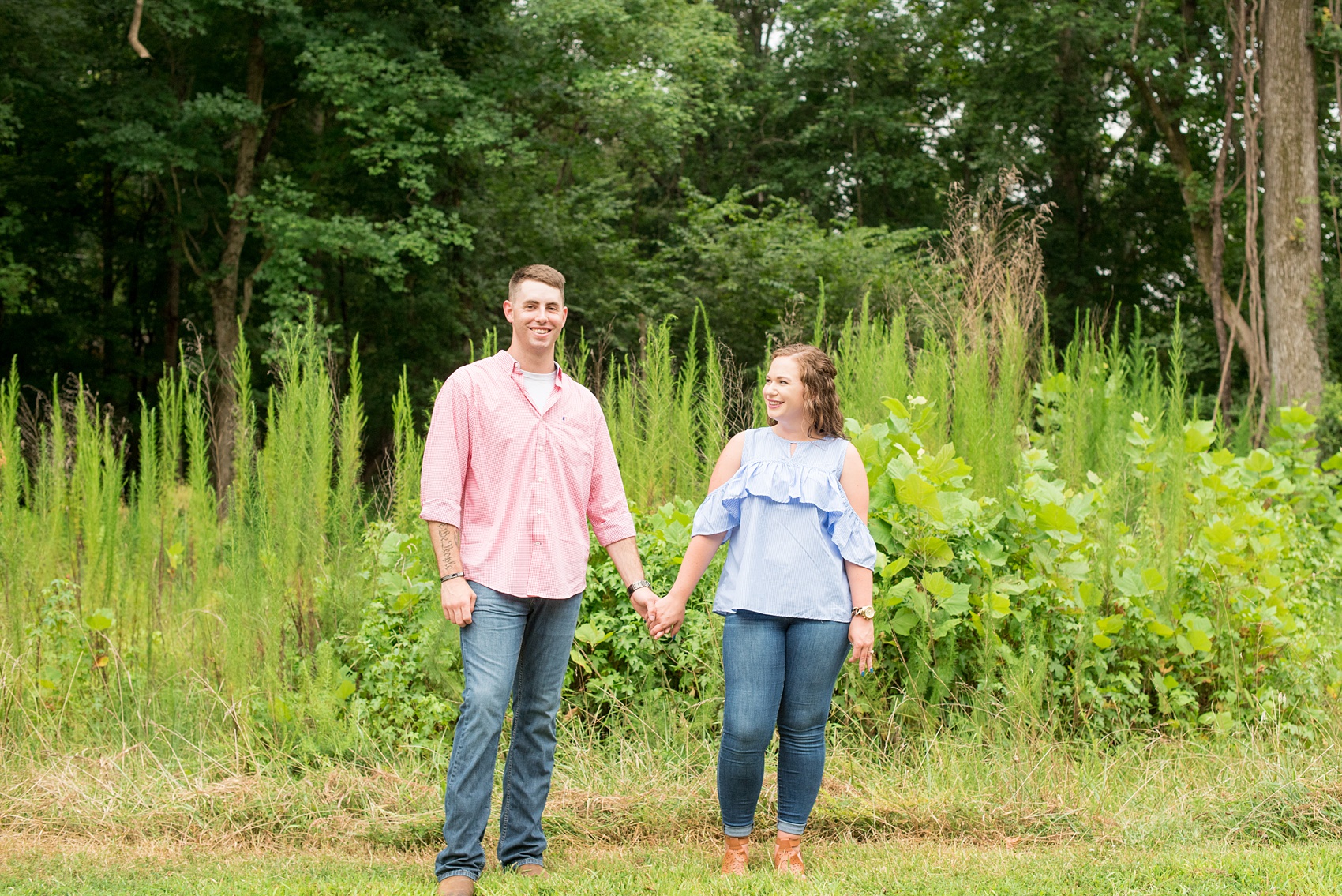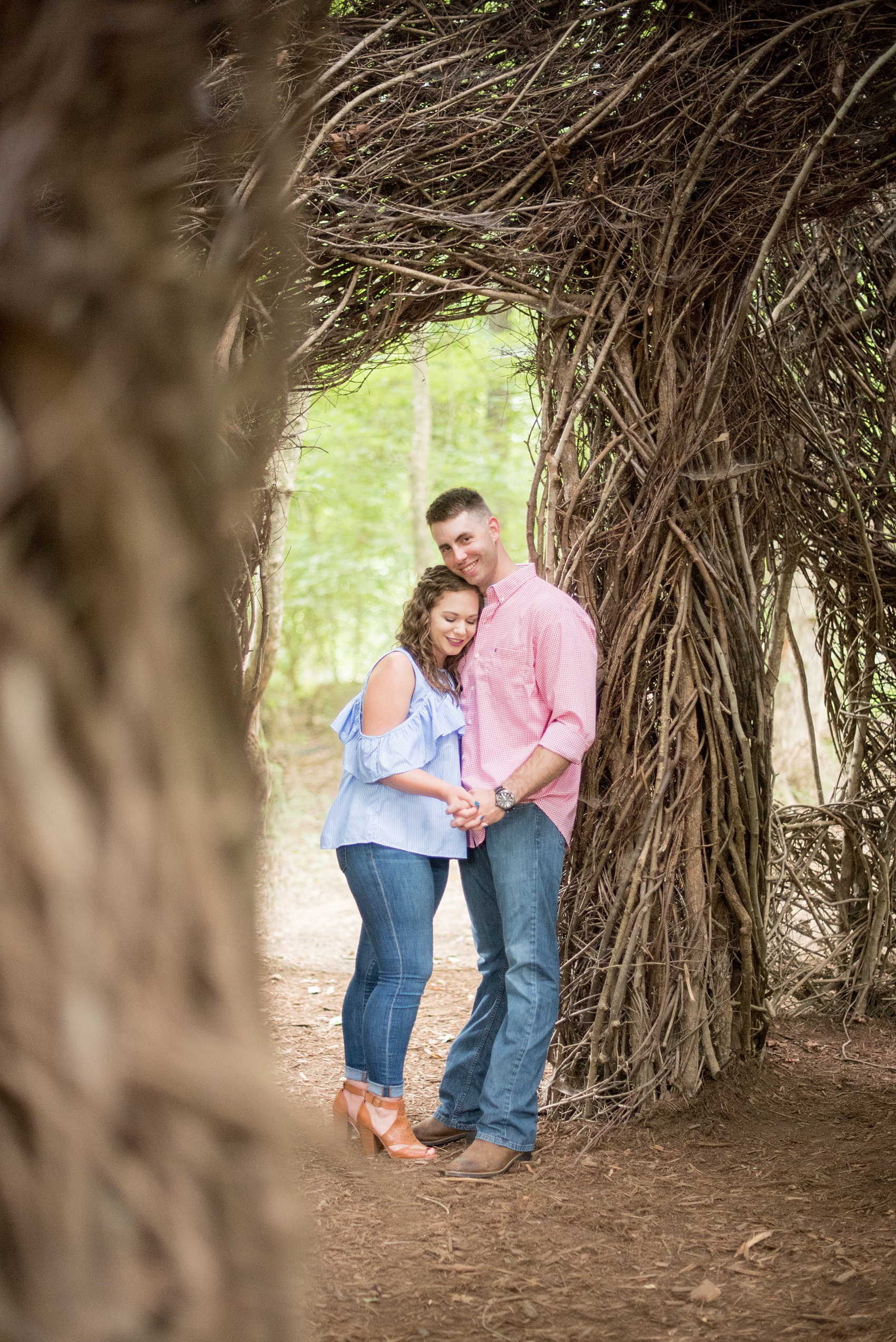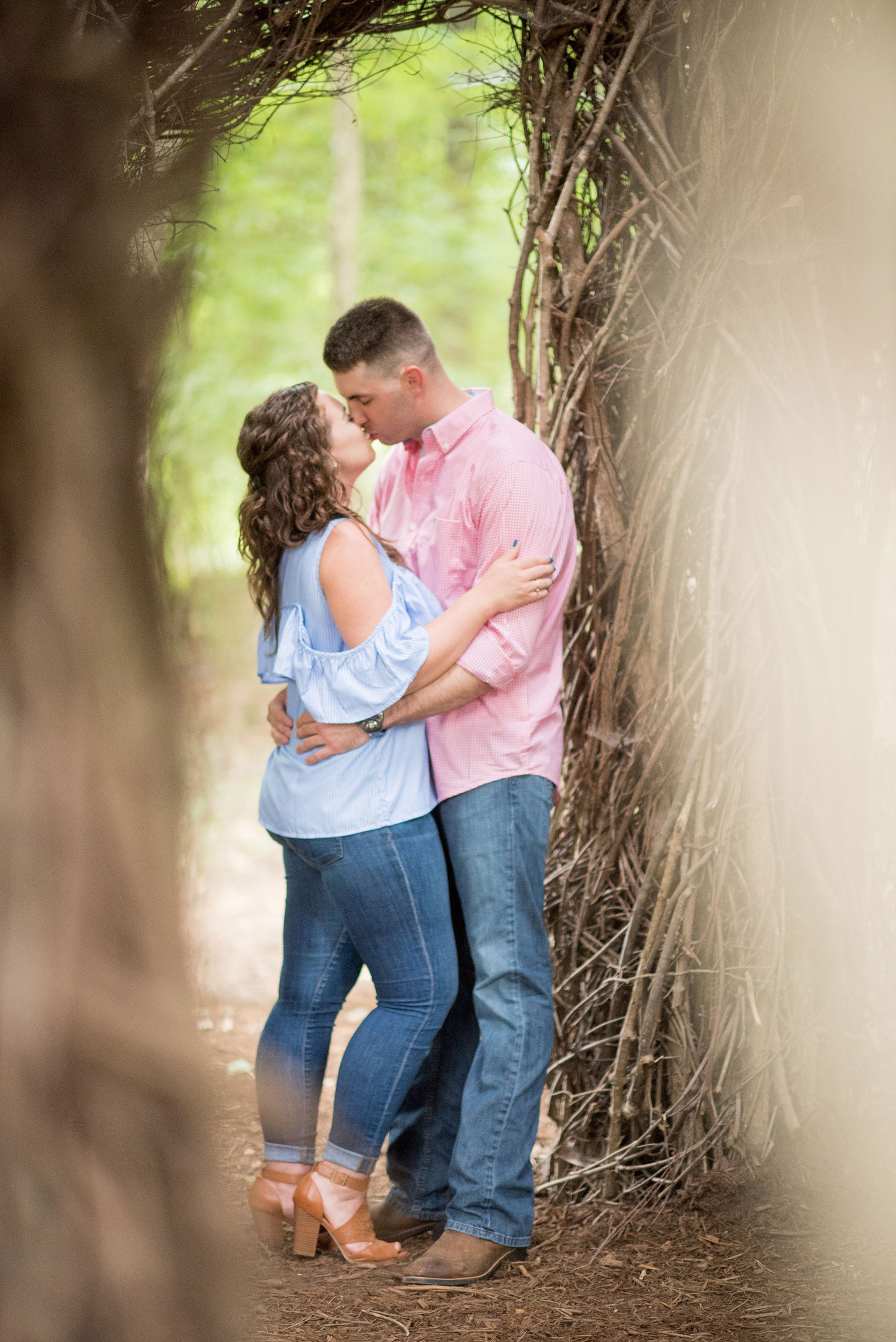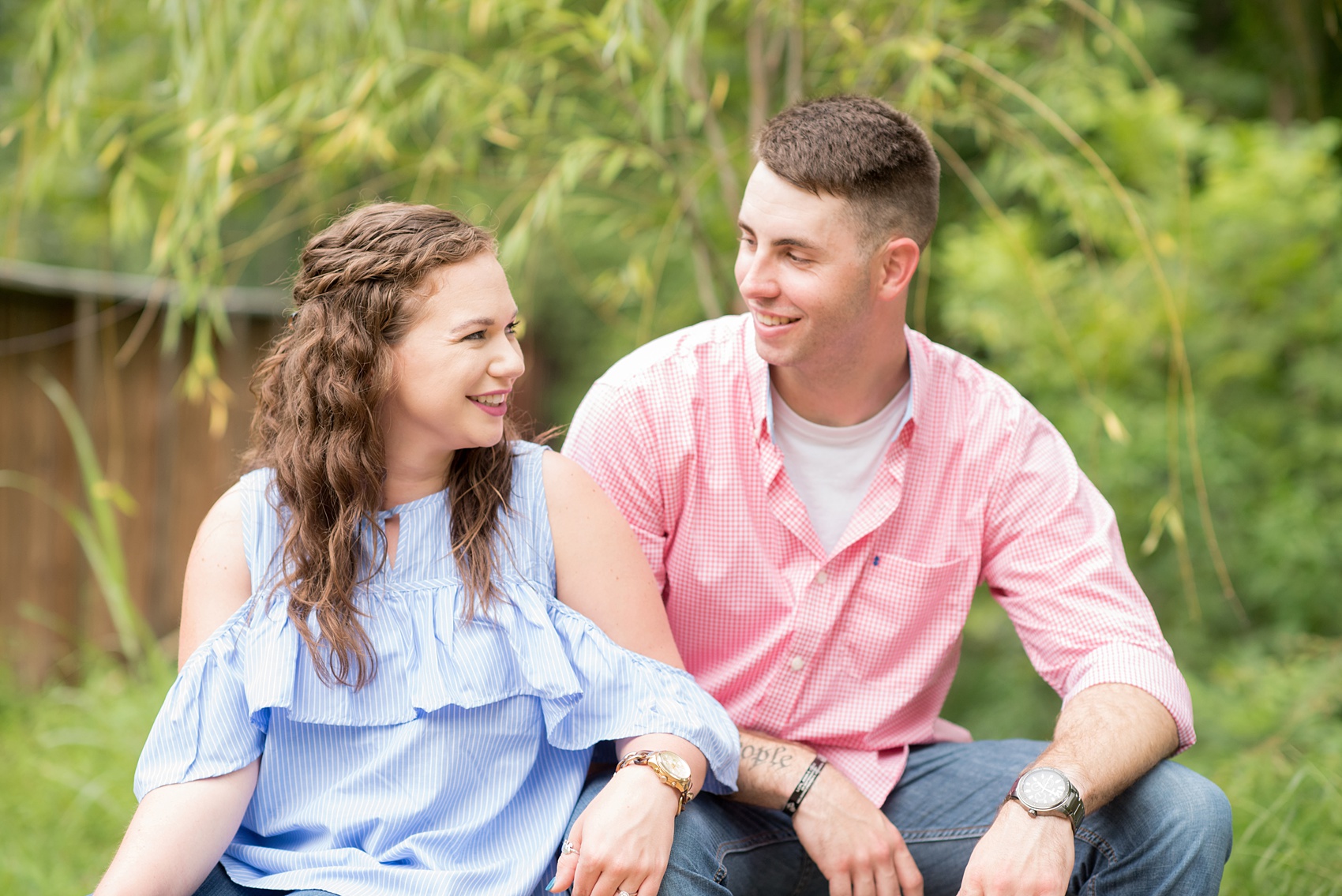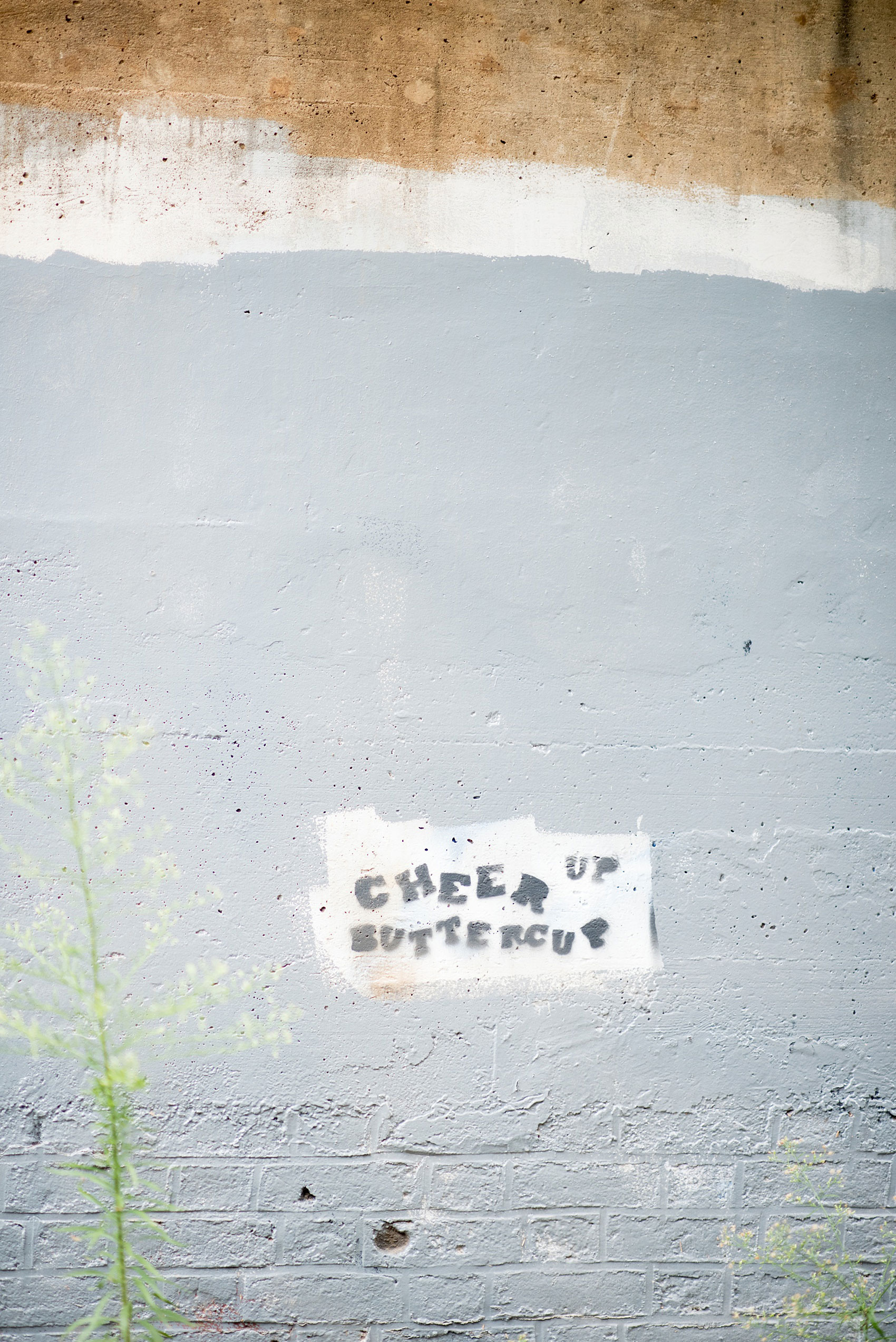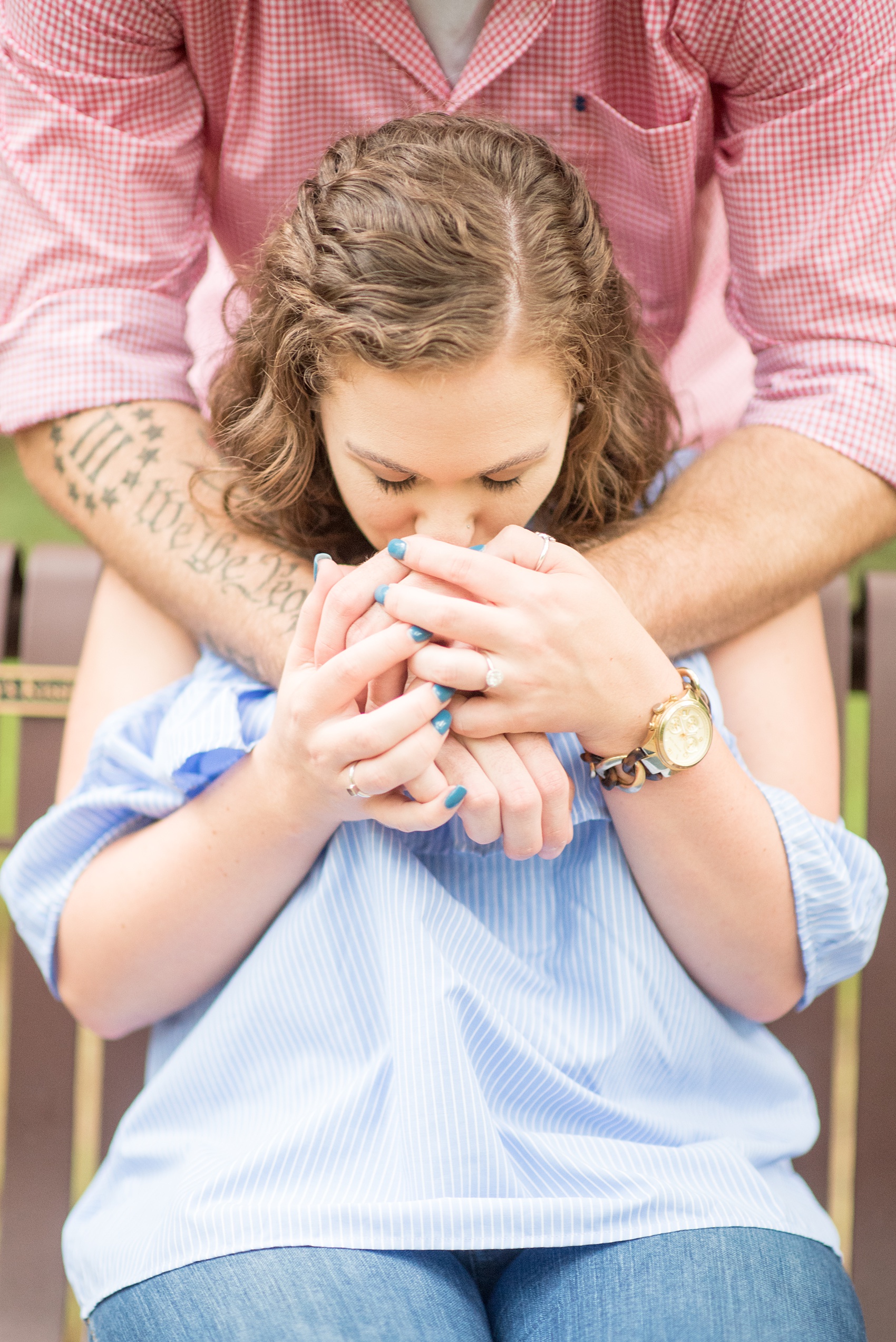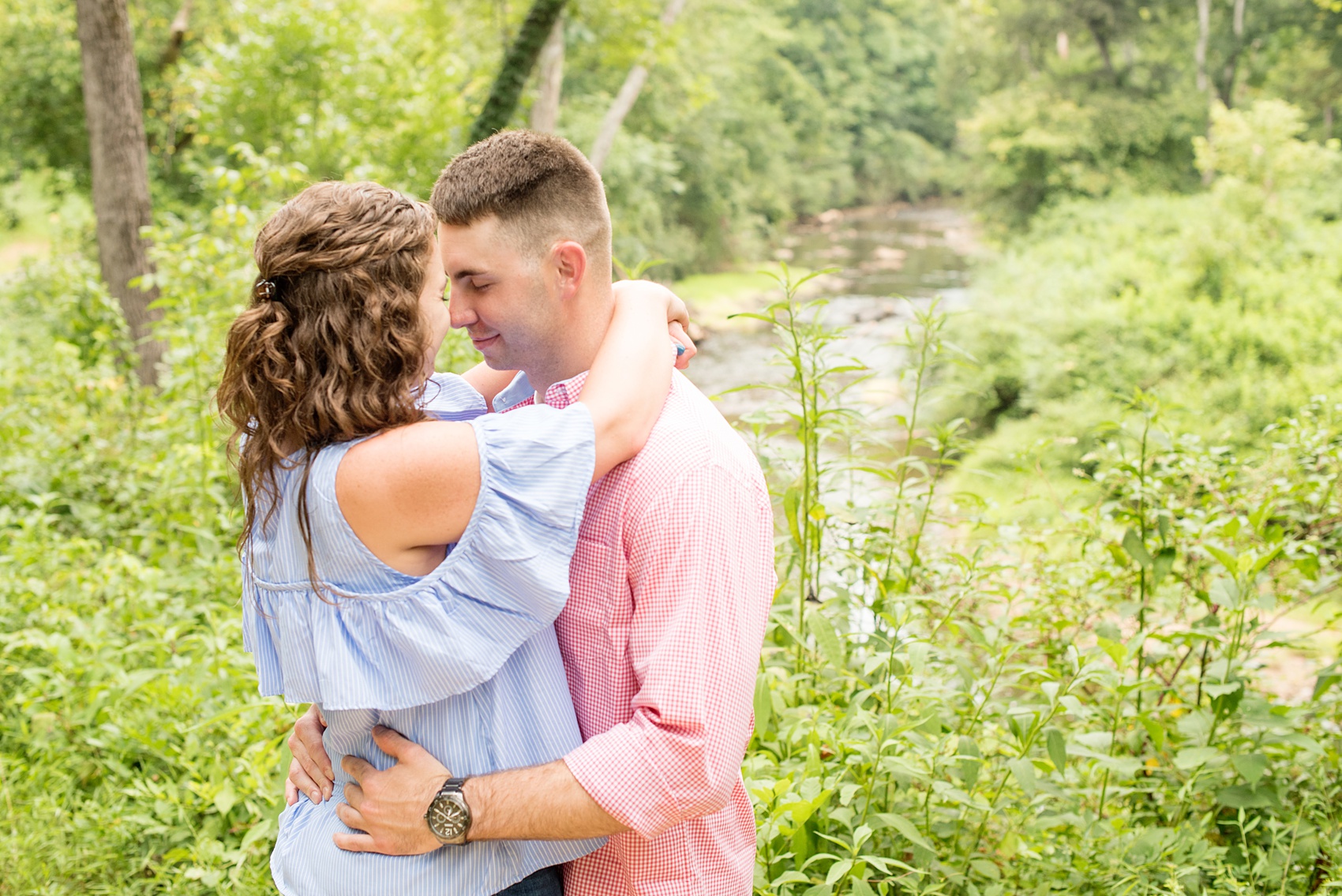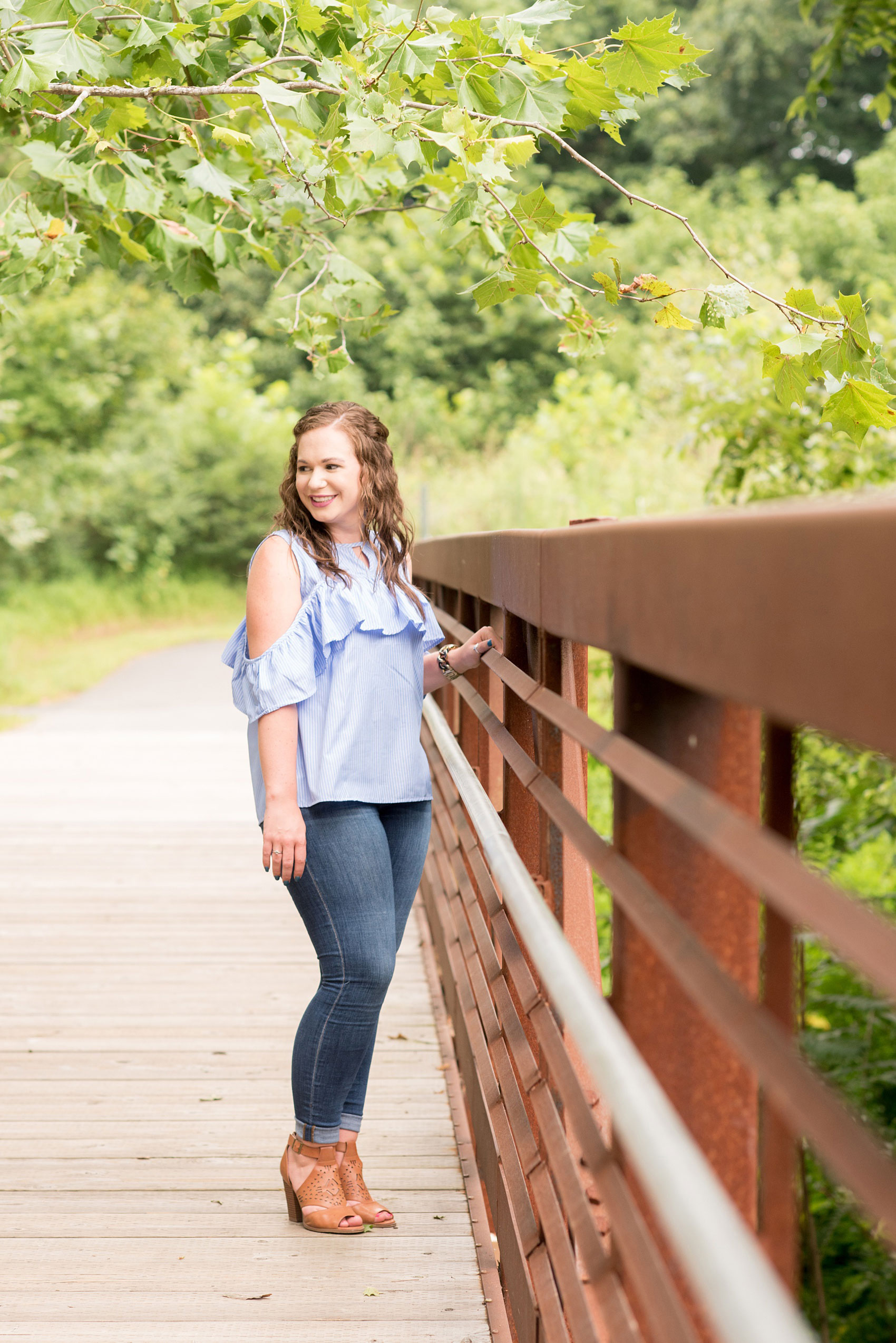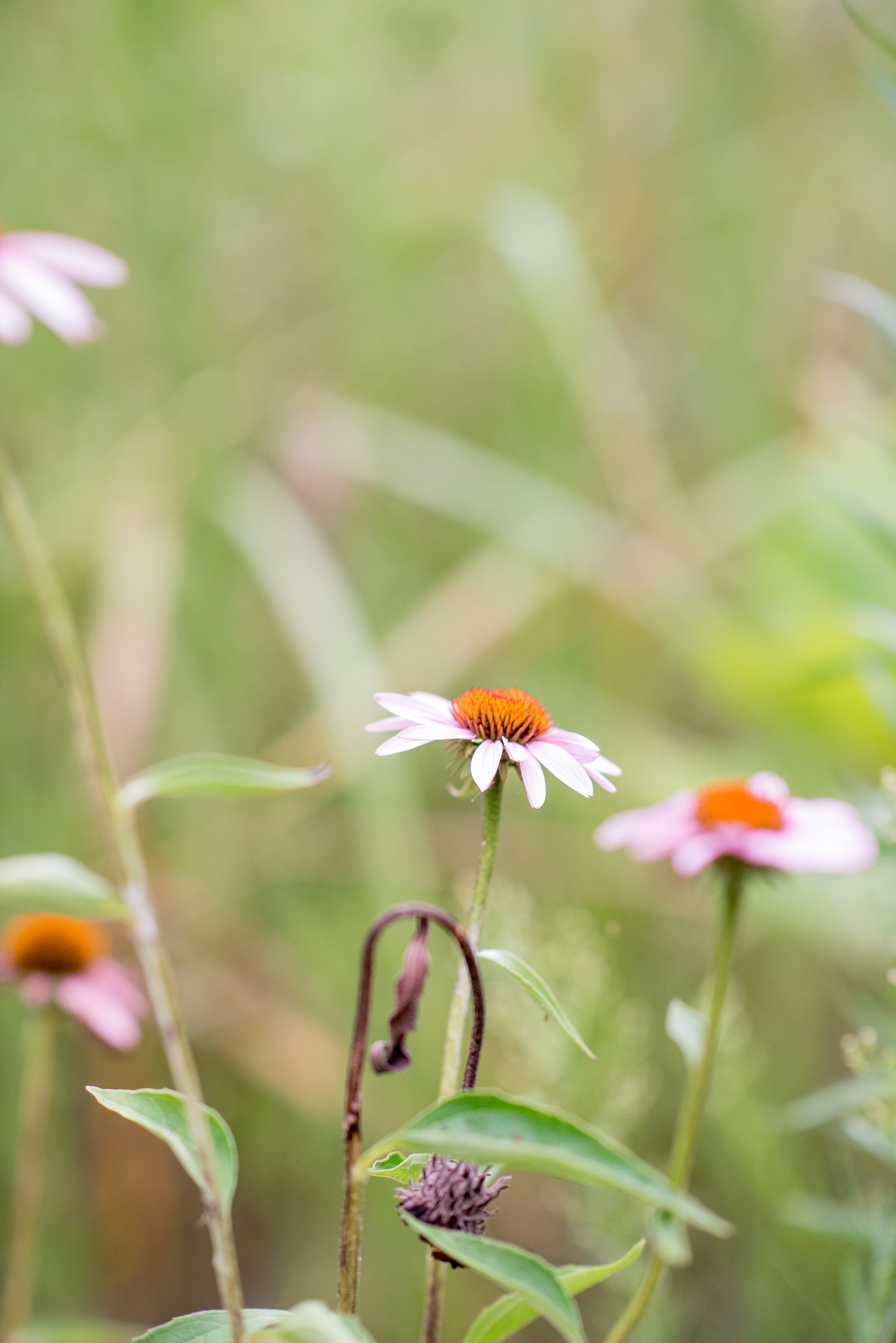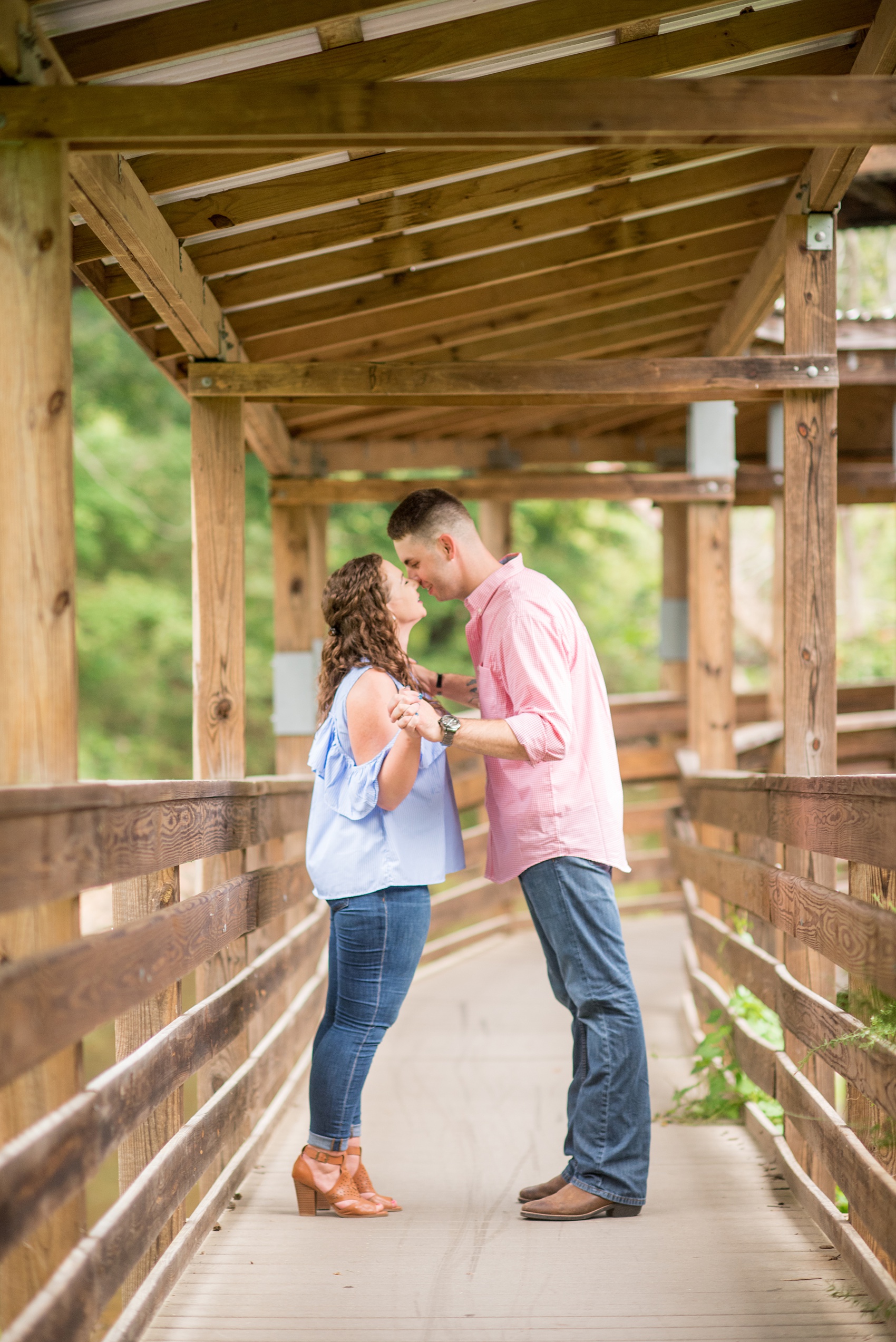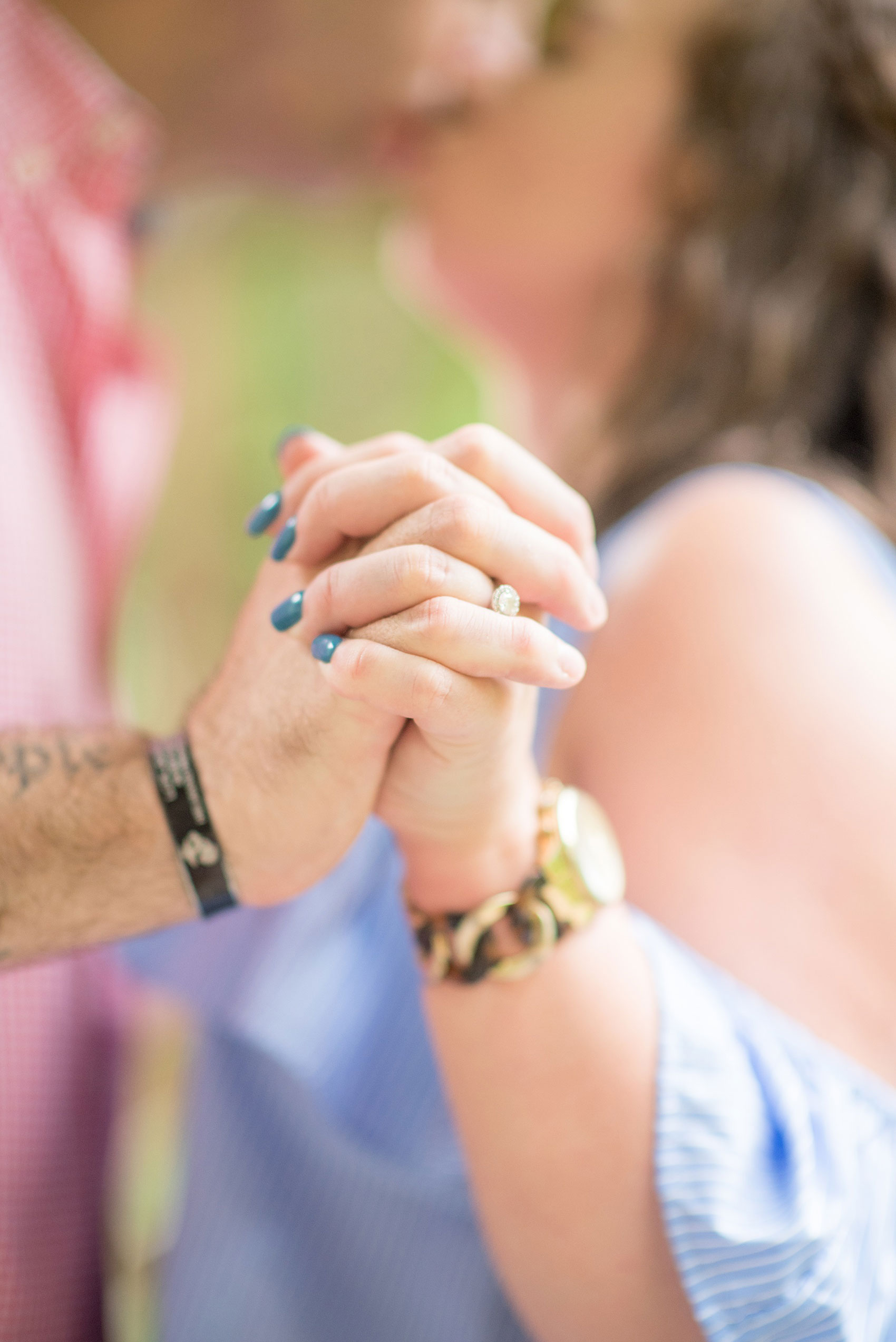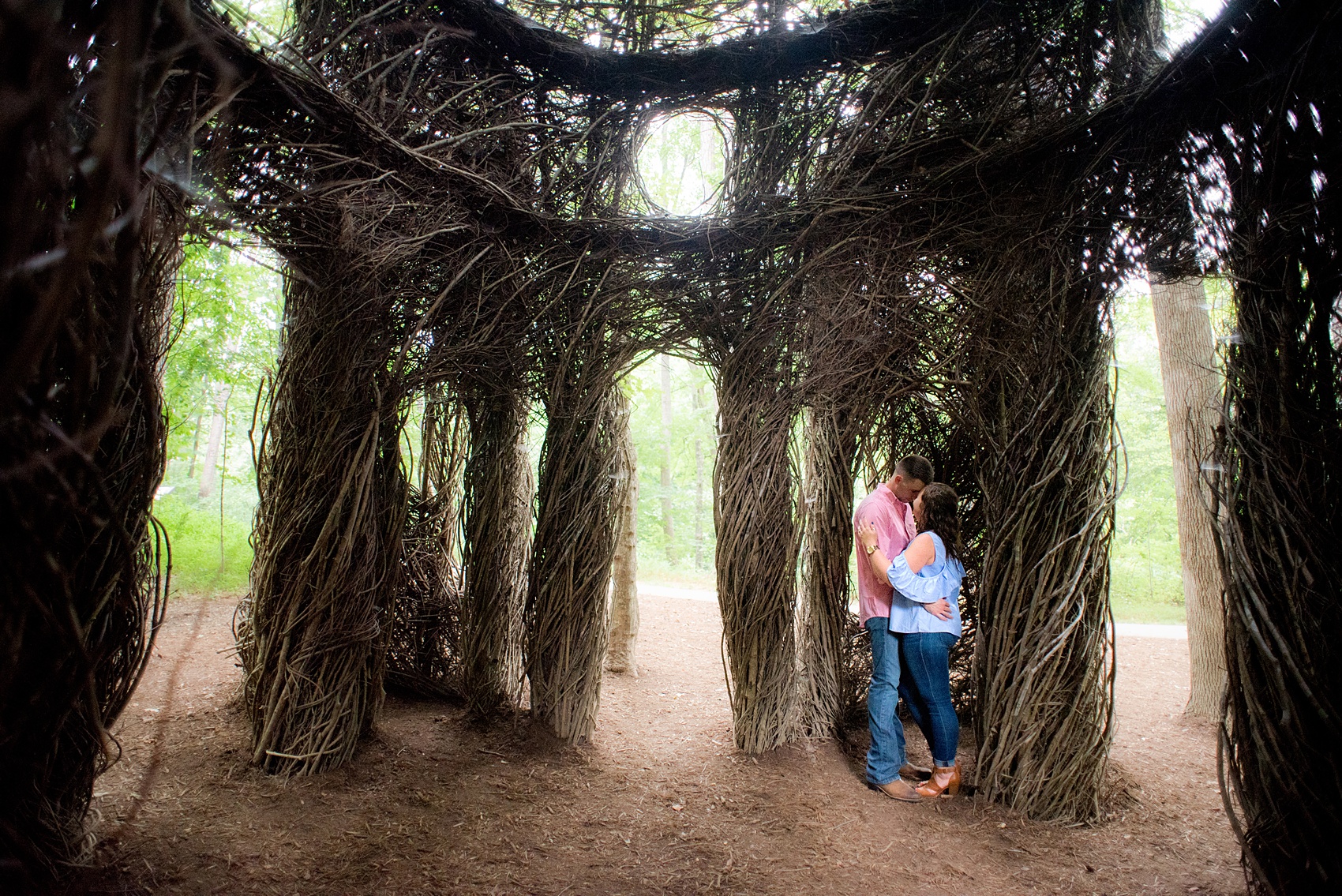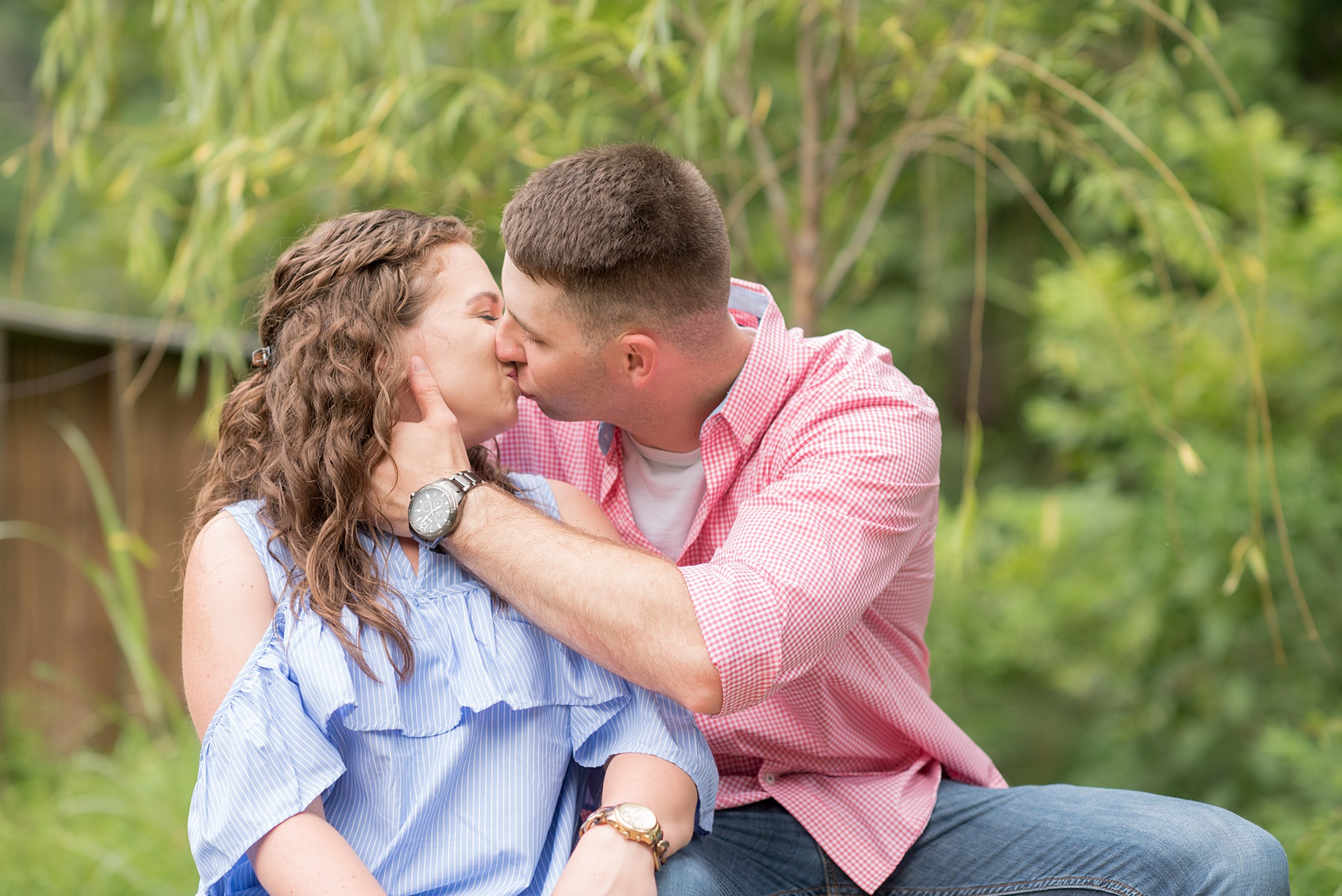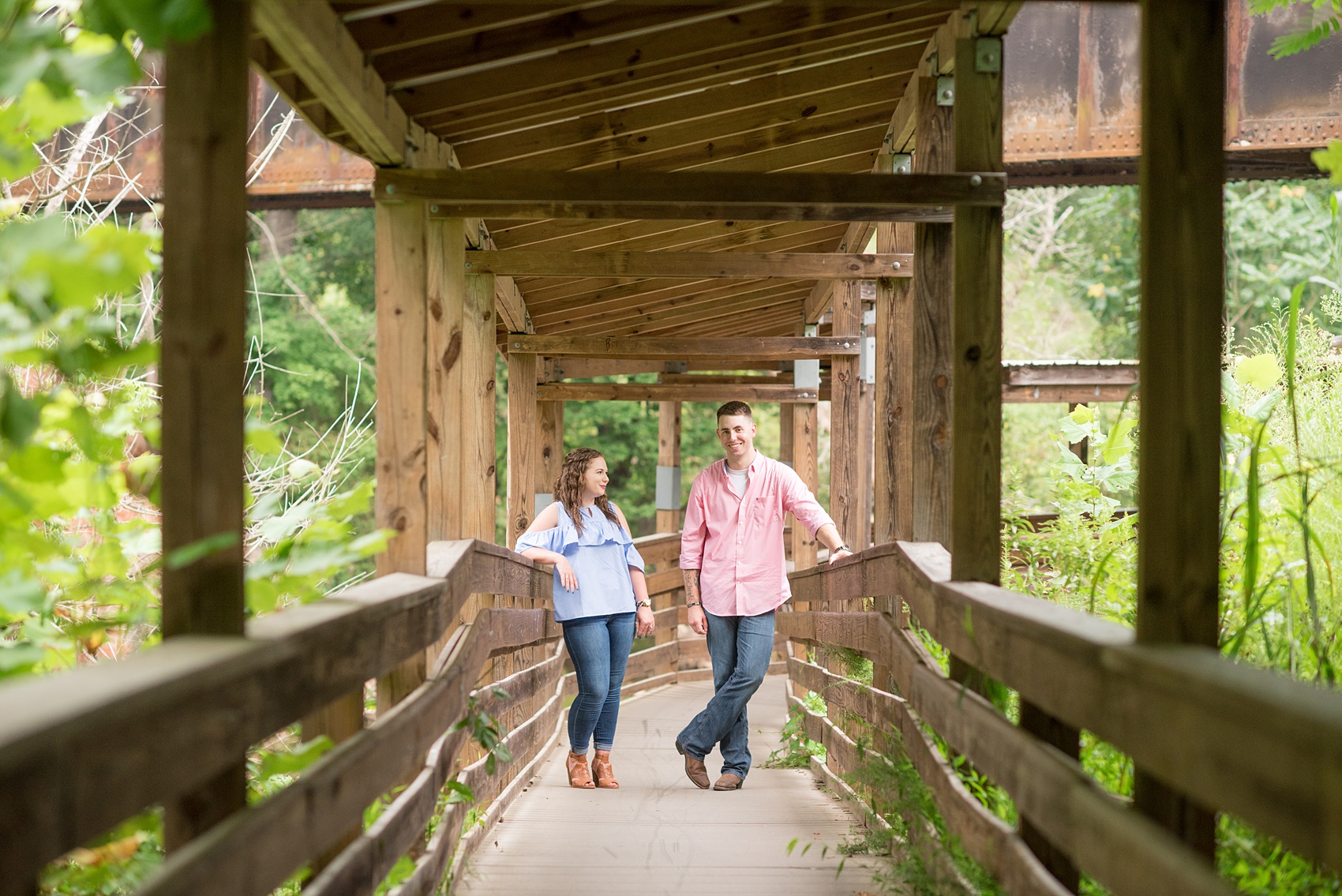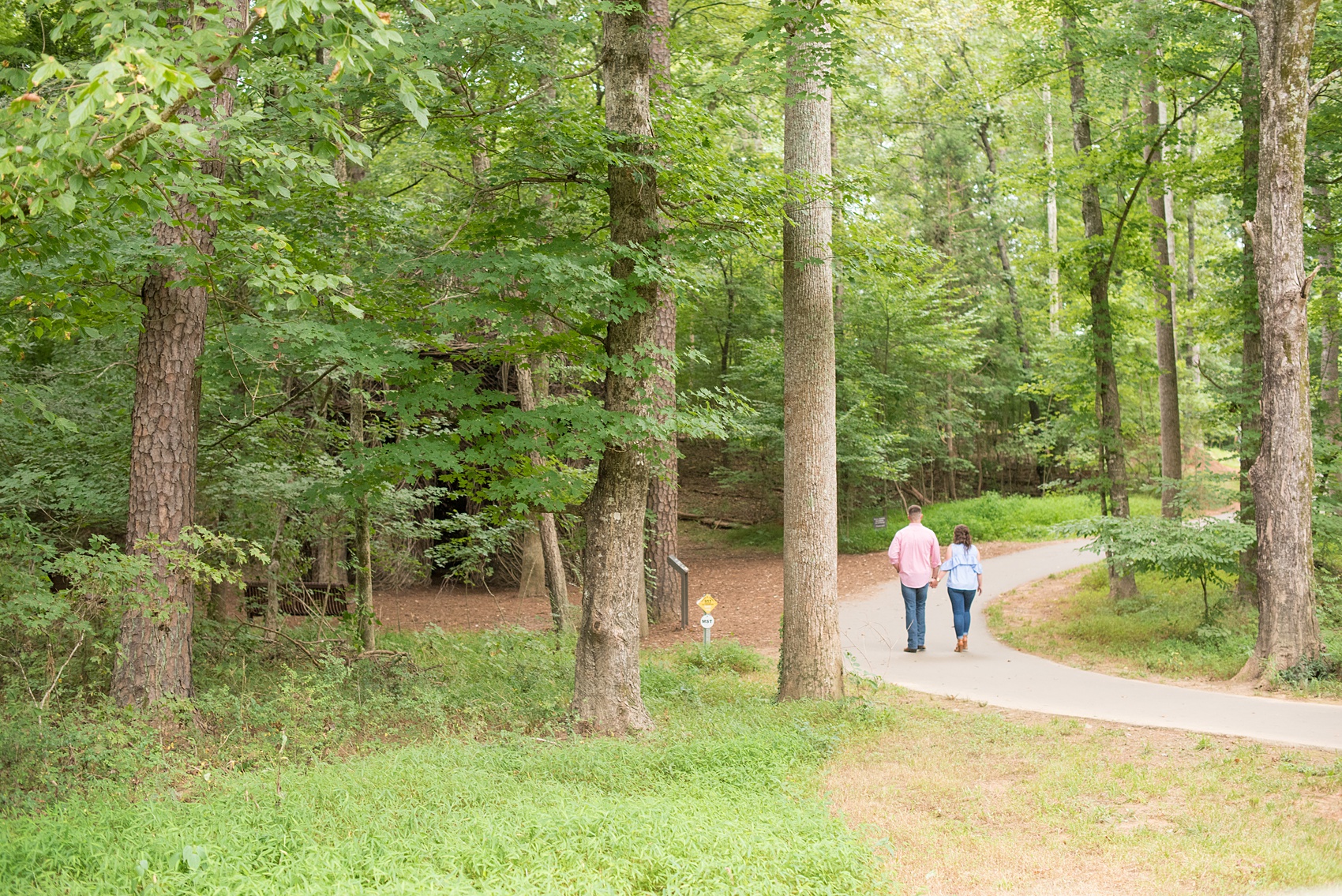 This session made me even more excited for their wedding at The Cookery in Durham!
Interested in having Mikkel Paige photography your engagement session or wedding? Contact us!
For more North Carolina wedding inspiration check out: