If ever you're feeling gloomy, even in the slightest bit, I have a remedy for what will INSTANTLY bring a smile to your face: these engagement photos in Brooklyn Bridge Park with Amanda and Craig.
The first photo in this post is actually one of the last photos of the evening we took but it's one of the cutest and most beautiful in my eyes, so I start with it here. It looks like we covered a lot of ground in their session but the nice thing was we sort of didn't! Brooklyn Bridge Park Piers 5 and 6 are so incredible there is SO MUCH within about half a mile of ground. (And then had the best time on their wedding day in the fall too.)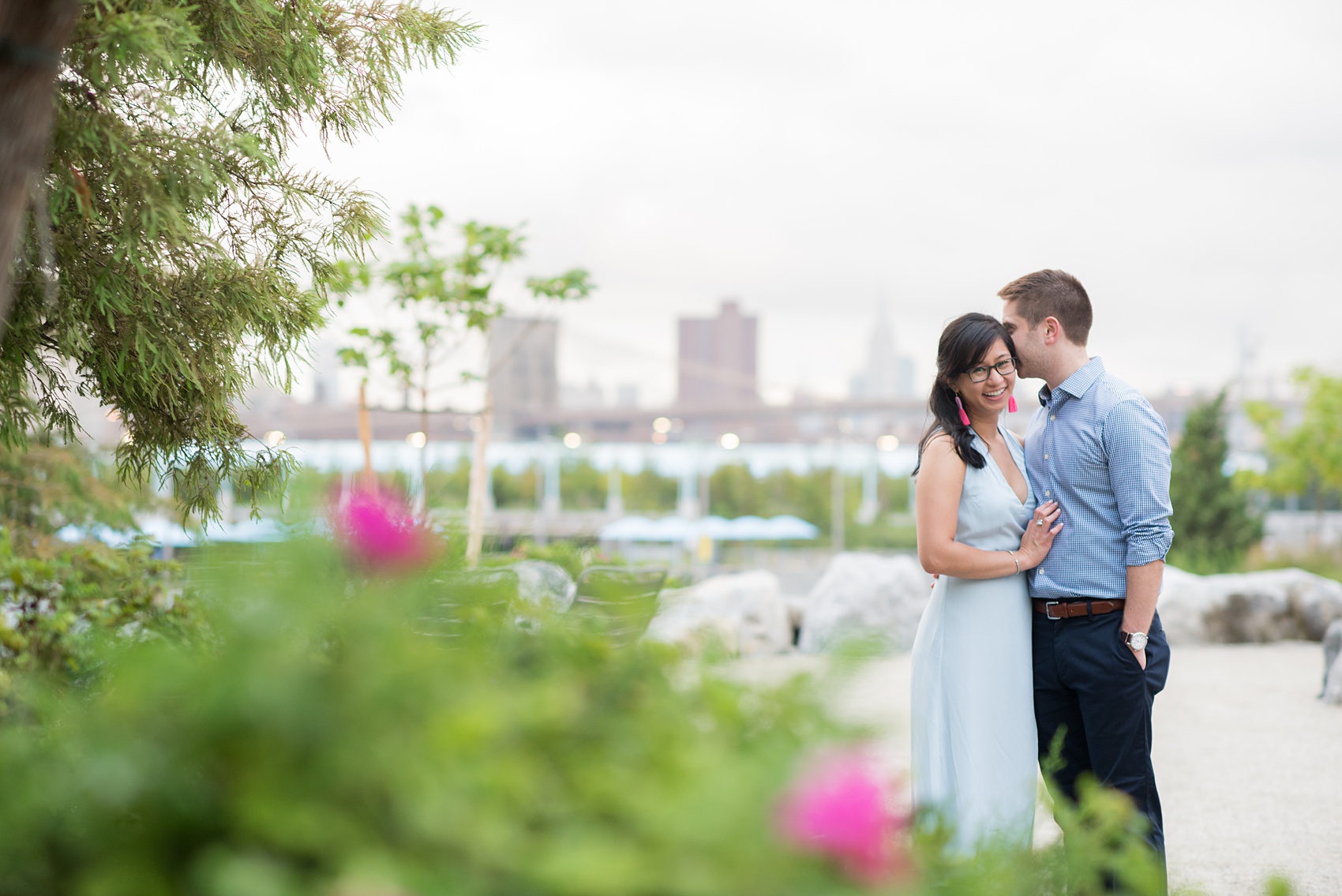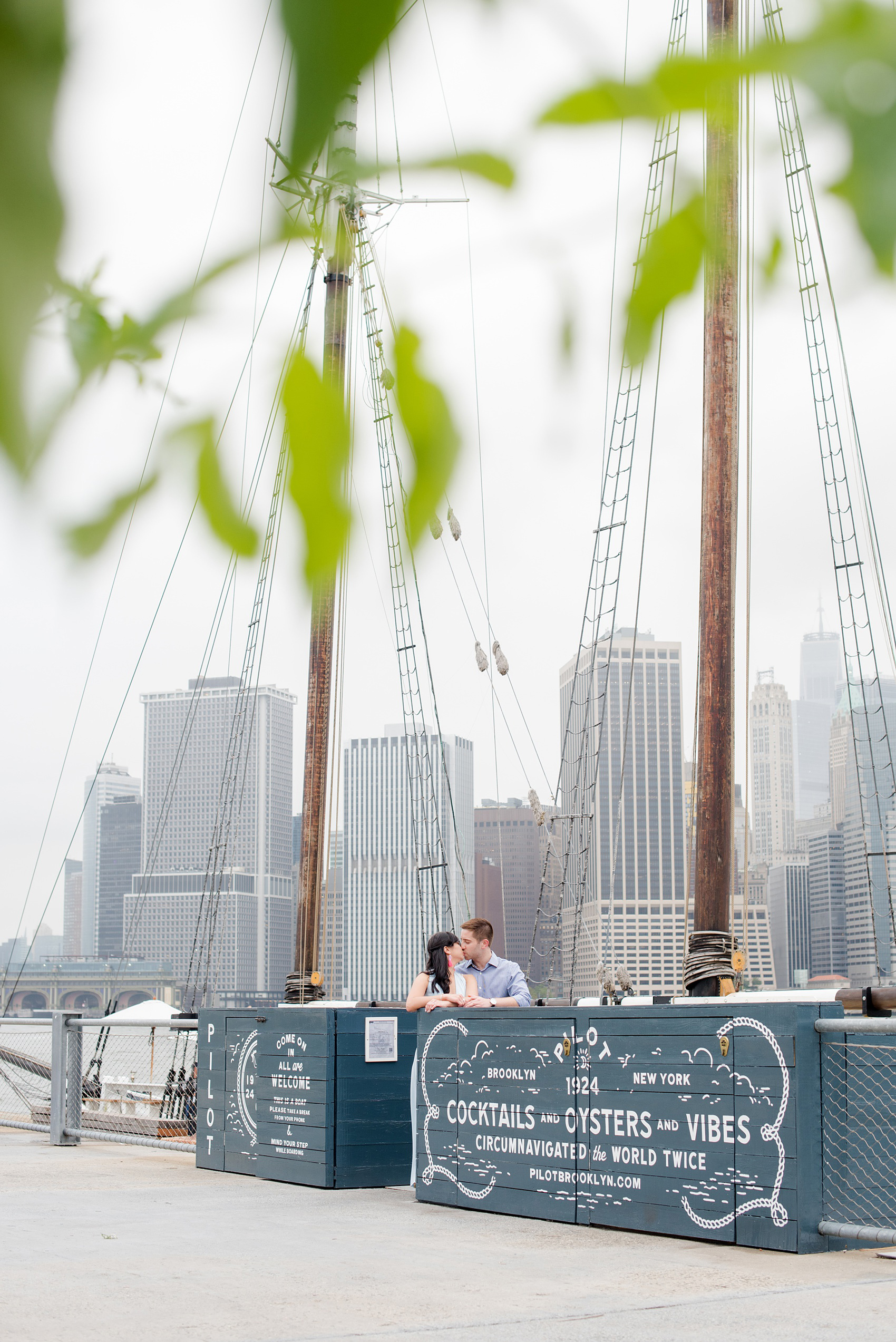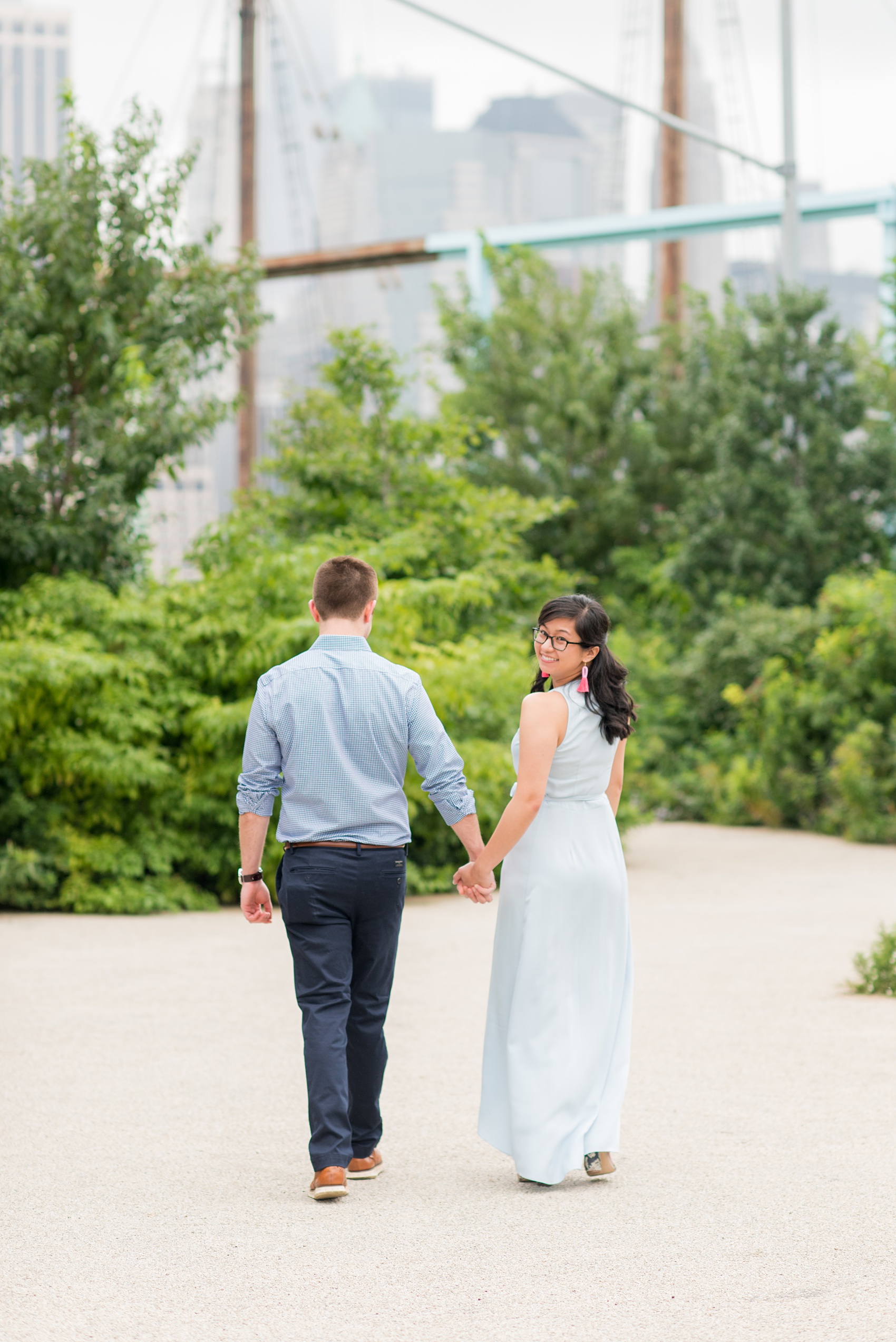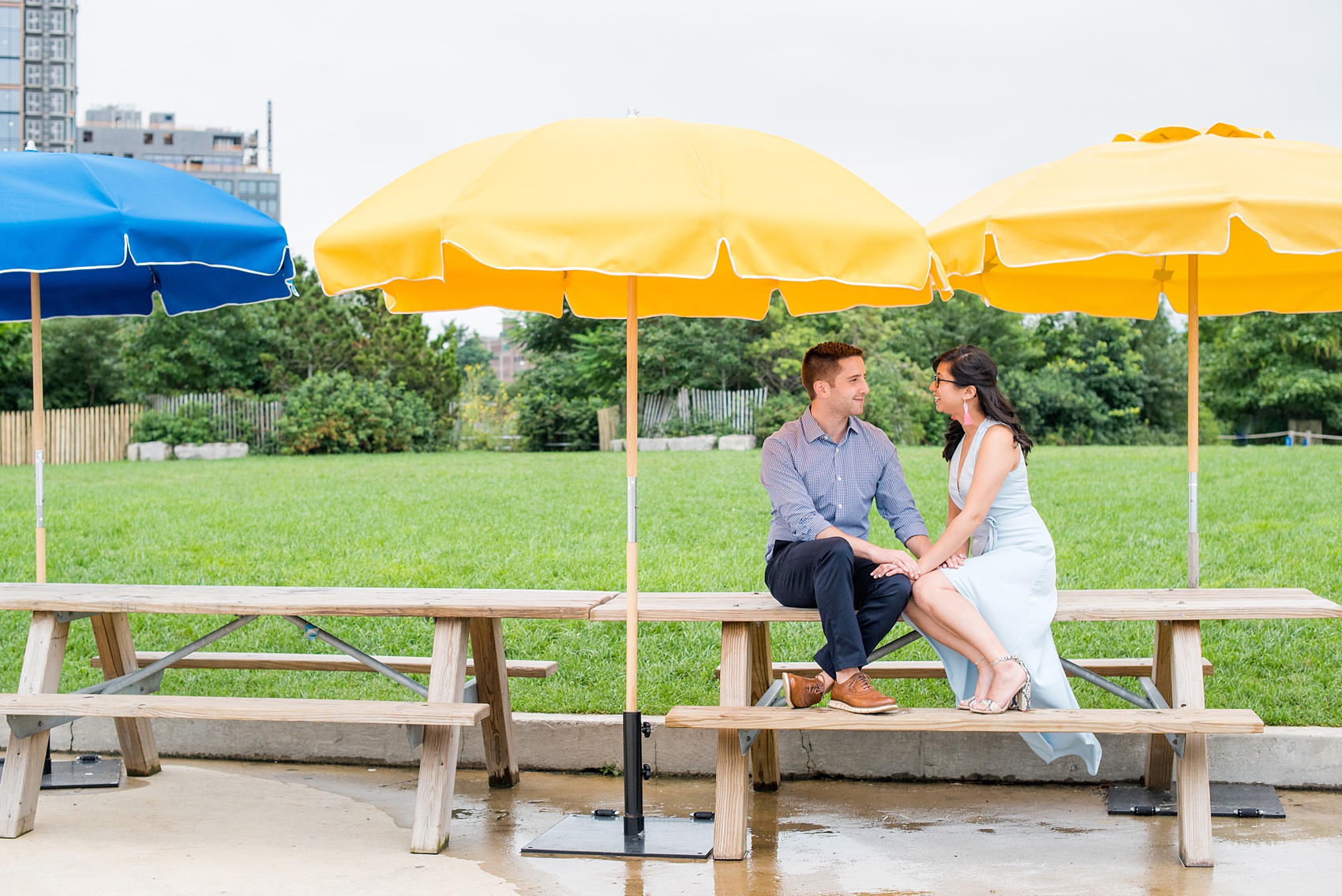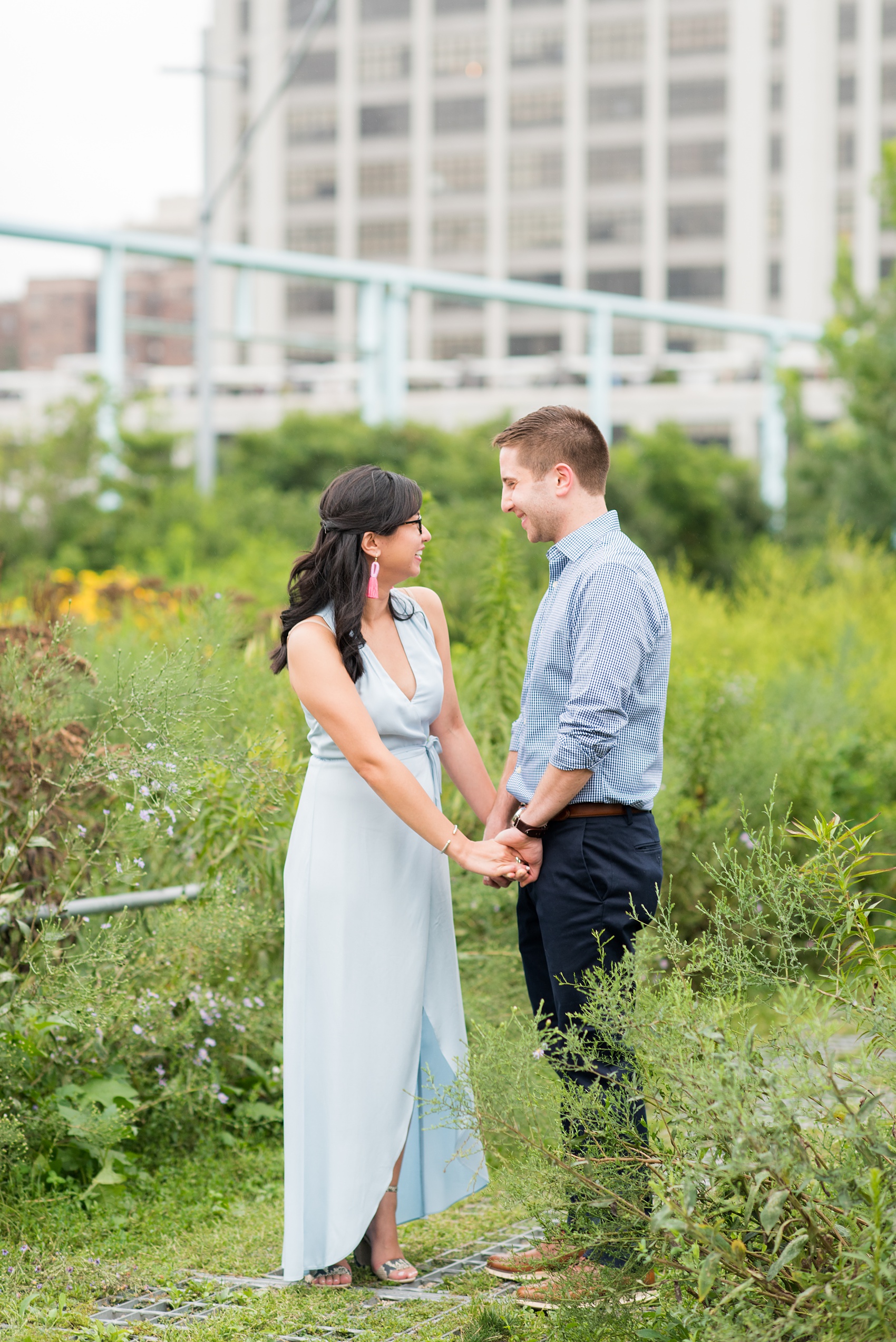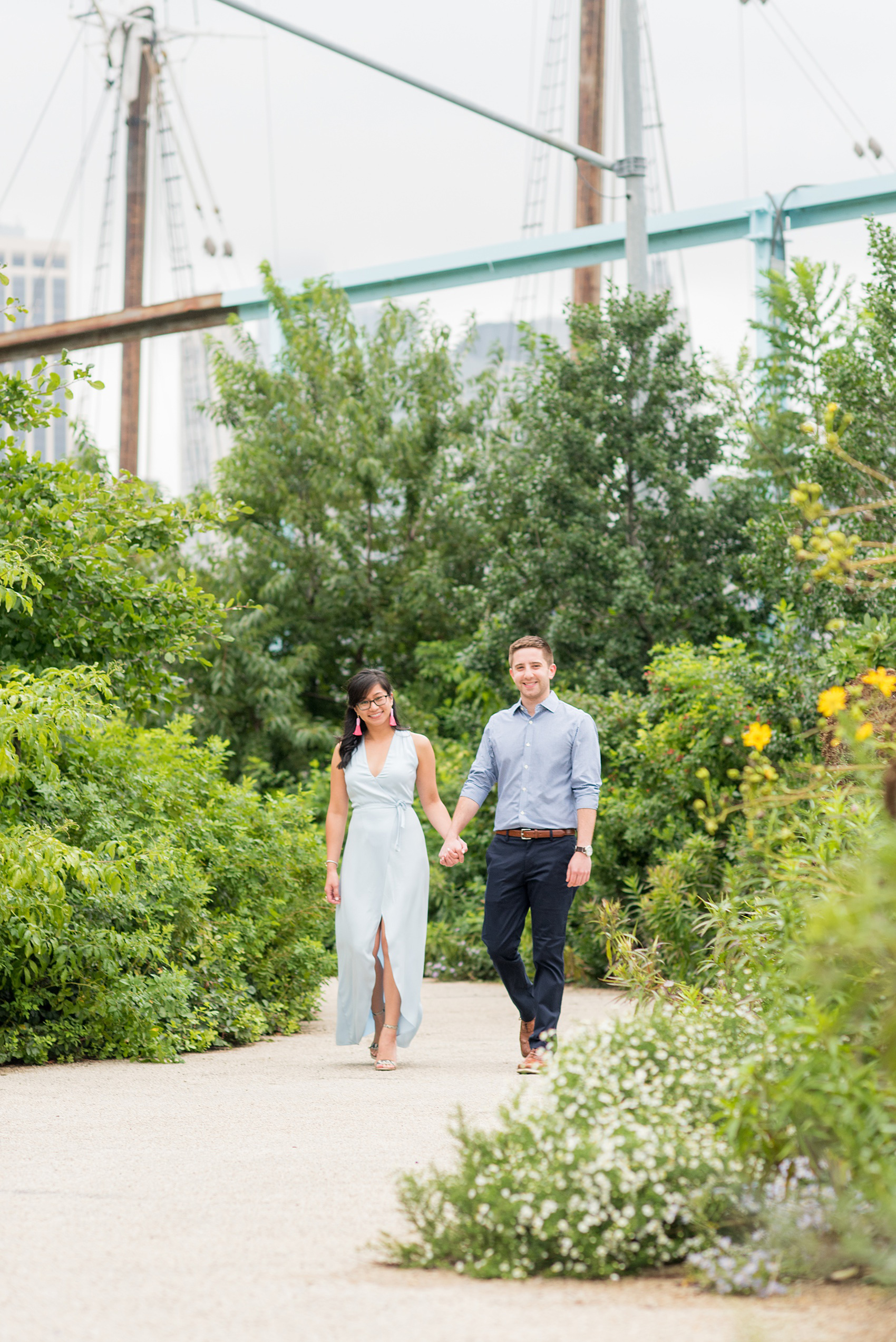 Their outfits couldn't have coordinated with the park and all its urban elements better if they purposely planned it! The blues brought out the hues in the mirrored and glass skyscrapers of the Manhattan skyline around them, the pop of pink in Amanda's tassel earrings brought out the pink in the roses in some of the landscaping and, of course, diamonds go with everything! I love the detail on the side of Amanda's engagement ring from Craig; not only does it have a beautiful round center stone but there are small diamonds inset in the side of the basket holding the center stone. Also, her friend, Mary Bret, made those earrings. How great is it to have talented friends? (You must check out her designs! They're fabulous!)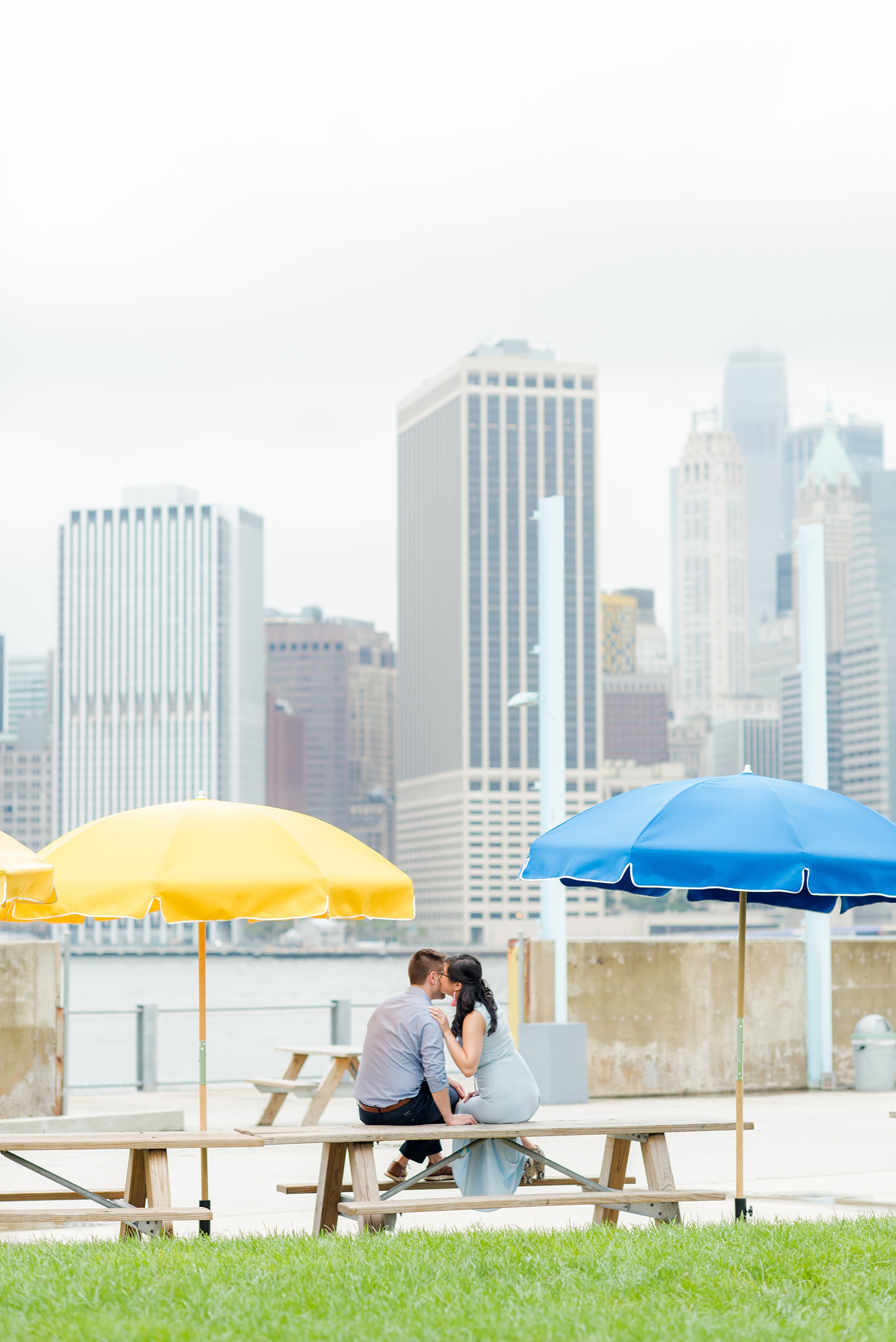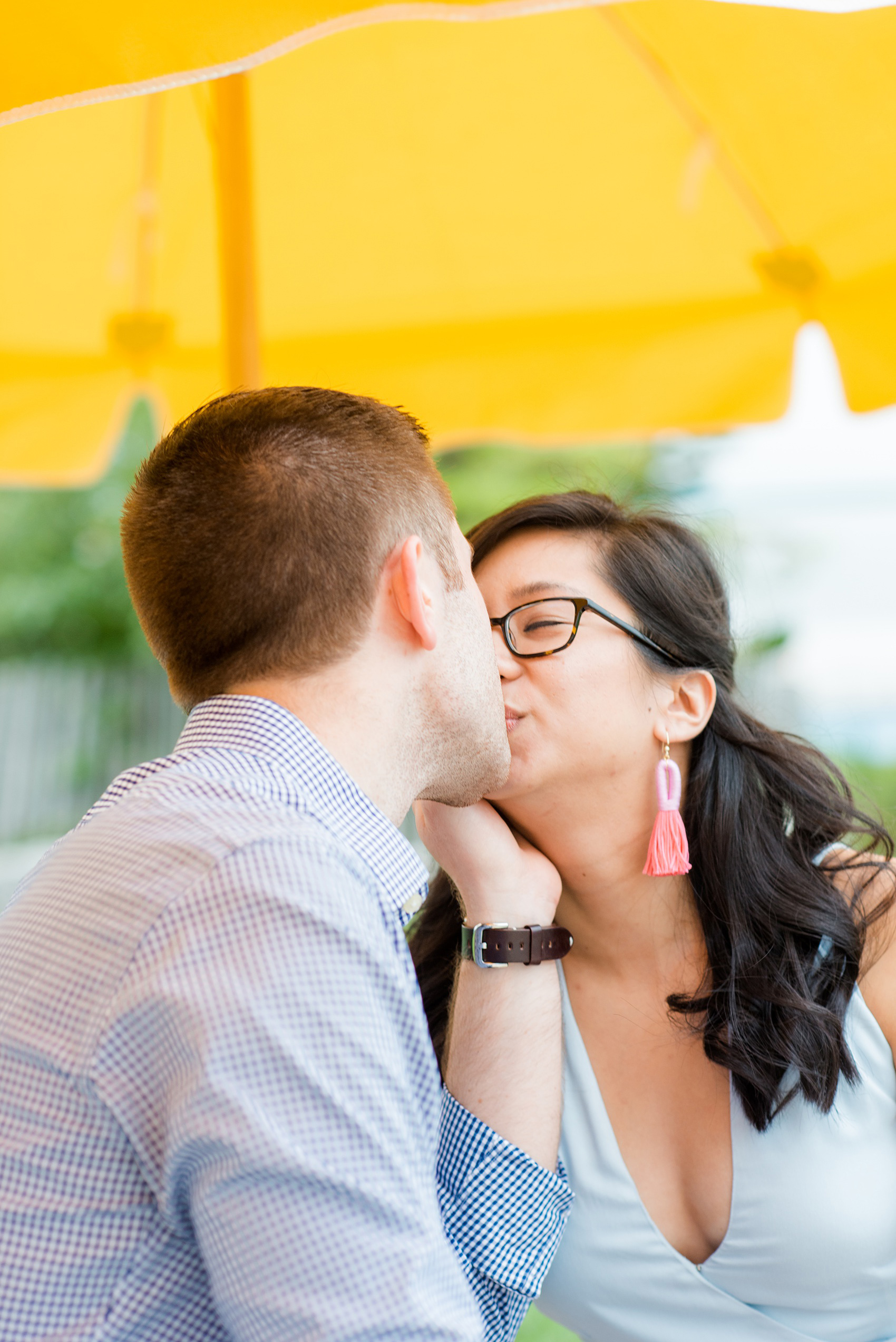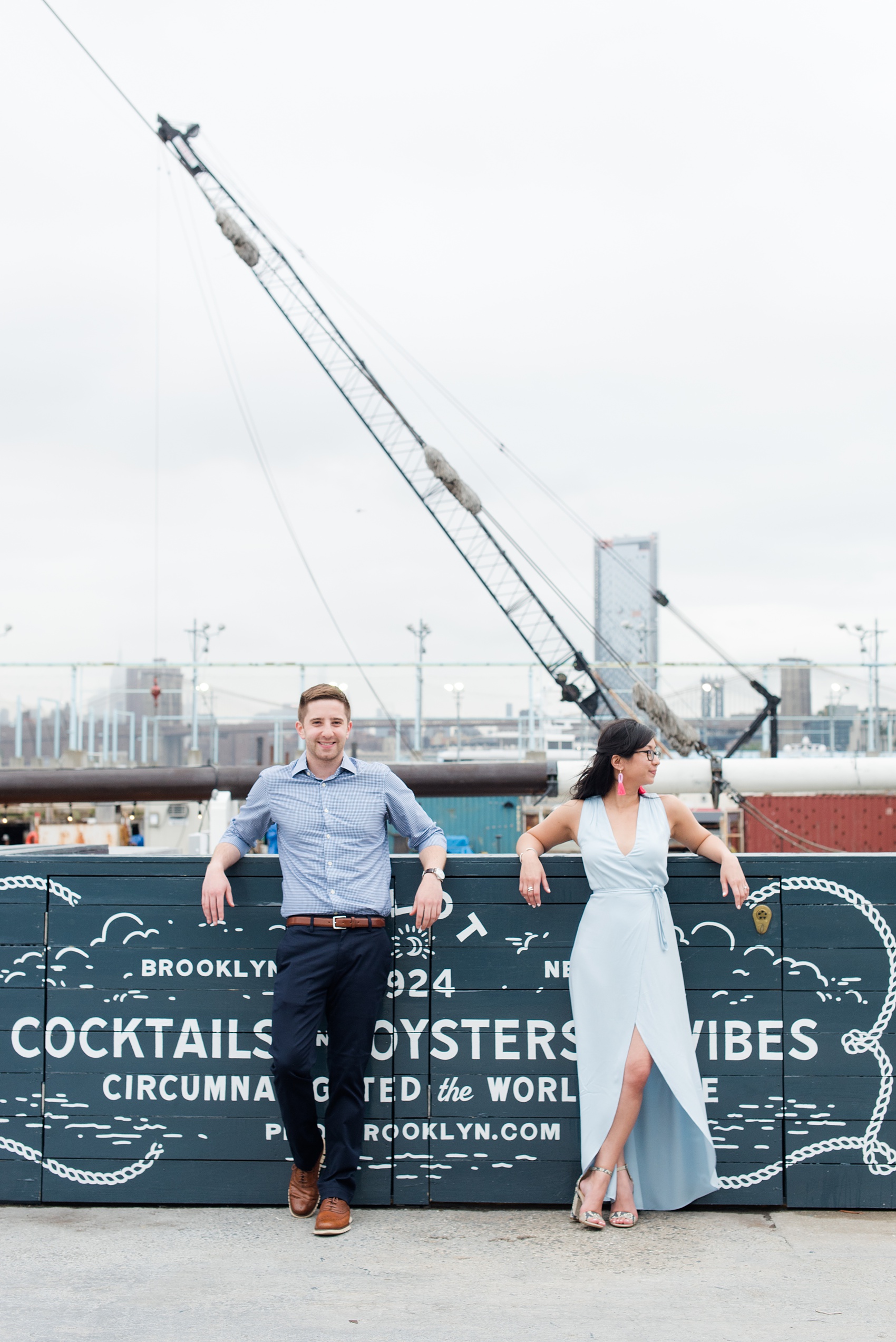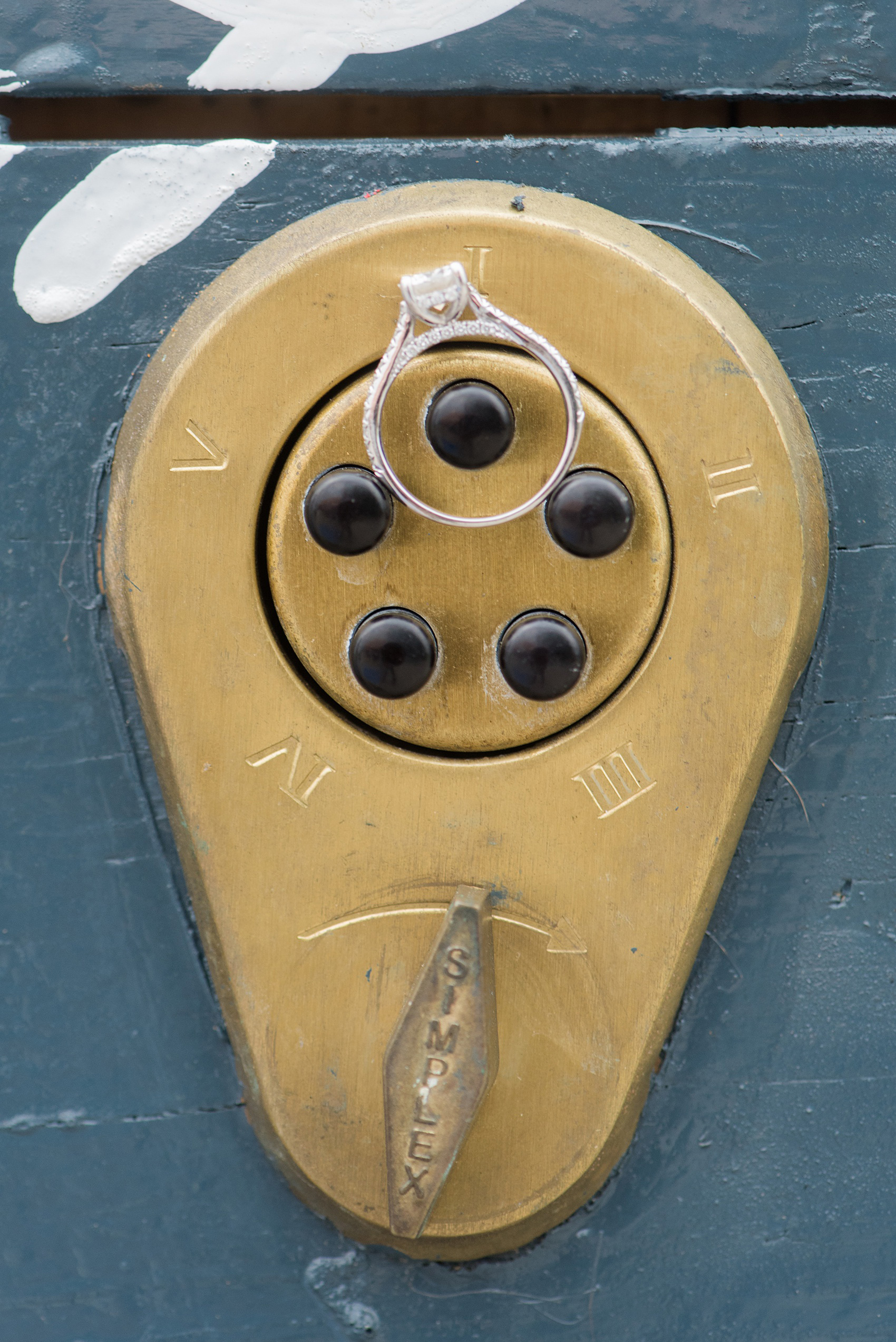 The dock entrance to the unique oyster bar, Pilot, is right the "Cocktails, Oysters and Vibes" words I had them stand by. There's nothing wrong with their engagement photos in Brooklyn Bridge Park getting a little cheeky!
I'm OBSESSED with their photos, especially ones like the below that show the grit and rawness of NYC, yet its beauty too.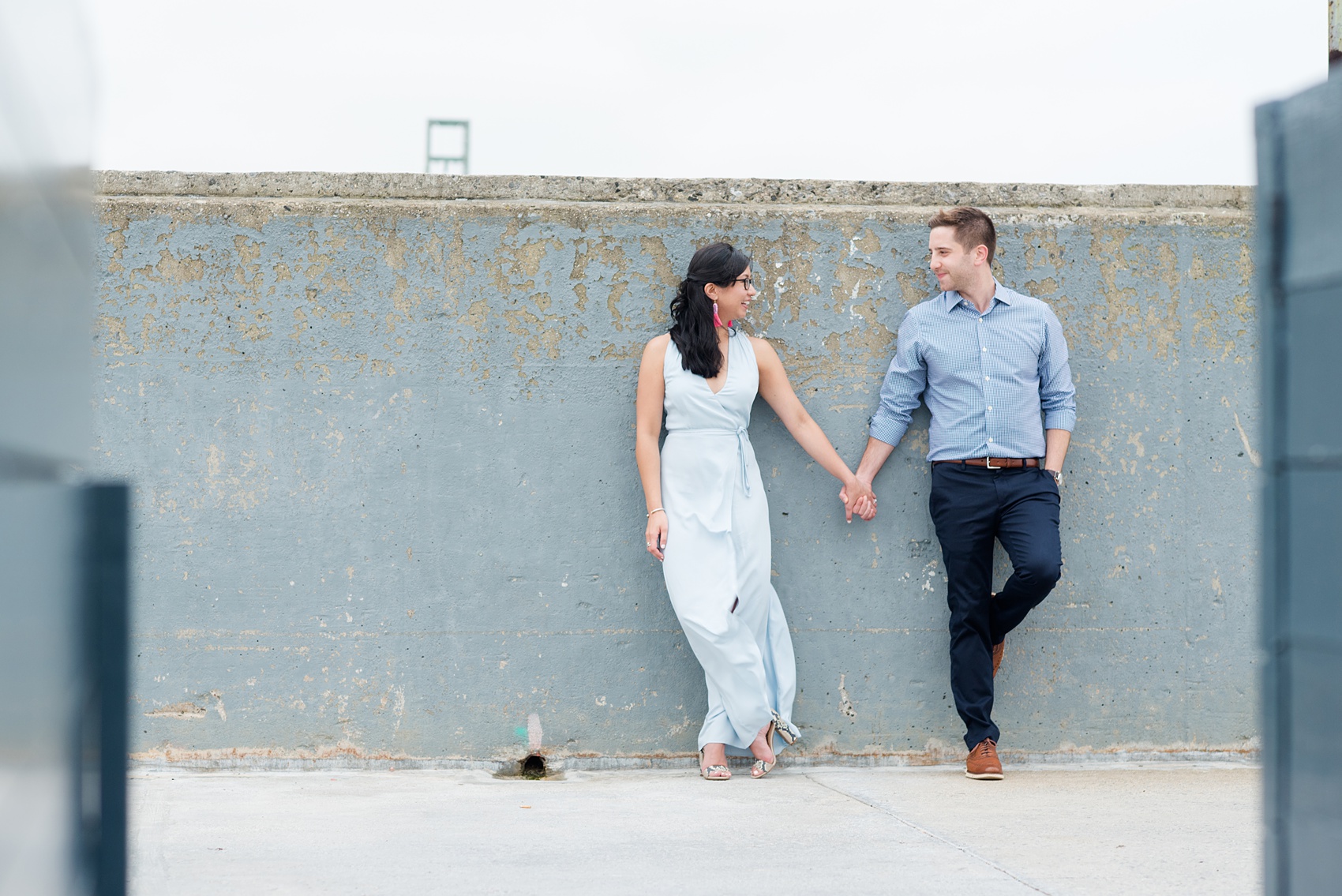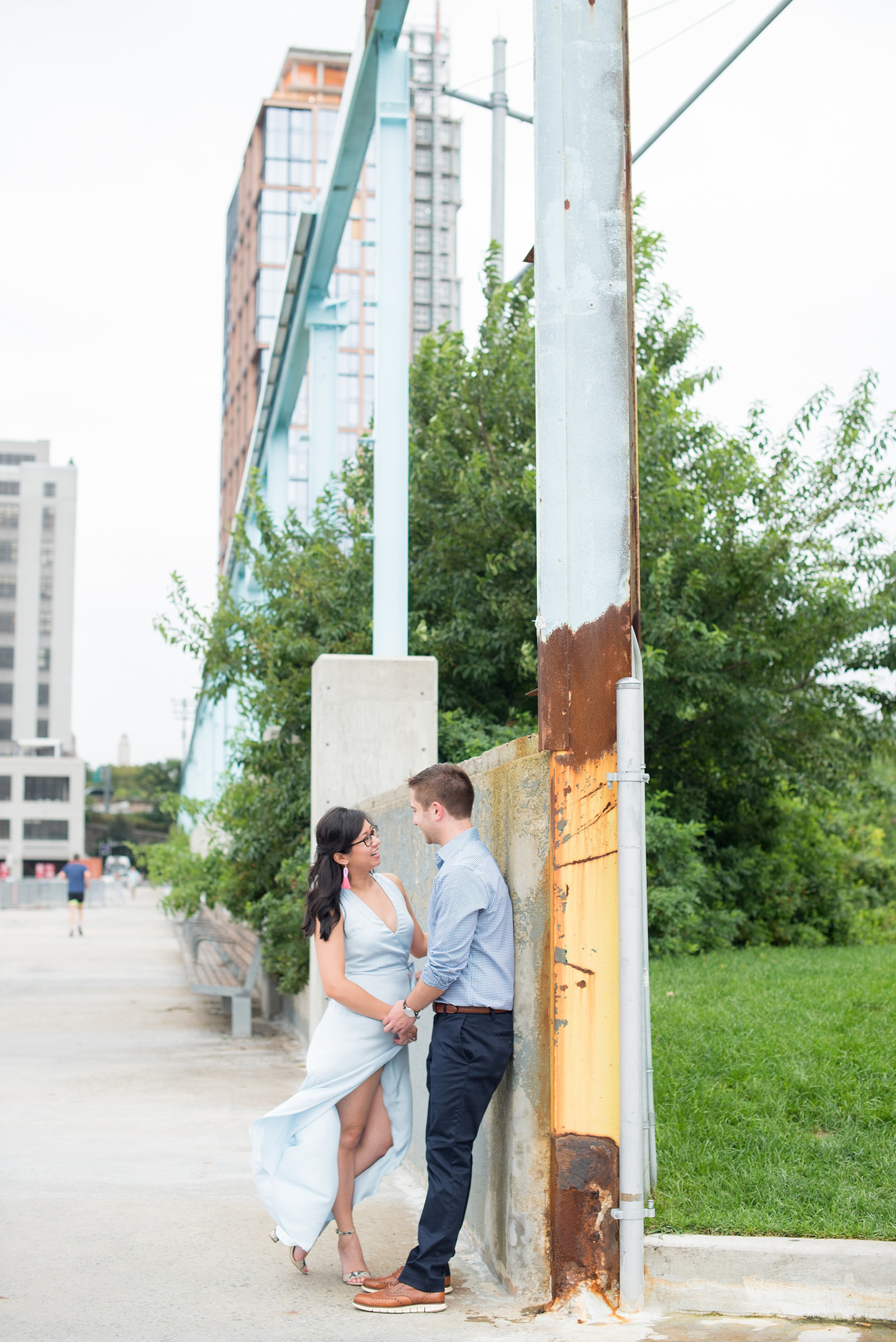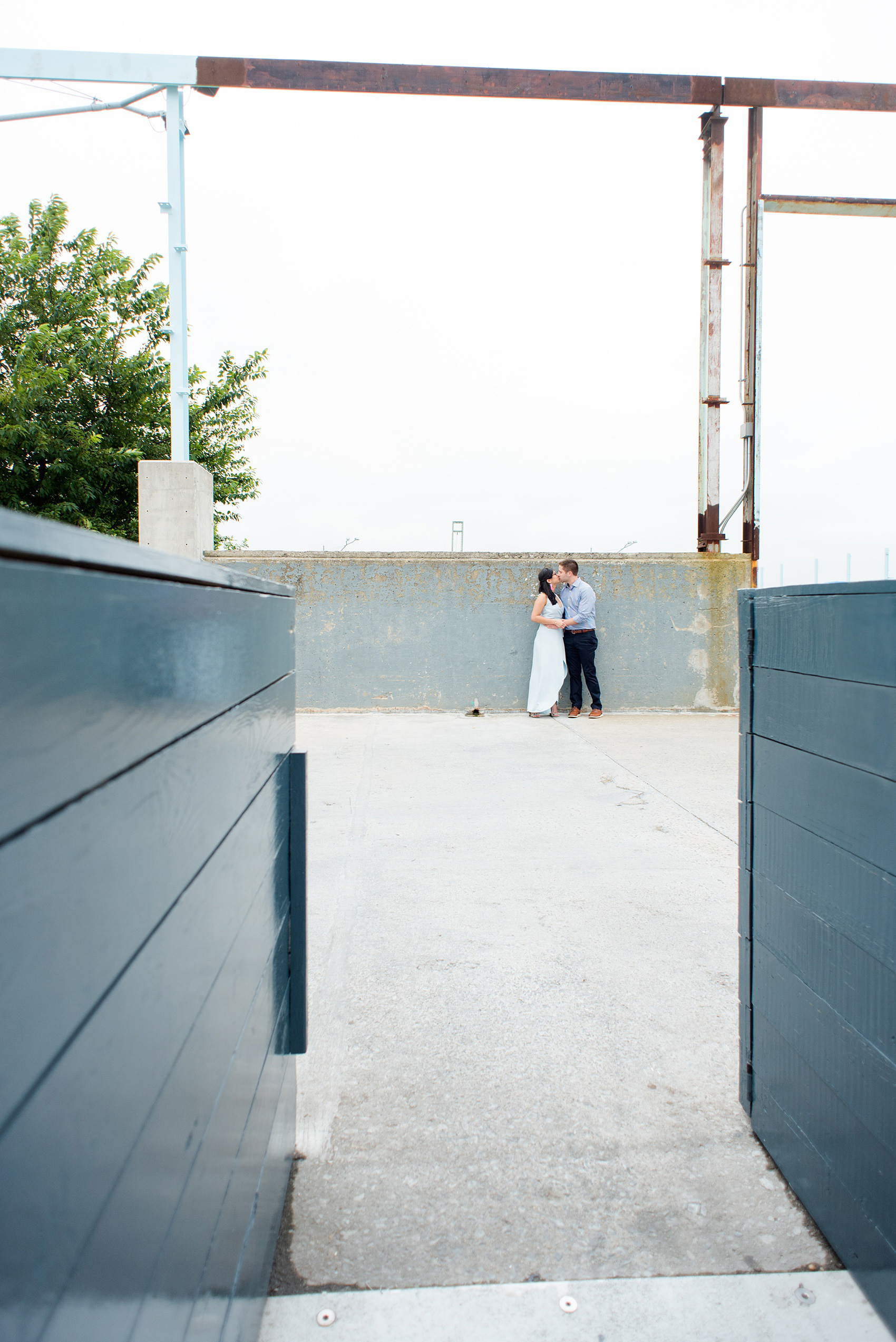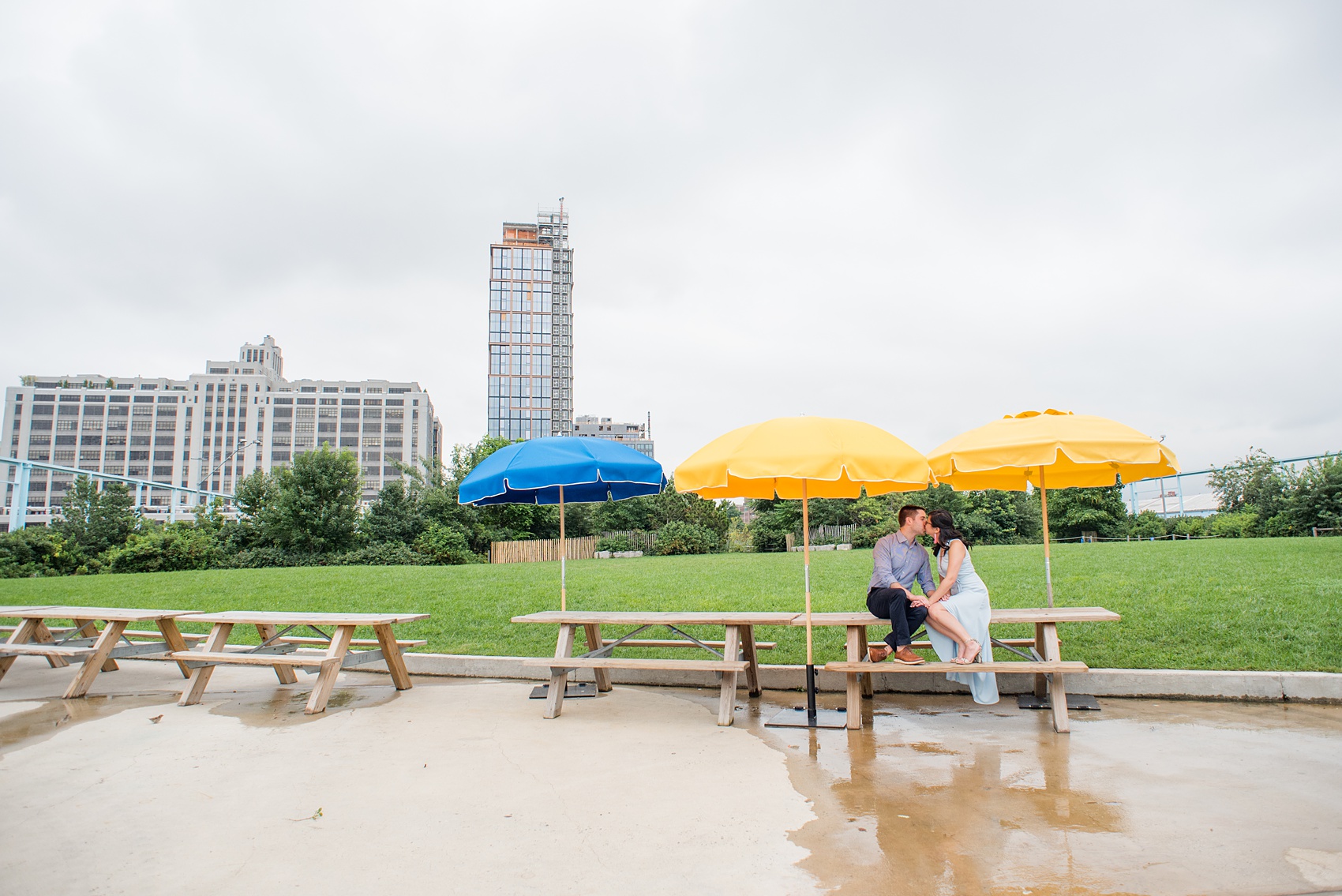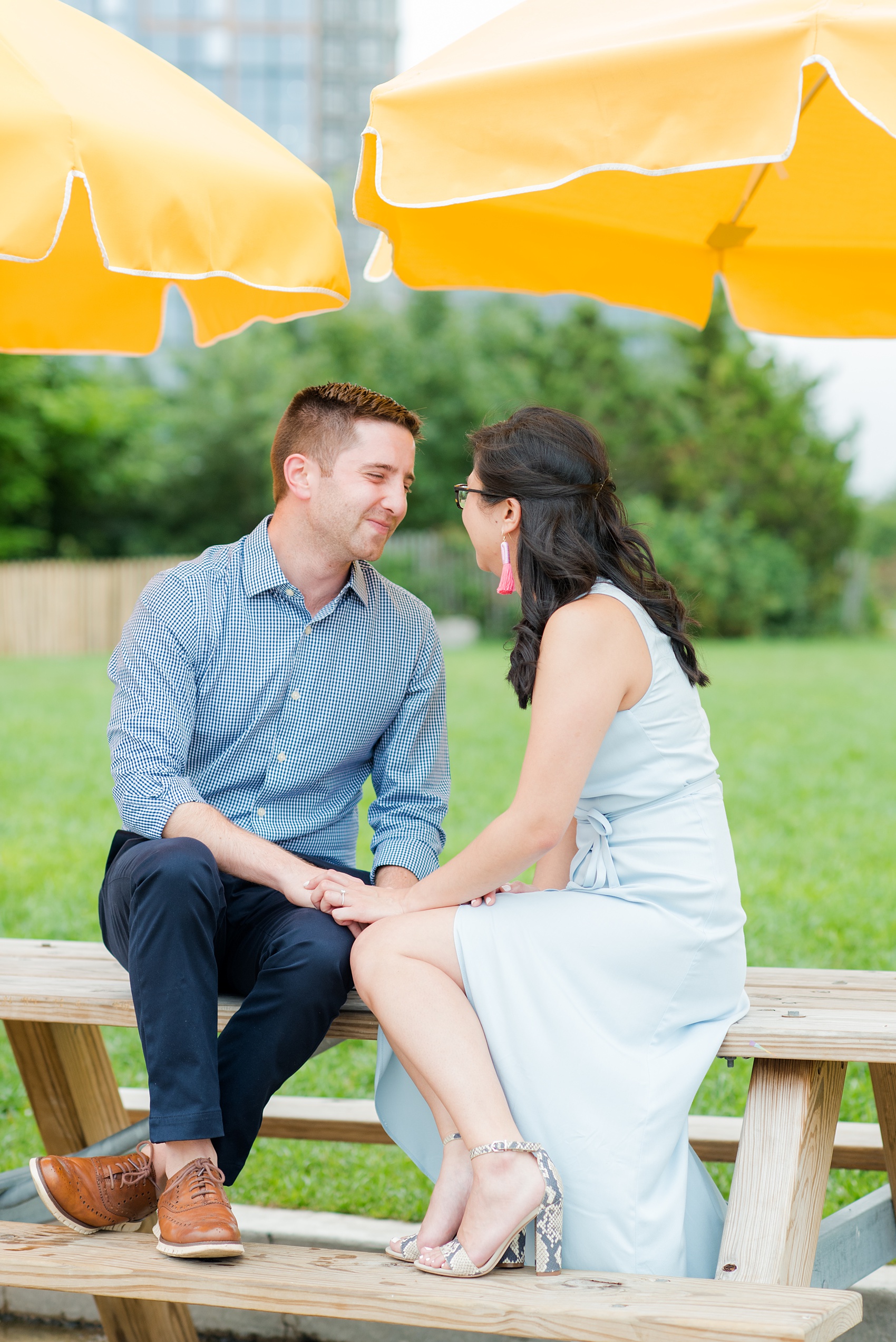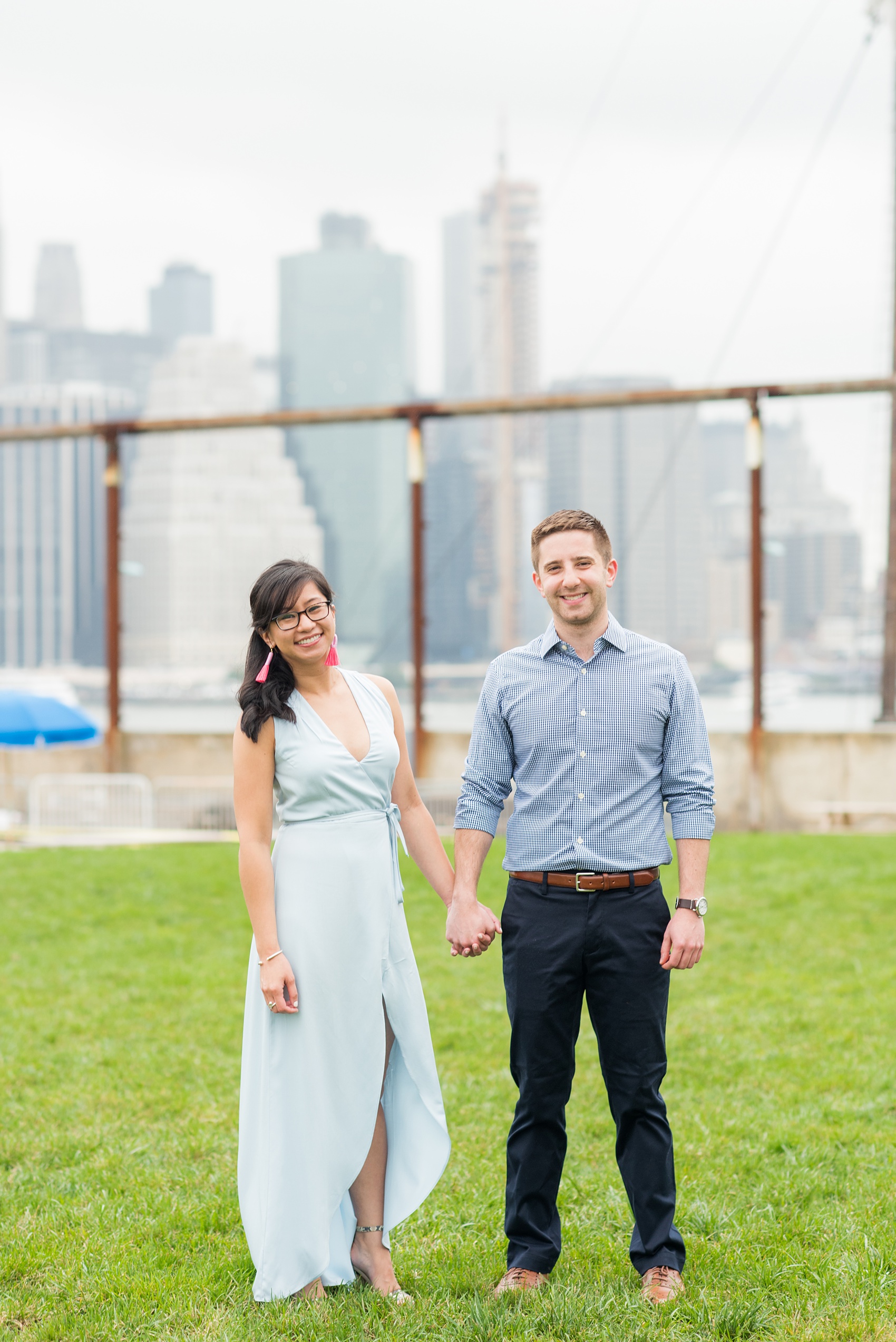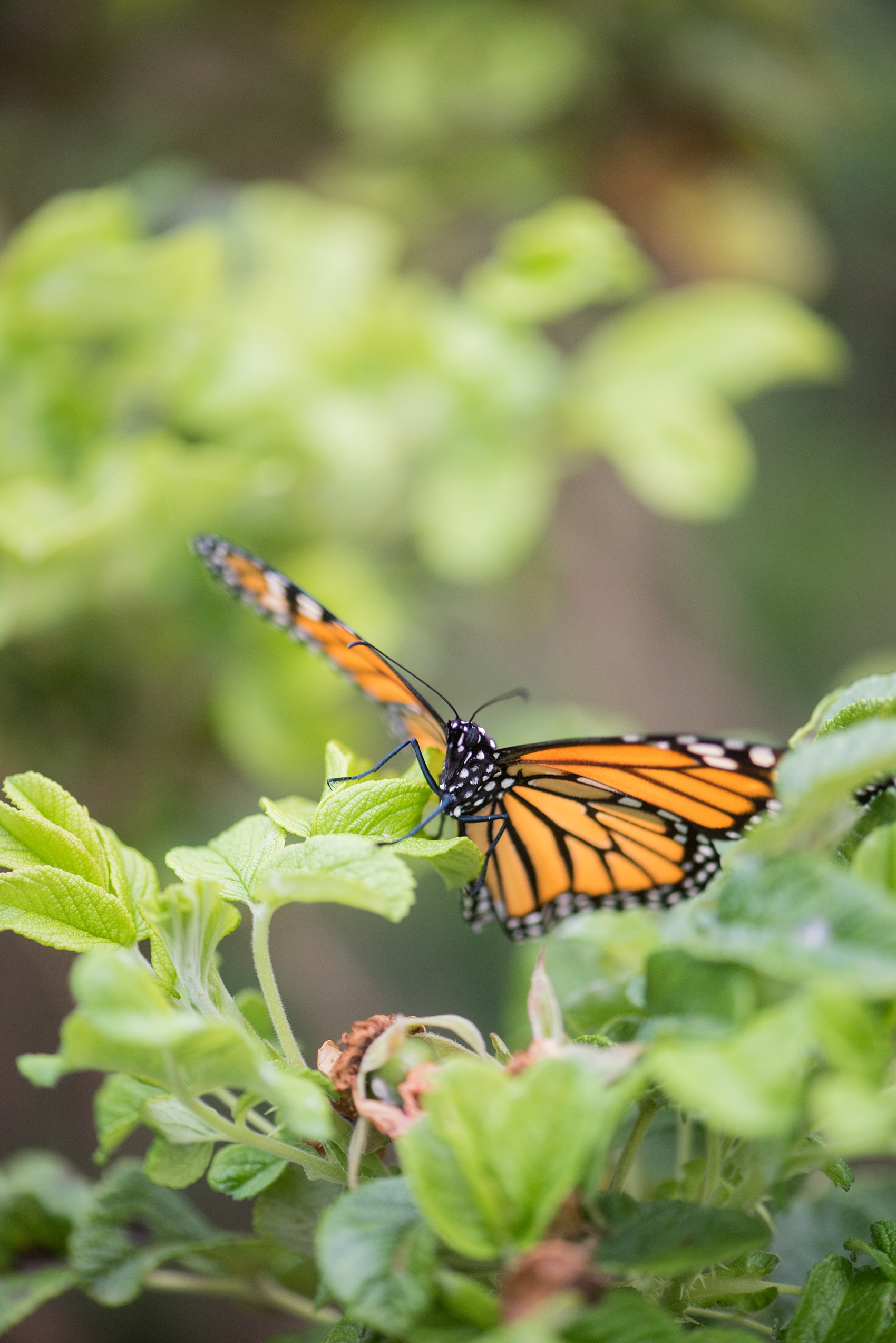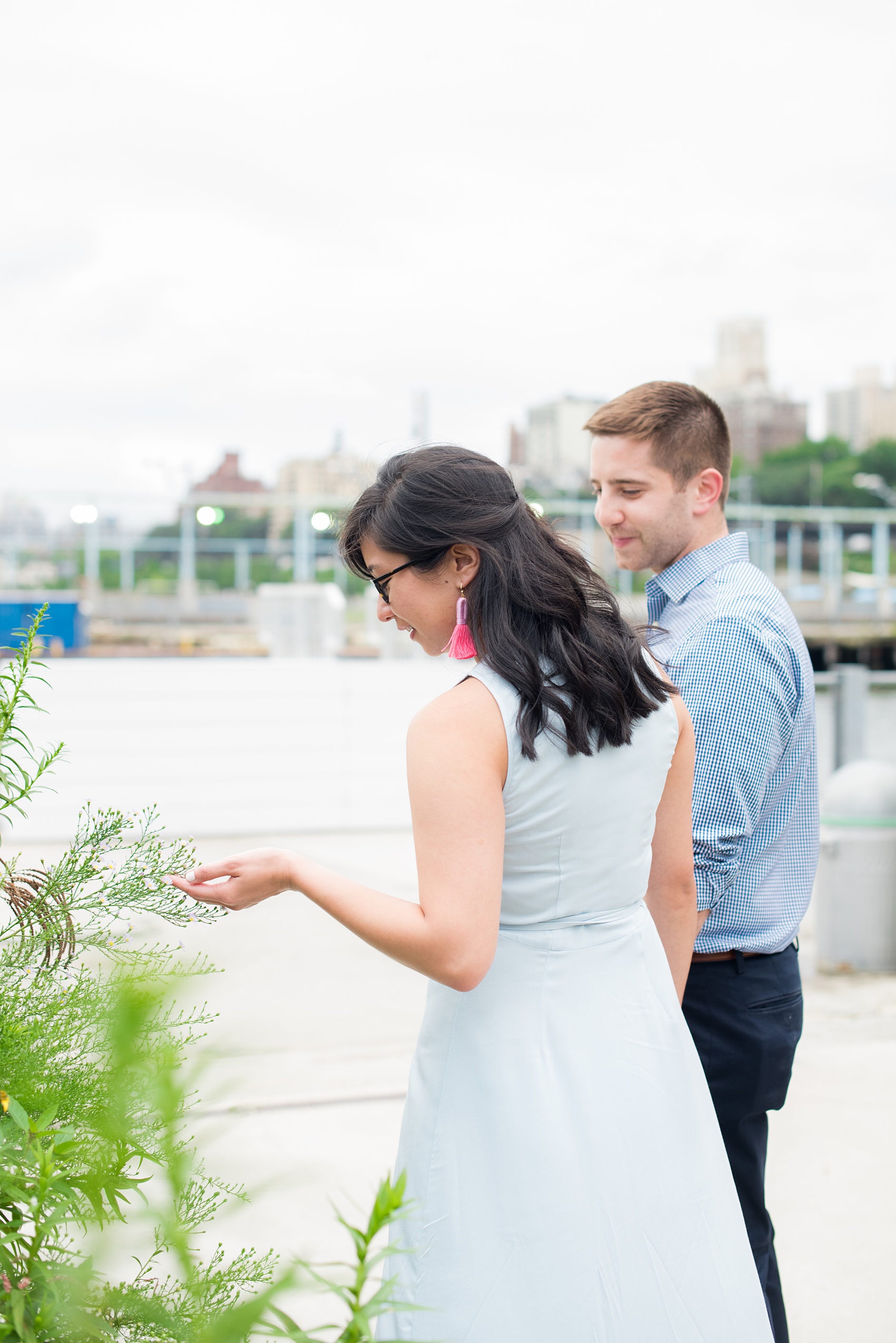 No I swear, I didn't order the butterflies or amazing flowers! I just scouted them out and I'm grateful to the universe when beautiful butterflies, like the one we saw and cooperated for a close up, fluttery our way.
With Ample Hills Creamery nearby, and the humidity during the second week of September being very real, these two lovebirds shared a classic vanilla bean ice cream cone. It resulted in one of my favorite pictures from their Brooklyn engagement photos!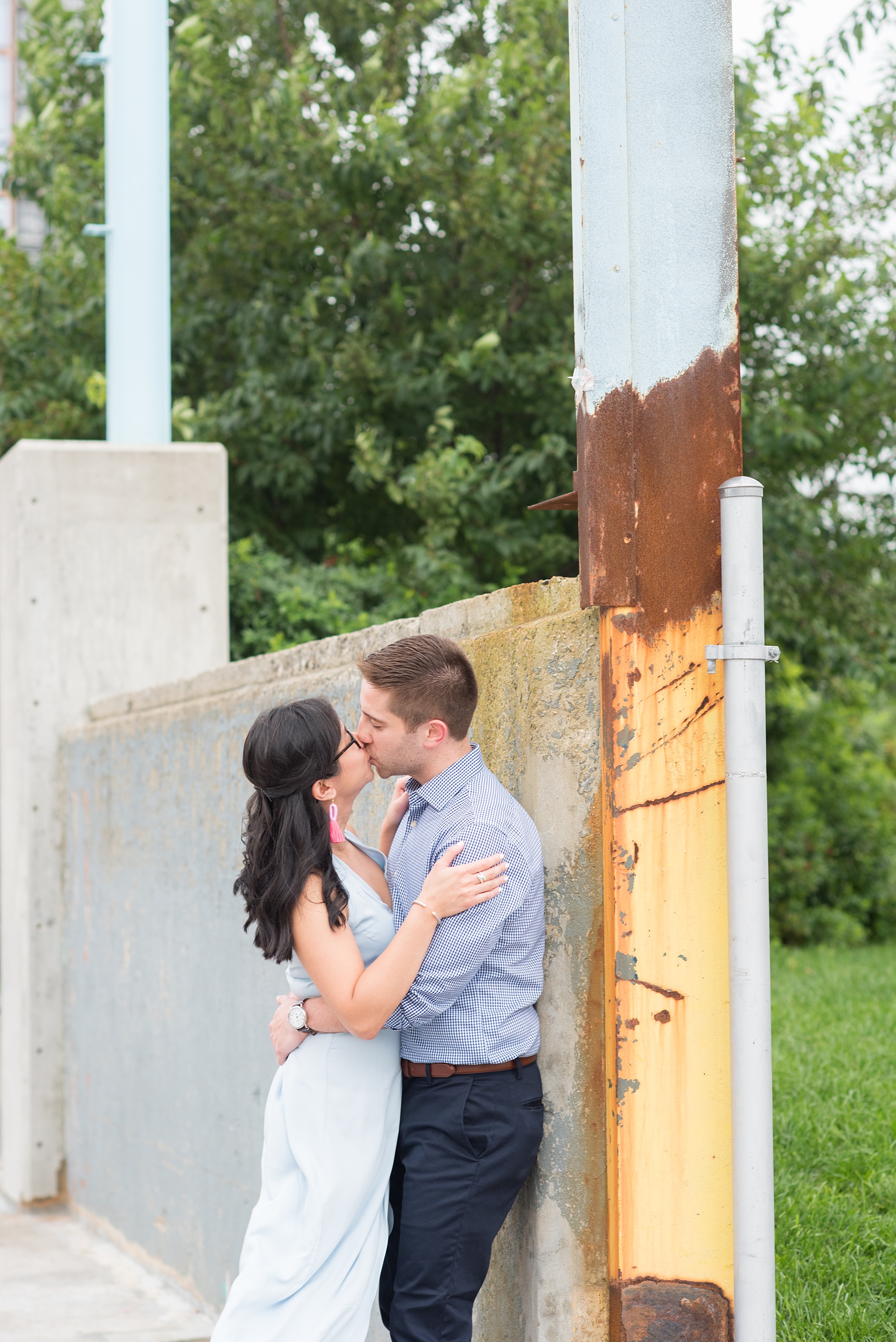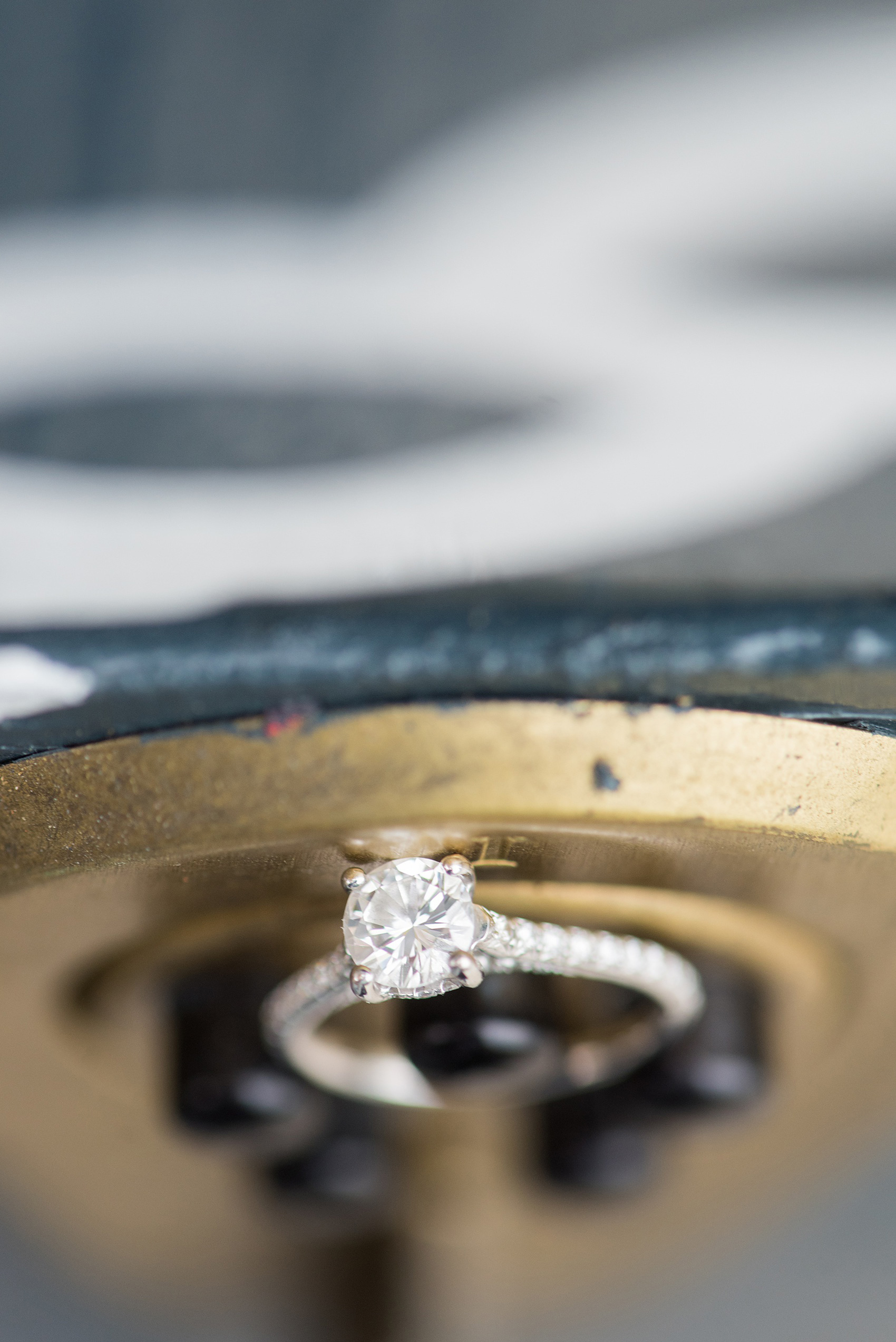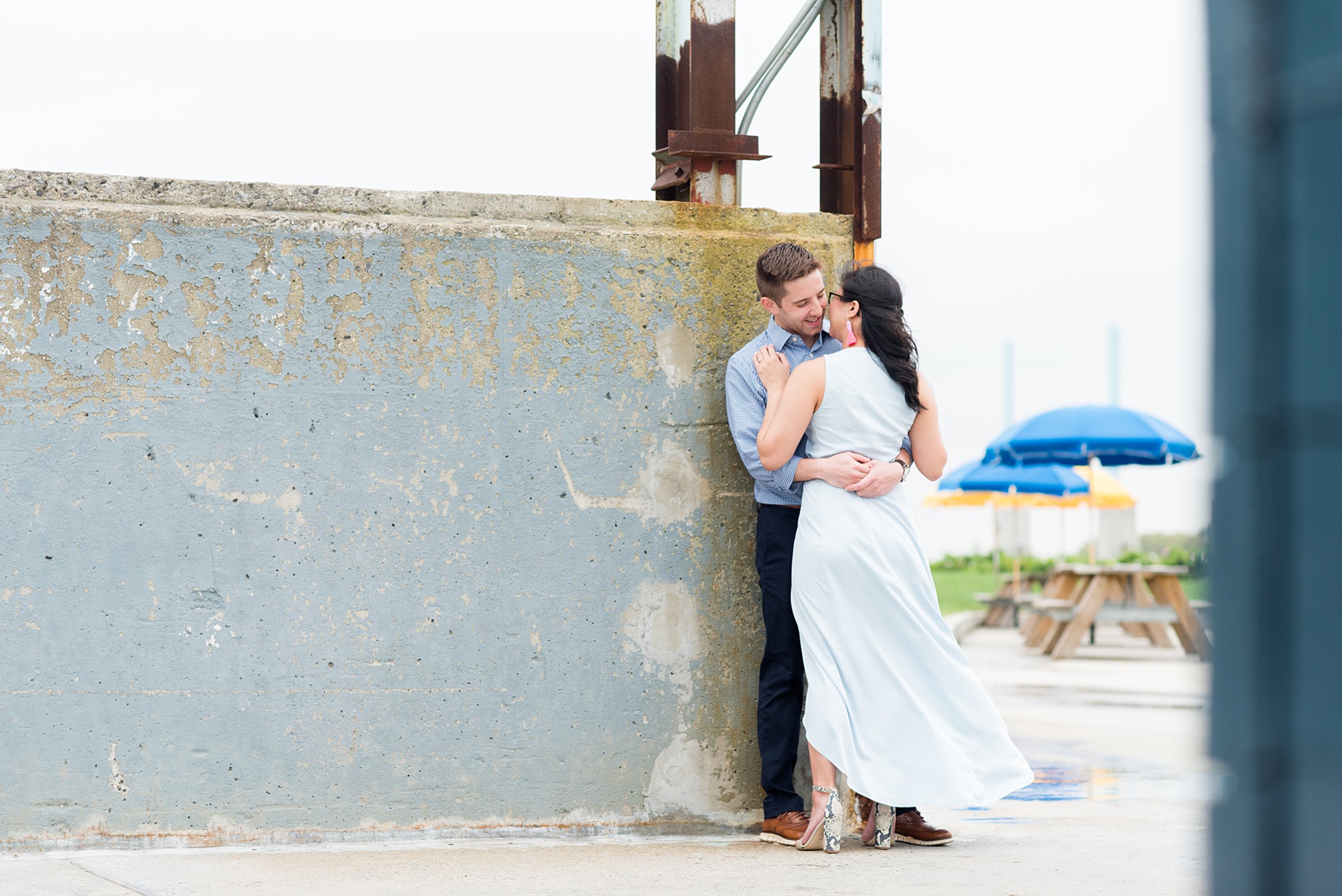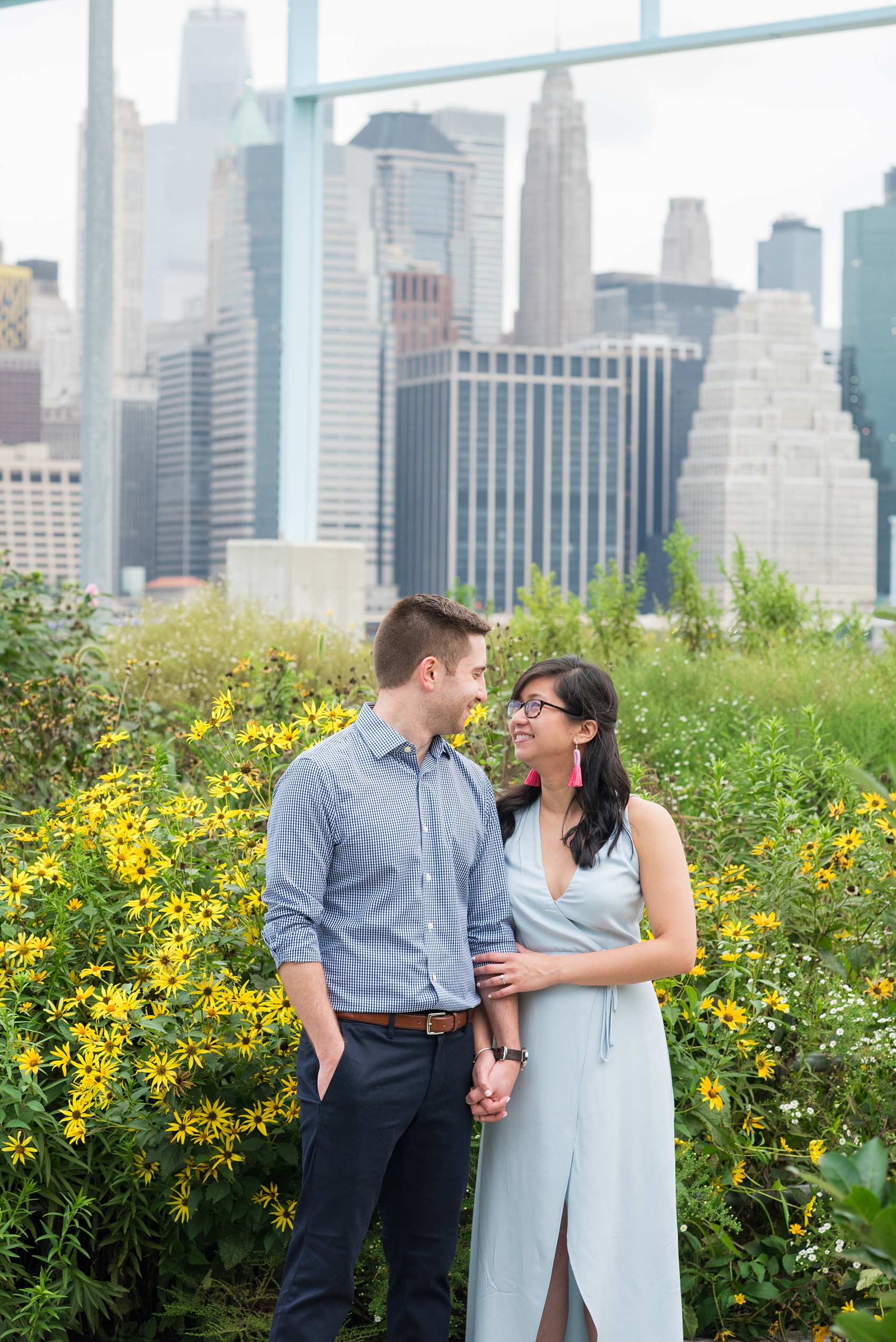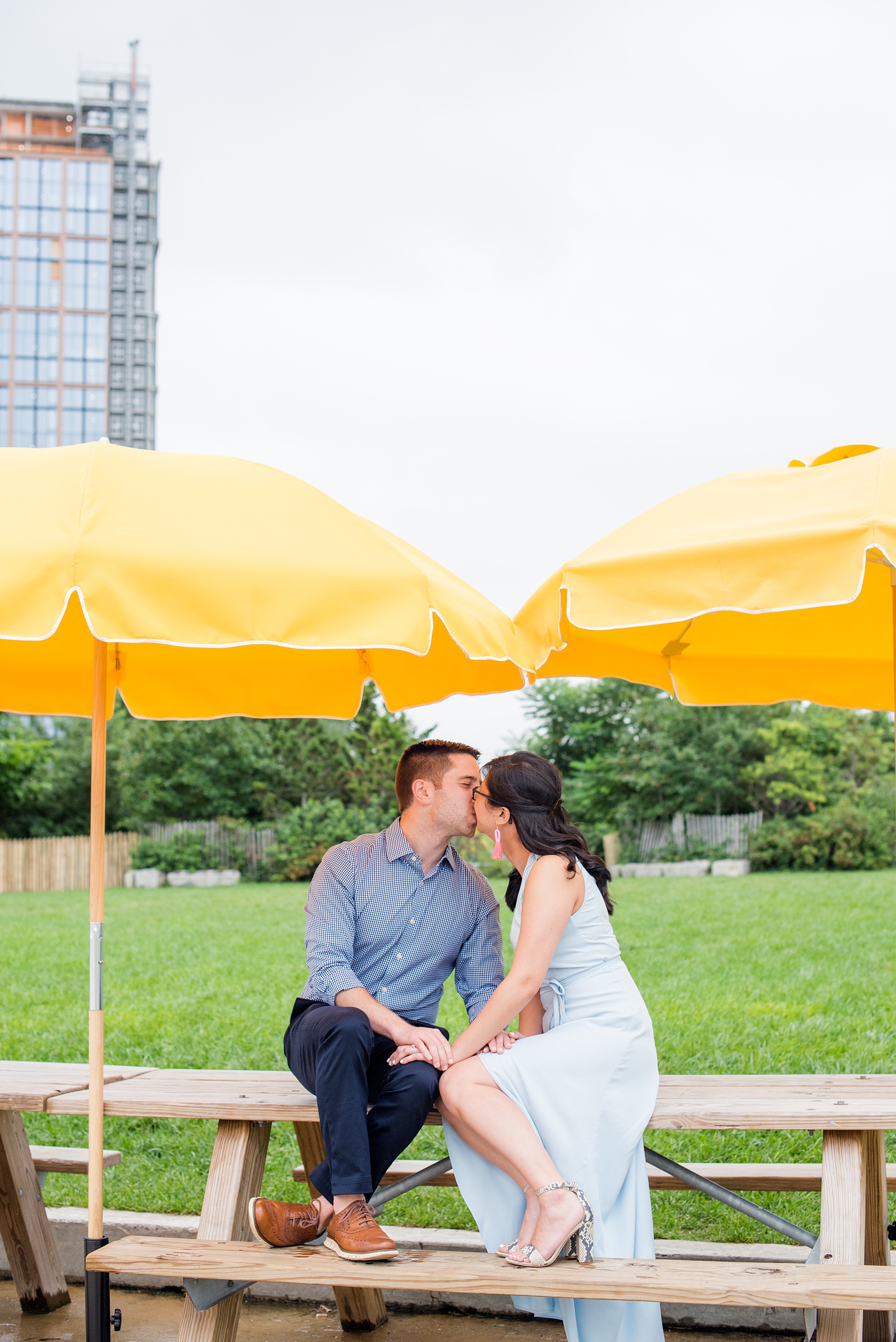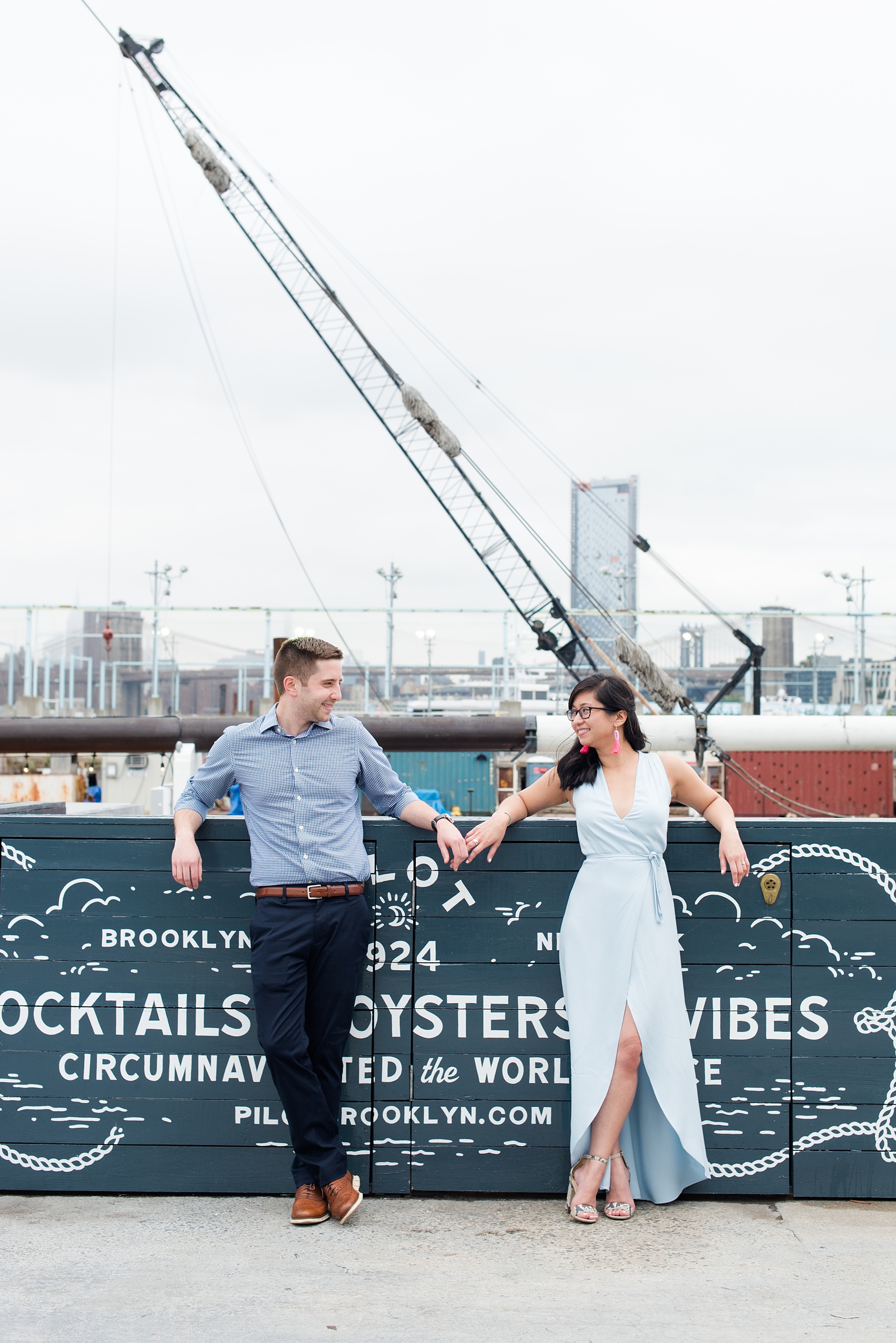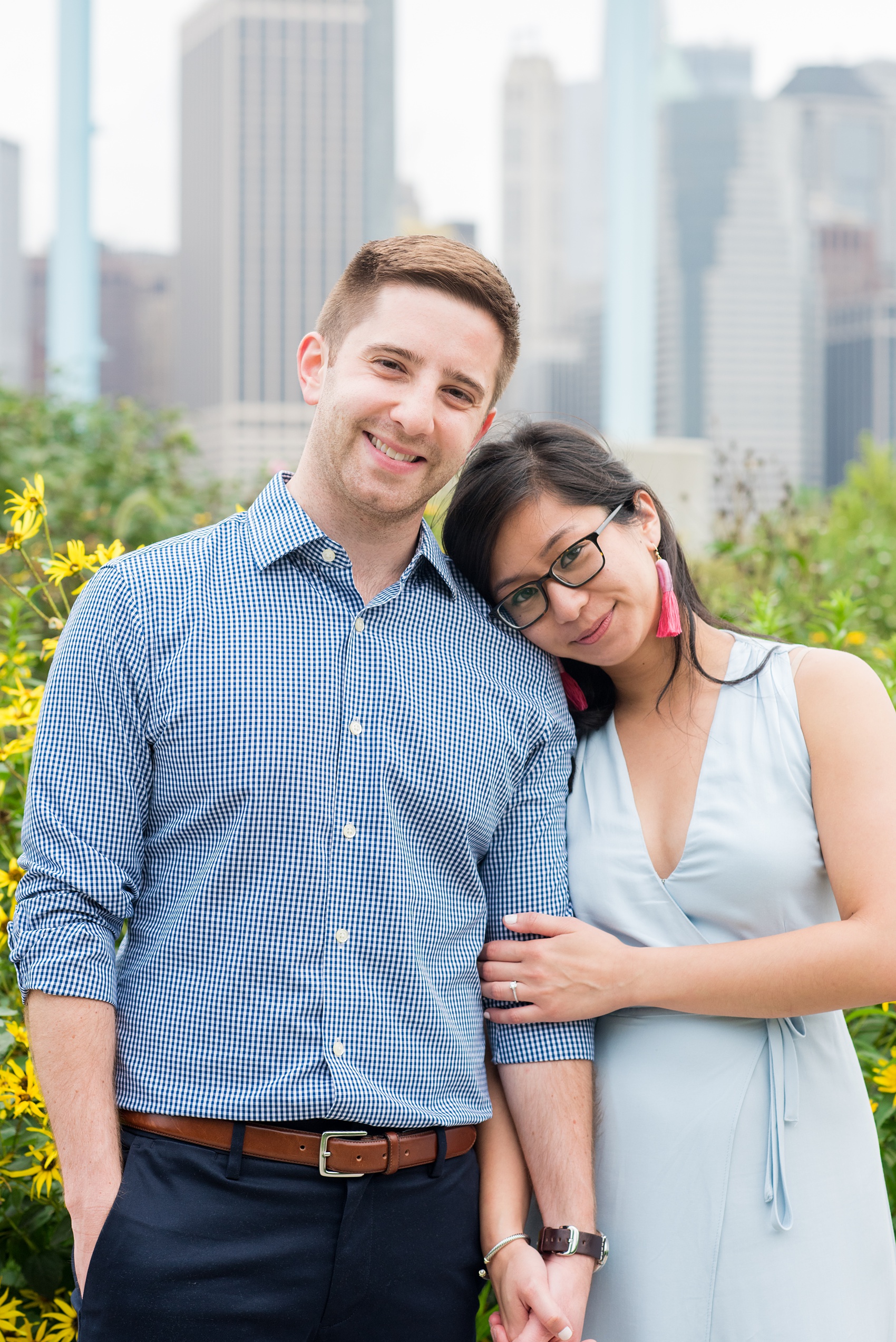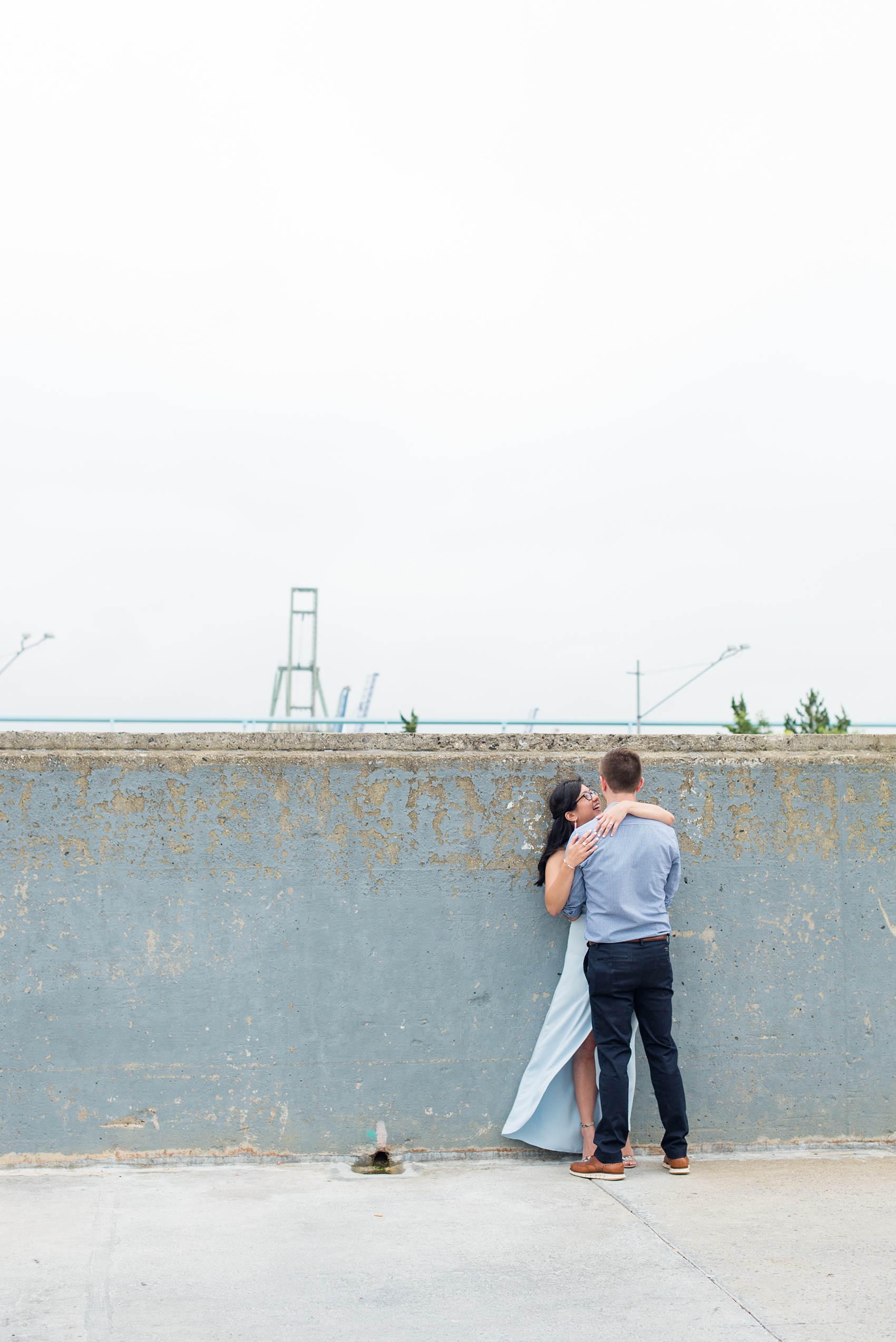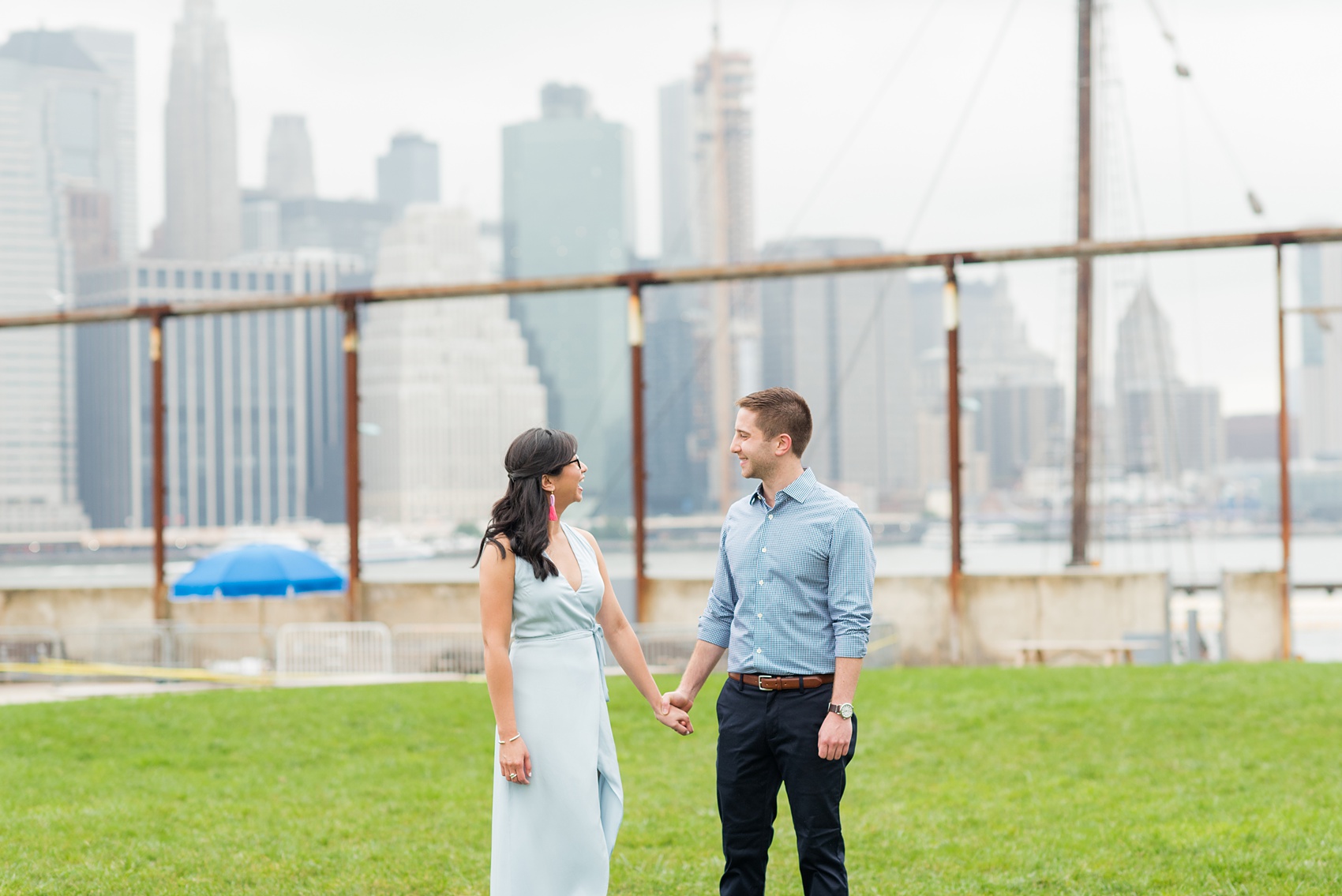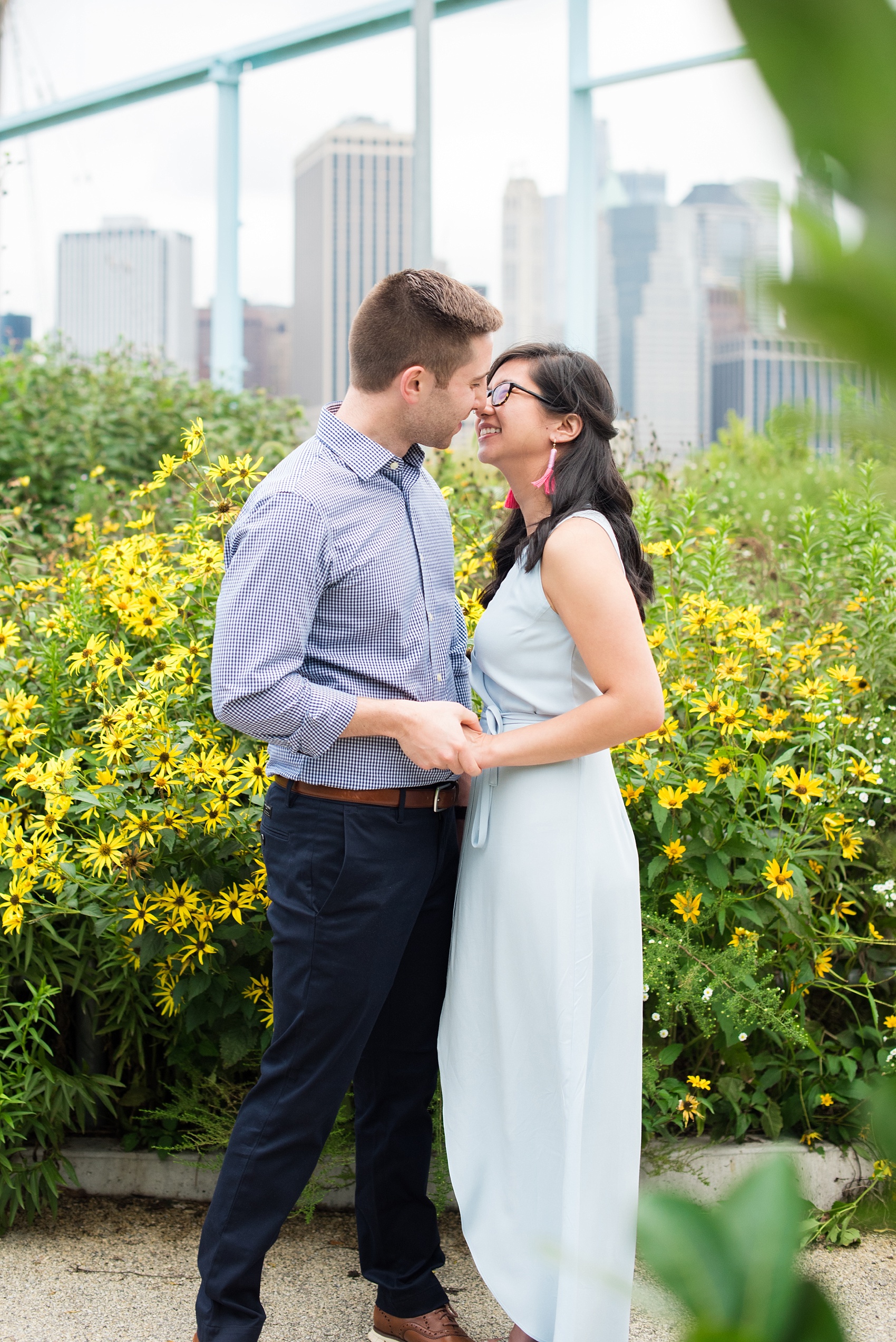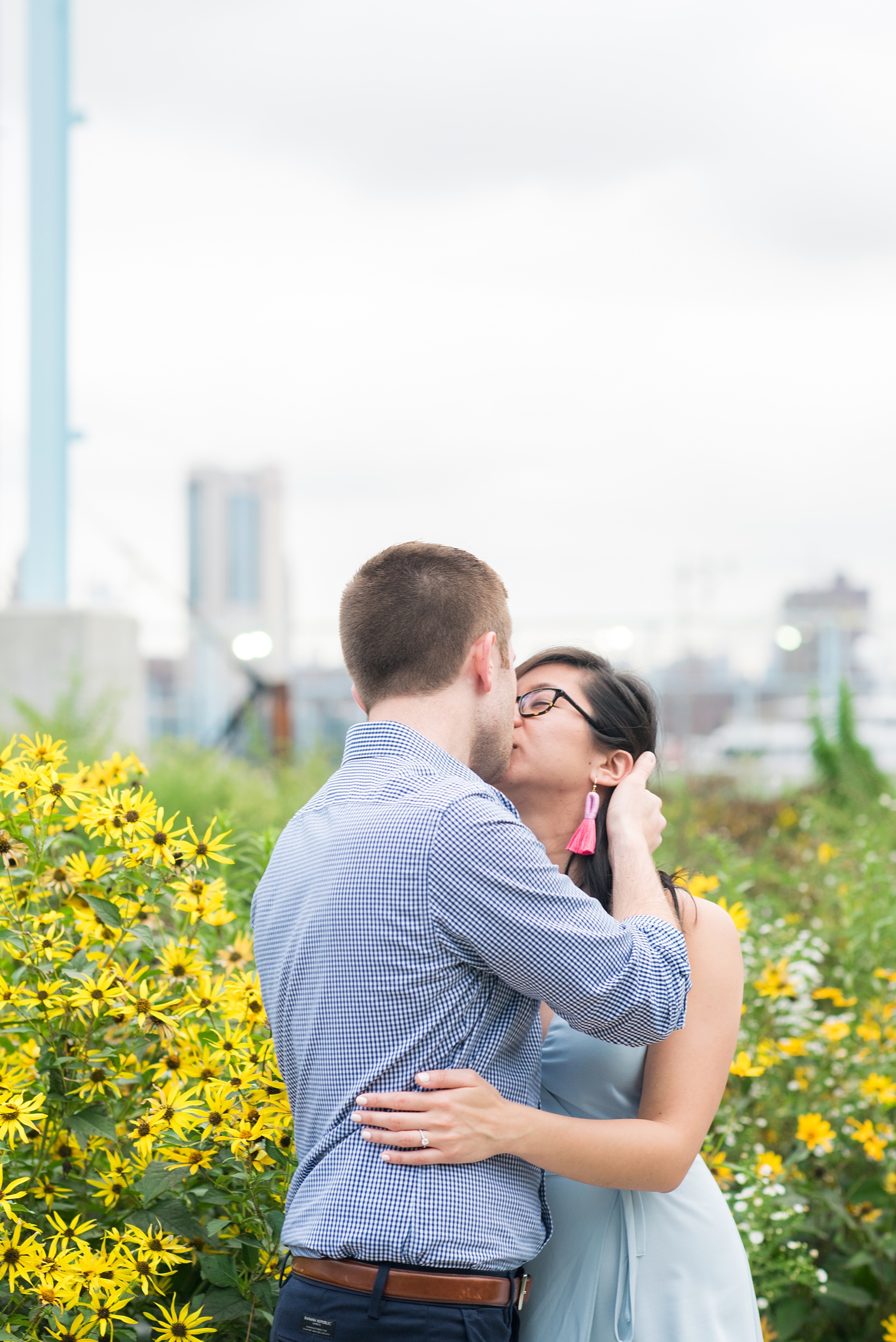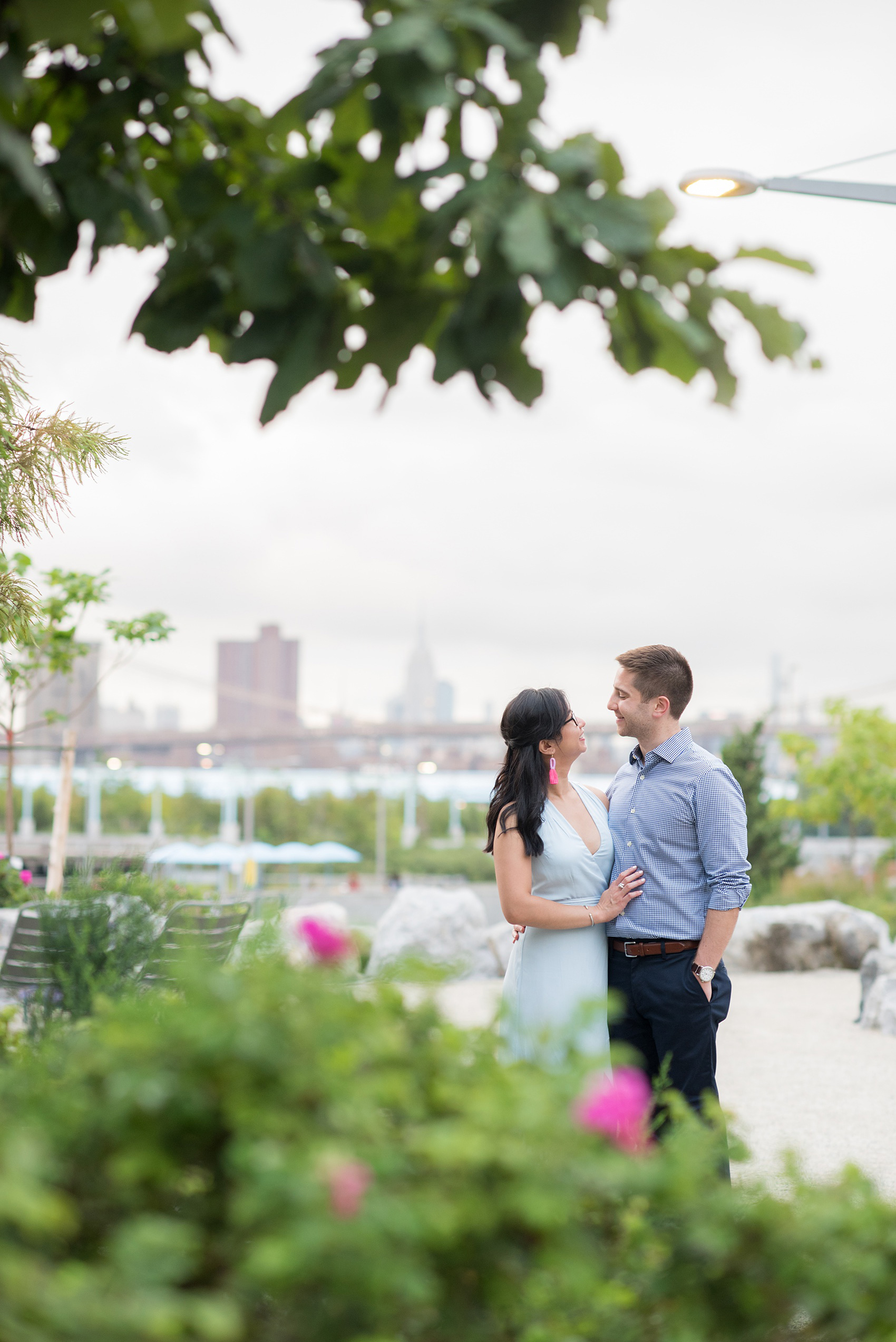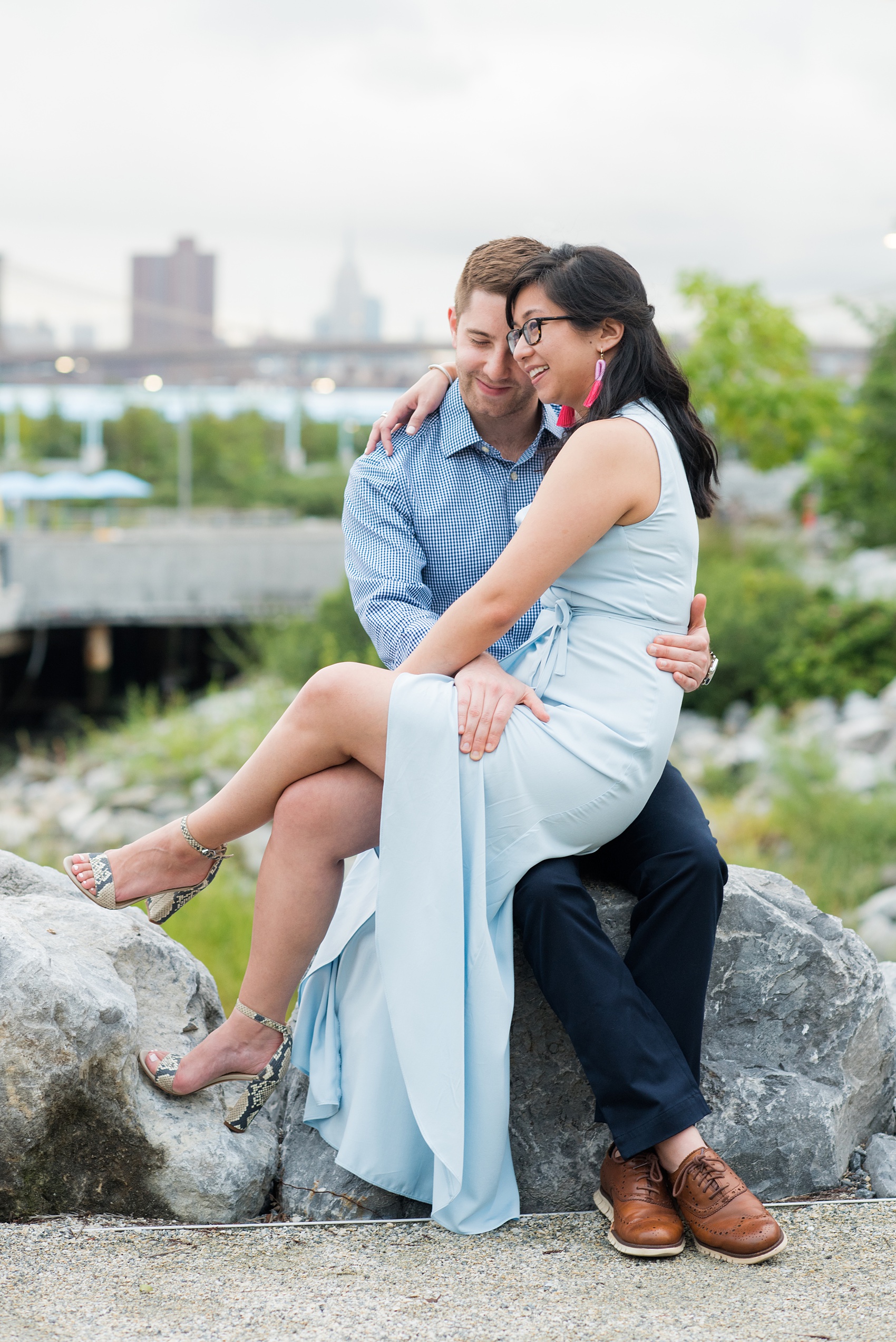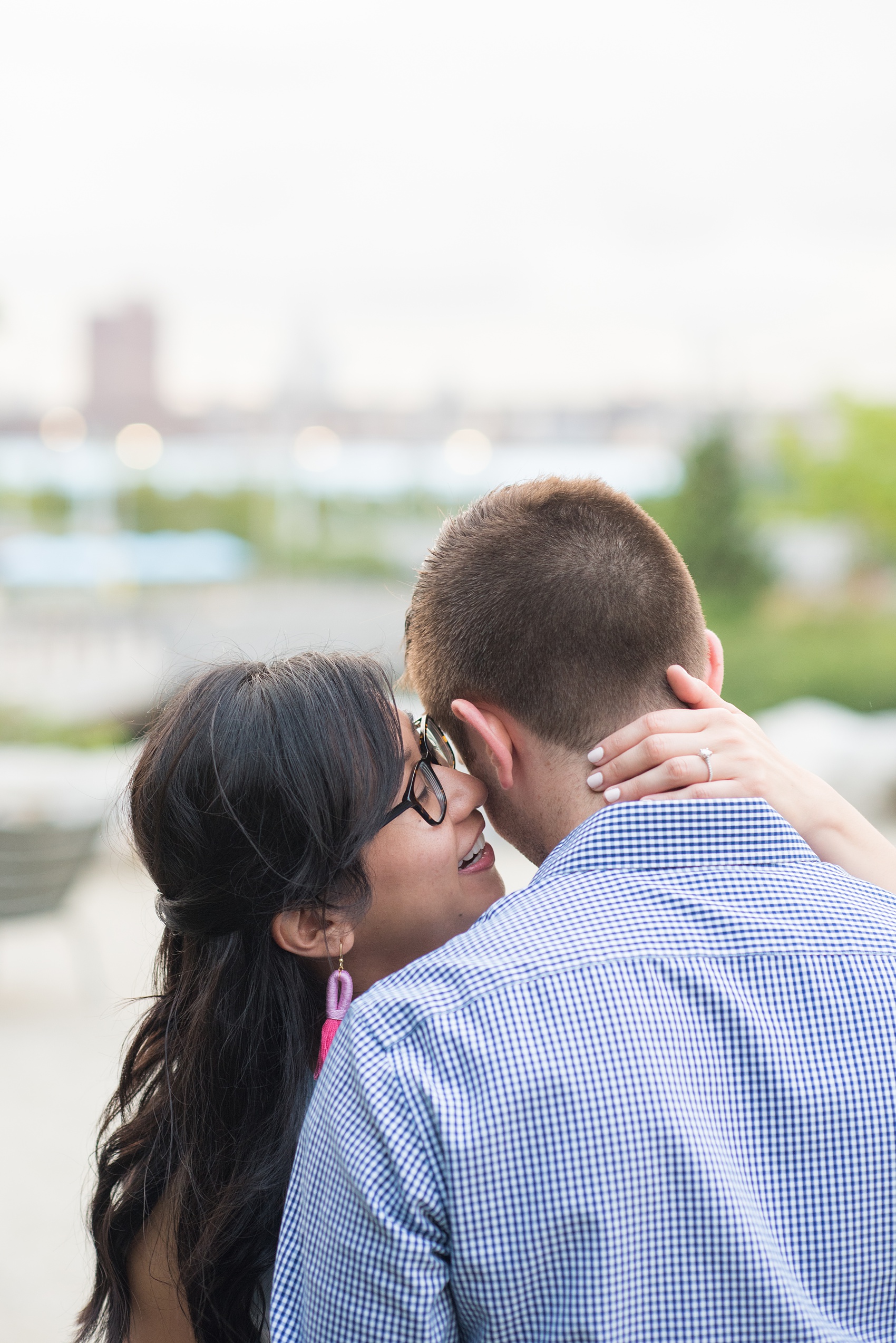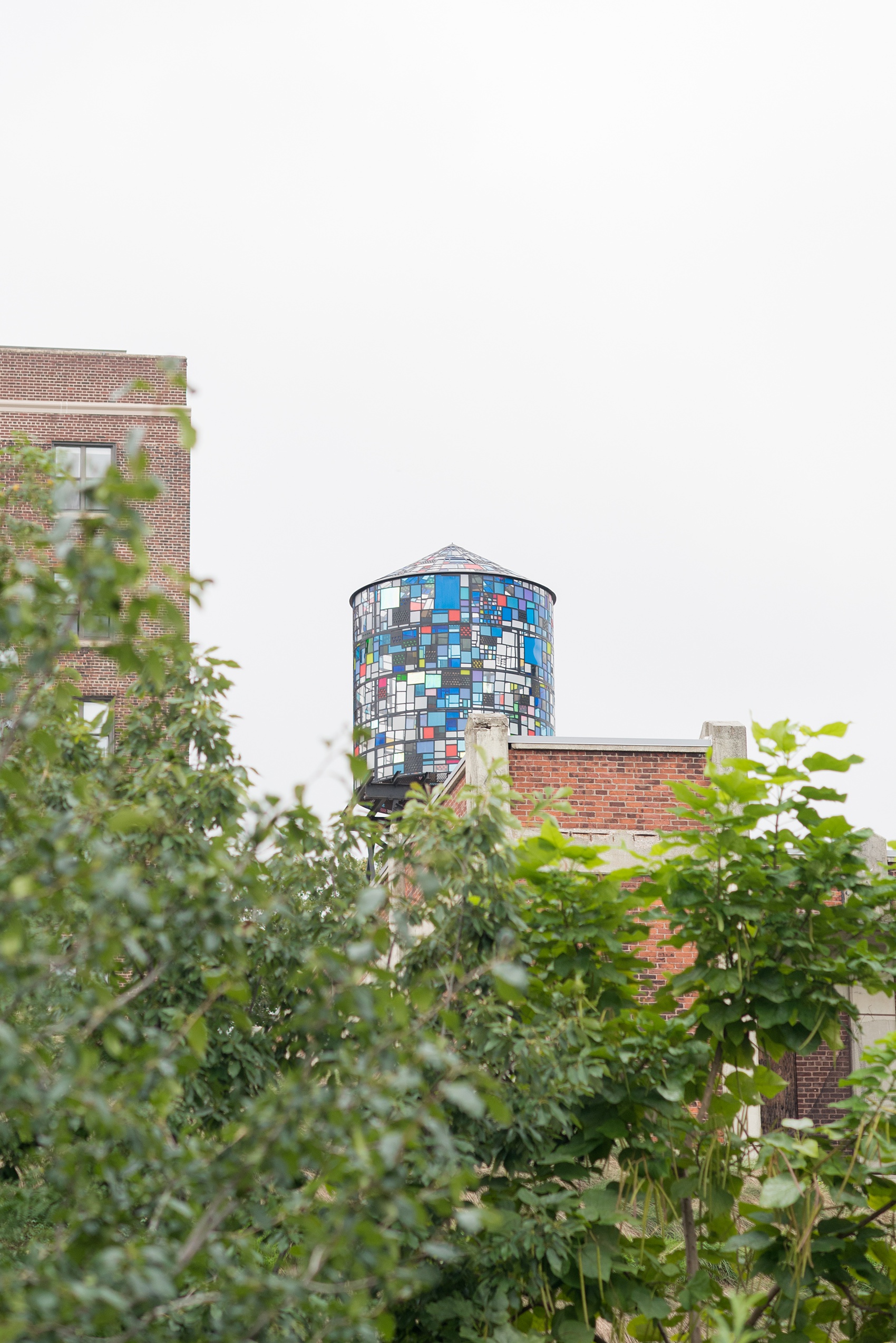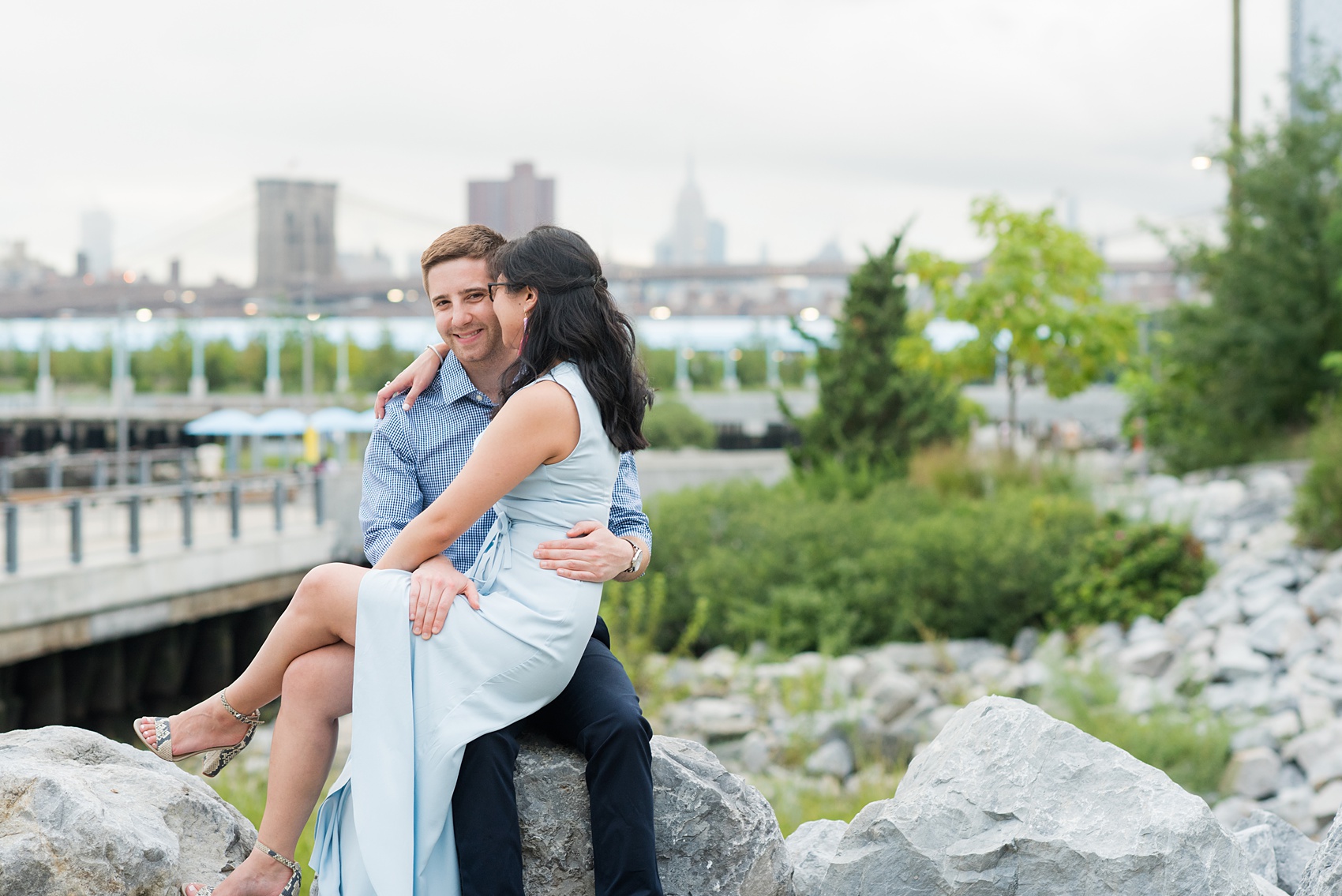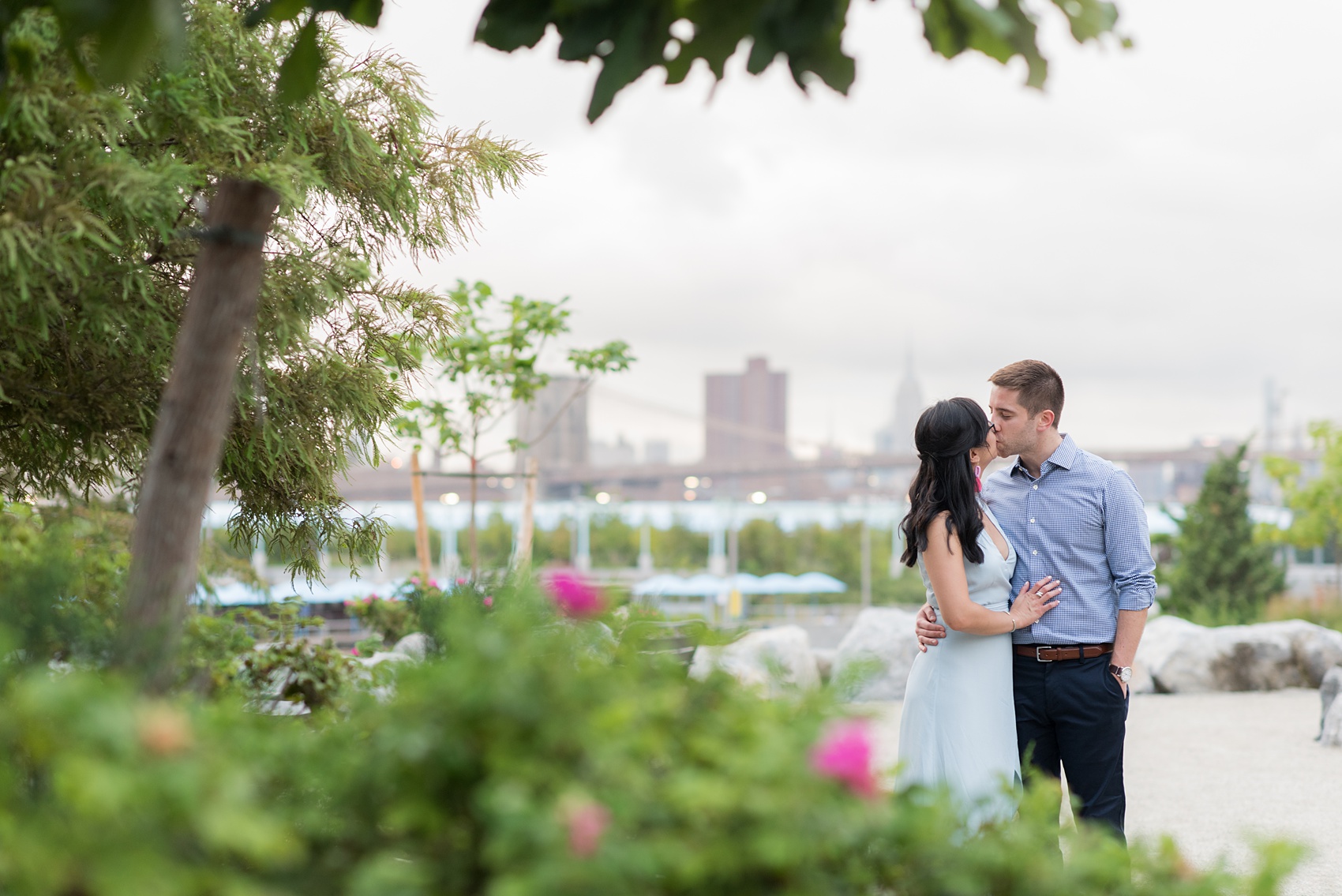 The wedding is in October of 2019 and I'm already counting down the days!
For more inspiration for engagement photos in NYC check out: