One of the things you miss out on when you work alone (most of the time) is co-workers and "water cooler" conversation. And you know what? I know a lot of people that work alone in the wedding industry, especially. So I decided to text my friend Jackie, of Sincerely Jackie, and ask if she wanted to sit next to each other, on our computers, co-working for the afternoon this week. We did…and there was someone to ask about ideas in my head, and vent about the industry, and ooh-and-ahh over things with me too! And it was great. I even got to see her box up some incredible orders to send off to clients!
Here's some photos from our afternoon together. She has a great home office and I was like a kid in a candy store, pulling creative custom stationery from her shelves to put together for a photo collage!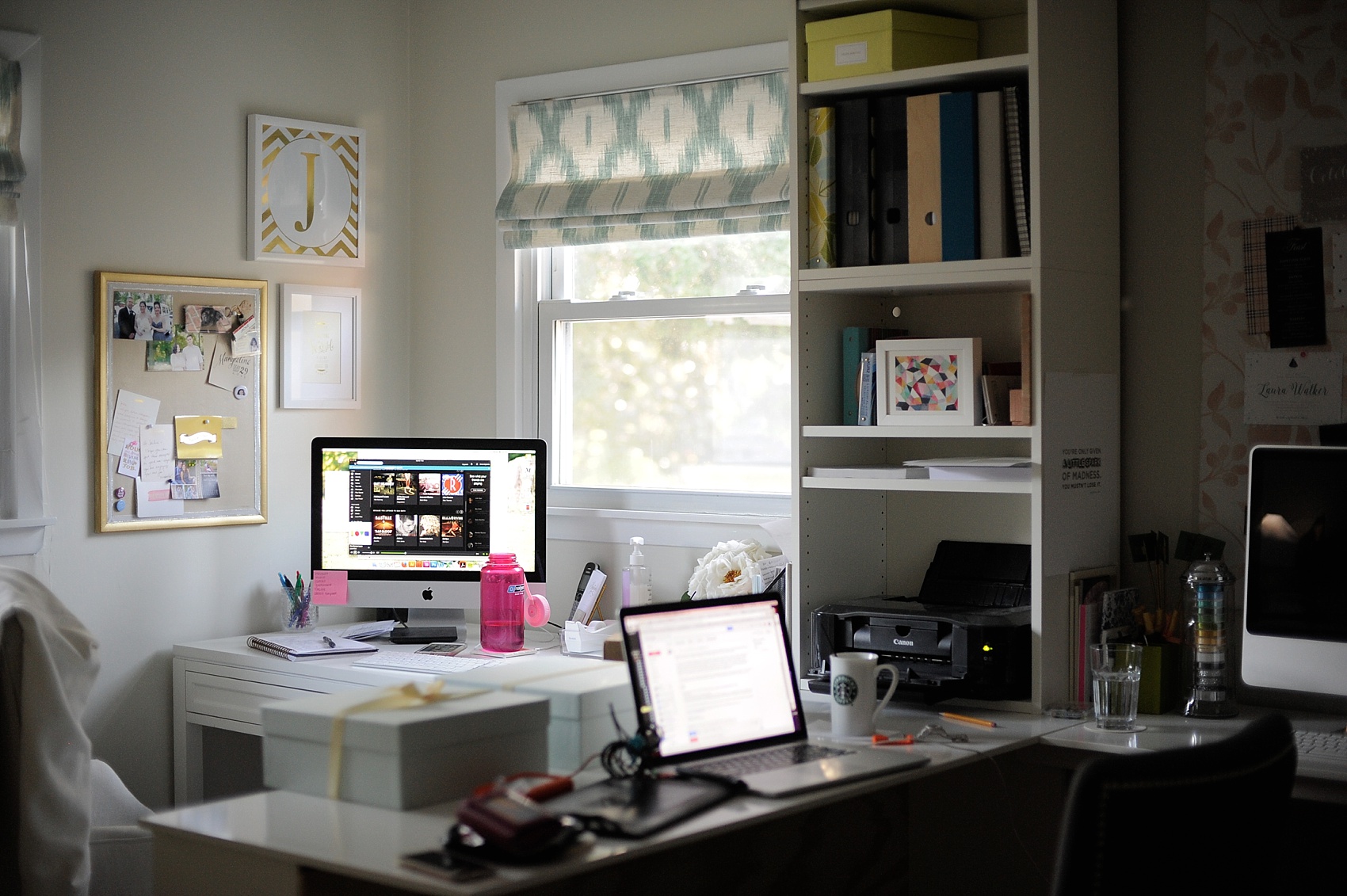 Thanks again for letting me crash, Jackie! Can't wait to do it again.
If you like what you see don't forget to "like" @mikkelpaige on Facebook and follow on Instagram.
Happy Thursday!