When Nicole and Gio expressed interest in a Central Park engagement session to capture not only this time in their lives but the bright colors of the fall season I immediately suggested 2 things: dusk Central Park engagement photos and a picnic!
We started our time at Sheep Meadow, the gorgeous vast lawn many New Yorkers escape to on nice weekends to remember what a little bit o' nature and fresh air feels like! I loved these boulders – they were the perfect backdrop to accent their incredible fall inspired outfits.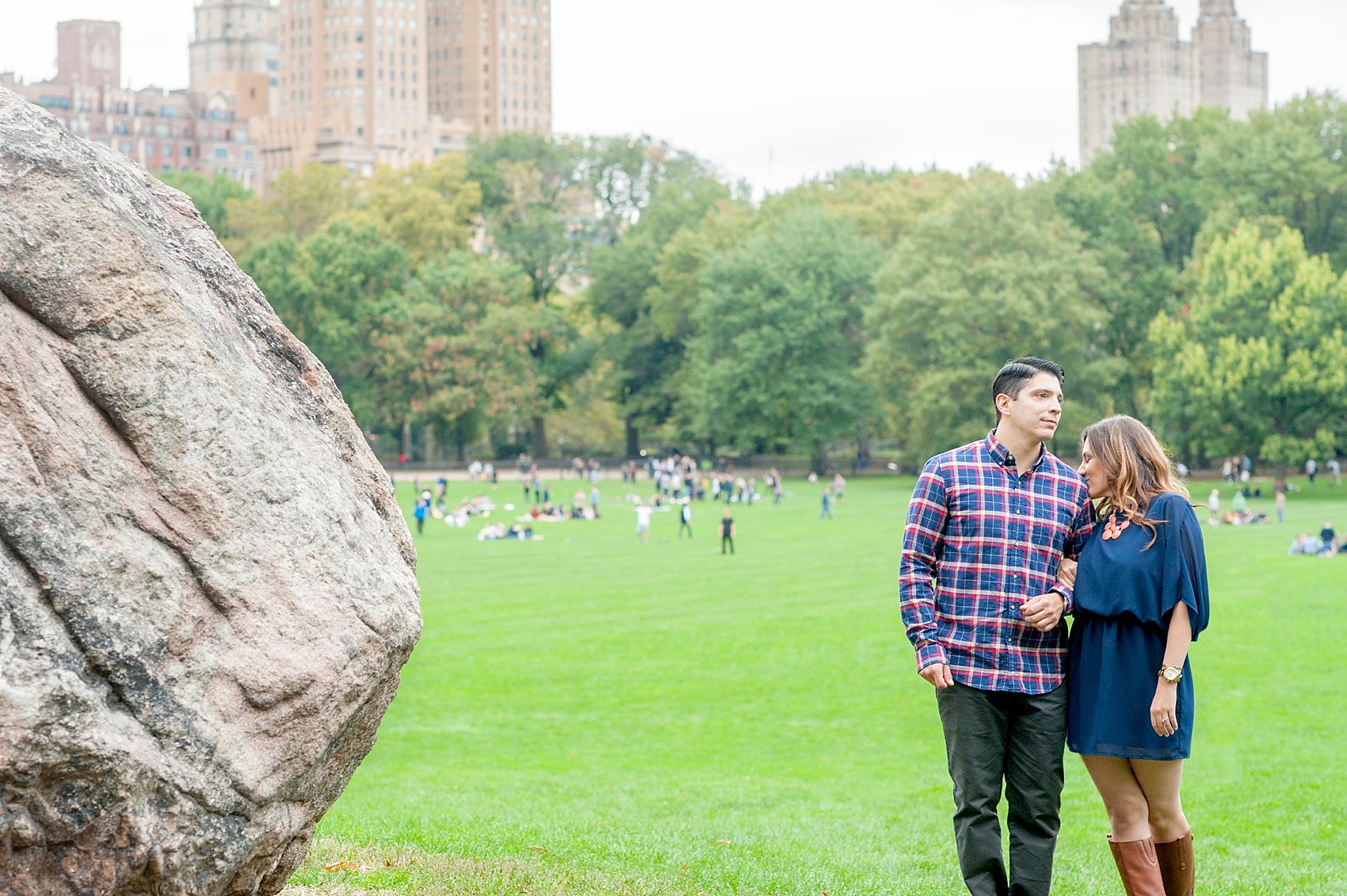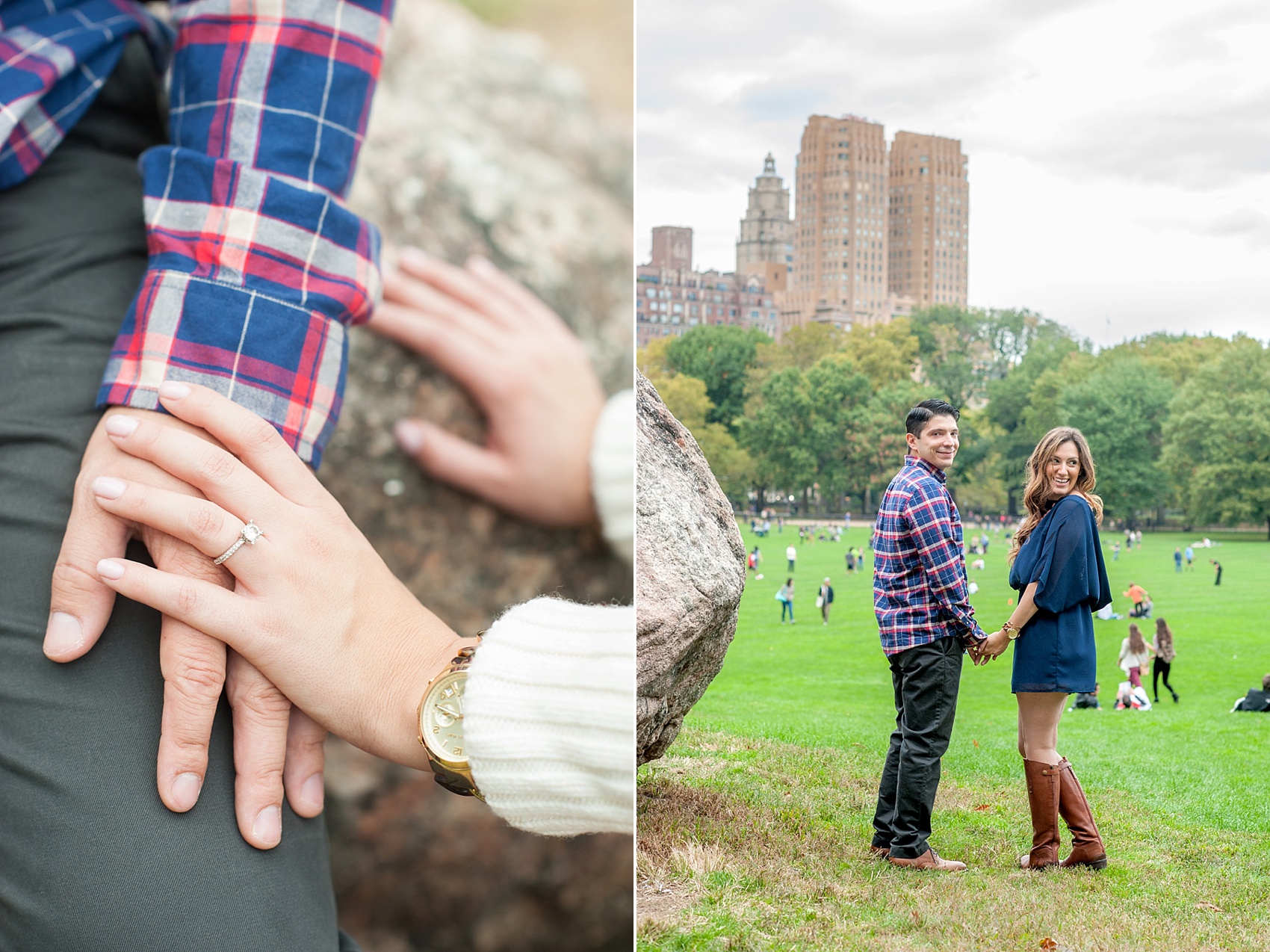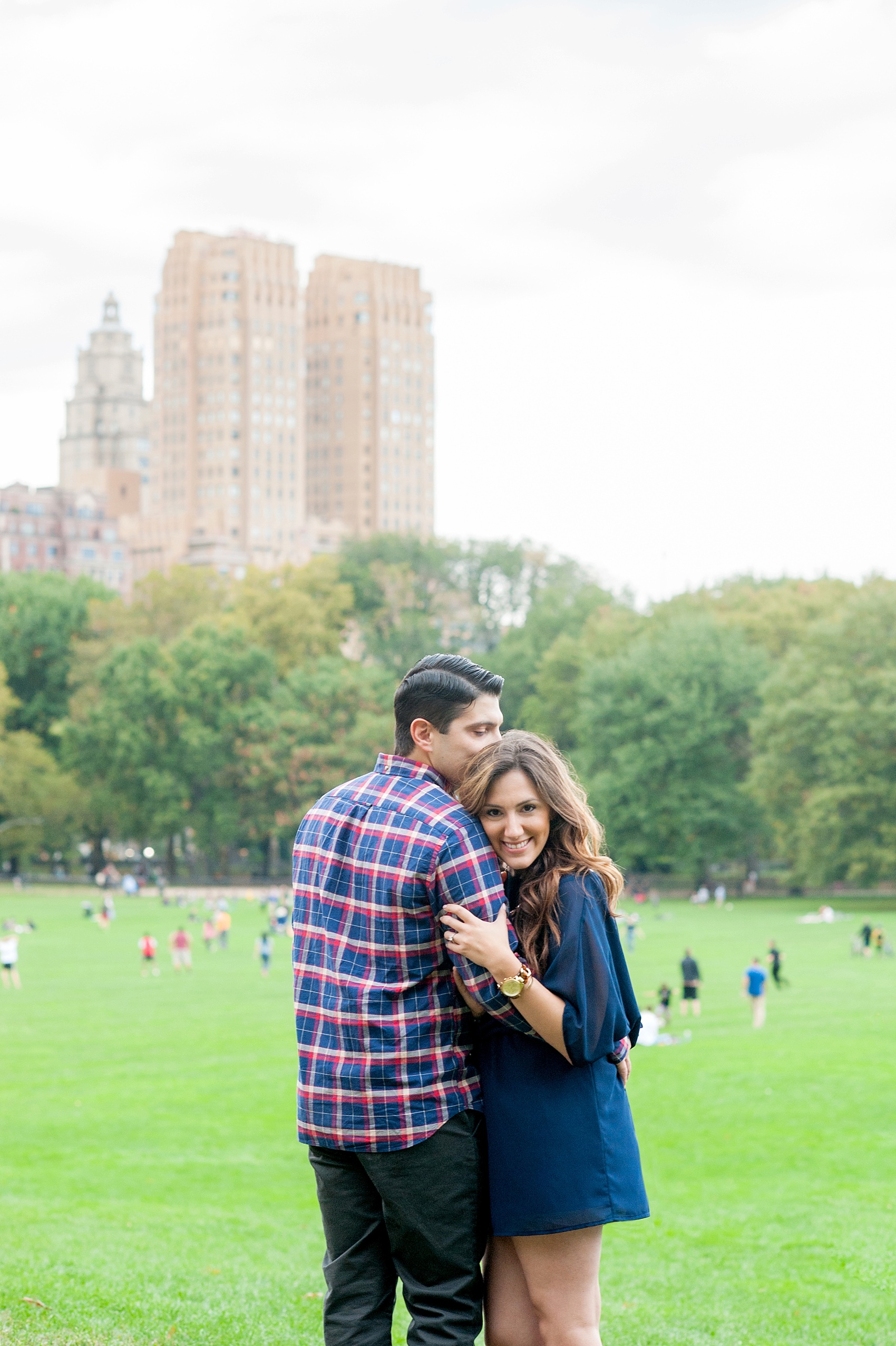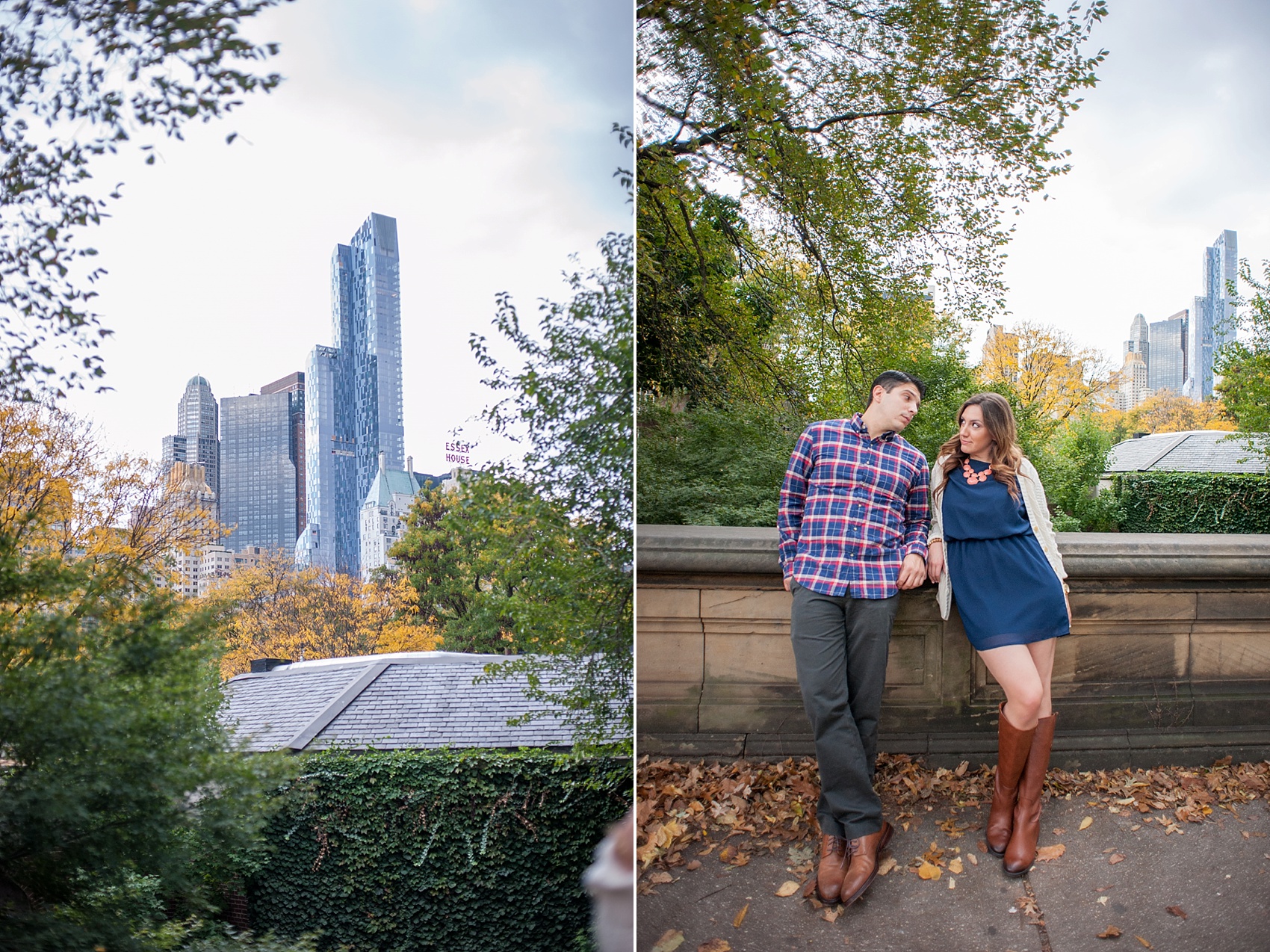 They are so cute! Squeeee!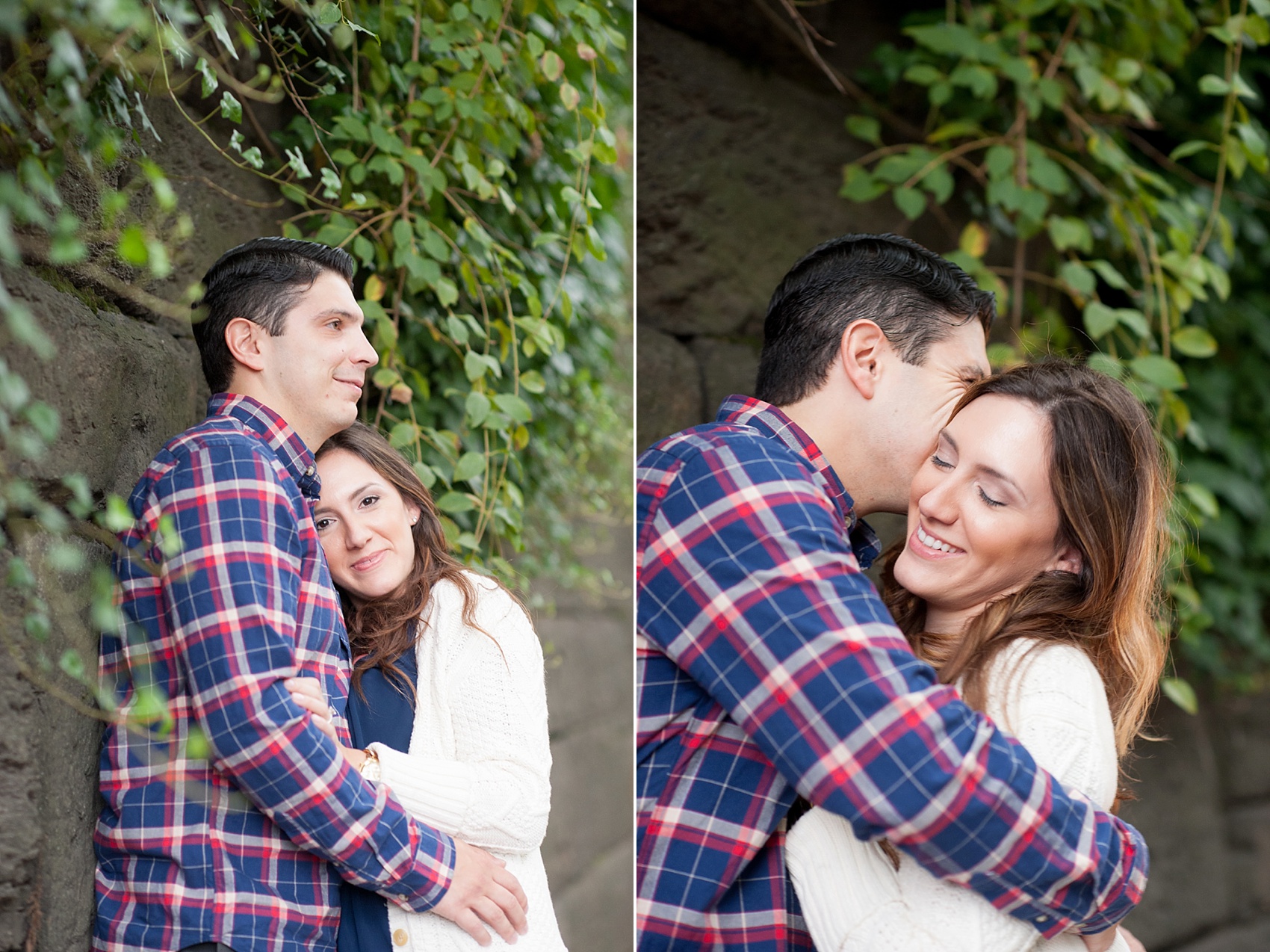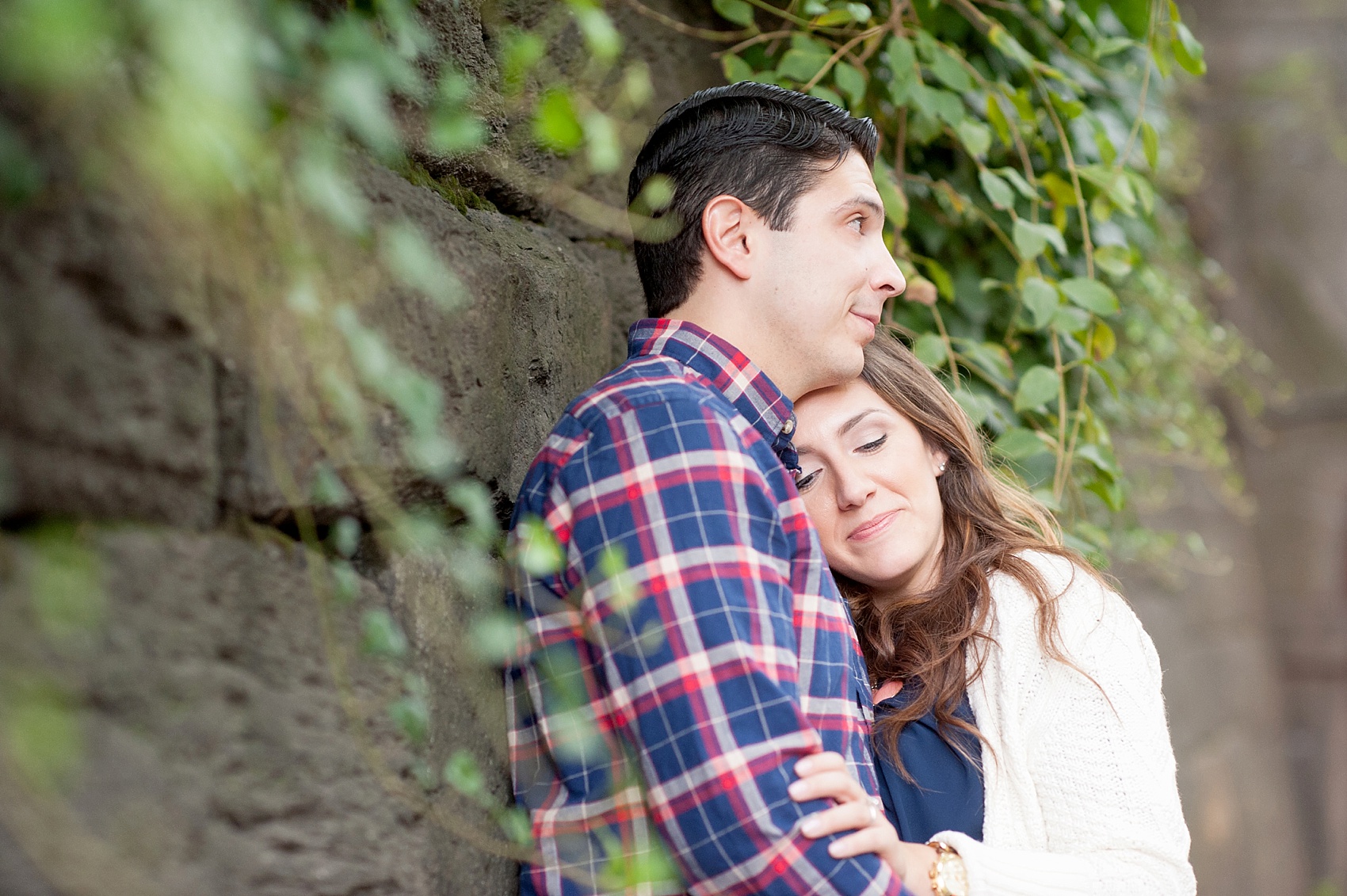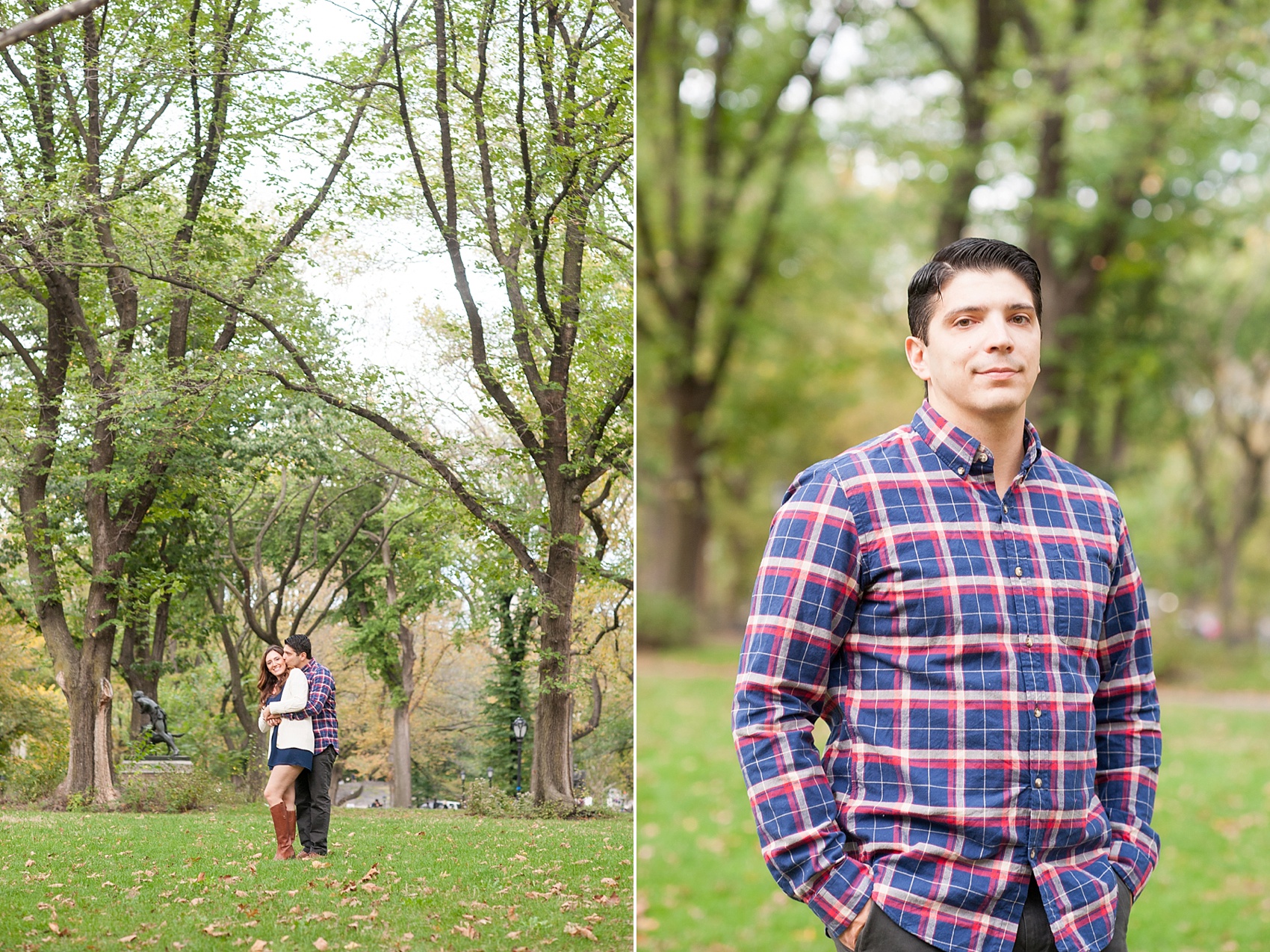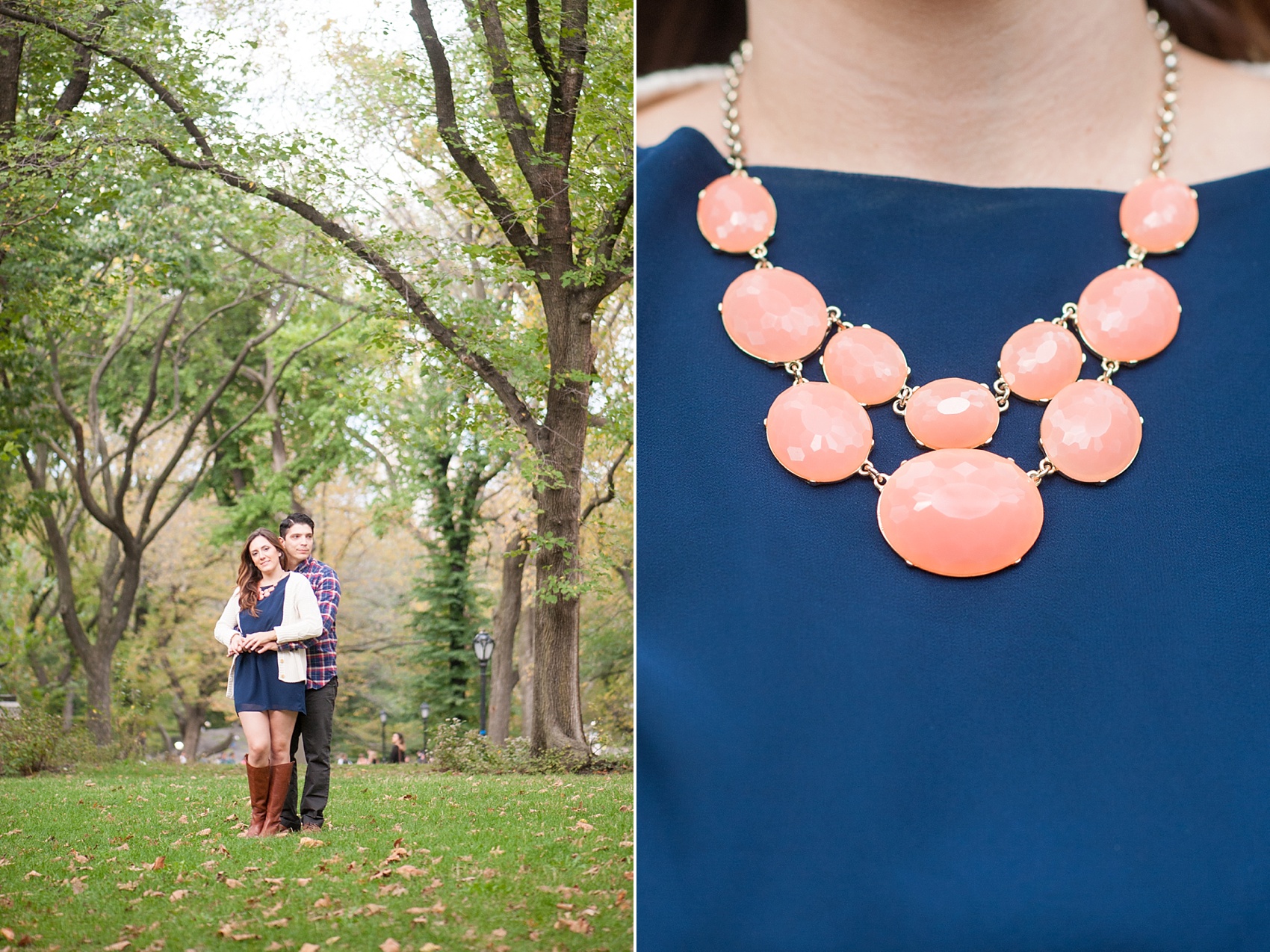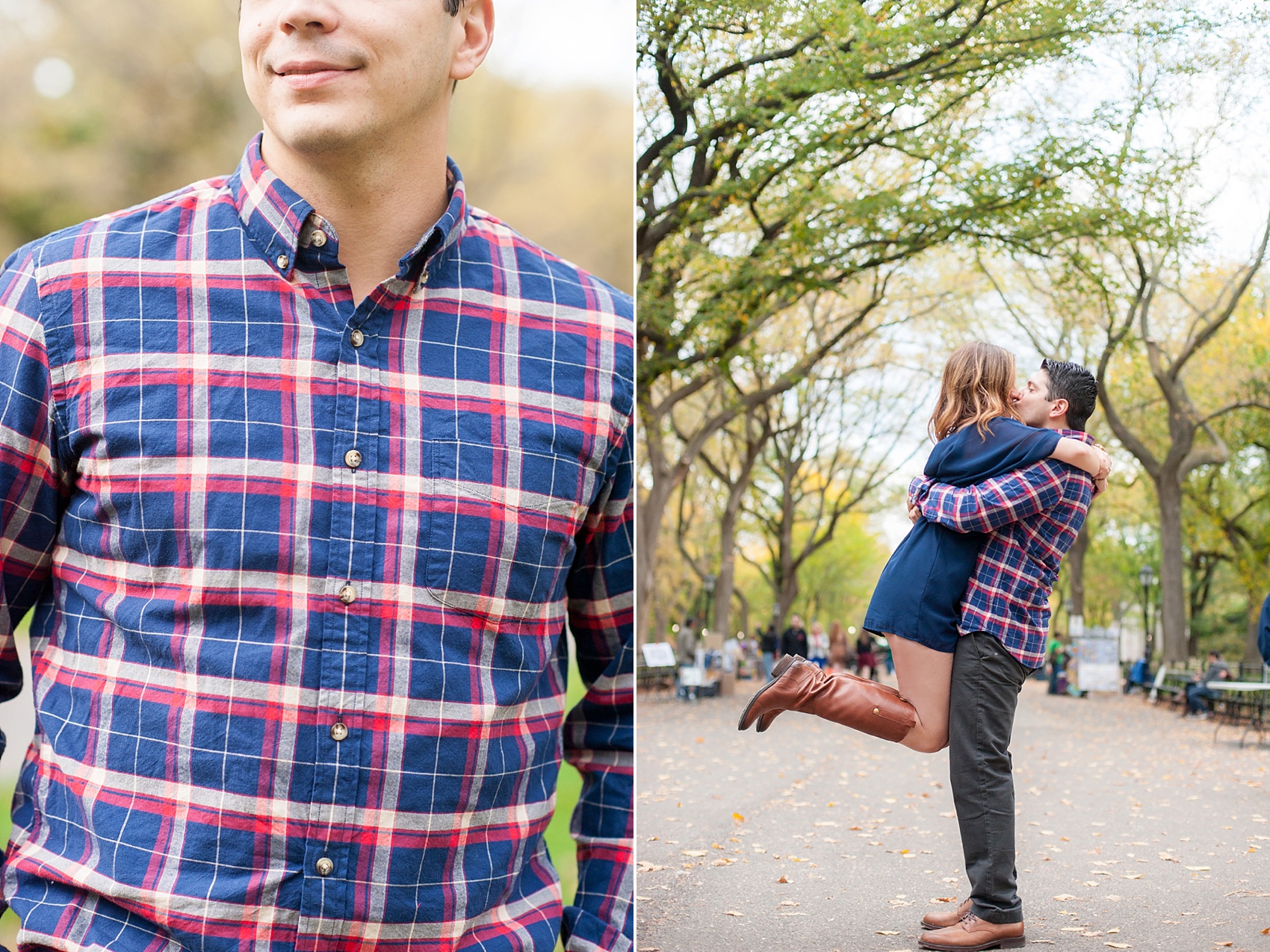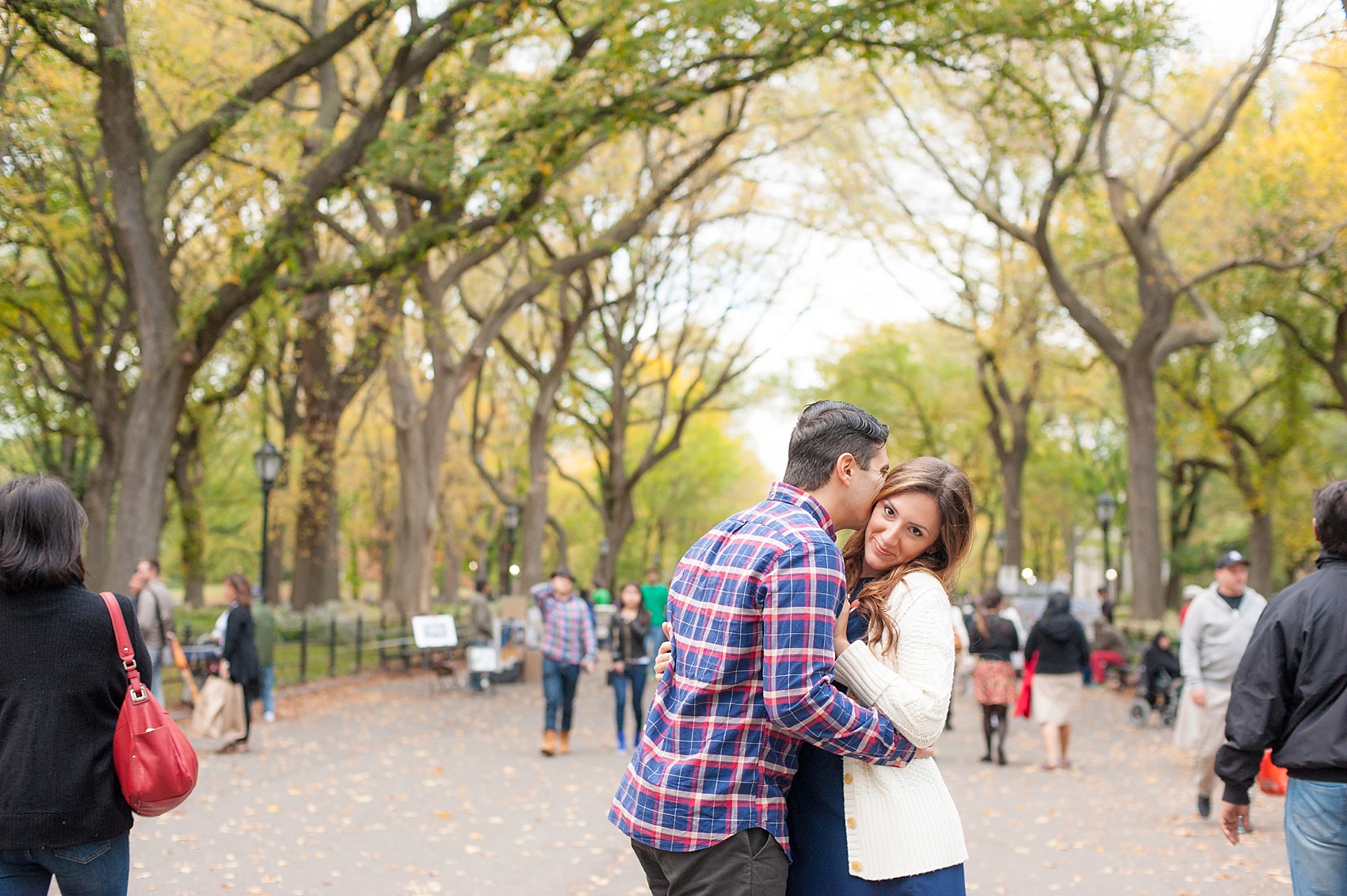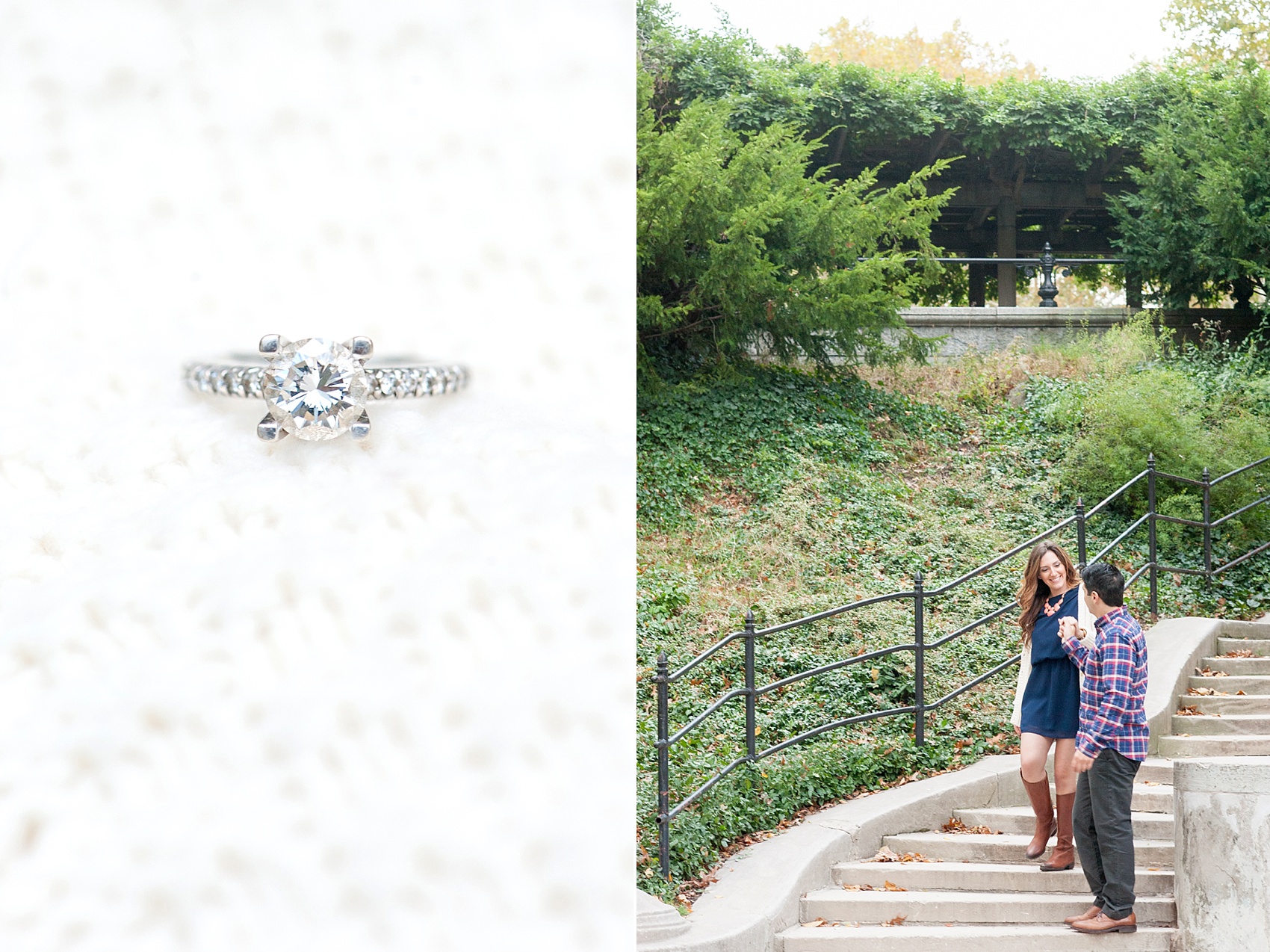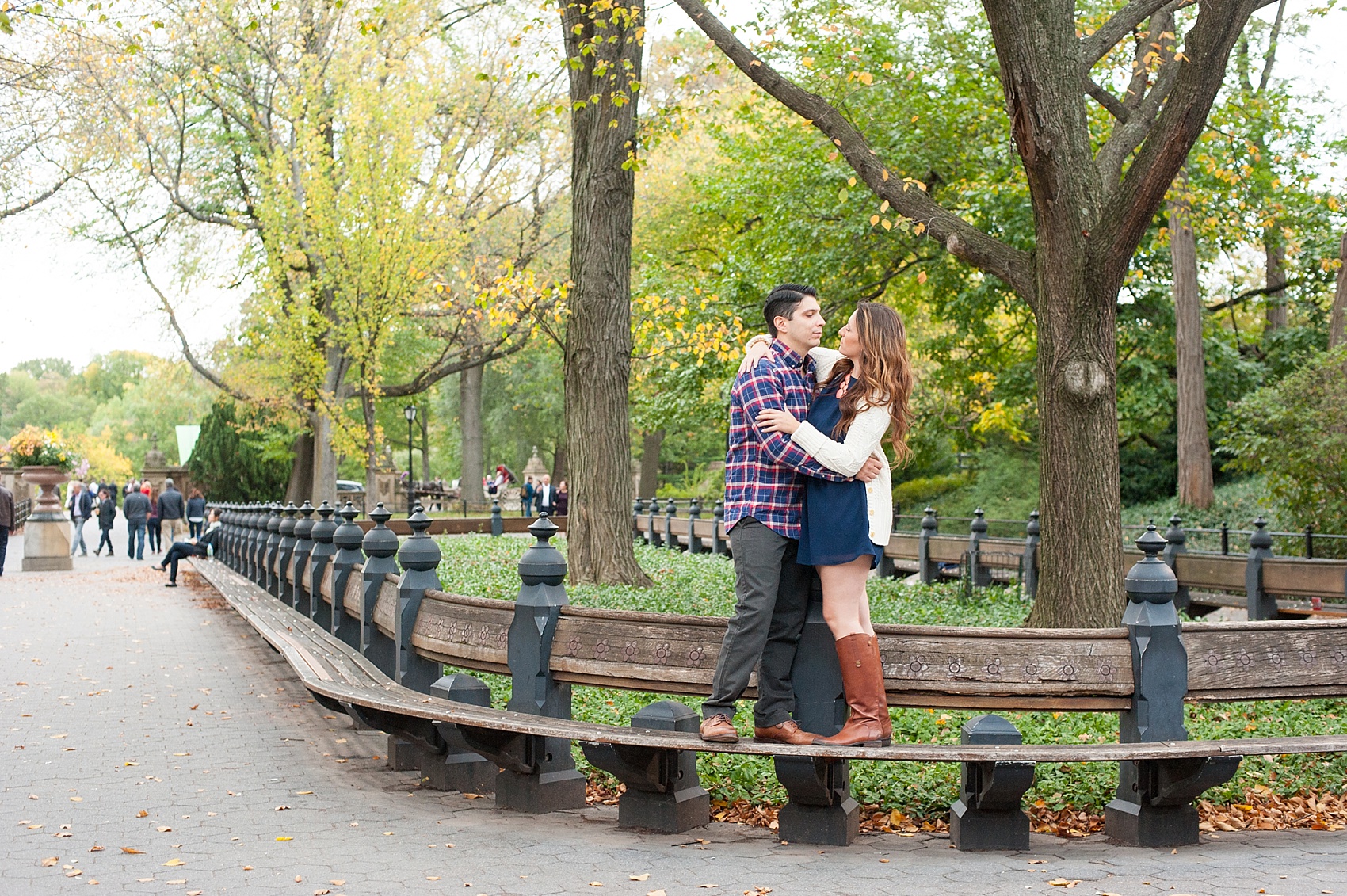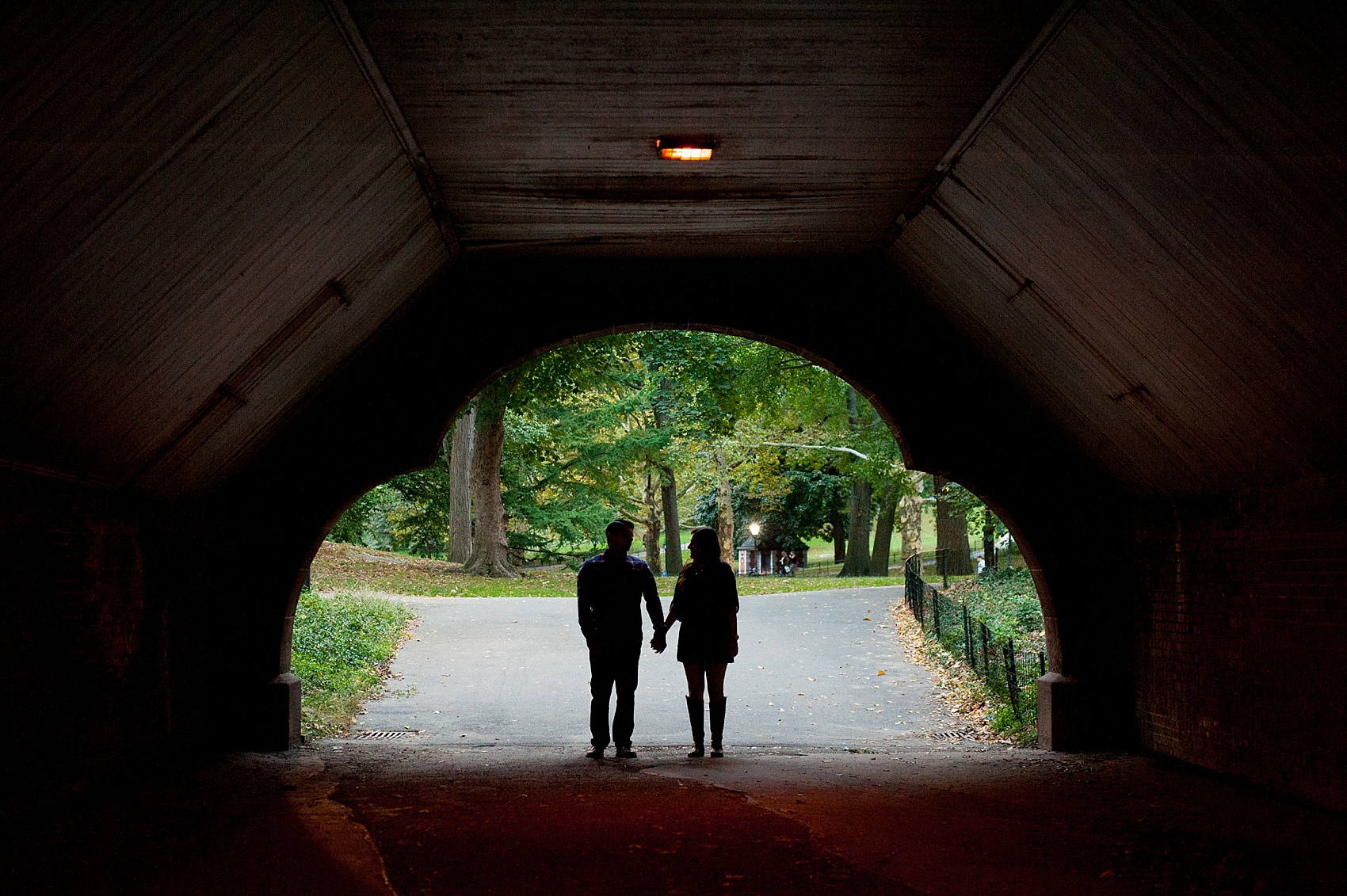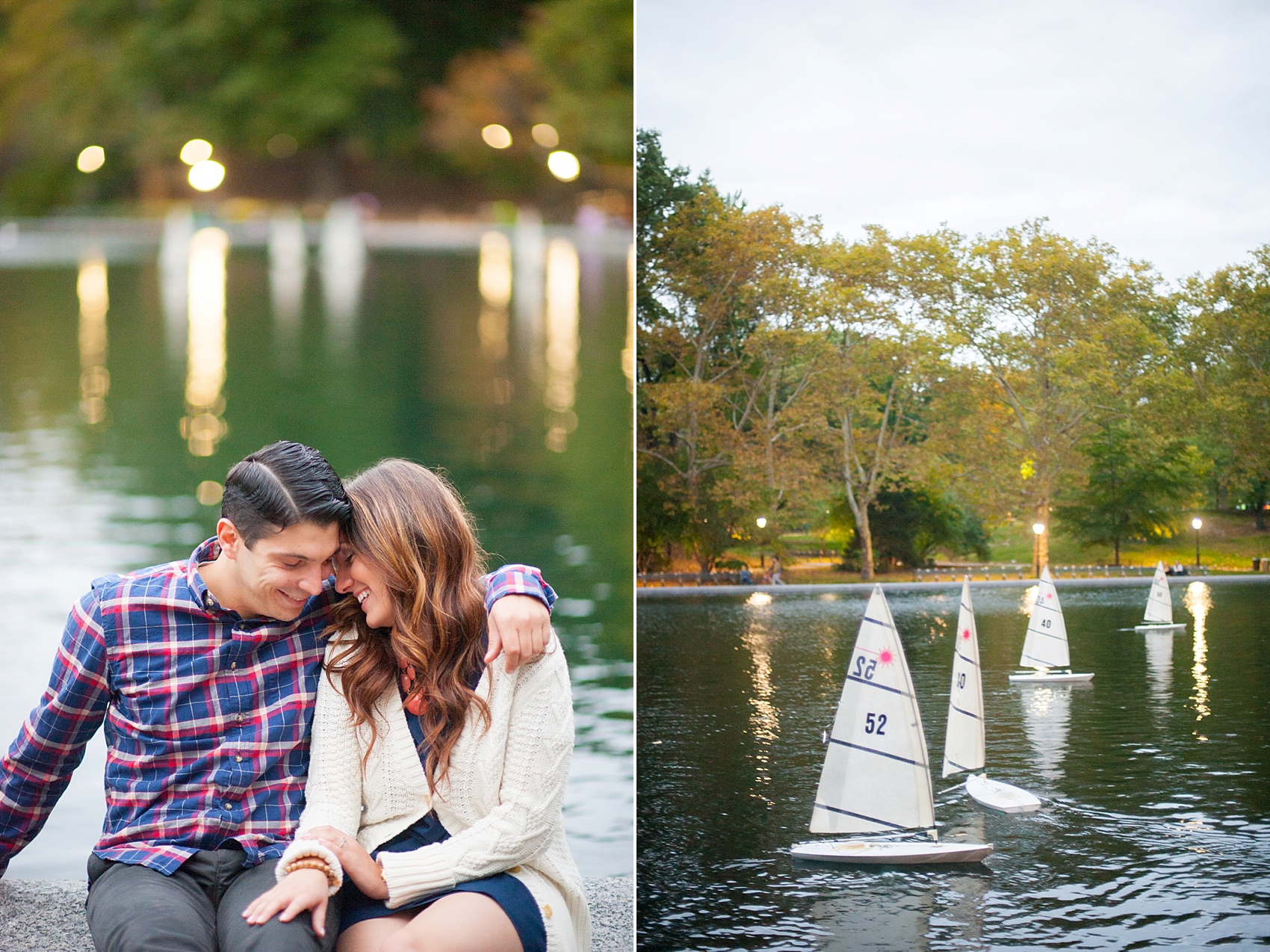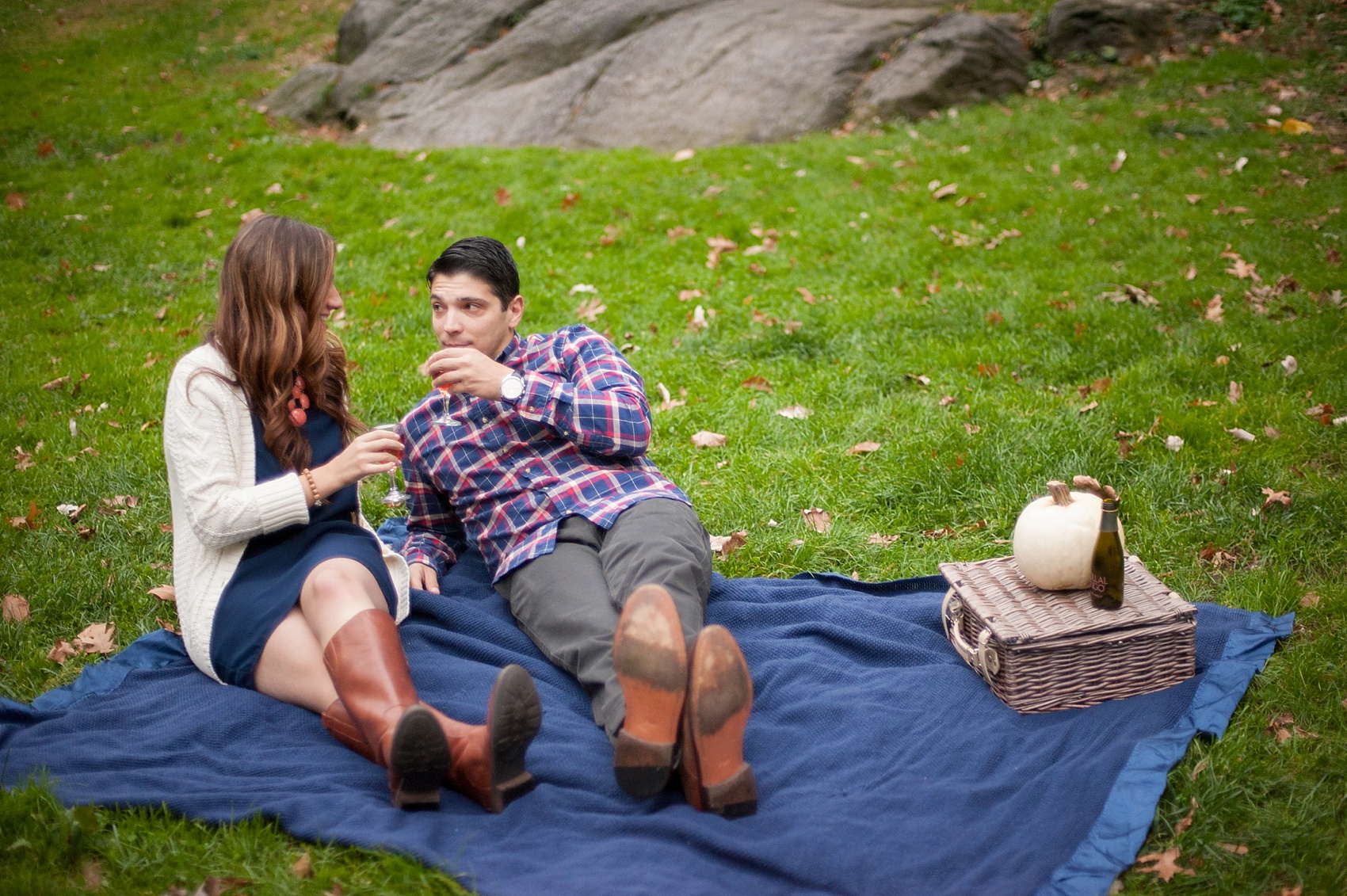 We paused for a little picnic in the park, a taste of wine and a little pumpkin painting with their wedding date! Isn't that adorable?!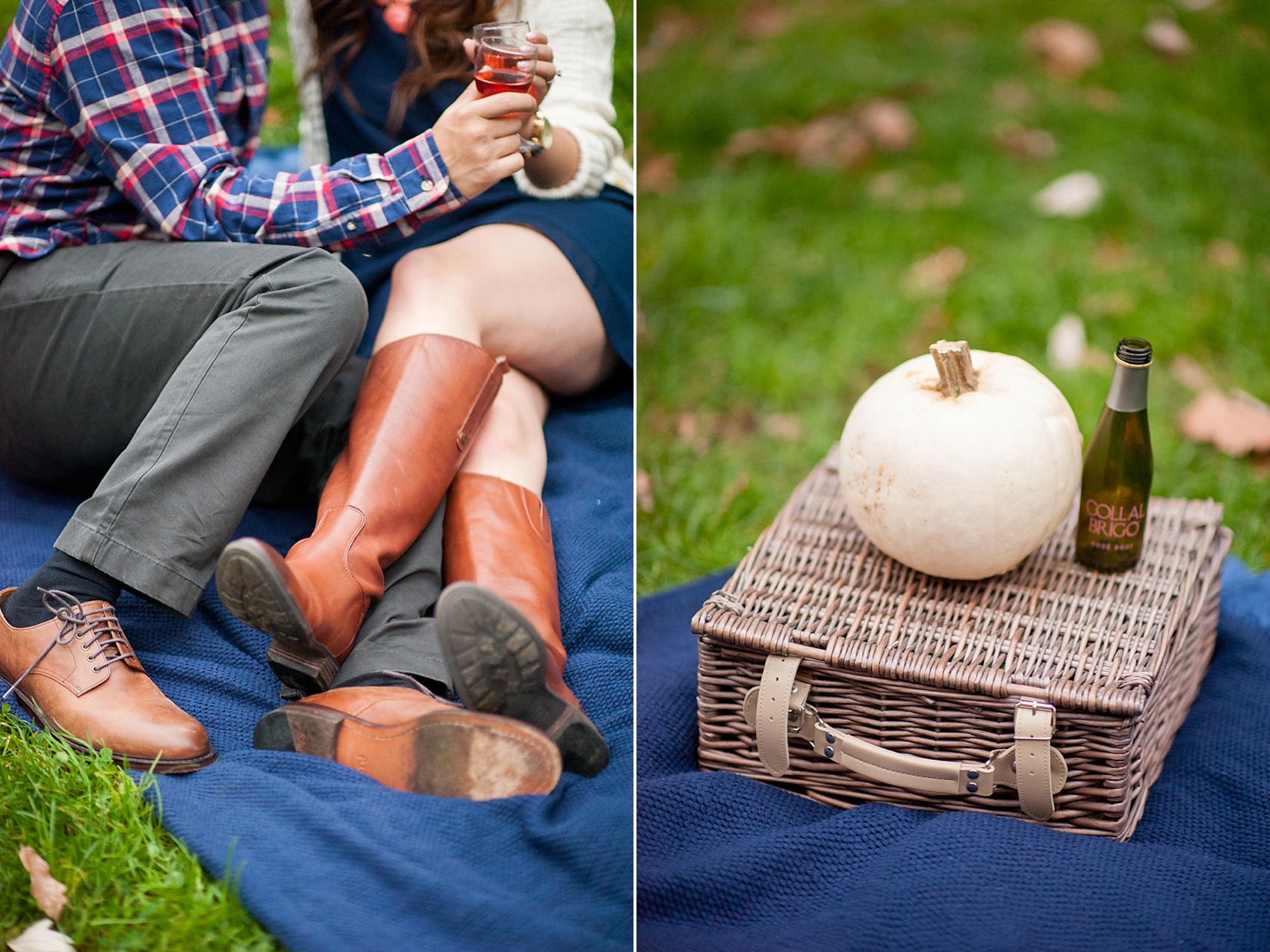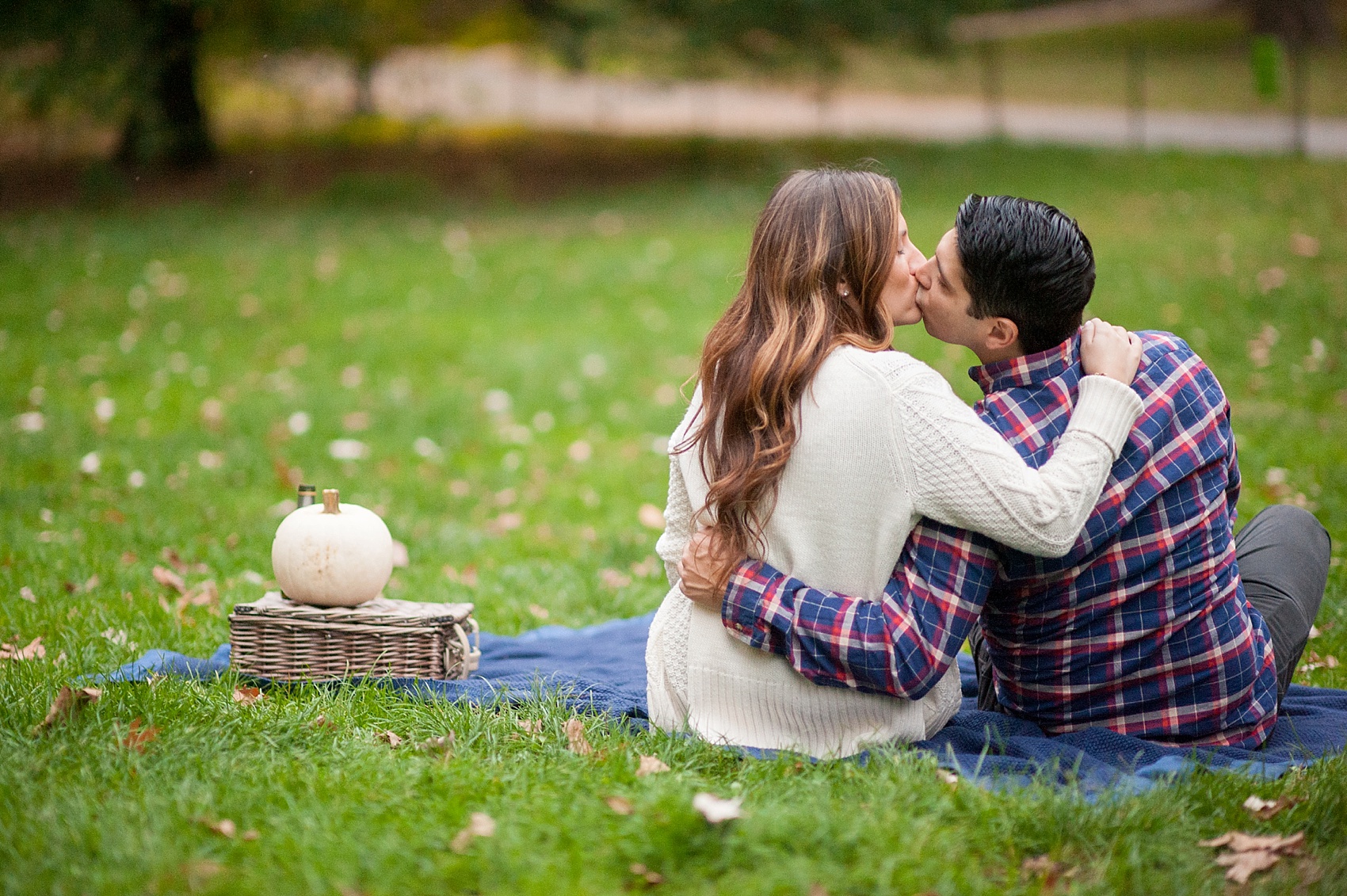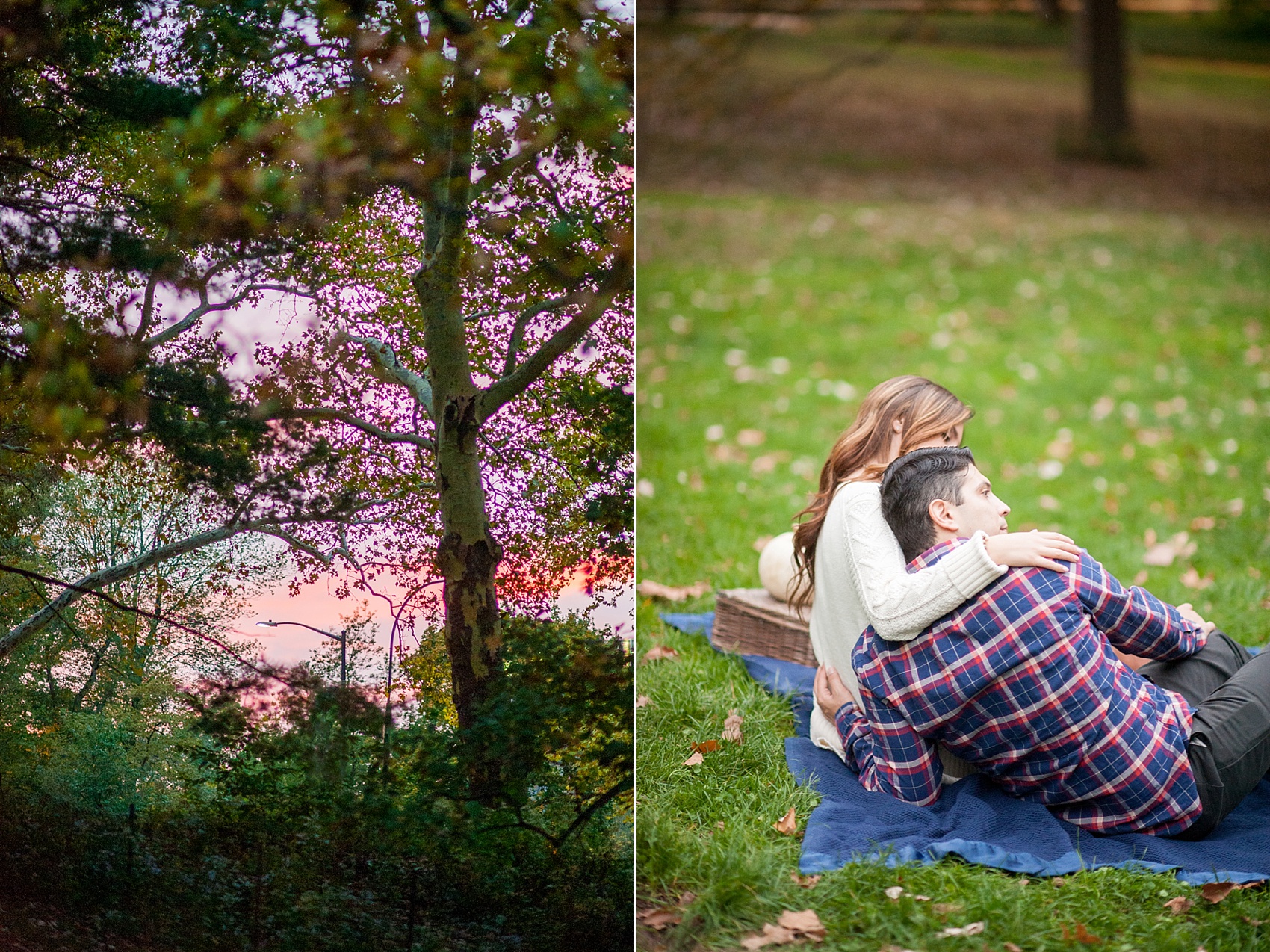 That's the real colors of the sky when they were finishing up their picnic, y'all. The real colors mother nature offered us for a little evening show. So stunning!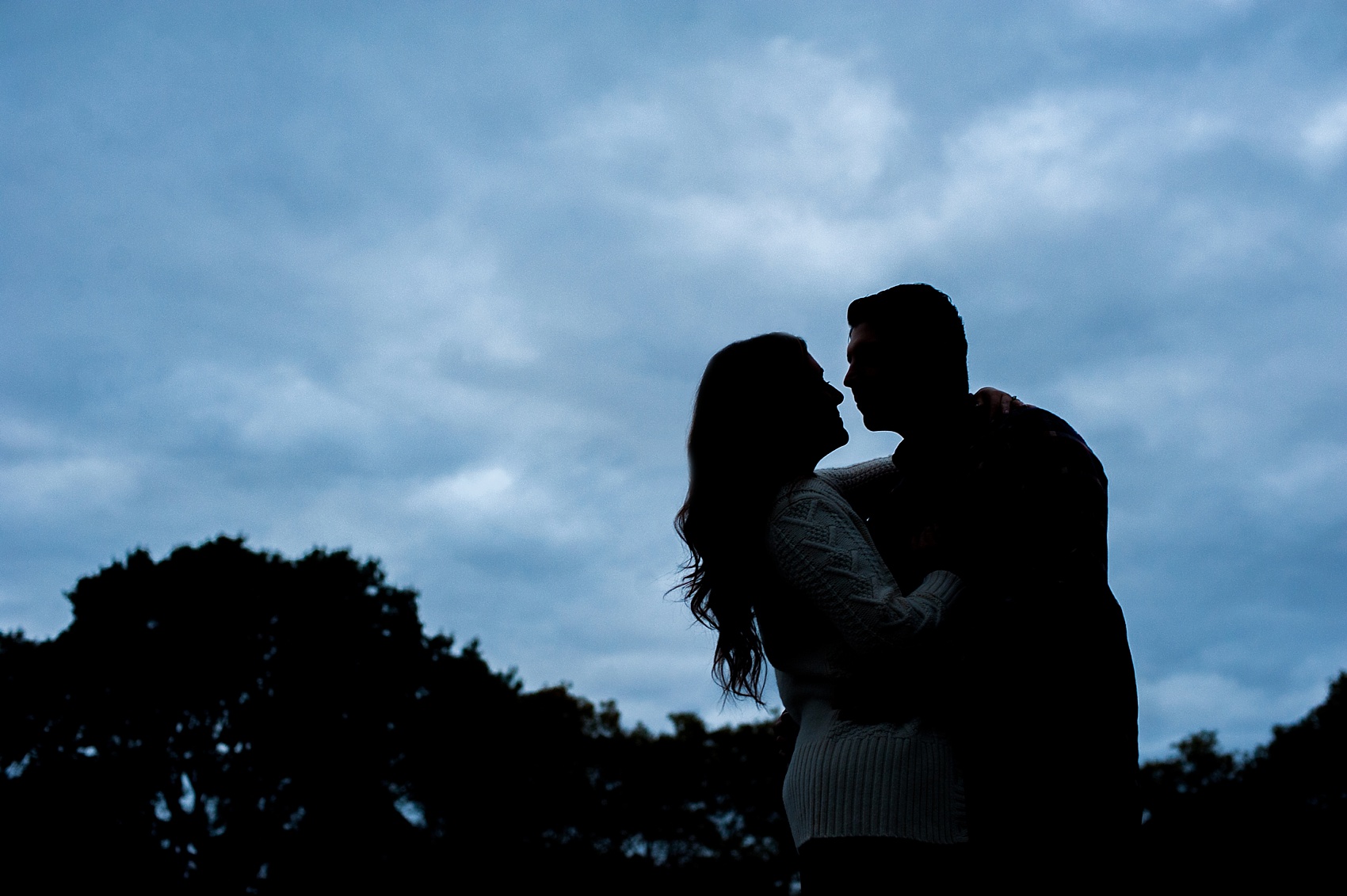 As the sun set completely and blessed us with a gorgeous blue sky, the temperature dropped ever so slightly but just enough to declare the session a success and head on our way to warm up in the comfort of the great indoors.
Months later, as the new year began and the seasons changed, I photographed their gorgeous spring wedding at Skylands Manor in New Jersey. It was an honor and I fondly look back on both occasions I had the privilege of photographing them.