We drove up to a "castle" to photograph Nicole and Gio's Skylands Manor wedding. I instantly felt like transported to a magical forest. I have to admit, from the castle-like mansion to the greenery surrounding us and colorful flowers in bloom everywhere, and, most importantly, to what a gorgeous princess Nicole looked like with Gio, her prince charming, by her side, it was all so enchanting.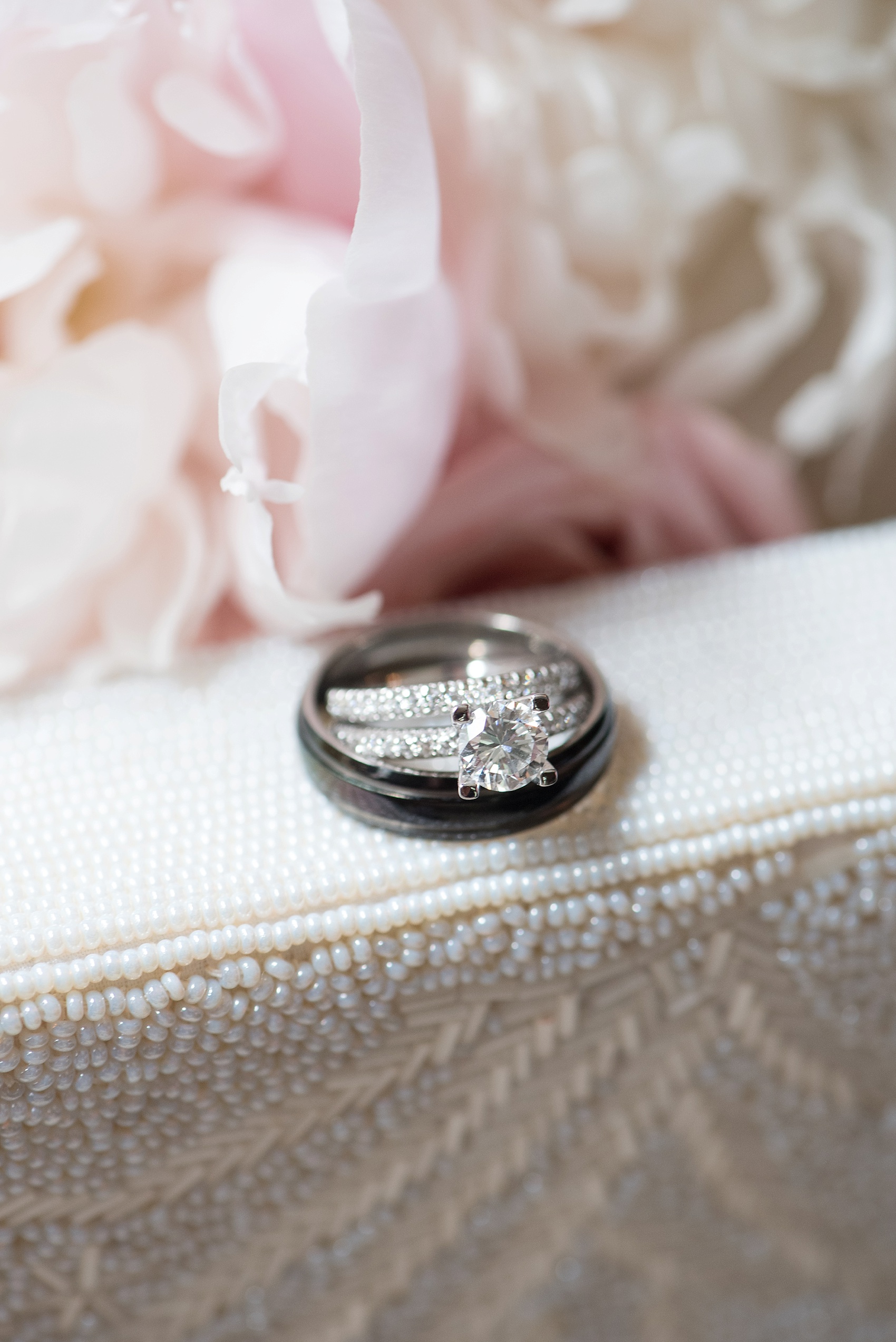 Nicole and Gio are a couple I met when I photographed Gio's sister, Jana's, wedding in April of 2014. Even more, I got to meet Nicole's mother back then too as she planned the wedding! So it was a little reunion of sorts for me and one I'd been looking forward to for months. I knew everything would come together so beautifully with Julie and Nicole organizing it all and Warren Country Events ensuring it went off without a hitch the day of.
No detail went unnoticed. Nicole's white and pink bouquet of peonies and roses complimented her lace gown beautifully. The beaded purse was a family heirloom and served as the perfect rest for their wedding bands and some ring images. Nicole's wedding gown train was absolutely breathtaking. I love the image below, showcasing it's jaw-dropping length and how well it fit Nicole. And the light looks like it's a crown on her head, which was completely a happy accident but very befitting.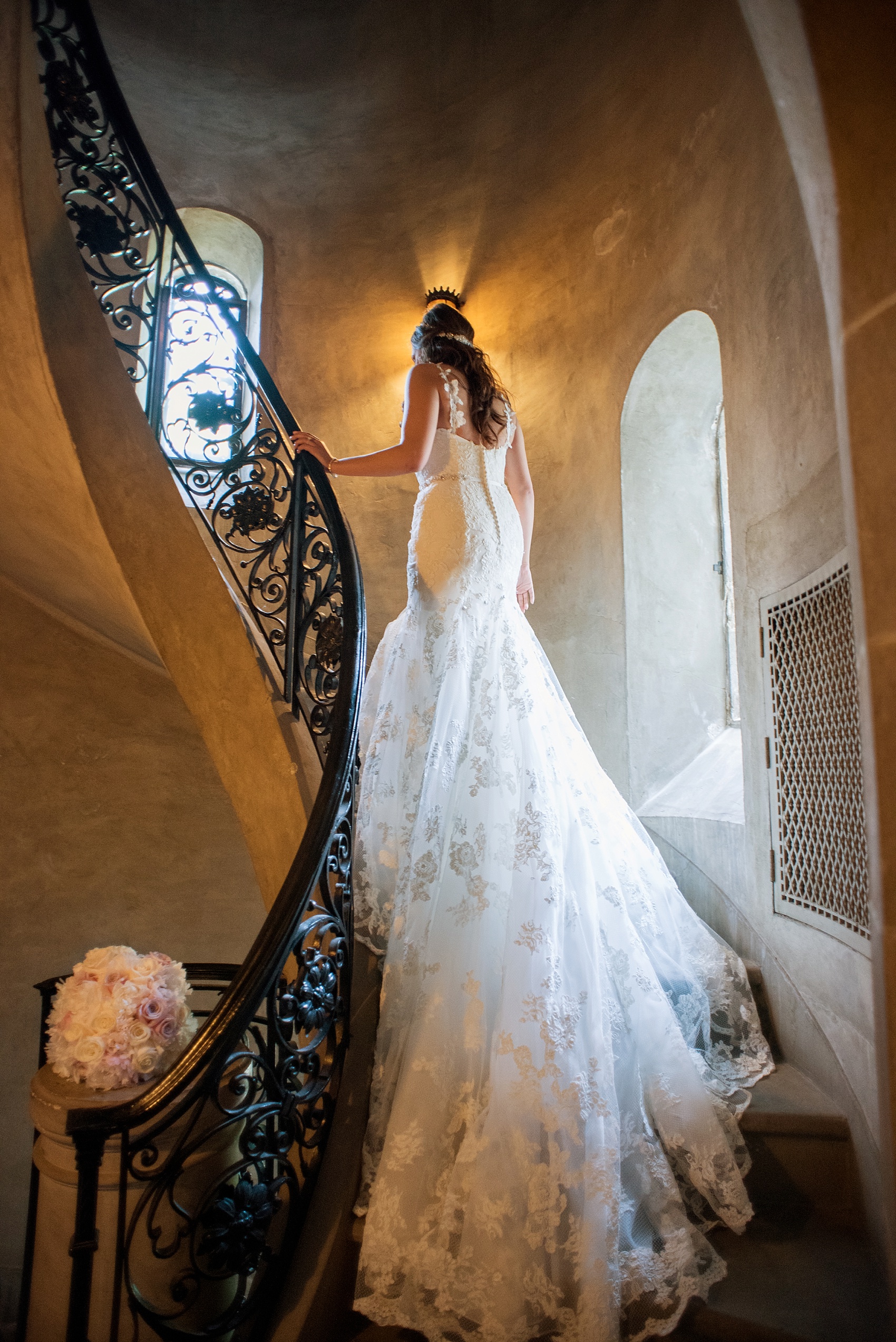 Gio gifted his groomsmen special socks. He wore lobsters that reminded him to "relax!"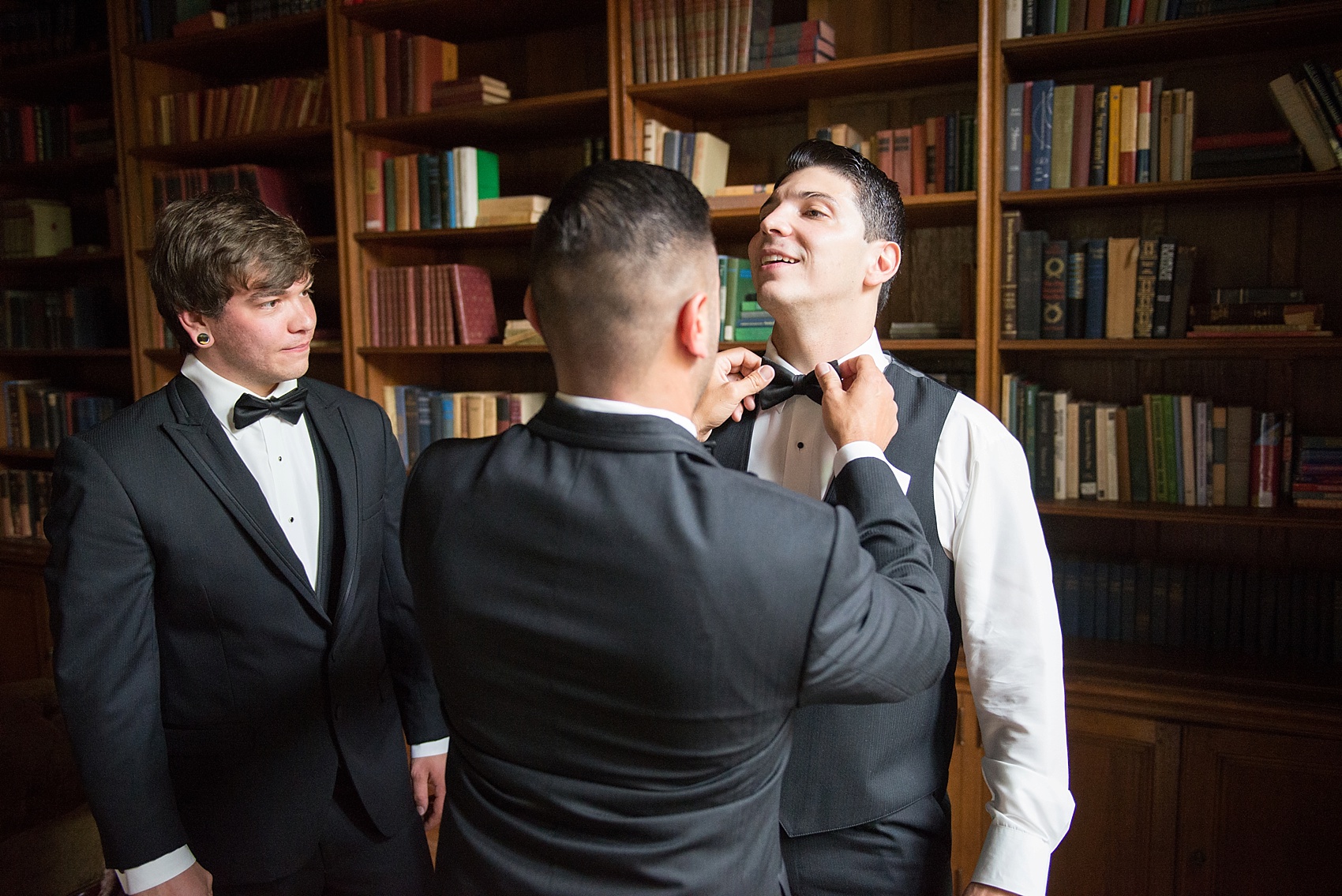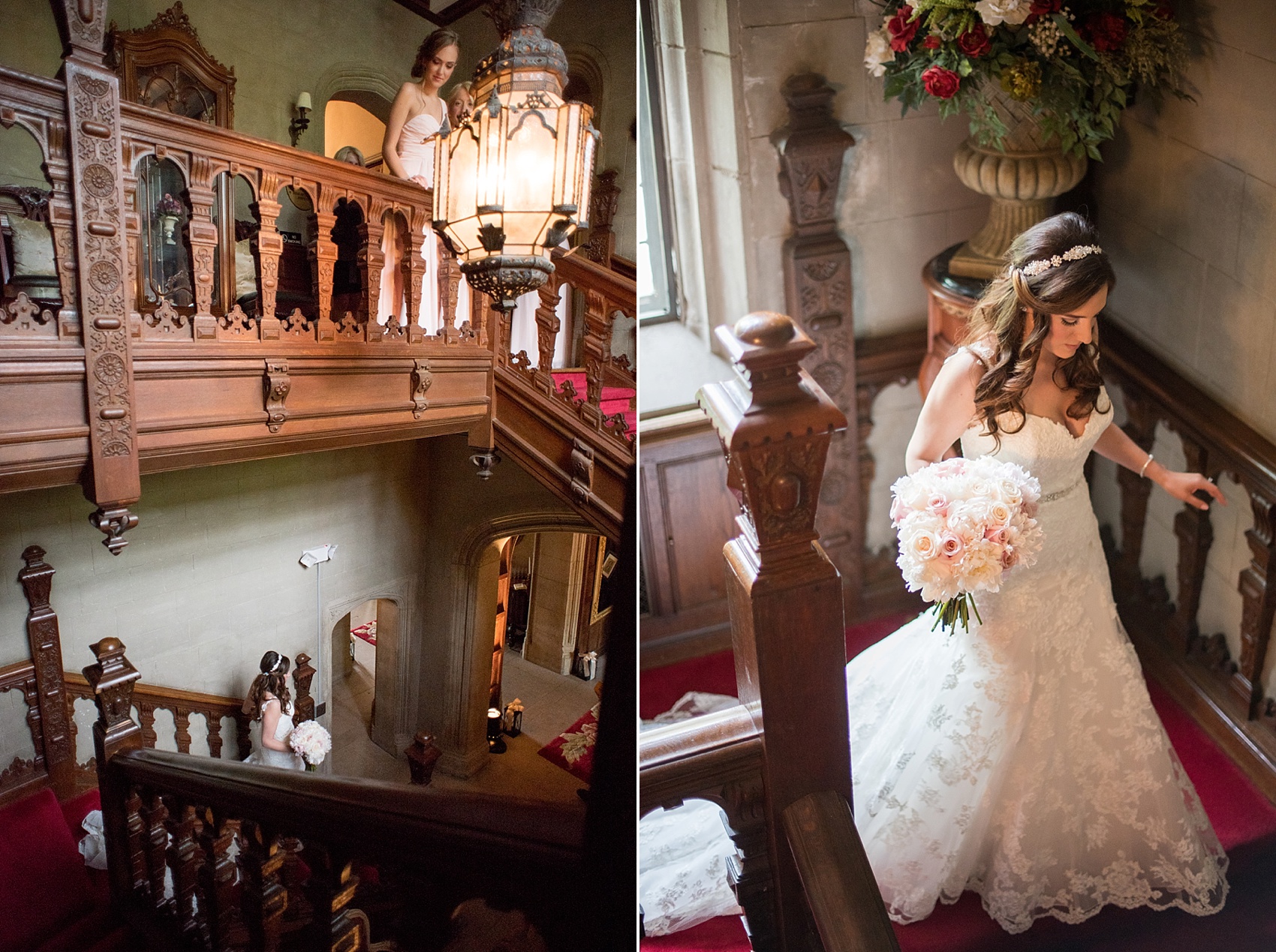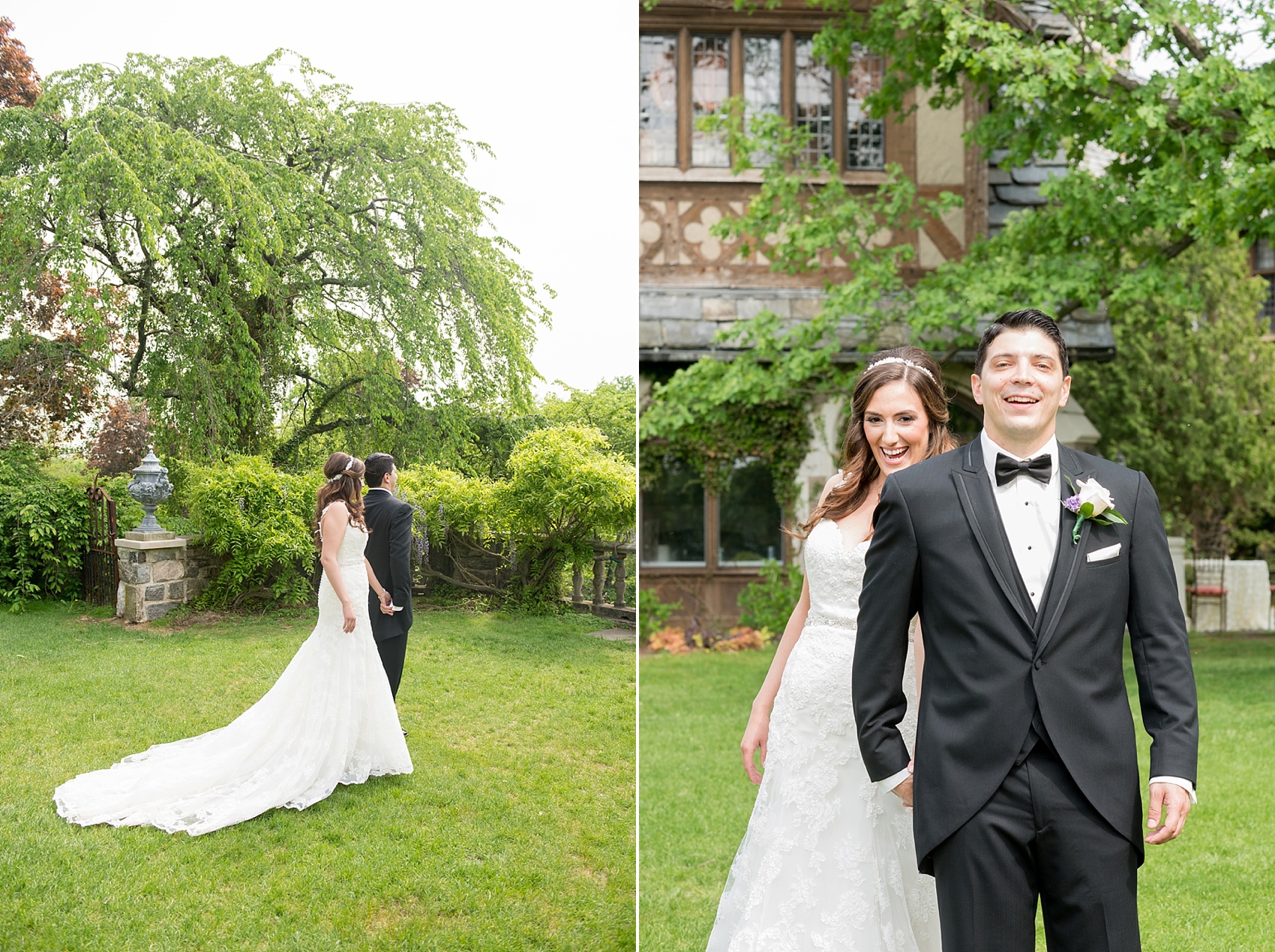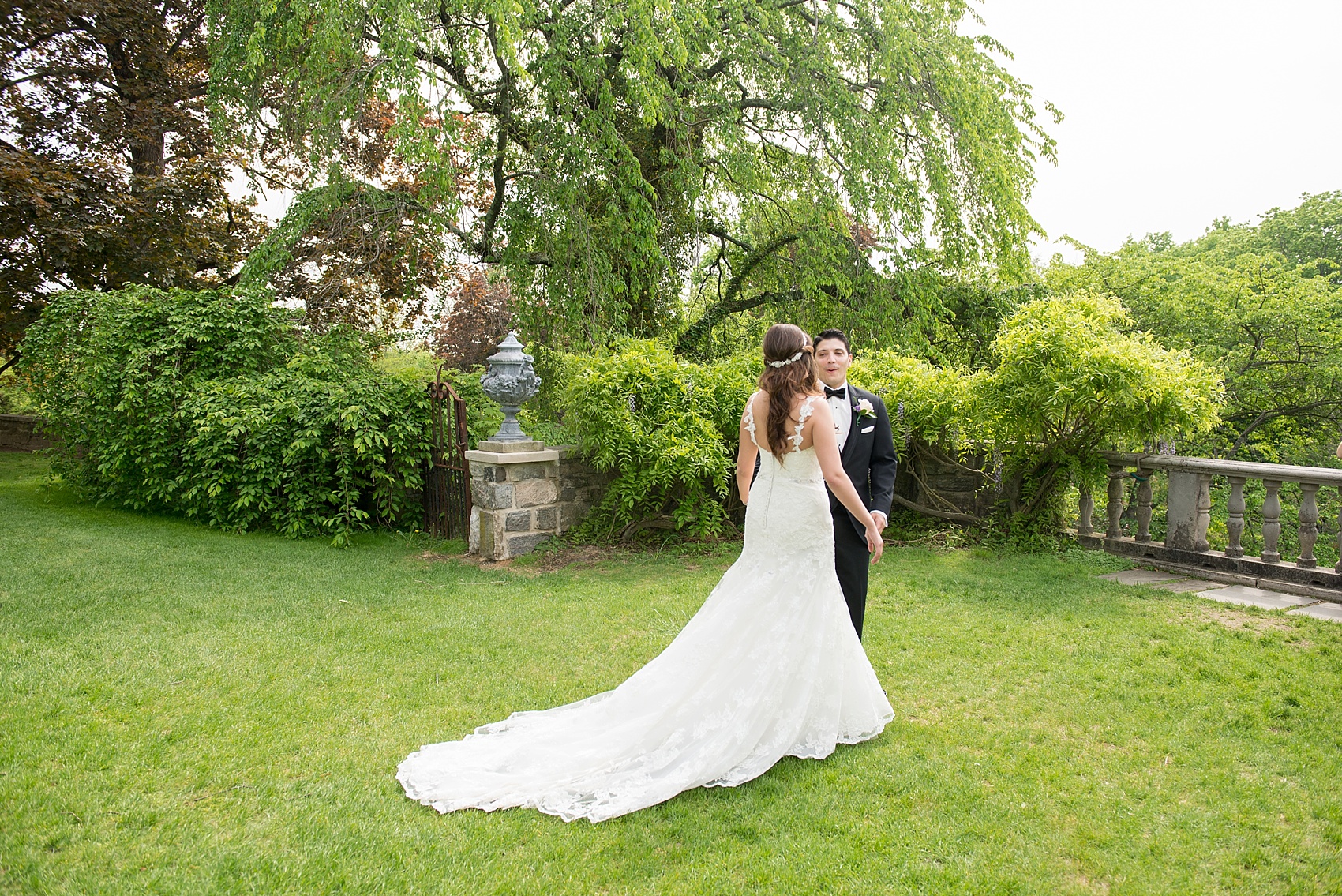 Their first look was wonderful and I have to credit Gio for keeping me smiling all day. Not only did he tell Nicole over and over how incredible she looked throughout their first look and portraits but I heard him tell her the entire wedding day, which, to me, just shows how sincere and in love he is with his wife. It was the most heart-warming thing!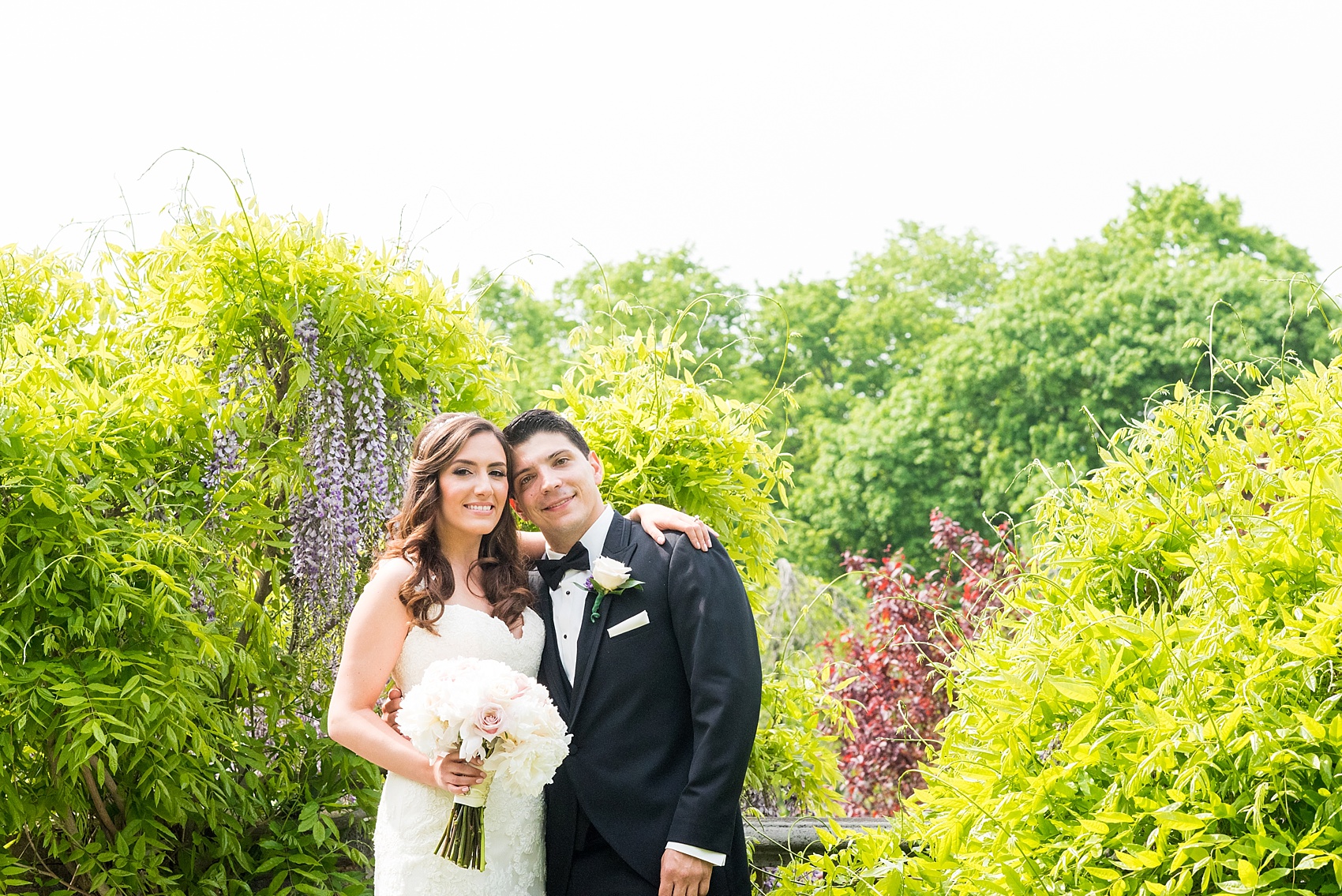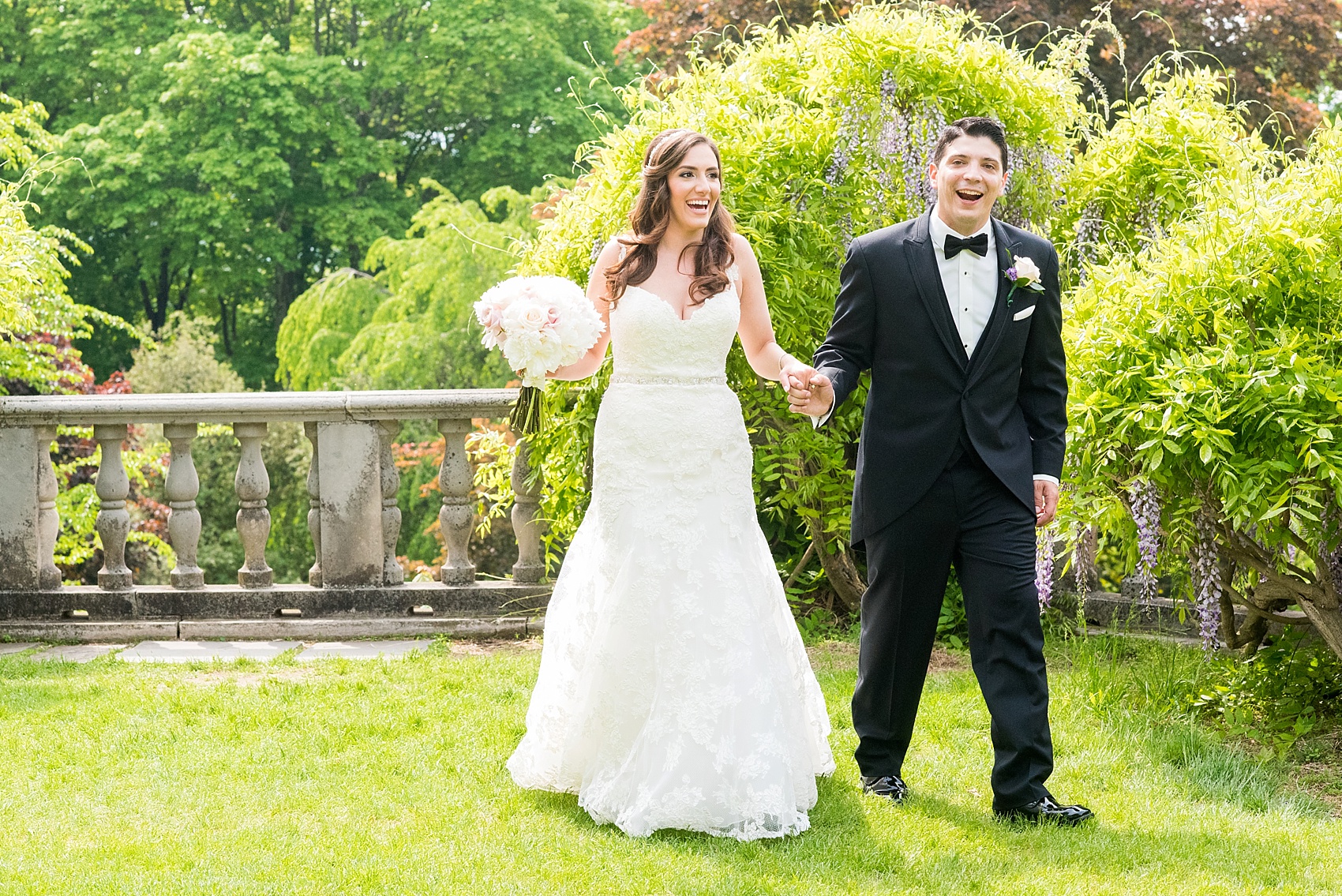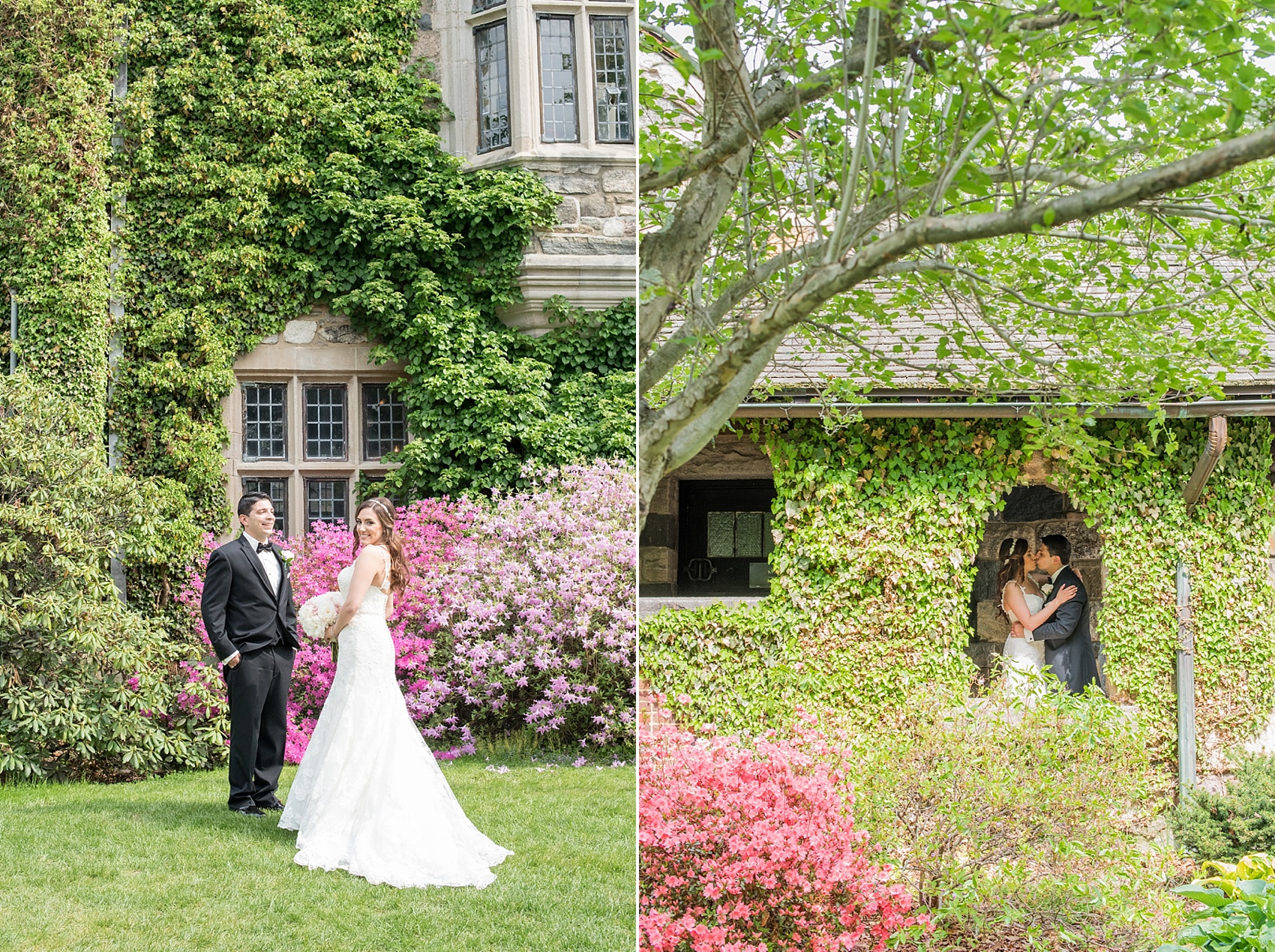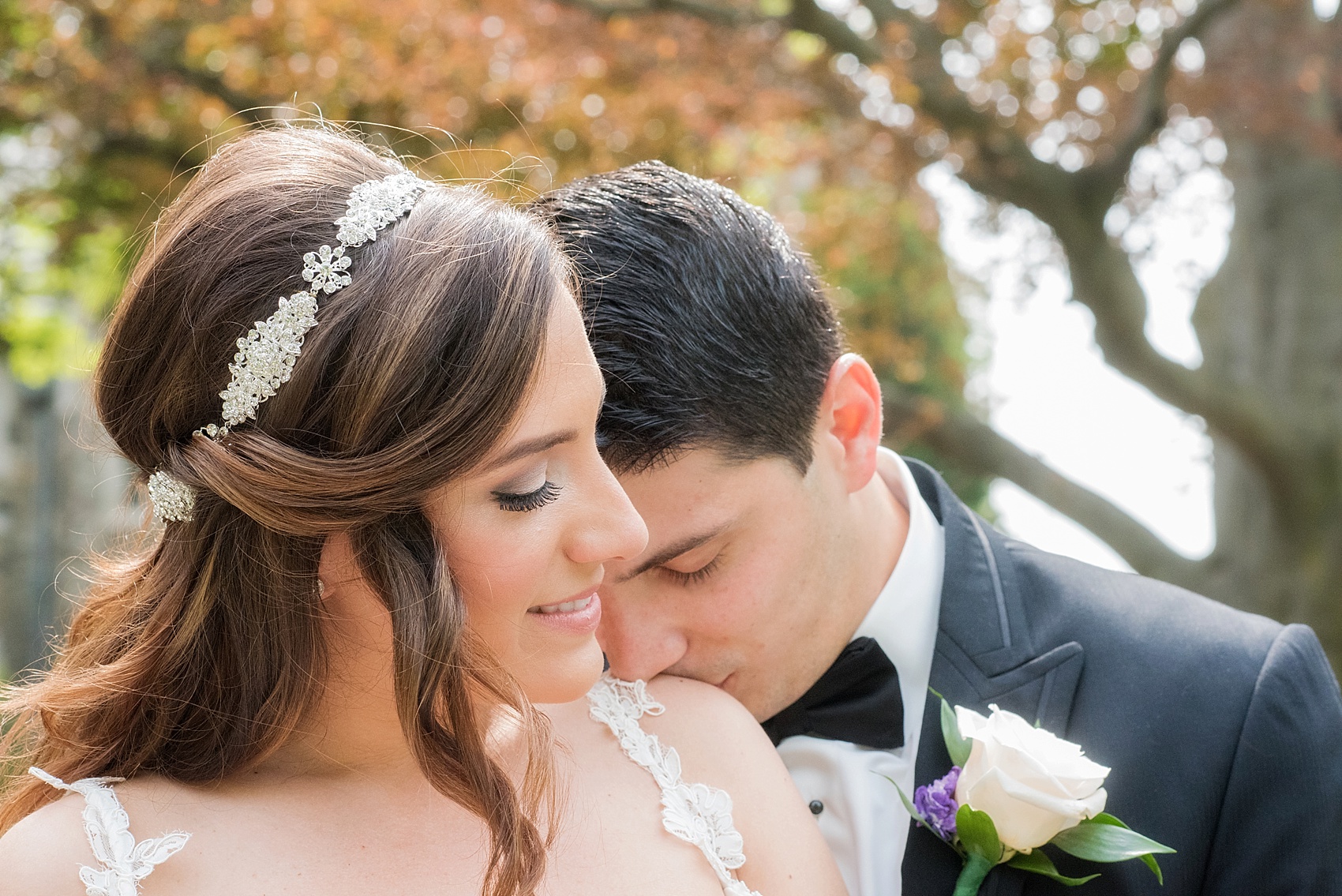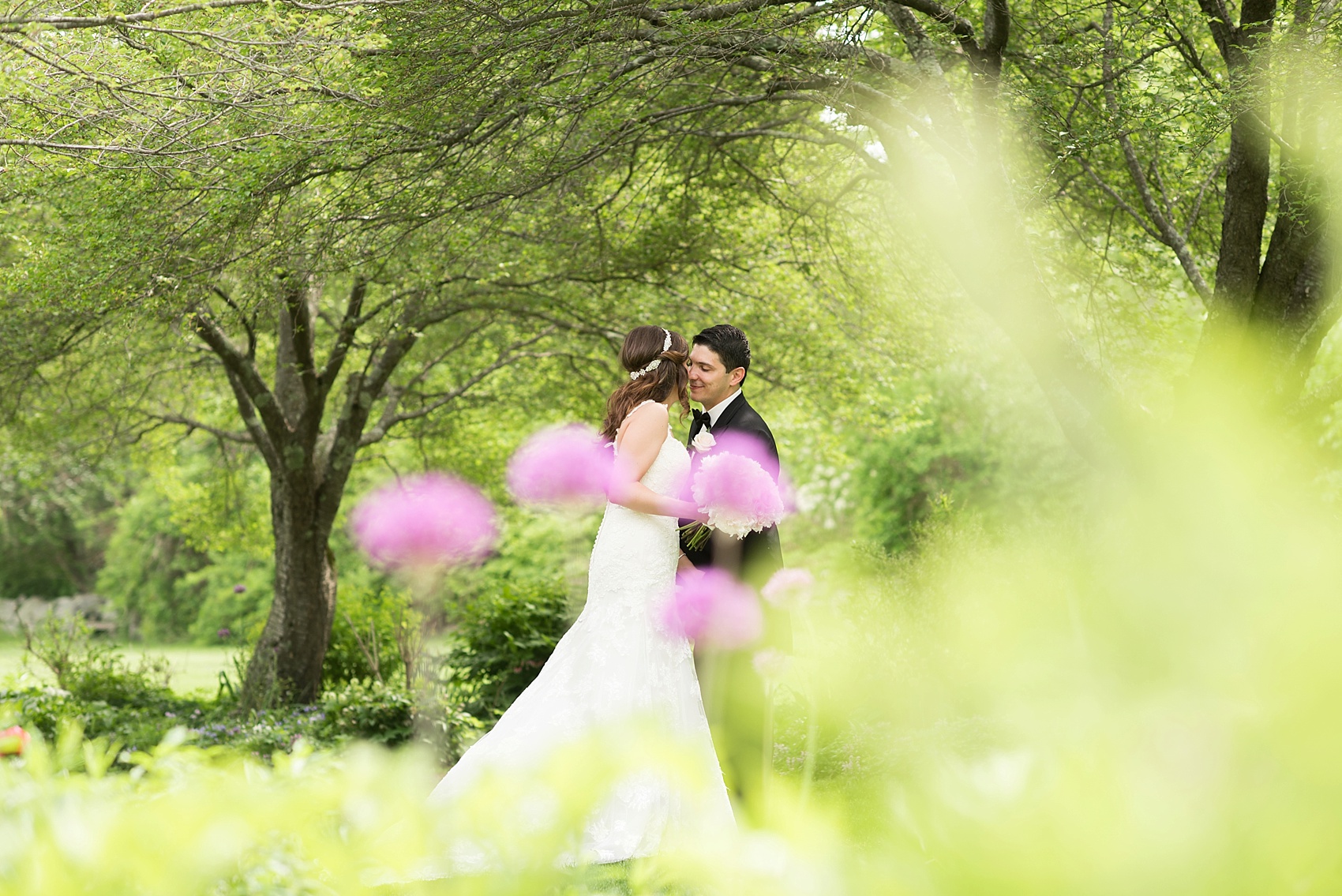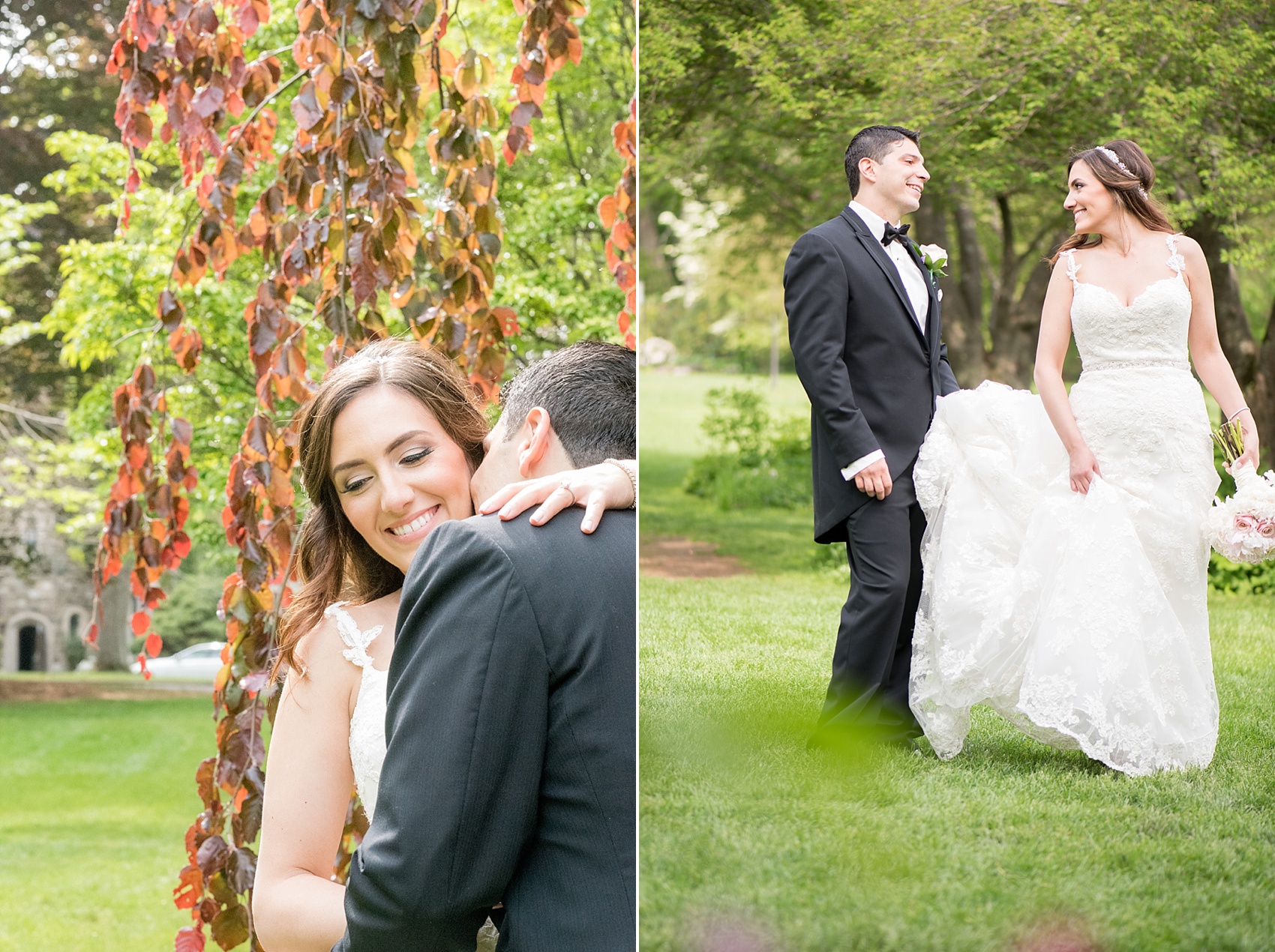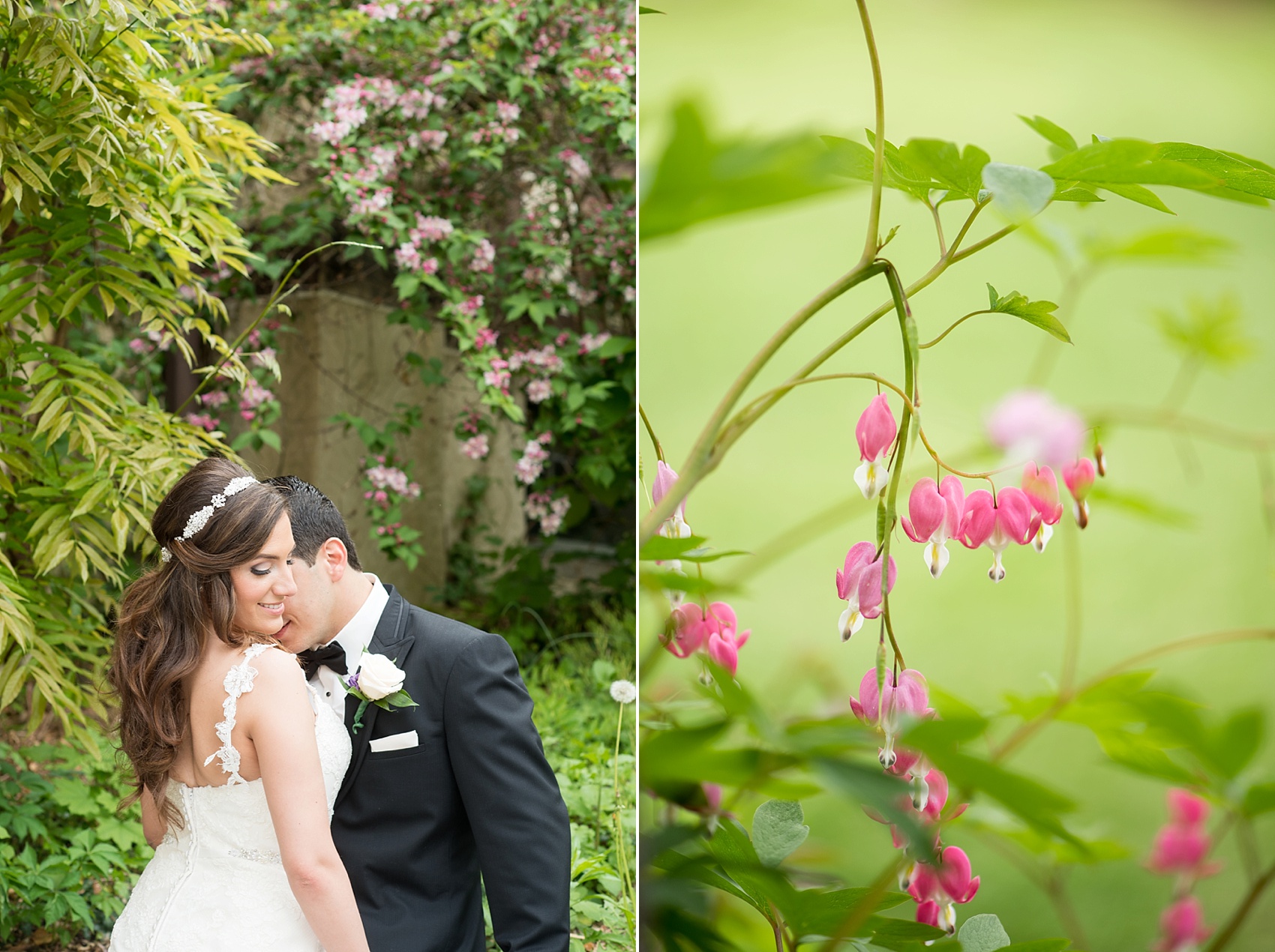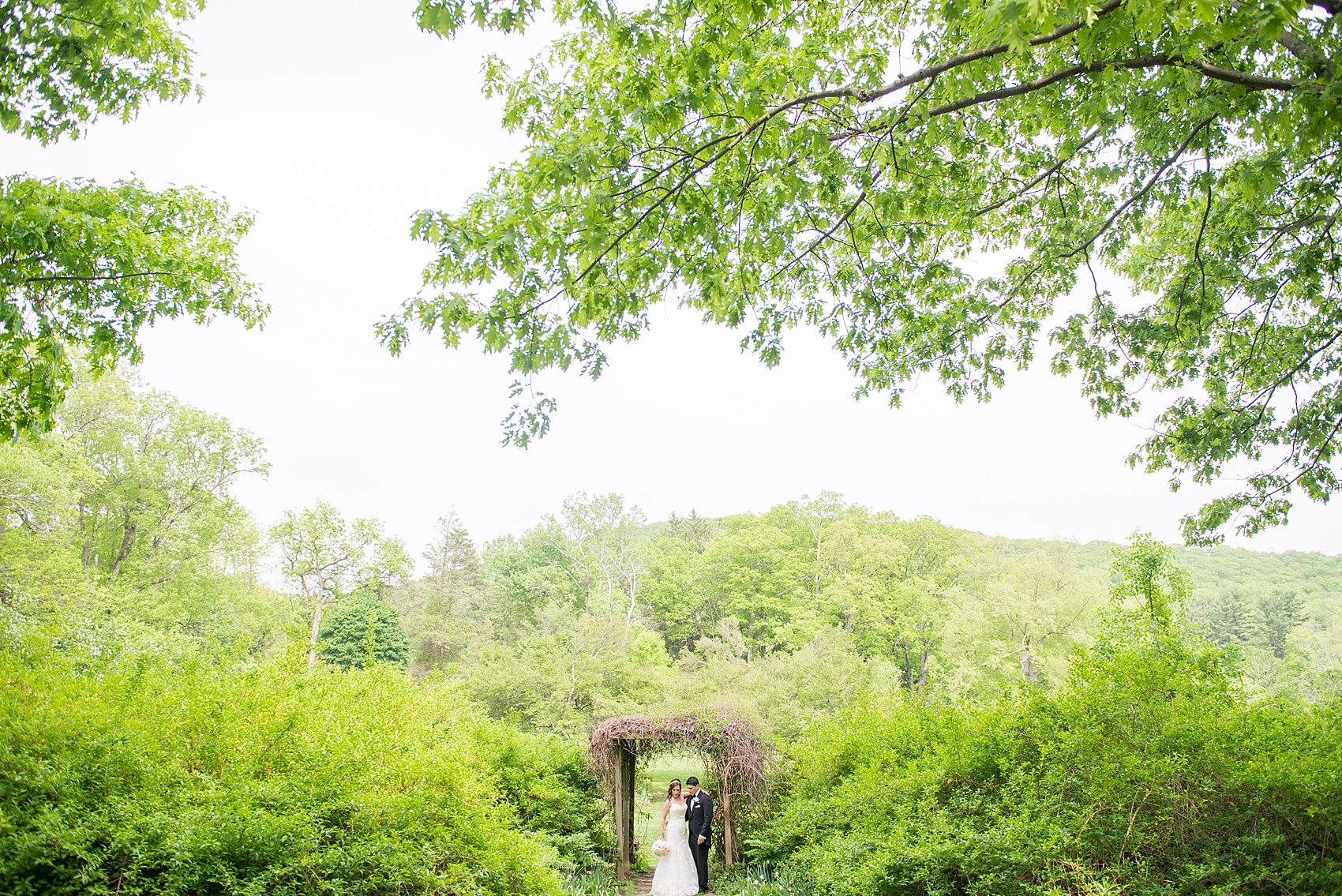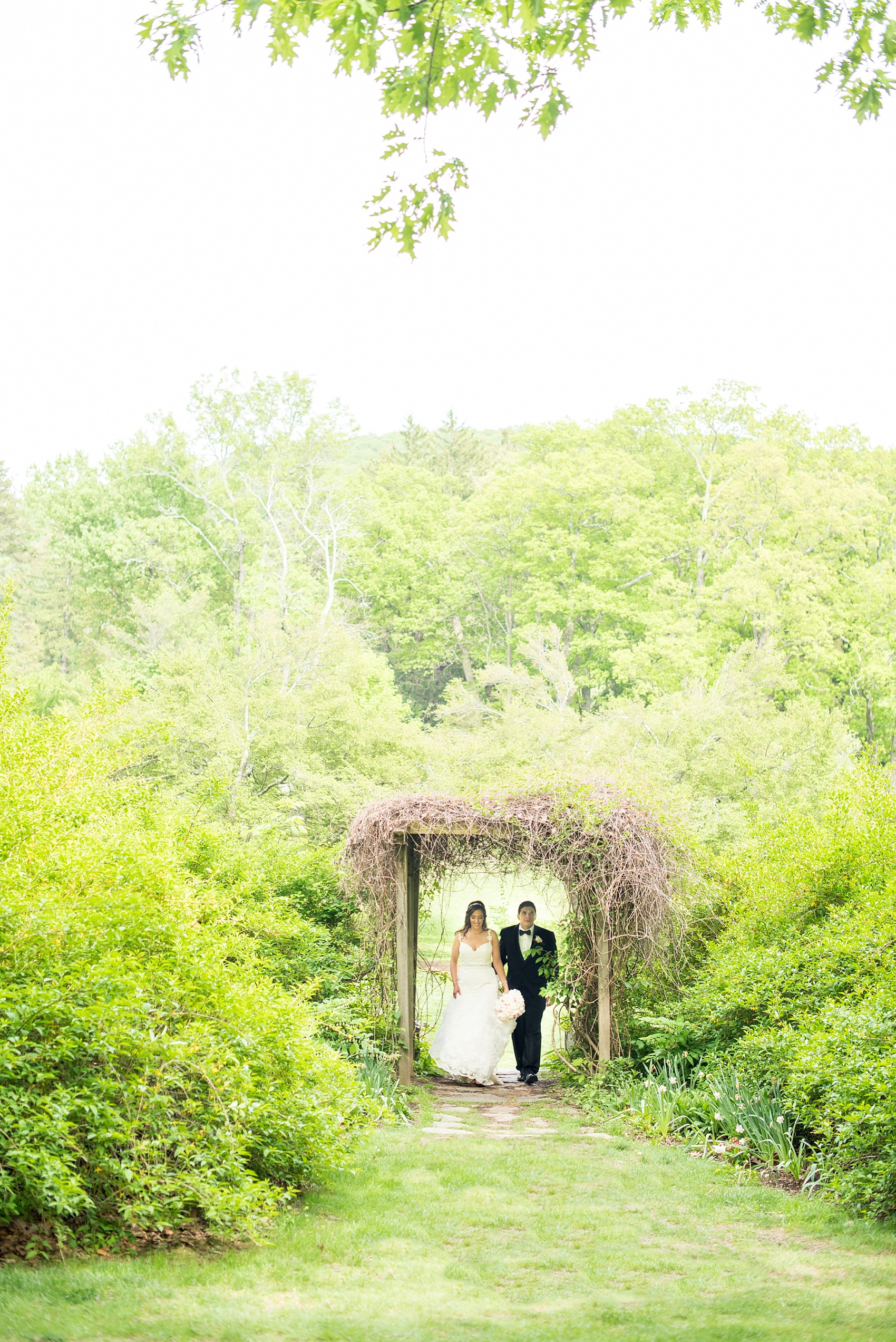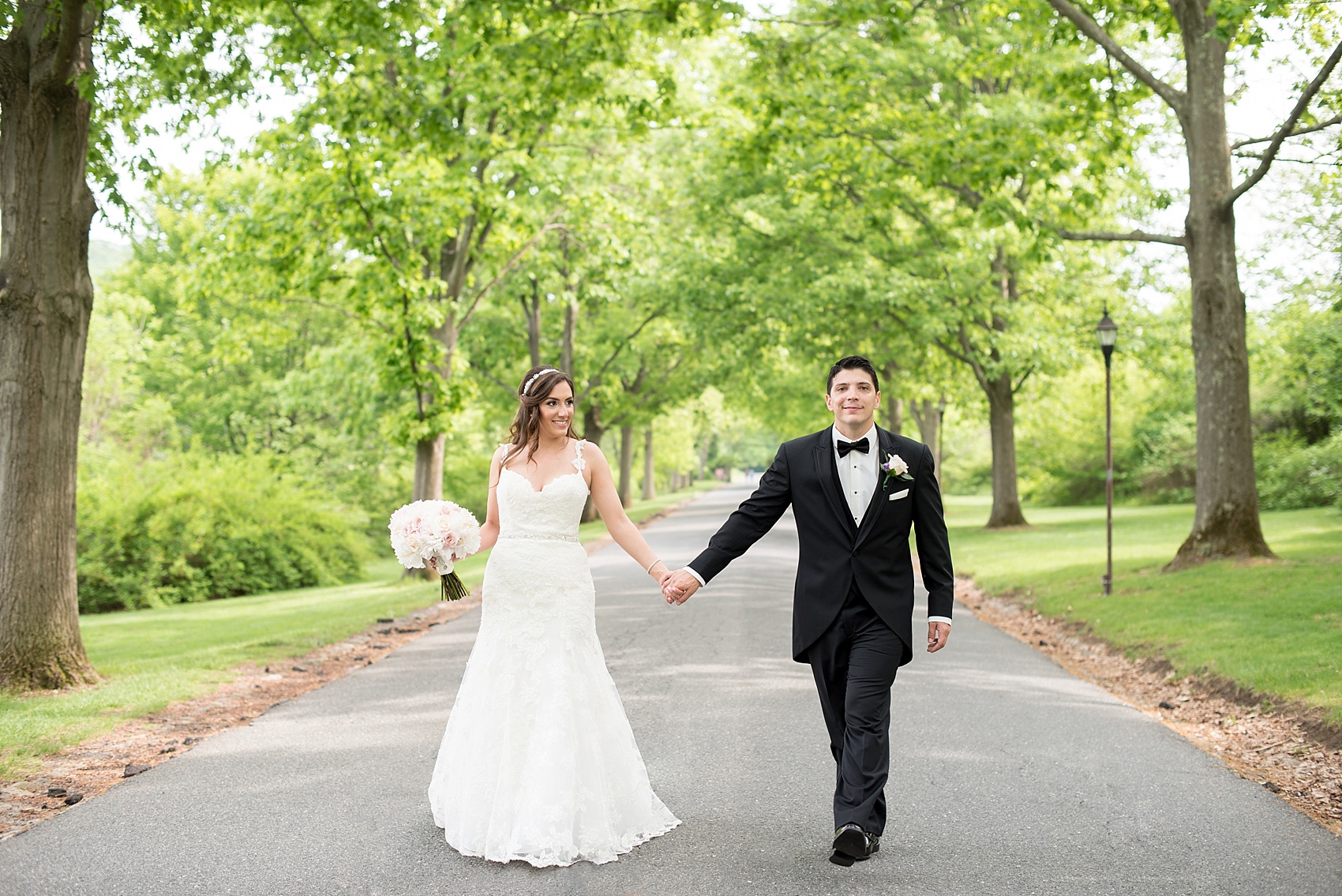 One of the great things about a Skylands Manor wedding is the property is basically on the same land as the New Jersey Botanical Gardens.
It was complete perfection to walk around the gardens a bit to capture them on their wedding day. A May wedding meant the wisteria was vibrant and plentiful, the Dogwood trees adorned the landscape with white petals, Azaleas popping pink and purple behind them….it was really incredible.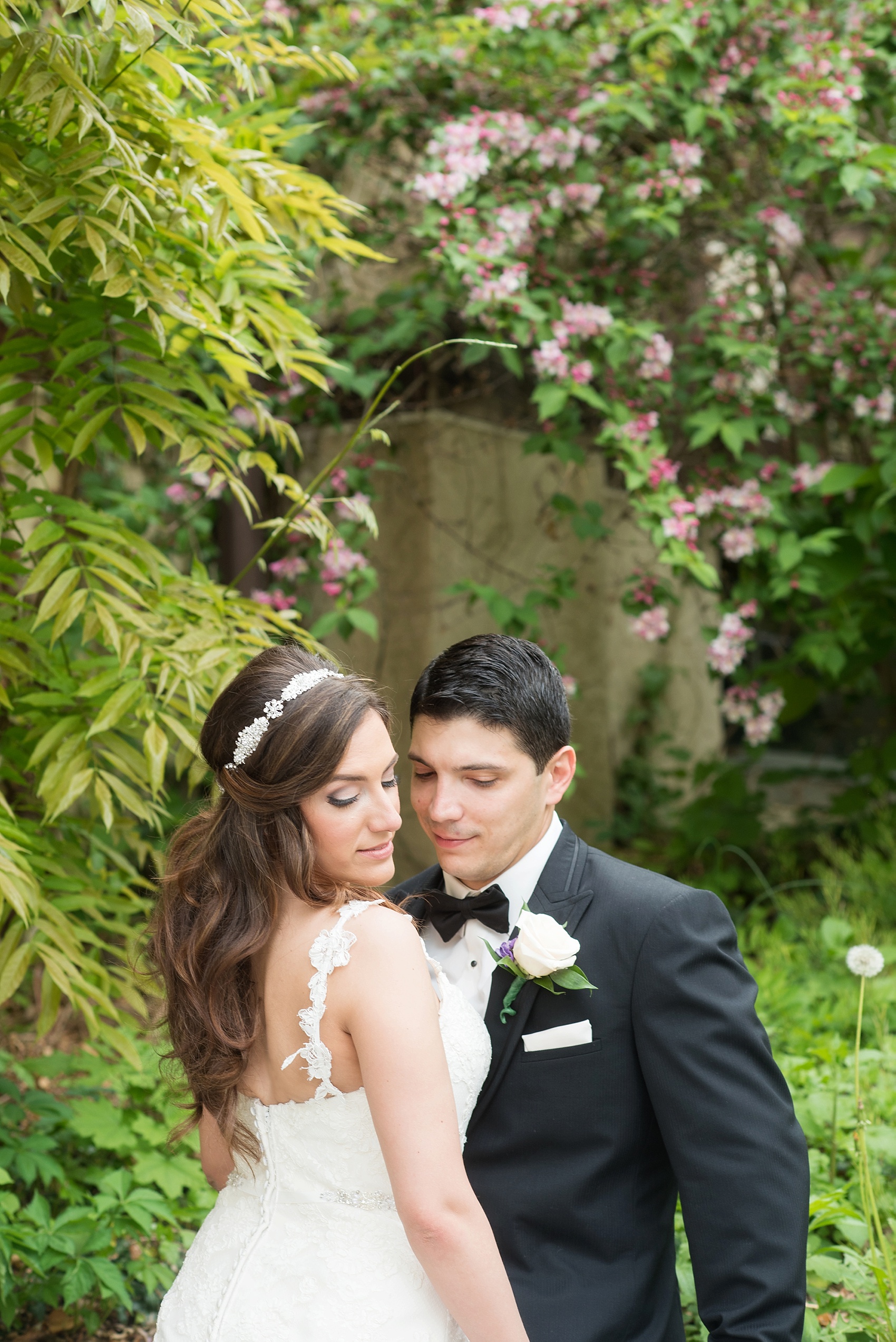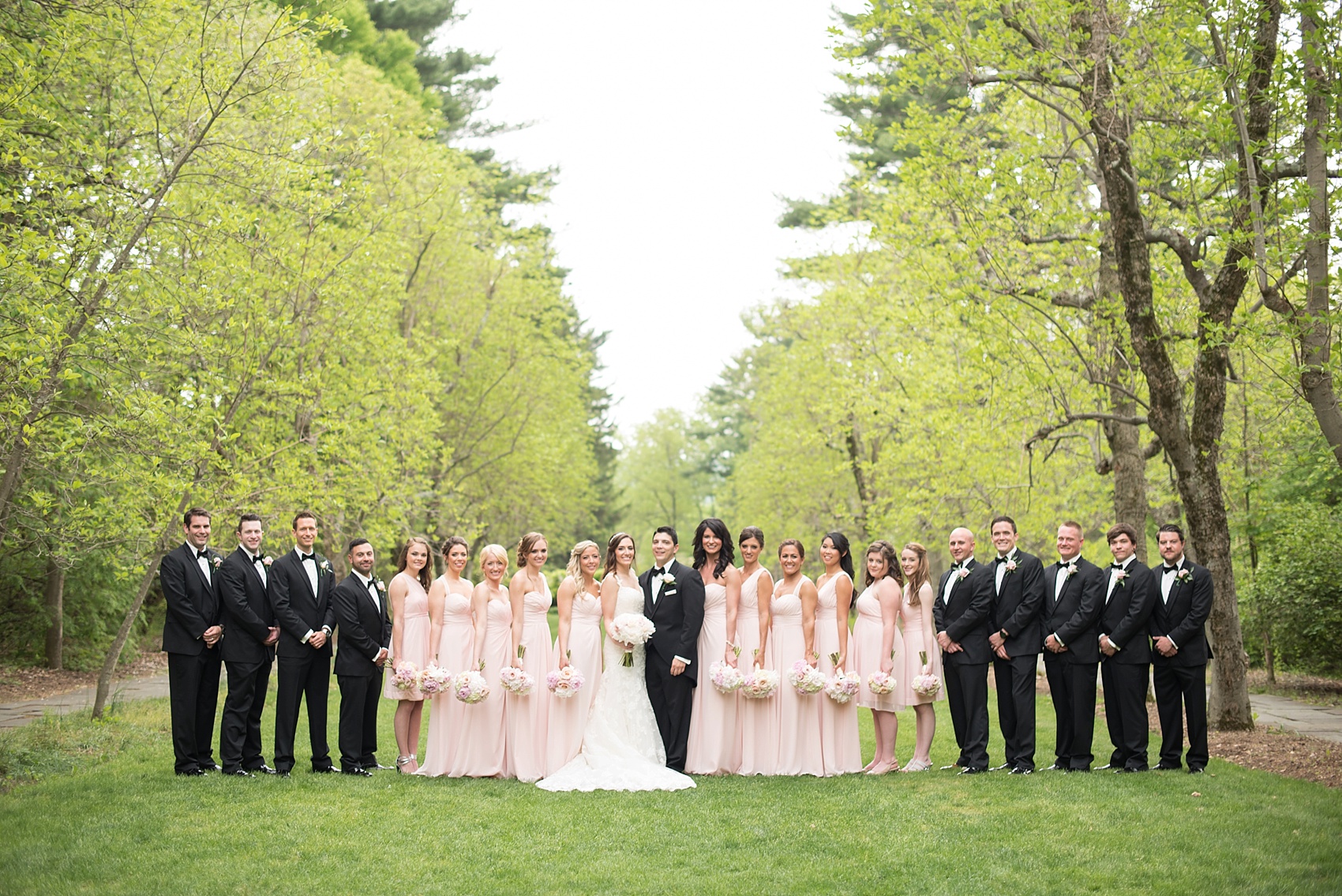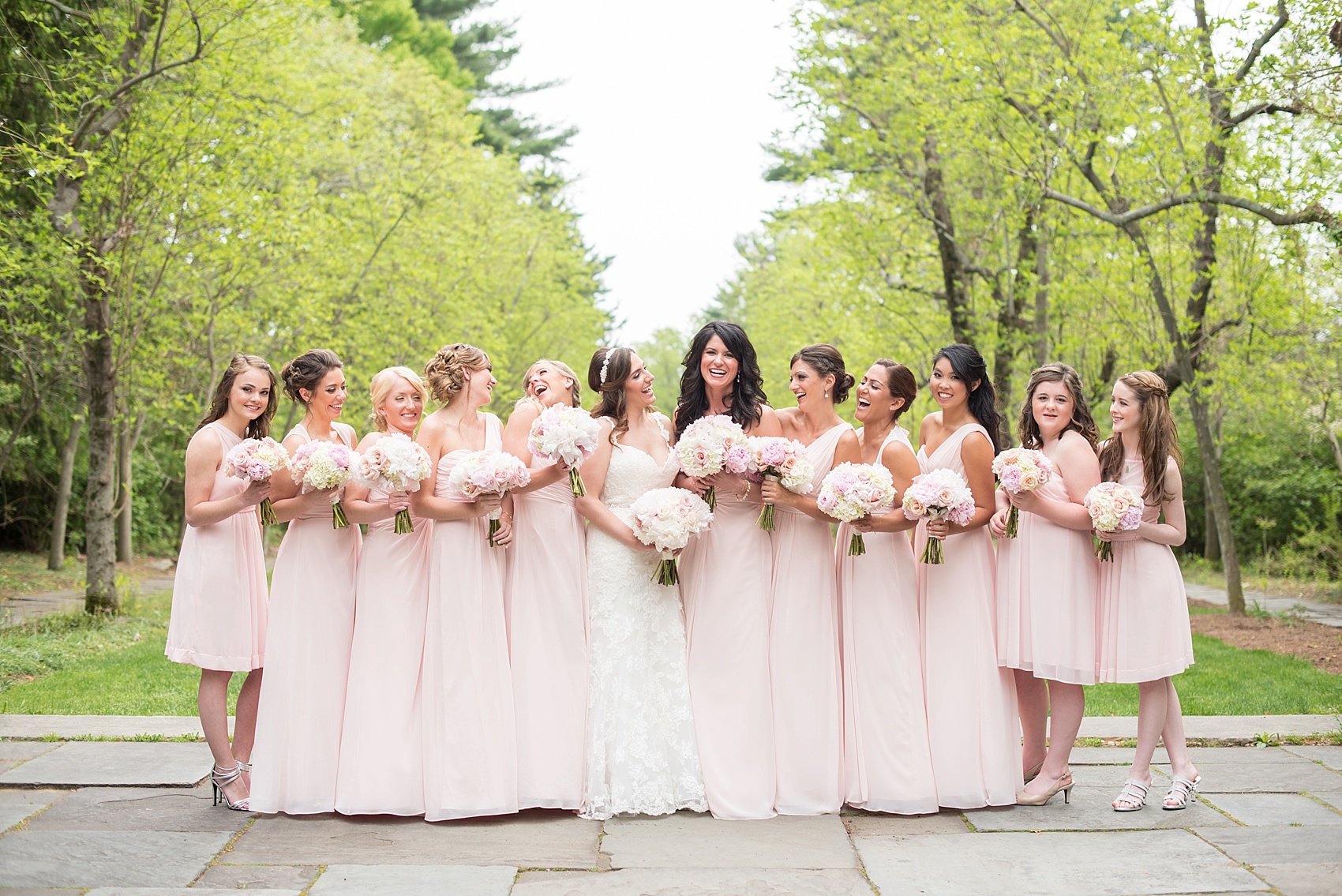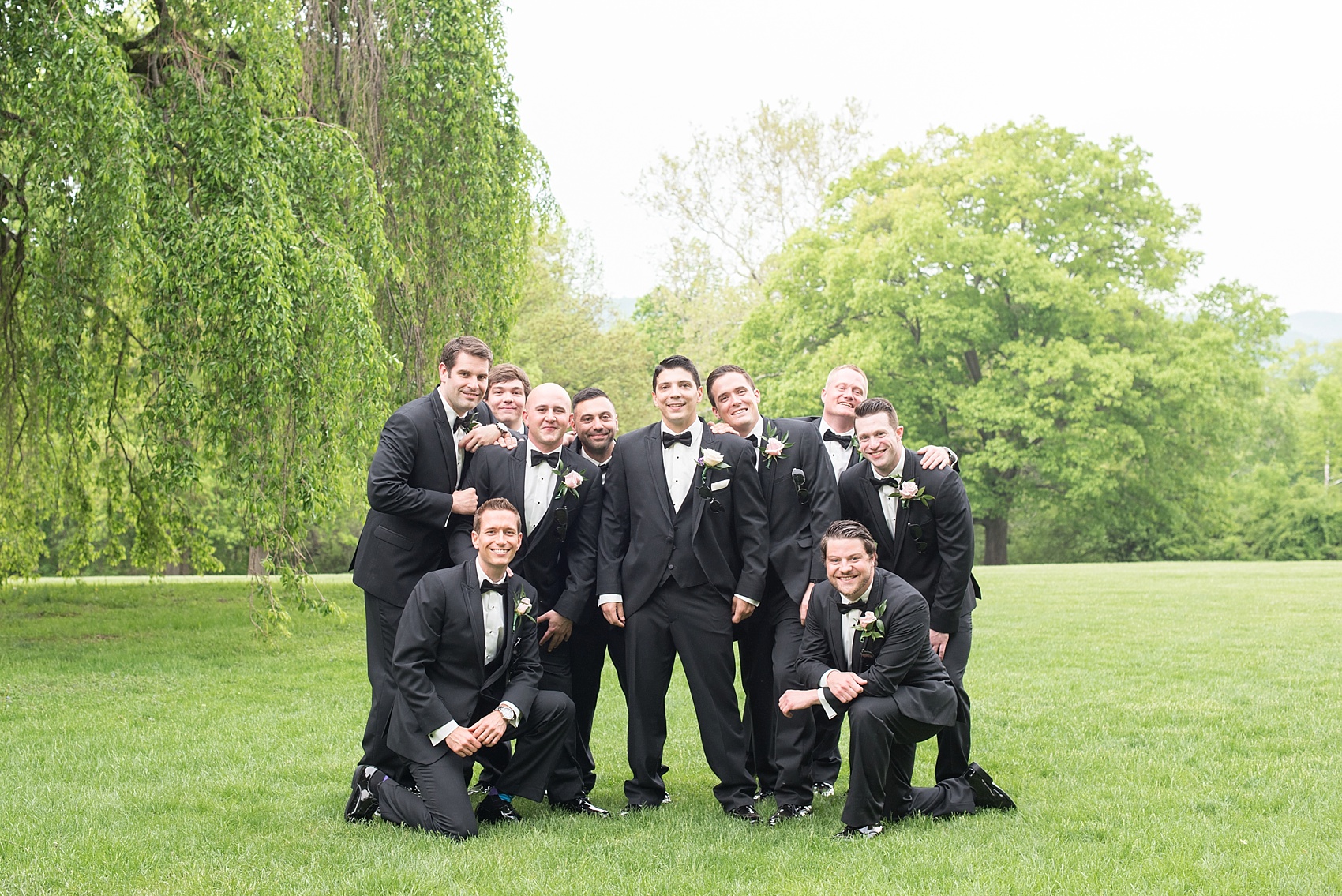 All 22 people in the wedding party, including the bride and groom, looked elegant in their blush pink dresses and sharp black tuxedos.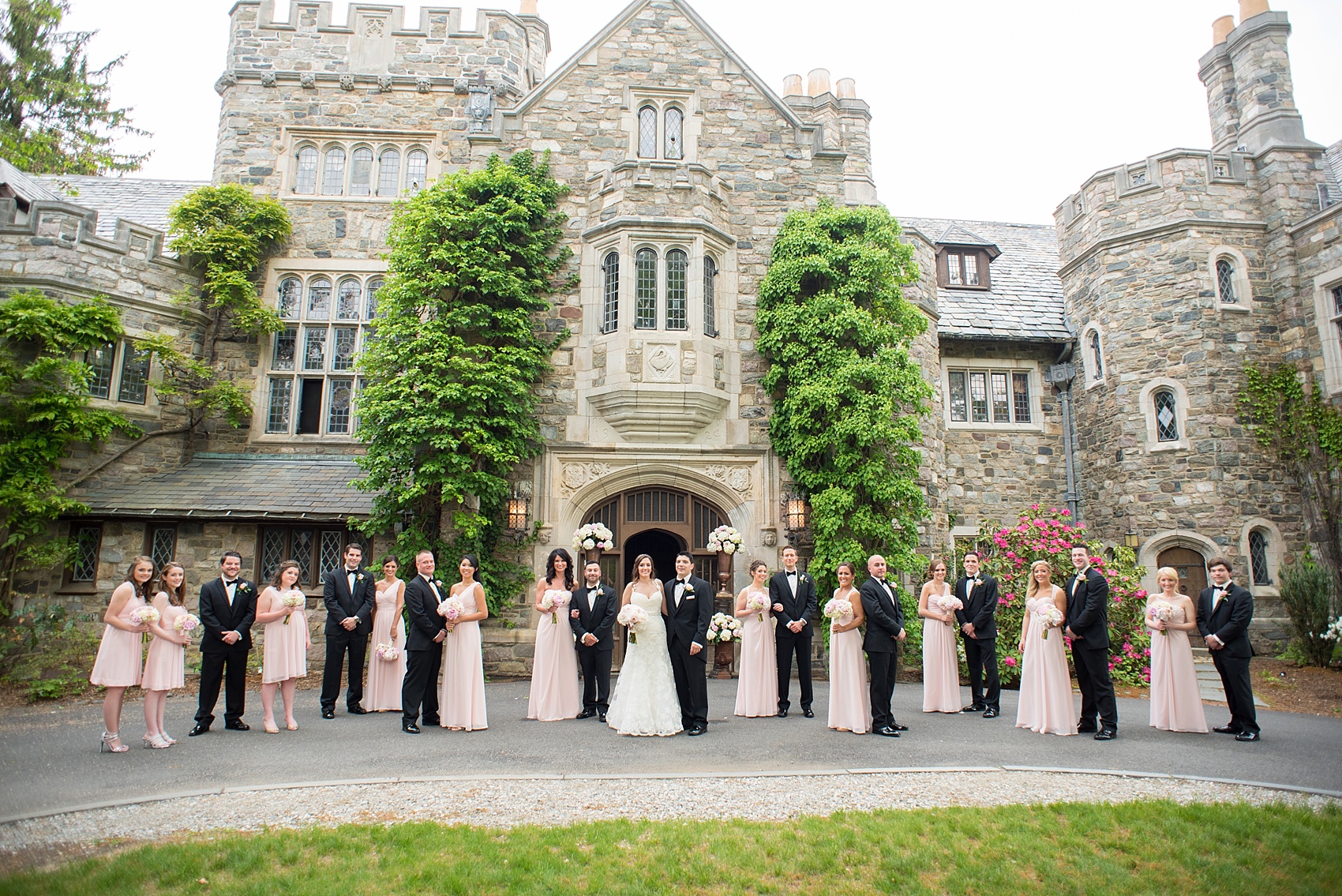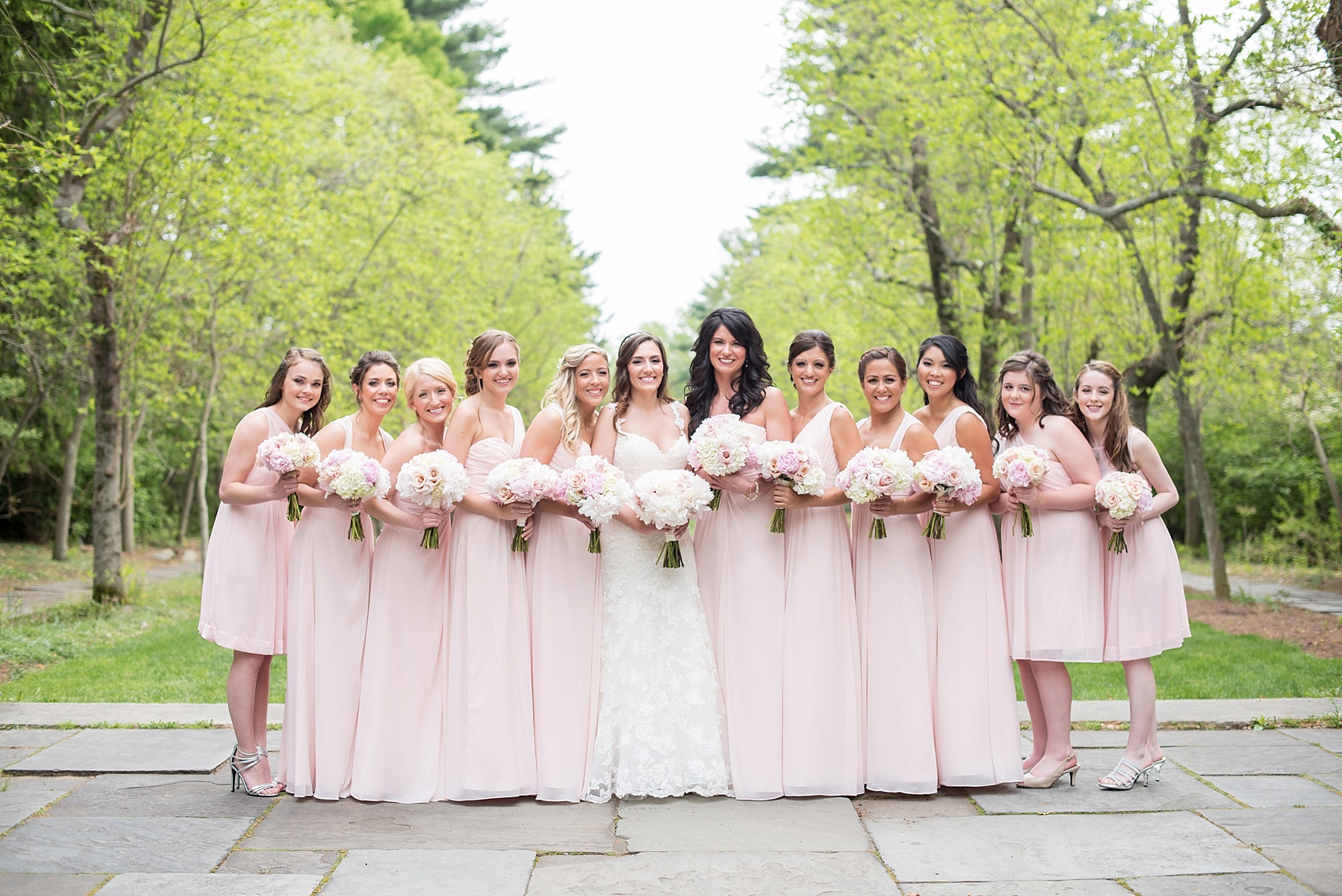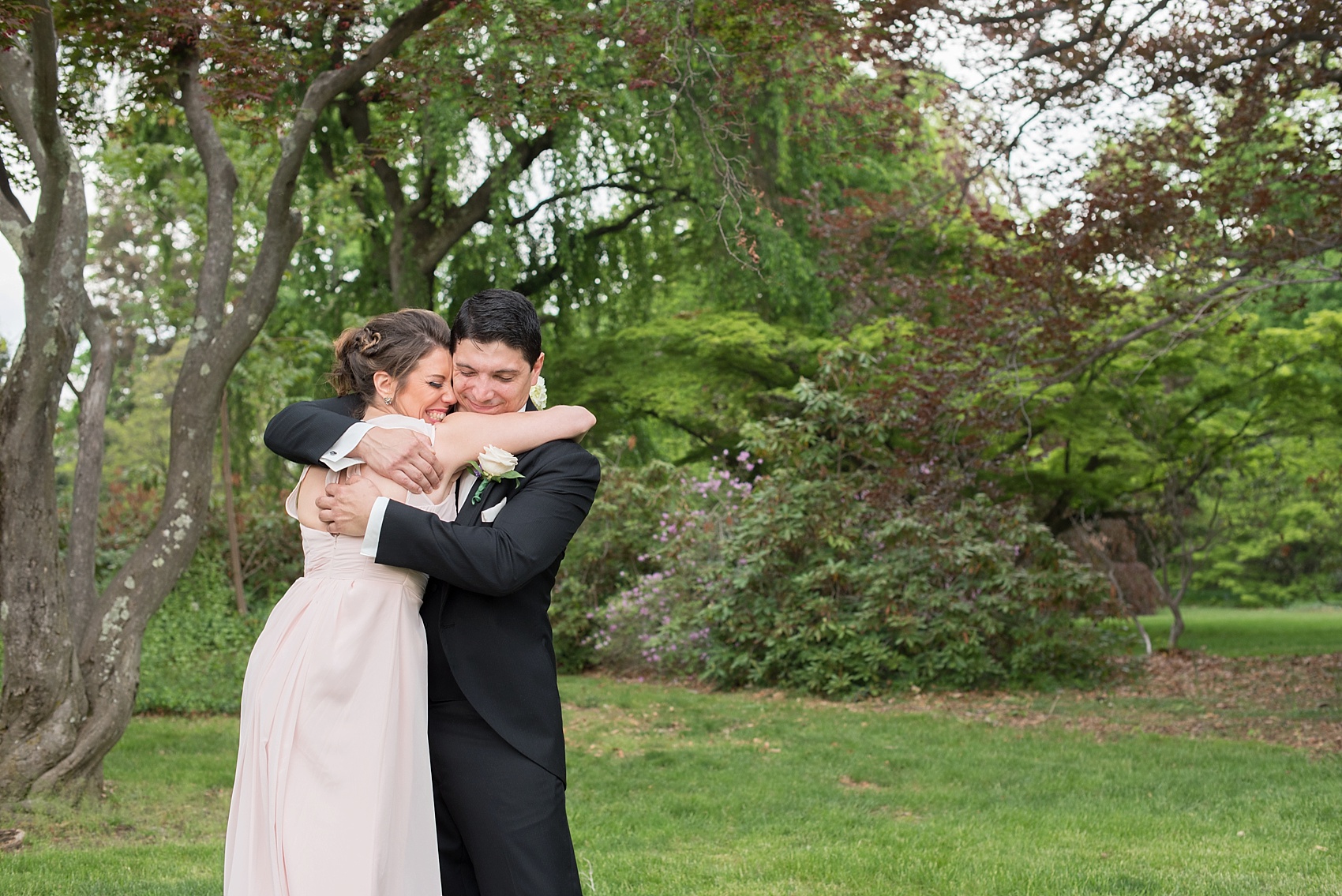 There's Jana and her little bro, Gio, on his wedding day!!! I love a good sibling hug!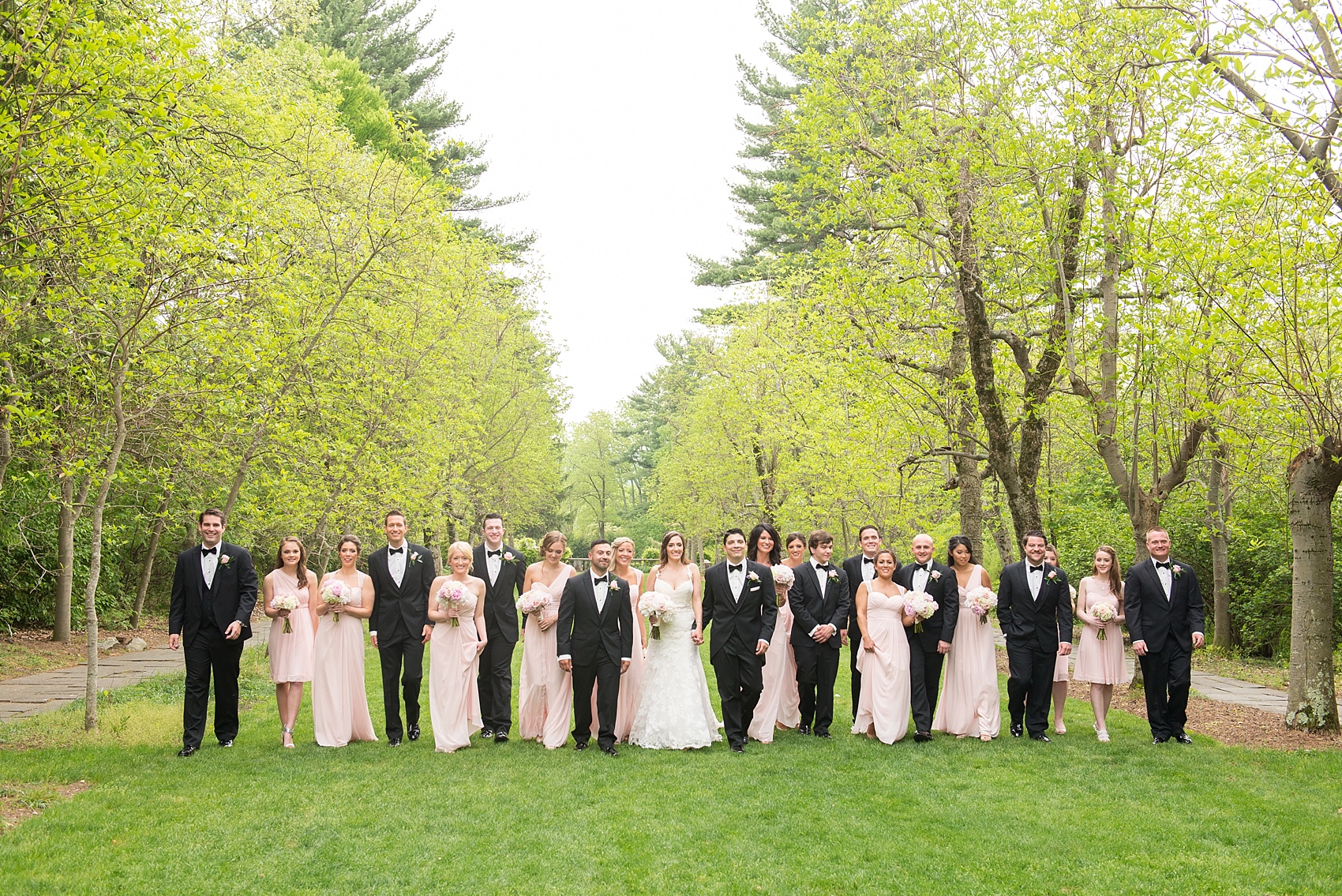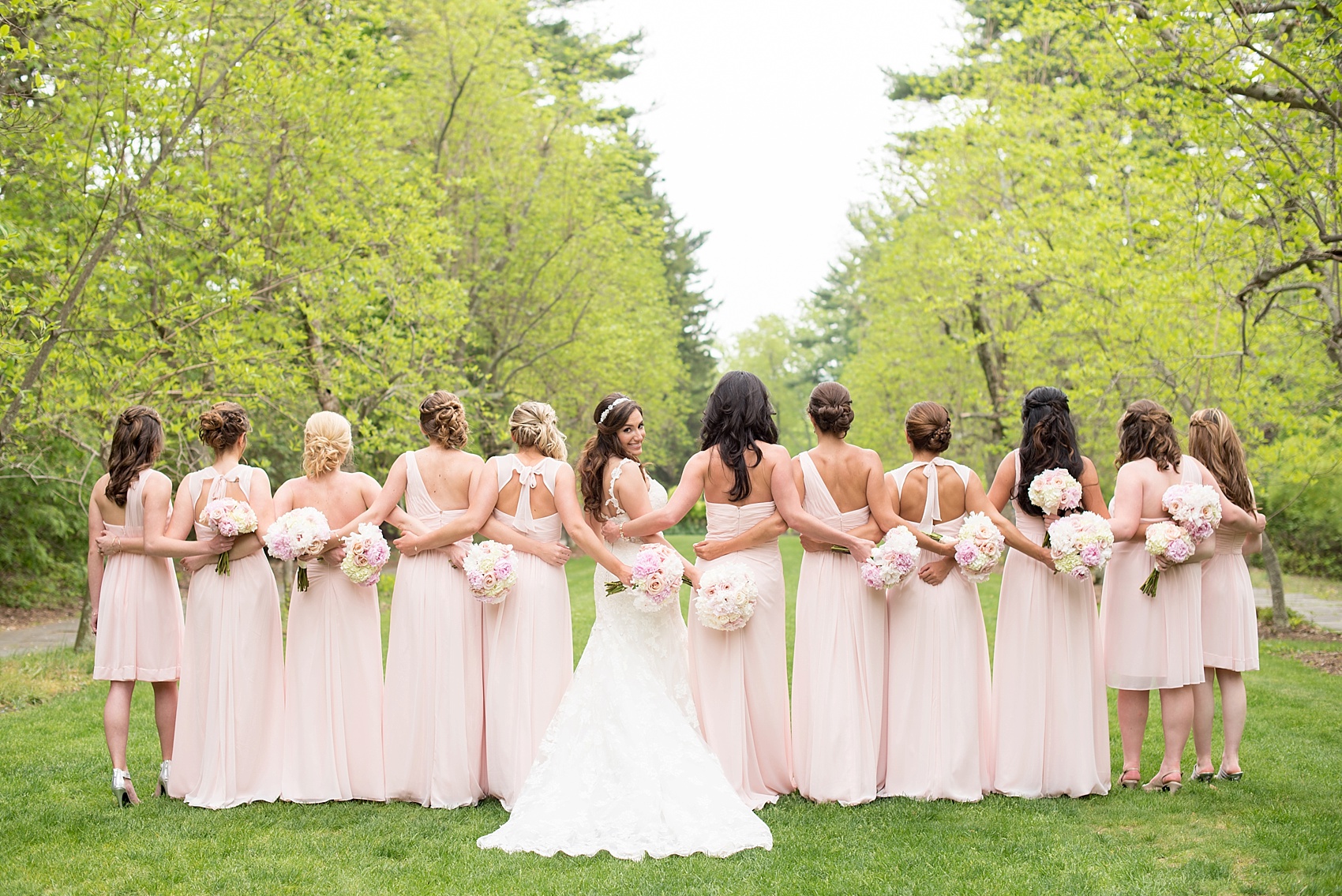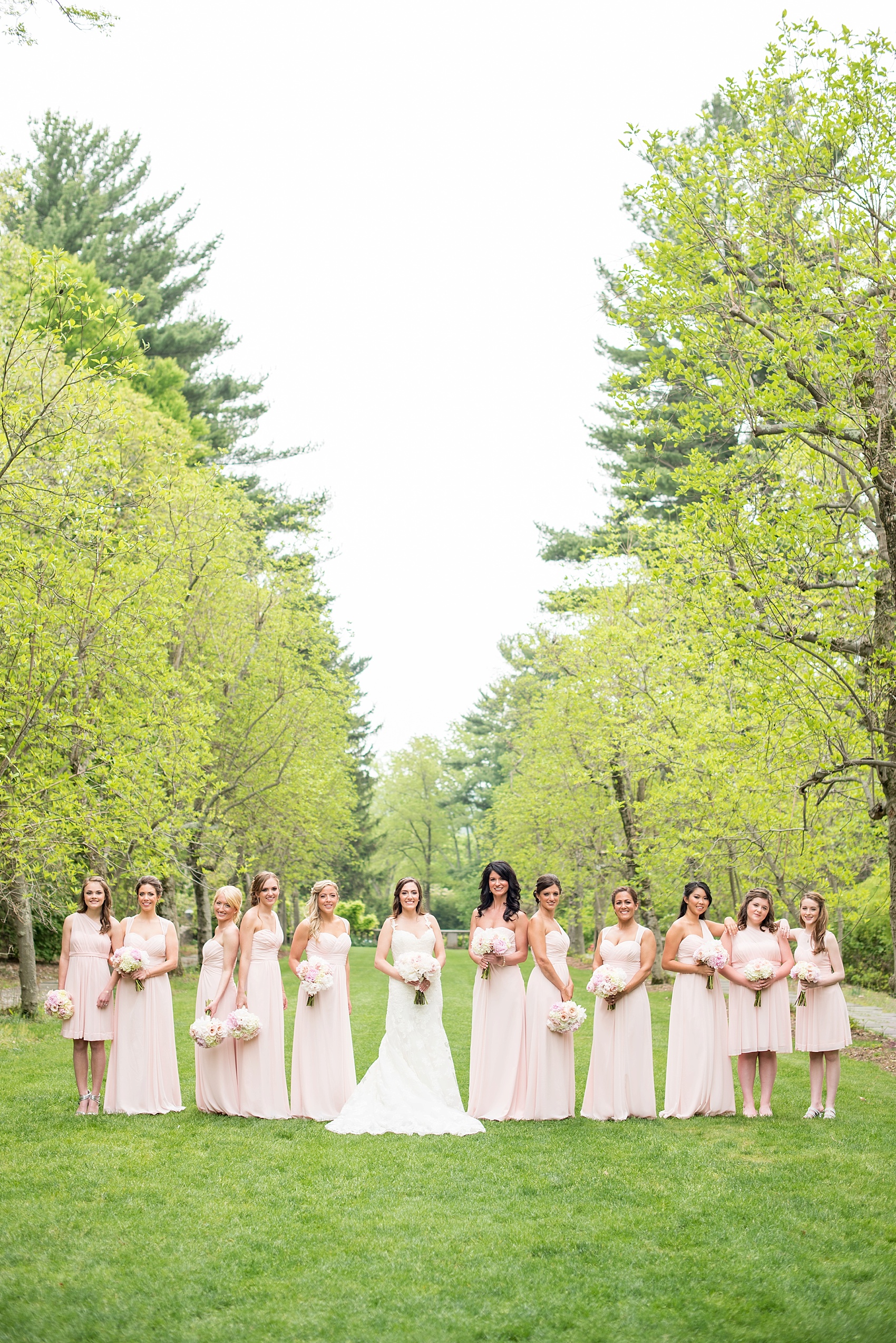 Sometimes I just have to pinch myself I get to photograph stunning scenes like these.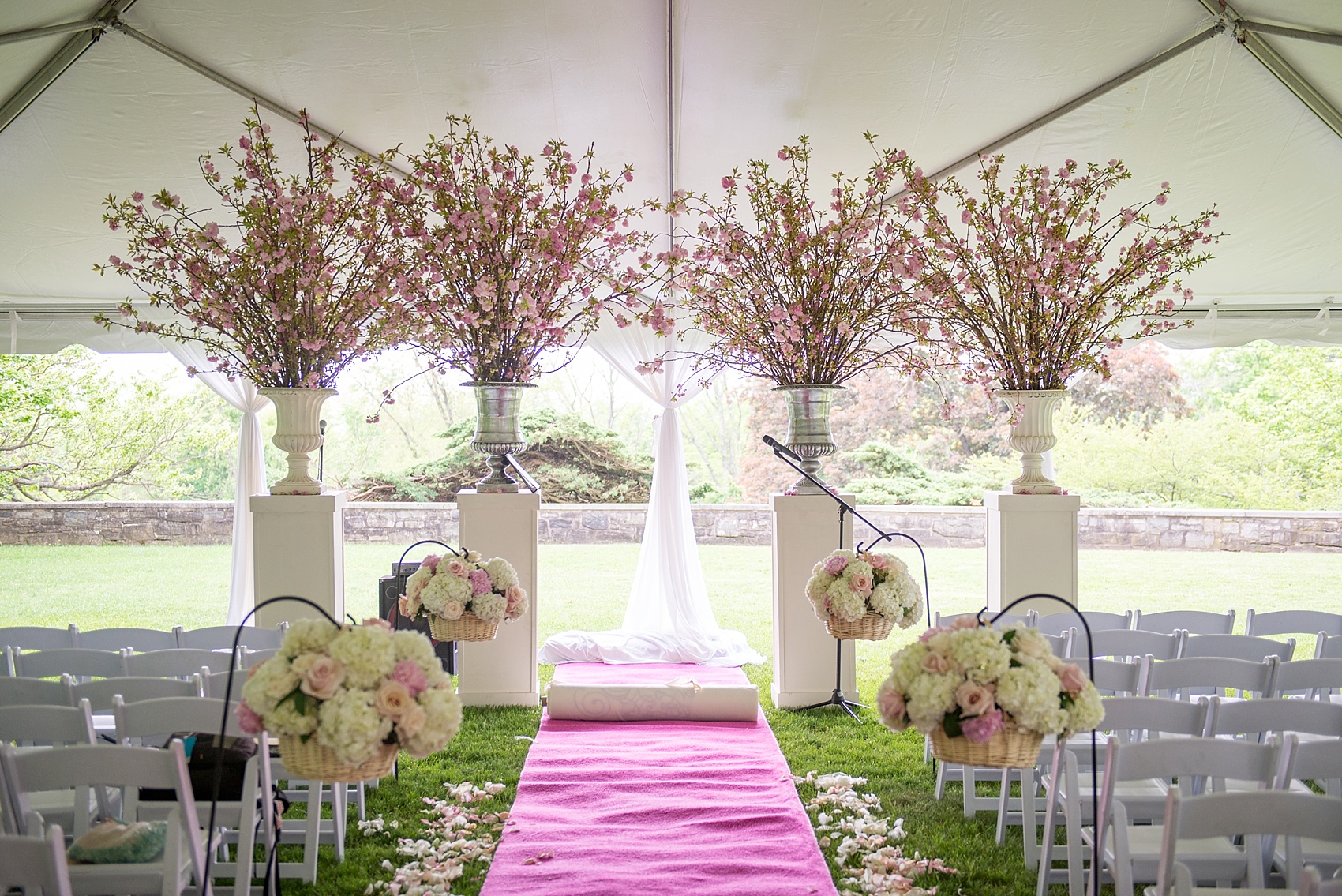 Isn't that custom aisle runner everything?! I love that they showcased their custom monogram throughout the wedding from the ceremony to reception, where they had cocktail napkins printed with their new initials.
Nicole and her father proudly stepped out of the mansion and walked towards the tent for Nicole and Gio to recite their vows in front of a gorgeous backdrop of cherry blossom branches.
The red carpet was rolled out for guest arrival and soon after they kissed for the first time as husband and wife it was time to PARTY! Just in time because shortly after all the guests went inside it started to rain a bit. Isn't that simply perfect timing? Nothing like mother nature agreeing that it's time to eat, drink and party!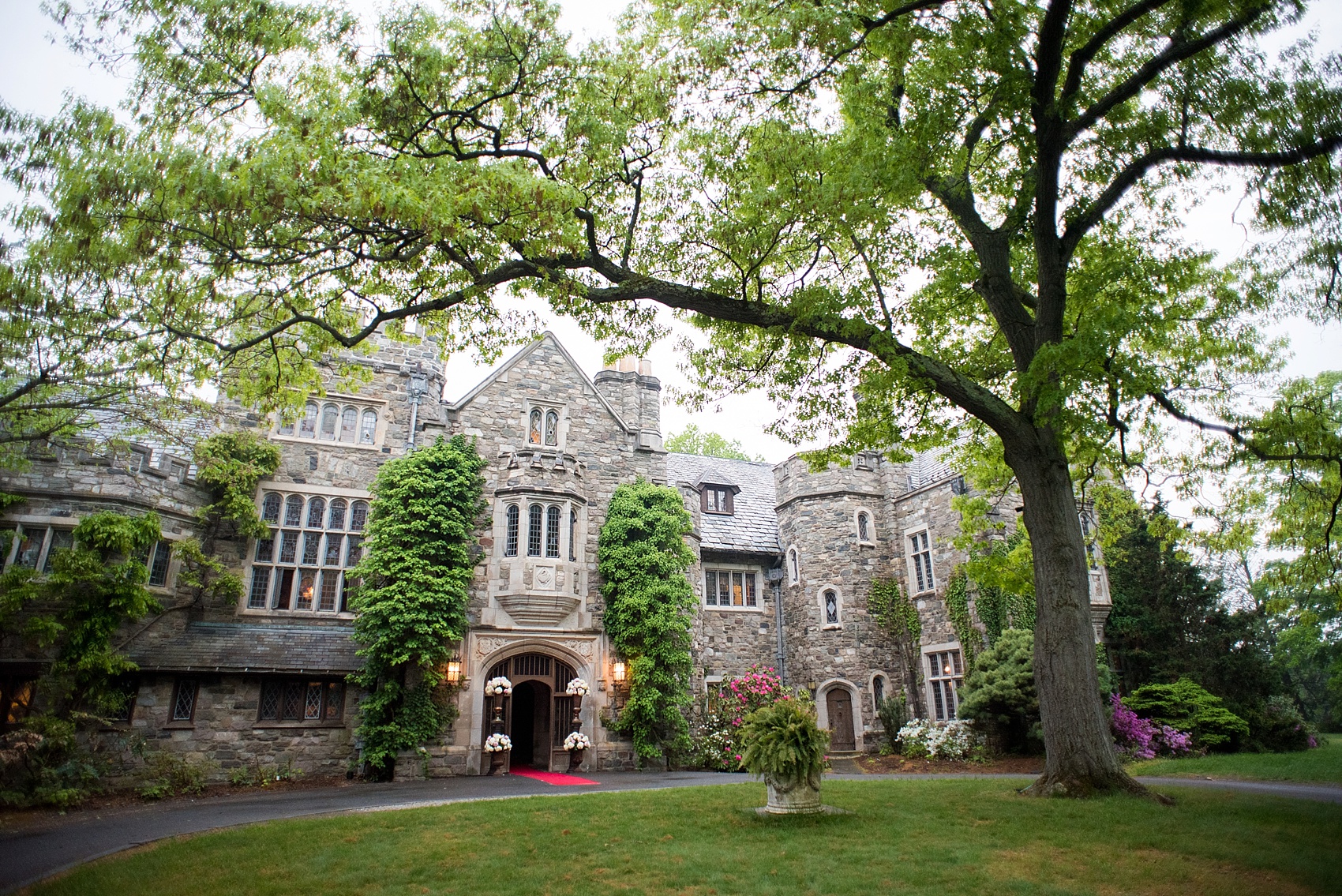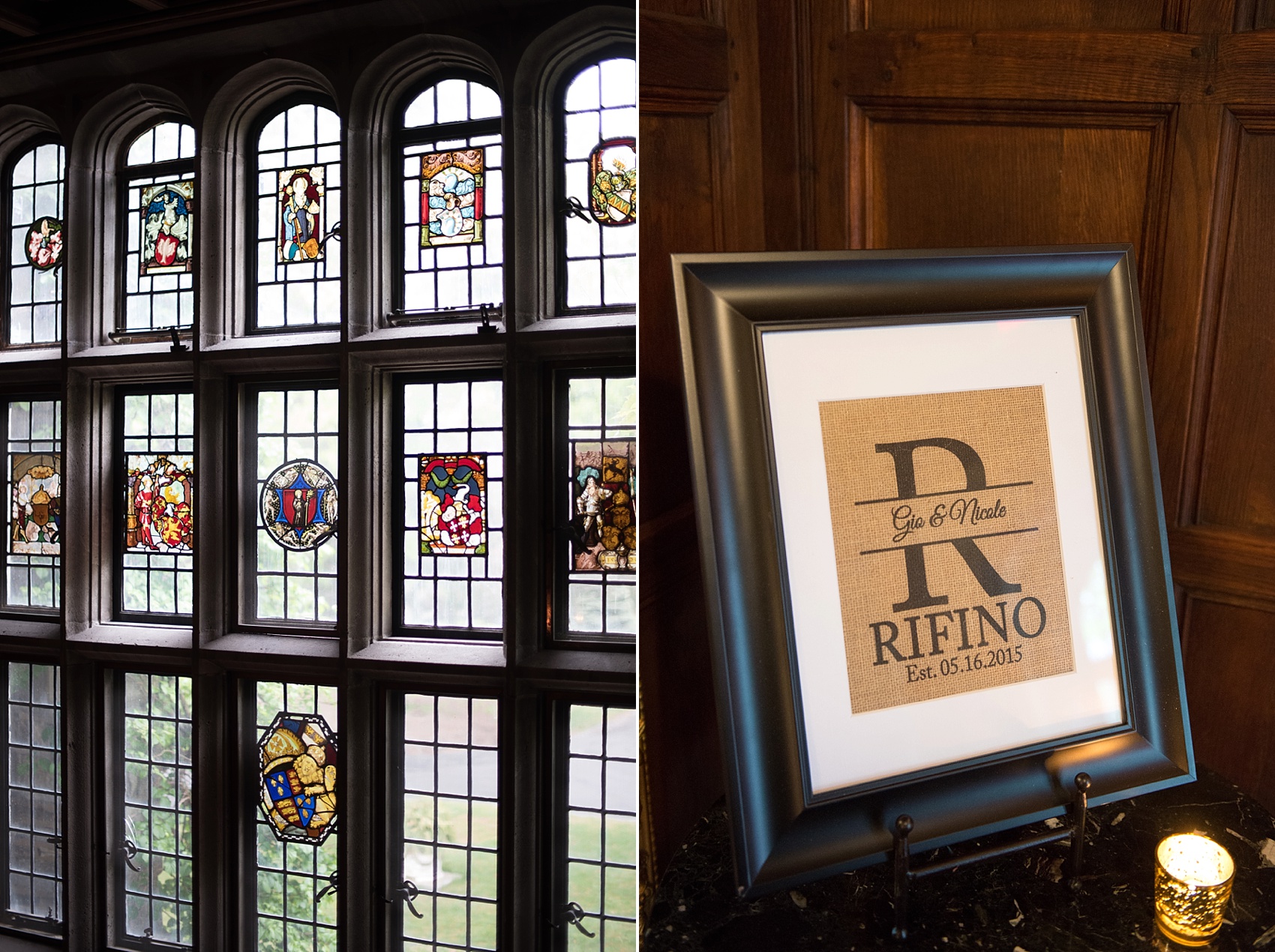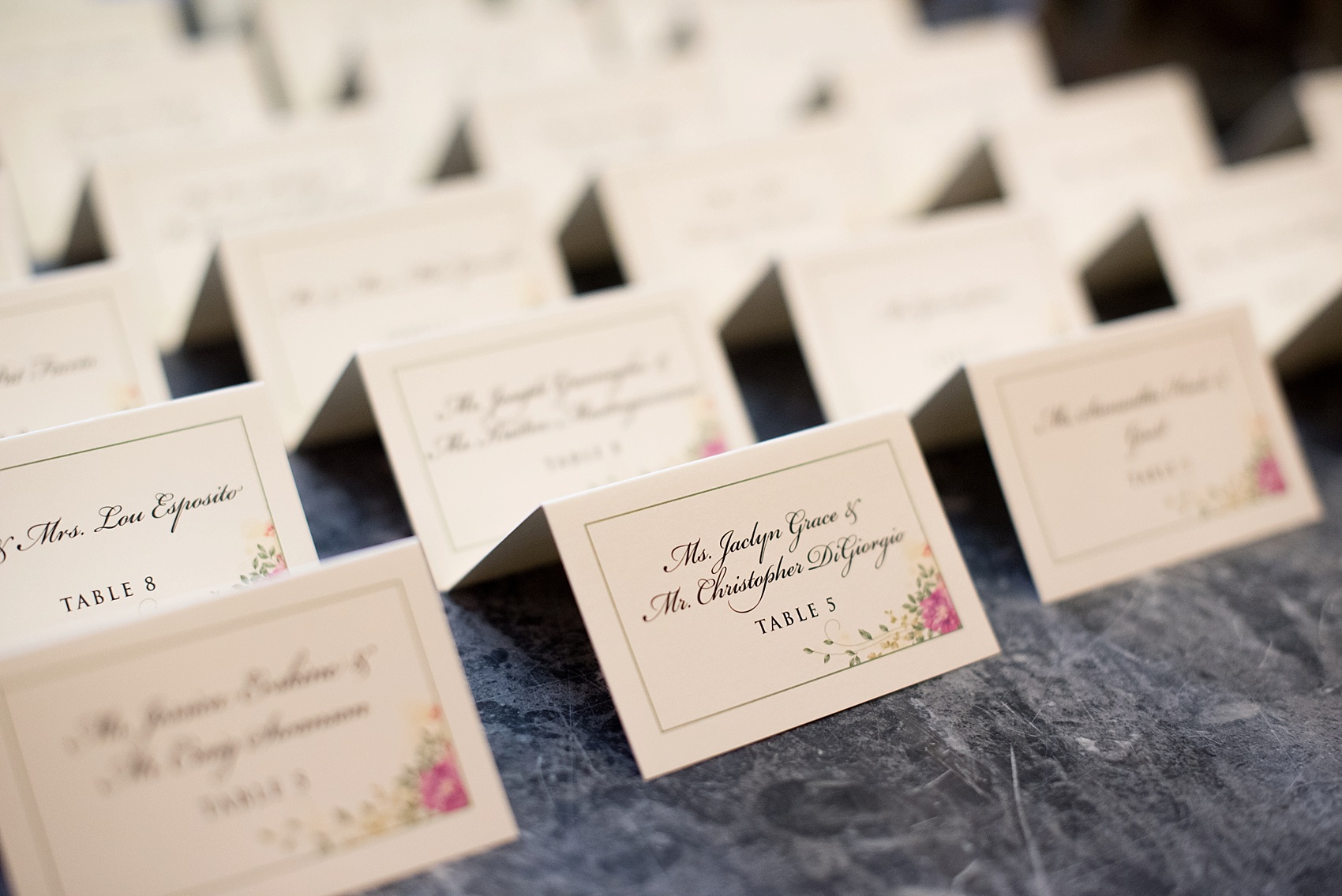 Guests dined on the most elaborate and delicious cocktail hour I may have ever seen (there was a steak station, seafood station, antipasto, passed hors d'oeuvres, even a bacon station!) and enjoyed the sounds of a live string quartet.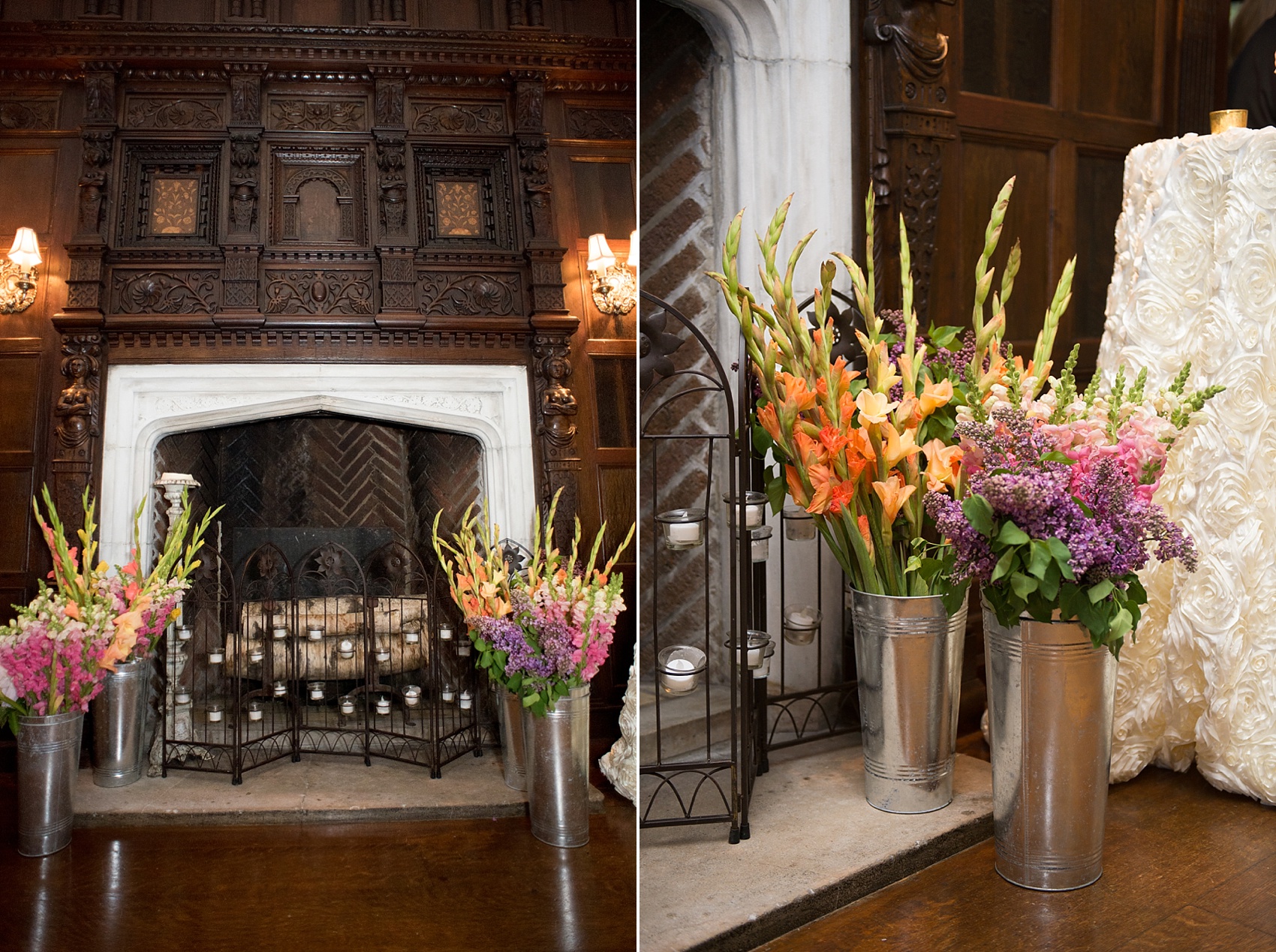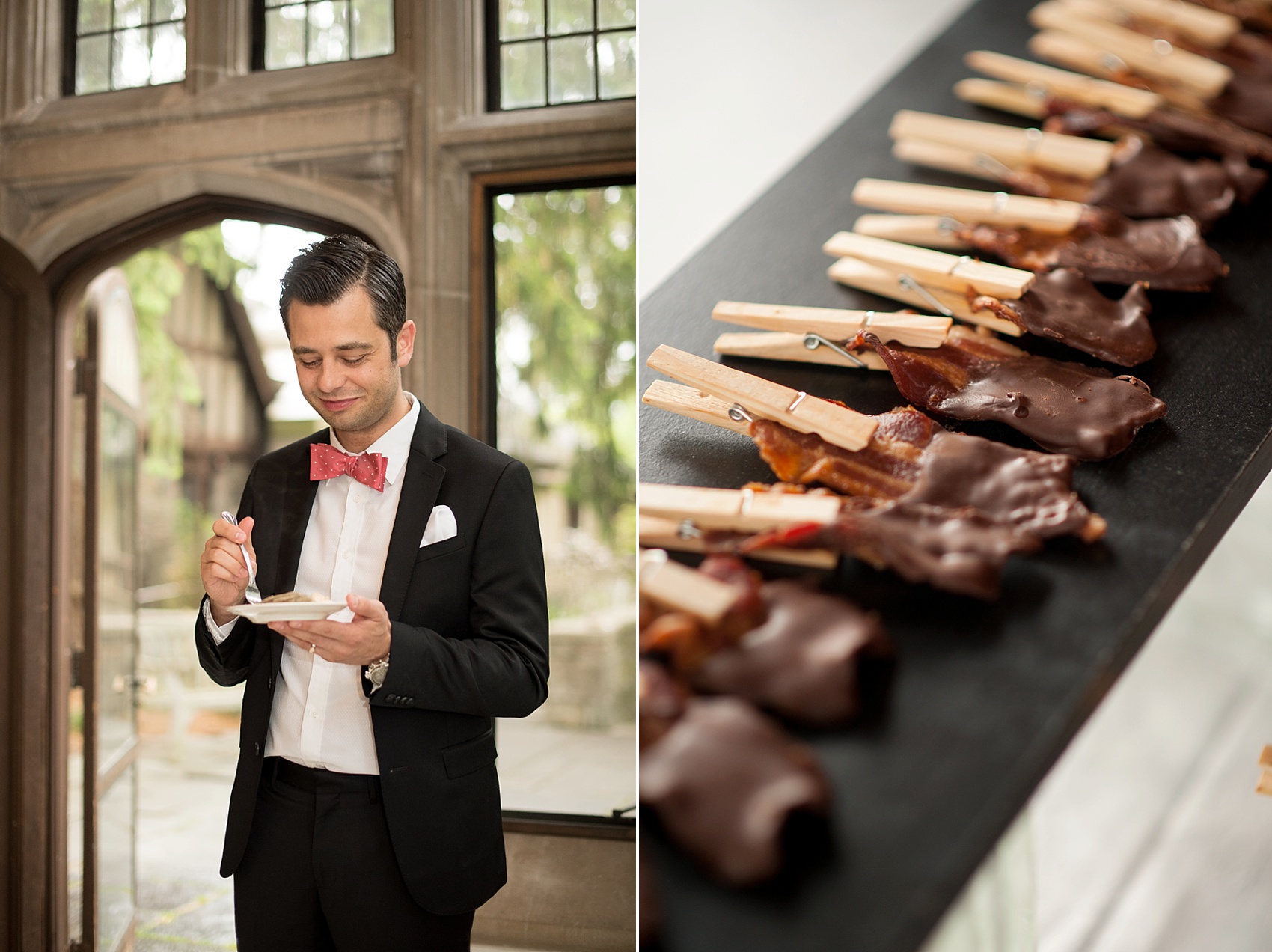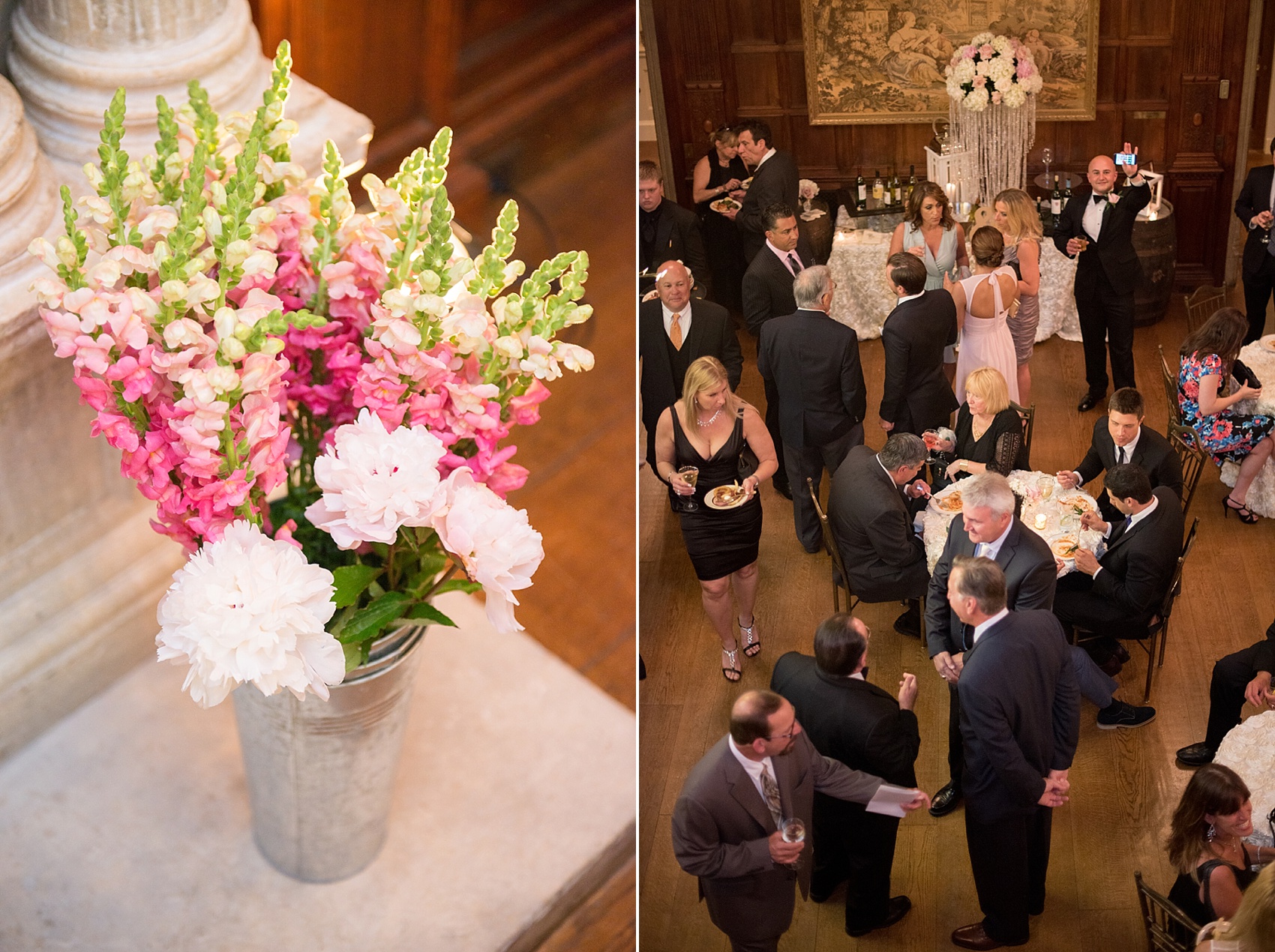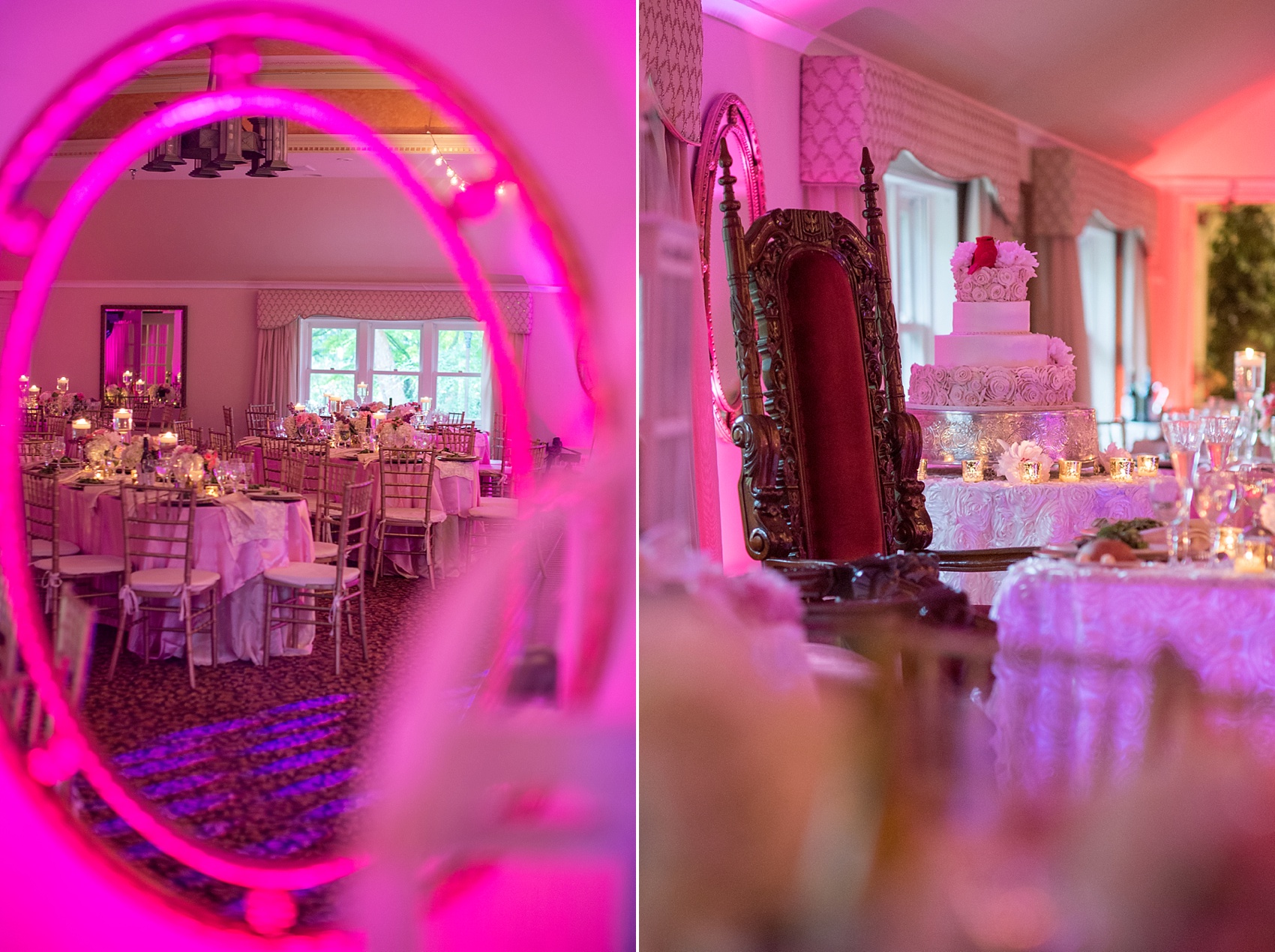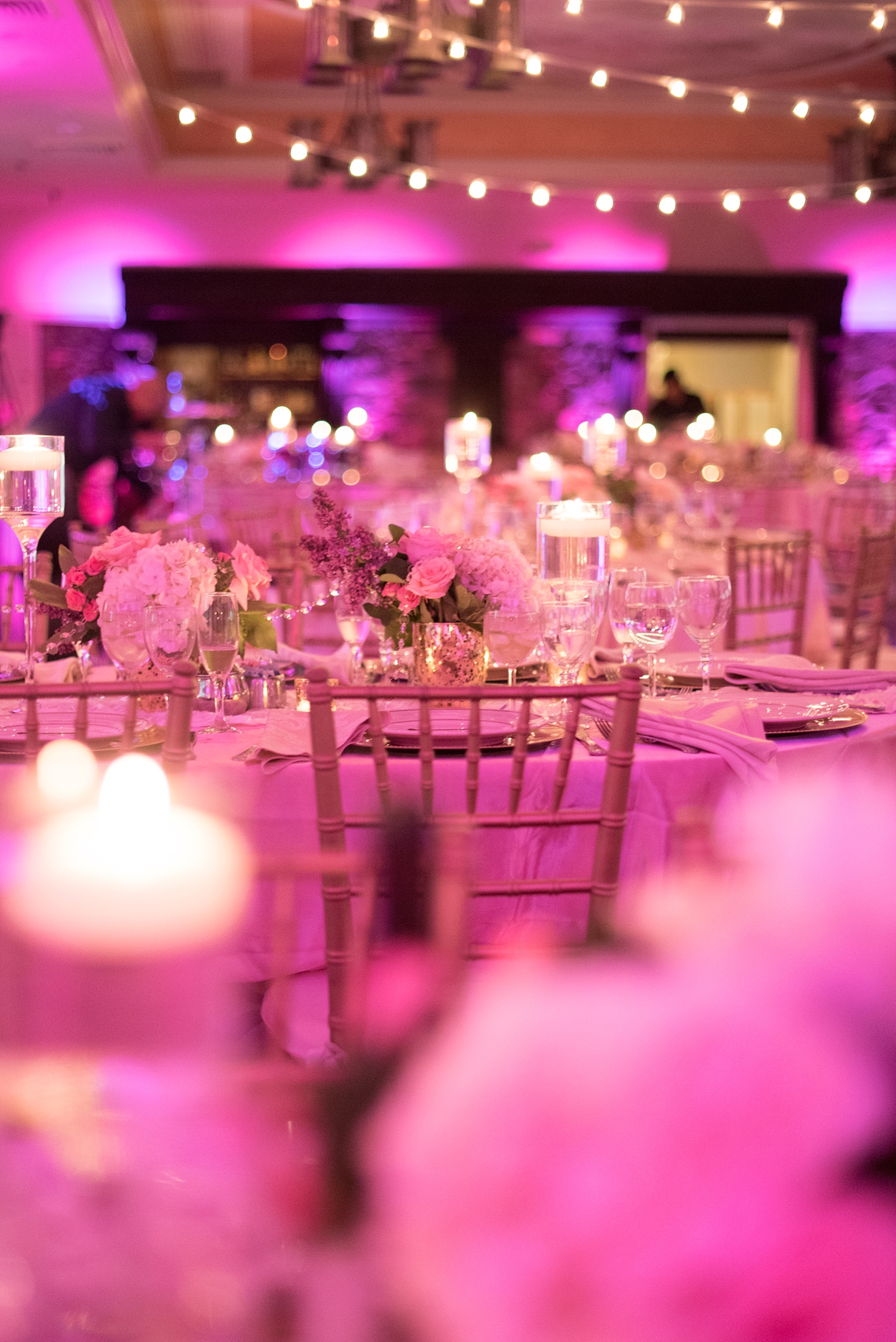 The reception room was truly pretty in pink, and I love how even the table numbers tied into their stationery suite, which her aunt crafted wonderfully.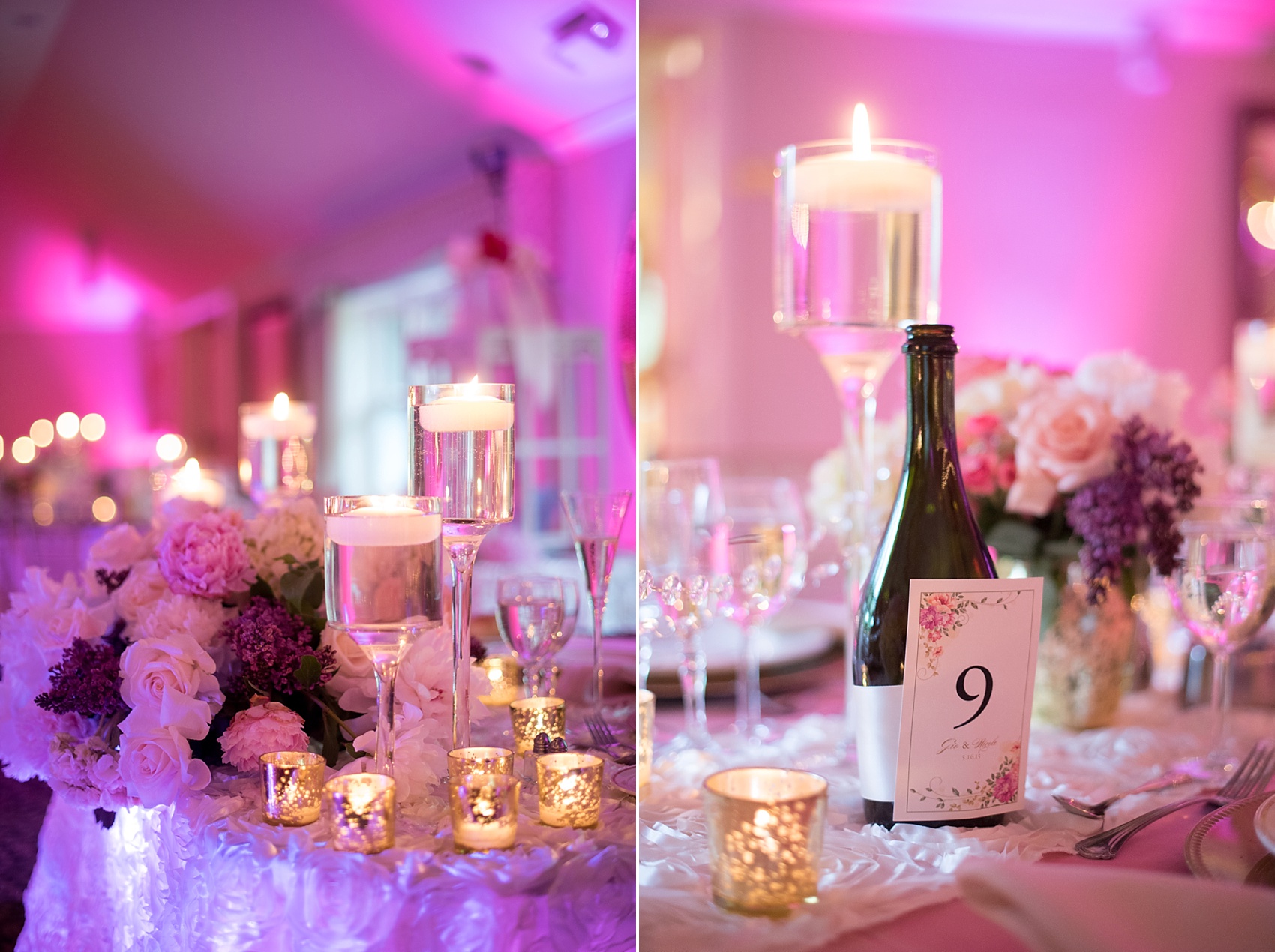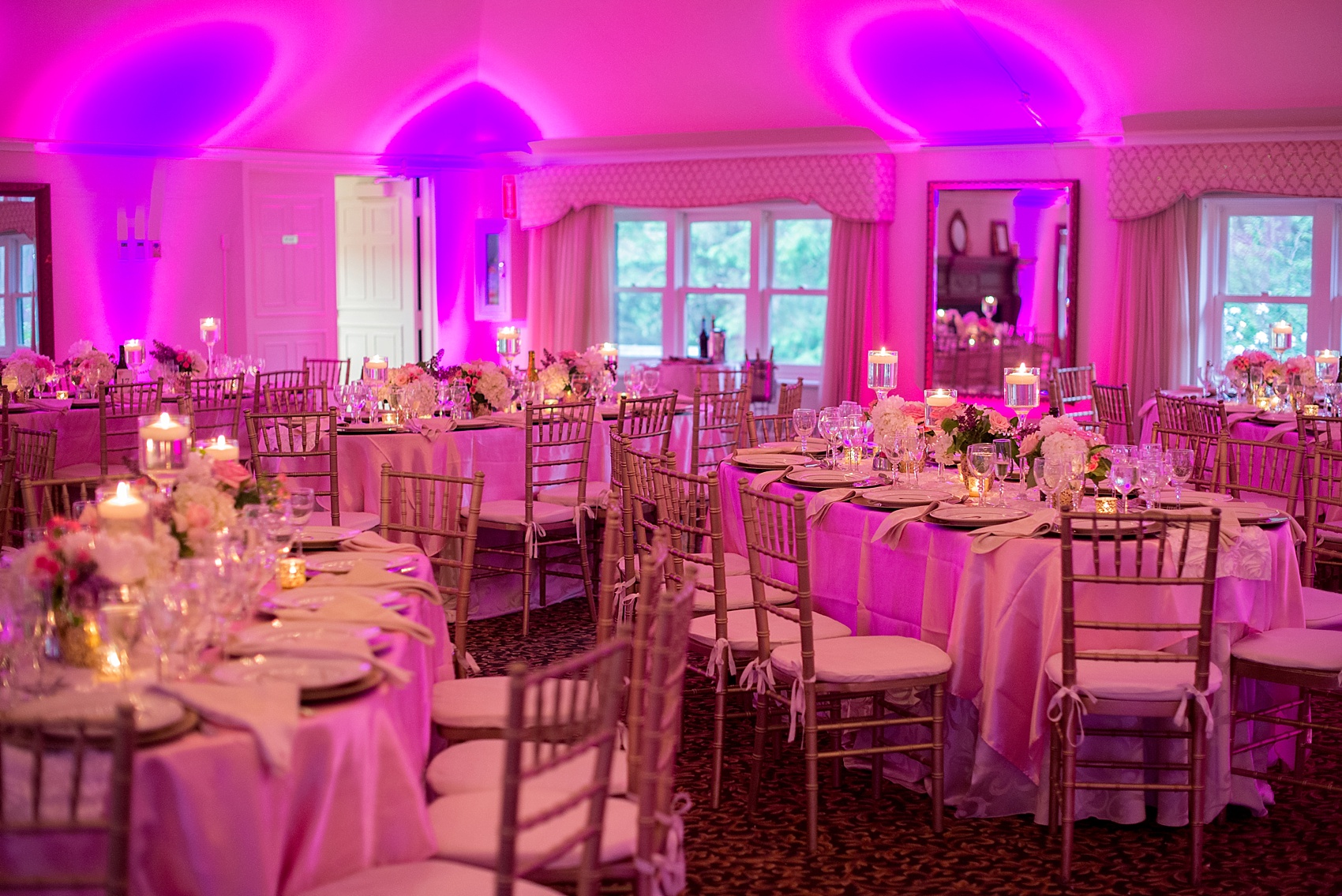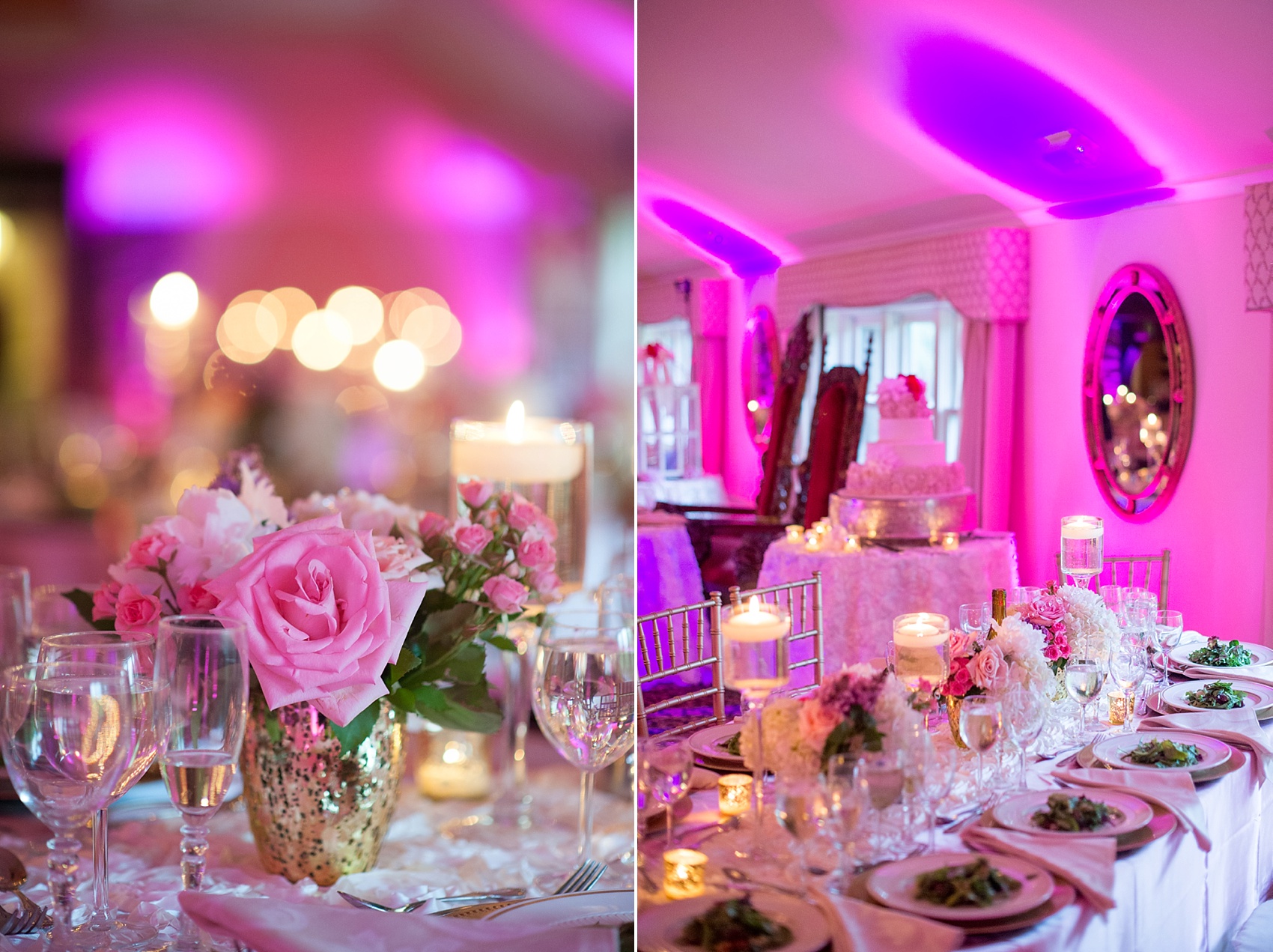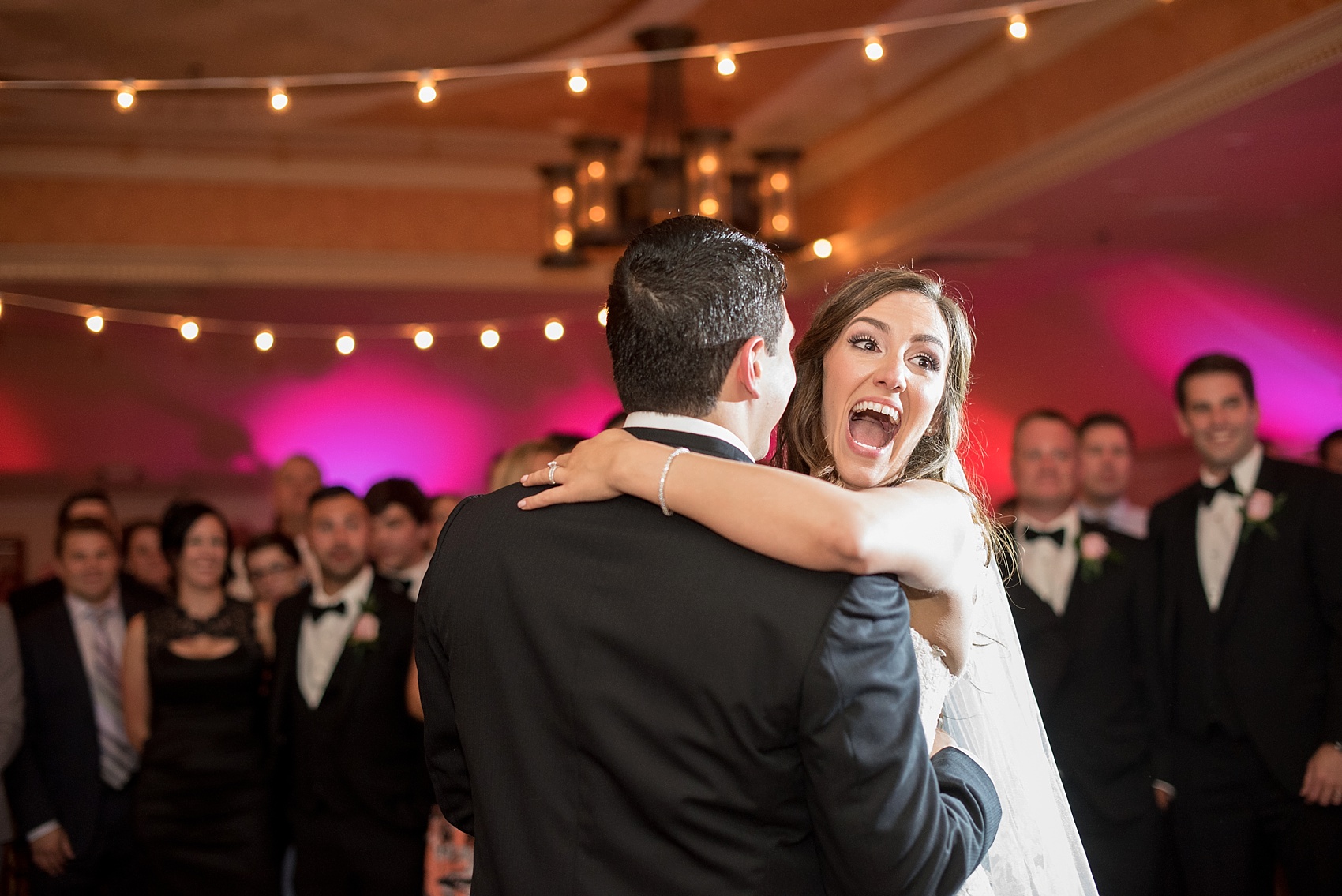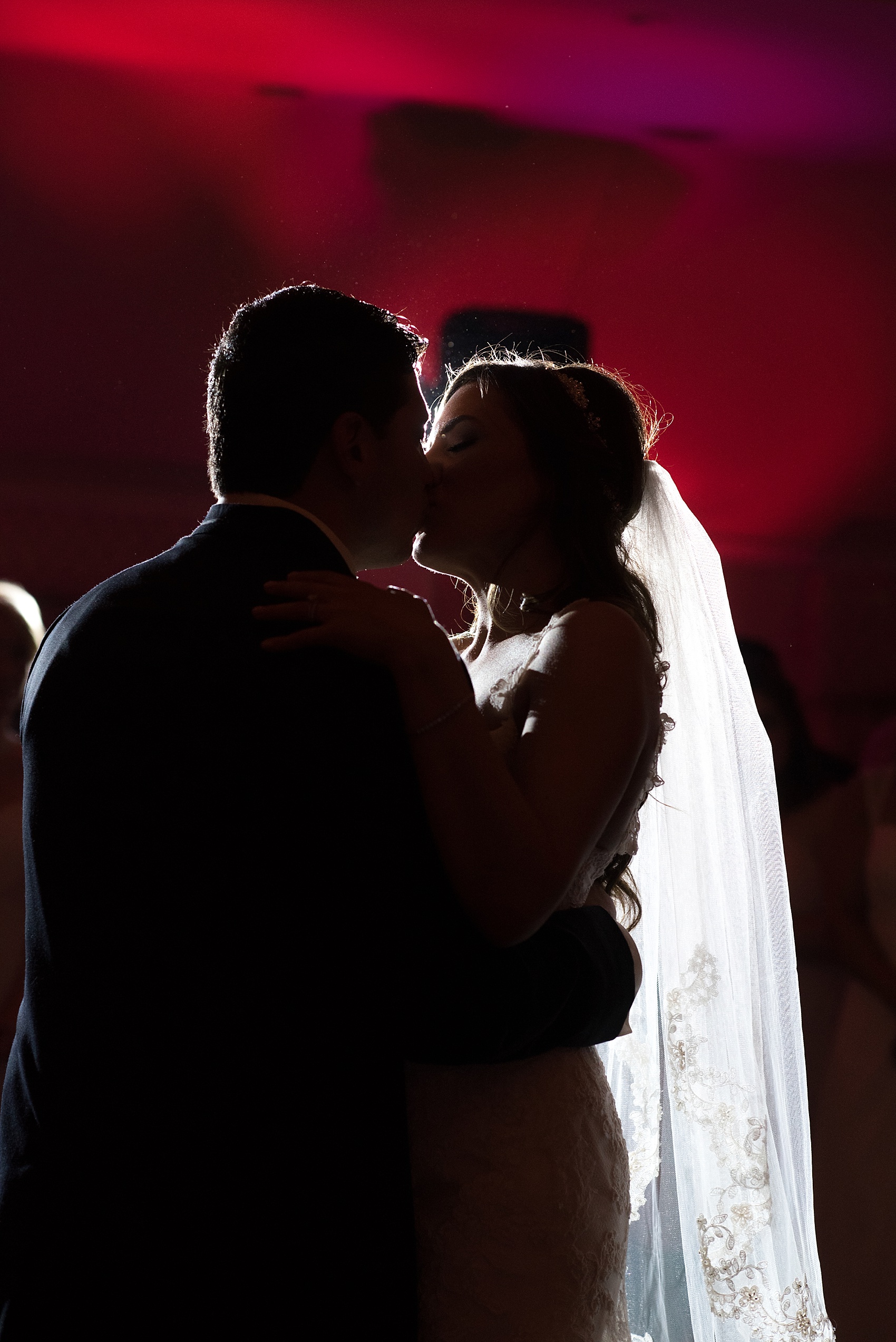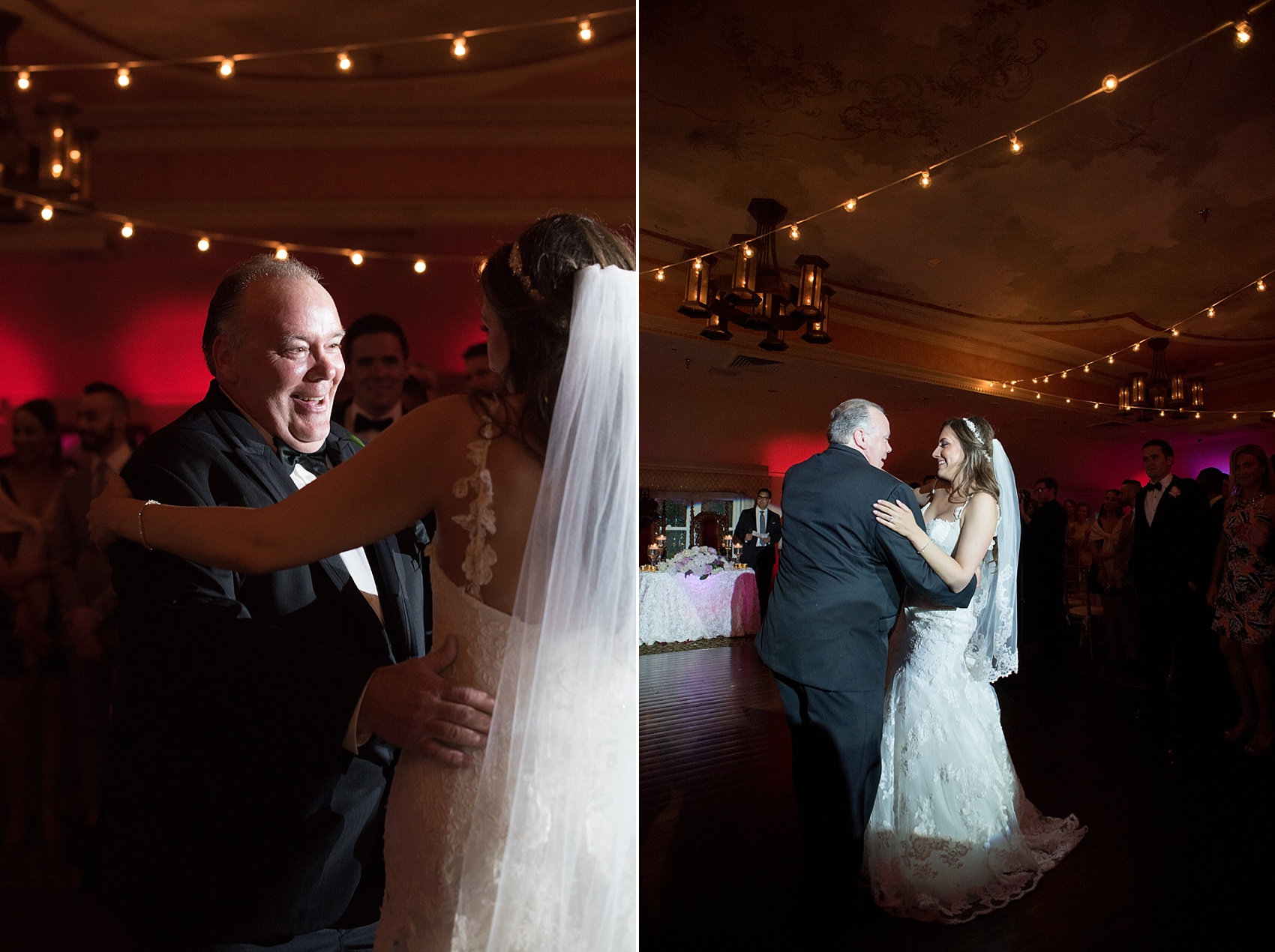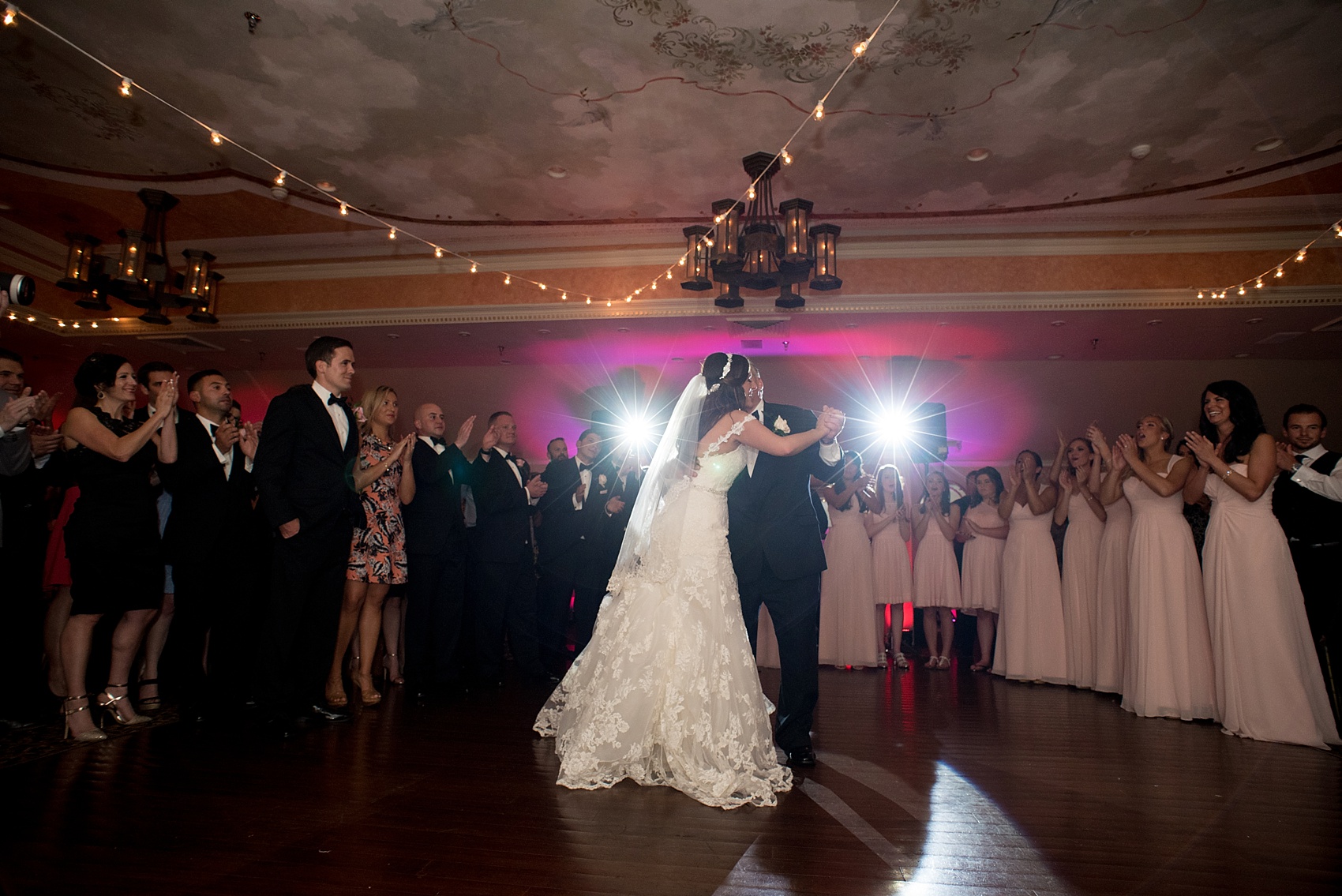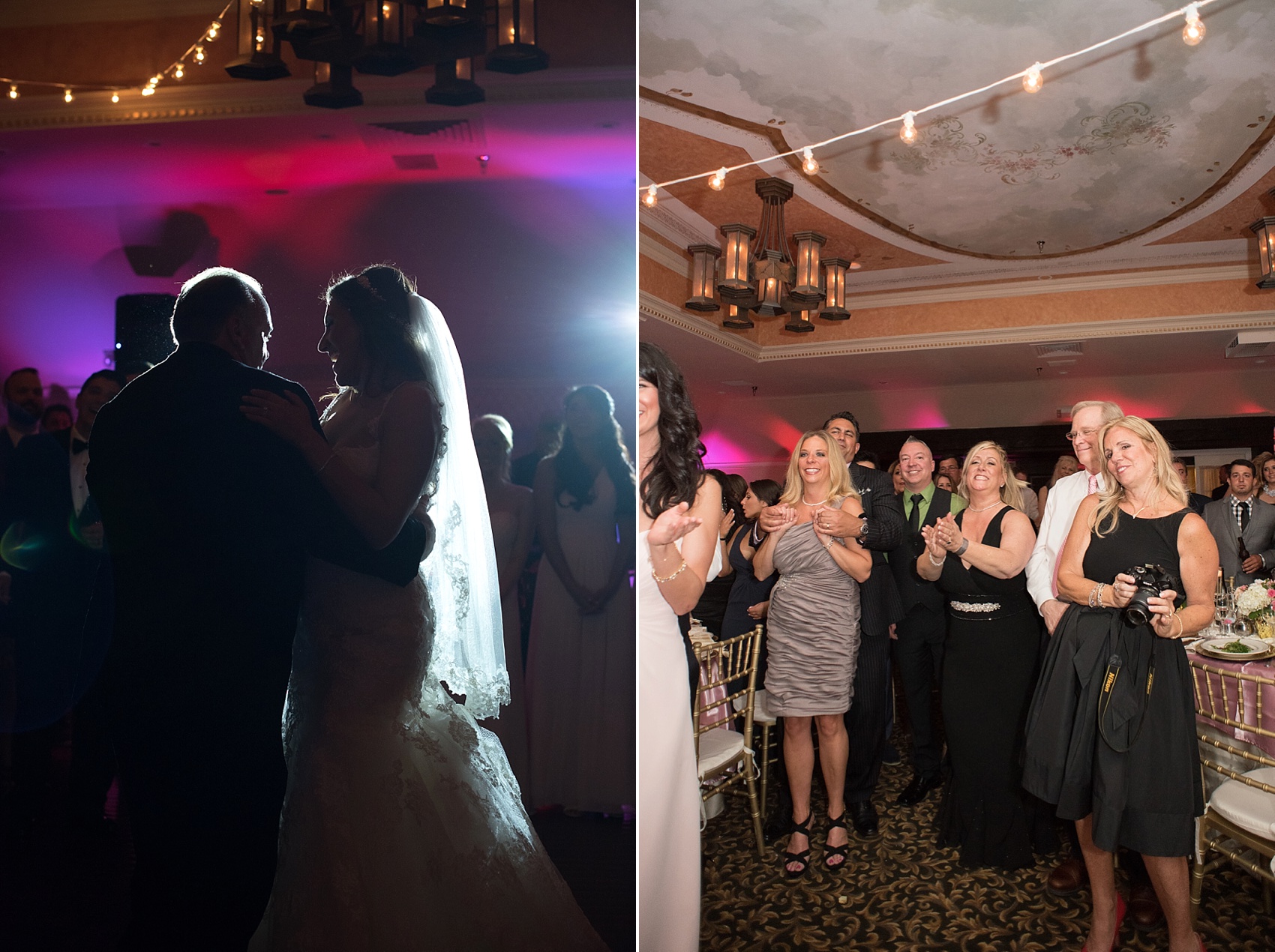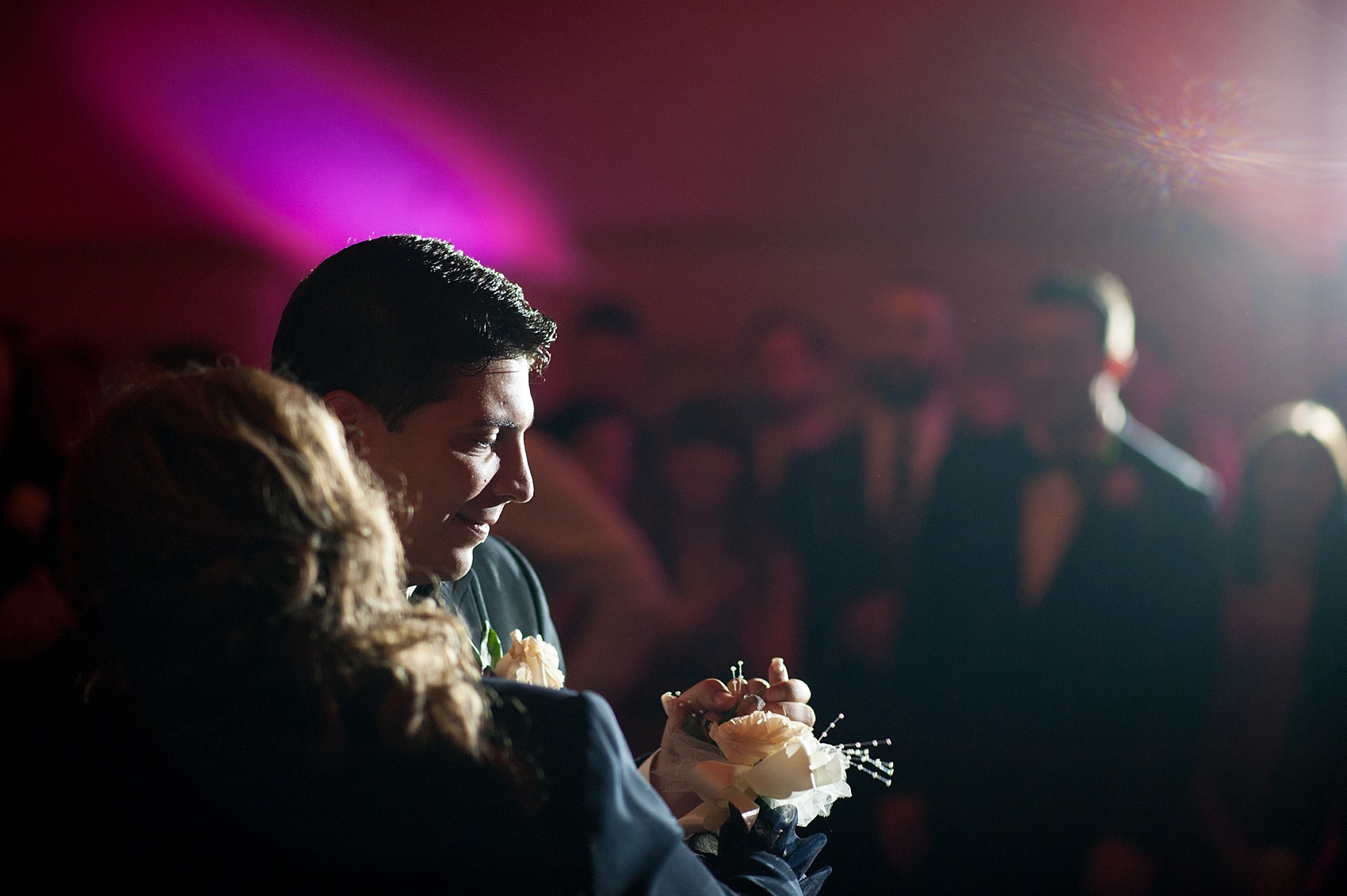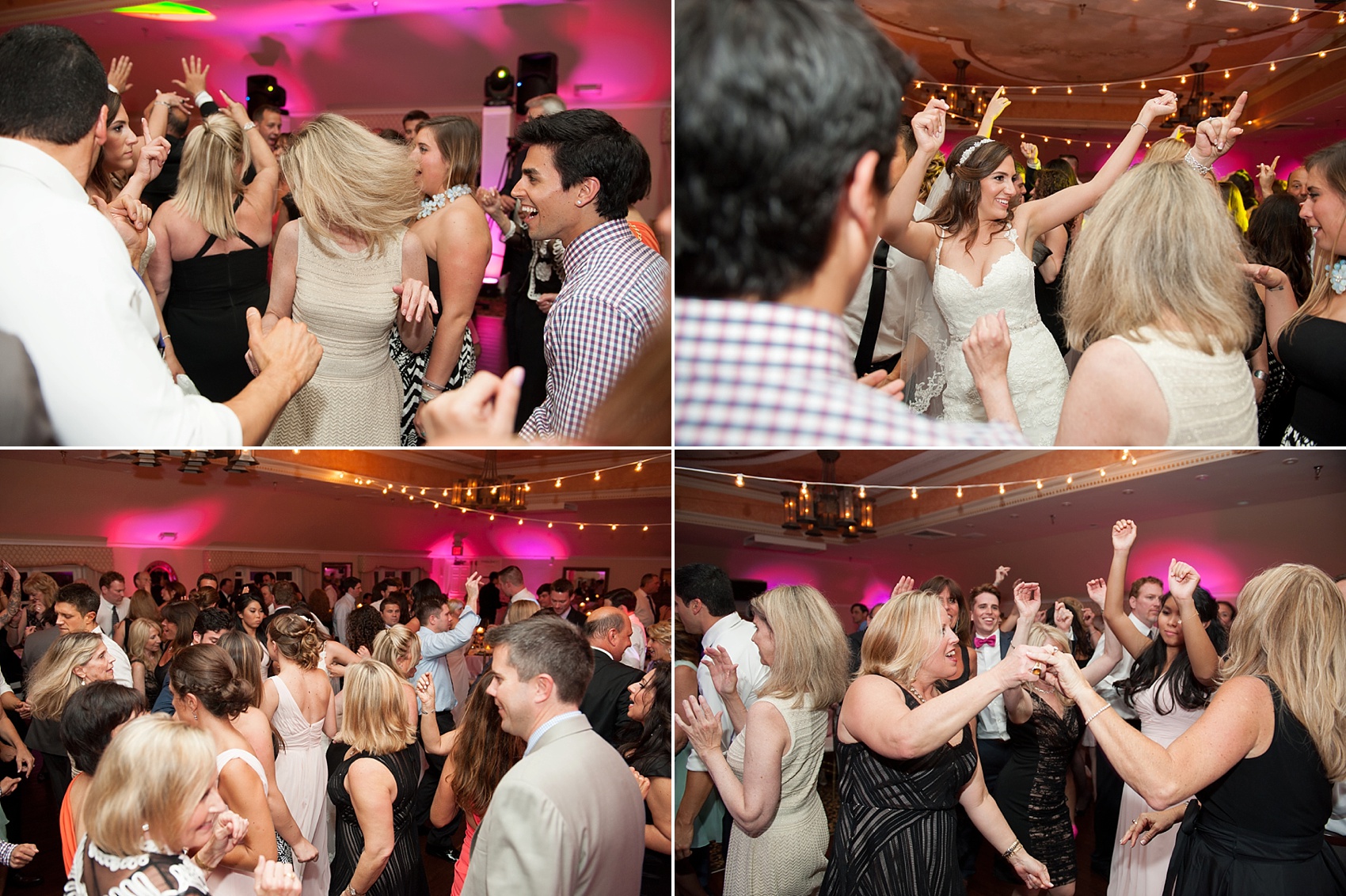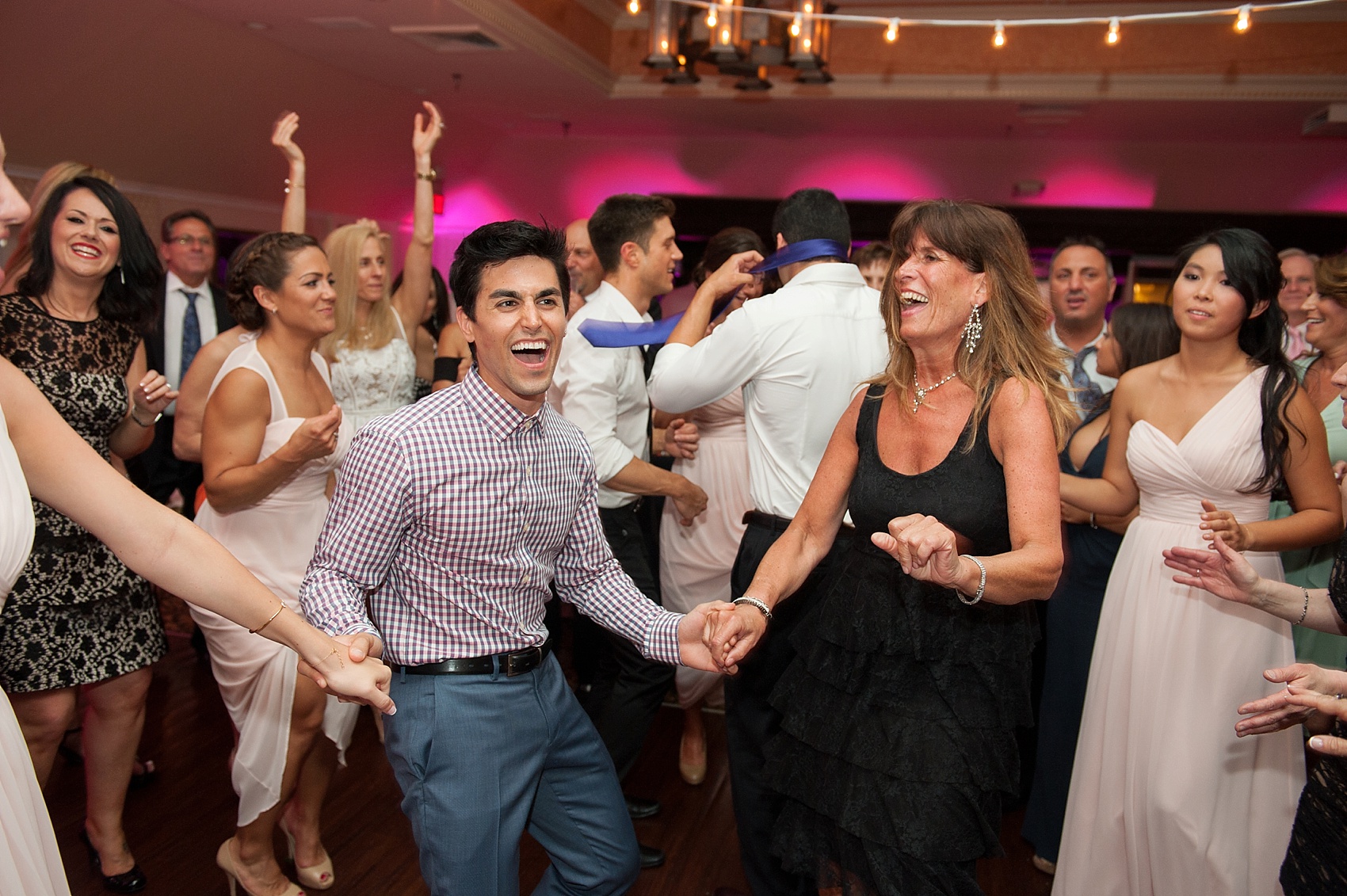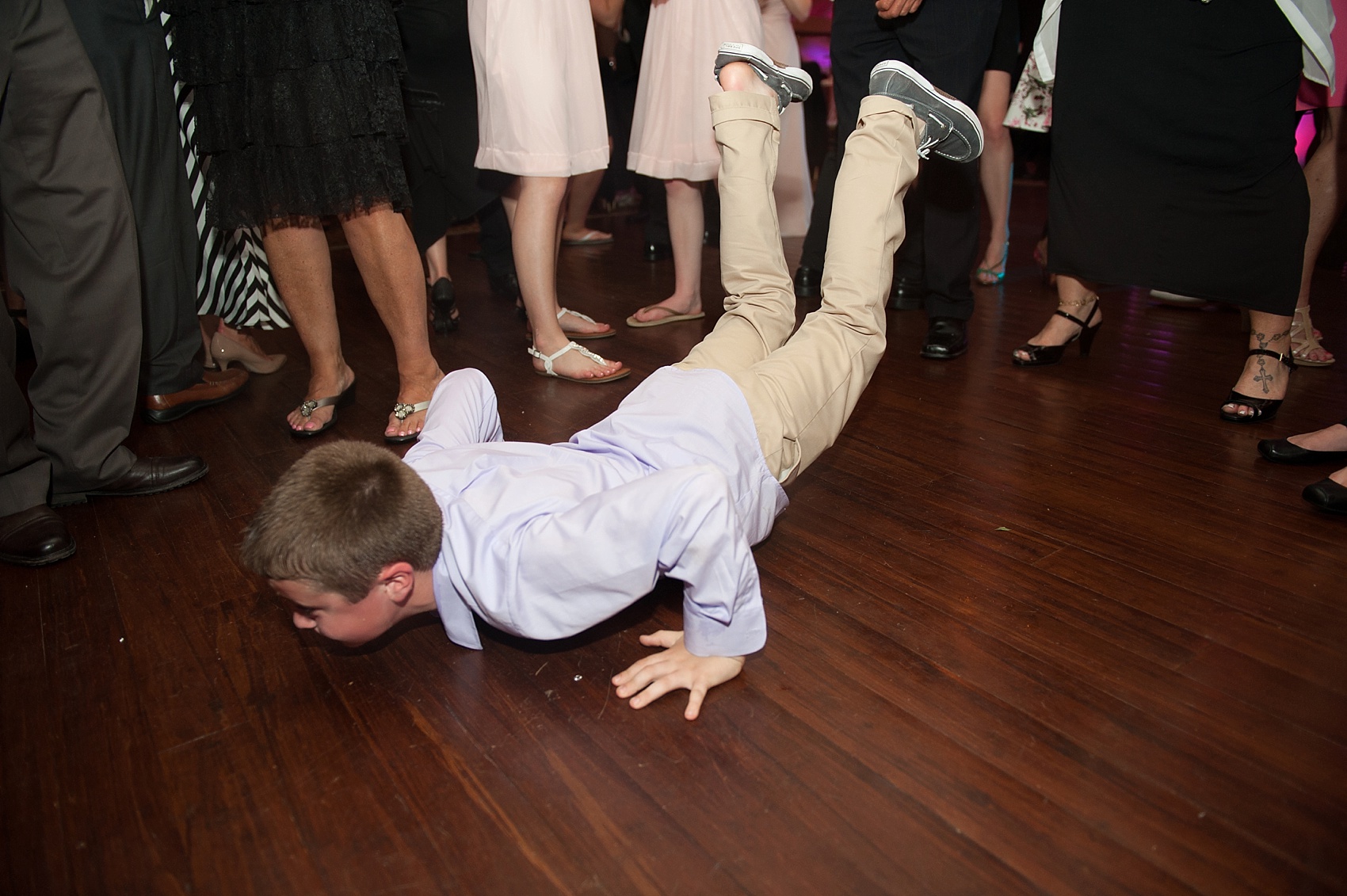 The energy on the dance floor, from the moment everyone stepped into the room, was seriously off the charts. I've never seen so many people sustain such a high energy level all evening long. It was contagious!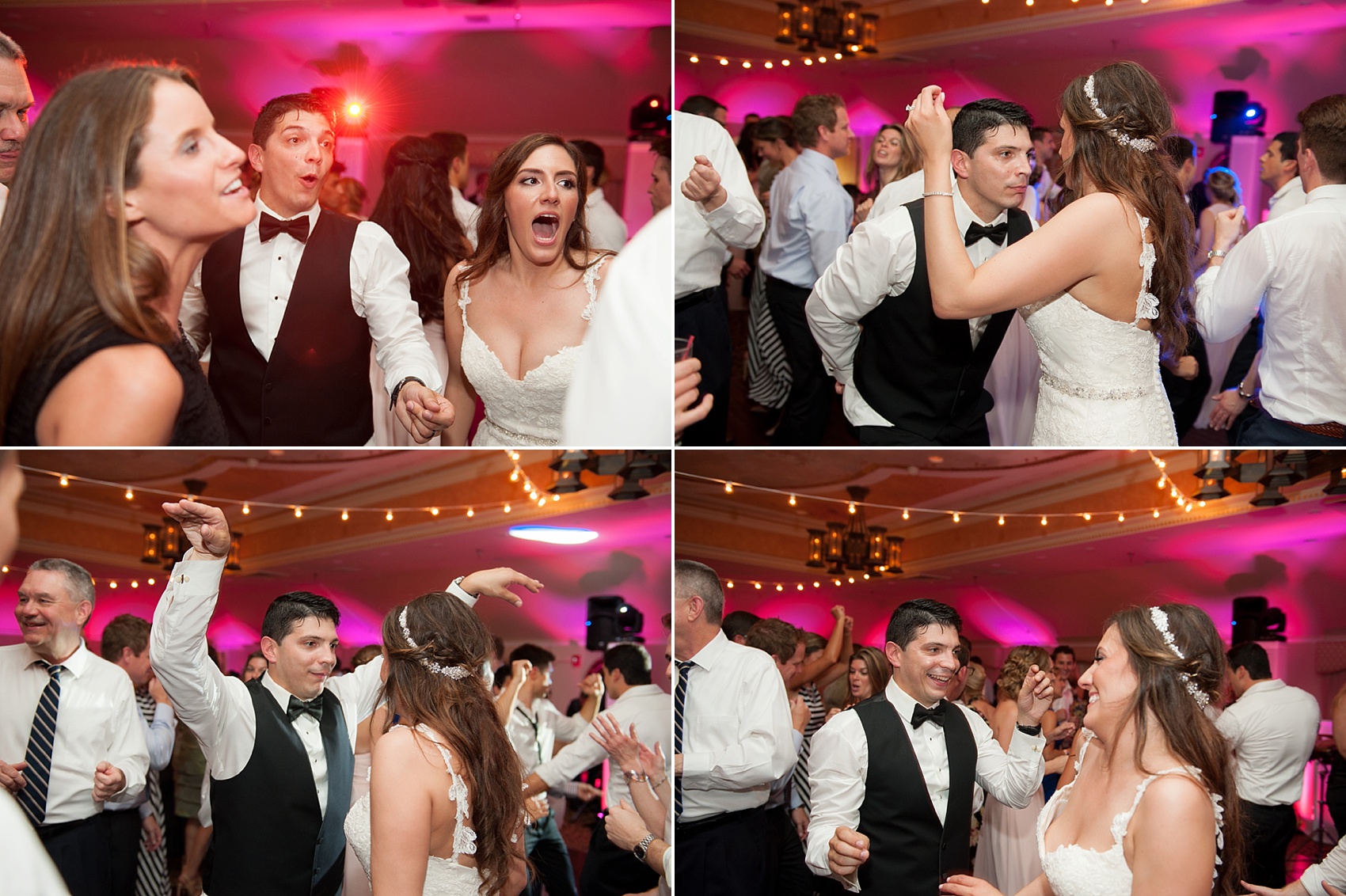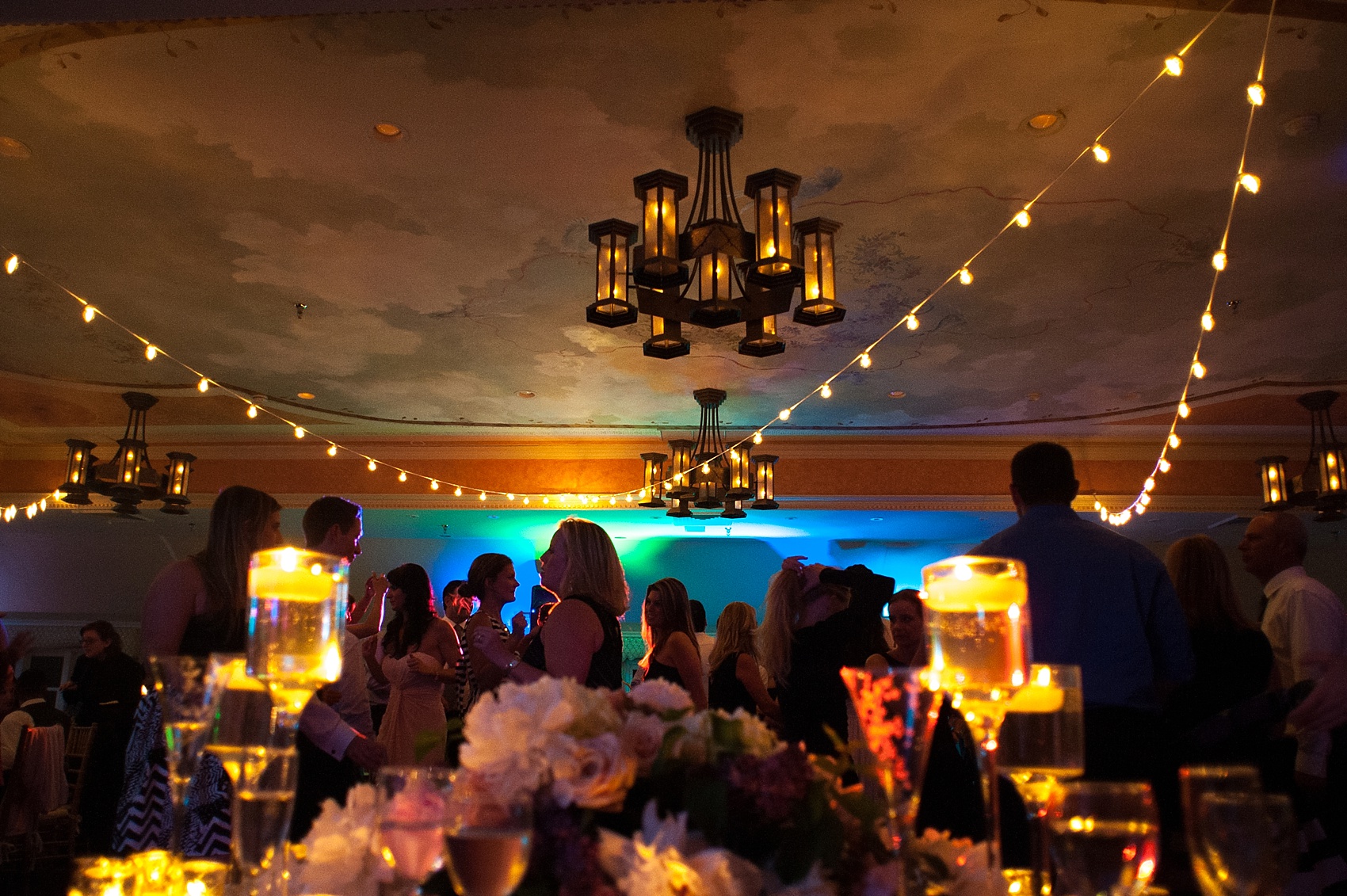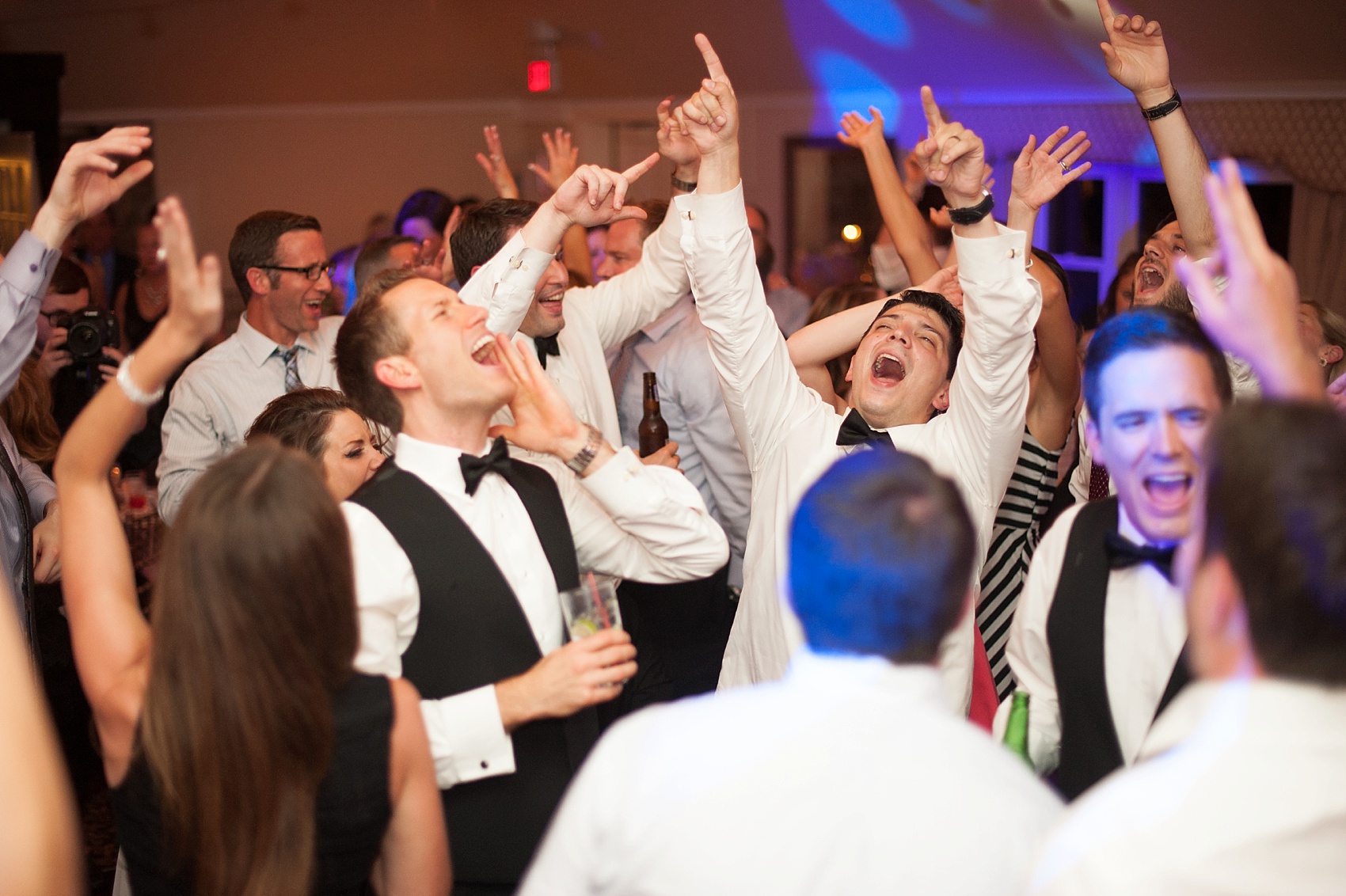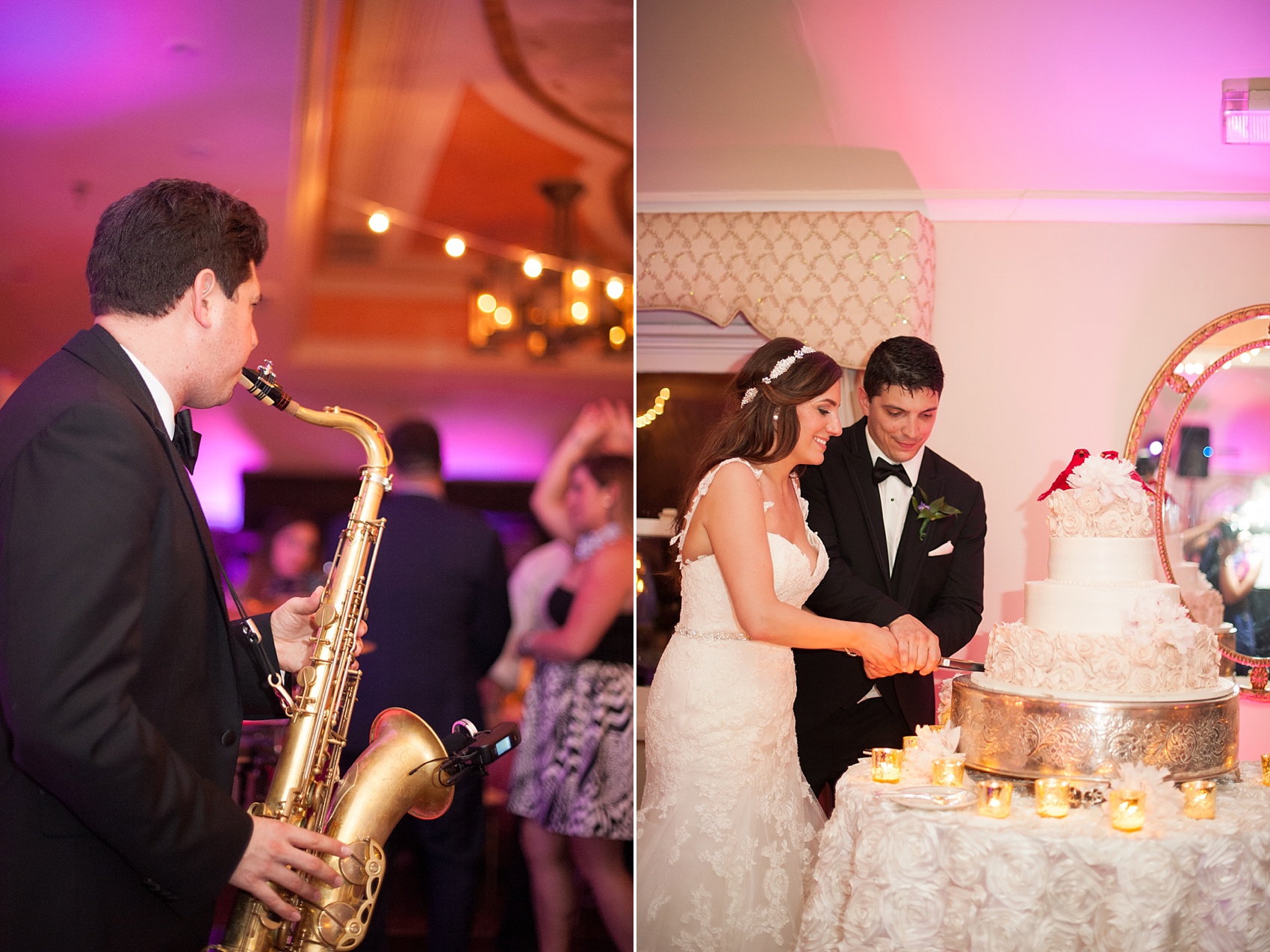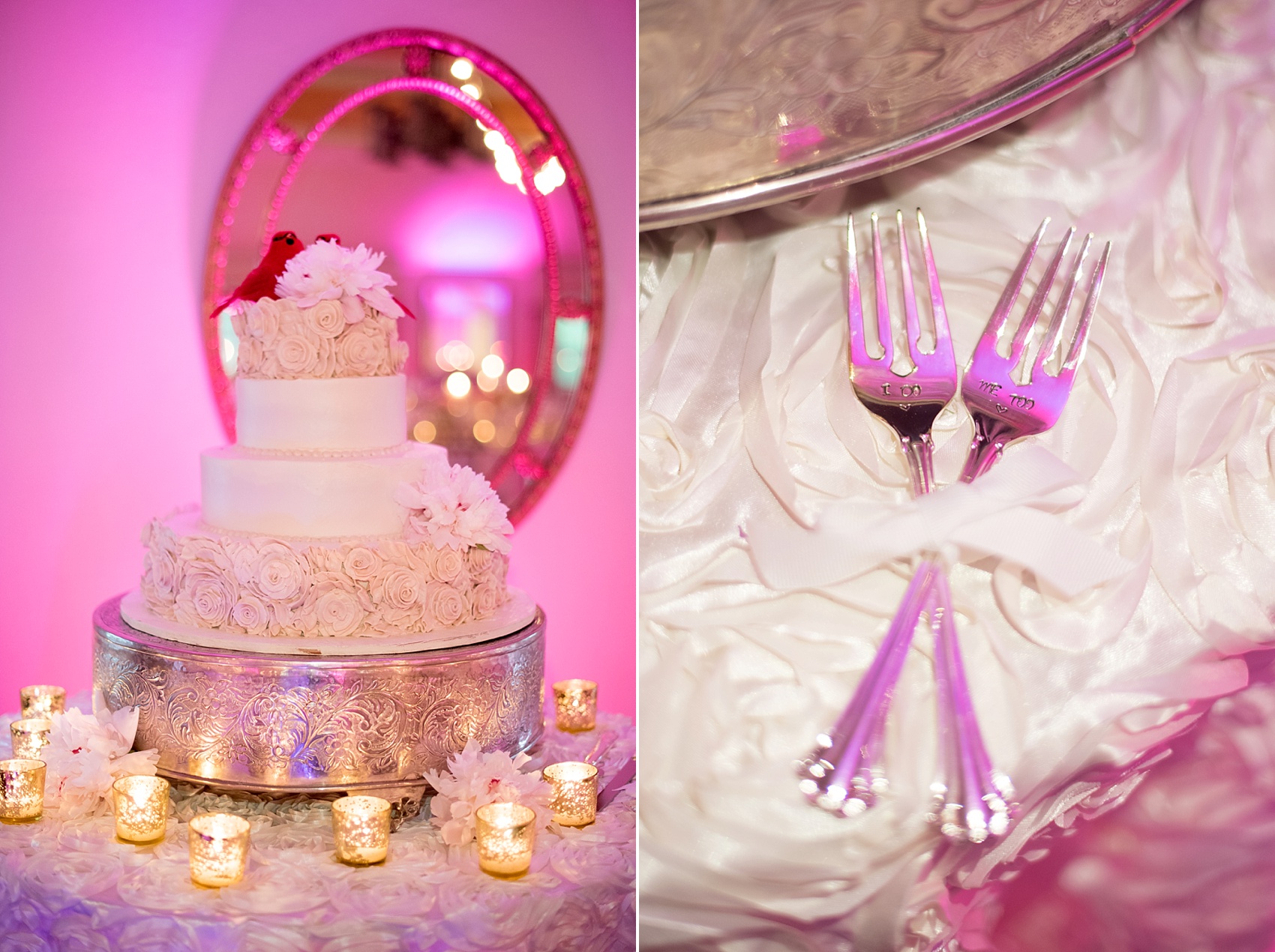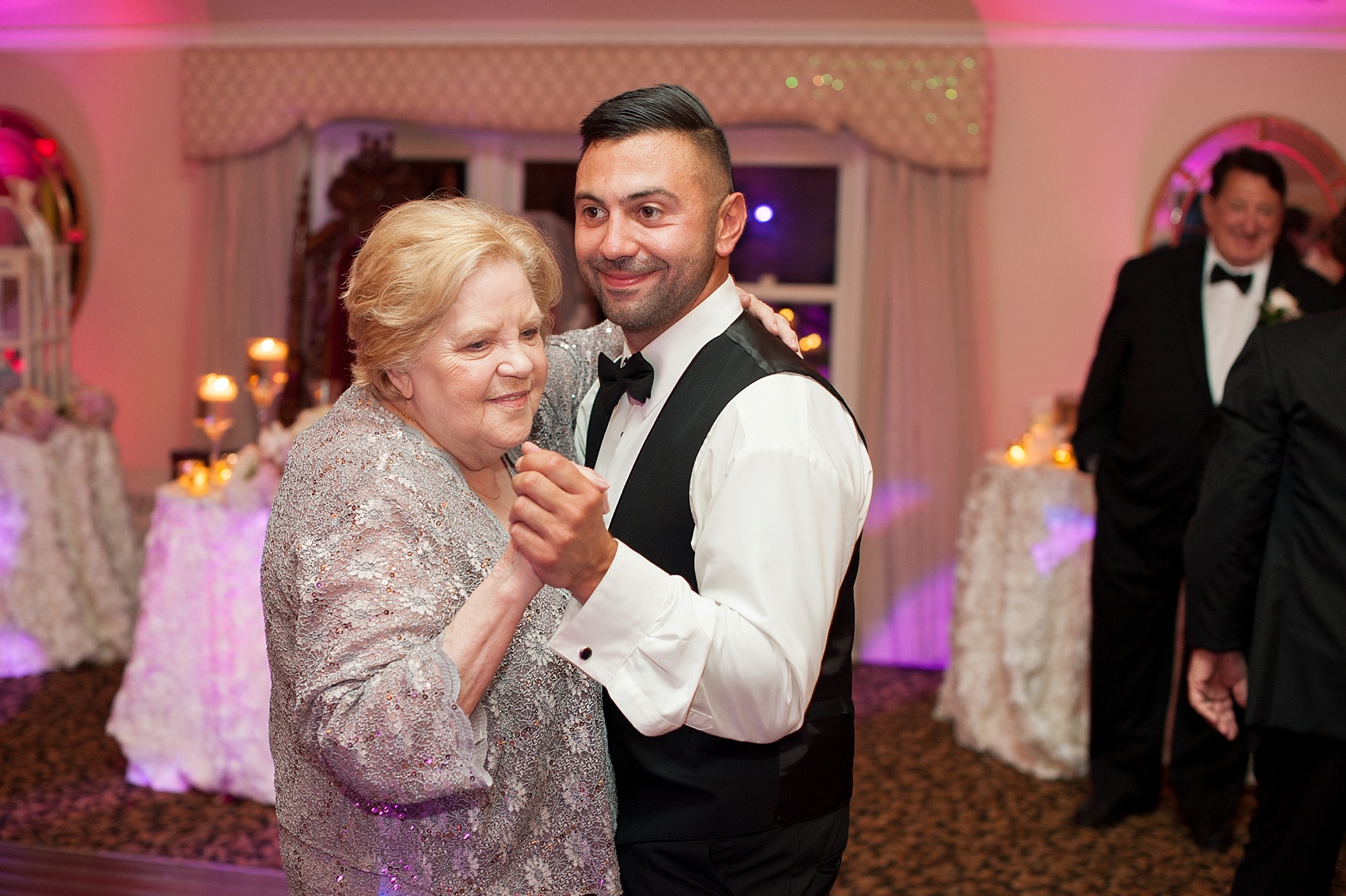 As Gio's brother Matt took grandma for a spin on the dance floor, Gio and Nicole enjoyed another spin too!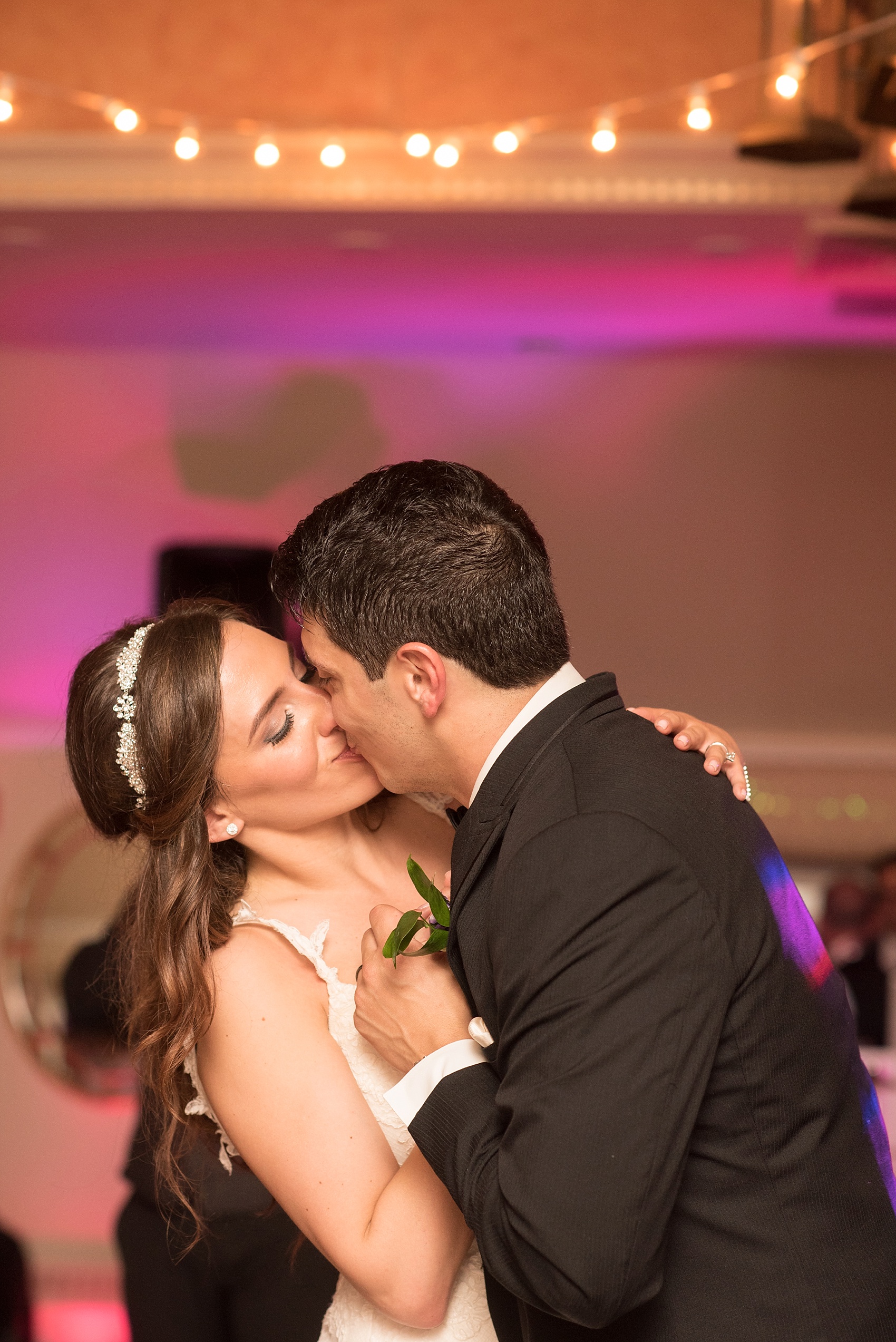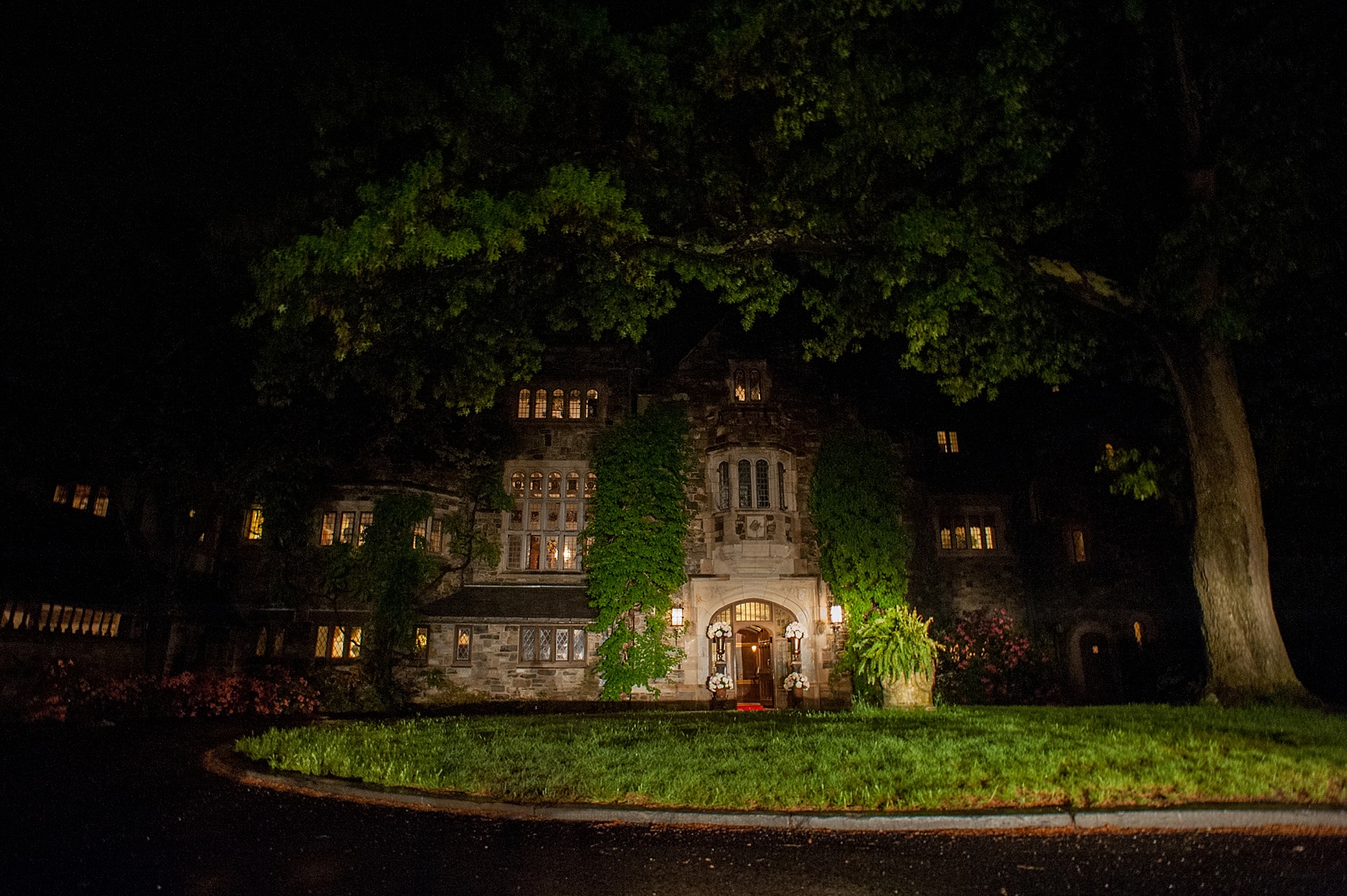 After some passed late night snacks and desserts and a picturesque final kiss, we hit the rain covered road with huge smiles on our faces and great memories from their perfect day.
Congrats Nicole and Gio! I know this was truly your dream day and I am so honored I was there to capture it all.
Event Planner and Floral Design: Warren Country Events / Venue: Skylands Manor / Wedding gown: Park Avenue Bridal, designer Enzoani / Bridesmaids dresses: Bella Bridal, designer Bill Levkoff / Rings: The Jewelry Store  / Bridal shoes: Badgley Mischka / Tuxedo: Dante Zeller / DJ: Eclipse Entertainment / Invitations: Design Squared / Makeup: Casey Astudillo / Hair: Denise Gunello / String Quartet: Vogue Music Events