They couldn't have known they would marry years and have a Westbury Manor wedding, after meeting in high school. As someone who had a high school sweetheart I think it's common for a couple who's so in love in their youth to envision what marriage will be like at a certain point in their relationship. For Steph and Dave that came to fruition!
One of my favorite moments of the day was hearing Steph's Maid of Honor, her younger sister, Michelle's, speech to the newlyweds during the reception. She first said she didn't really know life without Dave in it since she's known him since she was 8 years old. But the funniest and sweetest part was when she mentioned she thought she would also leave high school with a high school sweetheart. Her sister got one. She would too, right? She realized upon graduation that not everyone is lucky enough to find love in their teenage years like her older sister and brother-in-law did!
Here are some highlights from their day, including all their smiles and giggles that I fondly look back on when I see their pictures!
Getting Ready for their Westbury Manor Wedding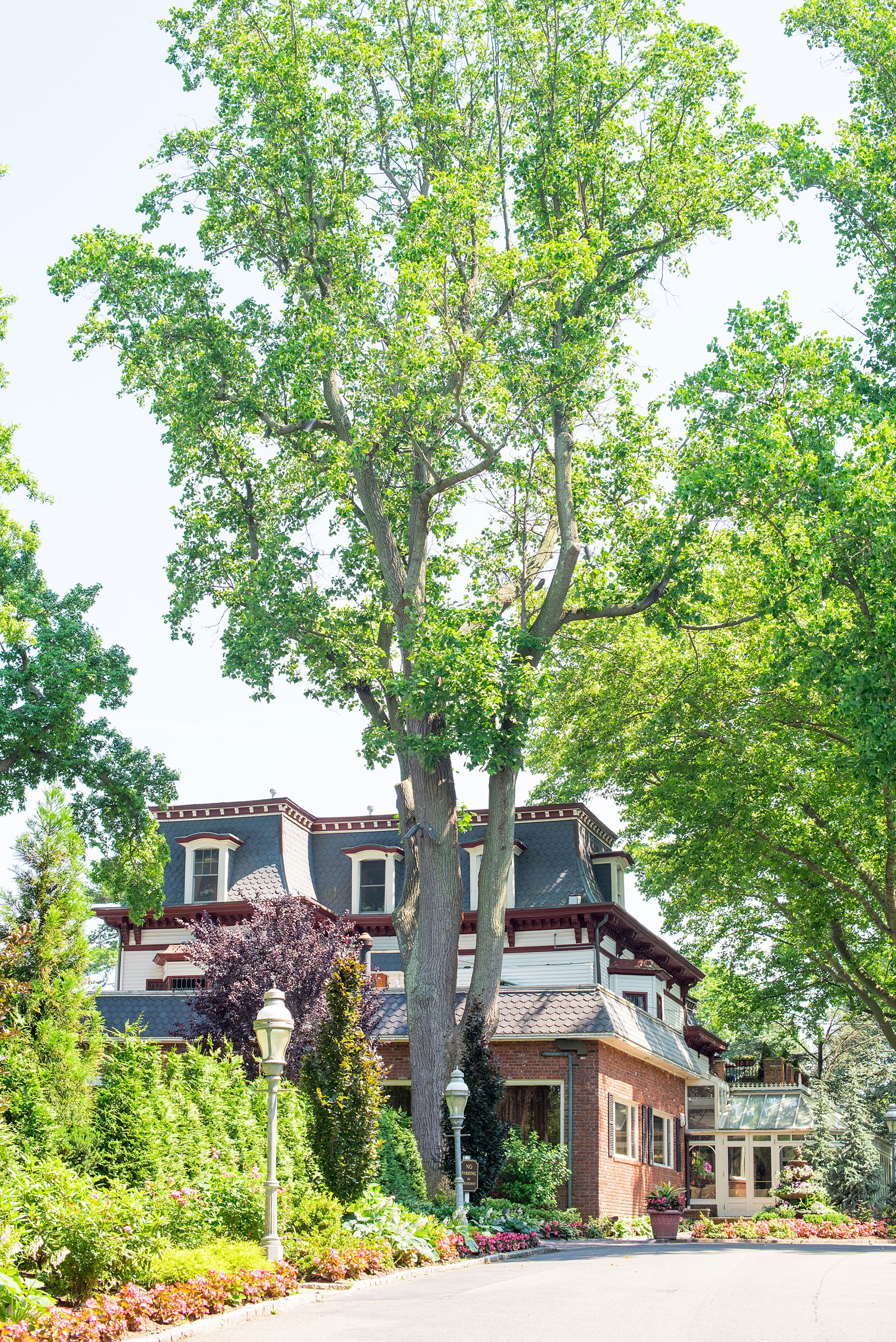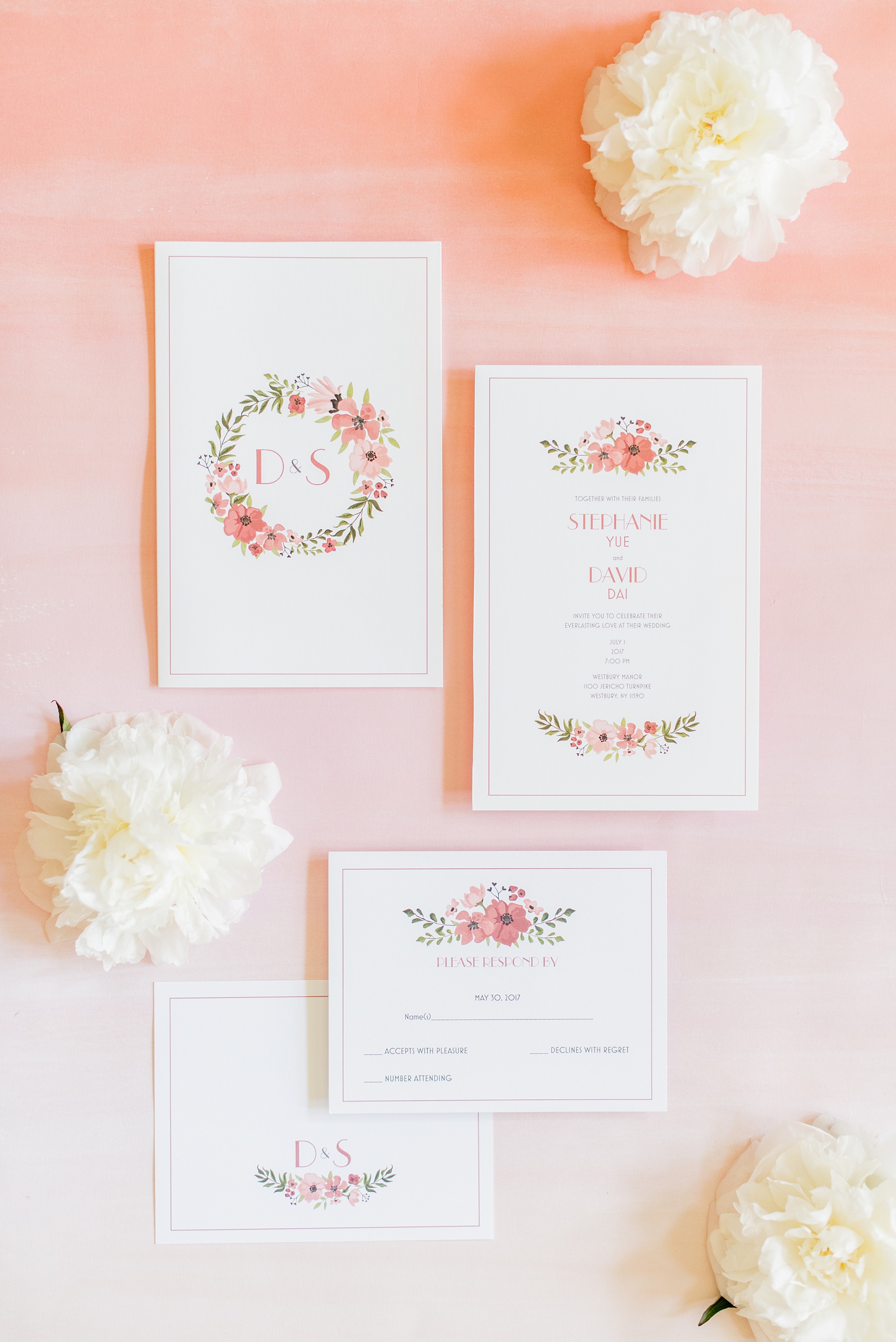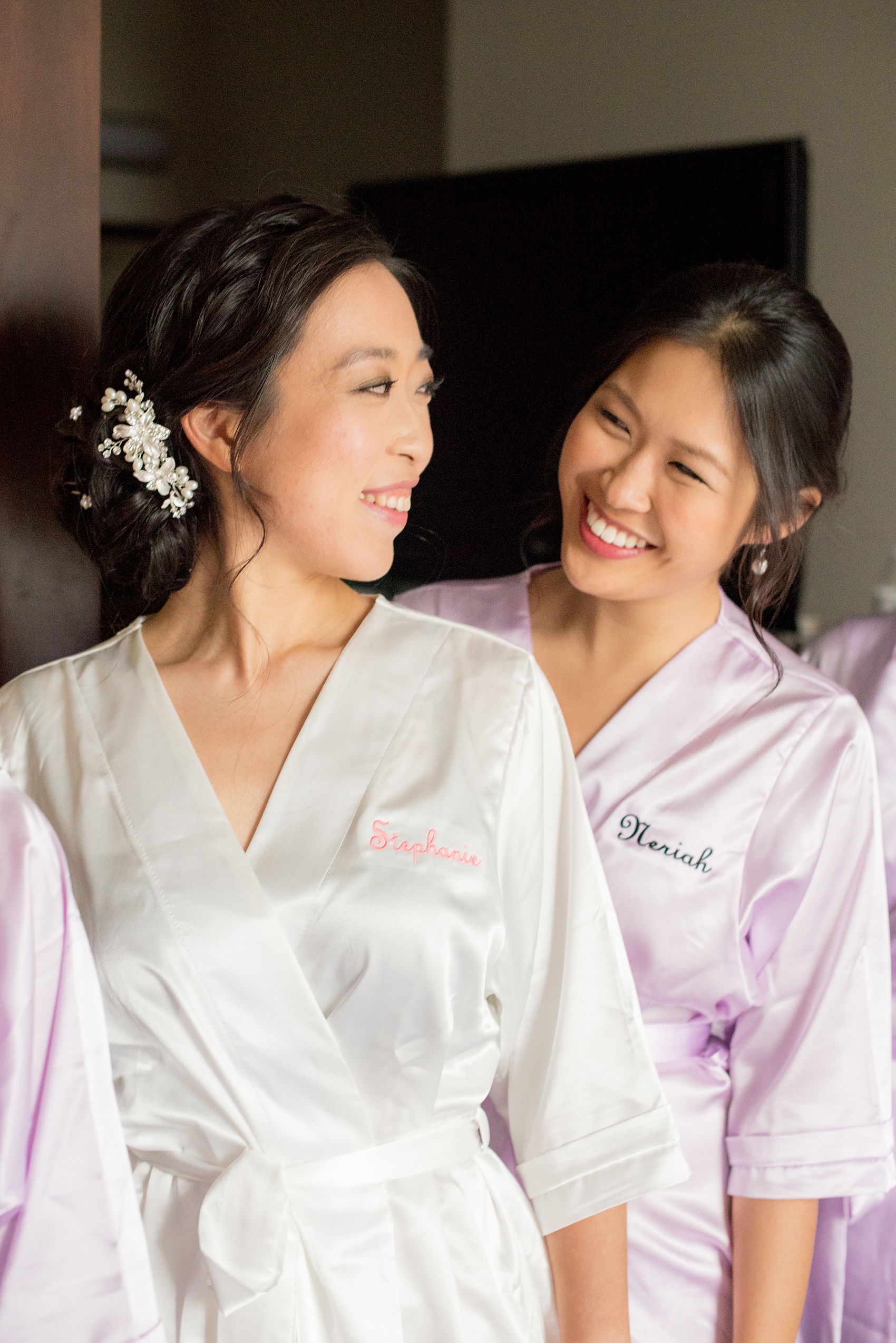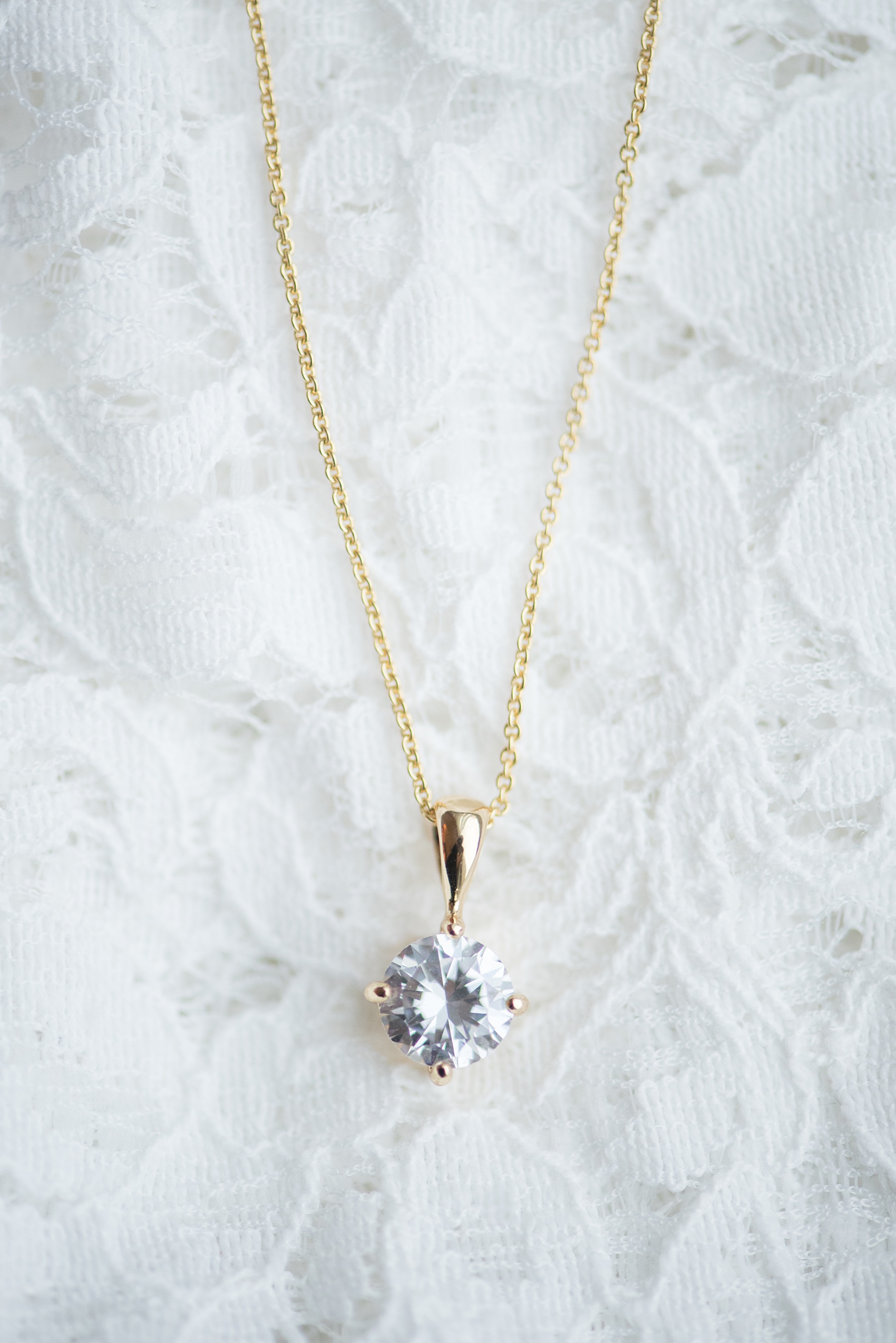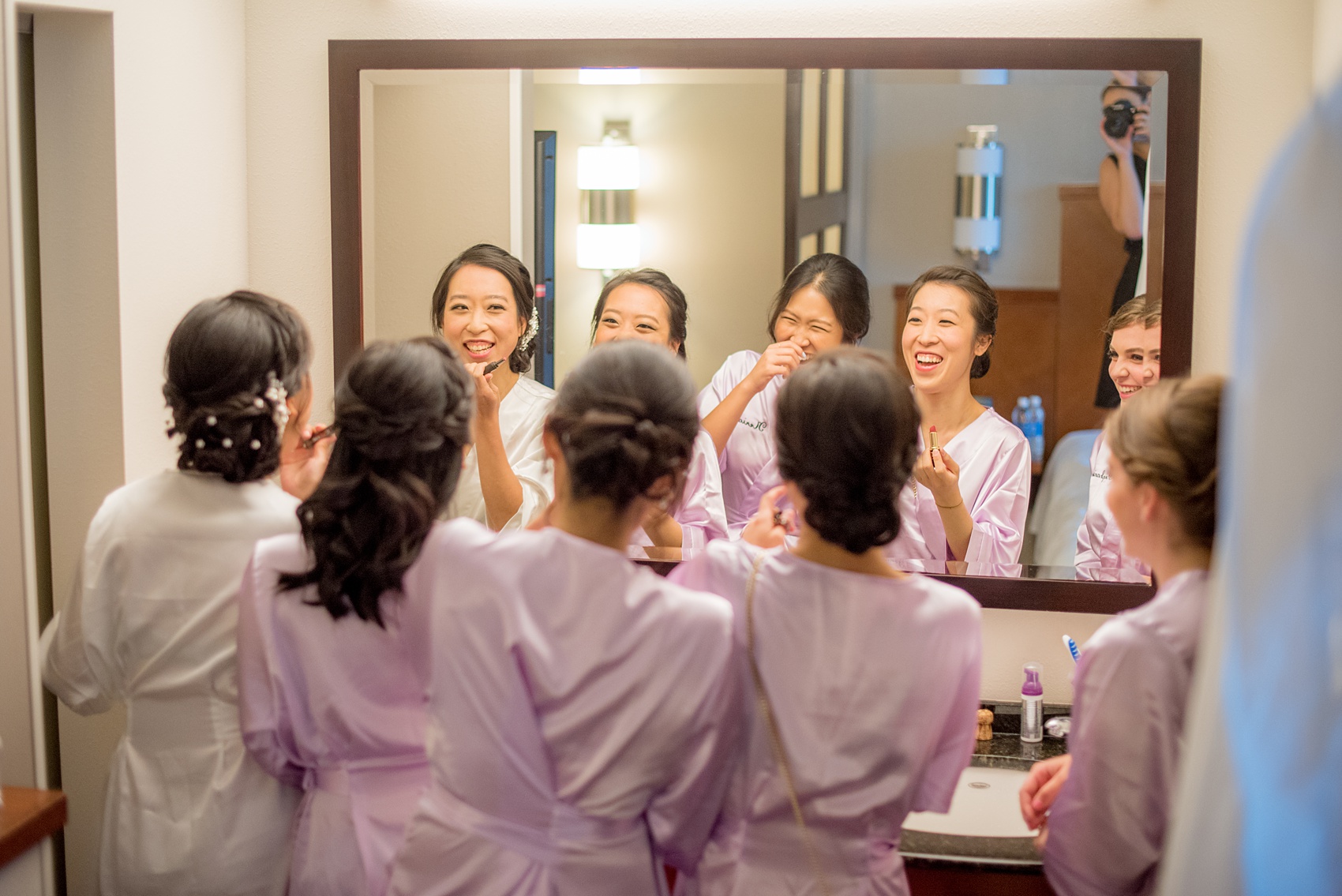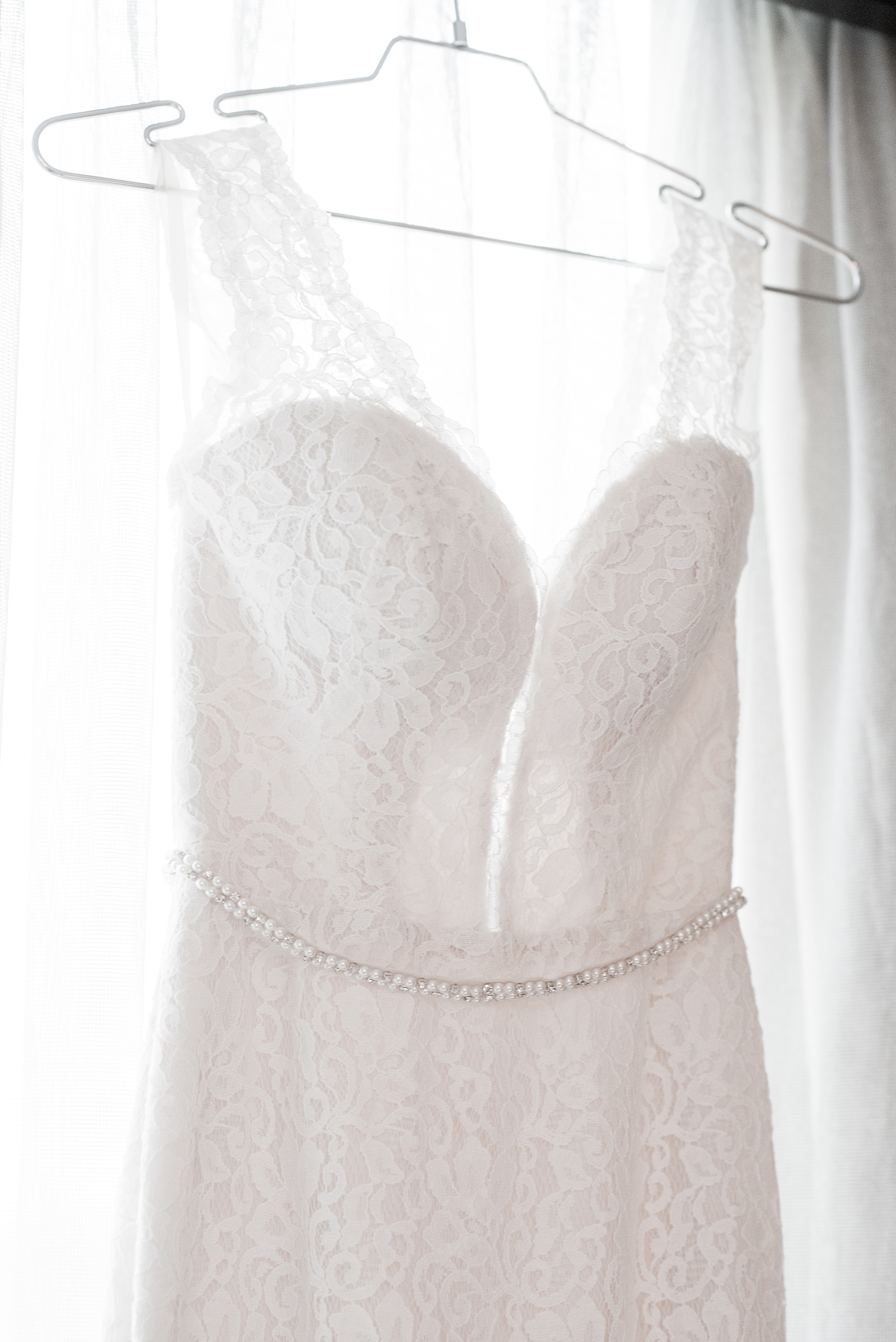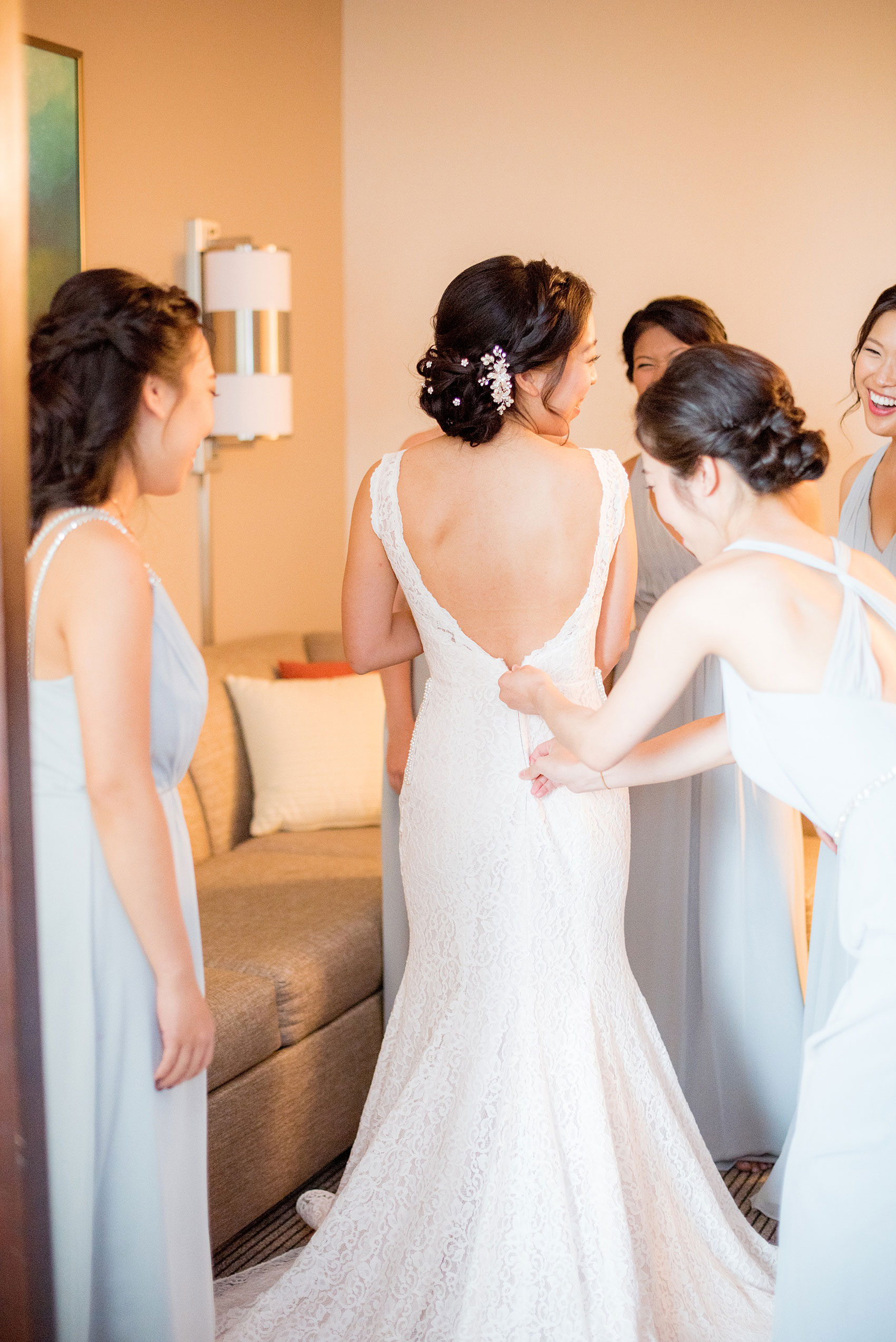 They prepared for their wedding about ten minutes away from their venue. Stephanie and her best girlfriends go ready together in one room while Dave prepared nearby, on another floor.
My wonderful second photographer, Celeste, and I were careful too coordinate so they didn't see each other as we all moved about the hotel before heading to the venue. Stephanie and David wanted to do their first look in the picturesque gardens of Westbury Manor. I seconded that notion, as it's a beautiful historic home with stunning greenery and flowers everywhere you turn.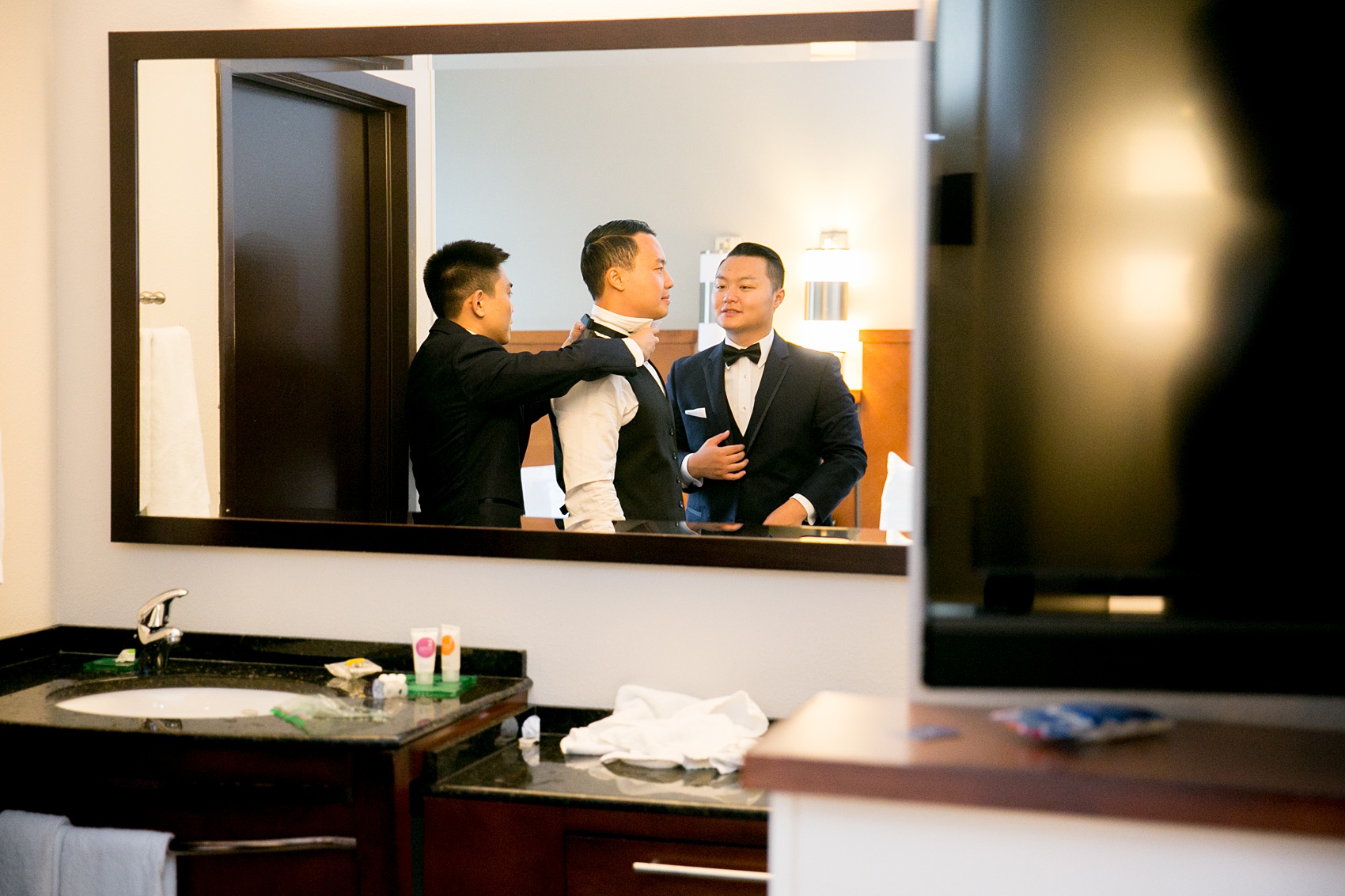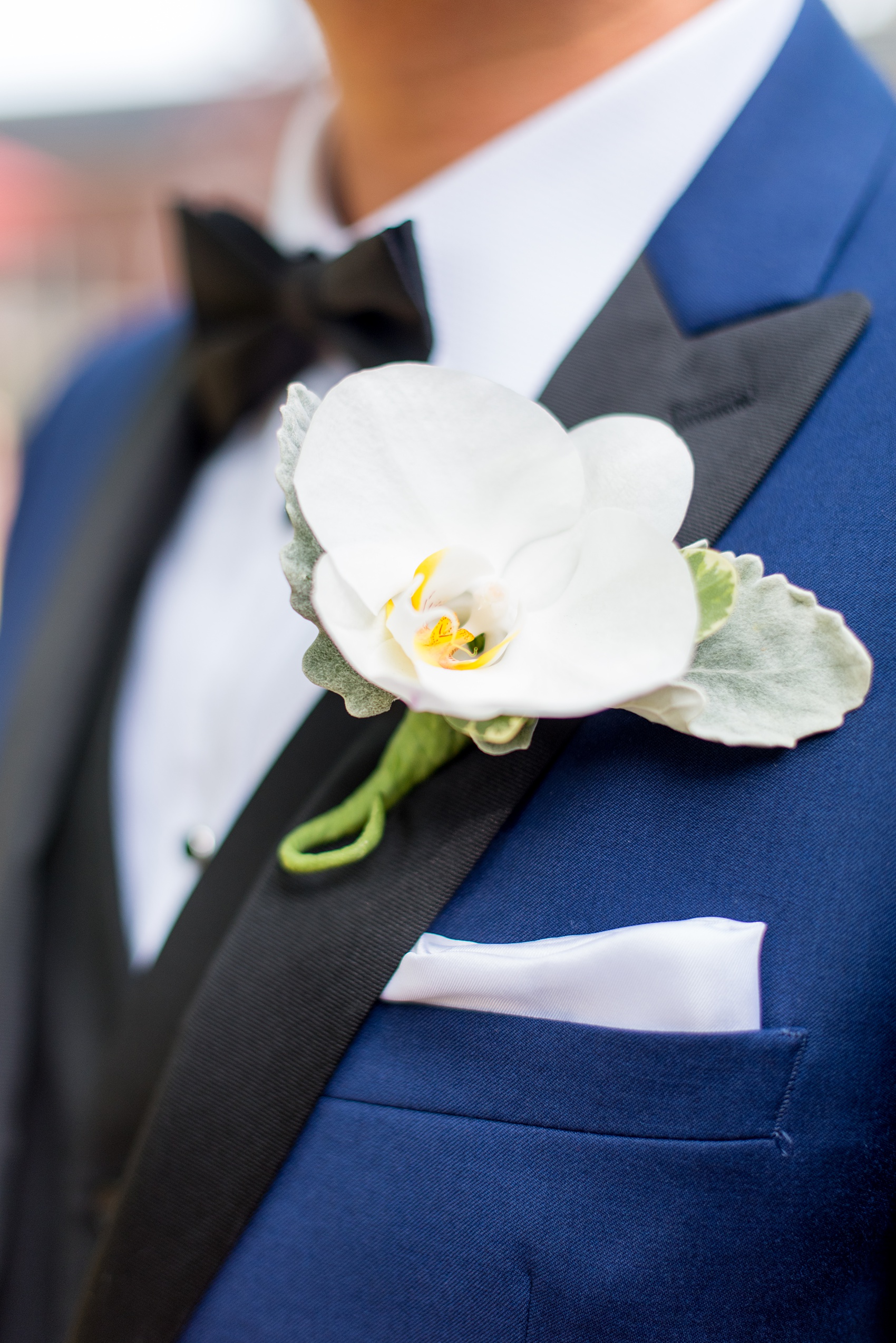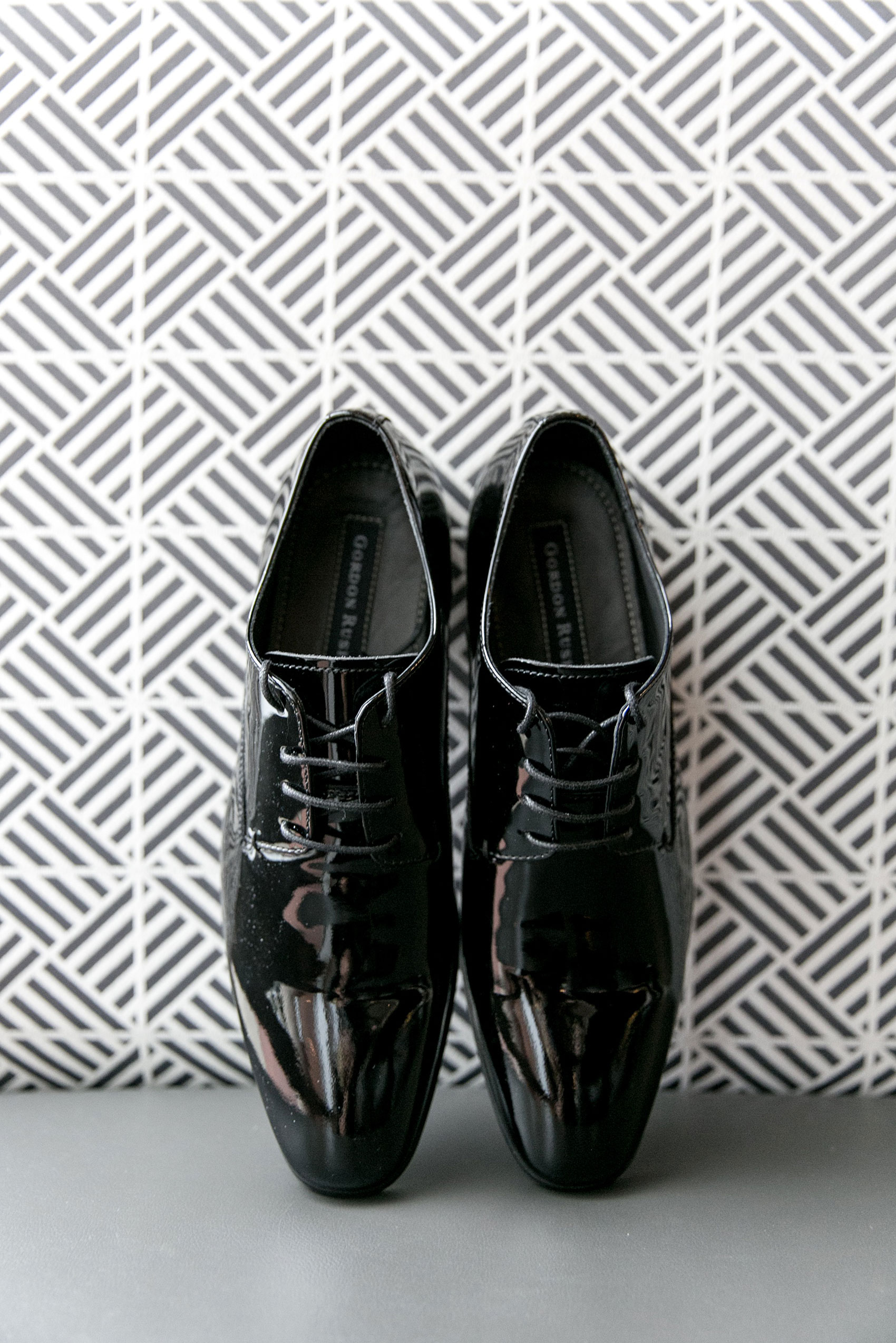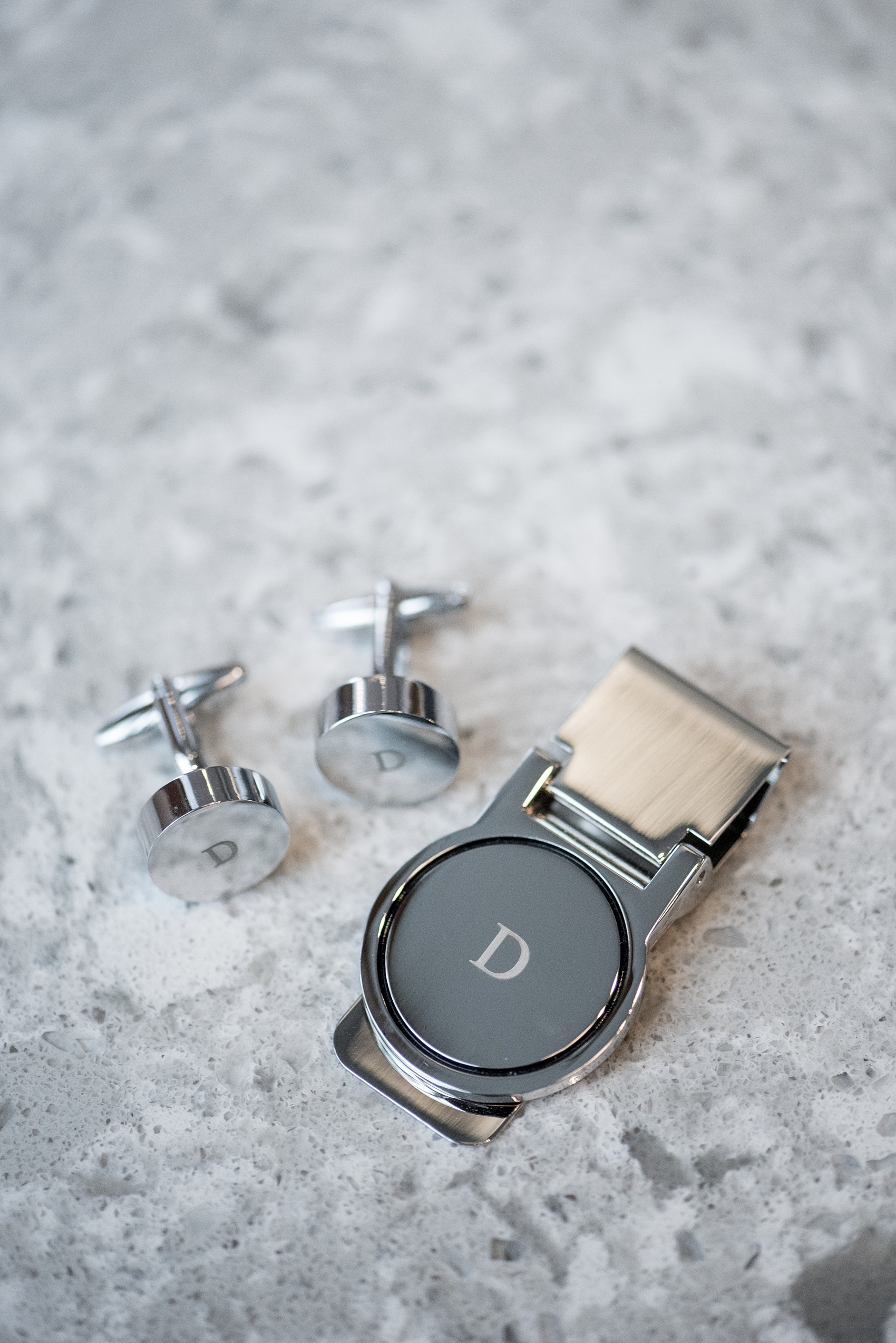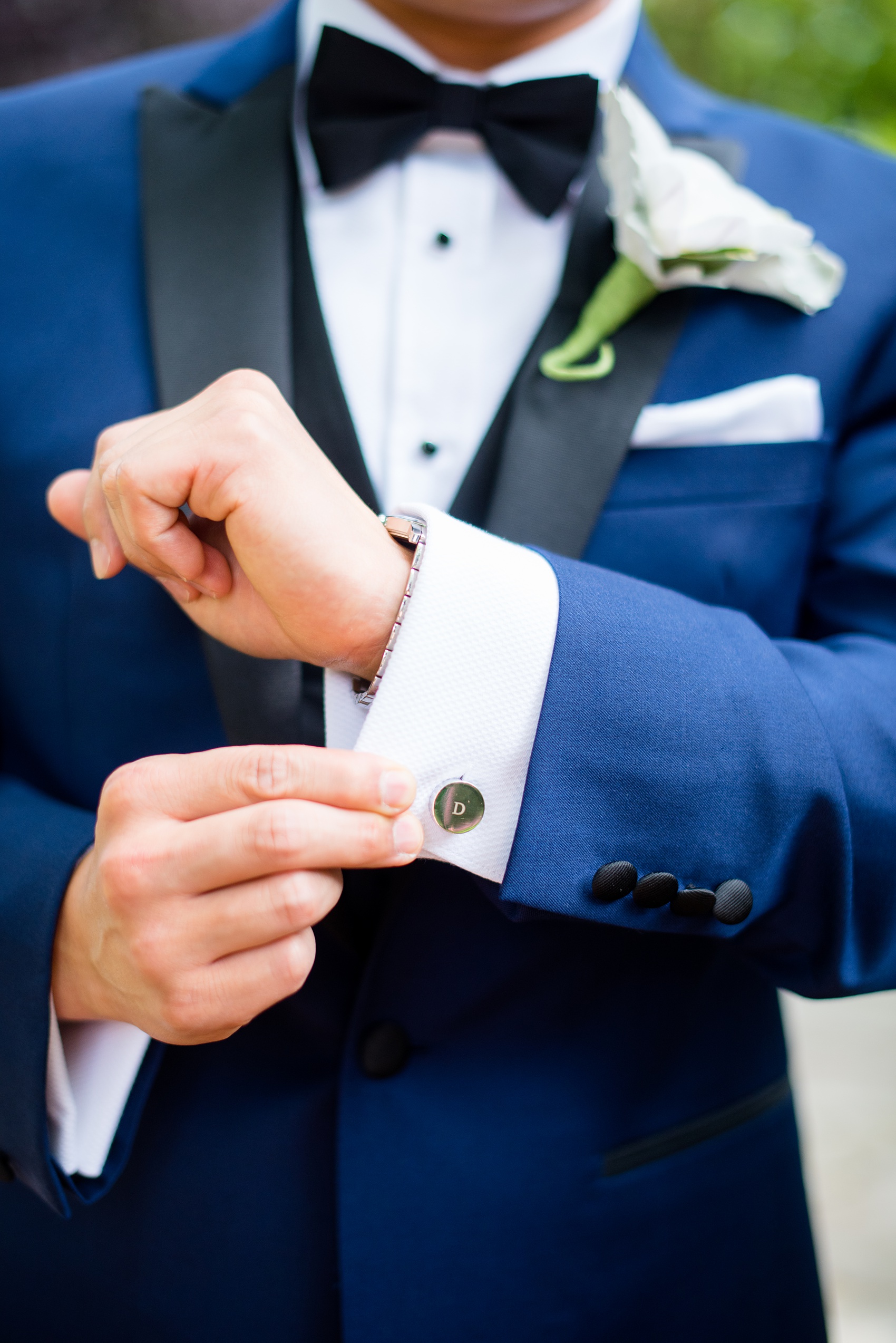 First Look at a Westbury Manor Wedding and Bride and Groom Details and Gifts
Stephanie gifted those snazzy cufflinks and matching money clip to Dave! They were the perfect personalized touch to his awesome blue Calvin Klein suit with black lapels, topped with a white Phalaenopsis orchid boutonniere.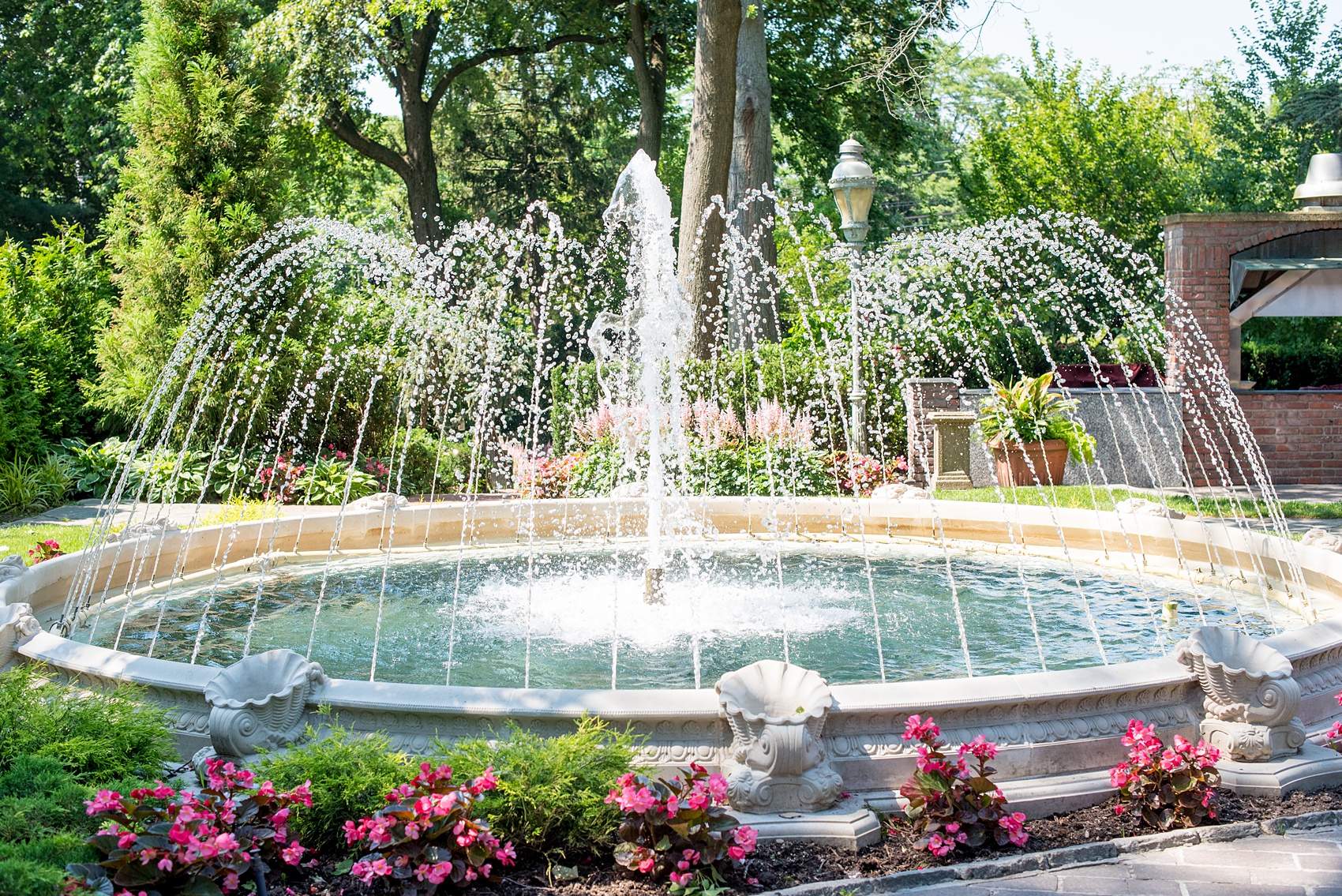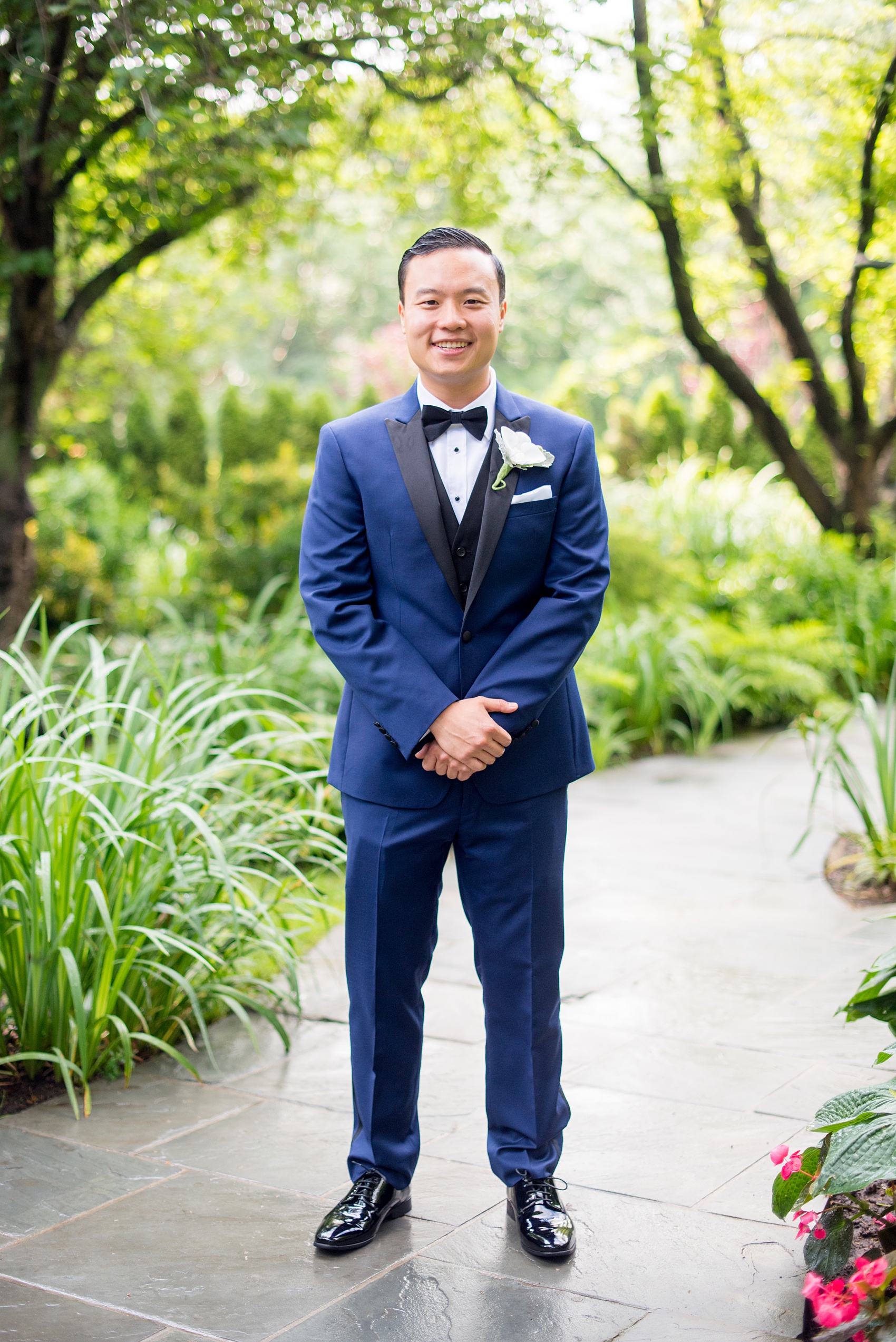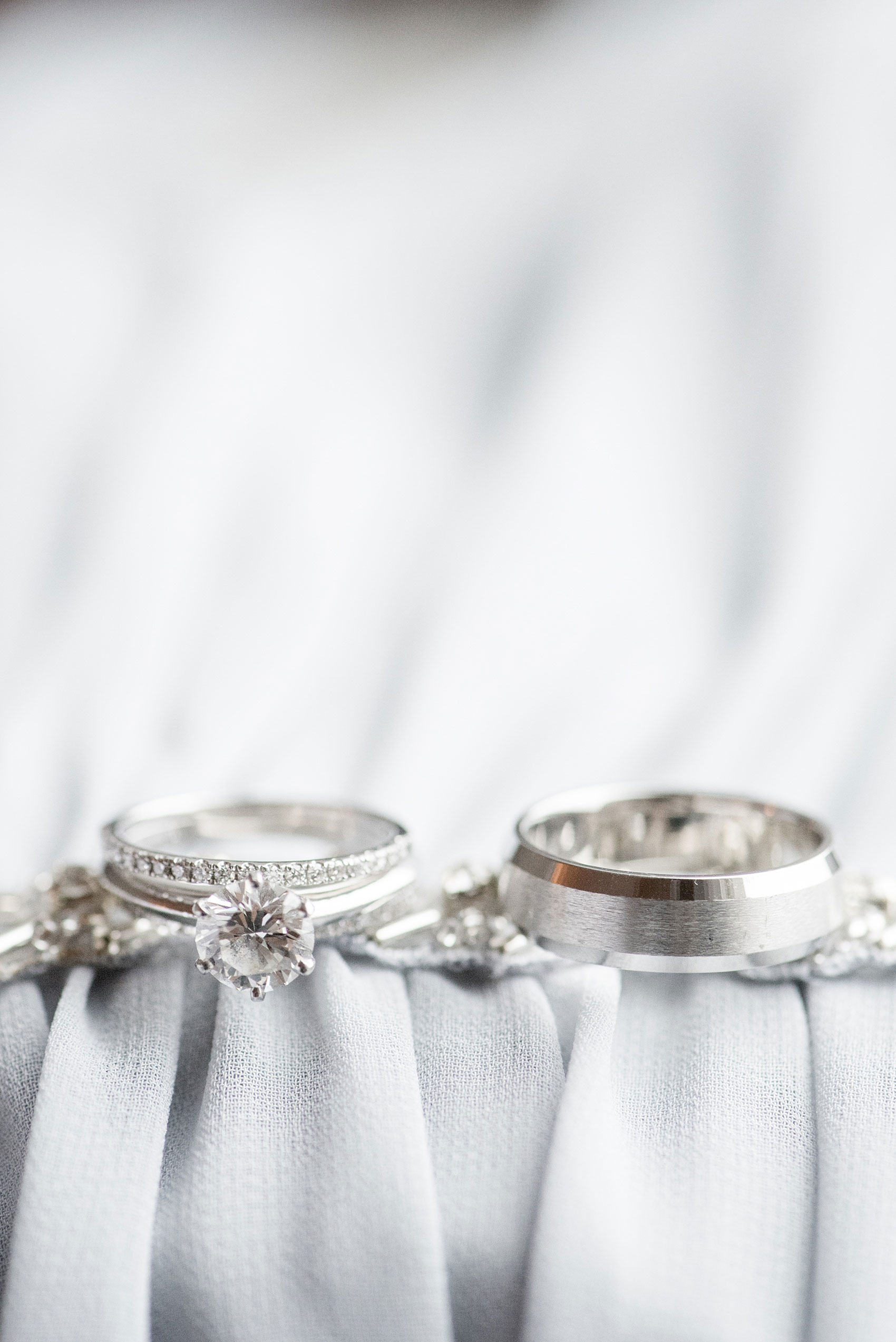 Rings? Check. Smiles? Check. Cooler temperatures from a little summer drizzle? Check! Mother nature ain't got nothing on these two!
Dave's reaction to seeing Stephanie dressed as his bride for the first time that day was PRICELESS! He's one of the coolest, funniest, most genuine grooms I've ever had the pleasure of working with. Stephanie's smile as she tapped him on the should was also my favorite…I couldn't resist posting multiple angles of this moment.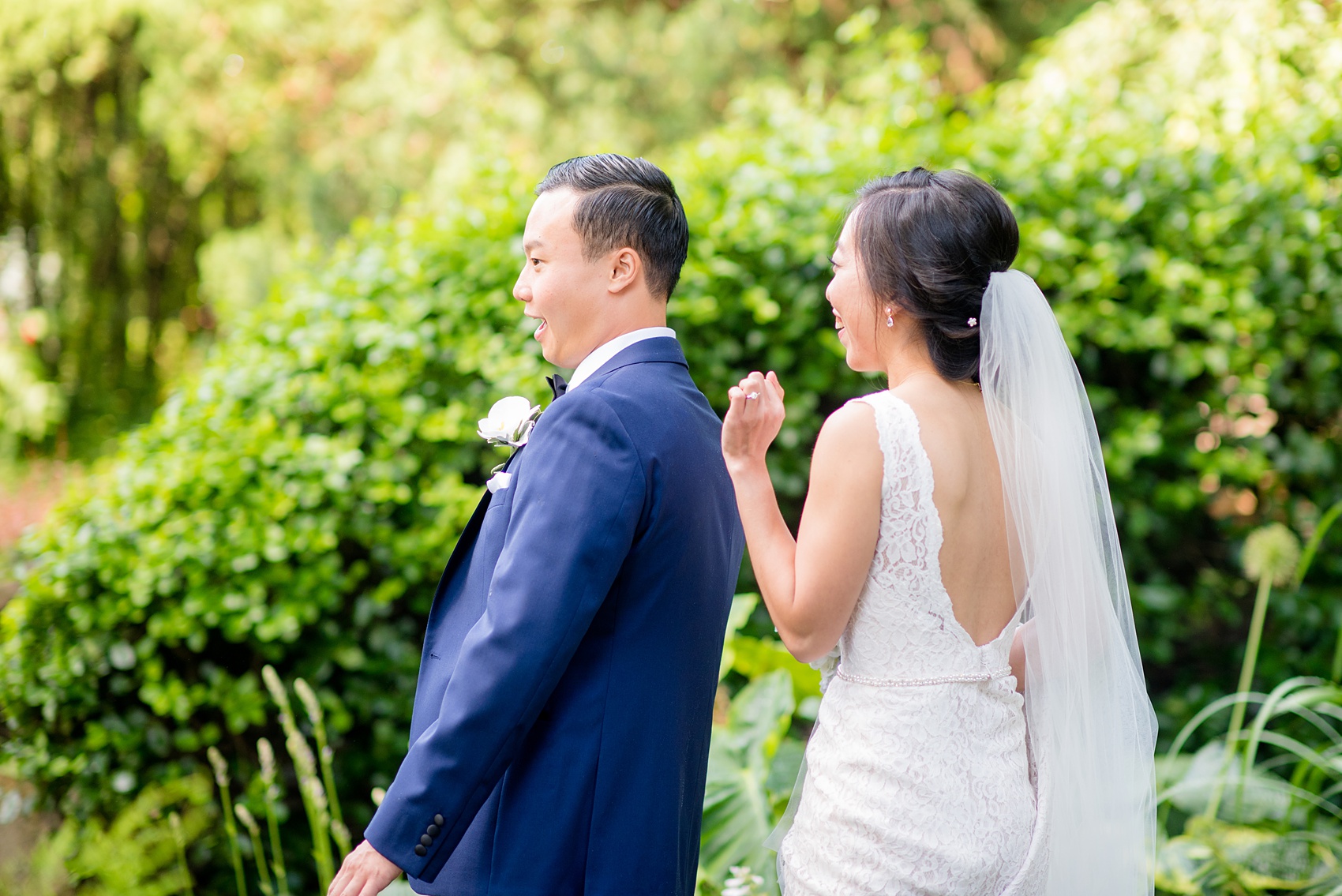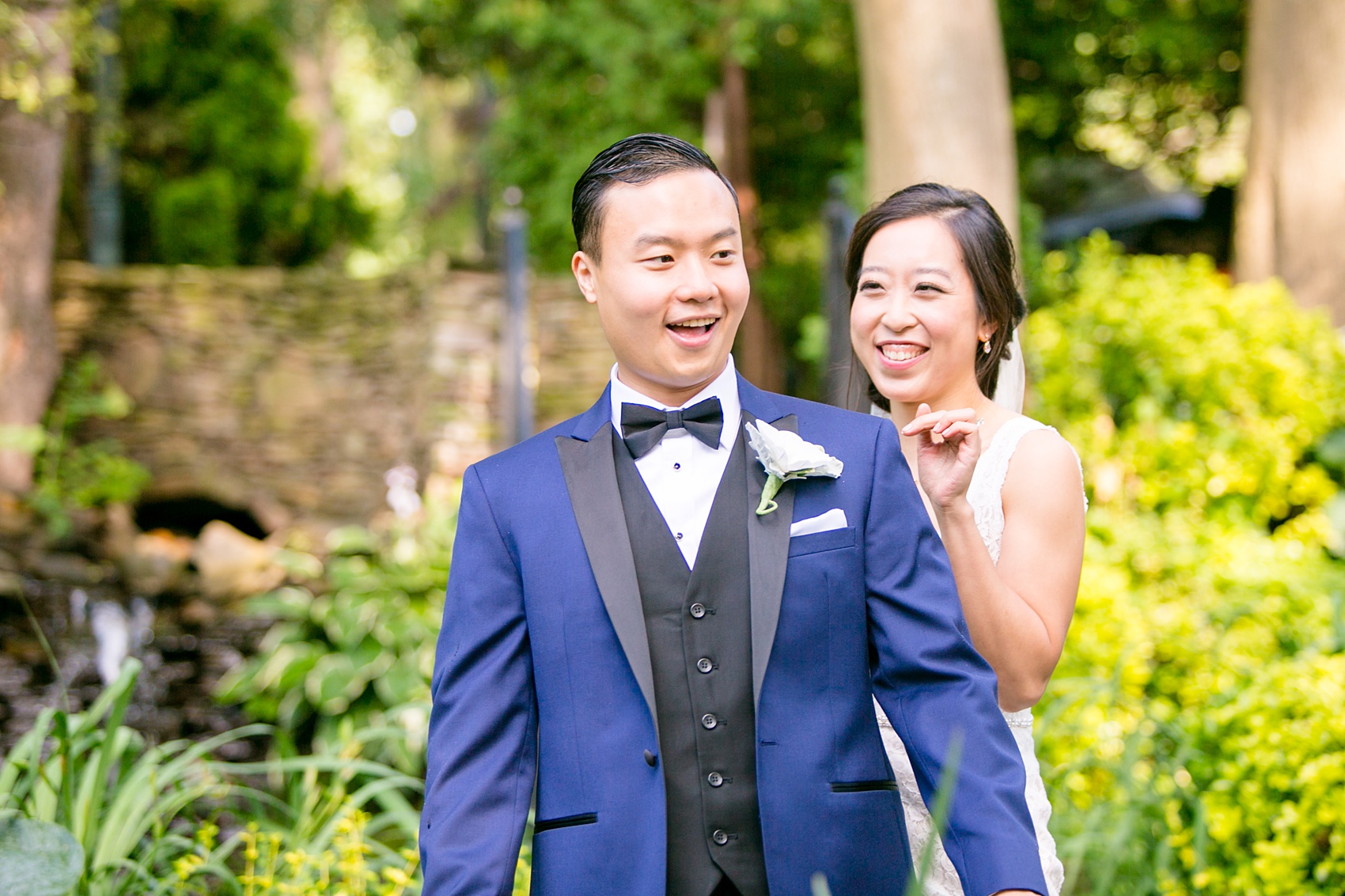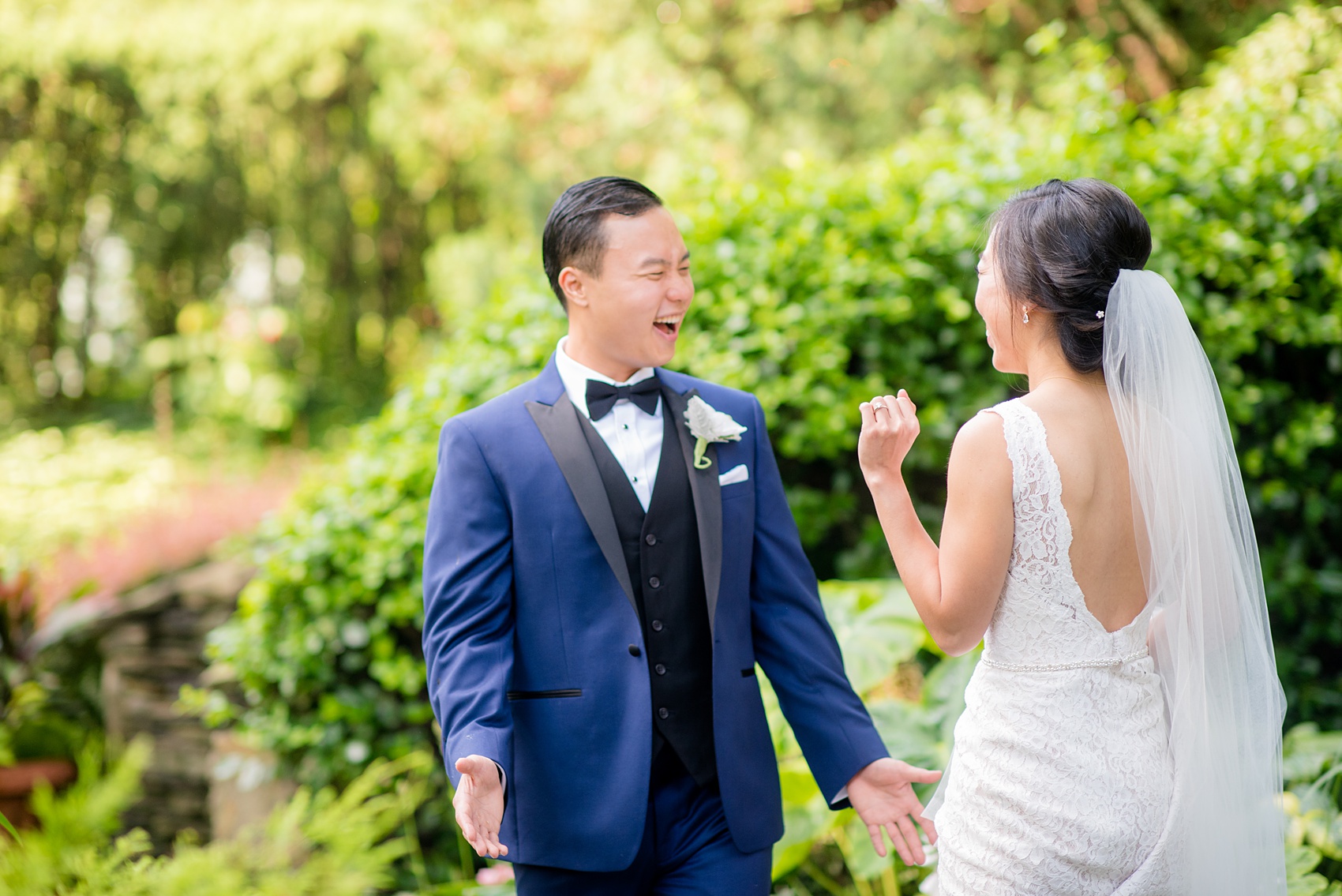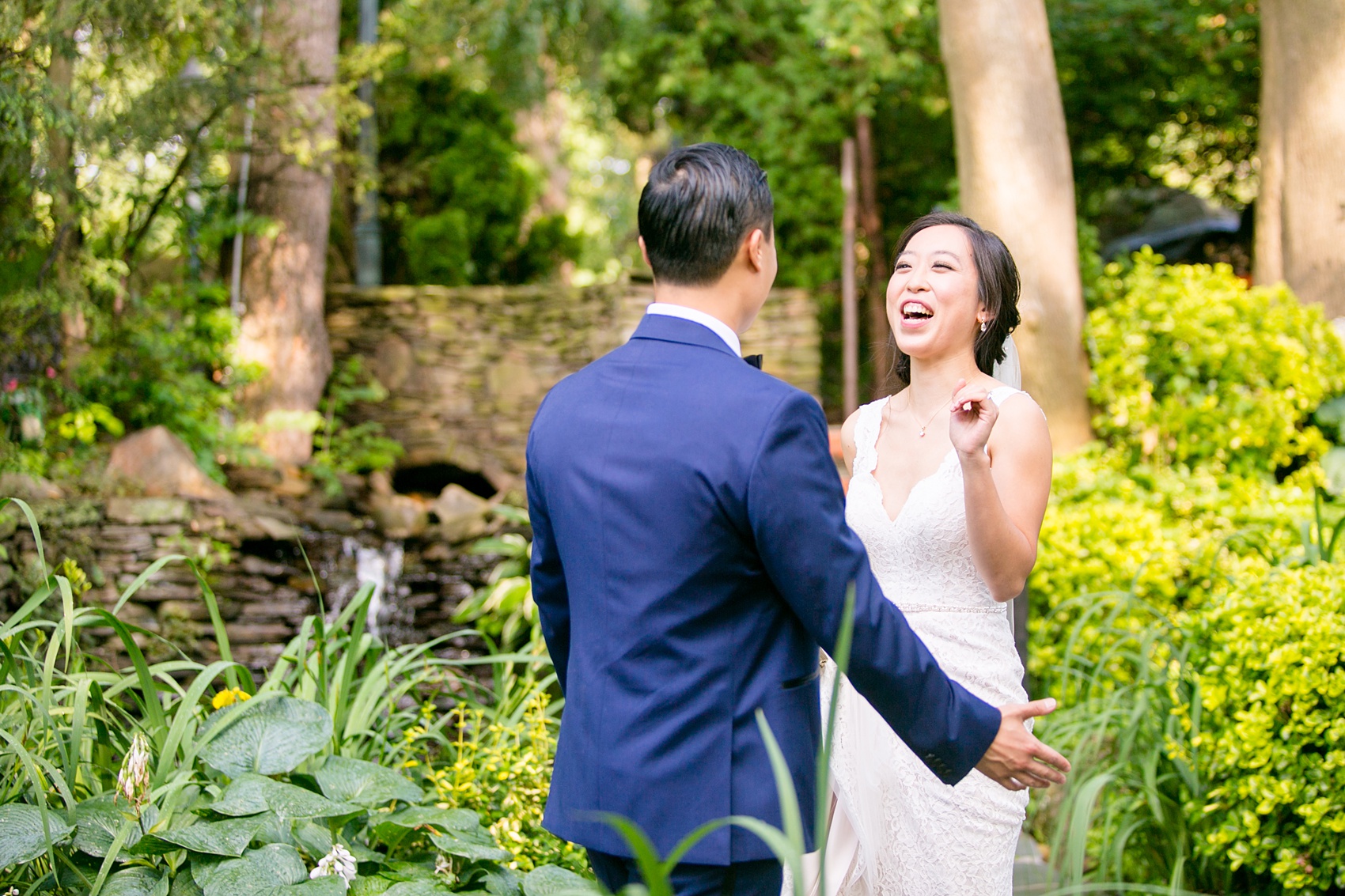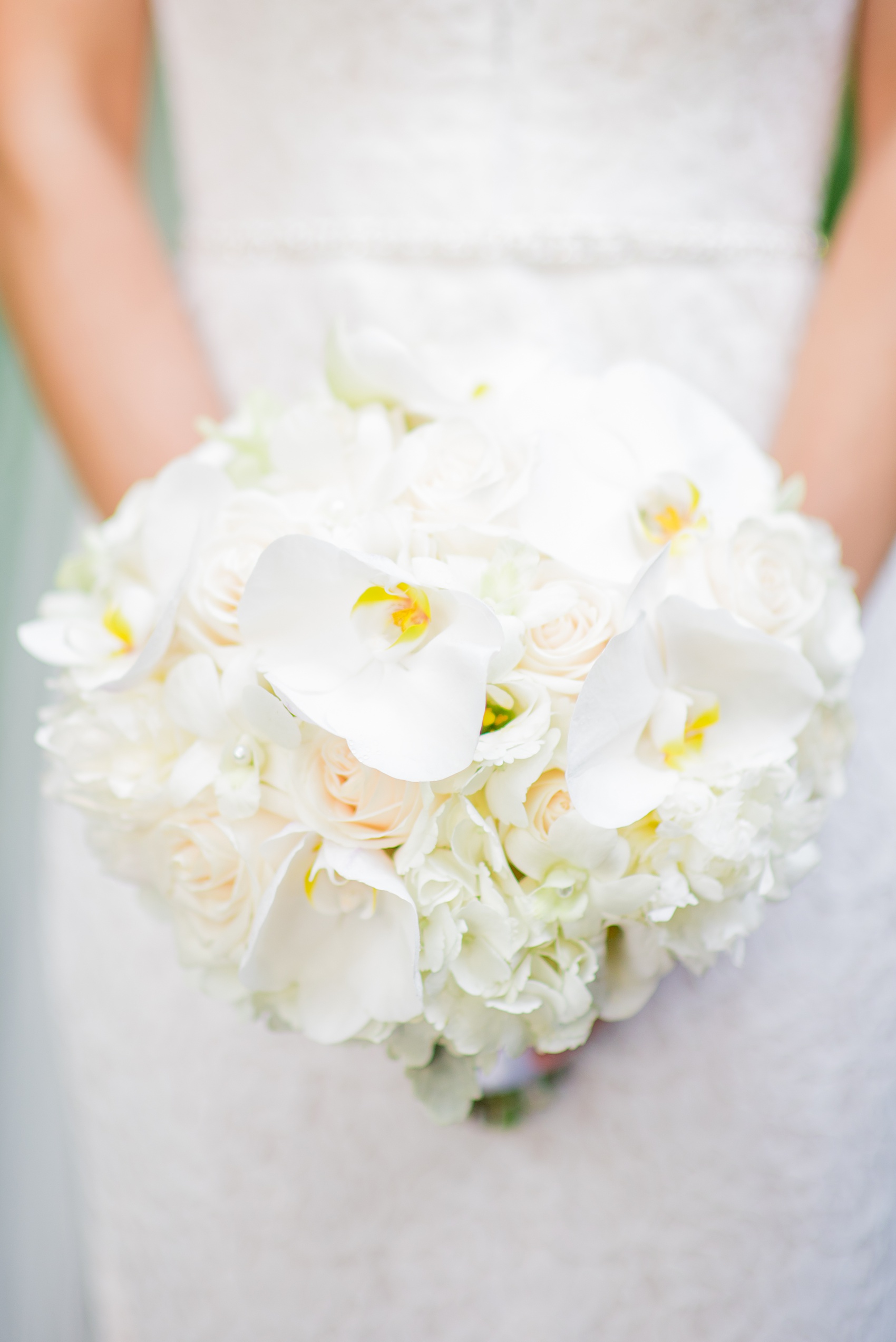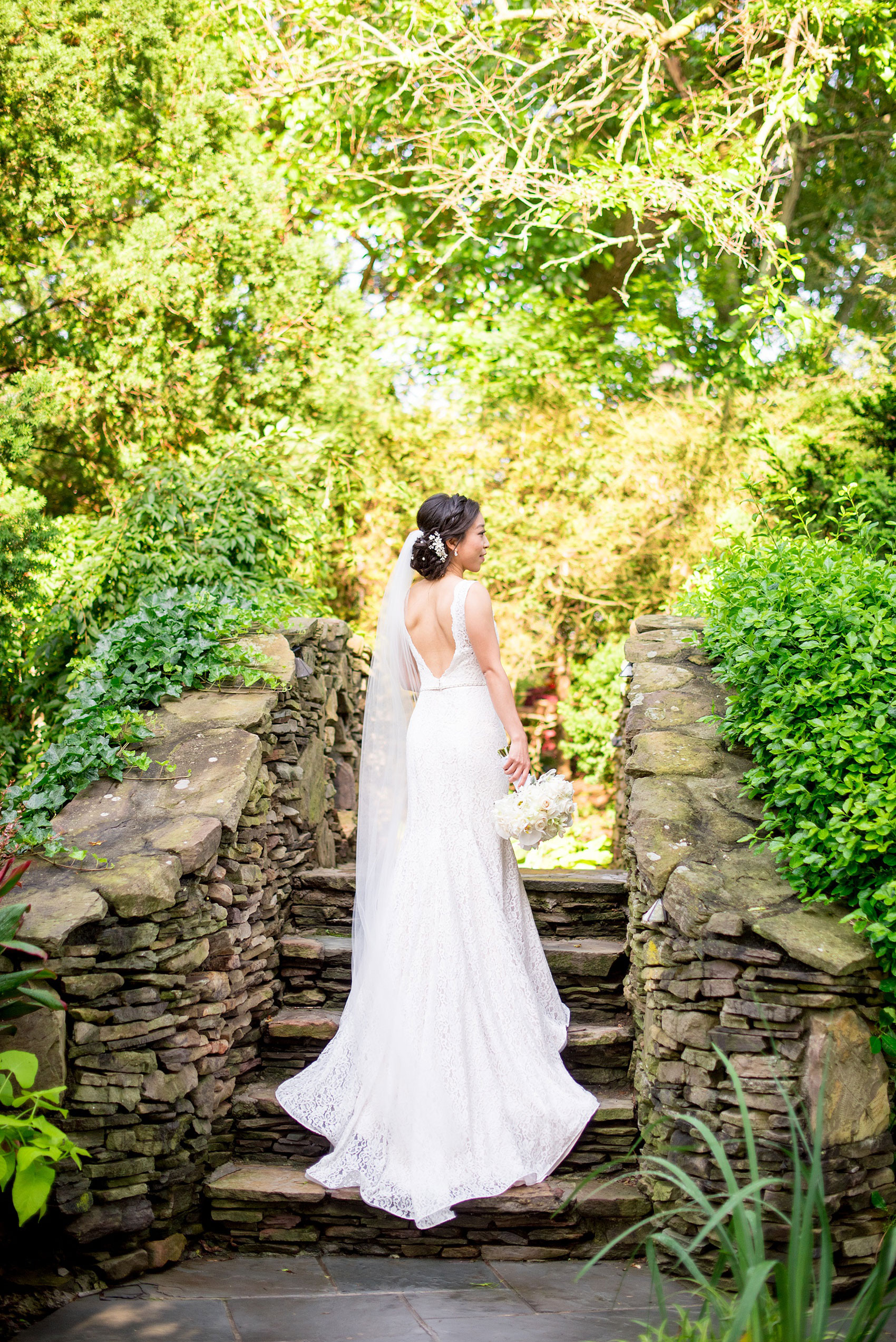 Stephanie's lace, low-back Mikaella Bridal gown from Kleinfeld Bridal looked beautiful on her. Elegant touches finished her look for the day, including a delicate rhinestone and pearl belt at her waist and shimmery hair comb.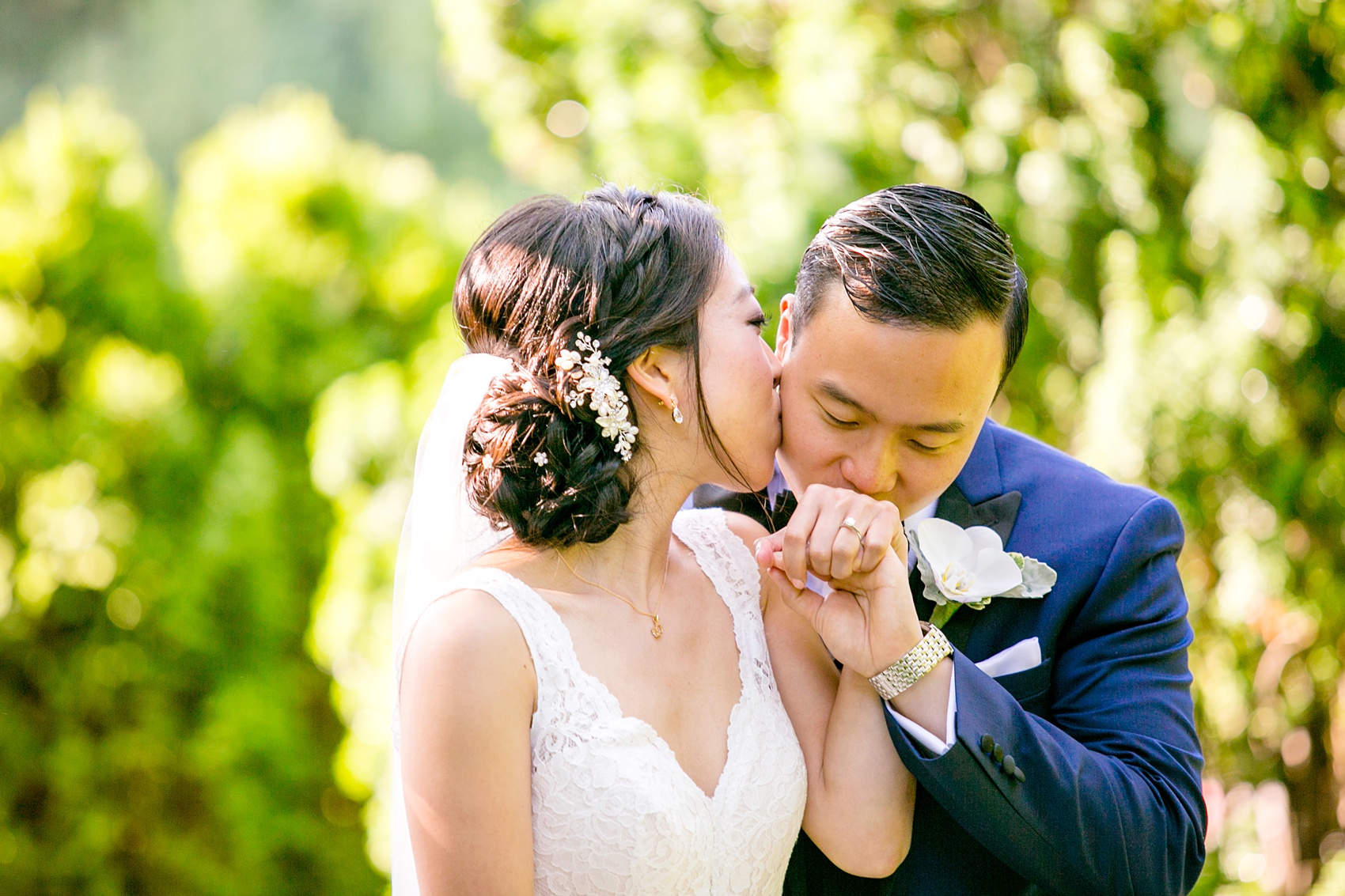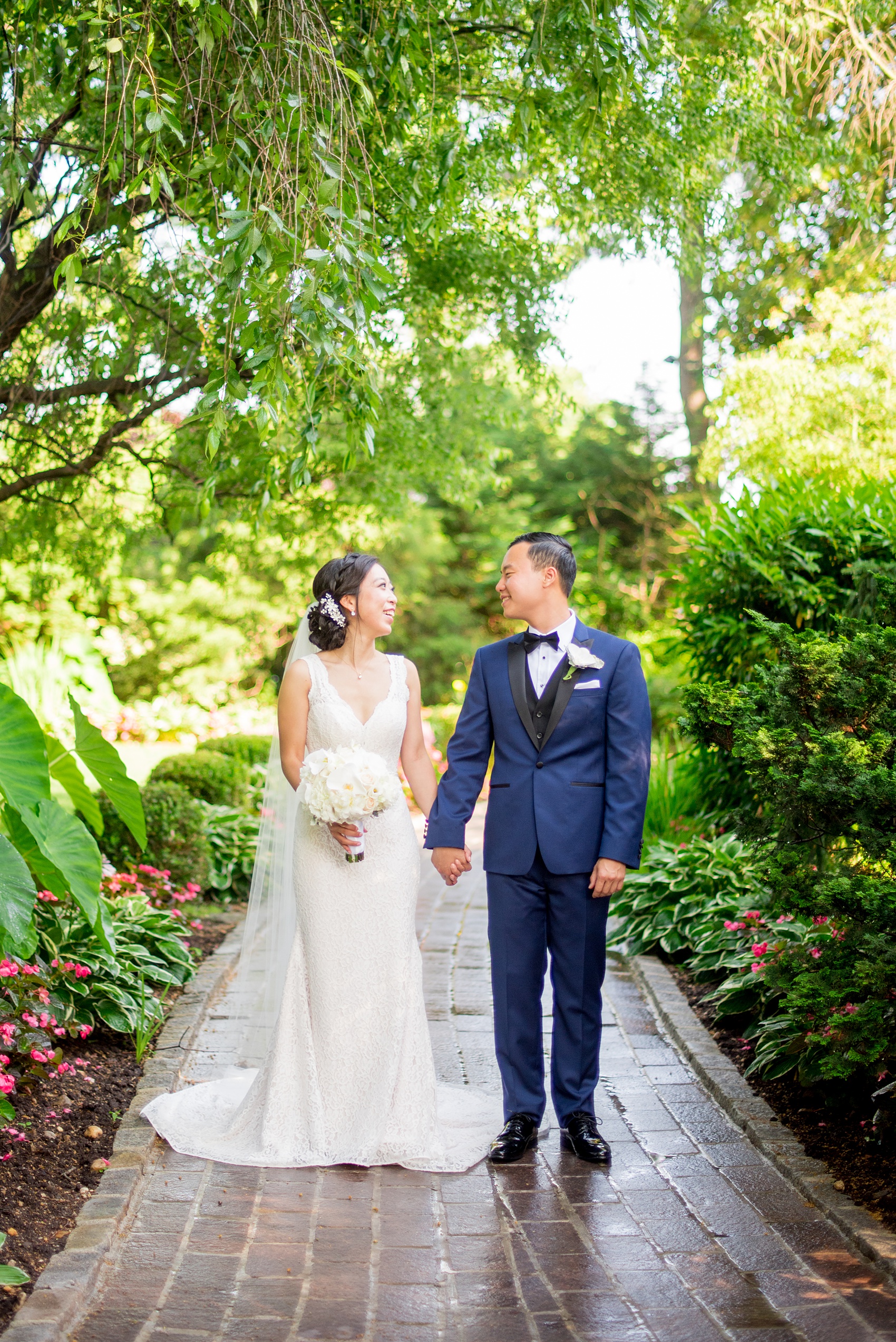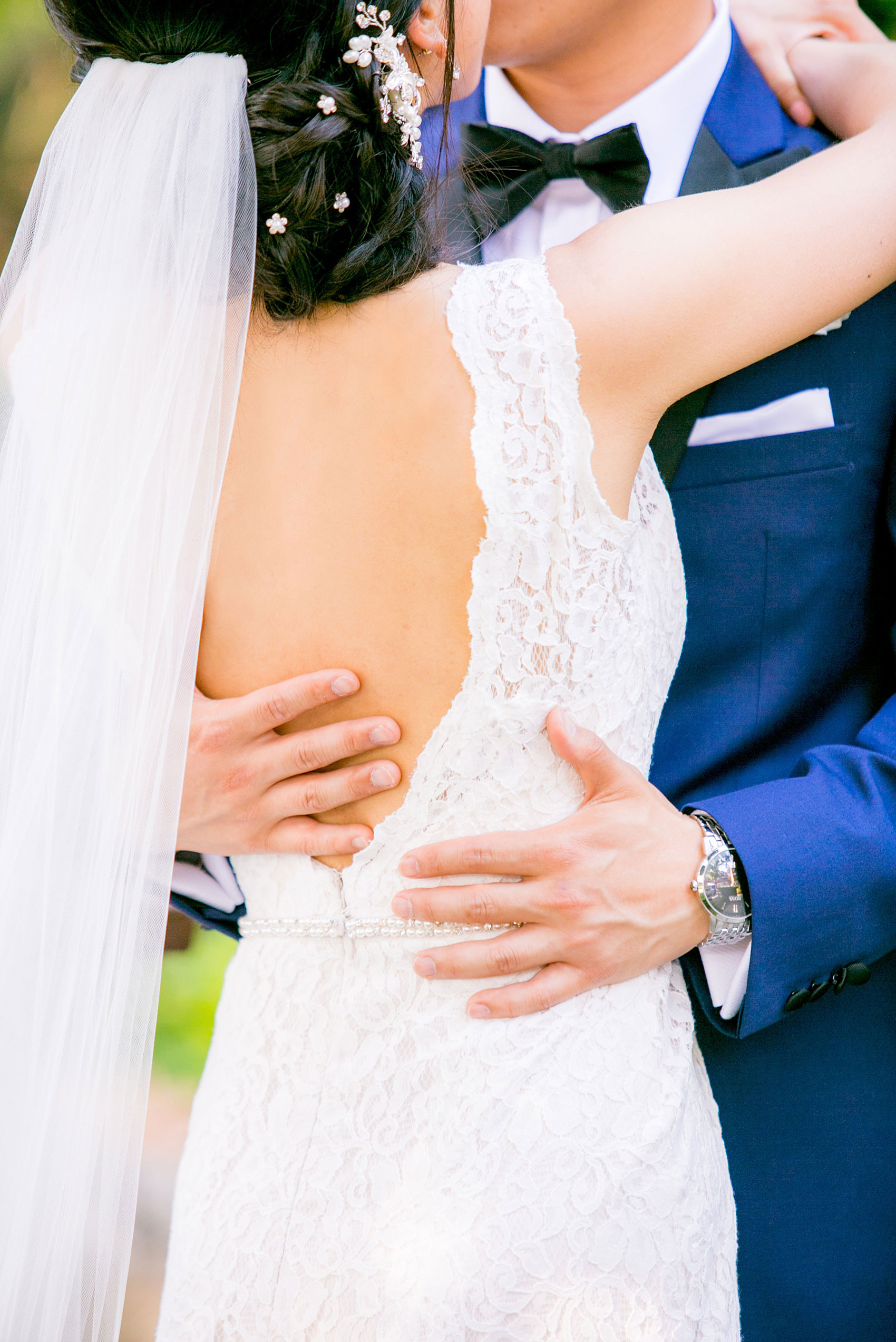 Wedding Party Photos on the Westbury Garden Grounds
Their wedding party photos look like they could be straight from a fairy tale!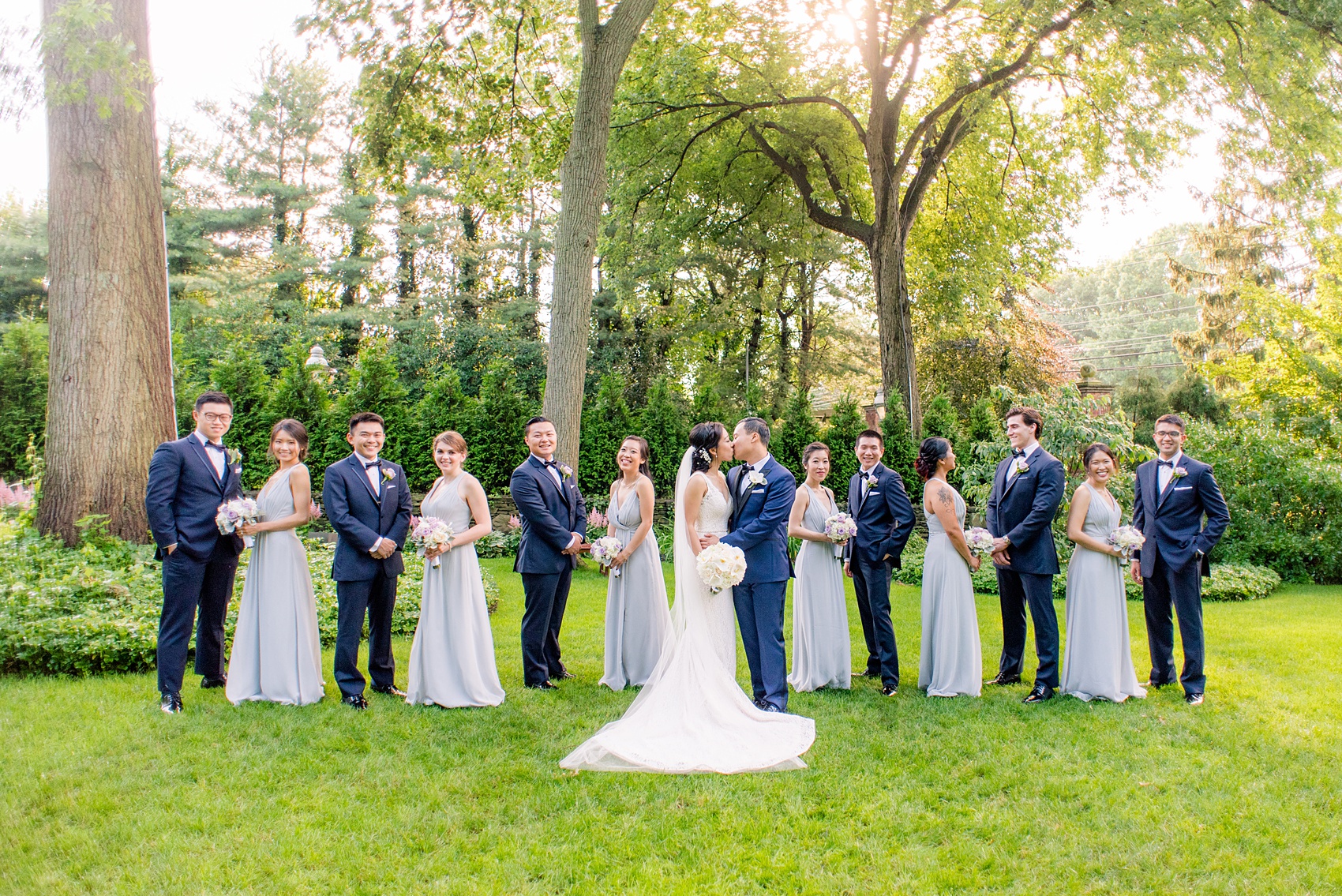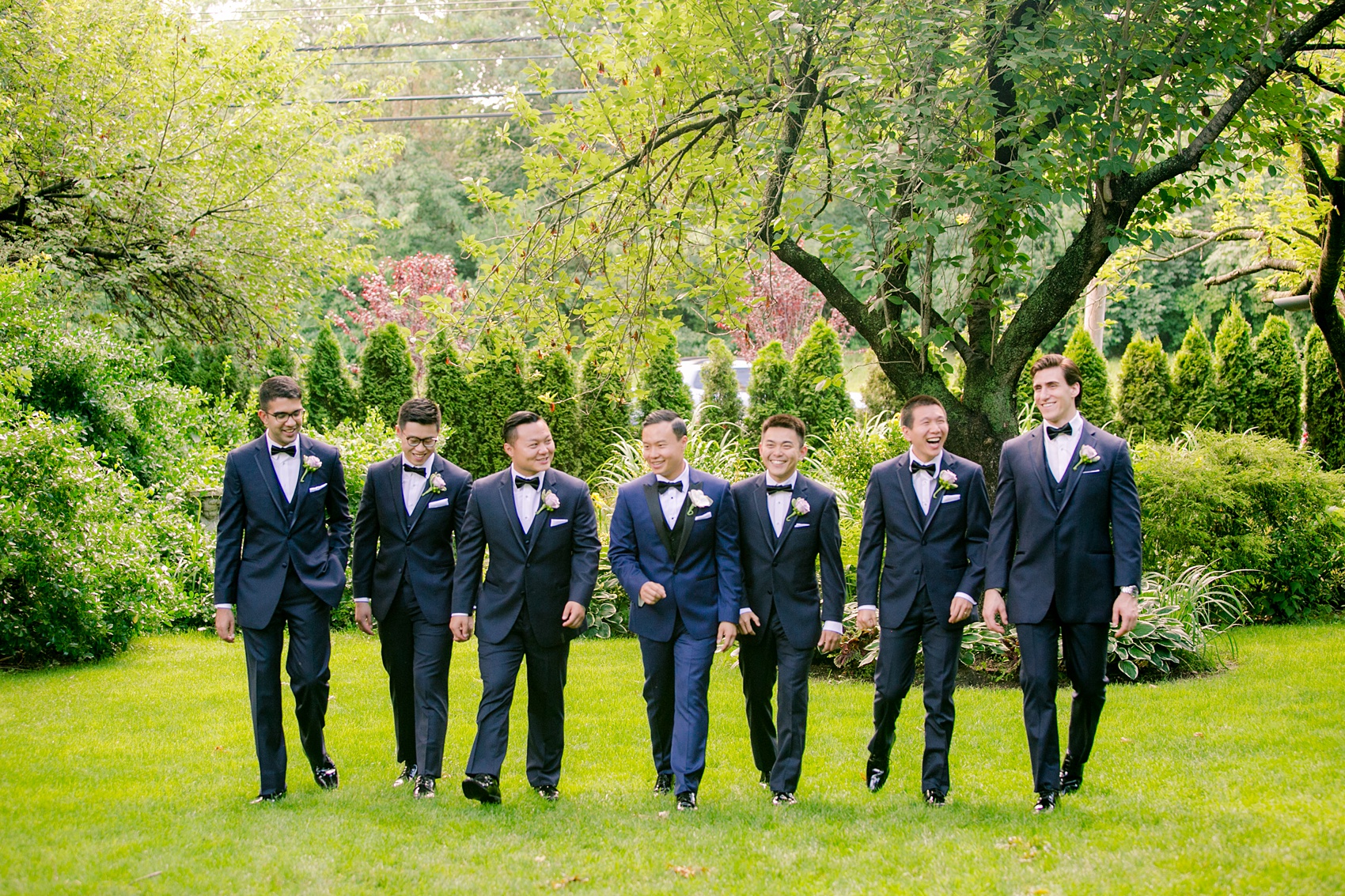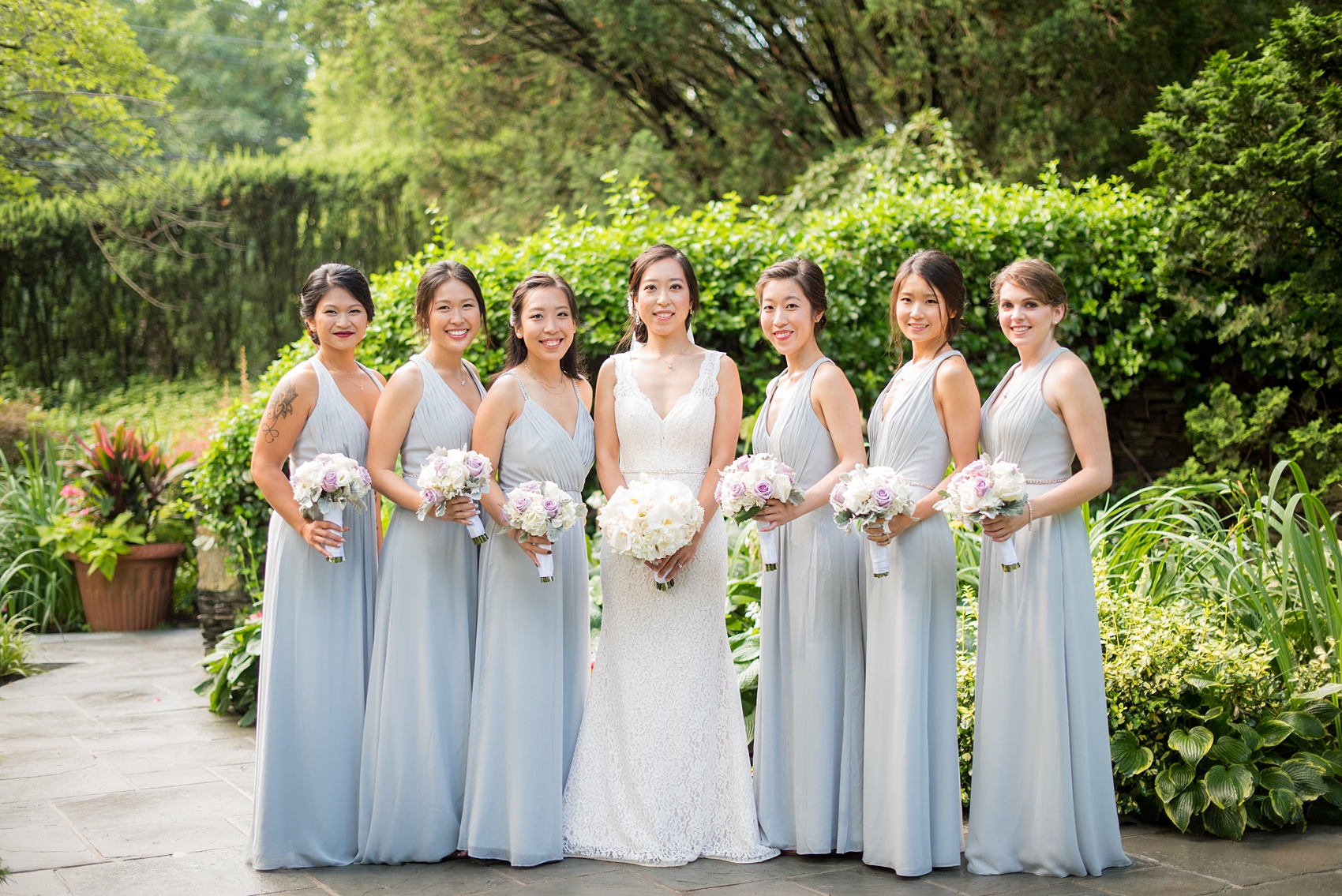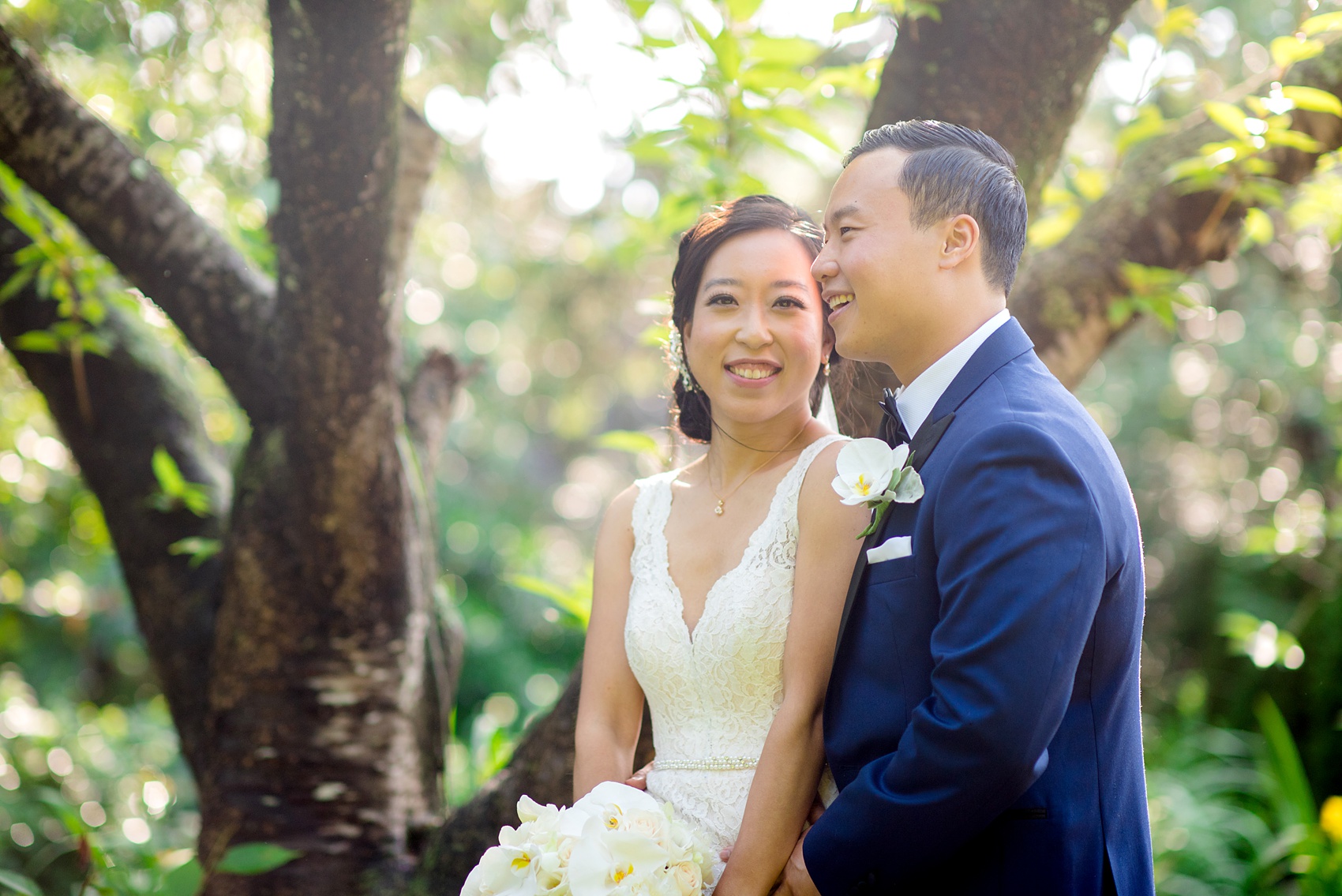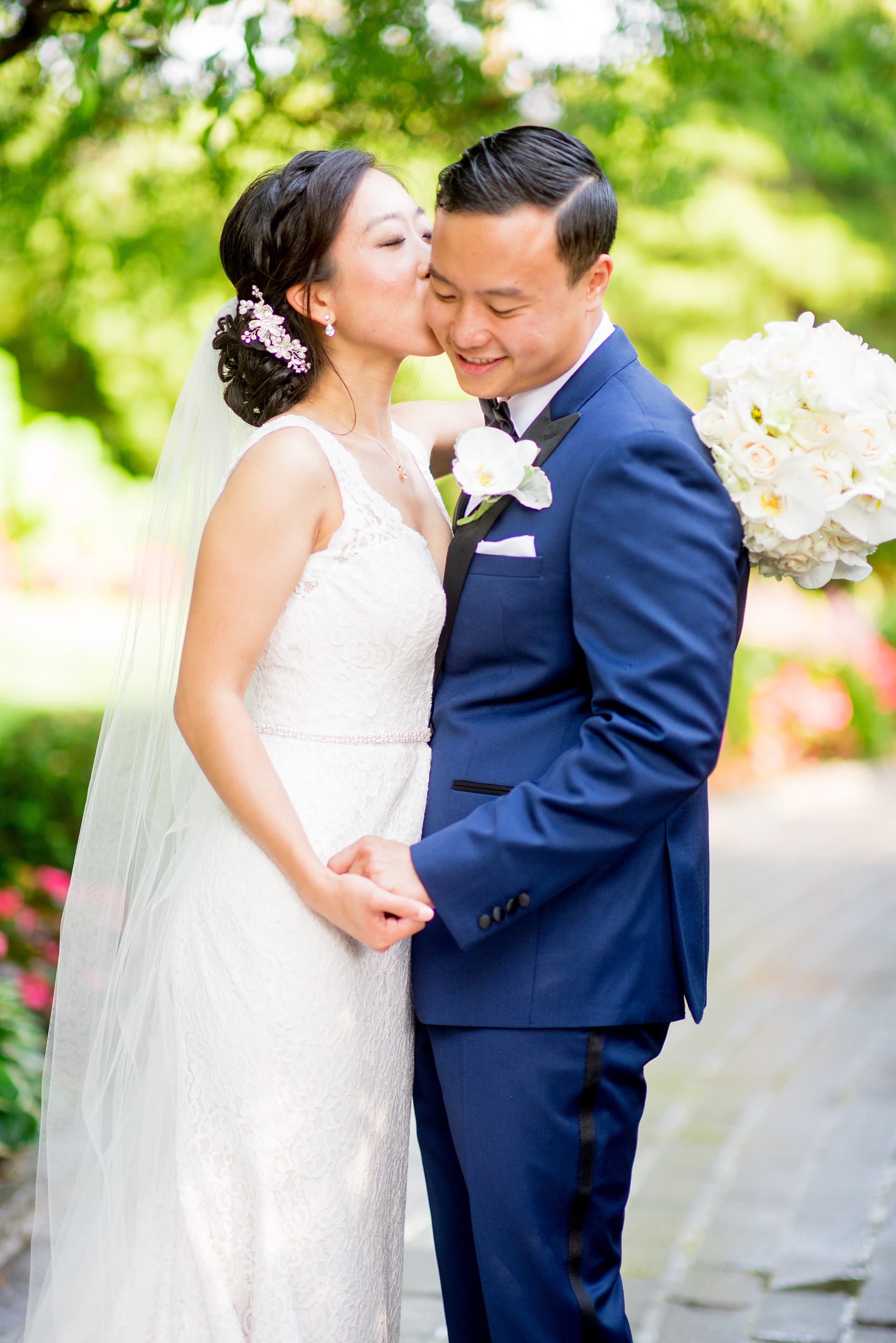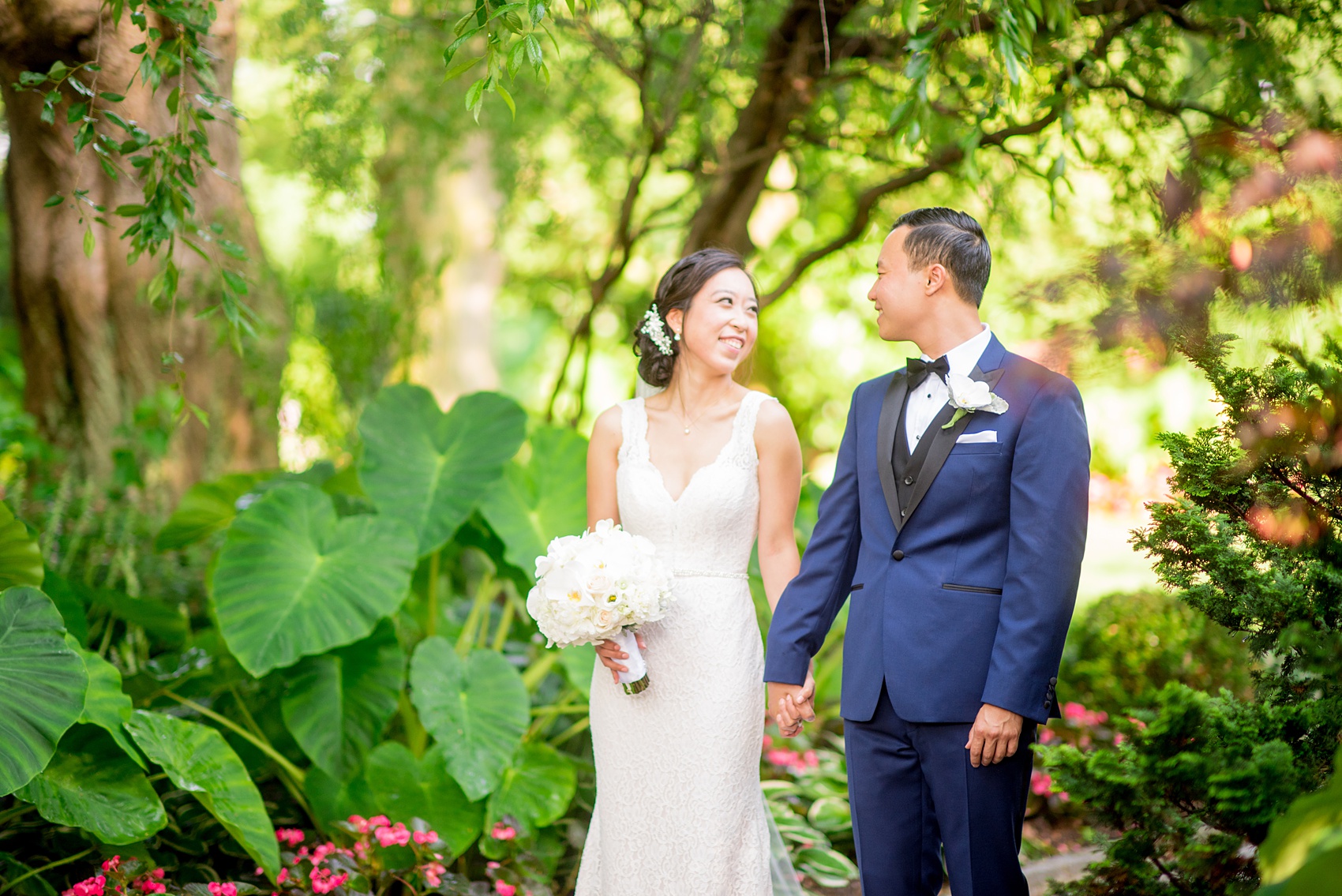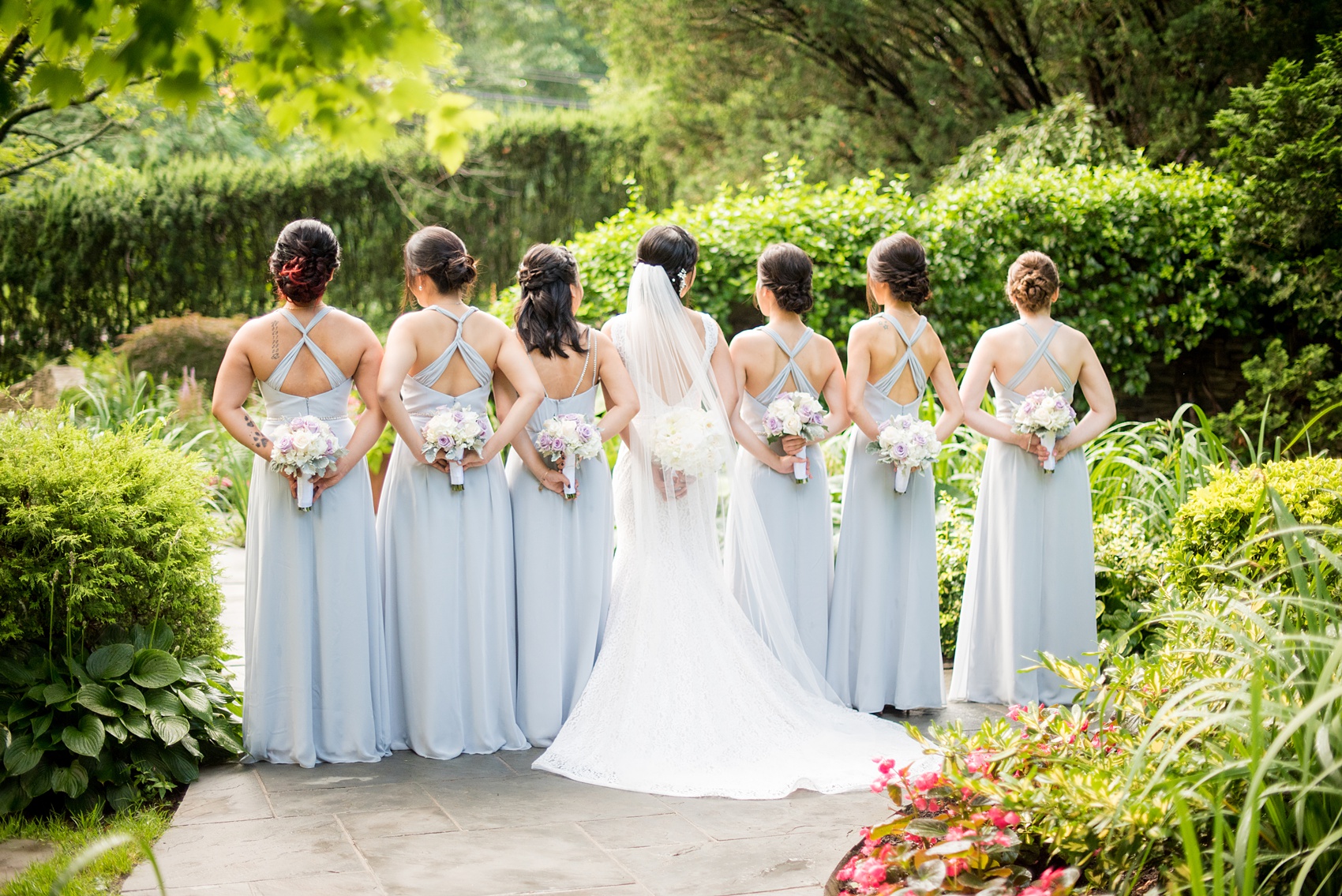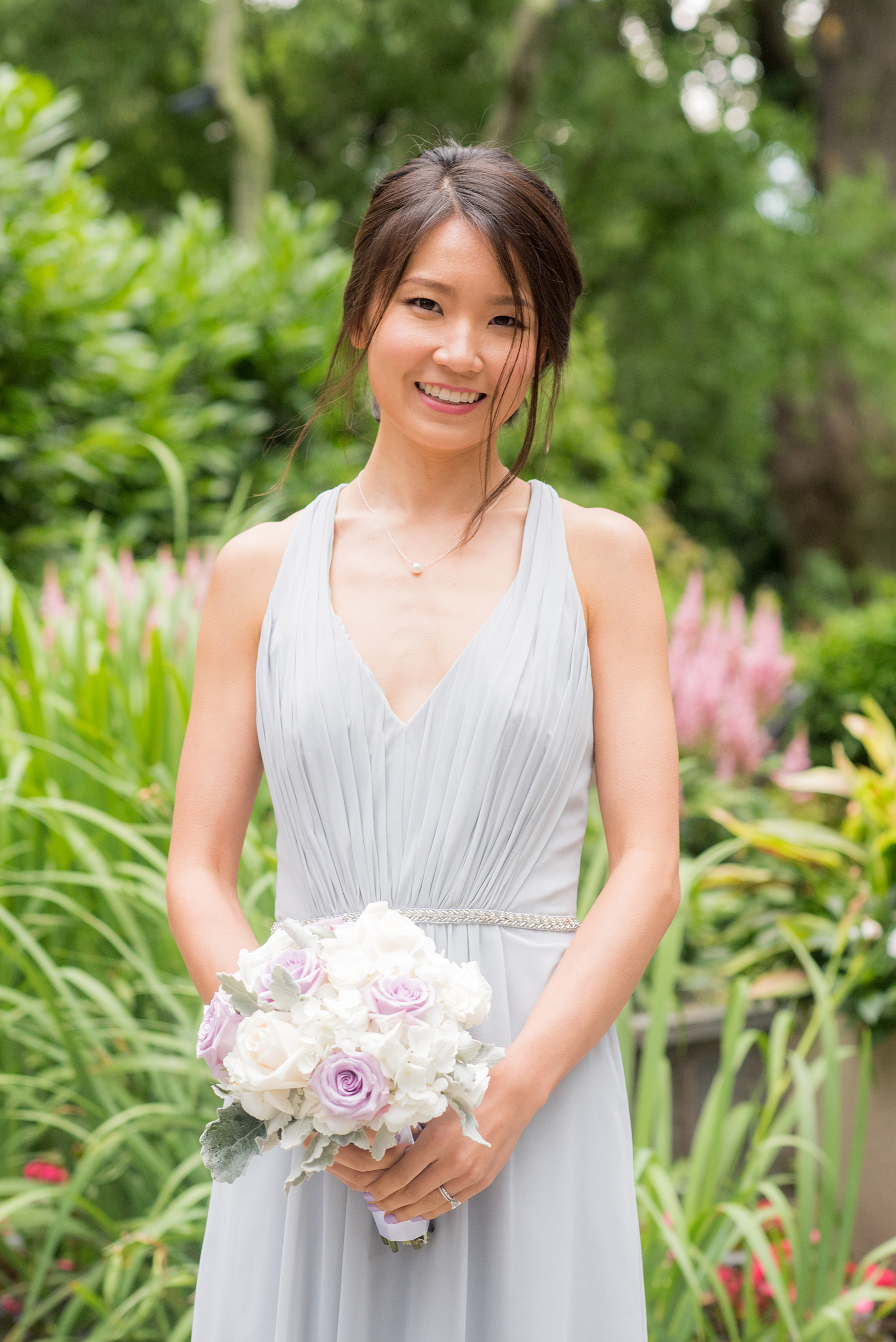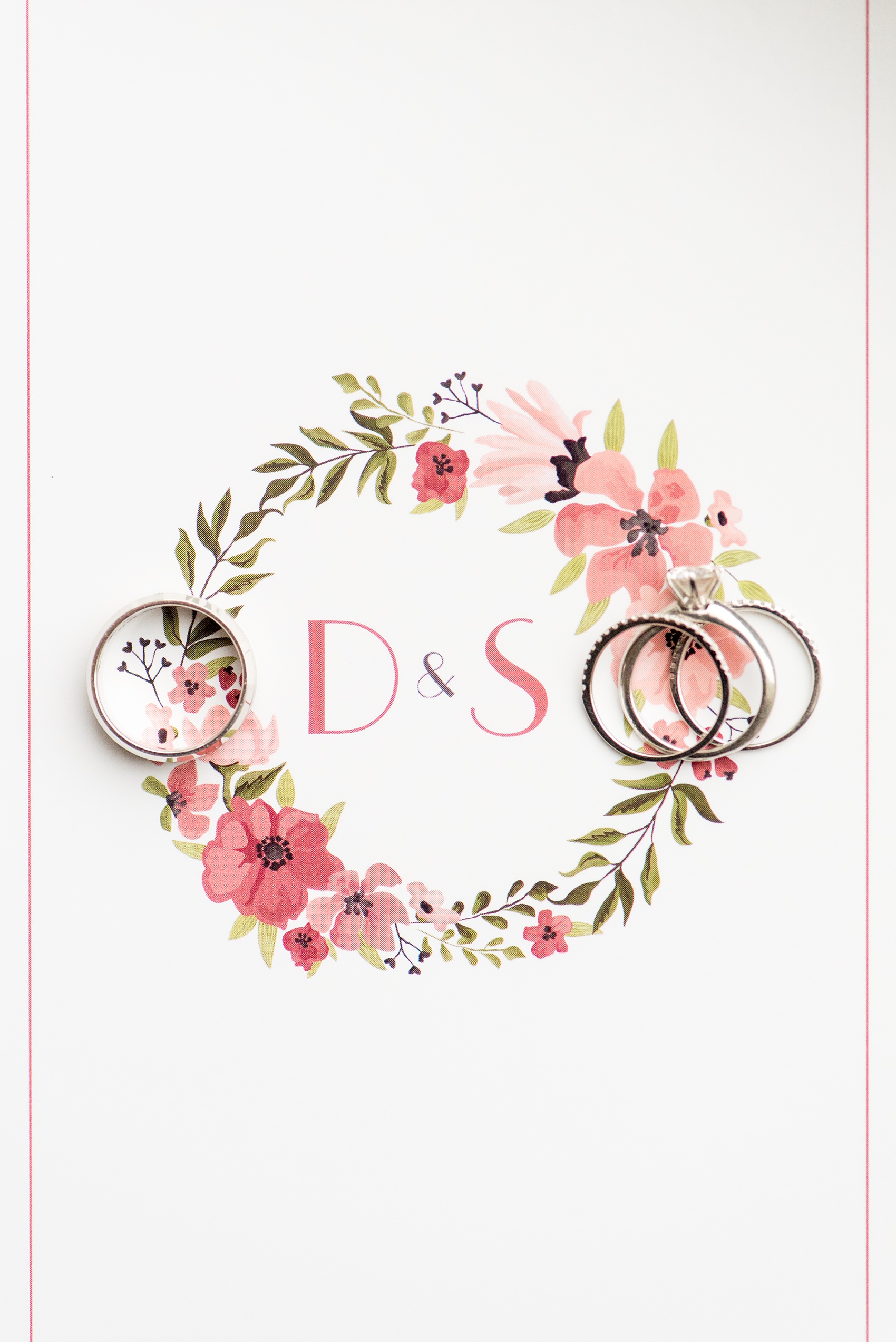 The bridesmaids carried bouquets of lavender roses and white hydrangea with Dusty Miller leaves around the edges. It was the perfect compliment to their soft, bluish-grey gowns.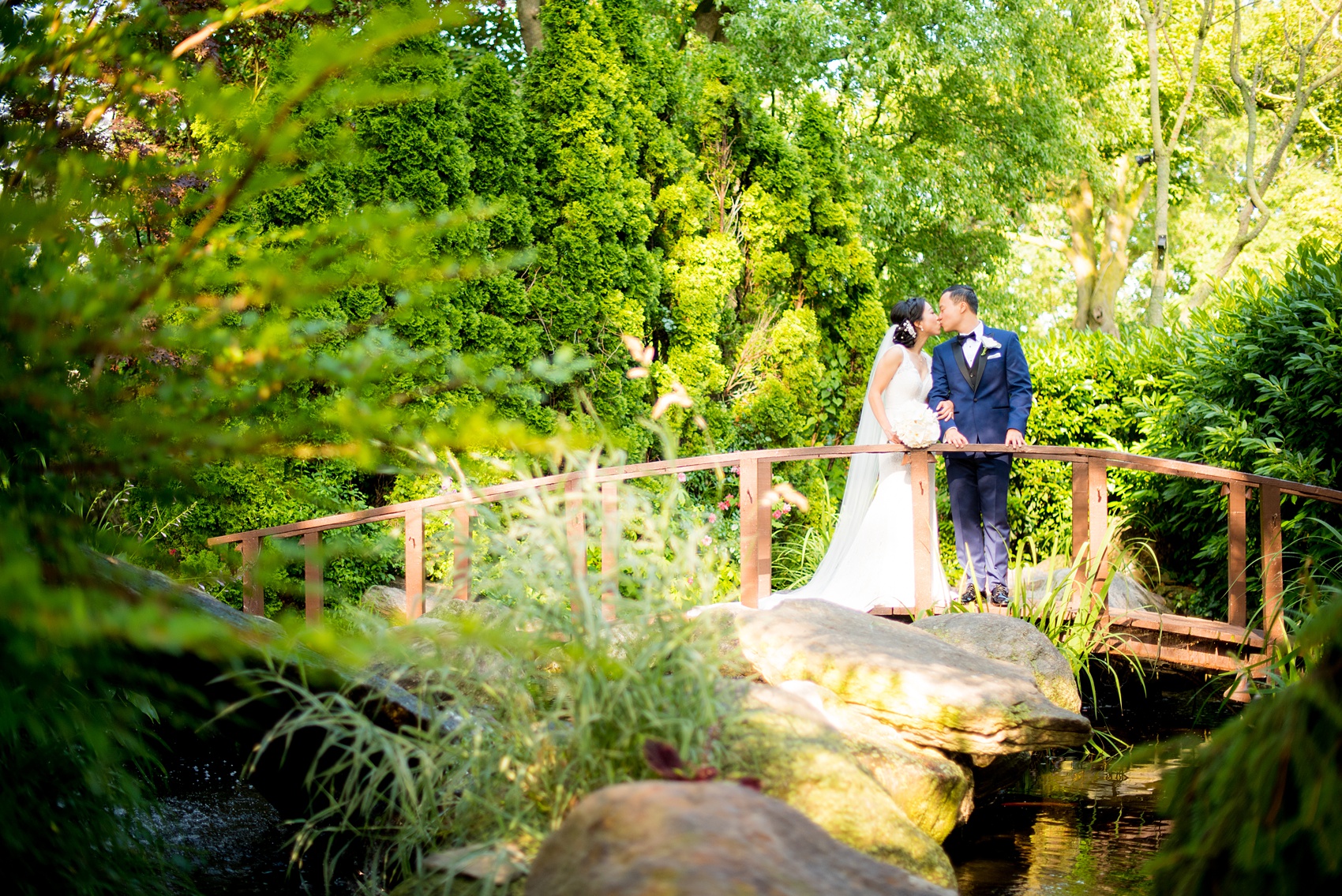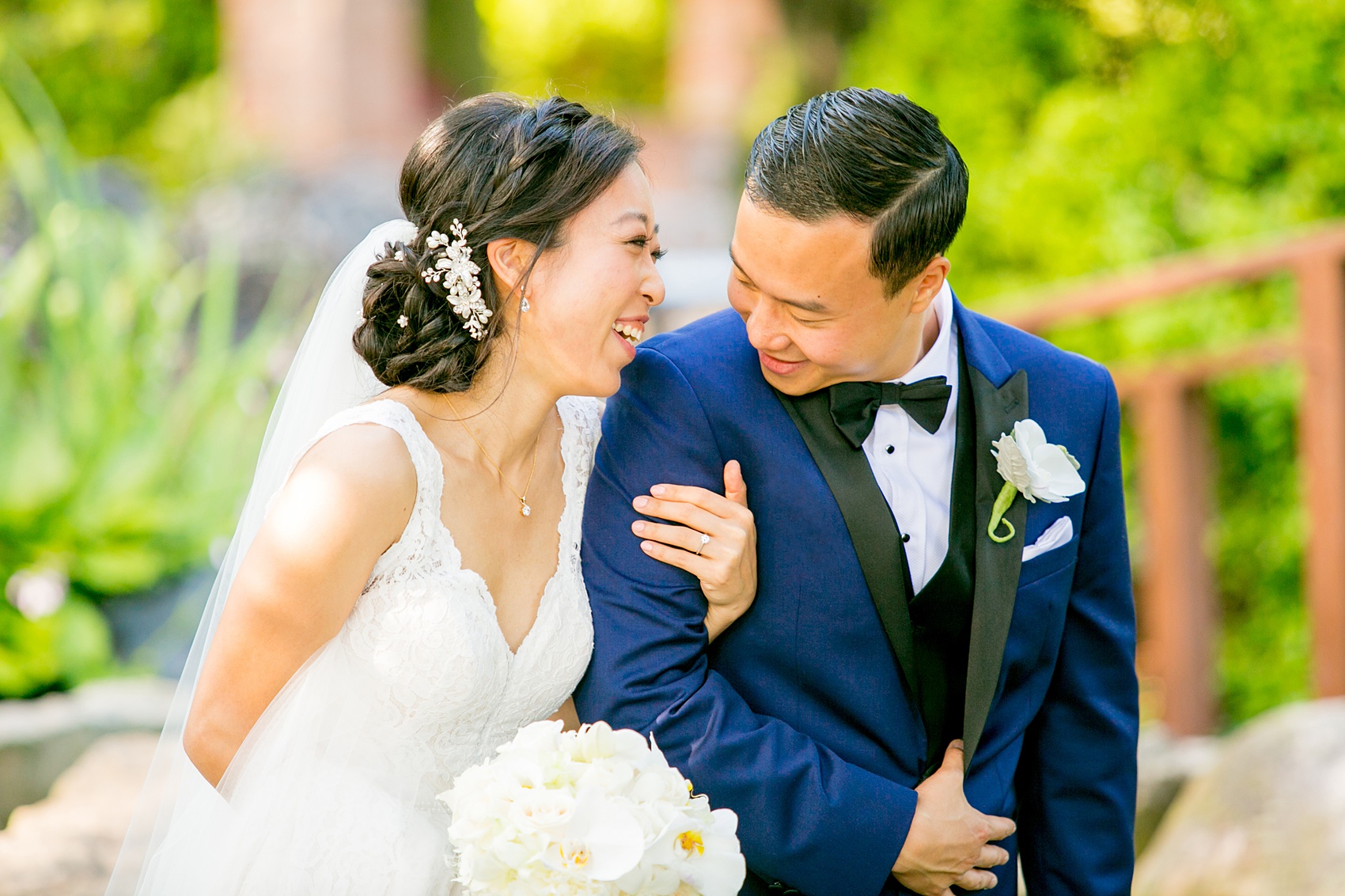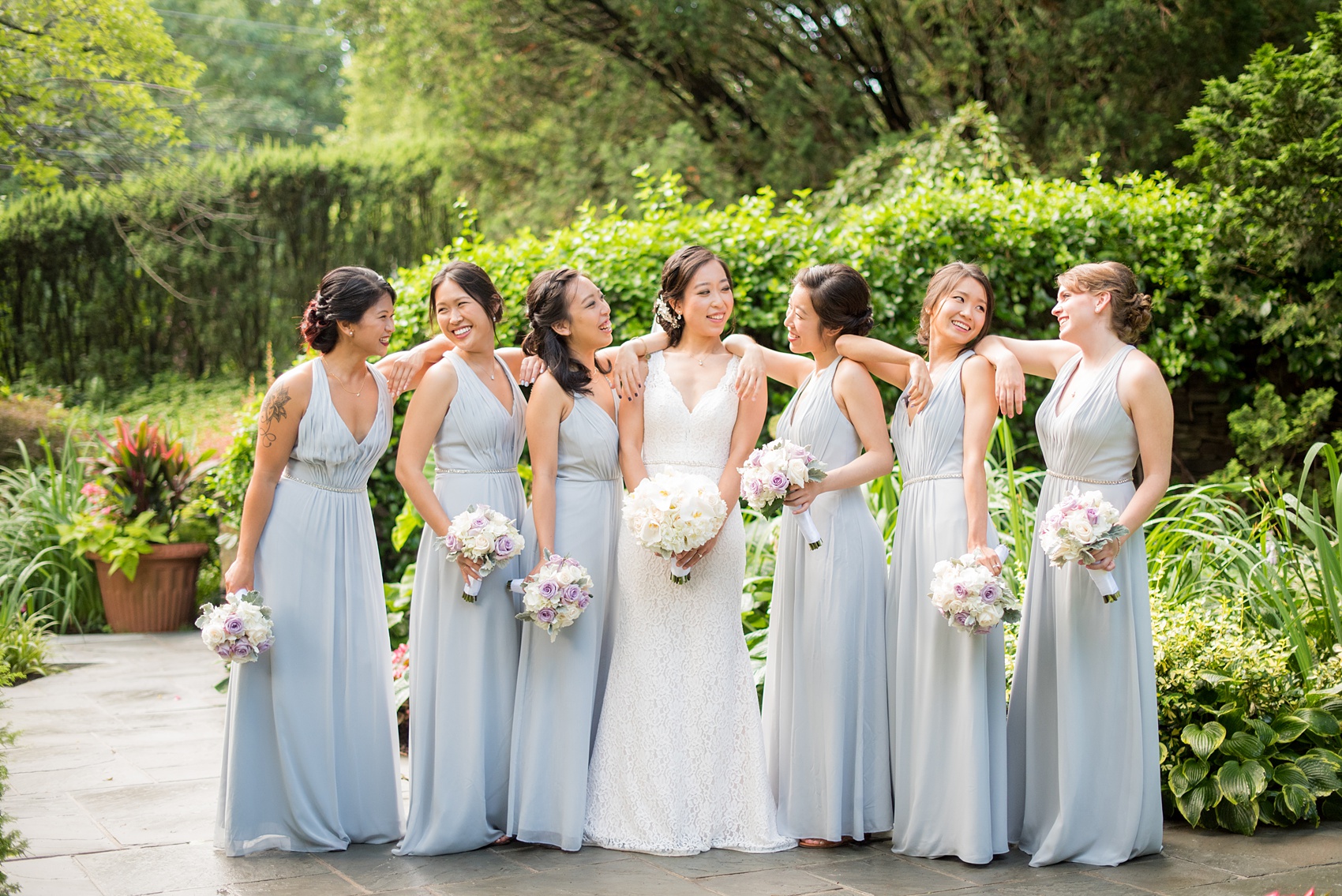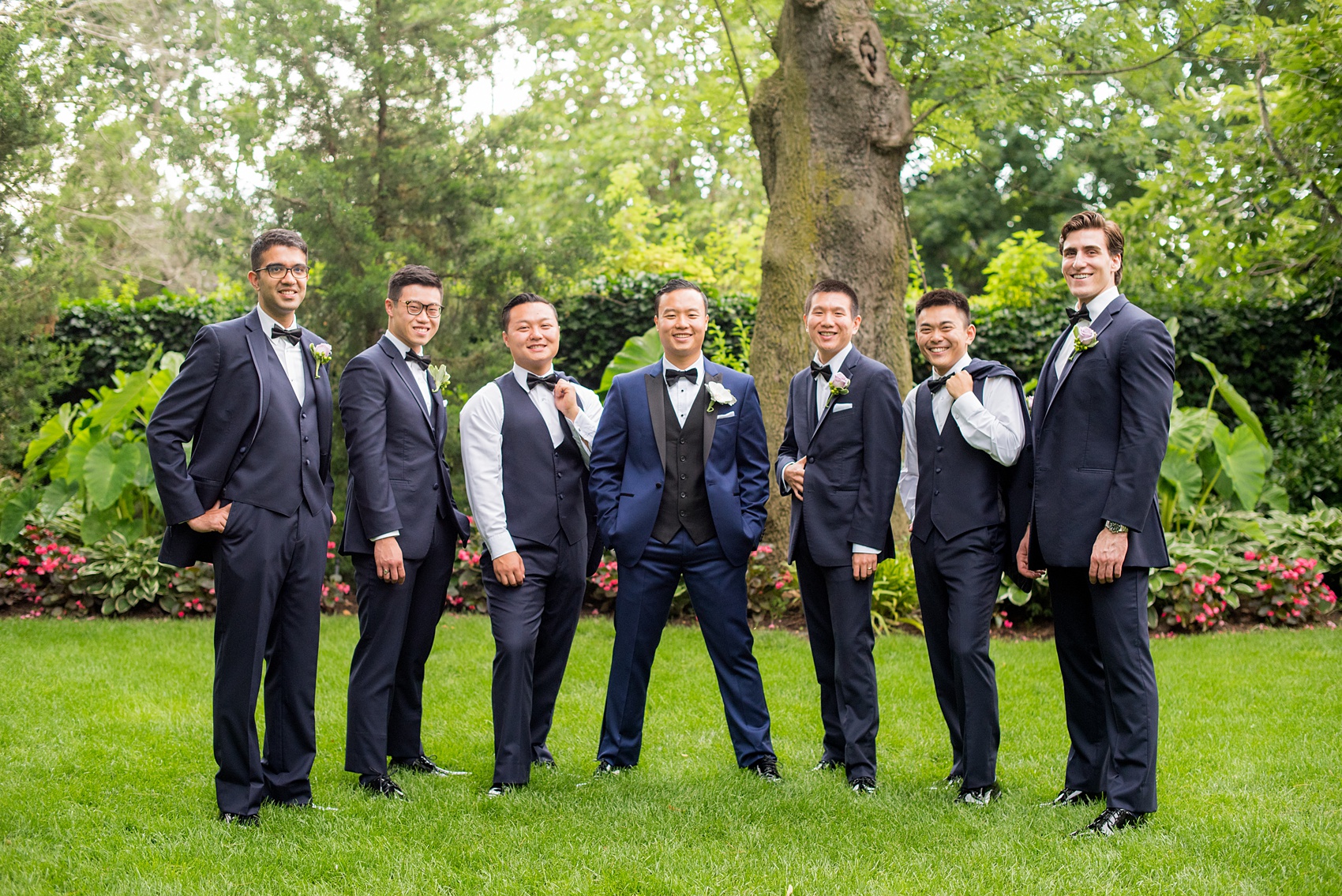 Family Photos before their Long Island Garden Ceremony
From a little flower girl (a seasoned pro at her job, I might add) to women with bouquets – everyone looked fantastic carrying their summer stems.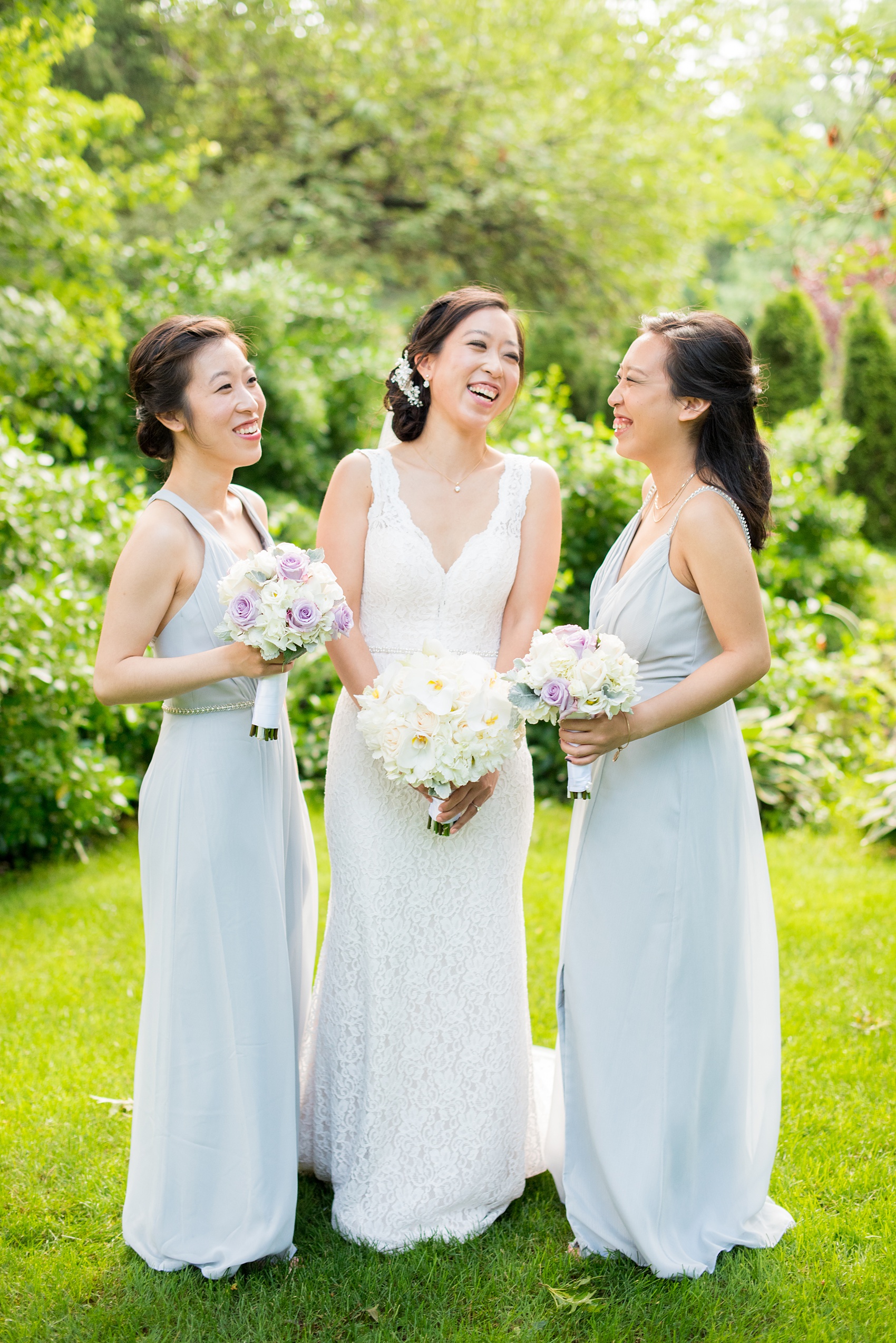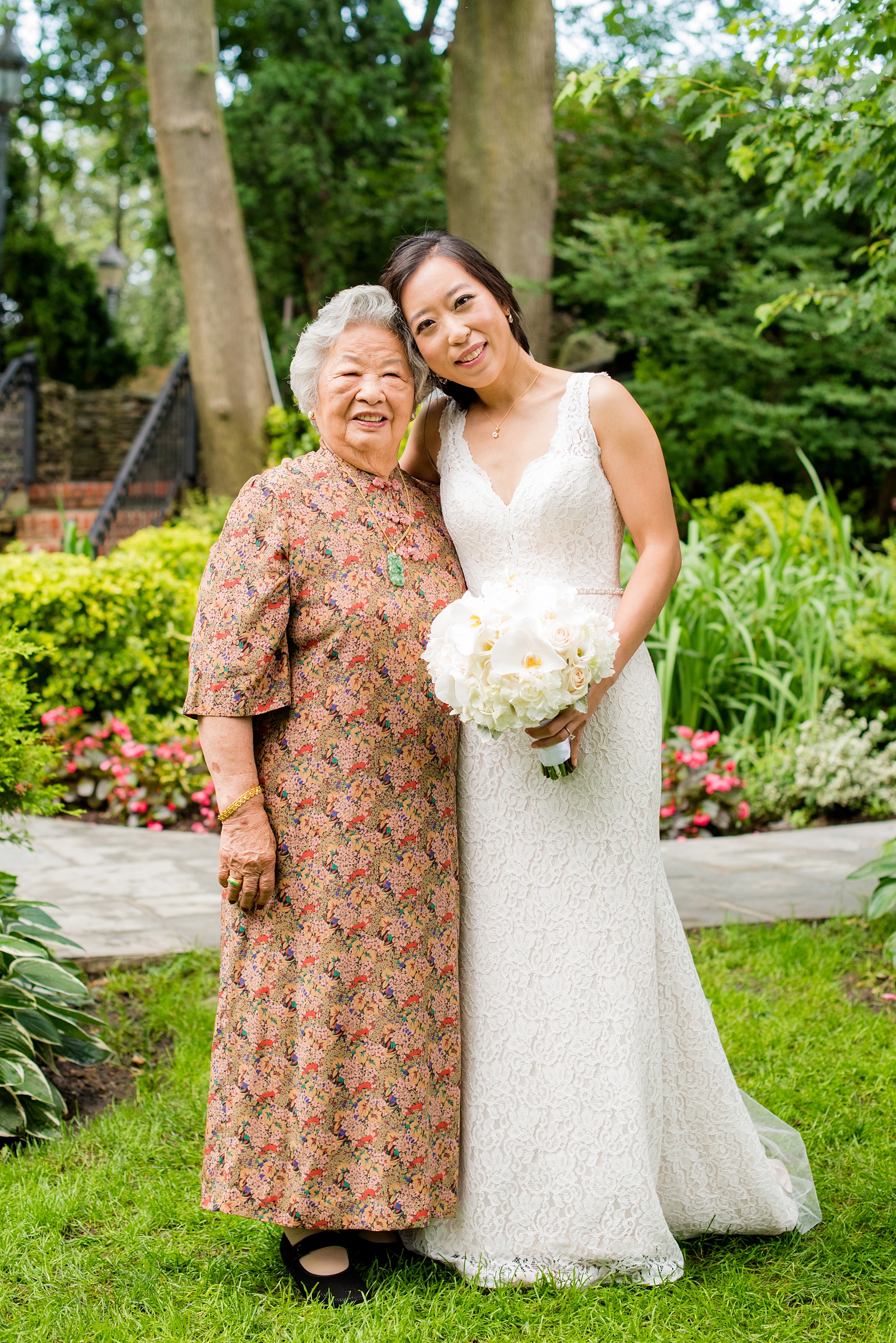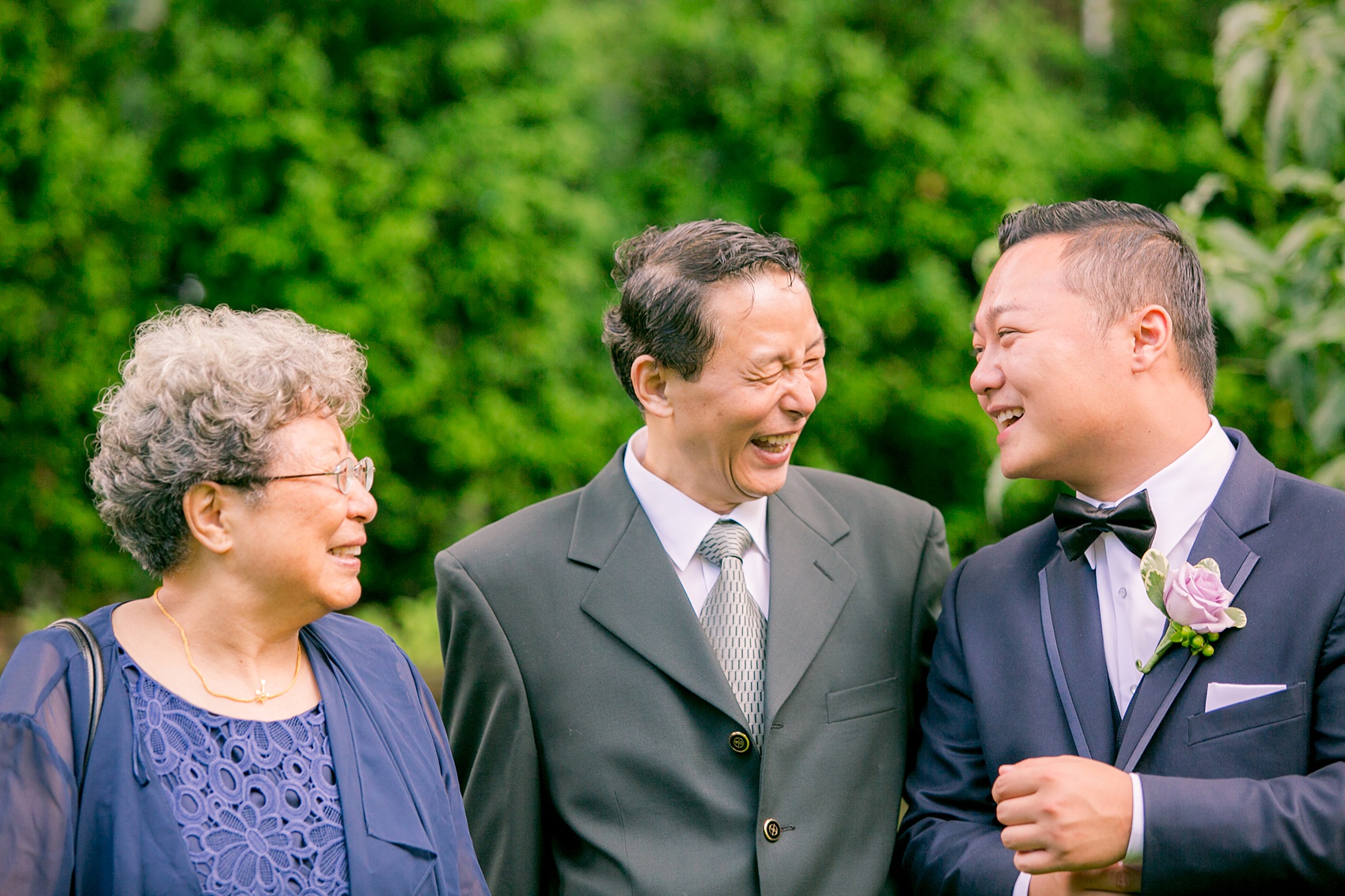 Westbury Manor Outdoor Ceremony: to proceed outside or not?
Shortly after family photos the venue asked Steph if she wanted to proceed with the ceremony outdoors since the sky was looking like it may rain. Stephanie gave the green light to proceed outside just like I would have done.
The weather was perfectly overcast. No one was sweating in the sun and no one's eyes needed to be shielded from its rays. The rain held up for their picture-perfect outdoor ceremony. Steph's mother walked her down the aisle to meet Dave at a ceremony officiated by Steph's uncle.
Steph is the first of her generation in her family to get married so it was an extra special day for her family.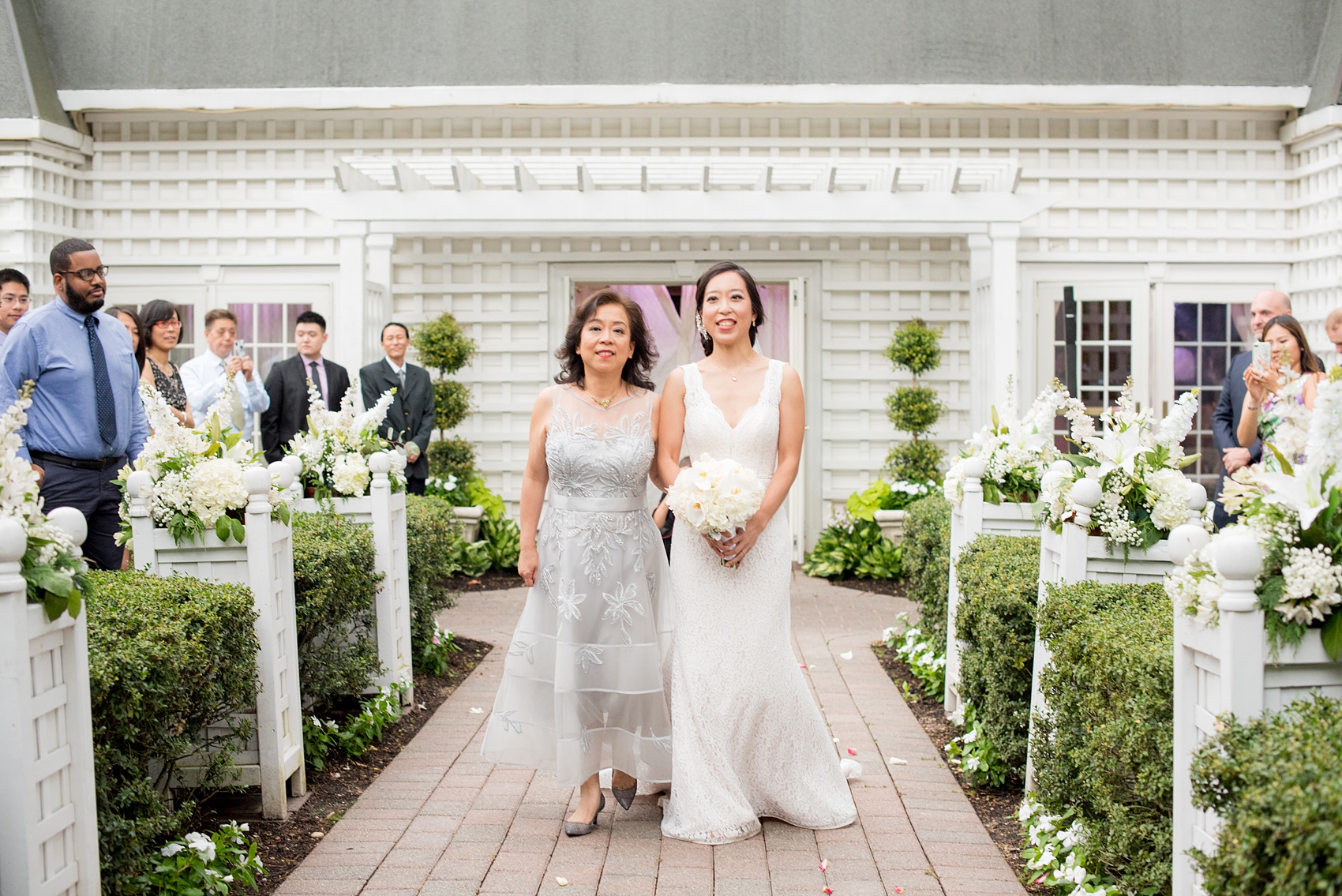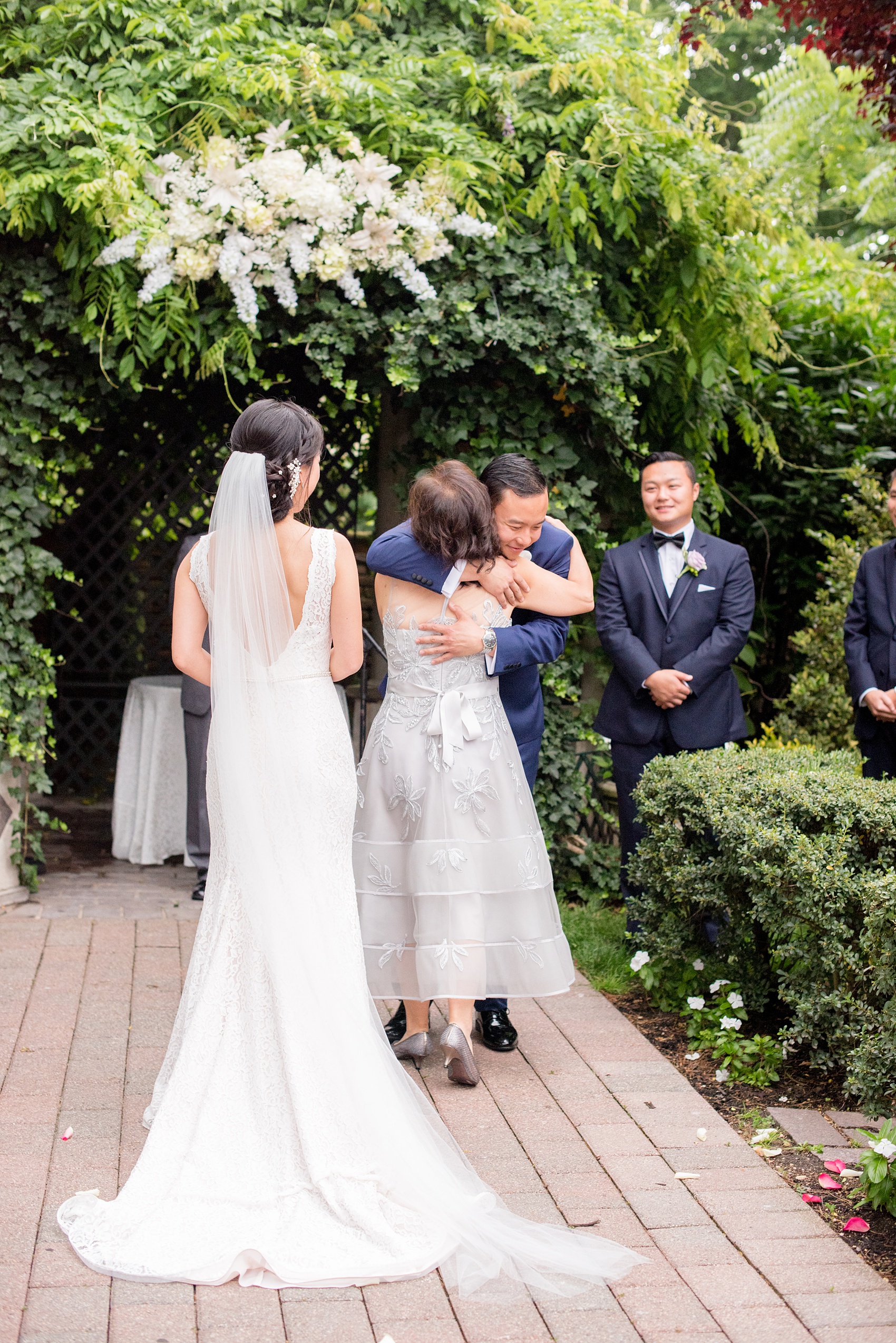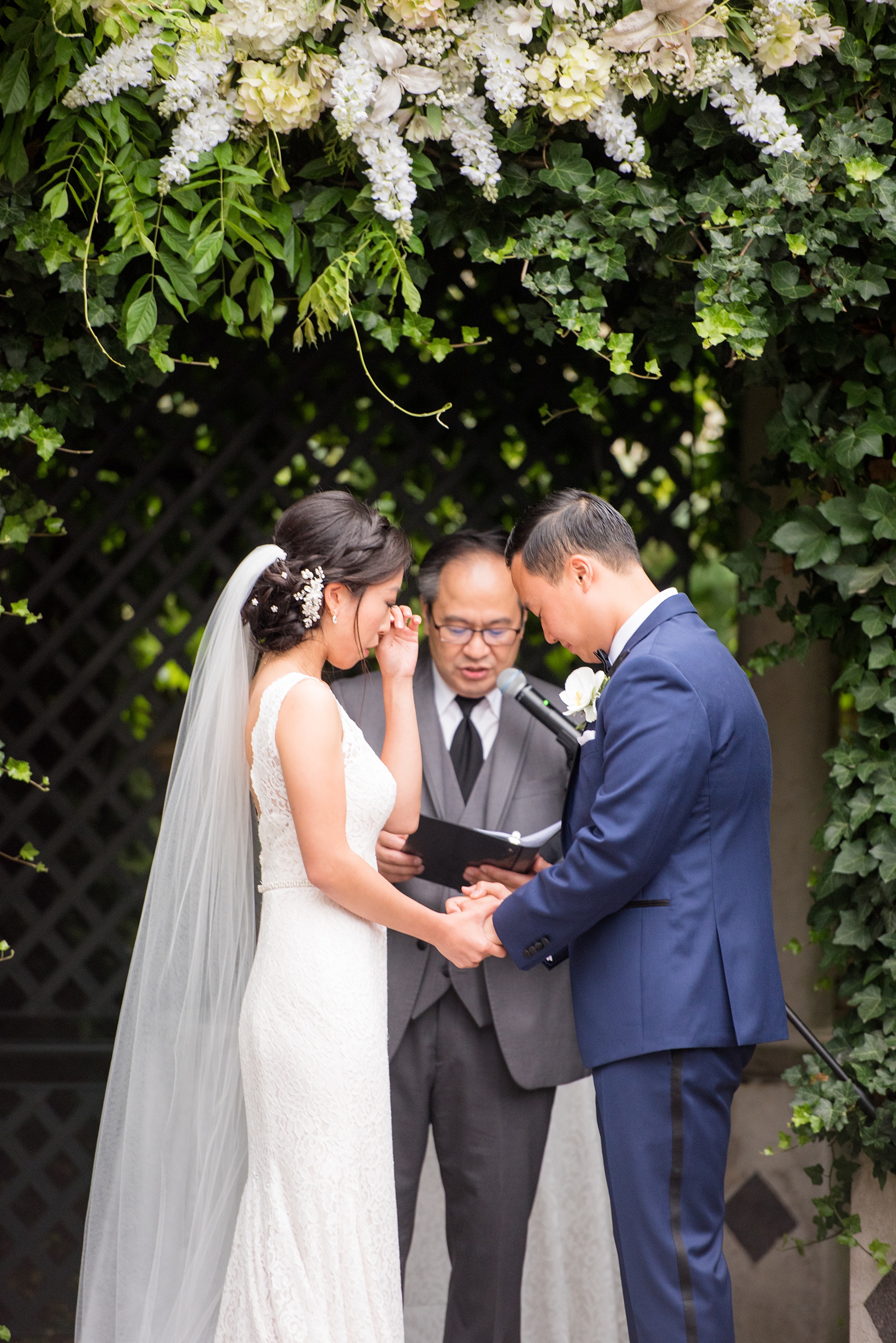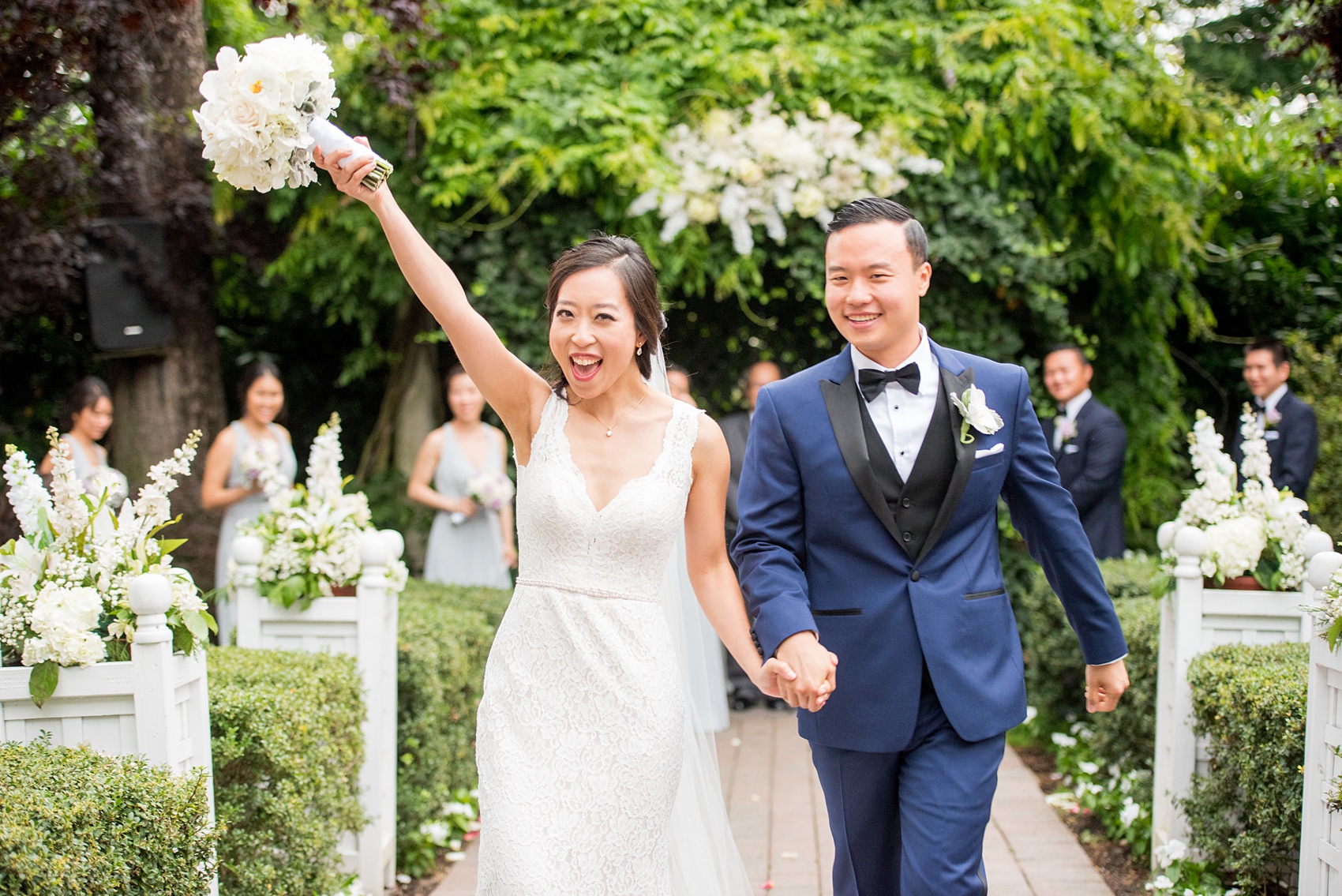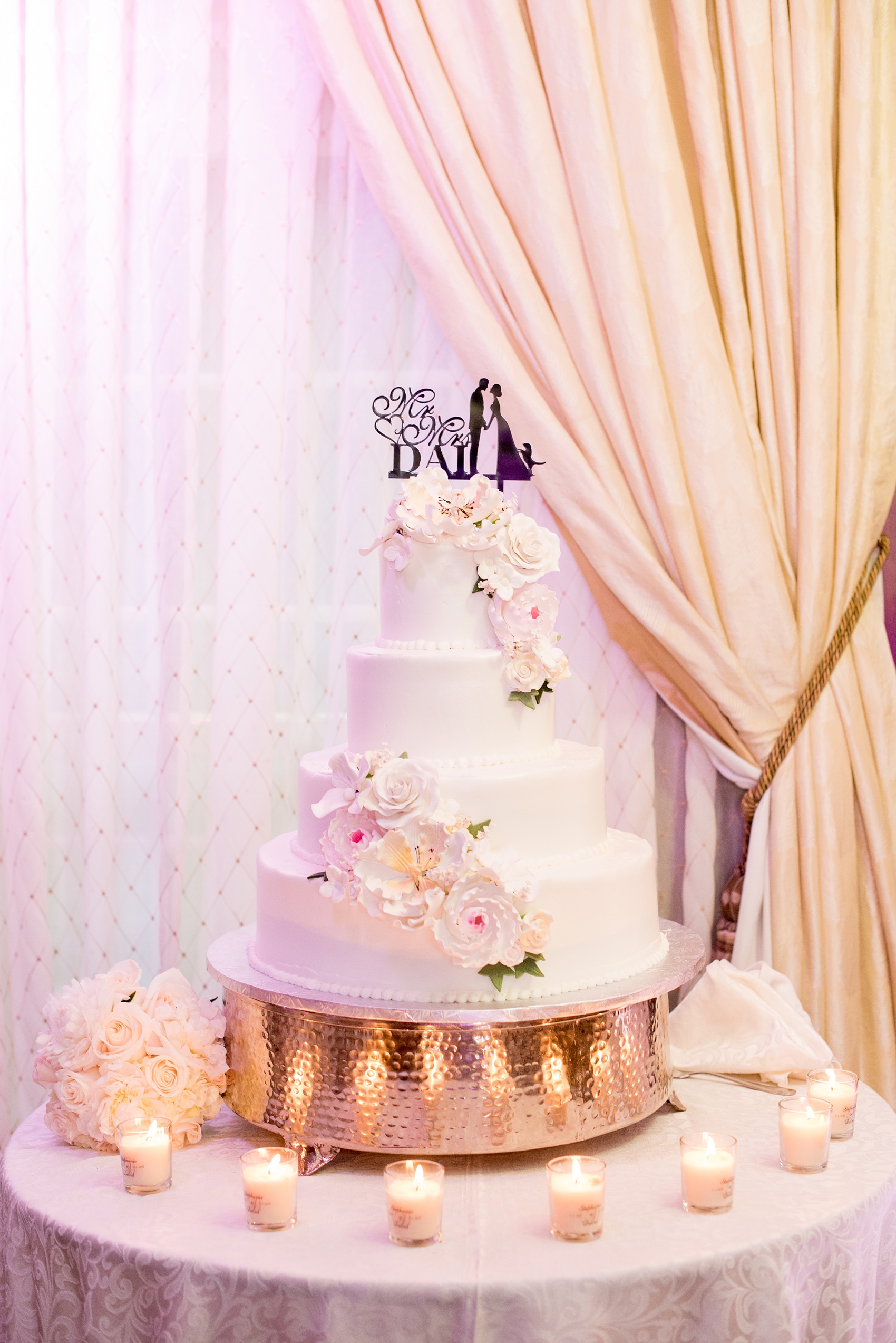 #LoveMeTilYueDai was their hashtag and after this couple was pronounced married everyone partied the night away. The amount of dancing their family and friends did was incredible! The energy in the room was inspiring – it made me even happier for this amazing couple. From high school sweethearts…to Mr. and Mrs! Congratulations, you two! Your wedding photographer feels very lucky to know you and to have photographed your beautiful day. 😉
Venue: Westbury Manor / Wedding gown: Kleinfeld Bridal, designer Mikaella Bridal / Tuxedos: Men's Warehouse, groom's designer Calvin Klein / Flowers: Happy Flowers / DJ: SCE Event Group / Cake: Francesco's Bakery / Hair and makeup: Makeup by Coco / Bride's wedding bands: Bloomingdales / Groom's wedding band: Blue Nile
Getting married in New York and interested in having us capture your day? Contact us!