Calligraphy amazes me. I'm always gushing over skilled artist who can move a calligraphy pen across paper as elegantly as an ice skater gliding around an ice rink.
It's fascinating to see the differences in a word's line weights and how beautiful a language looks when interpreted through such an artist's mind and artistic penmanship. (If you're not aware, I have hand-drawn calligraphy
tattooed on my forearm
, that's how much I love it.)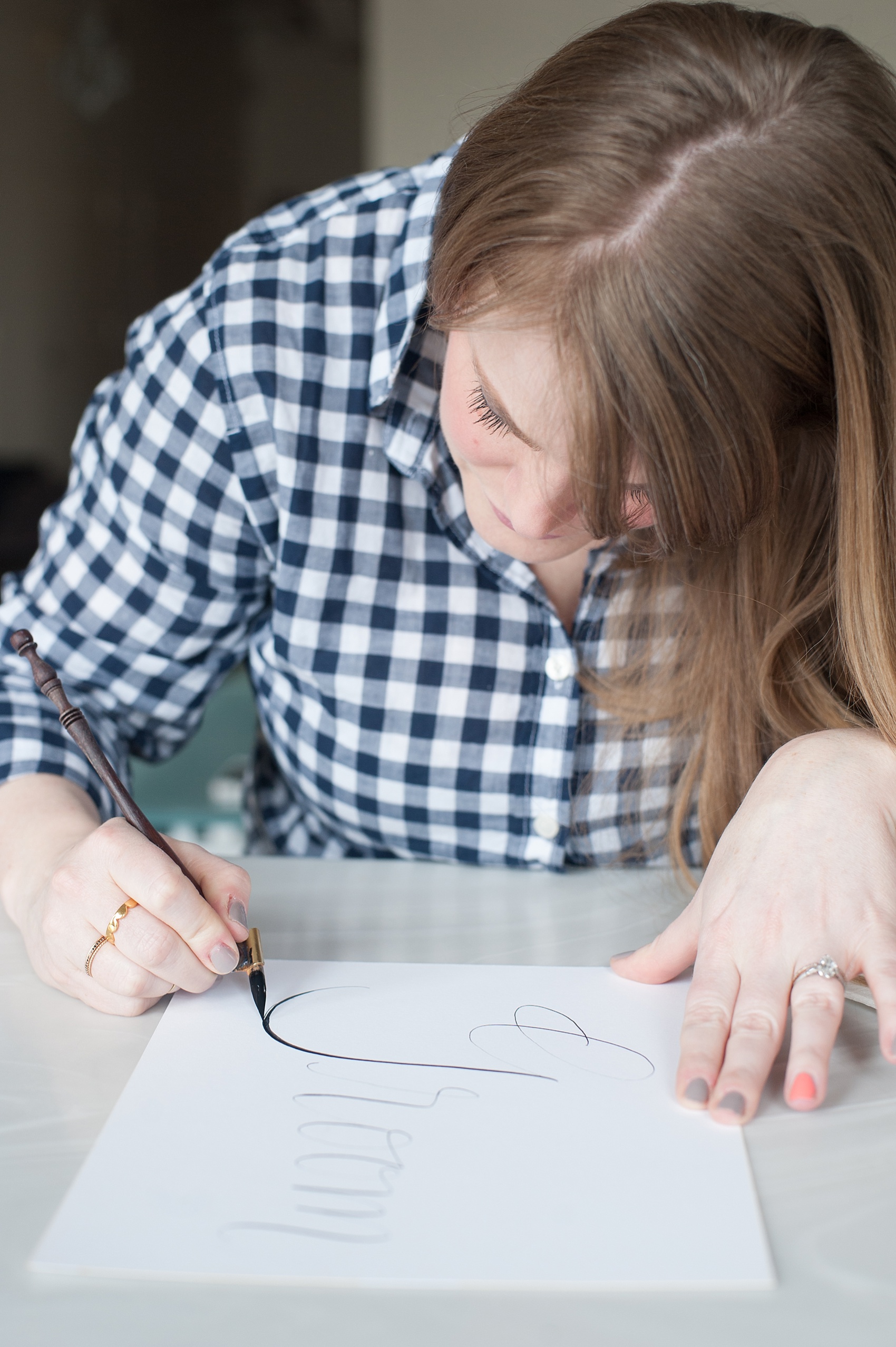 I knew she'd be a great addition to my
recommended vendors
. Here's a little Q + A with Charmaine with
a lot
of great information. (Q = M, for Mikkel asking the questions, A = C for Charmaine's answers!)
M: What is your advice to those in the market for calligraphy services? (Brides, grooms, bar/bat mitzvahs, Sweet 16, etc. I say the more excuses for calligraphy the better, right? LOL)
C: I think that since calligraphy is such a personal thing – meaning that I could write something & another calligrapher could write the same thing & it could look completely different – that if you're in the market for calligraphy, search out someone whose work speaks to you on some level. There are so many talented people doing calligraphy in different styles, you can find a person that can work with you as well as the vision you have for your event.
I, as well as other calligraphers, offer services that extend well beyond the basic envelope addressing & invitation design. I do a lot of vows for first anniversaries (that's traditionally the paper anniversary), quotes for gifts (for new babies, for new couples, for housewarmings), maps or scavenger hunts for parties, and party decor for any kind of party!
M: What's the best advice for value? A lot of people think they can't afford a calligrapher.
C: If you're looking for value, have a calligrapher do one big thing that guests will notice & will have a big impact on the event. Recently, there has been a trend of each guest having a their own individual printed menu that has their name calligraphed across the top to also act as a place card. Having something written out, blown up & and laser cut out of wood also has a big impact. A large, beautiful seating chart on a wall or mirror, or even a place card on an unexpected material, like a leaf or a stone will catch a guests attention.
M: Like these amazing signs you made for our recent styled shoot. A little pop of a special detail seriously goes a long way. Really great point.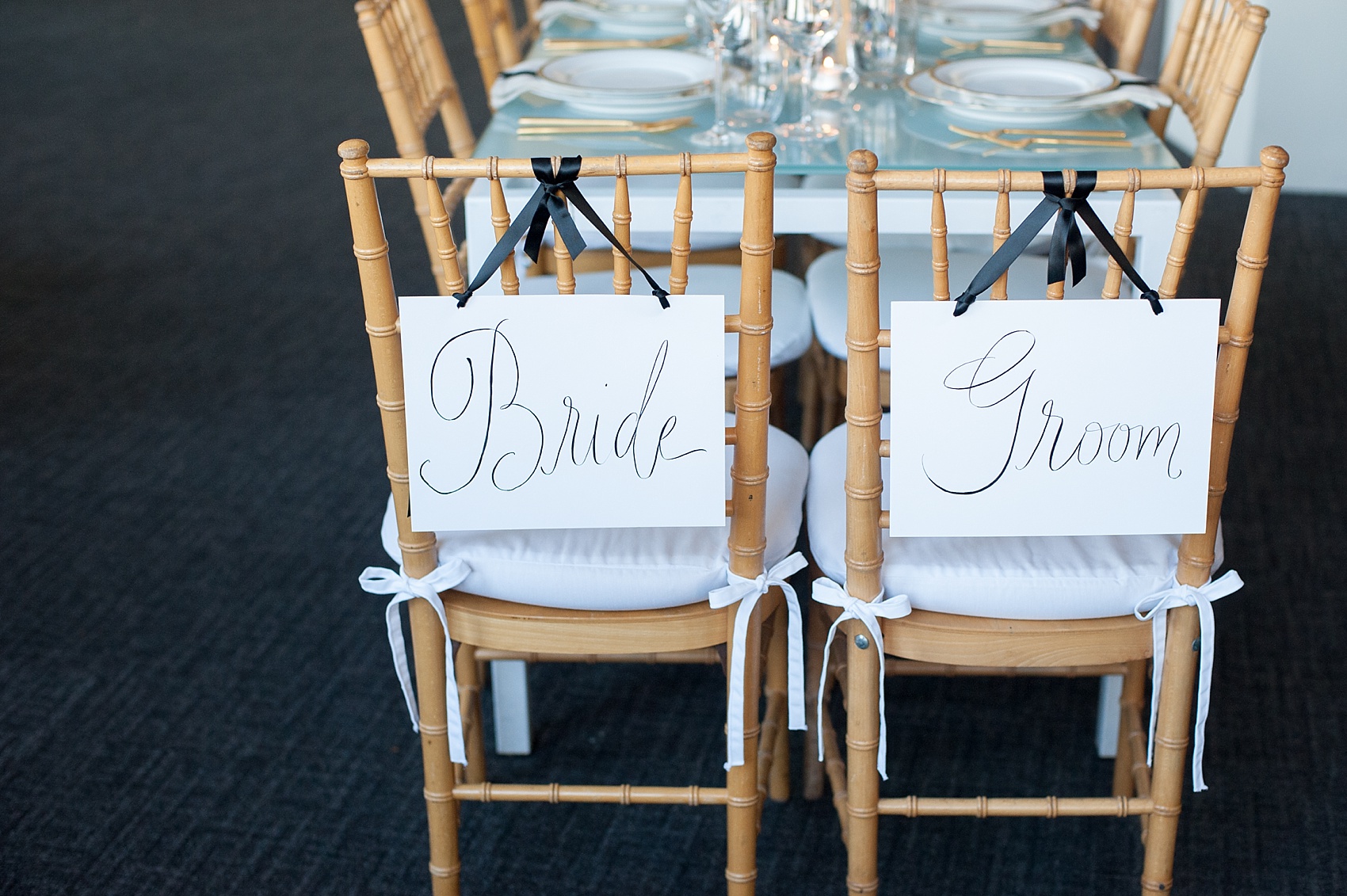 M: How can potential clients get in touch with you?
C: Email is best, as I work most days & turn my phone off so I don't get startled while I'm working & mess something up!
M: Haha – I never thought of a phone's vibration shaking the table but it's a great point! Email it is!
What's the biggest misconception about what you do?
C: I encounter people who don't seem to realize how much time calligraphy takes. I do try & work quickly, as there is almost always a time constraint on what I am doing, but it's a hard thing to rush.
M: Check out this photo of an envelope she was working on! She's so meticulous, I love it.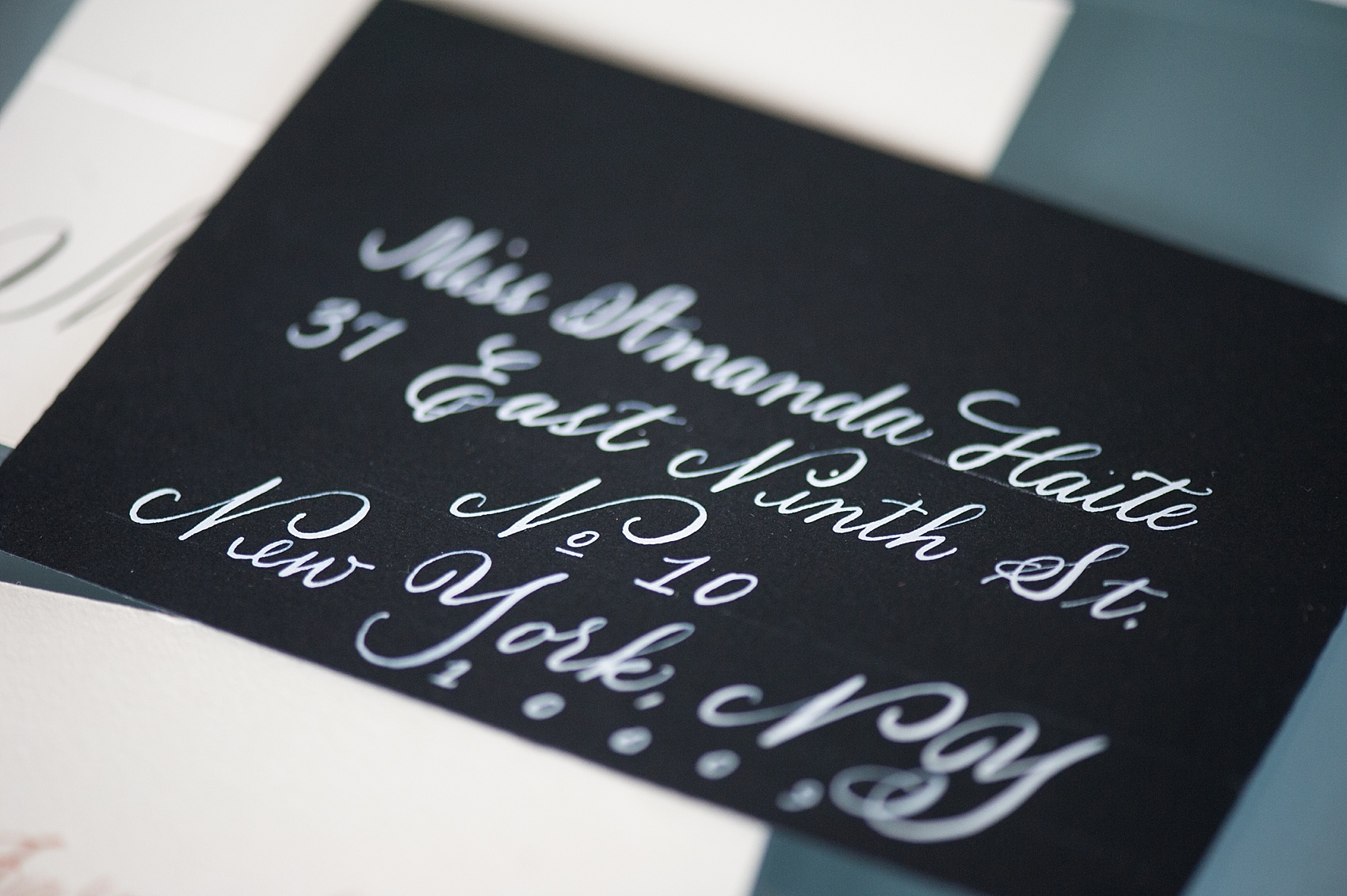 M: Why do you do this? What do you love about it and maybe even wish could be different.
C: I genuinely love what I do. I love hearing about weddings, I love creating something unique for events that reflects what someone has in mind. I also have never met a group of more supportive people-calligraphers are so unbelievably kind and there is such a sense of community with them.
I wish I had more hours in the day! I hate when I have to turn down an exciting project because I'm already booked.
M: Here's some additional eye candy from our recent shoots. I just LOVE the look of white ink on a colored envelope!
Thank you Charmaine! It was so wonderful to get to know you a bit better and provide insight into such a beautiful art form.