I have an awesomely special, vintage diamond ring I wear daily. This ring on my right ring finger isn't simply a ring I wear; it connects to my heart.
I've been lucky enough to always have nice jewelry. From a young age my mom knew buying her girls jewelry was meaningful and luckily, I've always been responsible with my possessions – I still have these special pieces. (My sister, on the other hand, has lost some stuff! Sorry, Jamie – I had to!) I have a gold ring with a blue topaz heart she got my sister and me (my sister has the same ring with an amethyst stone) when we were under 10, or a gold heart bracelet she got me as a teenager. And I still wear these things occasionally when I have a befitting outfit or the mood strikes me.
But in 2005 I received something EXTRA special. I have worn it just about every day since my grandma gifted it to me at my college graduation dinner. I didn't know it existed. I didn't expect the gift. And I don't mean simply a physical item such as this but the gesture. Its invaluable beauty overwhelmed me. I cried. (And honestly, I get compliments on the ring often because it is quite unique in its design but it's way more special than most people realize.)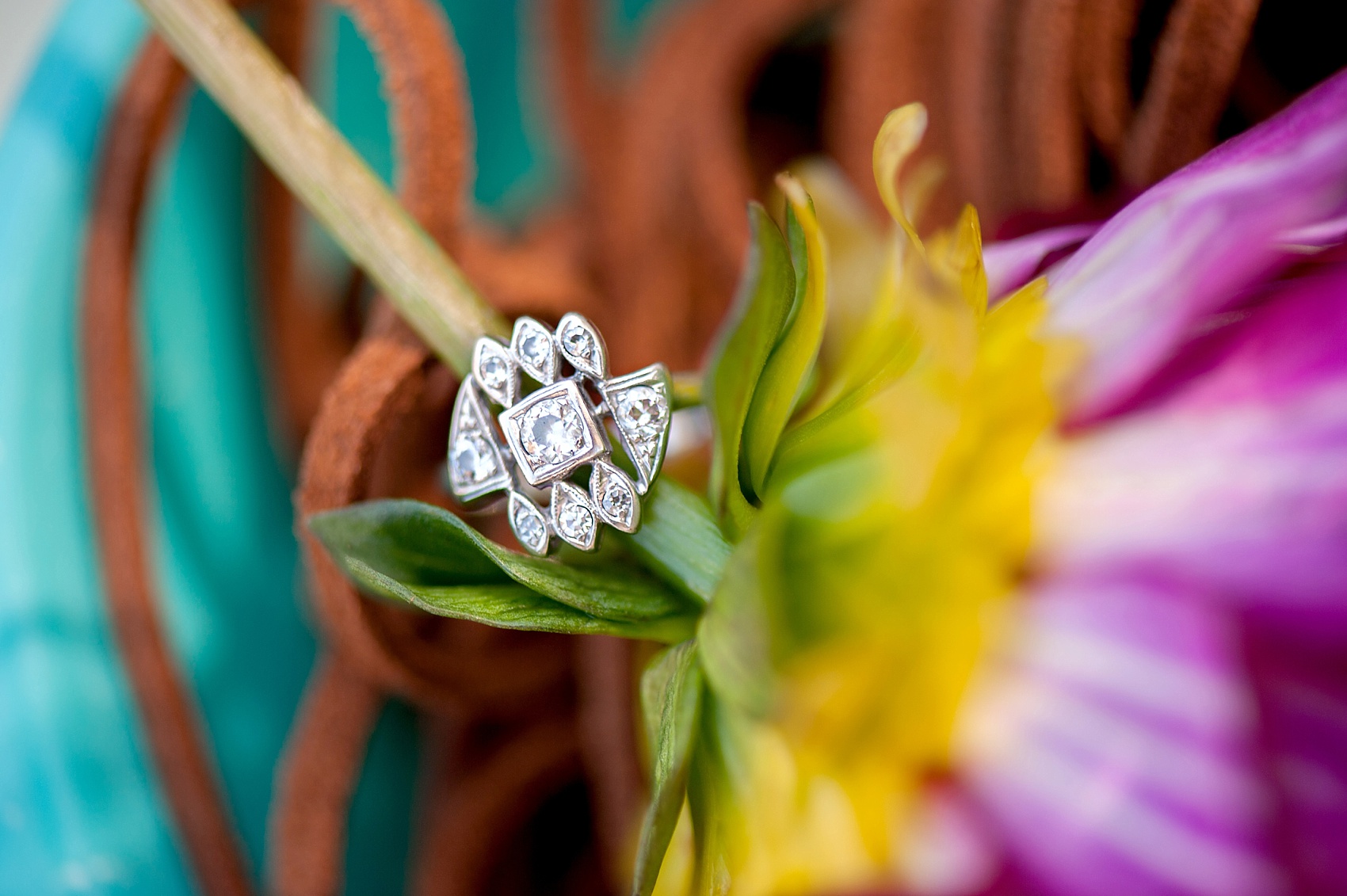 She told me that her father gave this stunning art deco diamond ring to her mother, years into marriage. I'm named after them.
People ask me if it's an engagement ring. Engagement rings weren't popular back then. So no, it's not that. It was a thoughtful gift given to my great grandmother, Martha by my great grandfather Philip. (M + P = Mikkel Paige) Here they are in this old photo from my 2nd cousin's house: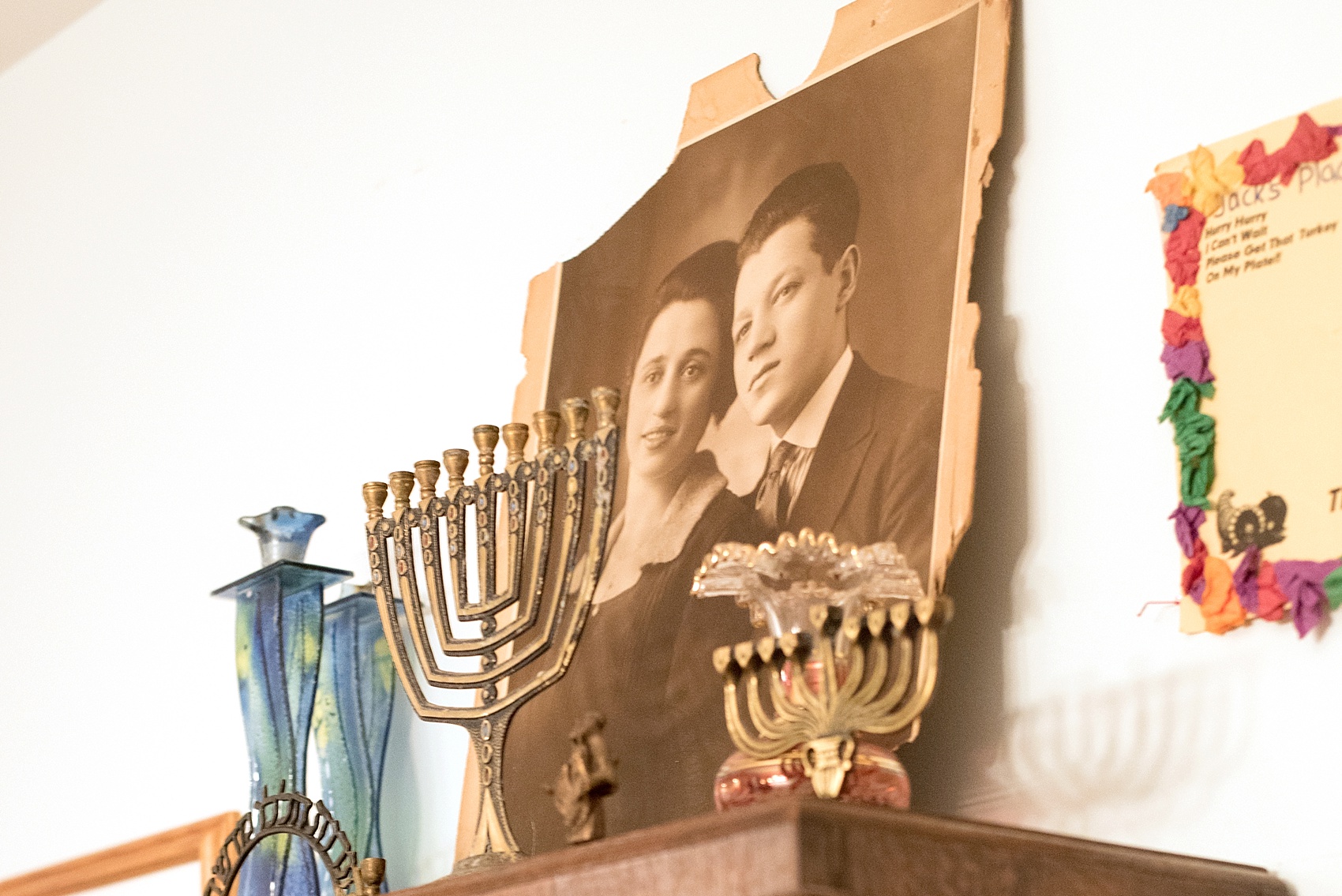 This is one of my most prized possessions. It means more to me than I could express in words. I didn't take my grandmother giving it to me lightly (I was overwhelmed – I cried!) and I have treasured it and felt its supernatural presence, and the love of the generations in my family before me, around my little finger everyday since December 2005, when my grandmother gave it to me. A cause for celebration, a cause for love. And special, shiny things that commemorate life's events and emotions.
If you know me or see me often (or hell, even once) it's unlikely you've ever seen me without it. So there you go…a little something more about me and the meaning before the family heirloom I have with me everyday.
Happy Tuesday!