French macarons are a classic pastry from one of my favorite countries. The best part of their popularity in recent years is that they've become readily available in the United States.
When I asked some fellow industry professionals what would be a great gift to send to a wedding planner I'm meeting up with as a fun surprise, friend and colleague Roey Mizrahi (of Roey Mizrahi Events) suggested Swallow My Words. Not only are their macarons delightful to look at (I love the color brushstroke on the ones below) but they taste delicious. AND they can customize them for you, which I'm looking forward to doing with my logo.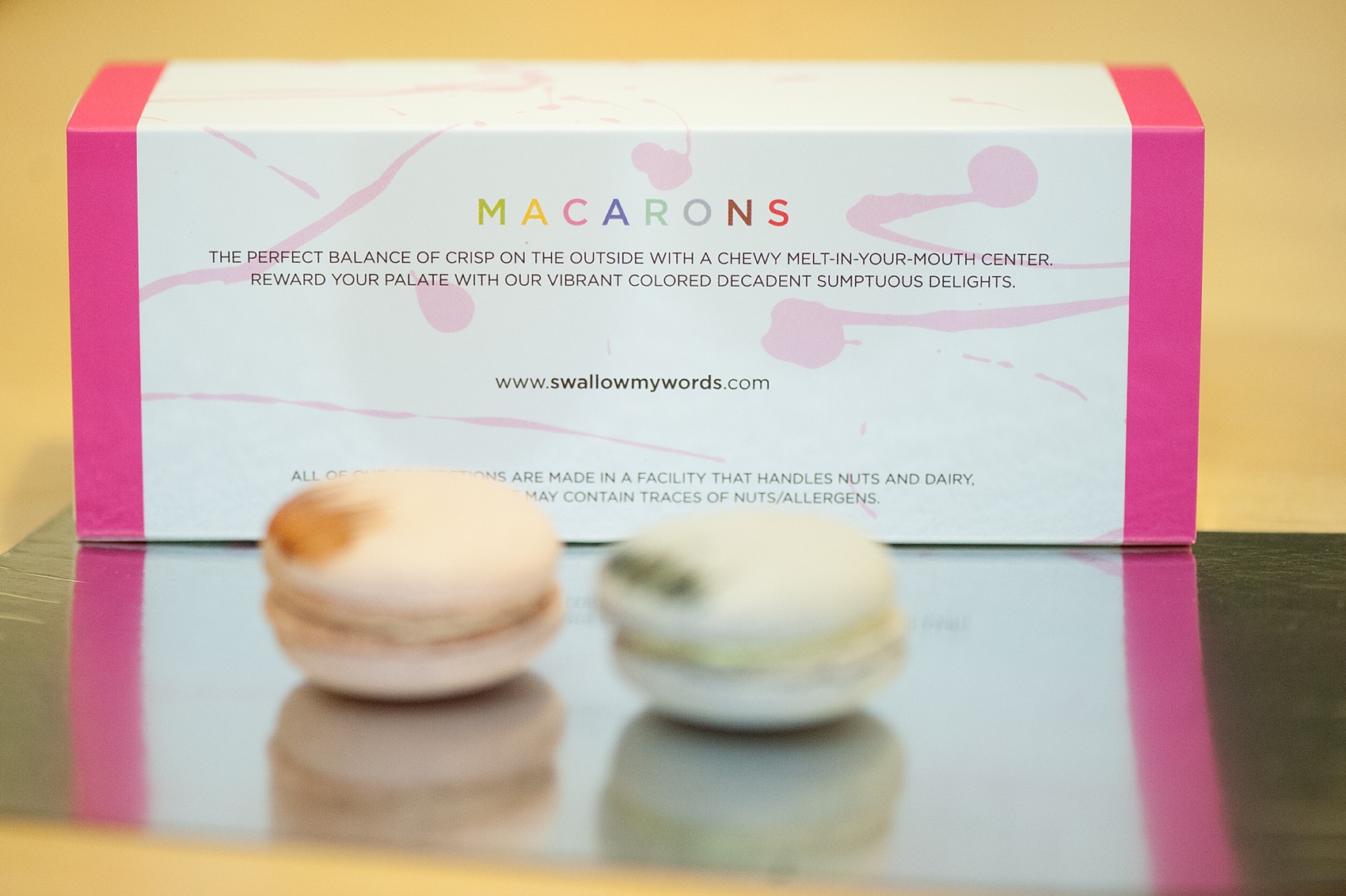 Wouldn't these be amazing as wedding favors? Or simply to have on a dessert table at a bridal shower?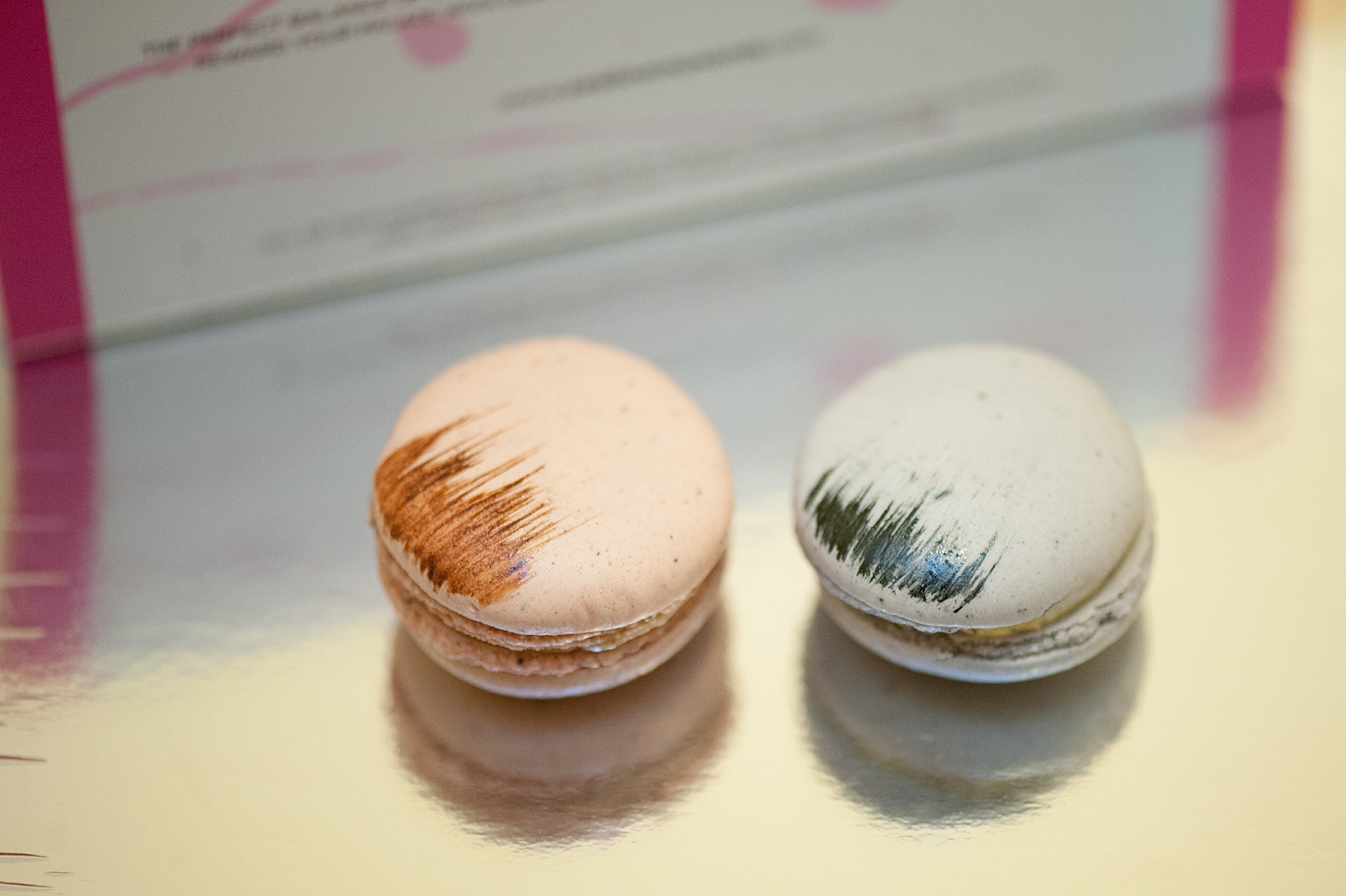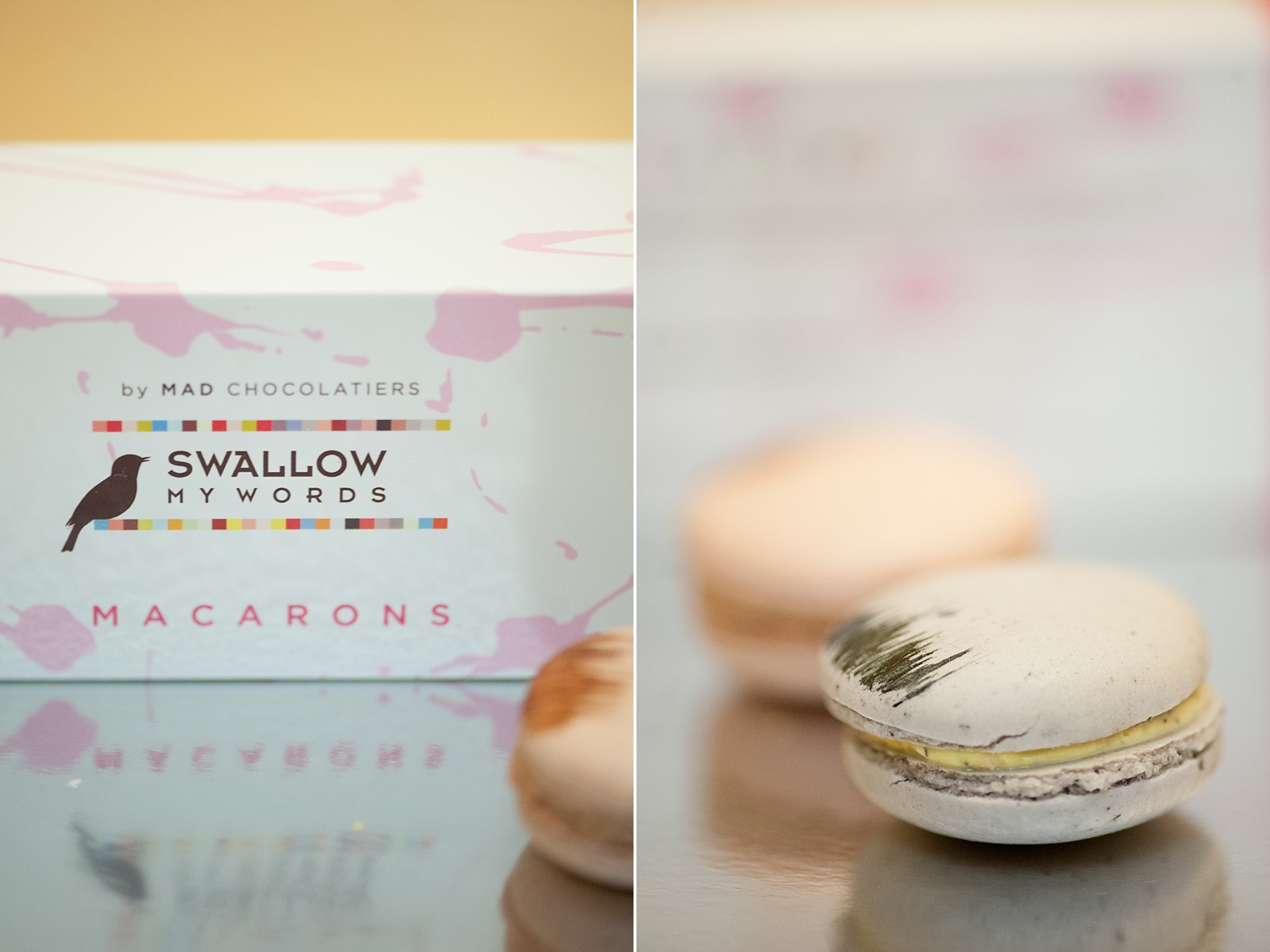 Huge thank you to Min, who helped me with my order. Not only was she so accommodating and willing to work with me, she was even sweeter when I went to pick up my order and so incredibly personable.
Definitely check out their website – be sure to check out their selection of custom chocolates too!
Happy Friday!