Alright, y'all – I deeply wanted to get this post in before the weekend, so if you're looking for a unique Valentine's Day idea for your loved one or even a friend you can browse at the office at home today and get your order in!
Two amazingly unique ideas! One Raleigh, NC based and one that is NYC based but ships worldwide. And why the hell am I endorsing them? Because god forbid another loved one goes semi-satisfied from a Russell Stover box of chocolates this year. NO SUGAR ADDICT LEFT BEHIND! No but really….I have tasted both treat personally and the business owners behind these fine operations deserve the recognition for their hard work and creativity!
So up first! SWALLOW MY WORDS. (Photos pulled from their website because I cannot post my custom chocolate yet!) I ordered something from her for Valentine's Day and even hinted to a couple men they should buy some for their wives. Not only do they have a custom pack you can order by February 9th to ship to your hunny (or if you're me, your best friends) but you can CUSTOMIZE a macaron pack AND chocolates! Ahhh! Doesn't get much better!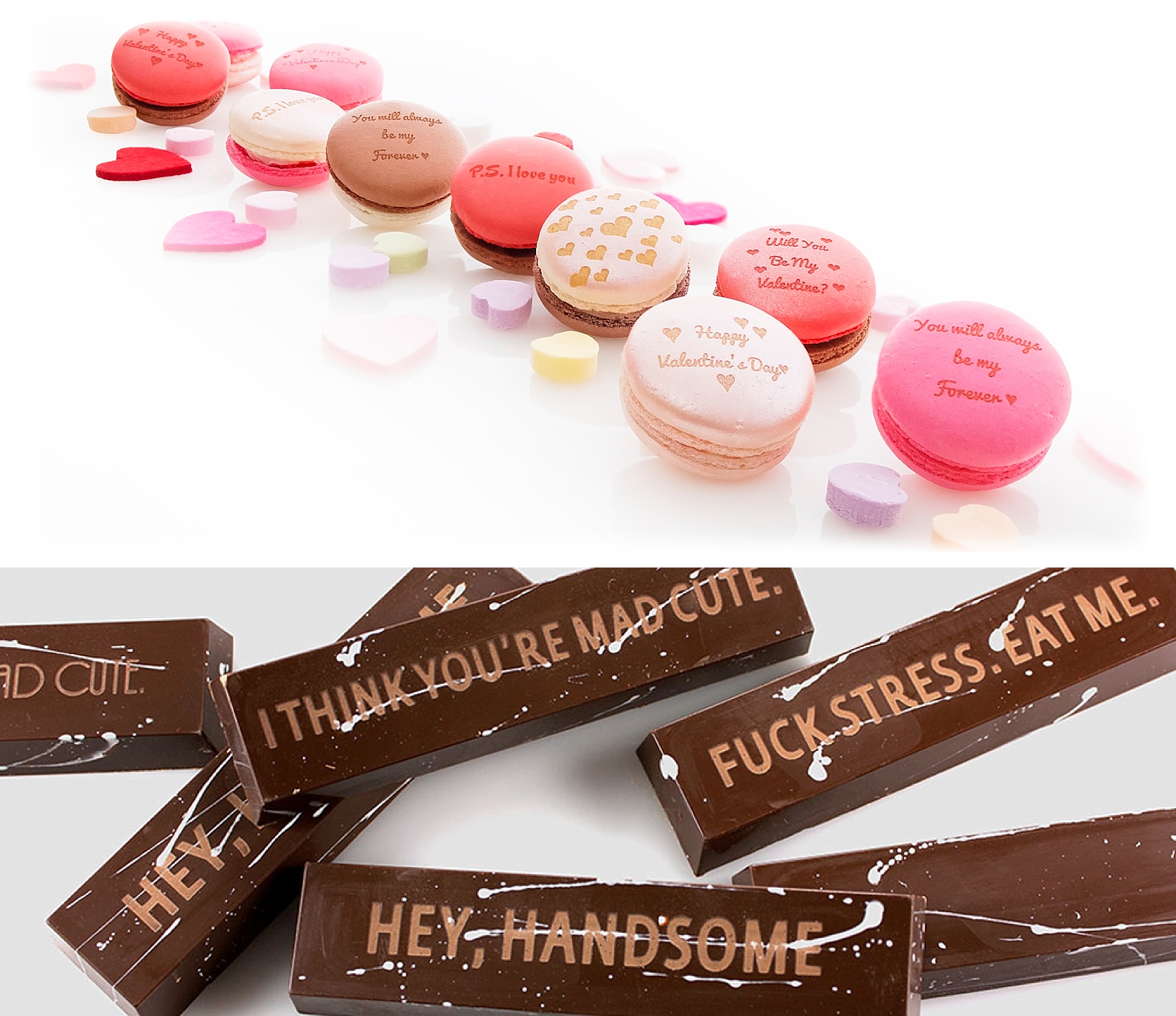 See what I mean? They get down with some REAL sayings, y'all! And I LOVE 'EM!
Next up, is LUCETTEGRACE. They have designed a macaron pack highlighting the stages of a relationship and WOW – I was blown away. Not only is it SO visually pleasing but they taste awesome. I was the lucky photographer who got to photograph these beauties and I have to say – I feel honored I was able to stand there and hear the passion in Daniel voice (lucettegrace's owner) as he described stages like "A spark" (the pretty yellow macaron) and opposites attracting but working harmoniously together (deep purple PB&J macaron in the middle) to the comfort of a rich vanilla at the end, which is home.
Seriously, they're beautiful. AND lucettegrace has a TON of other pastries and some amazing savory menu items to enjoy every day. It's COMPLETELY worth going in – they're a new shop on Salisbury St. downtown. As someone who works for myself, I enjoy going there and saying hello to the wonderful, friendly staff, eating admiring all the pastries and having a cup of coffee with new friends.
So don't buy the same old crap this holiday. Which, by the way, I have to add: I've been single for a long time and REALLY love Valentine's Day. Know why? I love love. Love my family , love my friends, and so much more. So if you say it's a Hallmark holiday, even, I say, who cares? Another day to say I love you and indulge in some sweets with a person you adore? I say, "Sign me up." 
HAPPY FRIDAY!