Alex and Matt's wedding at The Riverview, in Simsbury Connecticut, was energetic and wonderful! Look through their wedding photos for this post recalls so many smiles and happy memories – as simple as Alex and her bridesmaids getting ready at her parents home, where her and her two sisters grew up, to her and Matt's first dance that their friend Jill serenaded them for, to everyone partying their butts off on the dance floor all night, complete with an elevated stage to really get the party going. I loved being there and capturing it all…and am so happy to present: their blog post! Starting with their ultra classic, amazing invitation suite.
Matt prepared with his groomsmen and his dad at The Simsbury Inn, a great hotel practically across the street from The Riverview. The pedestrian-only "Flower Bridge" is nearby – the perfect location for some photos with Matt, his groomsmen and his father.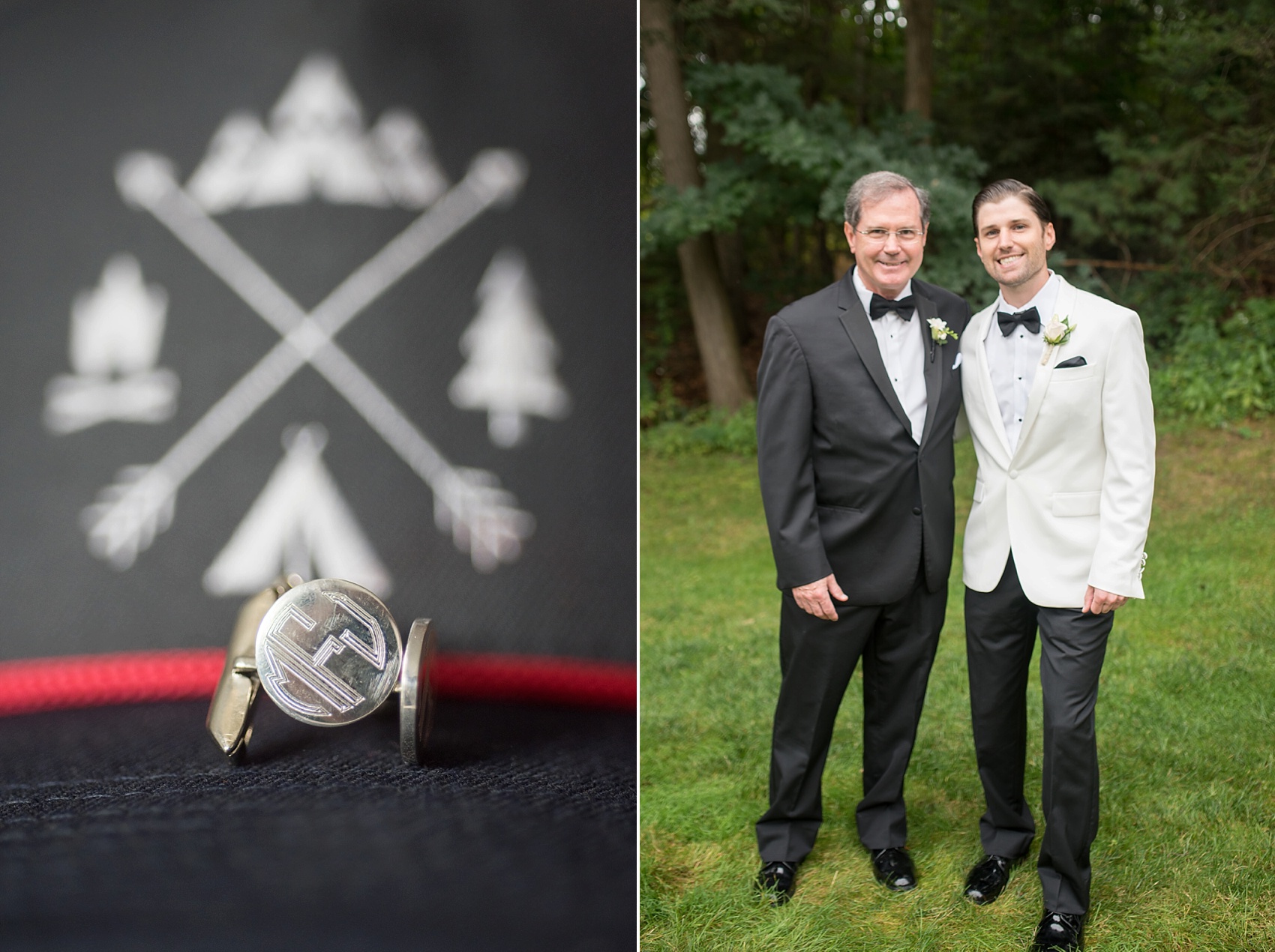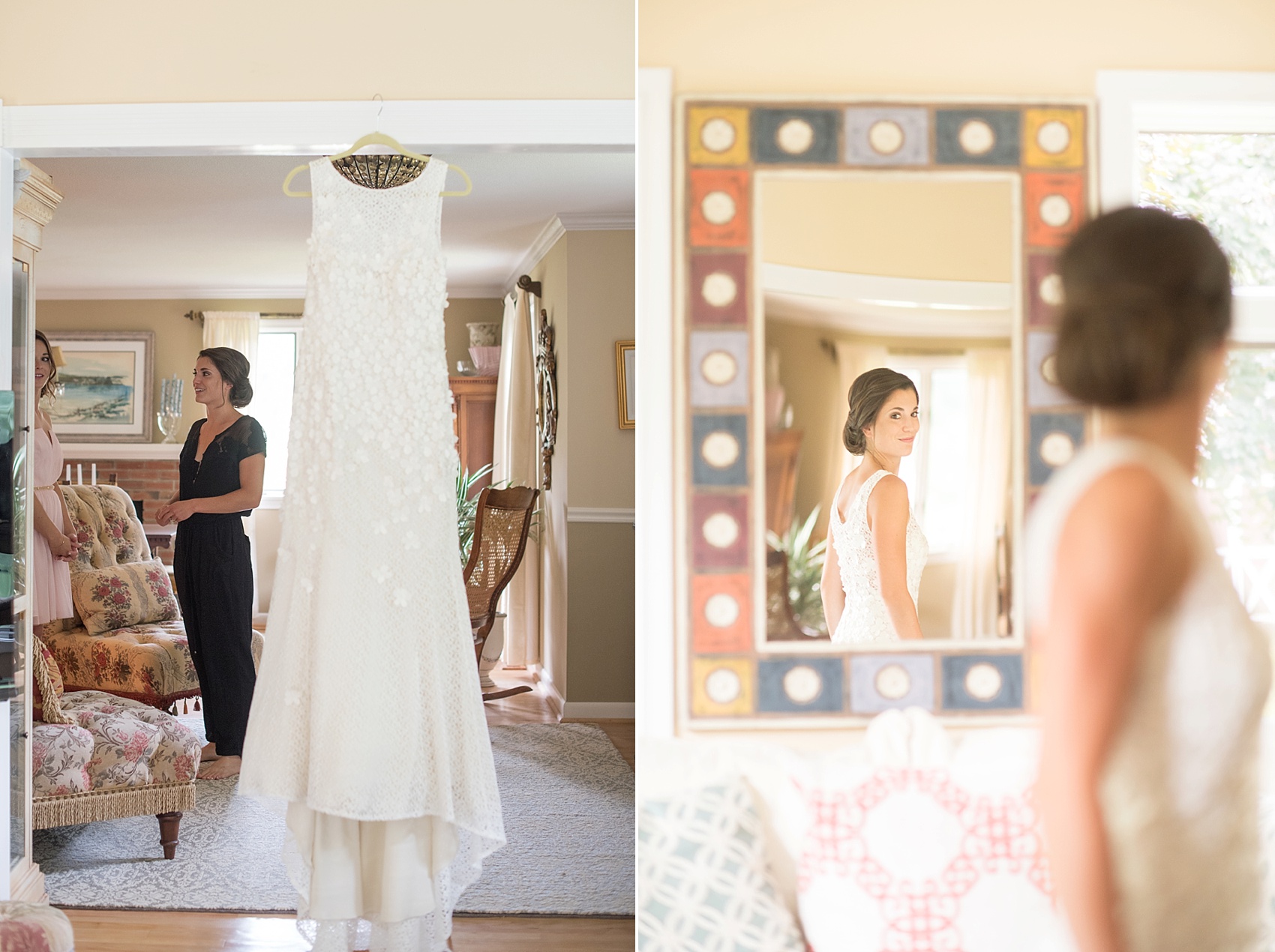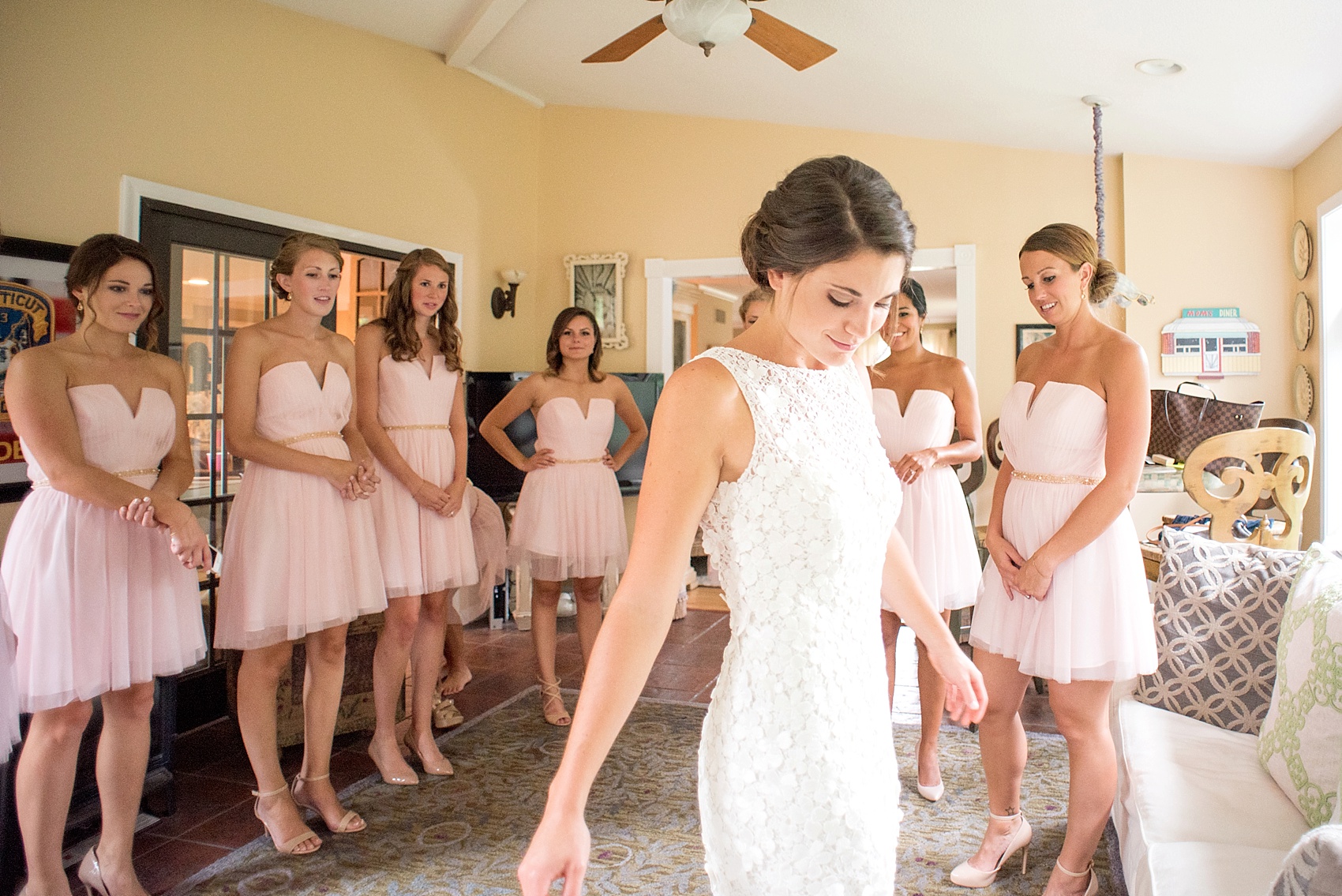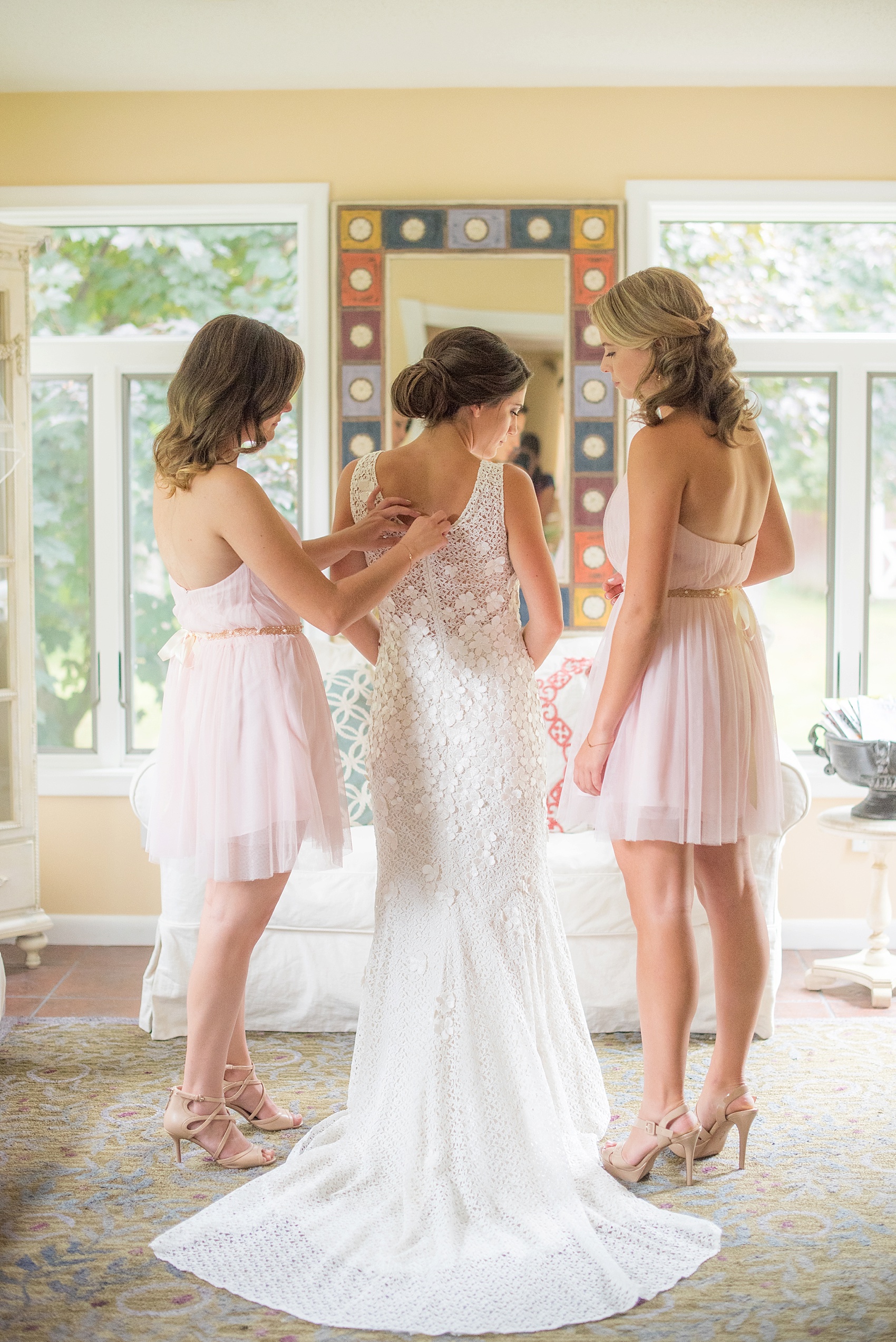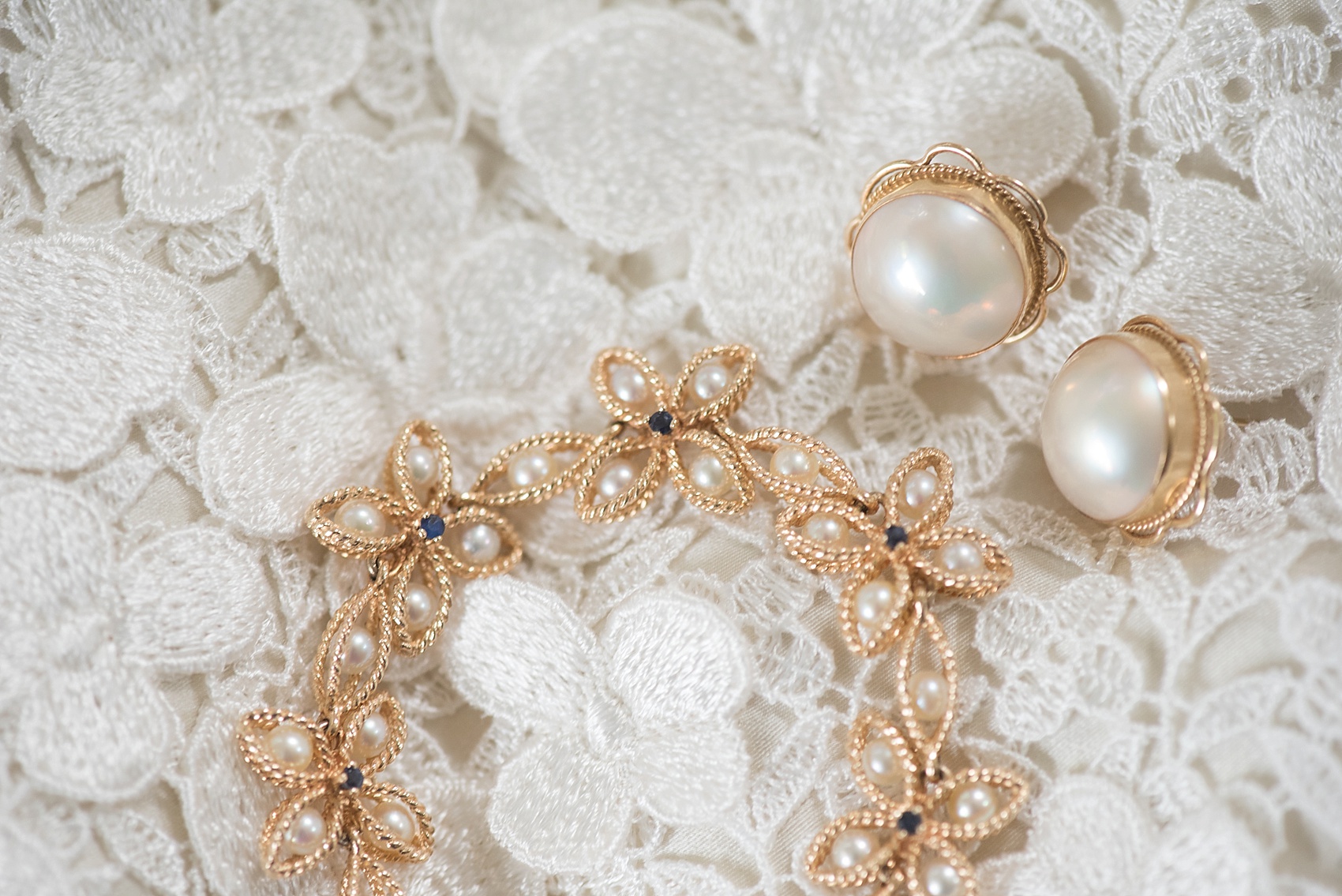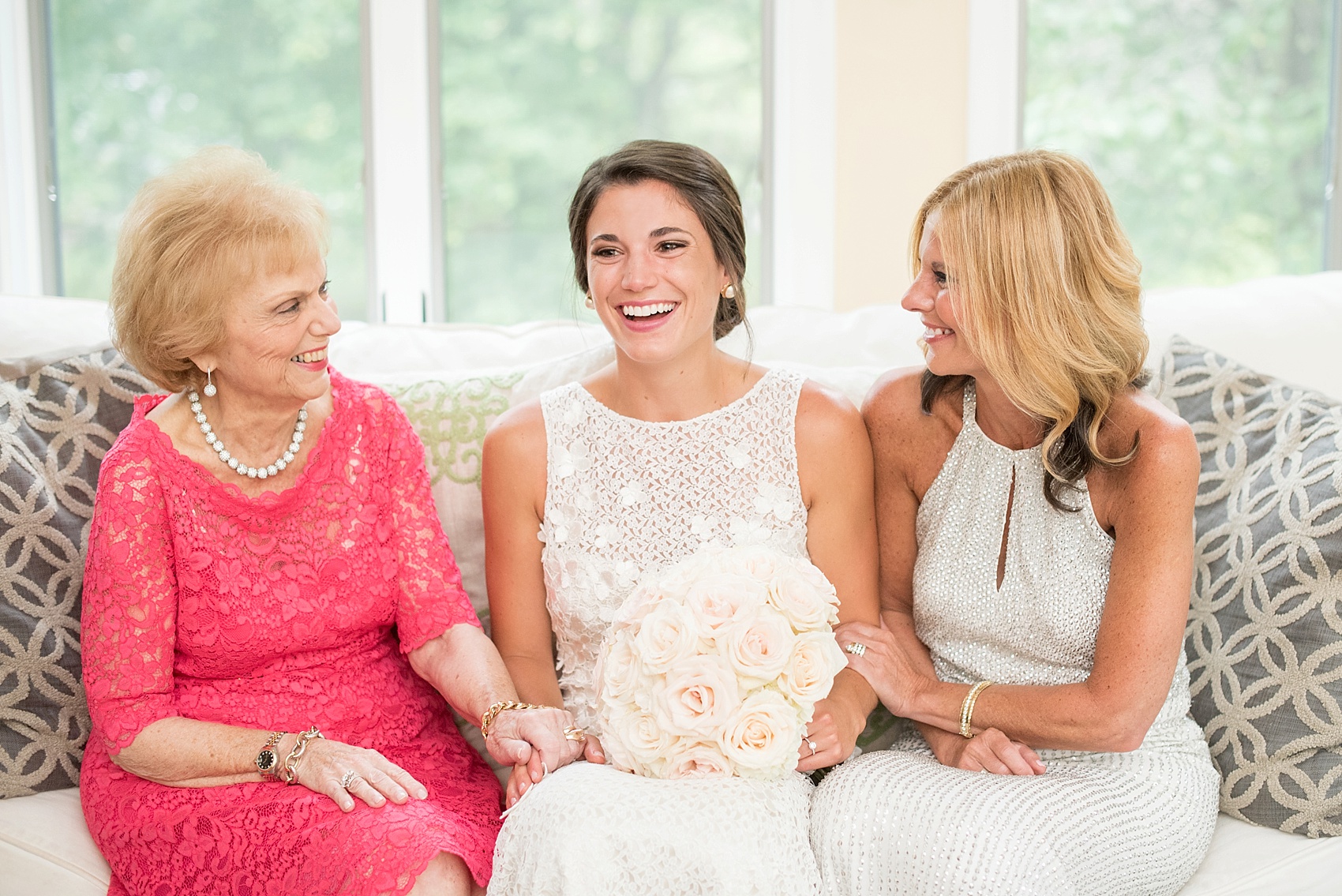 Alex wore heirloom jewelry for her day, which I thought was so, so special. The bracelet is her grandmother's and earrings were the exact pair her mother wore the day she married Alex's father. Her shoes were amazing and so unique too – I've never seen a bride wear anything like them! They were perfect for her floral lace gown too.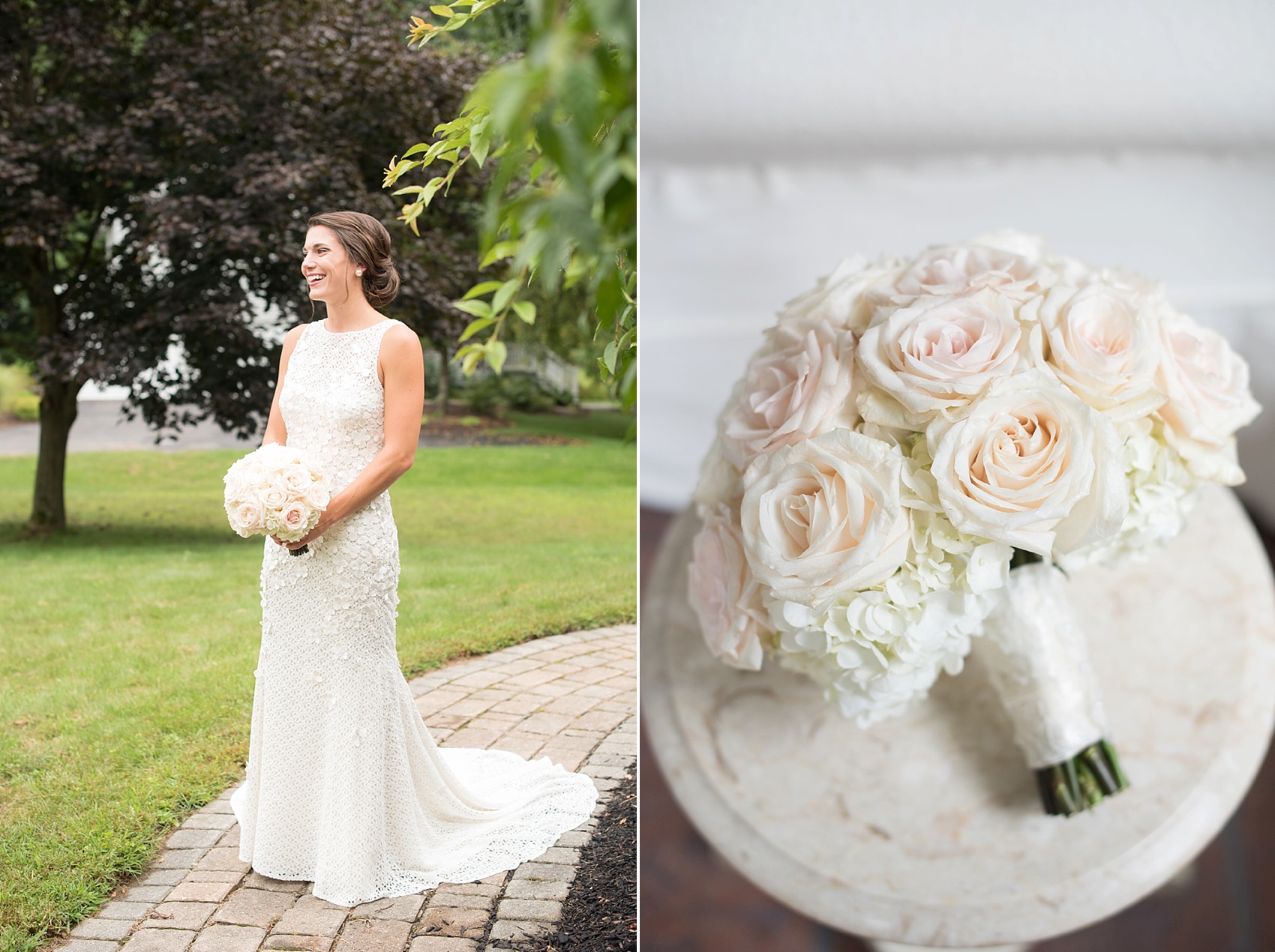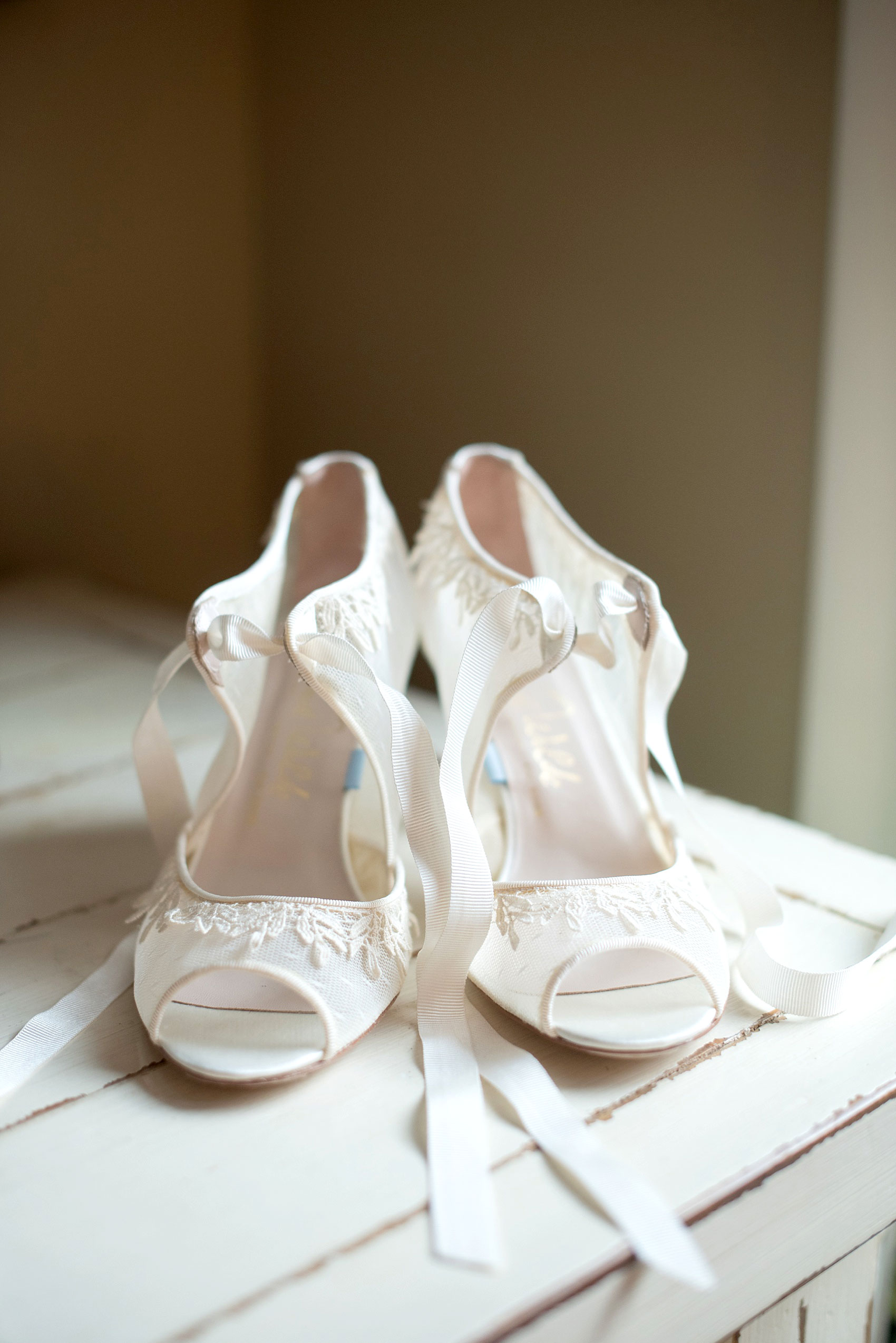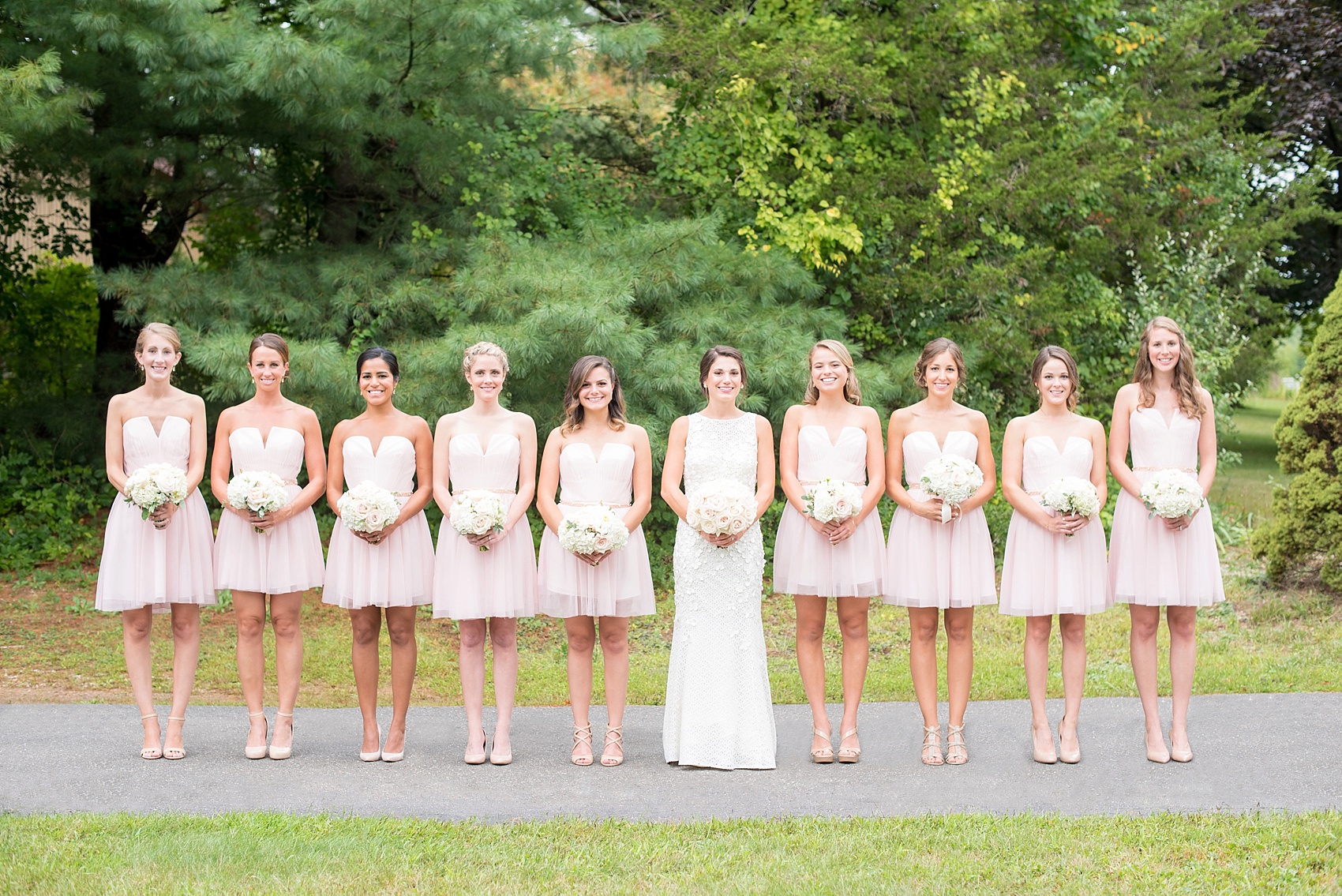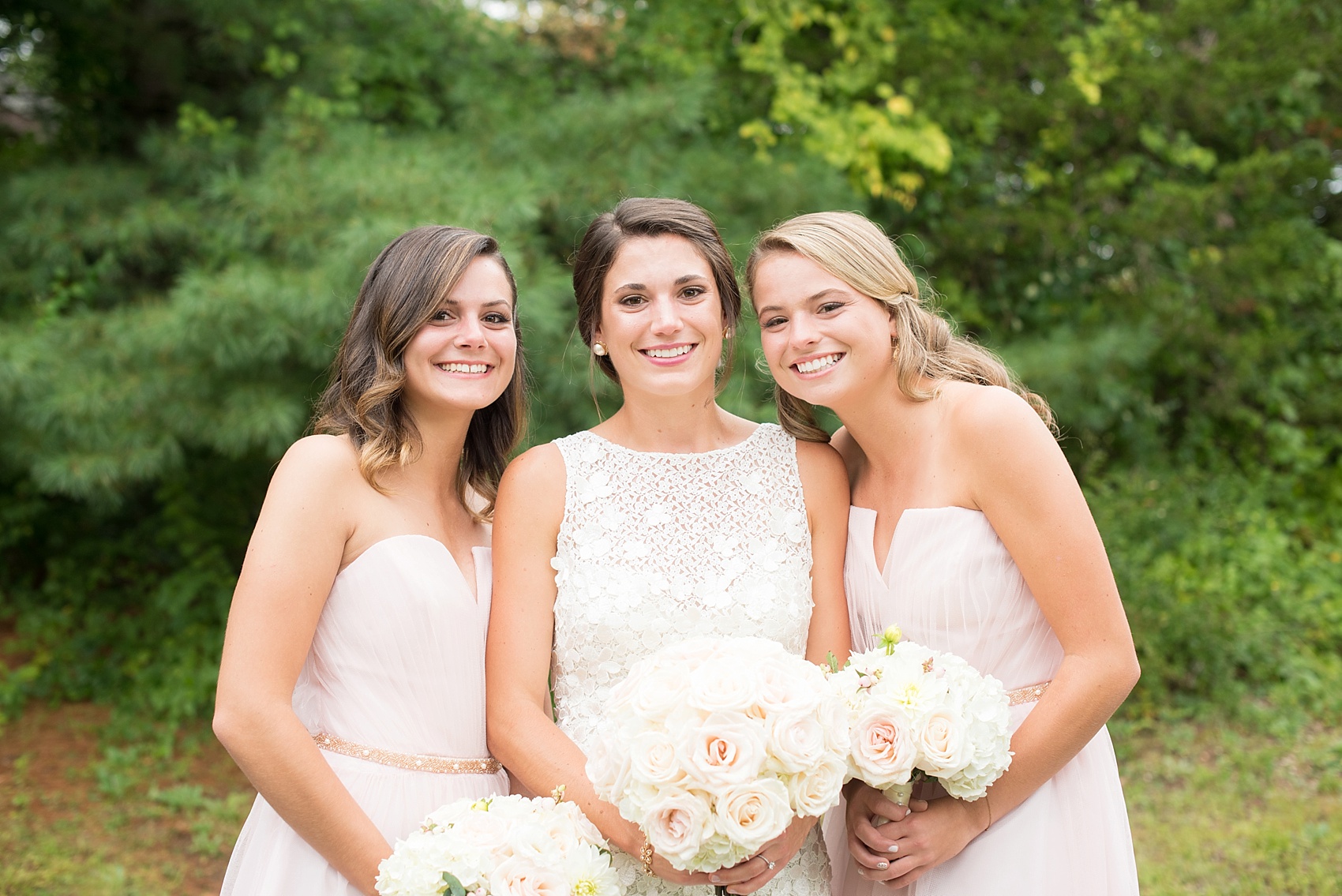 Alex and her beautiful sisters! I always get super emotional inside when I photograph sisters because I'm lucky to have one too and know how special sisterly bonds are.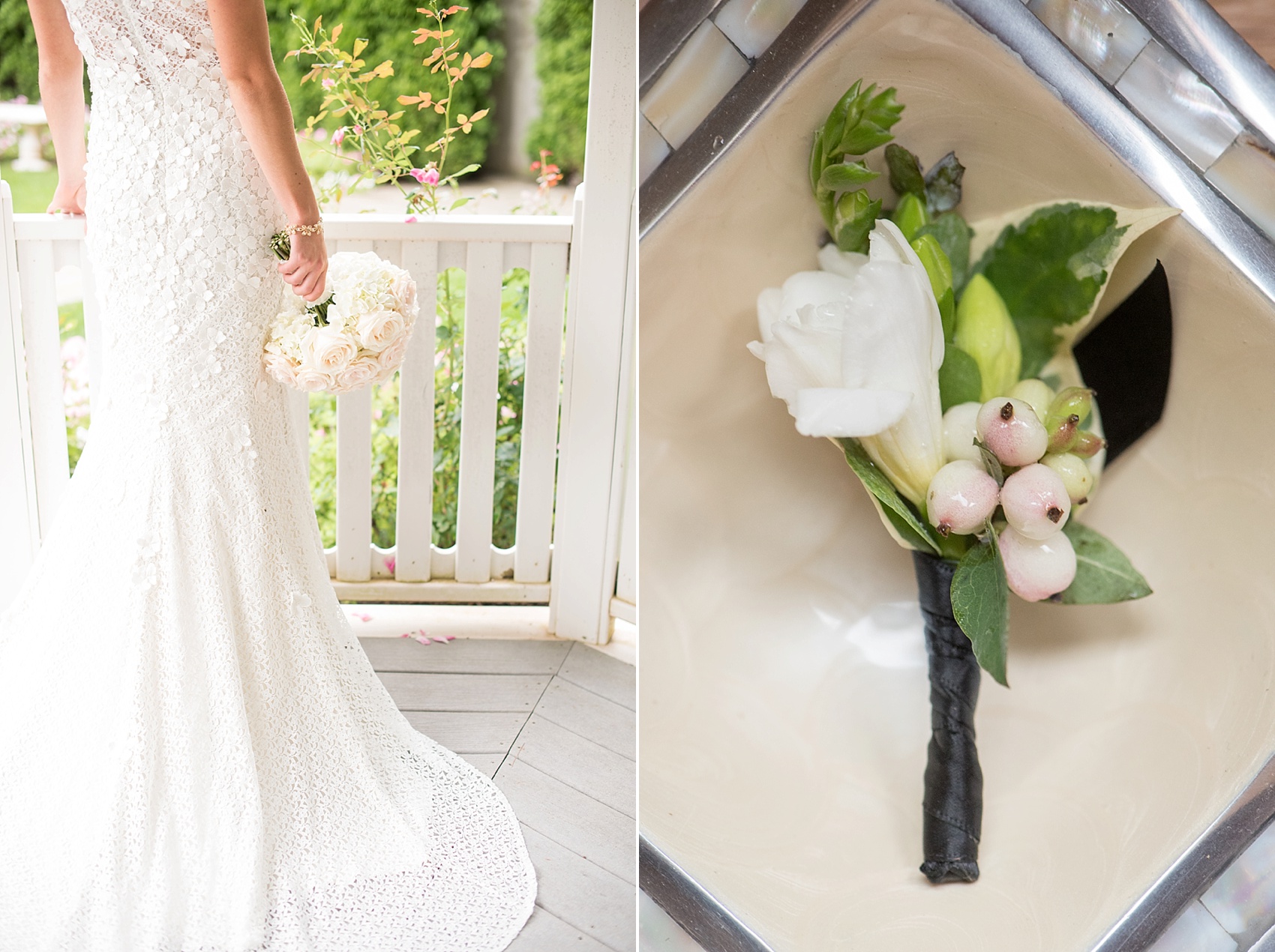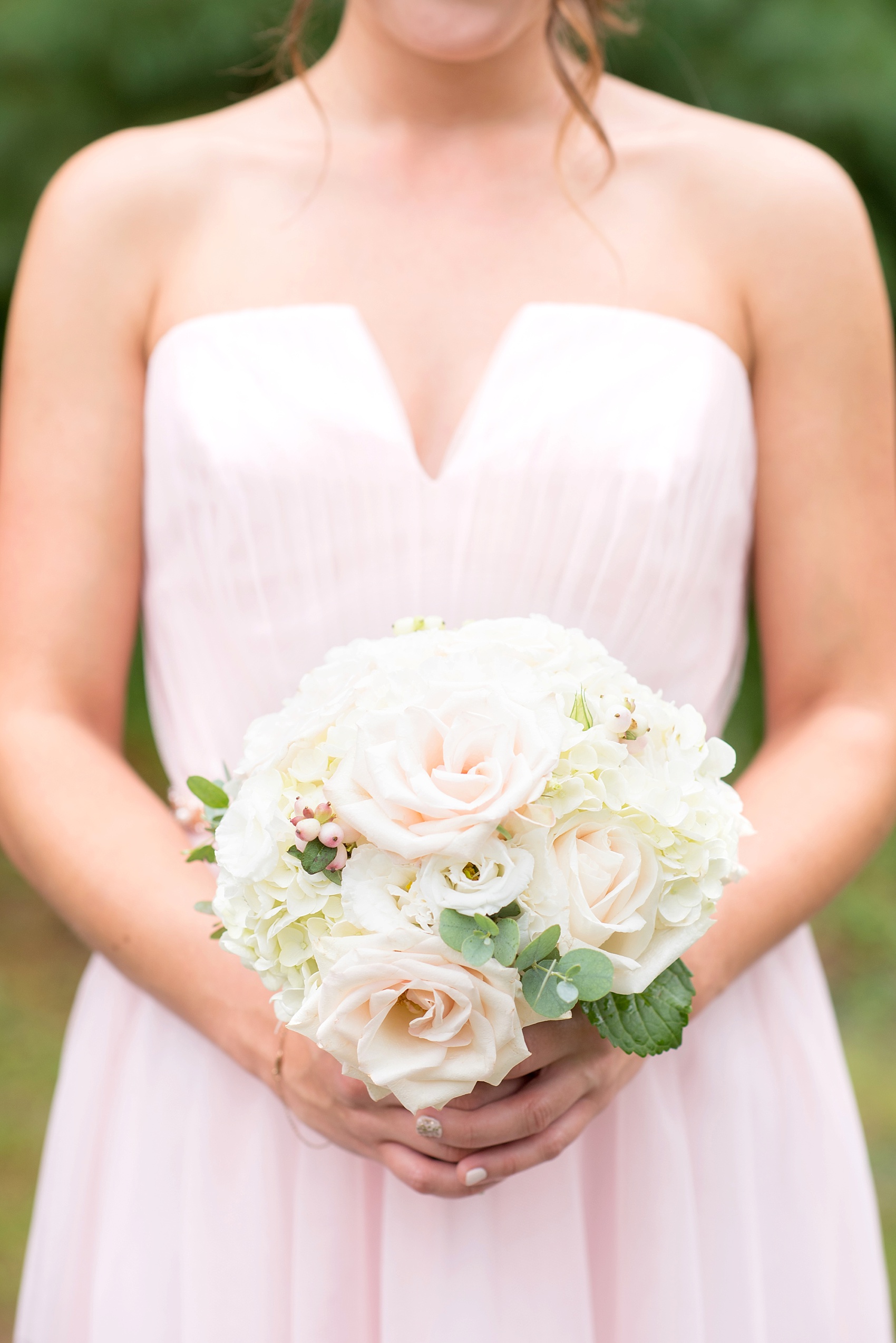 Diane Gaudett created all the florals and did an amazing job!  How great is this photo of Alex and her mom, who I swore could be a fourth sister!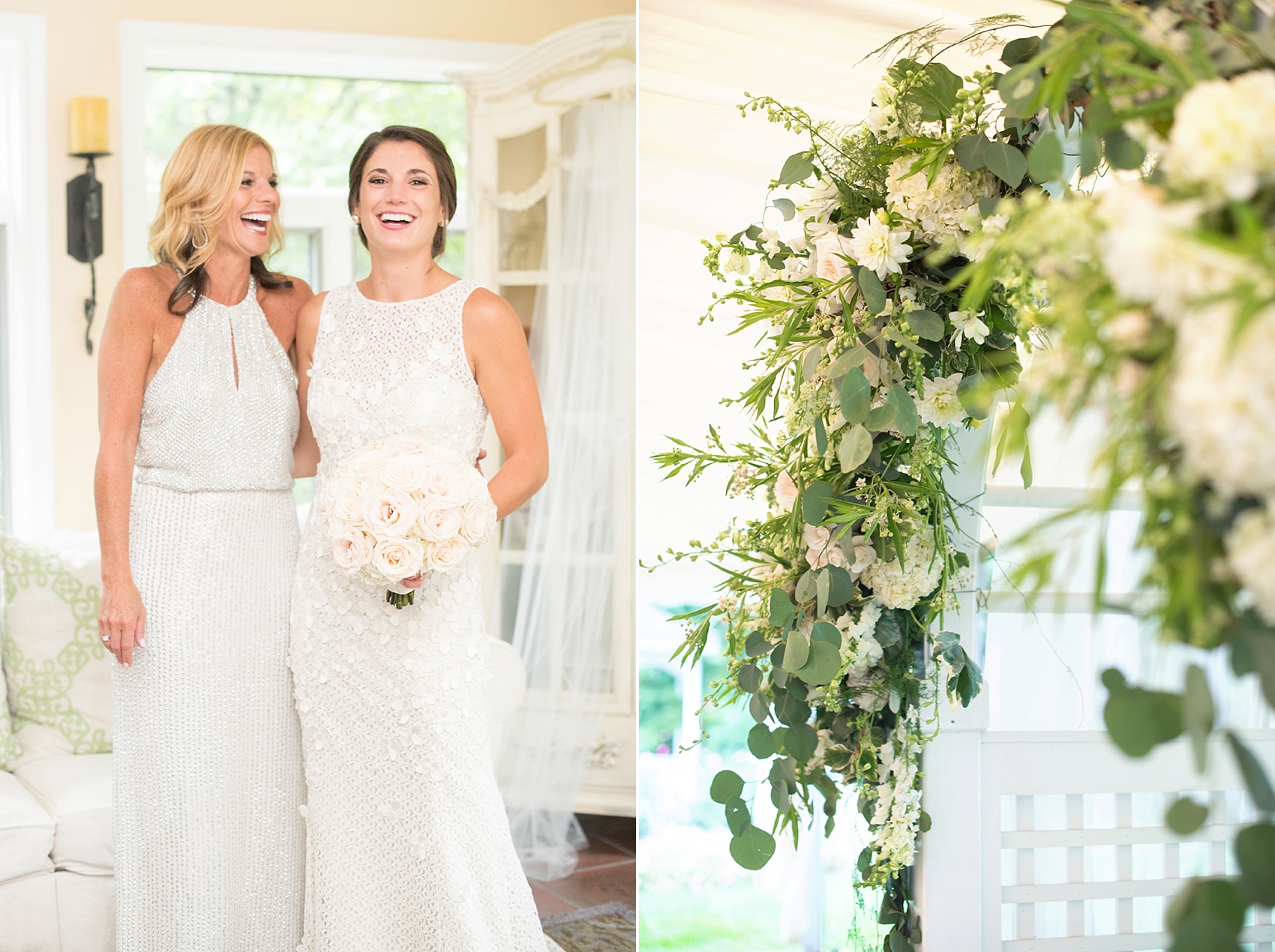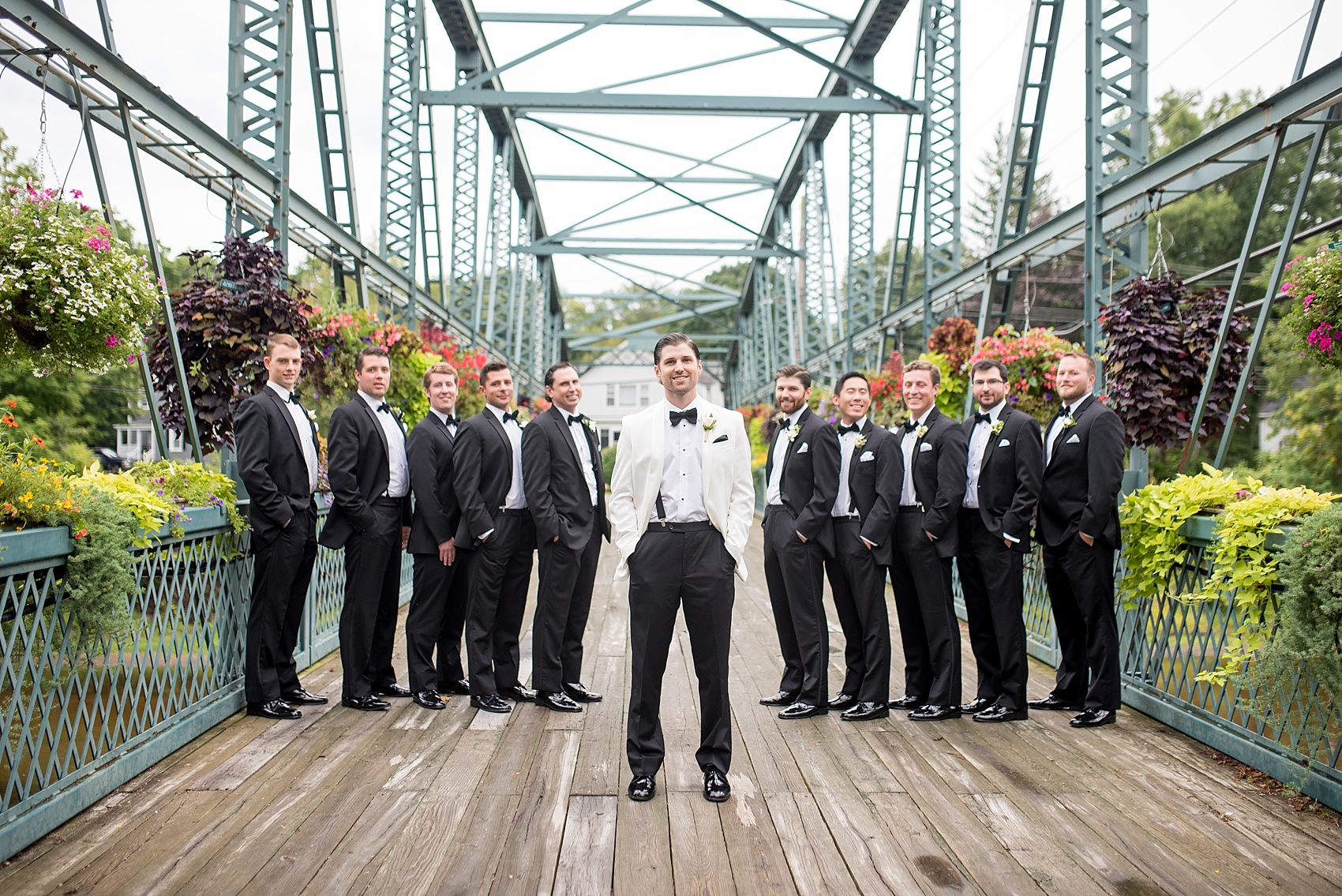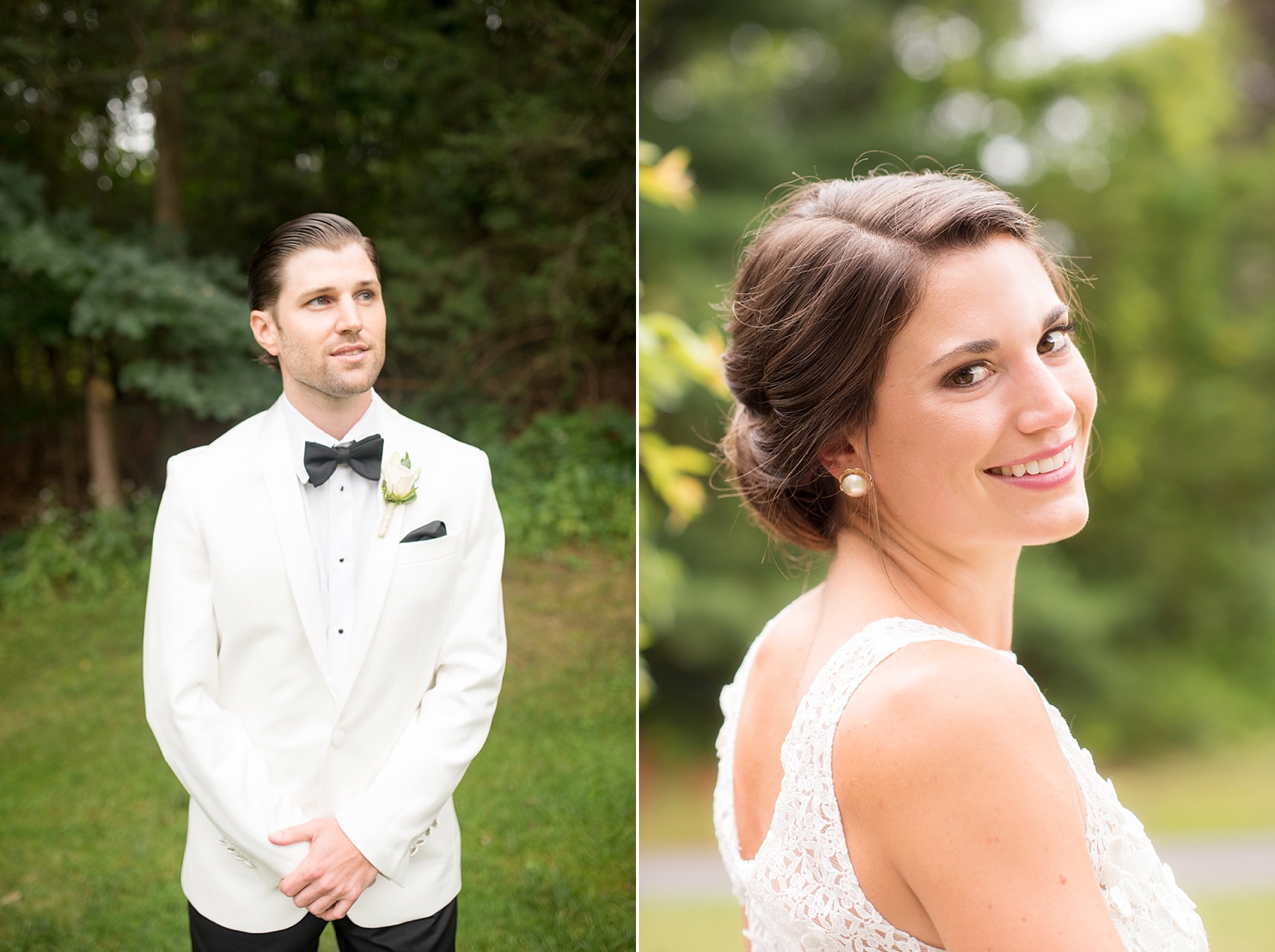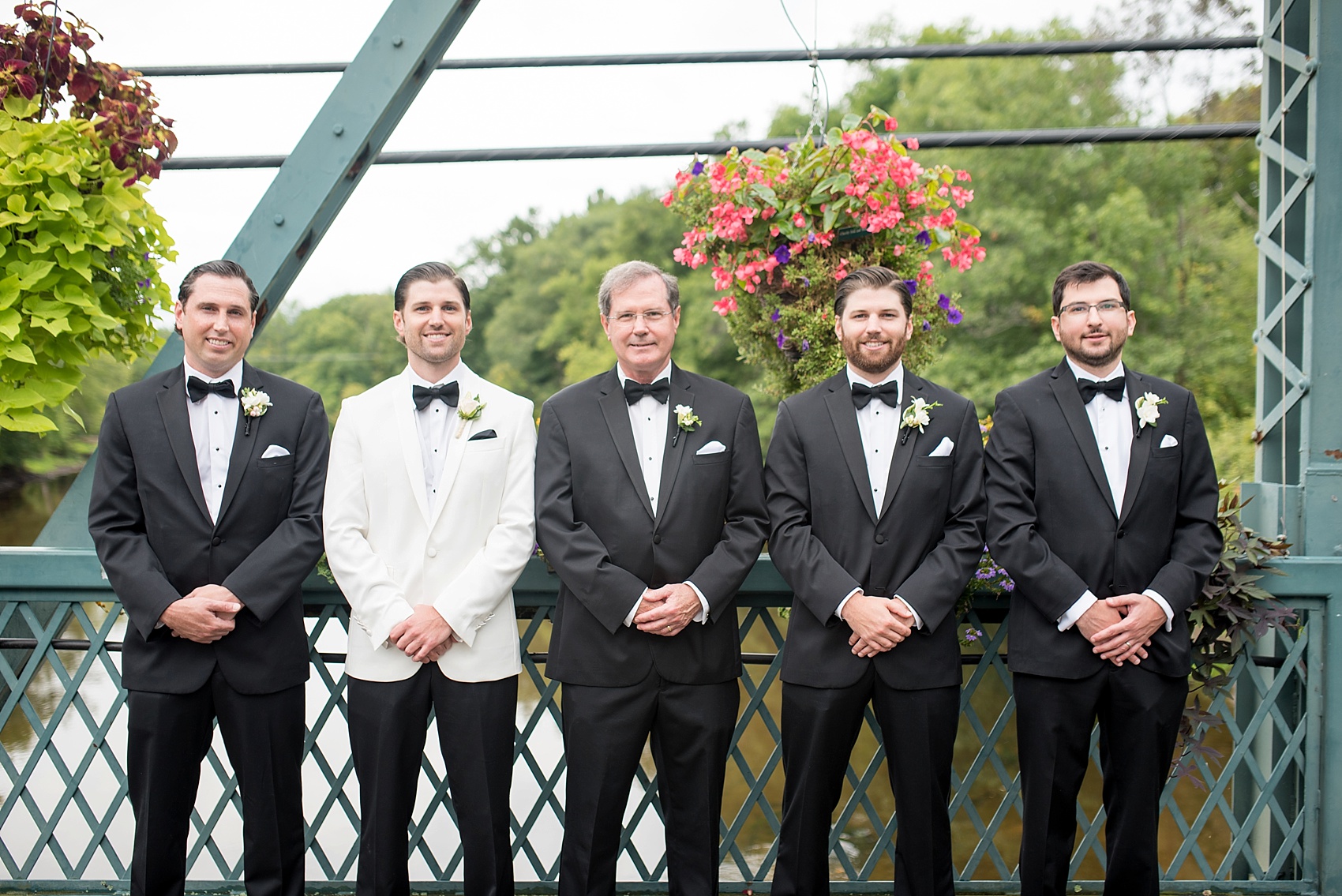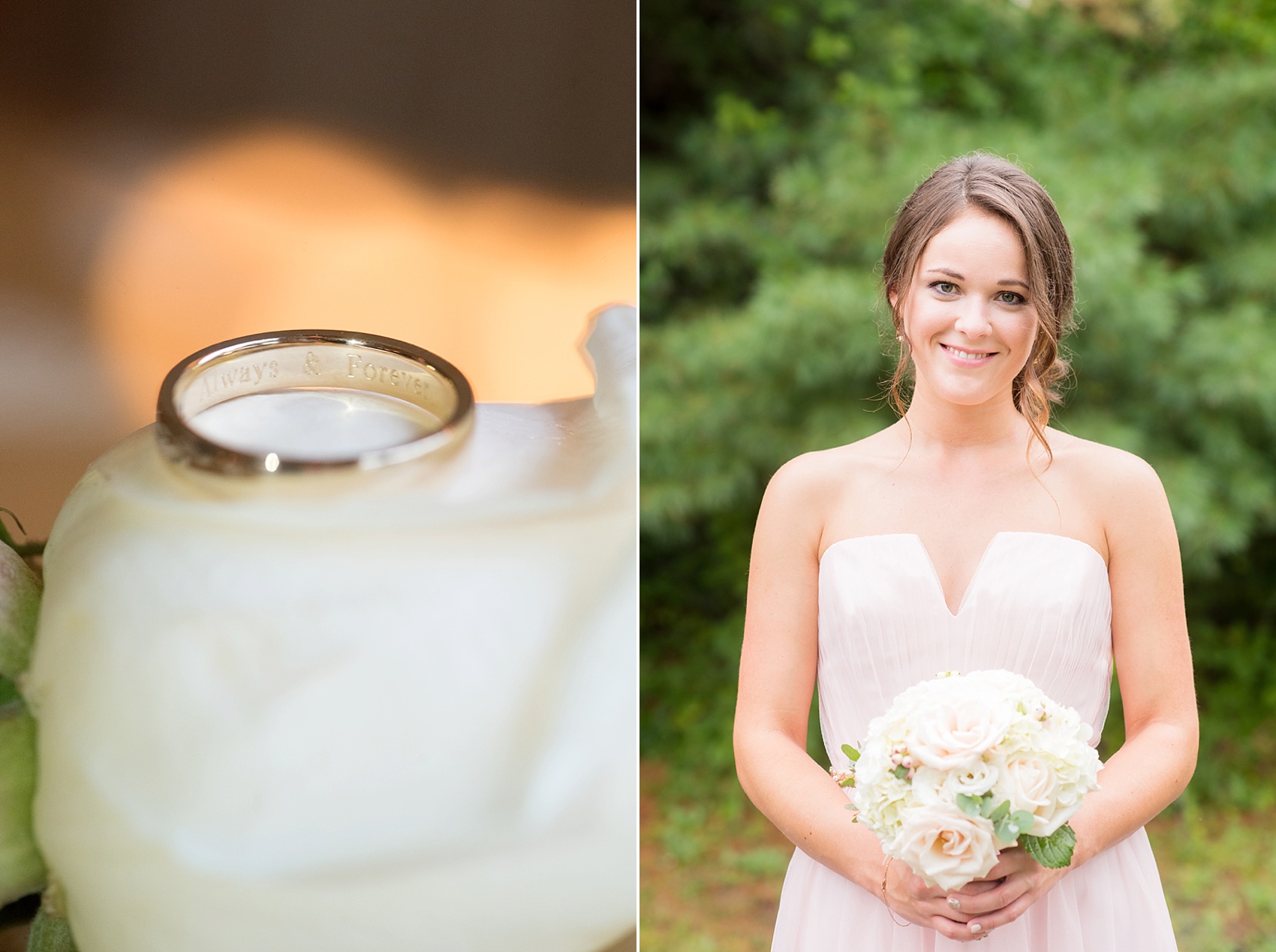 Outdoor Wedding Ceremony at The Riverview in Connecticut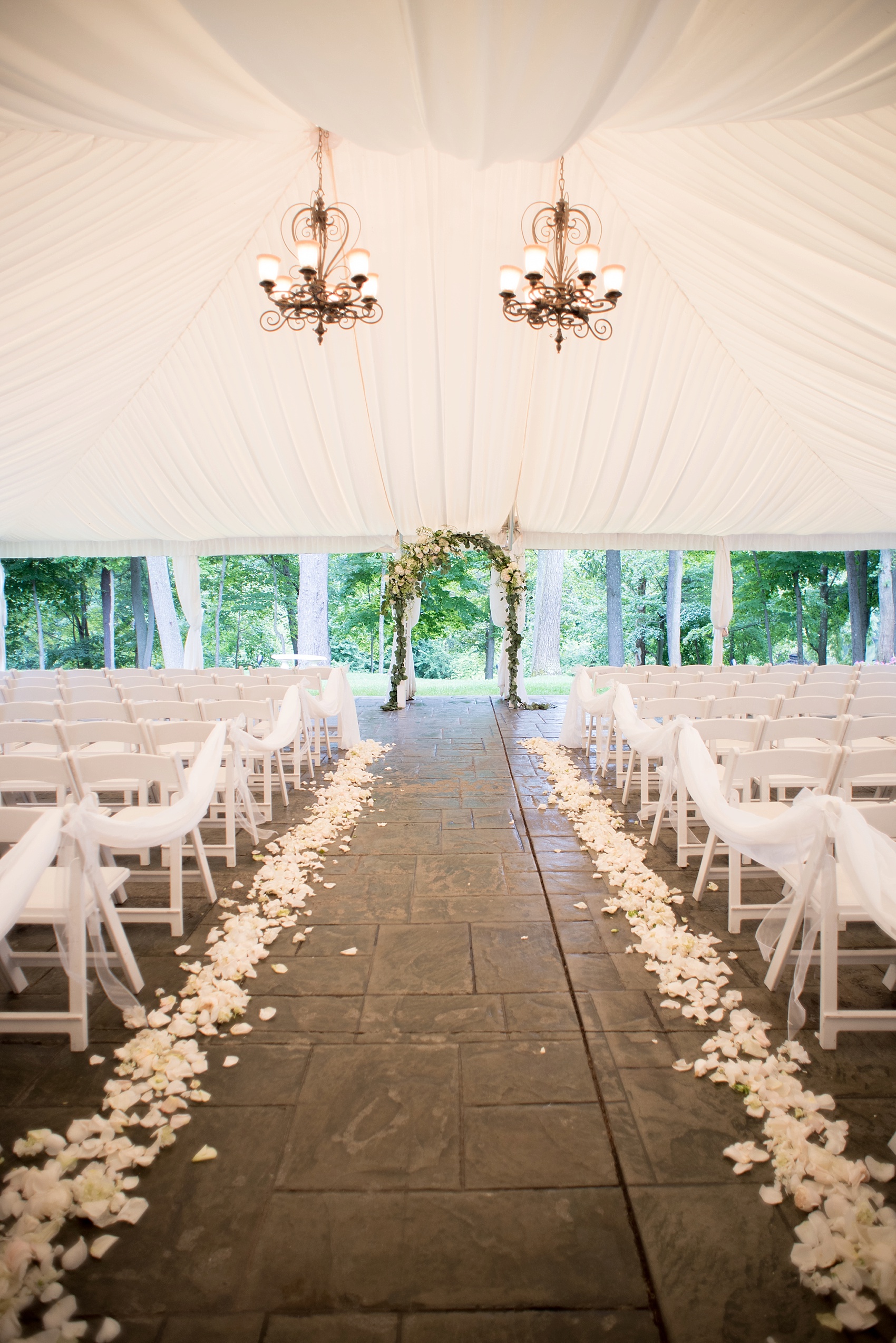 Doesn't the ceremony setup look awesome? Alex saw it and said, "This is EXACTLY what I envisioned!" which warmed my heart to hear. Sure, I had nothing to do with the ceremony setup but my brides happy = me happy.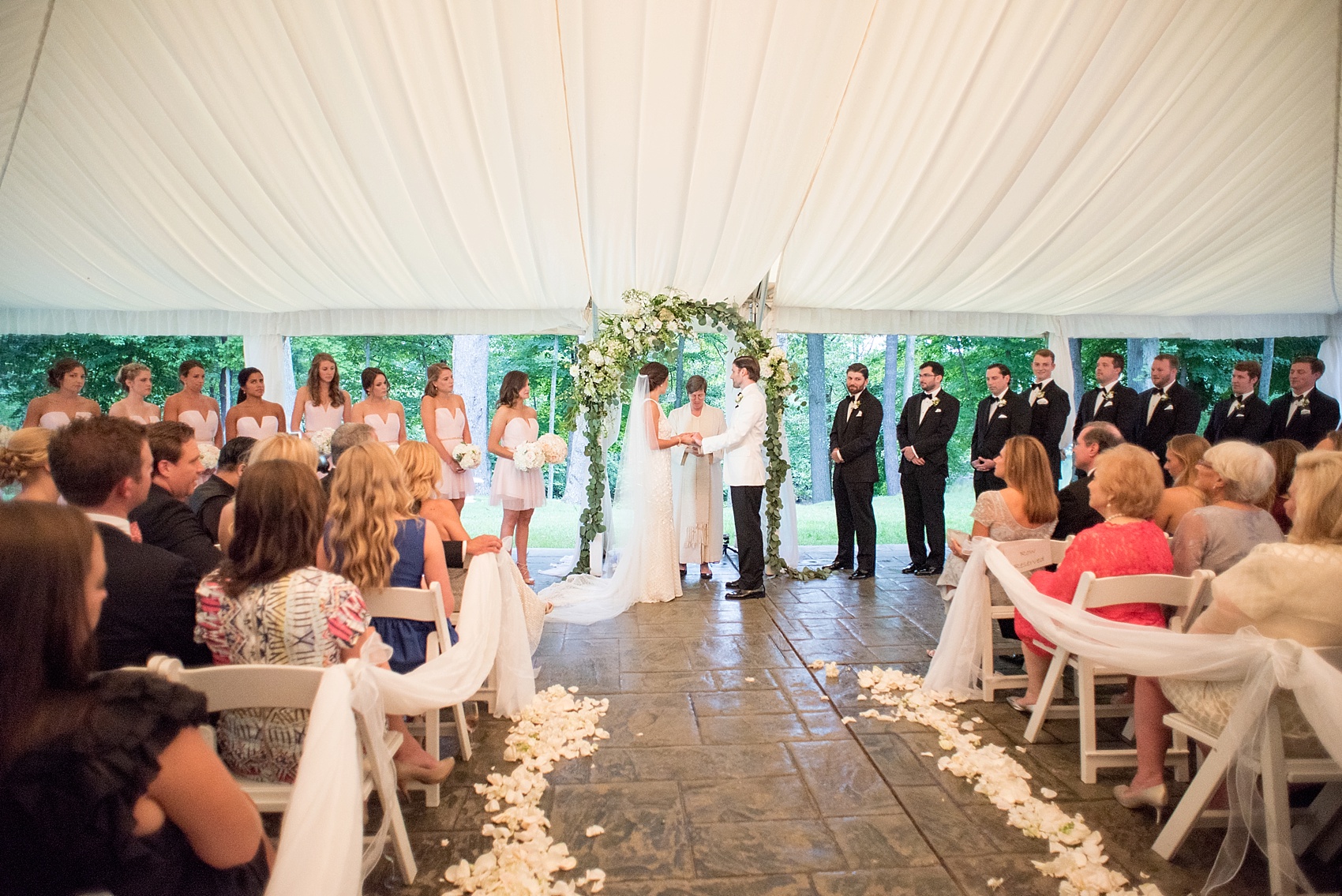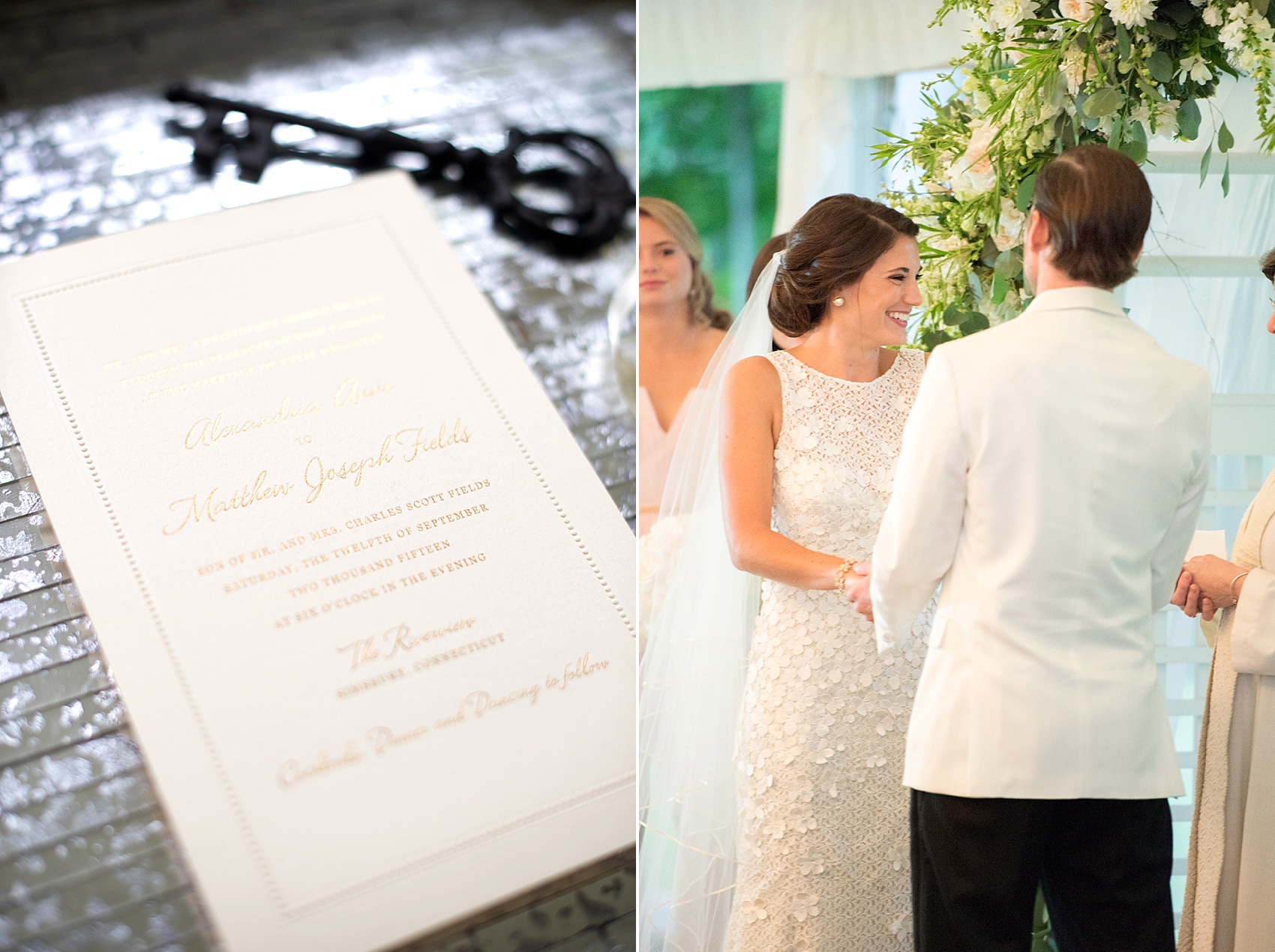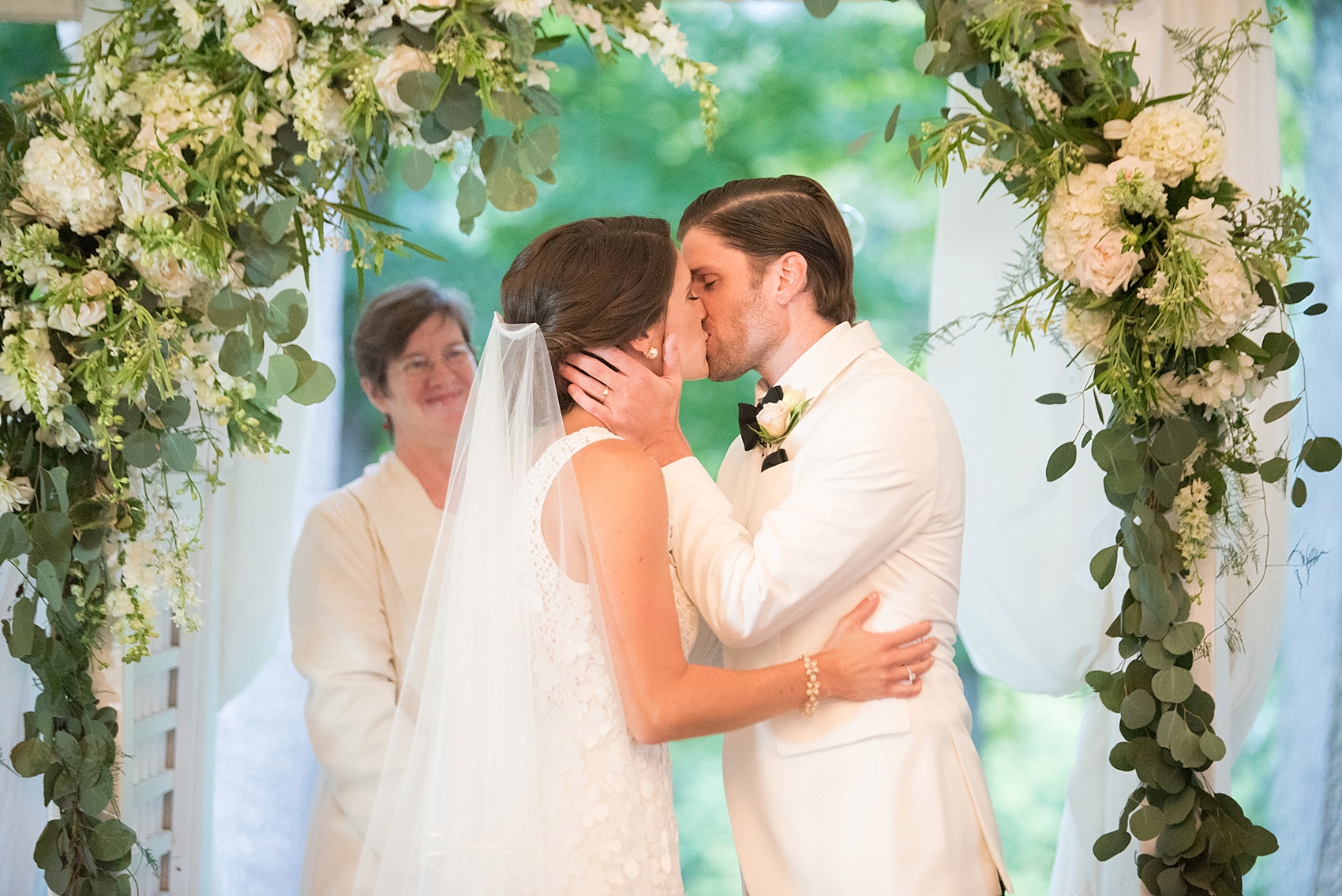 And a kiss and exchange of rings and they were MARRIED! We proceeded to take some awesome photos of them alone and with their families and entire wedding party…and it was time to hit the dance floor, which I know these two were thoroughly looking forward to!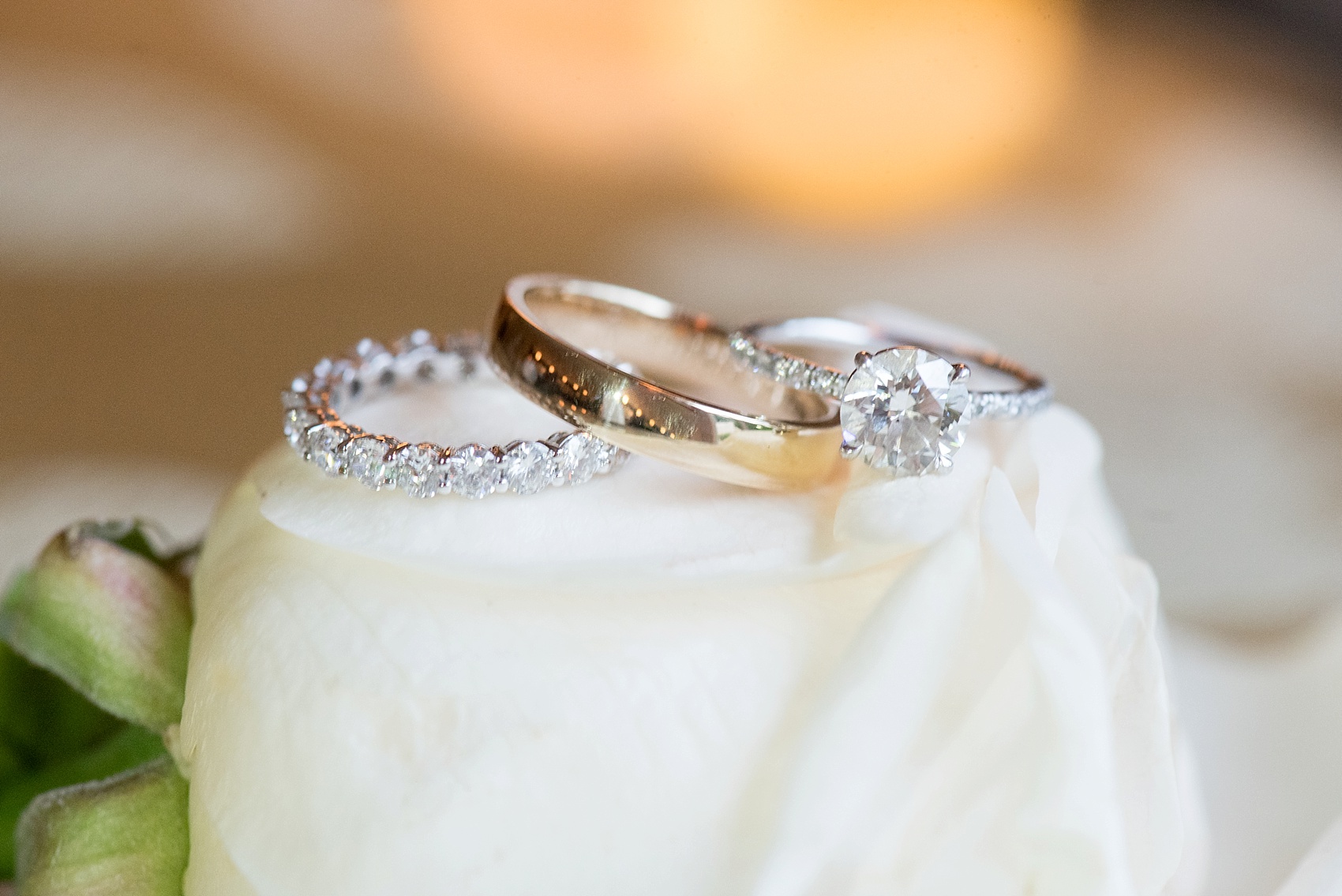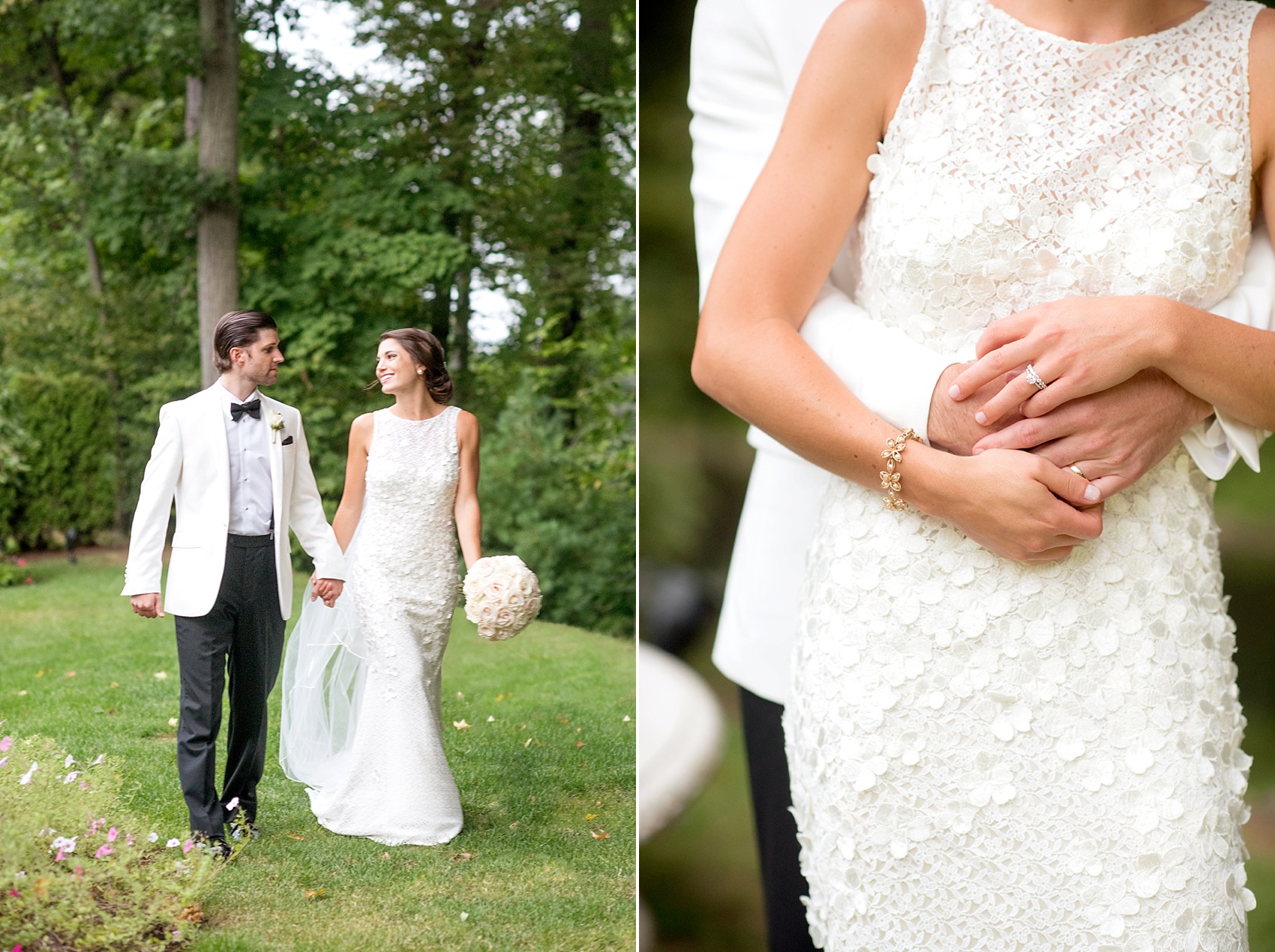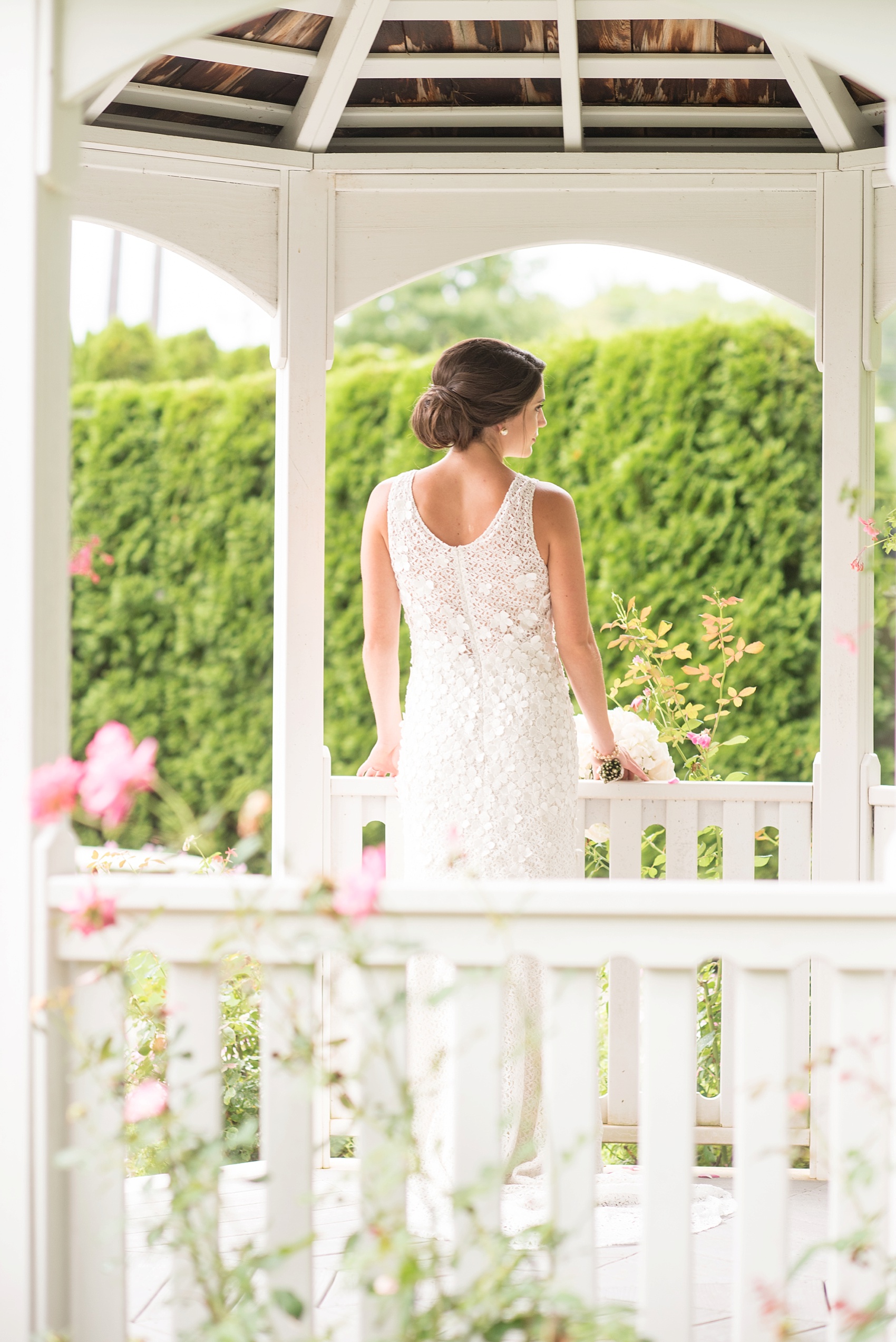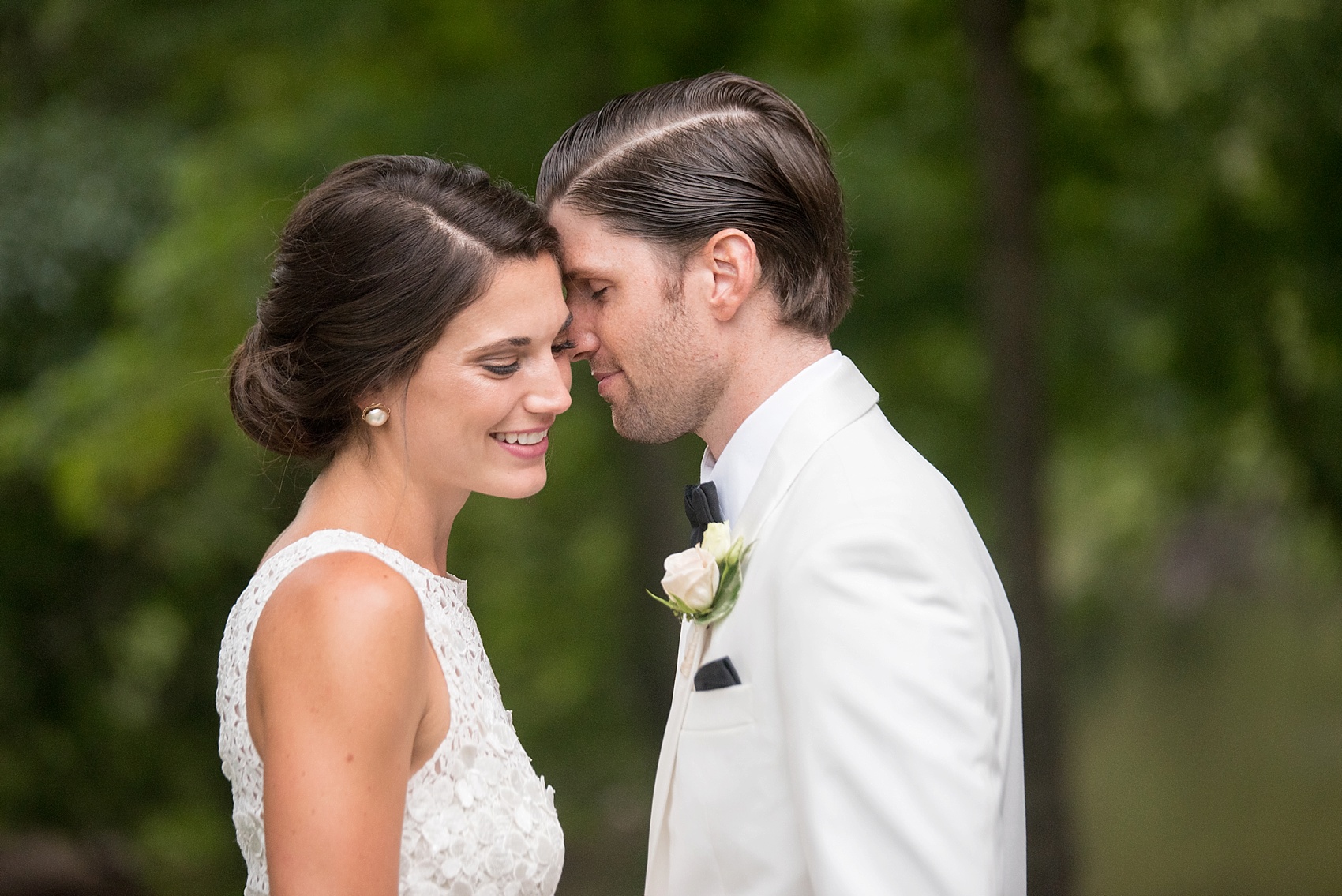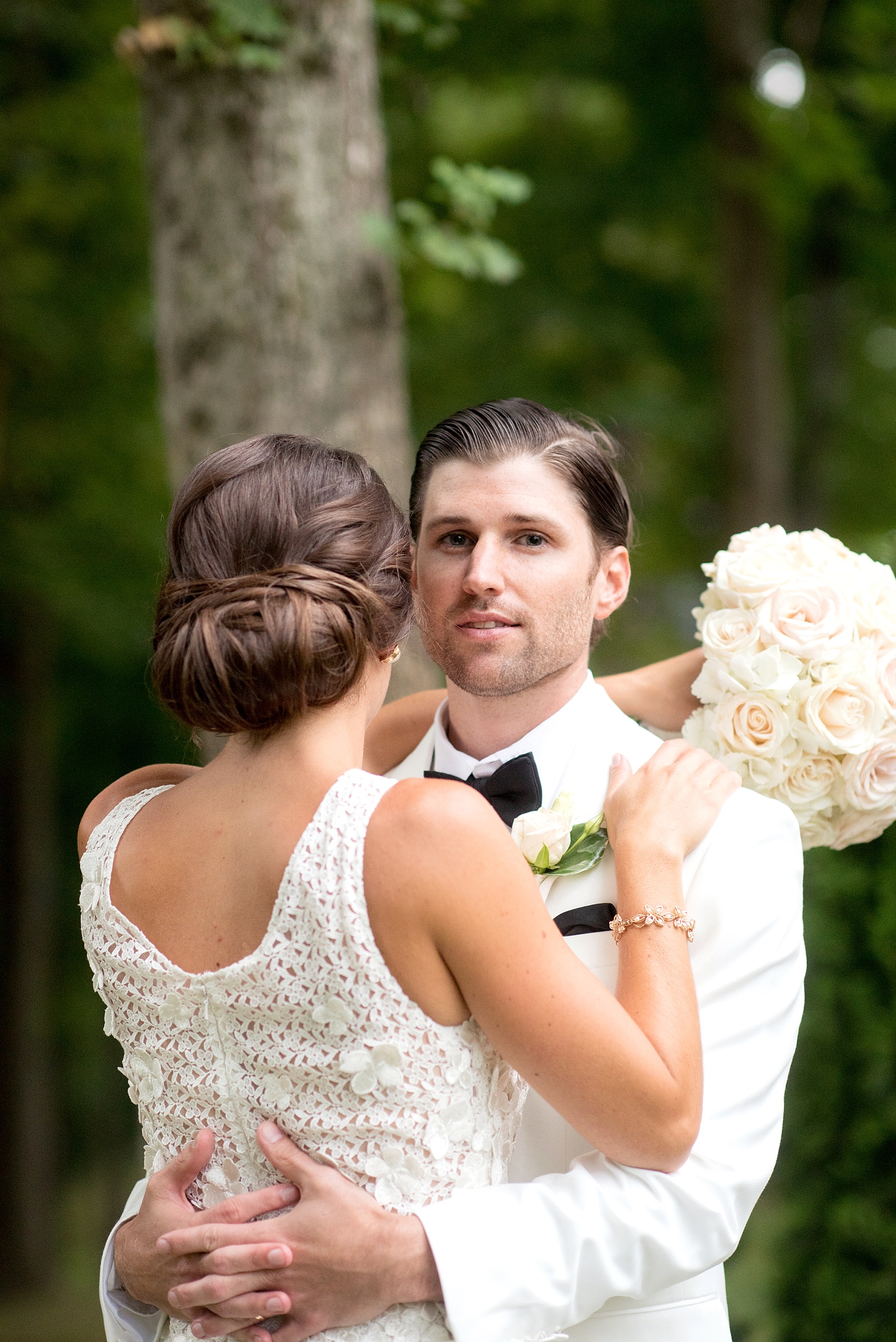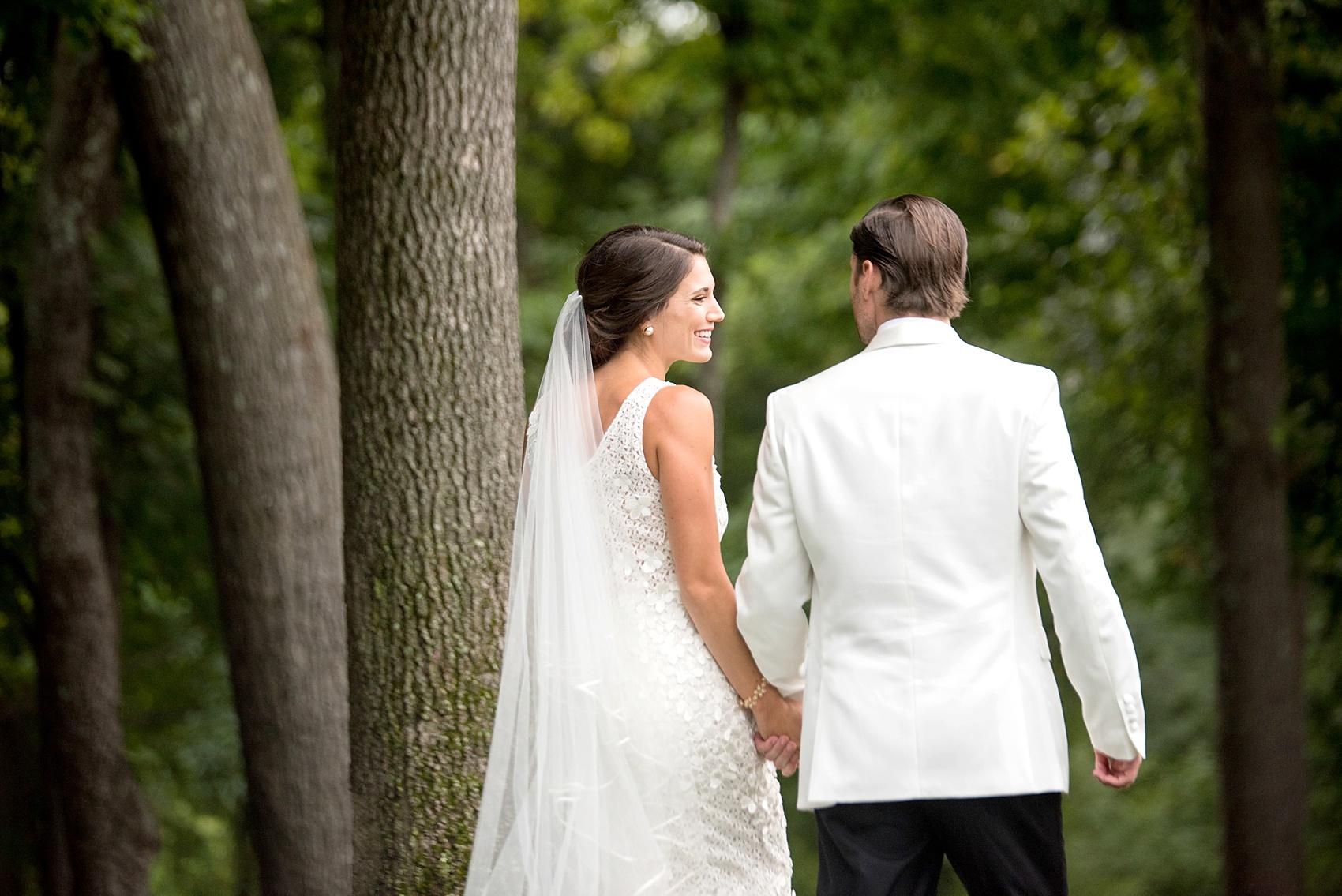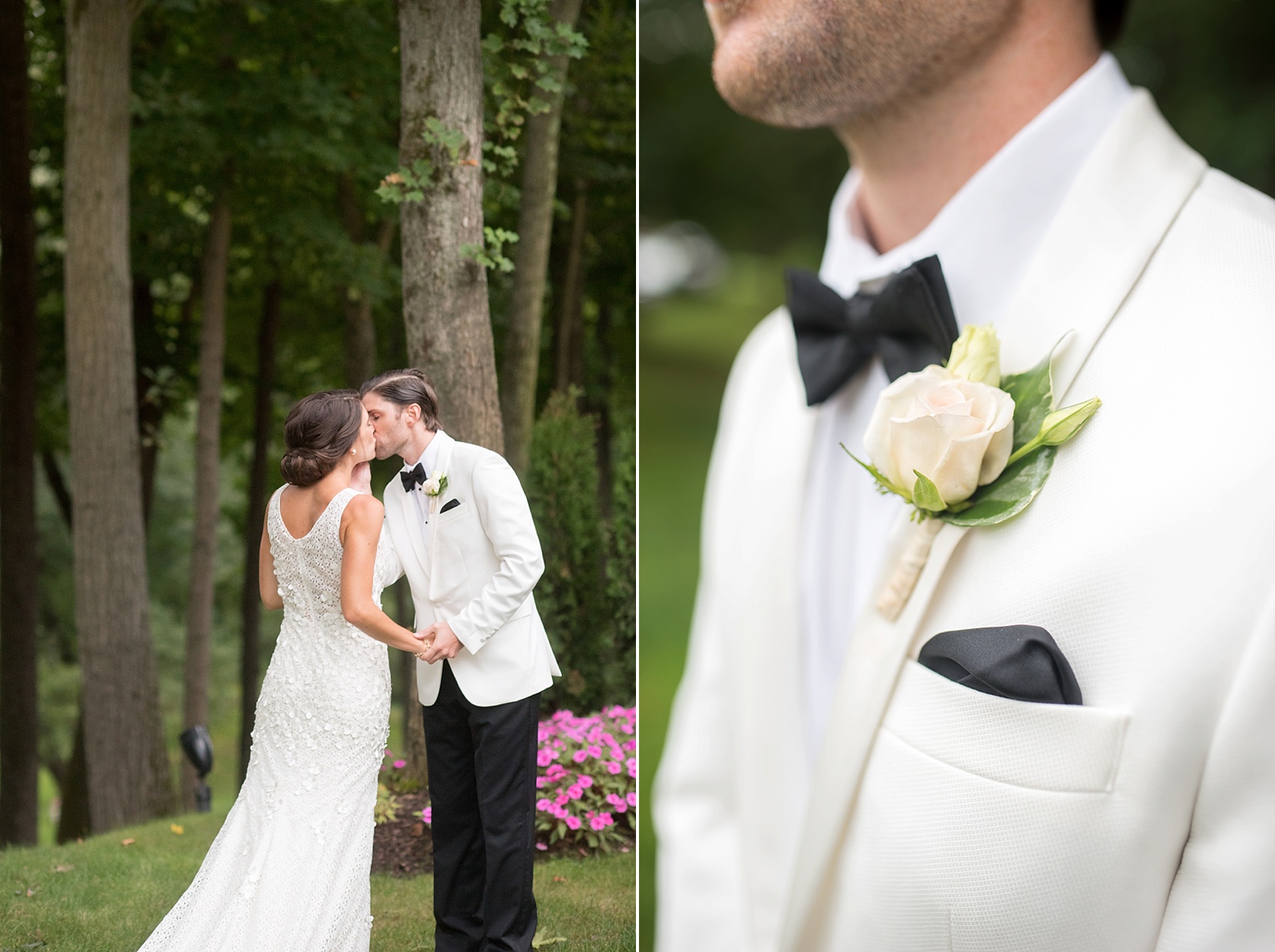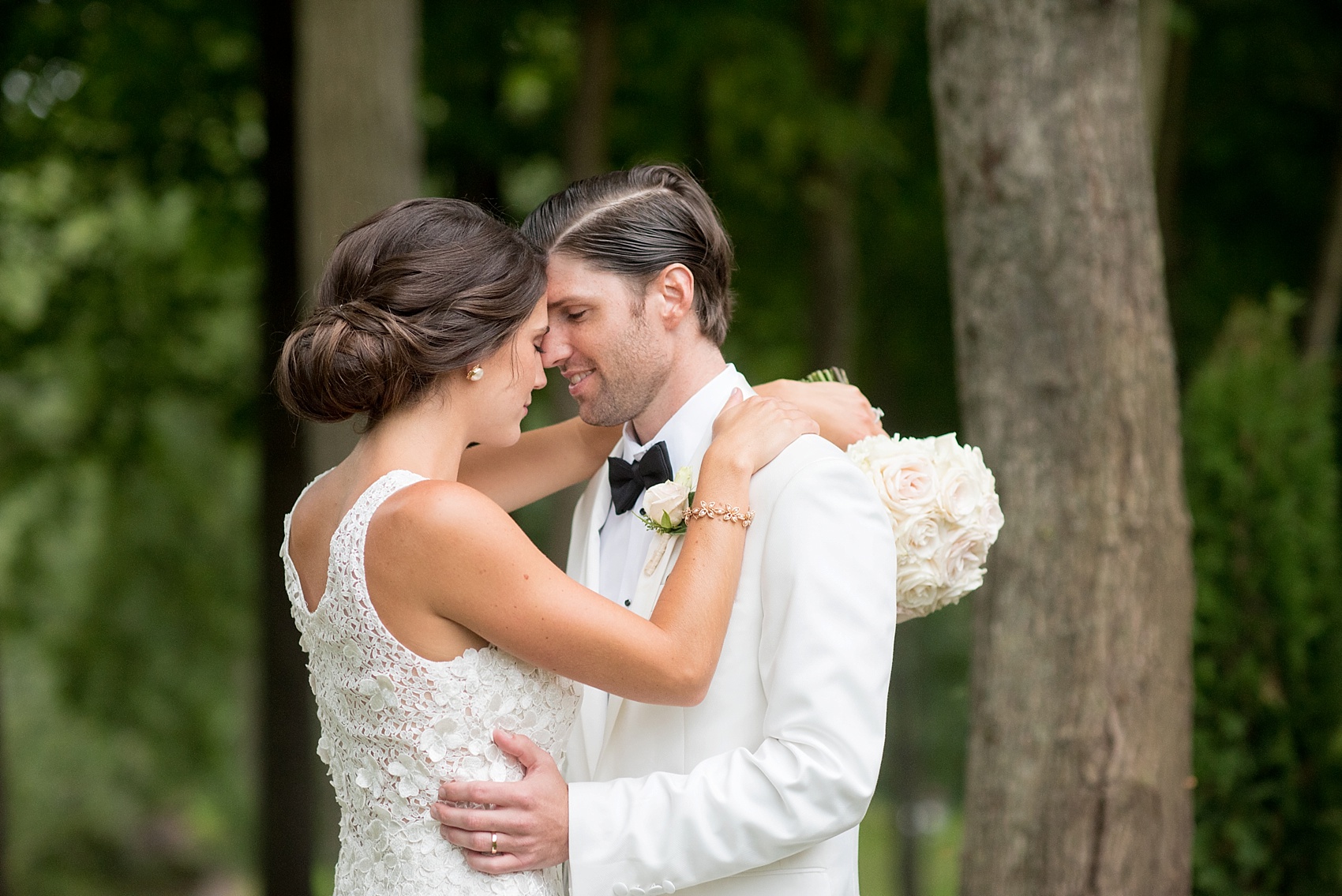 Their Indoor Wedding Reception at The Riverview
Their first dance was so, so special. Alex's cousin and best friend Jill, who moved to Nashville (Nashville is also a great place for a bachelorette party!) to pursue a career in music, sung a slowed-down version of "How Sweet It Is" by James Taylor that was just amazing.
Another evening highlight was when Alex's grandmother  stood to do the welcome blessing and every guest at the wedding began chanting her name!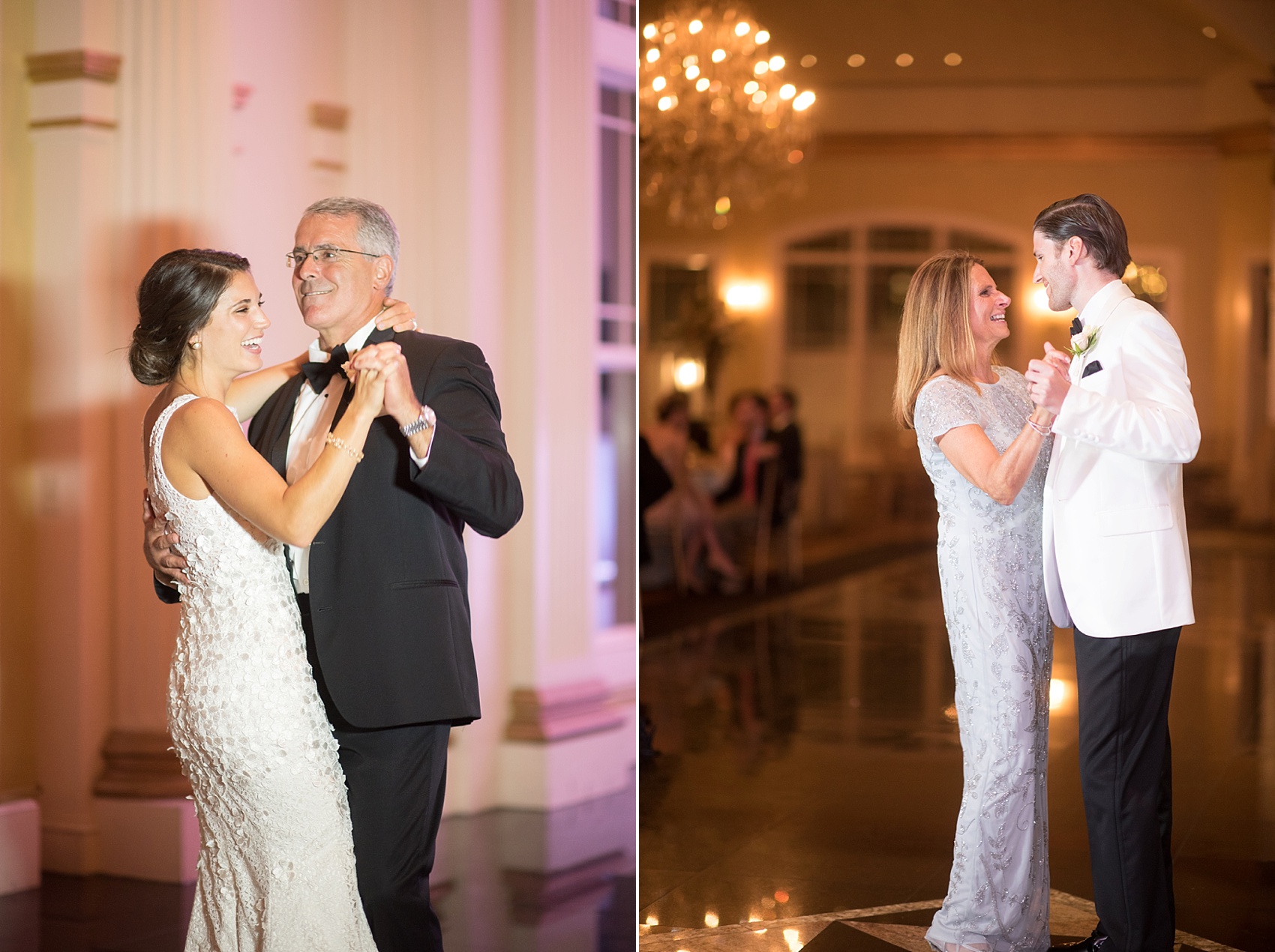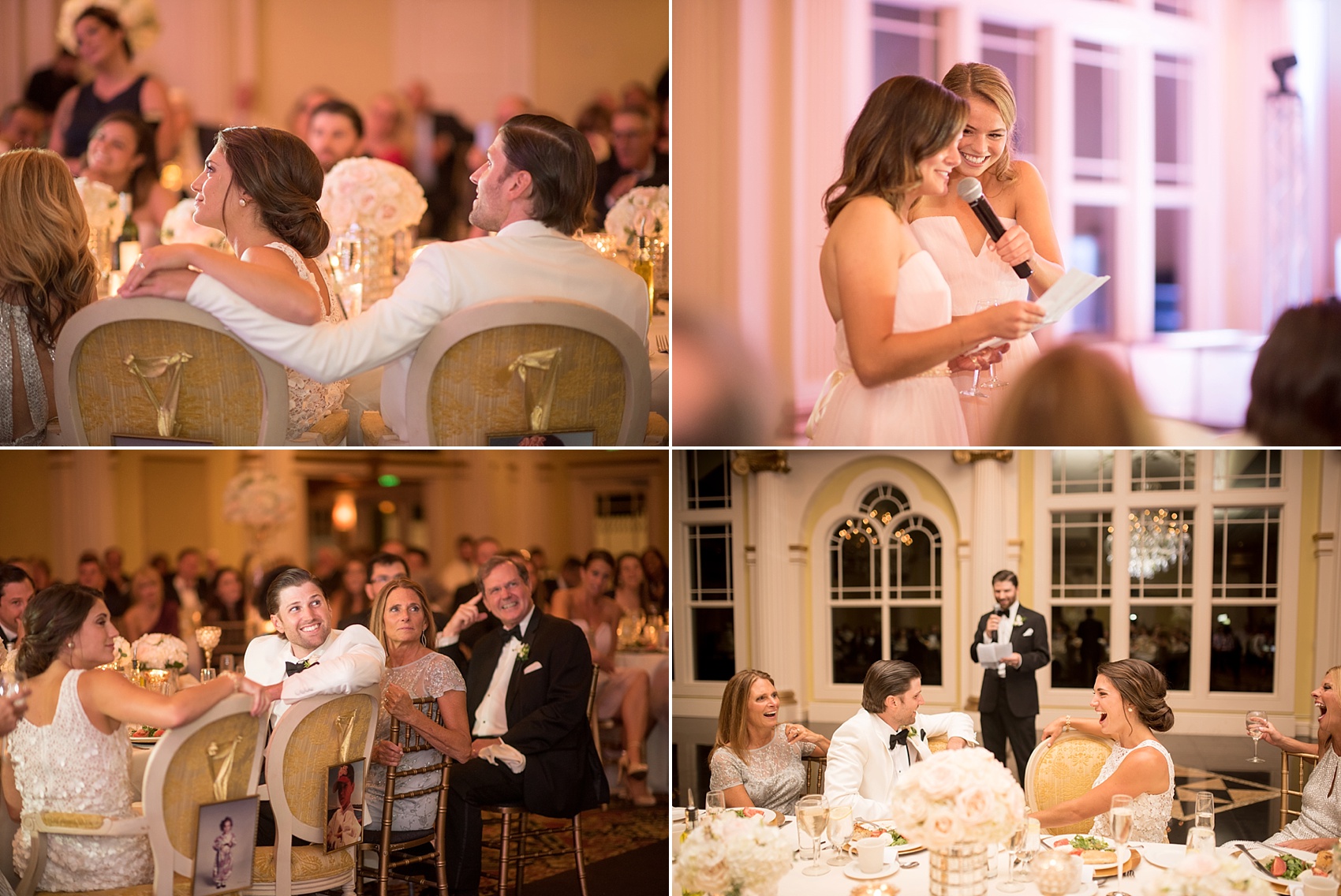 The speeches and parent dances were fantastic – Alex's sisters toasted the couple together, Alex's father's speech was heartfelt and Matt's twin brother's speech, Tim, was one of the best I've heard. He was hysterical and had just the right amount of funny stories that weren't complete inside jokes and sentiment to make the crowd go "awwww…"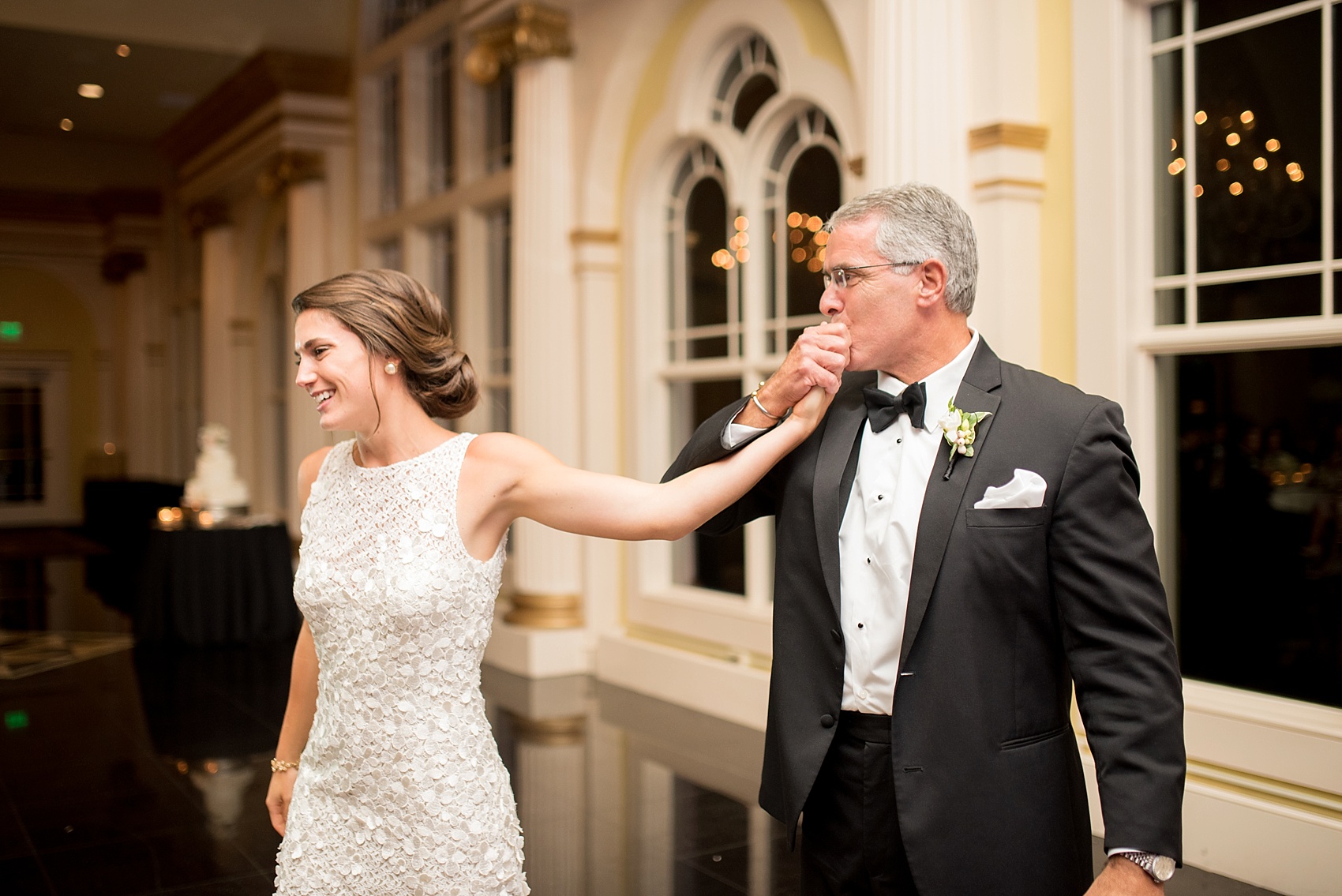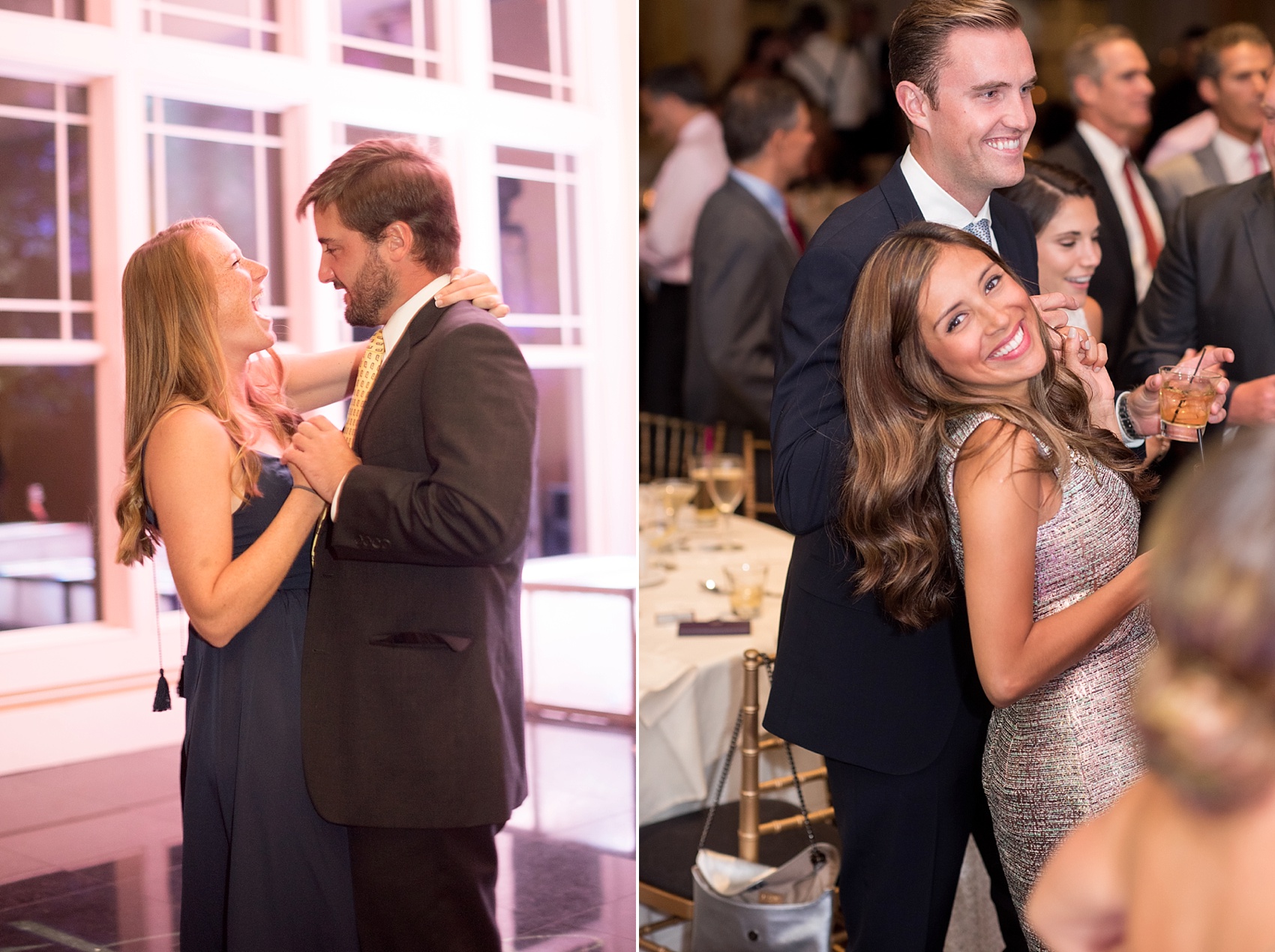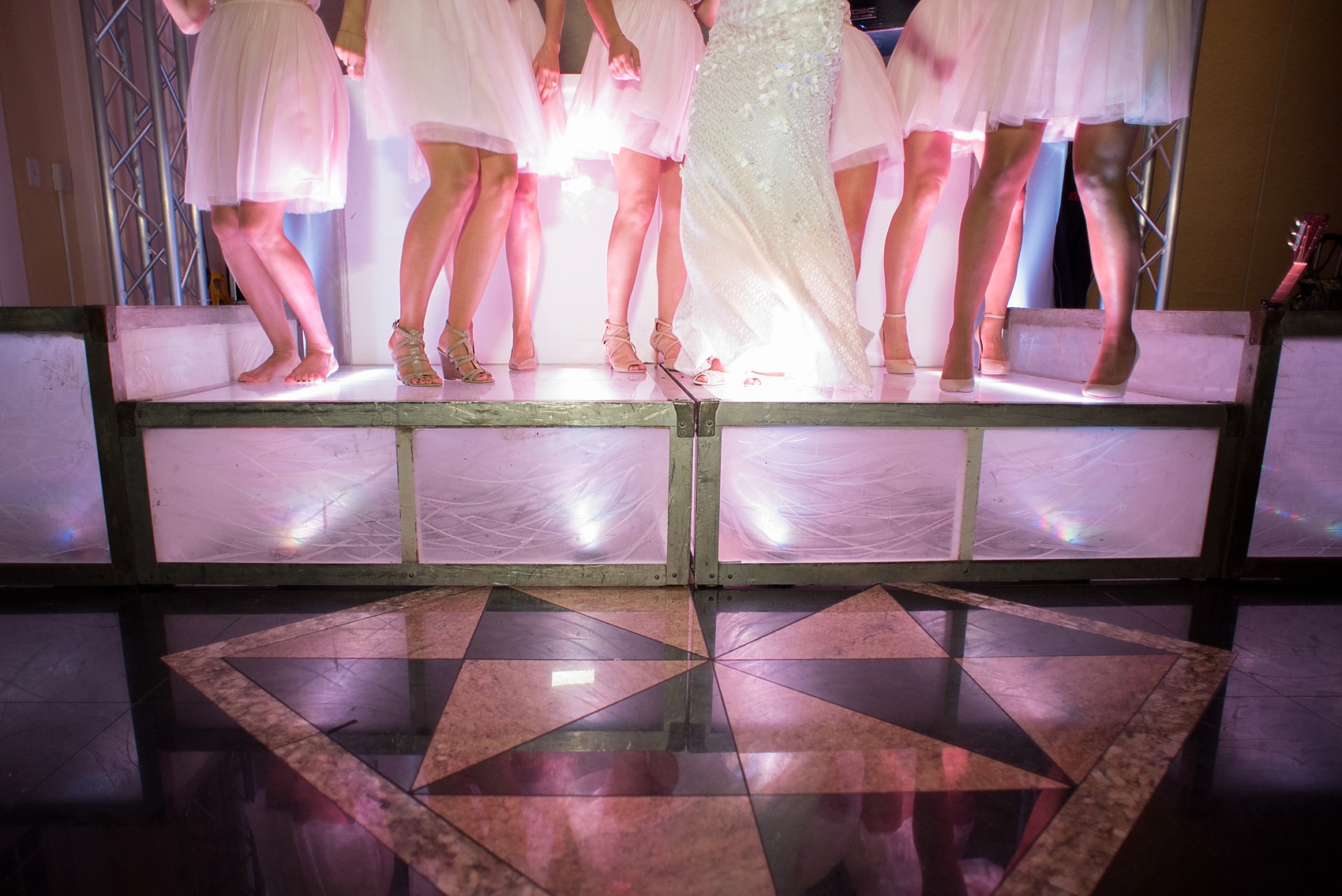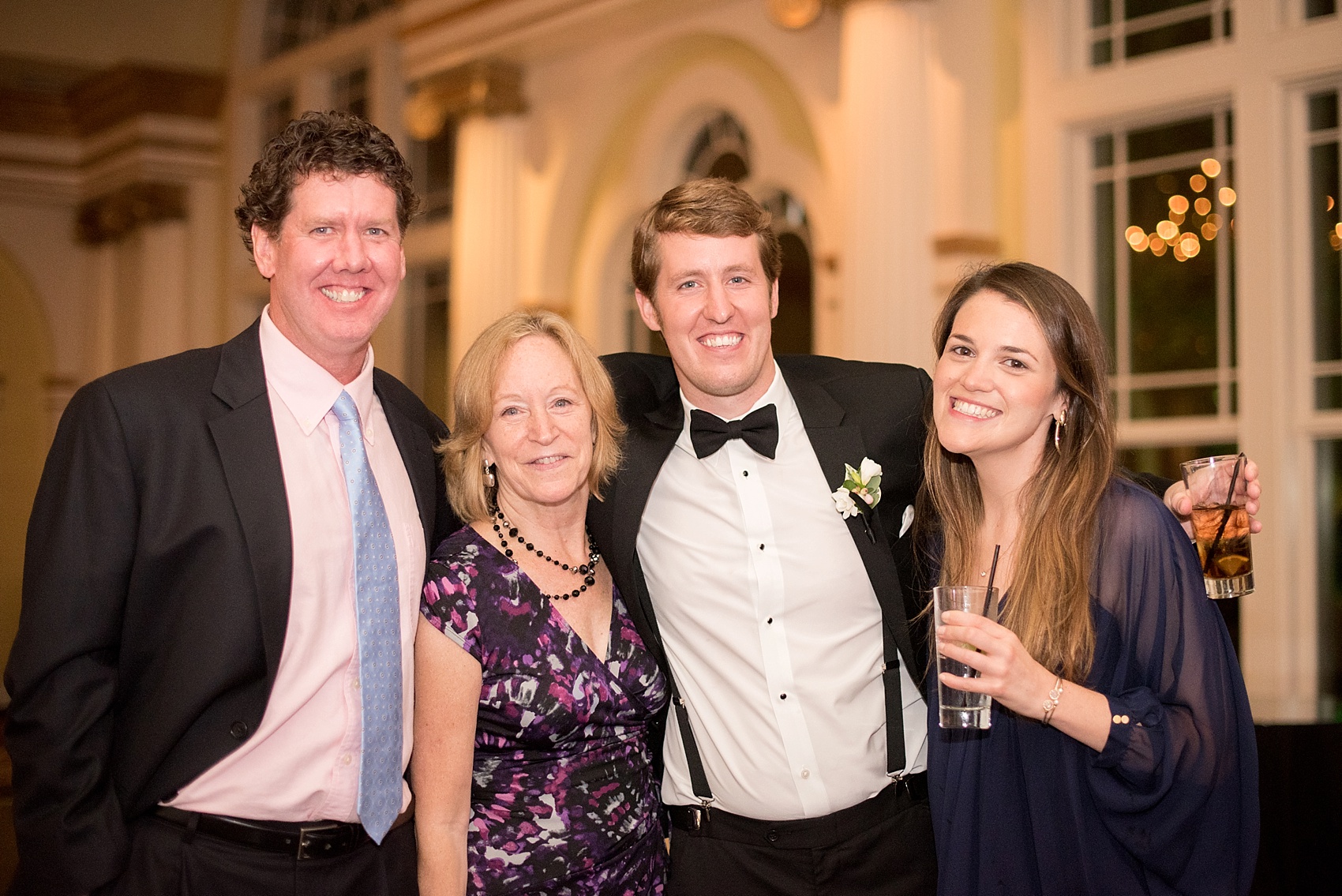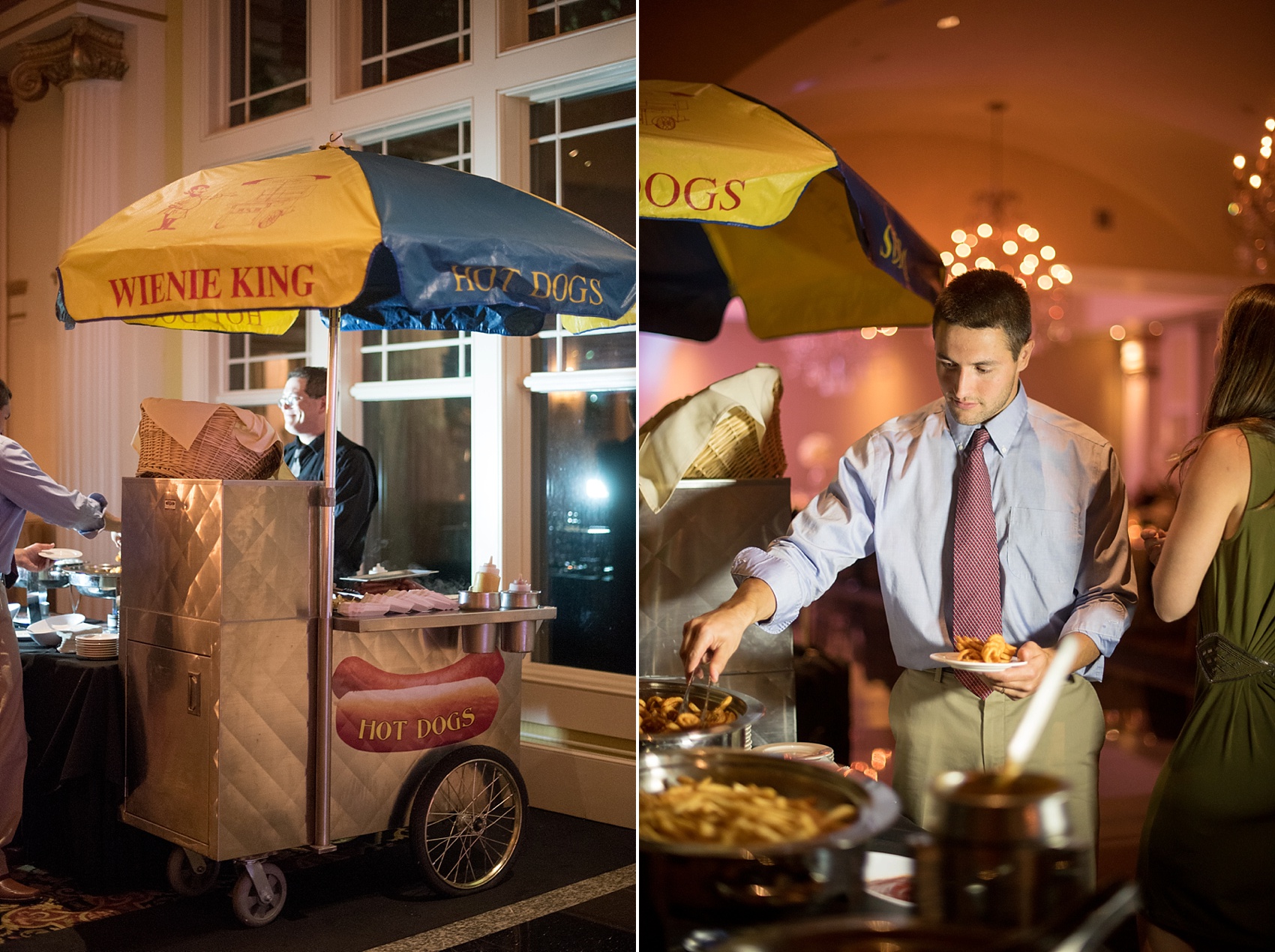 Everyone was having such an amazing time. The DJ was phenomenal and kept the crowd on their toes. I don't even know if everyone took a break for their main course but if they were hungry later on there was an awesome hot dog and french fry station to indulge in.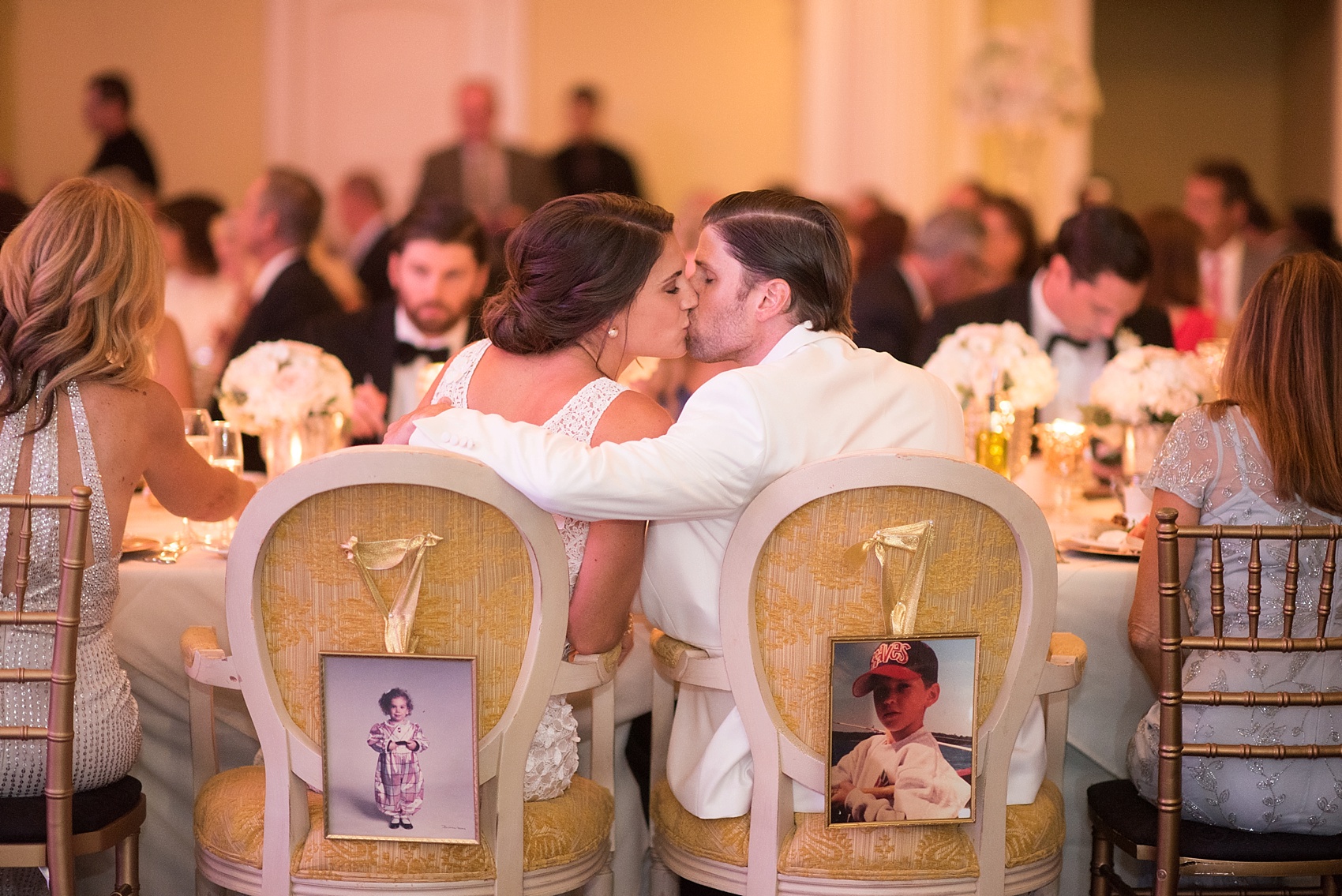 A cake and a kiss and the newlyweds were soon off to enjoy St. Lucia for their honeymoon! I was so honored to be a part of another Fields wedding day. Thank you so much for including me in such a special occasion! Congrats, you two!
Venue: The Riverview, wedding coordinator Chelsea Davis / Groomsmen getting ready: Simsbury Inn / Florist: Diane Guadett / Cake: The Riverview / Hair and Makeup: Cahoots Salon, Ashley / Officiant: Dr. Rev. Virginia McDaniel / Wedding dress: Elizabeth Johns, designer Liancarlo / Groom's suit: Lord and Taylor / Ceremony: Millennium Music / DJ: Noble Productions, MC Eddie Lopez
If you like what you see don't forget to "like" and *follow* @mikkelpaige on Facebook and Instagram for more!