I don't think I'll ever tired of having weddings published on bigger websites or in print – my couples get extra love for their amazing day and it feels pretty awesome to see my images on bigger platforms. I was over-the-moon when The Knot team contacted me to use images from Pam and Sean's wedding at The Molly Pitcher Inn in The Knot New Jersey print edition. They were doing a piece on Jersey Shore weddings and their nautical, navy and yellow waterfront wedding was a perfect fit to complete their story. I am always grateful to Carly and Rebecca for thinking of me and just adore working with them.
Be sure to pick up a copy of The Knot New Jersey, Summer 2016 edition! Pam and Sean are featured on pages 169 through 172. (Such an extra-special bonus that they got four pages of coverage.) In the mean time, here's some images I photographed after a box of three freshly pressed magazines showed up at my door!
And a little closer up because I love giving credit where credit is due. All the vendors were wonderful!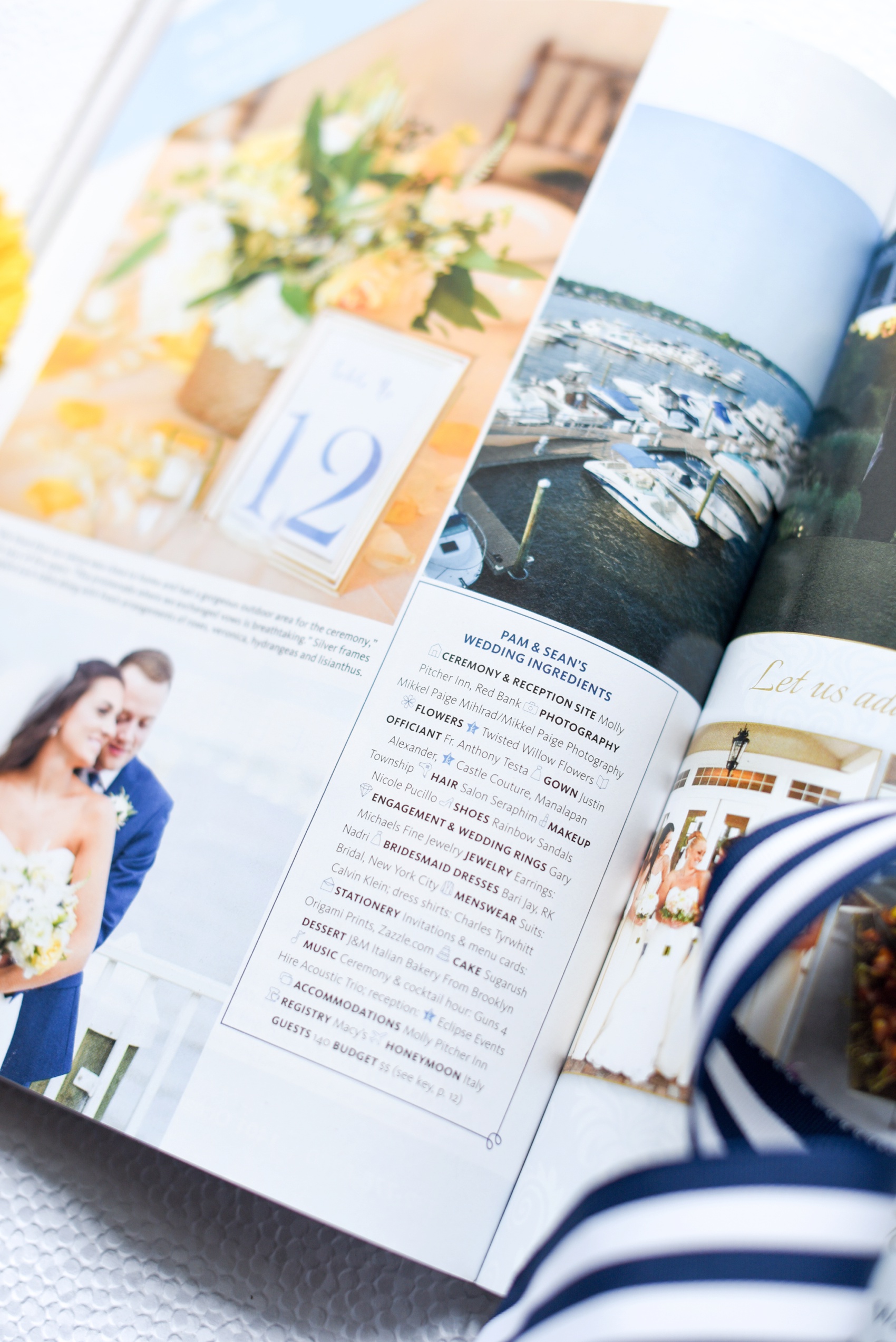 Be sure to check out more from their amazing weddings on The Knot, and more from me on Facebook and Instgram. I've been fortunate to start 2016 with so many wonderful things…keep them coming, universe!
Also I wanted to add an additional shoutout to Amanda, of Twisted Willow Flowers. This woman lent her talents and hard work to making the look and feel of their wedding day come together with beautiful floral design. The sailor knots in Pam's bouquet and oars with eucalyptus garland leading to their ceremony simply made me smile.
Happy Friday!