The Knot magazine. A staple in the wedding industry, a magazine any wedding vendor, especially photographers and couples, would love to be published in.
I feel like there's a lot of firsts you never forget. The first time you ride a bike, your first kiss, the first time you fall in love. Then in your professional life, there's another set of firsts. For me, they're distinct and all exciting: the first time I could afford to buy a pro Nikon camera body, the first wedding I booked, the first time I got an inquiry from someone who found me on the internet, not just through friends (thought I LOVE those too!).
And now, a MAJOR first. The first time I was published in The Knot, in particular The Knot New Jersey. Which is so wonderful because I photograph an abundance of weddings in NJ and adore all of my couples who live and get married there. (If you're going to the bookstores to find it, it's the Spring/Summer 2015 issue, page 148!)
Haeri and Adam's wedding was incredible. And though it's deserving to be in a magazine, the truth is publications, whether print or online, only have so many spots to feature deserving couples and their incredible wedding days. So I was happily floored when The Knot New Jersey sent me an email saying they wanted to feature their January 19th wedding day!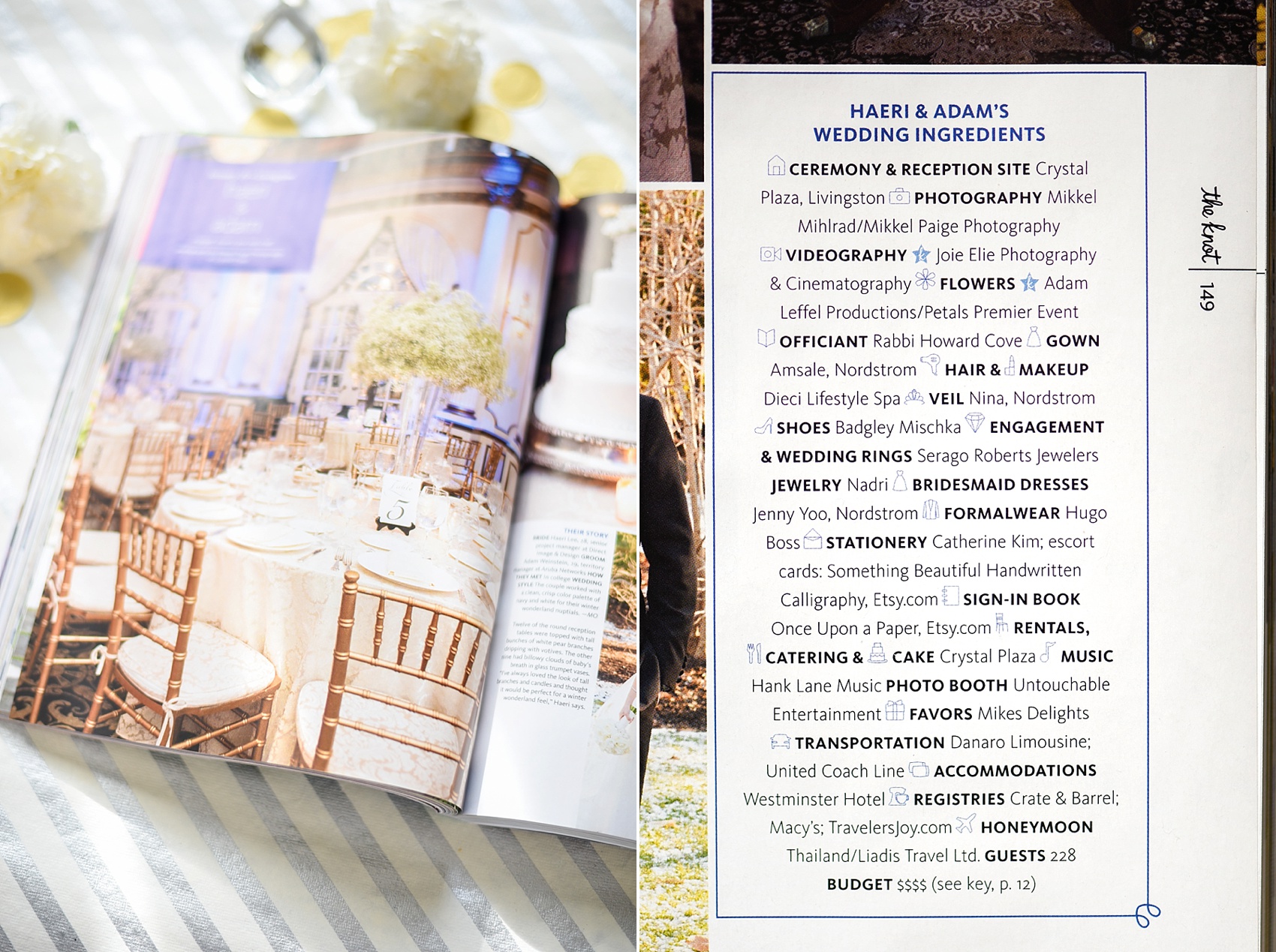 Of course, it was a cause for celebration, some cake, some screaming, some phone calls to celebrate, an immediate initial text to Haeri where I wrote, "Are you sitting down?"… And when I got the box with the issue inside I called Haeri and opened it with both of us on the phone. It's moments like that I am proud to share with my couples, especially my brides (because let's face it, women just get more excited about this stuff in general).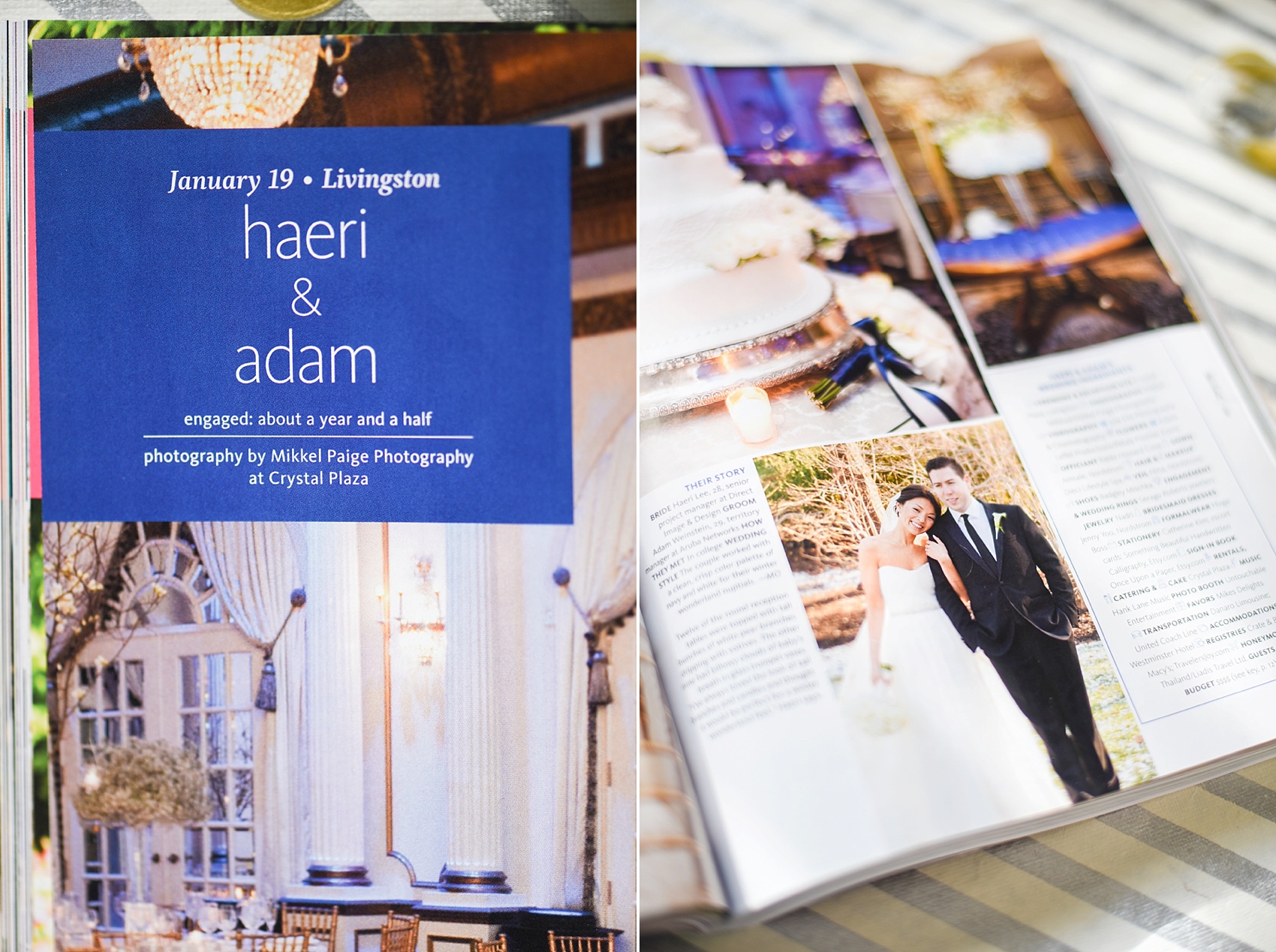 Related side note: Haeri and Adam are expecting a daughter in April and I know it's going to be SUCH a gorgeous little girl! Congratulations!
Special shoutout to Lauren at The Knot for her wonderful communication regarding this publication. I'm so grateful!
What a wonderful way to start a week. 🙂 Happy Sunday, everyone!