The Conservatory at the Madison Hotel set the perfect backdrop and stage for Nicole and Andrew's elegant, energetic summer wedding. Nicole is literally one of the most smiley people I've ever met and Andrew's such a wonderful guy and companion for her. They're so in love and adorable together I was so much looking forward to their wedding day. I knew they'd be one of the happiest couple I ever photographed.
Getting Ready for the Wedding at the Madison Hotel
Sure enough, Nicole greeted us with a smile and Andrew was in another room carefully laying out his tuxedo. I was instantly reminded of how they met at college from the way-too-cool sugar cookies in their guest bags (my alma mater, so I had to smile too) and got to work photographing all their amazing details from Andrew's Lord of the Rings engraved wedding band to Nicole's Pronovias wedding gown.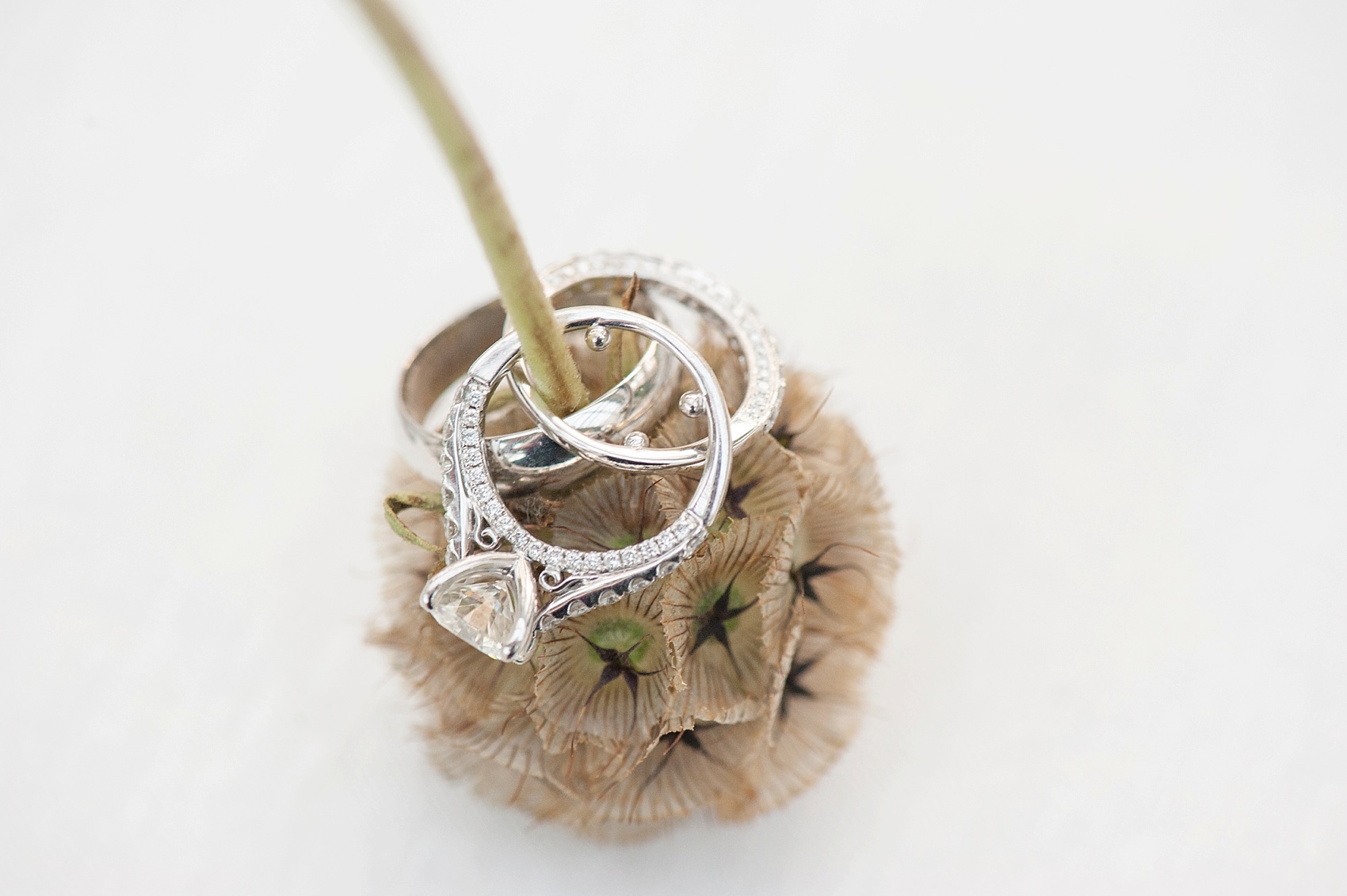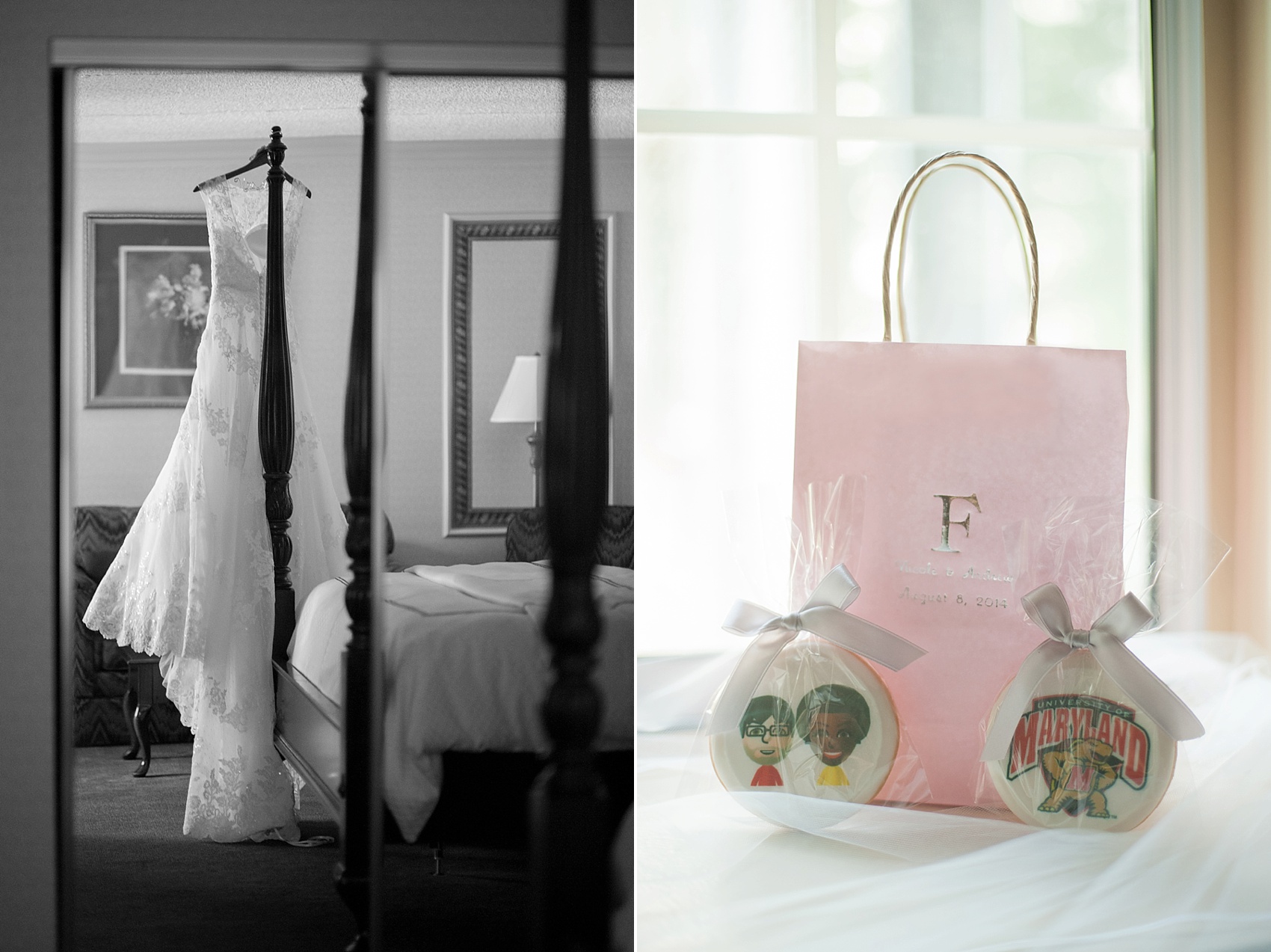 They had such wonderful gift bags! Besides the necessities like water and snacks, they had these custom cookies made with their Wii characters and University of Maryland logo, where they met.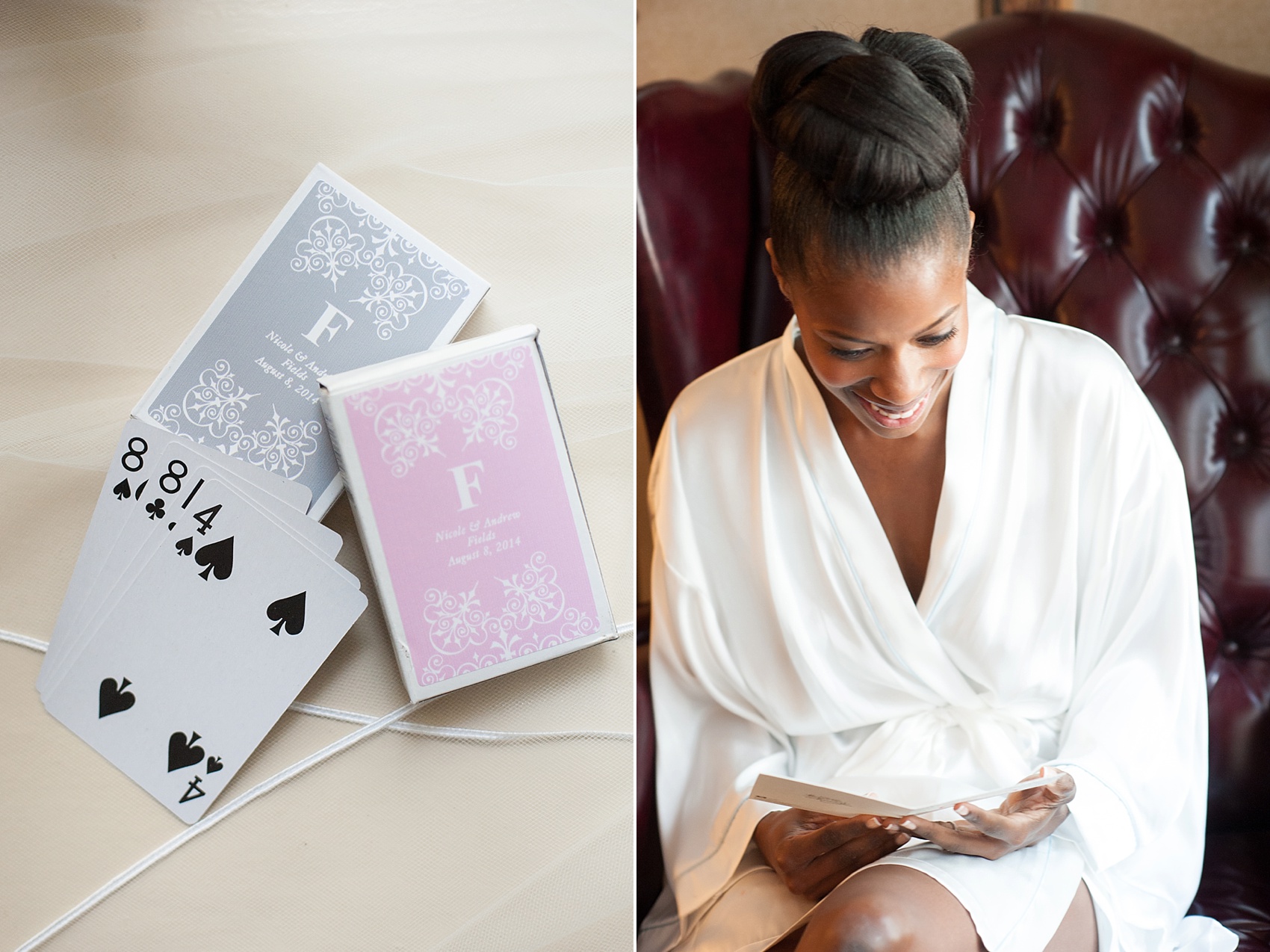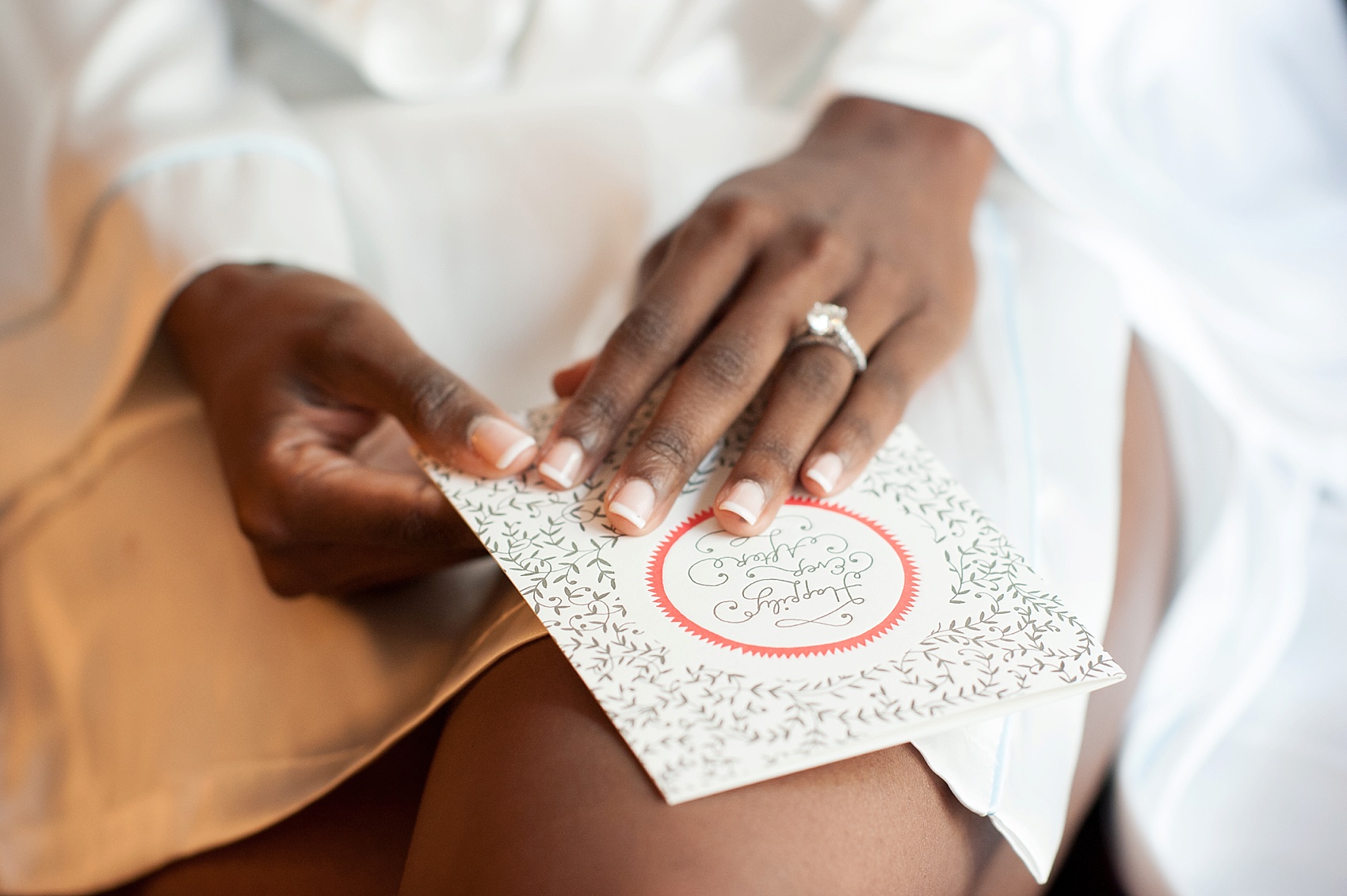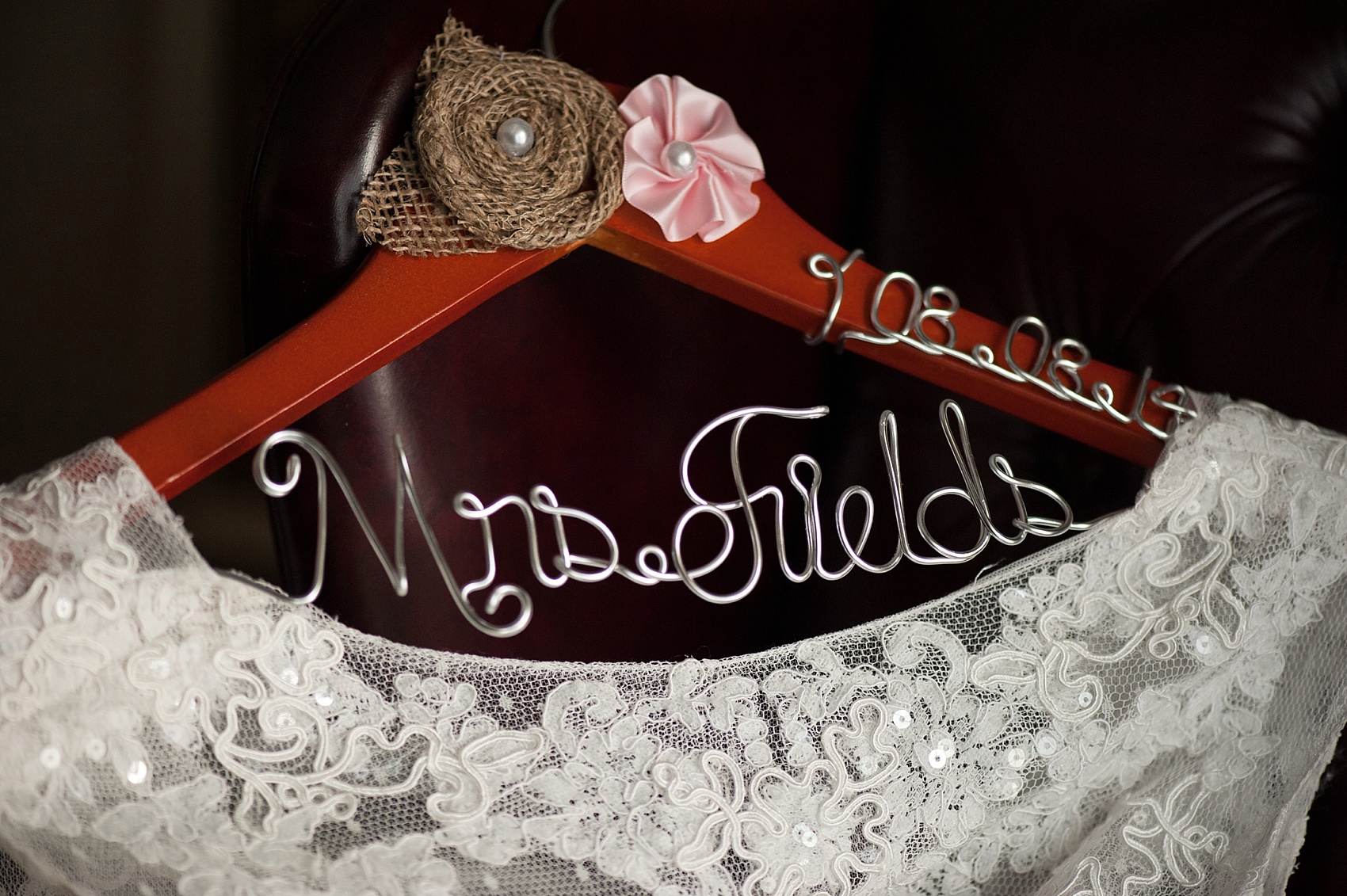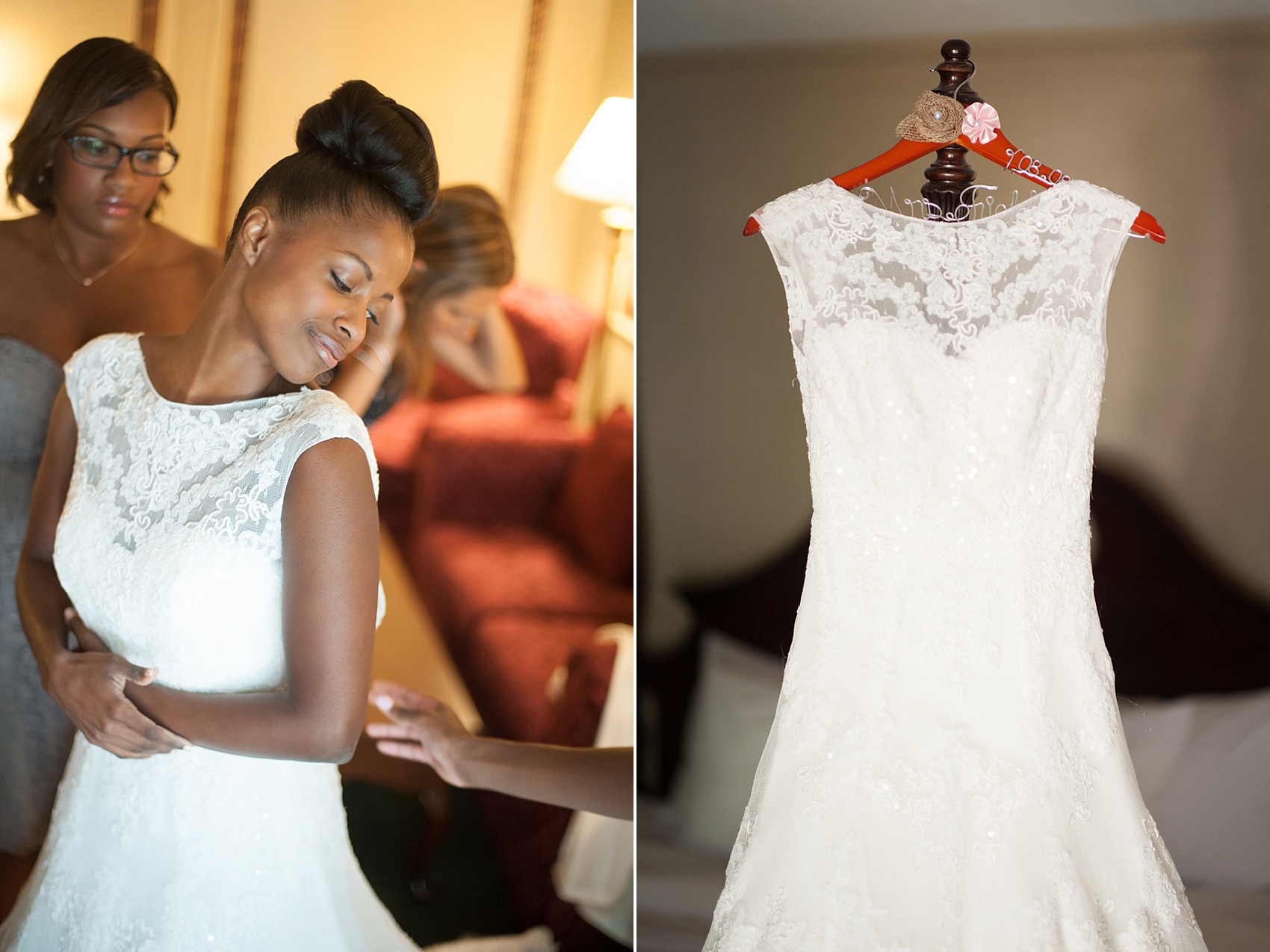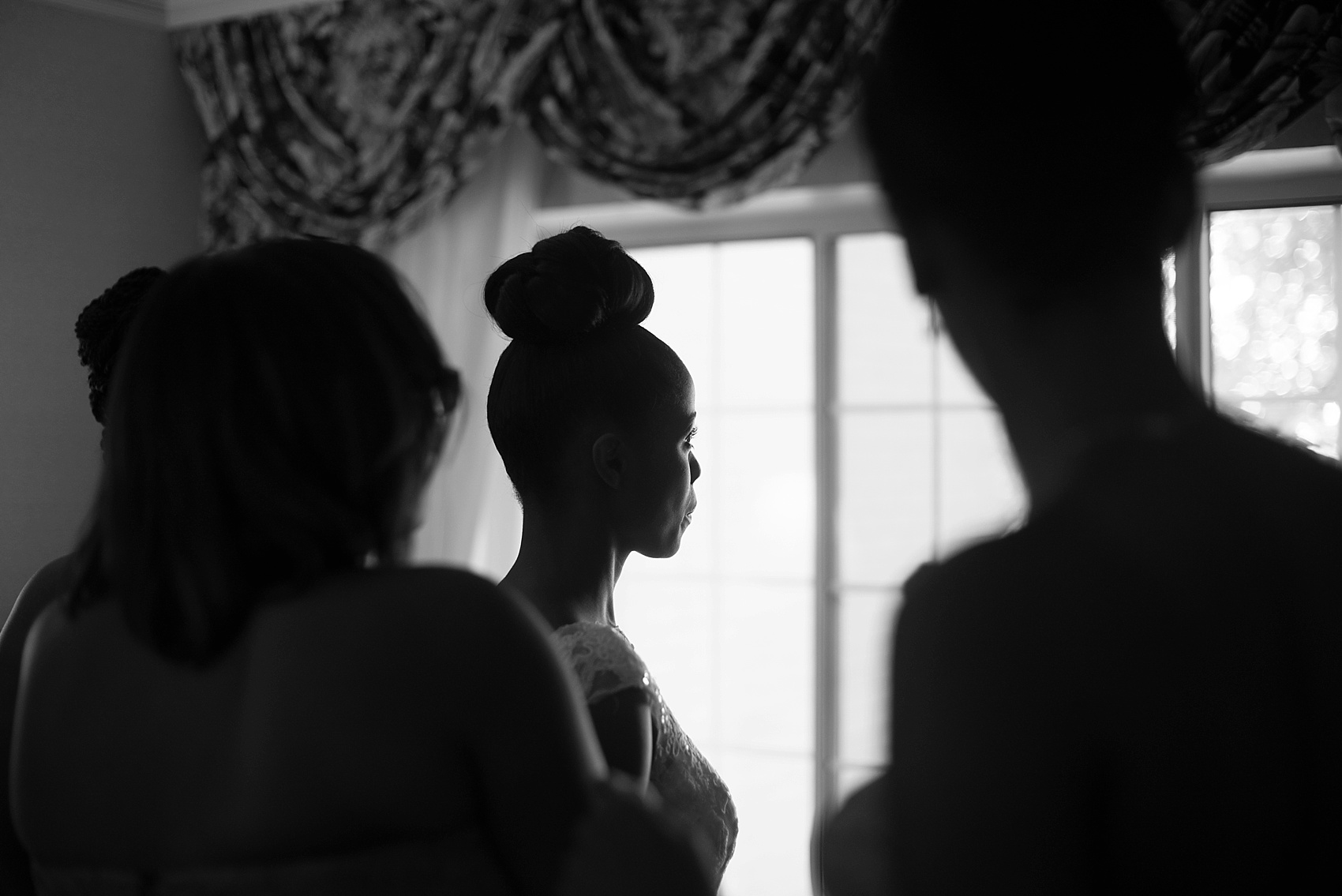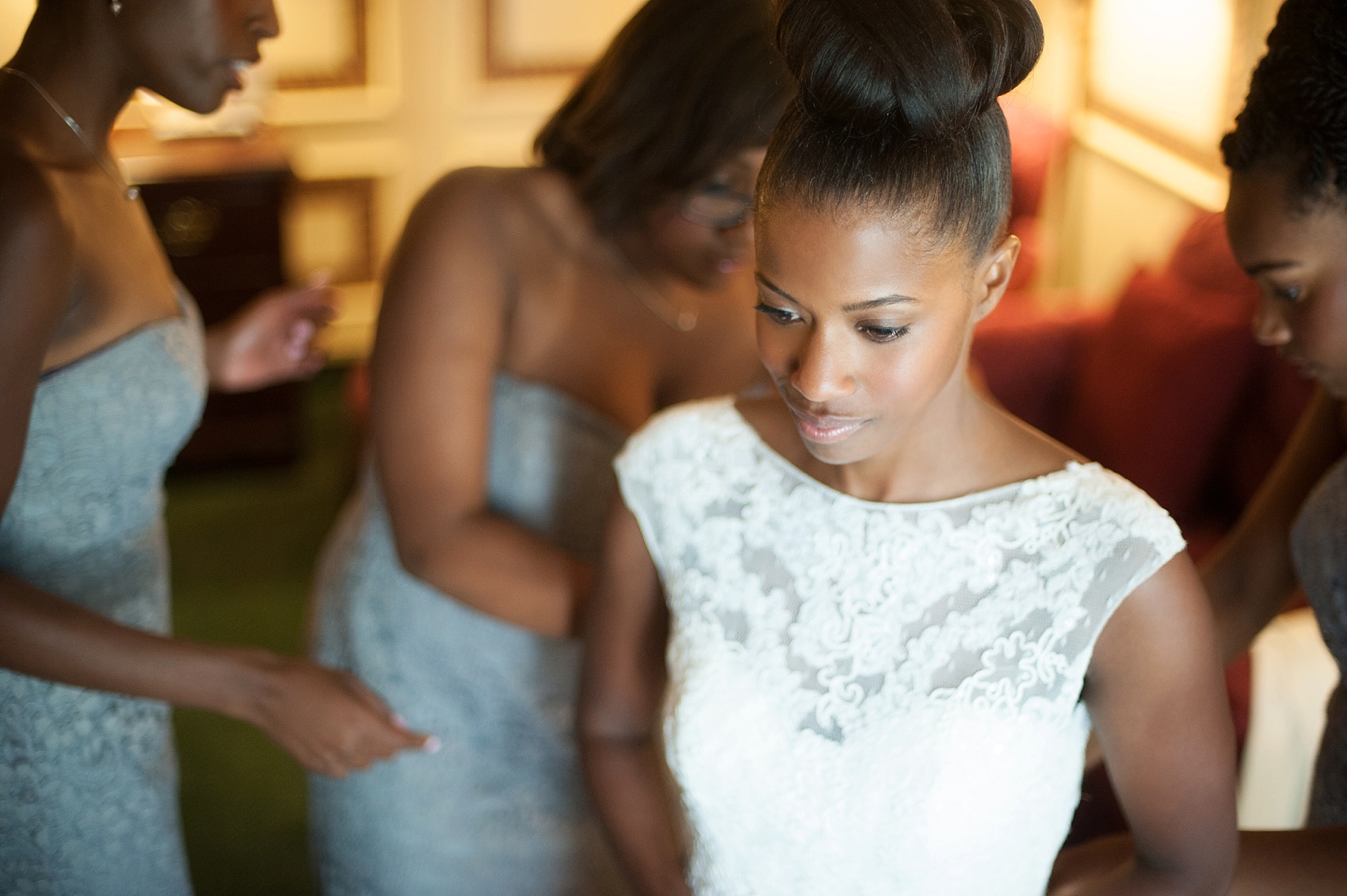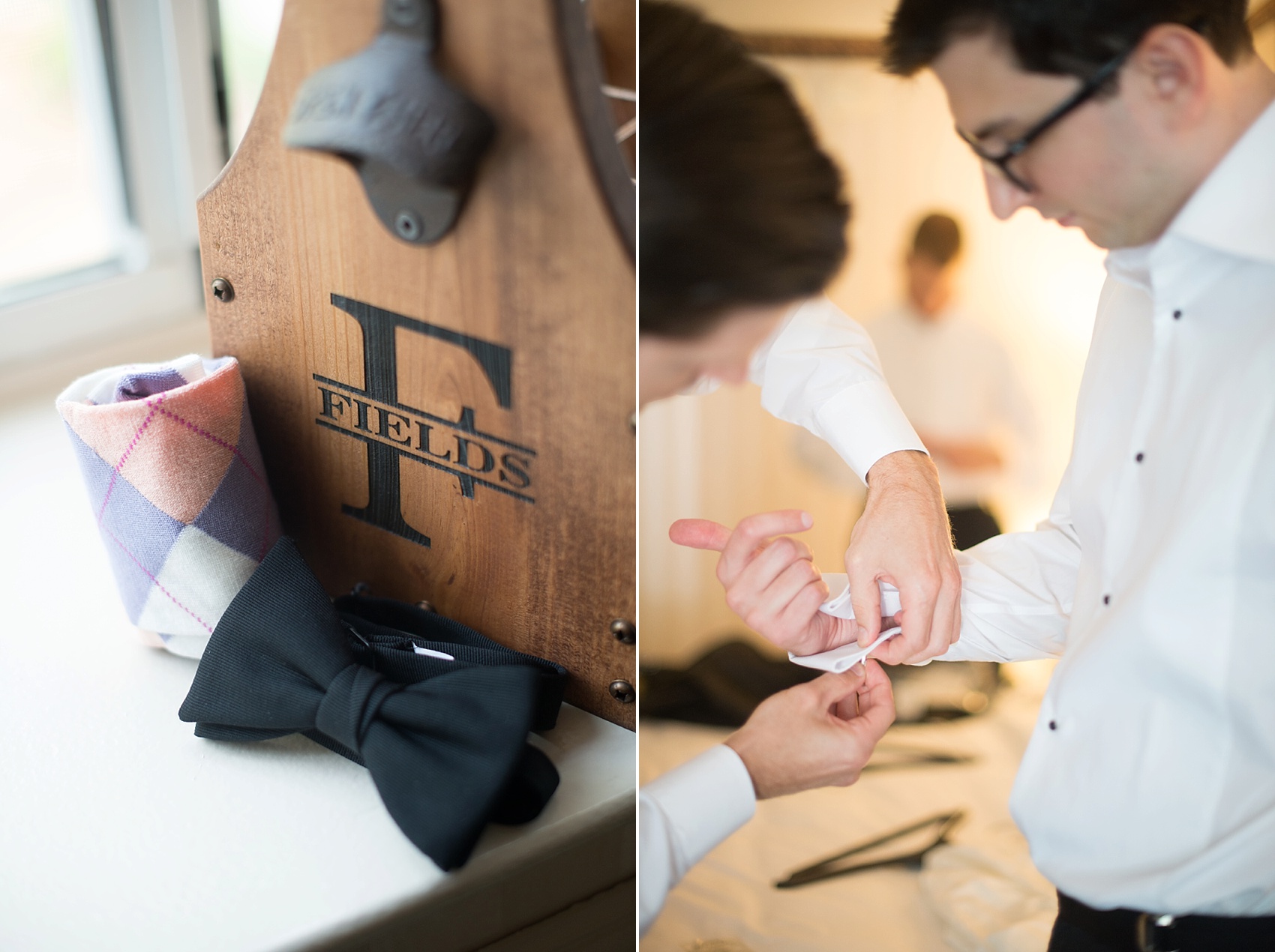 Andrew and Nicole gifted these cool wooden 6-pack totes from Etsy to their groomsmen. Aren't they unique? (Link at the bottom of the post!)
I LOVE this photo of Andrew staring at his phone to see "How to Tie a Bow Tie." I suppose he was unsuccessful because he went with the tie above instead. But the photo's priceless, eh?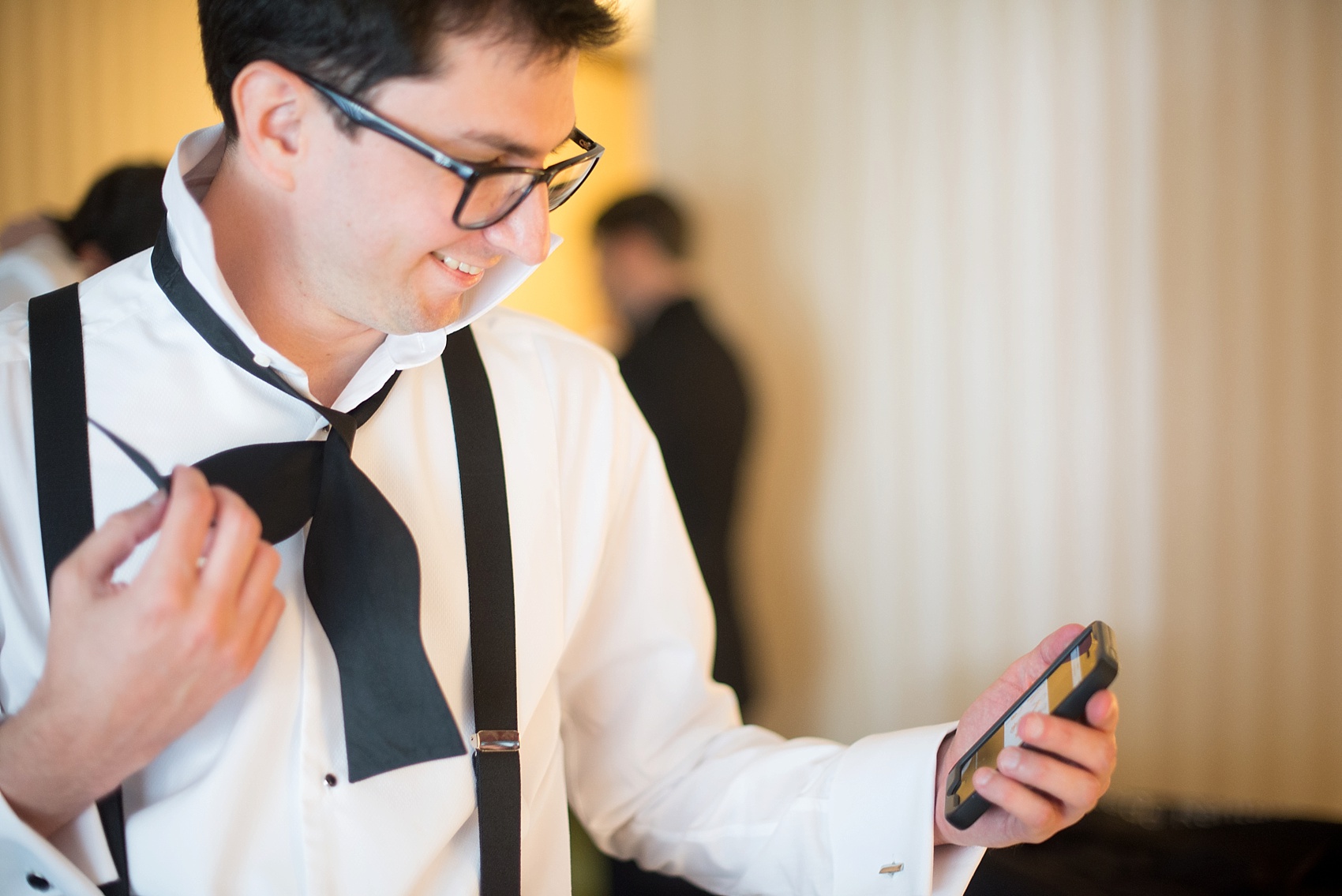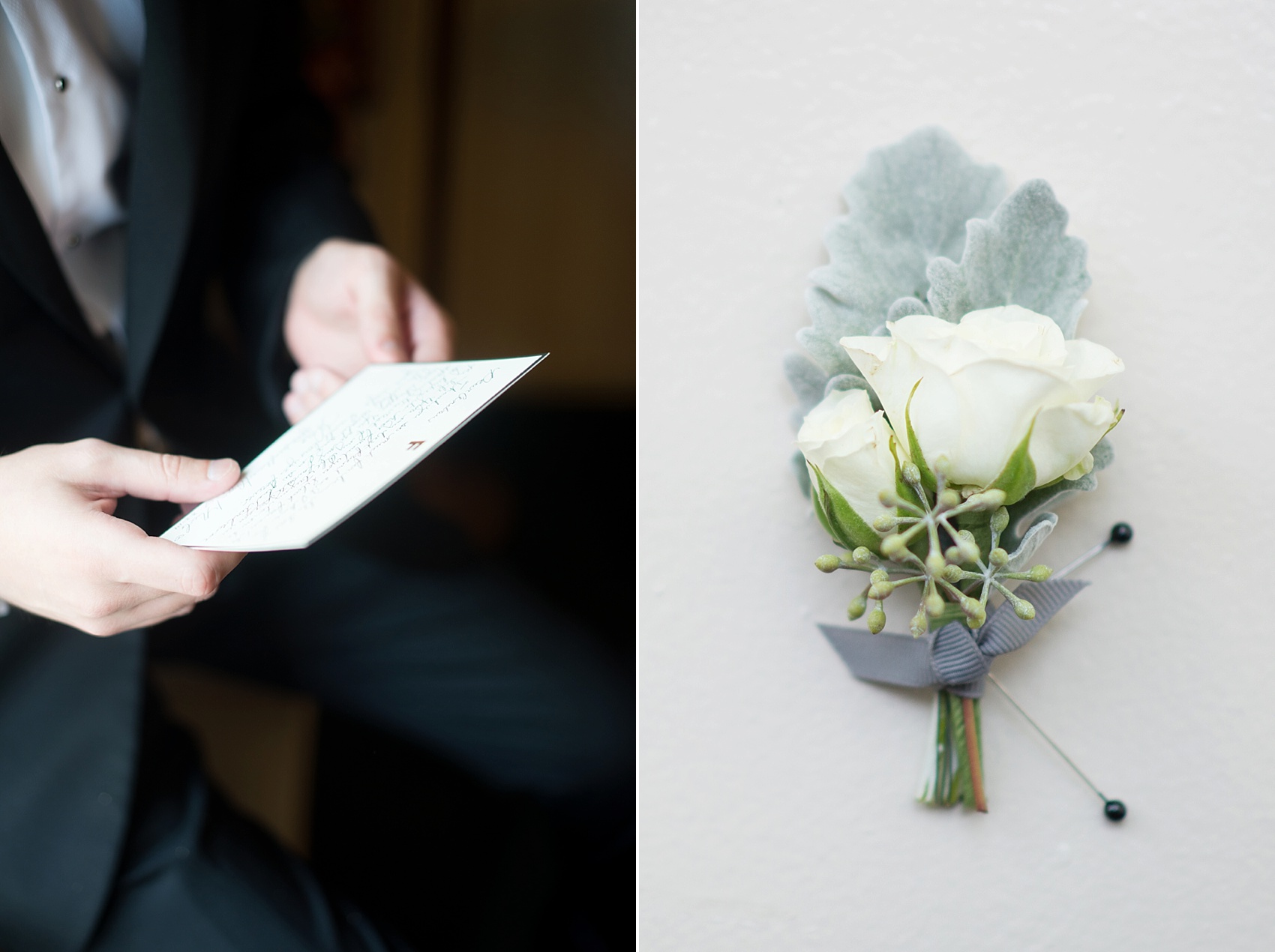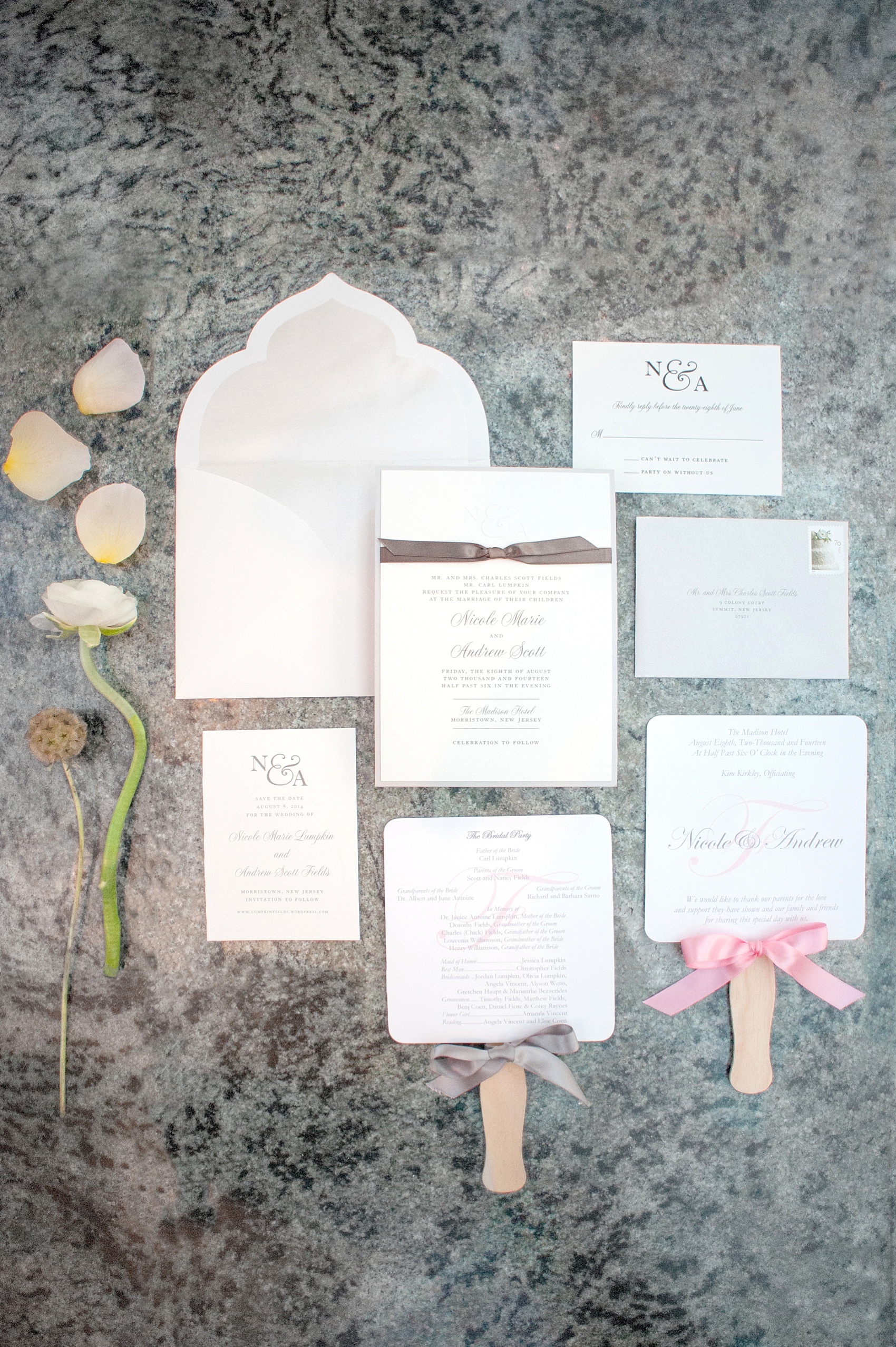 Bride and Groom, and Bridal Party Photos at their Wedding at the Conservatory at the Madison Hotel
Andrew was most looking forward to Nicole's reaction at their first look. You could almost feel the anticipation in the air as their parents and wedding party looked on from a distance.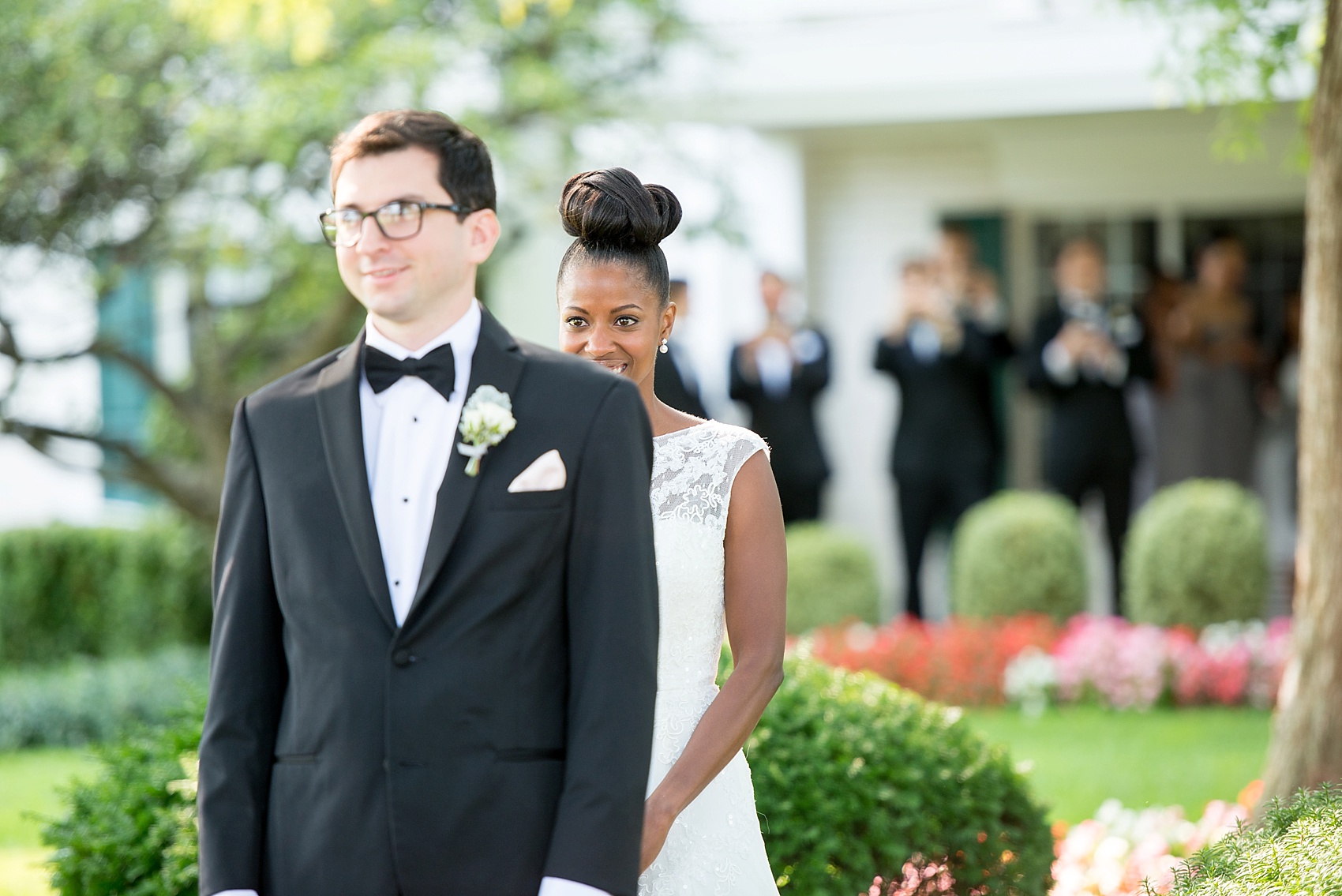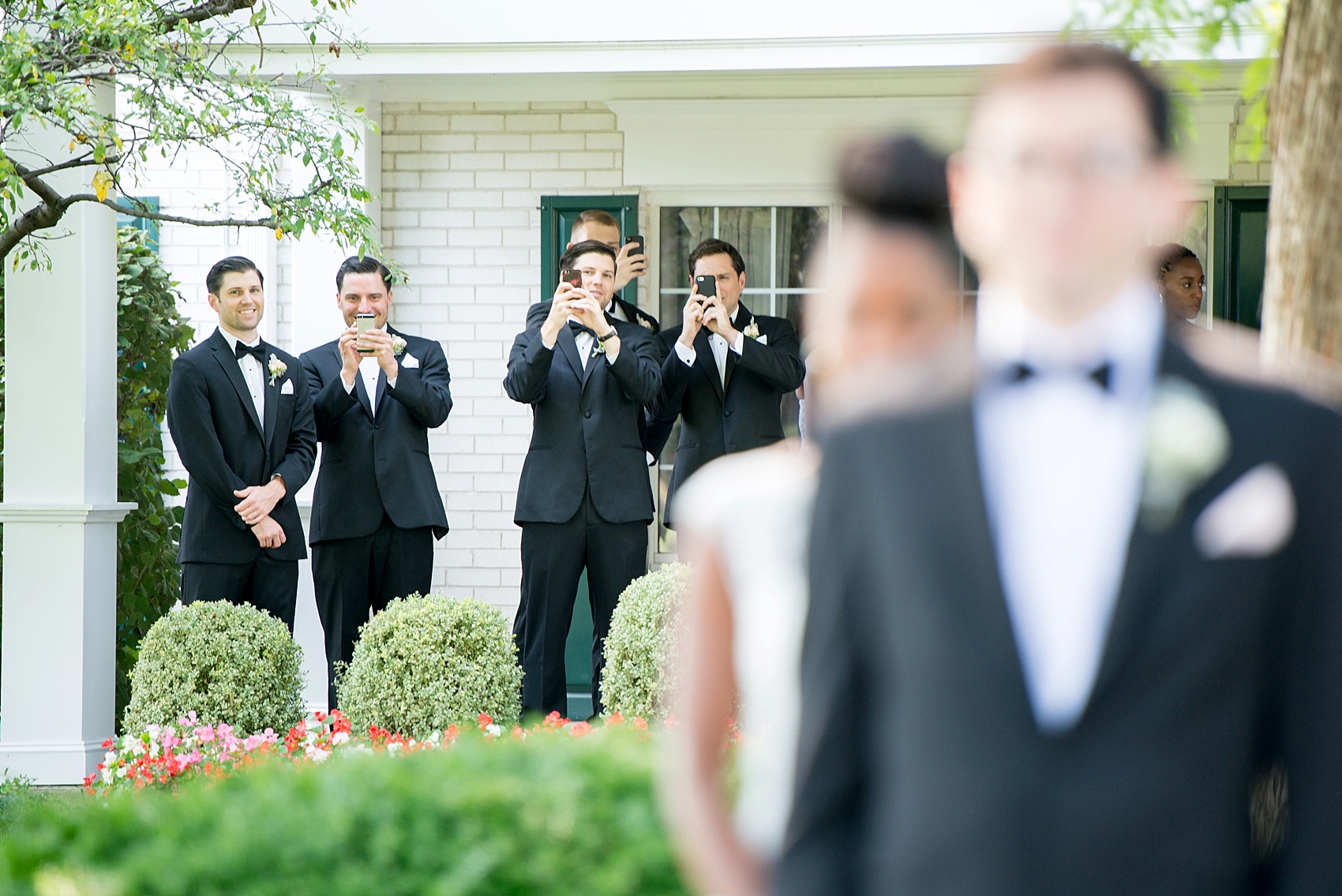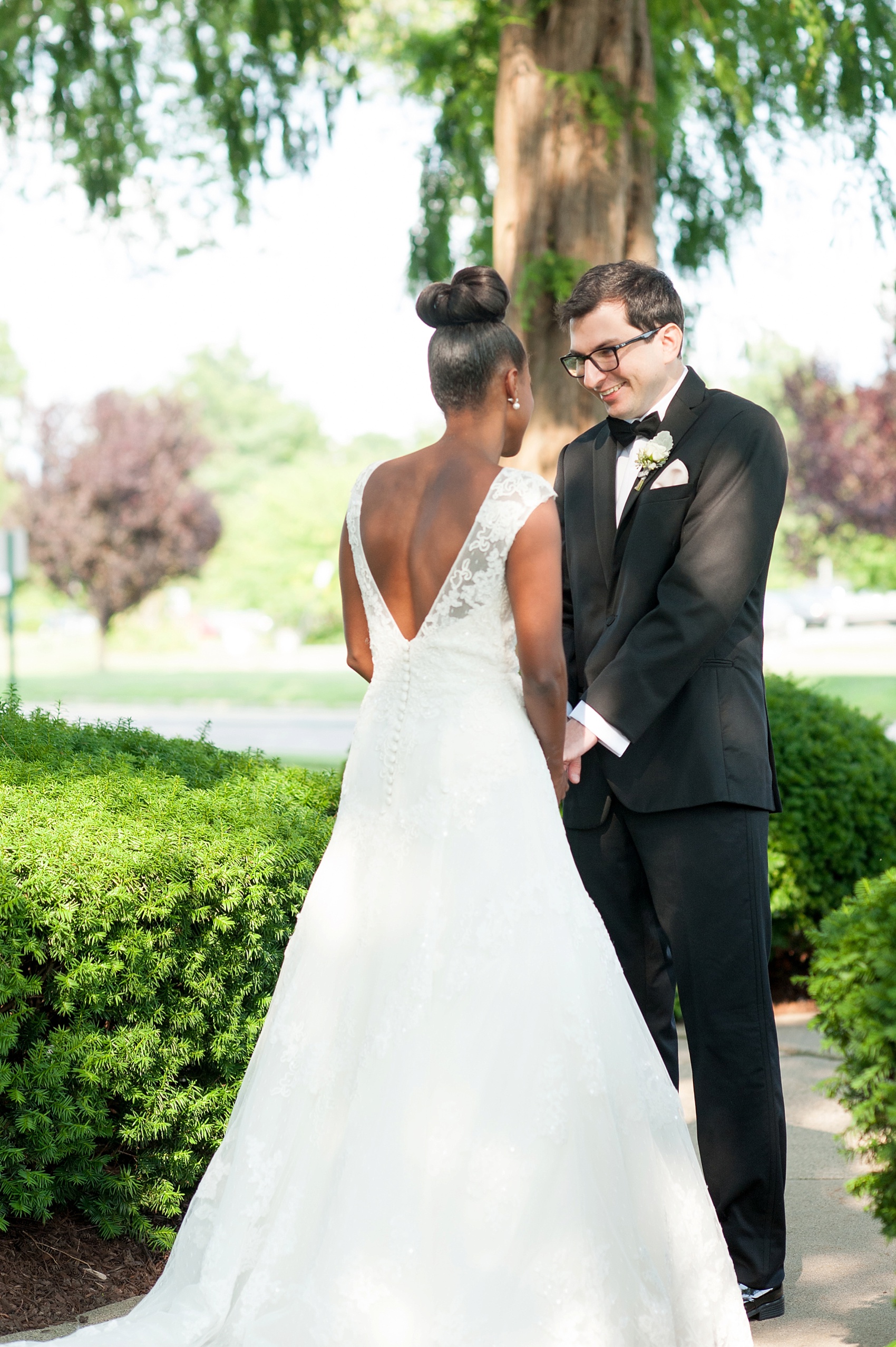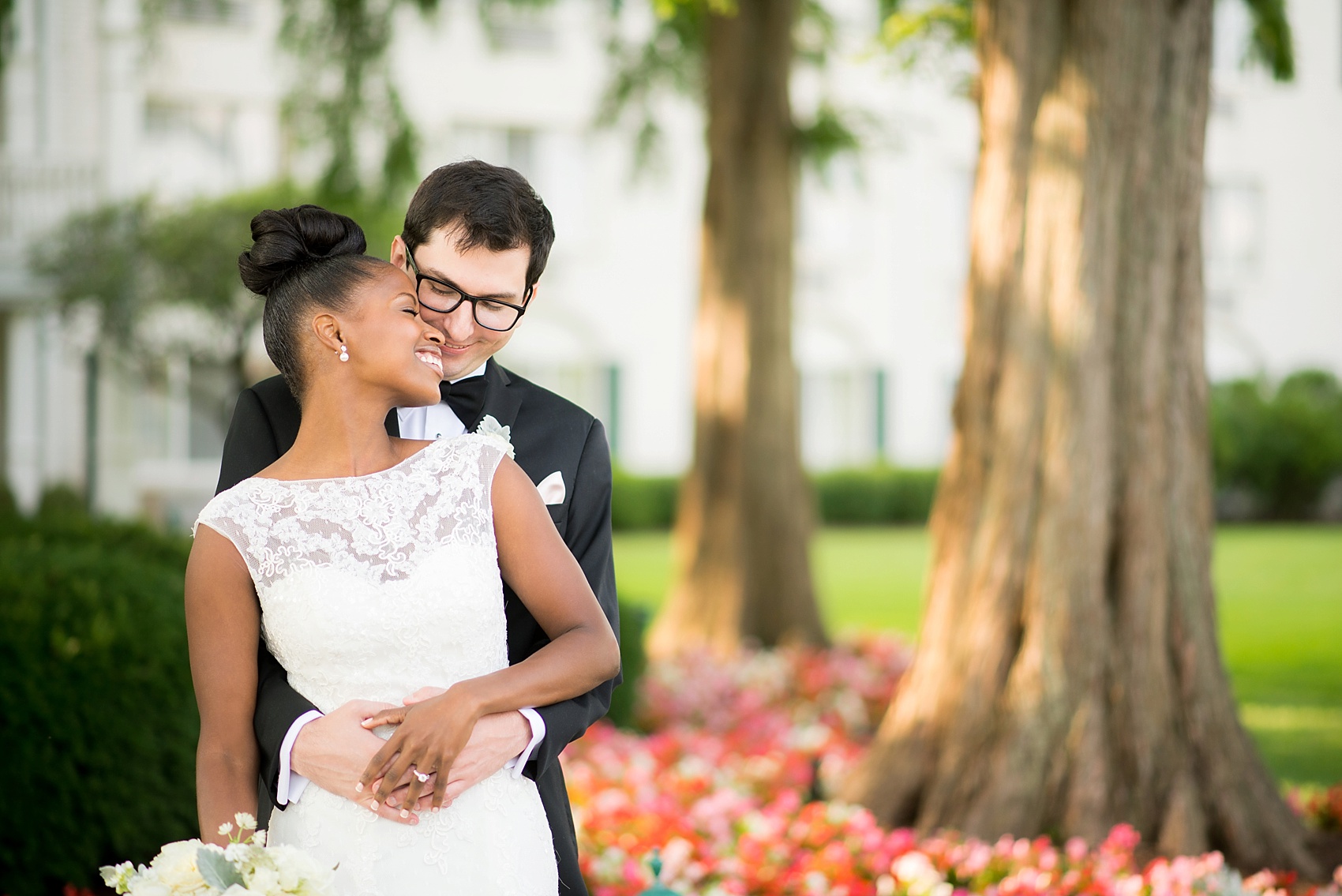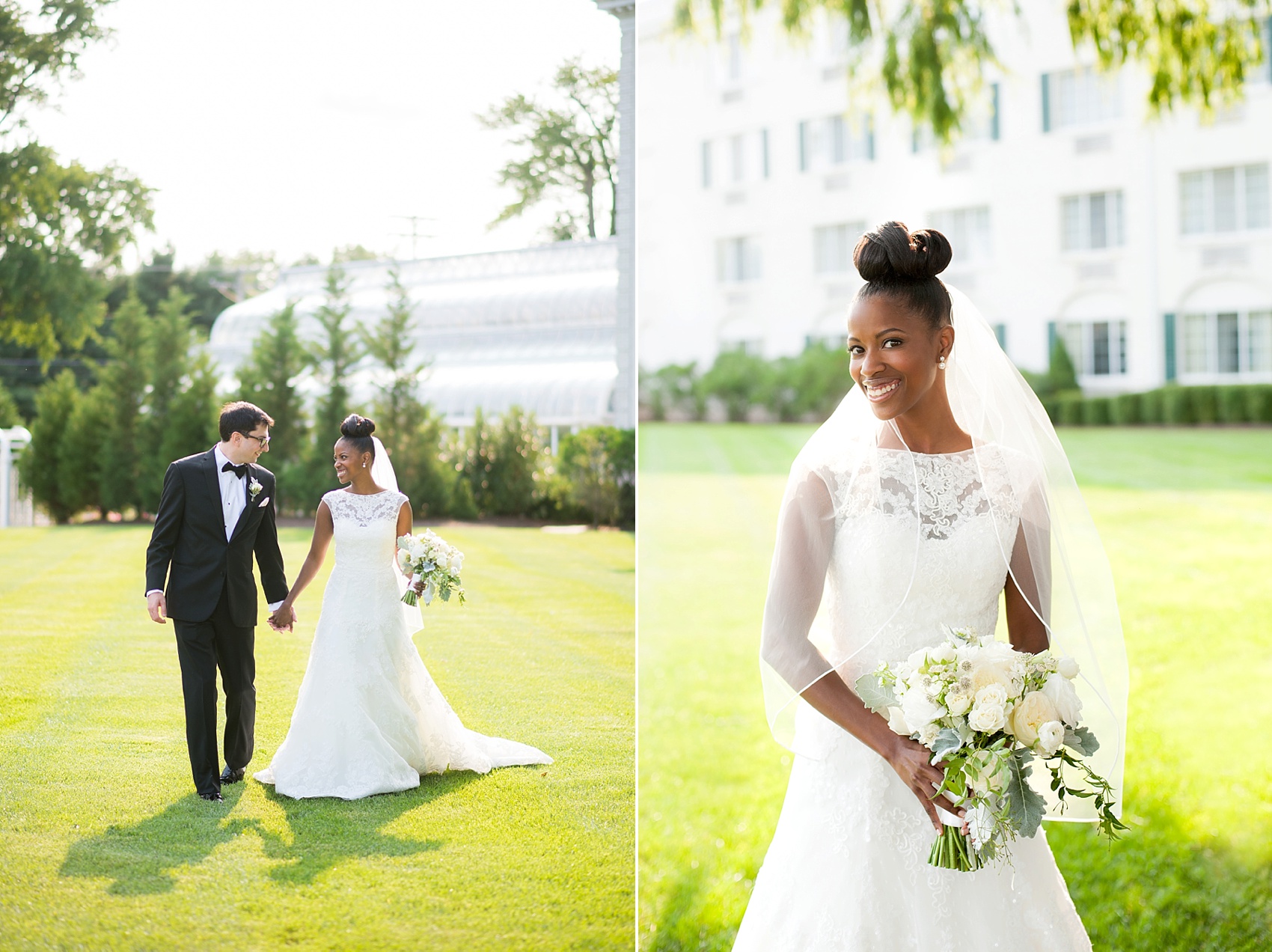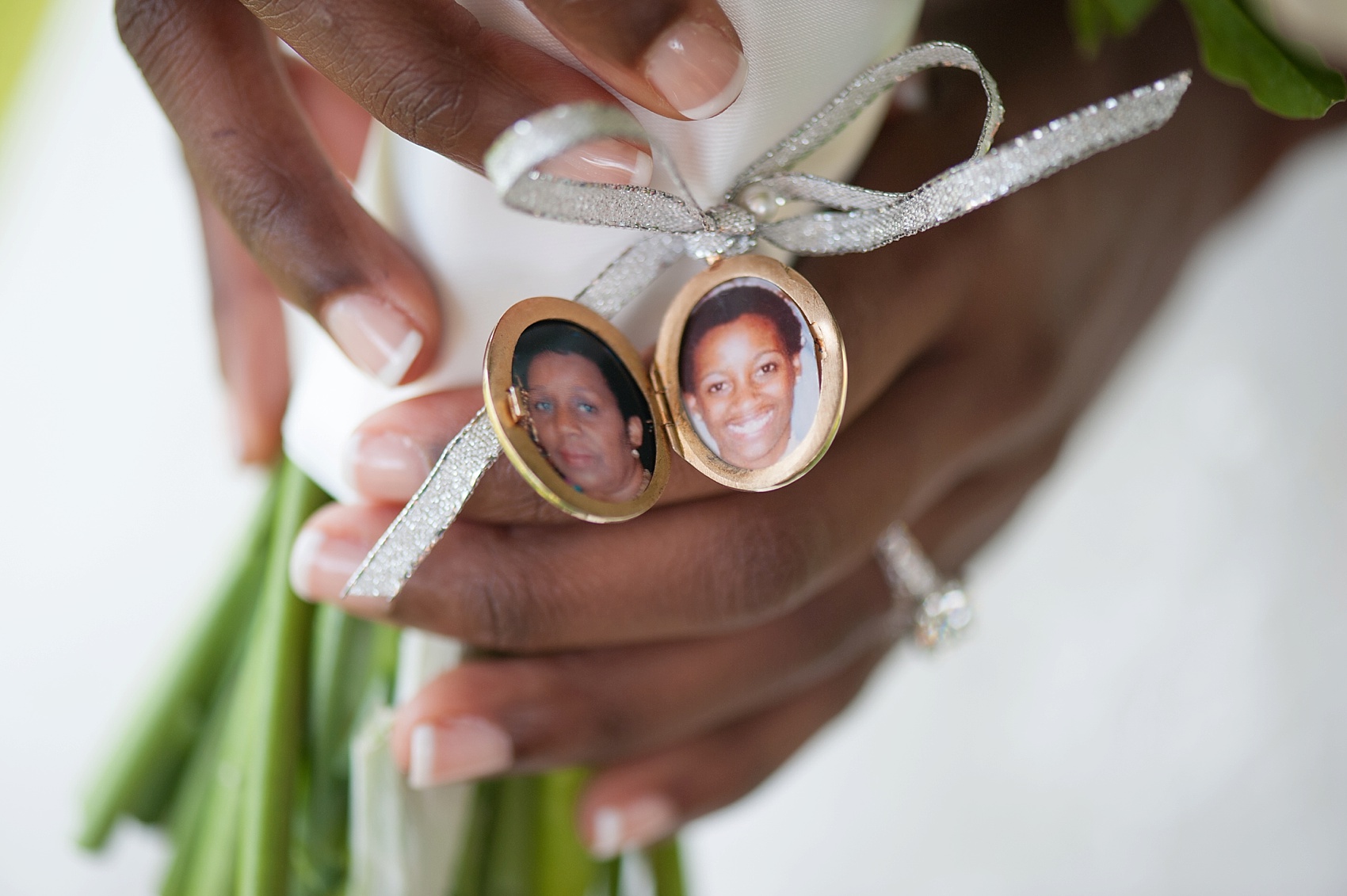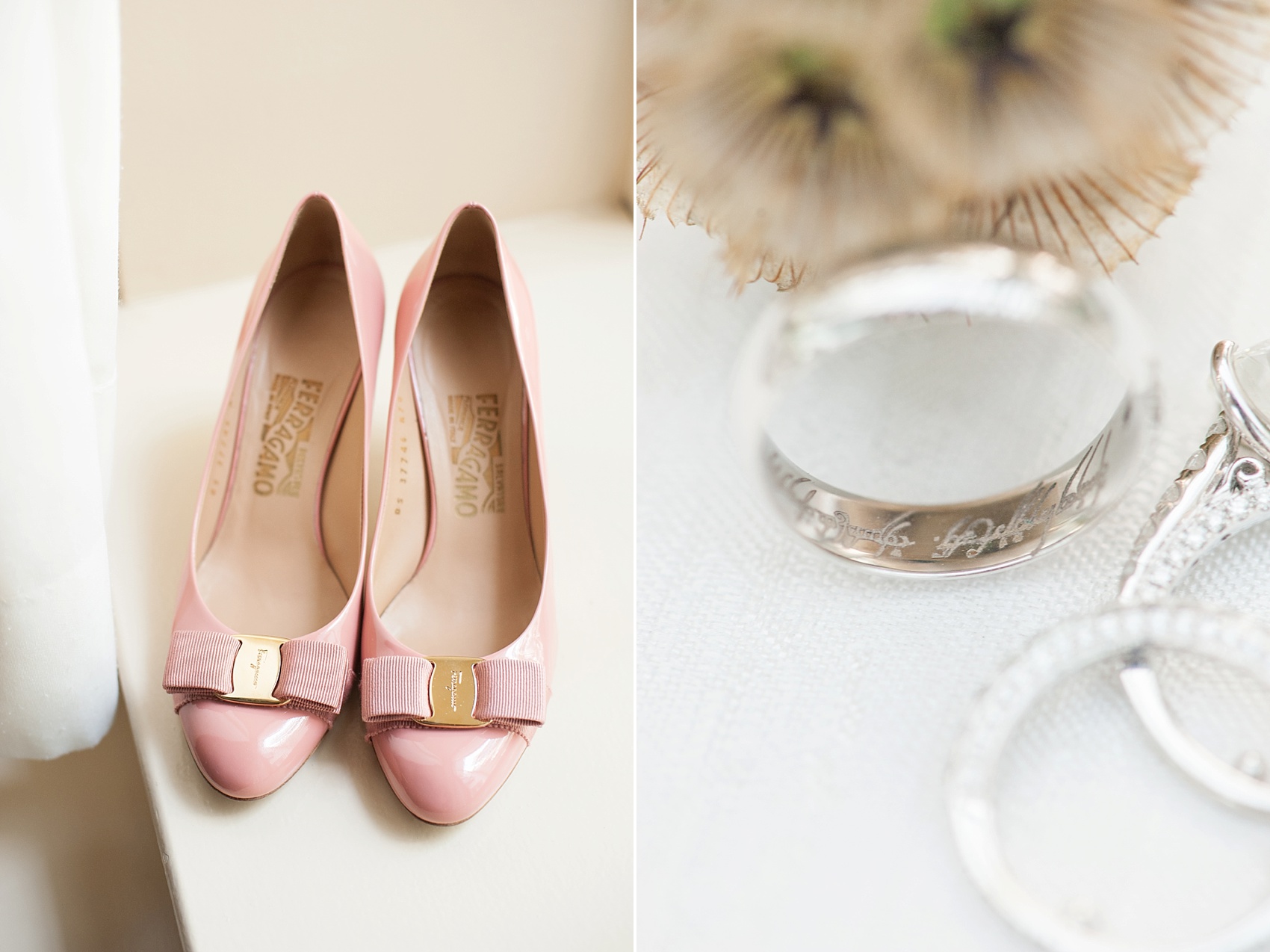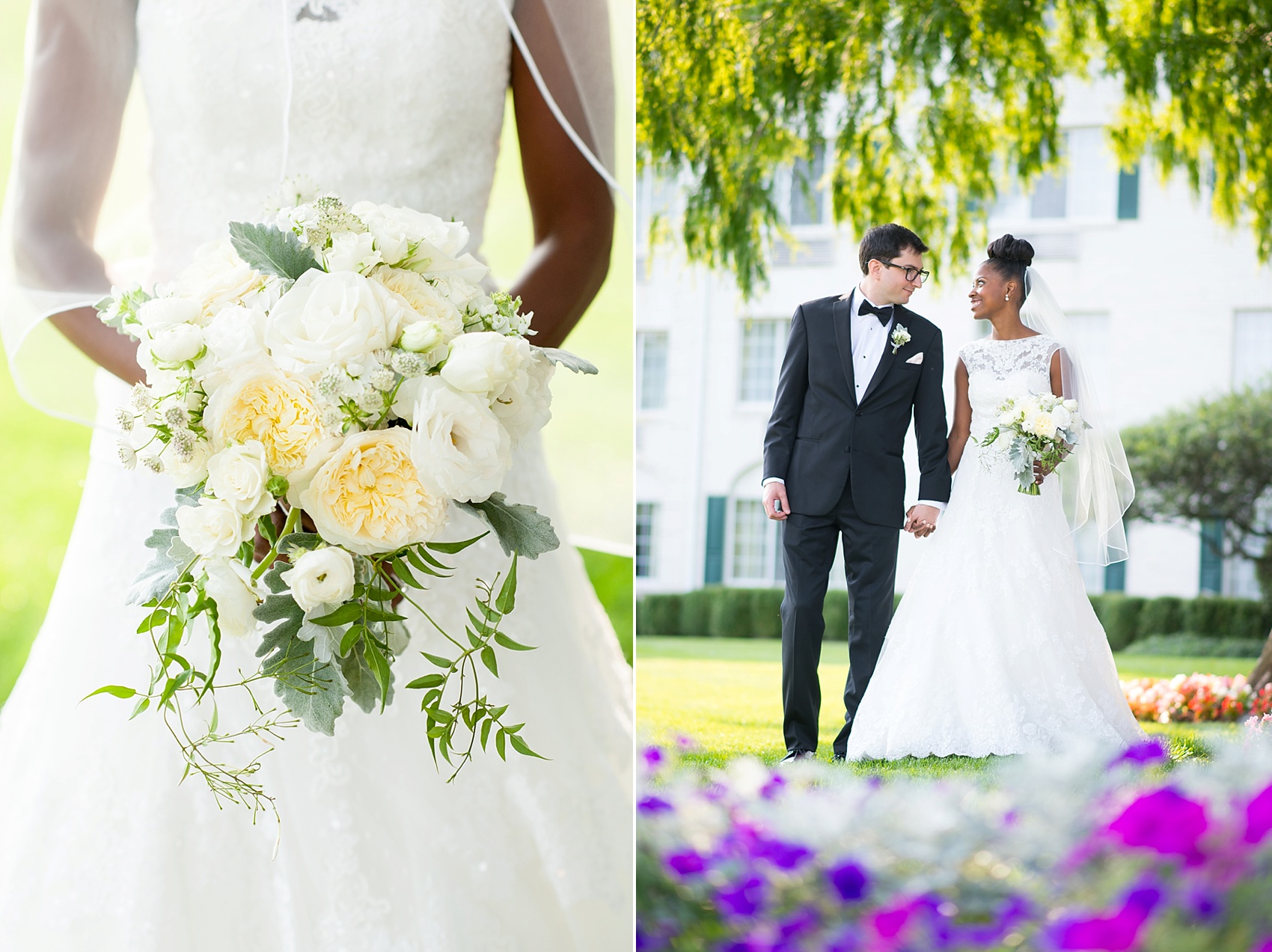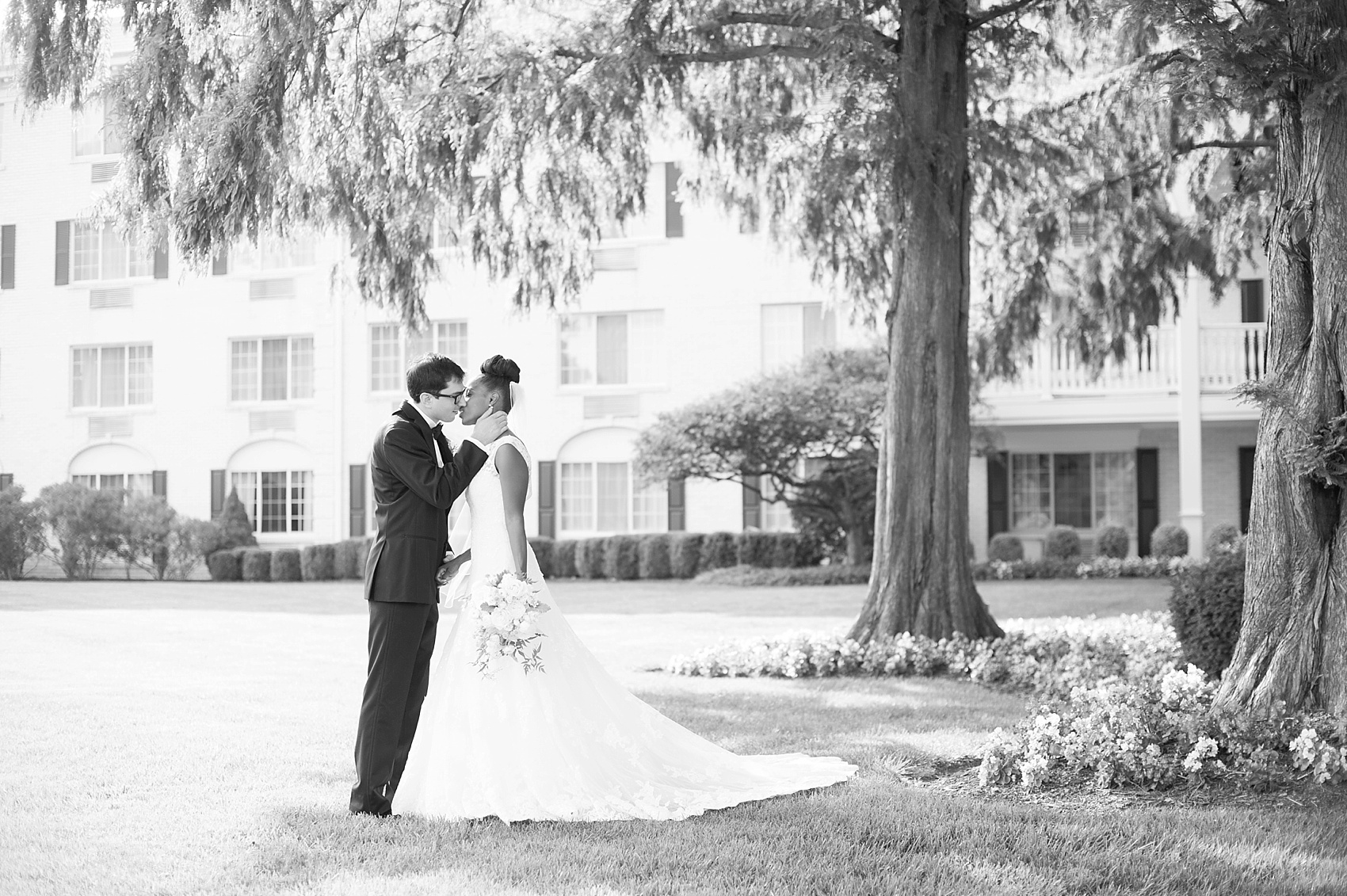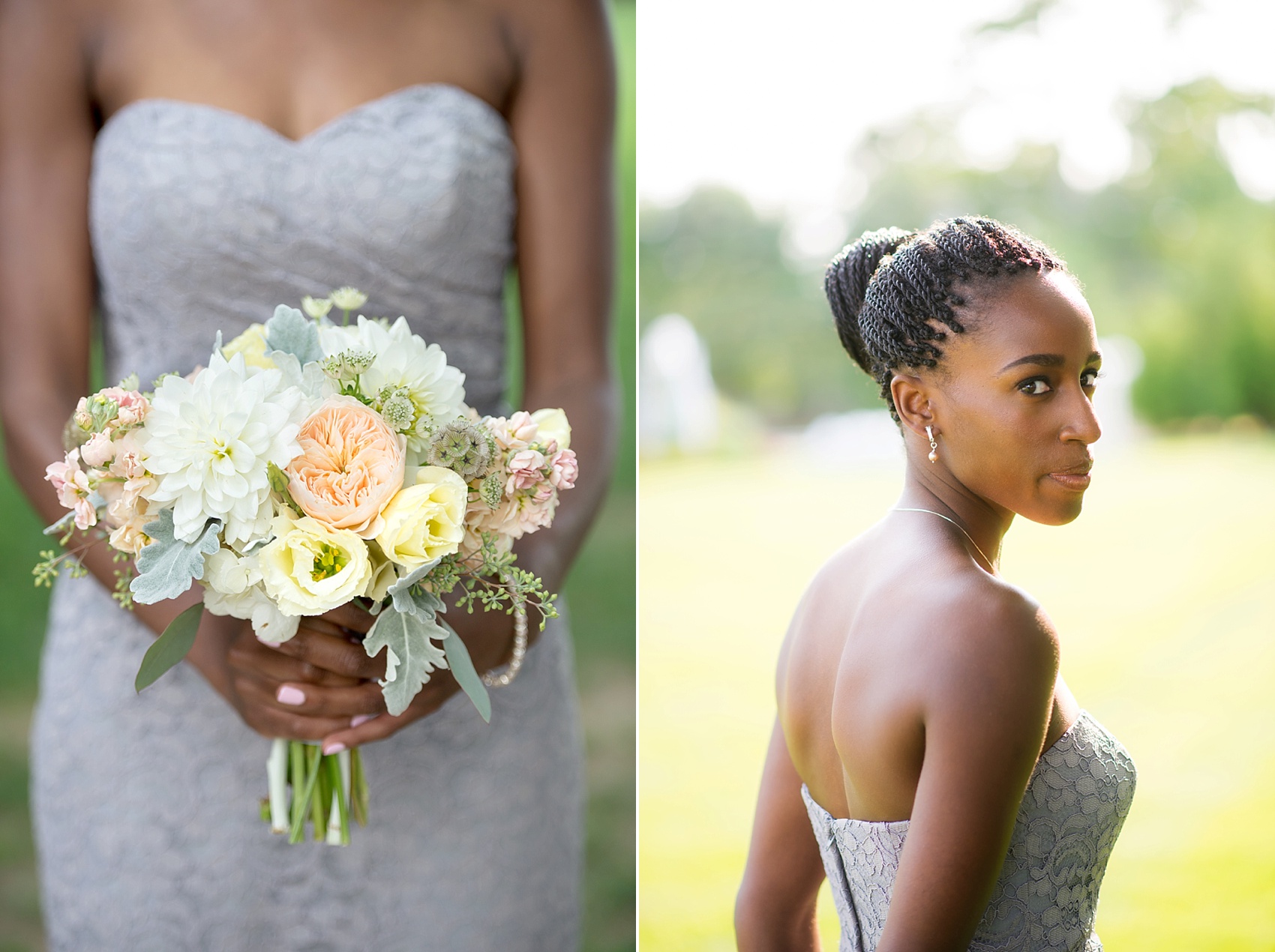 Dahlias, Dusty Miller, scabiosa pod, peach garden roses, and eucalyptus were a few of the beautiful flowers and greenery in their soft bouquets and boutonnieres.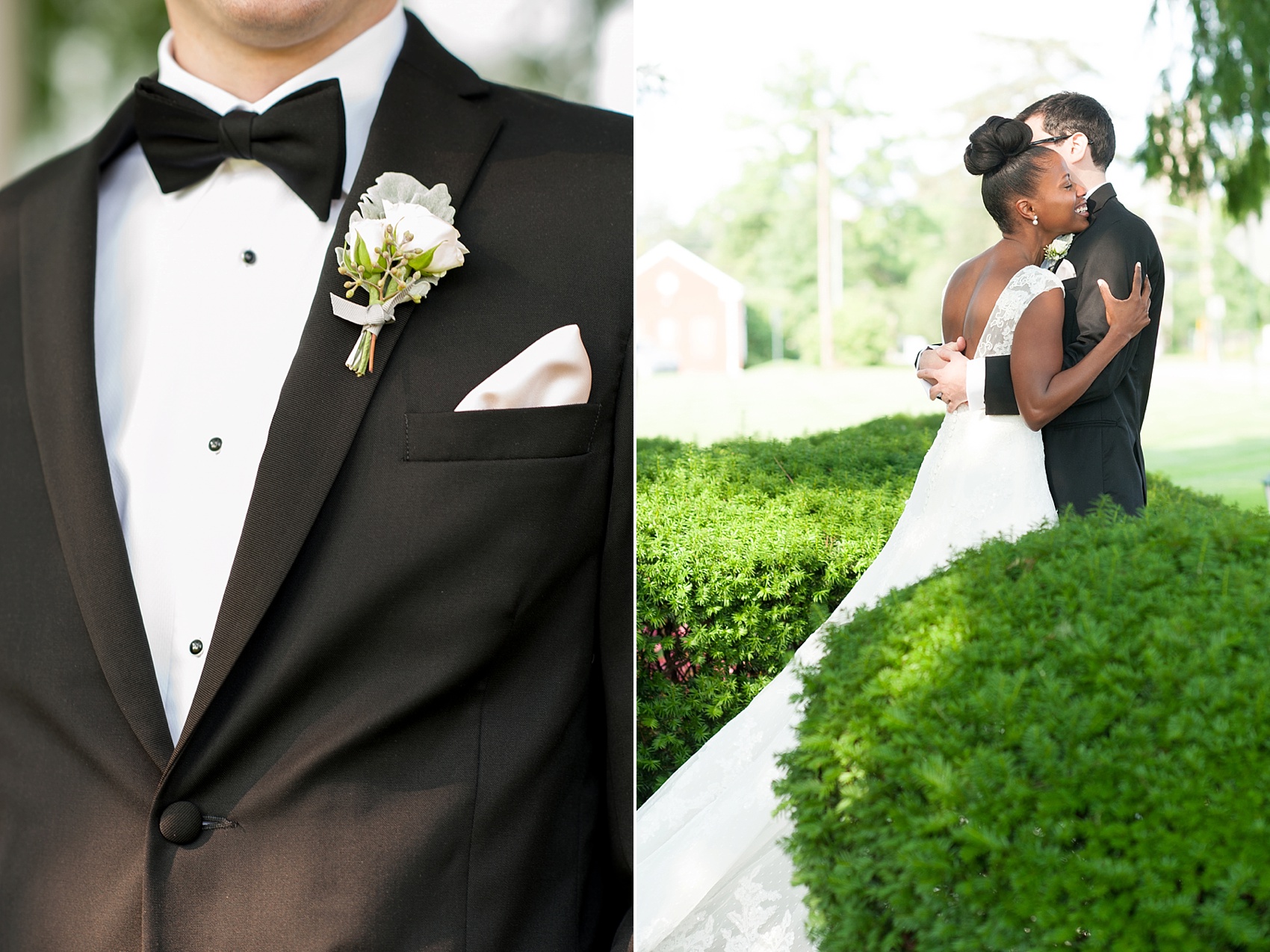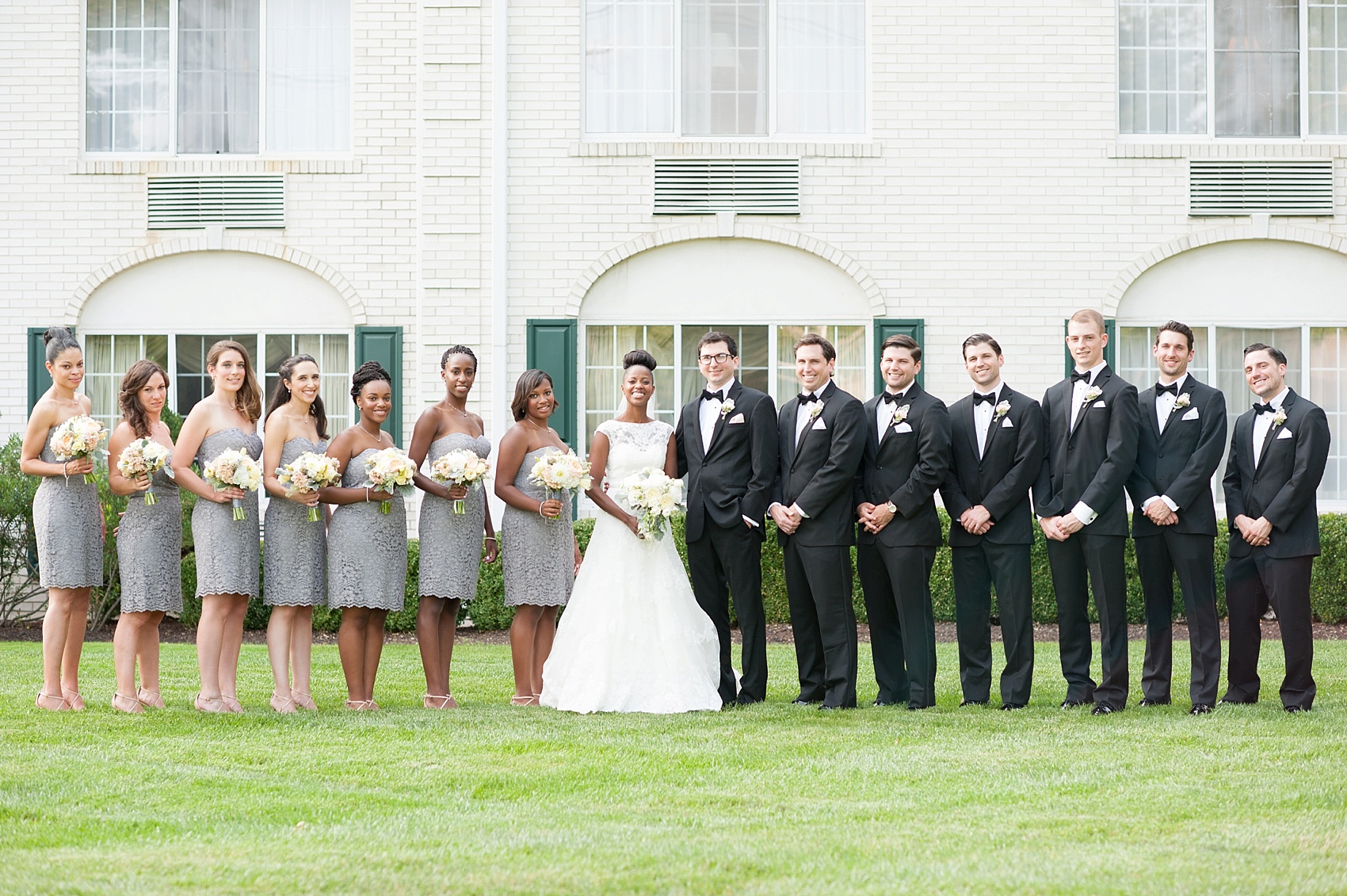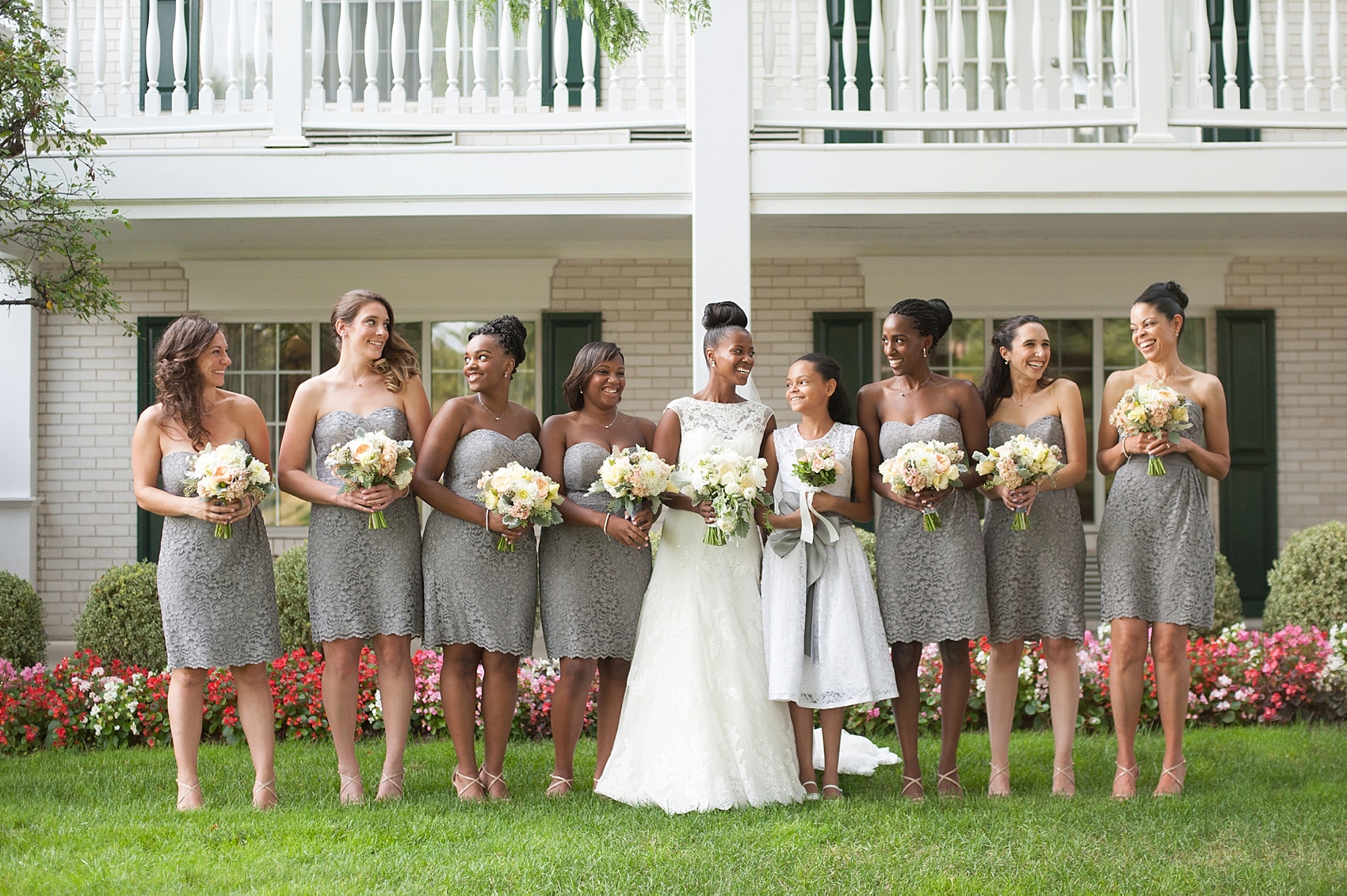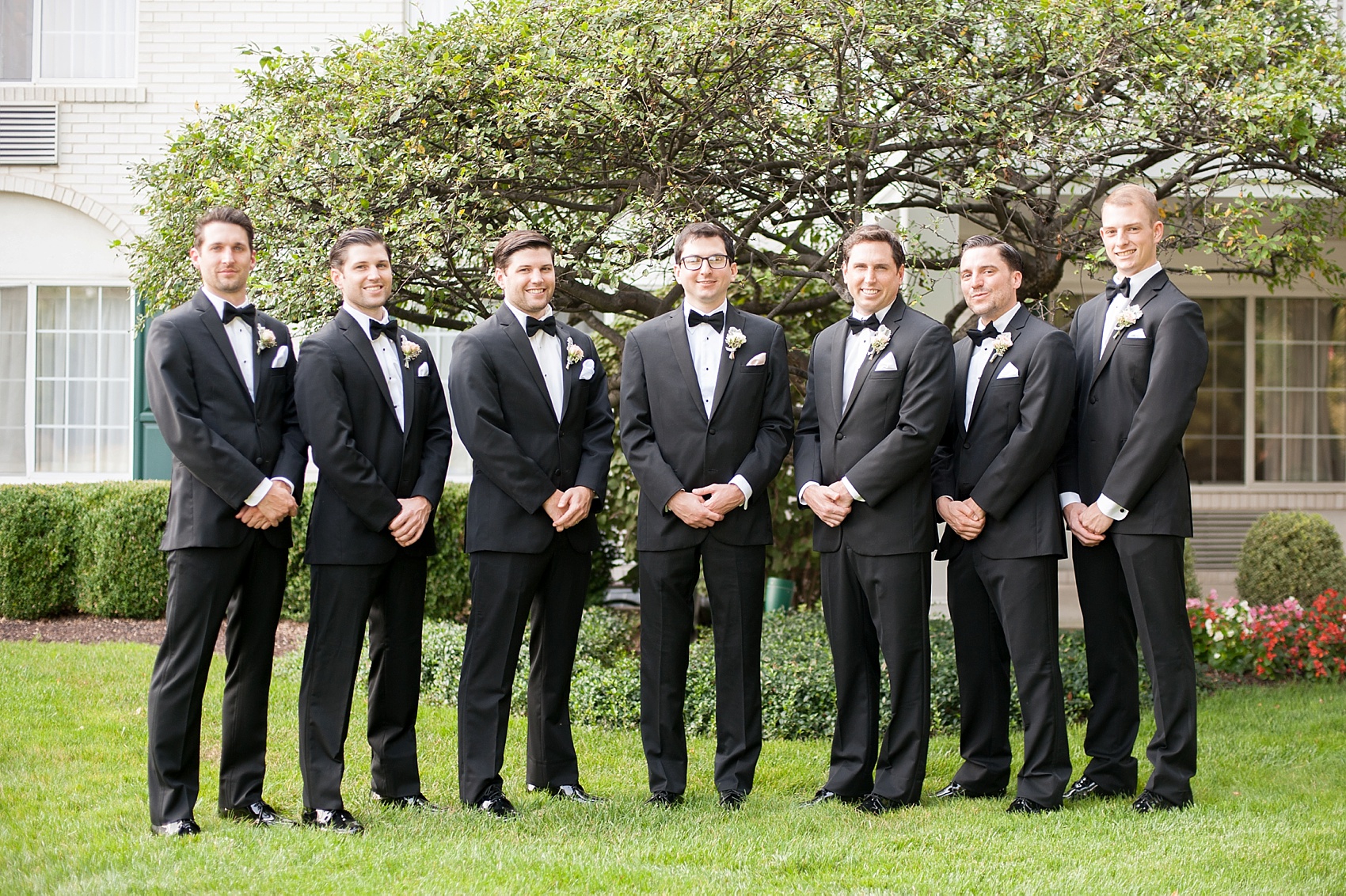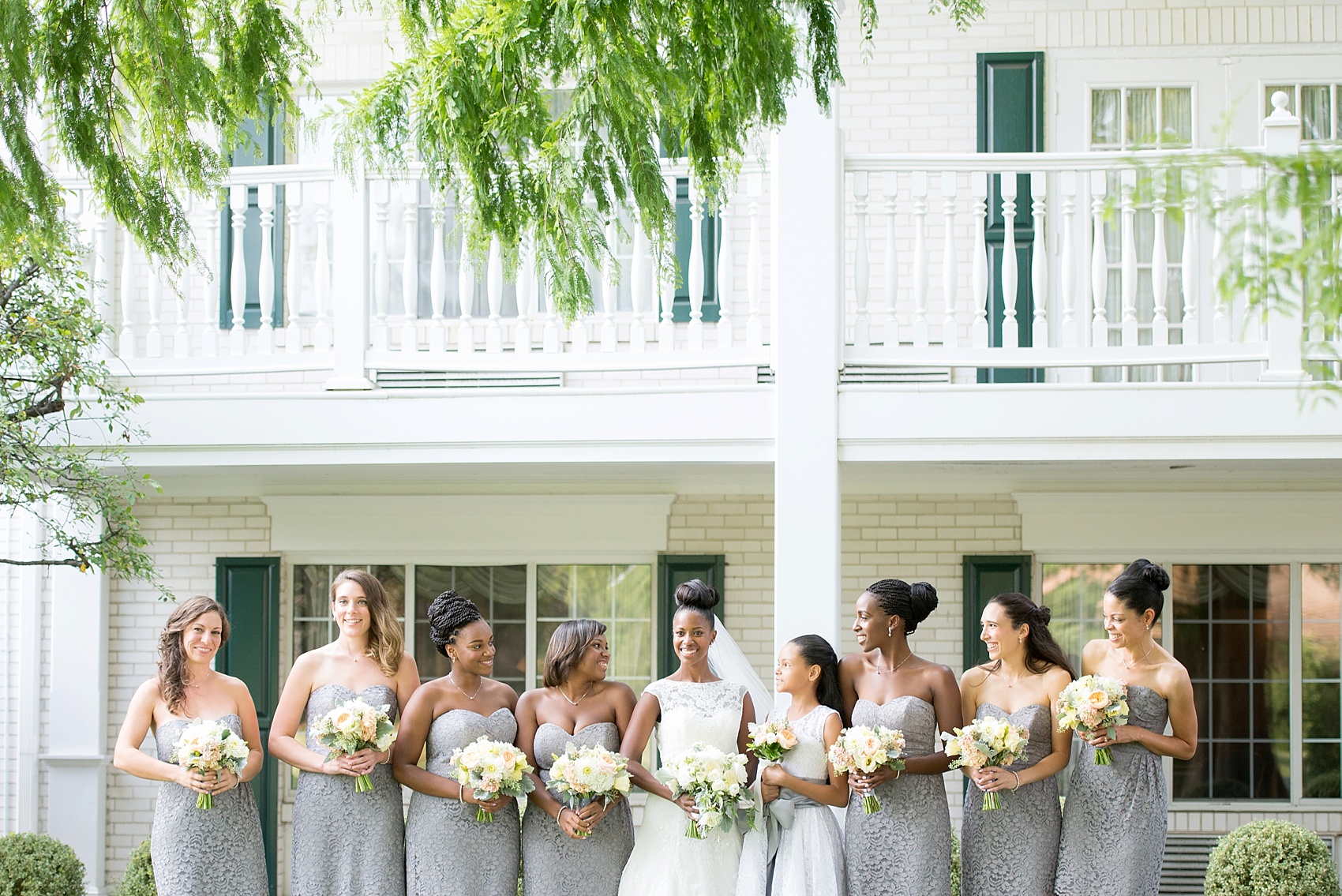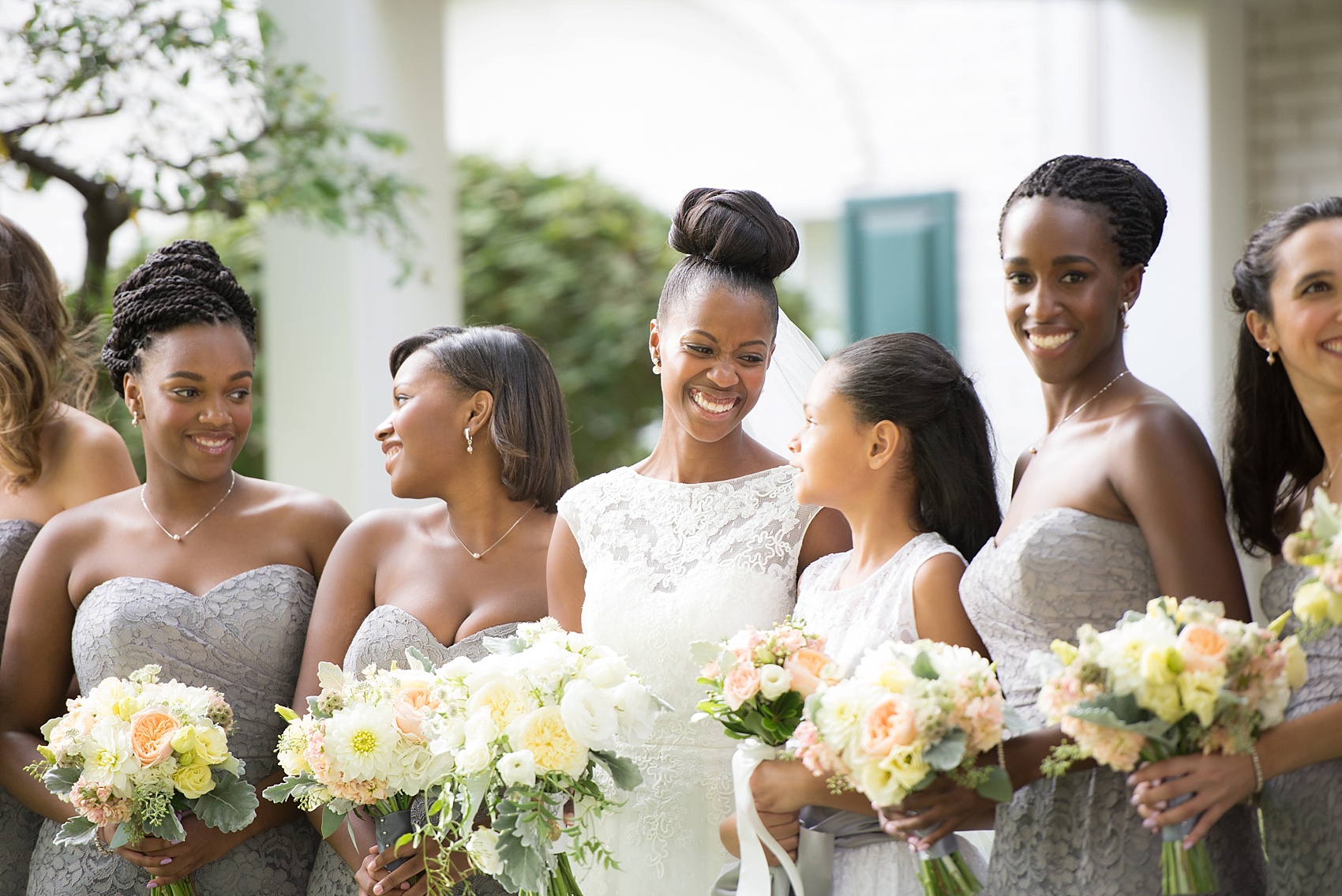 Ceremony in the Conservatory, for their Wedding at the Madison hotel
Soon after we took the wedding party and family photos it was time to walk down the aisle in the impressive Conservatory at the Madison Hotel. Literally: the conservatory! How cool?!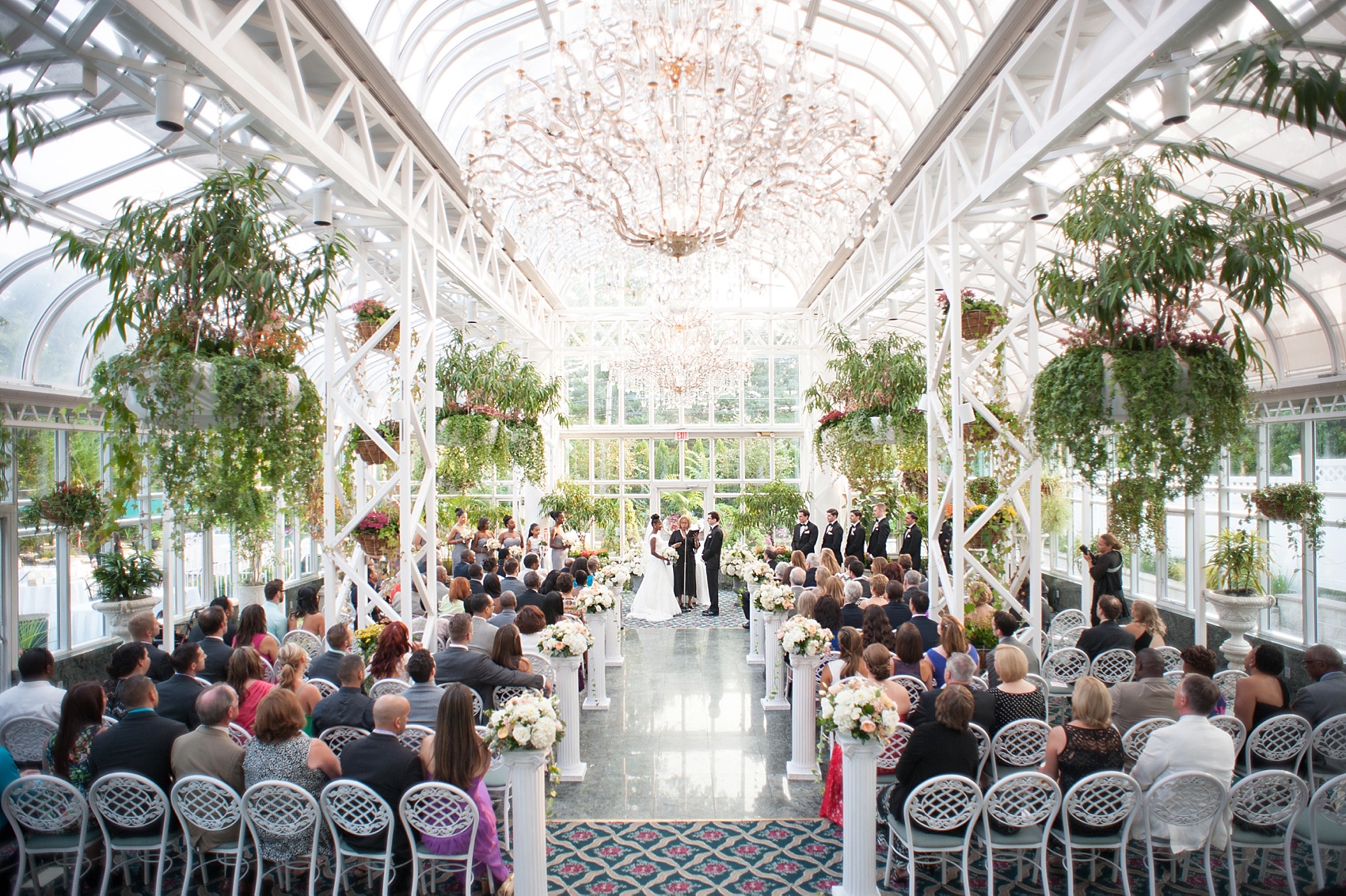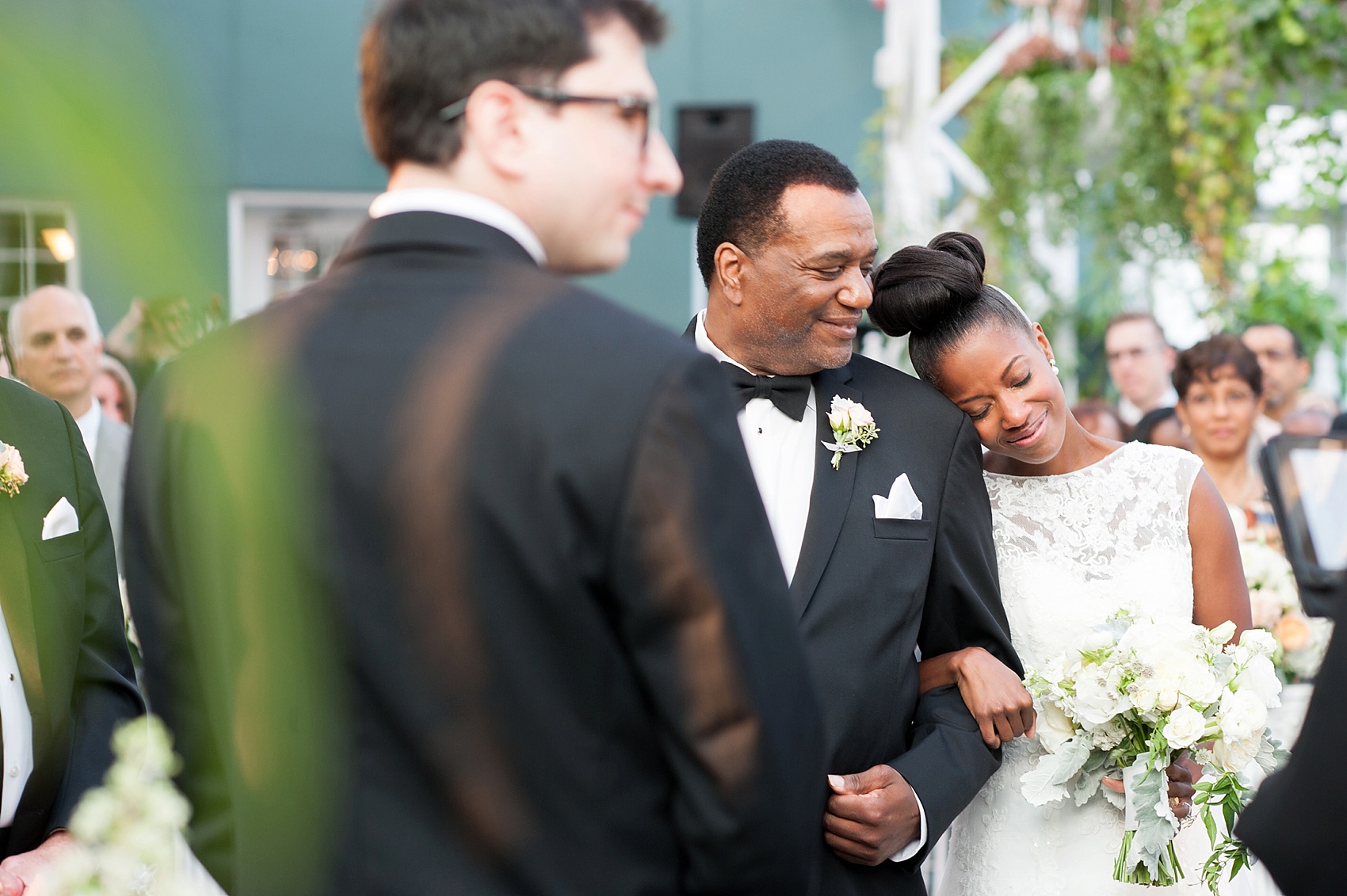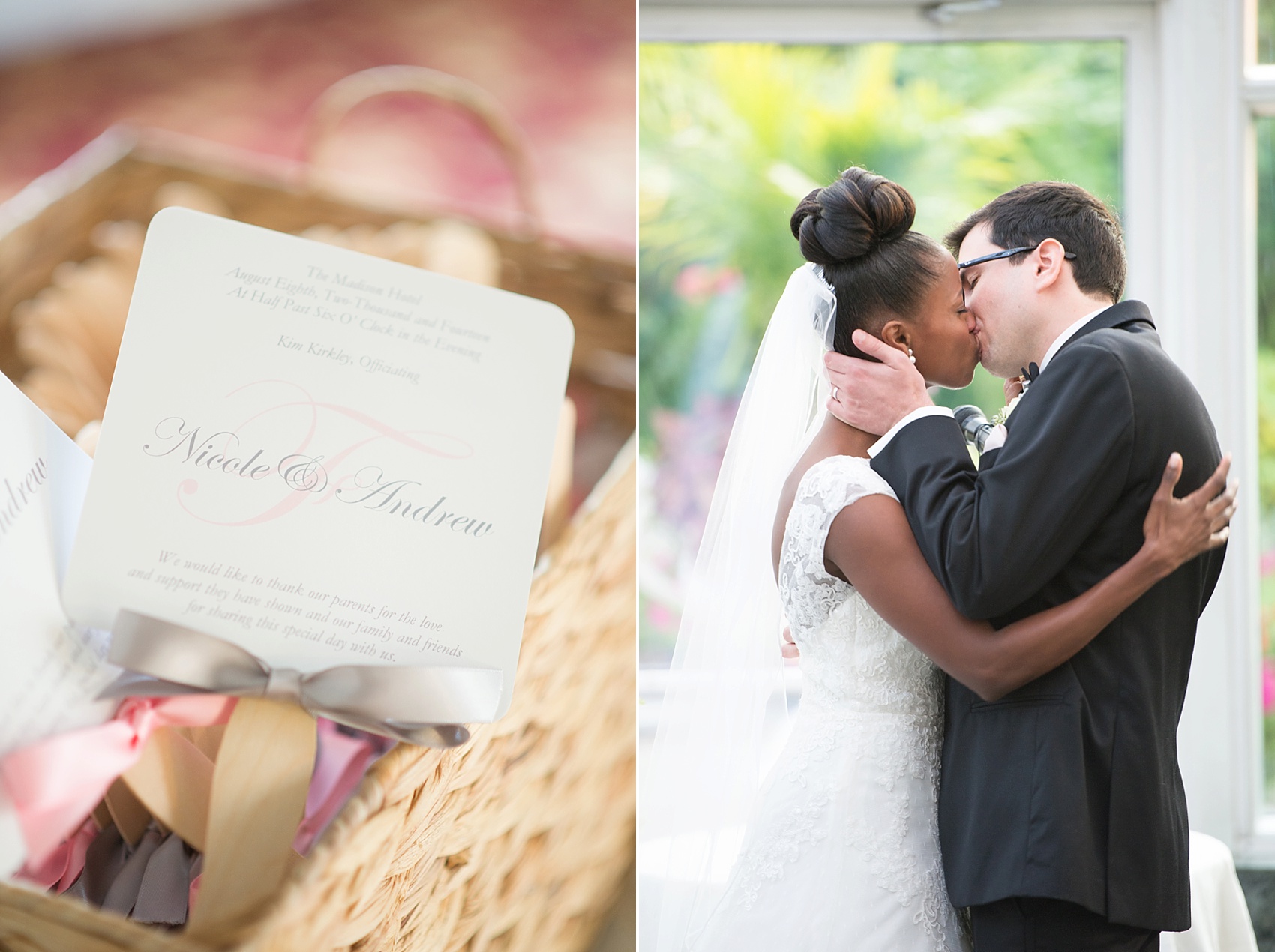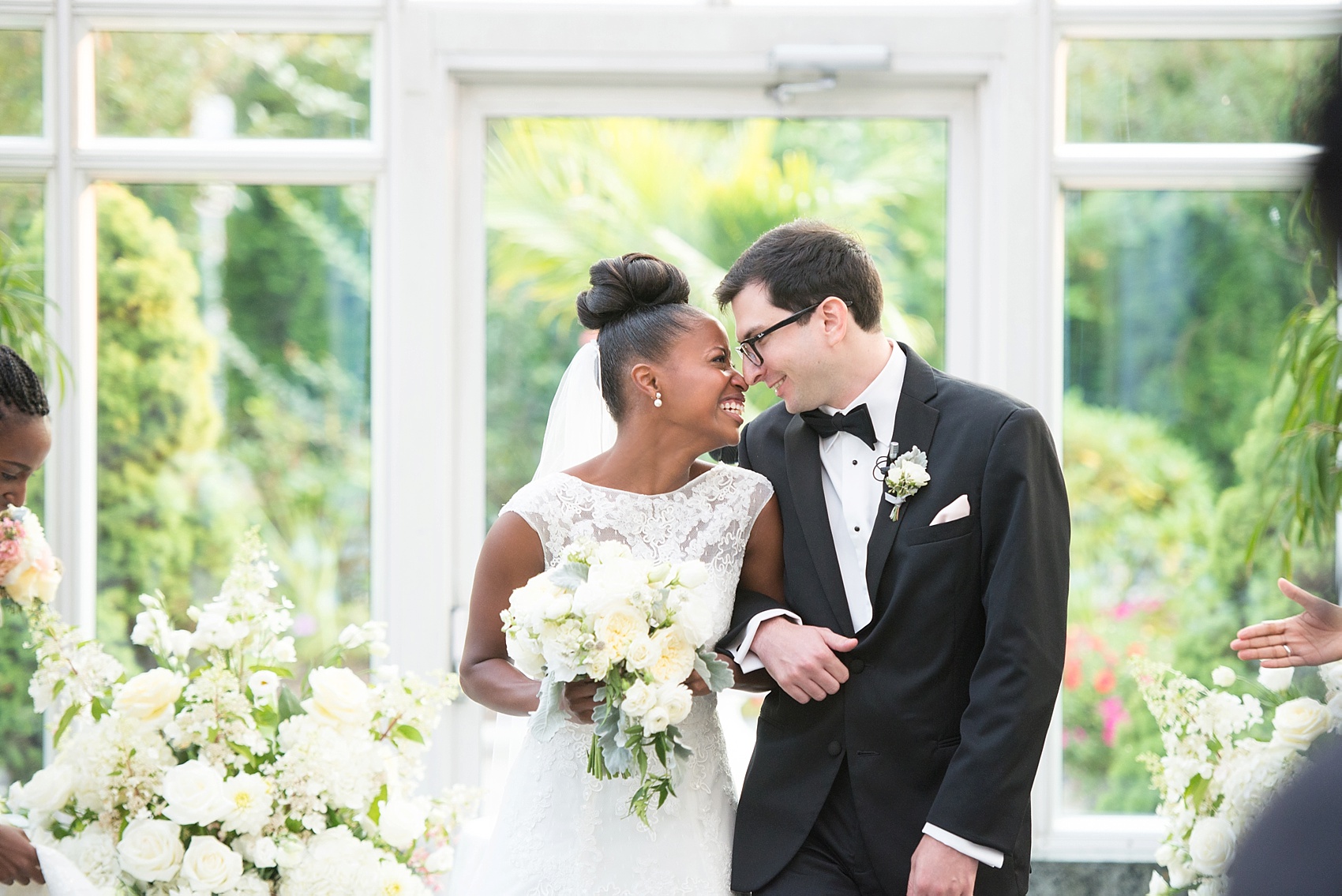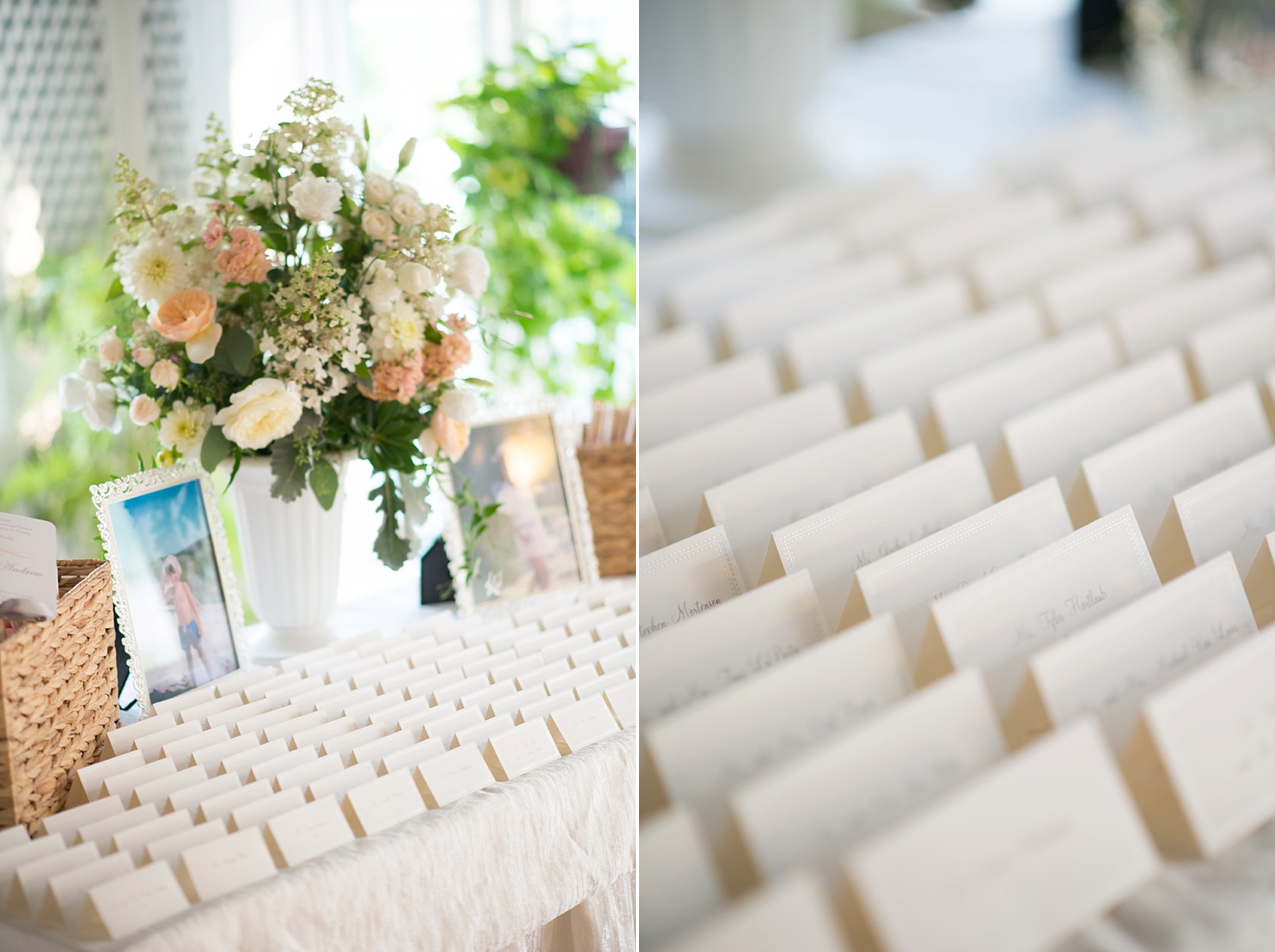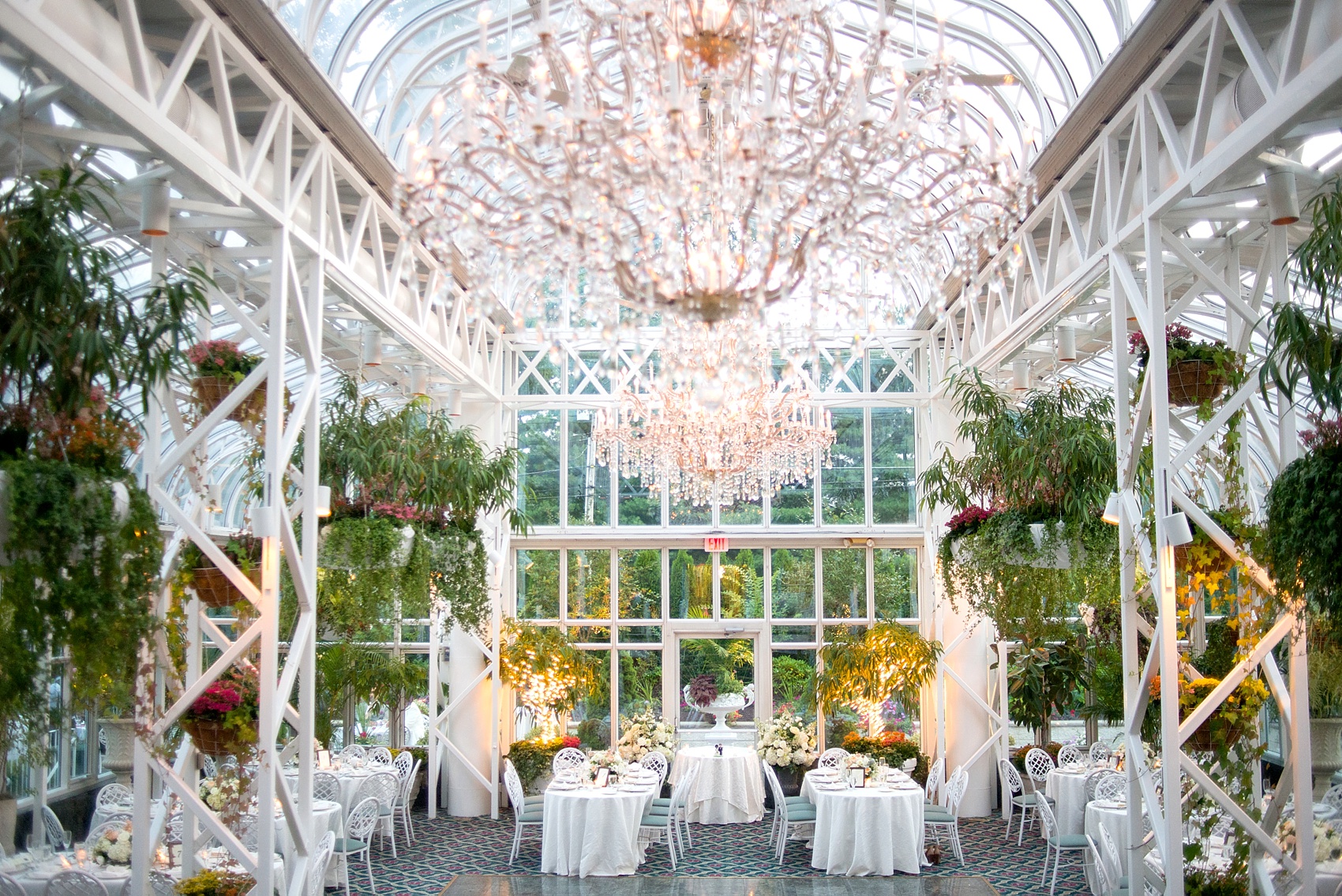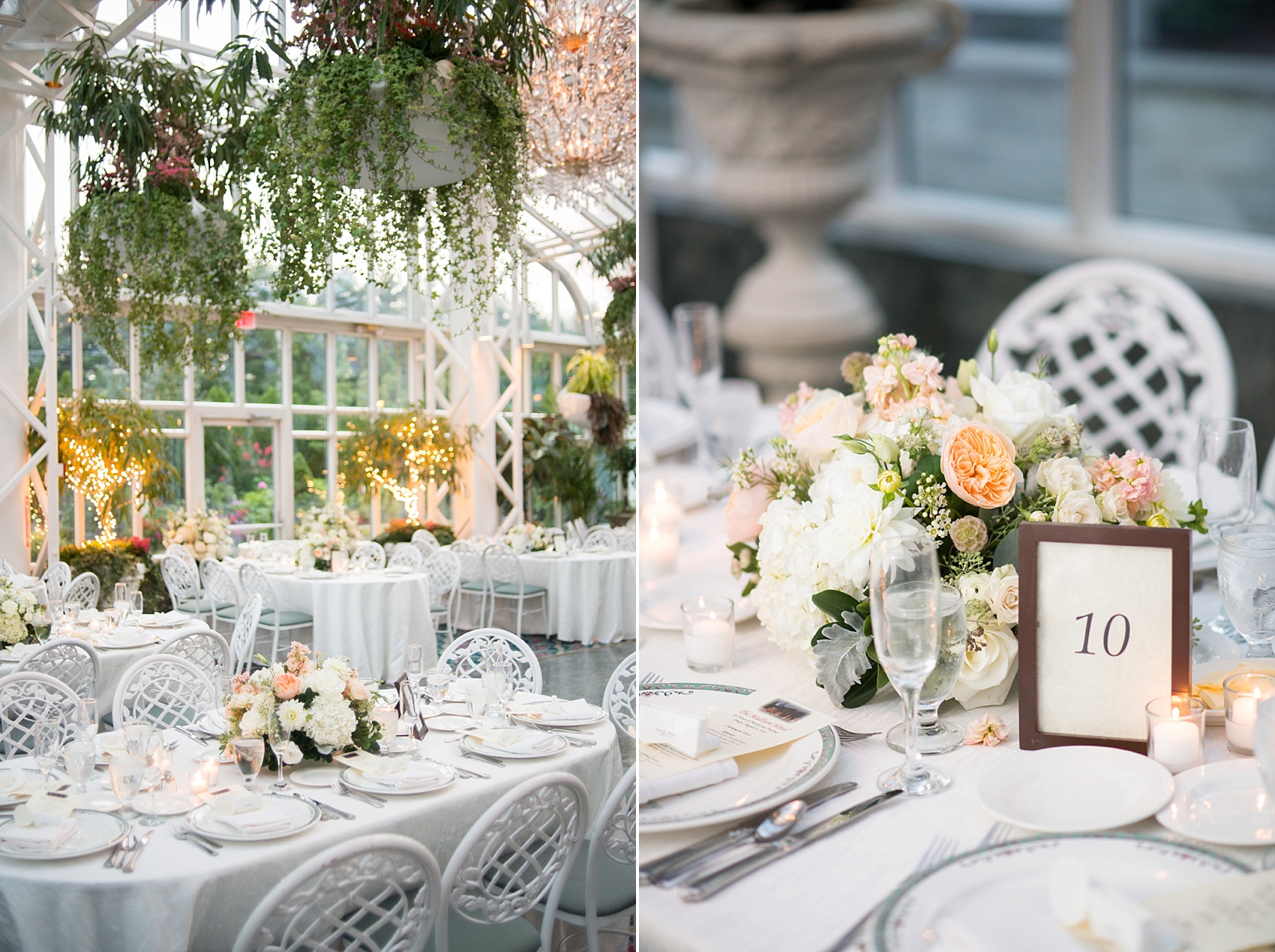 Andrew and Nicole danced to the Red Hot Chili Peppers "Hard to Concentrate" as their 130 guests looked on and cheered for the stunning bride twirling before them! They had quite the wonderful choreographed dance planned and they totally nailed it.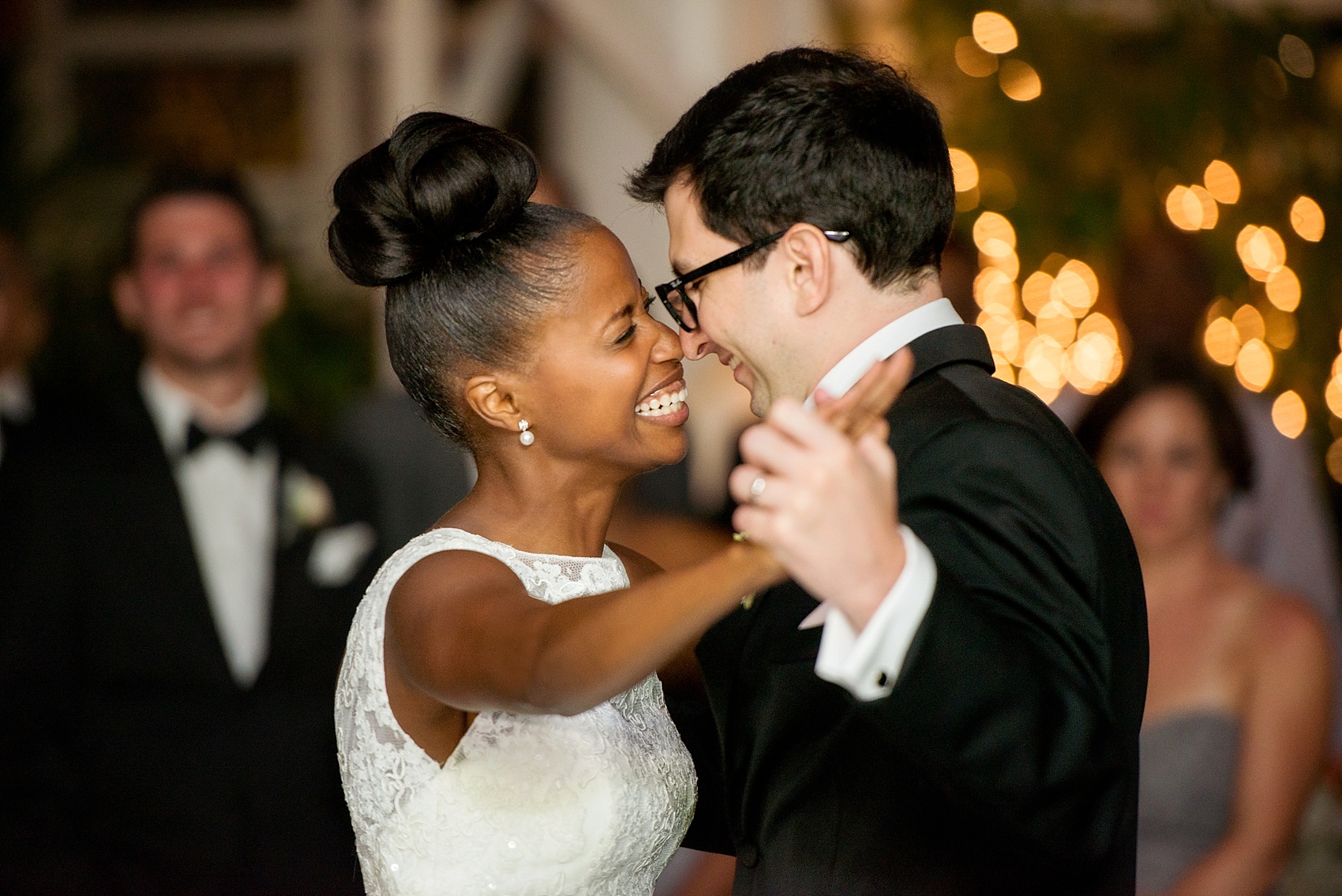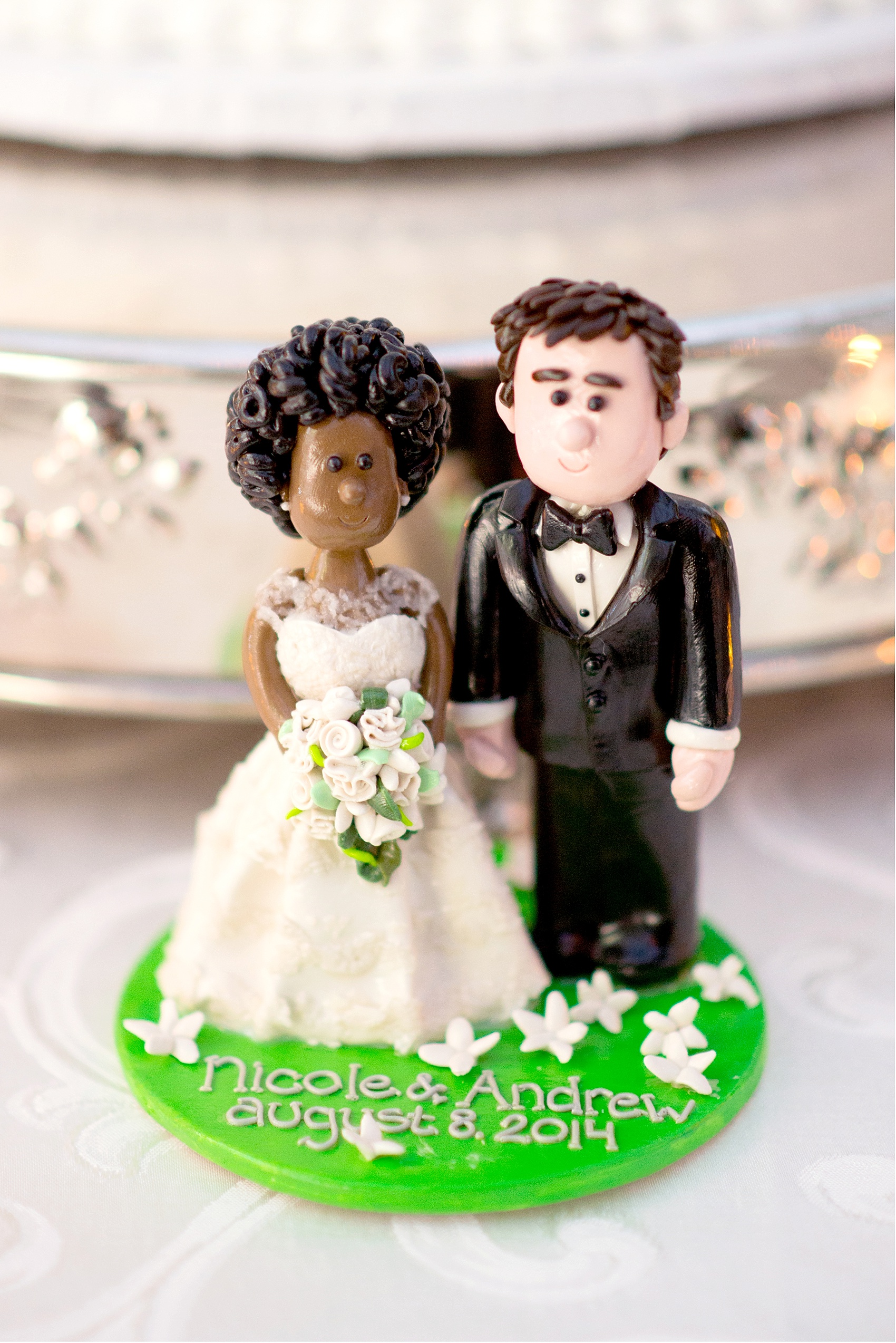 How absolutely perfect is their cake topper? I love that it's a keepsake for after their day too.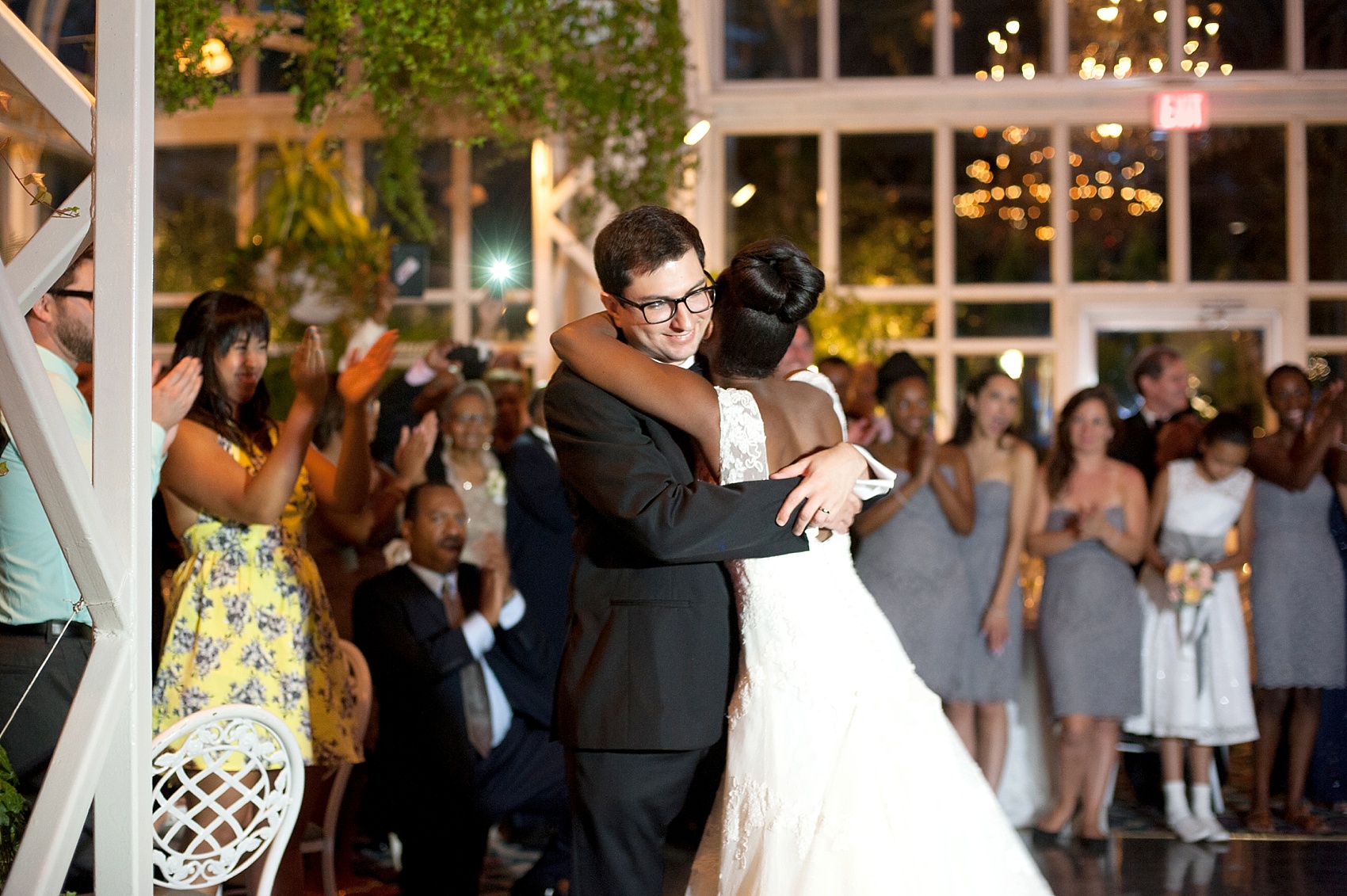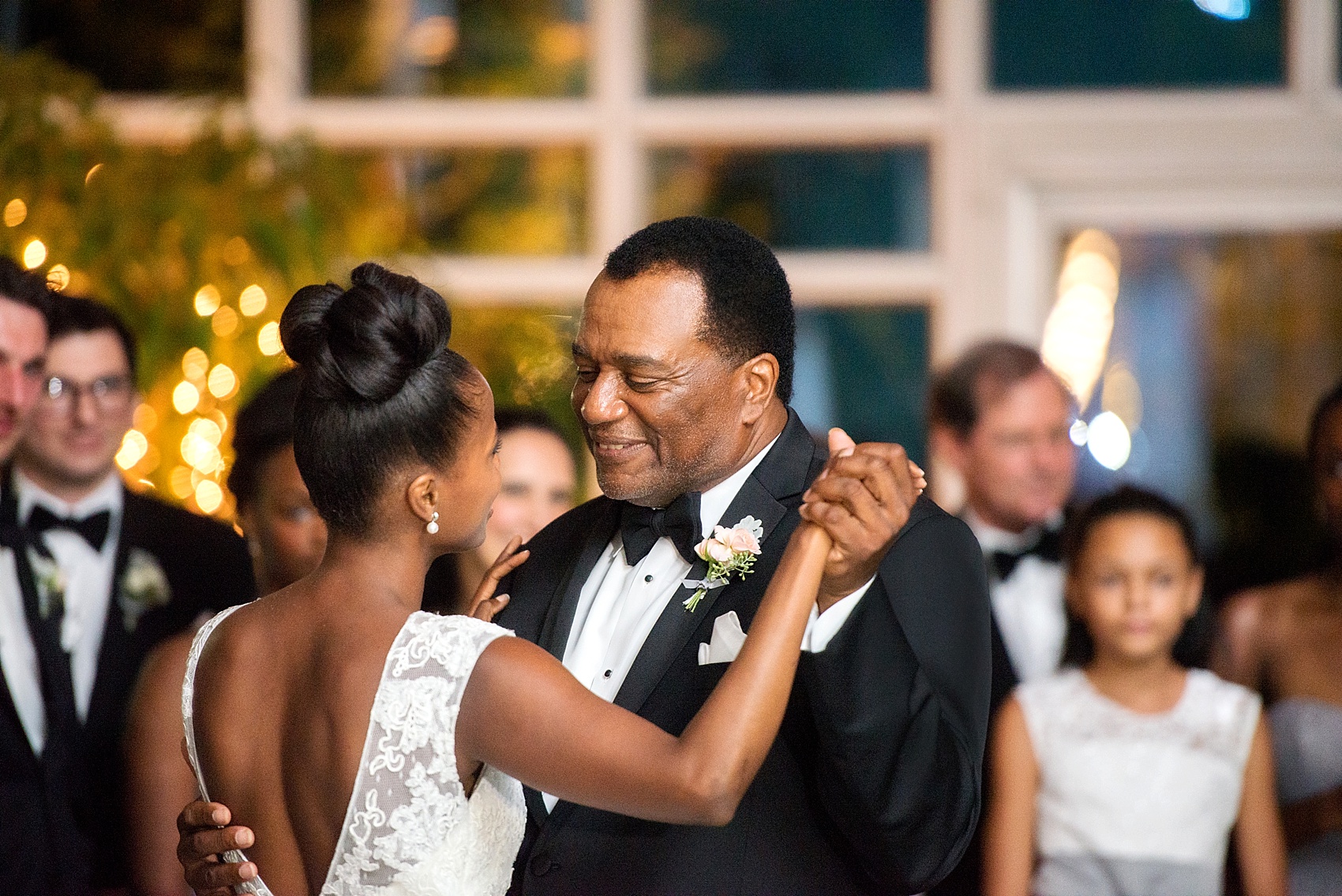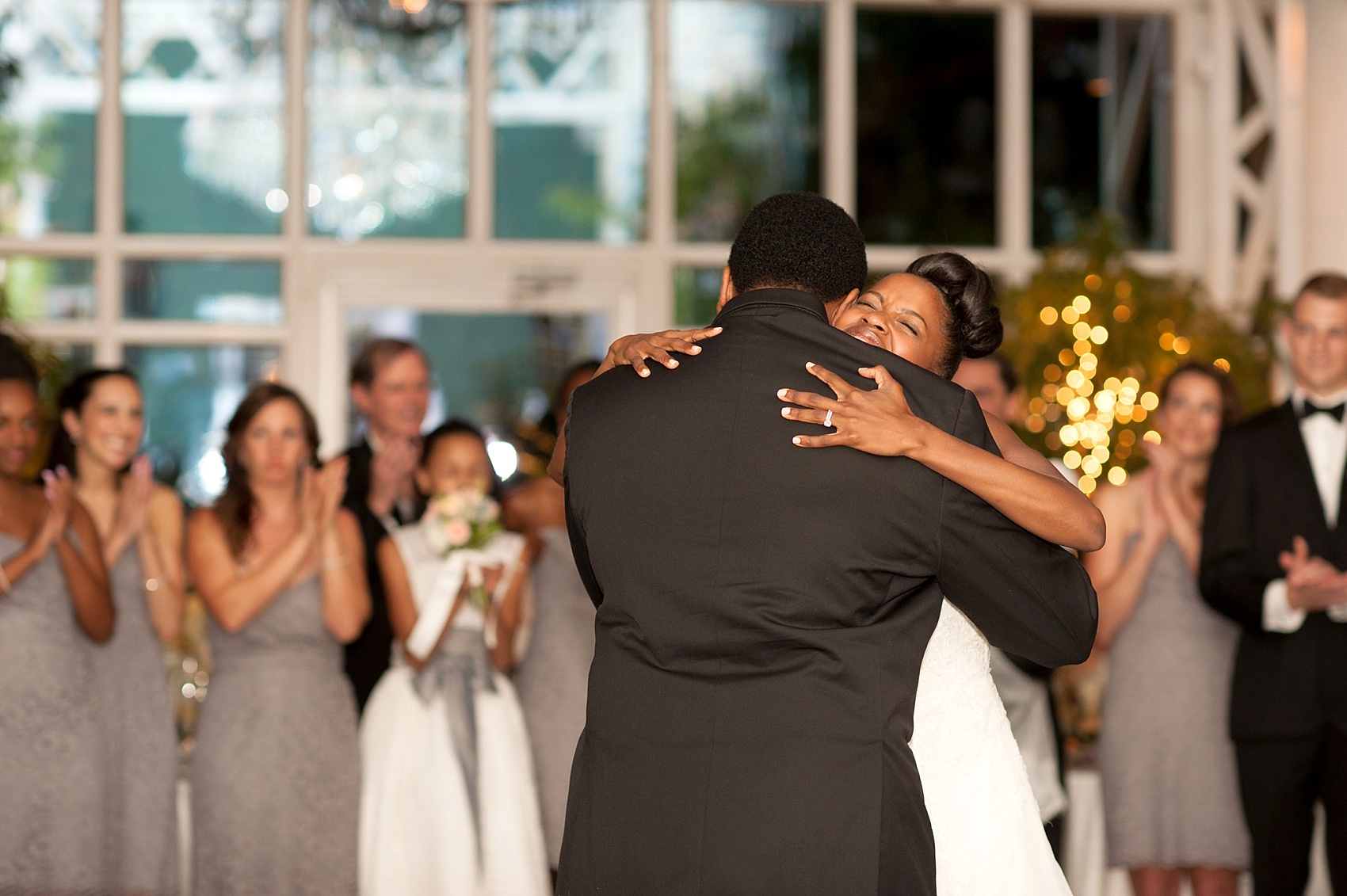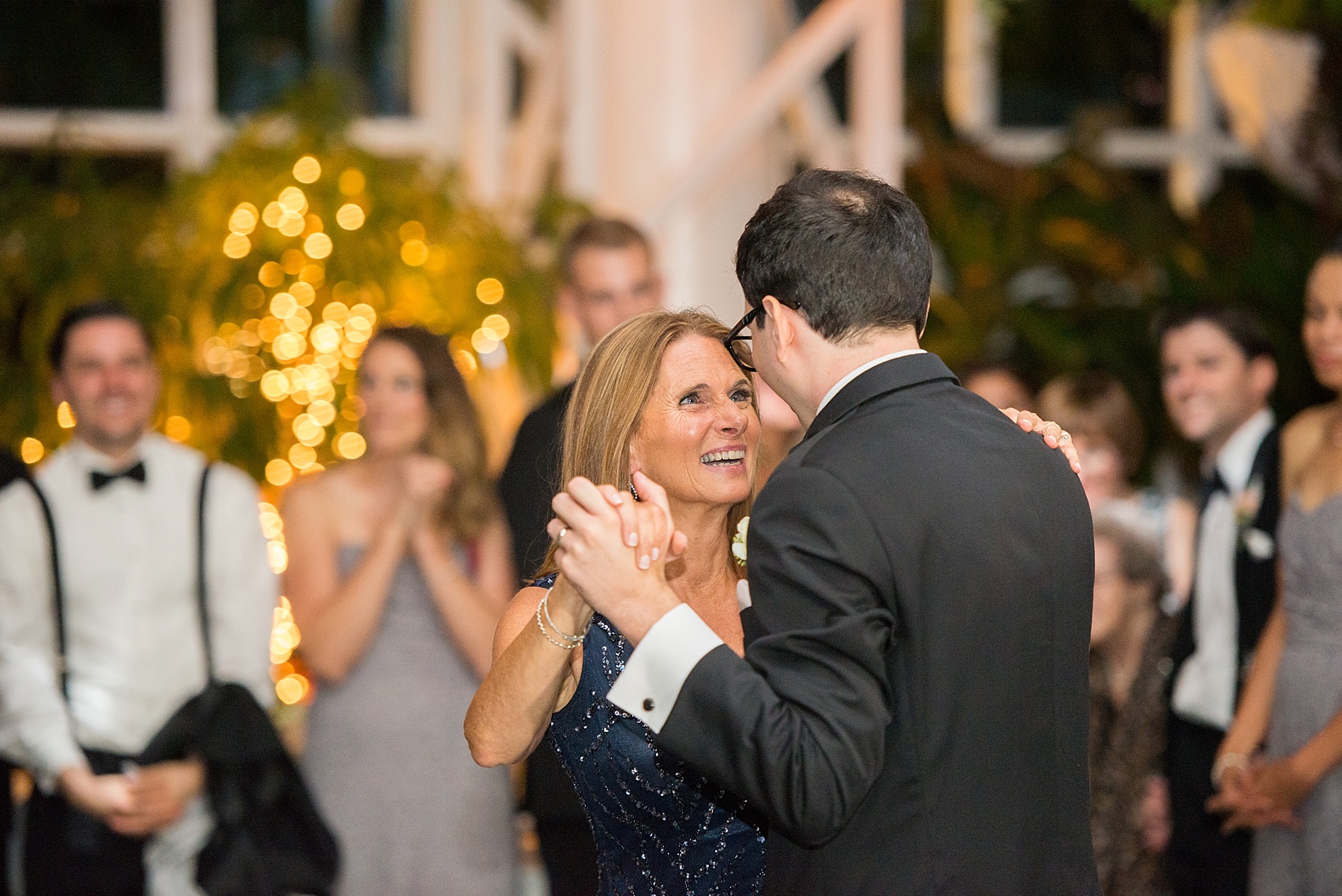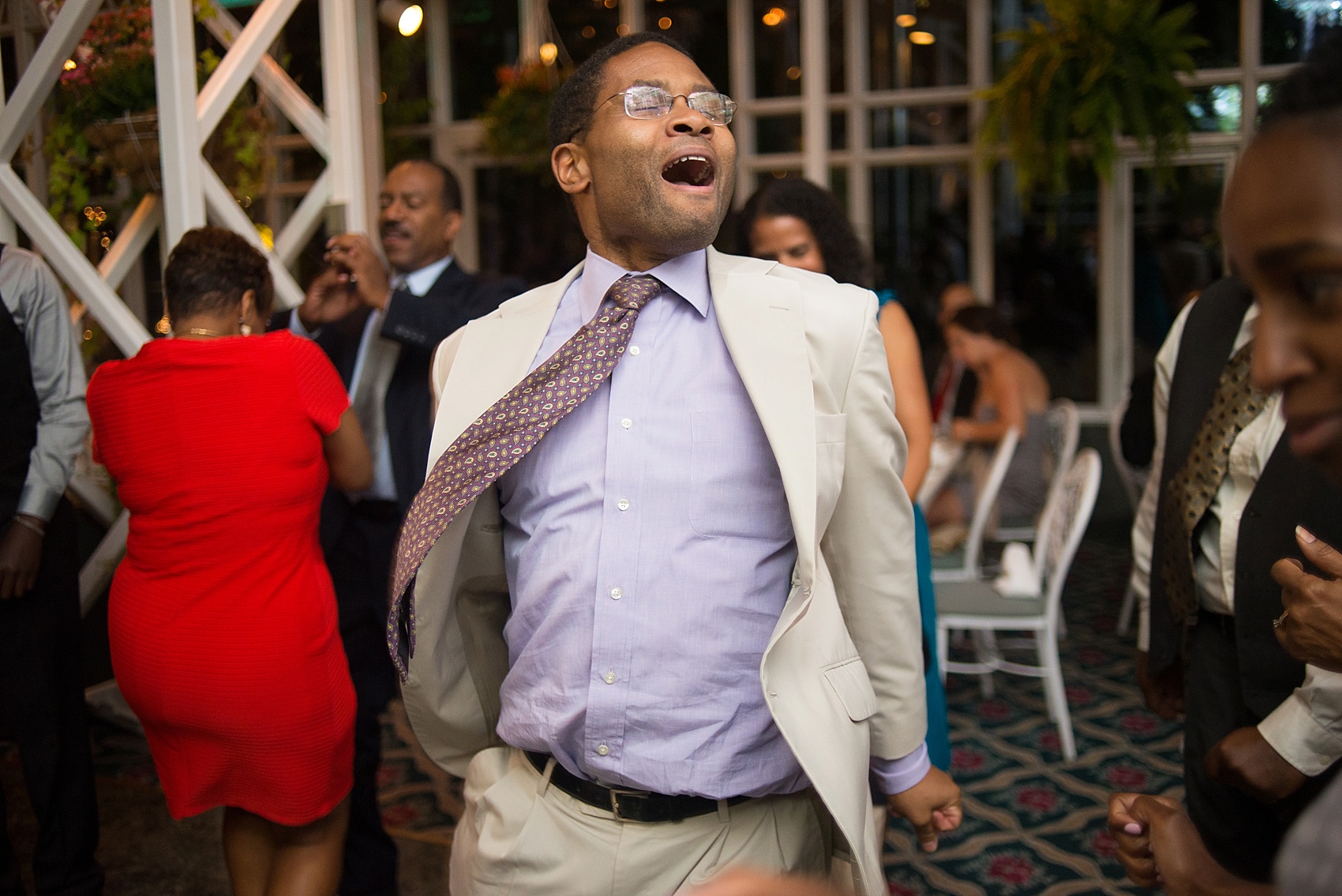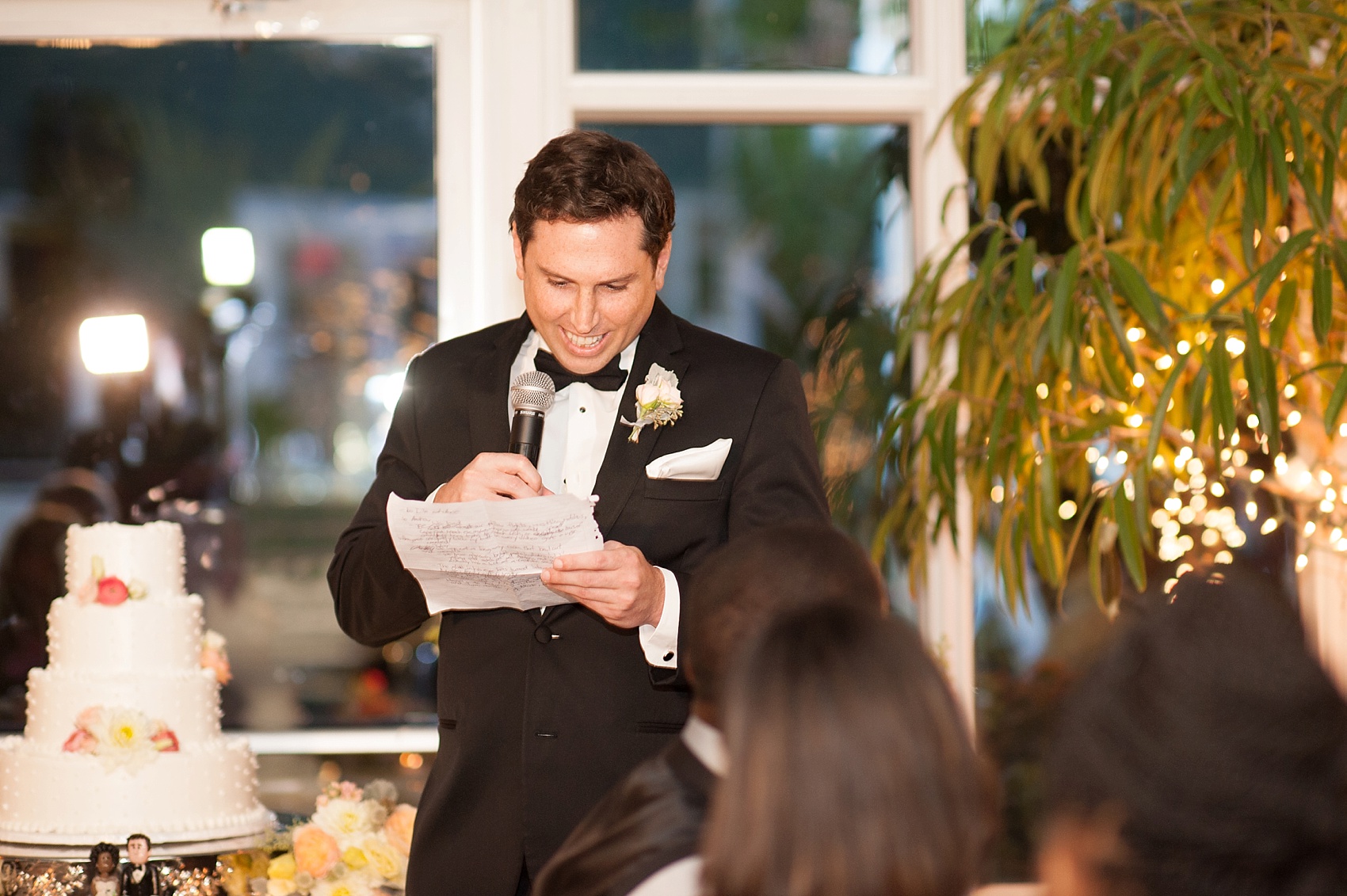 Andrew's best man and older brother, Chris, had everyone in stitches.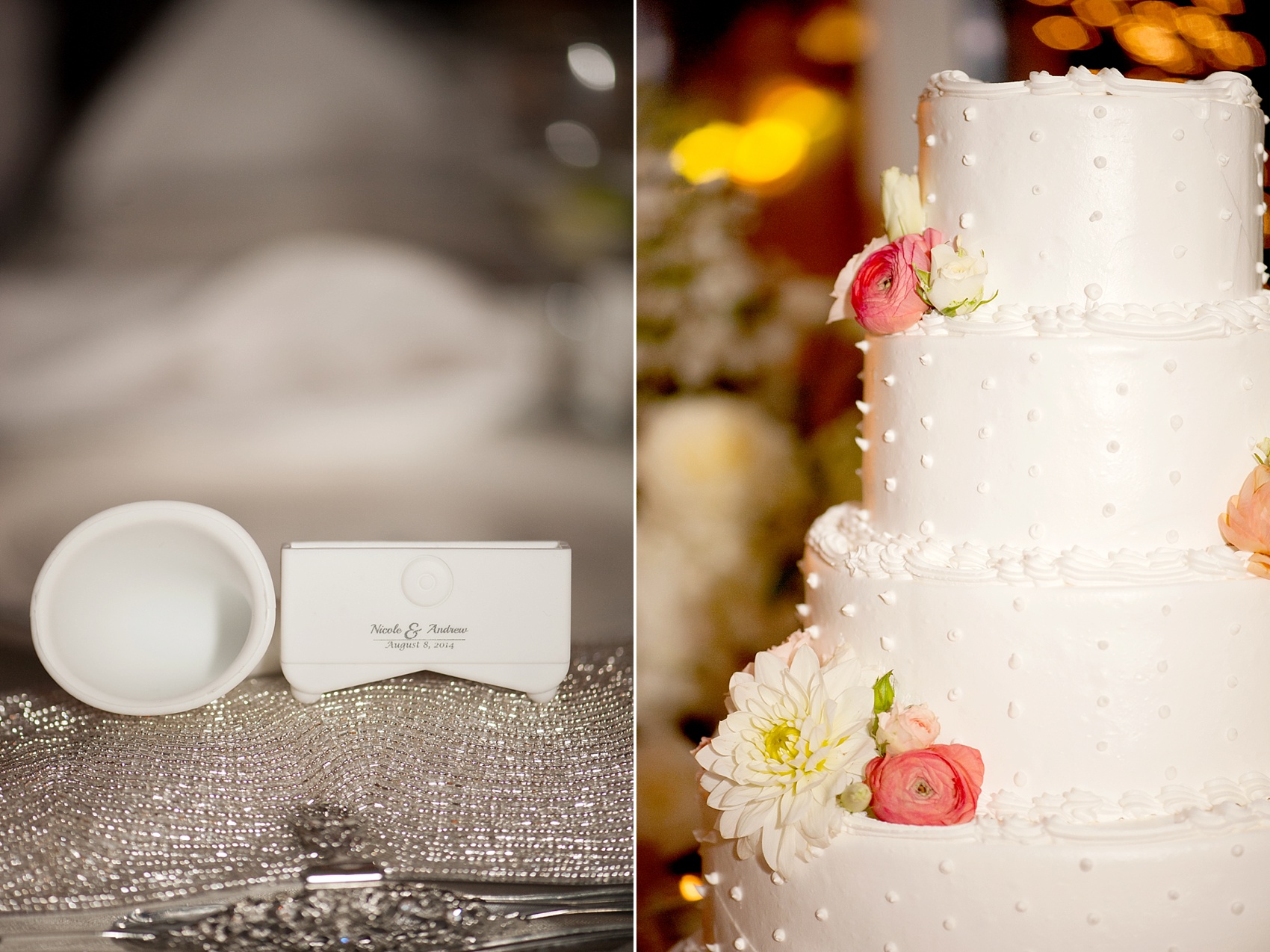 Their wedding favors were great and something I'd never seen before. They were iPhone holders that doubled as a little speaker.

Two of Andrew's brothers, Matt and Tim, are twins (can you tell?) and them with their significant others was just too picture-perfect not to capture. Tim, Lydia, Matt and Alex – you were a joy to be around!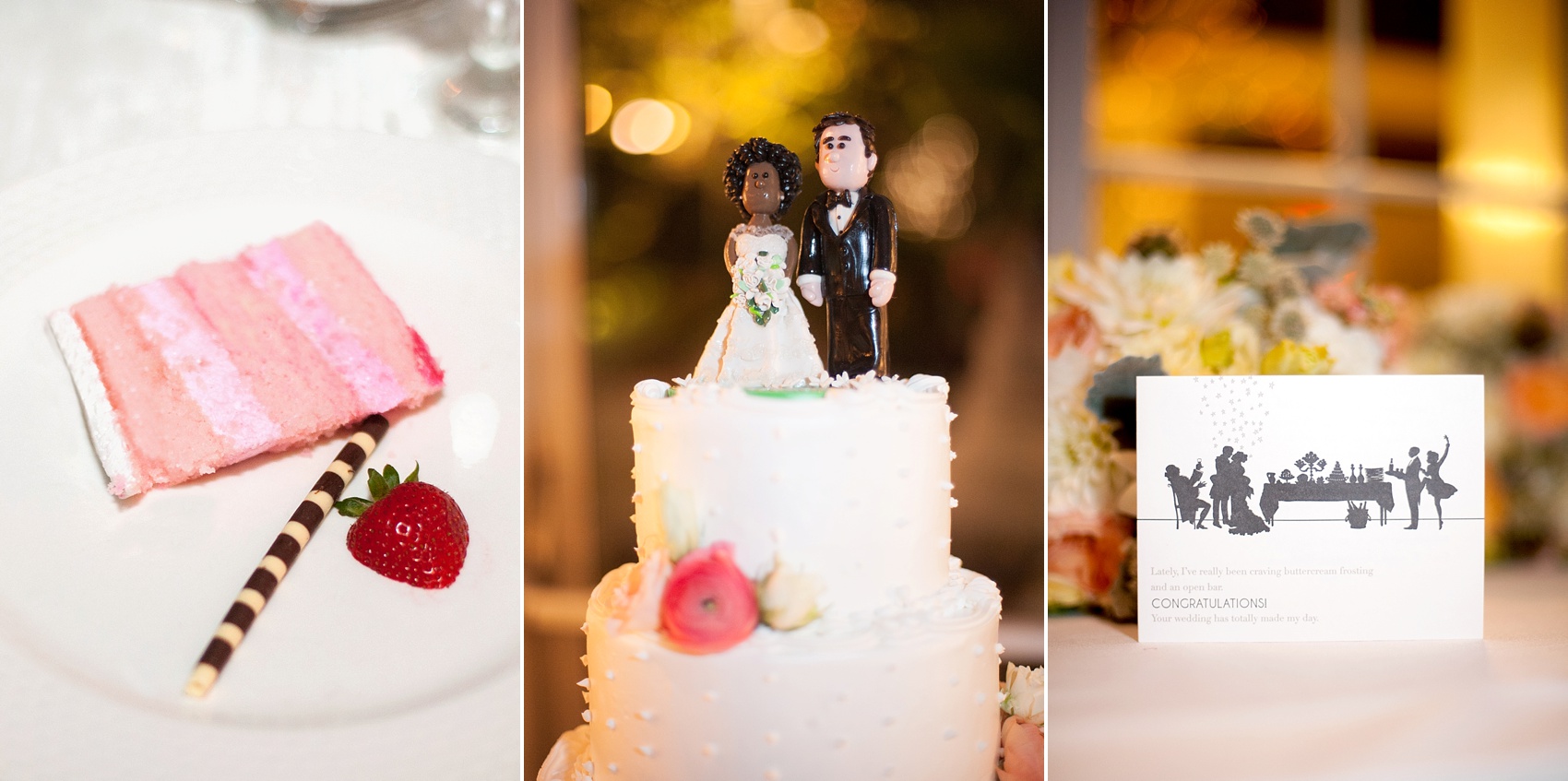 Nicole was most looking forward to cutting their wedding cake. It was so pretty and colorful inside, I completely understand why! I love how the venue served it with a  sliced strawberry and white and dark chocolate stick. And btw the card above is hysterical. From one of their guests, it reads: Lately, I've really been craving buttercream frosting and an open bar. Congratulations! Your wedding has totally made my day.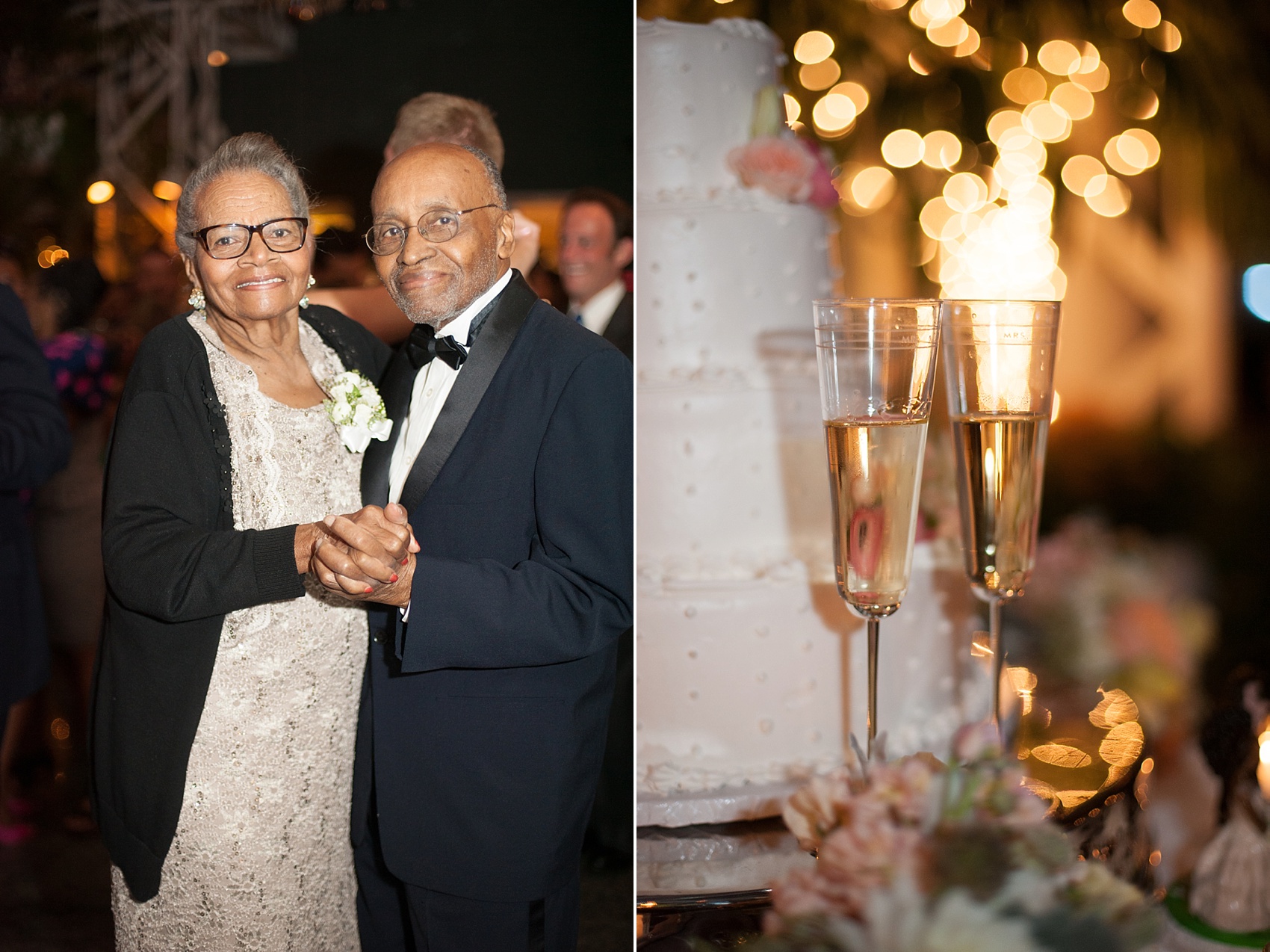 Nicole's adorable grandparents, above, have been married over 60 years. Wow!!! Toast to them.
Nicole and Andrew took a great sparkler photo the night Andrew proposed and they got engaged, so they were excited about the idea of taking a sparkler photo on their wedding day. I was excited too!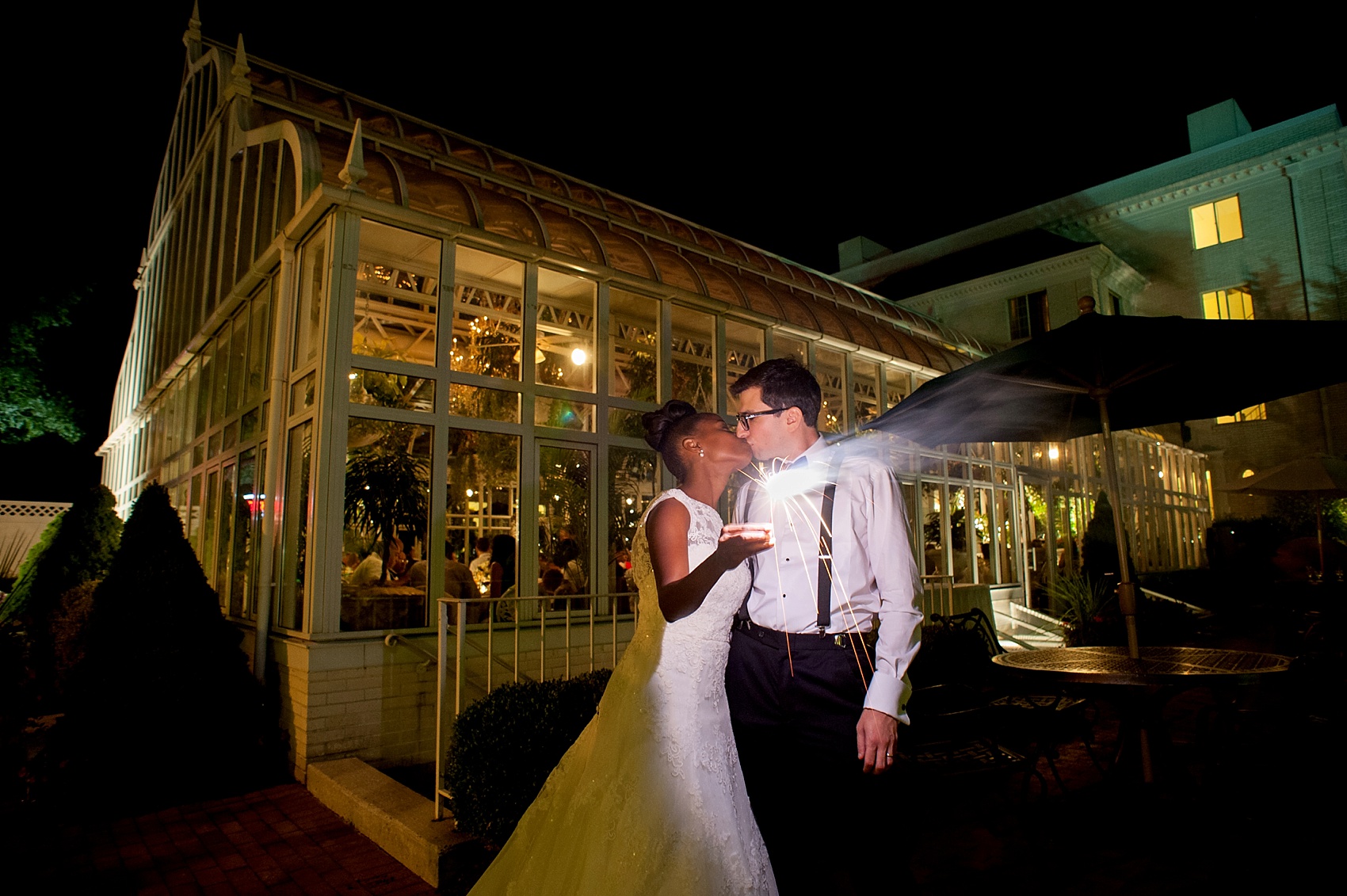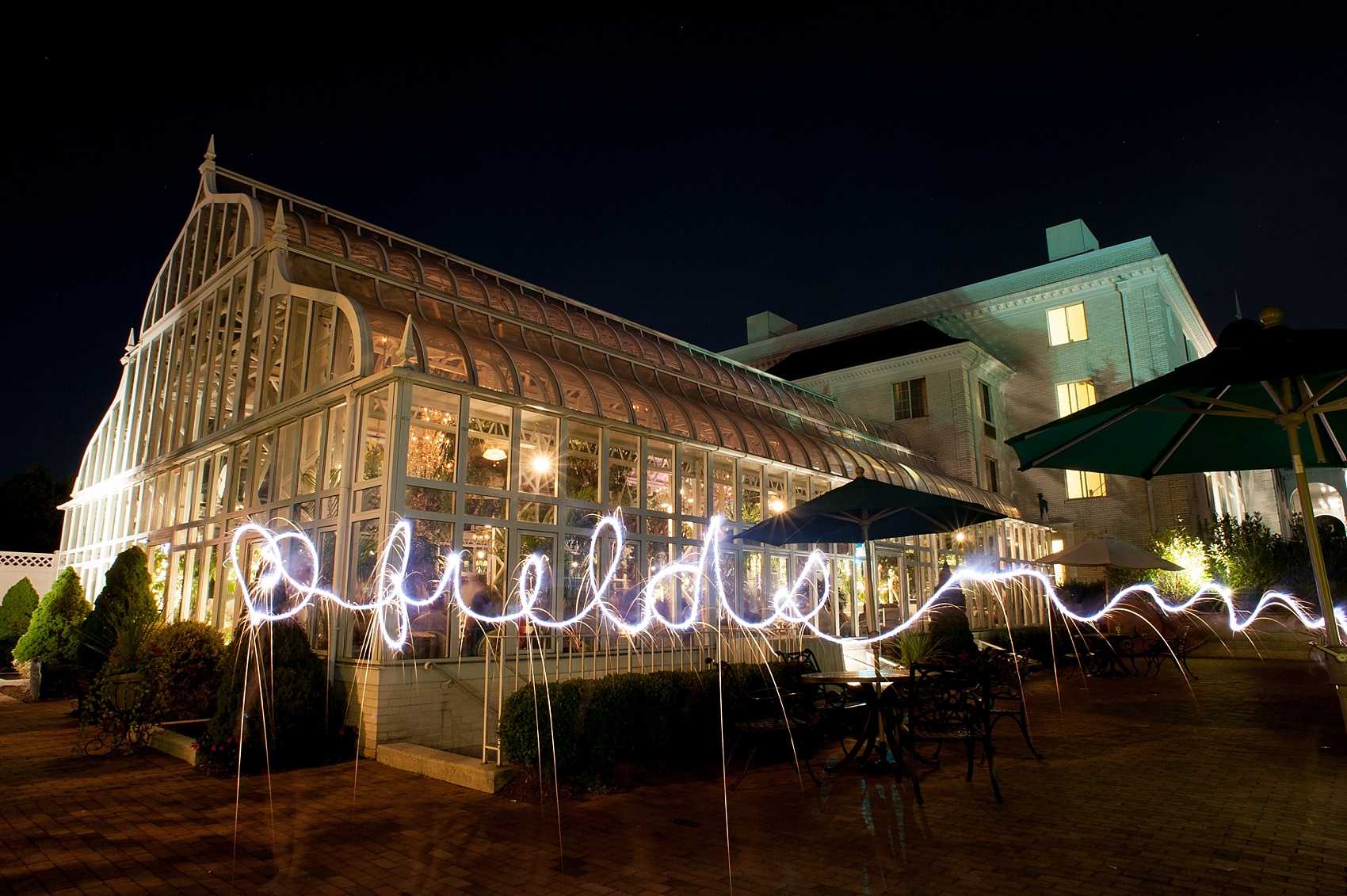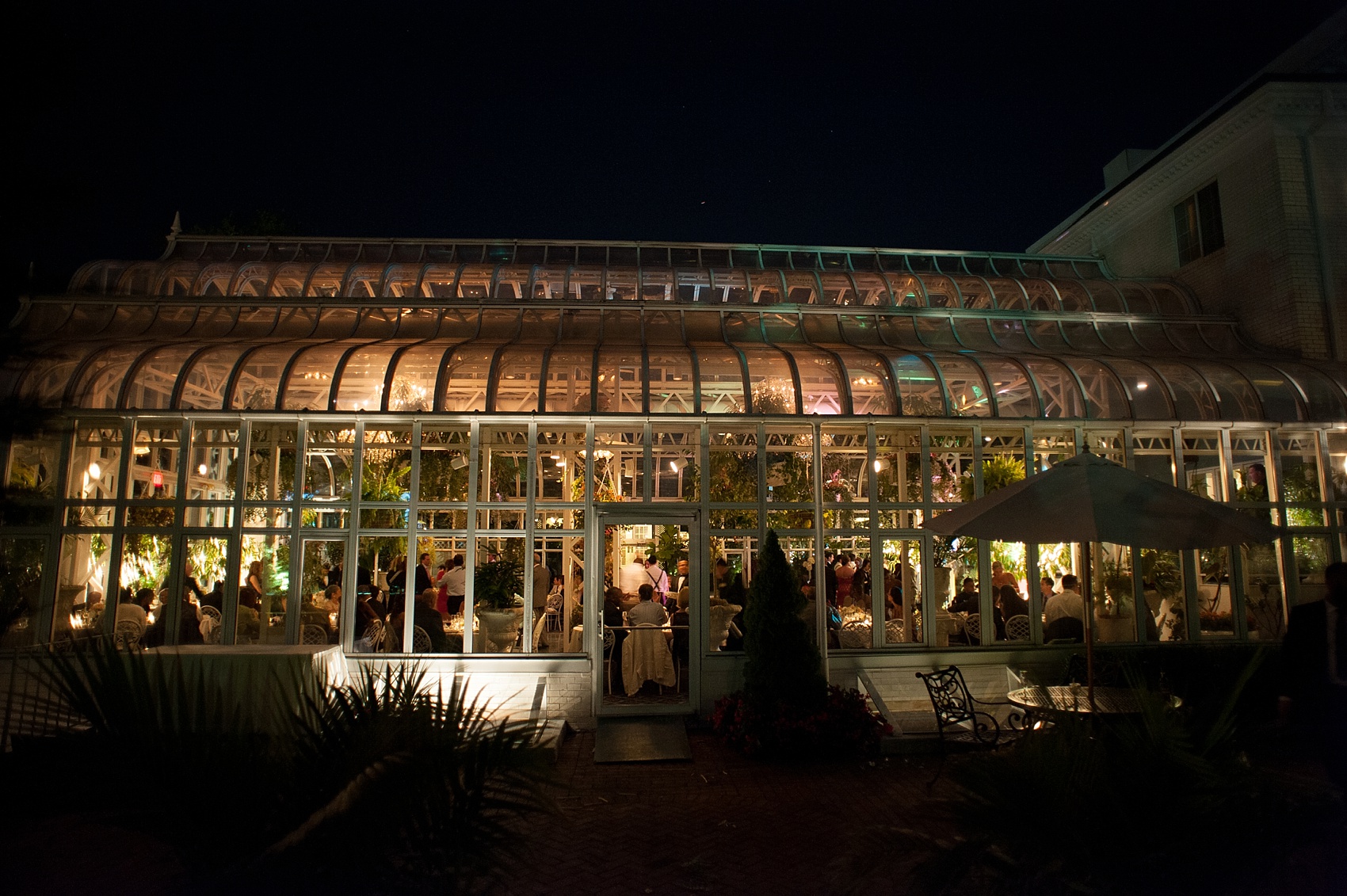 Want more Nicole and Andrew? Their engagement session was pretty epic too. 😉
Working with Nicole and Andrew, and their family and friends, has brightened my life. Congratulations to a couple that's 100 times more radiant than even their sparklers the night they got engaged and on their wedding night!
Vendors for their Wedding at the Conservatory at the Madison hotel
Venue and Cake: The Conservatory at the Madison Hotel / Wedding Gown: Pronovias (designer) from Elizabeth Johns / Bridesmaids Dresses: David's Bridal / Bride's Shoes: Ferragamo / Bridesmaids Shoes: Steve Madden / Bridesmaids Jewelry: Alexandrea's Jewels, Etsy / Hair: Jennifer Jewel Studio, Mapelwood NJ / Makeup: Bobbi Brown (Flo and Yuvee) / Florist: Bloomers / Officiant: Kim Kirkley / Tuxedo: Black, by Vera Wang, Men's Warehouse / Groomsmen Socks: Sock Broker / Wooden 6-Pack Tote: Rustic Creek, Etsy / DJ: Sumar Entertainment, DJ Bill / Champagne Flutes: Kate Spade, Darling Point Toasting Flute Pair / Paper: Elabria Custom Designs, Etsy / iPhone Speaker Guest Favors: 4Imprint / Custom Cookies: Splurge Bakery