I'm pretty sure I couldn't have imagined a better day if I tried for Ali and Bryan's wedding at The Carolina Inn yesterday. The weather was perfect (either it was truly in the 60's all day or it felt like it) and it wasn't too sunny and not too cloudy, and there was just the right amount of touches of pumpkins and fall with the obvious holiday of the day, Halloween. But the things that shone the most was the look on Ali and Bryan's faces when they were together. Here's a sneak peek!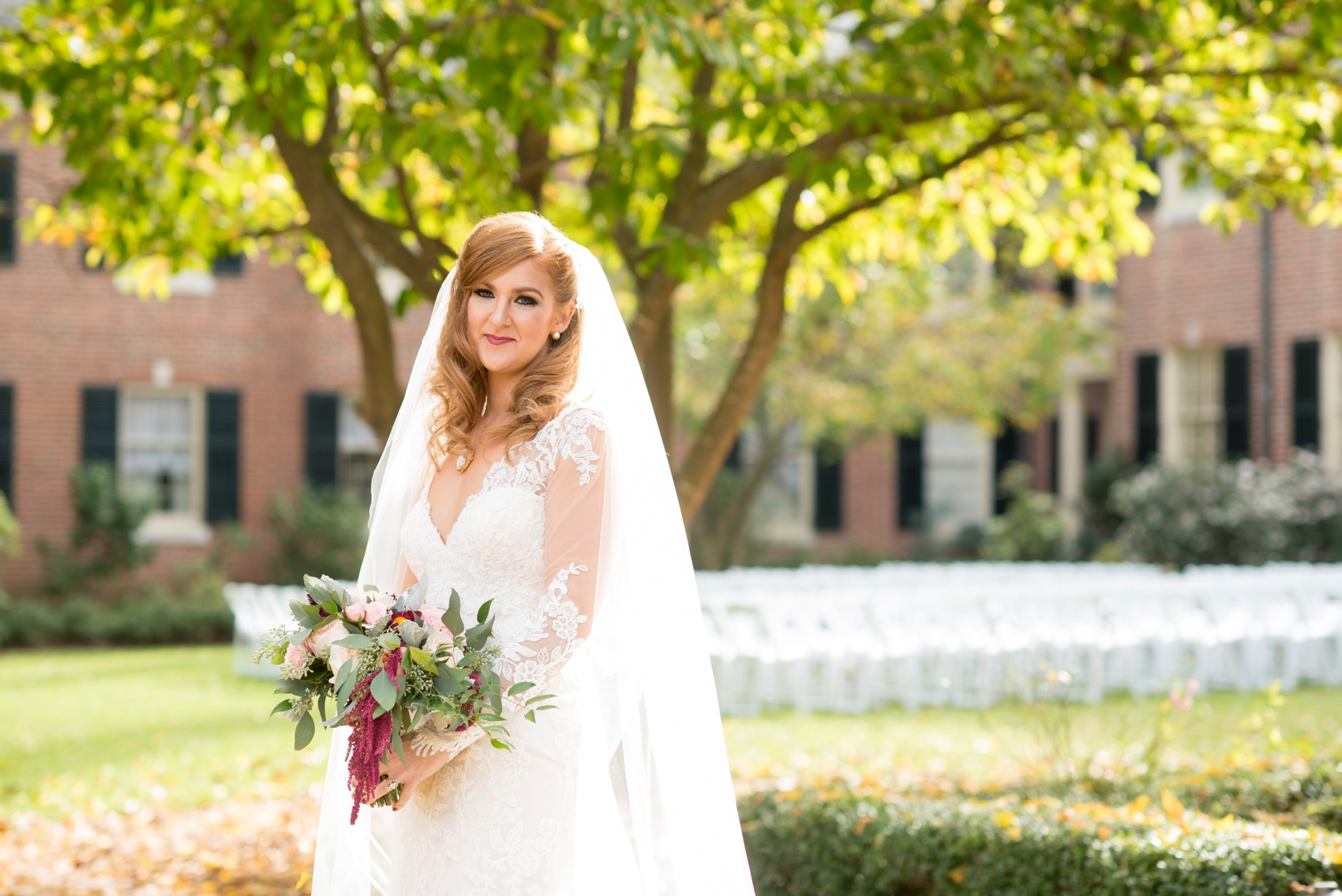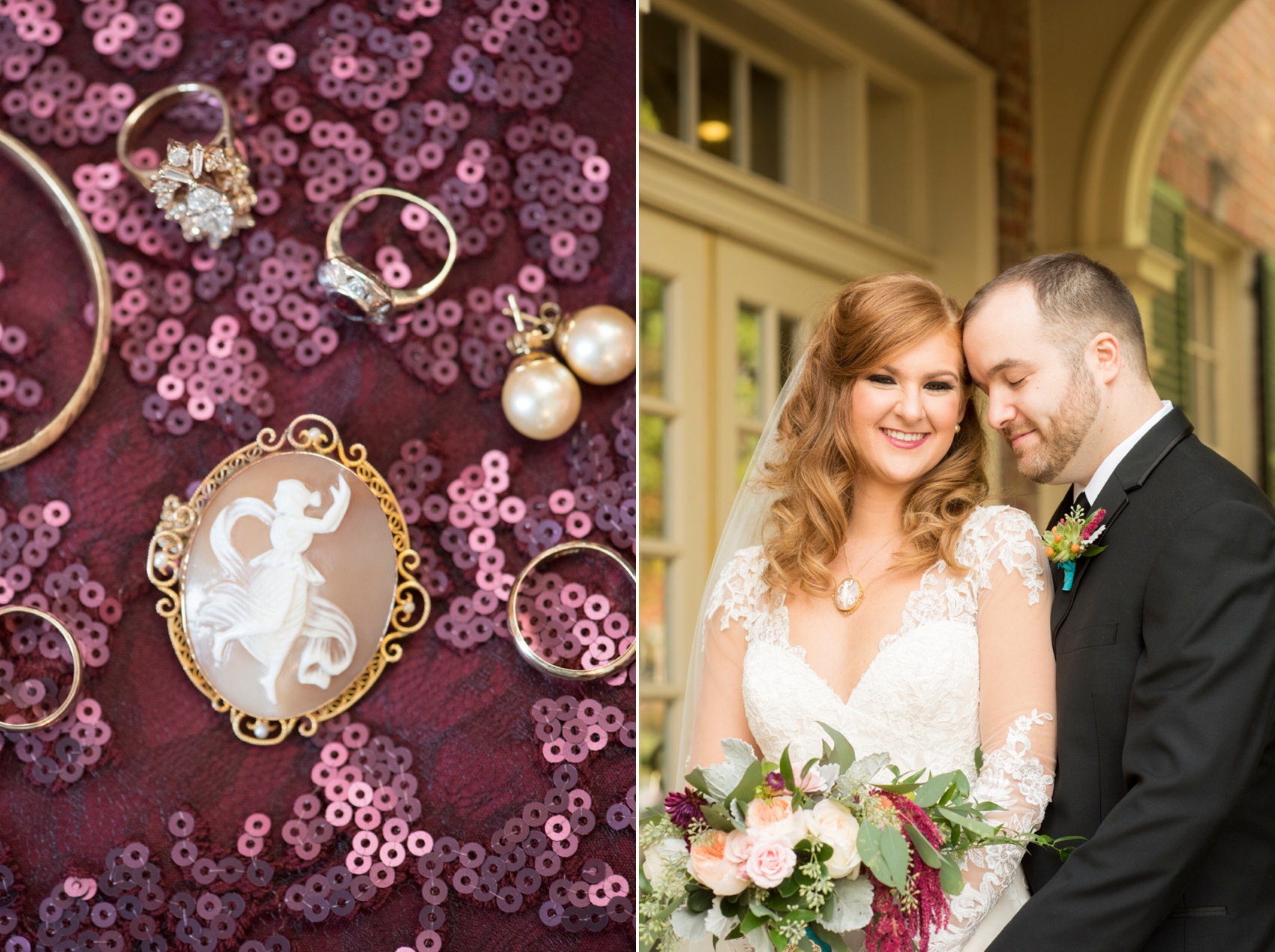 I'm obsessed with this detail shot! Ali's jewelry is so her – I love that she knows exactly who she is and knows how to accessorize her life just so. And the photos of the wedding party to go with it?! Ahh! I'm so excited!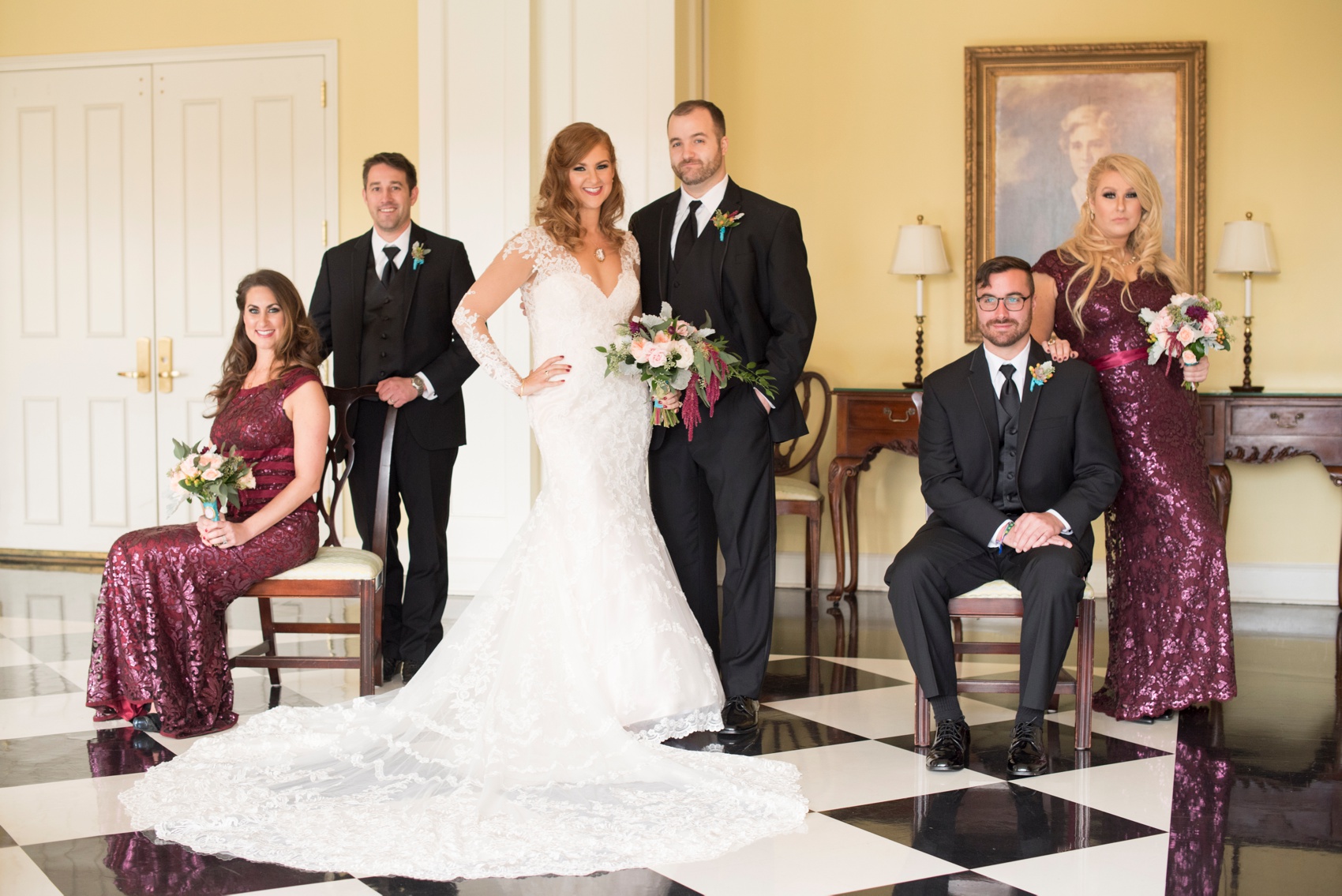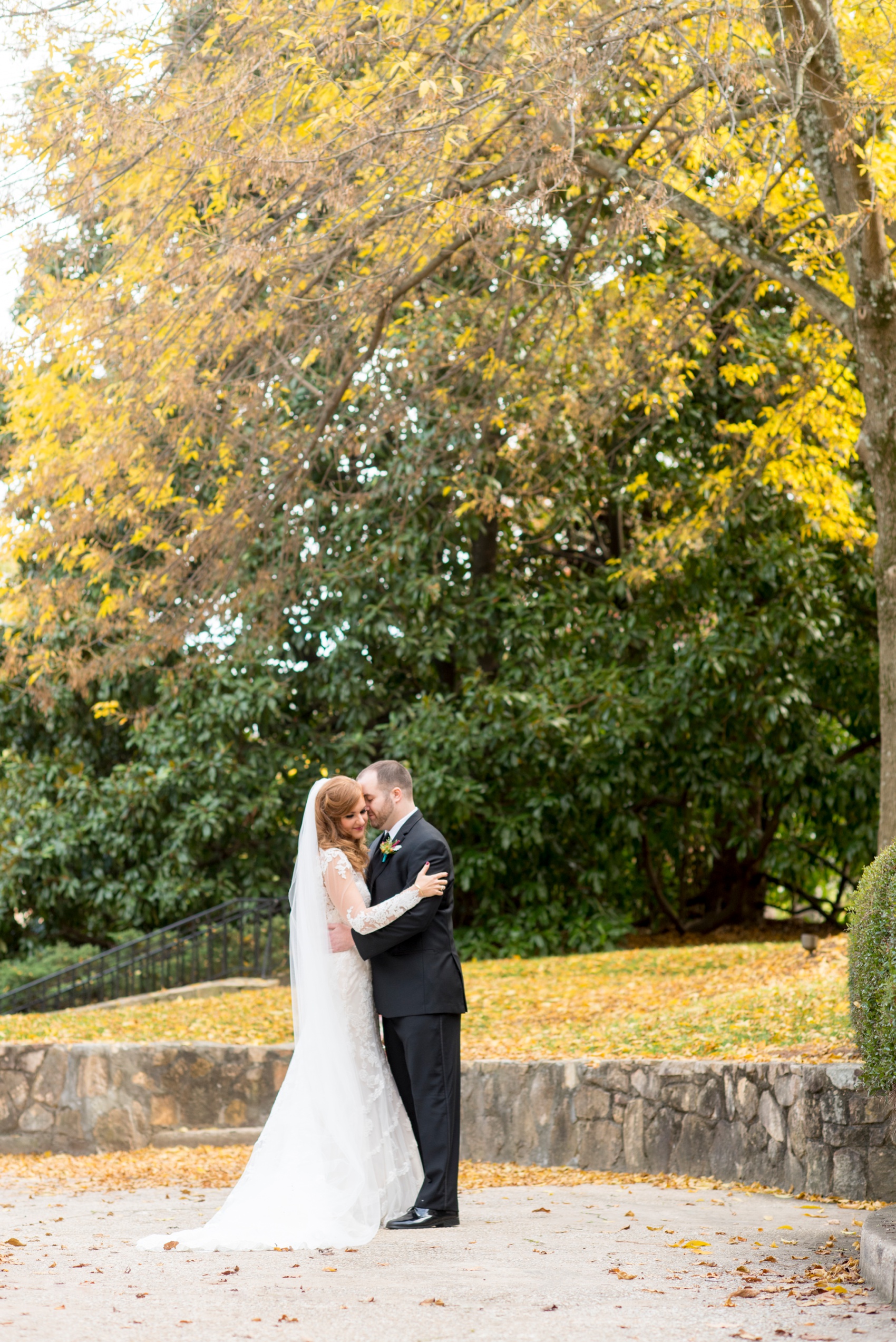 And a little sneak peek of the incredible flower girl and ring bearers, who were so entertaining as the cast of The Wizard of Oz, including Ali and Bryan's nephew, Levi, playing the part of Toto. They were such a hit as they trick-or-treated up the aisle. The Lion, aka Mark, was so into the idea once he reached the chuppah proceeded back down the aisle for more! It was hysterical!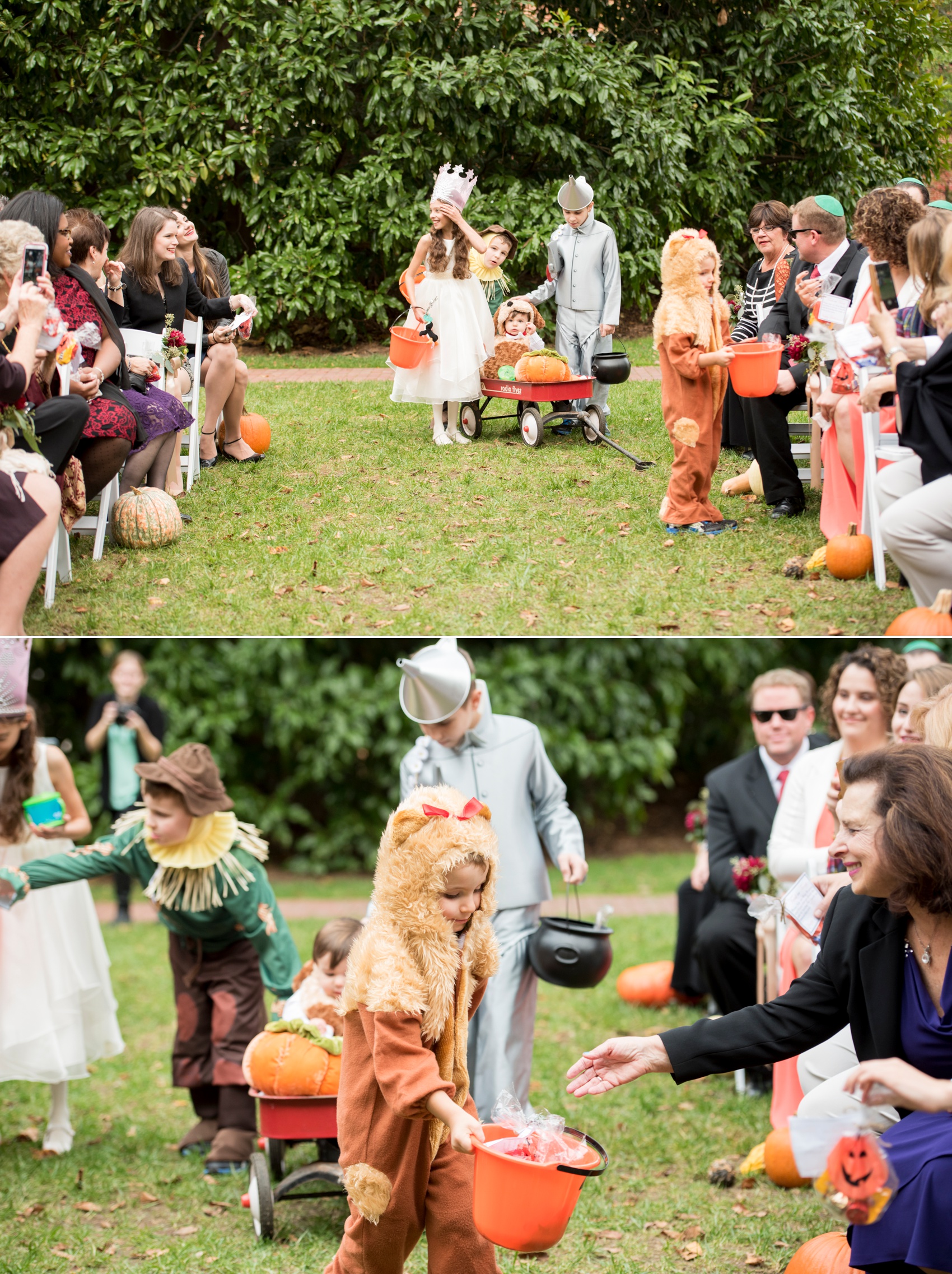 More on The Wizard of Oz in their full blog post in a few weeks! If you want to stay updated and informed of when more photos post please "like" and *follow* @mikkelpaige on Facebook and Instagram!
Congratulations Mr. and Mrs. O'Leary!
Venue: The Carolina Inn / Wedding planner: A Swanky Affair / Floral design: Tre Bella / Makeup: Tiwa Lawrence / Hair: DB Sutton
Happy Sunday!