The Carolina Inn is one of my favorite wedding venues. Ever since attending their 2015 show and photographing one of my favorite weddings there, Ali and Bryan's Halloween day super amazing celebration, I've admired the black and white checkered flooring, the vibrant upholstery, the wonderful smiling faces that welcome you from the moment you pull into their driveways and of course the great location.
I was so happy to attend to say hi to some friends and fabulous vendors, and meet a few new faces too! Here are some of my favorite images from my time at the event, starting with the invitation that Ashley Cakes so proudly displayed. I loved how all the signage around The Carolina Inn matched. And that gold glitter envelope liner? Yum.
The most beautiful circular ceremony setup and maypole was out in the main courtyard; A Southern Soiree worked on this with The English Garden.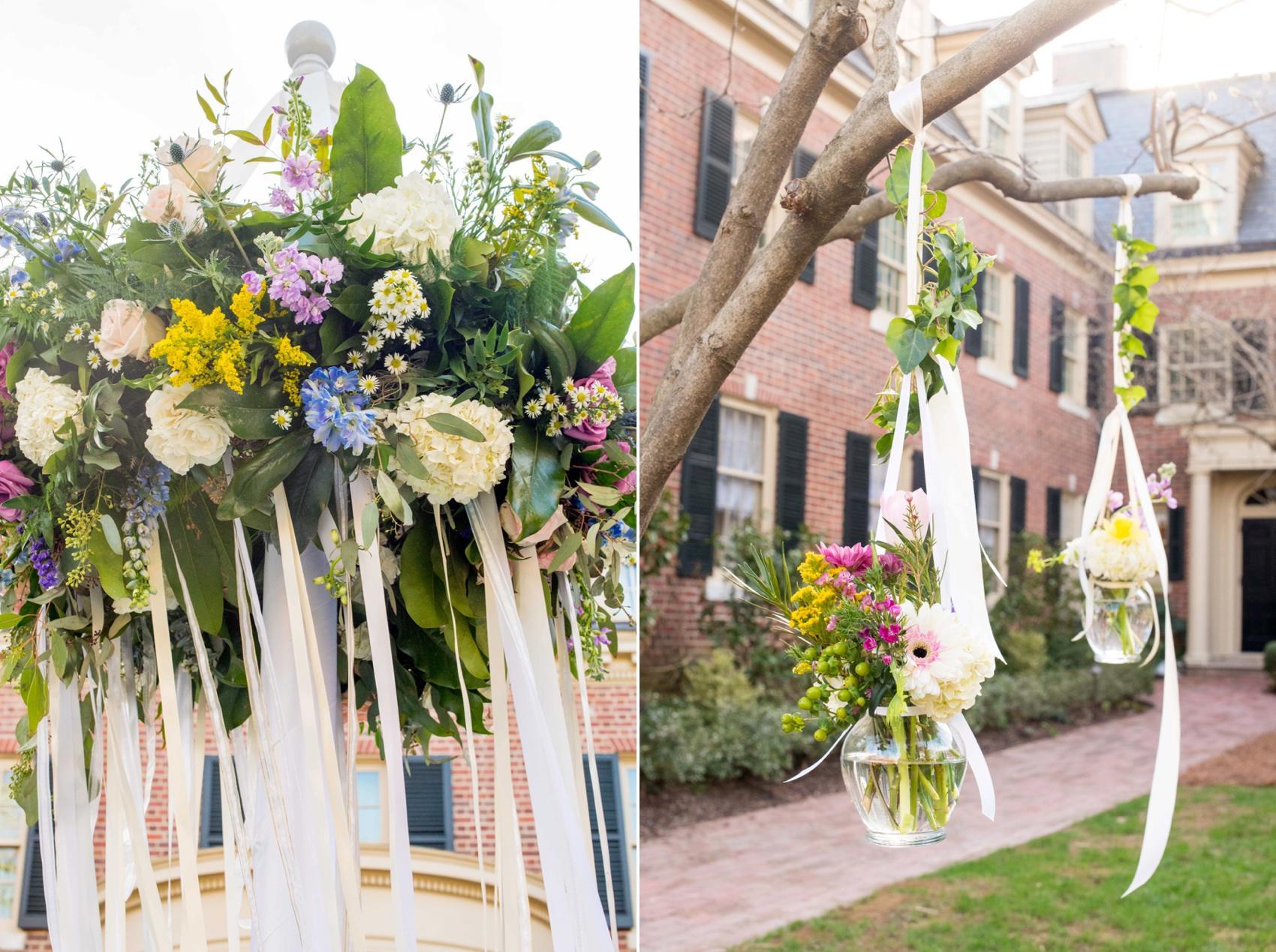 It was also the perfect place to capture some of The Carolina Inn team, Kristen, Heidi, Tiffany and Samantha. I loved seeing Samantha again – we worked together on Ali and Bryan's wedding – and it was awesome to meet the other women too!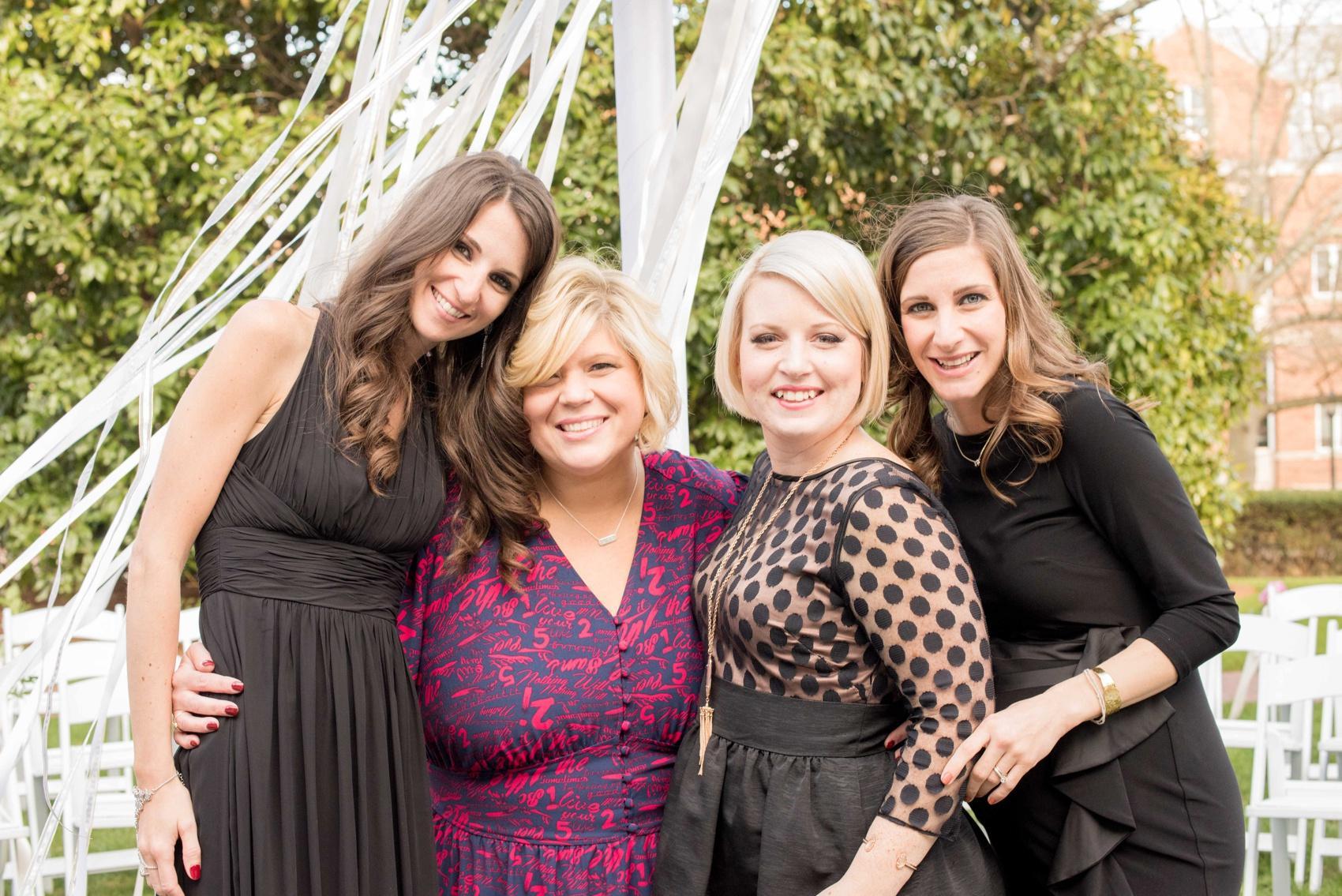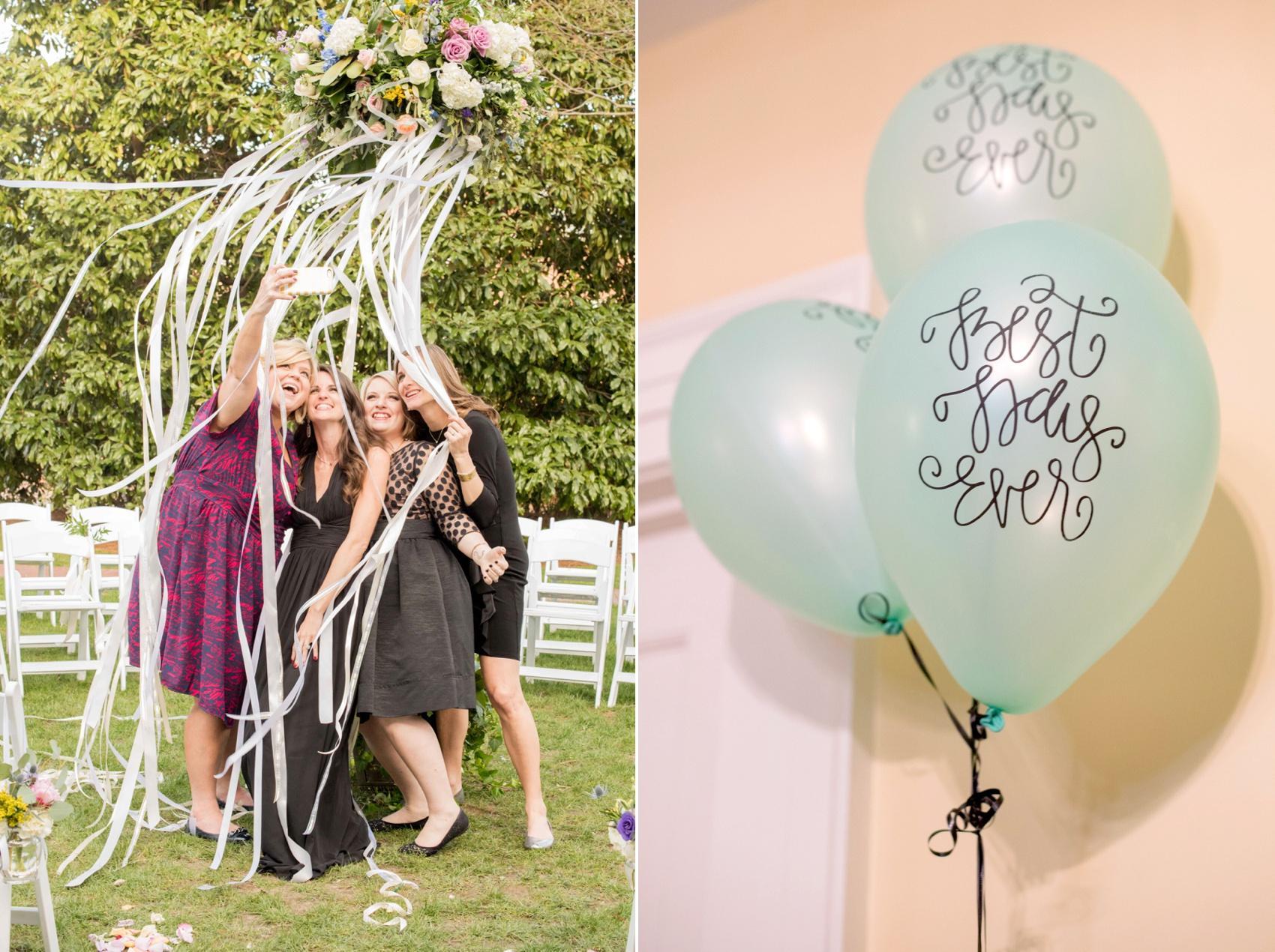 I loved taking "B Roll" of their selfie! Heidi loves selfies…and I love a smily team!
All She Wrote Notes cheerful handlettering was everywhere. More on that later!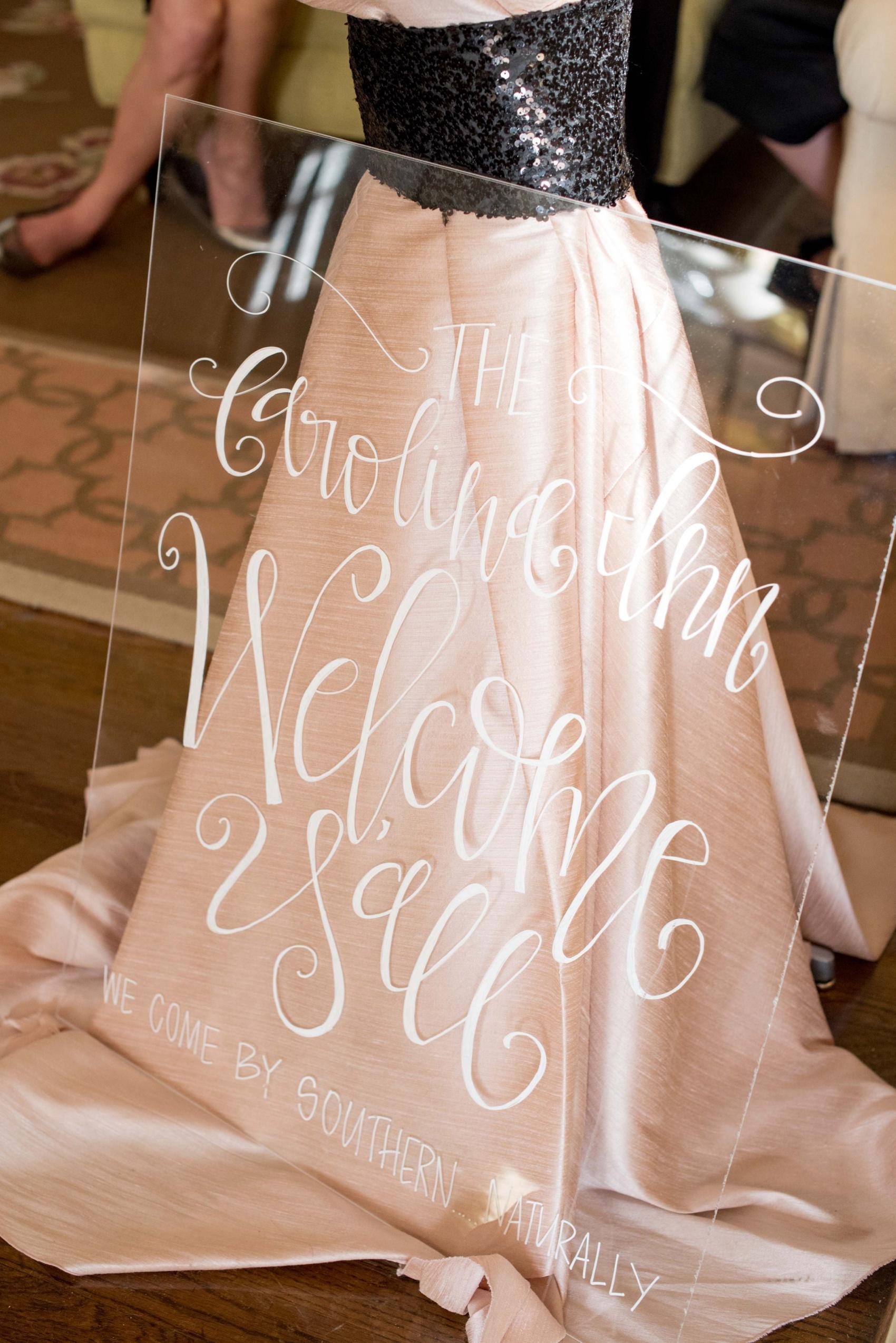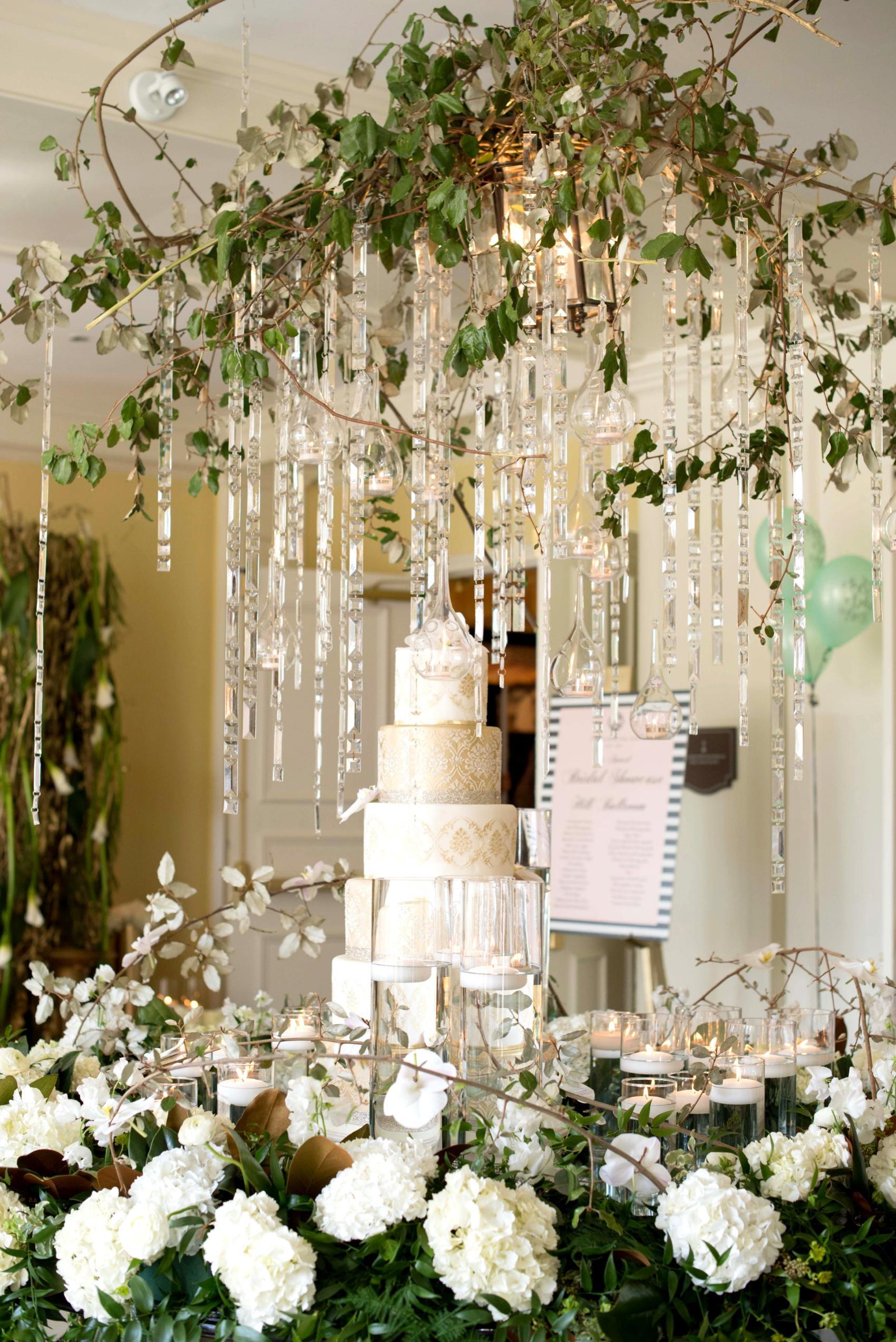 As I walked in to the first main area, I encountered a friendly face, Jenna of Southern Bride & Groom. I haven't seen her in a while so it was so nice to give her a big hug and meet her mother, Donna, also the founder of the magazine. Right nearby was another incredible cake by Ashley Cakes and an impressive display of floral and crystals by Fresh Affairs.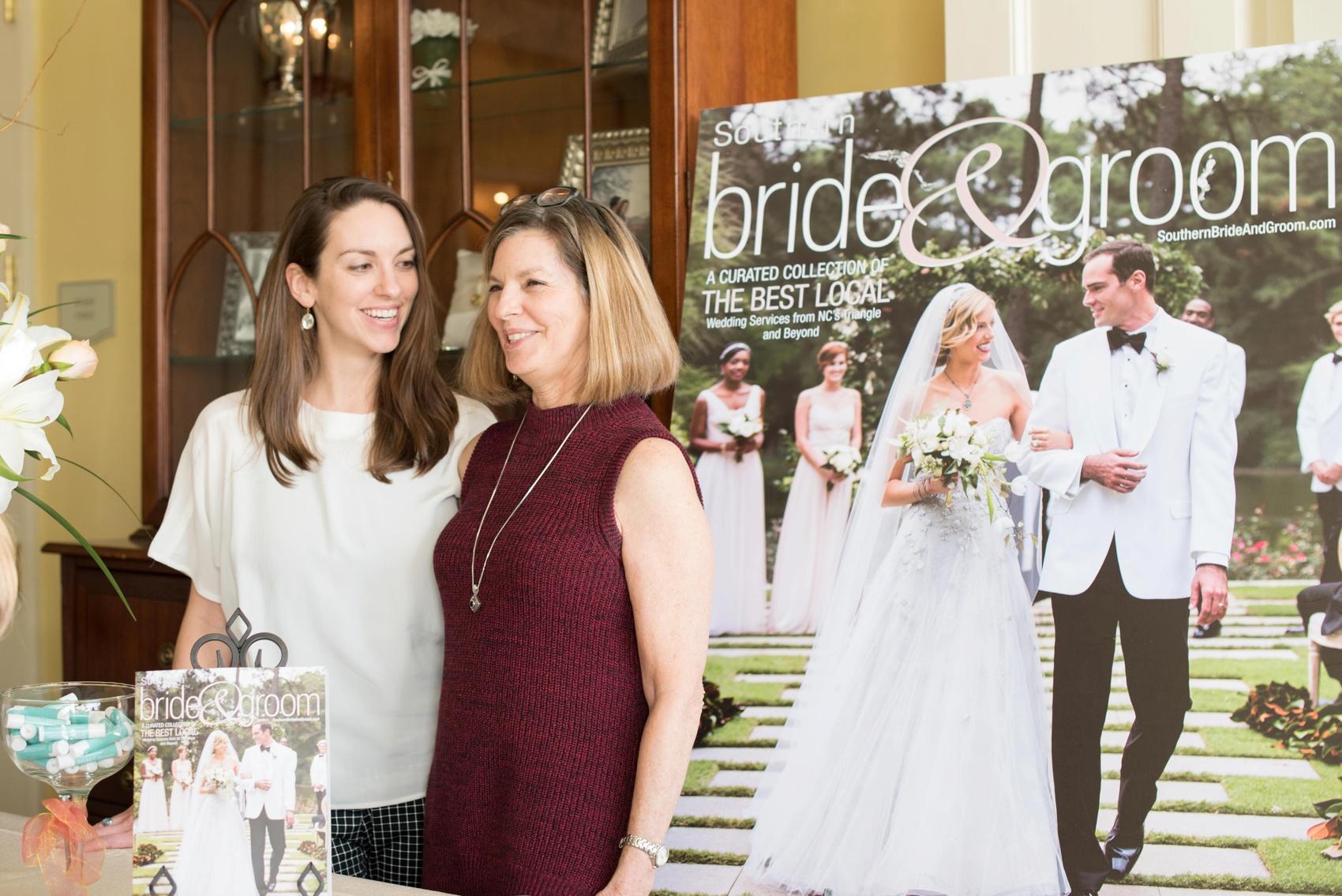 Have y'all heard of Cheerwine? Do I hear a yes? Maybe a no? It's a southern thing – there's no wine in it, contrary to what you may think. (Though Root Beer doesn't really have beer in it unless you've been to the grocery store lately and have seen the recent alcoholic Root Beer options…I digress.) But it's actually the first time I've seen it in the south and I loved how The Carolina Inn's in-house catering was serving it straight from the bottle, topped with two powdered donuts! I think it was the perfect compliment to their adjacent Bacon Bar!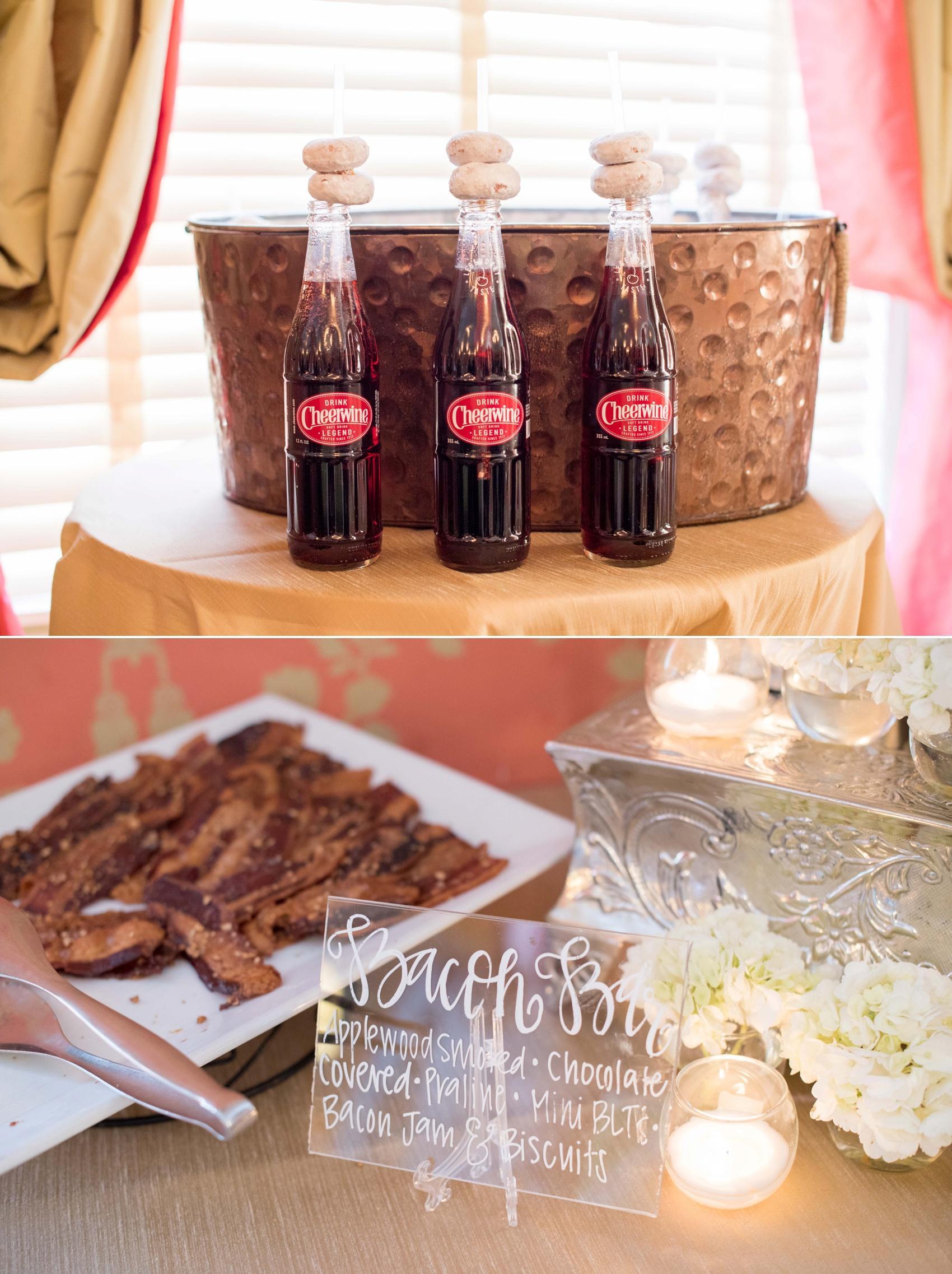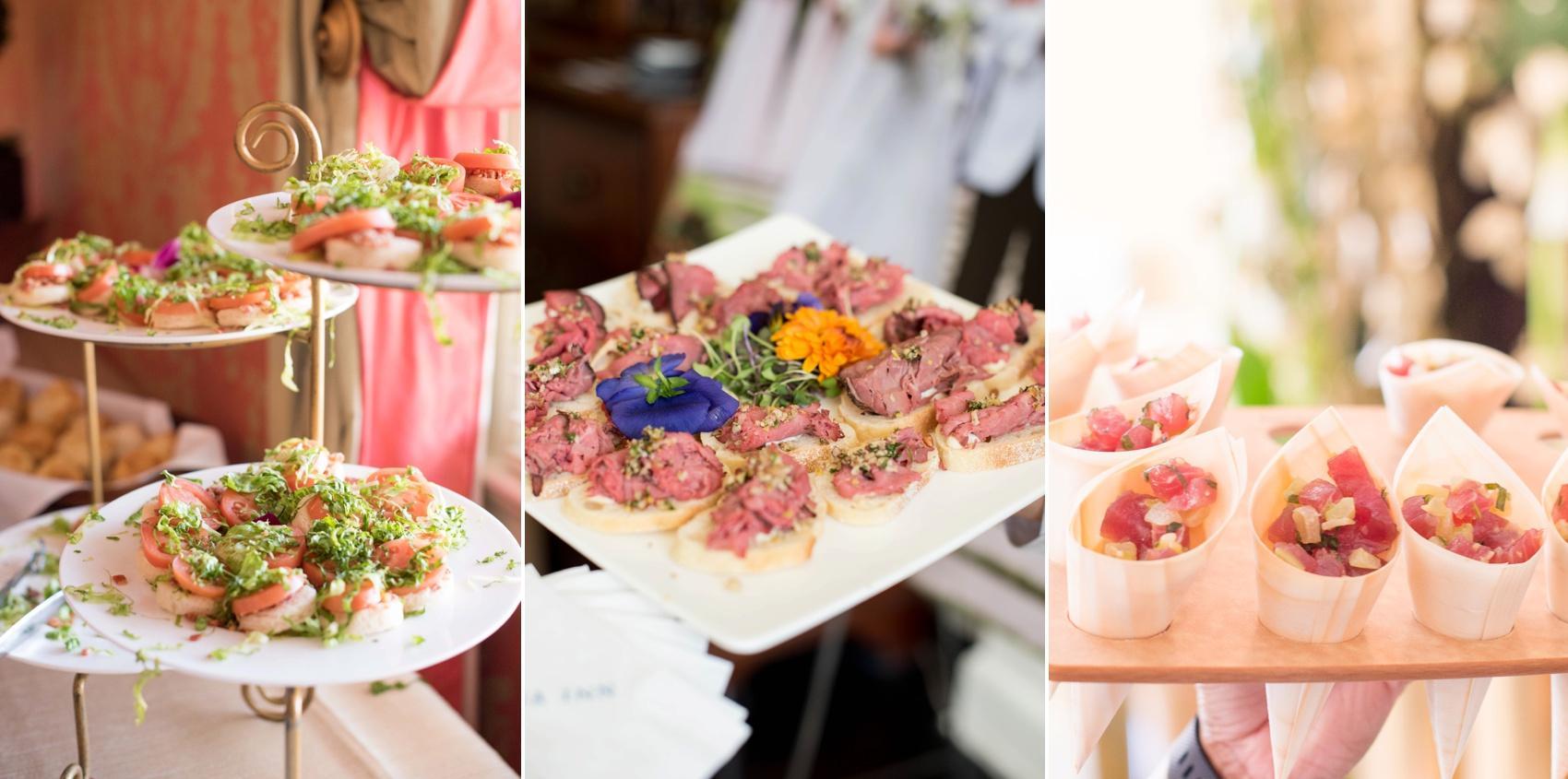 Not too far away was my good friend, Heather of Eclectic Sage. I mean – is this lady talented or what? I always go gaga over her use of bright colors and textures. I LOVED the copper accents. And her and her co-worker, Sarah, were wearing the cutest floral necklaces.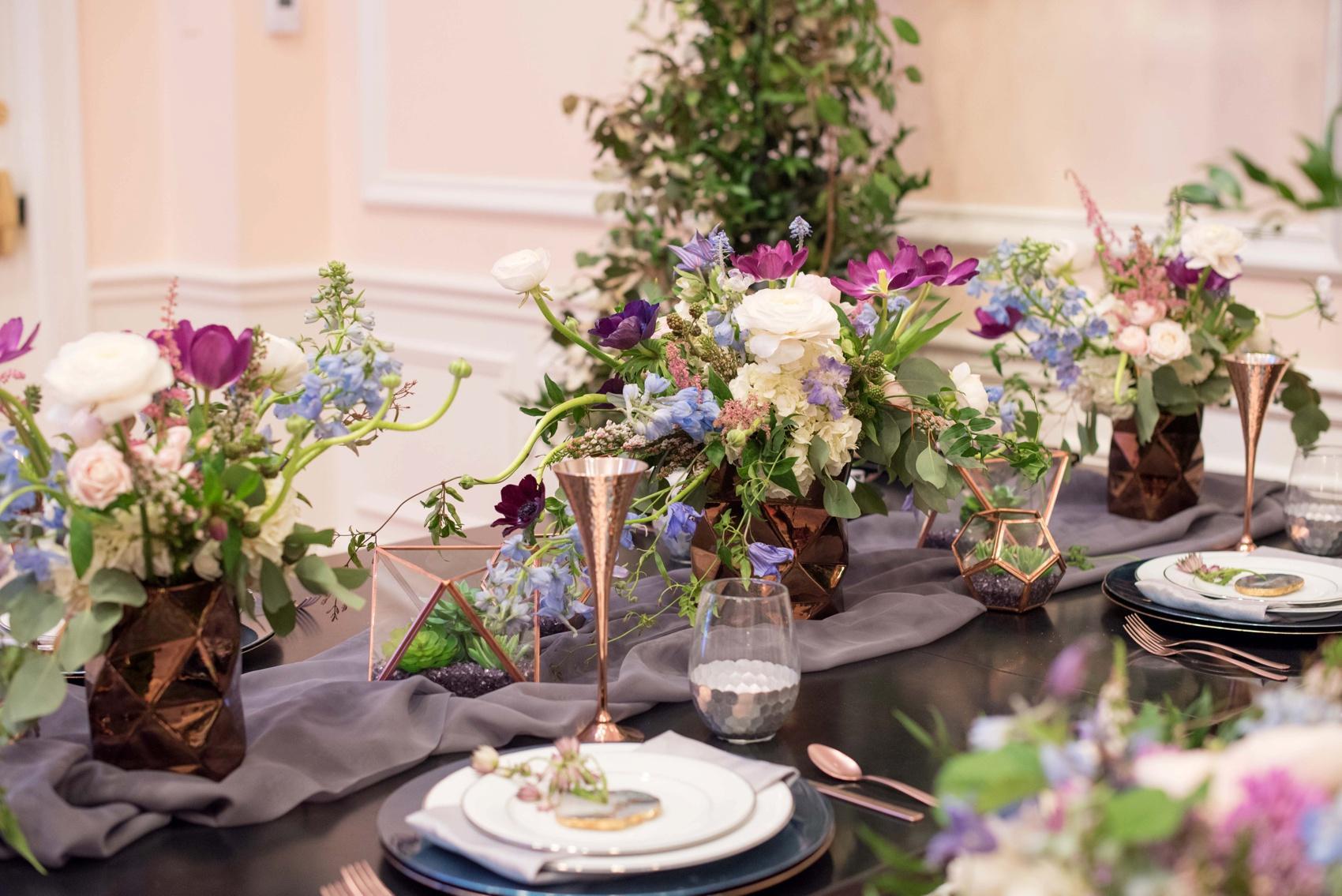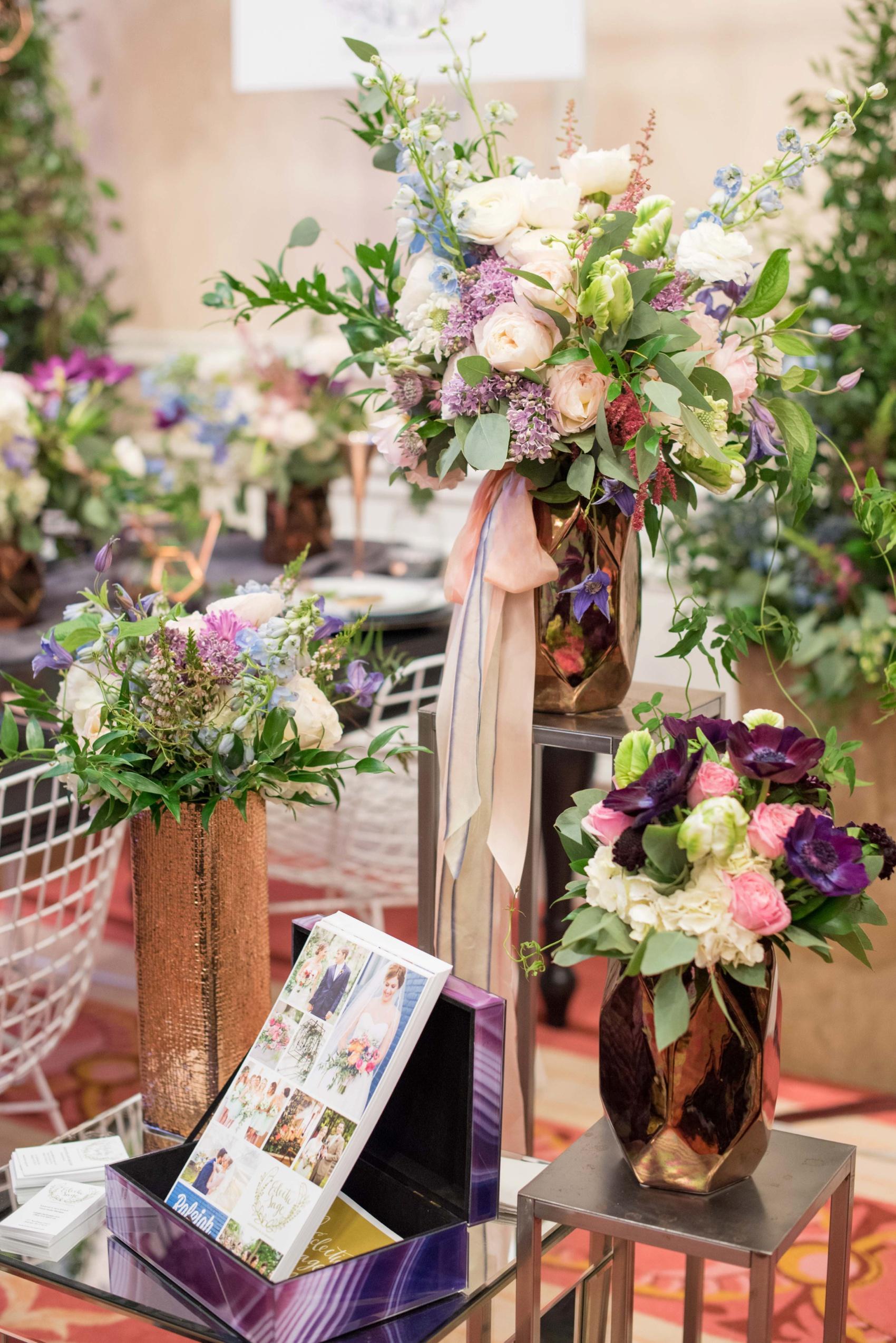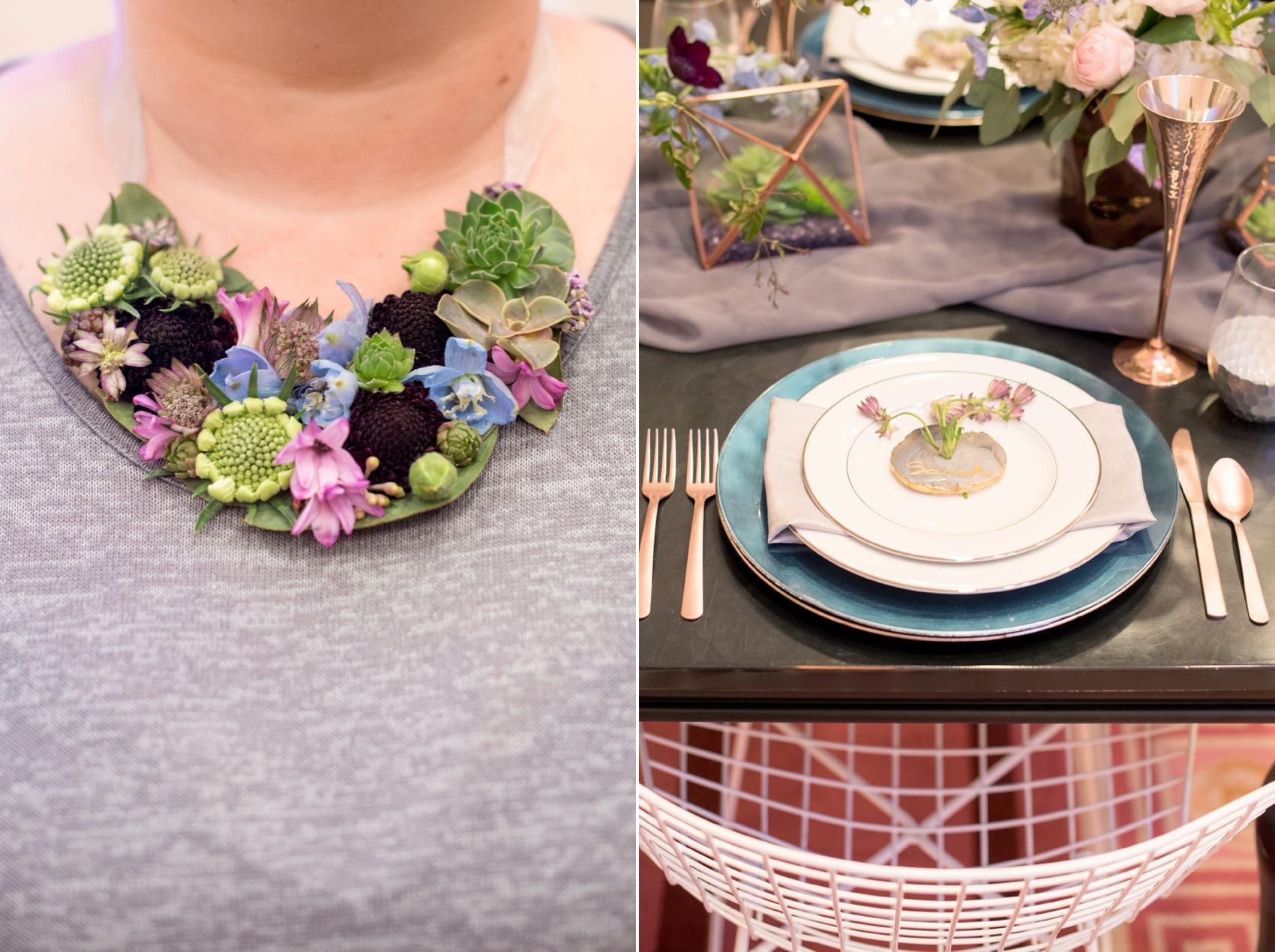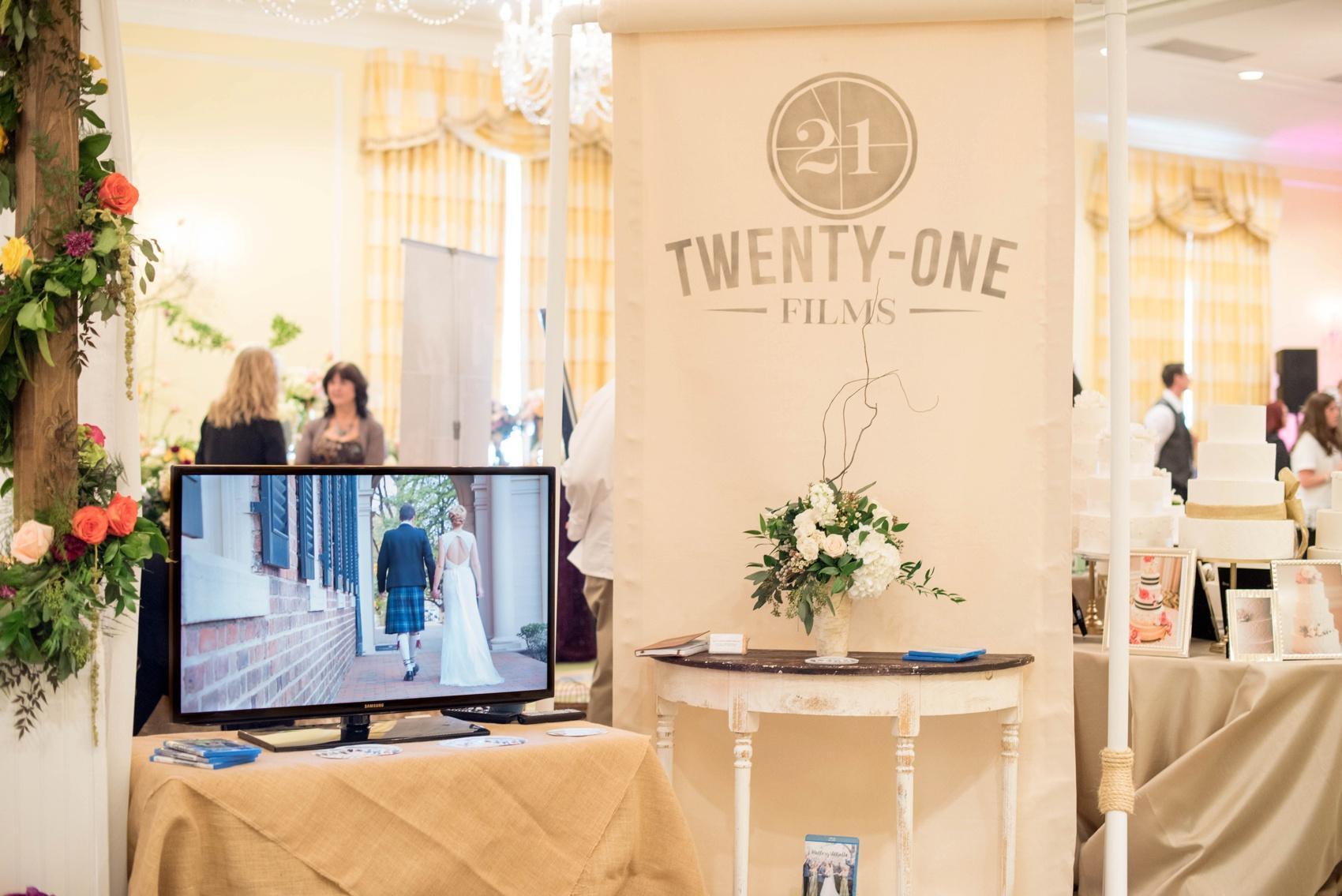 I think one of the best videographers in the area is Twenty-One Films. If you haven't had a chance to check them out, please do so!
It was so nice to see Maureen of Weddings Magazine – I adore their white cover this season. AND do you know they have a "Commit" same-sex marriage magazine debuting this spring? YES!!!! I paired these photos because I figured, "A little something for the bride and a little something for the groom" with a nearby cigar roller! A totally fun thing to have at a wedding reception. Cigars are so celebratory! It was great to meet Mike and Jeff, fellow northerners relocated to the south and started Bull City Cigars (relocated to the south just like Maureen and me – transplanted NYers!). They're opening a cigar bar soon too. Check them out.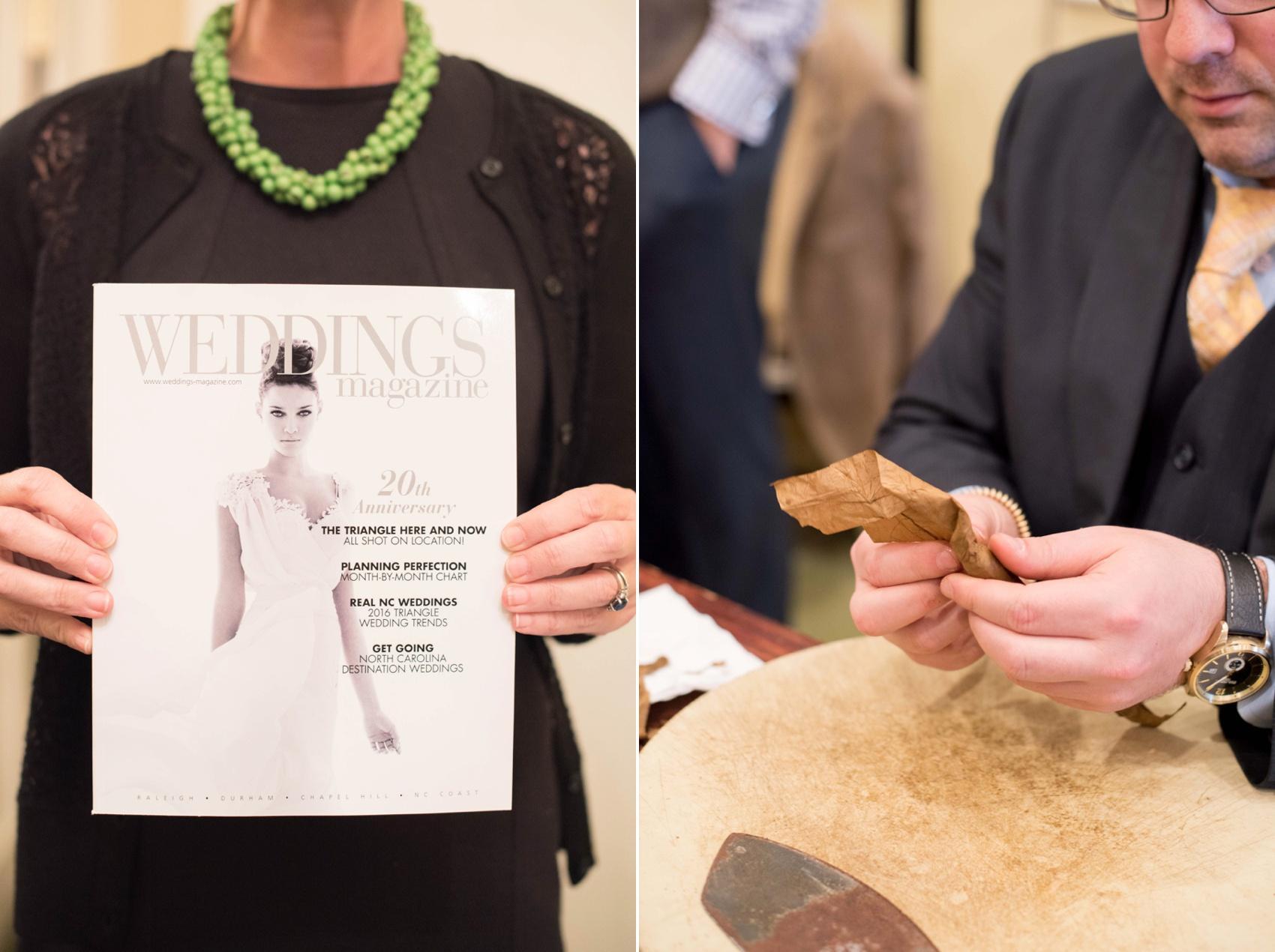 When I walked into the show I saw Megan, of A Southern Soiree, walking towards me and I just smiled so big in return! Seeing her, Gina and Kelley Ann is always a blast. They're just so fun-loving and energetic to be around. How great is their table? The English Garden created the florals. I love the copper accents (I saw a lot of copper flatware at the show!) and loved the napkin wraps and off-white linens with copper threads.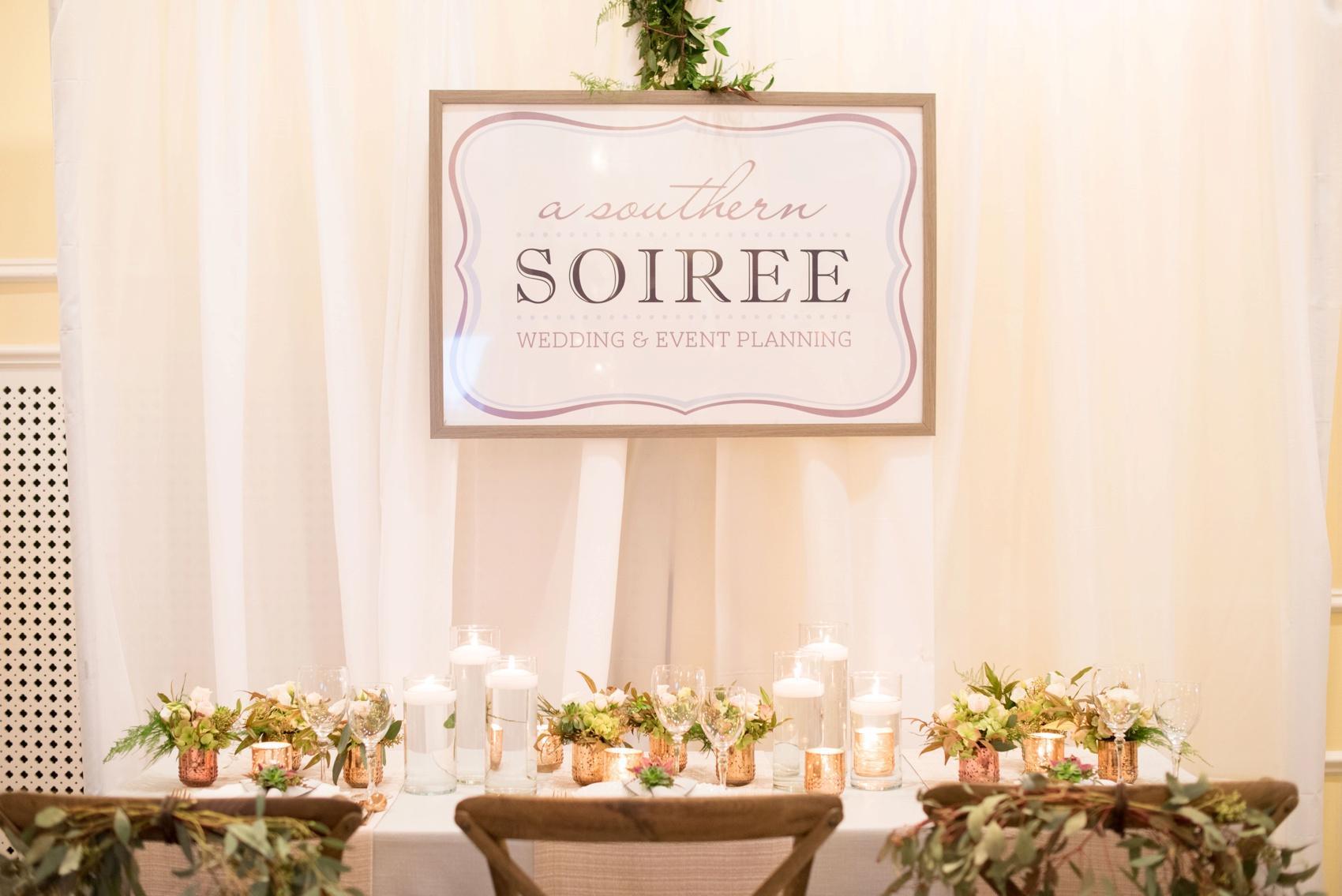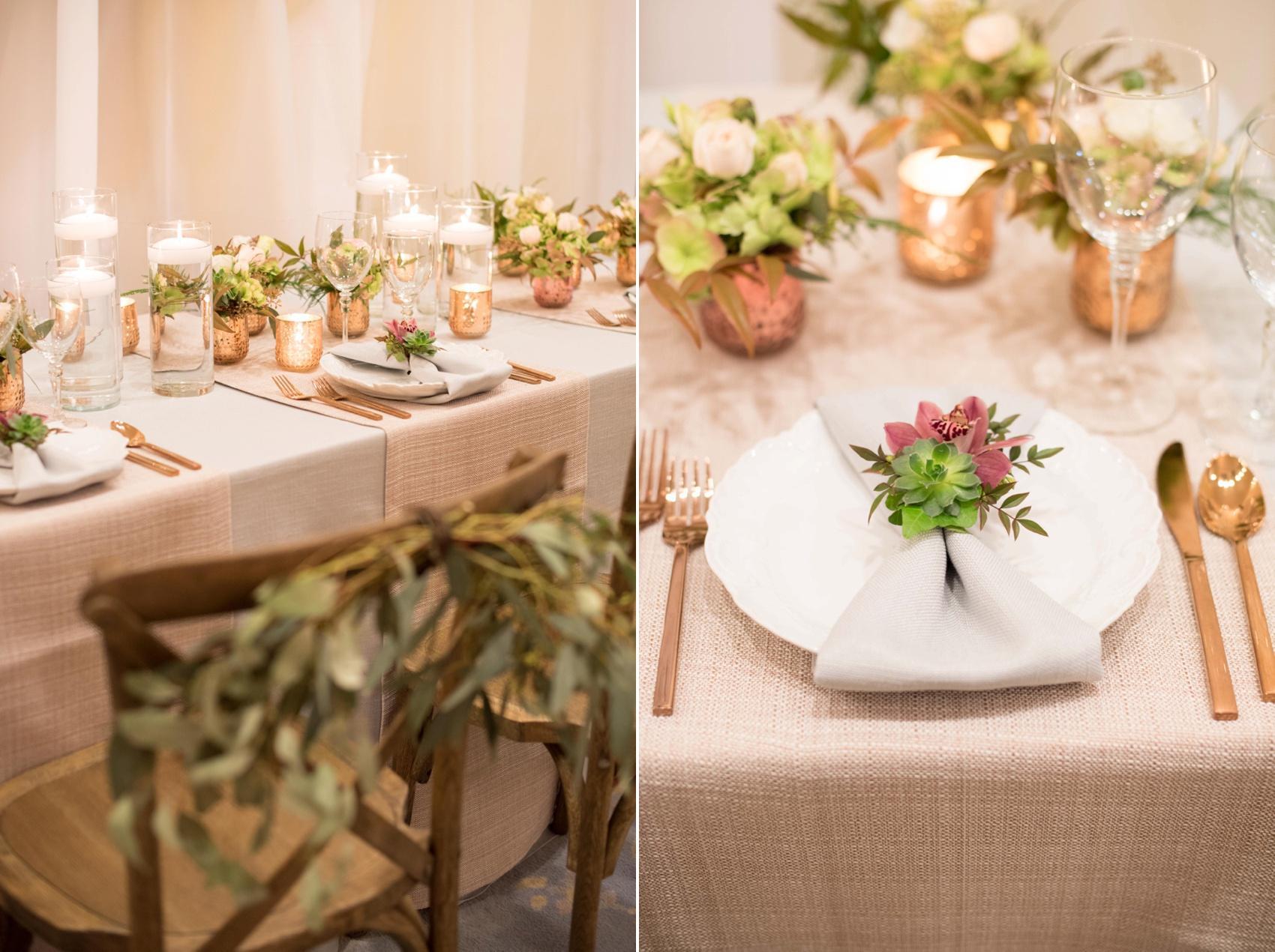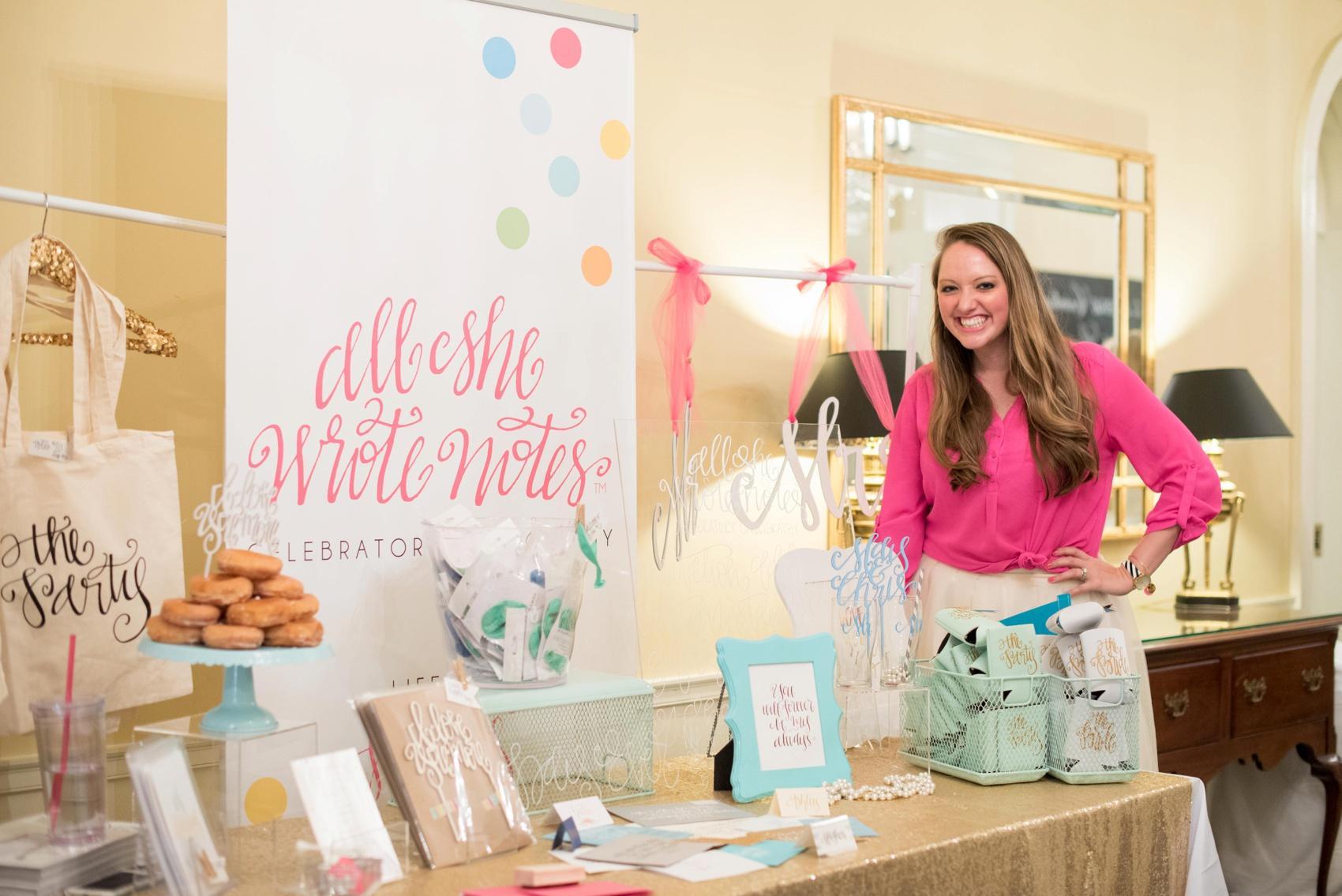 Alright we're back to my sun-shiny friend, Maghon. Isn't she just smile after smile? Her handwriting is cheerful, her calligraphy is – the colors she uses are bright and uplifting! And let me be the first to tell you SHE is the same way too. I adore being around her. Like, you can't be sad around this woman. Ever. It was great to see her special touch on things all around the event from balloons to signage. I can see Valentine's Day written all over that! So seasonably appropriate and romantic.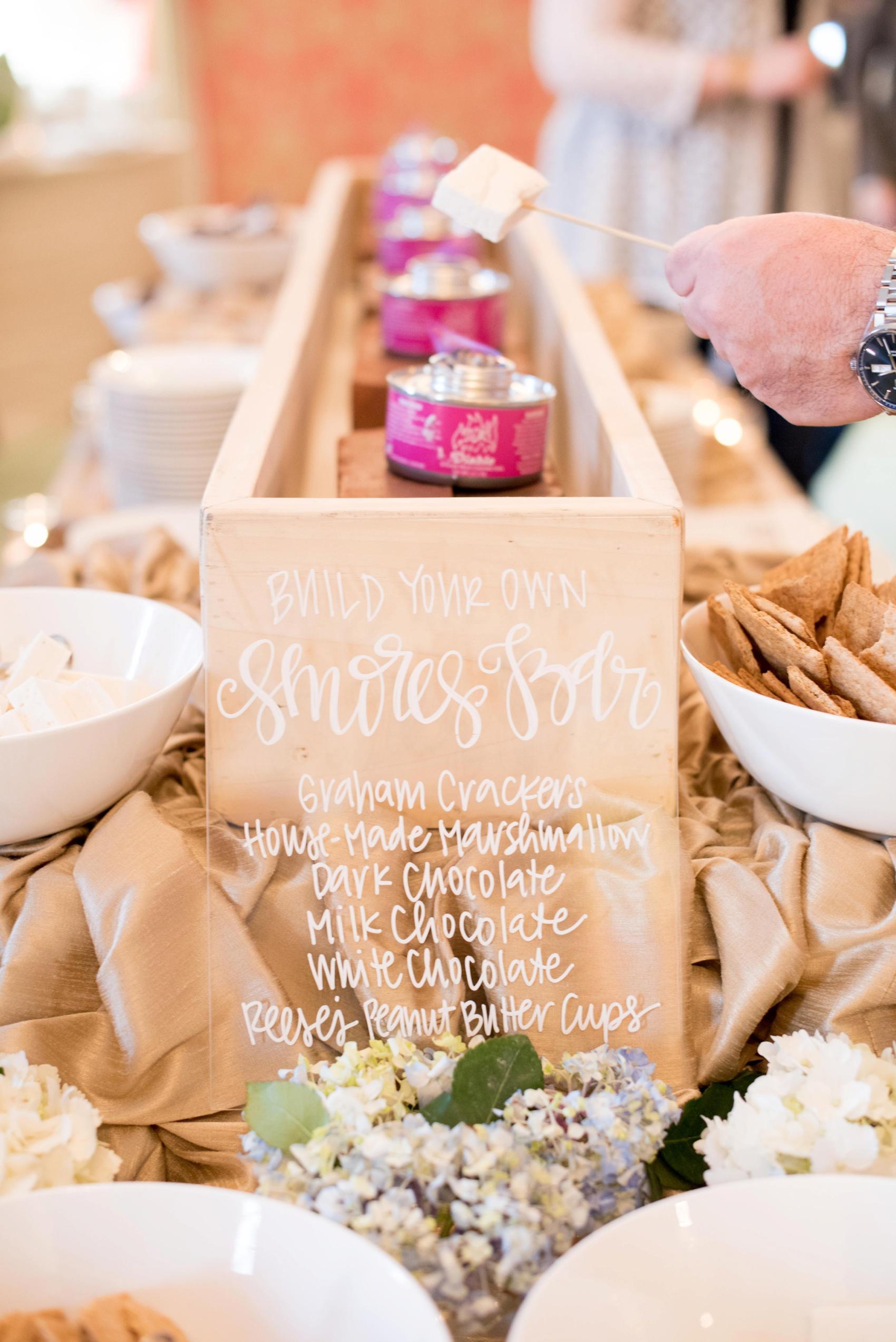 One of my favorite little rooms at the event had Ashley Cakes, Erin McLean Events and Tre Bella Inc. in it. Ashley said she calls the below left creation her "Kate Spade cake" and I thought that was simply the PERFECT analogy! And you see the wood board drilled with holes for all those flowers?! Isn't that amazing? Tre Bella created that for Erin McLean Events.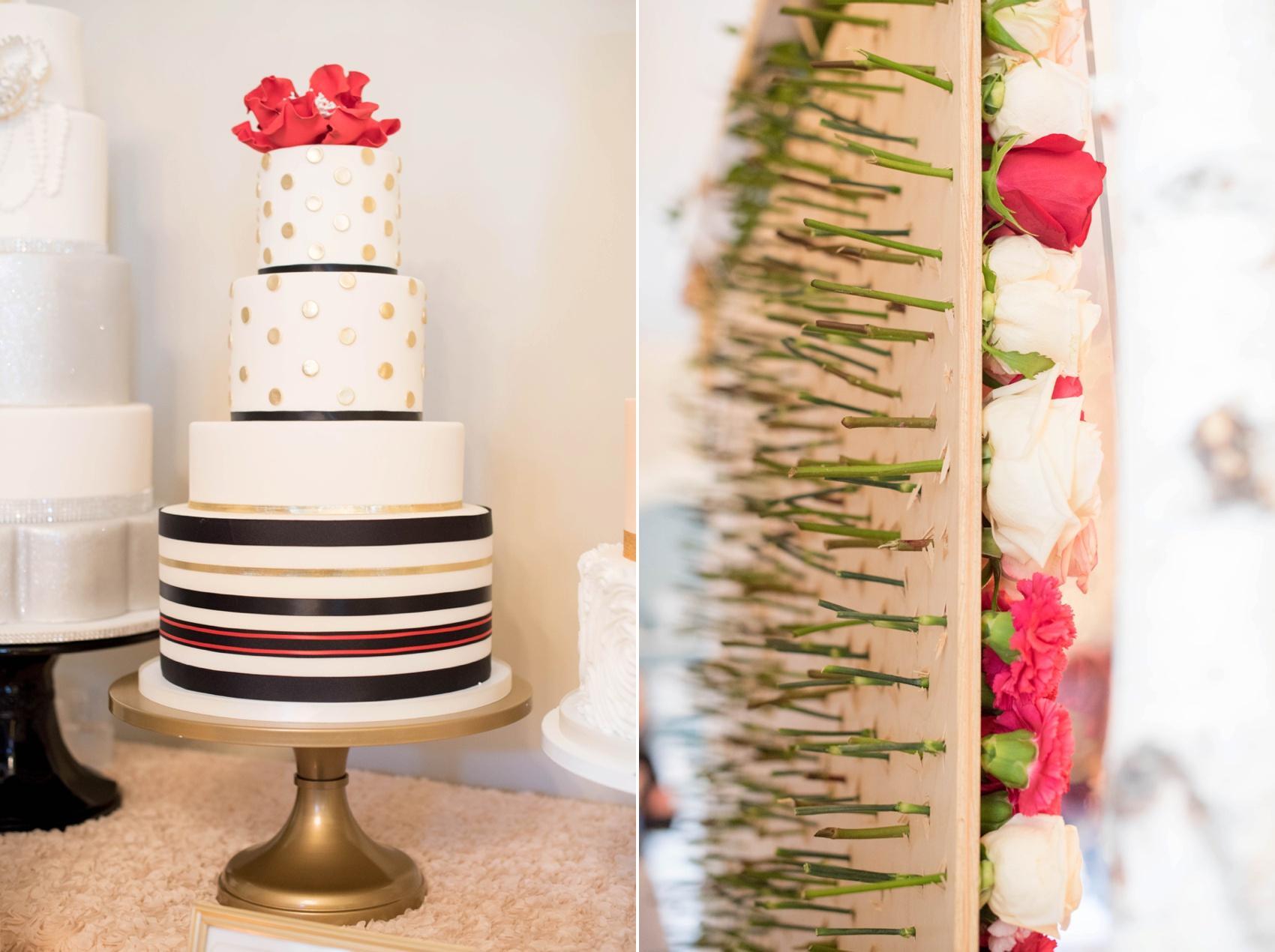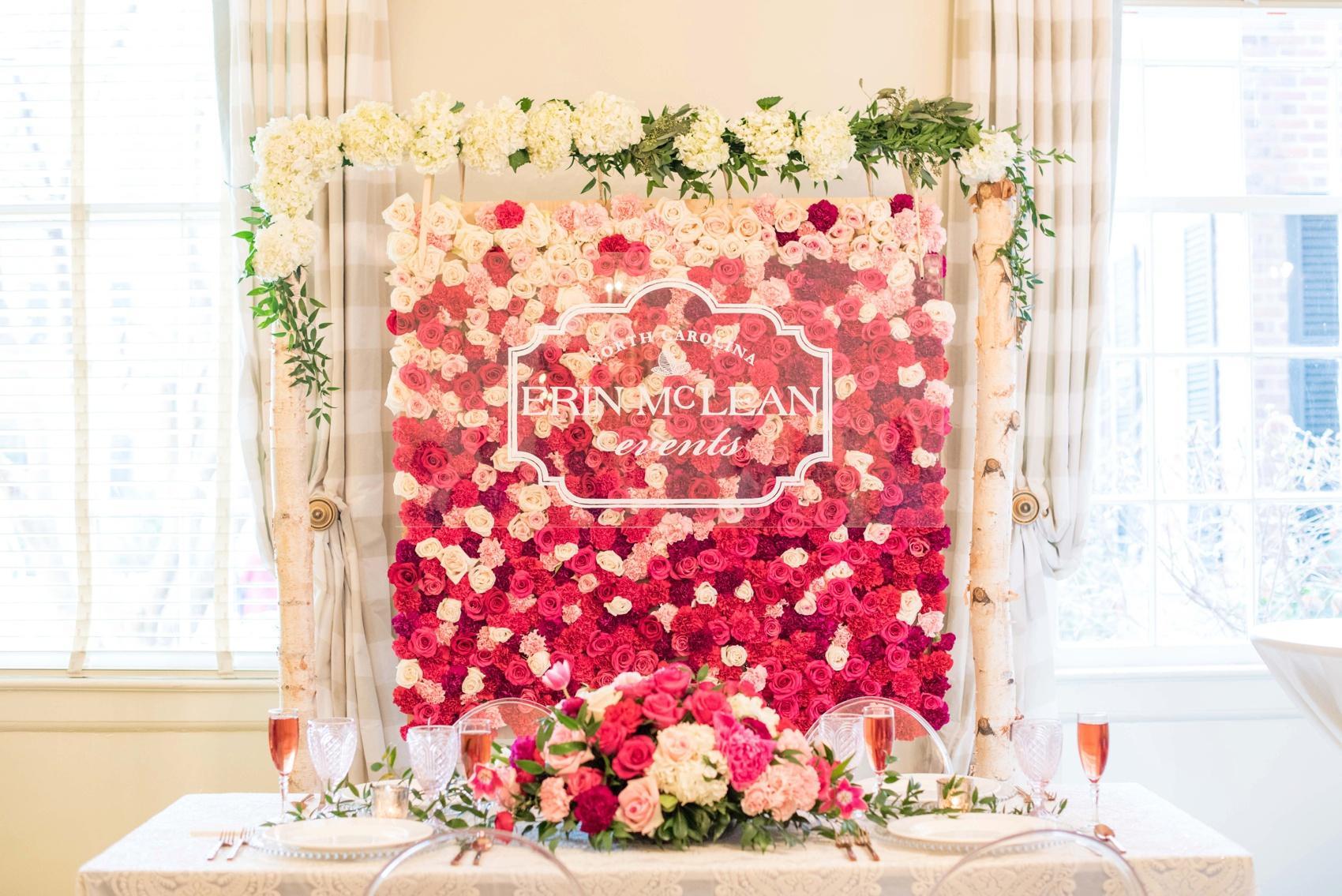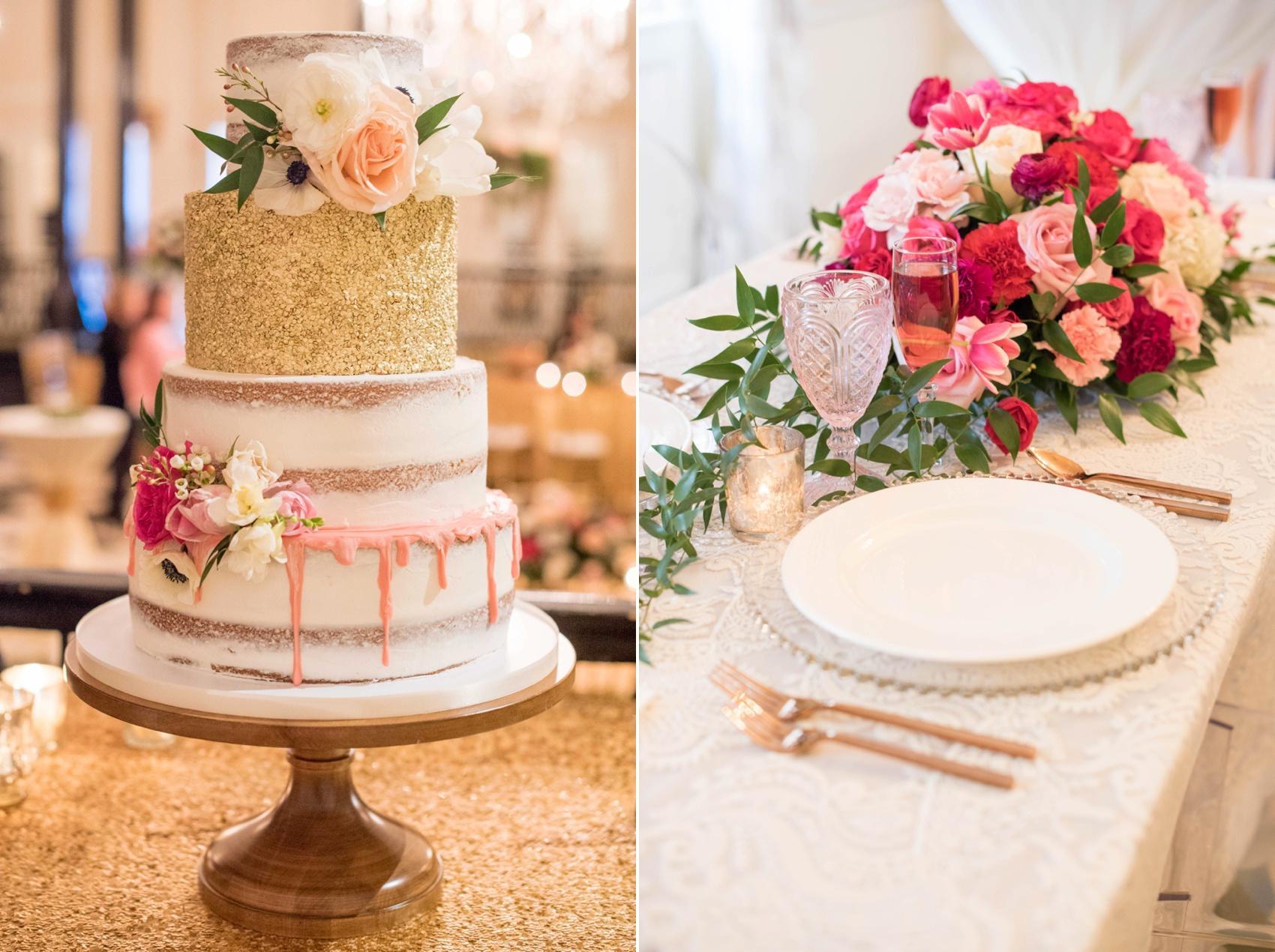 I am loving the mix of raw and covered cakes in the above left creation. Don't you just love the dripping chocolate and gold confetti sprinkles? It's the best of everything. And I had Ashley "model" with one of my personal favorites on her table. The diagonal ruffles are just too sweet!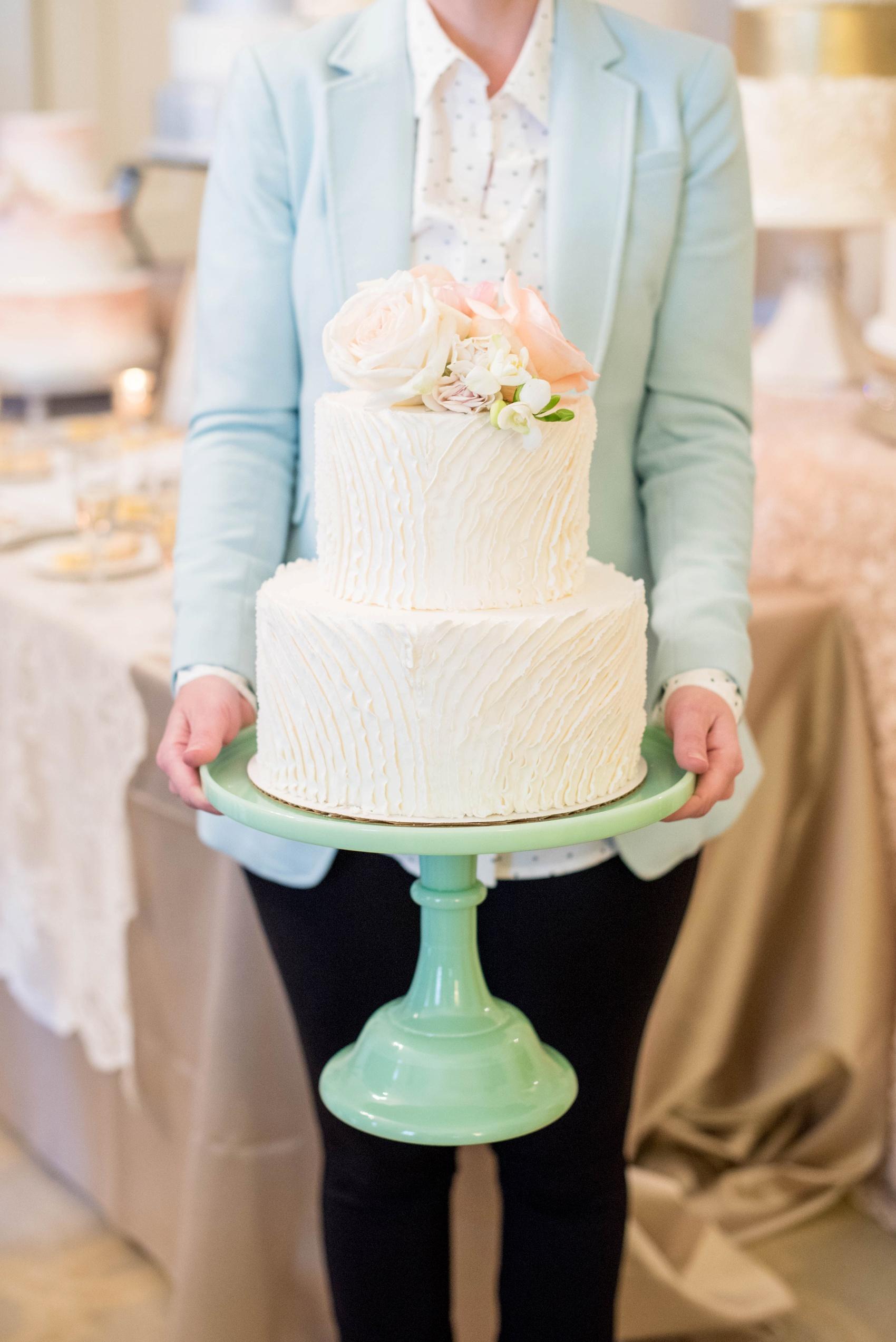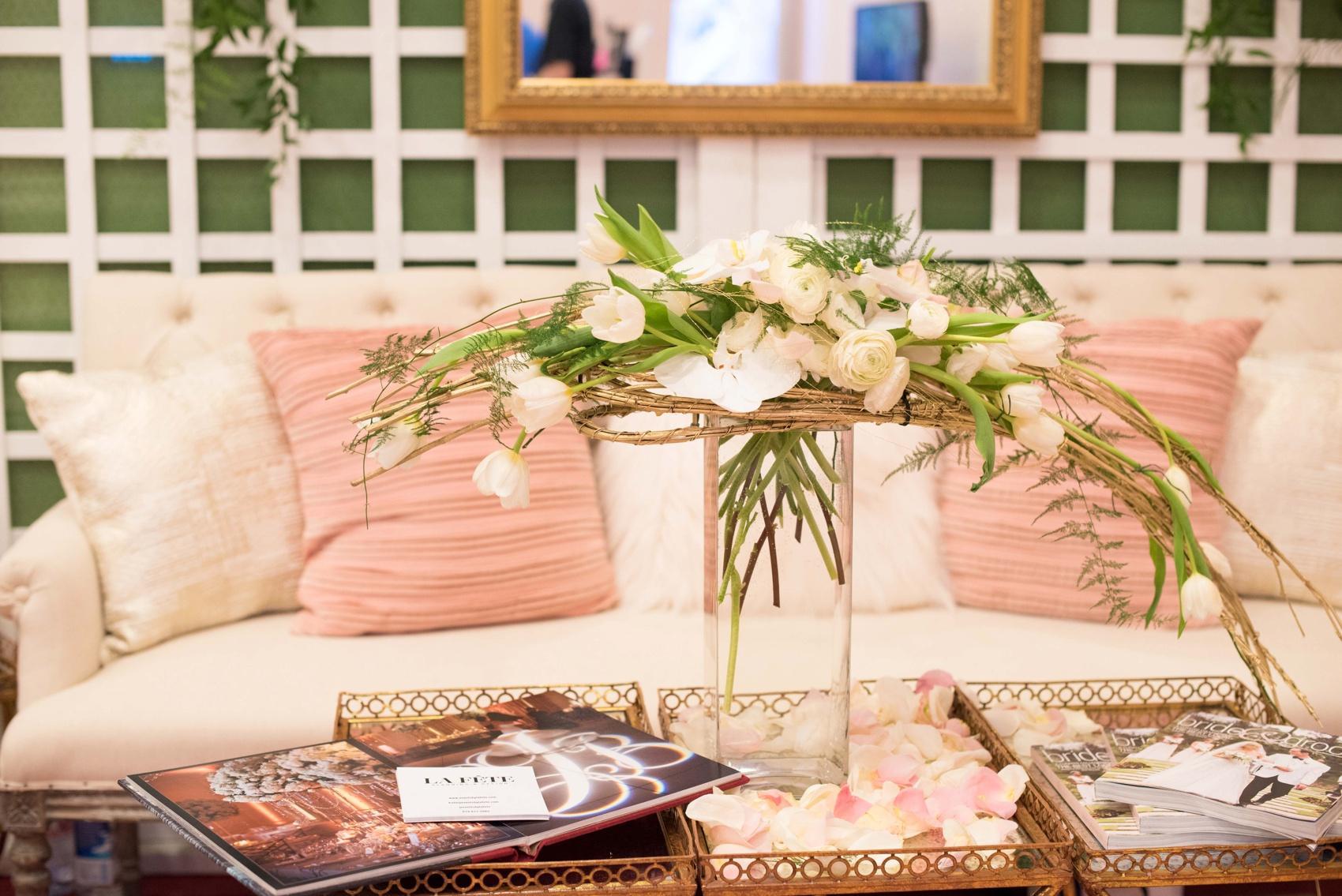 La Fete and AB Chalk Designs were high on my list because I have been lucky enough to work with them and see them a few times in one week because of the Toast and Taste event at The Stockroom at 230!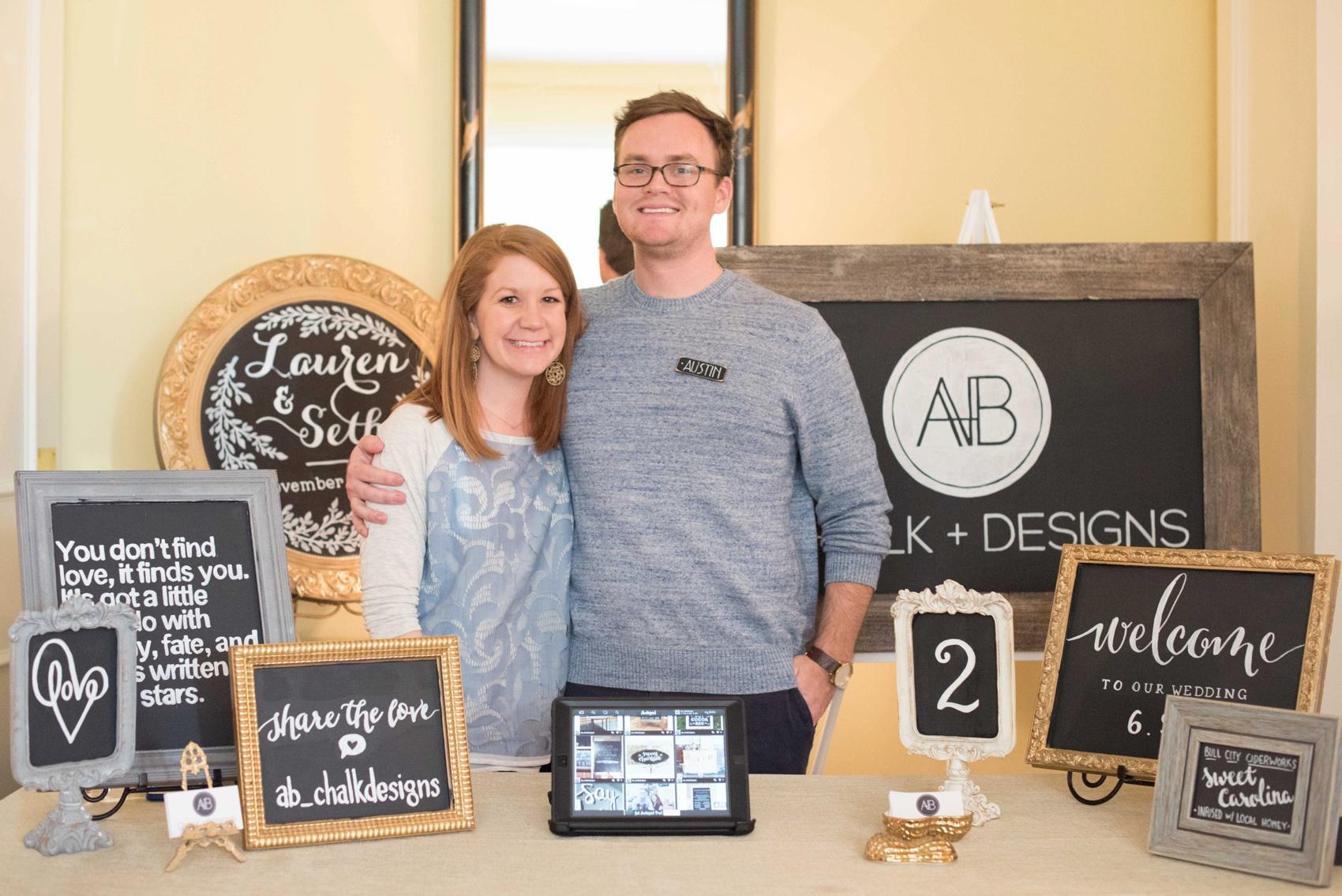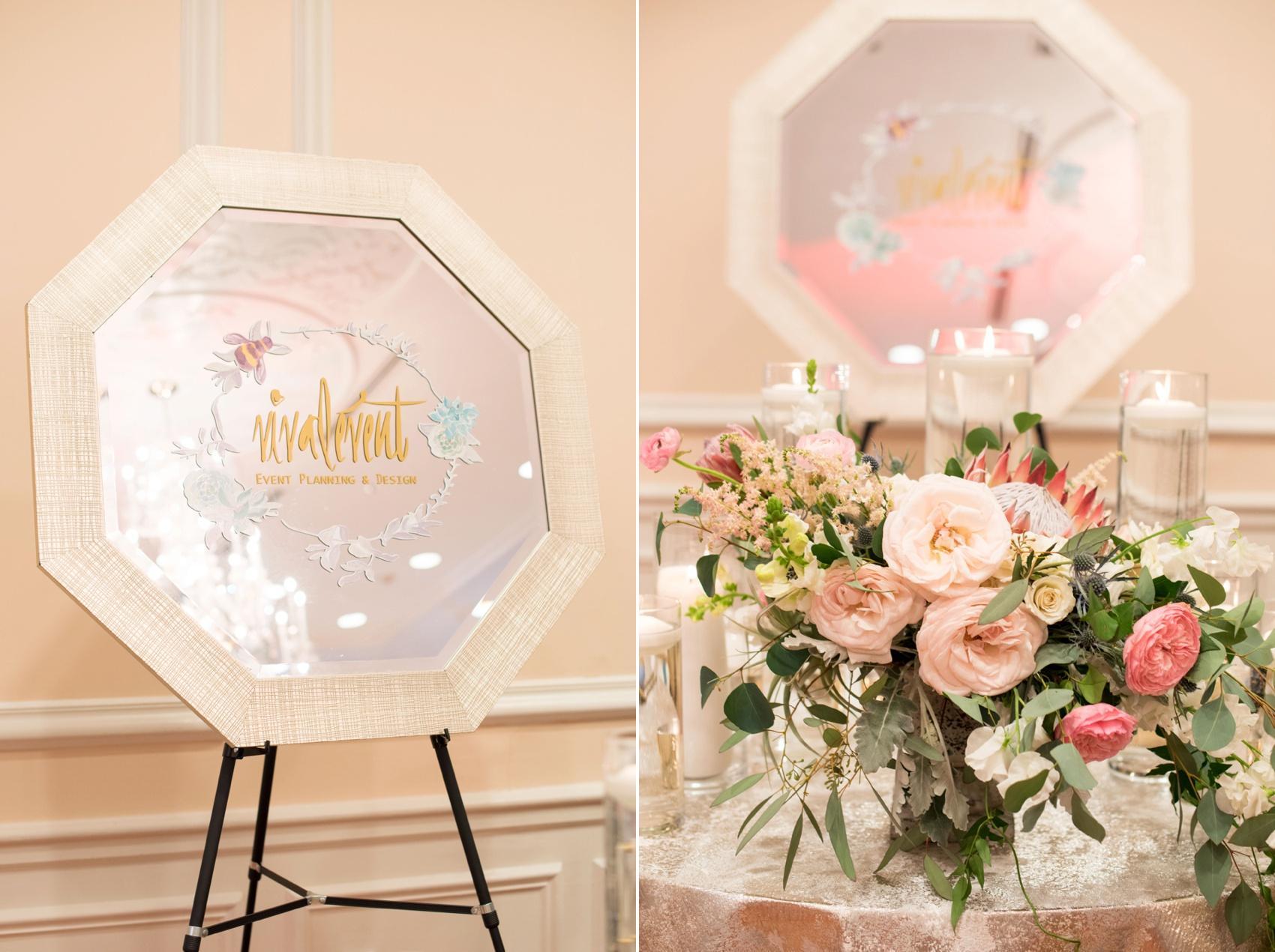 I was soooo excited to meet Stephanie of Viva L'Event! Her table was so inviting and though she's such a petit girl she has a big personality I just gravitated towards. I felt like performing a ballet dance with the decoration on this chiavari chair; I loved it, I wanted to steal it. (I did not.) And that King Protea flower arrangement was equally awesome!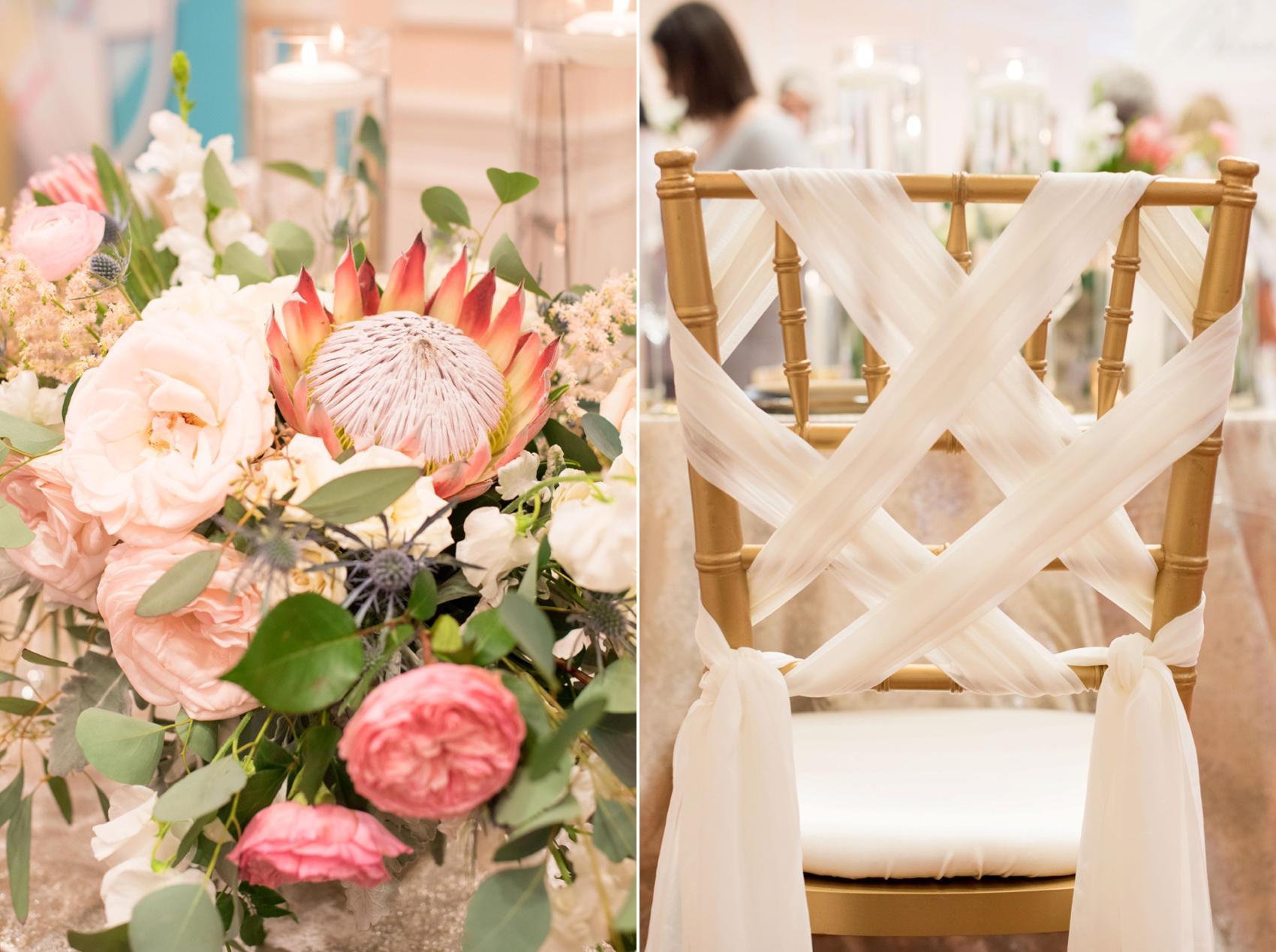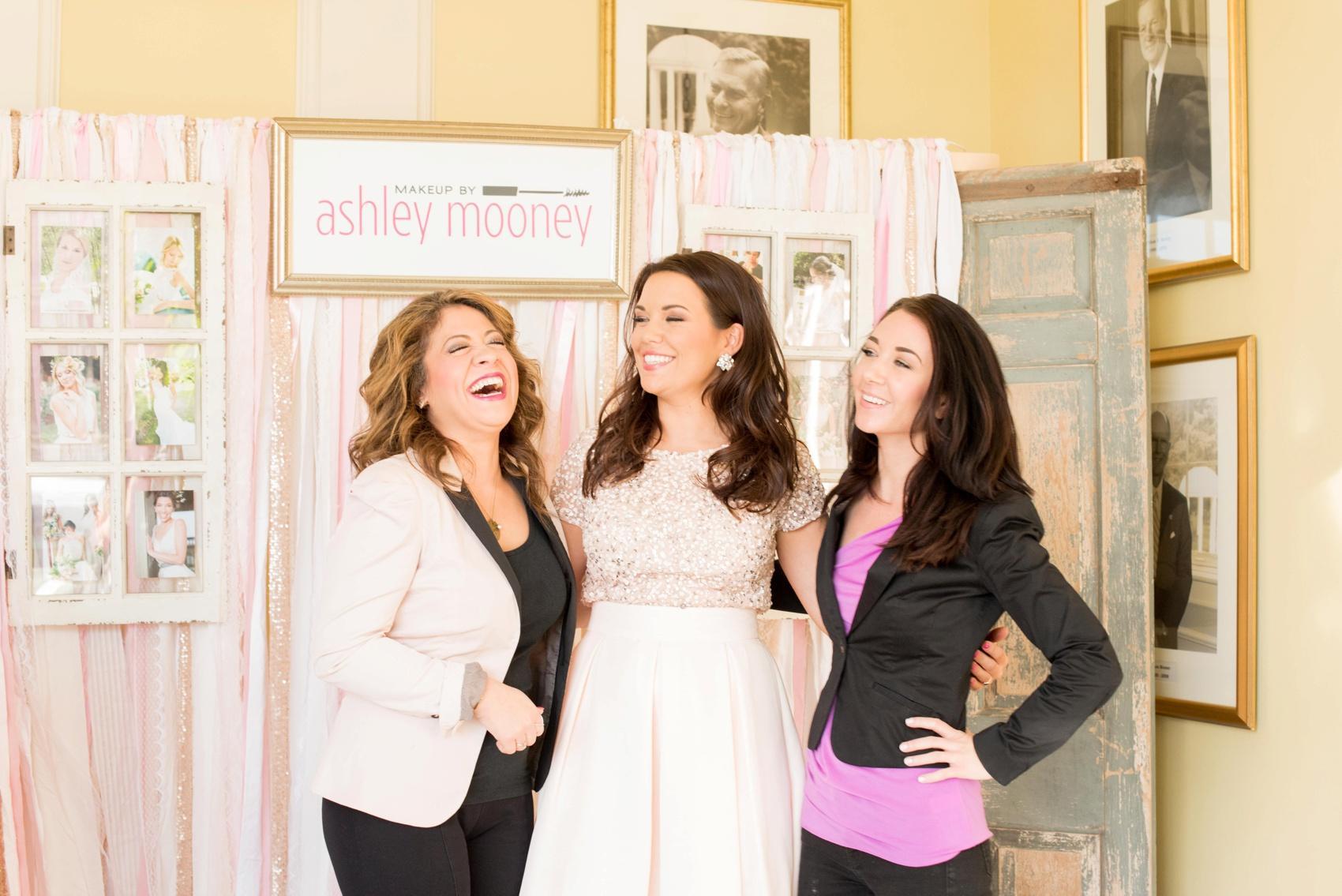 Another lady boss who just cracks me up is Ashley Mooney. I met her at last year's show and every time I see her I just love hearing her southern accent and seeing how she did her fabulous makeup. How could you not want to be around these beautiful ladies on your wedding day?!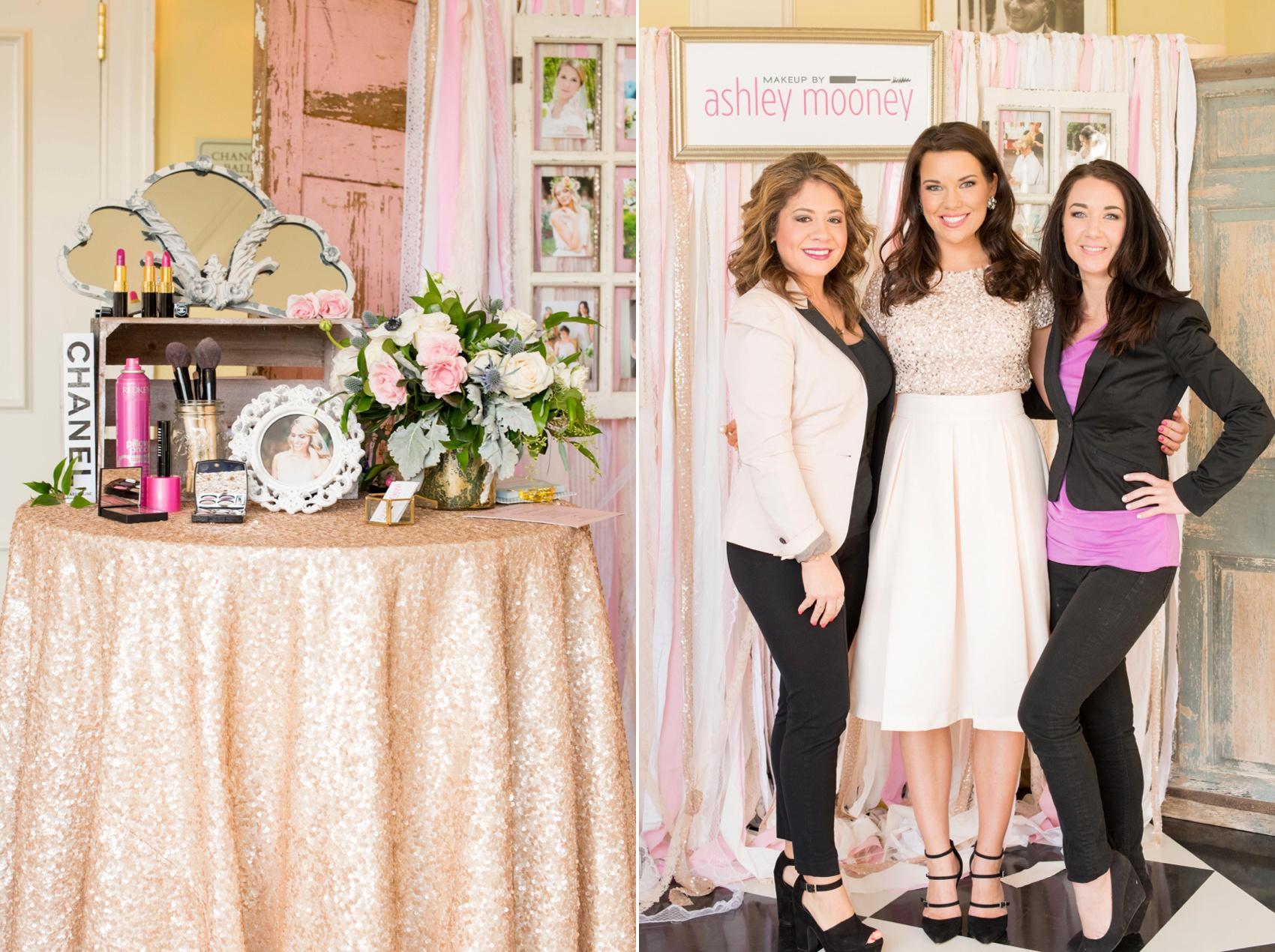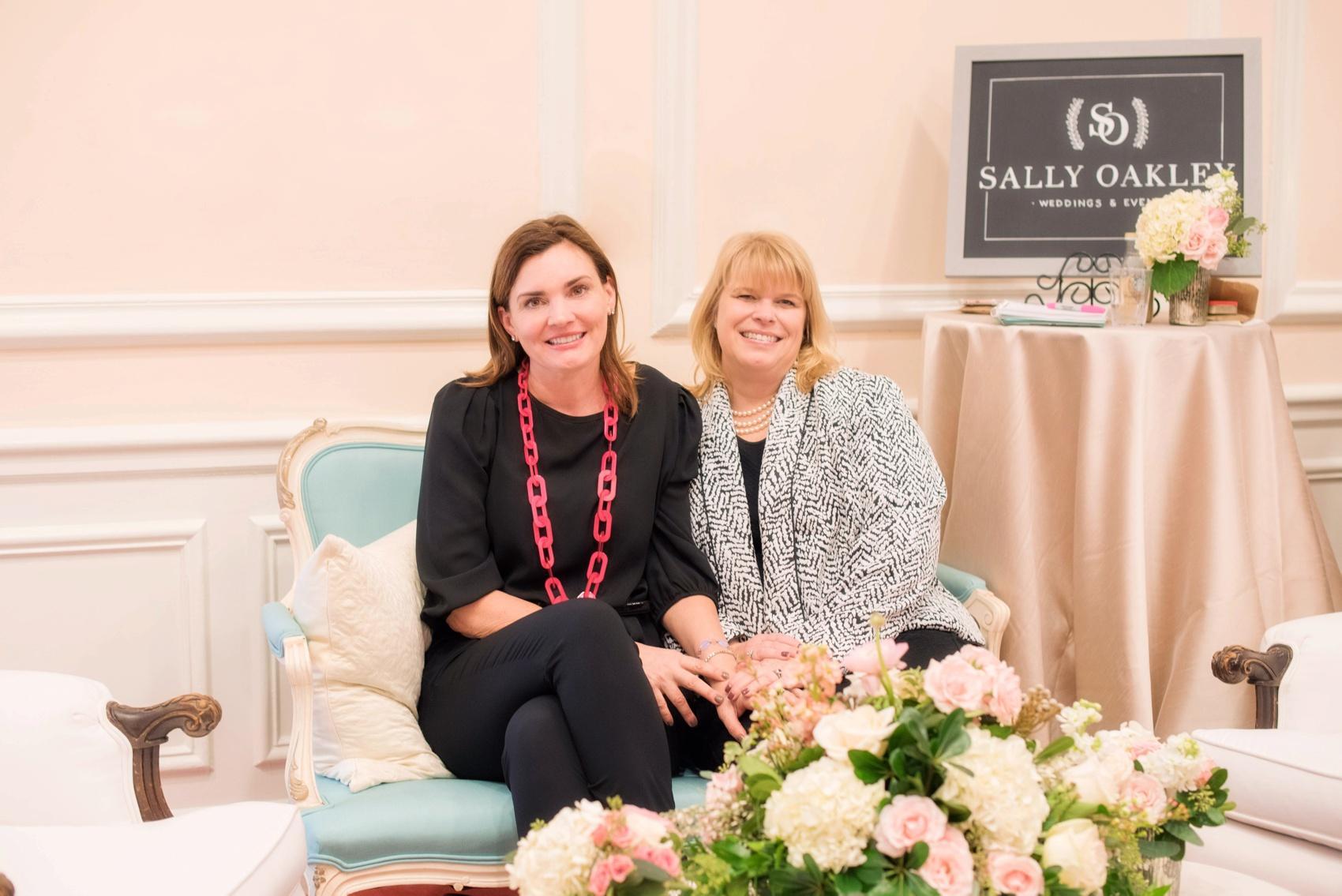 Sally and Kathy of Sally Oakley Weddings and Events were a duo I met recently and instantly liked. (See their open-house event here I snapped some photos of here!) They're go-getters and Sally's been a force in the industry for well over a decade.
I was super excited to taste Slice Pie Company! They're all over town, serving up slices of fresh, homemade pie at major restaurants. And it's delicious!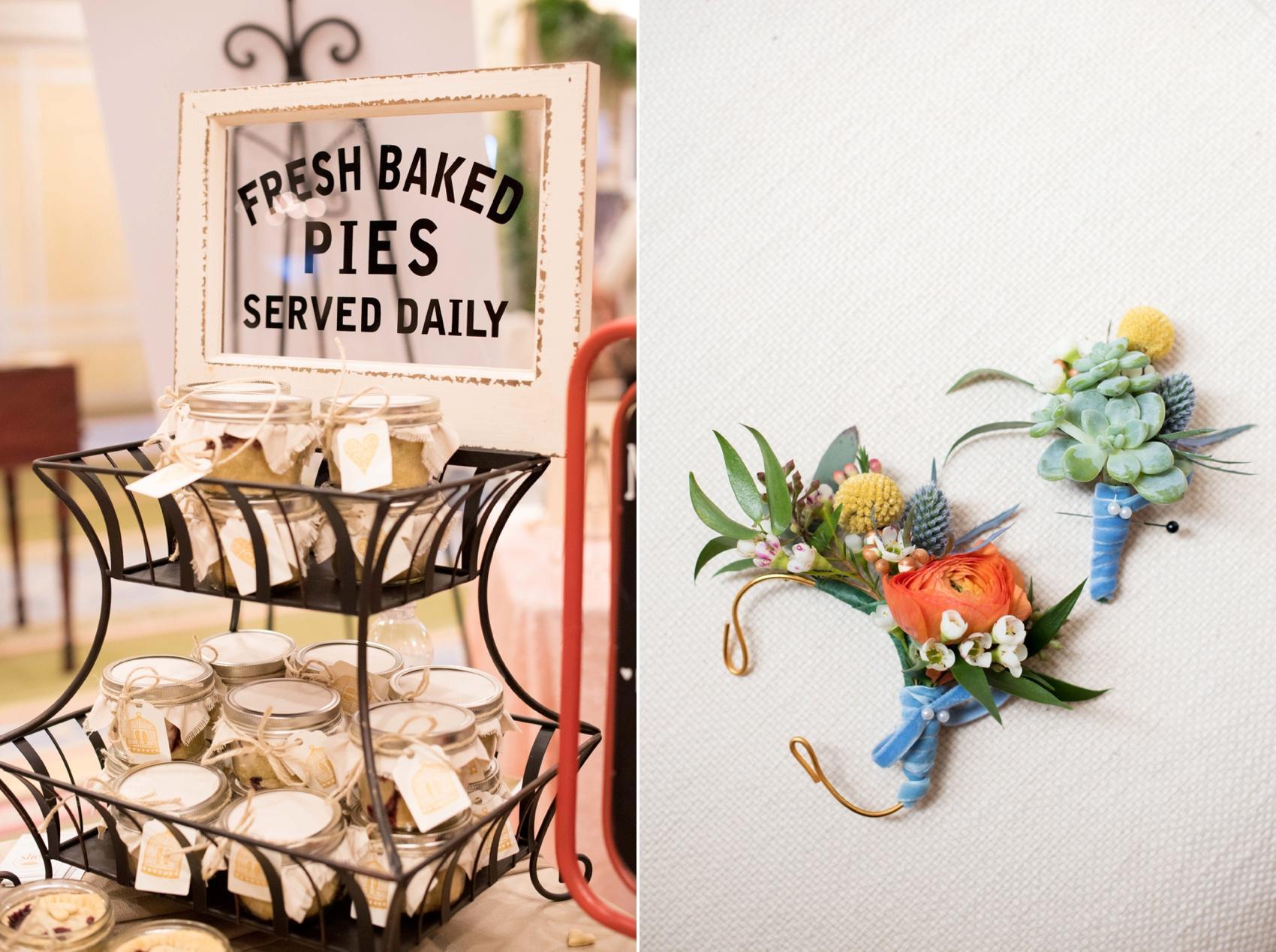 I hopped over to talk to Rachael back over at Tre Bella. I think my favorite of the four is the pink with black and white striped ribbon. What do you think?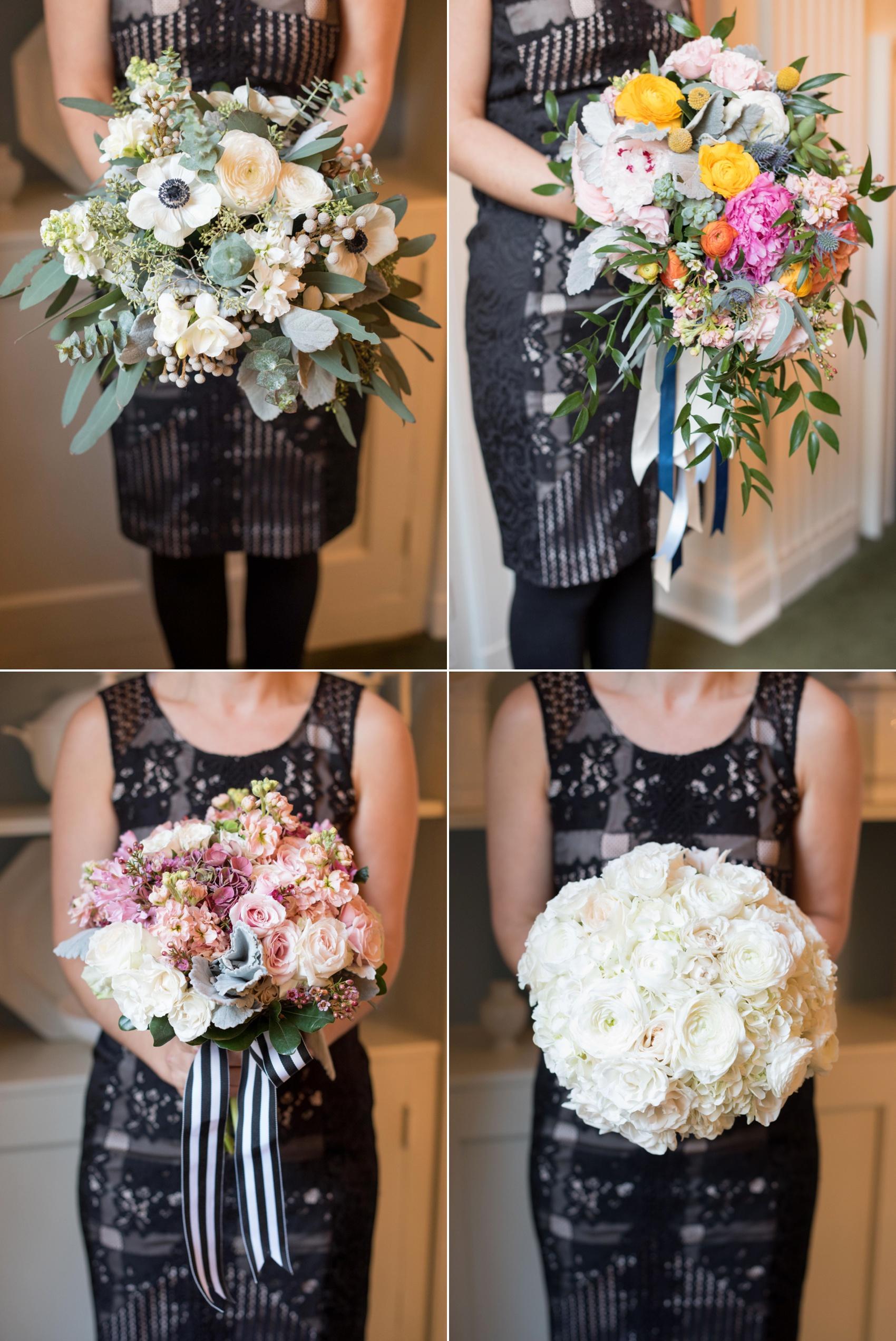 My final stop was the smaller courtyard that Sally Oakley, AB Chalk Designs, Paisley and Jade and Eclectic Sage teamed up to create. They had wonderrul accent furniture at the "altar" accented by a pretty hanging chandelier, with old church pews and lush velvet chairs with throw pillows as the seating. I loved the ribbons hanging from the tree branches.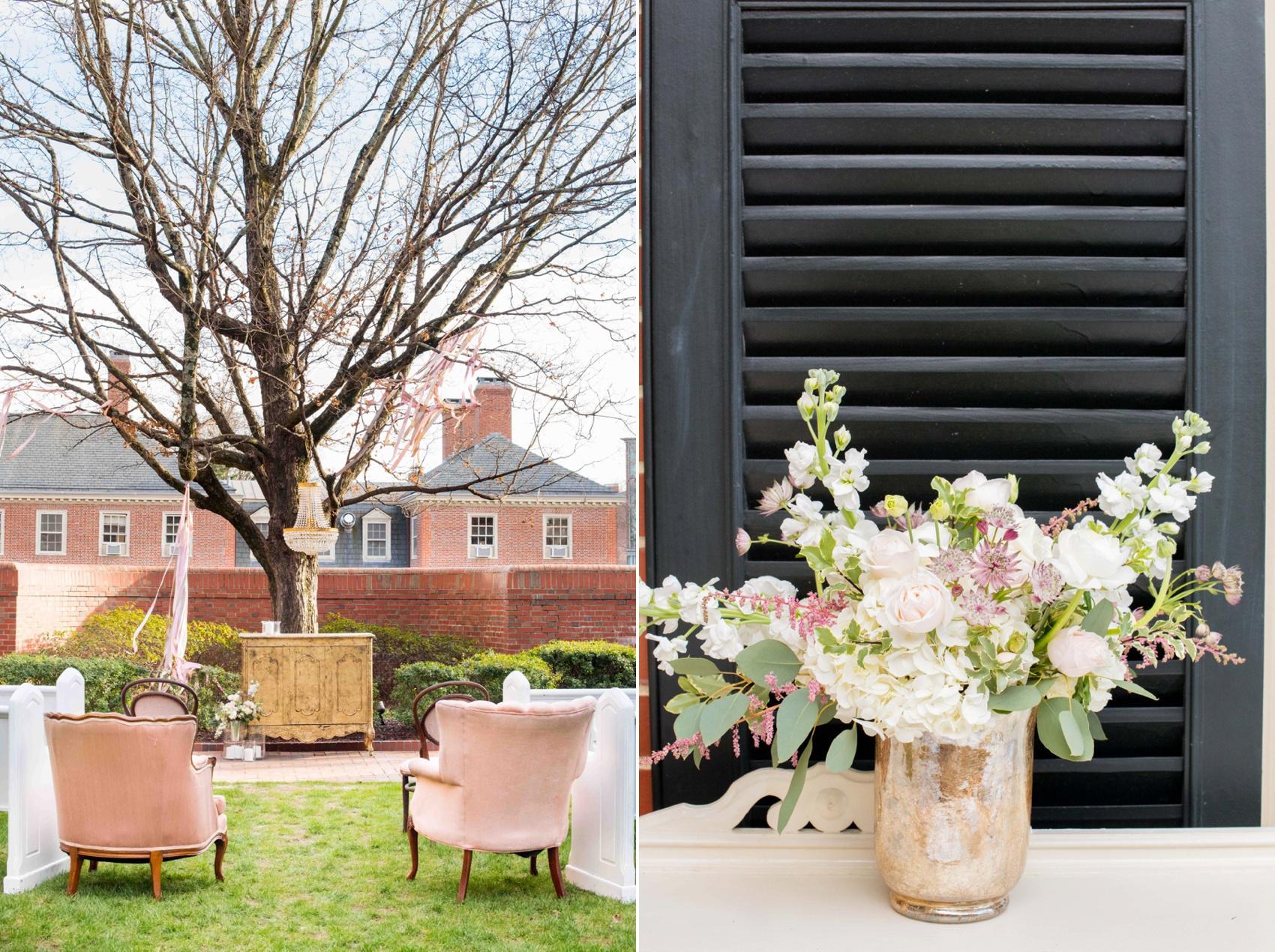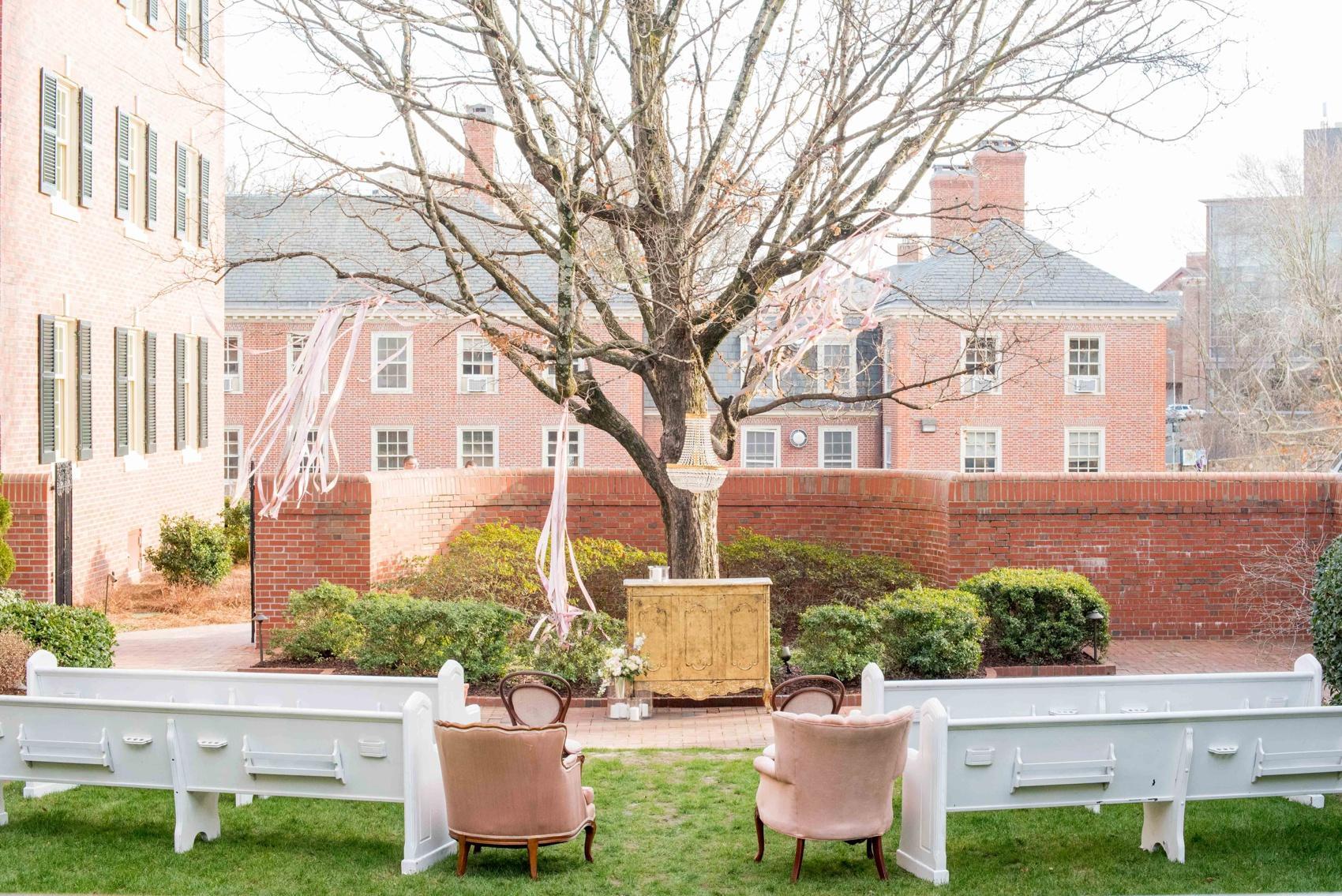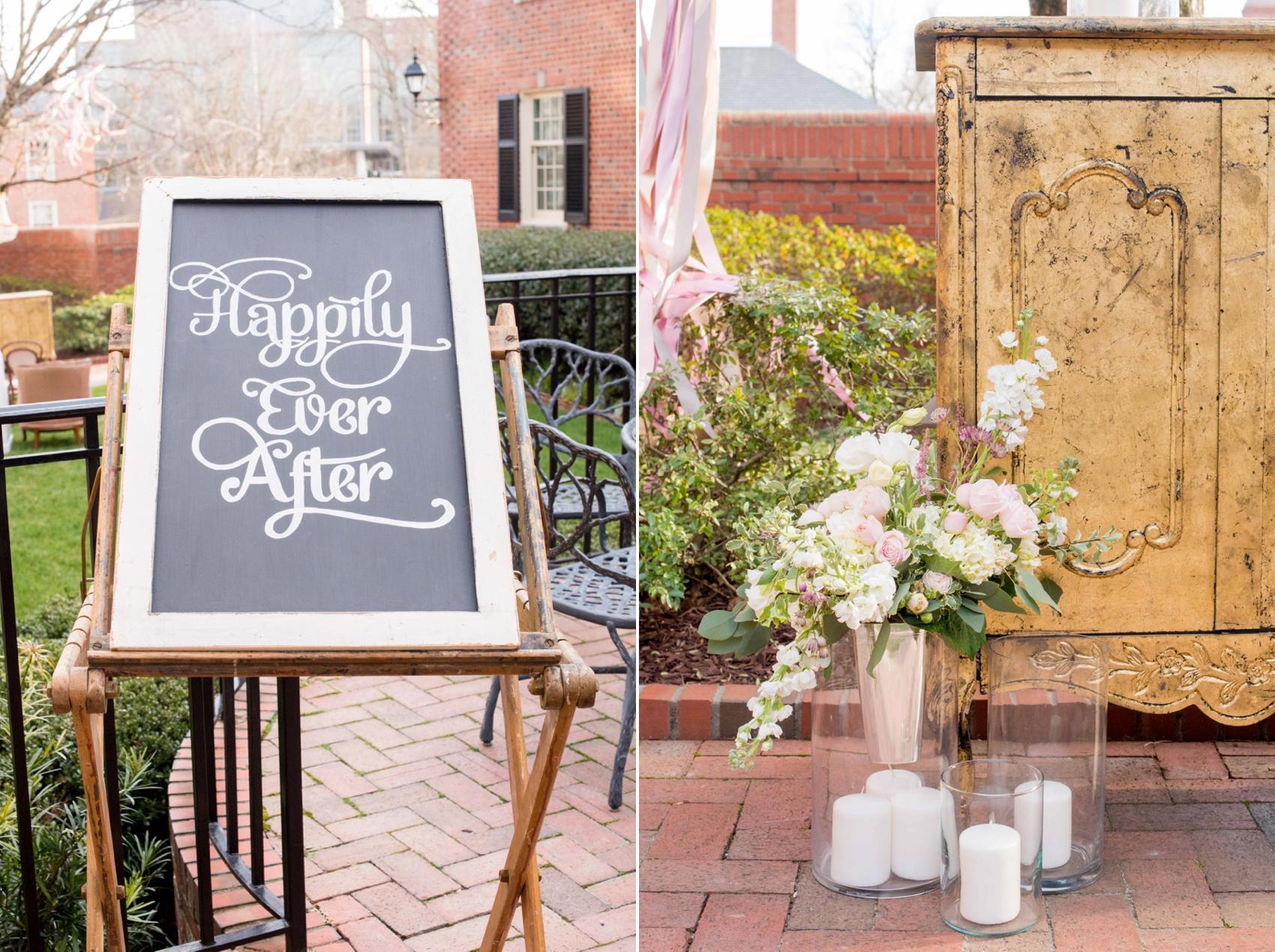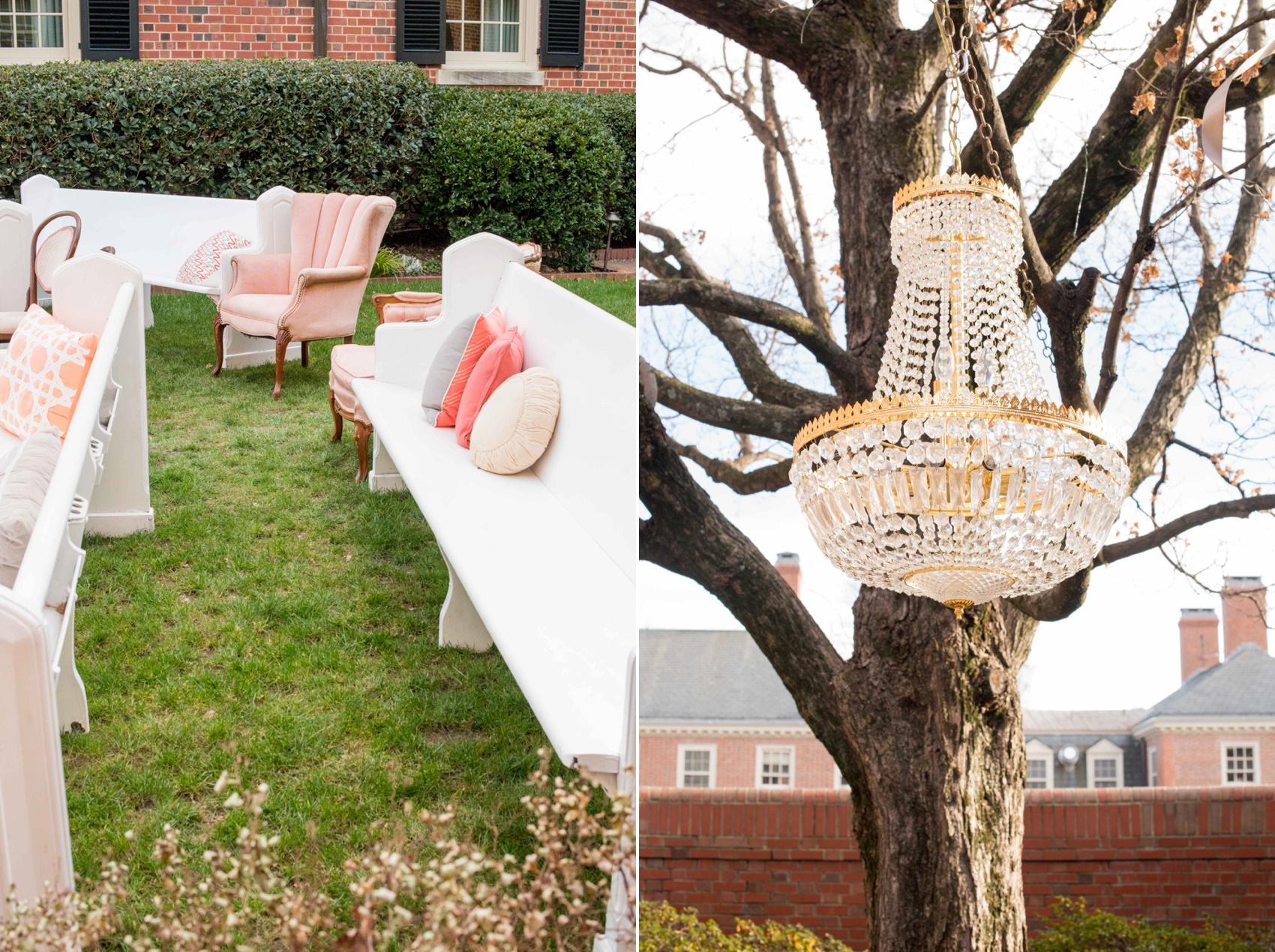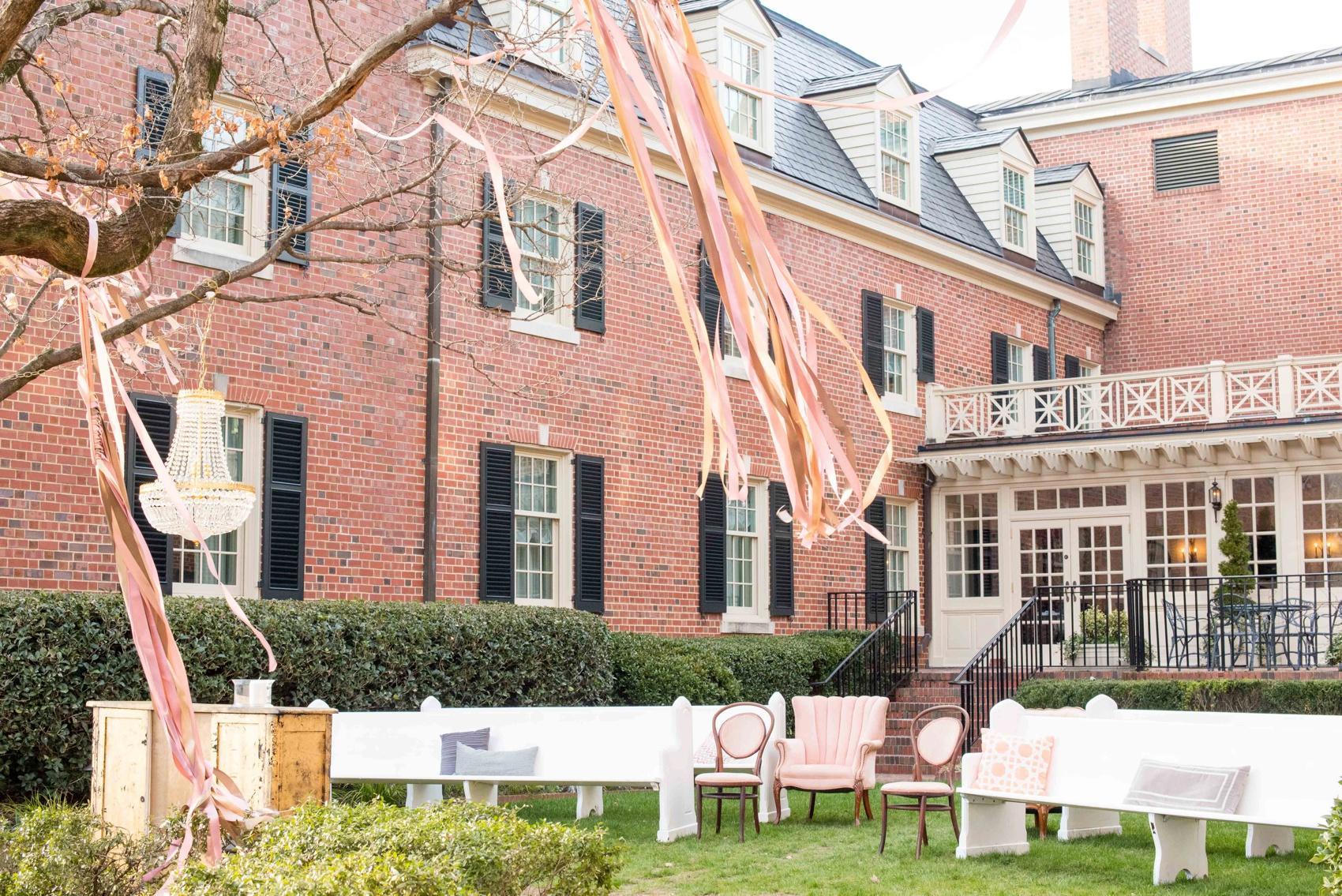 The event was beautiful and I was so happy to have visited! It's great to see the collaboration of so many great vendors for such a fantastic event.
Don't forget to check out Facebook and Instagram for more.
Happy Monday!