Recalling Erica and Daniel's Memorial Day Weekend wedding brings thoughts of tradition, family, happiness and beauty. To be a witness to the day they started this new chapter of their lives was to experience an energy and coming together of two wonderful people who have the utmost devotion in their faith, family and friends, and importantly each other.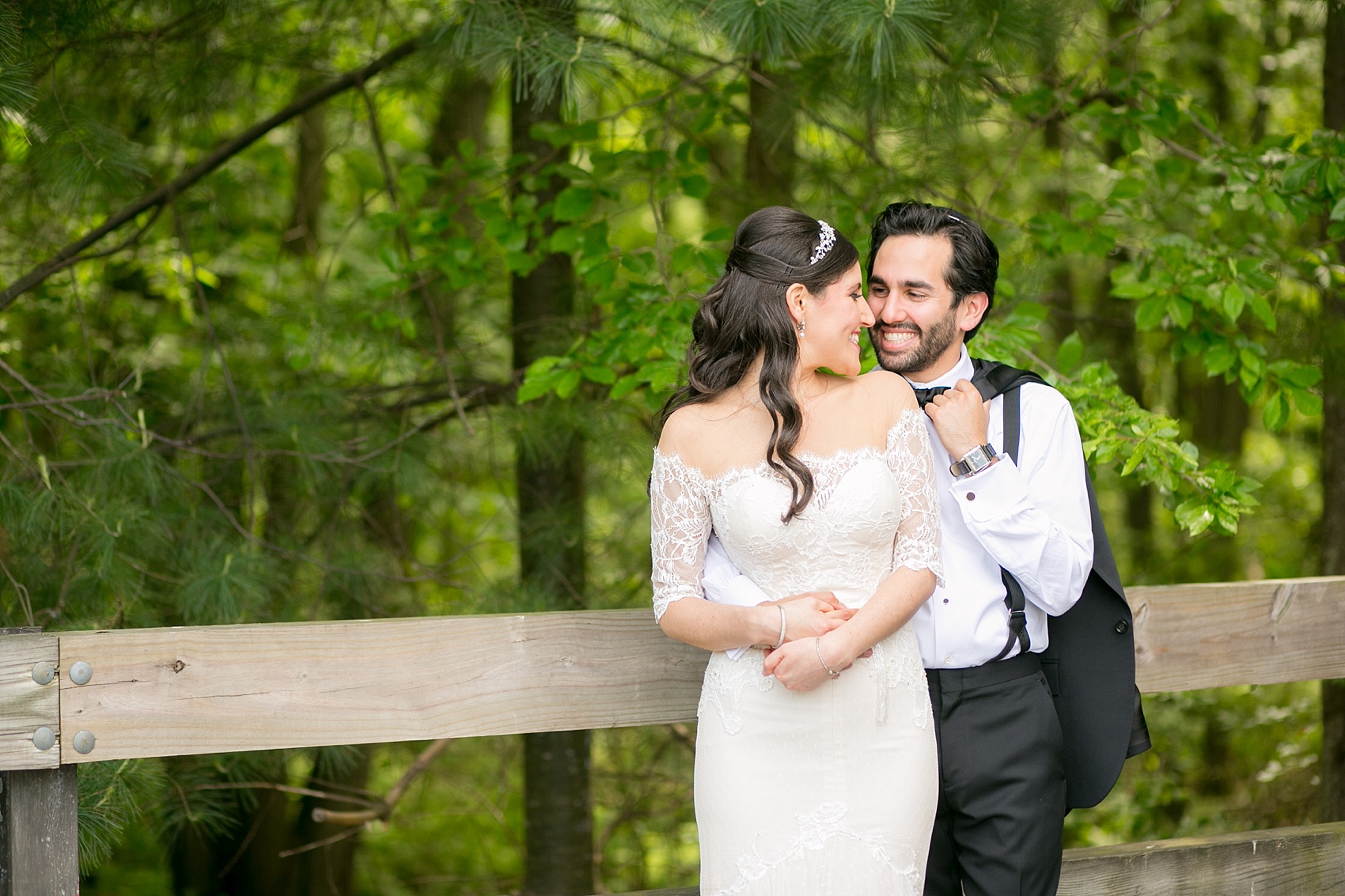 They met a party and decided to commit themselves despite an overall long distance relationship between Erica's career in NYC as a nutritionist and Daniel's studies to be a doctor in the Maryland and DC metro area. When I asked Erica what they enjoyed most about their honeymoon to Spain (which they just returned from!) she said it was most special to spend so much uninterrupted time with each other. (And then my heart melted.) Their wedding photos look back on the day that started their wonderful journey as husband and wife.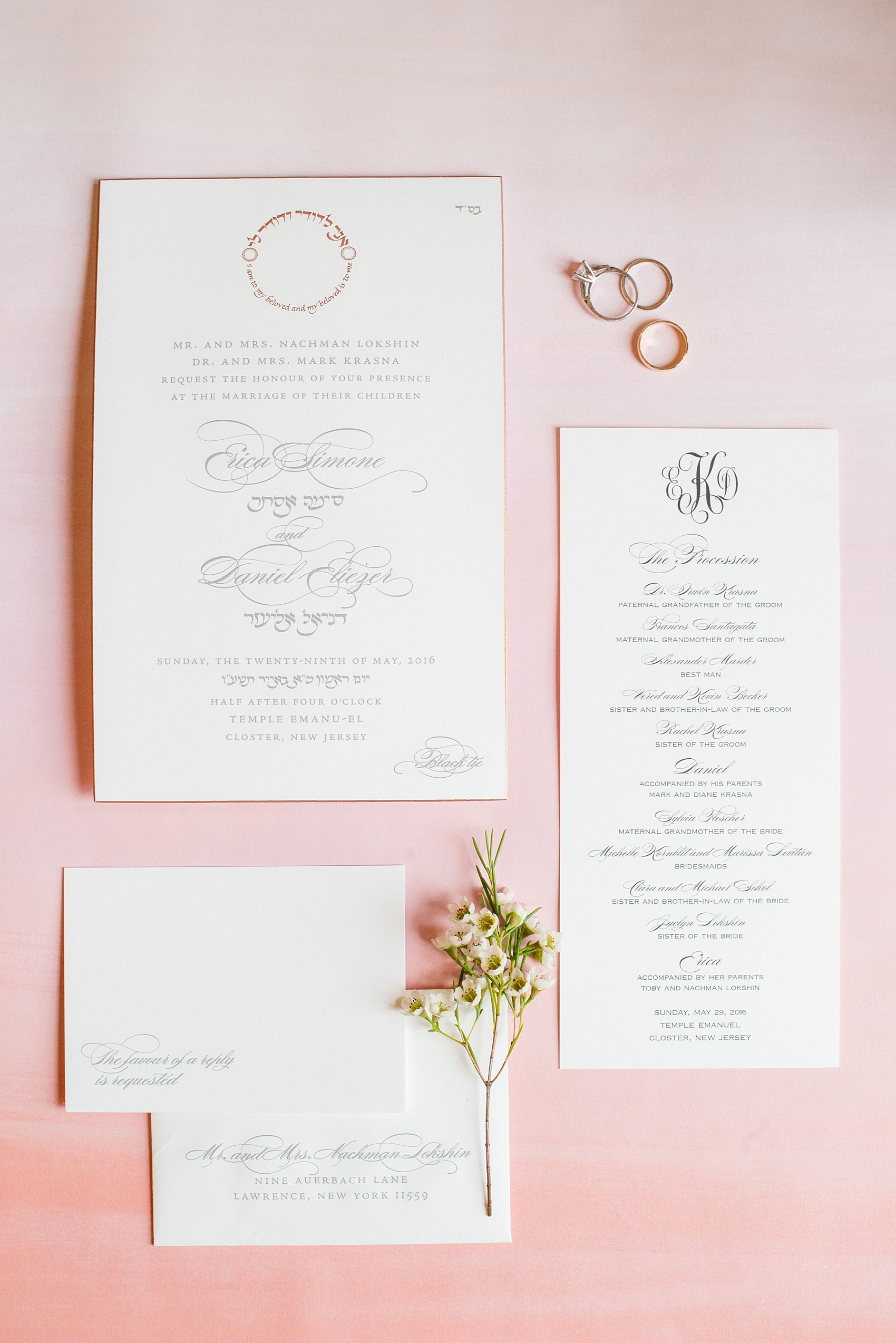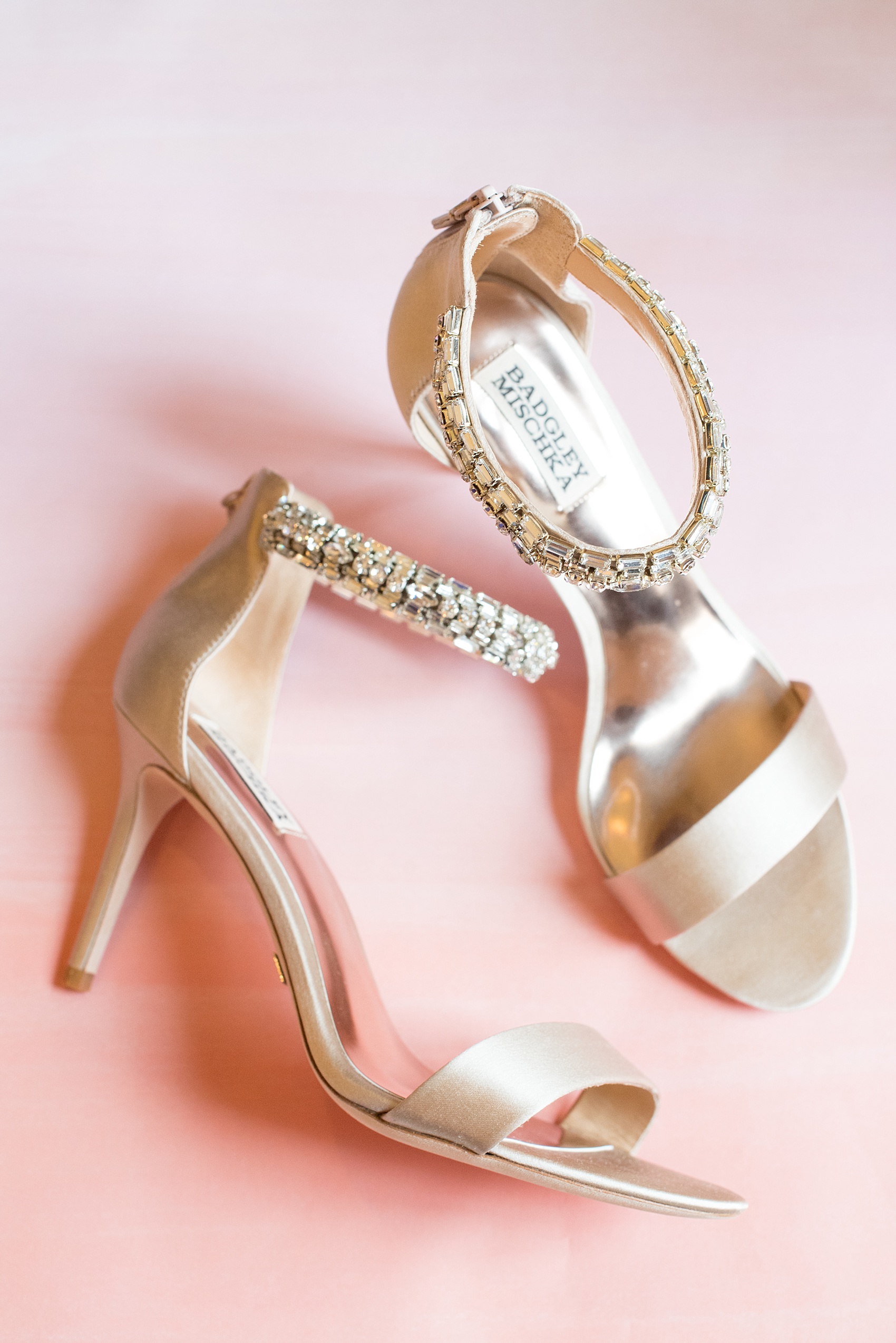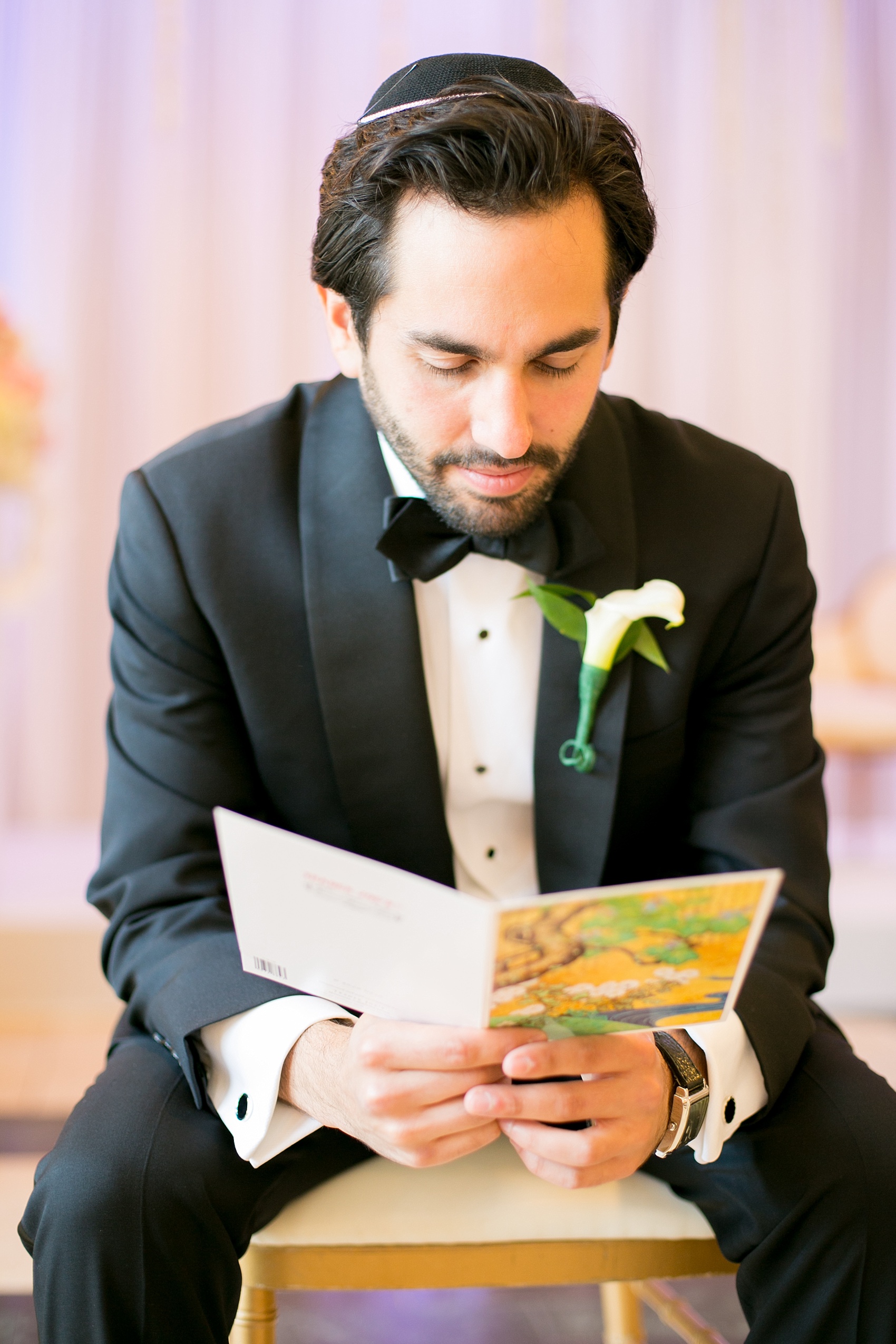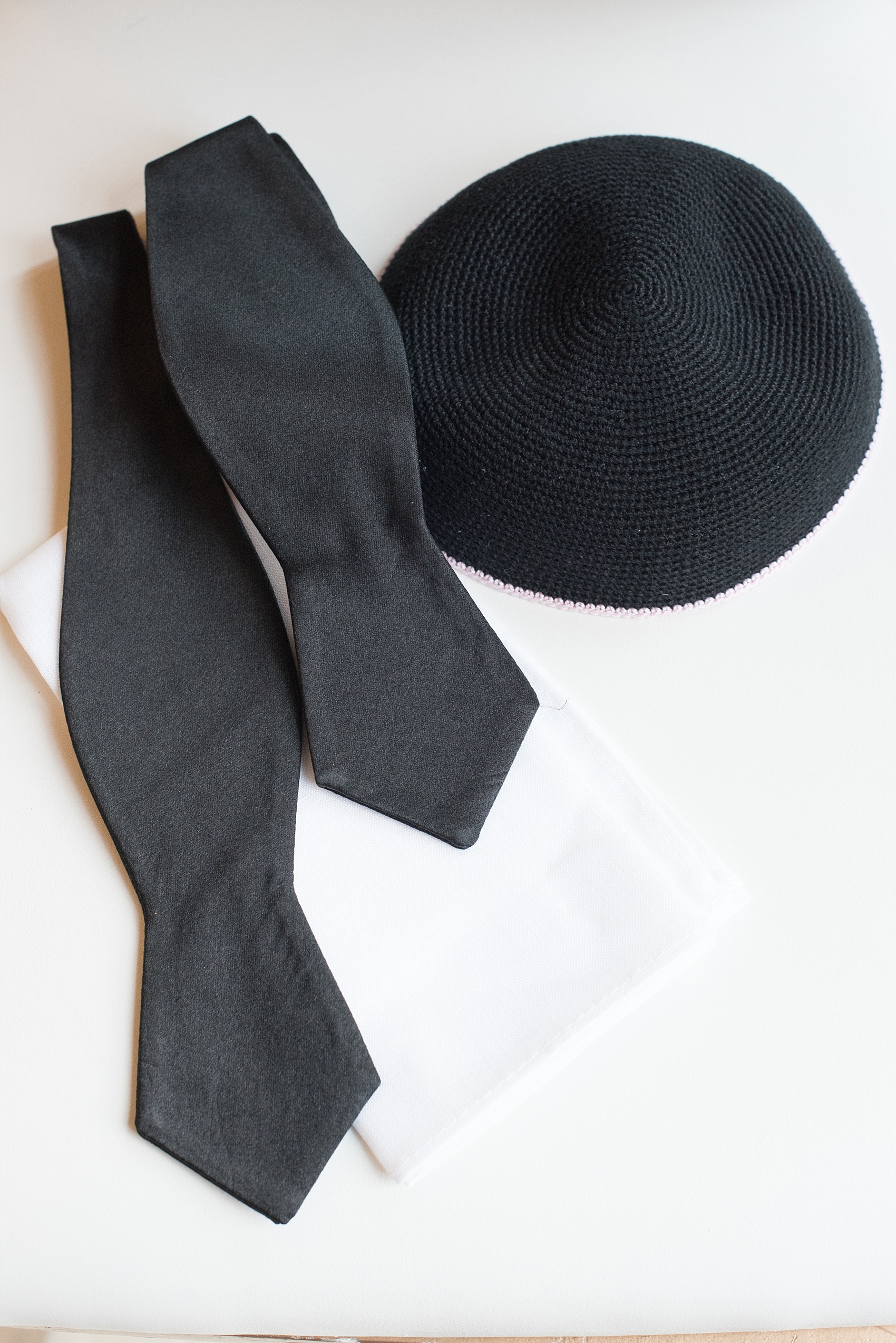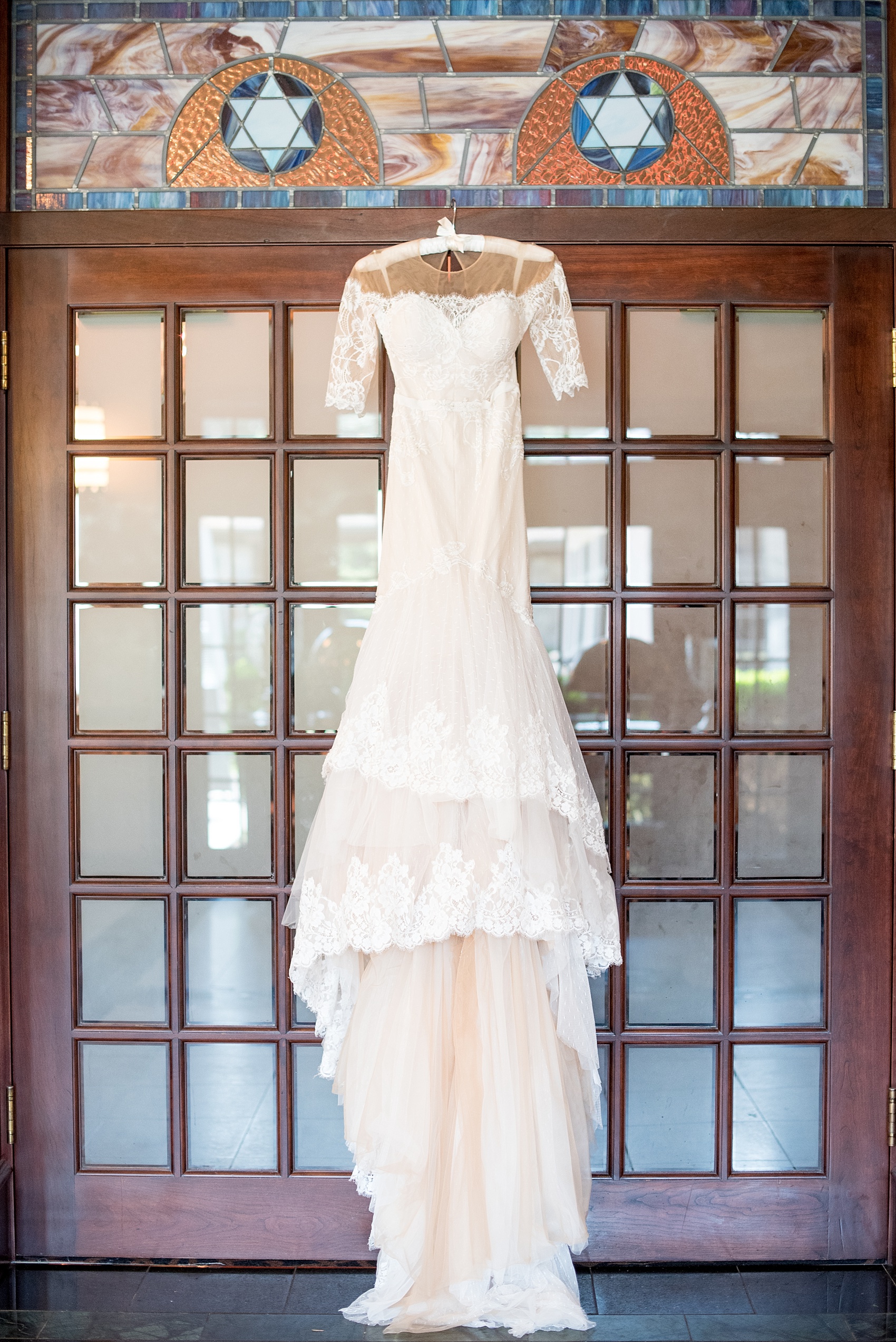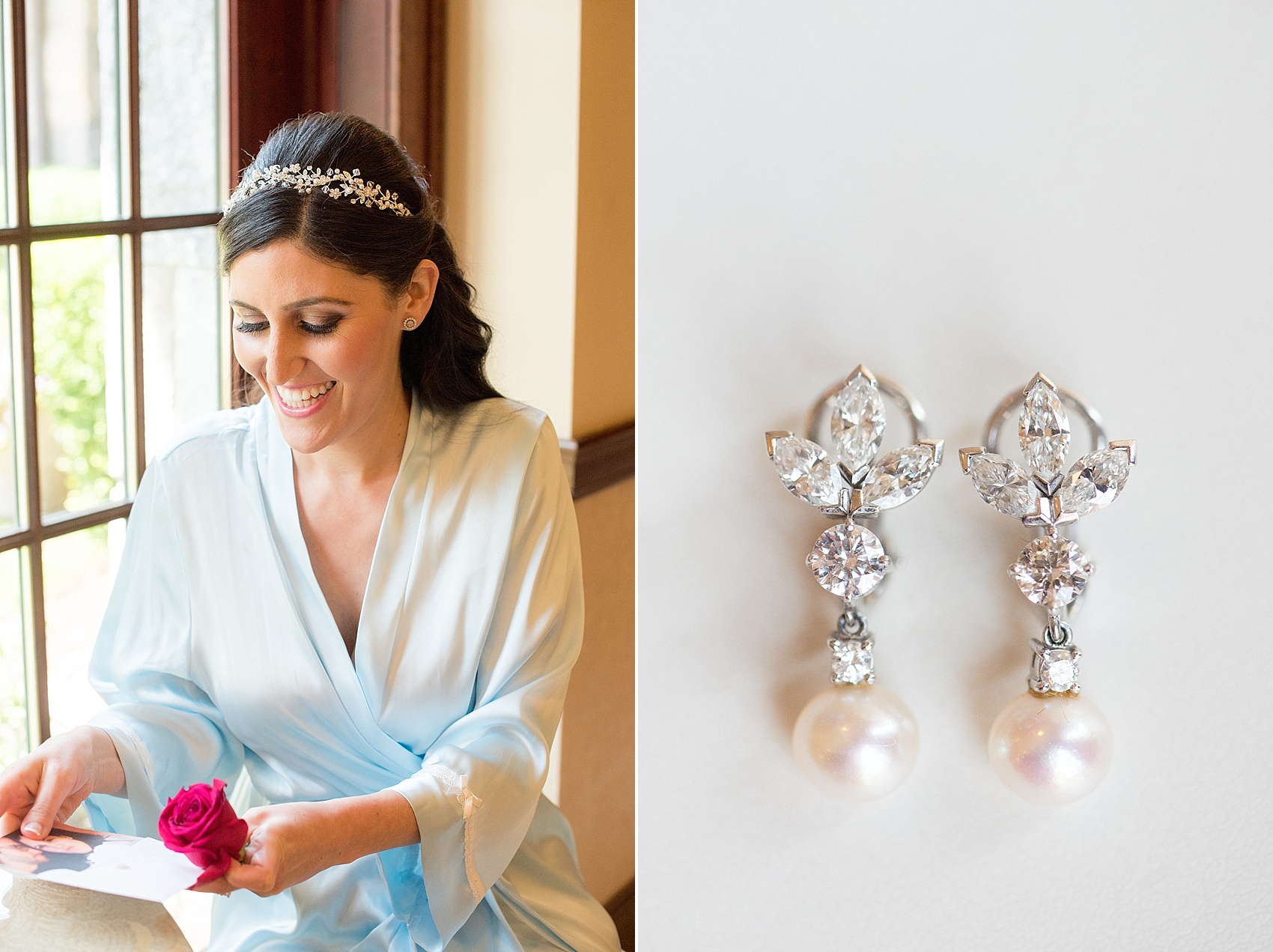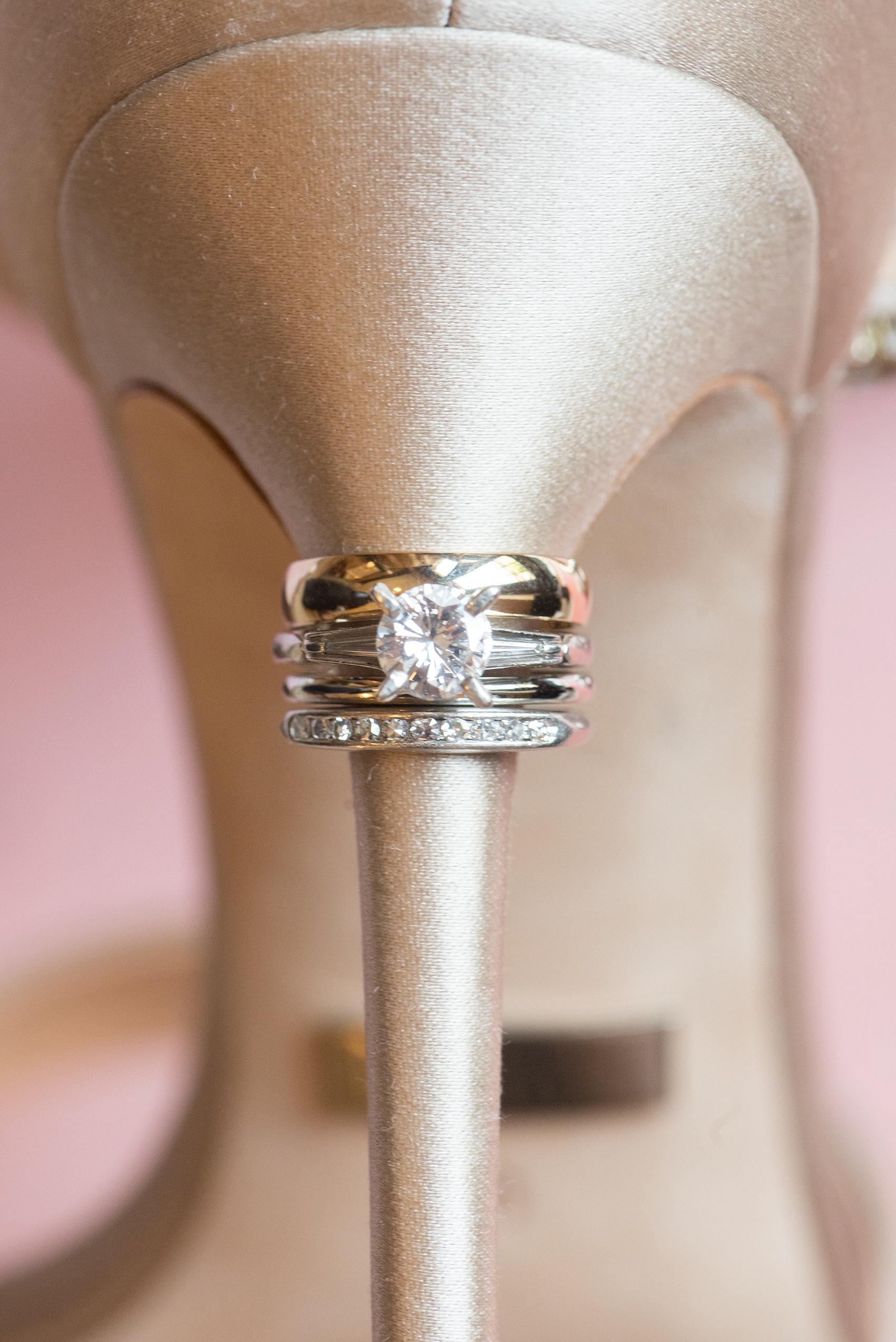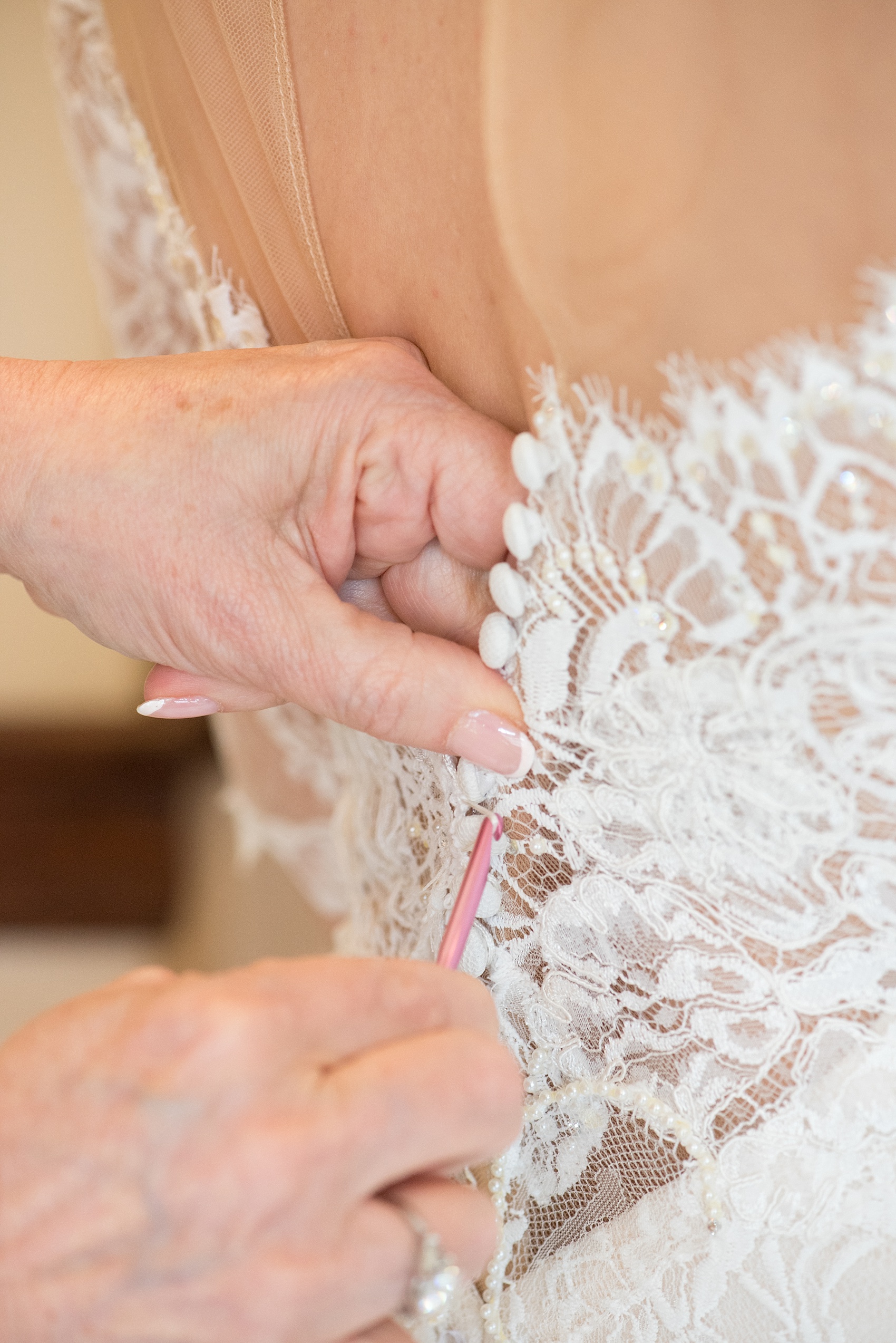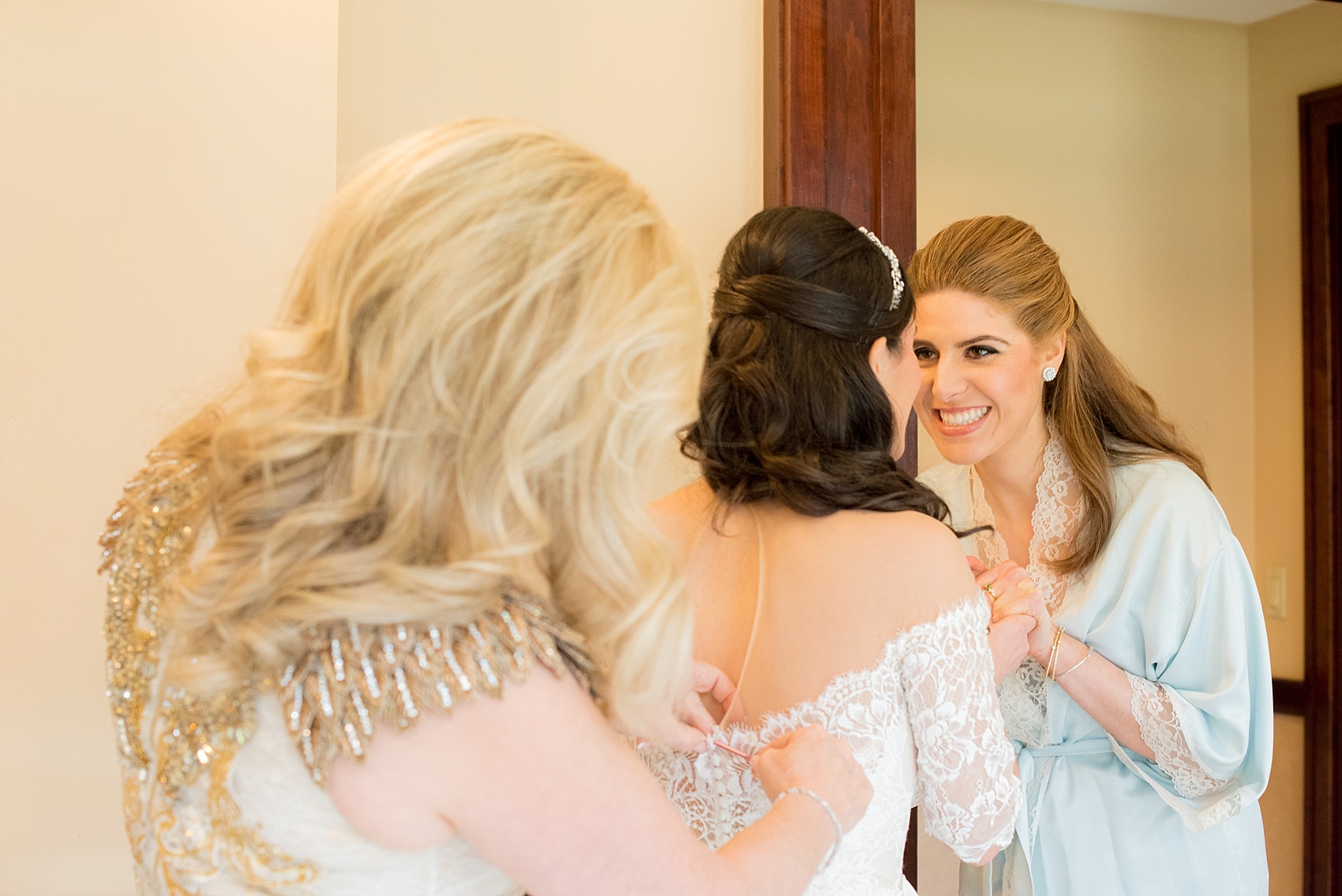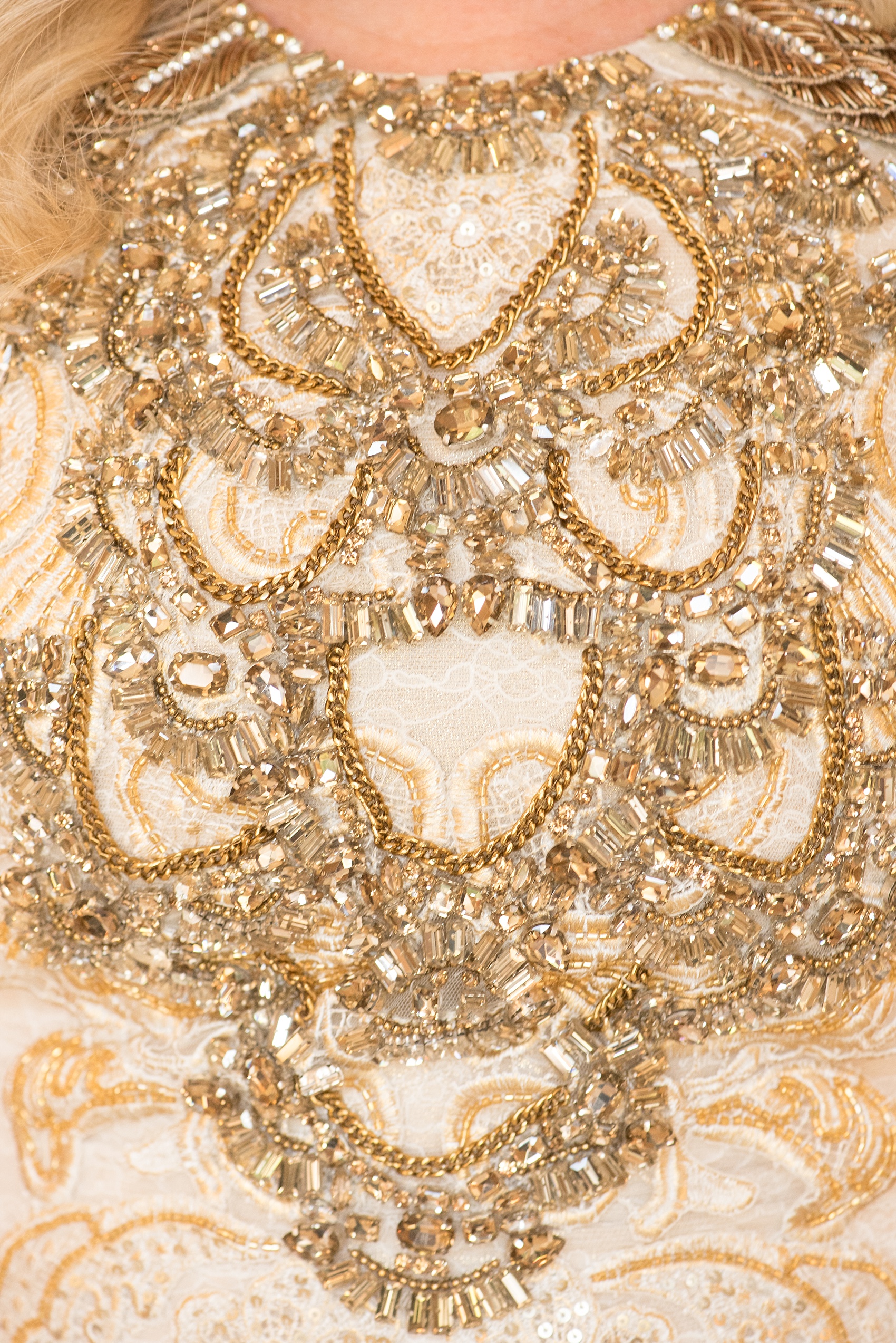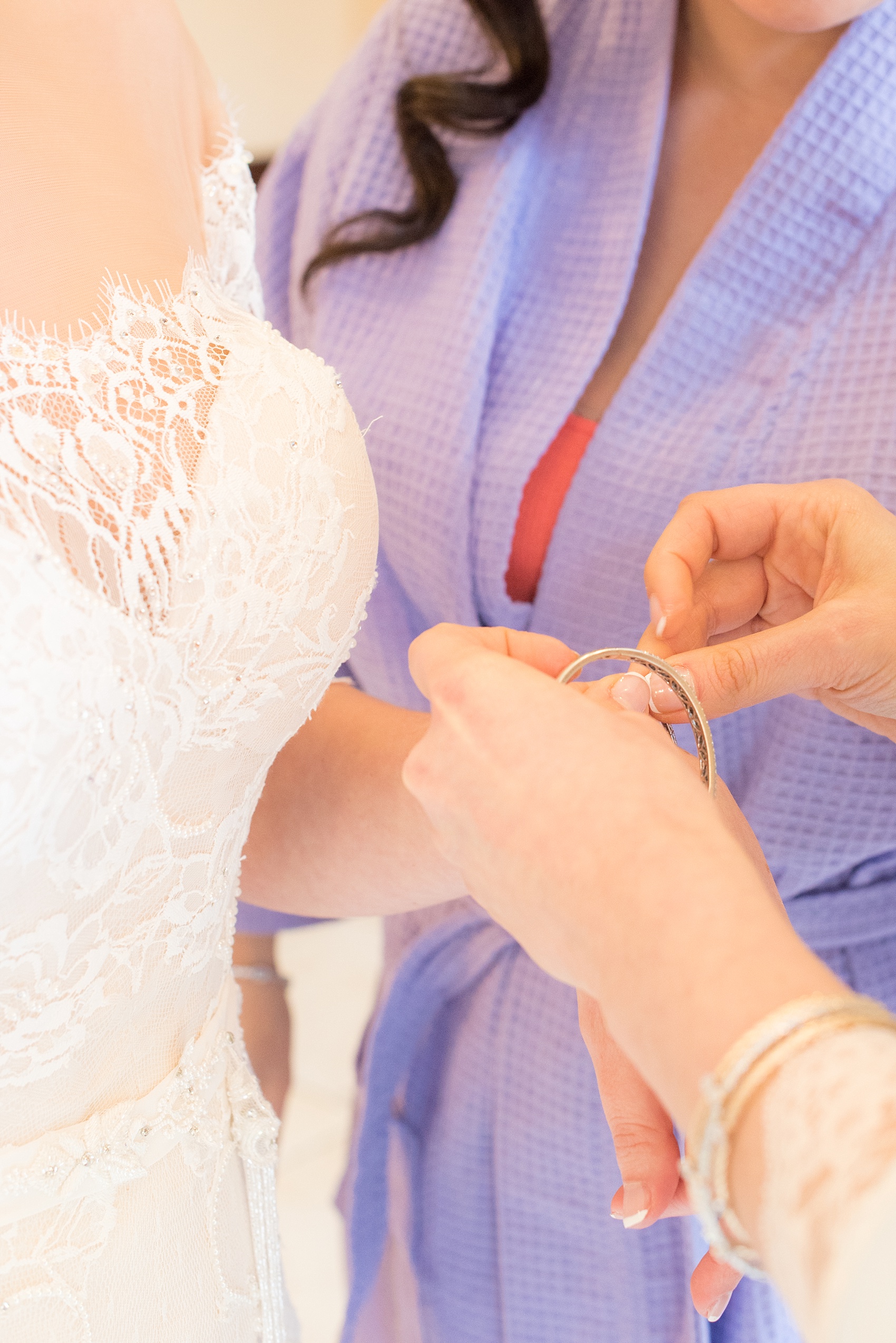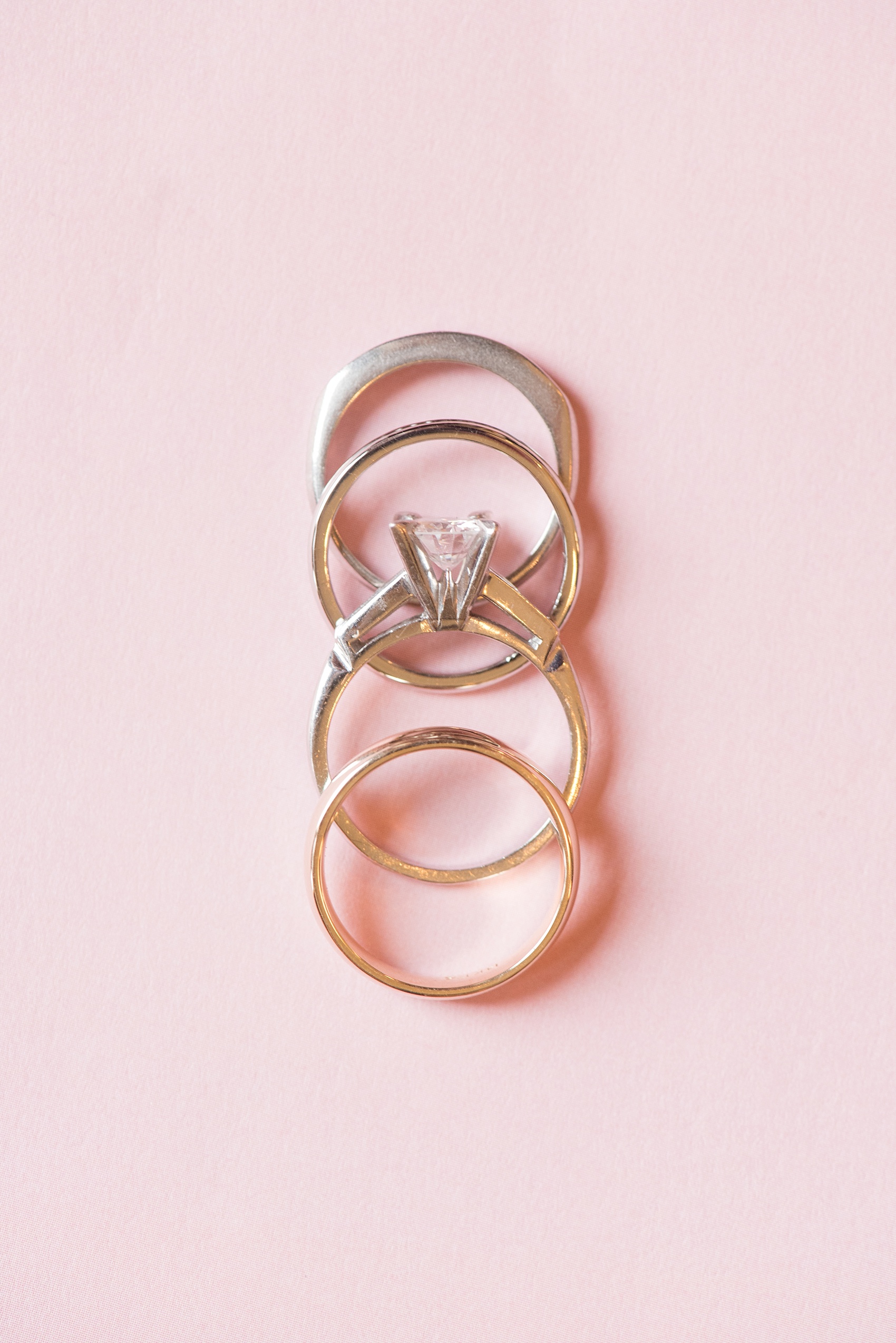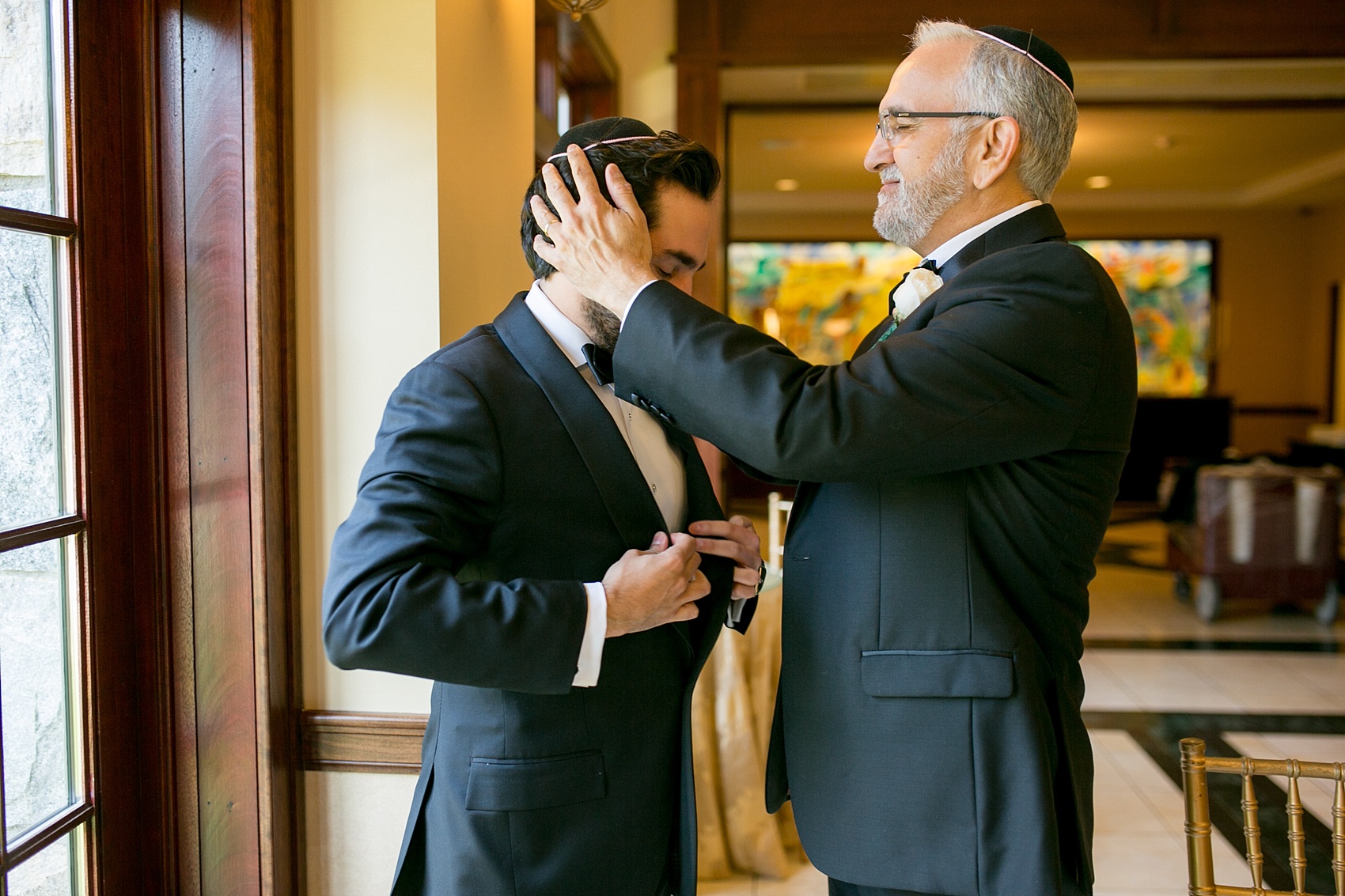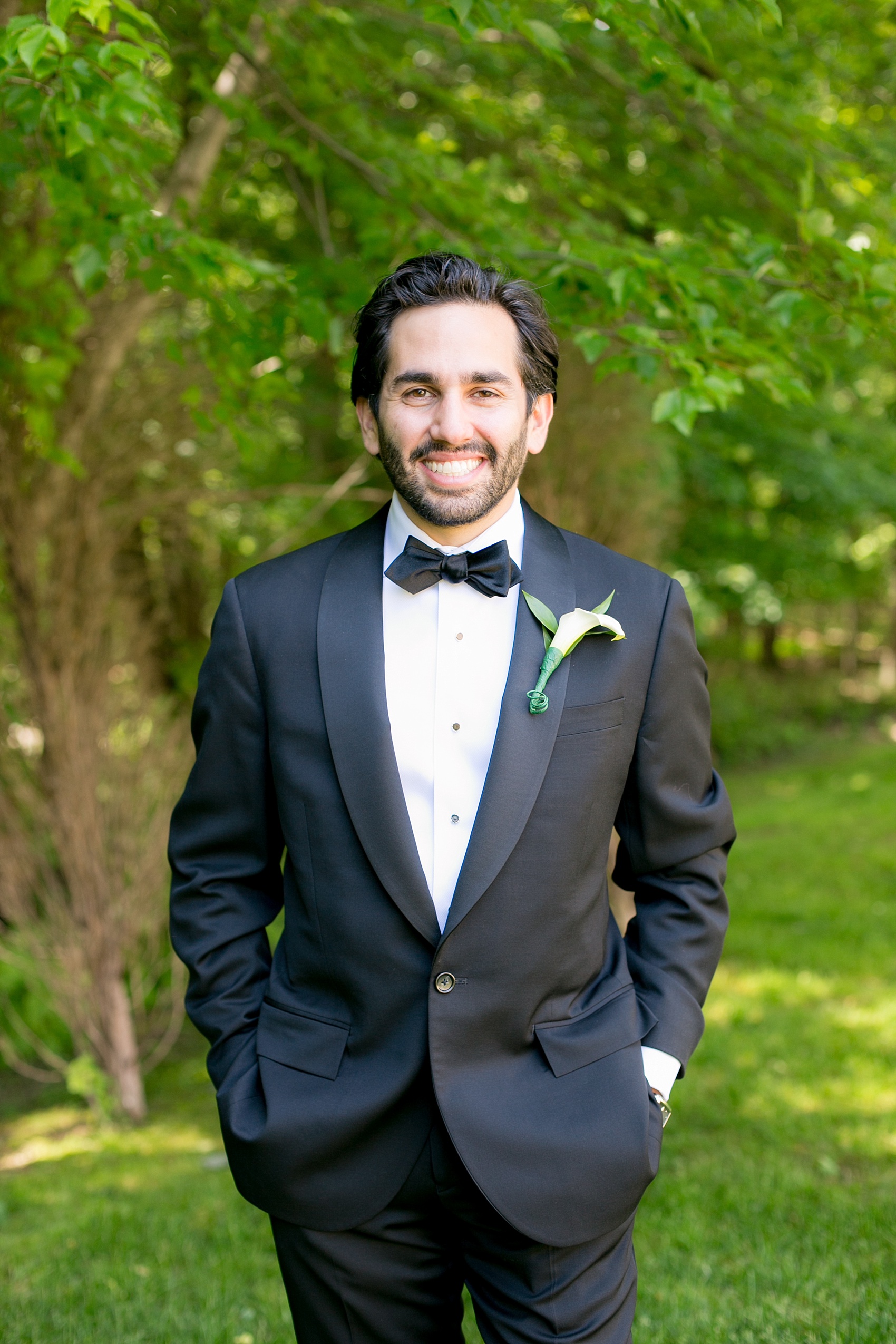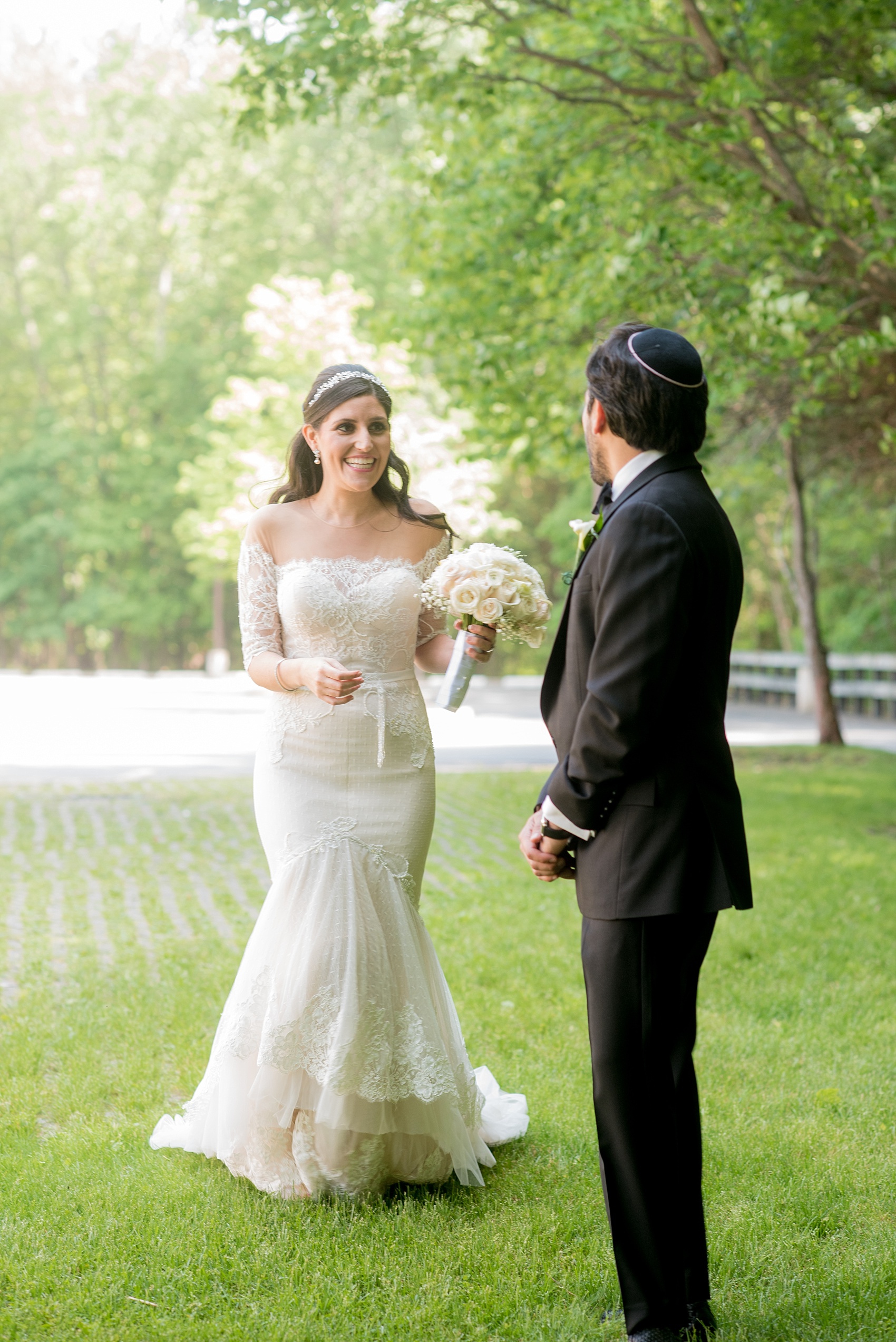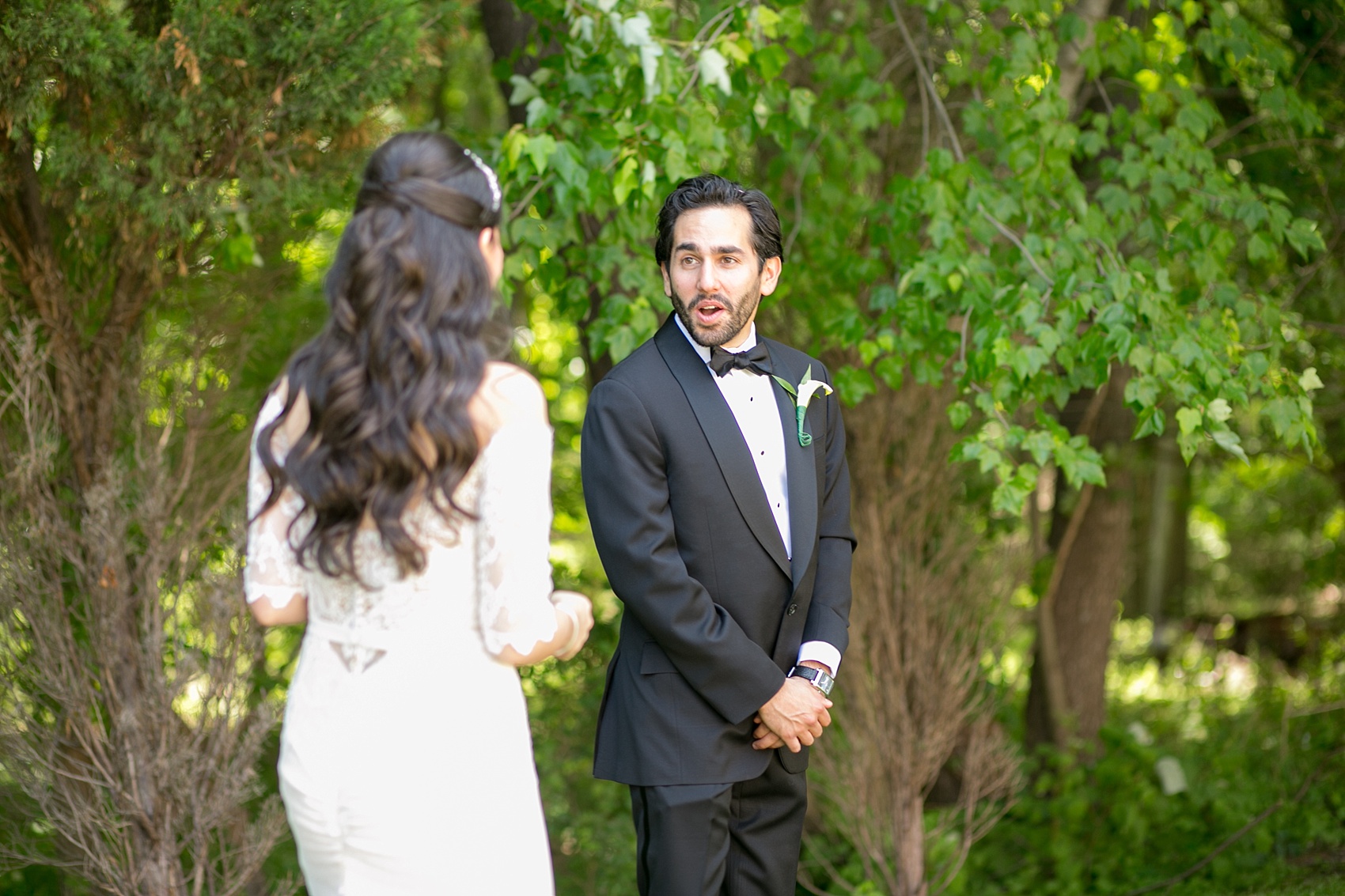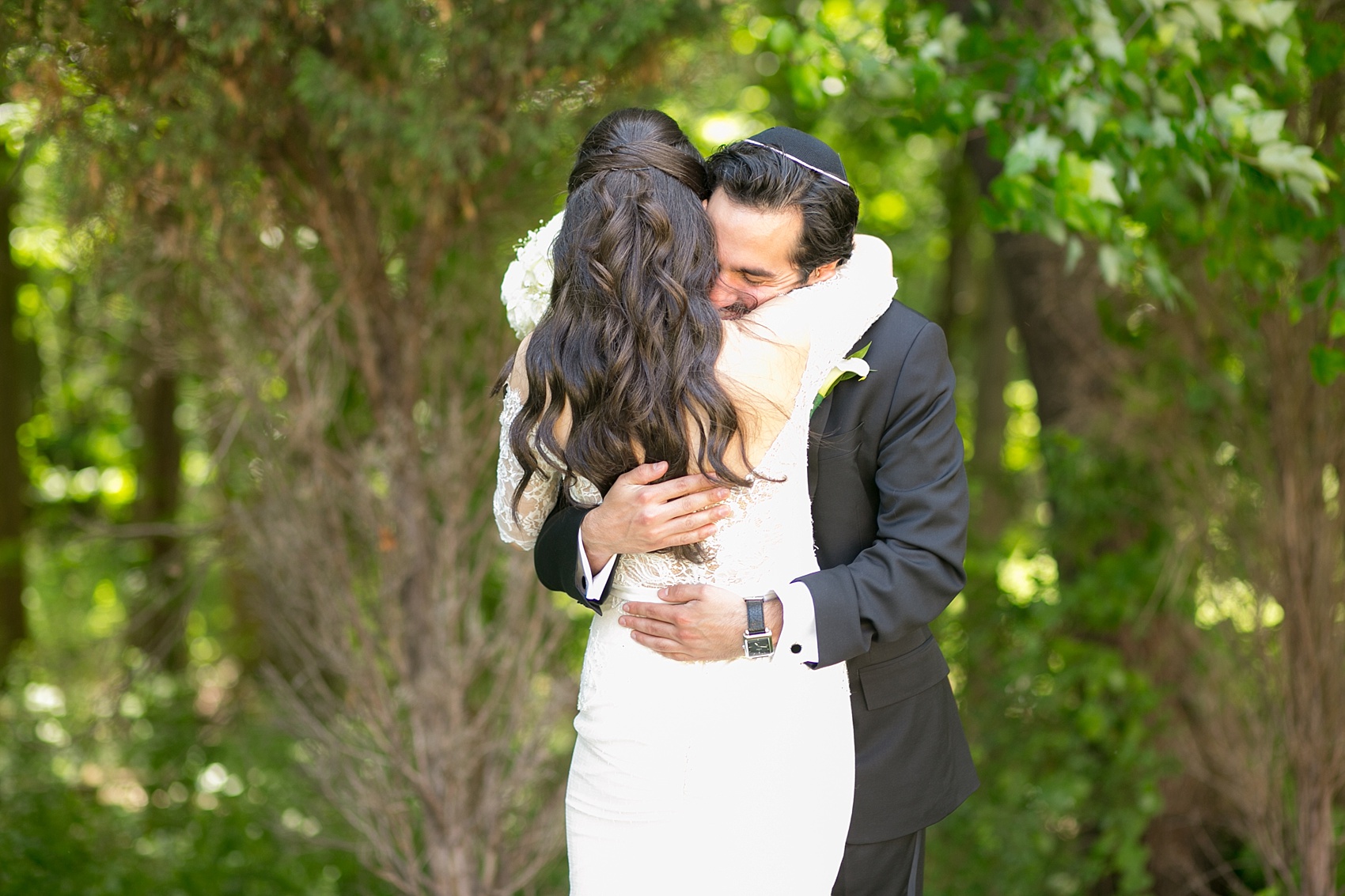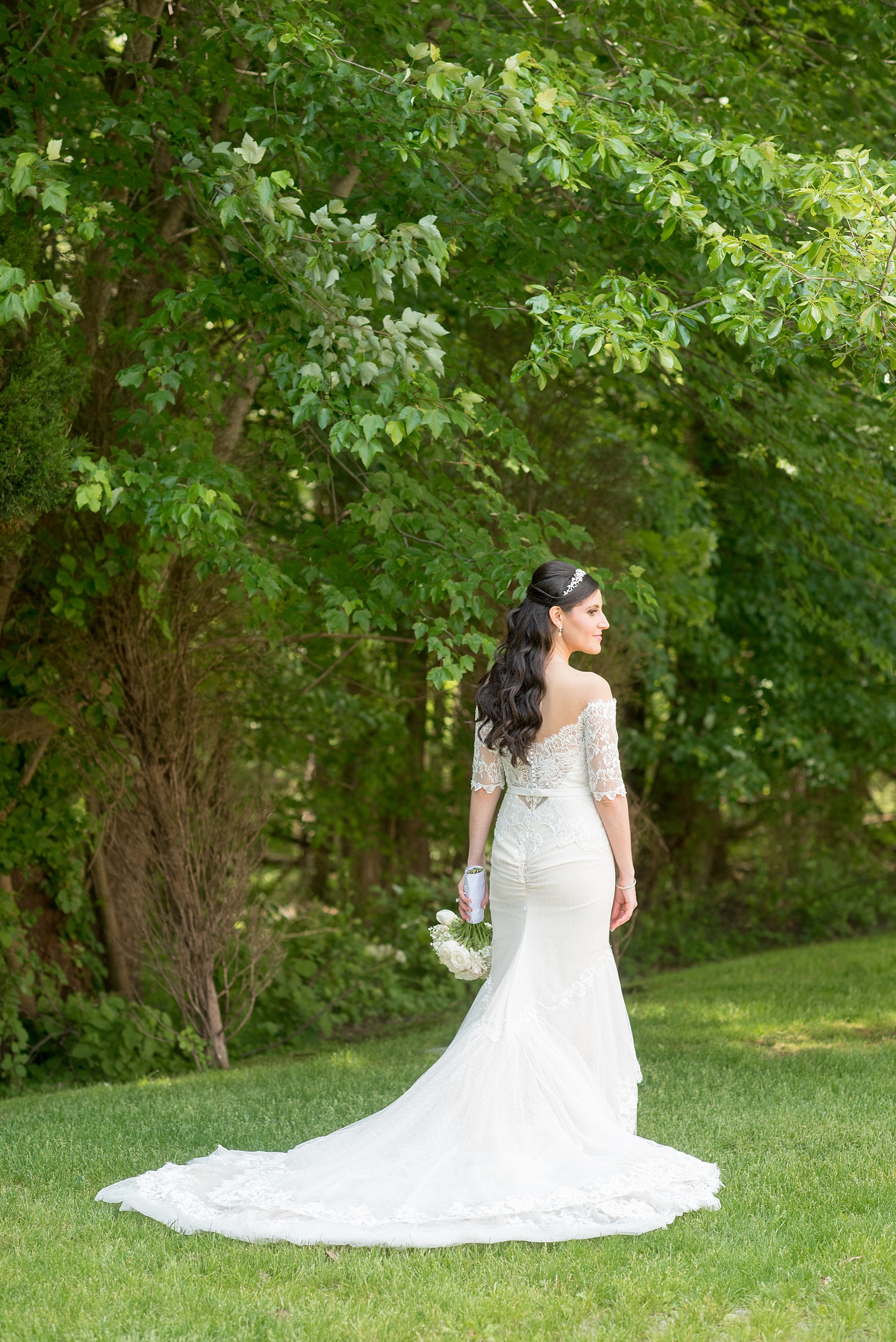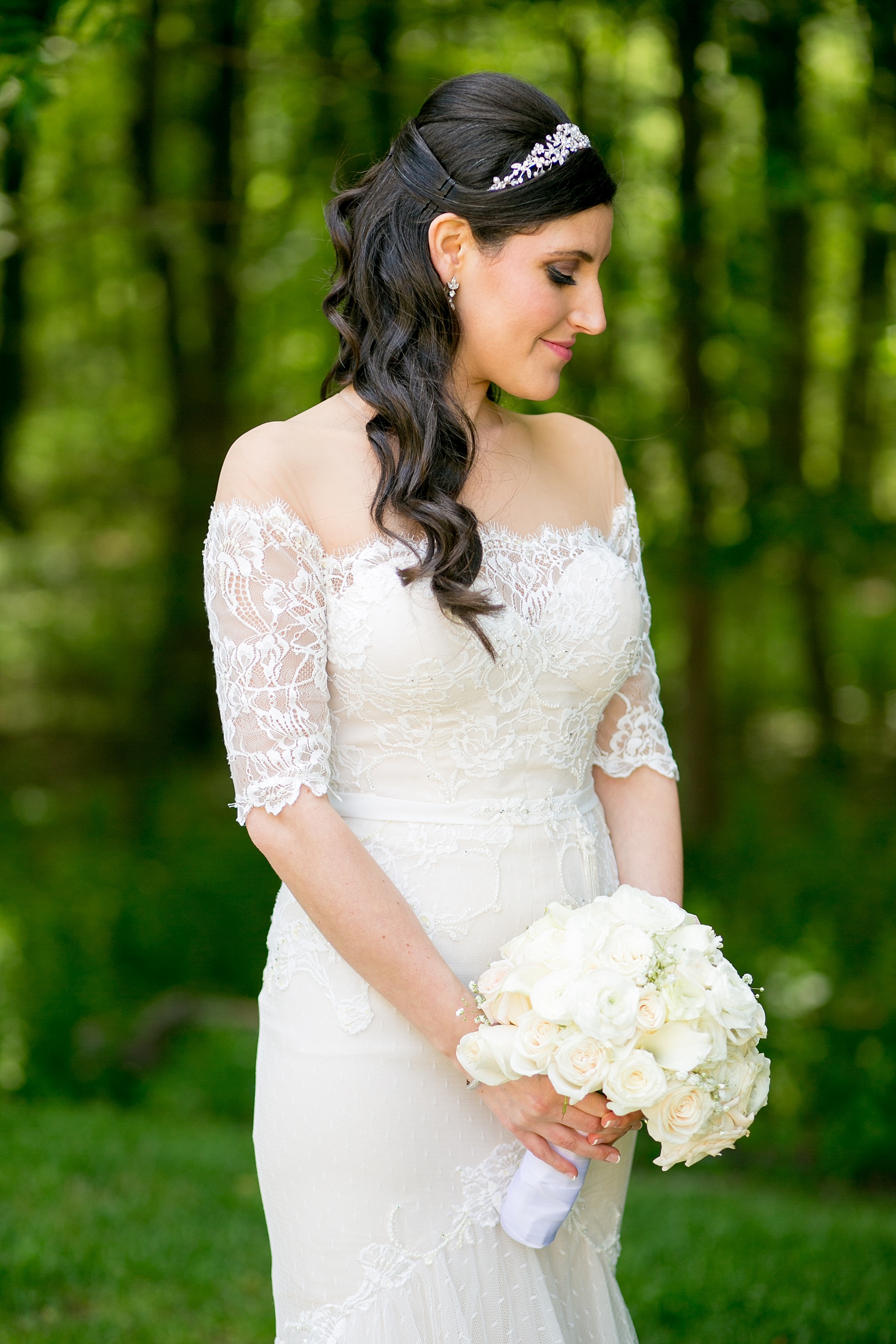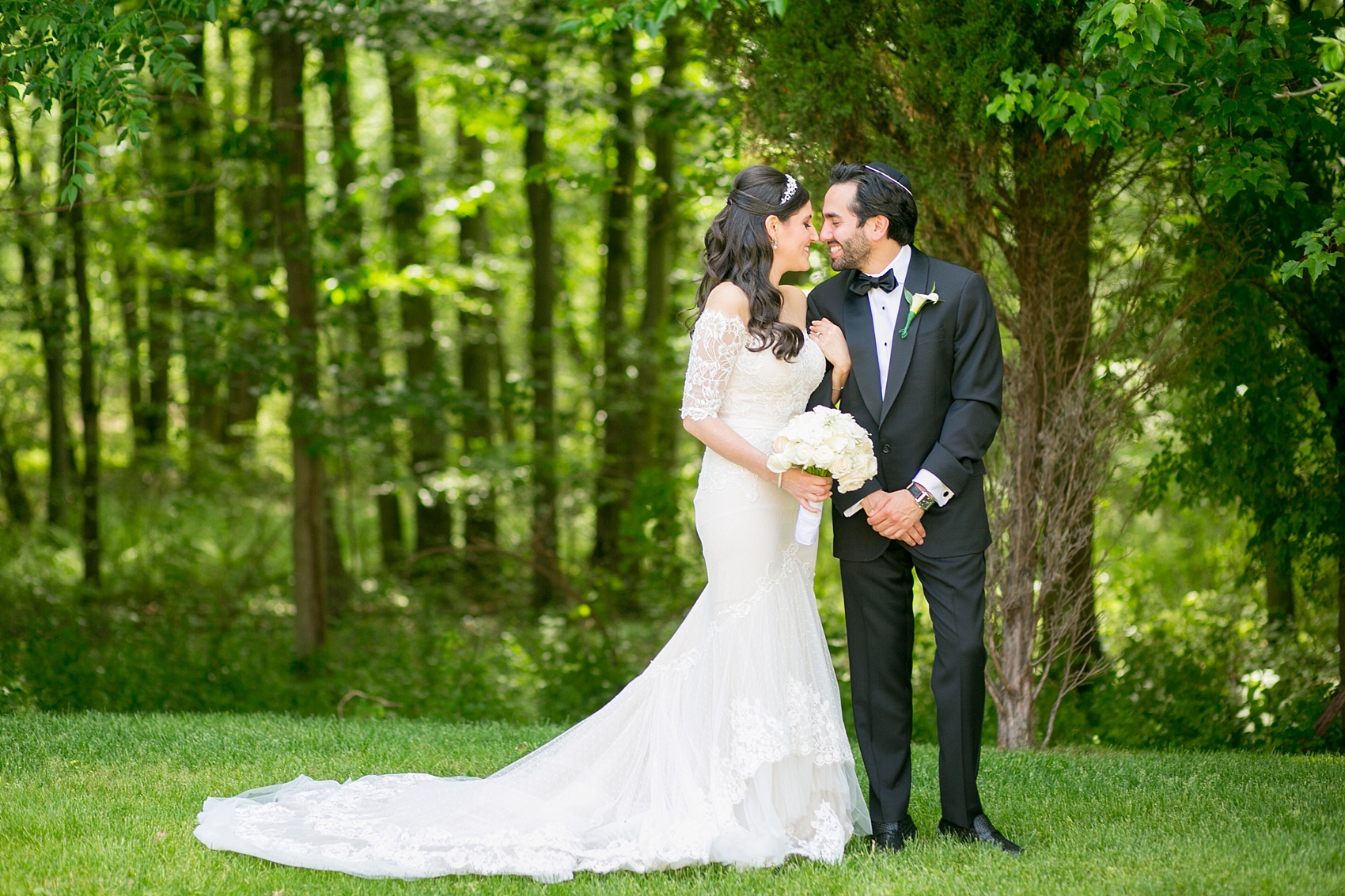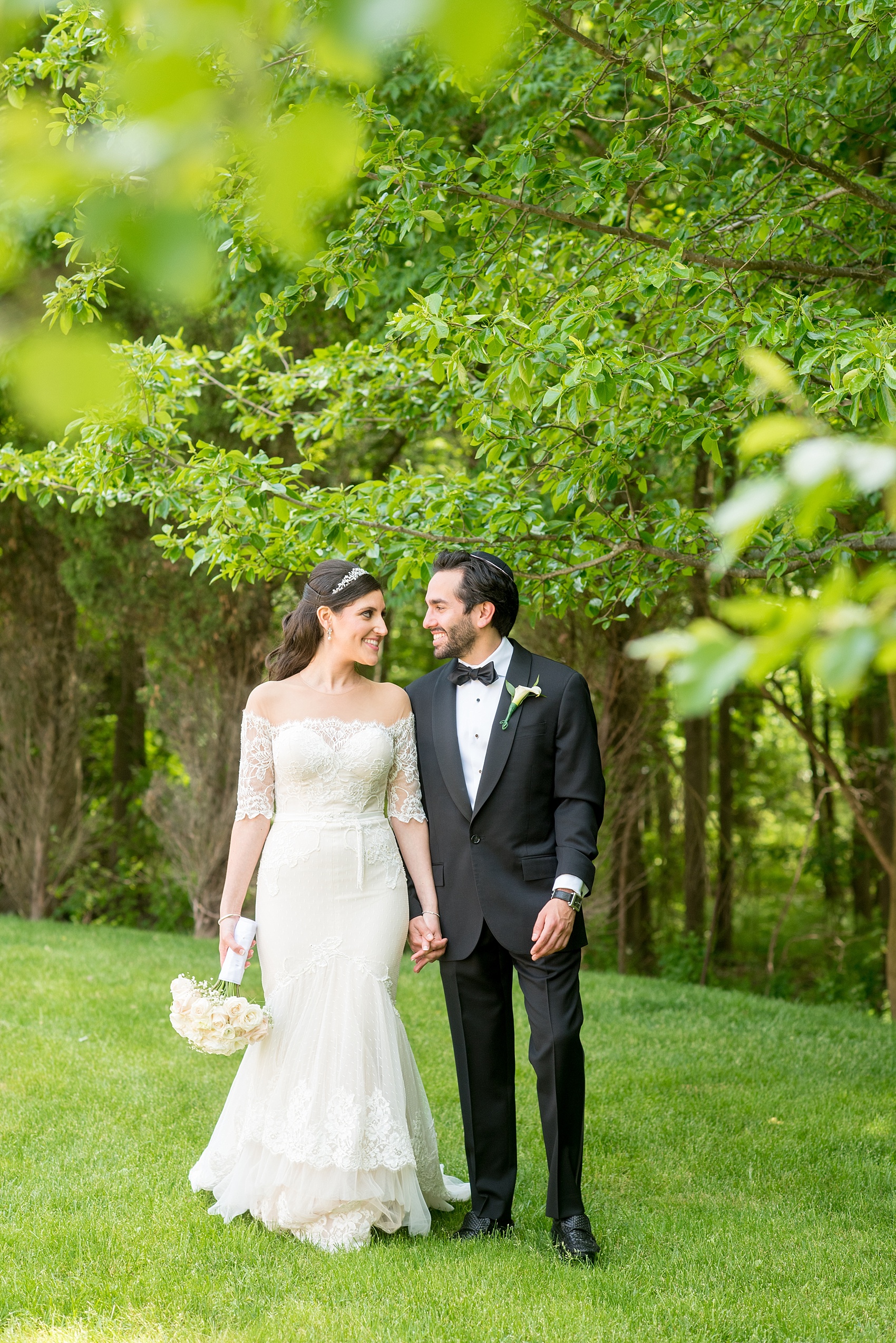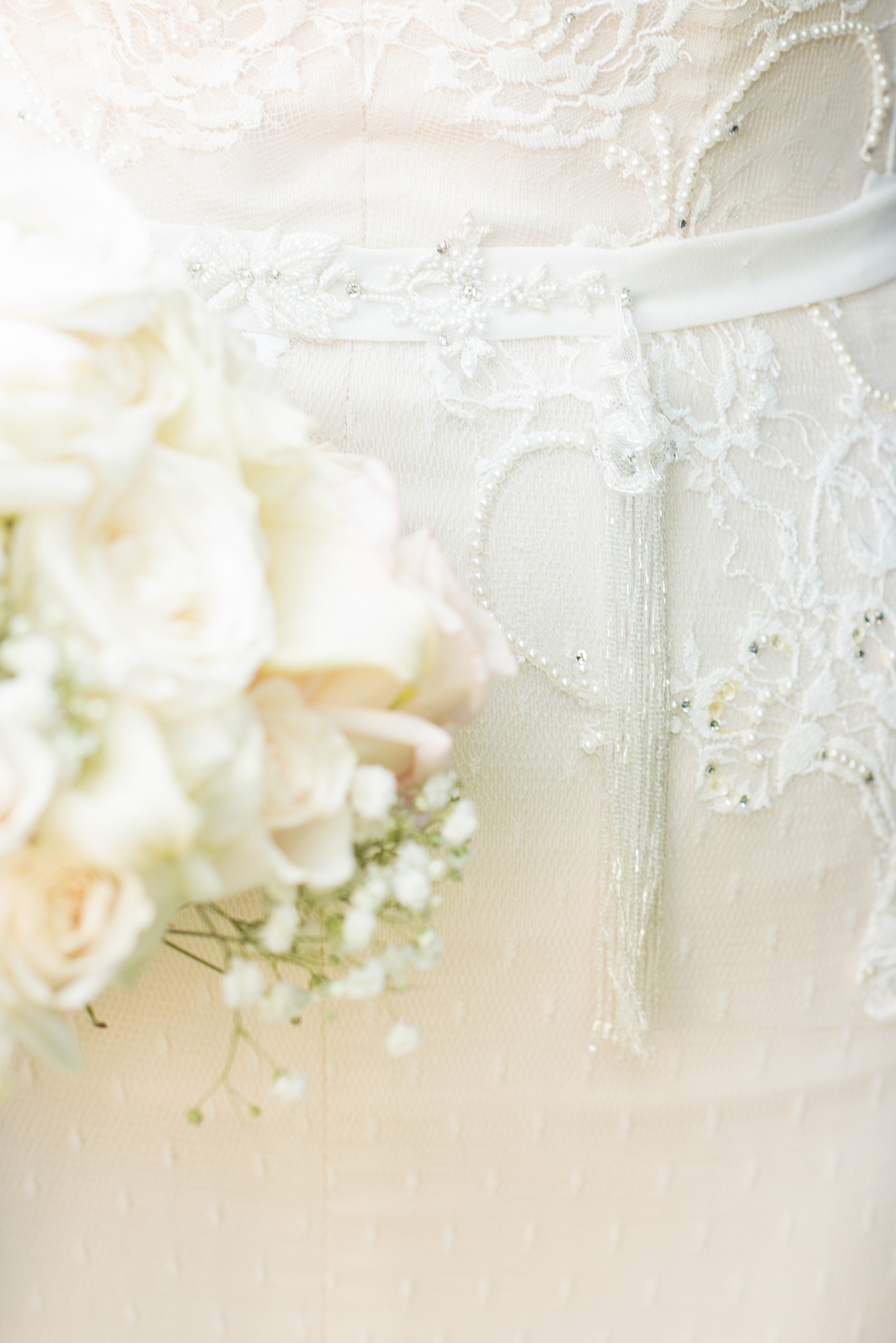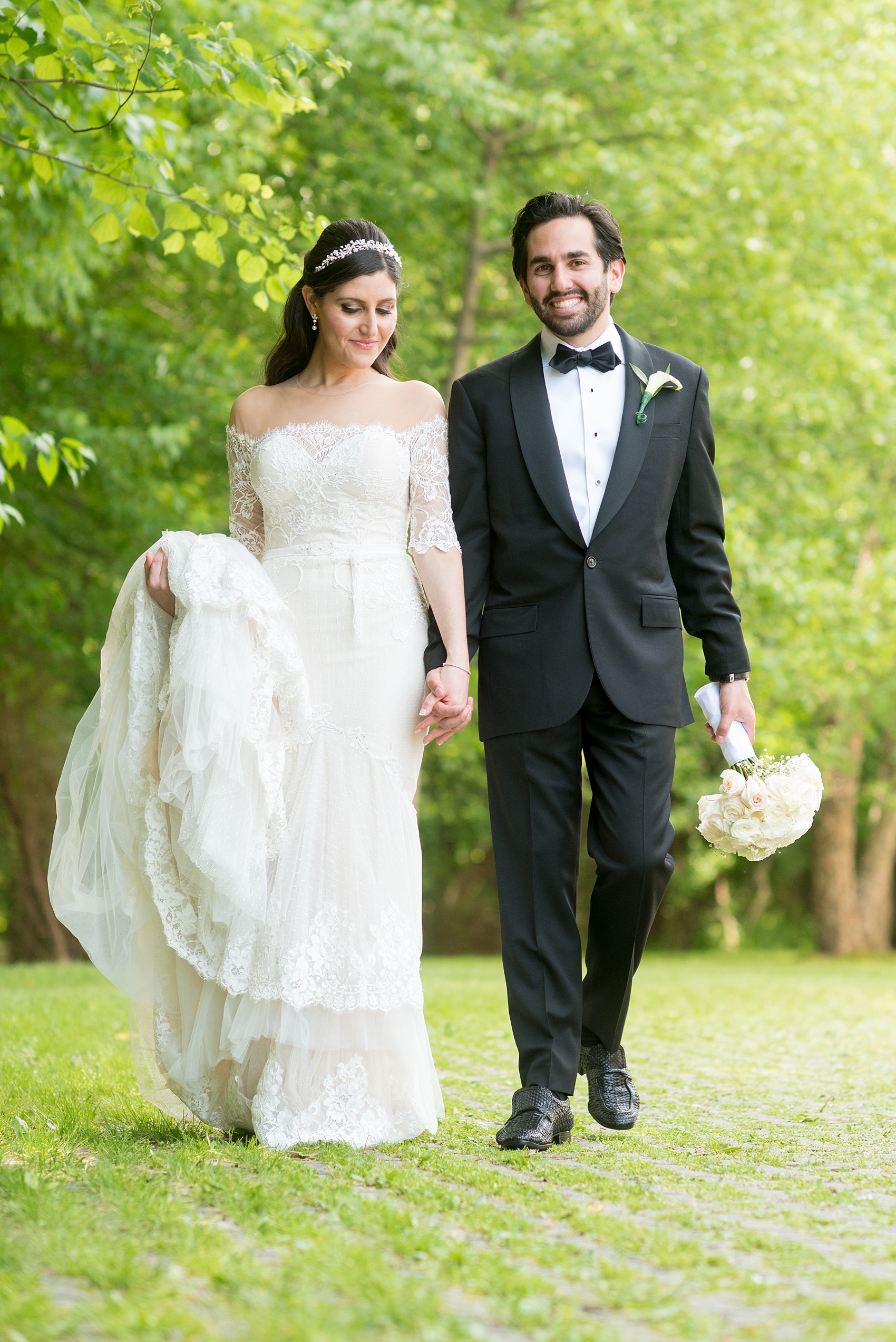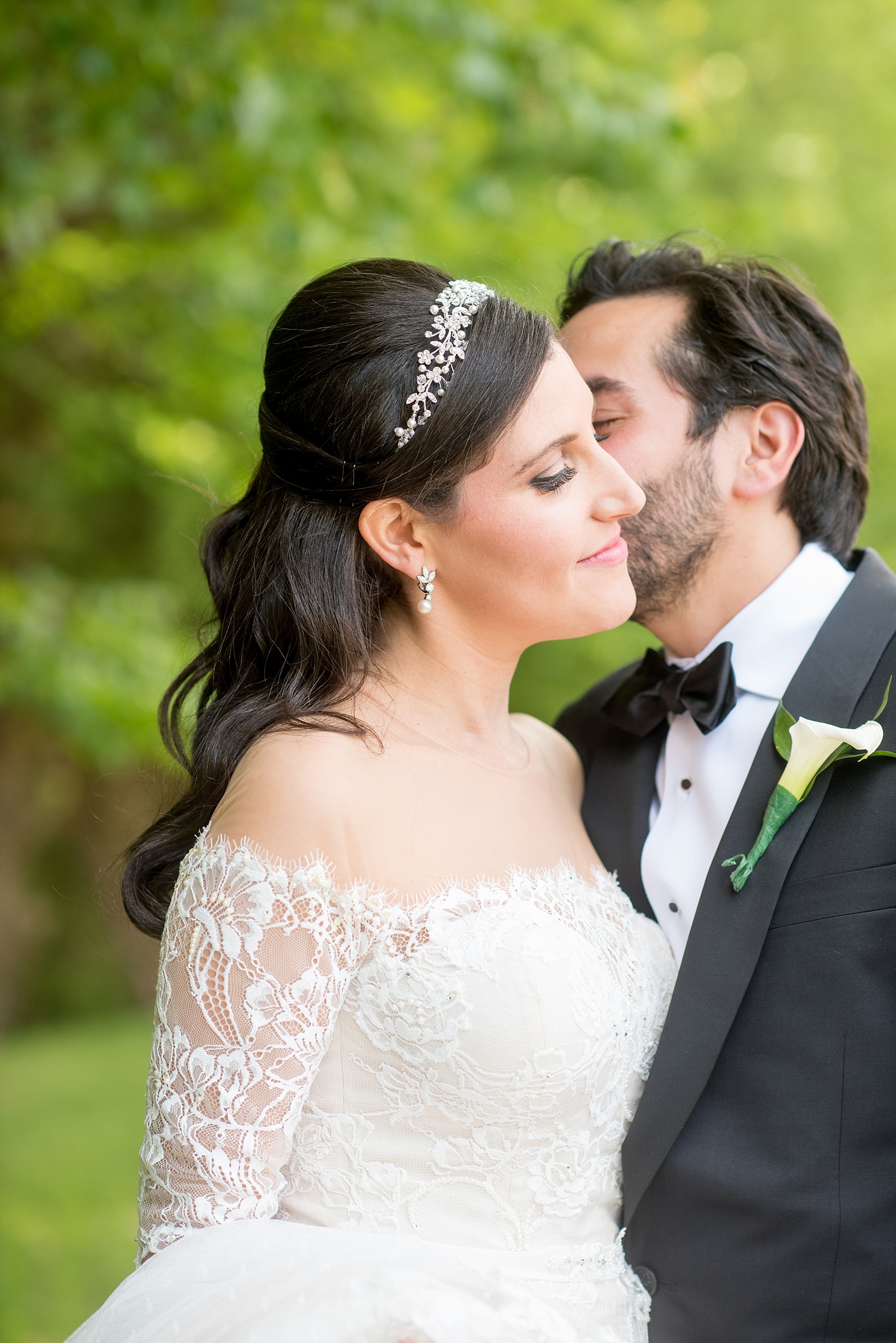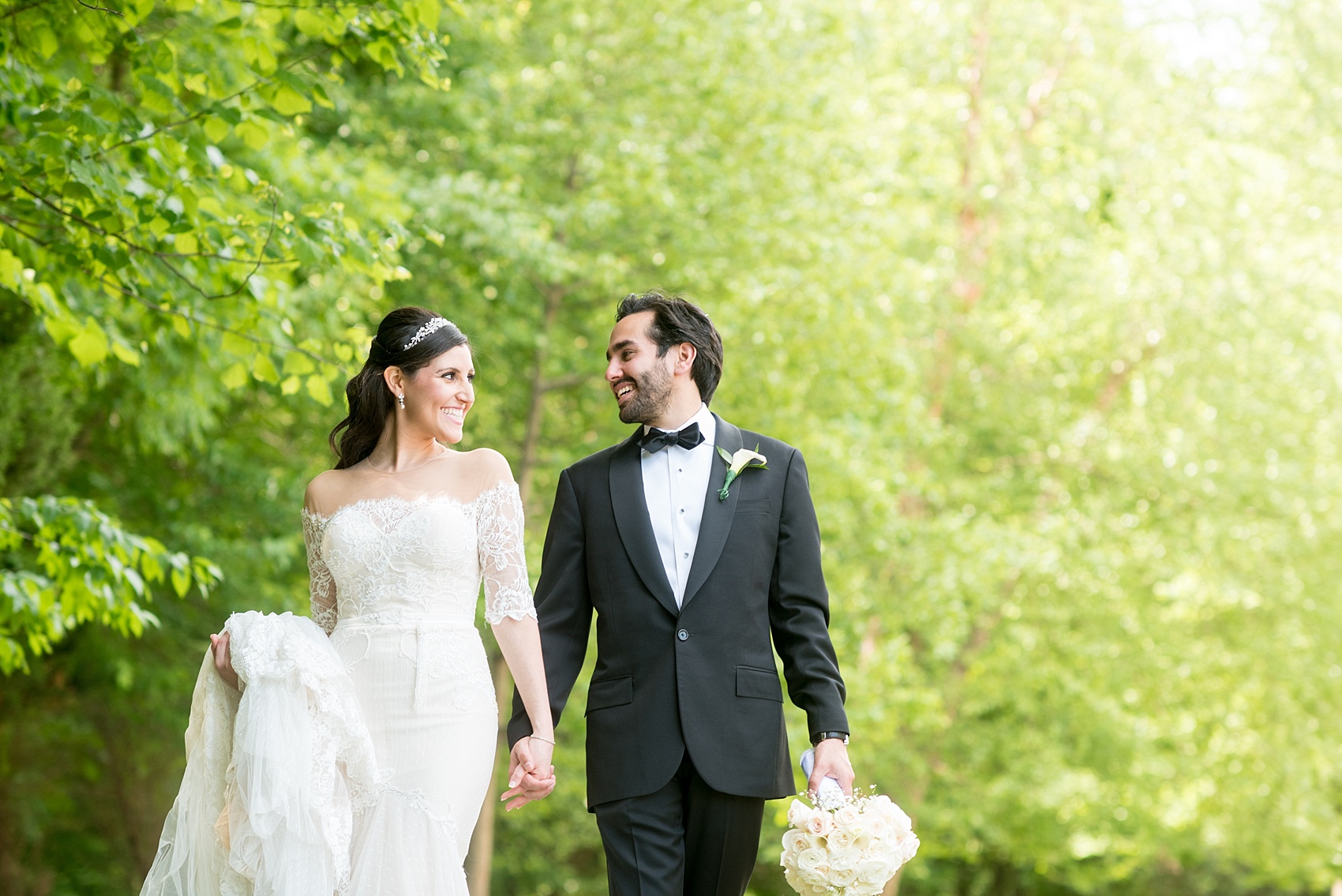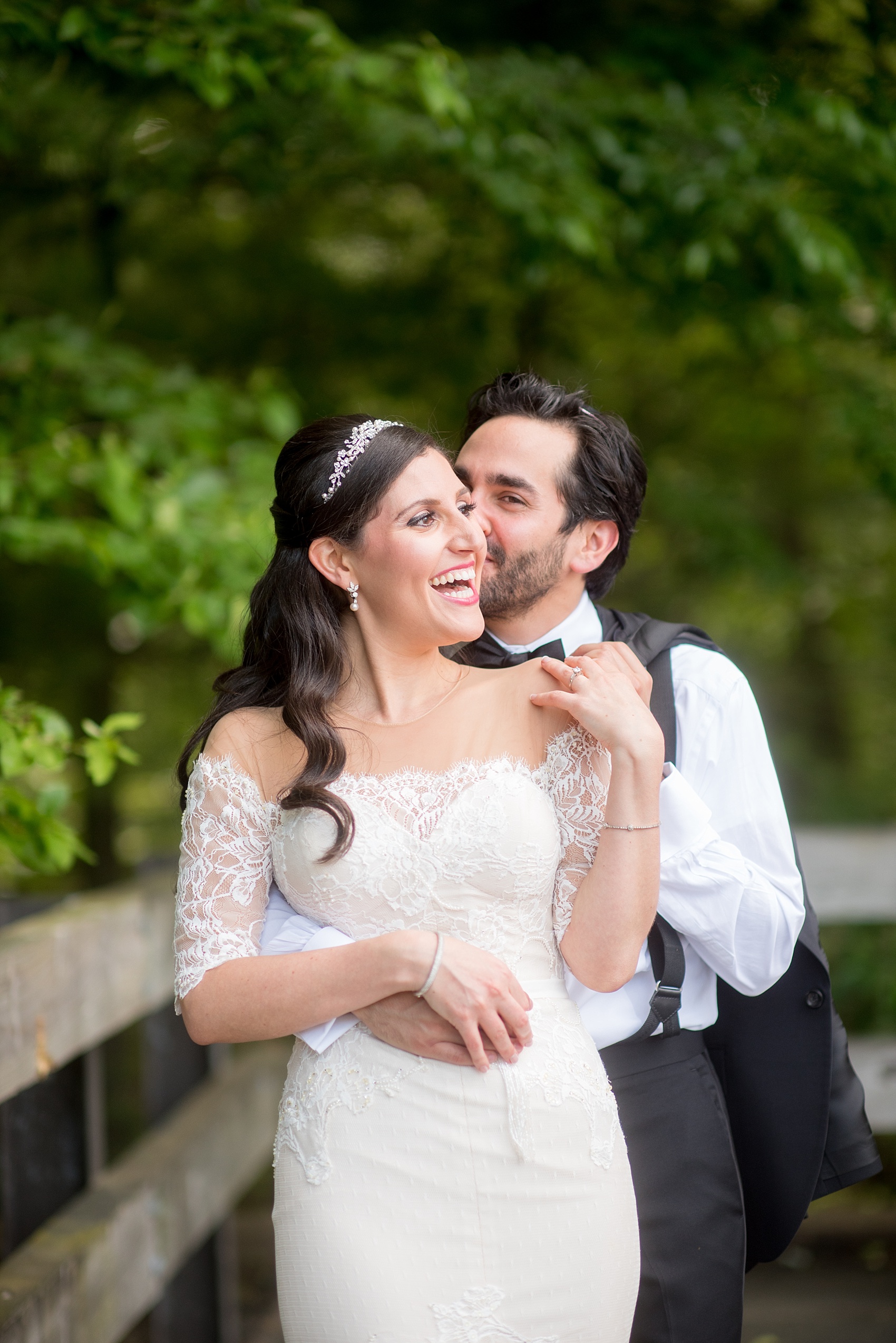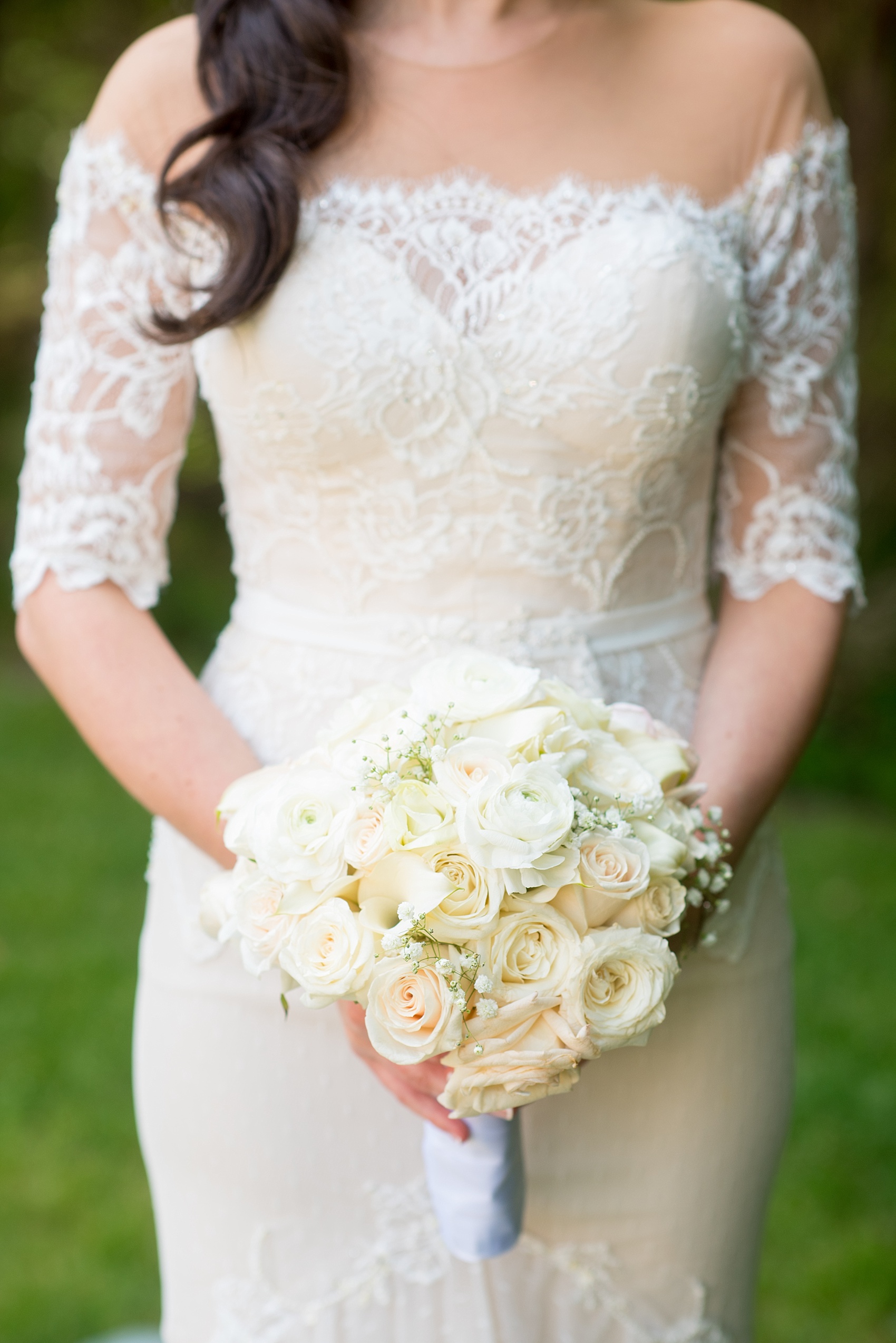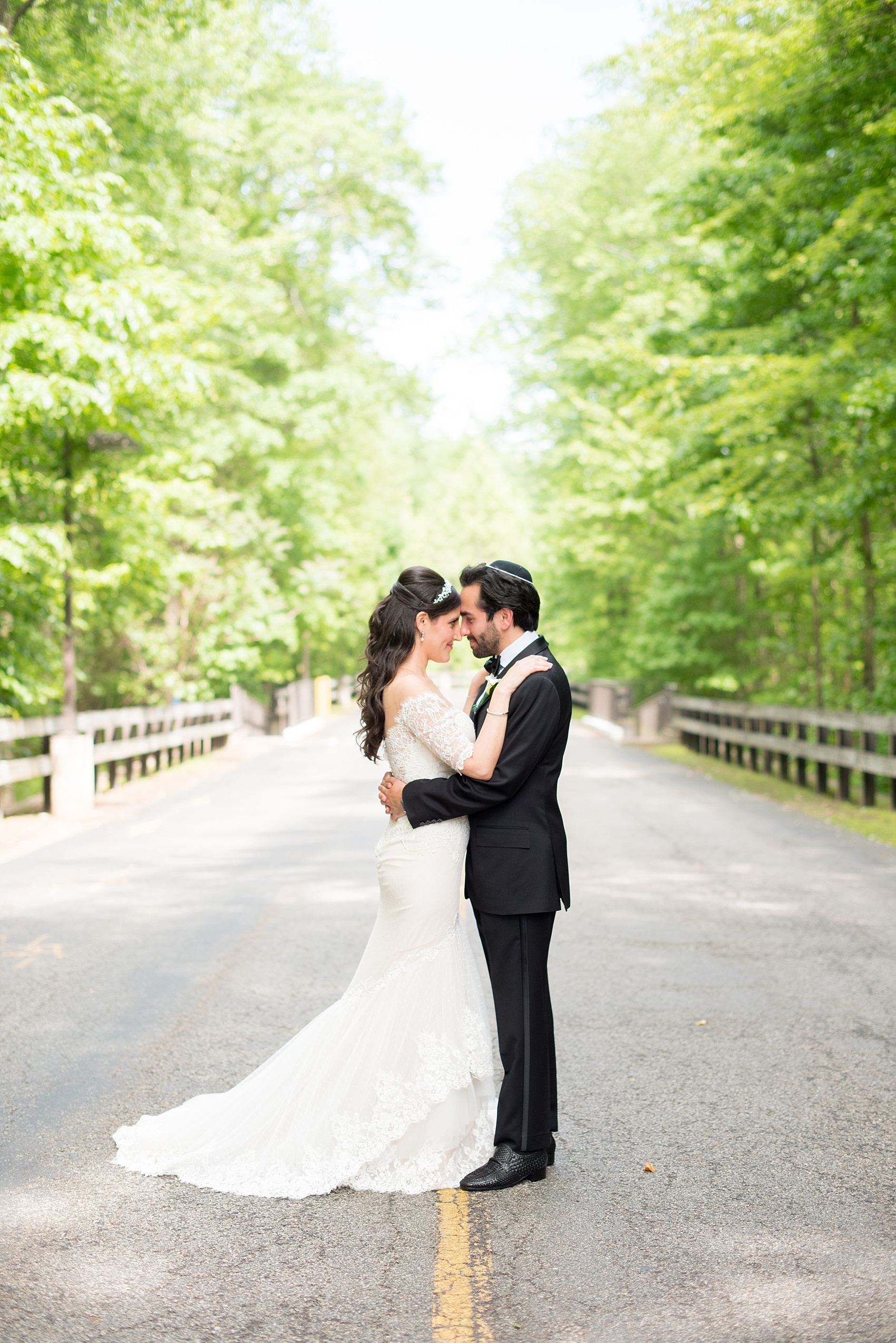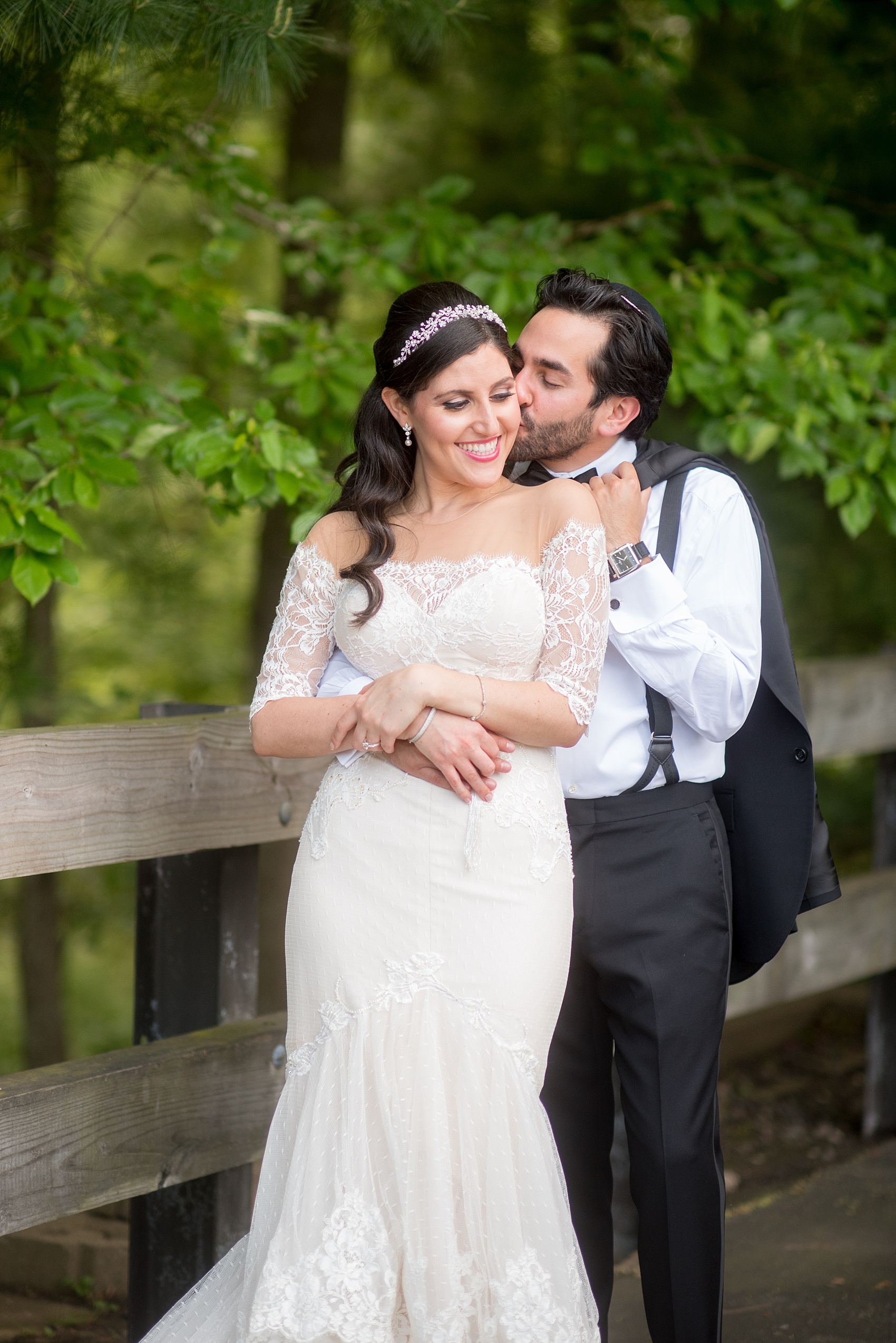 They decided on a small special wedding party – Daniel's best friend Alex would be his best man and Erica's childhood best friend and roommate (for years and years!), Marissa and Michelle, would be her two bridesmaids. Their siblings would also walk down the aisle and share in the wedding party photos, of course! I adore mis-matched bridesmaids dresses in one hue and Erica chose light pink for her ladies!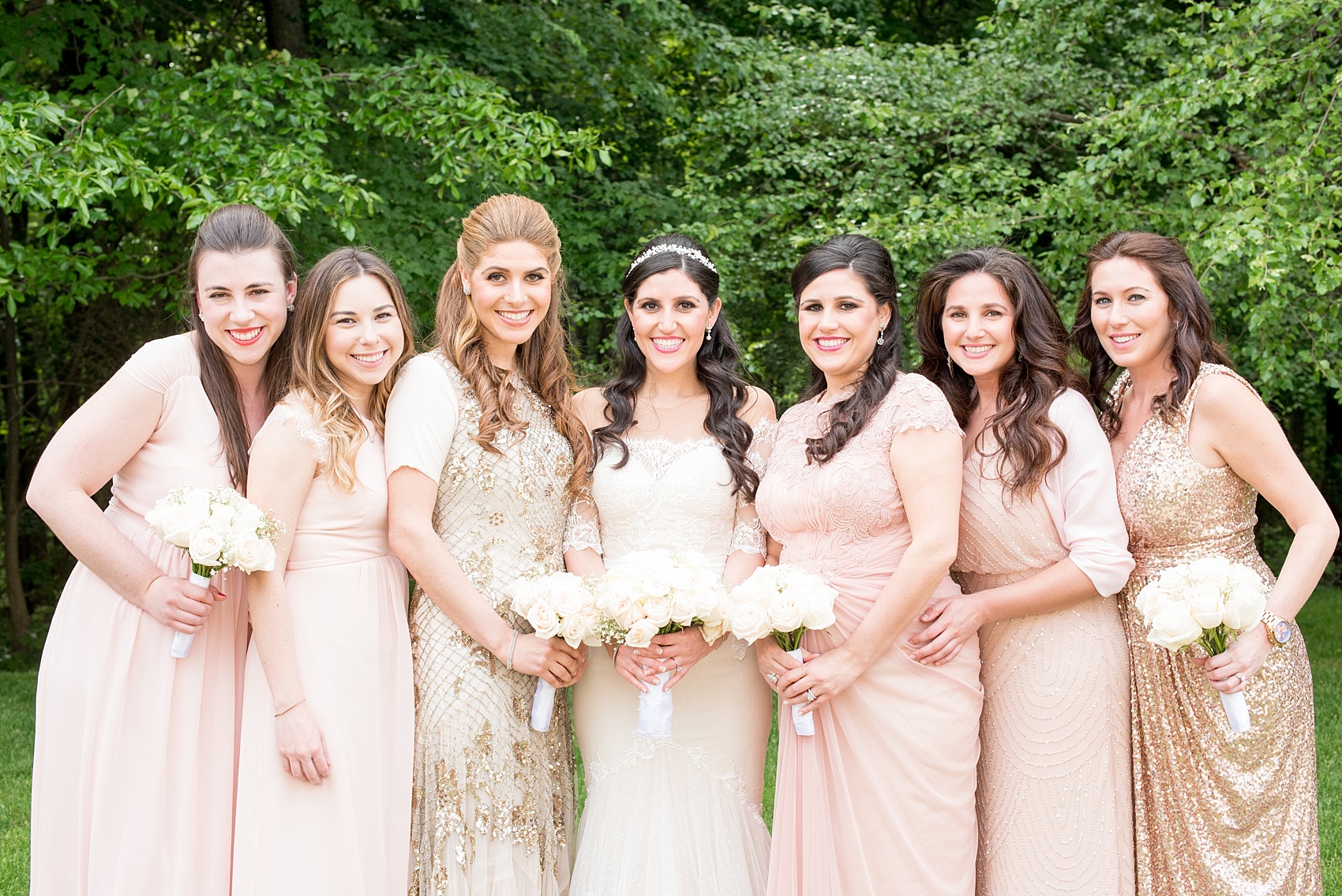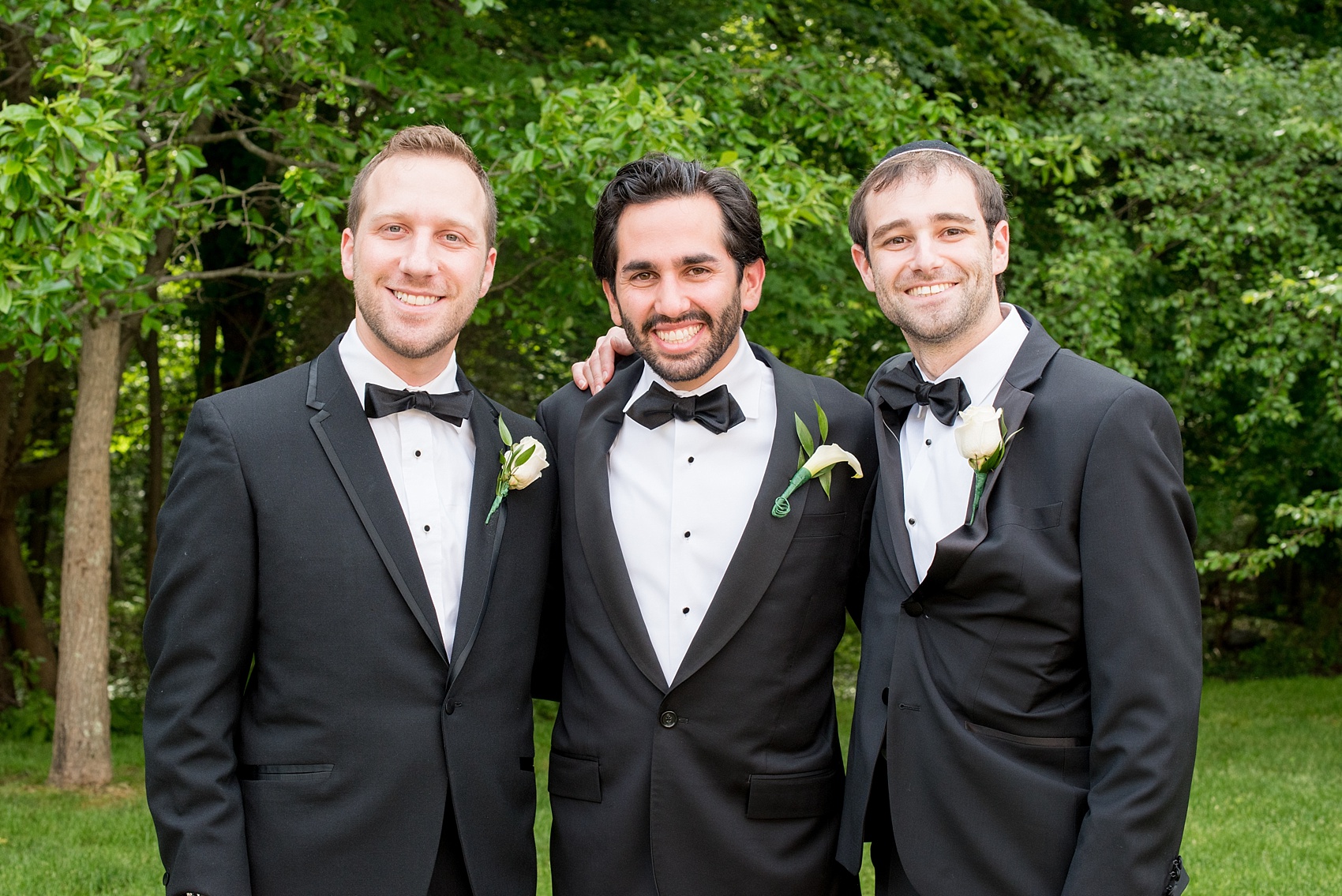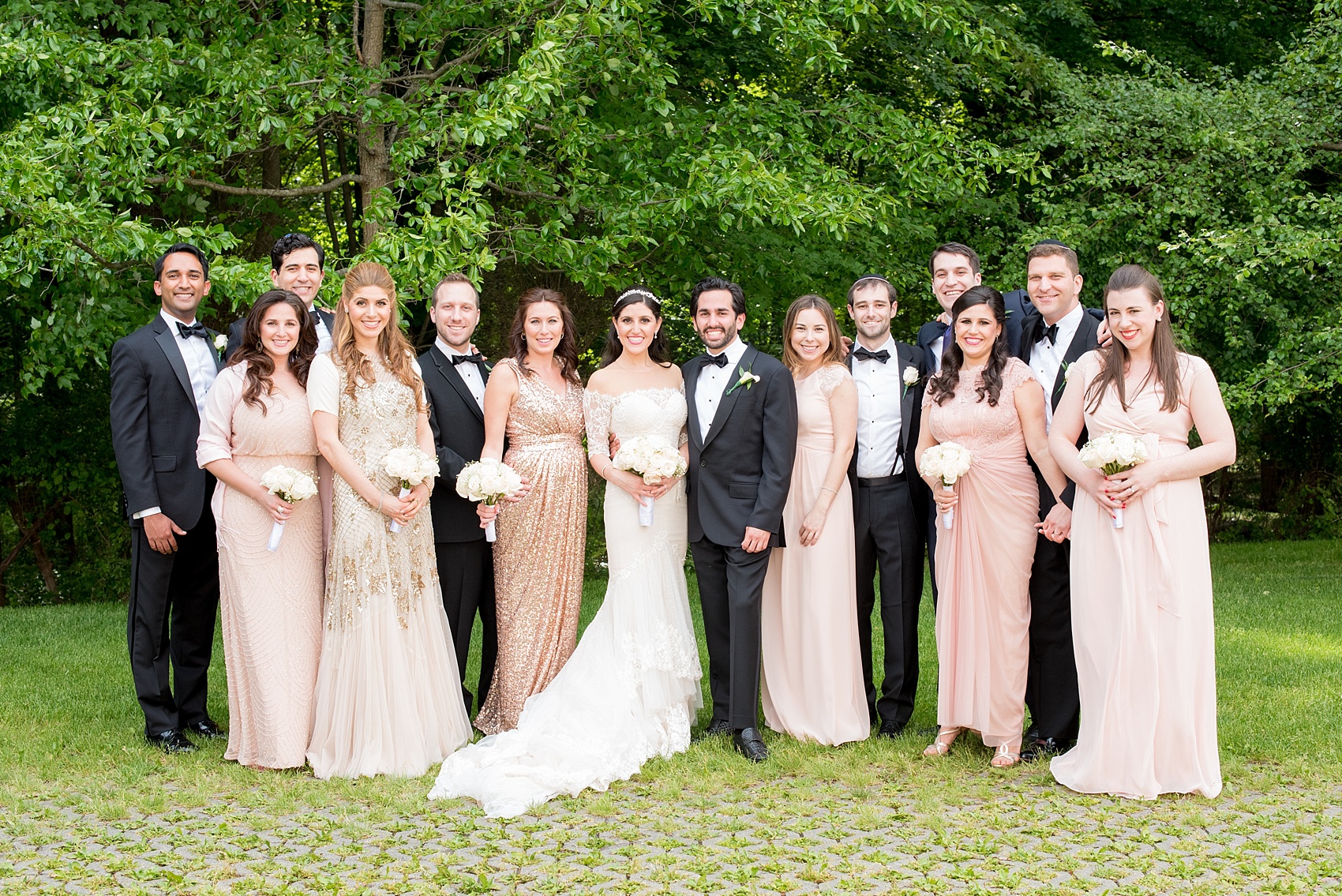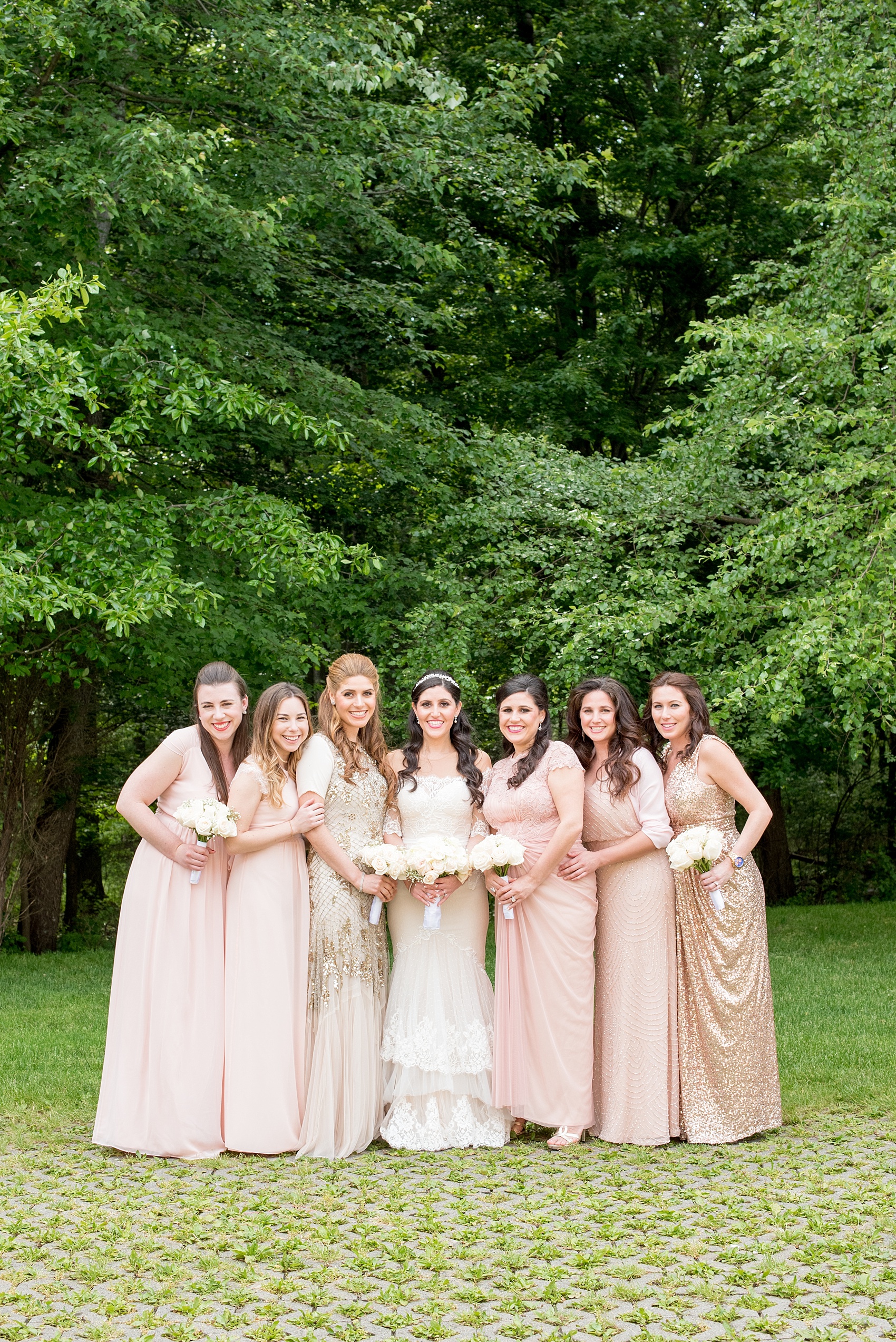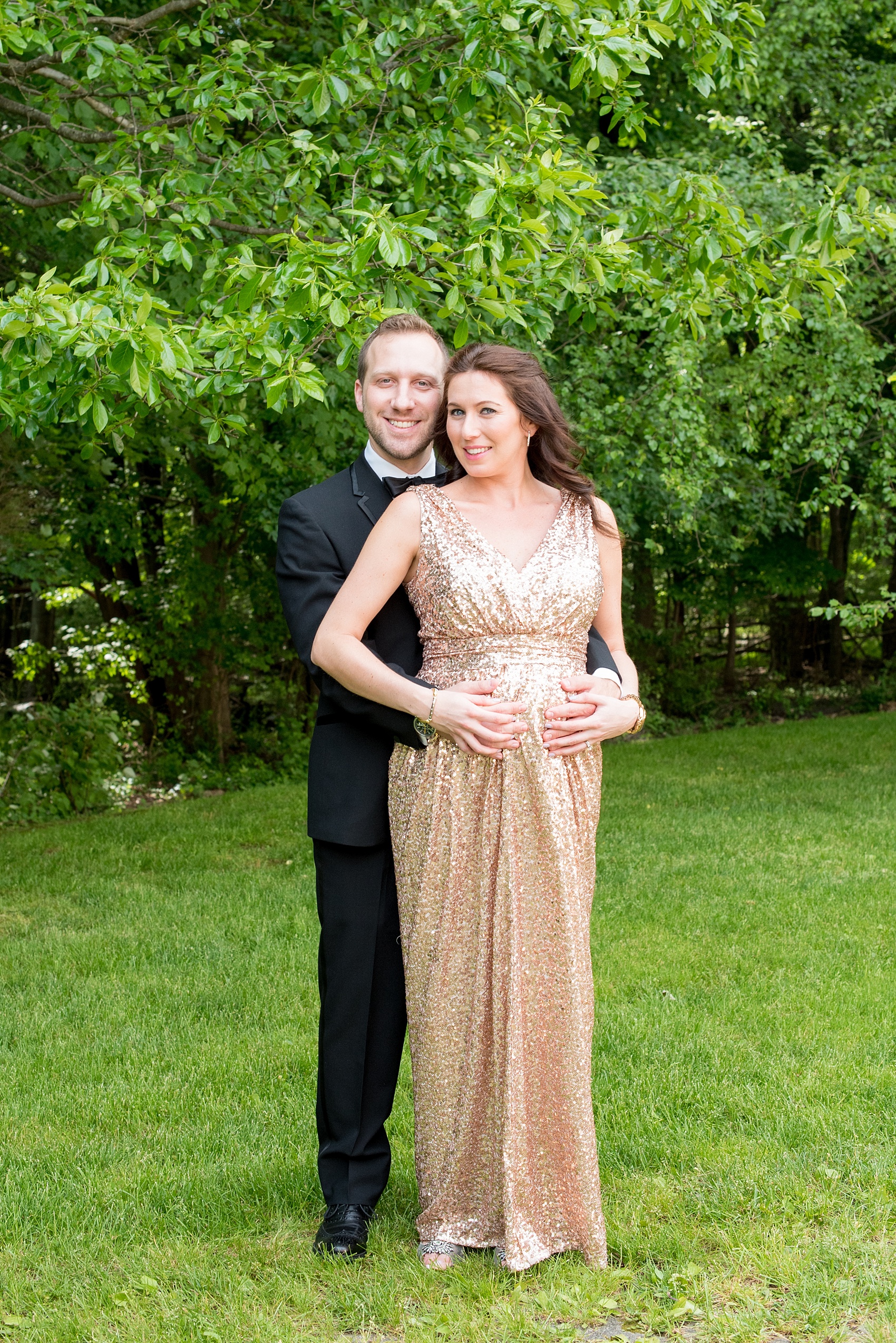 I couldn't resist taking some dedicated photos of these two – Vered and Kevin. I am so lucky to have photographed their wedding, which is how Erica and Daniel came to know my work too. Their entire family is simply a group of sweethearts! And they're proudly welcoming their first child this year. How stunning do they look?
One of my favorite traditions in a conservative or orthodox Jewish wedding is the tish and bedekan. This is the time when the Jewish marriage license, the ketubah, is signed (mostly amongst the men) in one room with the bedekan going on in another nearby location, where people can congratulate the bride on her wedding day. I get emotional every time I see photos of Erica and Daniel's bedekan and tish. Daniel and his friends' enthusiasm, Erica's tearful joy…I get all choked up!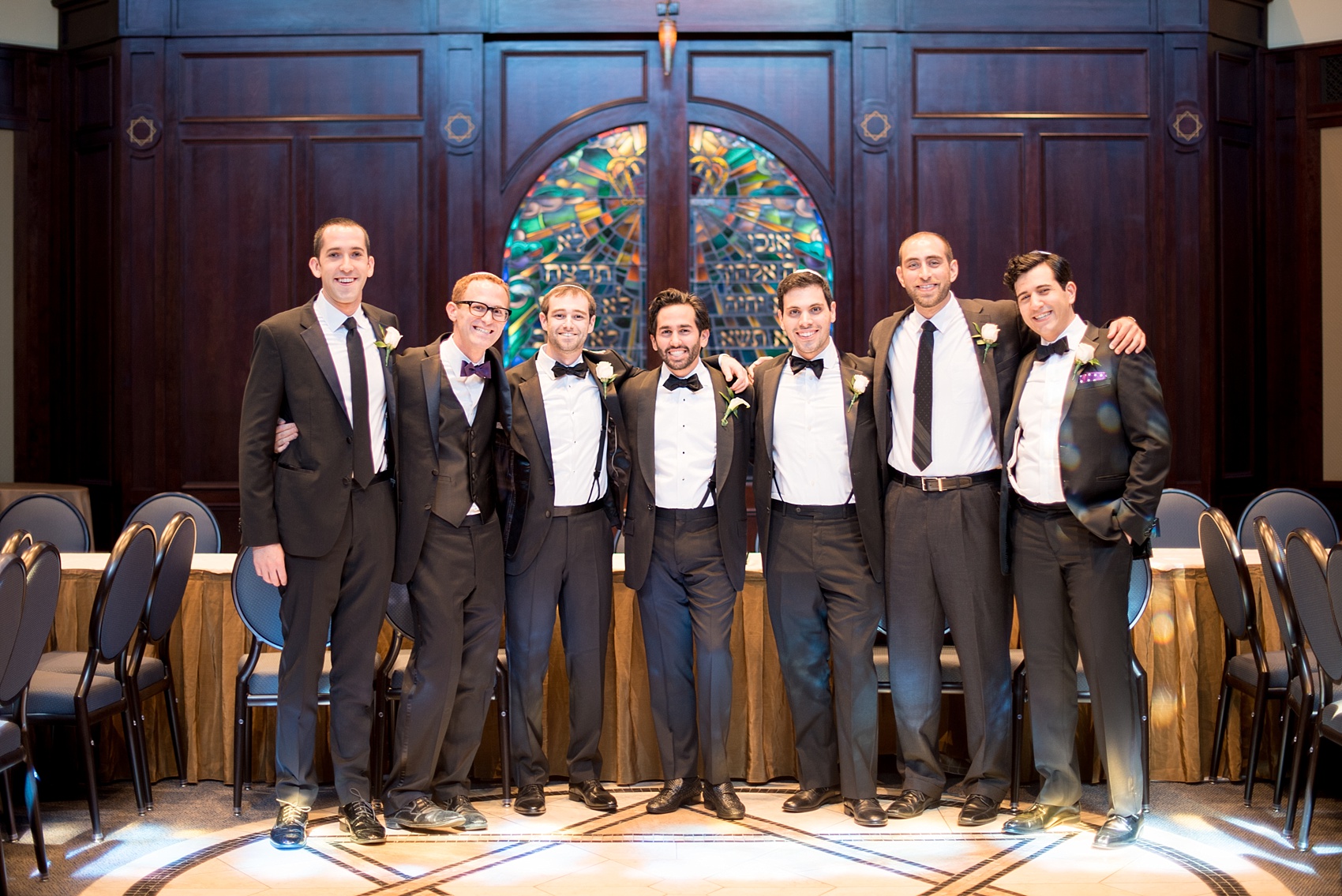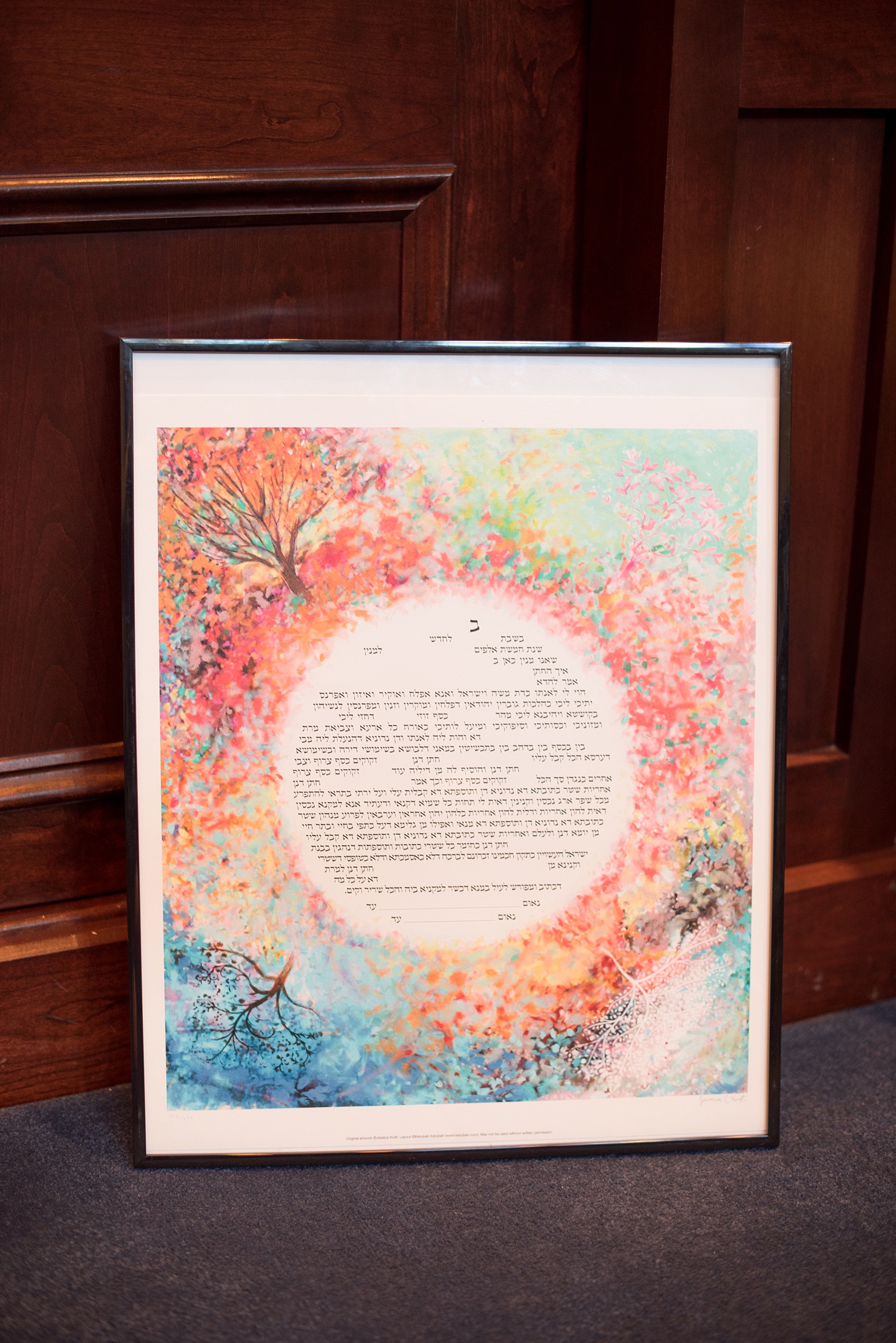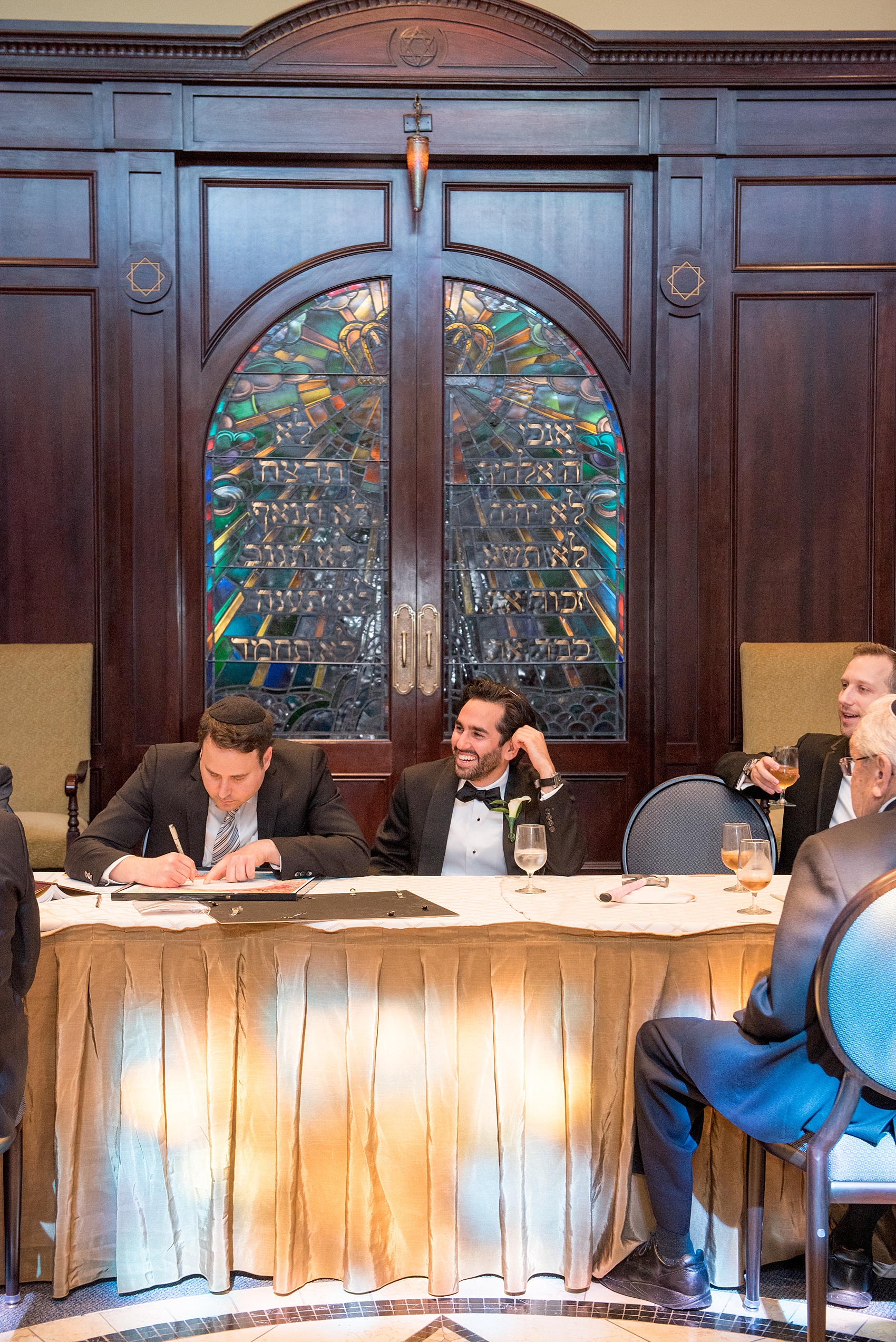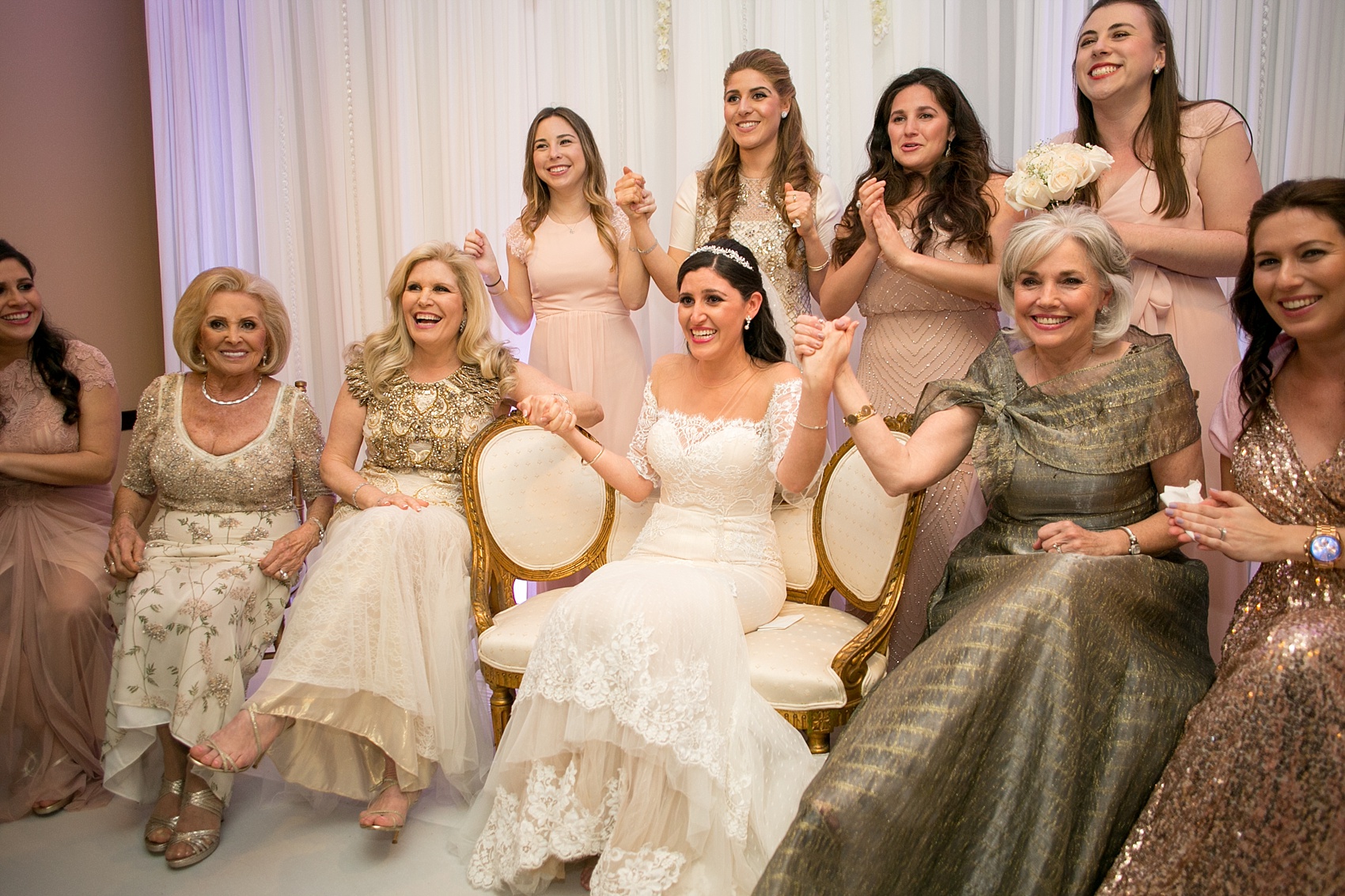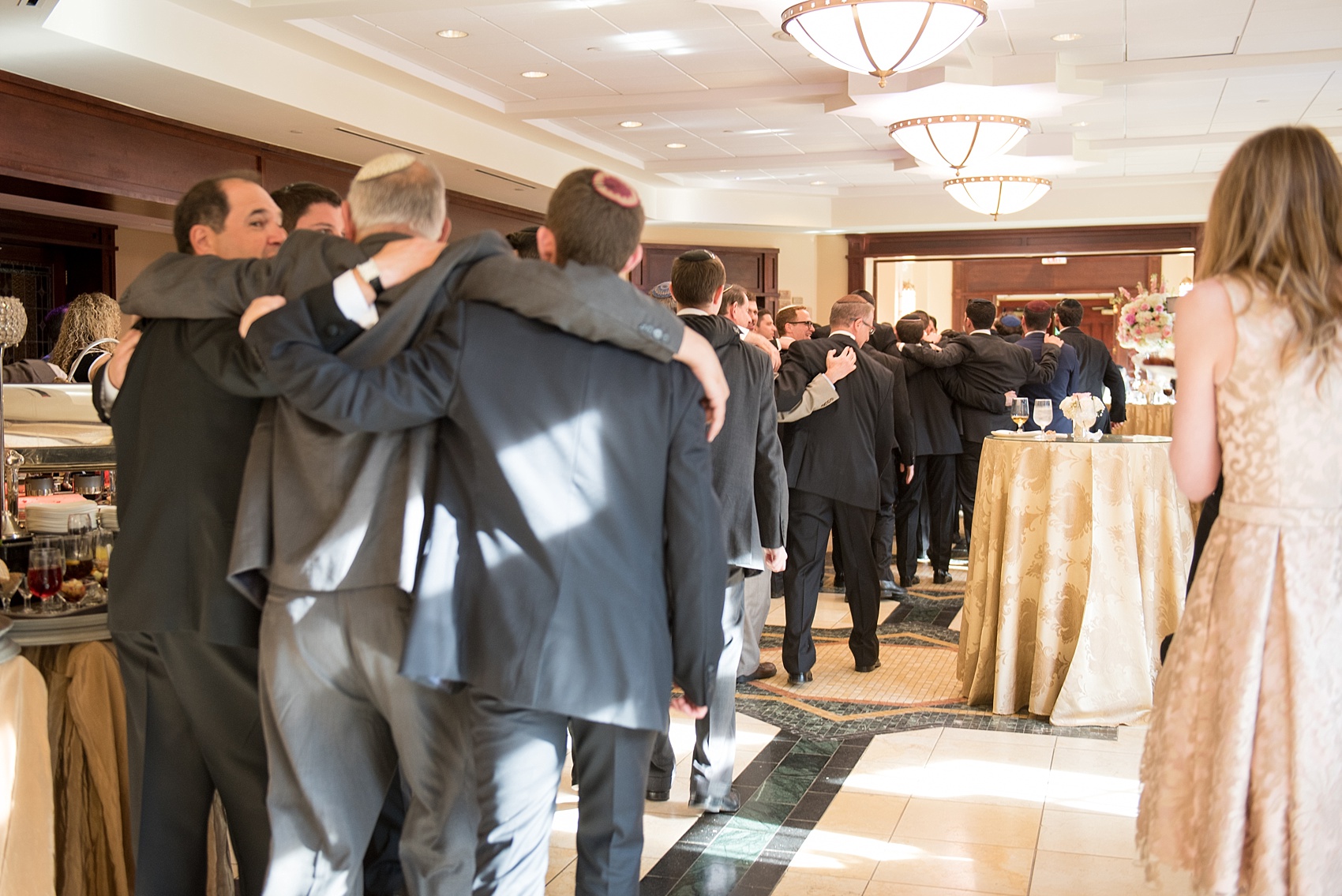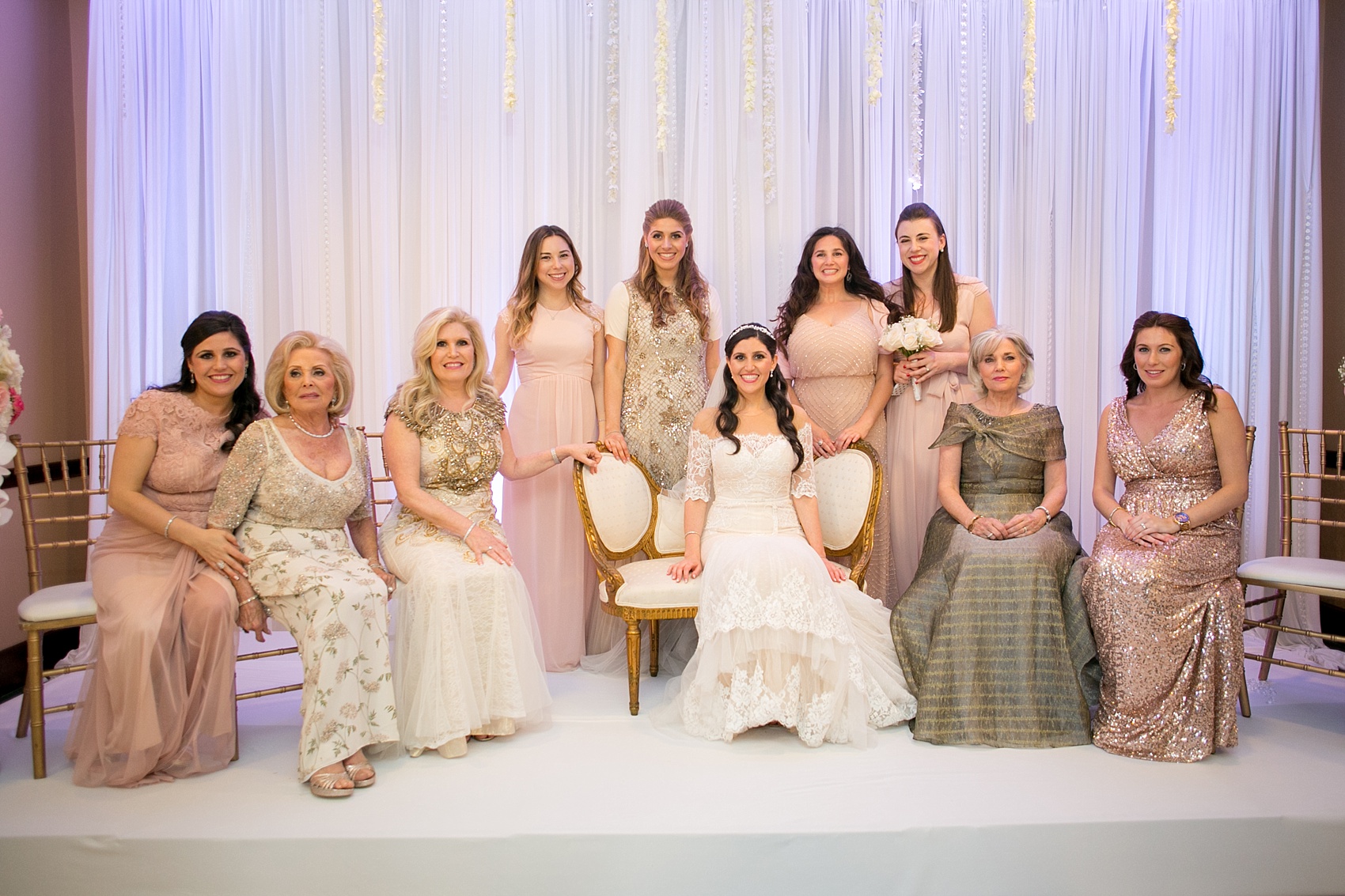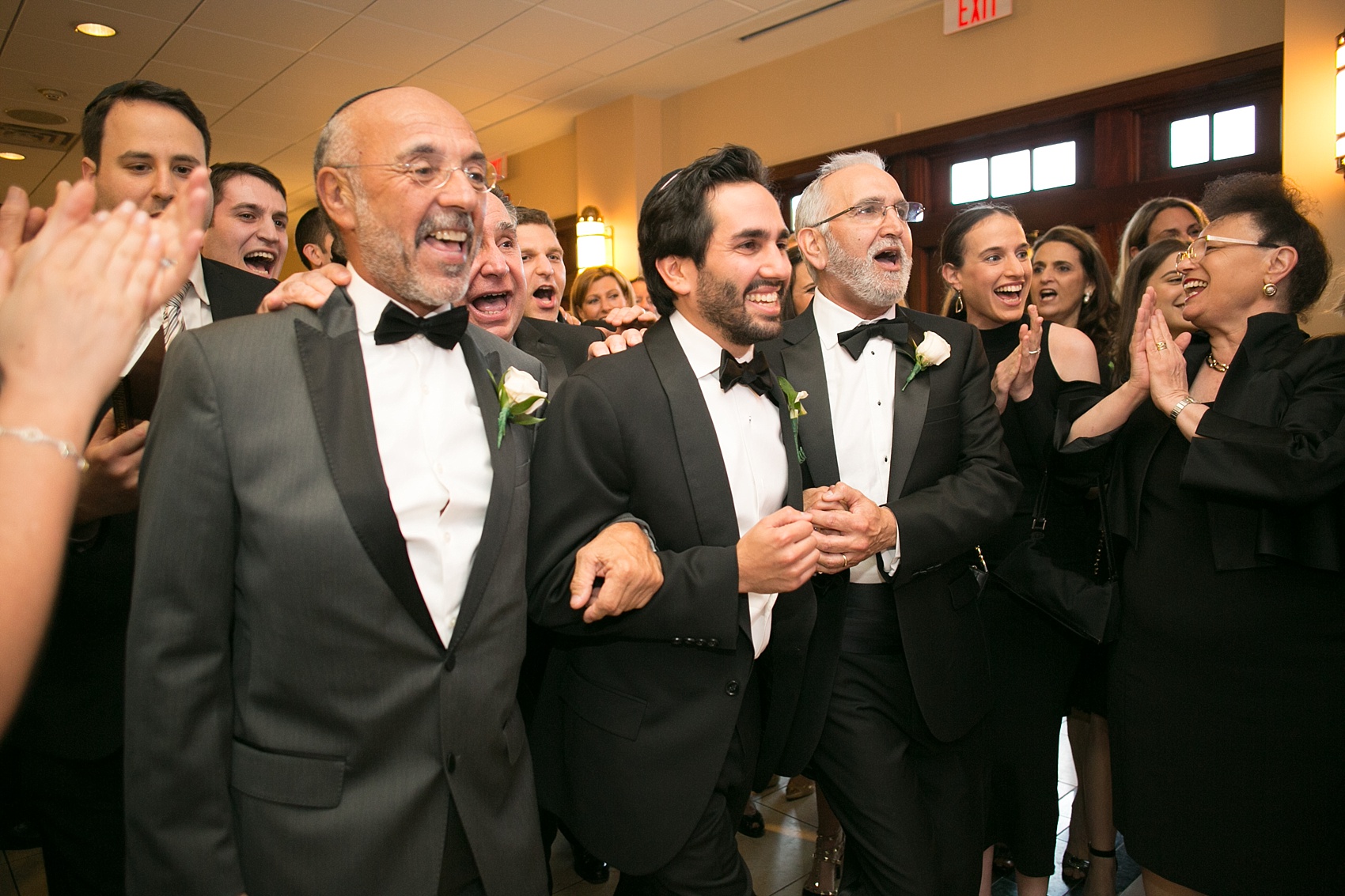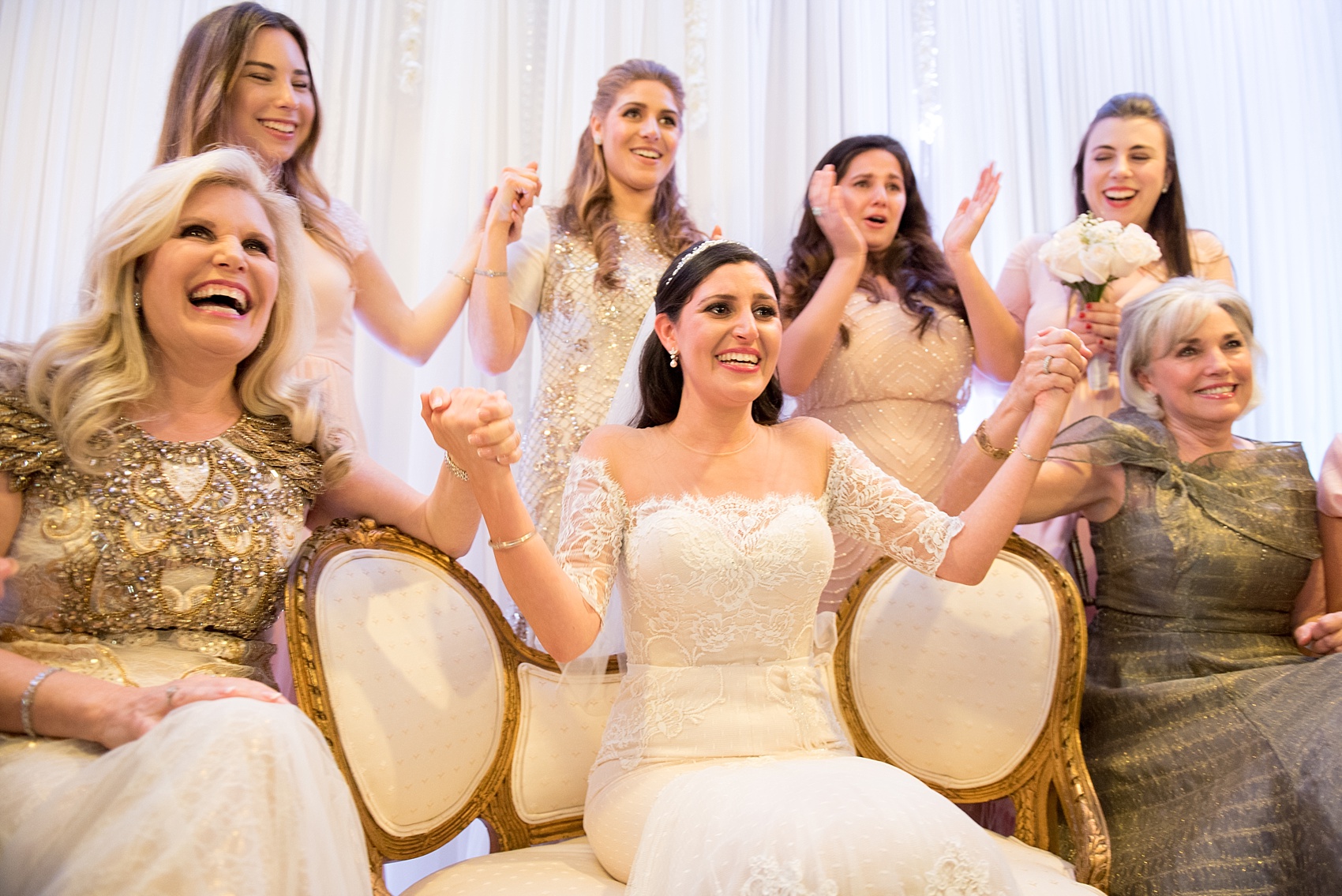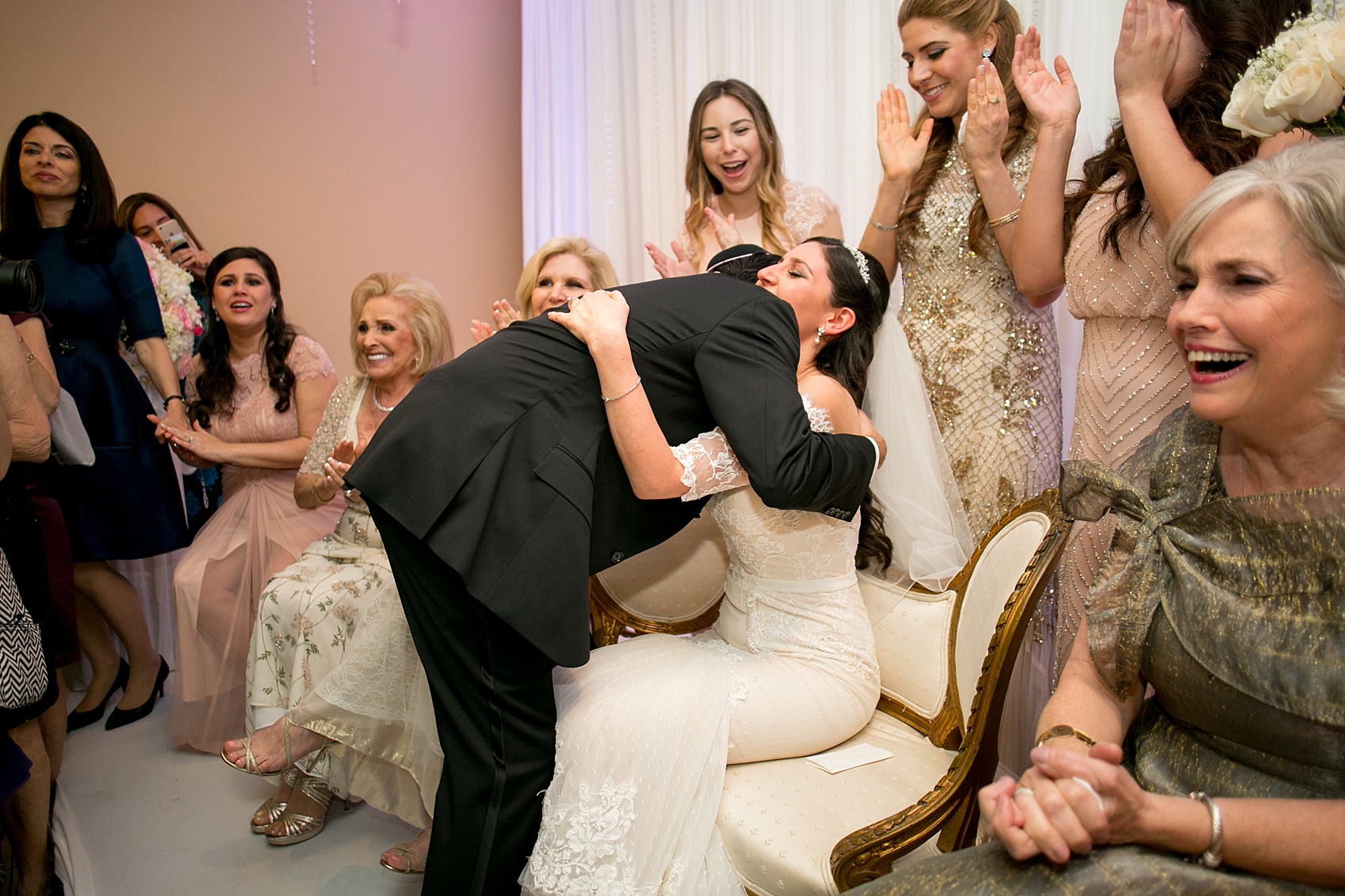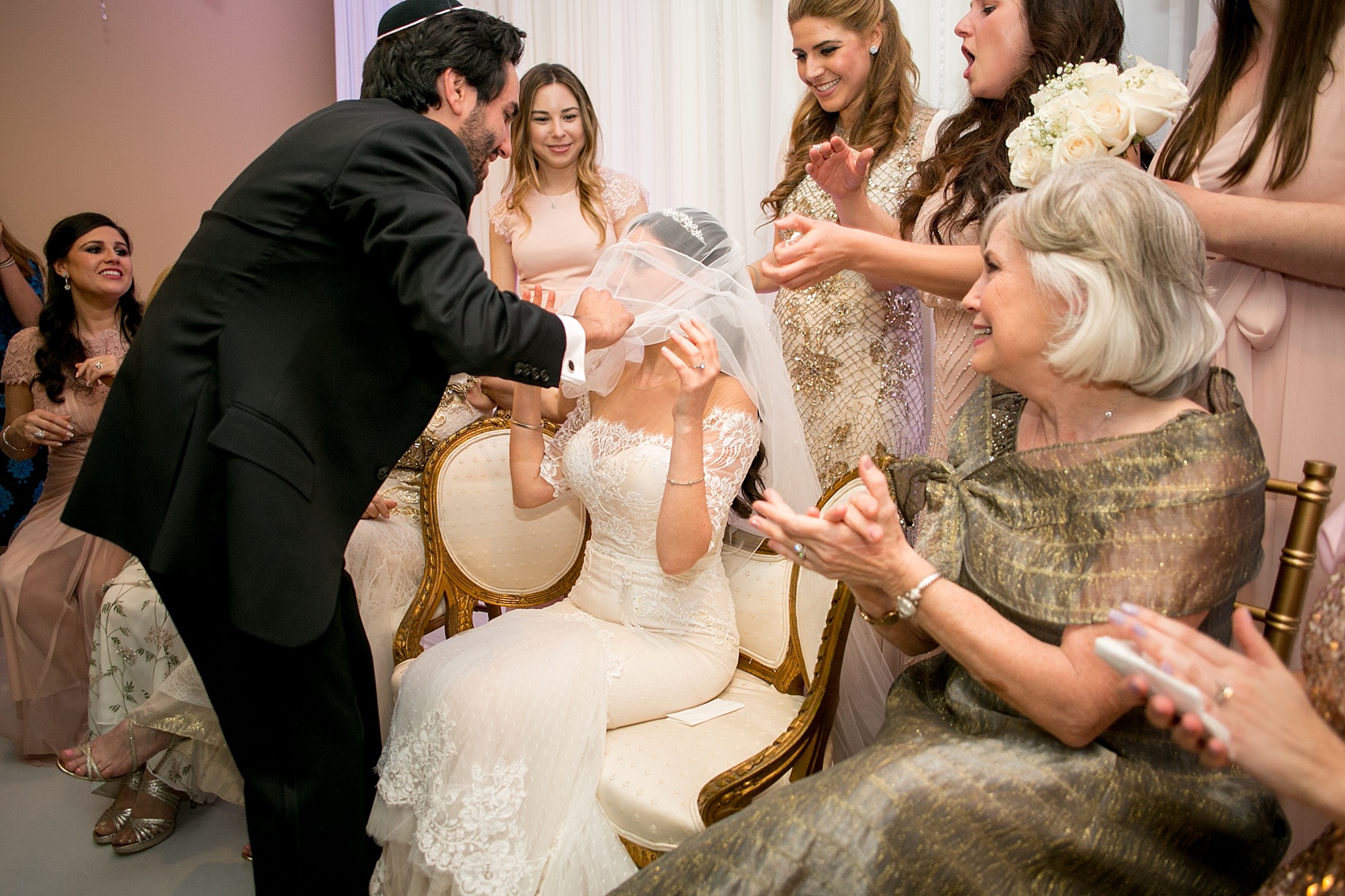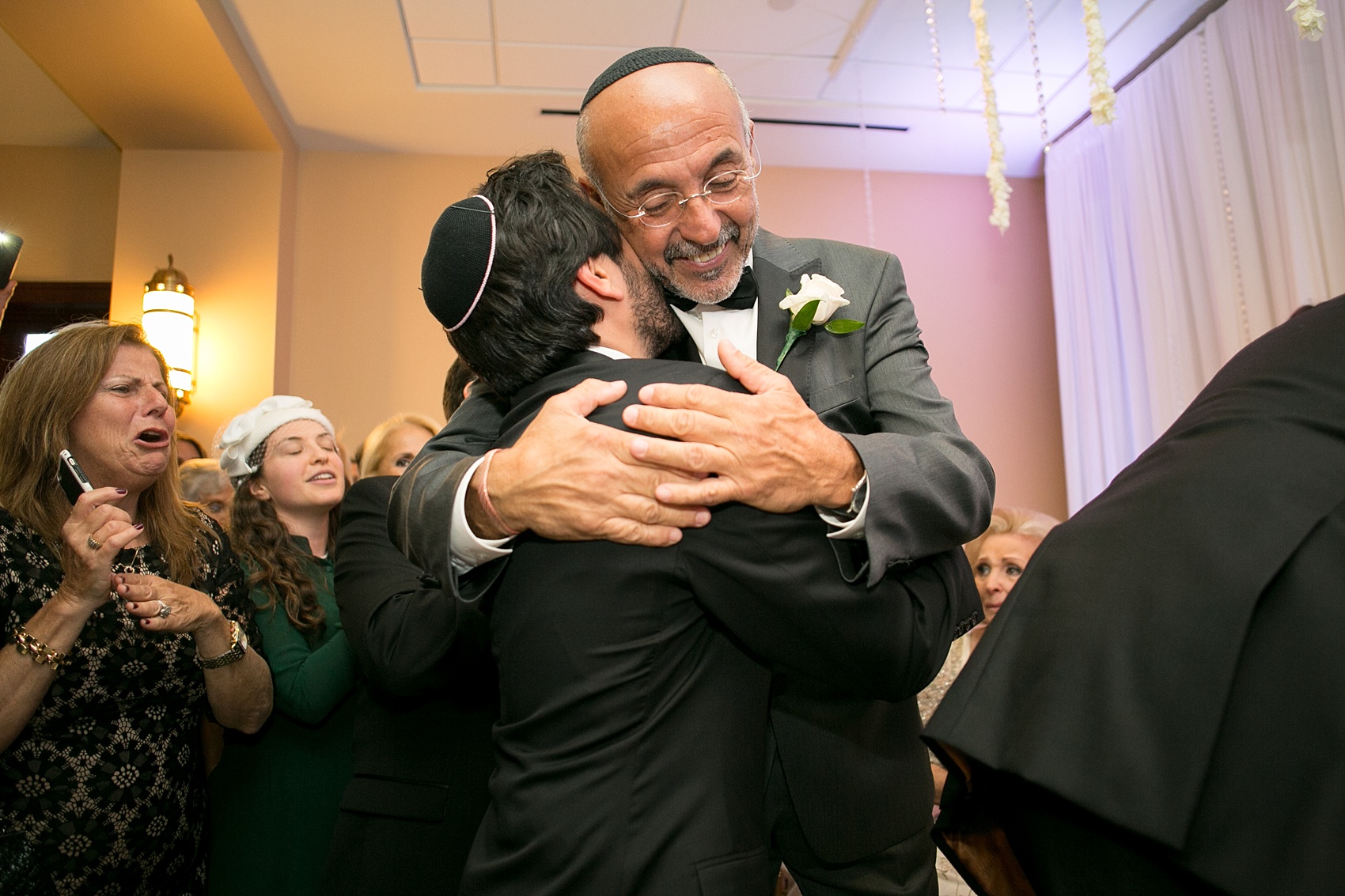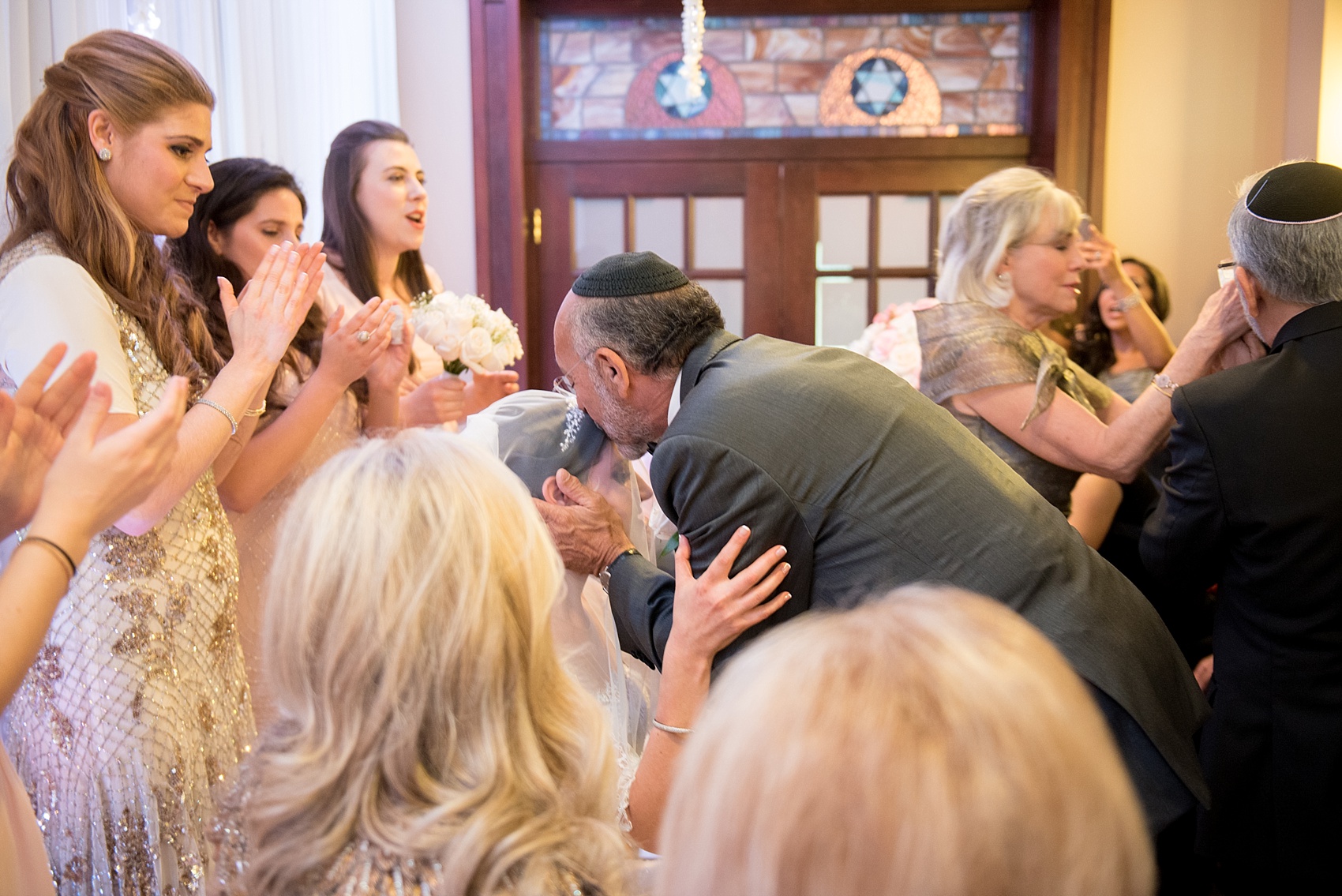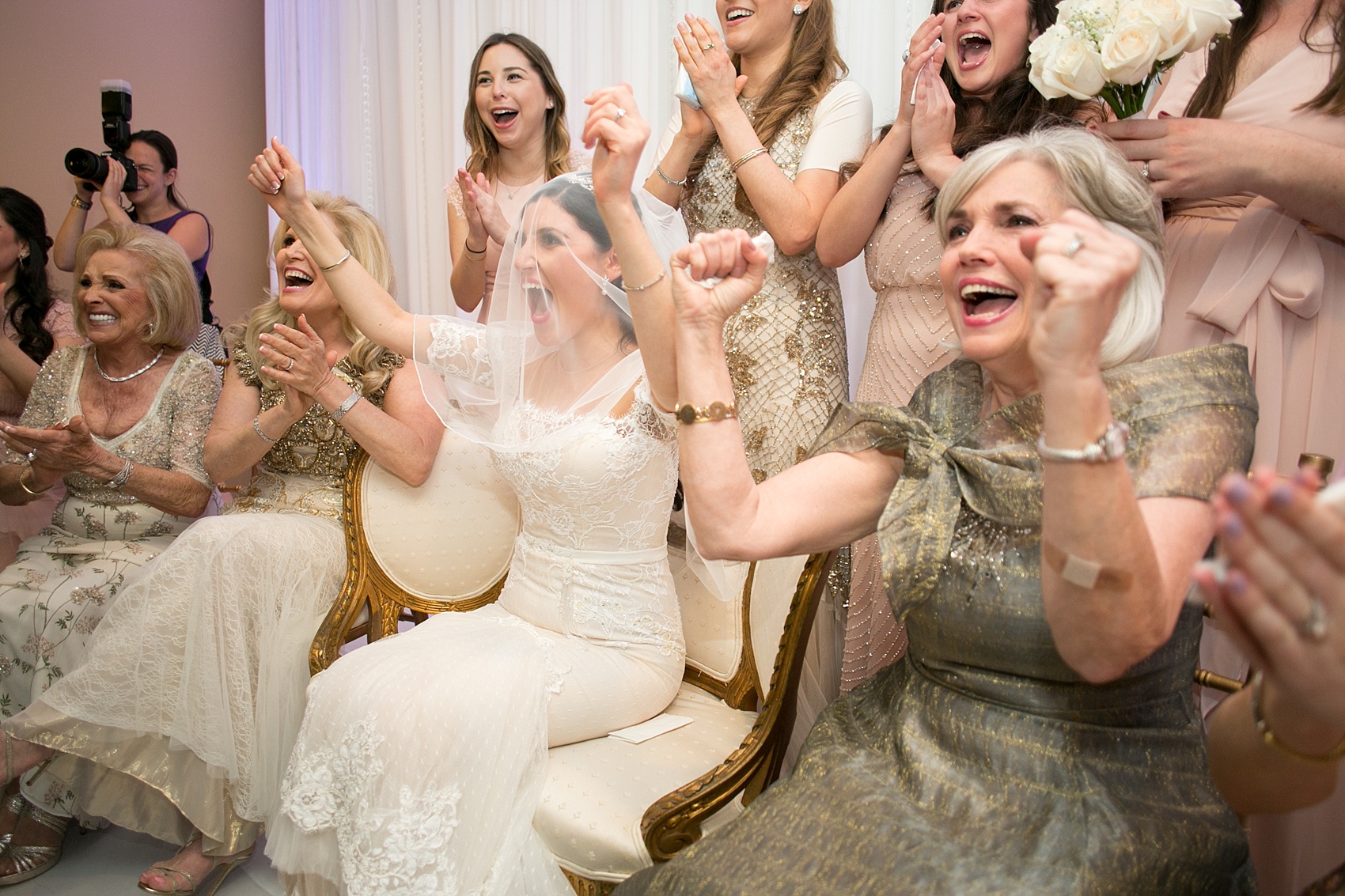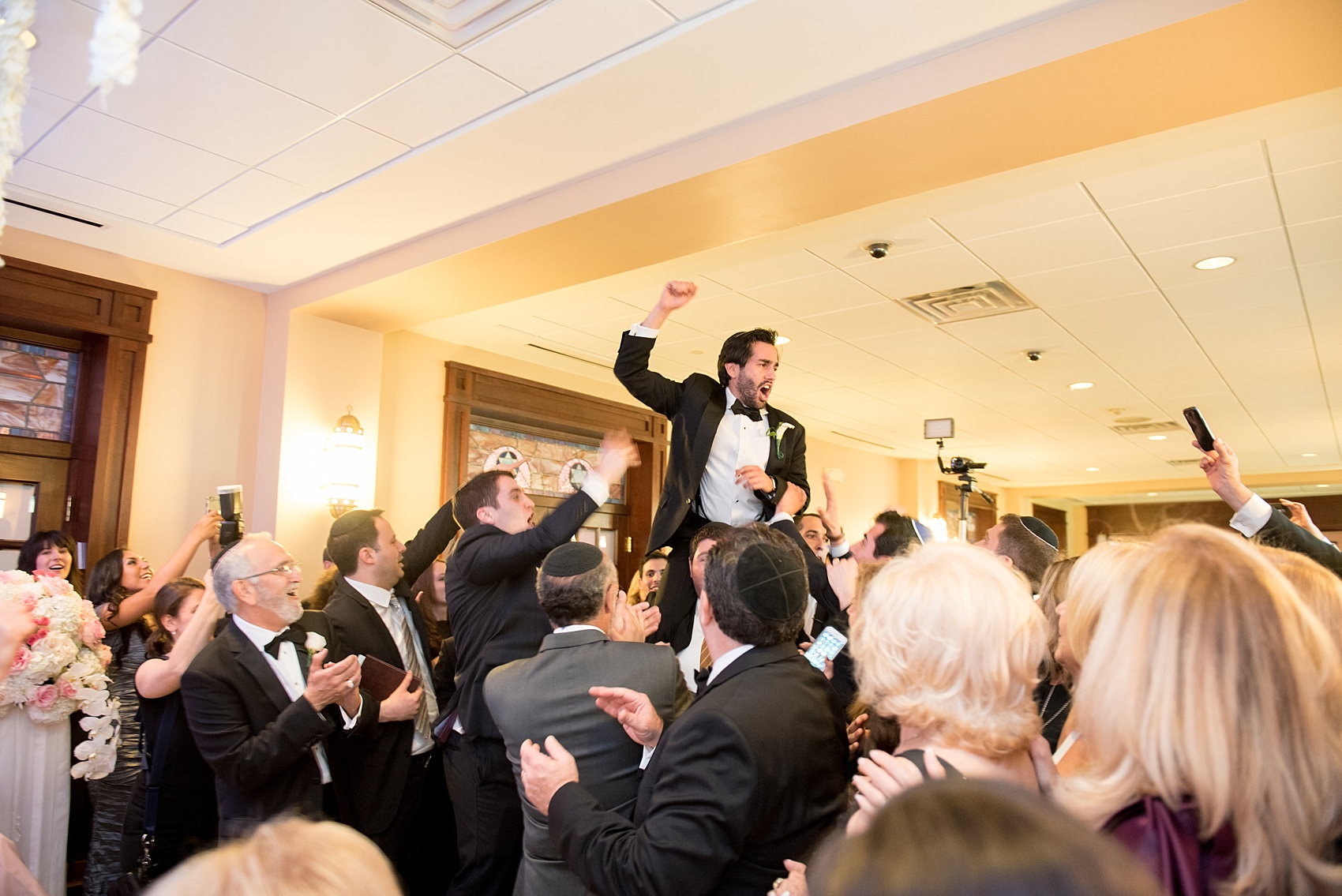 The tish and bedekan were followed by their synagogue service…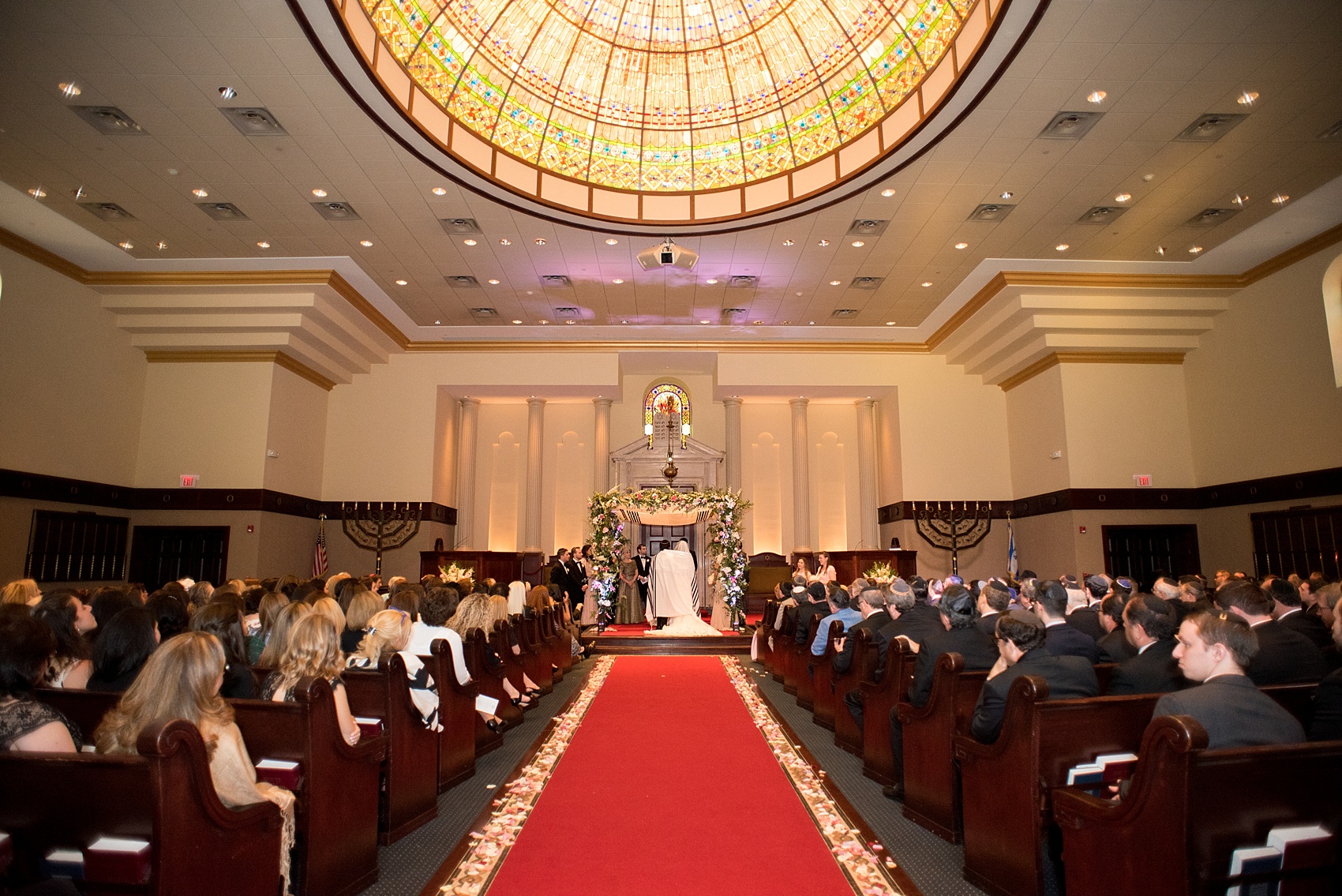 And off to celebrate with an awesome reception!  The tables were very beautifully decorated with high and low centerpieces that included hydrangea, mums, roses and carnations. Every danced a TON and we had a blast capturing it all, especially their friends entertaining them as they took a break from dancing to catch their breaths and some hydration.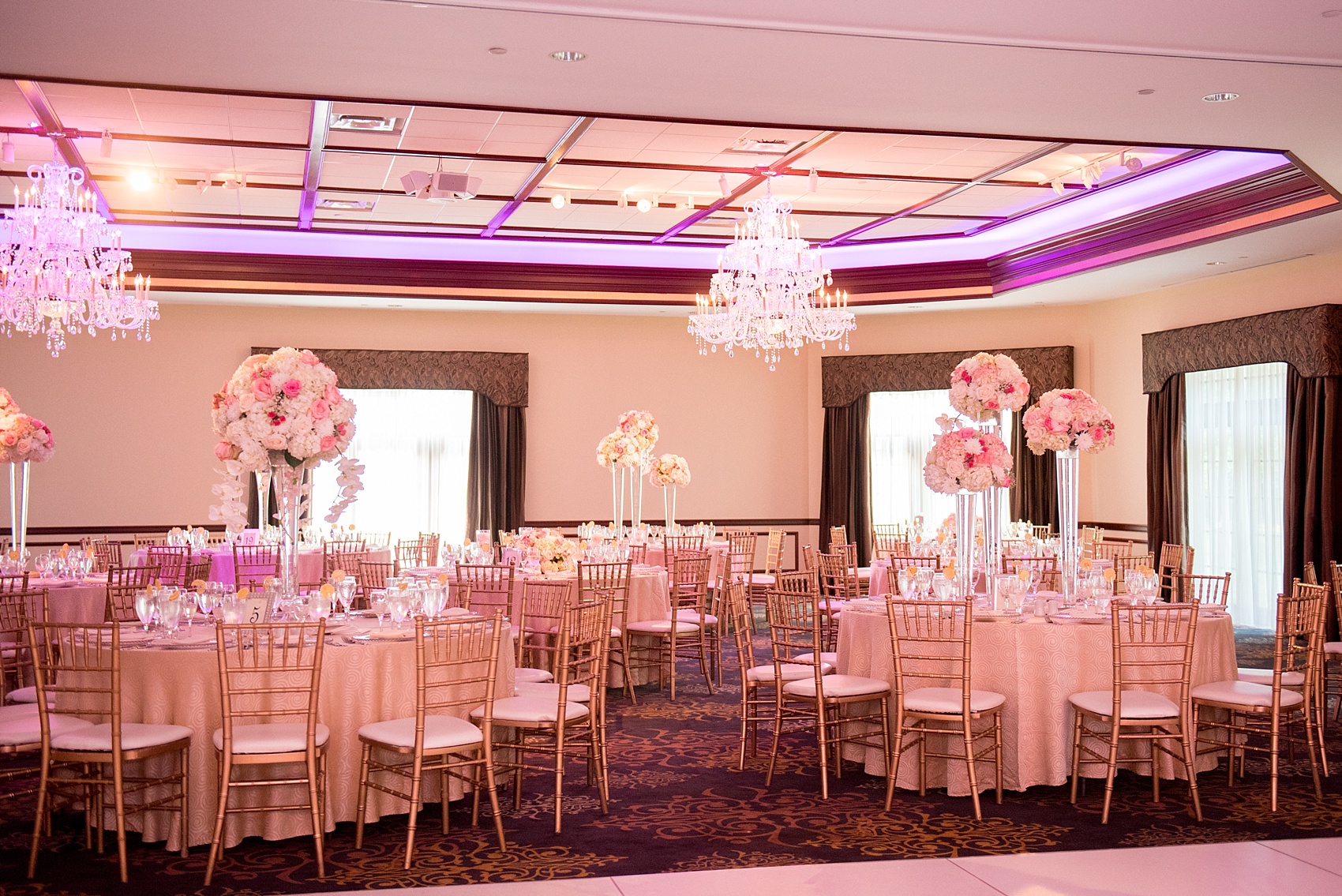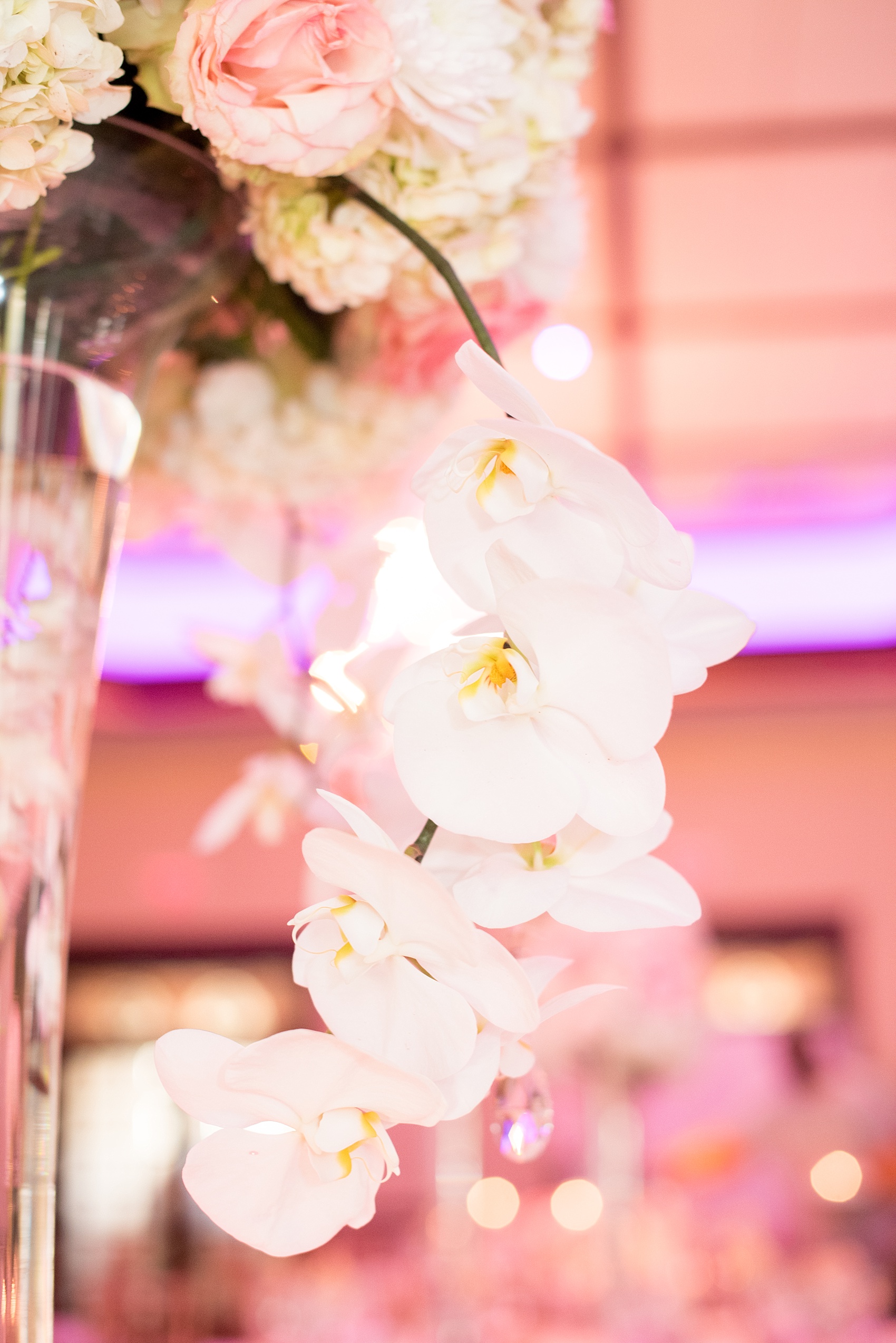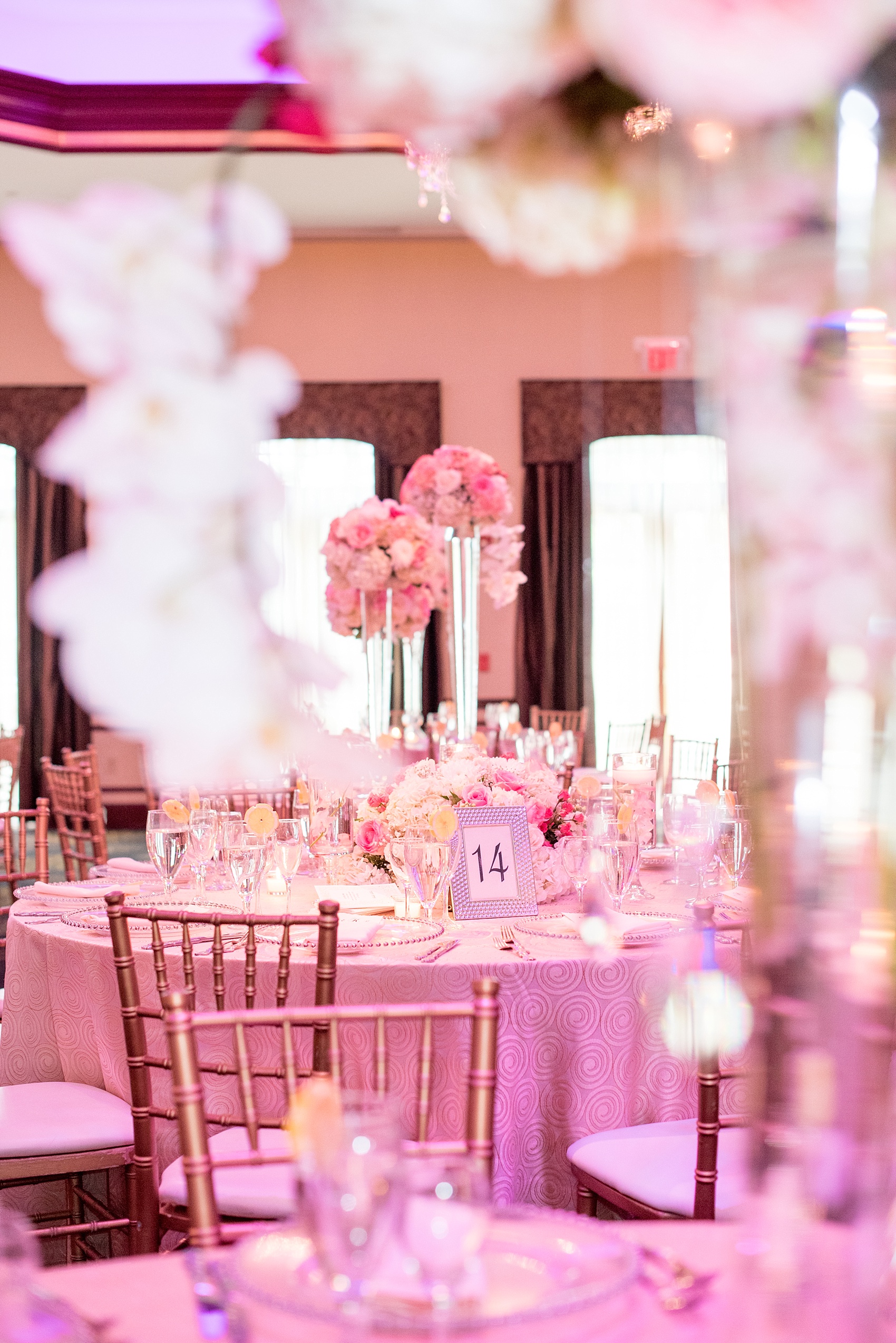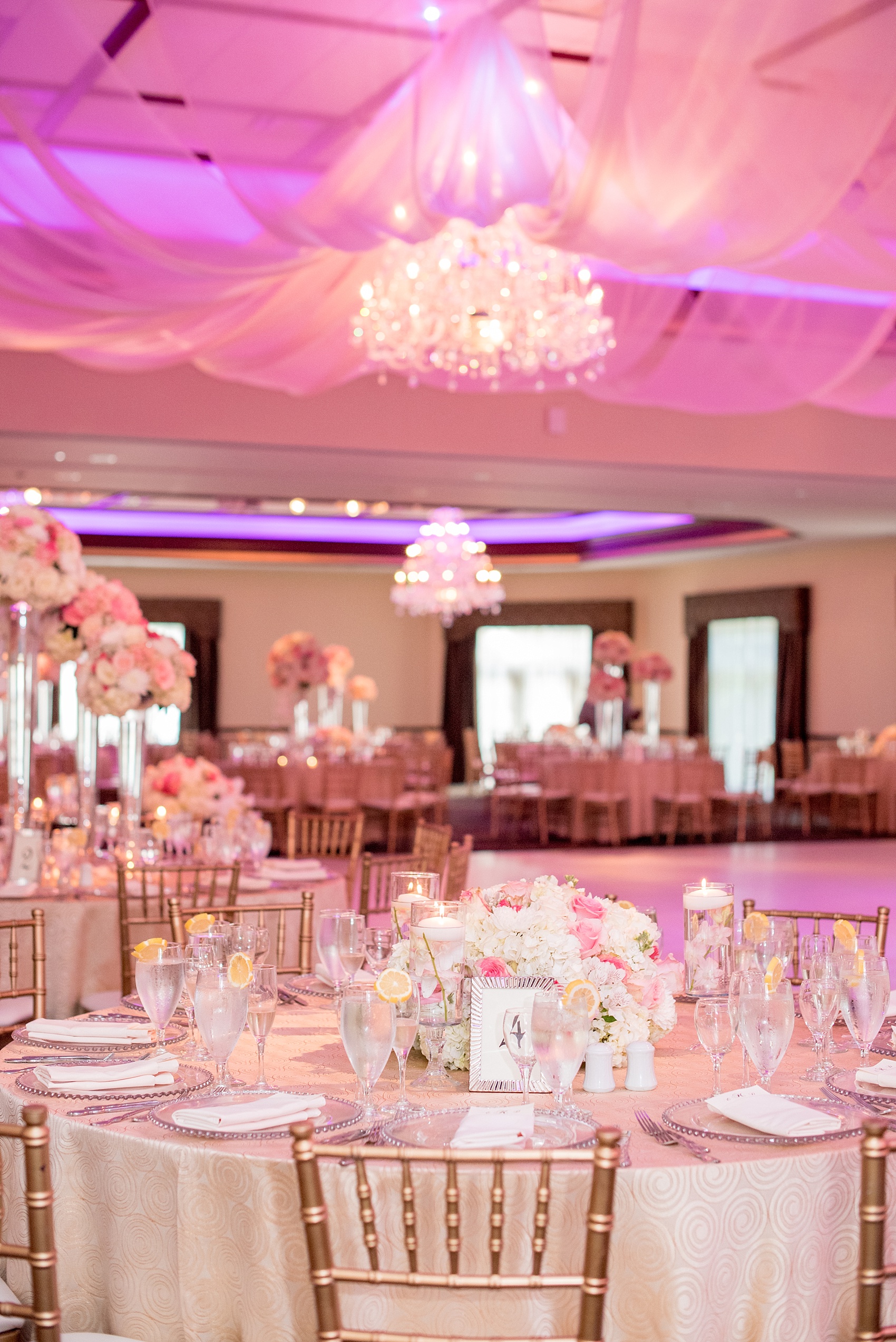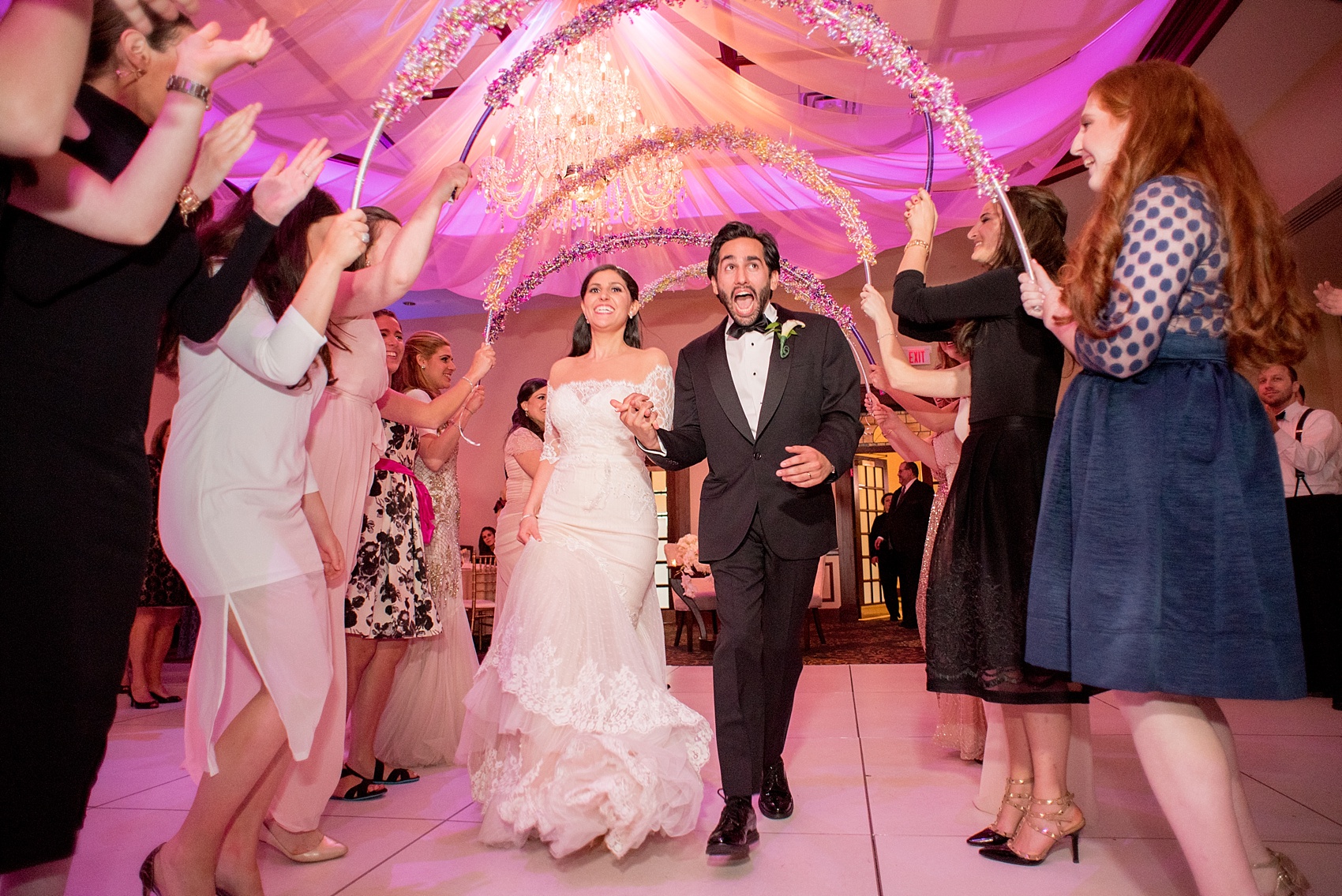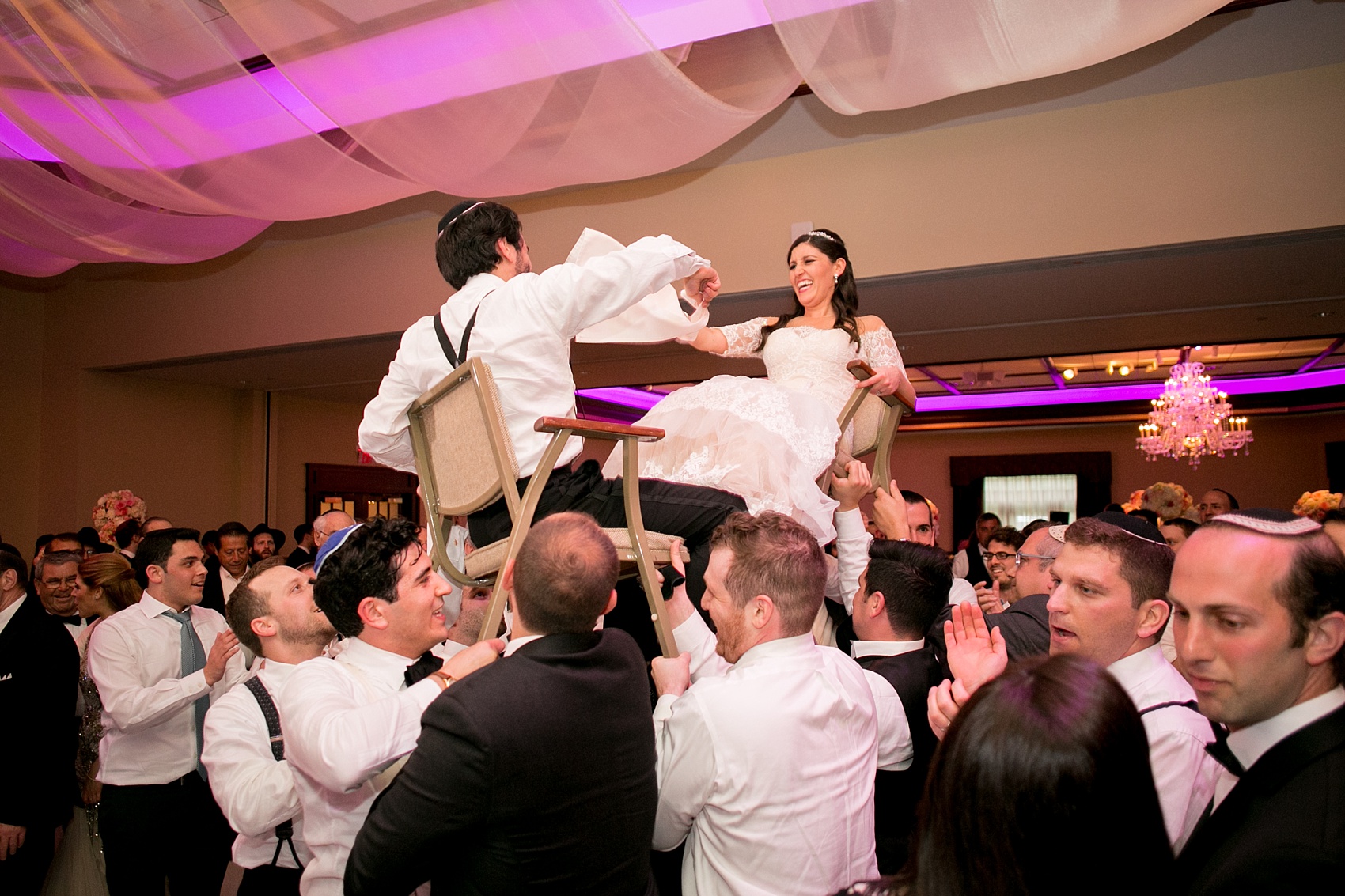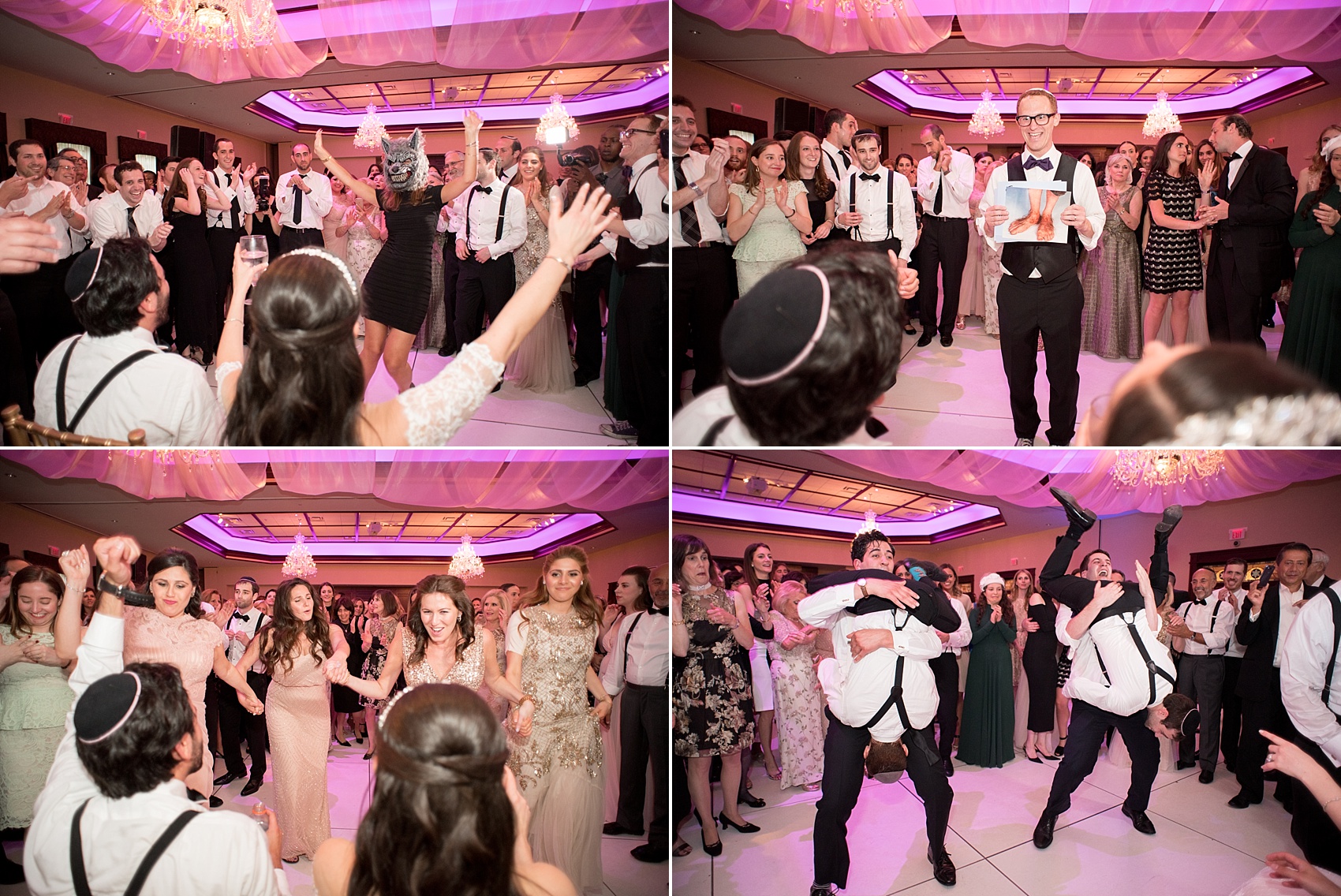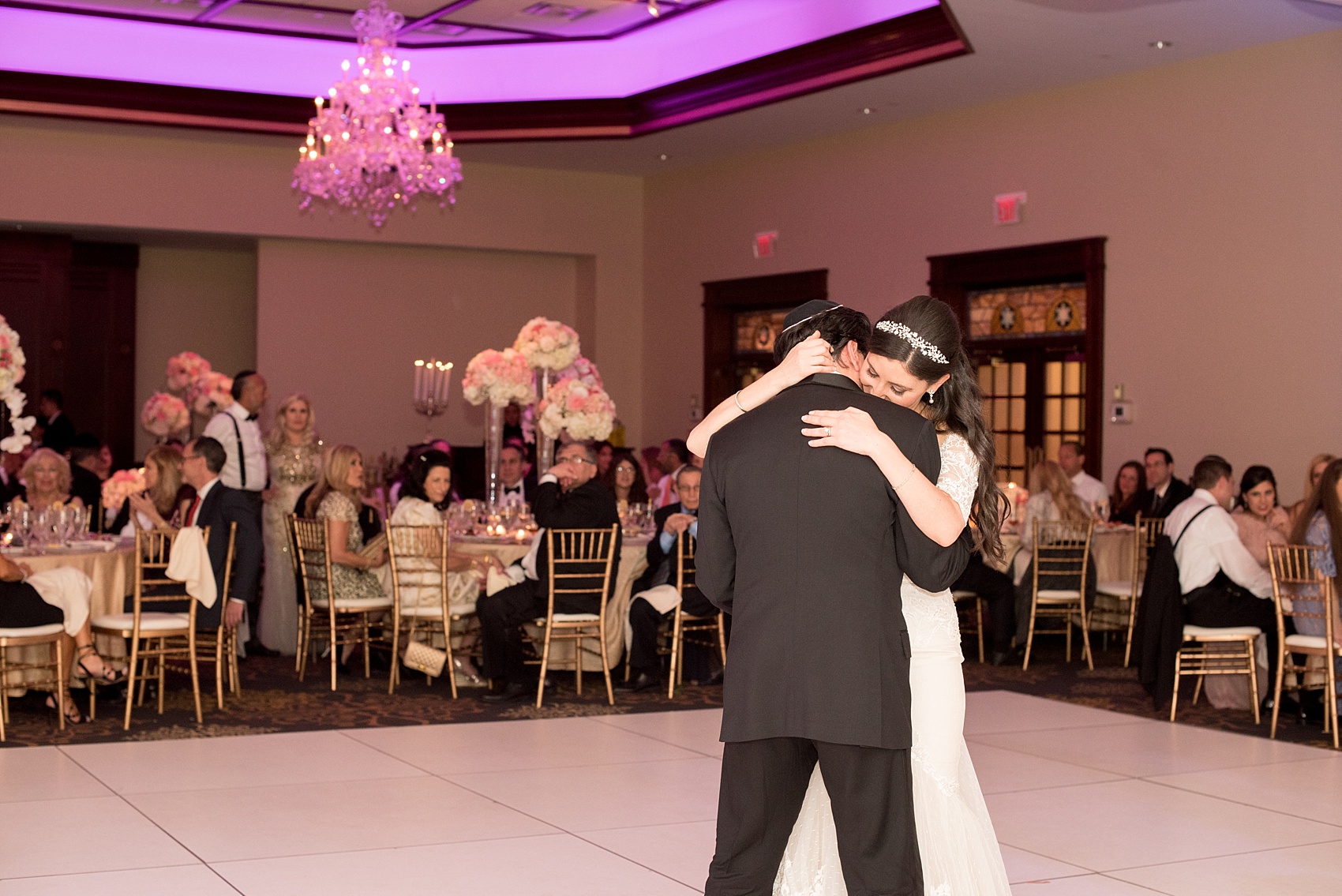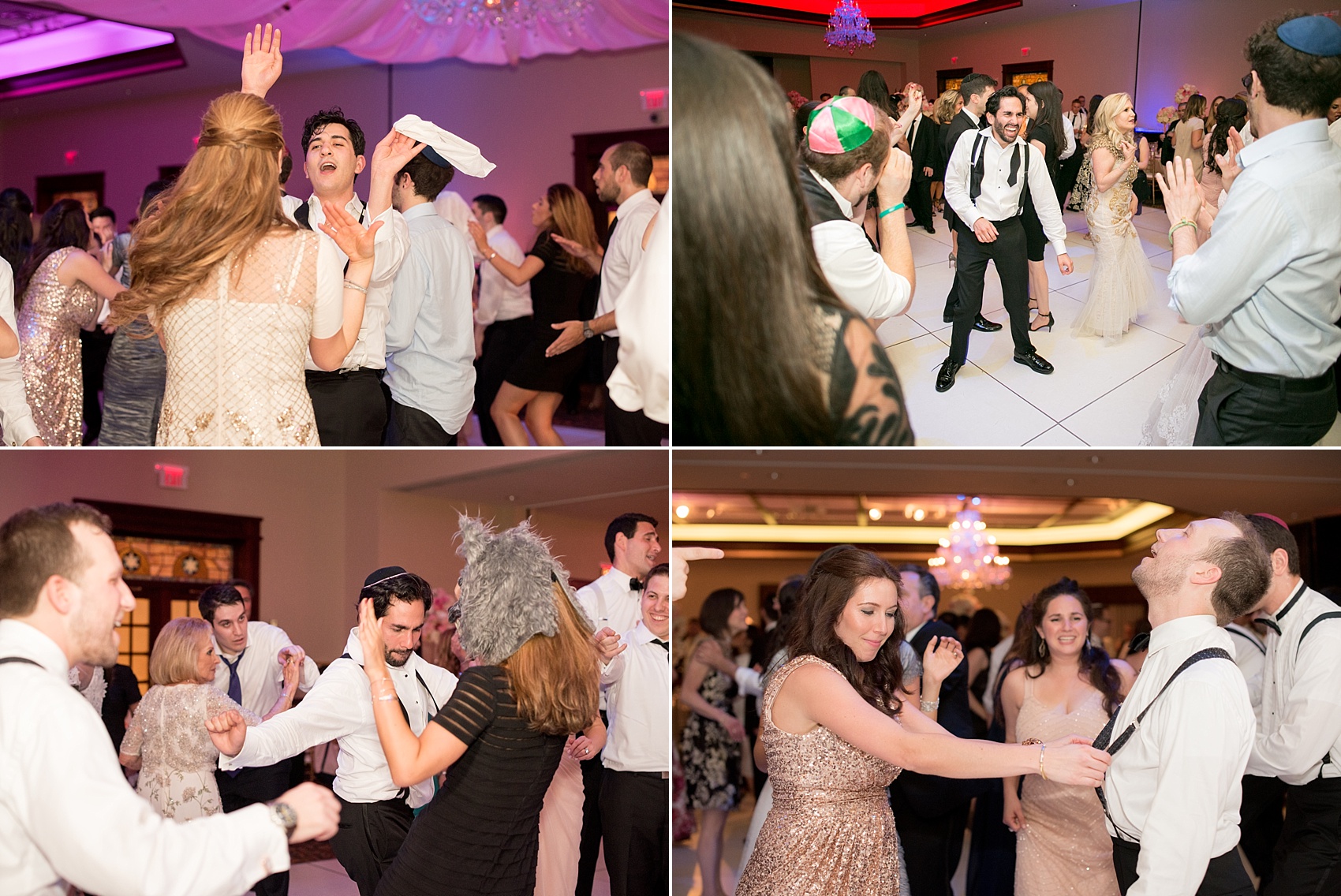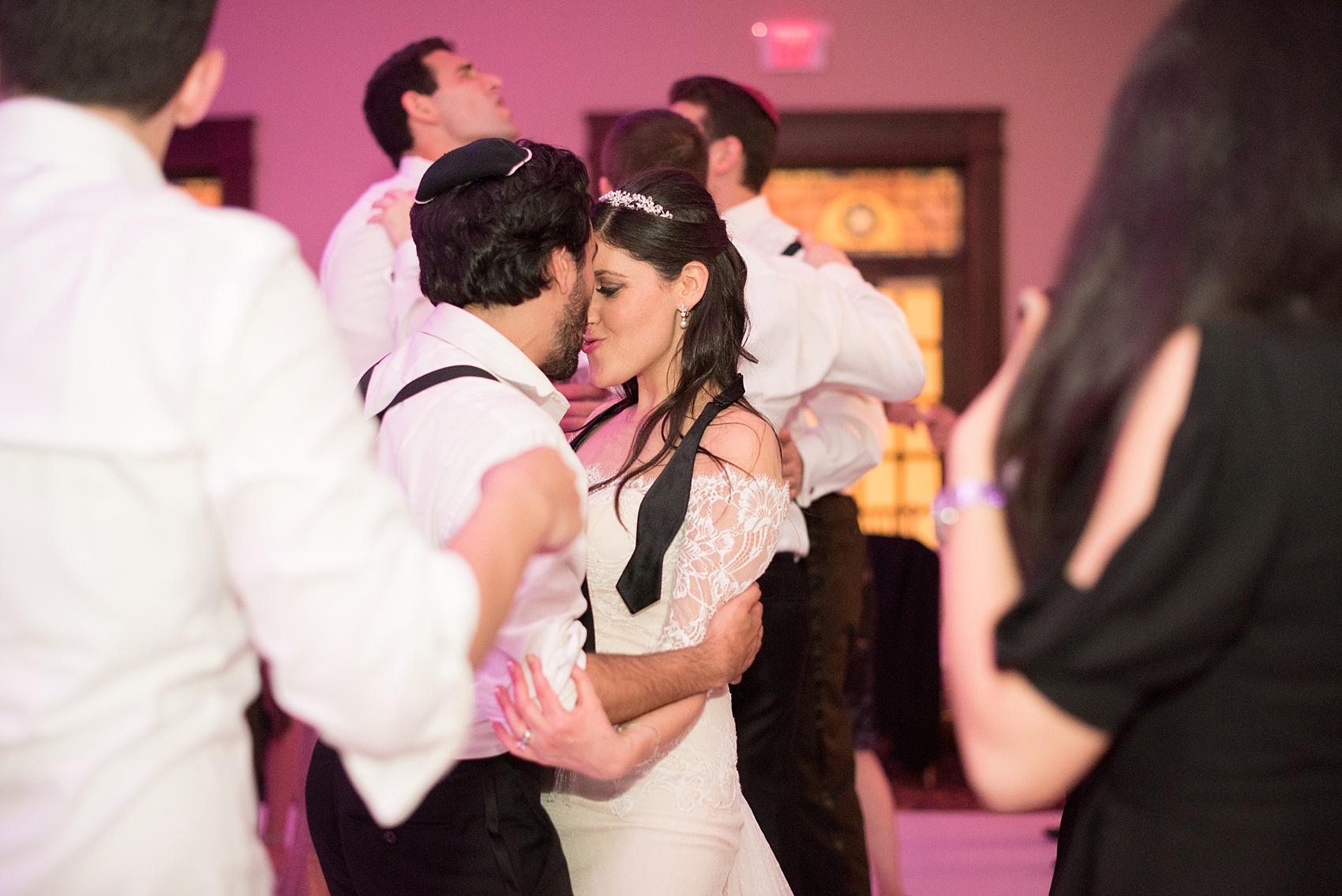 Can't you just feel the energy through the images? Erica shared that two of her wedding bands were Daniel's grandmothers – his grandfather was a jeweler and made them for his grandmother. Now Erica and Daniel carry on the love and family legacy, wearing the rings as they travel down the road of marriage together. Congratulations!
Venue: Temple Emanu-El / Florist: Dalsimer Spitz and Peck / Cake: / Wedding gown: Wedding Salon of Manhasset, designer Inbal Dror / Shoes: Badgley Mischka / Invitations: The Printed Page / Band: Nafshenu Orchestra / Makeup: Sue Kaplan / Groom's tuxedo: J Crew / Solid wedding bands: Radcliffe Jewelers
For more don't forget to check out Facebook and Instagram!
Happy Friday!