I opened Stacie and Eric's wedding album and my jaw-dropped. Envious of the blue leather they selected for their album (I want one!) I was screaming with joy on the inside.  It's so fun and vibrant! I'm tellin' ya – my eyes lit up with excitement when I took it out of the box.  (This is my favorite leather choice, by the way. I know it's not for everyone but one of the reasons I love Stacie and Eric is because it is for them. We're on the same color wavelength.)
Have a look at their amazing wedding album!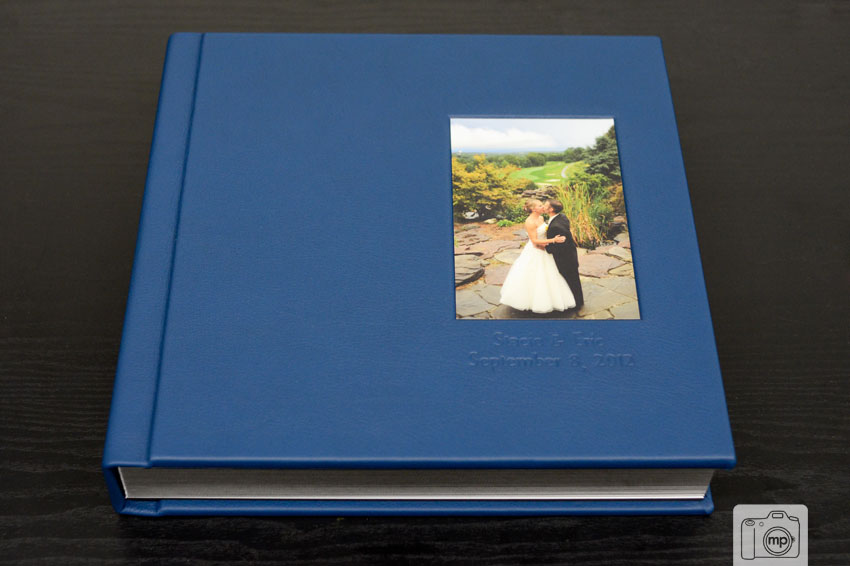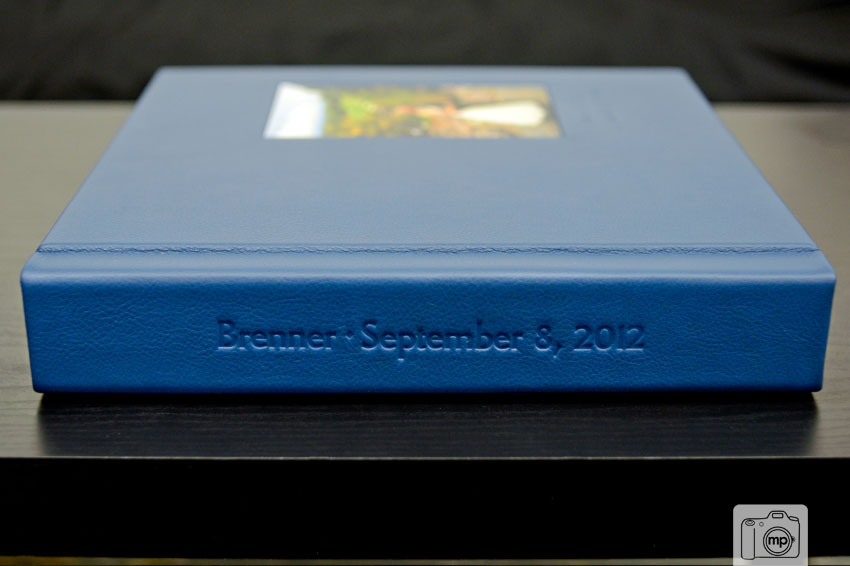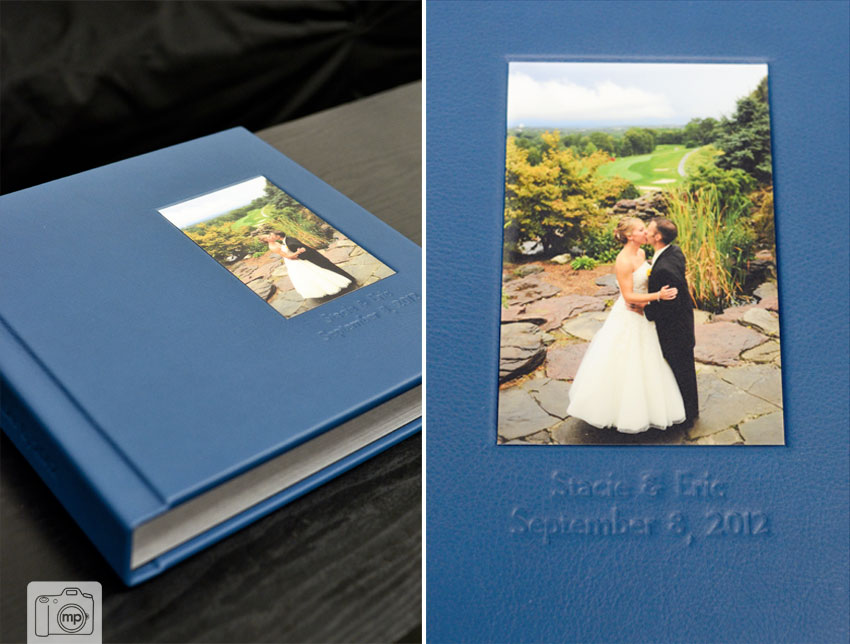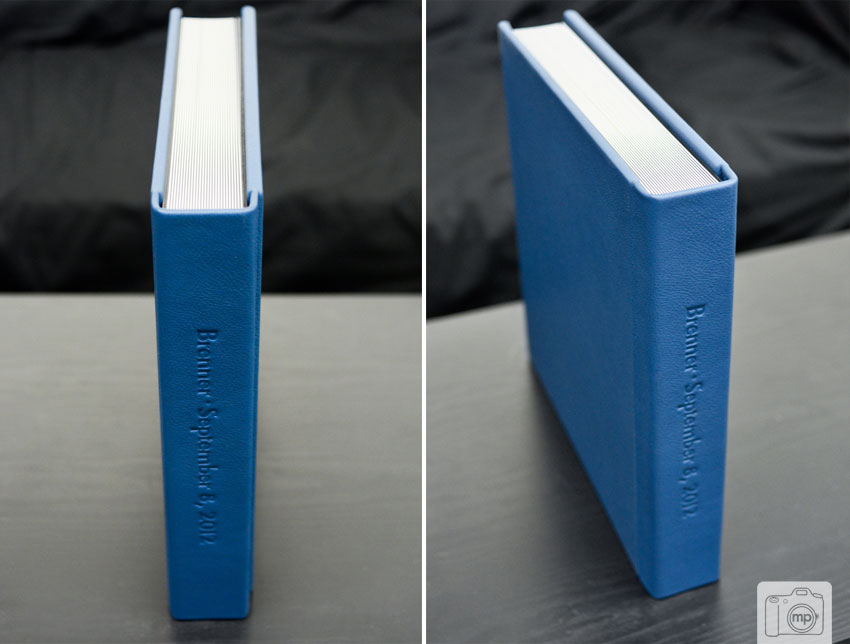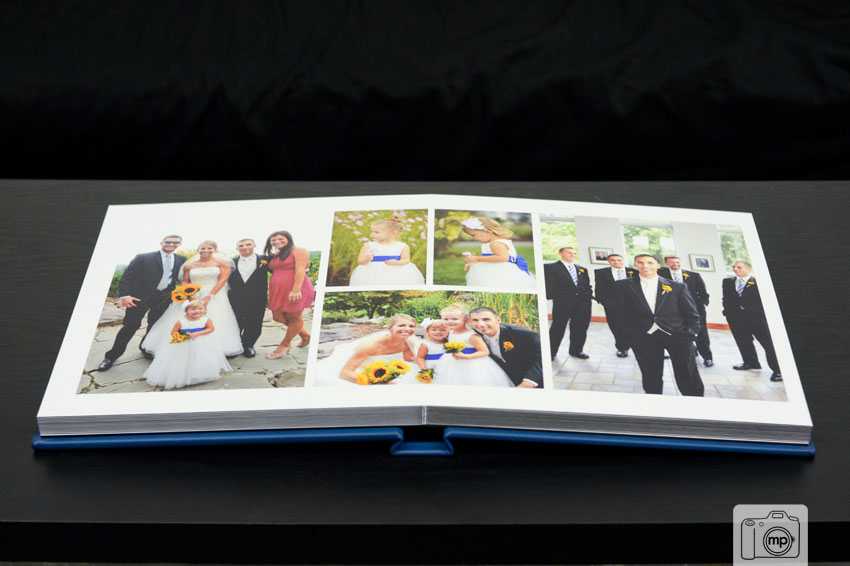 What a truly wonderful way to forever cherish the story of their day!