I had the pleasure of traveling to St. Lucia this past September for a wedding symposium with Lauren Grove, of Every Last Detail wedding blog, and was lucky enough to stay at Rendez Vous all inclusive resort. We didn't know what to expect but from the looks of the drive from the airport to the resort, we knew we were in for a treat.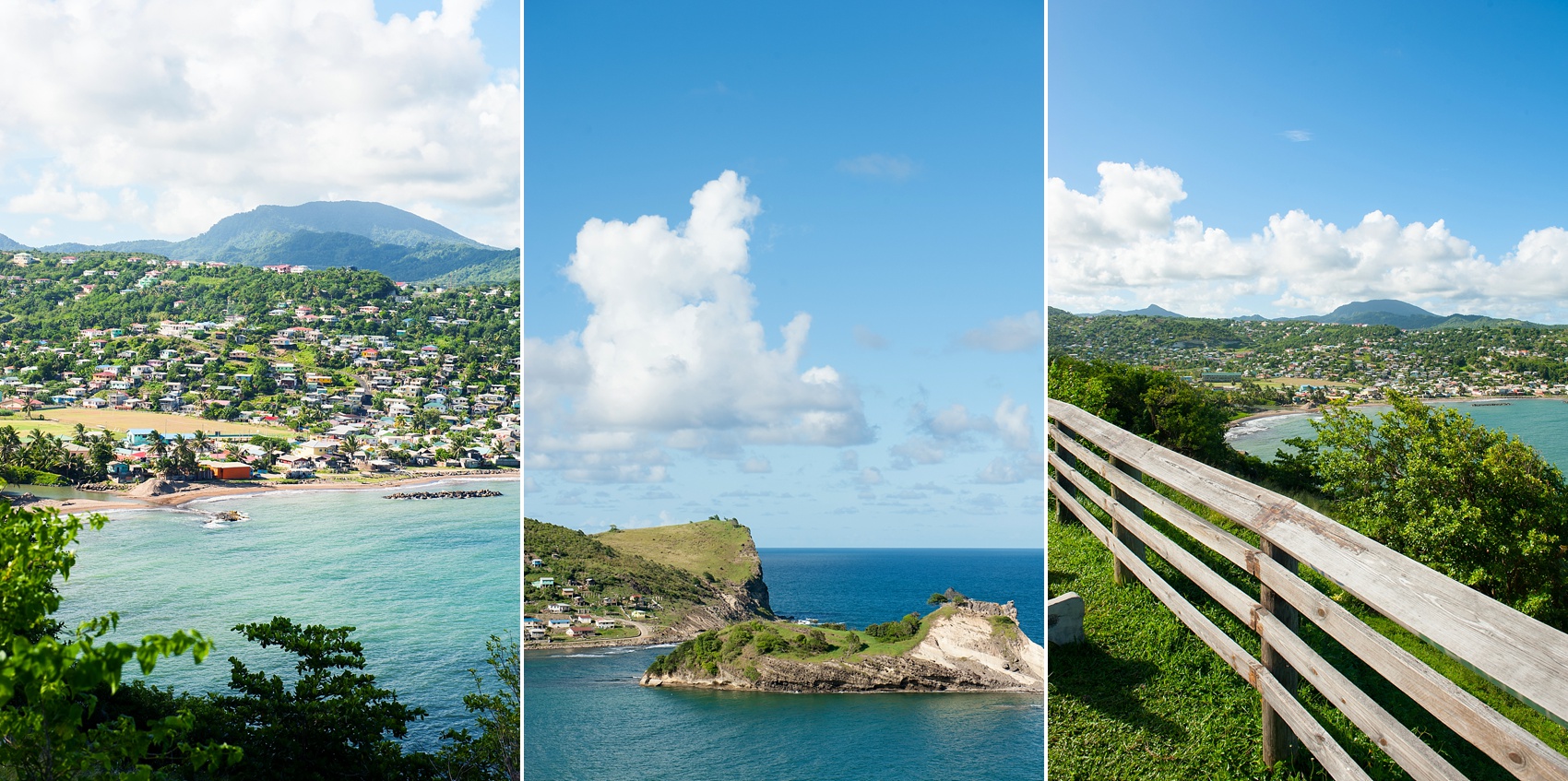 We arrived at Rendez Vous and were immediately greeted by friendly staff, given tropical drinks and sat down to relax before taking a tour of the property.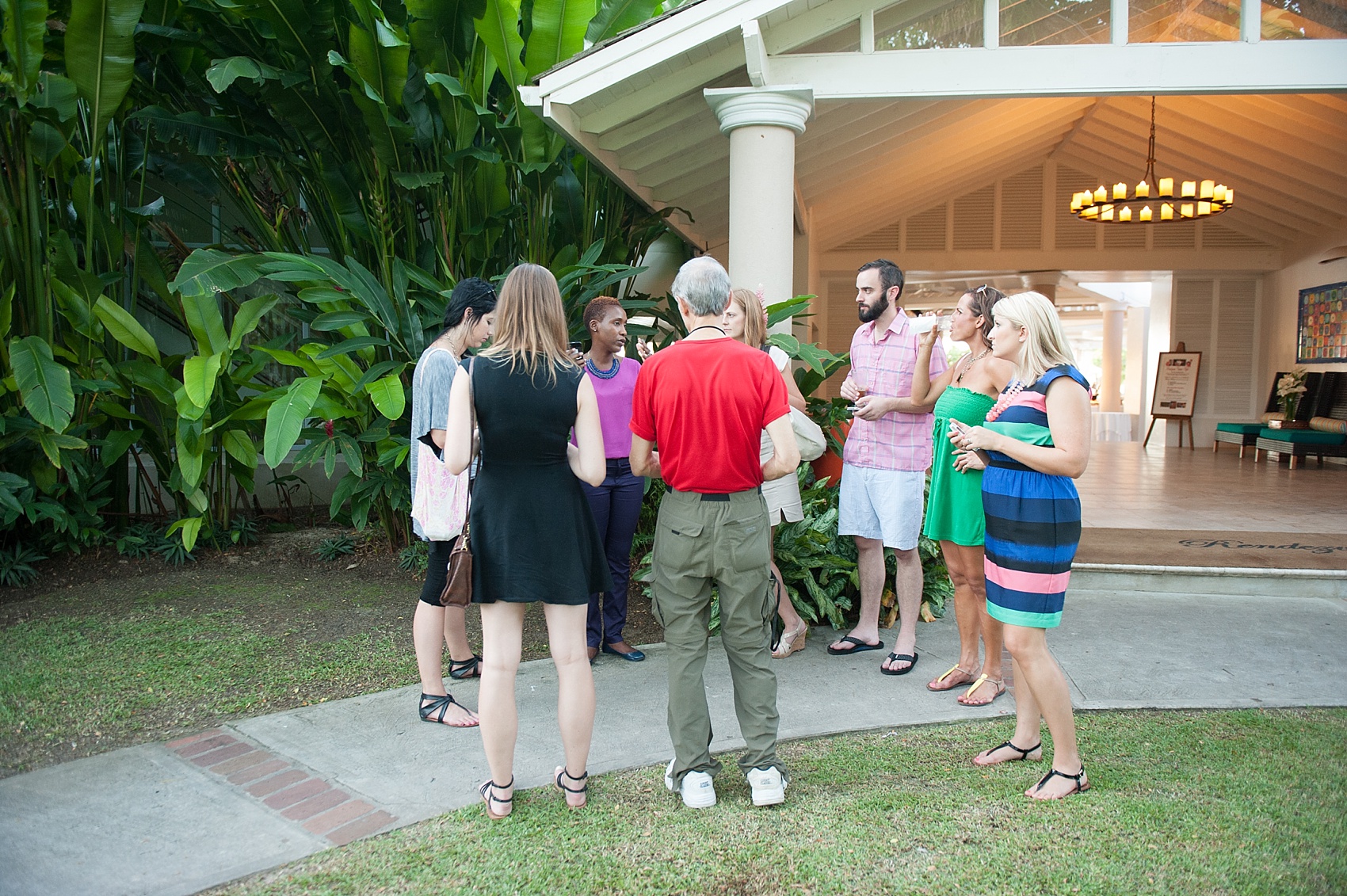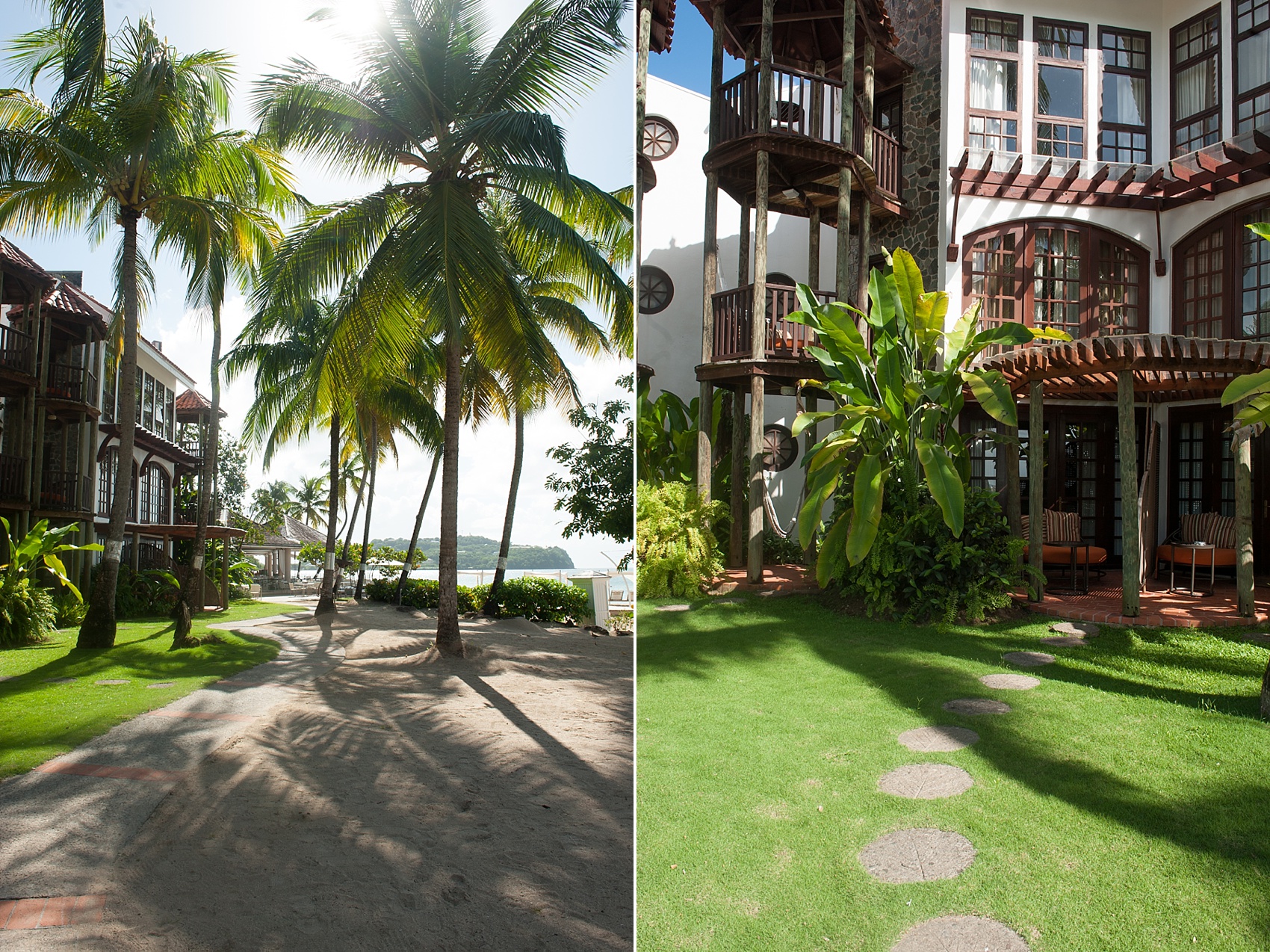 The rooms in this portion of the resort have beautiful balconies you can sit on and enjoy the ocean breeze and view. Even though they're visible from the exterior to passersby they somehow feel very private.
The gazebo below is often used for romantic dinners and wedding ceremonies.

Lauren and I were spoiled! This suite below is where we stayed for a few days, complete with a couch sitting area, claw footed tub and 4 post bed…and an awesome chandelier! There are no tvs here so couples can focus on one another and their surrounds.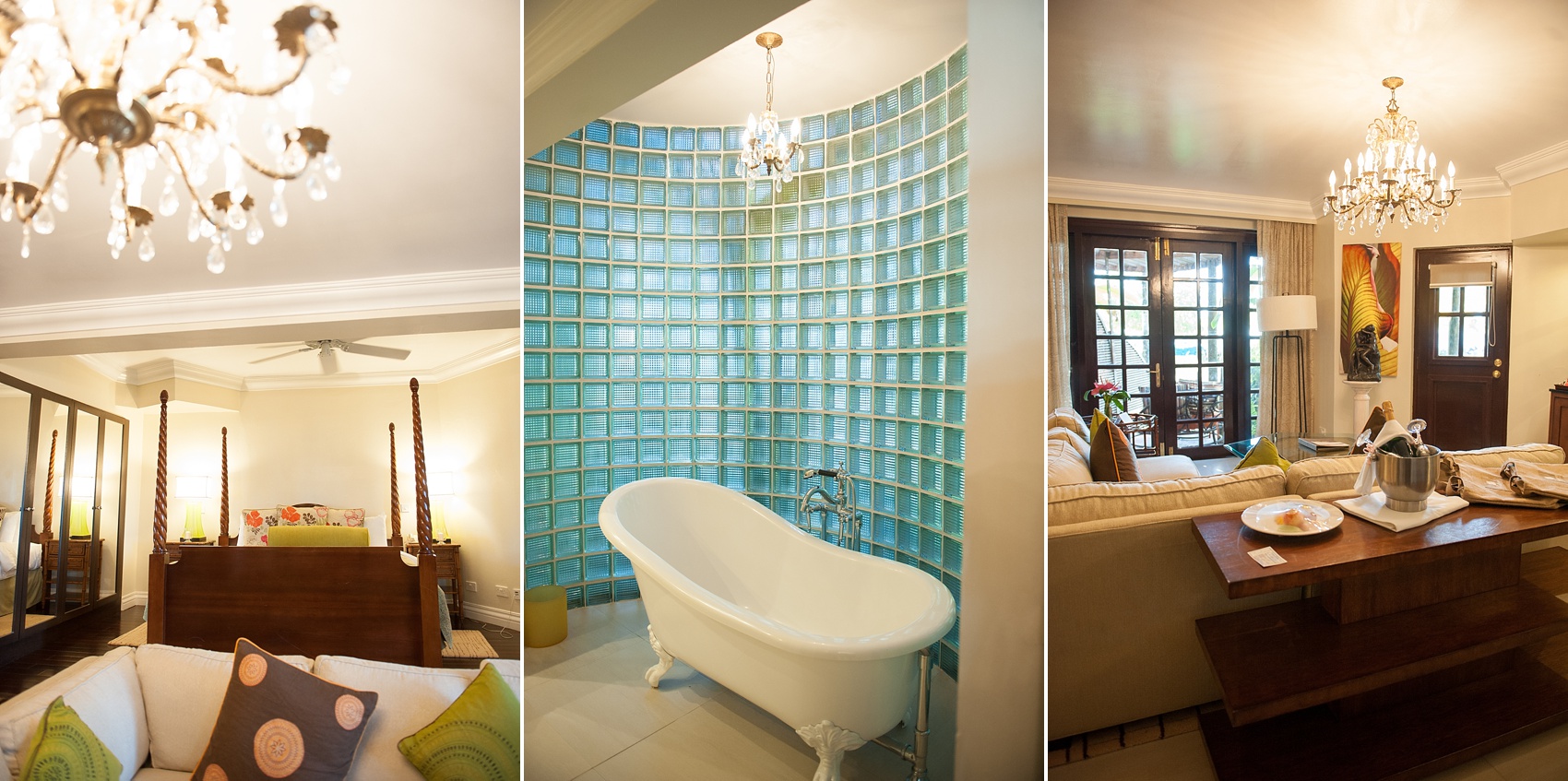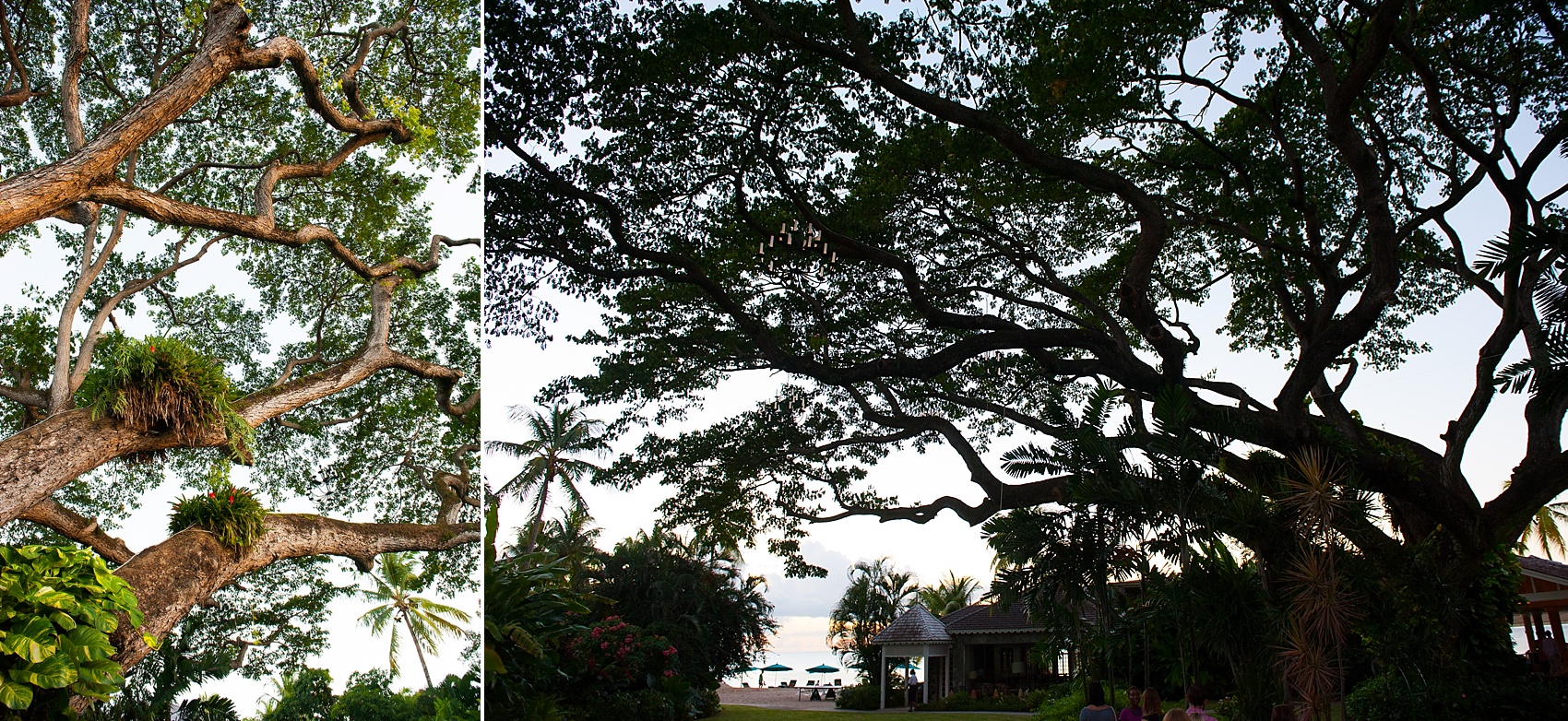 There are two pools on the property and a lazy river of sorts too. The resort is complete with a wonderful spa, where we were treated to amazing massages. If you go here…I highly recommend it!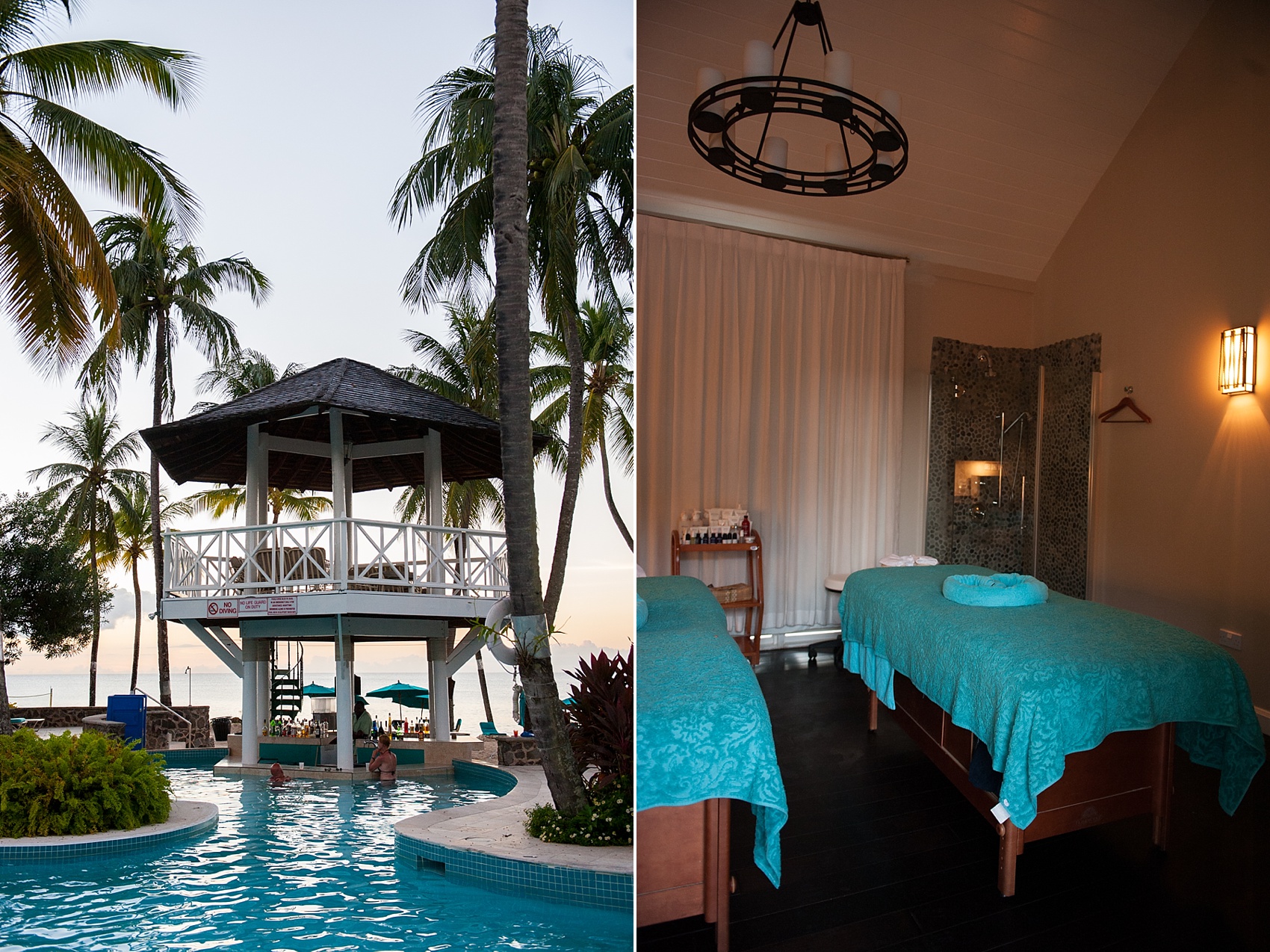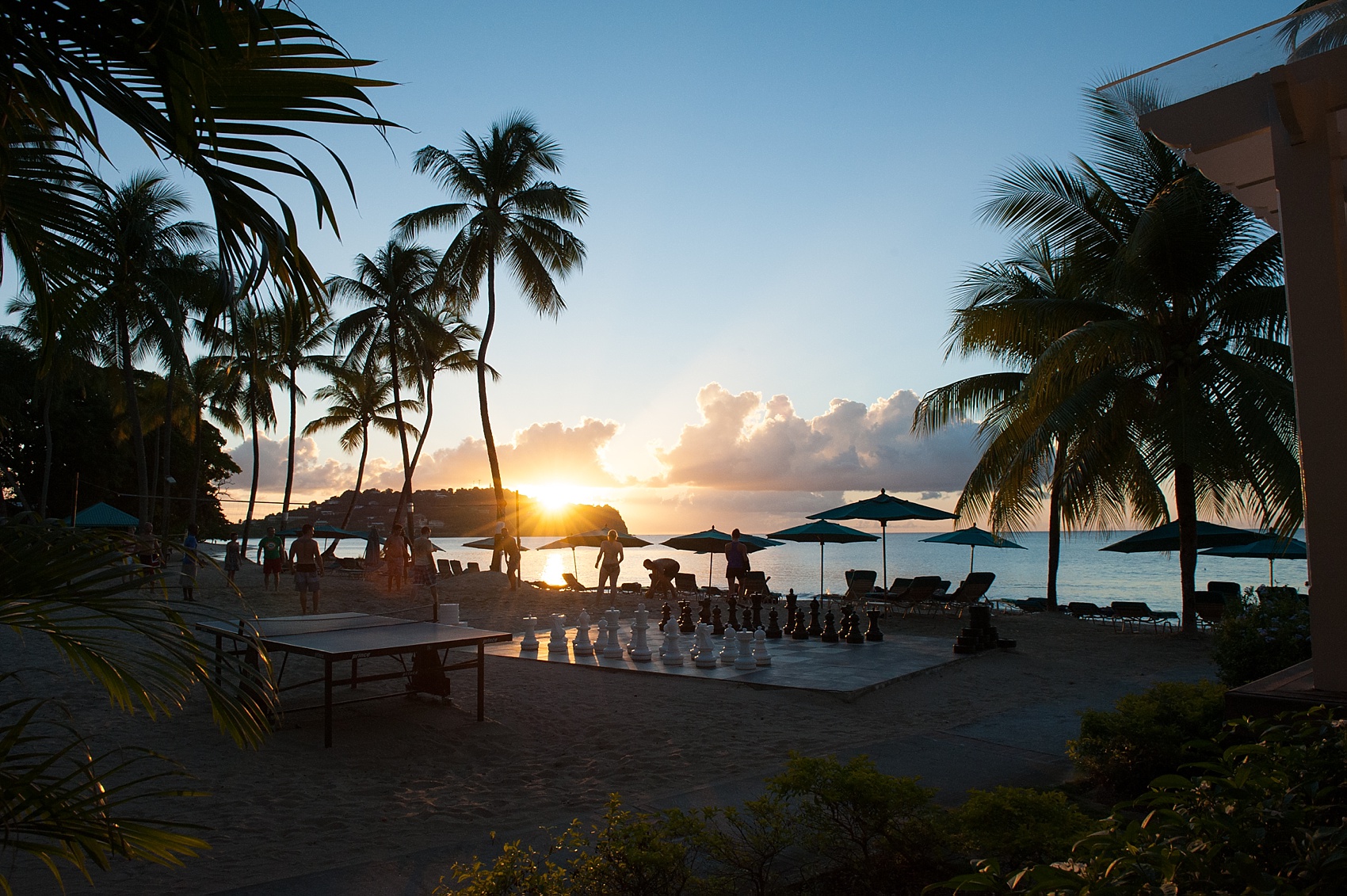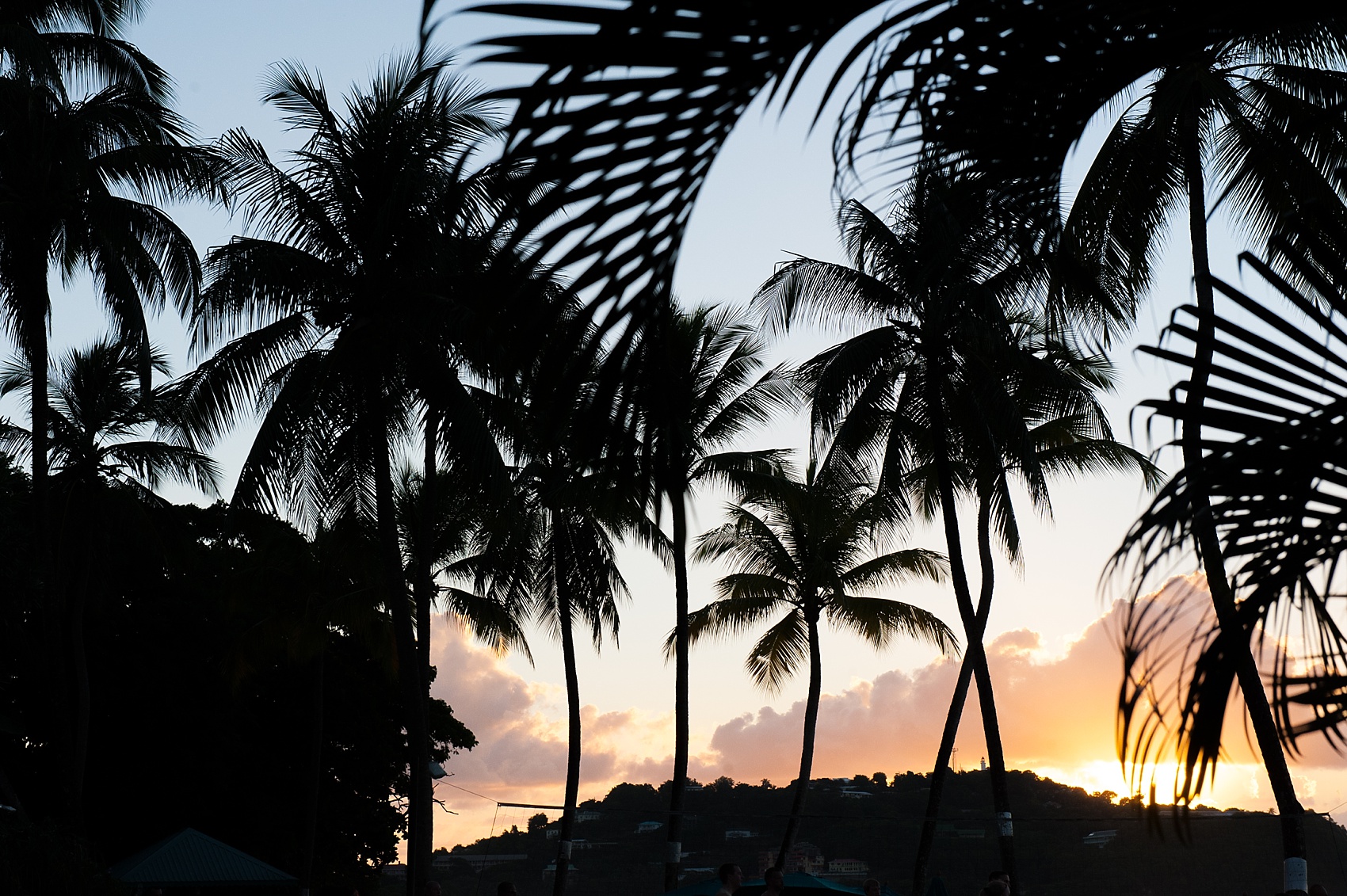 The sunsets here were perfect. PER-FECT. Rendez Vous has activities almost nightly,  delicious breakfasts and lunches, restaurants you can make reservations at but are included with the cost of the resort stay and a fun champagne bar. And of course, options for wedding ceremonies and receptions! I recommend it for honeymoon consideration as well. I have to say they think of everything – we learned that they even have a drier for bathing suits should you have the desire to take a dip before you need to head to the airport and are concerned about your suit drying in time to pack it. How awesome is that?
After our stay at Rendez Vous and our time at the St. Lucia Wedding Symposium, we took a fabulous boat ride up to Jade Mountain. It's common to hit the road (or the ocean) with a Piton in hand, the national beer.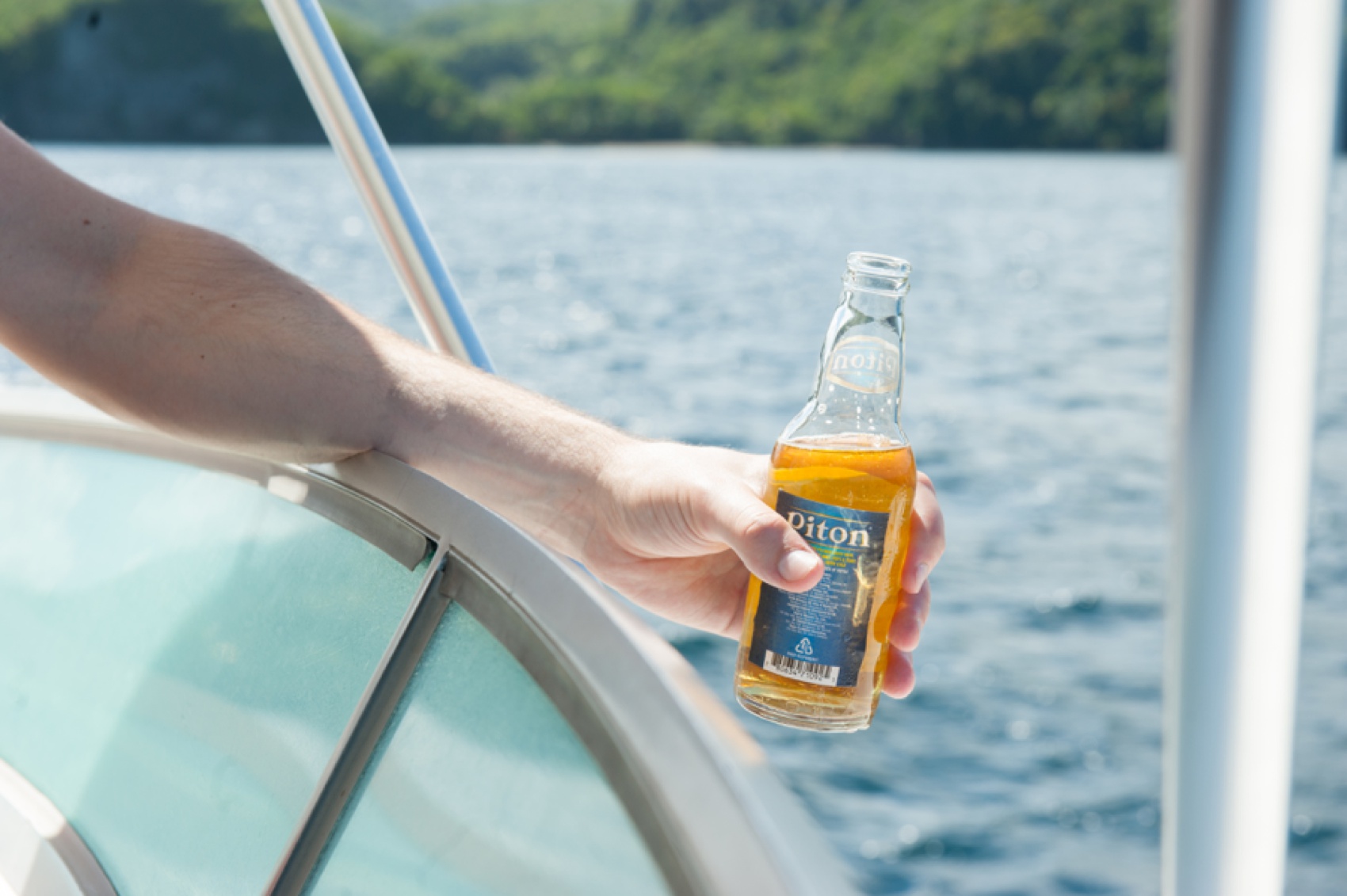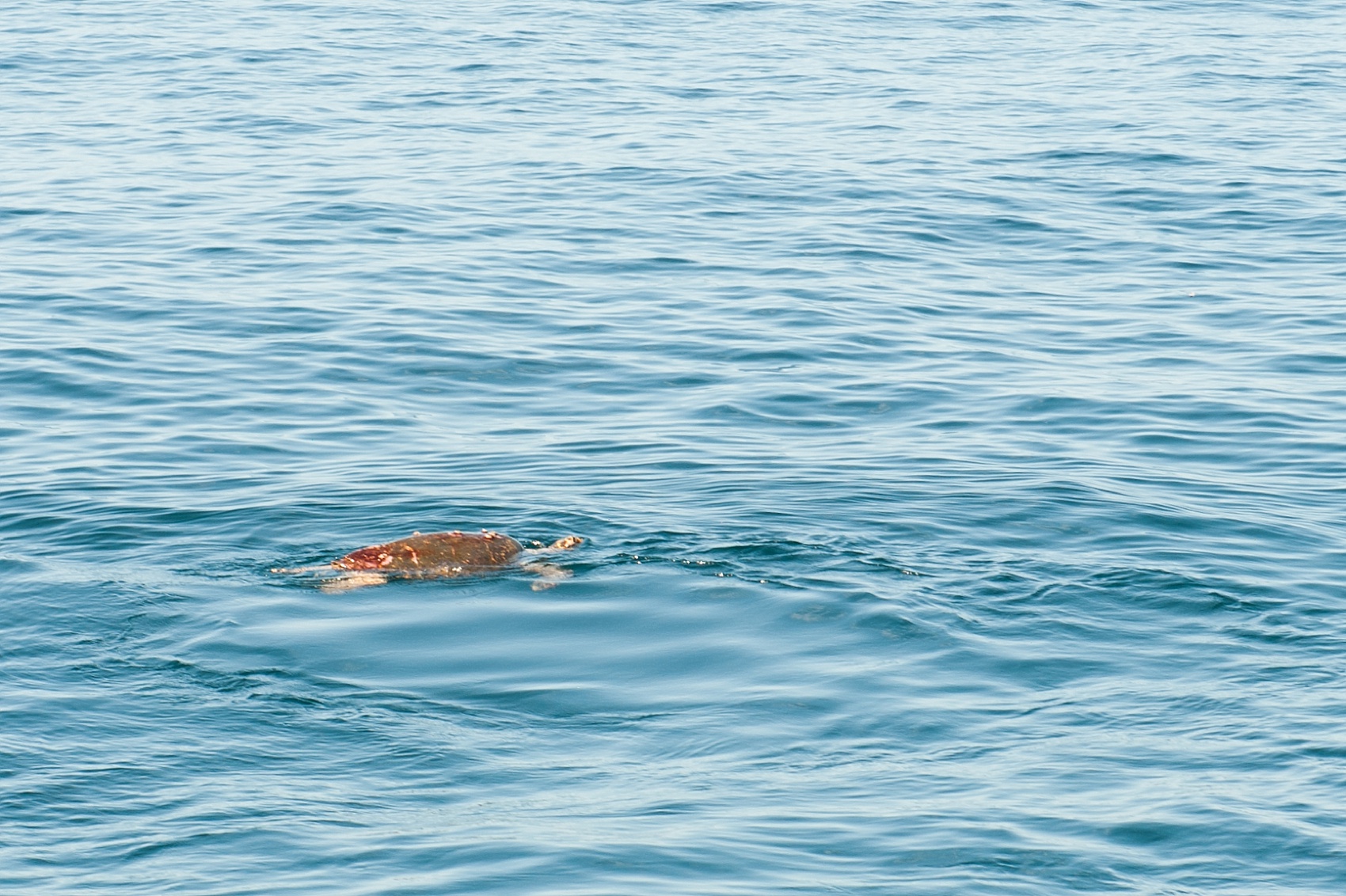 A sea turtle said hello as we made our way into Soufriere, a city on the west side of the island. "Lucky Strike" was there to greet us and we pulled into the marina – appropriate since we certainly felt like we lucked out on this getaway.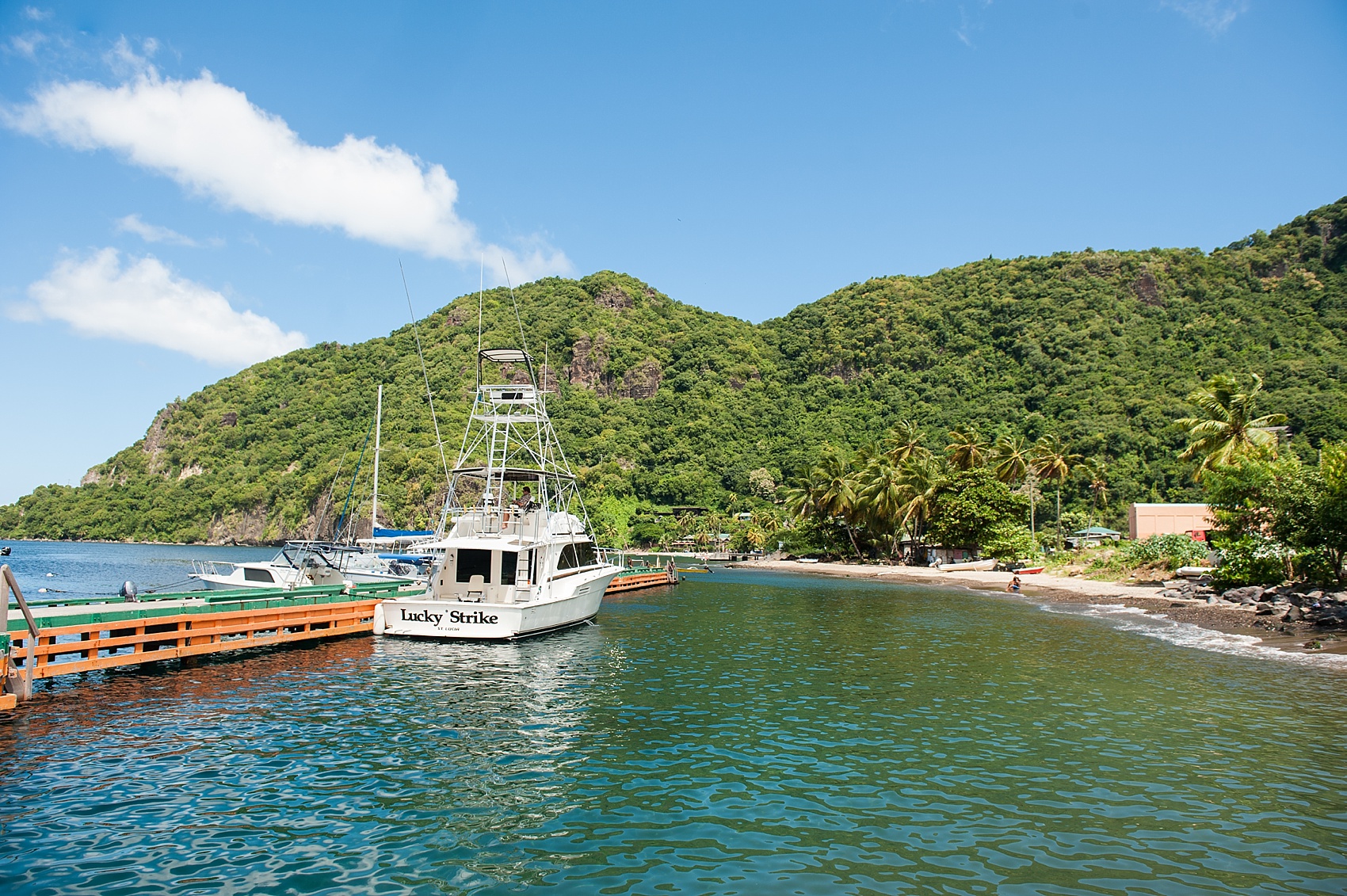 Don't forget to check out Every Last Detail's post about St. Lucia as a location for destination weddings too!
Happy Tuesday!