The beauty of the island of St. Lucia, just east of the shores of Central America, stole my heart as soon as we arrived. I immediately knew I'd be back there one day.
When Sara of Burnett's Boards reached out about a styled shoot, I nearly fainted at the thought of the beauty of her vision: an attractive woman from the island as the bride, a special gown featuring metallic sequins yet still beachy, a hand-painted sail on a sailboat the bride would use for an exit, all at The Landings resort. It was perfect. And when I saw the custom invitation, complete with hand calligraphy, a custom map, shield and illustration inspired by the architecture of the resort, I knew everyone would feel as invited as I did. I was happy to be back, exploring a new resort after years before at Jade Mountain.
I loved that we showed a very tasteful way for a tropical island bouquet to be carried out. Yellow orchids and pink ginger snaps are softened by the petals of roses in various pink hues. A grey ribbon neutralized the stems.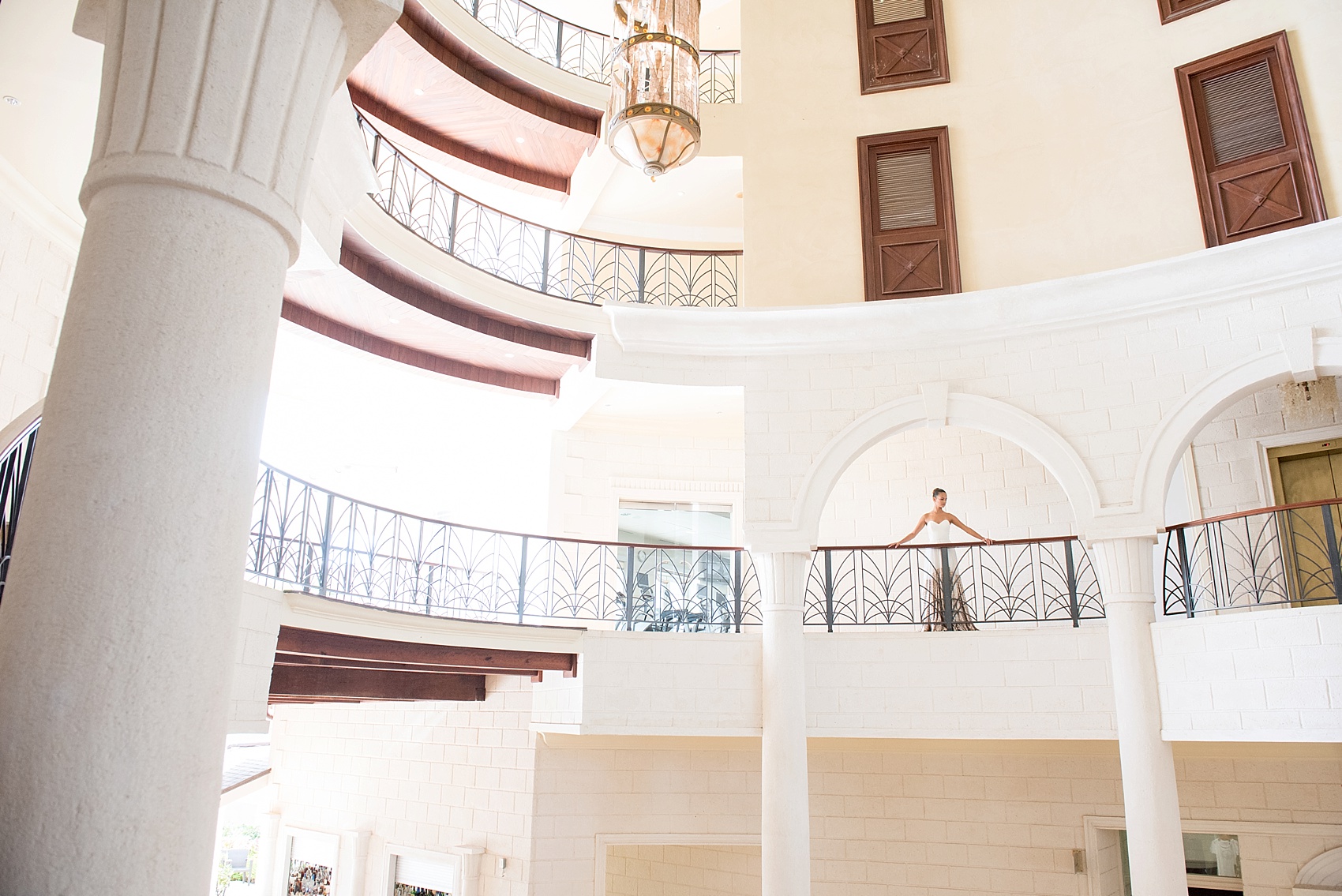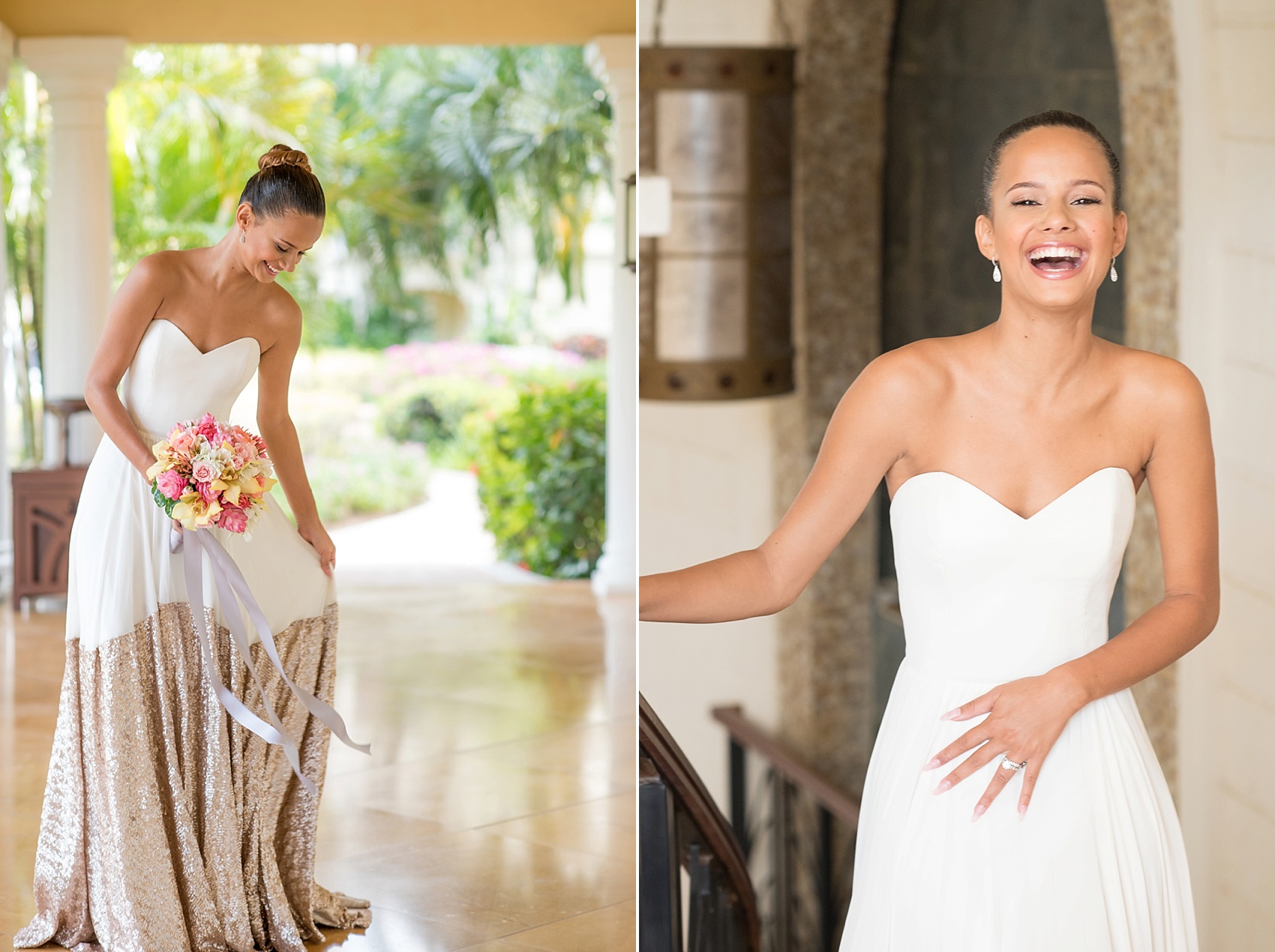 We moved from the open air interior of The Landings grand foyer and staircase (complete with the bride's laughter and glowing smiles!) to the back of the resort, on the ocean. A stunning view and tranquil ocean breeze carries the sail of the flower-adorned boat. Between the dainty motions of the bride carrying the skirt of her wedding gown and the clouds softly touching her up-do bun, it'd be difficult for anyone to resist the desire to travel to the islands too.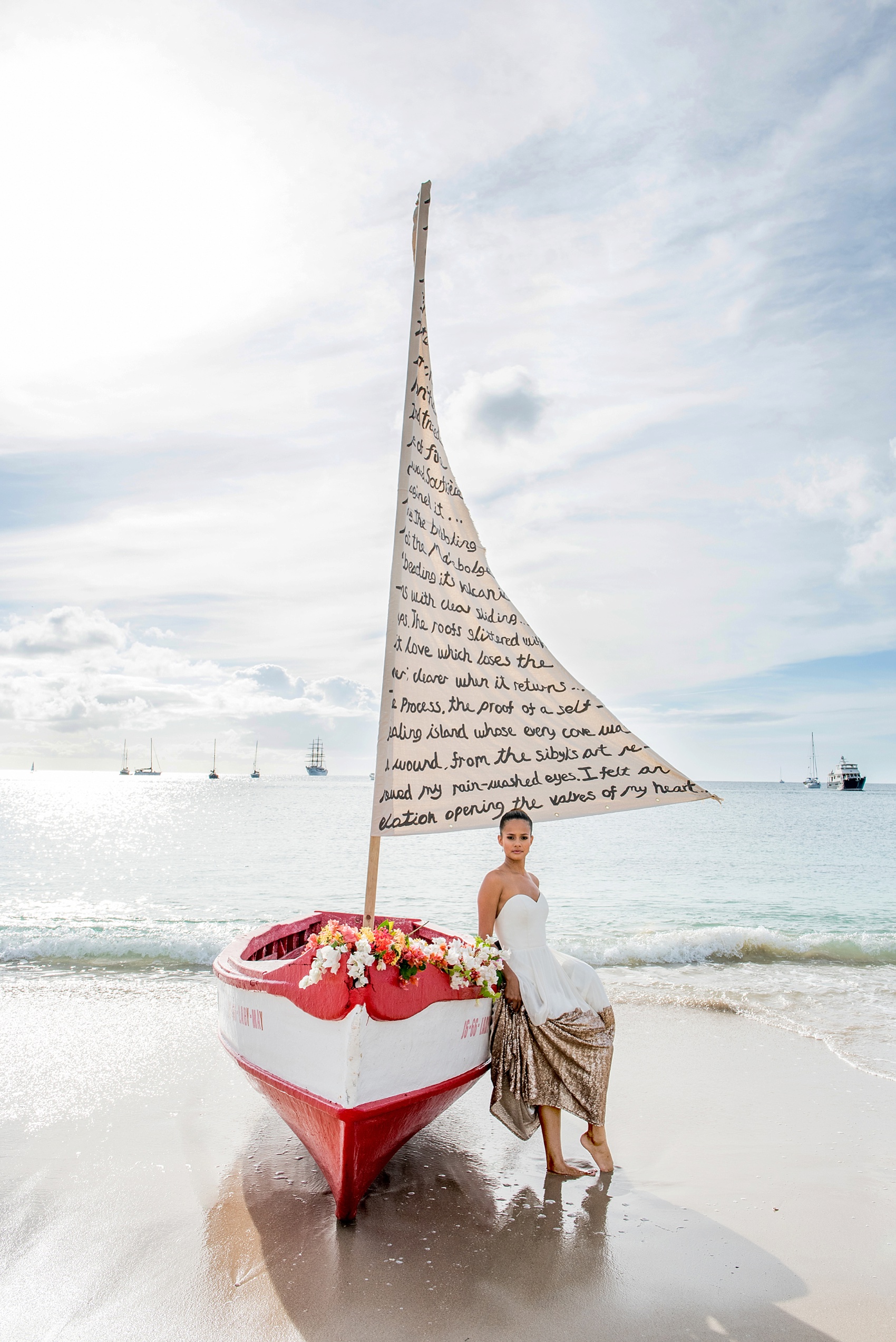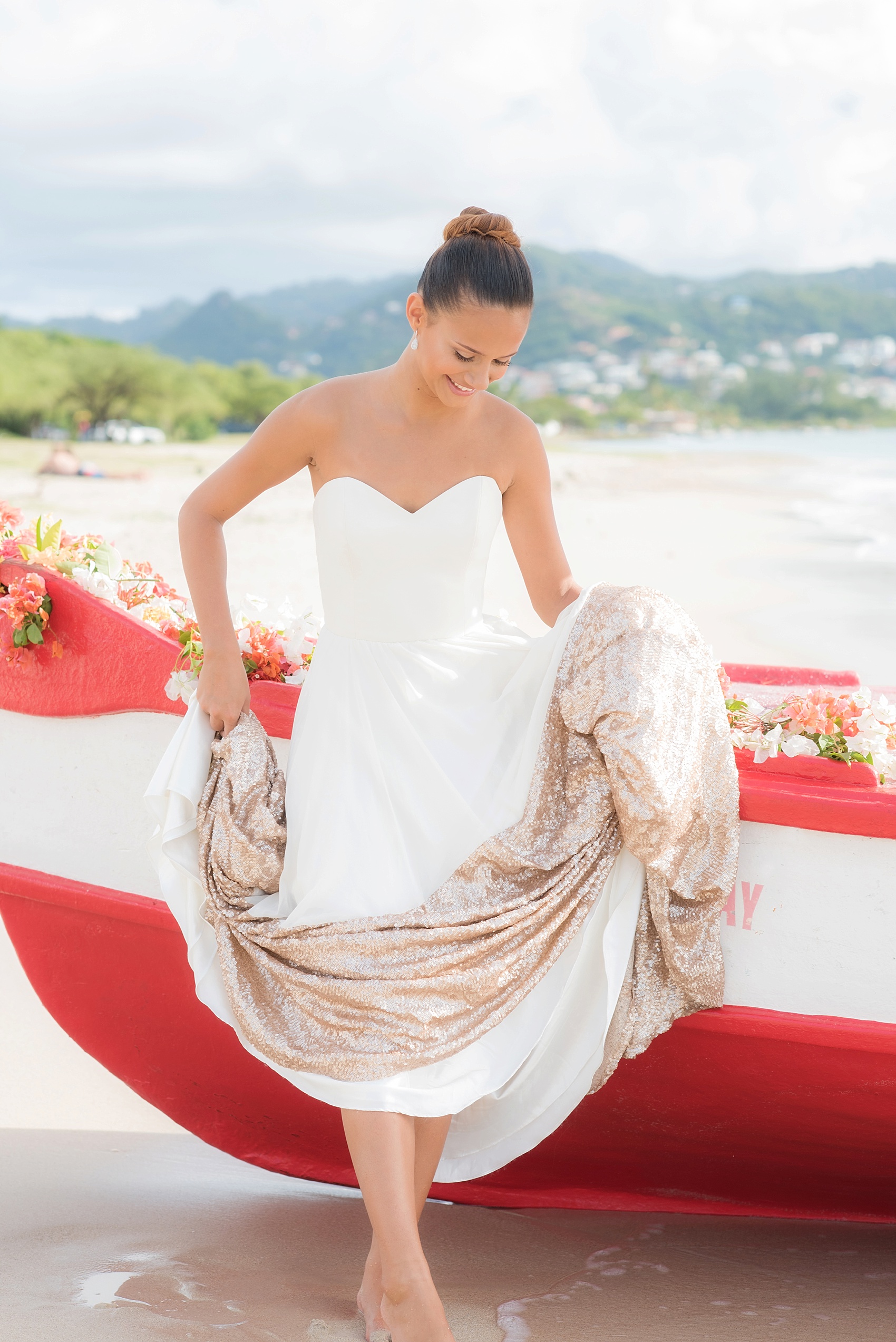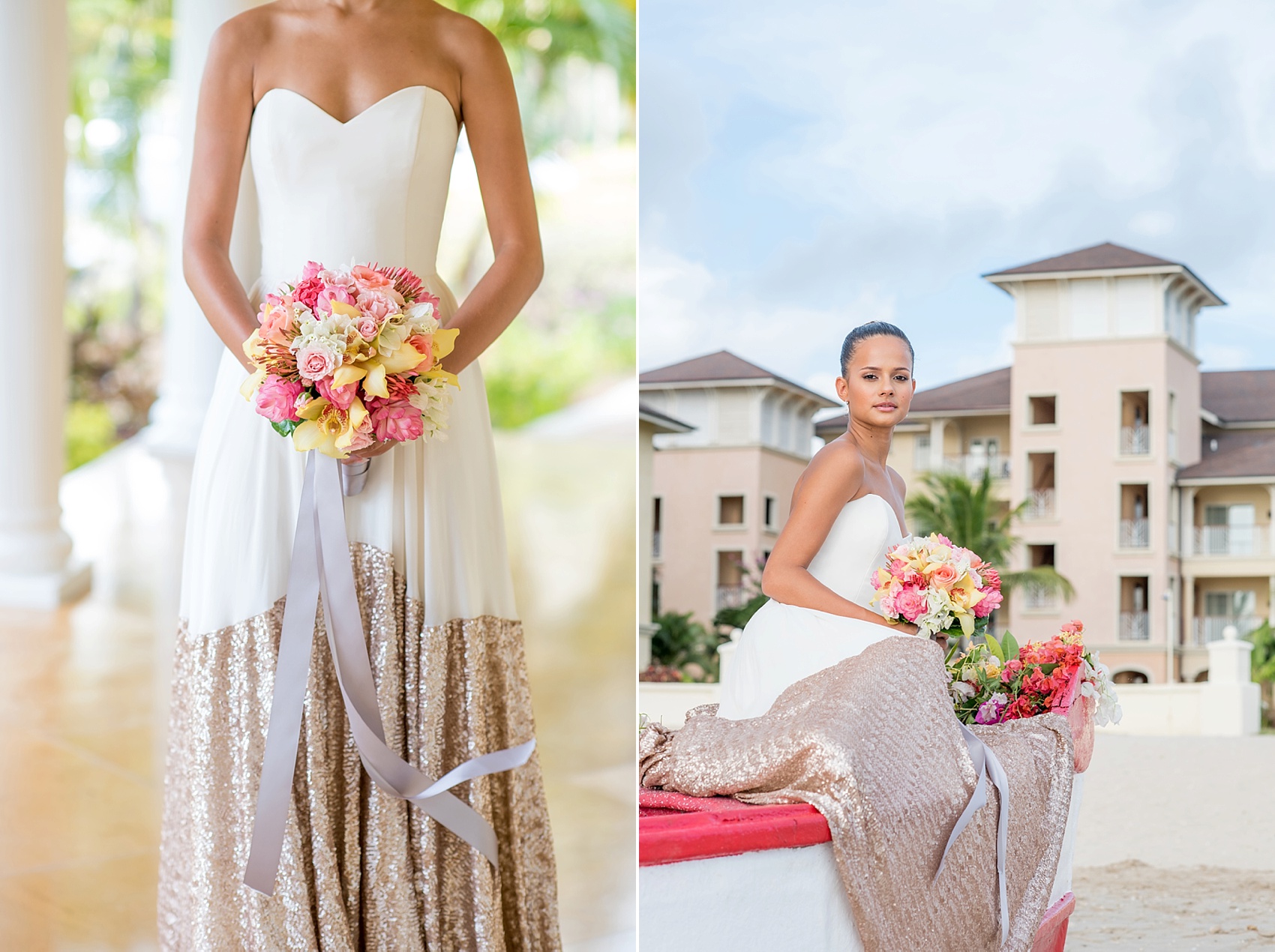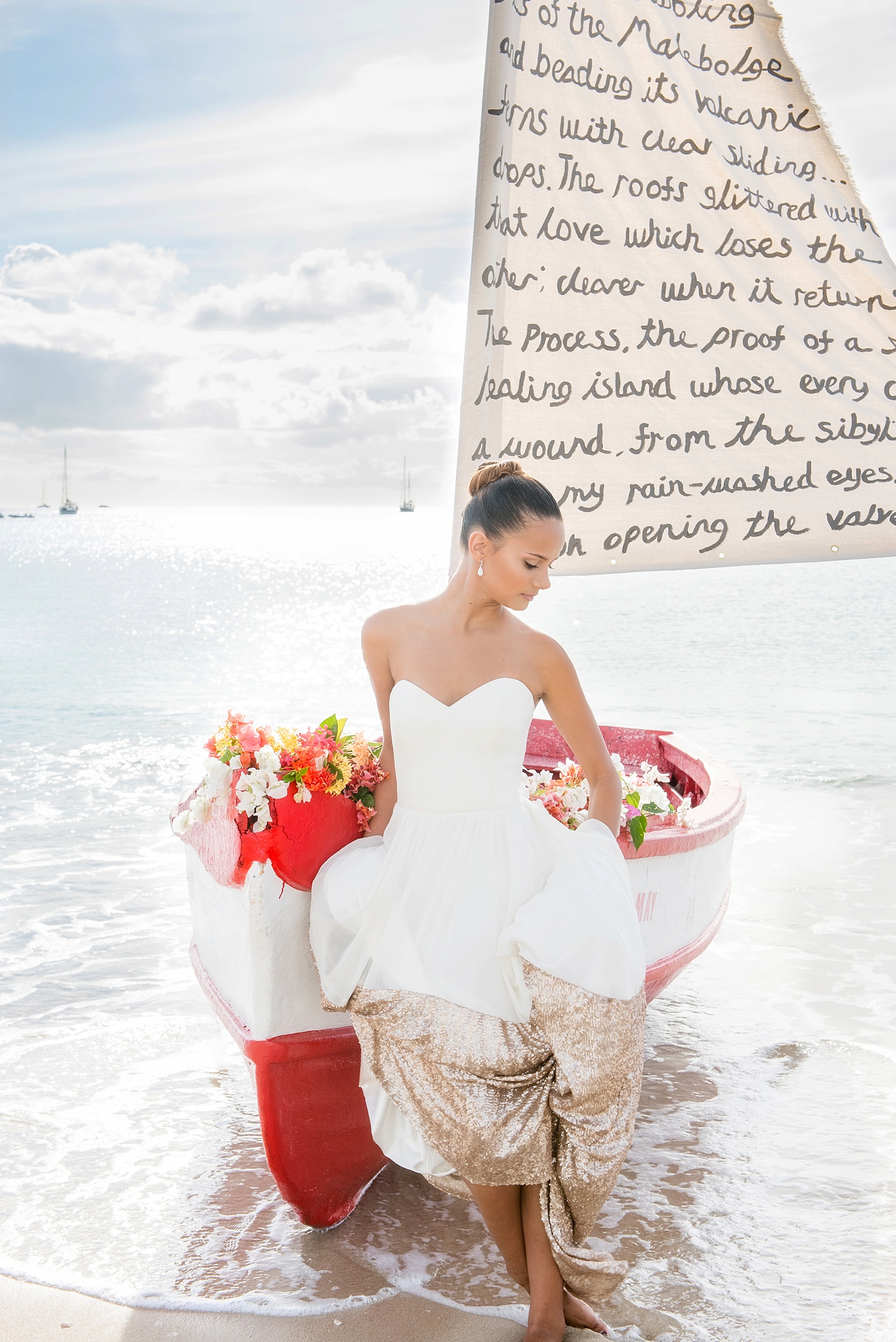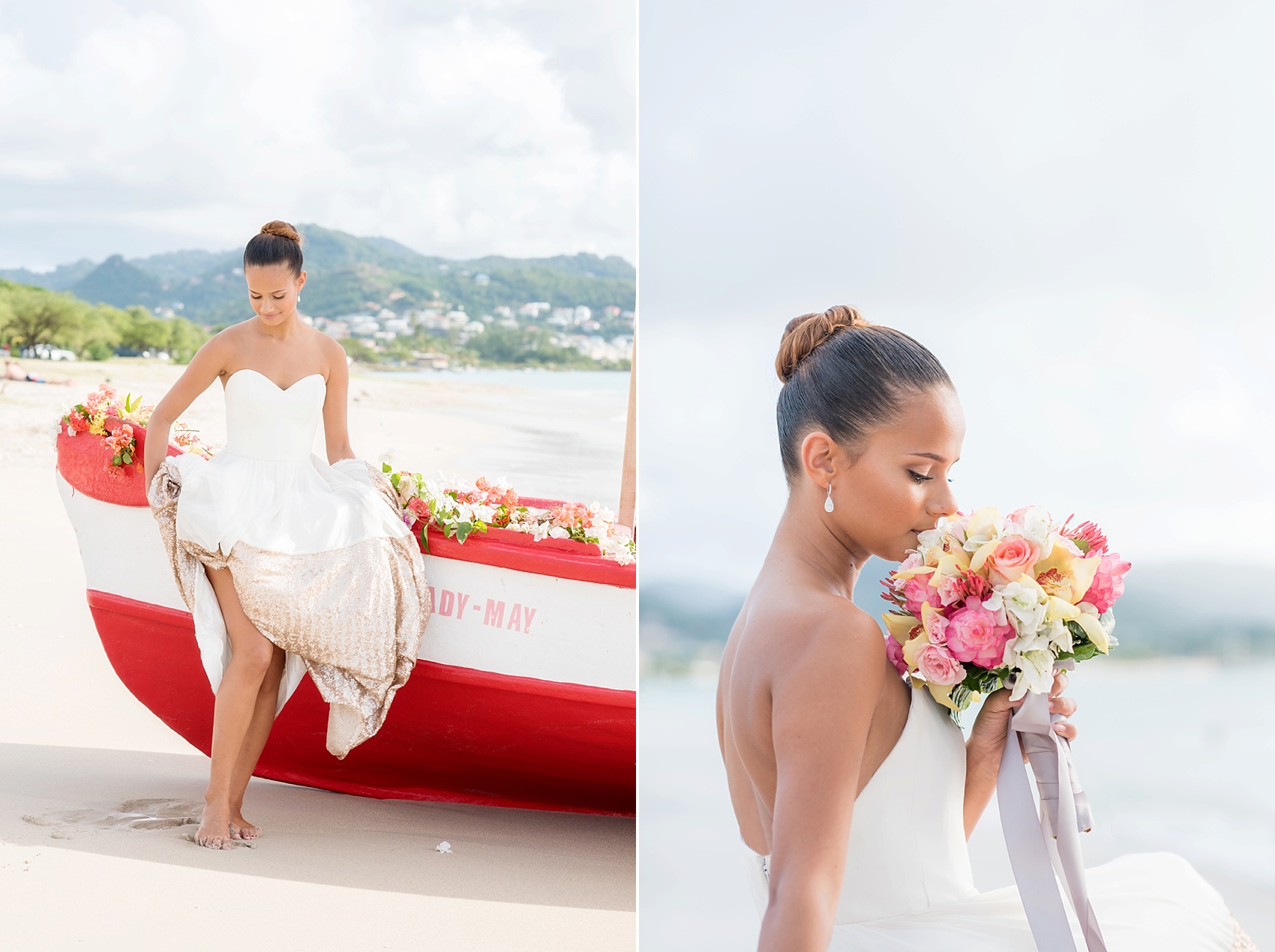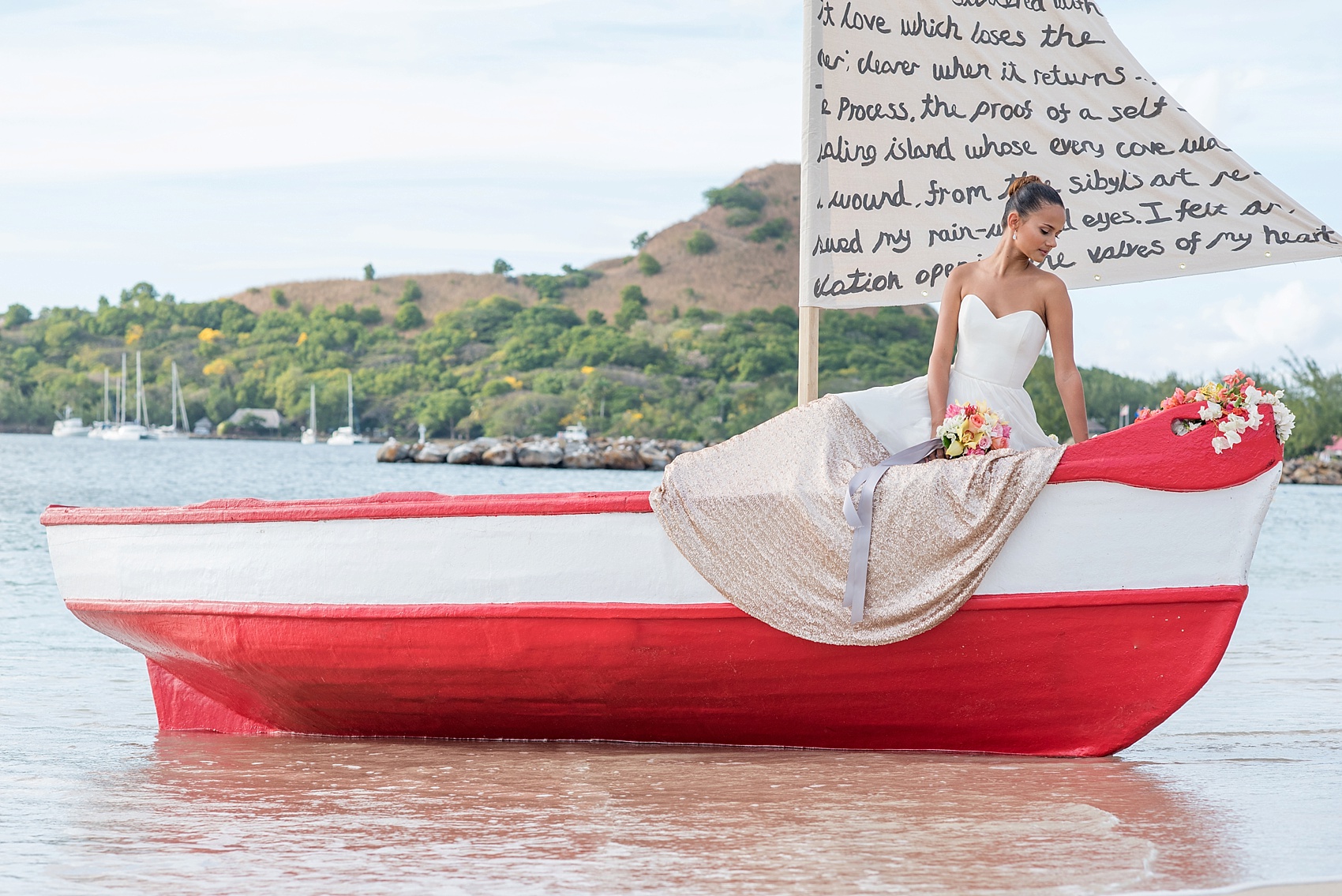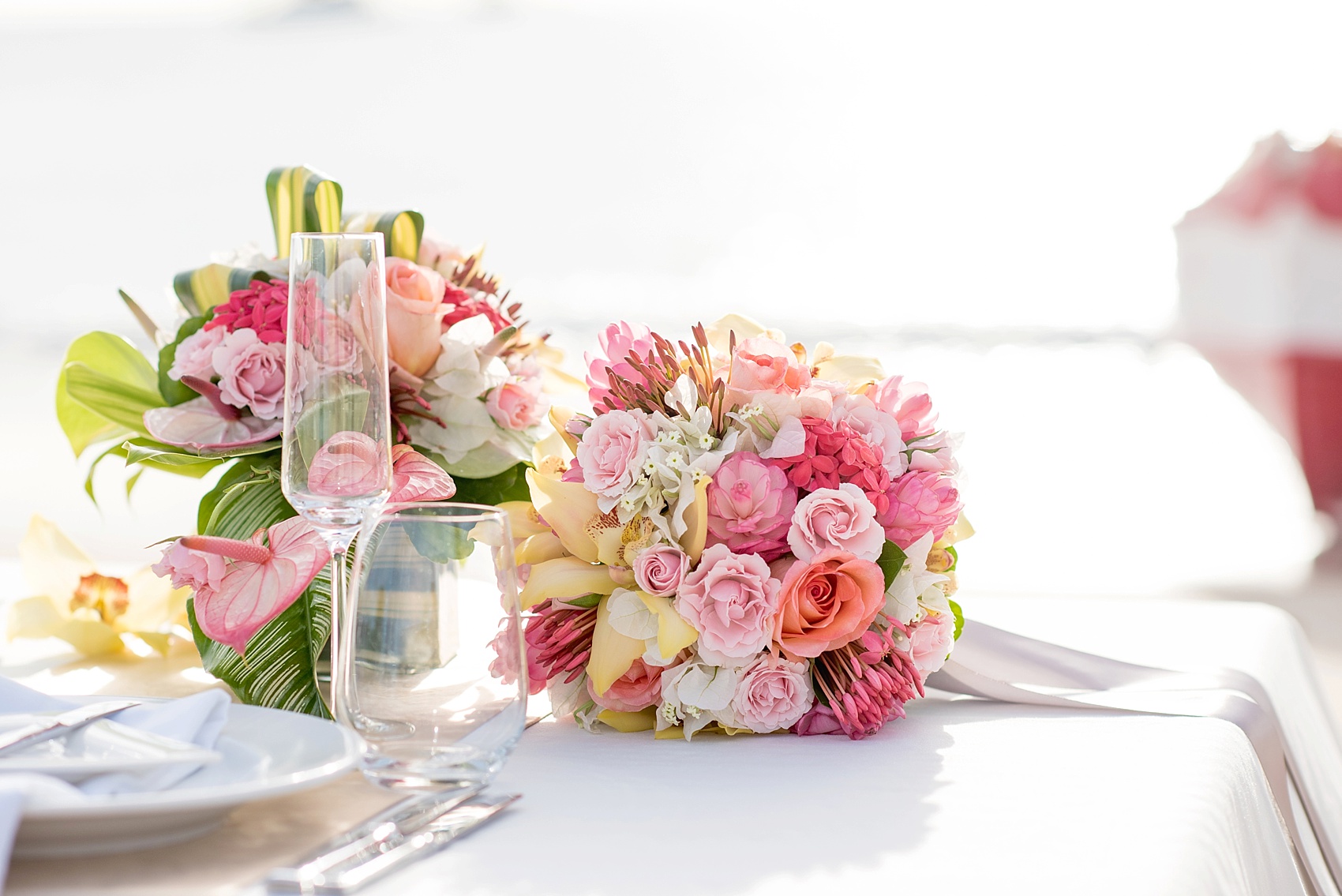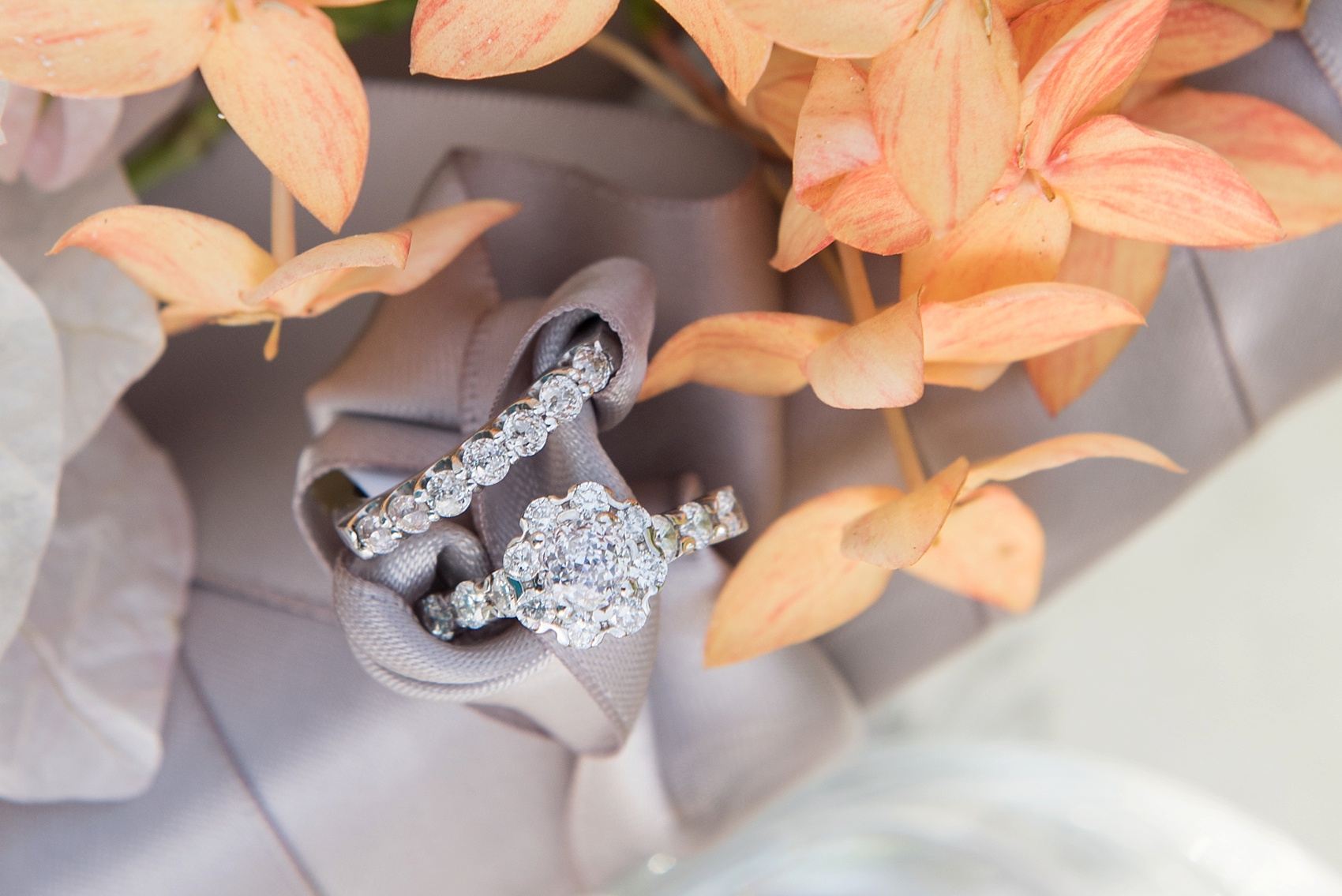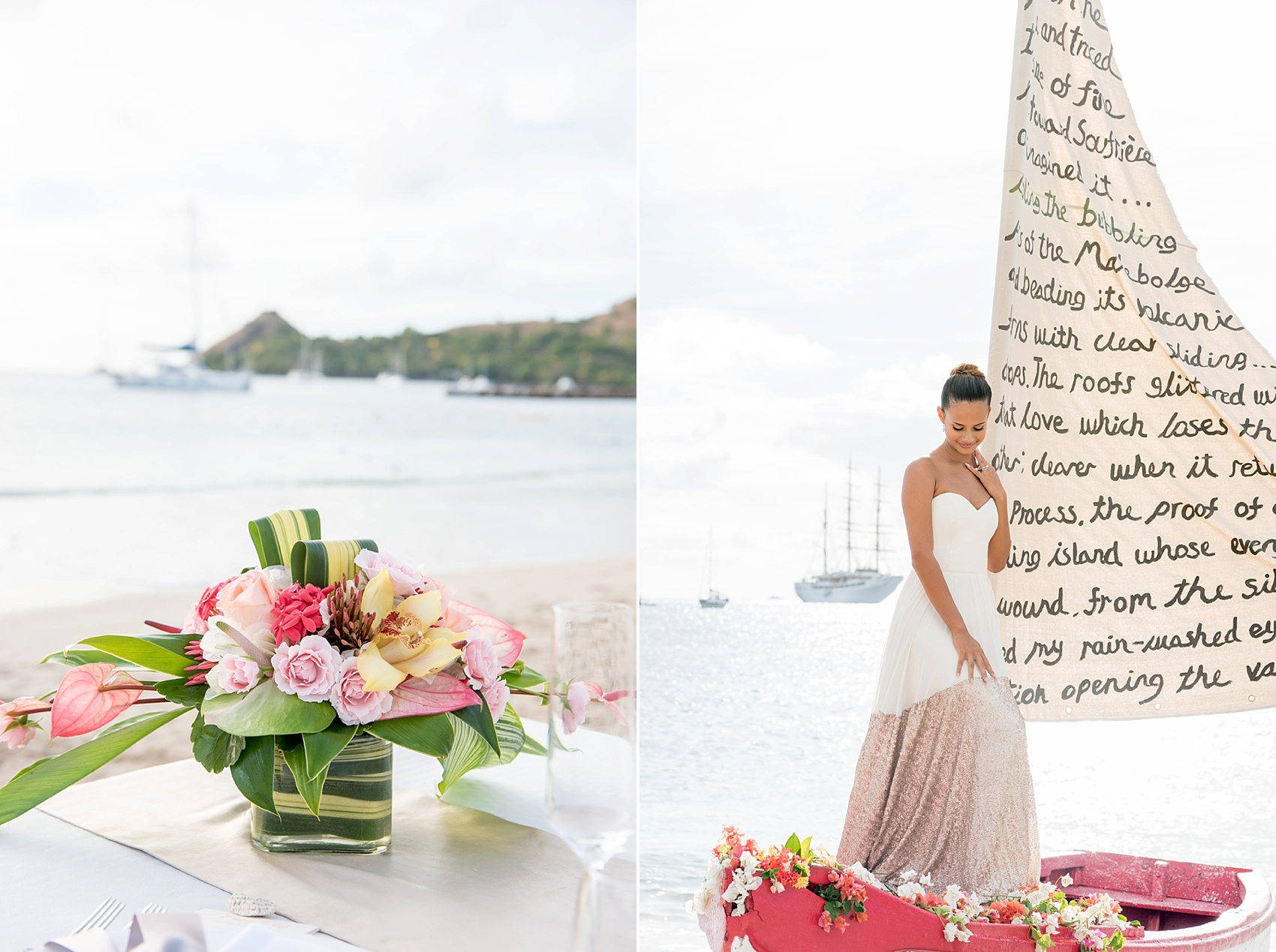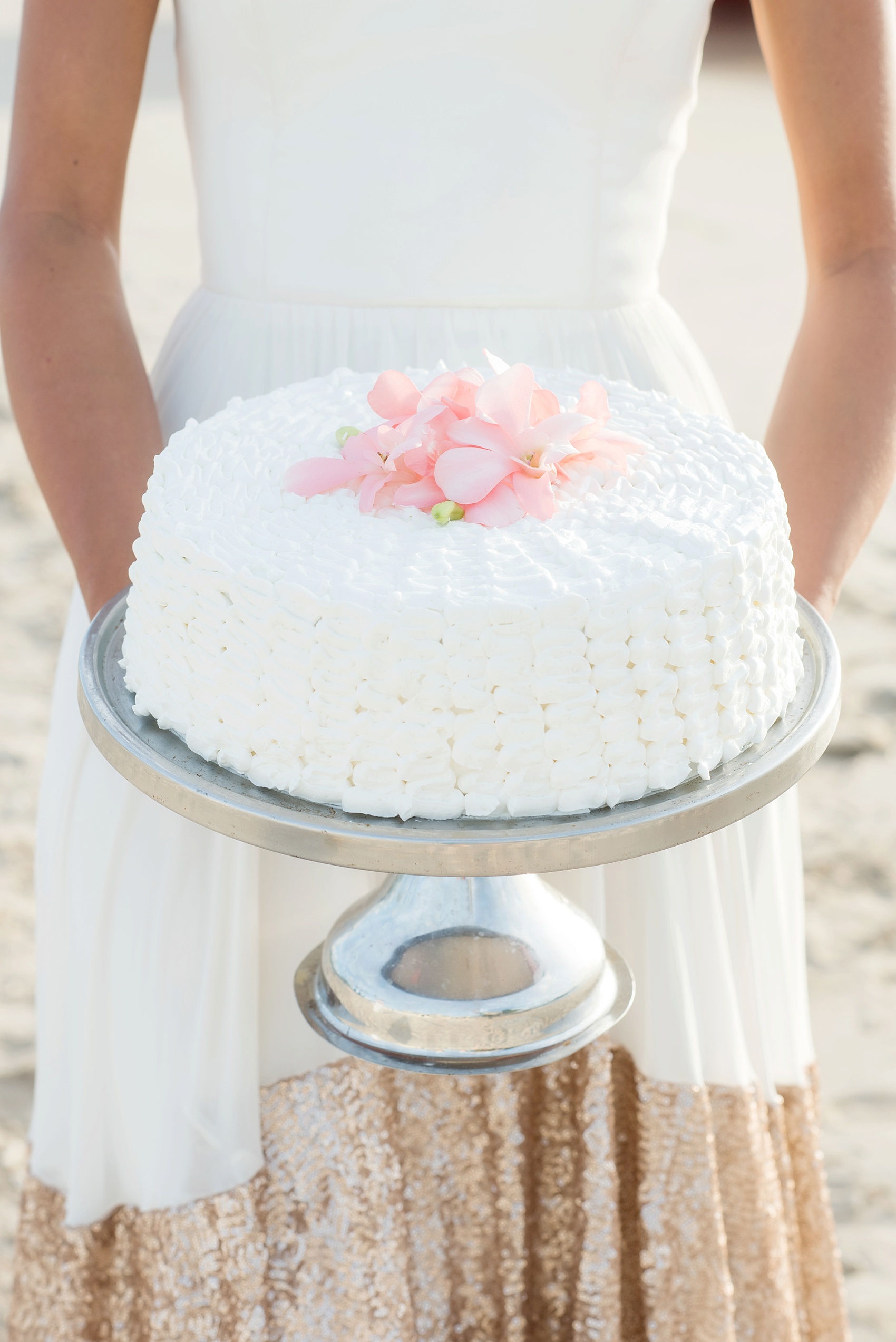 A sunset intimate dinner for two, planted in the sand, complete with a buttercream cake, is the perfect way to end a wedding day with your beloved. This shoot was also featured on Bridal Musings destination and Burnett's Boards, so be sure to check out both!
Venue: The Landings, St. Lucia / Wedding gown: Truvelle / Calligraphy and paper goods: Written Word Calligraphy / Hair and Makeup: On site, Soleil Spa / Hair stylist: Emma Boxill / Makeup artist: Glamour Art by Toya / Bride's veil: Danani / Flowers: Flowers Express Inc / Bride's jewelry: Crown of Light Collection from Diamonds International, St. Lucia
I absolutely LOVE destination weddings and have photographed them from as close as within the United States to as far as Norway in Scandinavia. Check out my travel page on Mikkel Paige and travel blog, Sometimes Home, for more.