St. Lucia is one of the most romantic destinations I've ever had the pleasure of traveling to and it's the perfect place to propose and ask someone to spend a beautiful forever together.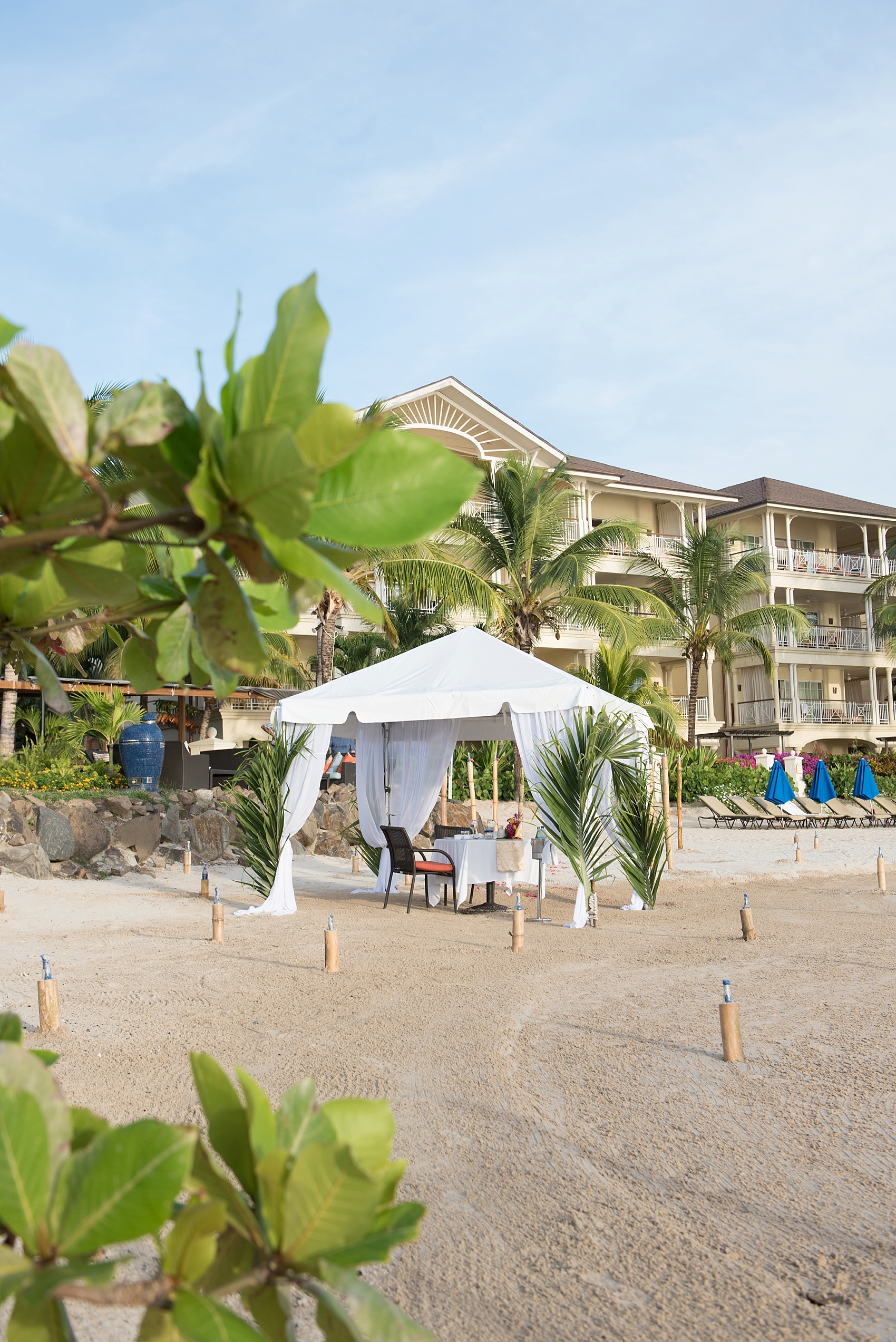 A beachfront proposal is a wonderful option as it combines everything a couple could want in a romantic setting from sand beneath your toes to tropical foliage, to the sound of waves rolling into the shores to sunset views. The staff at The Landings made sure that the dinner was set just high enough up from the water to accommodate the rising and falling tides of the day.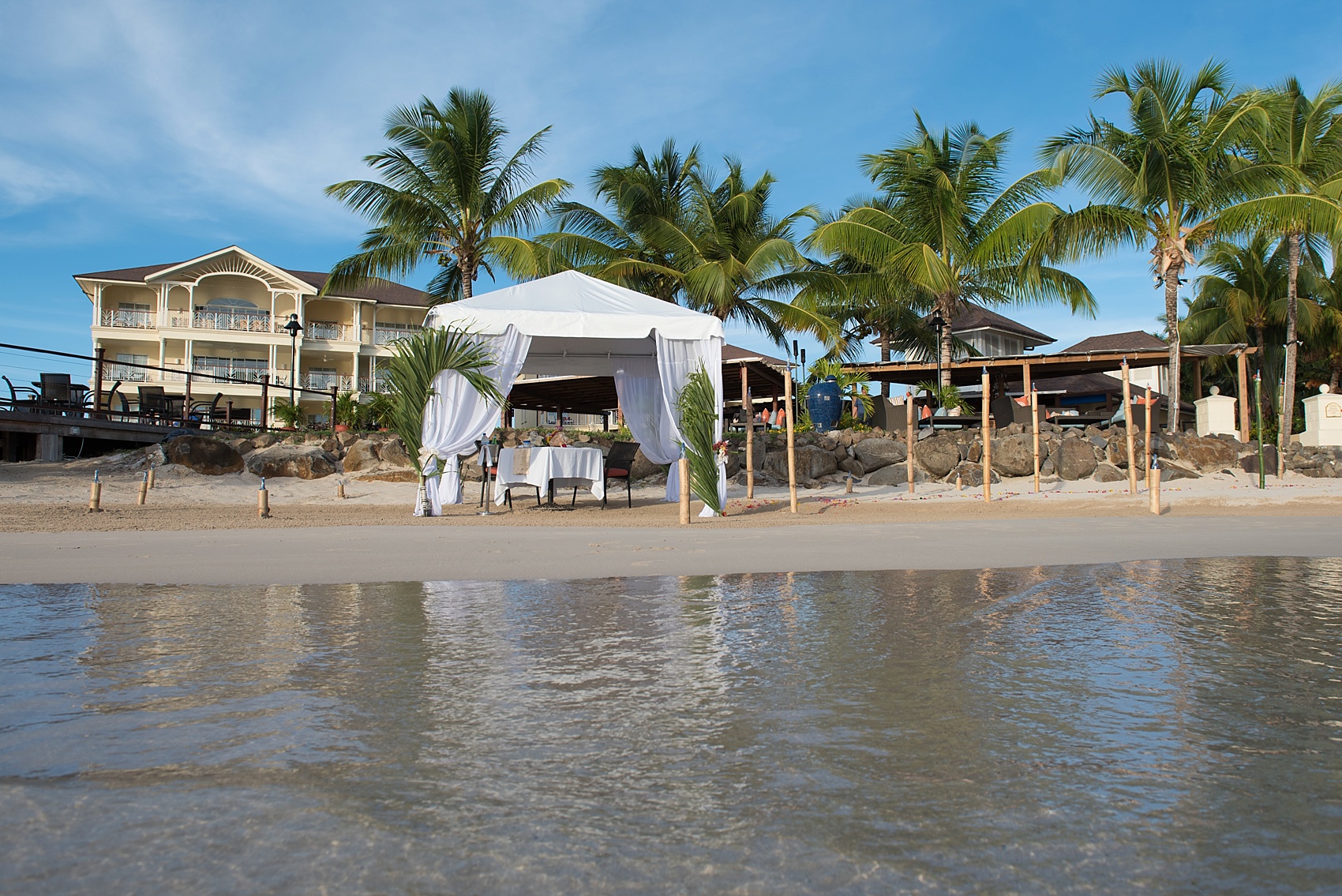 No views were left unnoticed from me getting in the water to capture the above view, to the tropical flower, torch lit aisle that welcomed them to their dinner, to the view Amie and Jon would see looking out onto the water from their table for two.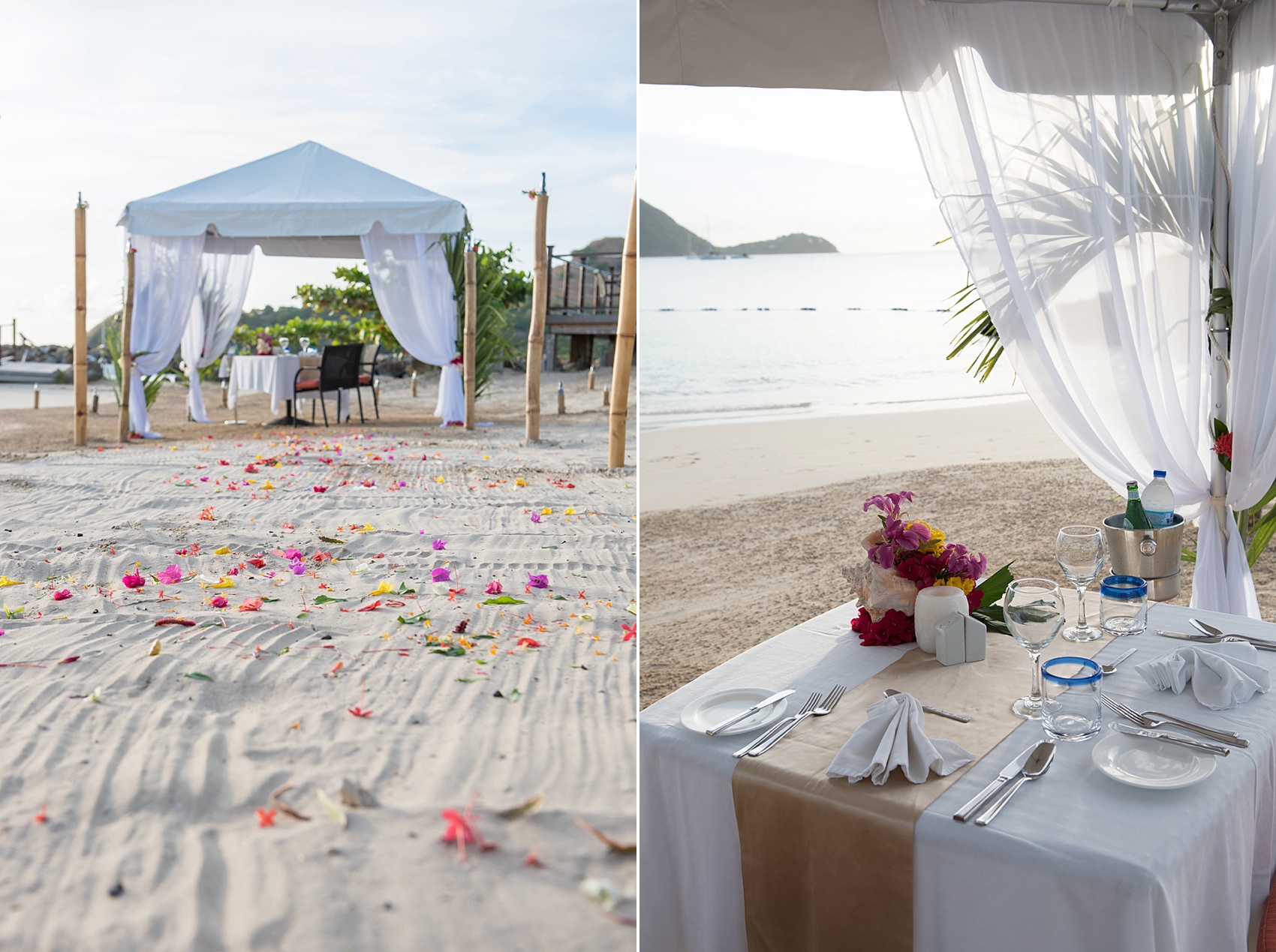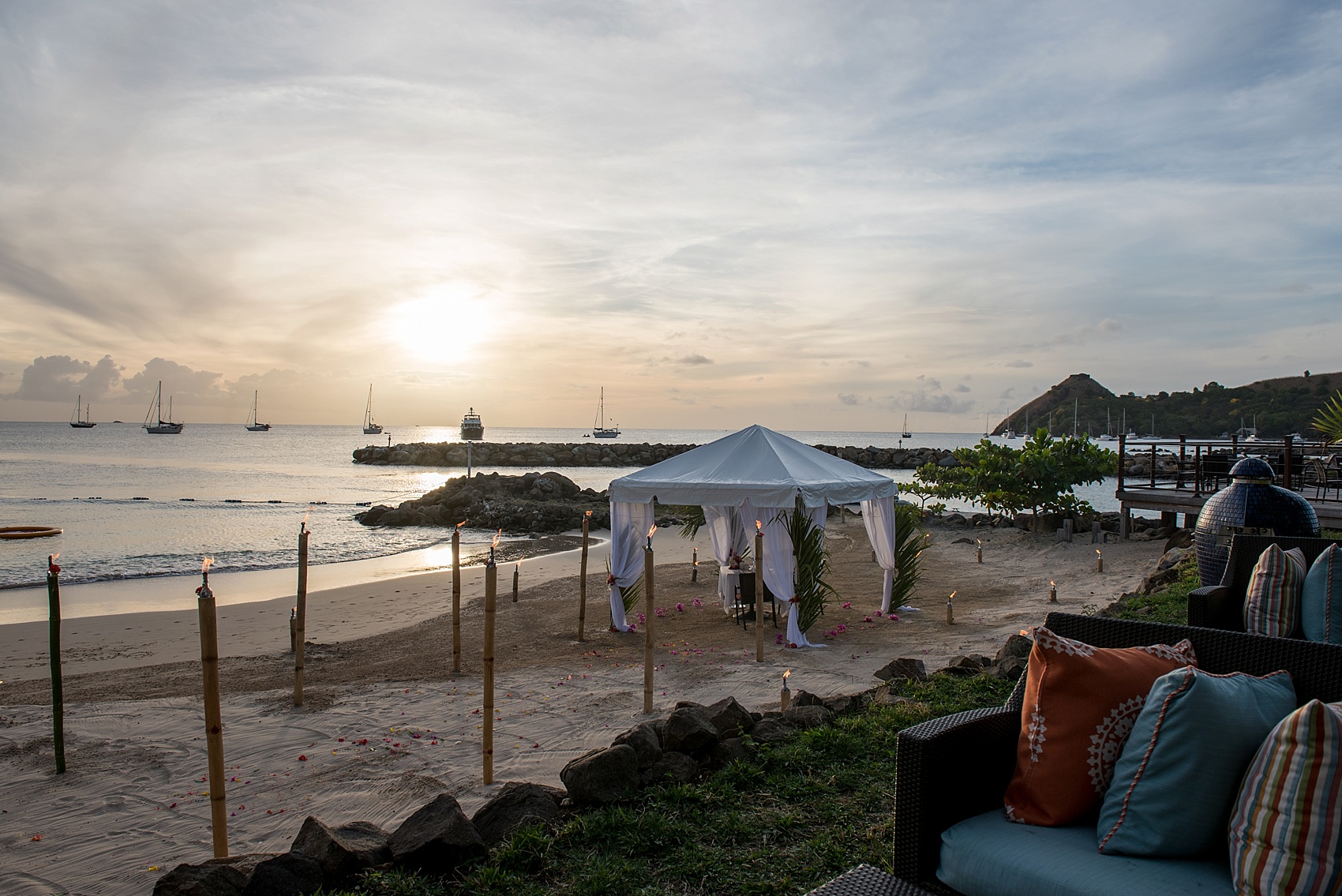 The sun set and they approached and enjoyed a delicious meal…and when it was just nearing time for dessert Jon popped the question! After years of being a couple, Amie, of course, said yes!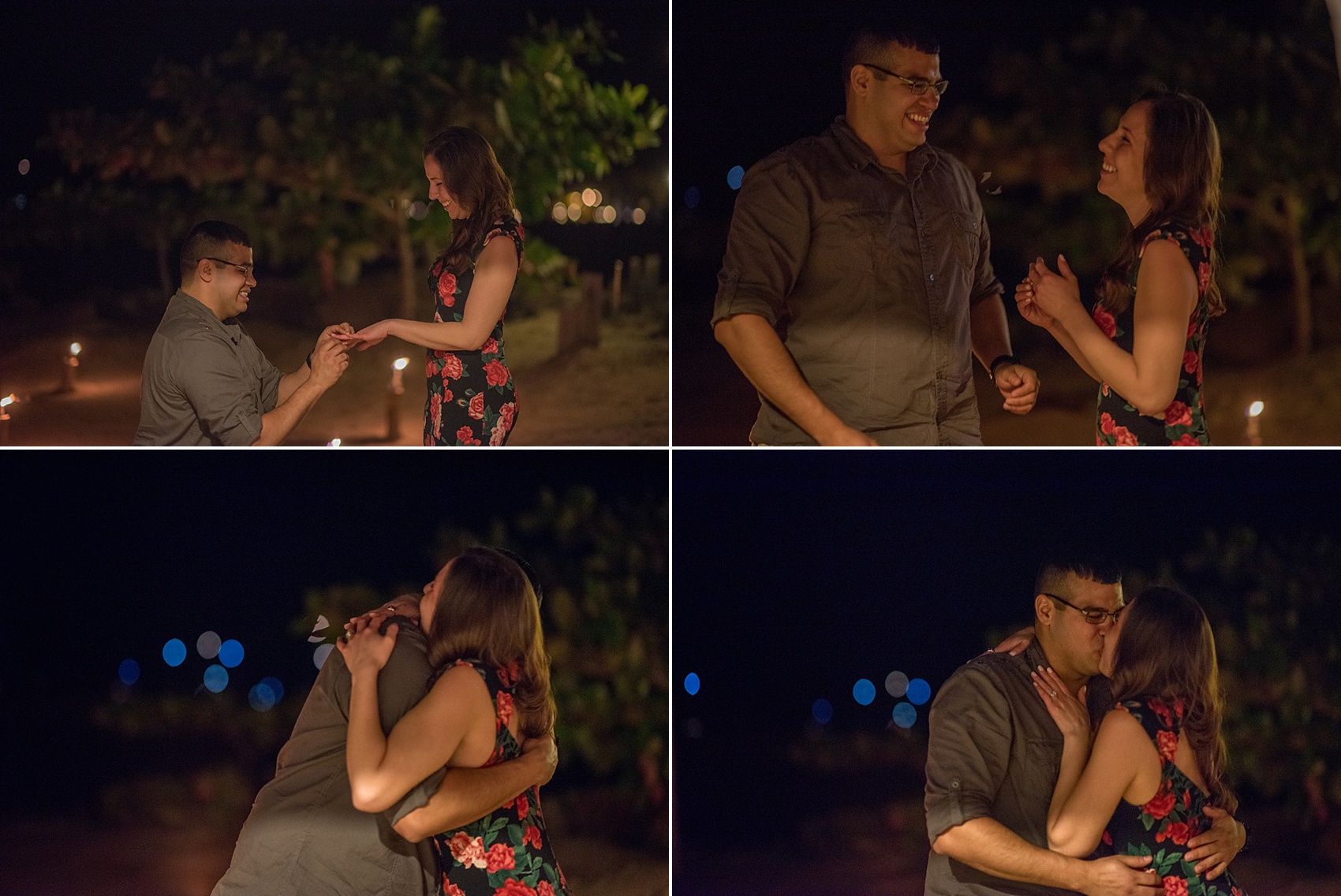 Cheers to their future…and a gorgeous vintage set diamond engagement ring, I might add. 😉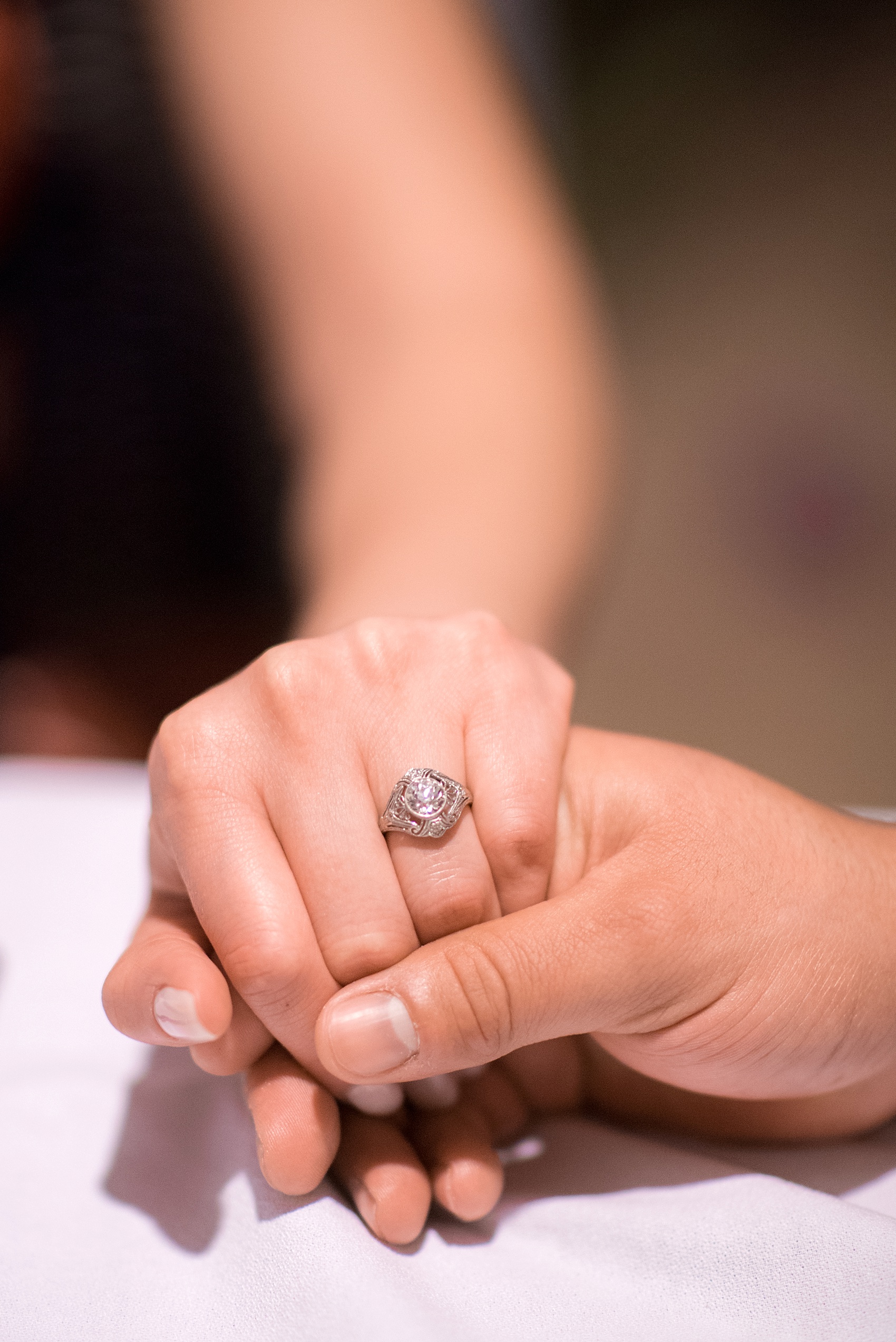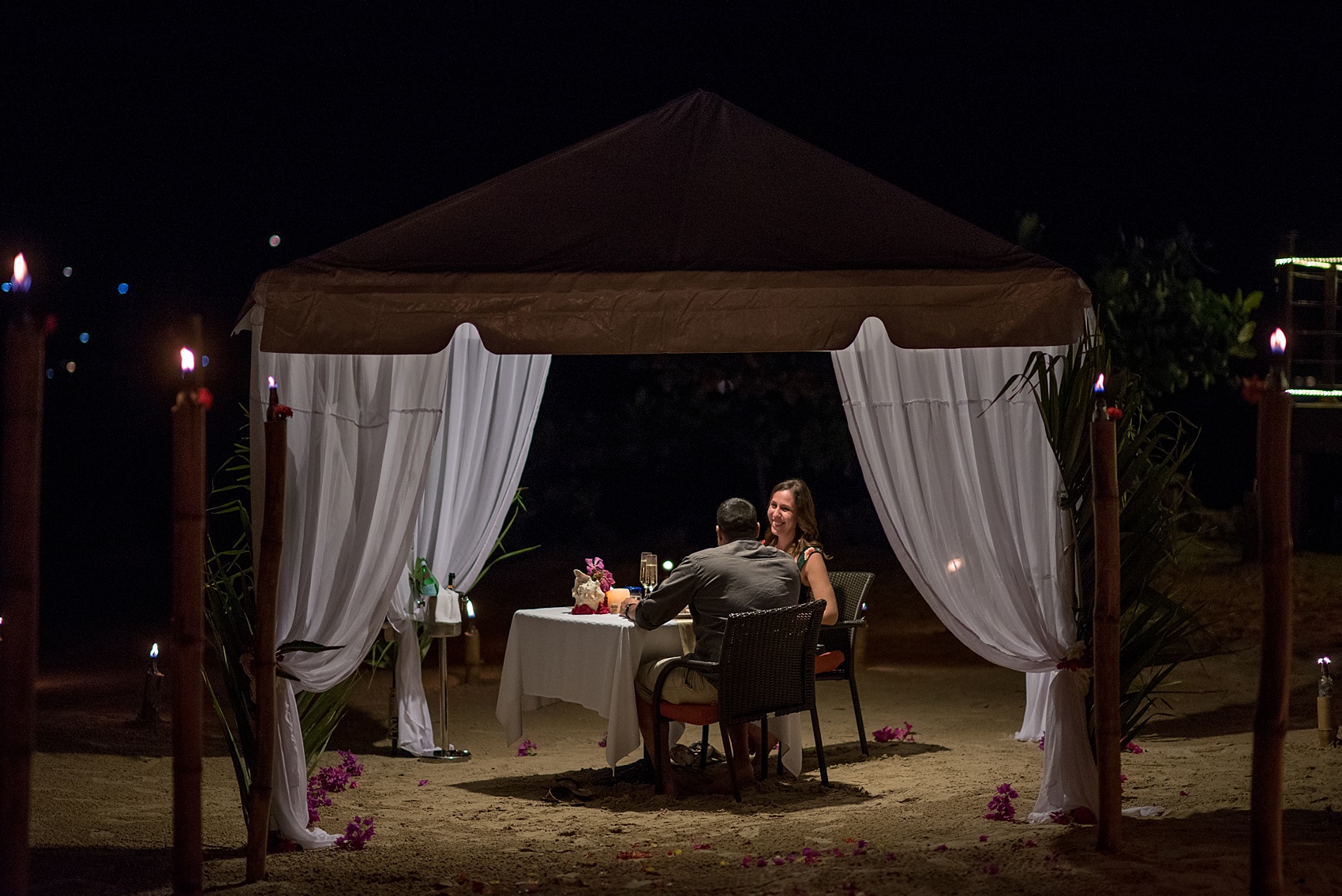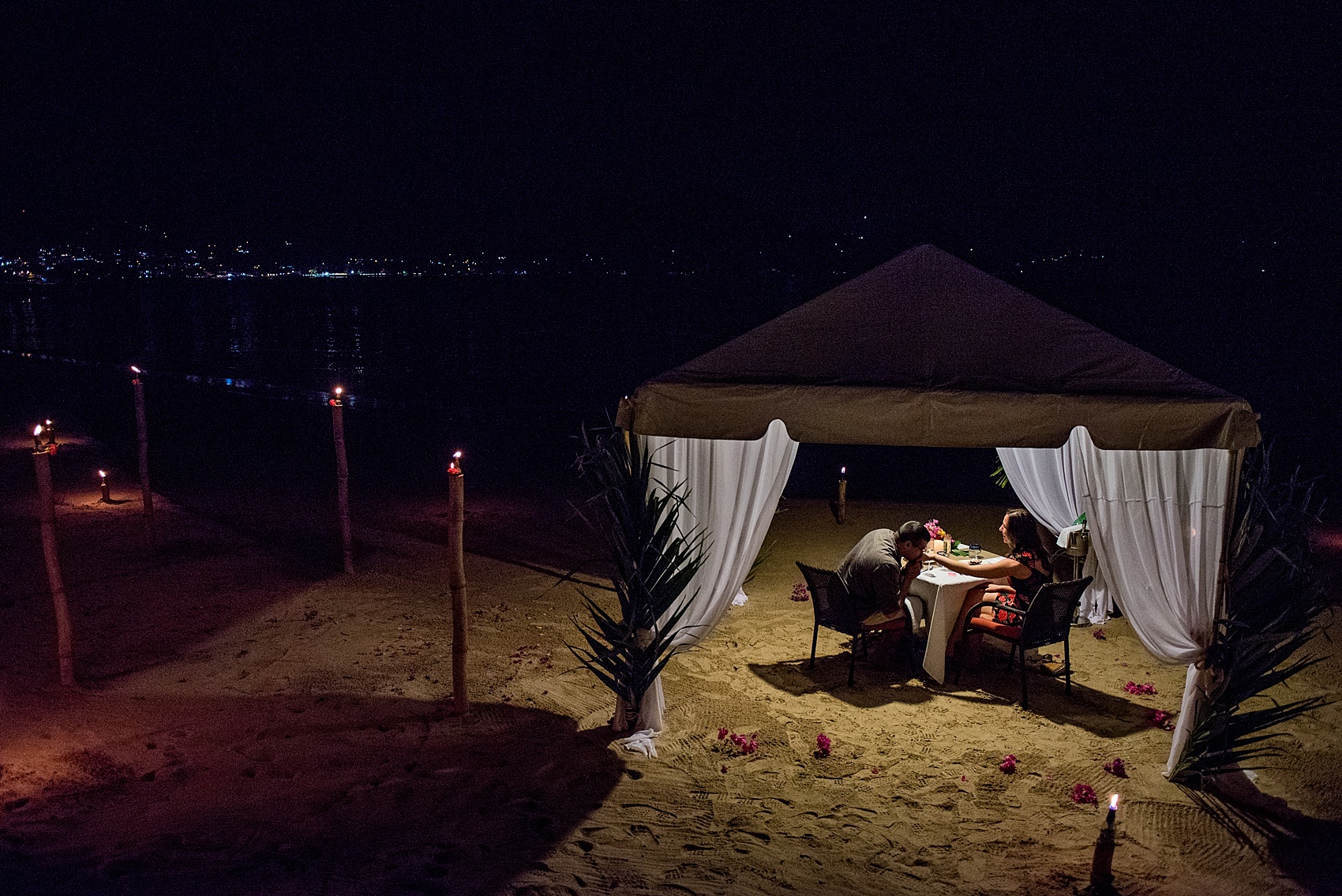 What was great about staying at The Landings was I got to see them for the next two days at the resort! So when I saw them on their last day of vacation I couldn't resist snapping some sunset pictures of the newly engaged pair. It was completely picturesque. St. Lucia truly is beautiful.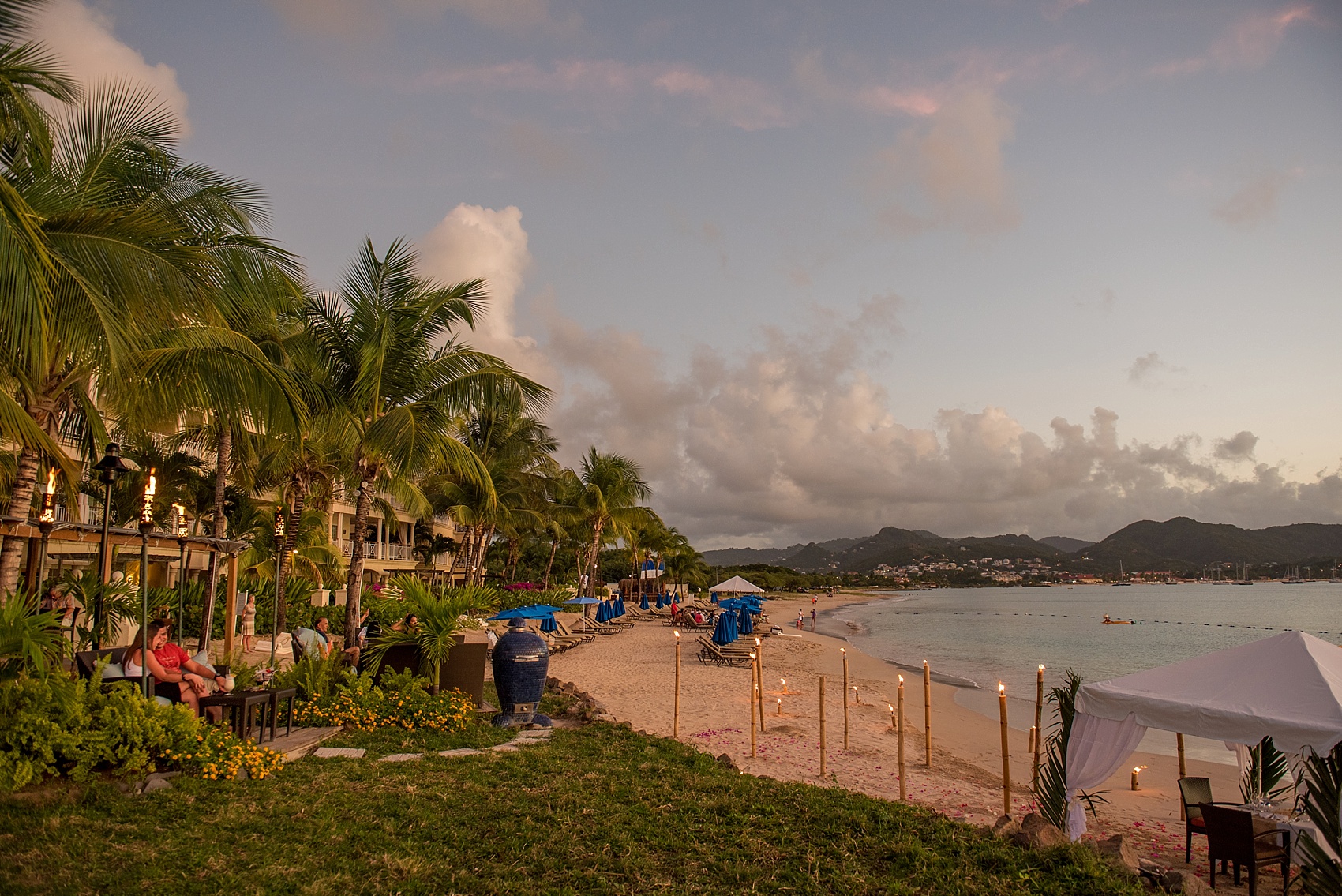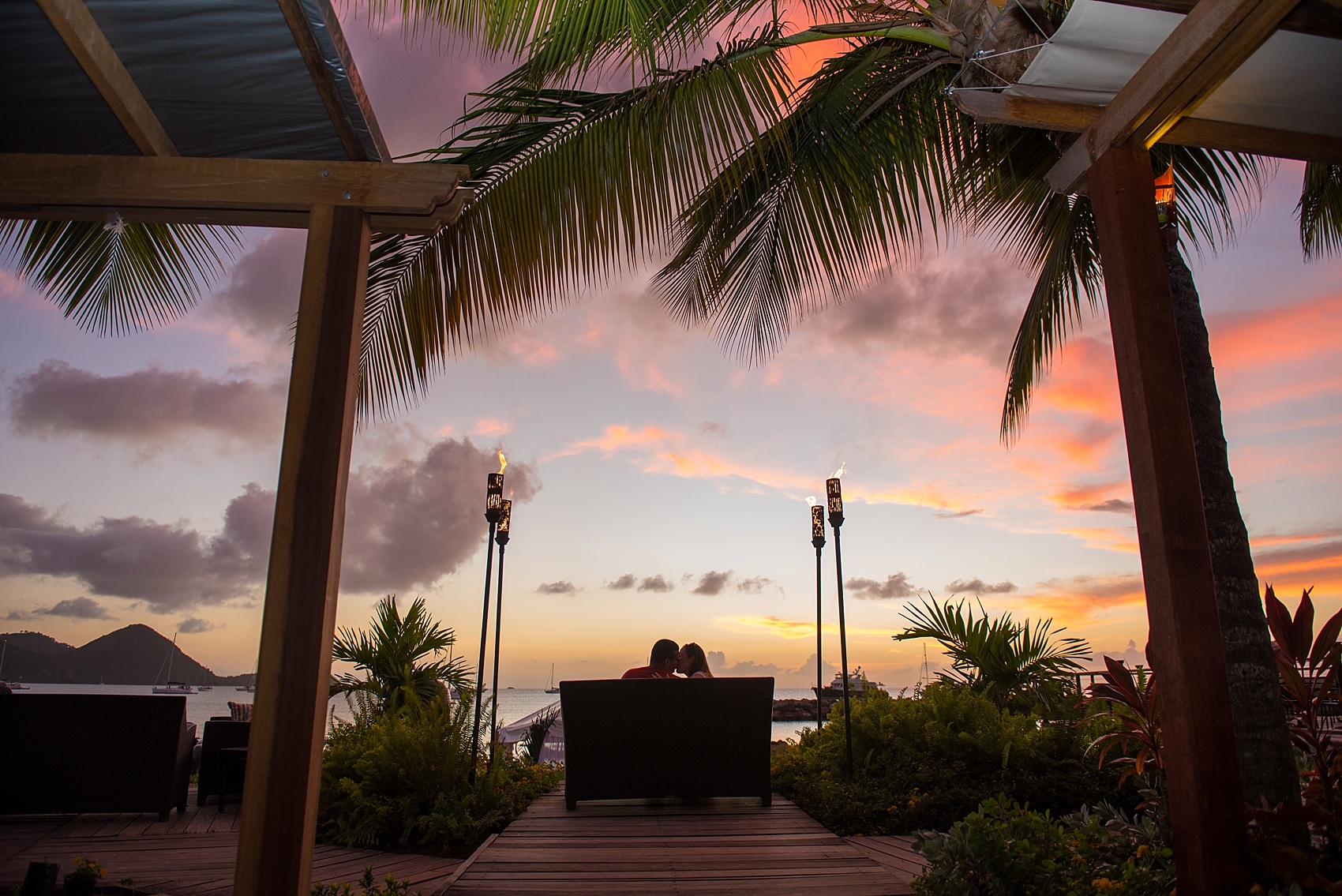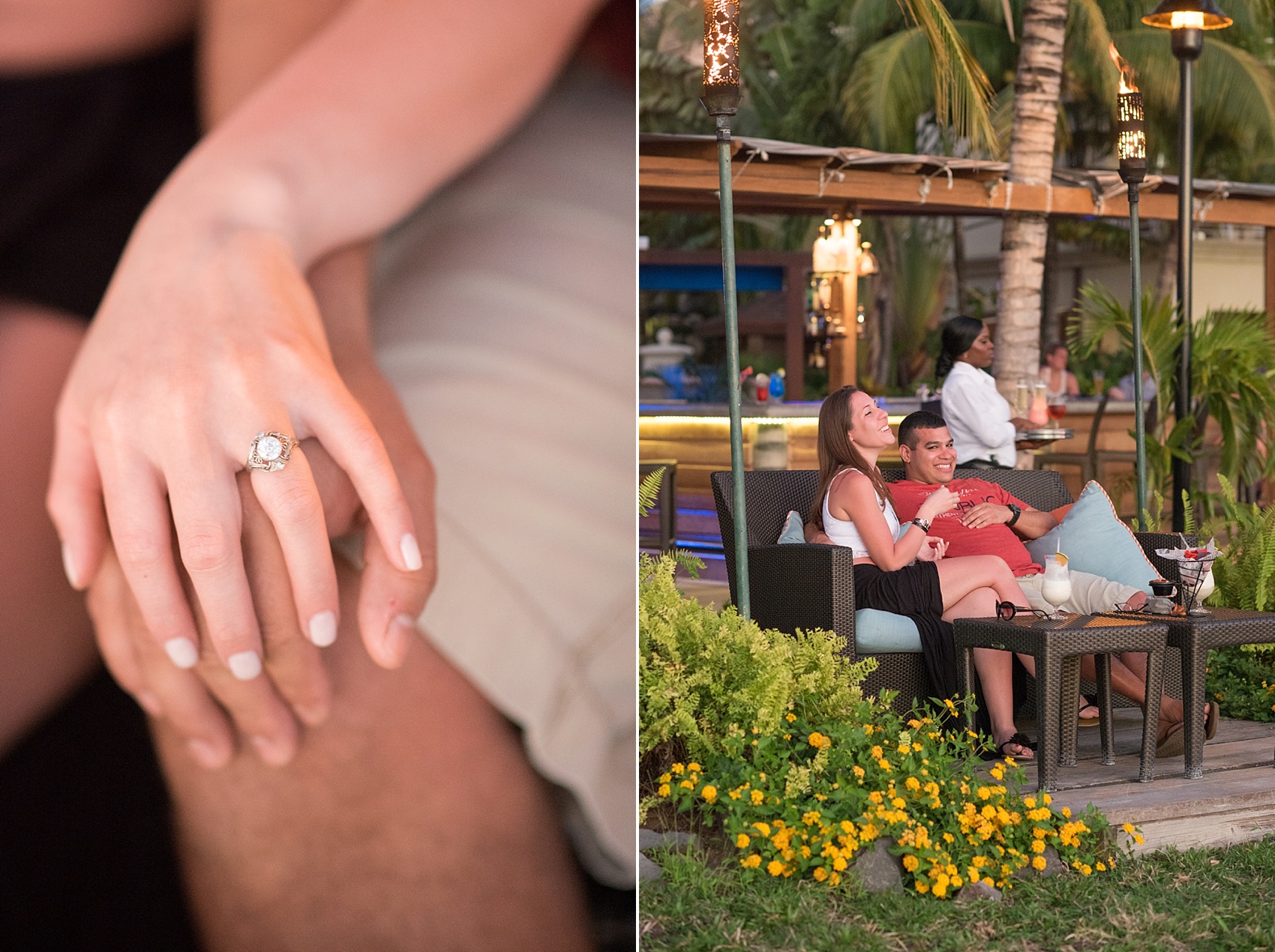 That SUNSET! I could melt.
Congratulations you two! Though I'm certain they're full swing into wedding planning now I'm glad they forever have these photos to relive this special time.
Happy Thursday!