I received an email from Tiffany last year. She wrote, "You photographed my friend Erin's wedding." I immediately knew who her and her fiance, Ed, were; you don't forget a couple you share a "frickle" moment with at cocktail hour. (That's a fried pickle ("frickle") for you newbies!) Besides, a beauty like Tiffany is incredibly memorable when you get to know her even a little bit, especially after spending a lot of time together during her friend's wedding, capturing her as a bridesmaid.
Now, it was hers and Ed's turn for the spotlight! I was elated to talk to them and they were the first to book for 2018, which I knew would be a fabulous year. (Their wedding was amazing, by the way!)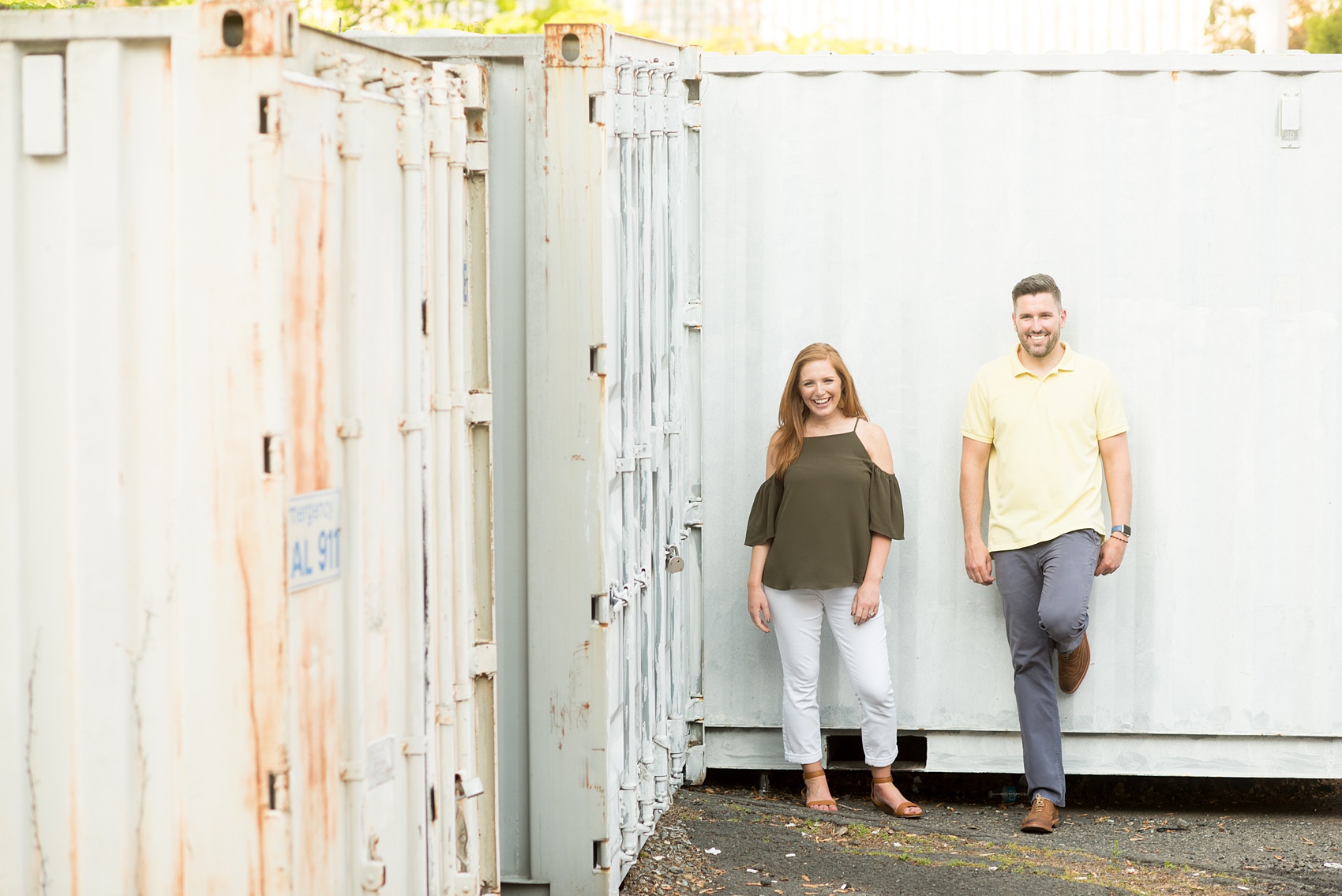 We all agreed an engagement session in Hoboken, New Jersey, was ideal. It gave them everything they craved: a location of importance (they live there), urban environments, cool backdrops and even a hint of nature. I loved moving around town with them including a stop to beat the heat at the Village Pourhouse bar, where they met.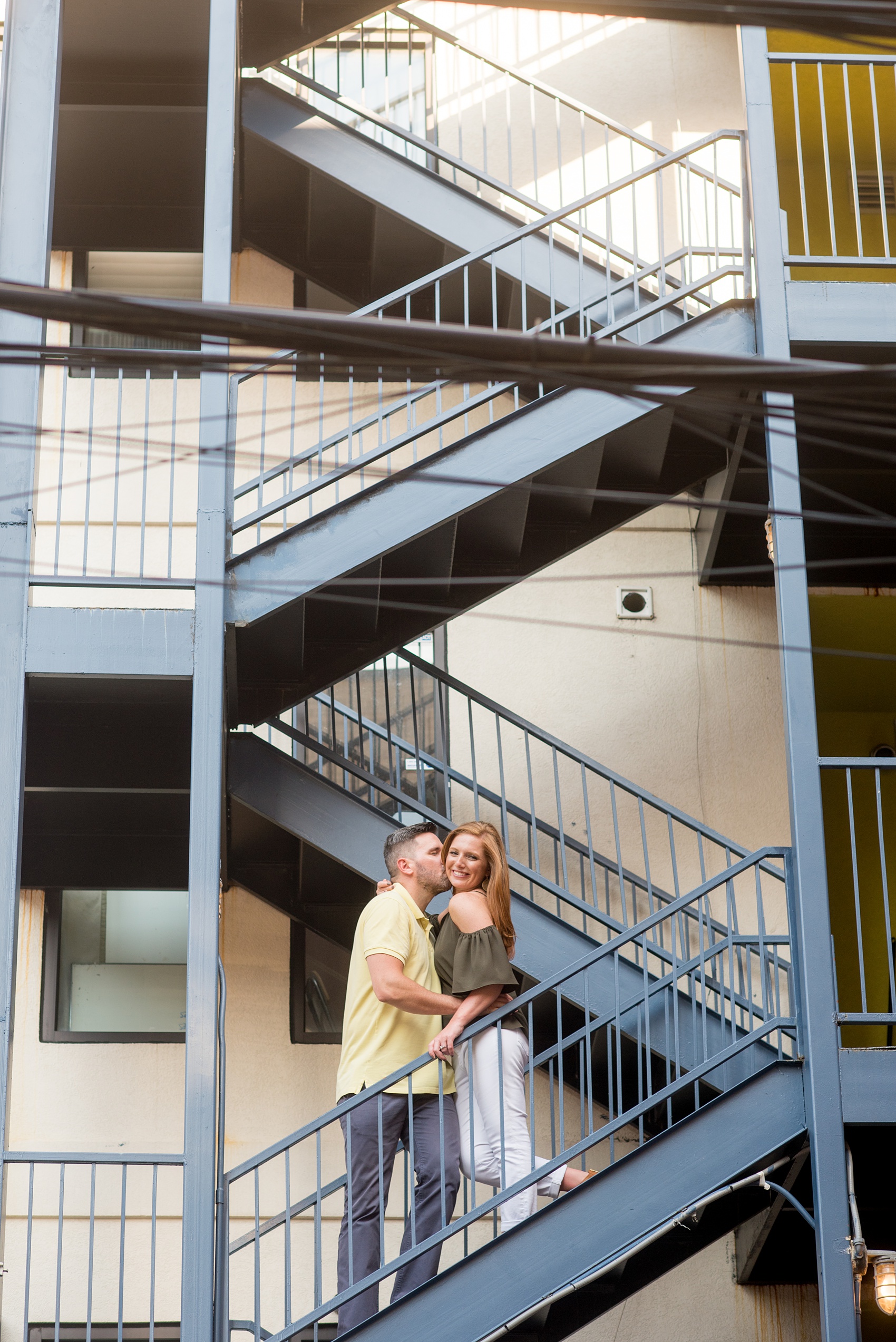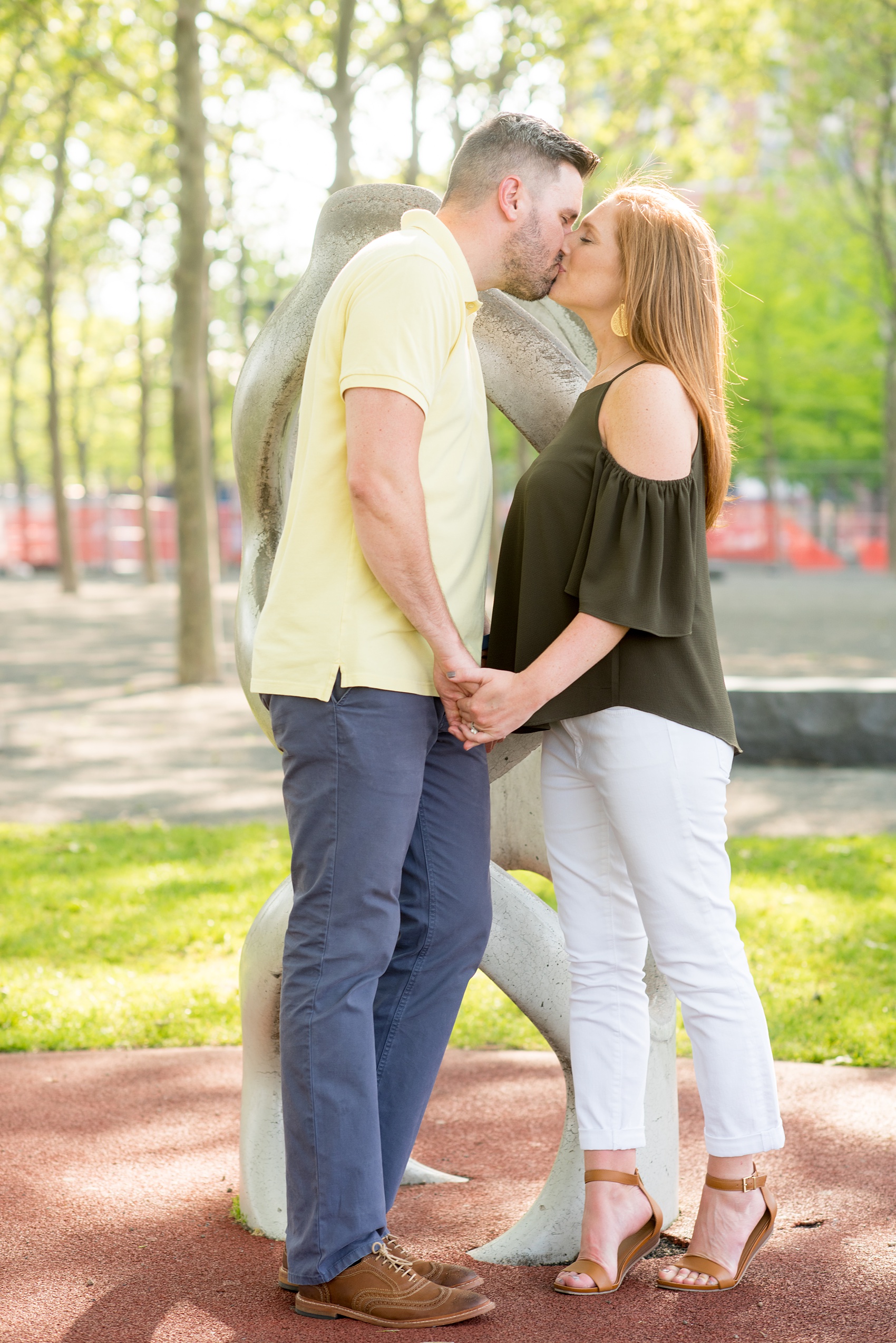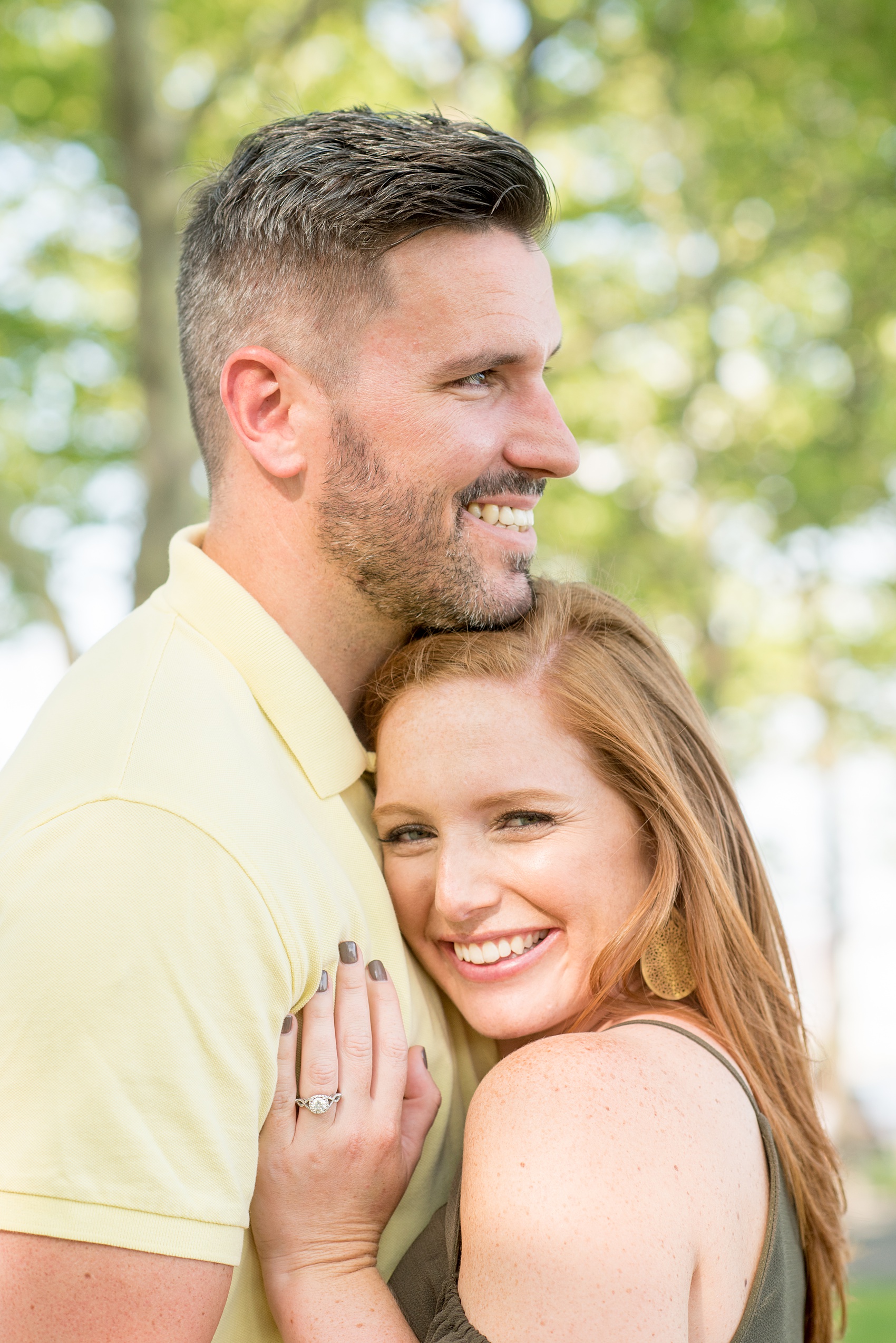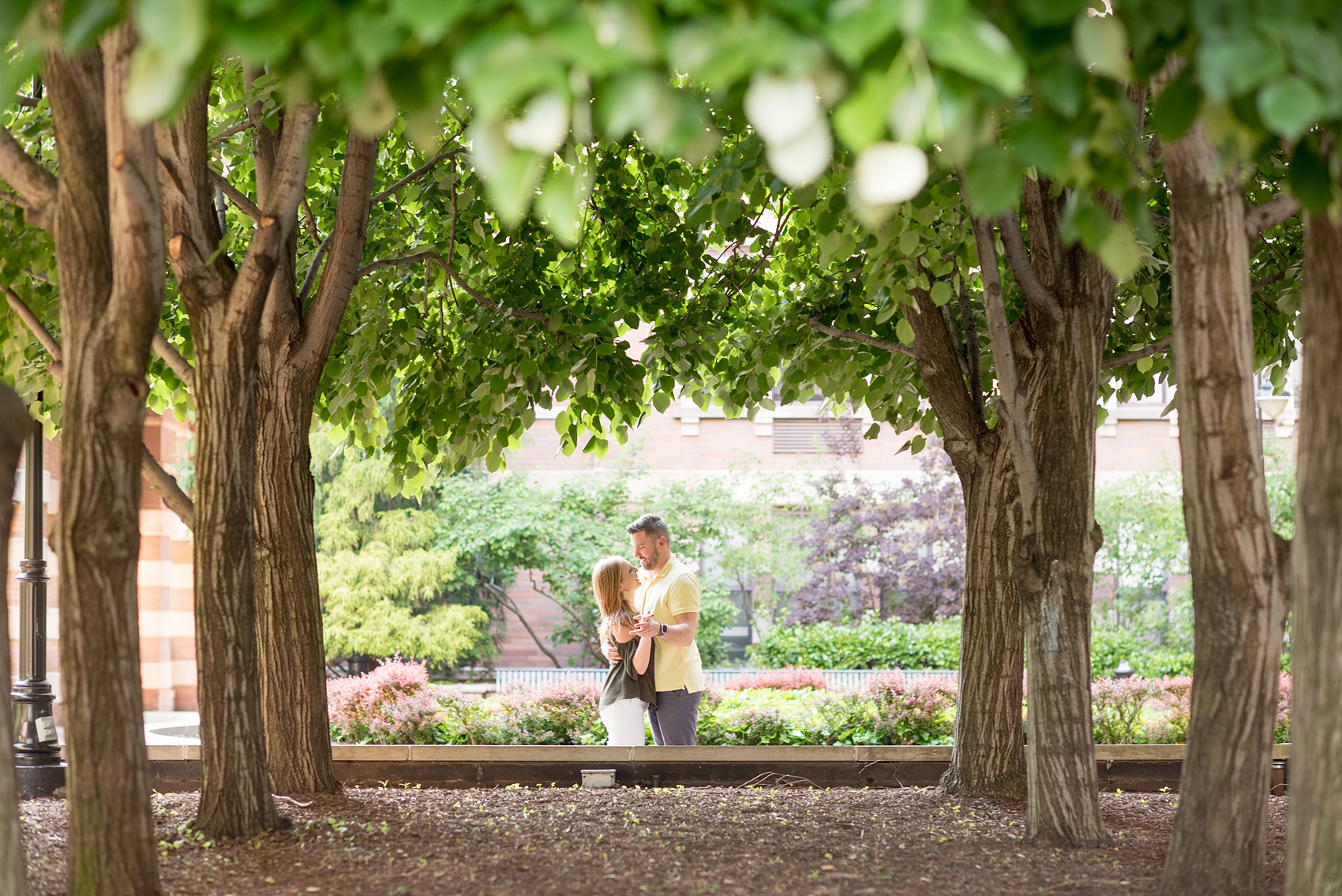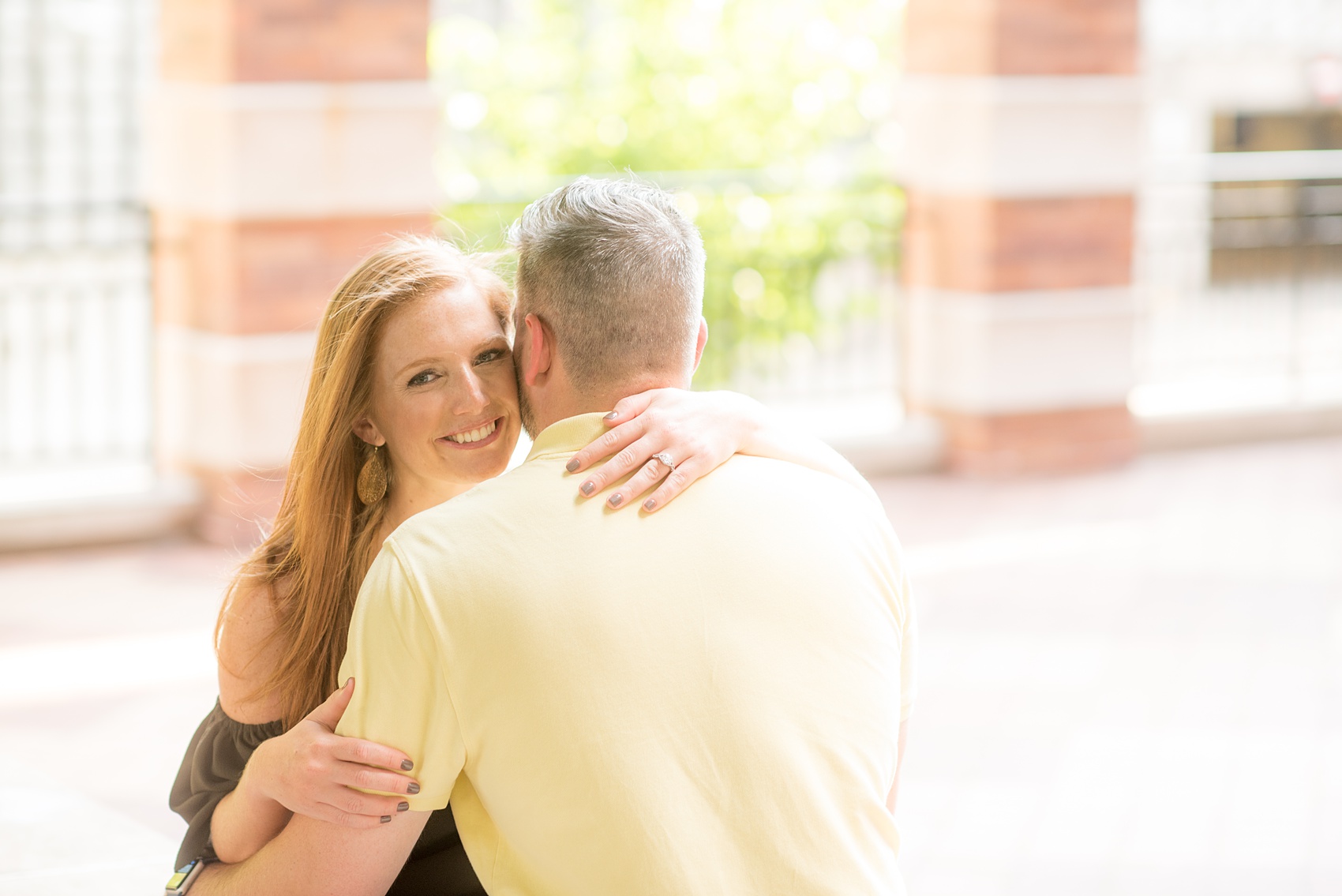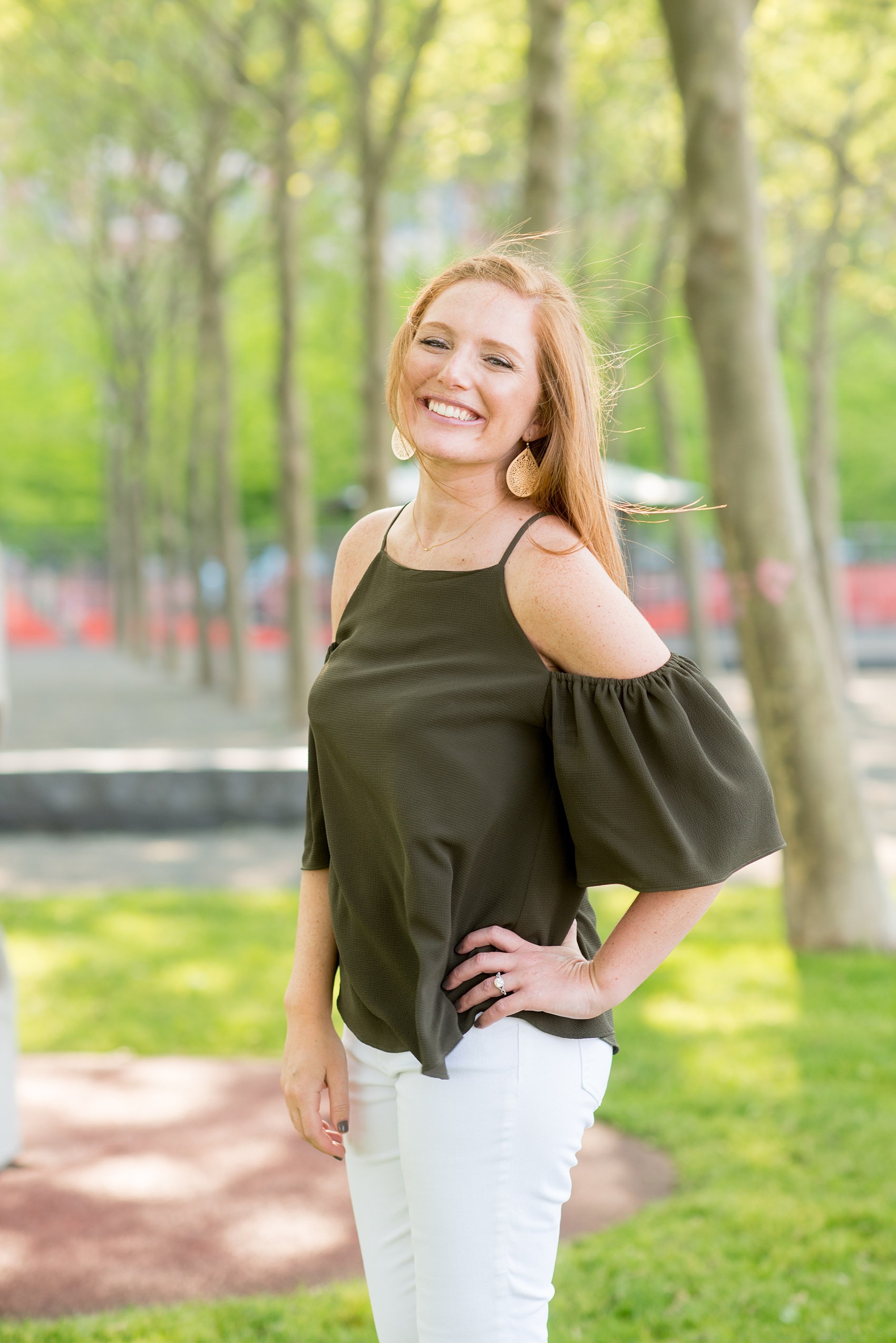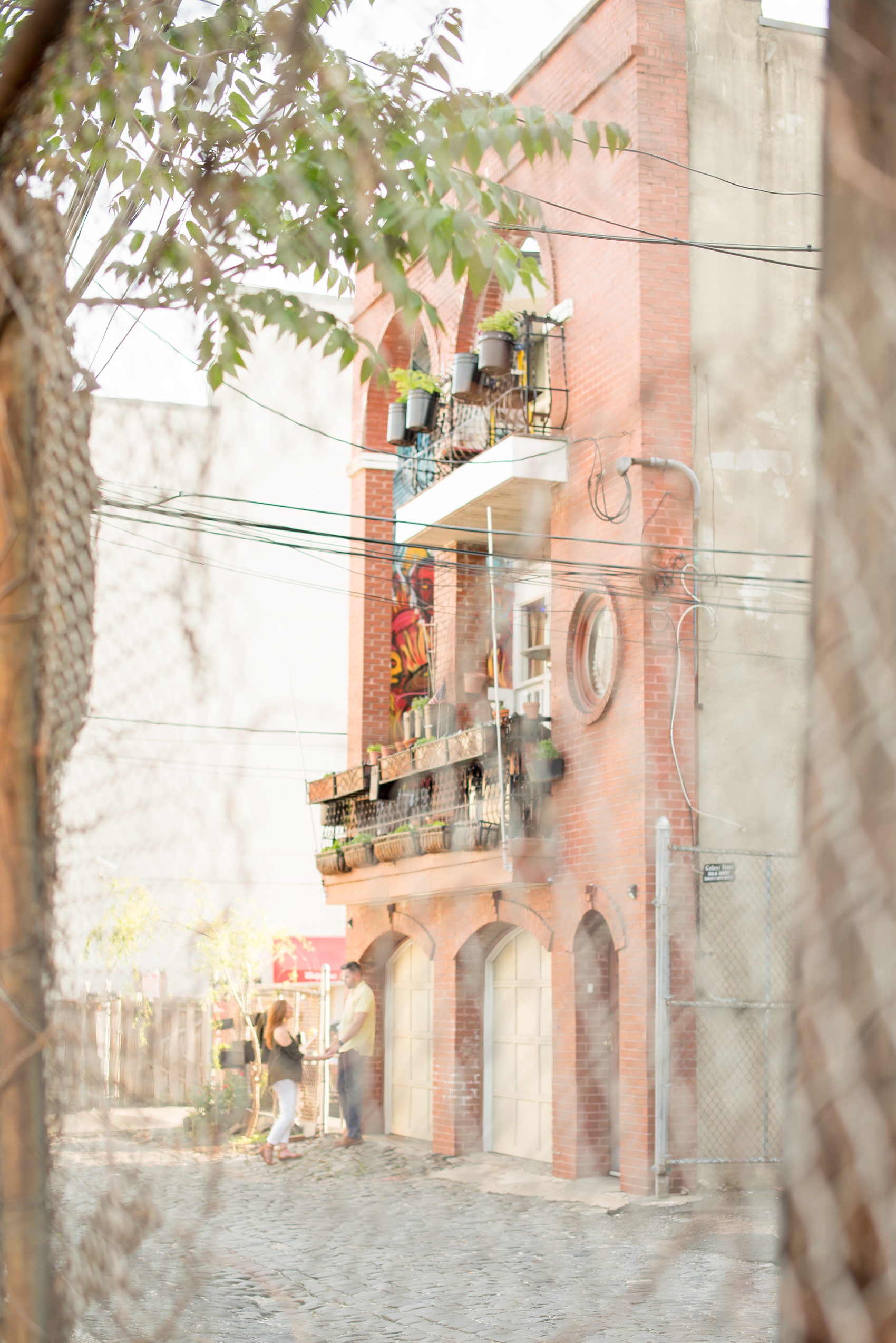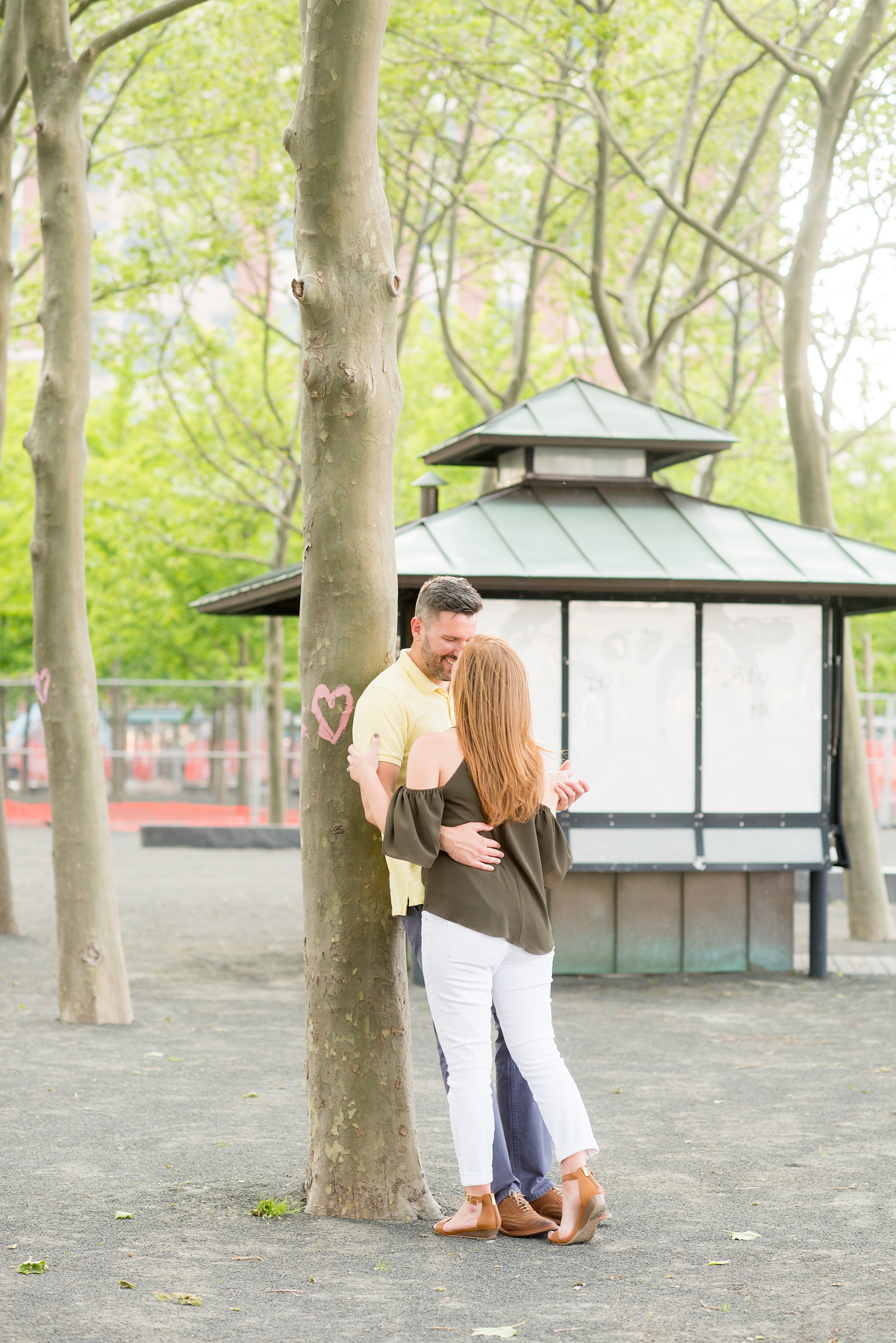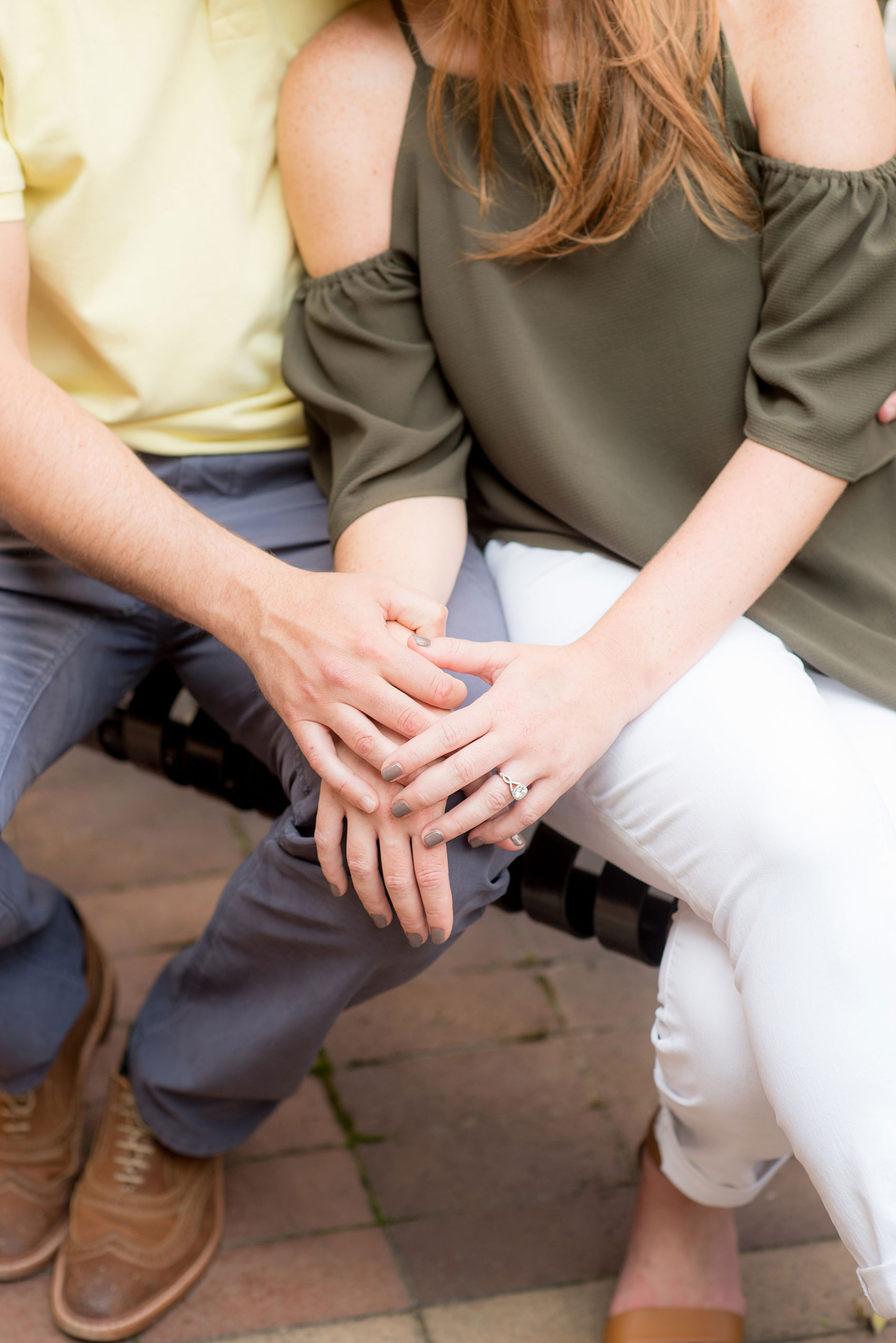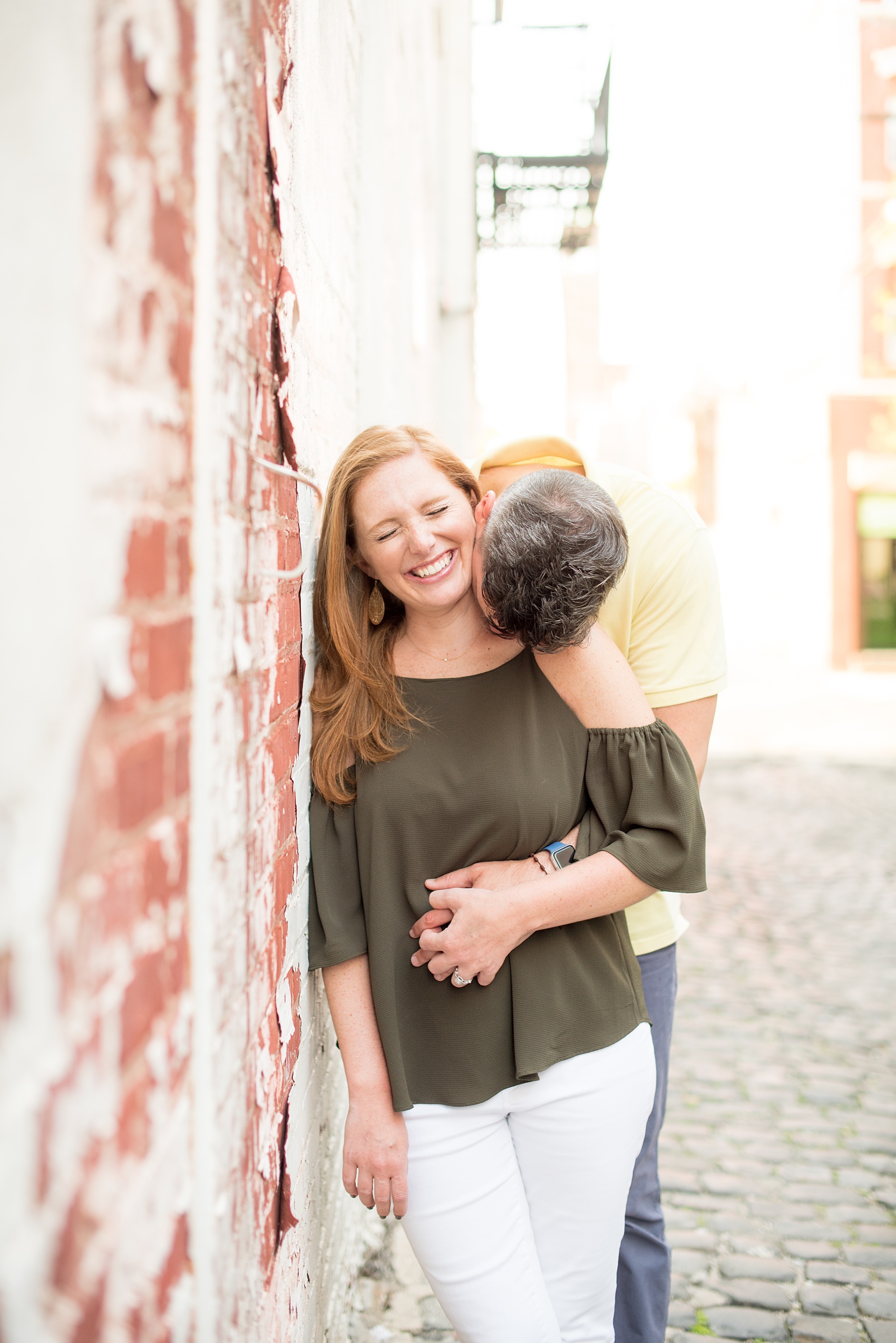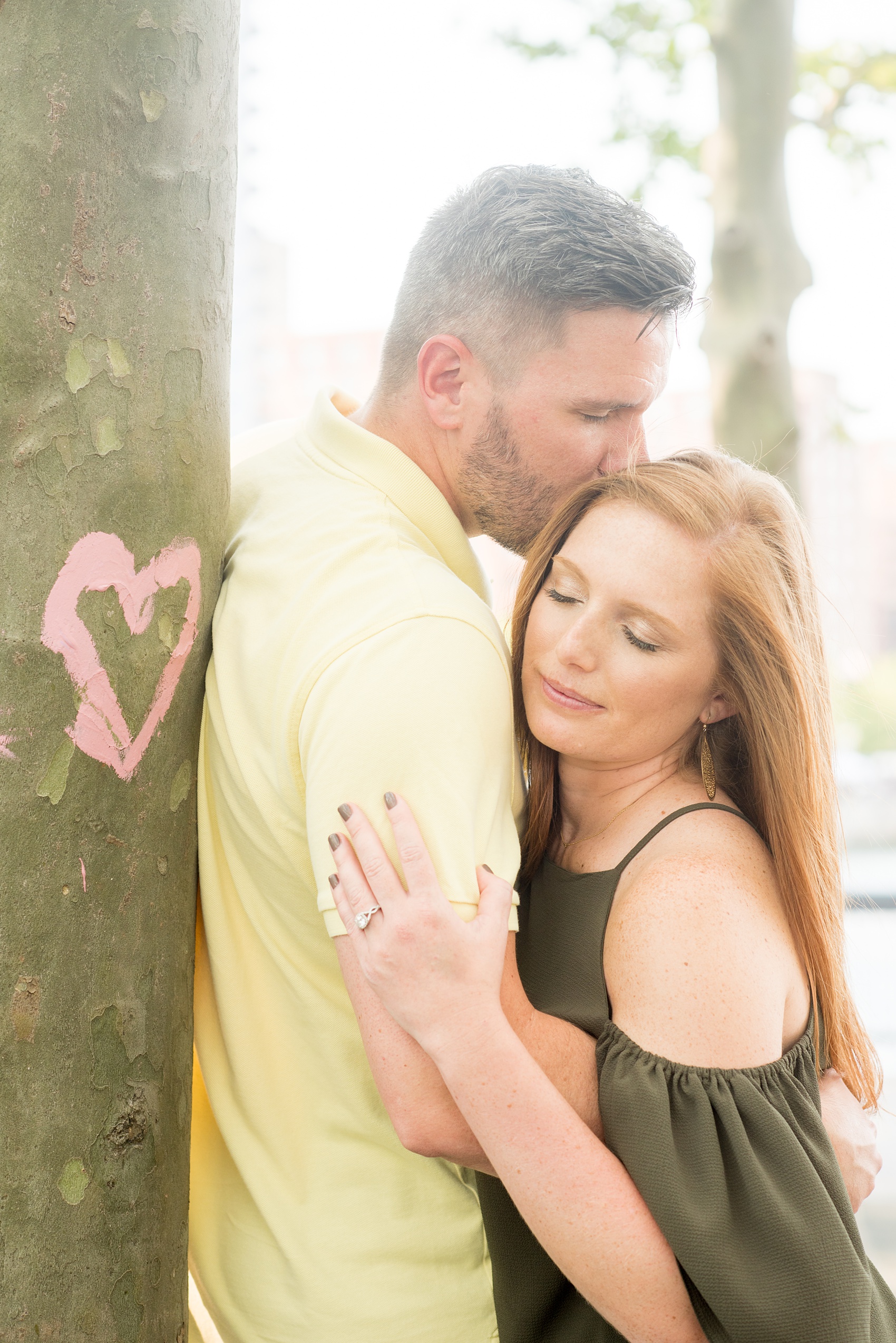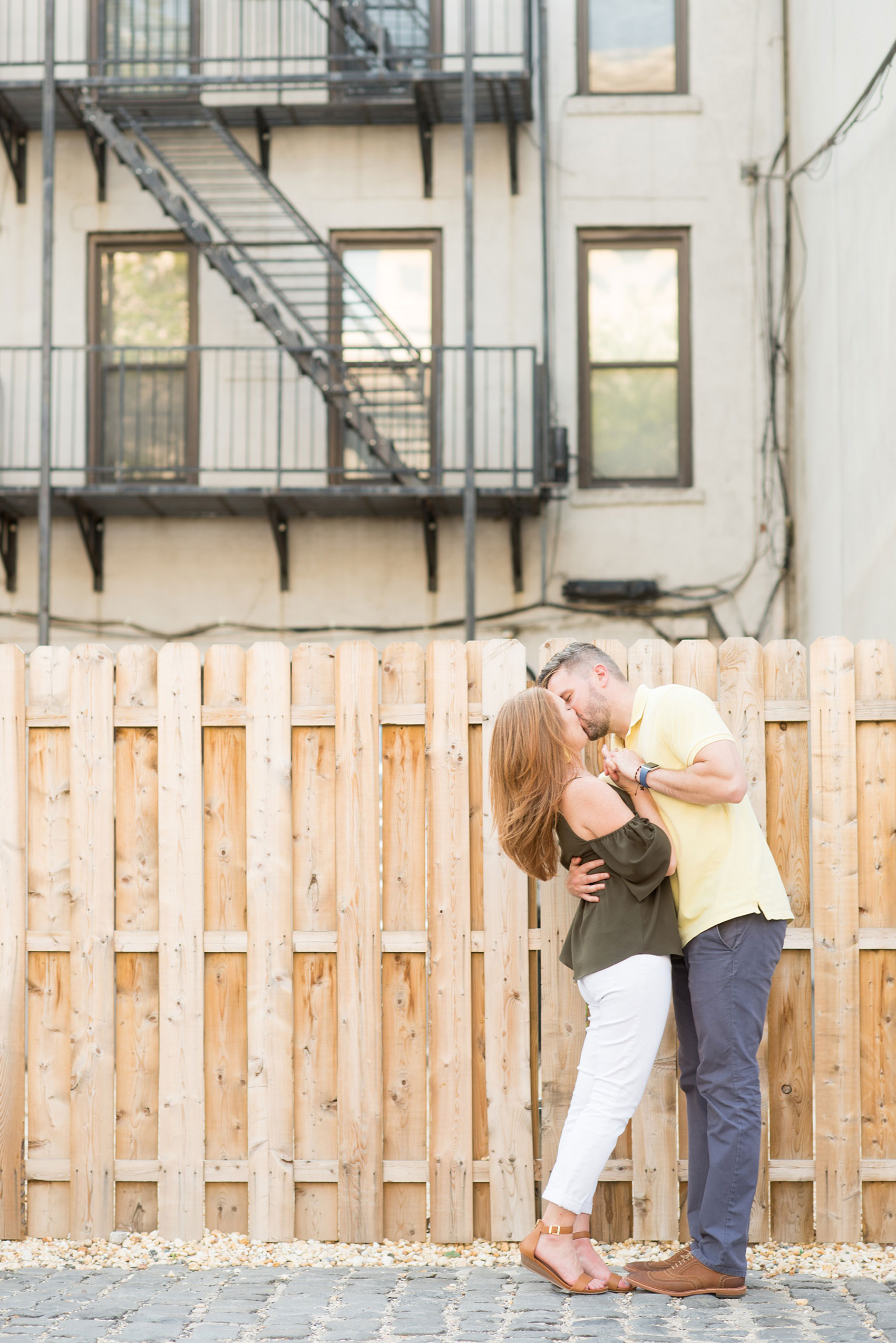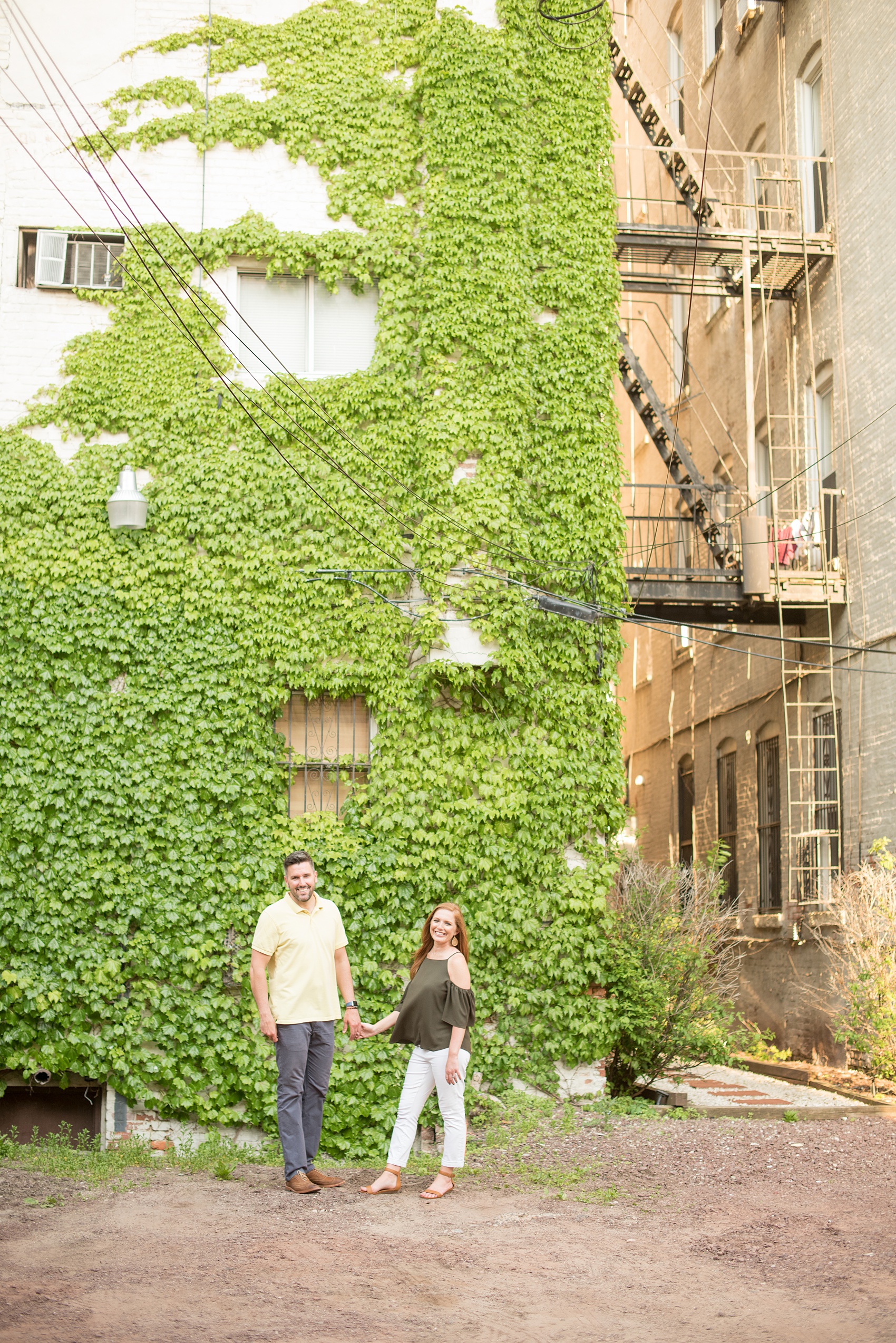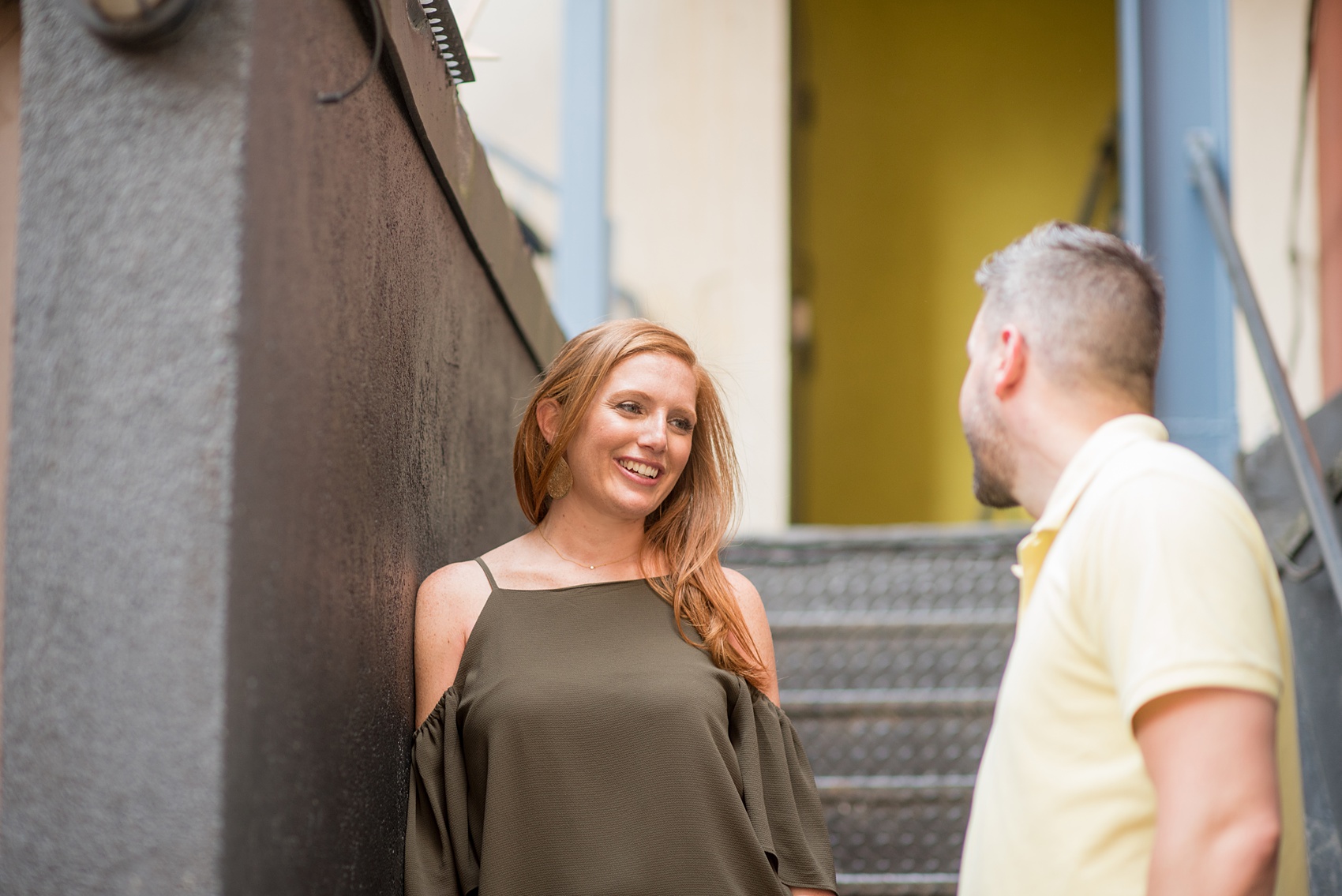 I cannot get enough of all their smiles and giggles and the all around beauty of these two. I'm SO excited for their wedding next April at Crystal Springs Resort in New Jersey! And I'm happy to report we closed out their engagement session the best way possible: over dinner and drinks the 5 of us – them, Erin and Chris, and me – at a local restaurant in town. I have the best couples in the world.
Fore more inspiring engagement sessions check out:
And there's always more to adore on Facebook and Instagram. Don't forget to check out Tiffany and Ed's wedding at Crystal Springs Resort in New Jersey, too!
Craving your own engagement session? Contact us!