North Carolina is white, as a snow day sweeps the streets including downtown Raleigh! Naturally, this wedding photographer (achem, moi – and lover of most photography) took to the streets! With a camera. 🙂
I was shocked to wake up to see snow falling outside my window. It was so wonderfully unexpected! So at 8:00am, I grabbed my camera, put on my winter coat, a scarf and snow boots, and started snapping away.
I loved photographing the Daily Planet's globe and peeking down streets and alleys for unique views. Even the steps of a police station near my apartment were beautiful.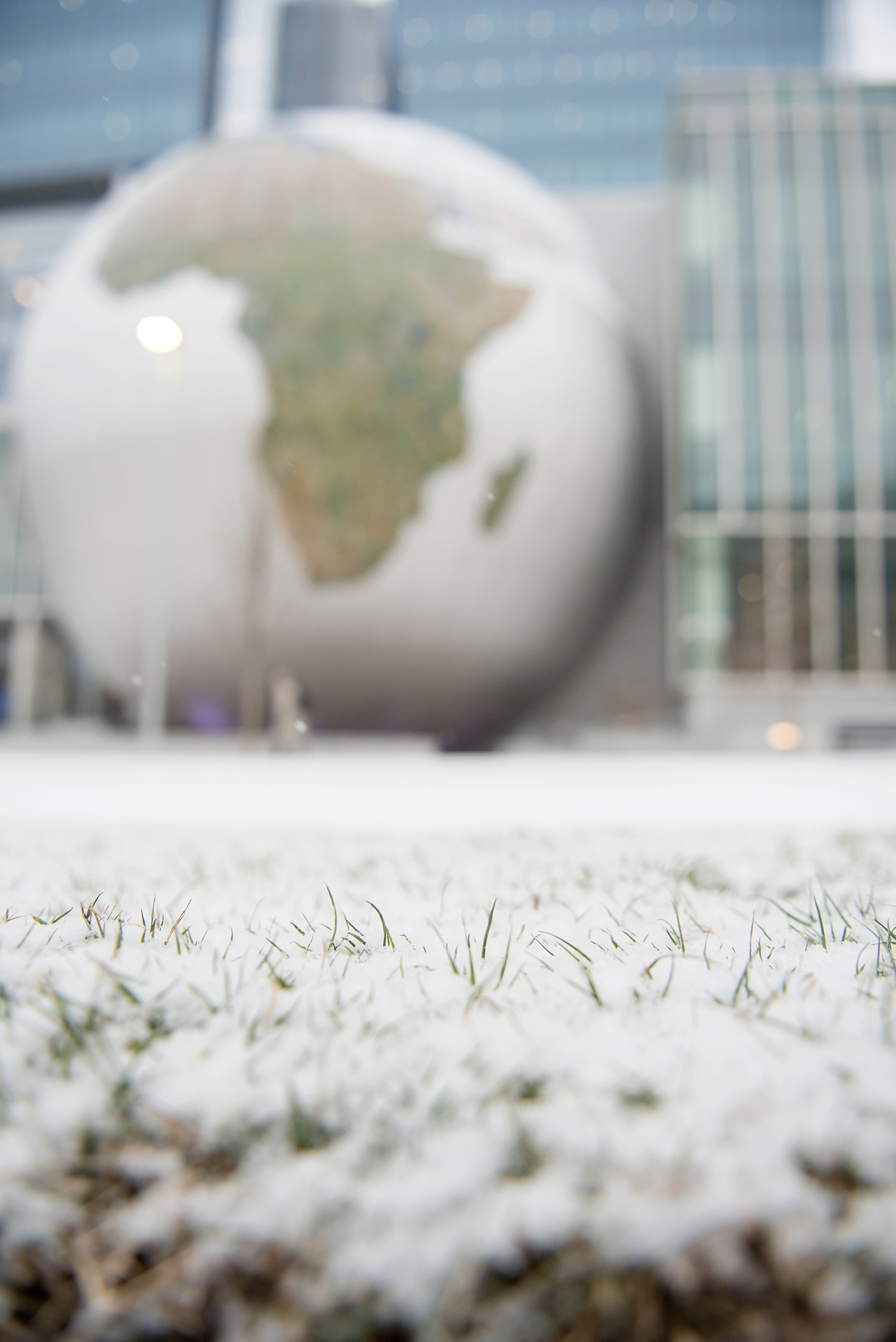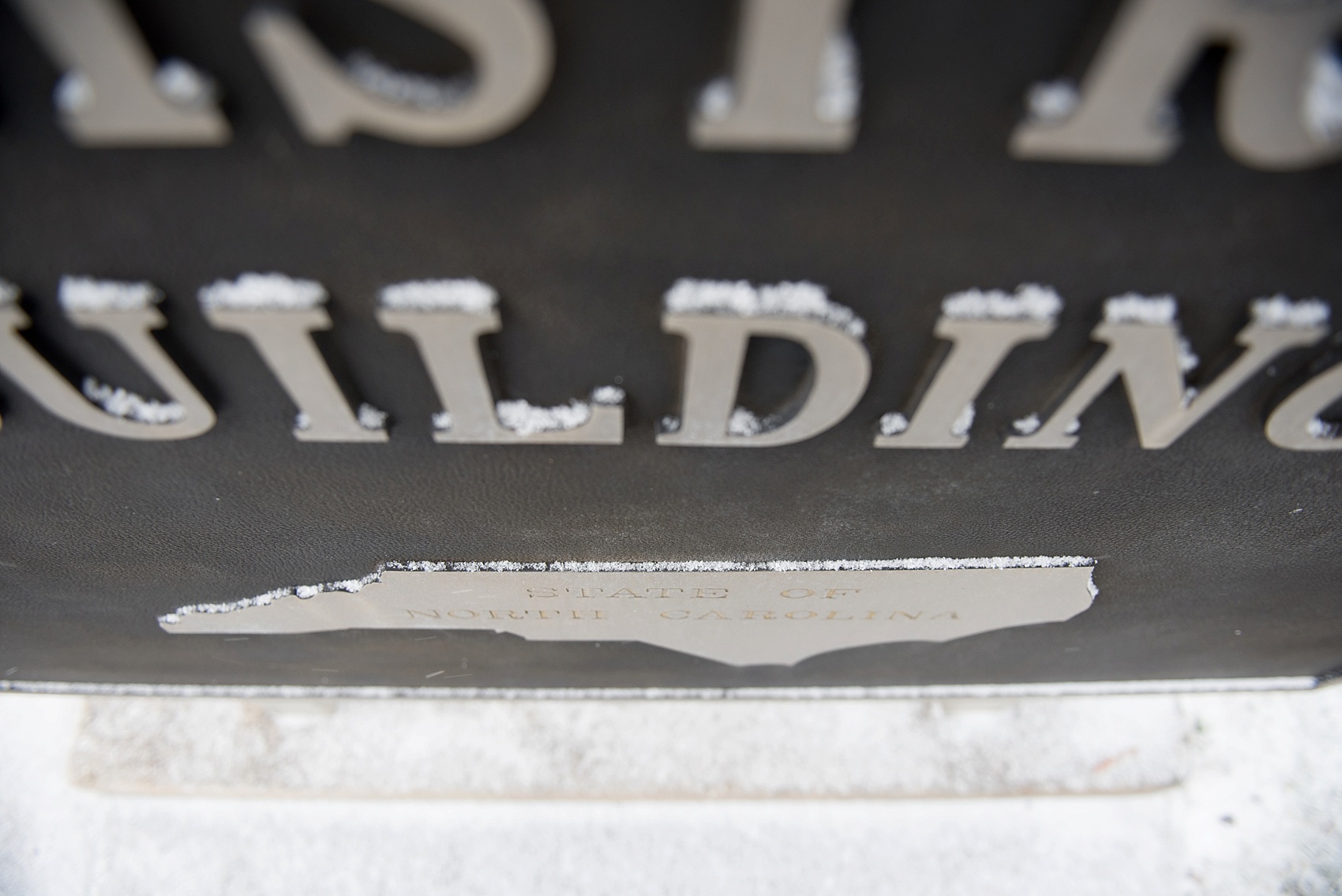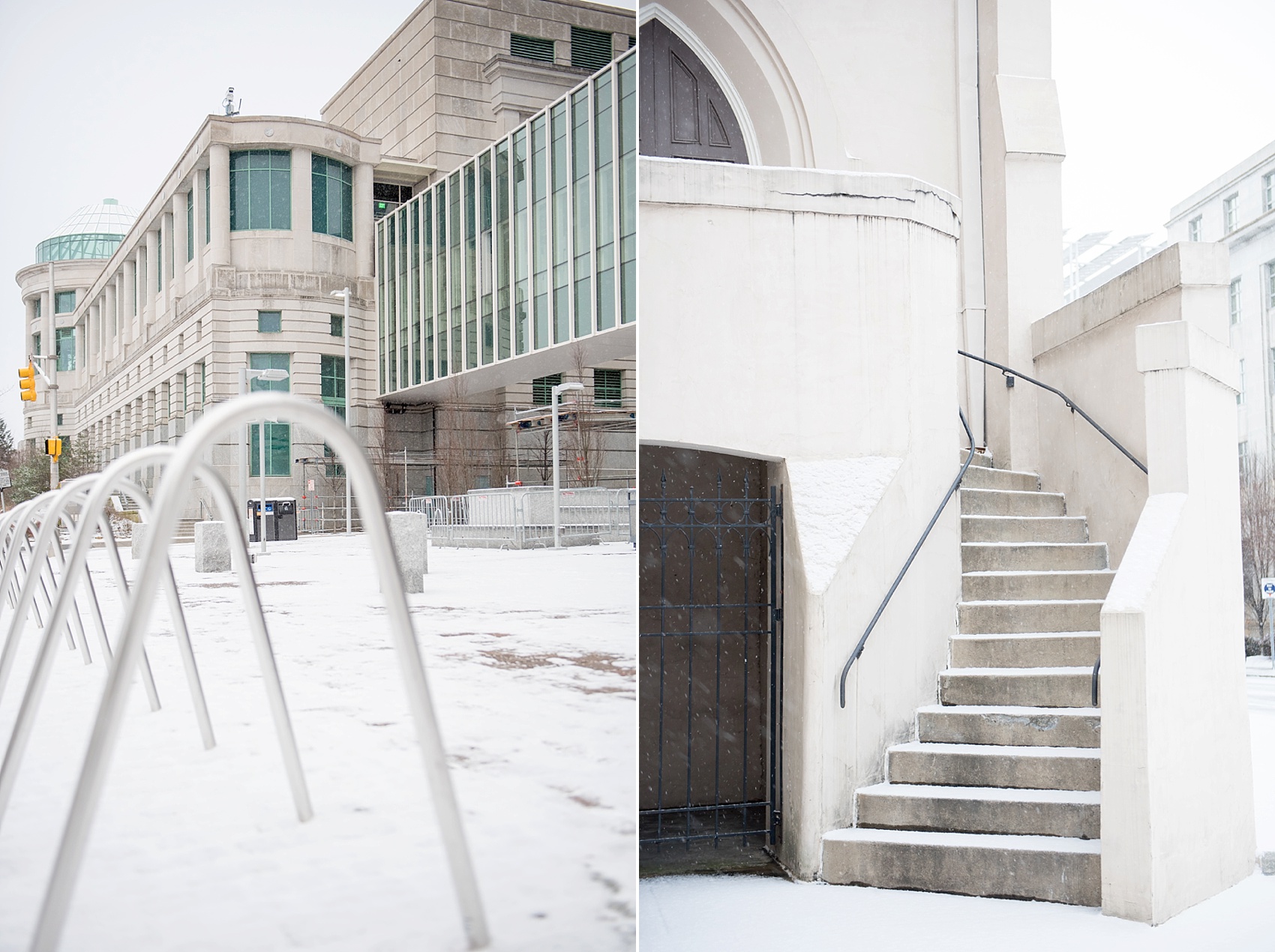 There are so many churches in a small radius in the downtown area. They're picturesque in any season, but I thought especially this morning. Even the snow dusted holly shrubs looked particularly lovely.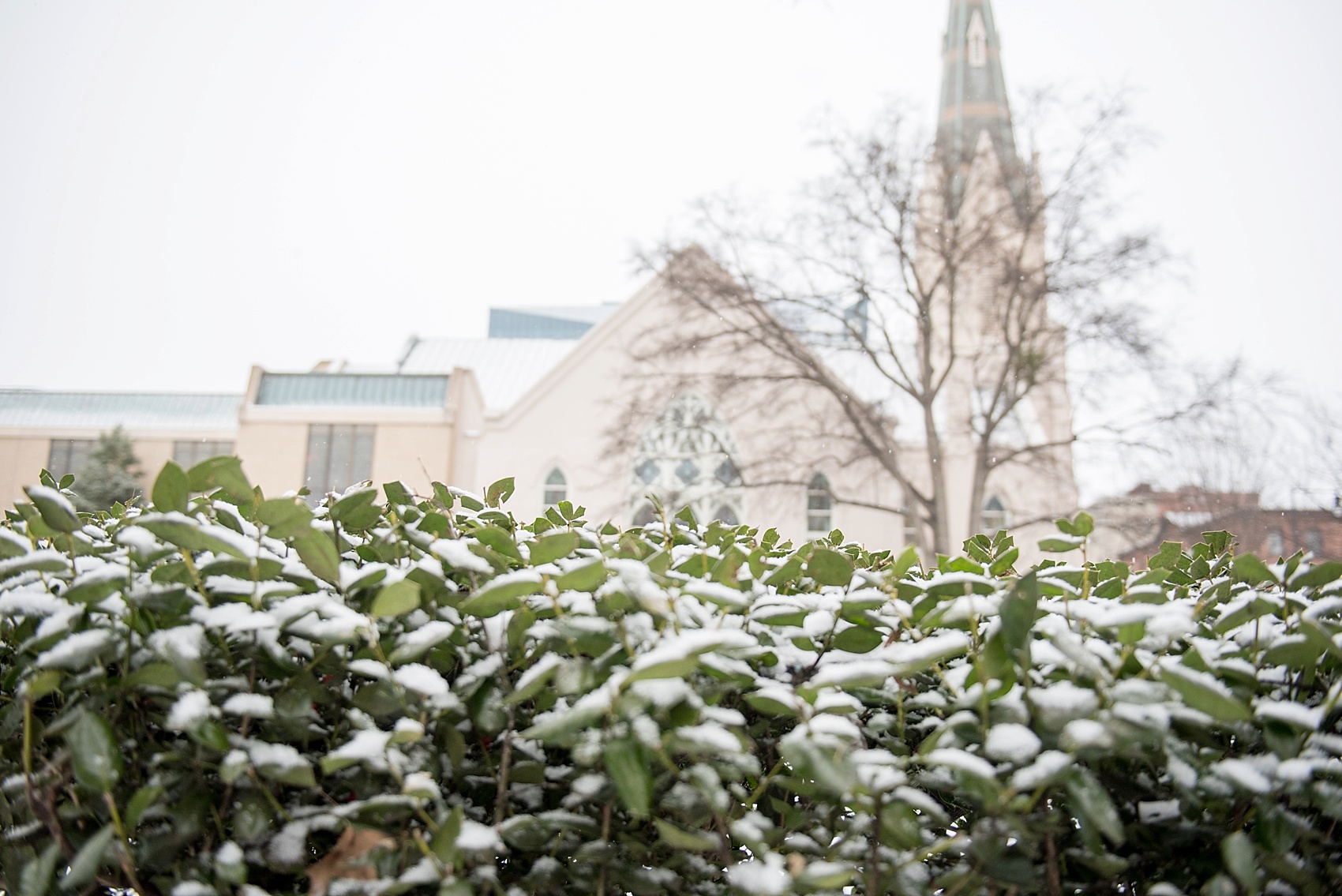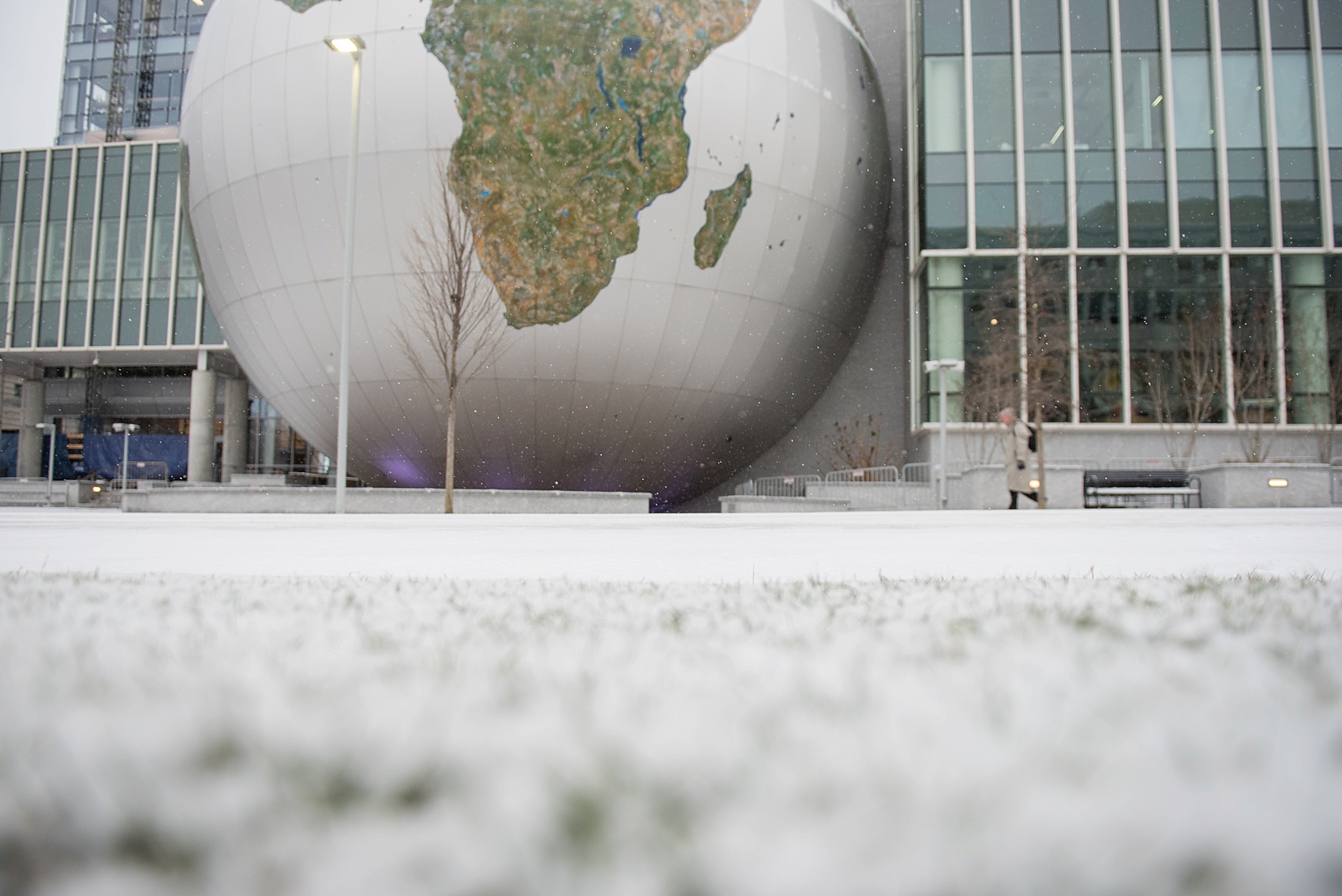 Isn't it pretty?
Happy Tuesday!