Like many weddings the festivities begin before "the" big day. Mollyann and Sean's official wedding kick off was the day before their wedding. They had a wonderful welcome dinner for their family and wedding party, most of whom traveled to Raleigh from out of town. From beautiful light floral design, to featured cocktails the mood was upbeat and it was the perfect ease into the remaining wedding festivities the next day, at The Merrimon-Wynne House. Here's their rehearsal dinner at Jitti, the space behind downtown Raleigh's Sitti and Gravy restaurants.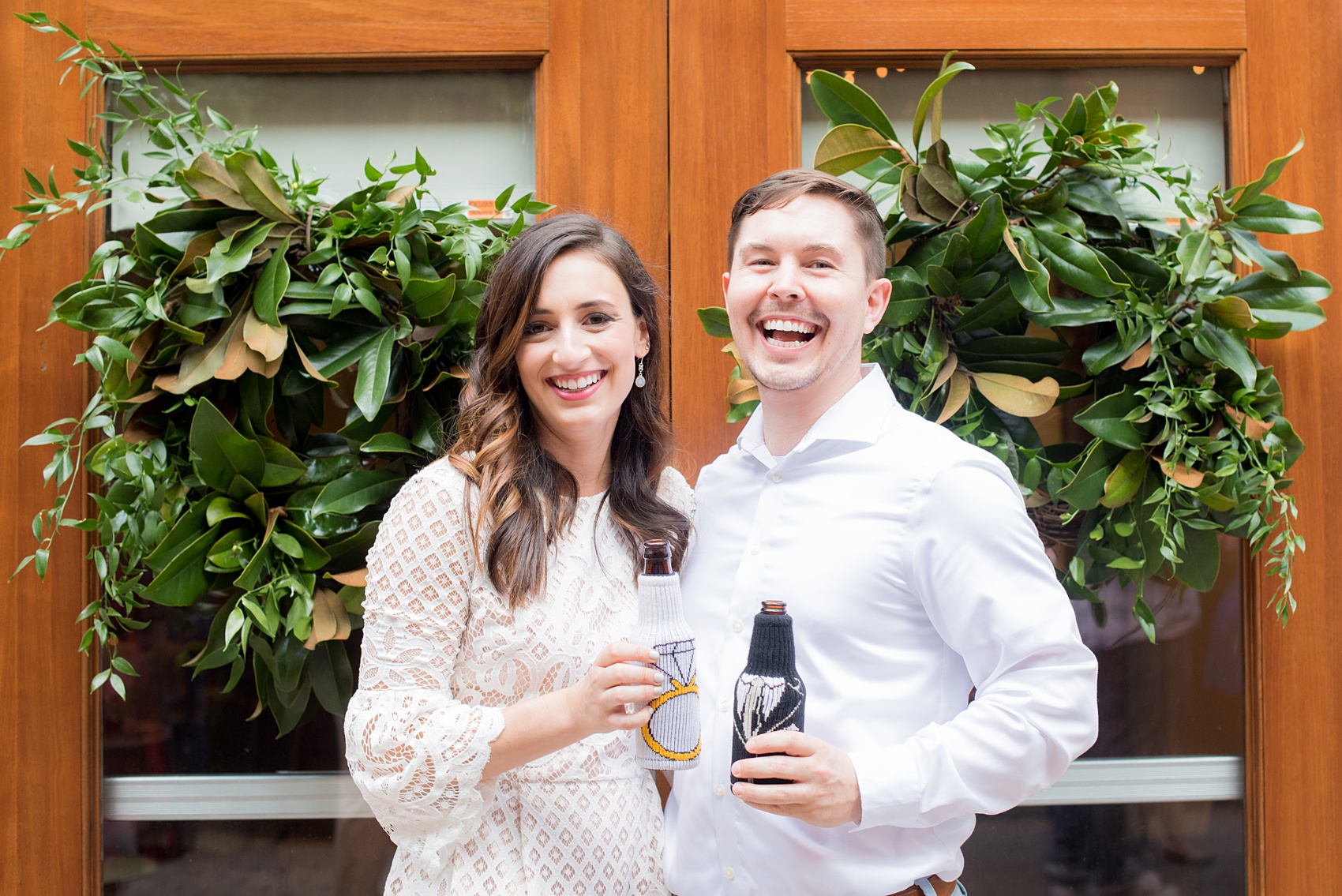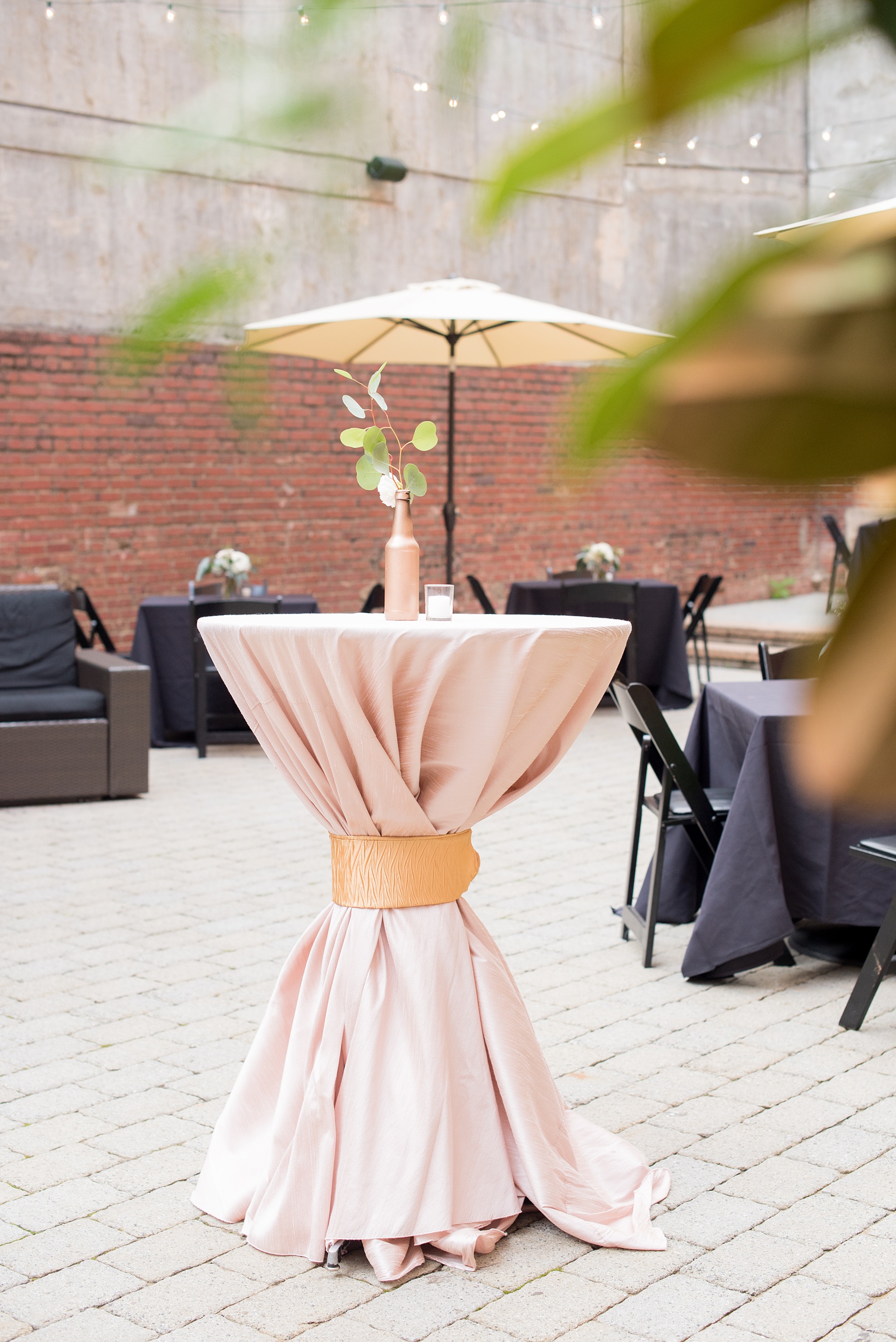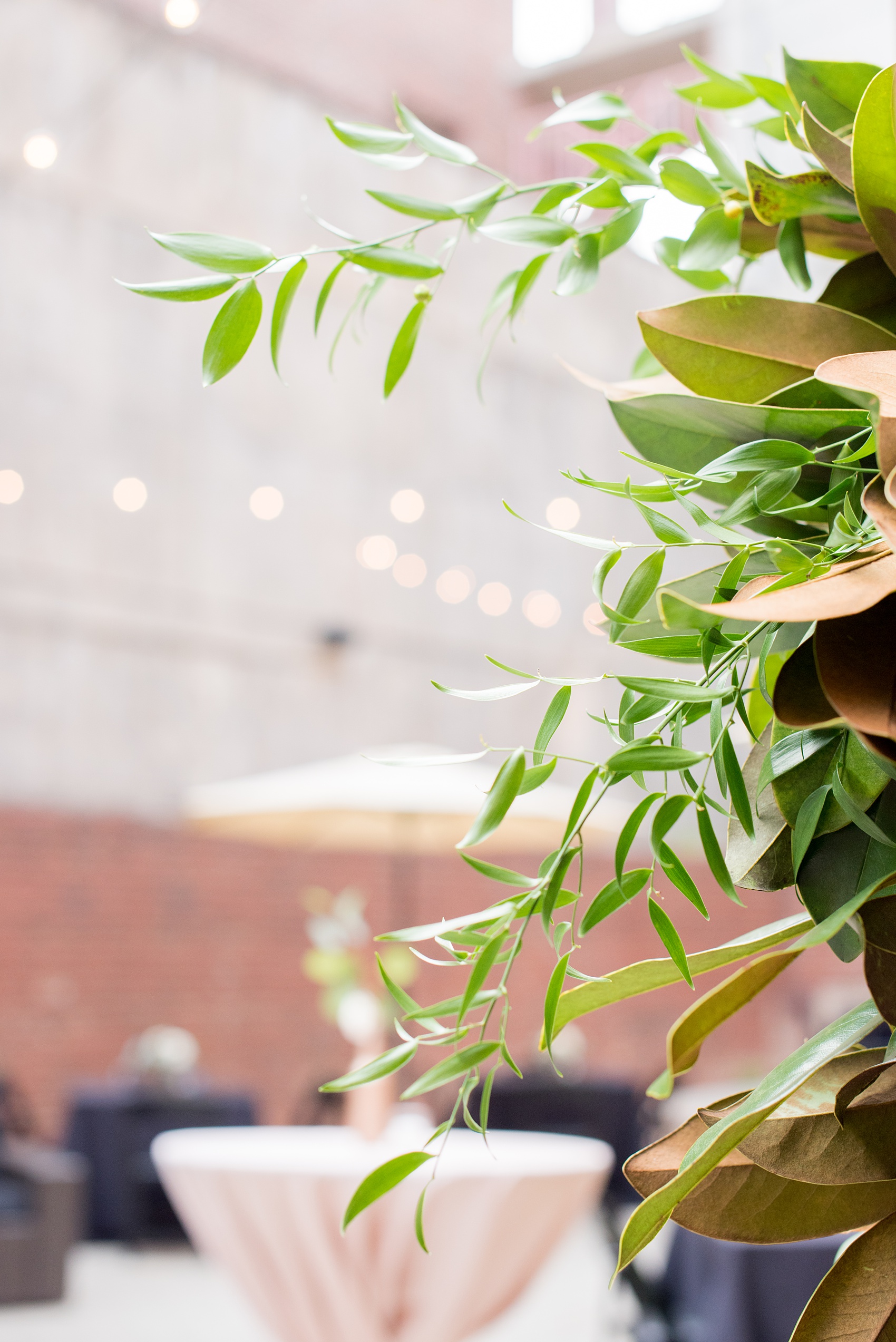 Guests gathered for a little cocktail hour before dinner in the open courtyard. Luckily the weather was perfect! Specialty cocktails included his and her options: an Old Fashioned and White Peach Sangria.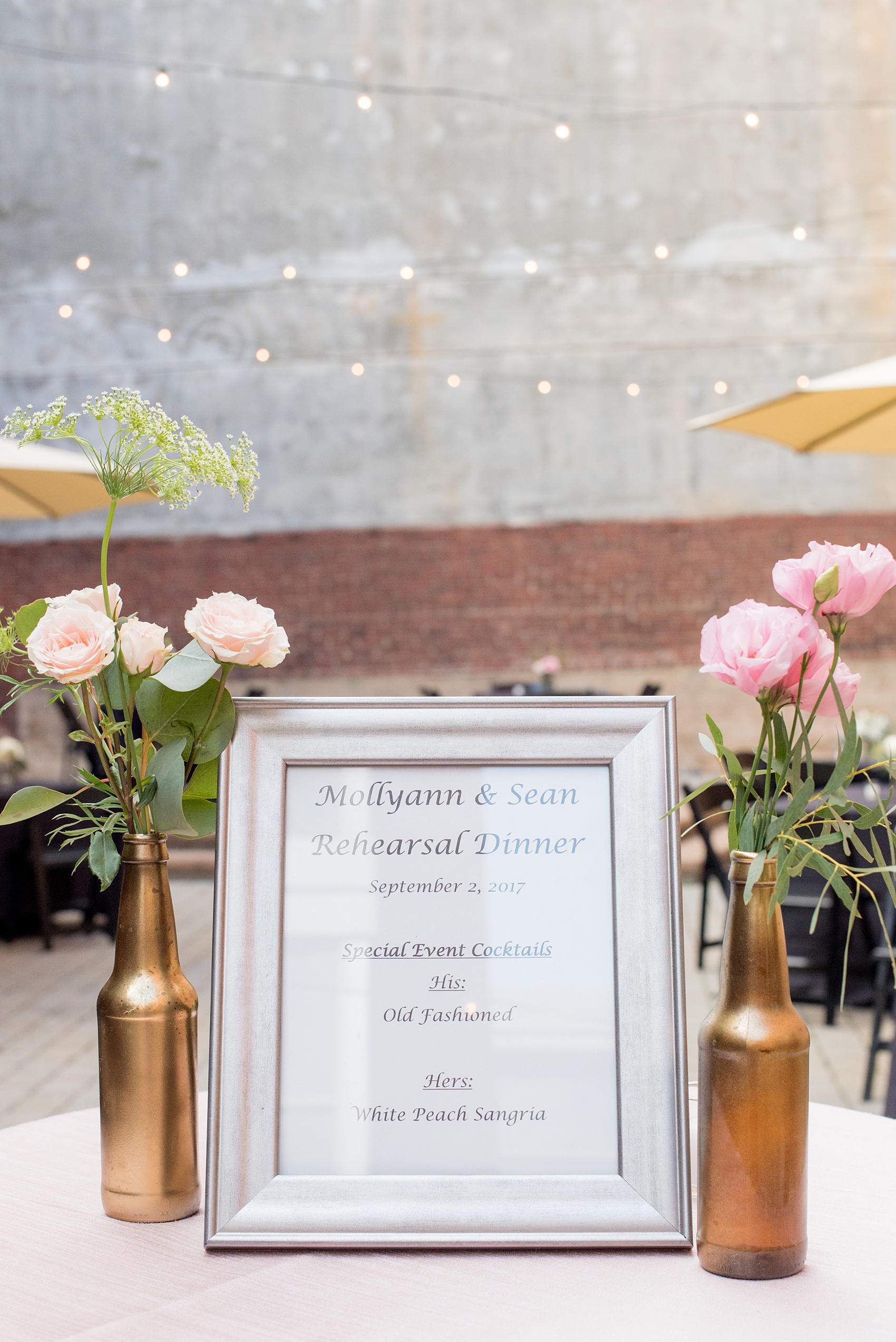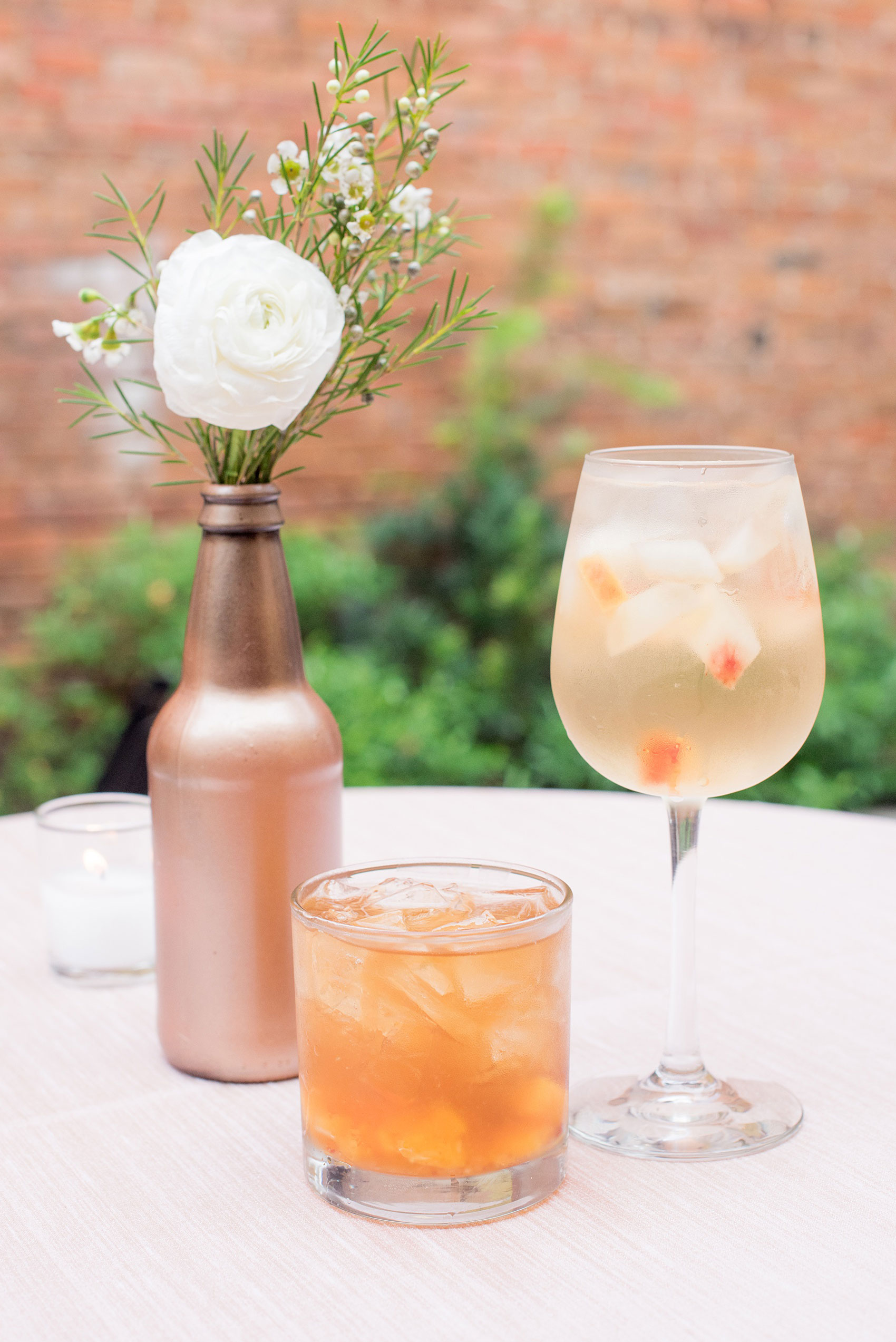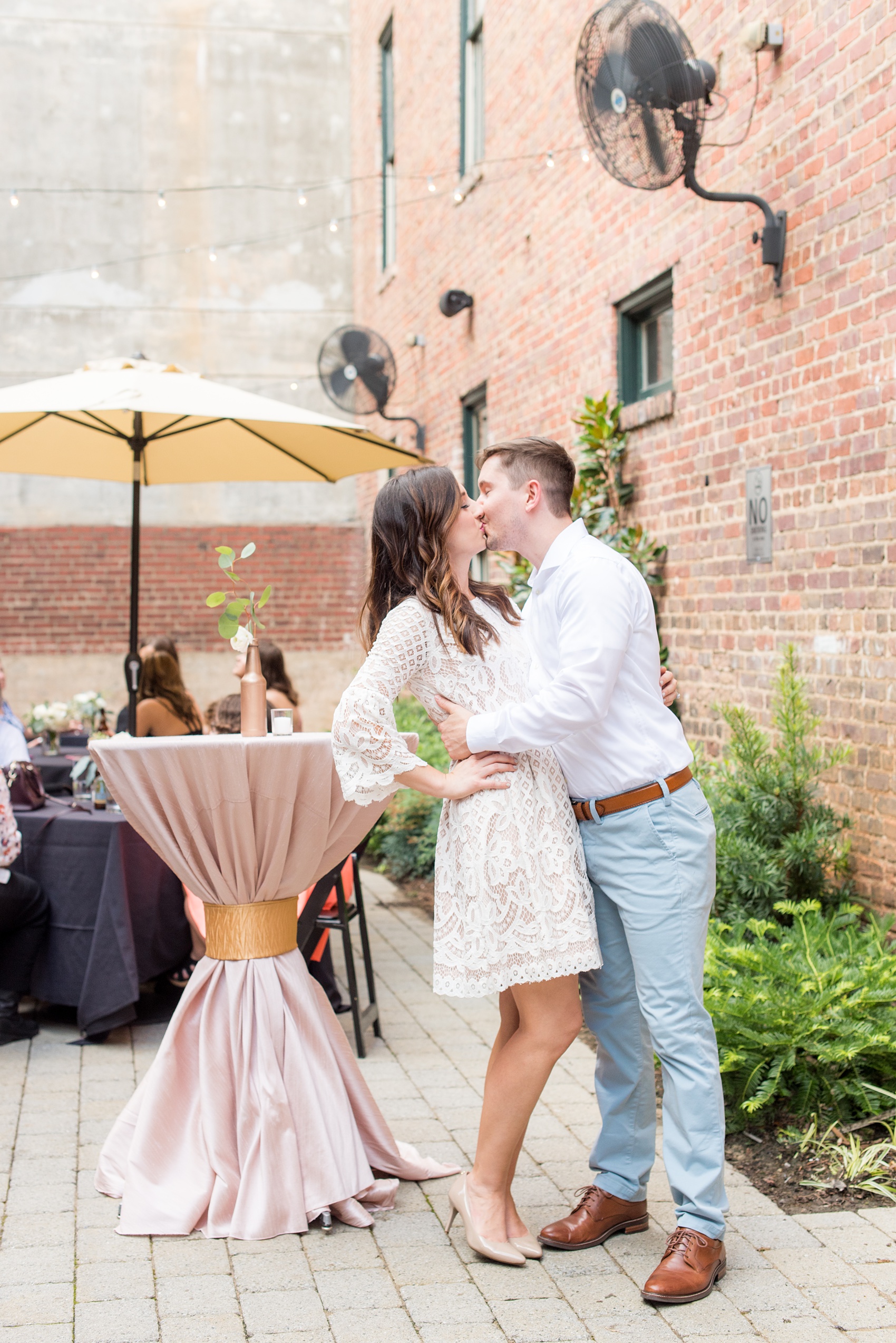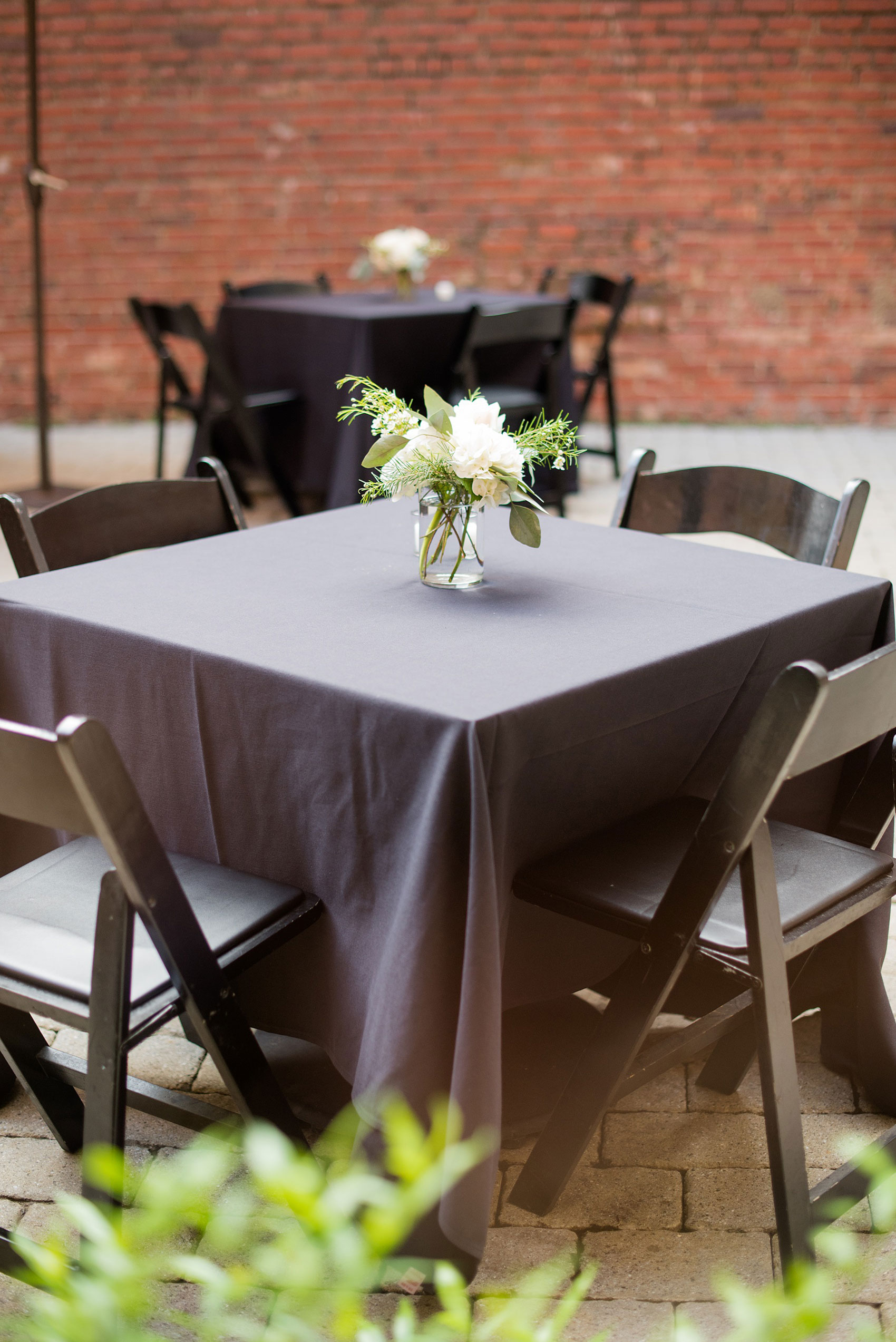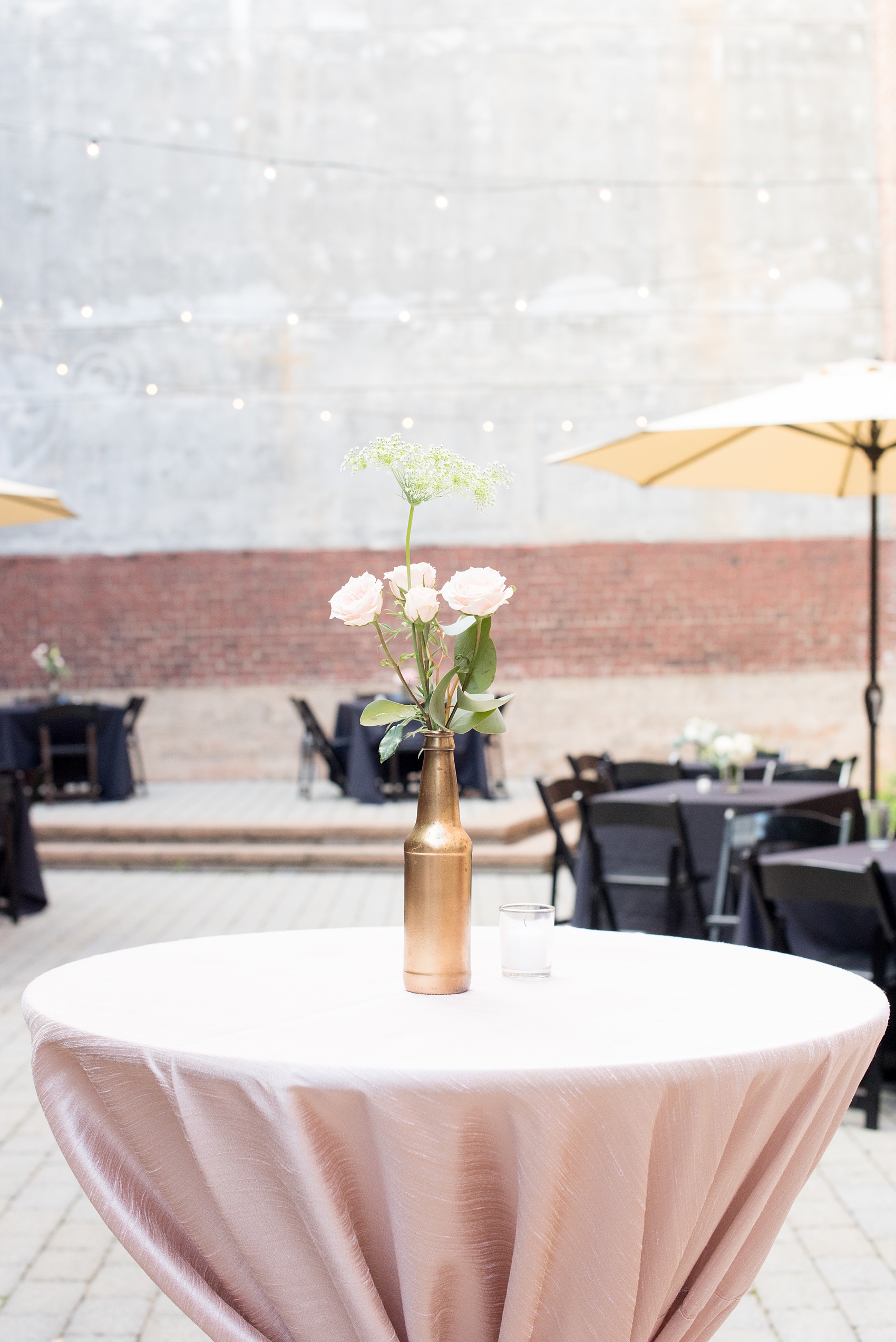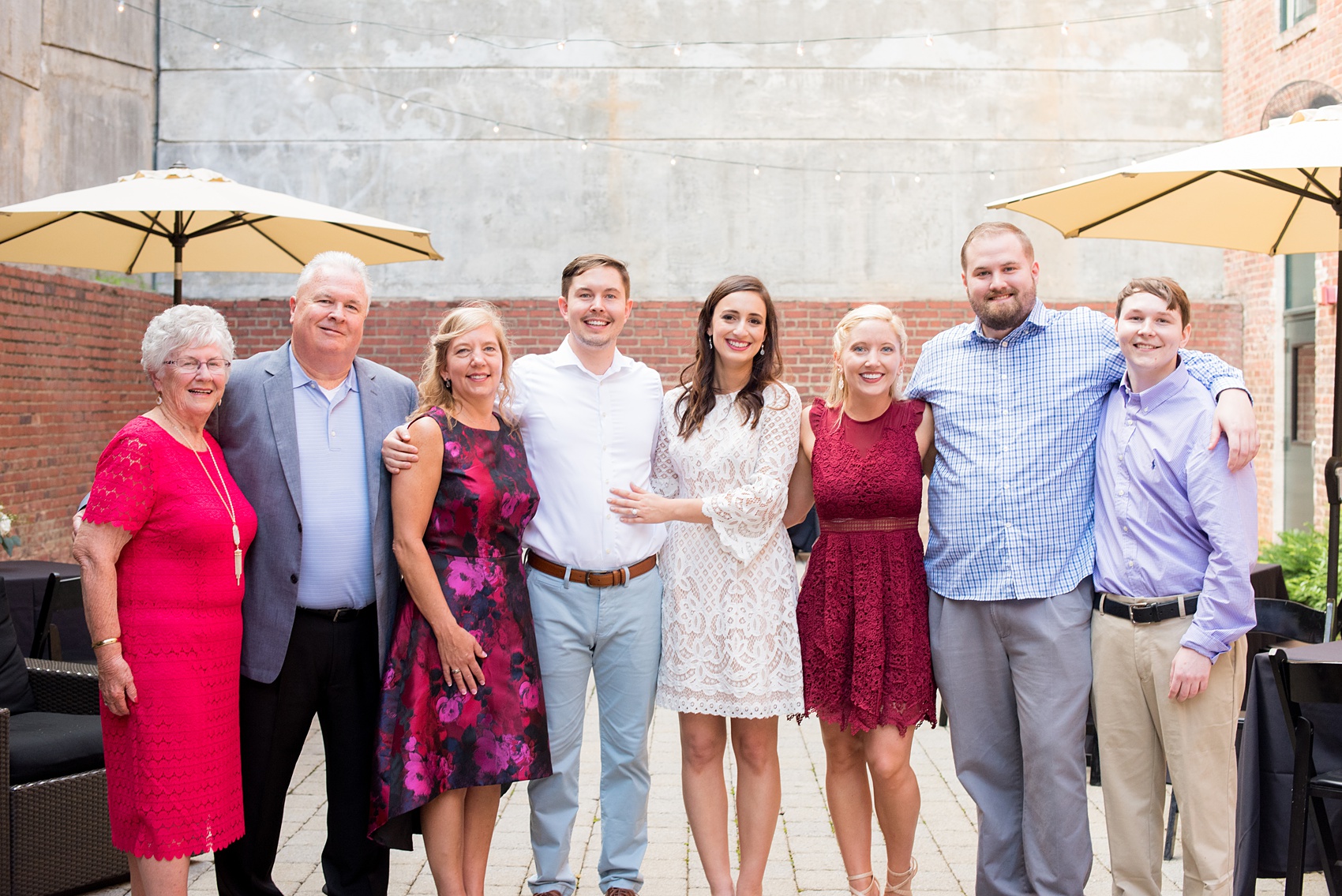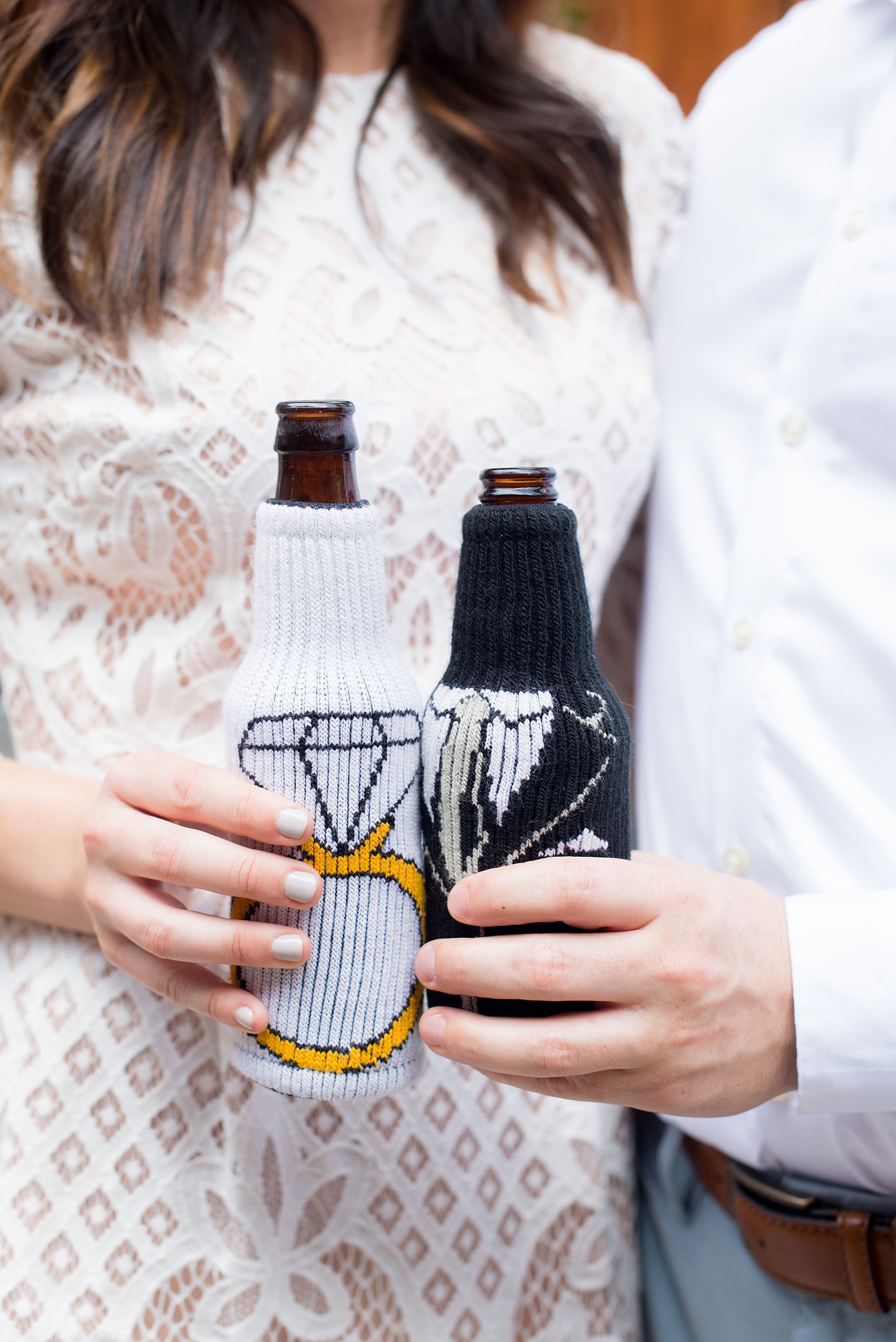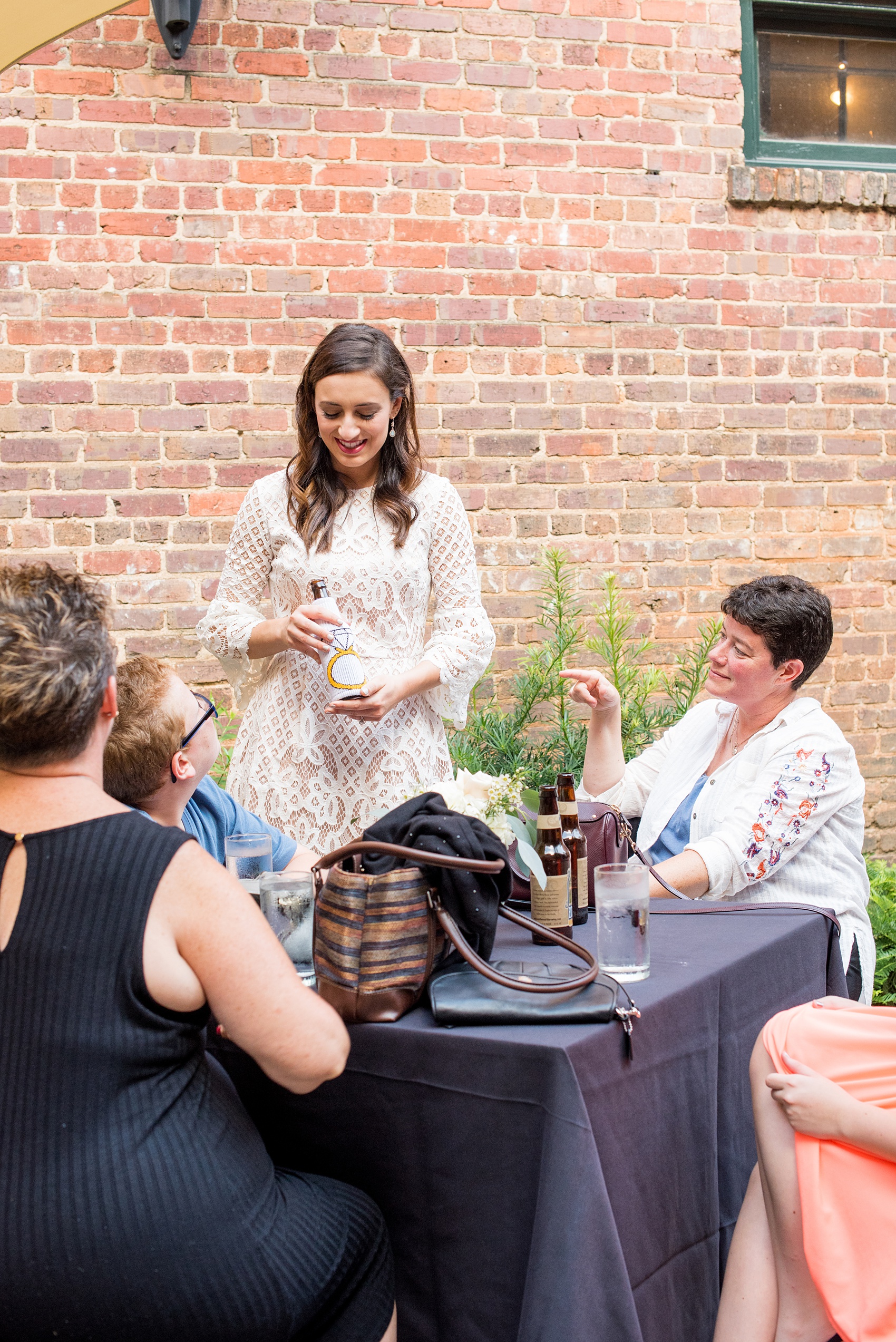 I joked with Mollyann but it was certainly true: they could have gotten married right then and there it was so beautiful! They had blush pink linens on top of high top cocktail tables and lower black linen covered tables. They were all topped with flowers – some in clear glass vases and others with gold spray-painted bottles containing pink and white flowers, like spray roses and Queen Anne's Lace.
I'm happy we could capture some family photos before dinner began. Having family surround you for important life events is the heart and soul of the gatherings.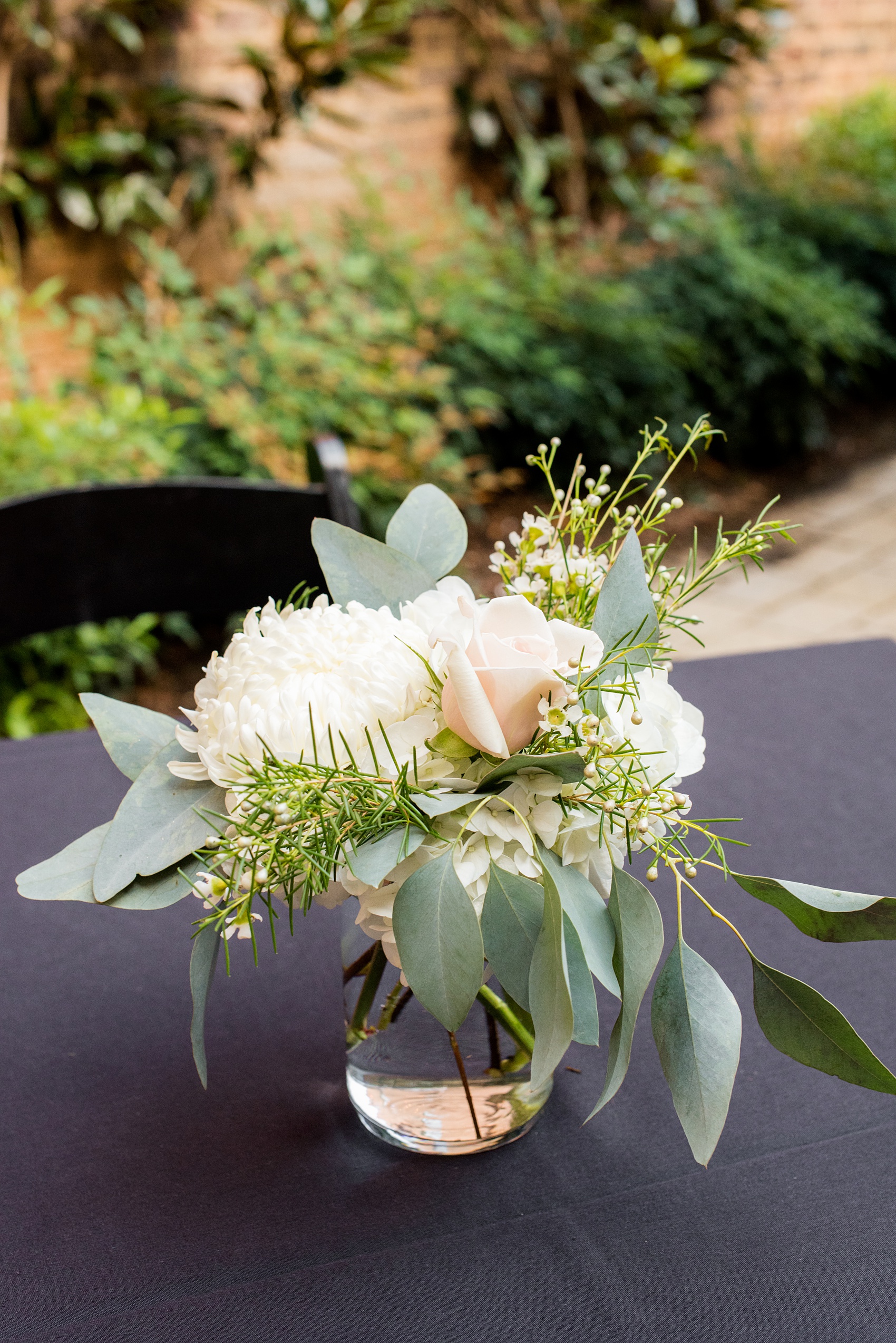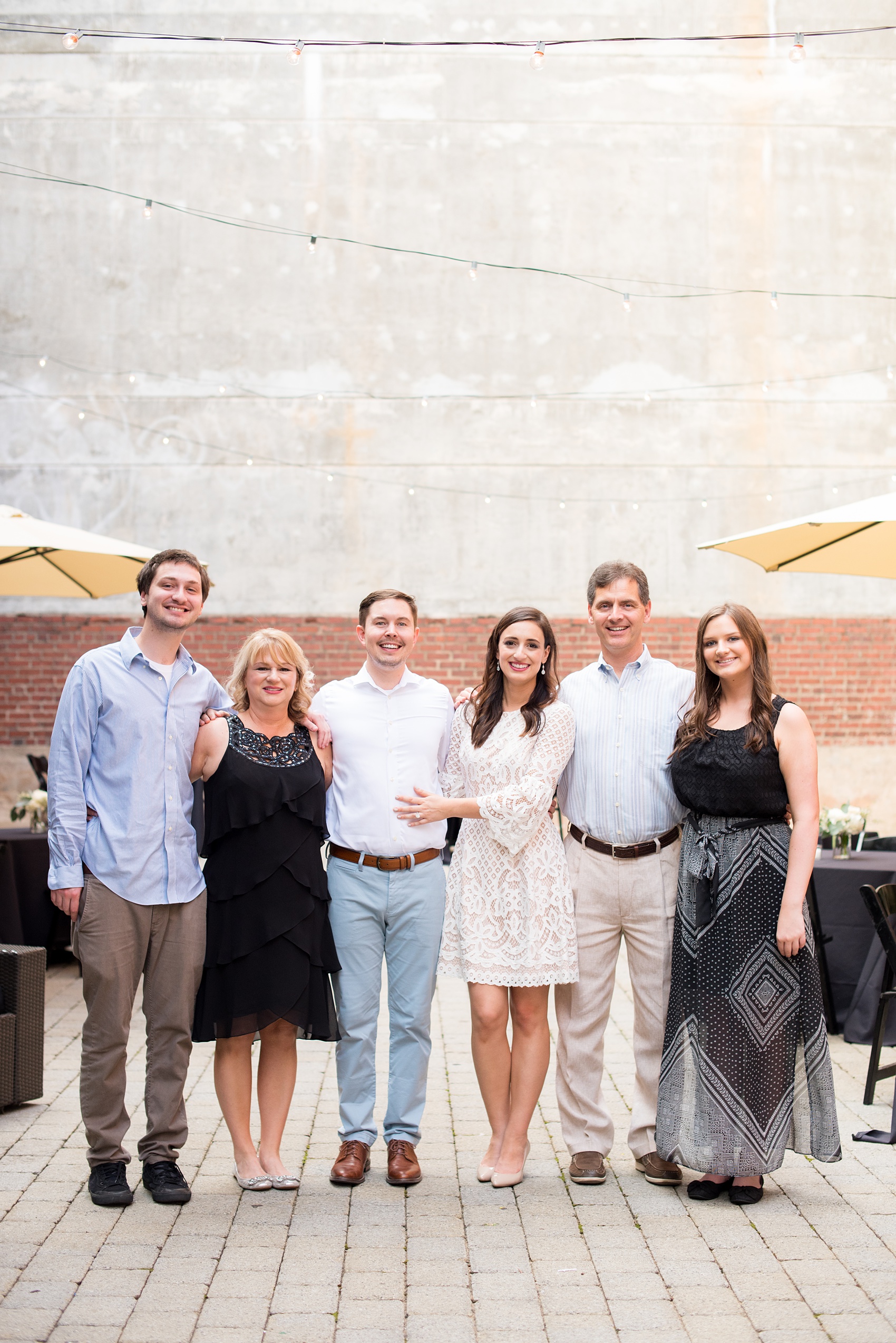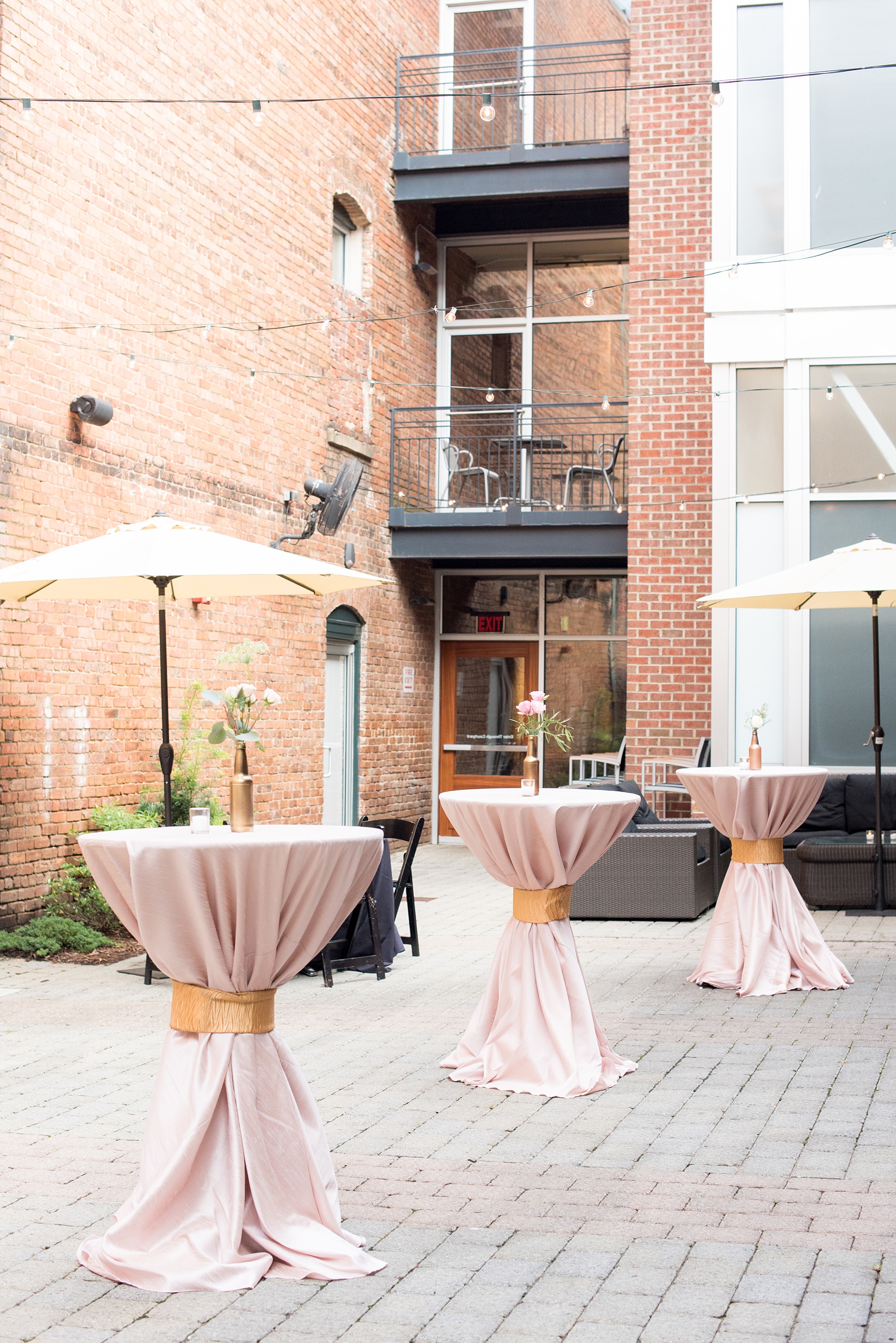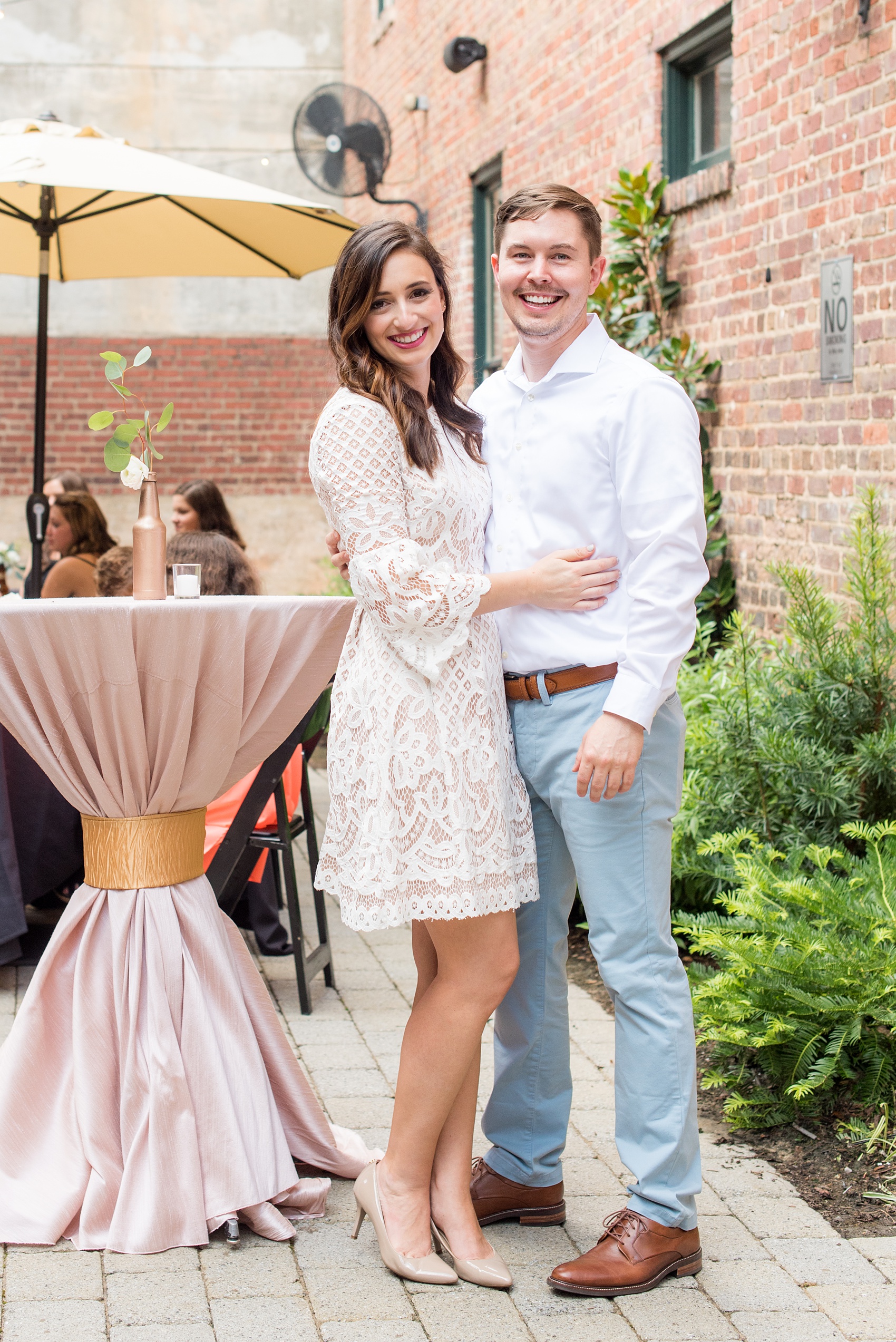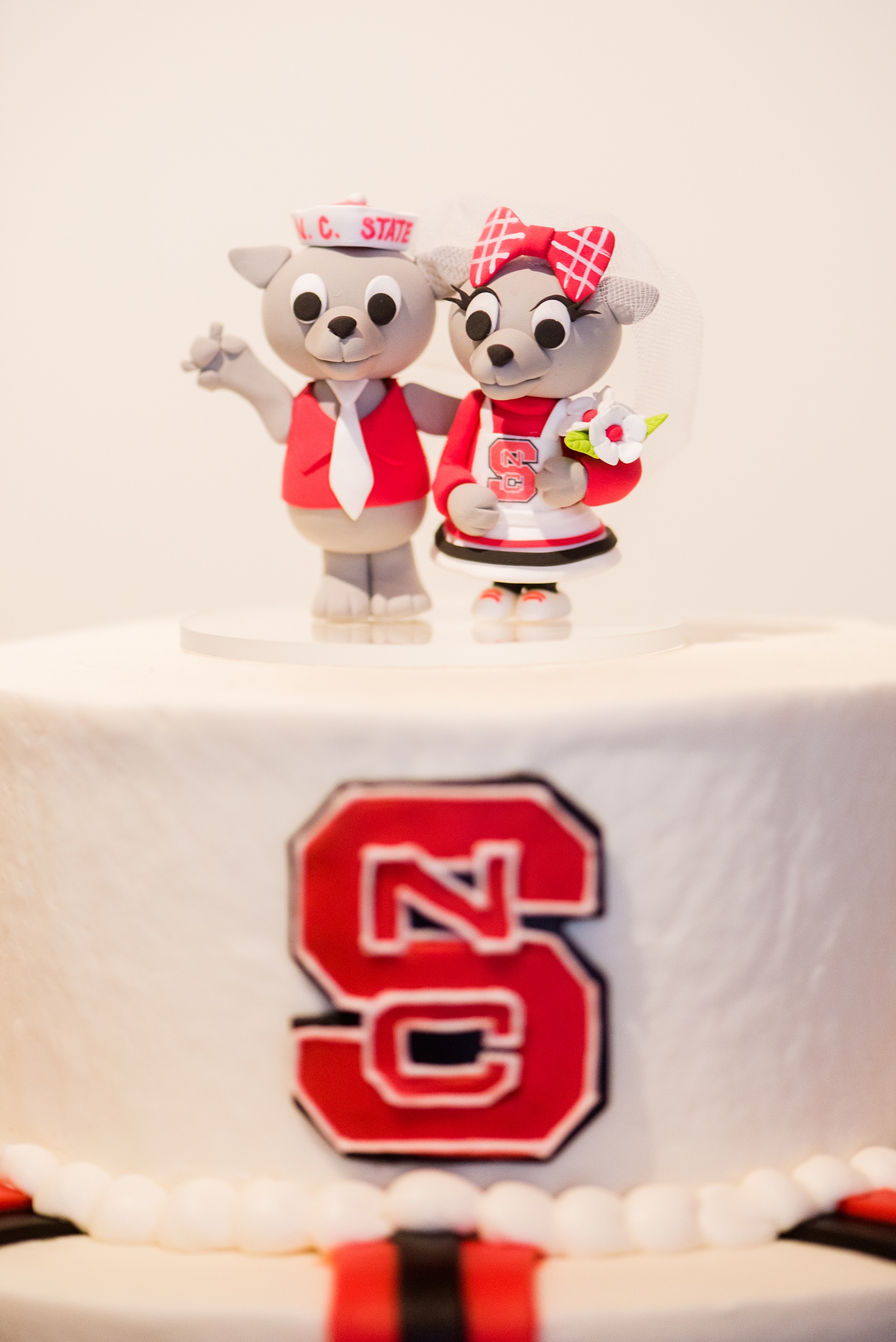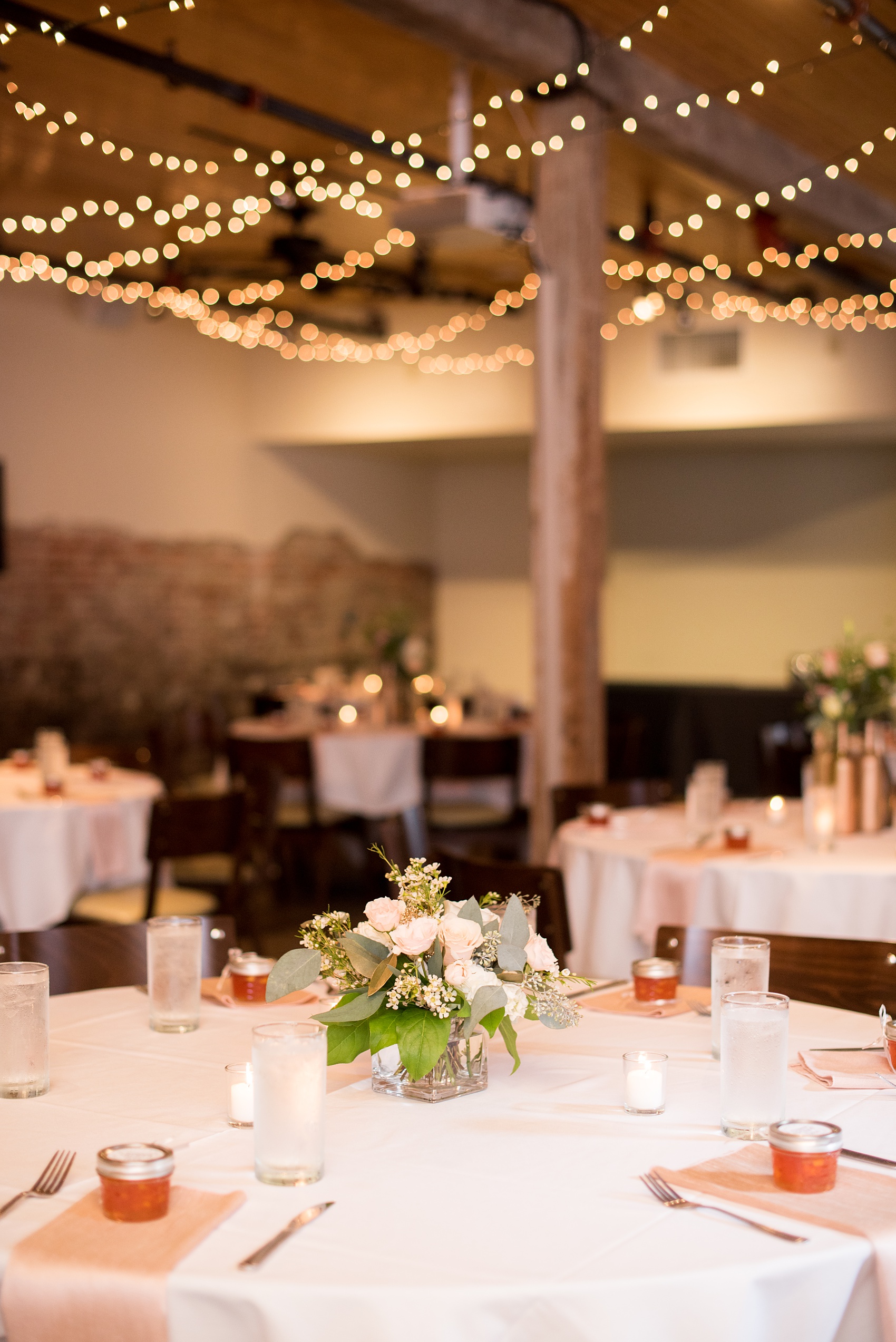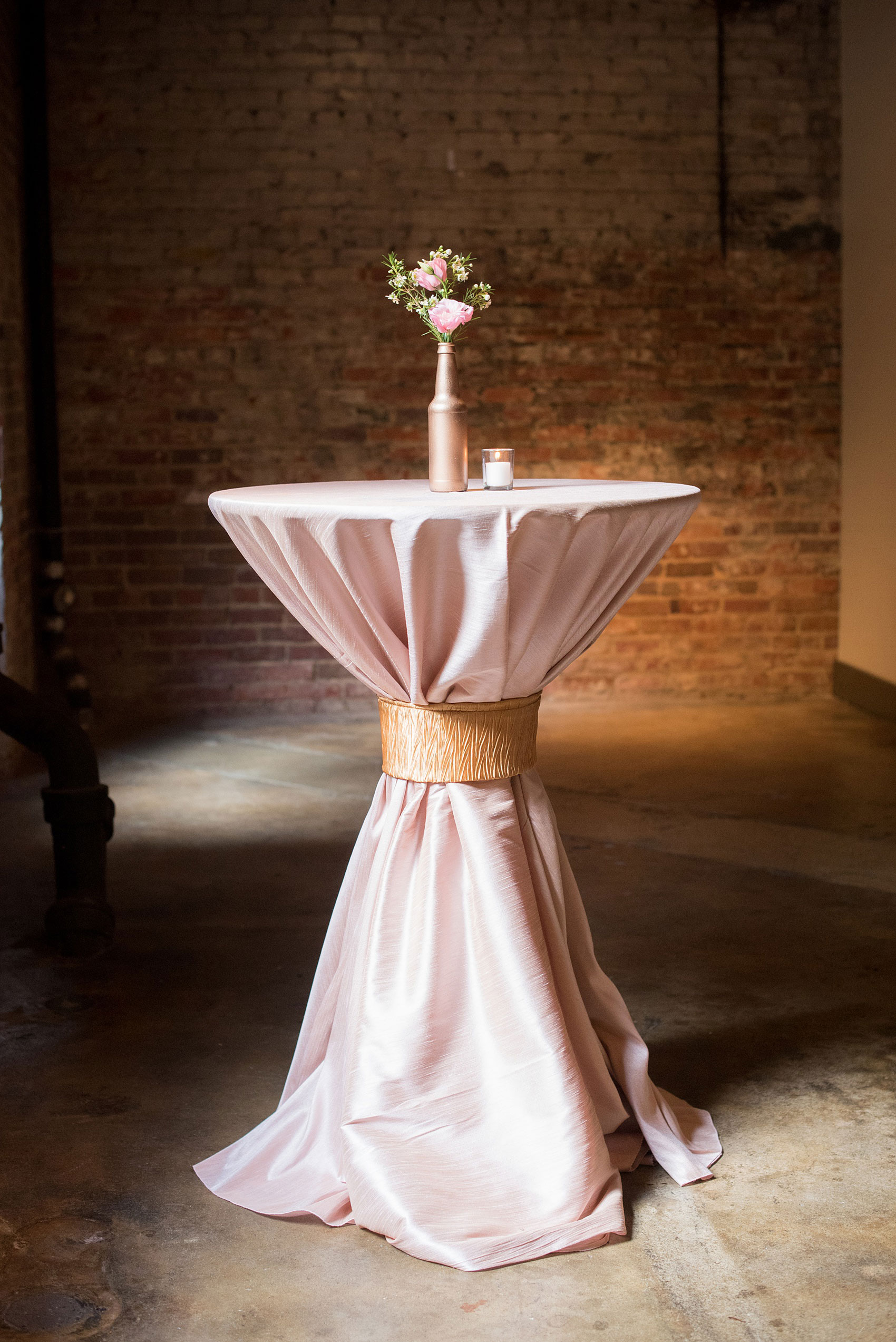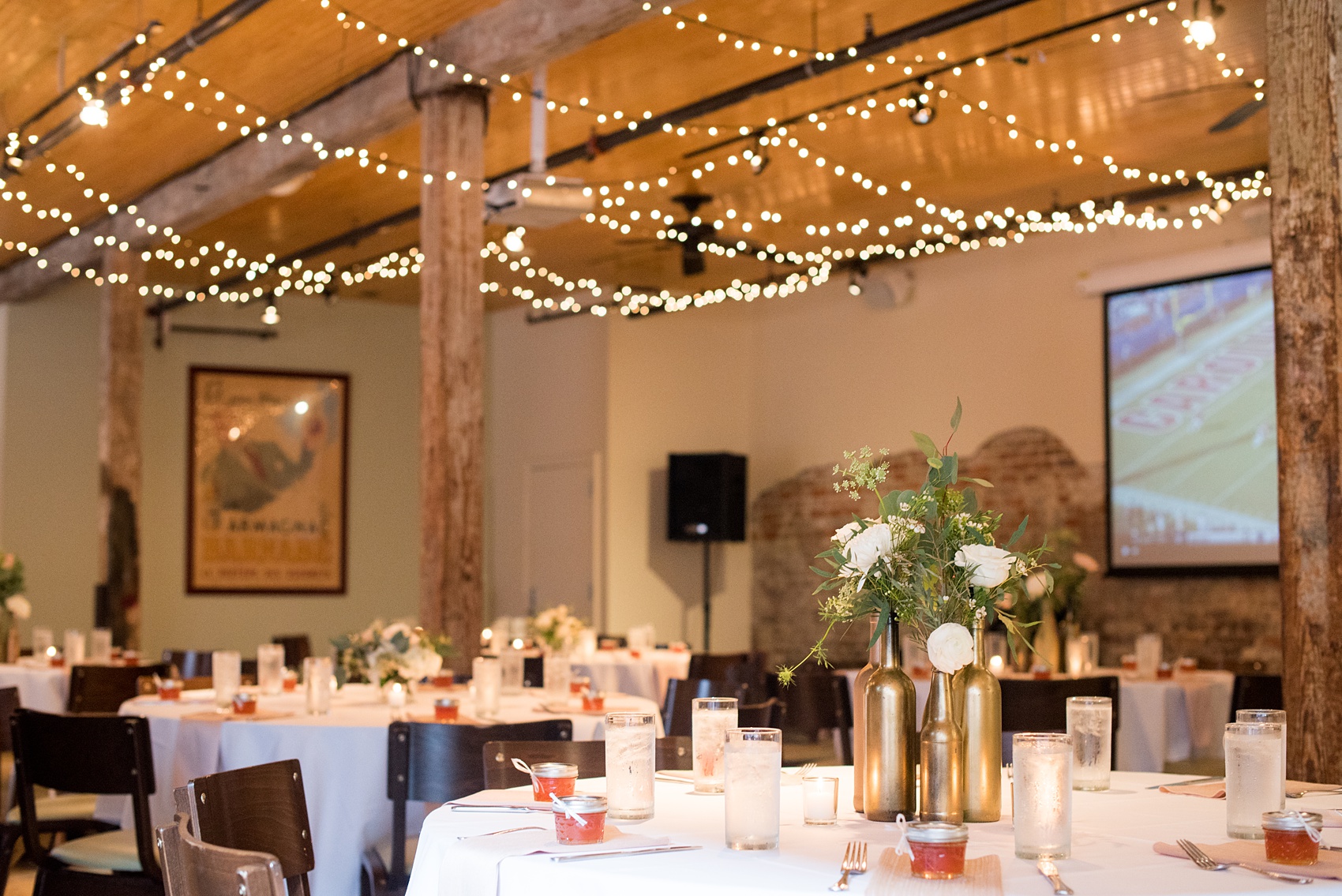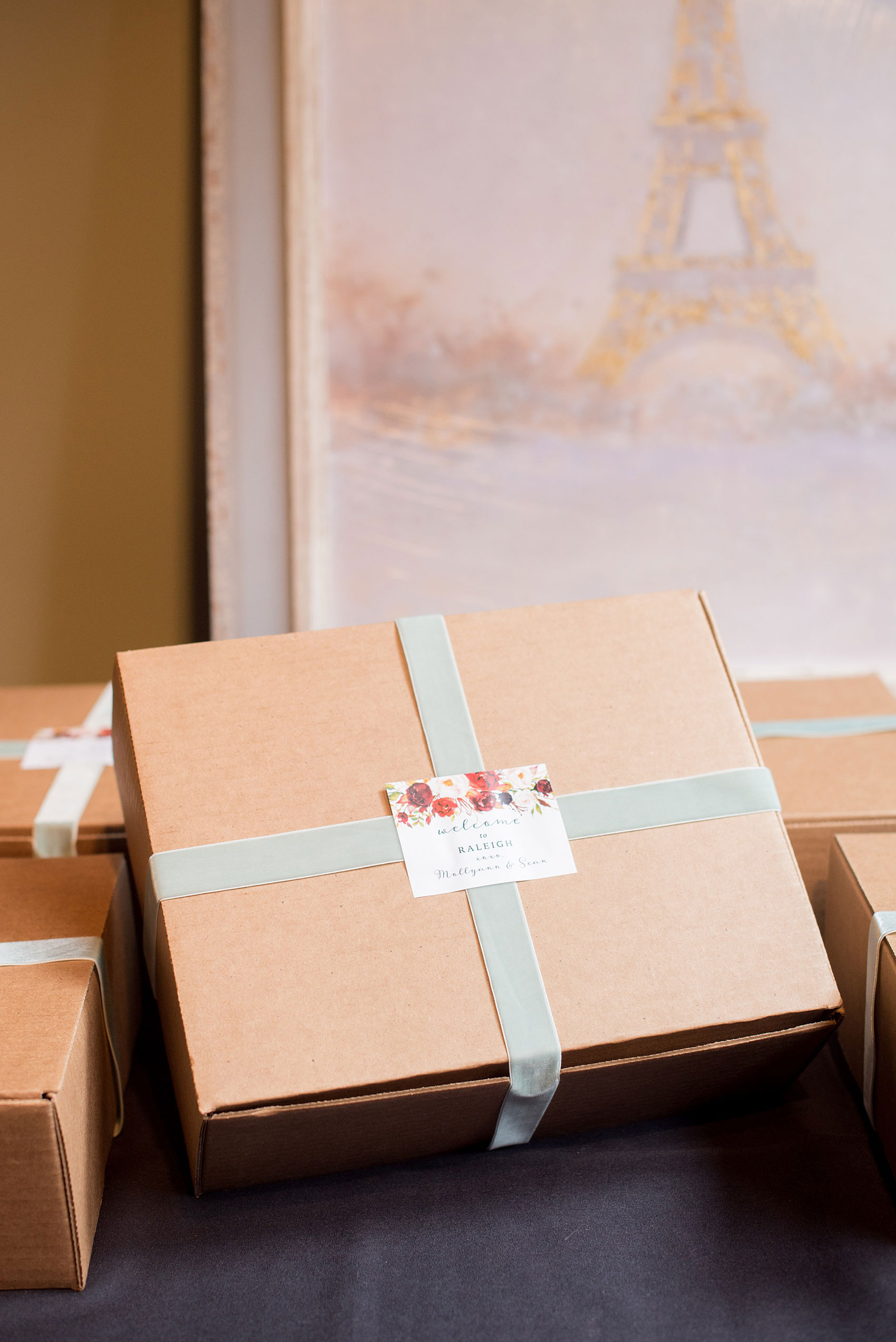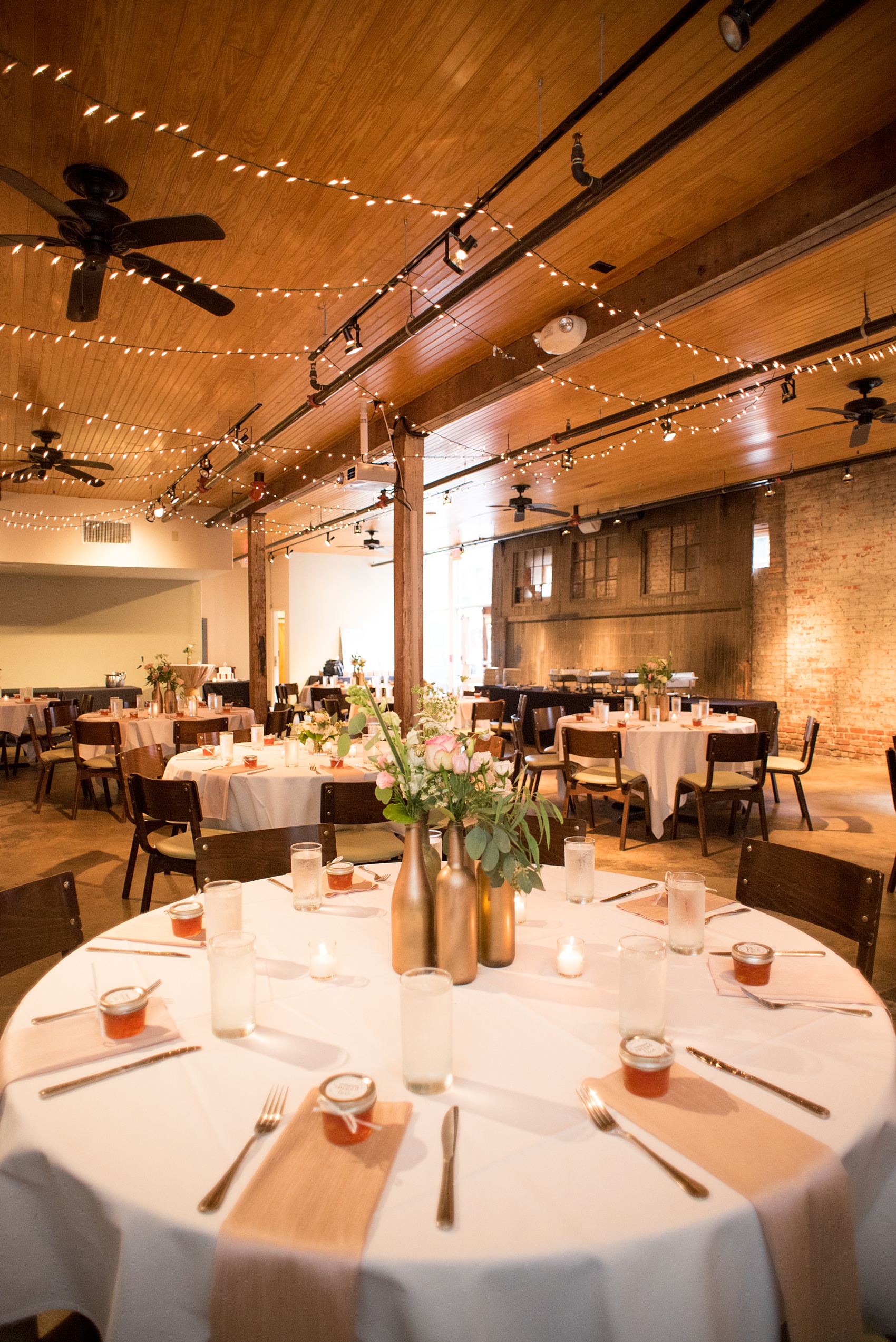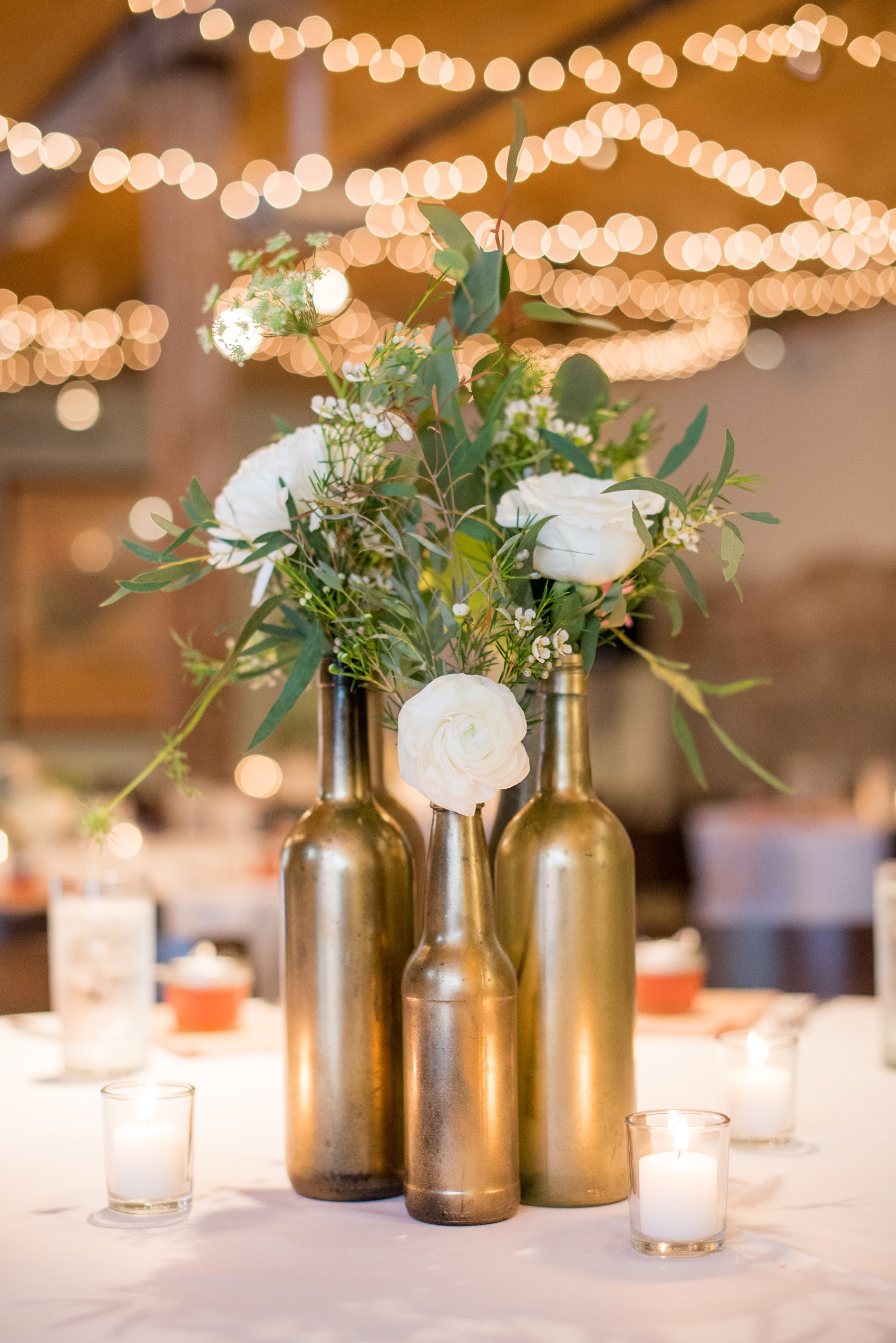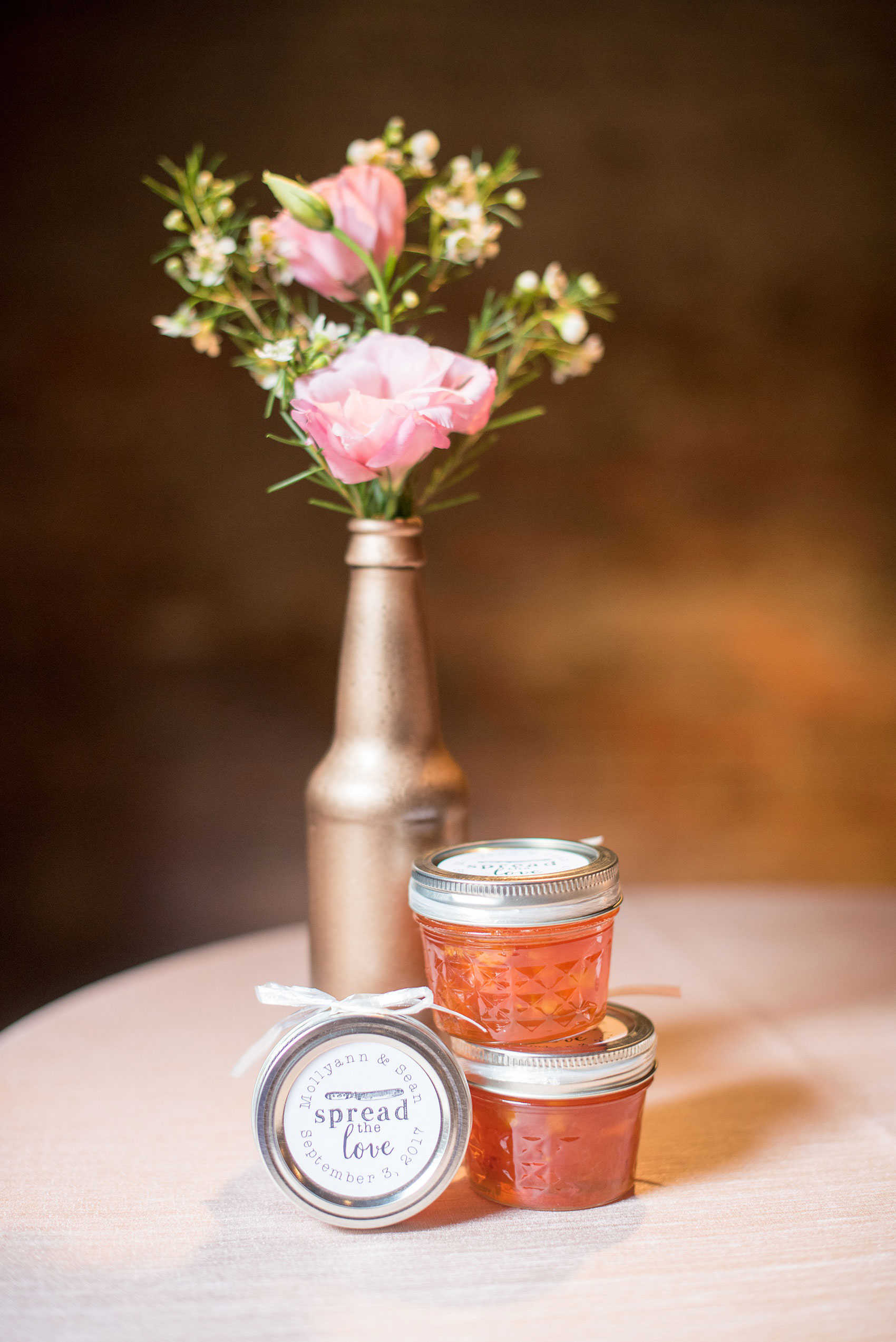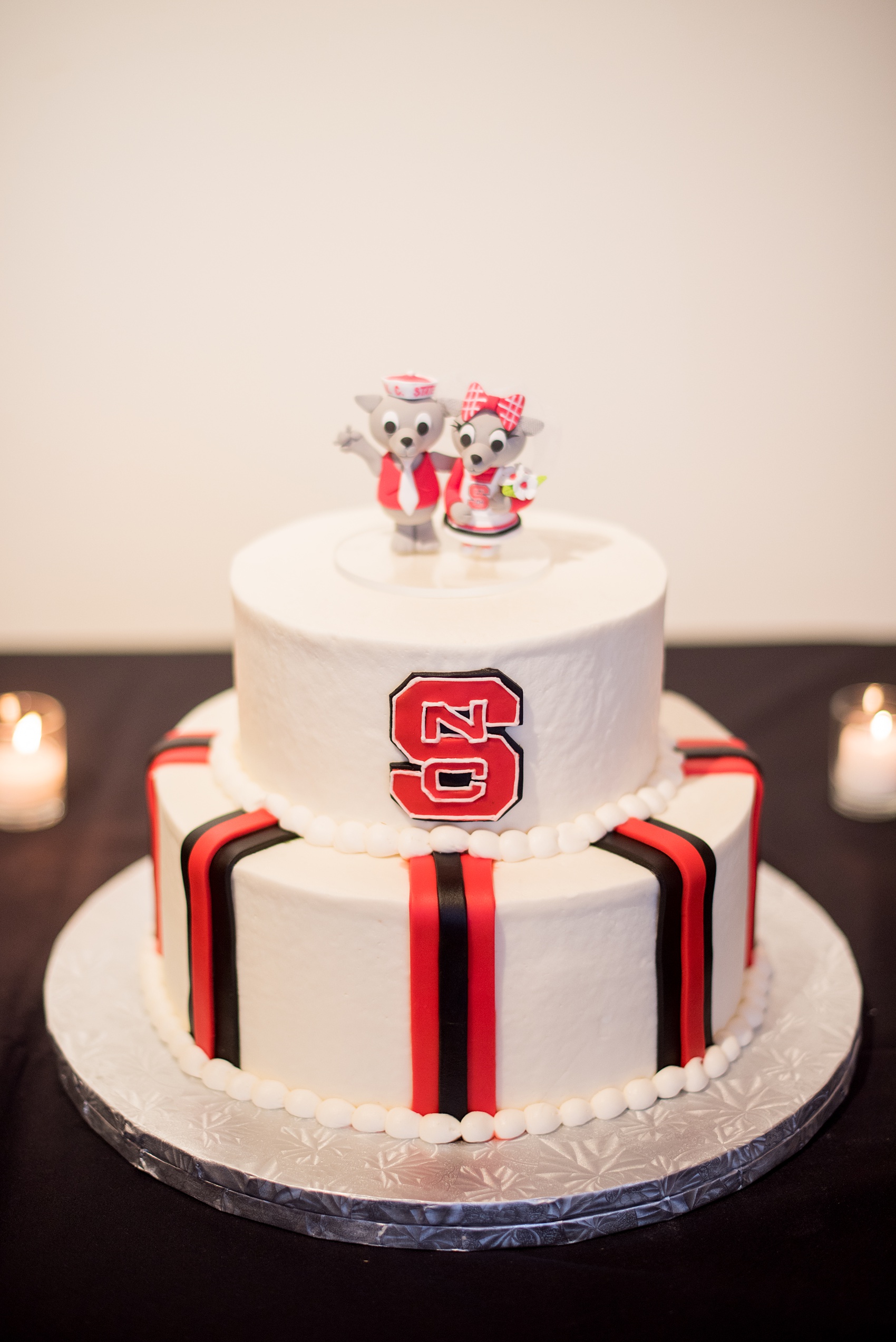 Peach jam jars served as guest favors and a groom's cake was a playful nod to how the couple met: at NC State. It was a sweet way to remember the location that brought the future Mr. and Mrs. together!
For additional rehearsal dinner inspiration check out Rachel and Joe's Brooklyn event.
Venue: Sitti (courtyard space behind Sitti and Gravy Empire Eats restaurants, called "Jitti.") / Linens: CE Rental / Flowers: The English Garden / Cake: Edible Art / Cake topper: Garden 4 Arts, Etsy / Jam jar stickers: Clementine Weddings, Etsy