I have dreamed of going to Saratoga Springs for a long time. I admit – as a Disney fan I was intrigued when Walt Disney World opened a resort, named after the popular city in upstate New York. Imagine my surprise and elation when not only did I get contacted for Saratoga Springs destination wedding photos but it was from a former bride's sister! Samantha was Shannon's maid of her at her and Thomas's wedding (and Tyler a groomsman) in NYC years ago and now it was their turn!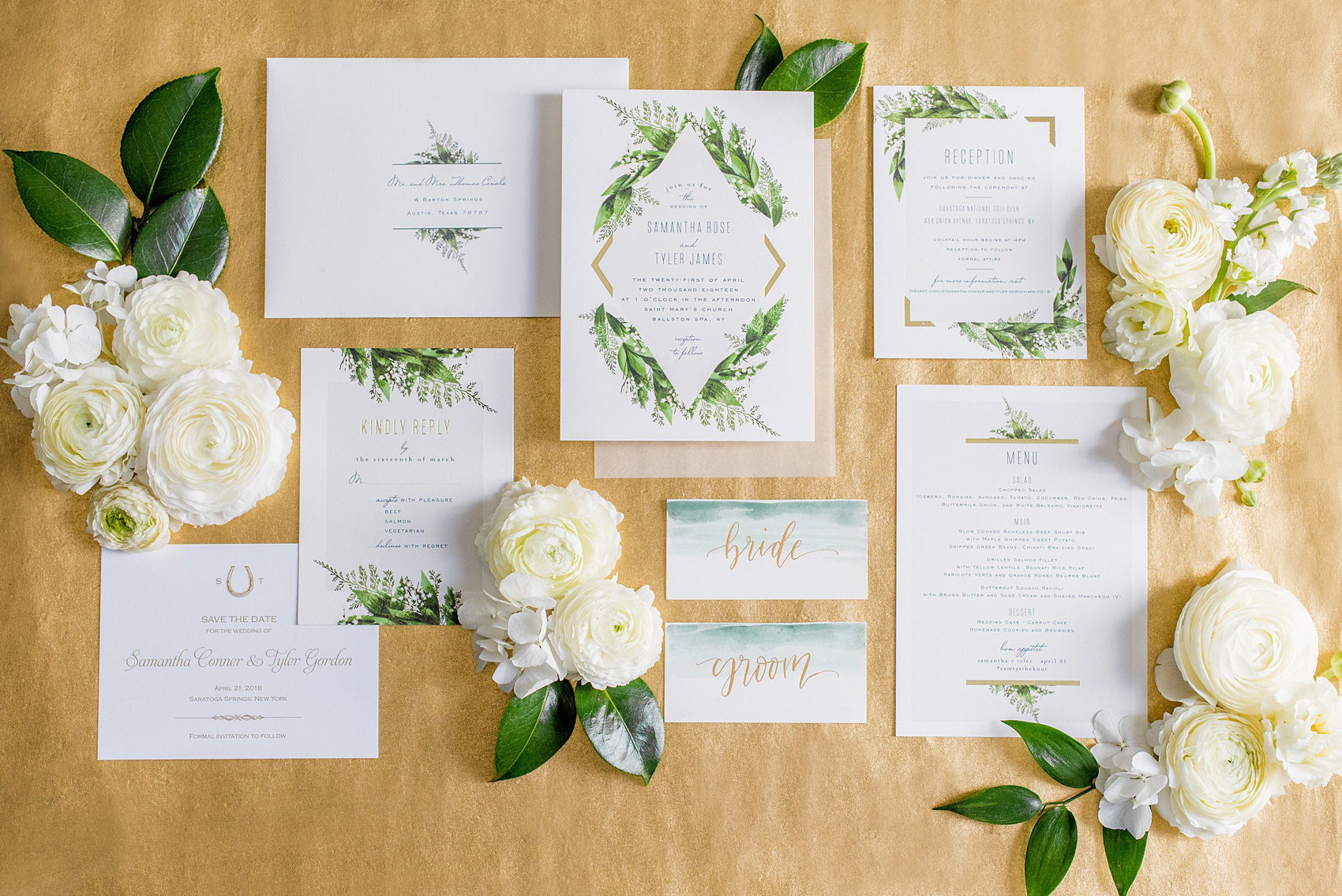 Samantha and Tyler met at Stonehill College in Massachusetts. At first Tyler was simply the guy who never put his cell phone on silent in class. He was a preppy hockey player who sat in the back. But little by little they formed a friendship while studying together and friendship turned into more when they started dating March of her junior year.
Fast forward to Samantha running her third half marathon of her life…and Tyler was at the finish line waiting for her with a ring and a question! It was picturesque in a location overlooking the Hudson River. Sam immediately knew where she wanted to marry him: Saratoga National Golf Club, where she'd been years before on a family trip. She said one day she'd get married there. And they did!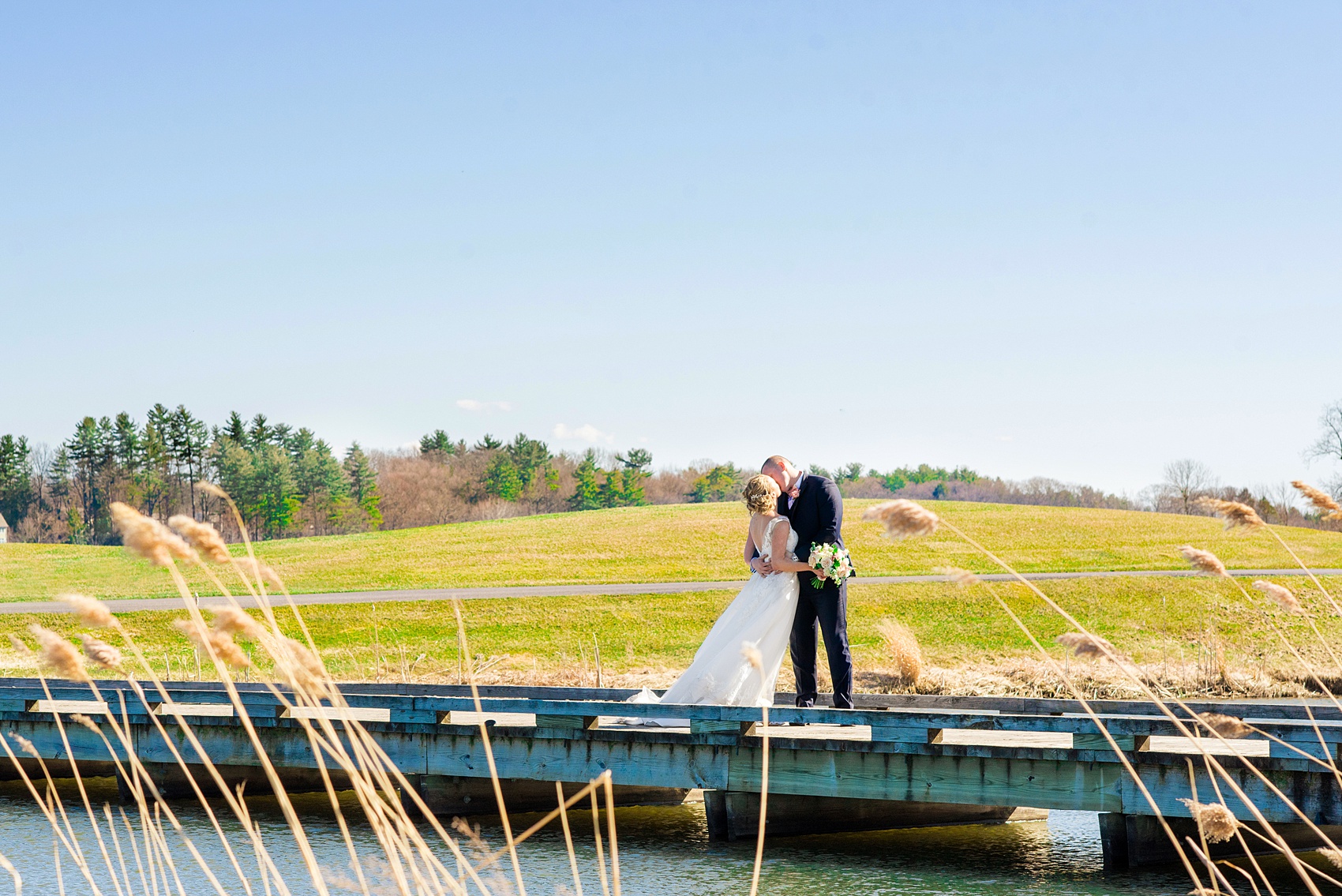 Samantha's vision for hers and Tyler's wedding was clear early on when she contacted me for their wedding day. The palette would be green and gold with her bridesmaids in green gowns. She carried that vibrant color throughout their day – their wedding was filled with wonderful details like a green "G" Mrs. Box, beautiful flowers, special Kendra Scott earrings (a favorite designer of Samantha, her sister Shannon and me too) and even a bow tie for their dog, Cooper.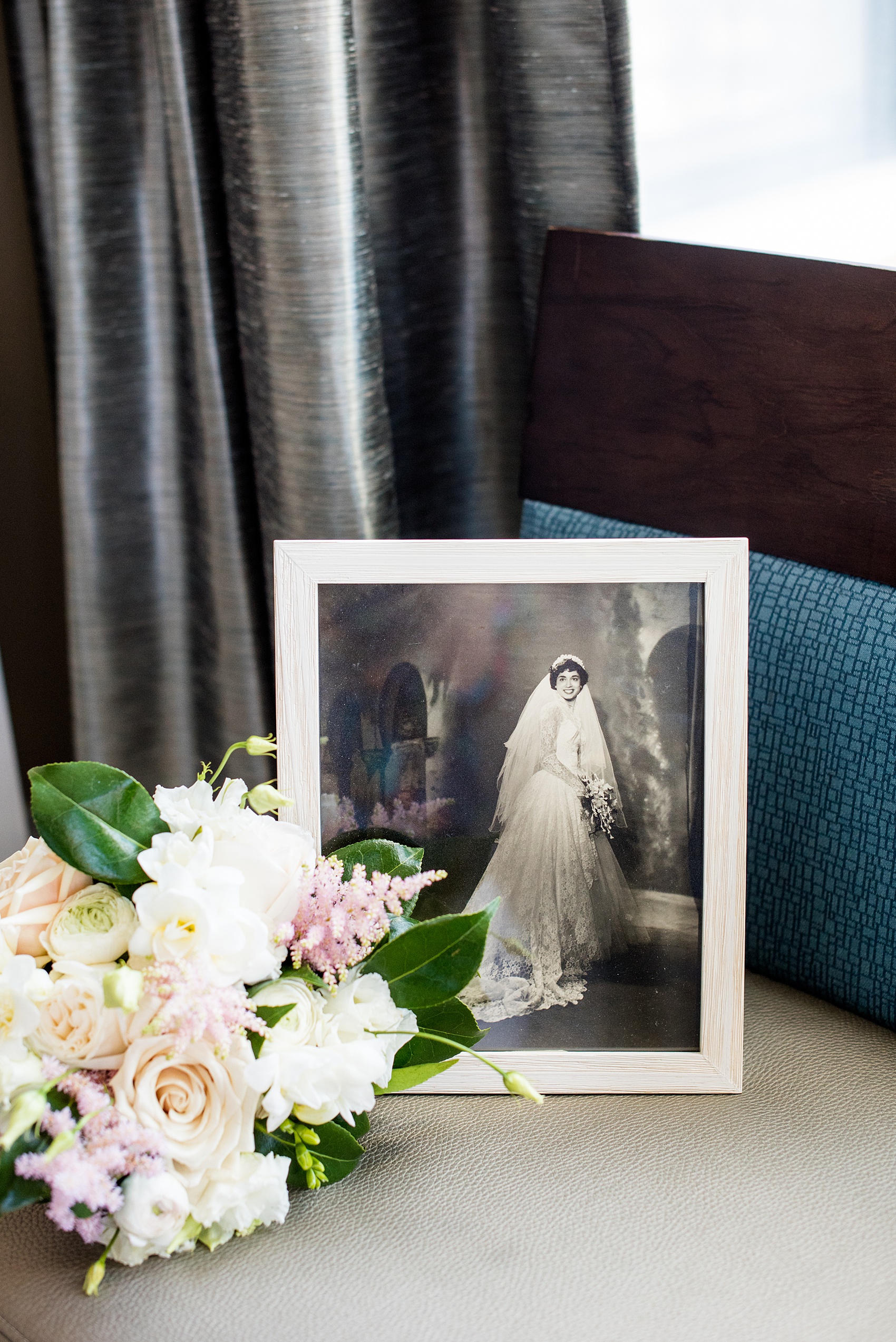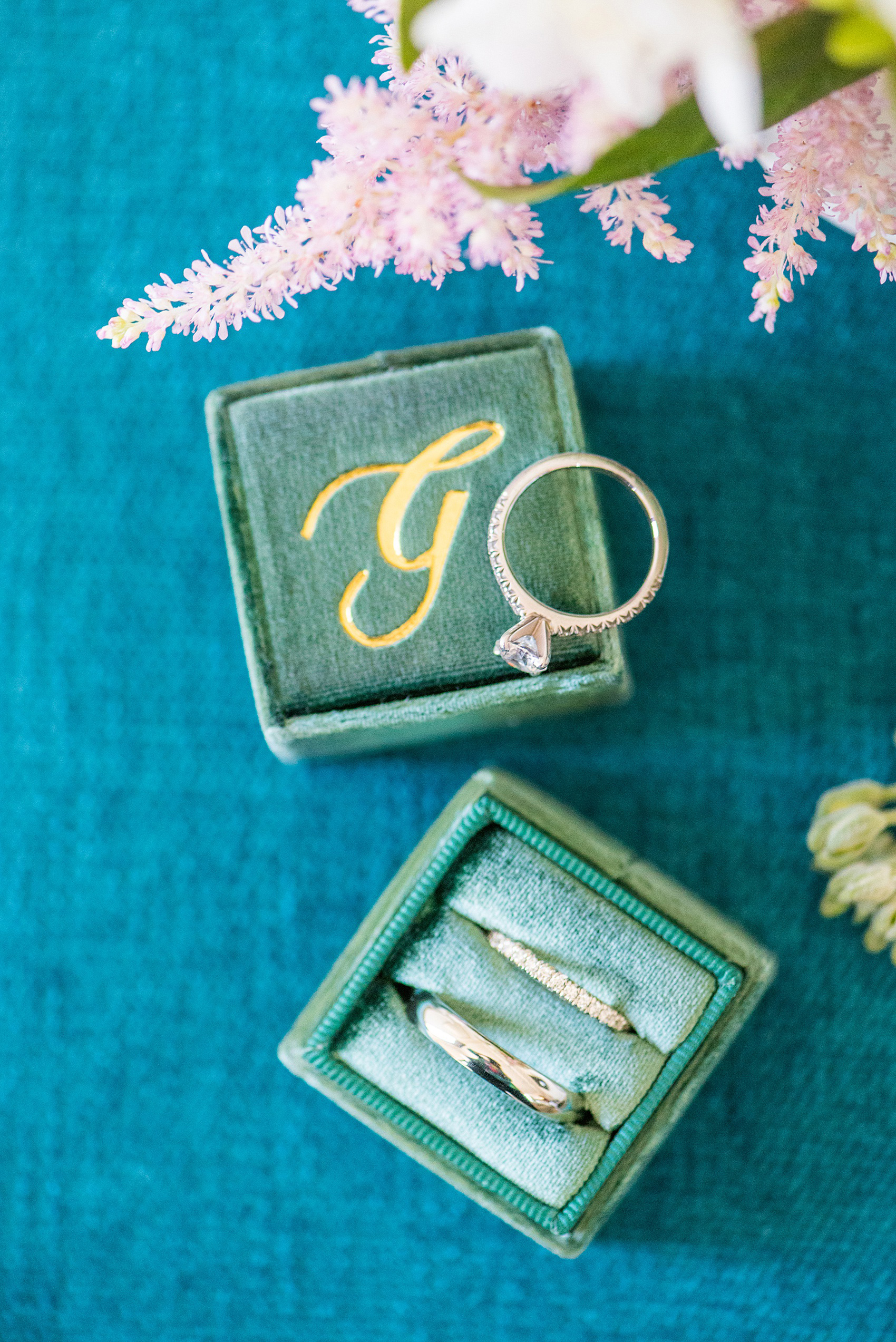 I found the photo of Samantha's grandmother on her wedding day in a frame on the nightstand in the room Samantha was staying in. I snapped away as her and her bridesmaids prepared in the room next door, in their bridal suite. It was such a beautiful thing to find close by to where the bride, her granddaughter, was preparing for her own wedding years later.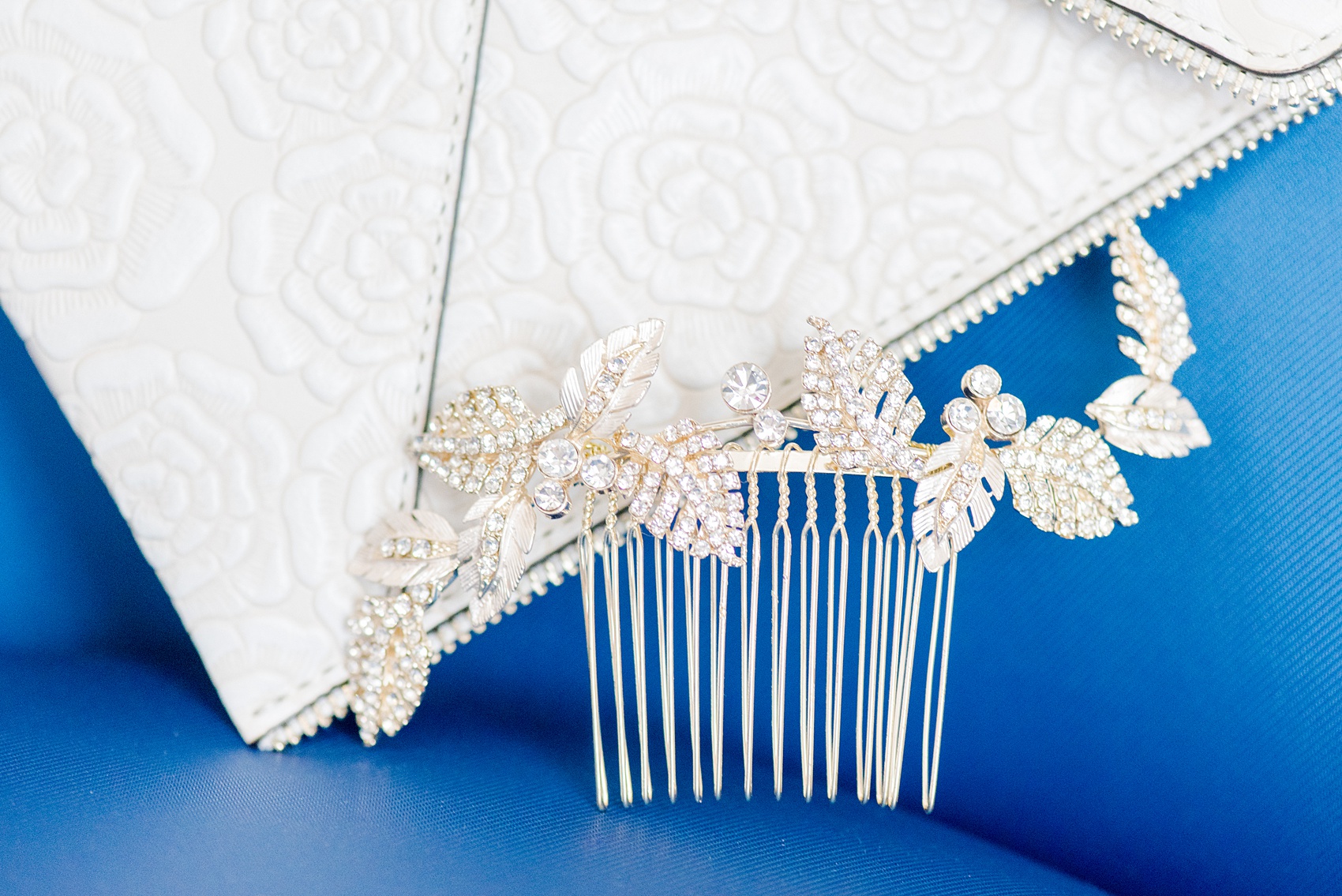 The wedding party prepared for the day at the Pavilion Grand hotel. The guys were watching sports and enjoying whiskey while the girls were listening to Taylor Swift and drinking mimosas out of custom #samtystheknot cups her Matron of Honor got on Etsy, nearby. They all wore custom plaid shirts with their names on them and black tank tops. Each tank had a different lyric from a Taylor Swift song on it in gold glitter (Sam's favorite artist!).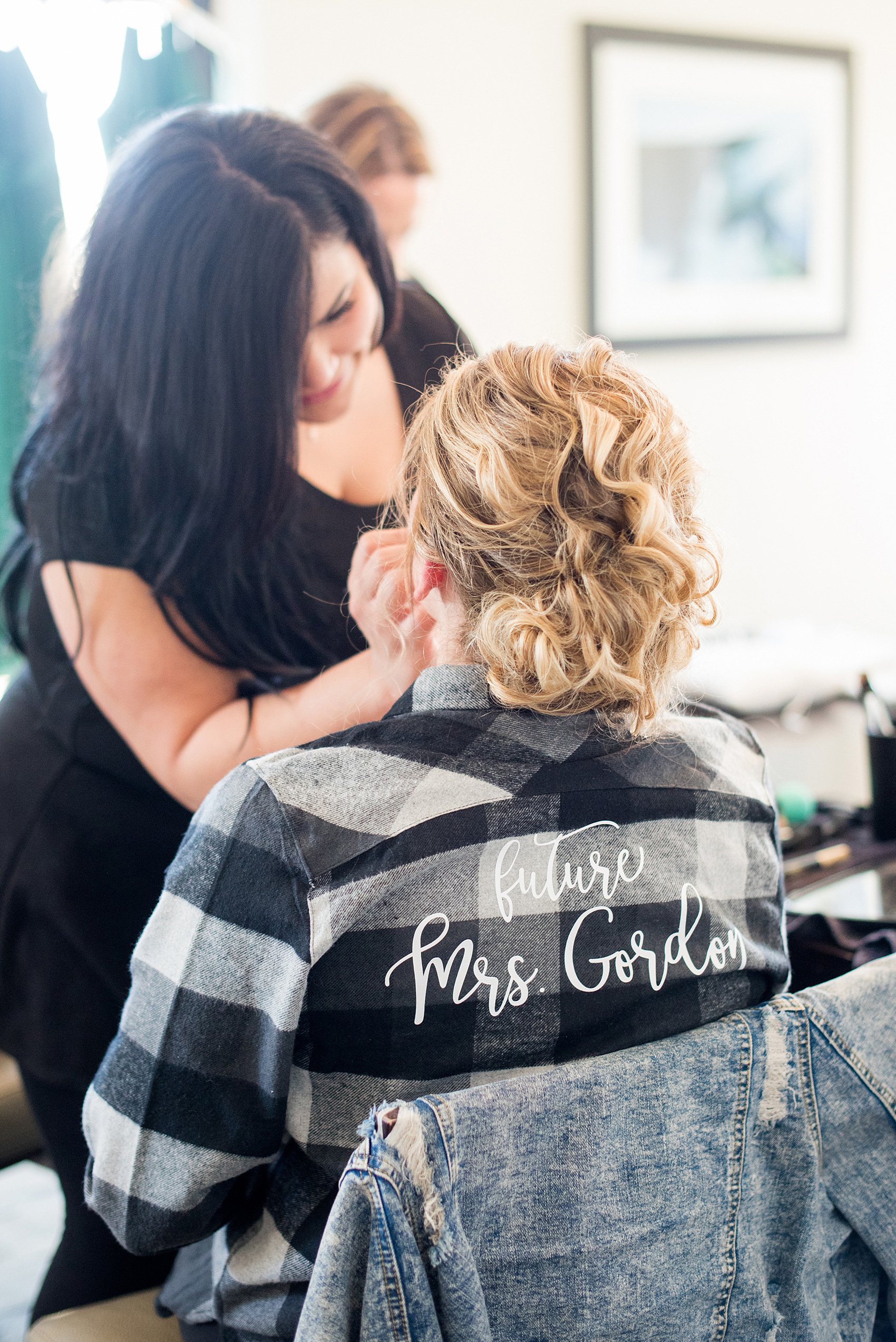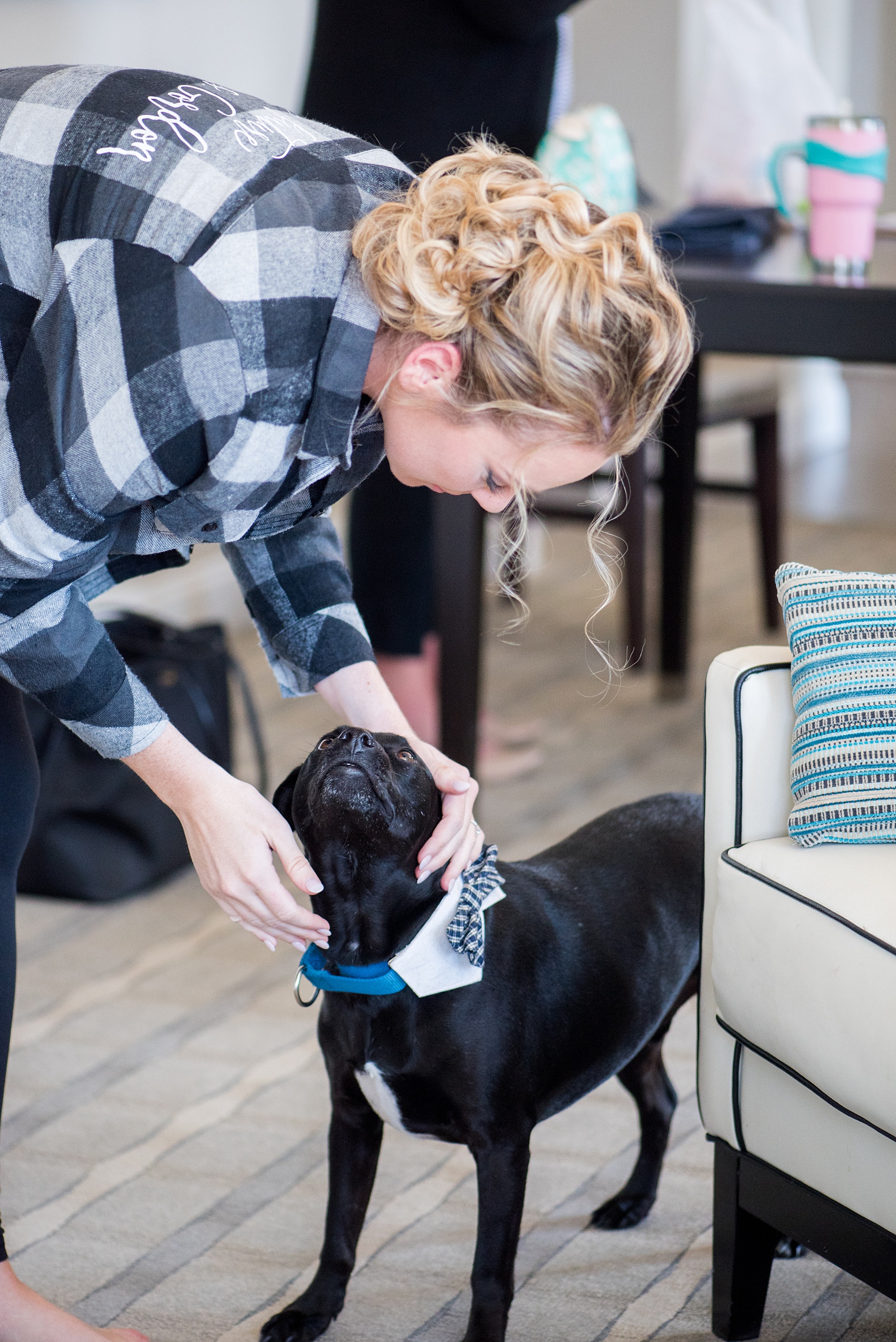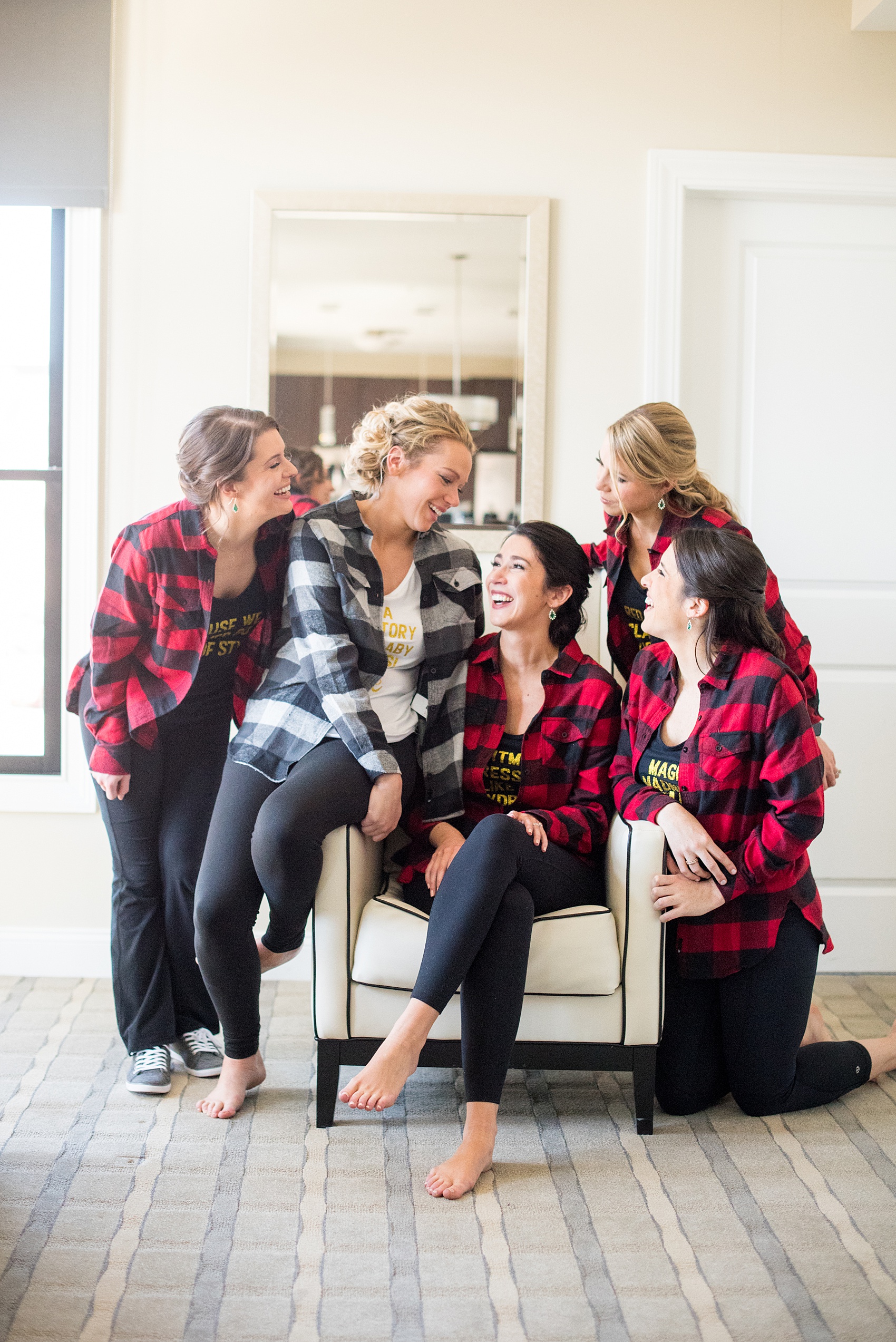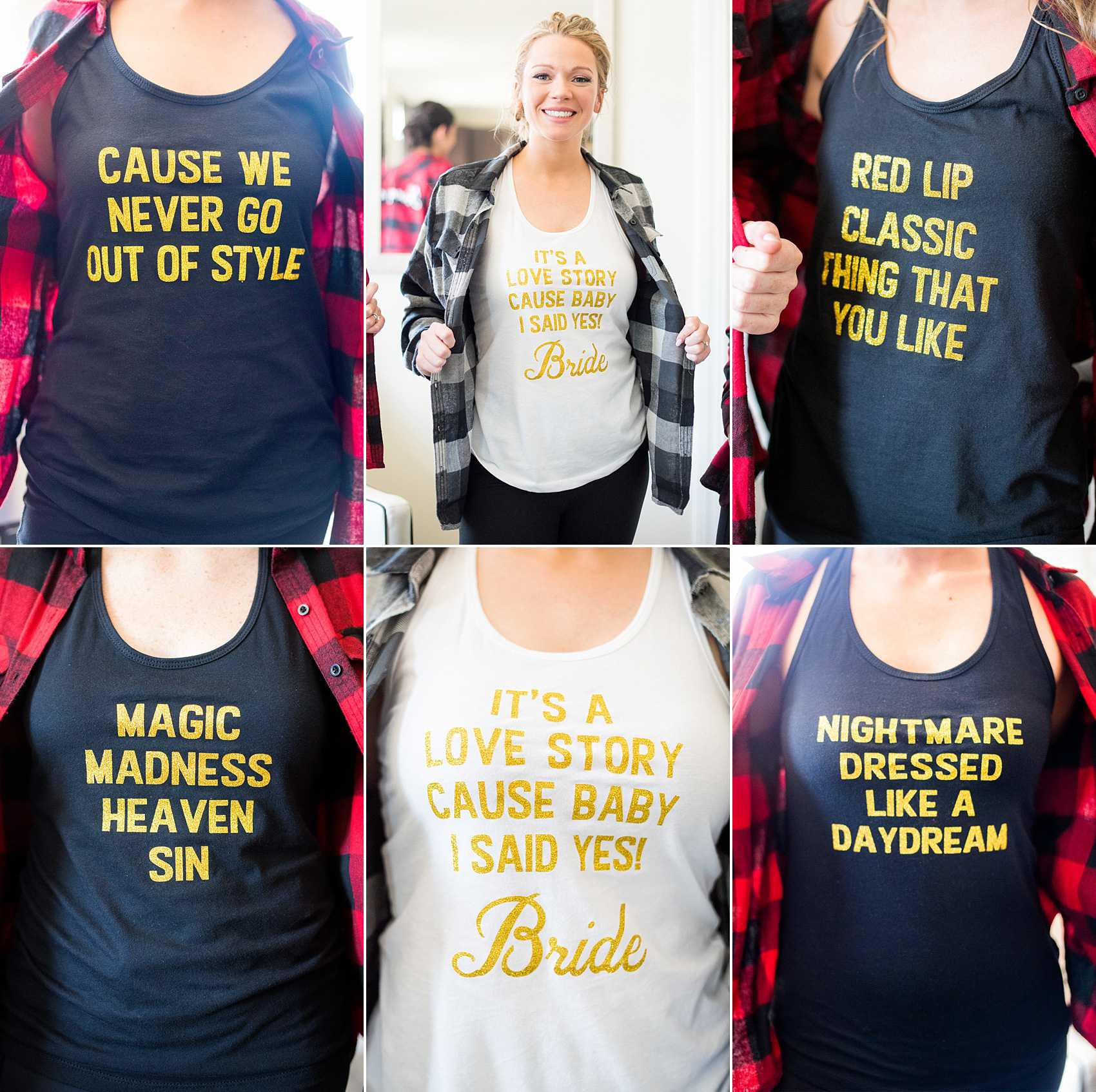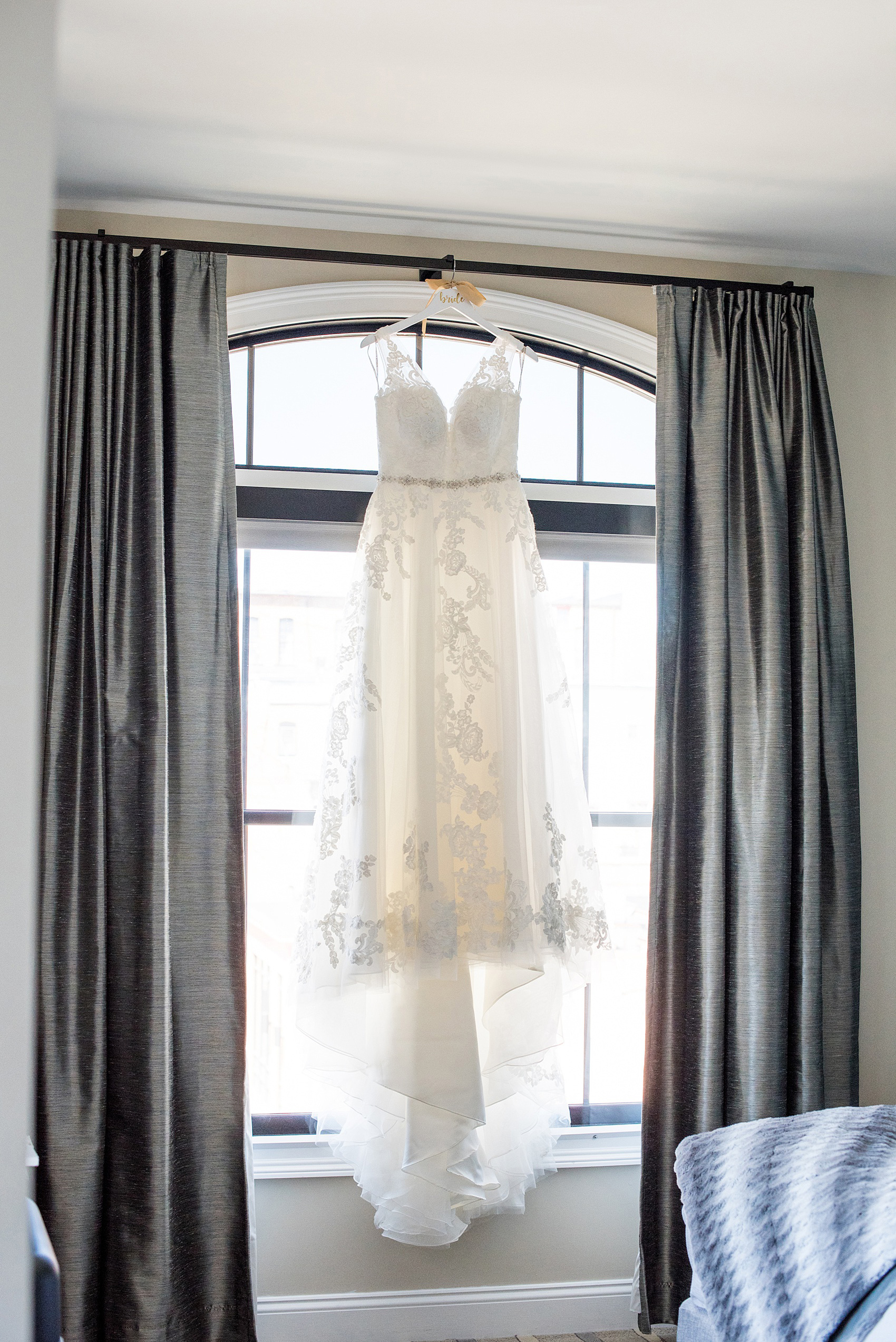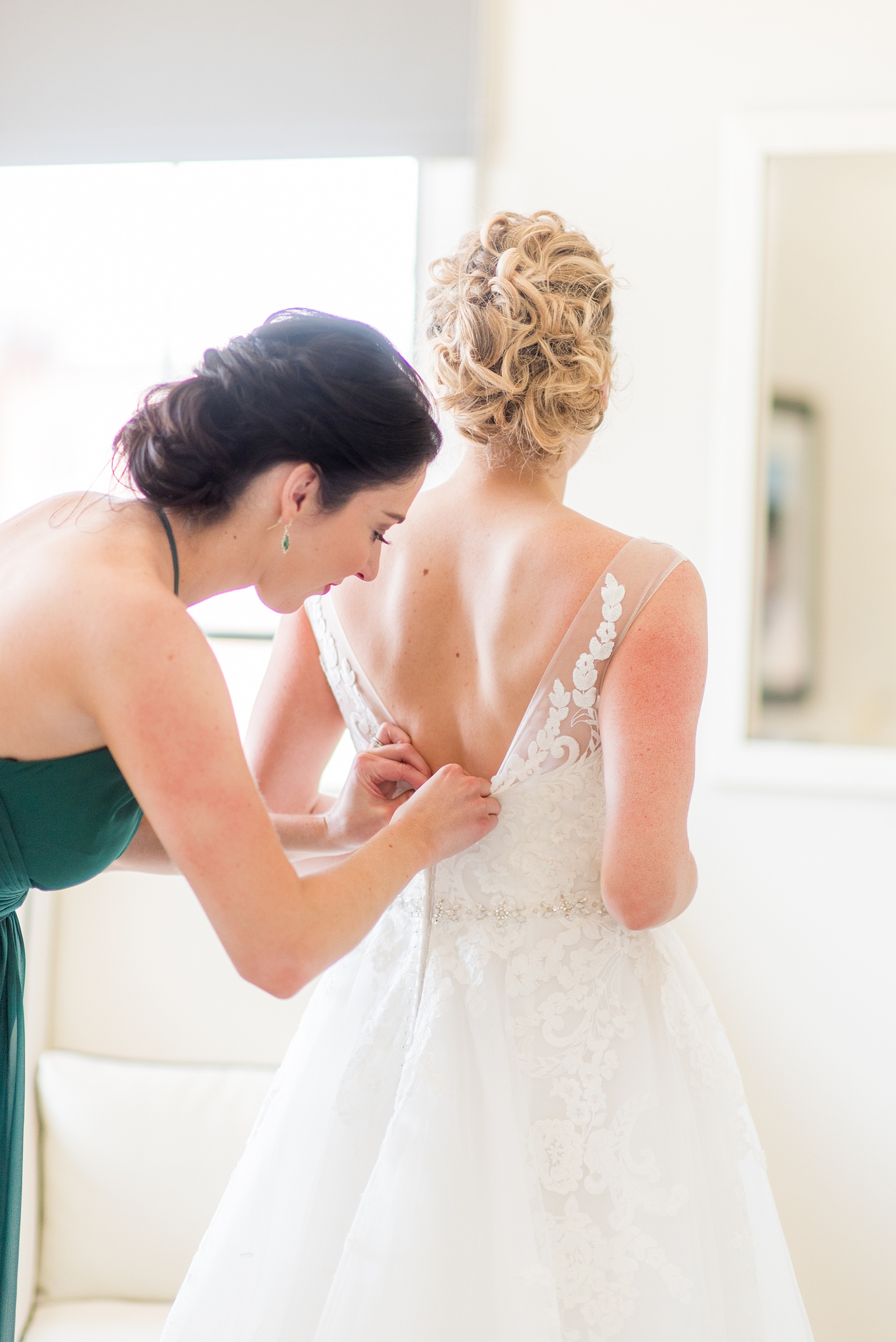 Shannon was the special bridesmaid who helped Samantha with finishing zips and button closing for her wedding day. The bridesmaids wore gorgeous floor length dark green dresses that were hung up on special, custom hangers Samantha bought them. She also bought them incredible green and gold rhinestone earrings to thank them for being in her life.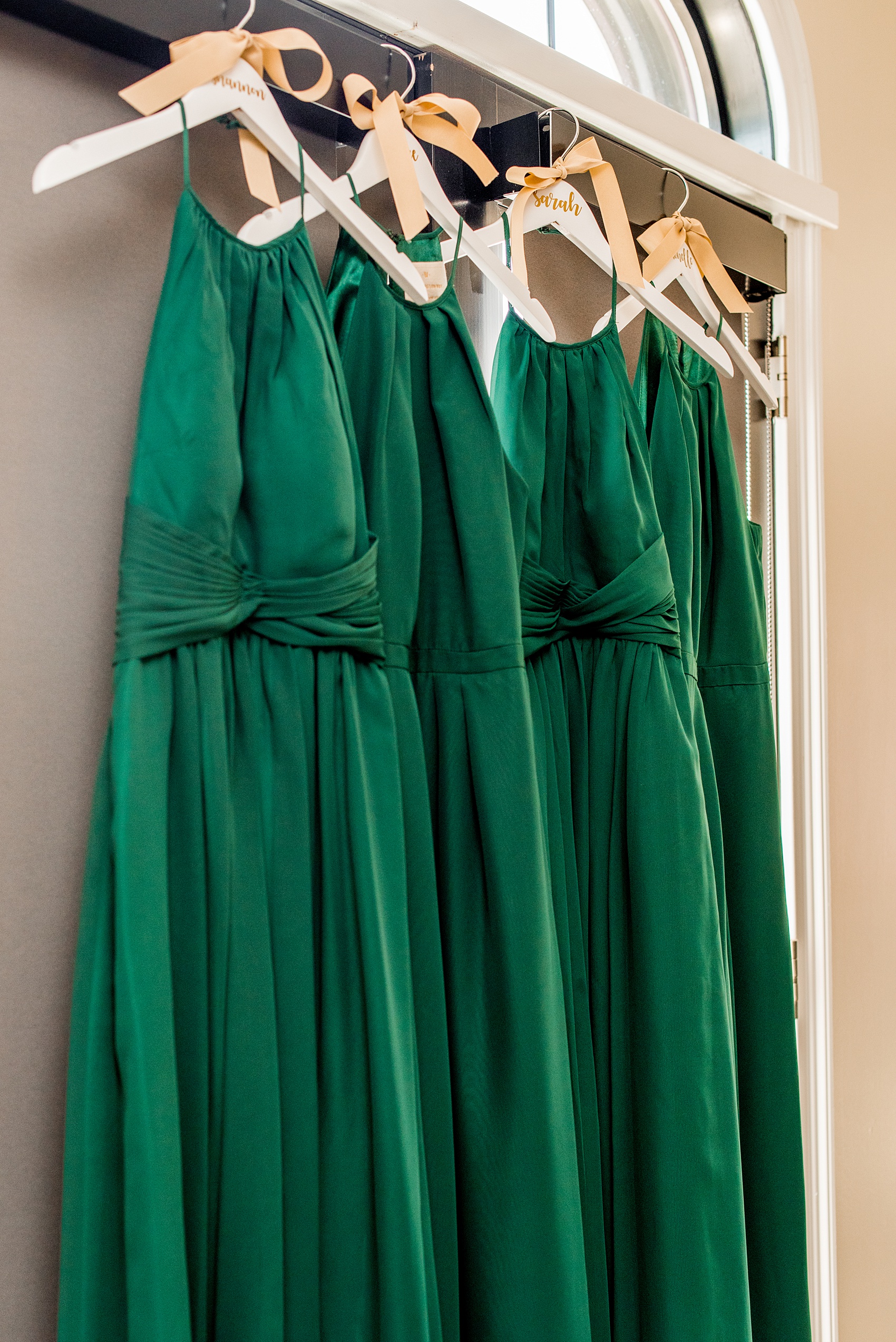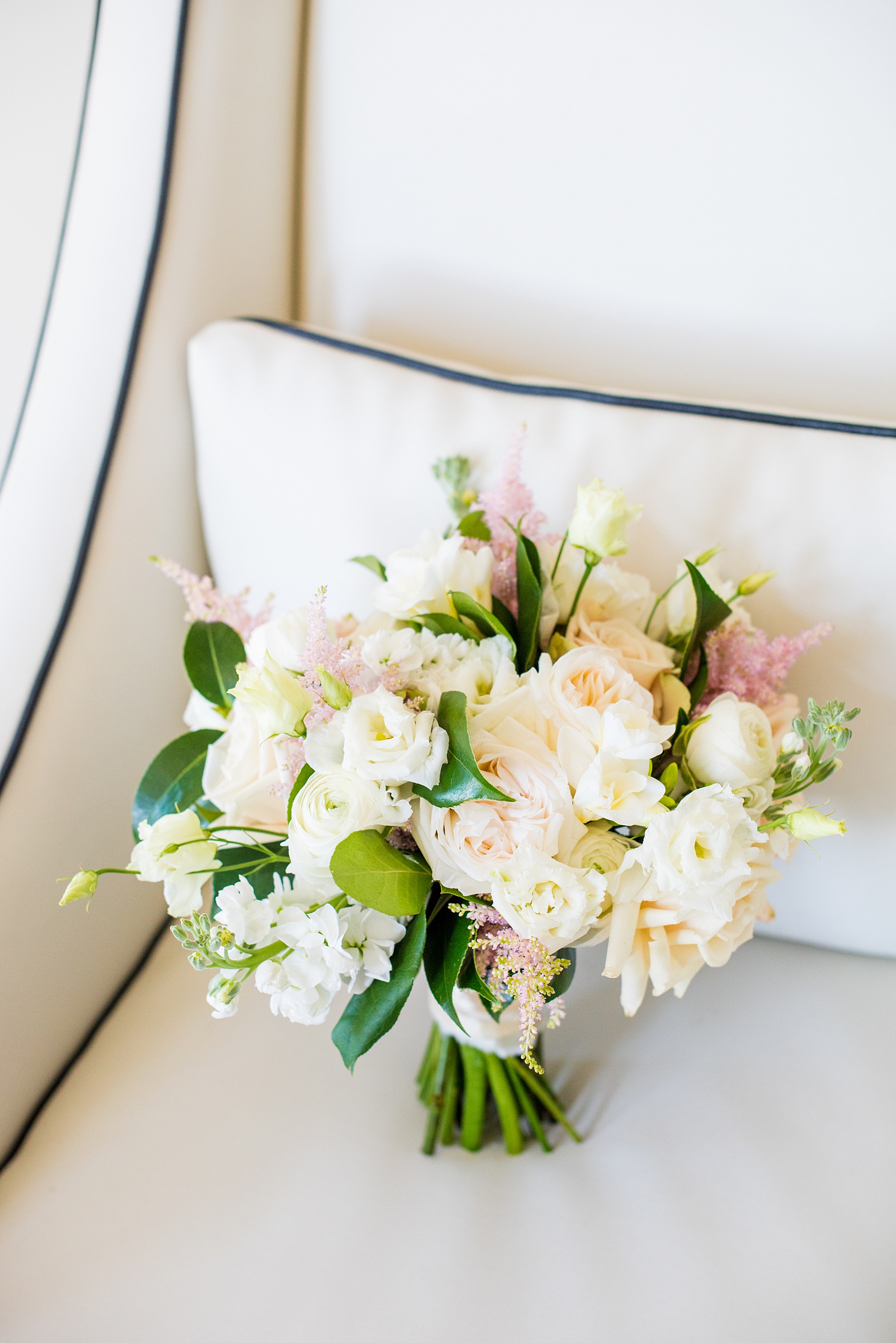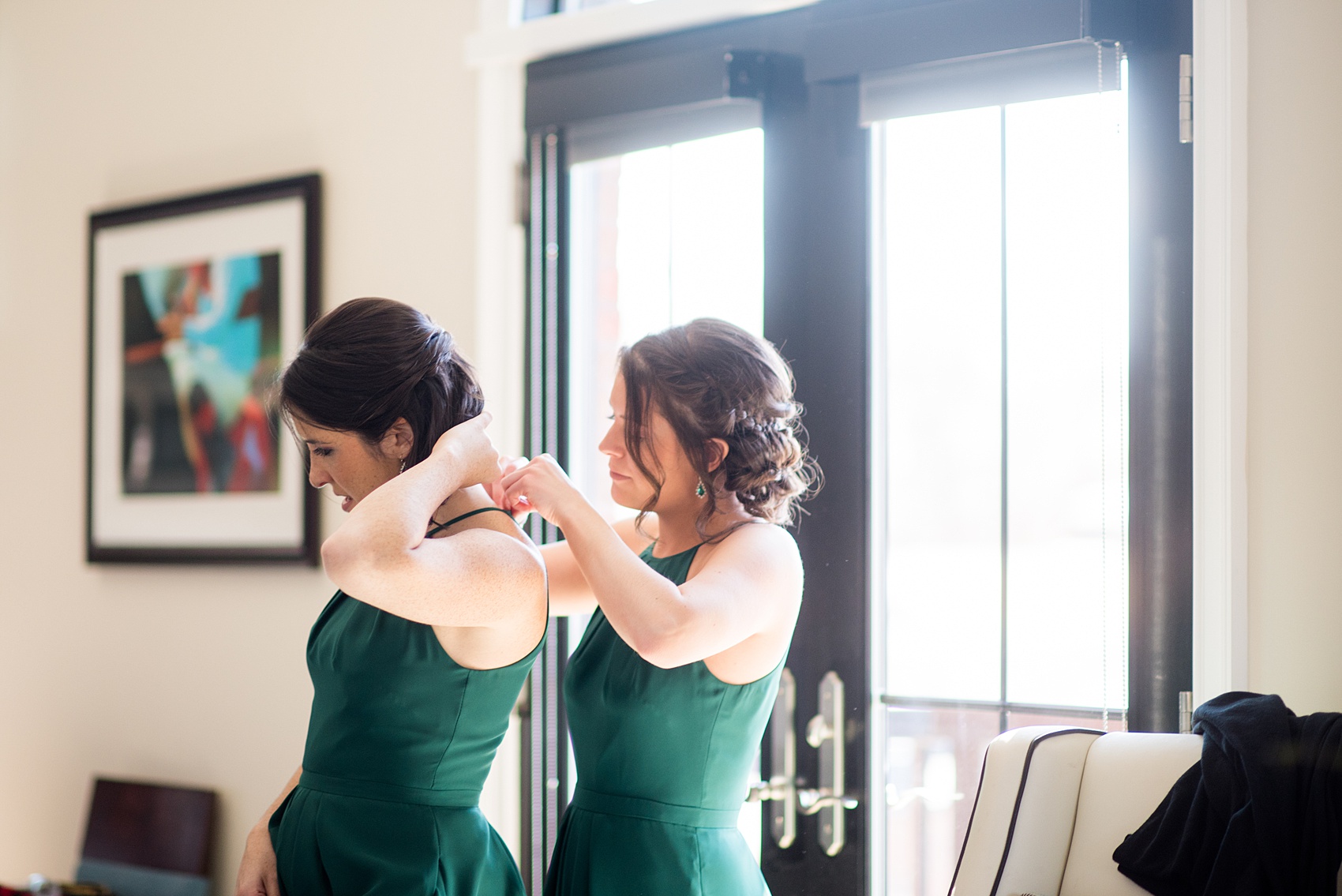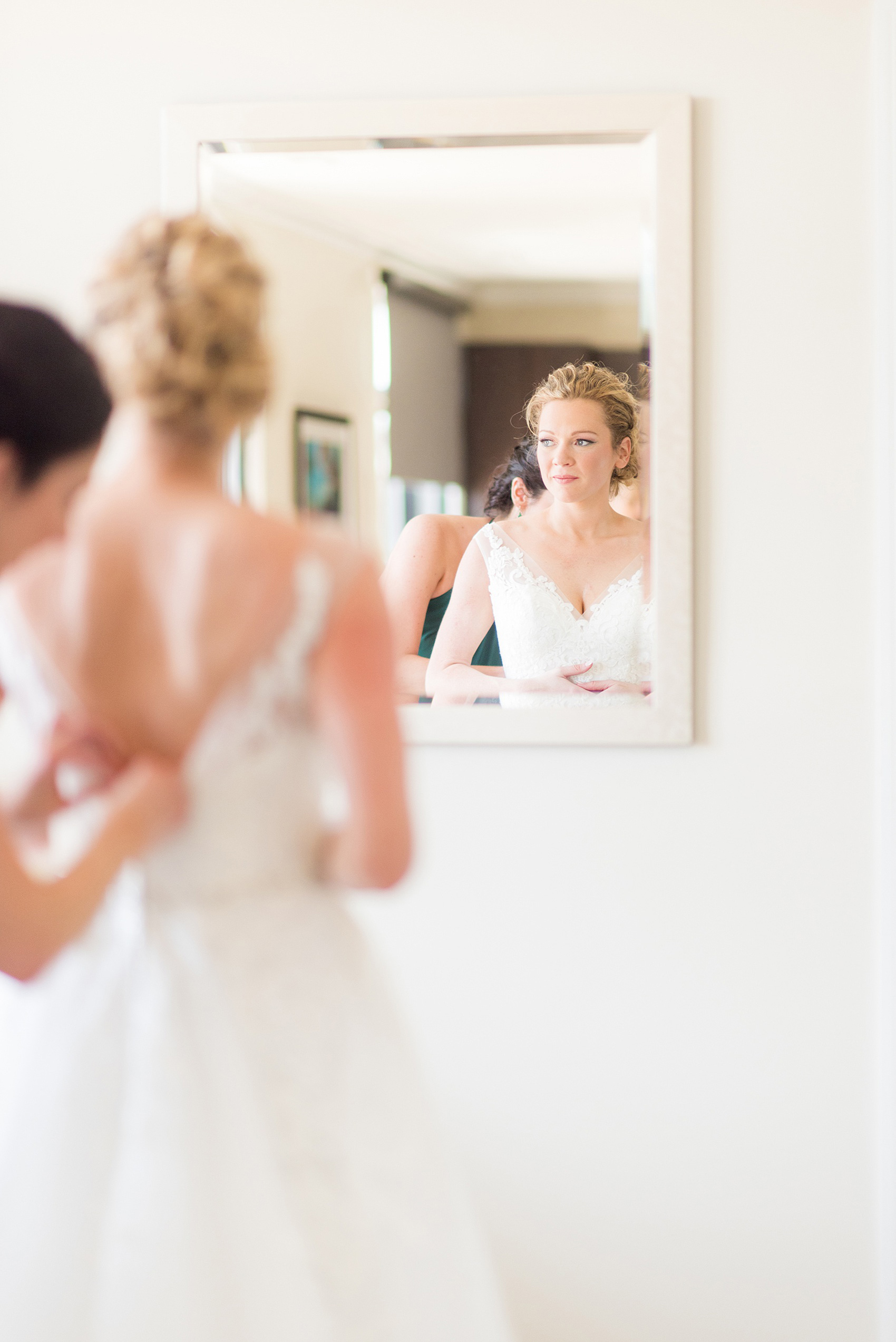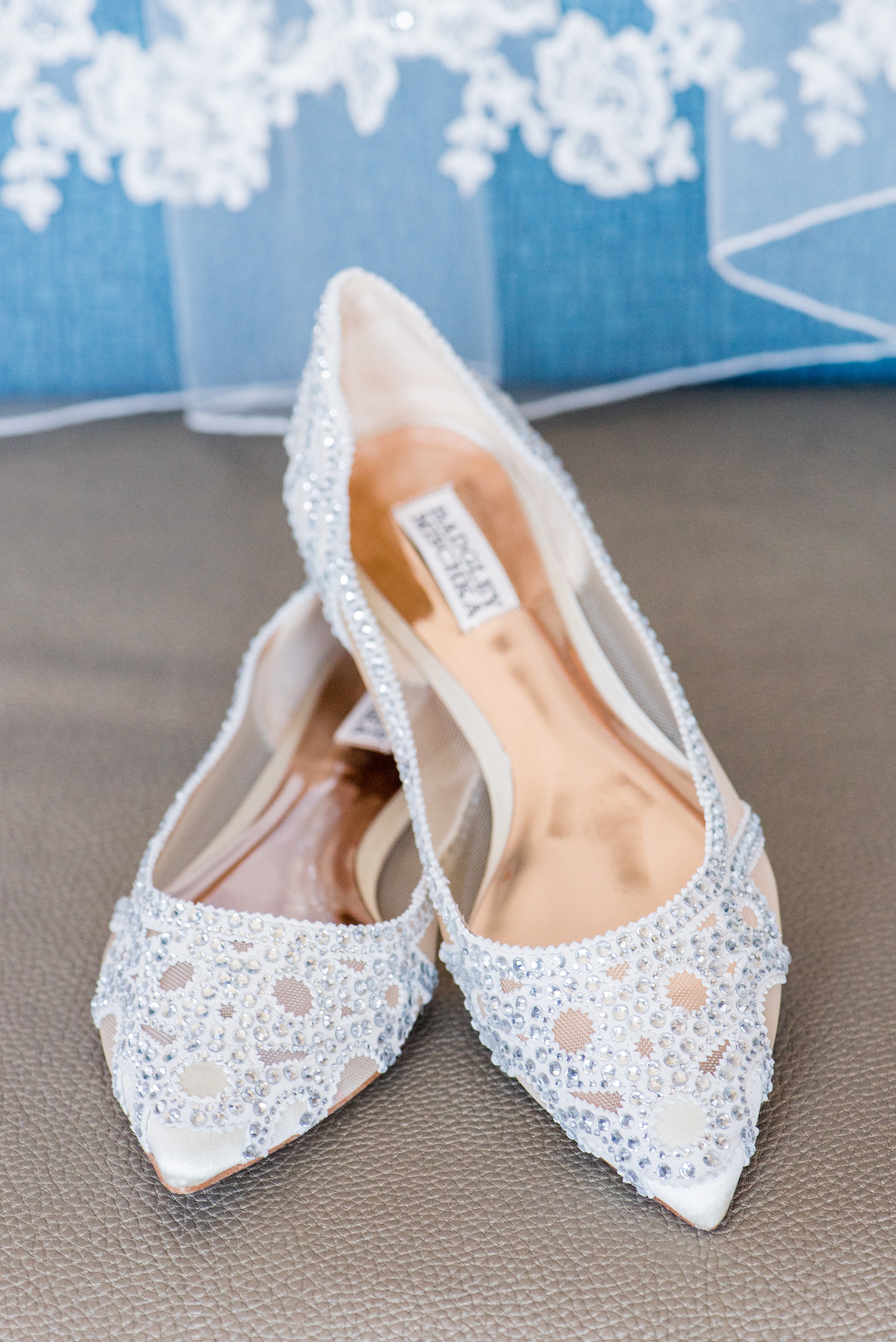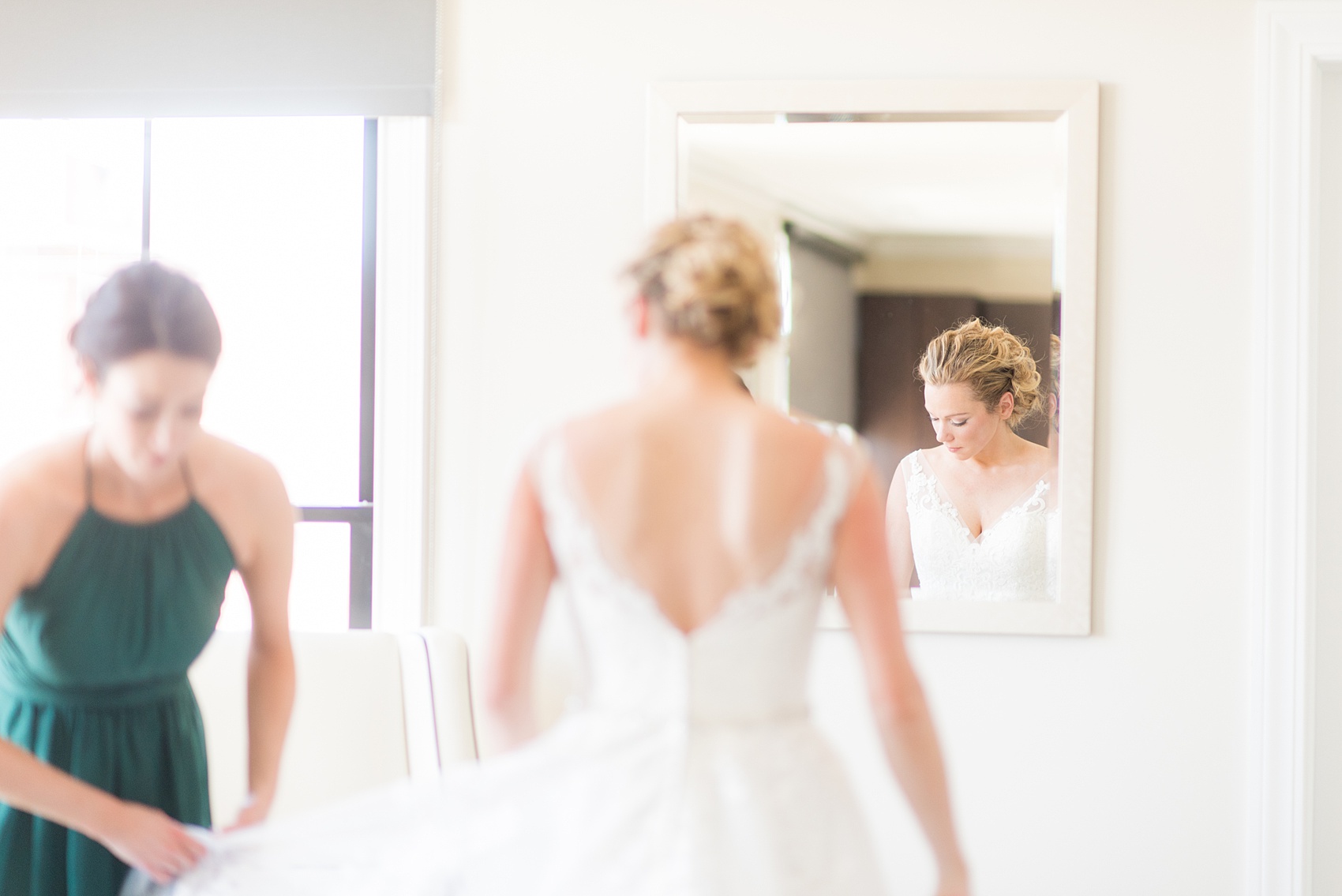 I love a bride who opts for beauty and comfort on her wedding day. Sam wore rhinestone white Badgley Mischka shoes. (She also had a pair of white lace Toms for the reception when dancing took center stage as a priority, inspired by her bridesmaid, Sarah's wedding.)
The guys wore navy blue tuxedos with black lapels. The groomsmen had bow ties in dark green to match the women's dresses and Tyler wore a blush bow tie to stand out as the groom. Tyler gifted his groomsmen the ties, socks and a Corksicle container (you gotta keep those beers cold!) and custom flasks. (With Jack Daniels for all, of course.)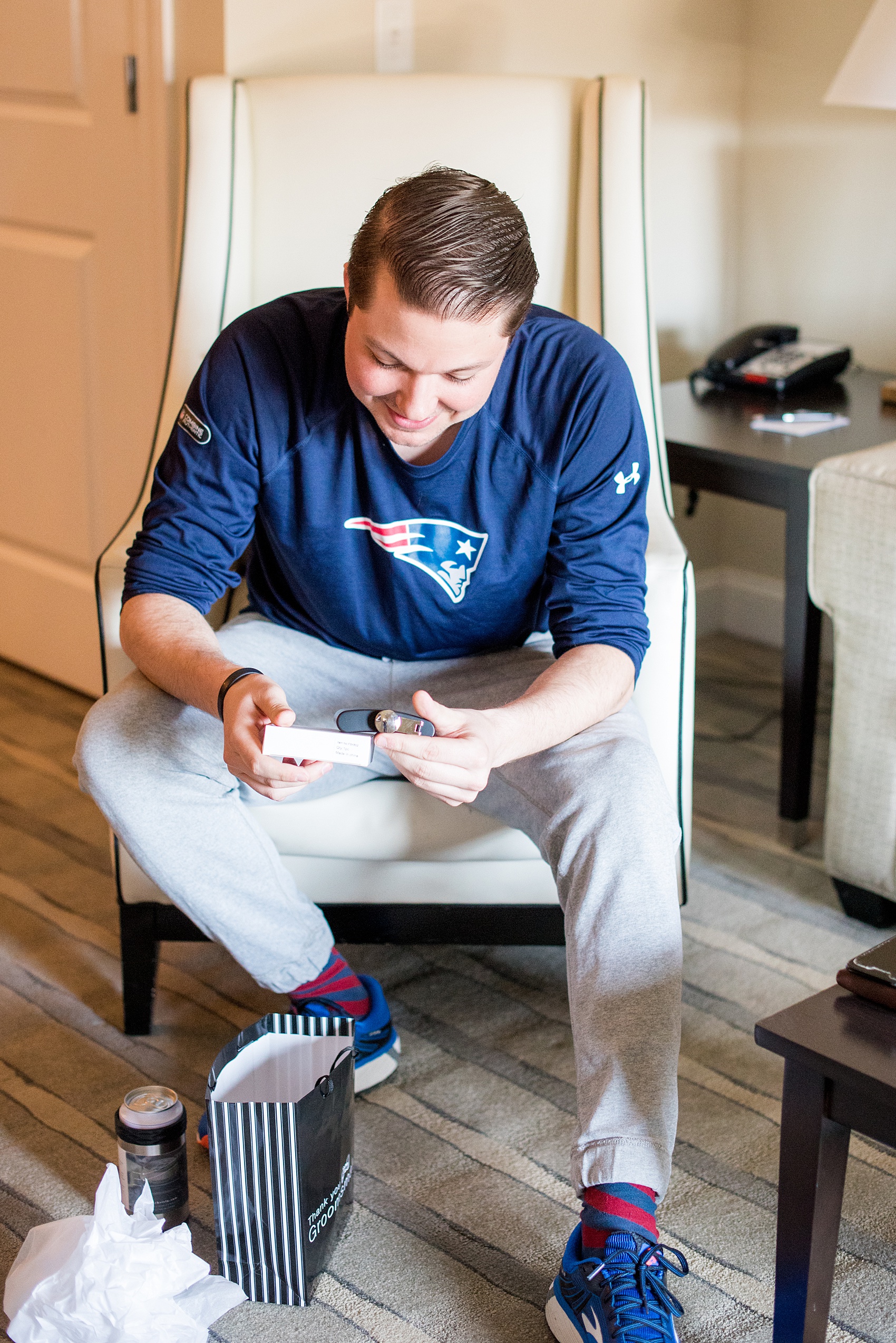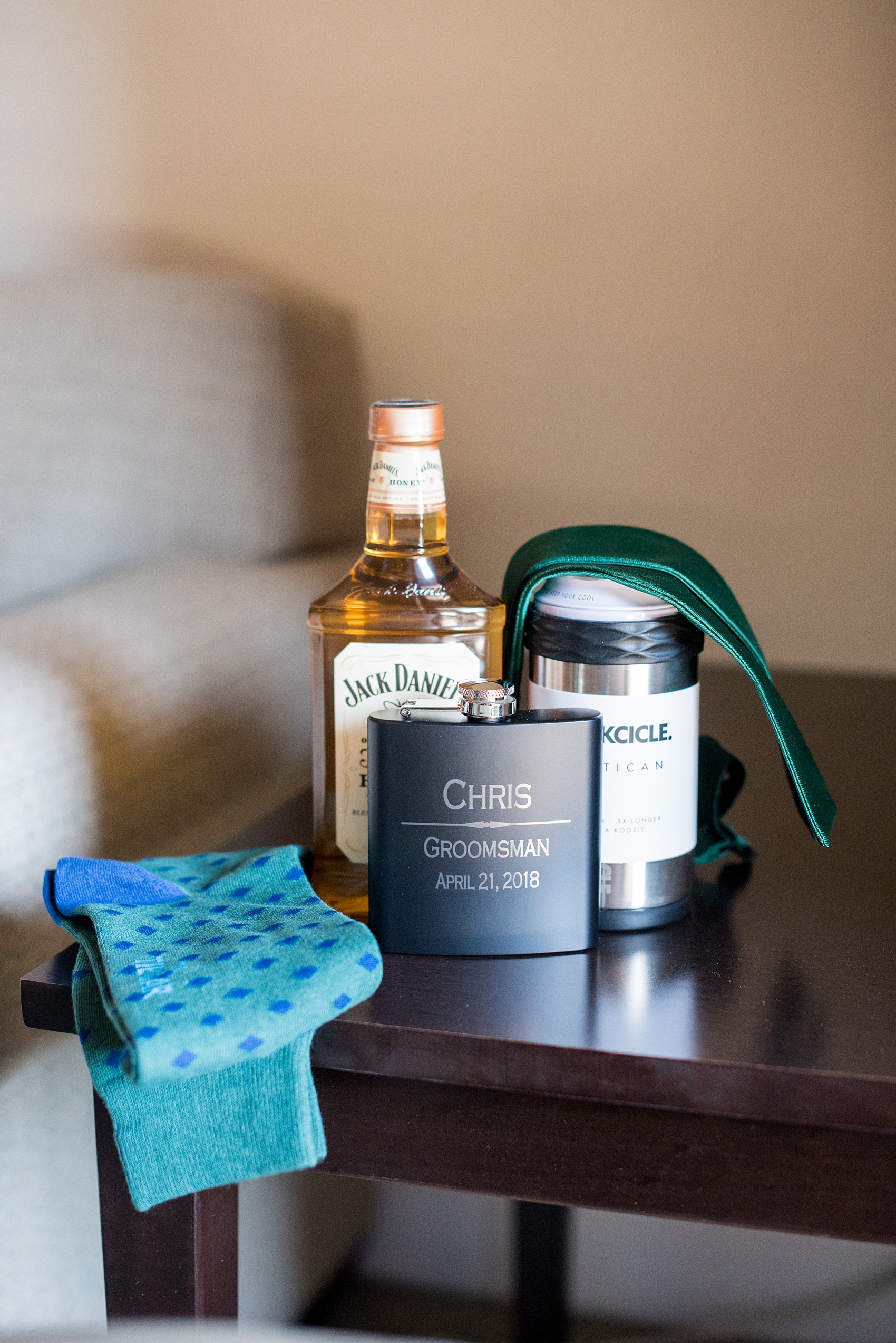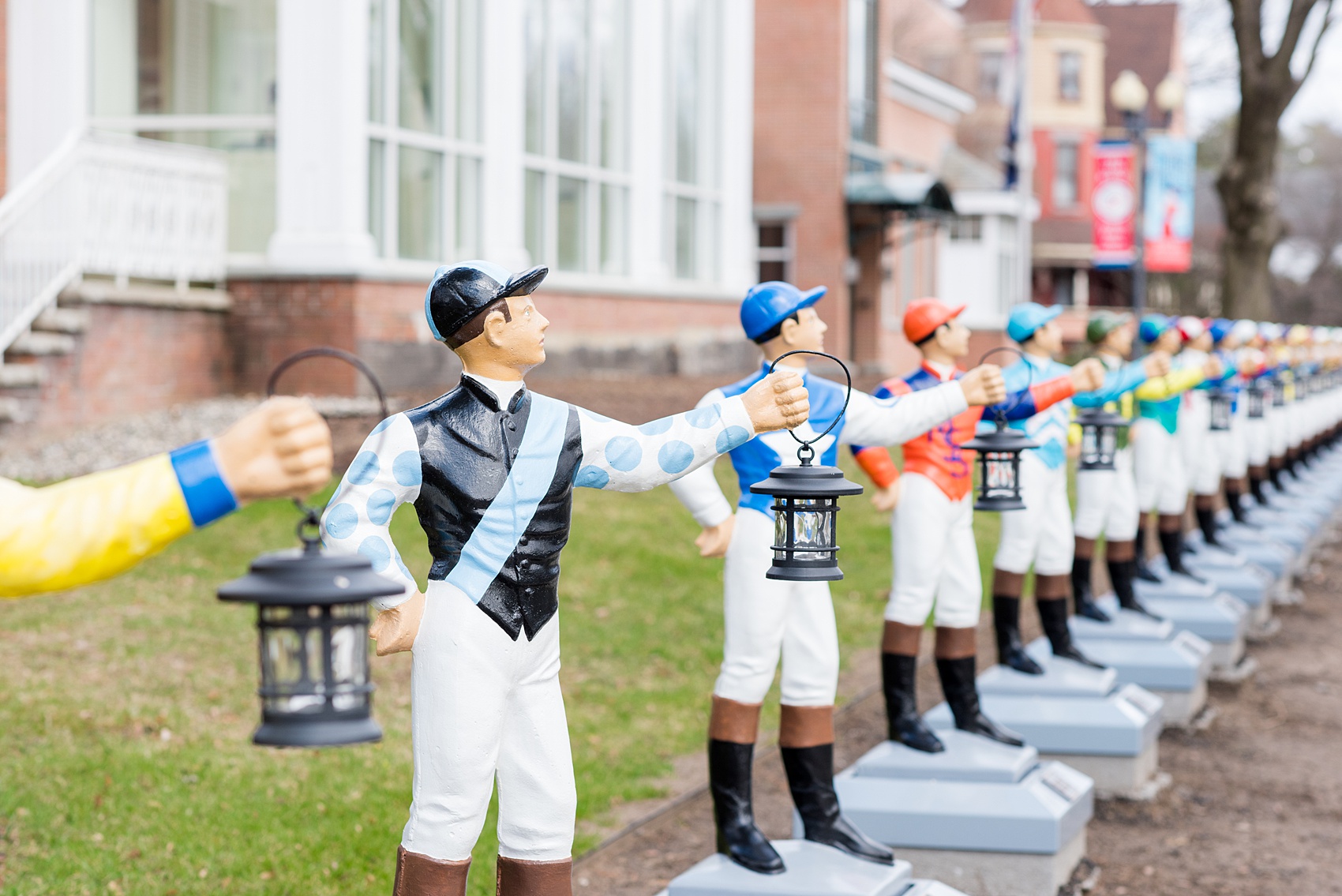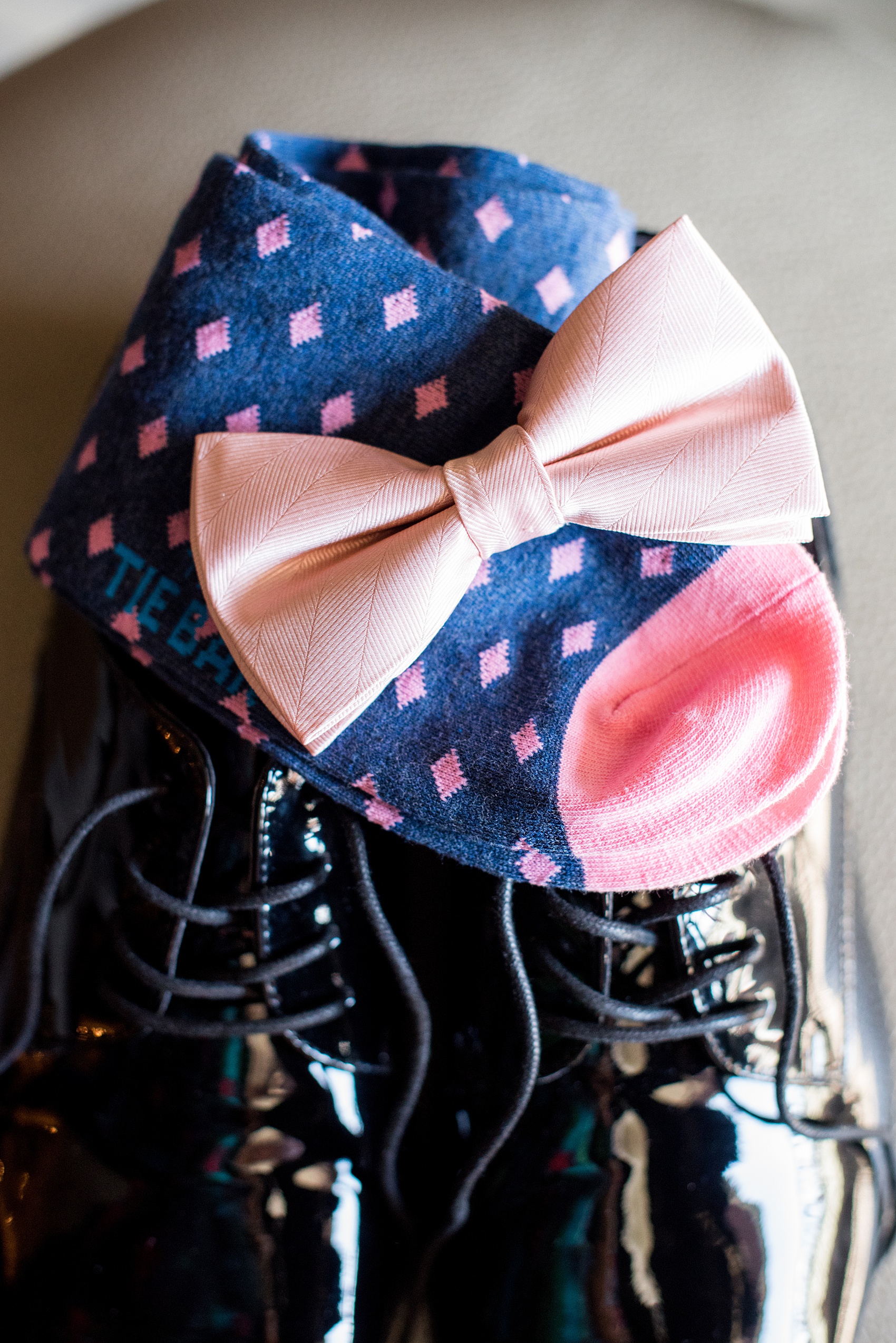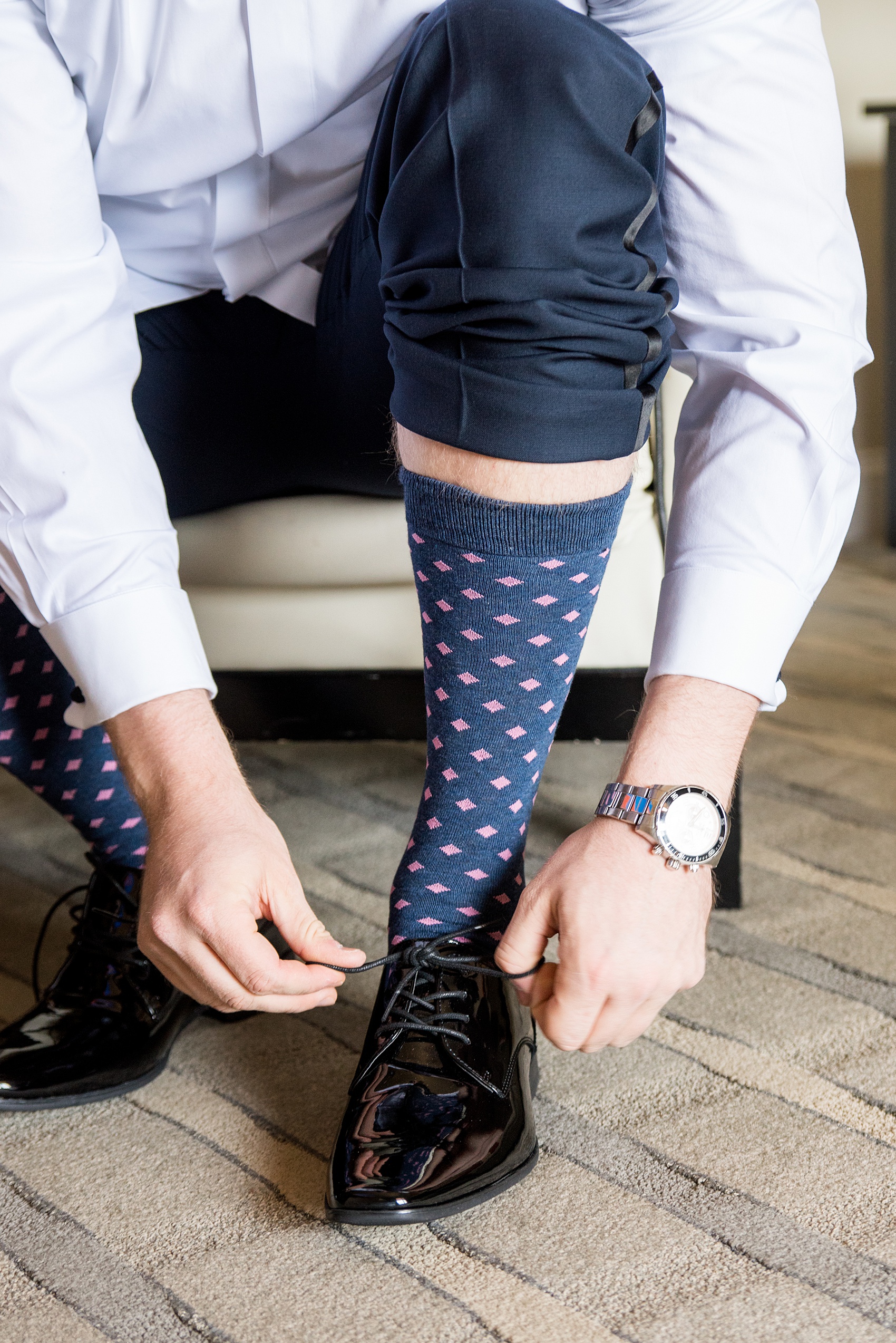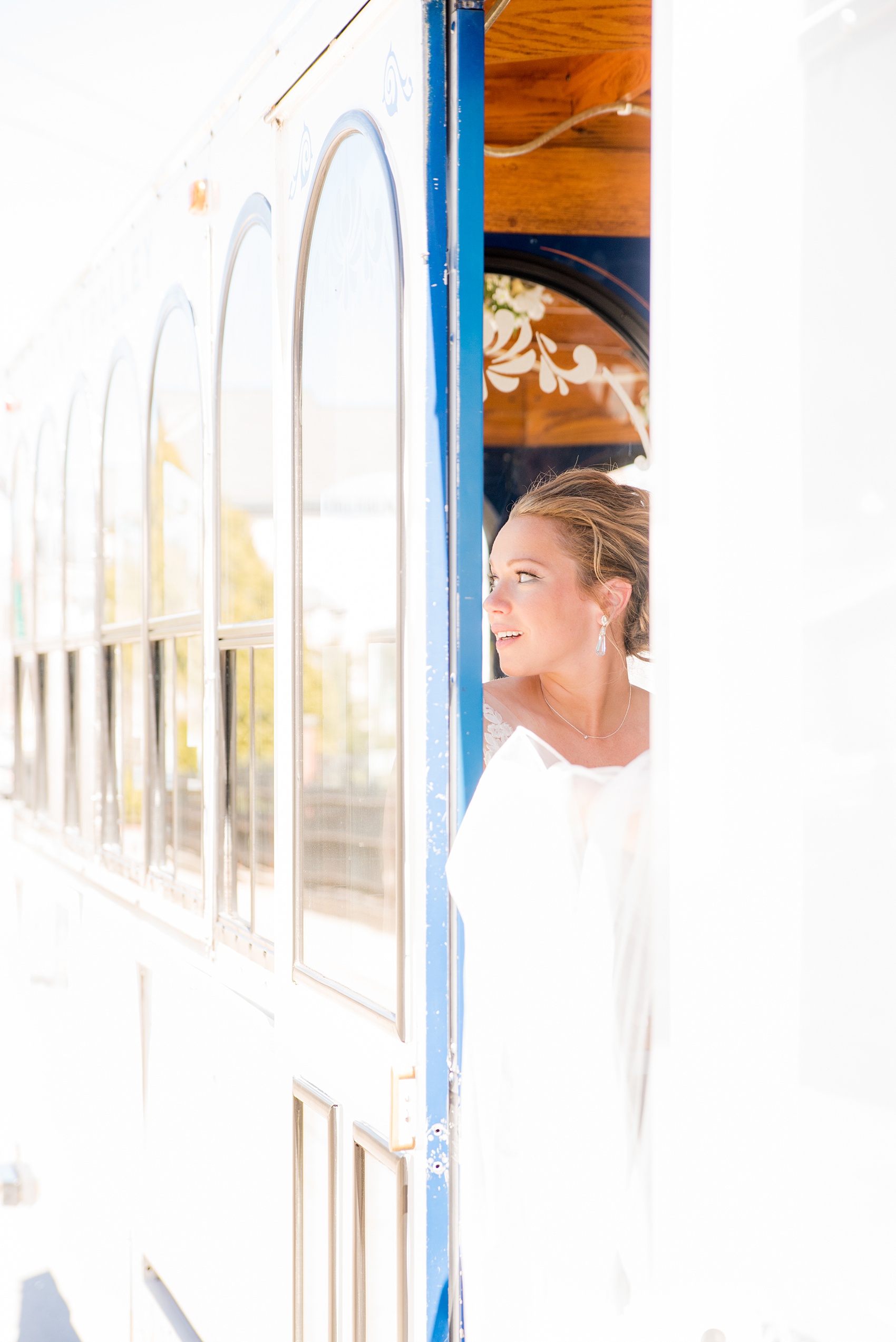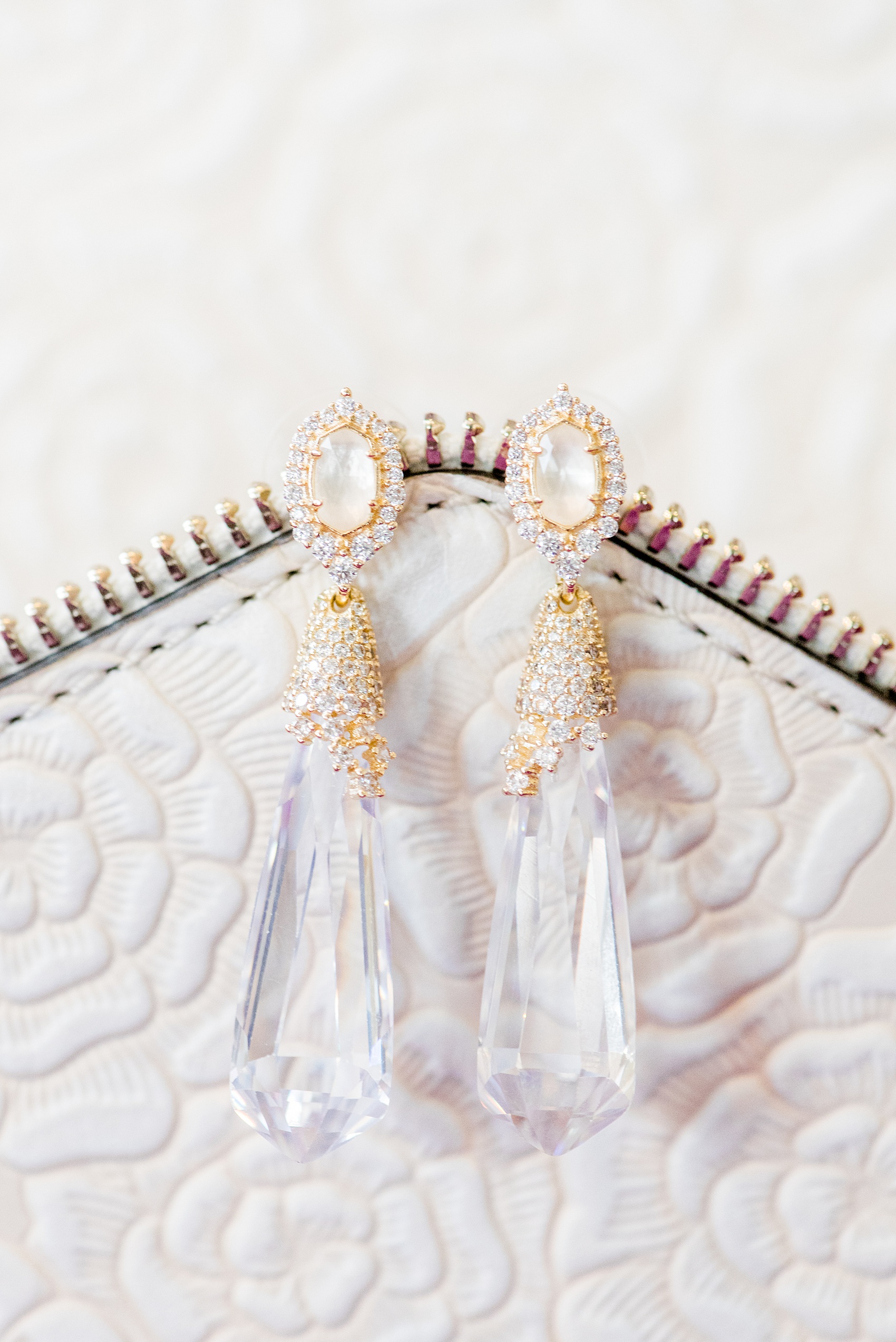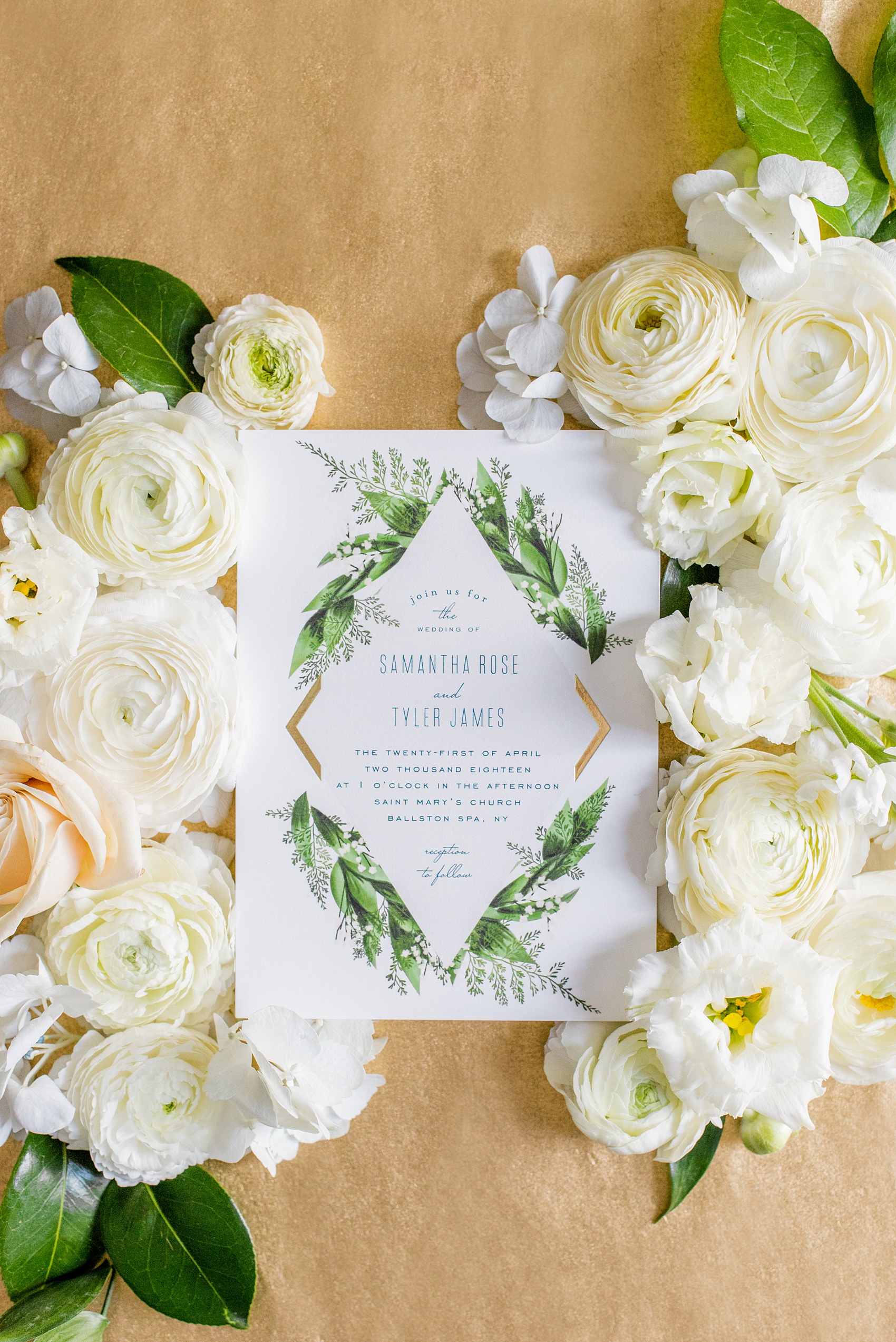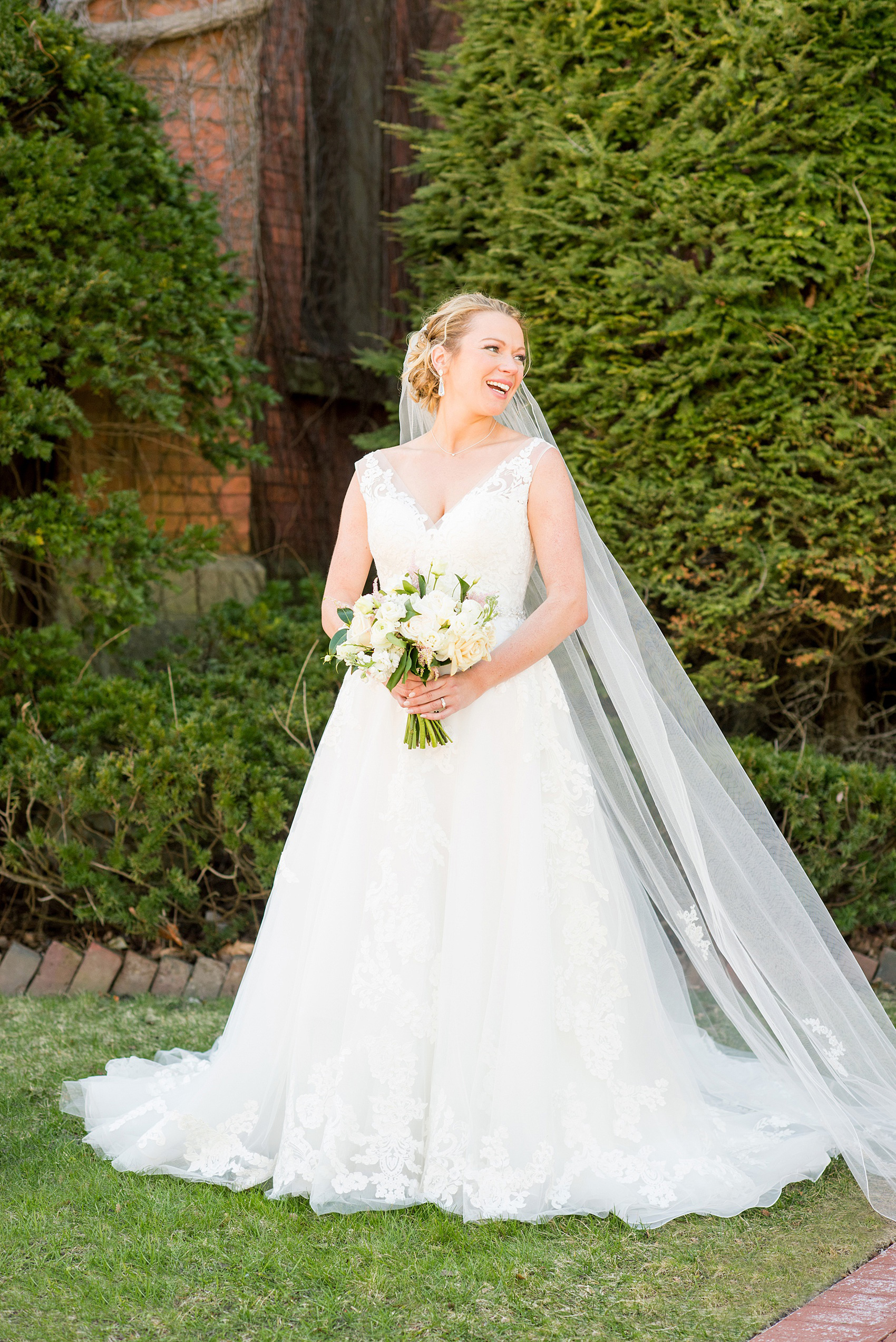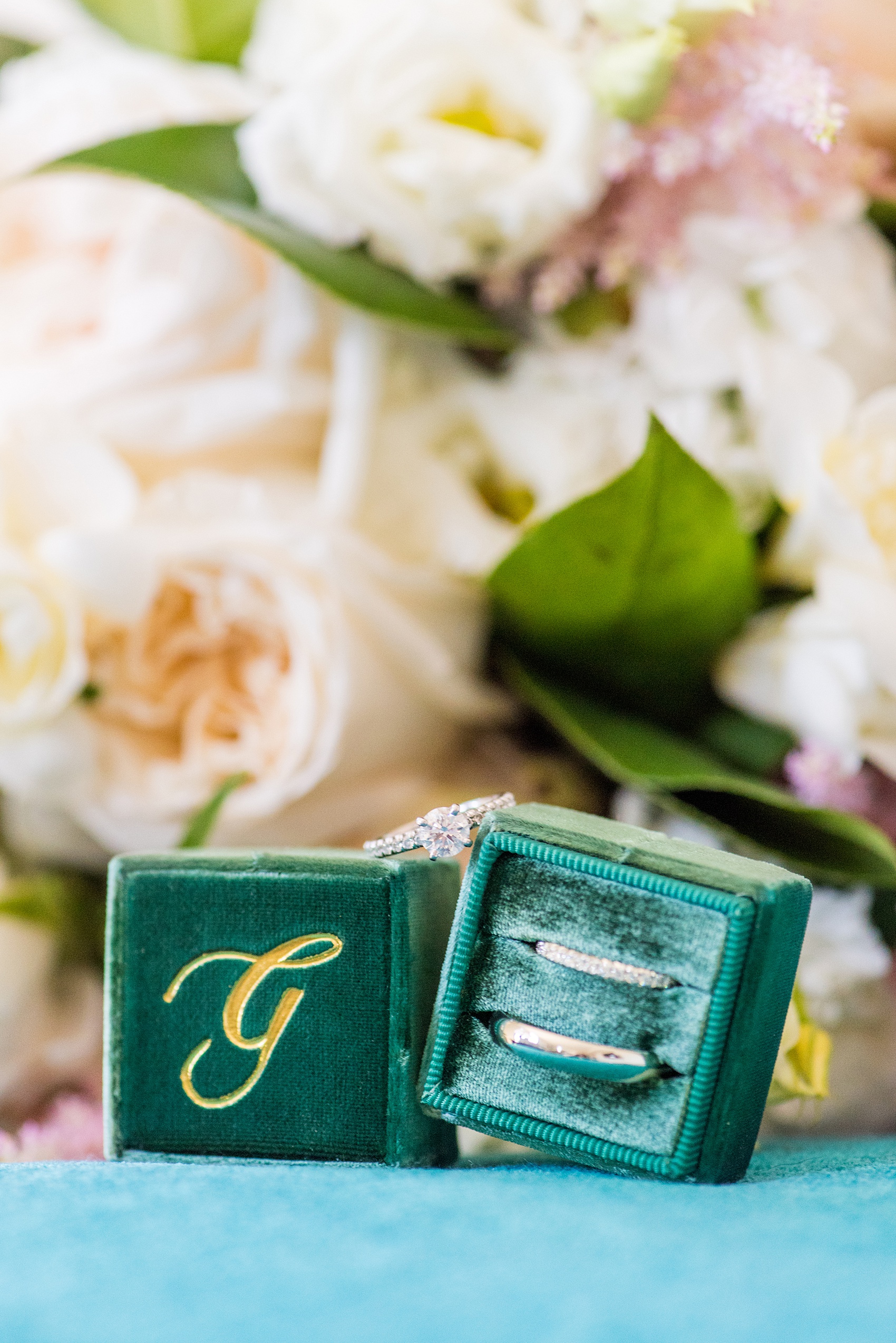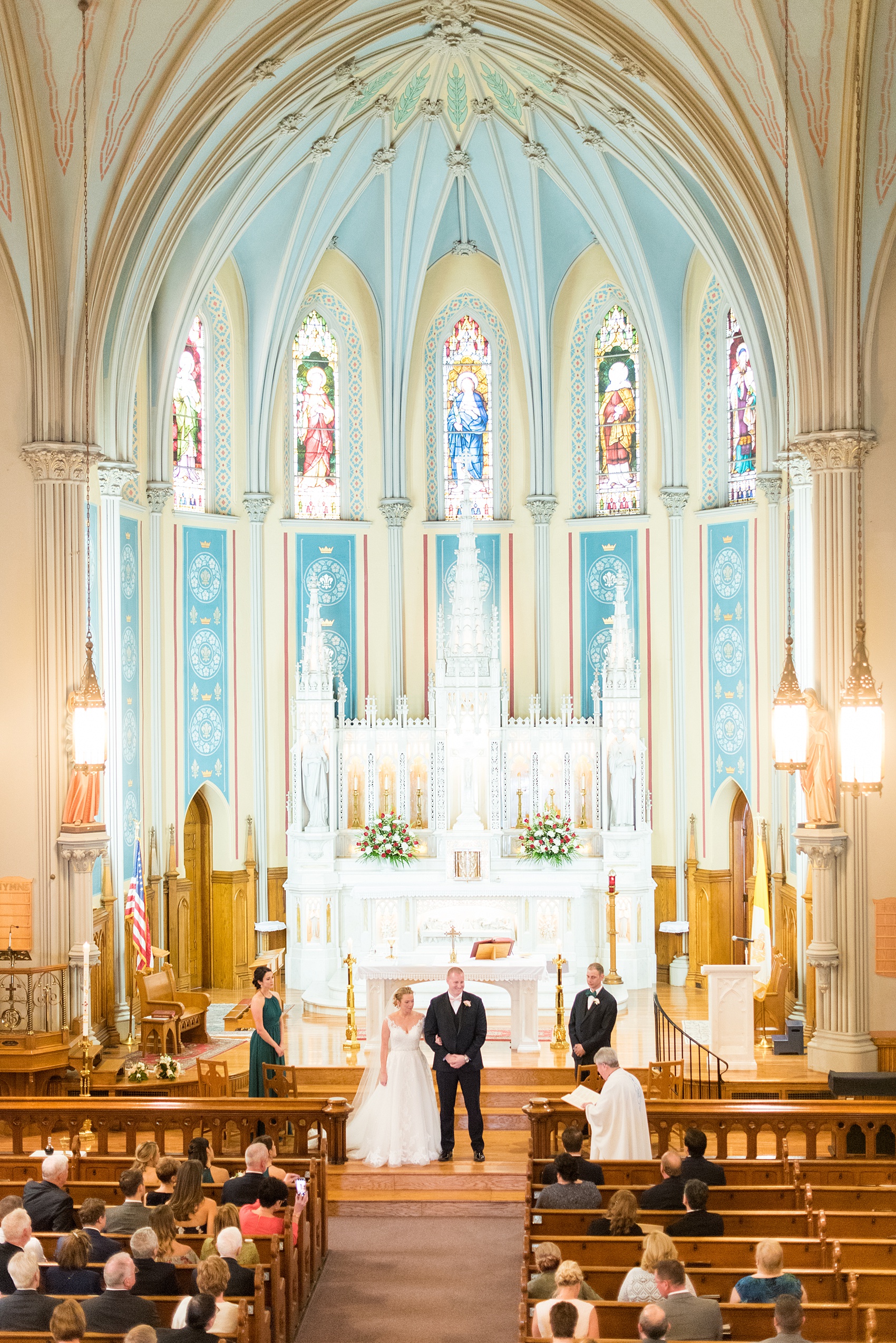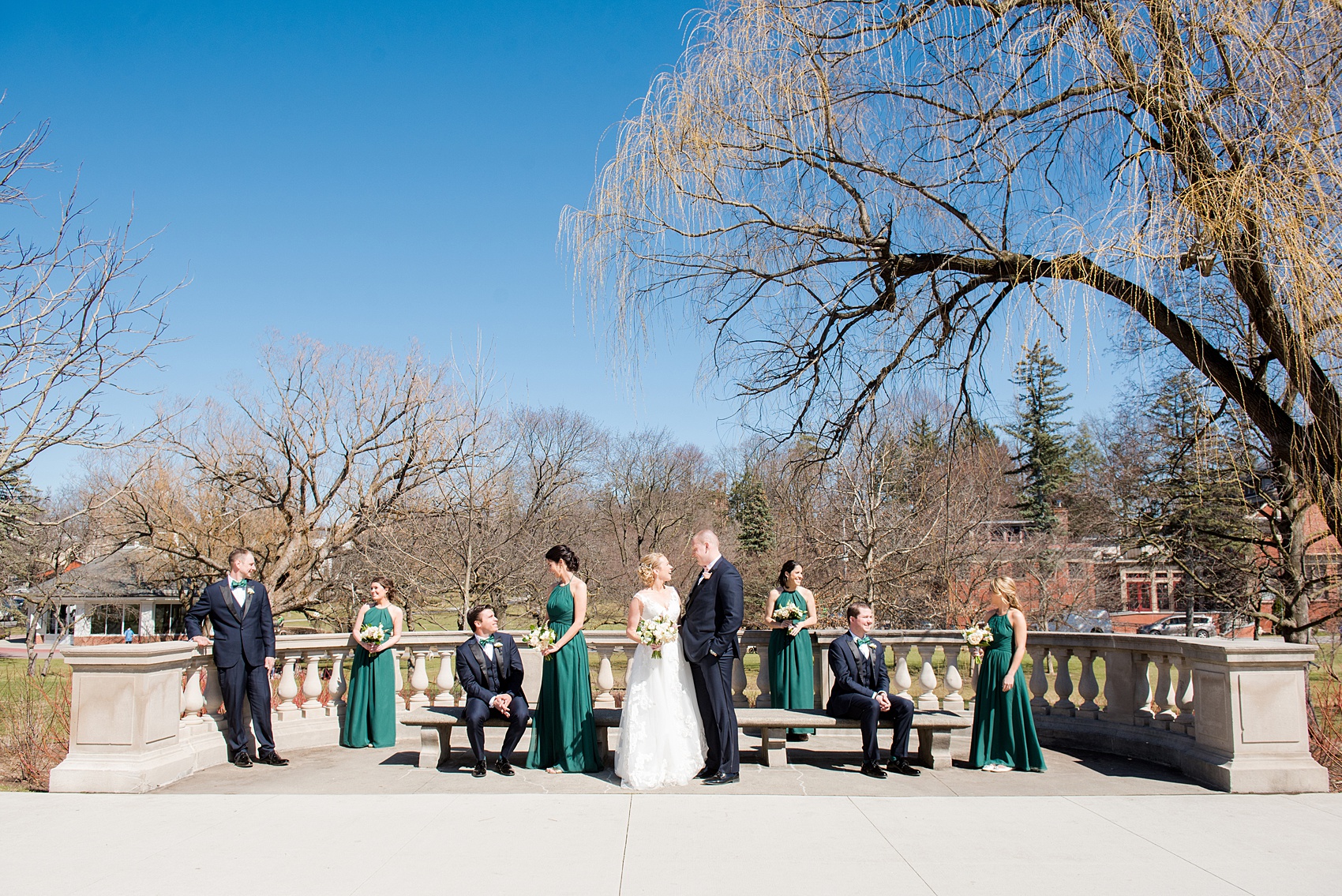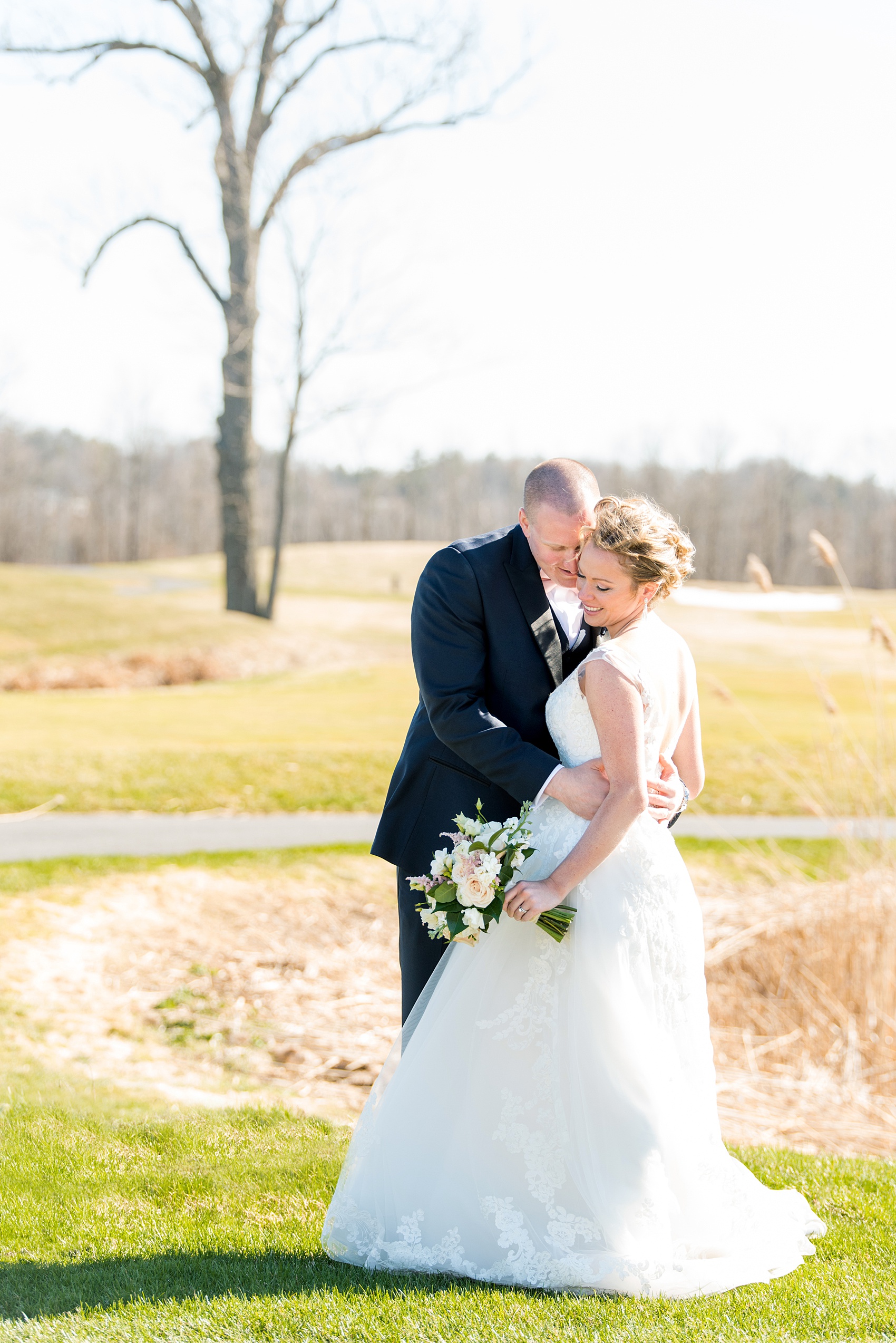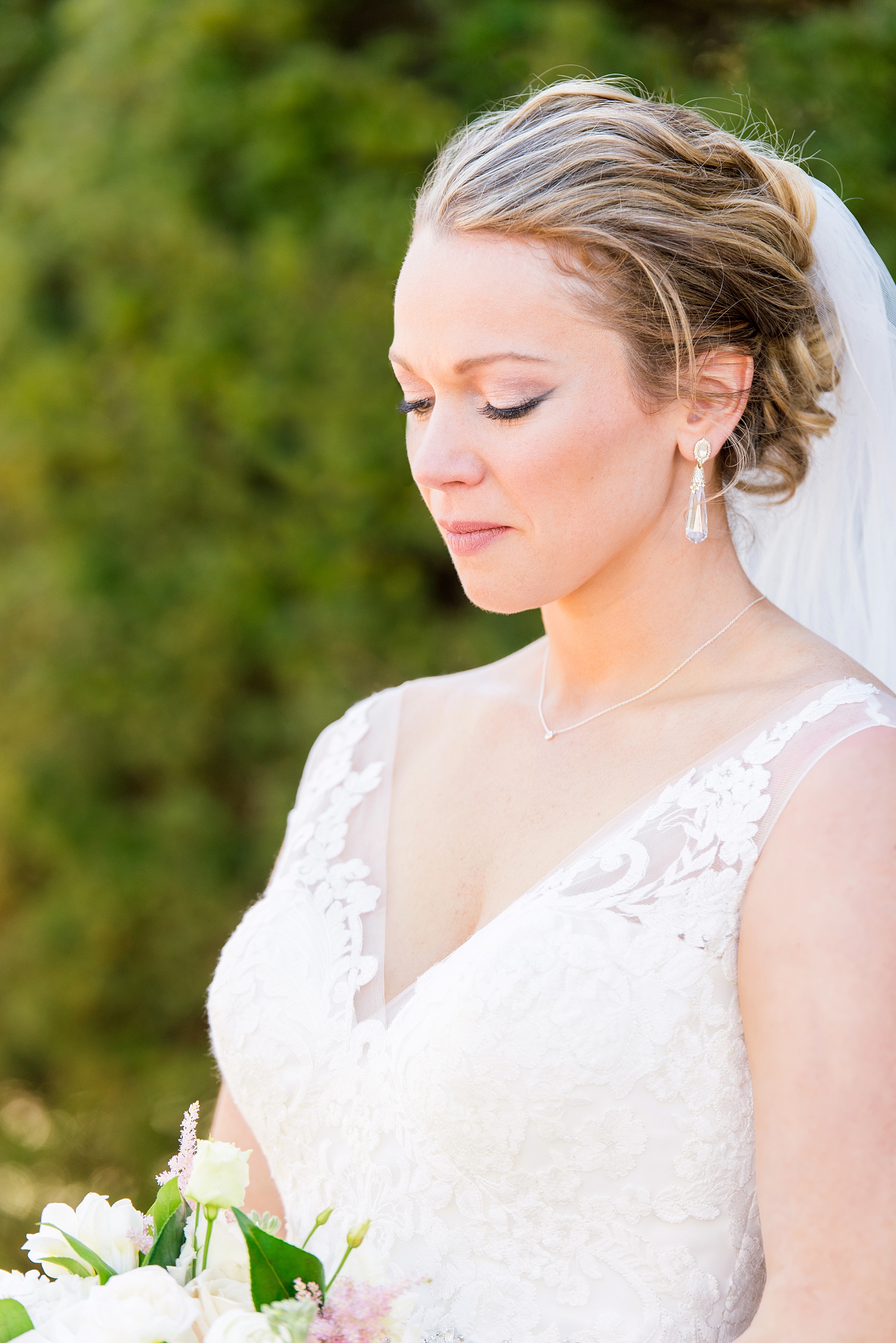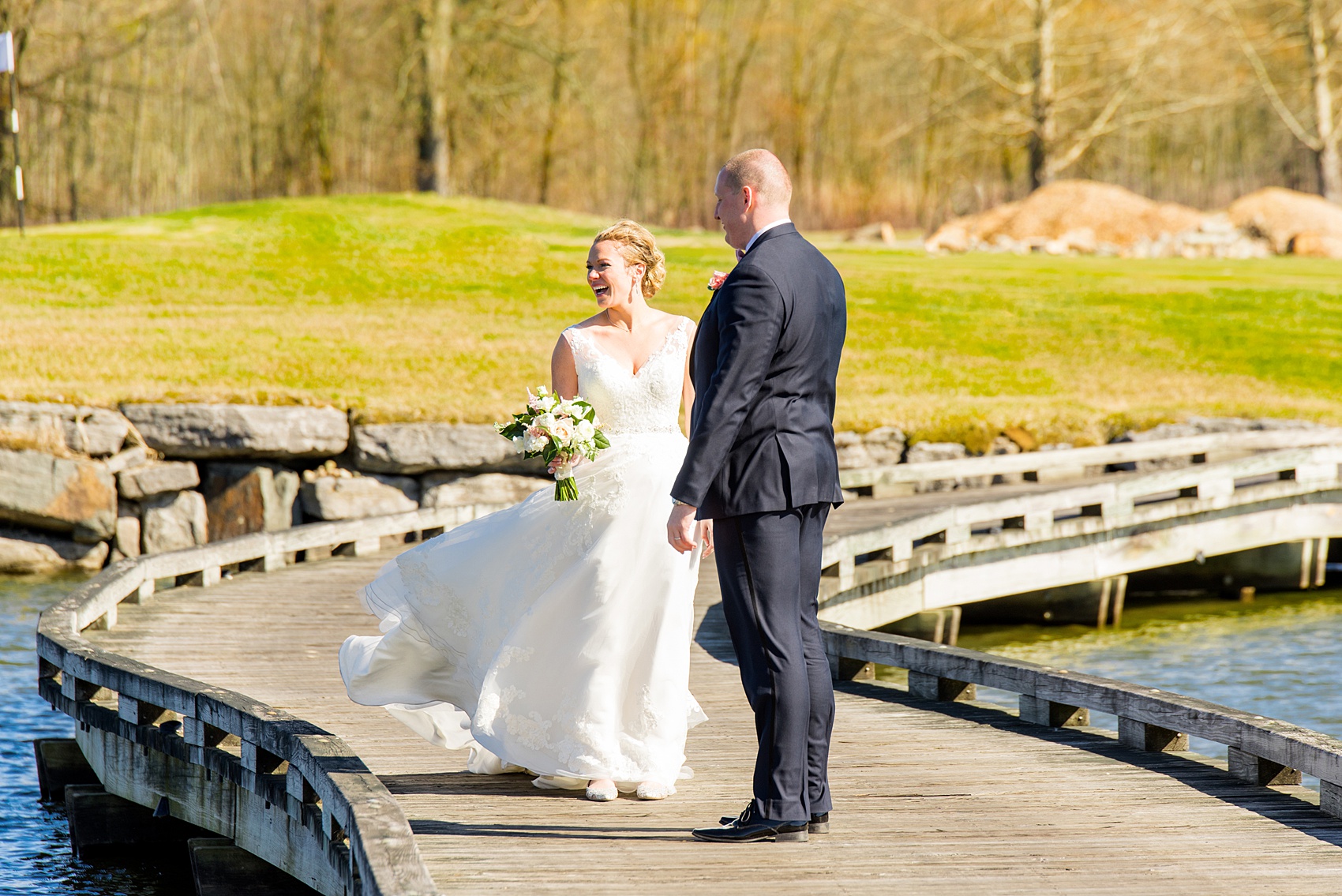 After their church ceremony at St. Mary's in Ballston Spa (just fifteen minutes from the heart of downtown Saratoga Springs) the wedding party headed to Congress Park for photos. We traveled to Saratoga National Golf club for some more pictures on the greens, with the bridges and the wedding party close to the clubhouse and main building.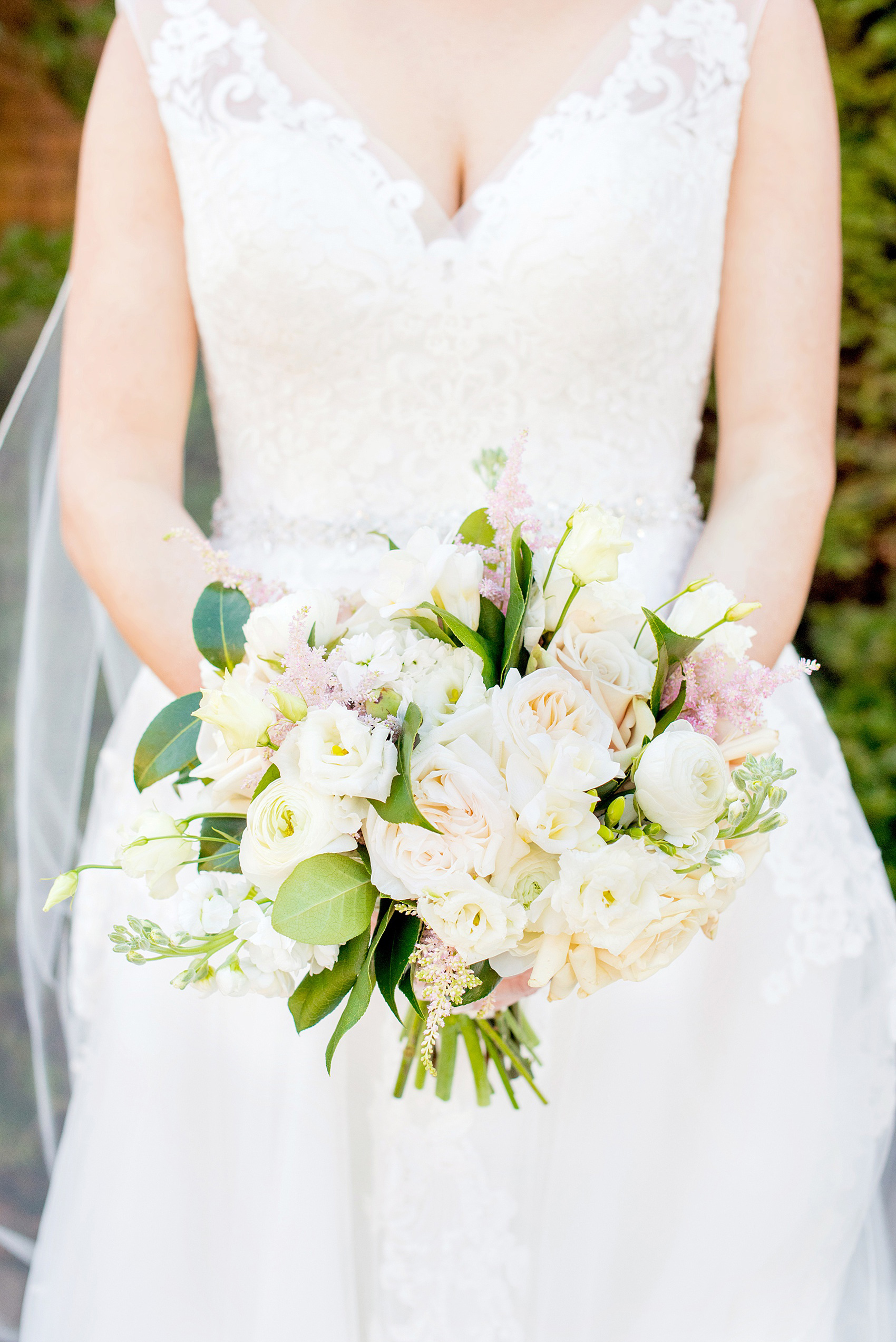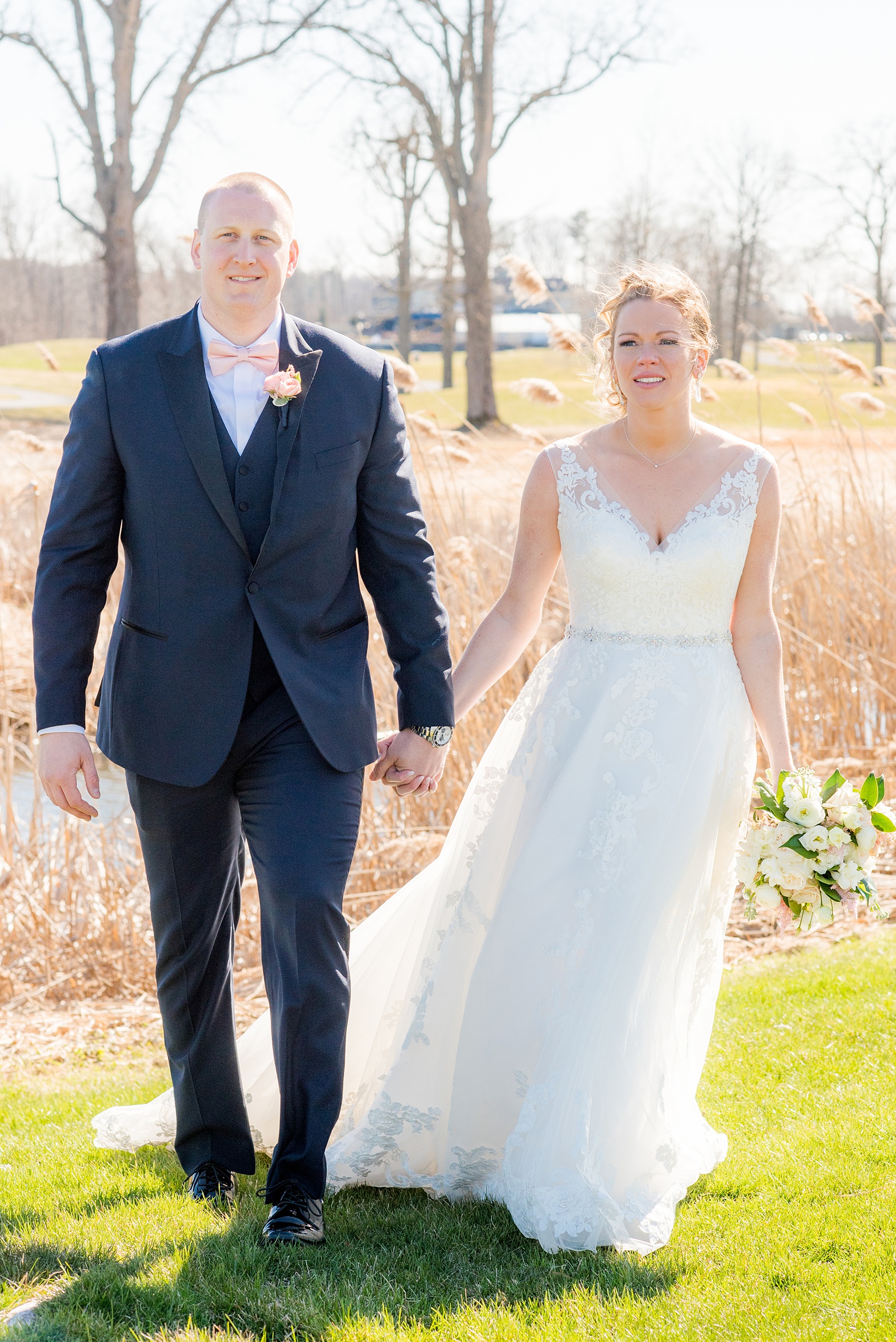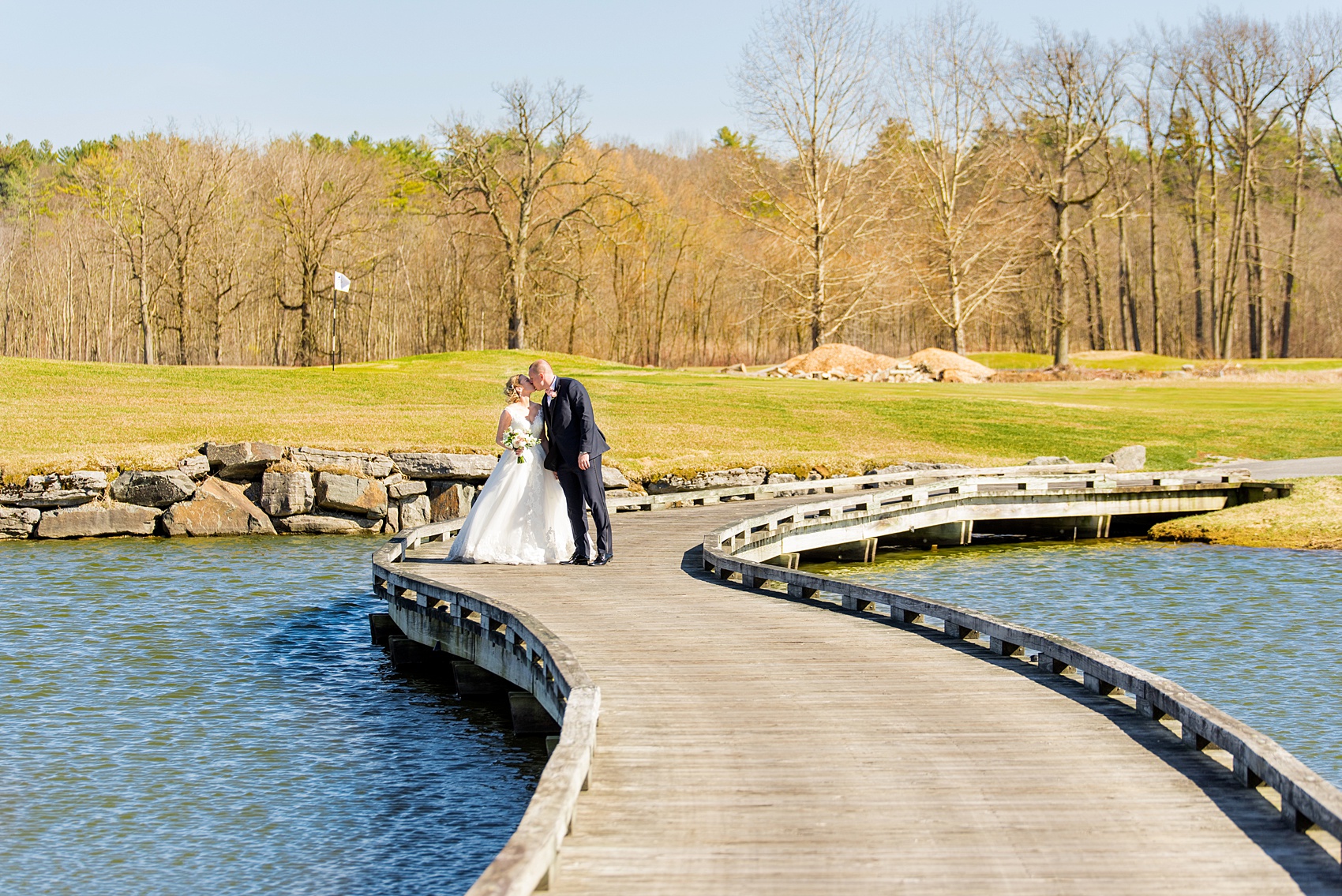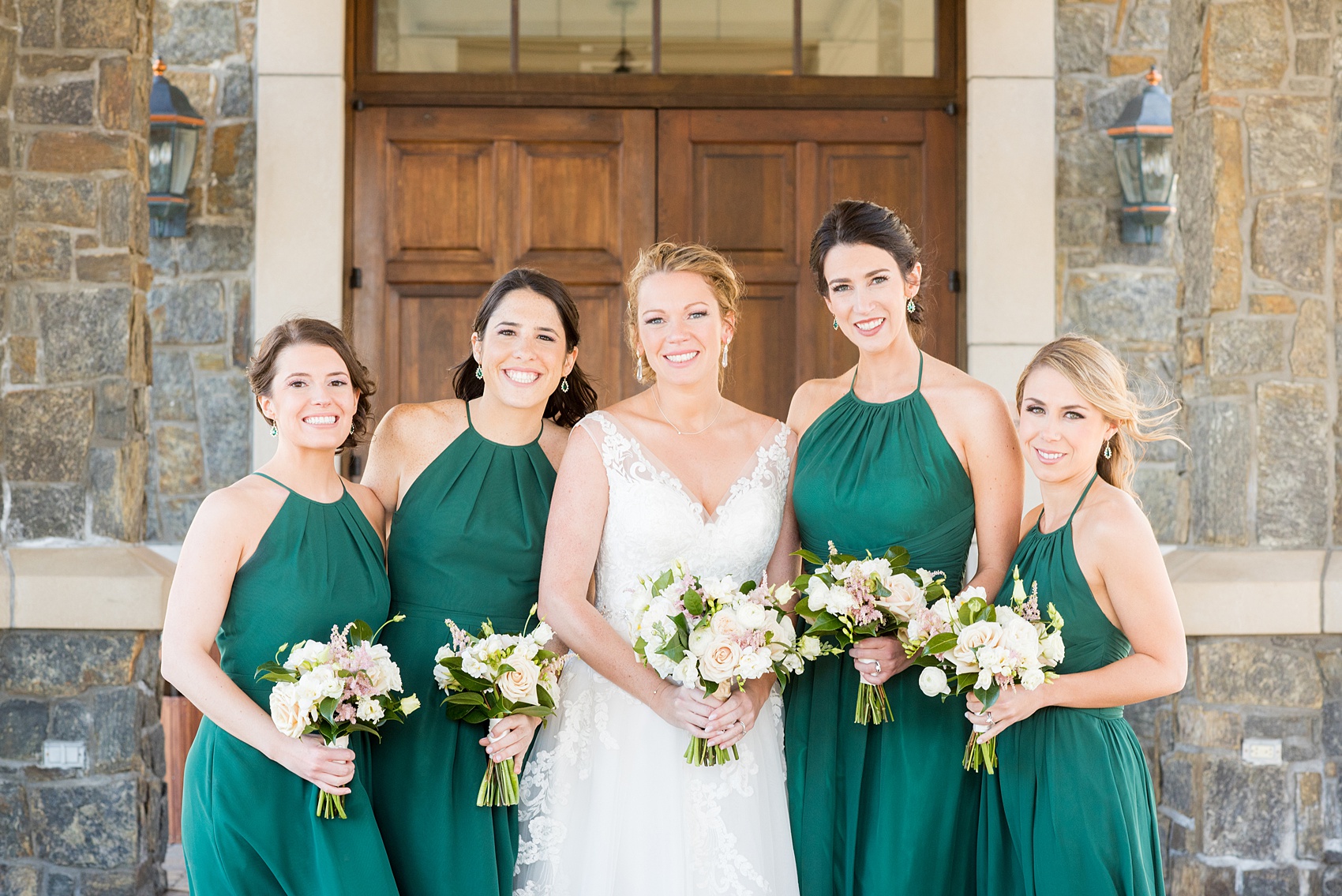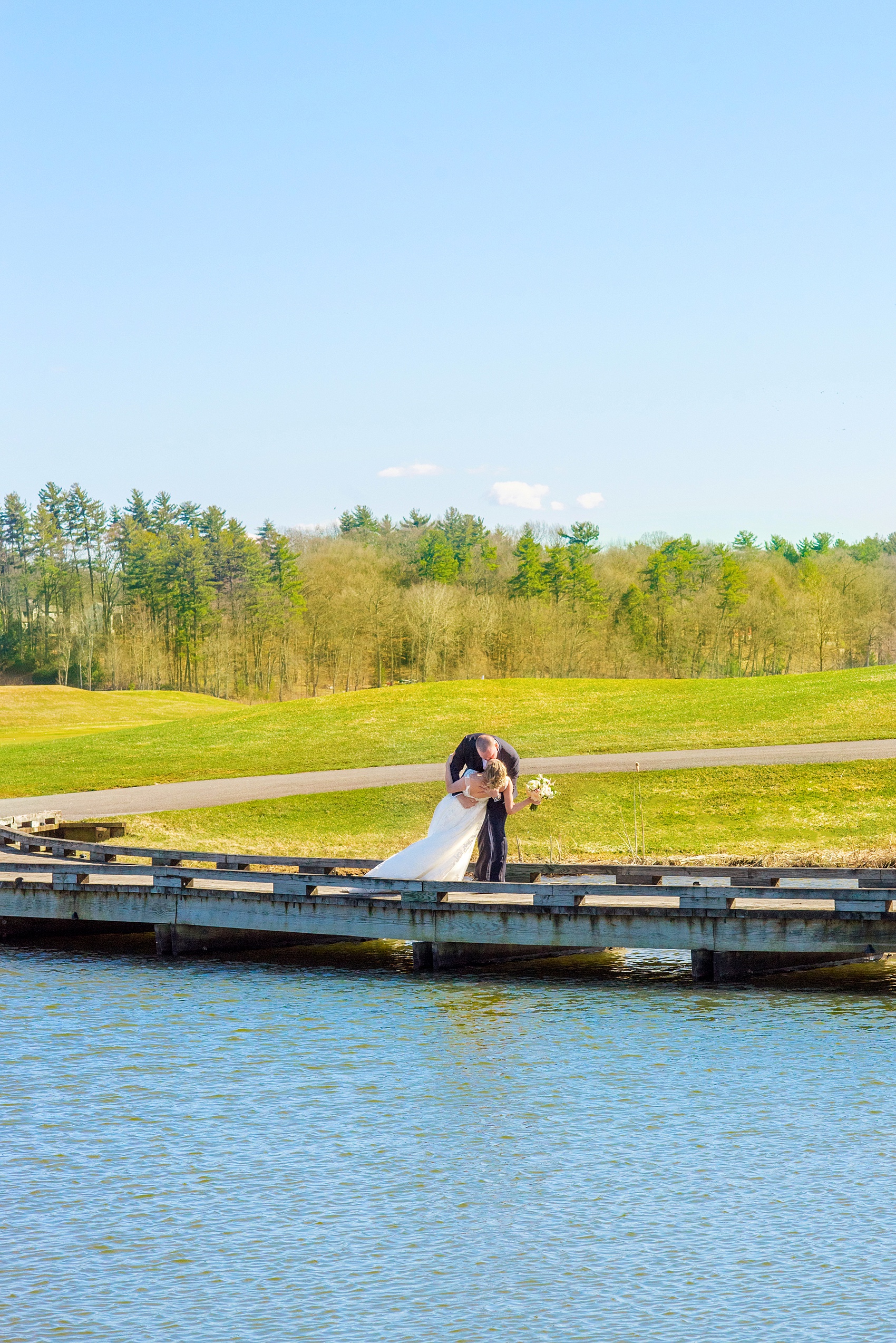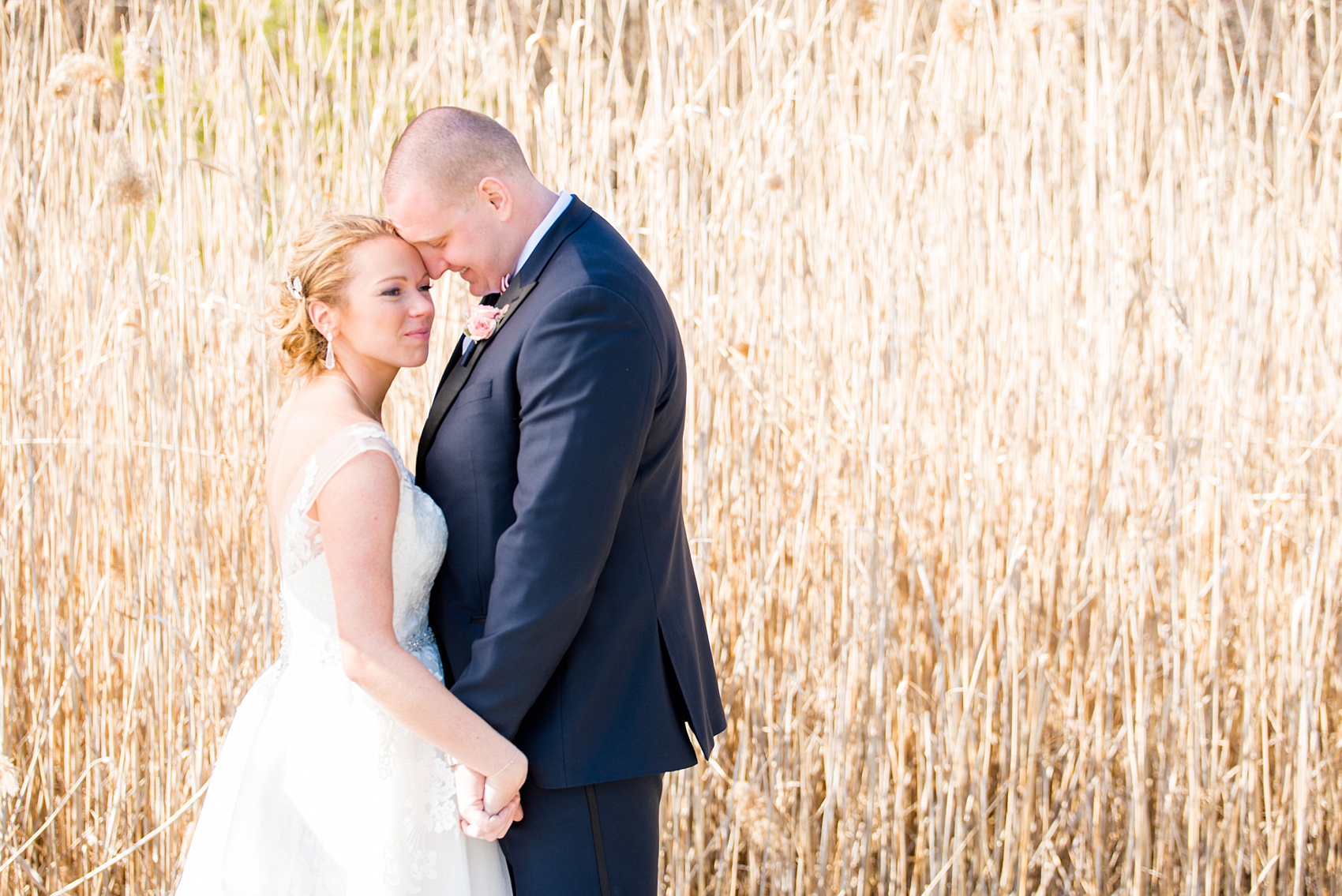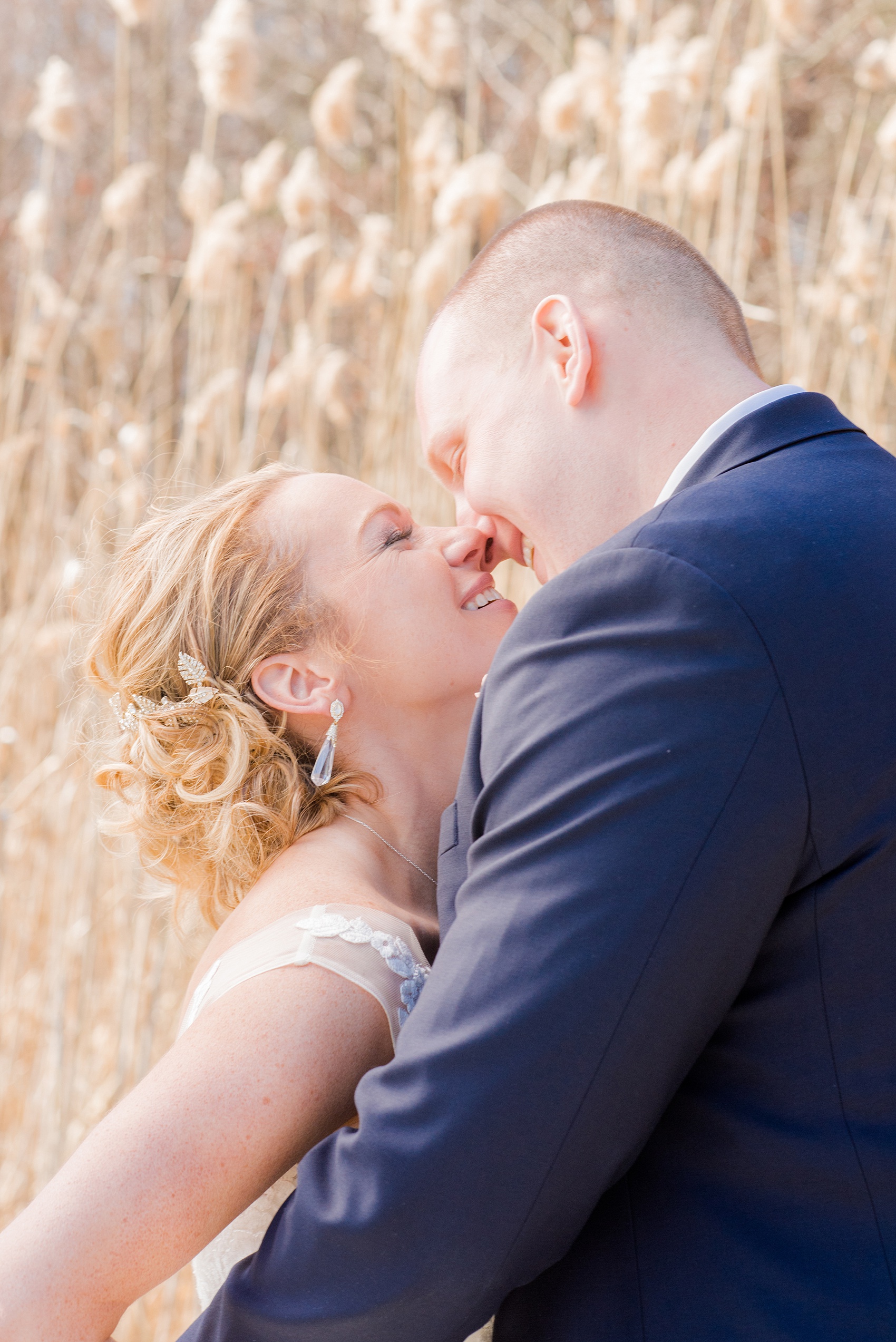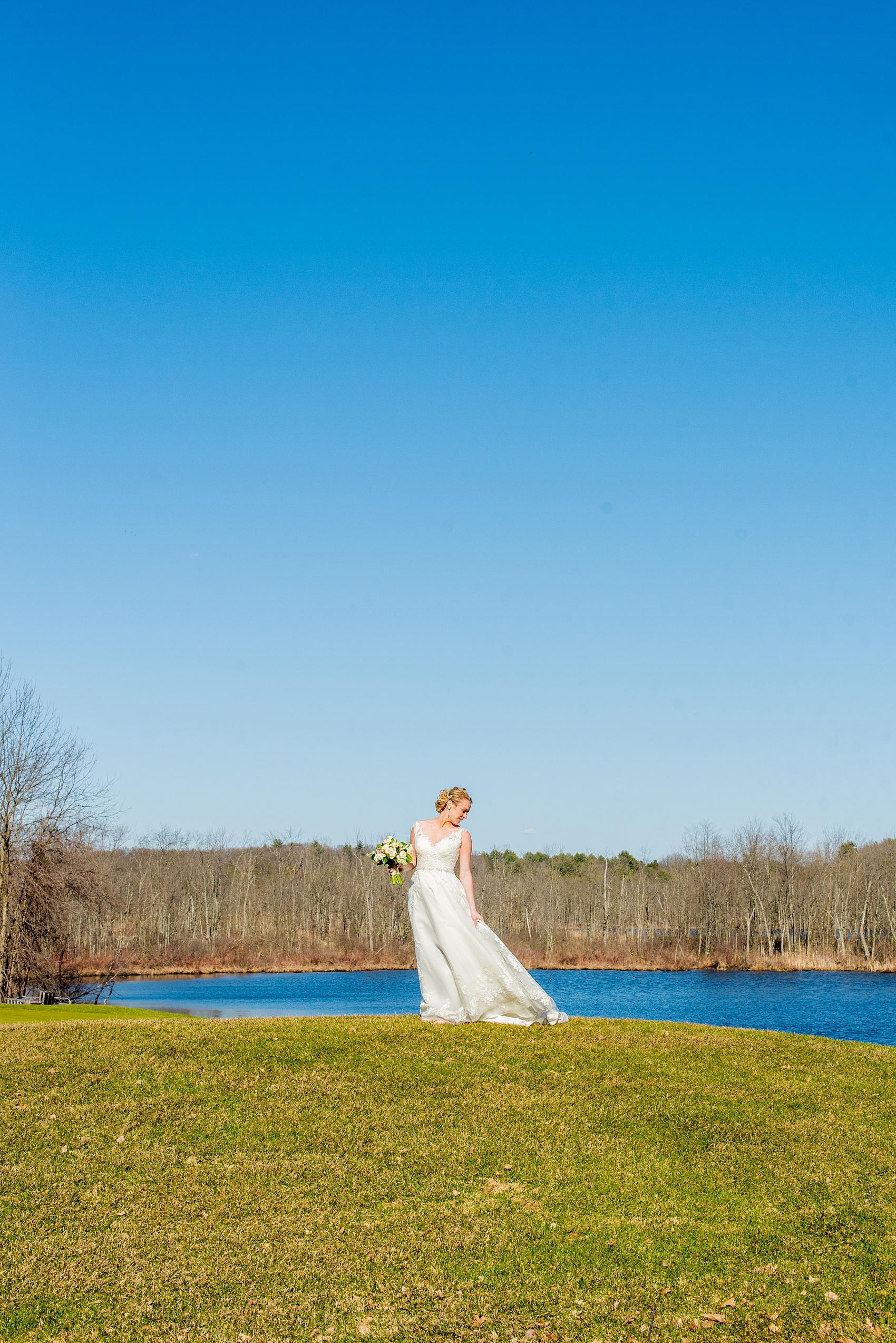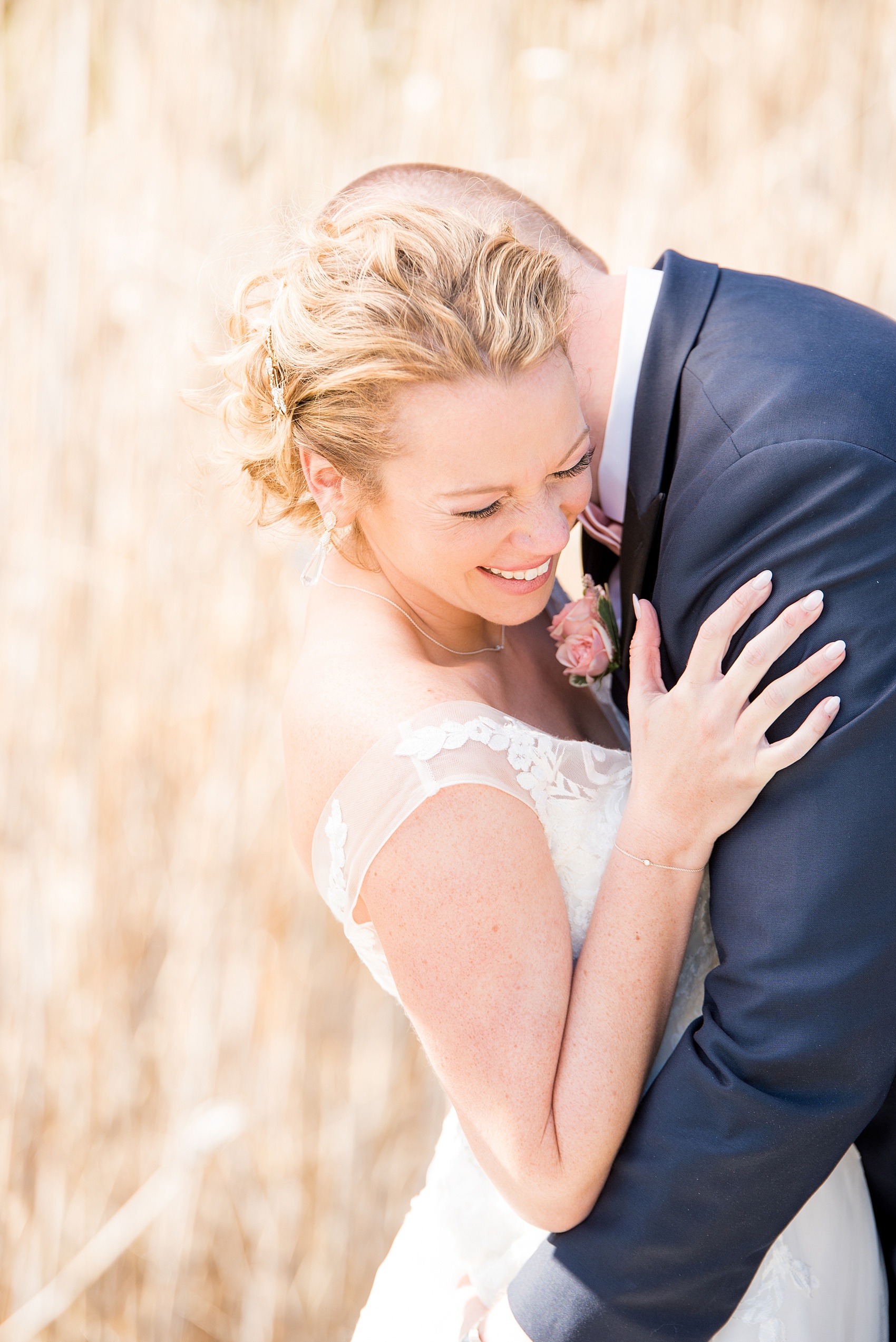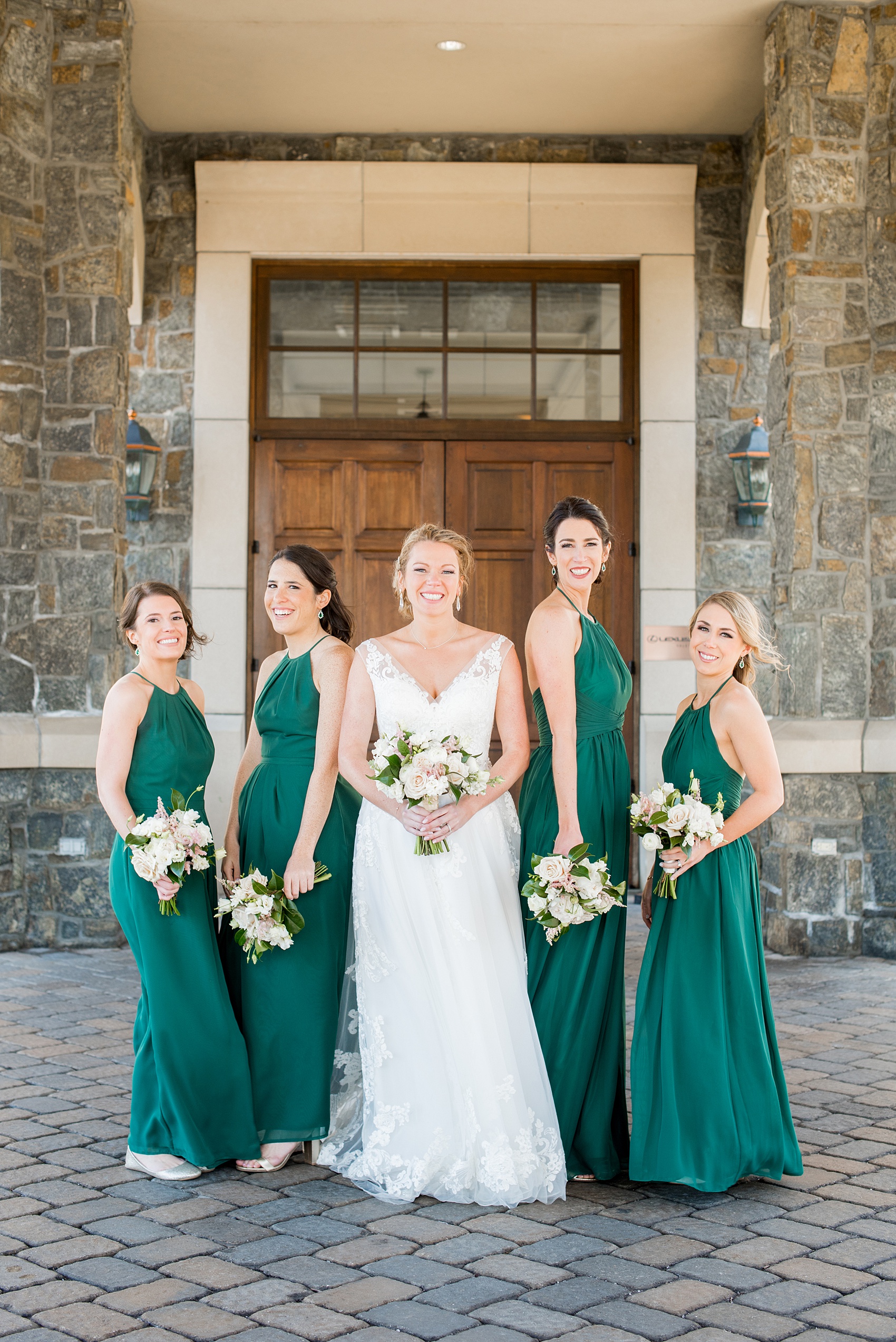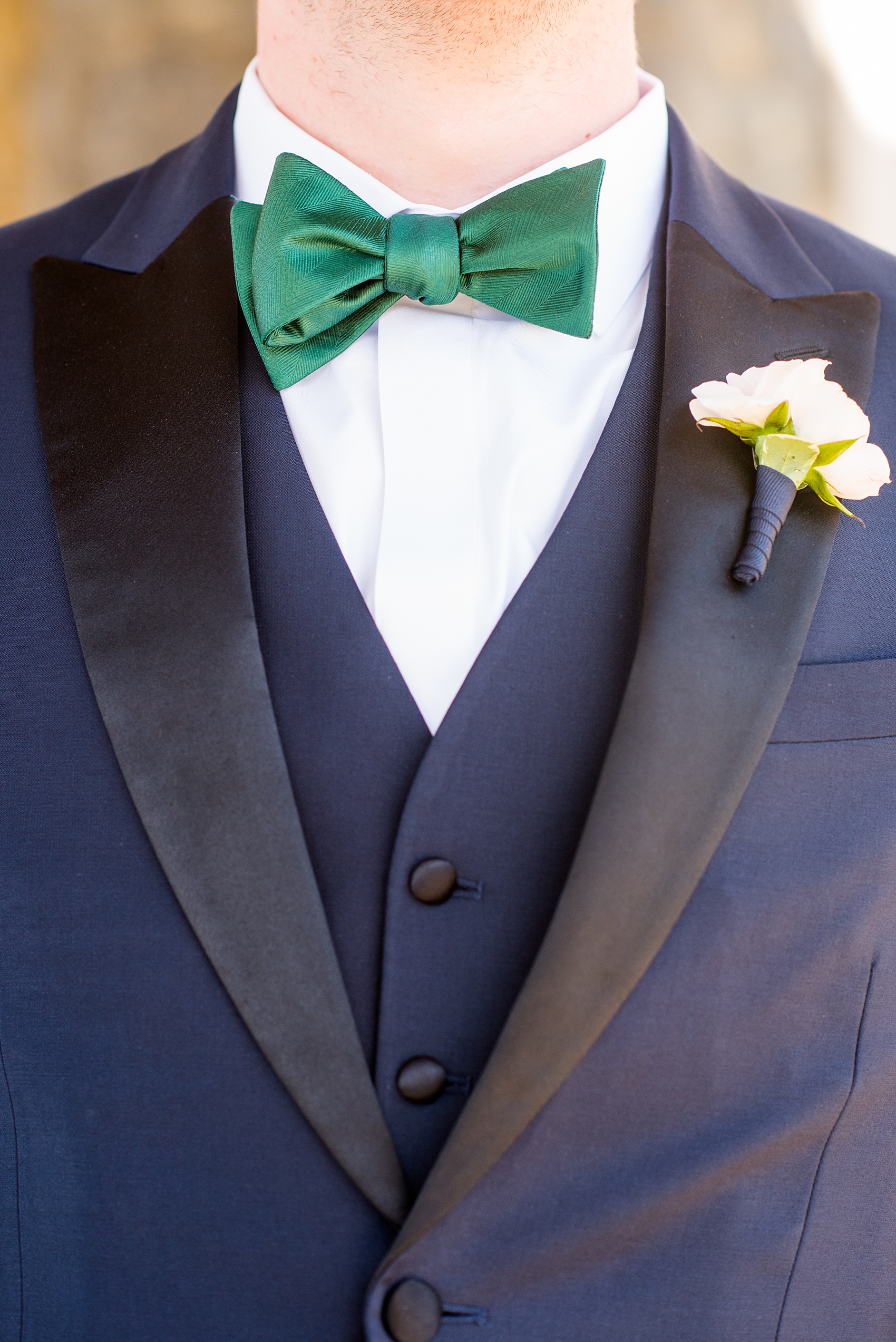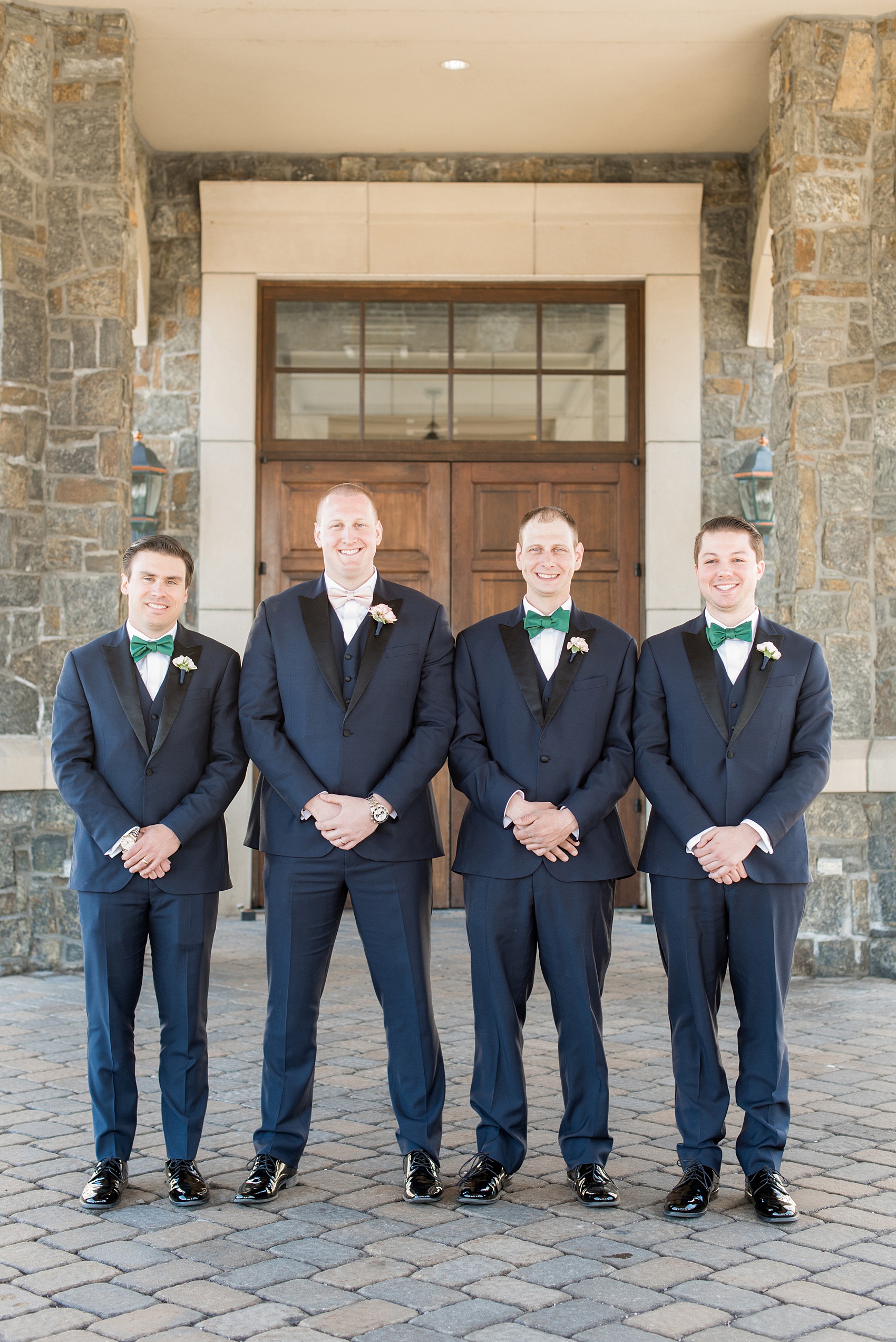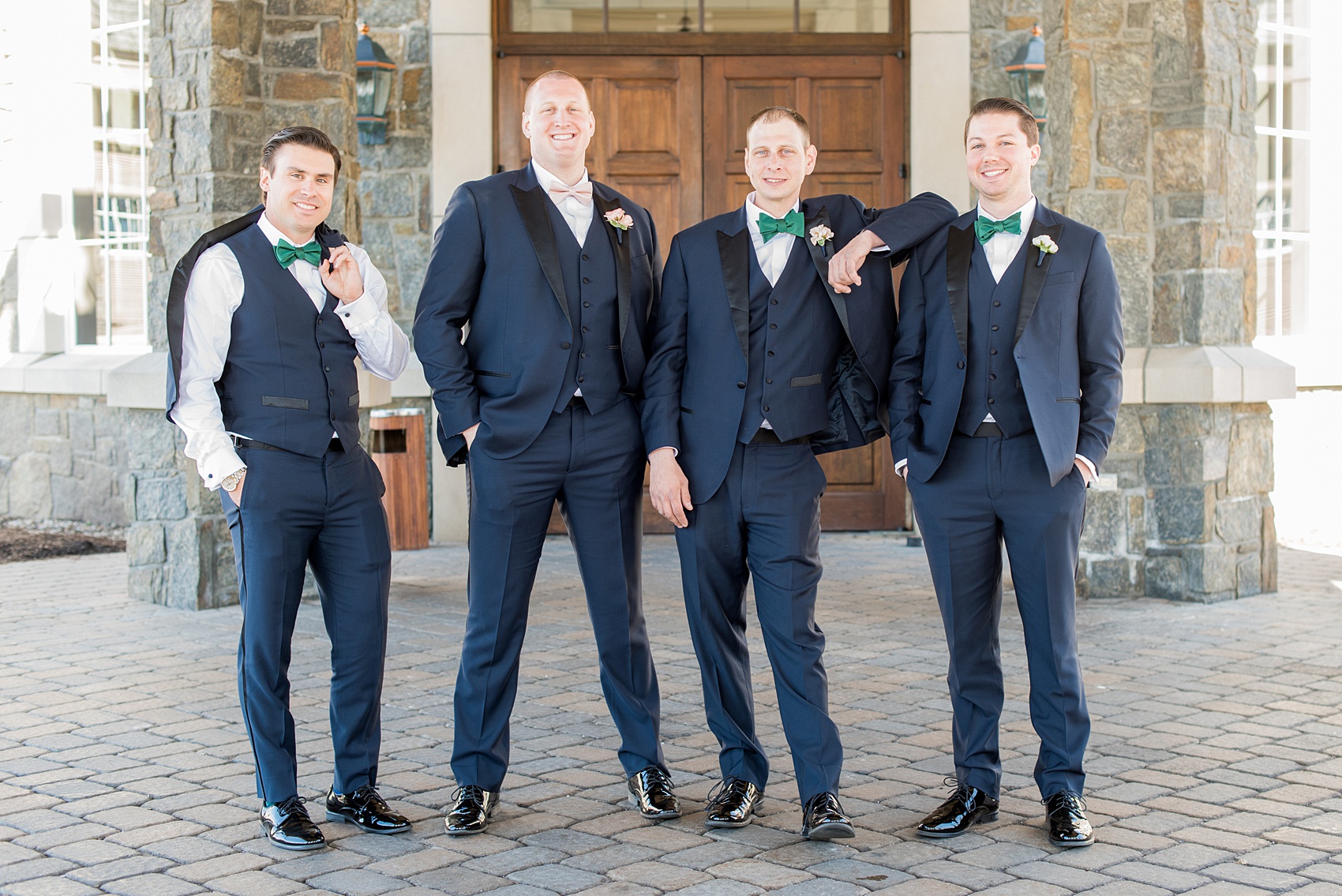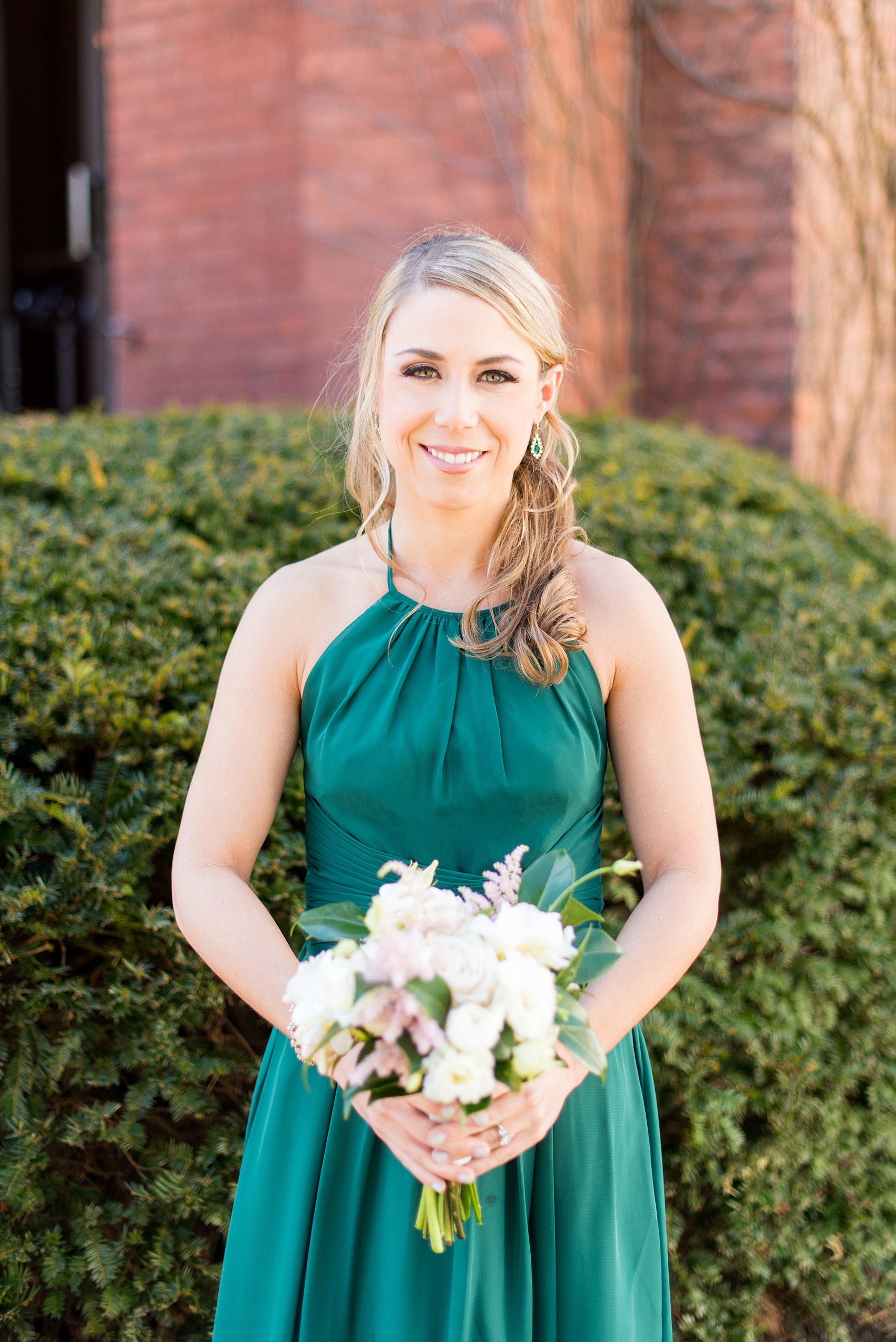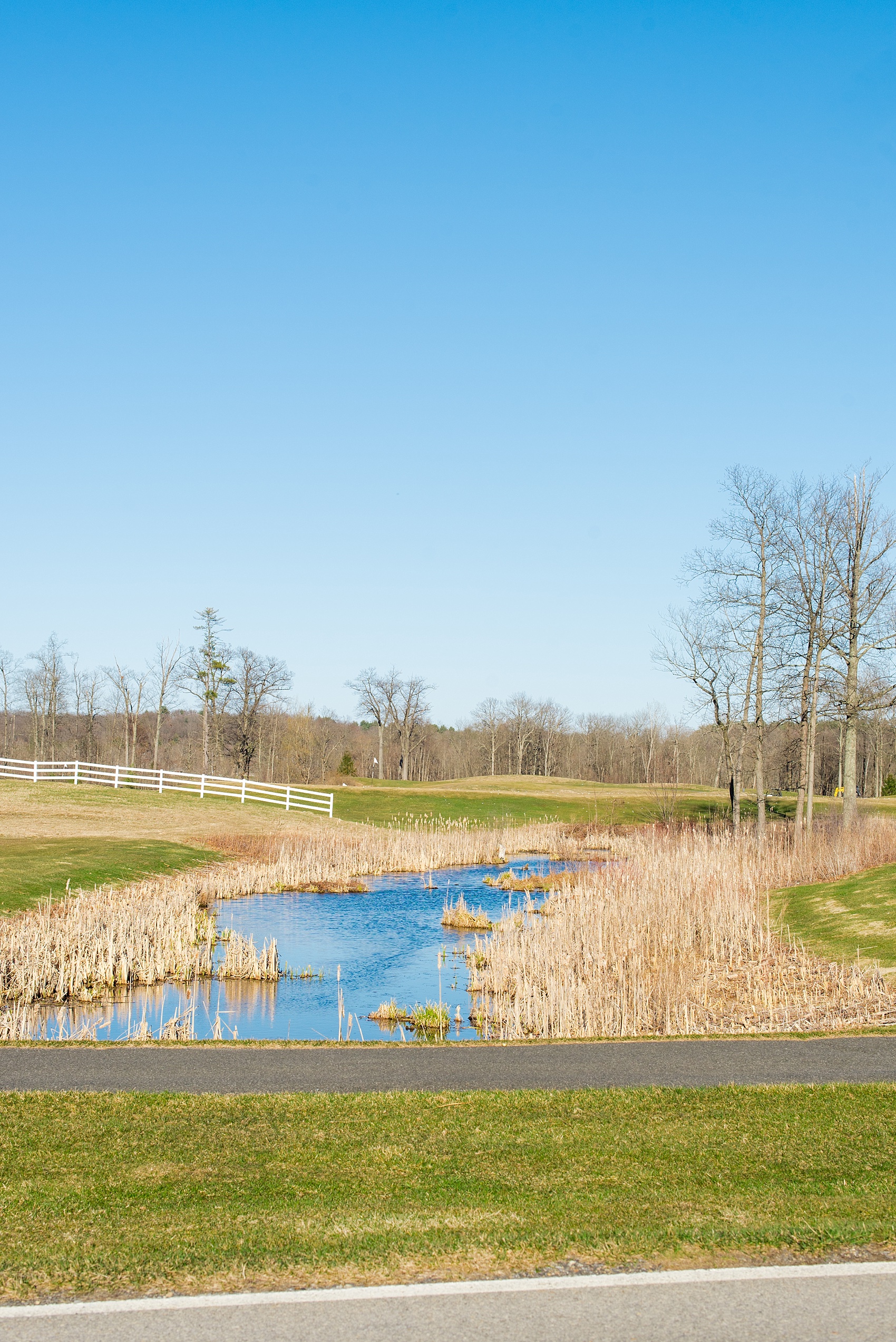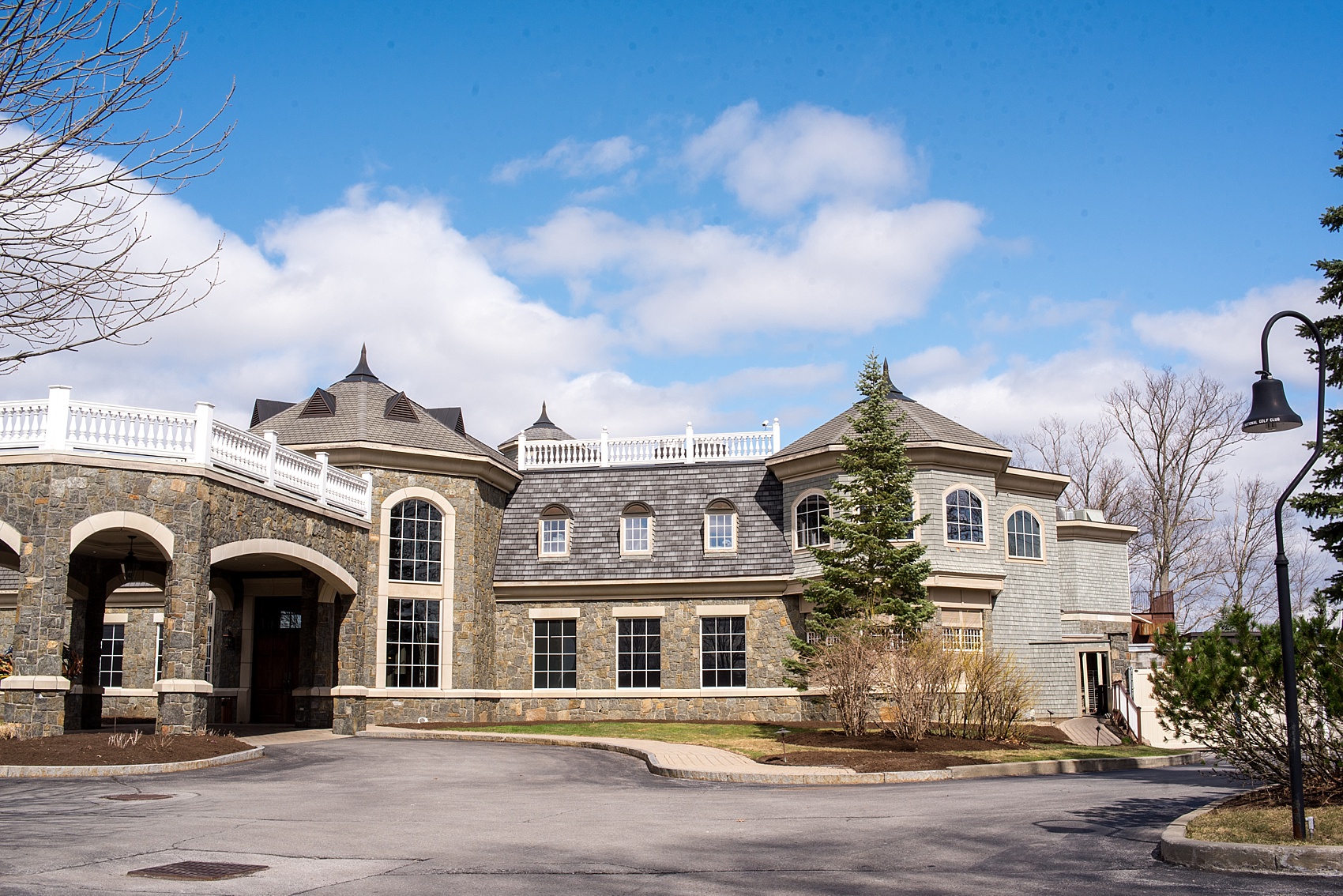 Cocktail hour was abuzz with guests enjoying custom signature drinks and the beauty of the spring day. It was chilly but lucky for everyone patio fire pits and the warmth inside was soothing! Their venue was transformed with custom draping and gorgeous greenery. Each table had wooden gold table numbers on them that they found with the help of a custom calligraphy and watercolor escort card. Candlelight and floral centerpieces, whose blossoms mimicked the bridal party bouquets, alternated on tables around the room.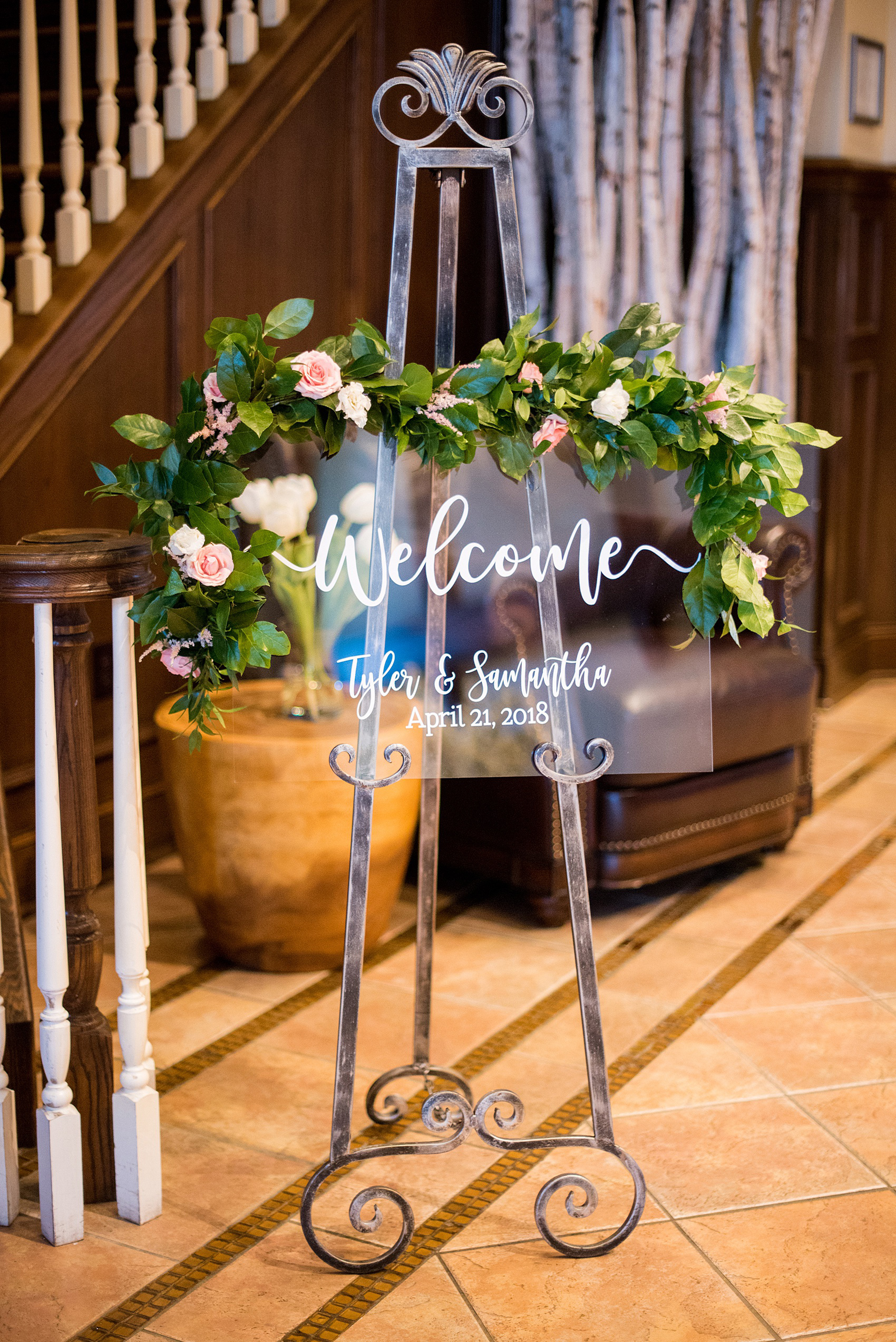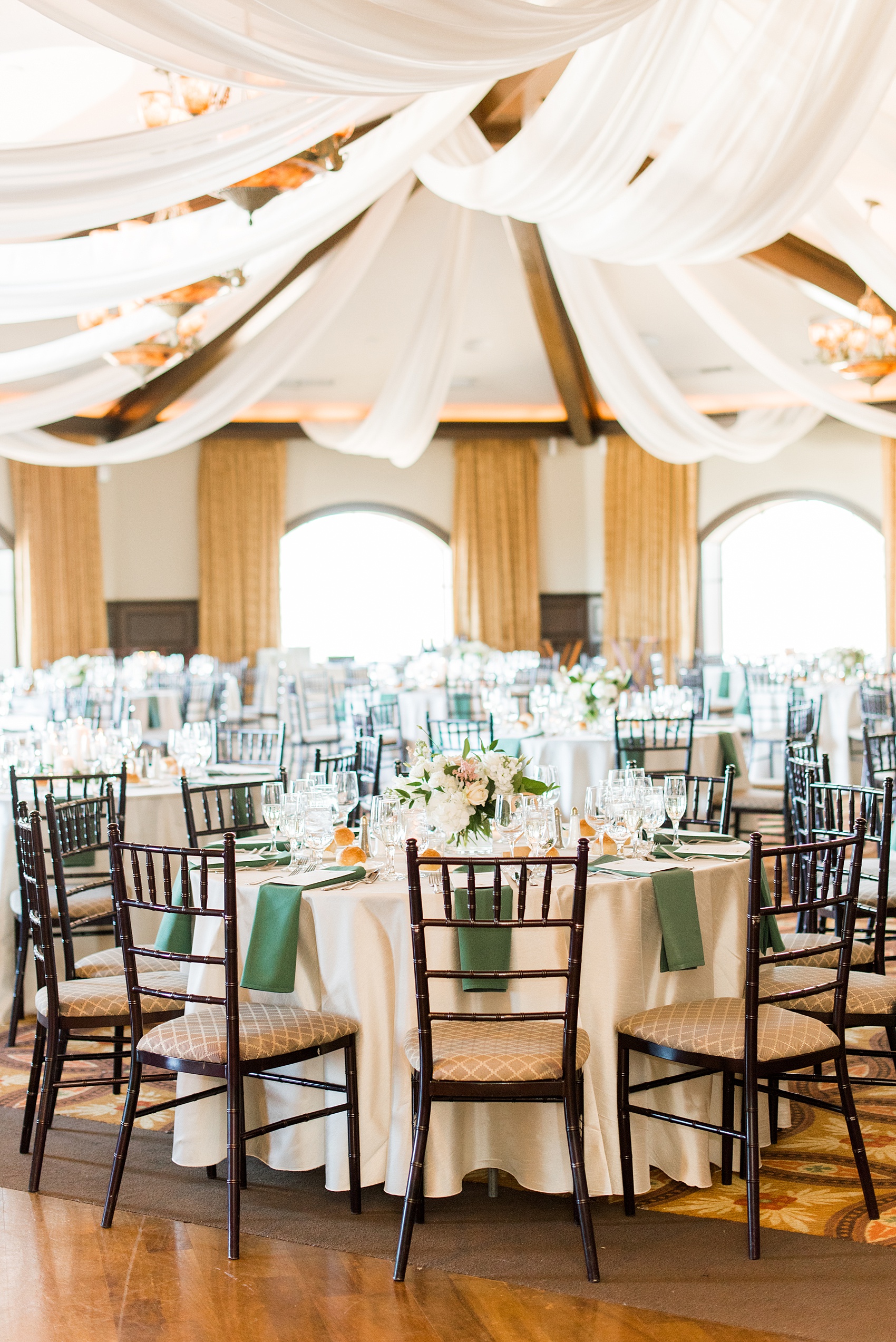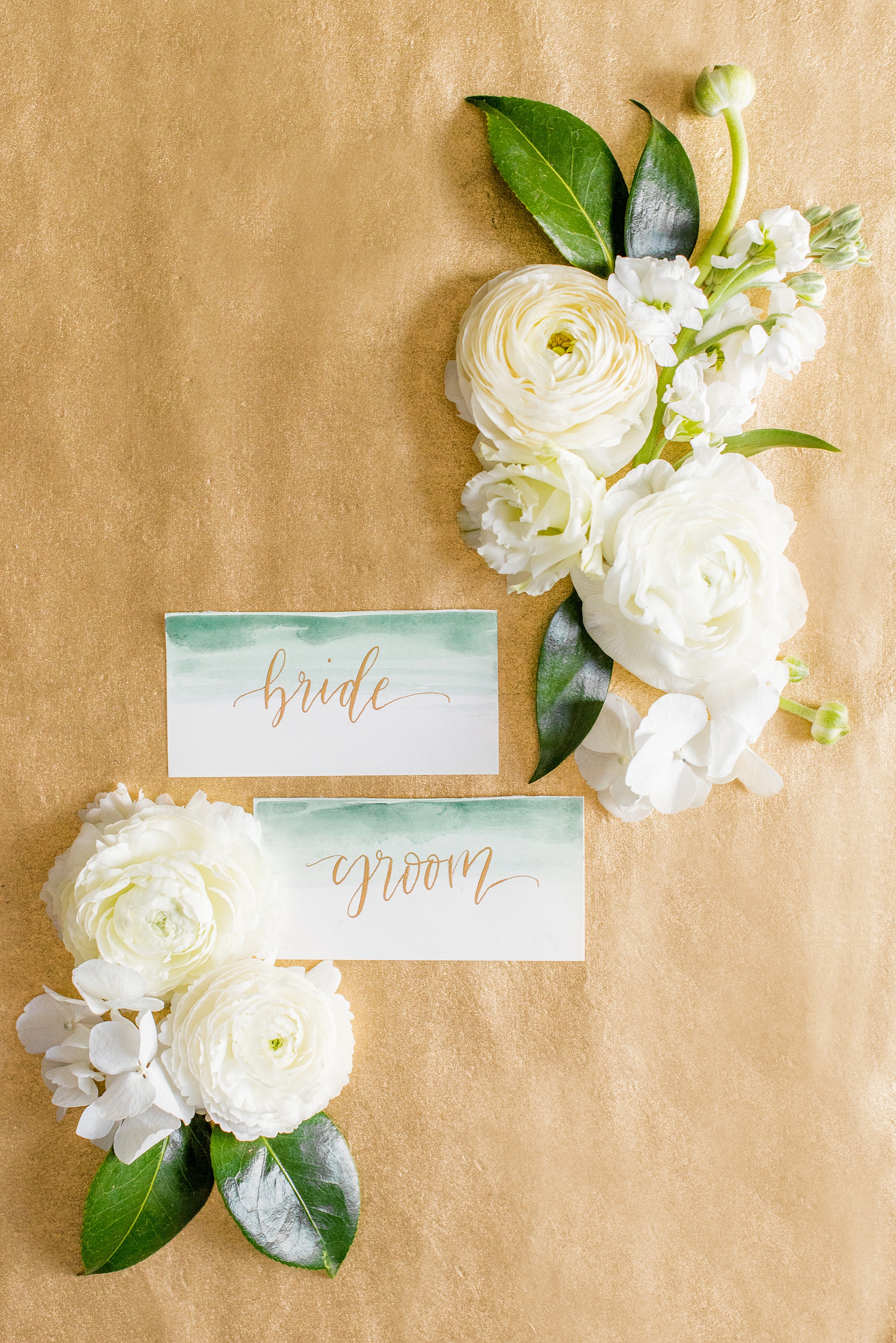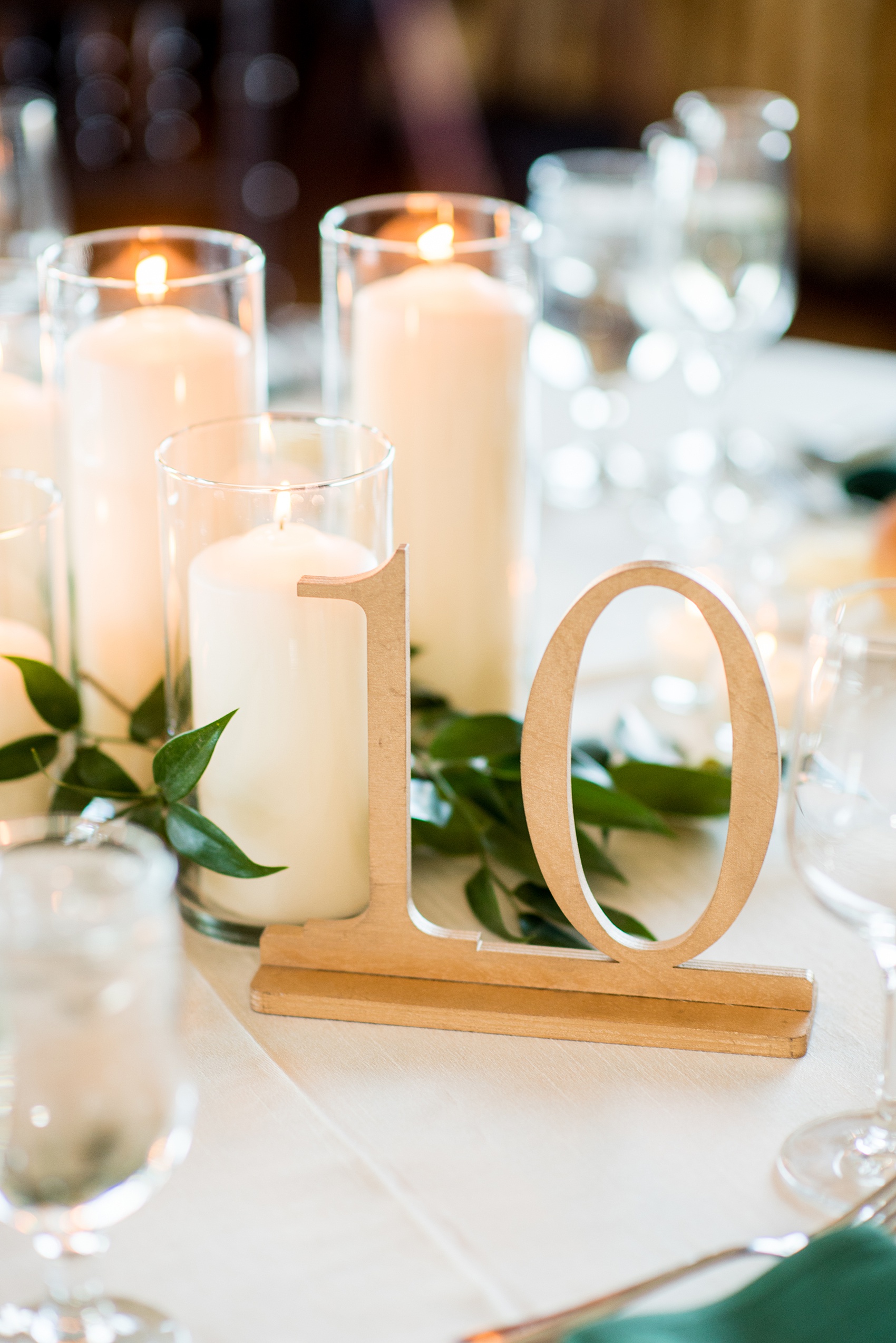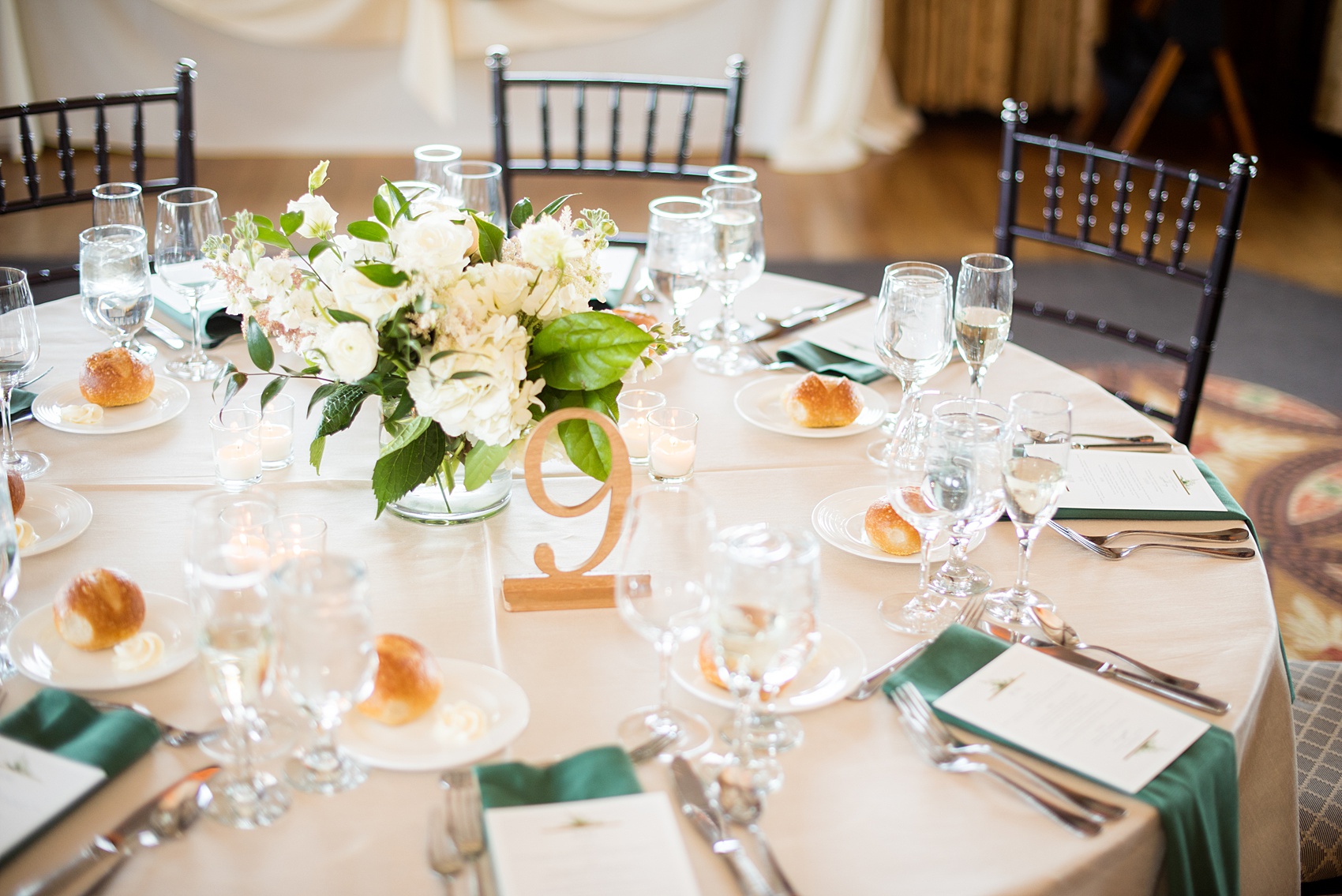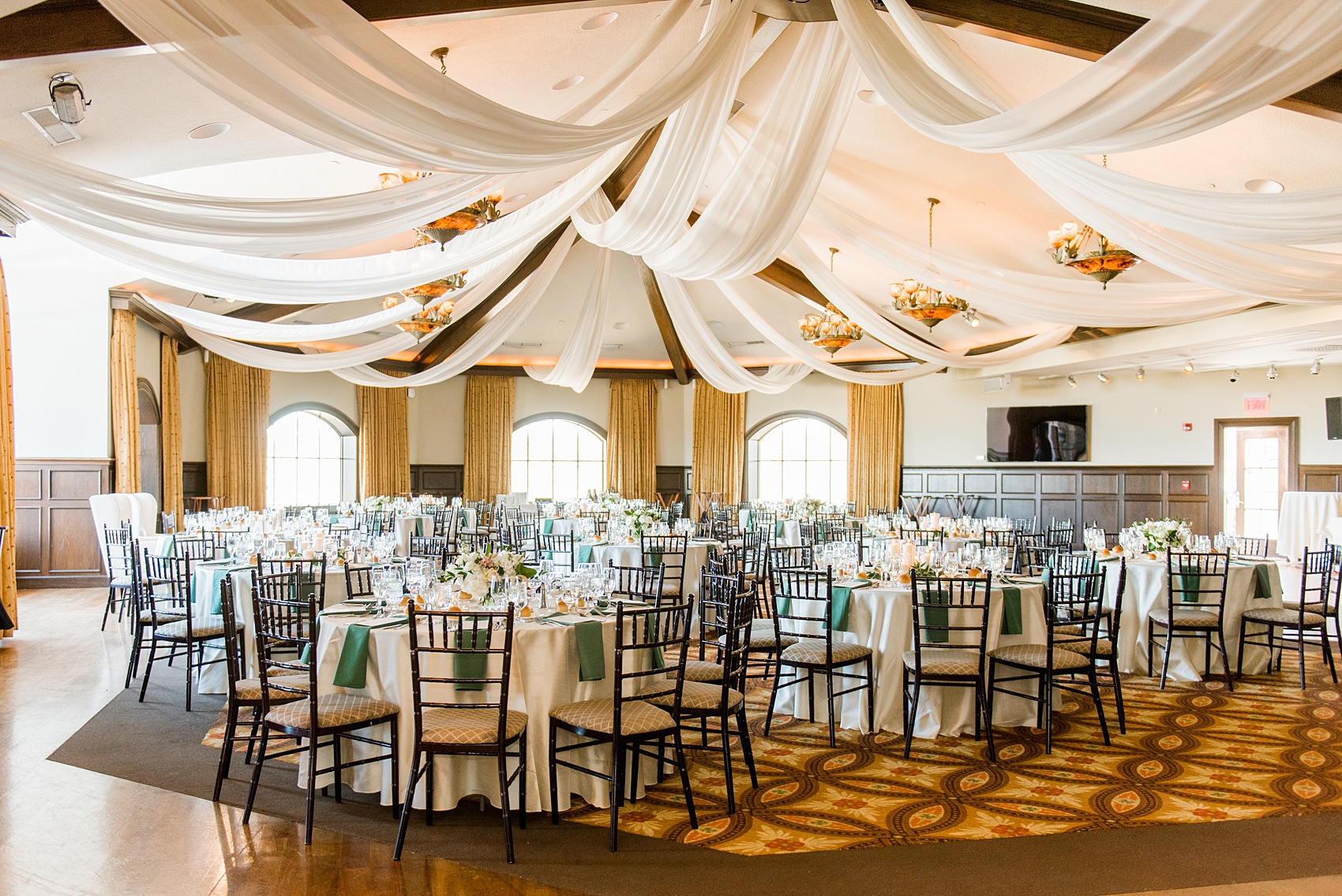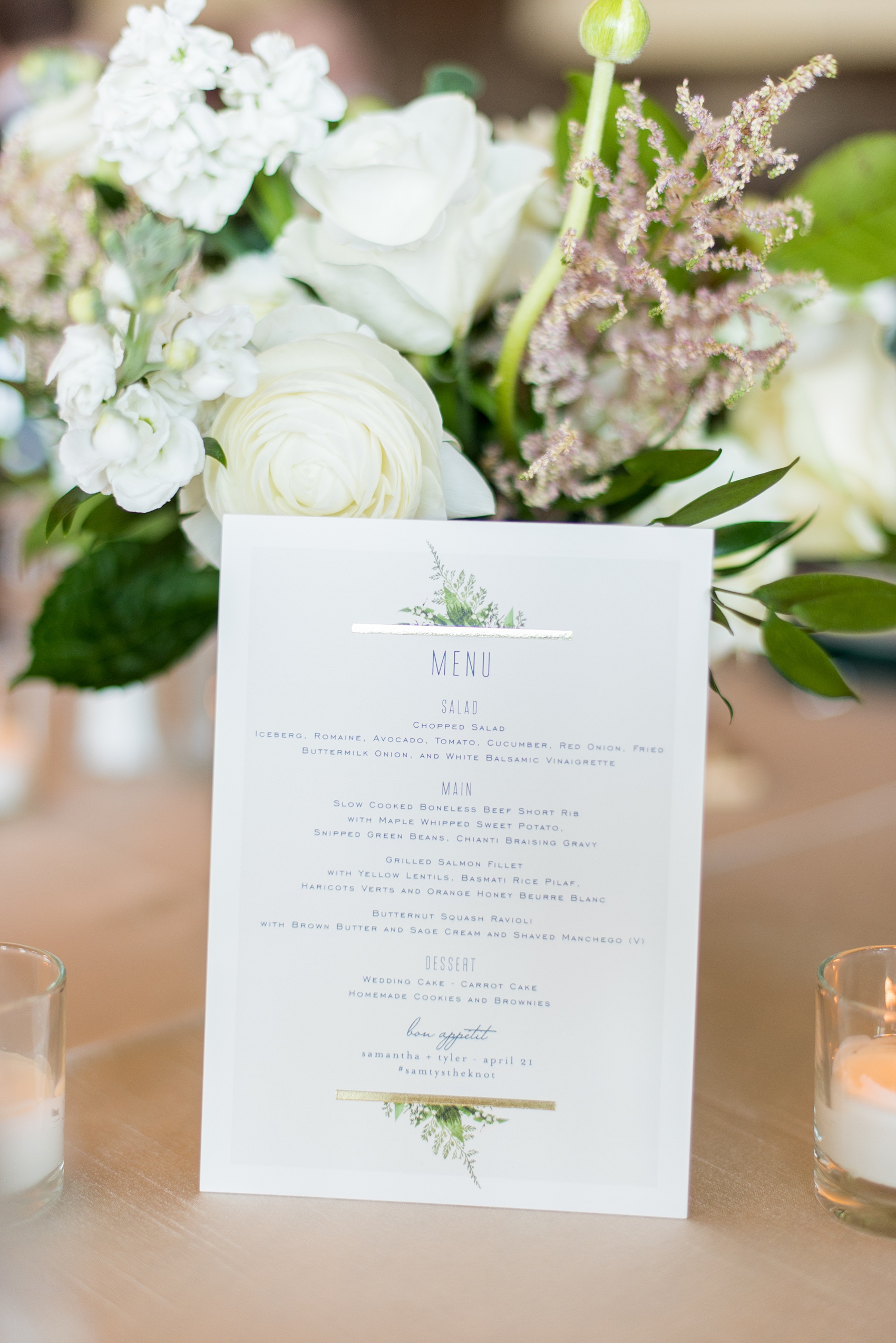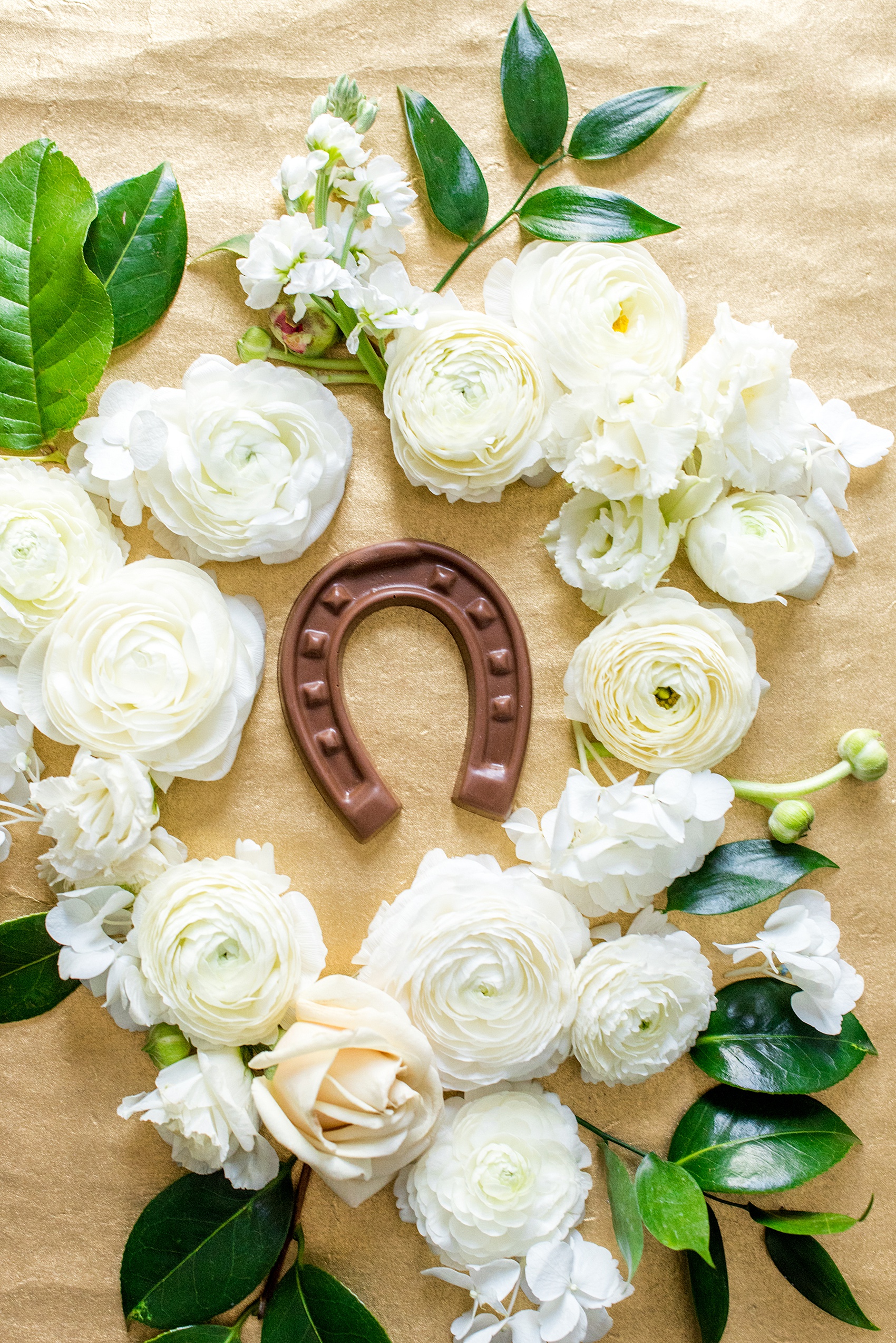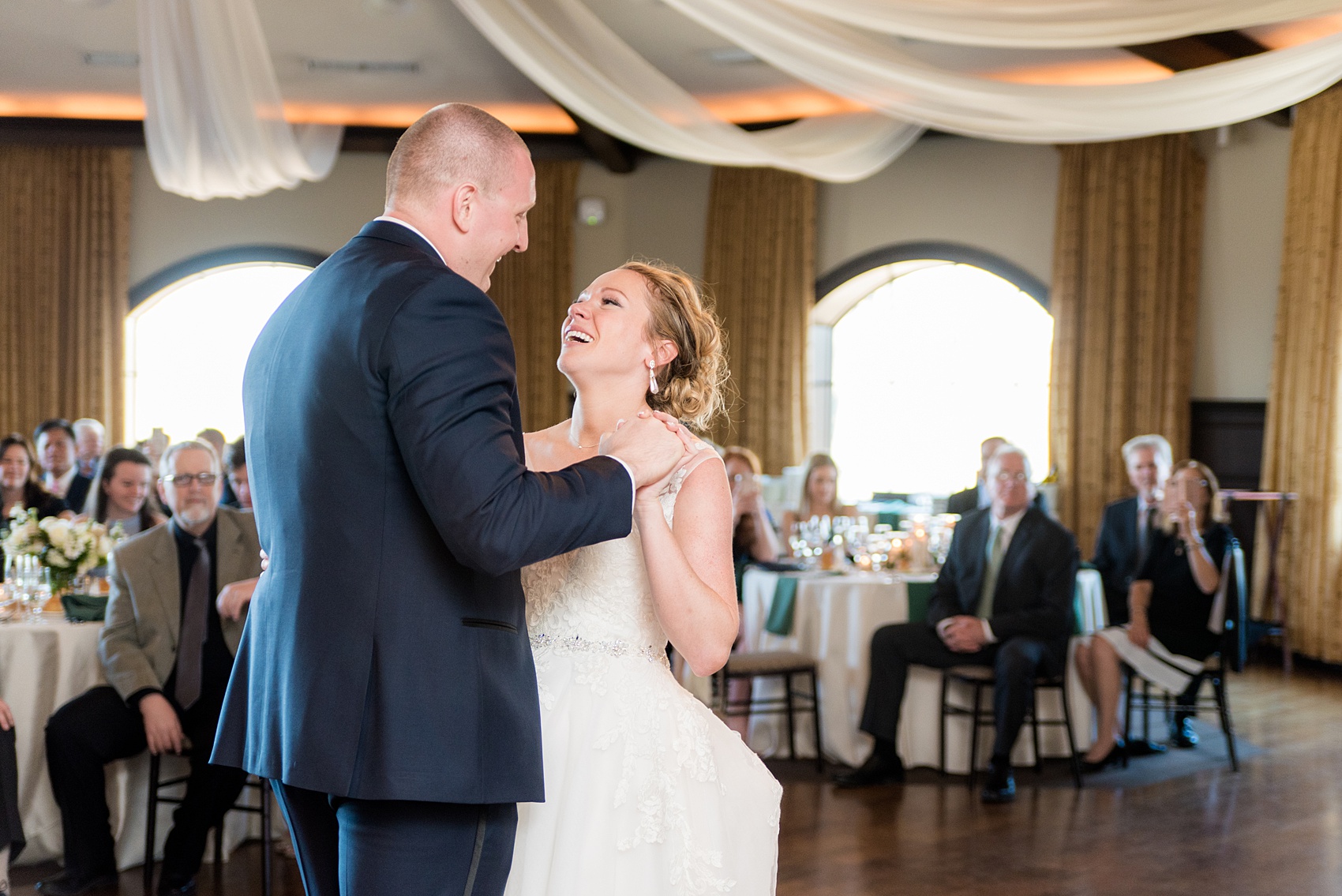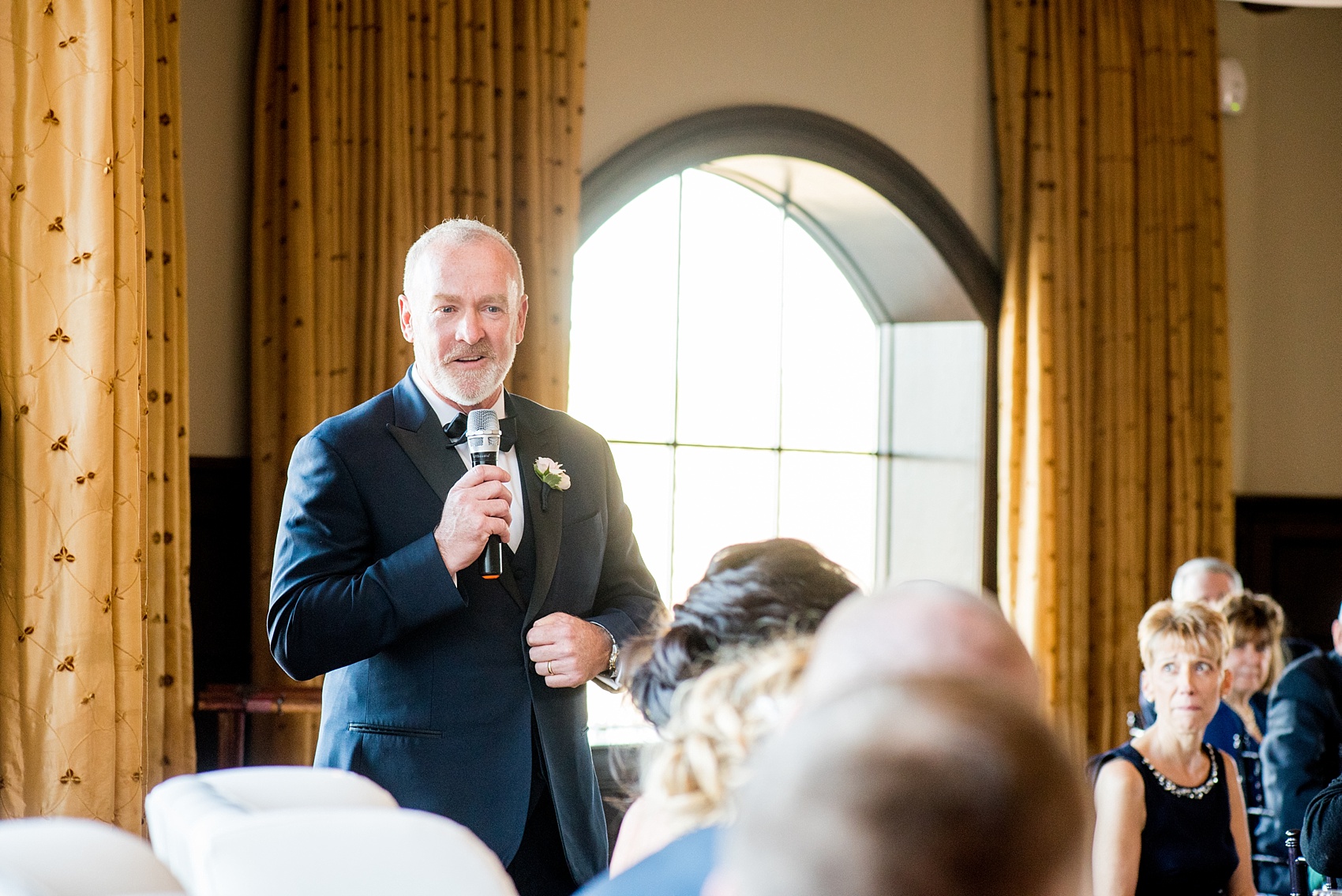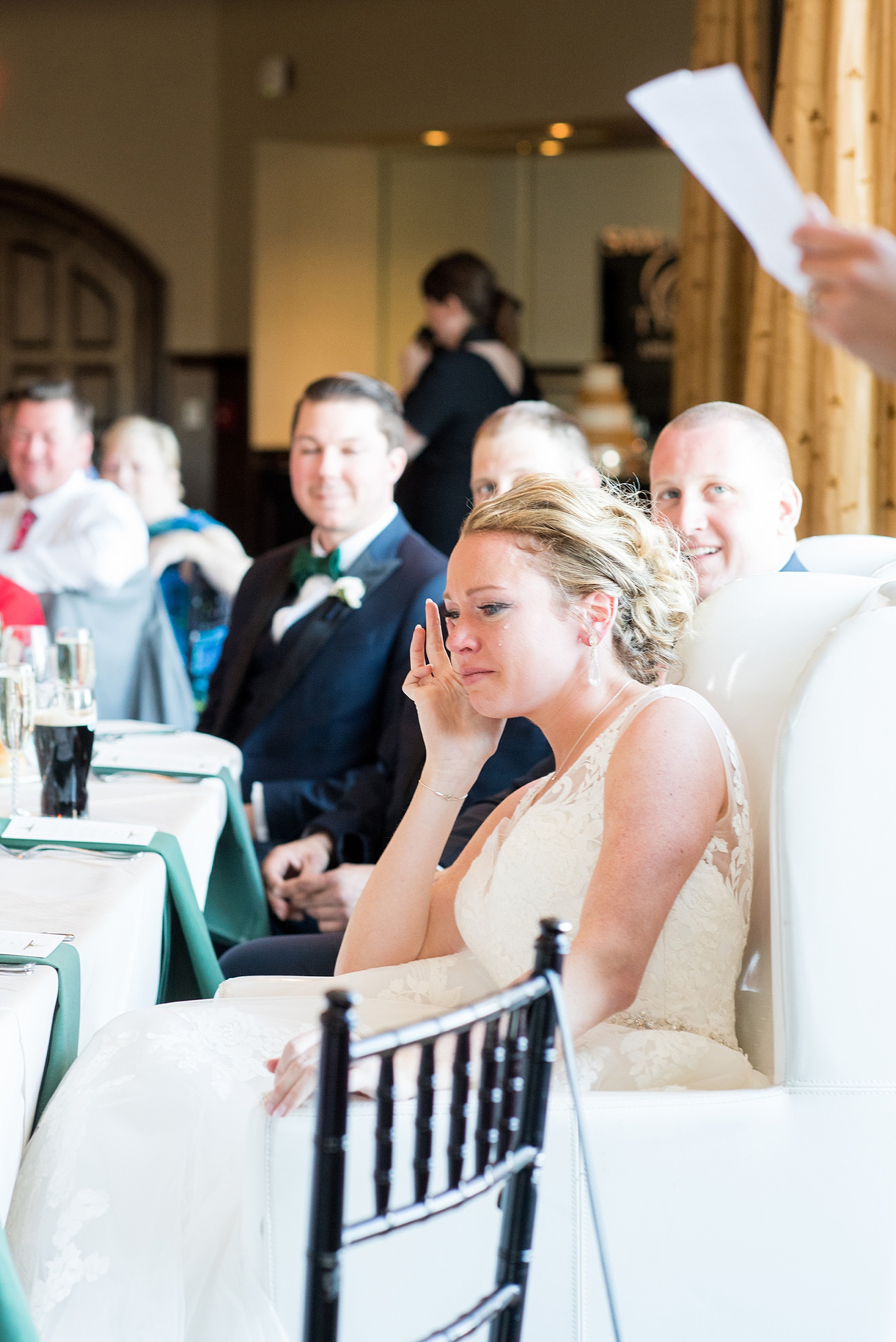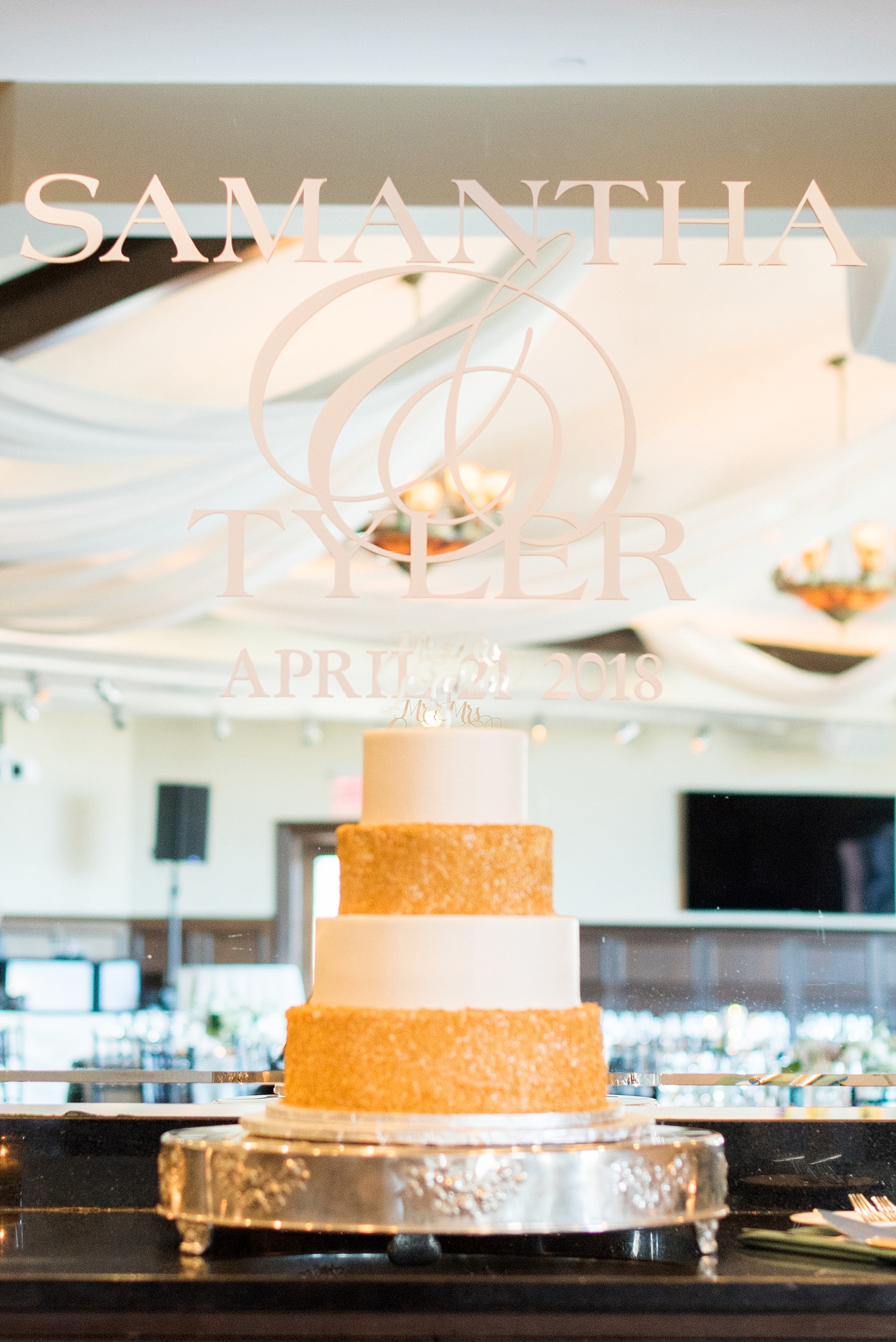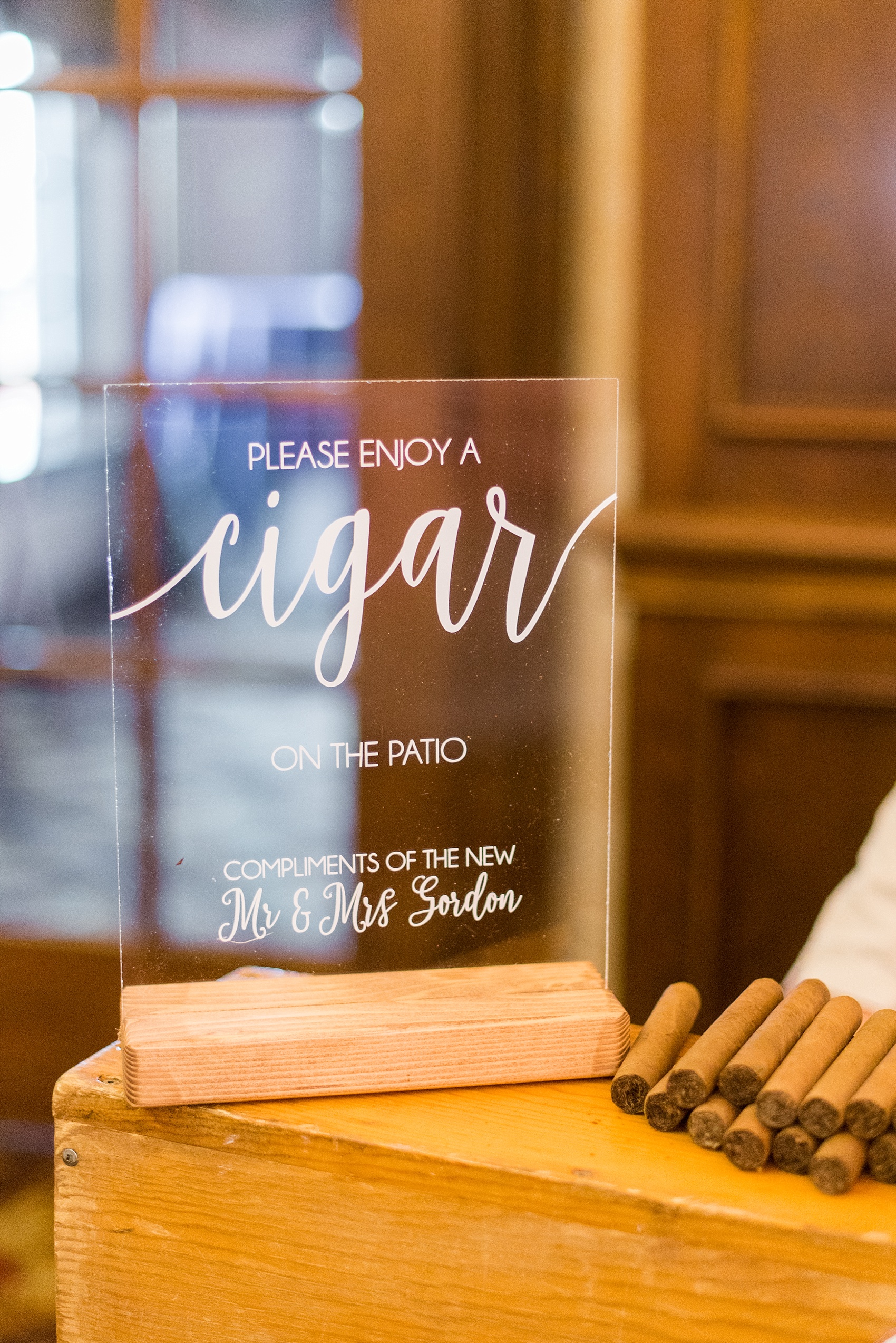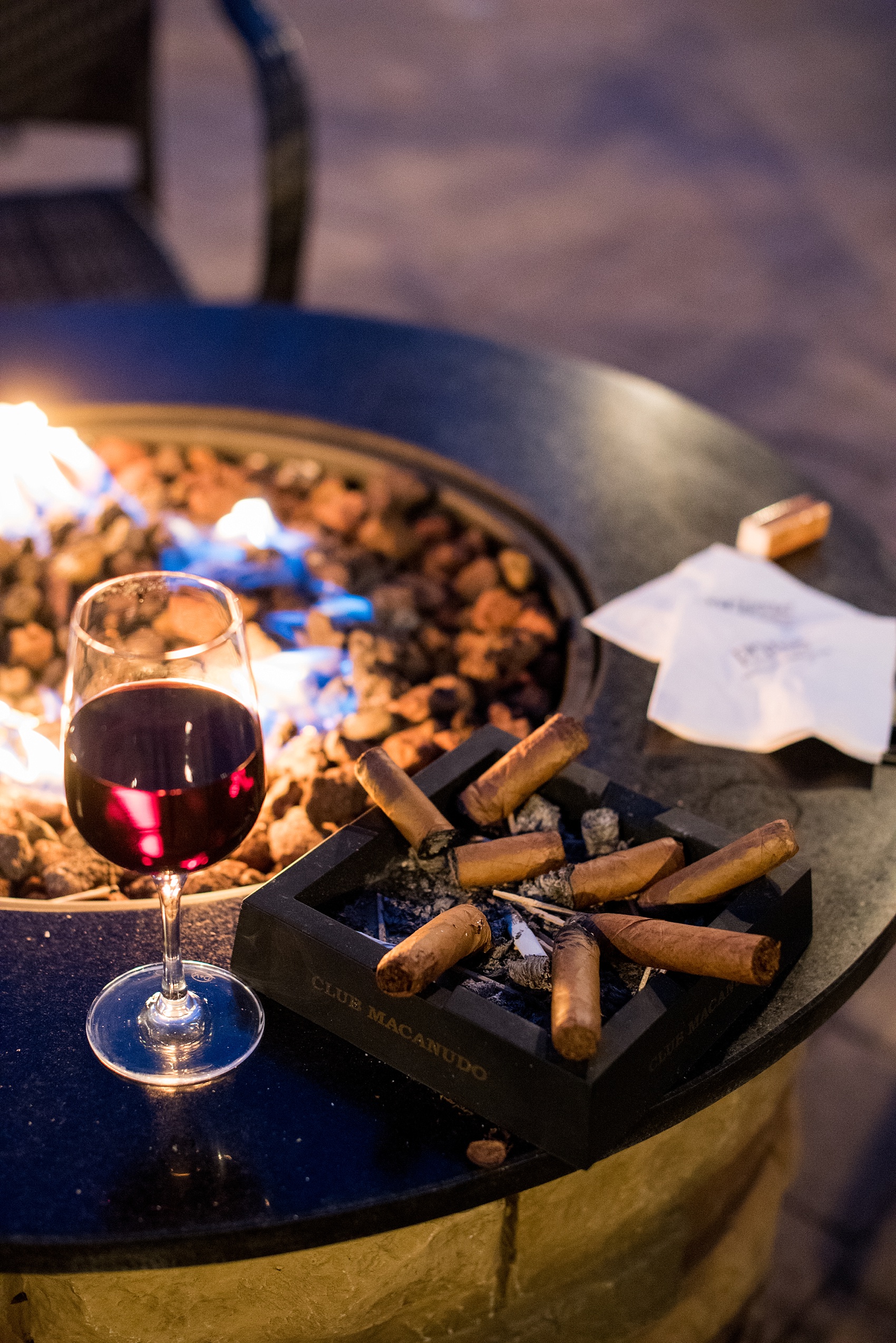 It was a special request of the Father of the Bride to have a hand-rolled cigar bar, which MANY people enjoyed. Others danced their butts off inside (or alternated between both the inside and outdoors!) Their dessert was carrot cake presented in a beautiful tiered wedding cake, alternating between layers with gold sprinkles and white fondant, topped with a custom Mr. and Mrs. Gordon cake topper. Behind it was a custom monogram sticker decal with their names and wedding date, much like the one behind their bride and groom seats. Each guest got a chocolate horseshoe to take home as a guest favor before leaving the venue for a sparkler exit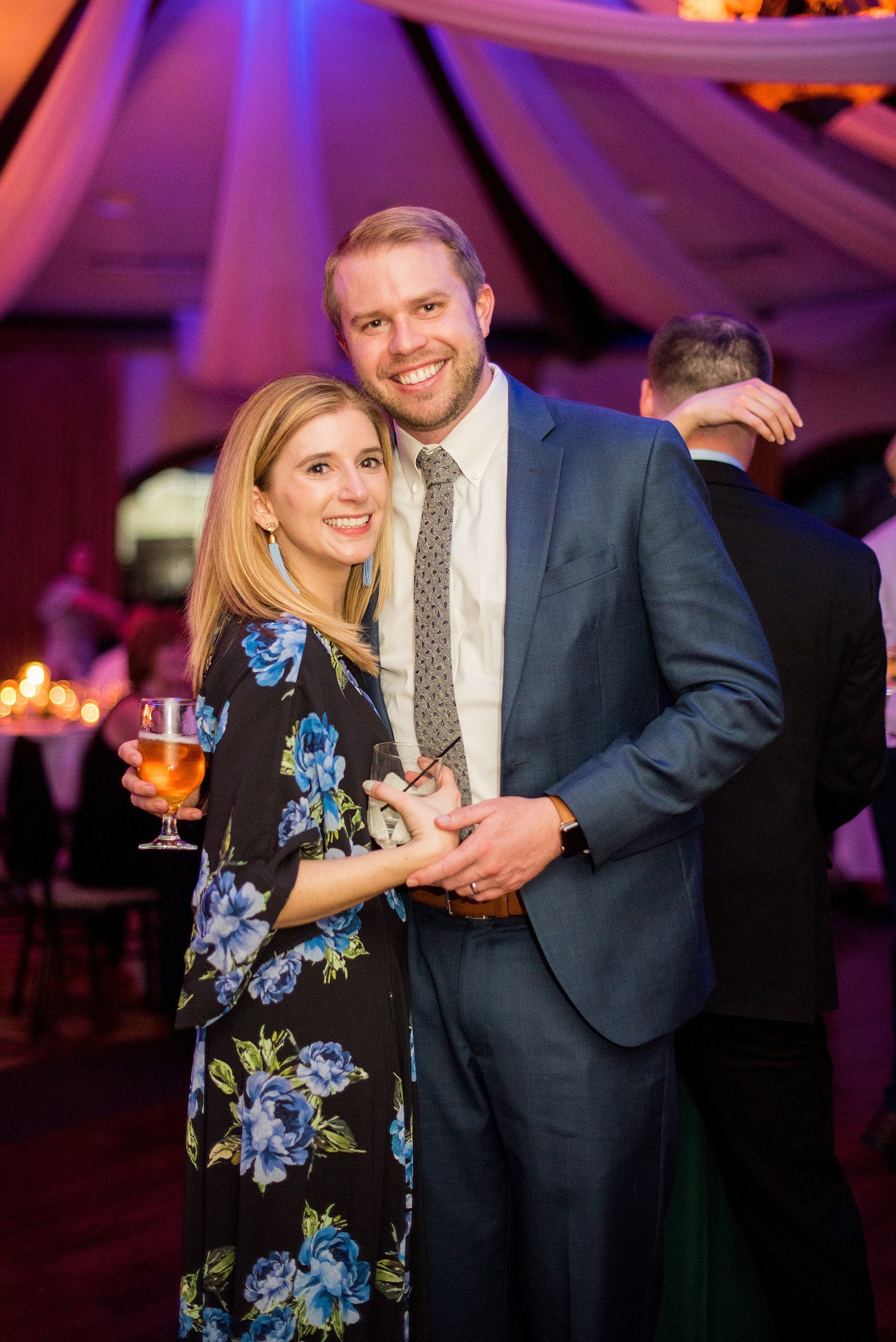 .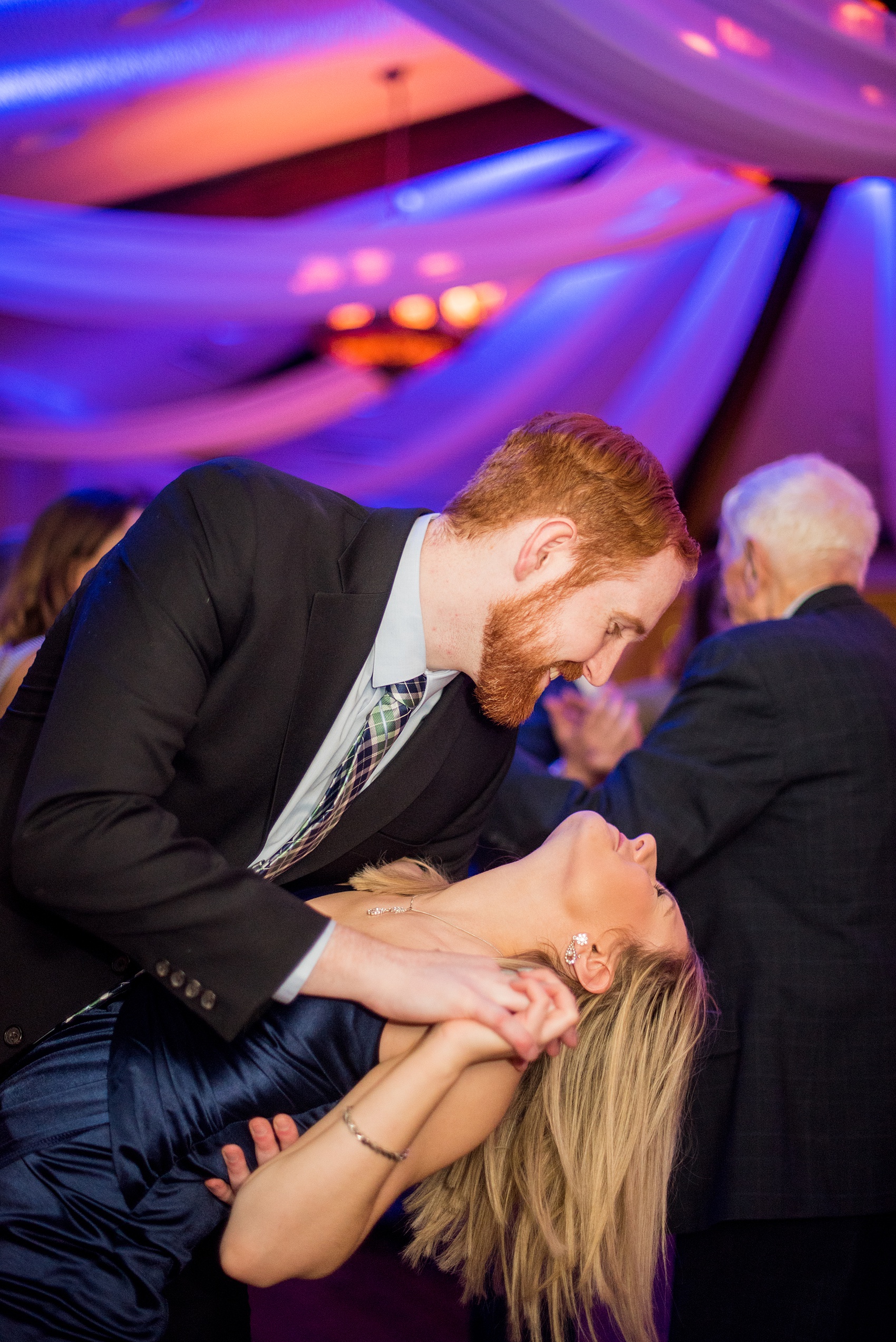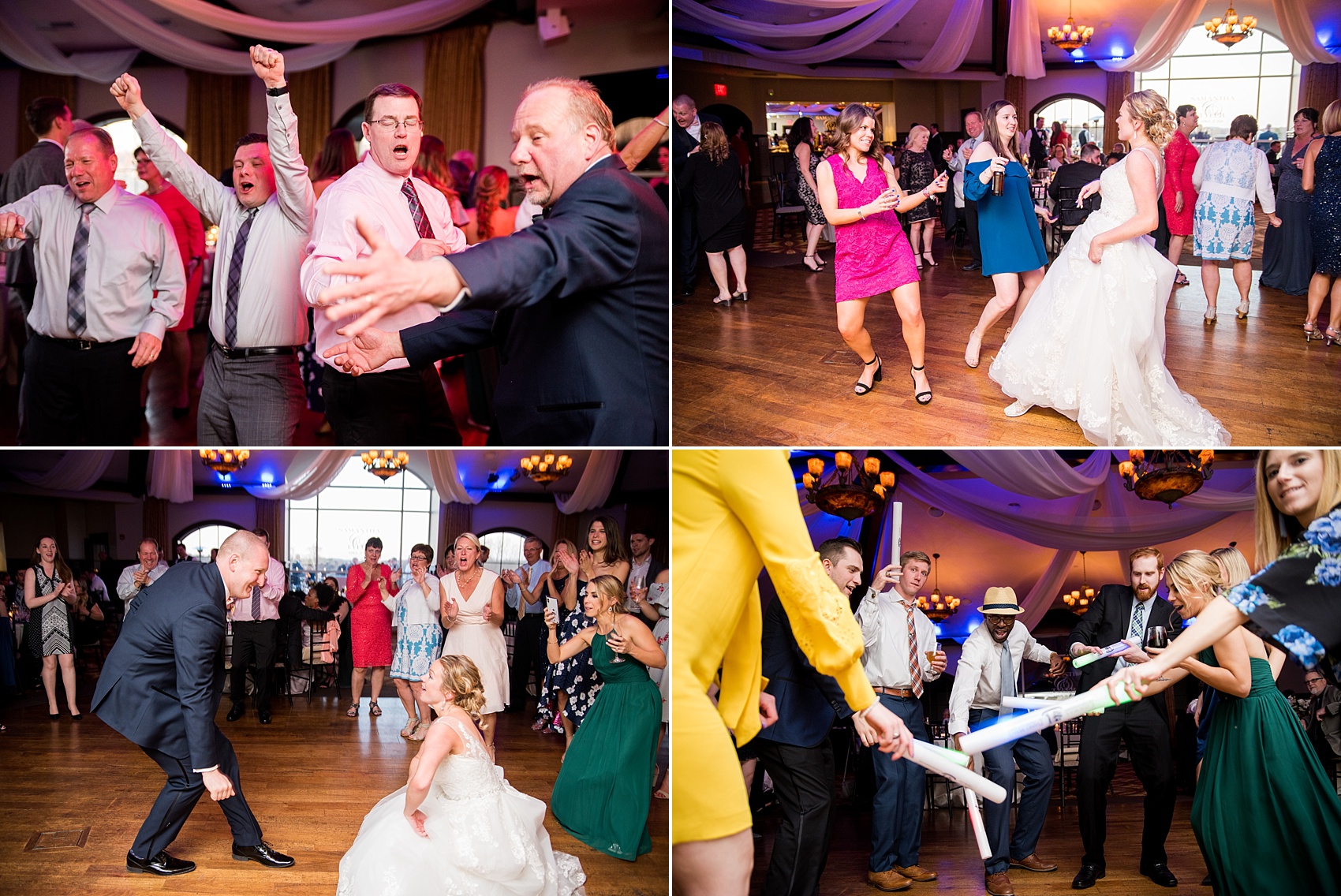 It was such a great group for dancing! They LOVED the songs the DJ was playing and everyone was having a blast enjoying the reception. The outdoor patio was open too, where guests could enjoy a hand-rolled cigar and fire pits on a chilly spring night. Sam hardly left the dance floor though, whether her dance partners were her girl friends, Tyler or her grandpa Raymond!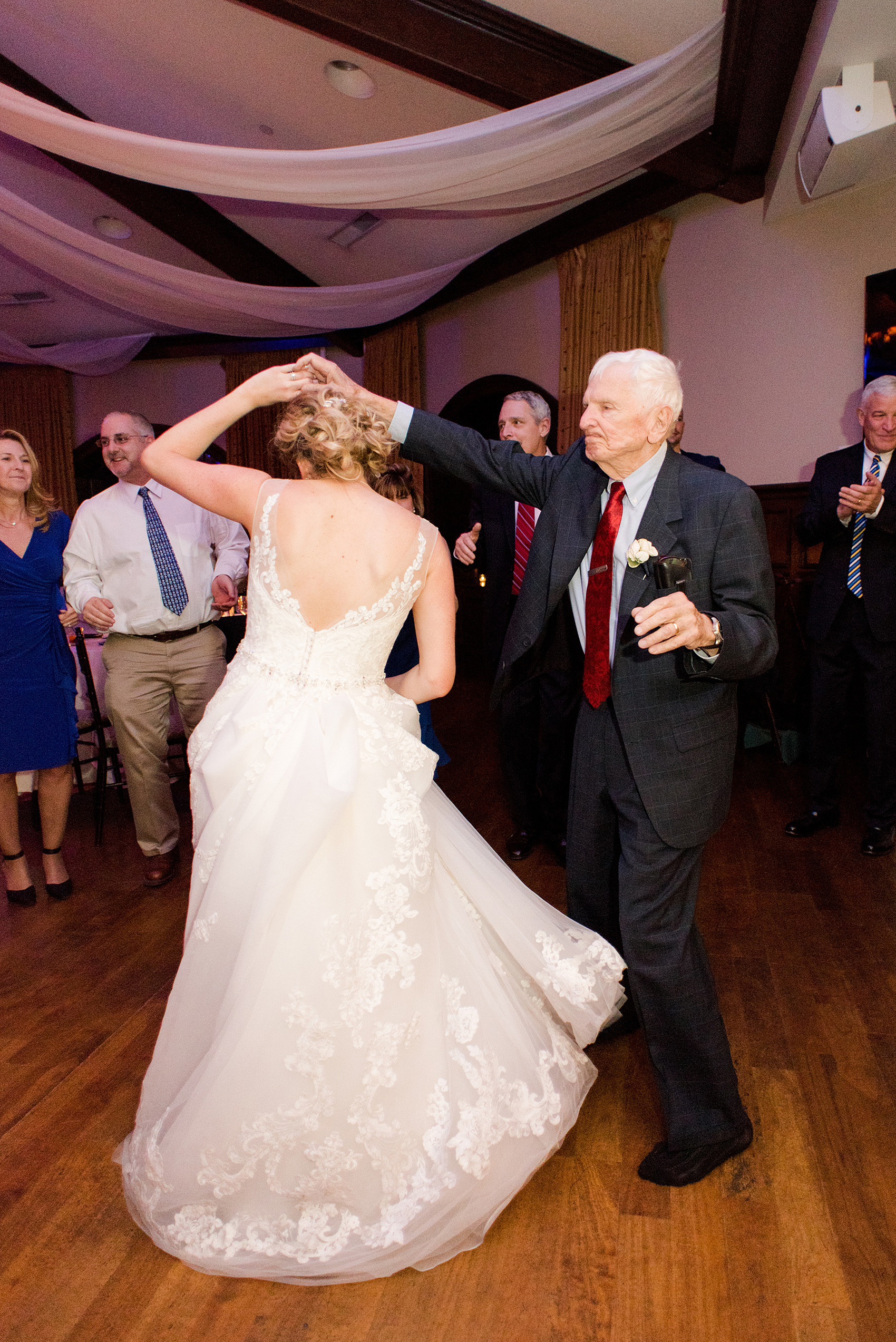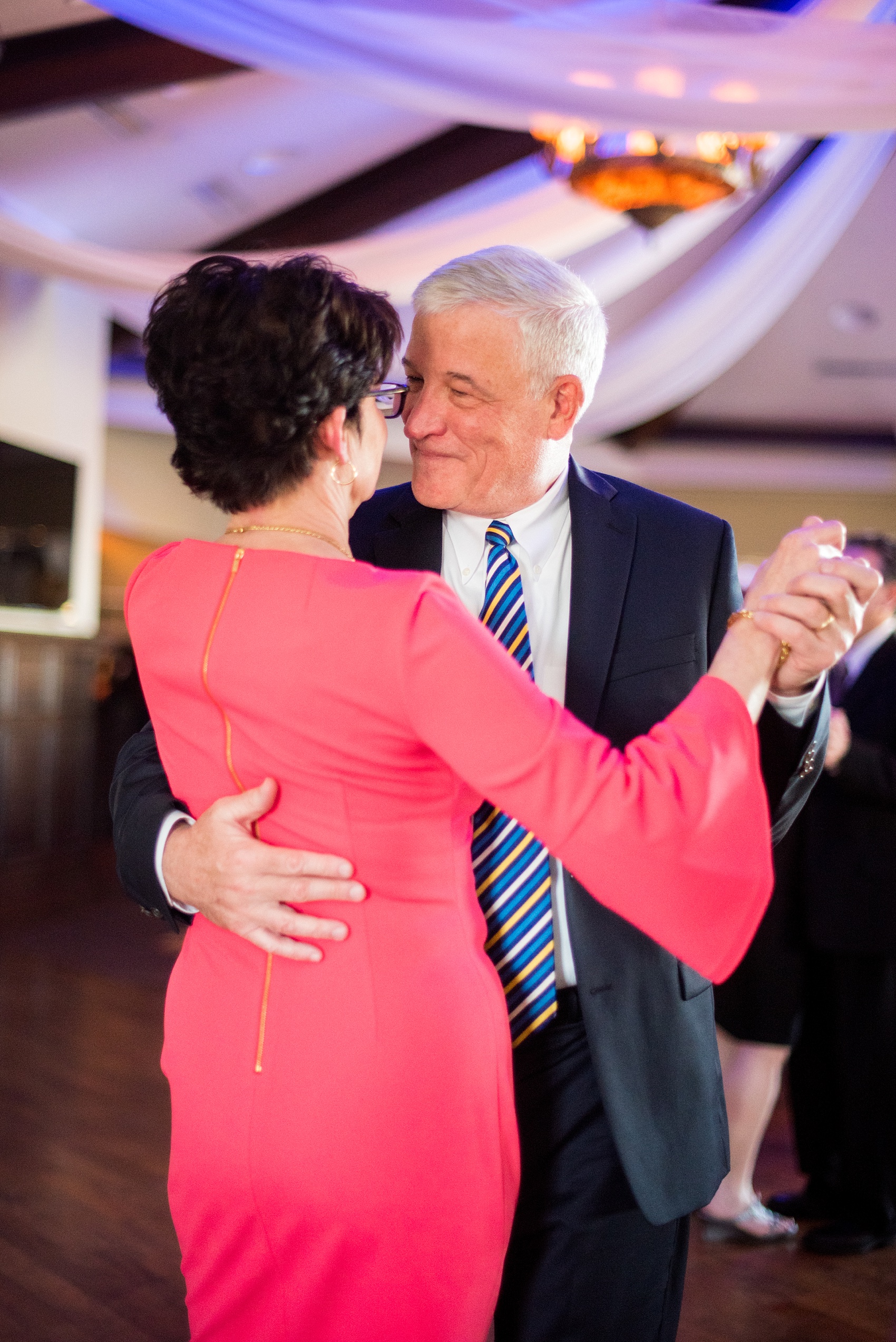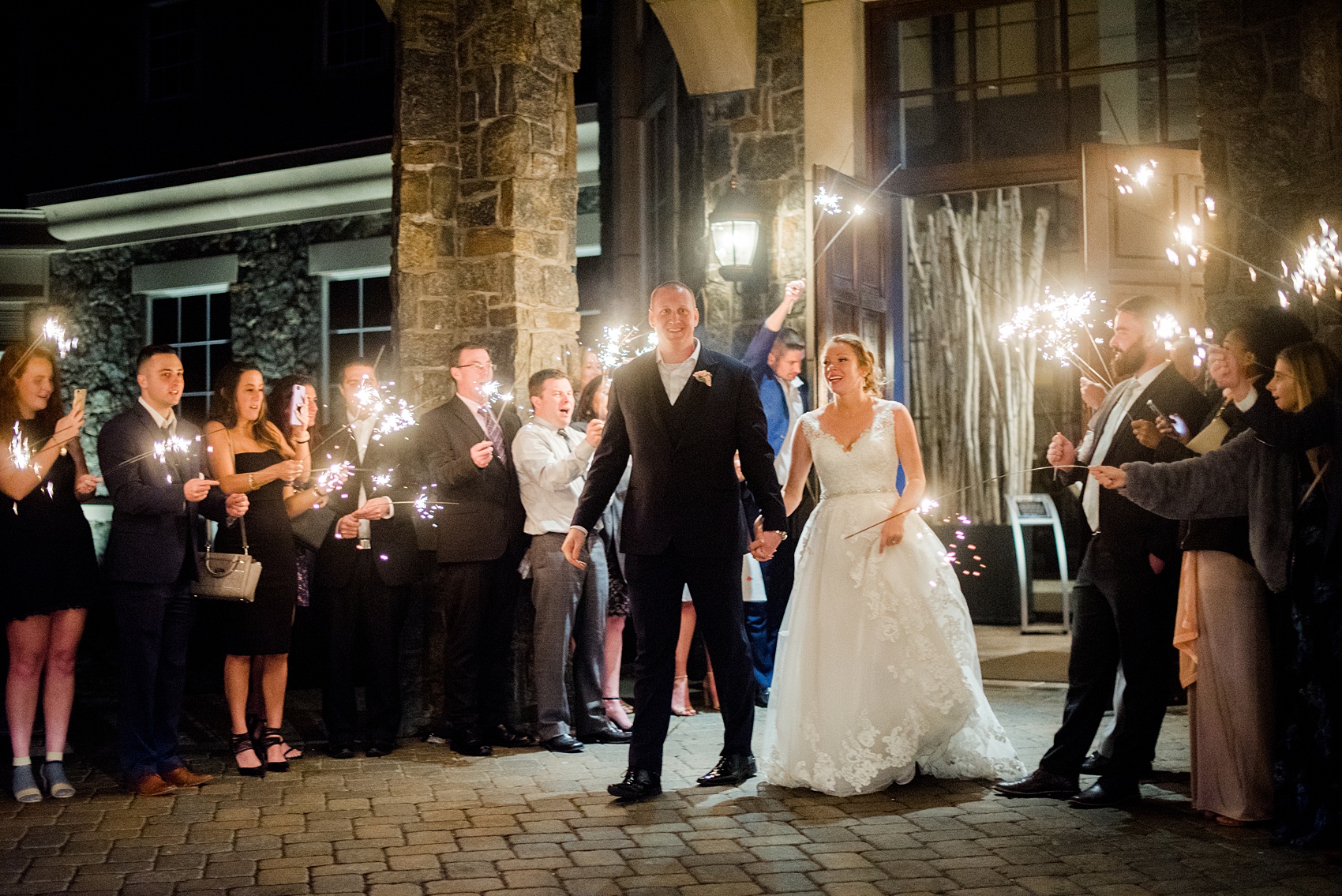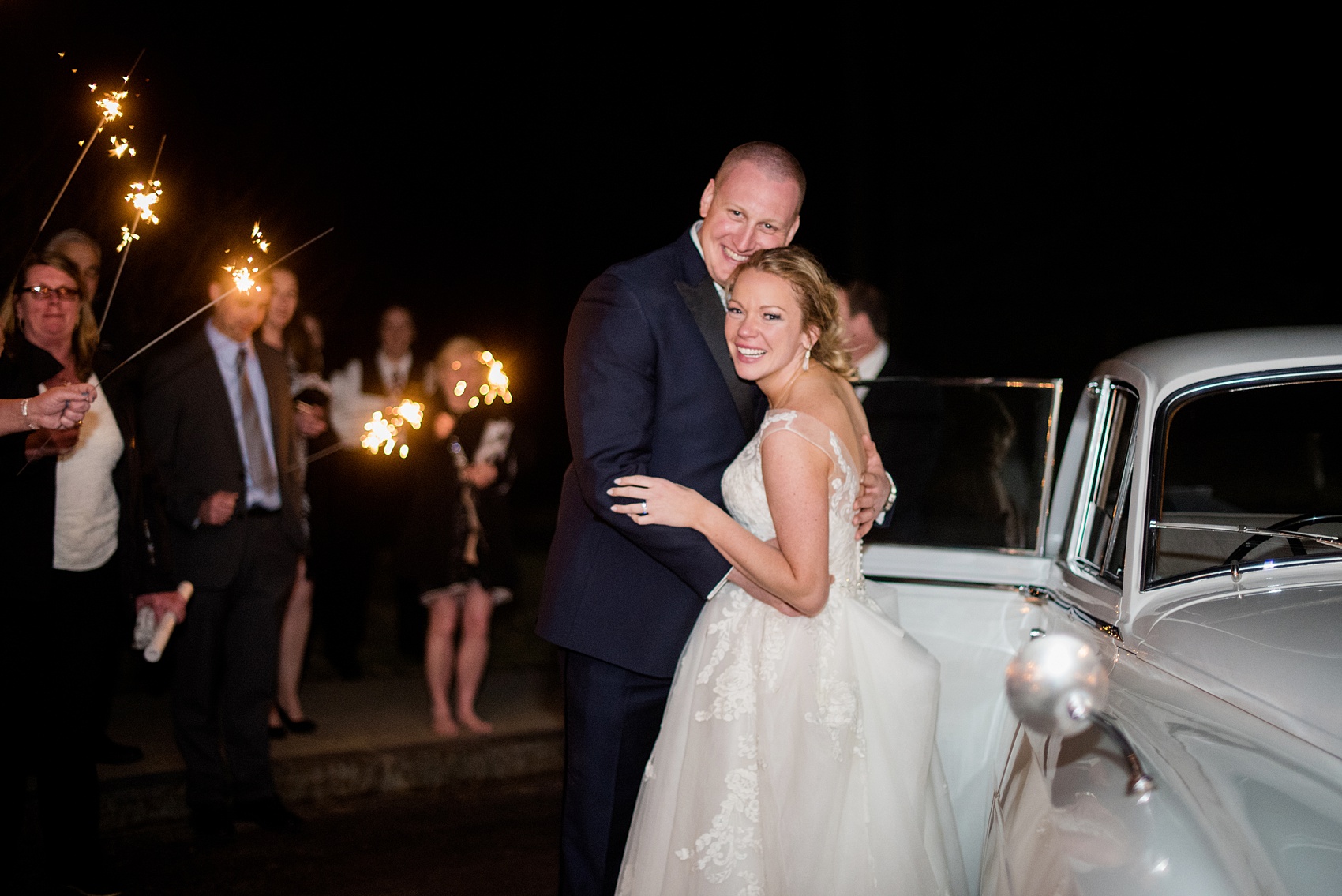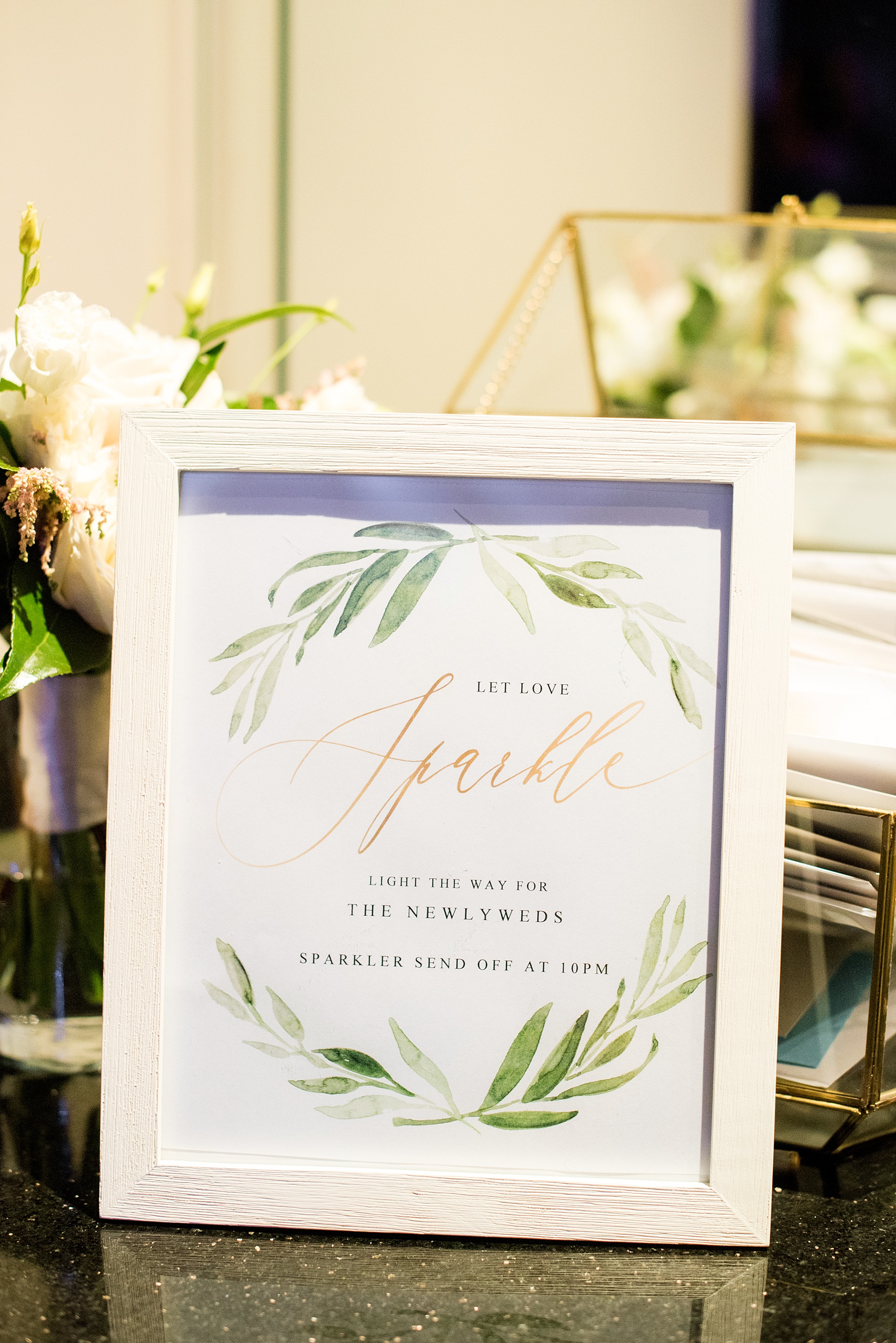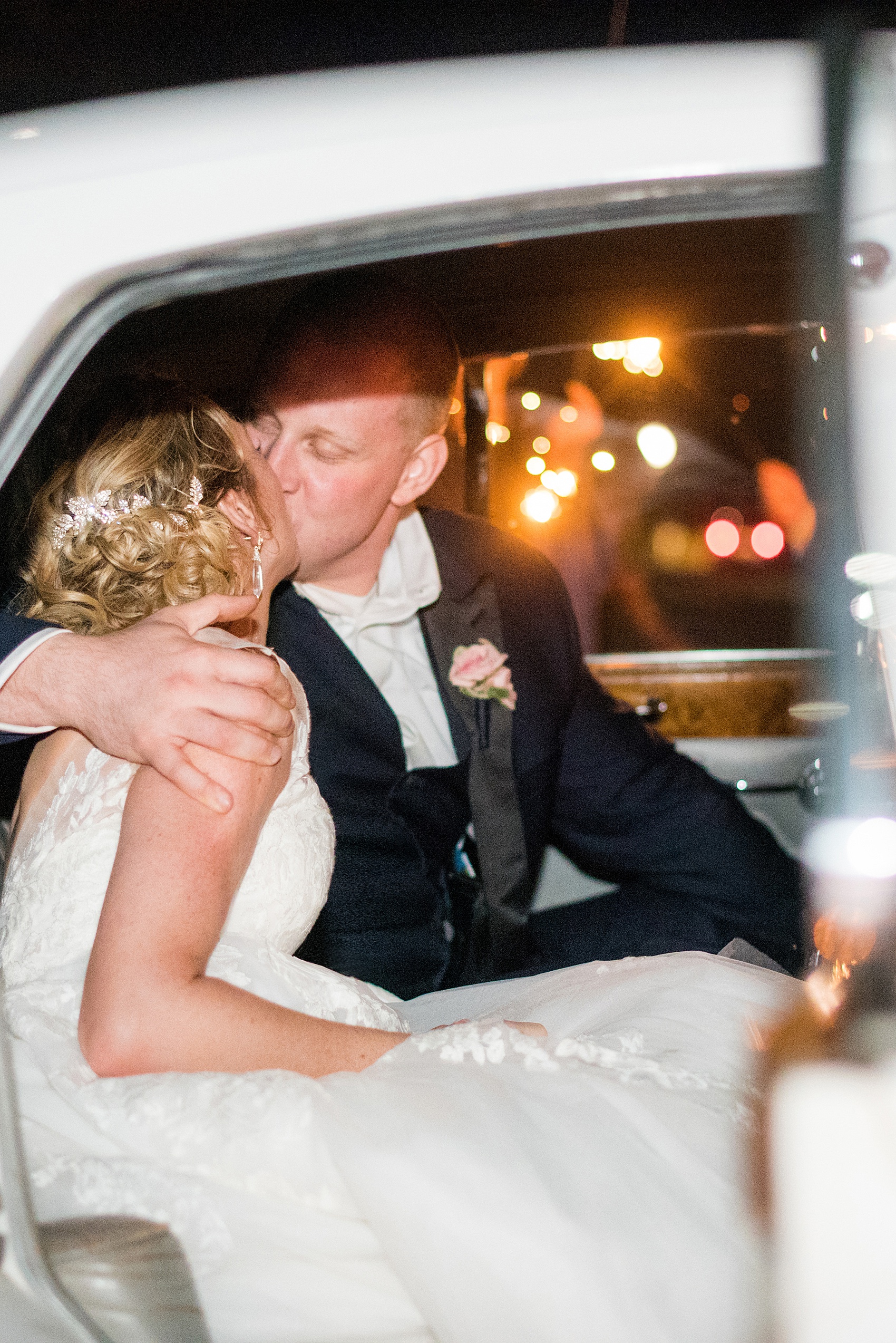 Sam and Tyler's glowing goodbye sendoff was perfect for this awesome pair! Everyone waved them off as their vintage Rolls Royce car drove away. Congratulations to a fantastic couple. I'm SO happy I was there to capture your day and you'll be able to relive all your moments over and over again through your photos throughout the years.
Venue: Saratoga National Golf Club / Getting ready location: Pavilion Grand Hotel / Church: St. Mary's Church Ballston Spa / Flowers: Fleurtacious Designs / Ring box: The Mrs. Box / Calligraphy: Majesty Writes, Etsy / Hair and Makeup: Something Special by Gabrielle / Invitation: Minted / Earrings: Kendra Scott / Tuxedo: The Black Tux / Socks and ties: The Tie Bar / Shoes: Badgley Mischka / Wedding gown: Majesty Brides, designer Maggie Sottero / Rings: Blue Nile / DJ: Piano Man DJ / Cake and catering: Mazzone Hospitality / Trolly and exit vintage car: Royale Limousine / Venue draping: Total Events / Flasks and cake topper: Etsy
Interested in having us capture your day? Don't be shy – contact us!
For more upstate NY weddings visit: