Sometimes fairy tales start in the most unassuming locations, like a bar in the Hamptons, and end with an outdoor wedding…in the Hamptons! When Danny and Chris met a couple of years ago in one of their favorite weekend getaway locations they were instantly attracted to one another. I absolutely love that not only did they get married, essentially, in the same town where it all started but it was a special setting at a private residence of their good friends. It just made it so incredibly personal.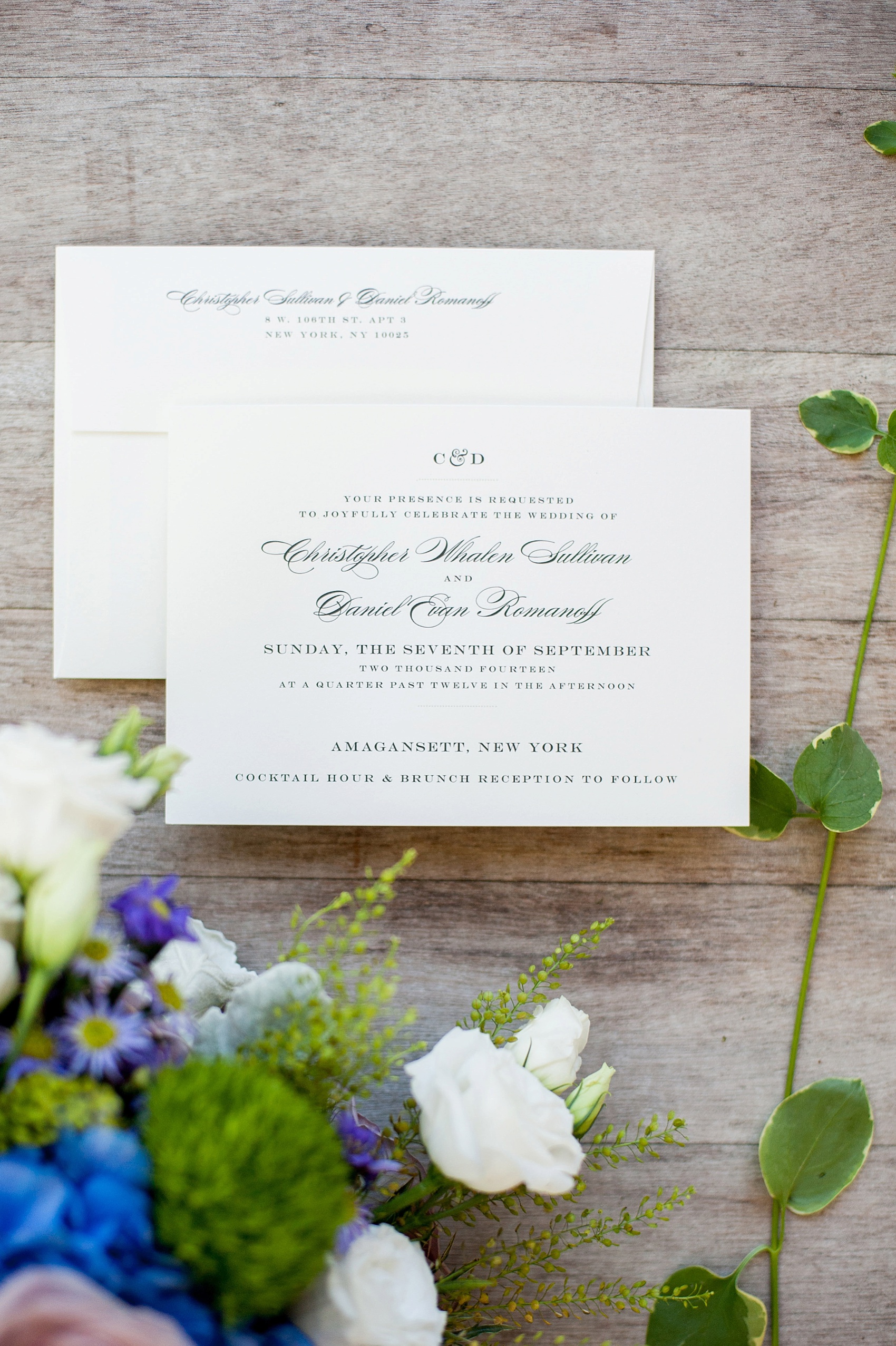 With an invitation like this, you know it's going to be a class act affair.
Danny and his wedding party prepared at the private home that served as his and Chris's wedding location. Part of the home is from the 1700s and it provided the perfect ambience to get ready for his wedding with his best friends. I mean….check out that hot suit against that amazing wood; it's swoon worthy!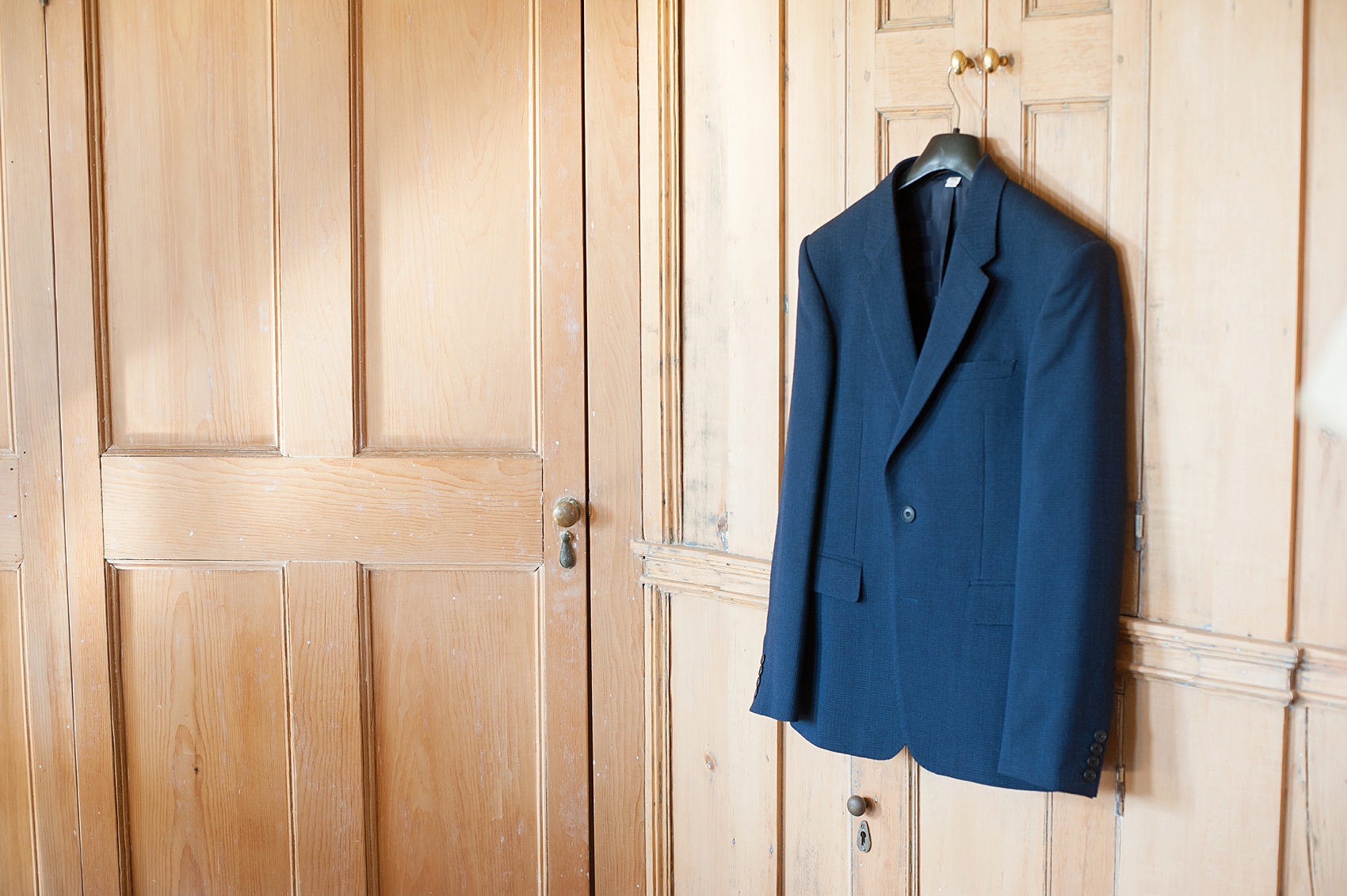 Navy is CLASSY! I love how the shoes, suites and belt all matched. And how incredible are Danny's cufflinks? They're so vintage masculine!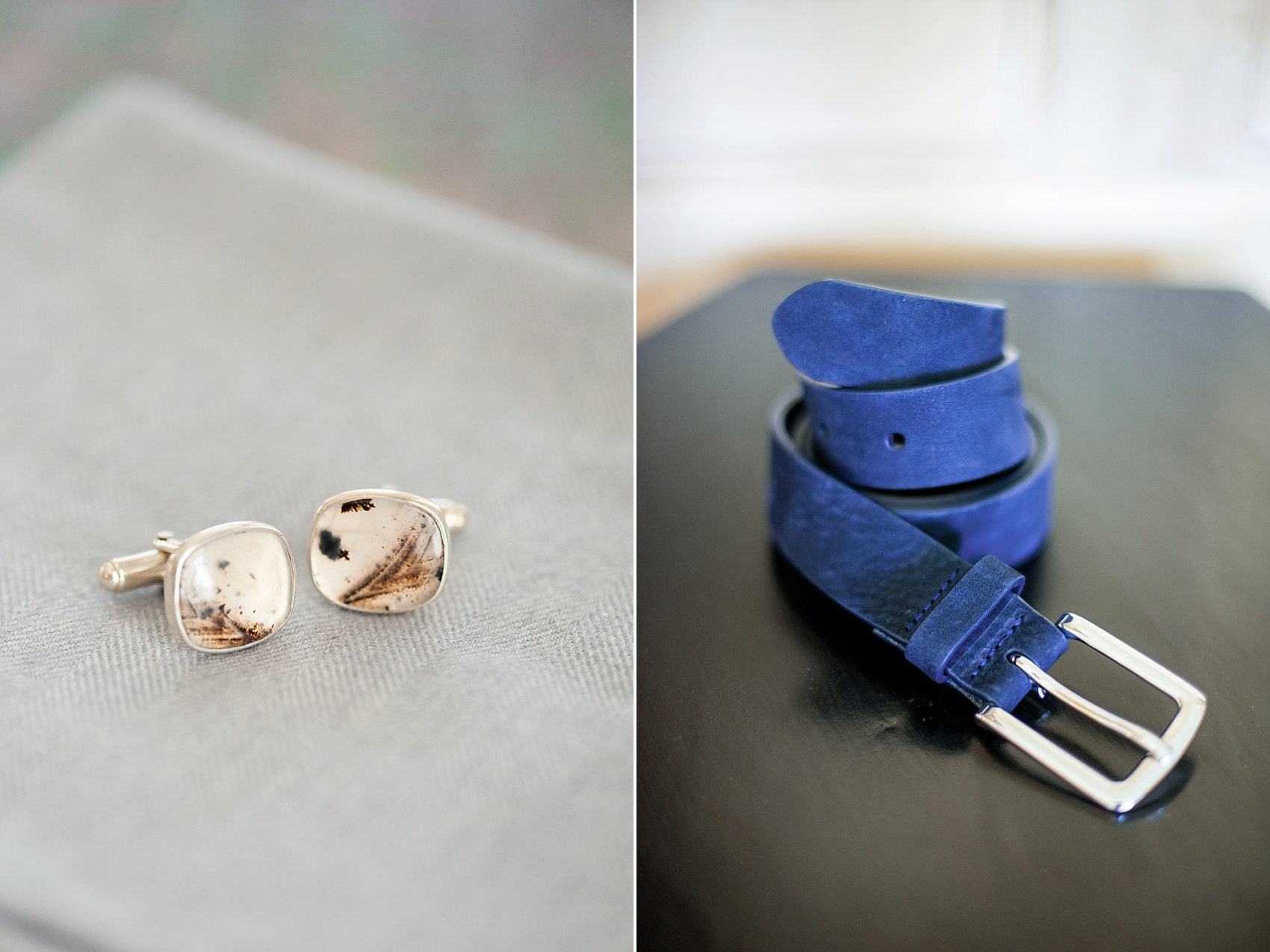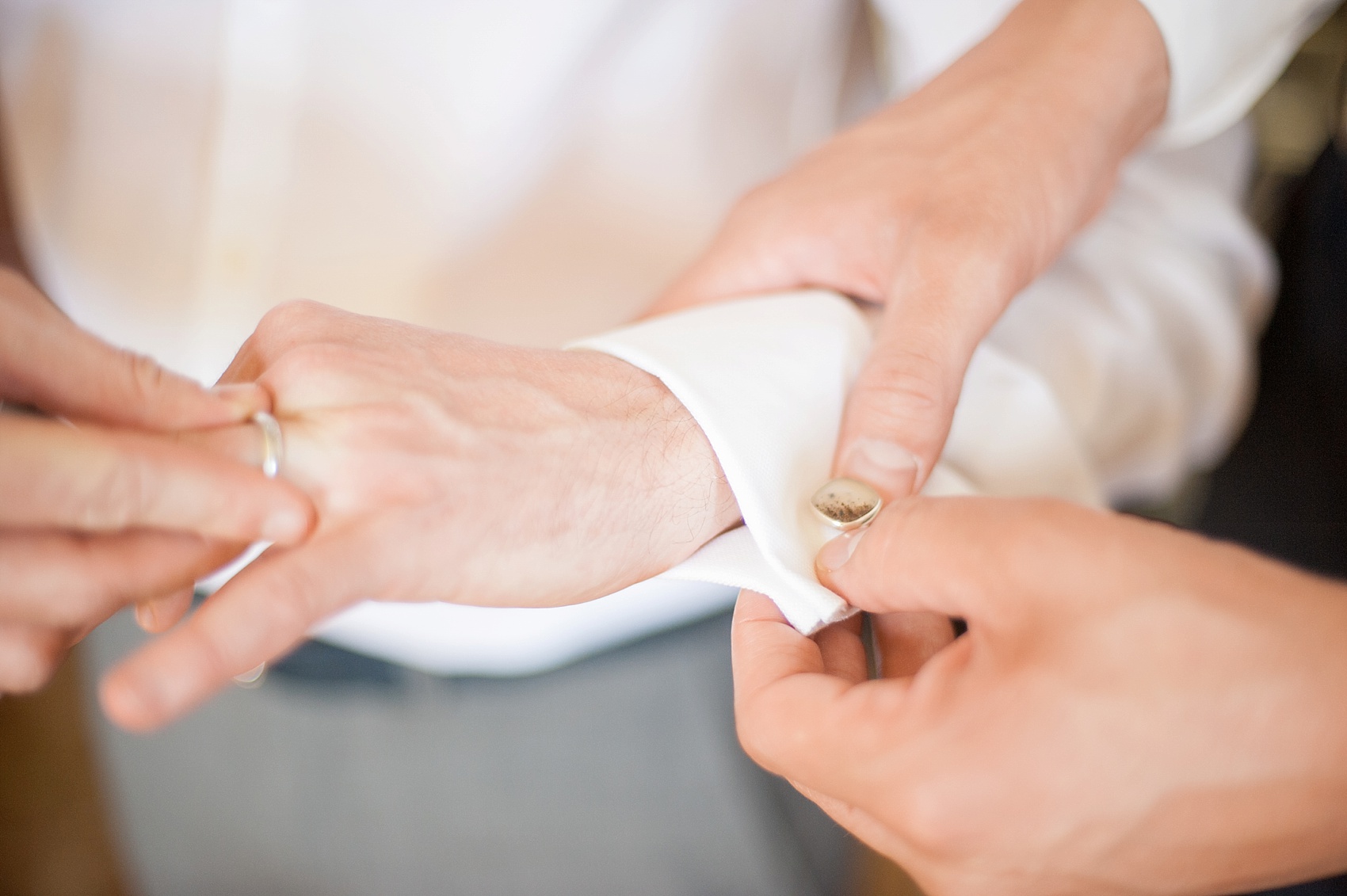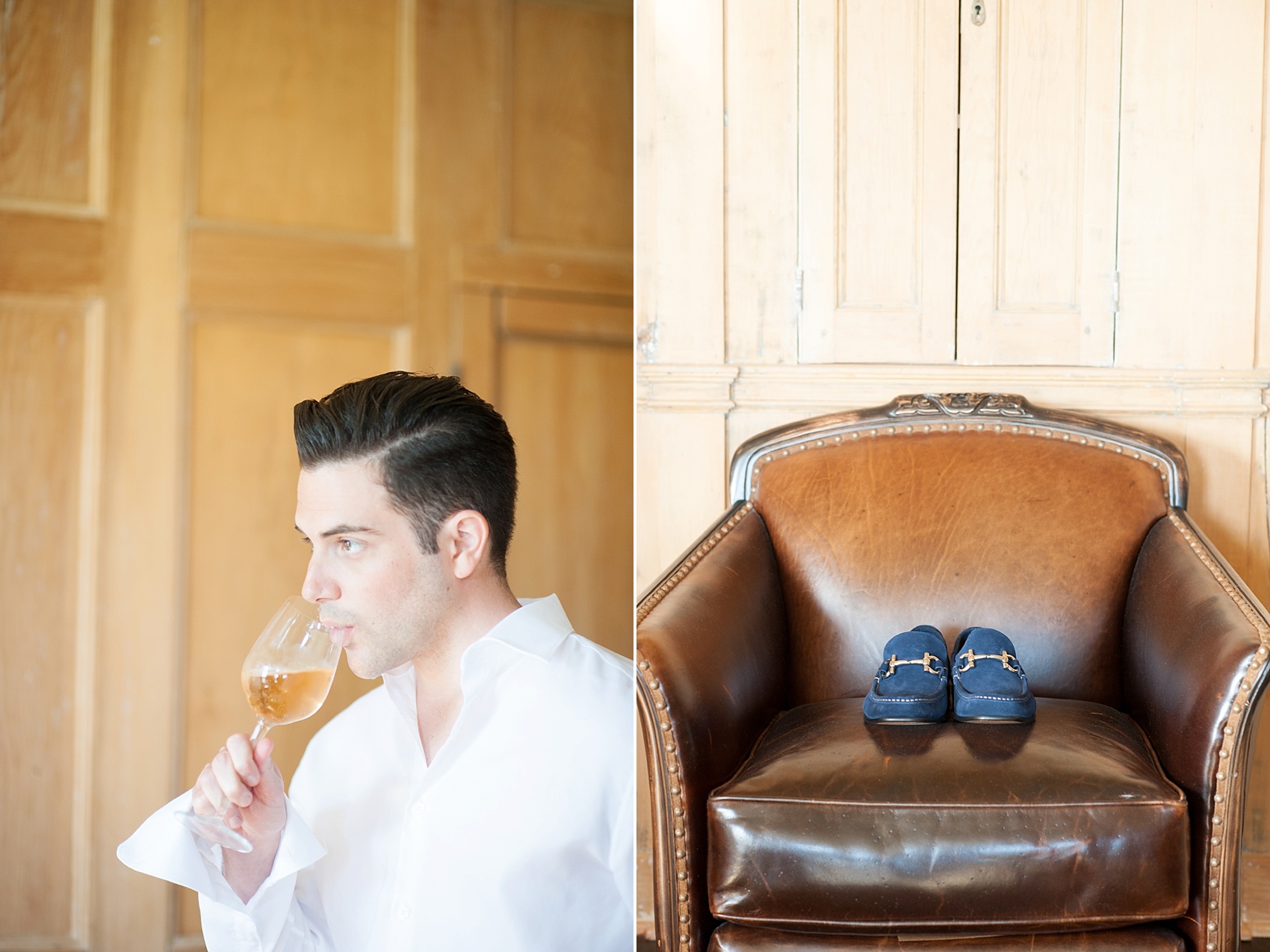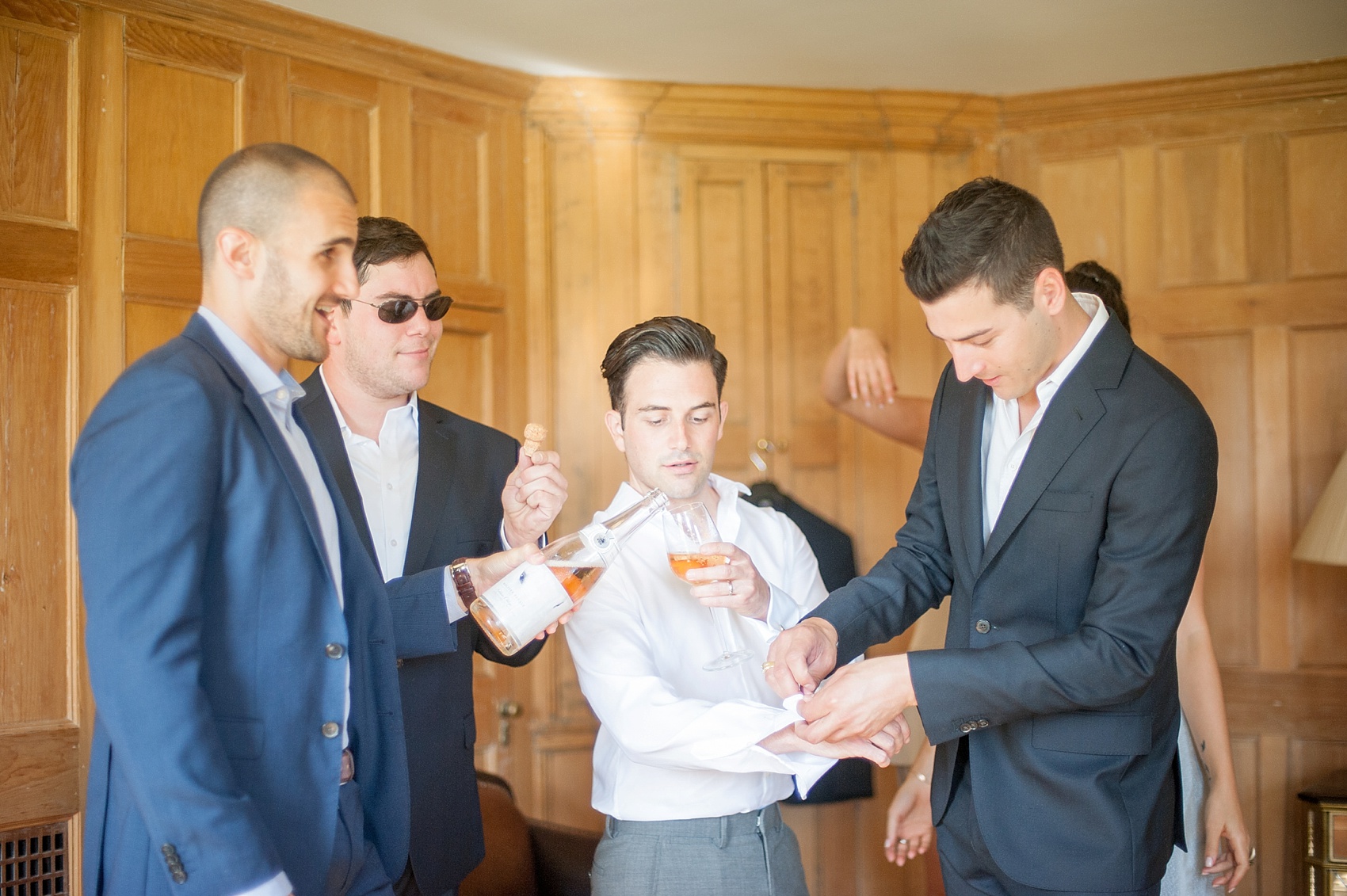 I love Danny's friends helping him not only put finishing details on his attire but relax with some bubbly! Good friends.
Kayla came in to see her uncle Danny getting ready.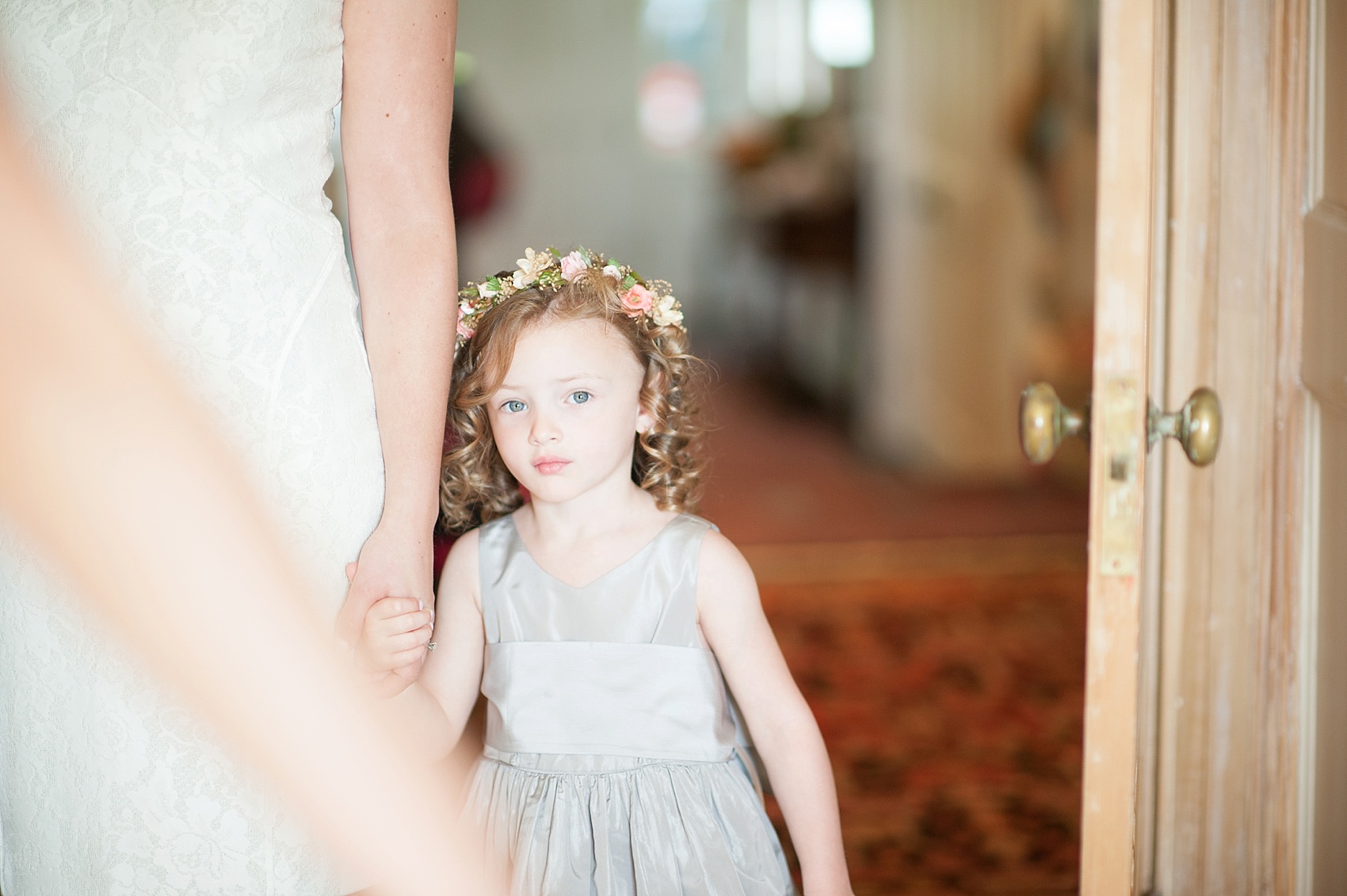 Chris prepared for his wedding day surrounded by his groomsmen, groom's maid MJ, and his father at his East Hampton home 10 minutes away. His best friend Don was incredibly helpful all morning, even offering to take care of any ironing that had to be done!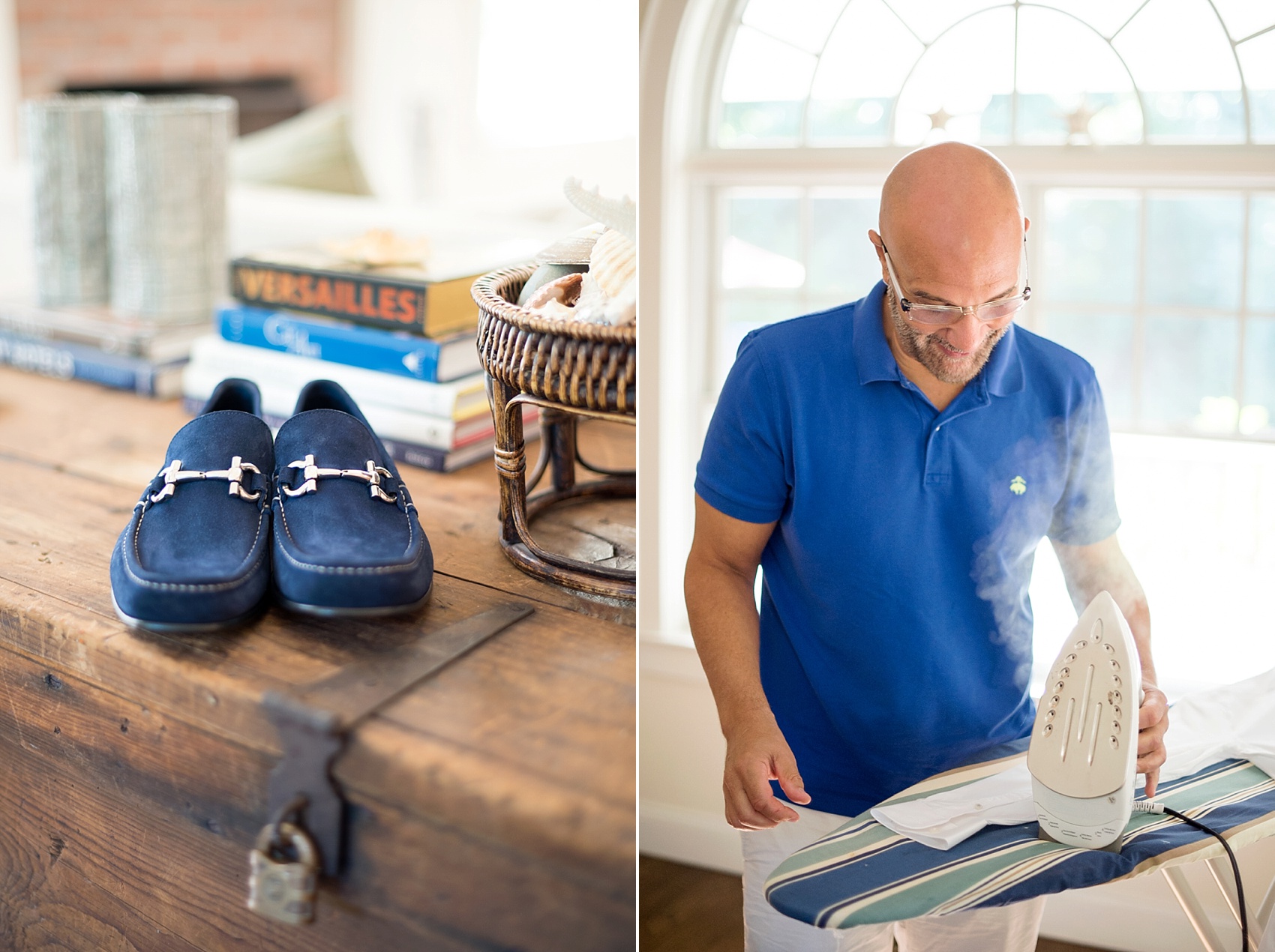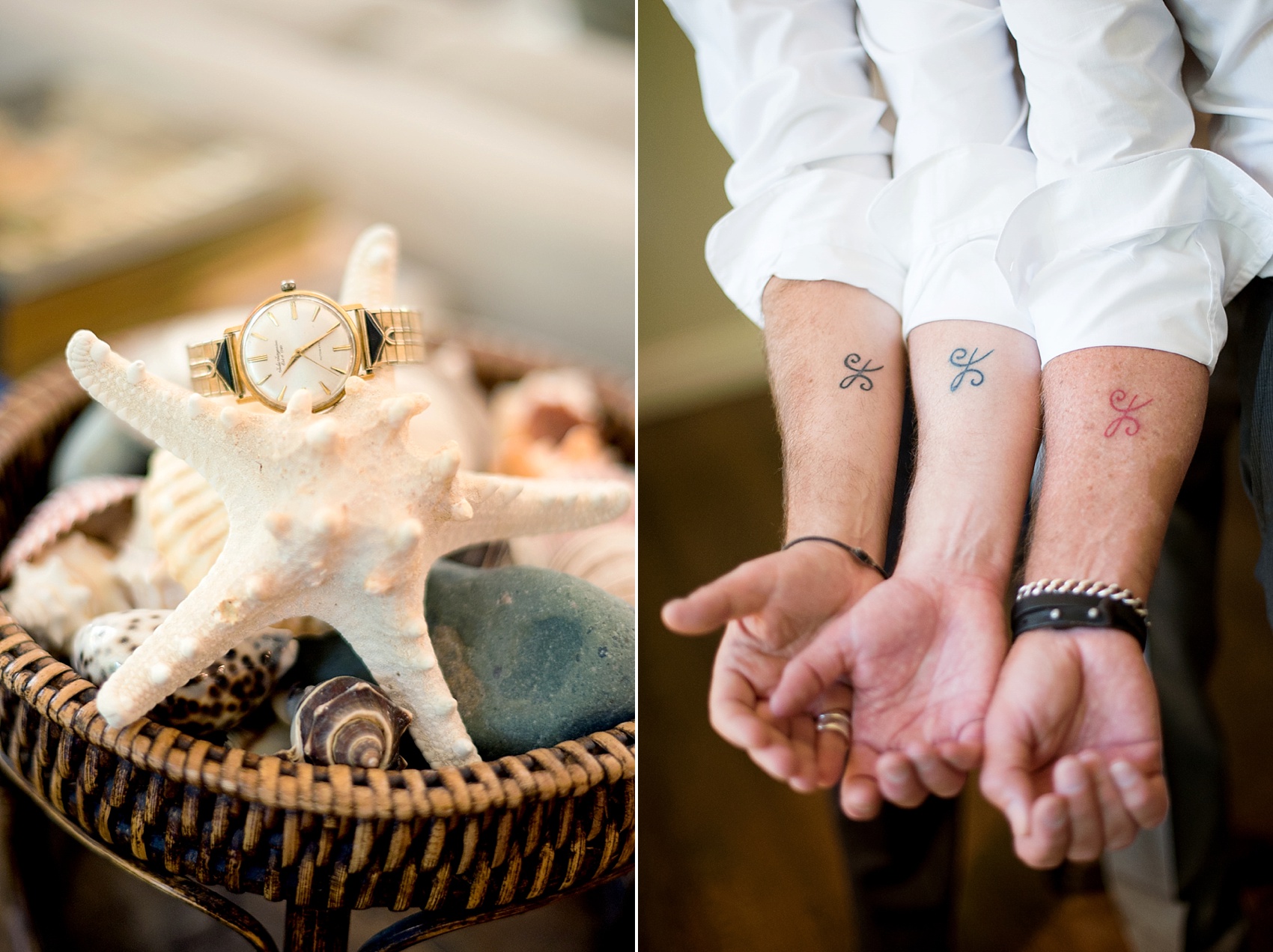 Chris's wedding day watch was a family heirloom. Not that he needed to know what time it was – the day was devoted to his and Danny's wedding regardless! Chris and two of his best friends got some impromptu tattoos during his bachelor party. Let 'em show, boys!!! Love this!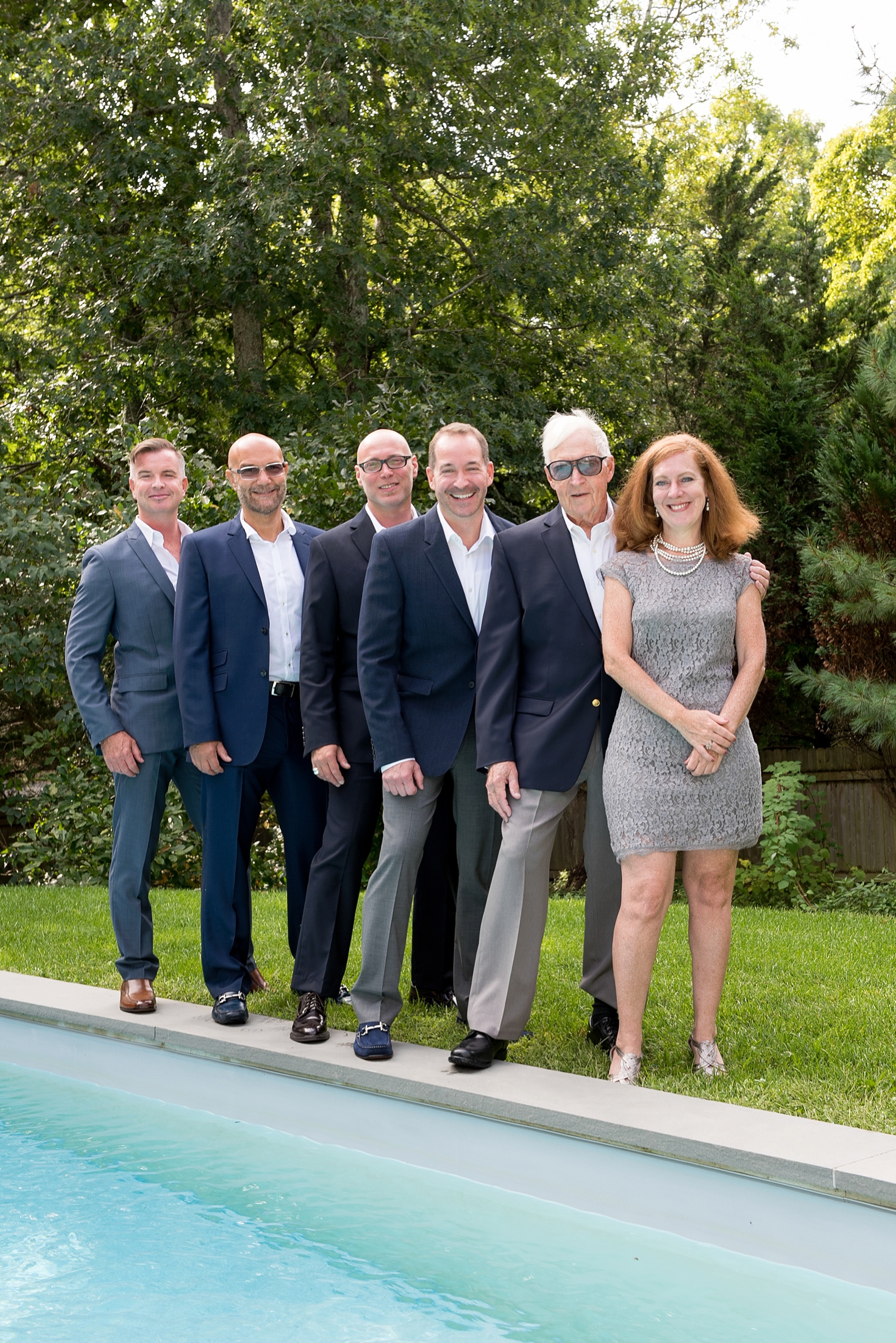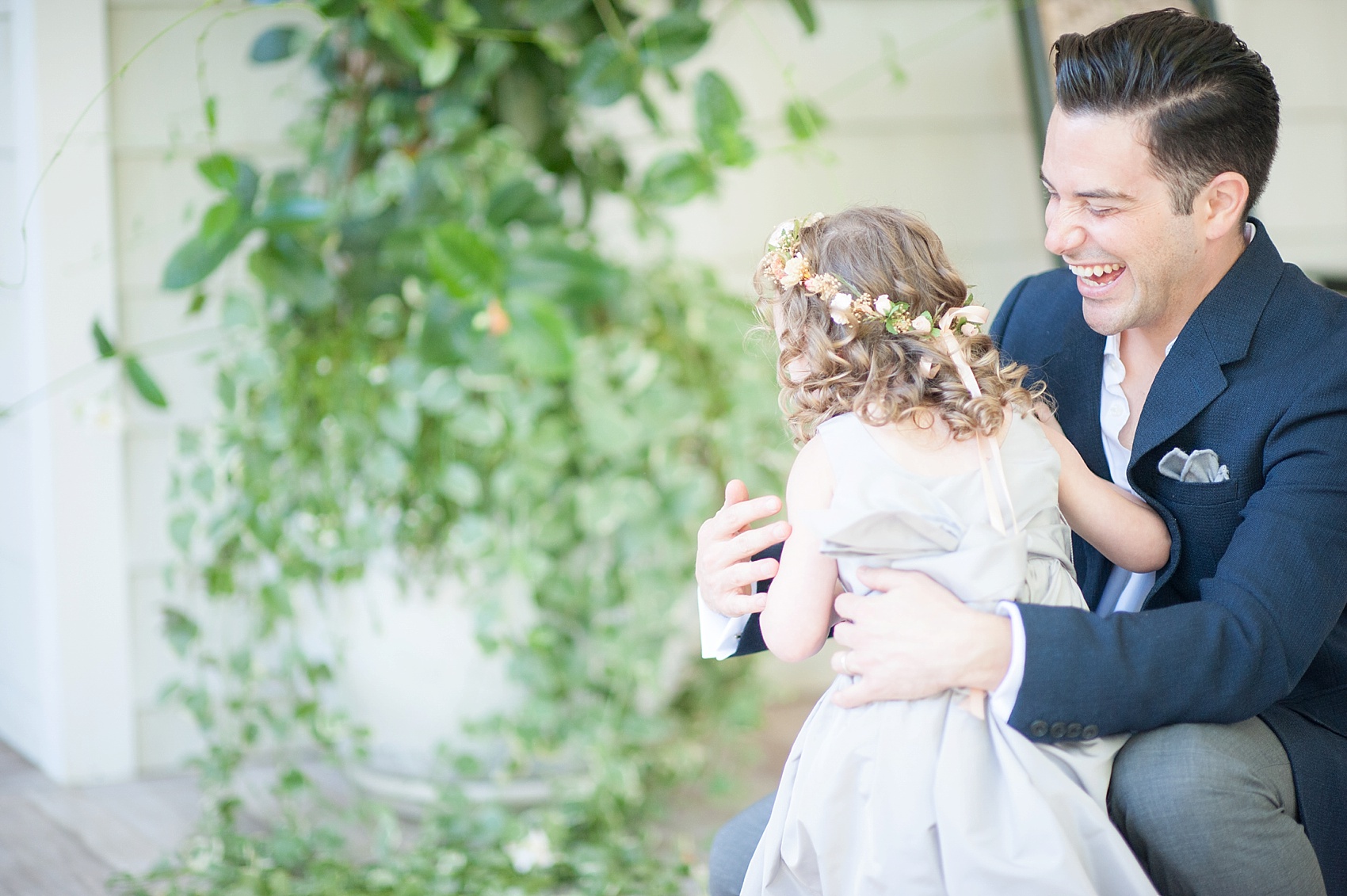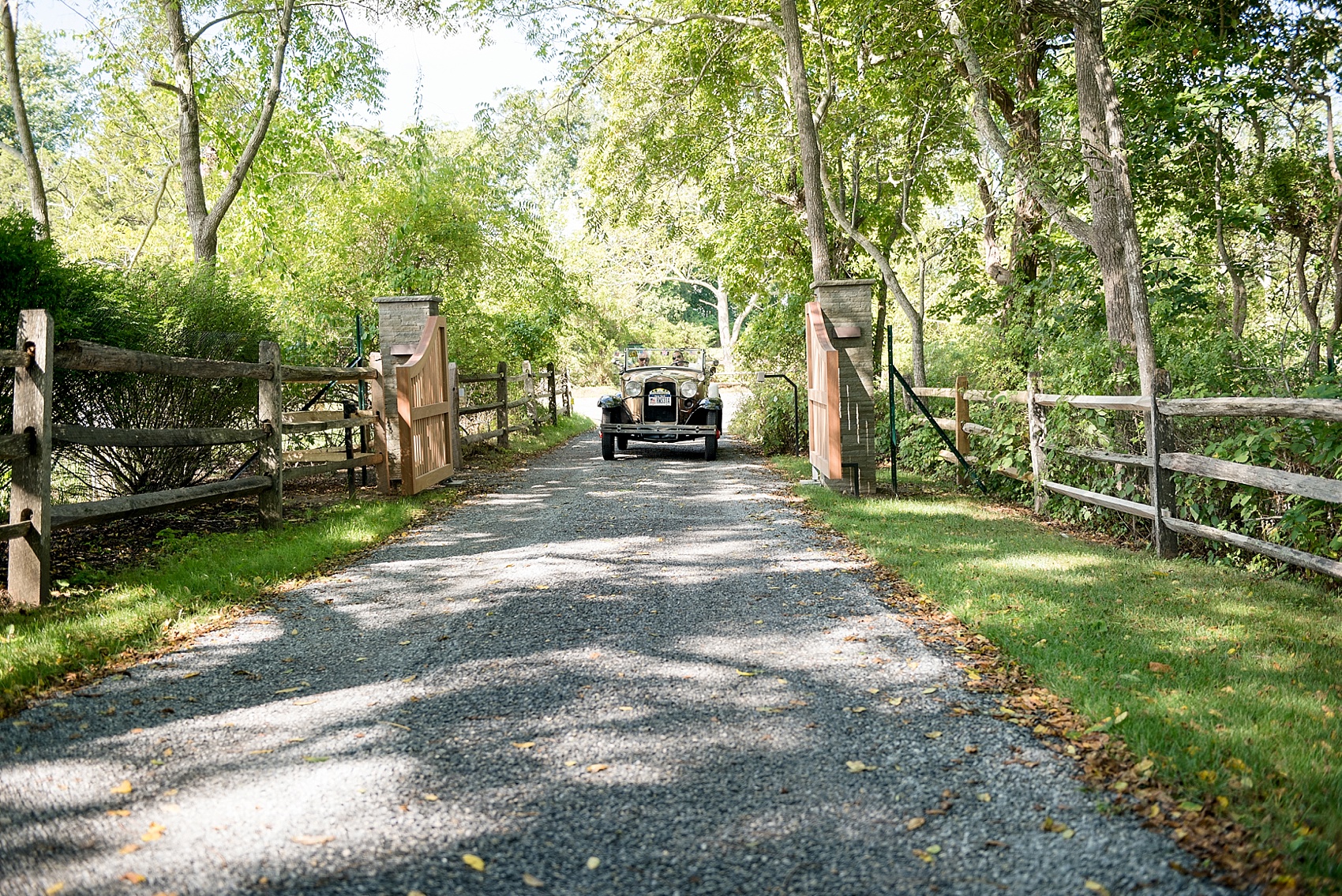 A wedding day always has some unexpected twists and turns. But in the end it's what wedding stories are made of and the things that make your day uniquely yours. There was a bit of stress factor the morning of their day: they had difficulty getting the battery on Chris's grandfather's vintage Ford car to start. This super-cool mode of transportation was important for both Chris and his father to incorporate in the day. And personally, I can't think of many cooler ways a groom can arrive in such style! Luckily, it started! And away Chris and his father, Robert, went! Up the driveway….to see his groom for the first time, all ready to get MARRIED!
It was emotional and utterly beautiful as they hugged and kissed with tears of joy filling their eyes.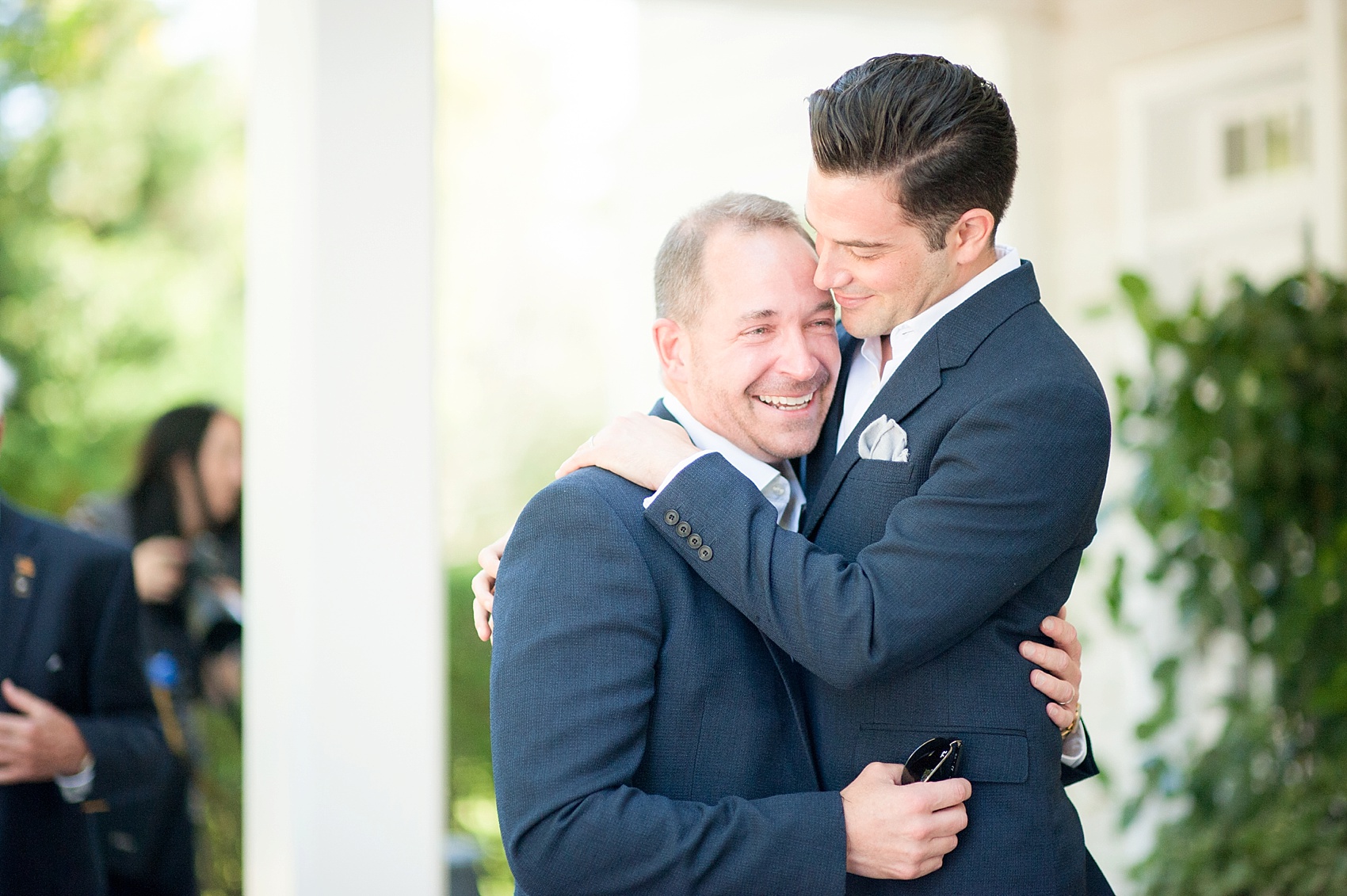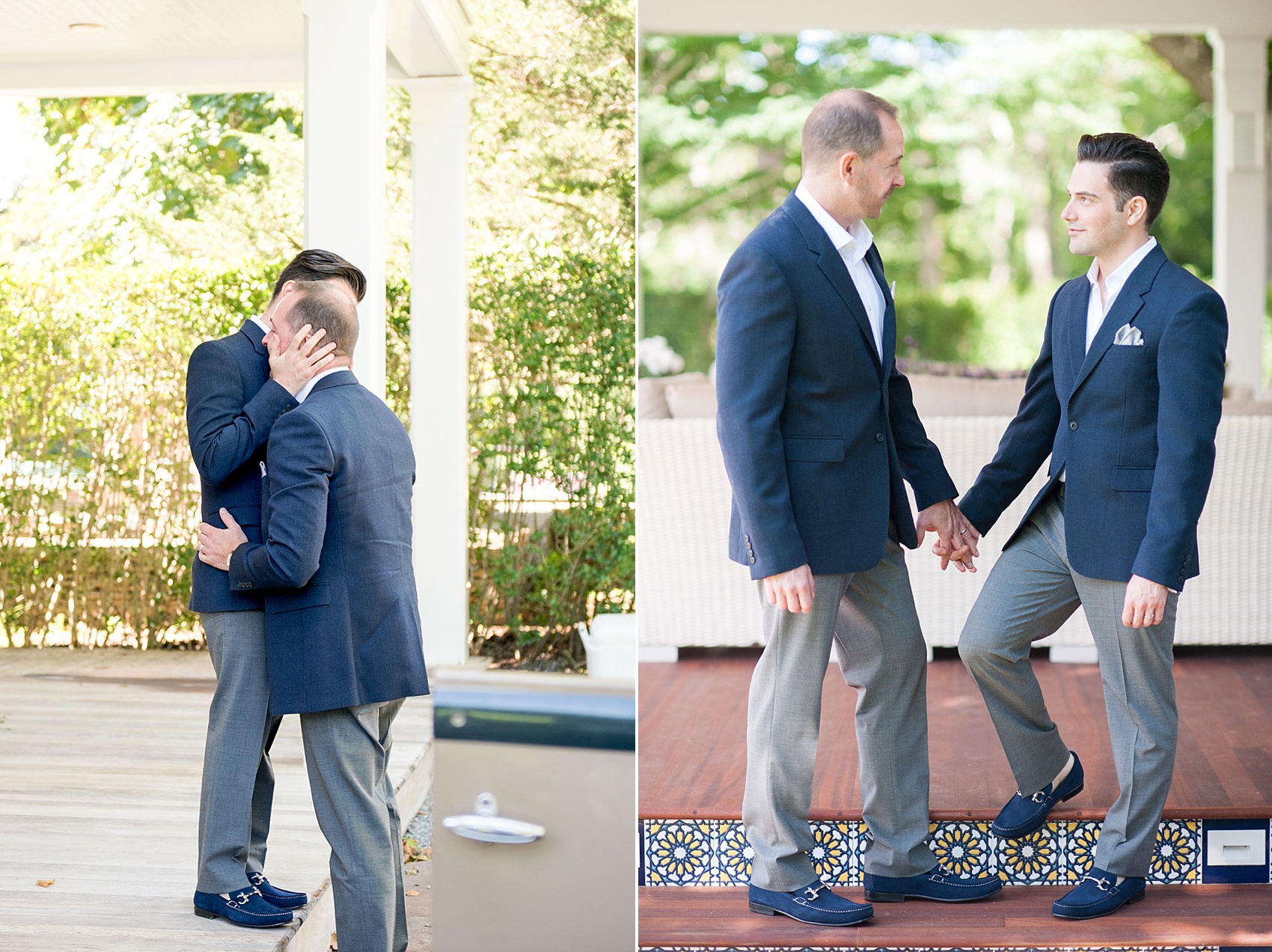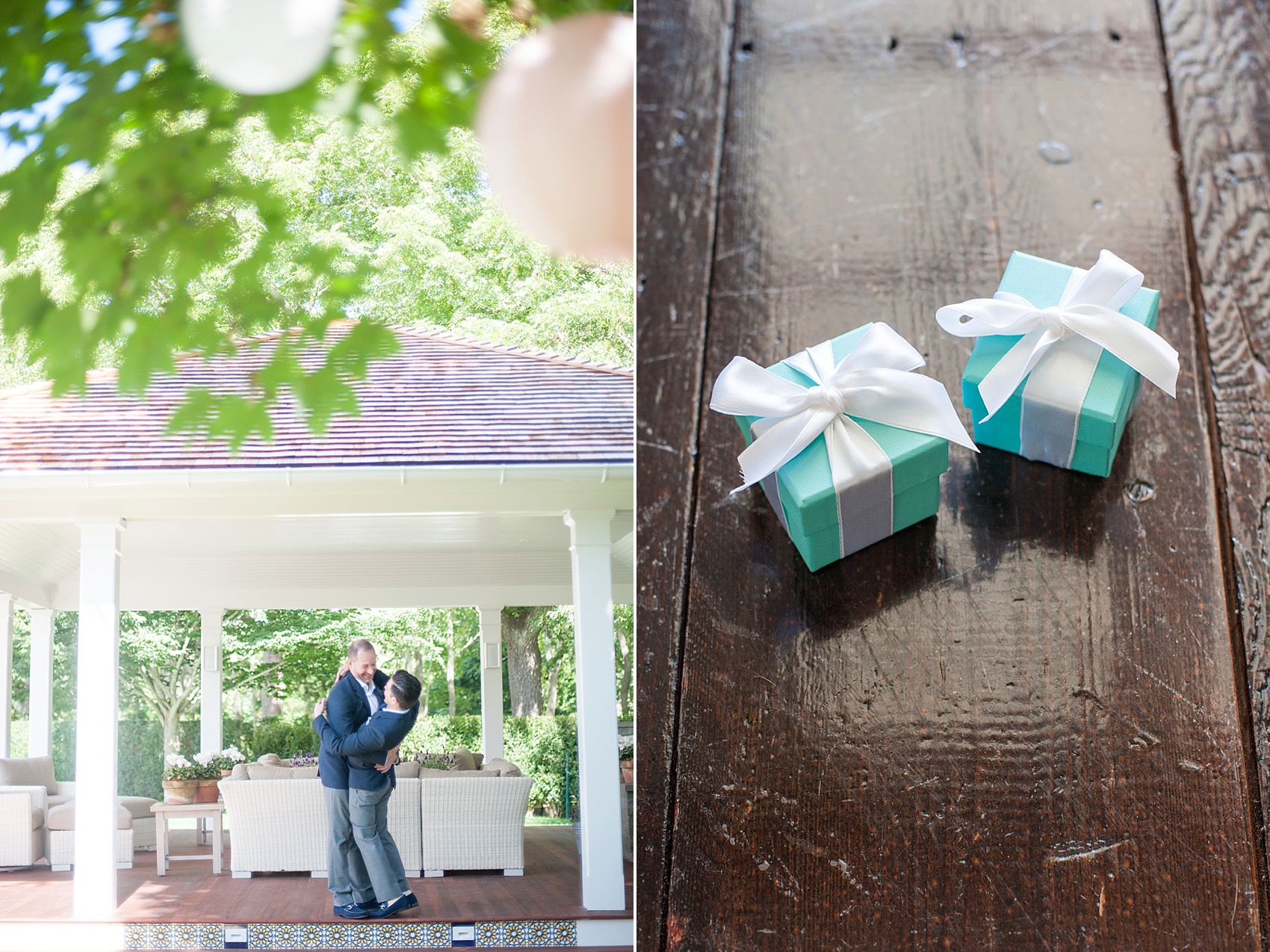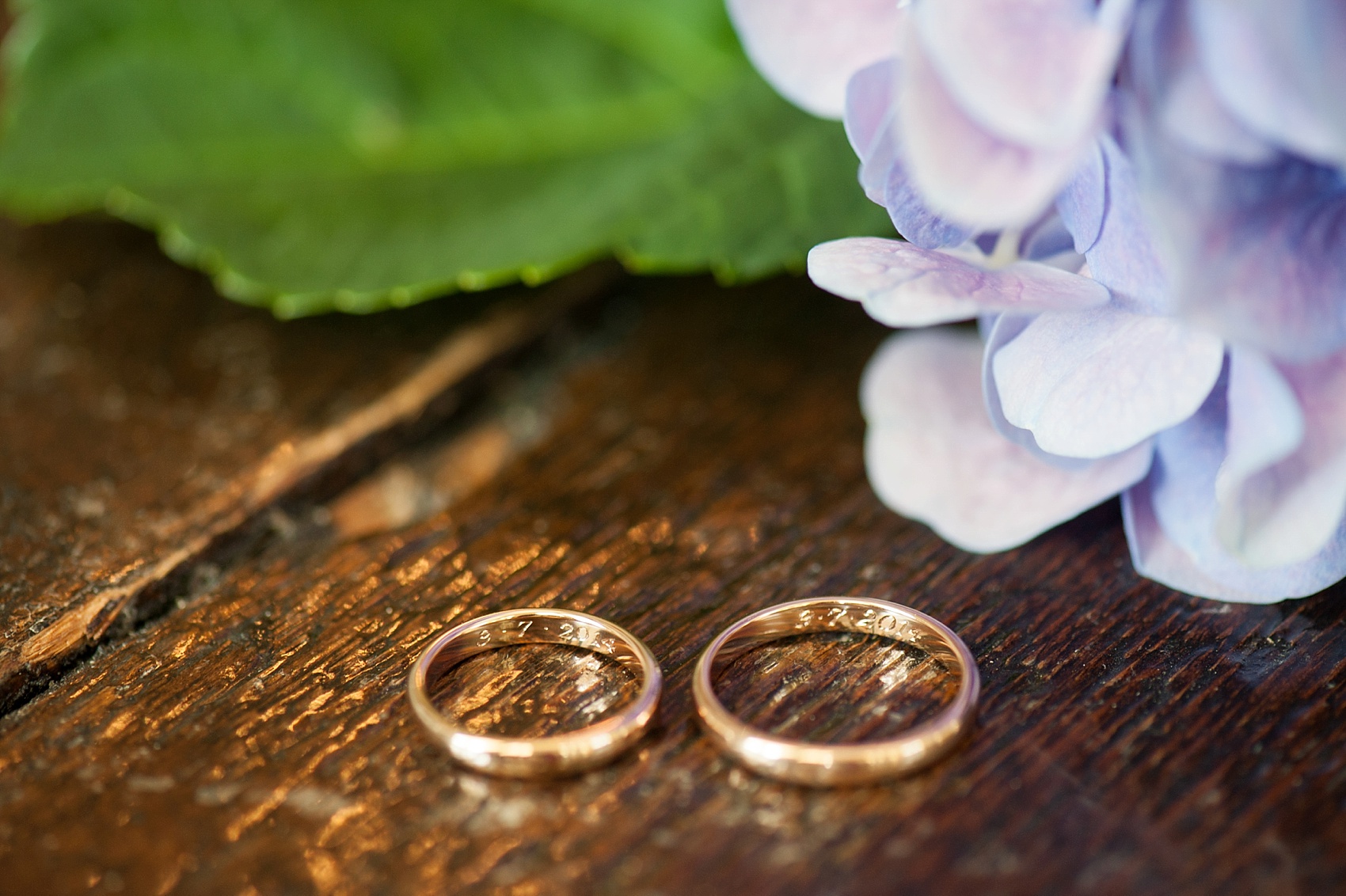 A second wedding band from Tiffany's accompanied the engagement bands the pair already wears. I love the wedding date inscription inside.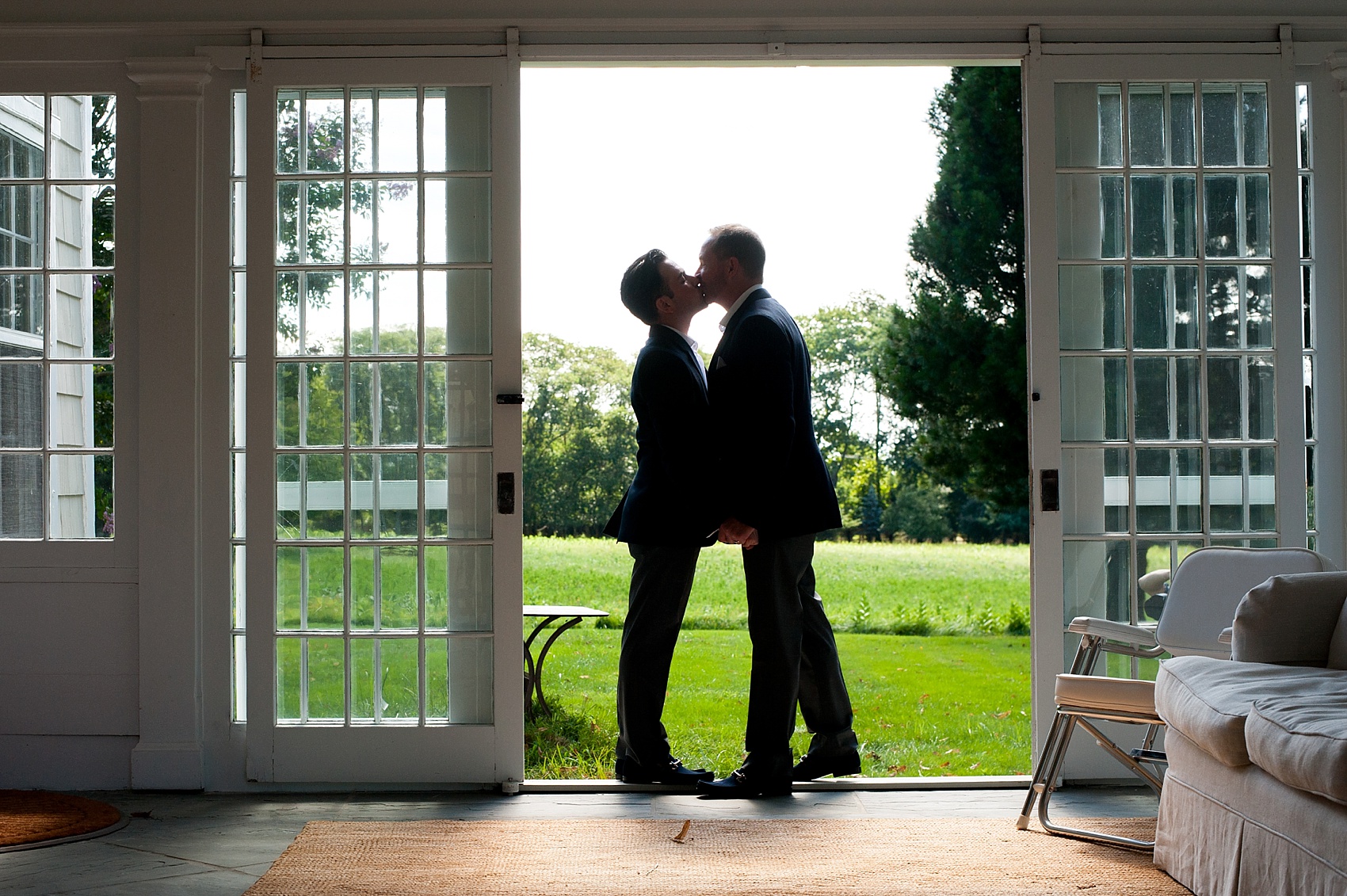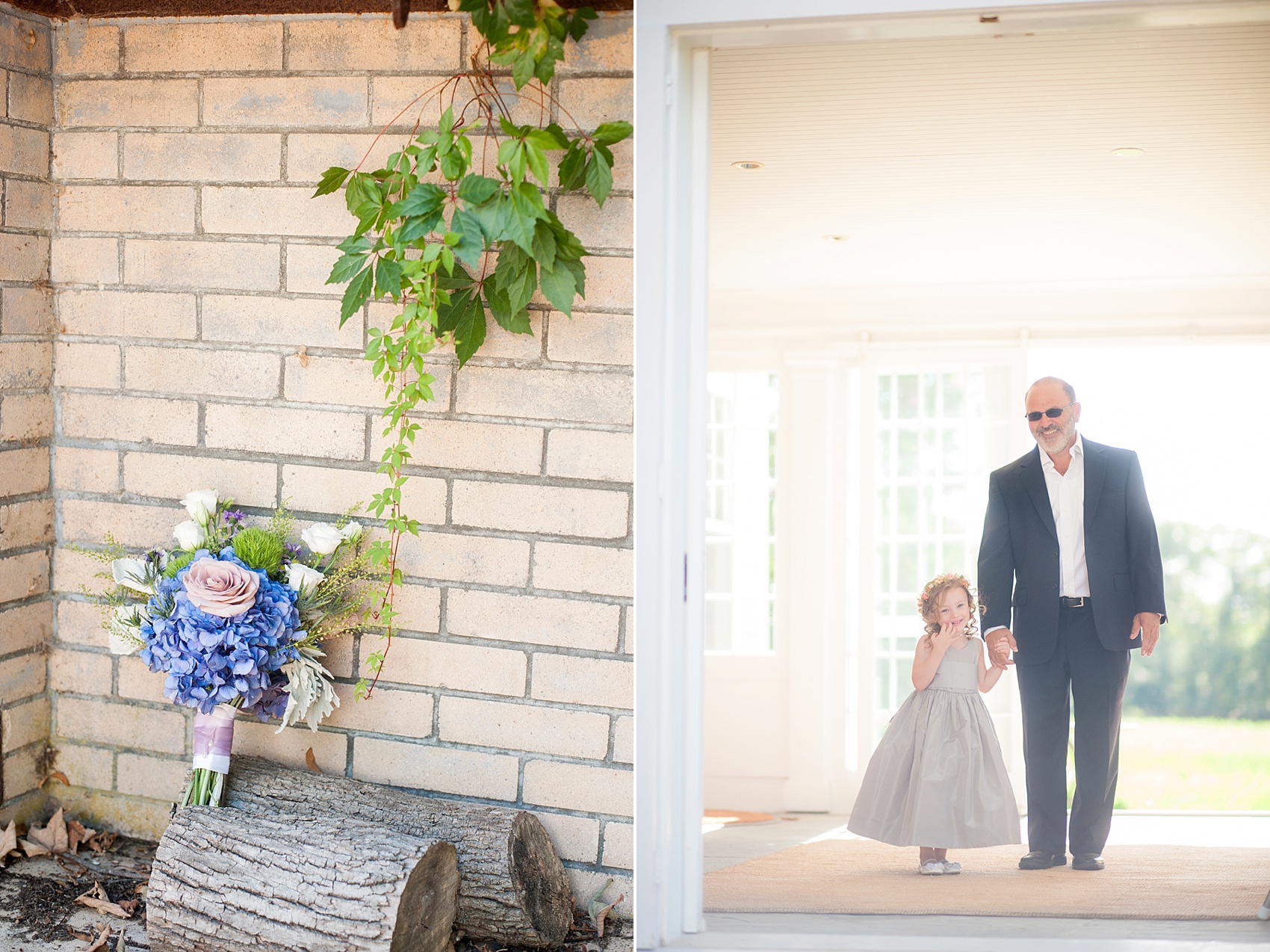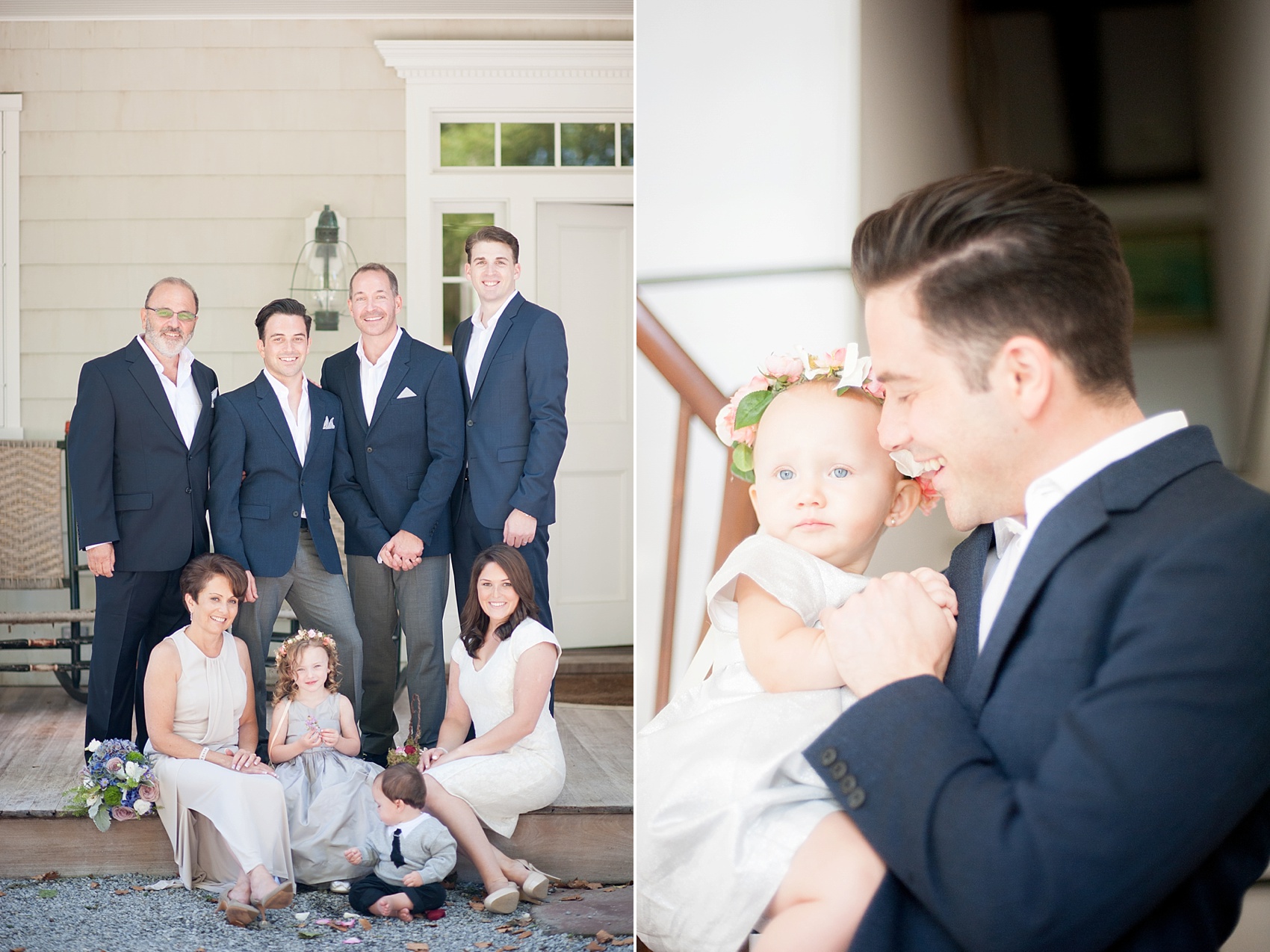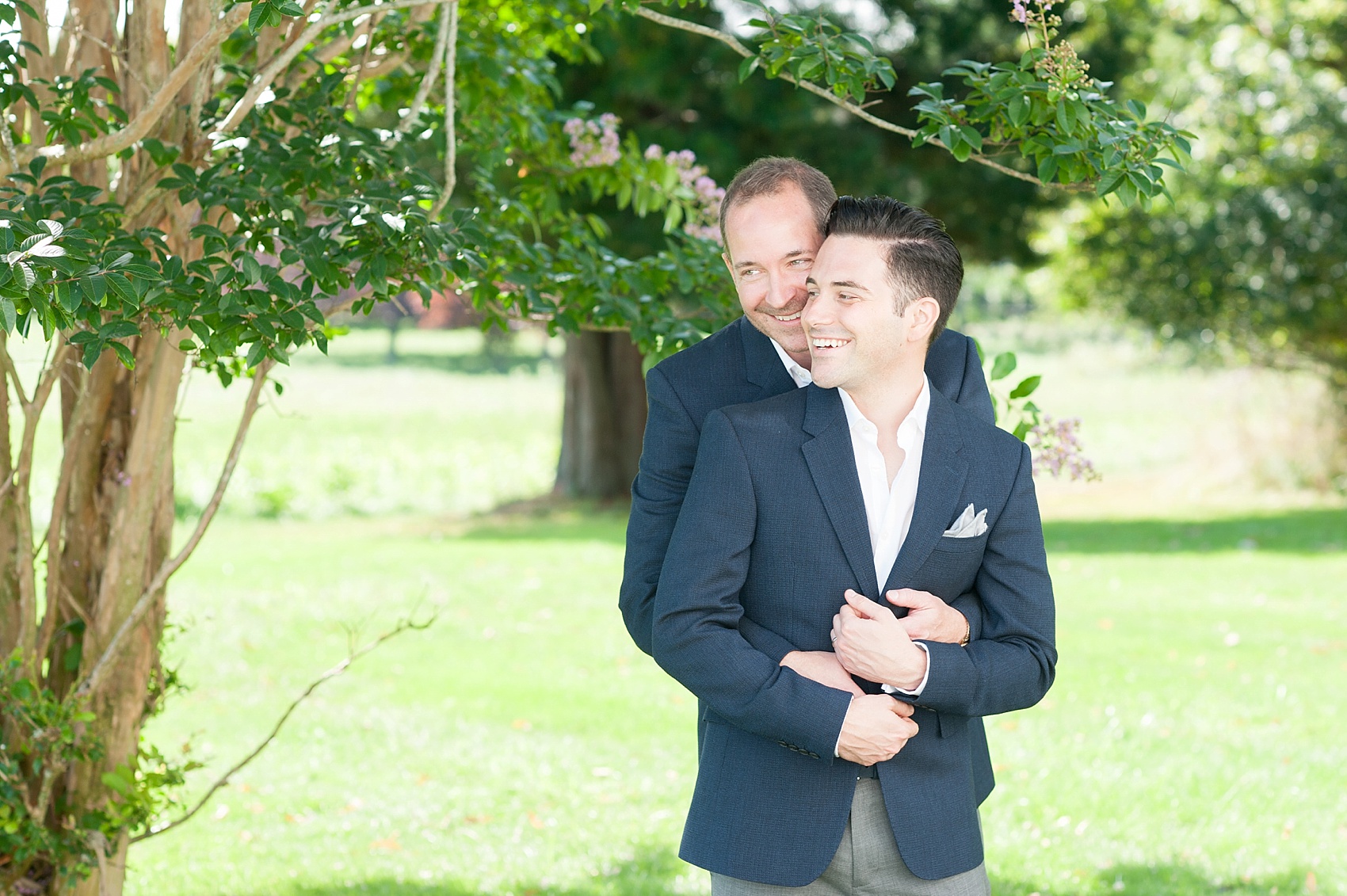 These two LOVE each other deeply and sincerely. I knew it'd be apparent from our experience together during their incredible Central Park sunset engagement session and it was wonderful to feel the same love radiate on their wedding day.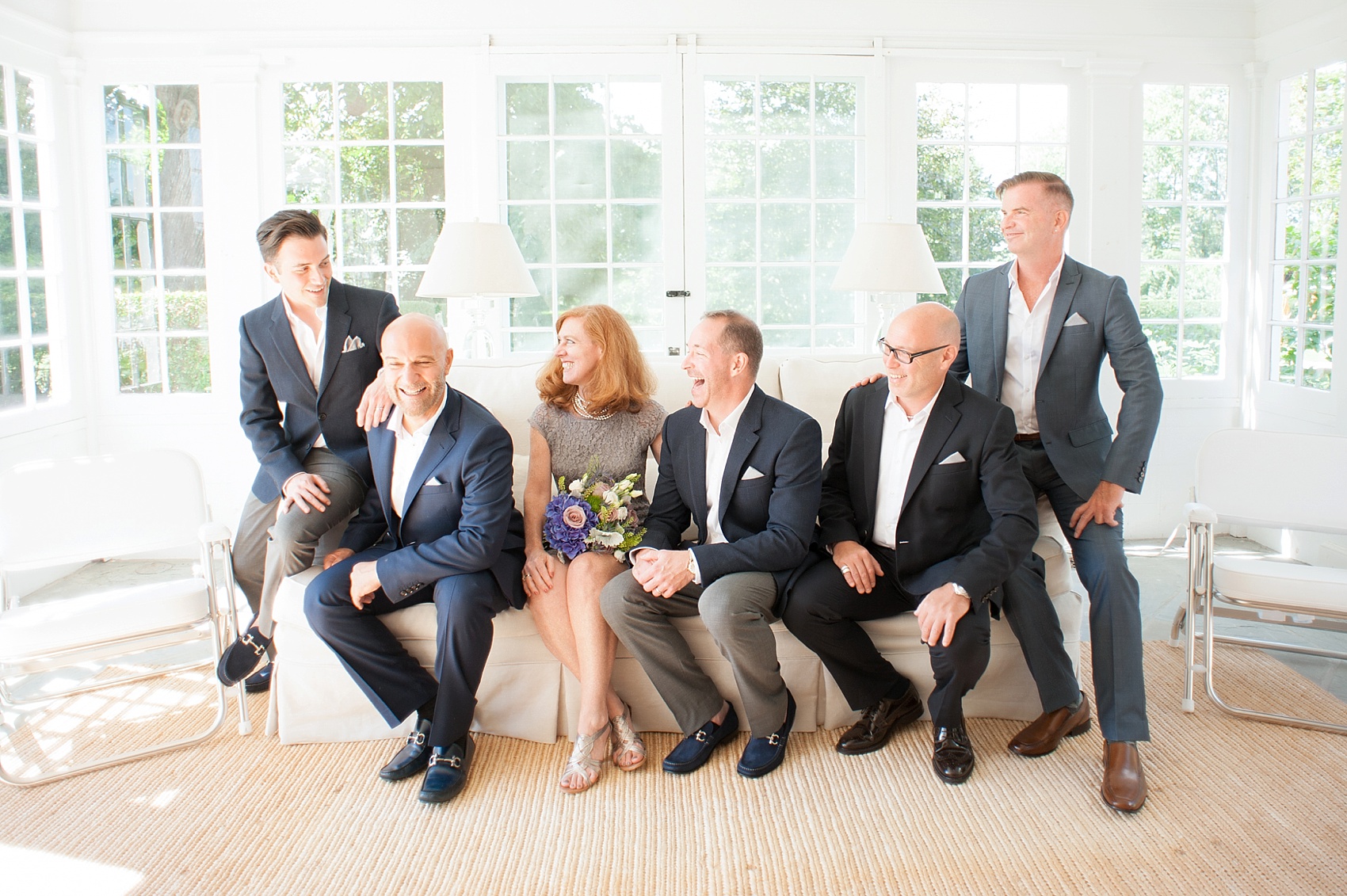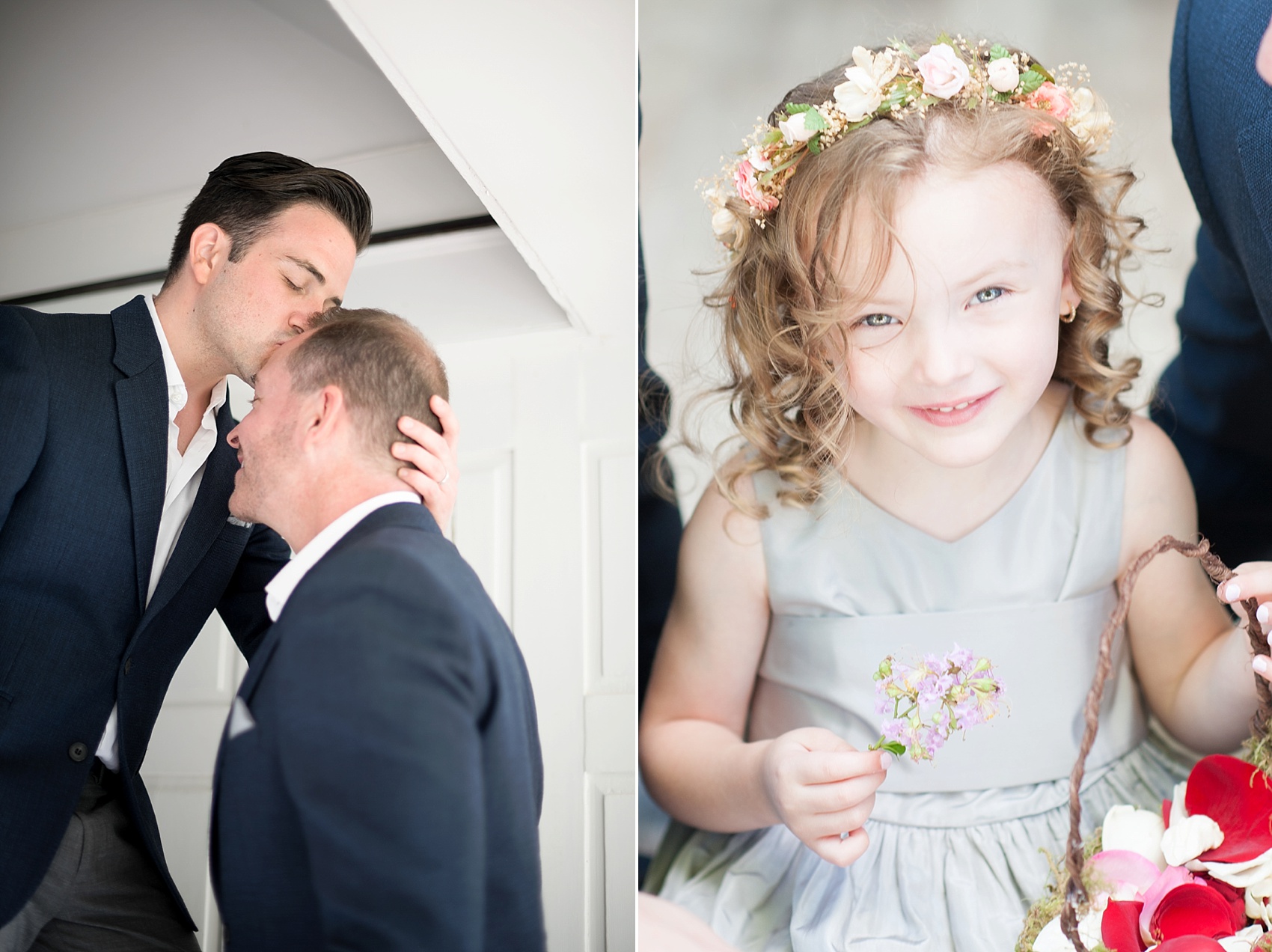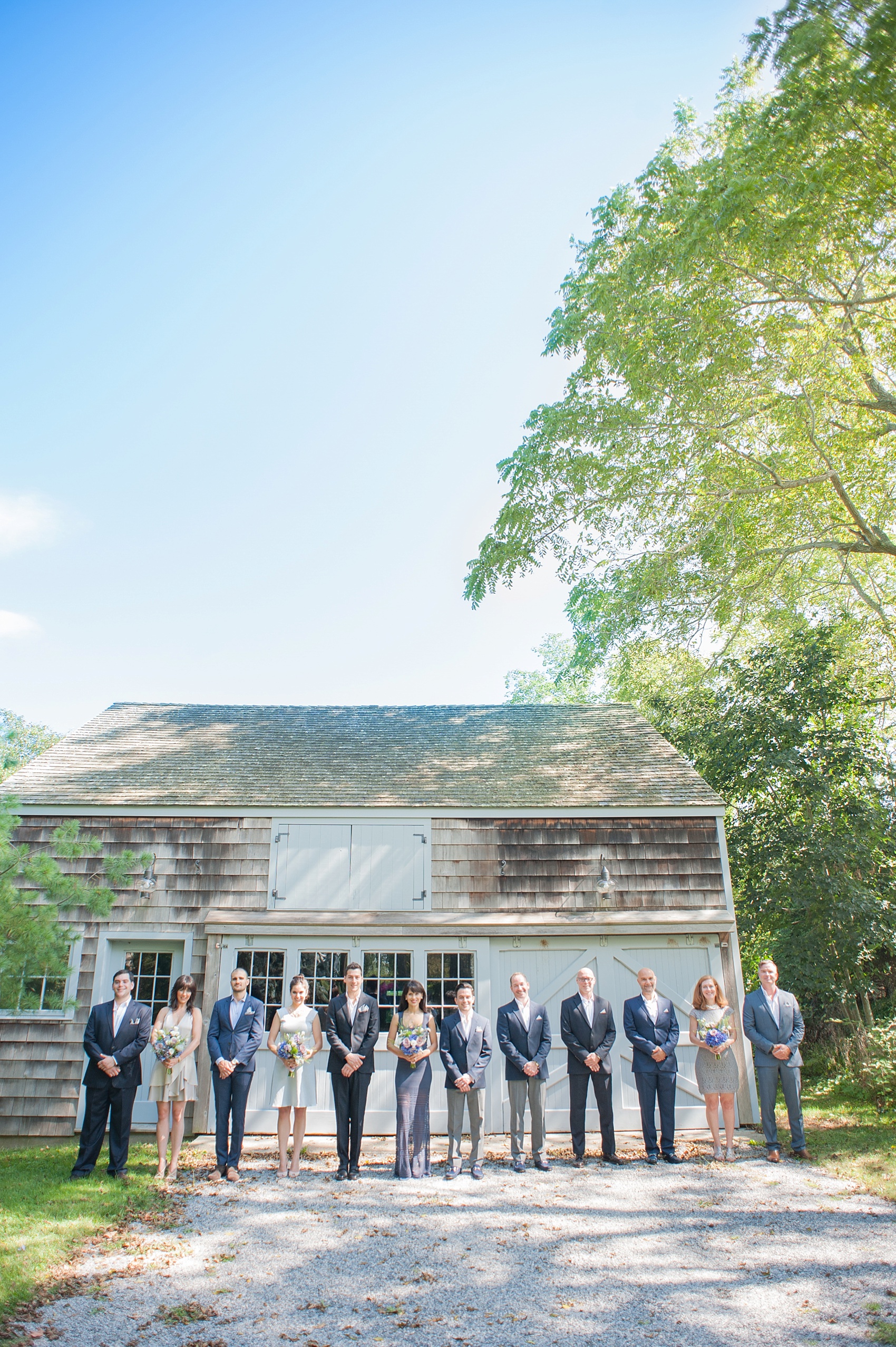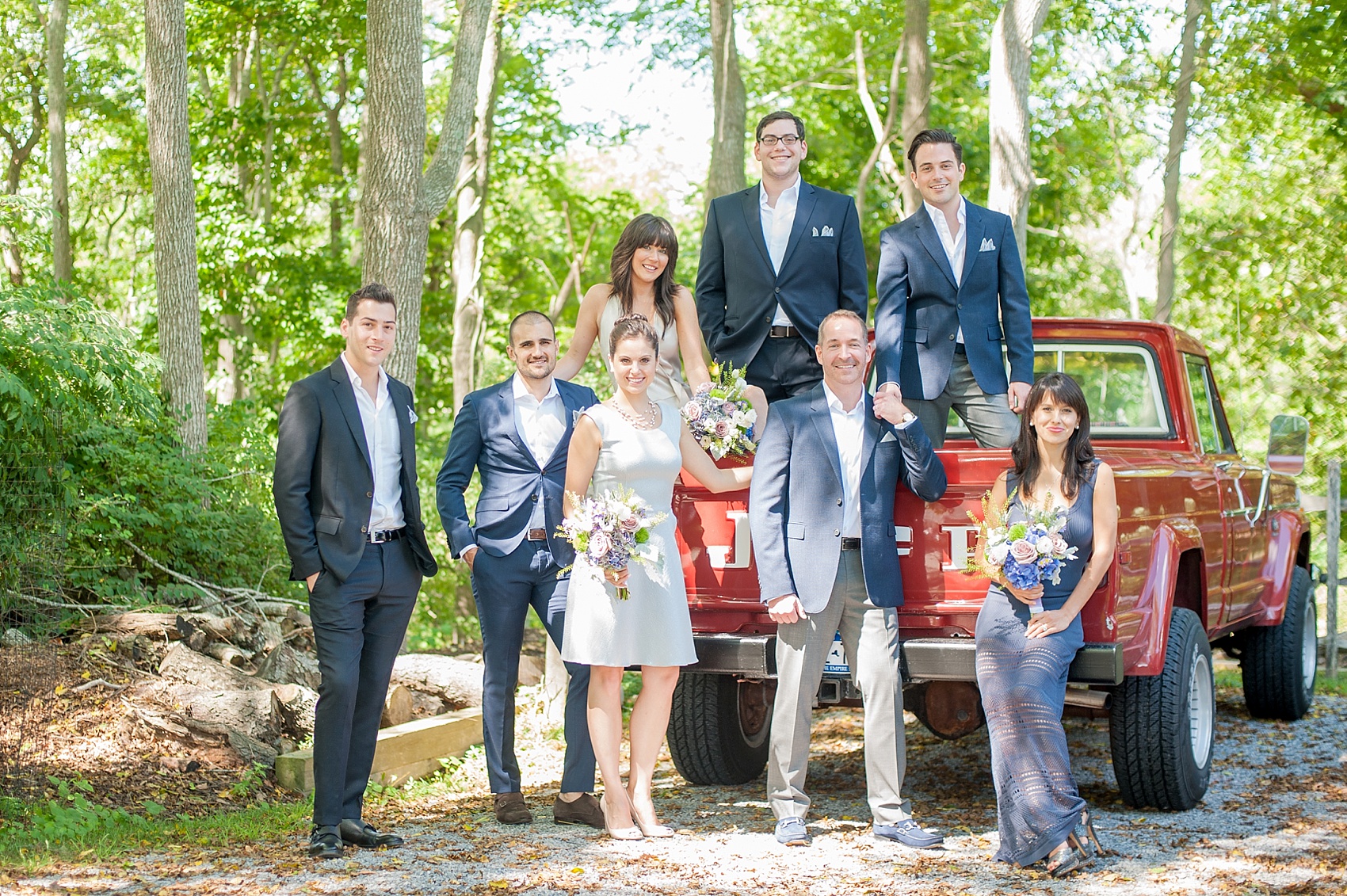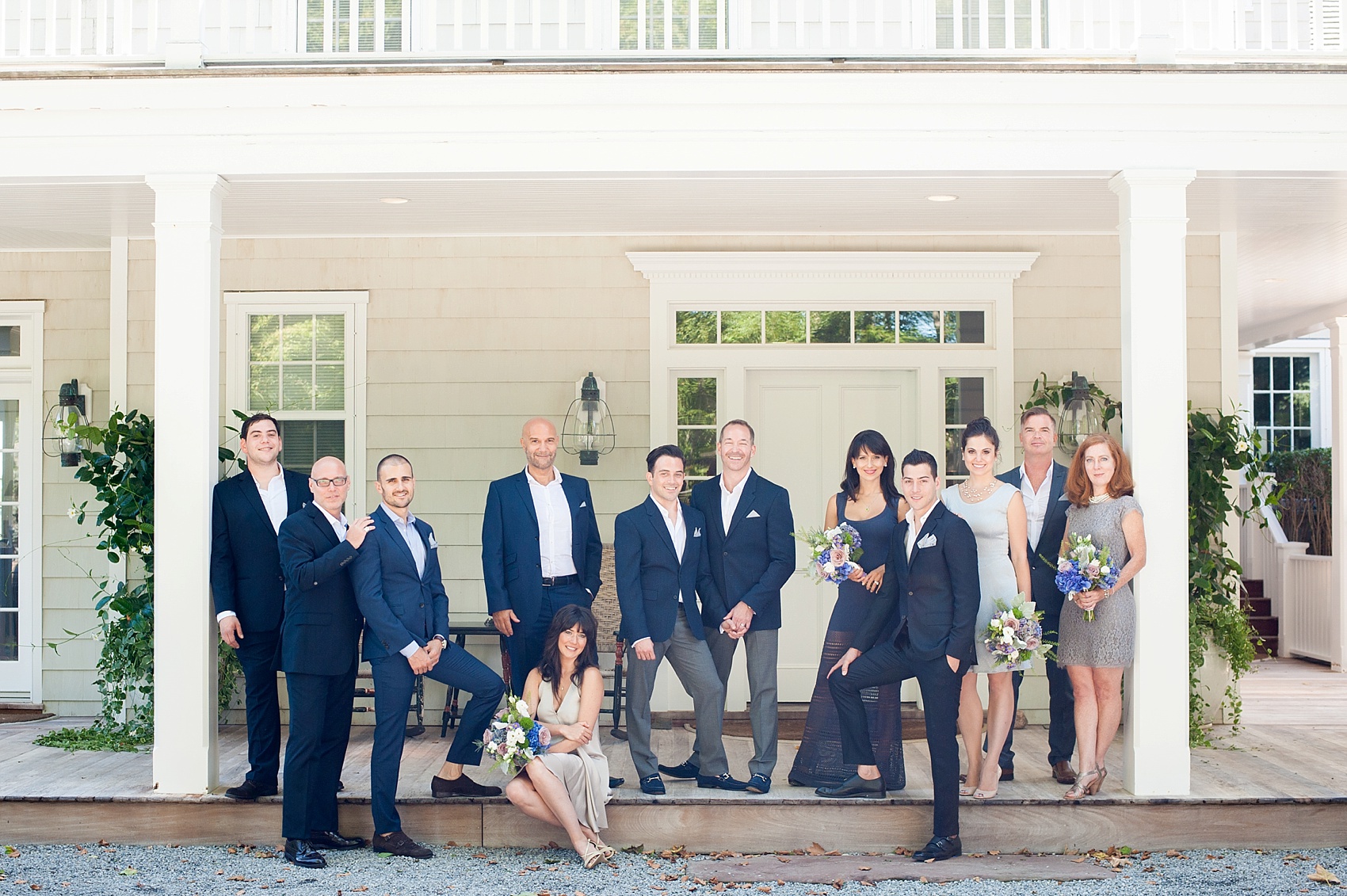 They're clearly all ready to grace the pages of Vogue magazine!!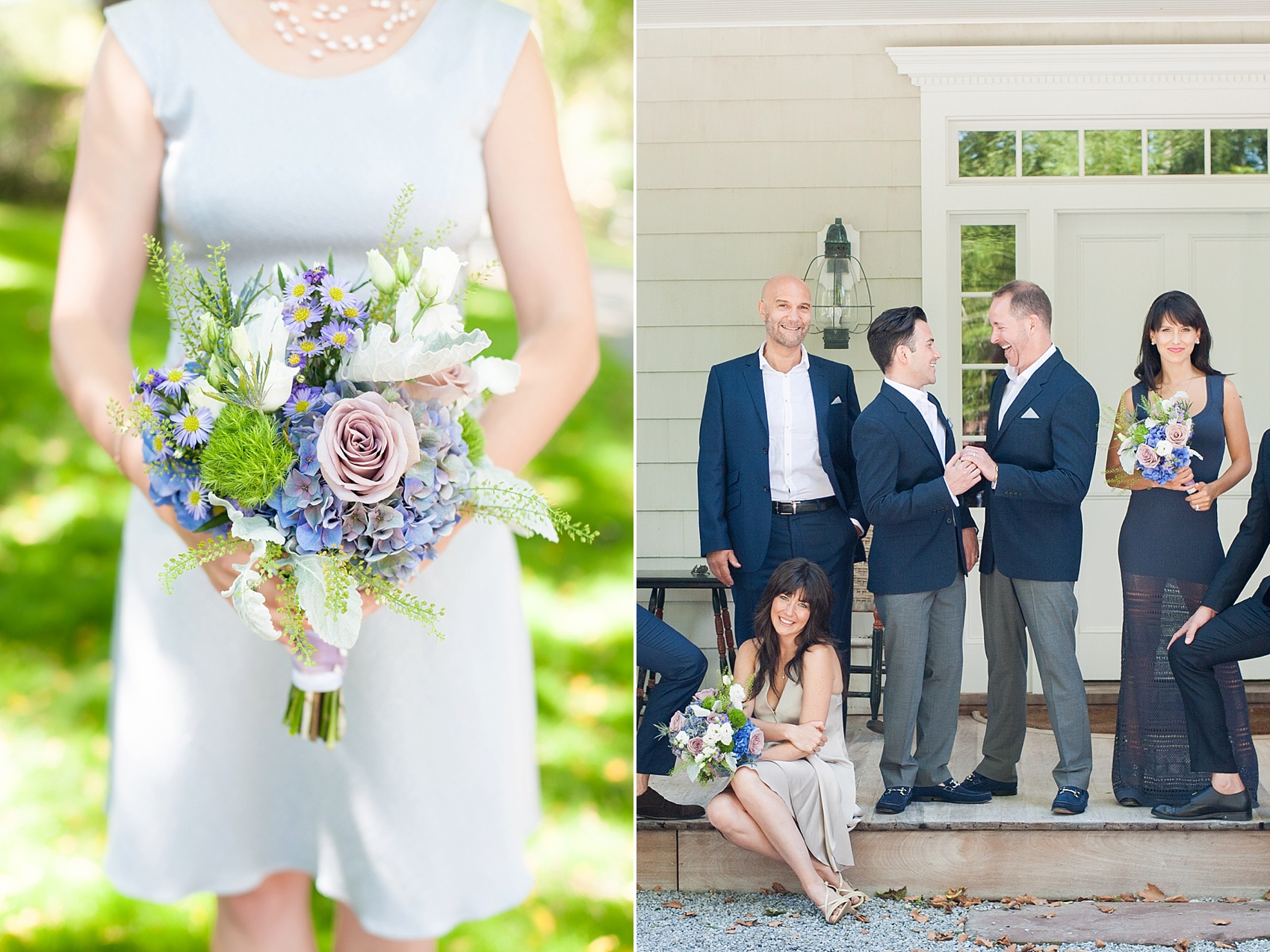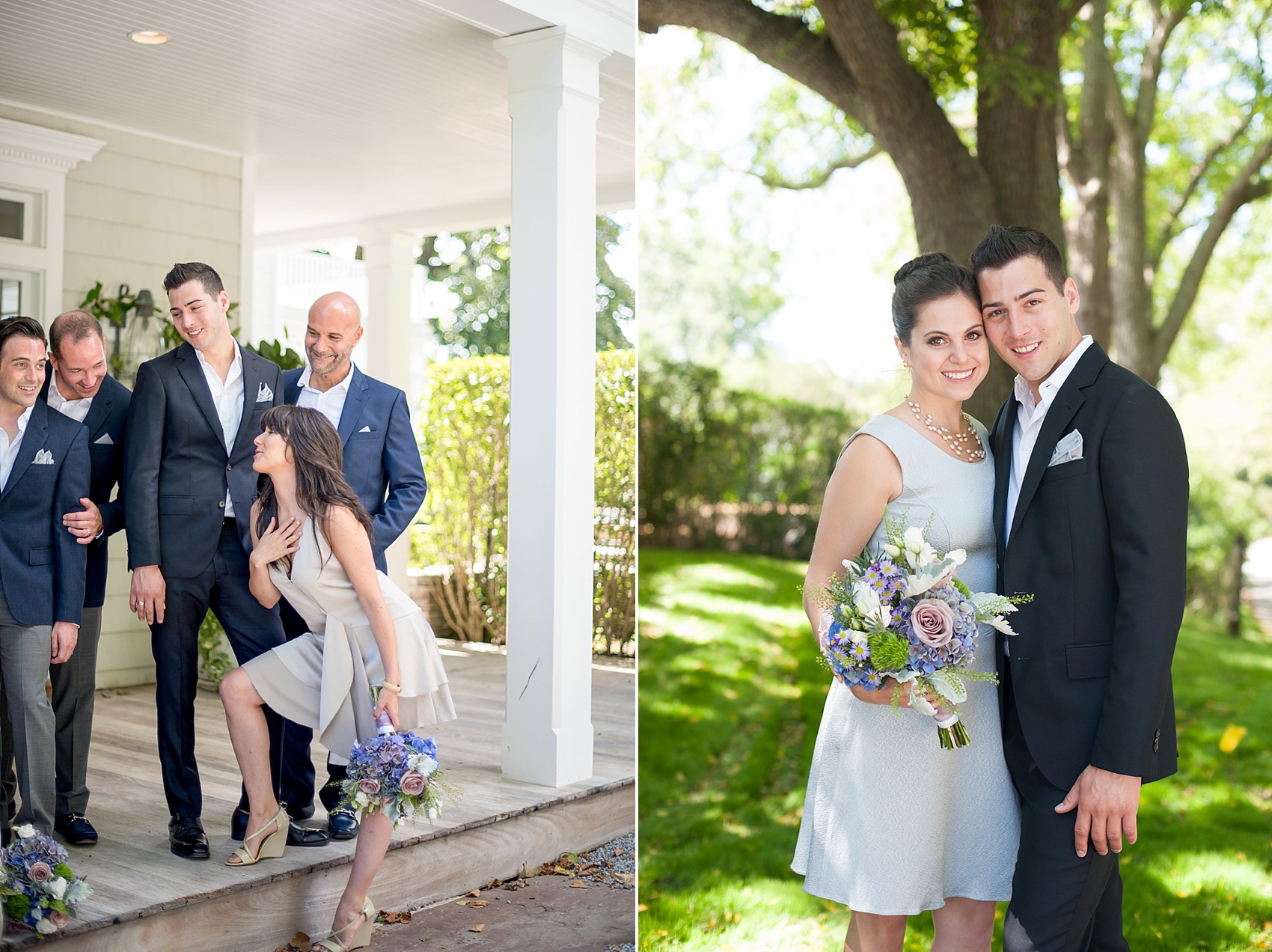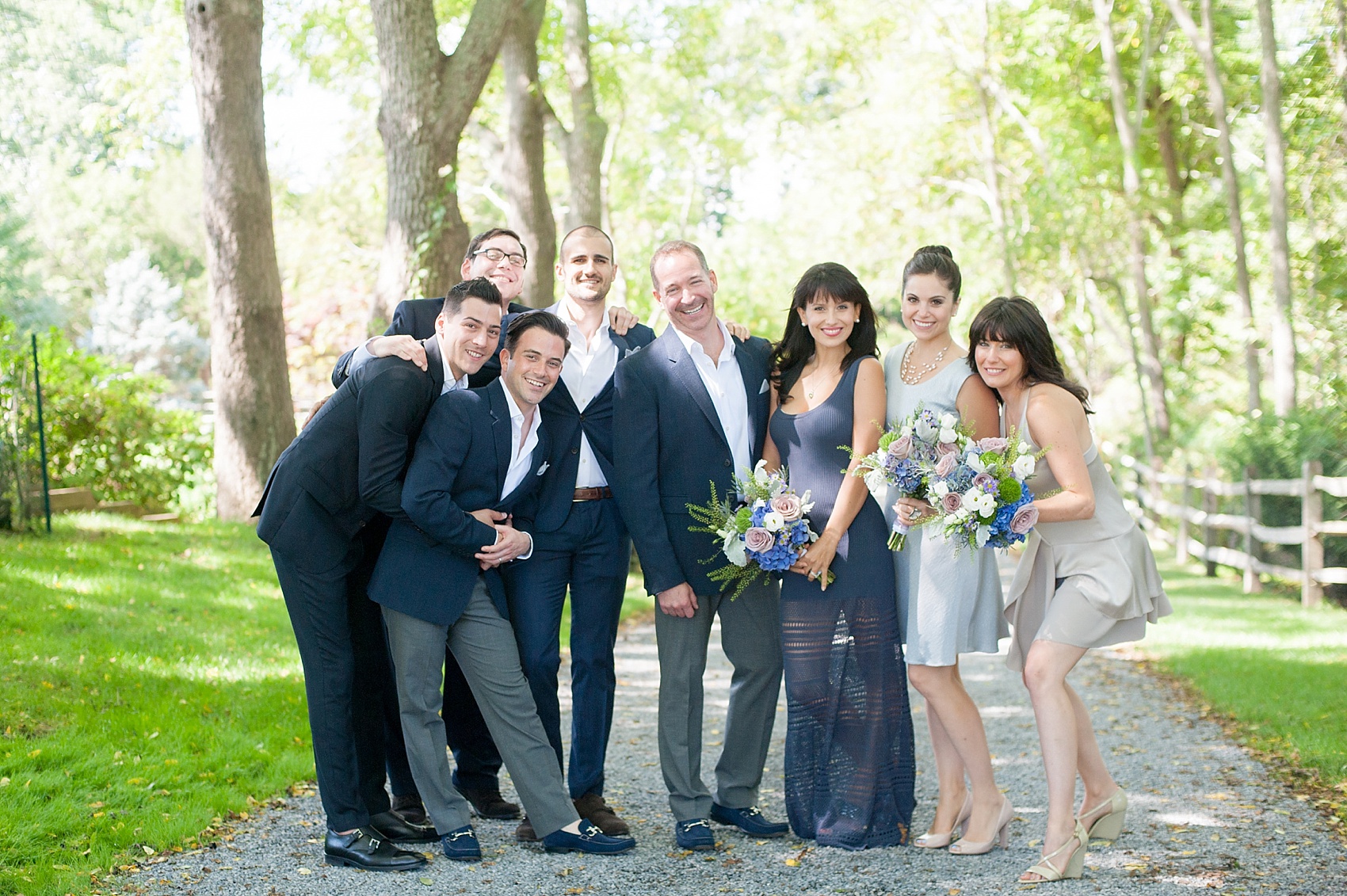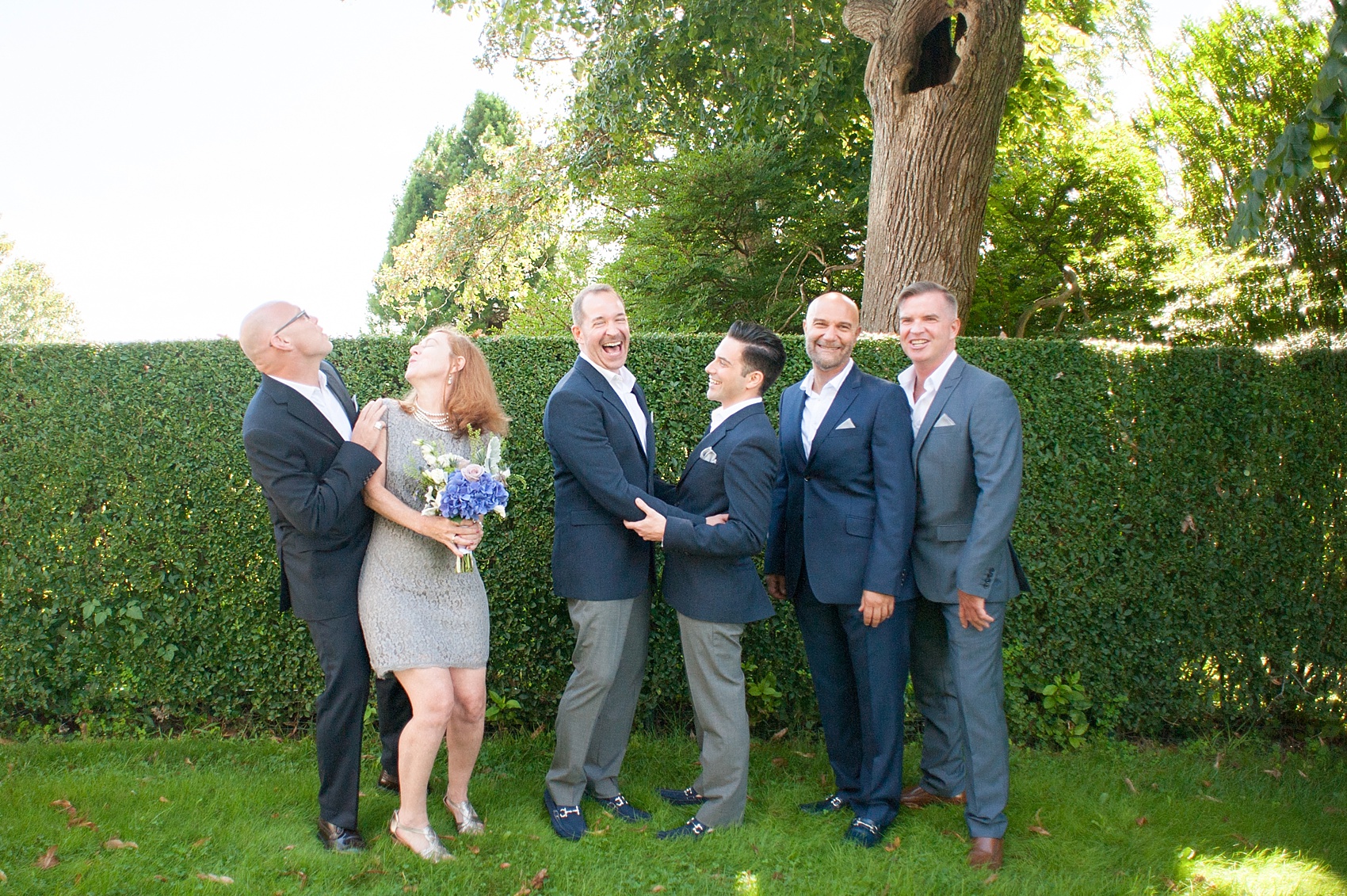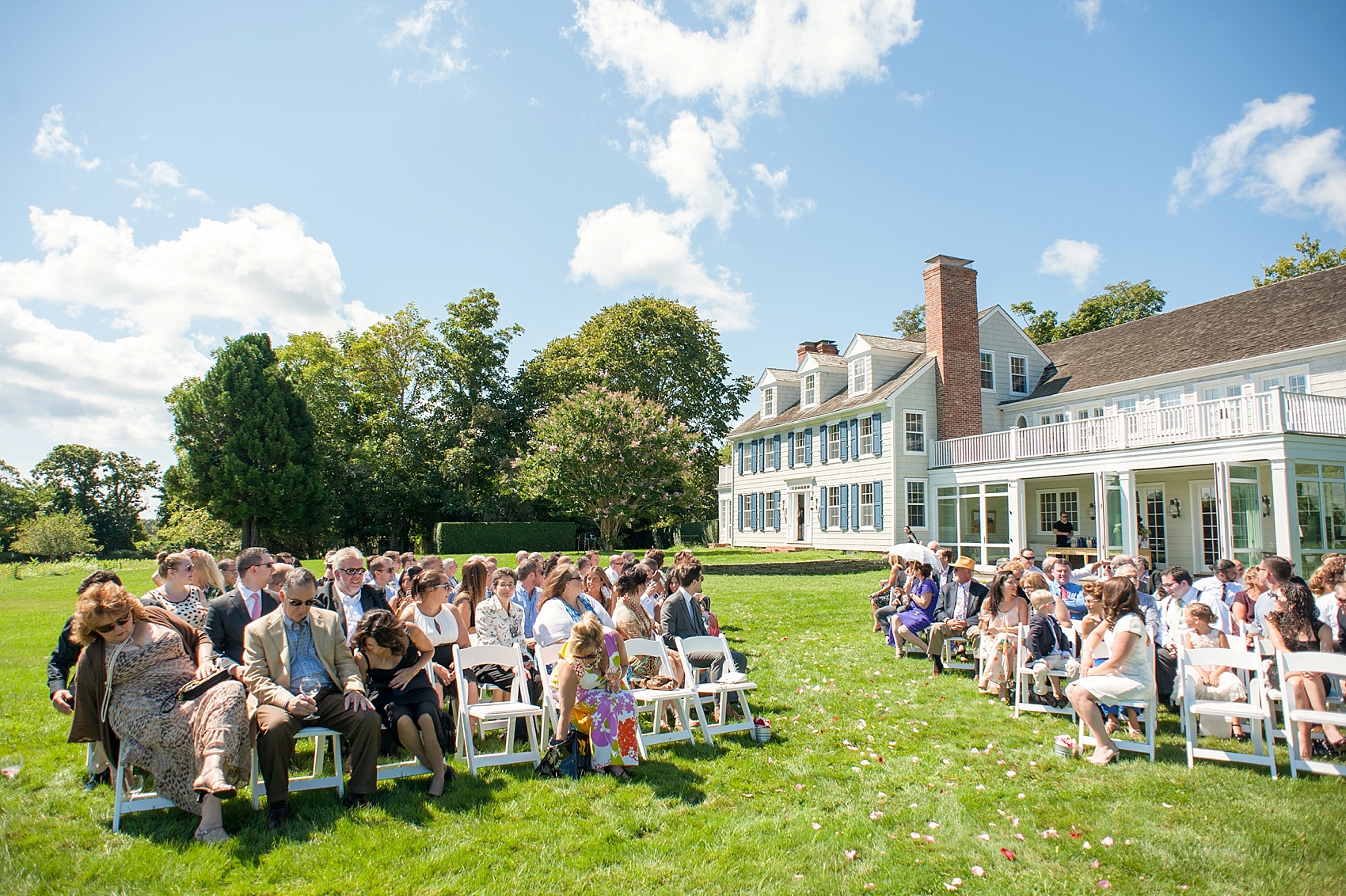 The ceremony was held in front of the house and it was such a picturesque setting to take one another's hand in marriage.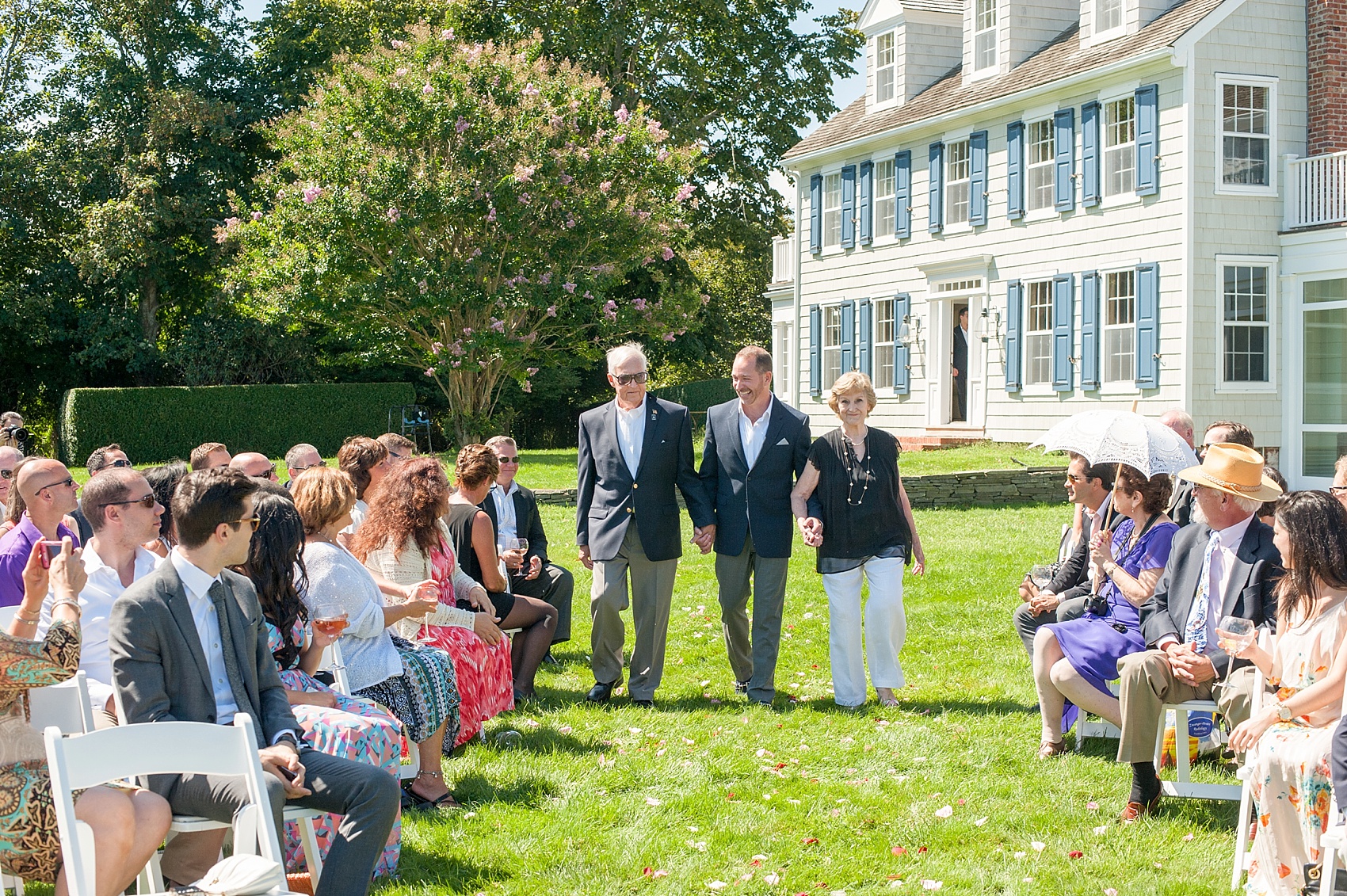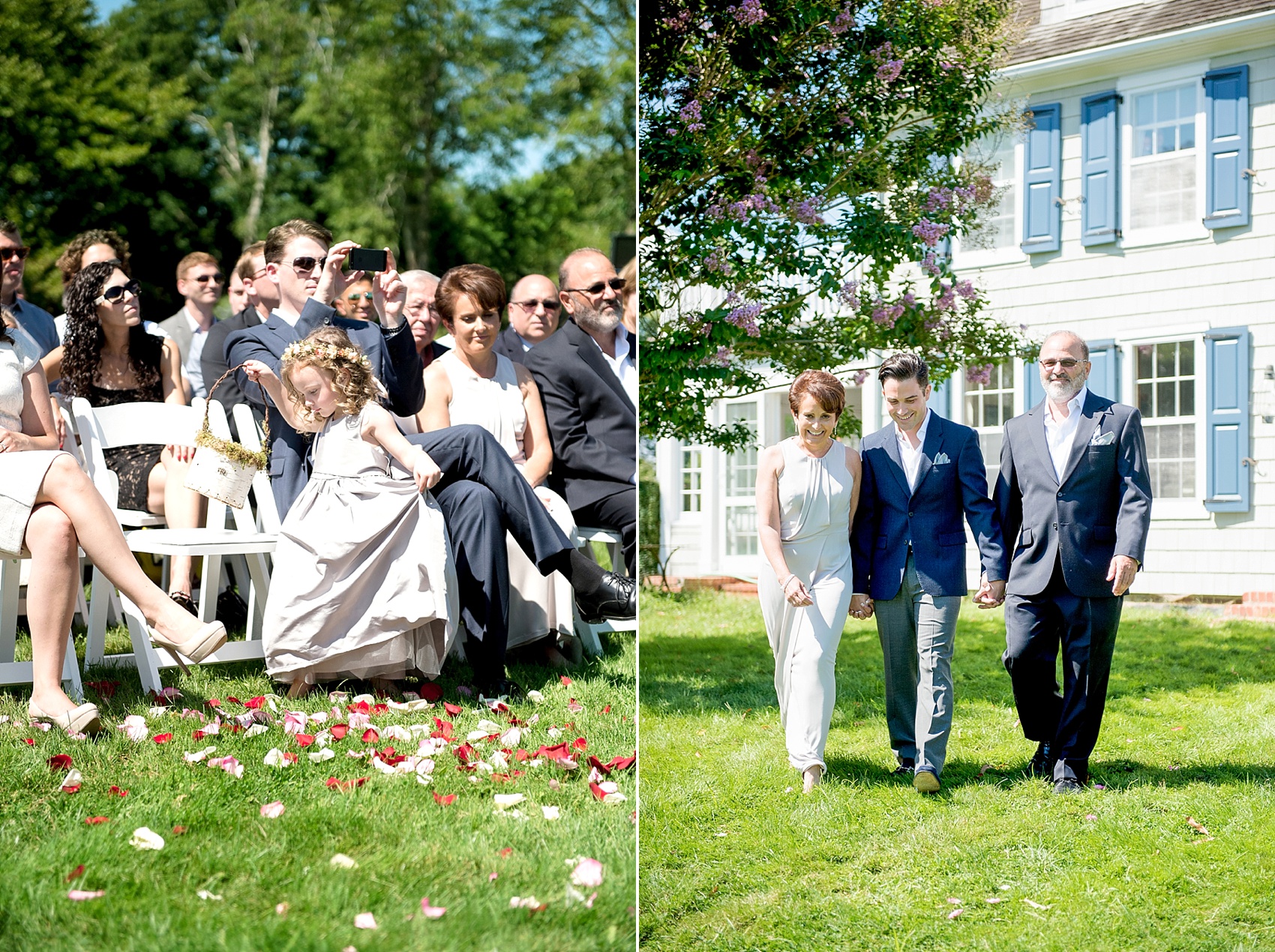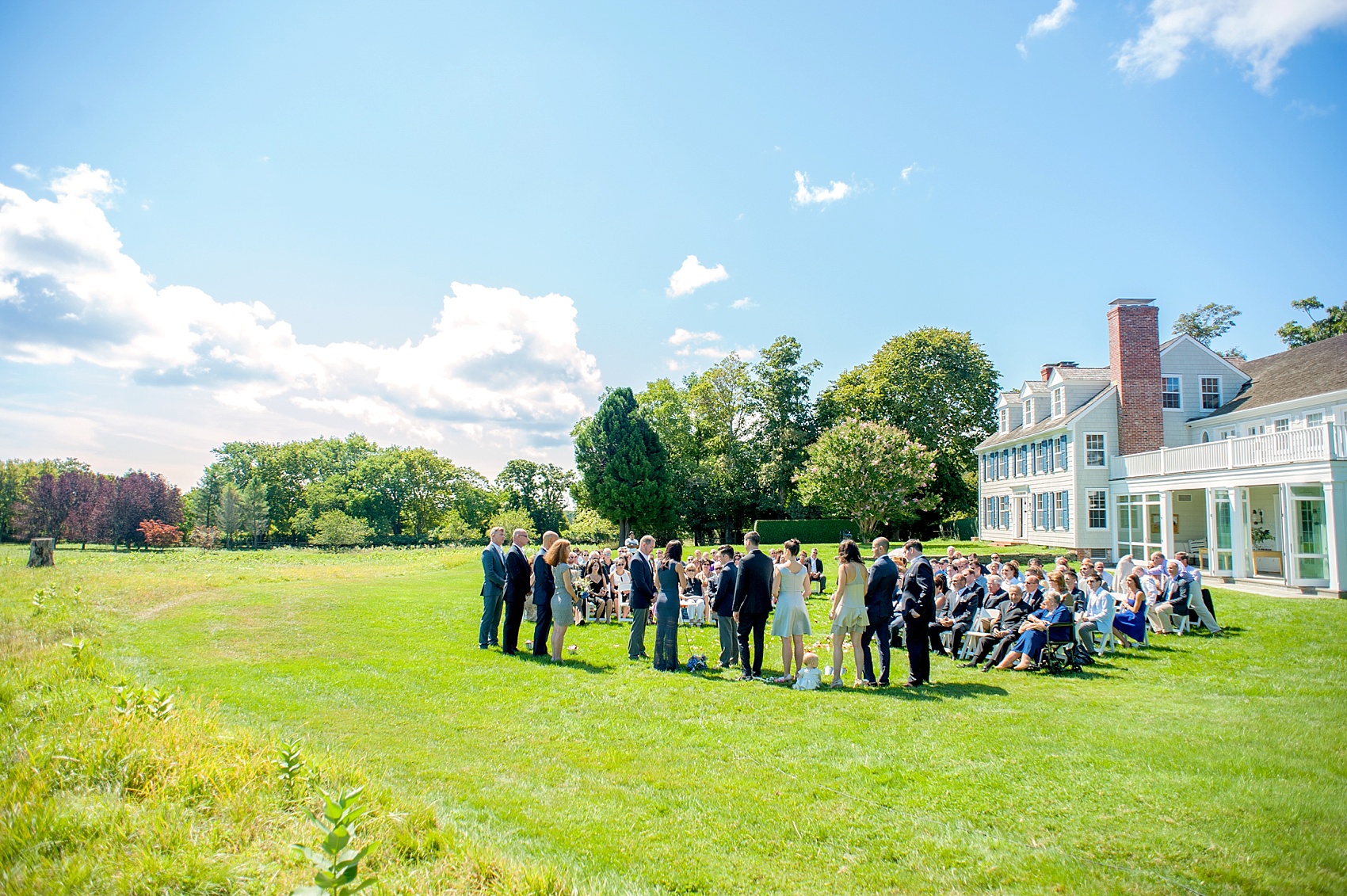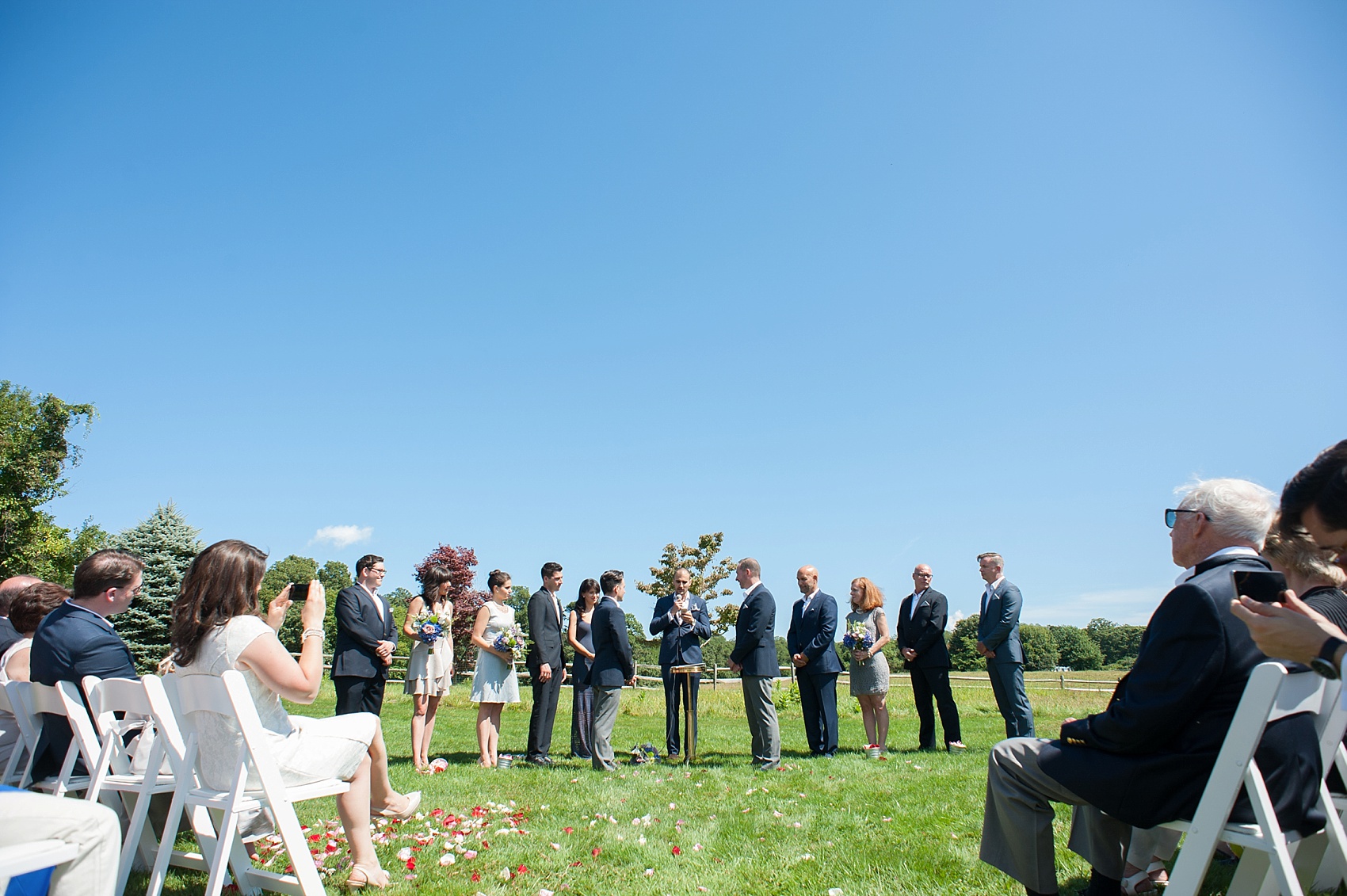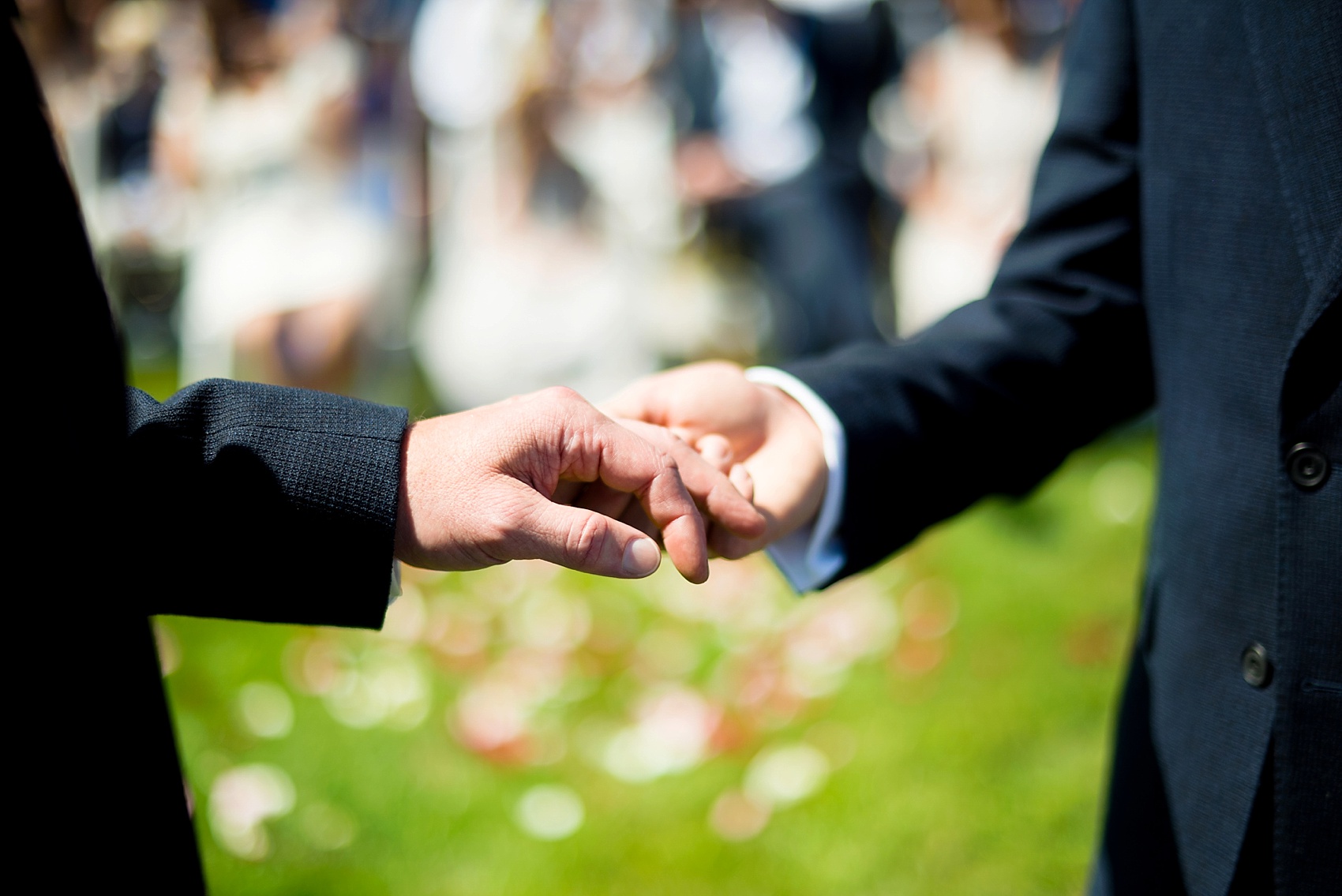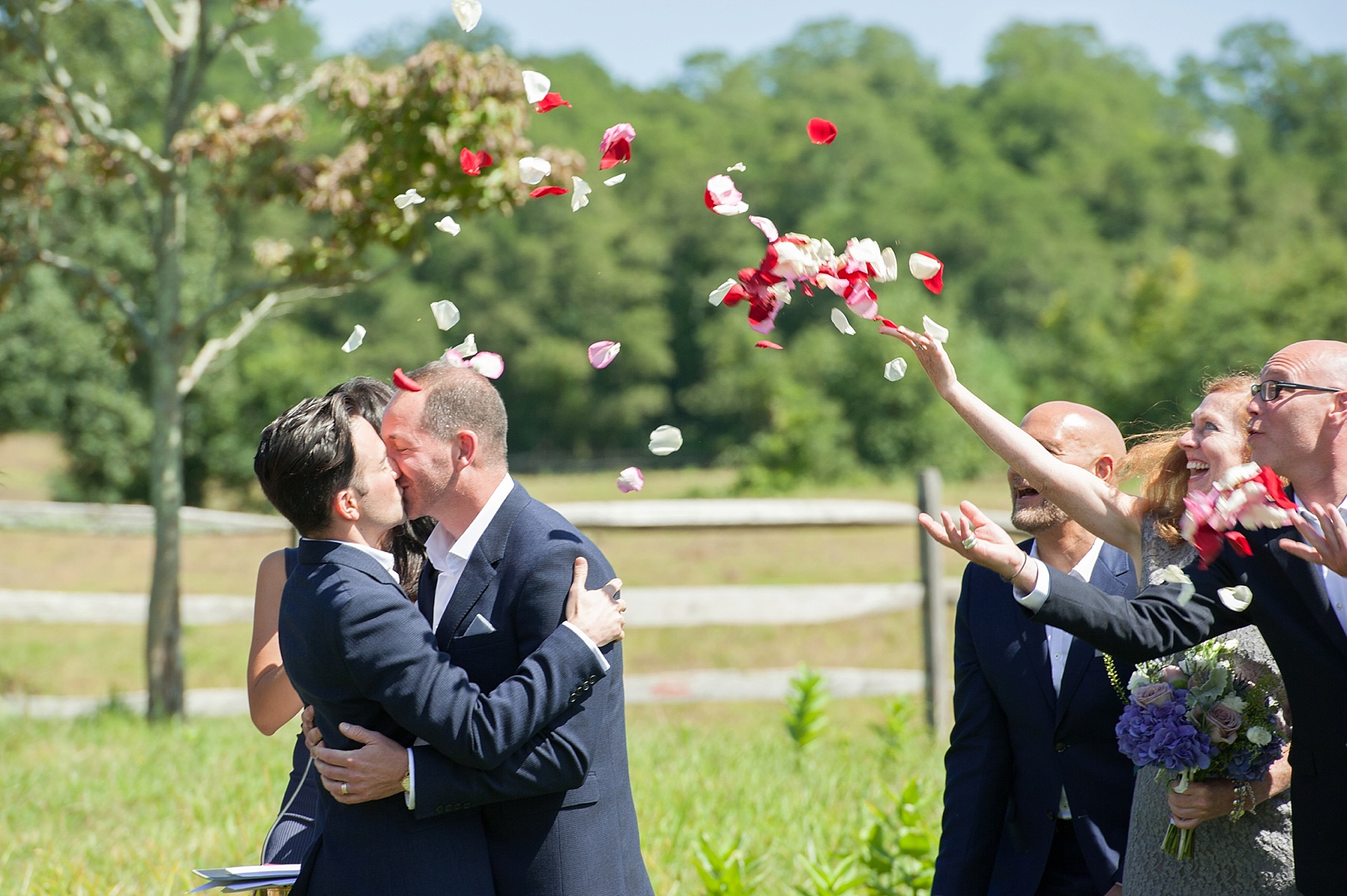 You are MARRIED! One of their best friend's officiated and was there to give Danny a warm congratulatory hug and his and Chris's first kiss!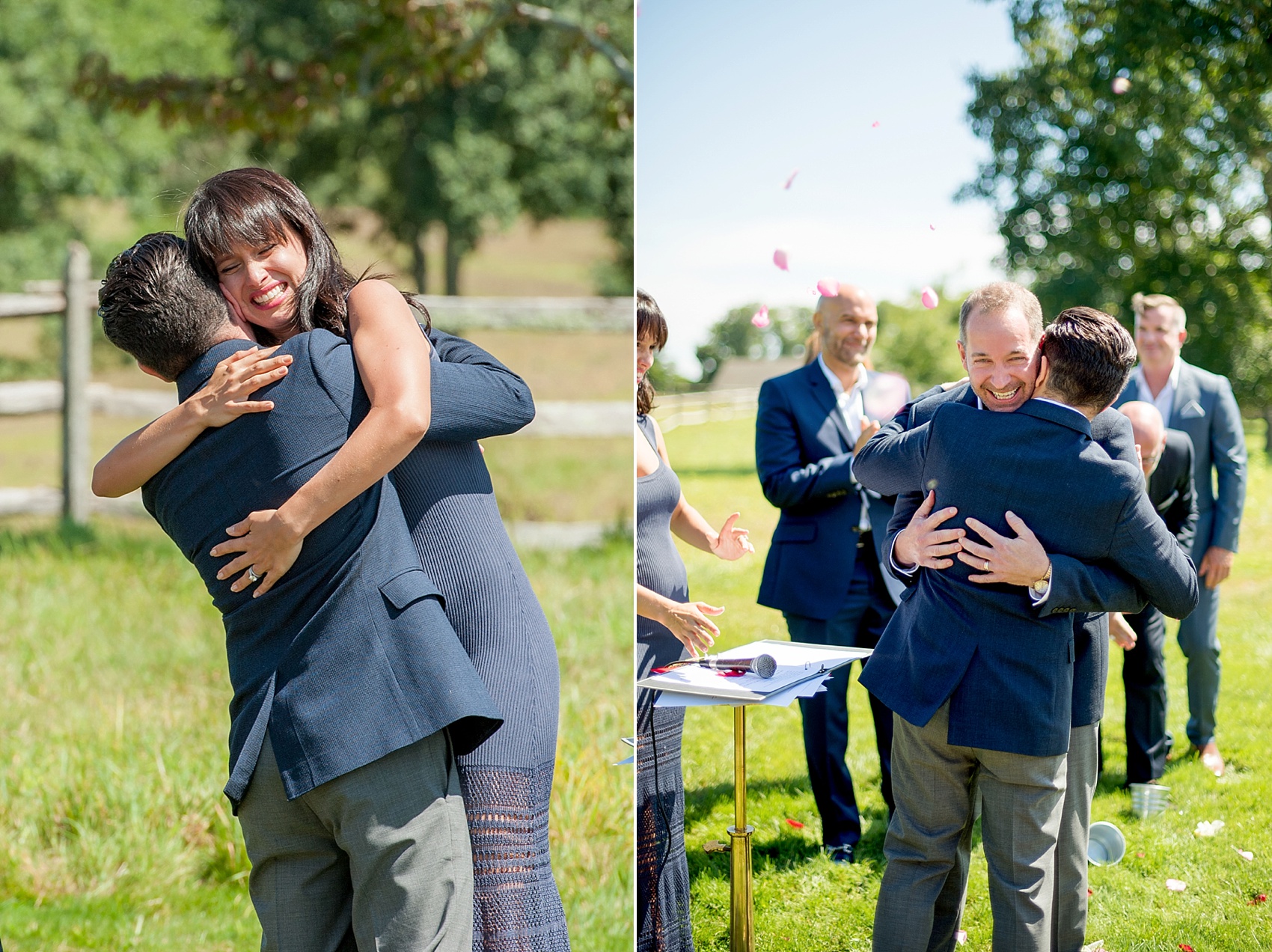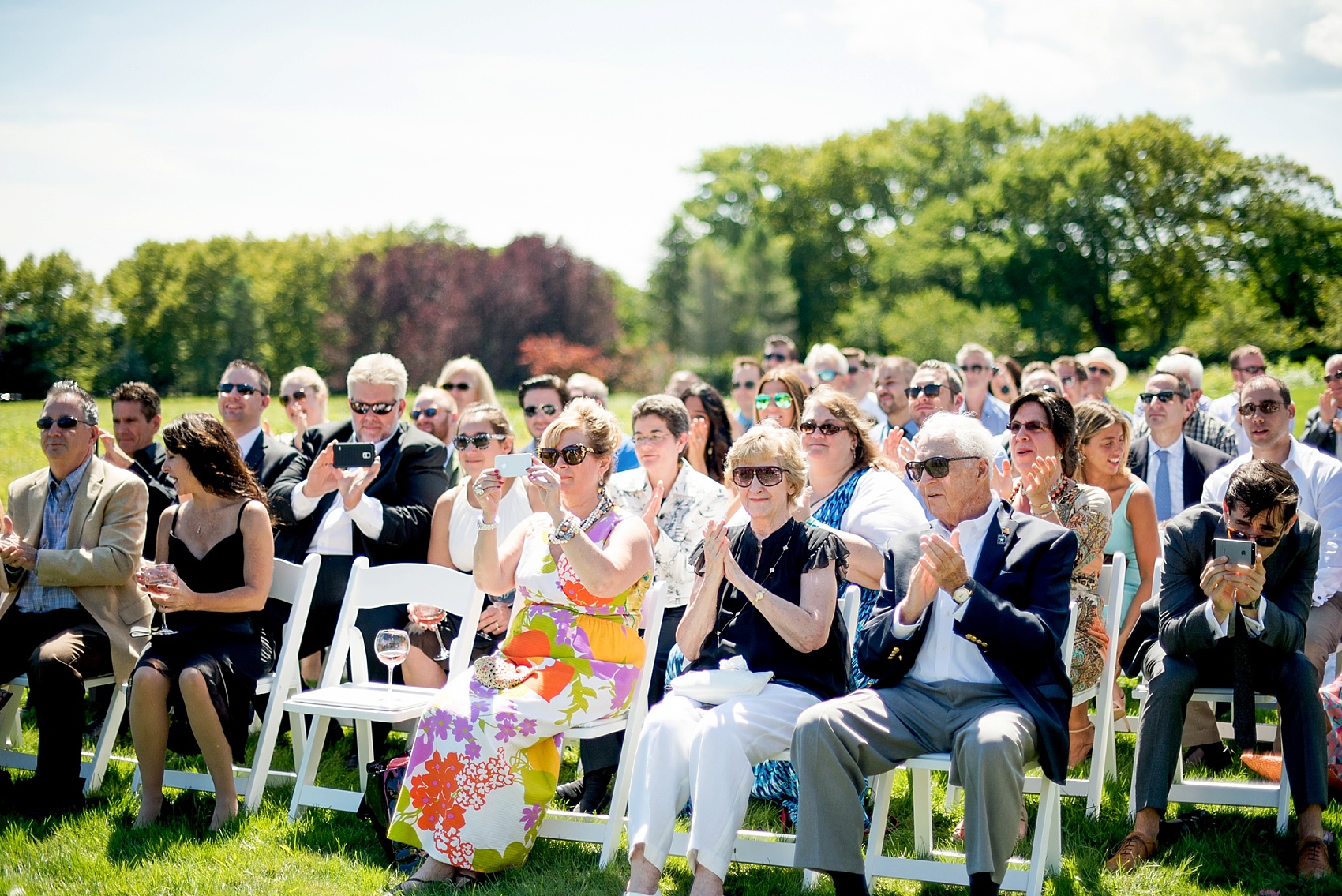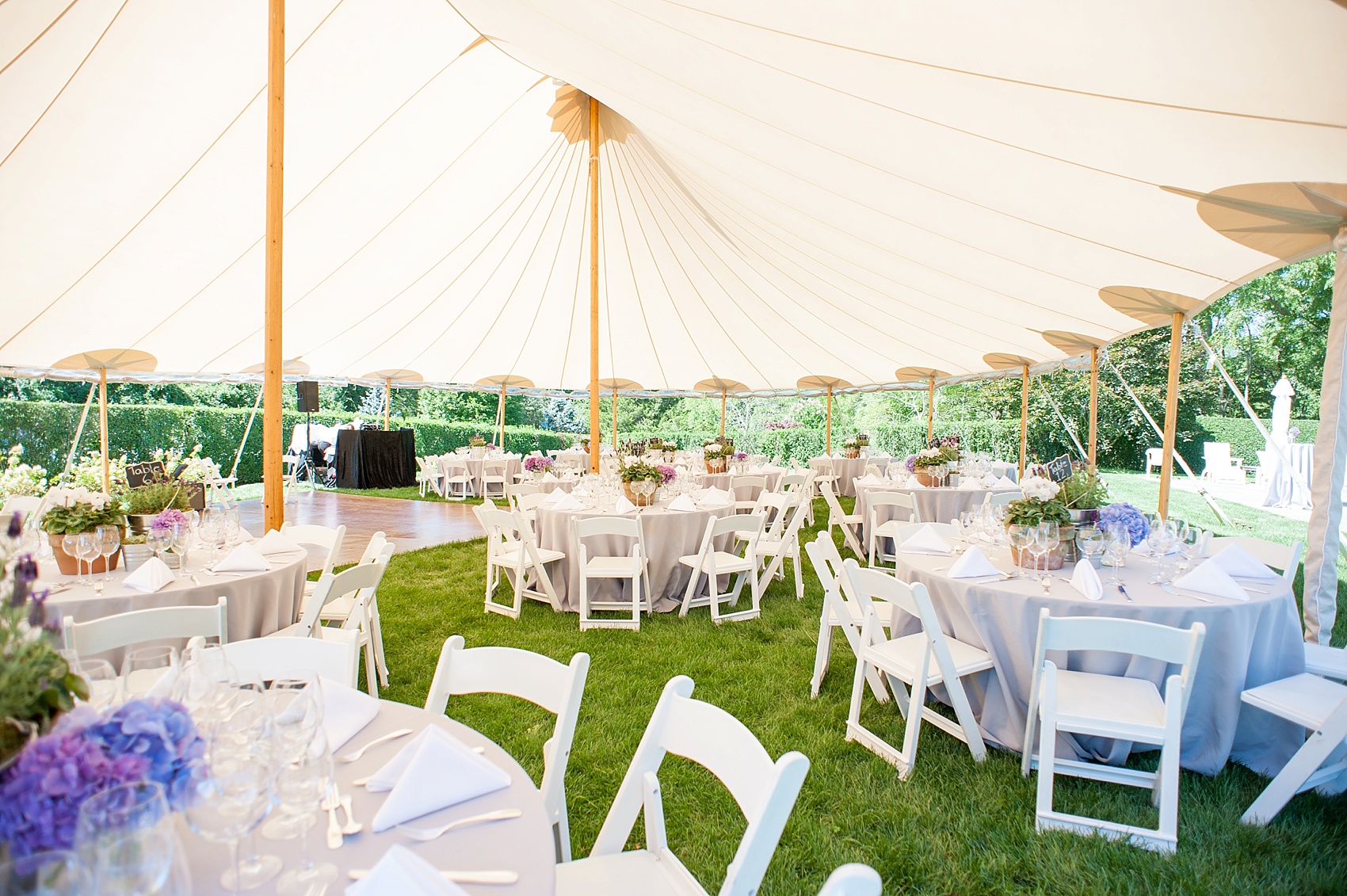 The tent was off-white and one of the most beautiful I've ever seen! Light purple linens and white wooden chairs were set on top of the green, summer lawn. Purple hydrangea, lavender and other annuals graced the tables in silver pots, completed with black chalkboard table number signs.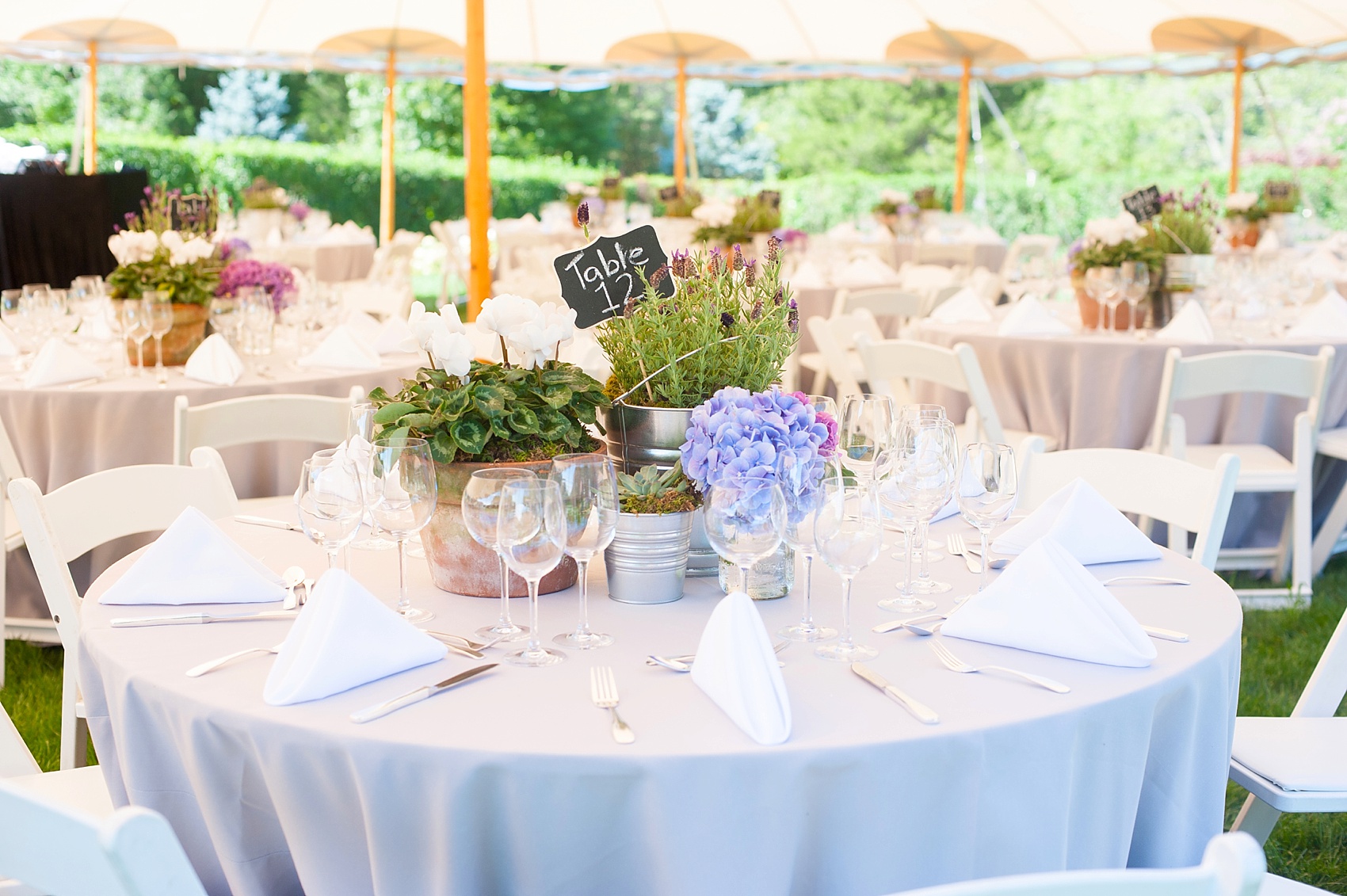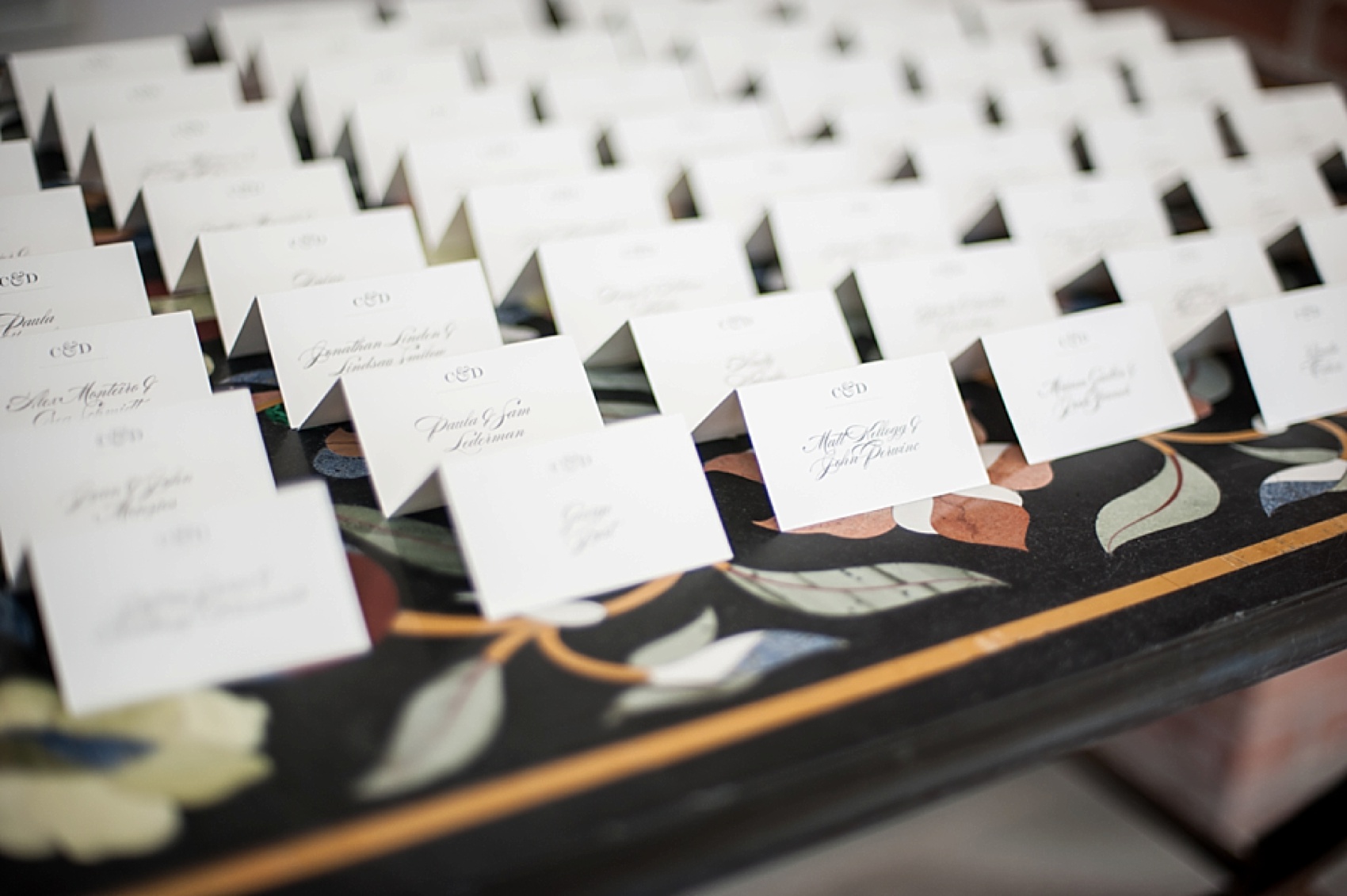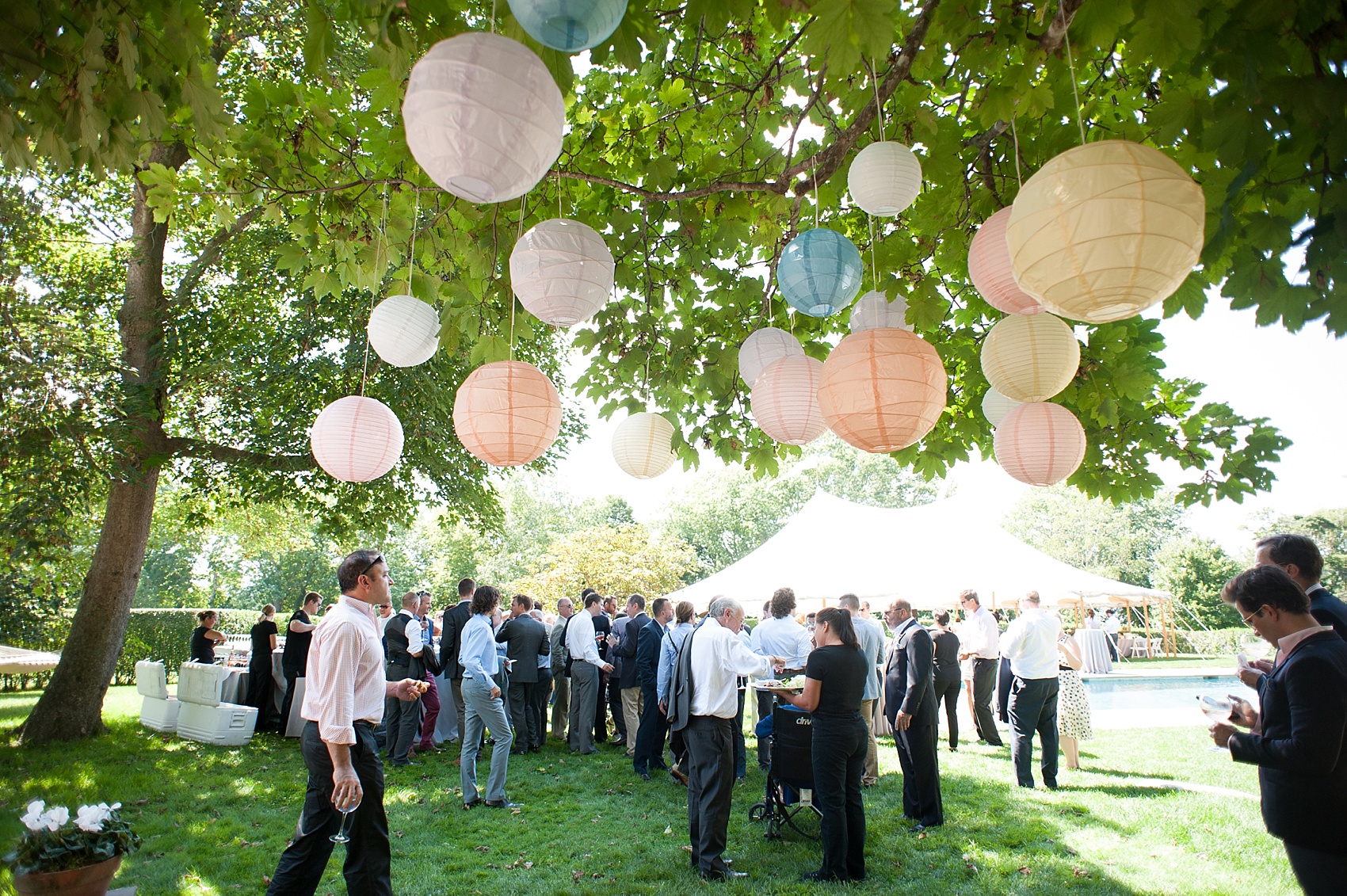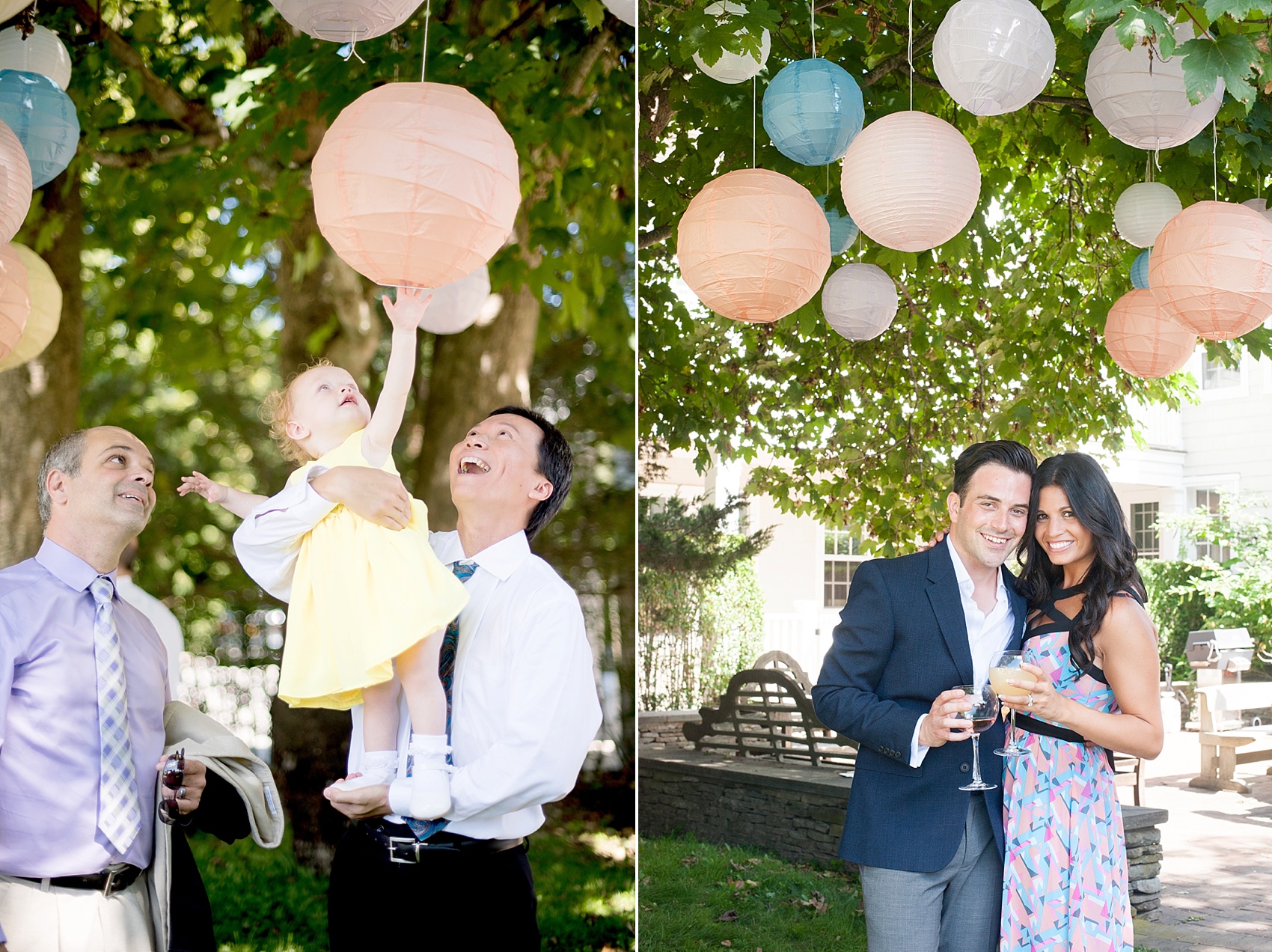 These pastel colored lanterned were hand placed by Danny and his effort was well worth it. It was a great welcome to the reception from the ceremony location and such a fun place to take photos. I have to thank Erica, in the amazing maxi dress (which I lovveeddd!) for recommending me to Danny, one of her best friends from childhood. I'll be forever grateful!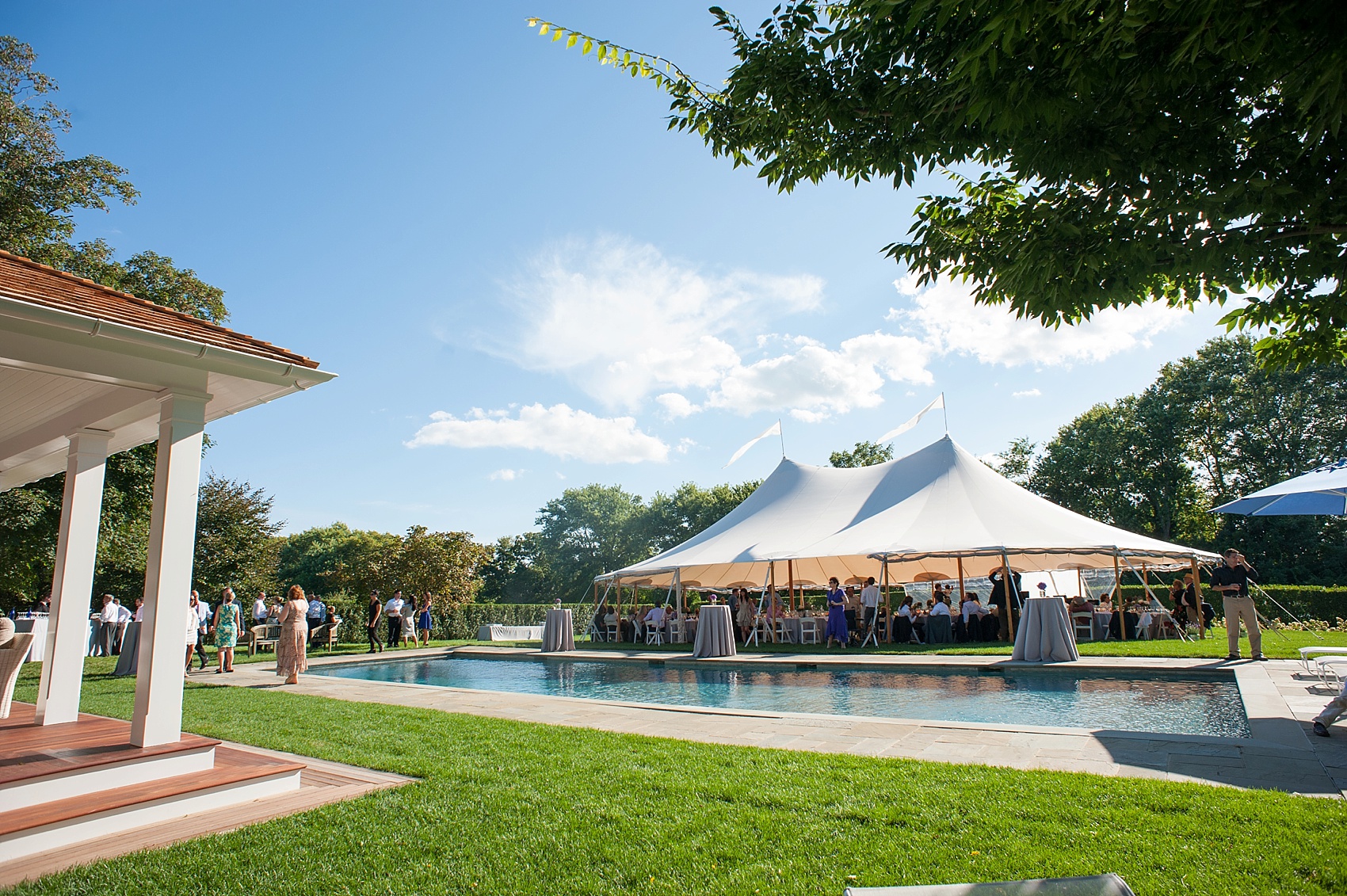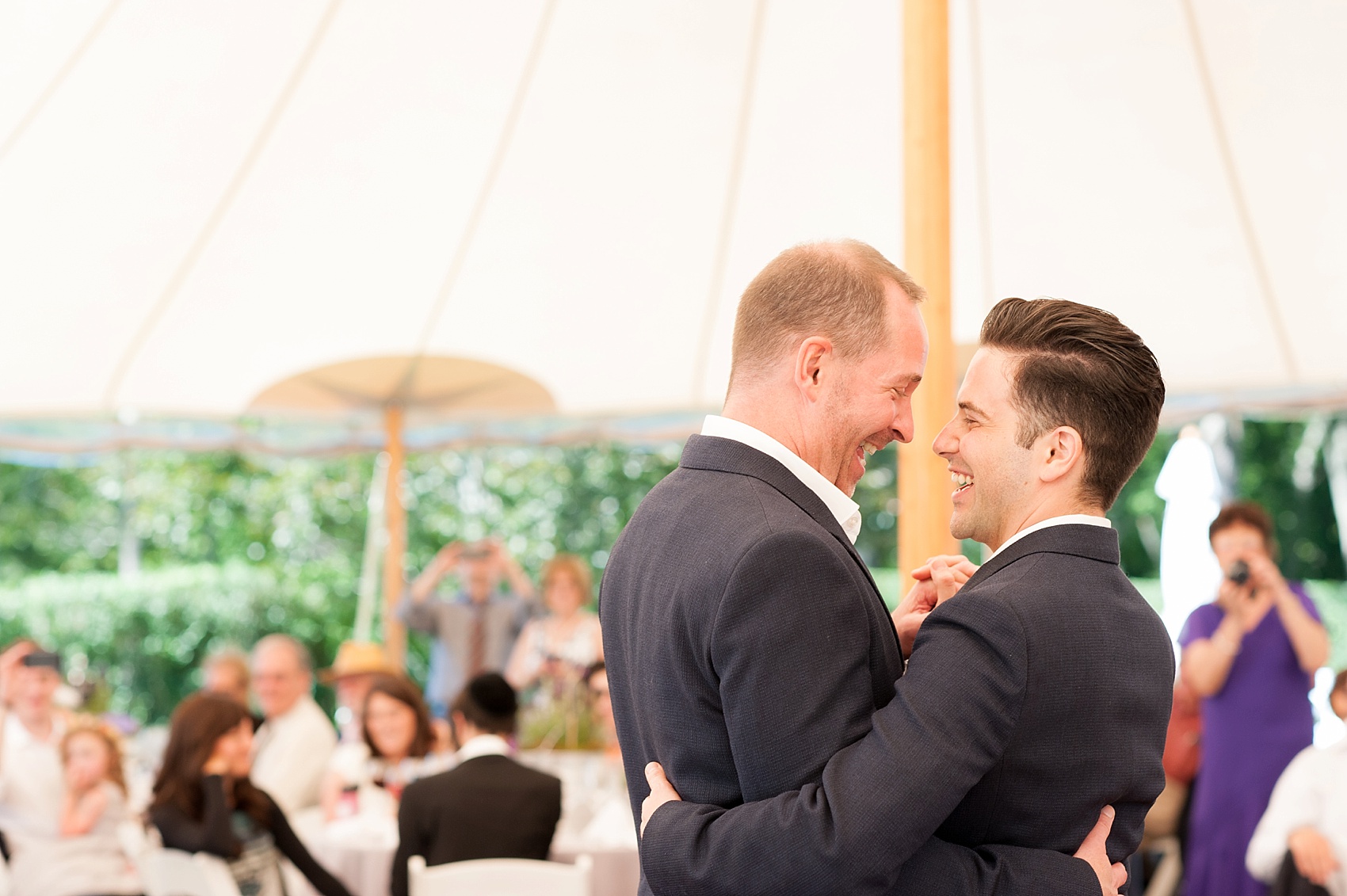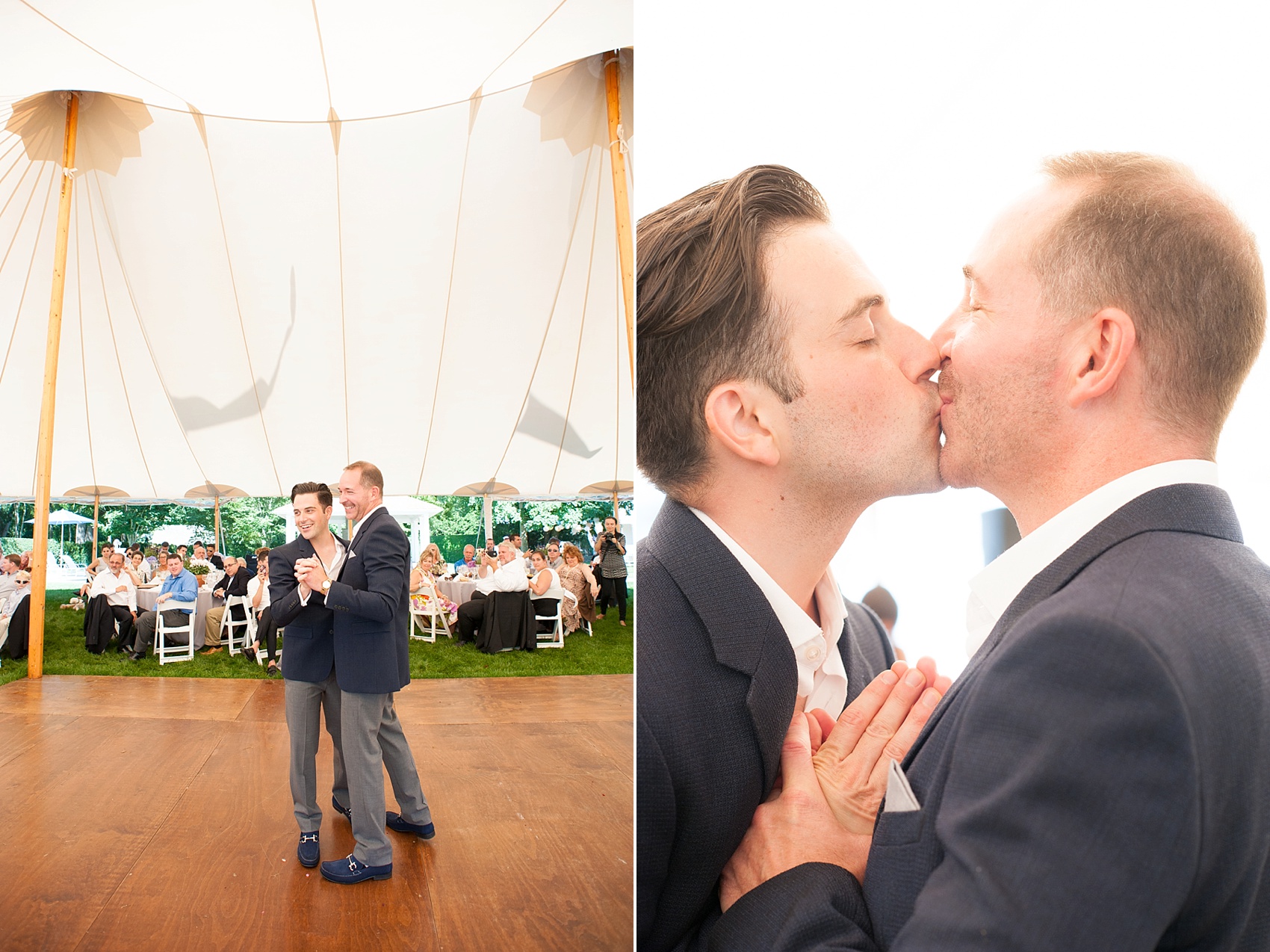 The party got started with their first dance to….get this…a serenade from two of Danny's wedding party people! His best friend Josh played guitar as Lindsay sang "Time After Time." It was a truly special moment.
Can you believe all of these fine looking men and women are Chris's siblings?! The family is seldom all together so it was a perfect opportunity to capture this occasion!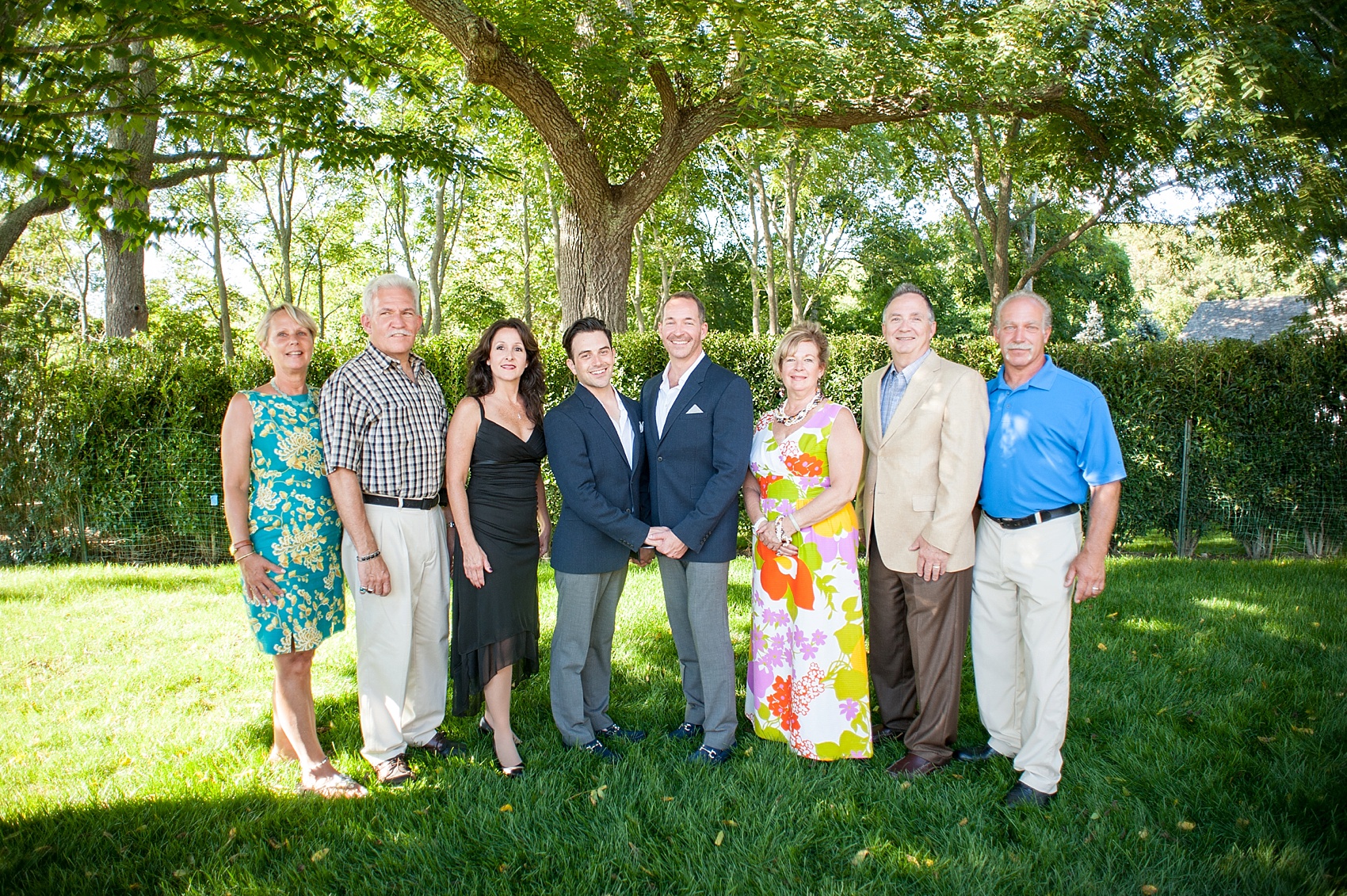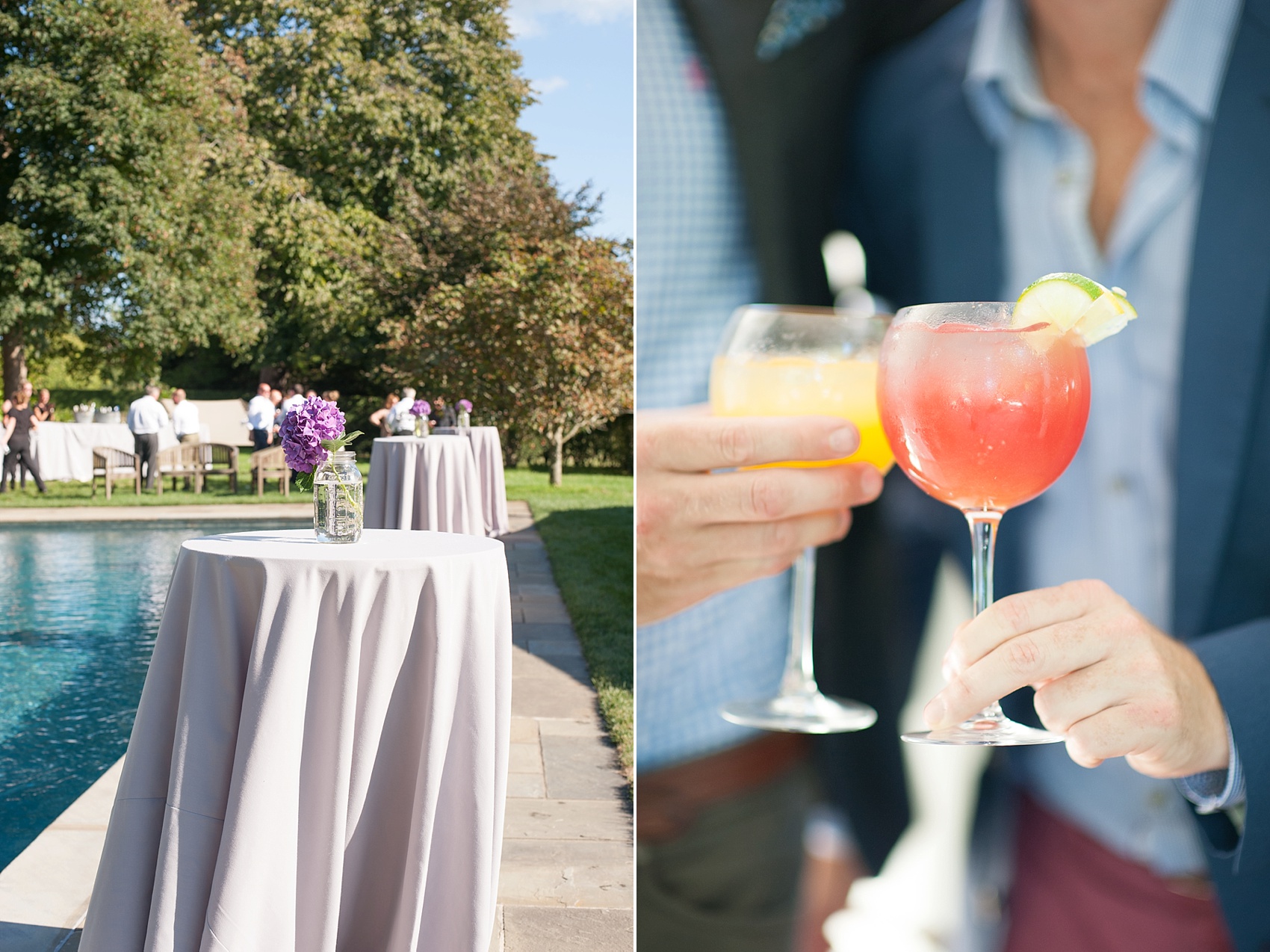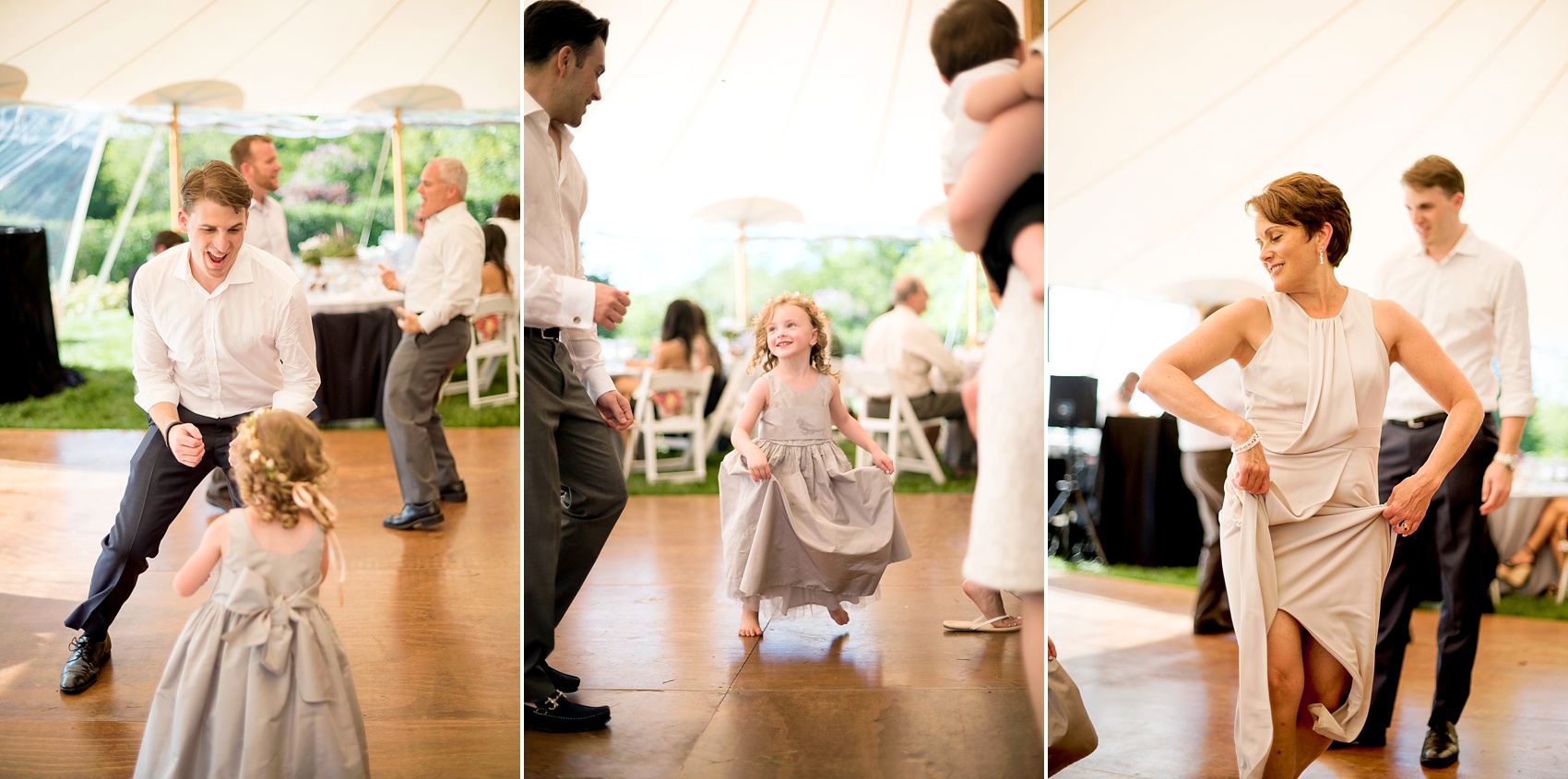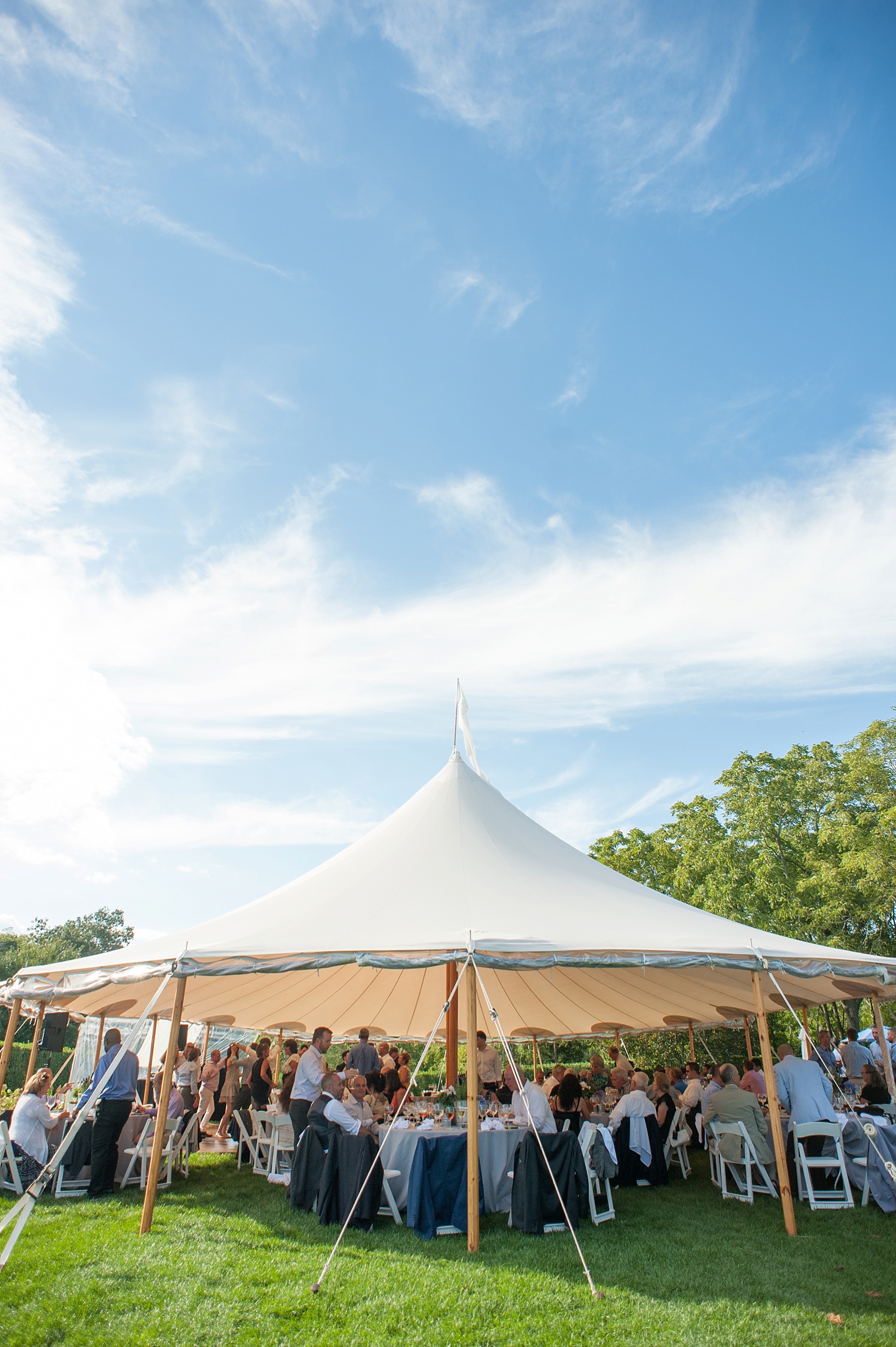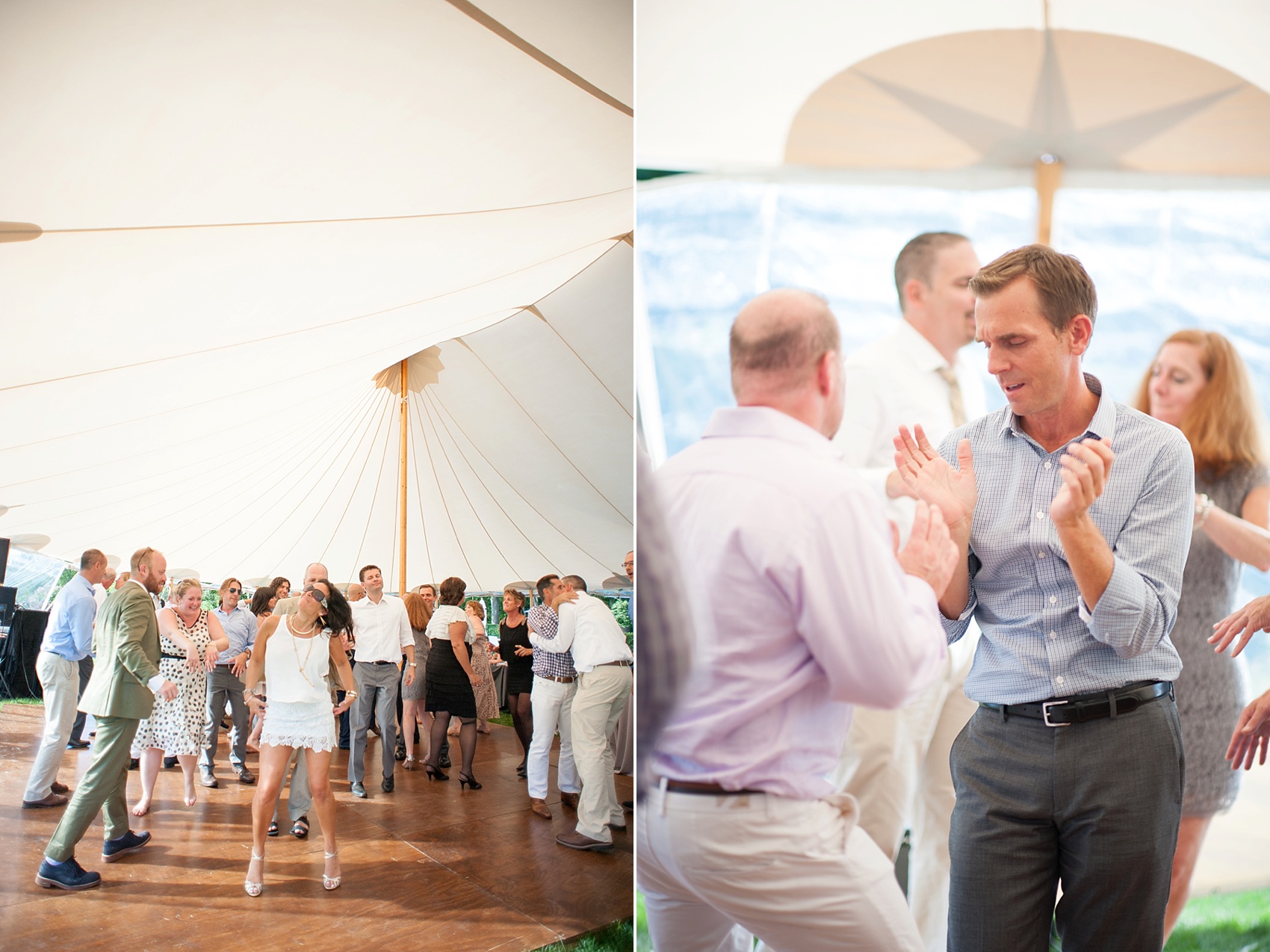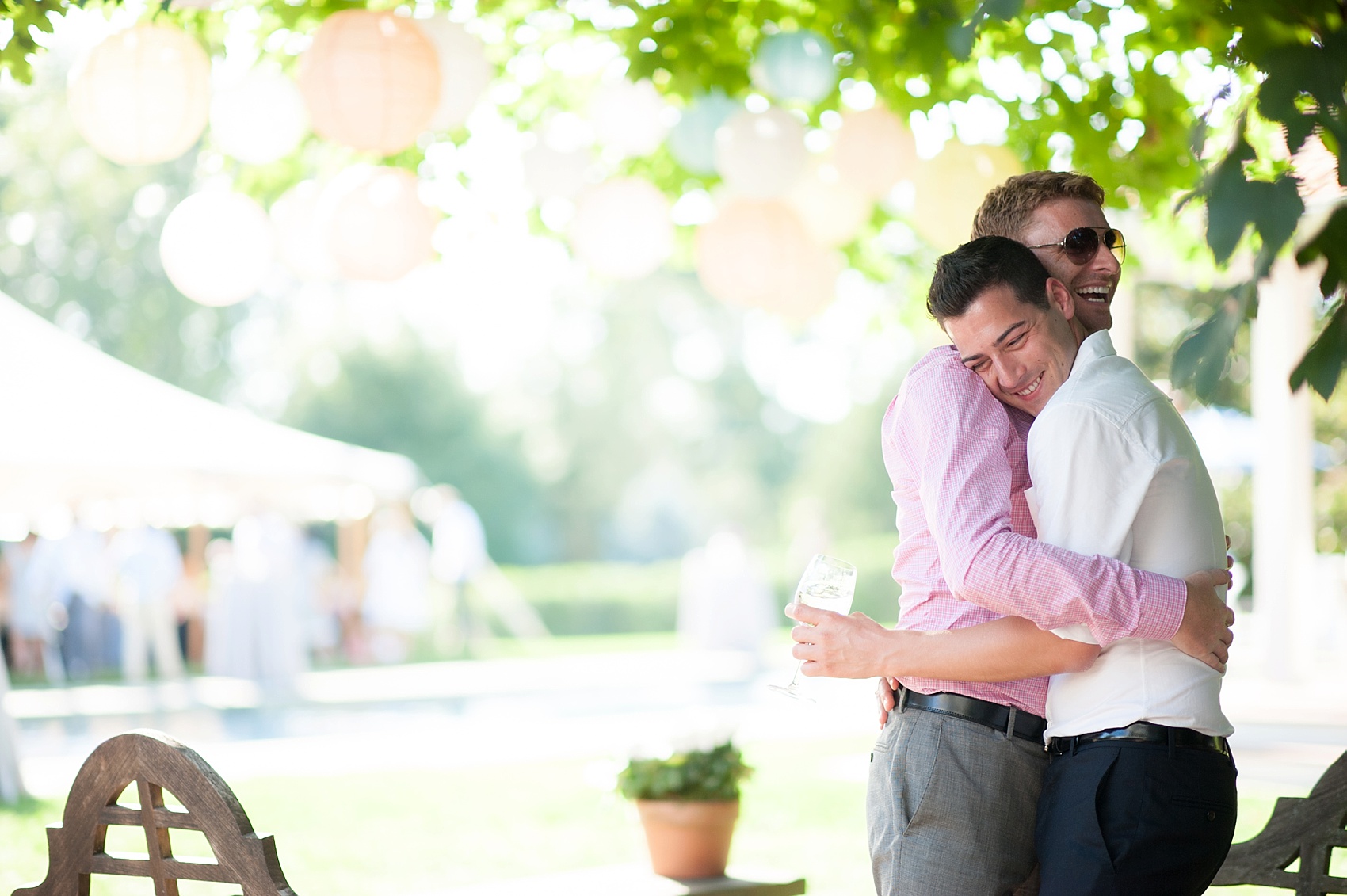 There was love everywhere and I especially loved meeting Yoel and his boyfriend Justin. Seriously – the cutest. Only second to the grooms. 😉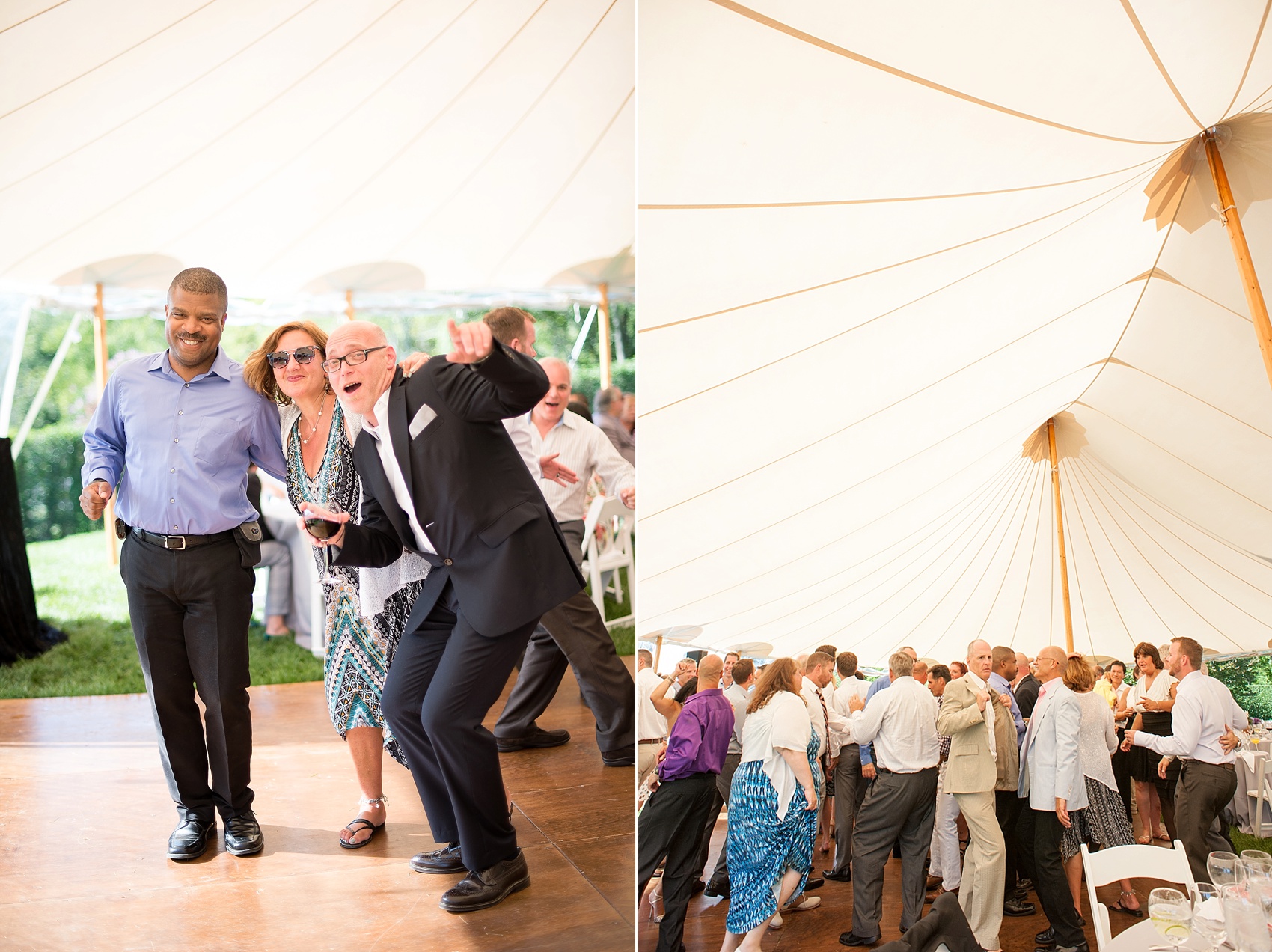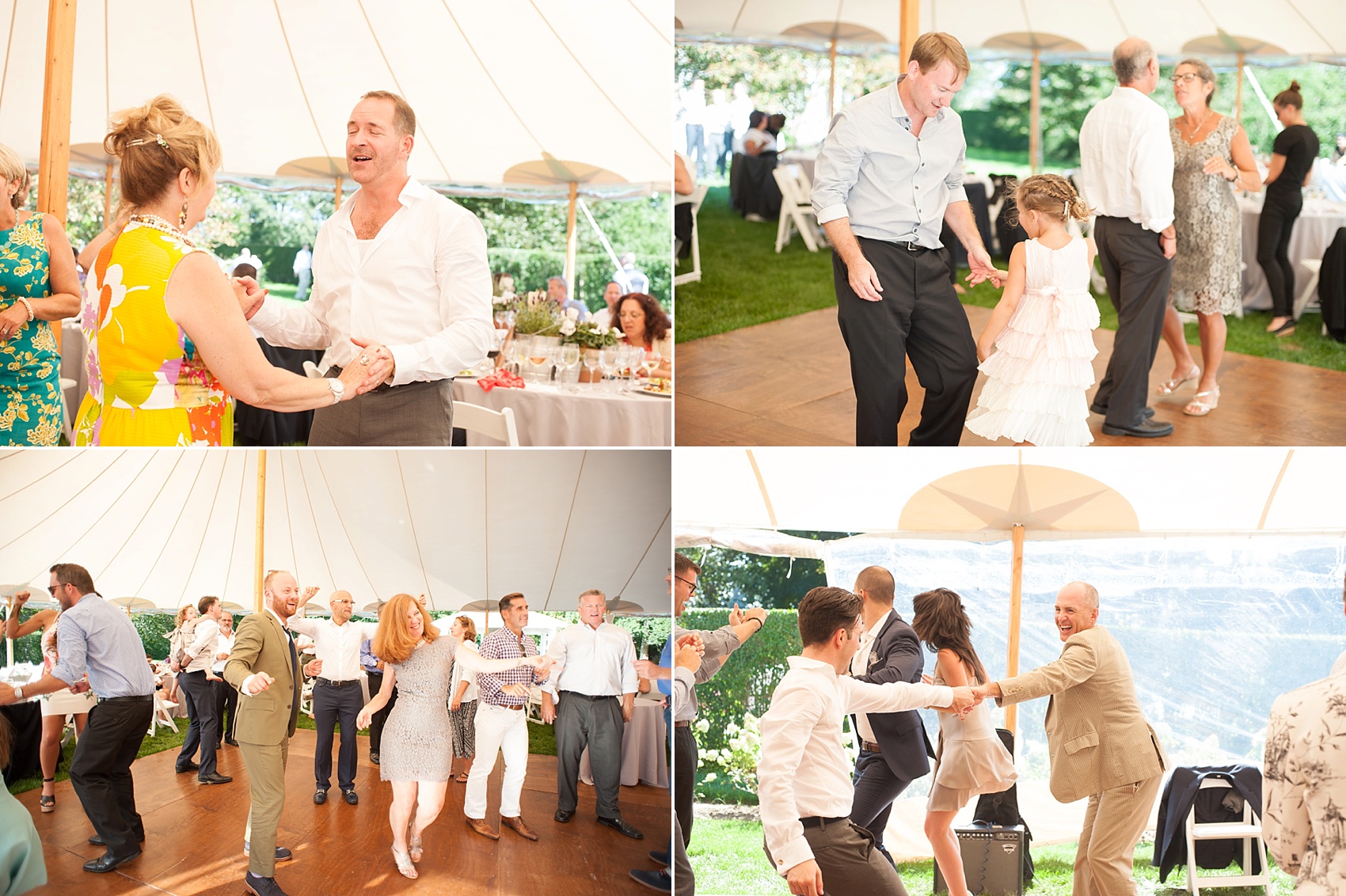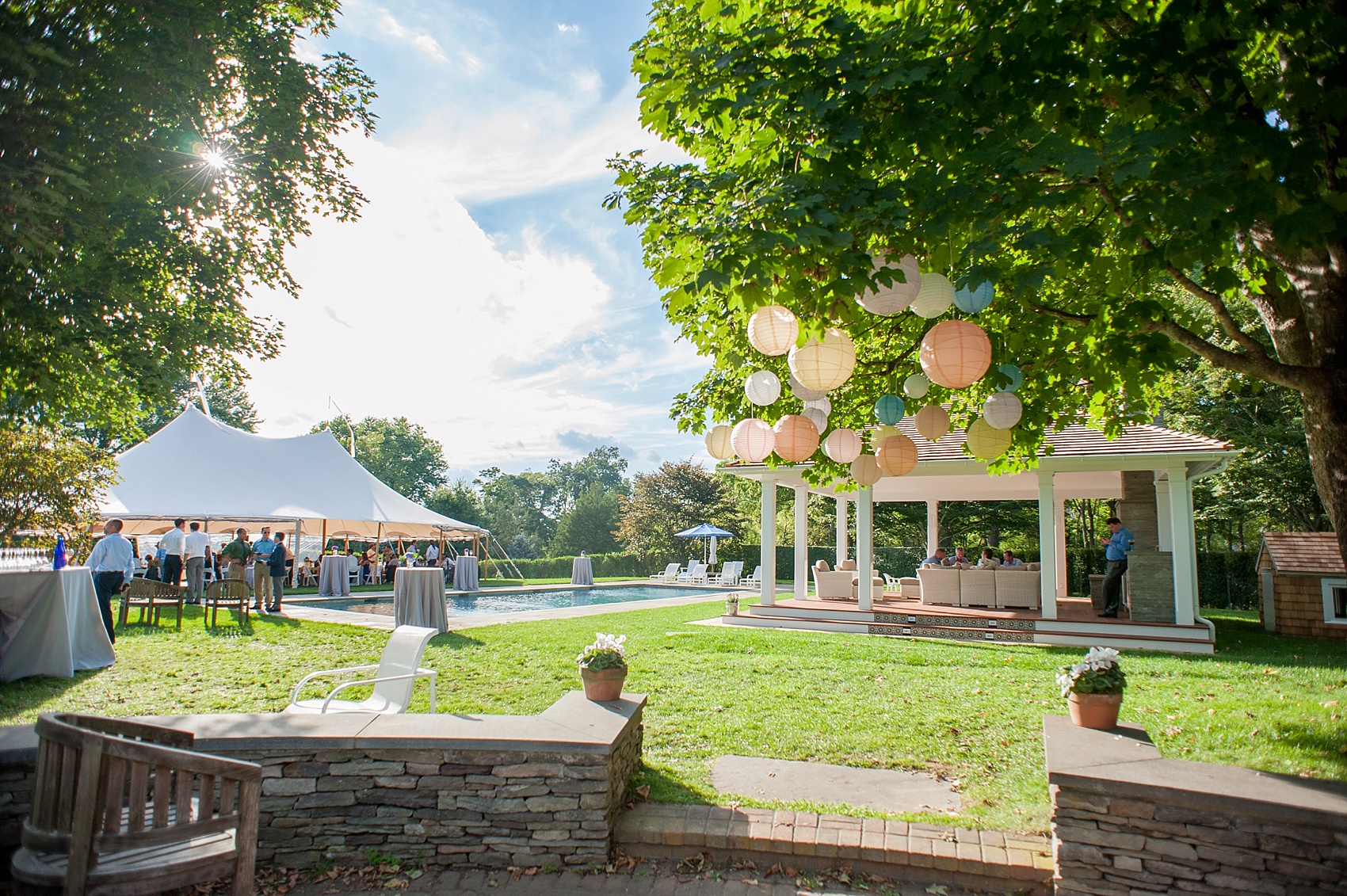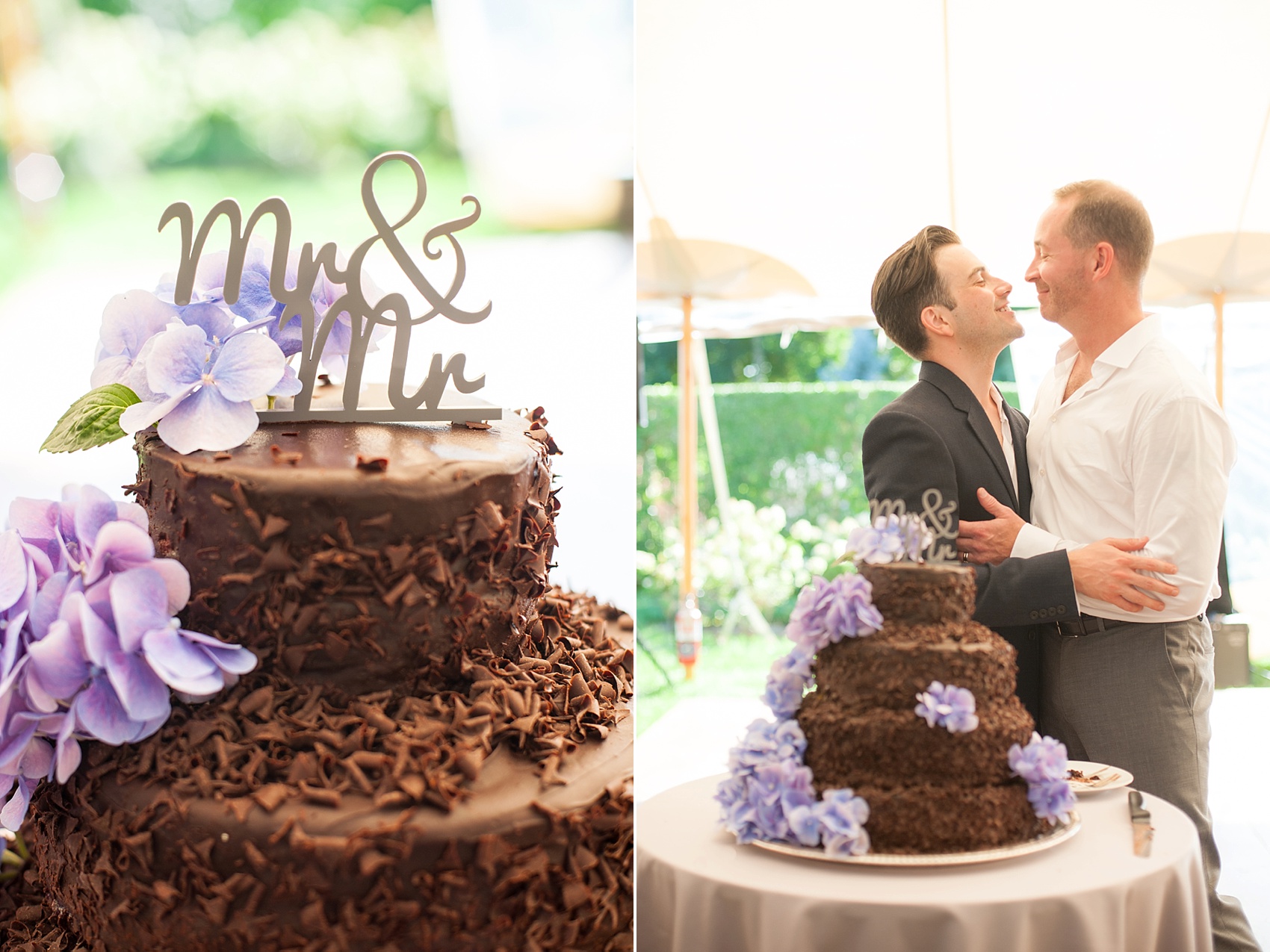 As they cut their "Mr. & Mr." topped chocolate tiered wedding cake and kissed to sweetness in life and love, guests started to say goodbye. Heading back down the long driveway to our cars, I spoke with some guests and we all agreed: there was no better way to spend a gorgeous Sunday than celebrating Danny and Chris. 
Danny and Chris, working together to document this time in your lives from your engagement to wedding day, and all the meet ups, text messages and emails in between, has truly been a pleasure! And I know we'll be keeping in touch. I'll make sure of it! 😉
Venue: private residence / Shoes: Salvatore Ferragamo / Wedding bands: Tiffany & Co. / Florist: CP Flowers Direct / Caterer and Cake Designer: Erin Finely from Sydneys Gourmet