They had a huge wedding planned. But life happens and financial priorities get rearranged. With a new house being built and a daughter at home they decided to go to plan B: an awesome wedding, just the two of them, to a memorable city they'd never visited: New York.
I was so excited when Emily contacted me on Facebook. She explained their family and friends, especially their daughter, wouldn't be in attendance and they valued photography. Thus, it was important to them to have wonderful photos to commemorate their day and share with those back home in Dallas, Texas. As a supporter of all love, and especially intimate weddings like small elopements (there's just something so special about them!), I was anxious to talk to her and her fiancee, Aubrey. We had a great conversation and before we knew it we were all set for their wedding day, at the end of June.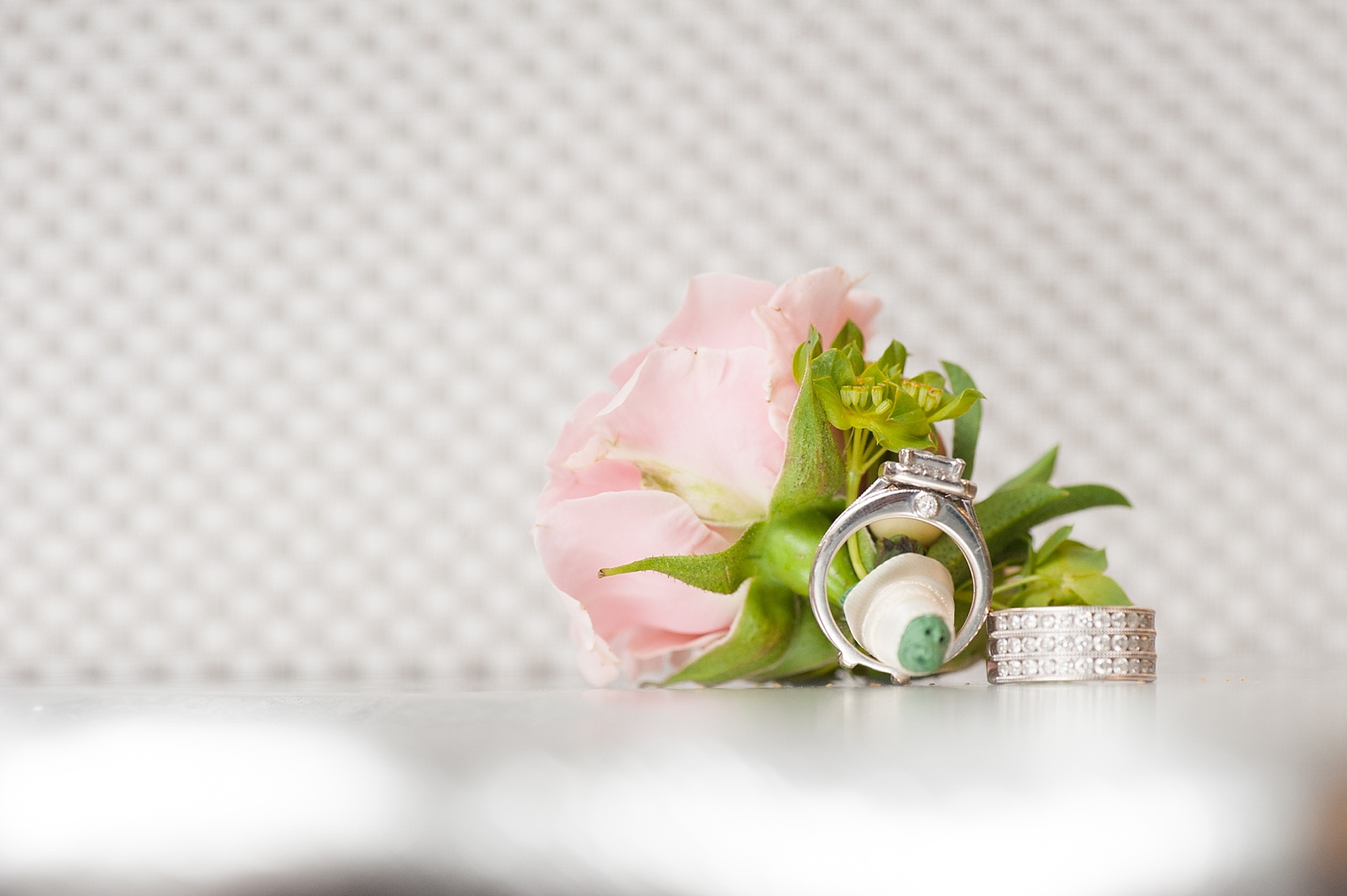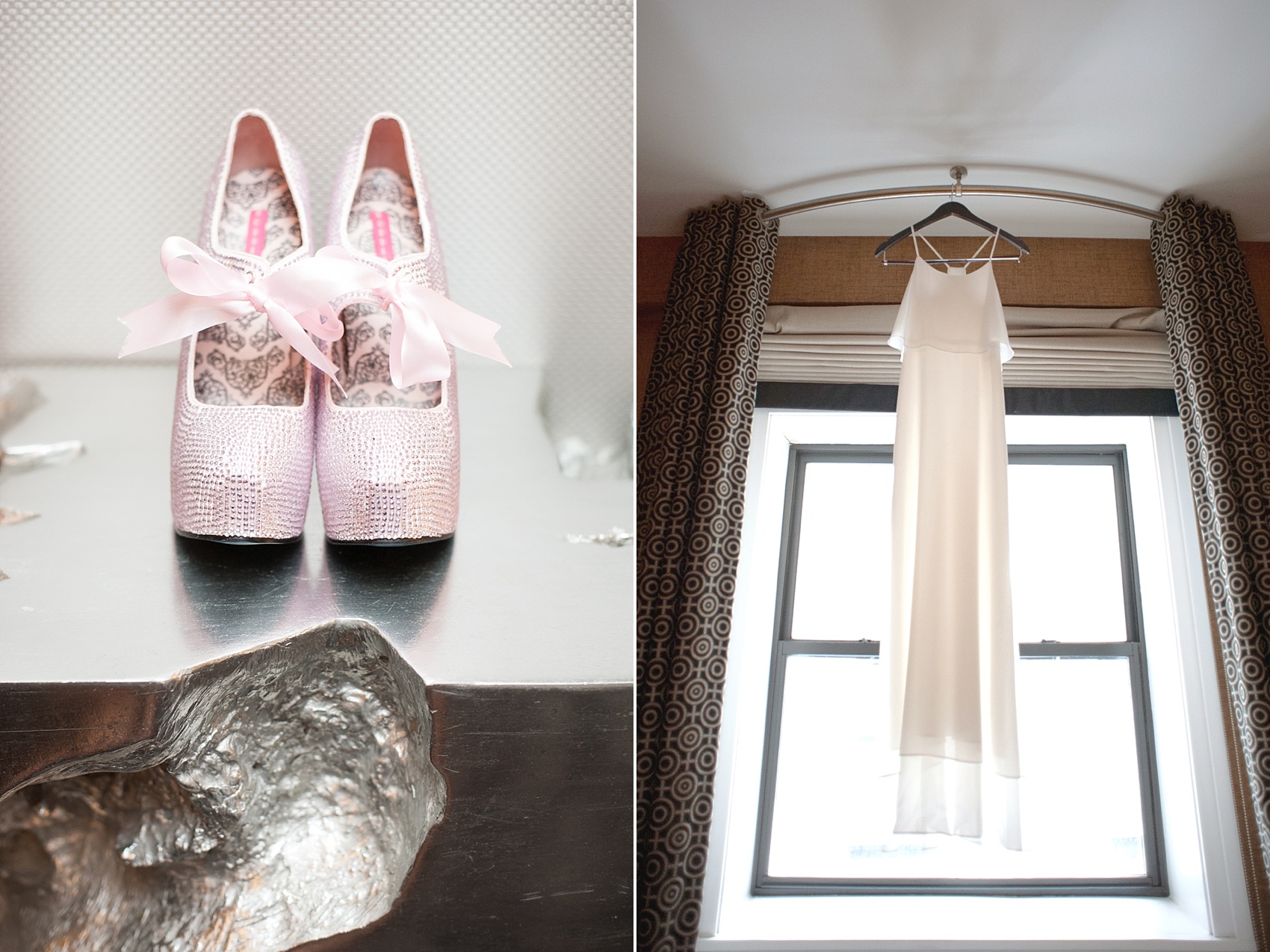 I helped them find their florist when they expressed a desire for a bouquet for AubreyAlex at Petals & Roots did a fabulous job with a variety of beautiful very-much-in-season roses. I love the note she included with their flowers! Simply stated and in her beautiful script handwriting.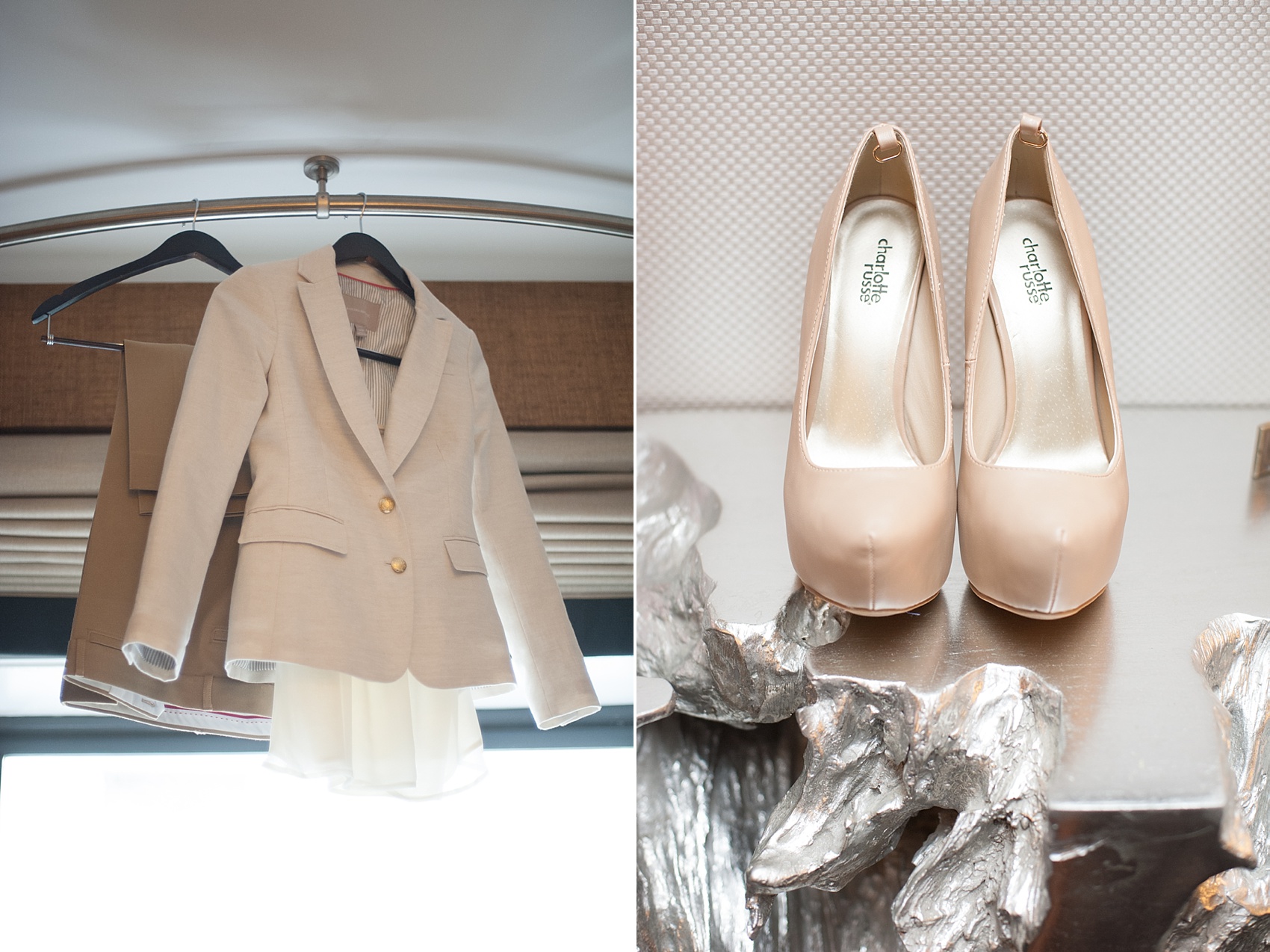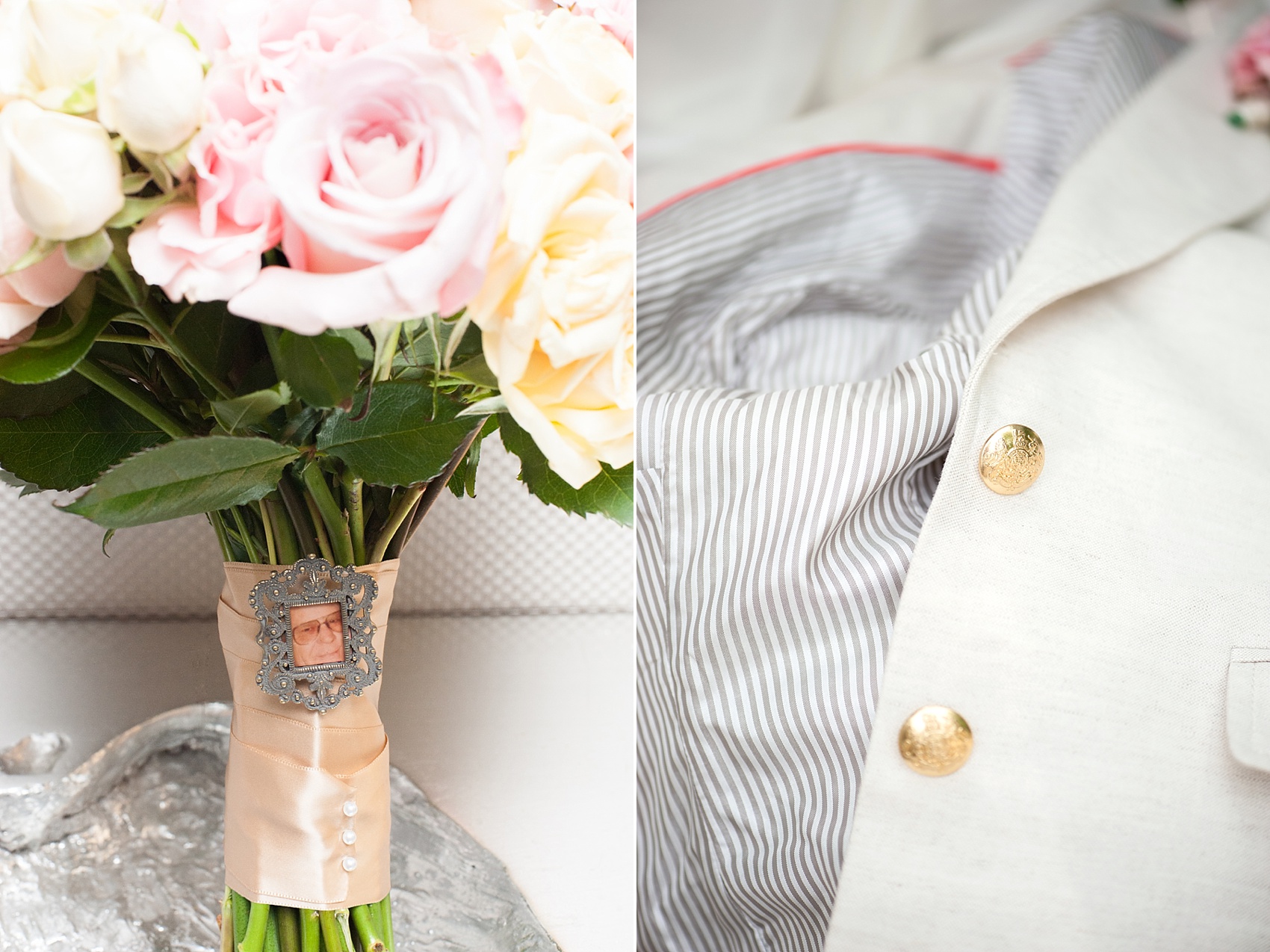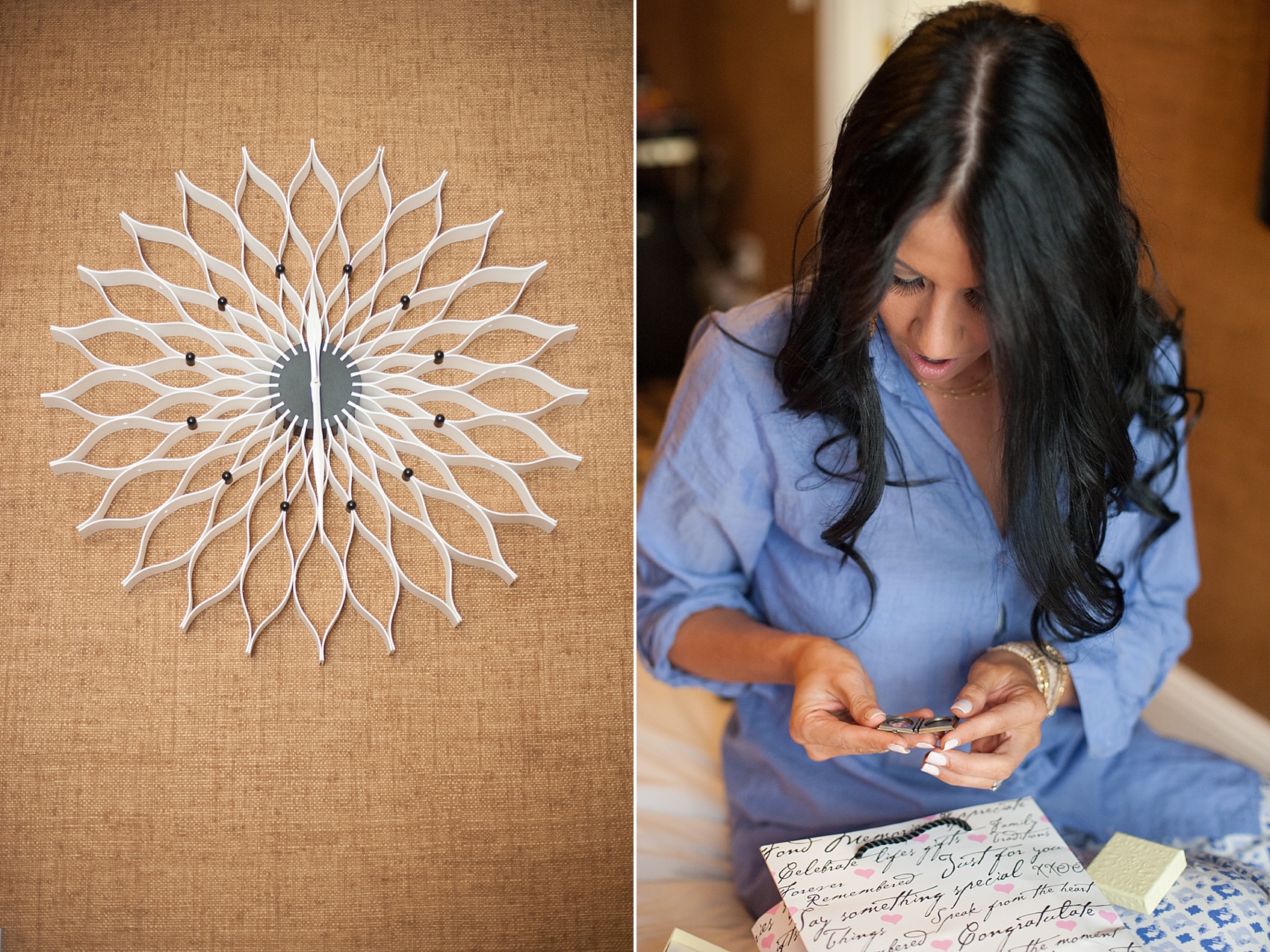 Since their daughter, Gia, couldn't be there Emily gifted Aubrey with a few photo keepsakes on the morning of their wedding day: a locket with Gia's photo and an additional framed photo of Aubrey's grandfather (2 photos above) to fasten to her bouquet stems. It was the perfect finishing touch!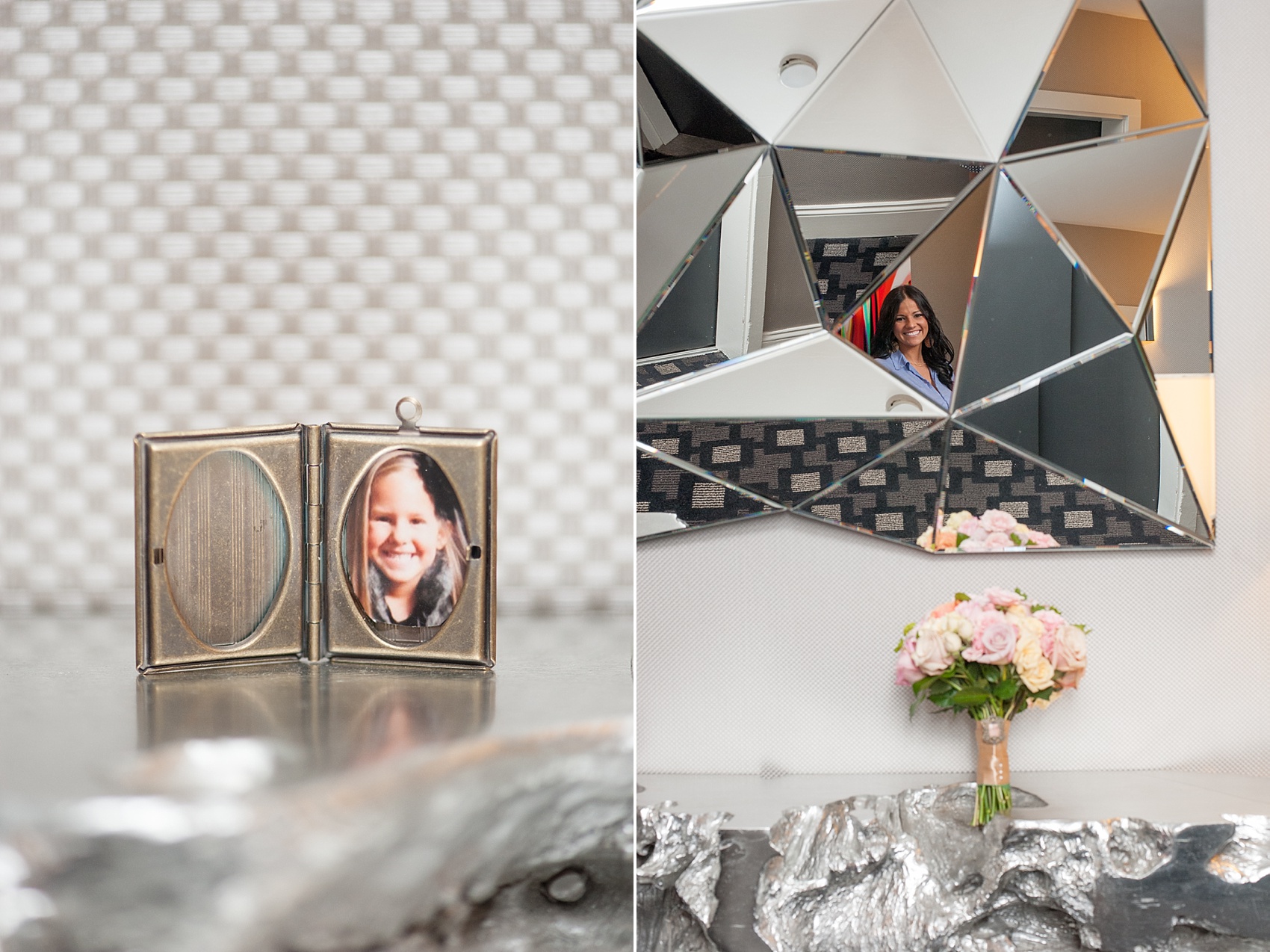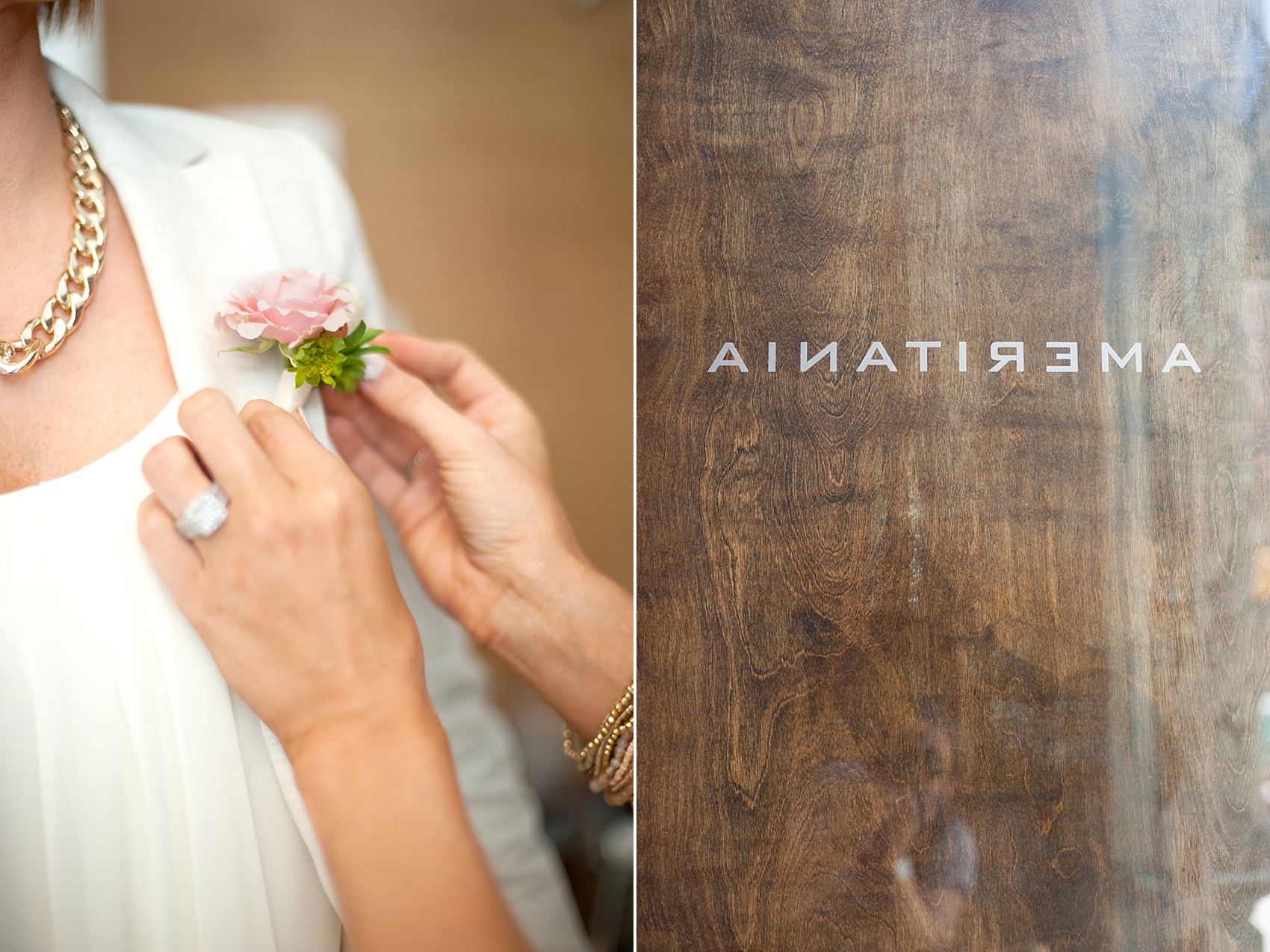 Aubrey put Emily's boutonniere on (okay, maybe I helped a little after the photo was taken – I'm kind of a pro at this by now) and we were ready to head to Central Park…but only after snapping a few photos in the entryway to the hotel (how pretty, right?!) and getting into a NYC taxi!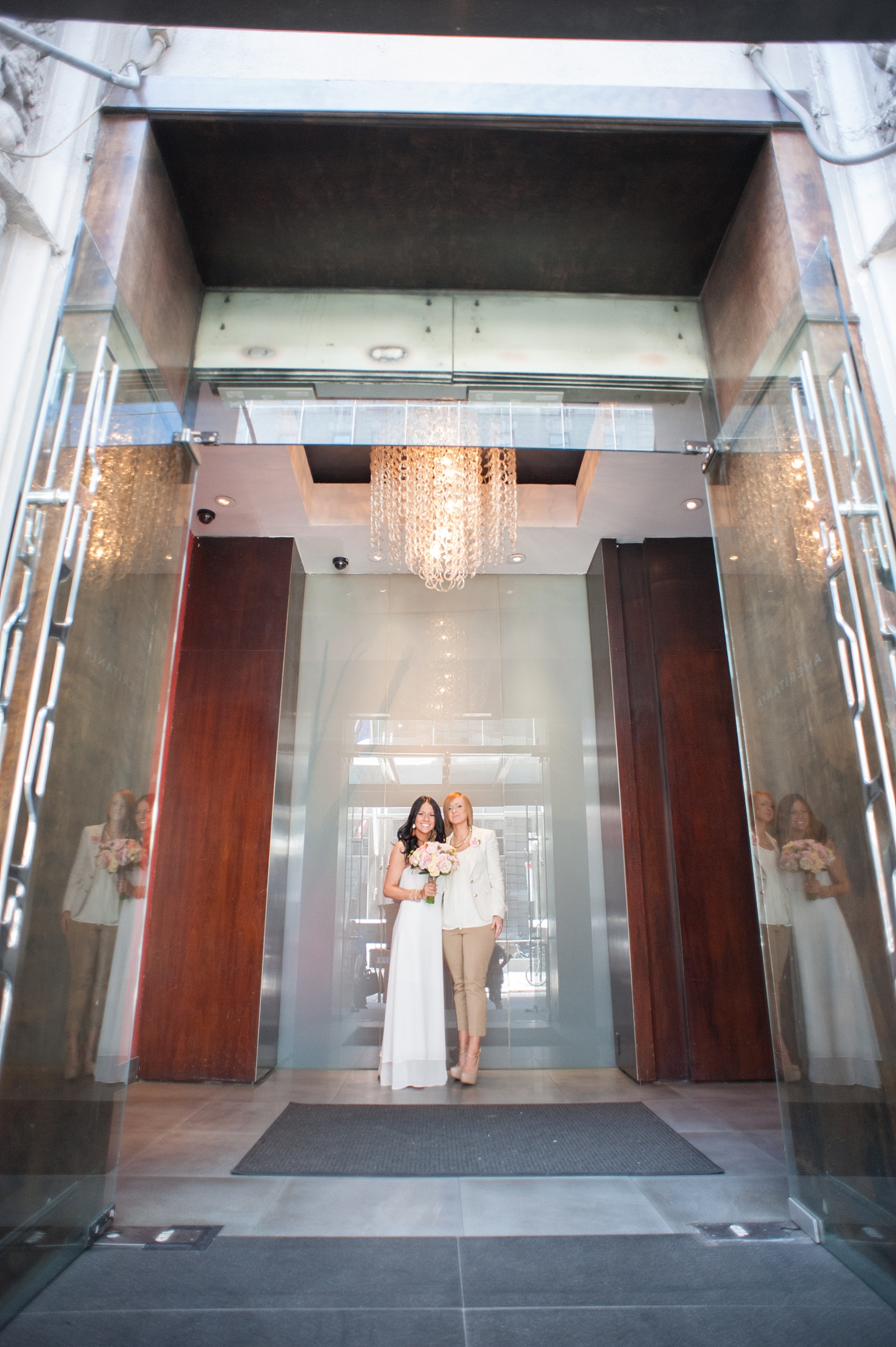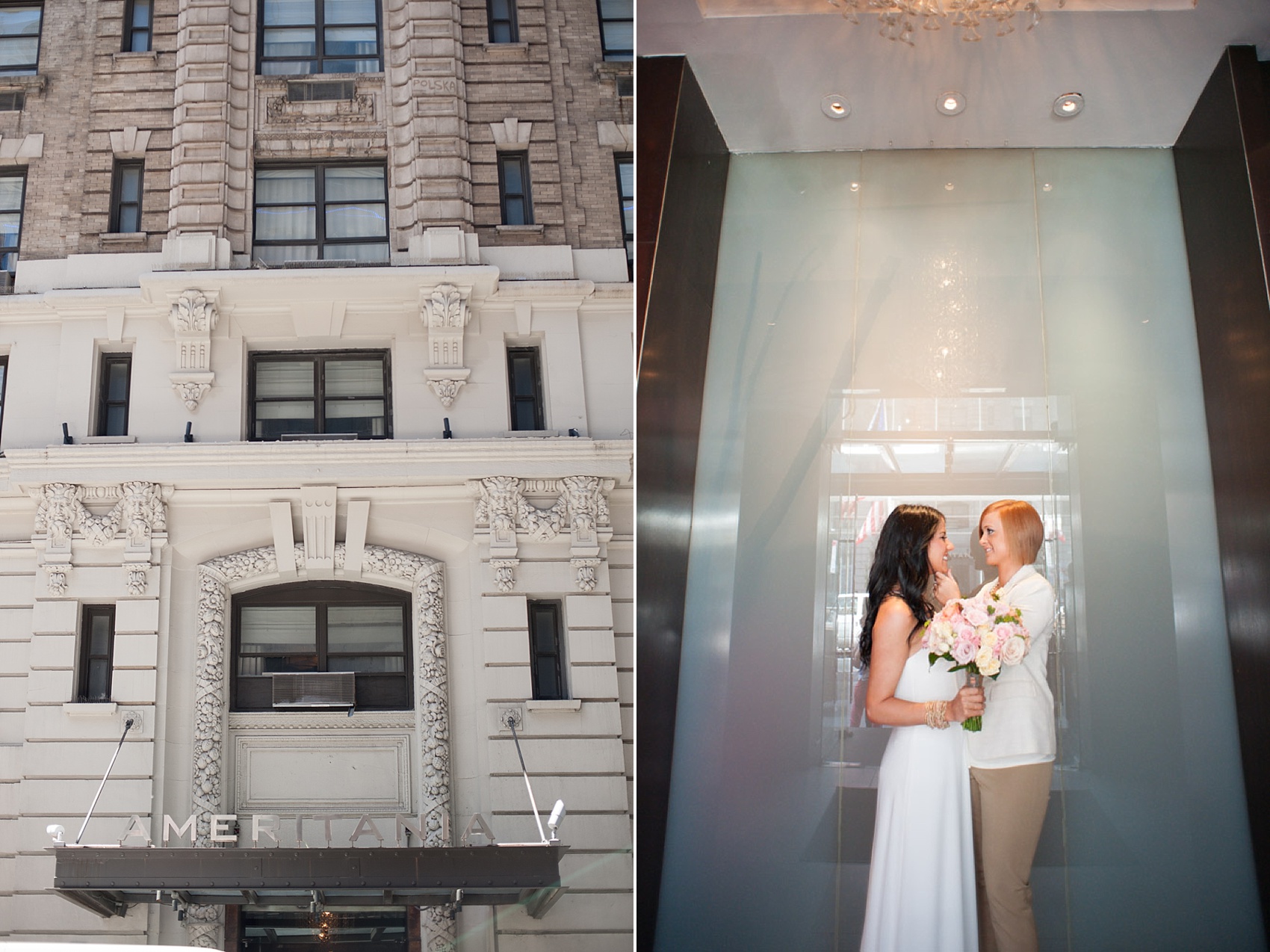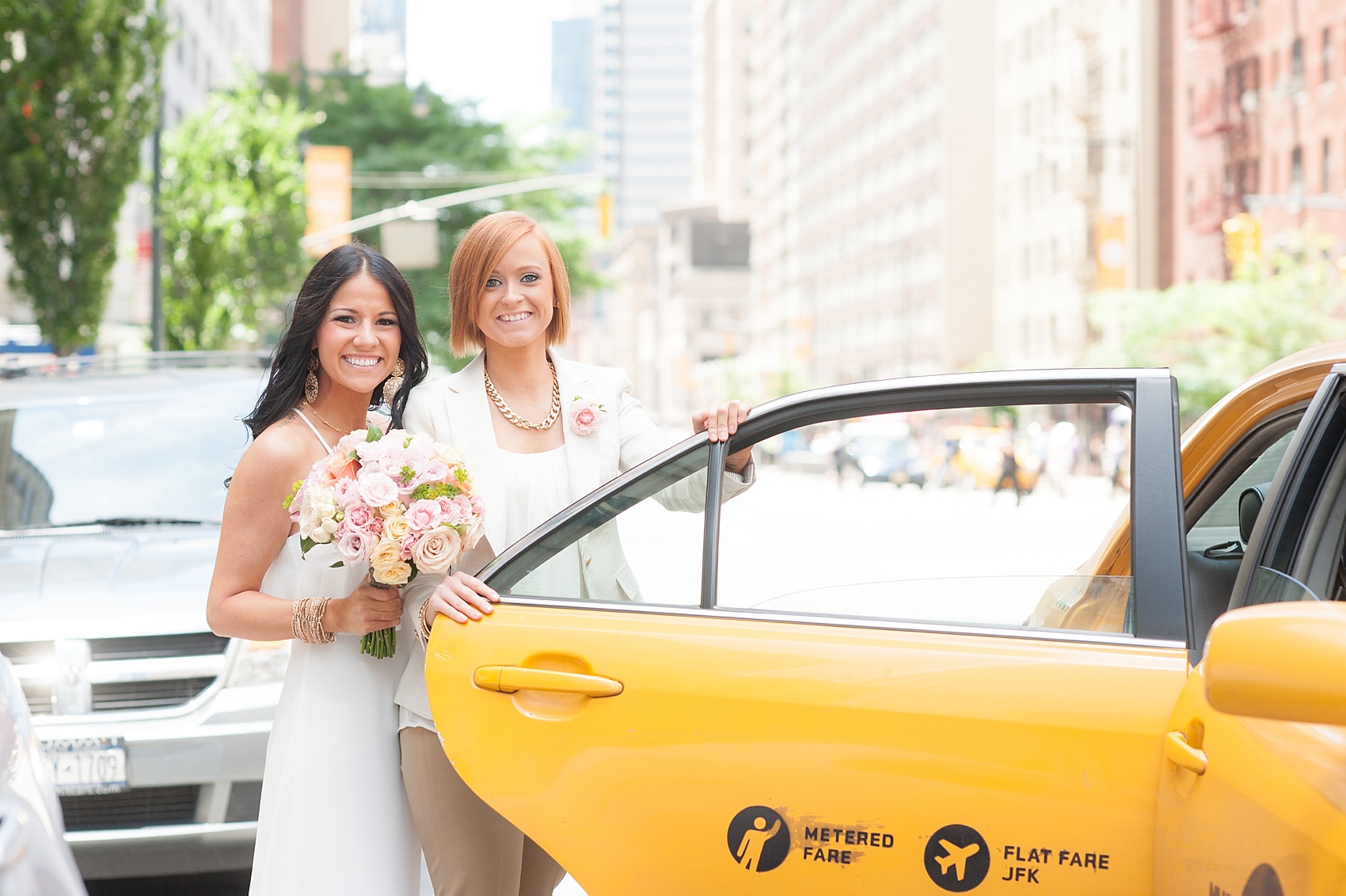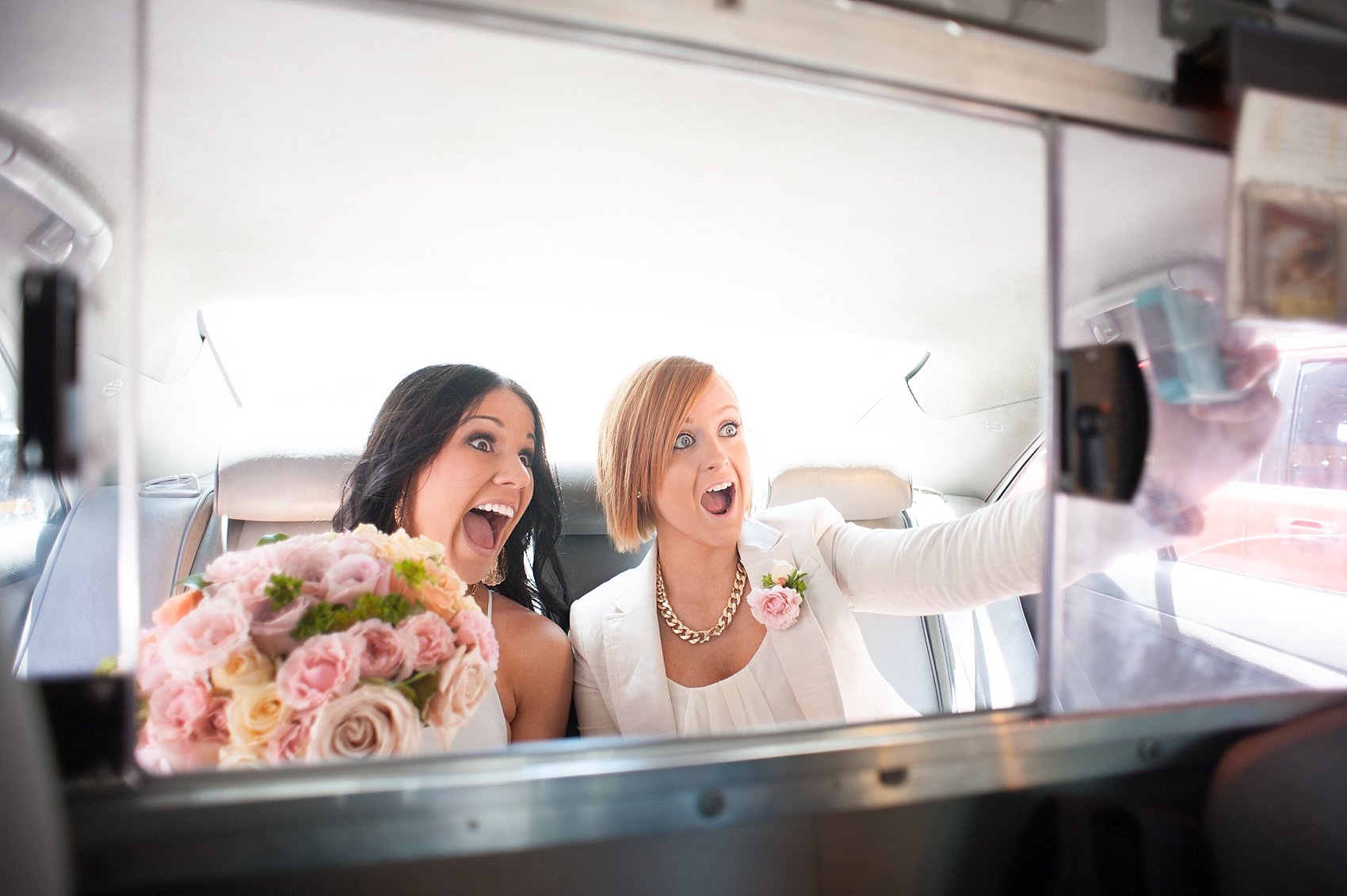 If the above photo had a caption from the brides I think it may say, "Let's get married! But first…lemme take a selfie." 😉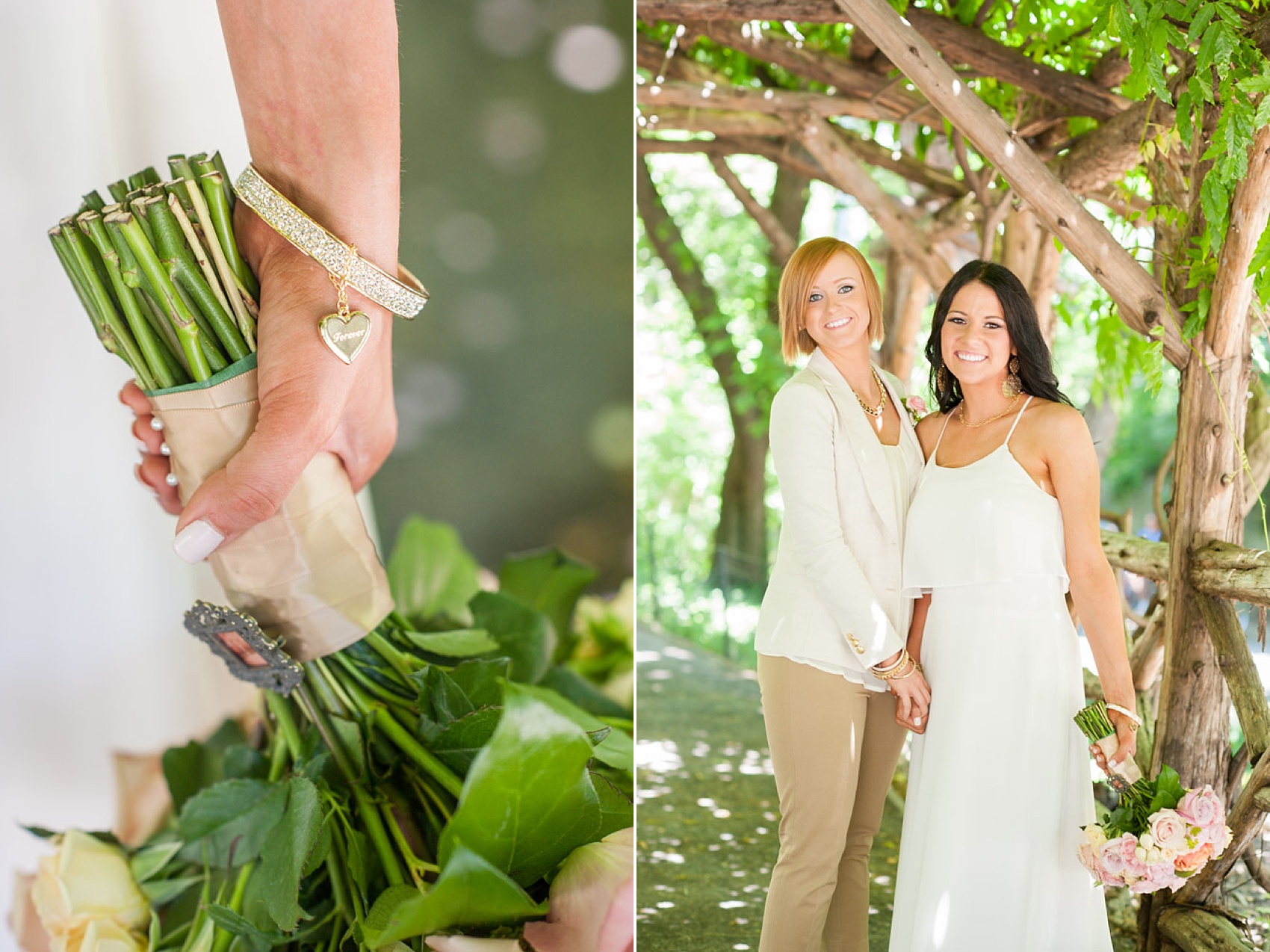 Emily got Aubrey the bracelet above too! How romantic is this woman? One side has "forever" engraved and the other has their wedding date.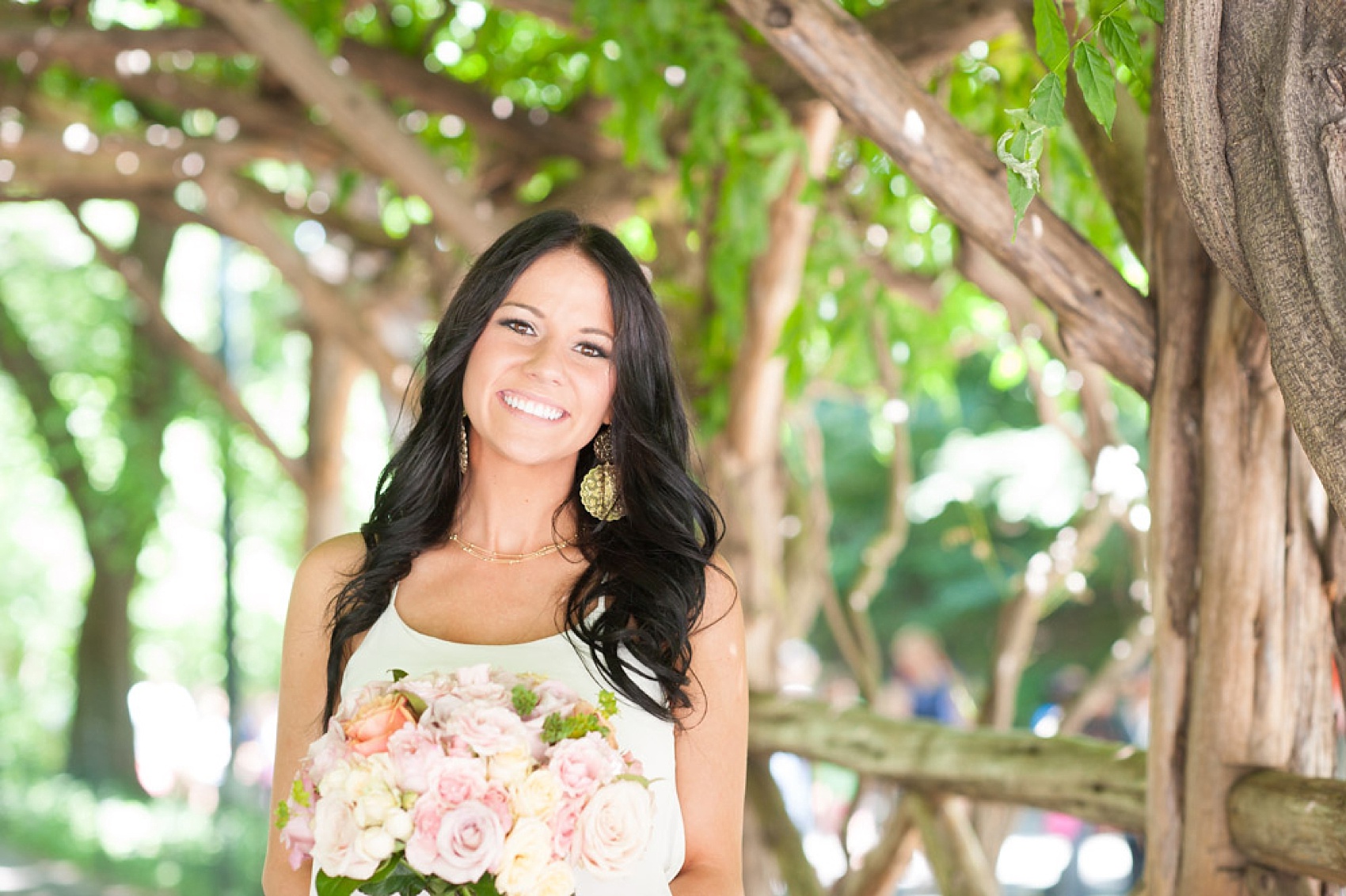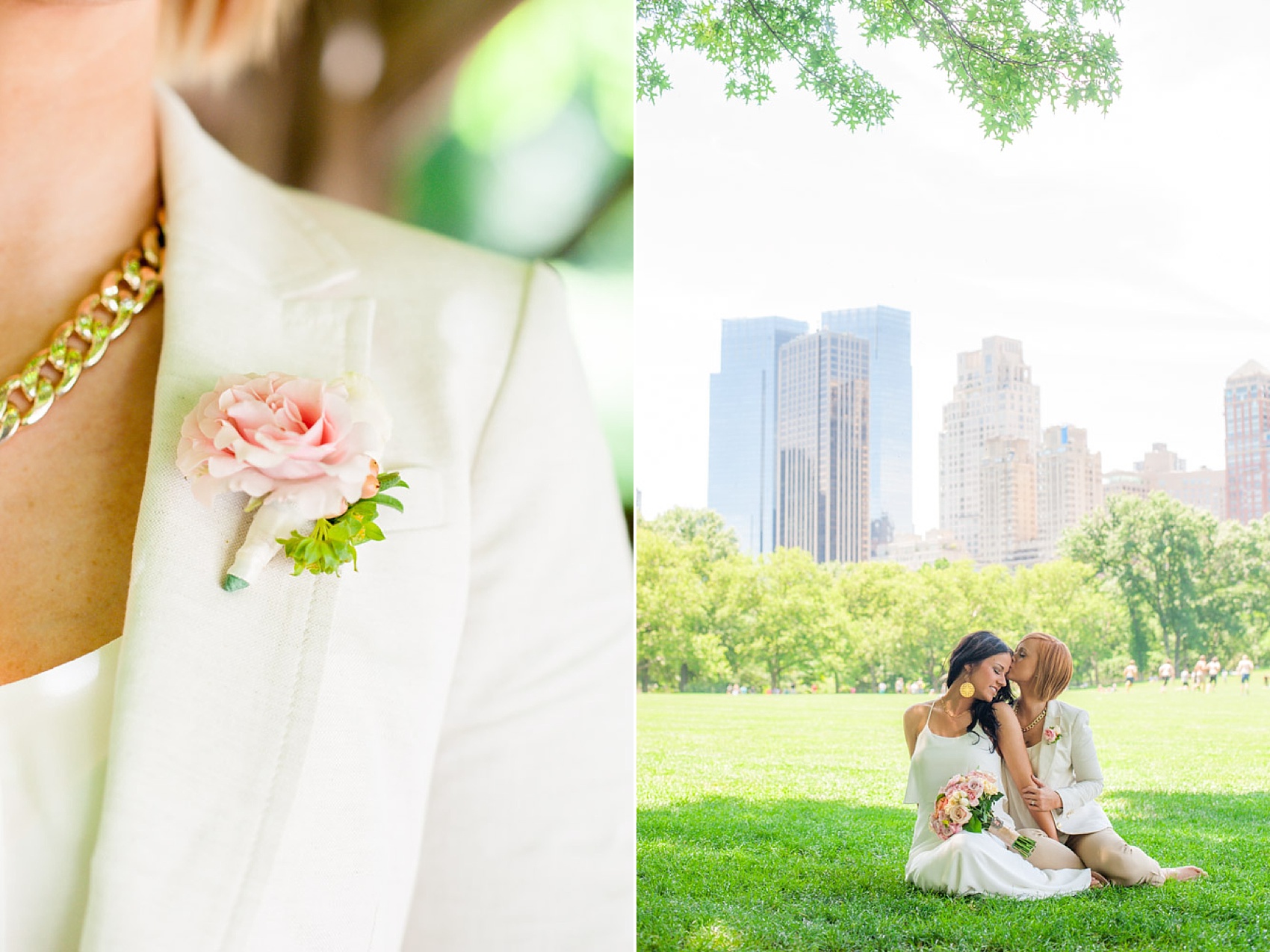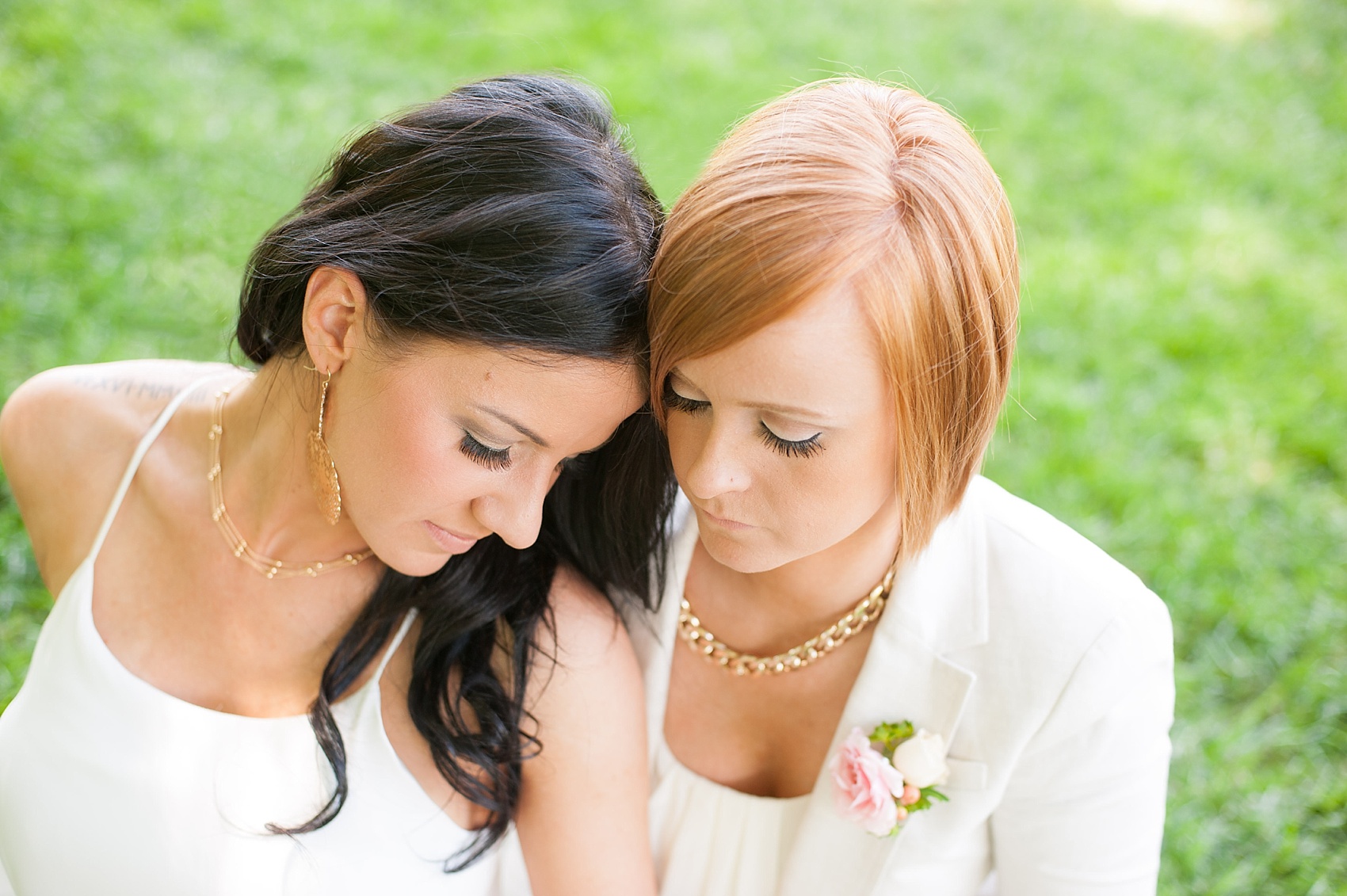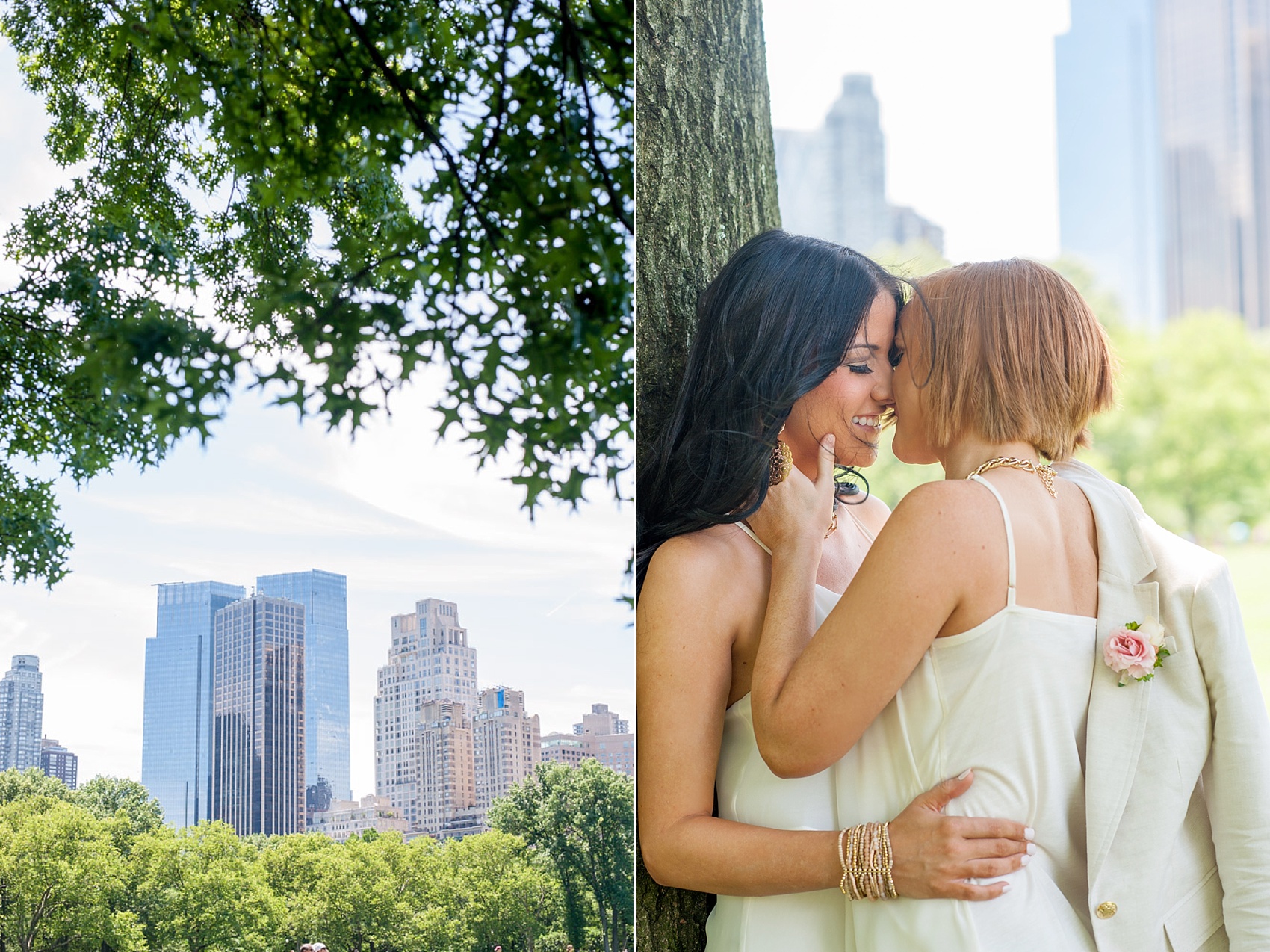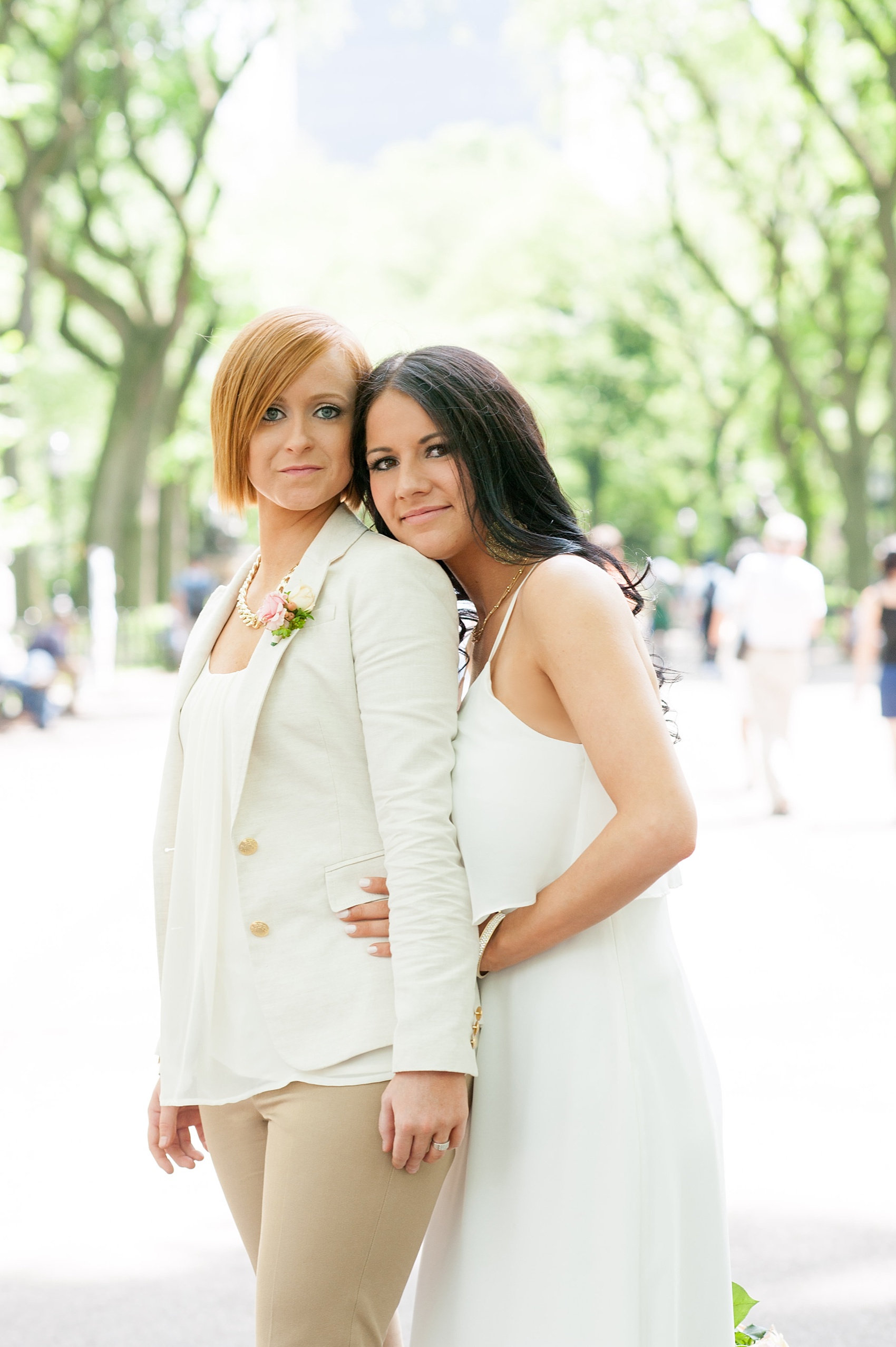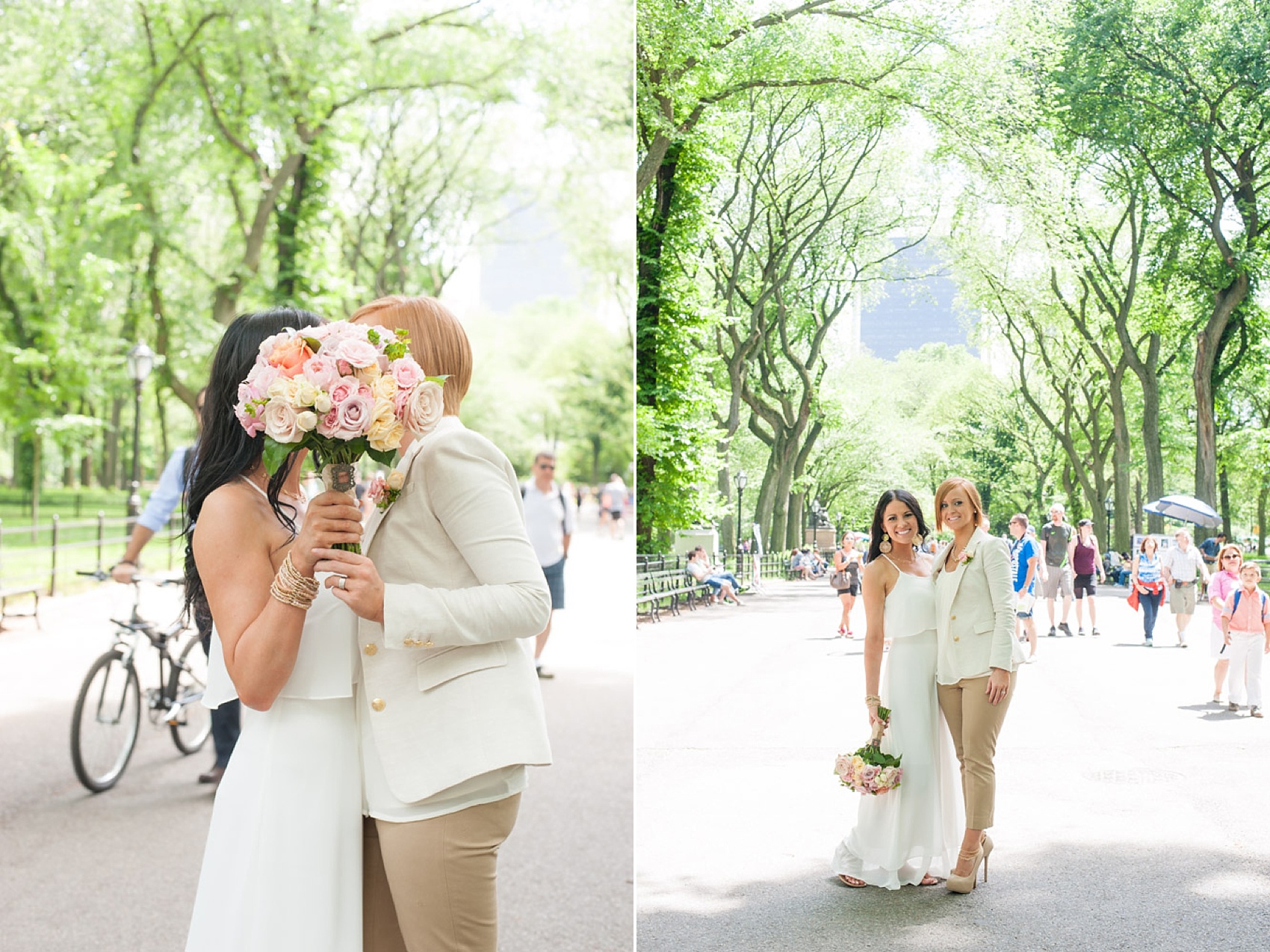 We had so much fun walking around the park, taking photos. It was truly a PERFECT day; the sun was shining, skies were blue with picturesque scattered cloud cover, and a cool summer breeze kept us at a bearable temperature all afternoon. It was heavenly.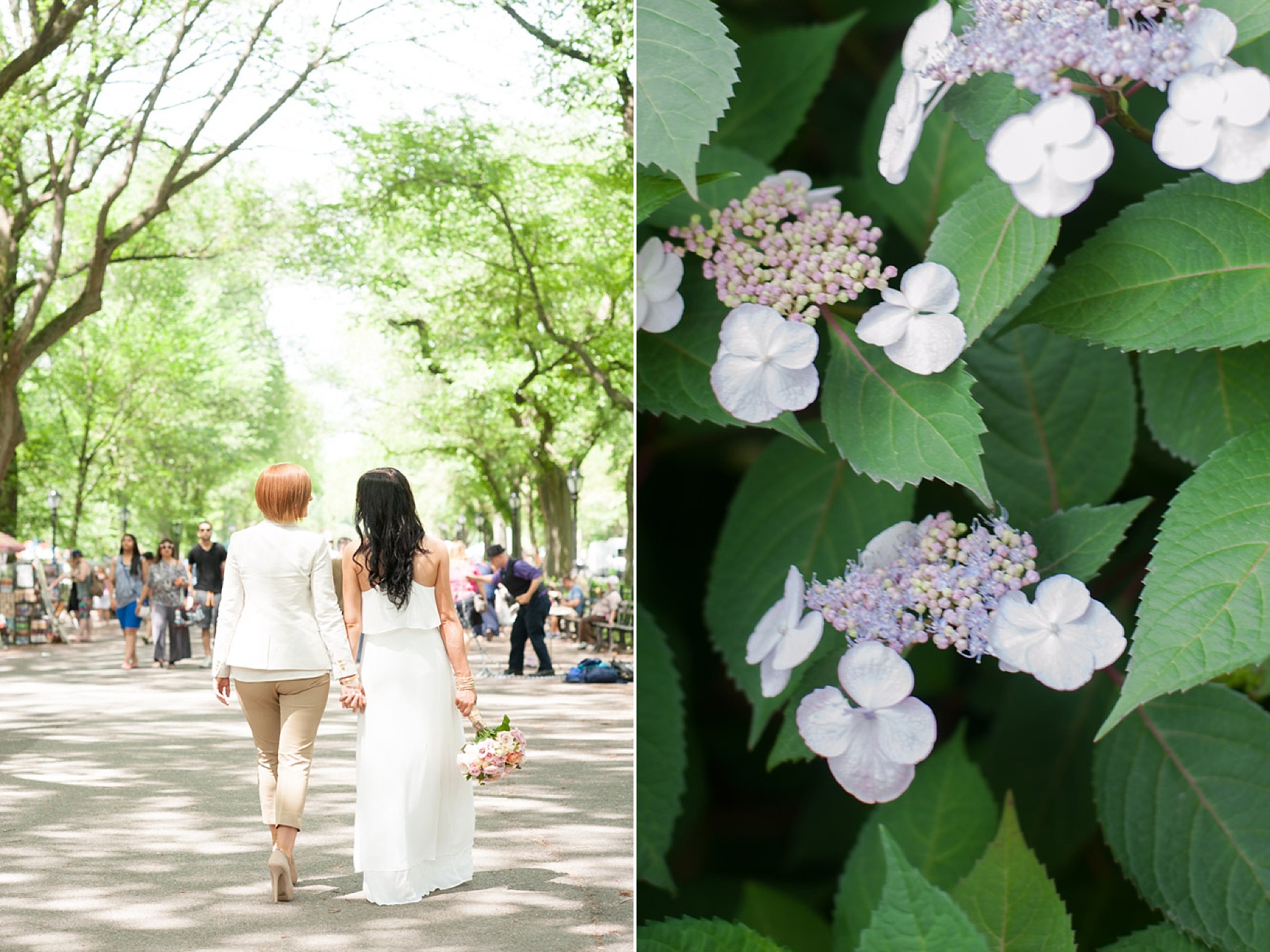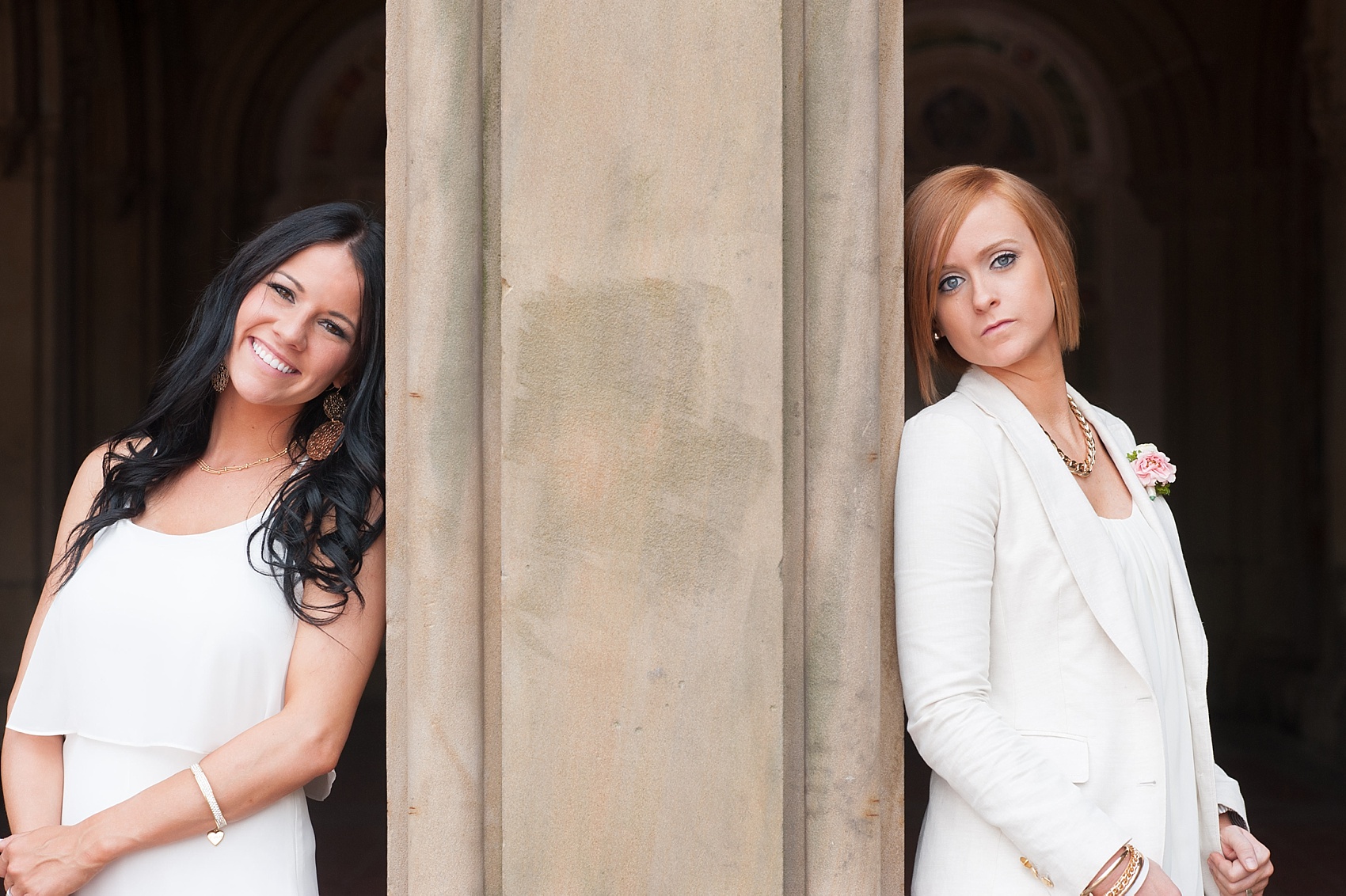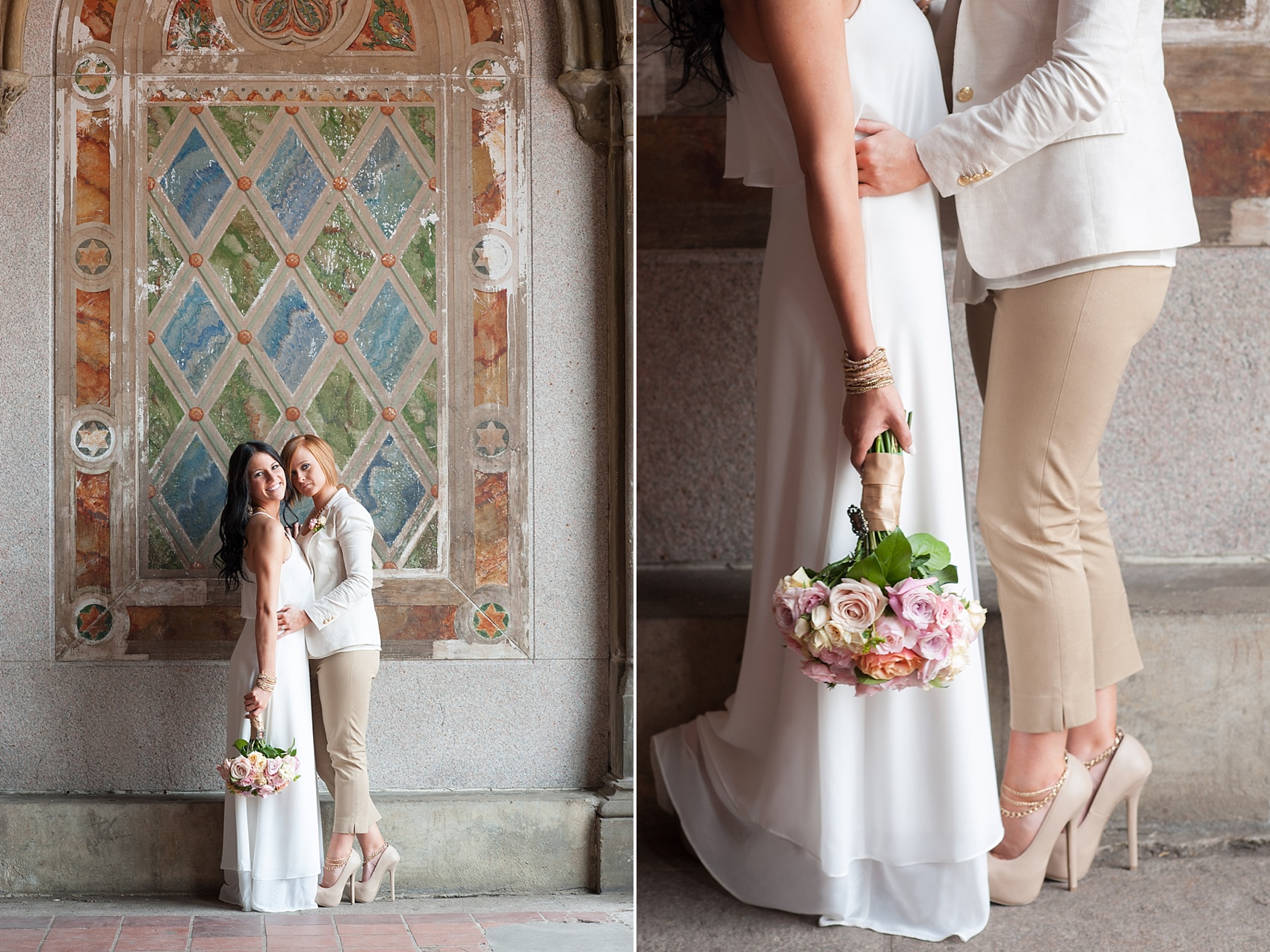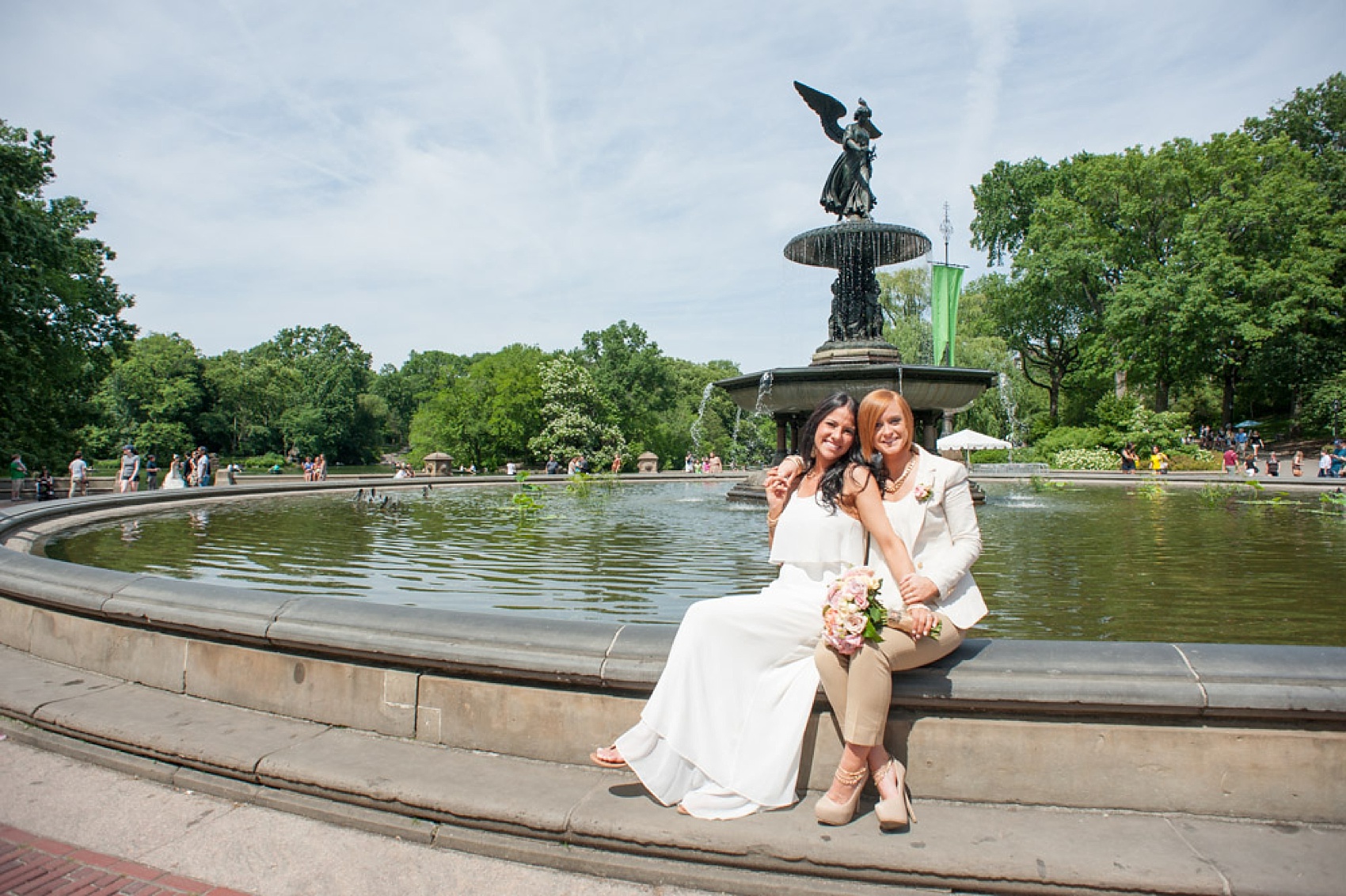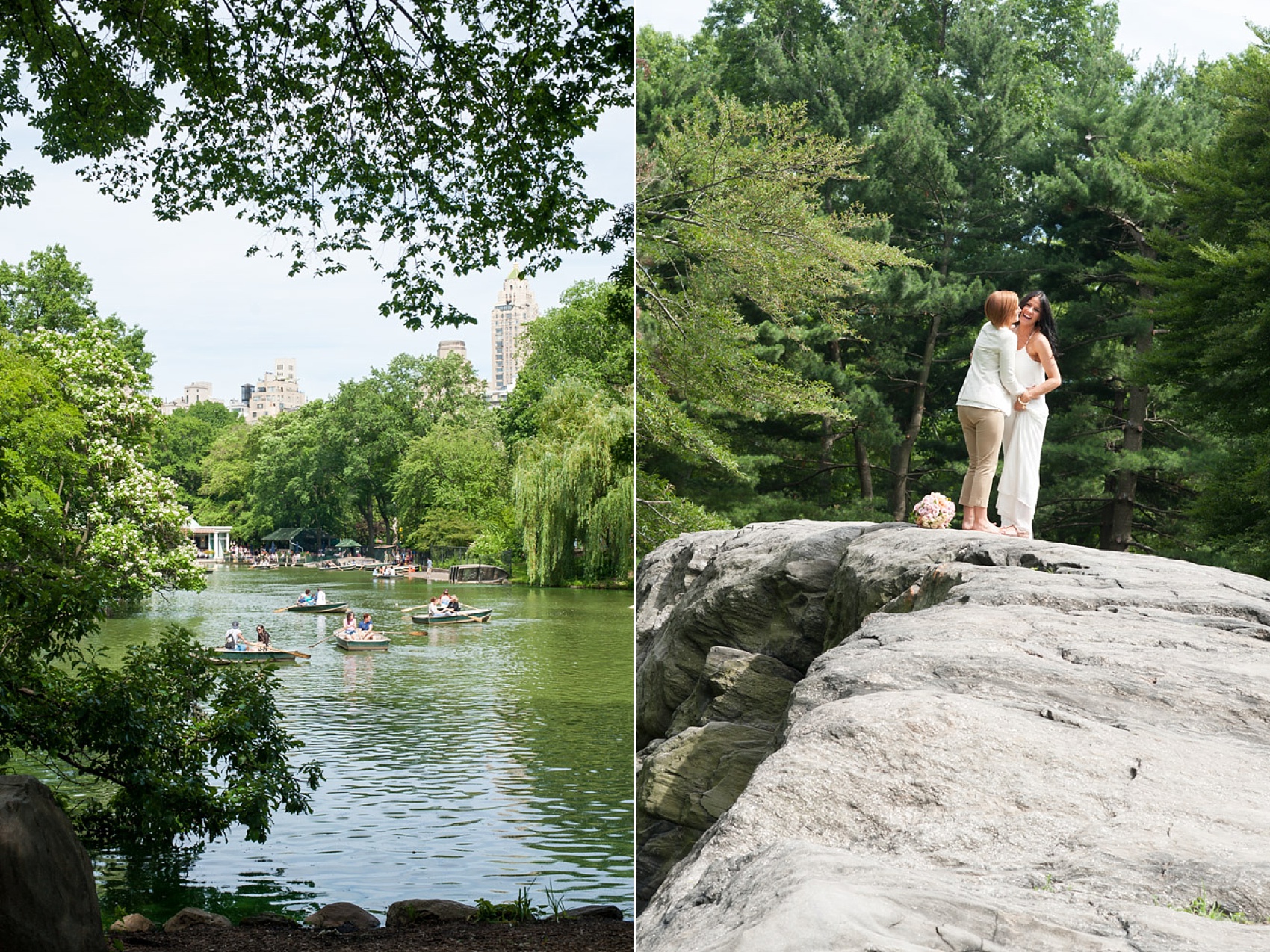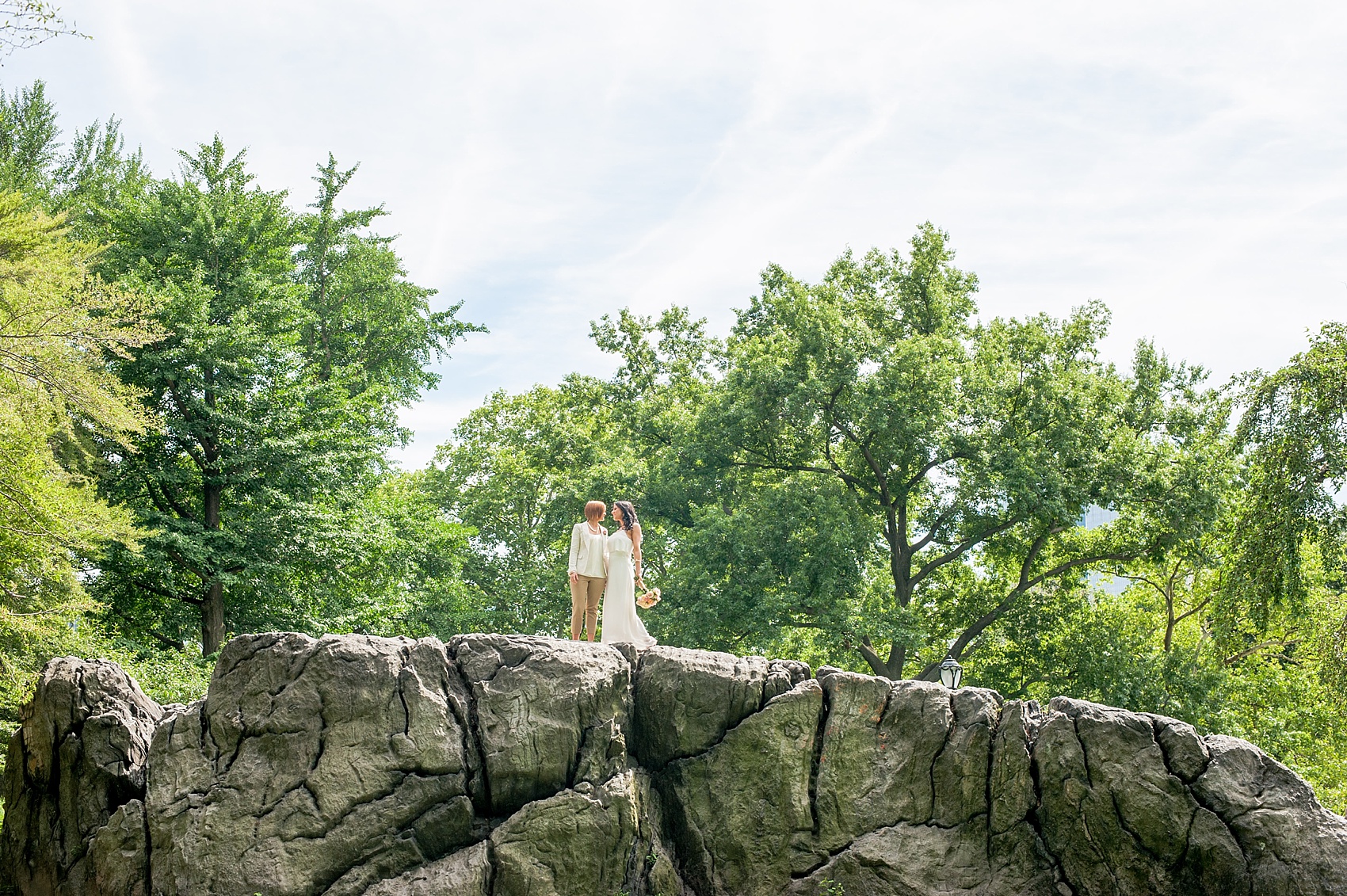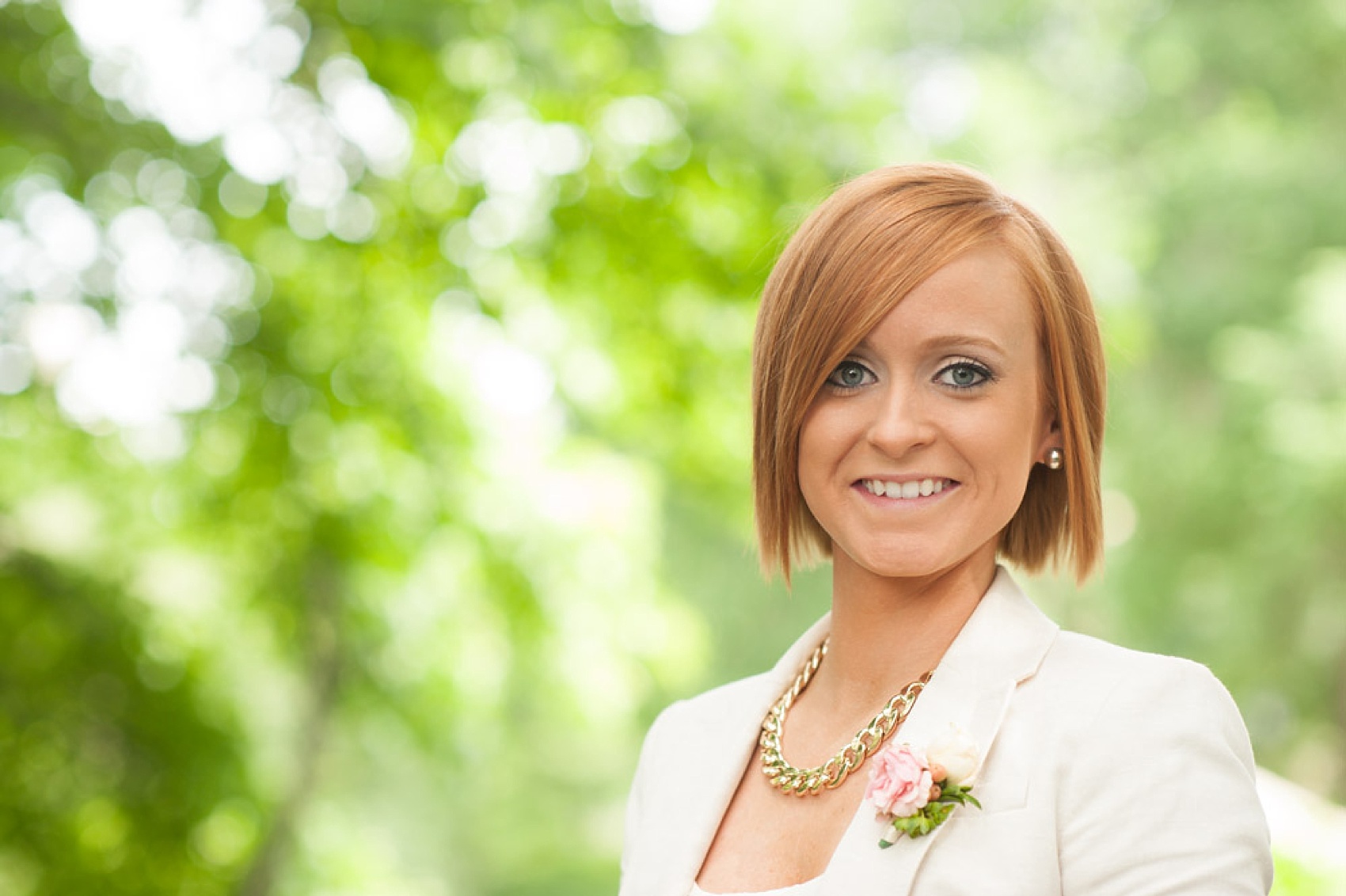 We made it to the Bow Bridge, where their ceremony took place. As soon as their officiant arrived we were ready to go. Let's do this!!!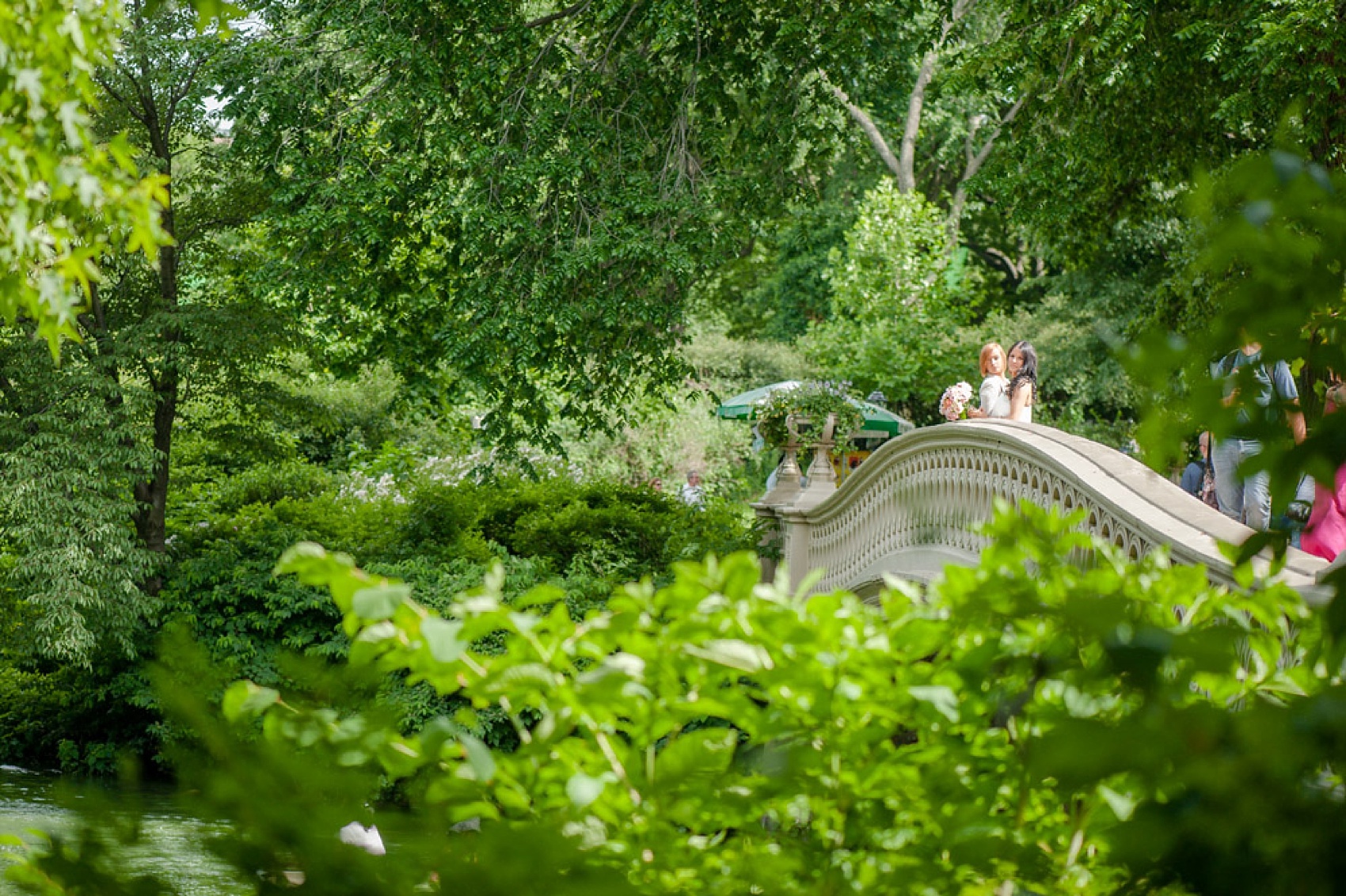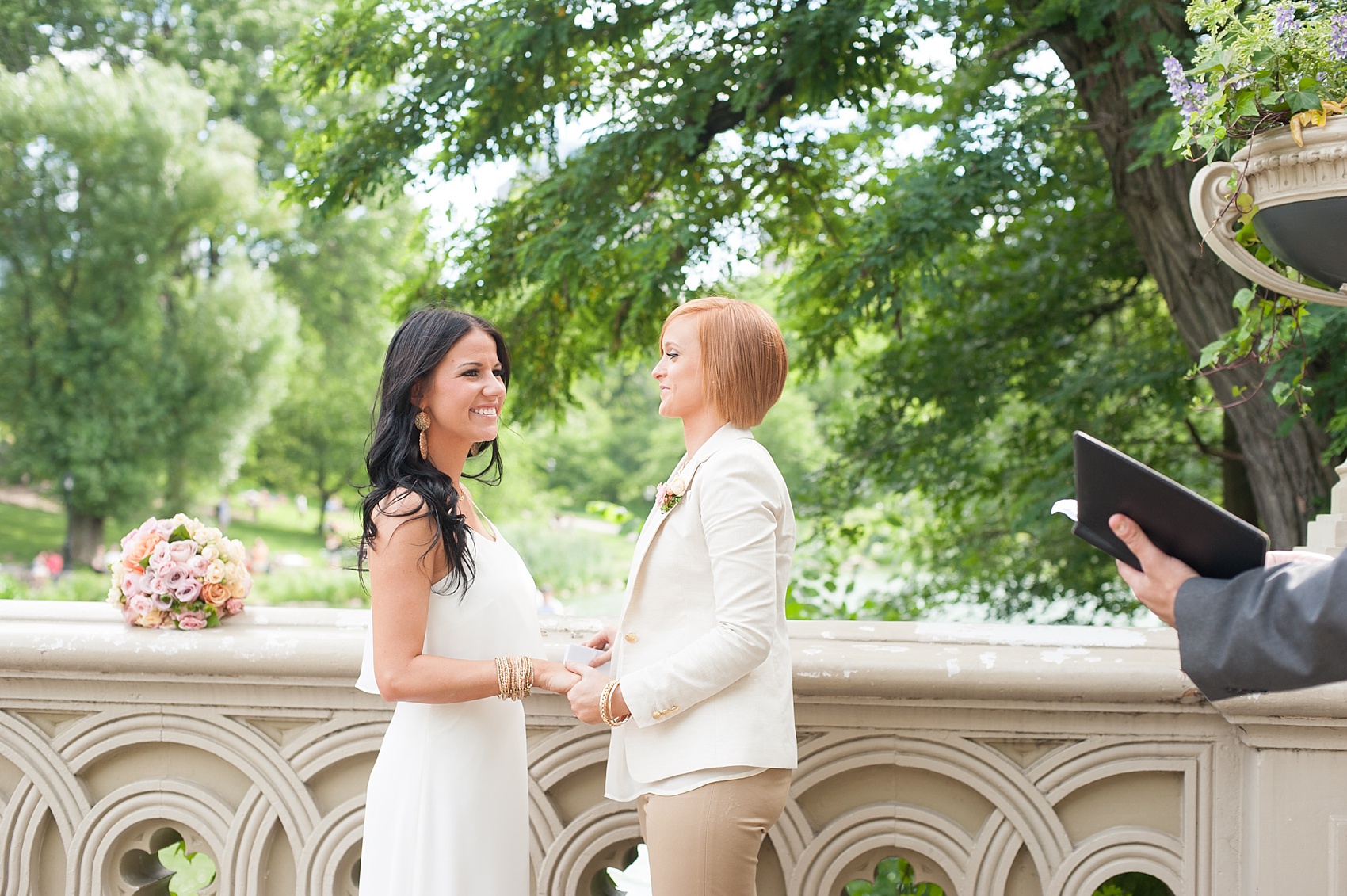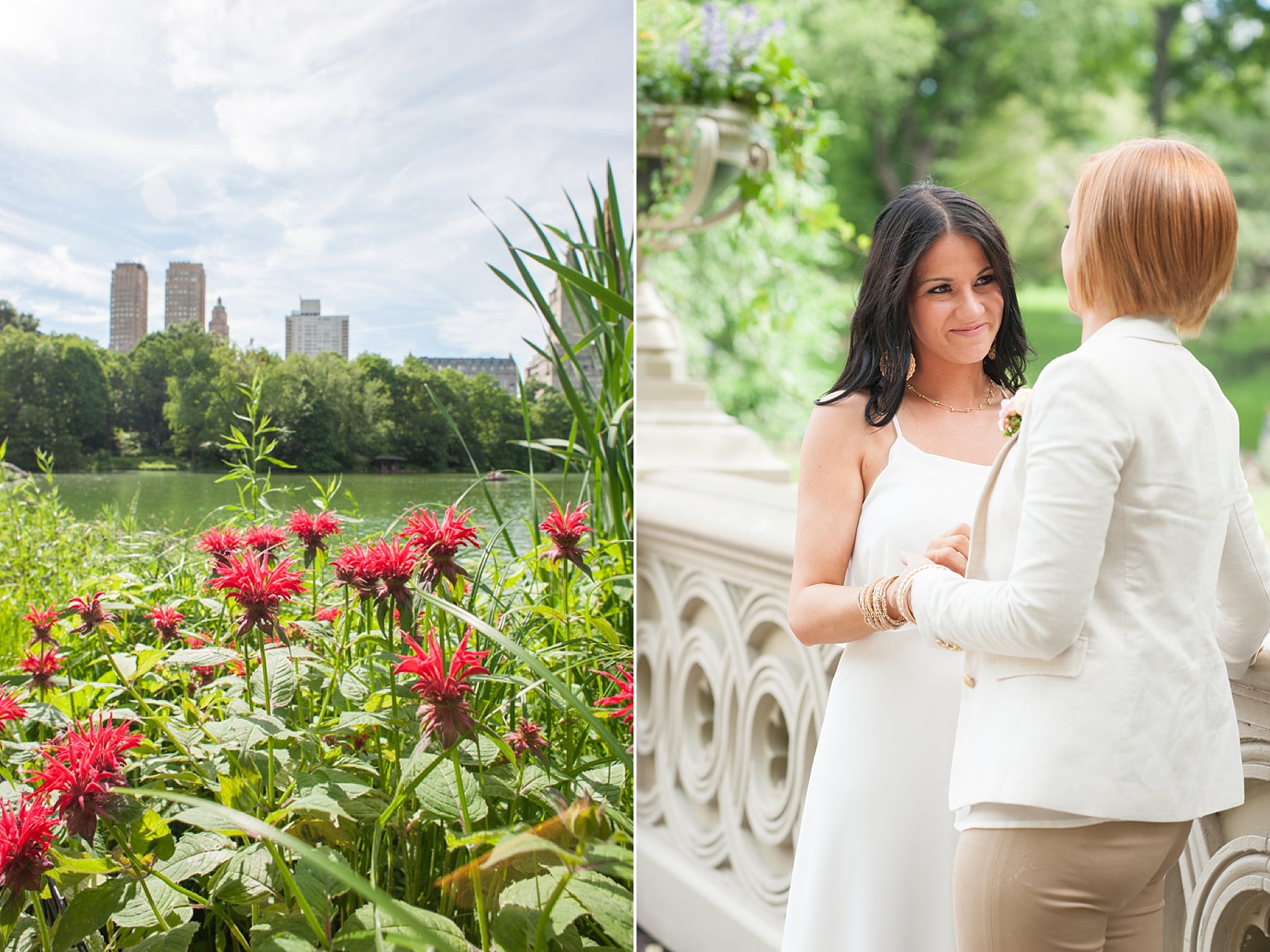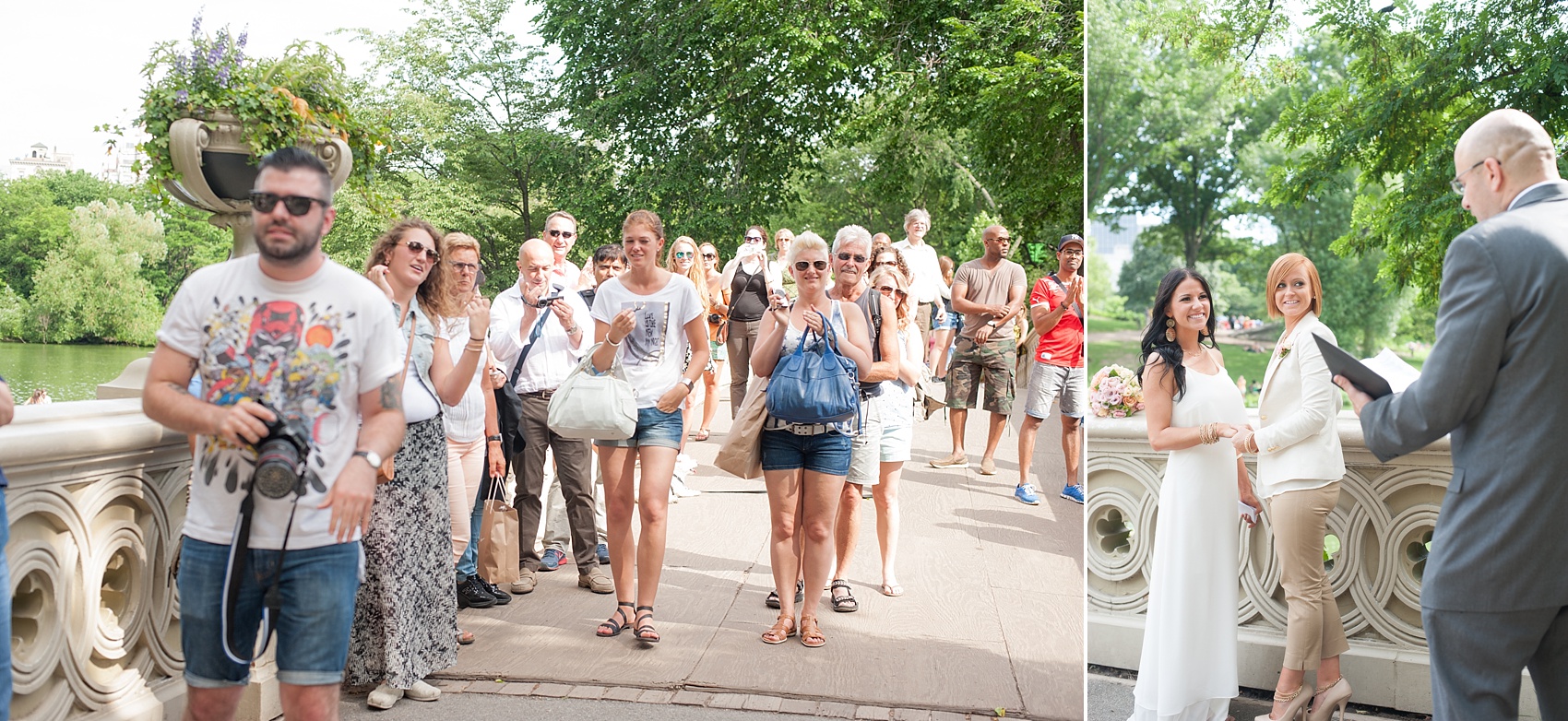 Their wedding drew quite a crowd. Weddings are such joyous occasions and you couldn't help but notice how stunning they both looked and feel the love radiating from where they stood, reciting their tearful vows.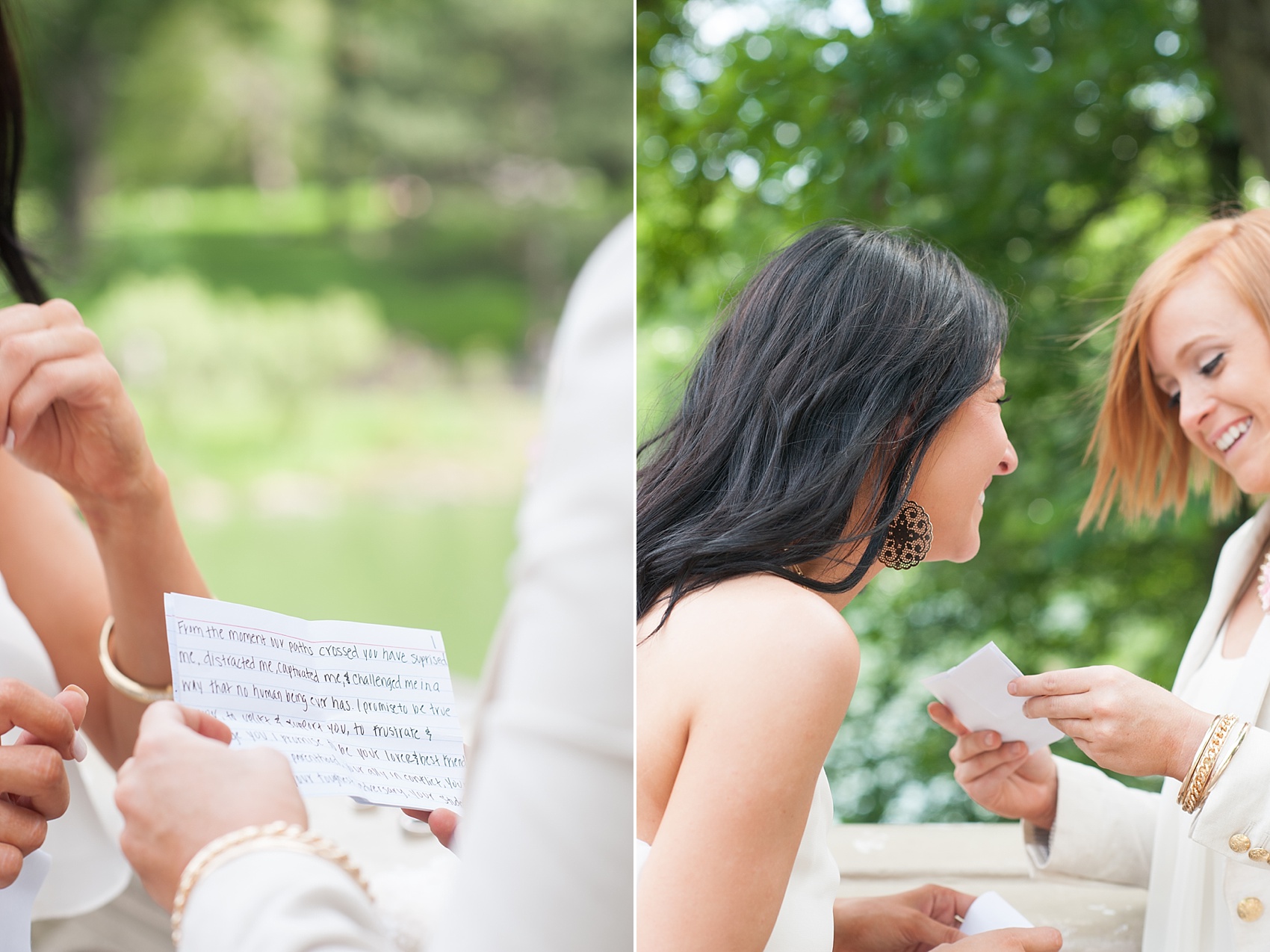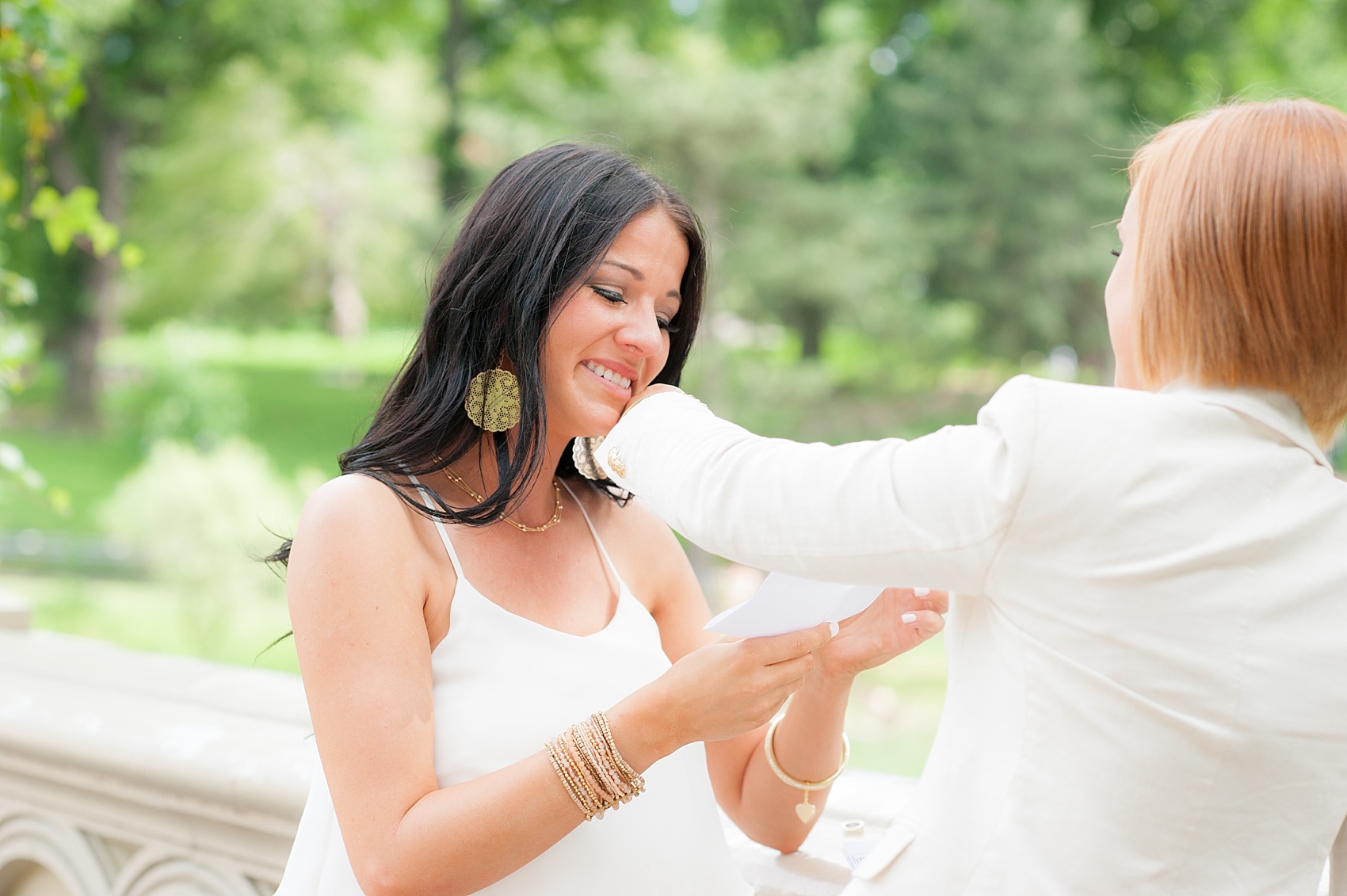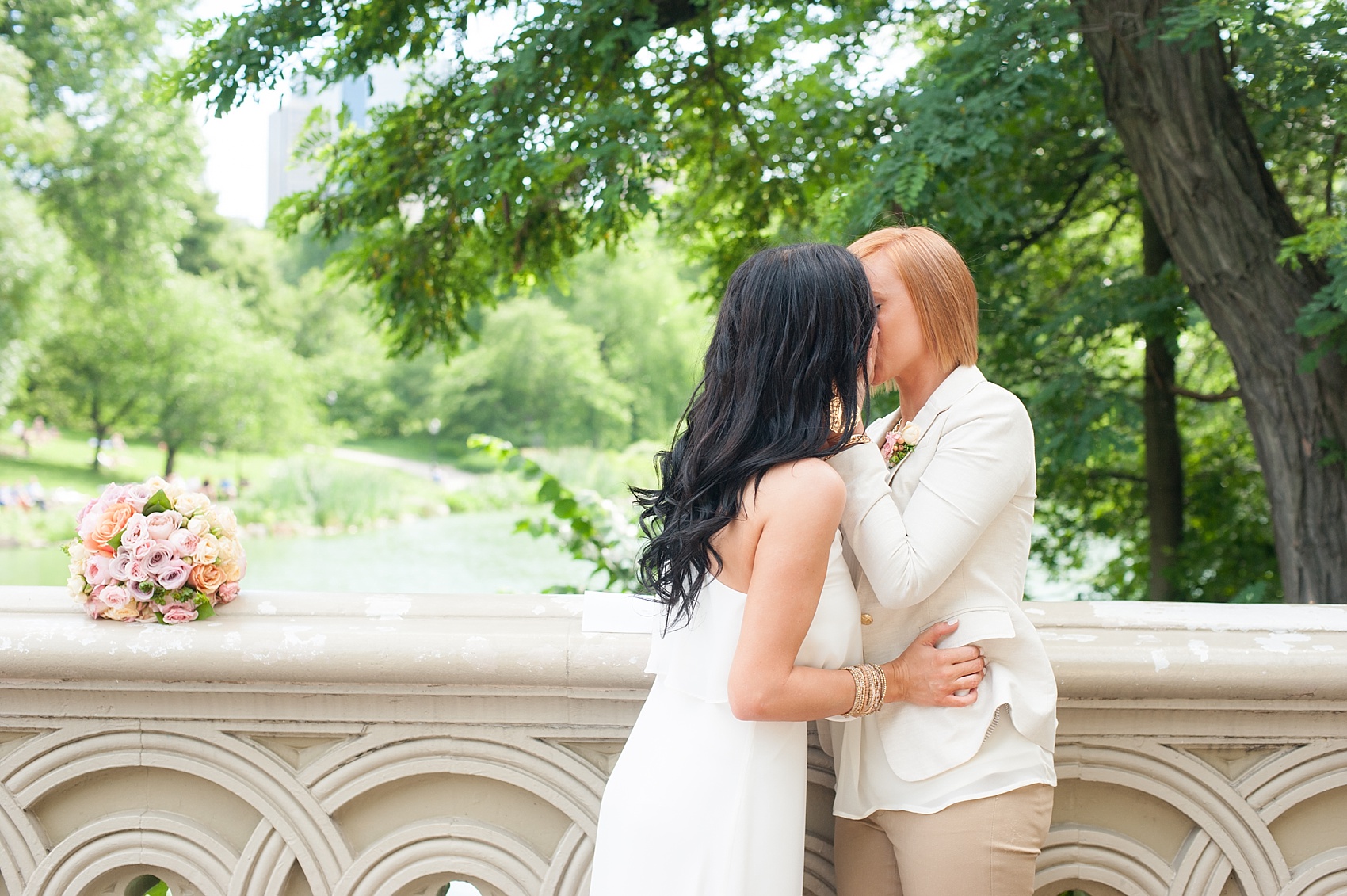 As they were pronounced "spouses for life" and sealed their marriage with a kiss, the crowd that had formed around them cheered and yelled "Congratulations!" They celebrated well into the evening as they attended an Amos Lee concert in Prospect Park that night (So happy they could go! Bummed I couldn't join – but a wedding the next morning called…) and enjoyed the view of Manhattan, the city where they wed, from Brooklyn's beautiful waterfront. 
It was truly a pleasure spending the day with you, Aubrey and Emily! I wish you nothing but a lifetime of happiness together!
Ceremony location: Central Park Bow Bridge / Hotel: Ameritania / Florals: Petals & Roots / Emily's Blazer: Banana Republic  / Officiant: Keith at New York Marriages
Happy Thursday!