Paradise. Surrounded by lush greenery, soft sand nearby, and smiling faces. My trip to Saint Lucia was exciting, filled with a wonderful wedding symposium, interesting people and bonding with a fellow wedding pro and friend.
It was the first year St. Lucia hosted a wedding symposium. I was one of the lucky attendees, of about 100 total, who was able to experience the charm of the industry on this beautiful island thanks to an invitation from Lauren Grove of Every Last Detail. (See Lauren's blog post on St. Lucia here.) I am looking forward to posting about my days there in general, but for this post I want to focus on the actual symposium, especially its highlight: a wedding.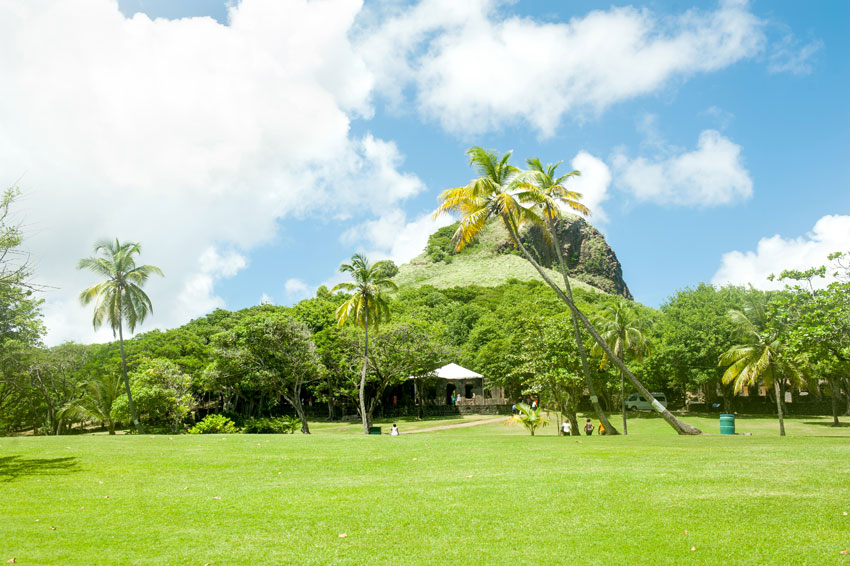 There are many gorgeous areas of St. Lucia but the hill pictured above is called Pigeon Island and it was the chosen location for the "mock" wedding during the symposium.
Below is a truly awe-inspiring saxophone player. As the small group I was with approached the old fortress where the ceremony took place we heard music in the air. I turned to Lauren, owner and chief editor of the wonderful wedding blog Every Last Detail, and said, "There's no way that's live. It's too good. There's no way. Is that a recording? Is it live? It's really good…"
Sure enough, we approach to find an incredible musician, the woman pictured at the end of the aisle playing the saxophone, Barbara Cadet. I was BLOWN AWAY. If you get married in St. Lucia, do yourself a favor and book her for your wedding. She's insanely talented and it was SO soothing to listen to her perform.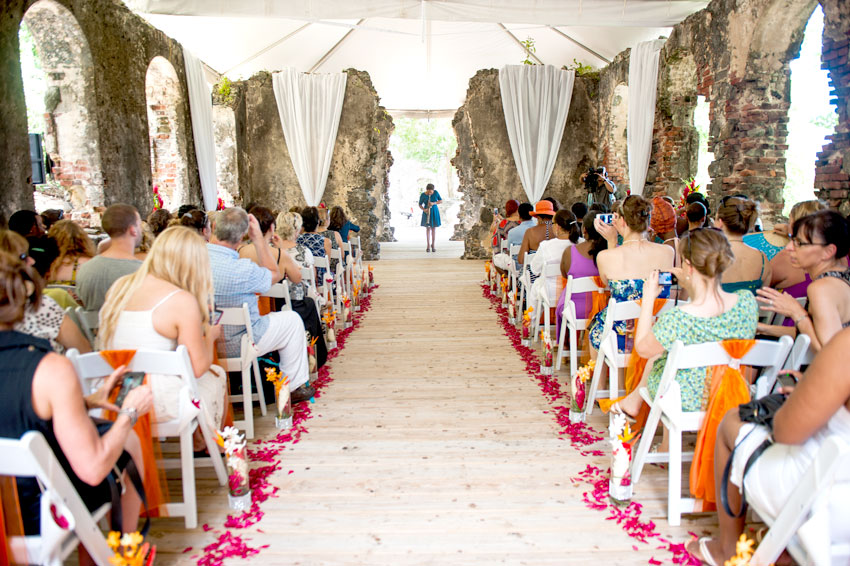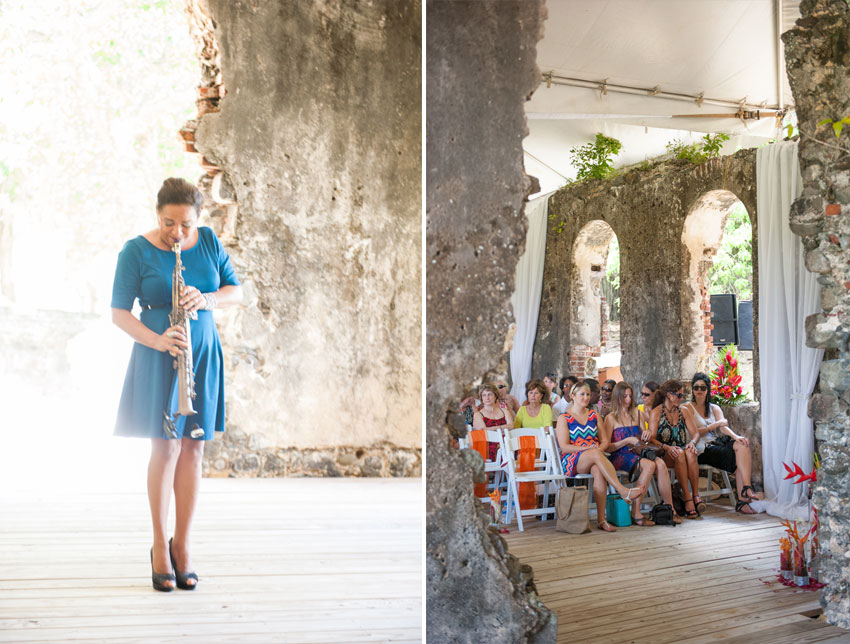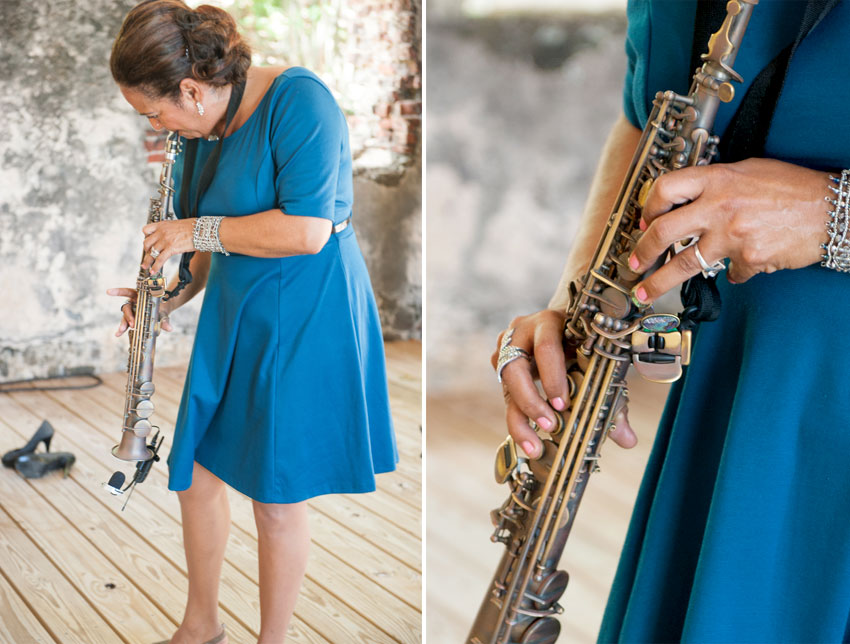 I love that Barbara's feet hurt and threw the heels to the side to play her heart out. Go girl, go! 🙂
Then…it was time for the bride and groom to come down the aisle to say their vows, surrounded by gorgeous tropical flowers and the caribbean breeze.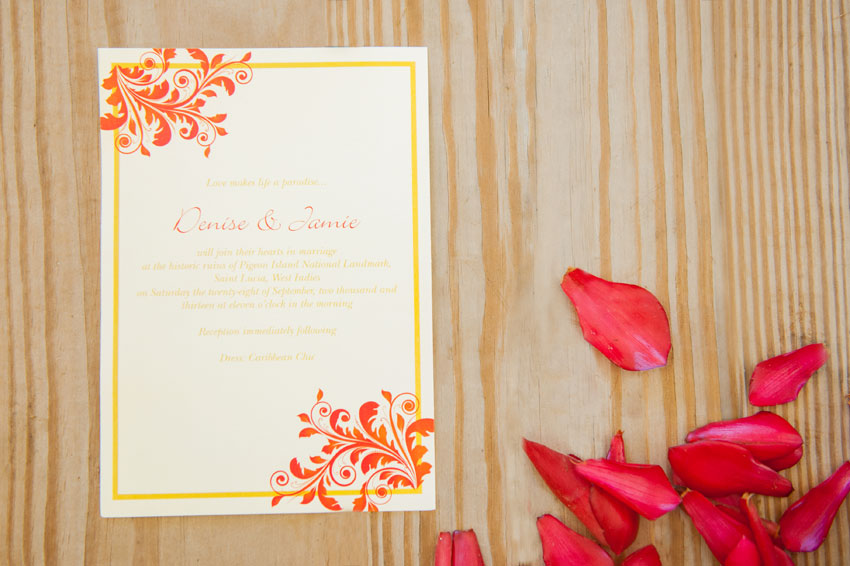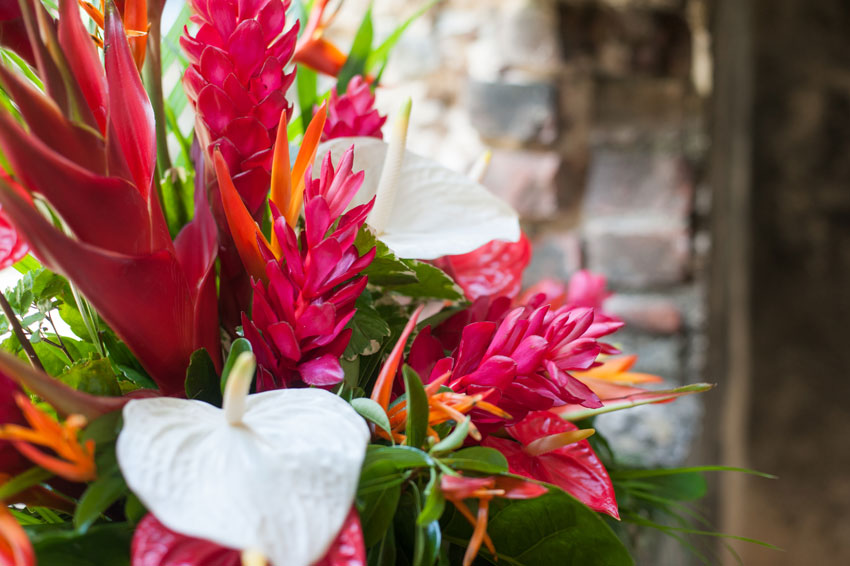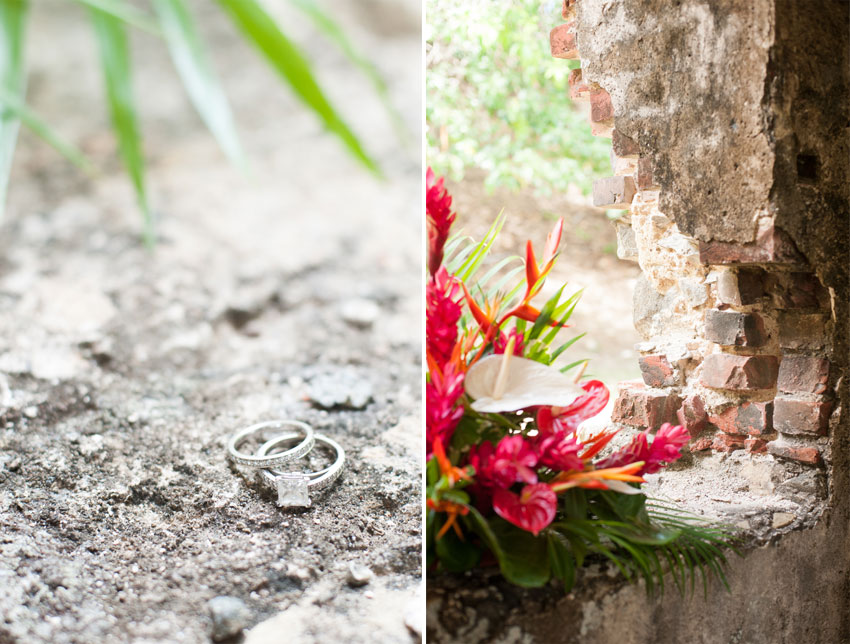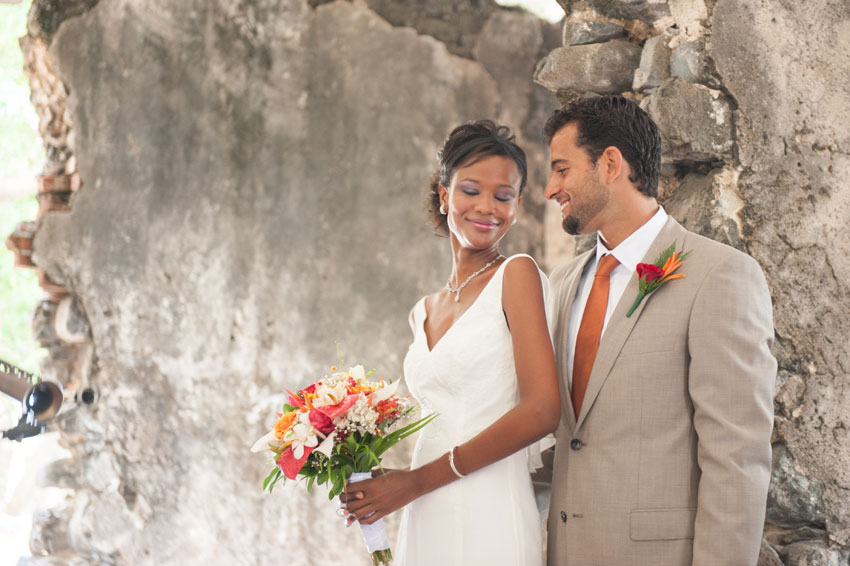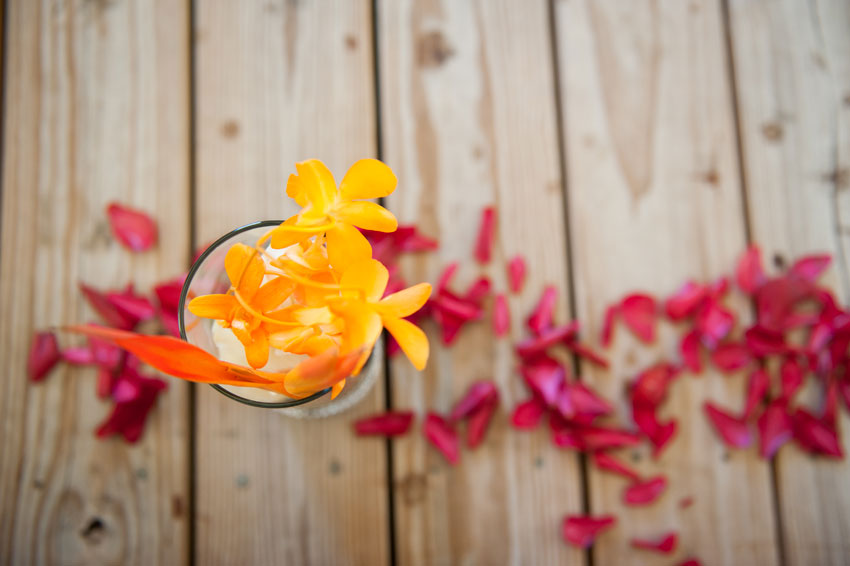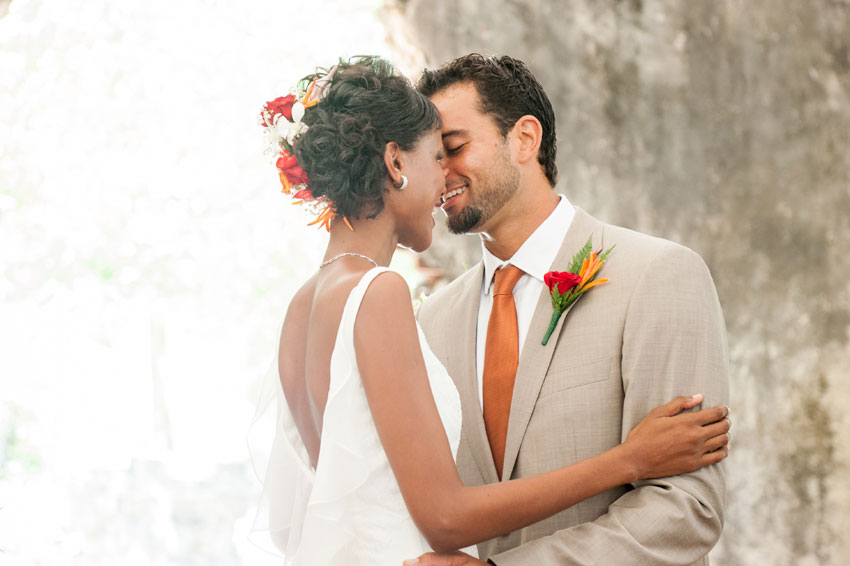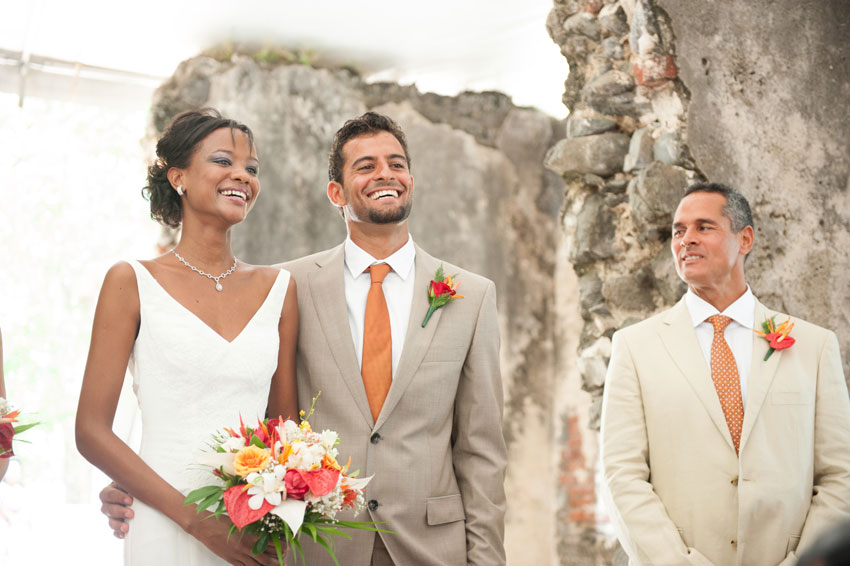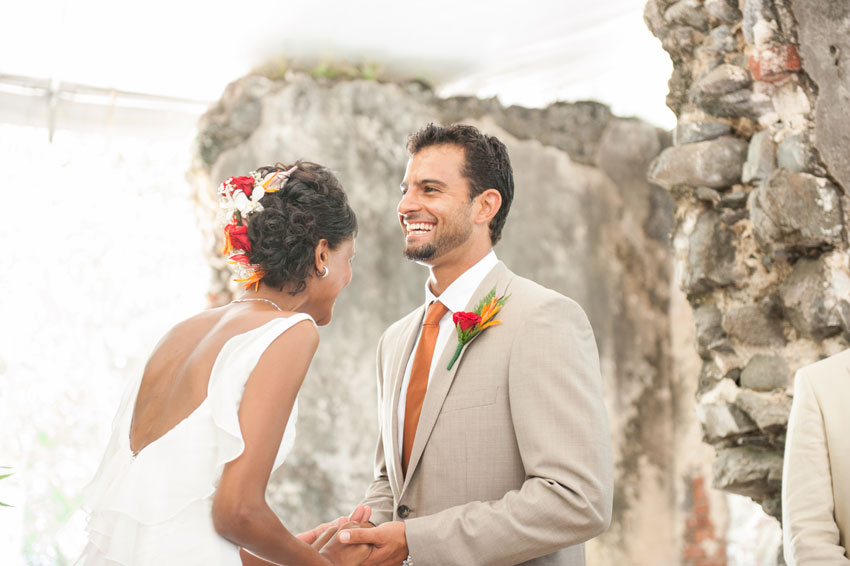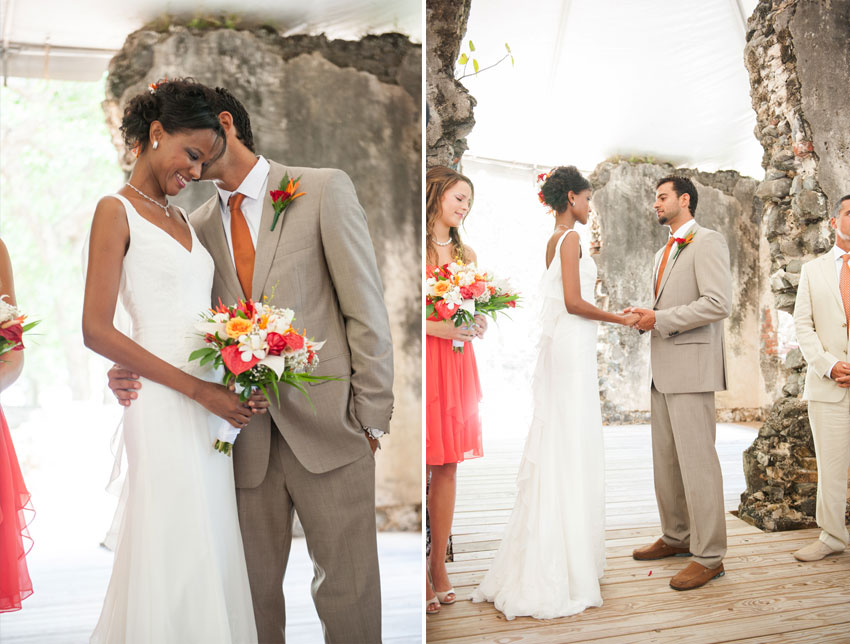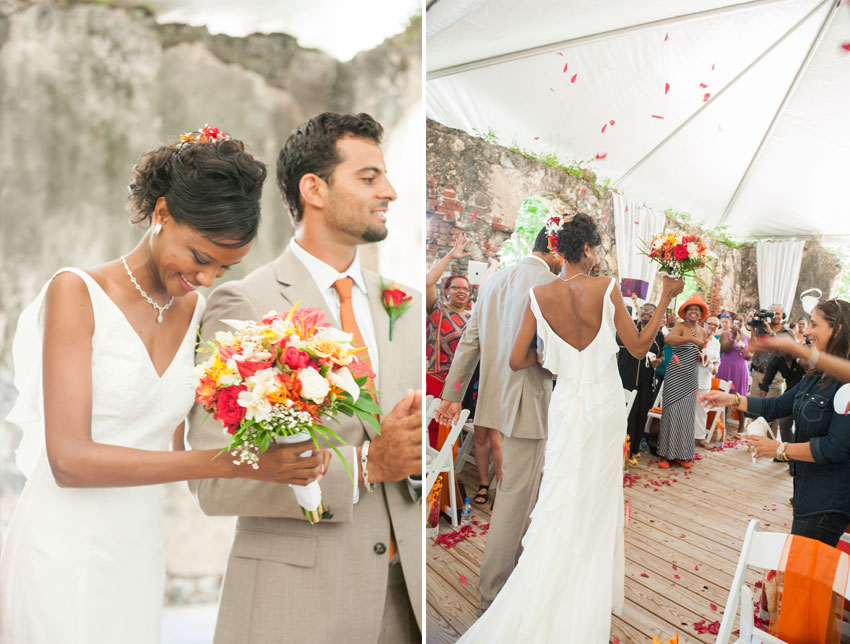 Everyone threw red ginger petals in the air to congratulate the newlyweds!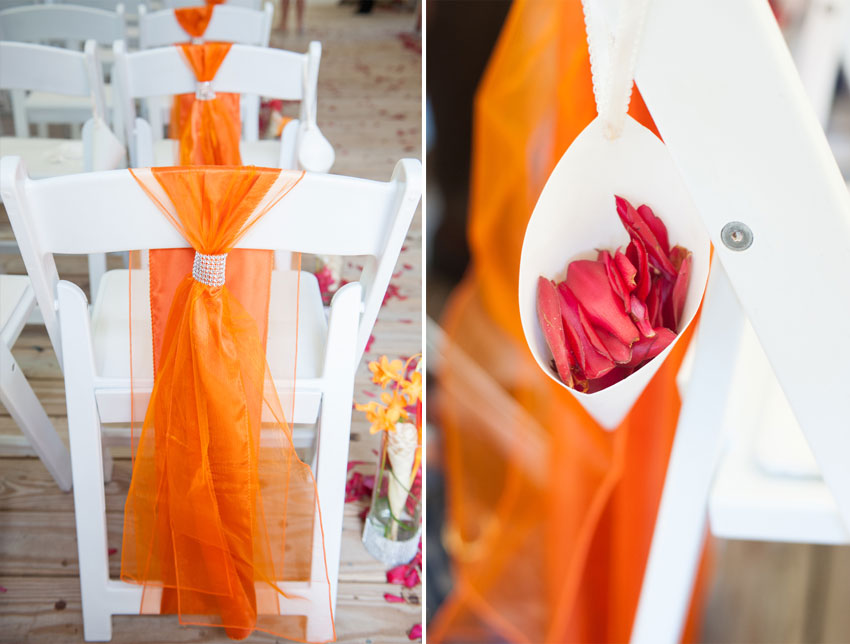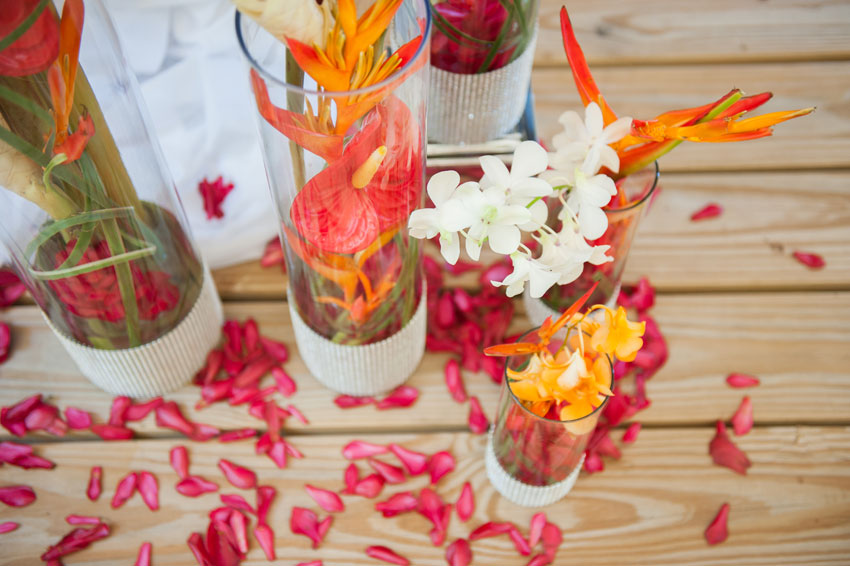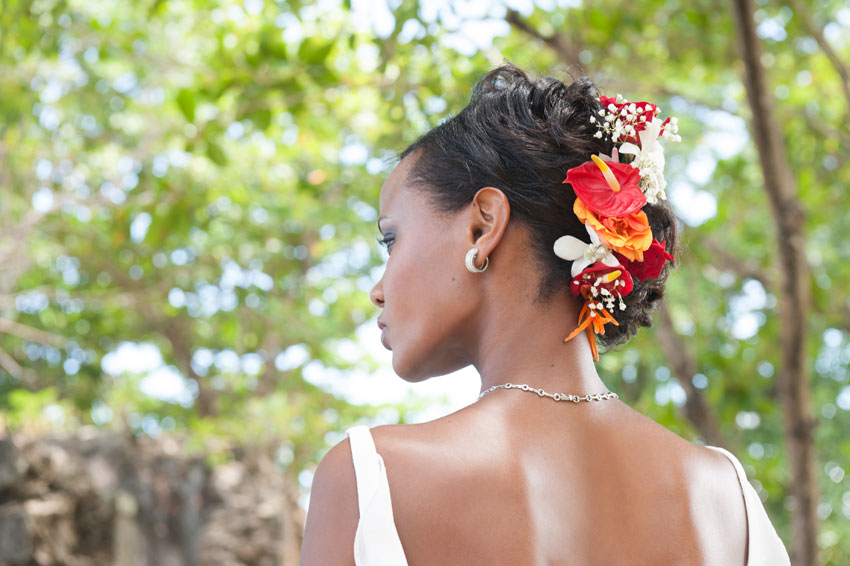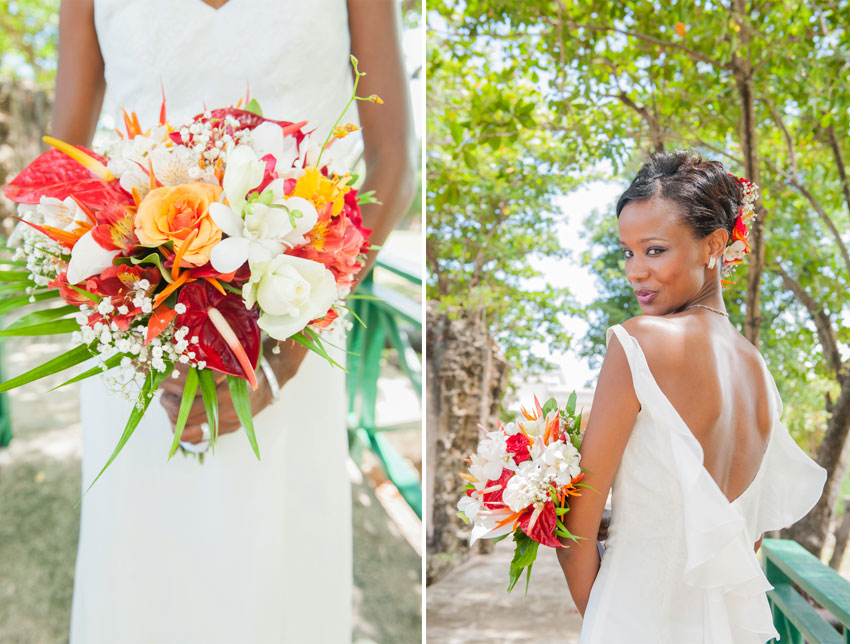 Her bouquet was so unique and such a wonderful representation of local floral. It's a beautiful way to honor the local culture. It included Baby's Breath, roses and orchids but very special tropical blooms like the red Anthurium (which is also heart-shaped), red and white ginger, palm fronds, and Heliconia.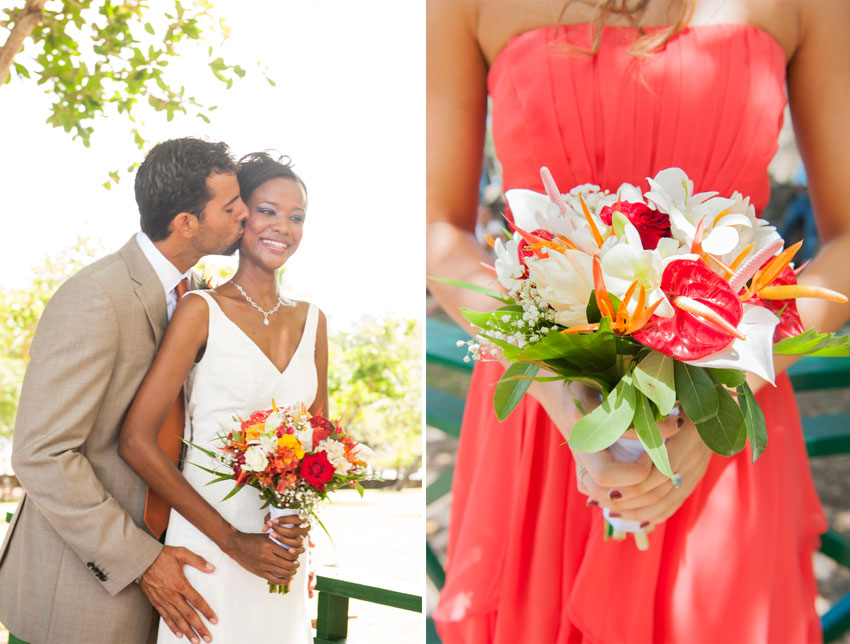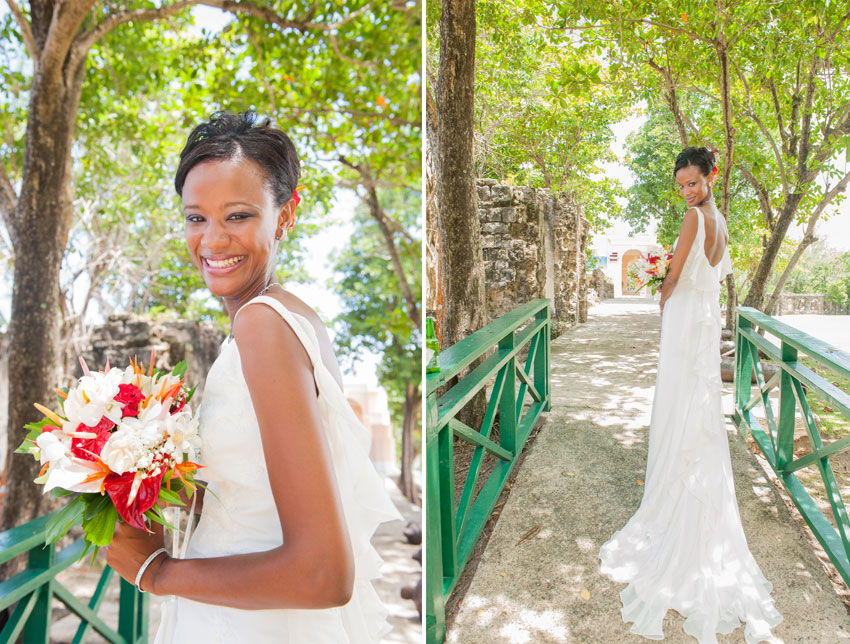 I adore a happy bride!
After some photos of the bride and groom it was time to celebrate! Steel drums (a personal favorite and must at any tropical affair) serenaded guests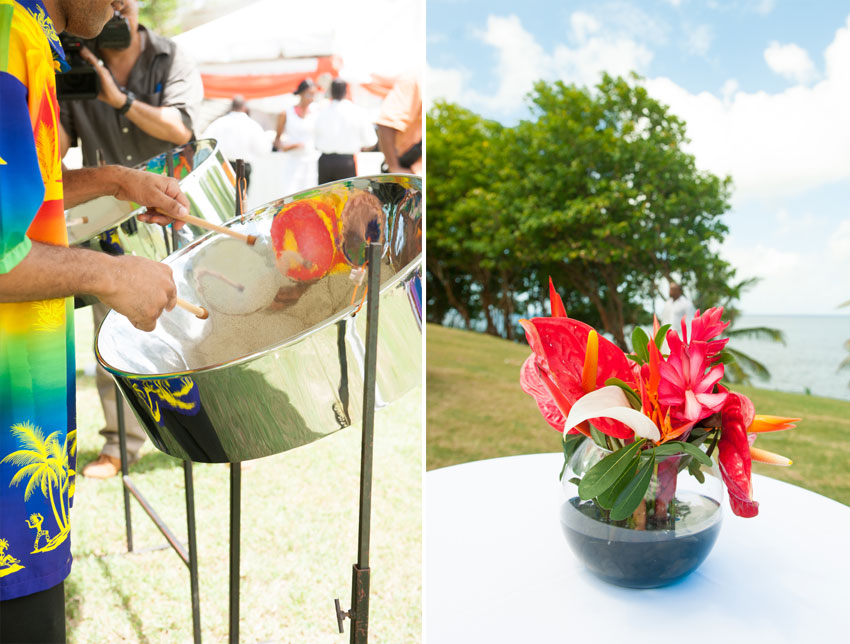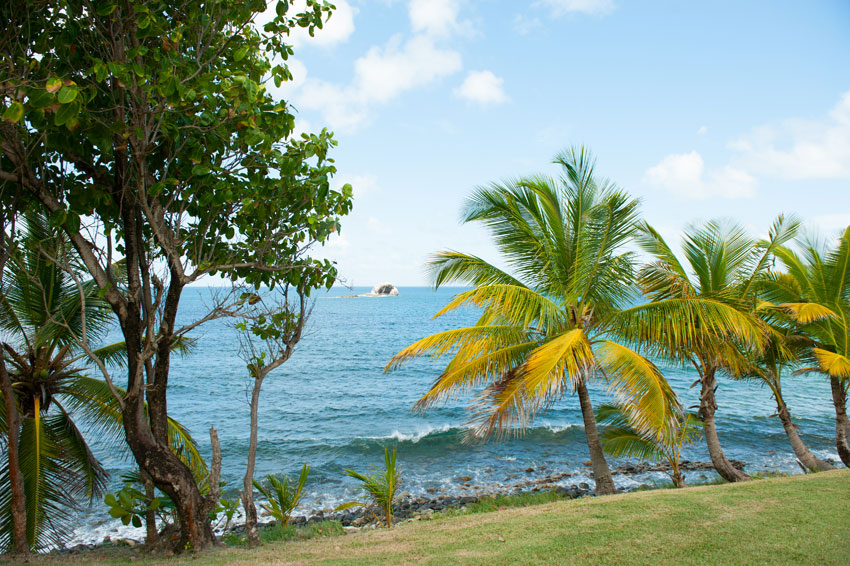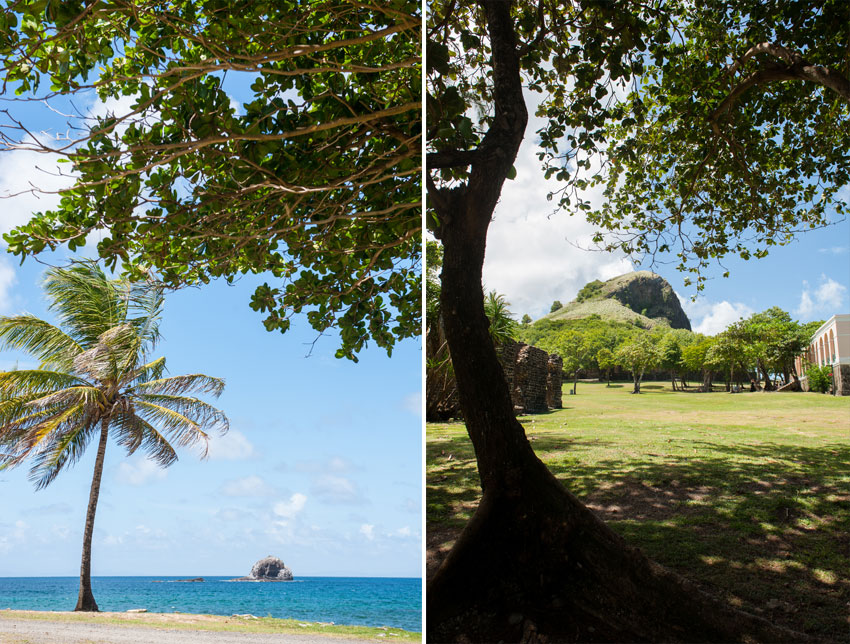 The island's view are spectacular. How could you feel anything but relaxed in such a wonderful atmosphere?
Country: St. Lucia, Caribbean | Venue: Pigeon Island | Musician, Barbara Cadet: [email protected]
Happy Wednesday!