Taylor and Tom's wedding day happened to have taken place at Riverside Church on Valentine's Day, but you truly didn't need a holiday of hearts to feel the love between these two. The pair met on OK Cupid, just as Taylor was about to close her account…and she knew it may be meant to be upon reading his message because the name "Thomas" ran in her family too – her father and grandfather's name. After planning to wed in the Dominican Republic they opted for a wedding closer to home so they could be fully part of, and in touch with, all aspects of planning. Isn't the planning half the fun of a wedding, anyway?
It was a beautiful winter wedding filled with beautiful white textures from Taylor's wedding dress, to the petals of the hydrangea bridesmaids bouquets to the branches on the tables at the reception.
Even their dog, Rocki, helped them prepare for their day. Of course he wore his finest "tails" too!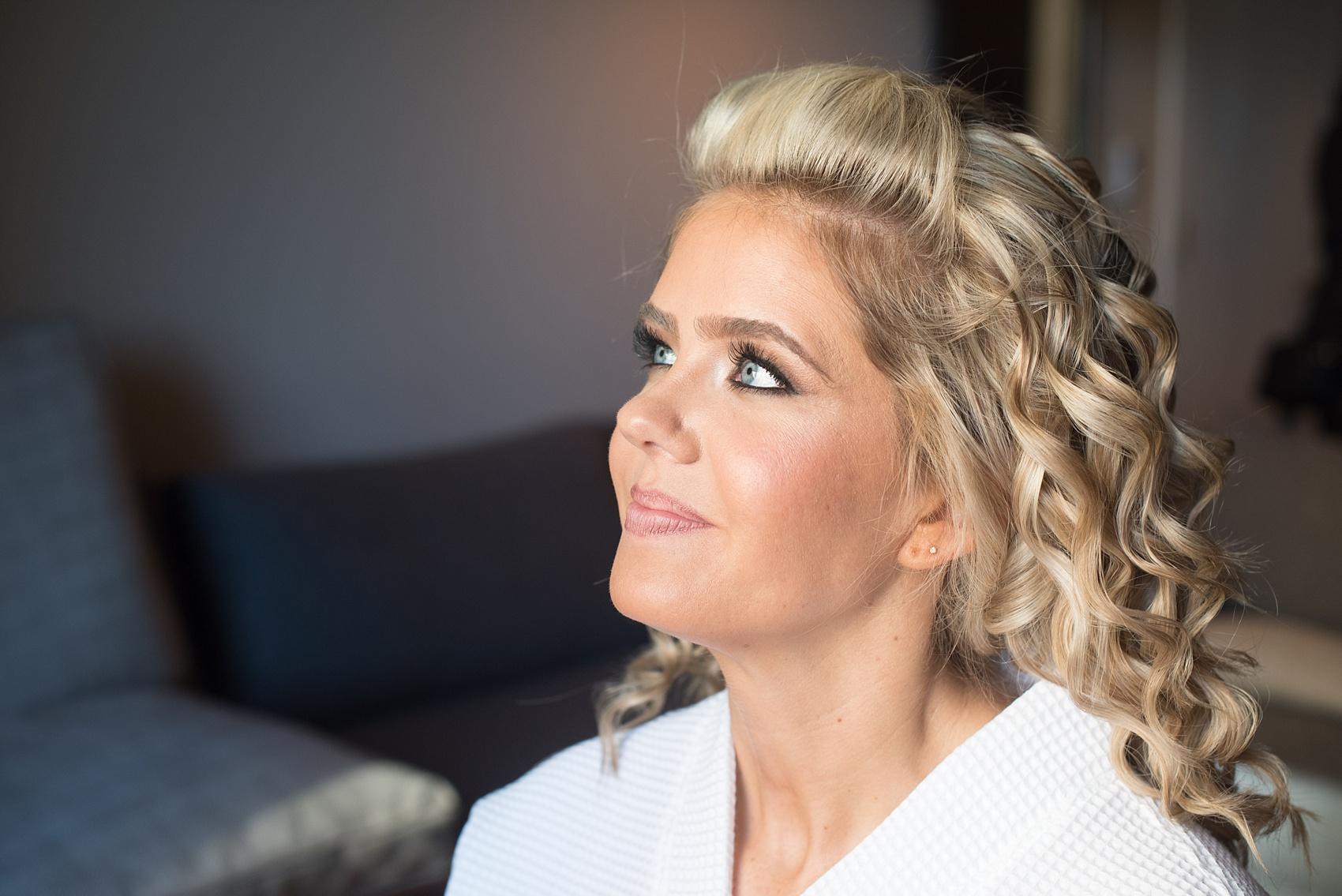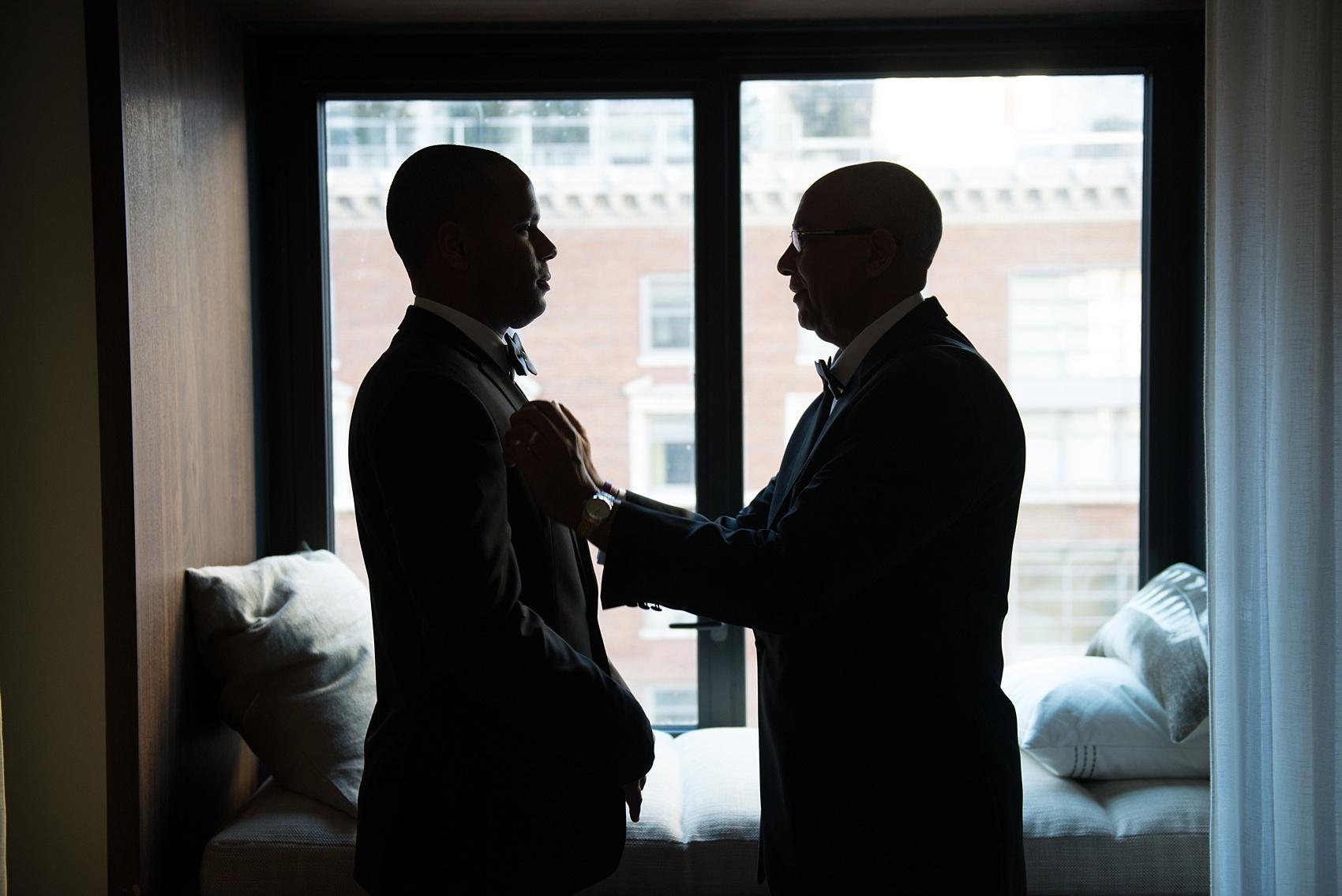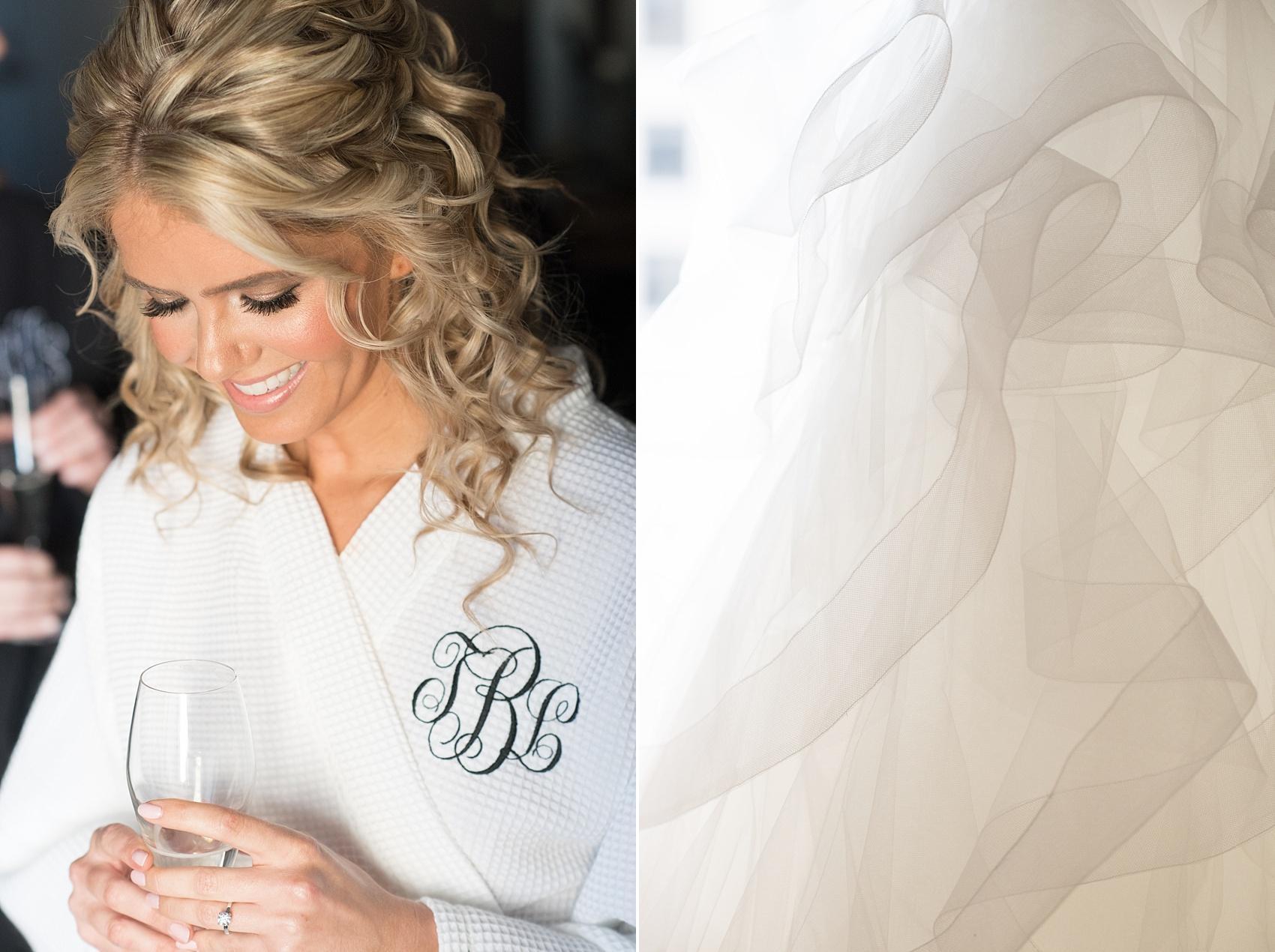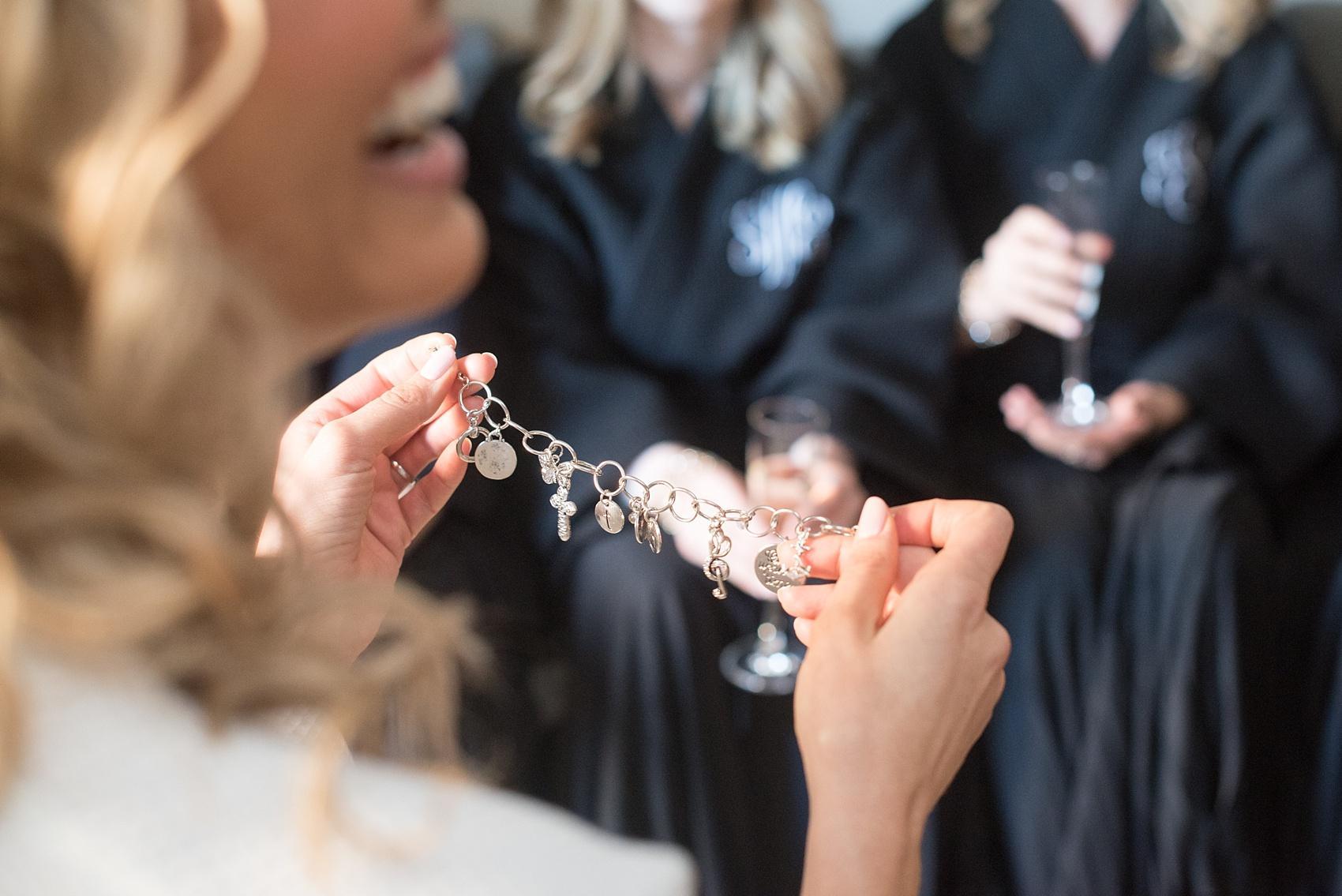 Two of the sweetest moments were gift times – Taylor bought Tom a watch and he bought her a tennis bracelet though the best part were their cards. Would you believe they bought each other the same exact wedding day card?! Taylor's bridesmaids had an extra special treat up their sleeves – they each bought a charm to put on a custom bracelet for Taylor and they went through why it was meaningful to them just before she got into her dress. It was one of the most thoughtful gifts I've seen bridesmaids give a bride!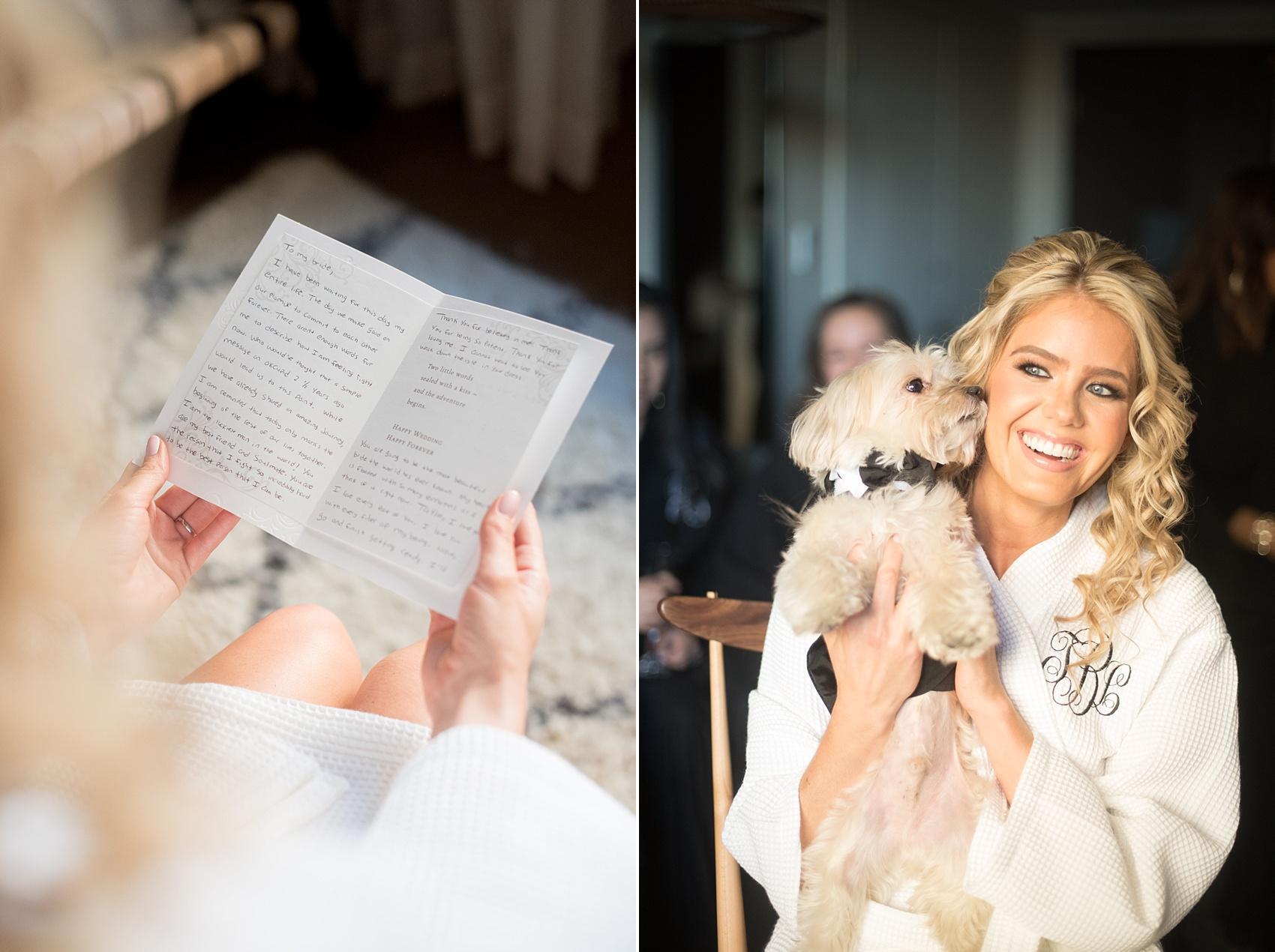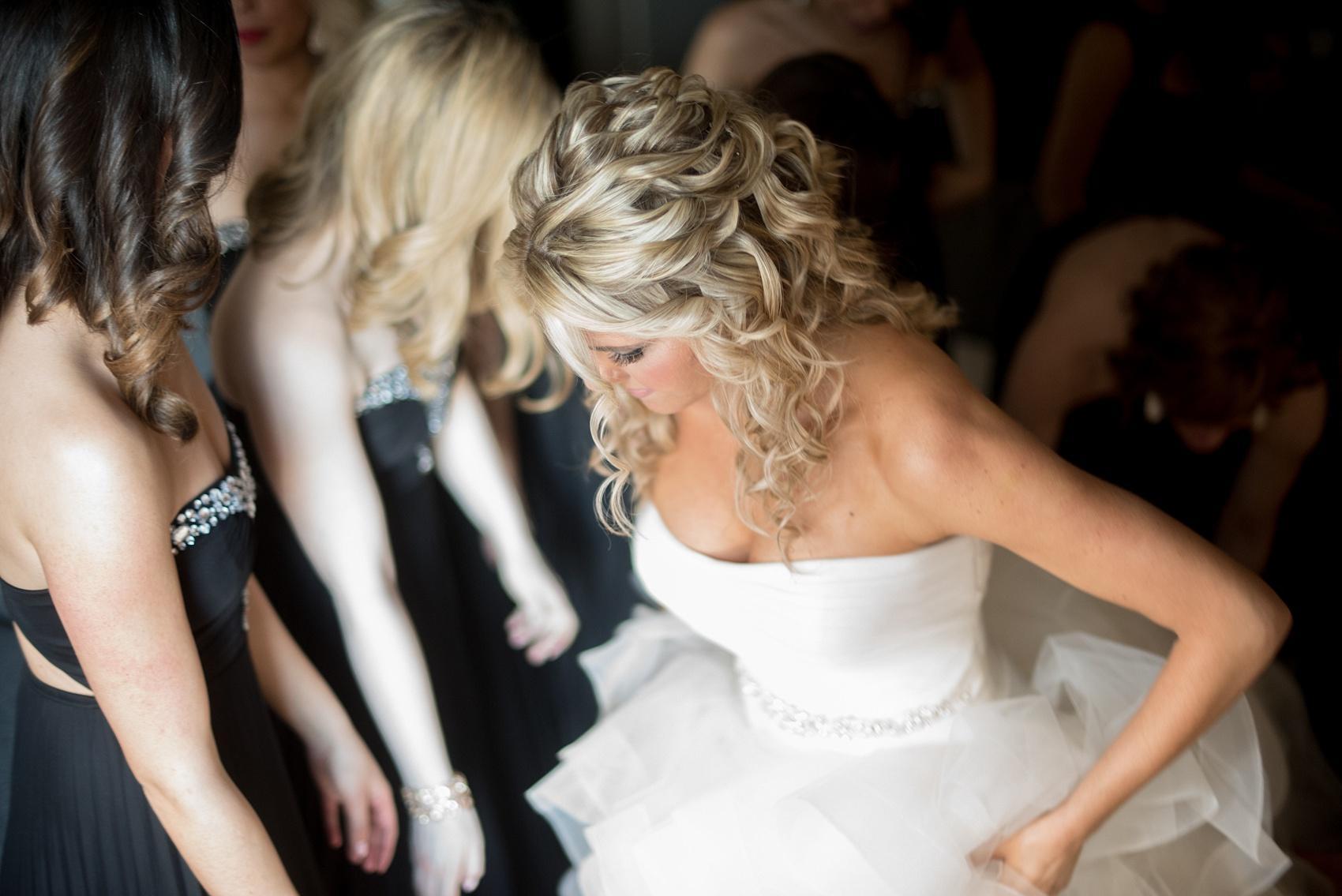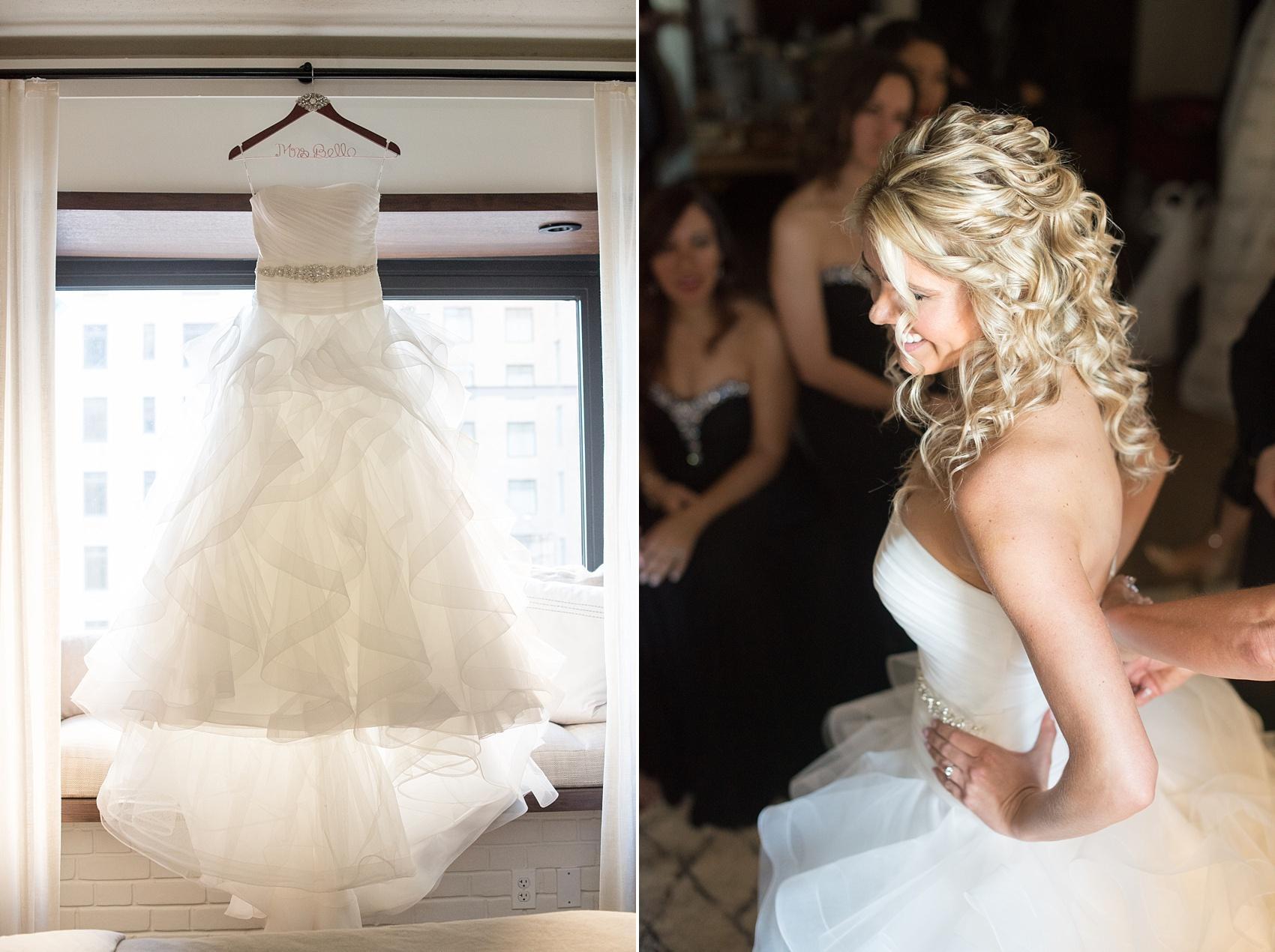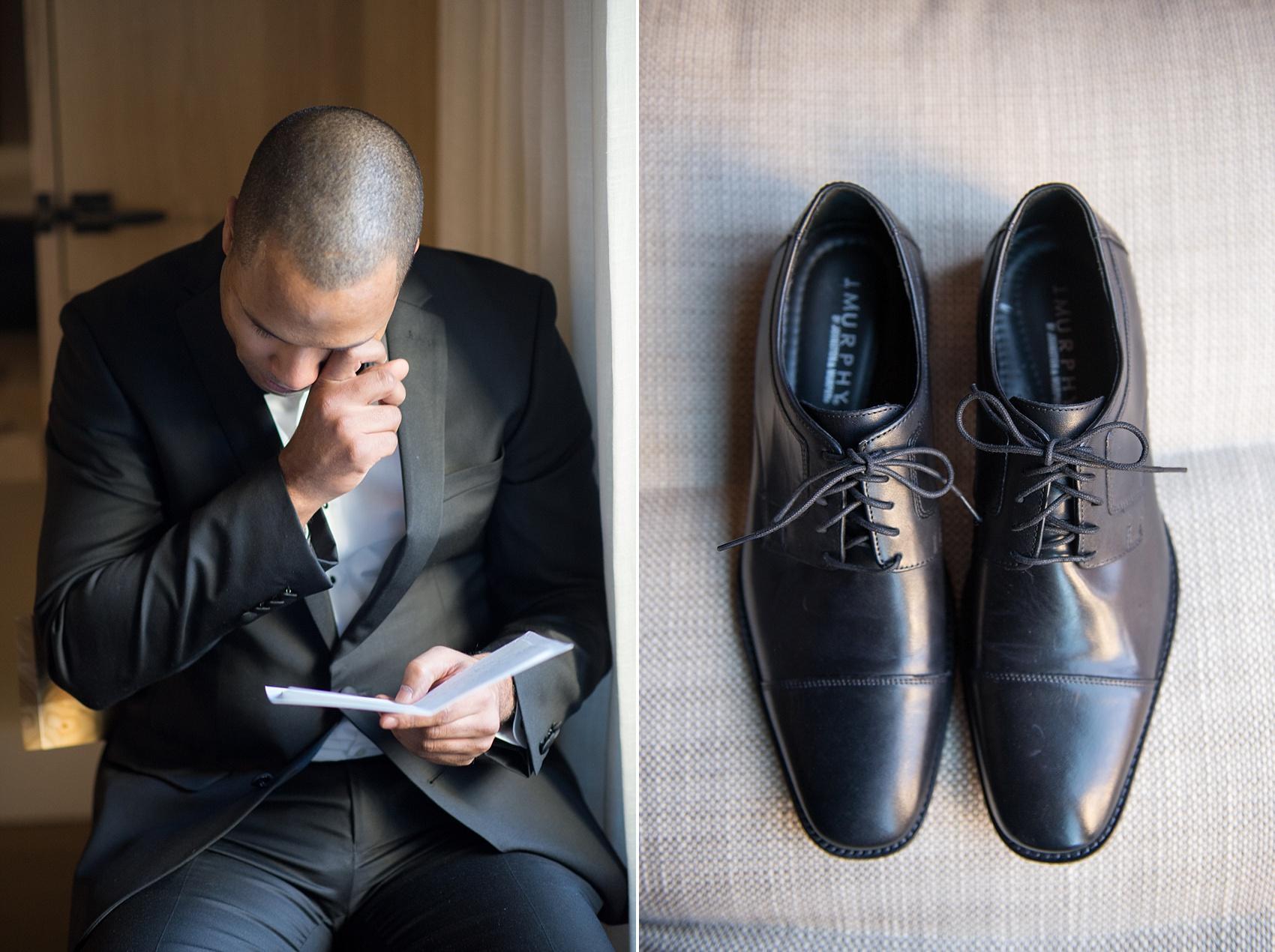 Any couple with matching custom Converse reception sneakers is extra cool in my book!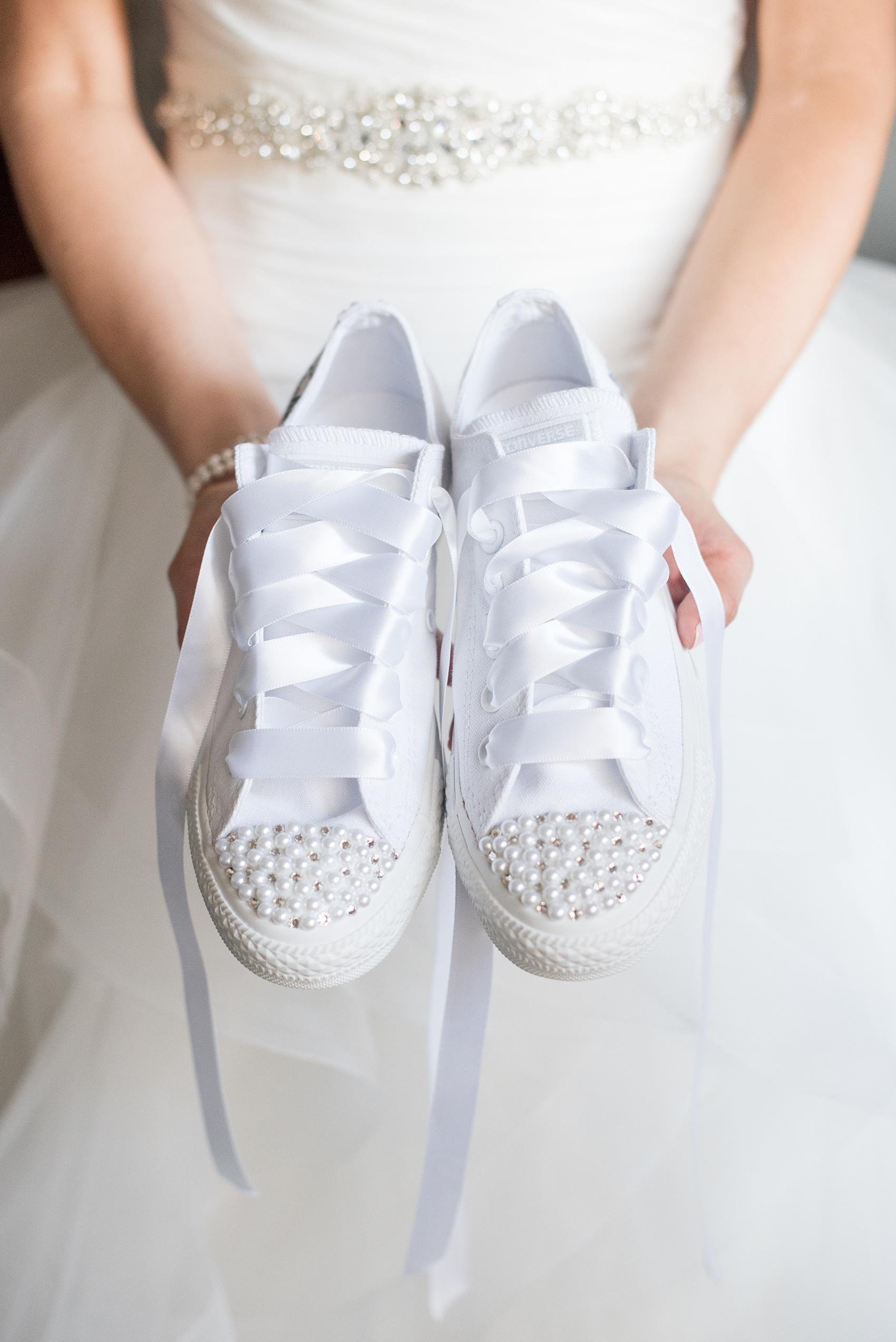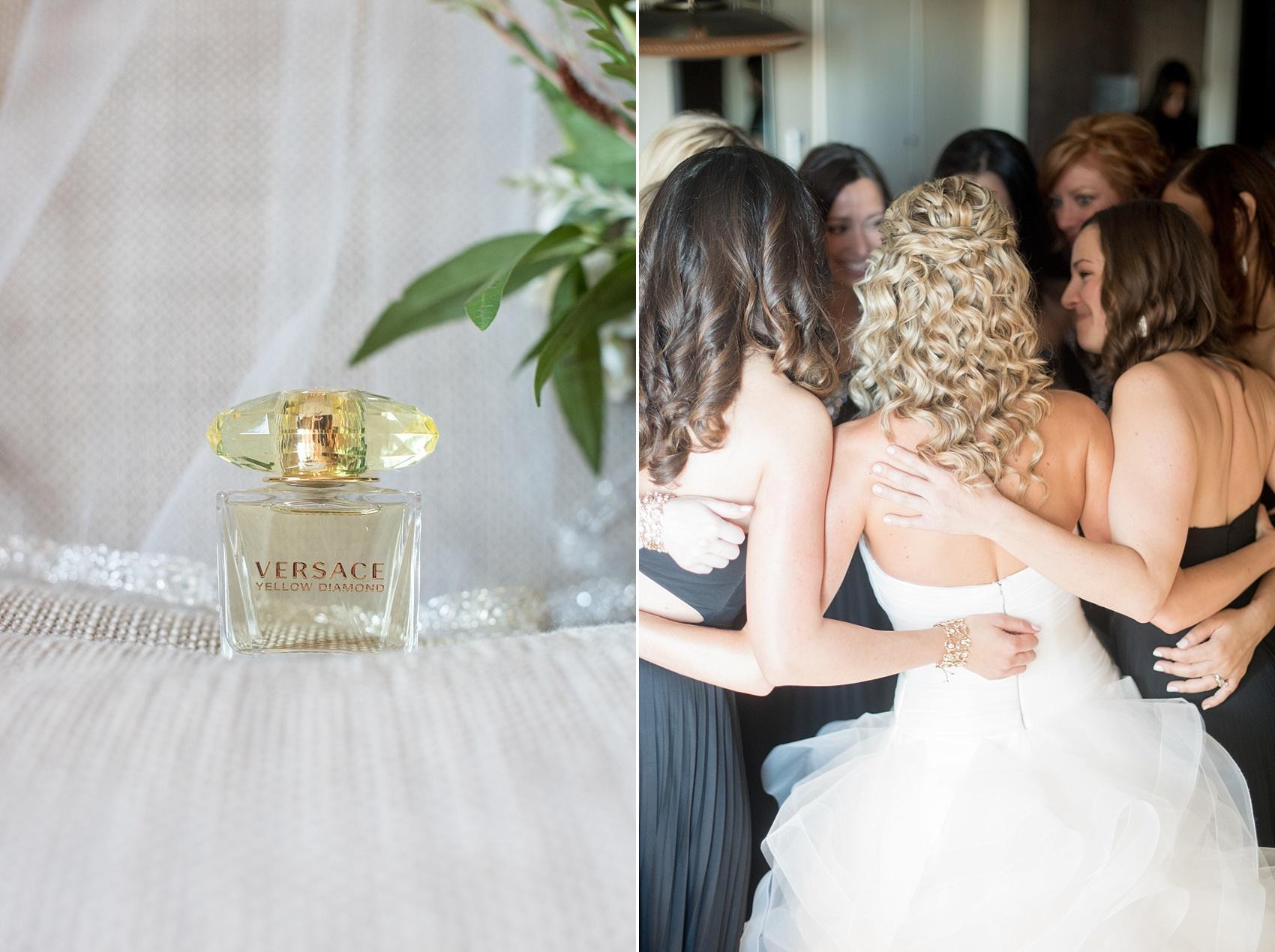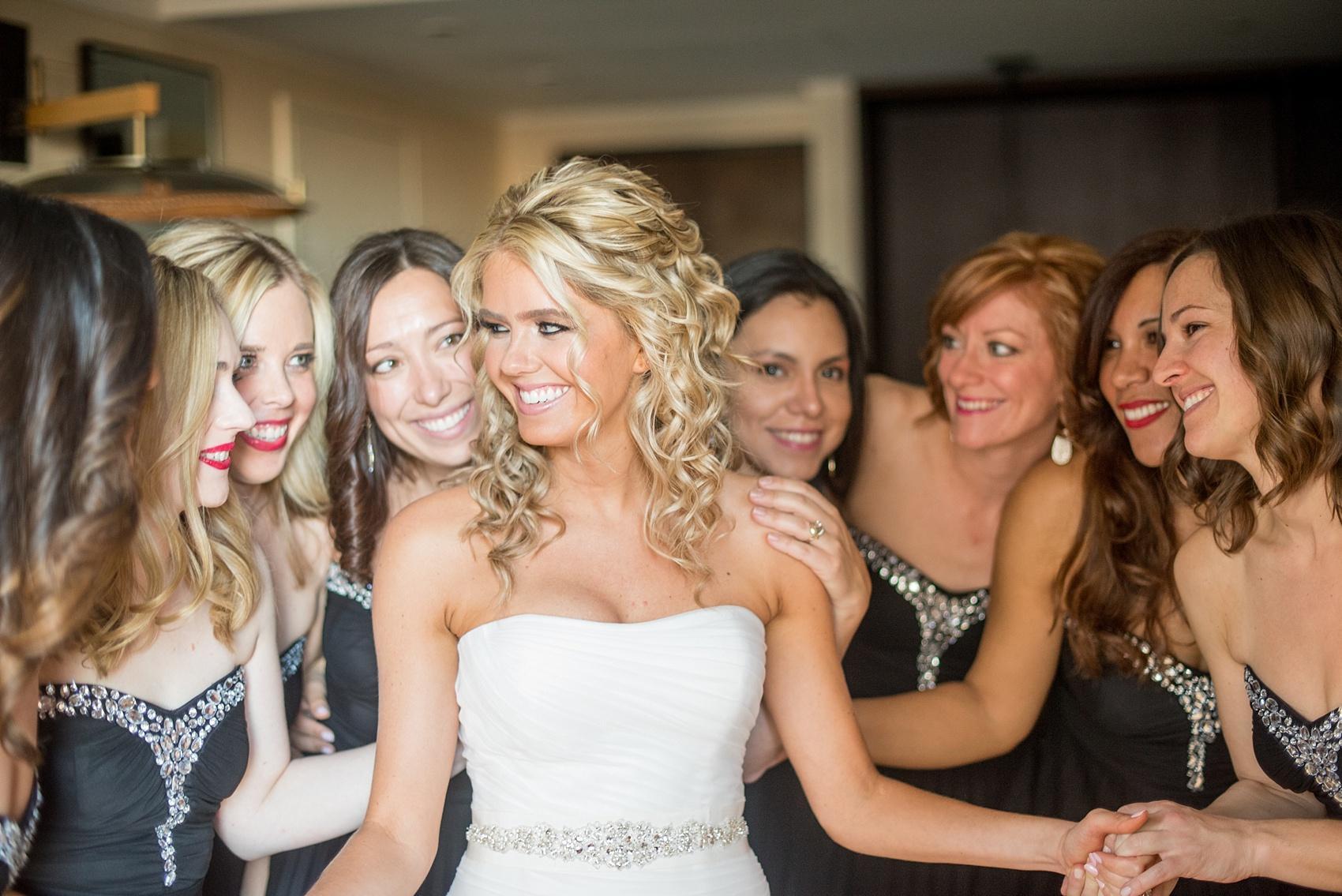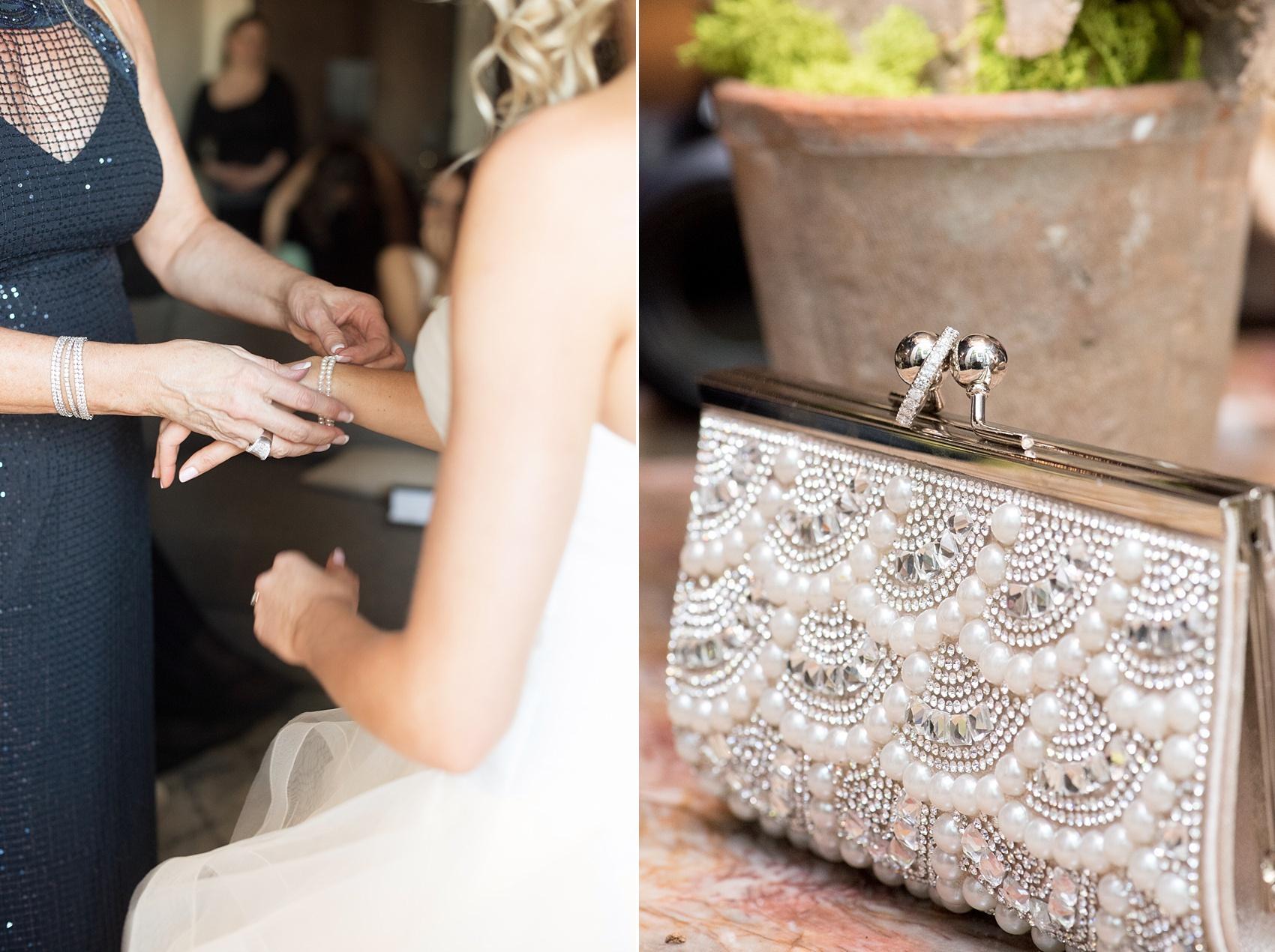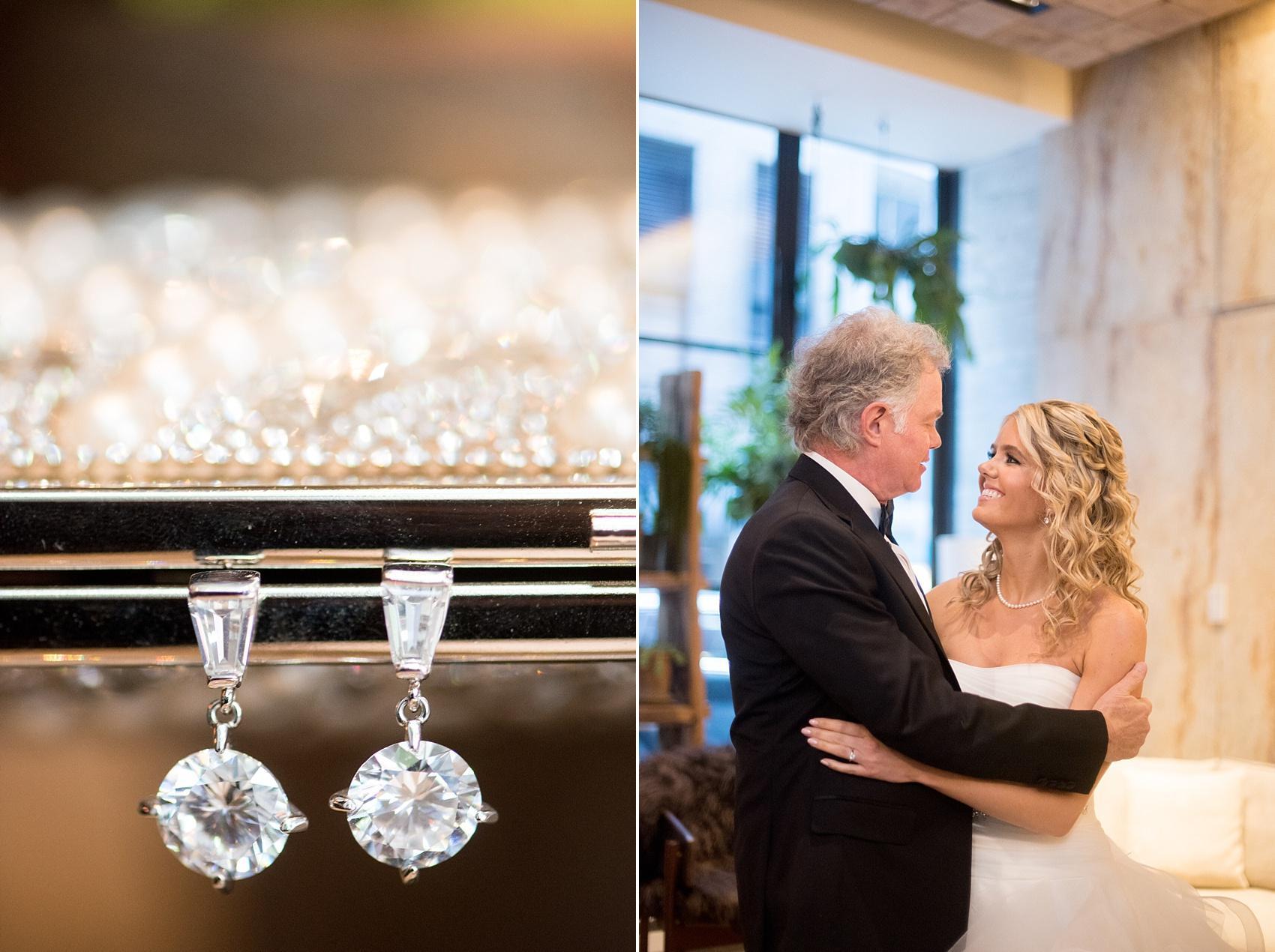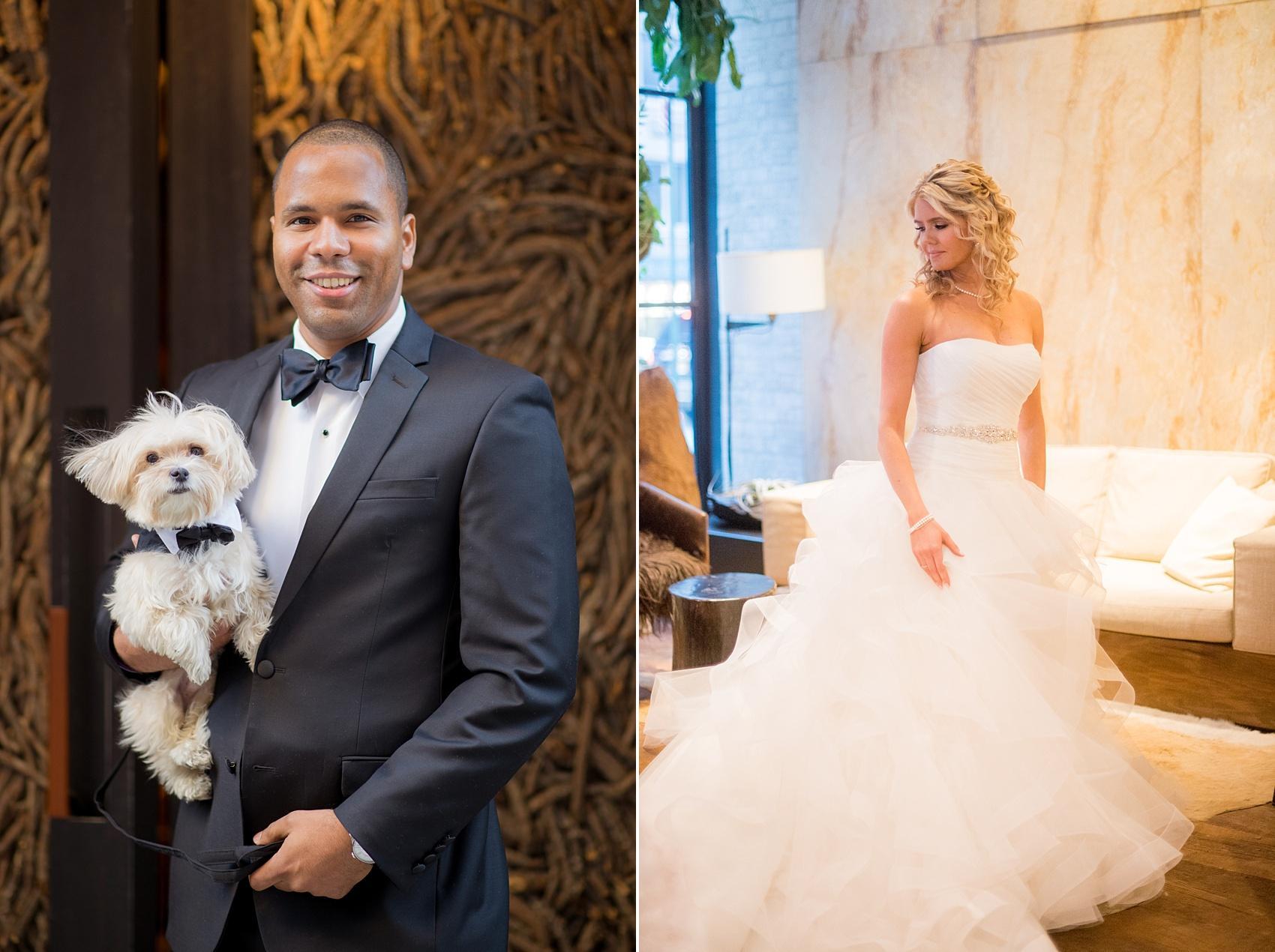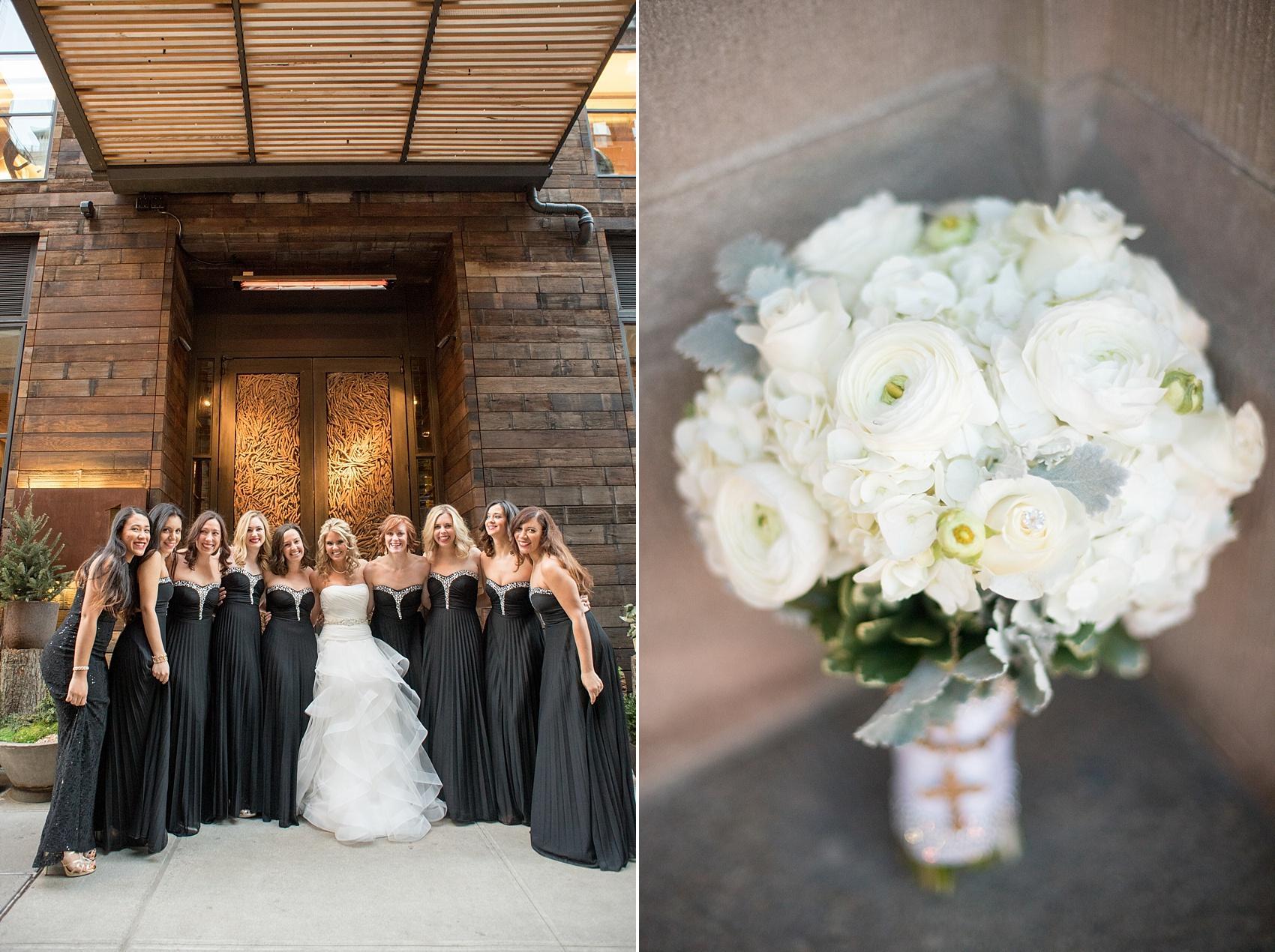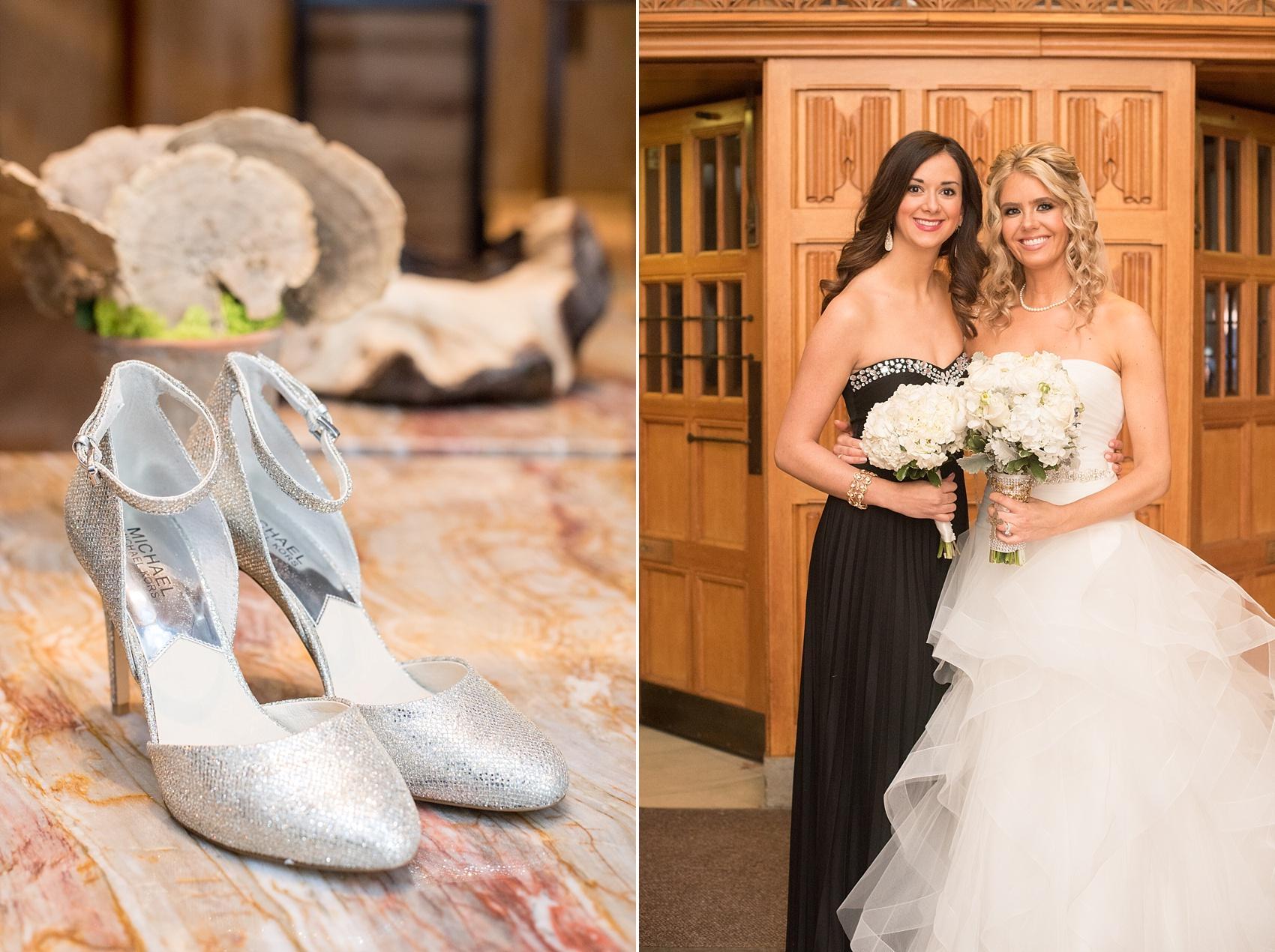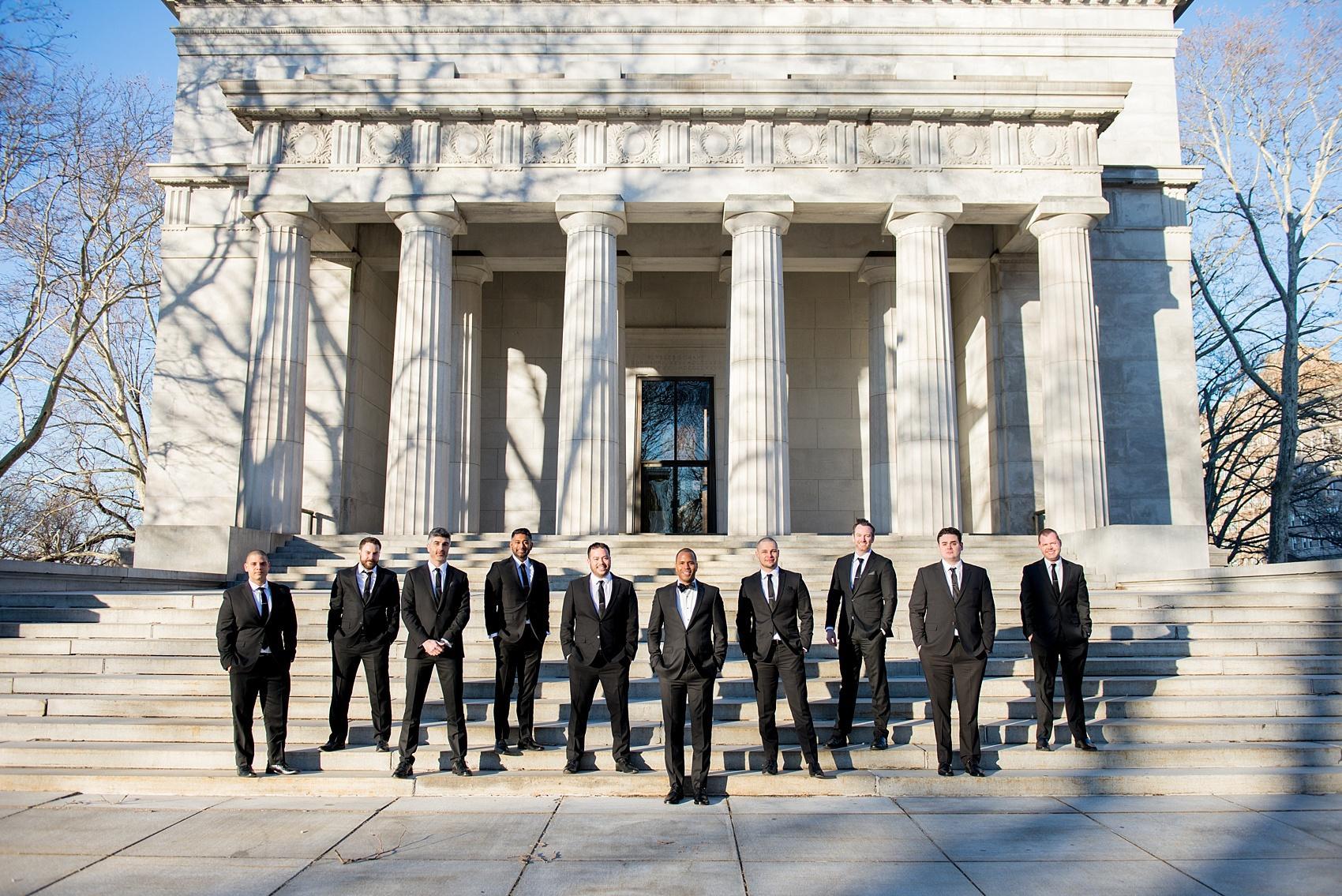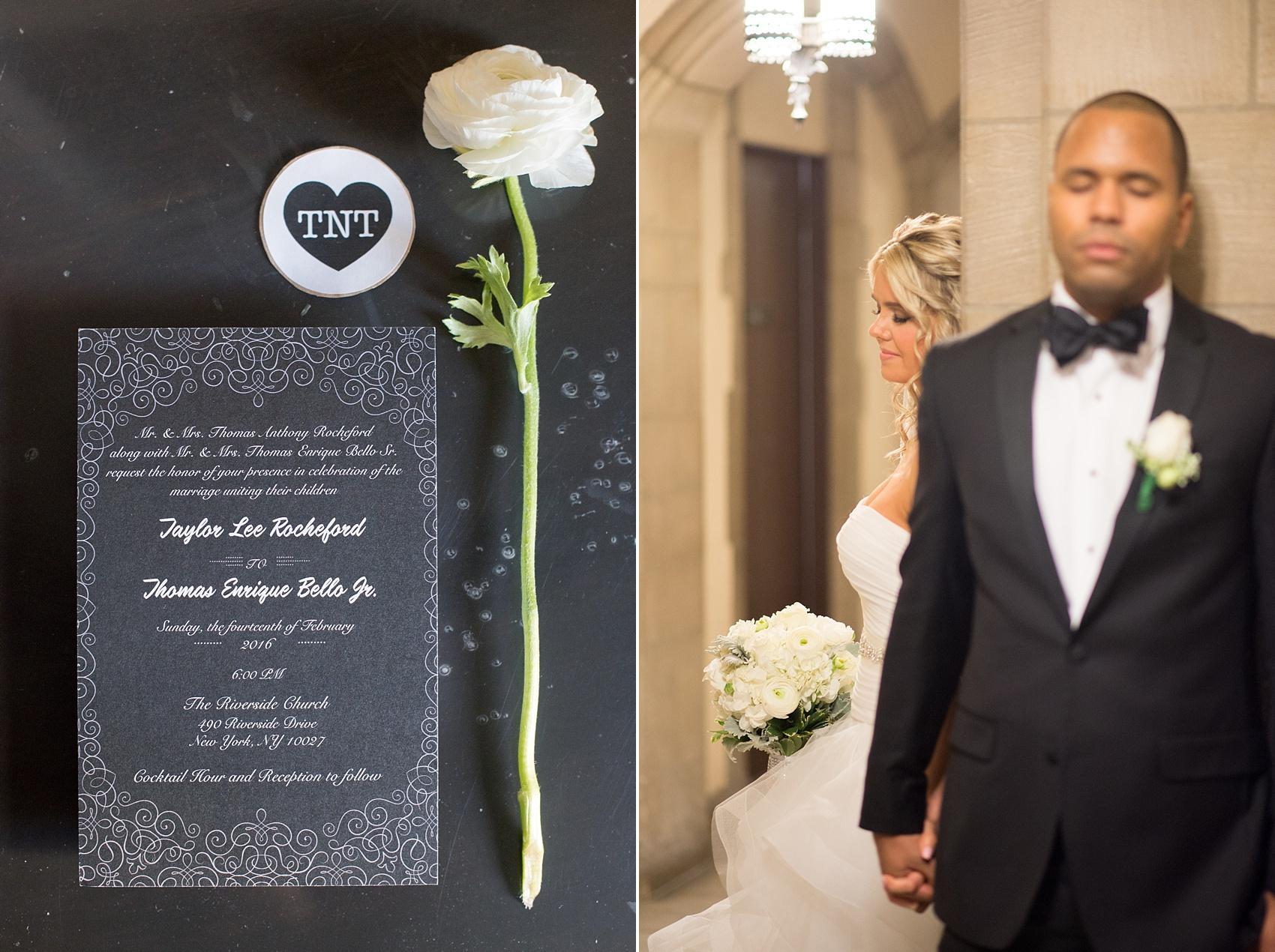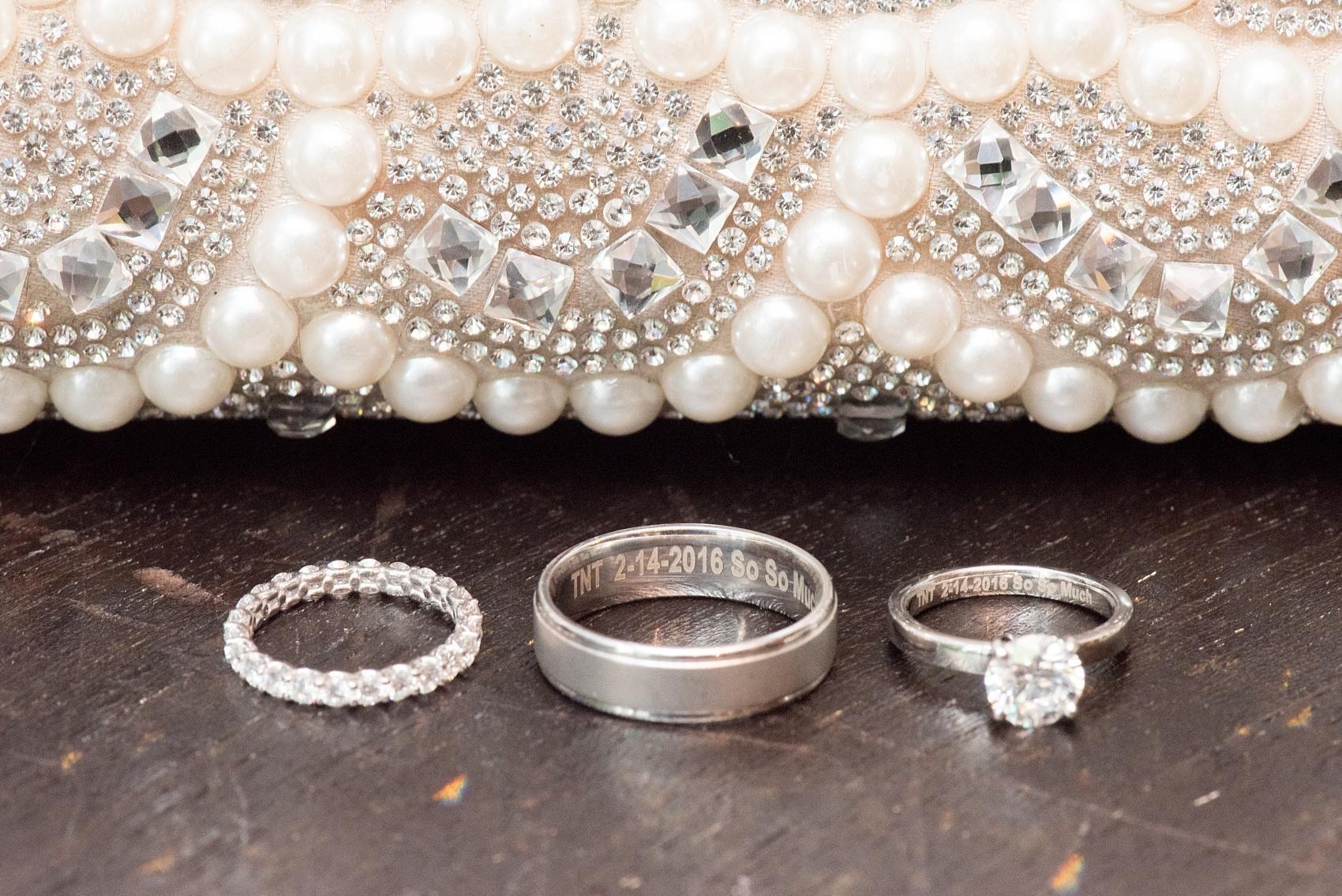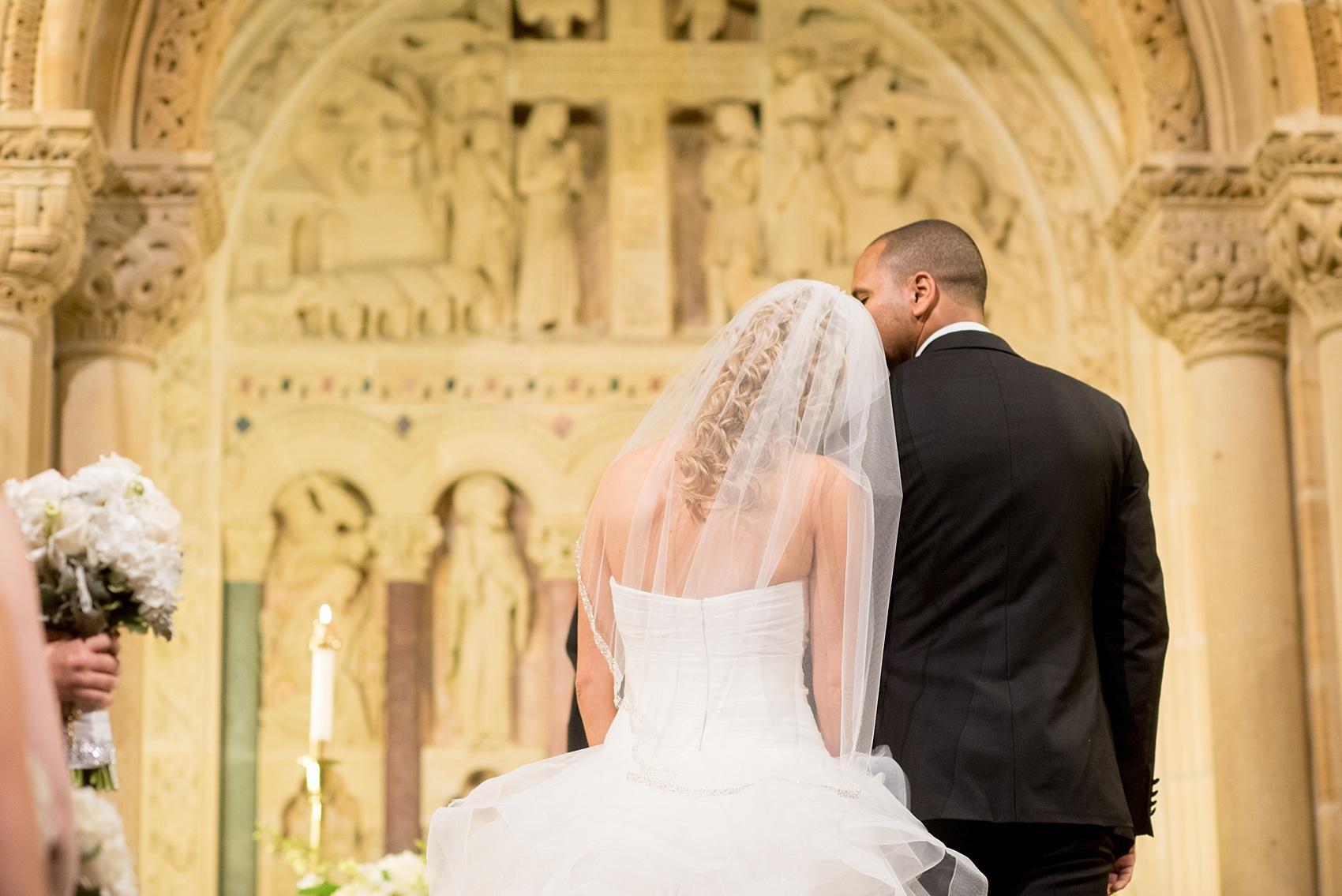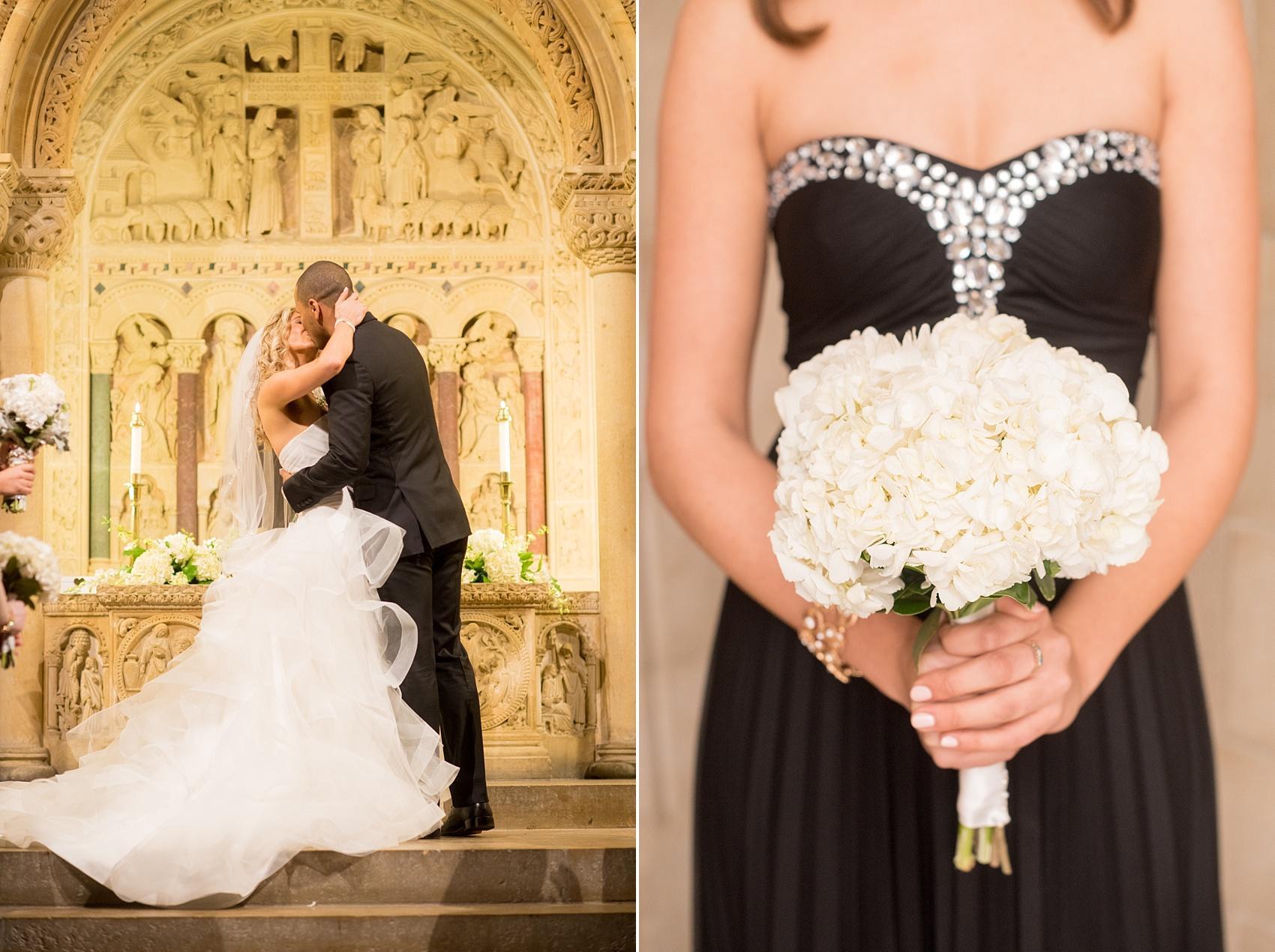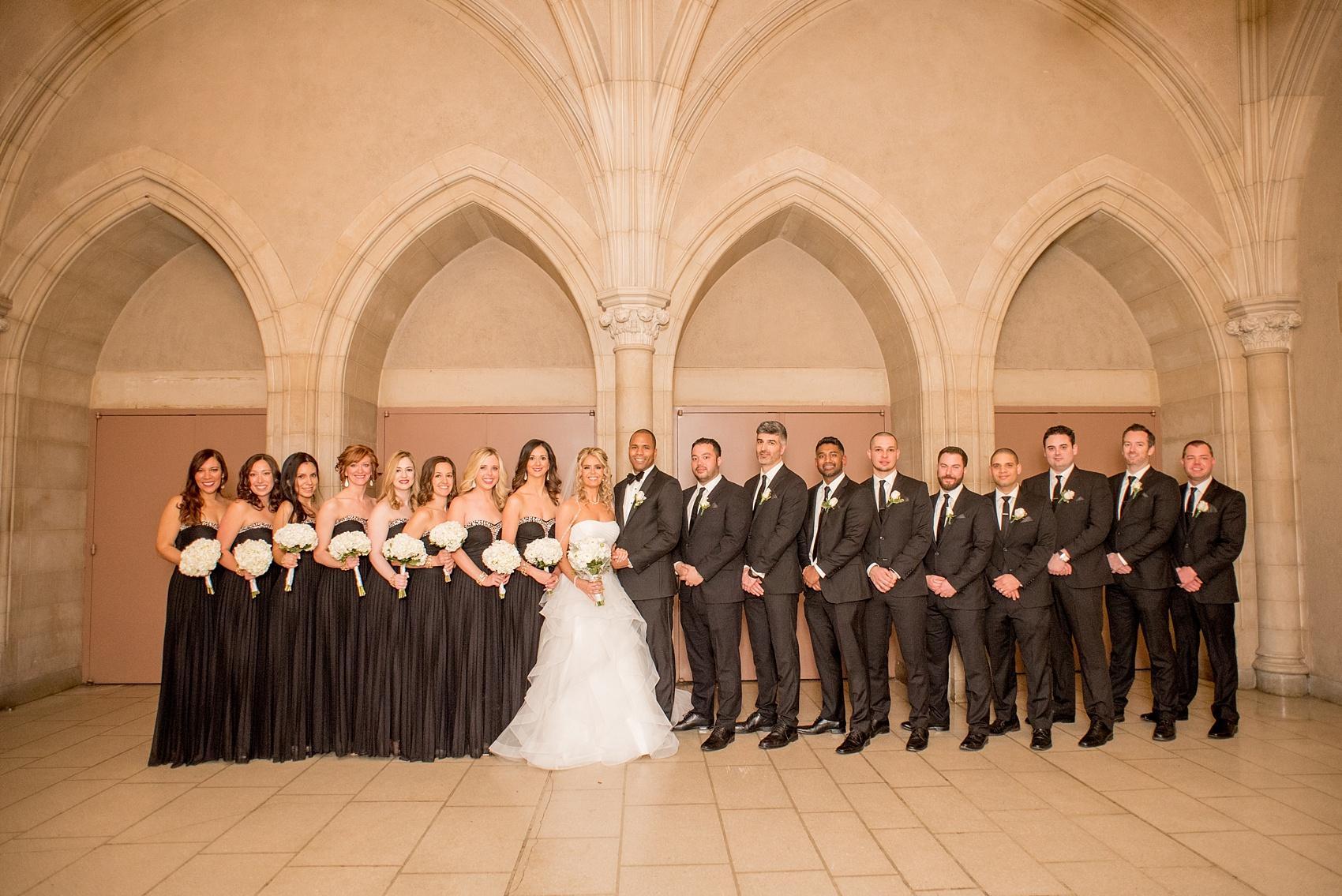 After a quick complete wedding party photo it was time for Taylor and Tom to spend time walking around their beautiful church venue taking photos just the two of them, something that was incredibly important to them.
I loved that Taylor went with a second look, an up-do, for the reception. I can't decide which hair style I liked more!
This room totally says, "Let's party!" doesn't it? It was winter-white for their church reception with up-lighting to complete the mood.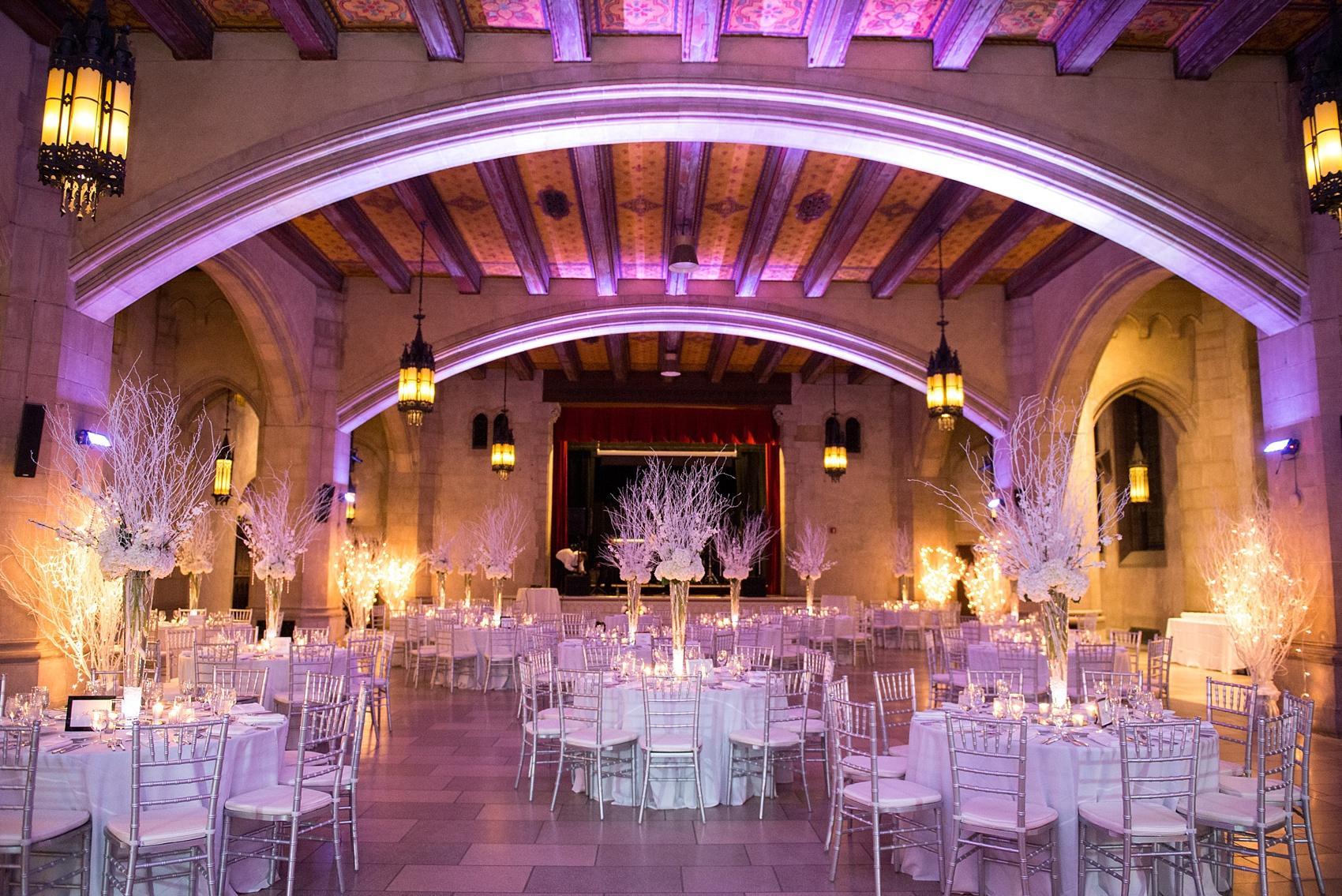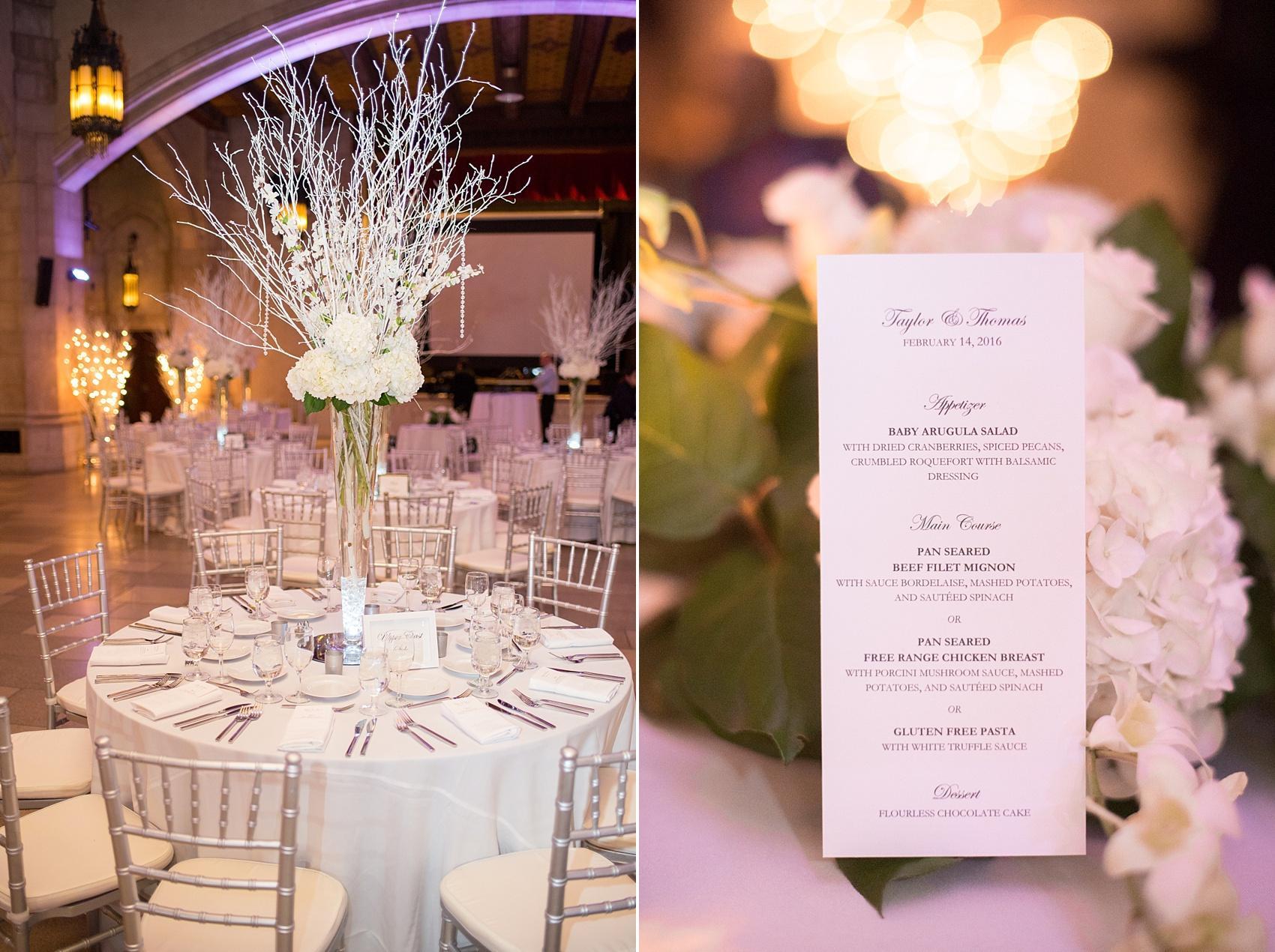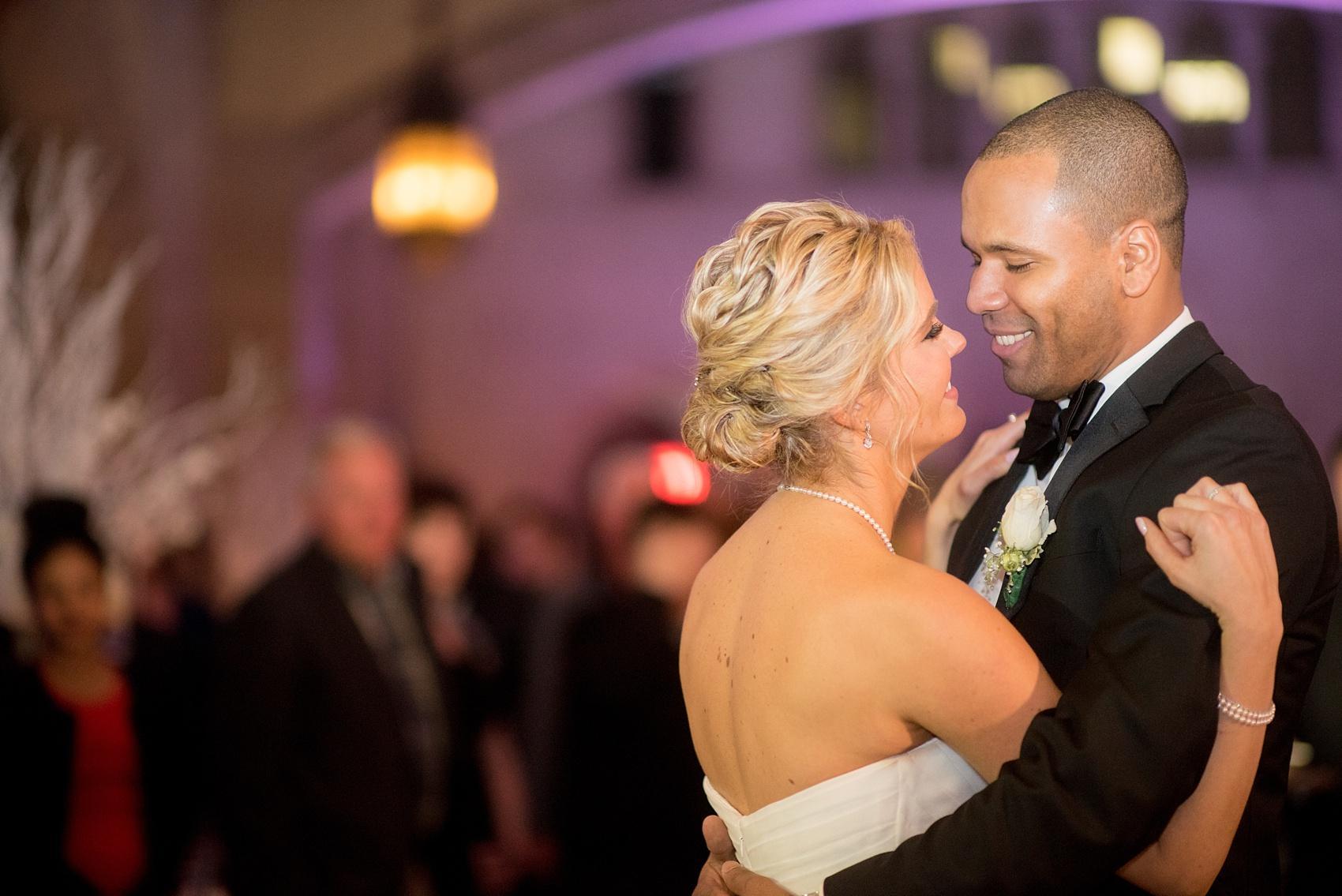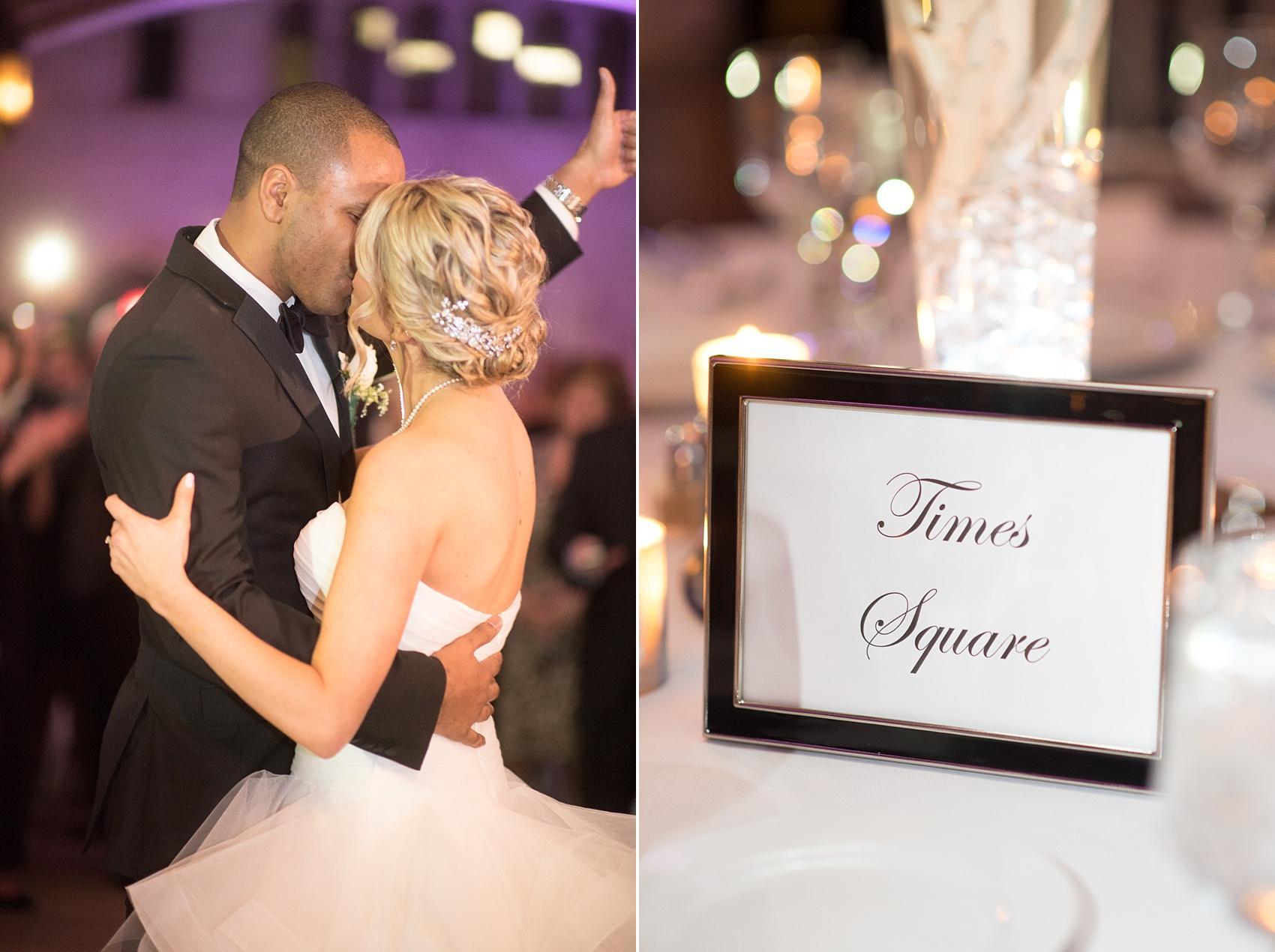 Thumbs up to dancing and marrying Taylor! And just a little glimpse above into their table names: all areas of New York City!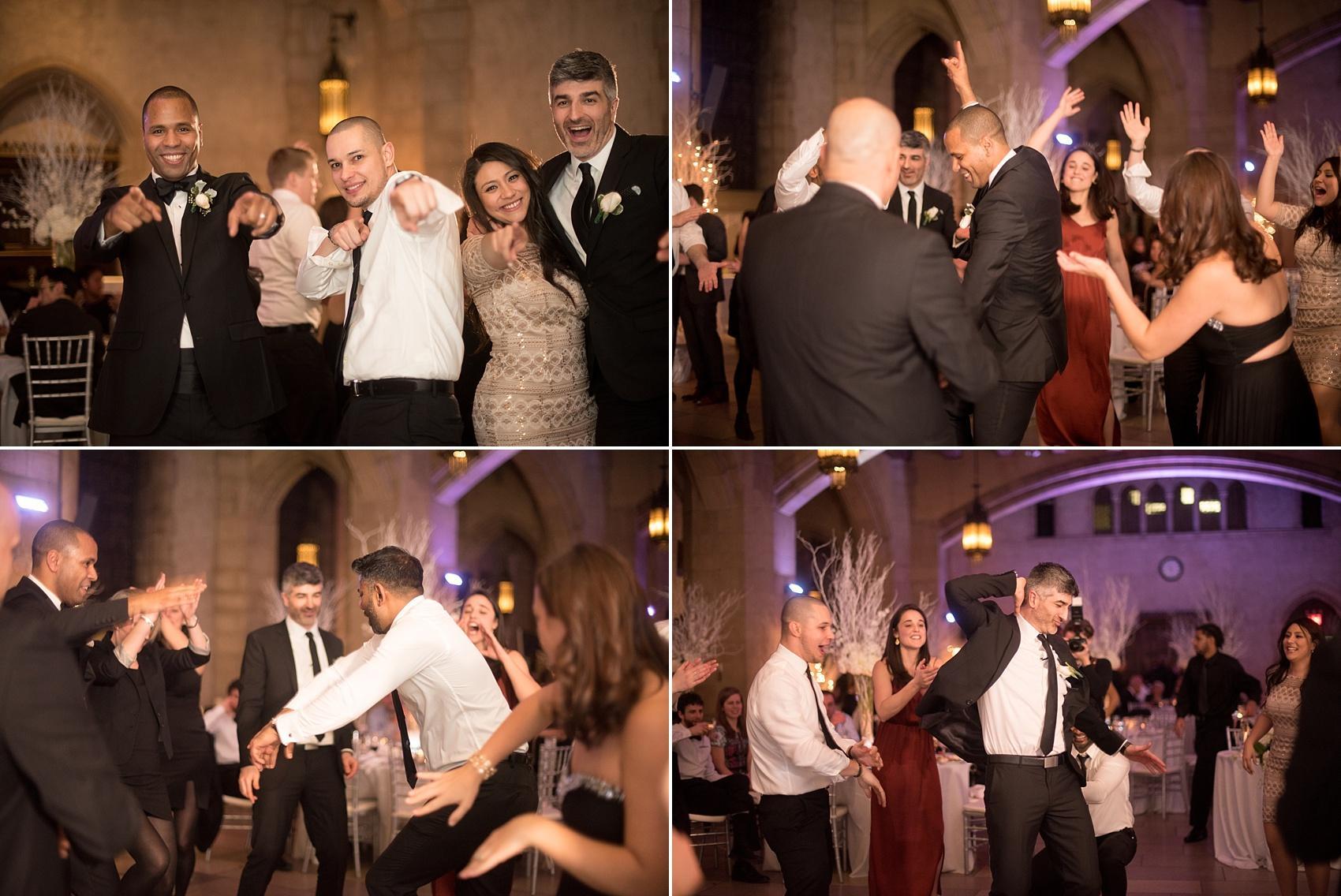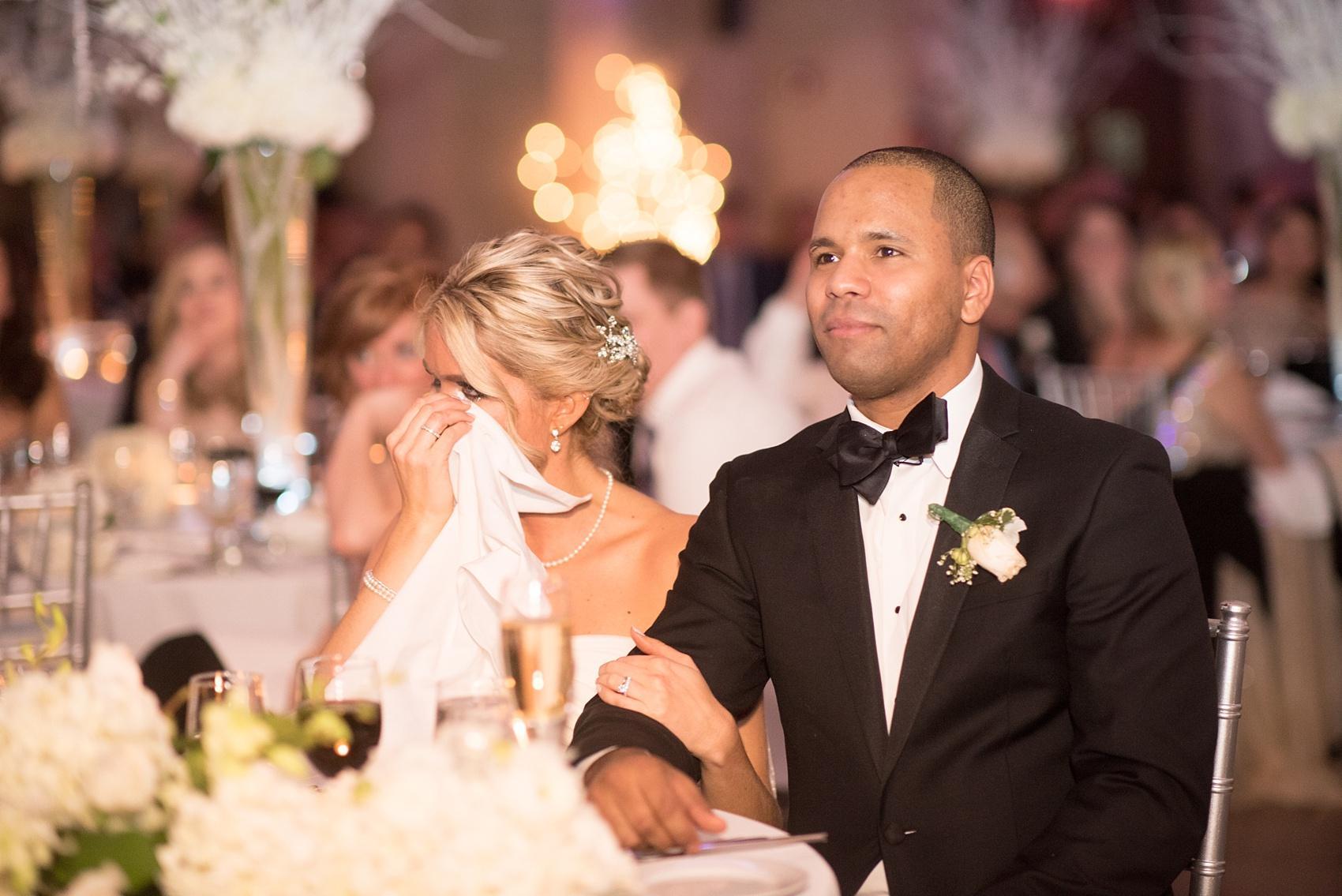 Specialty cocktails and "TNT" cocktail stirrers were in everyone's hands and the band was seriously knock-your-socks-off amazing. The Broadway Project killed it! They even had a specialty Latin singer come in to serenade Tom's mother during their first dance.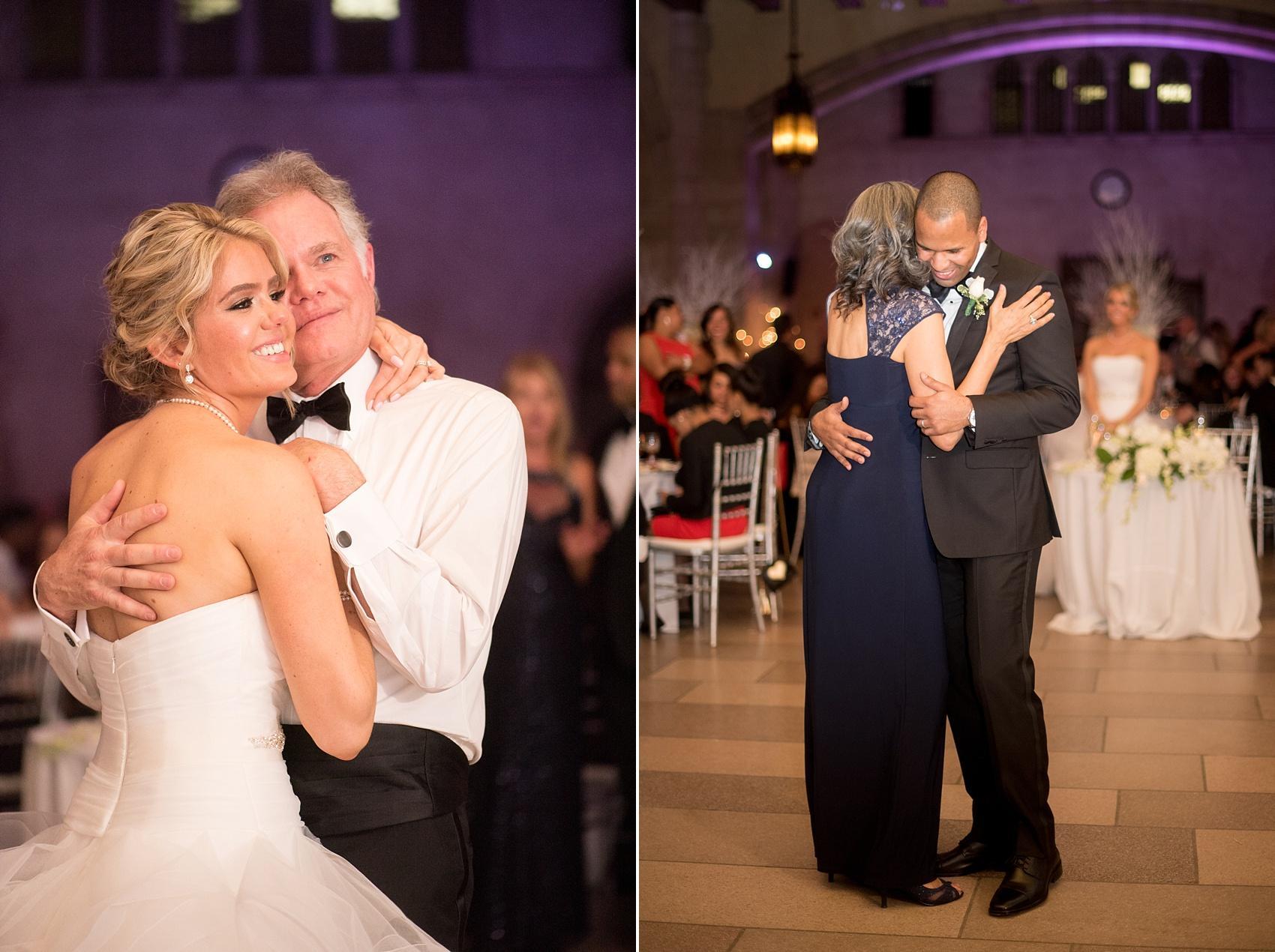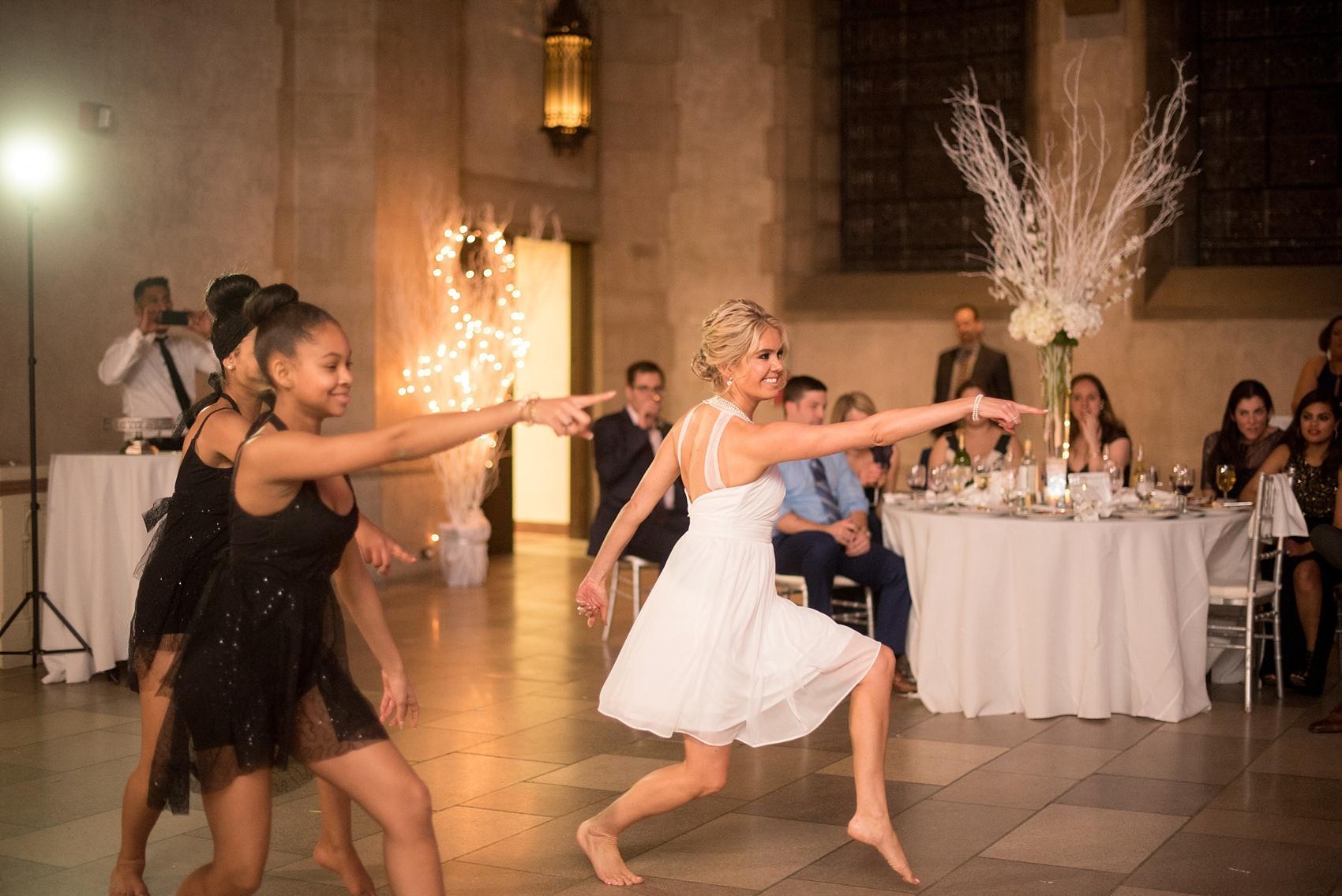 Taylor had a HUGE surprise – one of her three dresses was specifically to surprise Tom with a lyrical dance she did with three of her talented students. It was so special! Of course everyone was anxious to join on the dance floor after that.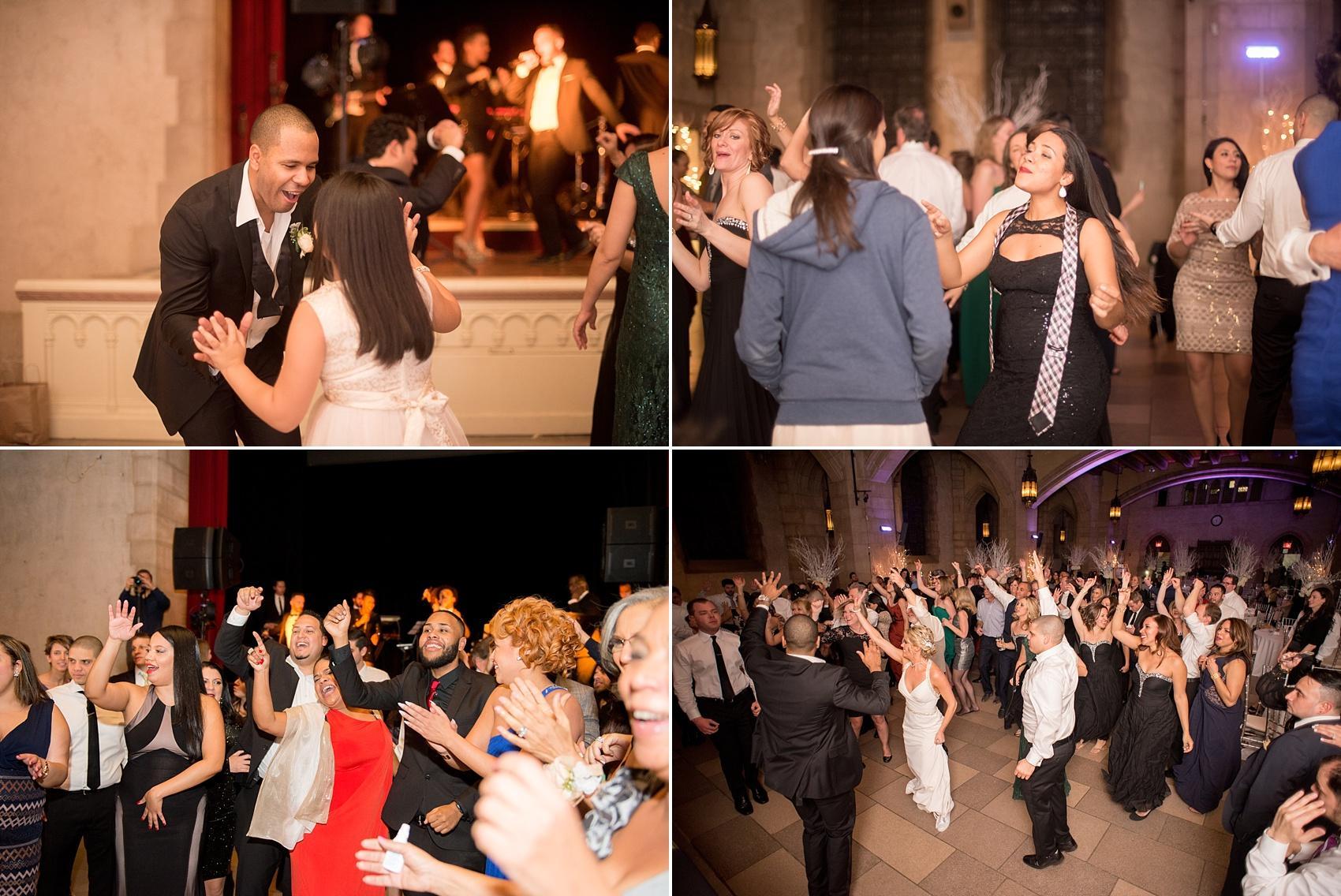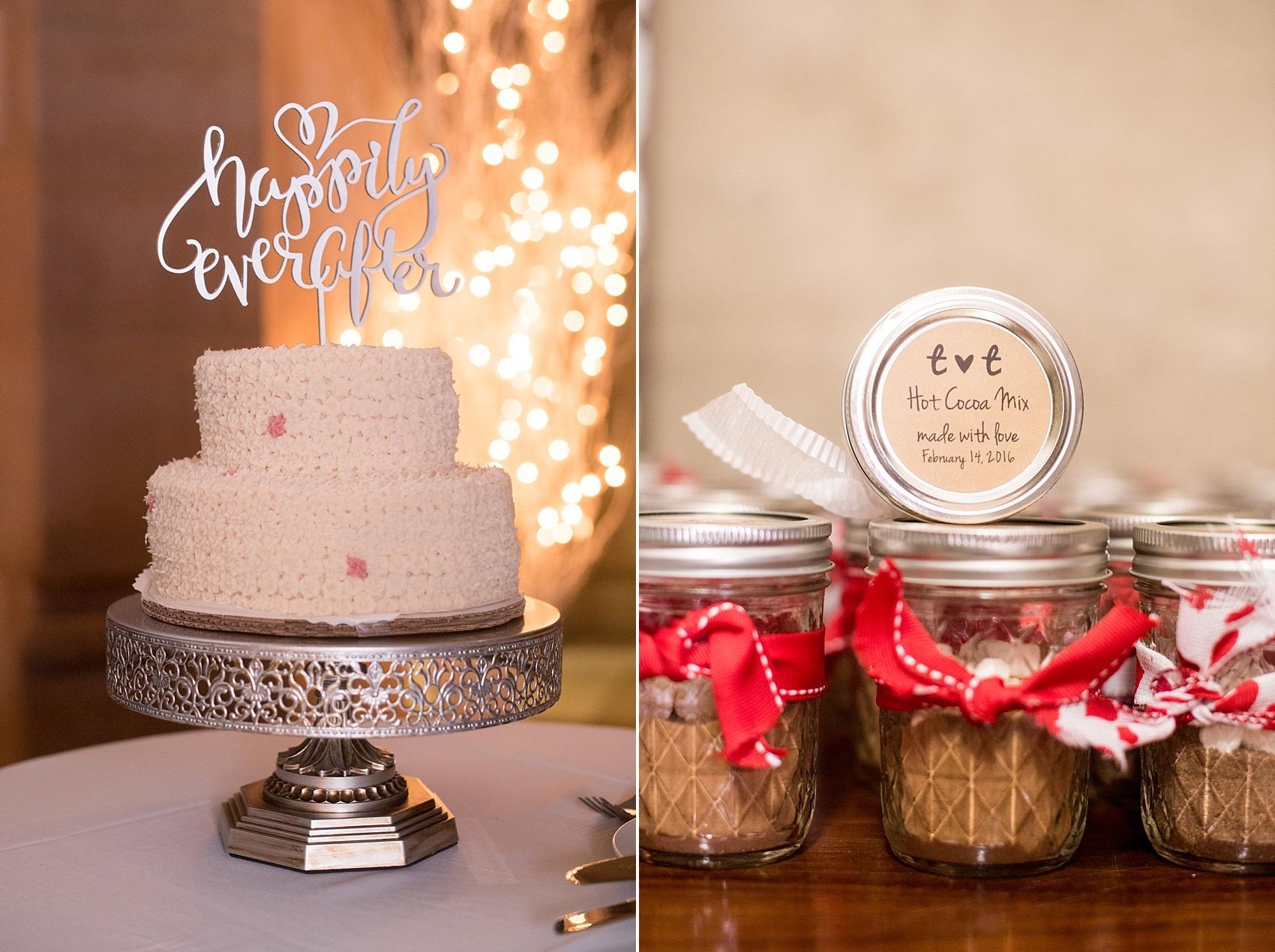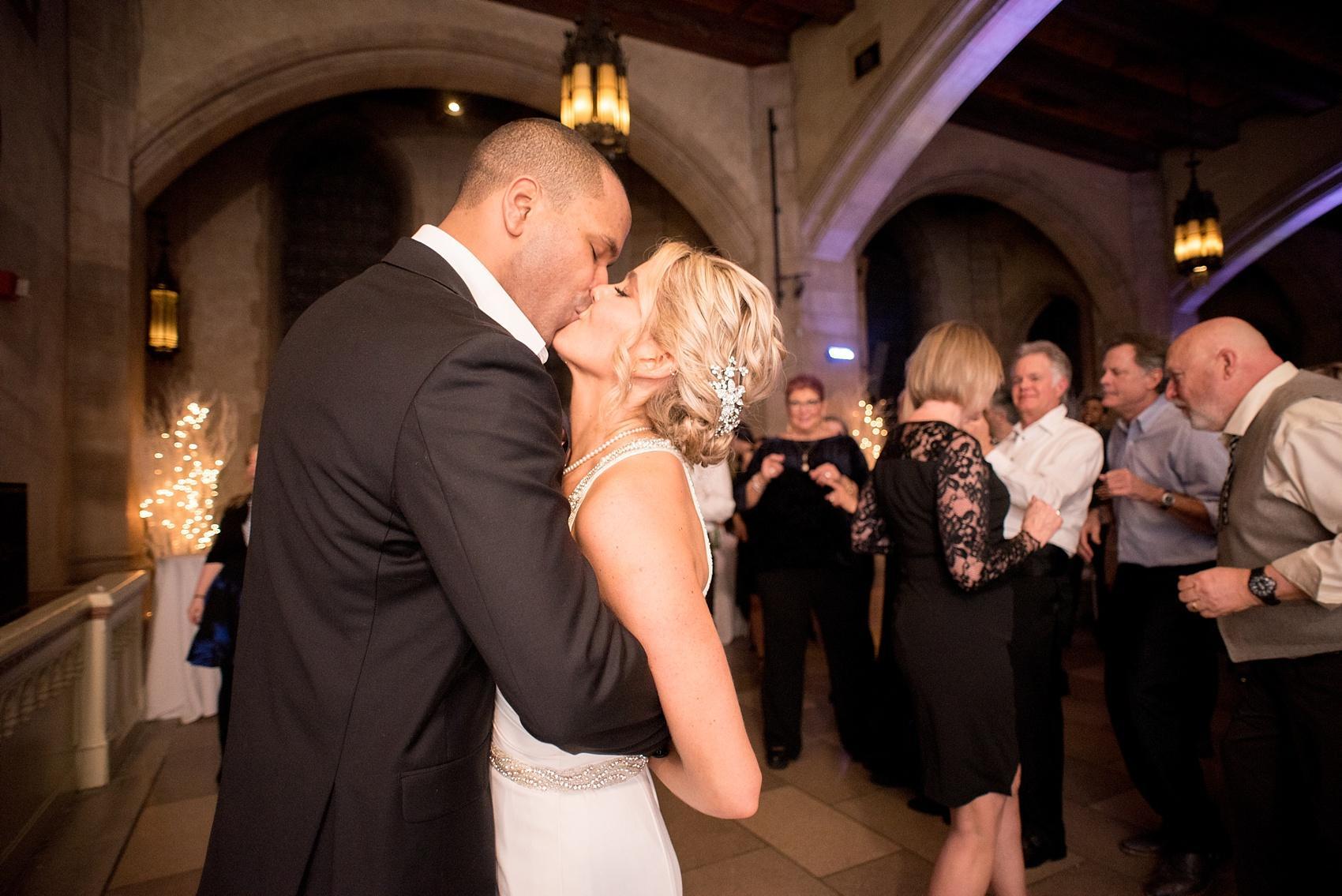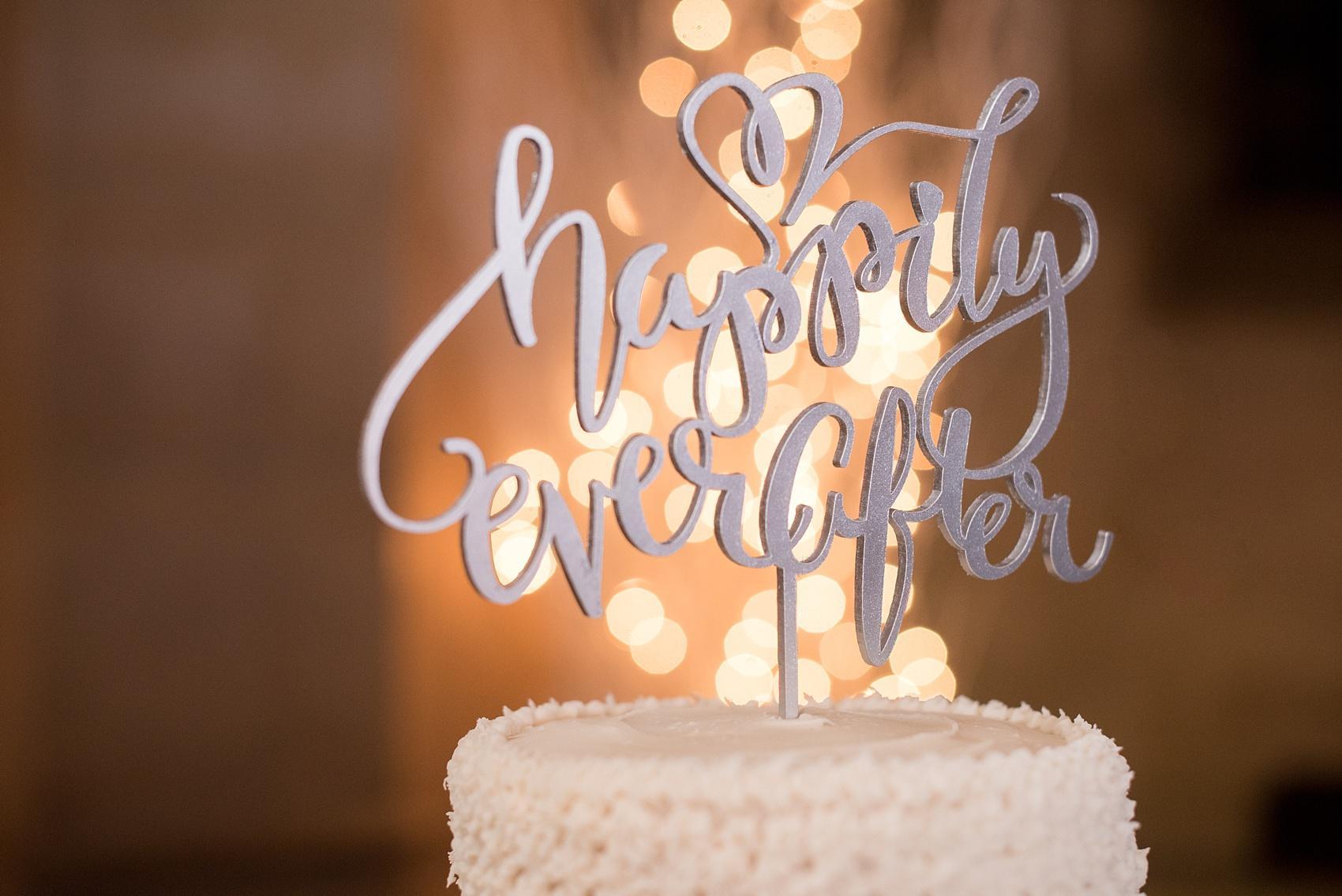 After memorable bouquet and garter tosses, this happy couple called it a night…but just at Riverside Church. Their Happily Ever After topper said it perfectly and everyone continued the party not too far away celebrating in Manhattan.
Congratulations to this sweet-as-sugar couple. As they met on OK Cupid, it was extra befitting they got married on Cupid's holiday, Valentine's Day! May you always enjoy the embrace of your forever Valentines, you two!
Venue: Riverside Church / Planner: Michelle Elaine Weddings / Makeup: Ashlee Glazer / Hair: Laurene, Styles on B / Videographer: NST Pictures / Cake: Baby Cakes / Florist: Jimmy Reyes / Wedding gown: Pronovias, Kleinfelds / Wedding rings: El Paseo Jewelers / Stationery: VistaPrint / Officiant: Rev. Eugene Palmore / Caterer: Soleil Caterers / Band: The Broadway Project
Happy Tuesday!