I ventured over to the Renaissance at North Hills in Raleigh, yesterday to see their event space and attend The Wedding Affair. Not to brag, but it was over 60 degrees and sunny and a wonderful day to attend an uplifting event! I gotta say, I really adore seeing some people I've met in the past couple months at these events or their studios or out in town for a drink or coffee; seeing them at their areas at this show, doing what they love, made me extra happy!
There were four vendors in particular I loved saying hello to! Eclectic Sage, A Southern Soiree, Southern Bride and Groom and English Garden. I also enjoyed "discovering" Jimmy's Gourmet Golden Popcorn, and meeting the women from the Renaissance Hotel that helped bring the event together. It was really great to see CE Rental's incredible linens on tons of tables too!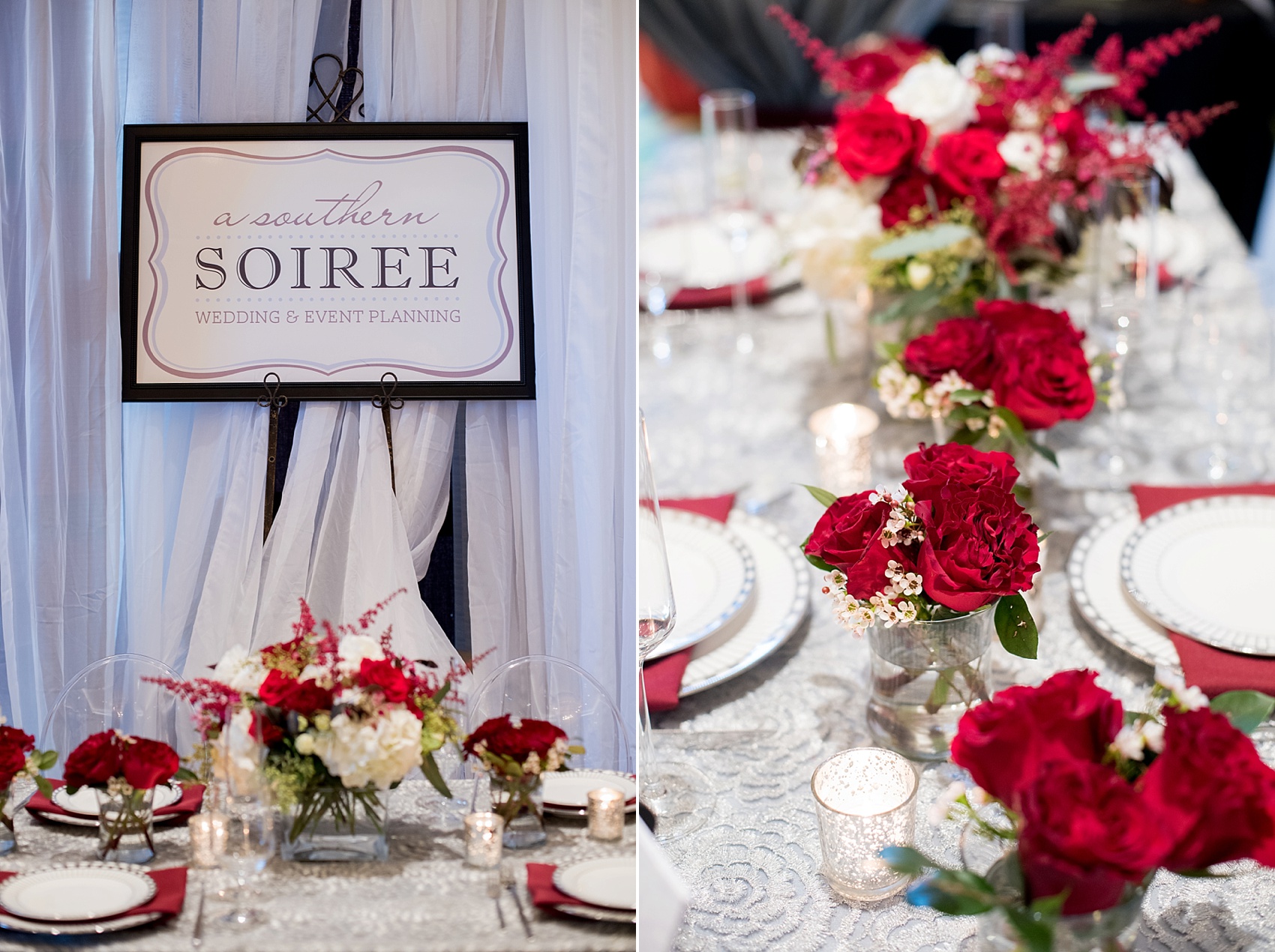 I was looking forward to see the 4 wonderful women of A Southern Soiree – they're amazing event planners! They have quickly become some of my favorite North Carolina ladies and it's always a pleasure to see them, which always leaves me all laughs and smiles. Their table looked incredible with an embroidered silver floral table cloth and rich red and white flowers, by The English Garden.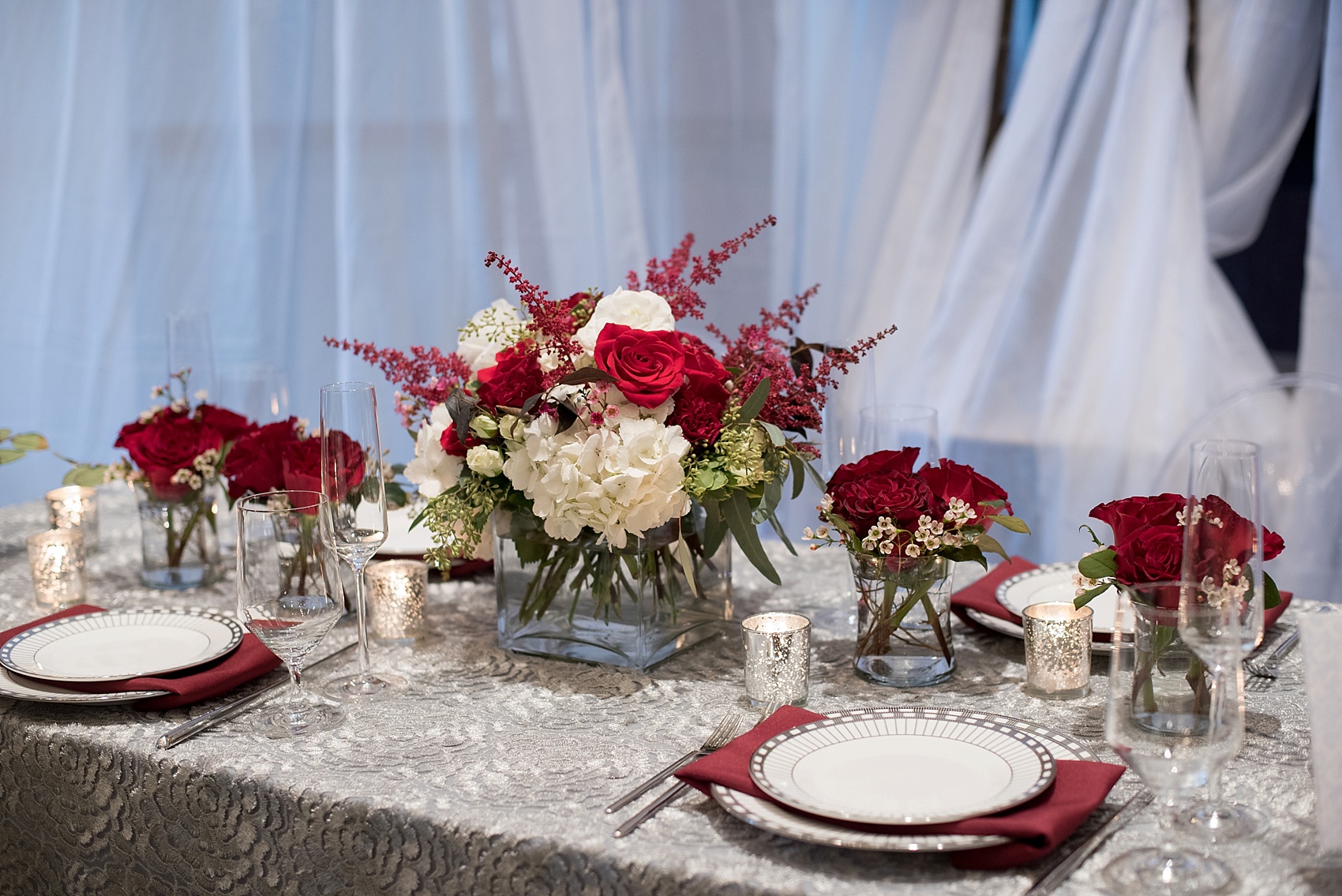 Speaking of The English Garden, it was great to meet Lacie and Nicki. They were energetic and upbeat! And I loved their candle covered table with spring floral arrangements on one of my favorite CE Rental linen options (how amazing are the matte navy sequins on navy netting?). I actually kind of love the ivy hanging down from this bouquet.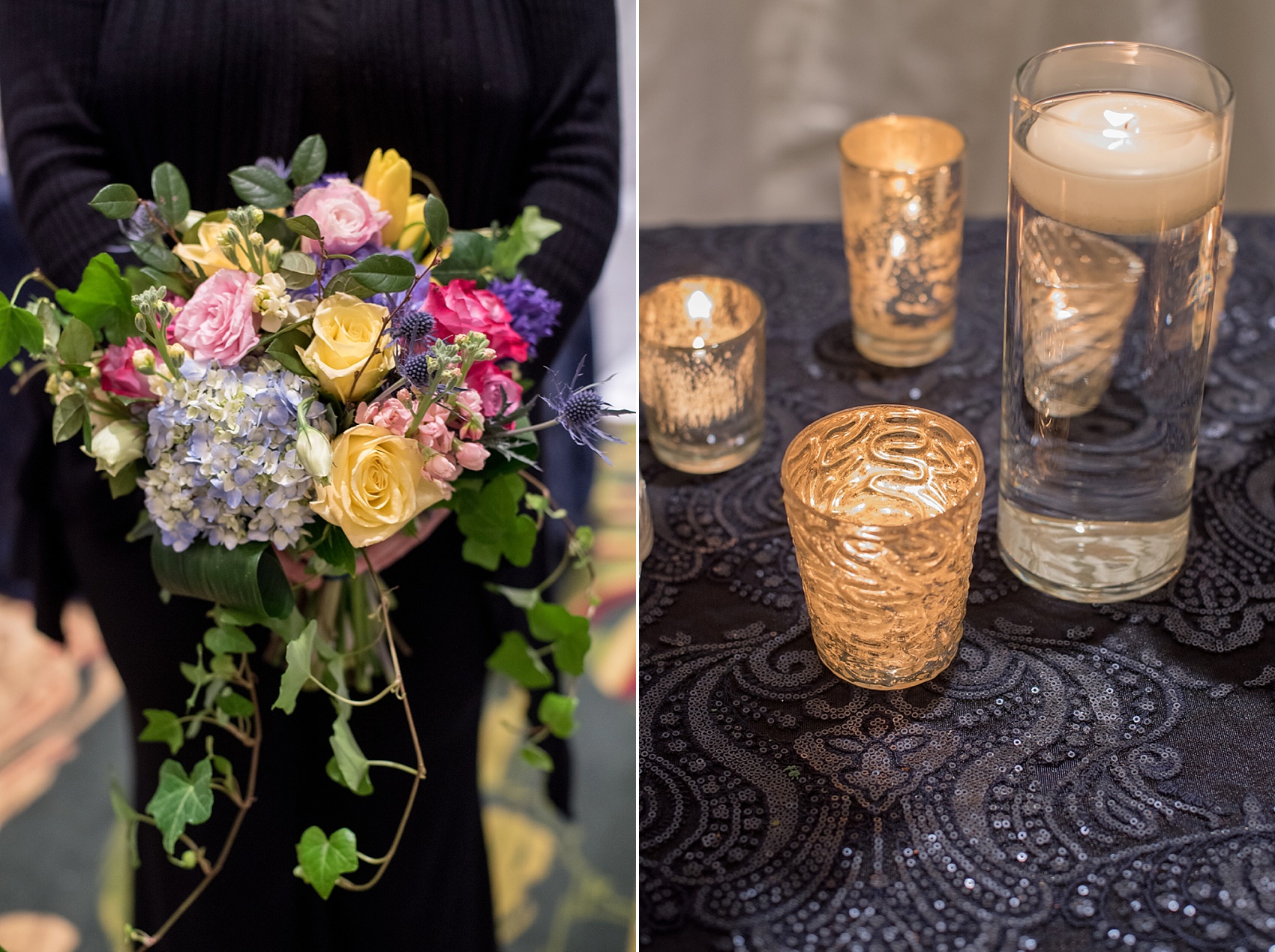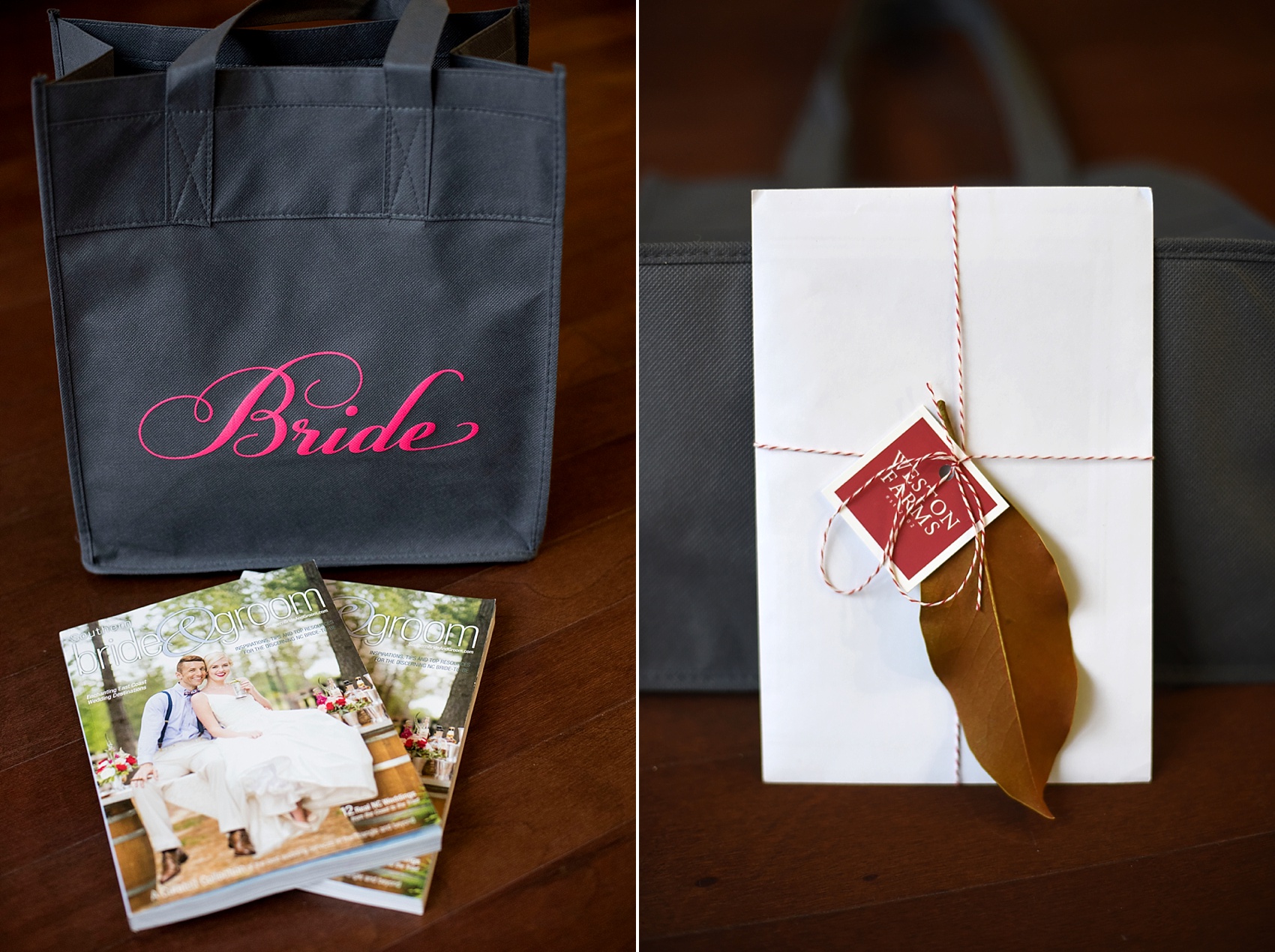 The first person I saw when I walked over to the wedding show area was actually Leslie, of Souther Bride & Groom. I cannot say enough about how wonderful and down to earth Leslie is….lurve seeing her. Not to mention, I can't get enough of their magazine.
Every registered attendee of the show was given a gray reusable bag with "Bride" written in hot pink script. I have to admit, it's one of the nicer show bags I've seen! It was loaded up with lots of goodies, including gift cards and sweets, and a favorite was Weston Farm's marketing insert, which was tied with red bakers twine and a magnolia leaf! Ahhh! I love it. (Check them out, they make beautiful magnolia wreaths.)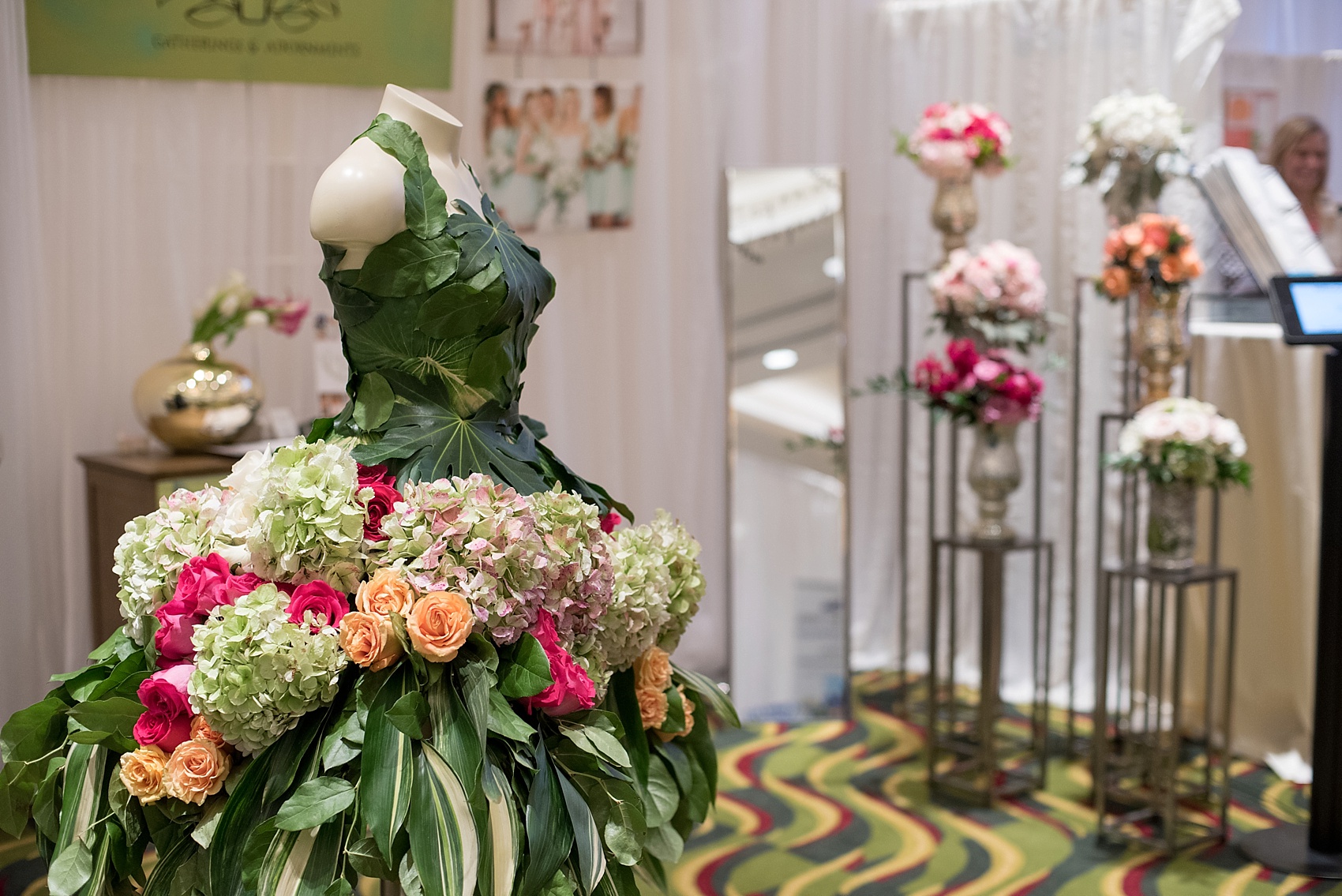 Ohhhh Eclectic Sage, my new, awesome dear friend Heather. We must be kindred spirits because we both have colored hair (her's is purple, mine's pink + purple depending on the week) and when we met it felt like we could have talked for hours! Naturally I not only adore her but love her work…which truly is, eclectic. She's so creative. SO creative.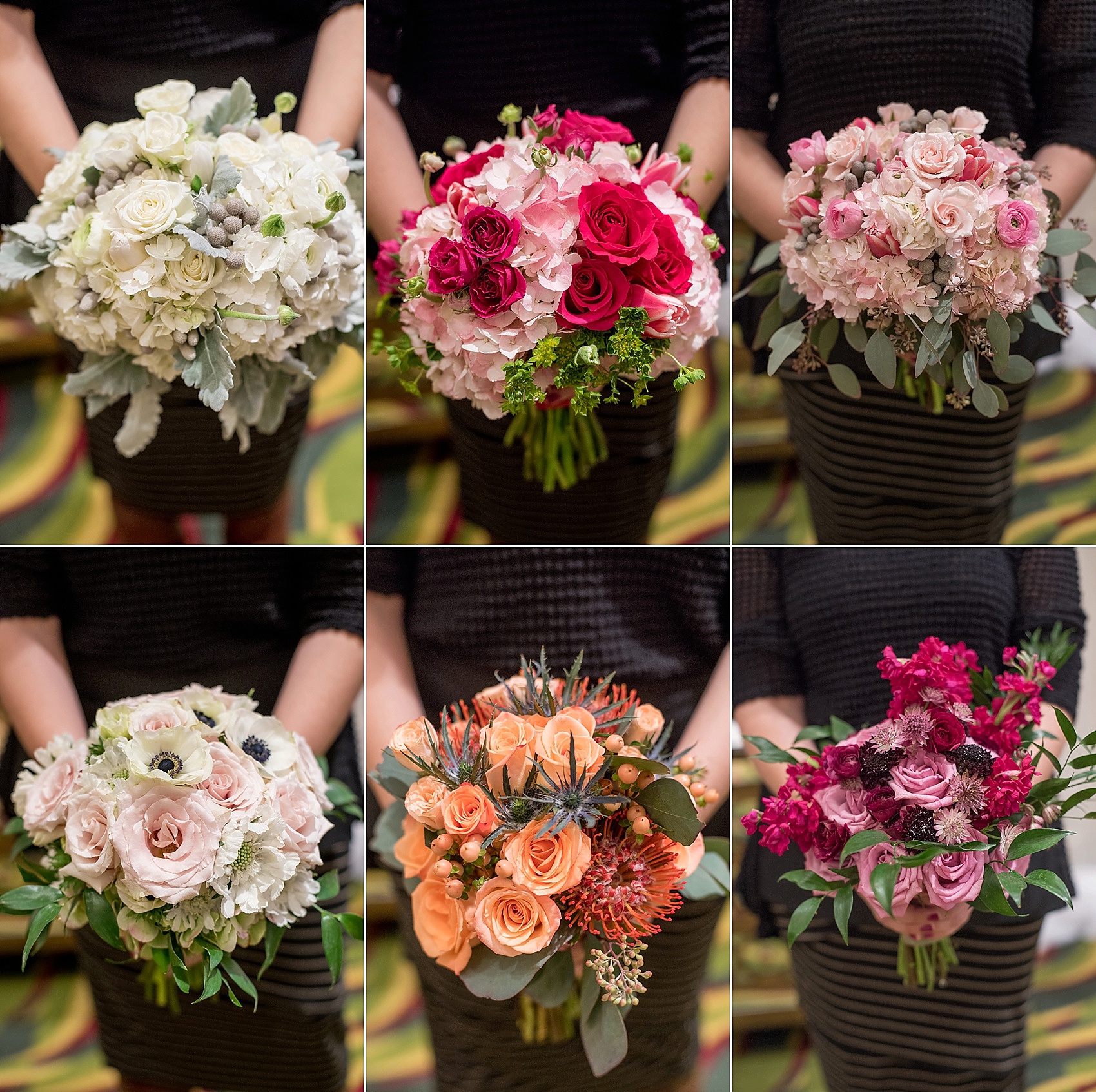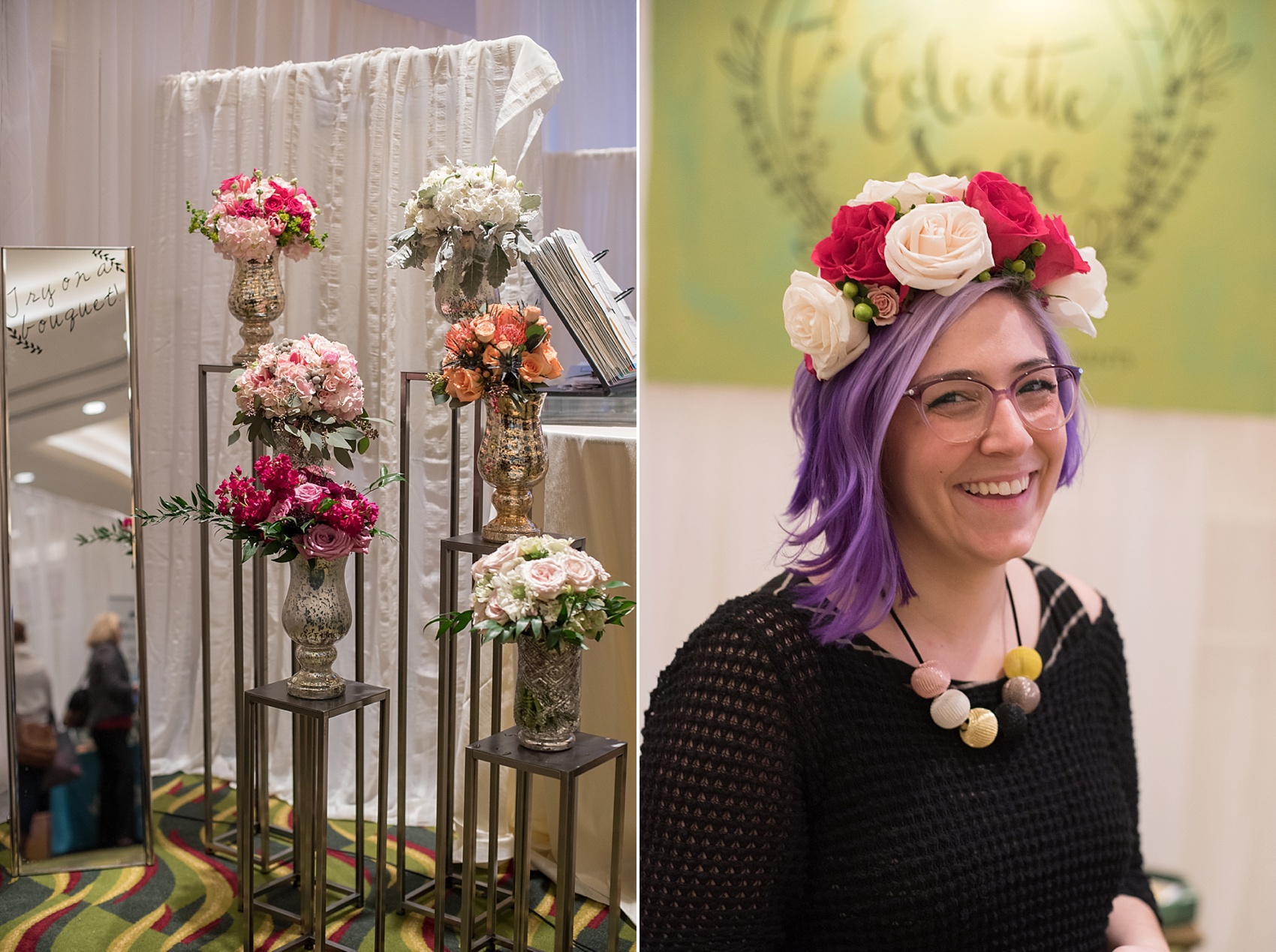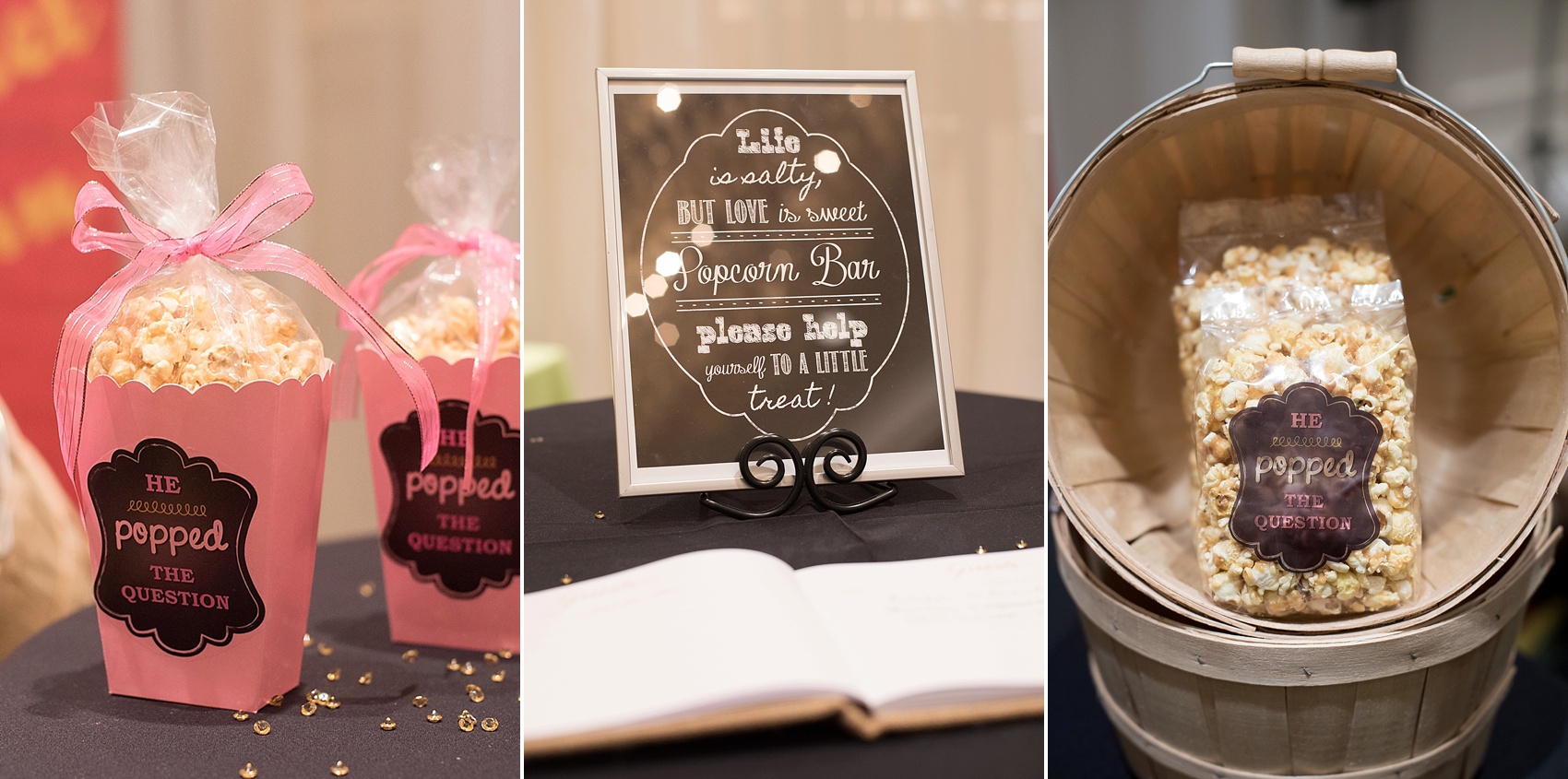 It was also nice to see a new idea, from Jimmy's Golden Gourmet Popcorn. Sure, I've seen popcorn before. But "He Popped The Question" packaging with the popcorn? I love it! And it tastes darn good too! Great for everyday gifts for friends, especially and they had really cute popcorn-filled mason jars on display too. Great wedding favor!