It was a small idea that ended up being grandiose in artistic punch. Burnett's Boards featured this post a little while ago but I love it so much I wanted to feature it some more on my blog too! The idea was an elopement wedding type dinner at a beautiful home; something that was low key and anyone could do to celebrate a special day from a wedding, to engagement, to holiday. At a local home we were able to throw together a most impressive styled shoot!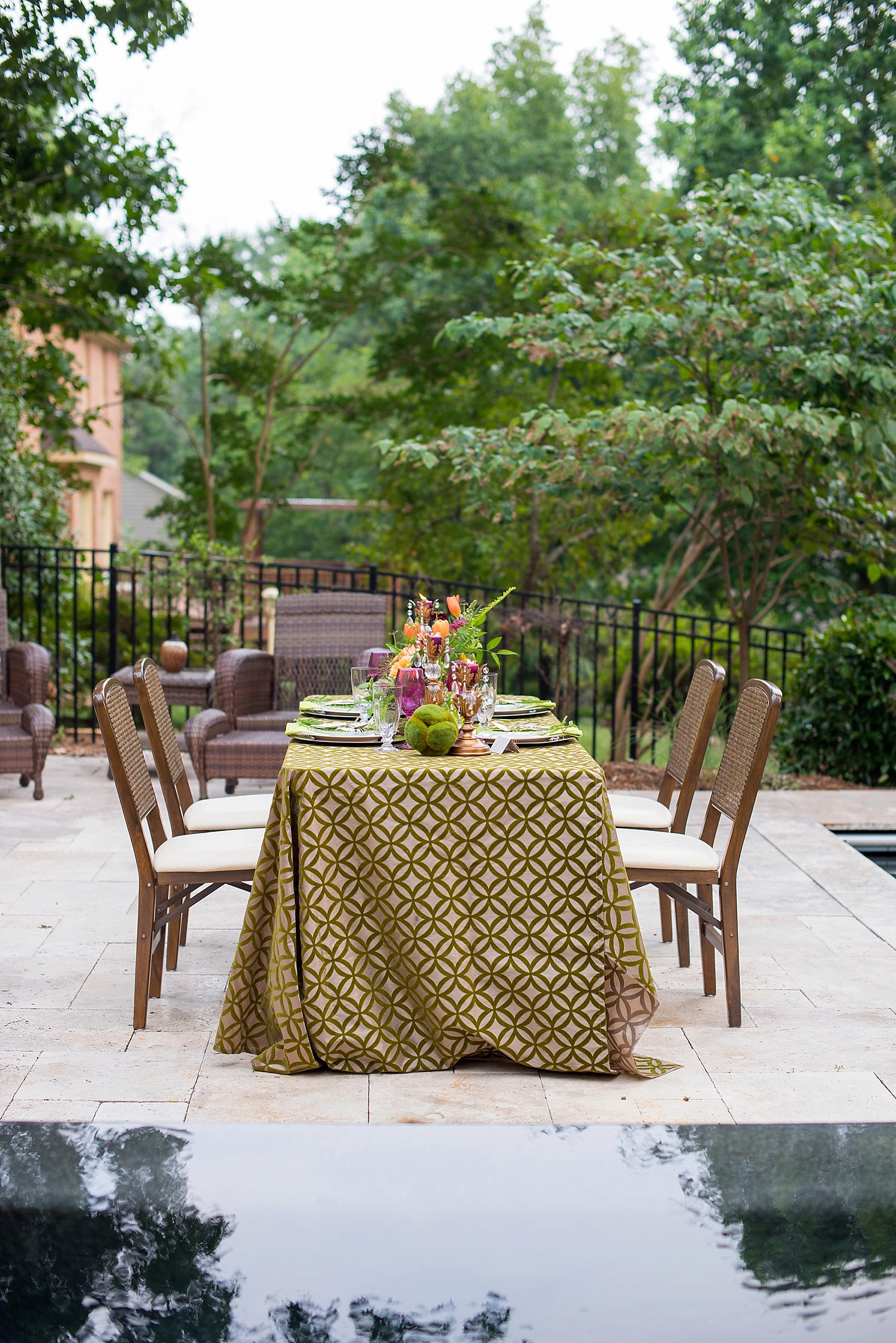 We used curtains we loved with velvet detail as the basis for the woodland, earth-tones color palette of green, olive, brown, gold, orange and purple. Orchids, copper wires, moss balls and tulips were especially favorites! Heather modeled a gorgeous bridal floral headband. Ferns details were highlighted both in the hair piece and on top of the dinner plates.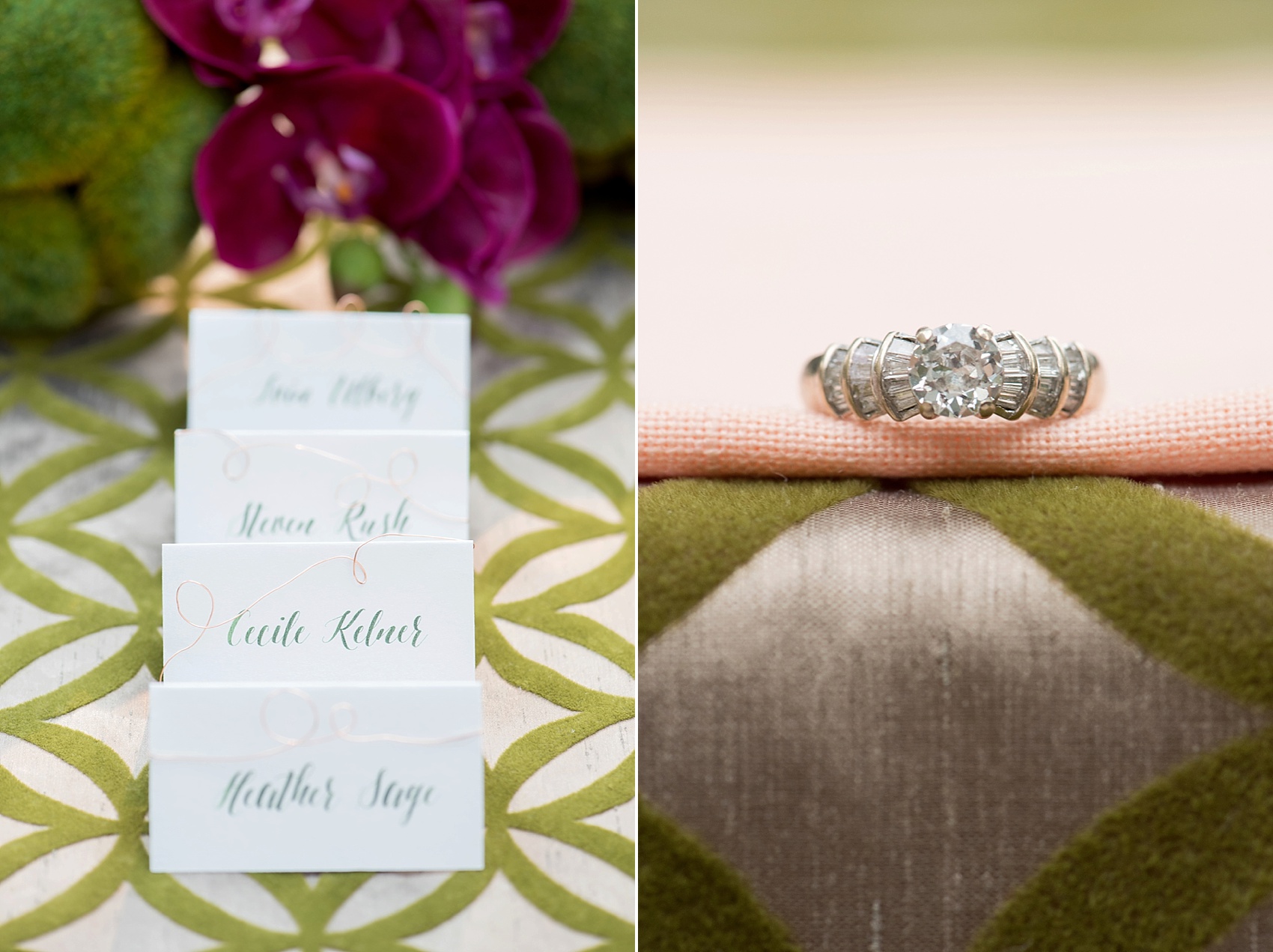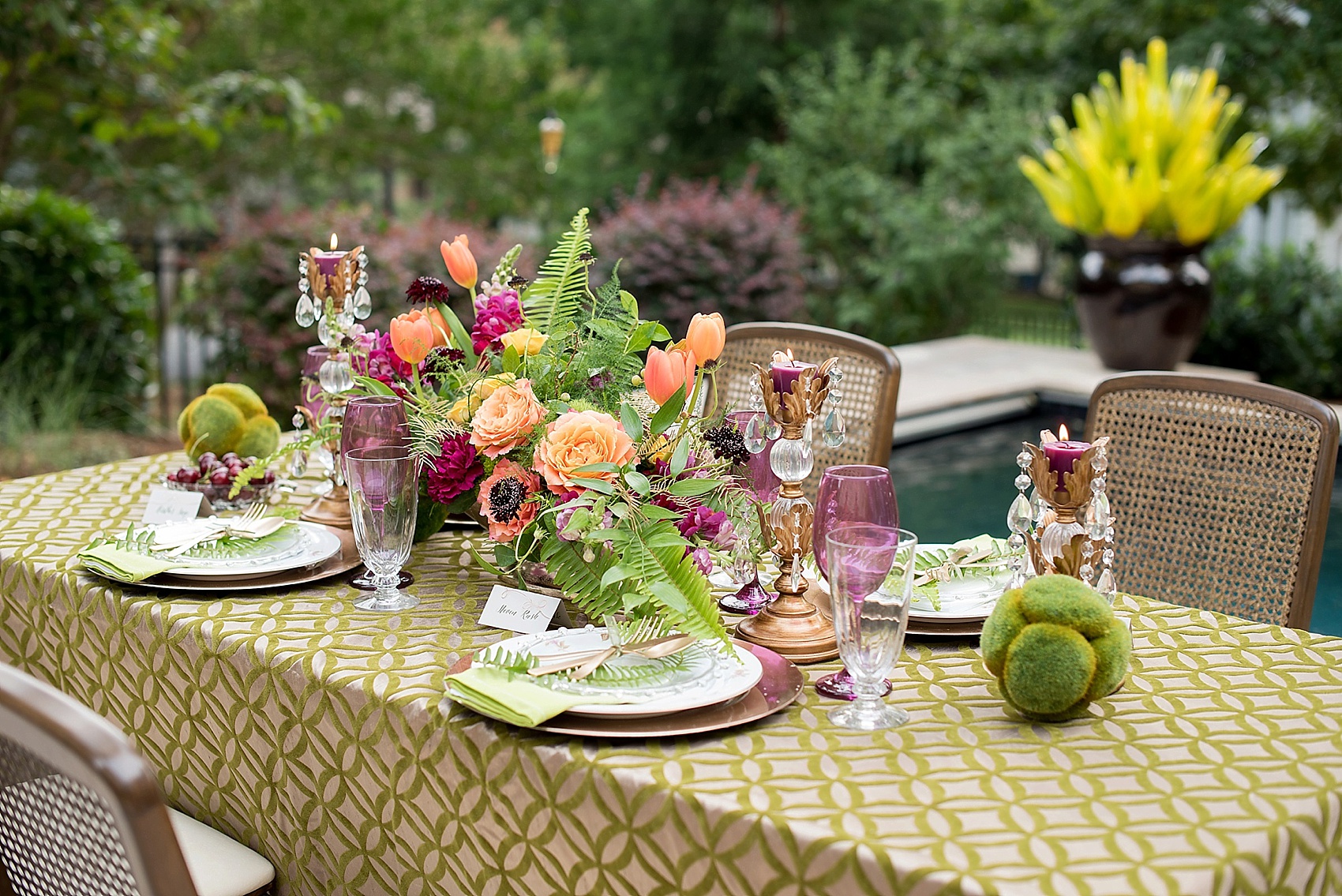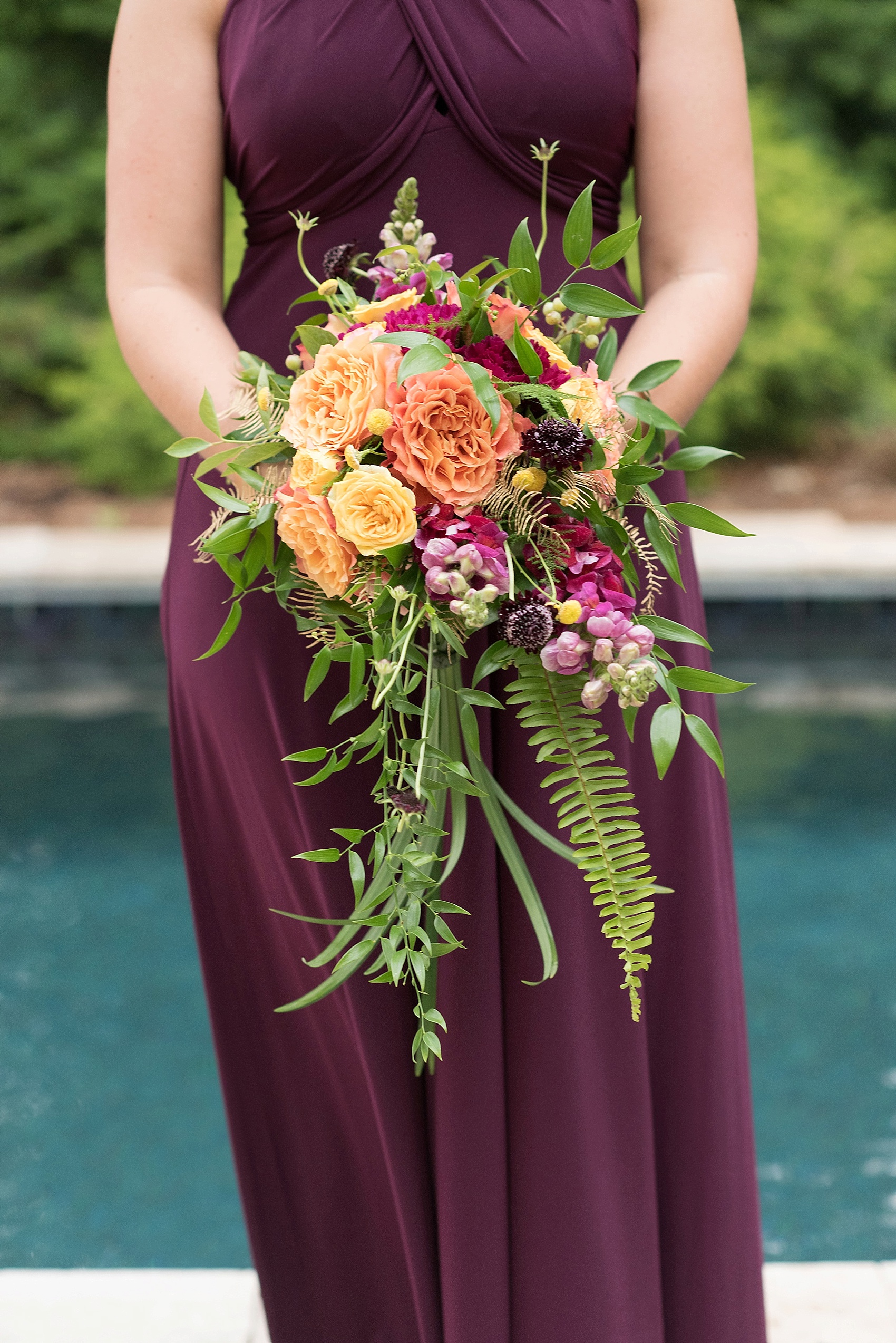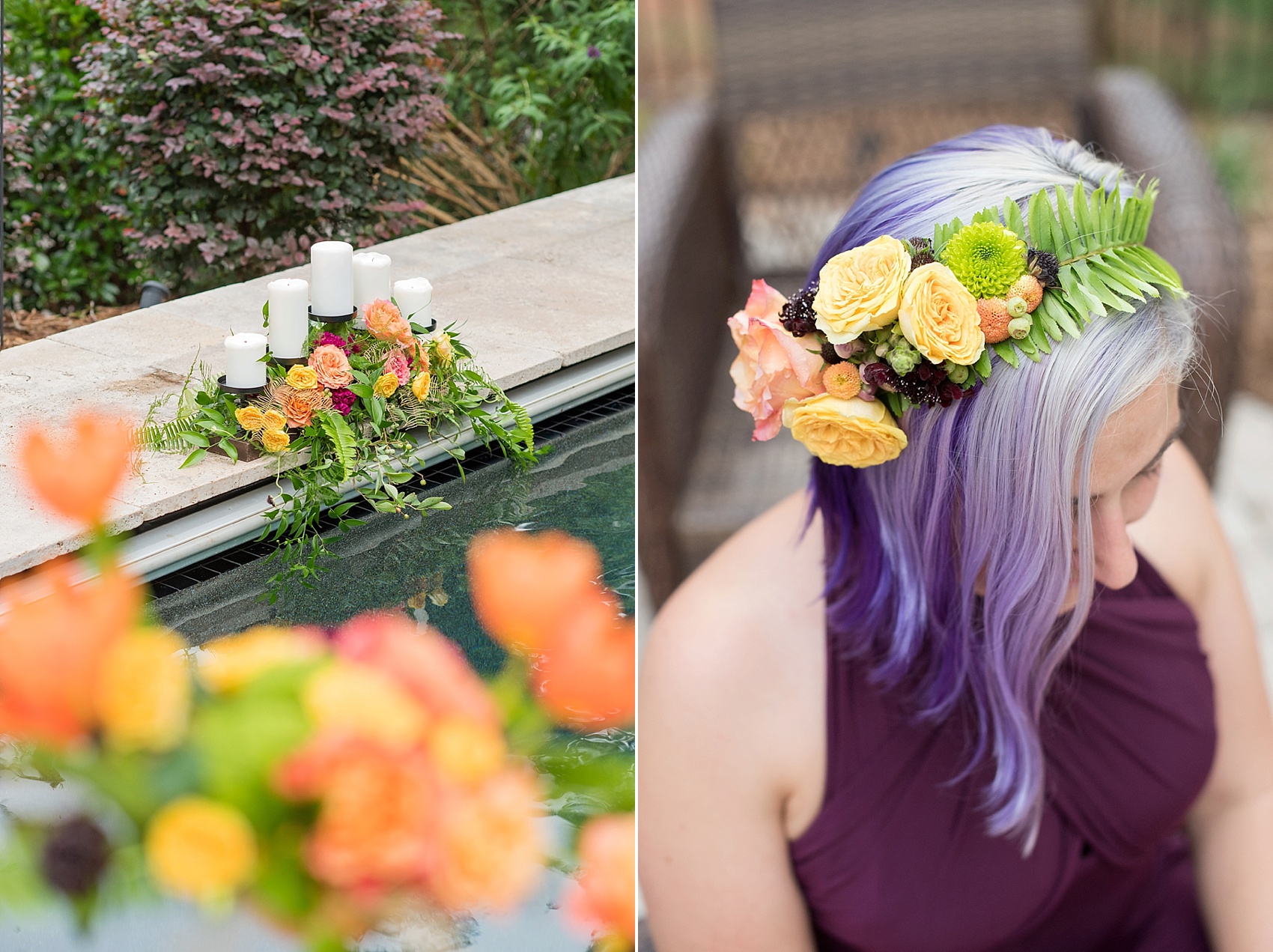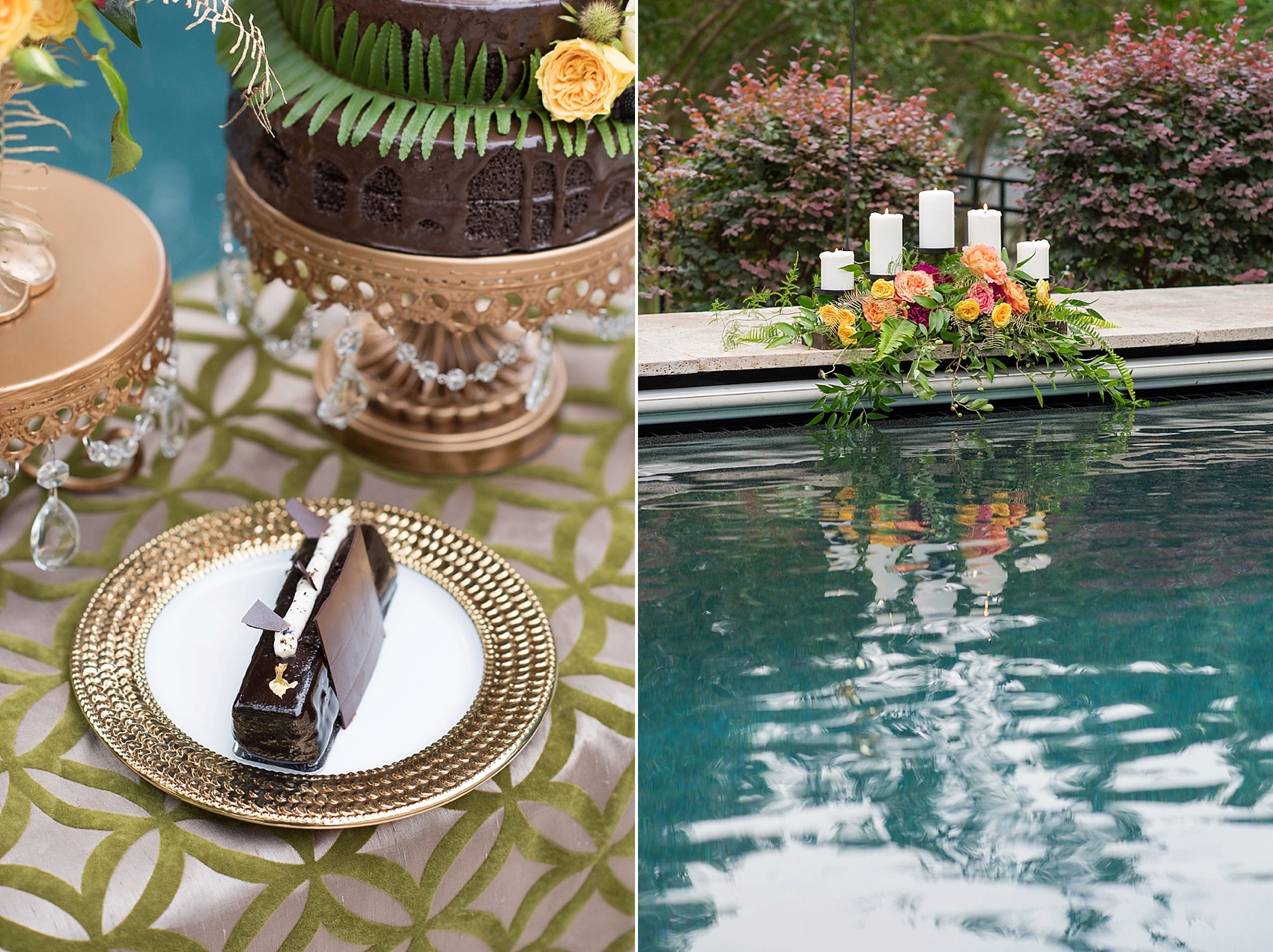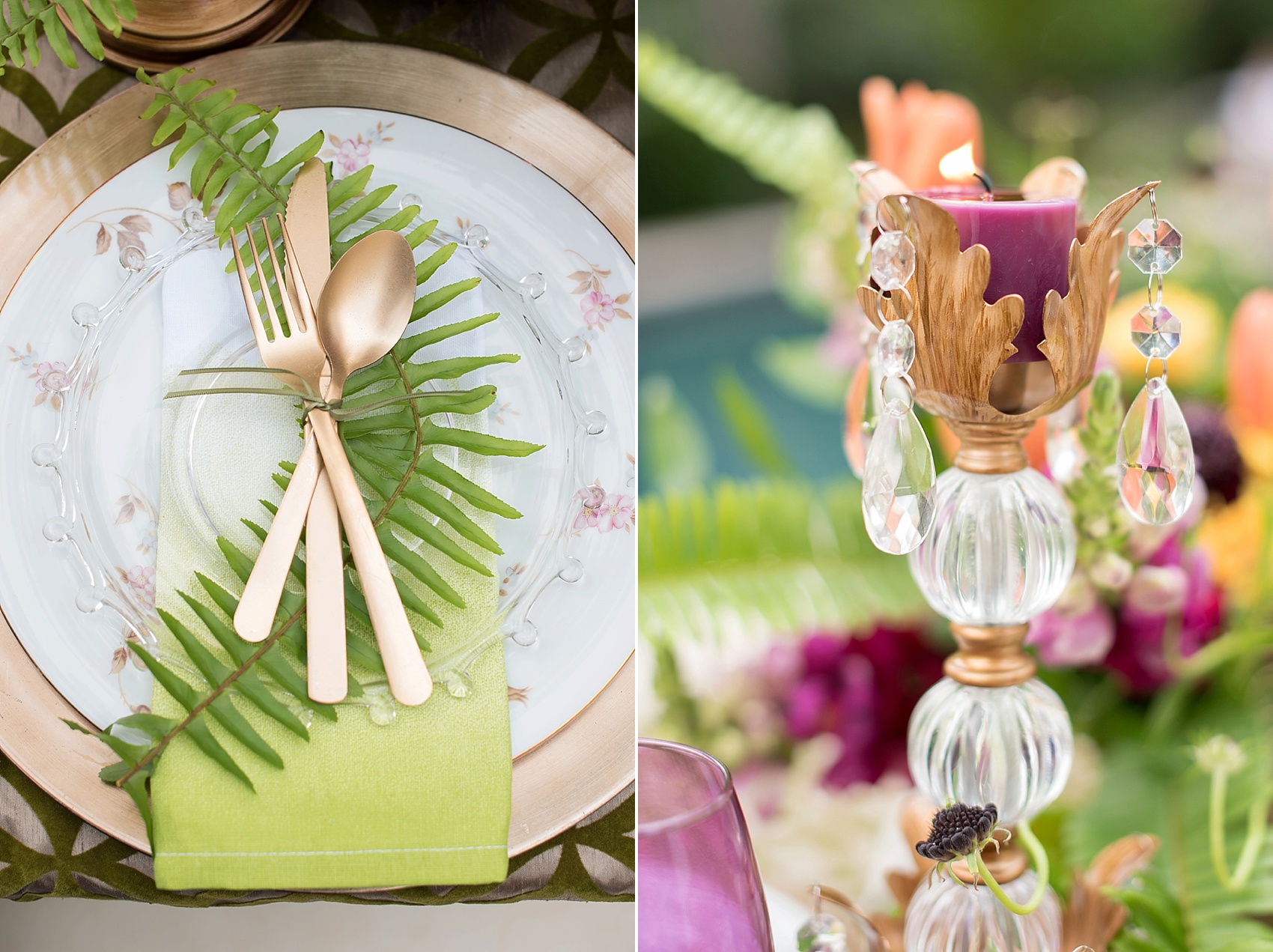 I love the pool pieces – candles and cascading flowers reflected so nicely in the aqua pool!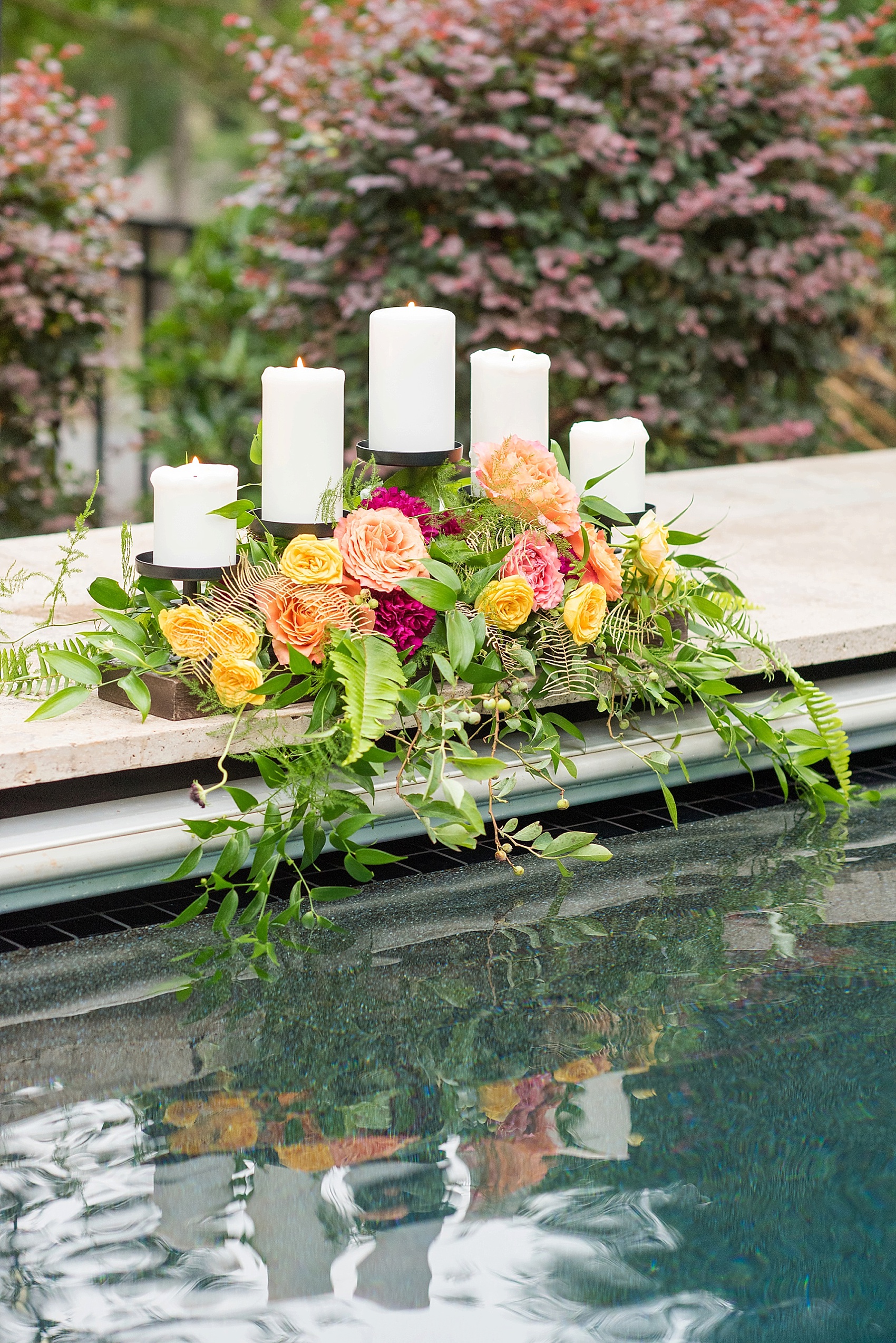 How dreamy is the whimsical glass salad plate? I love the scalloped edge – it seems like it's dancing at the guest's place setting.
The dinner was sweetened up with some treats from LucetteGrace! The perfect ending to a beautiful evening.
Vendors: Eclectic Sage and LucetteGrace