I was in Raleigh, North Carolina to photograph a wedding and thought it was a great reason to explore the city. Here's some photos from my afternoon walk through downtown Raleigh from twilight to darkness, capped off with a visit to Duke University the next day (which is technically in Durham, 30 minutes from Raleigh but who's counting?).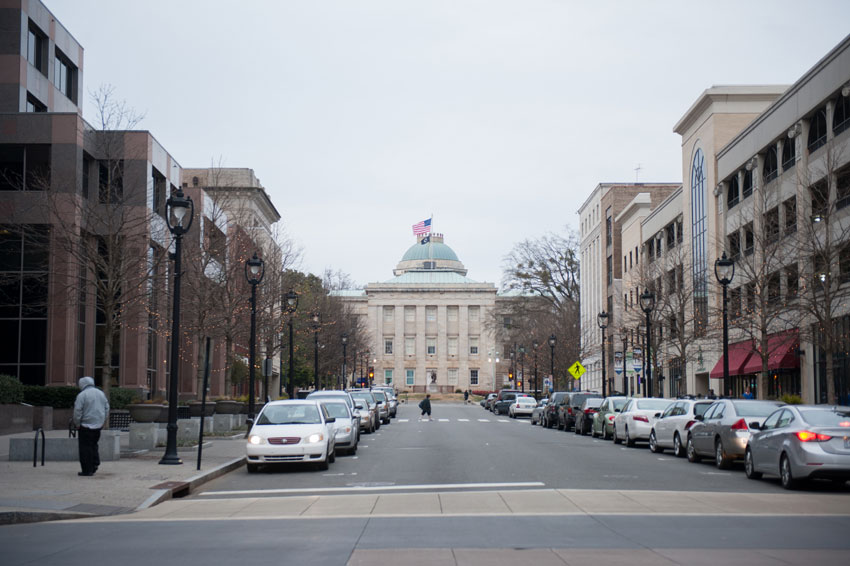 I thought the best place to start was facing the Capitol Building, then walk towards the sculptures seen below towards the Performing Arts Center, which is directly across from the capitol on the same axis.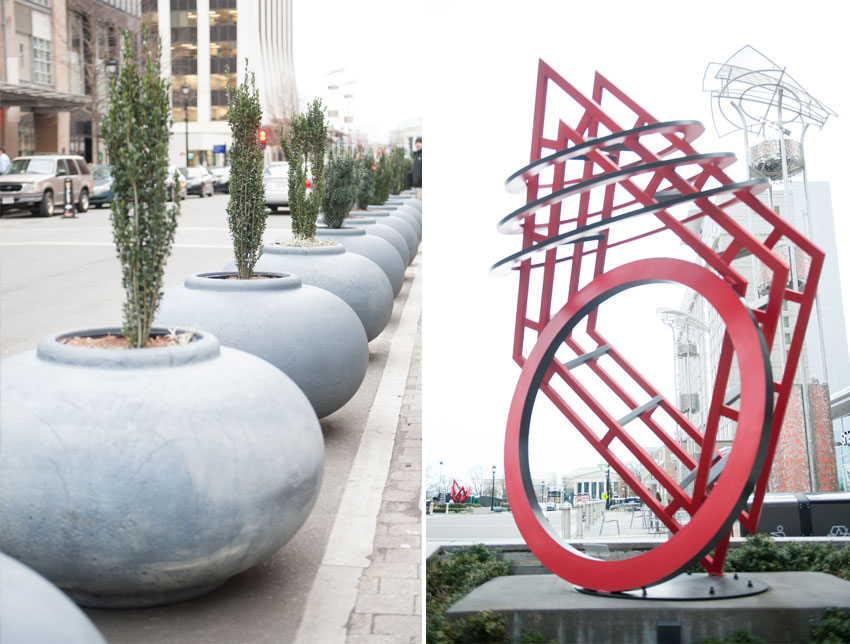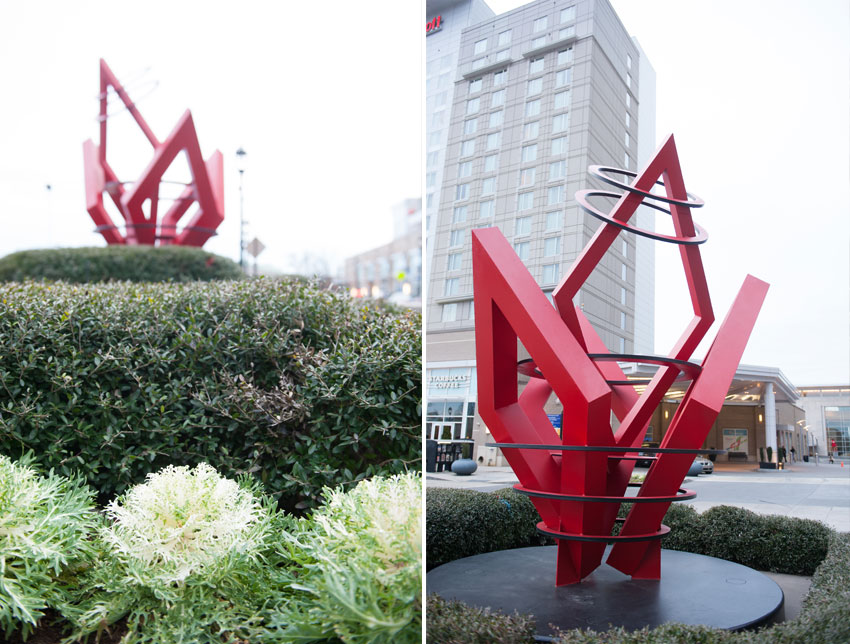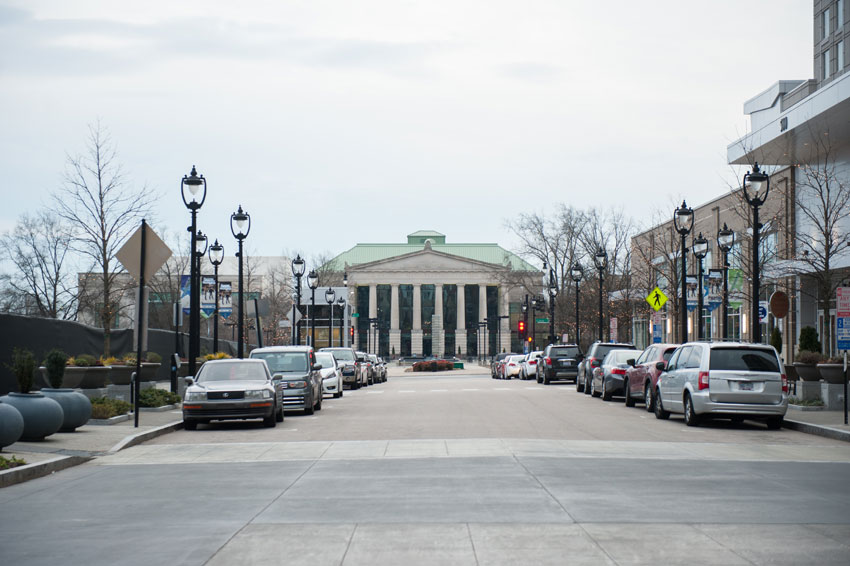 It wasn't until I saw oak leaves everywhere that I Googled what it was about…and discovered Raleigh is the "City of Oaks."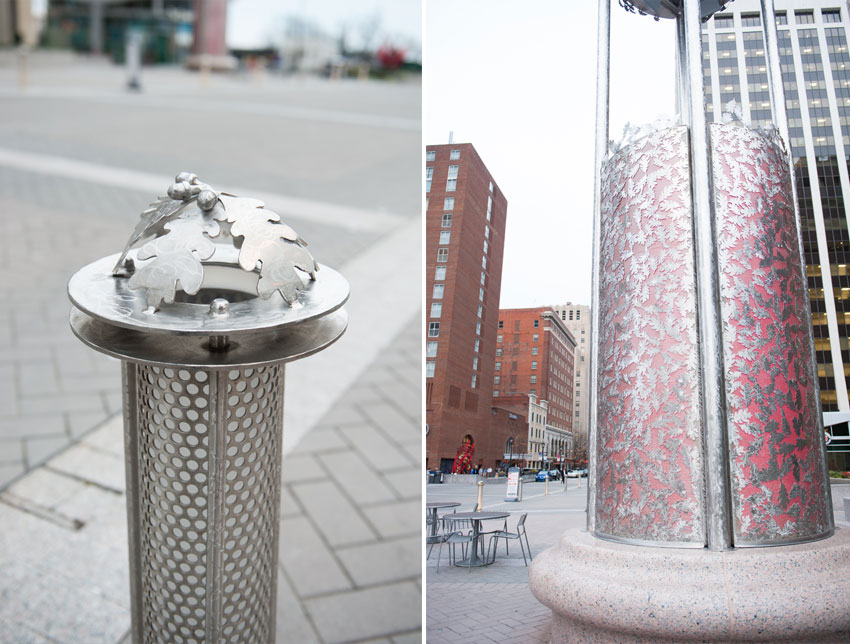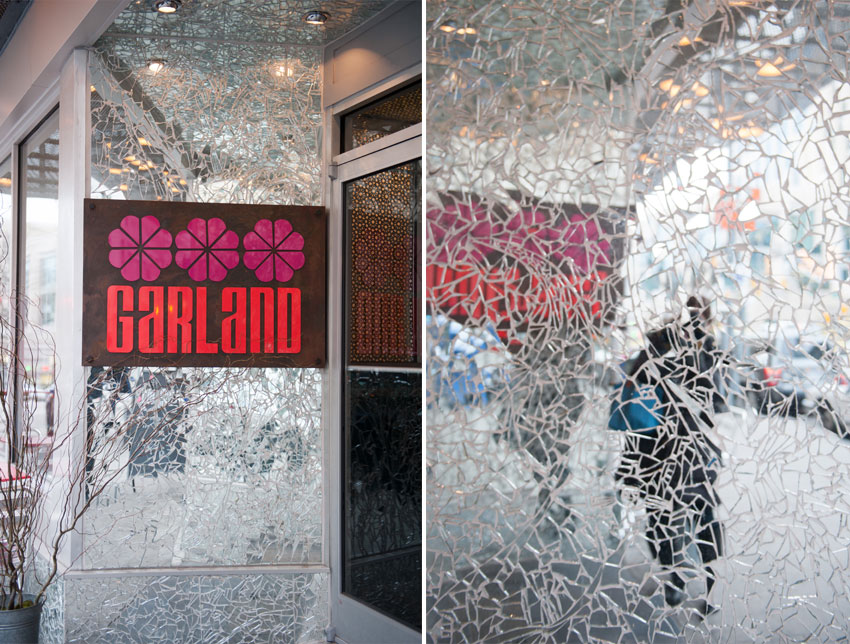 Cool art around a new city, whether it's a restaurant entrance or paint on a door, warrants photos. Also, it's pretty clear Andrew Johnson lived here at one time. His name is plastered on historical signs through downtown.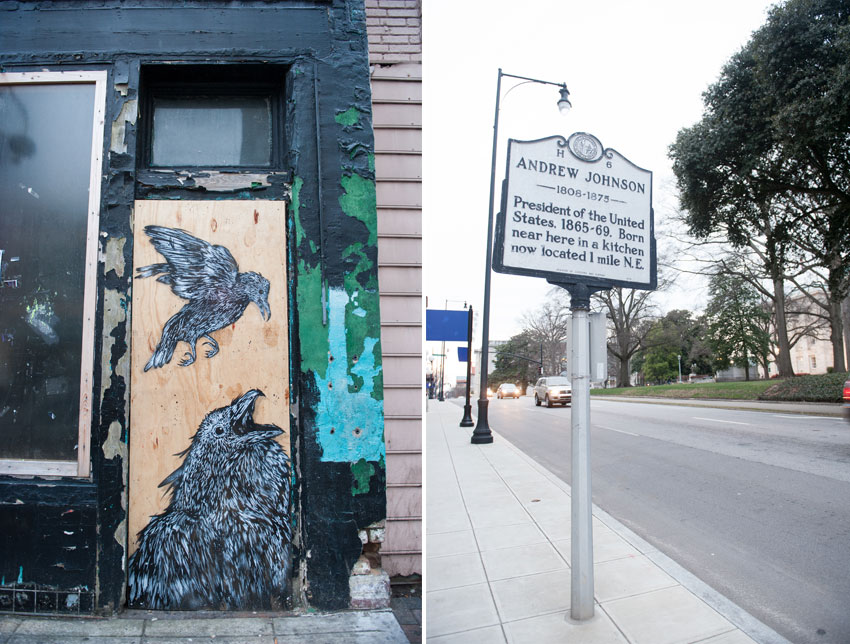 I looped back around to the Capitol Building to take some photos with the lights illuminating it. I love night photography. 🙂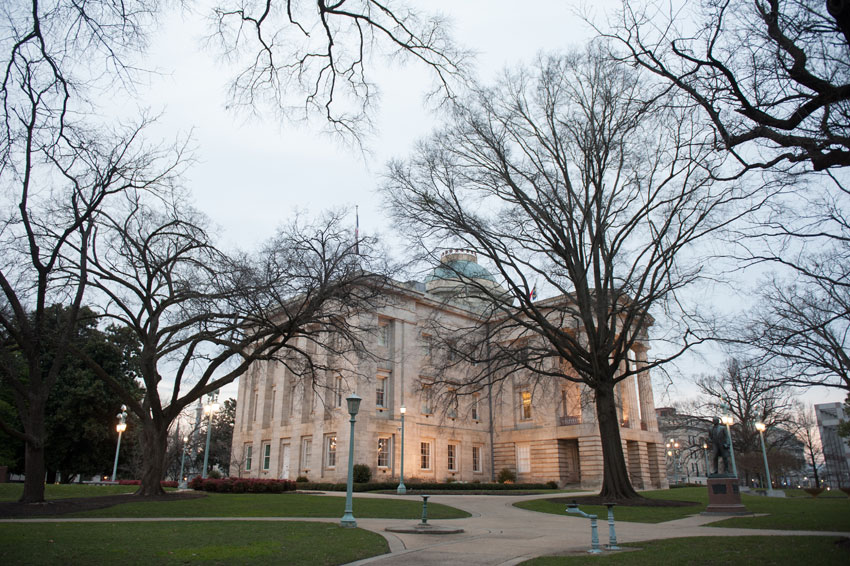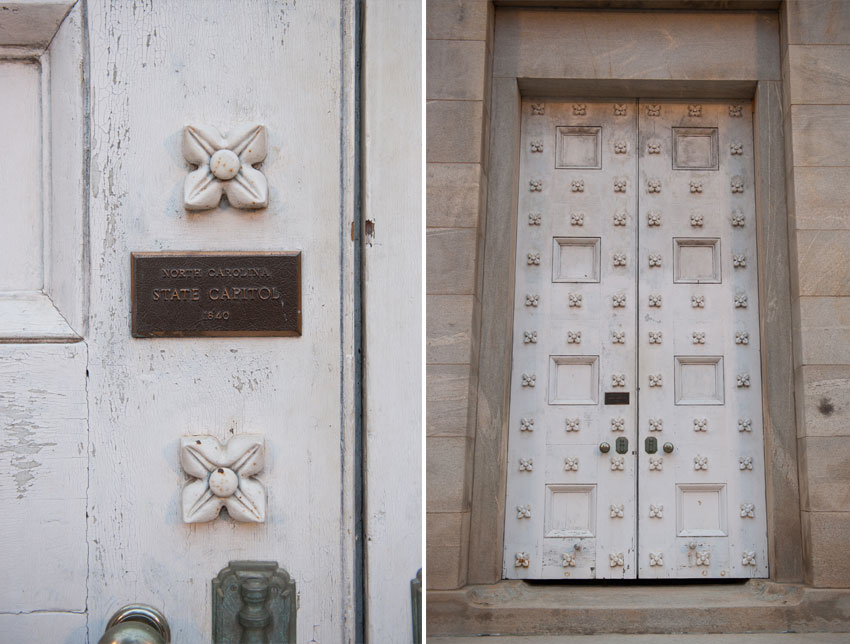 The old doors and windows seemed wonderfully weathered. I also love when you can tell glass windows were handmade. The magnolias everywhere made me smile – definitely a sign you're in the south.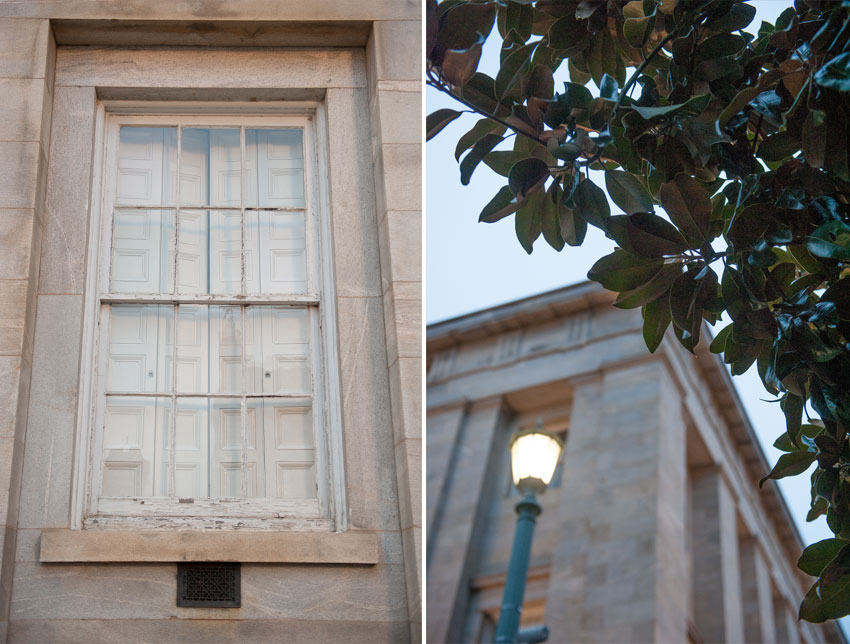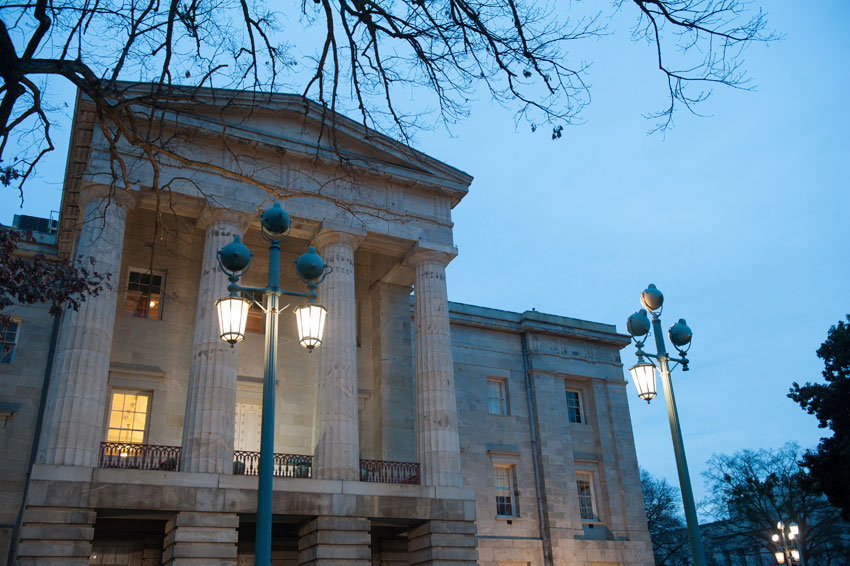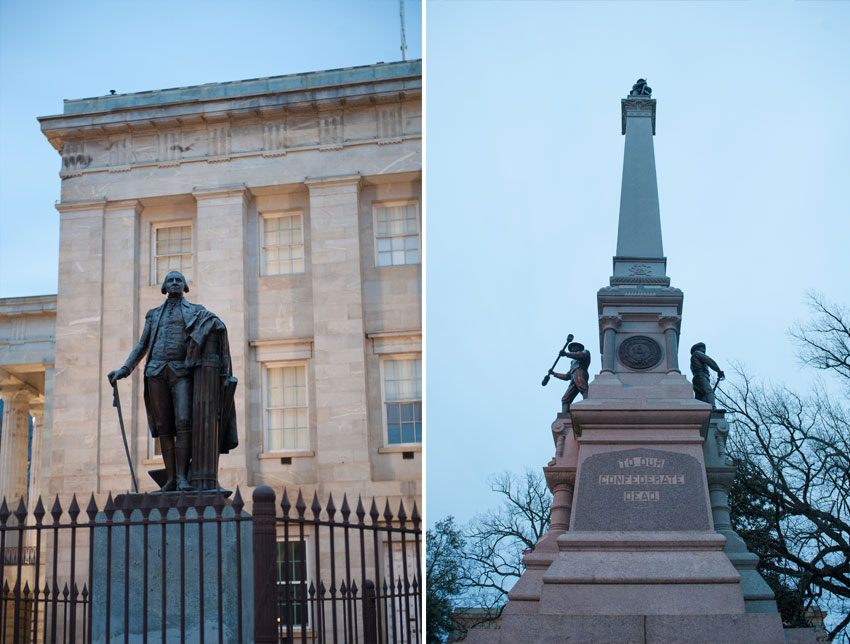 One last look back at the capitol when the sun had almost set entirely for the day and I headed to Raleigh Times bar to grab a beer and edit some photos from Shantelle and Andrew's wedding earlier that day.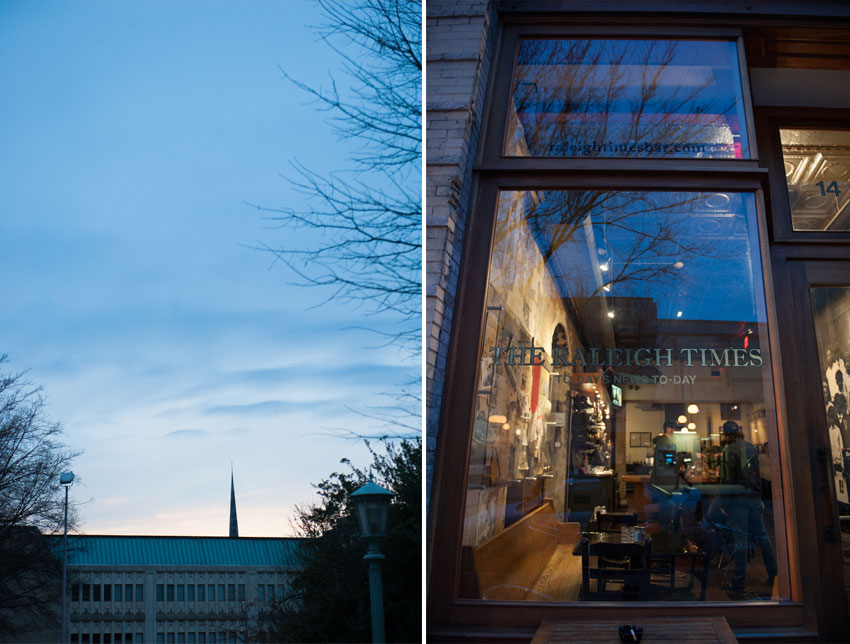 I woke up the next morning to venture to Durham, where Duke University is. My best friend, whose maiden name is Anderson, recommended I go there. Appropriate for me to find cross streets when I arrived named "Anderson St" and "Duke University Rd."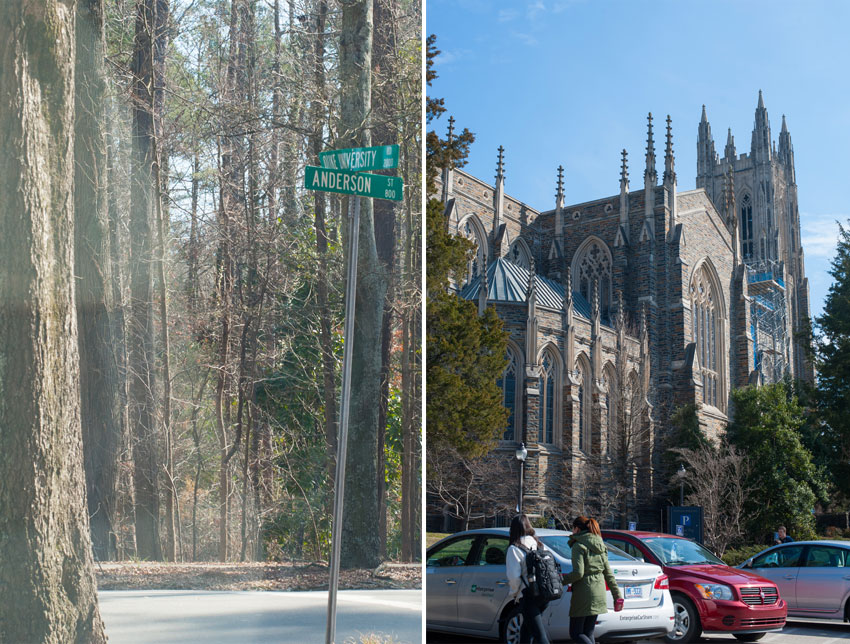 I realized it was really difficult to find a parking spot on campus to park then walk around so after some drive by photos I proceeded to Sarah P Duke Gardens. I imagine it's even more beautiful in warmer weather when things are in full bloom.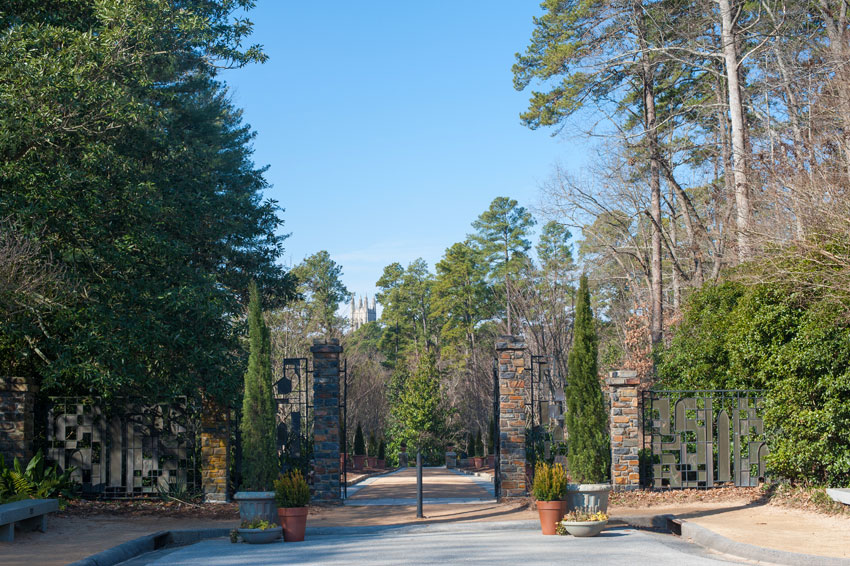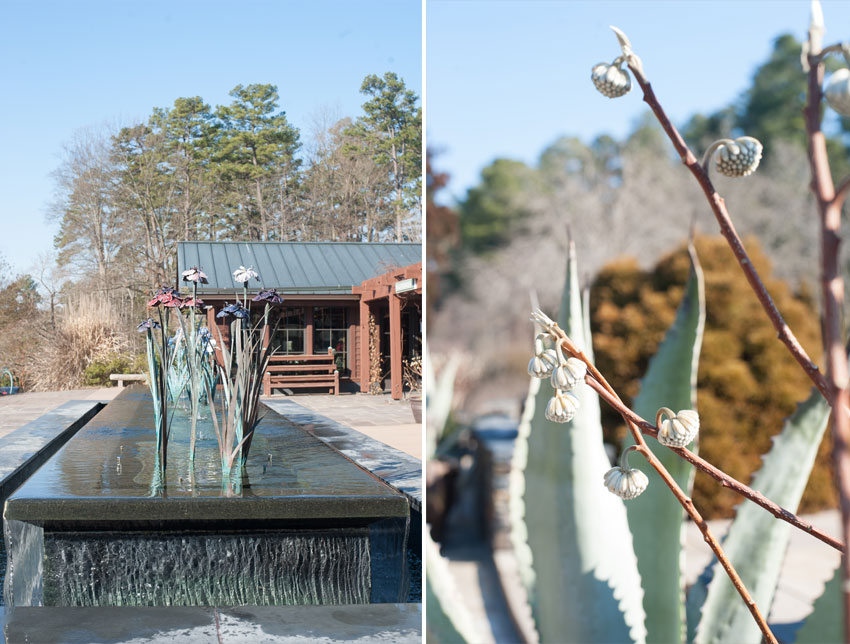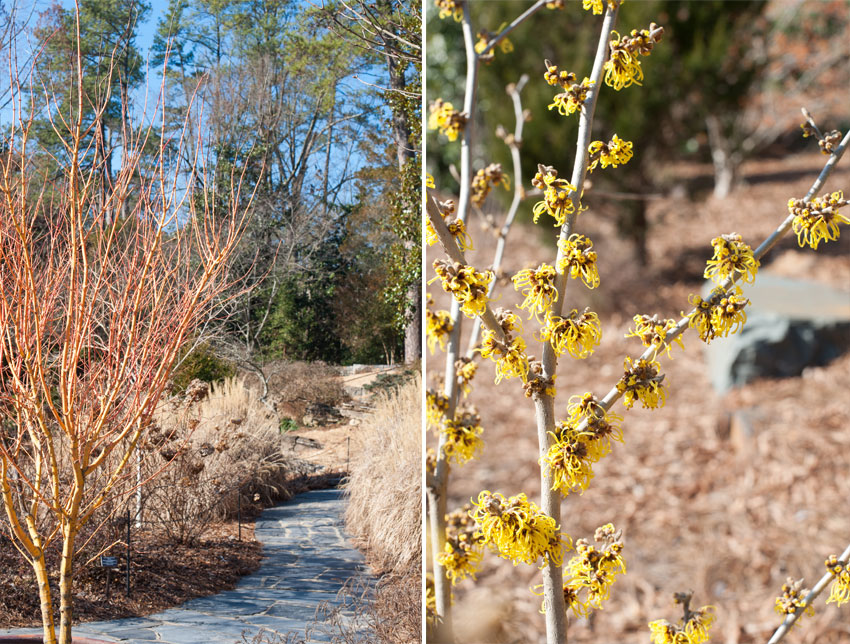 I loved all the textures of the few flowers and buds I could see. Even some of the branches and bark were to be admired.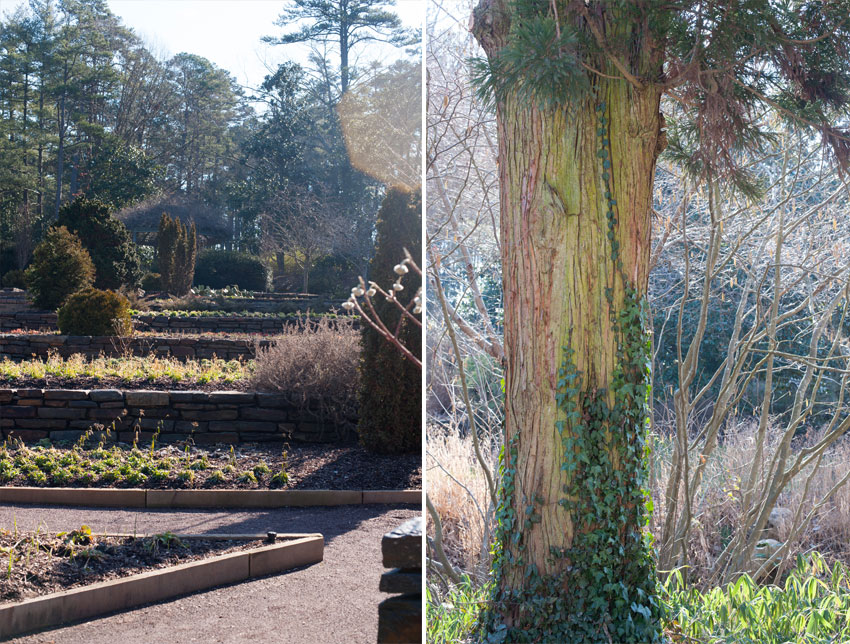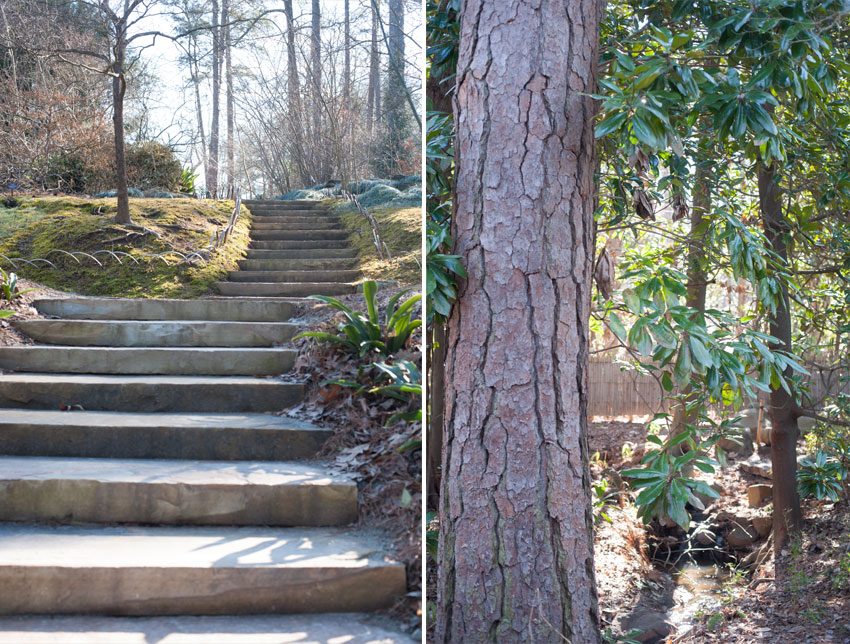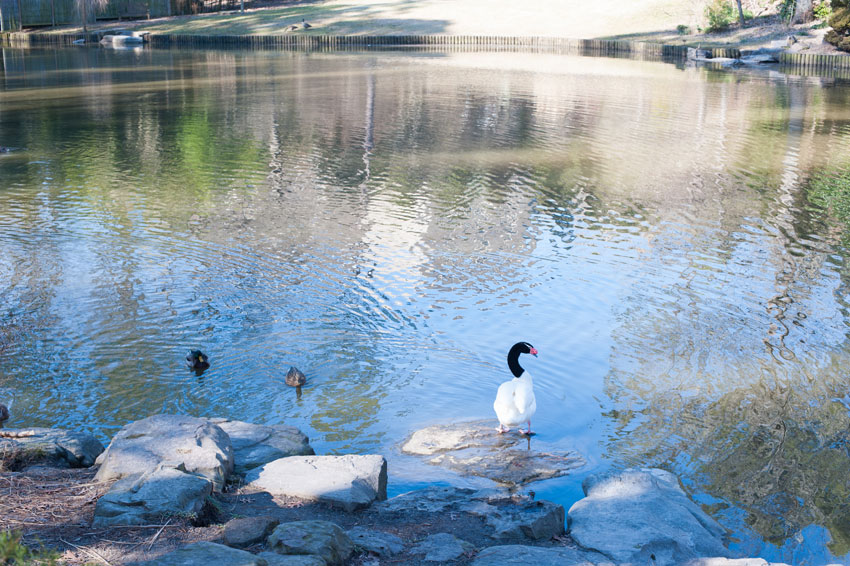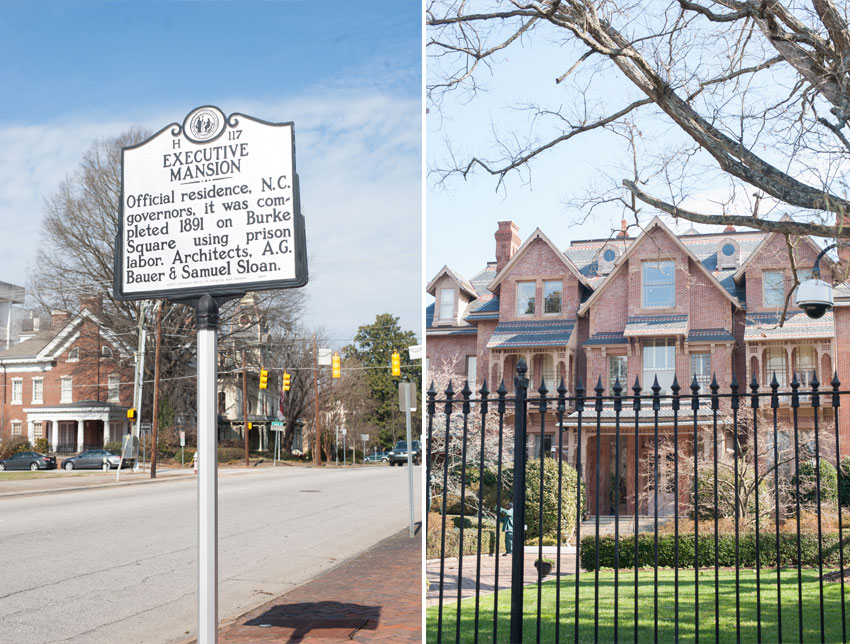 When I realized you're not allowed to take up residence in the Executive Mansion (the actual governor lives there so random guests are no-go) I thought that it was time to finish my tourism stint there…or at least hang out with some new friends for the rest of the day and put the camera down.