Lidy and Martin's wedding in the Raleigh area was truly special and intimate. Their wedding consisted of about 30 people and though her family was in Brazil they were near in spirit and were fully live video-streamed in from one of Lidy's dear friends for almost the entire wedding. (Isn't technology amazing?)
They got ready at a gorgeous private home on Lake Lochmere in Cary and the view overlooking the lake was stunning. Lidy's family was close to her heart all day – especially with jewelry her sister sent her and a special photo on her bouquet of her parents on their wedding day.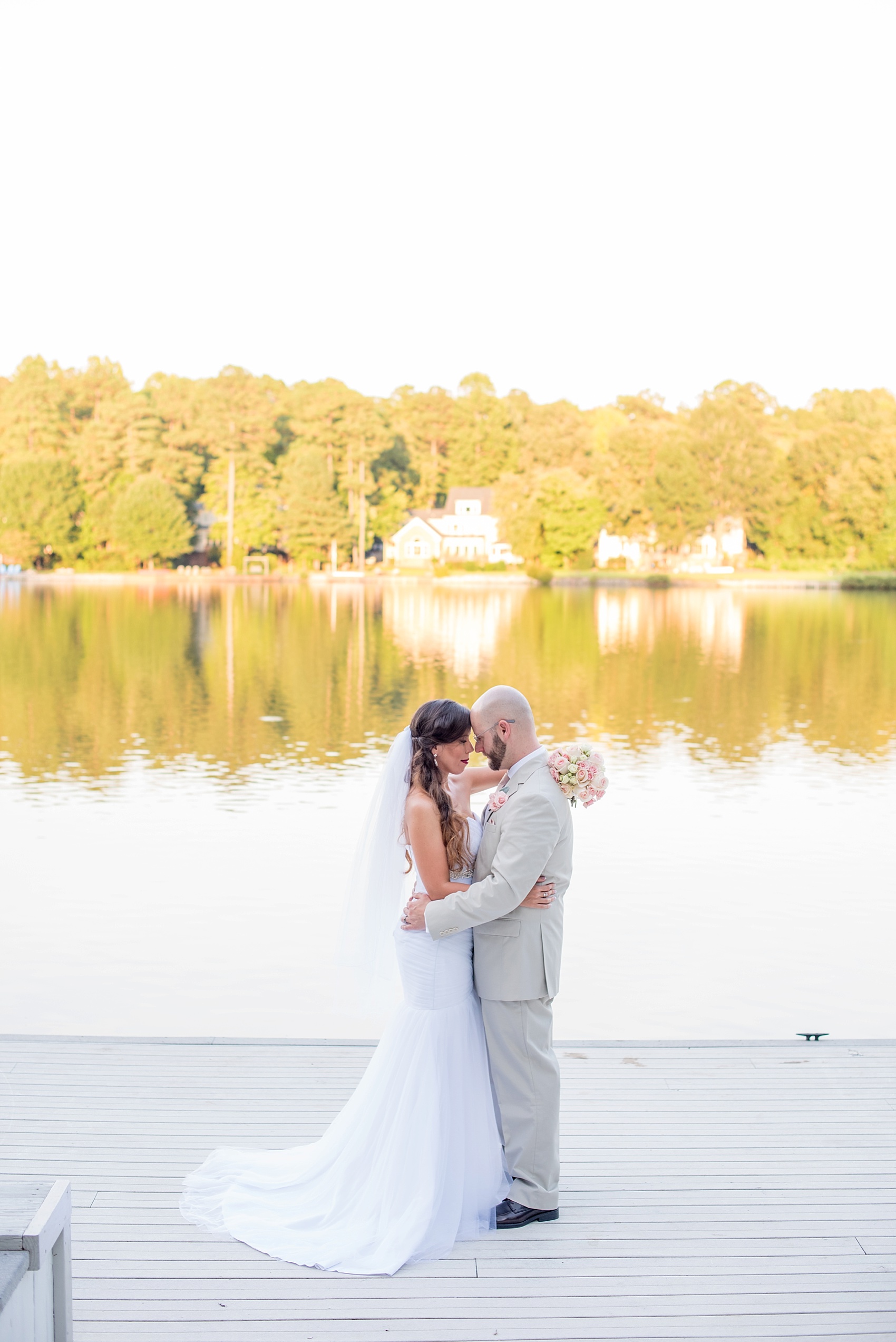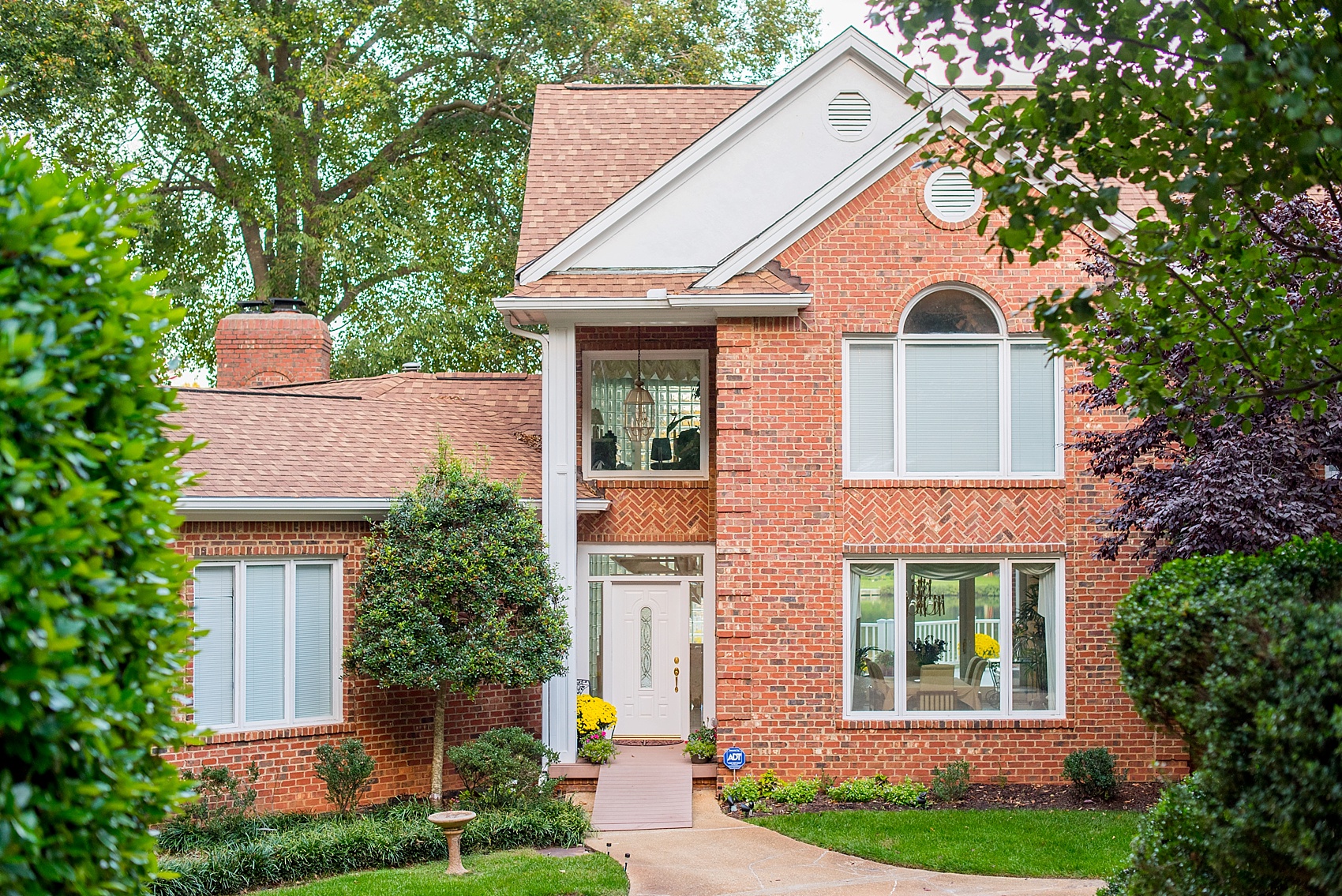 The home was beautiful and you could see through the house to the lake even through the front windows. Inside everyone was preparing for the big day! Lidy got her bridesmaids and future sister-in-law these really cute tote bags and everyone toasted with champagne while enjoying some girl time before the ceremony.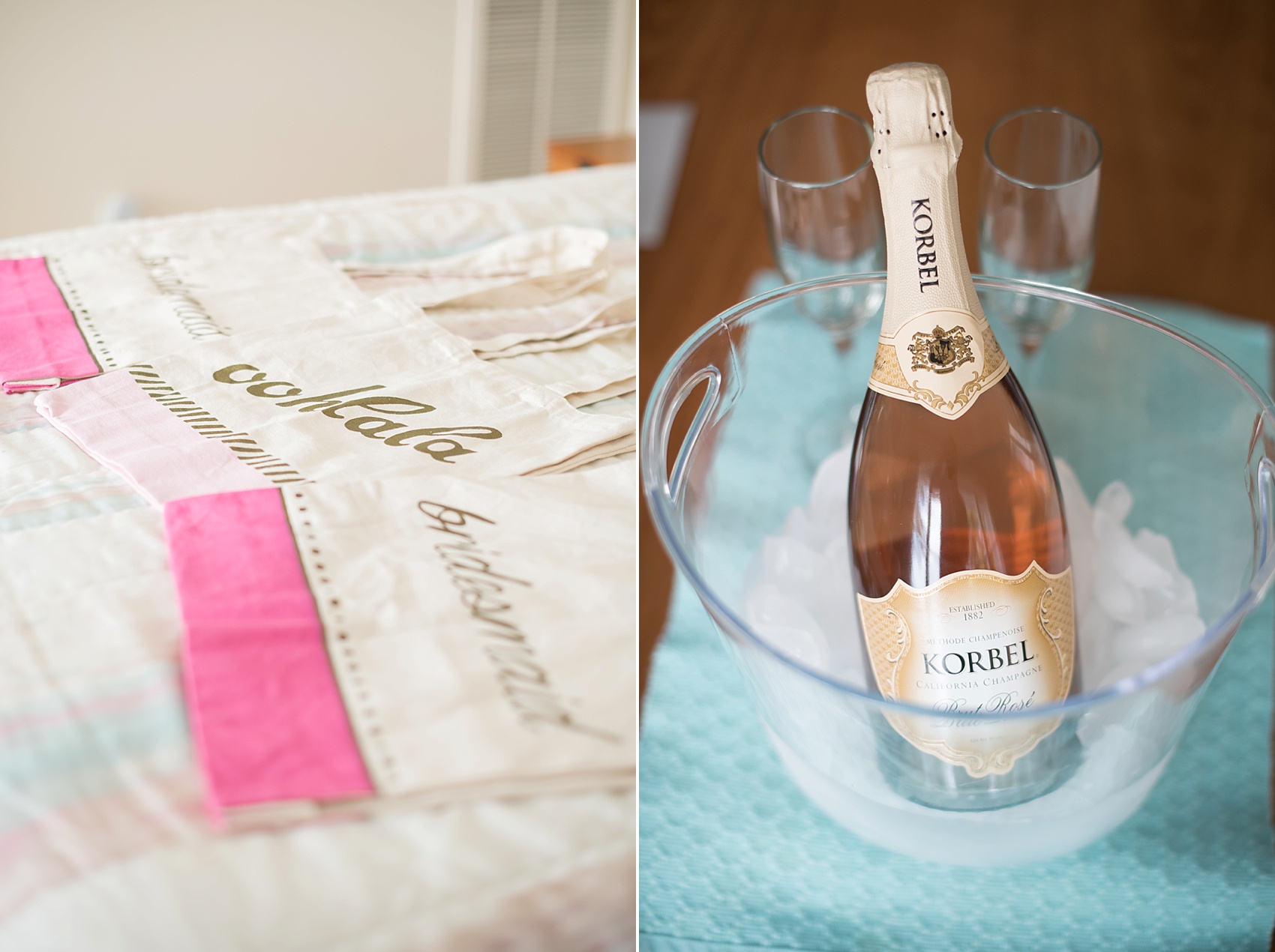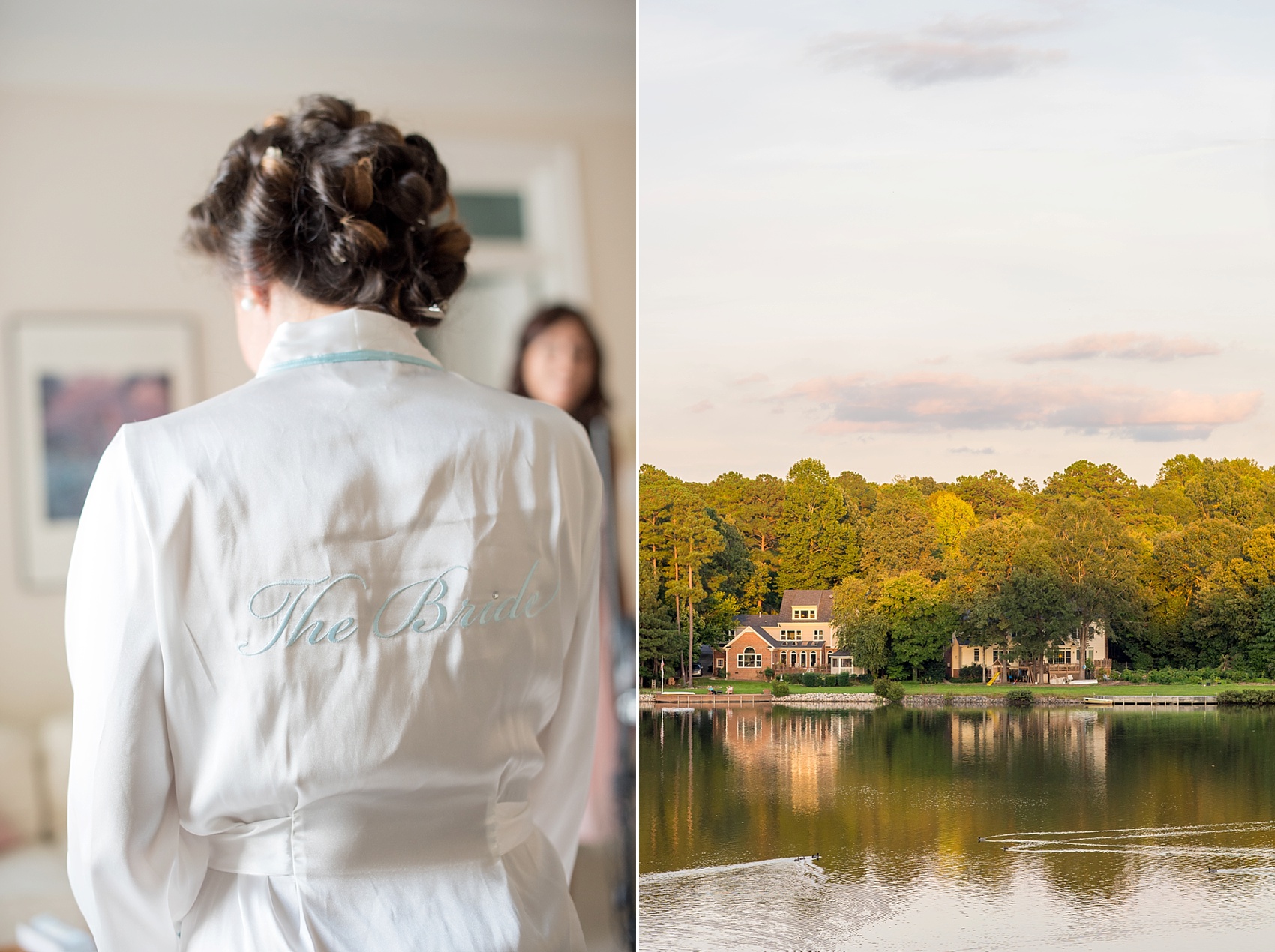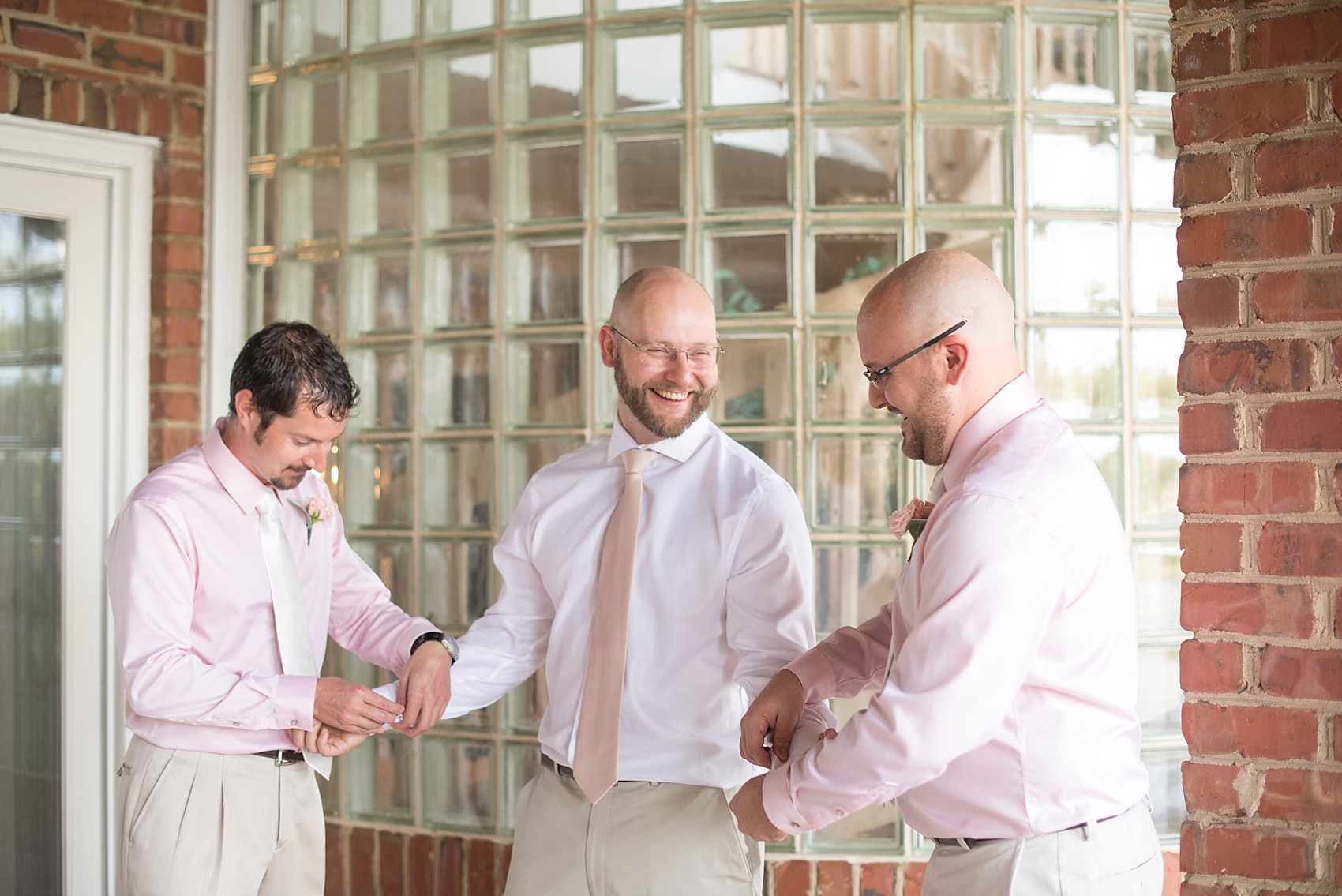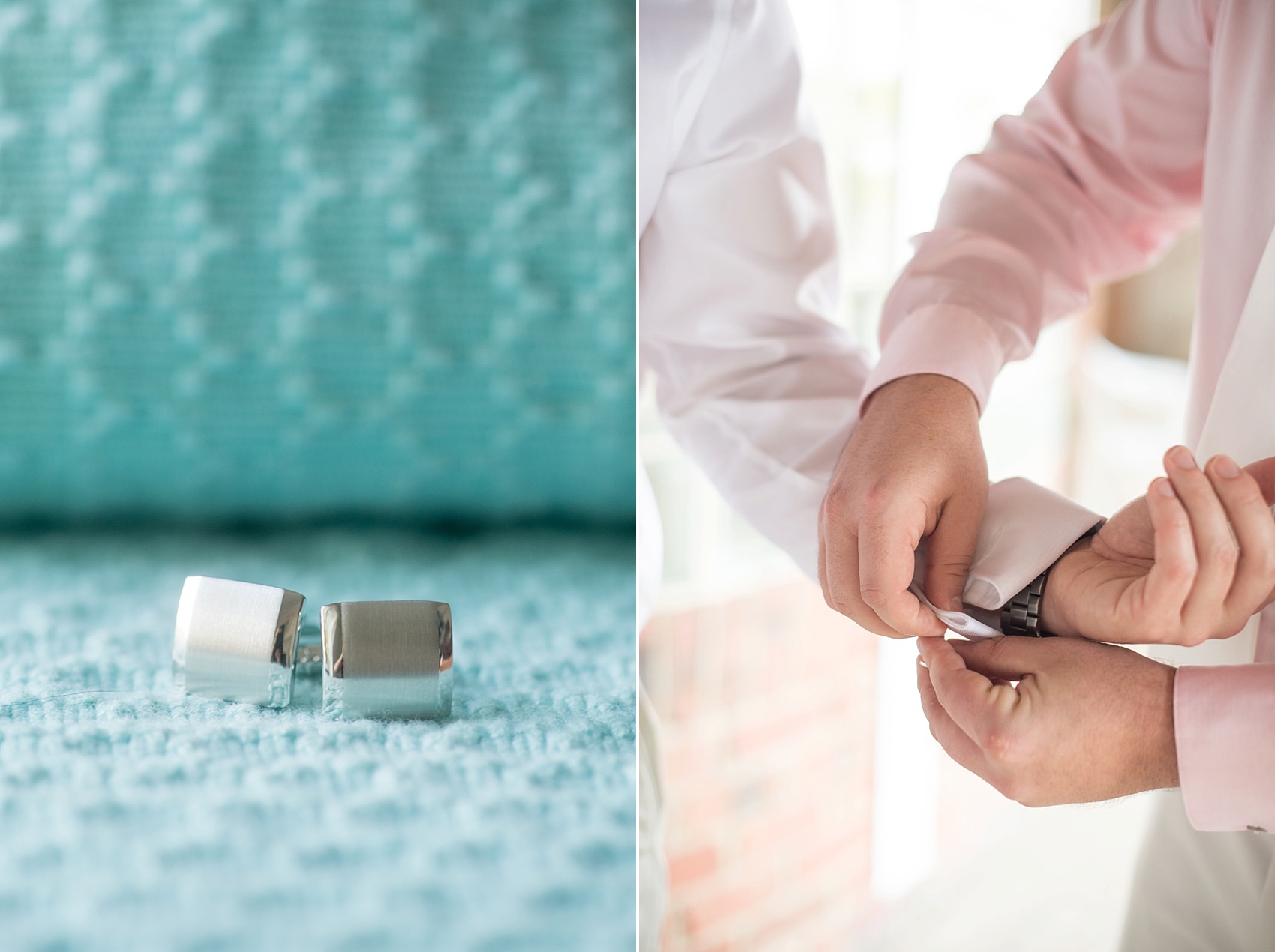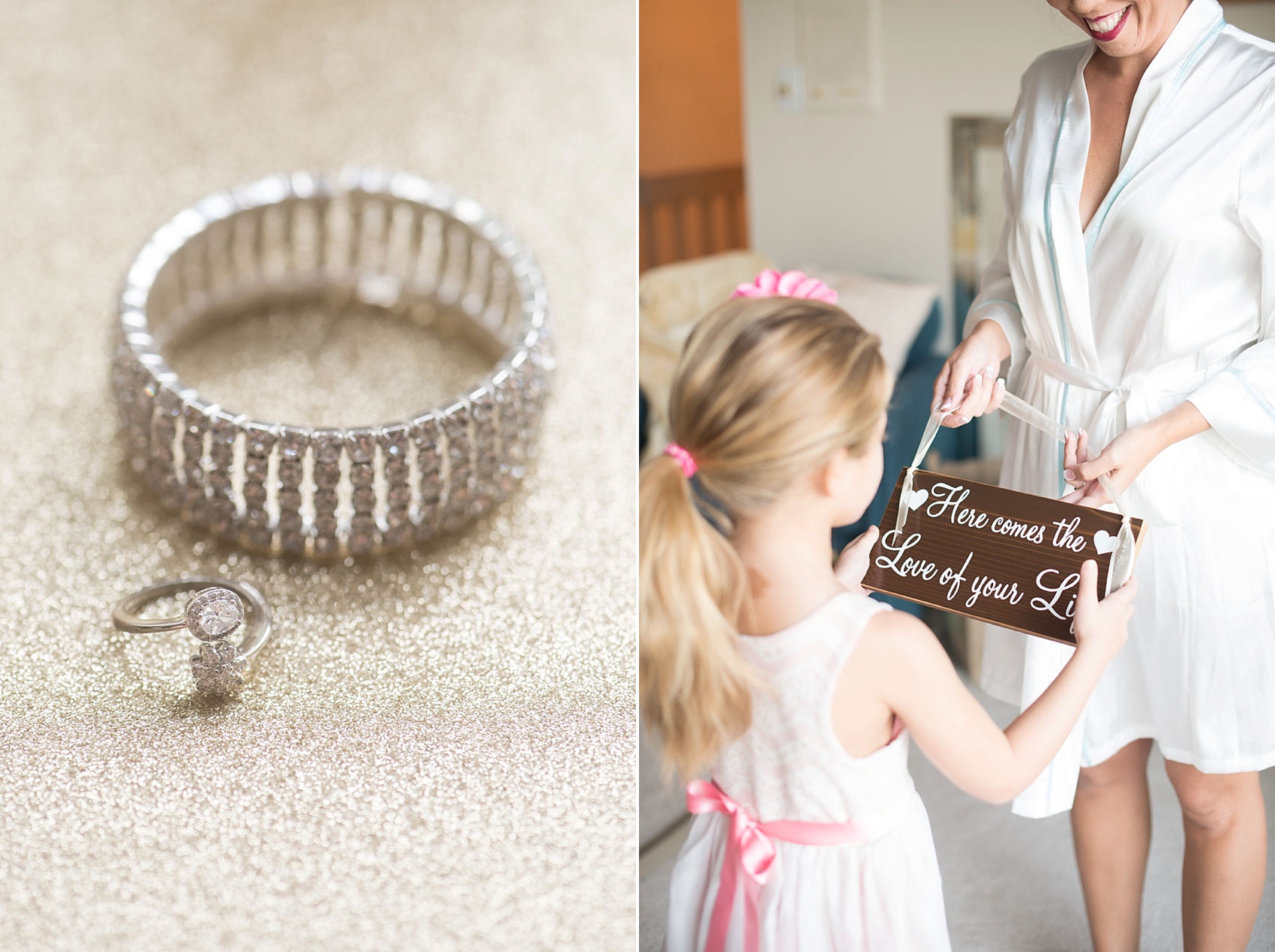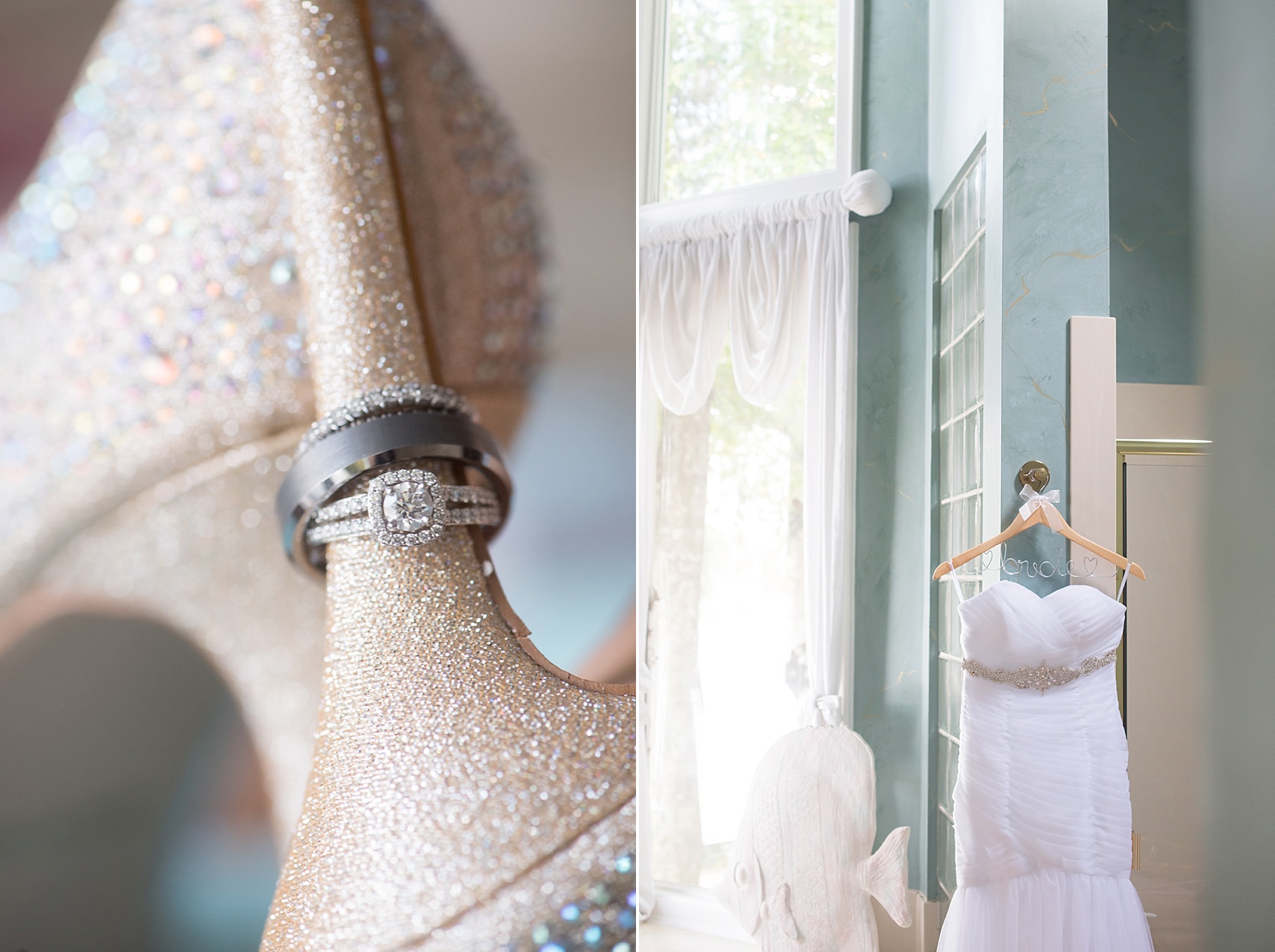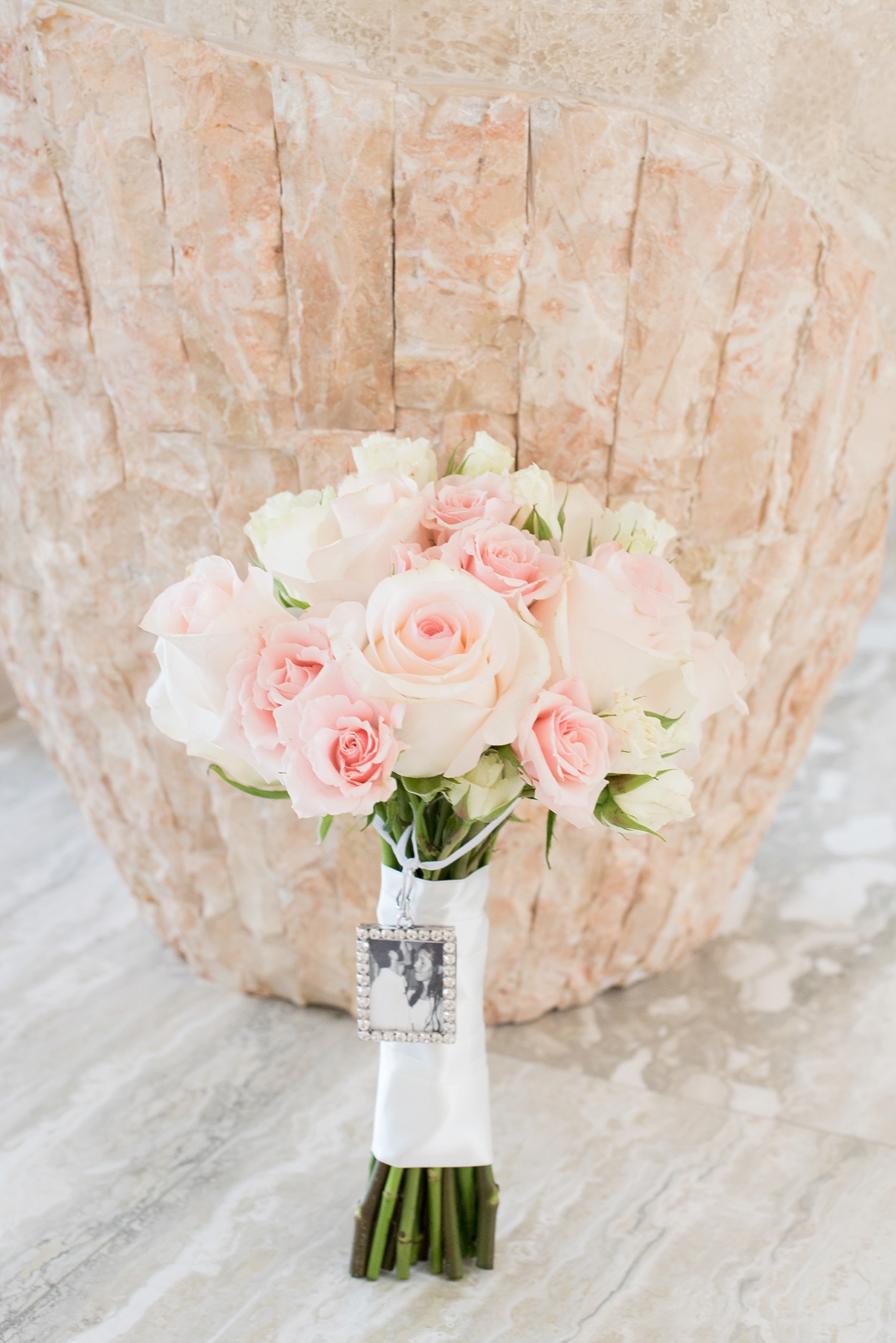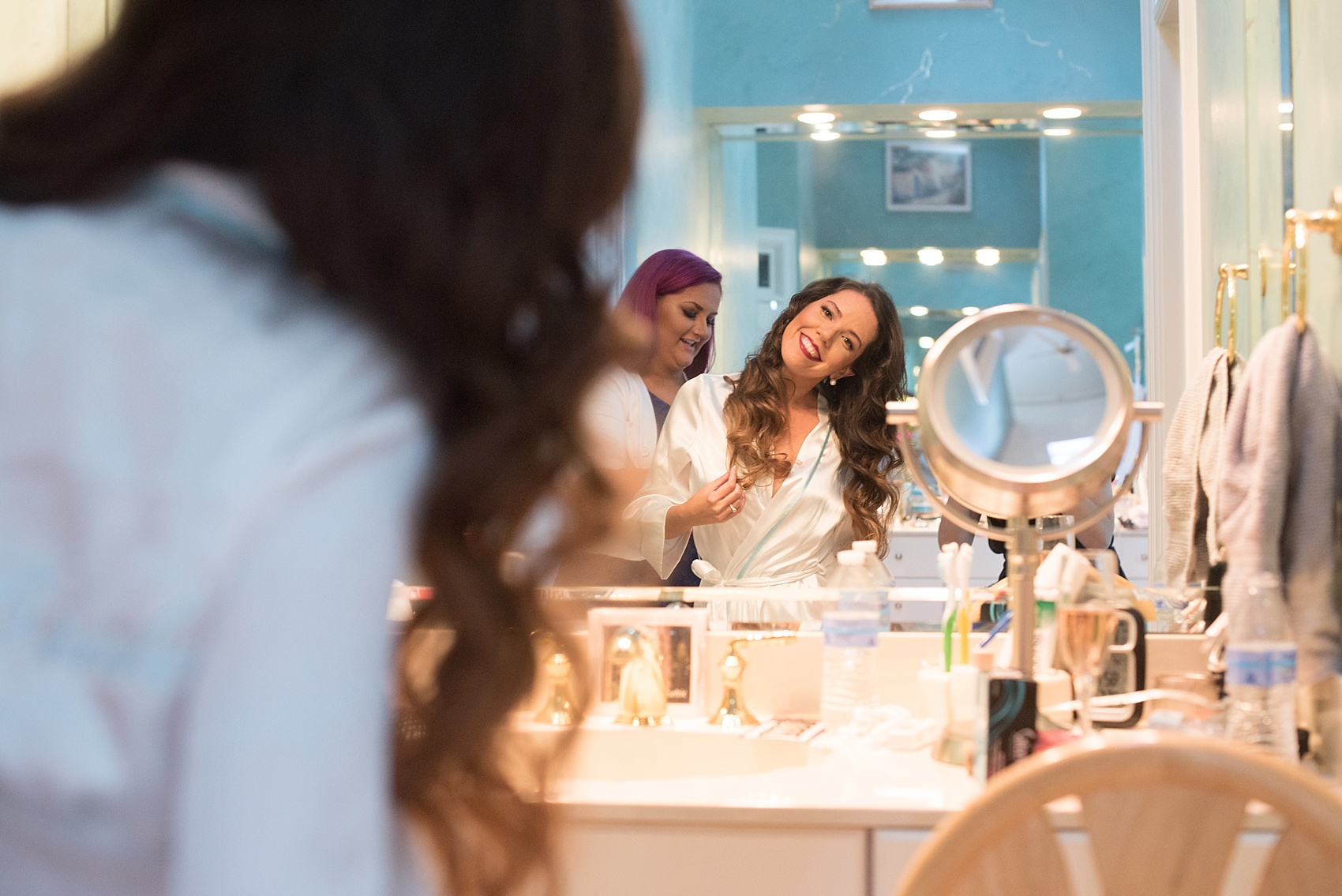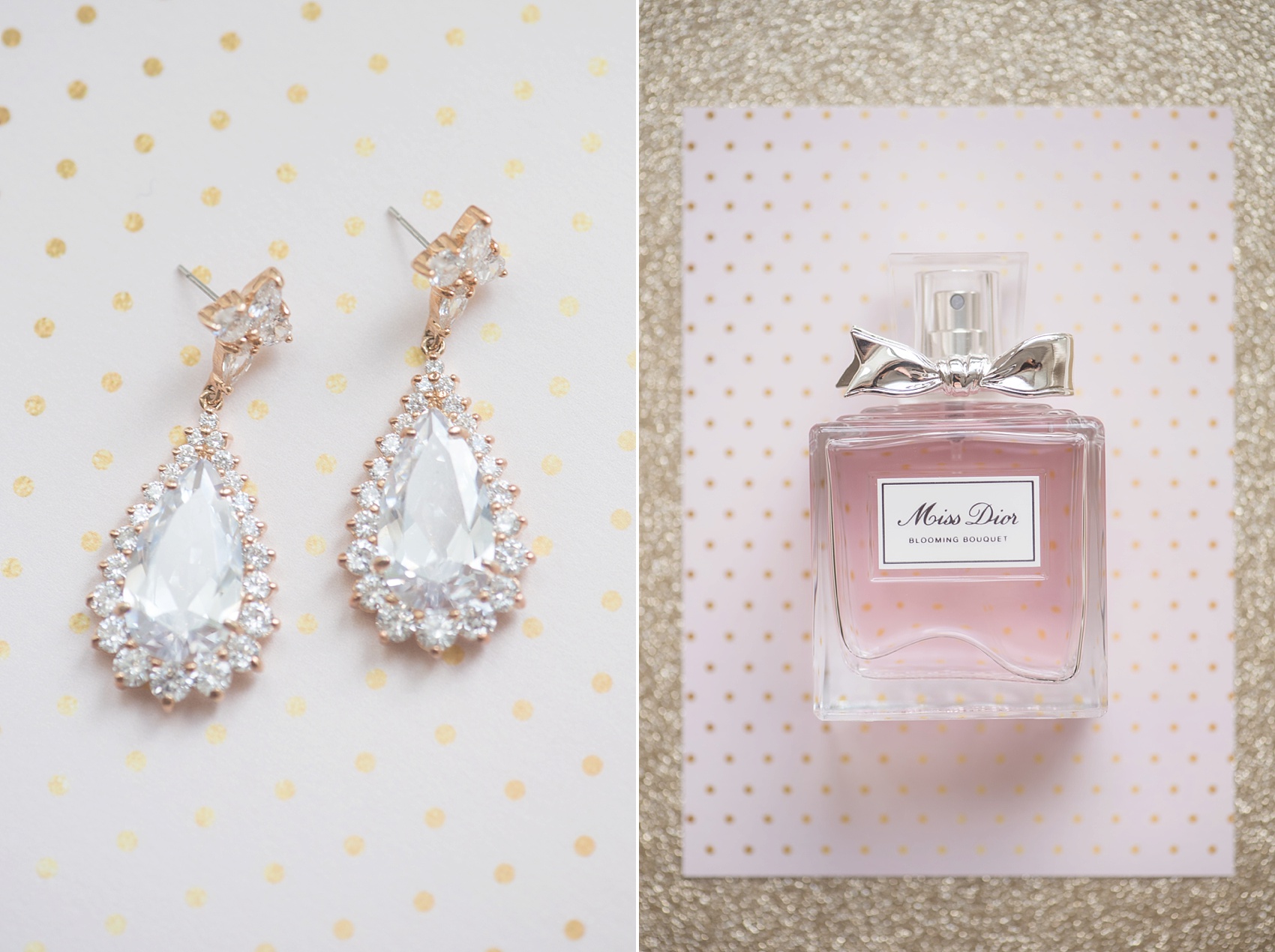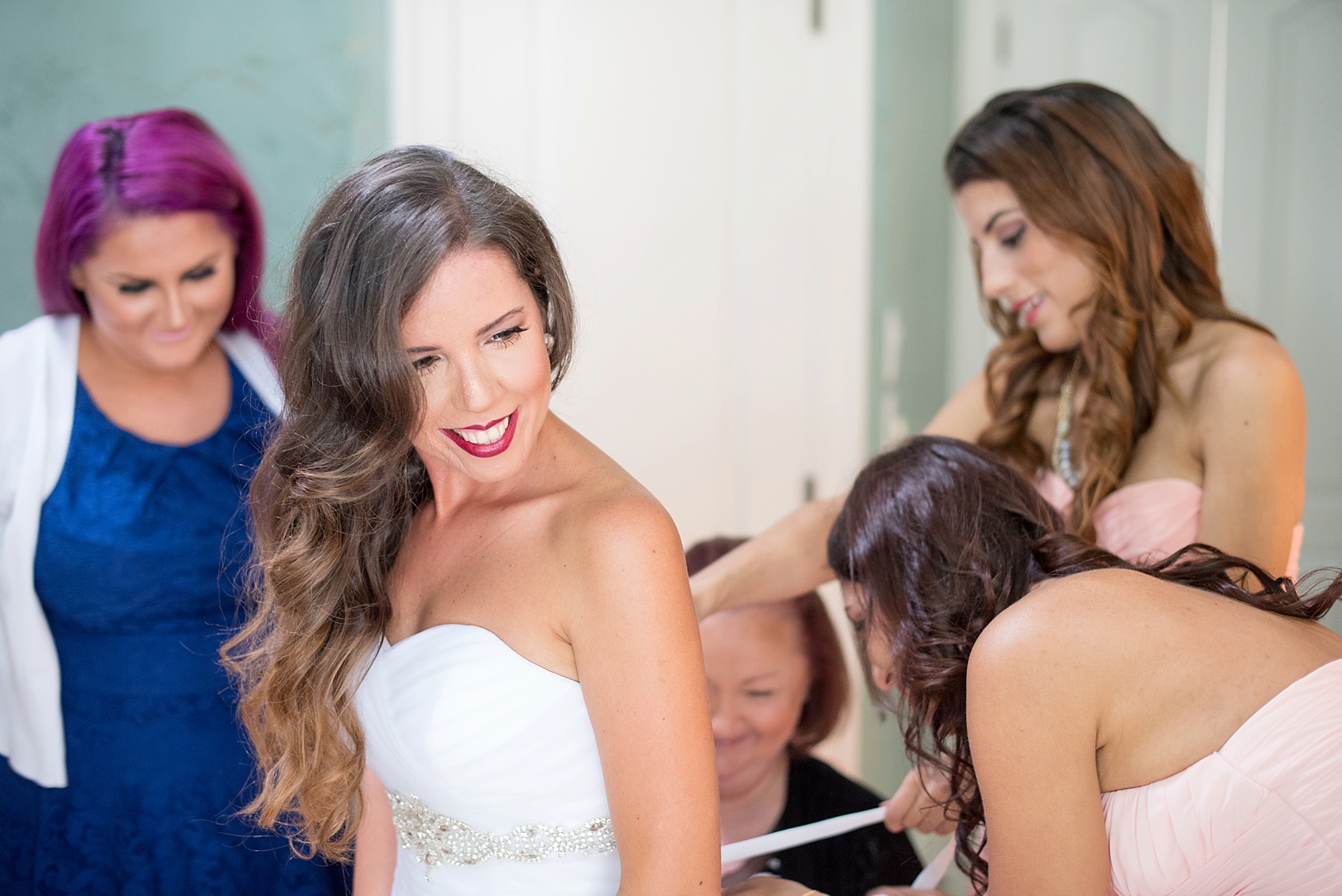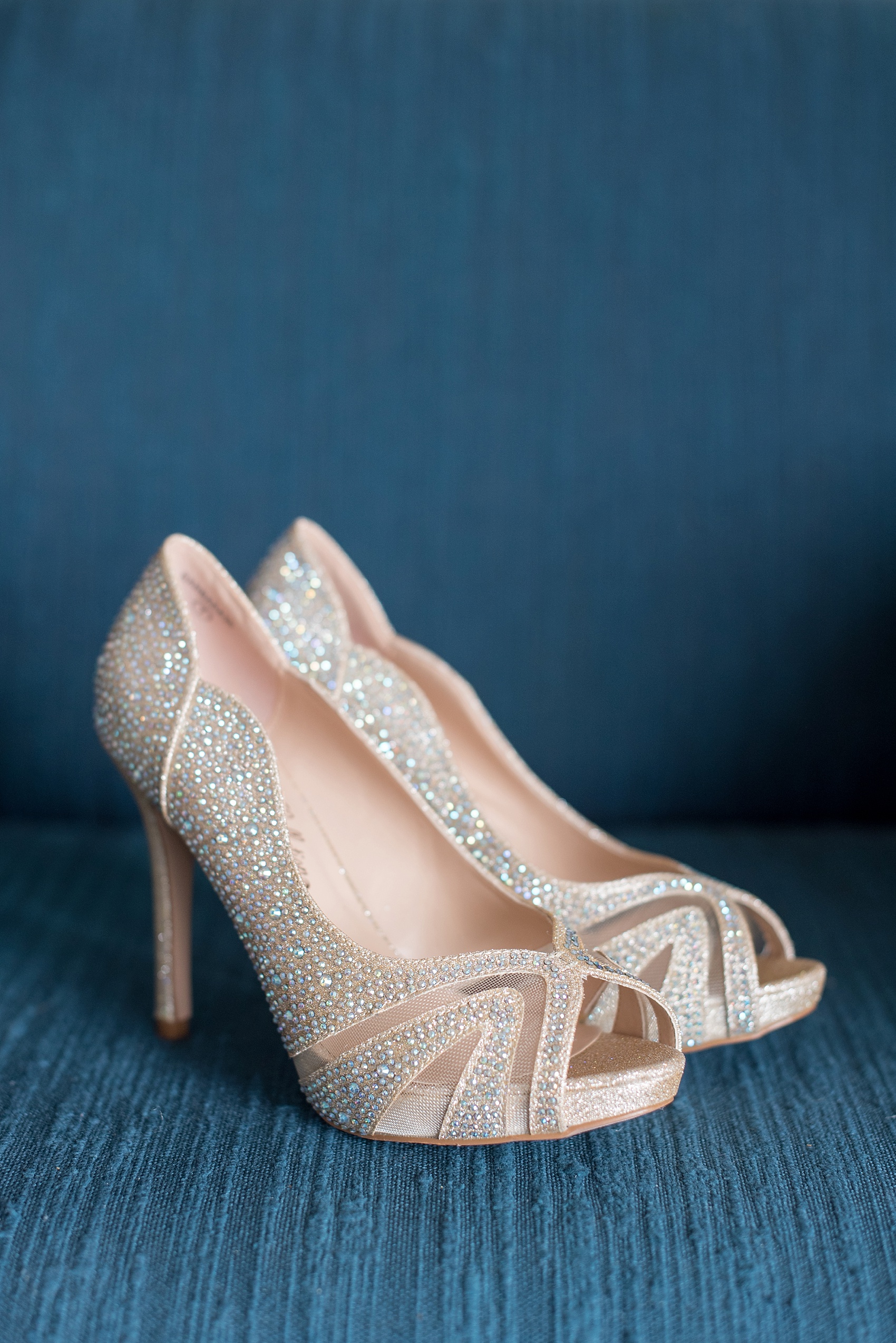 The shoes were sparkly and beautiful – and very Lidy! They made me smile. 🙂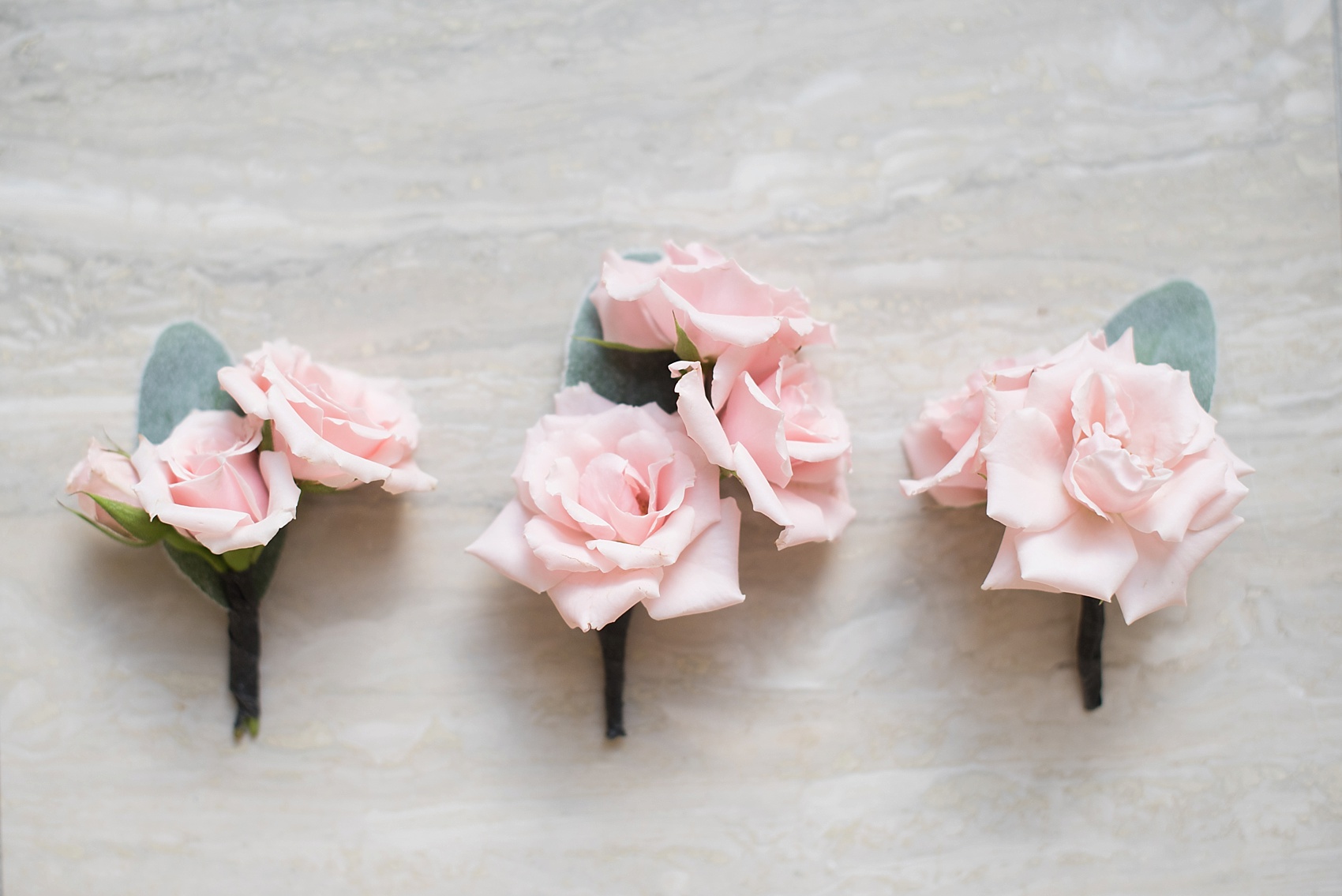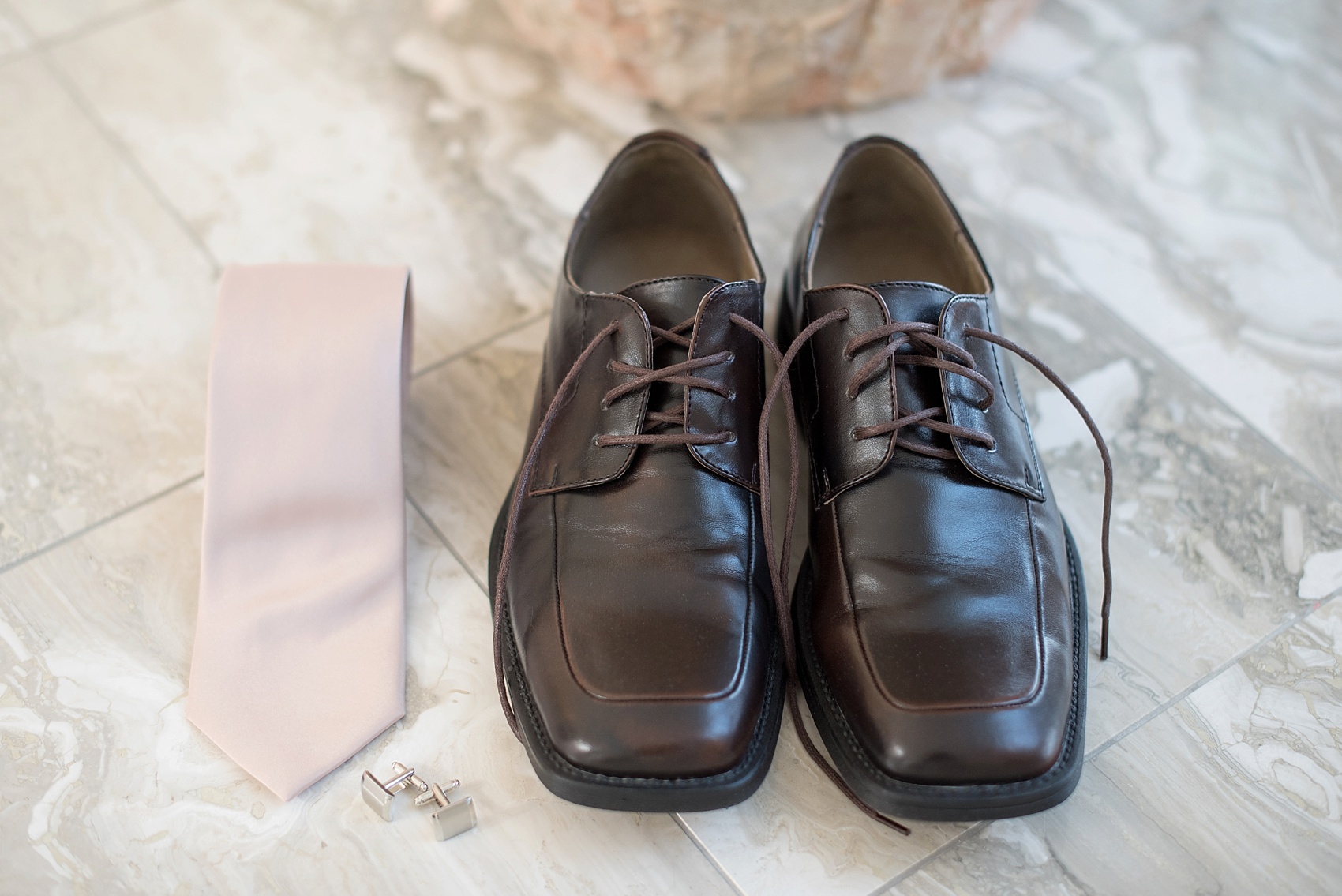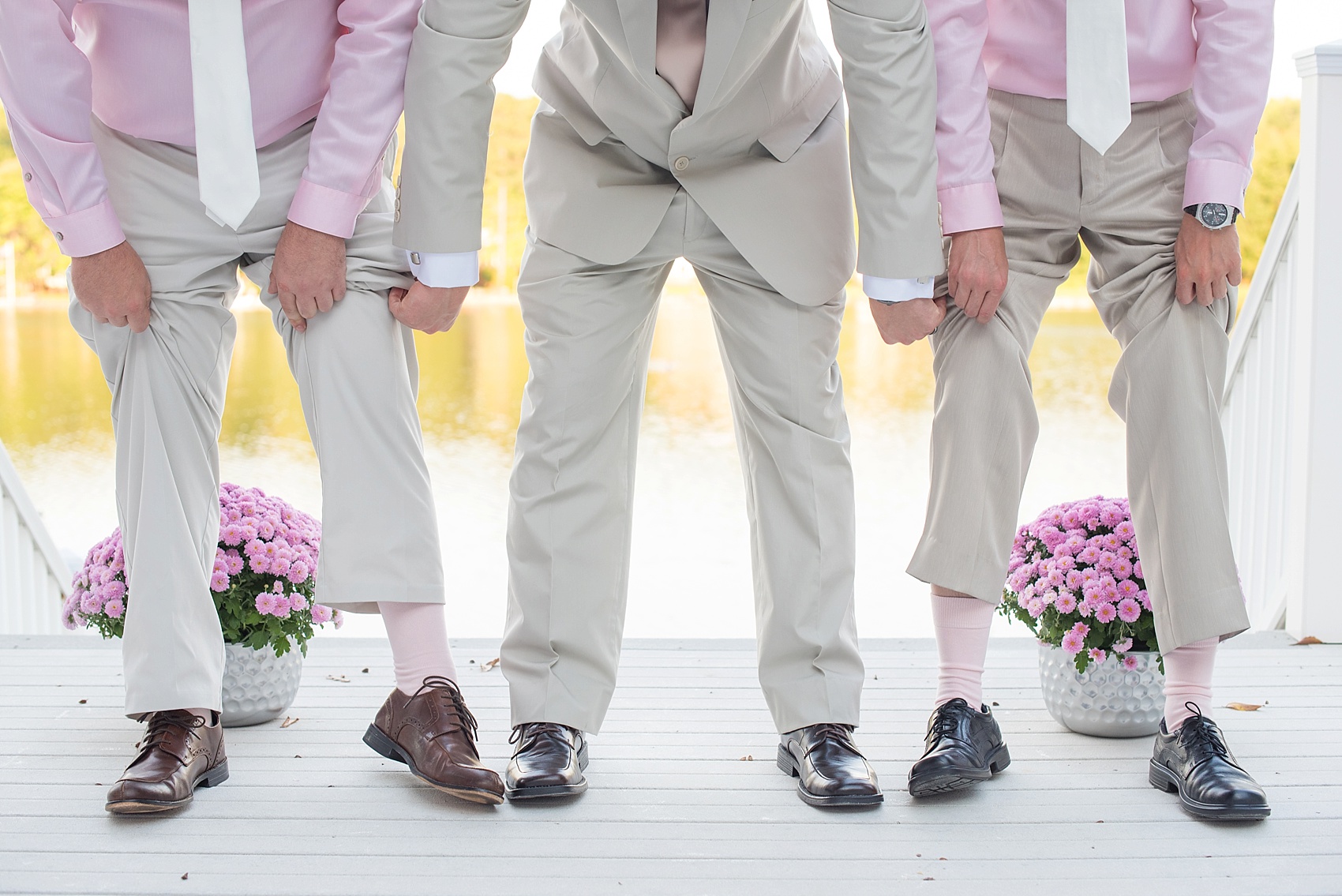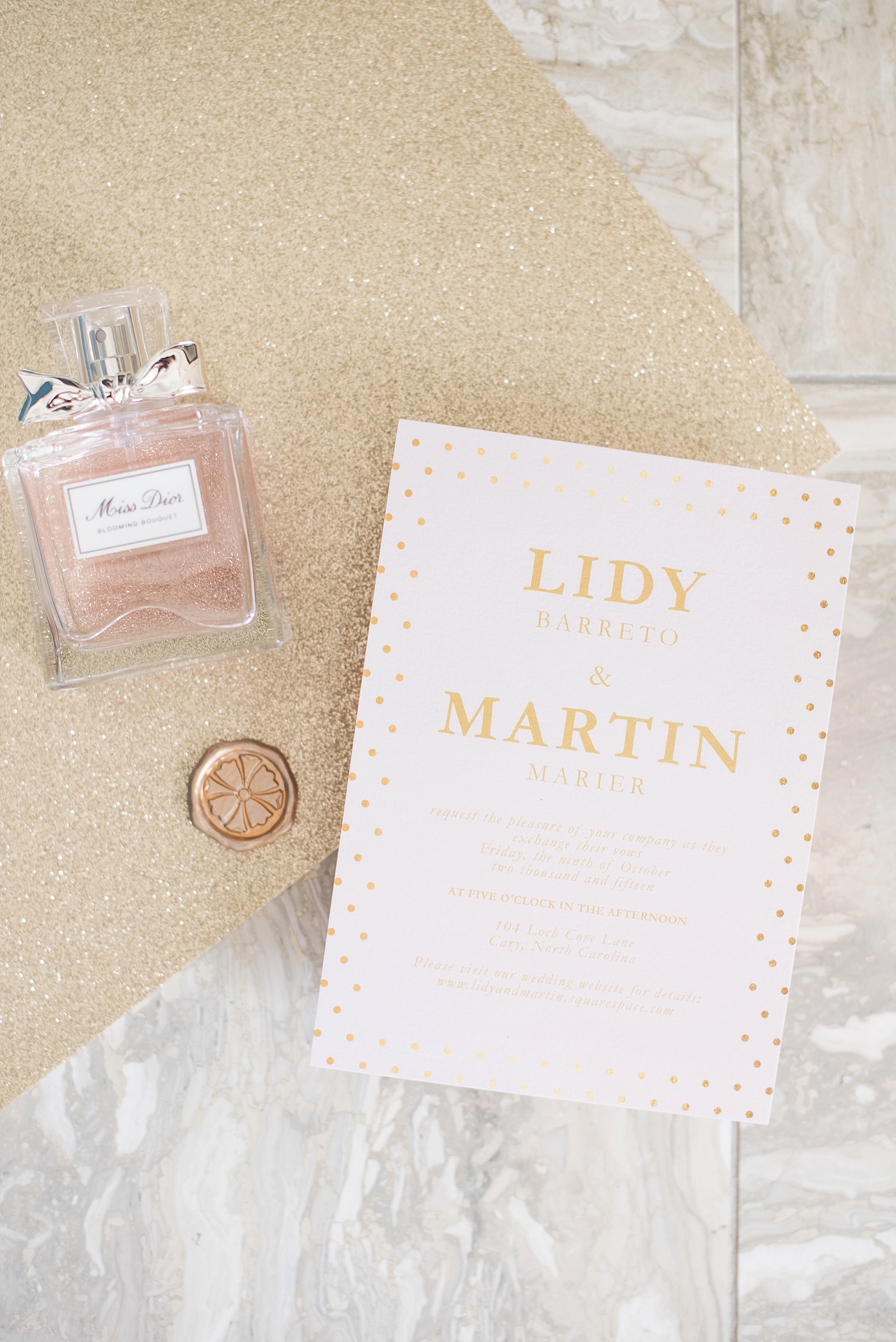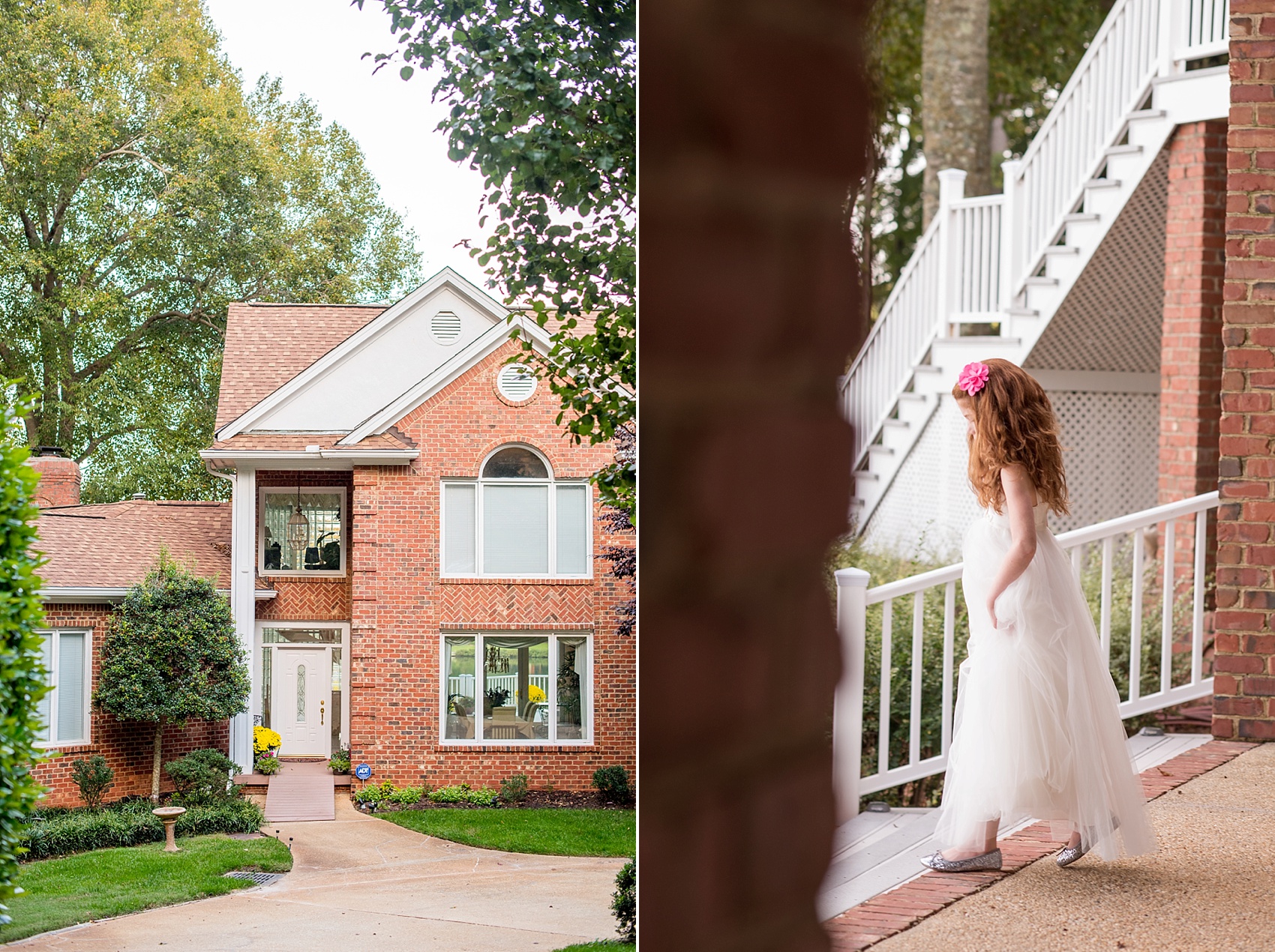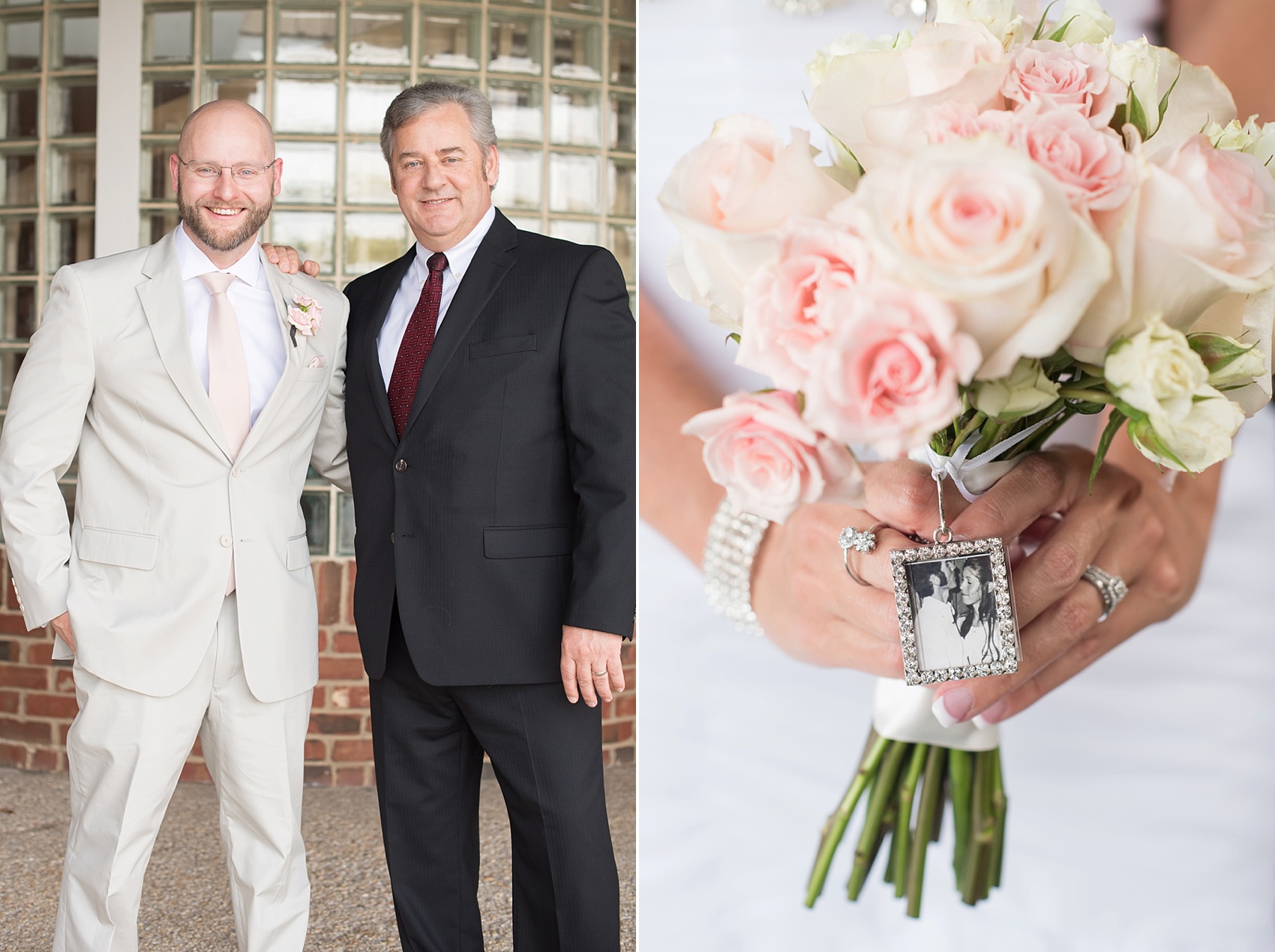 It was great that Martin's father, Andre, was there to walk Lidy down the aisle while her family back in Brazil was there through live video streaming and literally pictured on her bouquet! Lidy looks like her beautiful mother – it was great to see this photo in her hands as she walked down the aisle towards her groom with her new father-in-law on her arm.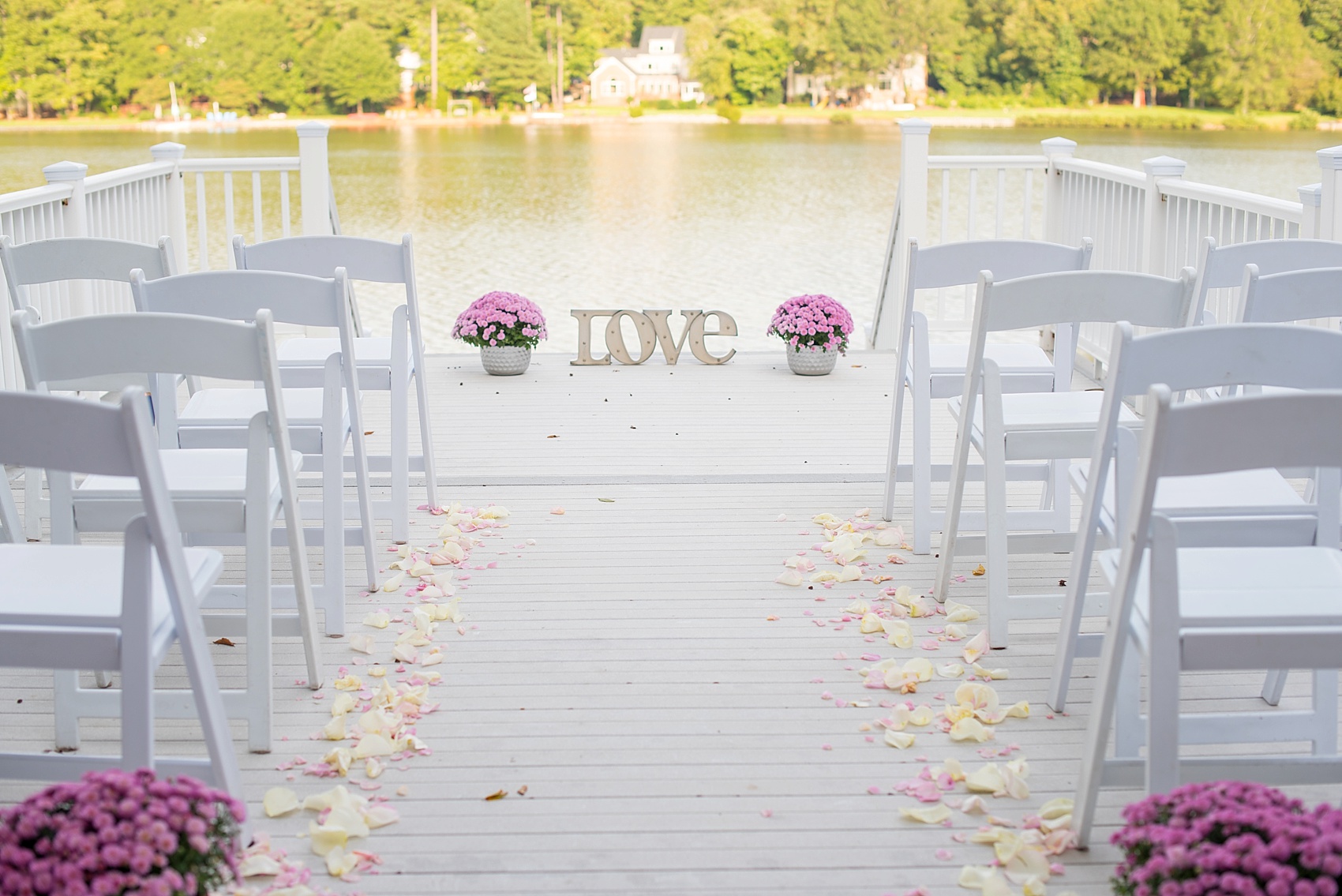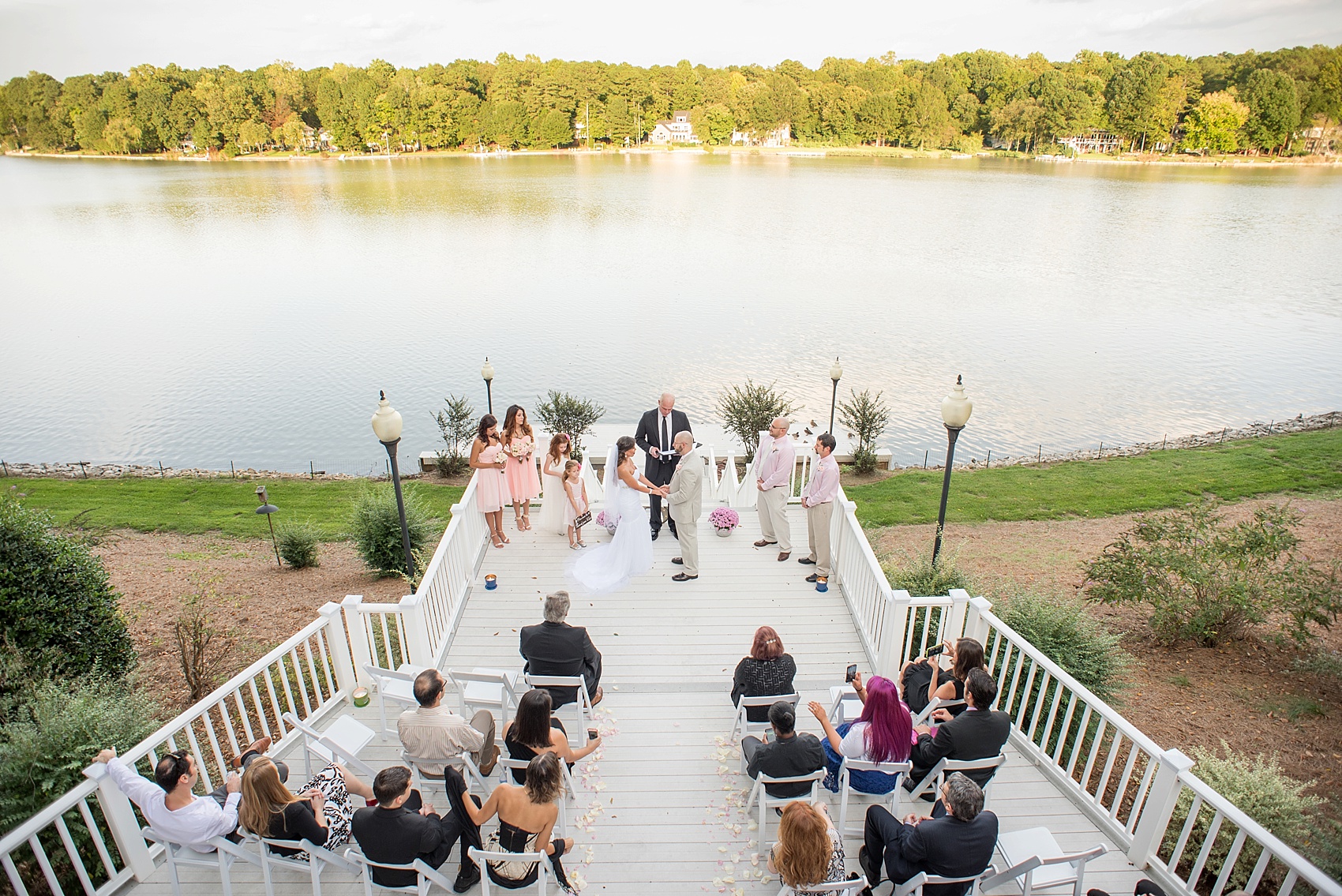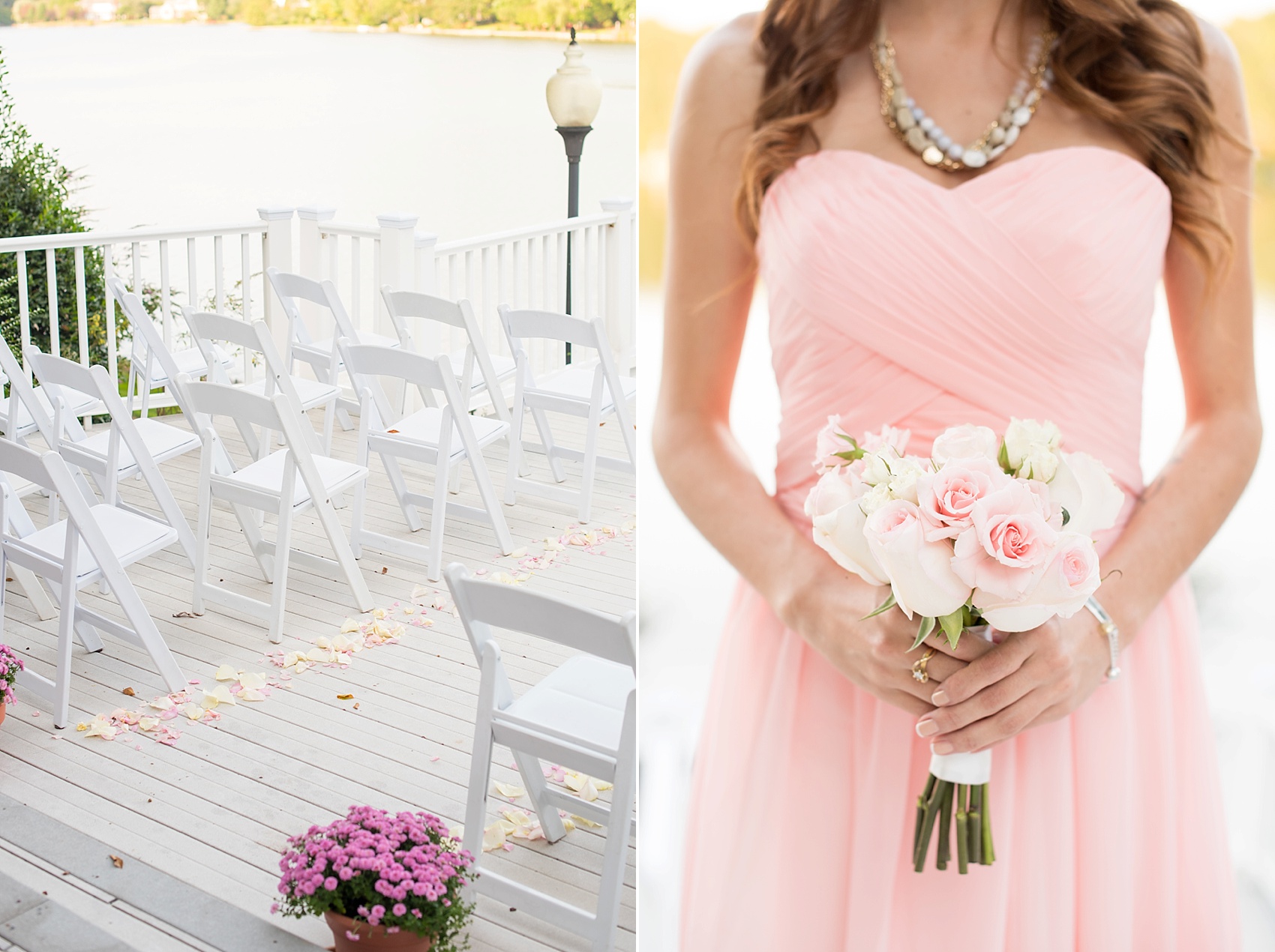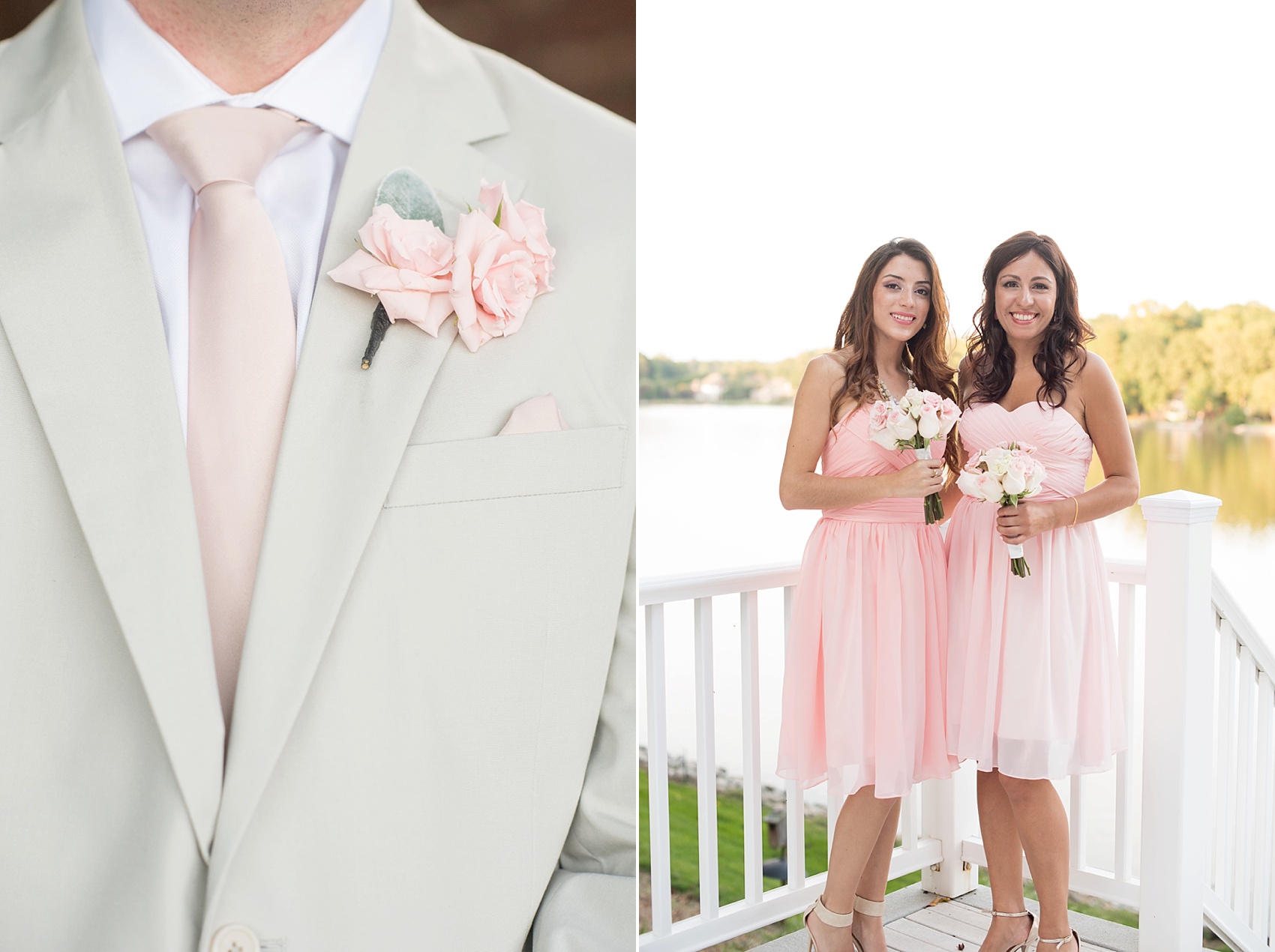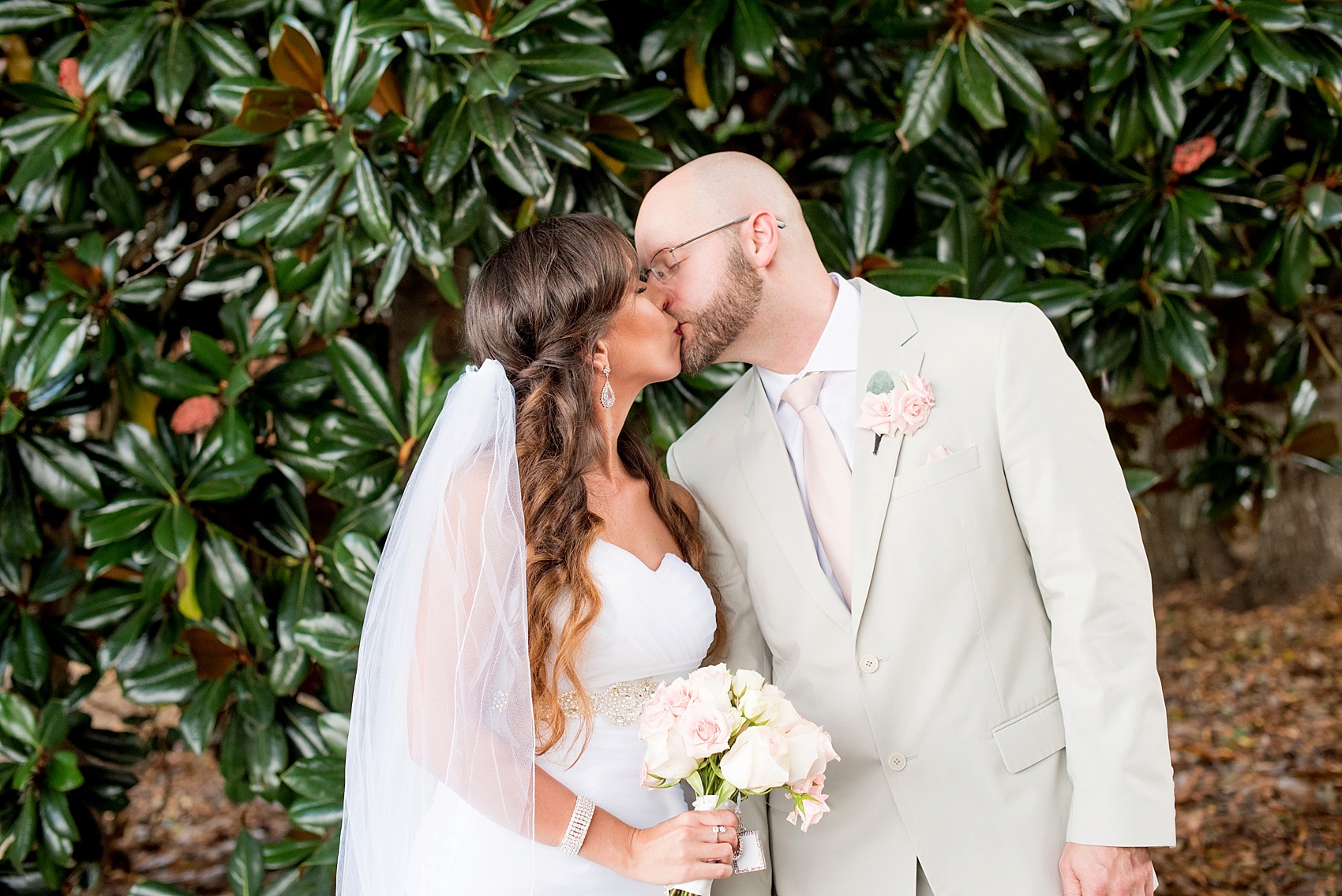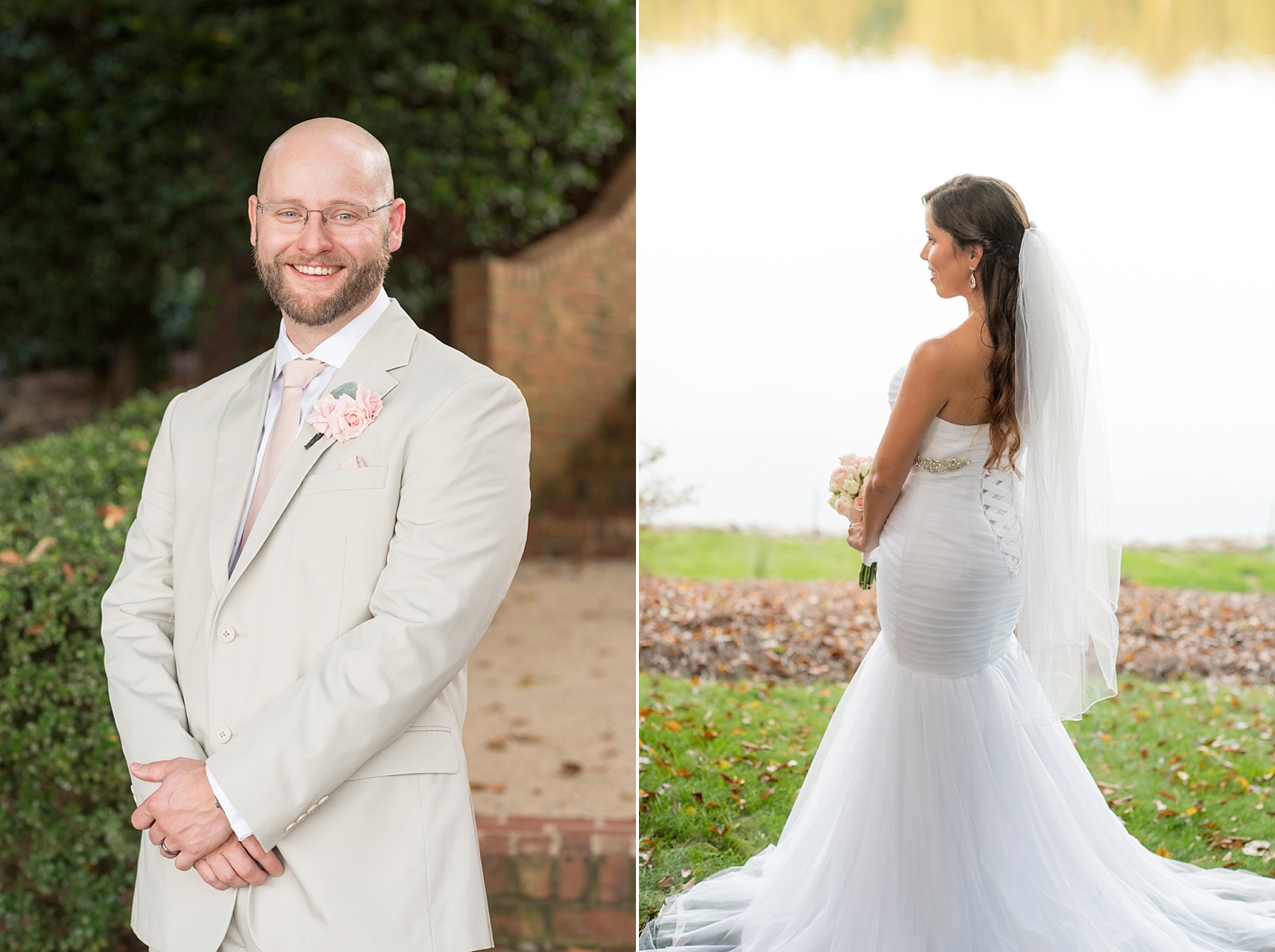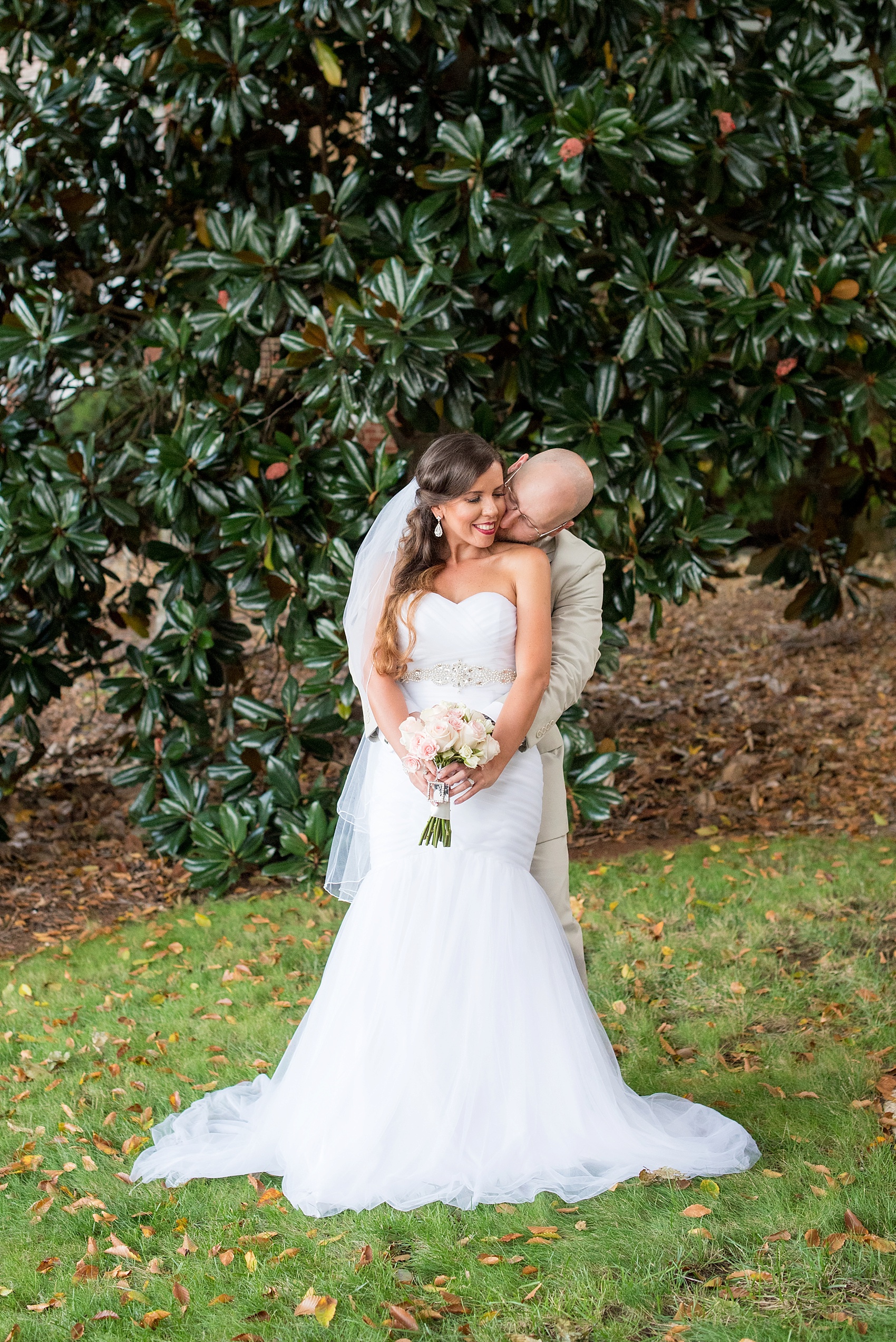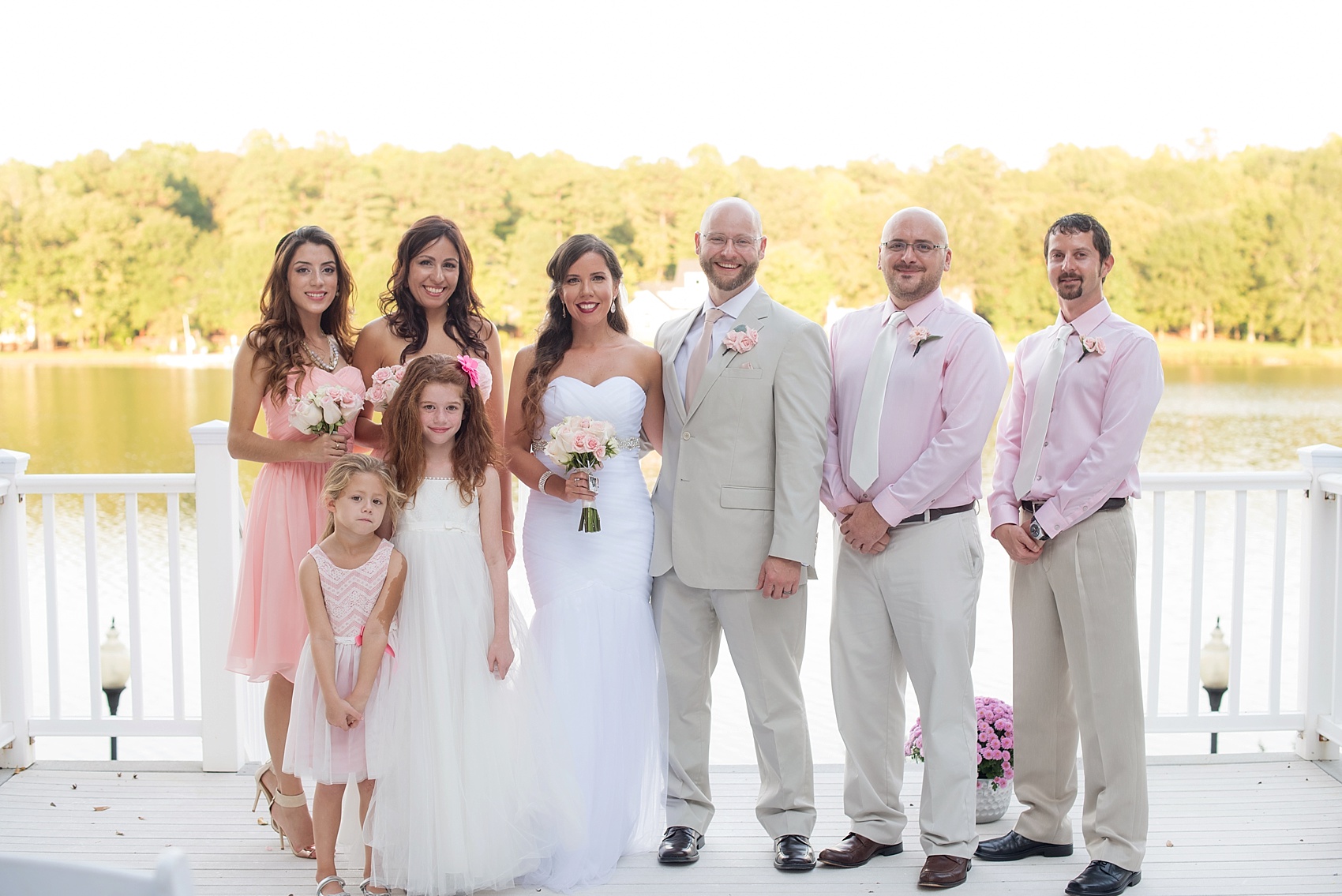 After enjoying taking some photos at the private home where they tied the knot, we all headed to Wake Forest to enjoy an evening at a beautiful country club. The details Lidy put her heart and soul into were beautiful!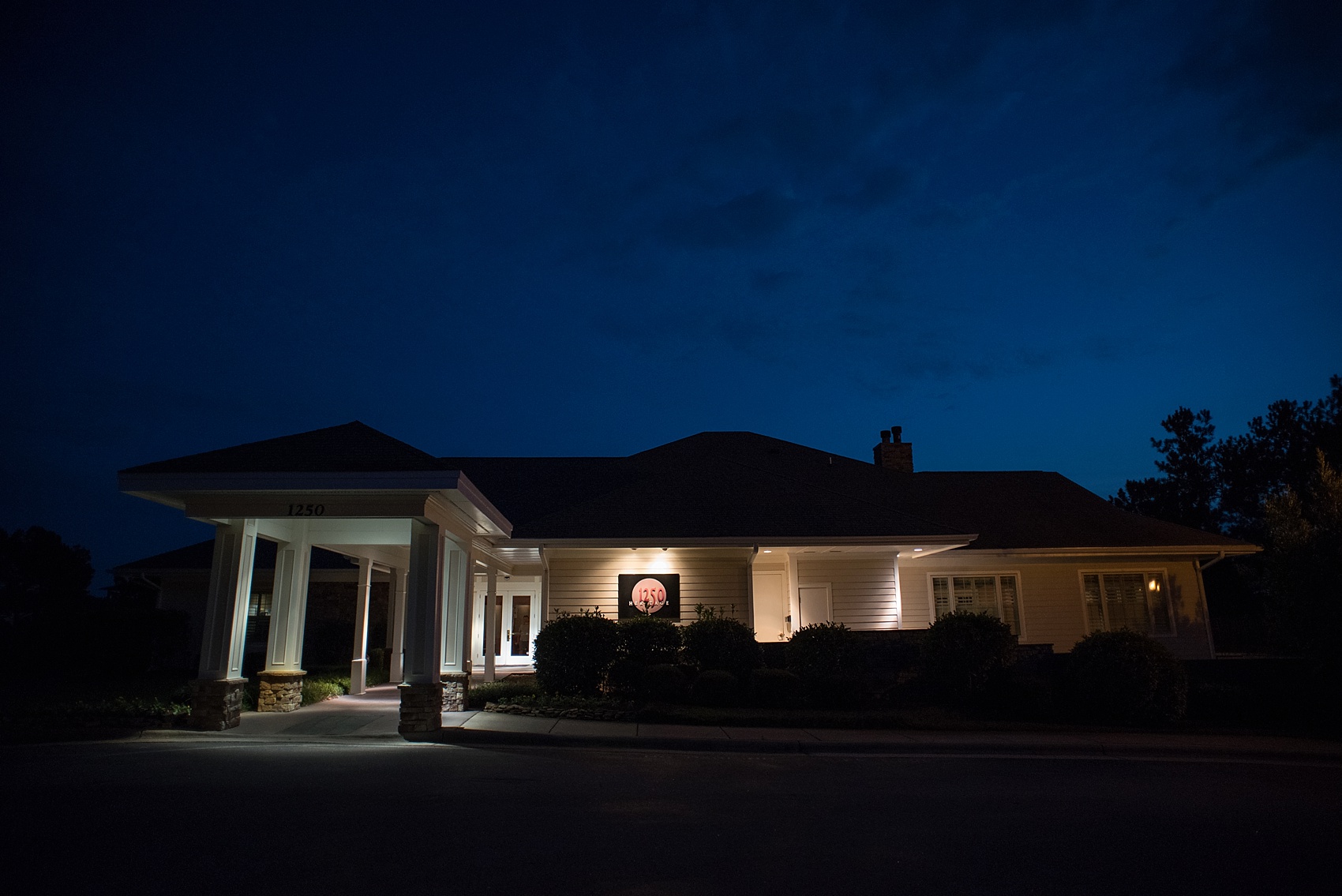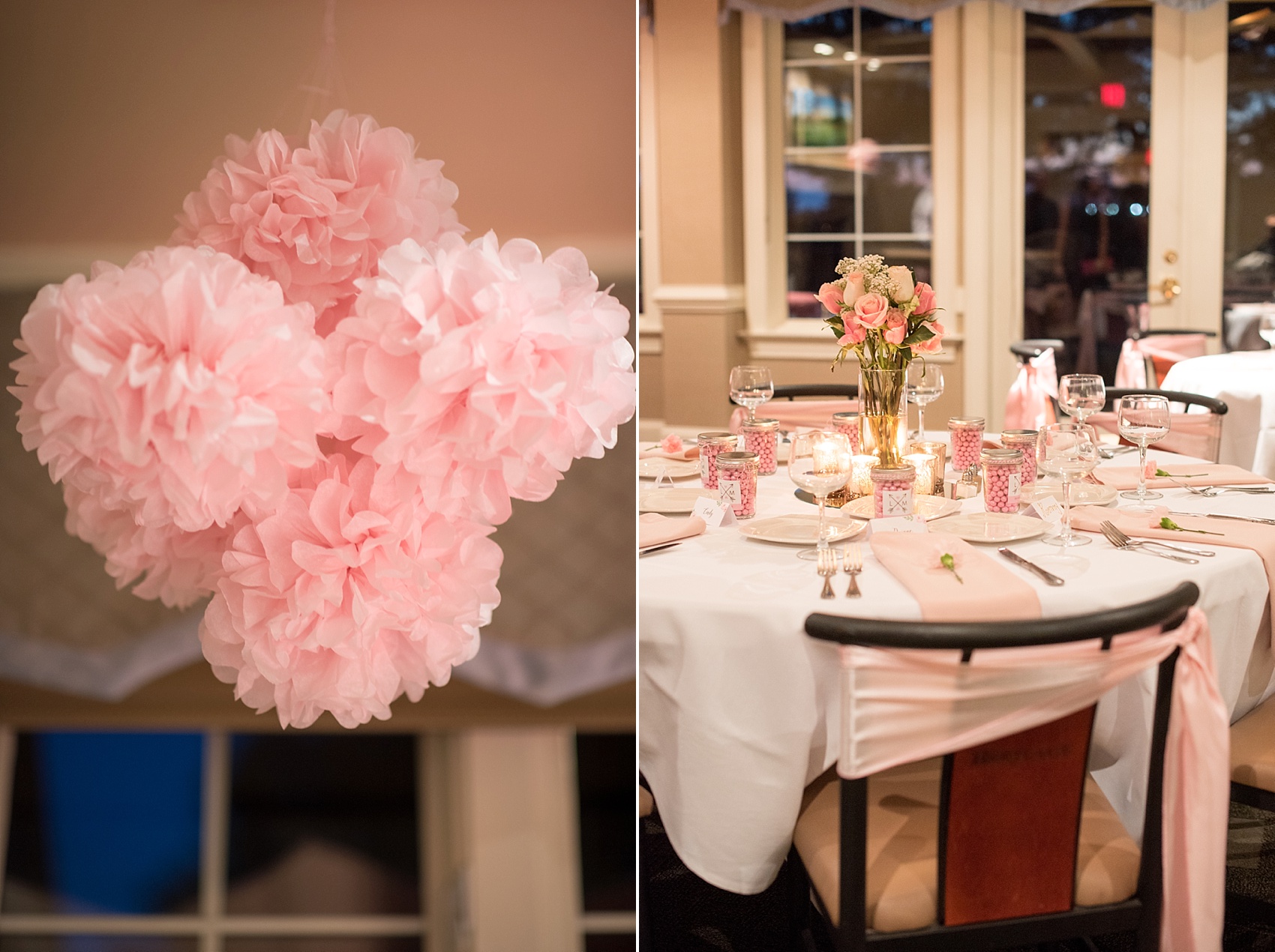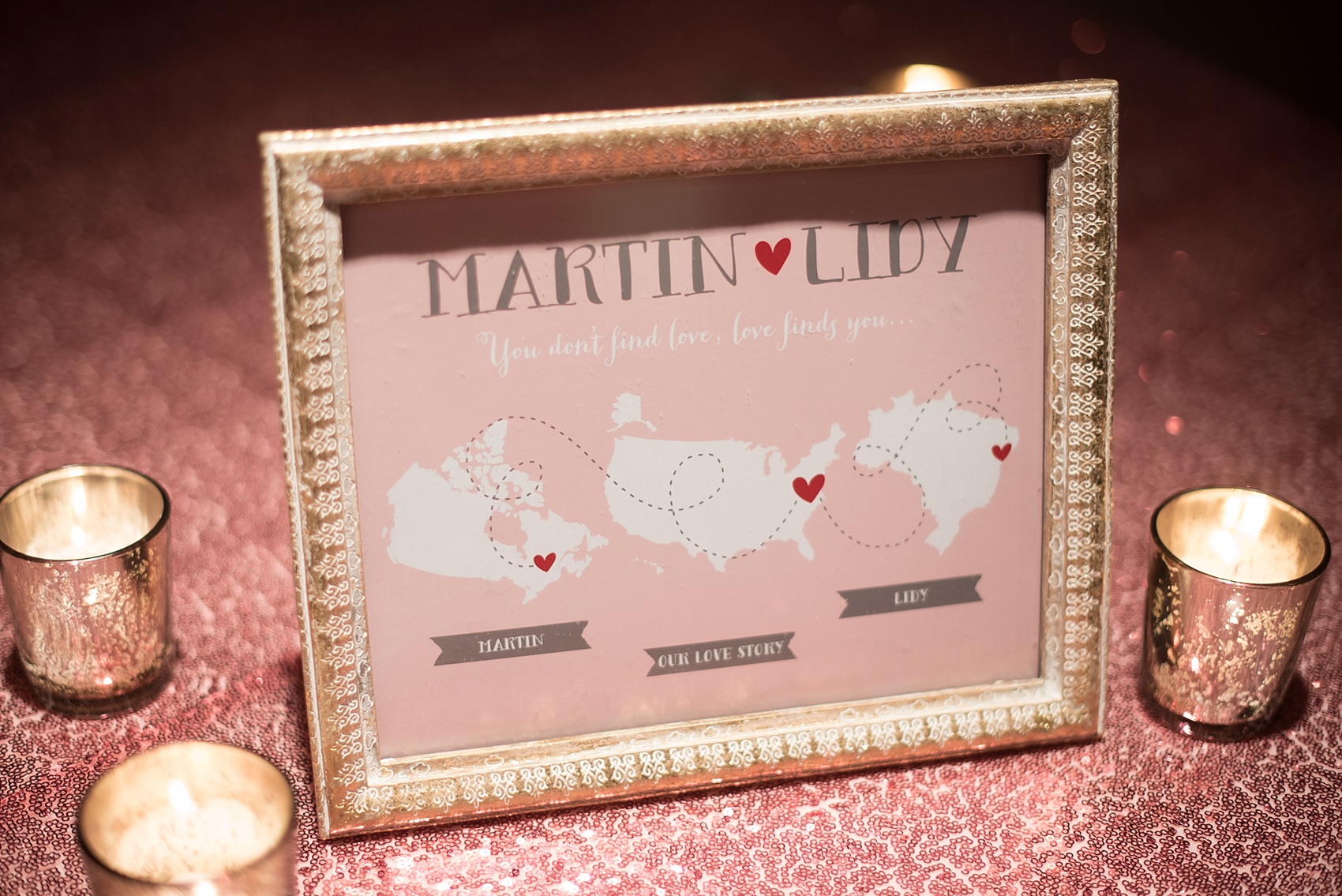 How cool is this sign?! "You don't find love, it finds you." Lidy is from Brazil and Martin from Quebec City, but they found one another in Raleigh, North Carolina, of all places! I hope their children speak three languages: Portuguese, French and English!
Everything was so sweet (and wonderfully pink!) from the floral place cards at tables, to specially placed carnations, to the favors filled with pink shelled chocolate candies. Lidy accidentally wrote their wedding date in the traditionally European/South American order, with the date/month/year. Her and Martin laughed because Martin said that's how they write it in Canada too. Everything happens for a reason!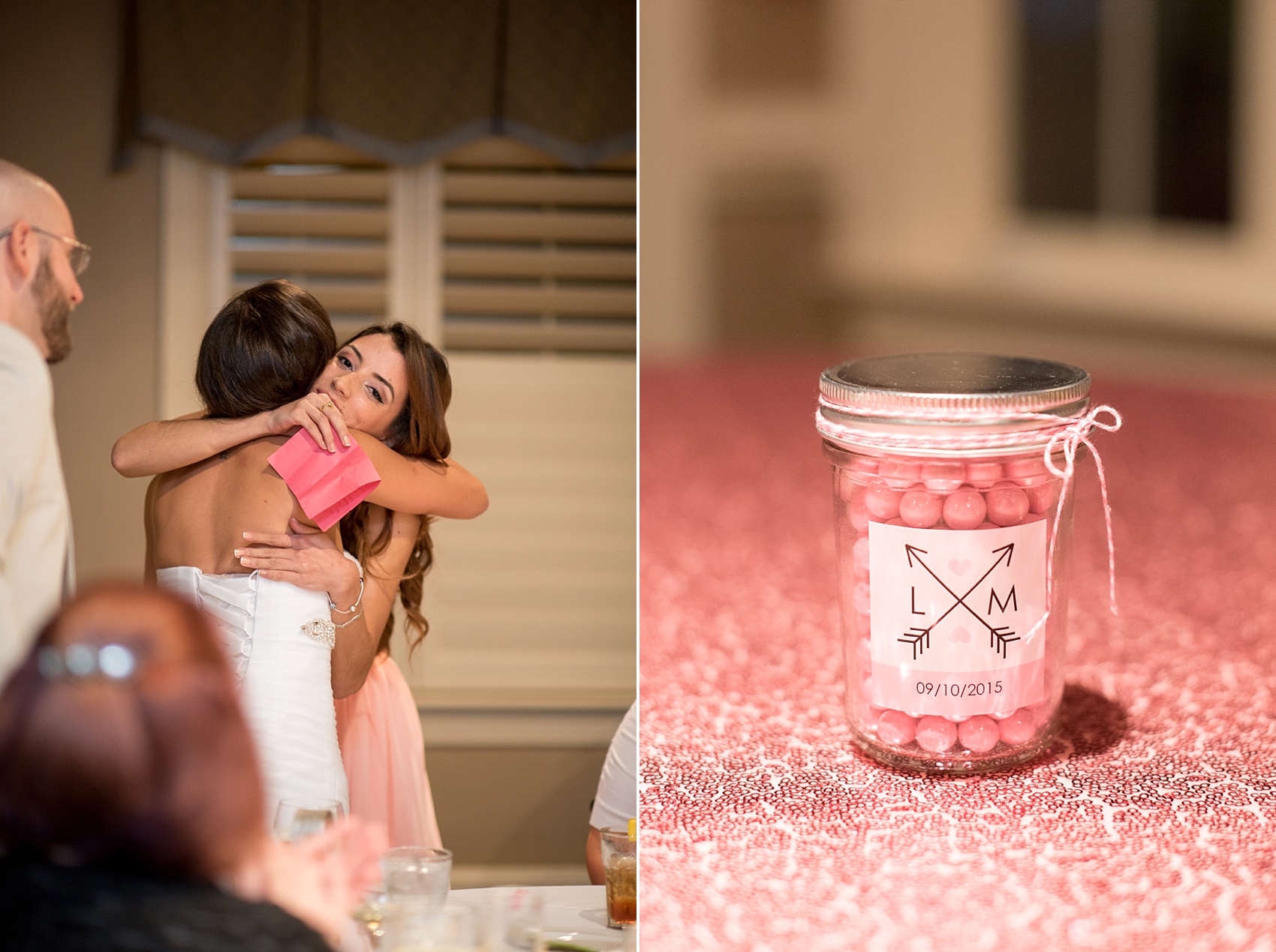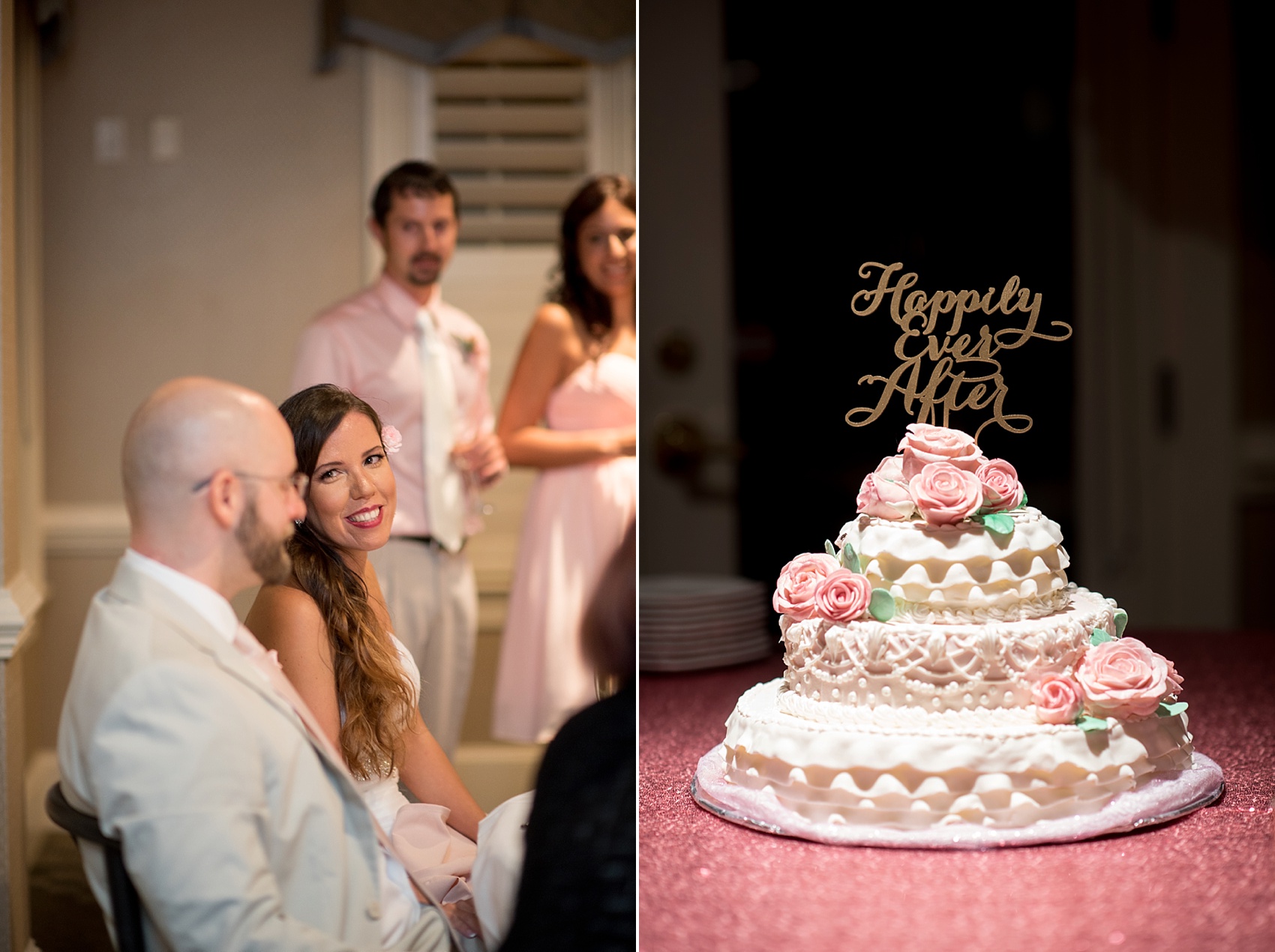 Can you believe that Martin's mom, Danielle, made this cake?! Wow!!! It had pink gumpaste roses to match their color scheme and a "Happily Ever After" topper from Etsy to complete it.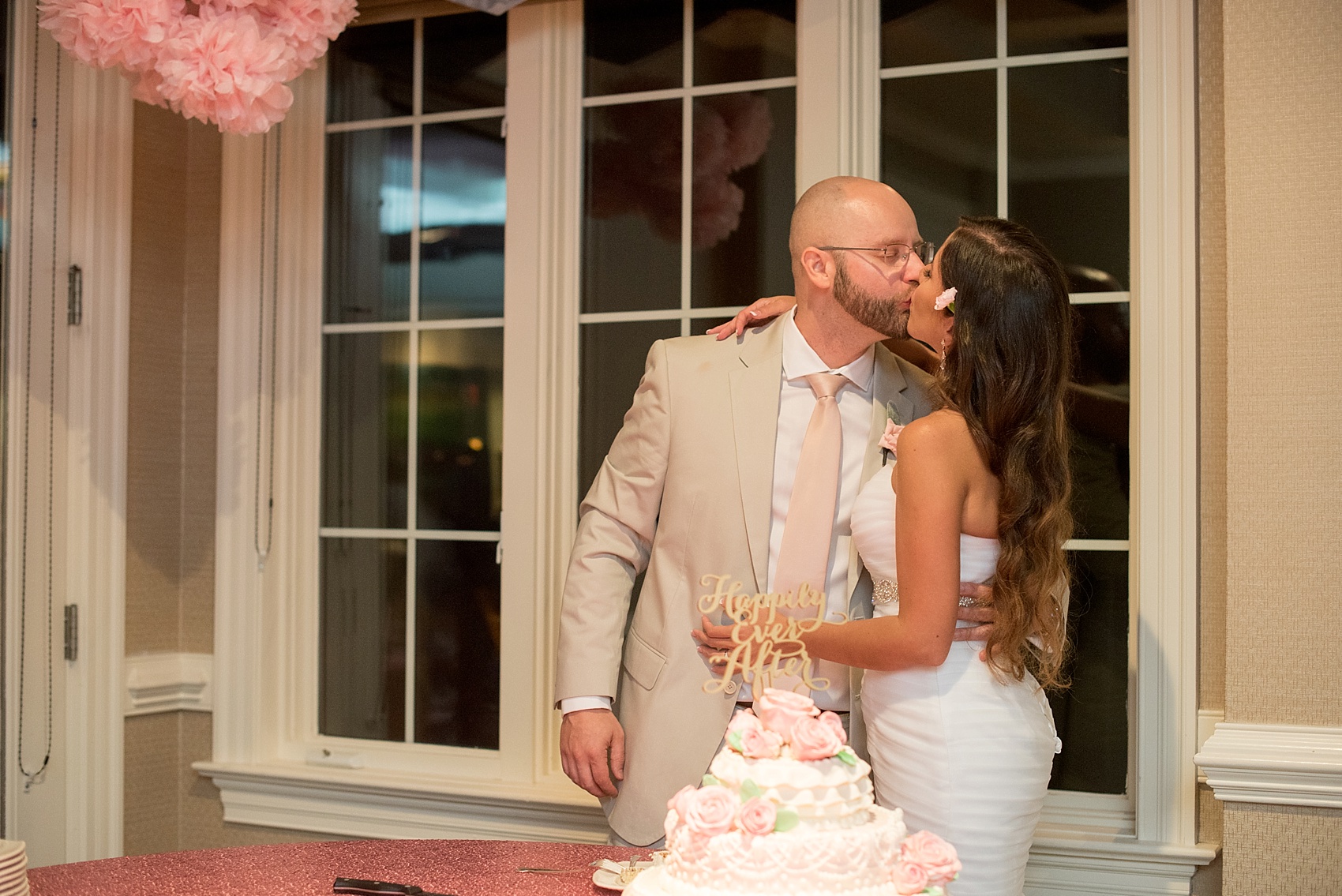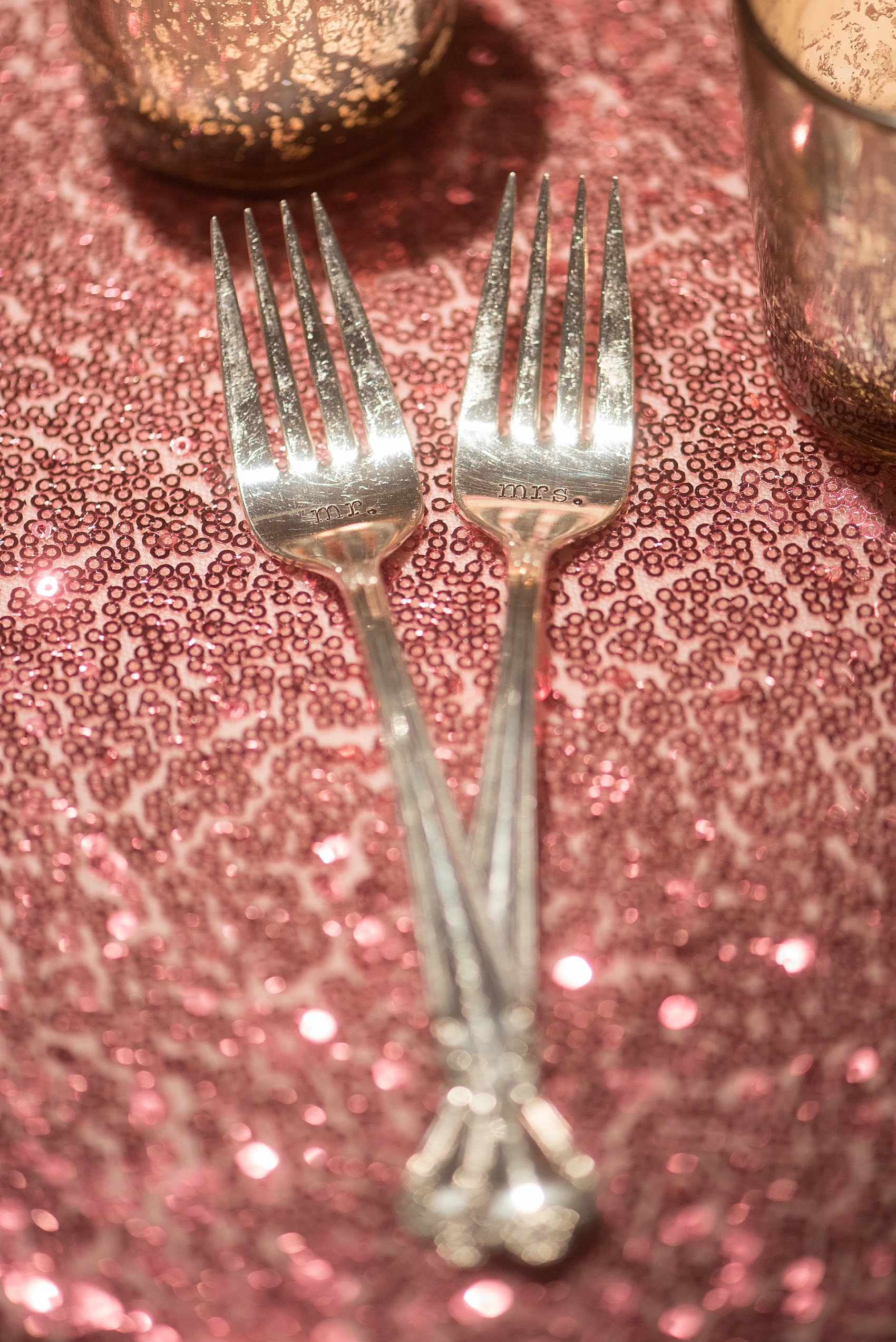 Congratulations to the new Mr. and Mrs.! I hope every day is as happy as your wedding day.
Venue: private residence on Lake Lochmere and Heritage Golf Club, Wake Forest / Flowers: Victorian Seasons / Bouquet charm: Monarch Designs Chicago, Etsy / Cake topper: Better Off Wed, Etsy / Mr. & Mrs. Forks: Milk & Honey, Etsy / Mr. & Mrs. chair signs:  / Hair and makeup: Marier Beauty / Totes: Kirkland's / Invitations: Wedding Paper Divas / Suits: Joseph A Banks / Ties: Tie Obsessed, Etsy / Pink socks: GroomSocks, Etsy / Place cards: HH Paper Co, Etsy / Engagement Ring: Bailey's / Wedding Band: Zales / Framed geography print: Wandering Fables, Etsy
If you like what you see be sure to "like" and *follow* @mikkelpaige on Facebook and Instagram!