I jumped at the chance to help my good friend Heather, of Eclectic Sage, set up for a wedding in late spring. The theme was Gatsby and she totally nailed the florals, complete with orchids, tropical leaves, short gold vases and tall clear vases for differentiating heights. I was not the photographer for this beautiful wedding, but I was delighted to snap some photos of her creations for her. Aren't they stunning?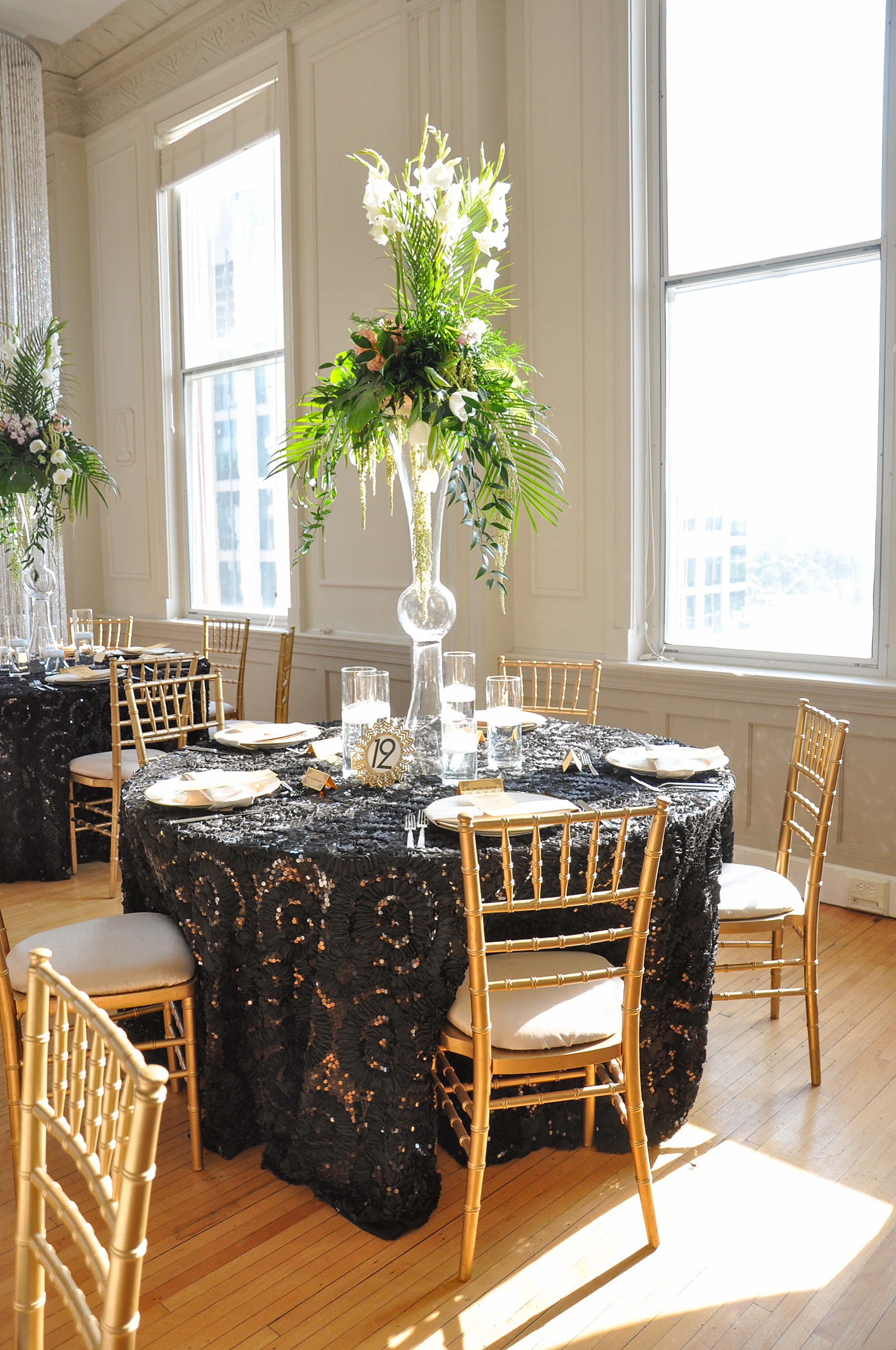 I loved that their wedding planner, Gina Myers of La Cosa Bella Events, and the couple agreed to alternating linens. Some were black with gold sequins, others were a champagne colored crinkle fabric, and a third type were more of a raw silk linen in off white.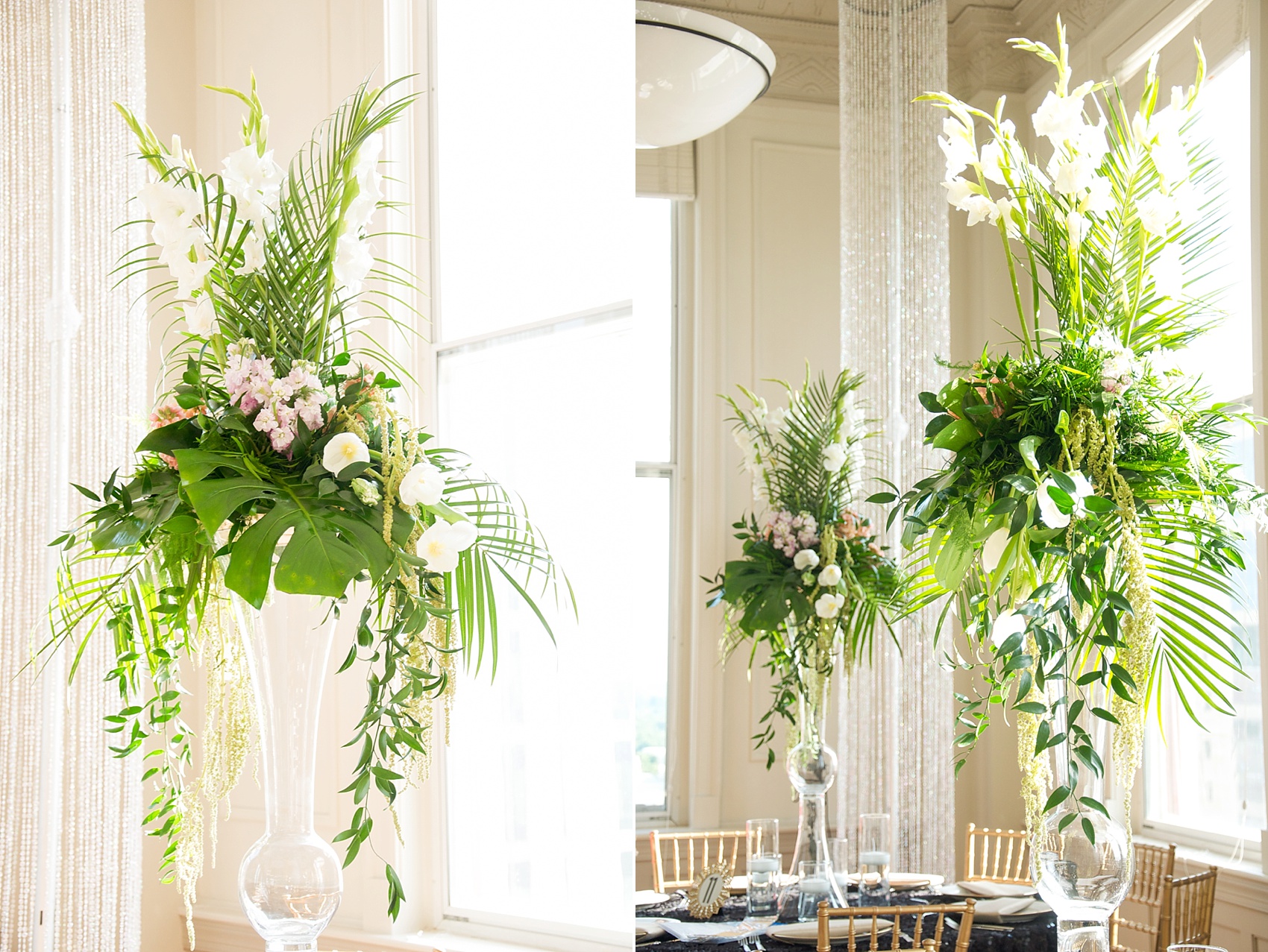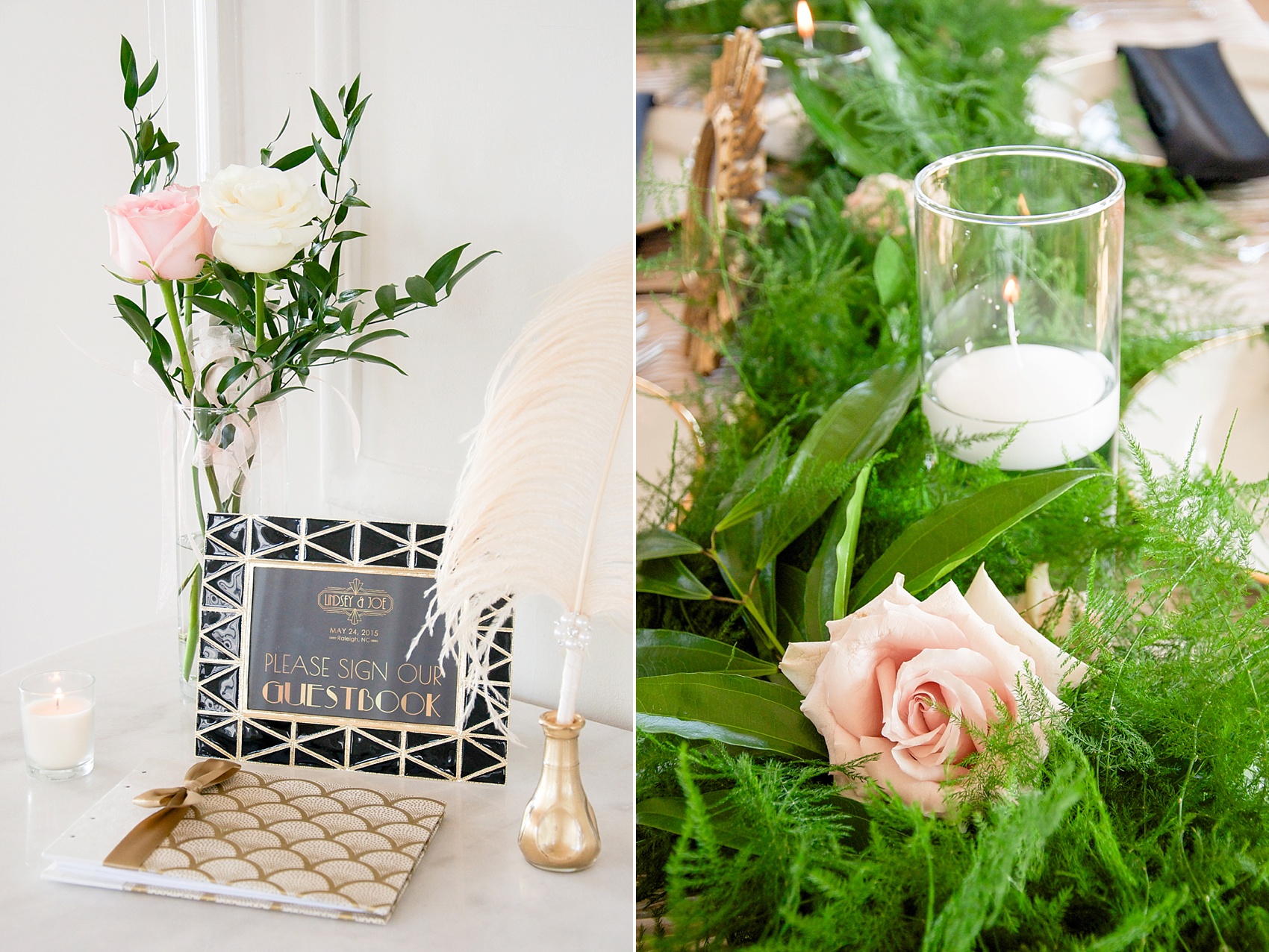 The "art deco" font was everywhere and really tied everything together and especially brought the Gatsby-esque theme to life.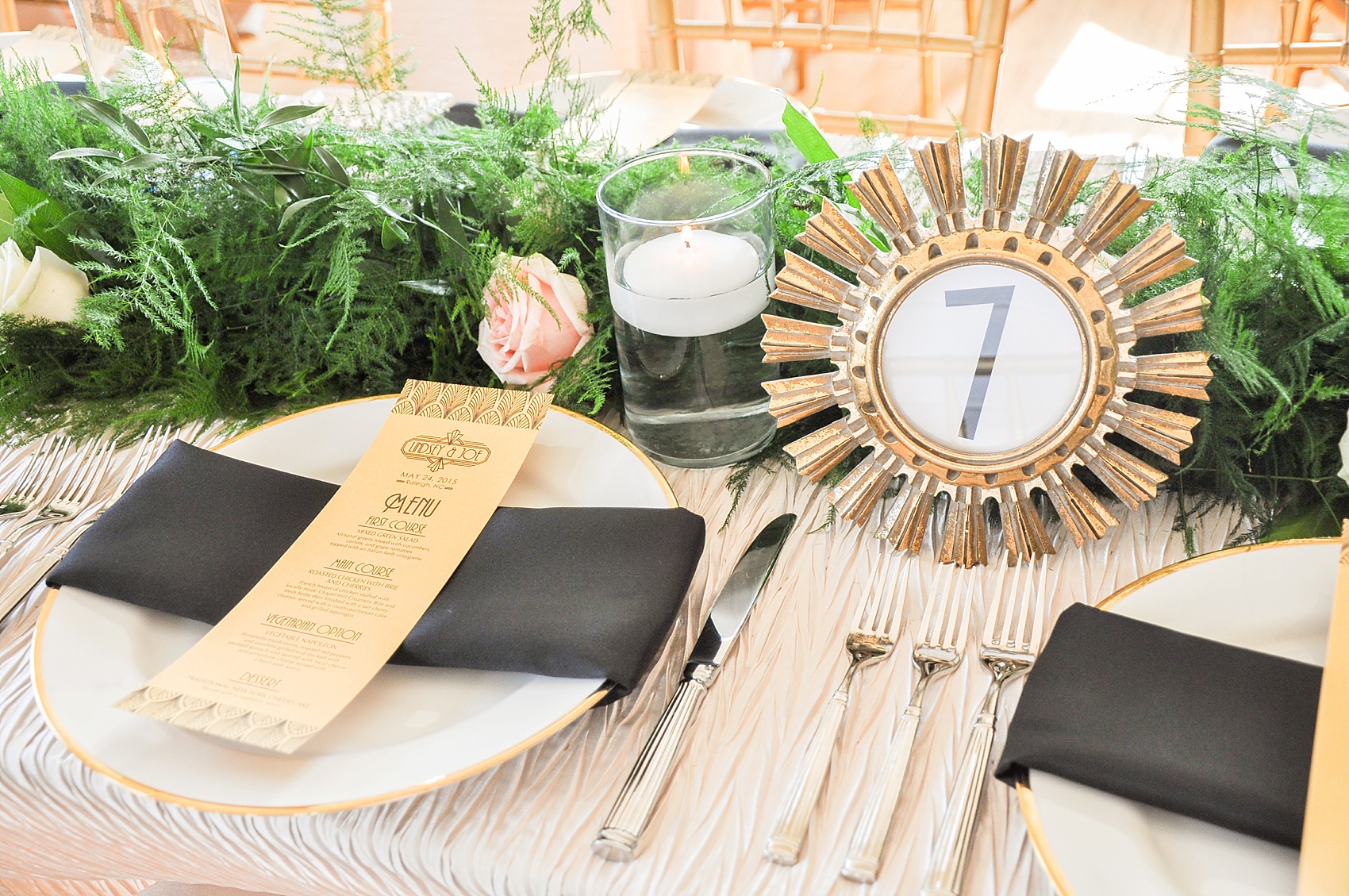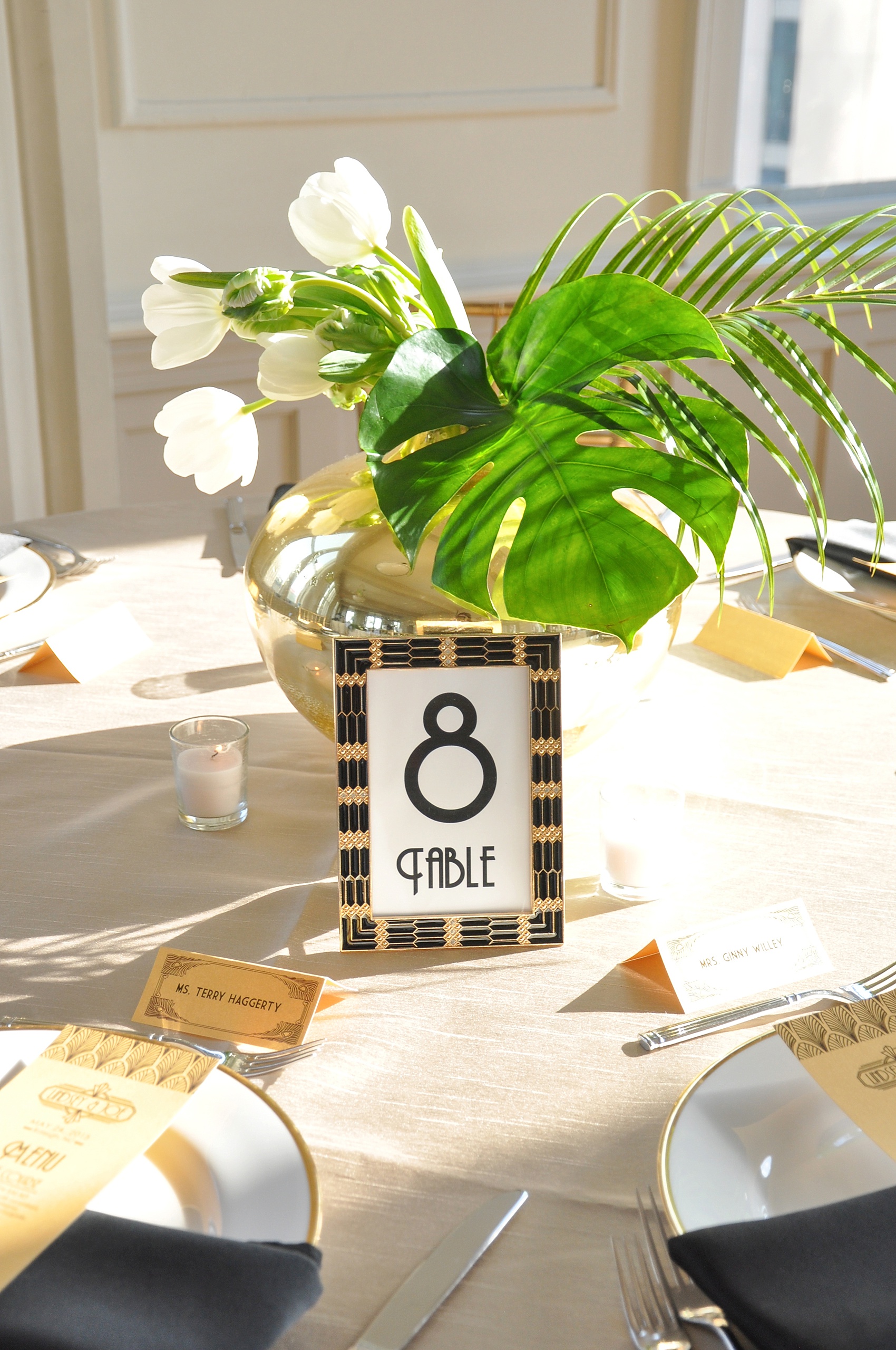 If there's anything I tell a couple makes a table complete (and is so simple to do) it's have amazing table numbers. These look fabulous.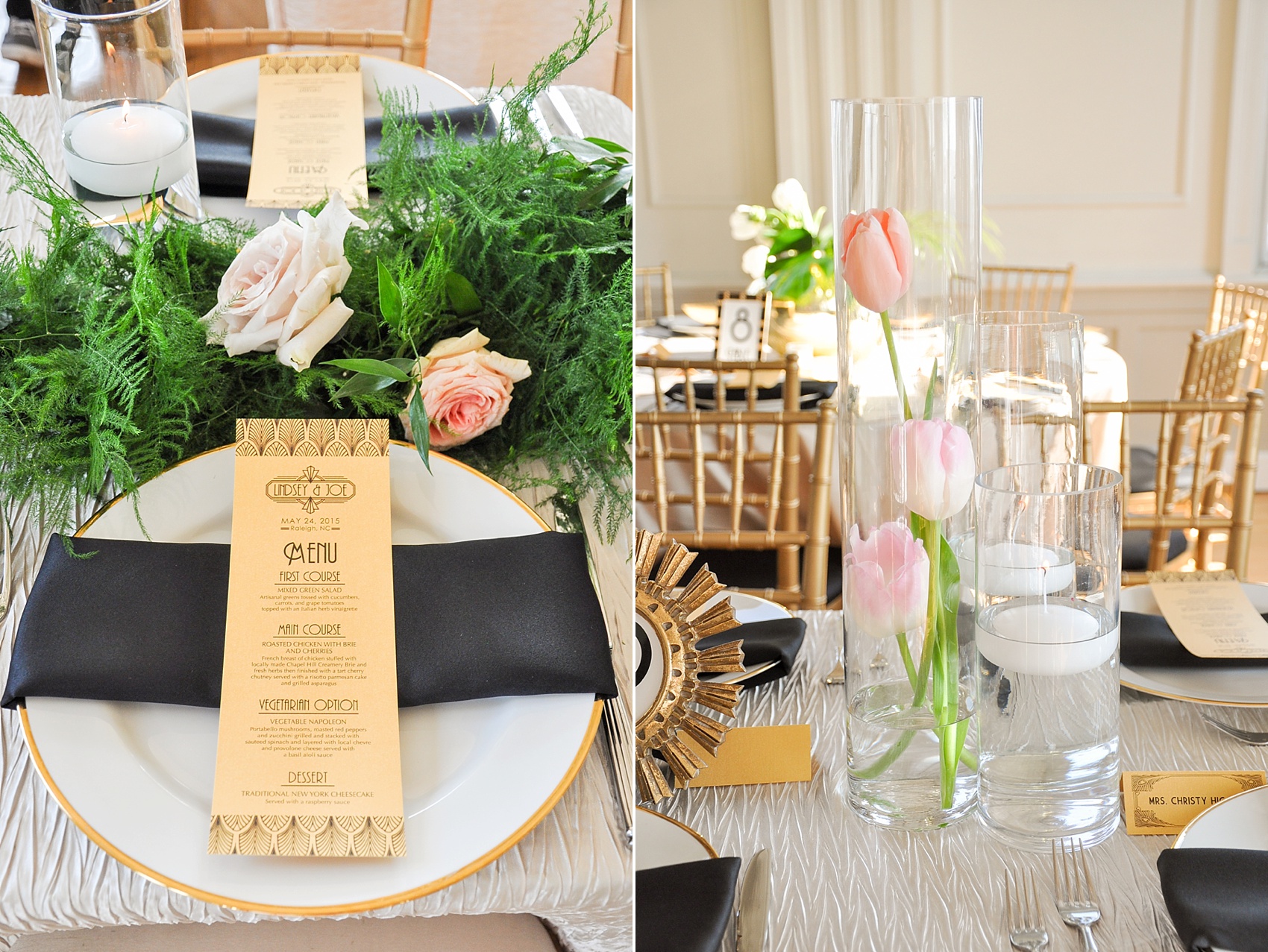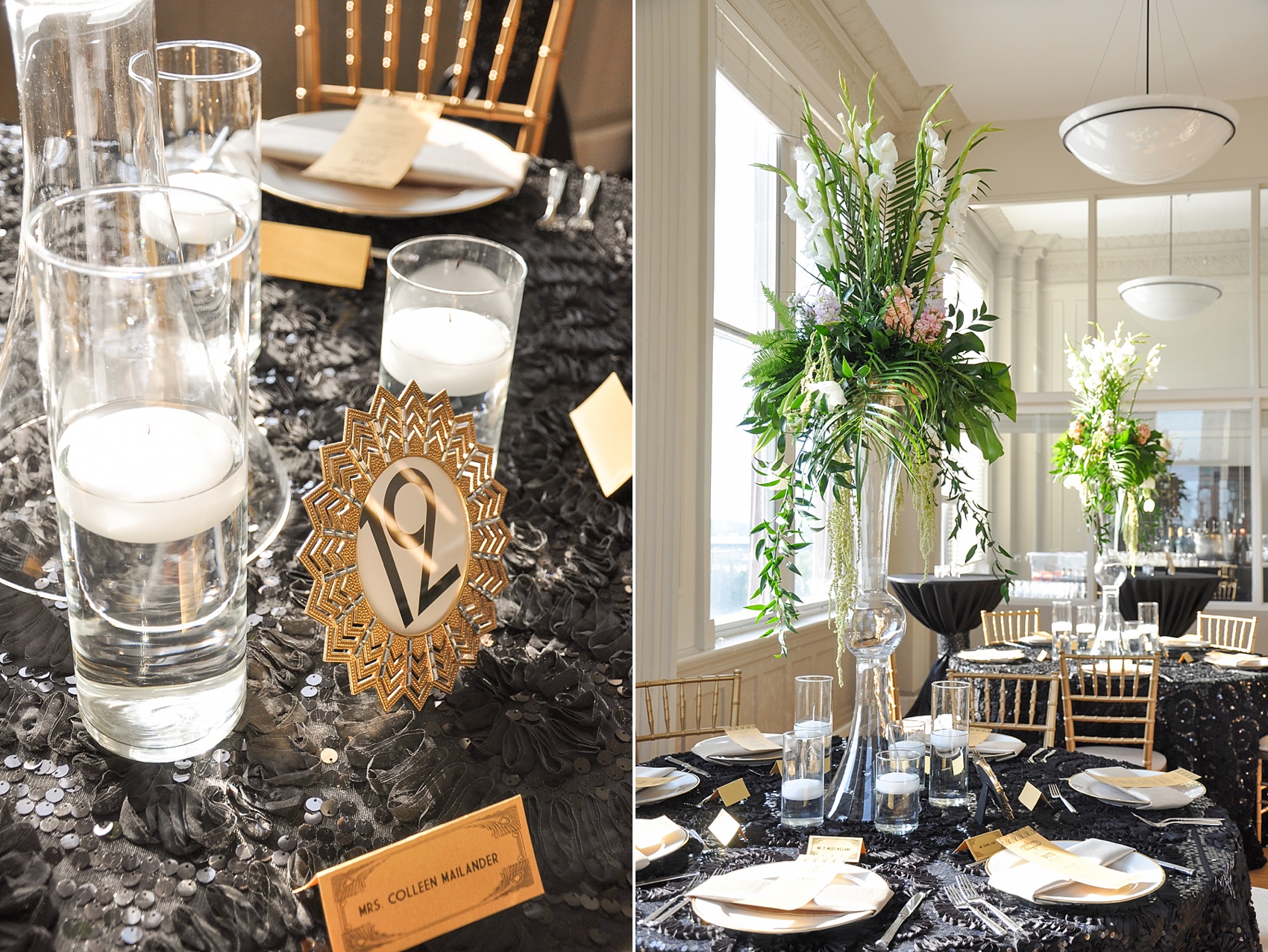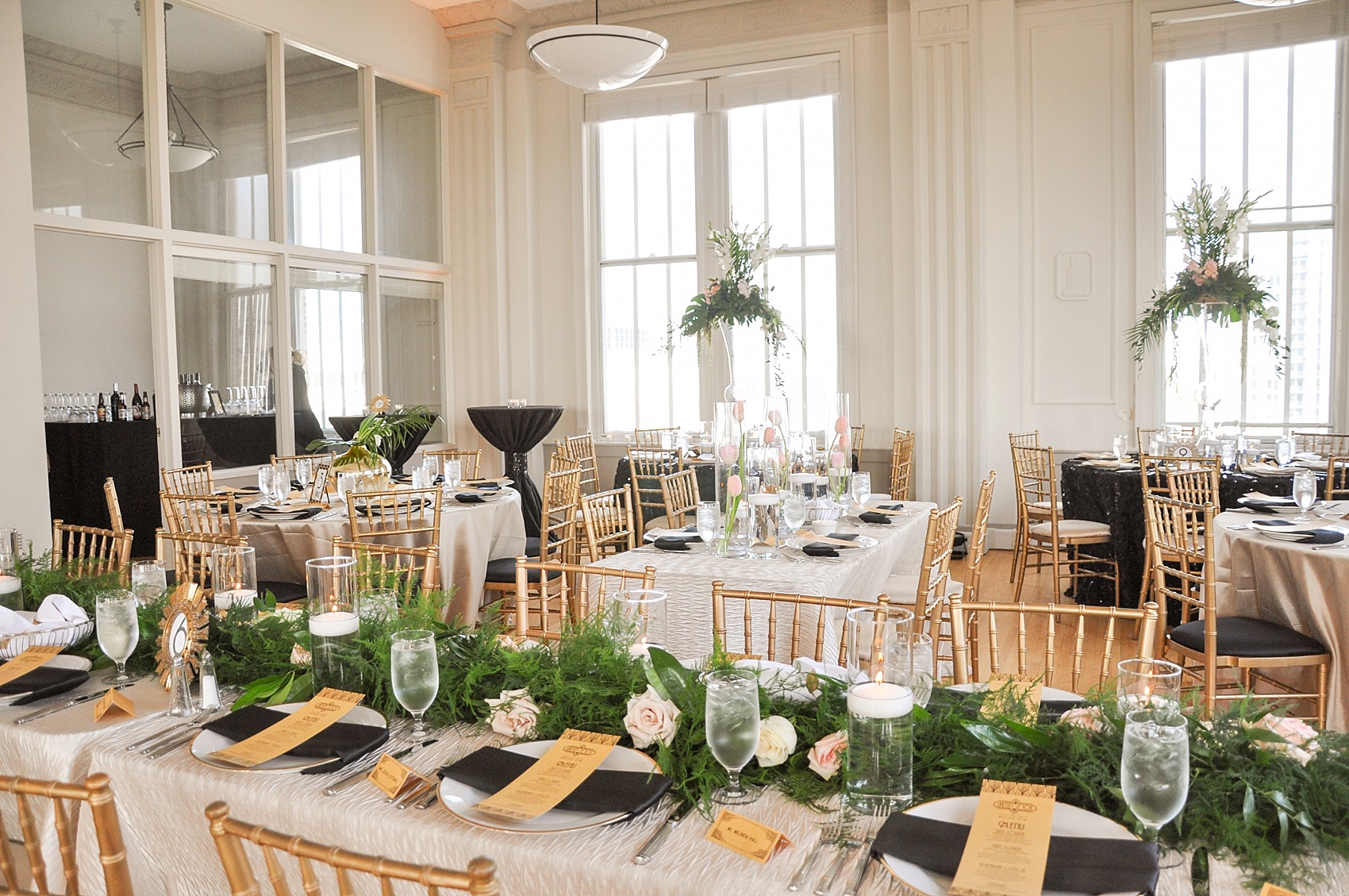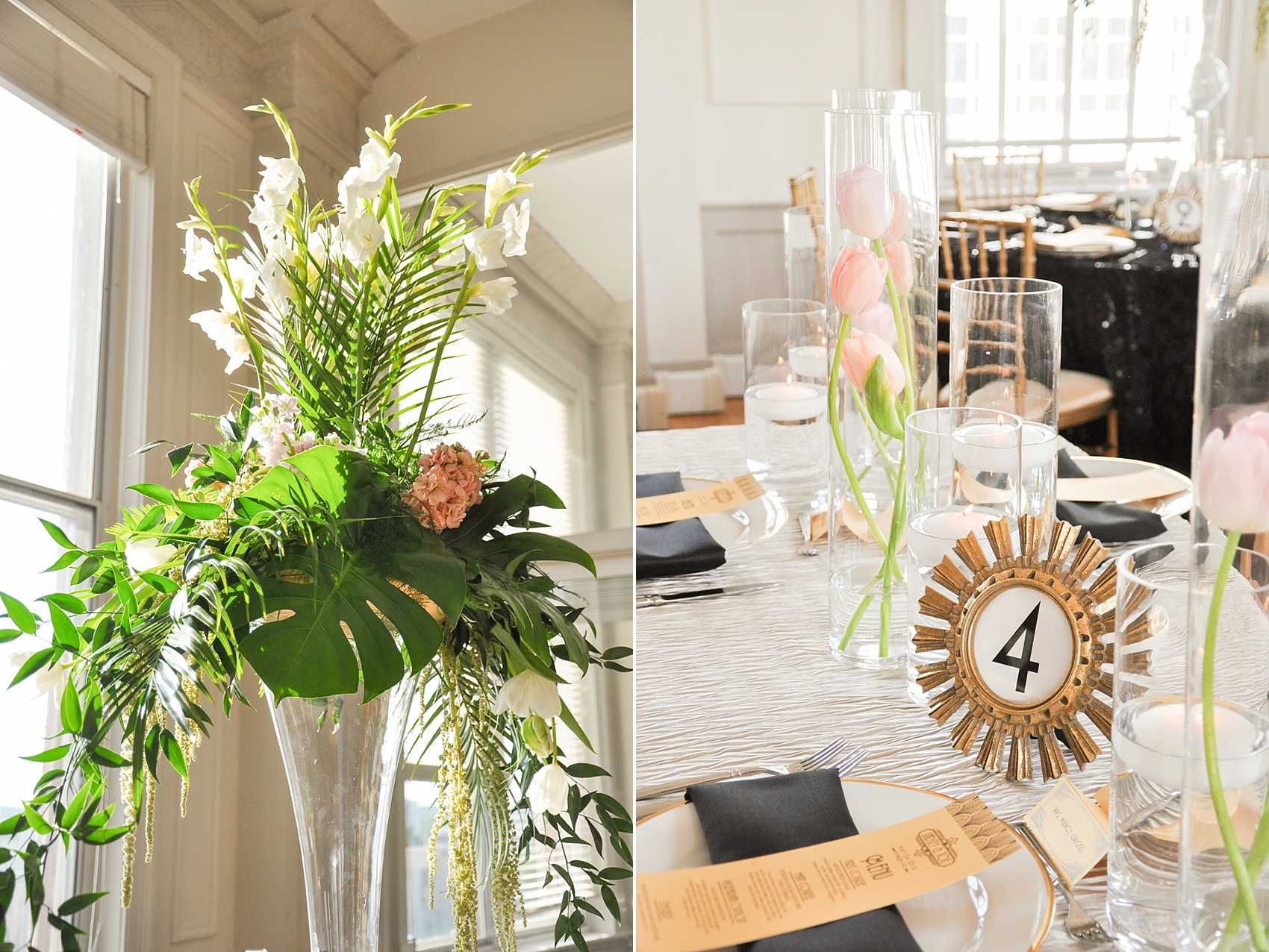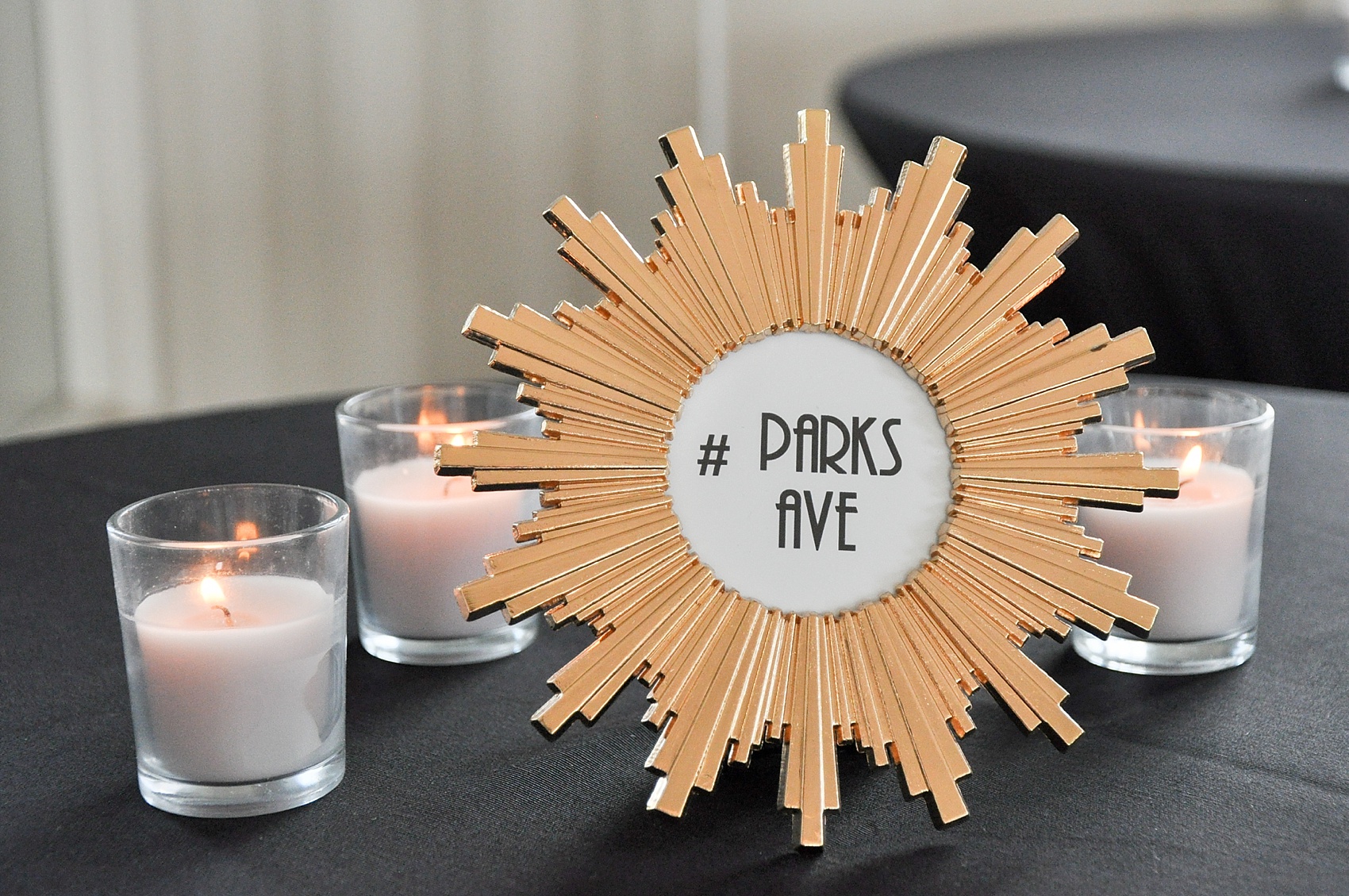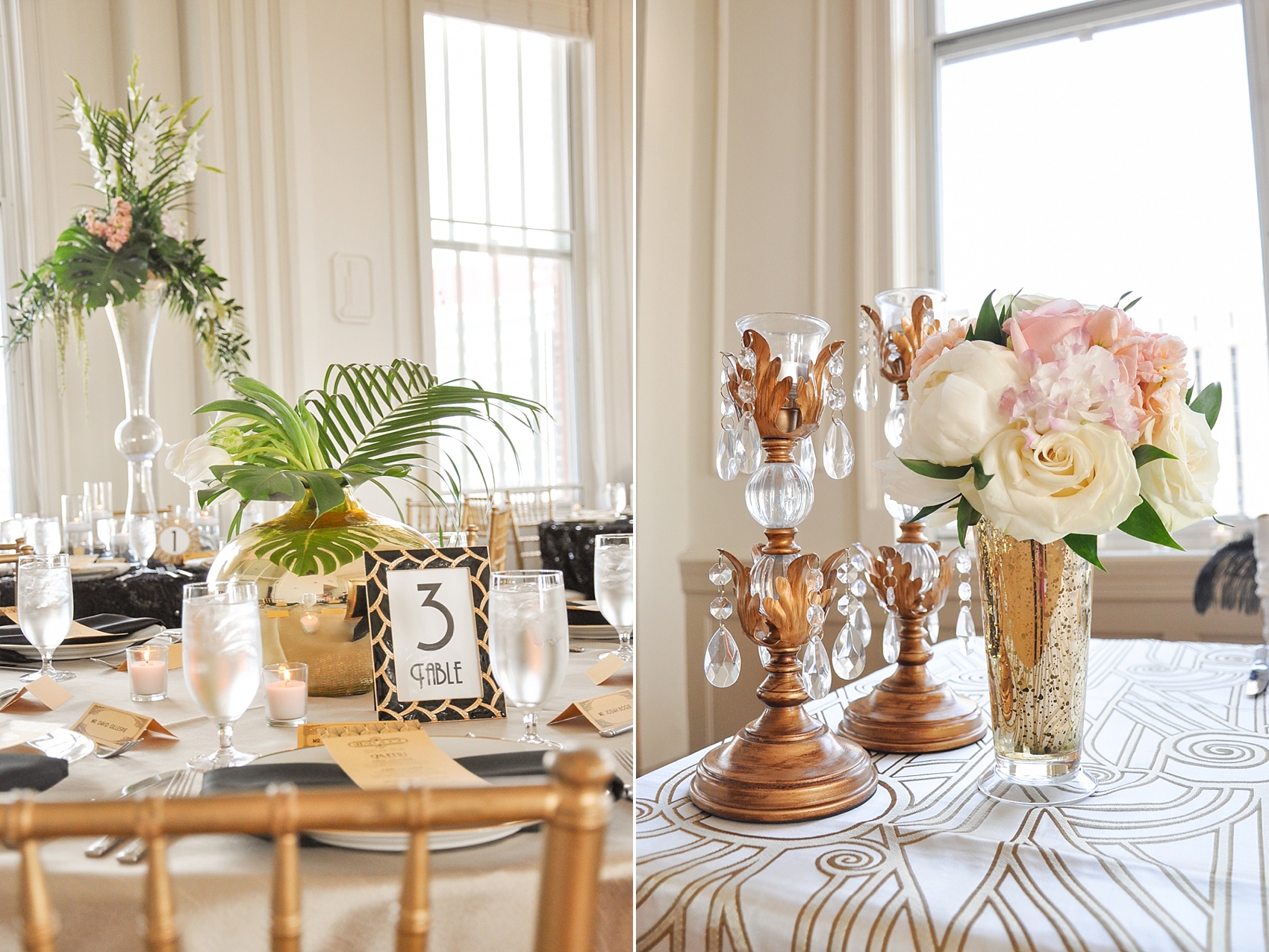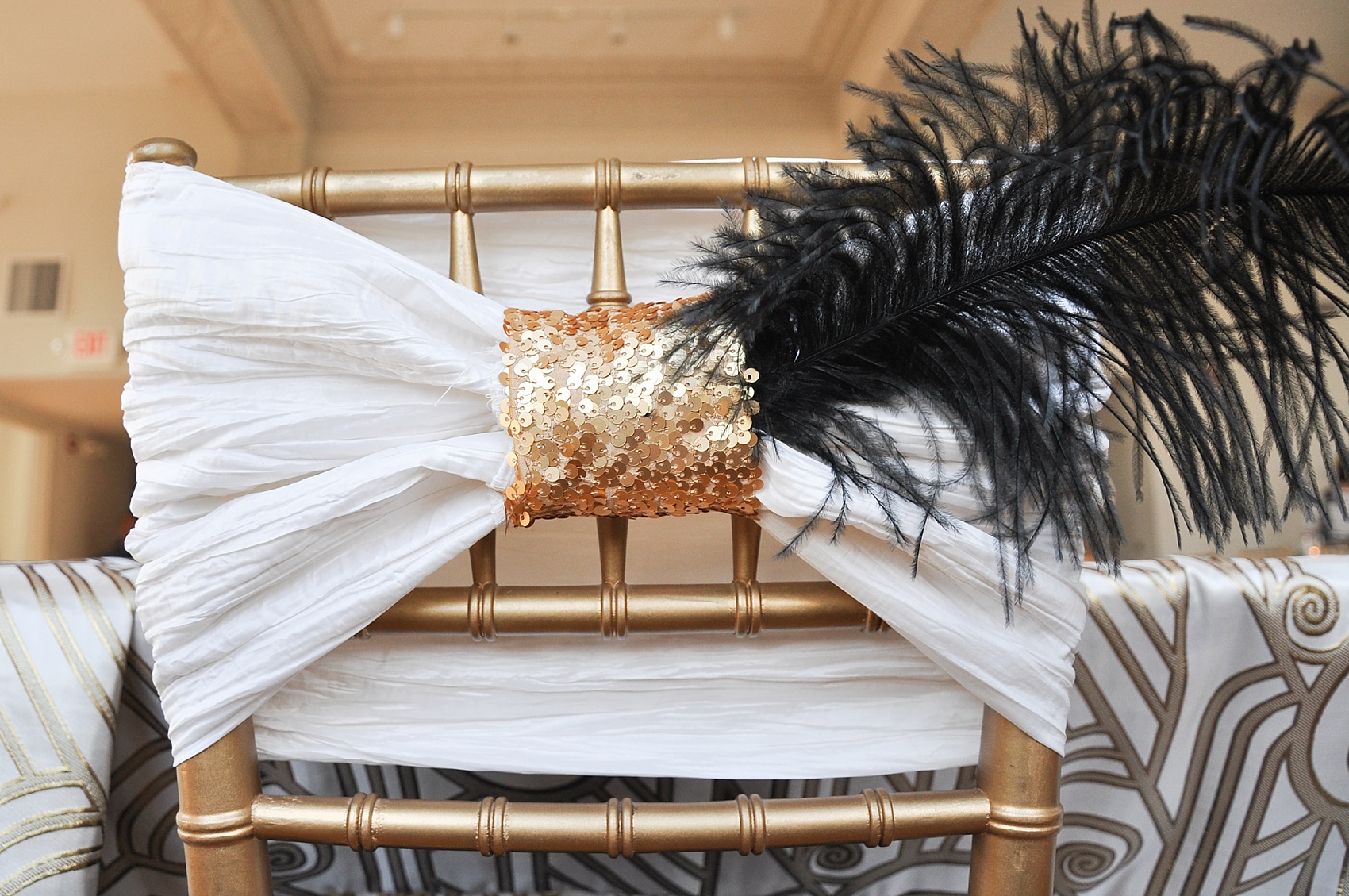 Such a simple but distinctive detail! The sweetheart table chairs were capped off with a sequin-tie-pinched white linen and oversized black feather.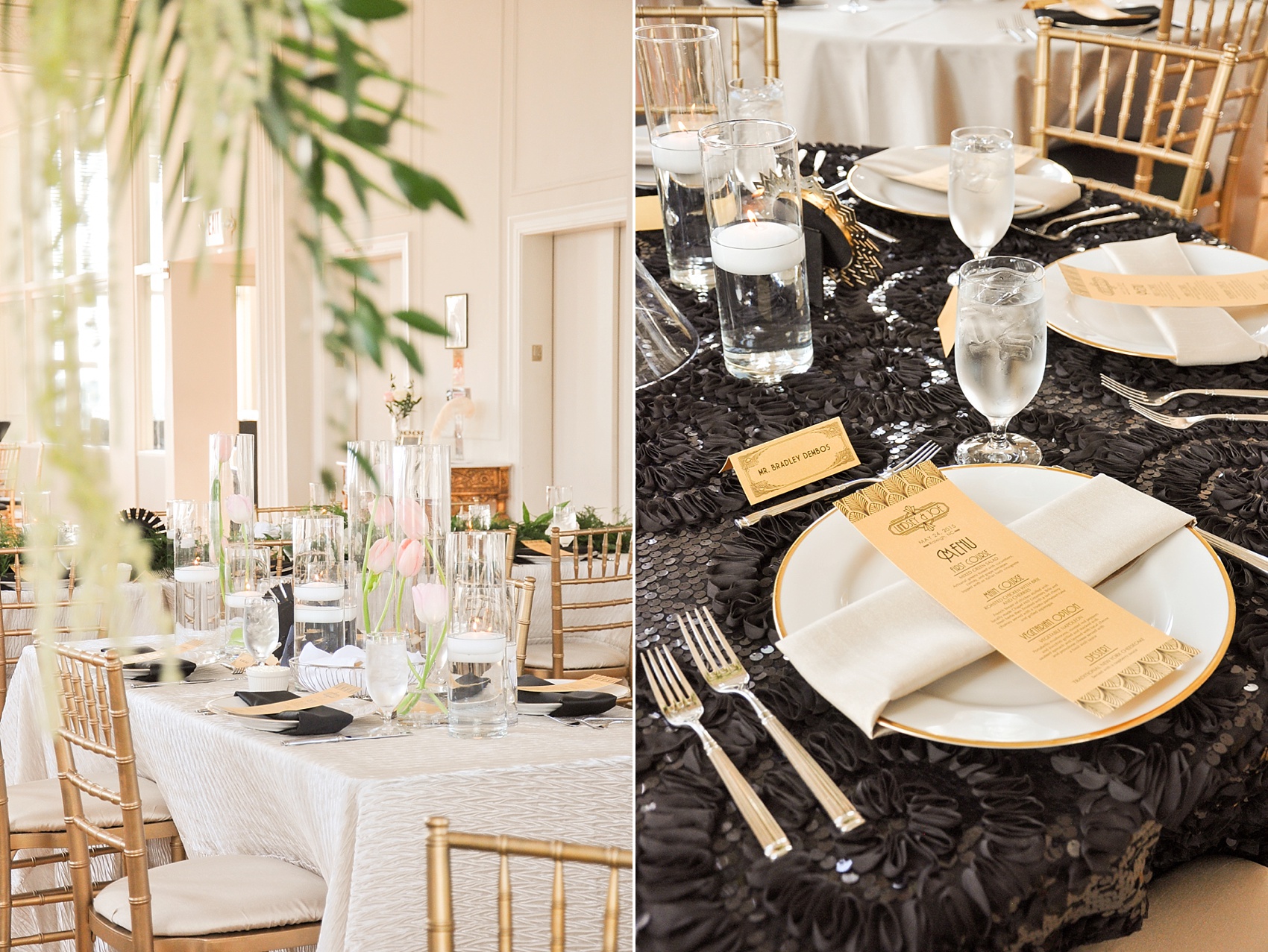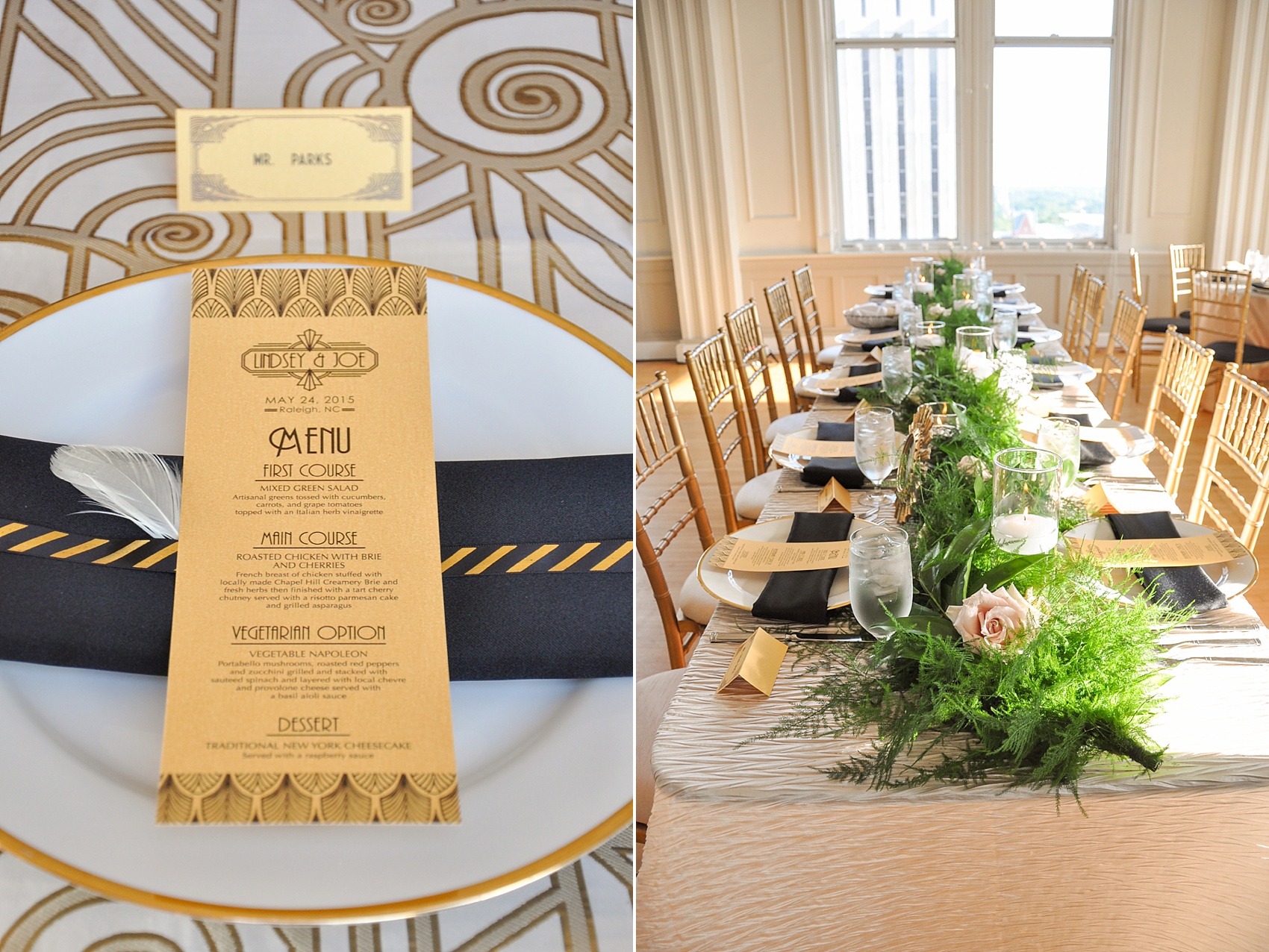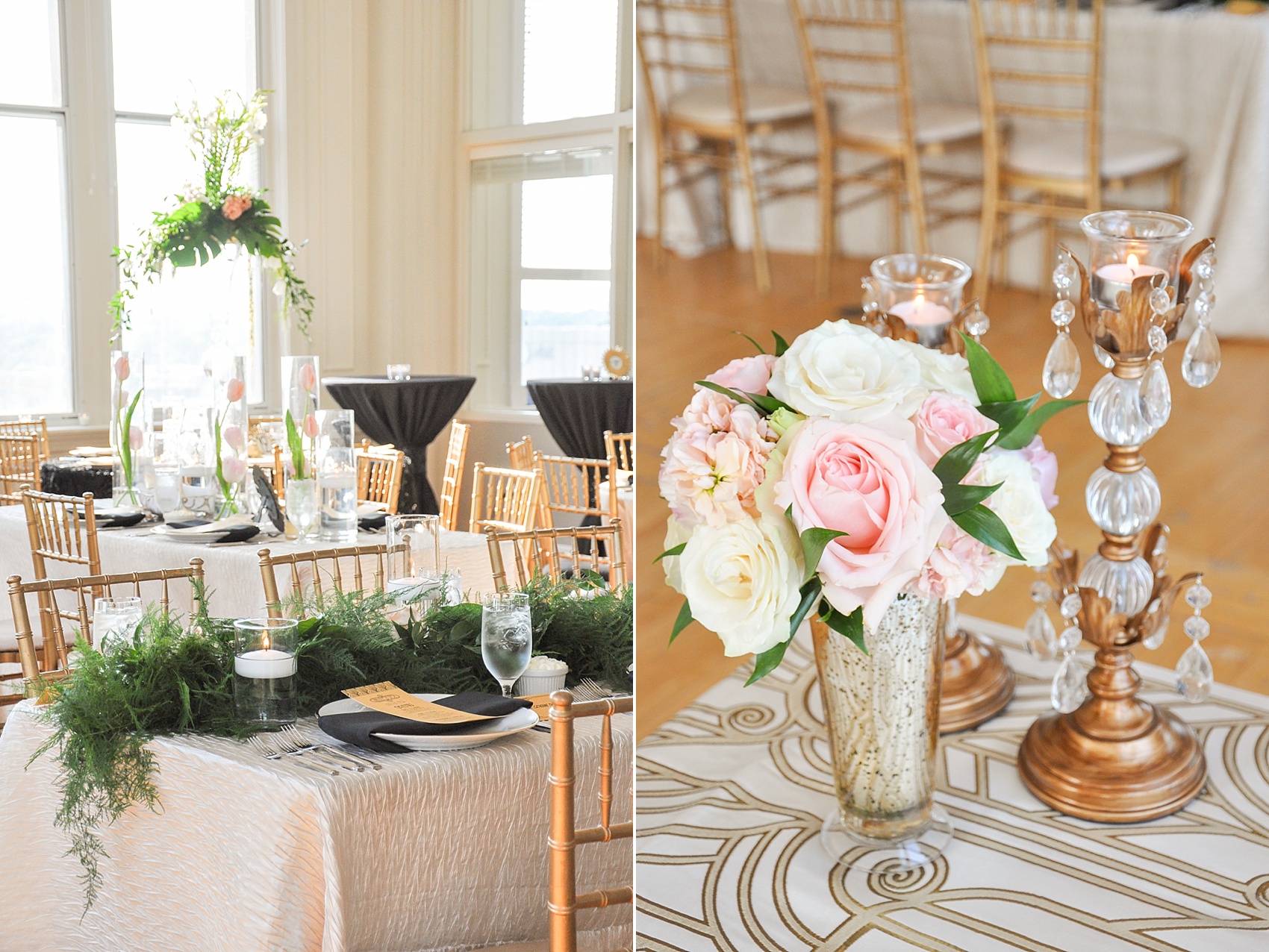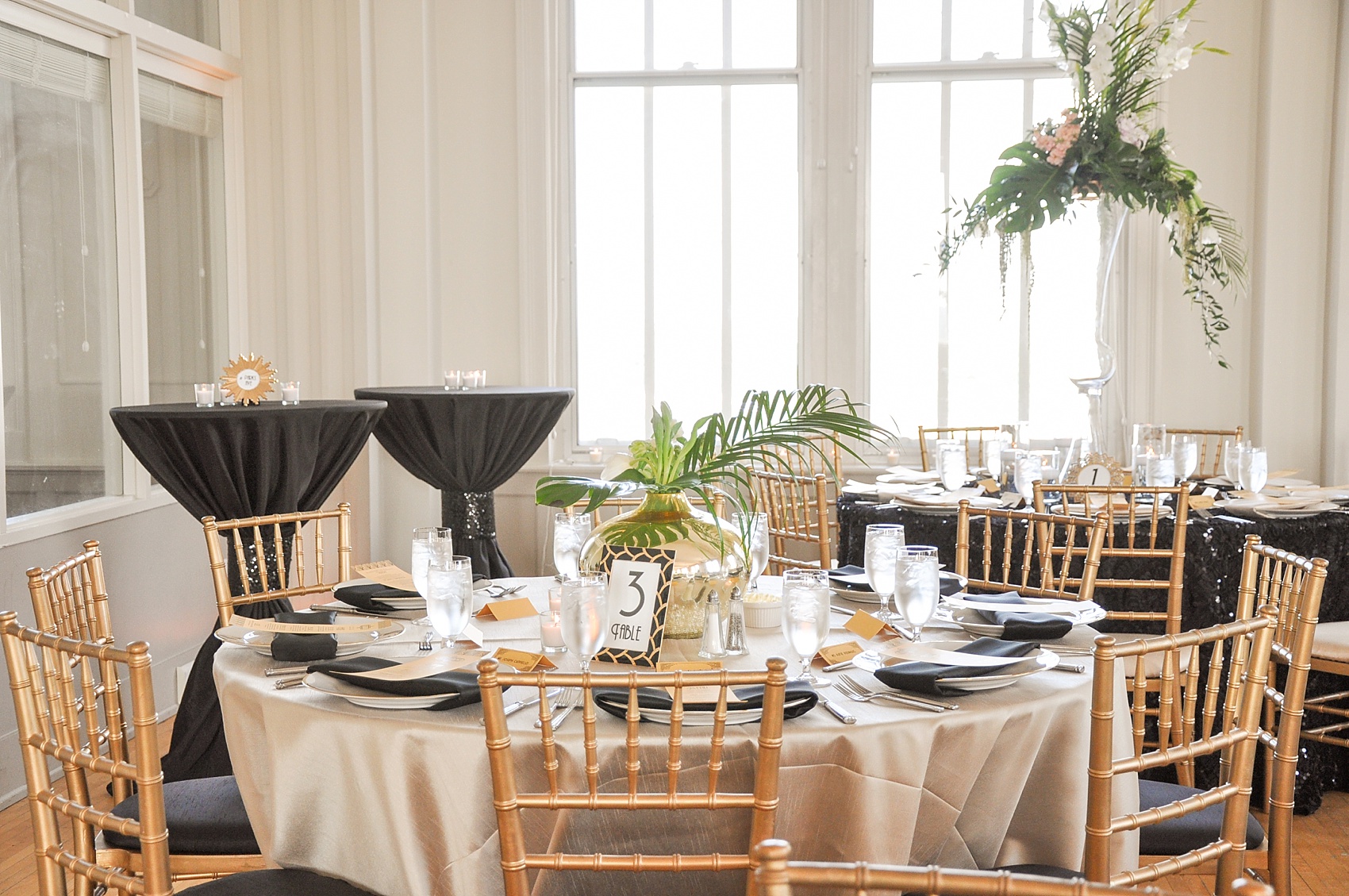 Thank you for letting me come along to play the part of an Eclectic Sage team member for this gorgeous wedding design, Heather!
If you like the photos you see follow along on Facebook and Instagram!
Happy Friday!