A Punta Cana wedding with a heavenly backdrop of aqua blue sea, sands under your toes and a warm breeze blowing through your hair sounds ideal in the Dominican Republic, right? And it was!
It's a wedding scene many dream of but only a few couples take the risk to plan a destination wedding.
Choosing a Punta Cana Wedding for their Destination Event
Freyja and Tyler knew they wanted something unique and destination for their vows, as their families were traveling from different locations anyway. Punta Cana's Now Larimar Resort in the Dominican Republic was the setting where everyone would take a few days to relax, connect and celebrate the love of this beautiful couple.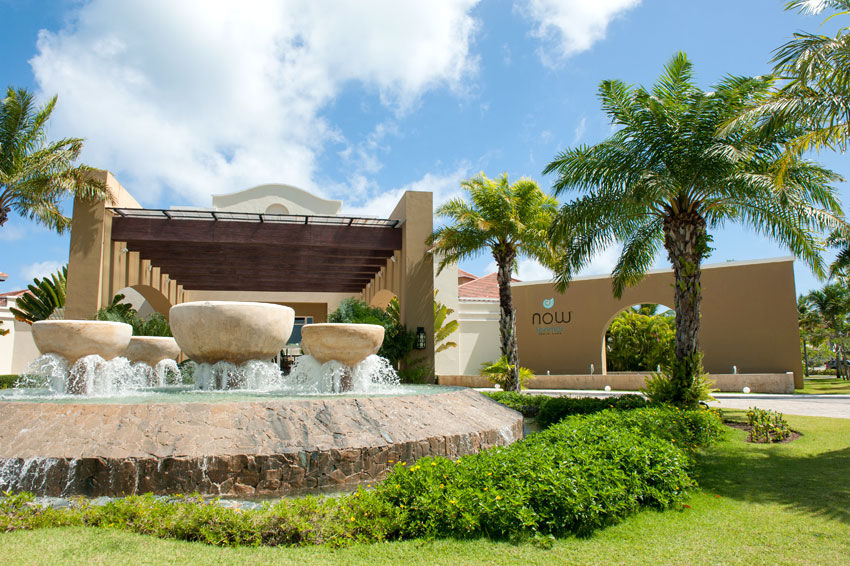 Larimar resort was welcoming from the start and set the tone for a relaxing getaway. Destinations are great because everyone is pretty much carefree and can simply enjoy each other's company by the ocean with a drink in hand!
Punta Cana Wedding Day Details and Preparations at the NOW Larimar Resort
The paper suite was classic but had a tropical air. Blue ribbons and brown text really tied everything together from the invitation to menus.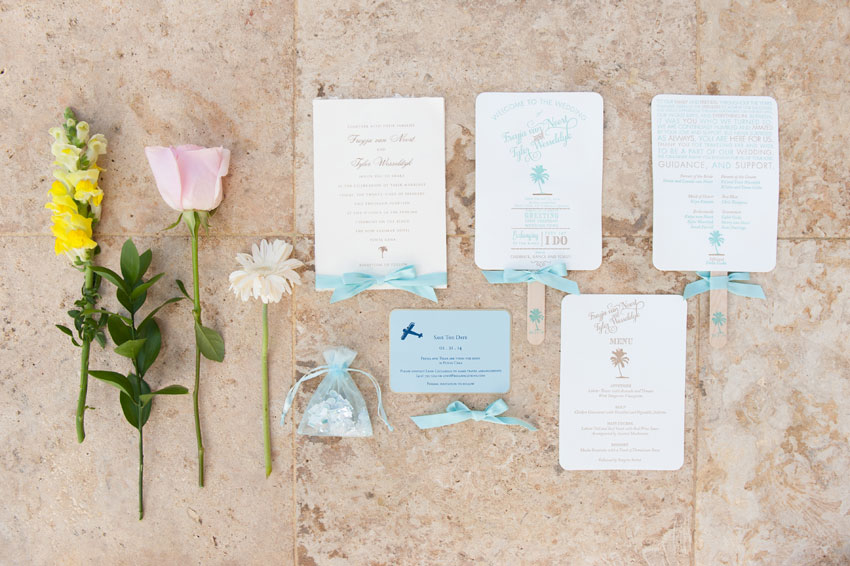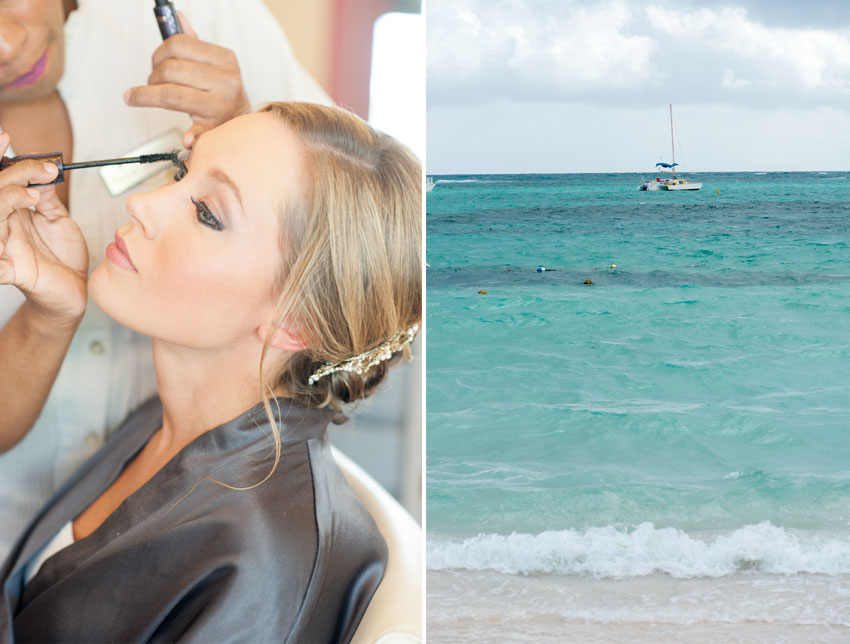 As the bride was pampered the groomsmen enjoyed a swim in the sea while waiting out the rain to parasail.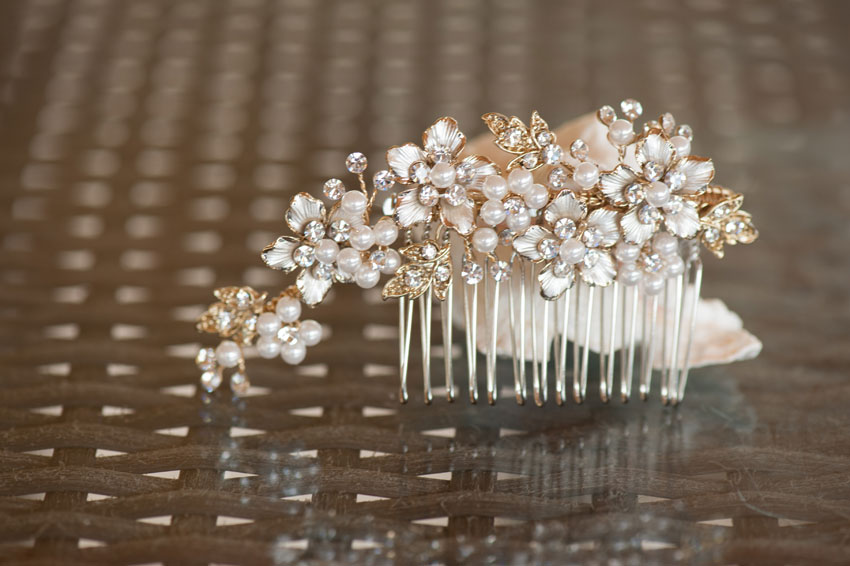 Freyja's detail were plentiful and sparkly from her beautiful floral hair comb and earrings to the sweet smelling Coco Chanel perfume she wore.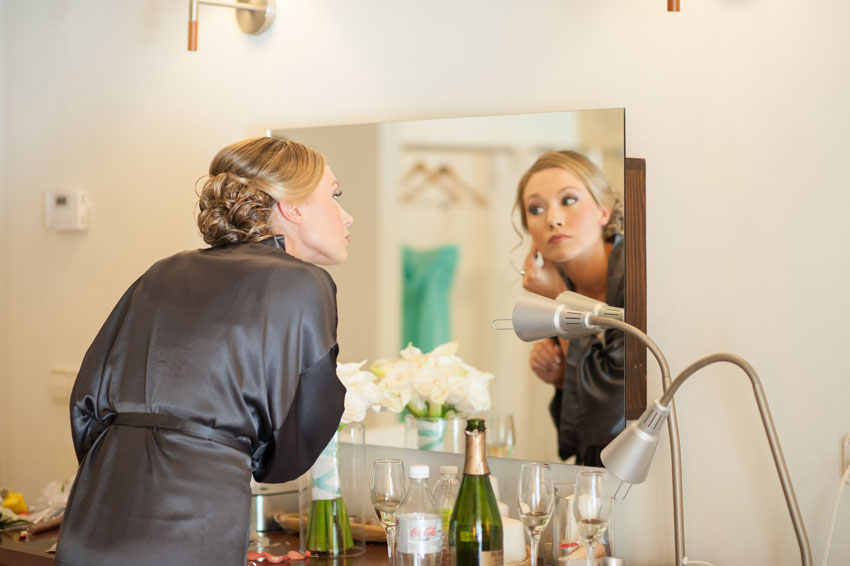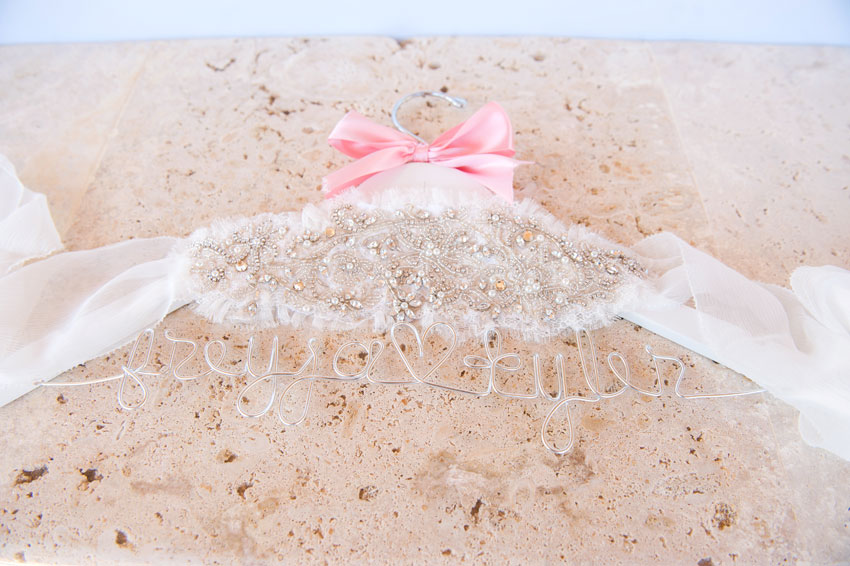 Freyja custom designed the belt above by herself and had the base made and embellished it a bit more herself. (She works in fashion!) The hanger above was a gift from moi 🙂 and her bridesmaid, Sarah, bought her a special hanger her wedding gown hung from too.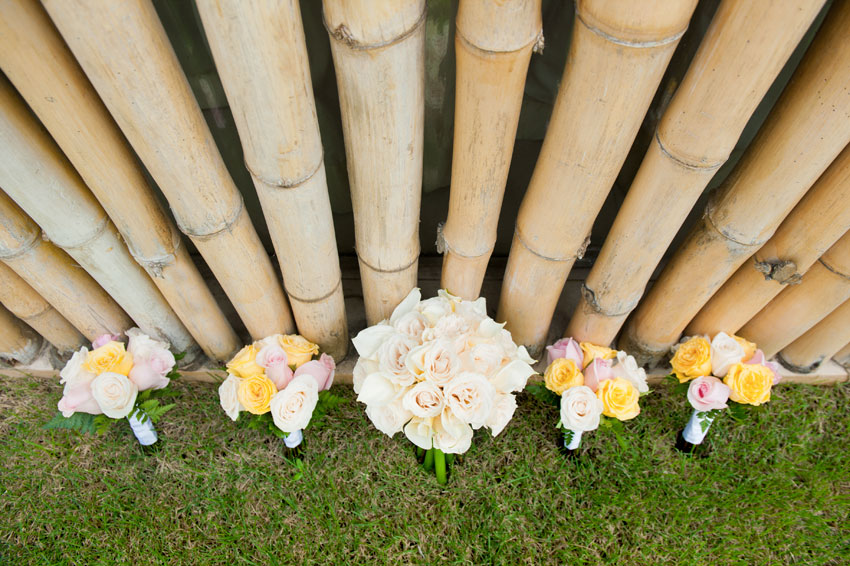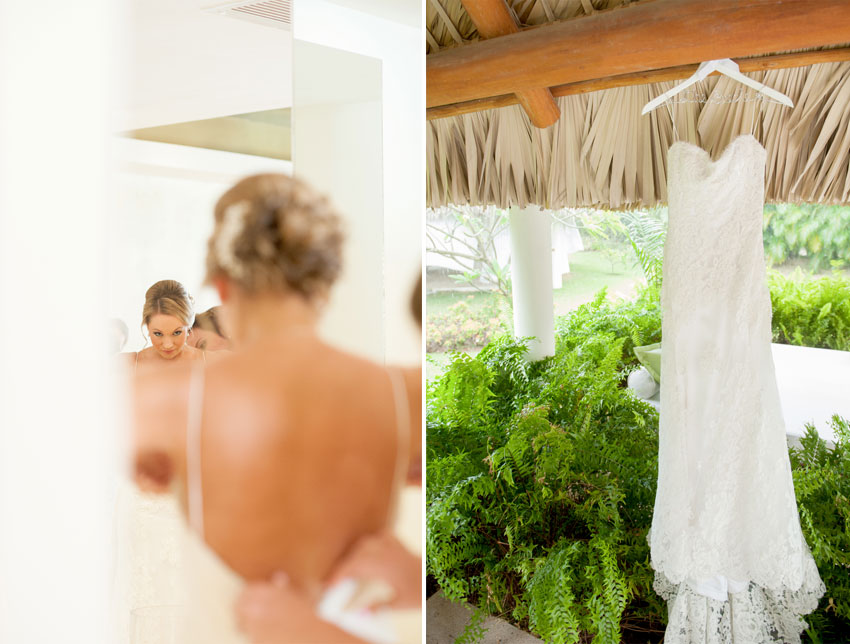 The bride's lace wedding gown was purchased at the Bridal Garden, which is certainly worth checking out; it's a non-profit organization whose proceeds go to the education of disadvantaged children. How cool is that? A dress with a purpose AND a cause!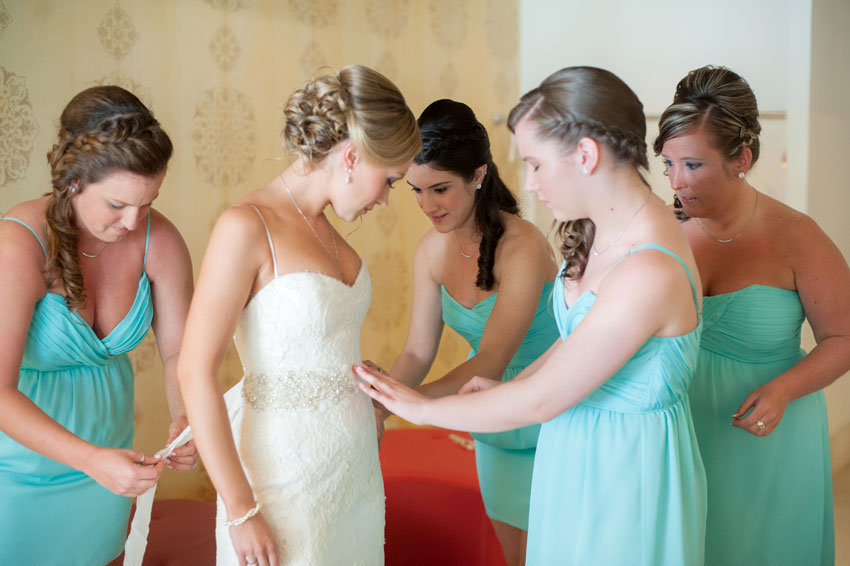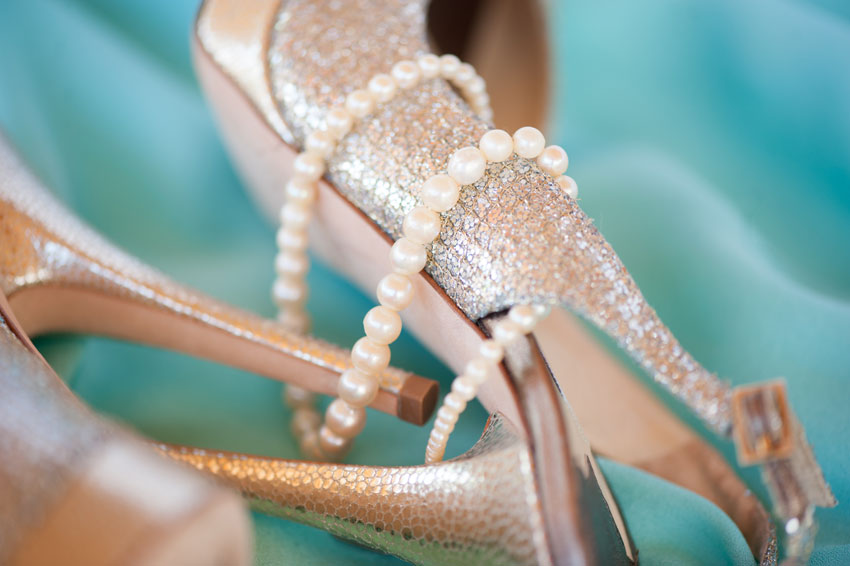 The pearl necklace is a family heirloom. She was happy to wear something of her grandmother's on her wedding day which she creatively wore as a bracelet. I was IN LOVE with the BHLDN seashell ring holder she got.
It perfectly tied in the beach theme and even had a little pearl inside. (One of the bands is her grandmother's she wore, of course her engagement ring and diamond band are here too, and drumroll…the groom's ring has camouflage on it! A truly unique idea.)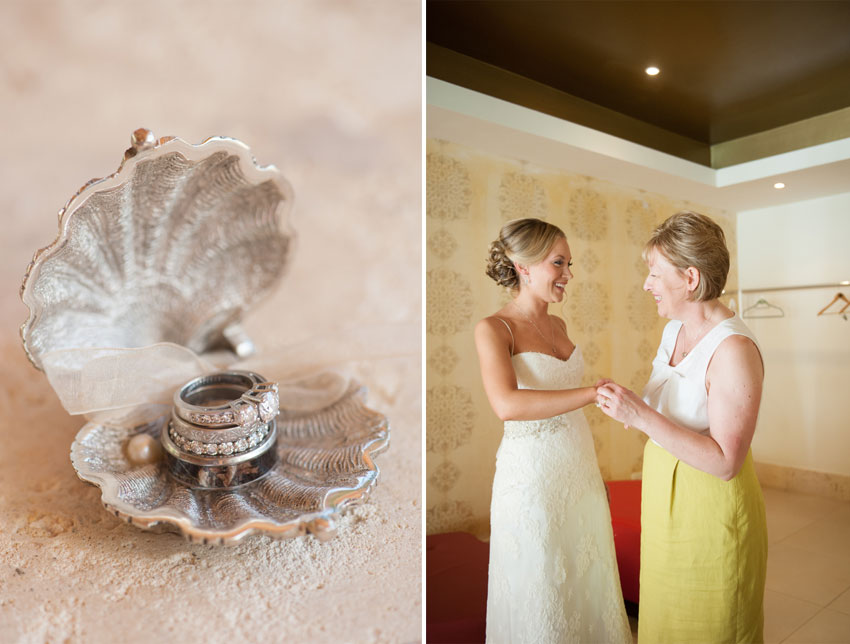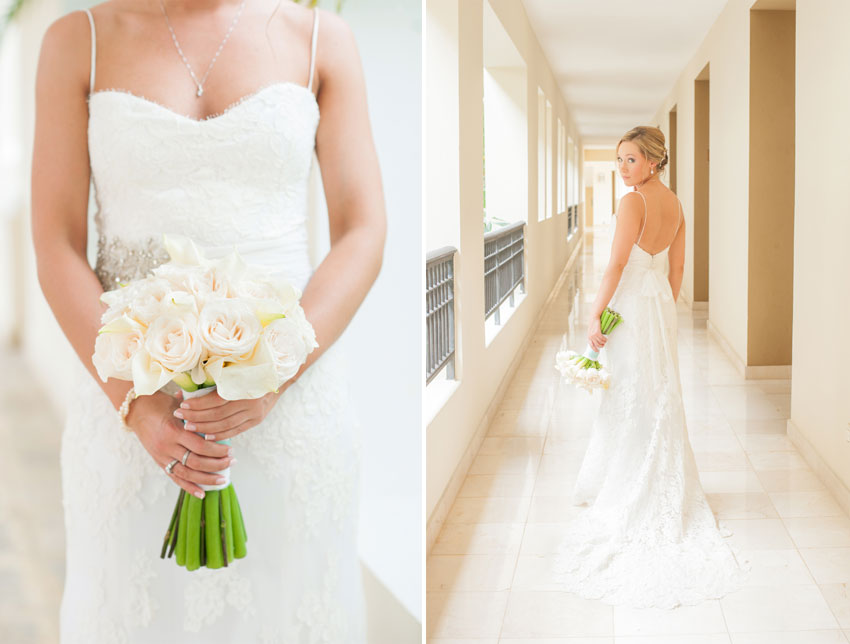 Tyler wore a special family heirloom too – his grandfather's watch.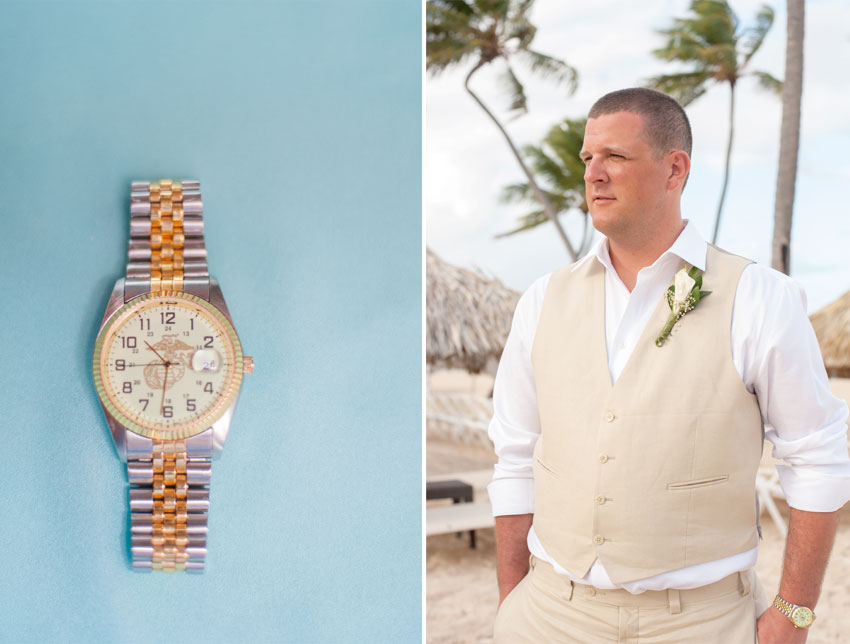 Punta Cana Wedding Ceremony on the Beach
The ceremony began and custom designed letterpress programs provided relief as serving as fans as well.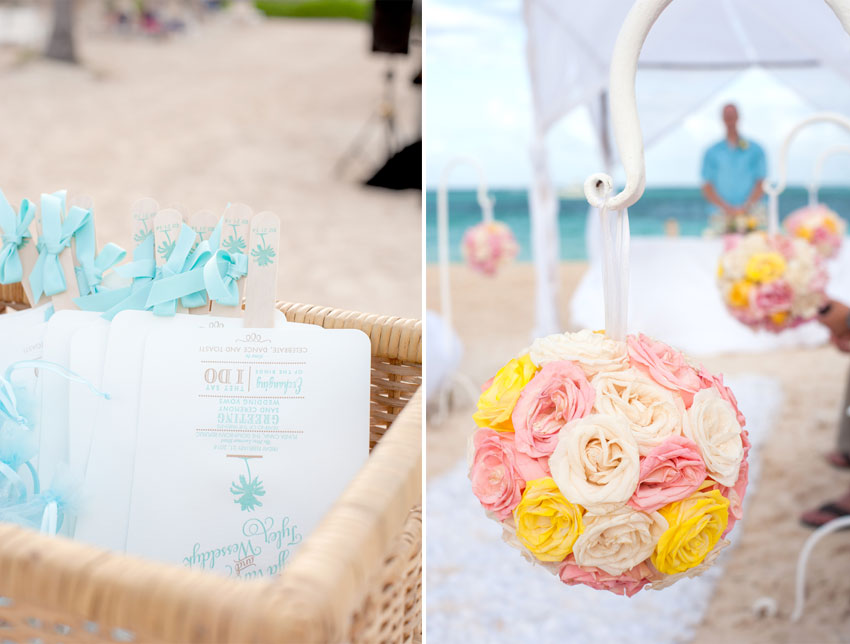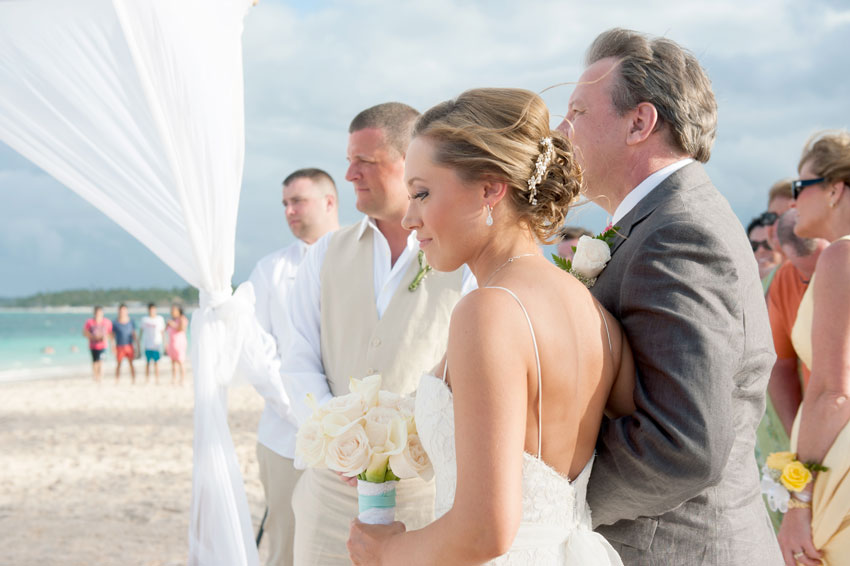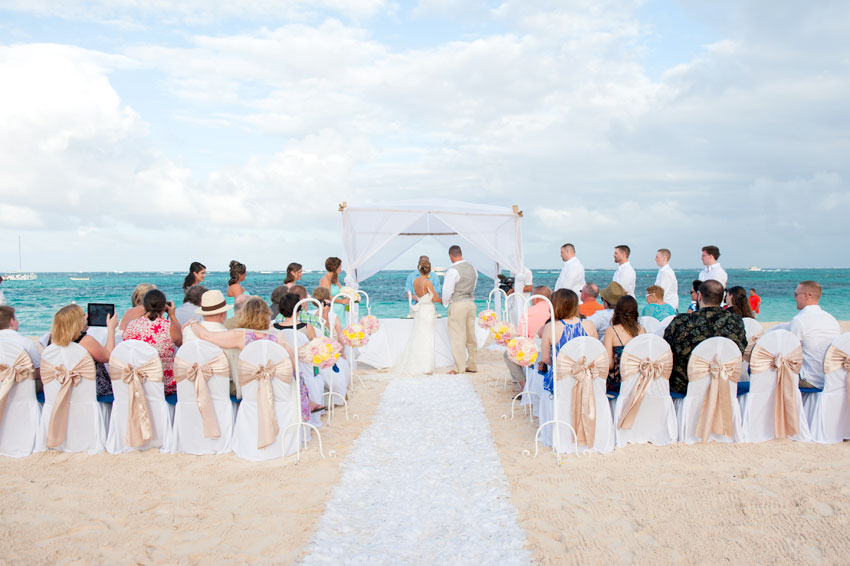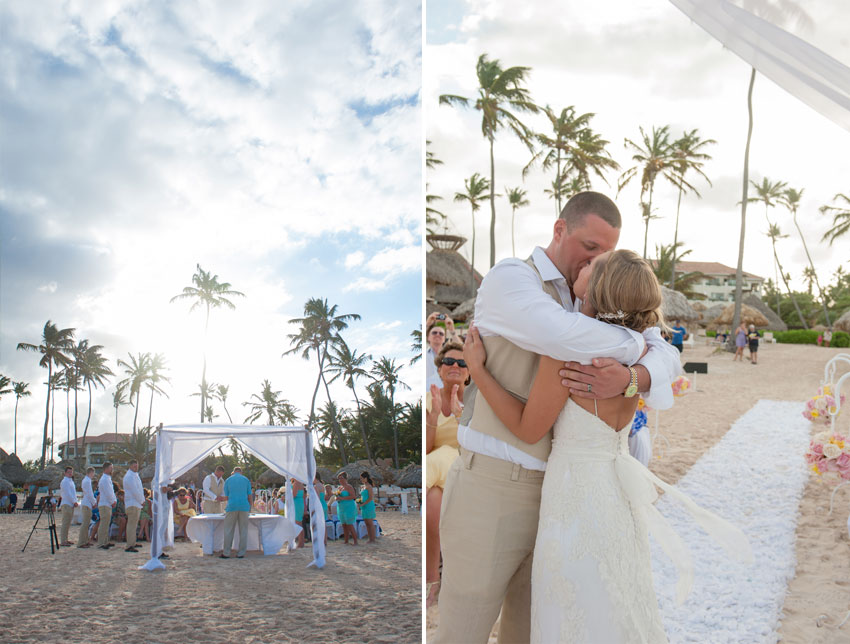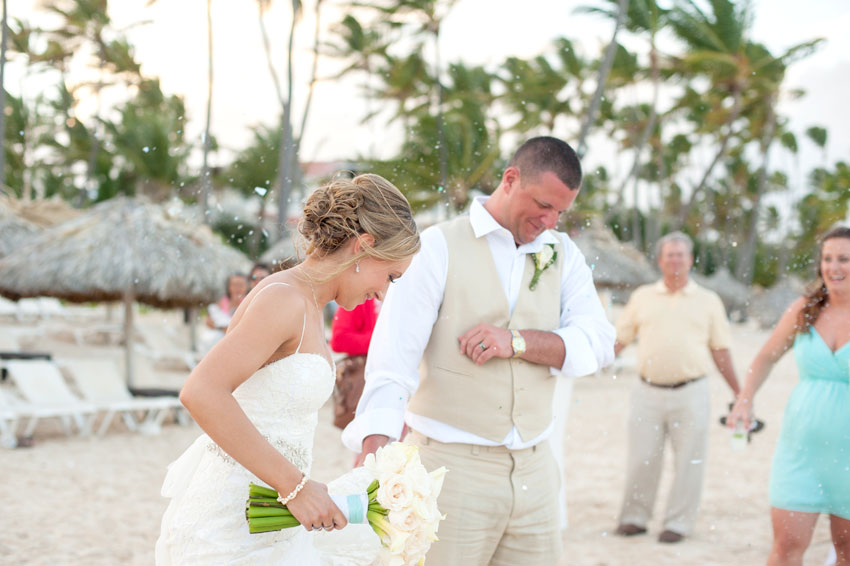 Wedding Photos of the Bride and Groom at NOW Larimar Resort
They said I do under the best condition (it stopped raining just in time for their wedding to begin!) and enjoyed a few special minutes together walking around the resort to capture photos from a day they'd forever remember. I just love all the tropical plants around the resort!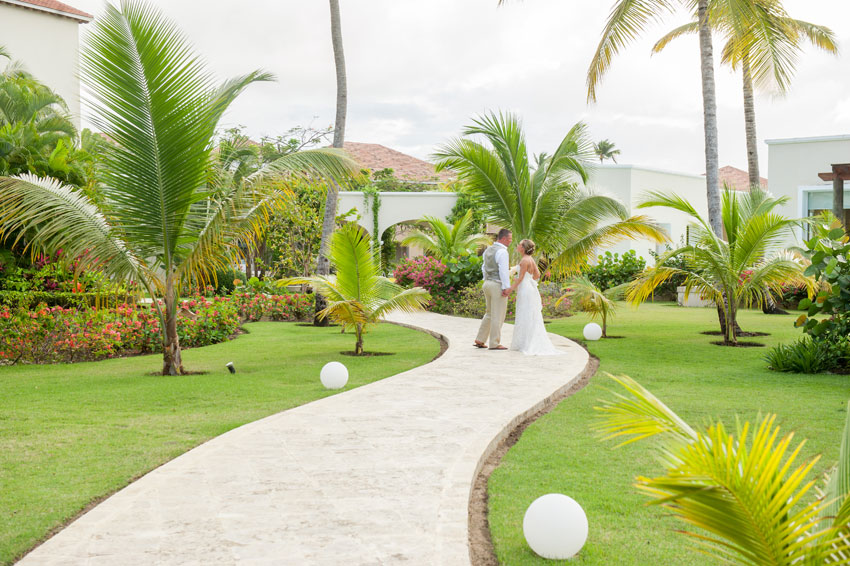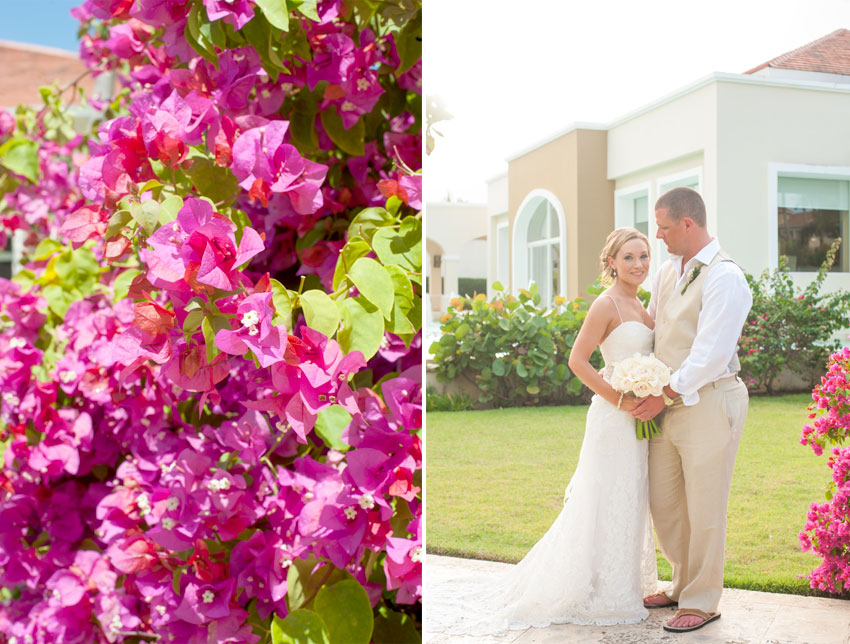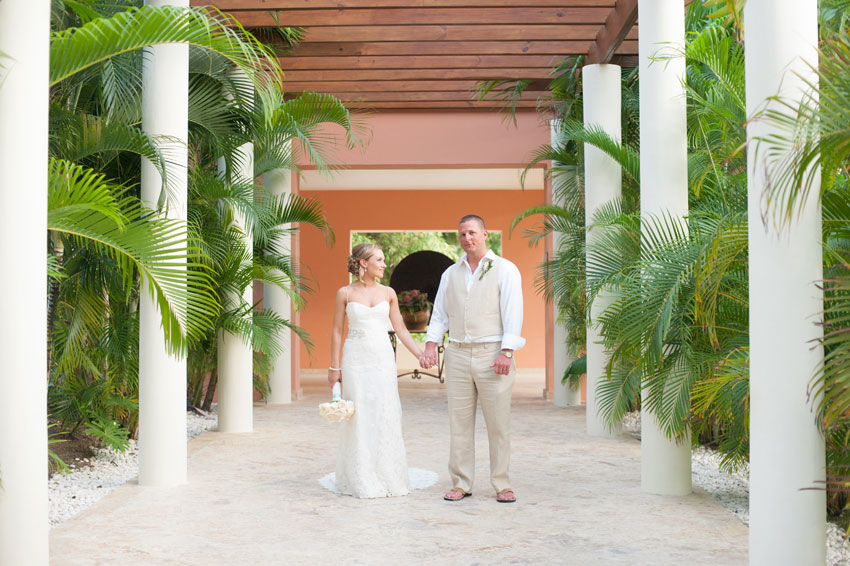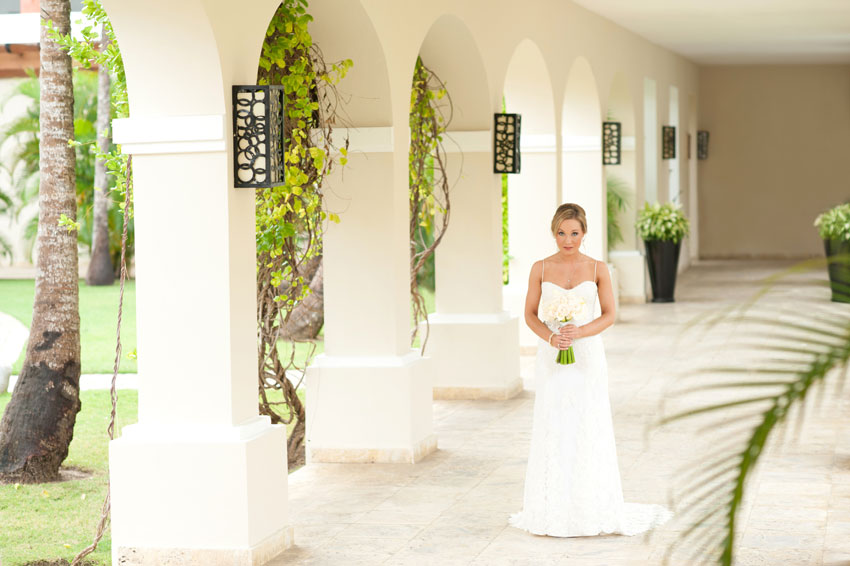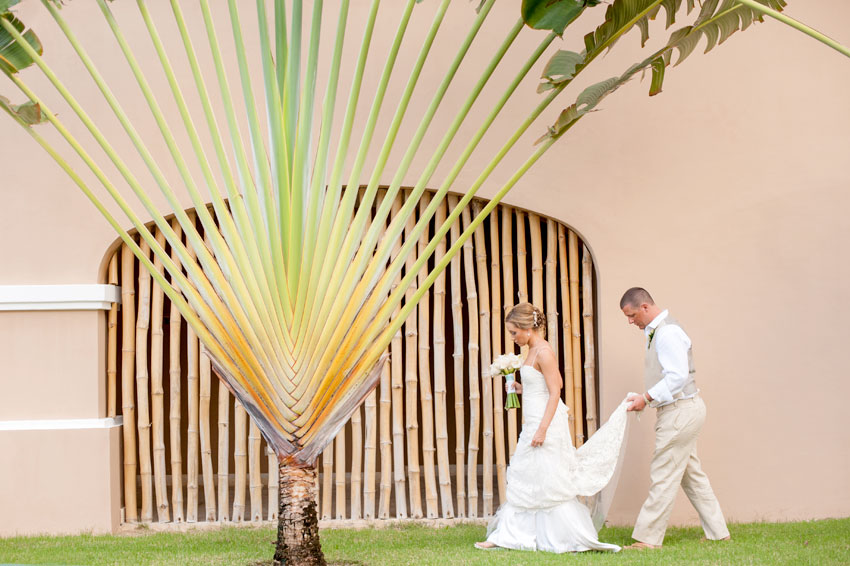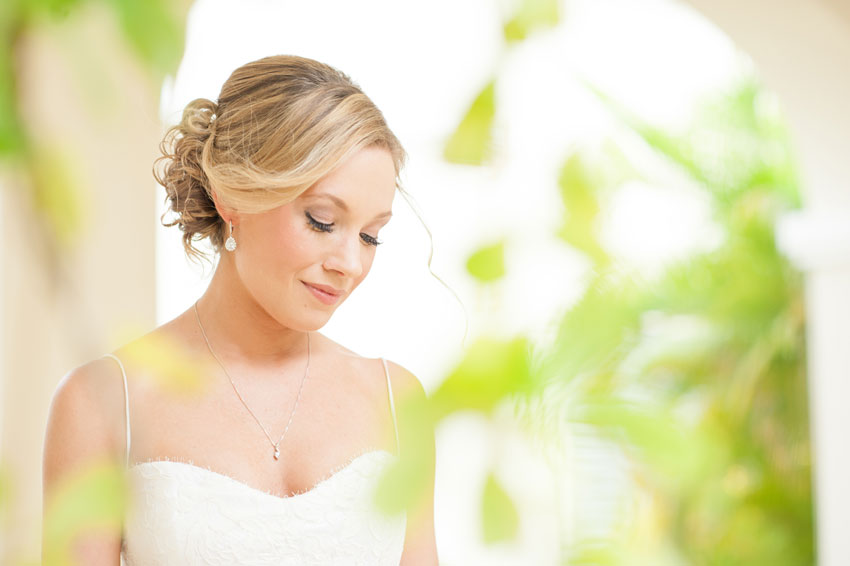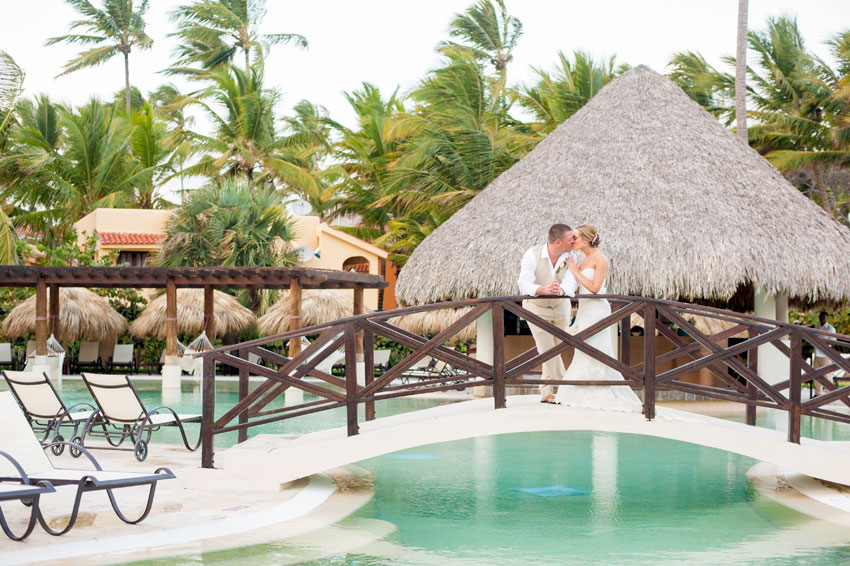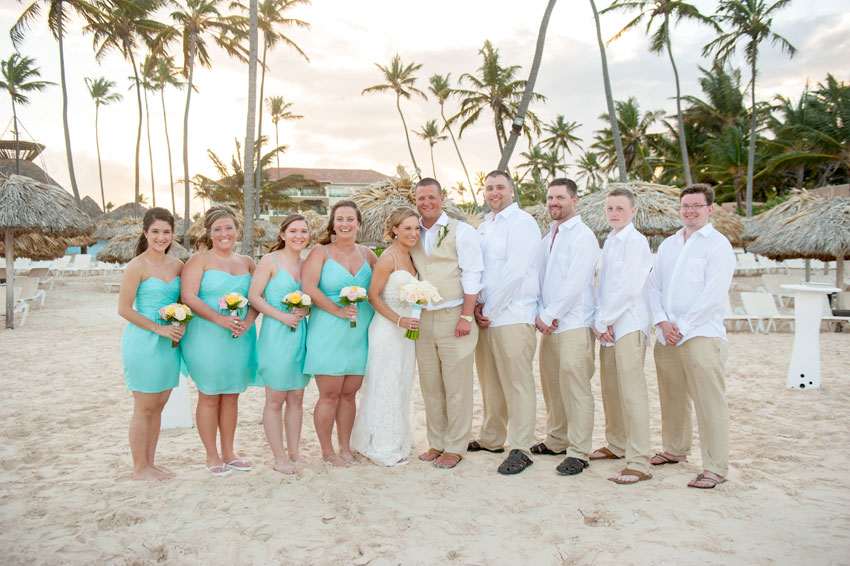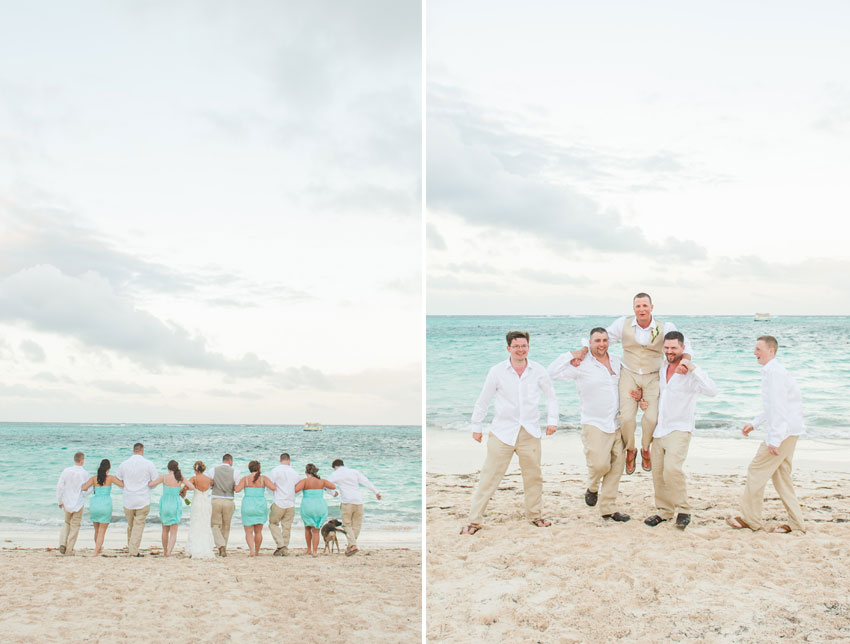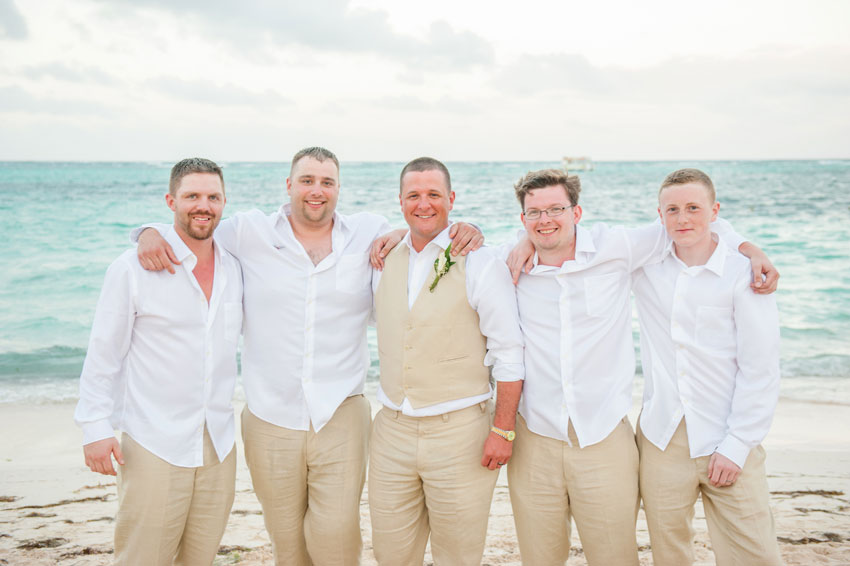 Punta Cana Wedding Reception, Open Air Style
It was soon time to party under the thatched roof of a twinkle-wrapped canopy and dance floor. Table numbers were creatively indicated on wine bottles and guest seats were assigned by wine glass charms on each place setting.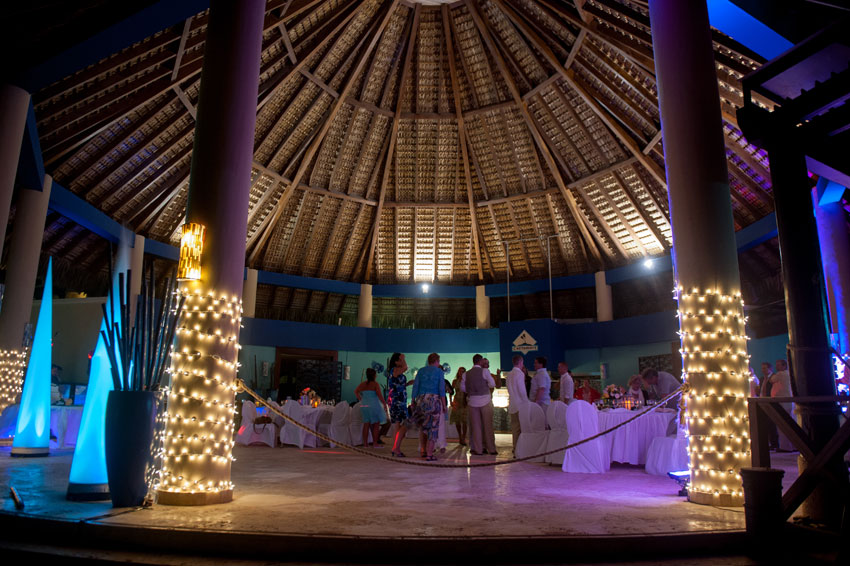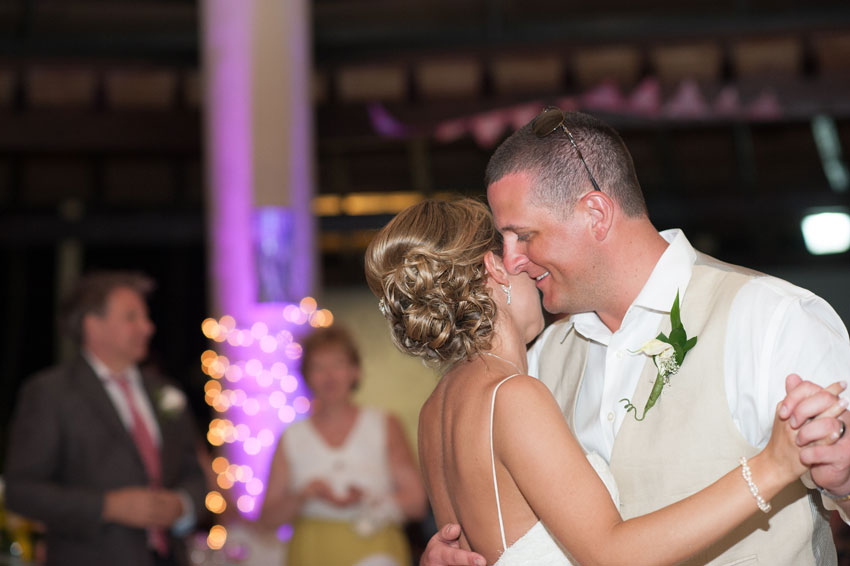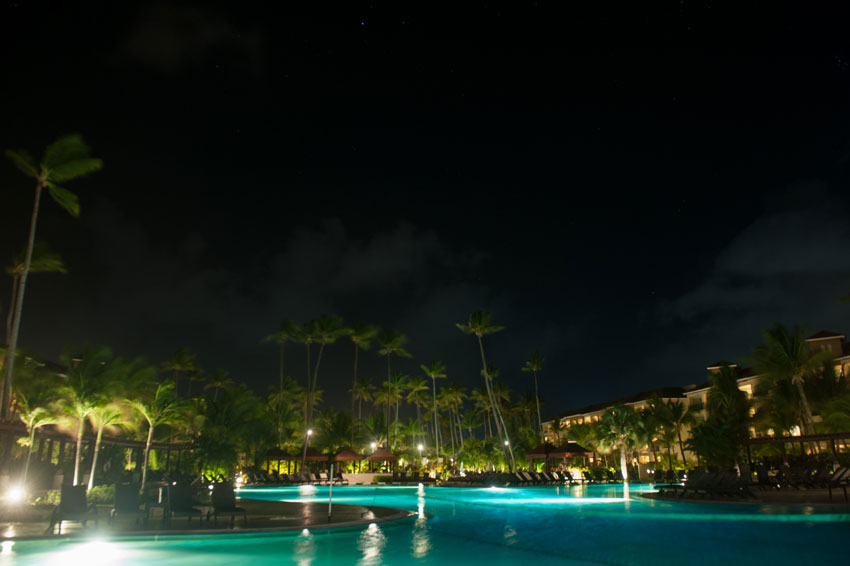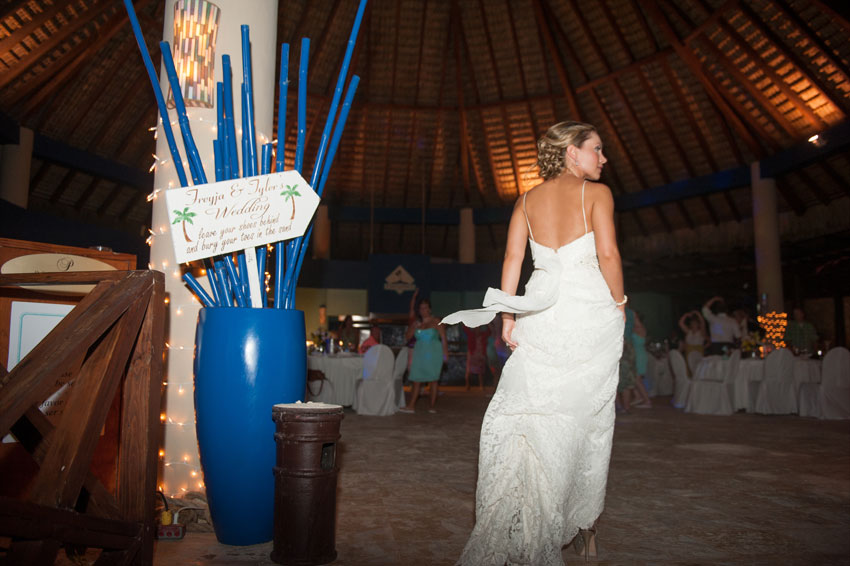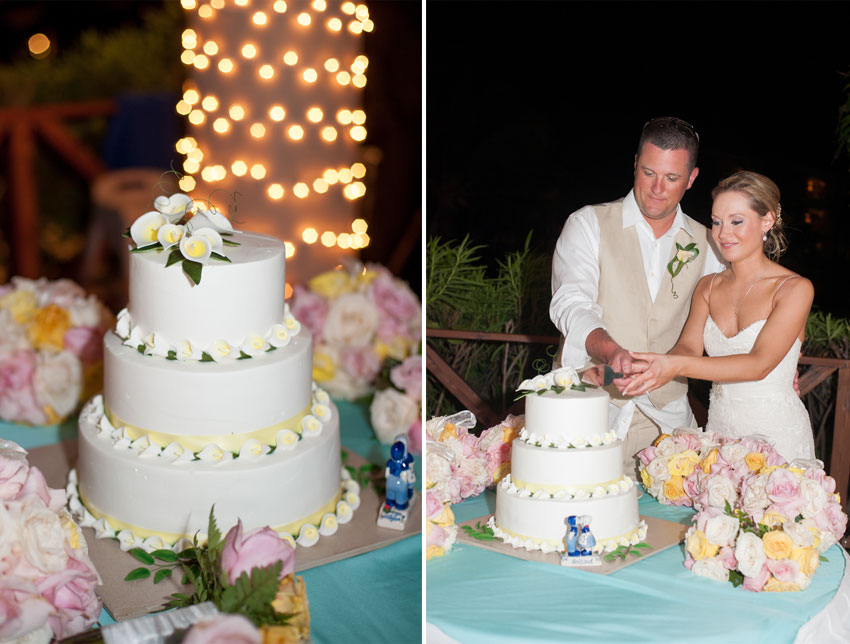 After the cake was cut the bride secretly gave Tyler's two best friends her seal of approval for throwing her groom in the pool!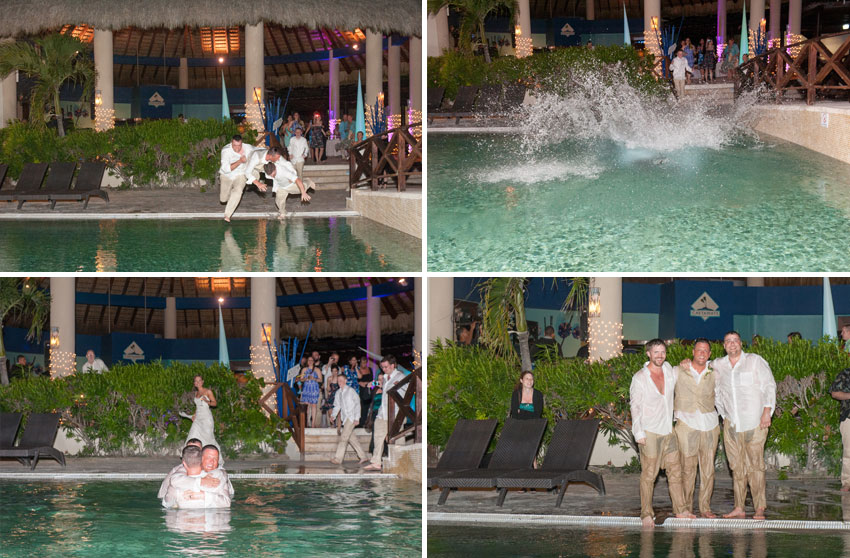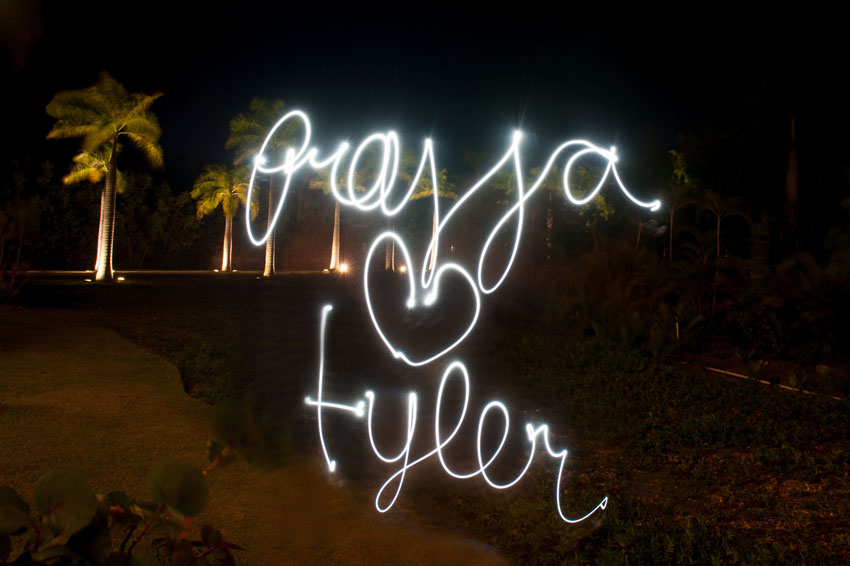 Freyja and Tyler – your wedding couldn't have been more beautiful. Everything worked out so well and I'm so pleased I could be there to spend time with your precious families, friends and enjoy some rest and relaxation time to boot! Congratulations!!!
Venue: Now Larimar Resort, Punta Cana, Dominican Republic | Shoes: Jimmy Choo, Nova Platform Sandals | Seashell Ring Holder: BHLDN | Bridesmaids Dresses: Custom Shoshanna | Bride's Earrings: Kenneth Jay Lane | Bridal Comb: M&J | Groom's Wedding Band: Zales | Bride's Wedding Band: Blue Nile | Groom's Suit: Men's Warehouse, Calvin Klein | Wedding Gown: Bridal Garden (proceeds go to children's charities), designer Ulla Maija | Paper: Fossil Letterpress