I have a confession: I have a personal trainer who I adore enough to hand make a birthday card for. She is awesome. I actually look forward to the days Vicki makes pushes me to do just "two more" in a set of dead lifts or I can try to make her laugh at my obviously awesome, funny jokes. When I had a training session with her today I wanted to bring her something special for her birthday tomorrow. You know, to thank her for the pain she puts me through, the reminder text messages for a session, the balancing each others schedules and all around being an awesome person.
Here's what I came up with to combine birthday sweets with training, which I happily handed her with a personal sized red velvet cake and "Happy Birthday" balloon.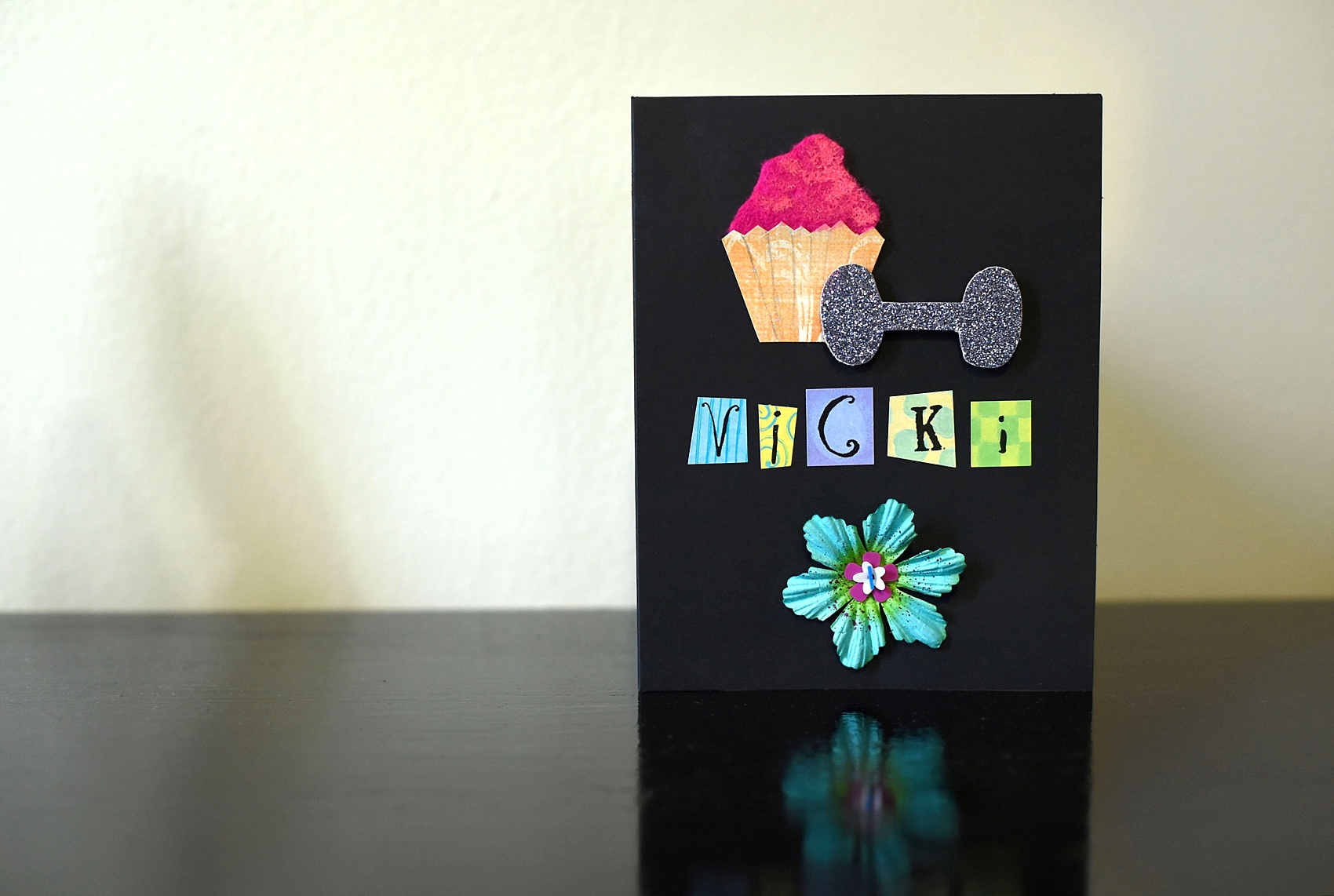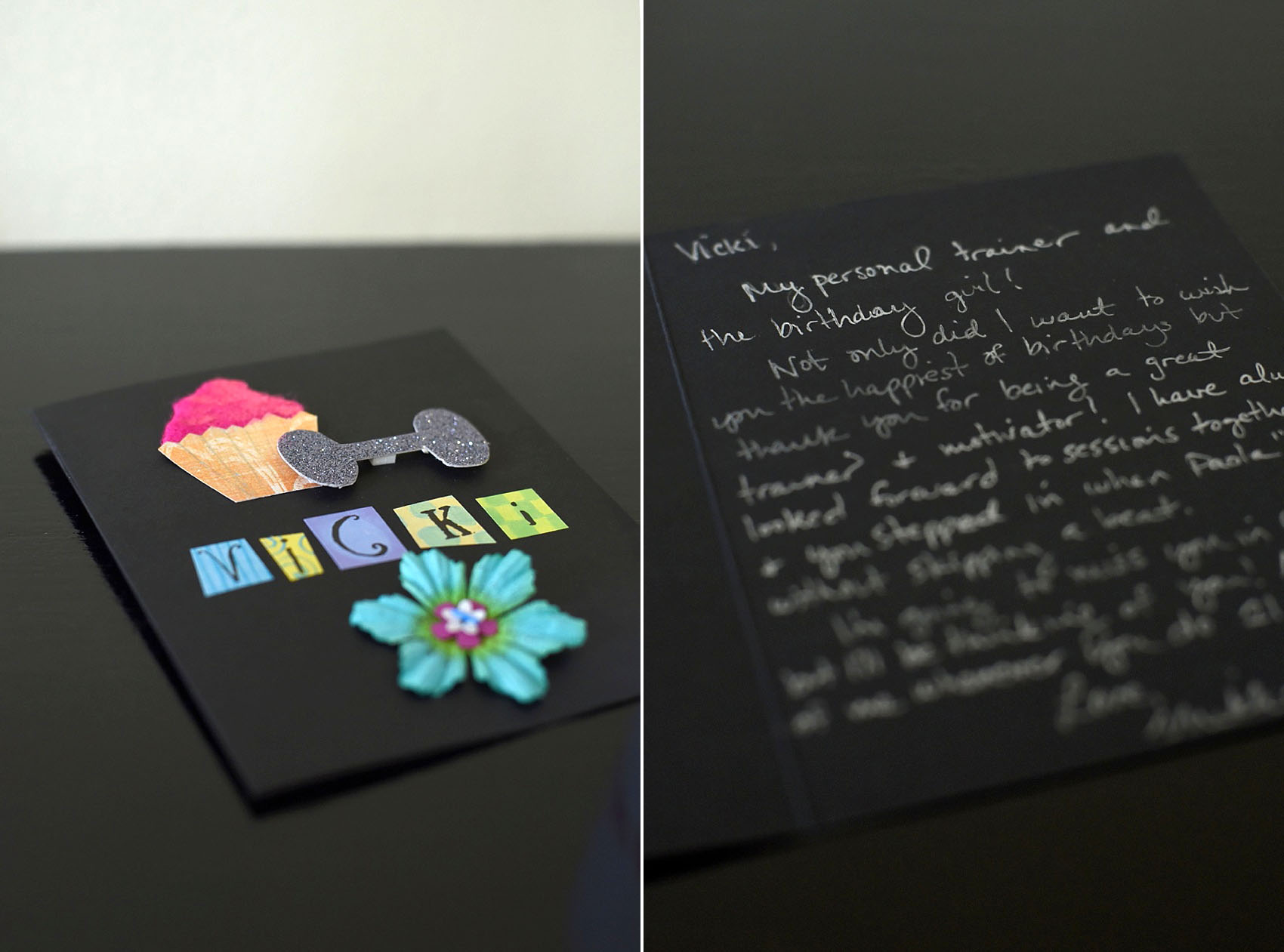 I think it's cute! I put it up on Instagram too. And Facebook.
Any hoo…thanks for being awesome, Vicki!!!!! HAPPY BIRTHDAY! And Happy Saturday, y'all!