Lavender aroma filled the air as beautiful purple hues surrounding guests from stunning bridesmaids to purple vases at their reception. Yet nothing beat how stunning Jenna and Sandro looked on their summer wedding day at The Park Savoy.
They said their vows under the summer sun then guests enjoyed cocktail hour both indoors and outdoors and danced the day away at a gorgeous light-filled reception.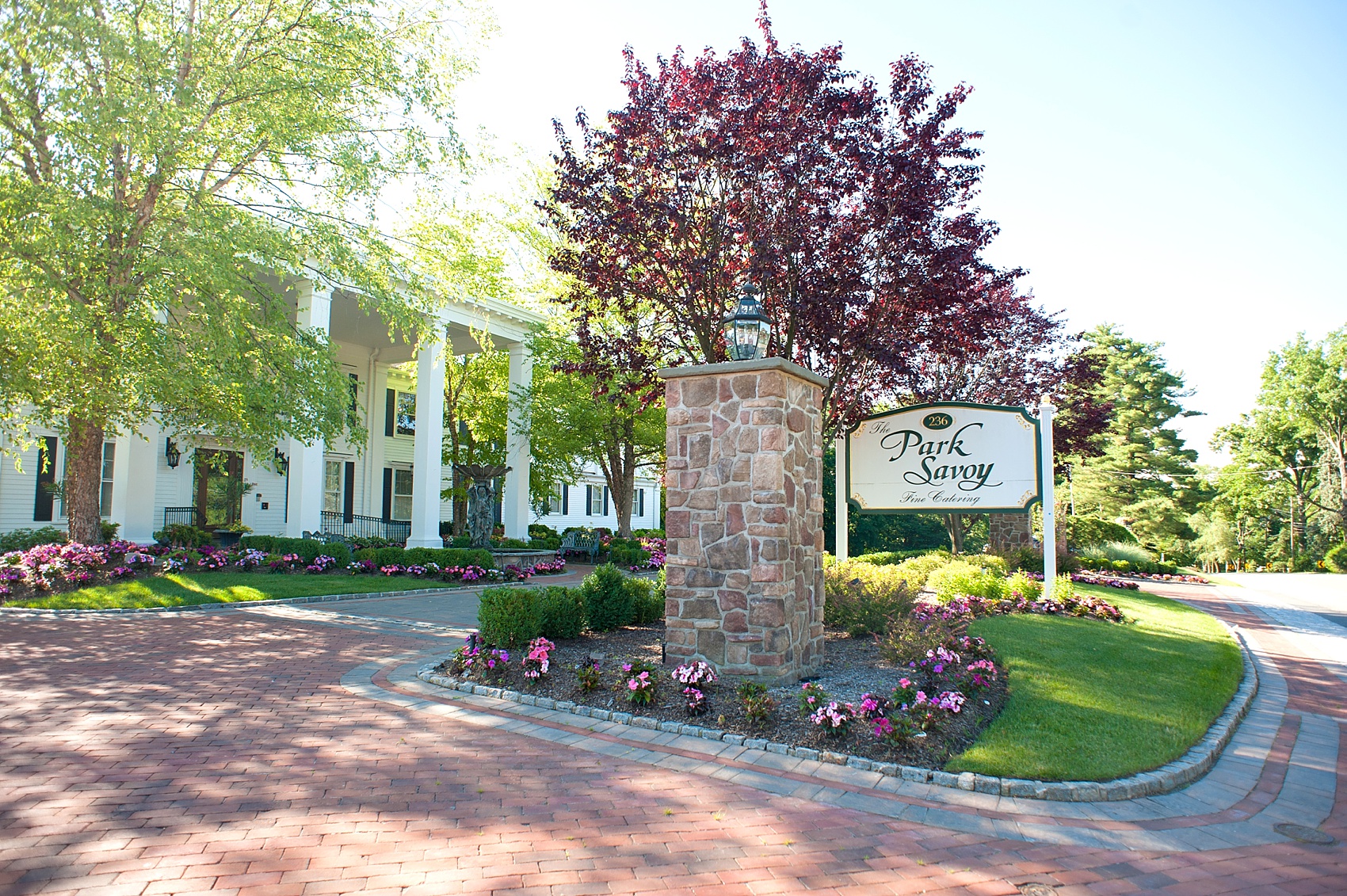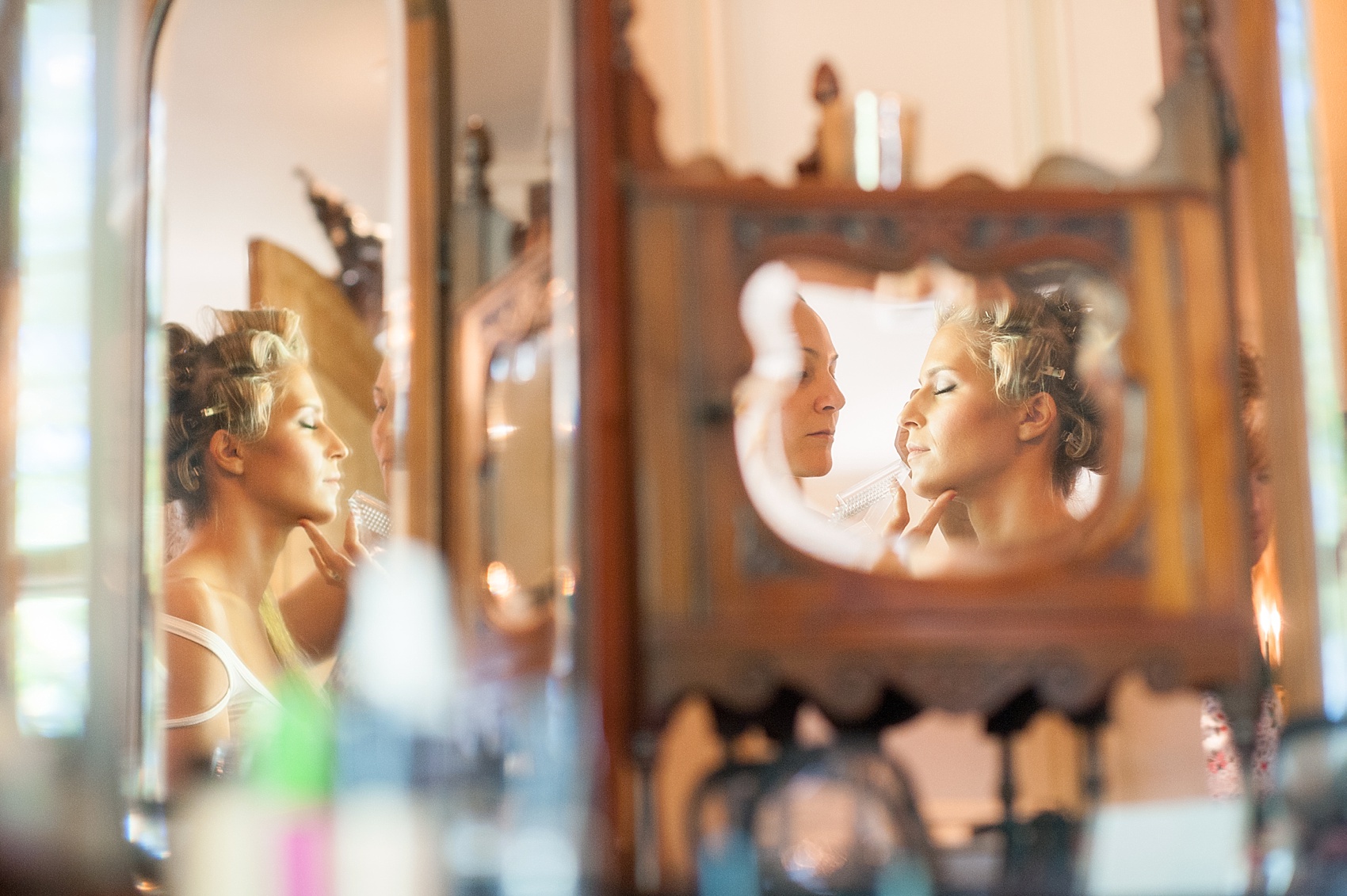 Jenna enjoyed getting ready ready in her breathtaking bridal suite surrounded by her best friends, who all chose their own purple or lavender bridesmaid dress.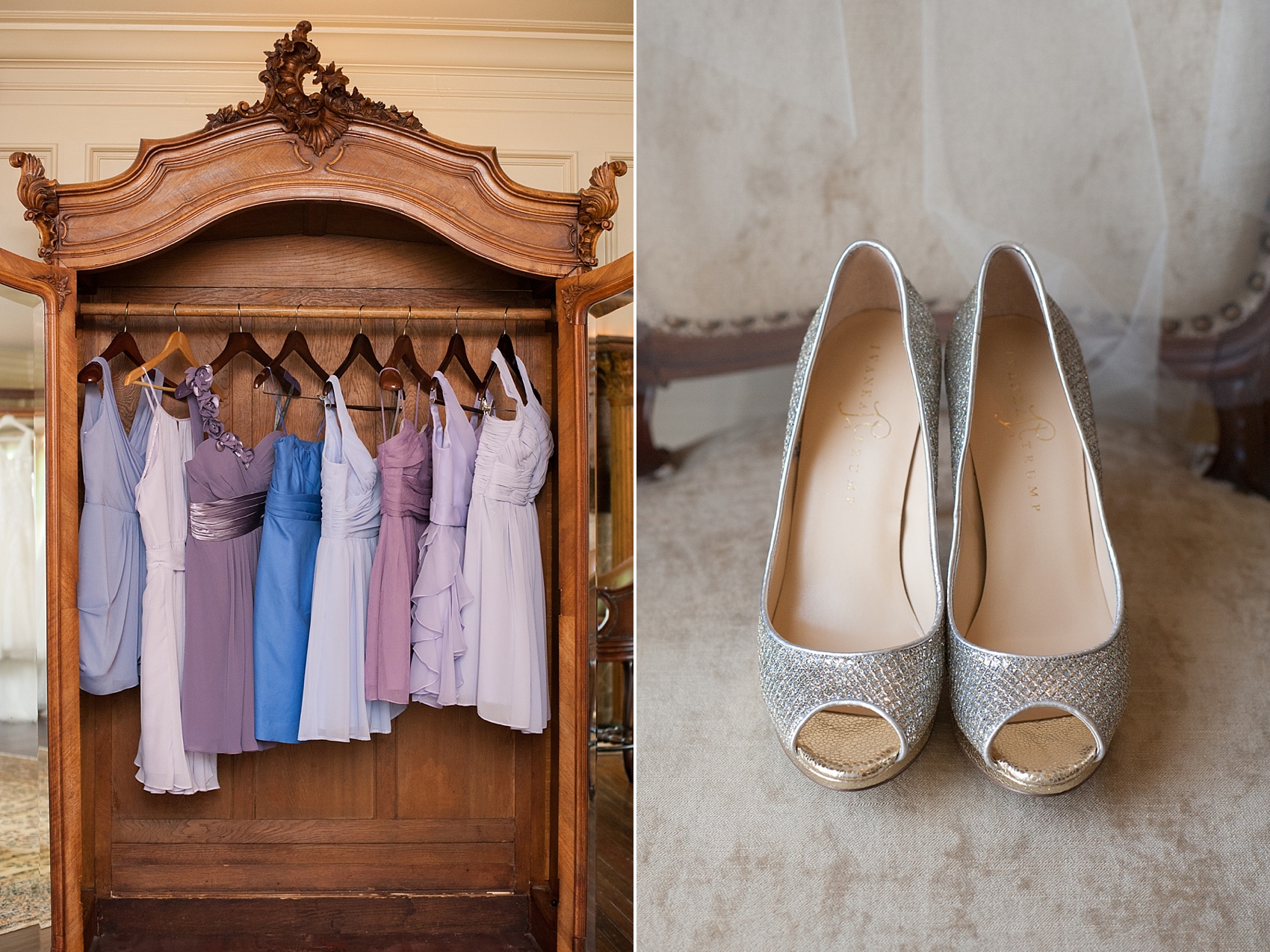 Lavender was an excellent seasonal bloom choice and they carried the bloom throughout from invitations to Sandro's boutonniere.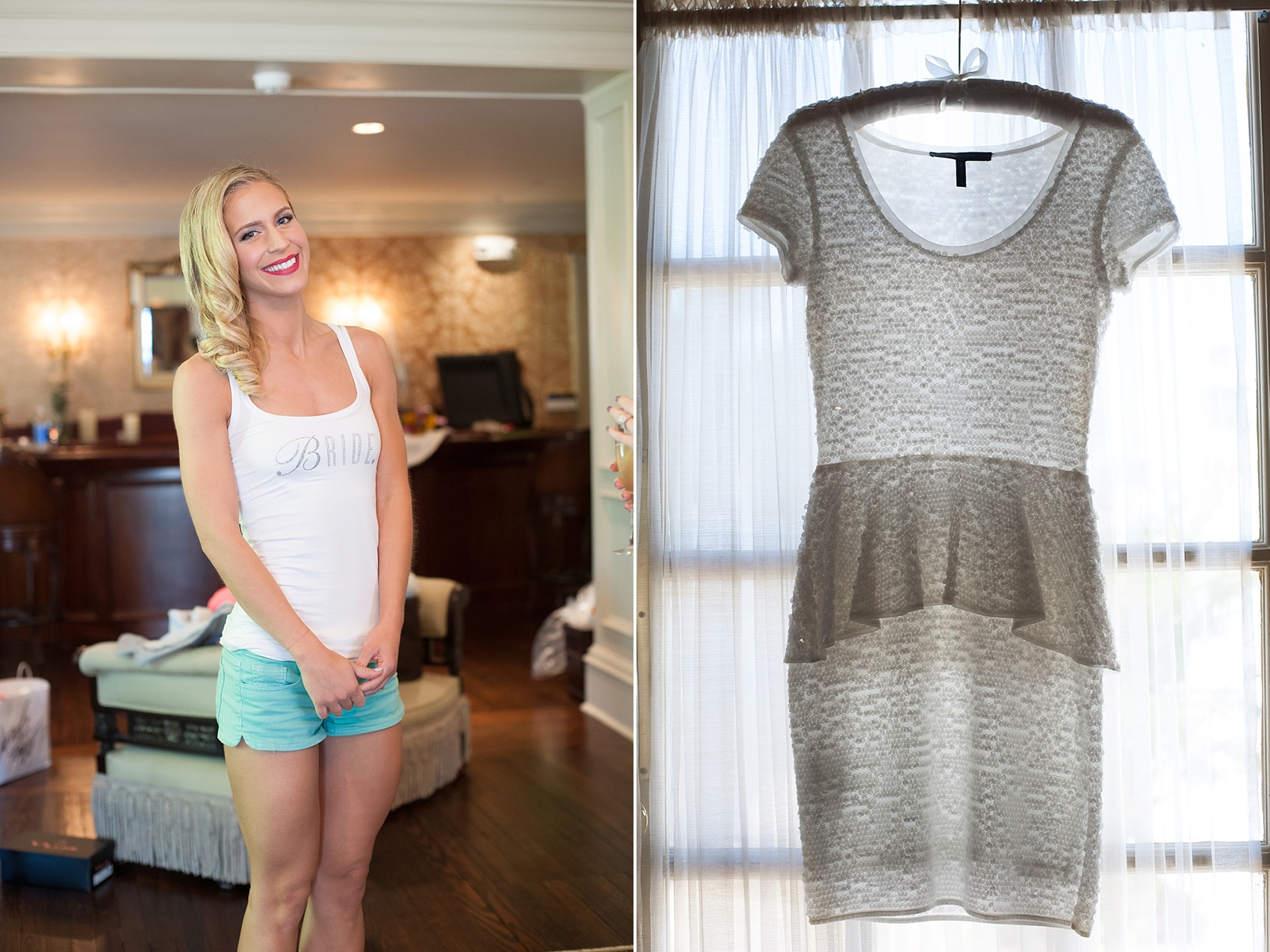 Jenna secretly had a second sequined dress to change into for hers and Sandro's first dance! Their rings were special too, as her fingerprint decorated Sandro's wedding band.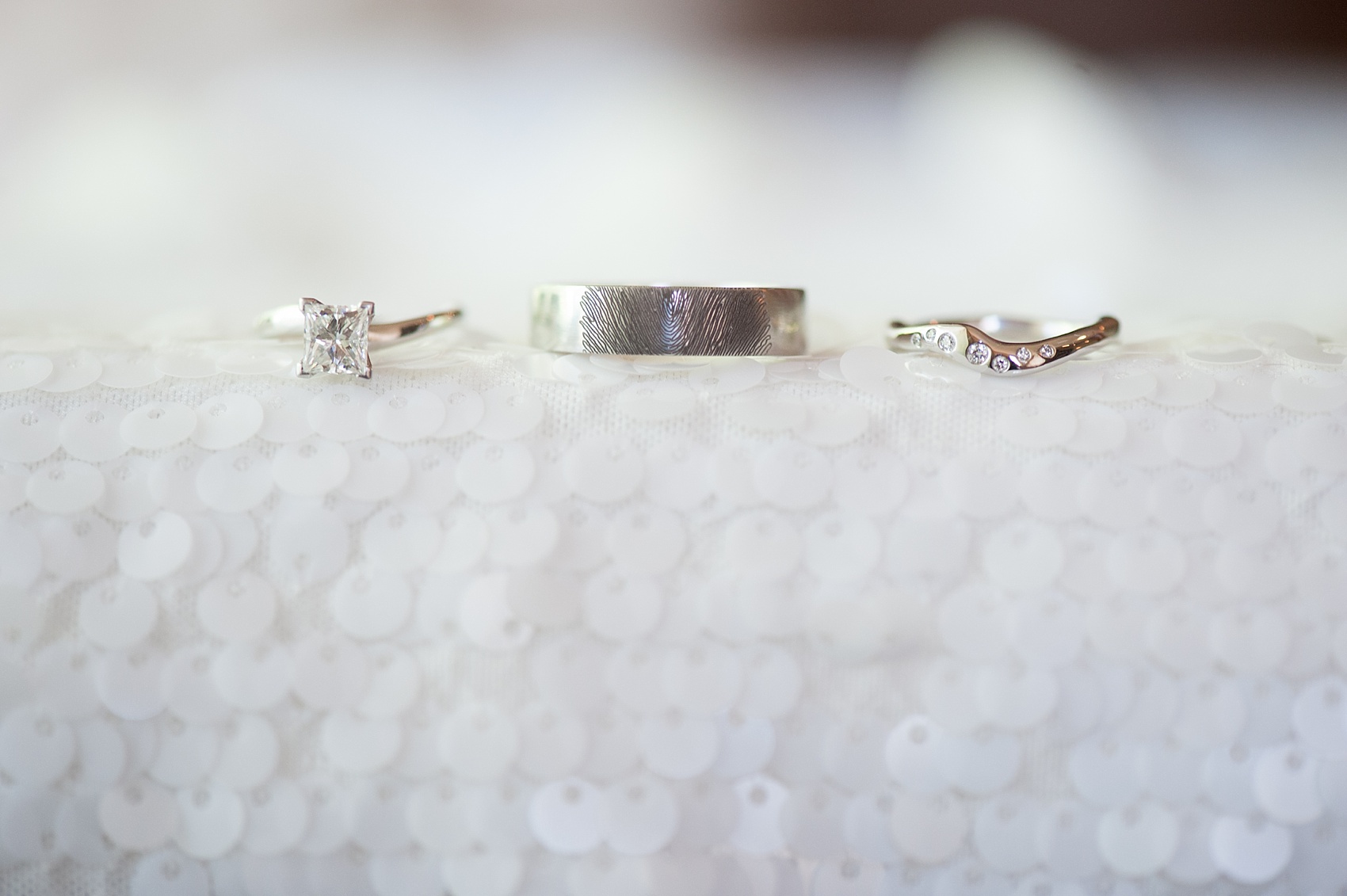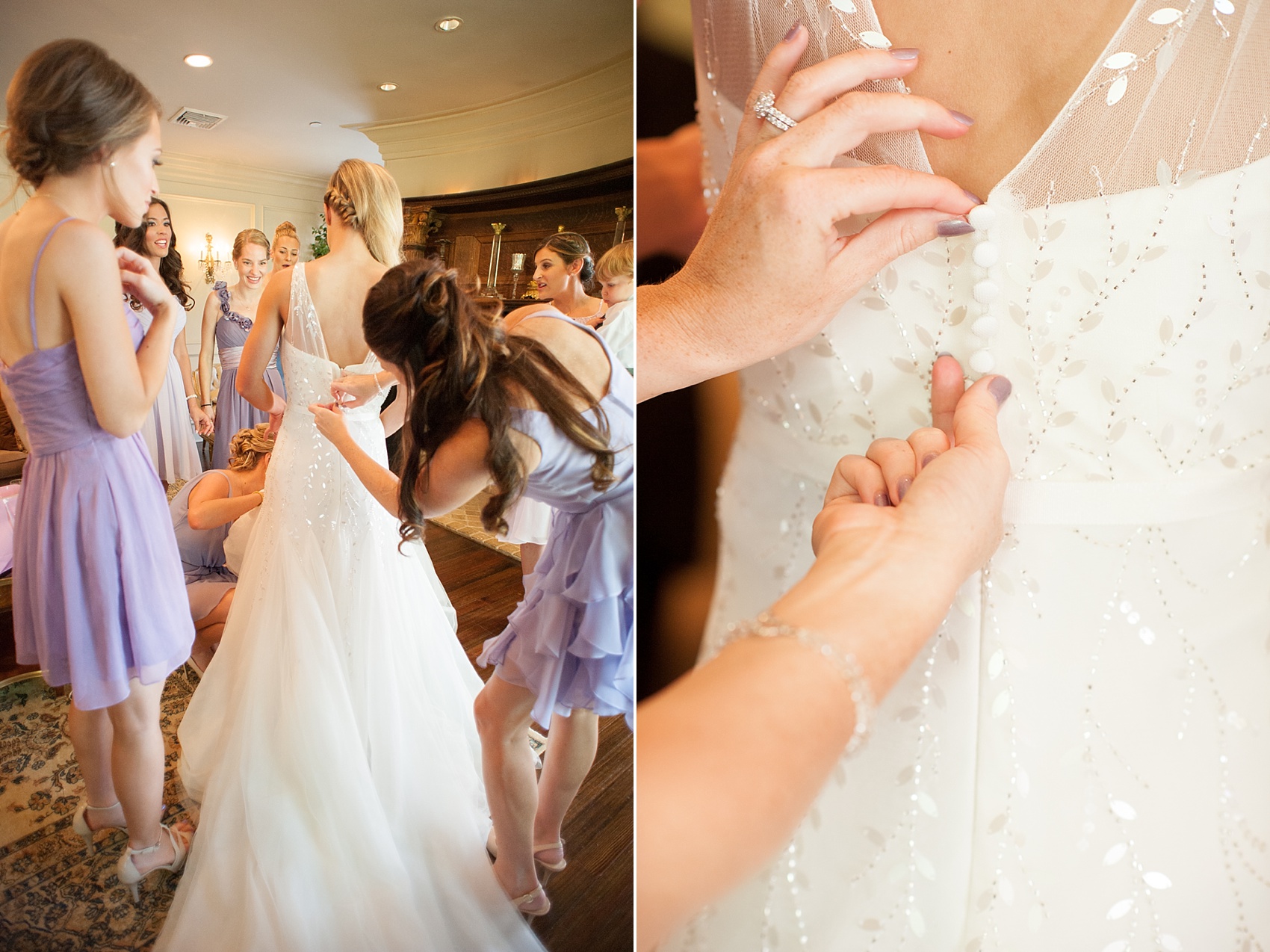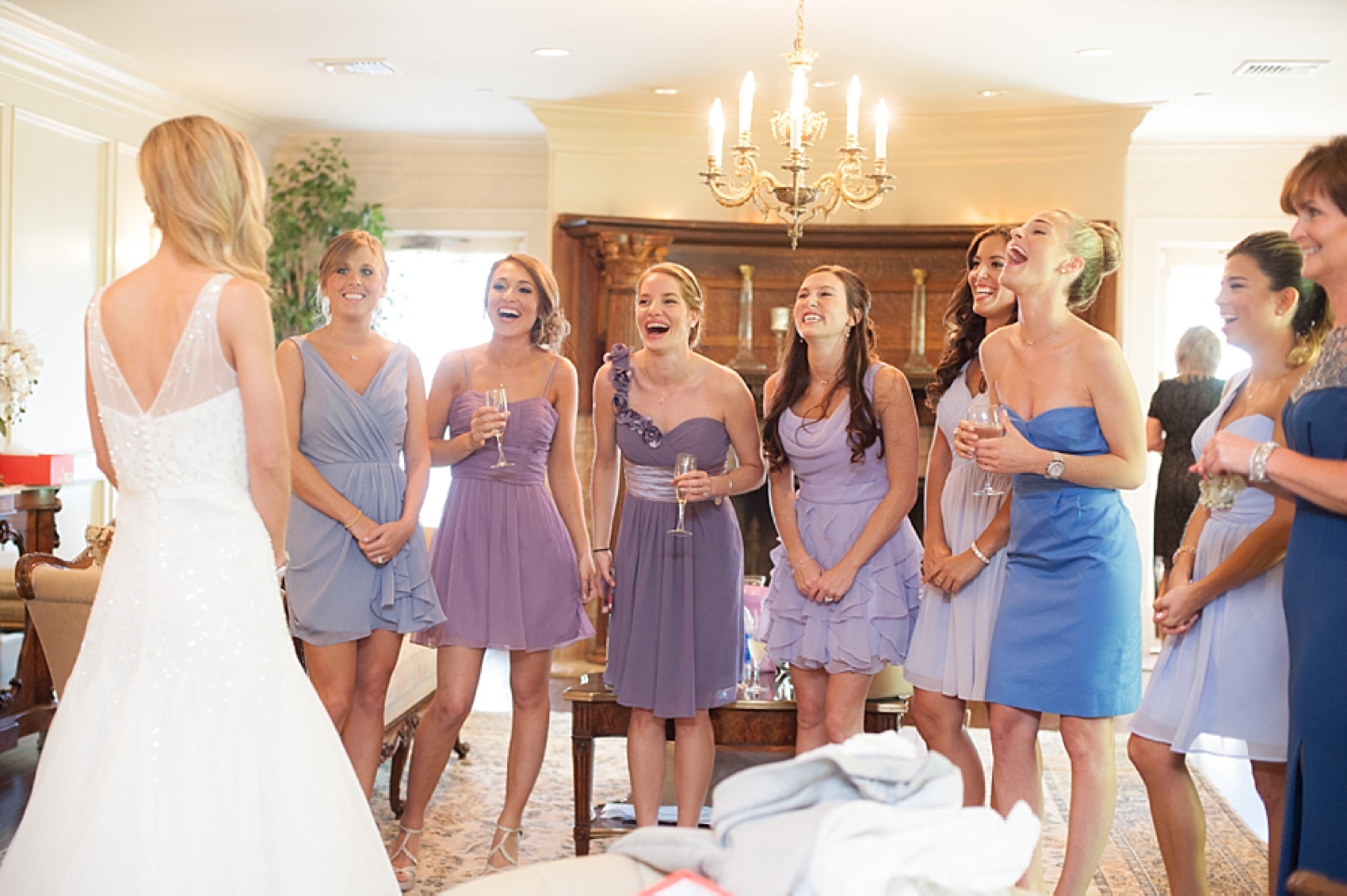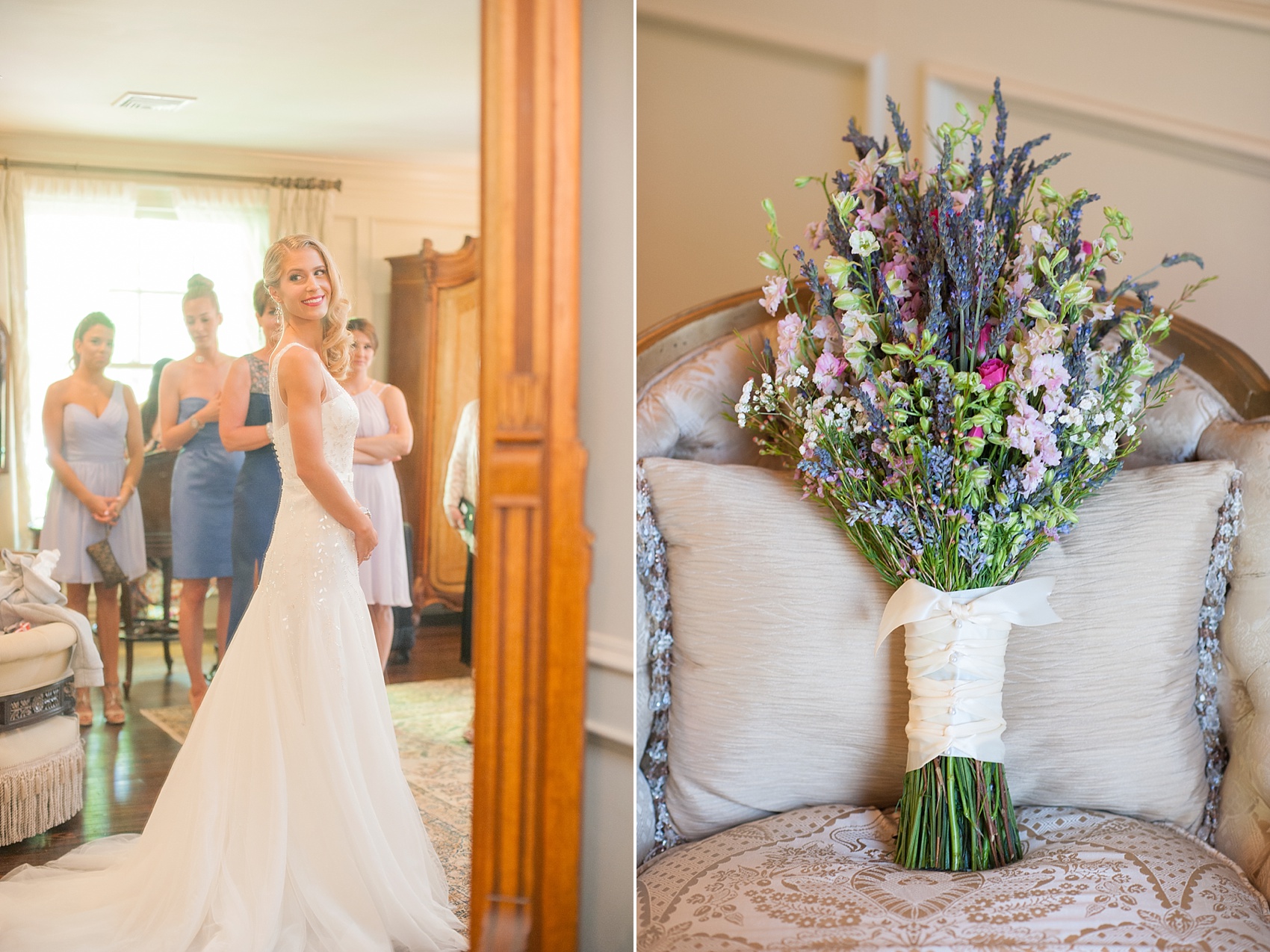 Her bouquet smelled INCREDIBLE!
Since Sandro and Jenna chose not to see one another before their ceremony, it was fun to have a first look with her father as her tearful bridesmaids watched nearby.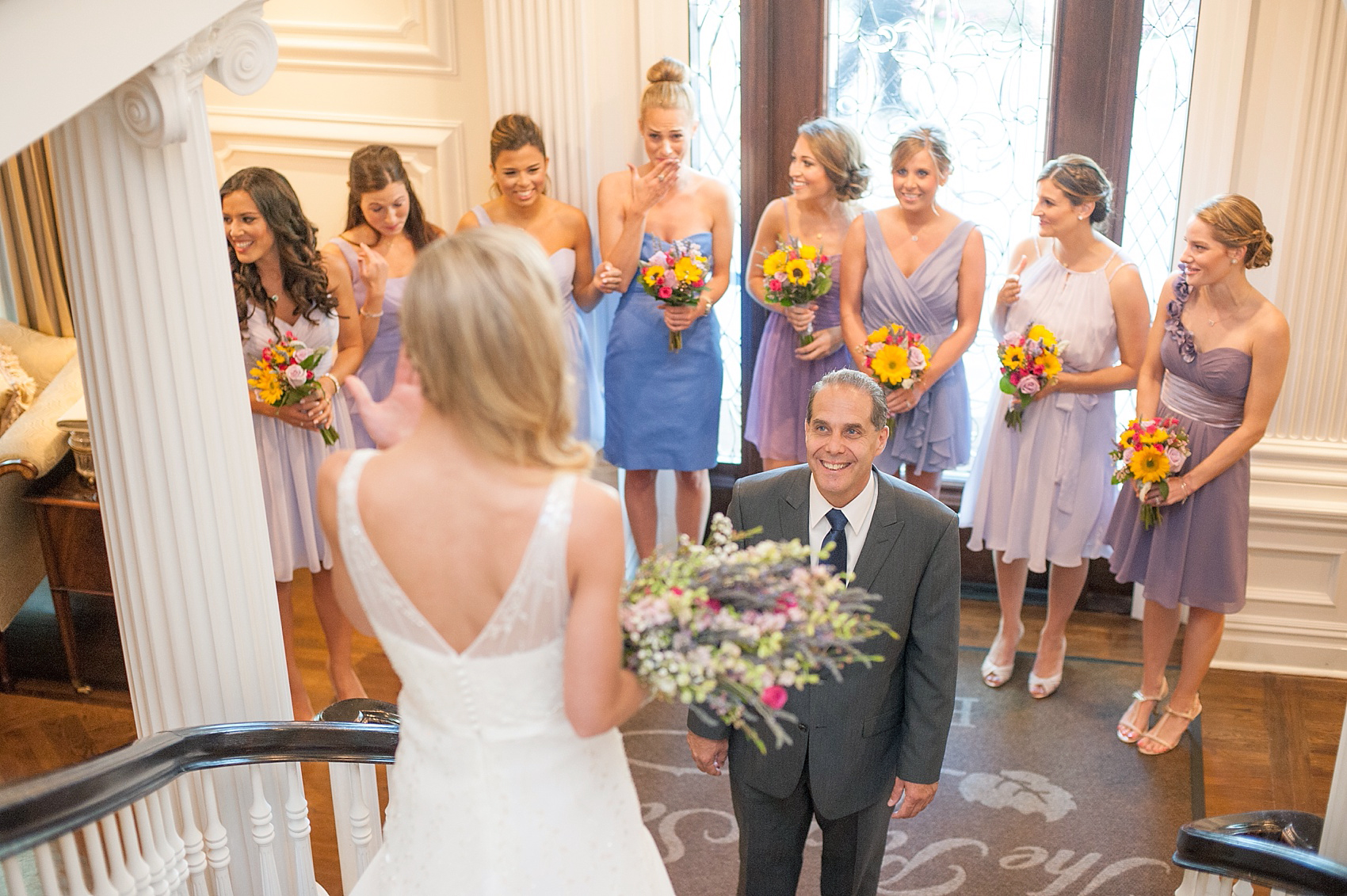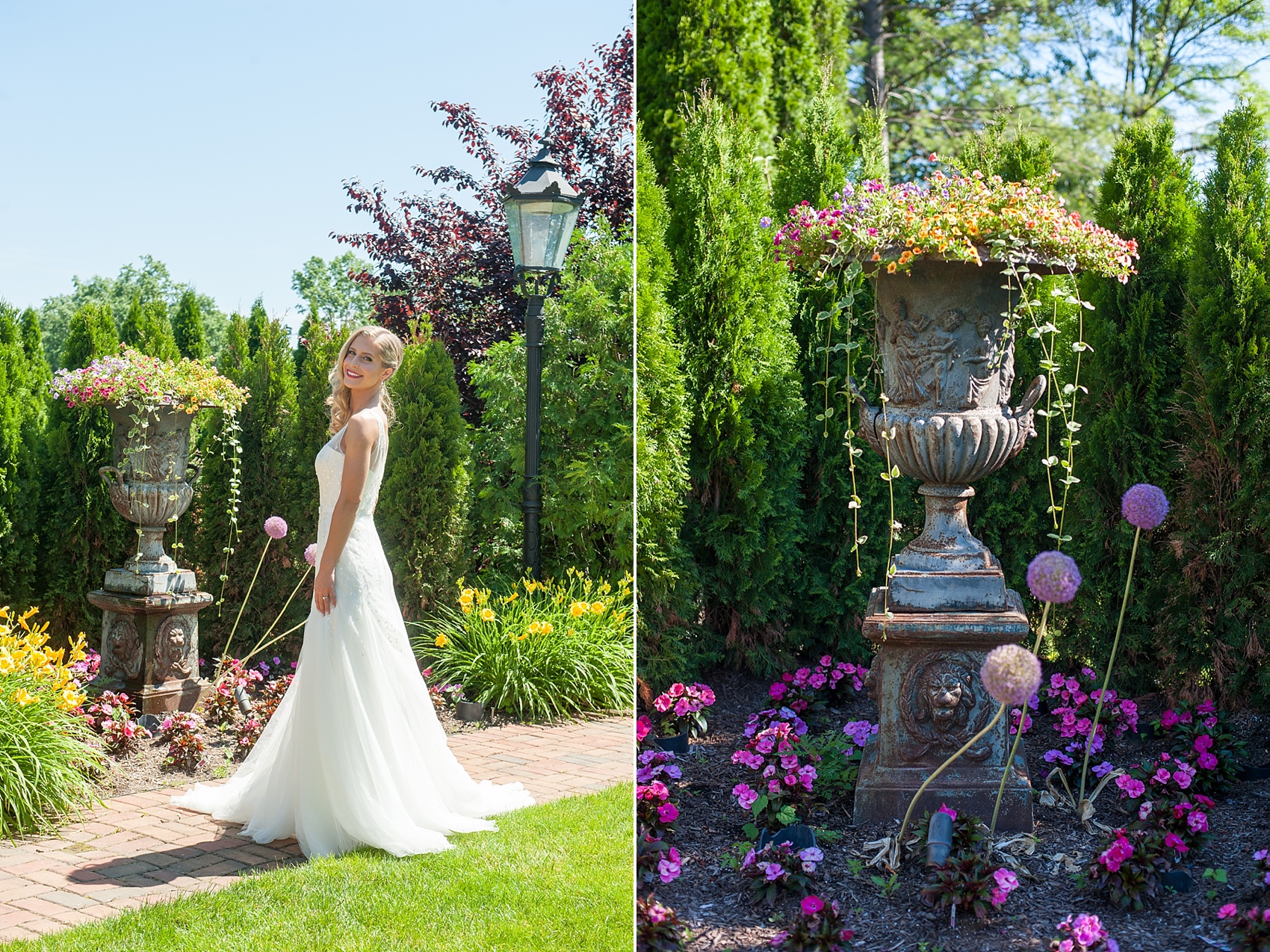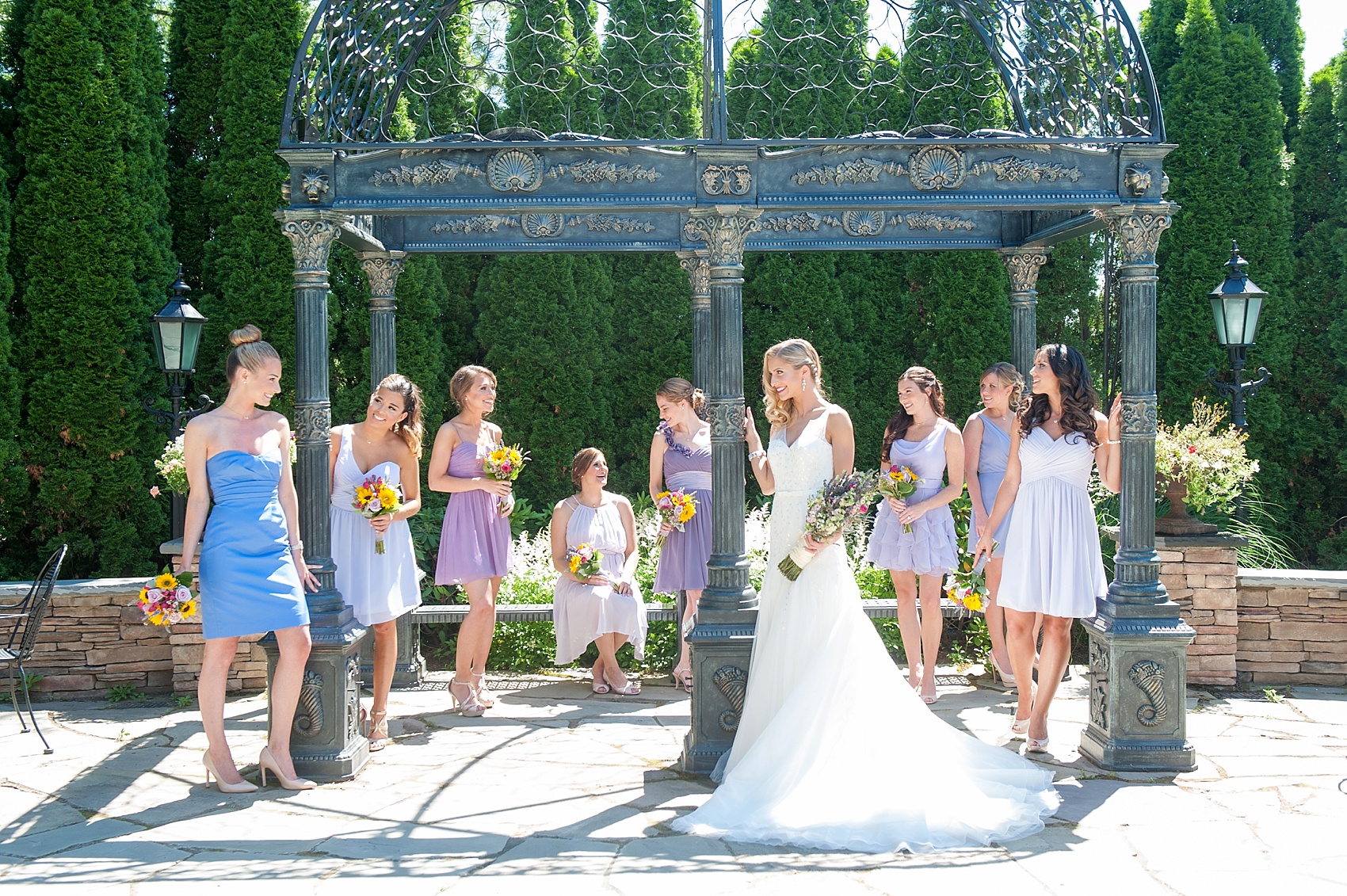 Summer was certainly in full bloom. The grounds of The Park Savoy are even more attractive in summer with colorful annual and perennial flowers everywhere and trees in their full splendor. But the great thing is – even the inside is gorgeous like the bridal portrait of Jenna, below, sitting on a chaise while she waited for the ceremony to begin as Sandro put the finishing touches on his wedding day attire.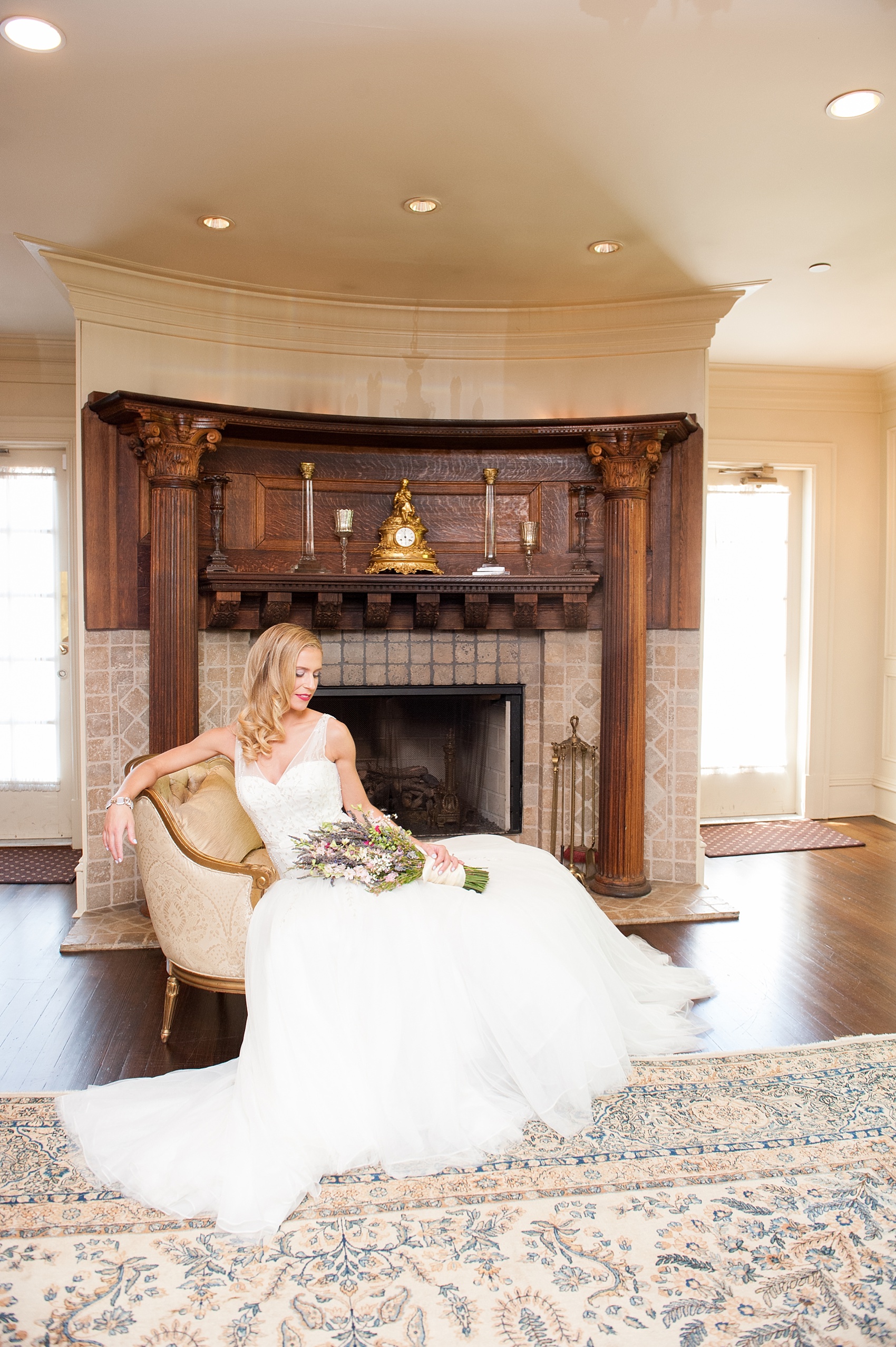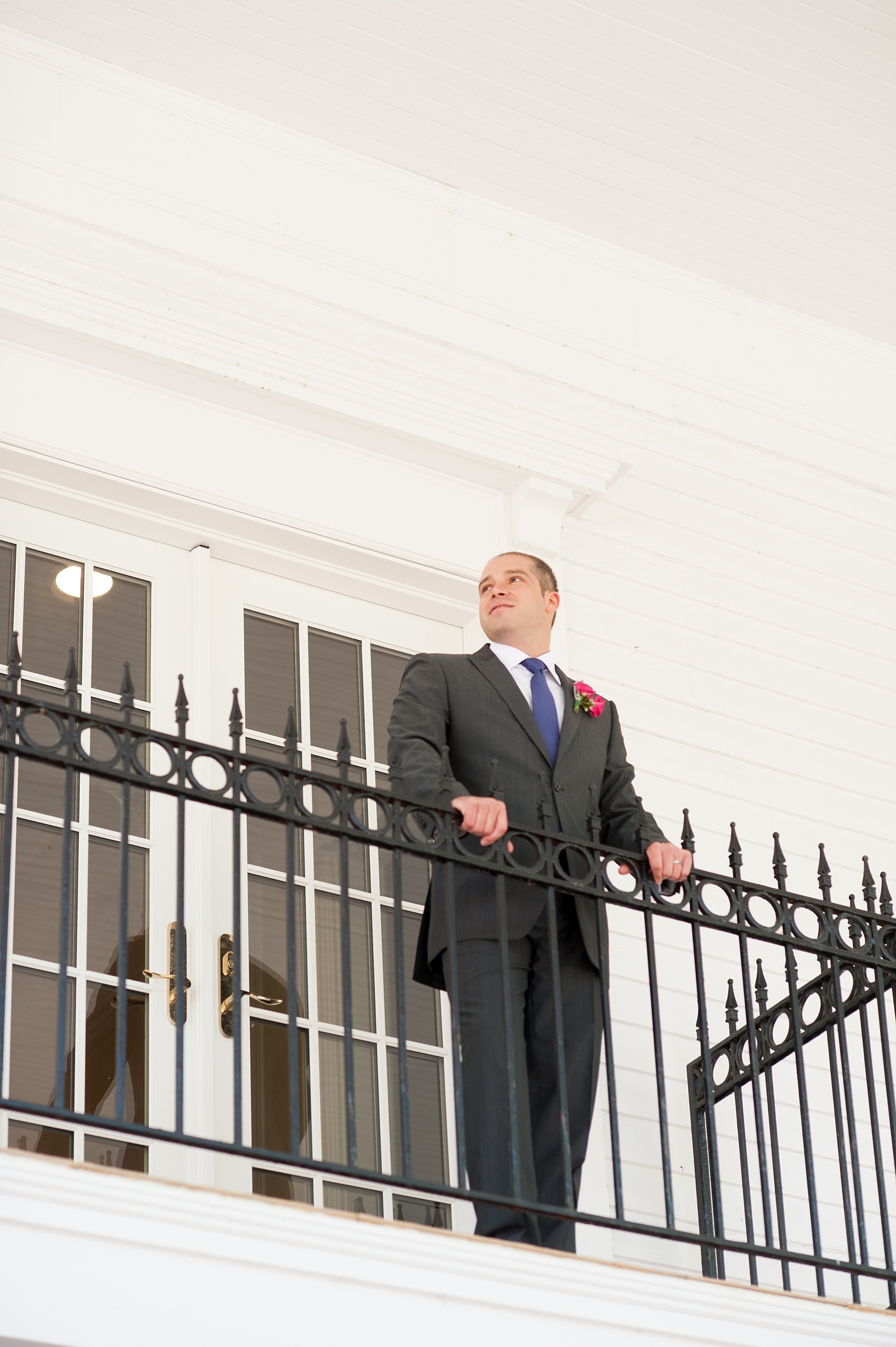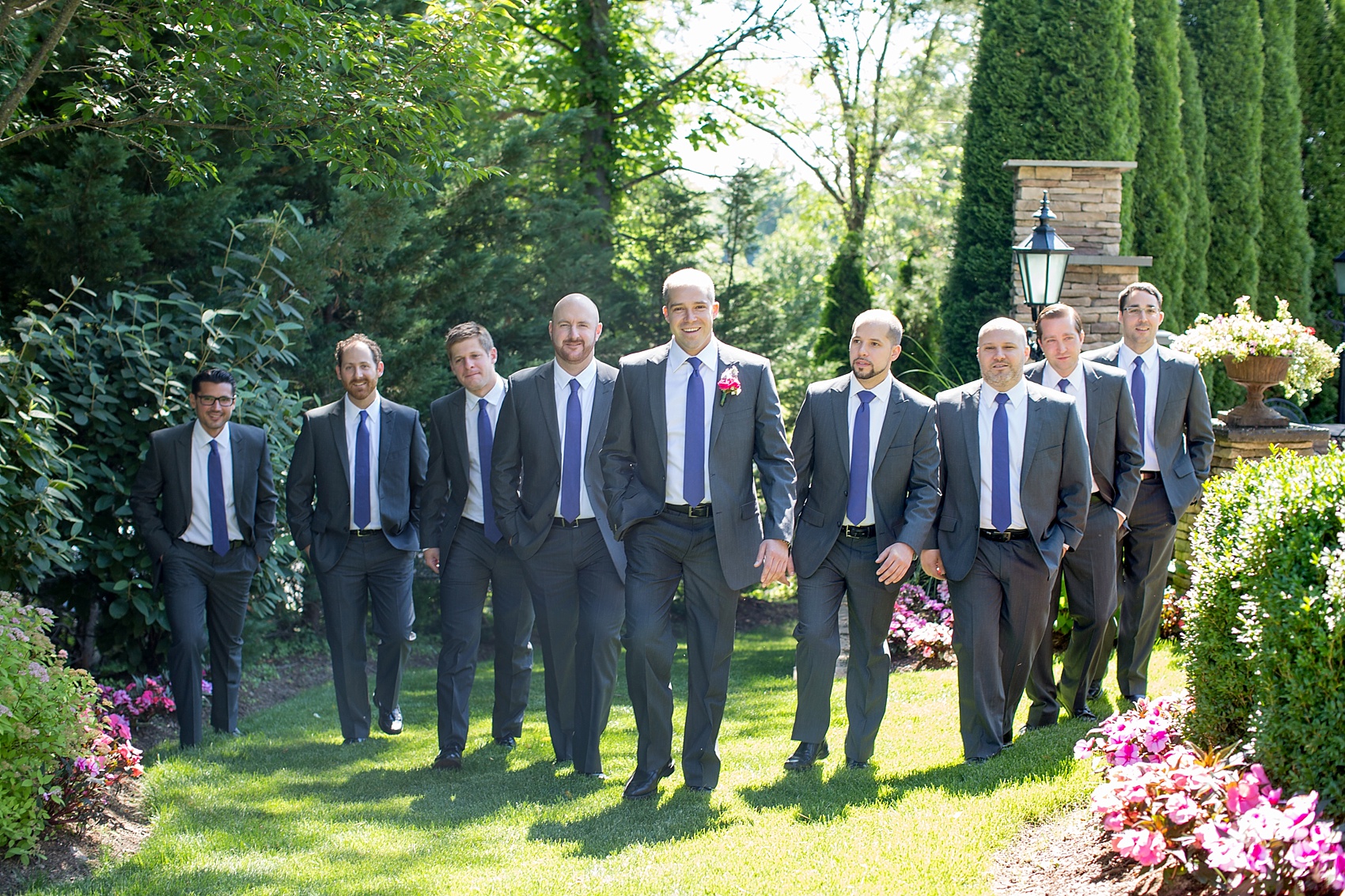 What a handsome bunch of groomsmen! And soon it was time for the ceremony to begin and for Jenna and Sandro to see each other for the first time that afternoon, all dressed up…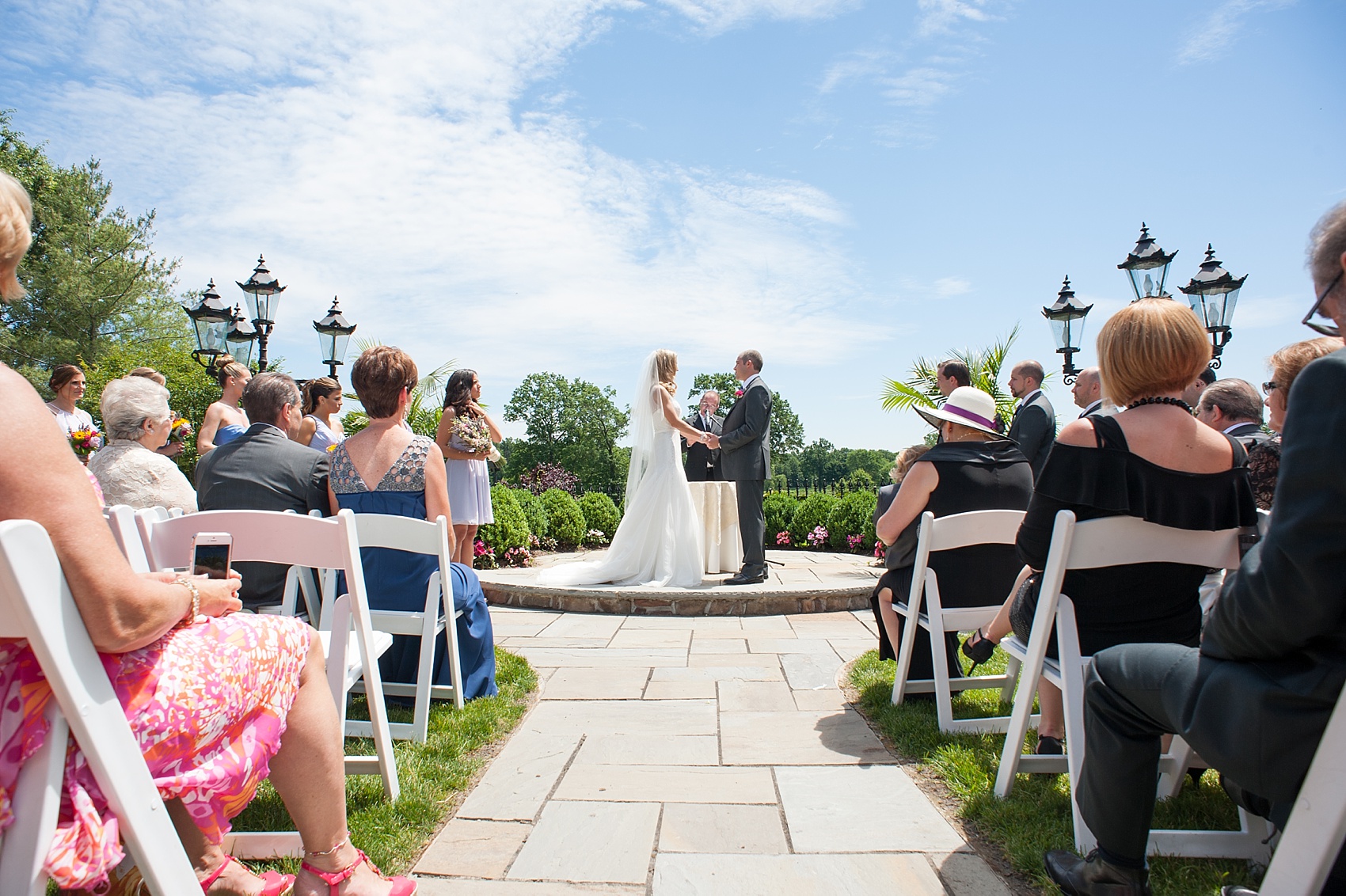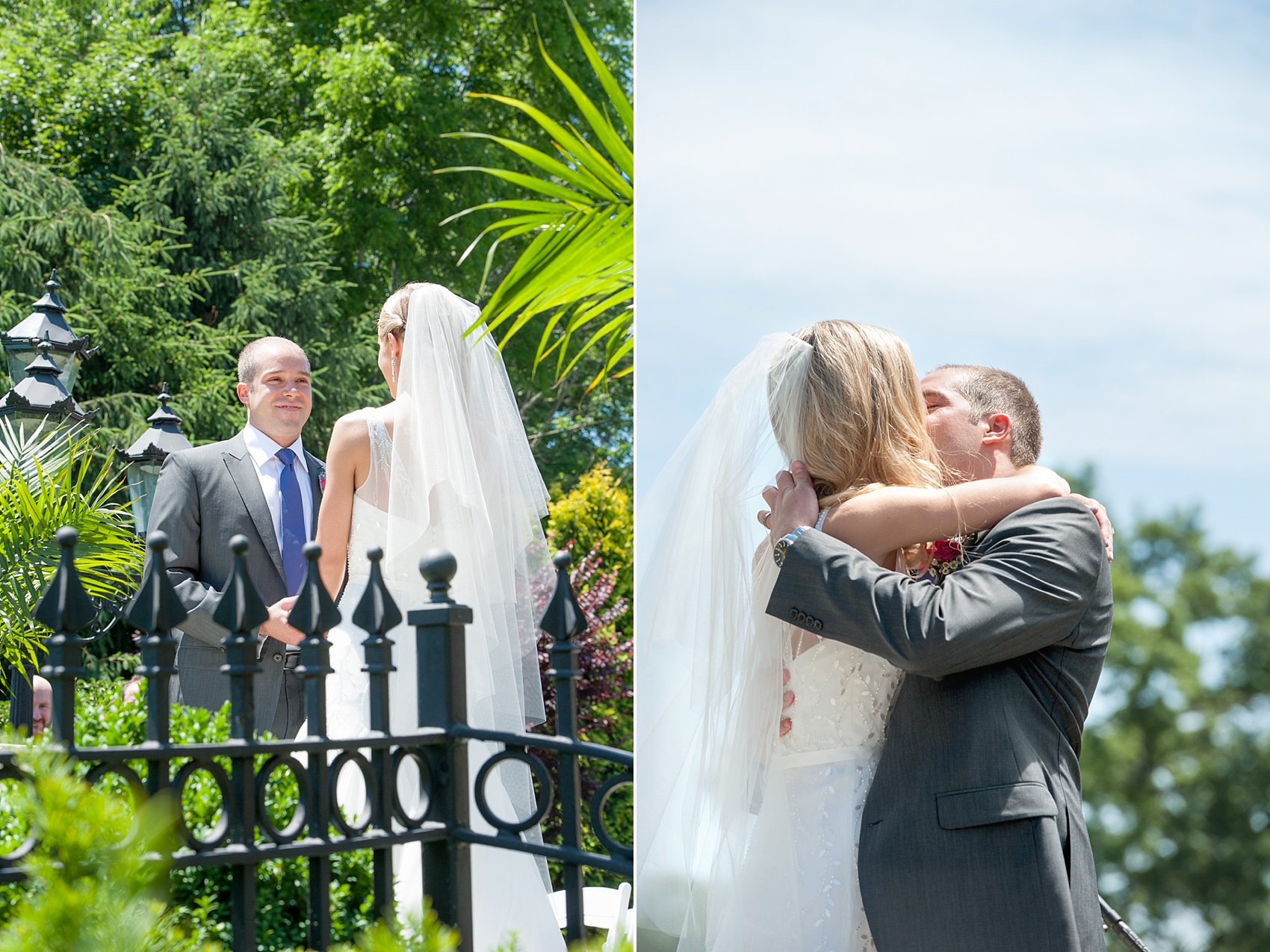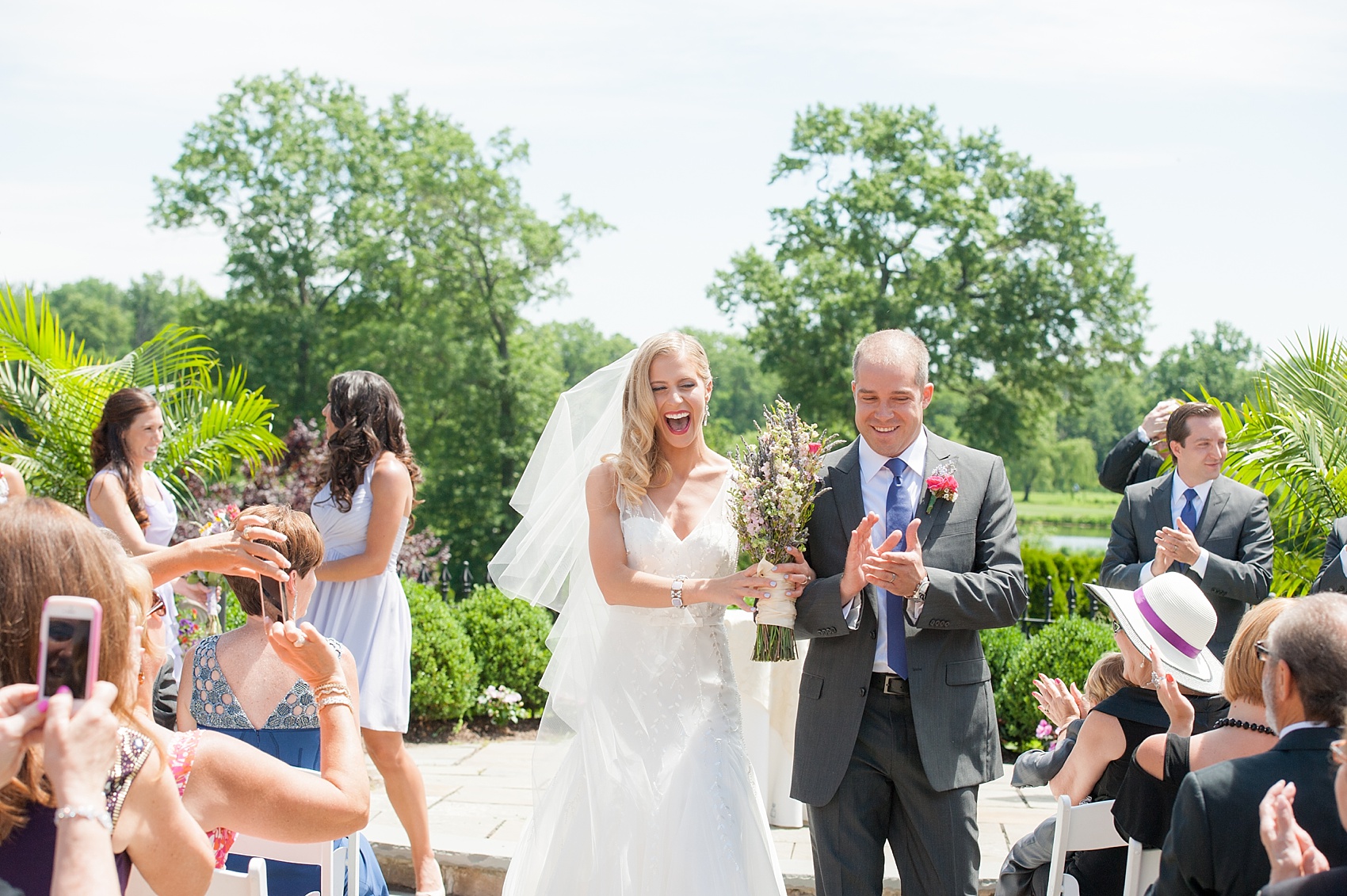 The moment right after a couple is pronounced "husband and wife" and is presented to their guests is always one of my favorites! Look how excited they are!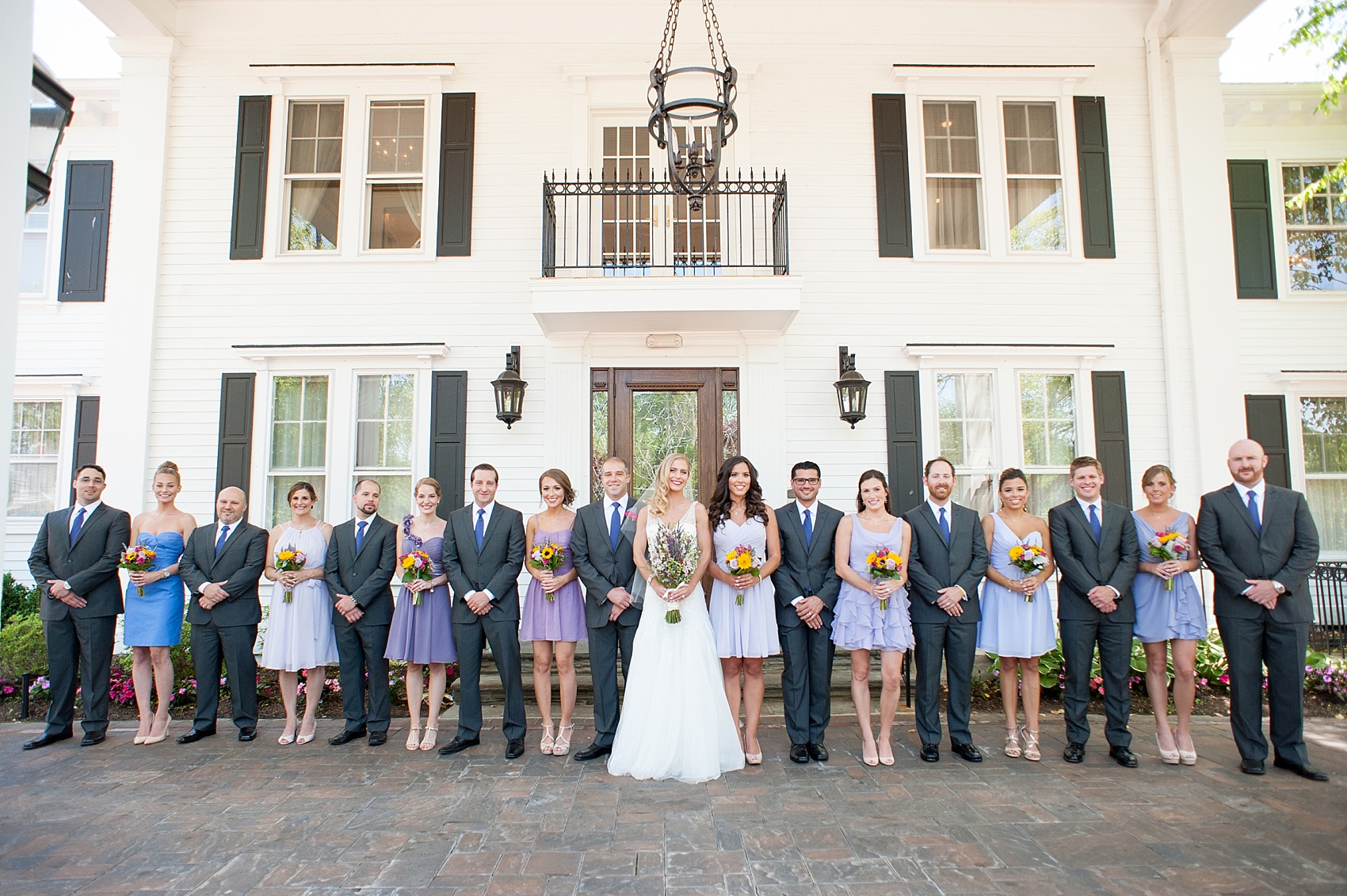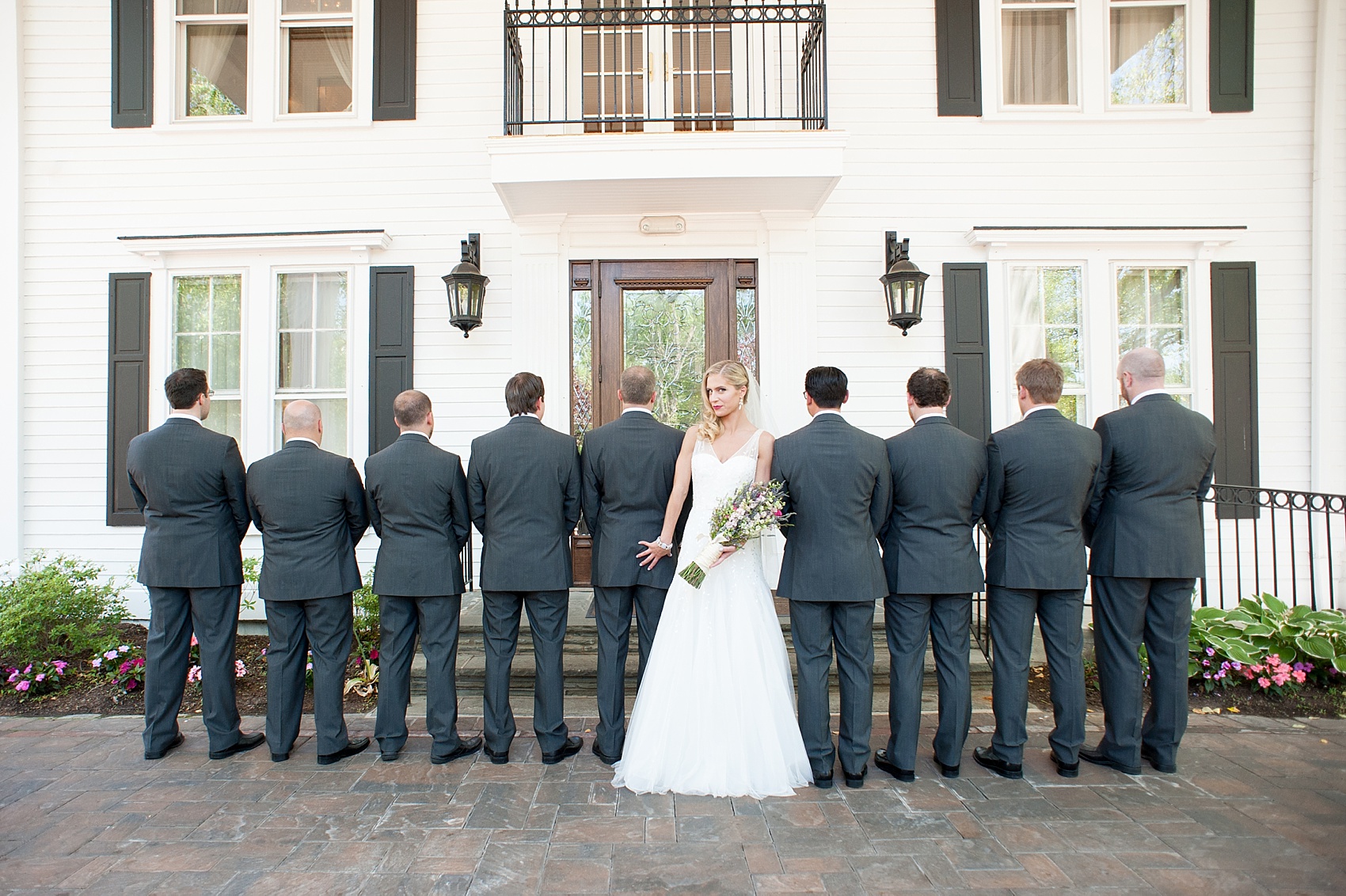 Nothing wrong with getting a little playful on your wedding day!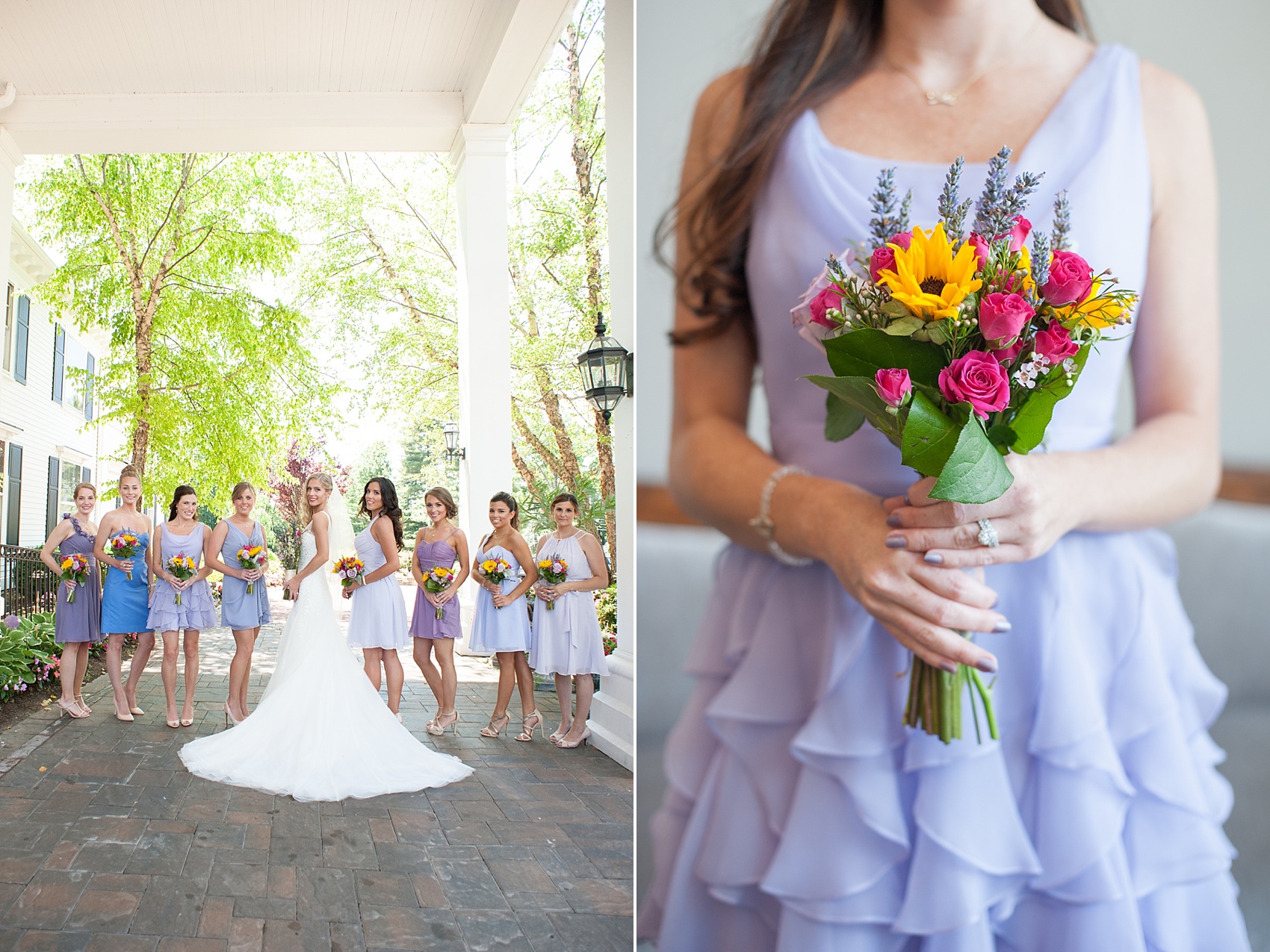 I really love when bridesmaids are dressed in different style dresses, with one attractive color choice in differing shades. Jenna supported this by gifting a Kate Spade necklace to her bridesmaids, also in a few different style from coral and aqua pendants to stars and bows.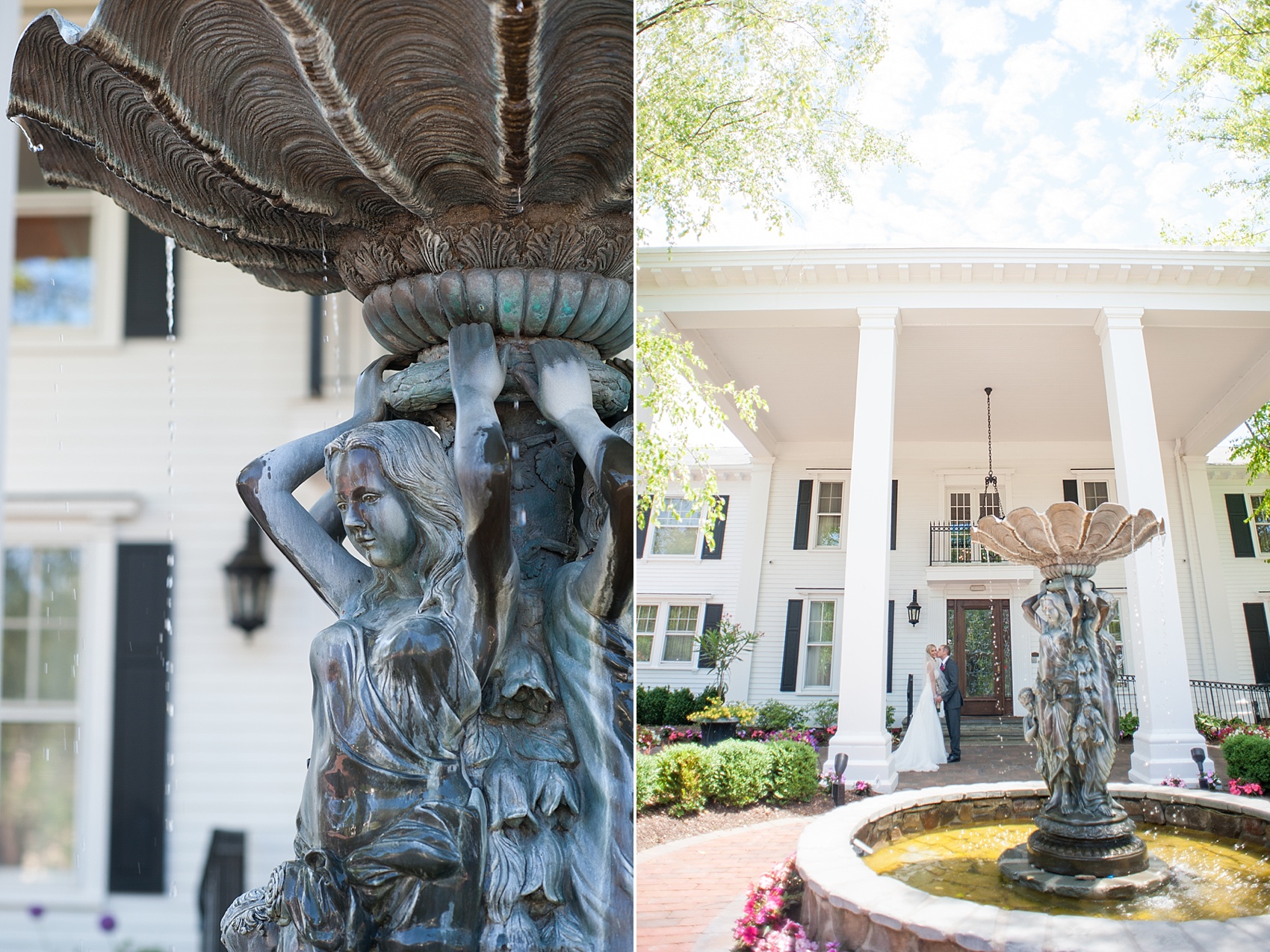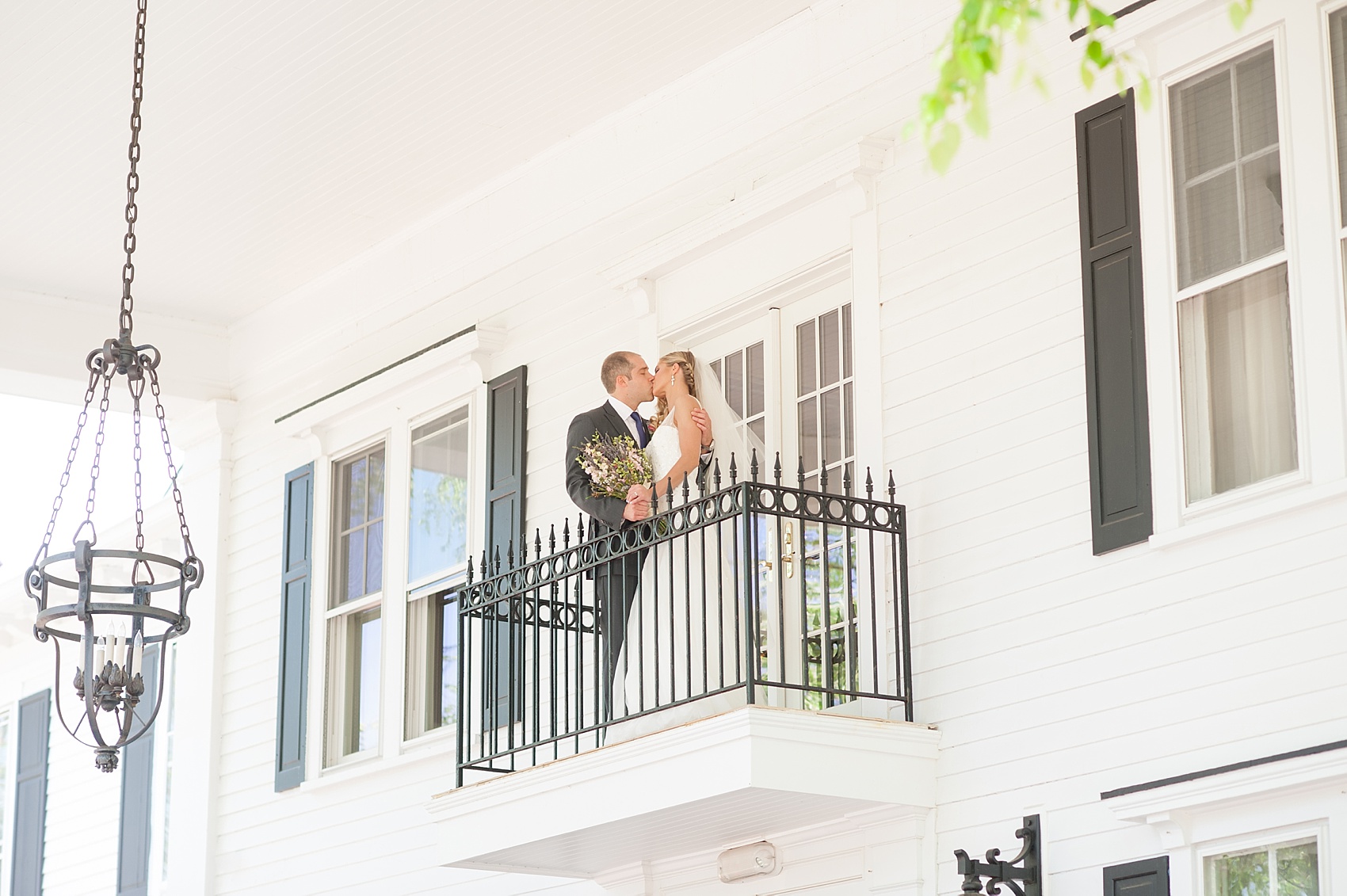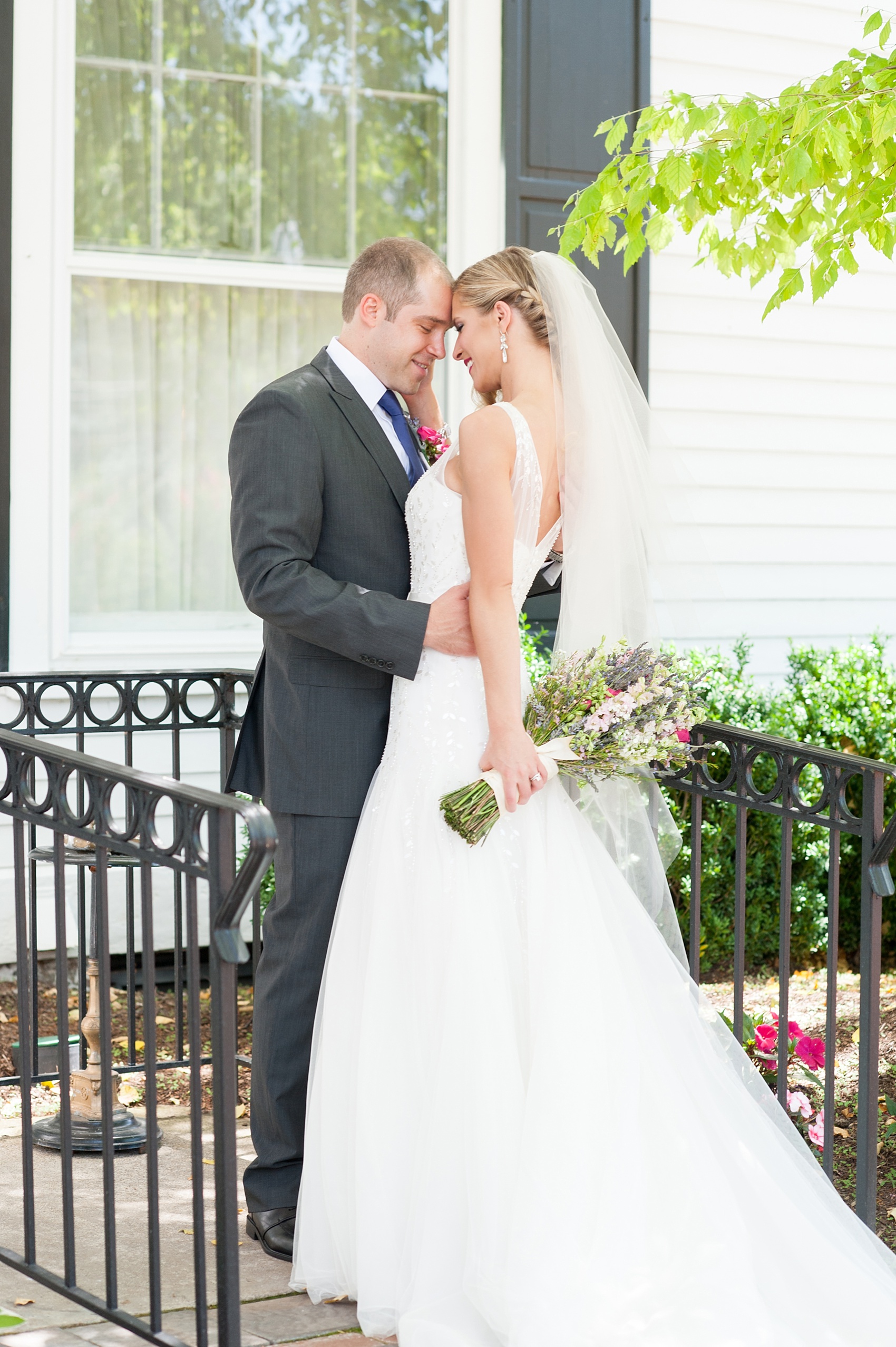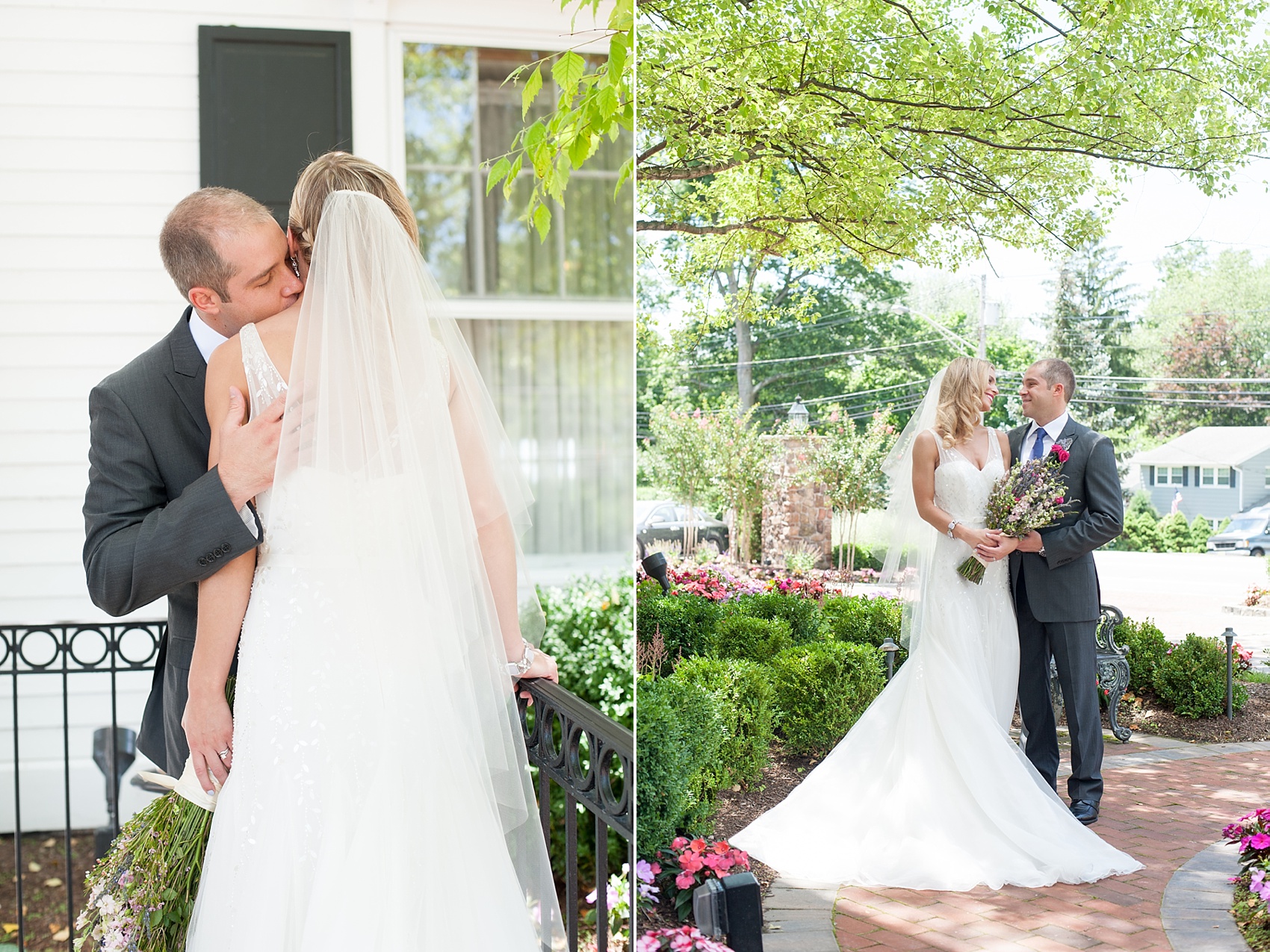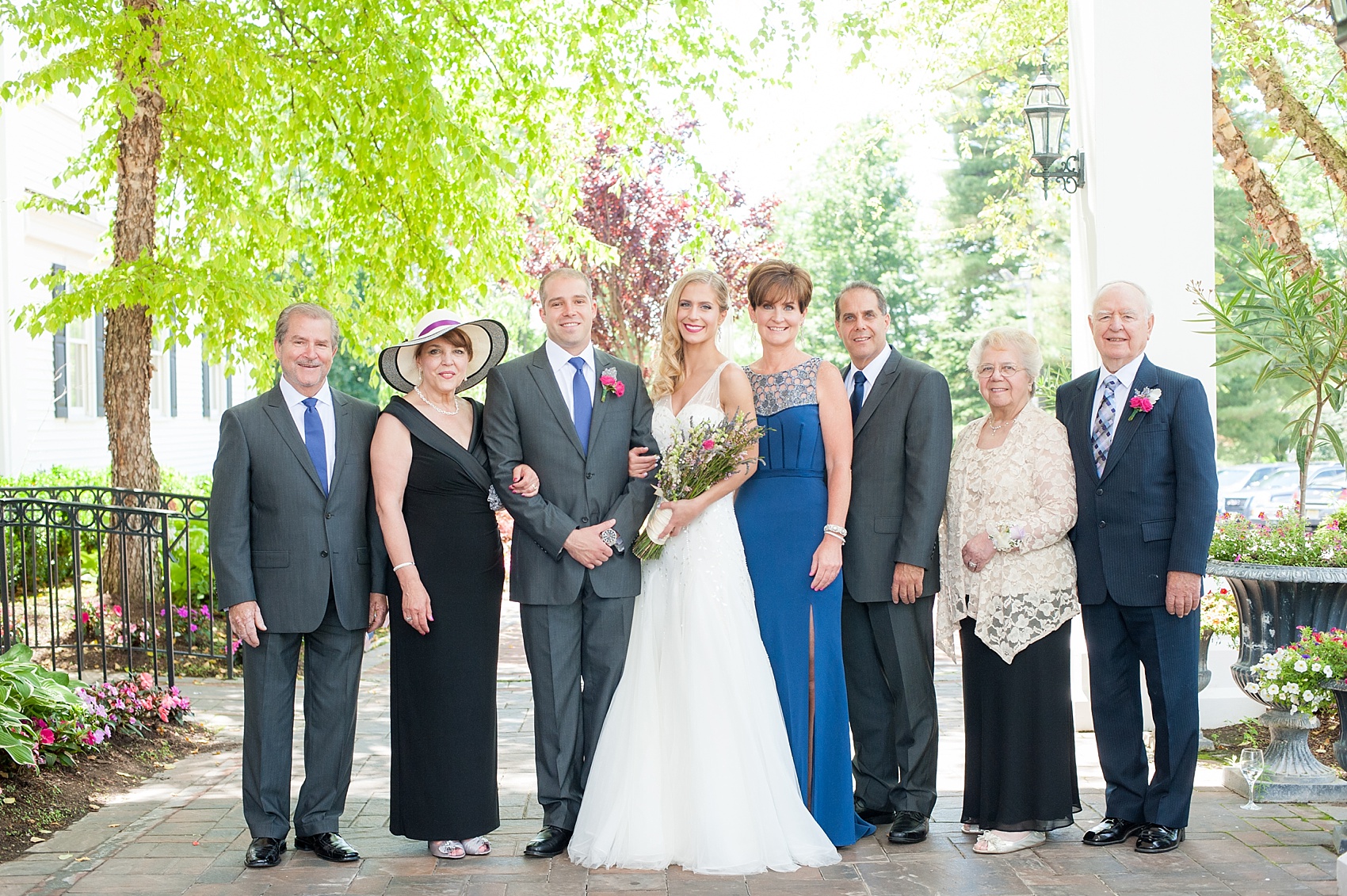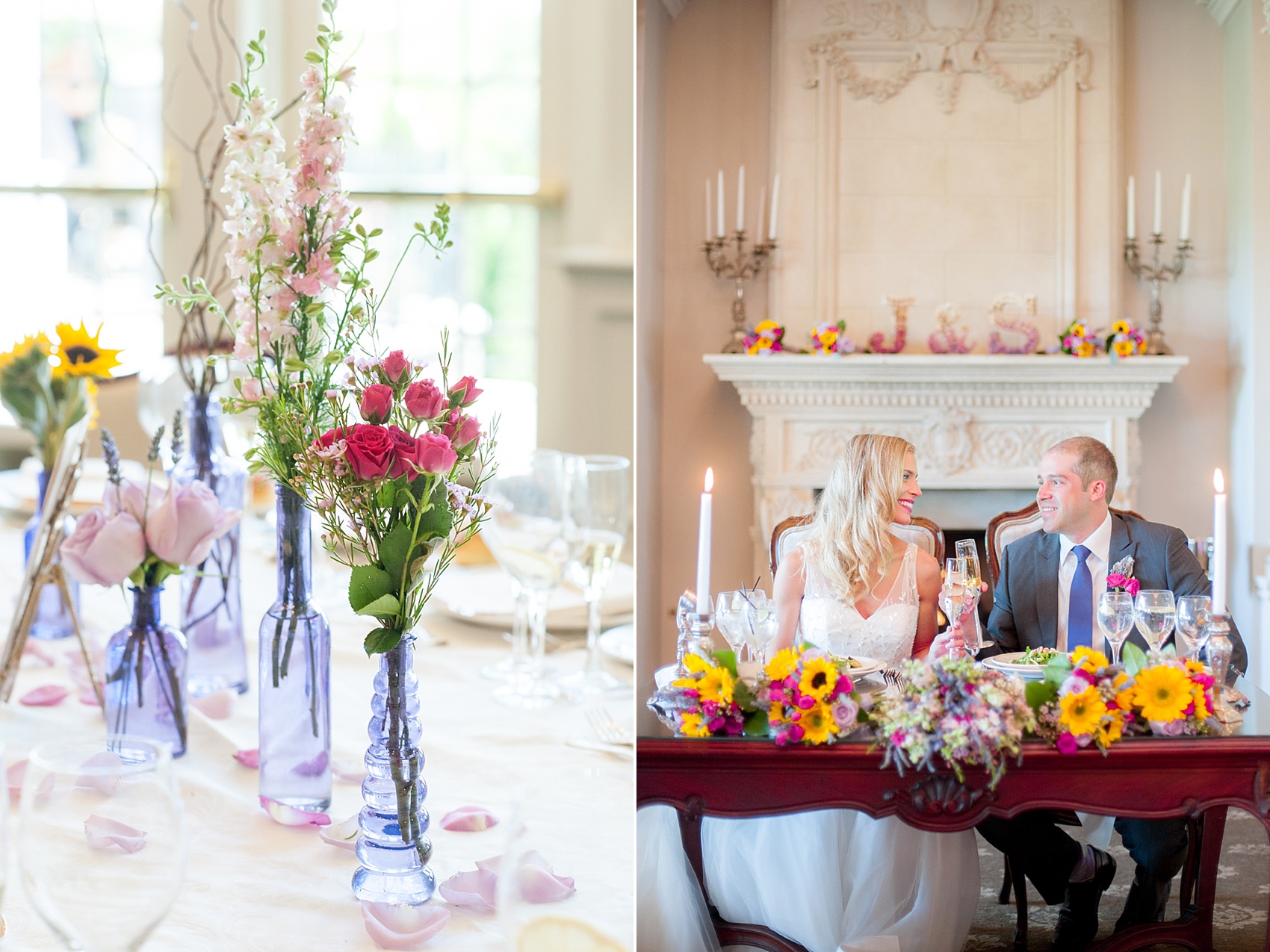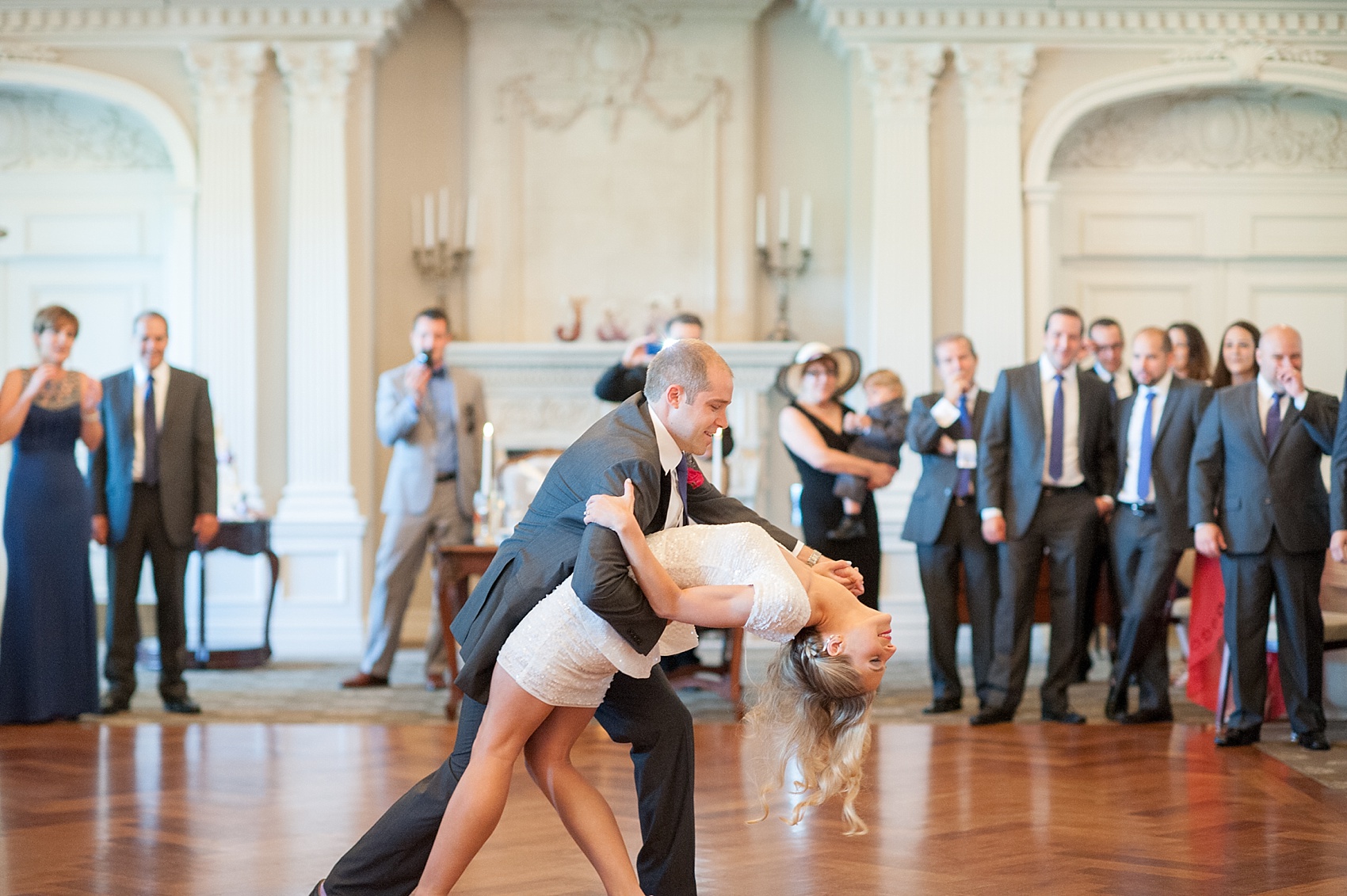 Their choreographed first dance was a hit! Its grand finale ending included a picturesque dip!
Jenna's first dance with her father was memorable and emotional too. I can tell Jenna's daddy's little girl in the best way.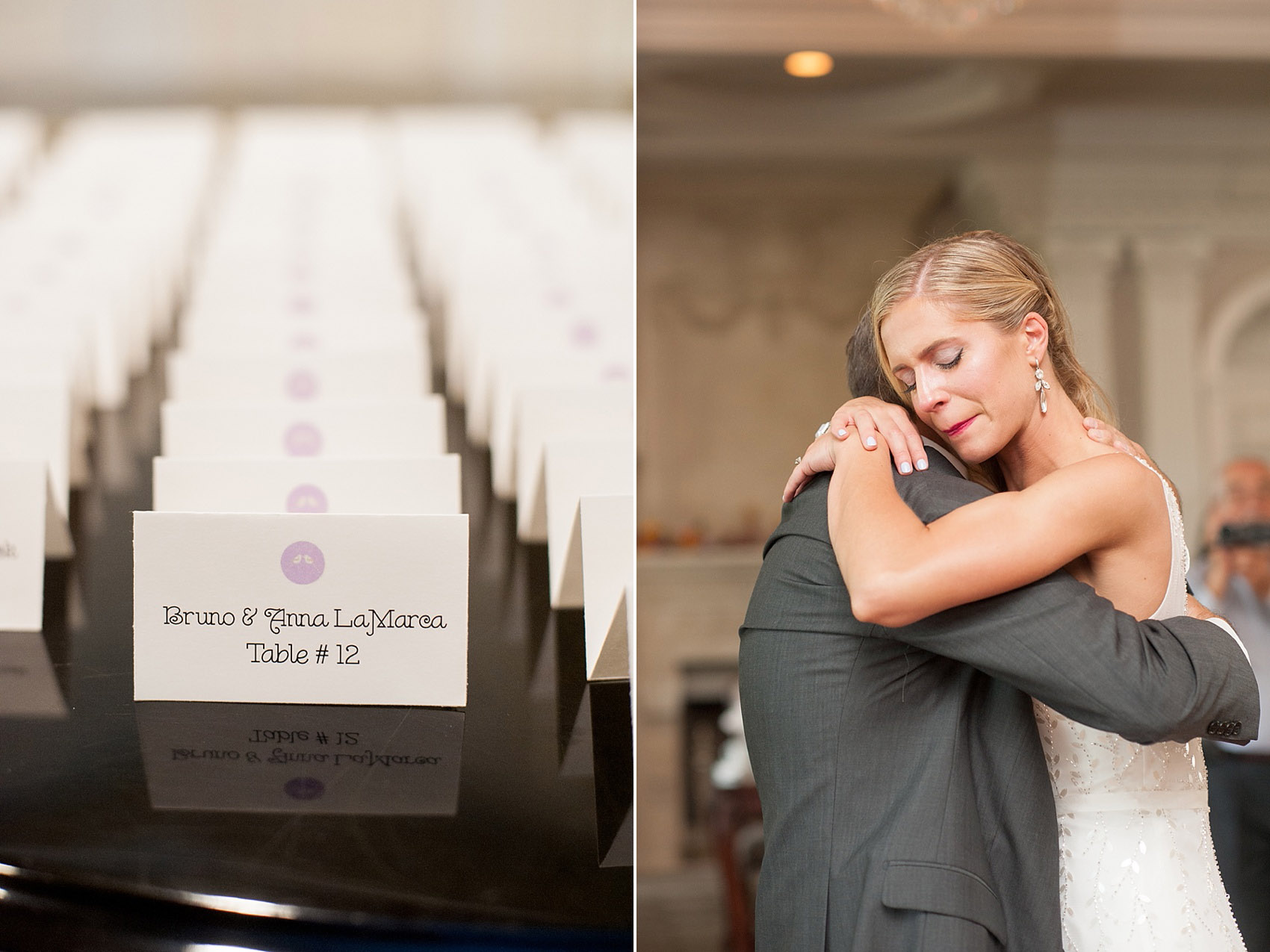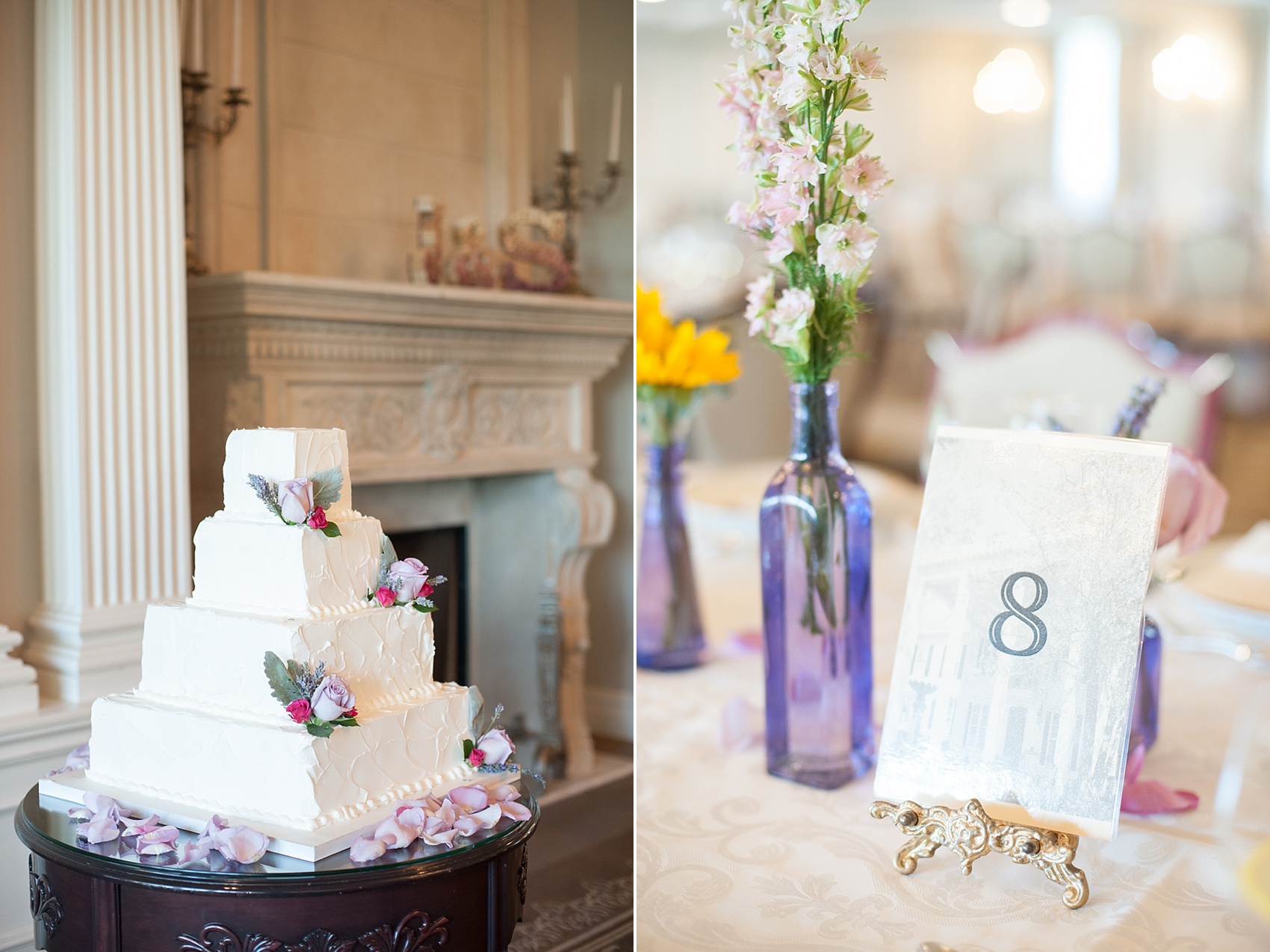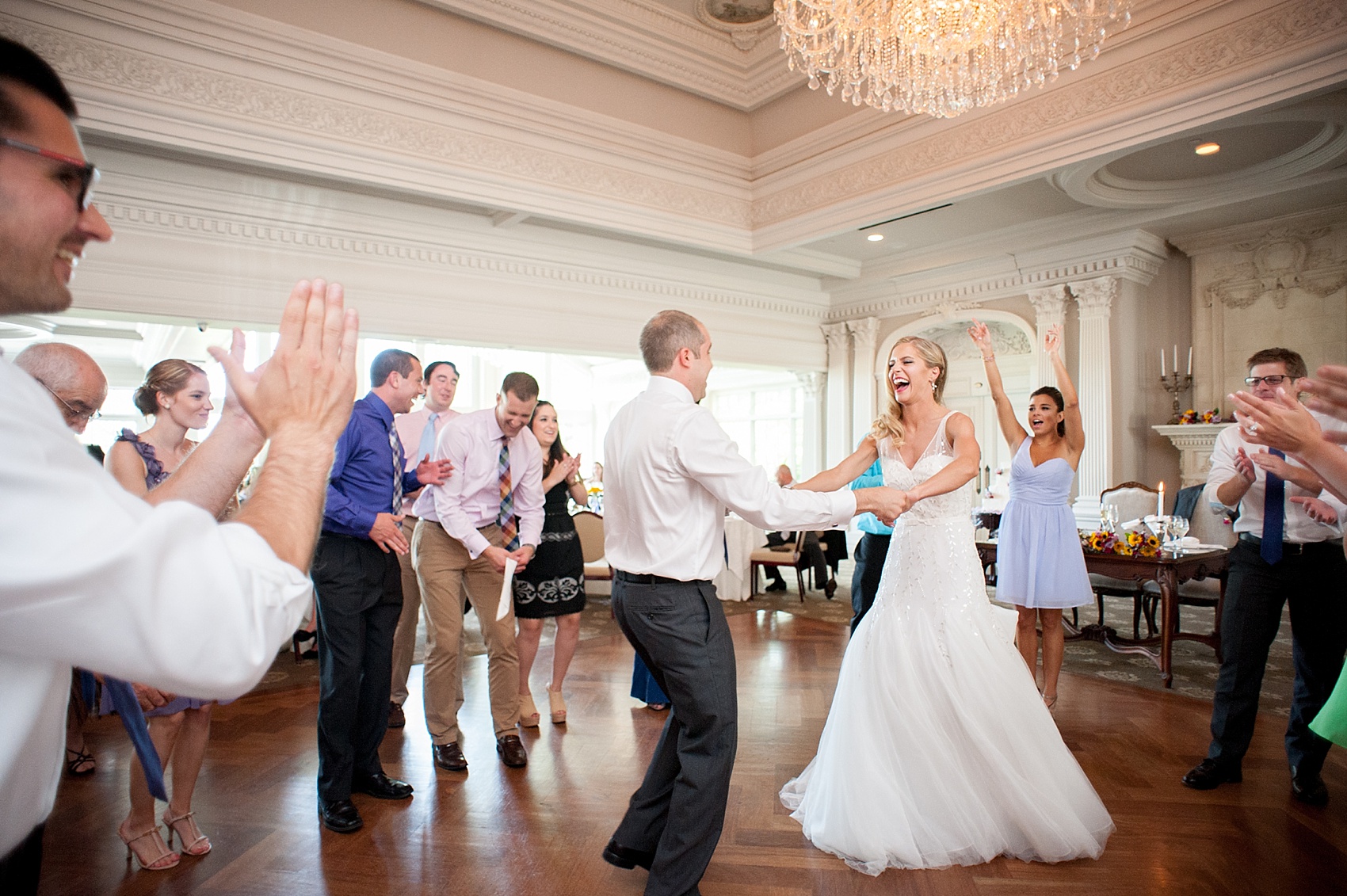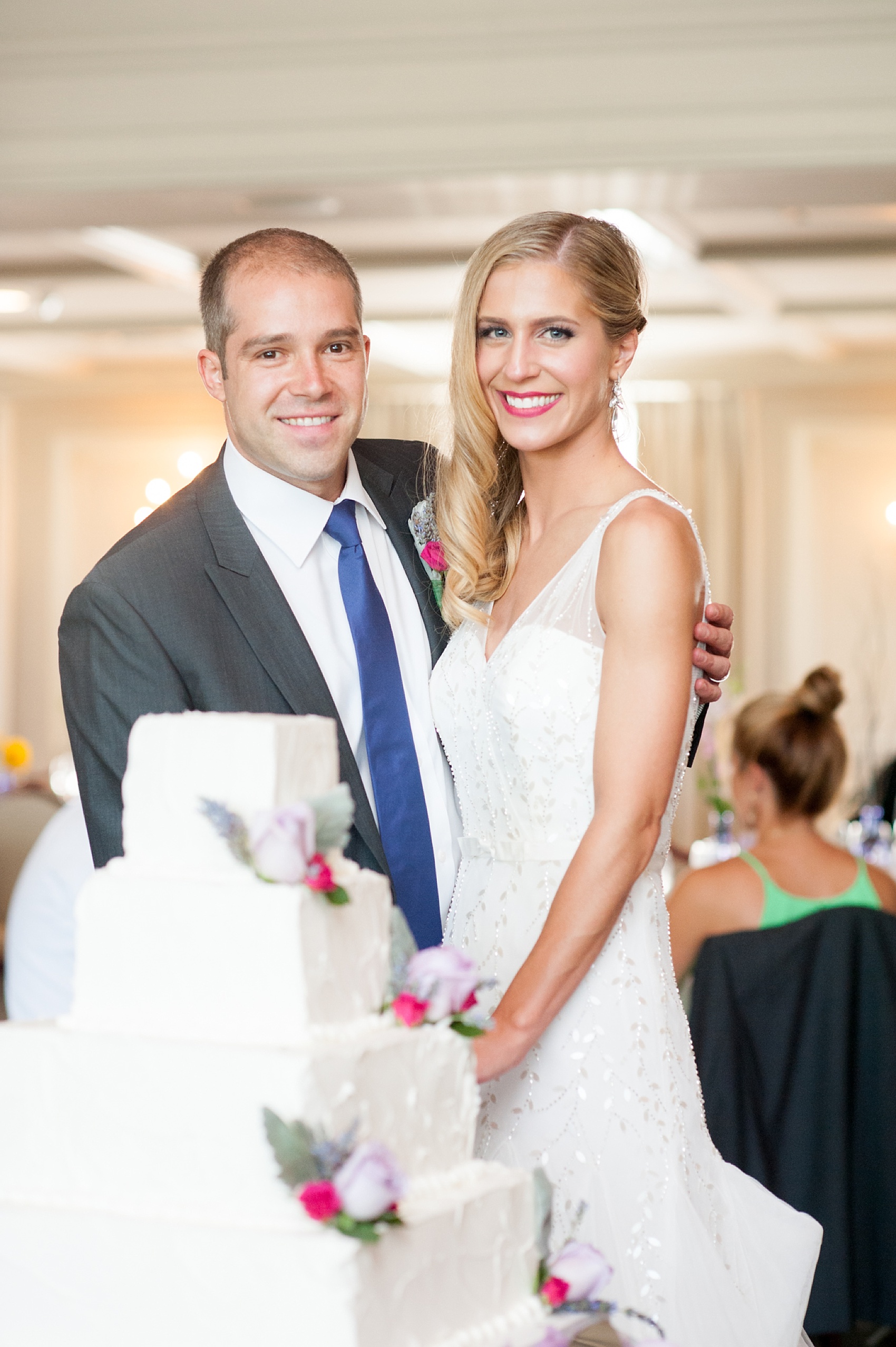 Amongst spinning on the dance floor, enjoying a delicious meal and toasting to love they cut their four tier white buttercream, red velvet wedding cake adorned with lavender and hot pink roses. I completely love this classic photo of their moment! They even used the cutlery Jenna's parents used to cut their wedding cake, years ago.
I can almost still smell the lavender and feel the energy of the plentiful smiles on everyone's faces their entire wedding day. Their wedding day was all they had envisioned and planned, for an more. Jenna and Sandro – I wish you a lifetime of happiness…and then some! It was such an honor to photography your wonderful wedding day!
Venue: The Park Savoy / Wedding Gown: Pronovias / Florist: Kim Auriemma Design / Cake: Palermo's Bakery / Engagement Ring and Wedding Bands: Ken & Dana Design / Suits: Men's Warehouse / Socks: Brooks Brothers / Hair: Exquisite Hair Design / Makeup: Brianne Nora / Officiant: Reverend Jimmy Smith / Bridesmaids Necklaces: Kate Spade