This wedding is SO special to that I feel extra grateful I'm able to relieve Erin and Chris's Olde Mill Inn day through their spectacular photos. It was a beautiful fall weekend filled with the colors of the season and Erin's carefully selected autumn-inspired color palette. From her special moments with her grandmother (starting with her heirloom engagement ring) to her heart-warming first look with Chris, to their tearful vows and getting down on the dance floor, I'm pretty sure everyone had an amazing time and partied their asses off until the very last piece of cake was eaten and last cigar-bar-match had been struck.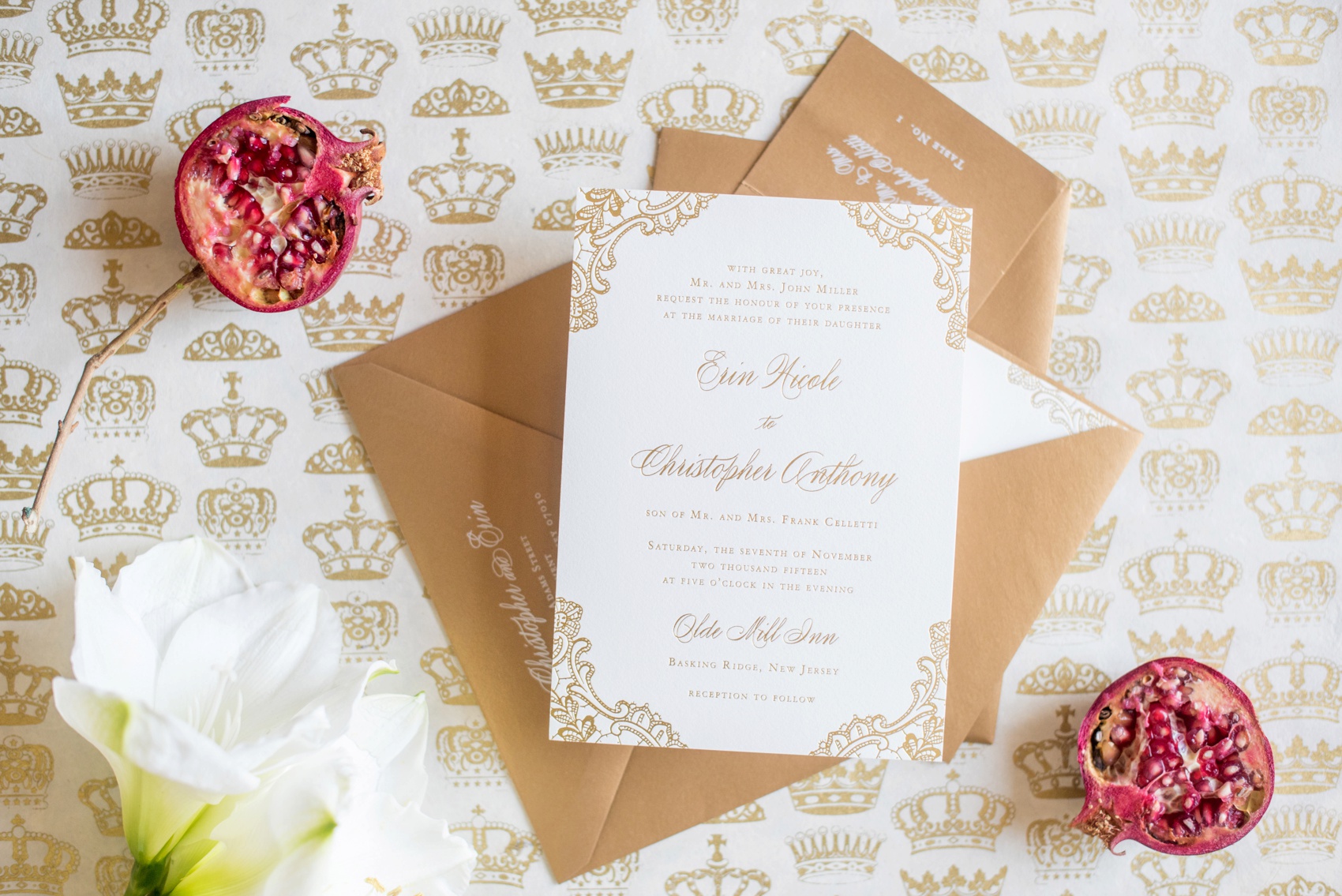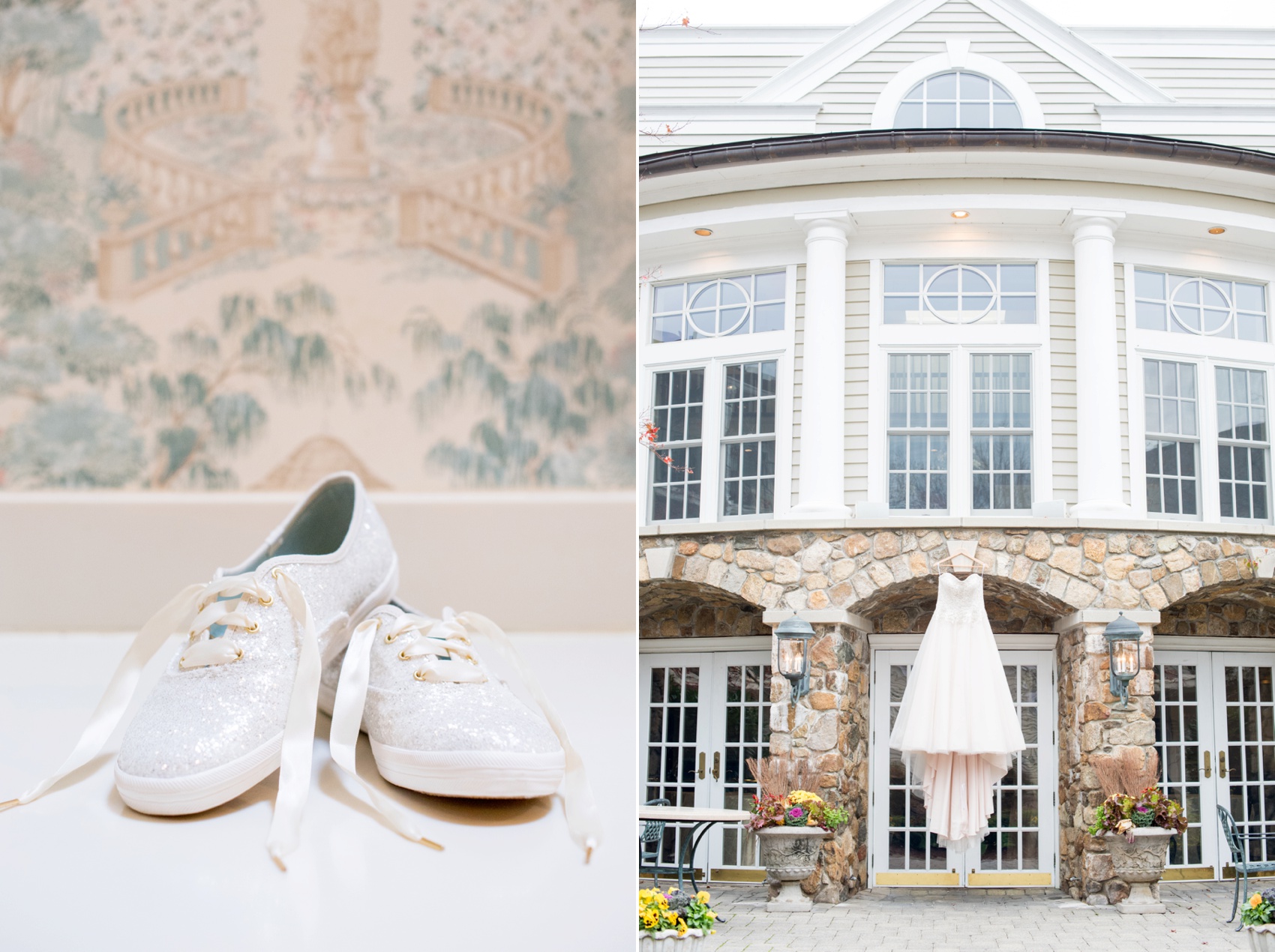 Erin's definitely a trendsetter. Those glitter Keds are in this Fall 2015 issue of The Knot! And of course her gorgeous beaded sweetheart gown looking all fabulous at their venue, on a hanger the bride made and offers in her Etsy shop, Grande Strands! If you notice (especially in later photos) her gown's skirt has a pink tone to it because of an underlay under its tulle layers. I love a surprise color in a wedding gown!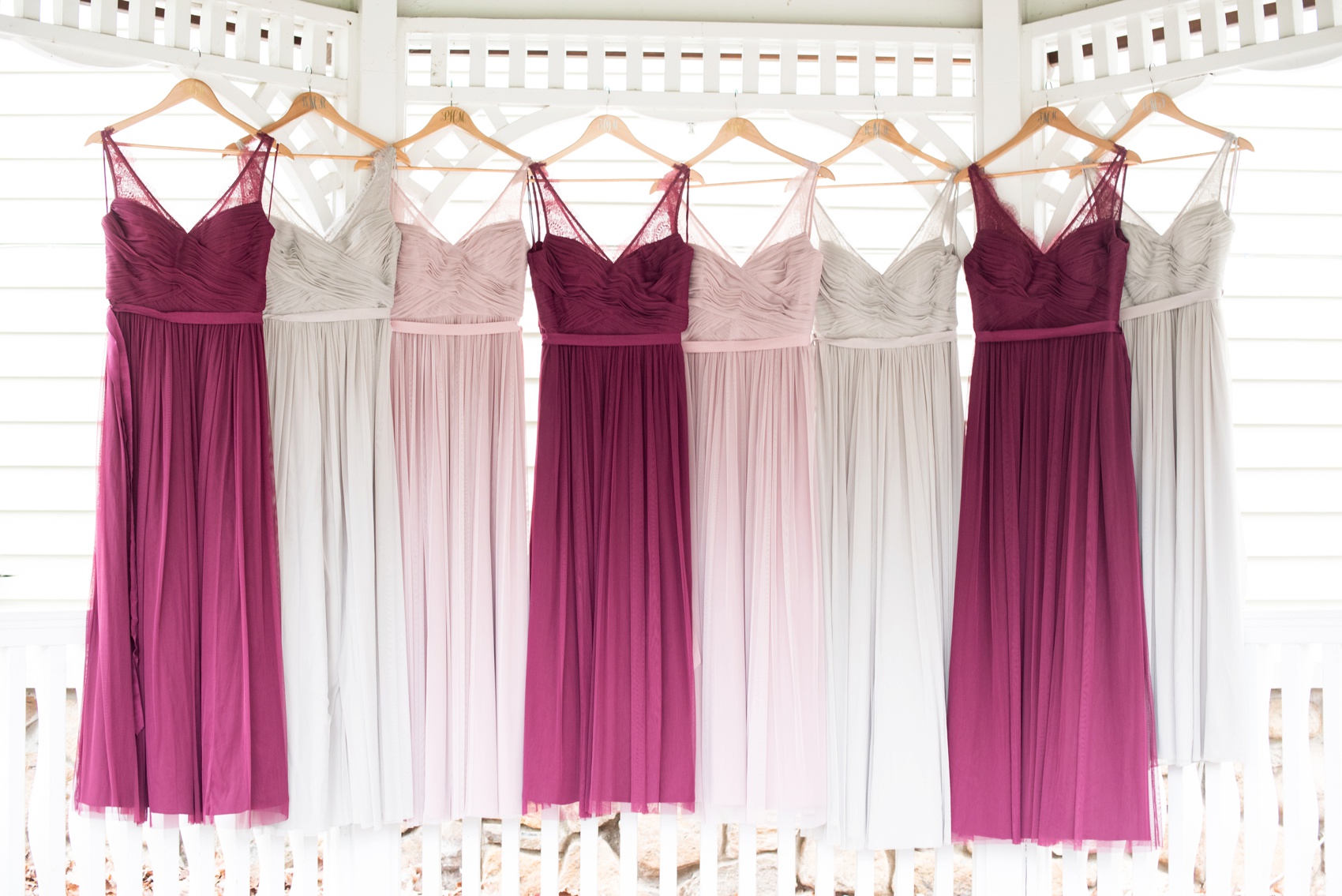 To start a family tradition, Erin gave Chris a Grimm's Fairy Tales book as a wedding gift, knowing they'll one day read it to their children. She also gifted her father special cufflinks with a photo of her as a child and "I'll always be your little girl" written on the other one. She carried important photos of relatives who have passed on around her bouquet stems.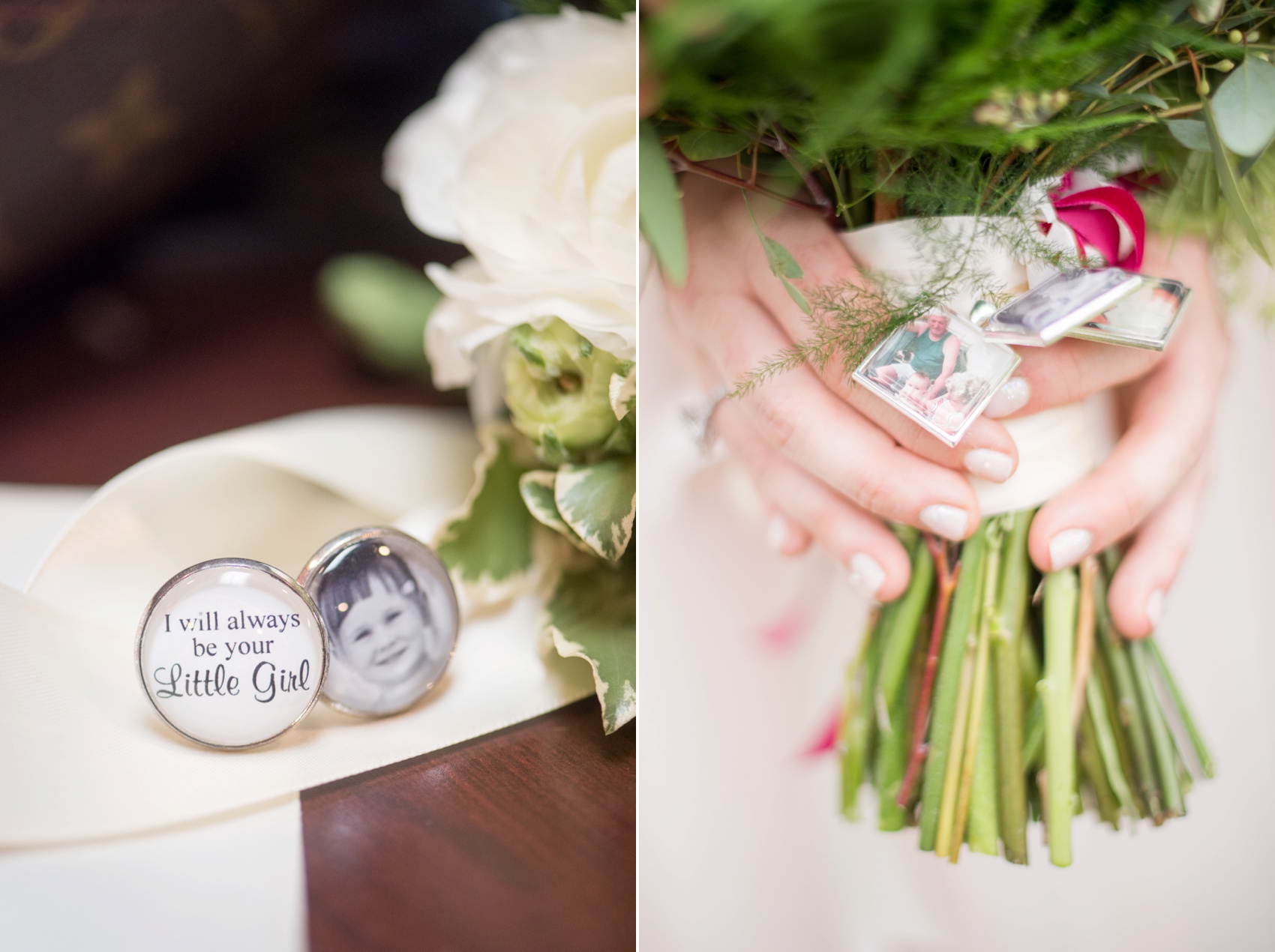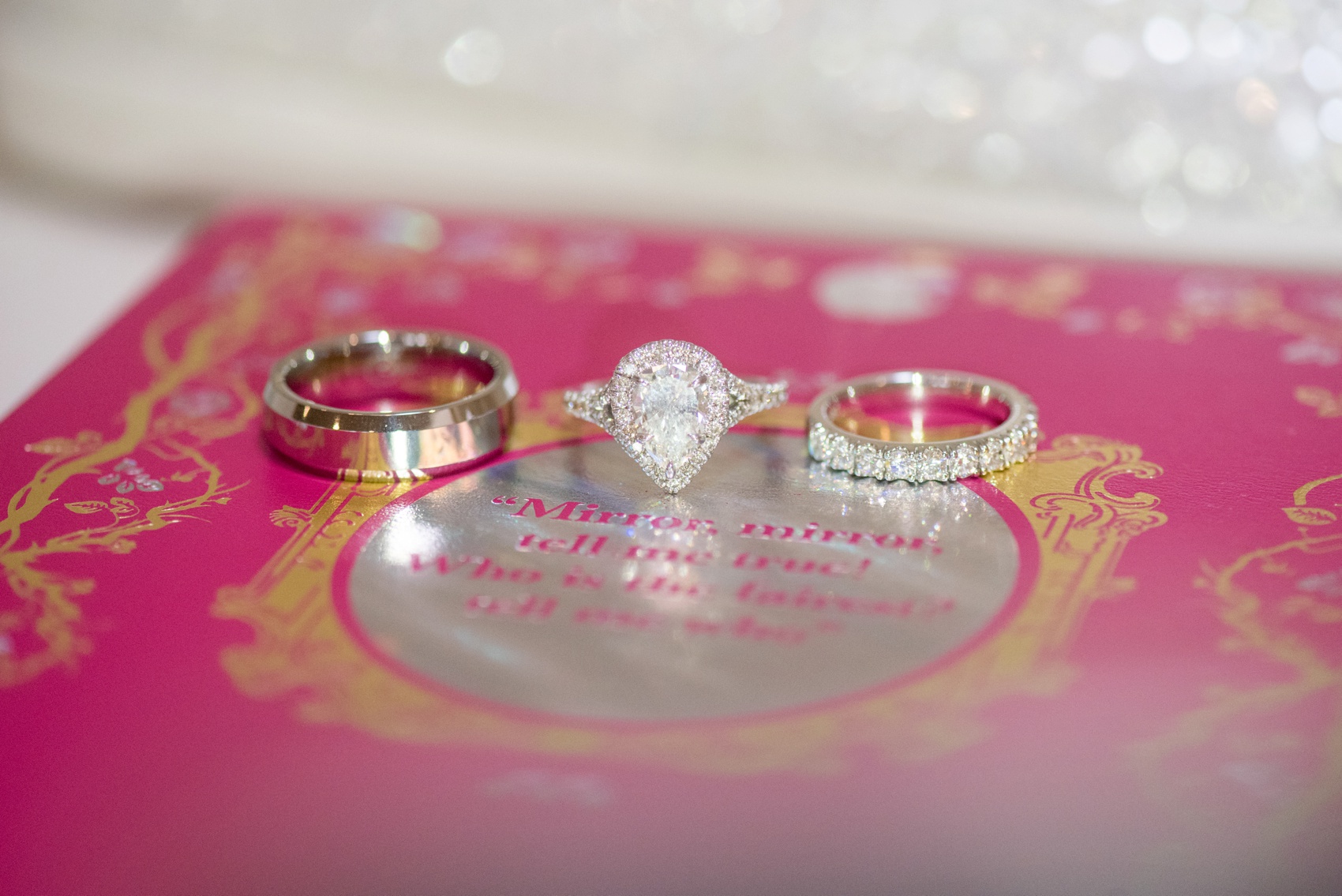 Isn't Erin's ring amazing? I was lucky enough to capture it during their engagement session too but I love being reminded of how special it is – the pear-shaped center stone was passed down to Chris by Erin's grandmother (pictured later in this post) to propose to Erin with.
I love seeing different cufflinks and Chris's were definitely something I hadn't seen before, with a wrap-around chain link that connected the two ends of the sleeve. He's ready to go for a first-look with his bride!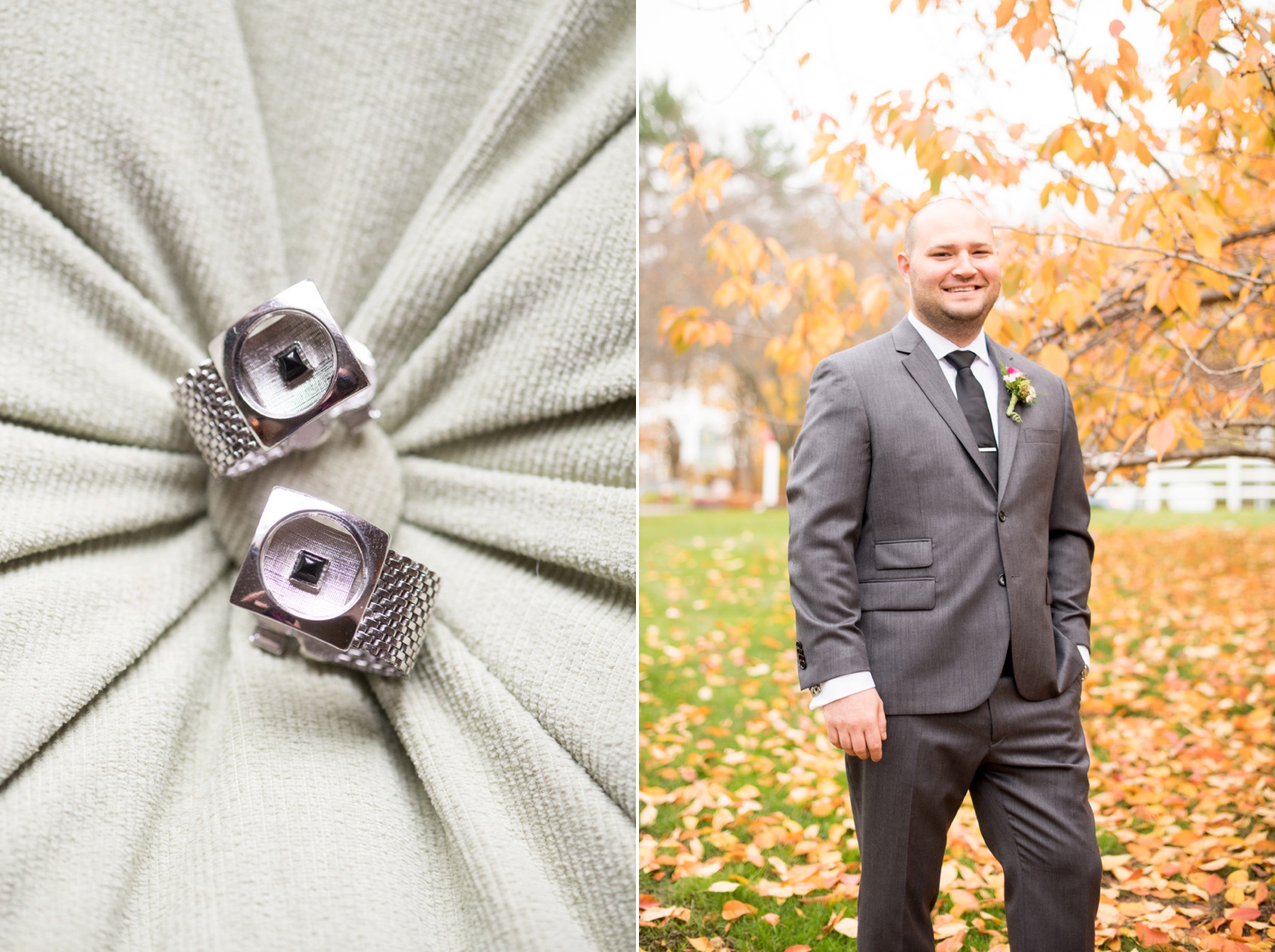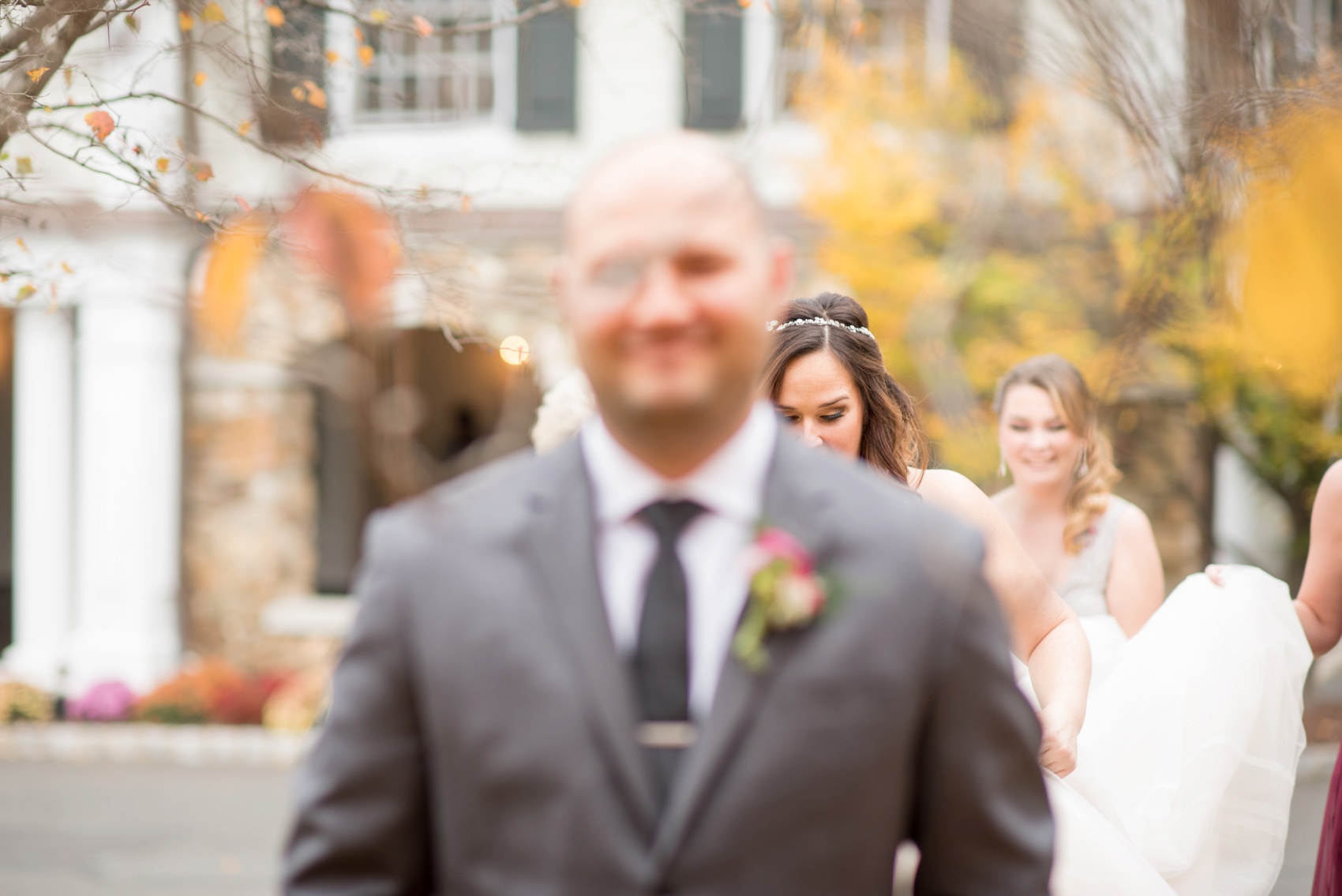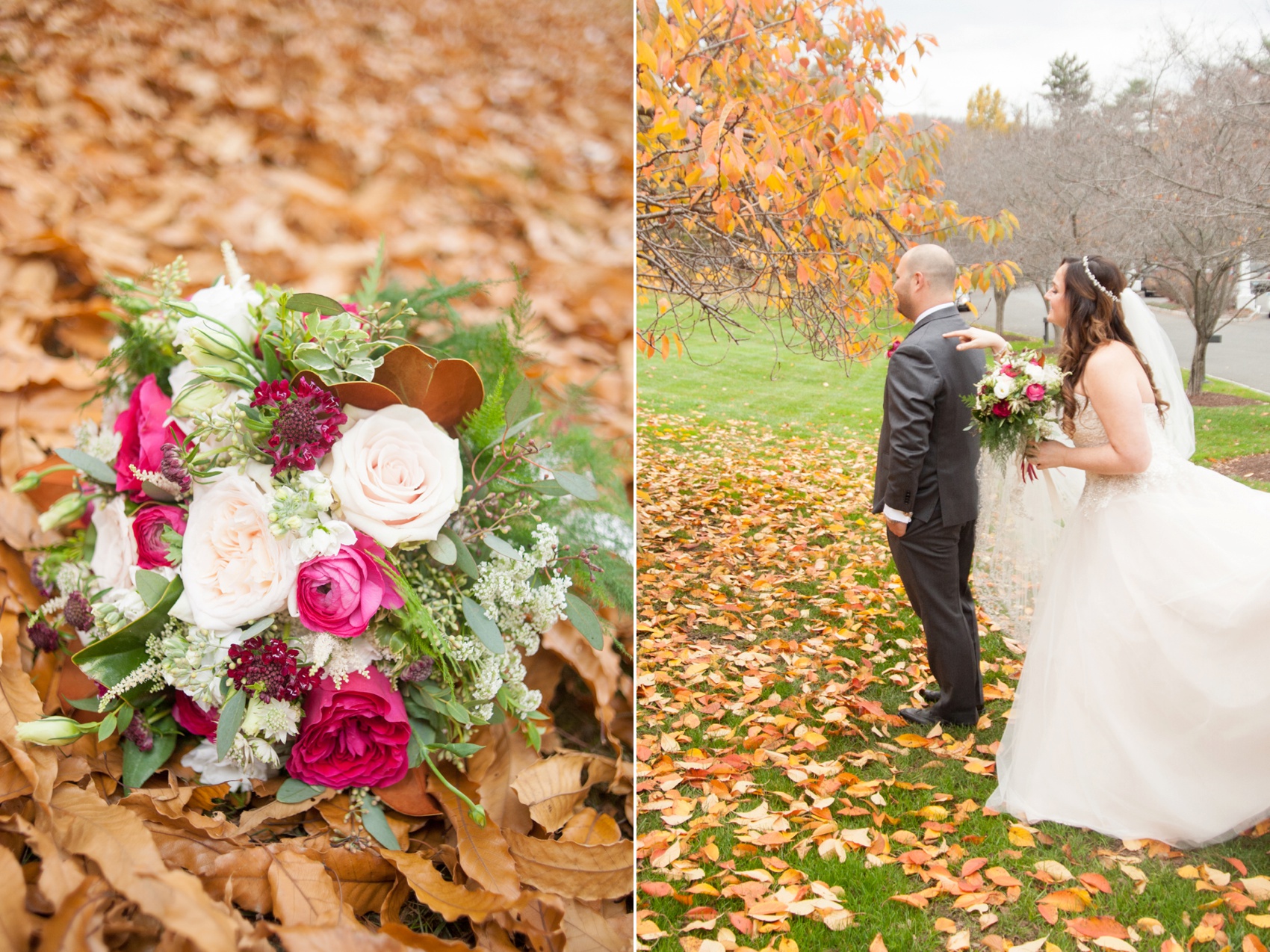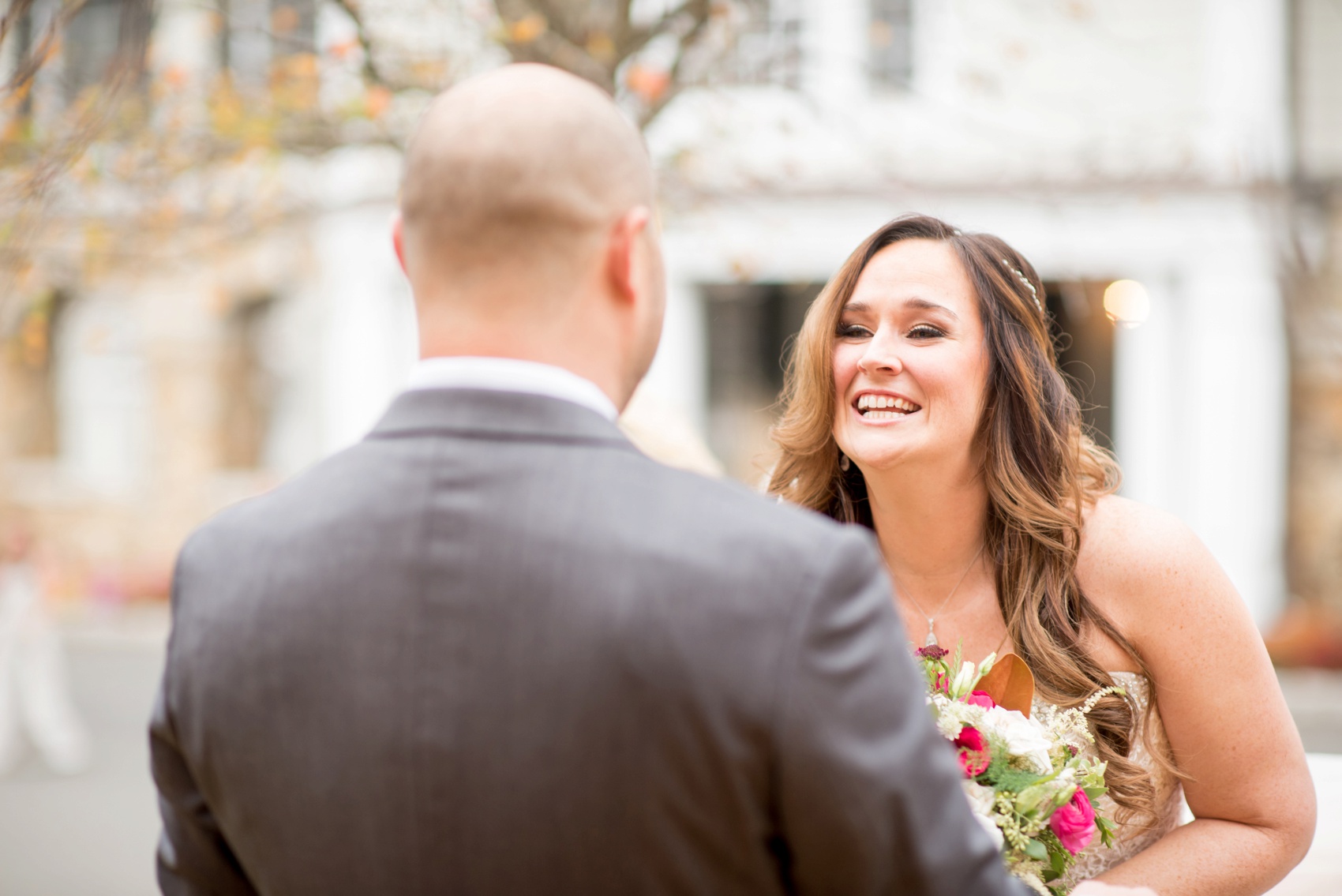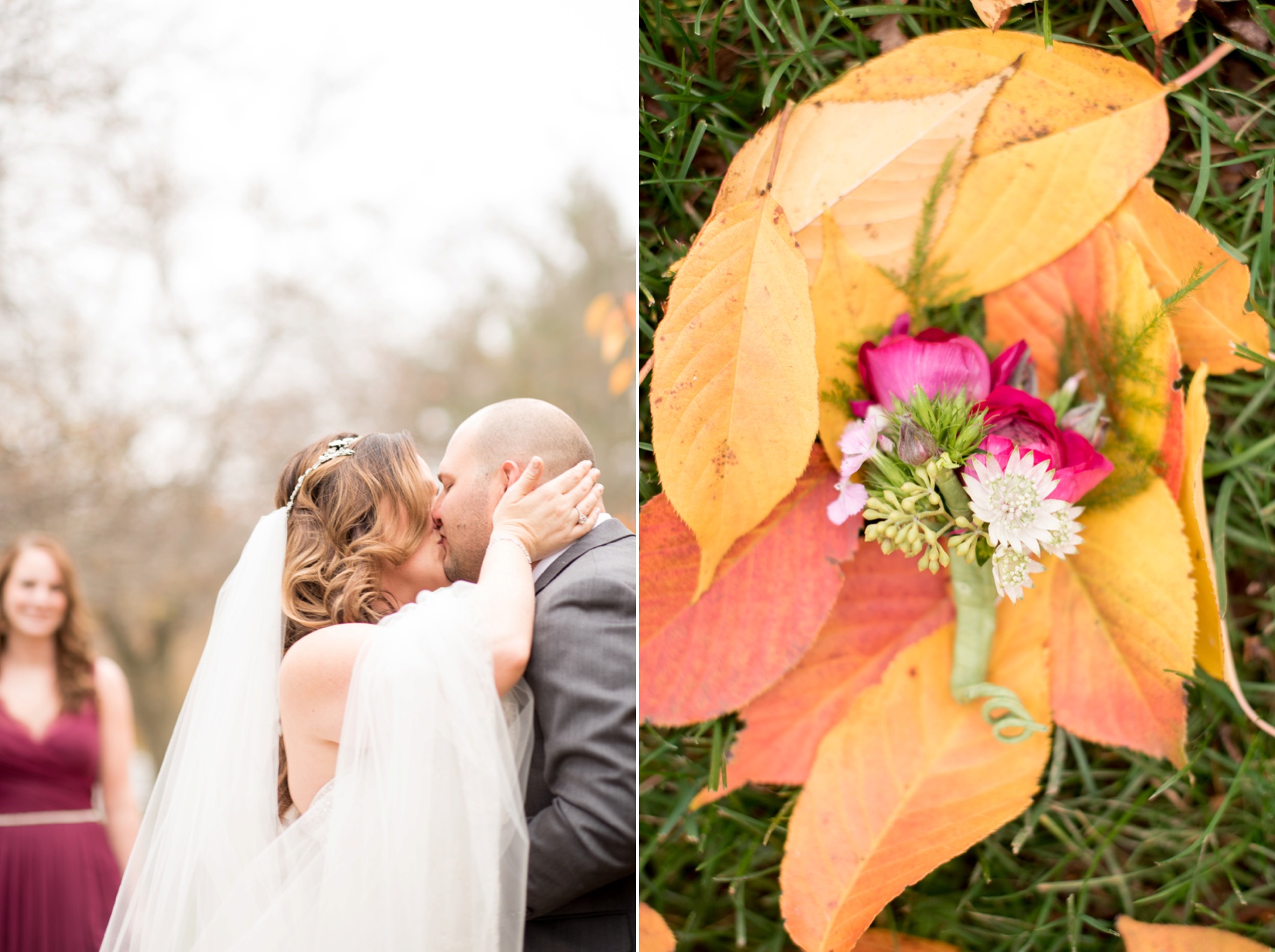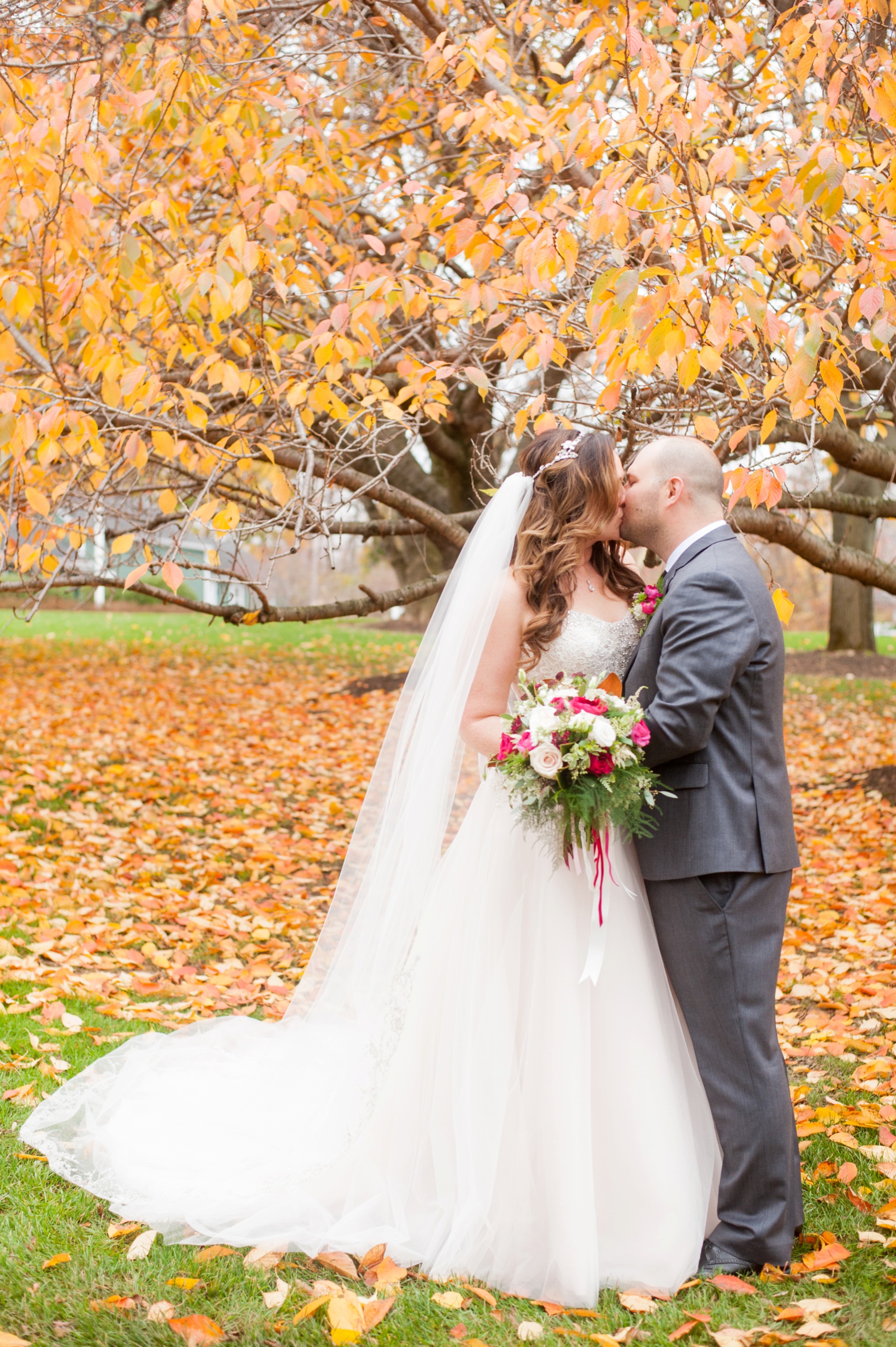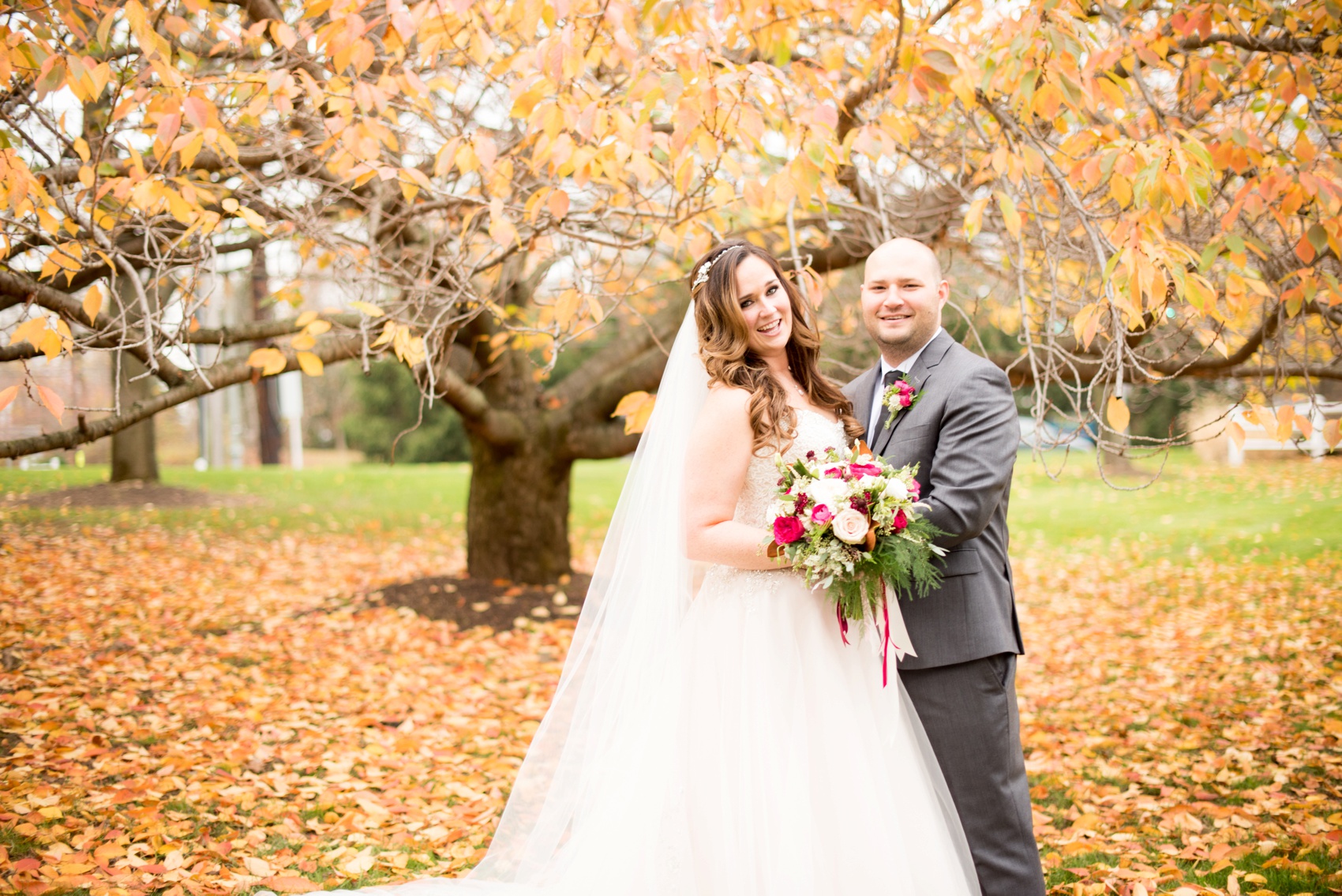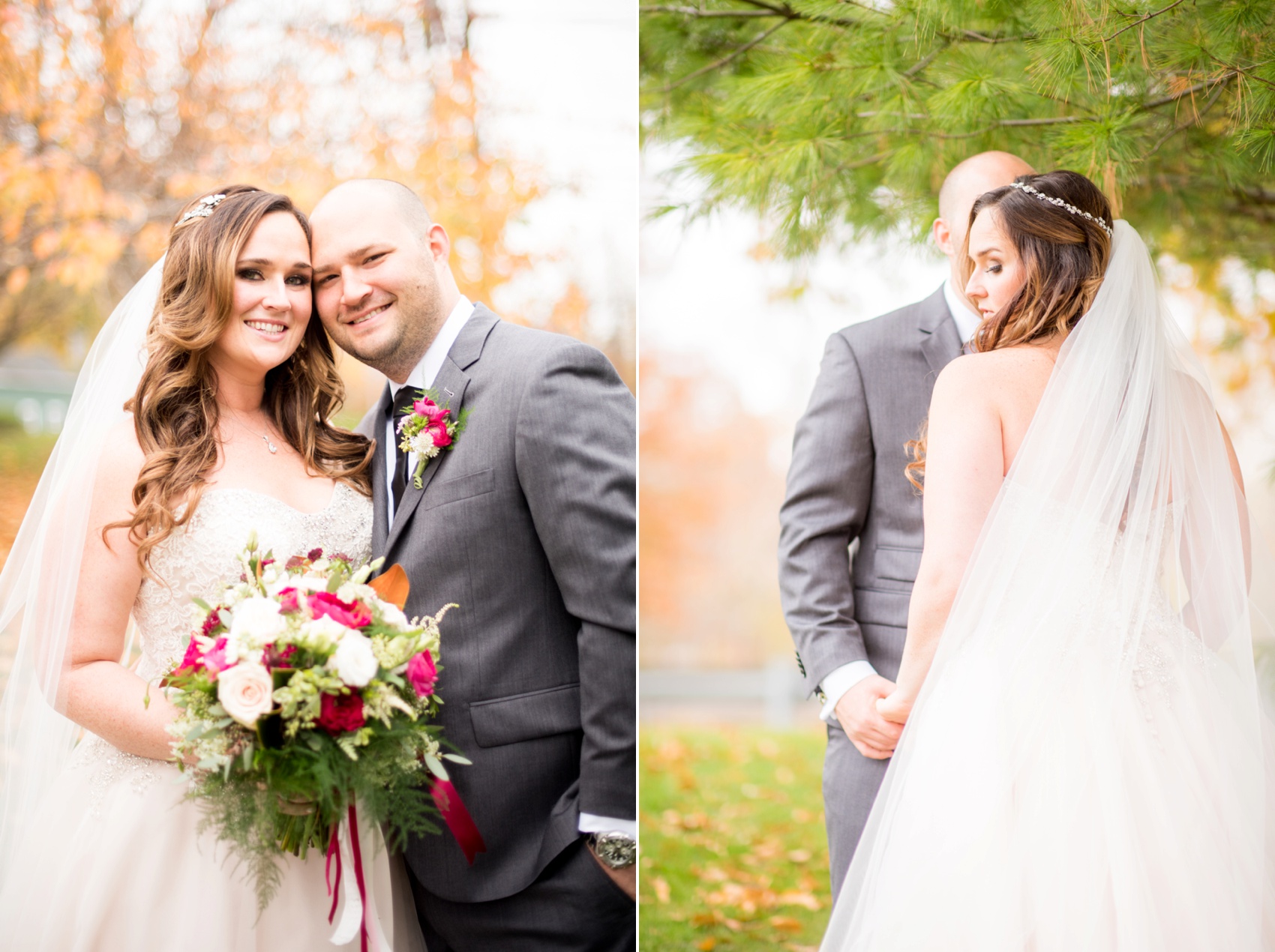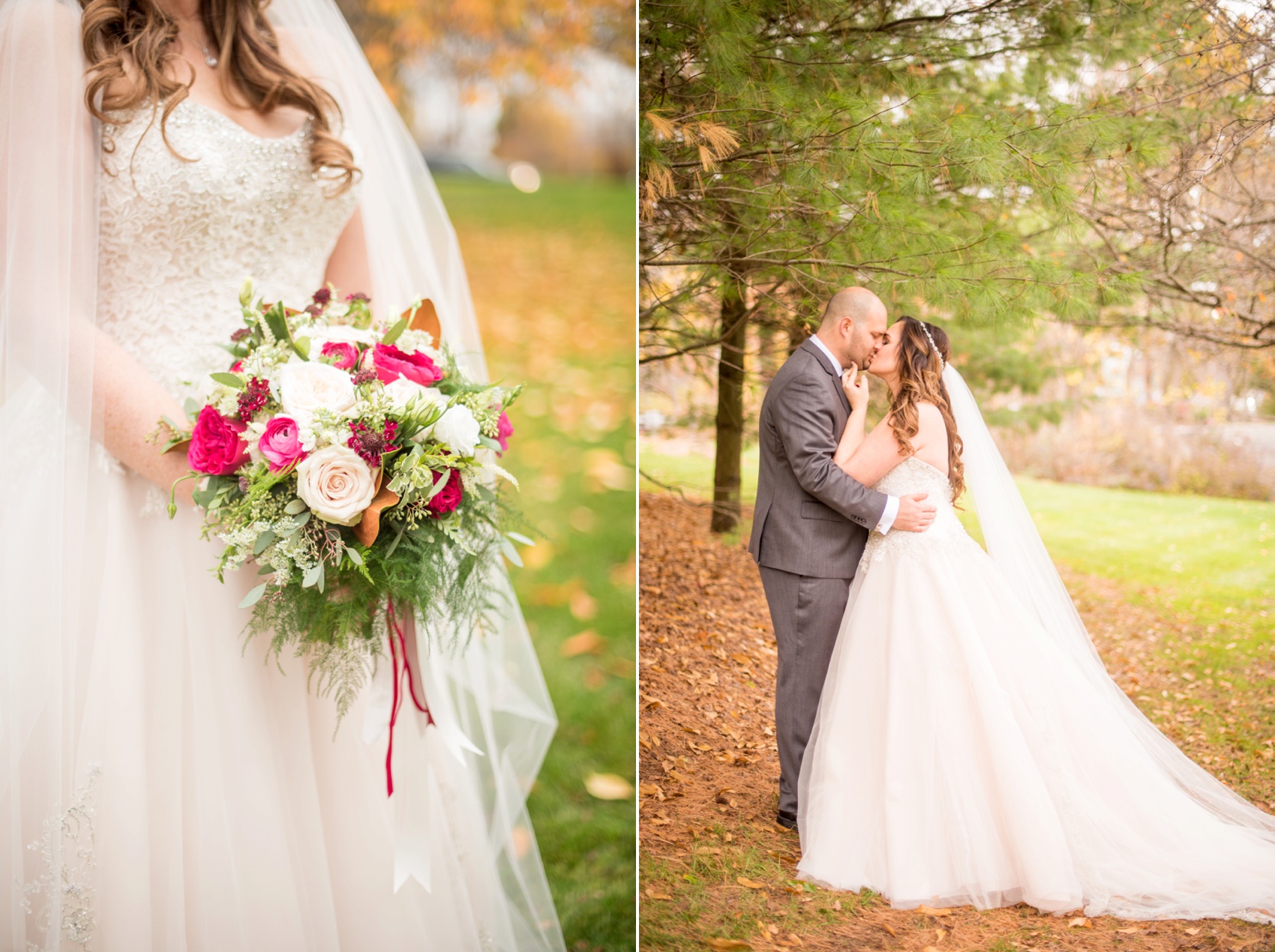 I feel like every one of these photos is just too-good-to-be-true. But BETTER because it actually happened. Erin loves Disney (perhaps as much as I do) and I just feel like they all ooze "fairy tale". And that makes me SO happy for them. Because she deserved to feel like a princess with her prince on her wedding day and I whole-heartedly believe that's exactly what transpired.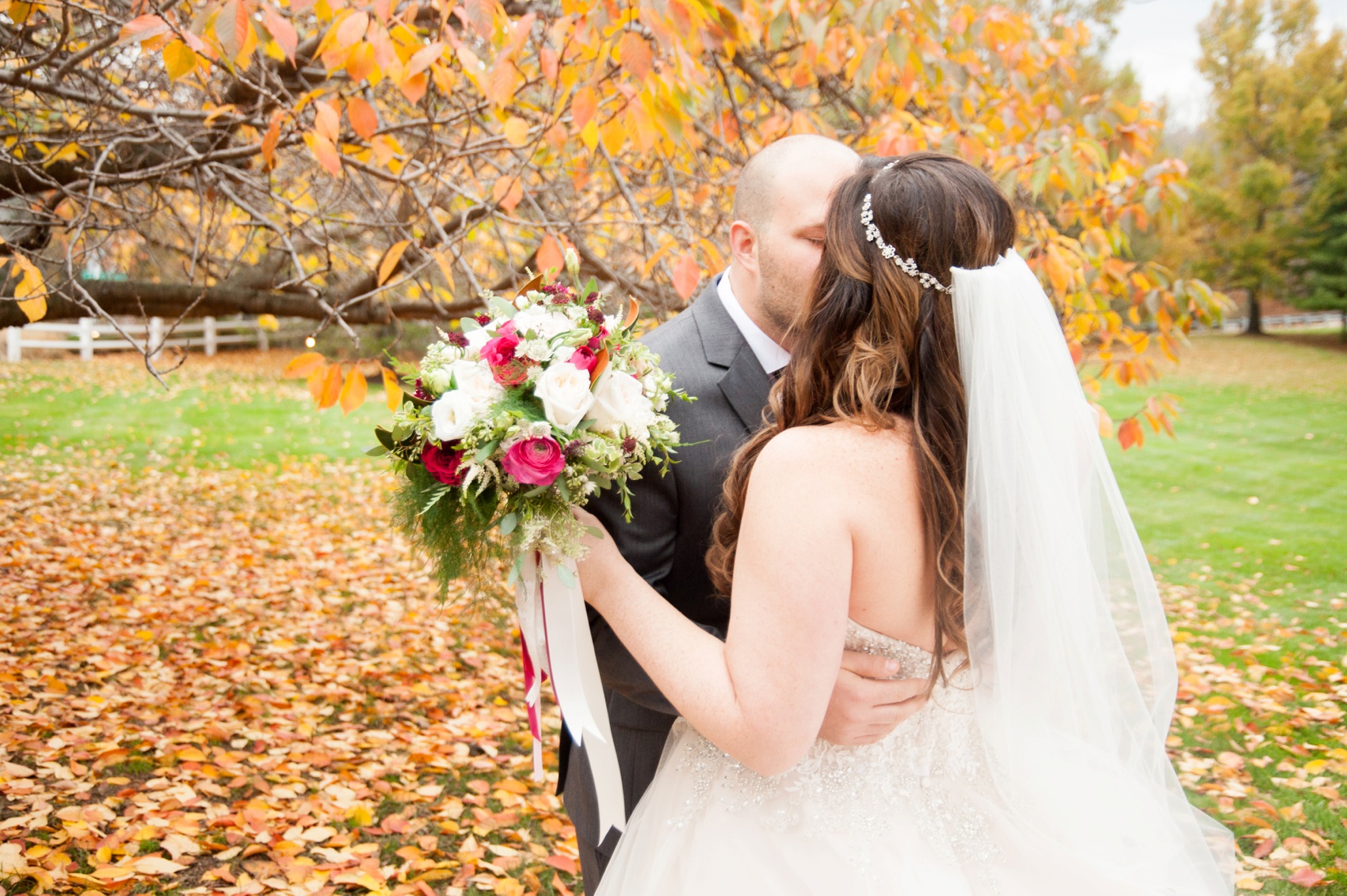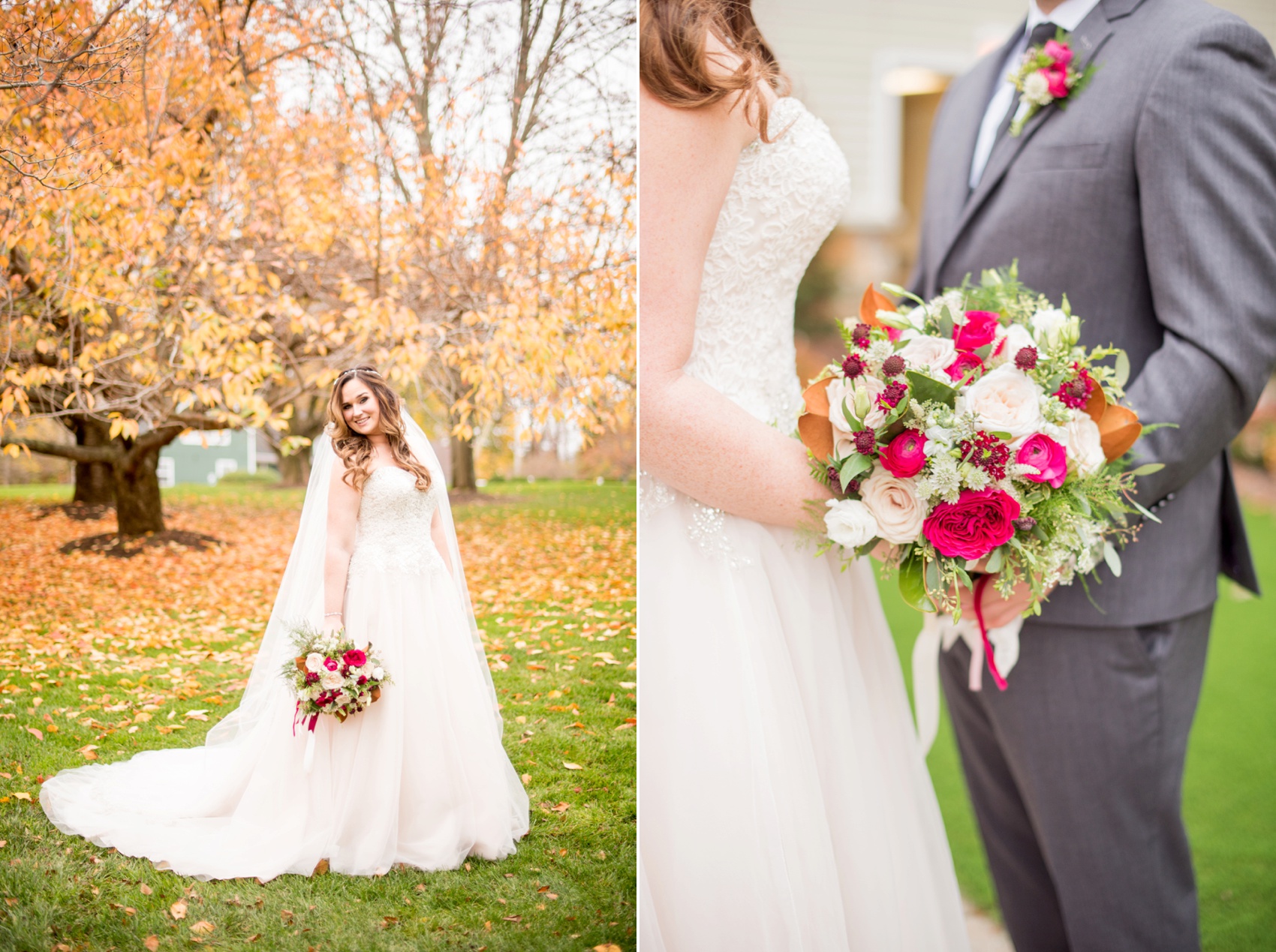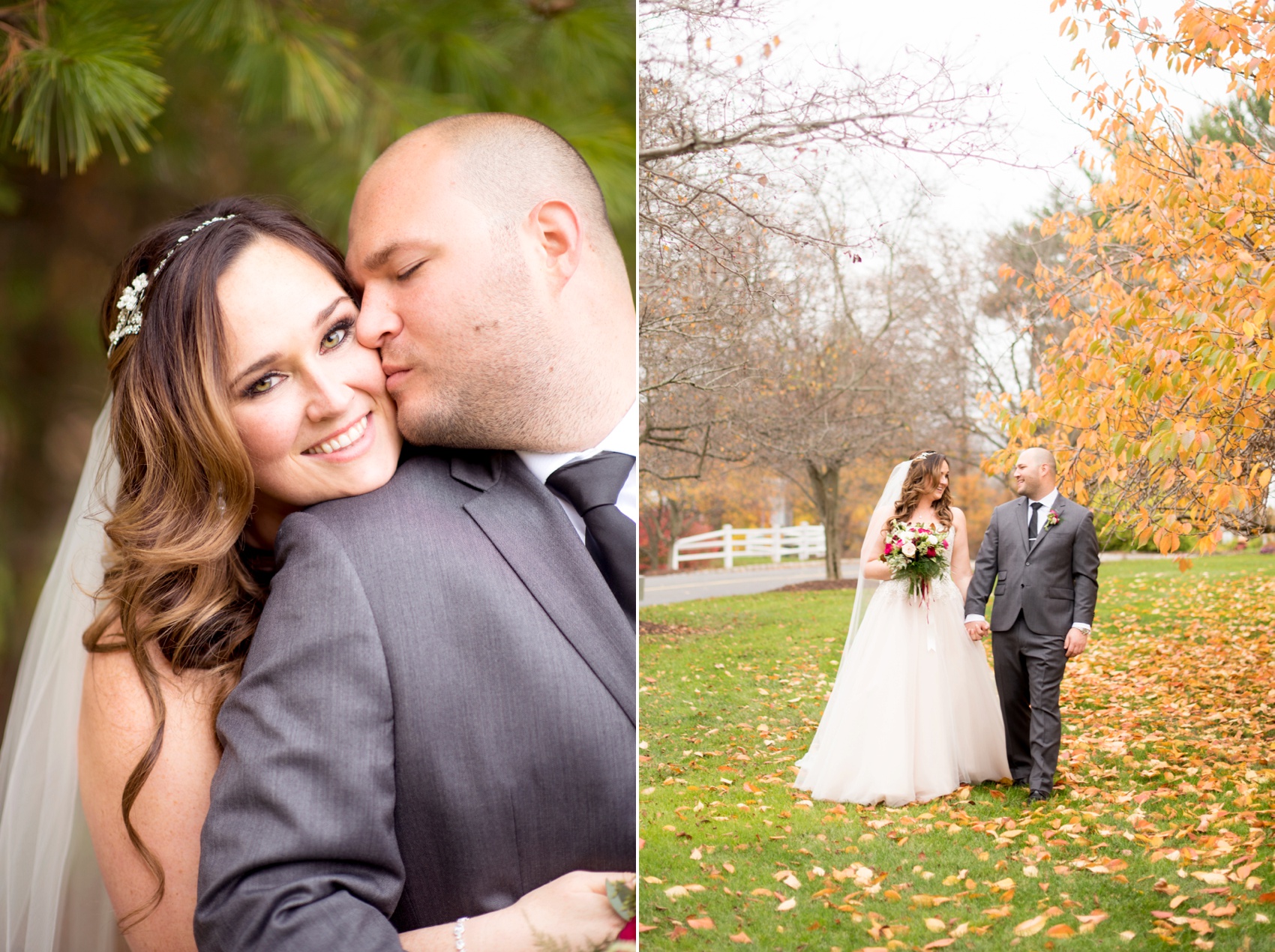 I die over Erin's eye. They're drop-dead gorgeous.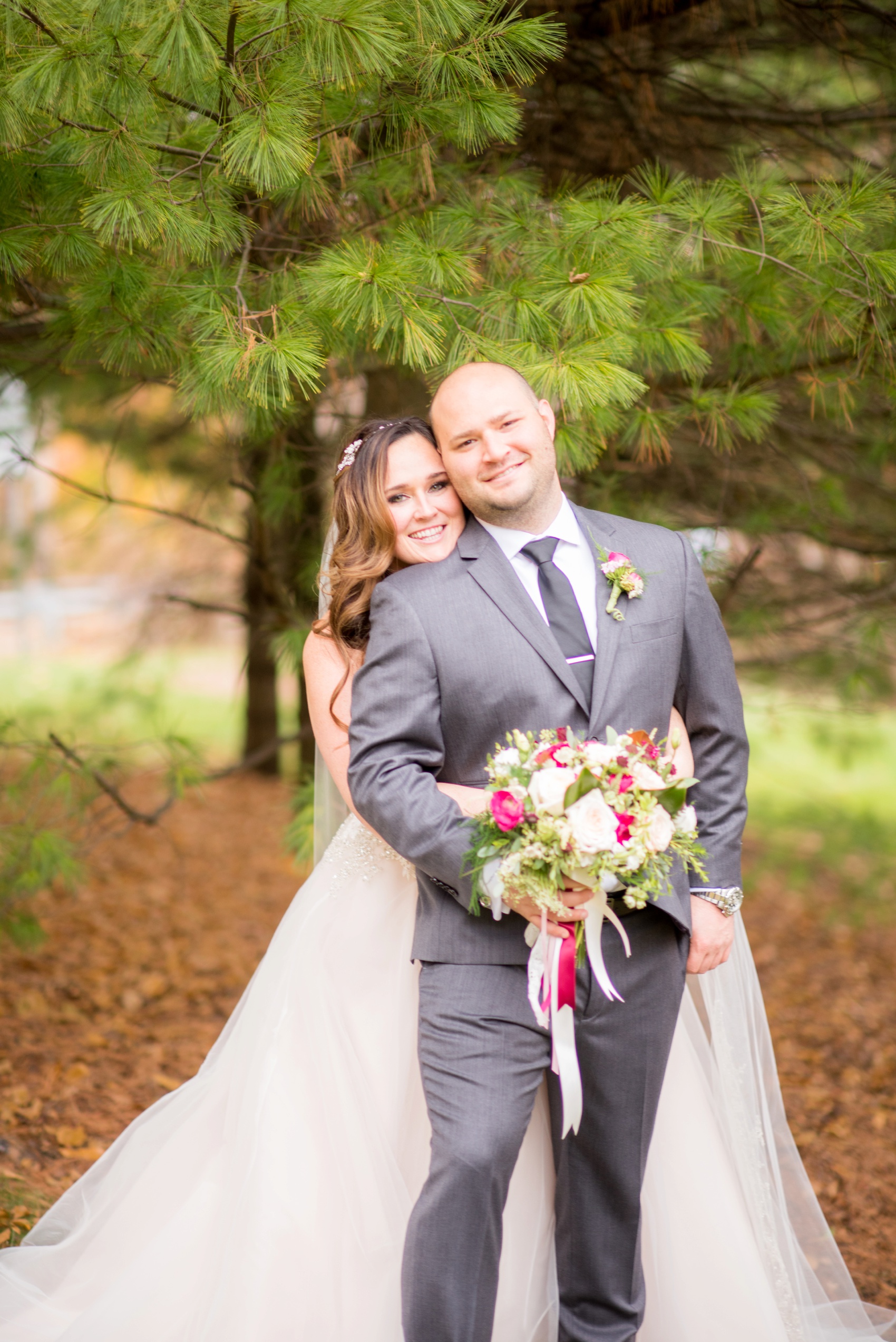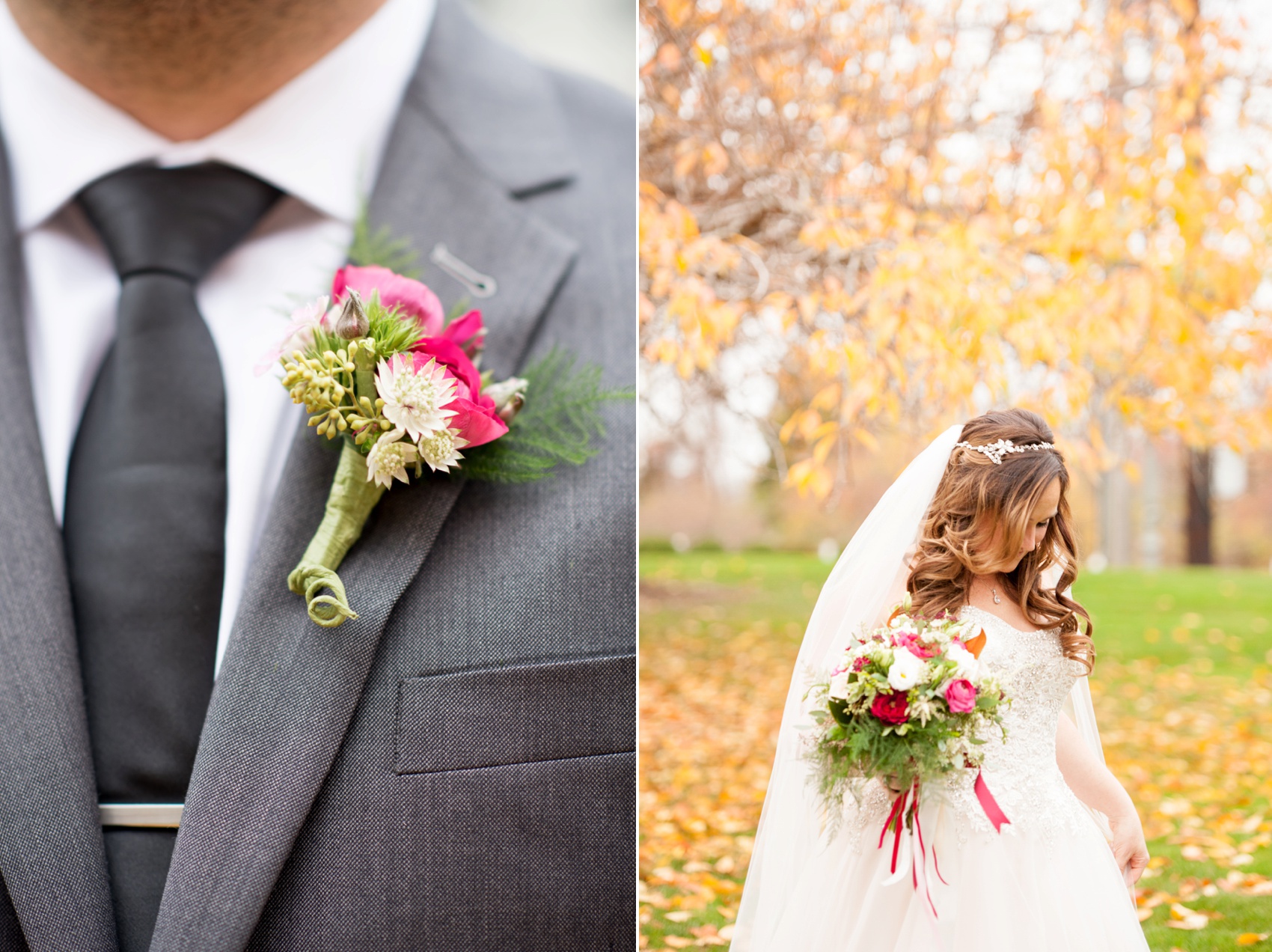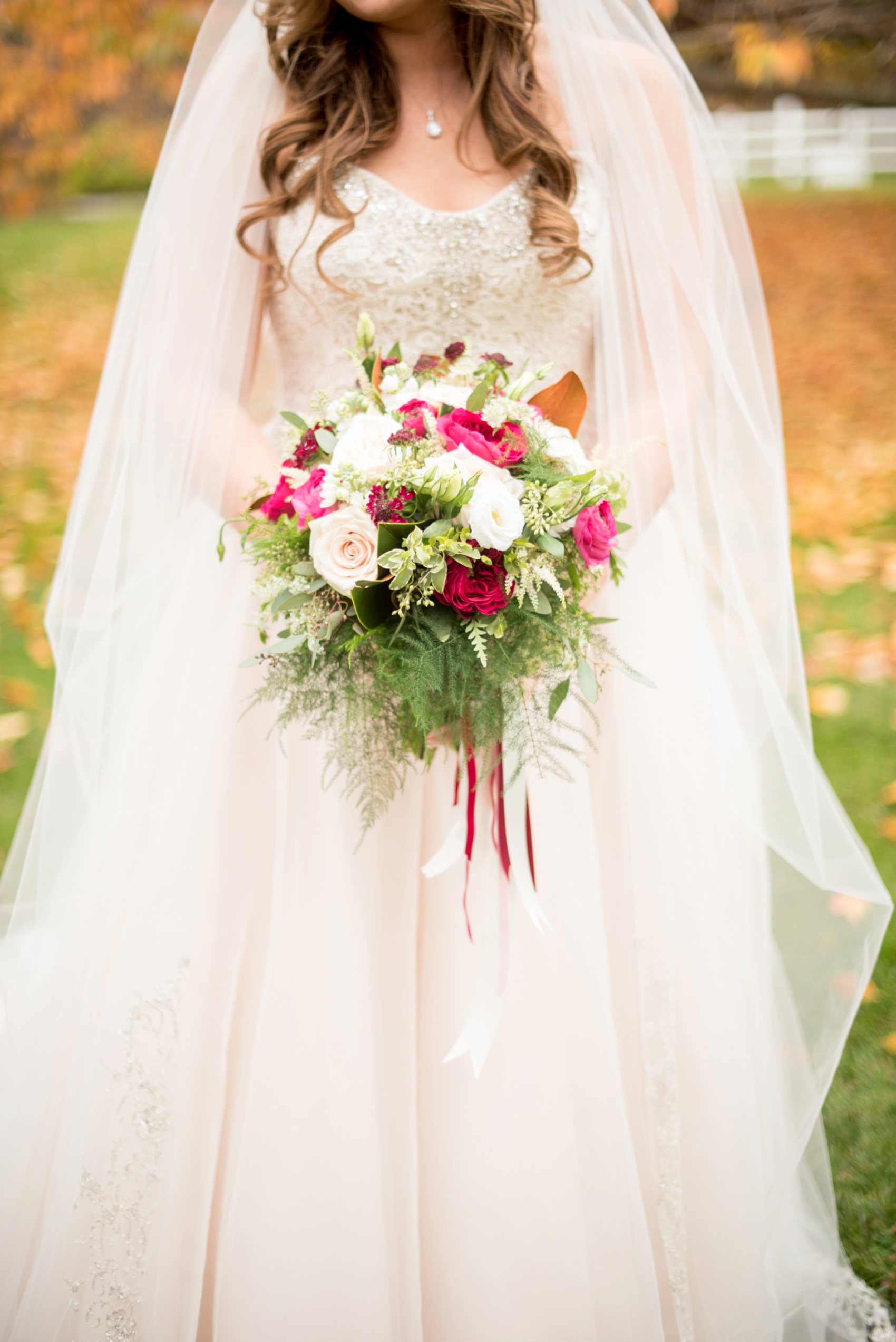 Erin and Chris came up with the coolest idea! Each groomsman's shoe laces paired to match the color of the gown the bridesmaid they were walking down the aisle had on! Naturally, I asked the men to take off their shoes for a super-cool bridesmaid photo.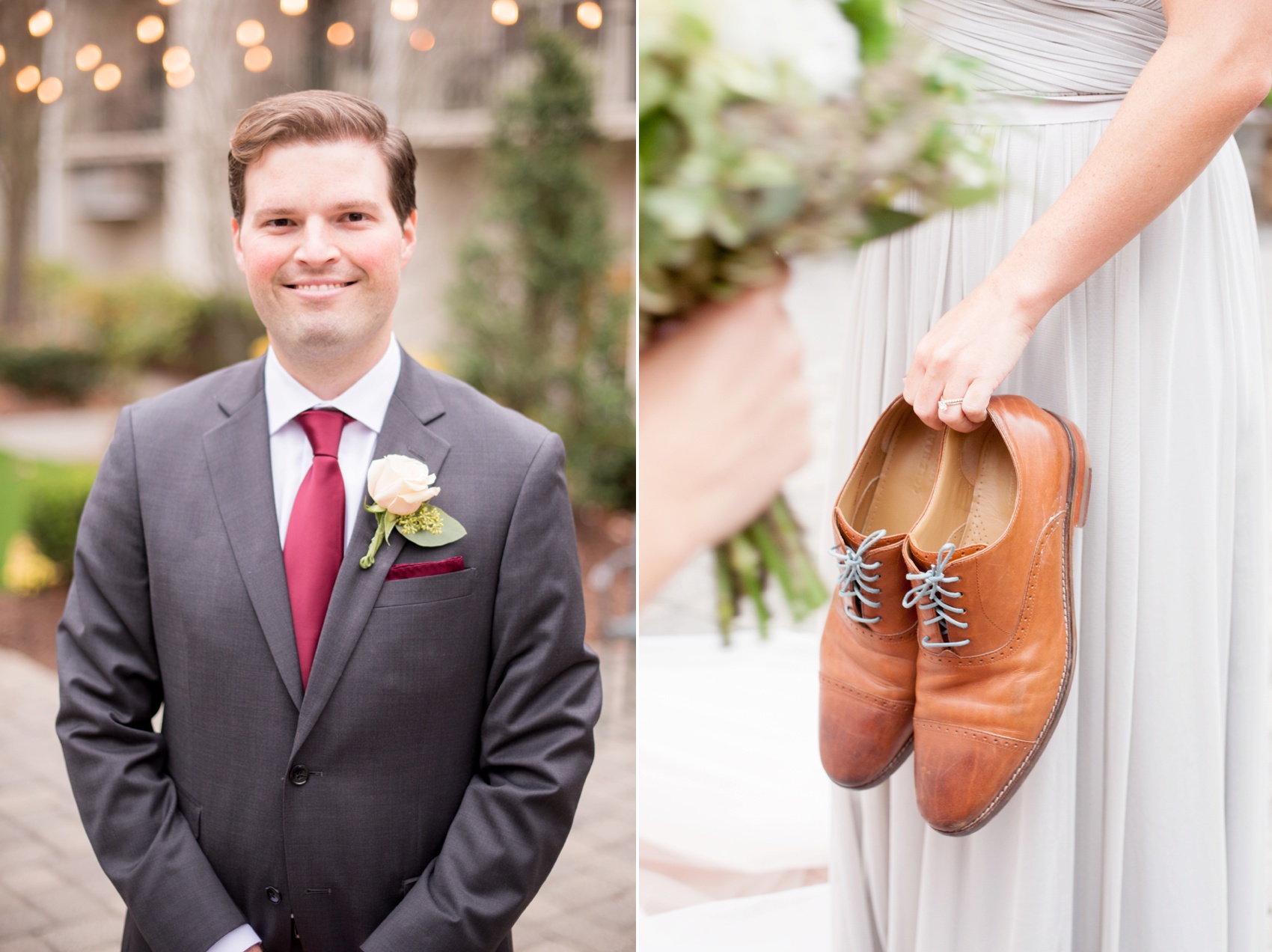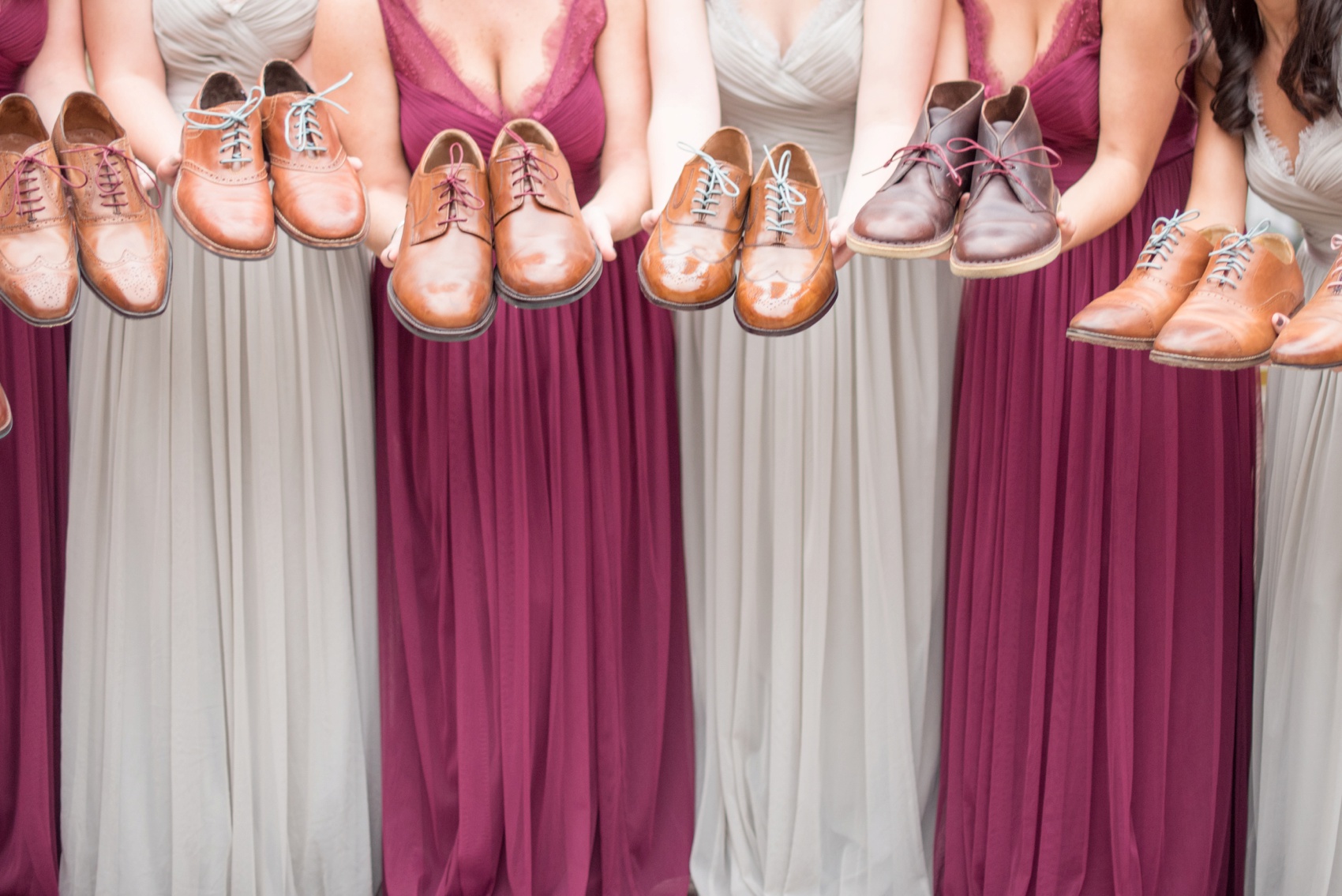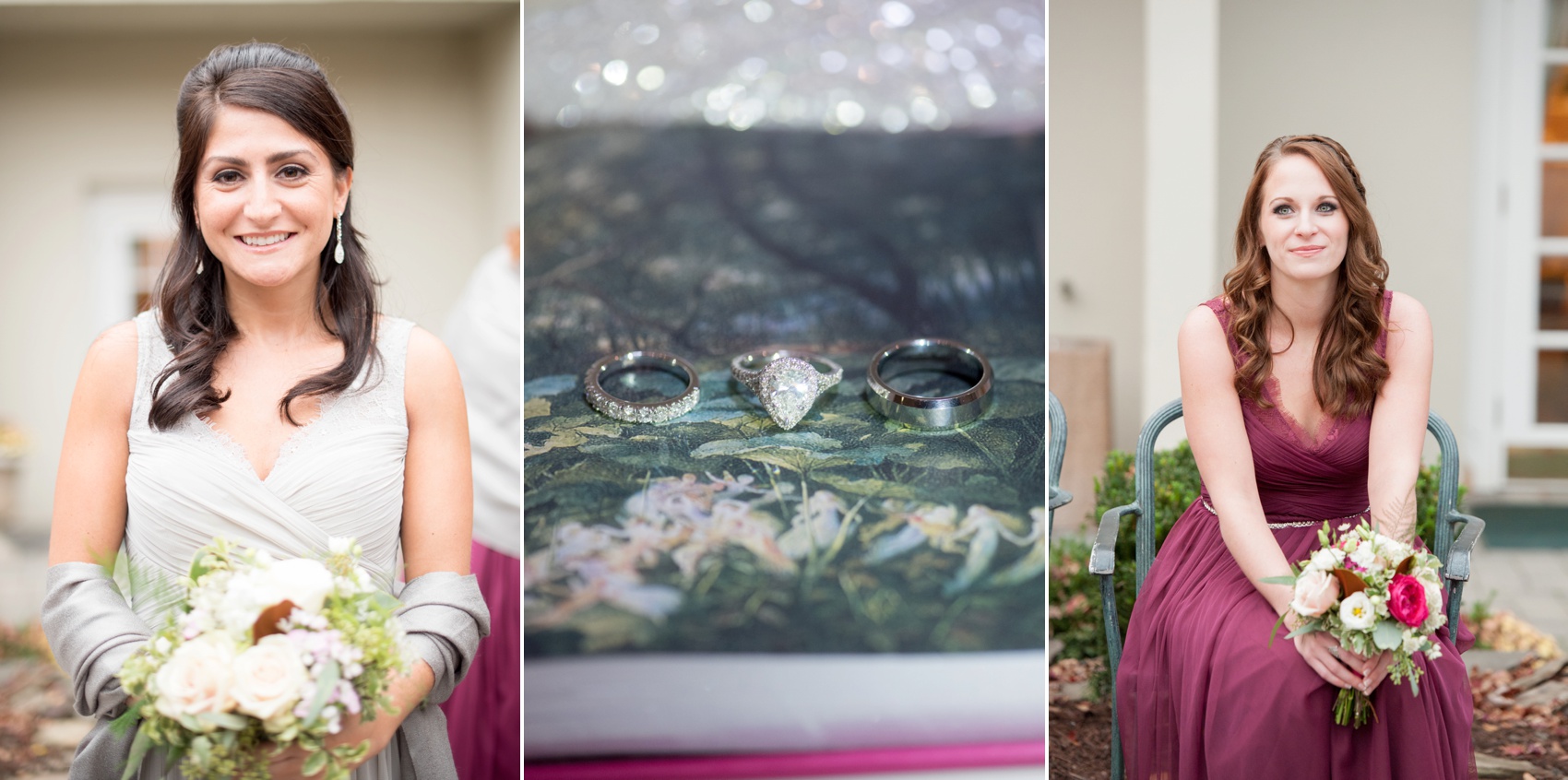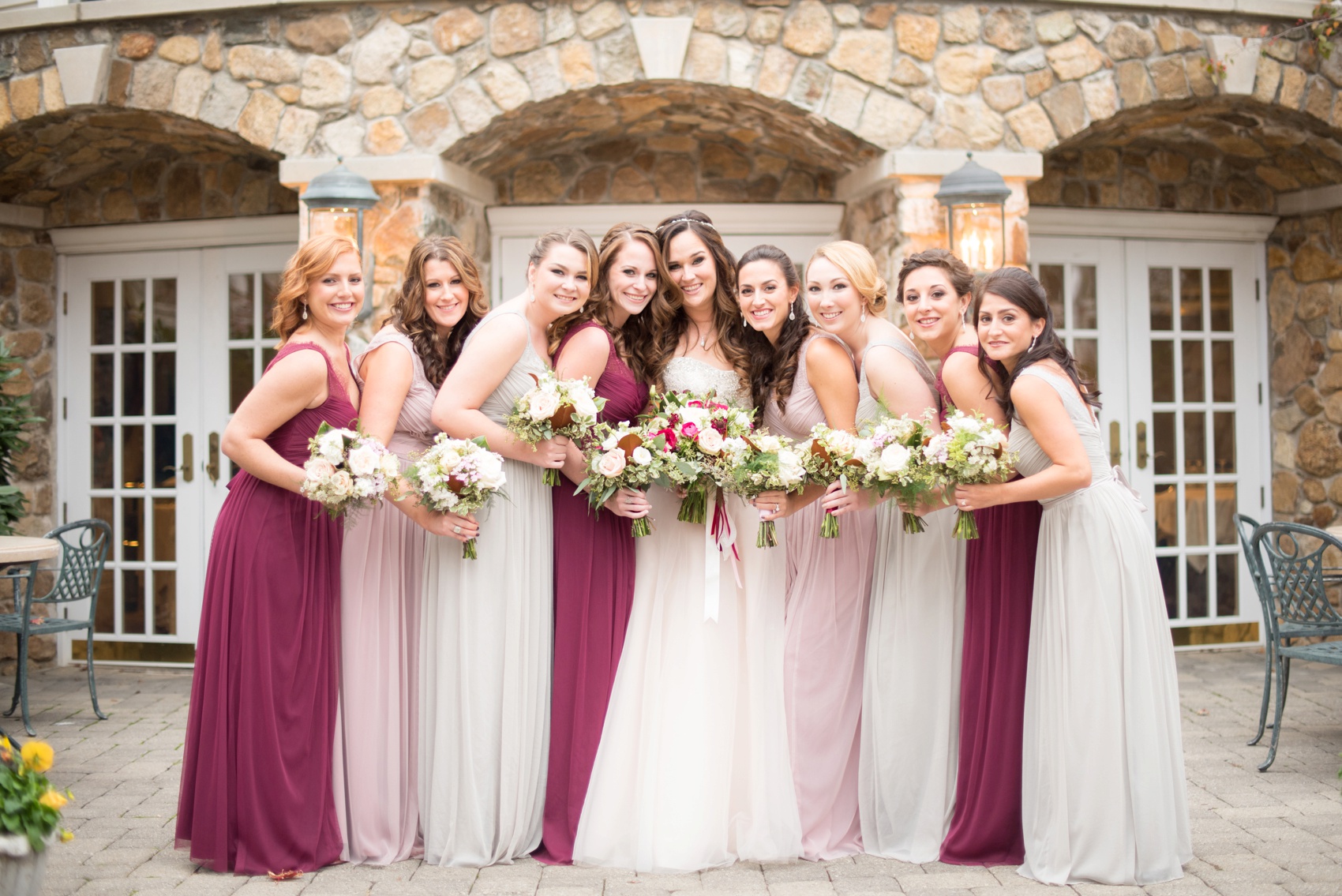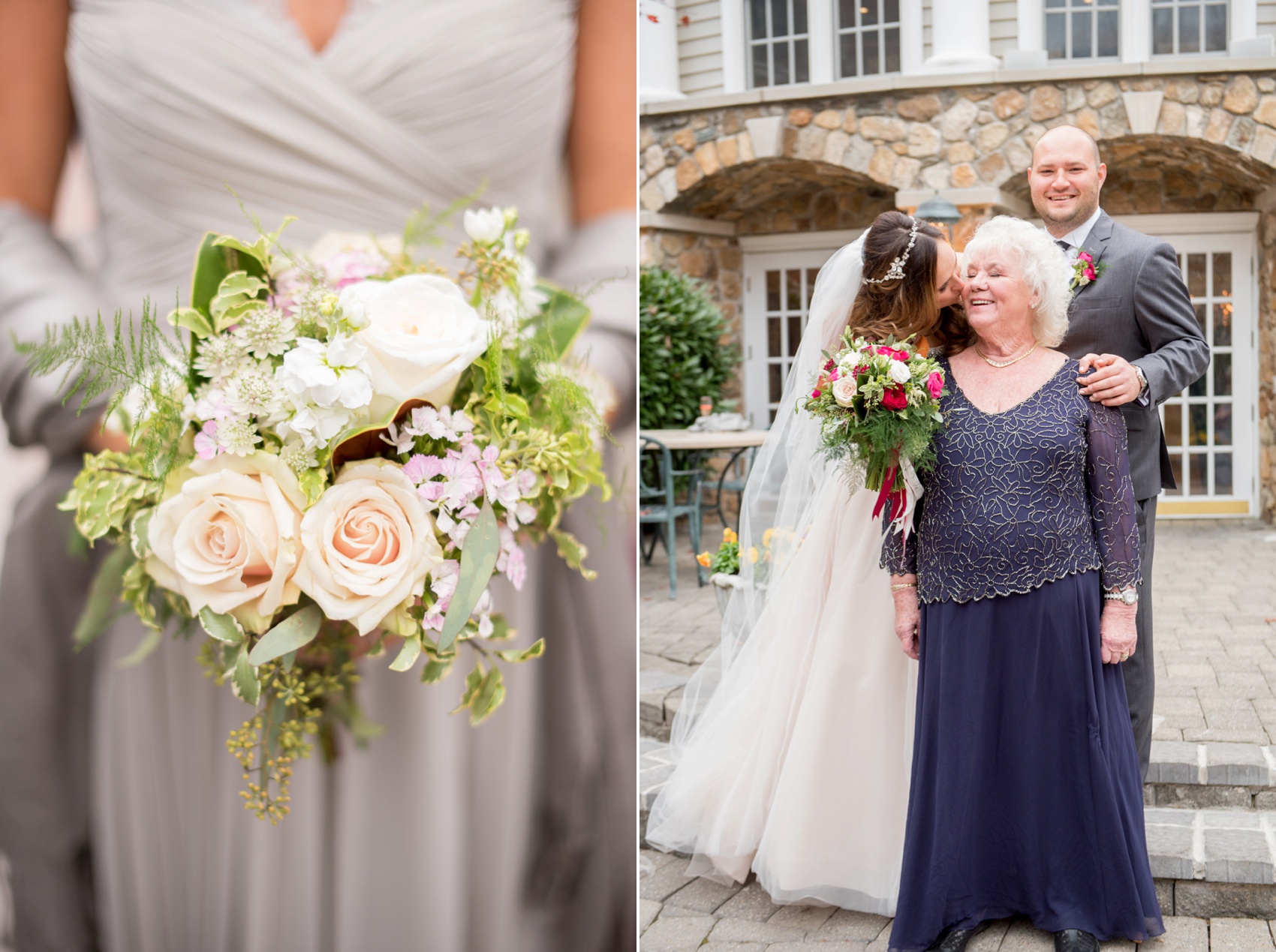 There's grandma, getting a smooch from her granddaughter!
And just because it was chilly and a fun idea, the bridesmaids wore the groomsmen jackets for a finishing wedding party photo. 🙂
I love Erin holding her dad's end so securely, walking down the aisle for the last time together as a single gal.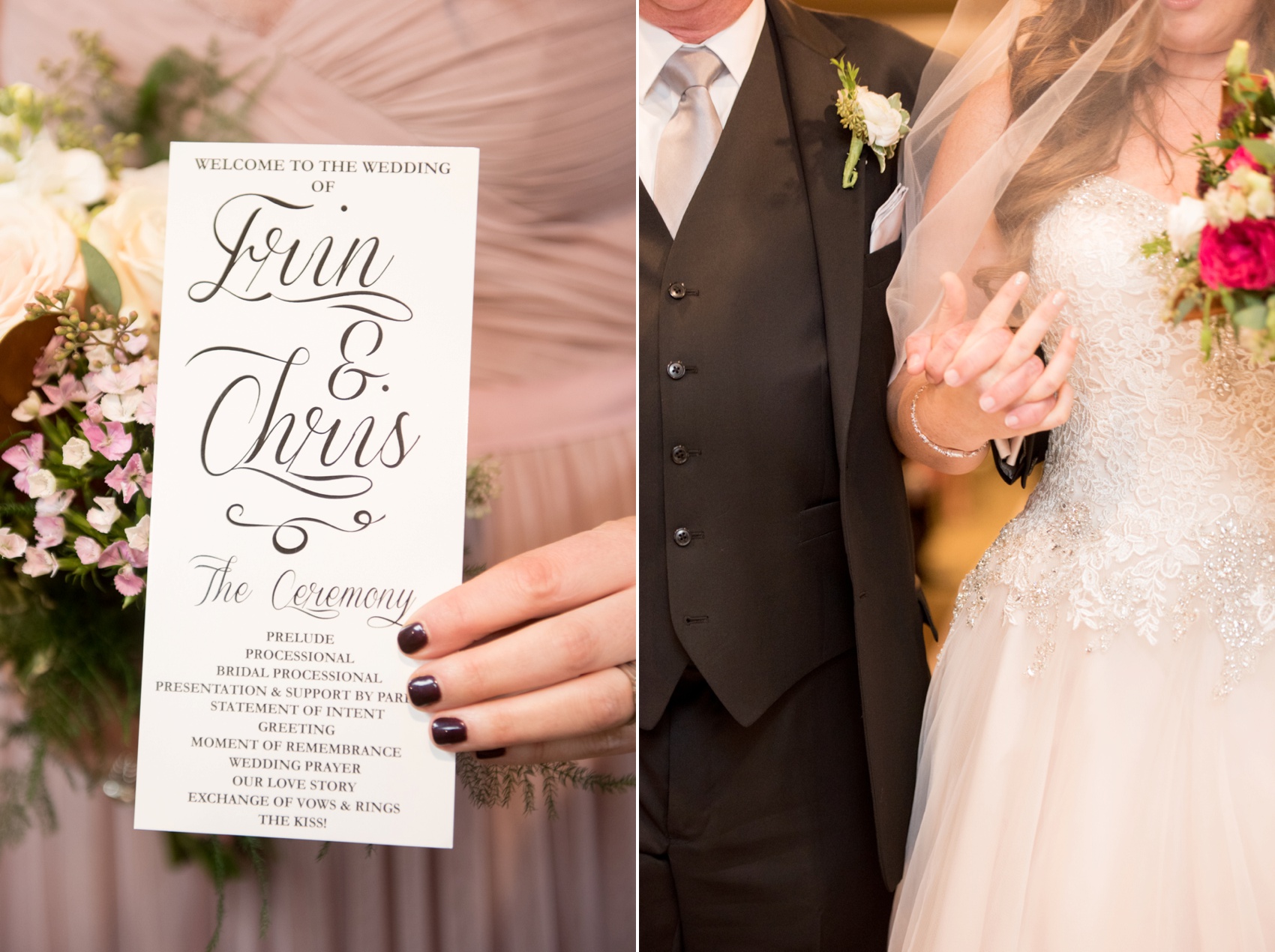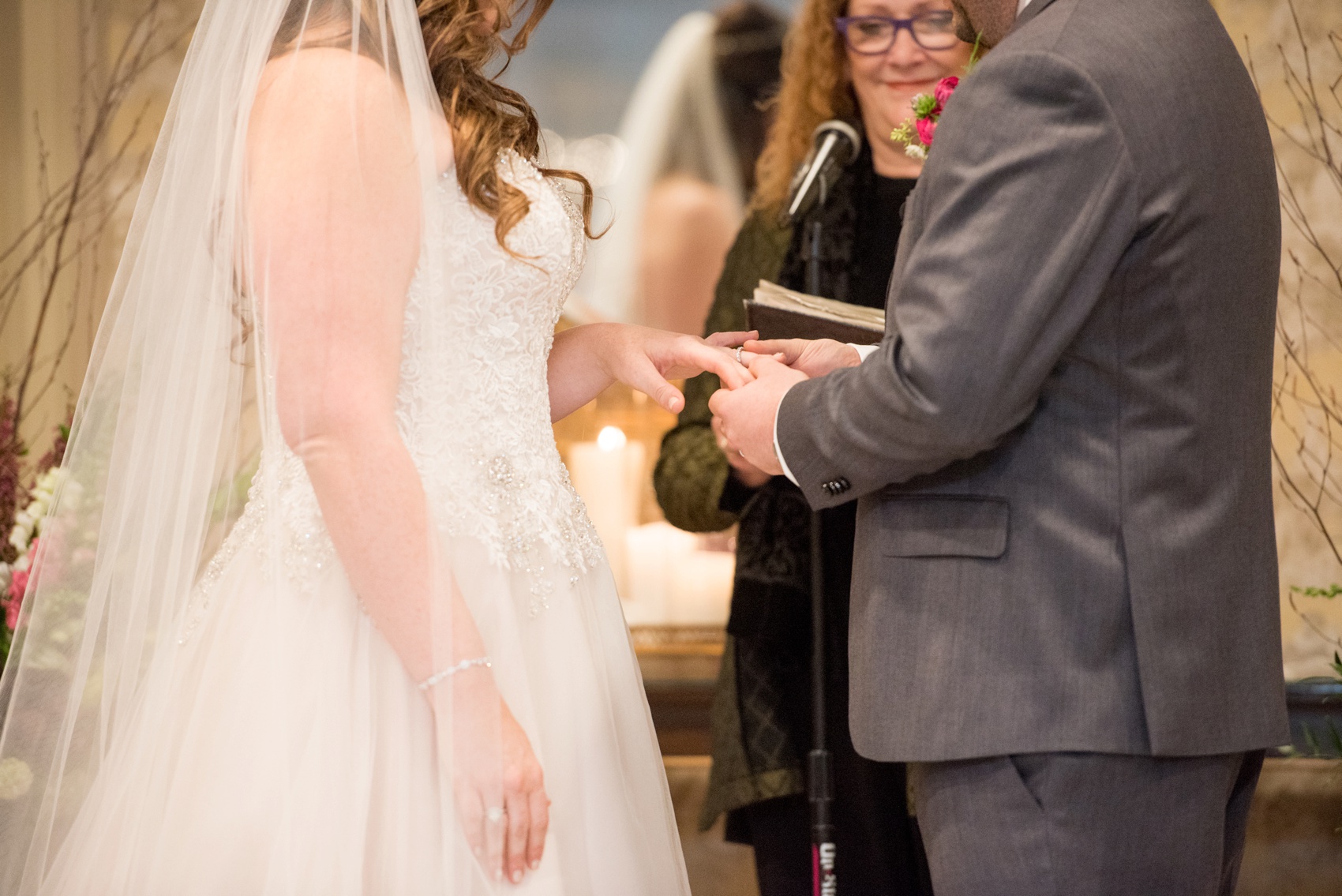 I thought it was great that their officiant mentioned the way Chris proposed in the ceremony, which is one of the first things Erin excitedly told me when she initially contacted me. Chris took her to see a Christmas tree and walk around one night during the holiday season and ask her to scroll through the back of his camera after snapping some images. He asked "Will you marry me?" in the photos on the display of the camera. SO COOL! So here they were….months later, being pronounced Mr. and Mrs. and Chris Celletti – and on to party at the reception!
How pretty is that focal piece by The Arrangement? I love how the gold escort cards look underneath it.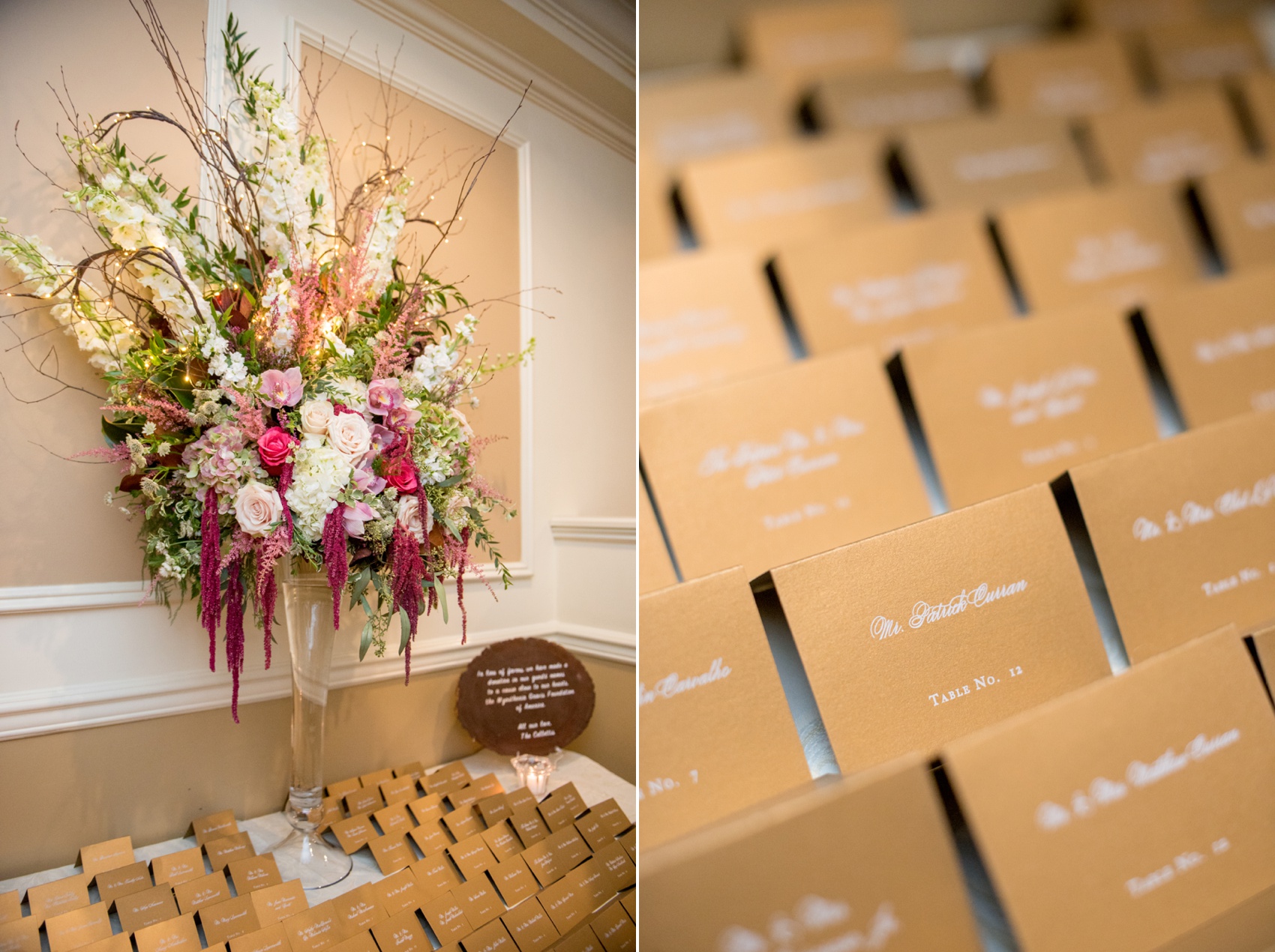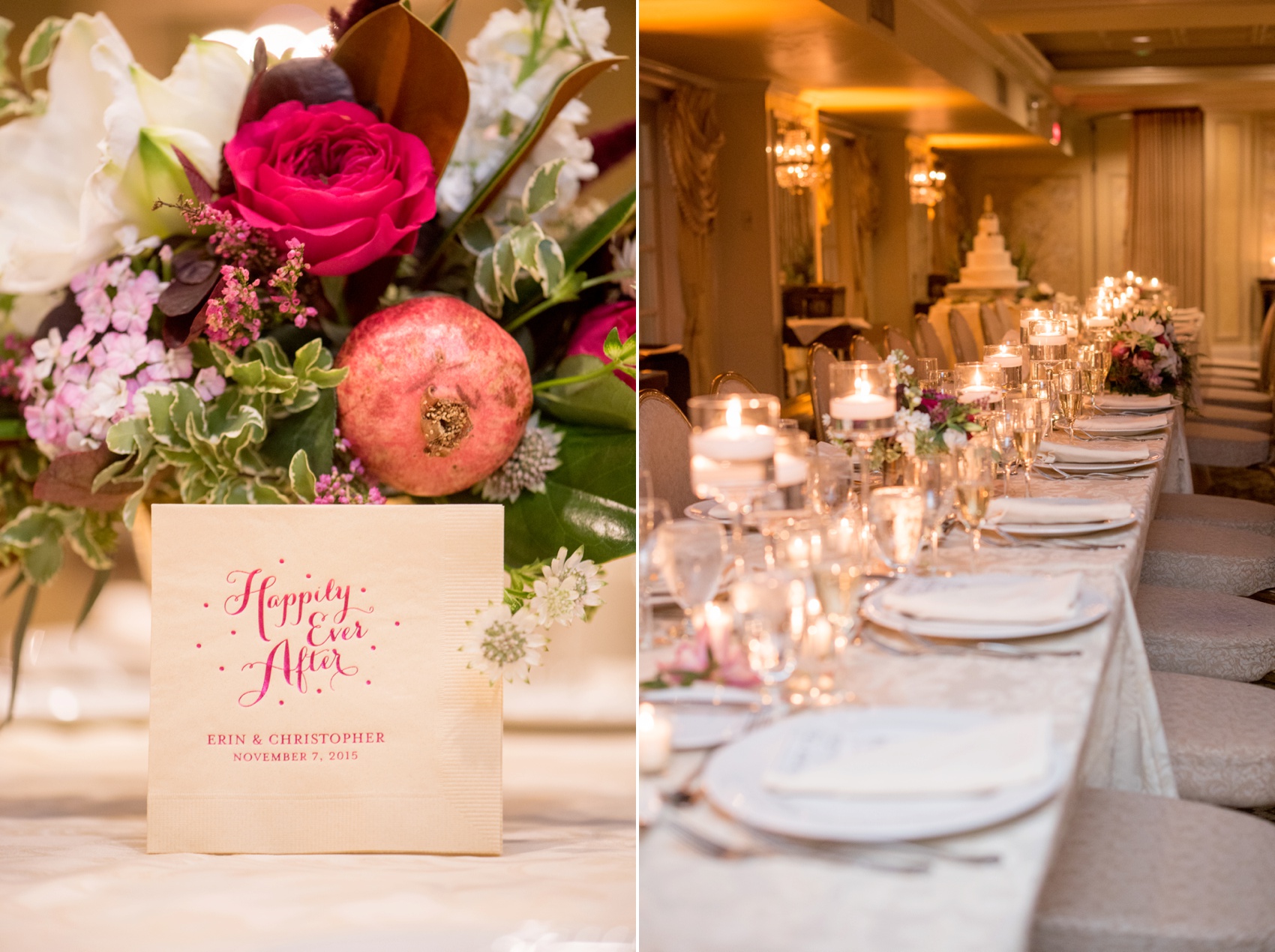 There's another Disney touch for the Disney-loving bride!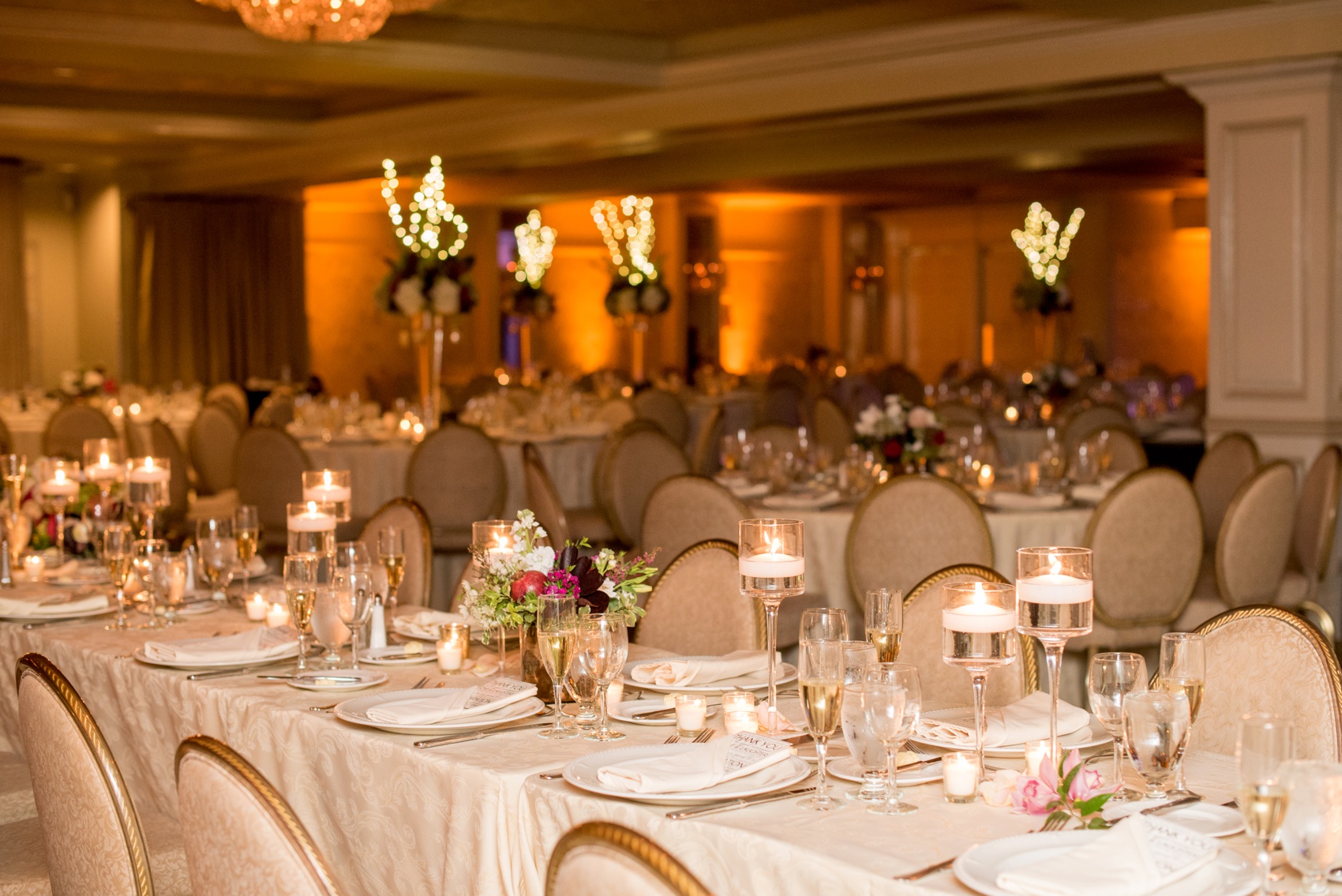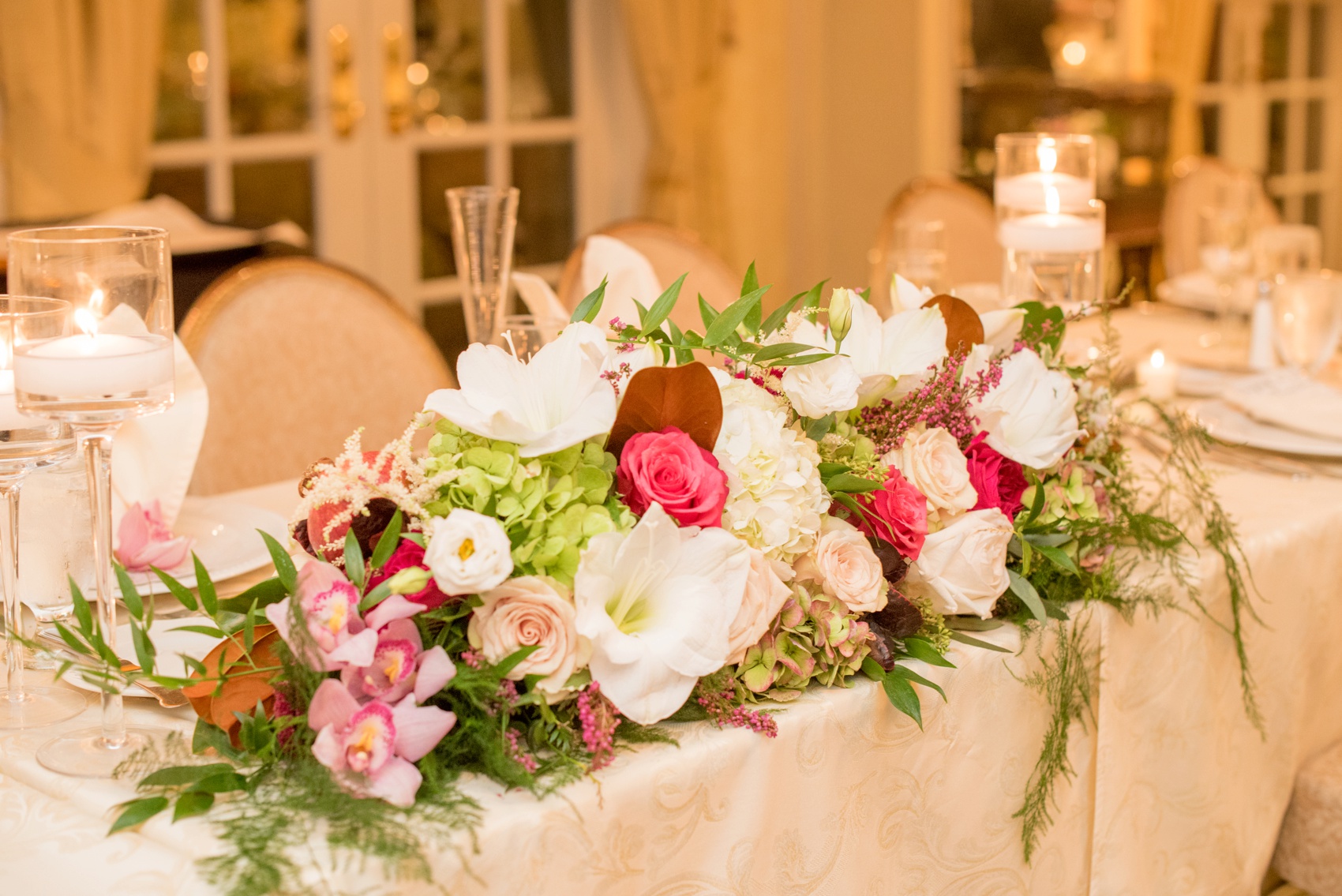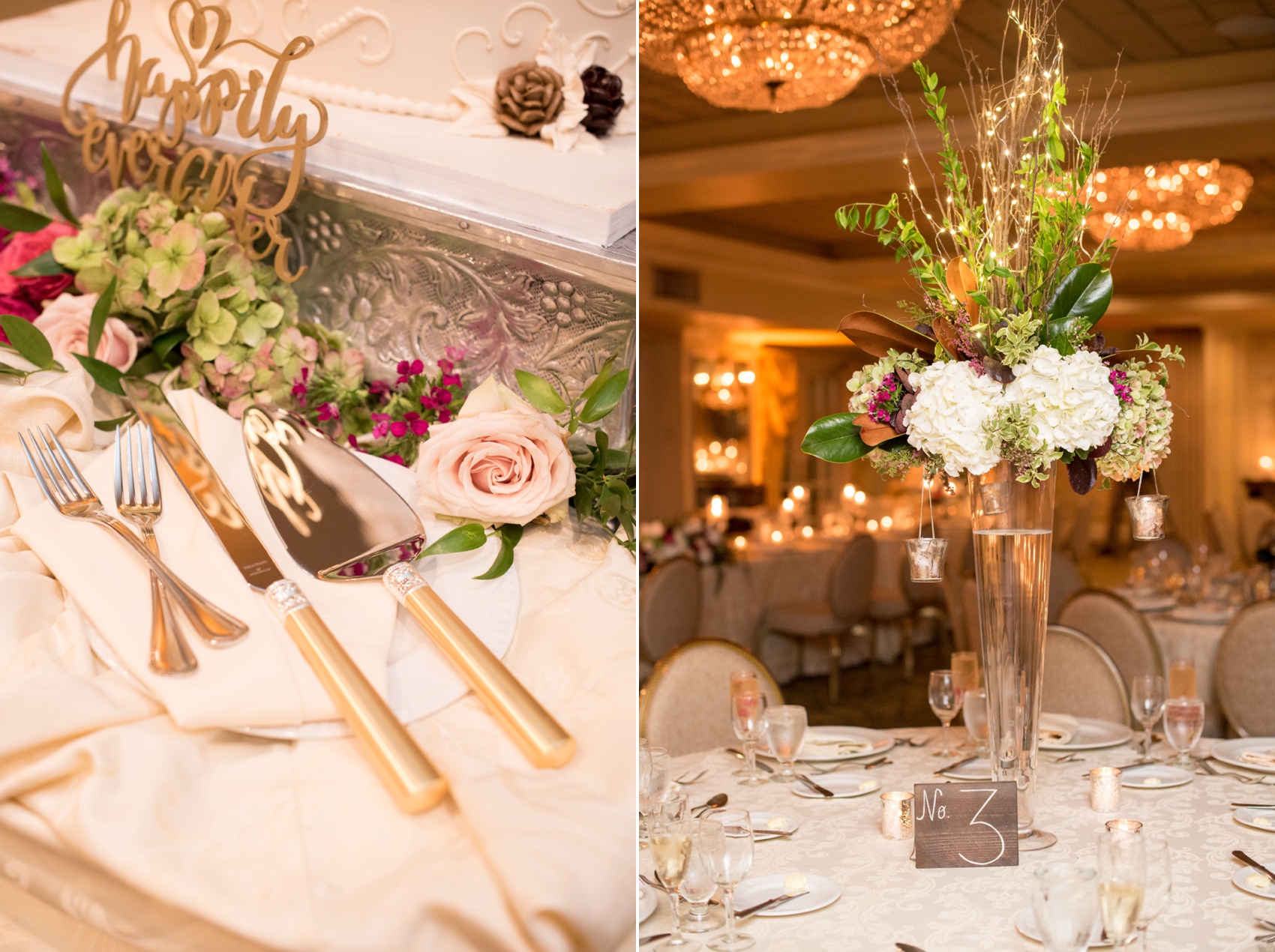 The cake fit in perfectly with the season, adorned with a gold script "Happily Ever After" cake topper and buttercream pine cones. I LOVED how there were pomegranates in the centerpieces! It simple added an extra vibrancy and uniqueness to what Tom and Nicole, of The Arrangement, created for Erin and Chris.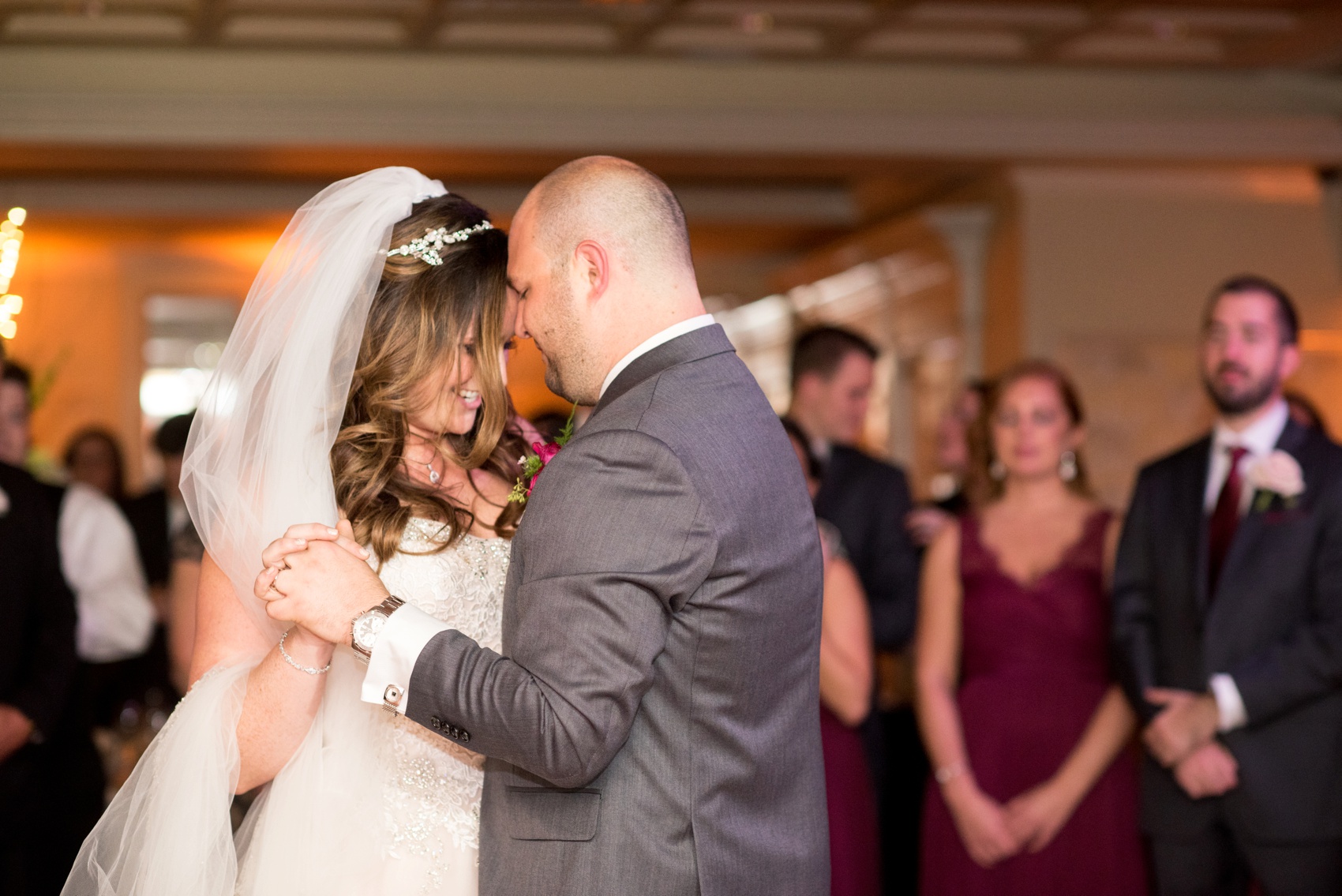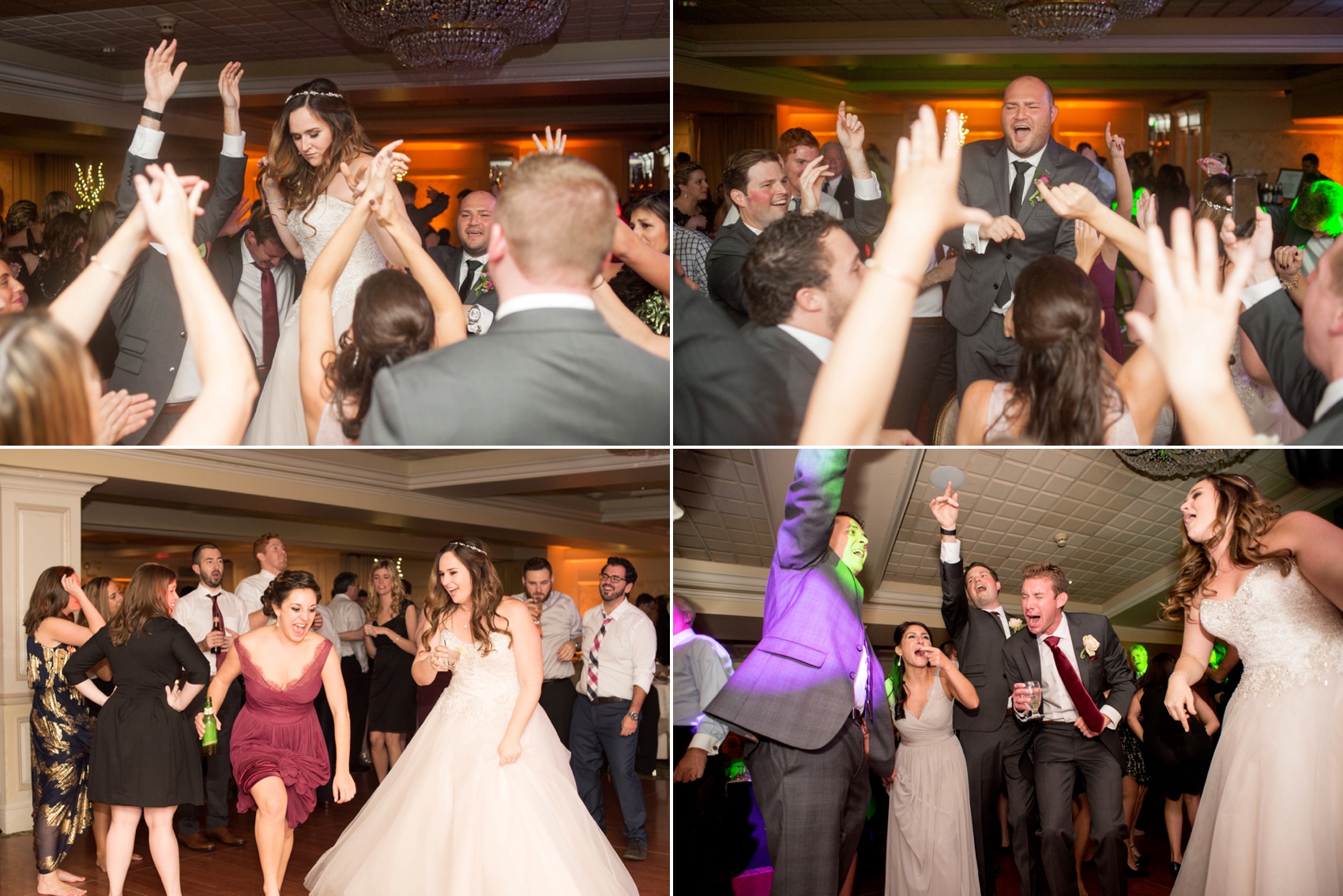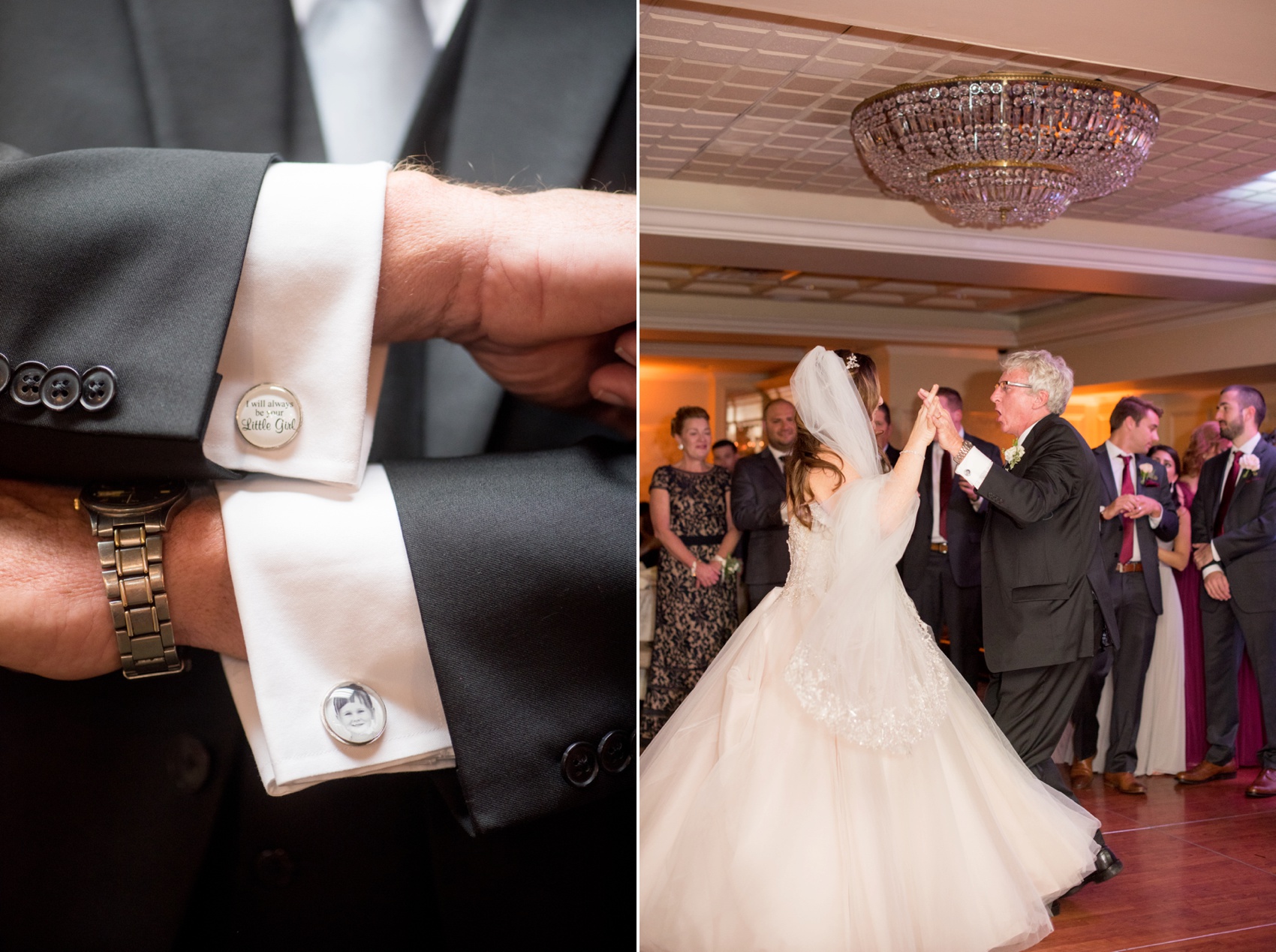 There's Erin's dad's special cufflinks again, which of course he took for a spin on the dance floor with his daughter!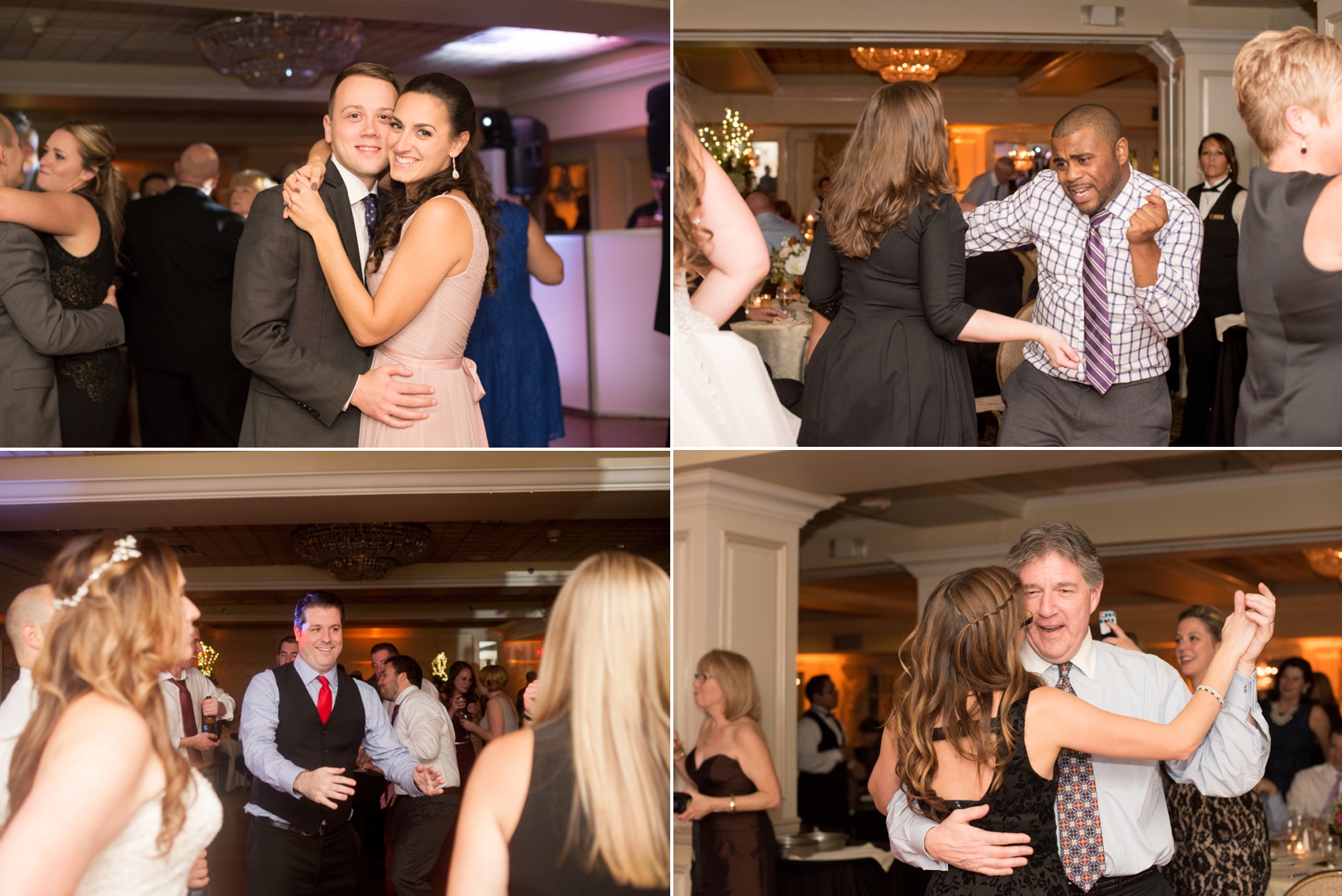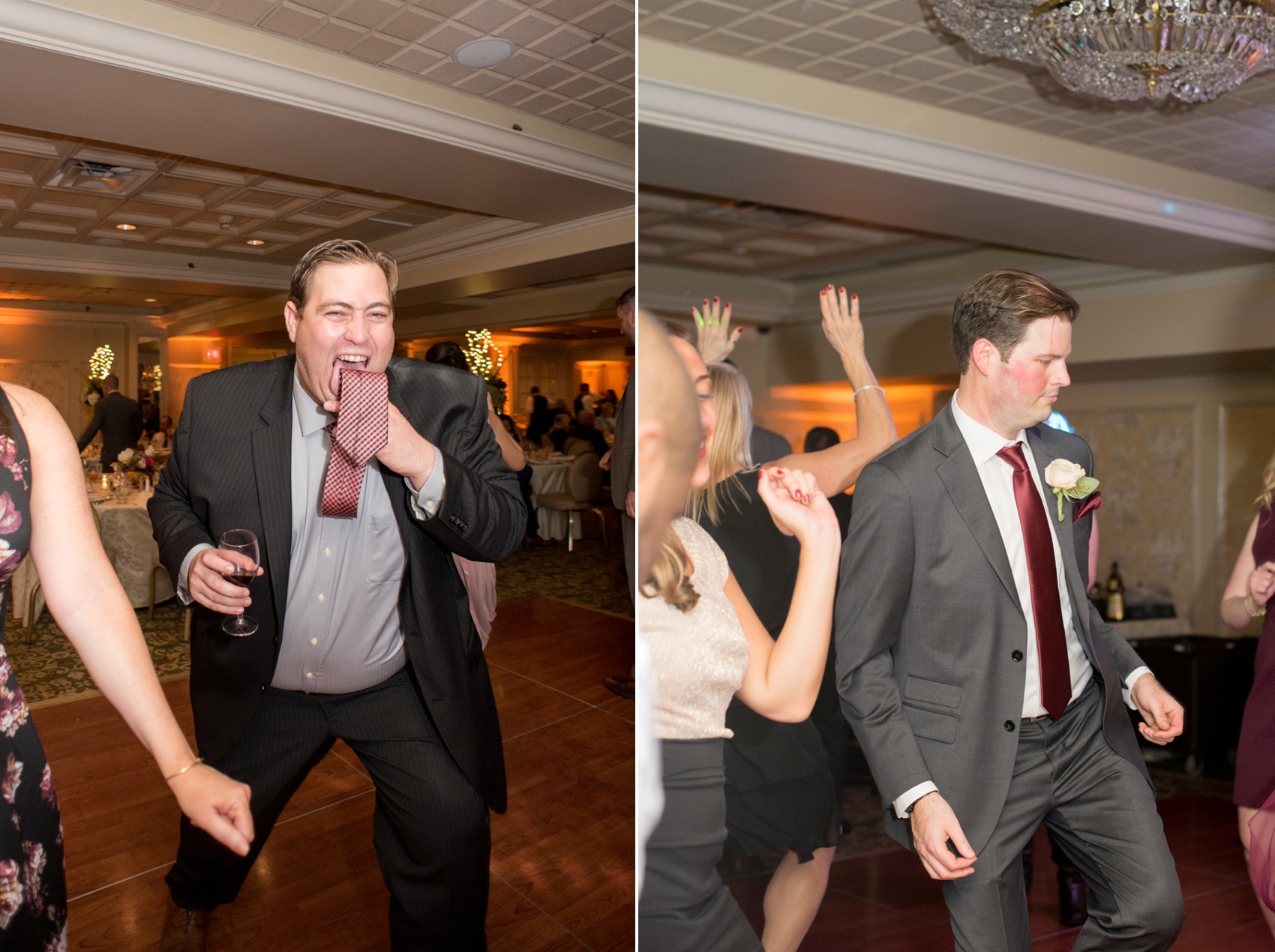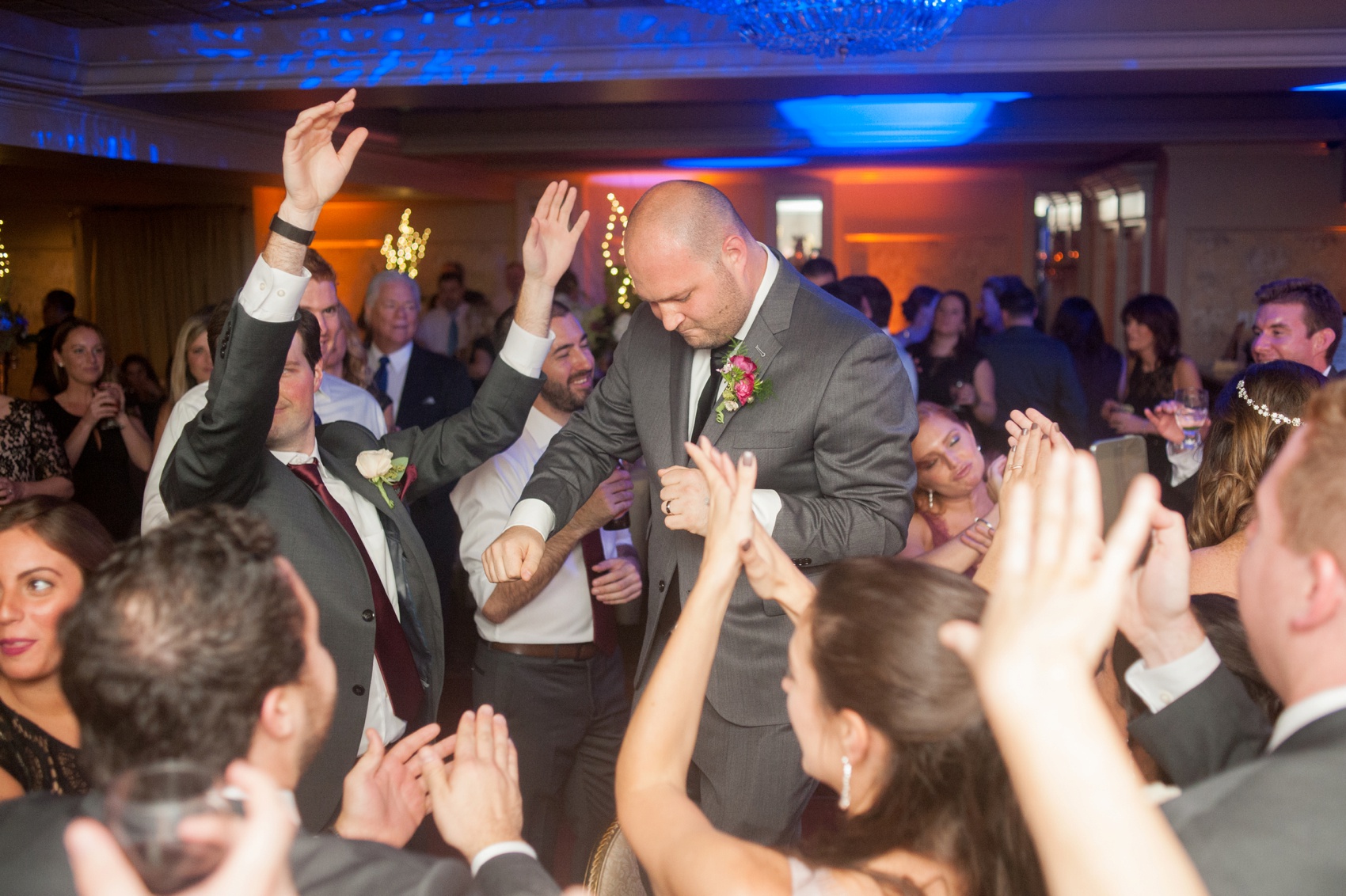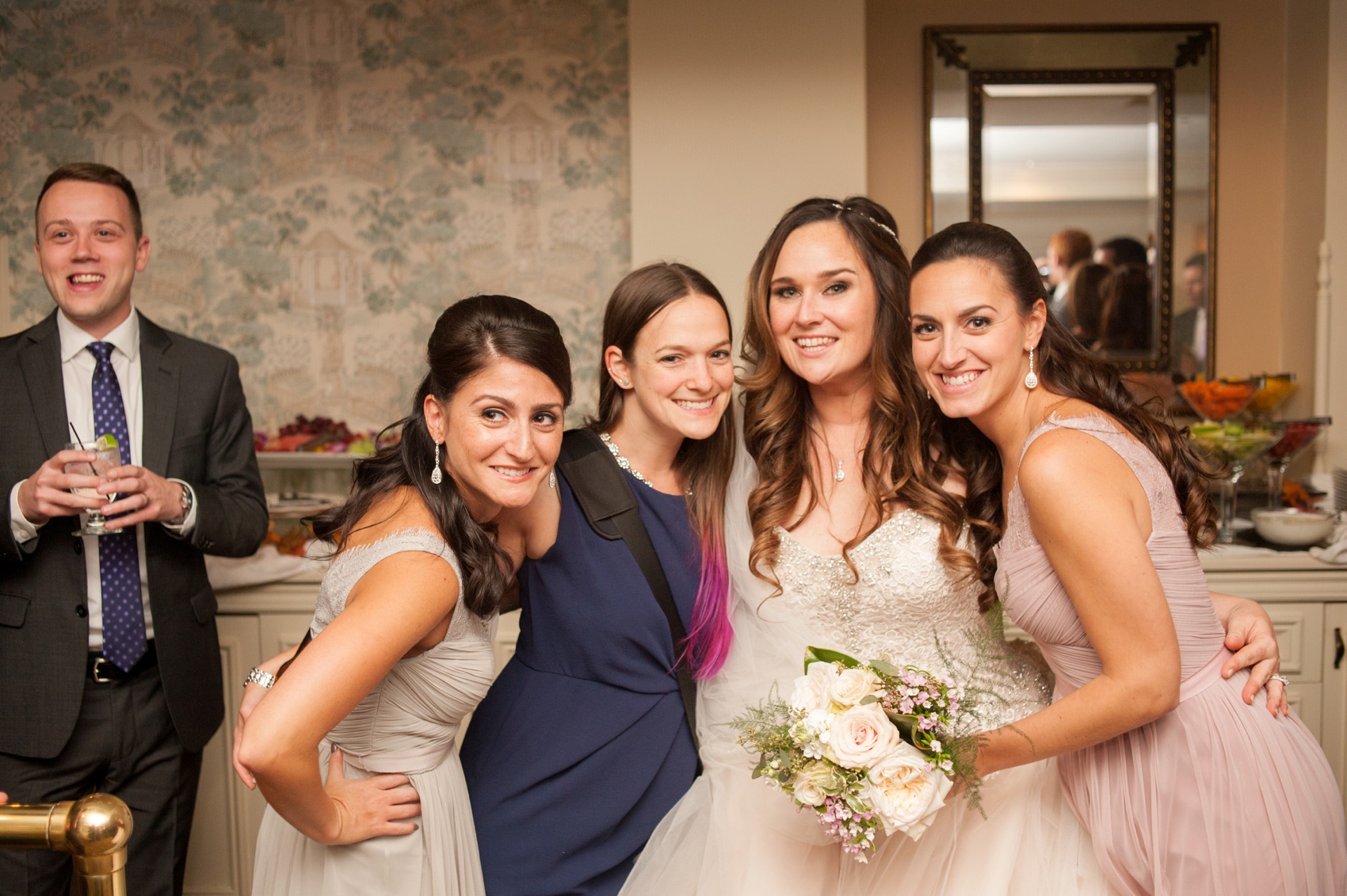 Pause for a special love note to these THREE brides of mine who I couldn't adore more. Christine (and Jake), Erin (and Chris), and Pam (with Sean over there in the background!): I couldn't be more grateful you three beautiful best friends are in my lives and I got to capture your day. I need to print this photo and frame it. I digress…back to the wedding!
Chris's father sang a little Frank Sinatra that evening! Everyone was anxiously listening as he serenaded the bride and groom. This photo of him hugging his son just makes me smile!
Soon after it was time to cut the cake, enjoy the outdoor cigar bar (with custom matchbooks!), kiss goodnight under the fun outside courtyard lights and grab a special cake donut for the road for a "Sweet ending to a new beginning" for this newlywed pair!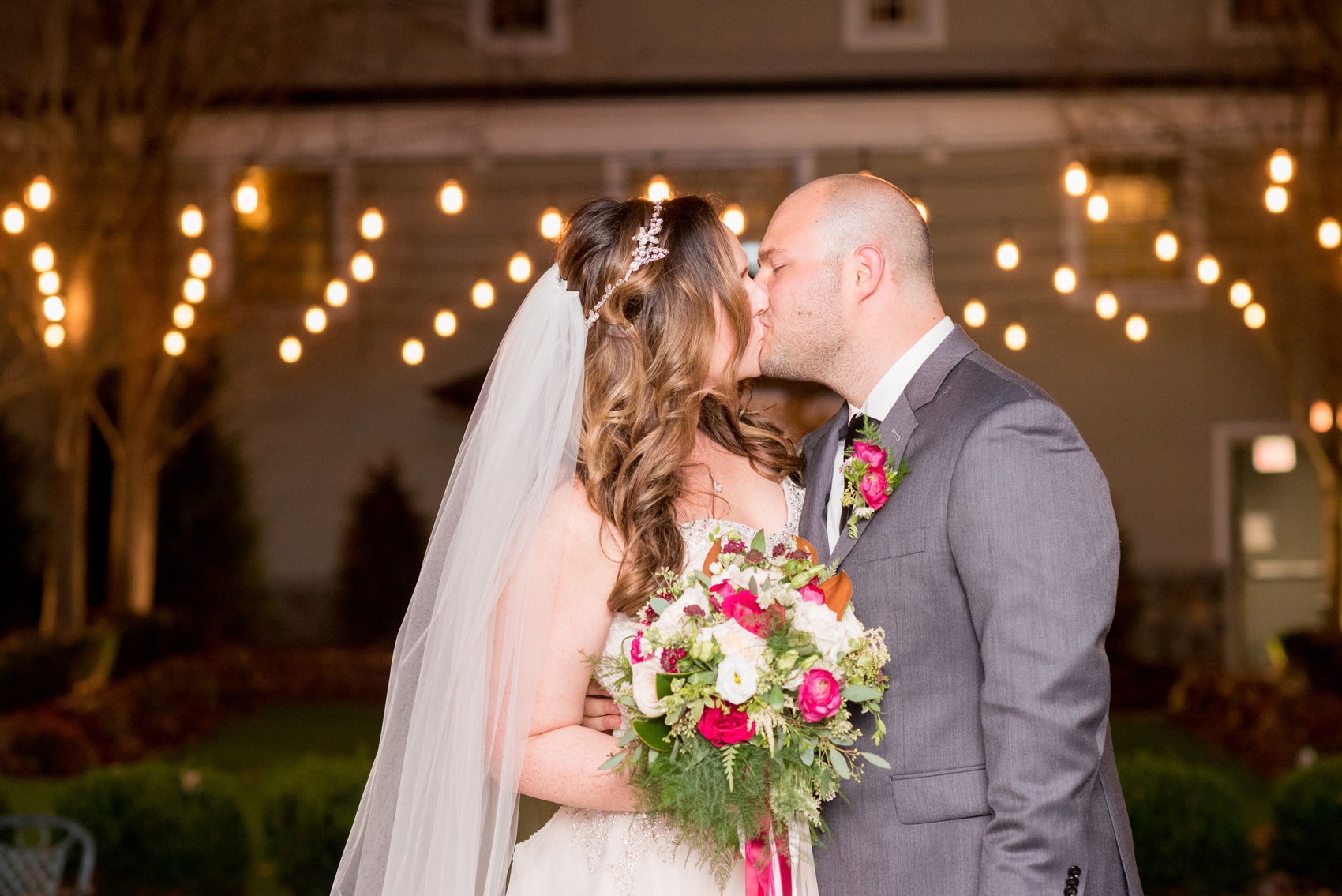 I KNOW we'll be friends for years to come (Erin and I are way too addicted to Bravo television and texting each other not to be) and I can't wait to see their relationship continue to blossom and flourish. I love you both!
Venue: Olde Mill Inn / Instagram sign, table numbers, hangers: Grande Strands and Grande Gifts, Etsy / Floral design: The Arrangement / Wedding dress: Kleinfeld, designer Daniella Caprese / Veil: Kleinfeld, designer Blossom / Headpiece: Kleinfeld, designer MariaElena Headpieces / Makeup: Melissa D'aloia / Hair: Nikki, Up & Out Beauty Bar / Officiant: Celia Milton / Robes: Sweet Southern Company, Etsy / Groom's suit: custom Indochino / Groomsmen: Men's Warehouse / Bridesmaids dresses: BHLDN / Bride's earrings and bracelet: Nadri / Aisle runner: Starry Night Design Studio, Etsy / Napkins: Uniquely Printed, Etsy / Rings: heirloom diamond, designed by Norman Landsberg, NYC / Flasks: Marcella's Engravables, Etsy / Cake: Palermo's Bakery / Cake topper: Better Off Wed, Etsy / Invitations: Drolet Paperie / Band: Elegant Ensembles