If you're looking for an iconic area to propose while on vacation in New York City, I can't think of a better area than Times Square. It's completely memorable and very "NYC" – and if you can find a quiet place like this man did to ask the love of your life one big, very important question…you should do it! And, importantly, be smart enough to enlist the assistance of the wonderful women at Brilliant Event Planning.
I wanted to post this in time for New Year's Eve because you'll see the couple's view from R Lounge overlooks where the crystal ball drops for December 31st's most famous countdown to the new year.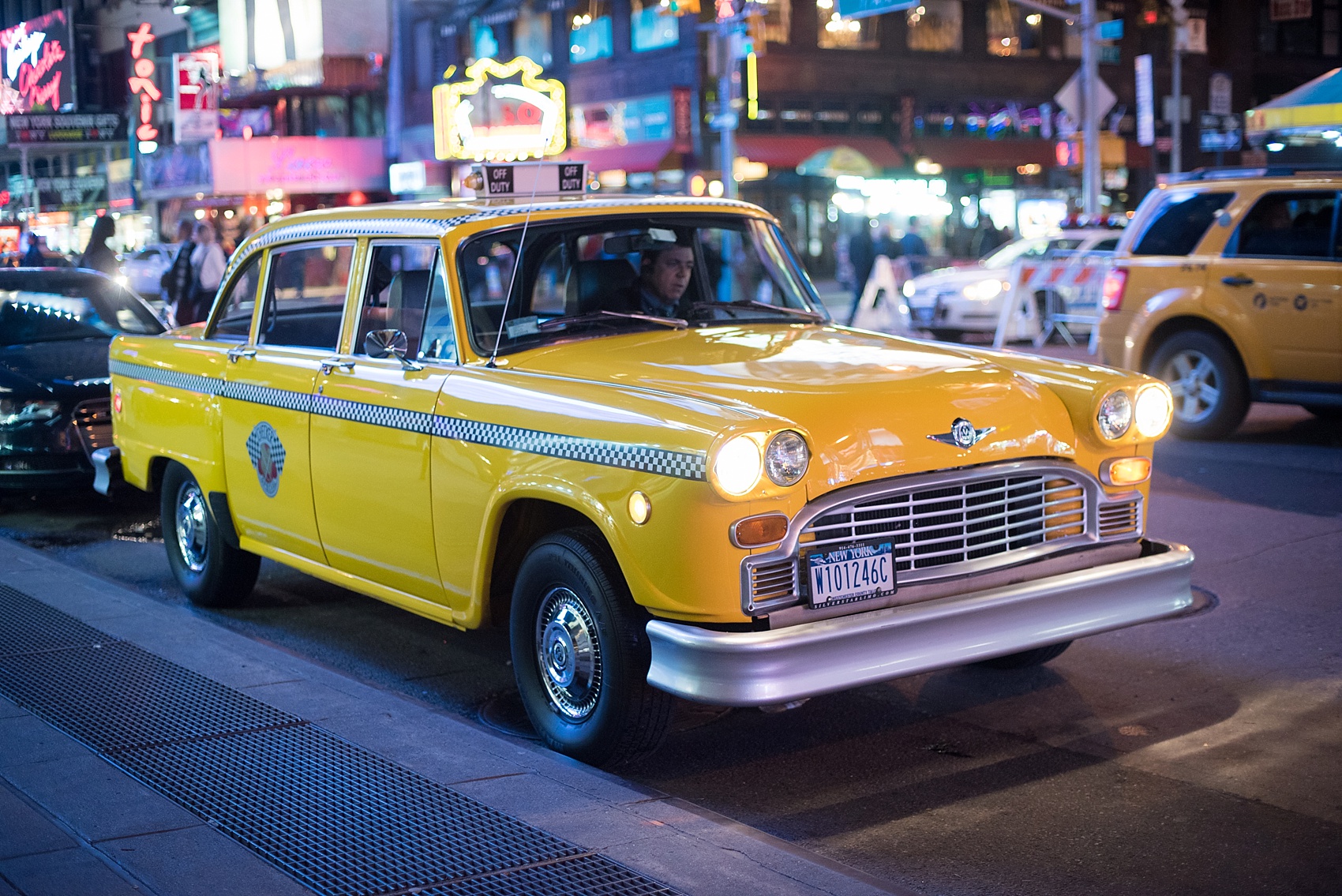 The scene was set to celebrate Pia's birthday – I'm certain this classic yellow taxi would have been cool enough for a memorable birthday gift but it definitely didn't stop there.  They proceeded upstairs in the Renaissance hotel to the R Lounge, which has an incredible view overlooking Times Square.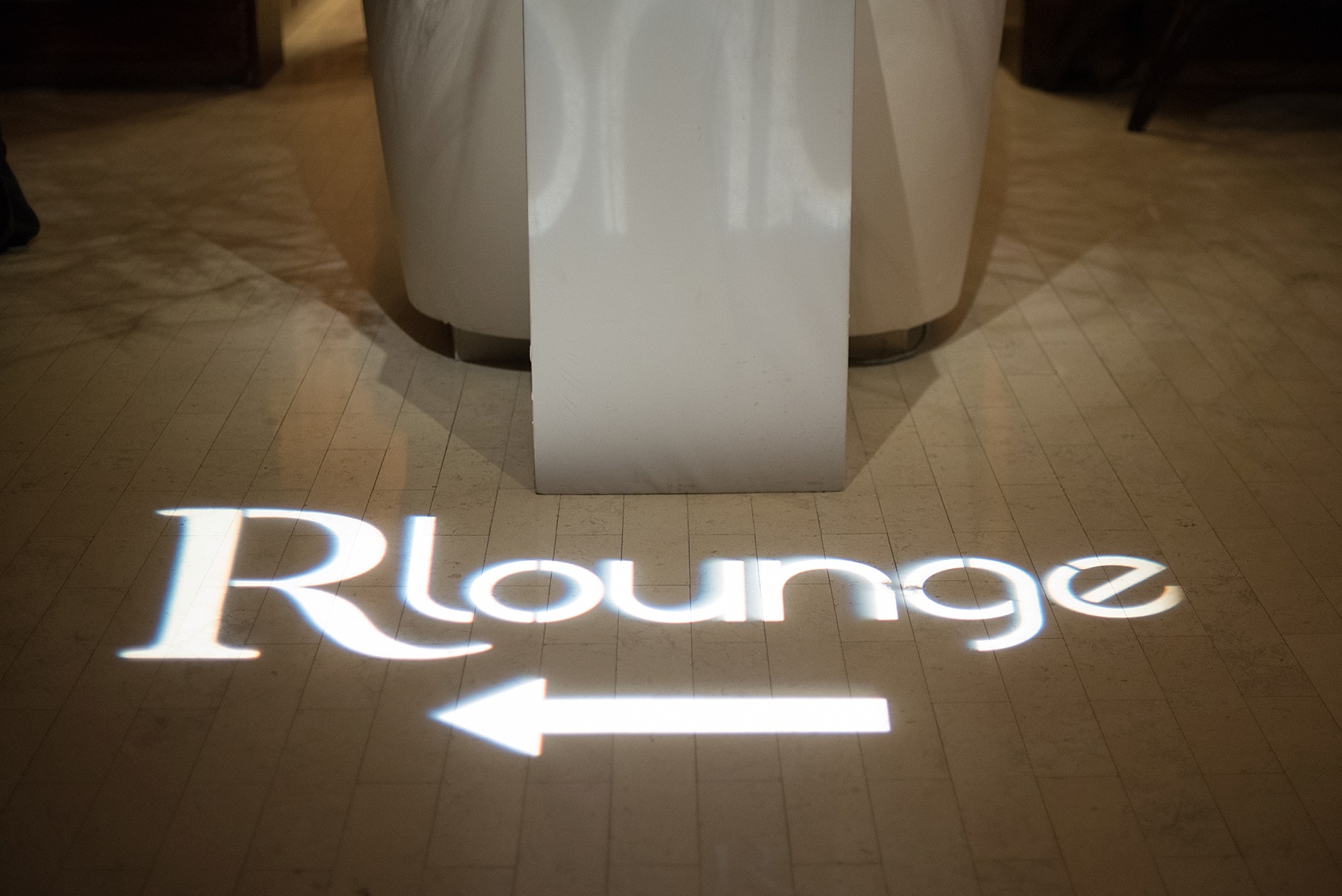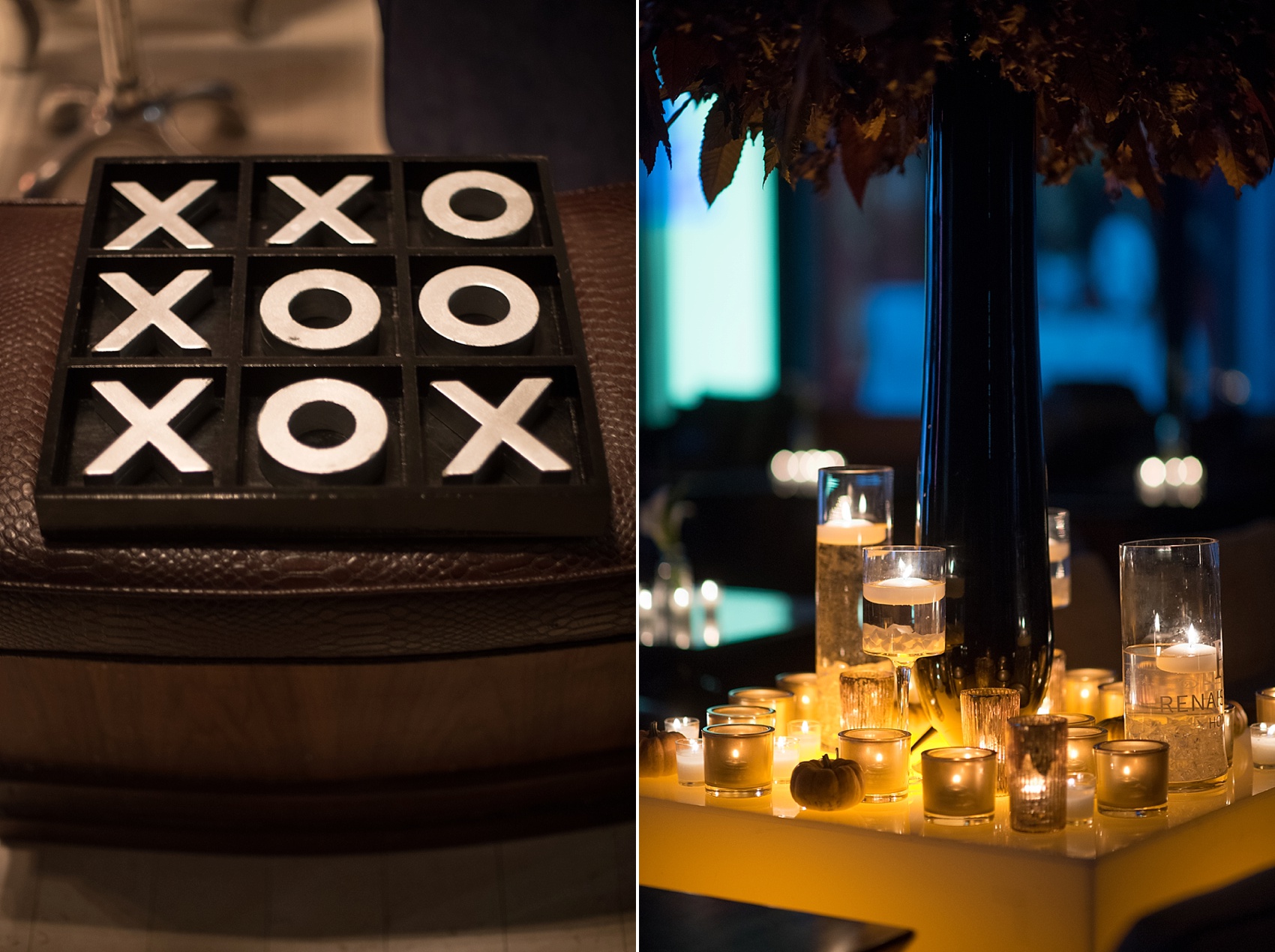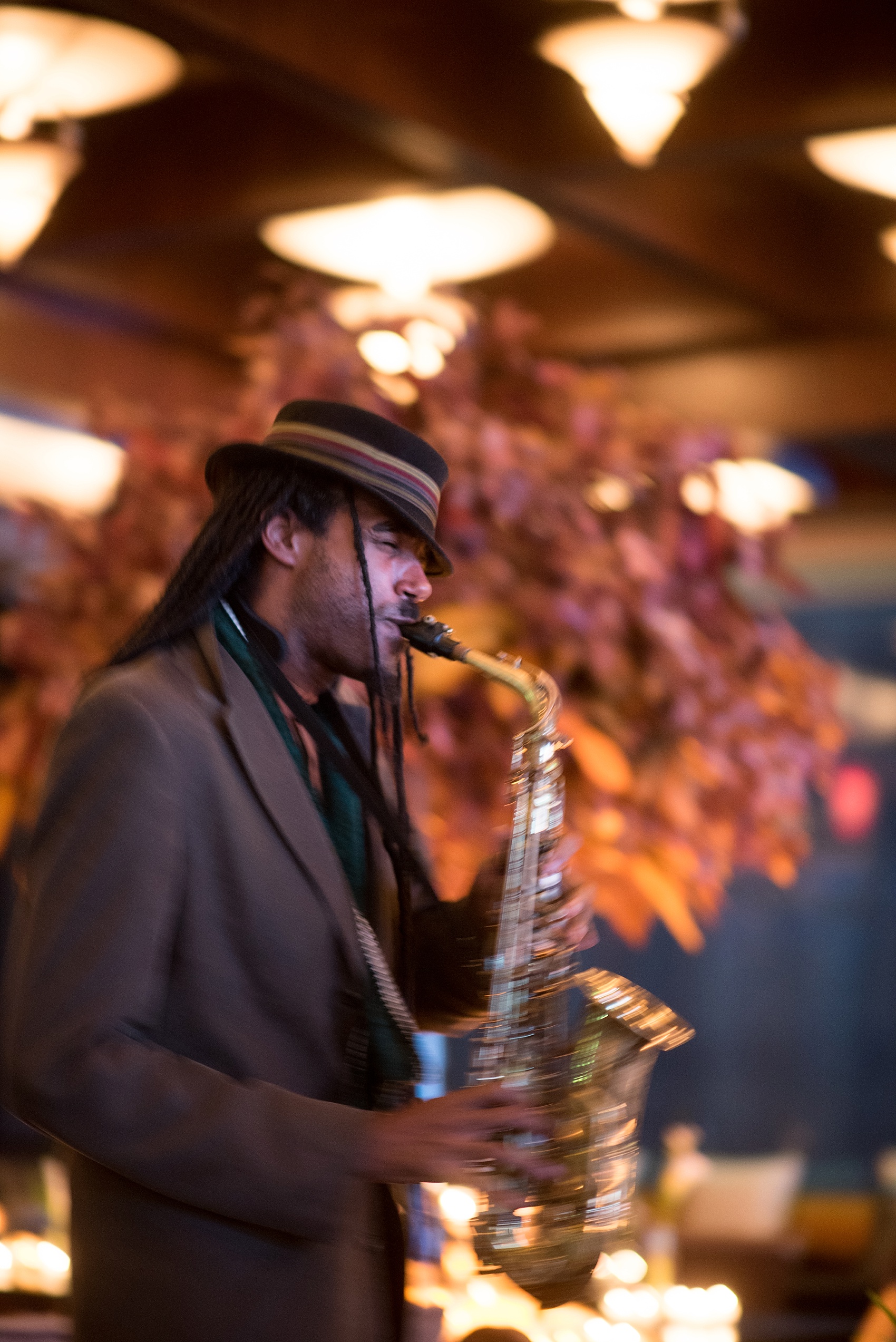 The Arrangement did the floral and candle design and the talented musicians an singers of 45 Riots filled the air with music! After the pair enjoyed some drinks and appetizers, and the view (of course) the group started to sing "Ain't No Mountain High Enough" as a Billboard above McDonald's, in their direct line of vision out the windows before them, started to tell the world of his love for his lady!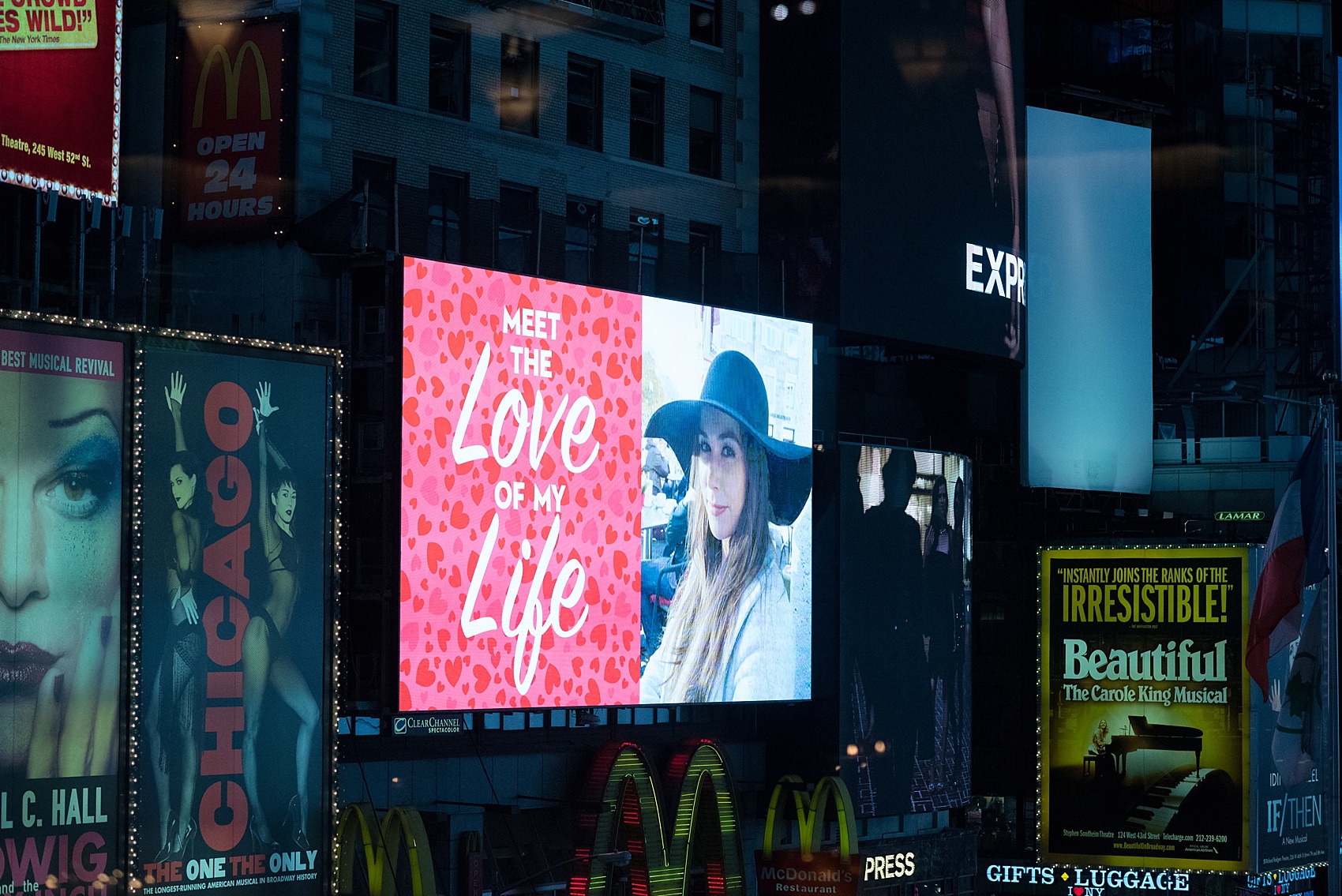 Isn't that amazing?!! Here she is, realizing she was being broadcast in one of the largest cities in the world! I think it's so sweet he was proclaiming his love for her to everyone below.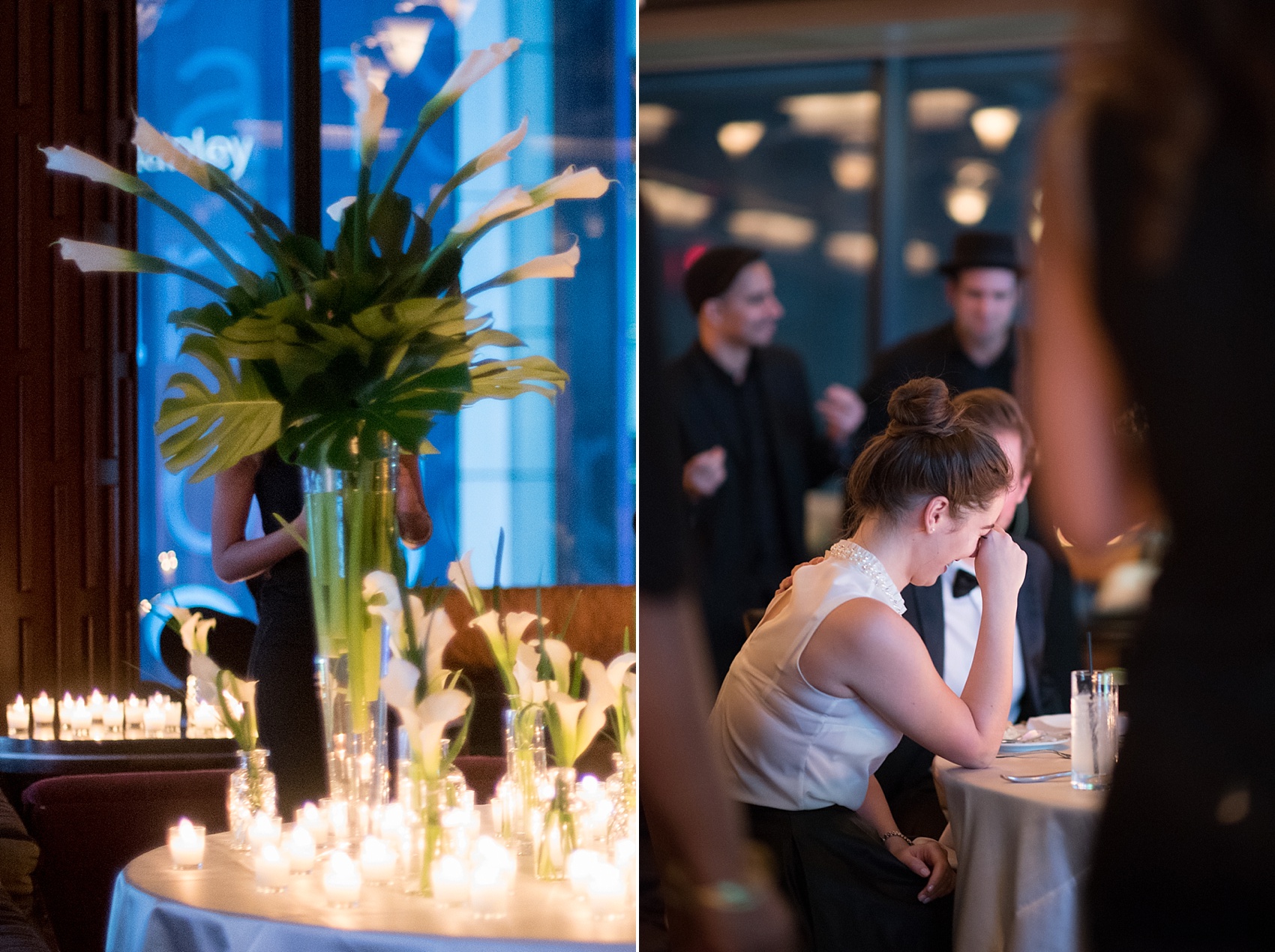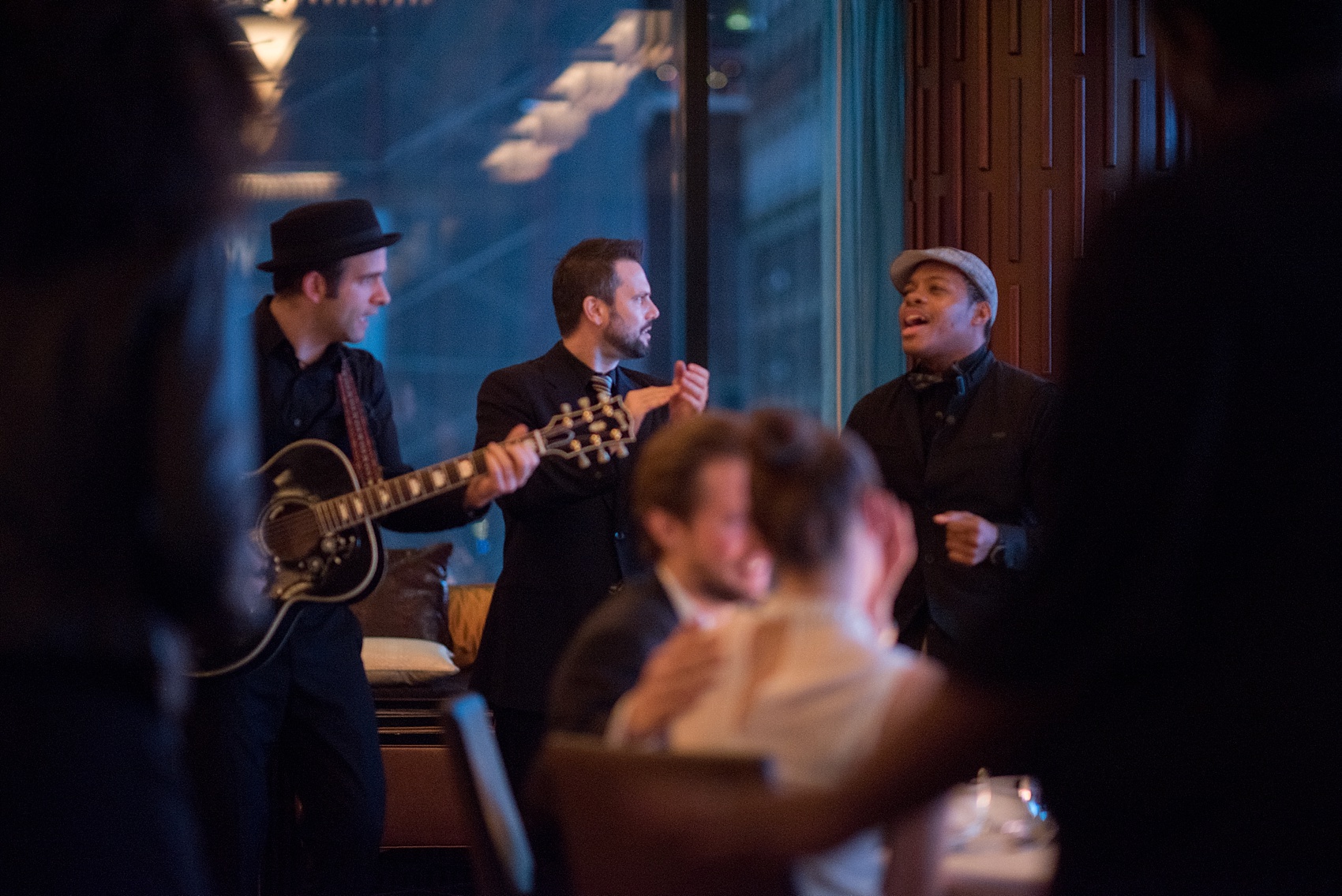 The last screen of the three rotating graphics asked, "Will You Marry Me, Pia?" Isn't that amazing? And isn't that ring STUNNING?!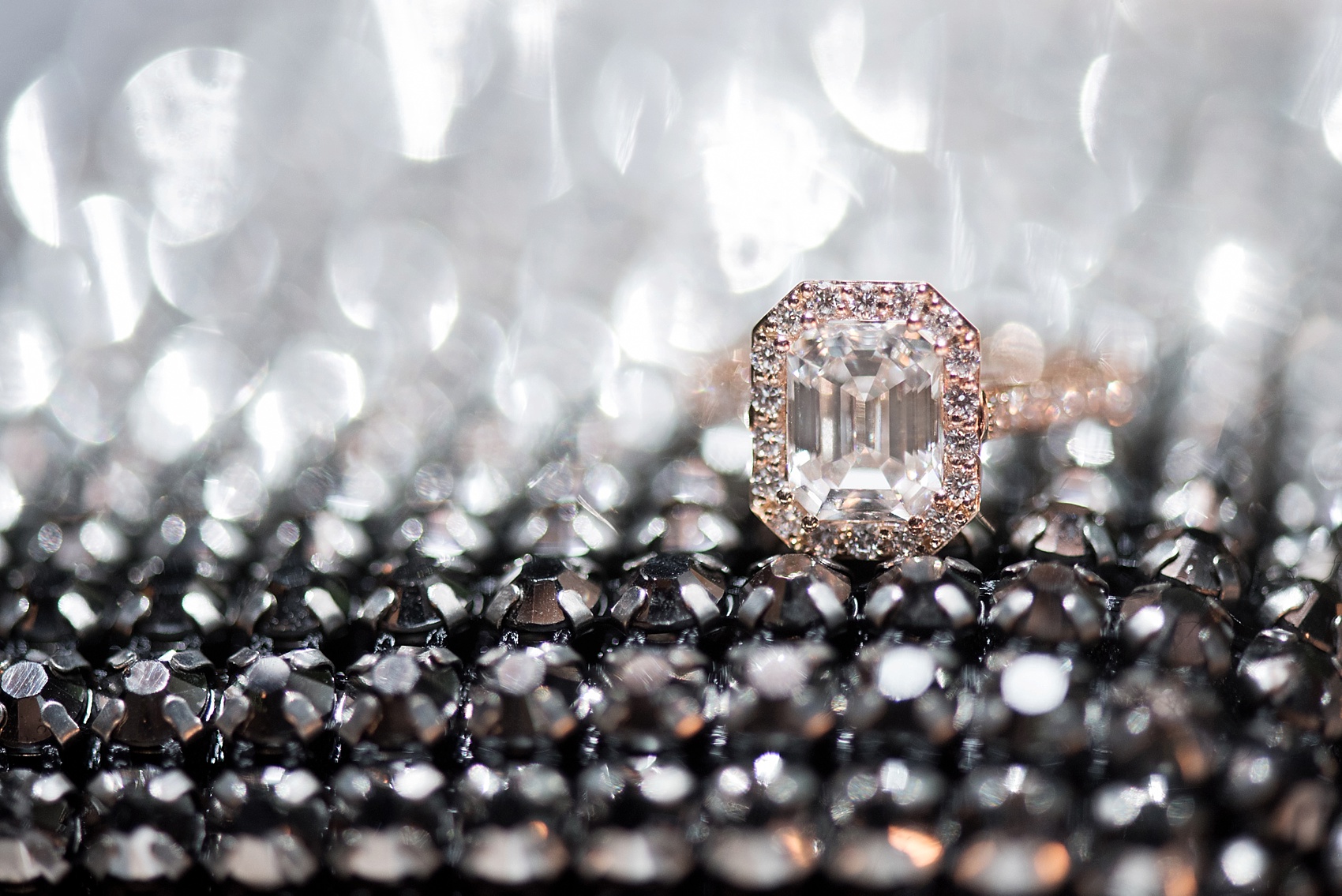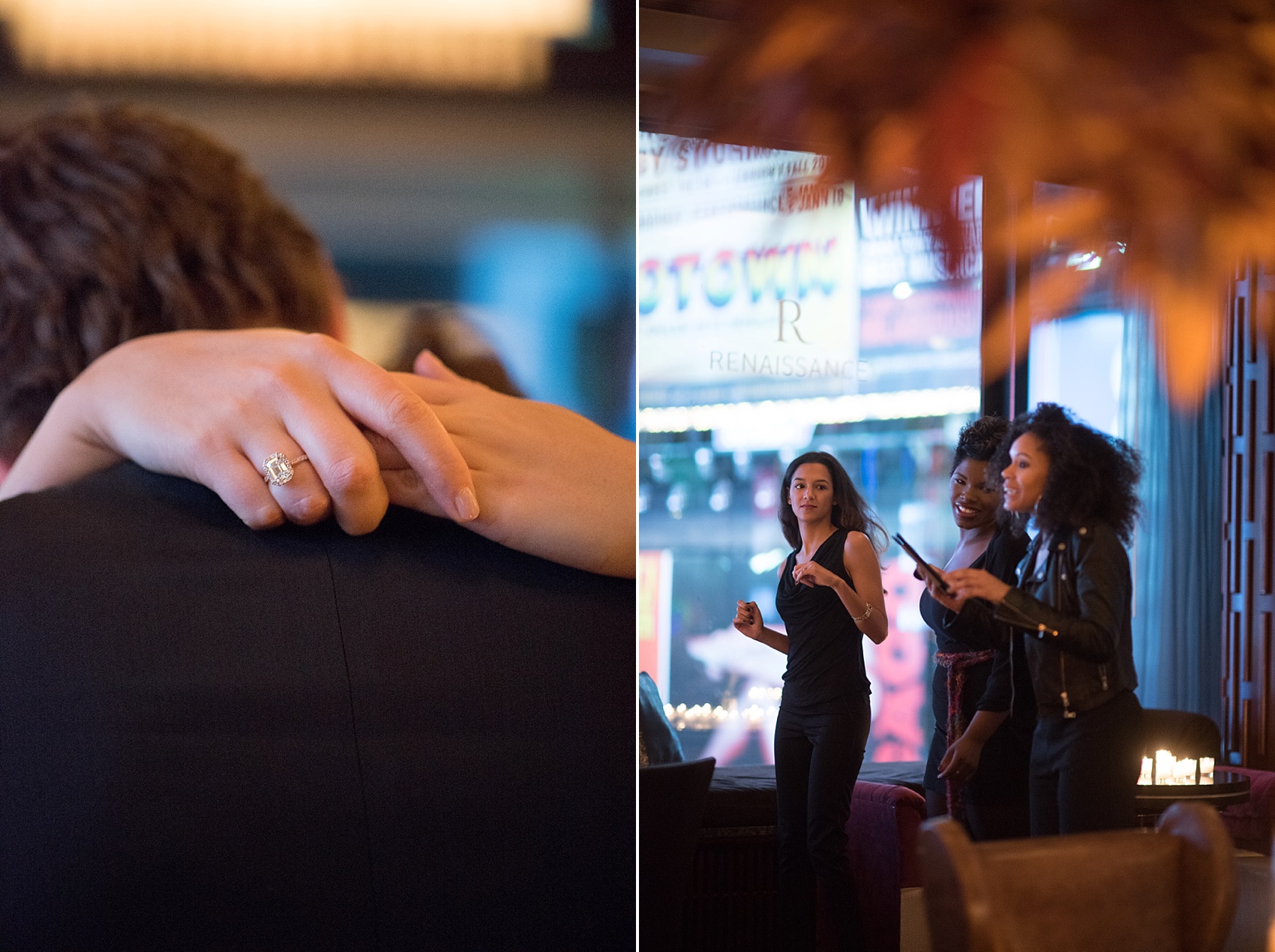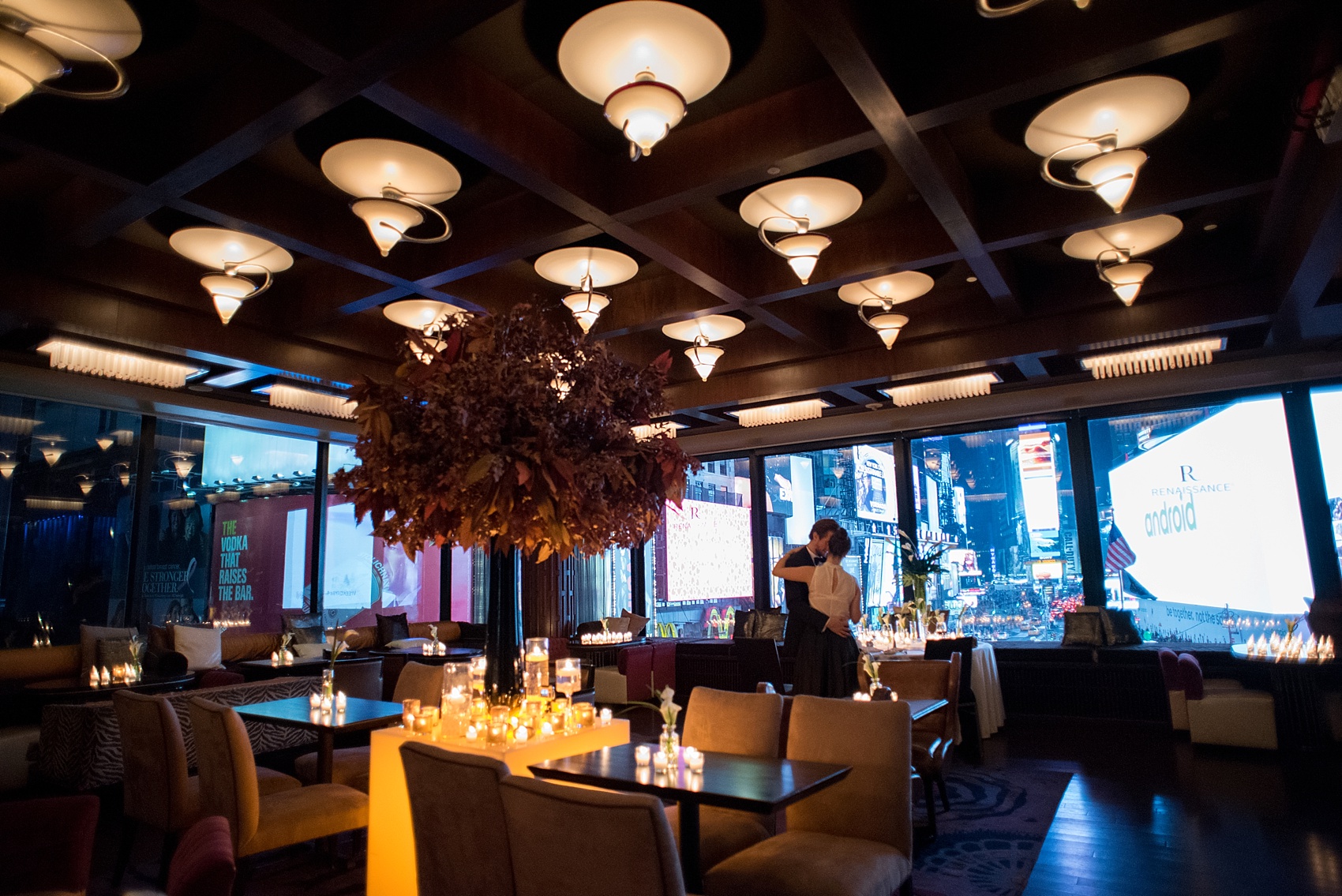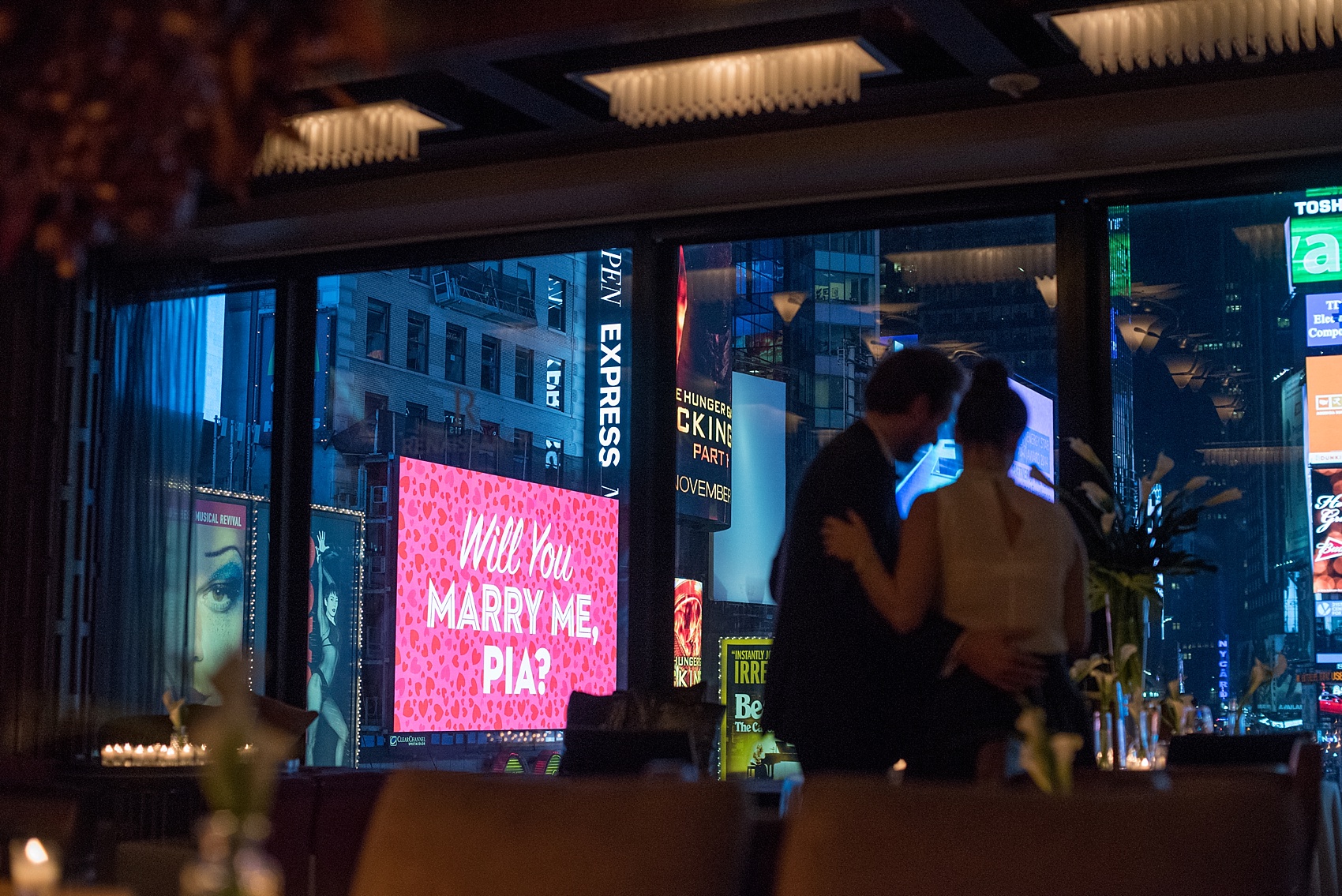 After he popped the question they enjoyed some intimate dancing and kissing while still being serenaded from the saxophone player and keyboard player. Because I respect the wishes of my couples, I have honored their request to not show their faces in any photos.
It was really quite romantic and I must say I was in awe of the whole scene. I felt SO lucky to be a part of it (and still do!). Seriously, if you need help planning an outstanding proposal, enlist the help of the vendors below. And (hint, hint) don't forget to hire someone awesome to photograph it!
Event/Proposal Planning: Brilliant Event Planning / Venue: R Lounge, Renaissance Hotel / Flowers: The Arrangement NYC / Musicians + Singers: 45 Riots
Follow me on Instagram and Facebook! 🙂
Happy Monday!