A NYC proposal is usually one for the books and I certainly consider myself a lucky photographer I get to be a part of it all, especially at the Trump Soho in lower Manhattan. As per usual the ladies at Brilliant Event Planning nailed this! And I was so thrilled to see The Arrangement NYC did the stunning floral arch (which was certainly the centerpiece of the whole event aside from the happy couple) and the musician from 45 Riots made everyone's ears happy.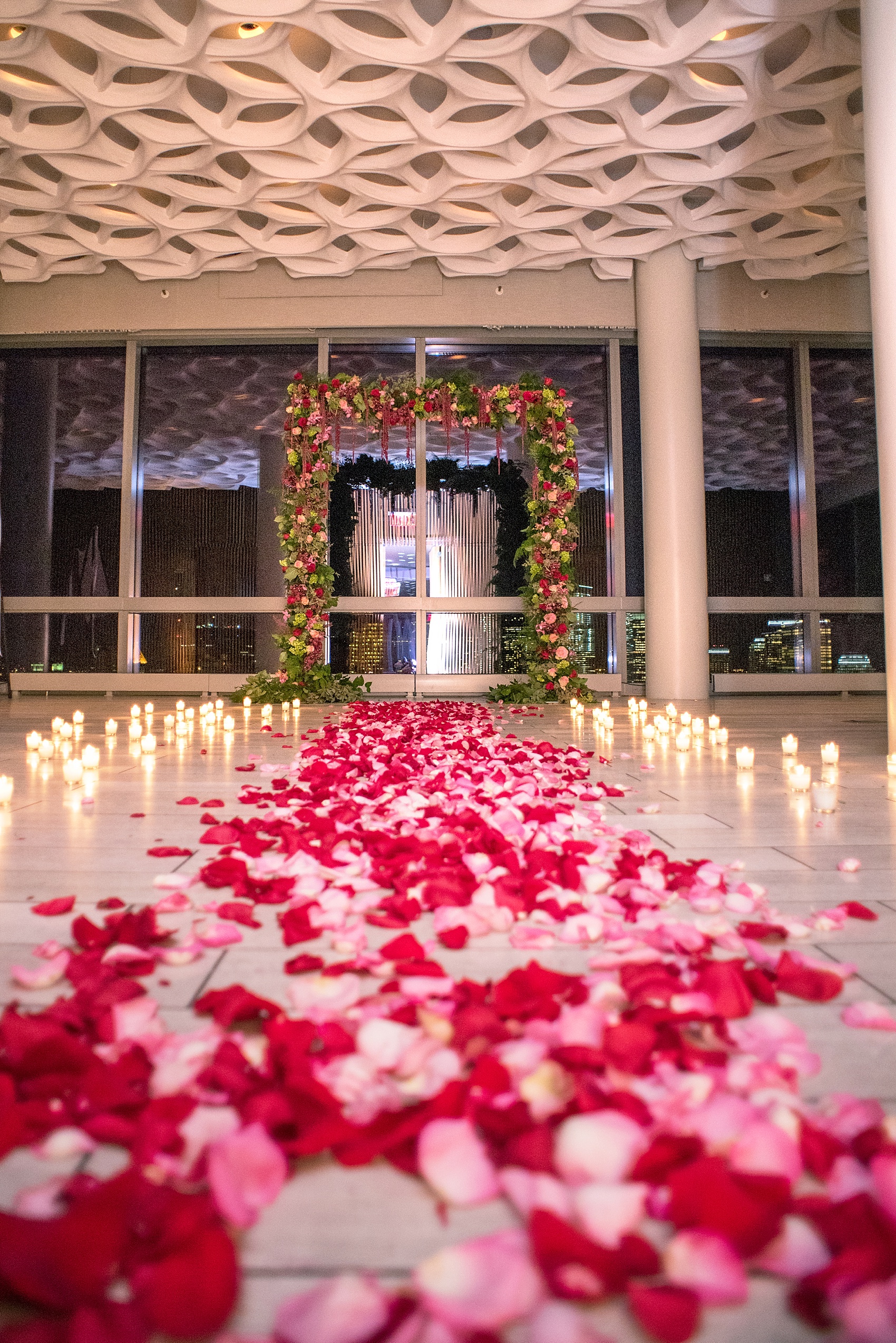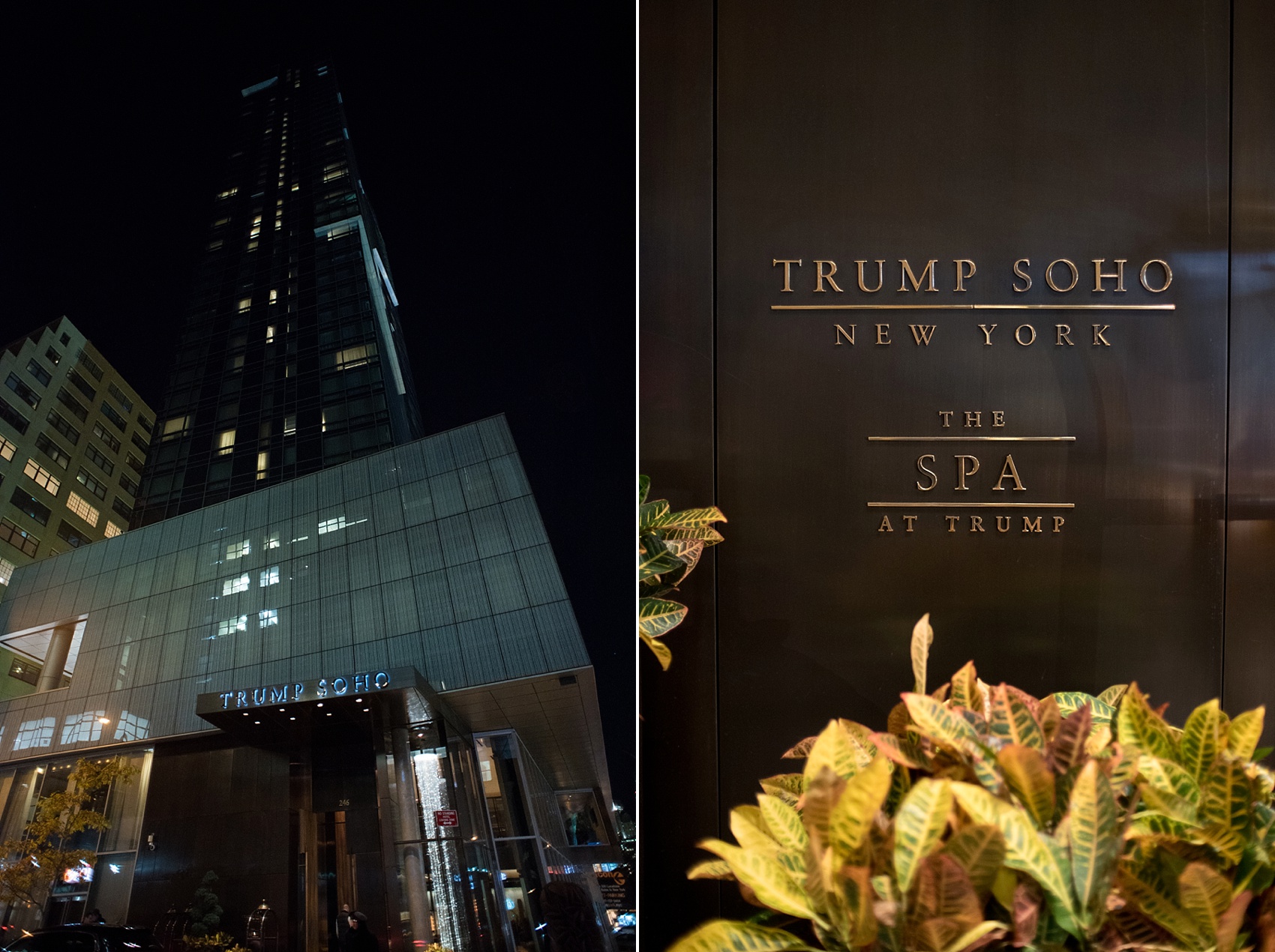 Alejandra just thought they were there for dinner and I am guessing a taxi took them here, to the entrance of the hotel in SoHo. Which is stunning in itself, don't you think? But then Sergio takes her upstairs to the SoHi room (cute name, right?) and a carpet of red and pink roses is laid out for his princess to walk on. I meannnnn….I'm saying yes already! Candlelight? Yes, again.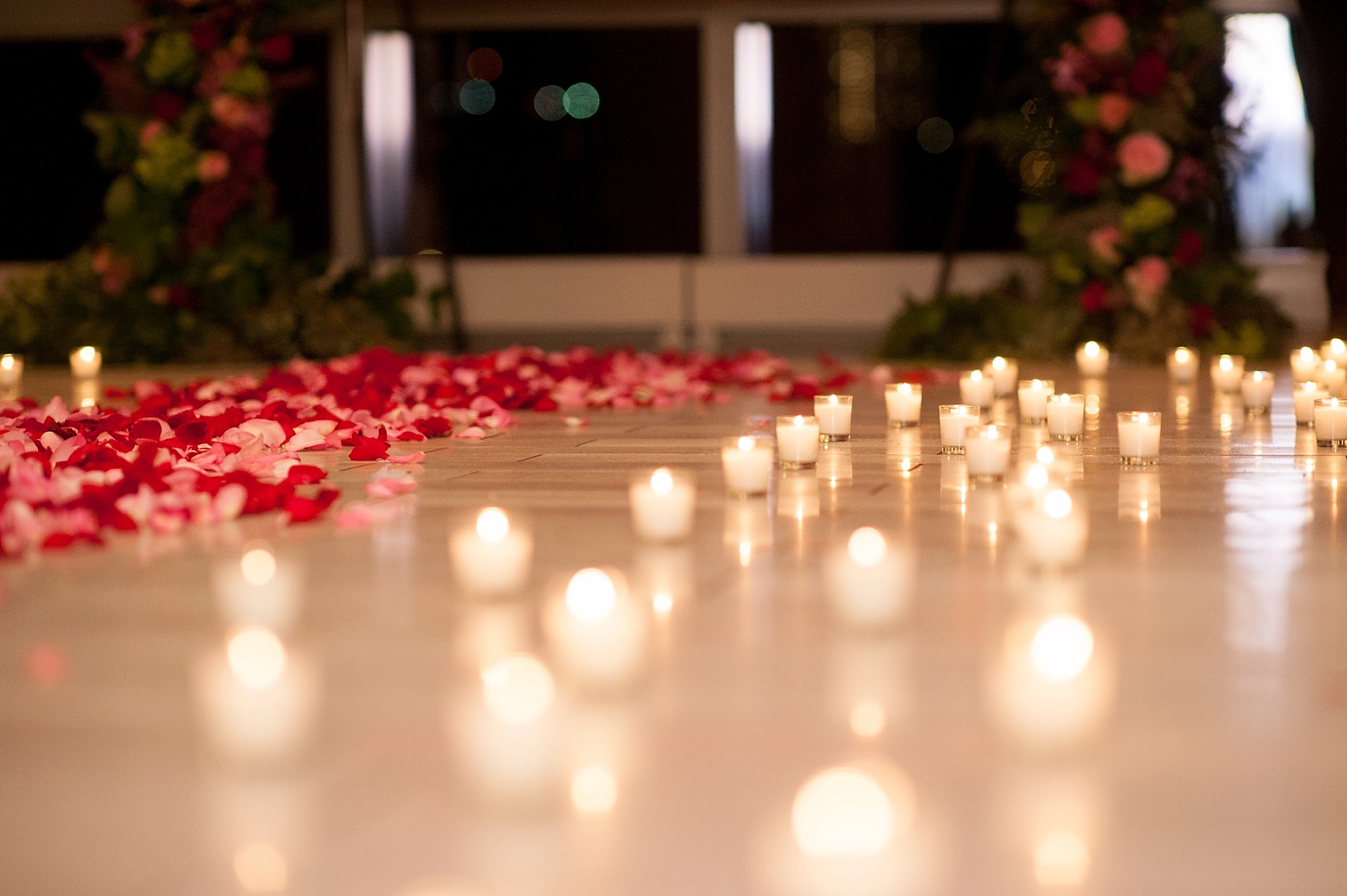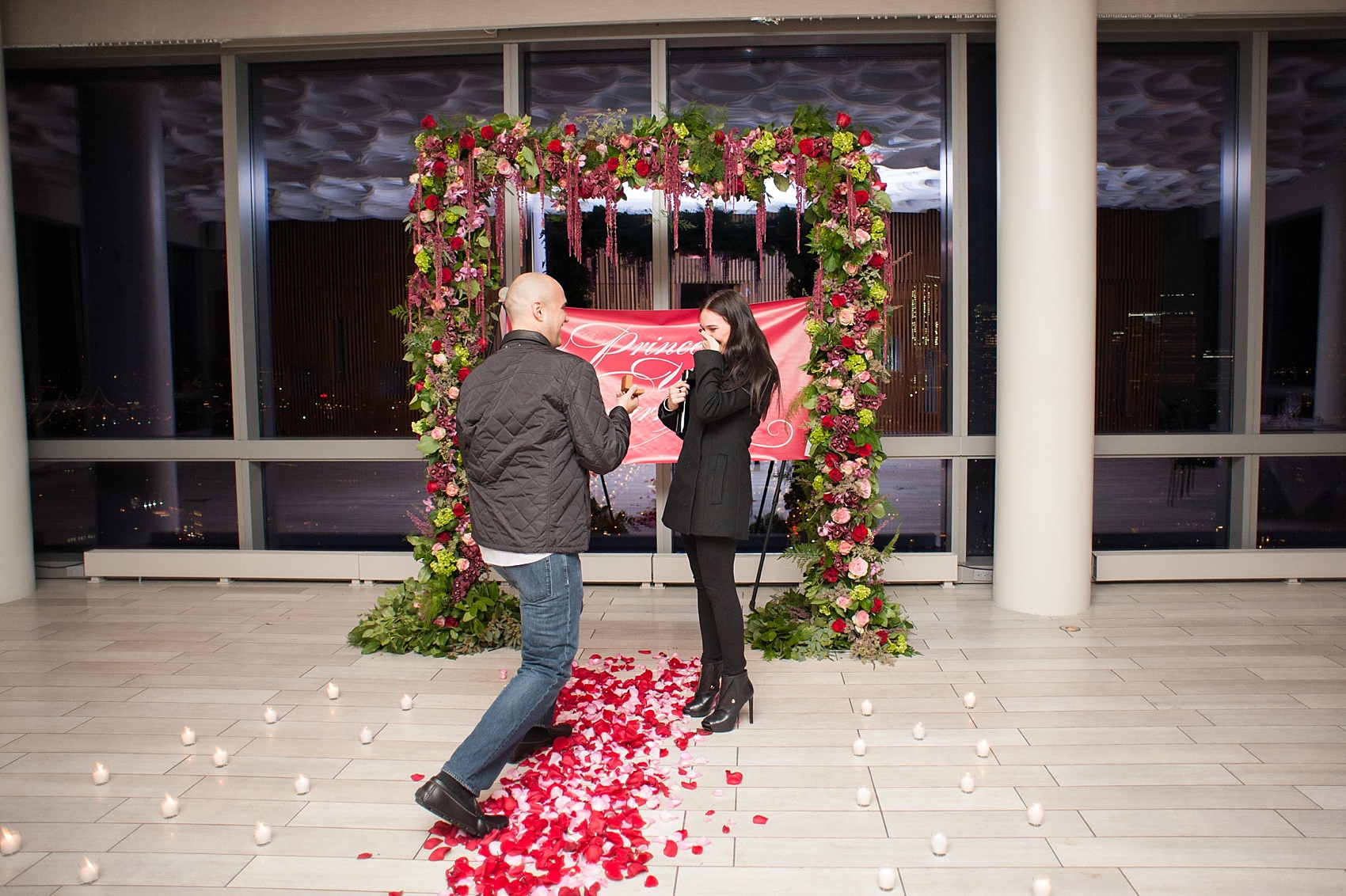 Sergio gets credit for wasting zero time. The man walked his lady in, and BAM! Proposes. I like a man that can't wait to ask a woman to spend forever with him. Naturally, she was thrilled and looked genuinely surprised. I think she was!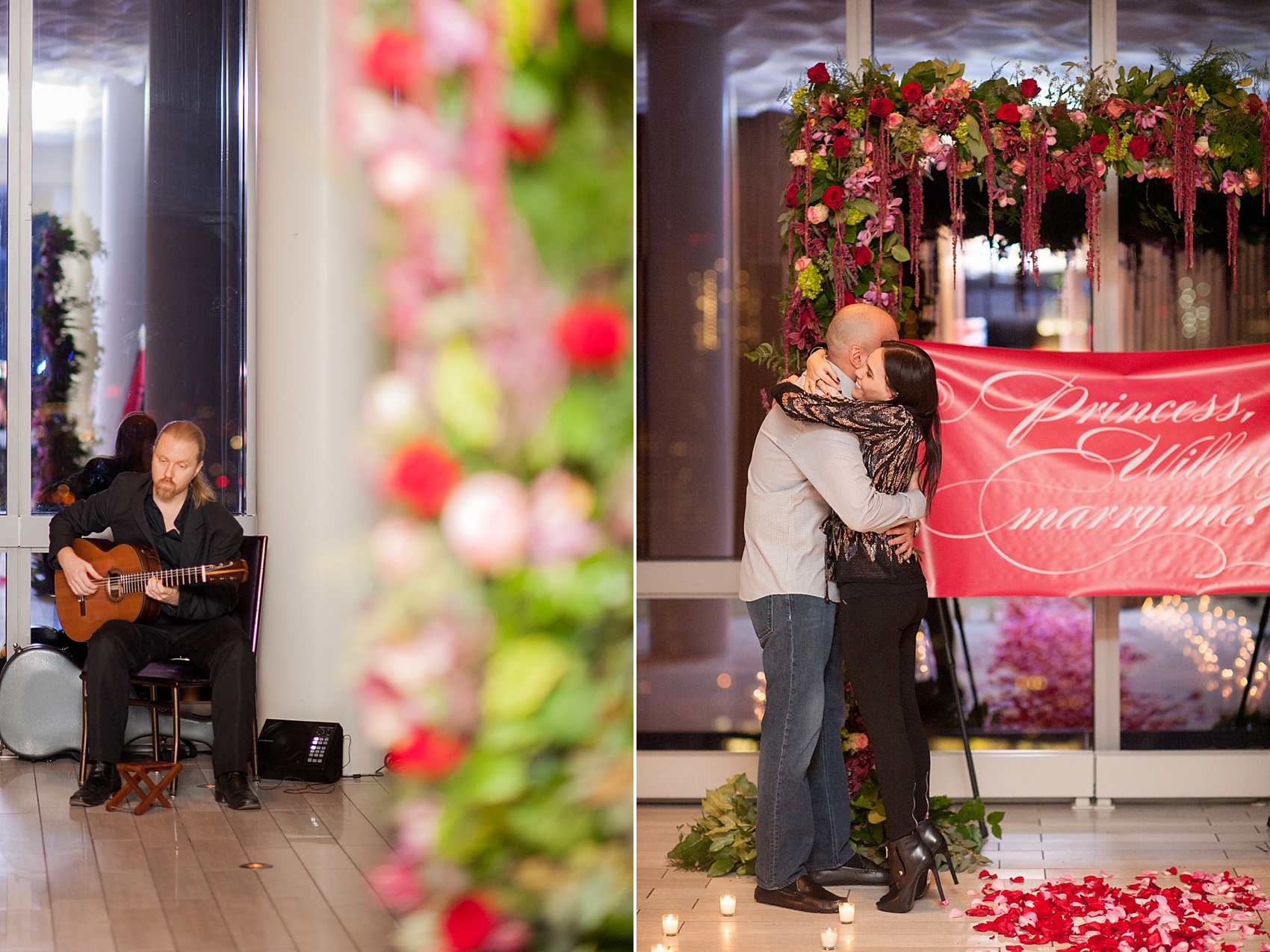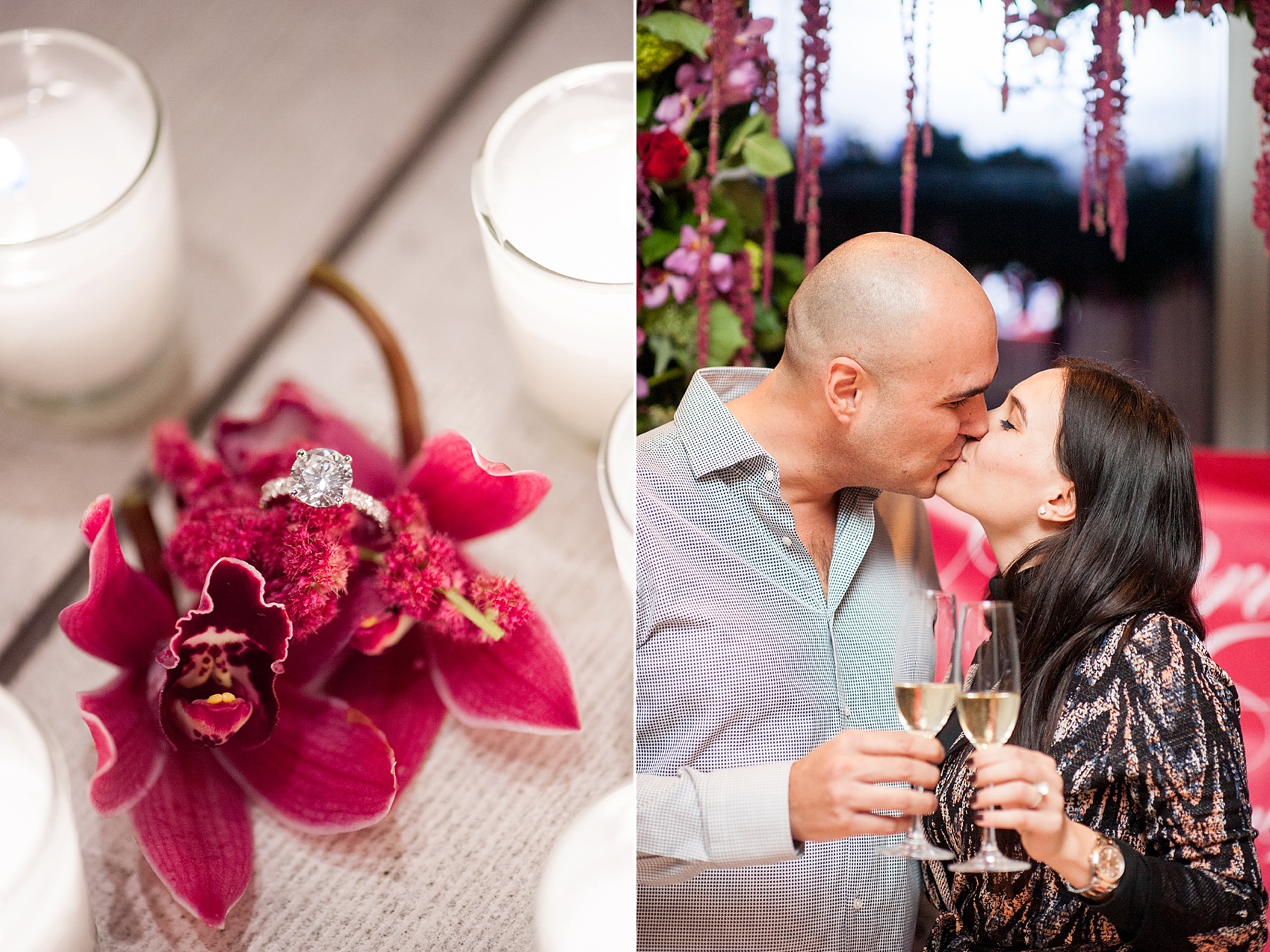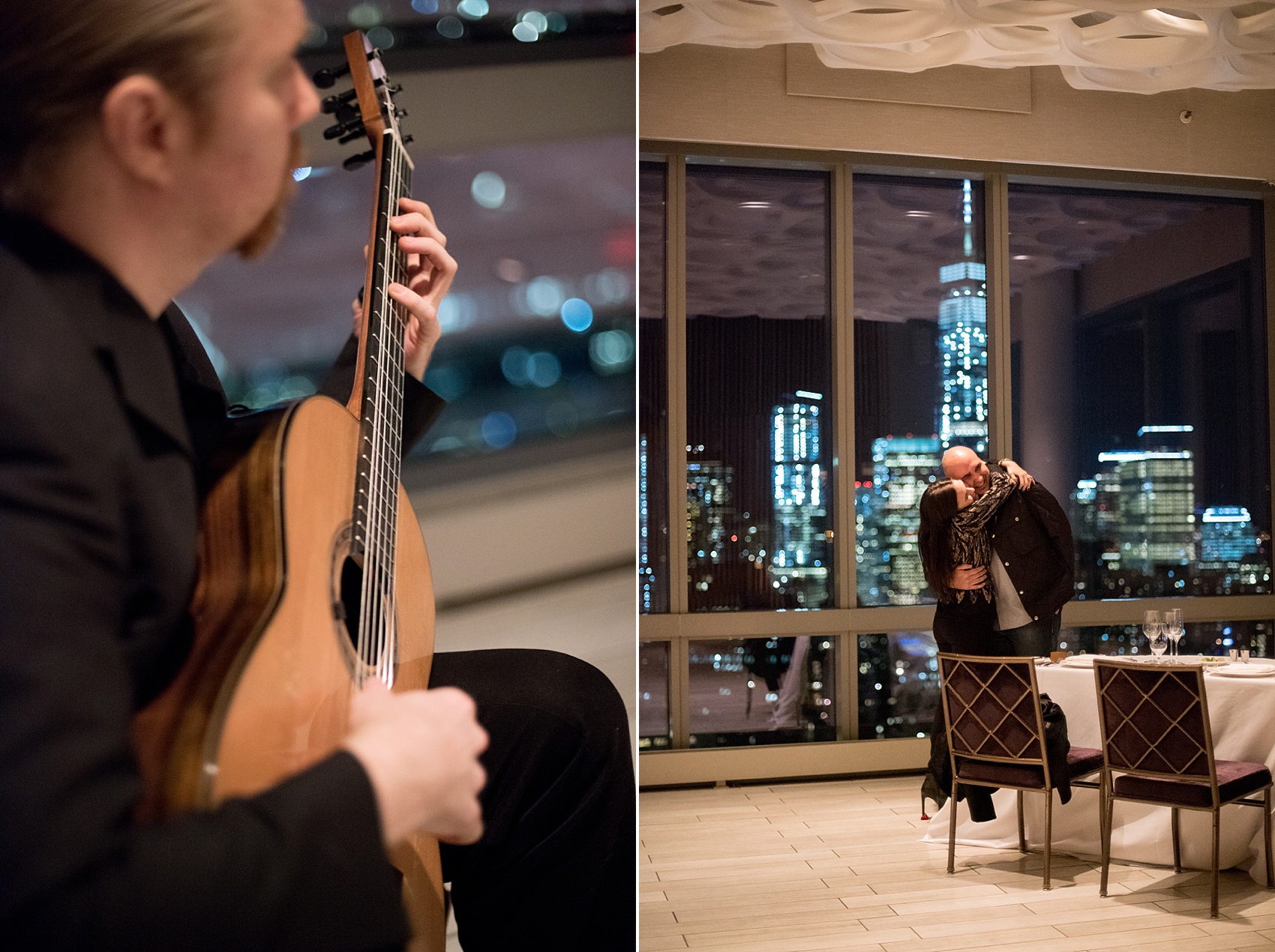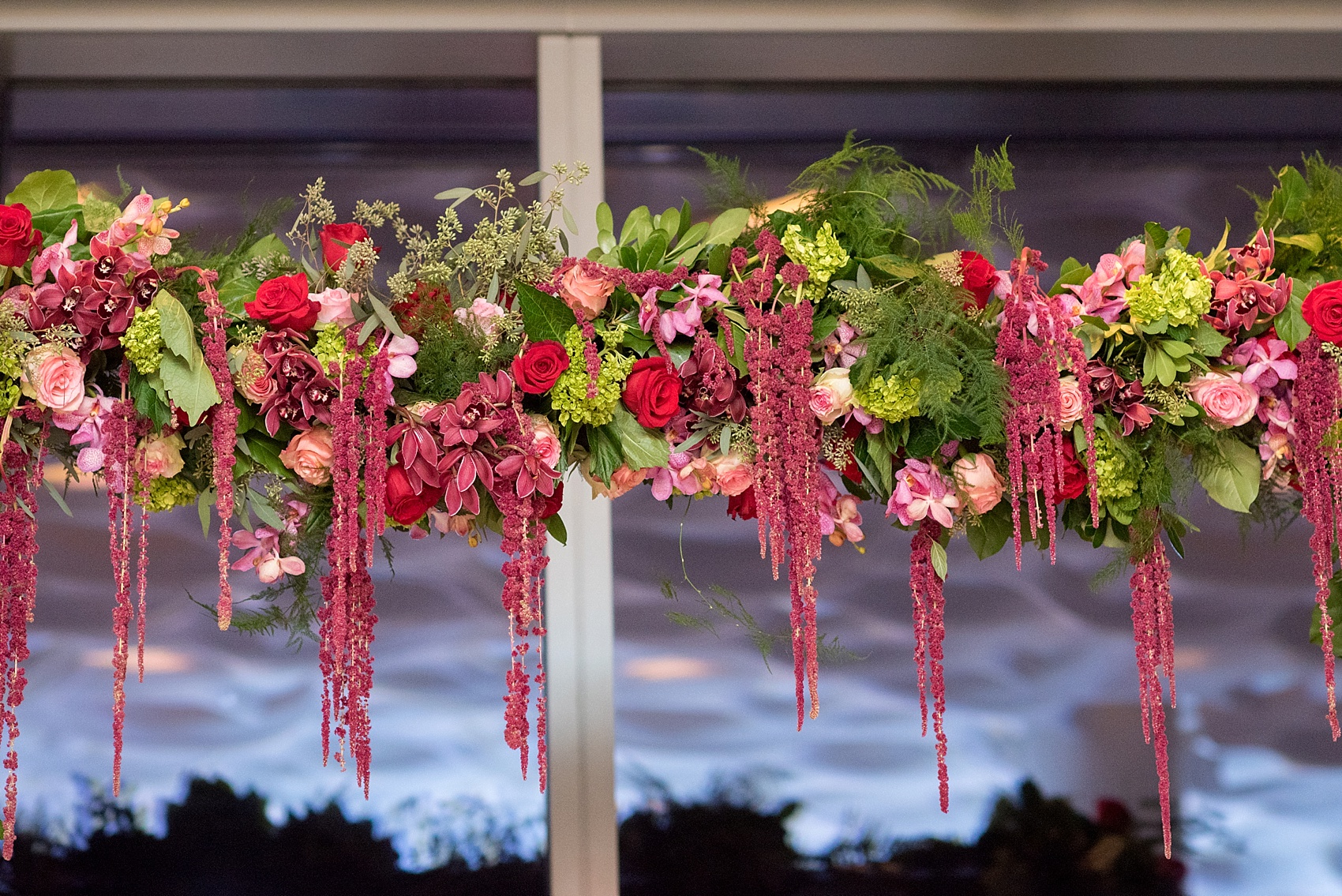 Let's all pause to appreciate how stunning this floral work is, shall we?
….
….
I wanted to make a floral wreath out of those dreamy orchids and just parade around the room in a floral splendor. Sigh.
Alejandra and Sergio proceeded to enjoy the view, champagne, and of course calling all their family and friends. Now, I don't speak Spanish so I'm unsure what they were saying (if I remember correctly they were in town from Mexico City) but I can confidently say how OVERJOYED they were. I'm pretty sure Alejandro couldn't stop smiling if you asked her to. Which is….FABULOUS! Every new bride should be this elated to say "yes!"
Surprise of the night? Fireworks spotted across the East River. Score!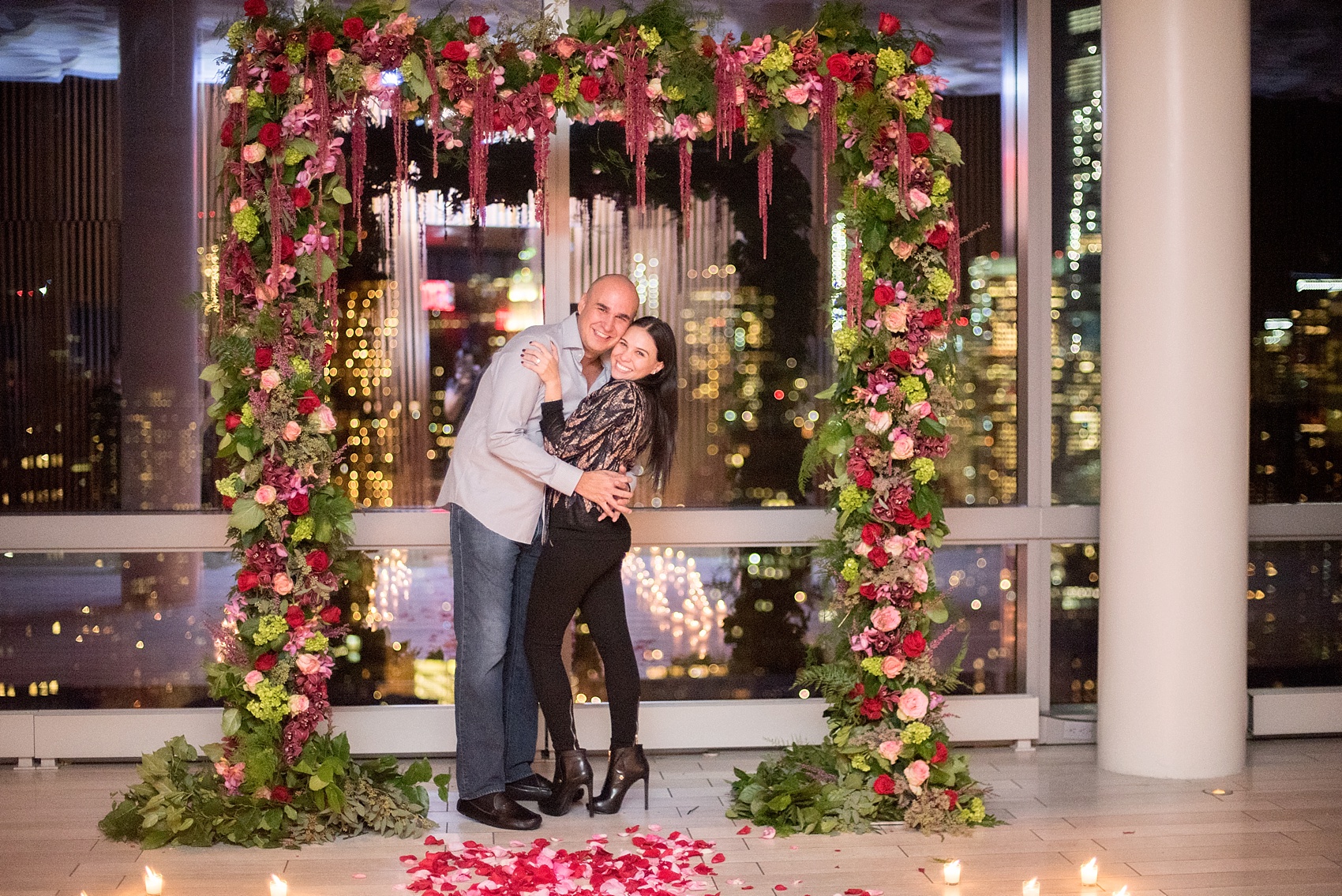 I think I just fell in love with the city all over again and fell more in love with love reliving this moment. I hope that they're well into incredible wedding planning and their happiness has only increased from this wonderful evening. Congratulations again! I was so happy to have been a part of it all.
Event Planner: Brilliant Event Planning / Flowers: The Arrangement NYC / Music: 45 Riots / Venue: Trump SoHo
If you like what you see and want more, don't forget to "like" and follow me on Facebook and Instagram!
Happy Wednesday!