I was lucky enough to the photographer for a very special NYC proposal at Haven's Kitchen in the Chelsea neighborhood of Manhattan this week. A proposal of marriage, of essentially asking someone, "Will you spend the rest of your life with me?" is amazing and so touching. But the elements surrounding it can make it even more special and this was definitely one of those cases.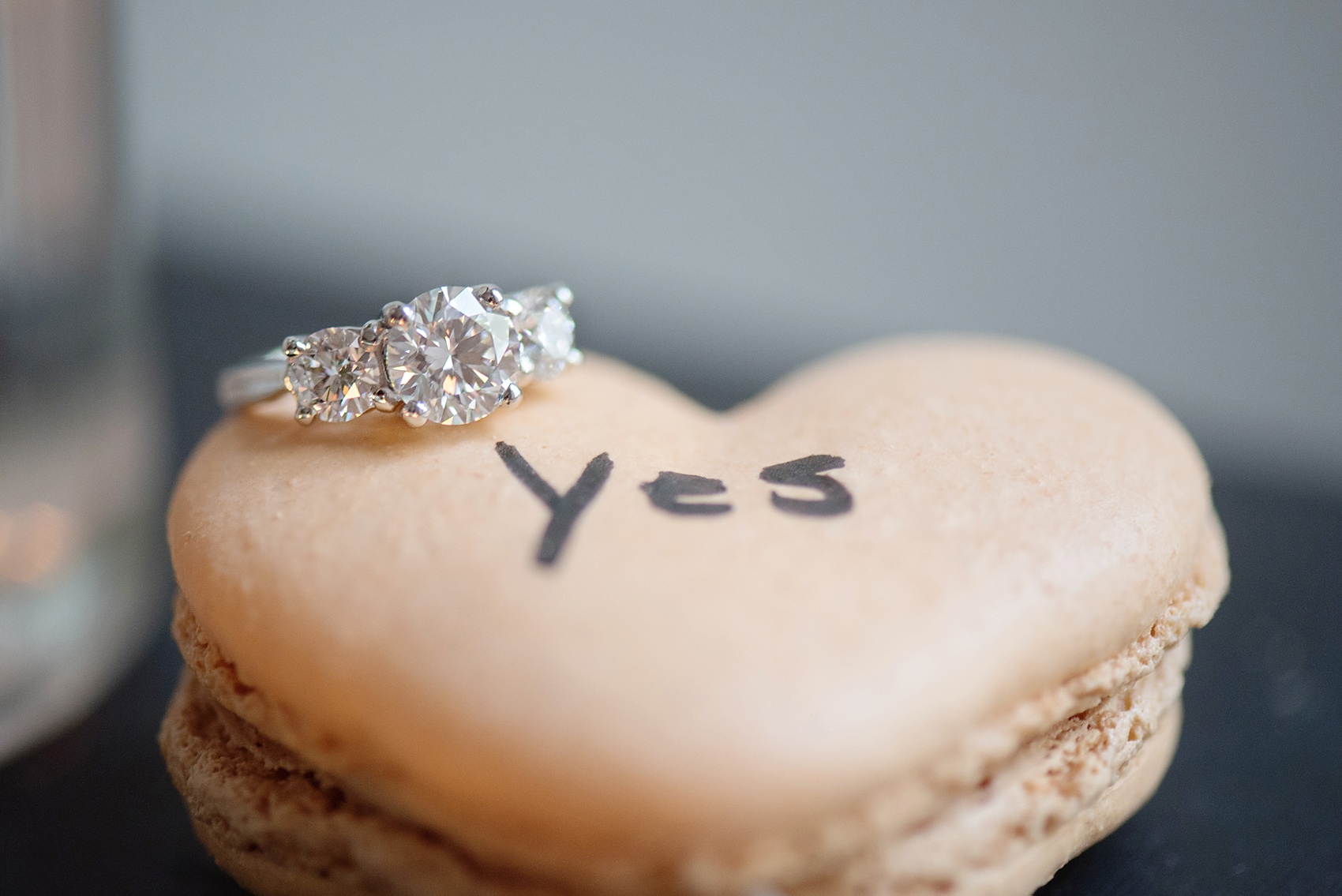 I adore working with the women at Brilliant Event Planning. They often ask me to photograph proposals and I feel so lucky to be a go-to vendor for them to call upon. I got a SPECIAL email last week from Sarah, one of the wonderful planners, revealing Matt was going to propose to Chelsea, one of their woman at BEP, who I have been speaking with and know! She was getting engaged and I could capture it?! Eeeek!!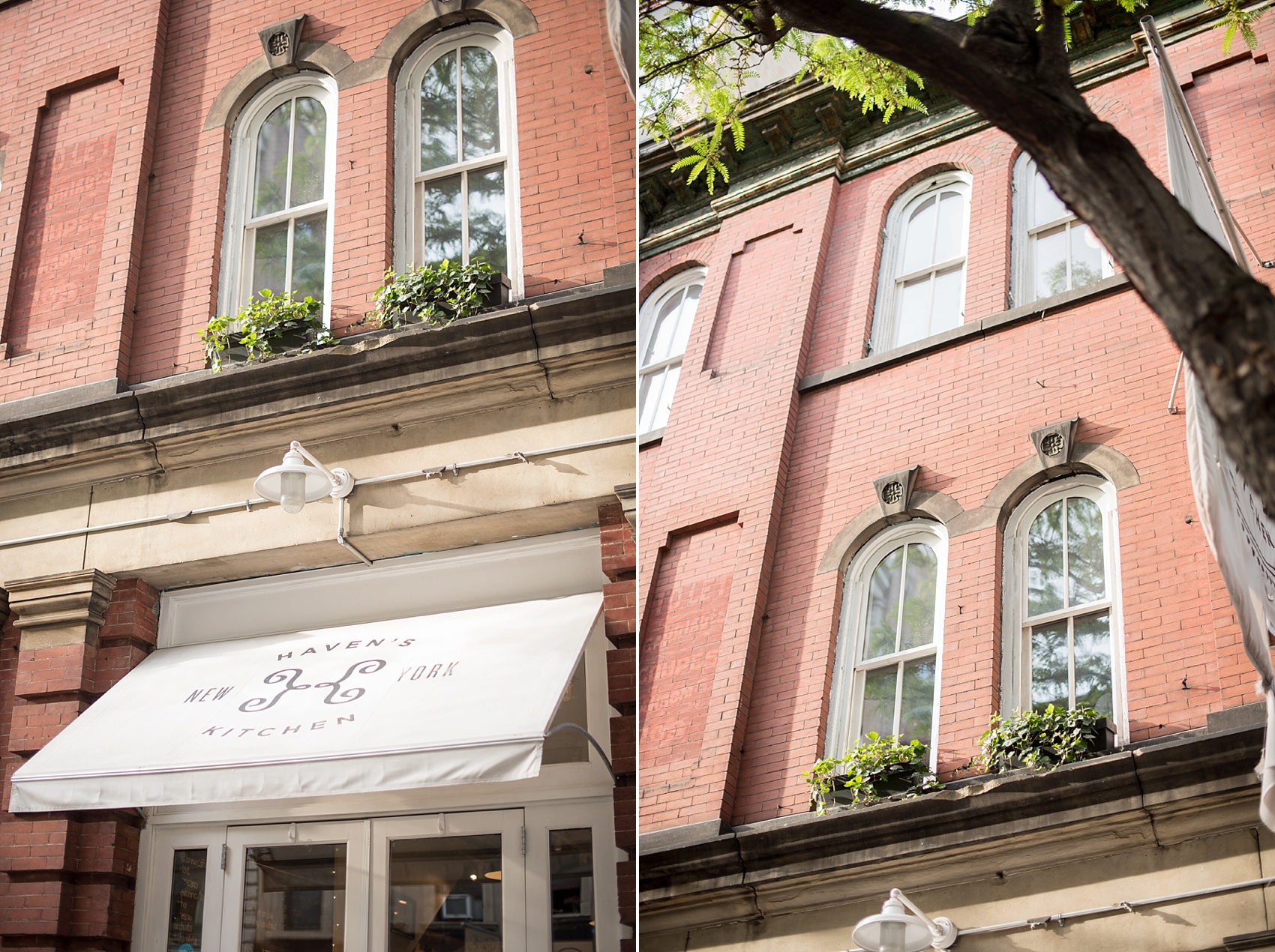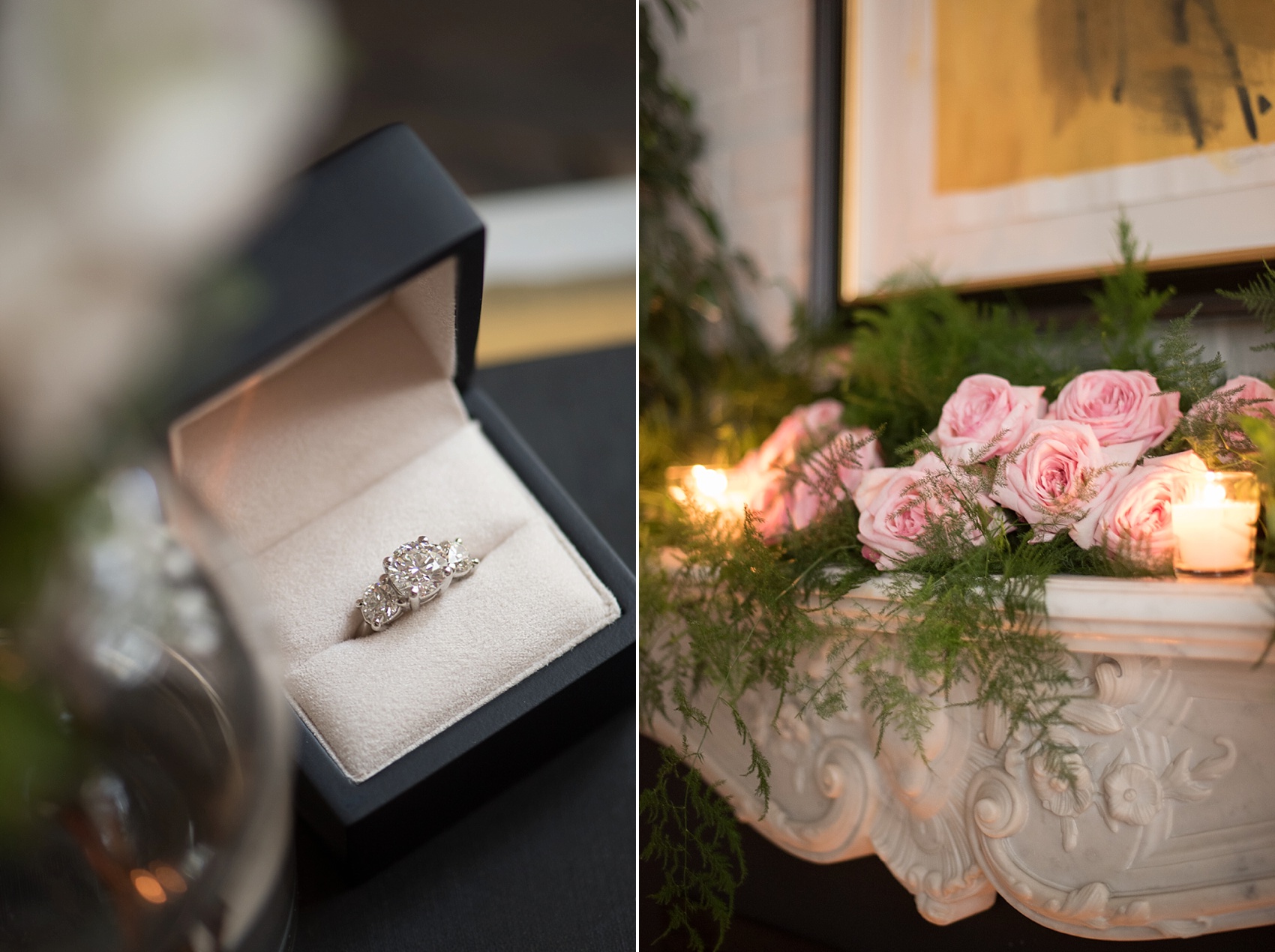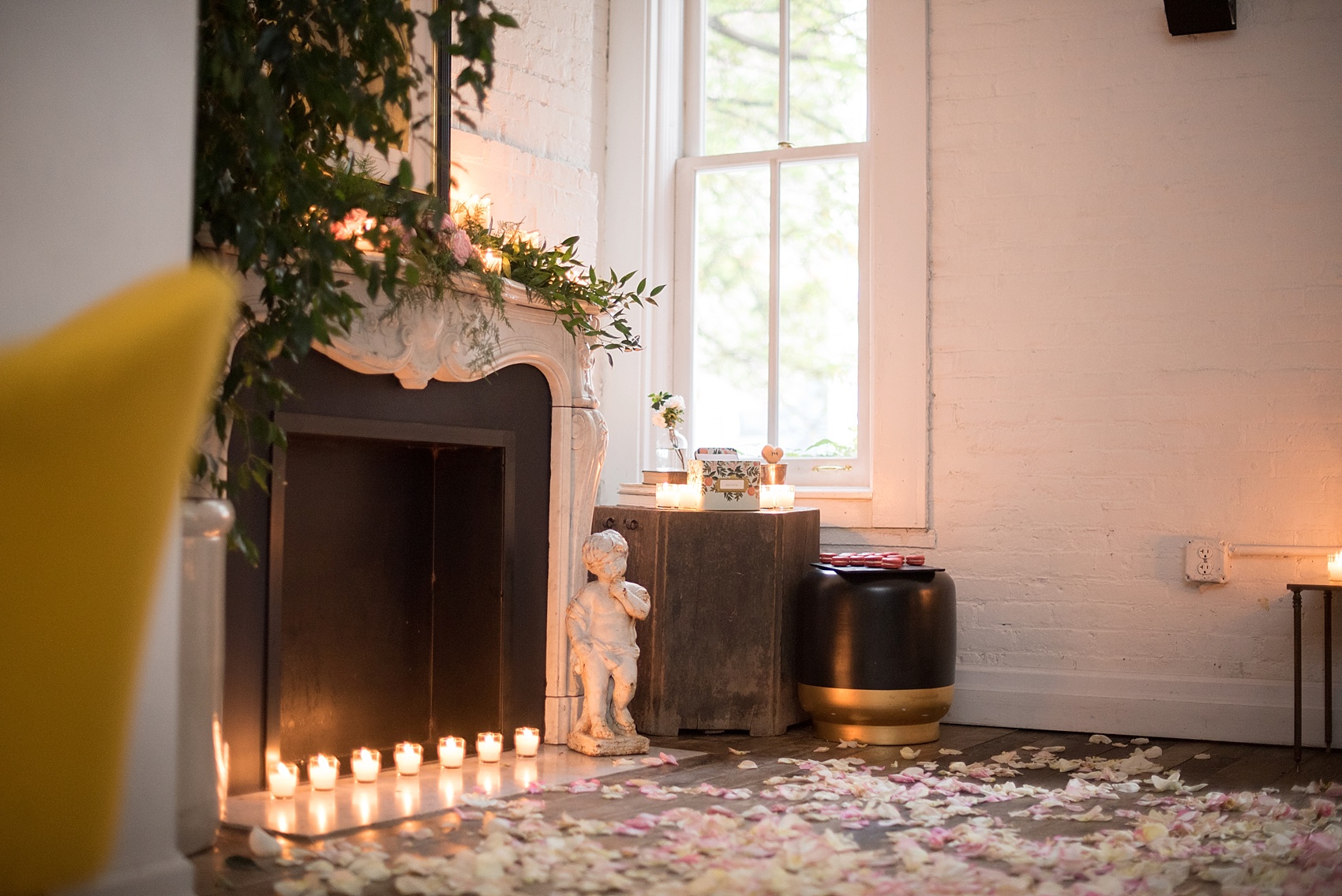 The plan was for Matt to propose at 7:00pm at the super cool event space on the second floor of Haven's Kitchen. I was elated to see that Tom of The Arrangement NYC decorated the space with gorgeous pink and white rose petals and votive candles and topped the fireplace's mantle with greenery and sweet smelling pink roses.
Chelsea loves French macarons and Sarah enlisted the help of a pastry chef to create a super cute "Will You Marry Me?" question plate with red heart-shaped cookies. They had additional heart macaron lollipops around the room. They even had a special country music playlist, Chelsea's favorite, playing on the speaker system.
As Matt anxiously awaited, Sarah texted with Chelsea about the "industry event" Chelsea was meeting her at, at the same location (which was, of course, a lie to get her there!). Matt and Sarah were surprised when Chelsea was running a bit early!
Chelsea walked up the stairs…and walked into the space…and was a little confused. I love the look on her face! "What is going on?" it says. 🙂 But she soon realized…and in utter shock listened as Matt whispered kind words and got down on one knee to propose.
BEP didn't miss a beat! They had a recipe card box compiled with cards recalling various memories from their relationship on them, including when they met 8 years prior on a cruise! They've been together ever since.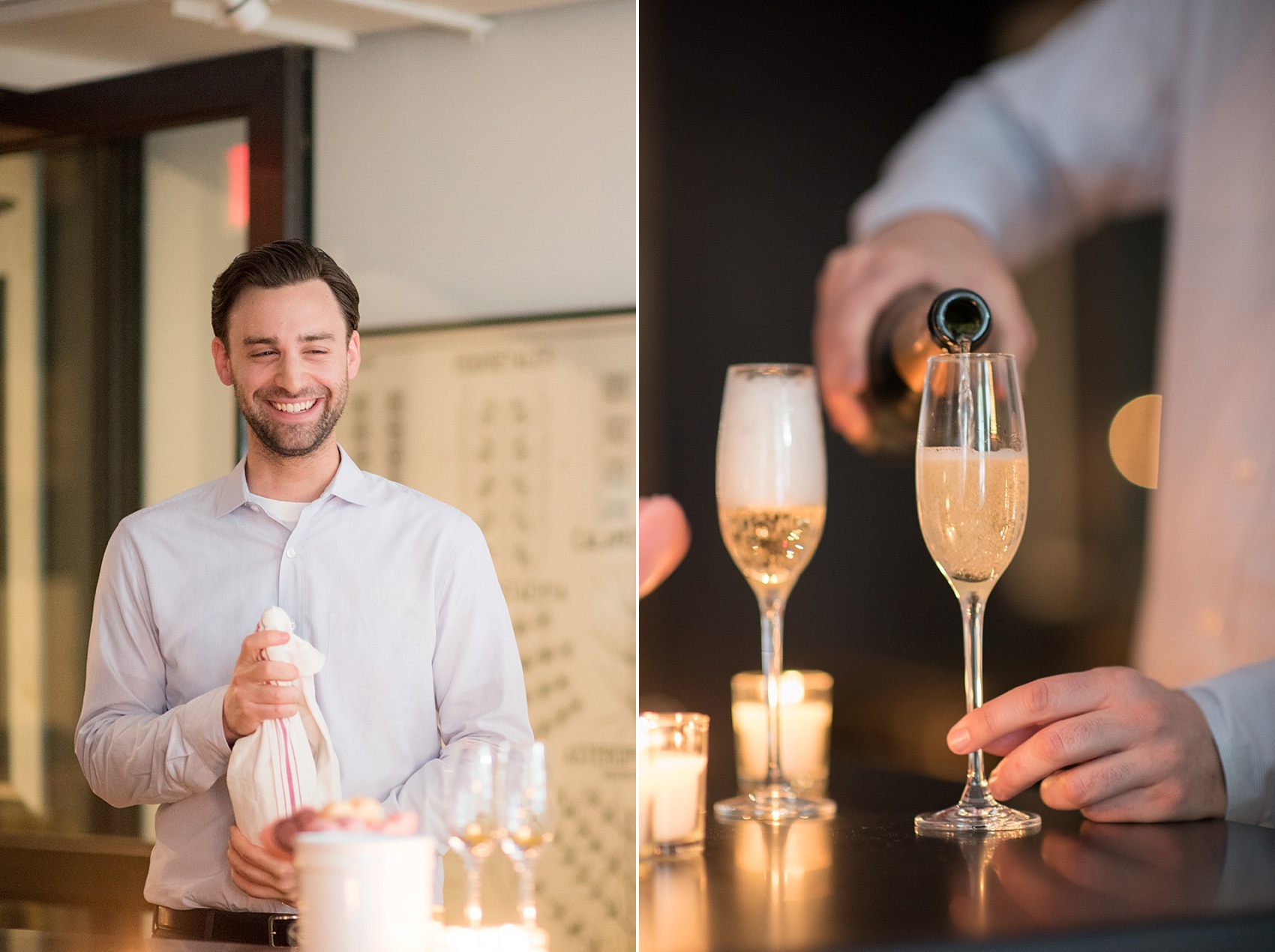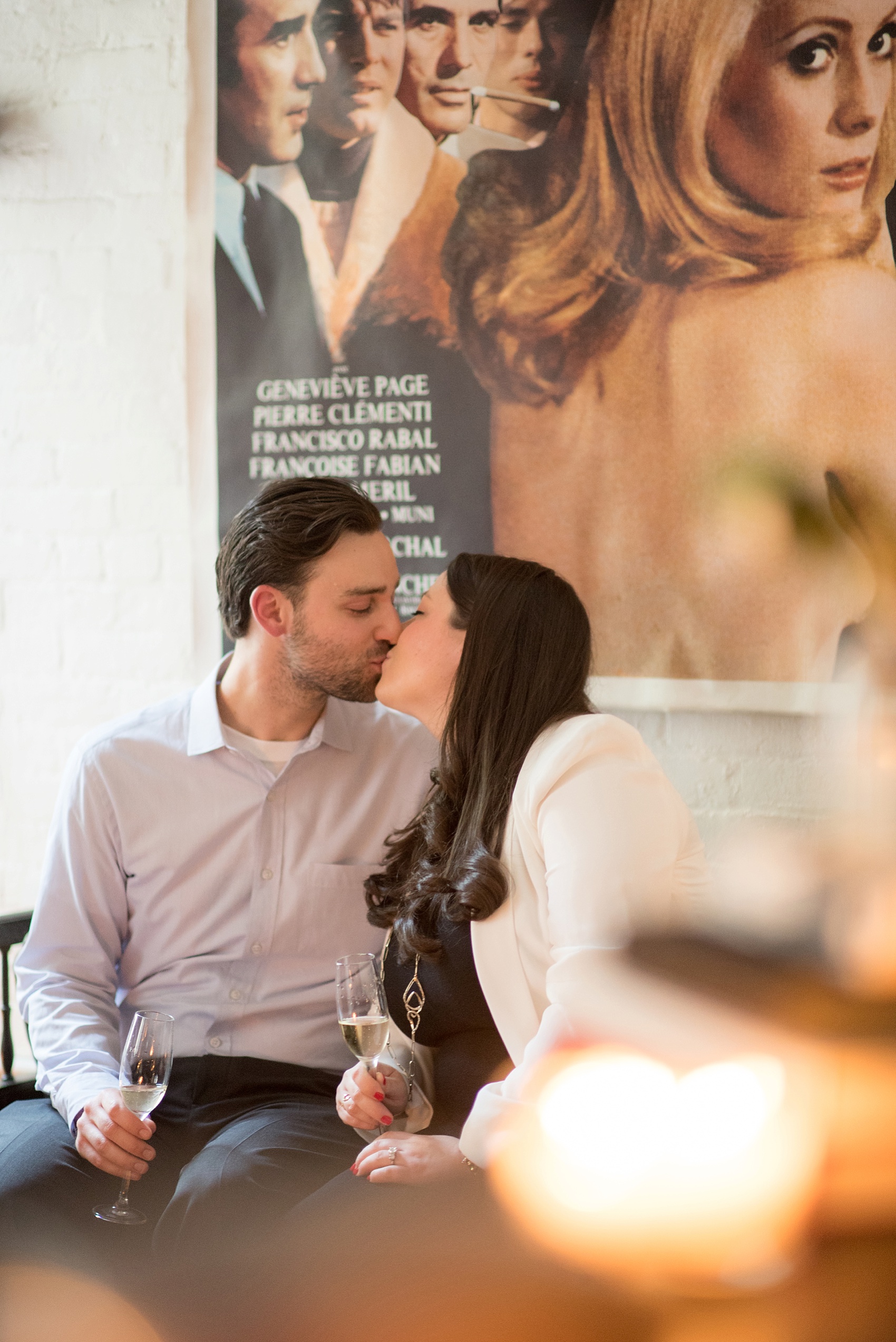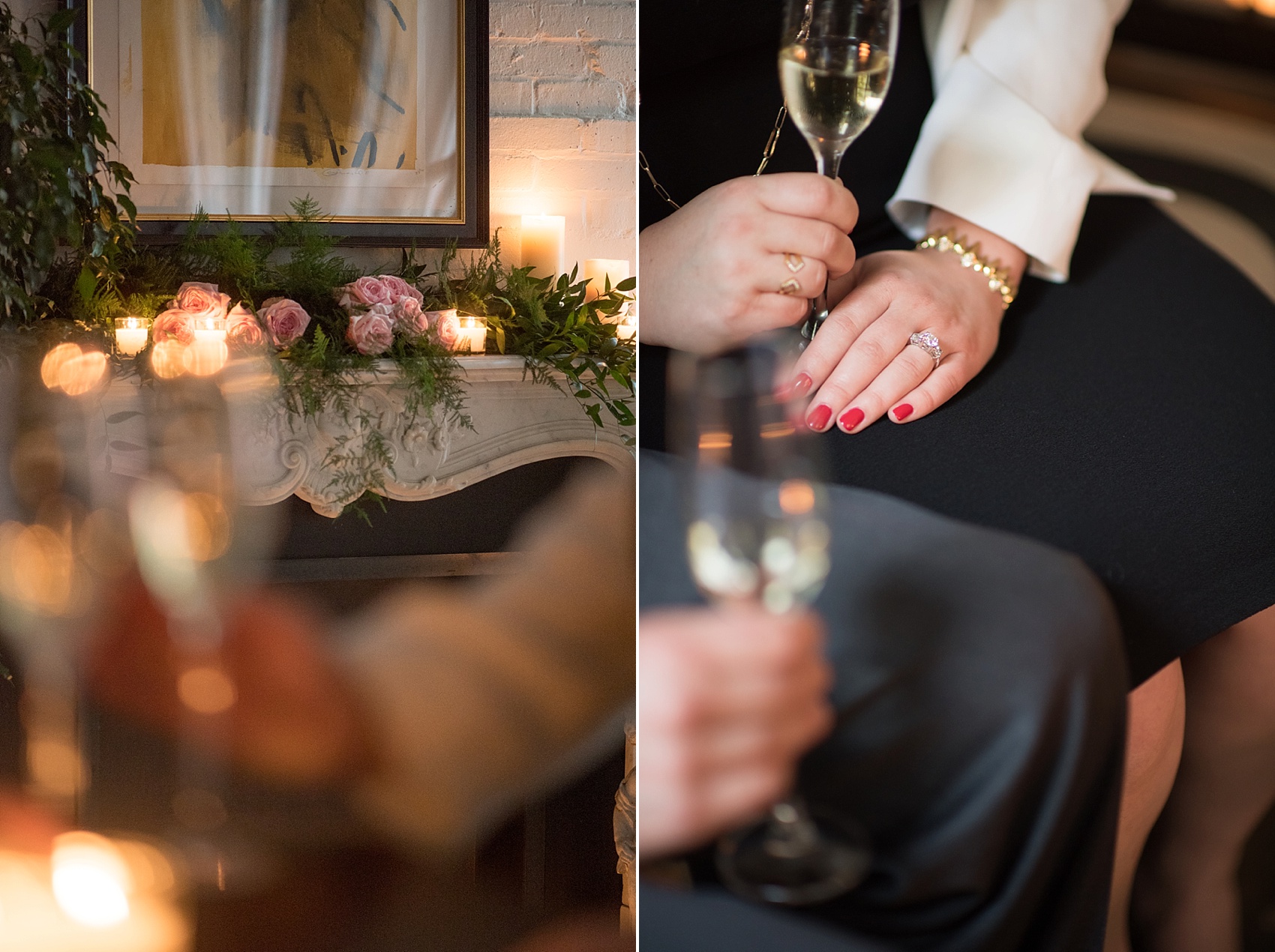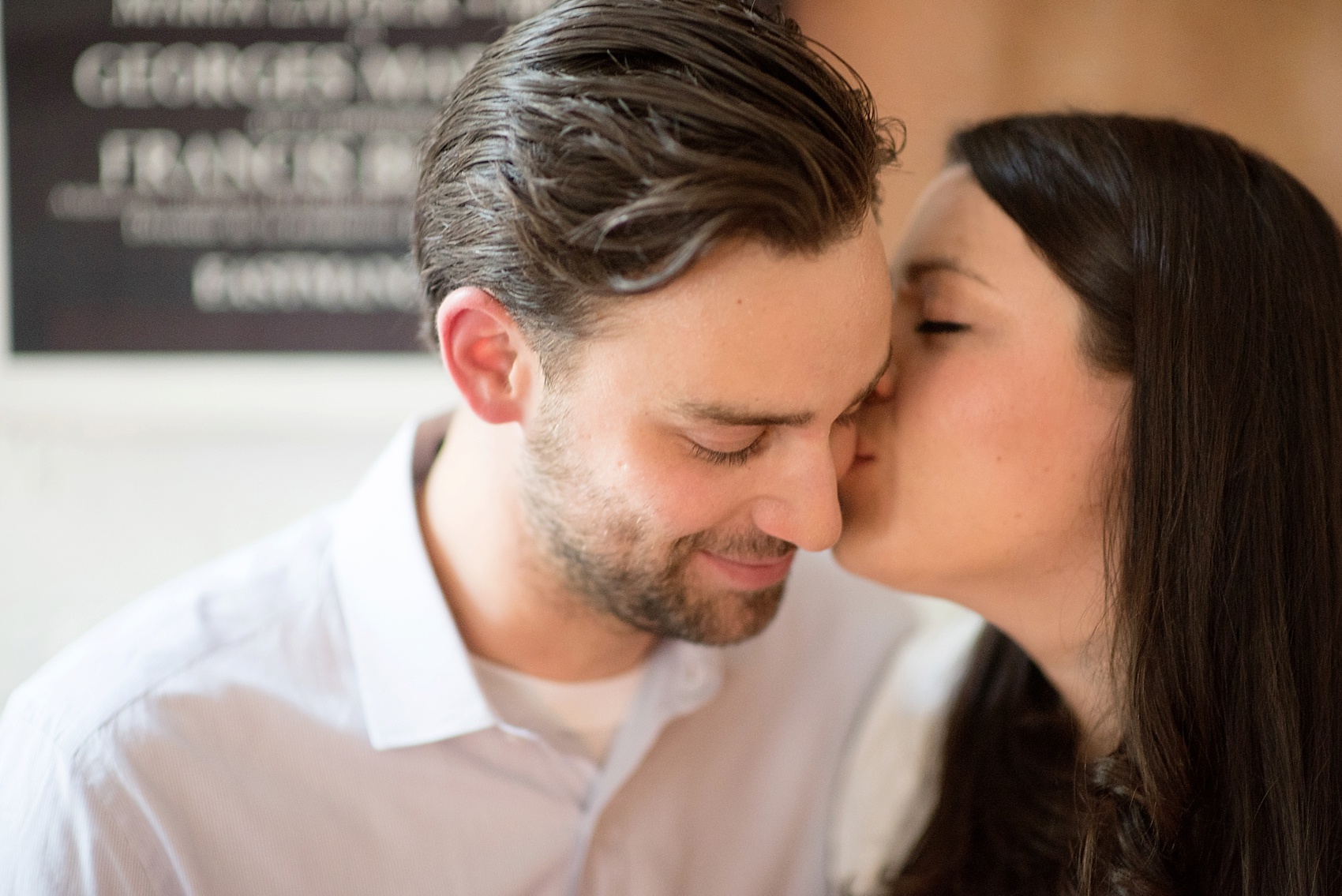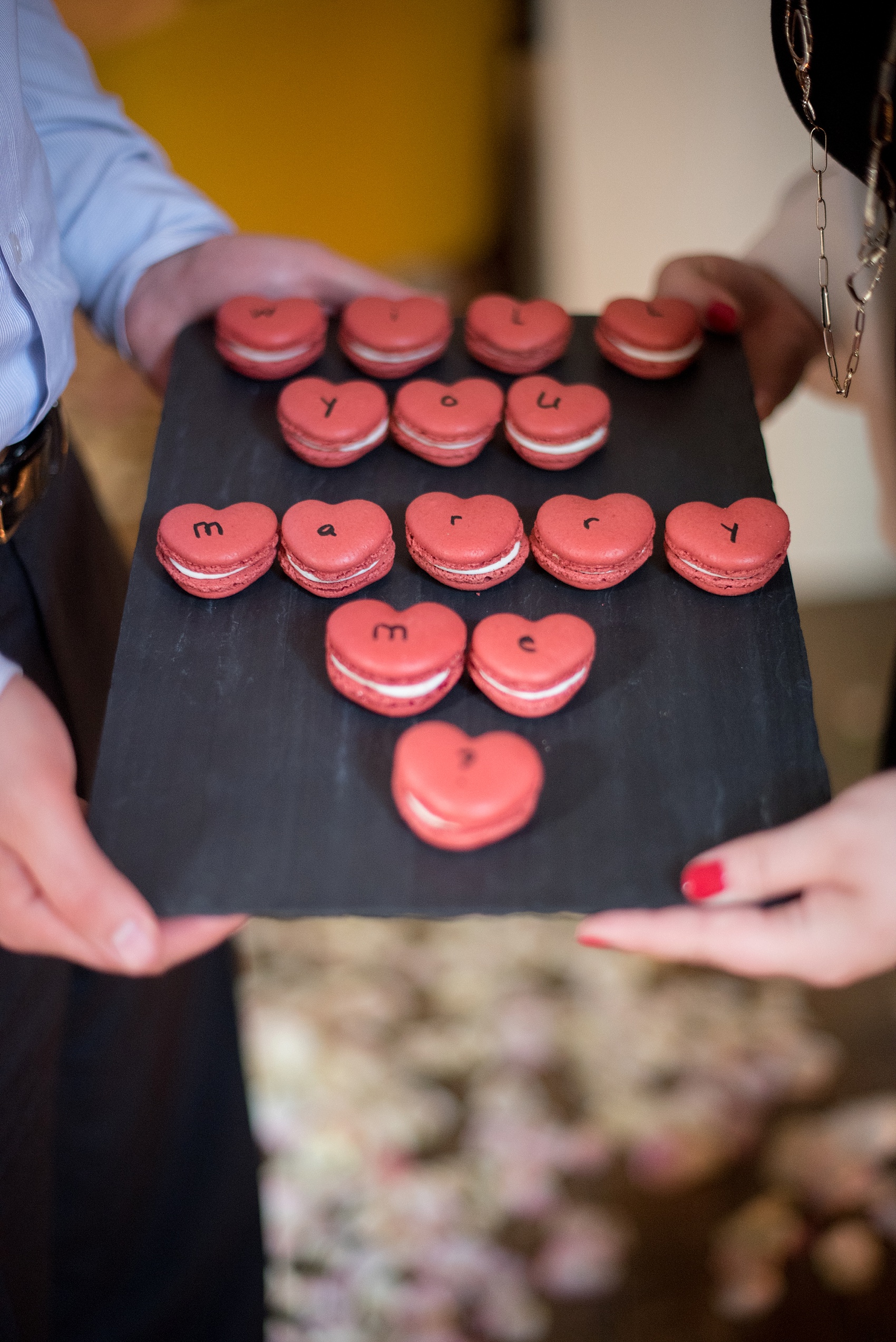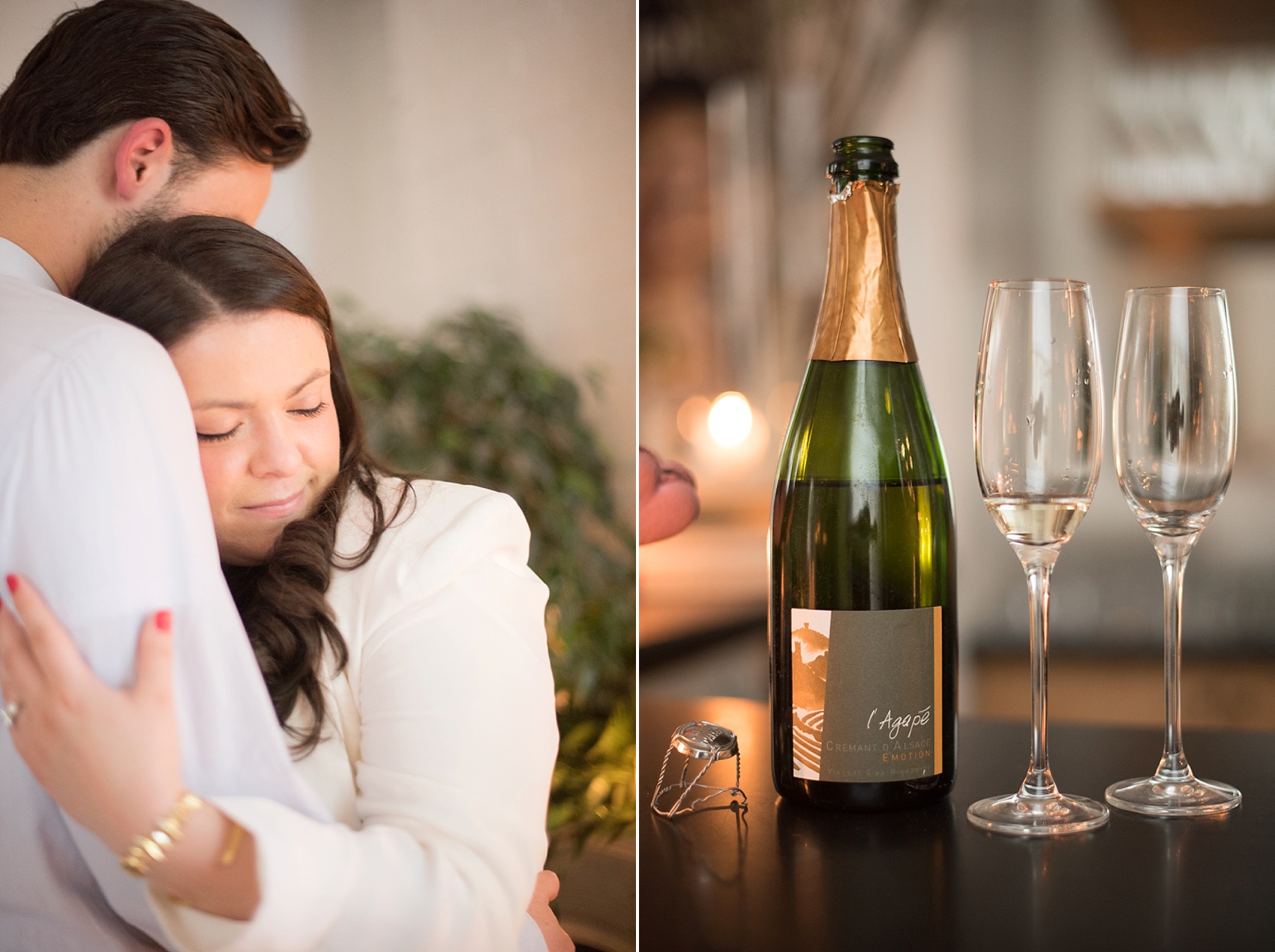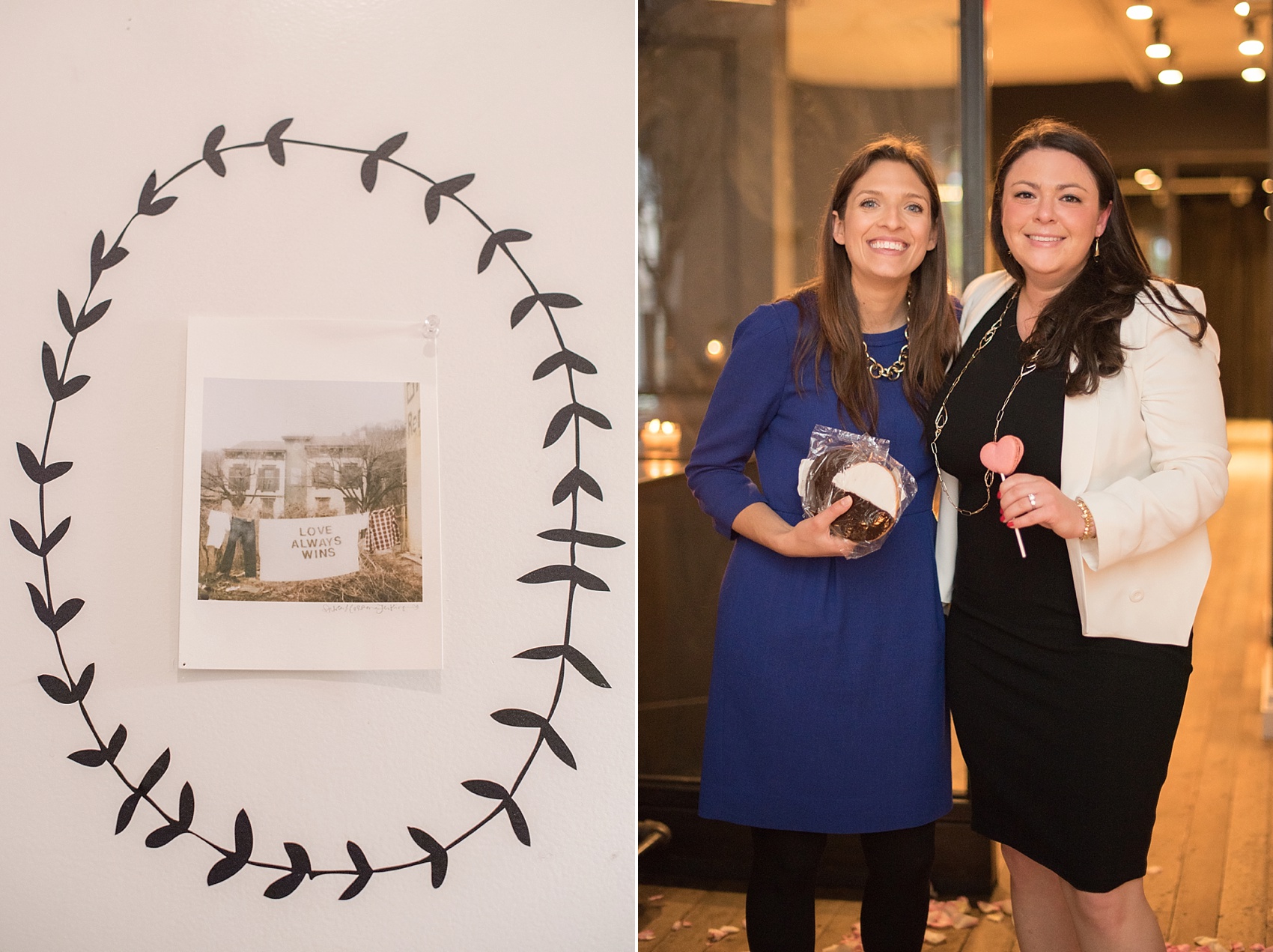 Unbeknownst to Sarah, who orchestrated macaron cookies for Chelsea's proposal, Chelsea actually bought some Black and White cookies for Sarah, just because she's awesome! So of course I couldn't resist a cookie pic. 🙂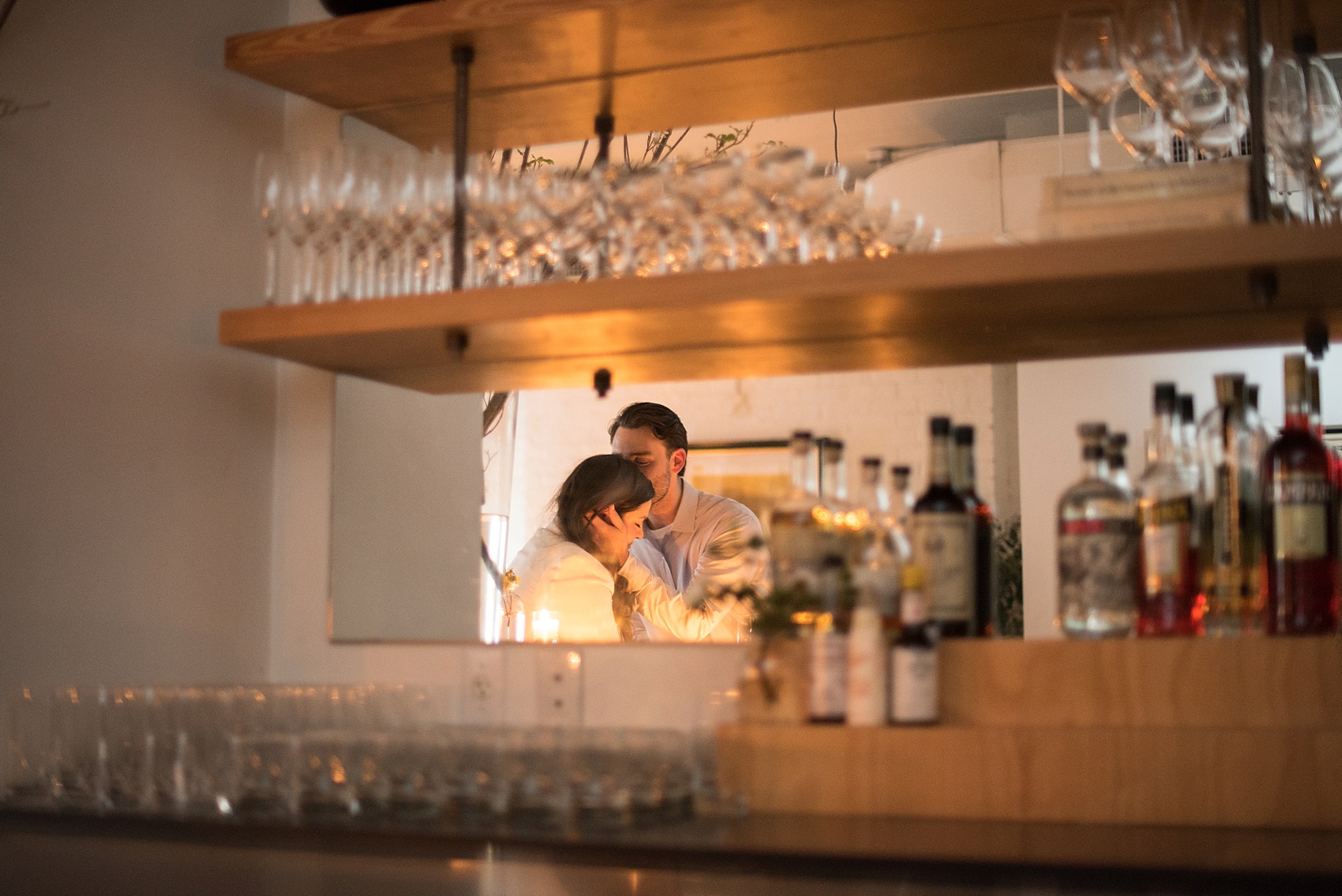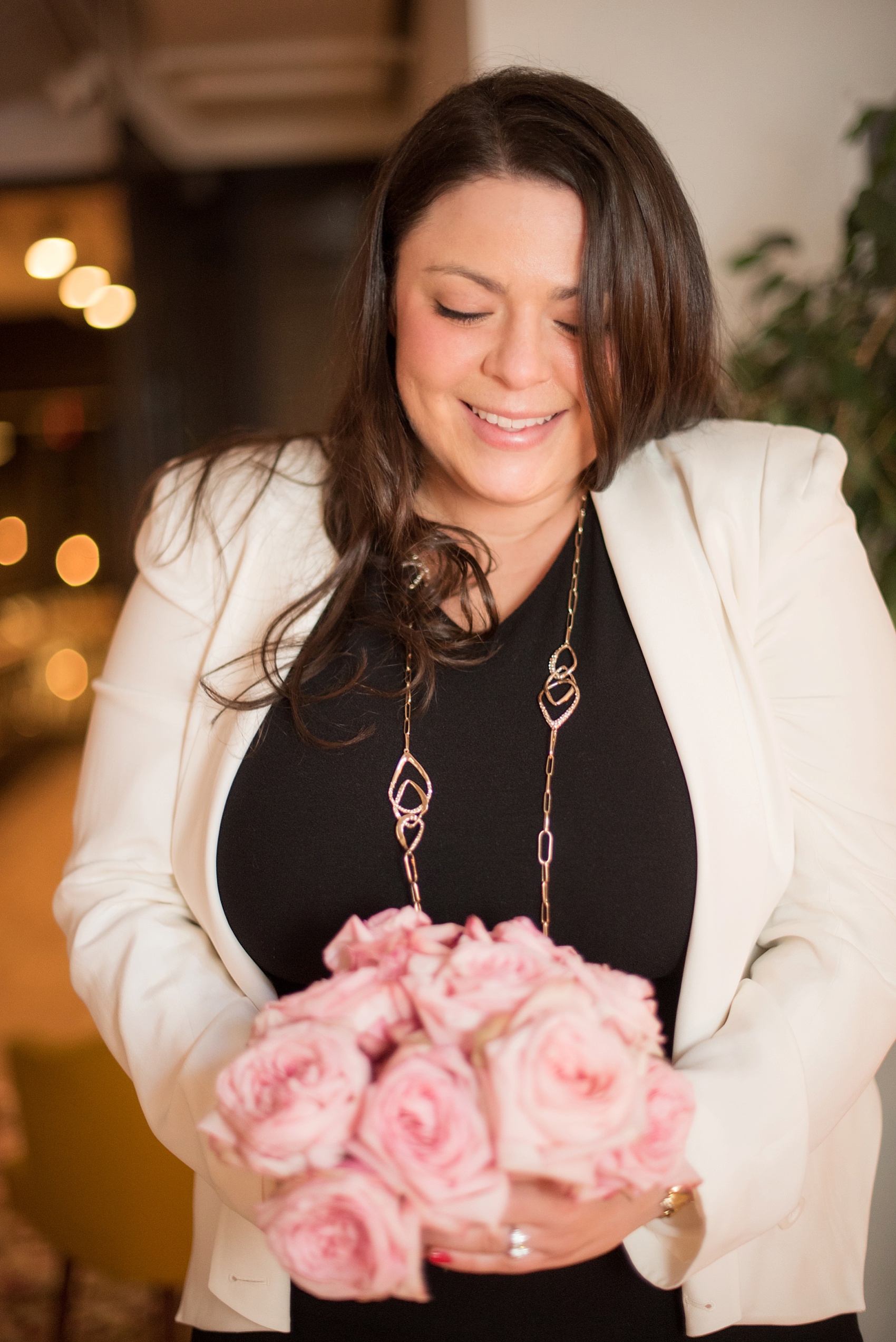 I LOVE this photo of Chelsea holding the flowers we collected from the mantle for her to enjoy at their Hoboken apartment for the weekend. They were soon off to 7:45pm dinner reservations where Chelsea's mom was waiting to surprise them and cheers to a new beginning in Matt and Chelsea's relationship. One where Chelsea is now….a bride!
They set sail on Monday for a three-week cruise that will travel from Los Angeles, through the Panama Canal, and end back in New York City. I just love that they'll be able to celebrate on a trip similar to the way they met and it'll be a complete celebration! Isn't it fun to say, "This is my fiance!"?
Congratulations, you two!!! So happy I could be there for this extra-special proposal!
Planning: Brilliant Event Planning / Flowers: The Arrangement NYC / Macarons: Macaron Parlour / Ring: Blue Nile / Venue: Haven's Kitchen
If you want to see even more, be sure to "like" and follow me on Facebook and check out Instagram too!
Happy Friday!