I knew I had to photograph an amazing couple in front of Maya Hayuk's neon geometric mural at Bowery and Houston the second I saw it. As a lover of creative street art (check out my Instagram account for proof!) I'm constantly thinking on the look out for elevated "graffiti."
This is a special wall on the corner of Bowery and Houston Streets, on the border of Manhattan's SoHo and Lower East Side neighborhoods, that's become an icon for notable artists. The latest installation is nothing short of uplifting. (I have to add I give Hayuk extra credit for this since she painted it during the frigid days of this past winter – Jan/Feb) I smile whenever I see it.
What couple could emulate this happiness and joy I felt whenever I gazed at it best? None other than one of my closest friends, Stacy (the genius and beauty behind How He Asked) and her boyfriend Greg!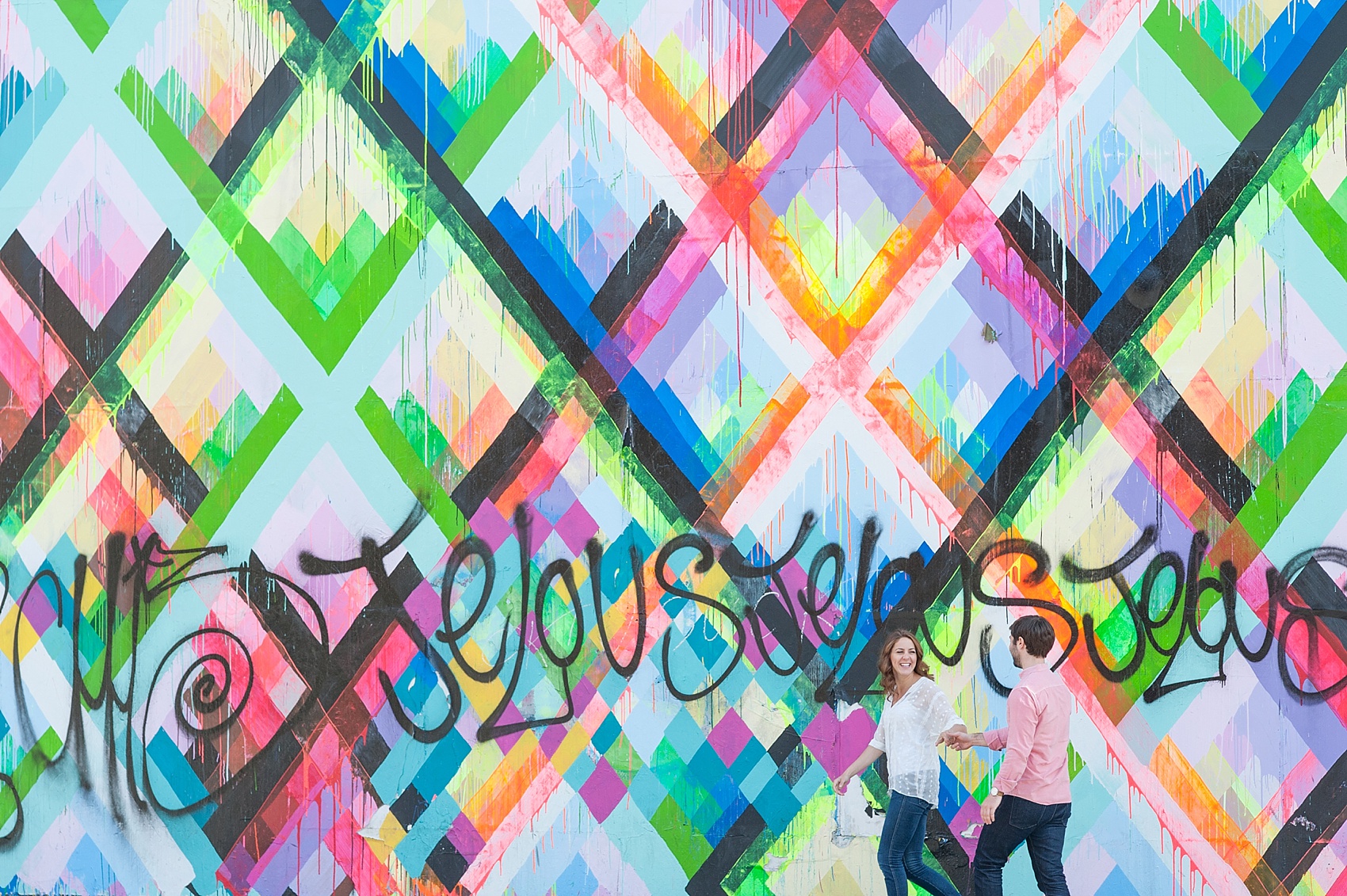 On a beautiful spring morning we spent about 15 minutes capturing their glowing spirit in front of the bright organized lines carefully crafted on this fun street canvas. Greg unfortunately had to go to work (or maybe fortunately? Employment is good…) while mine and Stacy's more flexible schedules allowed us to indulge in breakfast crepes and coffee complete with usual great conversation. Without further ado, here's what we captured!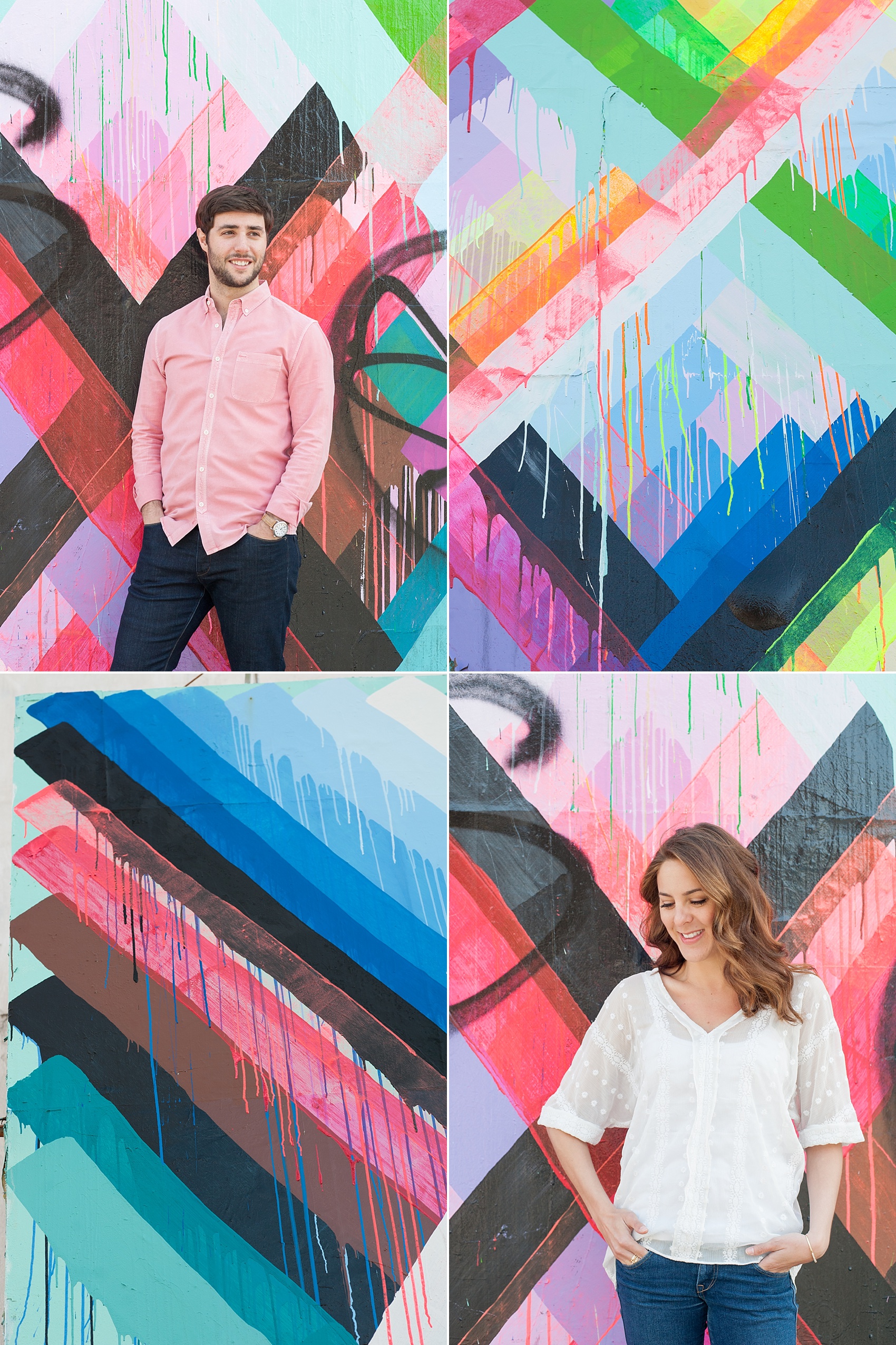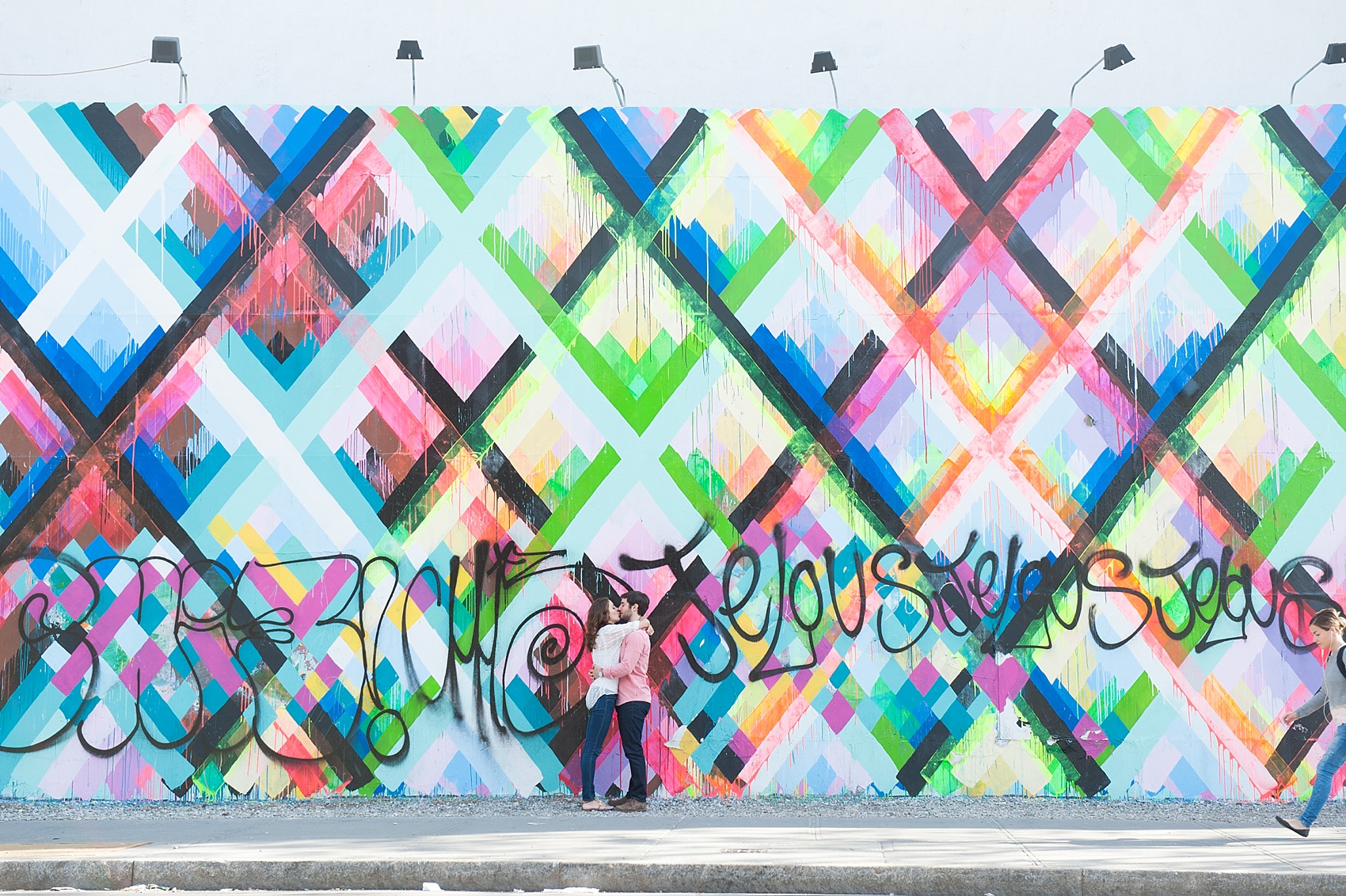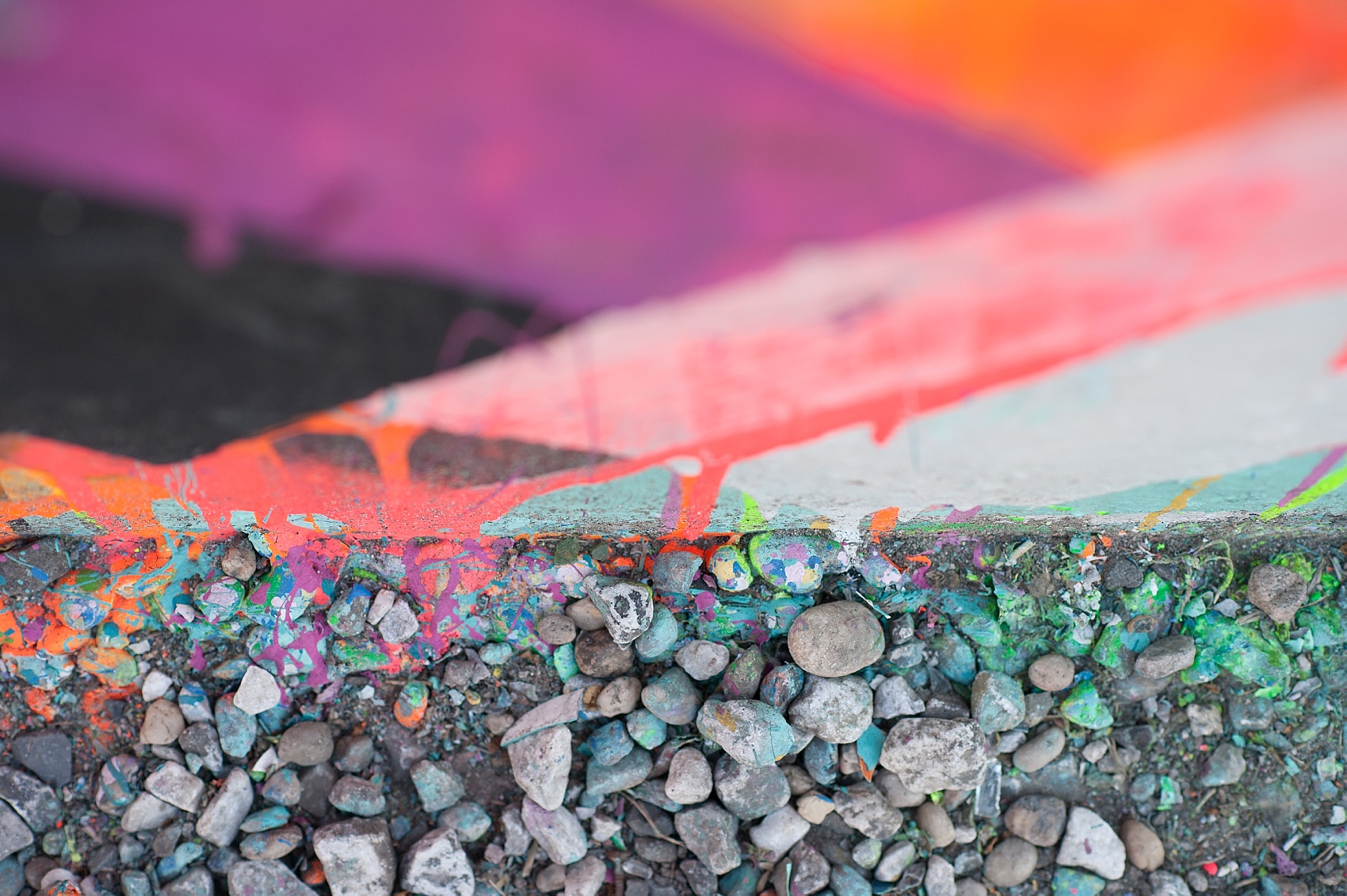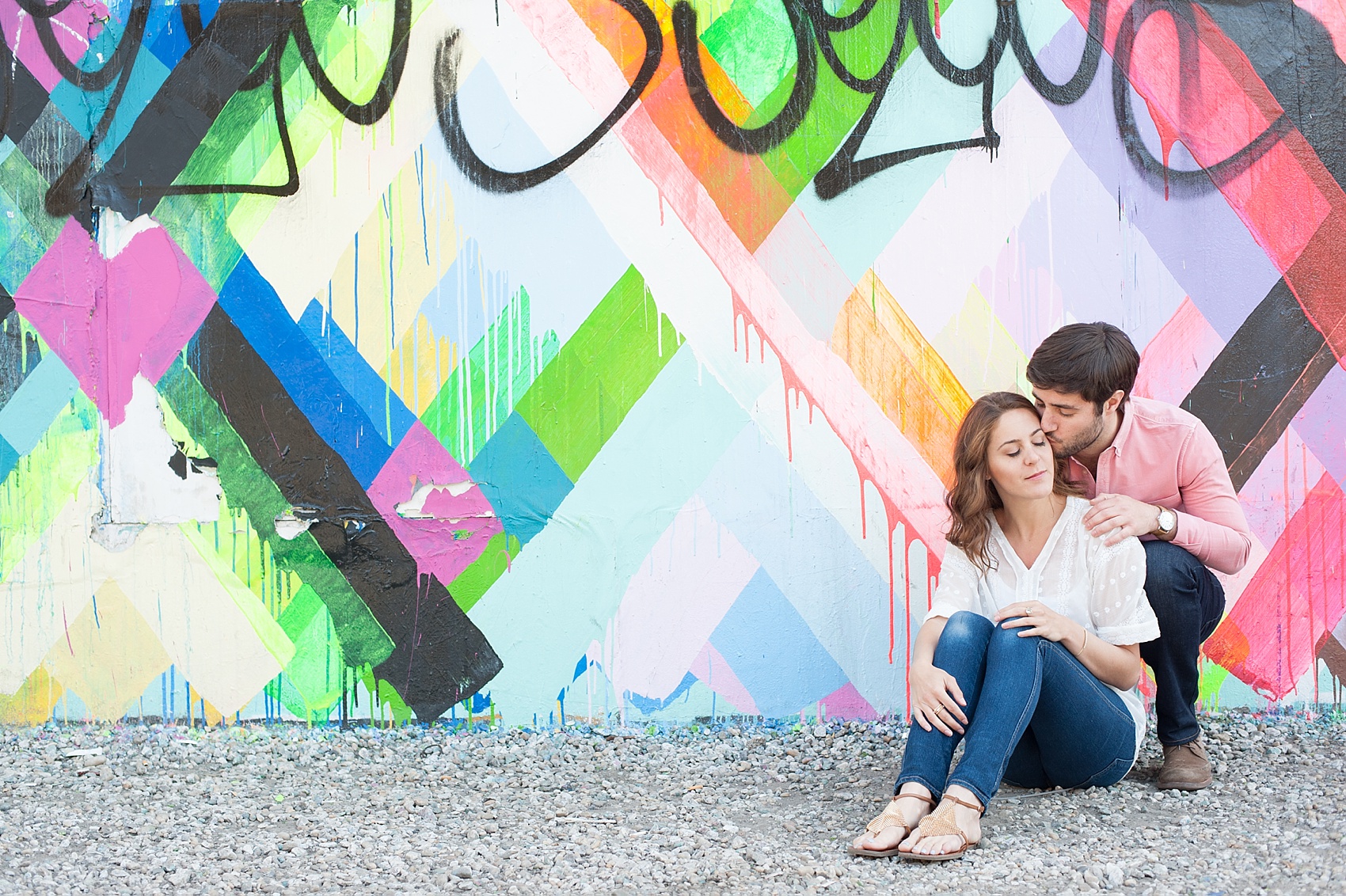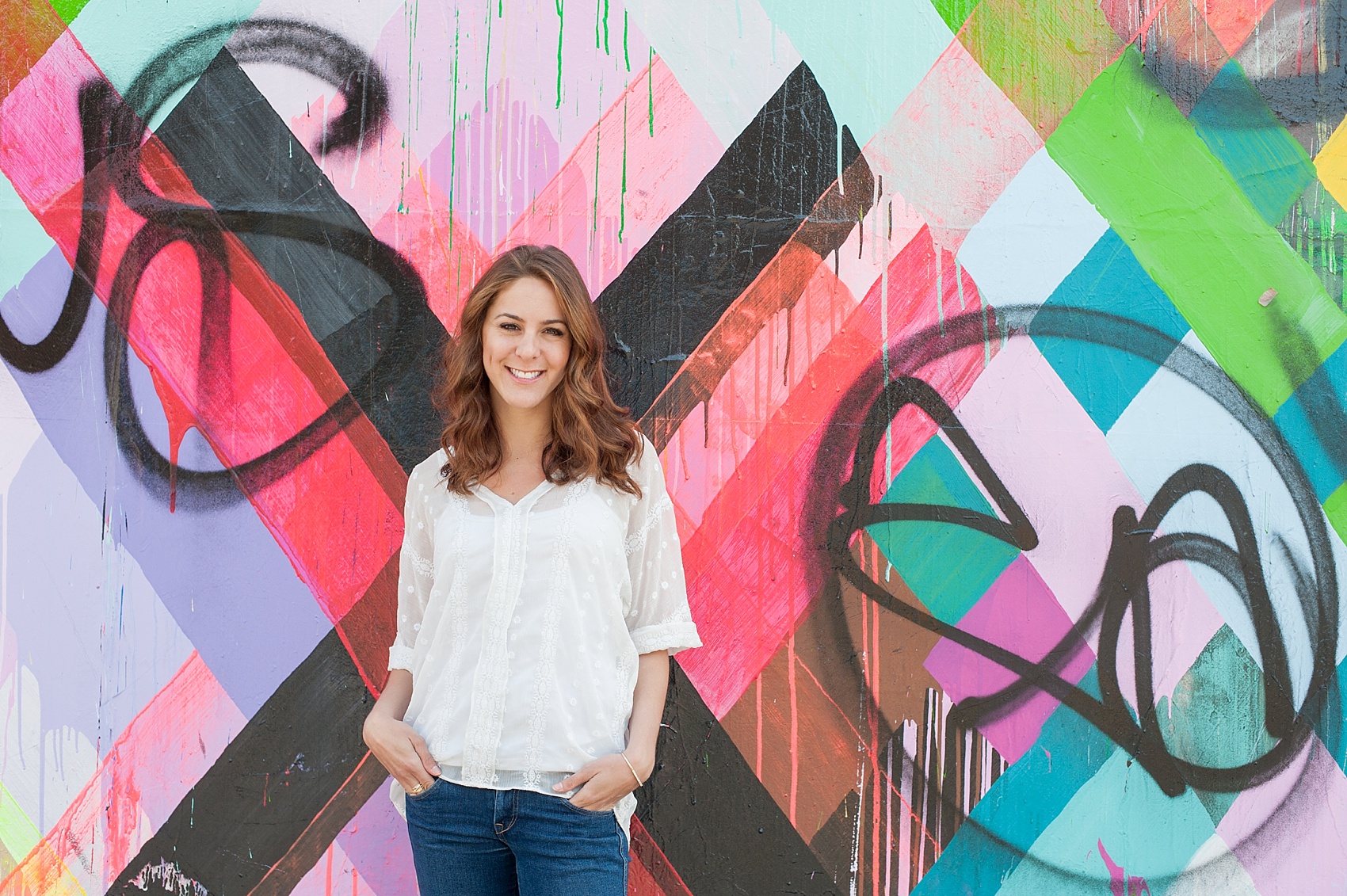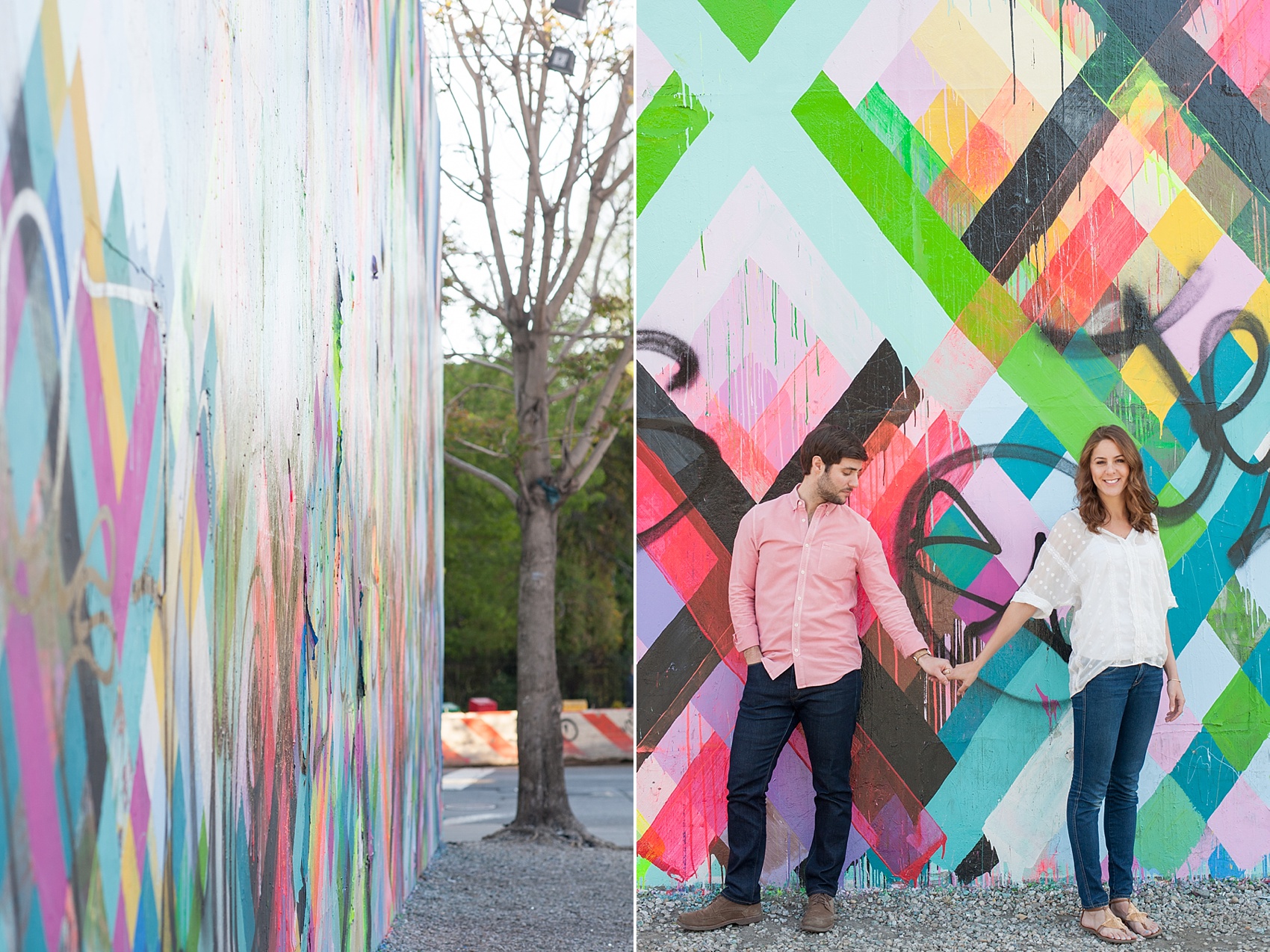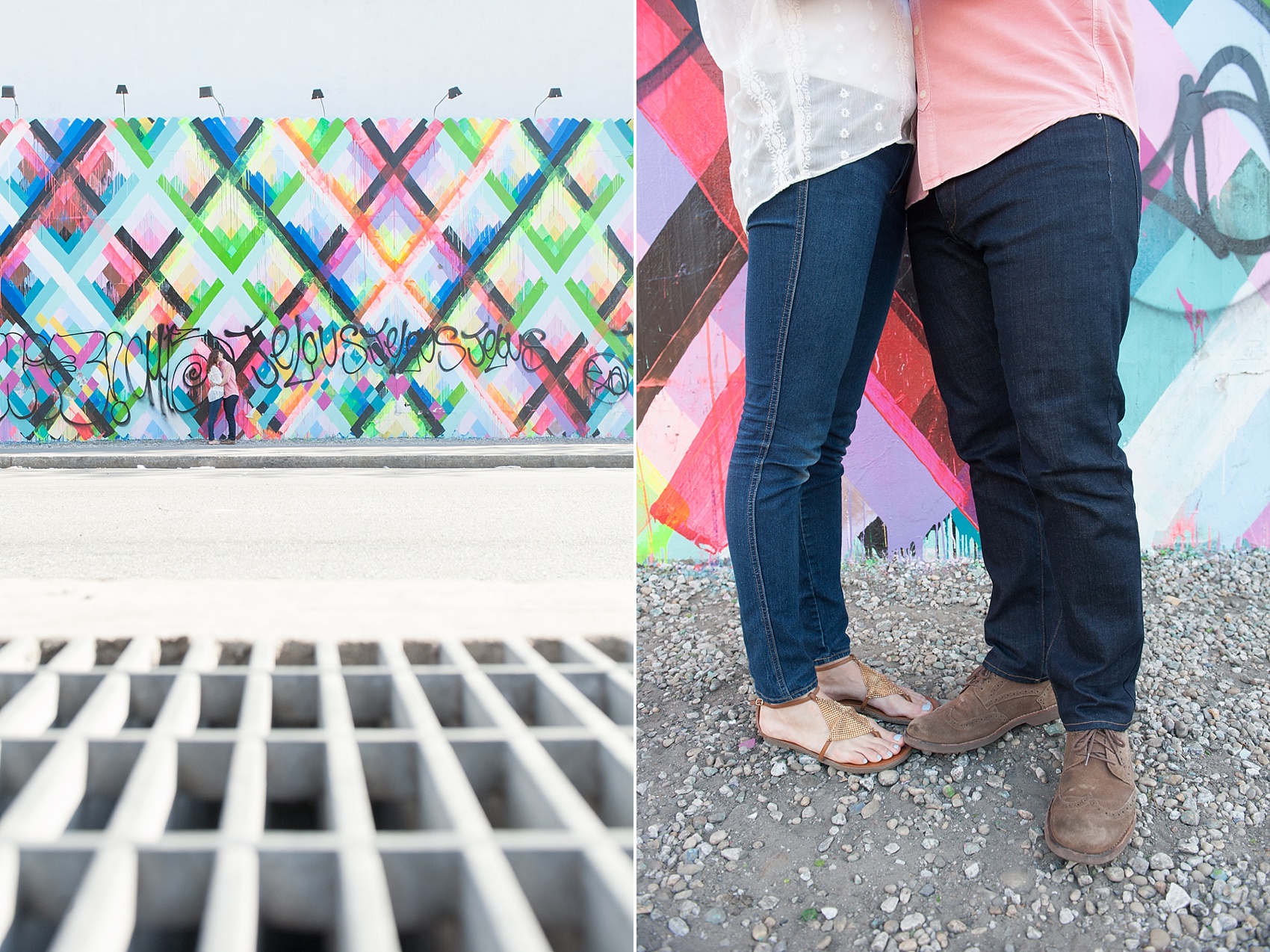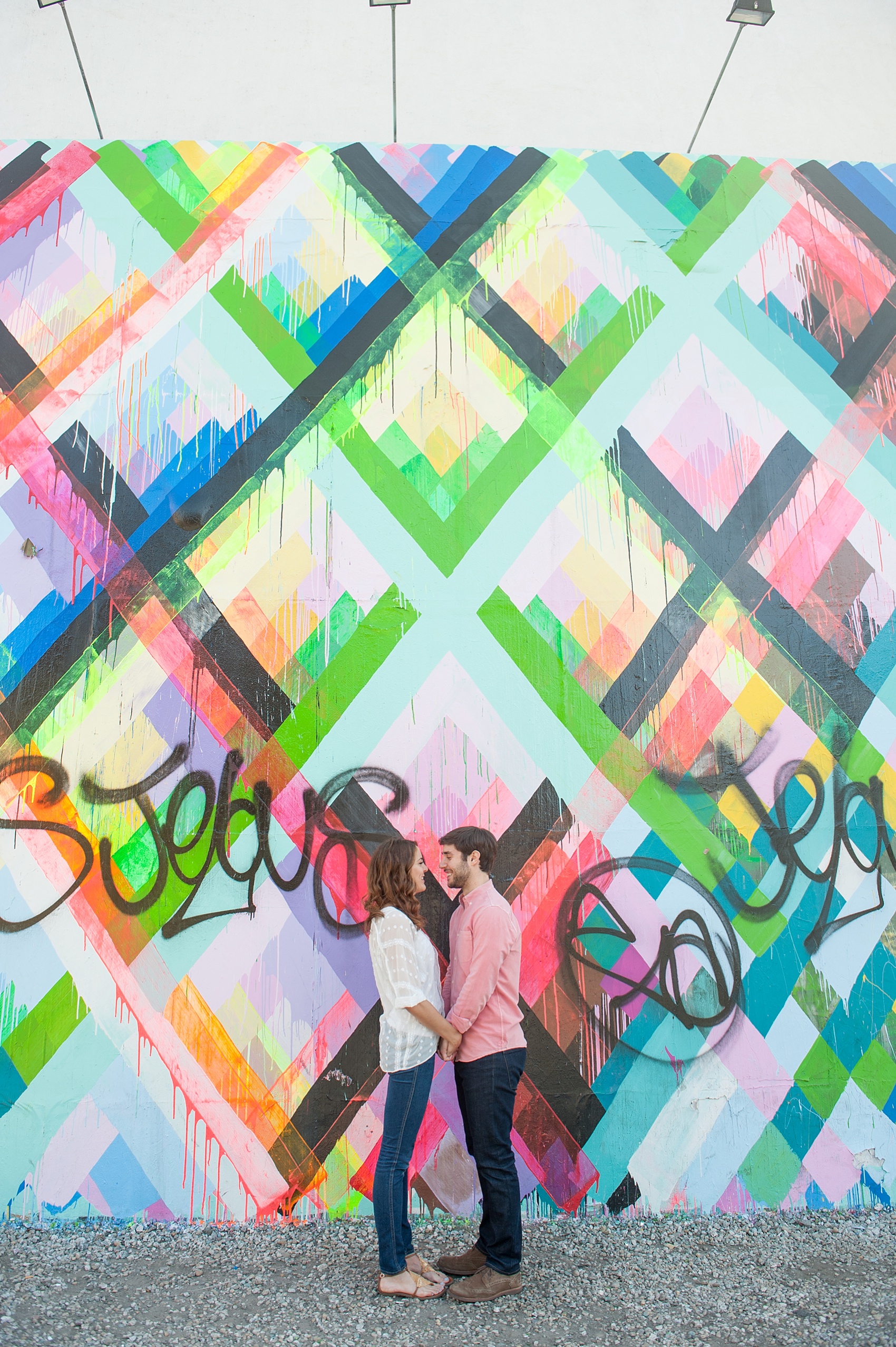 SWOON. Aren't they amazing?!
HUGE thank you to Stacy and Greg – not just for this wonderful morning capturing the bright fun spirit of your relationship, properly reflected in the neon nature of this cheerful mural, but for being generally awesome.
For some other incredible murals that have graced this wall, click here. And for other amazing sessions click here! 😉 Lastly, for tear-jerking incredible stories on memorable marriage proposals and ideas, please check out Stacy's noteworthy site, How He Asked.
Happy Thursday!