My niece's jungle themed first birthday party was a truly special day. This little girl has changed our lives – she's such an amazing little ball of perfection in every way. She has melted our hearts and kept us smiling from the day she entered the world April 12th of last year. Wow, how time flies.
My sister and I worked so hard to make this day wonderful and, if I do say so myself, we did a fantastic job! We chose bright colors and, of course, lots of pink for our baby girl's party. My brother-in-law Jon was in charge of the delicious menu of macaroni and cheese, baked ziti, grilled chicken and more – all made from scratch!
I put myself in charge of the dessert table. I used to do cake decorating more often but now I do it for very special people mostly. I made Abbie's cake, special Rice Krispies treats, and the felt flag banner. The wonderful tassel garland is from Tennessee Creations on Etsy, who I have to give out shout out to for working with us on custom colors. (I highly recommend buying from his shop!)
Abbie's little gold ballet slipper shoes were ADORABLE. And my sister worked so hard on several banners around the house that were complete with 12 photos on each, showing Abbie through her first 12 months of life. They were a huge hit.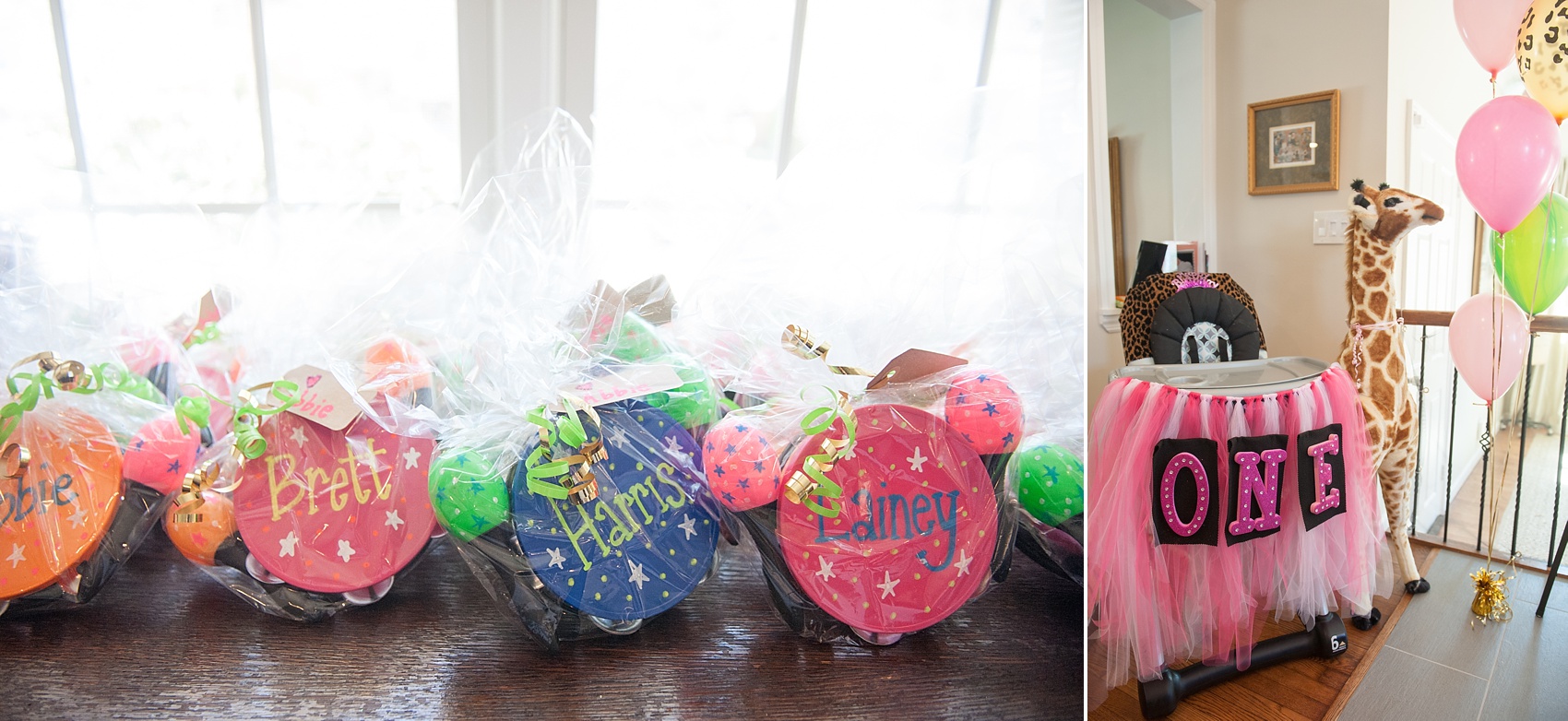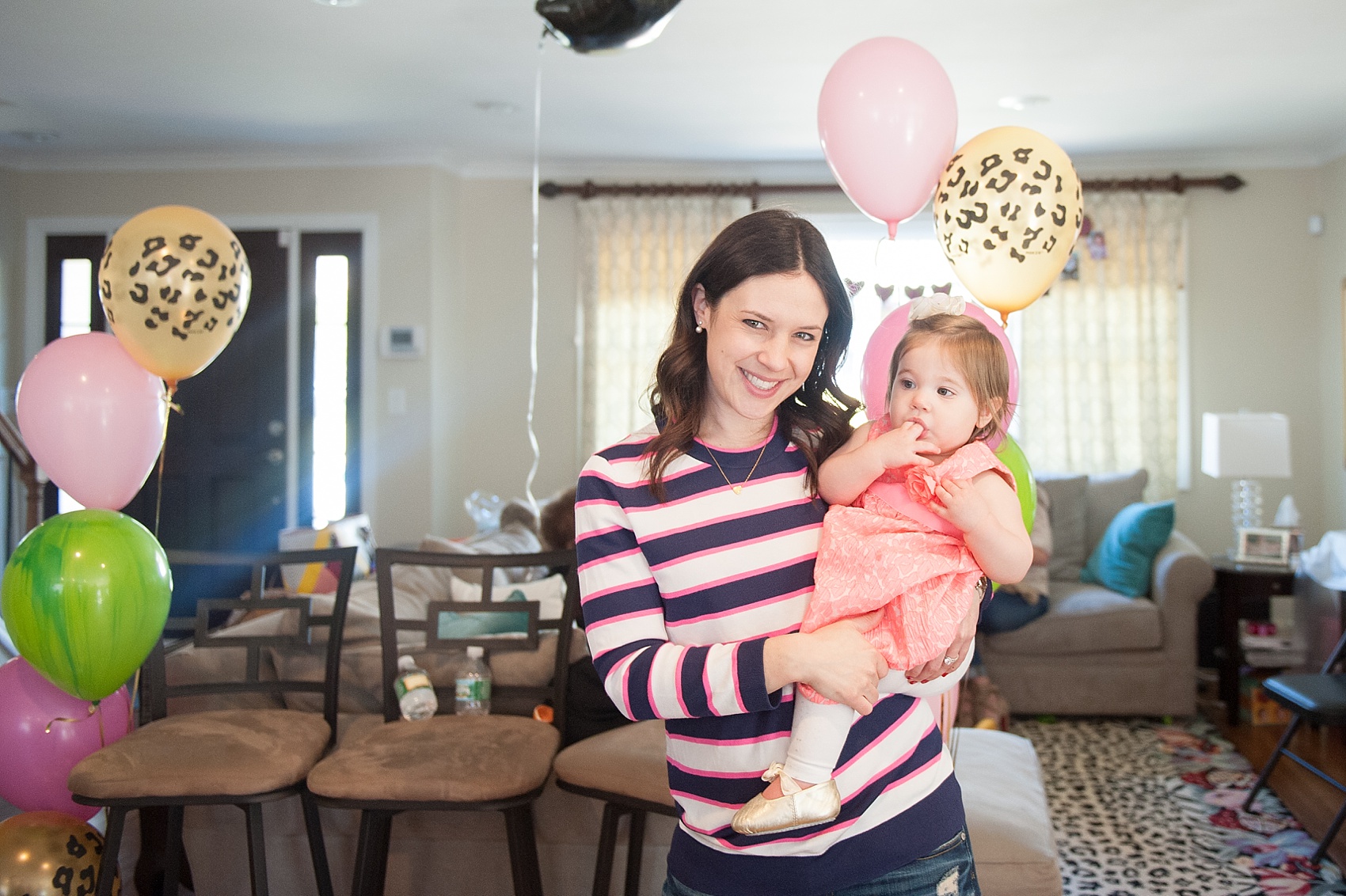 Above is my gorgeous sister and Abbie, below Abbie shares her birthday crown with me, aunt Kelly! (Fun fact: Kelly is my nickname.)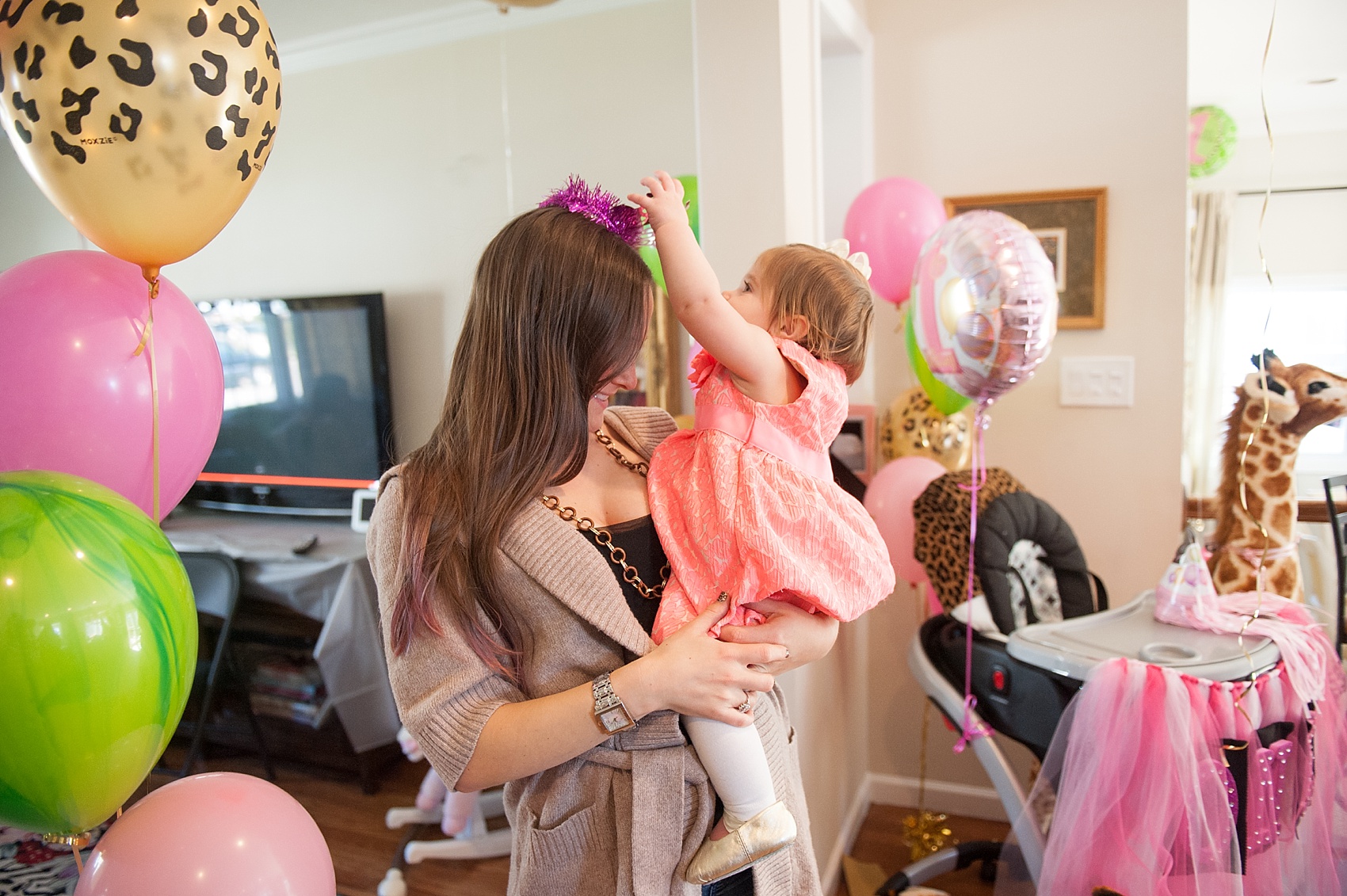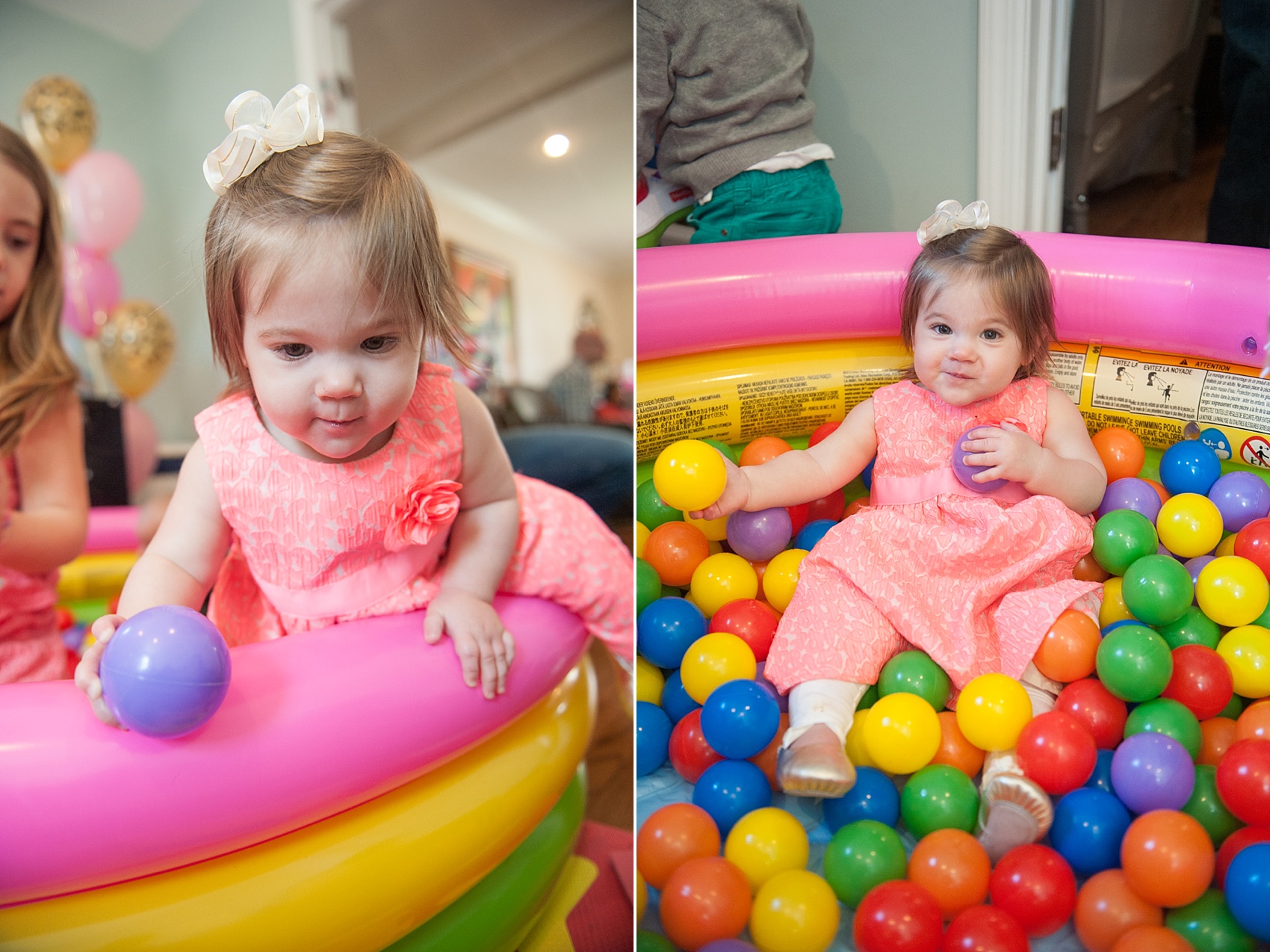 Just chillin' in the ball pit her uncle Mark got her for her birthday!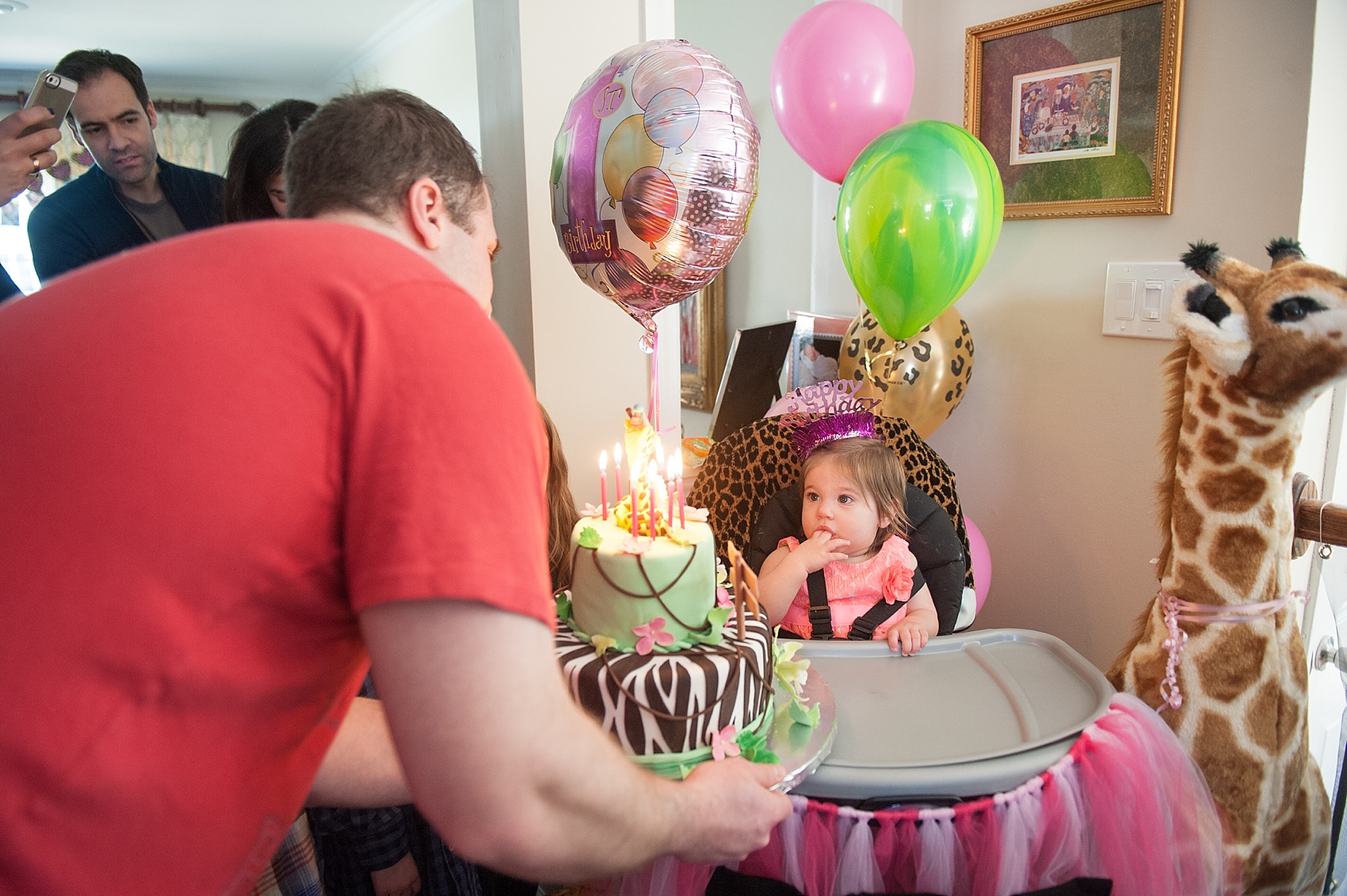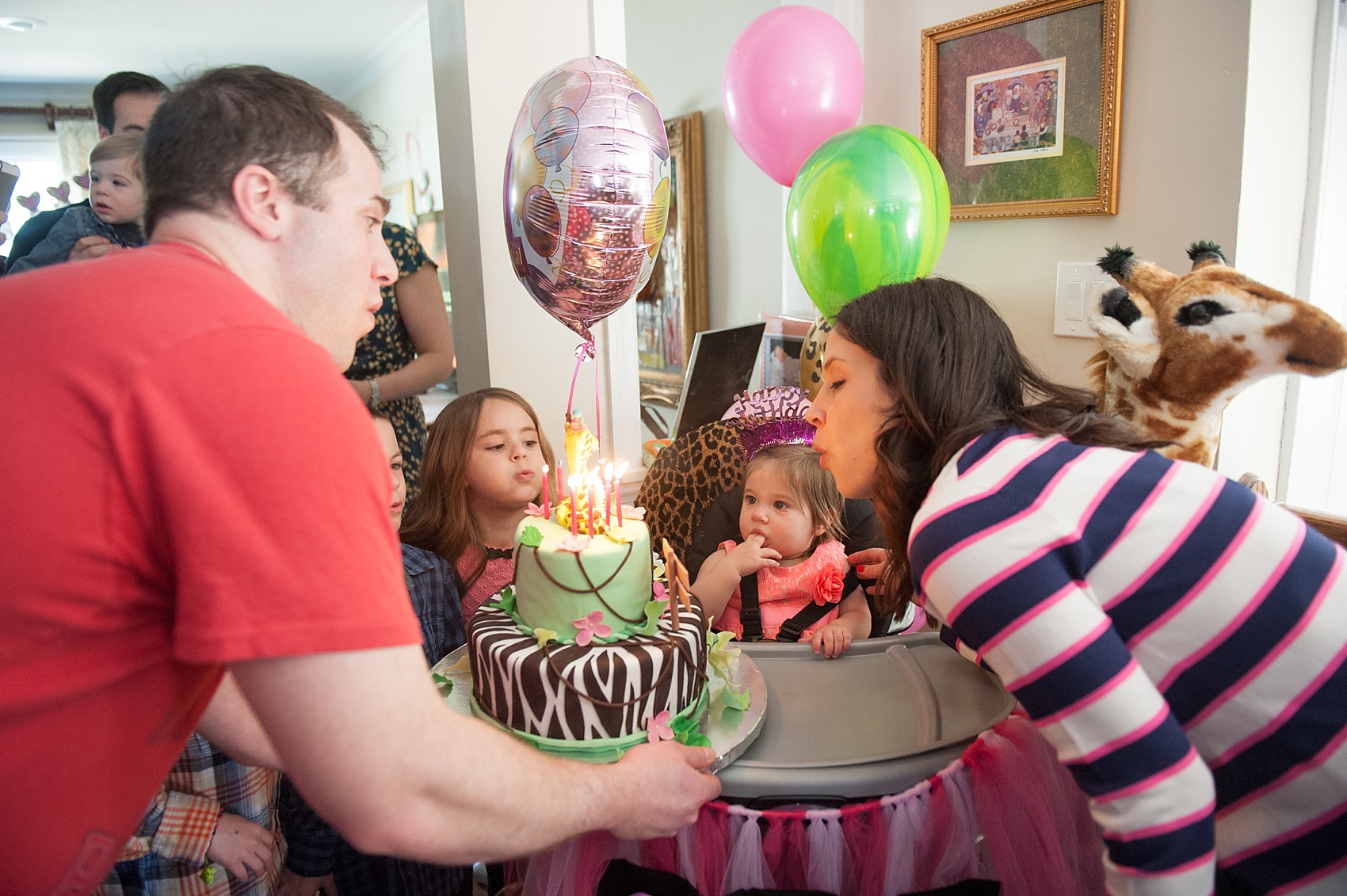 Time to sing, blow out the candles and indulge in a little birthday cake!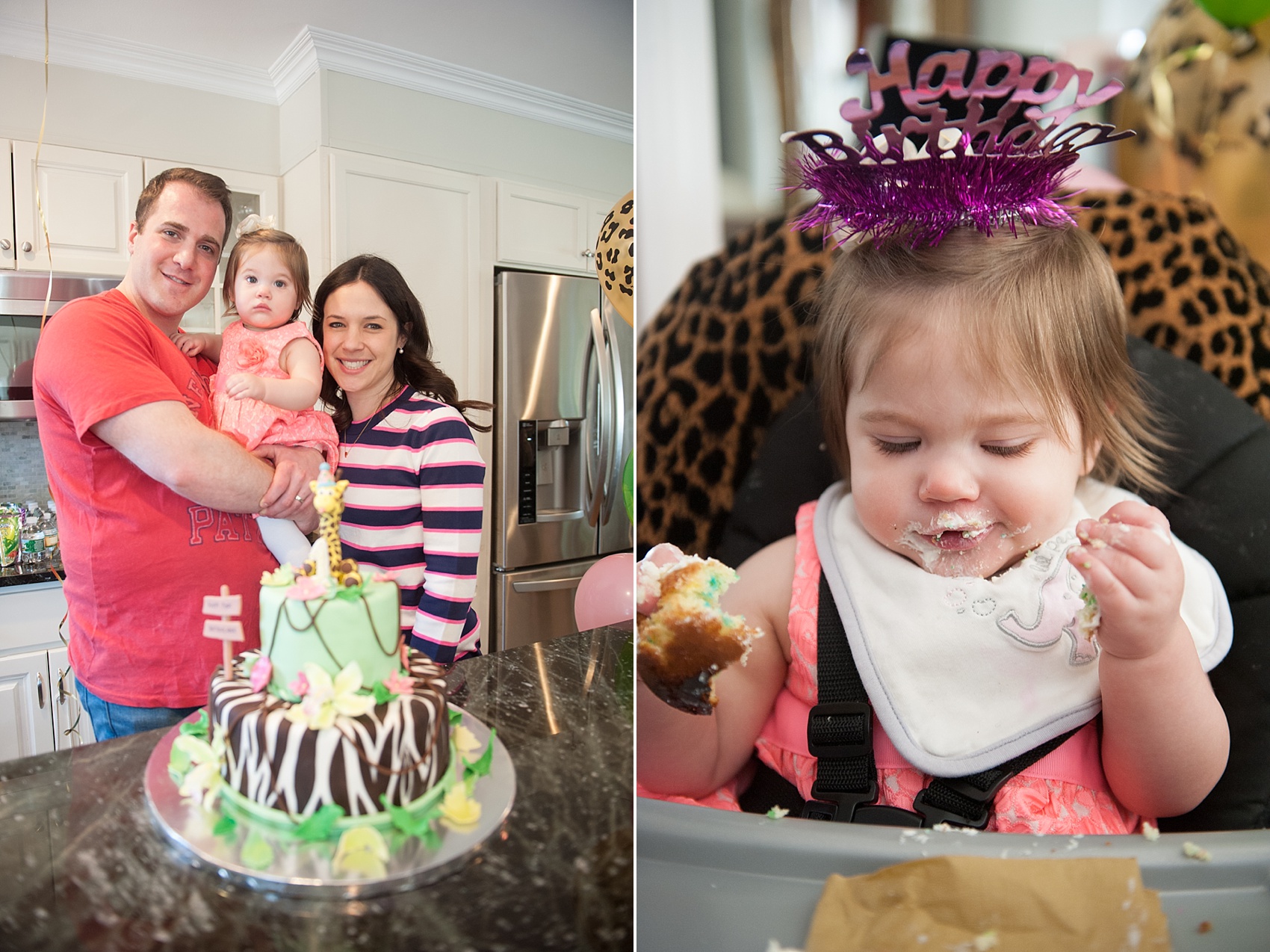 Happy, happy birthday little Abbie. We love you more than you could ever imagine!
Happy Saturday!