Everyone in on this surprise proposal knew it would be a different type of wine tasting for George and Christine but she just smiled and sipped her six reds as if it were any of the many wine tastings they've experienced as a couple before.
Though George had a clear vision of how he wanted to propose to his girlfriend of almost four years, he enlisted the talent at Brilliant Event Planning to help orchestrate the evening. The scene was set for a wine tasting for two in a private room in Valbella, a wonderful Italian restaurant set in Manhattan's Meatpacking District. (I appreciated its decor was reminiscent of the season.)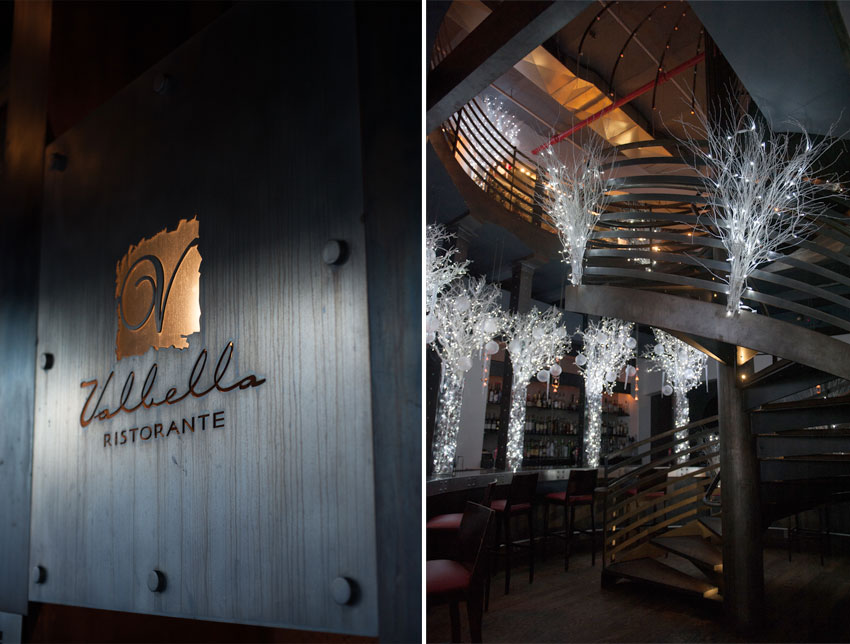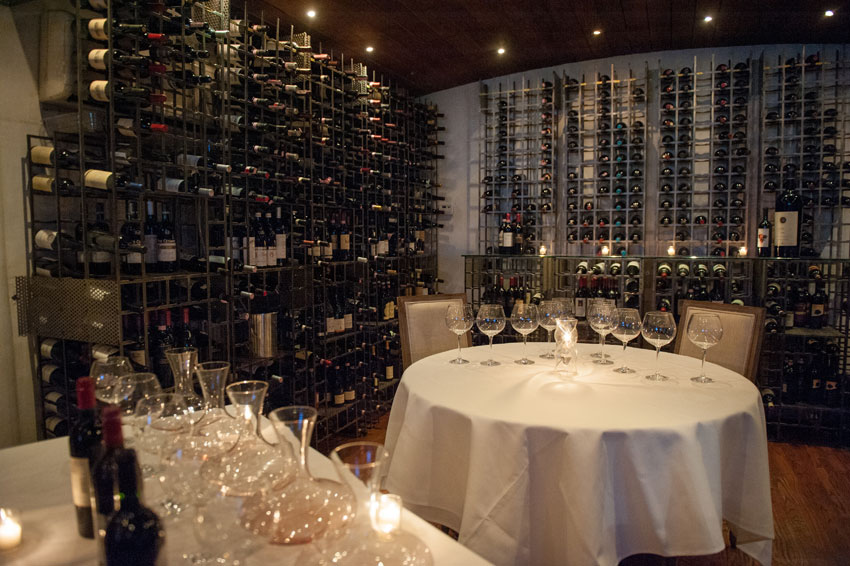 They brought in their gift certificate for the tasting and the hostess showed them upstairs.
Olivier, their wine sommelier for the evening, welcomed them then introduced me as the restaurant's photographer who would be taking some photos for their website. They quickly began their tasting.
I absolutely love the photo of Christine below, taken while I was outside their private room looking in through its windows.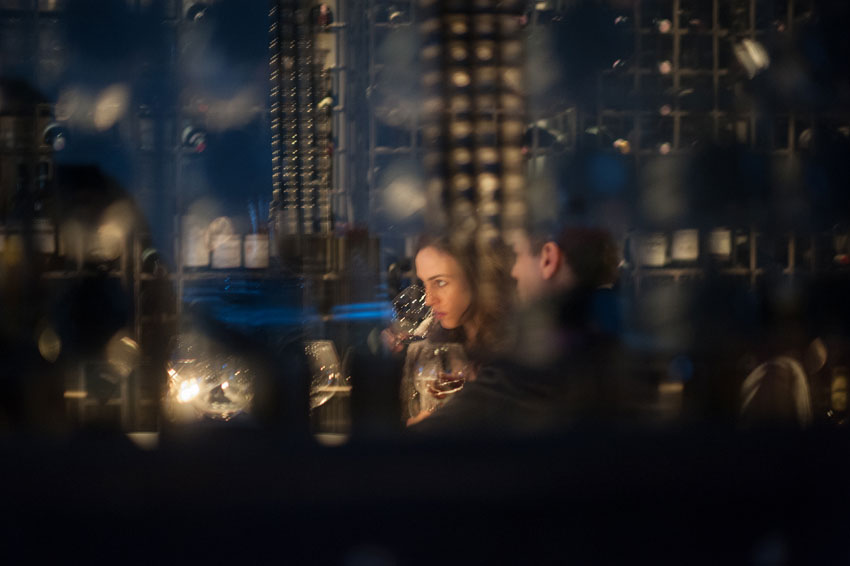 Christine suggested we take the photo below! A "cheers" picture…for the website, of course.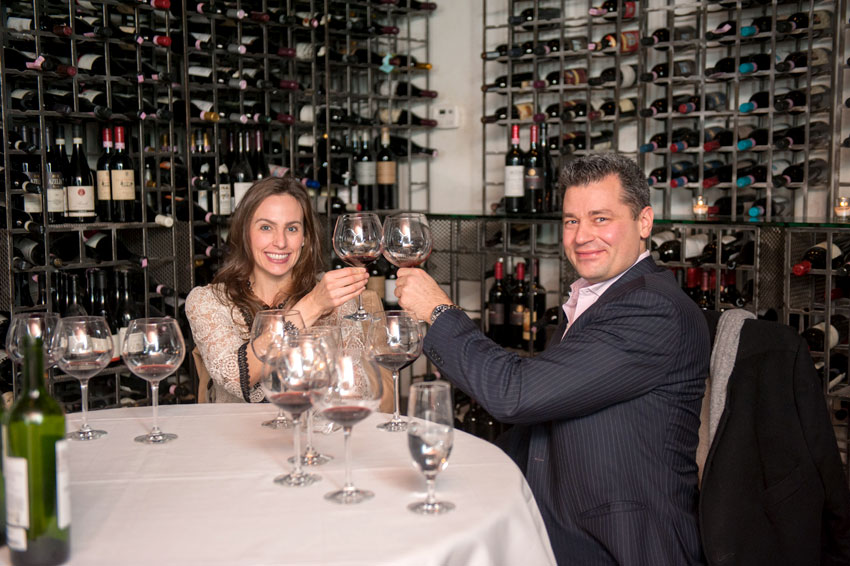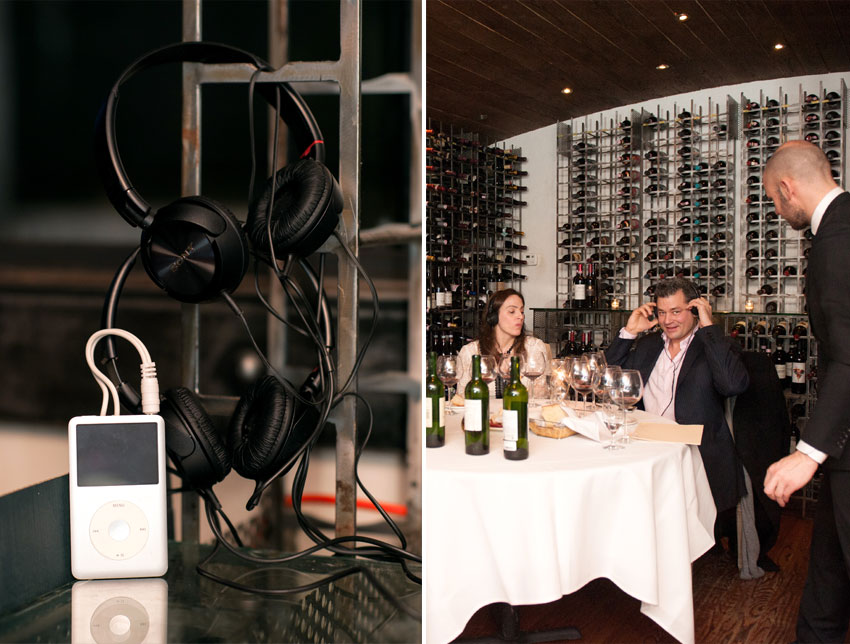 The tasting concluded as Olivier handed them an iPod with two headsets. He explained it was a fun quiz to see what they'd learned during their tasting. Christine quickly realized it was a song George had written for her.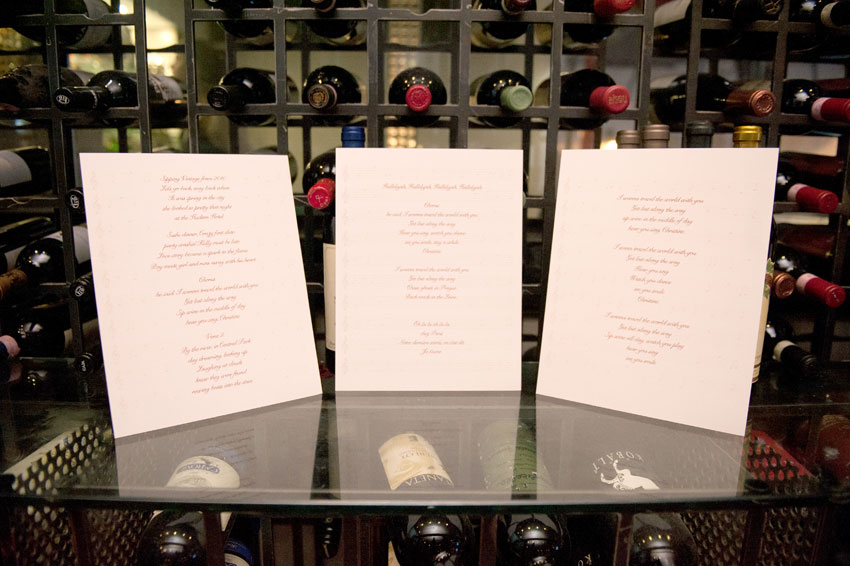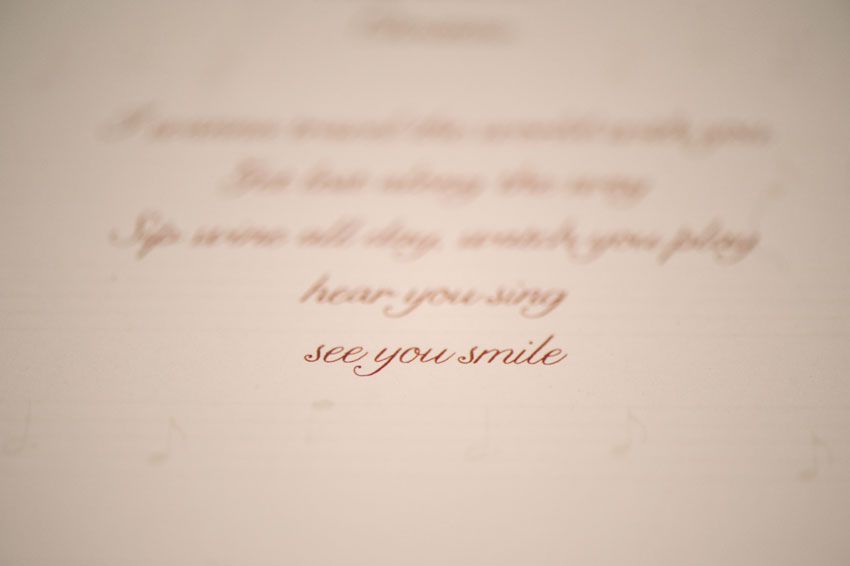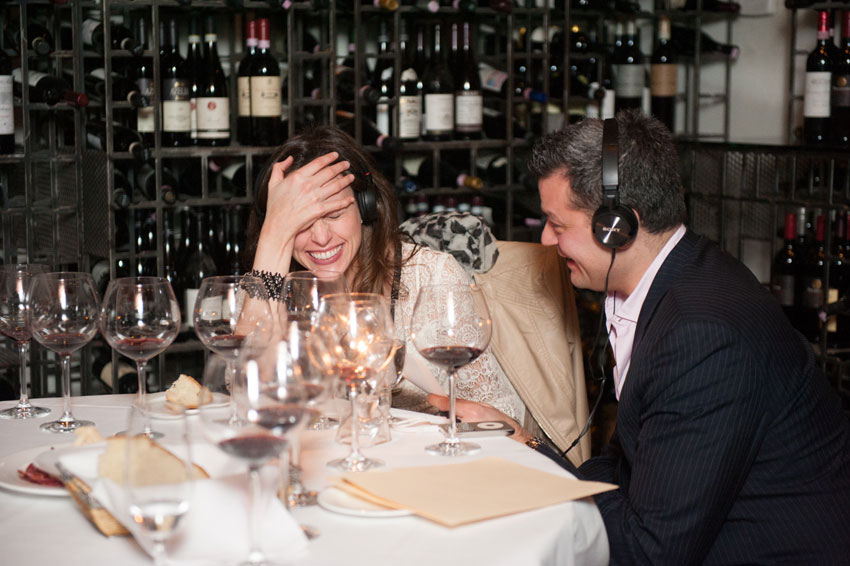 It recalled both funny memories and sentimental ones. The lyrics beautifully played out in the emotions Christine displayed.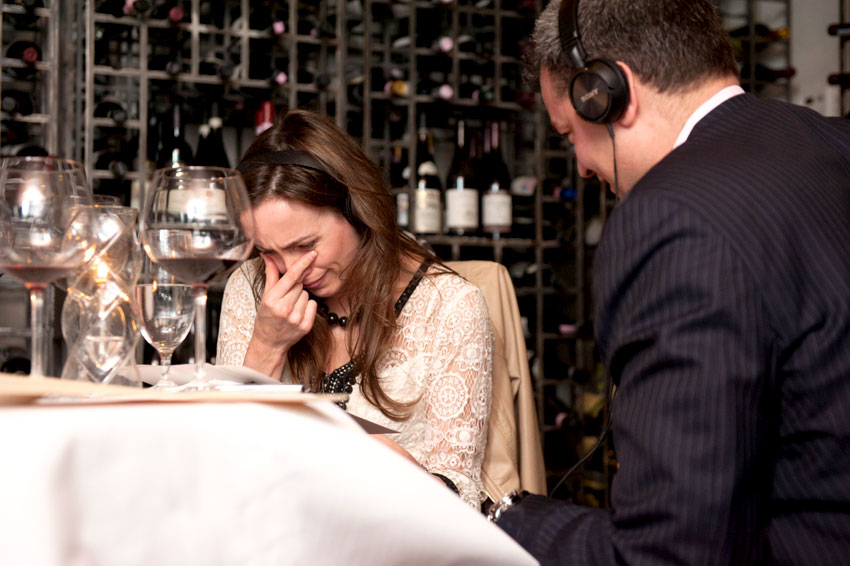 When the song ended George got down on one knee, told Christine how much he loved her and asked, "Will you marry me?"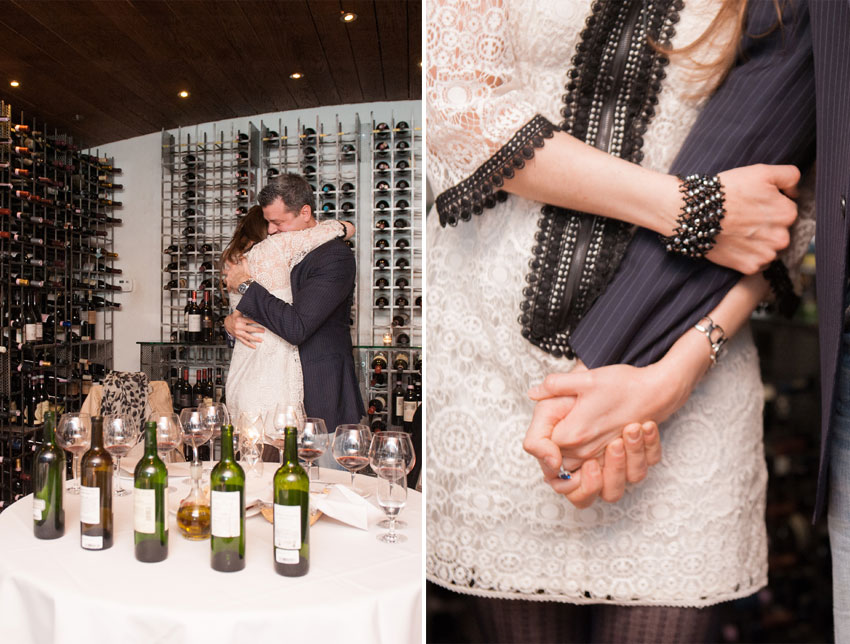 Of course she quickly replied, "Yes!"
This last image is of her gorgeous engagement ring, "exactly what I wanted" as she repeated in awe of its beauty, on top of the cork of their favorite red wine from the tasting.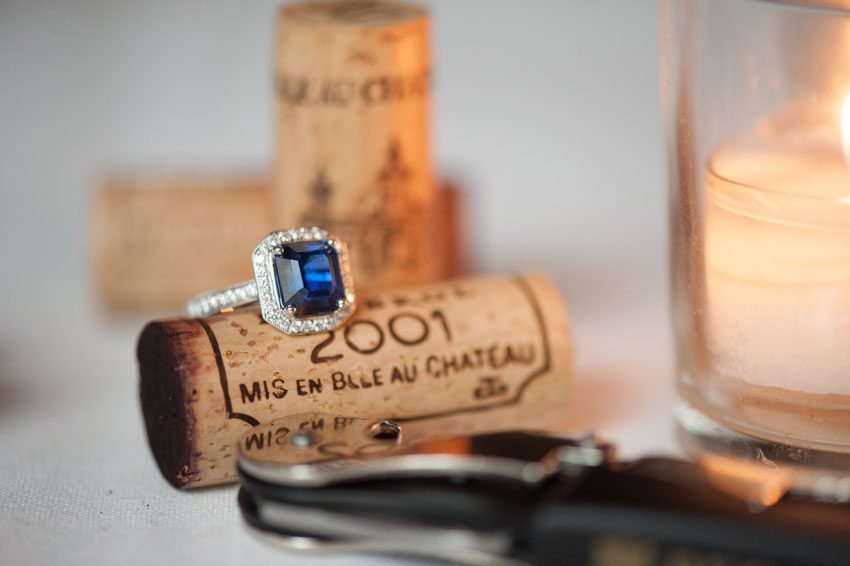 Congratulations, George and Christine! It was a truly special evening I was proud to be a part of.
Proposal Orchestration: Brilliant Event Planning | Venue: Valbella | Sommelier: Olivier Dufeu, Esprit Du Vin