New Hope, PA is the cutest little town and its historic train station is ideal for a memorable engagement session. Nicole and Mark BRAVED the cold this past Sunday in the name of awesome photos. They made crafty wine cork monogram letters, "I love you" chalkboard signs and snuggled up amongst the fall colors to keep each other warm in chilly, windy autumn temperatures.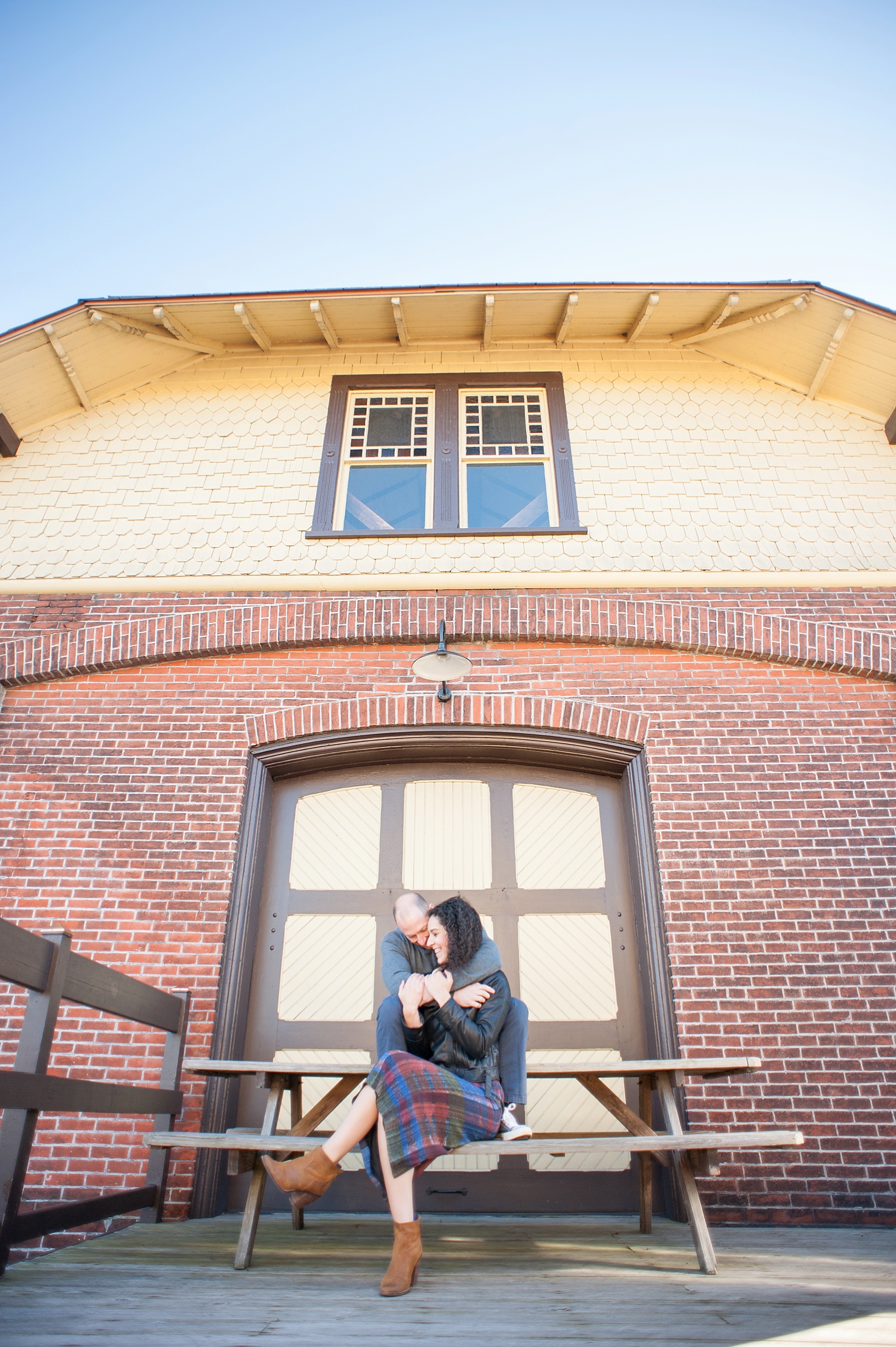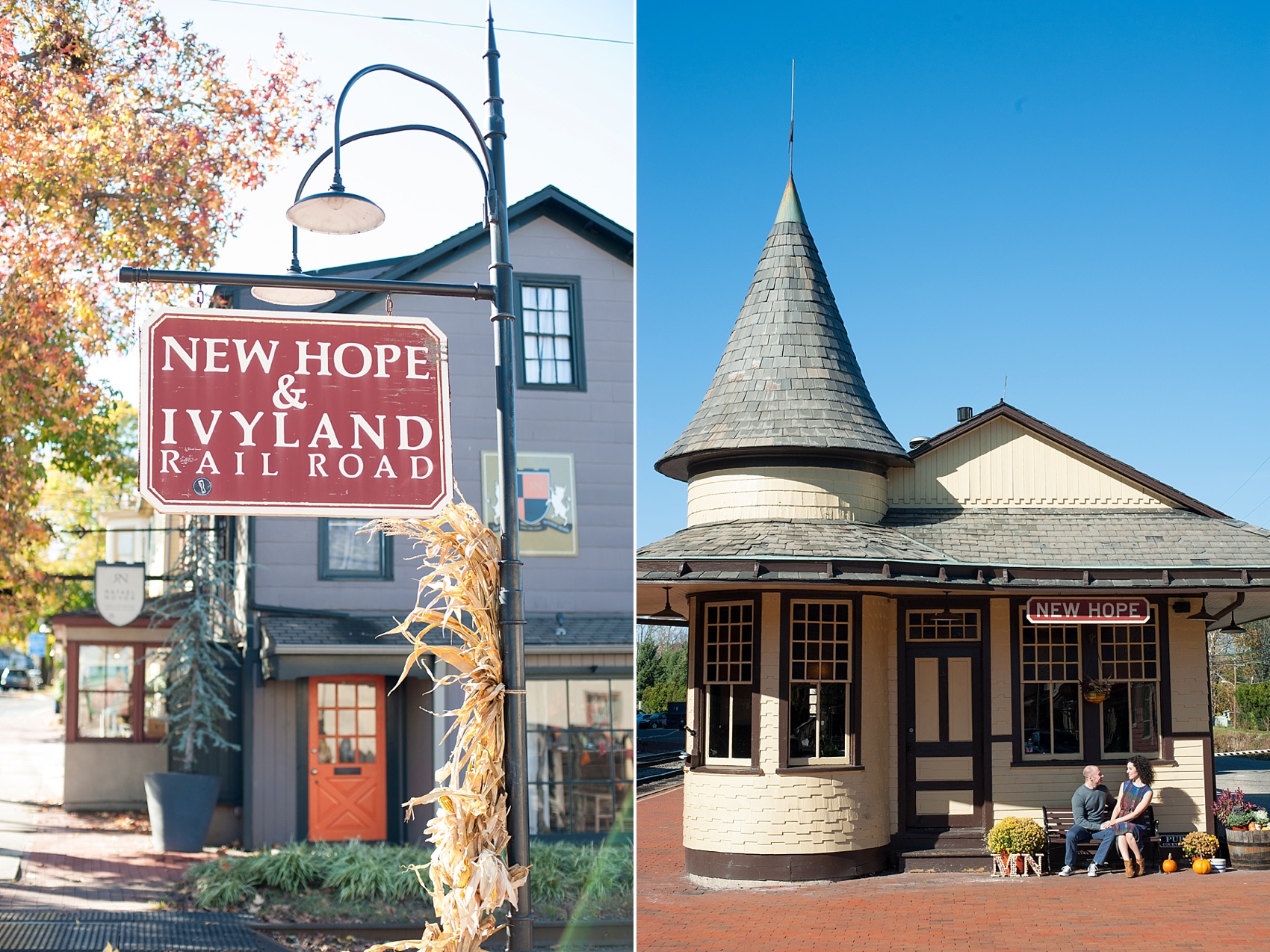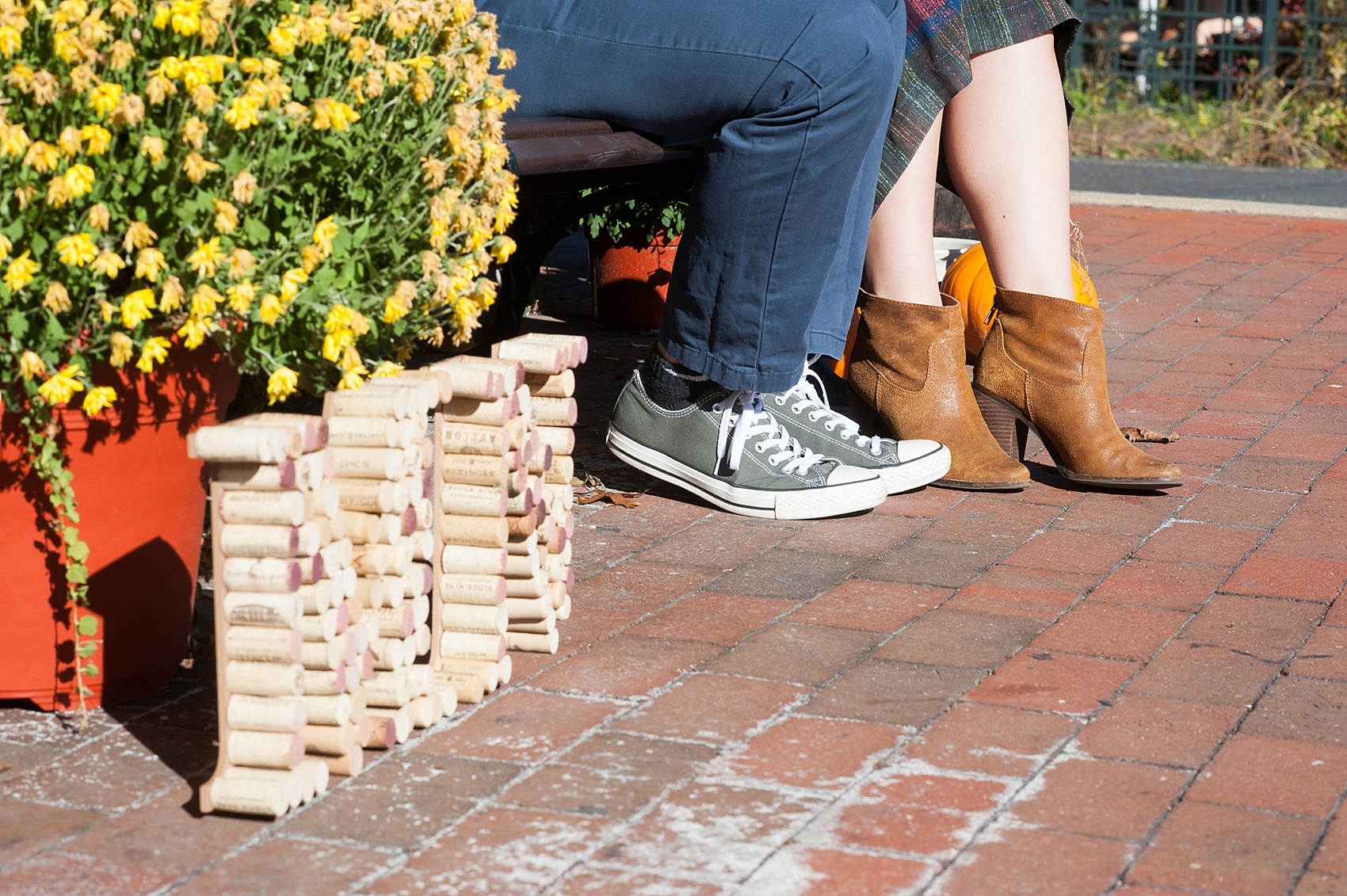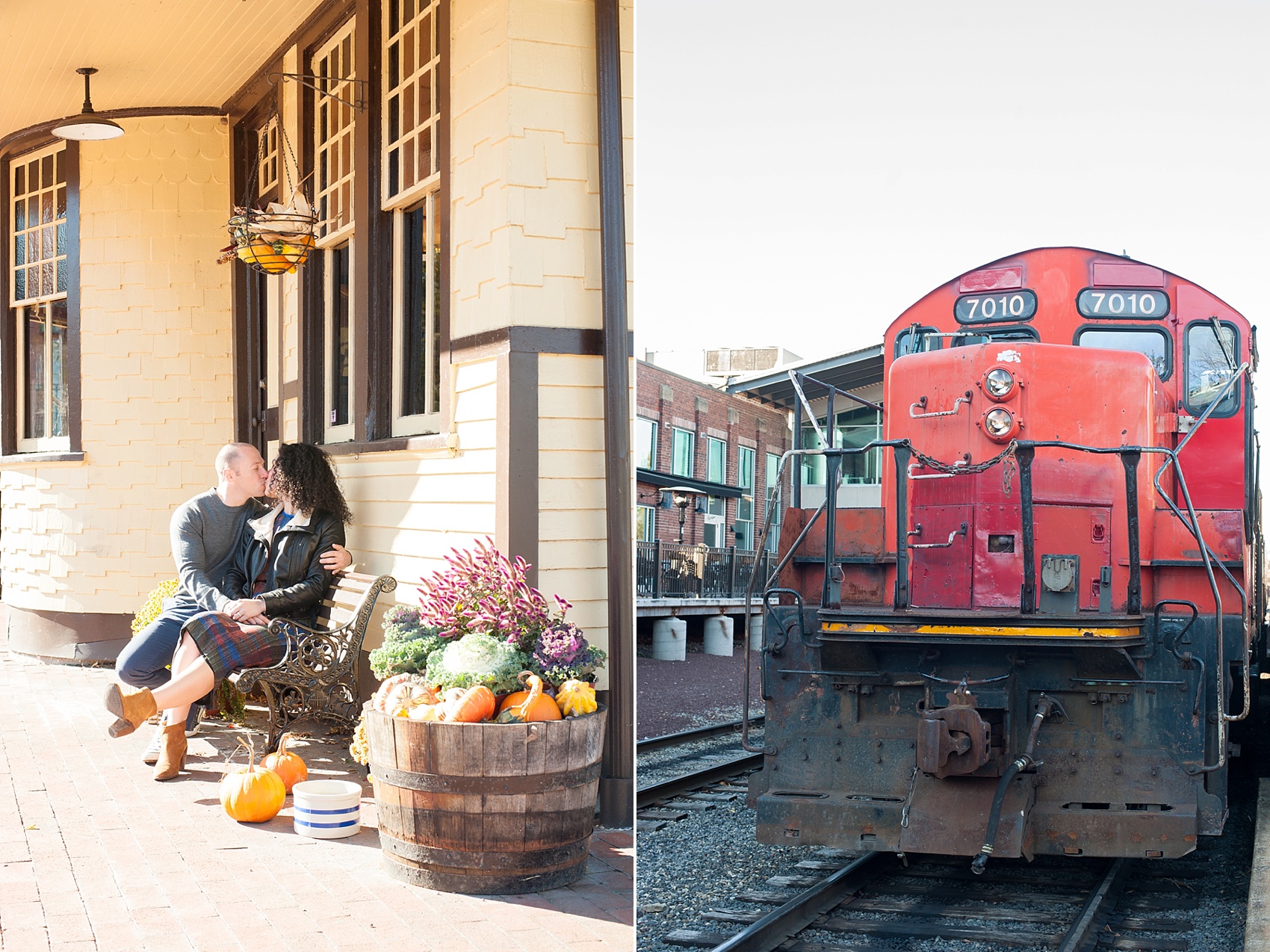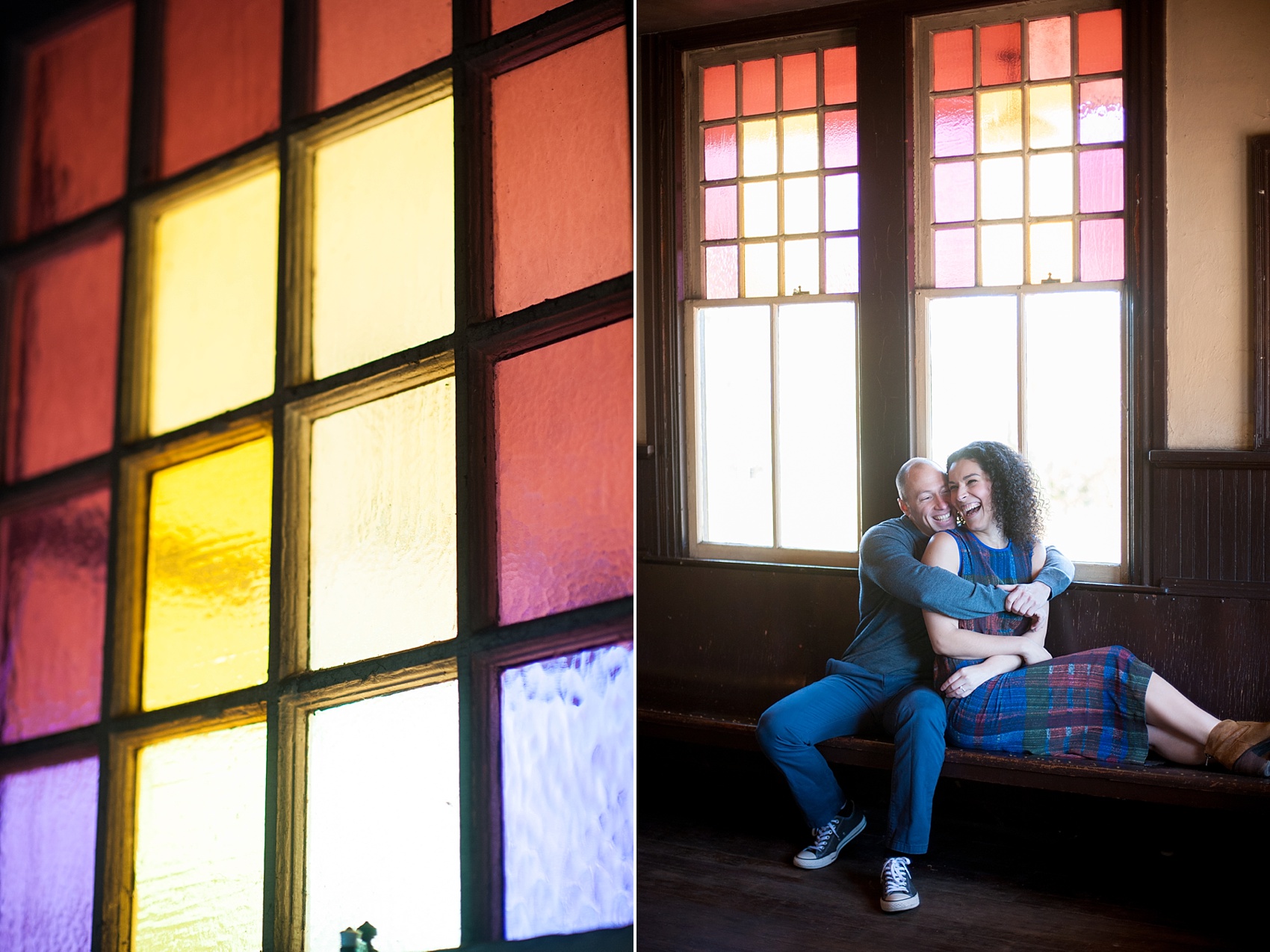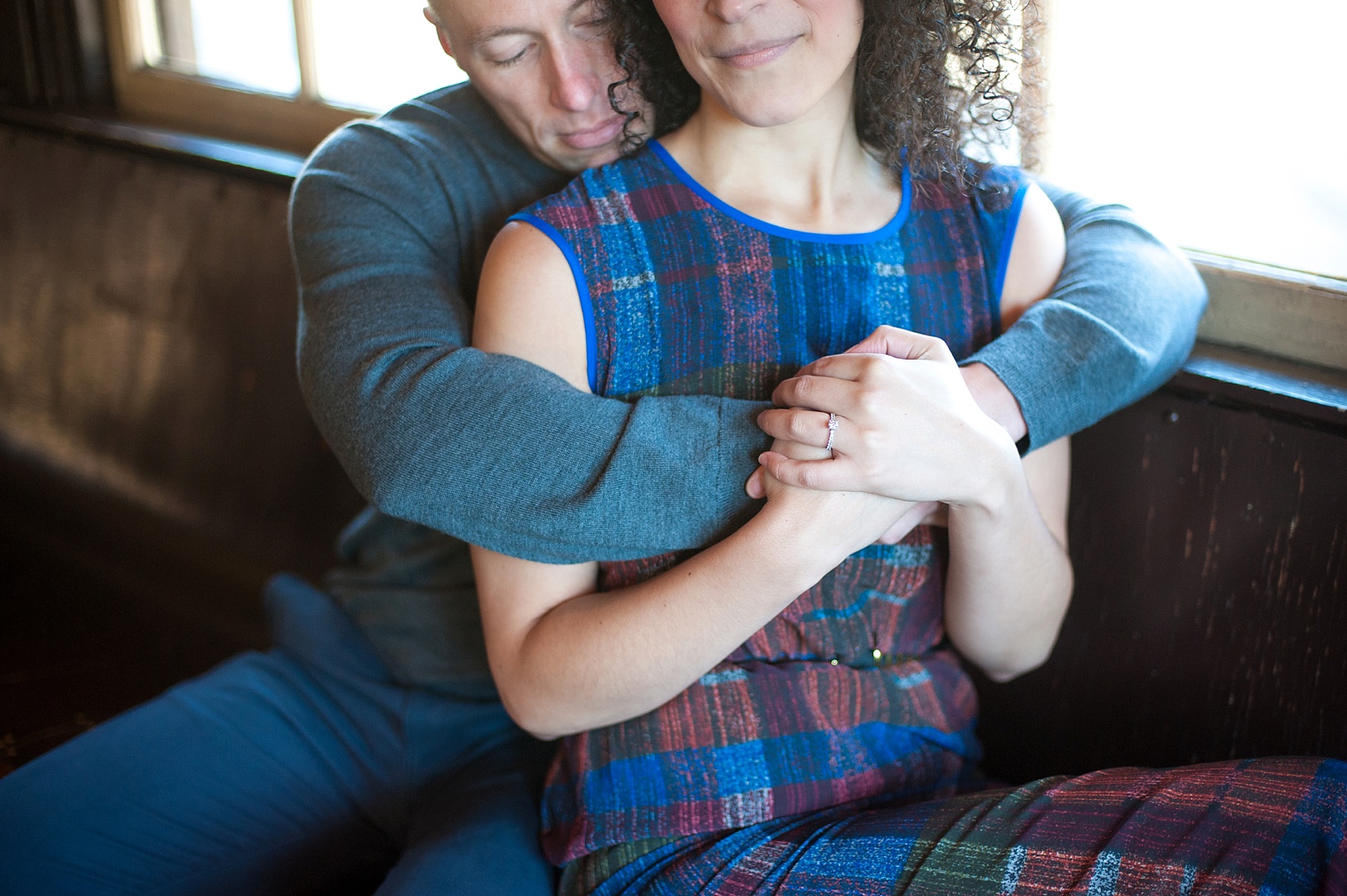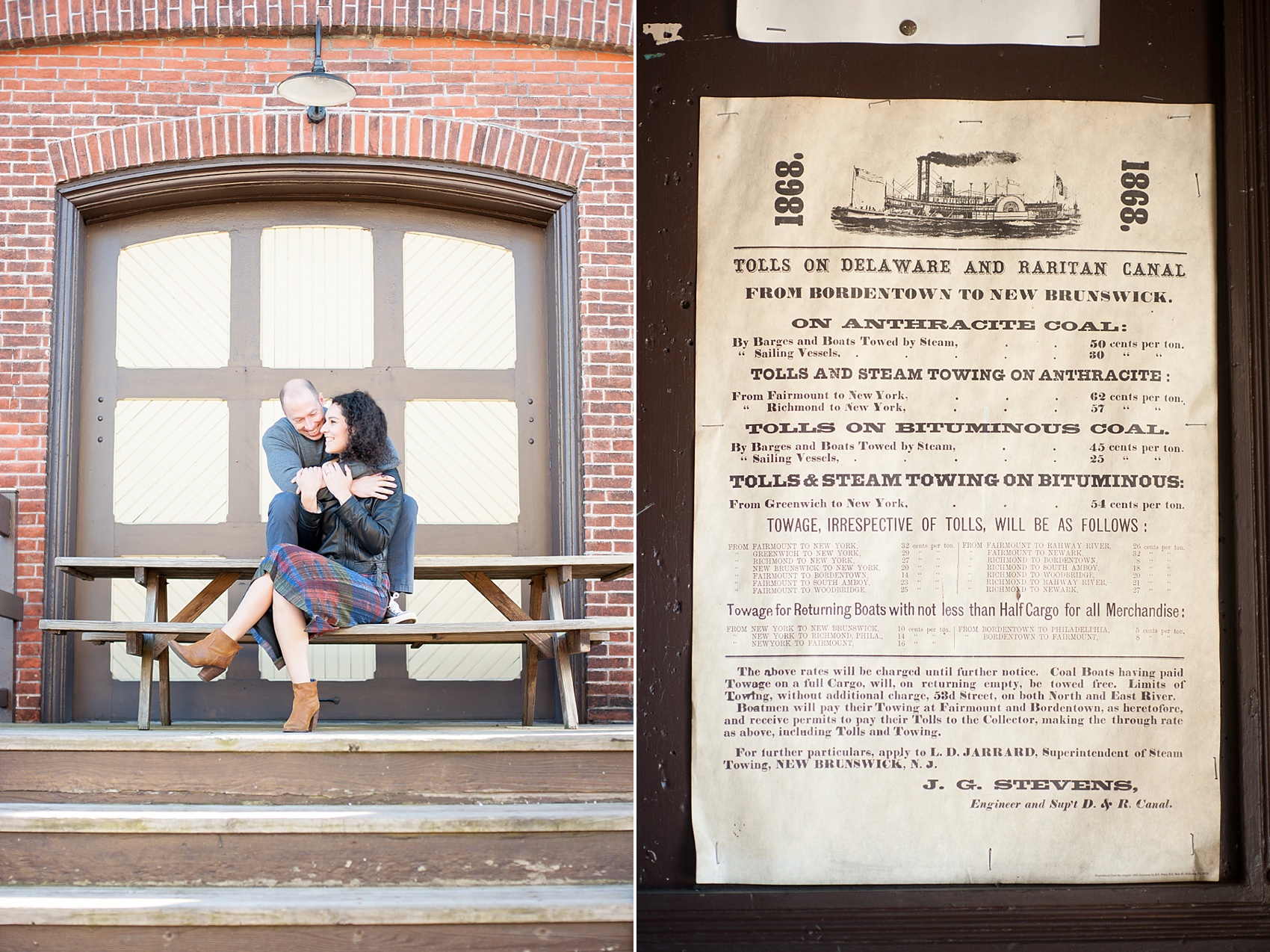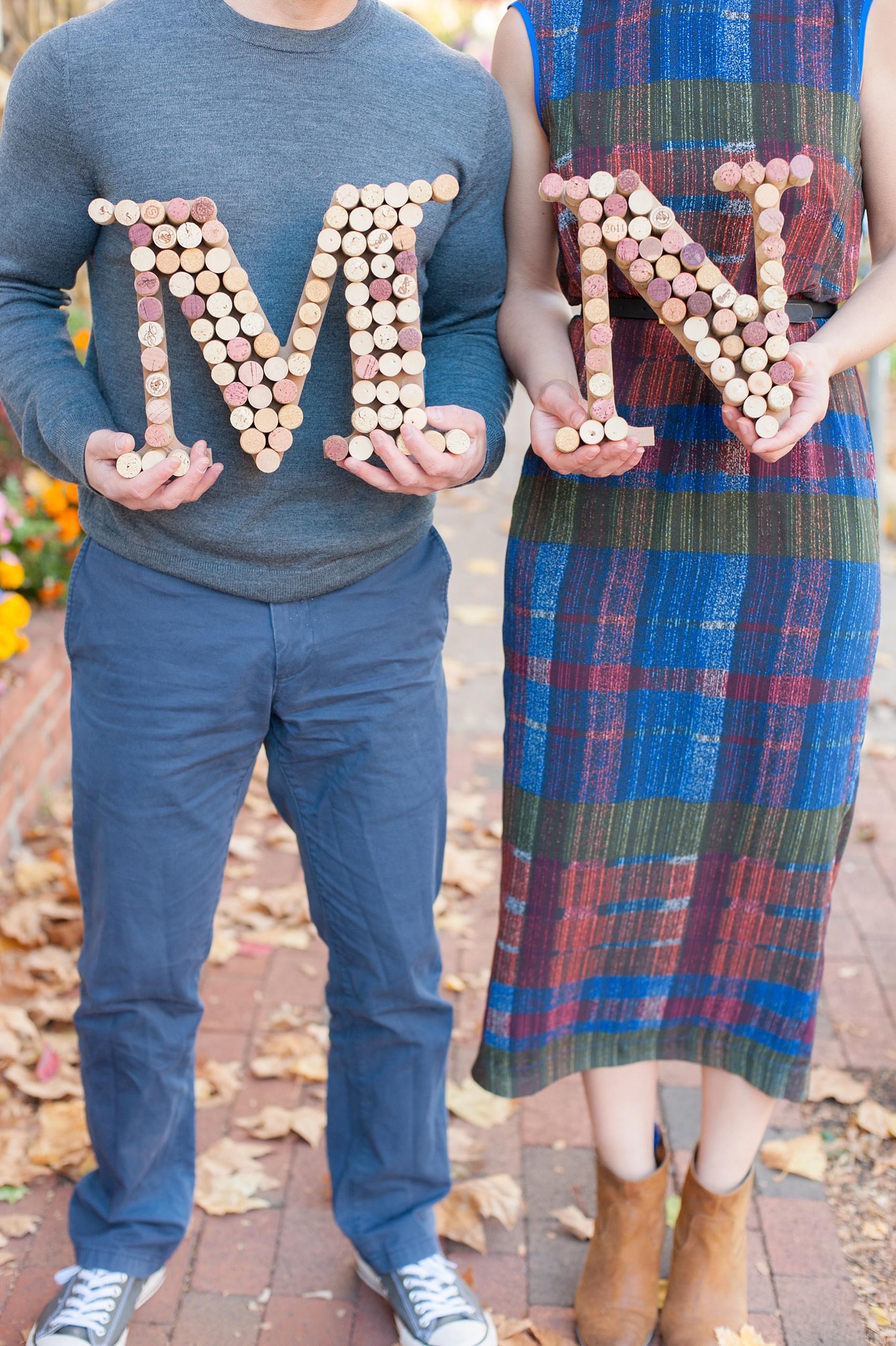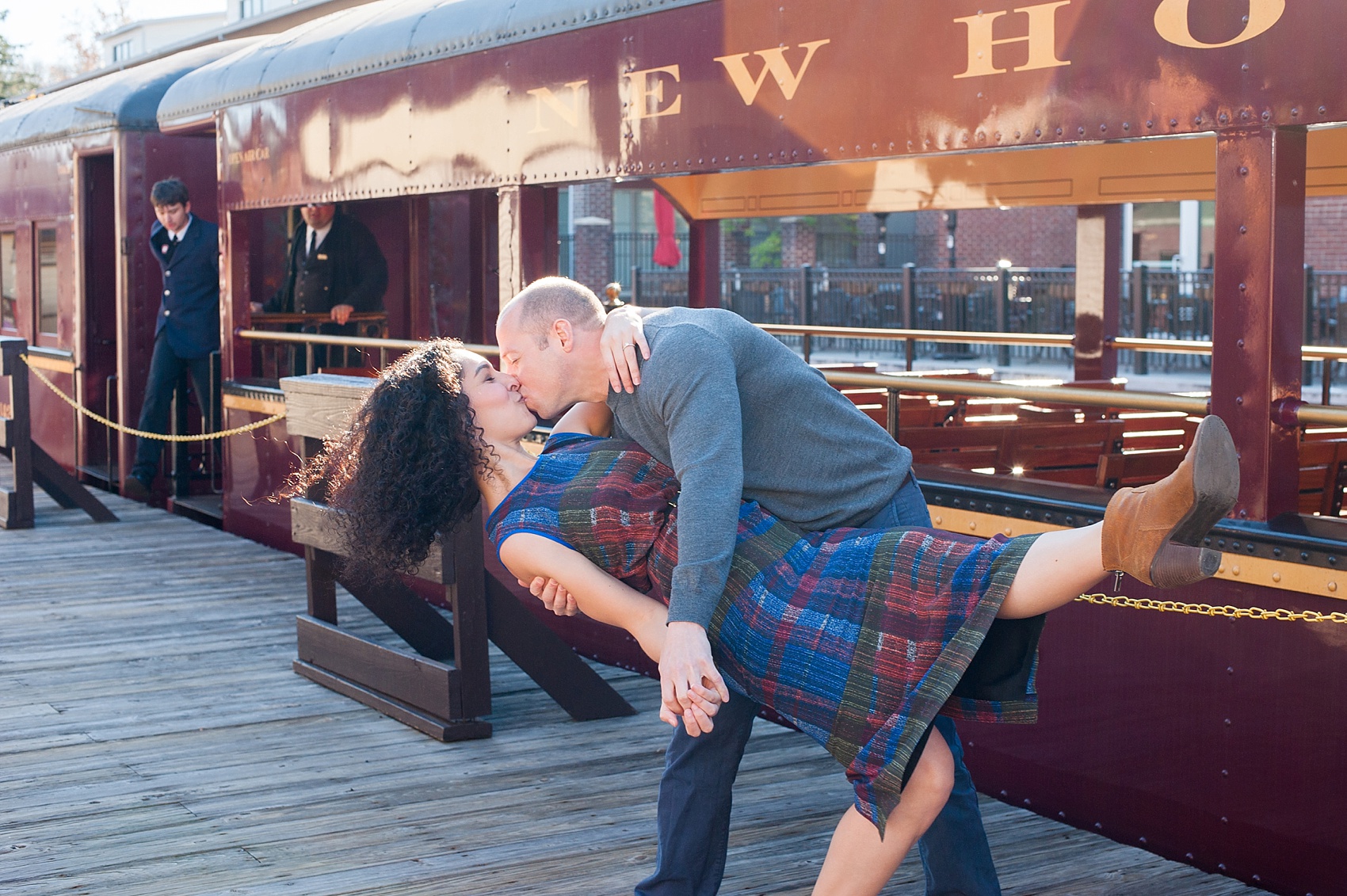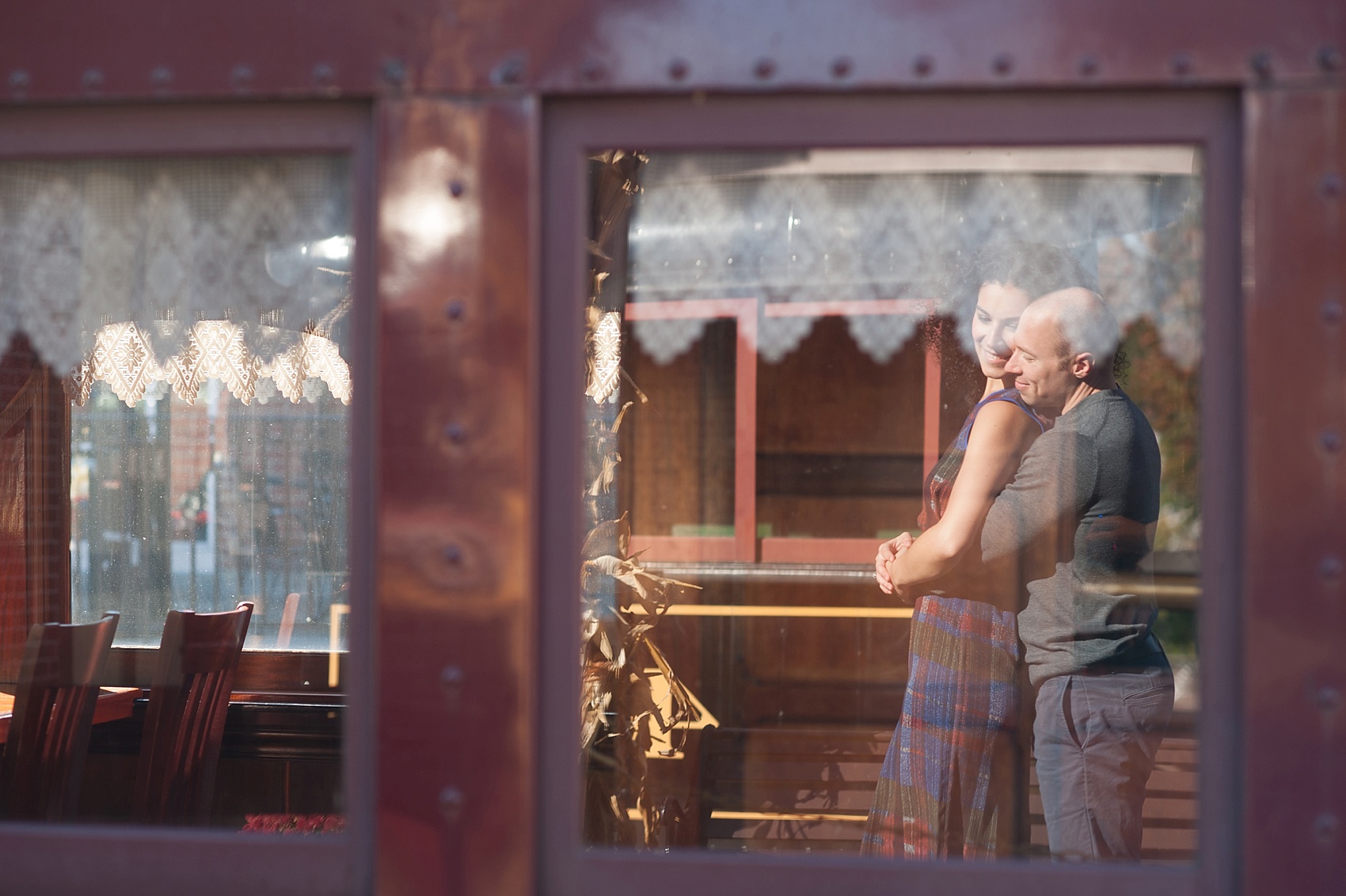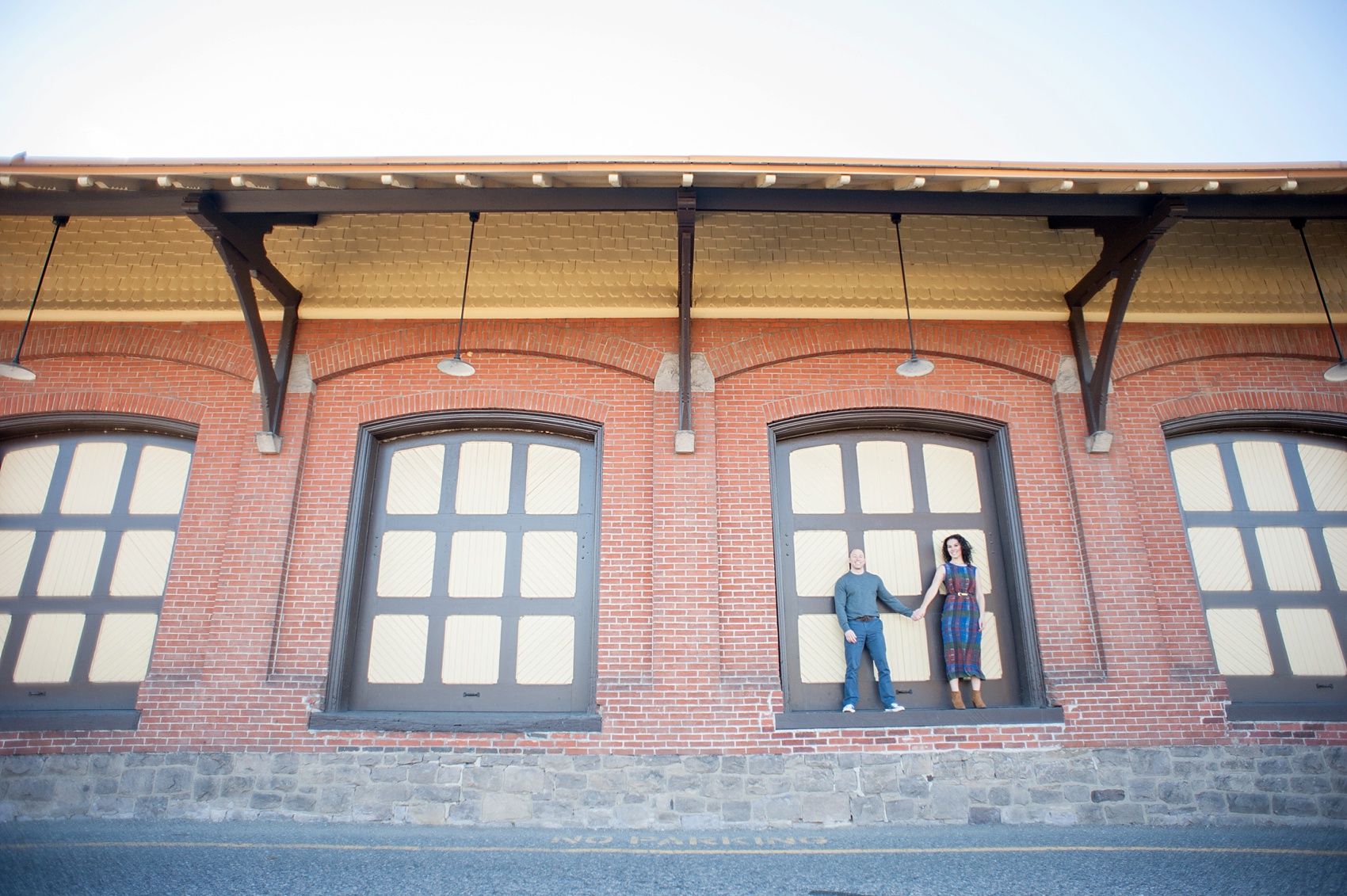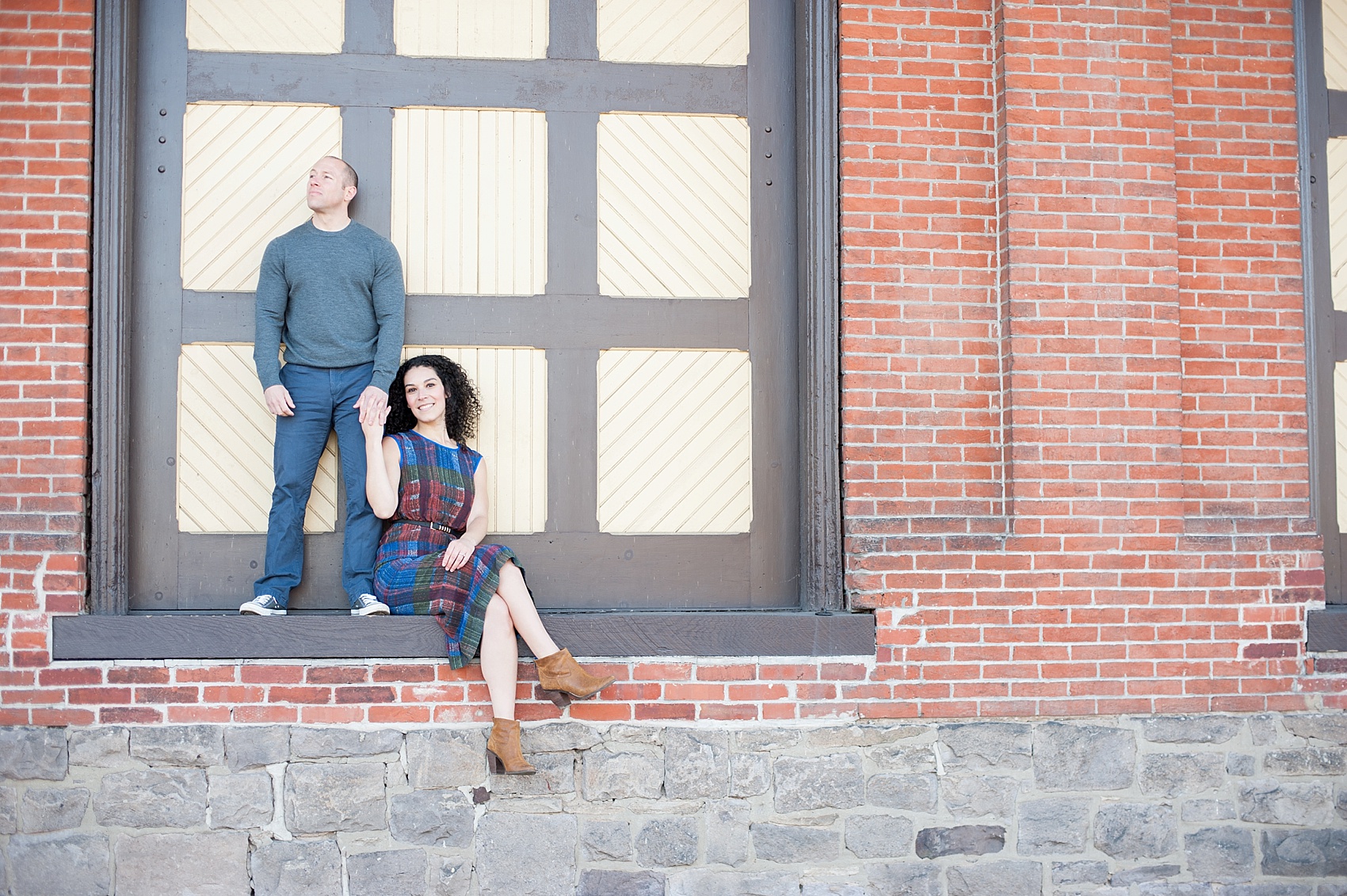 I was so impressed Nicole took off her coat so many times during the session. I'm telling you – it was COLD! Wind over 20 mph and it felt like it was 35 degrees out. She worked the camera like a champ! You could hardly tell she was cold.
Check out those shoes! I adore a good exposed zipper and that color is incredible! I think I complimented this "shoequeen83" (a la Instagram name!) on her shoes multiple times.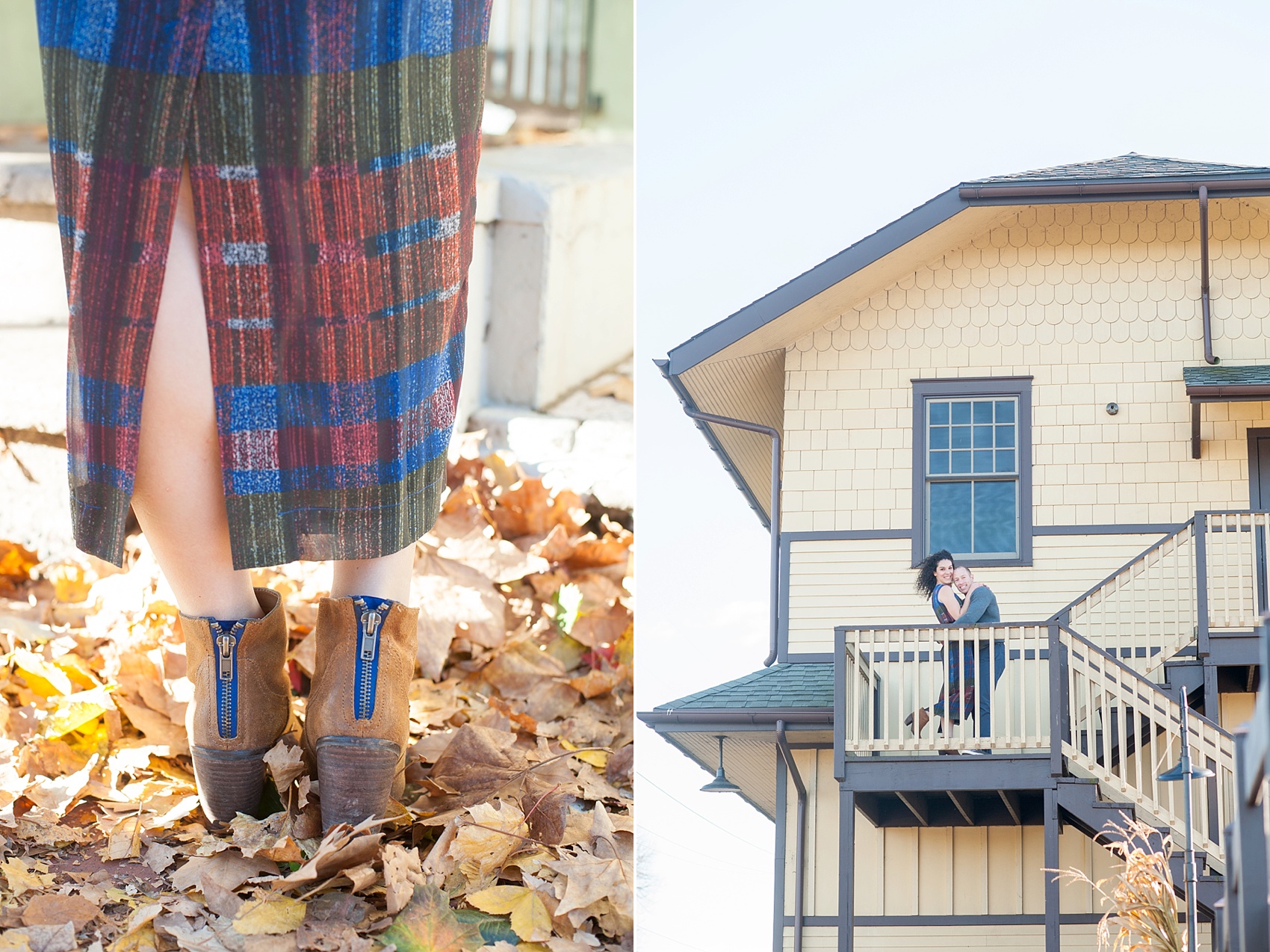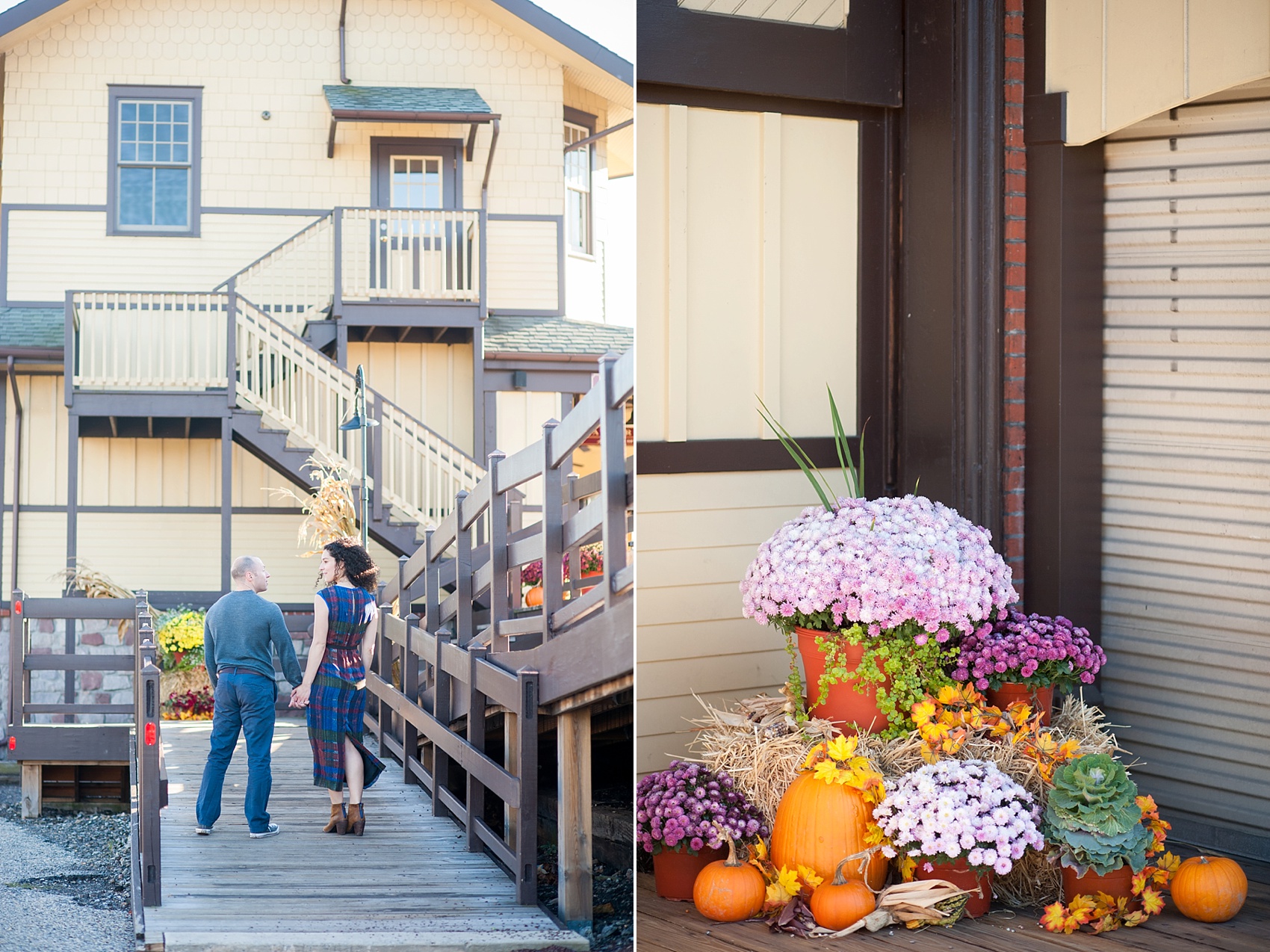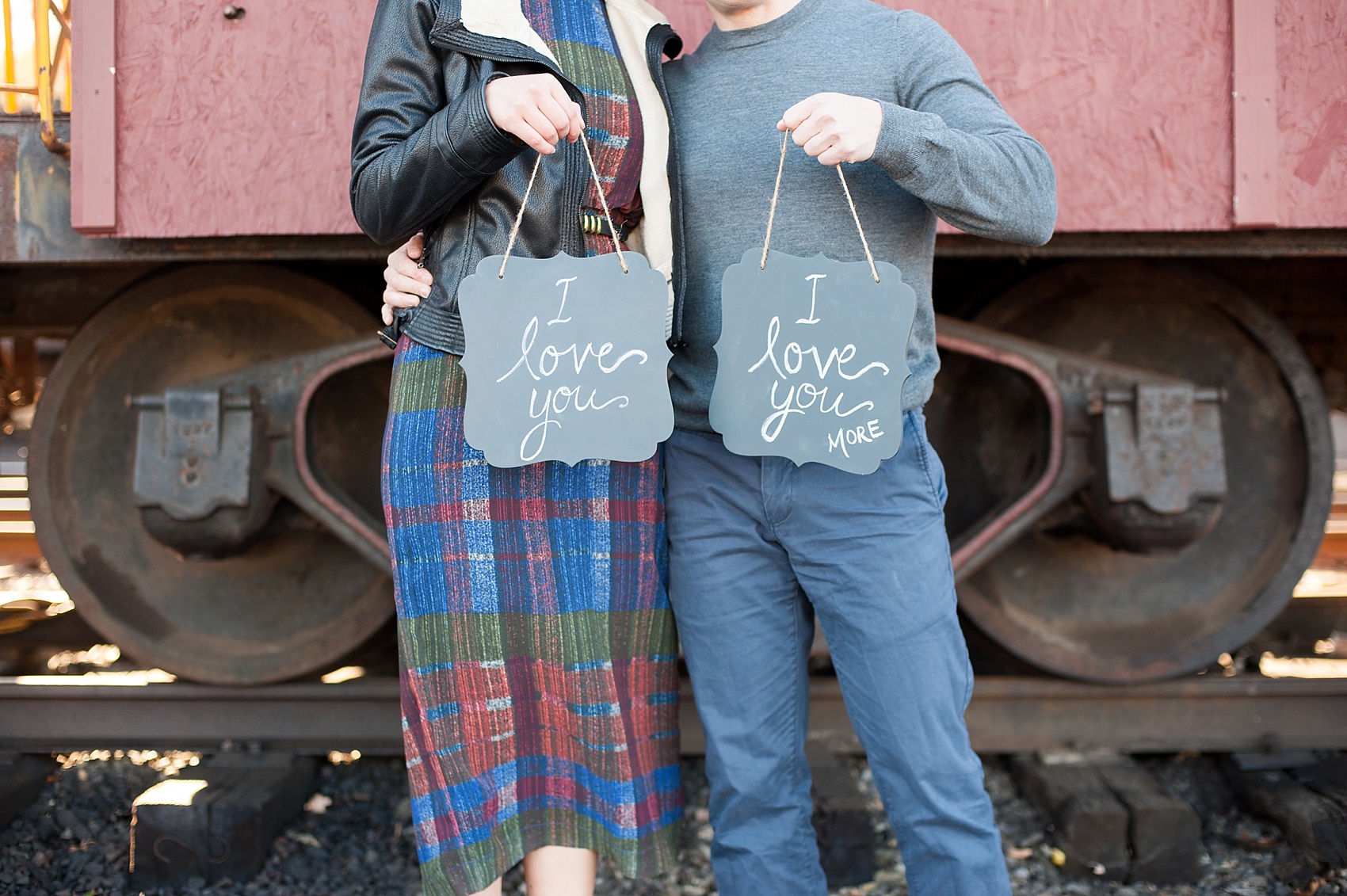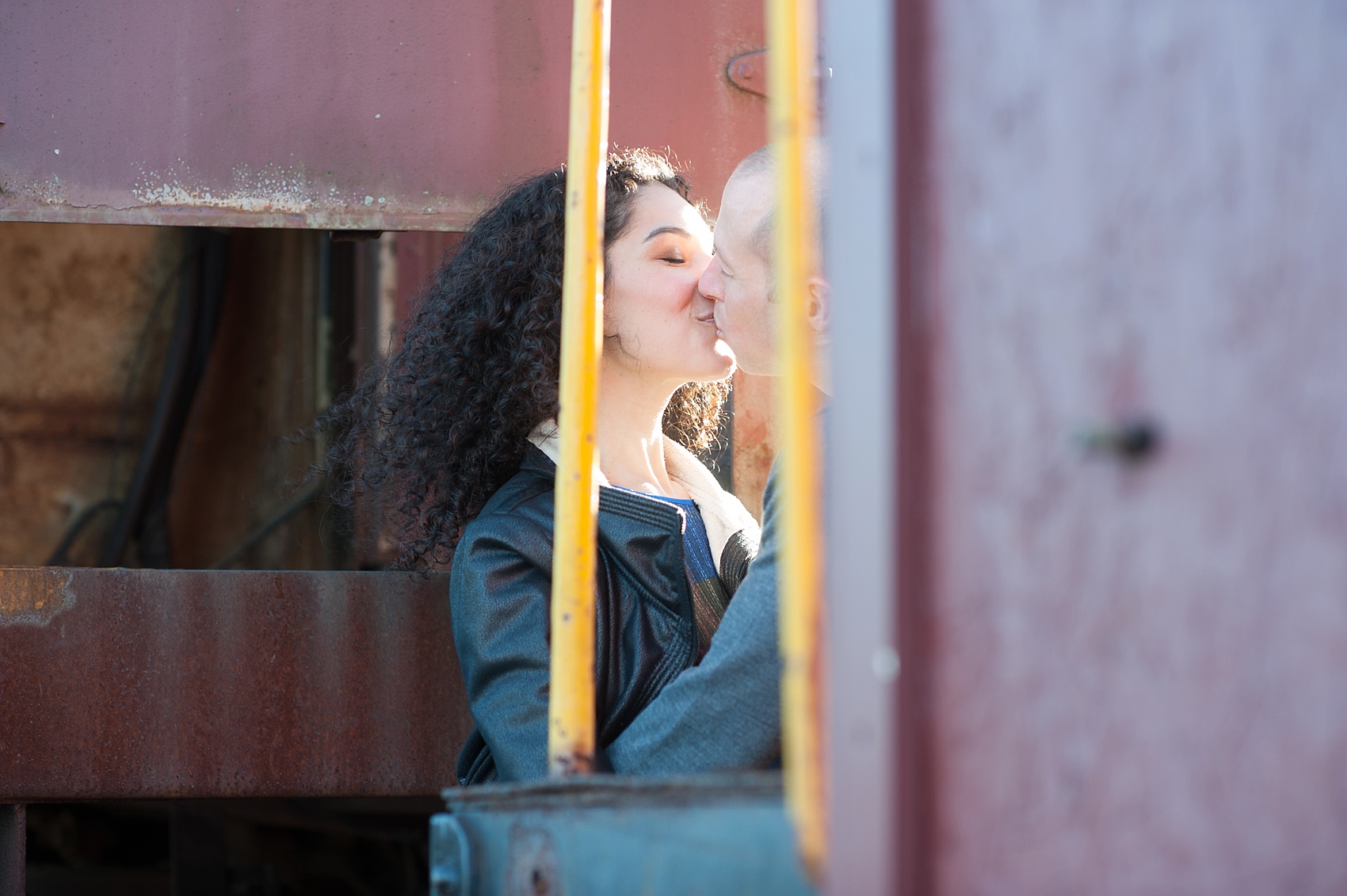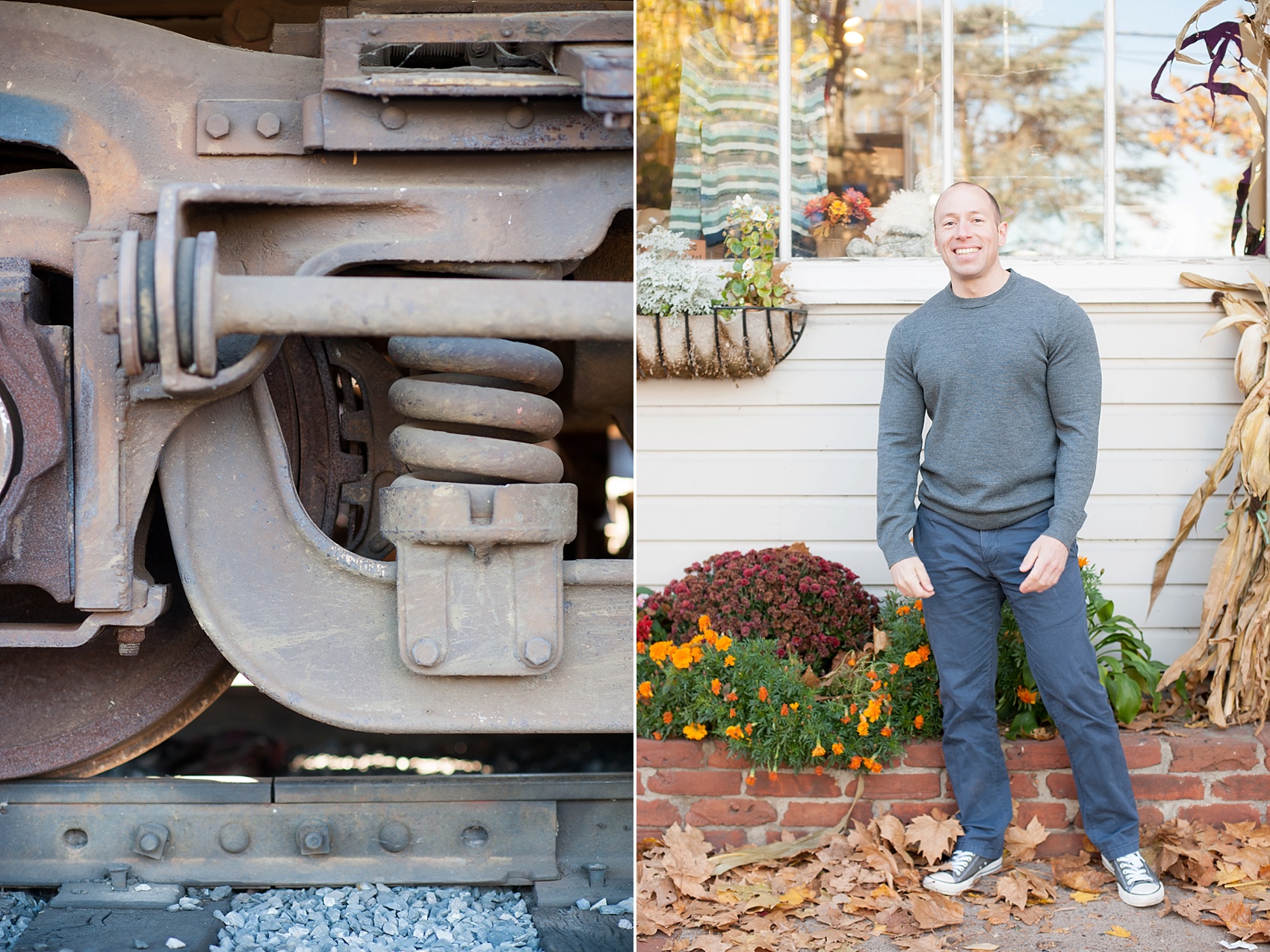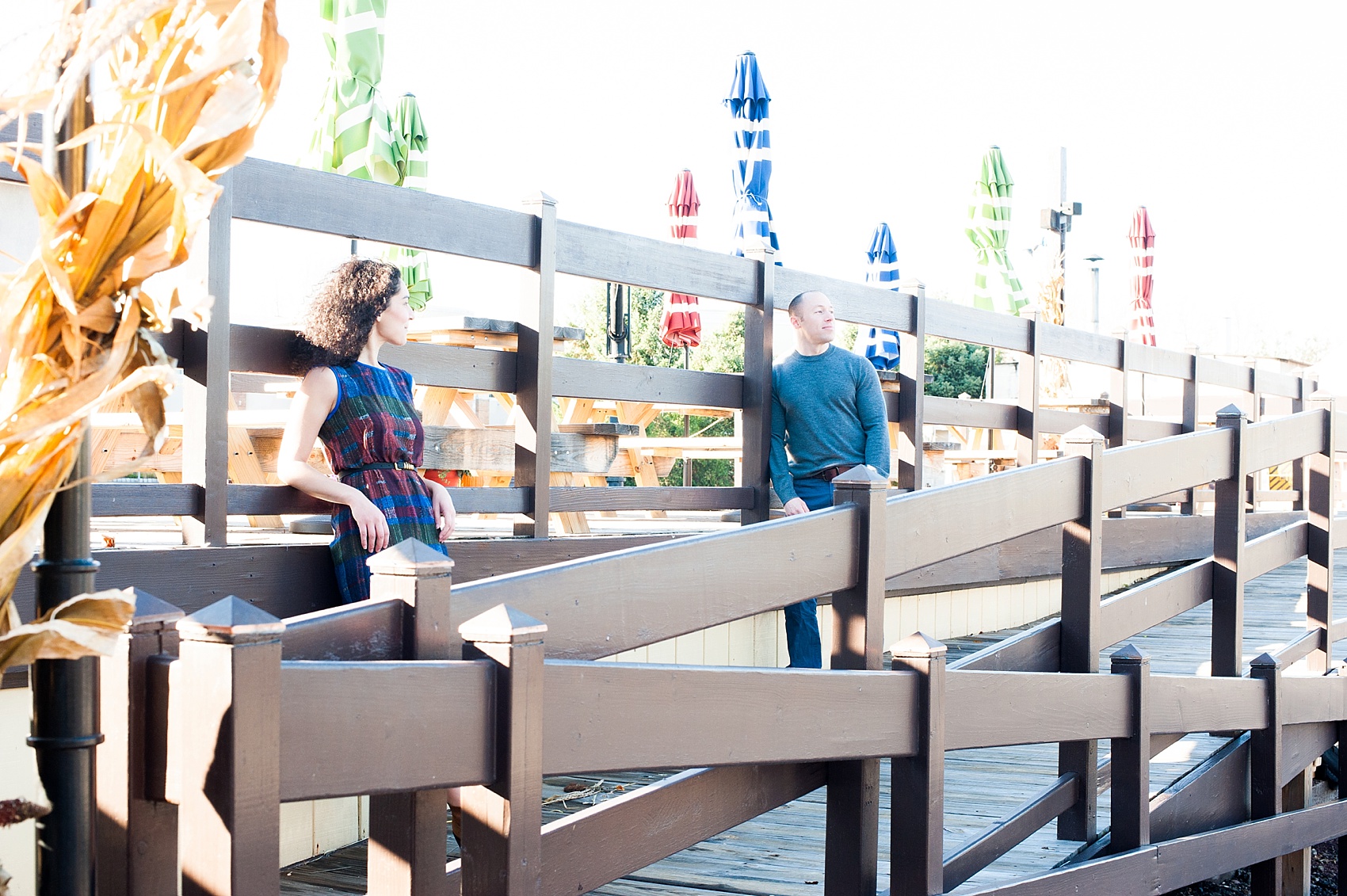 The umbrella colors matched Nicole's outfit perfectly! Such a coincidence!!! What an ideal match!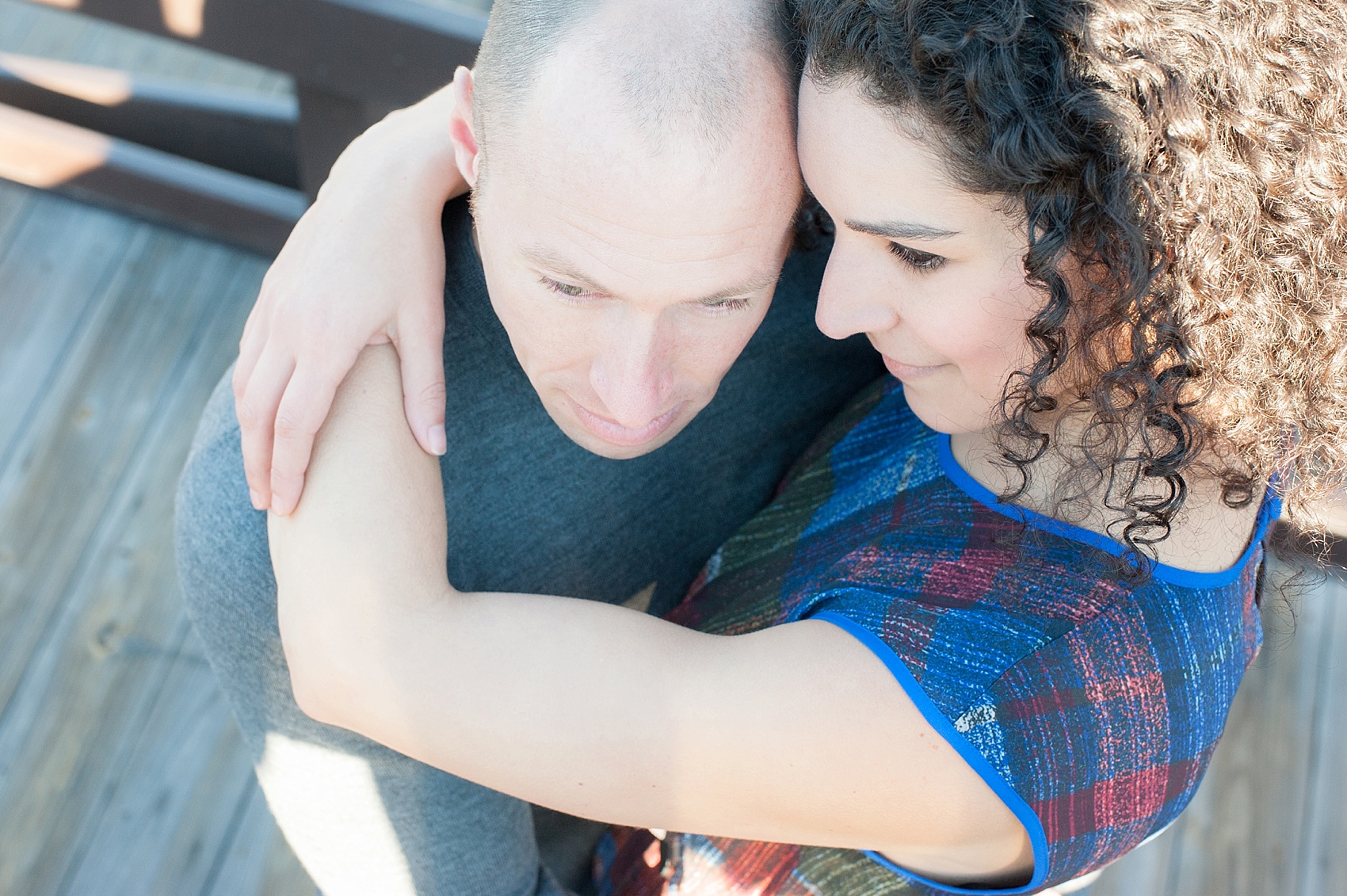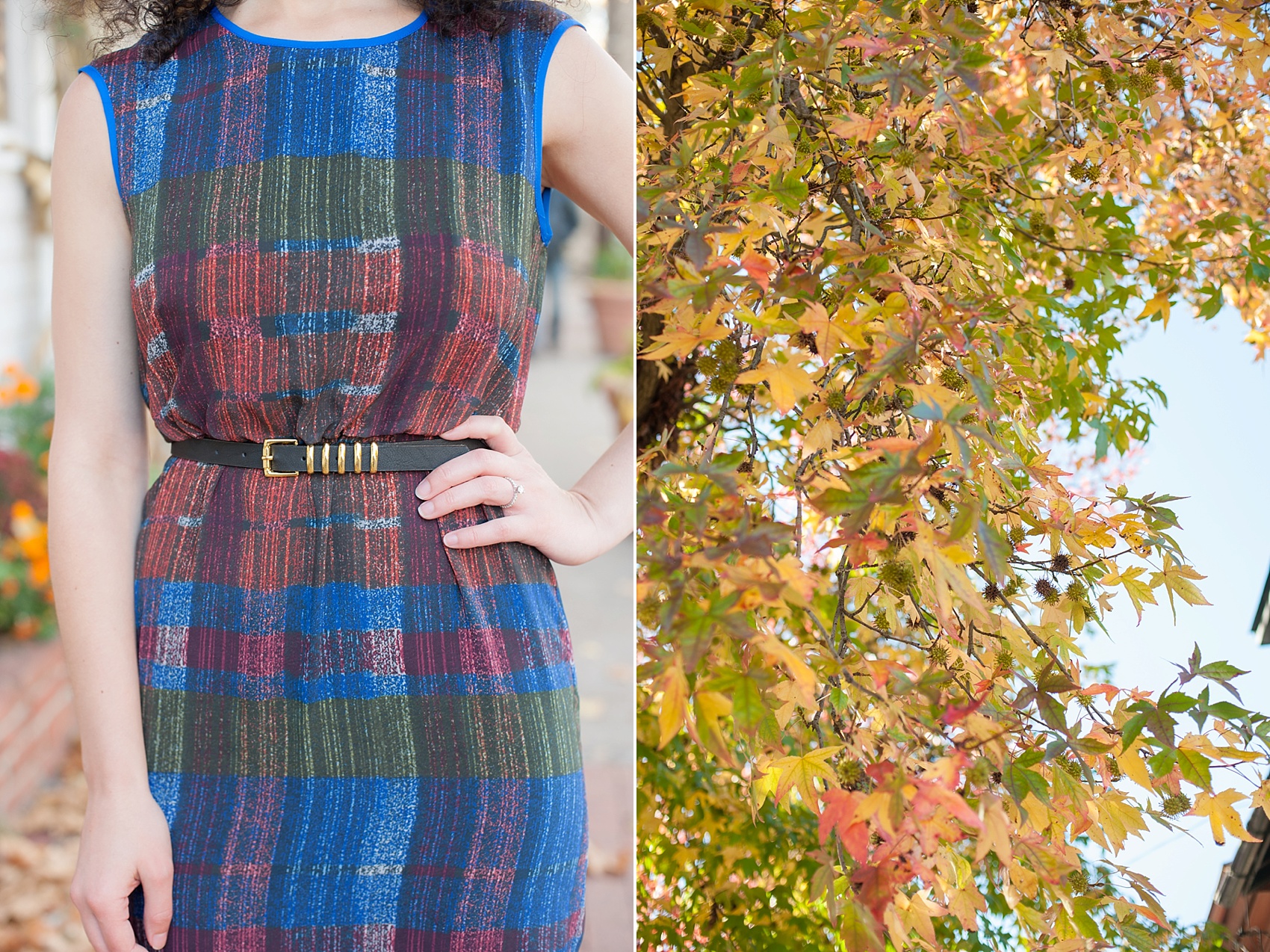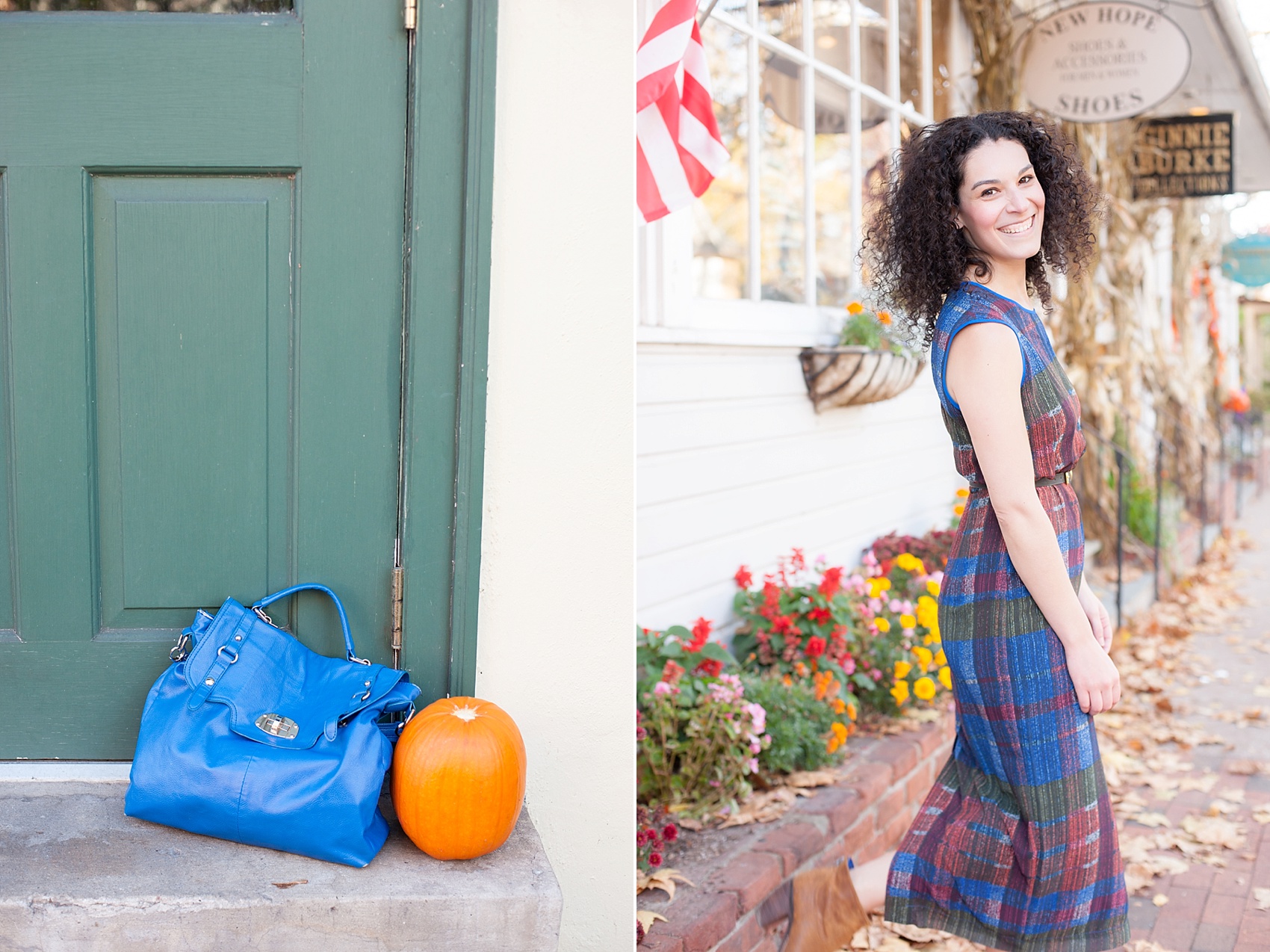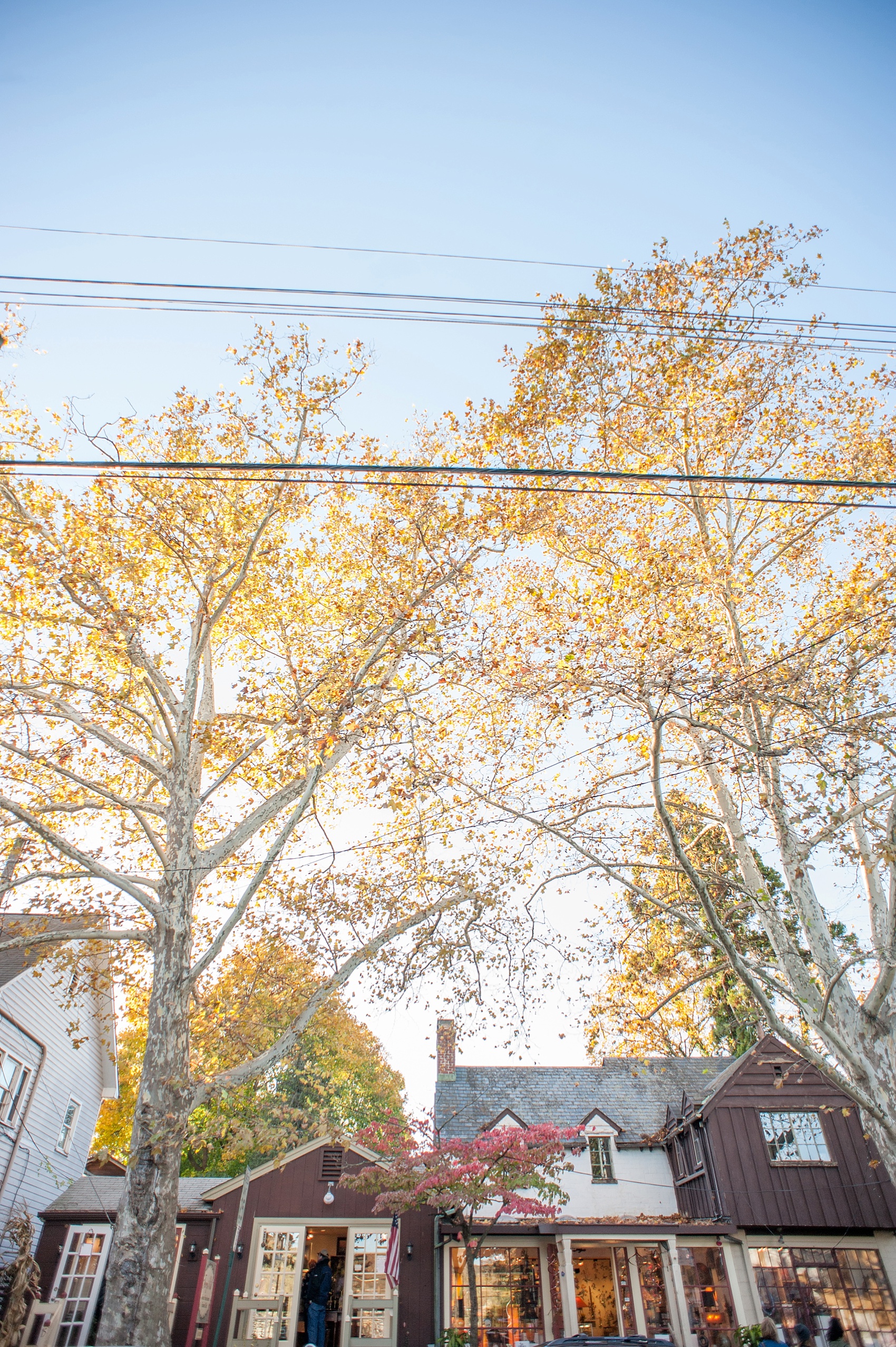 Thank you for a fabulous Sunday! We spent quality time together in the car ride there and back, great conversation over warm beverages (coffee twice that day was definitely called for!) and I love photographing you. Mark even enjoyed it, a man who claimed he disliked getting his photo taken. I think I converted him to a ham! 🙂
Happy Thursday!