Caroline and John's wedding was too beautiful to miss printing in a fine art leather wedding album. They decided to get the bride's parents an album as well, with the bride and groom's album measuring 12×12″ and the parents at 8×8″. Now that Caroline's pregnant with a baby girl, I know they're going to appreciate one of their first family heirlooms even more! They'll be able to show their daughter the day "mommy and daddy got married…" in such a unique, beautiful way! They opted for leather to match the beautiful blue spring details of their May wedding in Raleigh, North Carolina.
*Note that any differences in leather color displayed below is due to the way the sun is hitting the albums on the table as they were turned for photographing purposes.*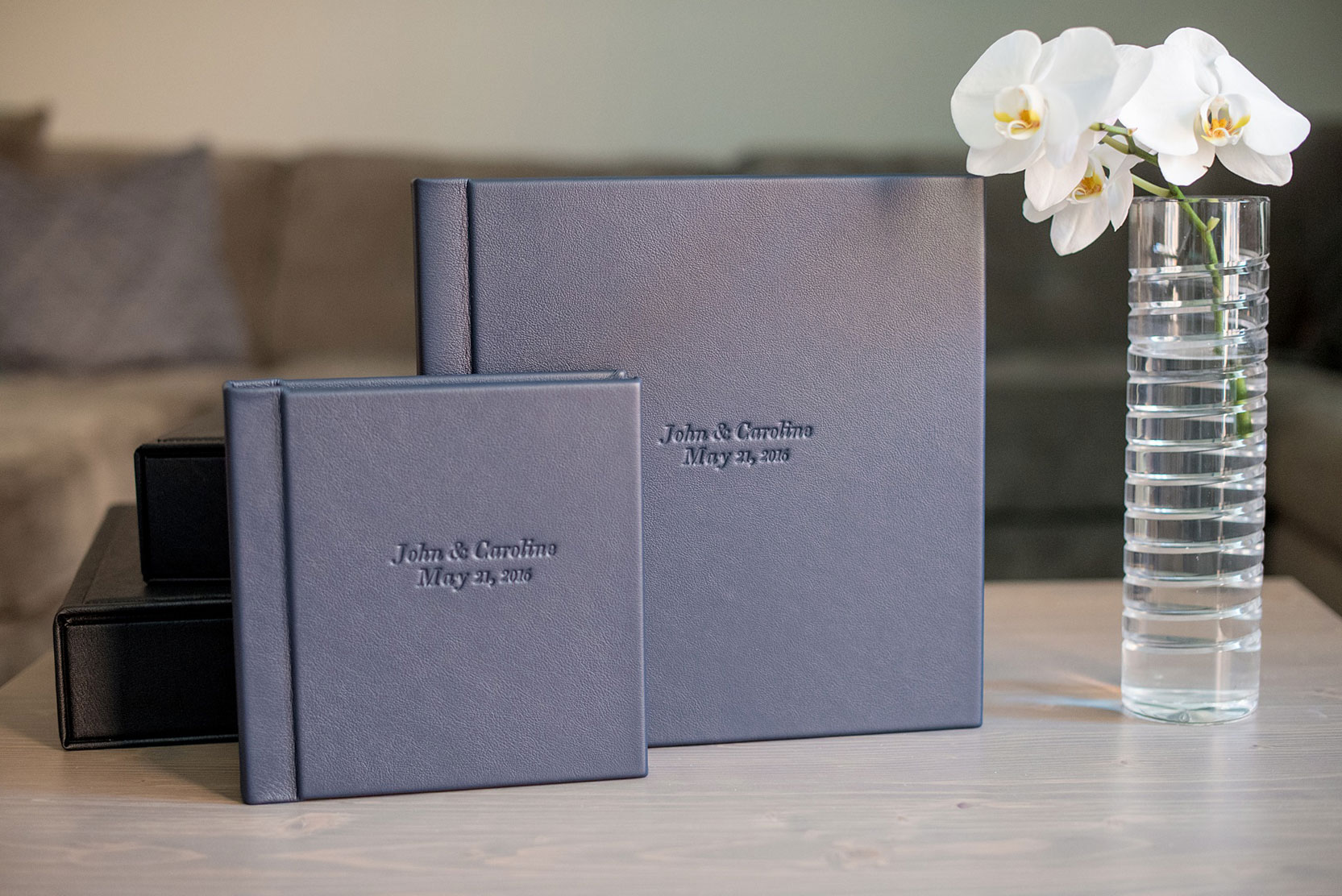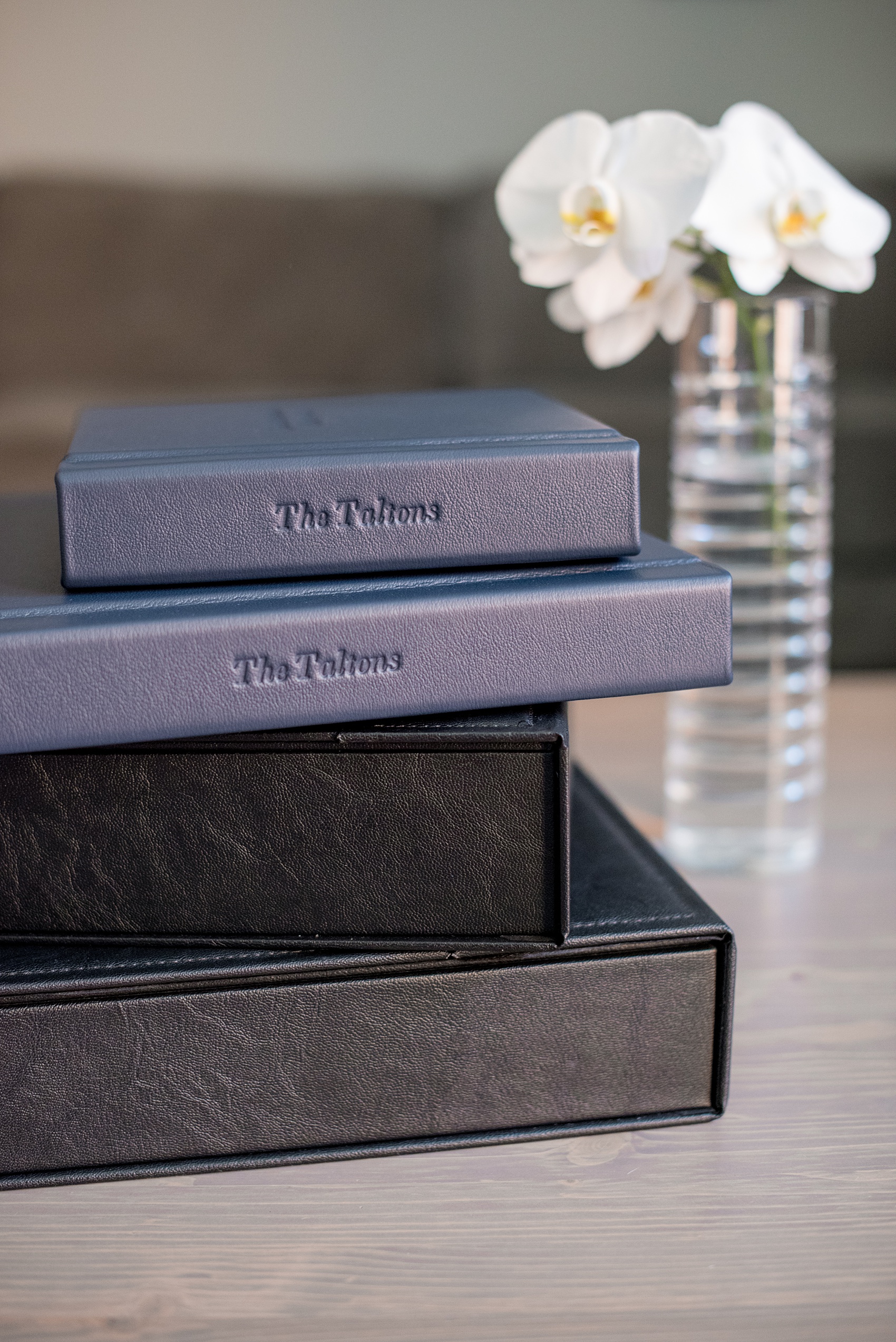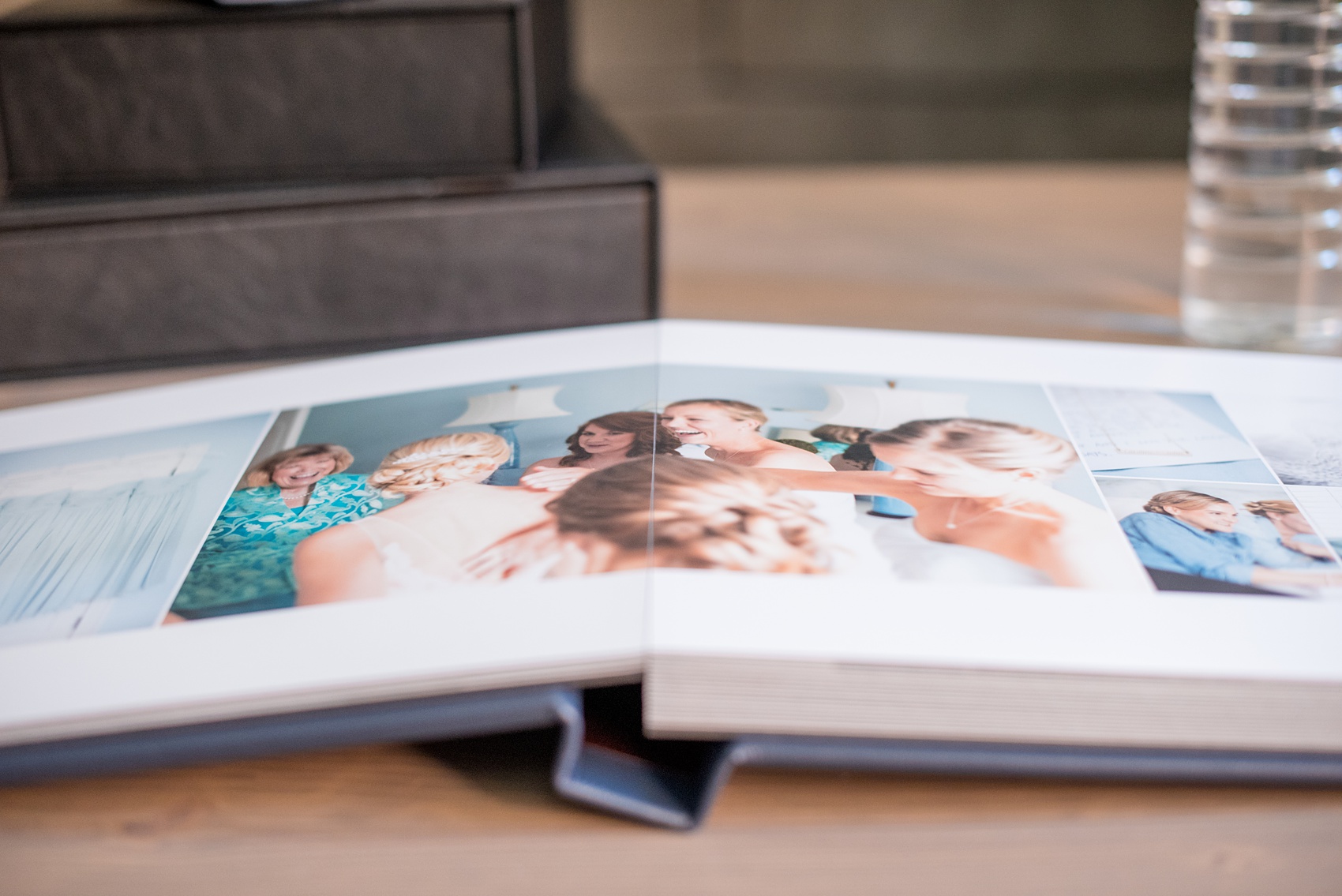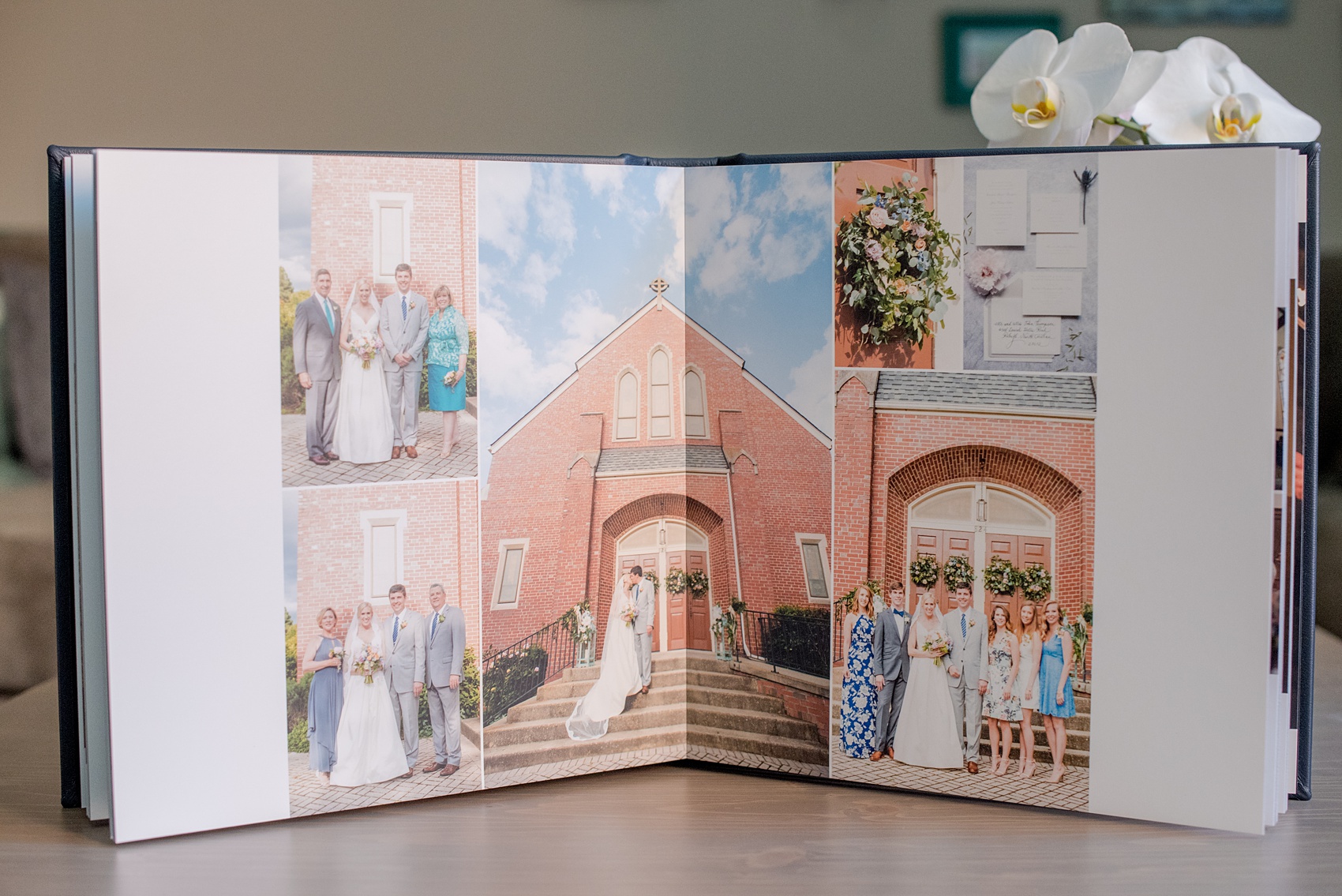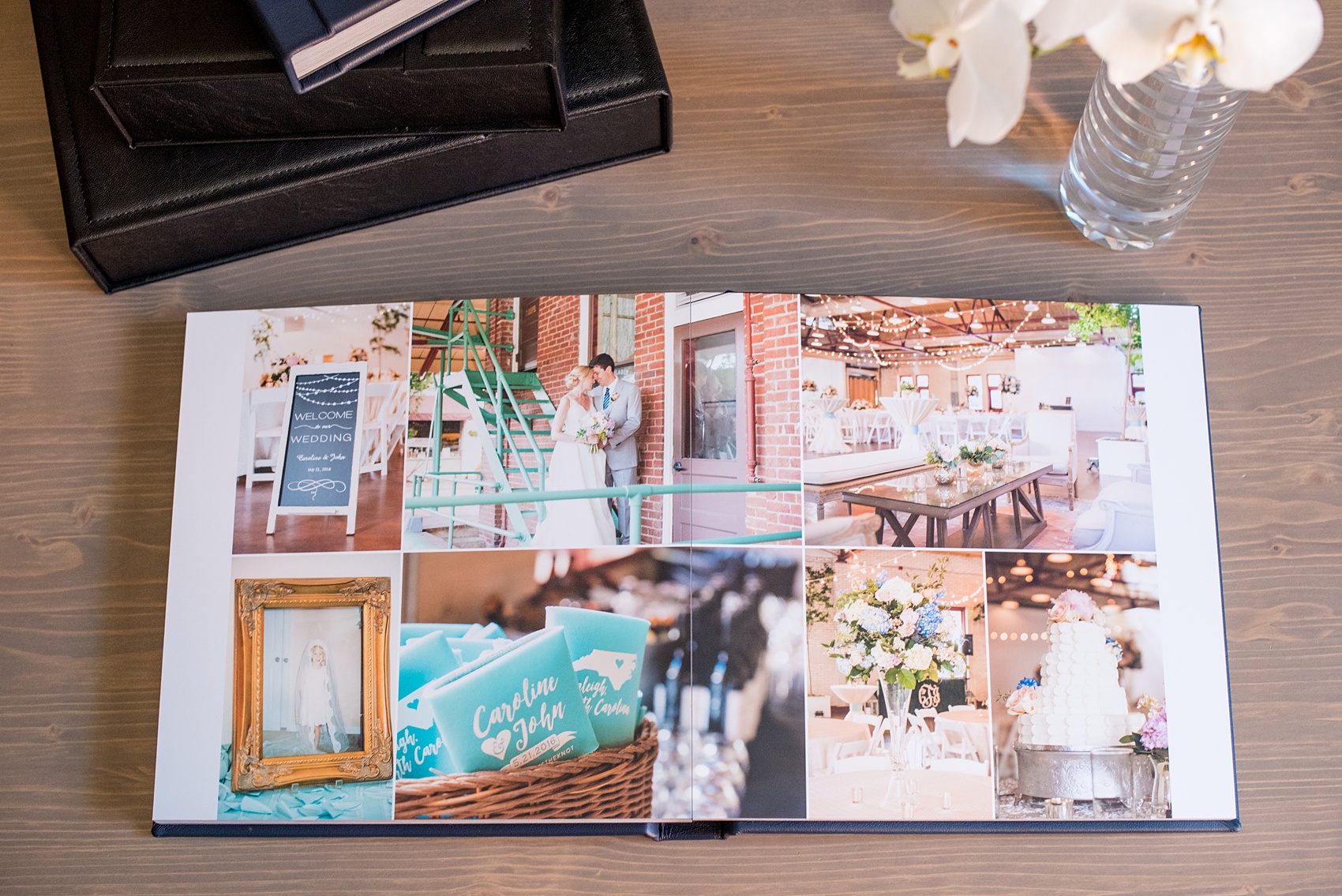 You can tell just how small the "gutter" between spreads is in the photos of their reception layout above. It's also nice to see the front and side debossing they opted for, in Bodini Italic font, and the thickness of what 20 spreads looks like in their navy blue fine art wedding album. I like that they kept the exterior options minimal, simply printing their names and dates on the front and spine.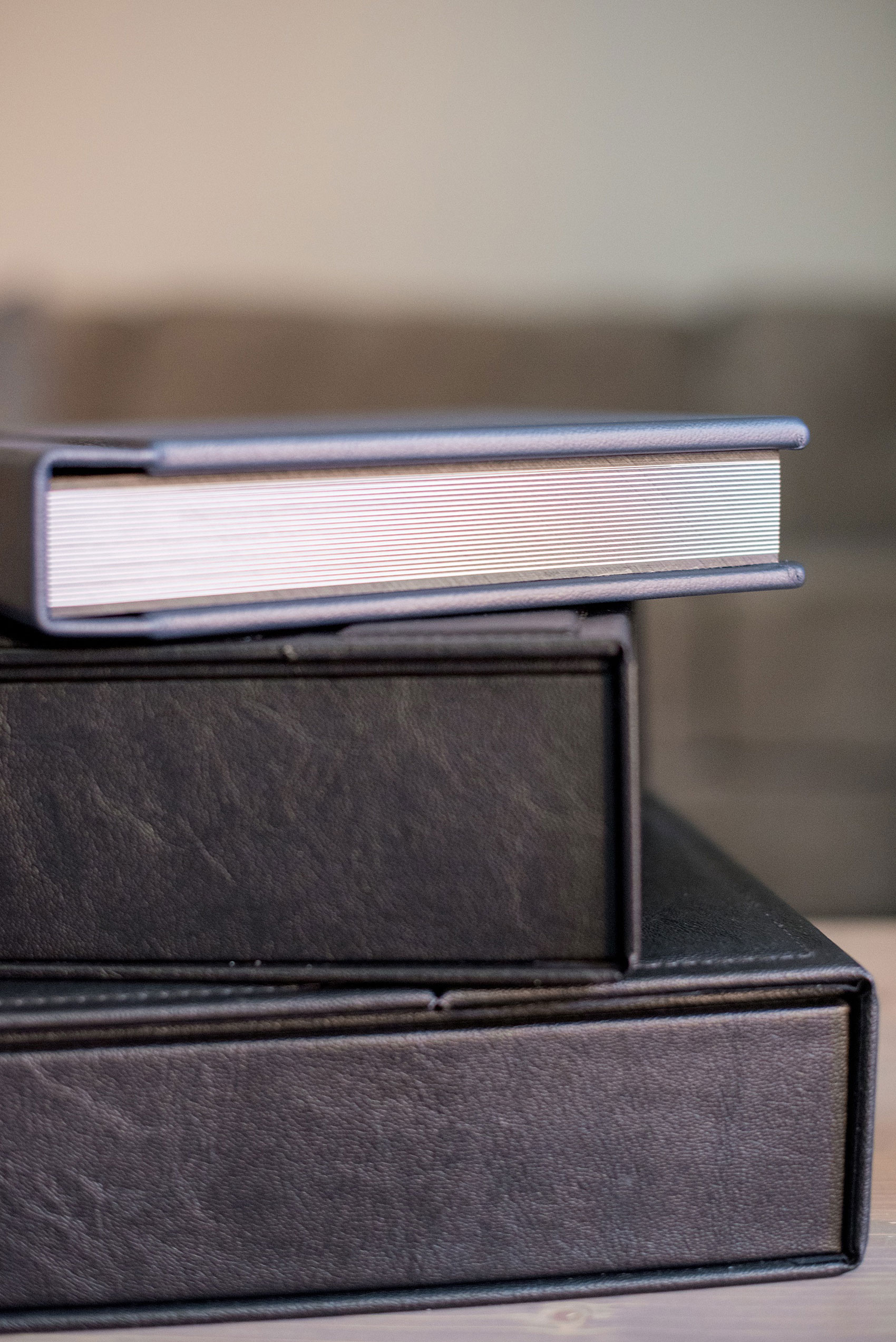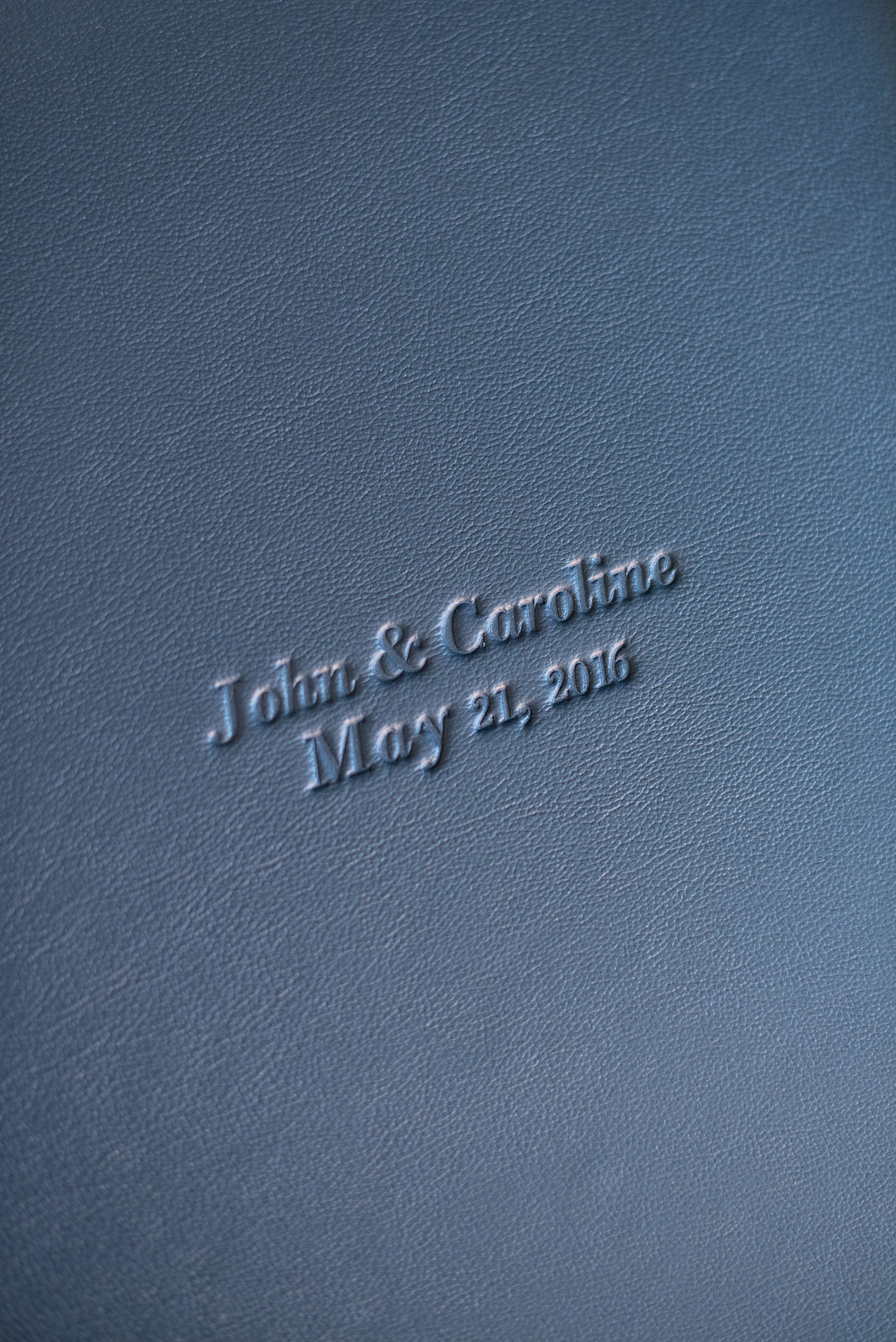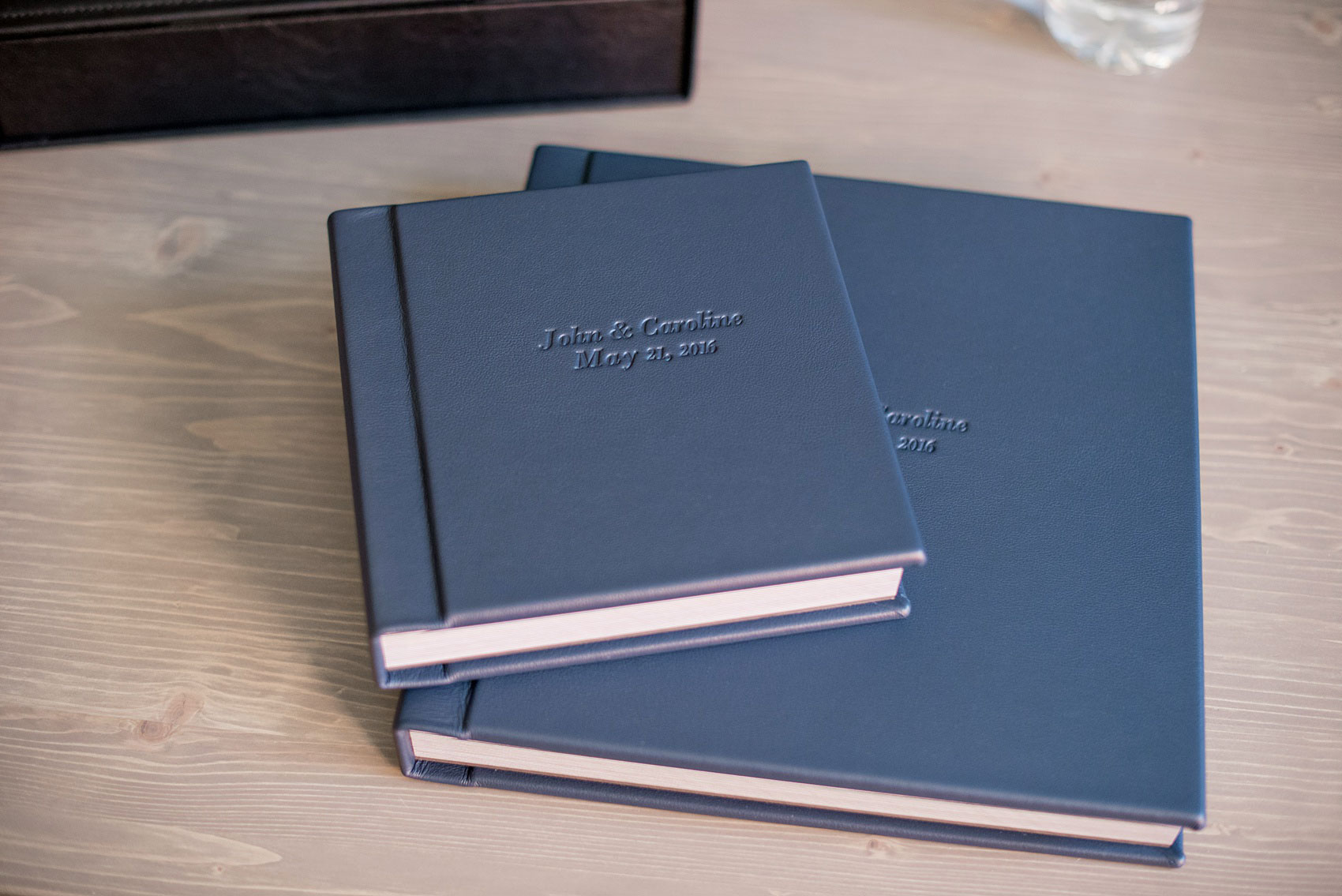 It's never too late to order your wedding album. Contact us! 
For more fine art albums check out: