Wedding Paper Divas featured Melanie and Jarrett's My Moon wedding today, in Brooklyn, New York last summer. I was delighted when Laura at WPD's contacted me to say they absolutely loved how I captured their paper designs and they wanted to feature this beautiful couple's day. Of course I said yes!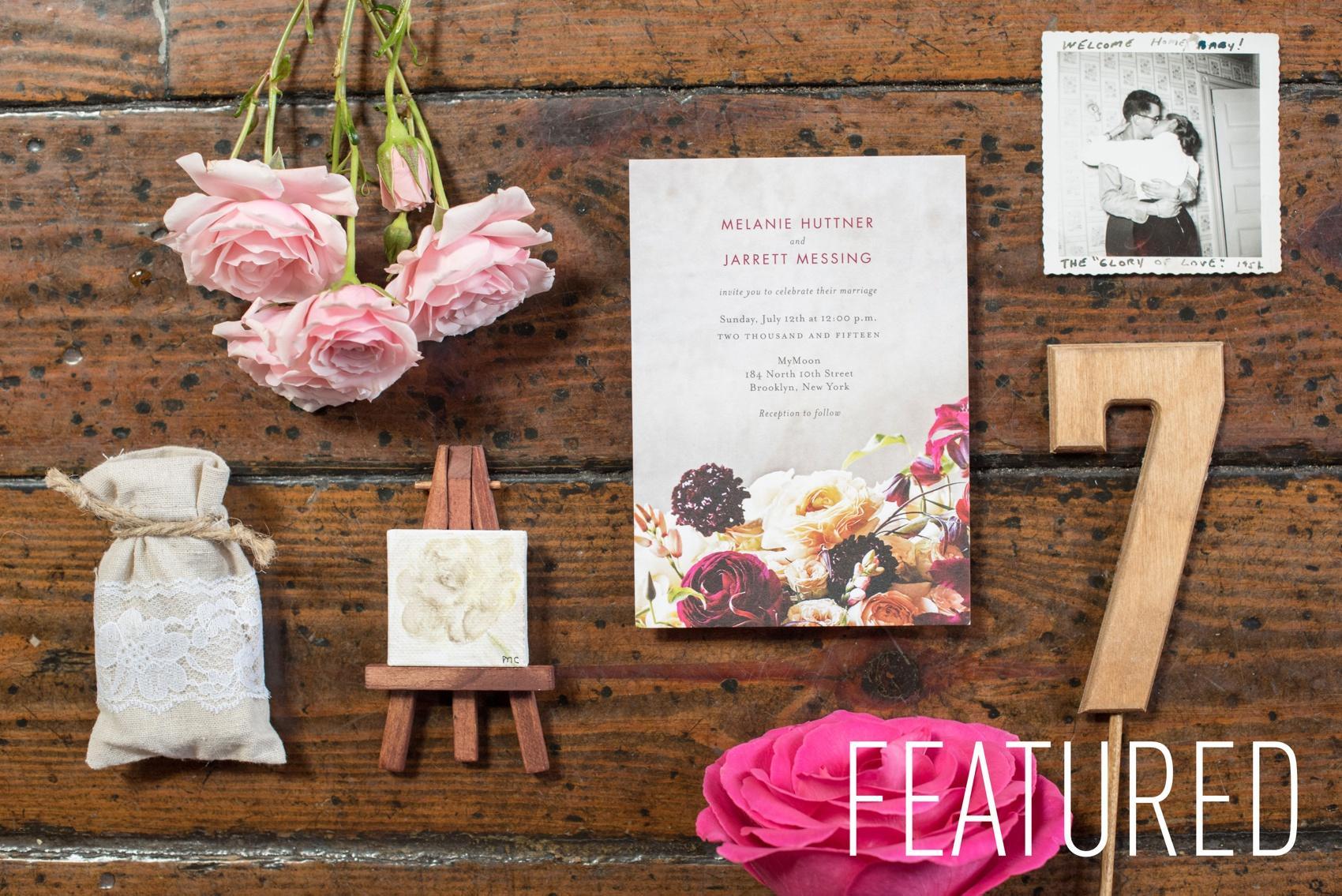 Head on over to Wedding Paper Divas to see how beautifully they featured the details, including the stationery of course, of Melanie and Jarrett's pink, floral summer wedding.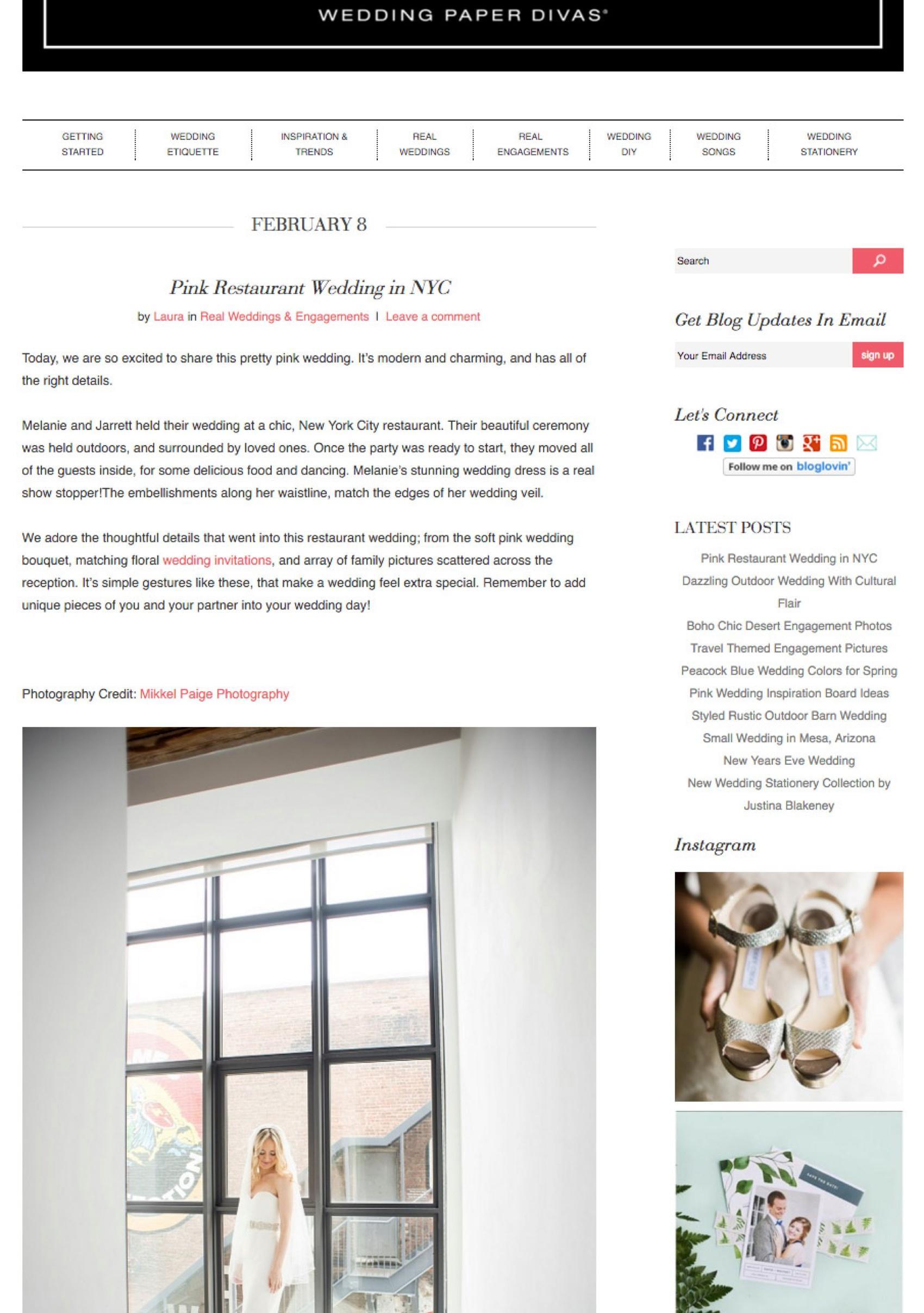 What a great way to start the week. Happy Monday!